People abuse drugs for various reasons. Some do so to fit in, to seem more mature, or to experiment. Others use drugs to escape, to relieve boredom, or rebel. They see drugs as a solution or a way to cope with a situation. But since most of these drugs are highly addictive, they often end up being the problem. According to the National Institute on Drug Abuse, illicit drug use can lead to dependence, addiction, and in worst cases, the drugs can kill you.
You've probably heard that drugs are dangerous one too many times; it's getting hard to believe. But all drugs, including prescription pain relievers, have real potential for harm. Prescription drugs can kill you - irrespective of whether you use them alone, or you mix them with other drugs. Vital statistics show that the death toll from abuse and misuse of such drugs is steadily rising. And if you don't stop using, you could be part of these statistics soon.
How do drugs kill?
Most drug fatalities result from a combination of factors, not just the drug itself. For example:
Death from ecstasy happens due to:
Contaminants in the drug
Polydrug use
Heatstroke
Dehydration
Water intoxication
Serotonin syndrome
Other causes like an underlying heart condition, or high blood pressure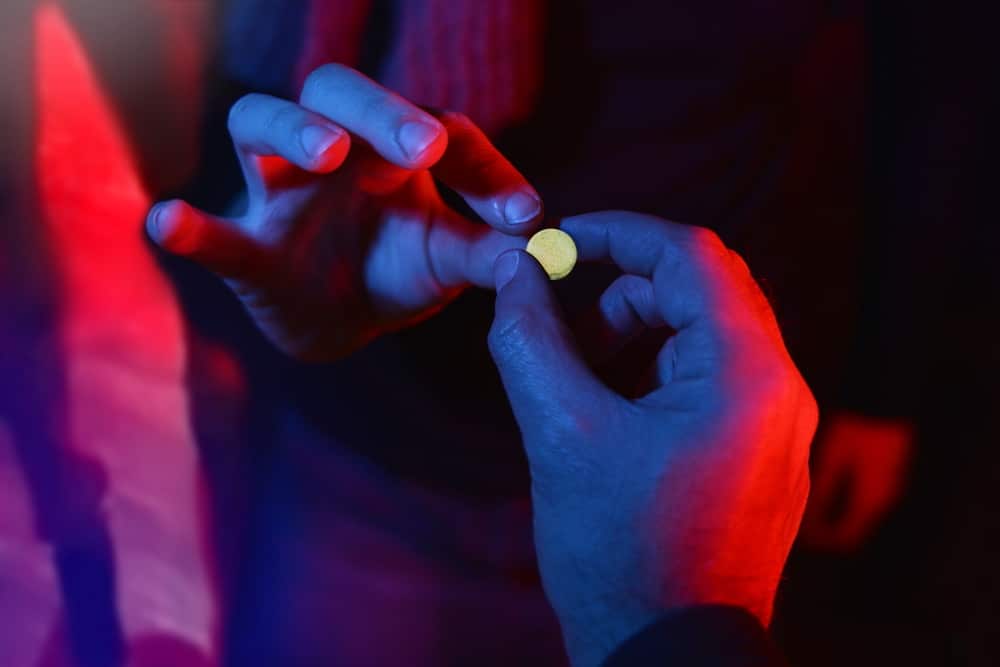 How cocaine kills
Stimulants like cocaine flood the brain with norepinephrine and dopamine, creating euphoric effects while boosting focus and confidence. They also stimulate the cardiovascular system – and that's where the danger comes in. Cocaine causes rapid or irregular heart rate, blood vessel constriction, and increased blood pressure.
The constriction of blood vessels means less oxygen supply to the heart muscle and can cause a heart attack. Cocaine users are 23 times more likely to have a heart attack than those who don't use. No wonder cocaine is referred to as the perfect heart attack drug.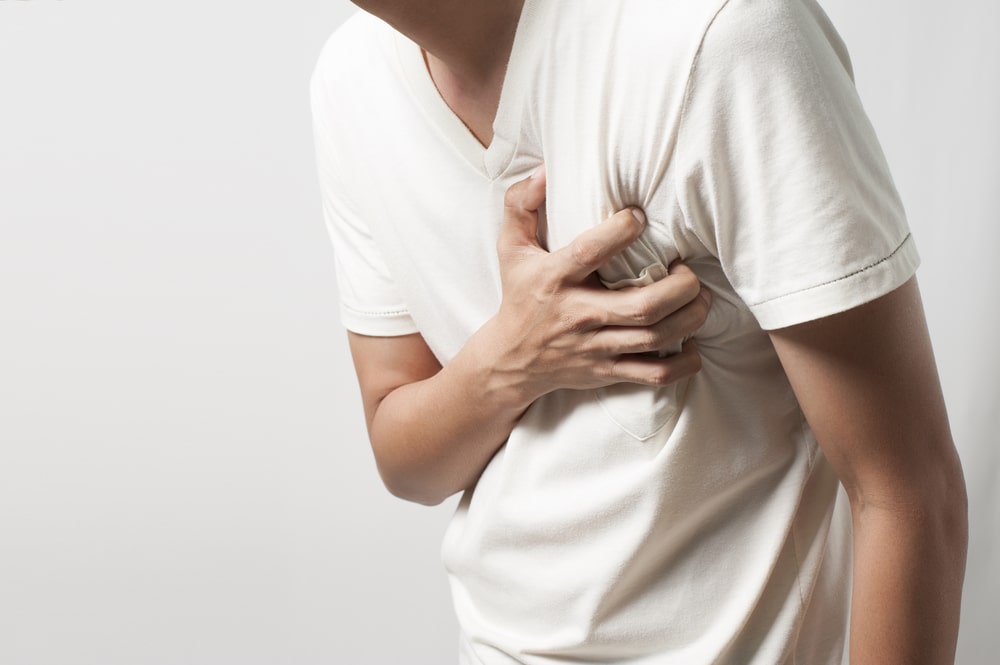 How opioids kill
When opioids and other depressants, get to the brain, they bind to mu-opioid receptors and activate them. This produces euphoric effects but also triggers a series of physical and psychological actions. Opioids produce respiratory-depressing effects. As a result, fatal overdose victims often die from respiratory depression (choking to death) because they cannot get enough oxygen to feed the demand of their body's organs.
What is overdose, and how does it happen?
A drug overdose happens when a person takes too much of a substance or a mix of substances. This is so even if it was an accidental overdose. People can overdose on alcohol, prescription drugs, illicit drugs, and other substances. In many cases, overdoses are fatal.
But those who get immediate medical attention can be saved. As mentioned earlier, drugs can overwhelm the body in different ways. But the most common cause of death during an overdose is respiratory failure.
Signs of drug overdose
The signs of an overdose depends on the type of drug involved. Overdose deaths involve sleepiness, confusion, and coma. Other factors can include:
Problems with vital signs like blood pressure, temperature, pulse rate, and respiratory rate
Hot and dry or cool and sweaty skin
Seizures
Chest pain
Nausea, abdominal pain, diarrhea, and vomiting
Drug overdose deaths, in numbers
Accidental overdose is the leading cause of death in the US for people under 50 years. Drug overdose deaths now surpass deaths from homicides, car accidents, firearms, or HIV/AIDS. In 2017 alone, more Americans died due to drug overdose than they did in the entire Vietnam War. Of these deaths, nearly 66% involved illicit drugs or prescription opioids.
In 2019, more than 70,000 Americans died from a drug overdose. And the drug overdose trend doesn't seem to be slowing down. According to recent provisional data from the CDC, the number of overdose deaths shot to 81,000 deaths in 2020. This increase is attributable to the pandemic and its negative impacts on lives, especially of those struggling with substance use disorders.
The addiction epidemic was already a significant problem across the US. But the pandemic has only made the problem worse. Its spread has sent people into panic. And with long term travel restrictions, social isolation, economic shock, disrupted access to addiction support, and increased mental health distress, people turn to drug use and misuse trying to cope.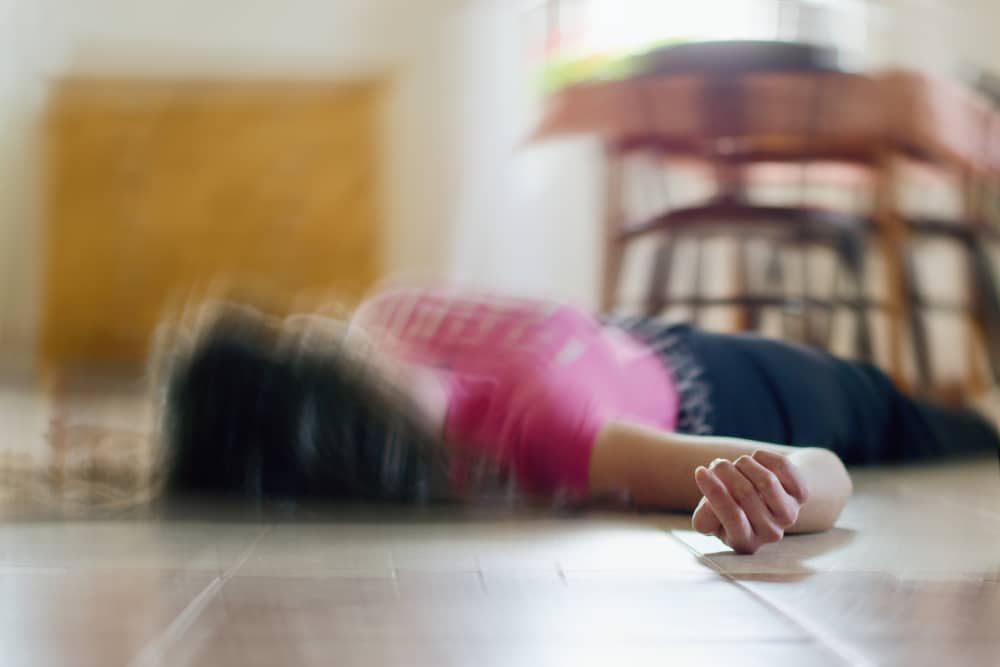 Cocaine and psychostimulants overdose deaths
In 2018, there were 14,666 overdose deaths involving cocaine in the US, according to a CDC report. This represents about a 2.5% rate increase in cocaine-involved deaths in 2018 than in 2014. The report says that the overdose death rates attributed to cocaine that has been cut with synthetic opioids, like fentanyl increased faster in recent years than did deaths from pure cocaine. Among 70,237 drug overdose deaths in 2017, about 23,139 or 32% involved cocaine, psychostimulants, or both.
Opioid overdose deaths
50,000 of the 2019 drug deaths were from an opioid overdose. The abuse of and addiction to opioids, including heroin, prescription drugs, and fentanyl, is a severe crisis that affects public health and economic and social welfare. CDC estimates the annual economic burden of prescription opioid abuse alone in the US to be $78.5b. This includes the cost of addiction treatment, health care, lost productivity, and criminal justice involvement.
Fentanyl overdose deaths
States across the US are reporting a sharp increase in fentanyl-involved overdose deaths. Fentanyl overdoses can happen within seconds to minutes of use. The sad part is many users don't seem to be looking for fentanyl and have no idea that the drug they're using contains fentanyl.
Meth, cocaine, and powder heroin may be cut with fentanyl. There have also been cases of illicit Oxycodone and Xanax tablets containing fentanyl.
Meth overdose death rates
Meth-related deaths are also rising across the US, according to NIDA. Overall data shows overdose rates rose from less than 0.8 to 4.5 per 100,000 women and 2 to 10 per 100,000 men, a more than fivefold rise from 2011 to 2018.
Getting help for drug overdose
Call 911 if you suspect a drug overdose. Emergency help can save a life. General treatment strategies involve:
Giving activated charcoal to absorb the drug from the digestive tract.
Pumping stomach to get rid of the substance.
Inducing vomiting to get rid of the drug from the stomach.
Issuing IV fluids to help the body speed up the removal of the substance.
Clearing the airway.
Preventing an overdose from occurring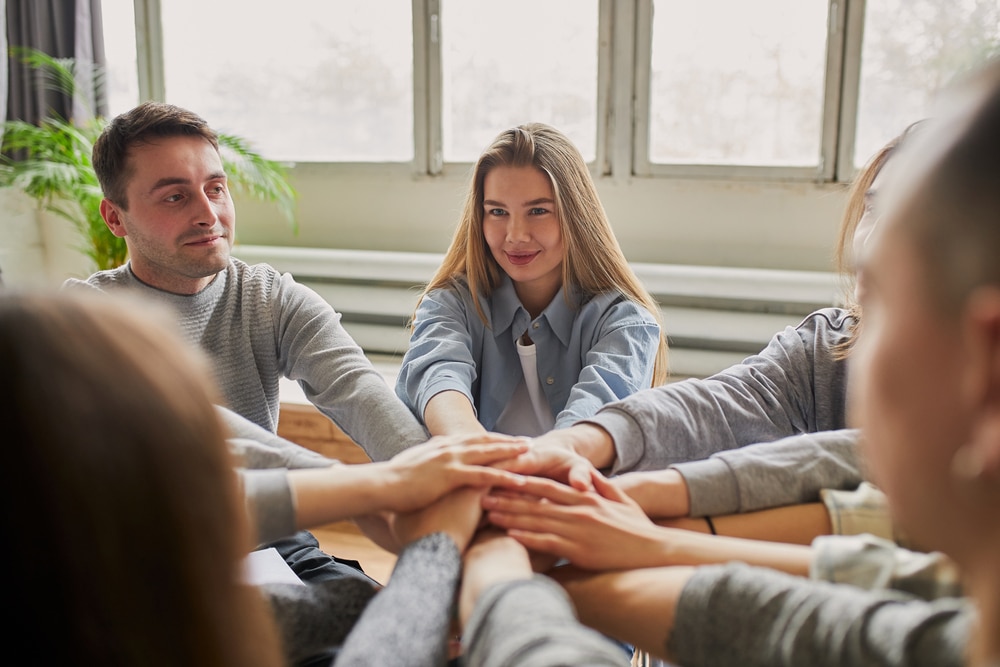 Overdose deaths remain a critical problem across our nation. If you have prescription medicines, ensure that you use them according to the doctor's recommendations. Overdose occurring from prescription drugs often happens when they are used in ways not advised by your doctor.
Quitting drug use is also a great way to prevent overdose. If you are having a hard time quitting, you should seek professional help. Addiction treatment centers in Texas and across the US have therapists and physicians who can help address mental and physical health issues.
Withdrawal symptoms are one of the toughest parts of overcoming addiction. Almost everyone finds it challenging. Once you get to the other side, however, you'll realize that your efforts to manage your withdrawal symptoms have been well worth it. You have the rest of your life ahead of you, free from the chains of drug or alcohol addiction.
Withdrawal often produces a wide range of side effects. Acute withdrawal leads to physical health issues like congestion, fatigue, nausea, shakiness, or vomiting. On the other hand, protracted withdrawal causes mental health problems ranging from anxiety to depression and so on. A medical detoxification program is usually effective in managing these withdrawal symptoms.
What is Drug Withdrawal?
When you drink alcohol or abuse drugs regularly, your brain adjusts to the presence of the substance. You develop a tolerance to the substance and need more of it to feel good again. At this point, you may become physically and psychologically dependent. In which case, going without the substance for a certain period can induce withdrawal symptoms. Withdrawal happens when you fail to provide your mind or body with a drug on which it has become dependent.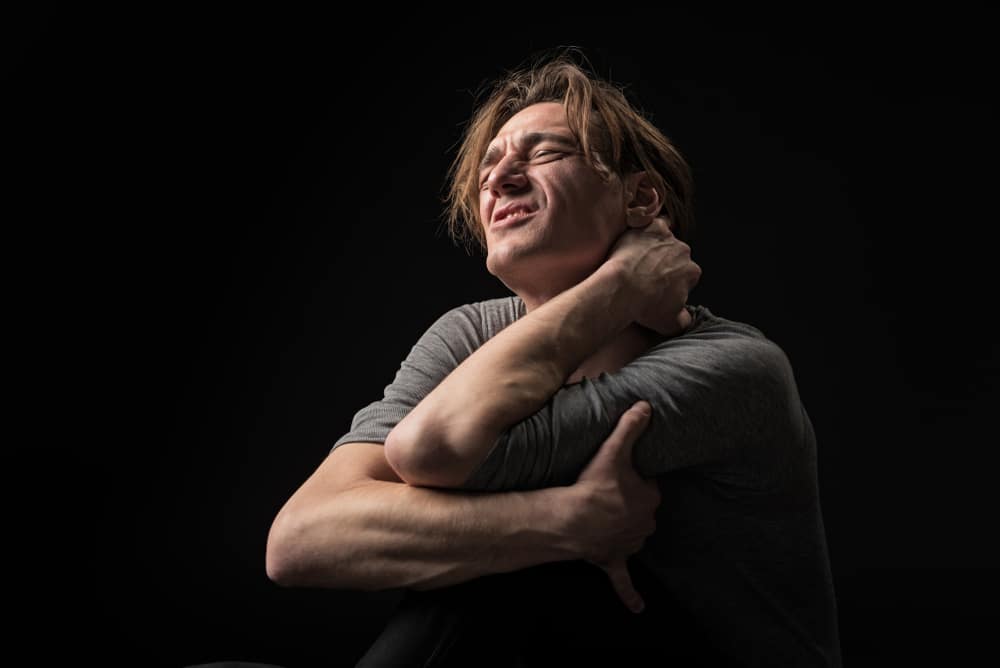 Withdrawal is your body's way of showing that the drug concentration is declining. These symptoms often develop when you reduce the amount you're using or quit "cold-turkey." Continued withdrawal may cause severe symptoms and feelings. This is why it's essential to get professional help at an alcohol and drug rehab. It's critical to deal with withdrawal in a safe and supervised environment with professionals. This helps manage all the challenges that come with withdrawal syndrome.
Common alcohol and drug withdrawal symptoms
Withdrawal symptoms can be mild to severe, depending on the type of drug, amount of use, and the duration of use. Stimulants like meth and cocaine often trigger psychological symptoms, whereas prescription drugs, heroin, and alcohol cause both psychological and physical symptoms. According to the National Institute of Drug Abuse, withdrawal symptoms may appear within a few hours of not using or be delayed for several days. Common symptoms include:
Anxiety
Depression
Nausea
Headache
Shaky hands
Insomnia
Vomiting
Sweating
Hallucinations
Seizure
Confusion
Delirium tremens
Fever
Racing heart
These symptoms may last for a few days to a few months. Meaning, you may experience mood swings, challenges sleeping, as well as constant fatigue for months. Serious effects like confusion, high fevers, and seizures may also develop. In worse cases, withdrawal can be life-threatening.
Ways to Manage your Withdrawal Symptoms
Get a Medically Supervised Detox
Quality treatment centers never use rapid detox kits or cold turkey methods. Instead, they provide therapy and medications to manage your withdrawal symptoms. Detox is the first stage of a successful addiction treatment program. It frees your body from the toxins of alcohol and drugs before long-term treatment begins.
Medically supervised detox is also critical in identifying and treating any substance-related medical emergencies. These emergencies may arise during the detox phase due to active substance abuse. Never attempt to self-detox. That would only expose you to potentially life-threatening withdrawal symptoms and the high-risk of relapse.
Join a support group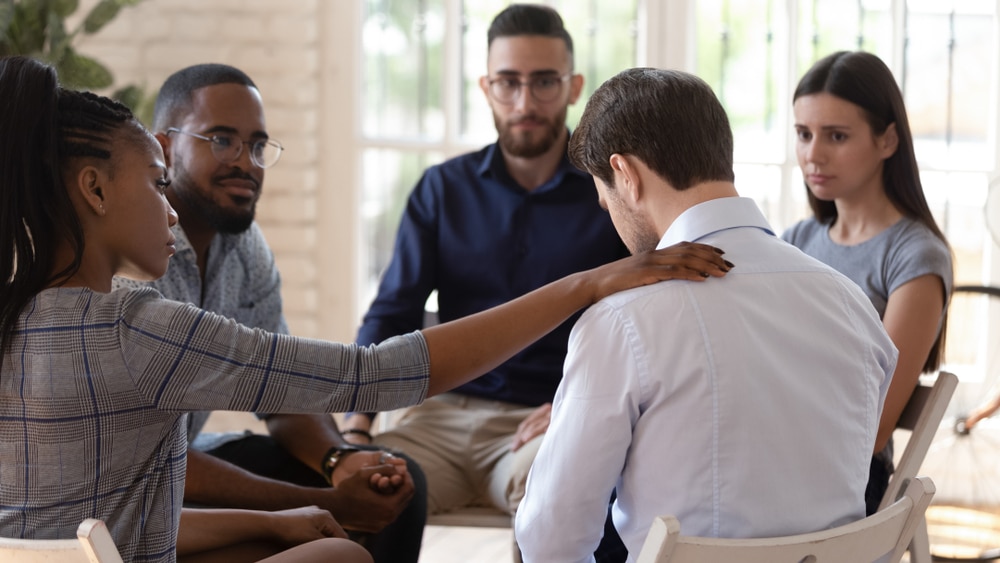 Nothing is more comforting and relaxing than being in the company of people who've traveled the same path as you. Support groups like Narcotics Anonymous or Alcoholics Anonymous can provide tips and encouragement to people in recovery, like you. Support from friends, family members, and other recovering individuals is critical for minimizing relapse. When you join these support groups, you get surrounded with like-minded people with similar goals.
Do some exercises
Exercise gives your recovery a lively change. It boosts the presence of happiness-inducing chemicals like dopamine. So, the more you work out, the more dopamine gets to your brain. And when your fitness rises, so does your mood and mental health. Studies reveal that physical activity and exercise can help boost dopamine levels. Science also shows that in addition to support groups and detox, exercise is a tremendous counter-withdrawal tool. It reduces compulsive drug abuse as well as cravings.
Watch what you eat
Eating healthy meals is an essential part of detox, as it replaces lost nutrients and helps keep your energy levels up. It also keeps your body and brain healthy. You'll benefit from a basic healthy diet – but it helps to understand your nutritional deficiencies. This table will guide you to making the right diet choice depending on what you're detoxing from.
| | | |
| --- | --- | --- |
| ​Substance of Abuse | Vitamin and mineral deficiency | Deficiency Effect on body |
| Alcohol | Vitamin A Vitamin B1, B2, B6 Vitamin C Calcium | Anemia Korsakoff's disorder Osteoporosis Diabetes High blood pressure Severe malnutrition |
| Opiate (heroin and morphine) | High-fiber diet Whole grains Beans Peas Leafy vegetables | Constipation Diarrhea Nausea and vomiting |
| Stimulants (Meth and crack) | Proteins Omega-3 Flaxseeds Eggs Dairy products | Depression Coronary heart disease |
And while you are at it, don't forget to keep hydrated. Withdrawal tends to leave you feeling dehydrated. So, drinking lots of water can help your body heal properly. It also keeps the thirst that's easily mistaken for cravings at bay.
Have a structured sleep schedule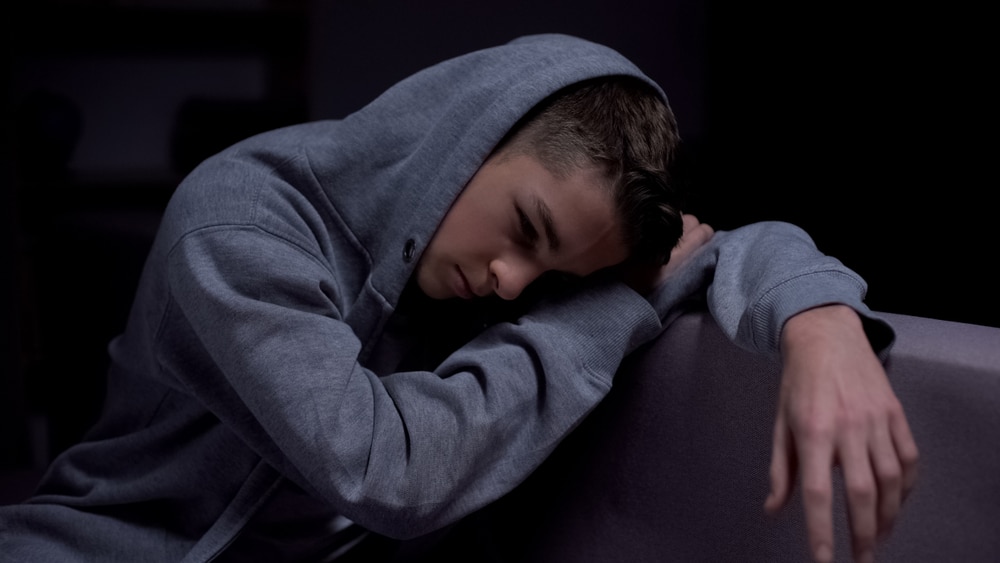 Insomnia is one of the withdrawal symptoms for people with a physical dependence on substances. So having a guideline for good sleep hygiene can help you address insomnia. This includes things like establishing sleep rituals and reestablishing your body's natural circadian rhythms. Sleep rituals like sleeping and waking up at the same time, or avoiding screens 30 minutes before going to bed can help you fall asleep fast.
Dealing with your withdrawal
Withdrawal can be challenging and even fatal. If you are trying to quit using drugs or alcohol, it's advisable to seek professional help. Medically-supervised detox means you'll be under expert care throughout the withdrawal process. Withdrawal management is a big part of the medical detoxification process. It is the most comfortable way to manage your withdrawal symptoms.
You should note that detox alone isn't enough to support long-term abstinence. But it's a crucial step in a holistic abuse treatment that offers the tools you need to quit using and minimize relapse. The good thing is that most addiction centers offer detox and other therapies in-house.
2020 has been a difficult year for us all. But while it has been tough (well, downright hard), it doesn't mean we should overlook the good moments that it has brought us. As its end draws near, let's reflect on the good things to be thankful for that have happened this year and be grateful for each one of them.
There's so much to be thankful for, especially if you've been living through addiction recovery or other life-changing issues throughout this holiday season. But if you can't think of one or more reasons right off the bat, then here is a list of things to be thankful for this year, to serve as a reminder.
Your life and health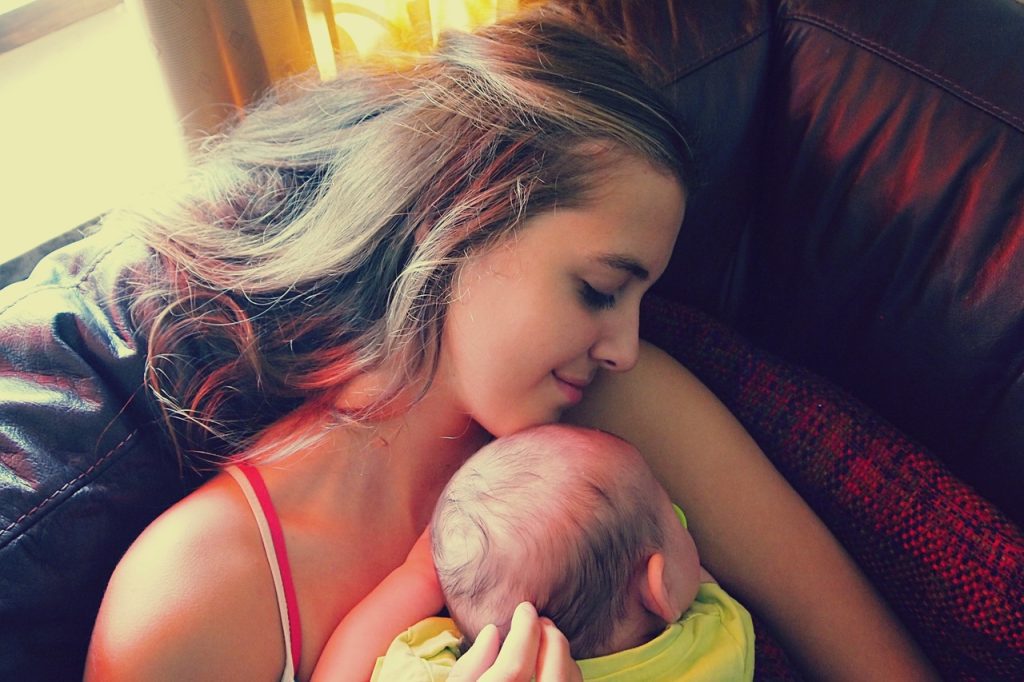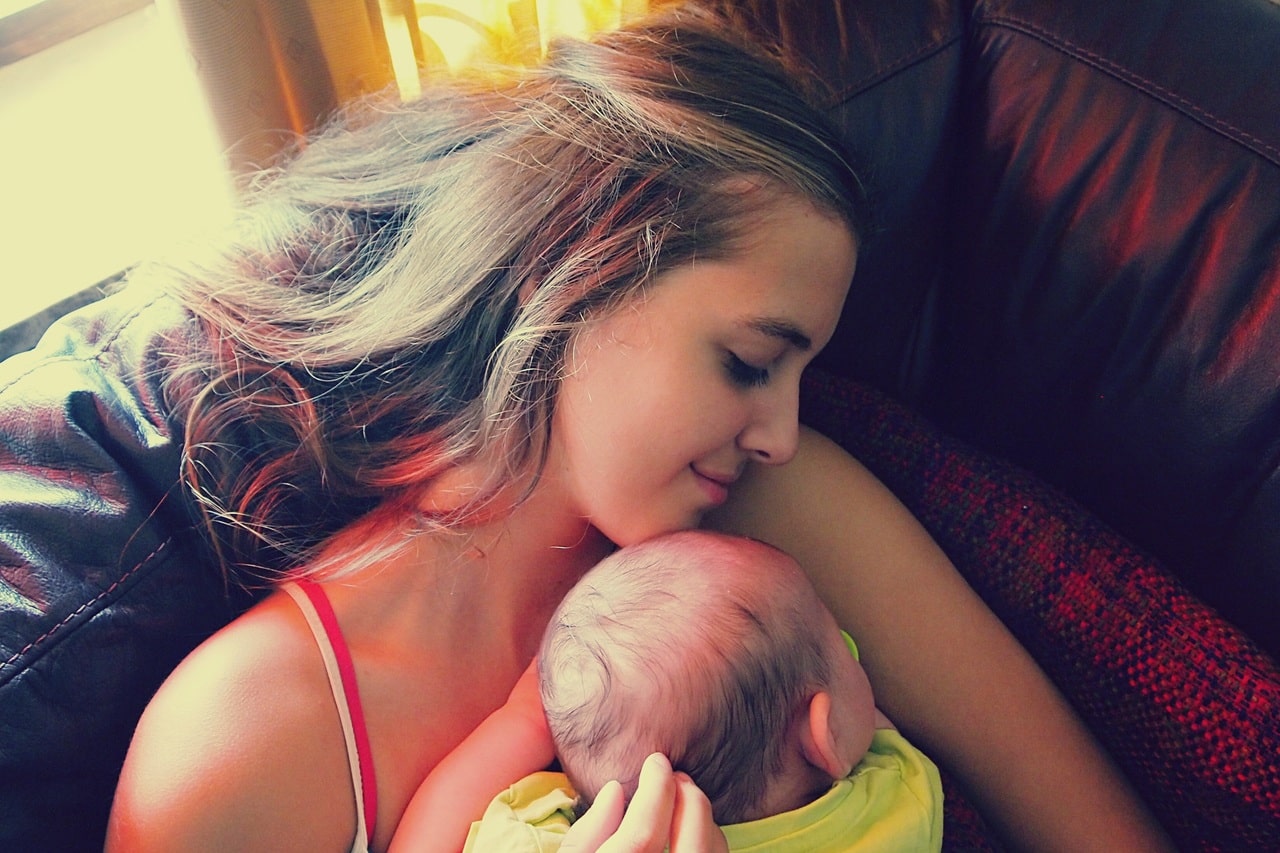 After everything you have been through, you cannot take it for granted that you are alive. Many addicts end up dealing with worse health complications or even death. But here you are, all healthy. Even if you feel a little bit sick, or too lazy to get out of bed in the morning, you still have the option to do so. Be thankful that you wake up every morning able to start your life and enjoy each day.
You look better now
Hygiene and health are often the last things on the mind of someone who's using – and you probably weren't any different. But now, you are self-aware and self-conscious. You also have enough time to focus on yourself. You bathe, eat healthy meals, wear clean clothes, and get enough night sleep – all of which transform your overall outlook. When you look good, you are happier and even more confident. You can go out, hang with friends, take selfies, and everything else without fear of judgment – an excellent reason to be thankful this year.
Your loved ones
You ought to be thankful for your family who has stood by you throughout your struggle with addiction until you made it to the other end. Be grateful even for those with whom you had strained relationships during your addiction, but managed to patch things up through family therapy and stuff. Nothing comes close to having gratitude for the people you care about in life. When you love your family and friends, you are inspired to continue in recovery.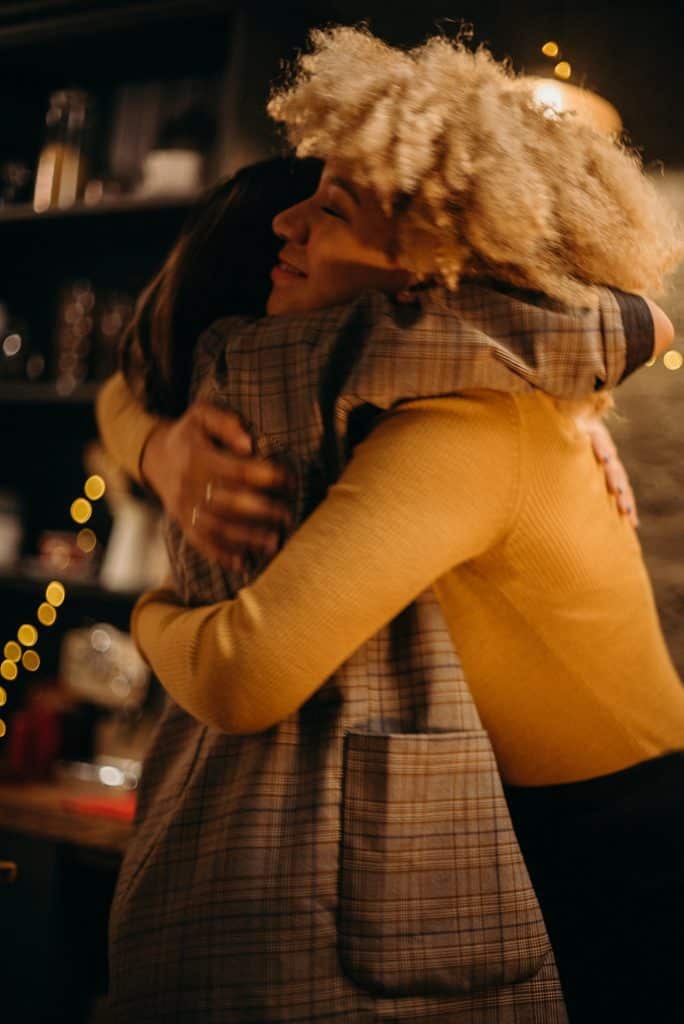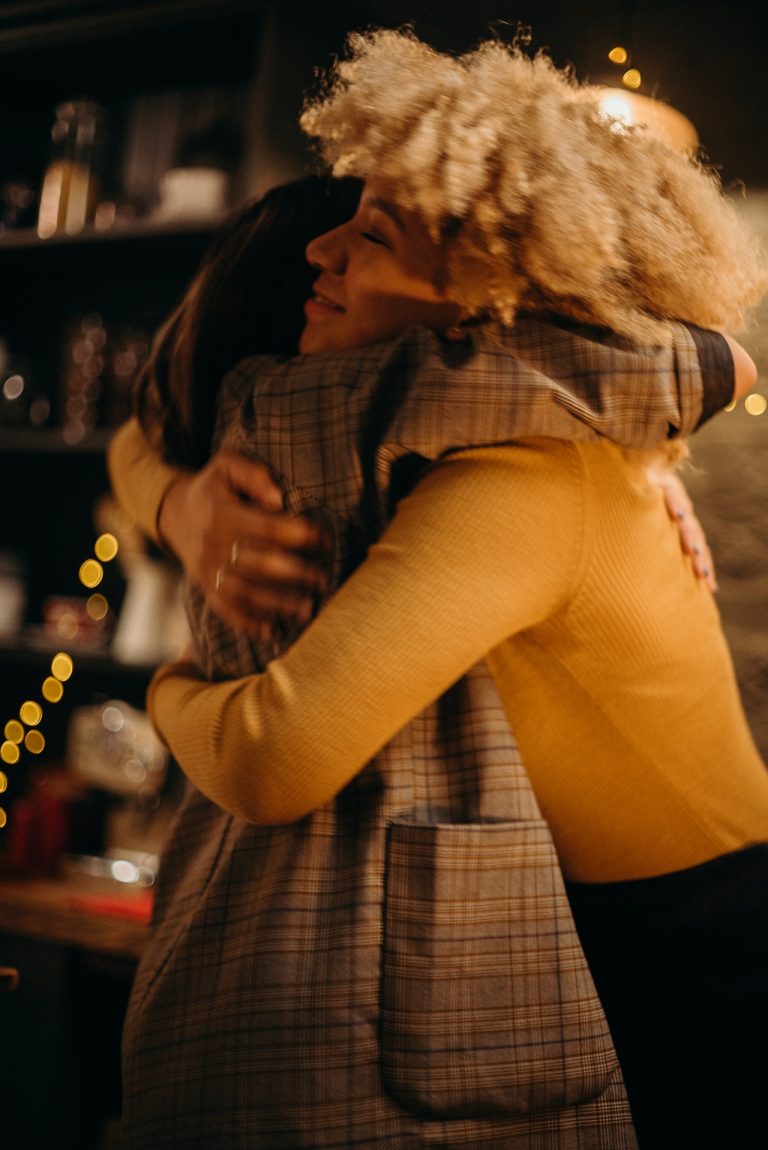 You get to enjoy the good mornings
You have all the reasons to be thankful for the good mornings. These hardly came by when you were using because then you had to deal with bad hangovers, body sores, and regrets from the things you did while high. Now, you can listen to the birds chirping and even catch the sunrise. You can also organize your days and get things done – even if that means binge-watching your favorite series.
You can do so much more now
Now that you are sober, you have clarity in your head that helps with productivity. You also have high energy levels and lots of free time to focus on school, work, or personal projects. Be thankful that you now have a chance to rebuild your life and make the most out of every opportunity that comes your way. You couldn't achieve all these if you were still using drugs.
You get to save money
Drugs and alcohol are expensive. Like many other users, you likely spent about $4,500 on alcohol, $7,000 on marijuana, $8,000 on cocaine, $54,000+ on heroin, or $3,500-70,000 on opioids every year. This is way too costly, especially if you weren't working for or lost your job due to addiction. But now, you don't have to spend more money on drugs and alcohol. You also don't worry about getting that money. And the best part is you aren't putting a strain on your loved ones and society. Instead, you are rebuilding your life and even getting to support them. It sure feels good, right?
You've cultivated a culture of self-control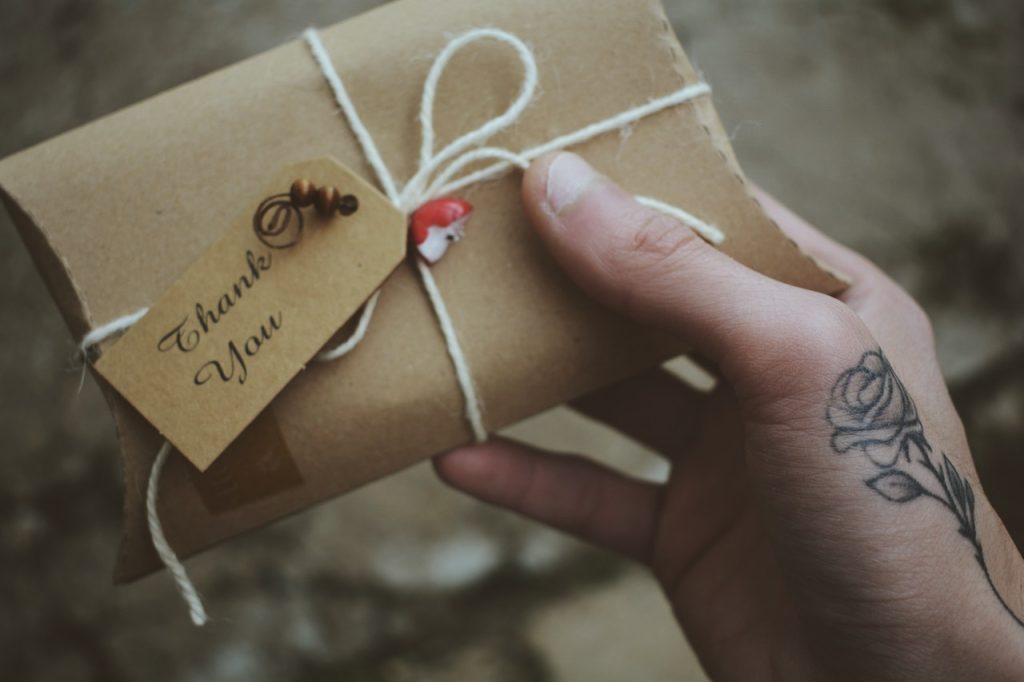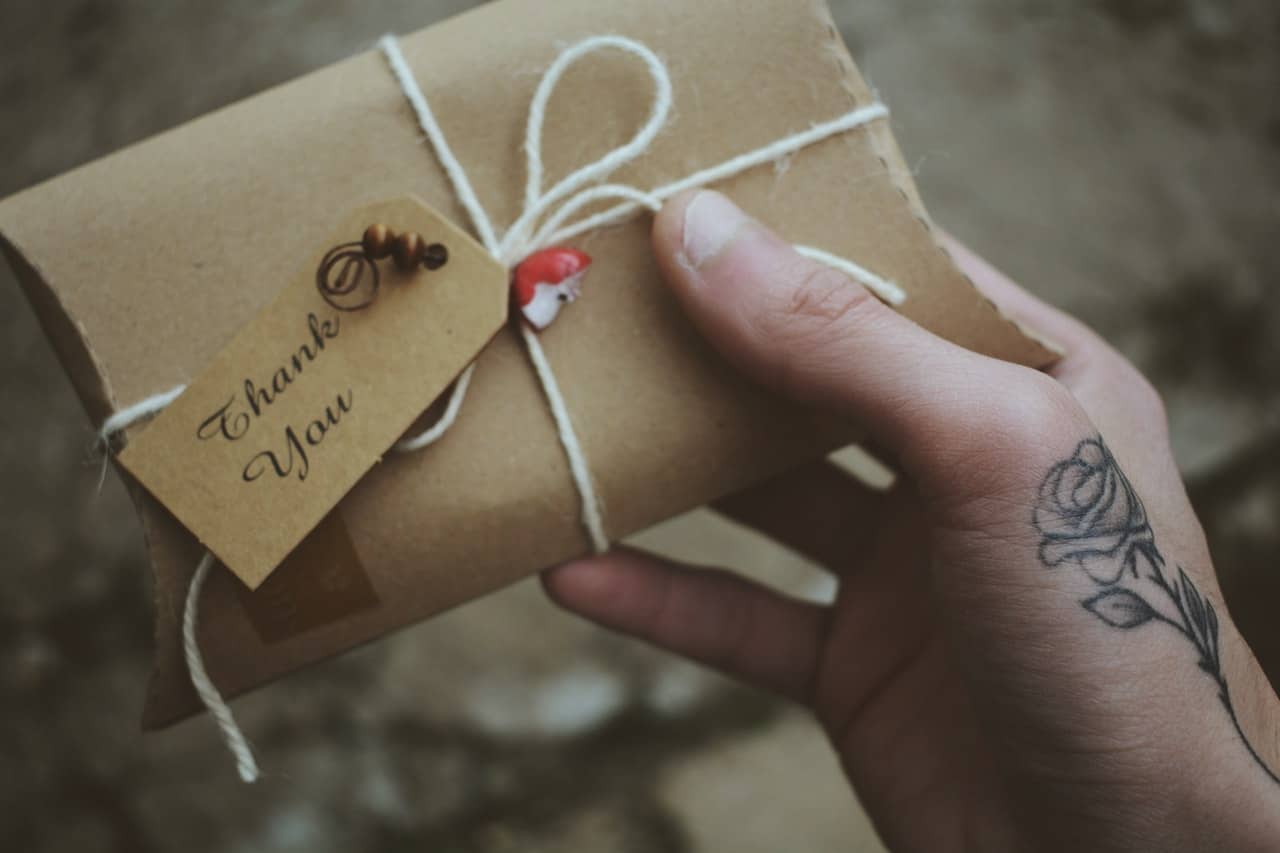 Staying sober isn't easy – it needs discipline. In a world where we have no control over our peers, environments, and circumstances, consciously choosing not to use drugs when given an option is a surprisingly energizing and powerful feeling. This type of control builds character, self-confidence, and offers a healthy boost to your ego. So, grab a glass of fresh juice, raise it to the skies and say, "I've got this."
You have better memory
Continued substance abuse affects the structures and functions of the brain. This impairs thinking skills and decreases attention span and memory. But the good thing is that brain is a remarkably adaptable organ. It can repair itself greatly and regain its ability to regulate moods, memory, and bodily functions without the substance. So, you have a reason to smile now because you don't have to stress over what you did the previous night or struggle with a foggy and unreliable memory. You're now sharper and alert and will recall things better.
Be thankful you can deal with issues in a healthy way
Many studies show a correlation between alcohol and mental health disorders like anxiety, stress, depression, etc. Many people use drugs or alcohol to either forget or solve underlying problems – though this only worsens the situation. You probably did the same. But now that you have gone through the healing process, you know that there are better ways to solve issues – like talking them through or seeking counseling or even exercising. This is too big an achievement that shouldn't just slide – be grateful about it.
You get to hang out with sober friends
This is a great time to be thankful for your good friends. Chances are you were inconsiderate of their feelings or ignored whatever advice they gave while you were abusing substance. But some of them stood by your side and still do. Be grateful for the effort they put into keeping up with the relationship and seeing that you are a better version of yourself.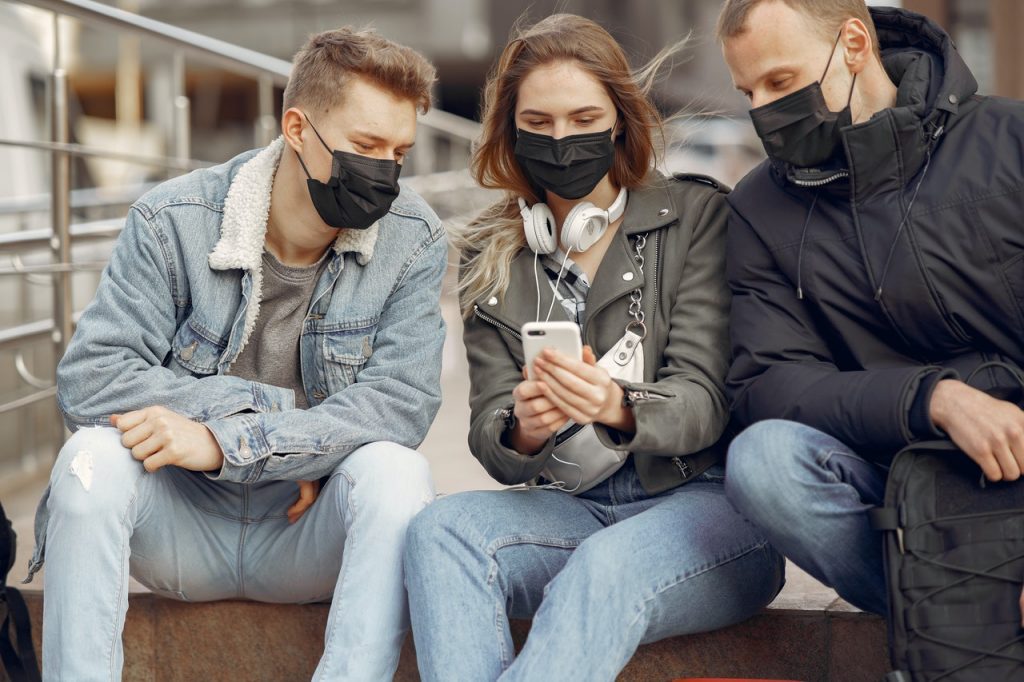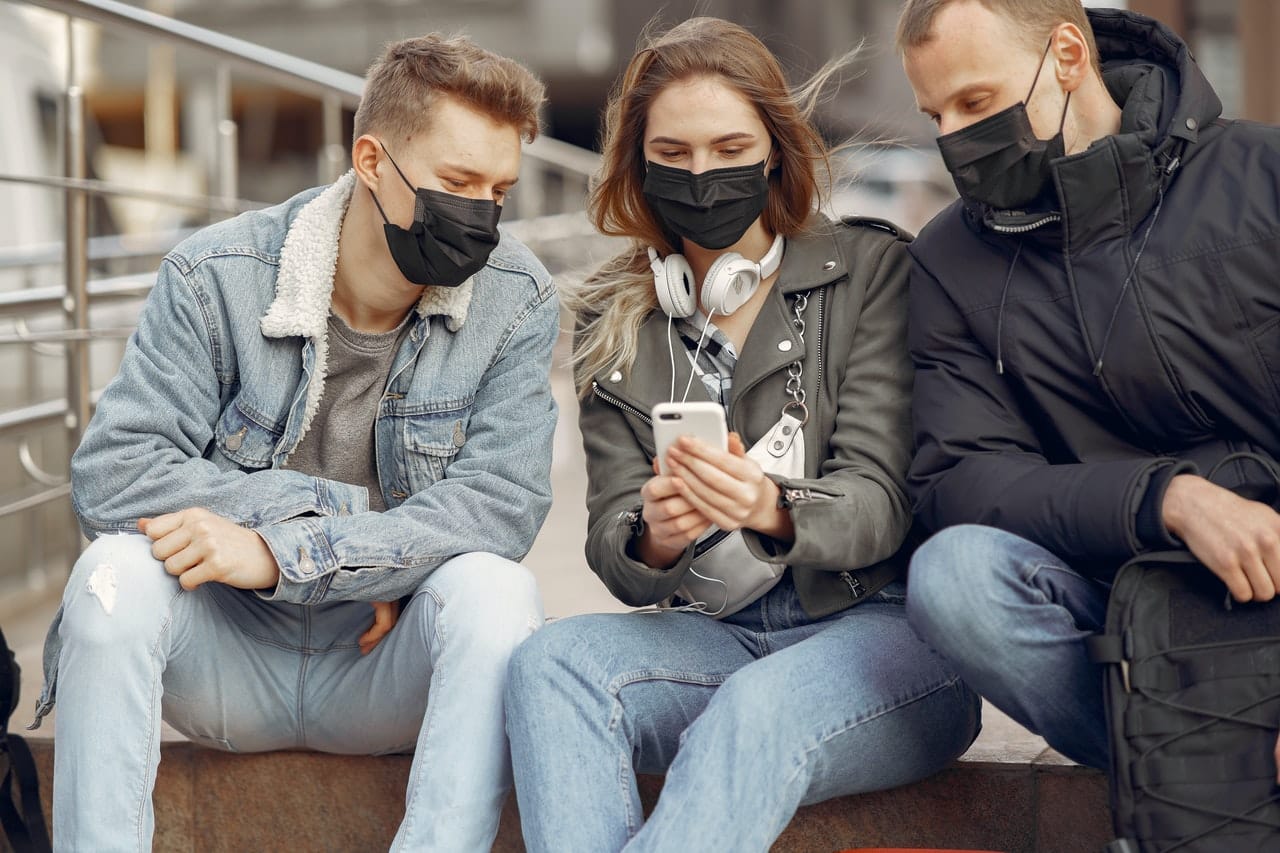 Being you
Last but not least, you want to be grateful for yourself. Be thankful that you believed in yourself, that you did all the hard work, that you never quit, that you chose to do what's right. It wasn't is, and it still isn't – but you're hanging in there.
"How does it feel being sober?" might seem like a weird question to someone who has never done drugs. But for those who struggle with withdrawal symptoms or are just fresh from a treatment program, the question couldn't possibly get any more real than this.
Consider two parts of the brain, the prefrontal cortex and the amygdala. Amygdala registers the memory and emotional reactions like fear, intrigue, or worry. The prefrontal cortex, on the other hand, controls inhibitions, strategizing, and focus. These two rev up during traumatic events – including the daily traumas of living in a world with constant violence, fear, and threats. But for some, the revved up effect doesn't cut it. So they turn to drugs to help escape, cope, or manage life situations.
"The thing with alcohol and I would argue a lot of drugs, is that at the root of it is a lot of pain," said Alicia Valentin, a recovering alcohol abuse patient. "We don't use to get drunk or high. Sure, that may have been it at the beginning. But really, it was to cover pain, so we wouldn't have to deal with anxiety, depression, abuse, sadness, grief, loneliness, self-pity, and anger."
Alicia was responding to the question, "how does it feel being sober?" On Quora.
Substances have a sedating effect.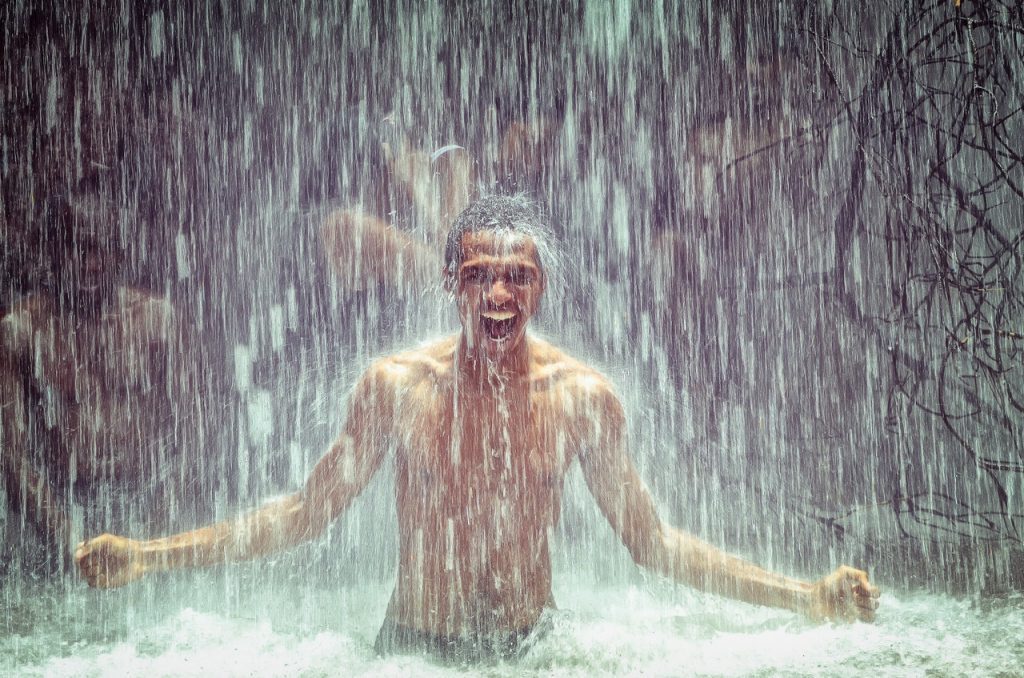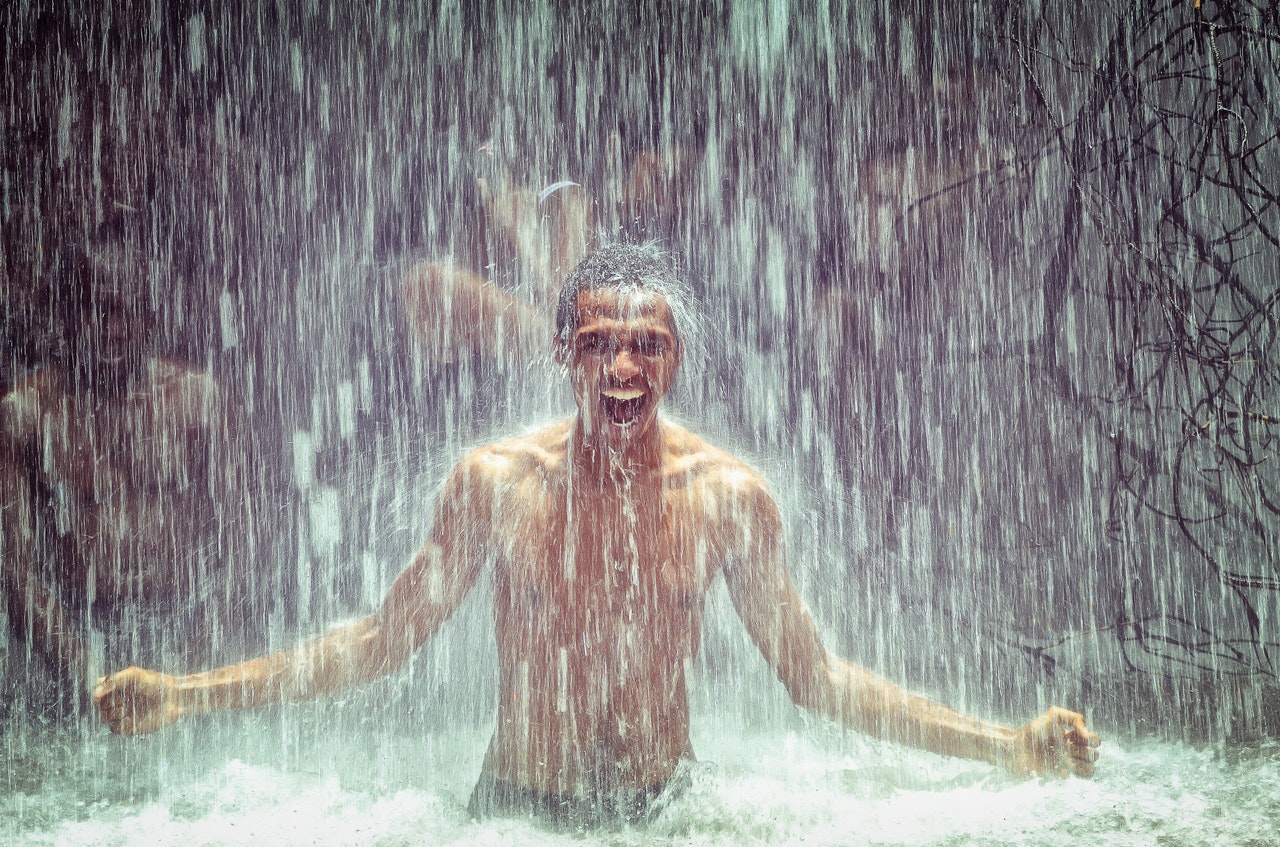 Alcohol and drugs can give one a fleeting sense of euphoria. They can also take one from their present state of being or help them detach from reality. But as you and I both know, this is usually a temporary fix. Drugs and alcohol produce rapid and large amounts of dopamine into the brain. Basically, they hijack the brain's normal reward/pleasure center, directly stimulating it with readily available dopamine. Unfortunately, this dwarfs the ability to release dopamine from smaller but sustainable sources, like hanging out with friends, watching a nice movie, or hitting a target, and so on.
So, it makes sense to wonder what it's like being sober after using for a while – or longer. This article will dive deeper into how people feel while they mentally and physically detox from substance abuse. But before we do that, you should know that life does get a thousand times better when sober. Here are some perks of being sober:
A less chaotic life – no worries about getting money, substances, lying, or manipulating to cover up bad habits
Better sleep – with no suppressants in the body, it becomes easier to fall asleep and rest well
Better health – not using drugs means no toxic chemicals in the body. There's also the aspect of finding time to eat balanced meals and for overall grooming
Better memory – no more worries about not recalling the things that happened in the previous nights
Better mental health – diet, sleep, and overall health are directly proportional to the mental health
Less worries – no more worries about getting caught or not providing for a family or going into withdrawals
Deep connections – sobriety allows patients to be a part of their family and friends. It also allows one to love and value themselves
So, how does it feel being sober?
"One of the most important words in your question is "feel". I used to drink to numb myself from the pain. Now that I'm sober, I feel things. I feel happy. I feel sad. I feel frustrated. I feel the whole gamut of feelings," responded Dana M Dietz, a Quora member, who has been sober for eight years.
Significant mood swings
People abuse substances to try to escape their emotions. Drinking or using drugs can offer temporary release but comes with a hefty price. Abuse and addiction can destroy every good thing in someone's life to the extent where all that's left is them and their substances of abuse. Drugs and alcohol numbs their emotions that they hardly feel anything anymore.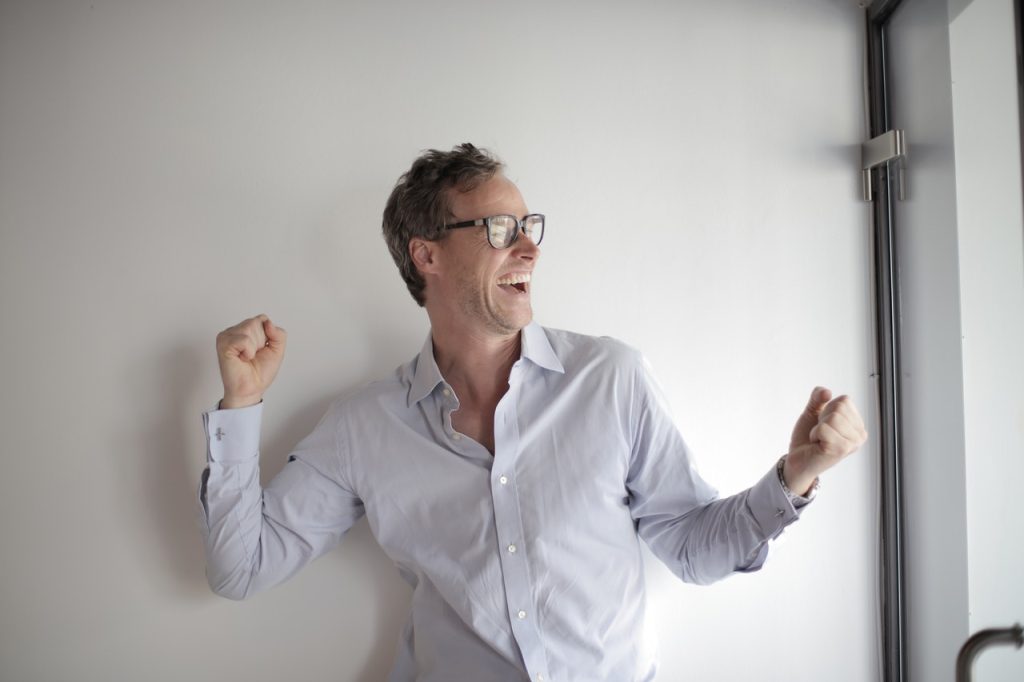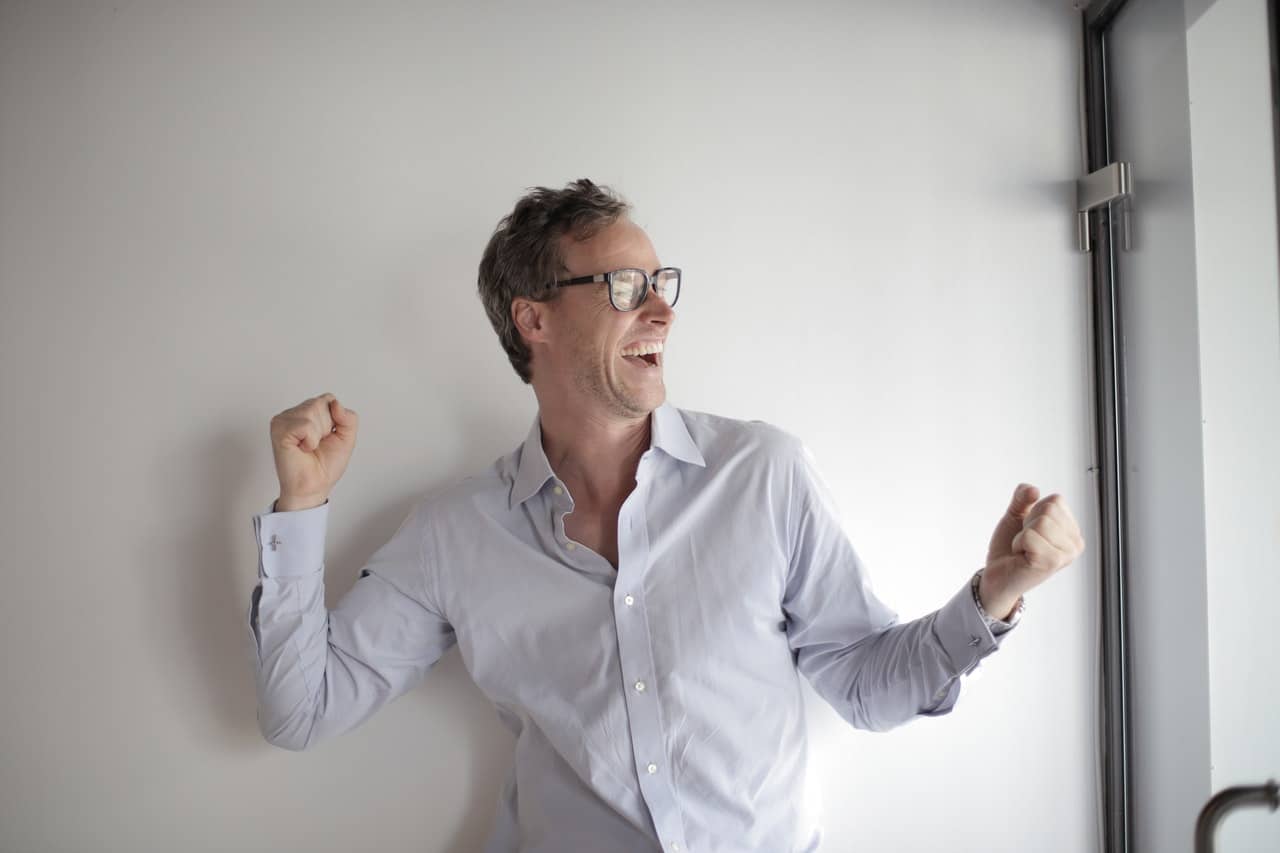 But when they're in addiction recovery and no longer abuse substances to conceal their emotions, they experience a perception shift that may result in an emotional rollercoaster. It may take a little getting used to, to manage emotions and lead a happy life. Some common examples of extreme moods that people experience in recovery include:
A sense of loneliness
Resentment and anger
Feelings of boredom
Disappointment
Feelings of extreme guilt
Extremes of happiness
Symptoms of depression
A sense of loneliness
A person may feel lonely during recovery because their support system is suddenly taken away. In many cases, those who abuse drugs and alcohol surround themselves with other users. So, until they find support networks to replace their old ones, they may feel lonely. Loneliness is often accompanied by powerful emotions like depression, anxiety , or panic. Since loneliness can't be treated with medications, recovering patients should learn to be comfortable in their skin without escaping to substance use. Solitude can be an excellent opportunity to recharge the brain, discover new passions, and learn new skills.
Happy and victorious
From mended relationships to staying sober to savings to new life and everything in between, there are definitely plenty of things to be happy for. Those who go through treatment successfully report feeling happy and optimistic about their new life. They feel good because they've managed to regain control of their lives. They feel good because they get to wake up in the morning without swollen hands or broken feet or with a terrible headache. They feel good because they no longer have to deal with shaking or getting arrested.
"Sometimes, I feel exhilarated, happy, joyful," Alicia said."Most days, I feel clear-headed. Able to tackle things. I used to lay awake at night, wondering if I was dying or afraid to sleep because I was afraid I would die. I would feel an intense amount of guilt. Guilt for hiding my alcoholism from my partner. Guilt for not having any friends … for being shut-in," she added.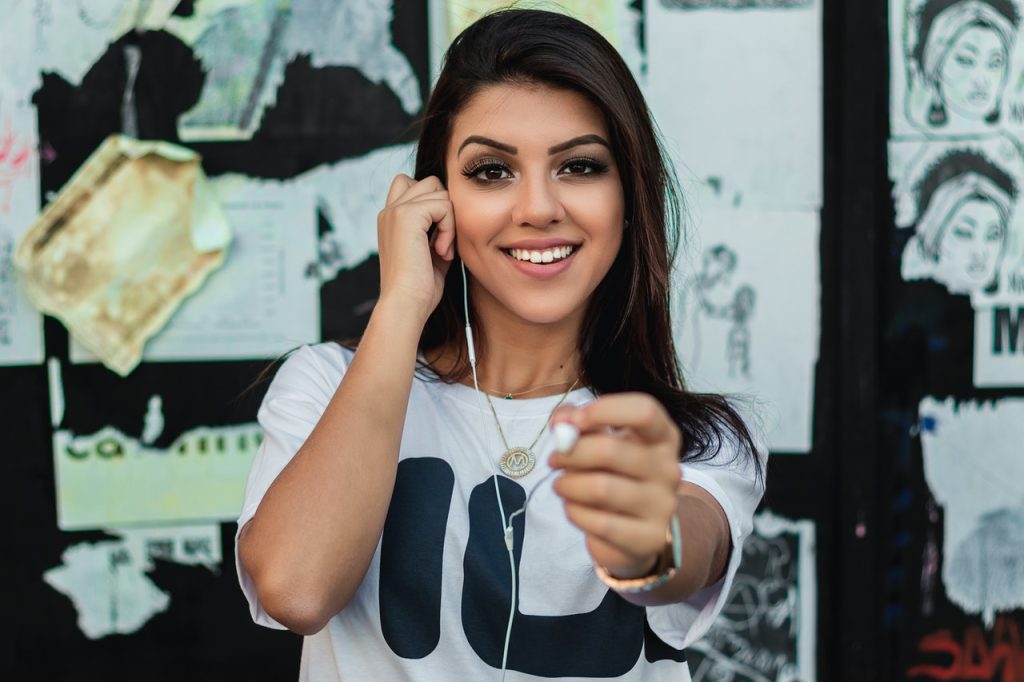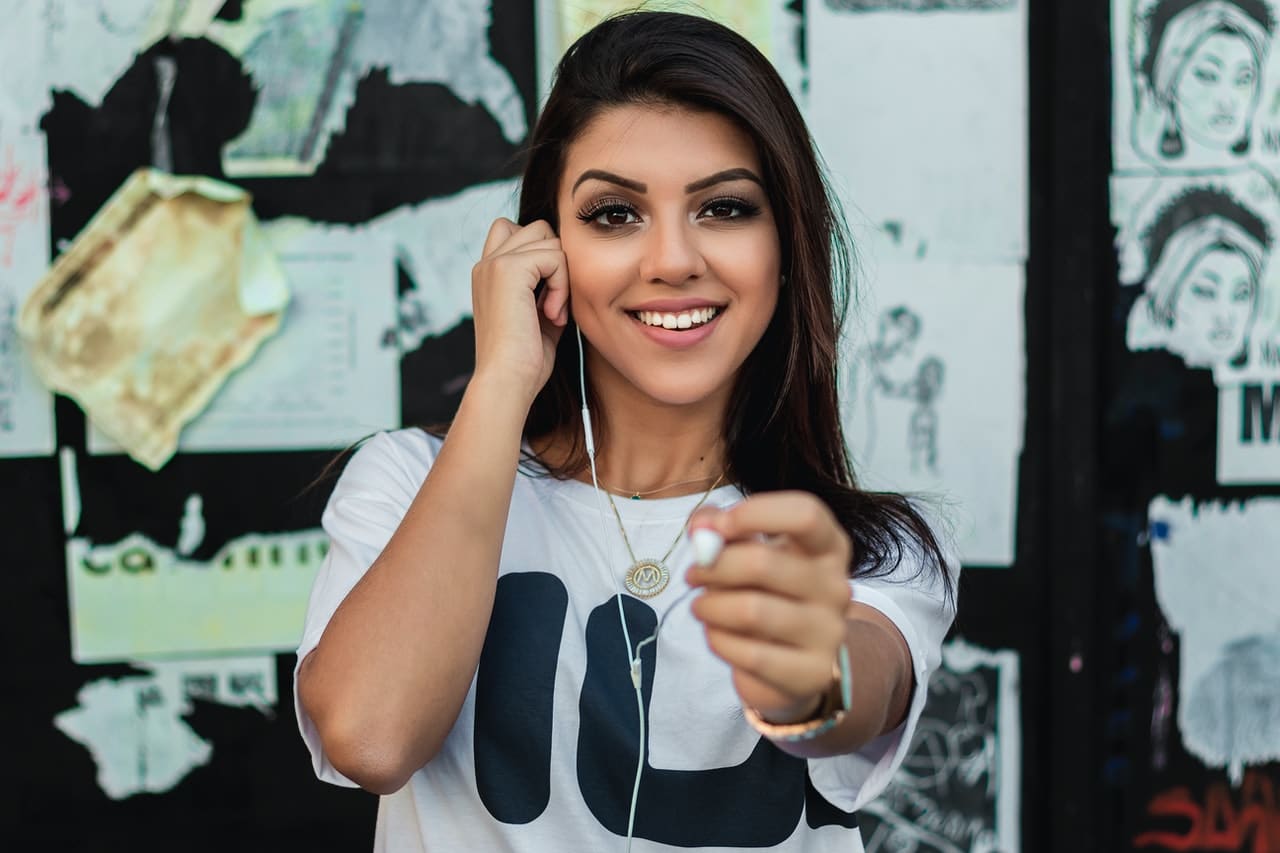 Pretty awkward
Awkward might be the last thing that someone recovering from drug abuse expects to feel. But as it turns out, it is a pretty common feeling. People use drugs and alcohol to ease their anxieties or feel comfortable in their skin. But now that they aren't using anymore, they may feel uncomfortable or socially anxious during the early stages of recovery – sometimes even beyond. But the good news is that the awkwardness will eventually wear off (or lessen).
"Drunk me didn't have to worry if I was alone at a party because drunk me didn't abide such things. Drunk me didn't worry if she belonged, or said the right thing, or had to have small talk because drunk me just handled that. Drunk me had loose neck muscles." Read one post. "So now I'm sober, and I have zero choice but to be me in all situations. There is no escape route, or greasing the wheels, or magic potion that makes people less terrifying, or me more "socially normal." I can't do anything about who I am, which is perfect because we should all be so lucky to be ourselves in public," it continued.
Comfortable in social situations
Many people drink to feel comfortable in social situations. However, in most cases, they end up too drunk and say stupid things that they can't even recall the following day. Ironically, when they go through treatment and sober up, they learn to like themselves and trust what they say or do in public. Some even start preferring to go out and be with people and are no longer shy or anxious.
"The important thing to know is that life will not be all candy canes and buttercups when you are sober. Life happens. Good things and bad things happen. The wonderful thing is that you learn more about yourself as you learn to cope with these feelings. Most people I know are grateful alcoholics. They are much better off for having had to deal with their alcoholic issues," concluded Dana.
Emotional sobriety stemmed from Alcoholics Anonymous, the 12-step program for those struggling with alcohol abuse. And while it is a challenging, long-term, and ever-changing process, it's worth it. Those struggling with emotions can benefit from working with addiction professionals in a good treatment program. No one achieves perfect emotional sobriety. The most crucial thing is to keep working toward greater emotional awareness, better balance and use of coping strategies that are productive and healthy.
Drug rehab statistics show that the percentage of those who will relapse after a period of recovery ranges from 40 to 60%. These recurrence rates are similar to those of chronic illnesses like hypertension and diabetes. People spend a lot of money and effort on treatment, so why is drug rehab so frequently unsuccessful?
Addiction is commonly known as relapsing disease. This might explain why over 85% of patients with drug use disorders relapse and return to use within a year of treatment. Studies show that at least two-thirds of recovering individuals relapse within weeks to months of starting treatment.
How effective is a drug addiction treatment 
The aim of substance use treatment is to help individuals achieve lasting abstinence and return them to productive functioning in the community, family, and workplace. According to research that monitors patients for extended periods, a majority of those who enroll and remain in treatment quit abusing substances, reduce criminal activity, and enhance their social, occupational, and psychological functioning. But the treatment outcome bases on:
The nature and extent of the individual's problems
The appropriateness of care and related services used to handle those issues
The quality of interaction between the patient and health care providers
"Relapse rates for patients treated for drug abuse are similar to those for people treated for chronic illnesses like asthma and high blood pressure."
Relapse to drug use doesn't mean that treatment has failed. The chronic nature of substance dependence means that relapse can be part of the healing process for some patients. When someone returns to drug use after a period of abstinence, he or she needs to speak with their caregiver to resume, modify, or try other treatment options.
Recovery and relapse
Ending drug use is a huge milestone, but it's just a part of a long and complex recovery process. Individuals still need to overcome many challenges. Relapse occurs when one gets stuck along the way. They're faced with a challenge but are unable or unwilling to confront it. So, they turn to inappropriate coping mechanisms as a way to deal with their inner turmoil and dissatisfaction. Unfortunately, this only leads them right back to substance abuse.
Reputable drug rehabs offer remarkable help to people in need. The training, therapies, support, and supervision included in these treatment programs aid individuals in depths of substance dependence find new way of living. But the National Institute of Health states addiction is a chronic condition that requires ongoing care. For that reason, more than 50% of those who pass through drug or alcohol rehabs need multiple rounds of therapy to attain a form of recovery that lasts. But even so, not all of these individuals emerge successful in their fight against addiction.
This begs the question, why is the drug rehab so frequently unsuccessful? 
Completing substance abuse treatment doesn't guarantee sobriety. After leaving rehab centers, patients usually go back to environments where they abused drugs. Some places, people, or things can spark memories of drug use, and trigger urges that cause relapse.
Different aspects can increase the chances of relapse, including:
Poor rehab services
Internal and external aspects
Internal and external aspects
Triggers
Triggers include anything from sensations, feelings, or thoughts to relationships and situations that cause the recovering patient to use after a period of abstinence. Holiday parties involving social drinking, exposure to drug-related objects, walking through drinking joints, or hanging around friends who are still using are examples of triggers that can cause a relapse. Unfortunately, recovering patients are consistently exposed to these triggers, making it hard to abstain.
Not seeking further assistance after treatment
Substance abuse treatment doesn't end at the rehab facility. Recovering patients should continue with further treatment as specified in their relapse prevention plan. Rehab may stop the urge momentarily, but taking the right steps ensures long-term recovery. After-care services like 12-step, support groups, and other prevention programs arms individuals with coping skills that are essential to staying sober. A strong support system from friends, family members, recovery coaches, and peers can also encourage one to soldier on. But many patients don't get this assistance, so they end up sliding back to their old habits.
Other issues that make drug rehab so frequently unsuccessful 
Other internal and external factors like fatigue, physical pain, depression, self-pity, dishonesty, and unemployment can cause an individual to relapse. Researchers from one study discovered that risky drinking is common among the unemployed and that unemployment is a risk factor to drug use. Pity parties – when one feels sad, they can no longer hang with friends at bars or events -- can spark thoughts and eventually cause a relapse.
Sabotaging sobriety in treatment
Just because a patient accepts to enroll in a rehab center doesn't mean they're all for the idea (or ready for that matter). There are different things that one can do to undermine their recovery process. For instance, one can join a program with no sense of commitment to life after addiction. Although therapists may use cognitive behavioral therapy among other treatment modalities to address such a problem, it takes dedication and desire to get better on the patient's side to succeed in treatment.
The same applies to patients who won't share their insights during group therapies or ones who mock others in the counseling sessions. These individuals often have unresolved issues and disrupt meetings, which are essential in addiction treatment. Patients who don't listen or are adamant about opening up aren't able to take advantage of the healing and usually return to using soon after treatment.
Rehab facility and its contribution to unsuccessful treatment 
The addiction rehab industry is packed with false claims and unsubstantiated care. As we've mentioned earlier, a significant percentage of recovering patients resumes drinking shortly after treatment. Research also shows many individuals who pass through rehabilitation wind up with a greater sense of personal failure and despair. This could be because of one or a combination of the following reasons:
Minimal or no personalized treatment
With so many factors contributing to addiction, creating a standard treatment approach that works for everyone is impossible. The National Institute on Drug Abuse details the principles that rehab centers should use to individualize care for each patient. But still, most patients only pass through a short detox period, followed by a series of lectures, 12-step, and group therapy. Generalized treatment isn't effective in addressing the mental, physical and emotional needs of each client.
Not enough detoxification
The intensity of detox varies depending on the type of substance abused, length of use, etc. When a patient doesn't get enough detox, it means he or she may still have the toxic build-up in their body. This will predispose them to cravings or flashbacks that may act as a trigger. Sadly, run-of-the-mill detox programs don't consider this and leave their patients not fully detoxified.
Not treating co-occurring disorders
Substance addiction often co-occurs with mental illness or other conditions. The Substance Abuse and Mental Health Services Administration revealed that there were about 9.2 million people who experienced both mental health and substance abuse disorders in the US in 2018. Combining strategies from fields of addiction and psychiatry treatment is a great way to ensure long term sobriety, according to SAMHSA. When the dual diagnosis isn't taken into consideration, then the patient is highly likely to suffer a mental relapse and end up using the substance again.
Unnecessary services
Some rehab centers – particularly the luxury ones – go above and beyond to make the lives of their patients comfortable. They offer vast services like ocean therapy (riding a yacht), equine therapy (tending to or riding a horse), aquatic aerobics, fitness training, qigong therapy, work assignments, leisure skill groups, among other services along with other care programs. While these are great, there's no scientific evidence of their effectiveness in substance abuse treatment. These services are great differentiators, but none of these rehabs monitors patient outcomes, despite promising quality results. These are just some of the reasons that drug rehab is so frequently unsuccessful, depending on how you look at things.
Have you ever wondered why some addiction patients act with no thought of consequences? Like they run into a friend in town and accept a sudden invitation to get high when they have a job interview? Or they take part in pathological gambling despite the well-known risks of doing so? What really makes an addict so impulsive?
As it turns out, most people who are struggling with substance abuse act on impulse. So, this means many have trouble controlling their behaviors or emotions. Impulse disorder could be a sign of an underlying problem, like a mental health issue or other personality disorders.
In this article, we will look at the things that make addicts impulsive and the treatments that can help them. But first, let's understand what an impulse disorder is.
Impulsive behavior and impulse control disorders
An addict with impulsive behavior finds it hard to resist the sudden desire to do something that's contrary to the societal norms. They may do so quickly, repeatedly, and with no consideration of the consequences.
Examples of impulse behaviors include:
Doing drugs or alcohol despite knowing that there's an important engagement coming up
Frequent outbursts even when a situation is uncalled for
Talking without thinking. Sharing intimate information
Getting physical in the heat of the moment
Suddenly joining or quitting groups or lots of starting over
Self-harm in the heat of sadness, anger or disappointment
Escalating minor issues by making them seem more important or urgent
Overindulging in things like gambling, shopping, and eating
Destroying personal or other people's property in a moment of anger
Acting on impulse is not a bad thing. It can be a motivating force behind the artistic genius. For instance, some incredible music, books, and art come out of impulsive action. But most addiction patients are impulsive often, sometimes multiple times in a day.
Impulsive behavior becomes a disorder when:
The patient repeats the impulsive behavior
He or she is not able to control impulses
He or she shows signs and symptoms of mental illness
Why are Addicts so Impulsive?
While the cause of impulsiveness is not always evident, studies show that it may have something to do with the prefrontal lobe. According to this study, the prefrontal cortex is responsible for higher-order functions. These functions include conscious thought, spatial learning, decision-making, and judgment.
Addiction negatively affects this part of the brain and alters its functioning. So, someone who's dependent on drugs or alcohol might be unable to make rational decisions or override impulsive urges. So, they end up acting on impulse without thinking, which is not usually in their best interest.
The ability to resist impulse urges allows us to function well in society. It keeps us from danger by enabling us to consider the outcomes of our actions. But when that part of the brain is no longer functioning well, we become susceptible to impulse actions.
Addiction causes changes that promoted impulsive behaviors. So, the addict desires to only live in the present moment with no regard for the future.
Other Reasons why Addicts can Act on Impulse
Attention Deficit Hyperactivity Disorder (ADHD)
Impulse behavior is an immediate factor between ADHD and addictive disorders. According to one study, both impulsive acts and impulsive choices are observed in ADHD and addiction disorder. Experts believe that there's a strong link between ADHD and addiction and that many individuals with ADHD often turn to alcohol and drugs.
Different studies have shown that people with ADHD have higher levels of impulsive and hyperactive behaviors. That's why:
They may have a hard time sitting still for prolonged periods
They easily lose focus when working on a task.
They also make spur-of-the-moment decisions and do things they'll regret later on.
Again, those with ADHD usually turn to substances. While there isn't a clear reason why that's the case, experts believe that these patients have problems regulating neurotransmitters like norepinephrine and dopamine. But it could also be that they turn to alcohol or drugs as a way to cope with ADHD symptoms.
It is especially challenging for adults with undiagnosed or untreated ADHD. One expert matched the situation to playing with an invisible fire and wondering why the hands are burning.
Borderline Personality Disorder (BPD)
Impulse behavior is a hallmark of BPD, a debilitating personality disorder that distorts a person's self-perception. BPD patients are seen as highly dependent, manipulative, and dramatic. However, mental health experts say that these behaviors arise as a dysfunctional way to deal with emotional pain and overwhelming fear.
Patients with borderline personality disorder often suffer from insecurity, anxiety, and low self-esteem. They also have substance abuse issues. Alcohol, in particular, makes them comfortable when they are in the company of others.
Alcohol dependent individuals with BPD express a wide-range of impulsive behaviors. These include:
Repeated self-mutilation
Suicide attempts
Sexual promiscuity
Reckless driving
Binge eating
Substance abuse.
Intermittent Explosive Disorder (IED)
IED is an impulse-control disorder that's characterized by the inability to resist impulses. This may lead to property destruction, serious assaults and frequent verbal aggression in the form of temper tantrums.
The condition results from a combination of environmental, biological, and genetic factors. Many IED patients grew up in families where verbal and physical abuse and explosive behaviors were common.
According to the National Institute of Mental Health, IED starts in adolescence and affects someone throughout their lives. It's one of the many impulse control disorders where a person is unable to control aggressive behaviors that violate other people's rights.
An episode of intermittent explosive disorder could manifest as:
Domestic violence
Road rage accident
Temper that involves breaking or throwing objects.
Treatment for Addicts With Impulsive Behavior Issues
In addition to substance use treatment, a patient needs treatment for the specific impulsive behavior condition. One general approach is behavioral therapy, where one learns to work through and better handle situations that trigger impulsivity.
Healthcare providers may use several medications to treat impulse-related severe conditions. They recommend a dopamine agonist, opioid antagonists, mood stabilizers, and antidepressants for treatment. Antidepressants like selective serotonin reuptake inhibitors can also help treat IED and other impulse-control disorders. Methylphenidate or amphetamine and dextroamphetamine treat ADHD.
Family therapy is also an effective treatment for impulse behavior. This is especially true since the roots of severe impulsive behaviors may stem from the family environment. And in some cases, the impulsive behavior also hurts other members of the family. Family therapy can help address both of these issues.
Addiction can be both psychological and physical. Treating the physical aspect alone won't address the psychological triggers that compel an individual to keep abusing substances. Addiction needs personalized treatments that address the symptoms, triggers, and consequences that drug abuse has on different areas of an individual's life. That's why many treatment facilities use various types of therapy as part of a holistic approach to tackle addiction and its related issues to reduce the risk of relapse.
Treatment for mental health and substance use disorders has come a long way. Numerous studies and clinical trials have shown the effectiveness of different therapy techniques in addressing a range of issues, including stress, depression, schizophrenia, substance abuse, and so on. As an example, behavioral therapy is known to enhance the physical and psychological well-being and prevent relapse of substance use, mental illness, or both in dual diagnosis patients.
Kicking the addiction habit is a lifelong process that needs consistent application of coping mechanisms. Addiction relapse rates, according to NIDA, are similar to those of chronic illnesses like heart disease, diabetes and asthma. So, the risk of relapse, irrespective of how long one has been clean, is high. This is why the importance of therapy in treating addiction can never be overemphasized.
How addiction happens
Addiction is a huge problem today. In 2014, about 20.2 million adults aged 18 and over had substance use disorder in the past year. Of these adults, 6.2 million had illicit drug use disorder, while 16.3 million had alcohol use disorder. What starts as a fun activity can escalate into a full-blown addiction problem.
Addiction changes the way human brain works. It alters the reward center to the extent where one craves for the substance, losses control, and ends up using despite the adverse consequences. As we mentioned earlier, addiction is complex and involves more than the physical aspect. Treating physical manifestations and ignoring the emotional part is not enough.
The importance of counseling 
Even after detoxification, one is still at high risk for relapse. Sudden life stress, environmental cues, social networks, among other factors, can contribute to relapse. Therapy helps one escape the cravings and learn to handle whatever it is that life throws their way without turning to drugs.
Therapy plays a vital role in a successful addiction recovery plan. Many alcohol or drug addiction programs understand this and include different types of therapy into their patient's treatment plans. There are various forms of therapy, but according to the Principles of Drug Addiction Treatment by the National Institute on Drug Abuse, behavioral therapies are the most effective in treating addiction.
Why therapy is essential in treating addiction 
Therapy is a linchpin of addiction treatment for many people. Family Counseling, Cognitive Behavioral Therapy, Contingency Management, and other forms of therapy can help a patient manage drug cravings and avoid relapse. It can also address mental health disorders that often contribute to substance use.
In one post, a TIME writer who almost lost his son to addiction said he sees hope in evidence-based treatments (EBTs) and treatment programs that emphasize research-based therapies like Motivational Interviewing and Cognitive Behavioral Therapy in addition to medication.
The National Institute on Drug Abuse indicates that behavioral approaches help individuals in substance abuse treatment in vast ways. It engages them and offers incentives for them to maintain sobriety. It also modifies their behaviors and attitudes towards drug use and increases their life skills to tackle environmental cues and stressful situations that may trigger intense cravings for use.
With that in mind, let's look at why therapy is essential in treating addiction:
Improves motivation for recovery
One of the main reasons people don't treat addiction is because they are skeptical about quitting. Some of them are in denial, while others feel fear or shame, and so on. Therapies, like motivational interviewing, help such people resolve insecurities and ambivalent feelings to find internal motivation they need to change their addictive behavior. This therapy allows one to recognize the impact of drug use in their lives and that of their loved ones, and nudge them to take a step toward recovery.
Learn coping skills
Many individuals who are dependent on drugs or alcohol feel as though they're deep into it and cannot stop. Cognitive Behavioral Therapy (CBT) can come in handy in such cases, as it modifies the behaviors and attitudes behind people's difficulties, and change the way they feel. CBT helps individuals to understand why they crave substance and arms them with tools to cope with the cravings and feelings. It's effective in addressing vast issues, including mental illnesses and substance use disorders.
Understand different emotions during treatment
Patients experience many mixed emotions during detox. Talk therapy during detox helps them to change unhealthy responses and live life positively. Counseling supports patients during their journey from addiction to developing a healthy and productive life.
Involve family and friends
Addiction is a family disease. In most cases, the drug-dependent individual strains relationships because of their habits. But again, some people abuse drugs because of underlying family problems. Family Behavior Therapy (FBT) treats substance use disorders along with coexisting issues like depression and family conflict. It also educates family members about addiction issues and how to help their loved one through their journey to sobriety.
Get peer support
Group therapies, like Alcoholics Anonymous or Narcotics Anonymous, are effective for drug and alcohol addiction. Being in a group setting allows individuals to get support from peers. It also is an excellent opportunity for one to see their problems in a new light and try out new ways of thinking in a safe environment without fear of judgment. Group therapies are not meant to be a substitute for professional help – but a complementary therapy.
Conclusion
Addiction is a complex disease. It is physical and psychological and may worsen depending on one's emotional state, mental health, environment, and other aspects. Holistic approaches that include a simultaneous focus on mind and body for complete healing take care of the patient's physical and psychological needs. So, in addition to detox, medical advice, and other forms of interventions, patients need therapy, meditation, massage, acupuncture, etc., to through to achieve life-long sobriety.
Music is an effective form of therapy. It enhances the body's immune system function, reduces the stress levels, and increases the production of dopamine, a feel-good hormone. Music interventions like listening to a song, playing an, or discussing the lyrics can offer healing during addiction recovery.
Music therapy itself is a therapeutic tool that can facilitate social, cognitive, and emotional change and growth. Music also provides some psychological benefits that are important among those trying to break the habit of addiction. Research around the effects of songs on human health, behavior, and wellness shows that music offers the following benefits:
Enhances sleep quality
Helps in pain management
Enhances memory and cognitive performance
Boosts work performance
Improves mood
Improves self-esteem
Promotes self-awareness
Provides an outlet for relaxation
Helps one recognize and accept difficult situations
Minimizes the symptoms of depression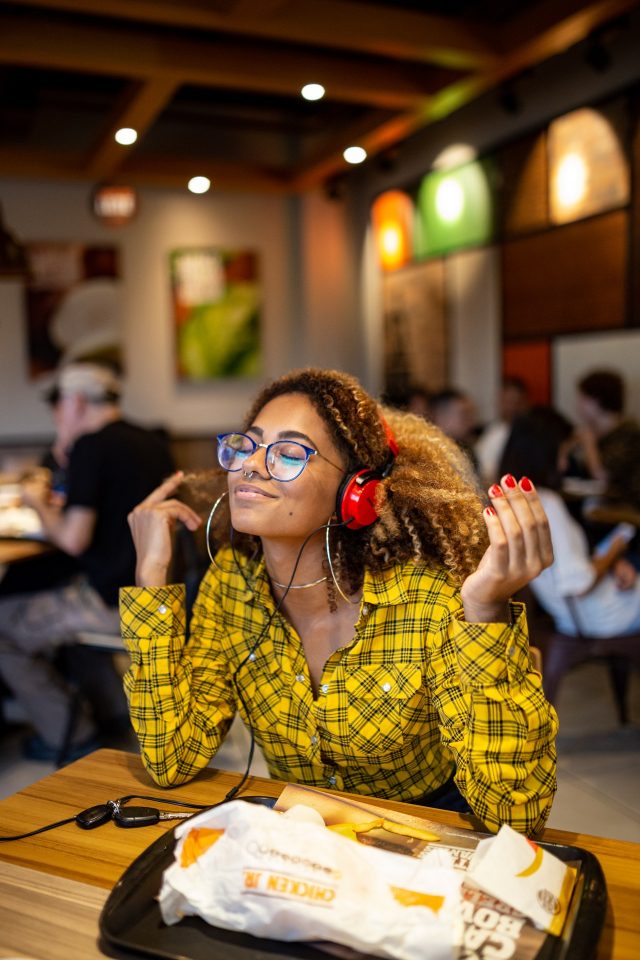 With that in mind, let's look at the 10 songs to help during drug abuse recovery.
1. Amazing Grace
There is something about the Amazing Grace song that makes it so uplifting, relaxing, and comforting. The song has a nice and smooth flow and carries a message that forgiveness and redemption are possible irrespective of the sin. That a soul can be delivered from despair through the mercy of a Higher Power. If you are looking for something inspirational, you should listen to Aretha Franklin's version of Amazing Grace.
Amazing Grace, how sweet the sound
That saved a wretch like me.
I once was lost, but now I am found, was blind, but now I see
Through many dangers, toils, and snares, I have already come,
'Tis grace has brought me safe thus far, and grace will lead me home.
2. Happy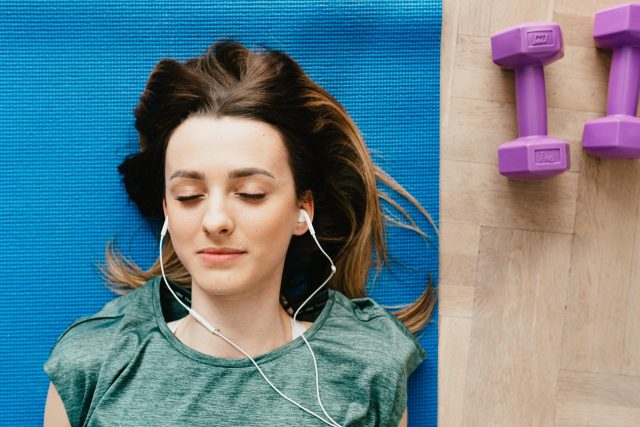 Happy is a feel-good song –and there's a lot to feel happy for. It is one of the best songs of all times that you can listen to elevate your moods, spirits, and so on. You can even dance to the beats when you feel all lazy and unmotivated to do anything else. Happy by Pharrell Williams may not talk about addiction but will sure get you feeling happy.
My level's too high (happy), to bring me down
Can't nothin' (happy), bring me down
I said (let me tell you now) uh
Bring me down, can't nothin'
Bring me down
3. Broken and Beautiful
If you are more into rock n' roll, then you'll love Kelly Clarkson's Broken & Beautiful. You've struggled with substance abuse, gone through addiction treatment, and emerged successfully. You're a superpower, and you've got this because you've had it all along.
Can someone just hold me?
Don't fix me, don't try to change a thing
Can someone just know me?
'Cause underneath, I'm broken, and it's beautiful
4. Roar
Roar, like many other Katy Perry's Songs, is uplifting and empowering. It also has a catchy tune that makes you feel good about yourself.
You held me down, but I got up (hey!)
Already brushing off the dust
You hear my voice, your hear that sound
Like thunder, gonna shake the ground
5. Let's Spend the Night Together
Let's Spend the Night Together by Rolling Stones is as romantic as rock n' roll music goes. It is a perfect song to listen to when you're thinking about love. Who knows, you can even pick up a few lines from the song and dedicate it to your significant other. The lead singer Mick Jagger and guitarist Keith Richards wrote this song.
Let's spend the night together
Don't hang me up and don't let me down (don't let me down)
We could have fun just groovin' around, around and around
6. Drug Addiction
It is pretty inspiring to know that someone out there has been on the same journey as you. Their stories serve as motivation. They keep you going and make you feel less alone. The song Drug Addiction by Colicchie is an incredible story. You'll probably resonate with every single word.
Look, you don't got a clue what I've been through
When I was at my worst you couldn't walk a mile in my shoes
I survived a lot, so it's only right that I smile
And I'm aware of my surroundings, I'm no longer in denial
7. Fighter
Our list of songs about addiction recovery wouldn't be complete without The Fighter. After all, you really are a fighter. You've won so many wars, and you'll continue to do so for the rest of your life. The Fighter by Gym Class Heroes is one to keep you going through the tough times. It promotes strength and motivation and will uplift you whenever you're feeling down.
And if I can last thirty rounds
There's no reason you should ever have your head down
Six foot five, two hundred and twenty pounds
Hailing from rock bottom, Loserville, nothing town
8. Recovery
In his album "James Arthur," James Arthur talks about his journey with recovery and redemption. His song, Recovery, shows that he's been through dark times, but there's always light at the end of the tunnel.
In my recovery
I'm a soldier at war
I have broken down walls
I defined
I designed
My recovery
9. Breaking the Habit
As a recovering patient, you understand that the little life stresses can push you to use. This song, Breaking the Habit by Linkin Park, talks about the things that people turn to when they hurt. It is something you'll relate to and can help you identify such feelings when they arise.
I don't know how I got this way
I'll never be alright
So I'm breaking the habit
I'm breaking the habit
I'm breaking the habit tonight
10. Don't Stop Believin'
Remember your struggles with substance abuse and your "journey" to sober living? How it felt. It wasn't easy, but you never stop believing. You hold on to the feeling. Don't Stop Believin' is a great song to keep you going strong.
Streetlight people

Living just to find emotion

Hiding somewhere in the night
Don't stop believing
Hold on to that feeling
We hope you enjoyed our playlist! Are there any songs you think we missed? Let us know in the comments! If you're more of a movie buff, check out these 5 movies that will scare you straight from drugs.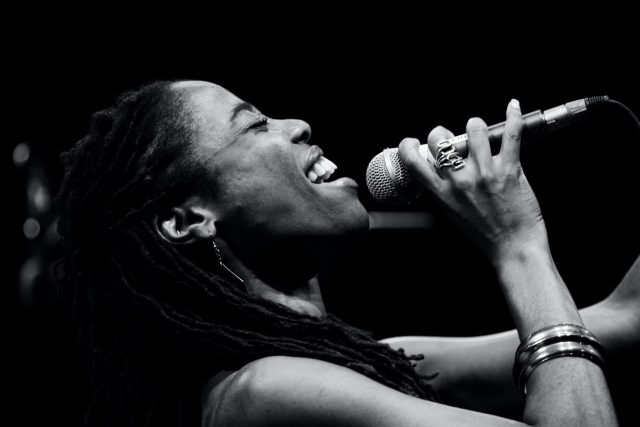 Confidence is an integral part of recovery. It not only influences your choices and decisions but also leaves you empowered. There are ways to boost your confidence while in recovery and they are crucial to your success.
But if you're like most people, you likely had self-confidence issues before you developed an addiction. Unhealthy decisions, guilt, shame, anxiety, and fear can wreak havoc on your self-esteem.
Luckily, there are a few things you can do to boost your confidence levels. For instance, you can get a nice haircut, get new clothes, take a new hobby, exercise, and so on. You can also try to honor your emotions, know your strengths, eat healthily, and be open to helping others. 
Let's look at how addiction and low self-confidence relate and ways to boost your confidence after getting clean.
The connection between addiction and low self-confidence
When you lack confidence, it becomes easy to get influenced by the world around you. For example, you may have a hard time overcoming negative thoughts. So you turn to outside activities or experiences to change those negative thoughts into positive ones.
Some people turn to drugs or alcohol to try to get rid of the negative state of mind or situation. According to one study, low confidence levels can lead to a lack of development and a tendency toward the consumption of alcohol and drugs.
In many cases, there isn't necessarily a direct connection between addiction and low self-confidence. Other factors like behavioral or mental disorders and family history also play a role in drug abuse.
But addiction affects confidence because it is an unusually dehumanizing condition by itself. A person with low-confidence levels acts and think in ways linked to not feeling as though they're a good and worthy individual.
Seven ways to boost your confidence after getting clean
Get a nice haircut
You may not know this, but something as simple as getting a new hairstyle can boost your confidence levels. An excellent style will put you in a fantastic mood.
How you may ask.
Haircuts make you look and feel better about yourself. You get compliments and enjoy catching your reflection in the mirror. Loving what you see in the mirror is critical in recovery.
Besides, going to the salon means getting pampered. A massage or wash go along way - but having your hair stroked along is enough to release the feel-good hormones.
Get some nice clothes
Self-care is usually the last thing on the minds of those with substance abuse disorders. Their top priority is to get drugs and alcohol.
Now that you are clean, you may take advantage of this time to get some nice looking clothes. Tag a friend or loved one along, and let them help you find something that looks good on you.
When you look and feel good about yourself, you'll be more willing to go out of your comfort zone. You'll also be open to meet new people and try new things.
Several studies have shown that dressing well boosts your performance and improves others' impression of you. It can also change the way you interact with others.
Practice positive thinking
Negative self-talk can lower your confidence levels. So, you may want to replace any negative thoughts with positive ones. Being thankful for what you have is a good start to thinking positive.
Positive thoughts attract good things to you. And when good things come your way, you'll feel more confident. Your recovery is a huge step. Let nothing or no one tell you otherwise.
When you shift your perspective to a more positive one, your outlook on life will change. You'll love more, hate less, demand less, and so on. Over time, your new way of thinking will help you prevent relapse and build meaningful relationships.
Positive self-talk is one of the easiest things you can do to feel more confident. After all, it's all about telling yourself good things - like "I'm beautiful," "I'm enough," "I'm worthy." Keep doing that every time, and you'll see the difference.
Exercise 
You may know this, but we'll repeat it. Exercise and healthy eating are great for your body. Most treatment programs teach different types of workouts that you can still do. But it's a good idea to explore your options to see if you'll love others more.
You can try out yoga, swimming, running, walking, tai chi, team sports, and group classes.
Exercise offers the following benefits:
improves mental state
promotes better sleep
reduces stress
adds structure to the day
helps curb drug and alcohol cravings
reduces depression, stress, and anxiety
enables you to form positive social connections
boost confidence
Self-care to boost your confidence
Your physical and mental health are connected. The more you care for yourself, the better you'll feel about yourself. You'll also gain more confidence.
You don't have to make significant life changes to rebuild your confidence. You've been through enough change anyway.
You can keep a gratitude journal, for instance. After all, there's plenty to be happy for: a sober life, a bright future, supporting family, new hobbies and so on.
Cleaning your room and tidying up space can also work great. Although they may seem like a bummer, these activities can boost your mood. A clean space will make you feel much better than a dirty one. Psychologists say that the state of your surroundings can affect your mental state.
Other self-care practices that are worth trying out include:
listening to music
taking a bath
saying yes to everything (except bad habits)
Practice a new hobby
Once you're clean, you may find it hard to feel good or happy all the time. This is because alcohol and drugs often fill a social void. Finding new hobbies can be a great way to fill your time, interests, and energy.
Addiction treatment is not enough to maintain mental health over the long term. You need hobbies -- especially social hobbies -- to get a healthy amount of serotonin and dopamine. This way, you won't have to think about the pleasures of substances.
Hobbies are healthier alternatives to drugs and will help you feel included in society. Examples of good hobbies include public speaking, playing music, team sports, fitness, cooking, and gardening. These activities:
Make you happy
lessen the feelings of isolation
relieve stress
increase motivation
improve social skills
boost confidence in your ability to interact
allow you to have fun while sober
Join support groups
Alcoholics Anonymous and Narcotics Anonymous are great groups to be part of because they allow you to meet with others who've been in the same position as you. They also provide a platform where you can express yourself without fear of judgment. Being in the company of peers can help elevate your confidence and keep you motivated towards achieving your goals.
Family therapy can also be a great way to repair any strains or damage brought about by addiction. Although treatment facilities often provide such therapies, you may still want to explore options if there's an underlying problem.
When a loved one goes through the tough recovery journey and comes out on the other side sober and clean, there's a lot to feel good about. However, the joy almost always comes with the fear of relapsing. After winning the difficult battle against substance abuse, it can be heart-wrenching to imaging that the victory may not last forever. But the reality is that the recovery from addiction seldom goes as planned. Many patients slide back to their old habits of using, so much so that relapse (although dangerous) is considered a normal part of the recovery journey. If you or a loved one has relapsed recently, please understand, it is not a failure.
No matter how diligently one pursues their recovery or how committed they are to lifelong sobriety, there's a chance that they will relapse at some point. According to the National Institute on Drug Abuse, the relapse rates for addiction mimic those of other chronic diseases like asthma, hypertension, and diabetes.
According to the study, relapse rates for people treated for substance use disorders are 40-60%, which can be compared with those for people treated with asthma, 50-70%, and hypertension, 50-70%. Understanding how relapse happens is critical to preventing relapse because the patient learns to identify the signs (or triggers) and course-correct before they begin using again.
What is a relapse? 
Relapse is a normal part of recovery from drug or alcohol addiction. It occurs when symptoms of a condition reappear after a time with no symptoms. According to the Marlatt and Gordon model, relapse starts with a high-risk situation that's accompanied by a poor coping response. When this happens, the patient experiences decreased self-efficacy and becomes more prone to a lapse, or one-time use of the substance. For some patients, a lapse comes with a sense of failure or guilt about using again. They feel that they've broken some personal expectation or moral law, and assume that alcohol or drugs will lift the negative feelings.
Unfortunately, when relapse happens, many people – especially those around the patient – assume that treatment did not work, or that the patient lacks the willpower to stay sober. But a successful treatment for substance use disorder needs continual assessment and modification. Relapses along the way don't indicate failure; they only signify that addiction treatment needs to be adjusted, changed, or reinstated.
What happens after someone has relapsed? 
When a person with substance use disorder slips back to their old habits, it doesn't mean they failed. It means they have to try again and continue to practice healthy habits. In case the relapse was an isolated incident, and the patient is committed to adjusting or examining their recovery care plan, they may not need to go to an inpatient drug rehab. They may only need a supervised medical detox to overcome withdrawal. But if the patient has relapsed full swing, they'll benefit more by going back into strict treatment programs.
Relapse comes with an increased risk of overdose. When patients abuse substances for a prolonged period, they develop tolerance, meaning they no longer respond to the substance in the way they did in the beginning. So, it takes a higher dose of the substance to get the same effect as when they first used it. Tolerance reduces with treatment.
If the recovering patient relapses and uses the same dose as they did before treatment, they are at a very high risk overdosing, which can be fatal.
Long-term inpatient drug treatment should address relapse and prevention
Finding a safe living environment that removes access to substance and negative influences is the best way to address relapse. Long-term inpatient treatment facilities provide residential treatment options for relapsing patients who need intensive levels of substance use treatment. This extended care options are often provided outside of hospital settings and run anywhere from six months to 12 months or more. And while some treatment centers have structured length of stay, others only allow the patient to graduate when they are ready to do so.
A high-intensity rehab program may be the best option for patients experiencing severe addiction, chronic relapses, among other situations that can benefit from prolonged treatment. Most long-term inpatient rehabilitation programs focus on creating a safe and steady environment that encourages sober living. It helps patients to heal from social damage resulting from addiction. Some addiction treatment programs are better than others. Do some research on ethical drug rehab facilities before you make the final decision.
Benefits of long-term residential care 
Structure is one of the biggest benefits of residential care. Relapse can consume a patient's life, create instability in their family, job, or school, and deplete their self-worth. The robust structure of long-term treatment facilities can help a patient regain a sense of responsibility, confidence, and ability to plan and carry out vital goals that support sobriety.
Throughout the course of treatment, the patient's day will include activities and care that are designed to help them achieve their goals. Patients have 24-hours access to support from fellow peers and trained addiction specialists. They have time to interact, meditate, and even join peer support meetings. Patients can also be part of self-help groups, which play a significant role in building accountability, confidence, inspiration, and a sense of acceptance.
Long-term centers approach treatment from the idea that no patient is similar to another, and will, therefore, have different paces of recovery and coping. Often, these facilities will adjust the length of treatment according to how well a patient is recovering. Those who have a hard time may have to spend more time in the facility – but the result is often worth it.
Most inpatient treatment centers provide incredible support for physical health, particularly when it intertwines with mental health. Patients can expect exercise, nutritional therapy, and information on these two influences the mood and overall health. Since the aim of in-house therapy is to arm patients with tools to manage their happiness and quality of life without alcohol or drugs, this information is critical in long-term recovery.
There's also the aspect of easy access to transformative treatments and therapies while in long-term addiction facilities. These programs give patients enough time to learn and be able to cope with exposure to drugs, stress, and other triggers without a likely relapse.
Is long-term inpatient drug treatment effective in addressing relapse?
As you may have realized from this article, addiction treatment is not all about ending addiction. It involves helping the patient resolve the complex underlying issues (stress, mental health issues, peer pressure, unstable home) that caused the addiction in the first place. It's about helping the patient uncover the true meaning and purpose in their life, and regain a sense of fun and joy devoid of drugs or alcohol.
Long-term residential drug treatment centers or therapeutic facilities, as they are commonly referred to, are ideal for relapsing patients. Unlike short-term rehab, long-term rehab continues treatment until the patient is ready to carry on – when they're stable and able to fit back into society. These facilities help relapsing patients change negative patterns of behavior and thinking and develop strategies, skills, and techniques they require to combat cravings, reduce stress and cope with other powerful forces to enhance the chances of successful recovery. These centers also address disorders (depression, schizophrenia, bipolar, anxiety or conduct disorder, etc.), that often co-occur with addiction to treat the patient holistically.