Every generation has its slang, and Gen Z is no exception. The use of emojis became quite popular with Gen Z. And now they're using emoji to sell drugs and to generally talk about them with friends. They bank on the fact that most adults don't have a sense of how emojis work.
To any unsuspecting adult, the emojis look ordinary and harmless. However, they are often being used to buy and sell illicit drugs. 
Drug abuse is prevalent among teens and young adults. With the current technology, they can easily purchase any illegal drug from social media pages run by drug traffickers. With a simple direct message (mostly with an emoji or more), the drugs of choice, including crack cocaine, are delivered to them in just a few minutes. Often, they make payments in cash, so you are unlikely to notice something is off.
Every drug dealer targeting teens have perfected the use of emojis, now commonly known as the emoji drug code. By doing so, they easily advertise their products on social media. Drug-themed social media posts are often not flagged or taken down because it is difficult to differentiate them from regular posts.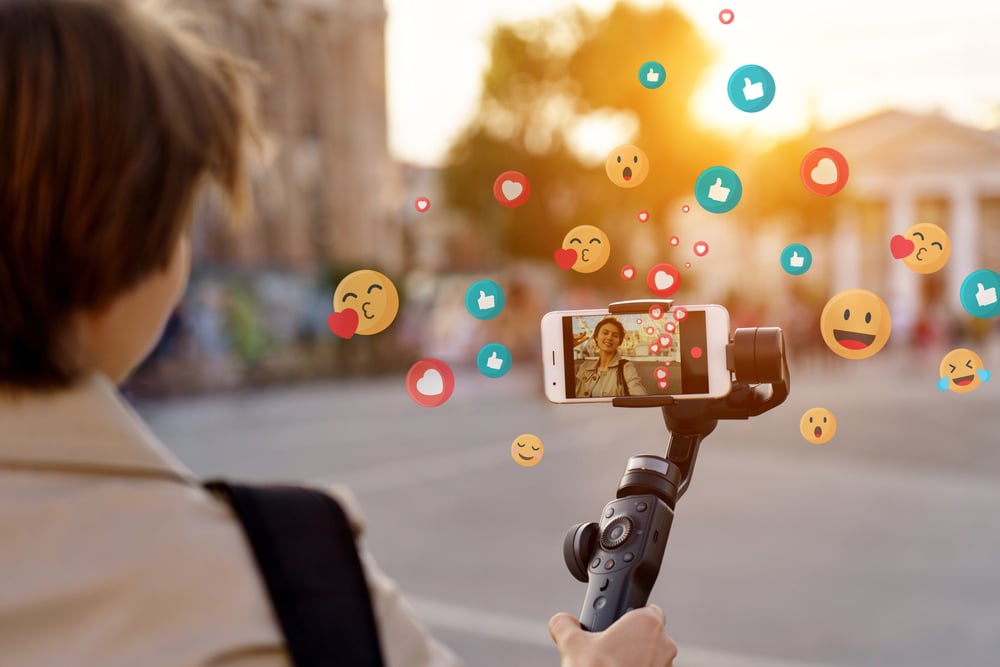 The Drug Enforcement Administration (DEA) recently released an emoji drug decoder to help educators, parents, and caregivers decode the emojis their loved ones use and potentially save lives.
DEA public information officer Brian McNeal said that when there is a case of overdose and no way to trace the source, you can go through the phones and computers of your loved ones to see the emojis used in conversations with drug dealers. The emoji drug decoder can help you identify the drugs they overdosed on.
The emojis
According to the DEA, emojis are now commonly used as dealer advertising for high potency drugs. A select few are currently universal symbols for large batches of drugs. The DEA revealed that they started looking at social media risk factors after identifying several overdoses.
After going through the phones of the deceased, they noticed that specific emojis kept showing up in conversations. Later, they managed to decode the emojis.
Shane Catone, a Deputy Special Agent in charge of the DEA's Chicago Division, said that traffickers started communicating with emojis because their target market is teenagers who spend most of their time on social media.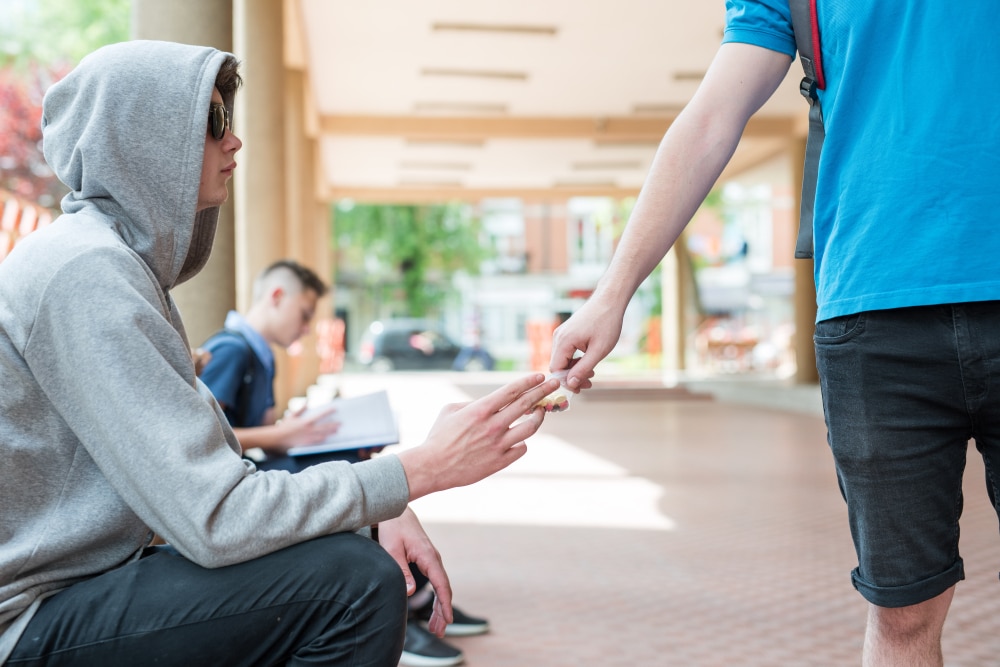 The traffickers advertise their contraband on various social media platforms, including Instagram, Facebook, Snapchat, and messaging apps like WhatsApp.
Some of the emojis are straightforward to figure out. For example, the pill emoji represents fake prescription medications or pills.
Other emojis may be difficult to decode. For instance, a key emoji represents cocaine; a brown heart represents heroin and a blue heart meth. Another difficult emoji to decode is a chocolate candy bar that represents Xanax.
The banana emoji is commonly used as code for Oxycodone, whereas a Christmas tree, palm tree, clover, and cloud for marijuana. The maple leaf emoji is also code for marijuana.
Below is a summary of the emojis and what they mean for ease of reference.
?, ?, ?, ?, ?, ?, ? — Marijuana
❄️, ?,?, ?,⛄,? — Cocaine
?,?,? ,? — Heroin
?, ❤⚡,? — MDMA
?,? ,?,? — Cough syrup
?, ?, ❄ — Crystal meth
? — Psilocybin or "magic" mushrooms
? — A plug, i.e., a drug dealer or someone who can "hook you up" with contraband
? — Can be used to mean prescription pills, drugs in general, or heroin
? — A large batch of drugs
?, ? — Smoking a joint
⛽ — Gassed, i.e., intoxicated. It can also refer to high-quality marijuana
⚗️ — Used to indicate a bong
? — To "blaze" a joint or to be "lit," meaning intoxicated
? — Can mean high-quality or being very intoxicated
The emojis are not a conclusive indication of illegal drug use. However, the emojis combined with behavioral change or a low performance at work or school may indicate that your loved one is struggling with drug addiction.
Prescription pills
While addressing the use of emojis to buy or sell drugs, DEA public information officer Brian McNeal said the pills drug dealers sell on social media are counterfeit prescription drugs laced with fatal amounts of fentanyl.
The pills range from normal-looking ones to colorful ones that resemble kids' vitamins. According to McNeal, the colorful pills often contain meth.
Drug dealers often transport the fake prescription pills in bags of candy. Often, the laced prescription pills result in overdoses.
Common drug slang terms
Other than emojis, teens and young adults struggling with substance abuse use slang terms to refer to drugs. Here are a few drug slang terms used in day-to-day conversations and their meaning.
Pen– vape for marijuana and tobacco.
Cart– cartridge for a vaporizer.
Plug-dealer.
Gas-marijuana
School bus– A 2-mg Xanax bar.
Hulk– A 2-mg generic benzodiazepine bar.
Dabbing– inhaling concentrated cannabis oil. Usually, addicts drop the oil on a hot surface and allow it to vaporize as they inhale.
Snow-cocaine.
Special K– ketamine.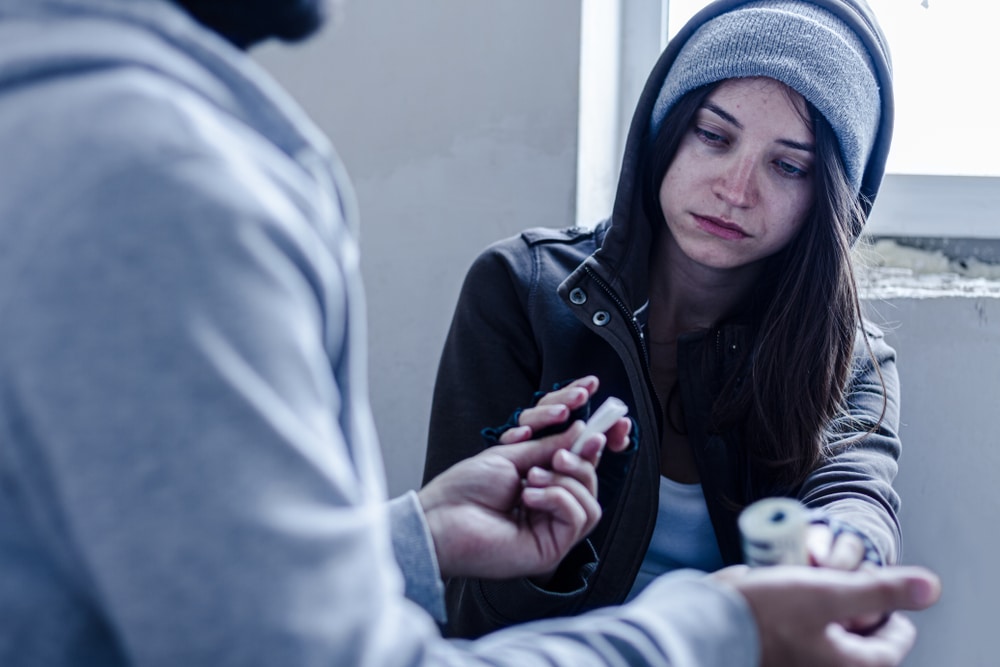 The emoji chart is not conclusive, and it has the potential to grow exponentially. For this reason, it is a good idea to monitor your children's activities on social media. Since drug dealers target teenagers on social media, the ads are likely to pop up on their phones. It would also be best to periodically check any updates on the chart from the DEA's website.
If you can't check their phones, monitor your children's behavior. You are likely to notice a behavior change when they use illegal drugs. You can also use the emoji drug chart to start a conversation about drug and substance abuse dangers.
Help Your Loved One Get Addiction Treatment
The emoji drug dealers are using may seem like a harmless way to communicate, but they could be putting your loved ones in danger. If you suspect your loved one is using drugs and communicating with dealers through emoji, or if you notice sign of addiction call for help.
There is no shame in seeking out assistance. Addiction is a difficult disease to overcome alone. With the right resources and types of treatment, your loved one can get the support they need to break free from the grip of addiction and start on the path to recovery.
The relationship between drugs and music goes way back in history. Several historic hymns sung by sailors glamorize drinking alcohol and other contentious activities.
Most people started paying attention to the relationship between music and drugs in the 1930s when jazz musicians based in the United States started allowing their fans to take the music they loved home with them.
Since people had ample time to listen to music, they started noticing how musicians refer to drugs in their songs. Consequently, they started having discussions on the same.
In the 1970s, U.S. President Richard Nixon launched a controversial campaign dubbed 'war on drugs' after parents raised concerns that musicians referred to every kind of illicit drug in their music and encouraged listeners to use them.
Listening to music is an enjoyable pastime for most people. You can easily access free music on various apps. Music stimulates the auditory cortex, the part of the brain responsible for music. It is known to improve one's mood, reduce anxiety, ease pain, reduce depression, and make one more alert, among several other benefits.
Different genres of music have been associated with drug and alcohol abuse. Most modern musicians, including Kottonmouth Kings, Jay-Z, Tech N9ne, and Eminem, refer to drug use in their lyrics. Since several musicians refer to drugs in different types of music, there are concerns that famous artists who have produced popular music, and other genres might contribute to the rising addiction rates.
In this article, we will discuss the music genres that have been associated with drug use over the years. Let's dive in.
Jazz
---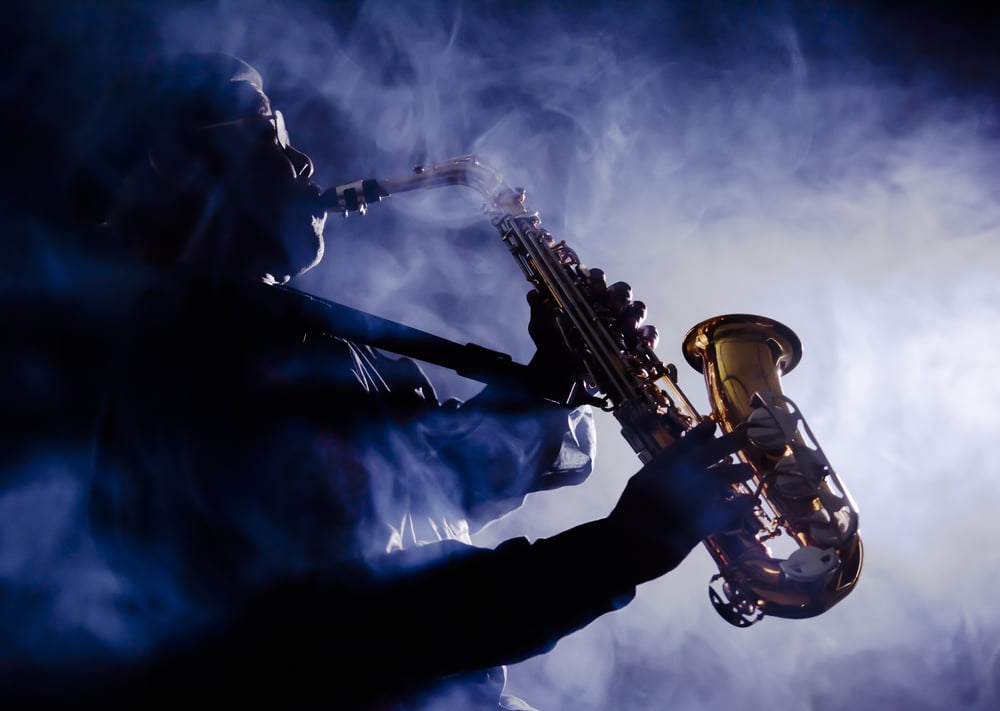 For the longest time, jazz music and jazz musicians have been linked to drug abuse. Between the 1940s and 1950s, drug abuse in the jazz community was at an ultimate high. Despite other economic and social factors that influenced it, most people in the jazz community accepted narcotic use.
At the time, jazz musicians who were addicted justified cocaine, morphine, and heroin use. They claimed that they used drugs to enhance their performance and creativity. Renowned jazz musicians like Miles Davis, Charlie Parker, and Chet Baker used narcotics right before their performances.
Drug use prematurely ended or sidetracked the careers of some talented jazz musicians. Charlie Parker's drug use is well documented. He battled heroin addiction, alcoholism, liver cirrhosis, ulcers, debt, mental illness, suicide attempts, and broken marriages throughout his adult life.
Most people blamed Parker for causing widespread heroin addiction & mental health issues among jazz musicians. Parker eventually died in 1955 due to the long-term effects of drug abuse.
Some jazz musicians like Dizzy Gillespie, Cab Calloway, and Clifford Brown avoided narcotic use despite people associating jazz with it. They tried to set a good example for others.
Rock & Roll
---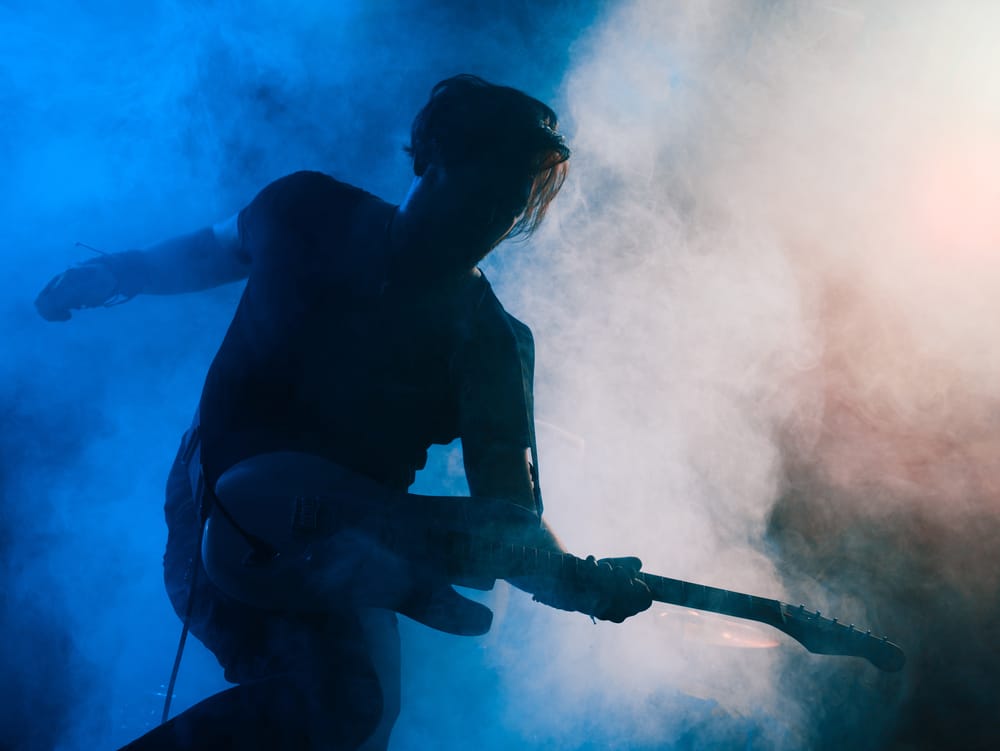 Most people tend to closely associate rock and roll music with substance abuse. Many rock n roll hits have drug references, and a few musicians have had to check into rehab to battle addiction. This trend has been ongoing for several decades.
Note that a good number of successful rock 'n' roll musicians don't live long, prosperous lives. The reason is that for many, substance abuse defines their lifestyle. They use illicit drugs while recording hits, before live performances, and during shows.
Rock 'n' roll musicians who abuse drugs claim that the drugs help them improve their performances and numb pain. Unfortunately, they have to deal with dire consequences later on.
Jimi Hendrix , a renowned guitarist in music history, also ended up having complications as a result of drug use. In 1970, Hendrix confessed that he had abused LSD, cocaine, and marijuana. On 18th September 1970, he overdosed on barbiturates and died of complications resulting from the overdose. His music career and his life were cut short.
Rap
---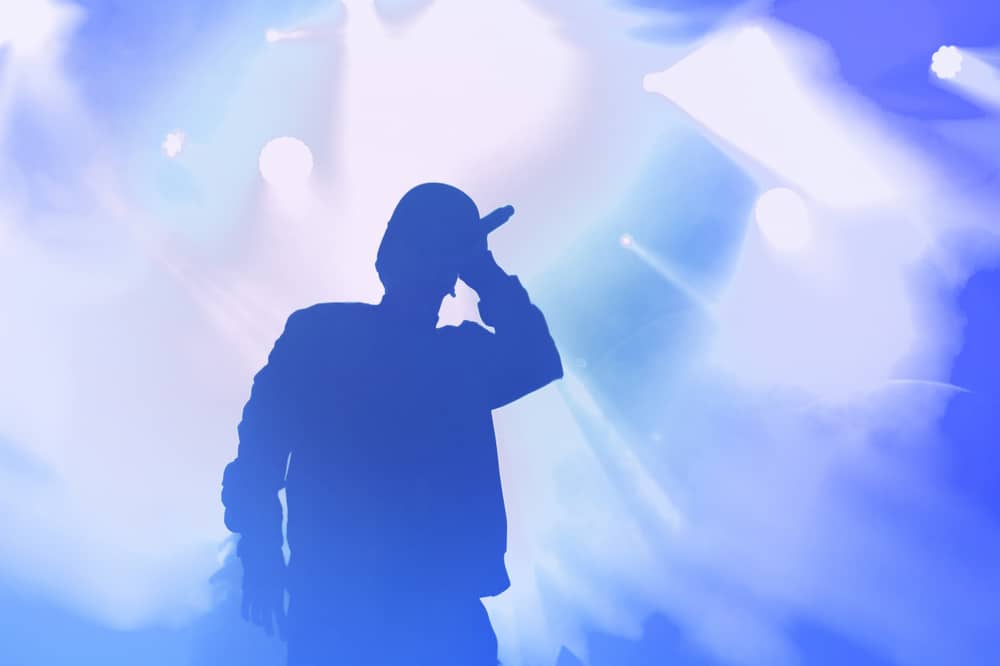 Most talented hip-hop artists grew up in low-income areas where drug use is prevalent. Therefore, it is not surprising that most of them make drug references in their music, sometimes in positive ways. A study revealed that drug references in rap music increased from 11% to 19% in two decades.
Several decades ago, most rappers only referred to alcohol and 'having a good time' in their music. However, when Schooly D joined the industry, he romanticized drug use, a criminal lifestyle, and prostituting women.
Since he was very influential, other rappers also started incorporating drug references in their lyrics. Most rappers mentioned marijuana in their music, but a few mentioned other hard drugs. Consequently, drug use quickly spread throughout the rap community.
A few musicians like Eminem and Afroman attempted to address the negative impacts of drug use on musicians' lives. Additionally, the rap community in general acknowledged the negative impact of drugs after promising rappers like Mac Miller started dying due to overdoses.
Electronic Dance Music (EDM)
---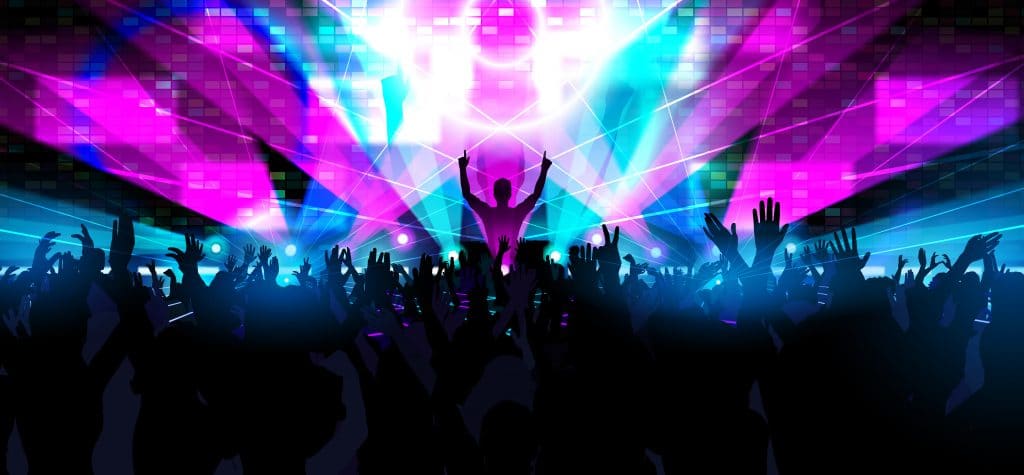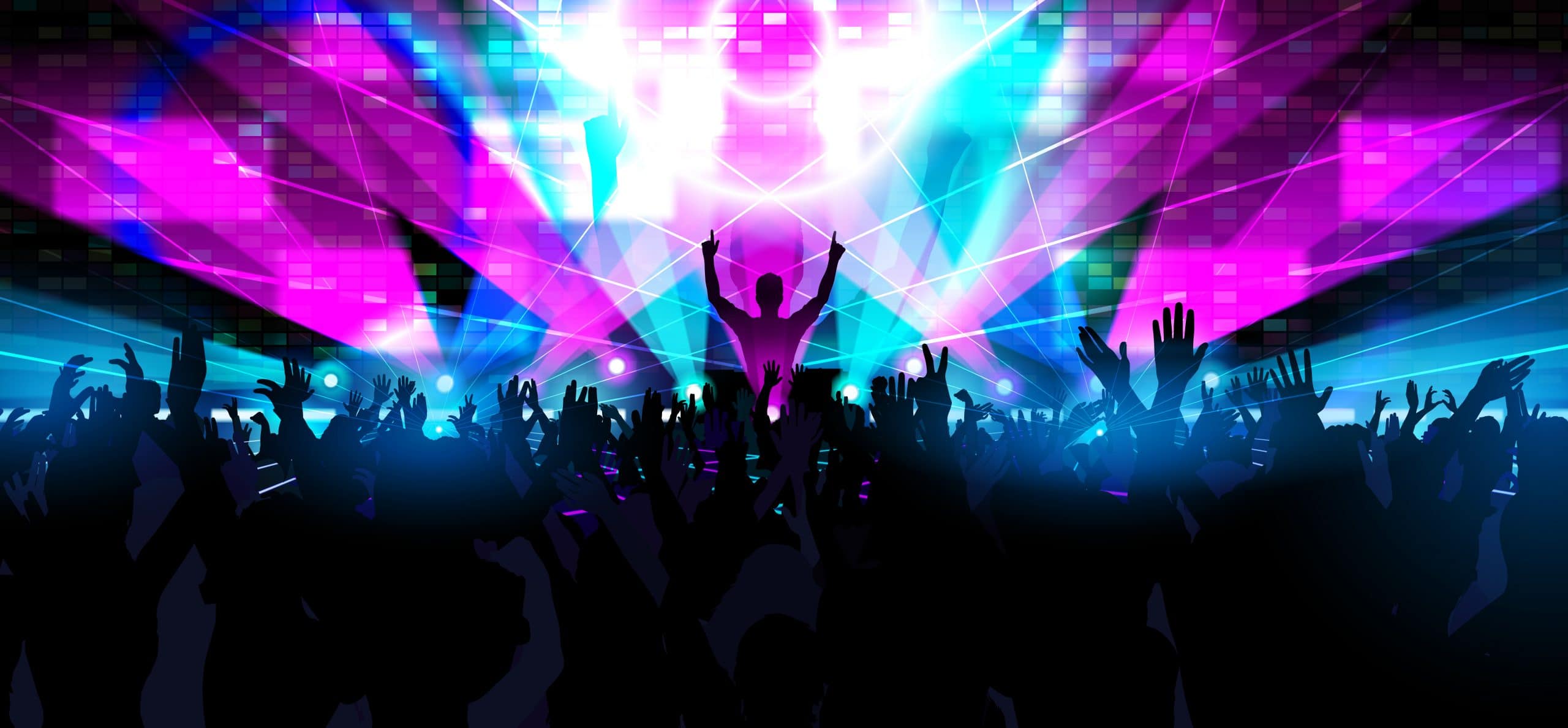 Electronic dance music gained popularity in the mid-1990s. It is a diverse music culture that attracts people from all walks of life. Most people claim that there is a spiritual aspect to EDM, hence the need to use drugs.
EDM lovers like communal dance parties, music festivals, and raves. The EDM pulsing beat, colored lights, and fans in a prolonged state of euphoria rubbing against each other typically describe what EDM concerts are like.
Ecstasy (MDMA) is the drug of choice among EDM musicians and fans. Some also use amphetamine. Both drugs complement the repetitive, fast music. Additionally, they give users feelings of pleasure through dance and movement.
Lindsay Lohan, an actress formally known for partying and her love for EDM, recently acknowledged that EDM concerts always left her feeling burned out because she used pills and cocaine.
Conclusion
In general, music allows artists to express themselves and talk about their troubles, and drug abuse seems to be one of the issues they struggle with. Lately, musicians have become vocal about issues related to drug use.
Whether or not music plays a role in encouraging drug addiction is still a controversial debate. However, there is no doubt that specific genres of music are related to drug use.
If you are struggling with an addiction you should consider seeking medical advice and treatment. Drug abuse has adverse effects and can potentially take a toll on your health. Seek help before it's too late.
Dealing with a loved one who abuses alcohol or drugs is one of the greatest struggles that family members can endure. People who abuse drugs might be hard to talk to or might act in frightening or worrying ways. The love and need to bring them safely through their addiction might see loved ones spend money they cannot afford, lie to protect them, say yes even when it'll destroy them, and have their bodies turn cold with fear from any midnight call.
Understanding drug addiction
Addiction is a chronic disease that causes changes in the brain. According to the American Psychiatric Association, genetics is a for addiction, accounting for about 50% of all cases. Genes determines the extent of risk factor reward one gets when they initially use a substance or engage in specific behaviors and how their body processes alcohol or drugs. The increased need to experience substance or behavior, potentially driven by social, psychological, and environmental factors, can lead to regular exposure to chronic use, resulting in brain changes.
Brain changes fuel substance and behavioral addictions as they increase cravings for activity or drugs and impair the ability to regulate impulse successfully. In some cases, people can also experience withdrawal symptoms when they cannot use drugs or engage in the activity leading to increases in blood pressure.
Common things that addicts do to their loved ones
· They lie, not necessarily out of ill intent or malice, but mainly due to their brain's constant demand for drugs or activities. When a loved one is addicted, their brain's primitive survival part takes charge. It tells the body it needs the drugs to survive. So the addict will do anything to get the drugs, even lie.
· They manipulate by shifting guilt and blame for their behavior on someone else. They may promise to get help the next day etc., but fail to follow through. Addicts may also give small confessions of wrongdoing to cover their odd behaviors and lies.
· They act unpredictably. When they're high, they're happy. But when the effects wear off, they get moody because of the side effects. In some cases, though, addicts can be predictable – they'll commit crimes, steal, and use drugs again even after promising they wouldn't.
· They engage in criminal acts because their goal is to satisfy the survival part of their brain. They will steal prescription pills, doctor shop, steal valuable items from the house, lie about self-injury to get prescriptions, shoplift or even inject heroin.
· They become abusive, as their injured brain may react aggressively to anyone who gets in their way with drugs. When a loved one calls them out on their words, behaviors, or actions, the addict may feel defensive as they lie, shift blame, or manipulate.
Effects of addiction on parents
Most people who struggle with addiction lie and manipulate. They will ask for money, cause fights, isolate and self-harm, or even guilt-trip parents into getting away with their drug use. Sadly, parents, being natural caregivers, may fear saying no even when they know that their kid is lying or manipulating. They fear that their child might harm themselves or do something worse.
Additionally, parents often feel responsible for their child's addiction and wonder what they did wrong. For example, single-parent may blame themselves for not providing enough balance in the family or not assuming both roles, and so on. Most parents get stuck in constant worry about safety and wellbeing and how they can bring their child back to normalcy. They're desperate and would spend money, enable the behavior, cover up and basically do anything to try to straighten things up.
Those who suffer the consequences of addiction include siblings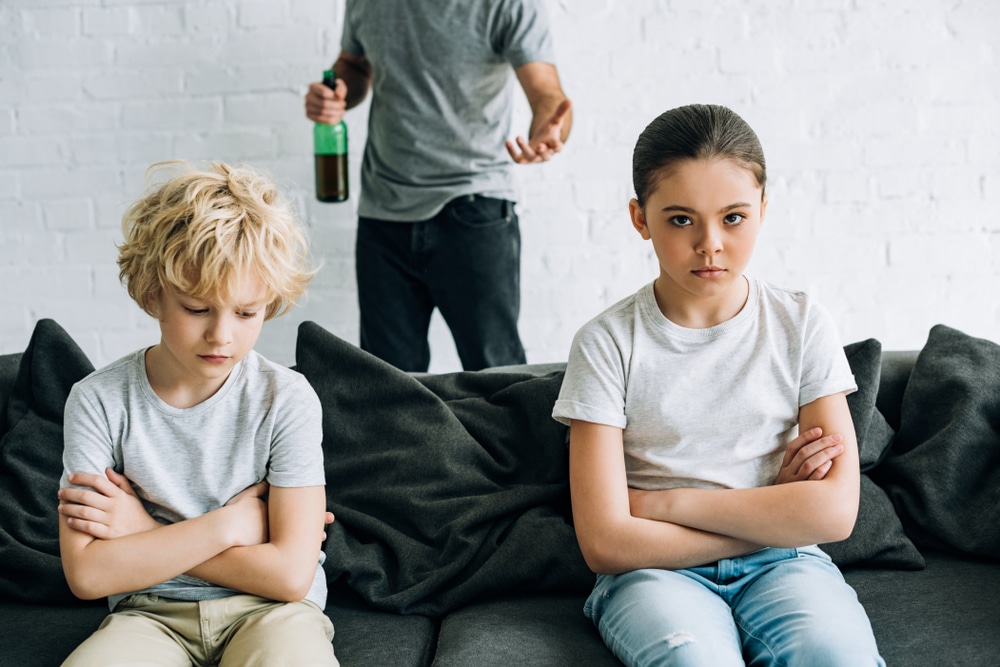 When there's an addict in the family, parents and guardians tend to focus on them more than other siblings because of the perceived need. This, however, leaves other siblings feeling pushed into the background as anxious parents focus their emotions, time, and finances on getting help for the addicted children. Sibling invisibility may worsen when the addict succumbs to addiction.
So, in the background, sisters and brothers often suffer in silence, feeling alone, ignored, guilty, angry, and scared. They may feel guilty that they cannot help their sister or brother, or blame their parents for not doing enough. They may also be angry that their sibling lies, manipulates, ducks responsibility, steals from them, or even refuses treatment.
Some siblings end up becoming enablers, caretakers, and some try to continue with their lives with little support from struggling parents. They may have to deal with the constant worry of whether the addiction is hereditary and if they'll end up like their sibling.
Effects of addiction on children
Parental addiction is an adverse childhood experience. Growing up in homes where one or both parents abuse drugs or alcohol negatively impacts a child's life. Unfortunately, an estimated 8.3 million children under 18 stayed with at least one addicted parent from 2002 to 2007 in the US.
The effects of parental addiction are two-fold:
Exposure of children to the substance of abuse.
Parents unequipped to offer the basic physical, mental and psychological care they need.
When parents abuse drugs, they tend to be neglectful. They may delegate their child's responsibility to someone else, who may end up abusing or neglecting them all the more. This causes children to have fear, anger, confusion, sadness.
They may distrust authority figures because they've learned from experience to expect disappointment from parents. Being exposed to parental addiction teaches children that nothing is reliable or stable. It also burdens them with a host of social issues like embarrassment and shame.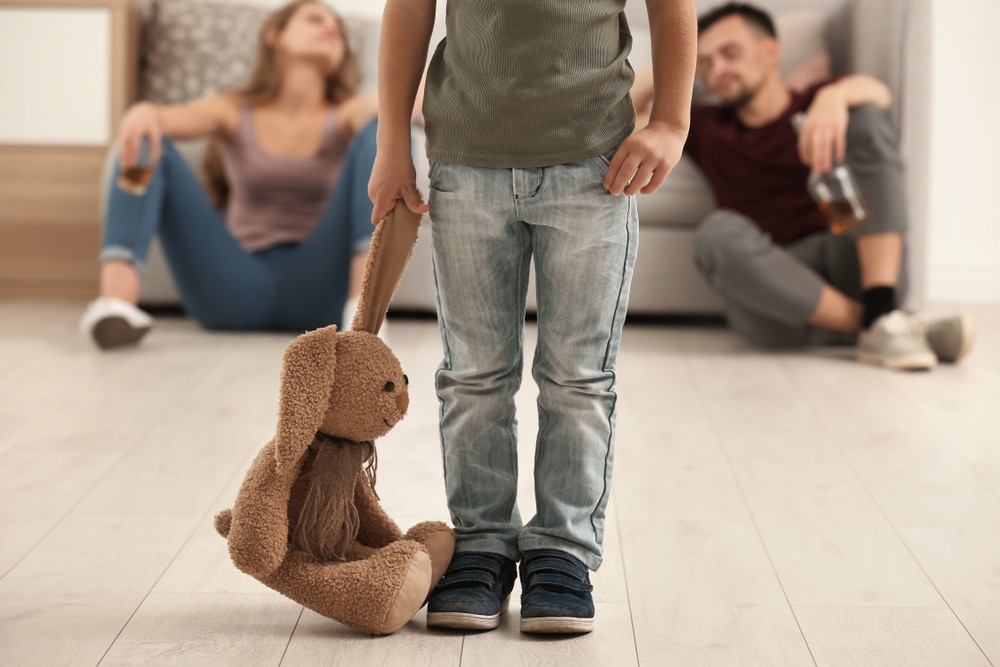 Effects of addiction on family finances
Addiction comes with many costs, including personal and family financial losses. Many addicts will blow through their savings just to get drugs. They'll then sell family assets, steal or take out loans to sustain their habits.
That's because addiction impairs the brain and inhibits judgment and self-control, as National Institute on Drug Abuse puts it. Unfortunately, the family almost always ends up bearing the brunt.
Besides, addiction of illegal drugs is known to cause job loss, marital problems, divorce, and criminal charges if the addictive substances are illegal. All these cost money. Patients may need substance use disorder treatment to regain control of their lives, which too is expensive.
The worst part is that some slip to their old habits and end up using again. And as they go deeper into despair and poverty, they resolve to abusing substance, causing a never-ending self-fulfilling cycle.
Increased risks of drug abuse
Medically reviewed studies and data show parental addiction and genetics can make a child more prone to mental health issues like depression and anxiety. Children may also get into trouble with the juvenile system or even end up abusing drugs or alcohol earlier. There's a strong connection between mental illness and substance use disorders. According to the American Society of Addiction, about 50% of people with one disorder will go on to develop the other in at some point.
The risk of drug use and abuse is not limited to children alone. Spouses, parents, and siblings of those who abuse drugs may also turn to use. They may do as a way to self-medicate or escape their problems.
When a loved one abuses alcohol or drugs, everyone suffers. In many cases, family members find themselves overwhelmed with emotions like loneliness, embarrassment, fear, and blame. But the good news is that anyone can overcome addiction, including those who've struggled for years.
With the right treatment programs, one can learn how to quit drugs and lead a healthy life. Some programs provide family counseling and health care to help address emotional and psychological issues that arise due to addiction.
A person who misuses prescription medicine will do anything to get doctors to prescribe more drugs. They will lie about the severity of their symptoms, forge prescriptions, beg or even shop doctors to try to access the medications. These are a few types of drug-seeking behaviors.
The sad news is that most drug seekers won't admit to the drug problem. Some will justify their actions by claiming that prescription drugs help them manage their chronic pain or mental health issues. Their denial makes it hard to get them into addiction treatment. Unfortunately, this drives them deeper into using, opening them up to potential substance abuse and ensuing substance abuse disorders.
Understanding prescription drug abuse
Prescription drug abuse involves the use of pain medication for their pleasurable side effects instead of prescribed pain relief reasons. As defined by the National Survey on Drug Use and Health (NSDUH), prescription drug misuse is any use contrary to the doctor's direction, and includes:
Use without prescription
Use in greater amounts, longer or often than one was told to take them
Use in any way other than what a physician didn't direct the patient to use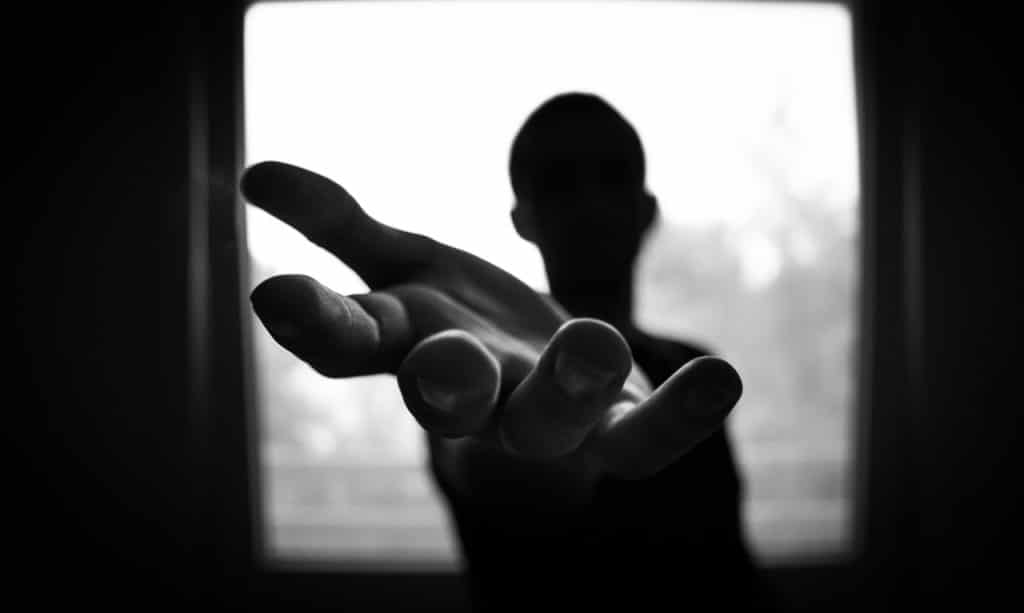 According to the 2015 NSDUH report, about 91.8 million adults in the United States, 18 years and older, used pain relievers in the past year. Of this number, 11.5 million misused pain medication at least once over the same time. Another report on the National Institute on Drug Addiction website shows that 18 million people had misused prescription drugs at least once a year leading up to 2017. Many cited physical pain as the reason behind the abuse. NSDUH's research on prescription drugs was specific to controlled substances.
Controlled substances are drugs that have been declared illegal for use or sale in the open market but can be dispensed under a doctor's prescription. This aims to reduce the risk of drug abuse, addiction, mental and physical harm, or death. It also protects the public from potential dangers arising from the actions of those under the influence of these drugs.
Who are the drug seekers?
A drug seeker is anyone who manipulates a healthcare provider to try to obtain medications. They are primarily patients who abuse alcohol and drugs or are in chronic pain. But drug seekers can also be people who want to barter or sell most or all of the prescription drugs they get.
How to recognize a drug seeker
It is not easy to tell a legitimate patient apart from a drug-seeker. The latter could be someone unfamiliar to you. They may claim to be from another town and have forgotten or lost a prescription of drugs. They could also be someone familiar to you, like a co-worker, another practitioner, relative, or friend. Drug seekers often have the same traits and behaviors. Knowing these behaviors and tricks is the first step to detecting those trying to manipulate you into obtaining desired drugs.
Examples of obvious drug-seeking behaviors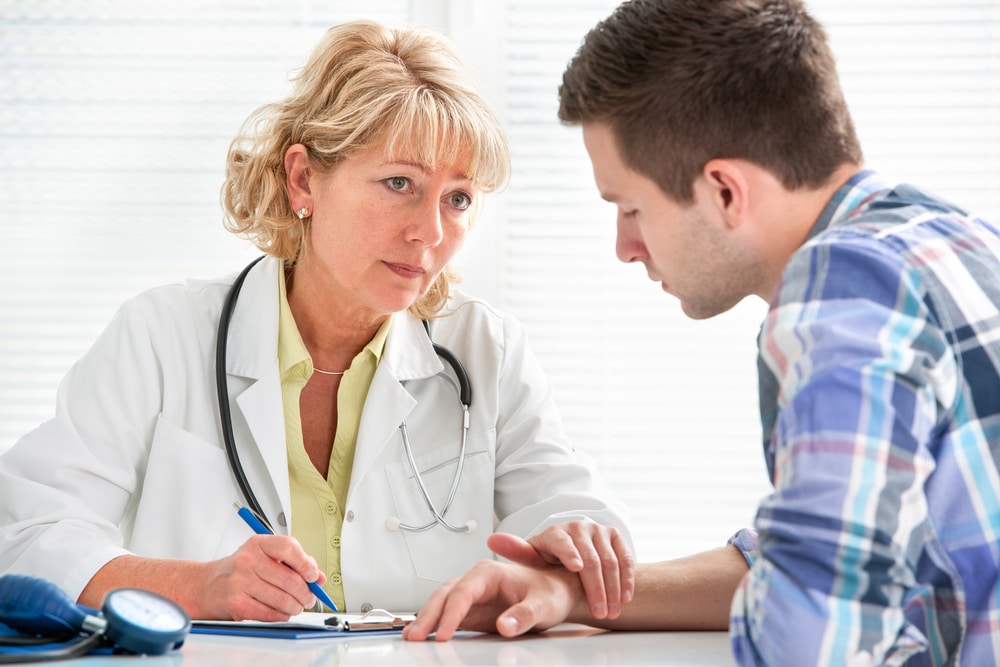 Typical requests and complaints
Someone with drug-seeking behavior may walk into a medical office and request specific drugs by name. They may tell you about the drug, dose, and quantity they want. In many cases, this patient may not want to listen to anything you says. Additionally, they may aggressively complain about a need for the drug. They will ask for brand names, request dose increases, and even claim to have multiple allergies to alternative medicines. Efforts to diagnose their issues may result in irritation or anger on their part. Typical requests and complaints are obvious drug-seeking behaviors that can give the drug seeker away.
Forging prescription
This is a pretty obvious drug-seeking behavior that some patients use. Drug seekers know that they cannot access controlled substances without a doctor's prescription. So, they go ahead and forge one to get the drugs. In case a patient does this, it's essential to notify law enforcement because forging prescriptions is illegal in the United States.
Not keeping follow-up appointments
Since drug-seeking patients are only interested in obtaining prescription drugs, they hardly keep follow-up appointments. Once they get their drugs of choice, they will disappear into thin air until they need more, then they resurface.
Inappropriate self-medicating
Another common trait of people with drug-seeking behavior is self-medicating. These patients will go ahead and use pain drugs for other reasons. They may use it for stress, anxiety, or even sleep. Regular self-medication can lead to addiction and the worsening of these mental health disorders. The problem may only worsen as they may use more drugs to address withdrawal symptoms or the dependence issue.
Excessive flattery
Once a drug-seeking patient with a substance use disorder gets their prescription for pain drugs, they will be excessive in their flattery. Some might shower you with praises, suggesting you are the best in the field. They will even hug you to show their appreciation. However, this will only go on as long as they get what they want. When you calmly and clearly state the effective treatment plan and explain that their condition doesn't warrant the prescription of opioids, the entreating suddenly ceases. Usually, these patients can sense when the doctor is indecisive or decisive.
Patient traveling from far places
Patients with drug-seeking problems or alcohol addiction see many physicians in a short period. When their effort to obtain a drug fails, they will move to the next physician or pharmacy with the hopes of getting the drugs. Some will even travel from different towns or cities in an attempt to get prescription drugs. But it's particularly alarming when the patient fails to mention their previous physician visits. Some states provide systems to help doctors check whether their patient sees other doctors who are prescribing a similar drug.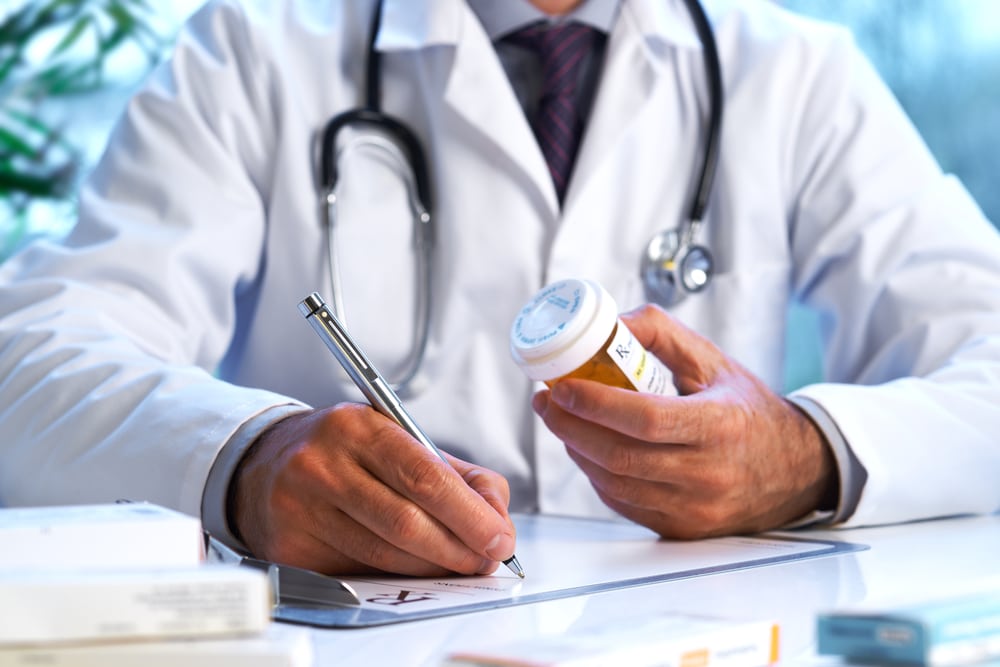 Patient is unwilling to consider other treatments
Someone who is genuinely in pain wants it to end. They're willing to try out any treatment or therapy that would make that happen. But that's not the case for a drug seeker.
A patient reports symptoms that could indicate drug withdrawal
Patients may come to you with new complications that mimic withdrawal symptoms. They may say that they are experiencing anxiety, nausea, shaky hands, depression, insomnia, diarrhea, etc. Some might even open up about their using habit. For example, a patient may say they occasionally use drugs or alcohol and are under some prescribed medications. If this is the case, it could be a clear sign that they are abusing prescription drugs and are at high risk for drug misuse.
How to help a patient with drug-seeking behaviors
Never dispense drugs when you have your suspicions about a patient. Instead, perform rigorous tests and document all results. You may also want to request a picture ID and Social Security number and call the previous doctor to confirm the patient's story. Basically, you want to make sure that all the details check before prescribing the medicines.
If you have reasons to believe that the patient has addiction problems, you might want to help them get addiction treatment. Treatment programs exist to help patients get off of prescription drugs. Different support groups like Alcoholics Anonymous and Narcotics Anonymous can also offer additional support to recovering patients one on one or in group therapy.
A well-crafted, relatable and unique story is eye-opening. It taps into our emotions and moves us in ways we never thought possible. Whether its joy, motivation, sadness, or an outright scare, a good story can shift the way we perceive or do things.
Movies are great sources of such stories. Those that feature drugs, substance abuse, and addiction, for instance, may tell stories through the eyes of an addict (or the people in their lives). Watching such movies play out can build your understanding of the nature of dependency and the beauty of recovery. It may also help you feel less alone – and hopefully, work towards changing your life.
In this article, we will highlight the must-see box office movies around drugs and addiction. Most of these films feature stuff that happen in real life. So they're a true story and a depiction of how substance abuse can send you in a downward spiral. We hope that these movies will serve as an eye-opener and potentially help you deviate from using drugs or alcohol.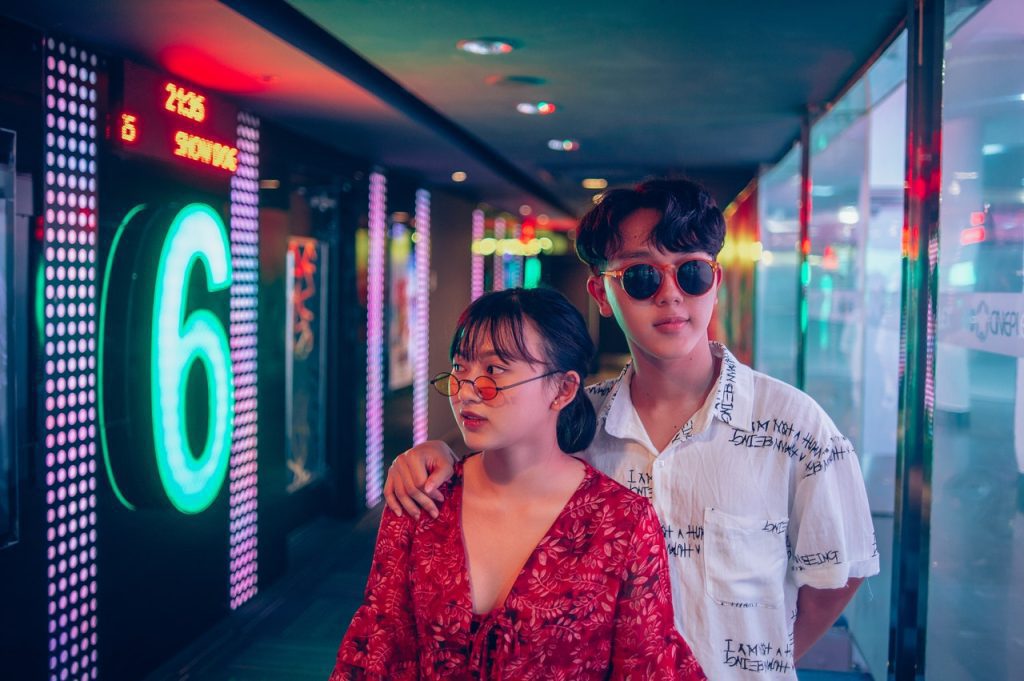 From Trainspotting to Less Than Zero, here is a list of critically acclaimed drug addiction movies that will scare you straight from drugs:
Trainspotting
Starring: Ewan McGregor, Ewen Bremner, Jonny Lee Miller, Kevin McKidd, Robert Carlyle, Kelly Macdonald
Directed by: Danny Boyle
Based on: Irvine Welsh's novel Trainspotting
Released: 1996
Trainspotting is a brutal – often funny, other times bone-chilling – depiction of drug addiction in Edinburgh. It's not your average movie and definitely not for the faint of heart, but an entertaining and realistic reminder of the horrors of substance abuse.
The film revolves around Renton's struggle with heroin addiction and how it influences his actions. It raises interesting questions about drug addiction, its causes, and what it means to lead a clean life. From time to time, Renton ruminates on junkies' mindsets and their drive for the next hit. He commits various crimes and harms those around him because of the addiction. But the movie also shows images that help viewers understand the forces behind his actions. It will leave you sympathizing with him despite his wrongdoings.
Make no mistake. Trainspotting doesn't glamorize drug use. It mostly shows how deep addicts will sink and the harsh living conditions they'll endure as long as they continue to abuse substances. It also shows how addiction affects the people around them. One particularly memorable scene is when Ewan McGregor's character goes through heroin withdrawal symptoms. But more terrible than beds and toilets full of feces is the death of baby Dawn. Dawn dies from neglect as her mother is lost in a heroin-induced stupor.
Requiem for a Dream
Starring: Ellen Burstyn, Jared Leto, Jennifer Connelly, and Marlon Wayans
Directed by: Darren Aronofsky
Based on: Hubert Selby Jr.'s Requiem for a Dream
Released: 2000
We cannot talk about movies that will scare you straight from drugs and not mention Requiem for a Dream. It is one of the most popular yet depressing drug films that you'll ever watch. Requiem for a Dream follows four characters whose lives are gradually destroyed by their various addictions and the emotional void they're trying to fill. The film parallels the lives of a lonely, widowed Sara, her sweet aimless son, Harry, his girlfriend, Marion, and his drug dealer friend Tyrone.
Protagonist Harry is your typical heroin junkie who's trying to get off drugs with the help of cocaine-crazed Marion and Tyrone. Meanwhile, his mother, who learns that she'll appear on a TV game show, desperately wants to lose weight so she can fit into her prized red dress. She eventually ends up hooked on diet pills.
Requiem for a Dream involves amphetamine and heroin use and escalates into electroconvulsive treatment, sexual humiliation, incarnation, and amputation. It ends with these characters in a sad state that will make you never want to do drugs again.
Traffic
Starring: Don Cheadle, Benicio Del Toro, Michael Douglas, Luis Guzmán, Dennis Quaid, and Catherine Zeta-Jones
Directed by: Steven Soderbergh
Based on: Simon Moore's Traffik
Released: 2000
Traffic glosses over the ravages of drug use, the pain of withdrawal, and the long journey that awaits those who seek addiction treatment. It also looks at the United States' war on drugs through a series of interconnected stories.
The film depicts the war on drugs as seen through the eyes of four characters. A conservative judge appointed by the president to spearhead the war on drugs but later learns that his teenage daughter is addicted to cocaine. A jailed drug baron's wife tries to save her wealthy husband's drug business. And Two DEA agents trying to protect an informant. The film shows cooperation between US and Mexican authorities and compromised because of corruption and betrayal.
One of the most touching scenes comes from a character who notes that 100,000 white people drive through black neighborhoods searching for drugs at any given time in the US. He also points out that a dealer who makes about $200 in two hours is not motivated to find employment.
Then there's the judge's daughter, Caroline, who tries crack cocaine for the first time at a party and gets hooked. She quickly falls through the family's and society's safety net. Traffic is a scary story that gives a clear glimpse into the world of drugs, the drug trade, and how the laws are sidestepped.
Everything Must Go
Starring: Will Ferrell, Rebecca Hall, and Michael Peña
Directed by: Dan Rush
Based on: Irvine Welsh's novel Trainspotting
Released: 2010
Based on: Raymond Carver's short story, Why Don't We Dance?
Our list of movies that will scare you straight from drugs cannot be complete without Everything Must Go. In the film, the longtime salesman Nick Halsey is no longer at the top of his game. He's an alcoholic who ends up jobless after showing up drunk to work too many times. Coincidentally, he also loses his wife, money, and home on the same day.
Stunned by the severity of his situation, he decides to hosts a massive yard sale that becomes his unique survival strategy. None of his neighbors are willing to help, save for Kenny and Samantha. With his drinking habits, Nick brings Samantha down with a judgmental attack, causing her to flee. He tries his luck with a high school friend, Delilah, but the old magic isn't there. With everything falling apart, Nick must re-evaluate his ways.
Despite being an American black comedy-drama, Everything Must Go is a serious and sobering film about a man (Nick) slipping over the brink of life. He's the type of alcoholics who break your heart. Those that mean to do well, but alcohol gets in the way.
Less Than Zero
Starring: Andrew McCarthy, Jami Gertz, and Robert Downey Jr.
Directed by: Marek Kanievska
Based on: Brett Easton Ellis's novel Less Than Zero
Released: 1987
The satirical horror of Less Than Zero is what gives this story its seductive force. Its premise is simple. Clay, a college freshman, returns home to LA for the winter break. His ex-girlfriend, flourishing model Blair has started to abuse cocaine. But she isn't as hooked as her new boyfriend, Julian, who is also Clay's childhood friend. Clay tries to help Blair and Julian, but Rip, a callous dealer, wouldn't let him because Julian owes him.
The movie follows the life of spoiled, wealthy young Los Angeles high school graduates. Julian is in debt to Rip and is forced to pay what he owes with sexual favors. Clay tries to help, but the problem is it's impossible to rescue someone who's hooked on drugs. You can plead with them to no avail and lecture them to no point. Blair is evidently out of control and headed for the bottom.
We hope you enjoyed our list of 5 movies that will scare you straight from drugs. While many Hollywood films glamorize drug abuse, these definitely show the darker side of addiction and substance abuse.