Mental health and addiction issues often go hand in hand, and many people suffer from both. When you have a mental health disorder and substance use disorder at the same time, it is referred to as co-occurring disorders. Co-occurring conditions can be very difficult to manage, as each disorder often significantly impacts the other.
The Substance Abuse and Mental Health Service Administration estimates that about 9.2 million adults in the United States have a co-occurring disorder. Yet, only 7% of those individuals receive treatment for both issues. A whopping 60% of individuals with co-occurring disorders do not receive treatment for either issue. This is a growing concern when it comes to overall public health.
Understanding Co-Occurring Disorders
Co-occurring disorders, also known as dual diagnosis or comorbidity, refer to the simultaneous presence of a mental health disorder and a substance use disorder in an individual. This means that an individual may struggle with drug addiction and an underlying mental health condition such as bipolar disorder, depression, anxiety, PTSD, trauma, etc.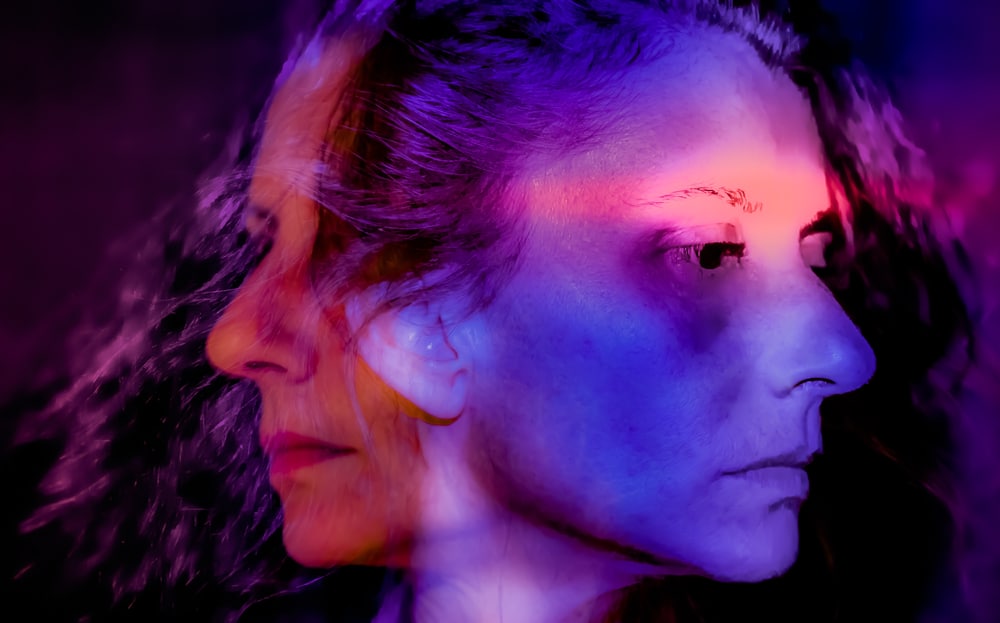 Research has shown that people with mental health disorders are more likely to develop a substance use disorder, and people with substance use disorders are more likely to develop a mental health disorder. In fact, roughly about 50% of people with severe mental illnesses are affected by substance abuse and vice versa. This is because individuals may turn to substances as a form of self-medication to cope with their mental health disorder symptoms. Substance use may also worsen existing mental health symptoms or lead to new mental health problems.
The Dangers of Self-Medication
Self-medication is one of the main issues surrounding co-occurring disorders. People self-medicate to attempt to numb or cope with the symptoms of their mental health disorder, such as feelings of sadness or worthlessness. However, this is a risk factor for substance abuse and addiction.
Self-medication can also mask the underlying mental health issue, making it difficult for individuals to access the appropriate mental health services. This further perpetuates the cycle of substance abuse, making it even harder for individuals to break free from addiction.
Here are some ways people self-medicate:
Drinking alcohol to help with depression and anxiety.
Taking marijuana to cope with anxiety disorders or pain.
Abusing prescription medications such as tranquilizers or painkillers.
Misusing over-the-counter medications such as sleeping pills to help with sleep problems or alleviate stress.
Using cocaine to increase energy and motivation to complete daily tasks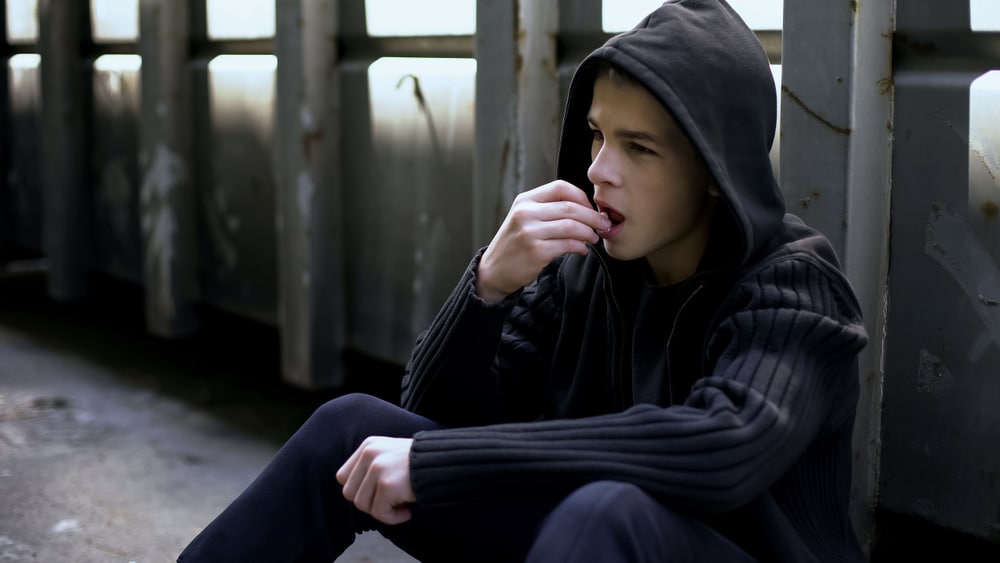 Recognizing a Dual Diagnosis
The signs and symptoms of a co-occurring disorder vary depending on the abused substance and mental condition. For example, marijuana abuse and depression could look very different from the signs of alcohol abuse and schizophrenia.
That said, here are some questions you can ask yourself to help determine if you or a loved one may be struggling with comorbidity:
Have there been changes in behavior or personality that don't seem normal?
Have there been any difficulties with relationships or work due to substance use and mental health issues?
Has someone in your family struggled with substance abuse or mental health disorder?
Do you turn to drugs or alcohol when feeling overwhelmed or anxious?
Have you noticed a link between your substance use and mental health? Do you feel sad while drinking or using drugs to help you relax or deal with an unpleasant memory?
Are you anxious, nervous, or depressed when sober?
Were you previously diagnosed with or treated for mental health or substance use disorder? Or did you relapse because of mental health complications, and vice versa?
If you answered yes to any of these questions, you may have a dual diagnosis and should consider seeking professional help.
Diagnosing Co-Occurring Disorders
Co-occurring disorders can be challenging to diagnose and treat because the symptoms of the mental health disorder and the addiction tend to overlap. This makes it difficult to determine which condition is causing which symptoms. In some cases, the symptoms might vary in severity, making a patient receive treatment for one disorder while the other disorder remains untreated. People may also be less likely to seek help if they struggle simultaneously with both issues.
But the good thing is that many treatment facilities and professionals (like psychiatrists, psychologists, and therapists) specialize in treating comorbid conditions. These healthcare professionals are experienced in diagnosing and treating substance use and mental health disorders. They will perform a comprehensive assessment that includes physical exams, psychological evaluations, mental health screenings, and substance use assessments to determine the primary and contributing conditions.
Treatment for Co-Occurring Disorders
Once a dual diagnosis is established, the healthcare provider will create a treatment plan that integrates both mental health and substance abuse treatment co-currently. Addressing these comorbid disorders at the same time ensures the best outcome.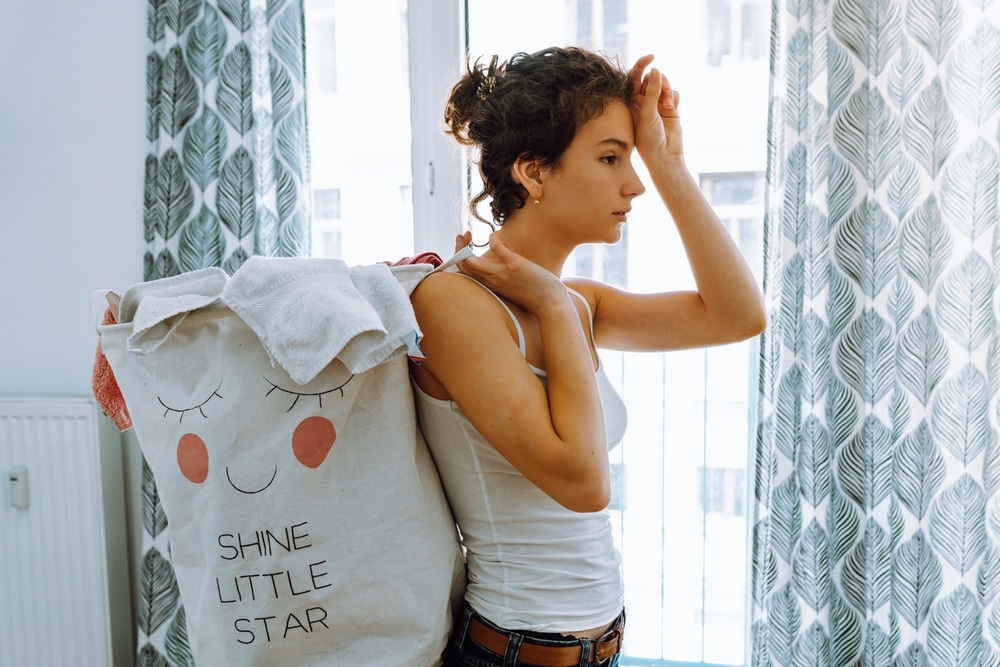 With integrated treatment plans, the same practitioner offers both substance and mental health interventions in an integrated manner. The goal is to treat the person as a 'whole,' not just two separate issues. This treatment addresses the underlying causes of addiction, such as depression and anxiety, while providing strategies to help deal with cravings and overcome the physical aspects of addiction.
Integrated treatment often involves specialized therapies such as cognitive behavioral therapy (CBT), dialectical behavior therapy (DBT), motivational therapy, and trauma-informed psychotherapy. Each type of therapy helps address the underlying issues contributing to addiction while promoting healthy coping skills and emotional regulation. These therapies can be offered in individual or group settings.
According to SAMHSA, co-occurring disorders are treated in a stage-wise fashion with different services provided at different stages: engagement, persuasion, active treatment, and relapse prevention. At each stage, a team of professionals provides services that address mental health and substance use disorder.
After treatment, the patient is encouraged to attend support groups, such as Narcotics Anonymous (NA) and Alcoholics Anonymous (AA), to maintain sobriety. Additionally, they are encouraged to use the skills and techniques they learned in therapy, such as mindfulness and stress management, to help them cope with triggers and handle cravings.
Co-occurring disorders are complex conditions that require integrated and comprehensive health services. With the right combination of therapies, medications, and peer support, individuals can recover from mental health disorders and addiction.
Drug overdose is a significant public health issue that affects all age groups. However, it is particularly concerning among seniors, who are dying at an alarming rate due to drug overdoses. In recent years, there has been a significant increase in the number of seniors who have died from drug overdoses, and this trend shows no signs of slowing down. According to the Centers for Disease Control and Prevention:
The rate of drug overdose deaths among seniors aged 65 and older has more than tripled over the last 20 years (2.4 deaths per 100,000 seniors in 2000 vs. 8.8 in 2020), with men recording faster rates of increase compared to women in the recent period.
In 2020 alone, more than 5,000 seniors in the United States died of a drug overdose, while about 11,616 died of alcohol-induced causes.
Opioids like fentanyl have significantly impacted baby boomers, accounting for a 53% increase in opioid-related deaths from 2019-2020.
In 2020, the rates of alcohol-induced deaths were thrice as higher in men aged 65-74 compared to women in the same age group and four times higher in men 75 years and over.
This data reveals a frightening trend in drug overdose deaths among older adults. In a single decade, alcohol and drug use among the elderly has skyrocketed, and as a result, more and more seniors are dying of an overdose. It begs the question, is it that more people from the 60's & 70's counterculture movements (hippies, beatniks, etc.) are now approaching their golden years? Or, is it simply that illicit and prescription drugs are more dangerous nowadays?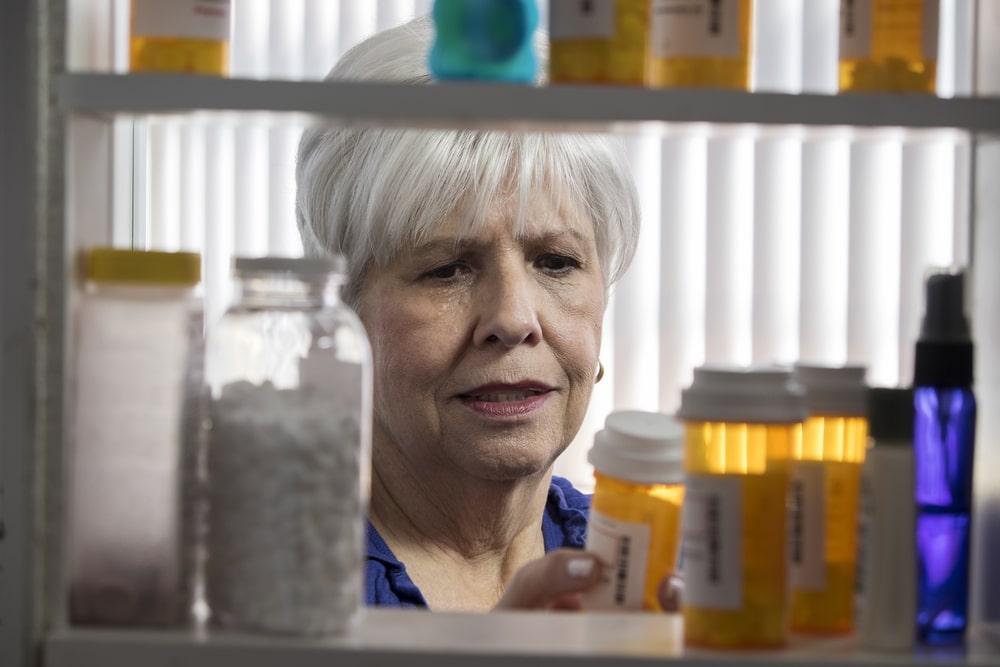 A Look At What Is Driving Drug Overdose Among Seniors
Many factors contribute to the high overdose rates among the baby boomer population. Along with regular health care procedures and recreational drug use, more and more seniors are becoming a significant part of the drug overdose epidemic in the United States.
Increased Access to More Powerful Prescription Medications
Prescription medications, particularly opioid painkillers, significantly contribute to drug overdose among seniors. According to the CDC, seniors are more likely to be prescribed opioids and other medicines for pain relief that can be misused or overdosed on. They are also more likely to experience adverse side effects from these medications, such as respiratory depression, which can be life-threatening.
There are several reasons why seniors may be at increased risk of overdose from prescription medications. One reason is that they are more likely to have chronic pain, terminal illness, dementia, etc., that require multiple medications, increasing the risk of drug interactions and overdose. Additionally, age-related changes in the body, such as decreased kidney or liver function, can affect how medications are metabolized, increasing the risk of overdose.
Prescription drug abuse is also an issue among seniors. Many people mistakenly believe prescription medications are safer than illicit drugs, so they may be more willing to abuse them.
History of Substance Abuse
Another major factor underlying drug overdose deaths in seniors is a history of substance abuse. Many individuals reaching their golden years were part of the "hippie" or "free love" counterculture movement in the 1960s and 1970s. During this era, the use of psychedelic drugs such as LSD was popular, as was the use of marijuana.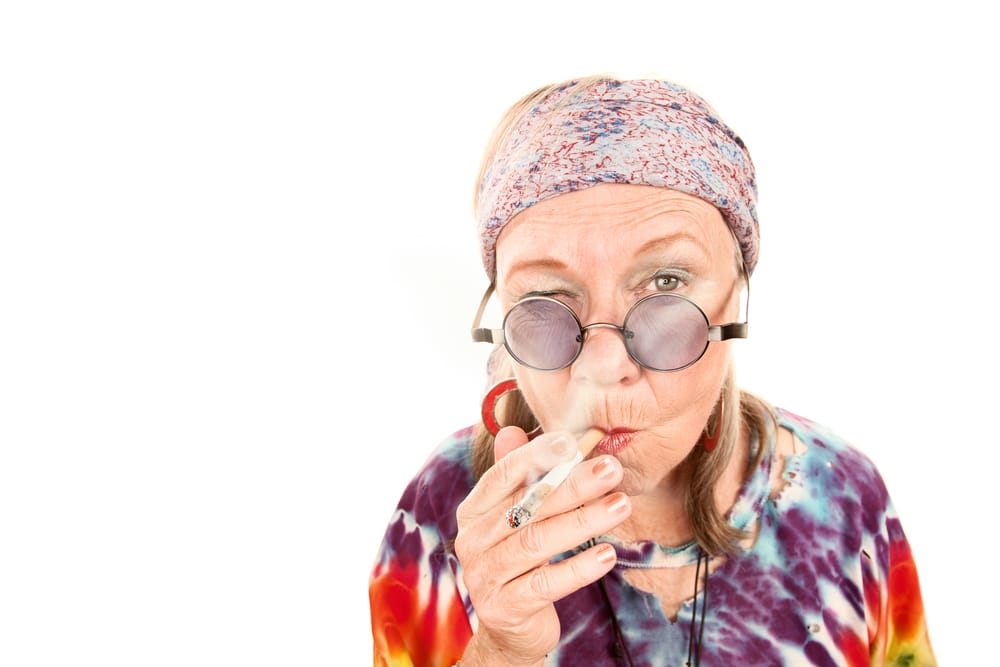 Unfortunately, many of these individuals have carried their substance abuse habits into old age. They are now more vulnerable to overdosing on substances due to decreased tolerance and physiological changes that come with aging.
Today's Drugs Are More Lethal
Today's drugs are more powerful and, therefore, more dangerous than in the past. For example, the synthetic opioid fentanyl is 50 to 100 times more potent than morphine and can cause death in even small doses. Fentanyl has been linked to a dramatic increase in overdose deaths over the past few years and is particularly deadly for seniors due to their decreased tolerance.
Alcohol Use
Alcohol use has also increased among seniors, and heavy drinking is becoming more common in this age group. Binge drinking is a particular concern, as it can increase the risk of alcohol poisoning and other health problems. But in many cases, alcohol is pushed to the side in discussions about substance use and addiction.
Older adults are drinking alcohol, and this is driving deaths from overdose, accidents, and liver disease. Besides, mixing alcohol and other drugs, especially depressants, significantly increases overdose risk.
Coping with Major Life Changes
The National Institutes of Health points out that some seniors may turn to drugs or alcohol to cope with significant life changes. Retirement, the death of a spouse, or illness can all be difficult for seniors to handle and can increase their risk of substance abuse. The COVID-19 pandemic has also had a significant impact on seniors, who are more likely to experience isolation and loneliness due to social distancing measures. These feelings can lead some seniors to abuse drugs or alcohol as a way of coping with their situation.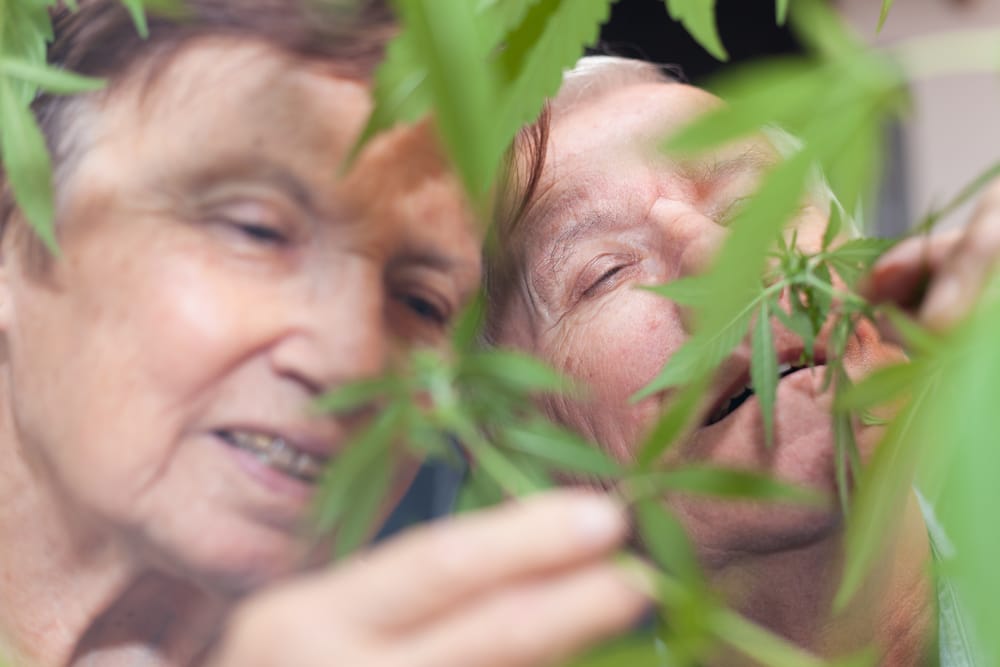 Mental Health Issues
Mental health issues, such as depression, anxiety, or trauma, are a major risk factor for substance abuse and overdose in seniors. According to the World Health Organization, older adults are more likely to have mental health problems than their younger counterparts due to ongoing loss in capacities, the decline in functional ability, life-changing events, a drop in socioeconomic status with retirement, etc. These stressors can result in isolation, loneliness, or psychological distress in older people, leading to increased substance use and overdose. 
Substance Abuse Treatment for the Elderly
Given the unique challenges that seniors face, it is important for caregivers, loved ones, and even healthcare providers to be aware of the warning signs of substance abuse and addiction and the available treatment options. Substance abuse is a serious issue that can lead to life-threatening consequences, and seniors need to get the help they need. 
But in many cases, older adults have difficulty accessing treatment due to transportation, financial issues, and stigma. As such, they may need extra support and encouragement from family, friends, and the community.
If a senior is struggling with substance abuse, they must get professional help as soon as possible to lessen the risk of overdose and other health problems. By recognizing the unique challenges seniors face and addressing substance abuse issues early on, we can help to reduce the number of overdose deaths in this age group.
The number of drug overdose deaths in the United States has skyrocketed in recent years, with opioids leading the way as one of the most deadly and addictive substances. Many even consider it a drug overdose epidemic. According to the CDC, there were approximately 107,000 overdose deaths in 2021. In the same year, SAMSHA identified 141,529 unweighted drug-related ER visits from its analysis of 52 hospitals.
If these numbers are anything to go by, it's evident that addiction is a major problem in the US.
And yet, despite this alarming trend, many US hospitals and emergency departments lack dedicated addiction specialists who can help those suffering from substance or opioid use disorder. This is a glaring omission, especially given how critical an early intervention can be for someone in the throes of addiction.
Without access to addiction specialists on staff, people with substance abuse problems may not get the help they need at a crucial juncture. As a result, they may go through multiple hospitals or ER visits. A lucky few will be connected with a treatment facility while they're still at the hospital.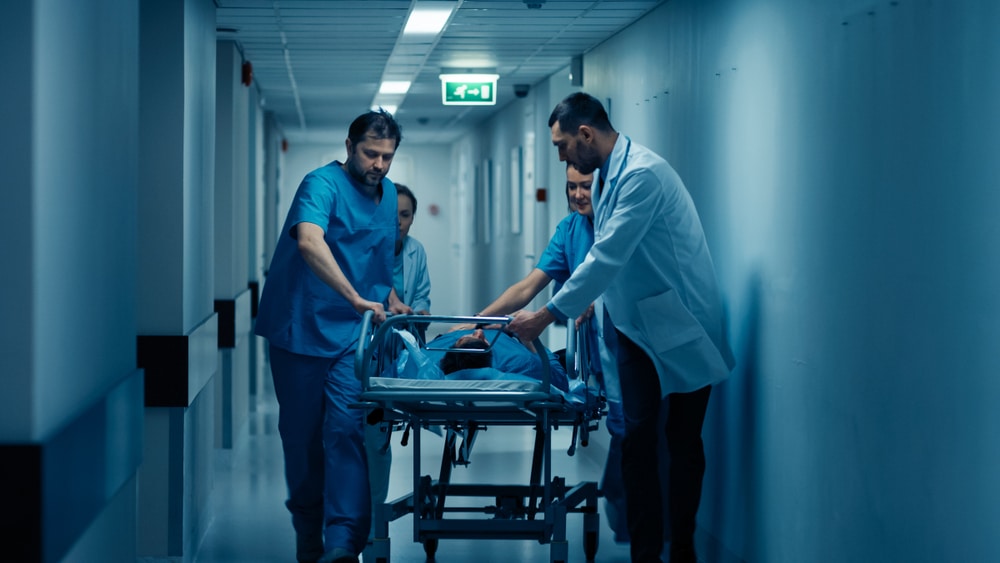 For everyone else, they walk out with a phone number to call, or often, nothing at all. Once they leave, many of these people go back to their old habits and never make the effort to call the number they've been given.
There's a clear need for hospitals to do better when it comes to addiction treatment. So why is it that so many don't have addiction specialists on staff?
Hospitals Have Specialists On Call For Lots of Diseases — But Not Addiction. Why Not?
If you go to a hospital with a kidney problem, you'll likely be seen by a nephrologist. If you have a heart condition, you'll be seen by a cardiologist. But if you're struggling with addiction, chances are you won't see an addiction specialist.
Only a few hospitals have someone who specializes in addiction medicine on staff. A majority of hospitals focus on primary care. Addiction is left untreated.
This is a problem because addiction is a disease requiring specialized care. Without access to an addiction specialist in ERs, people with substance use disorder are often left at the mercy of whoever happens to be on call. This could be a general practitioner, an ER doctor, or even a social worker, most of whom have very little training in physiology, medications, and other aspects of treatment.
Reasons Why Hospitals are Slow to Hire Addiction Specialists
For years, addiction prevention and treatment services have been delivered separately from other general and mental health care services. Drug and alcohol abuse has traditionally been viewed as a criminal or social problem. As such, prevention services were not typically considered a responsibility of health care systems. For this reason, those struggling with substance use disorders have had access to only a limited range of treatment options that were generally not covered by insurance. 
In a nutshell, most hospitals don't have specialists because:
For a long time, addiction has not been seen as a medical problem but rather a social or psychological one. Some medical staff still see it as a moral issue and not something that requires formal medical treatment. This attitude can make it hard to justify dedicating staff and resources to addiction treatment.
Additionally, many hospitals are already understaffed and overstretched, so it could be difficult to add another specialist.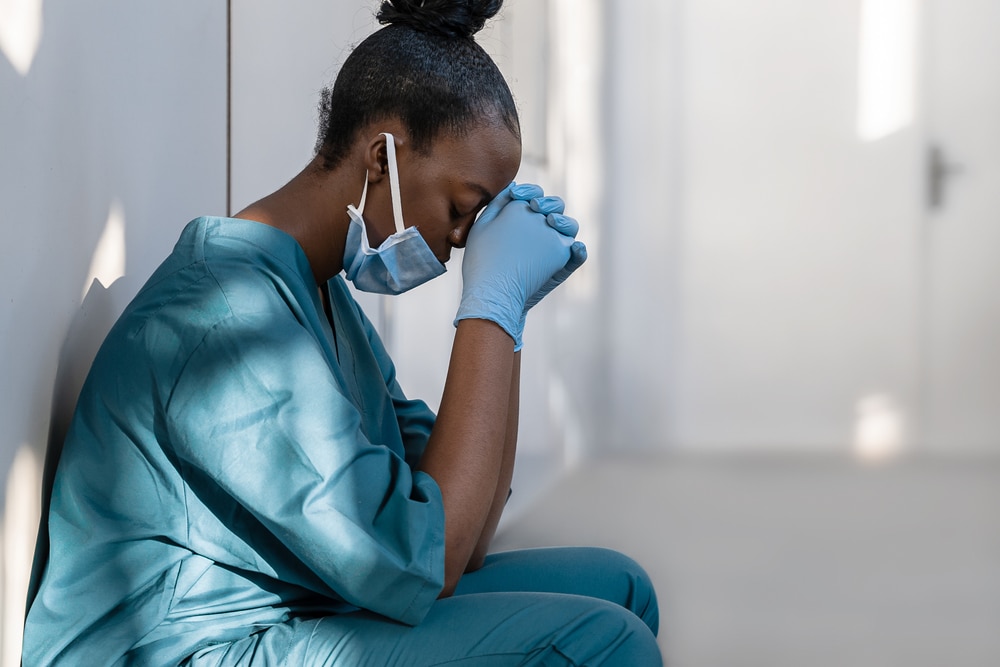 And finally, there's the question of reimbursement. Addiction treatment is notoriously underfunded, and many insurance companies don't cover the cost of specialized care. Hospitals can find it hard to recoup the cost of hiring an addiction specialist.
The Lack of Proper Care Exposes Addiction Patients to Overdose Risk
NPR shared a story of a 63-year-old heroin addict, Marie, who was admitted to Salem Hospital, north of Boston, for COPD. The next day, she was told she was ready for discharge after the doctor had confirmed that her oxygen levels were good. But the woman was experiencing heavy withdrawal symptoms and could not move. She didn't want to leave the hospital but felt like she had no choice.
Sadly, most hospitals would still let her go despite her pain and condition. Sometimes, she'll be issued a list of detox programs or rehab centers to call. But more likely, she'll be sent on her way with no real plan or hope for recovery.
This is a typical story of what's happening in many US hospitals. Marie was lucky to have found a doctor who administered her some medications that helped. But every day, people with addiction walk into ERs across the country only to be discharged without real help or support.
This is dangerous because it increases the likelihood of patients relapsing and overdosing. In fact, research shows that patients have a higher chance of overdosing within a few days or weeks of being discharged from the hospital.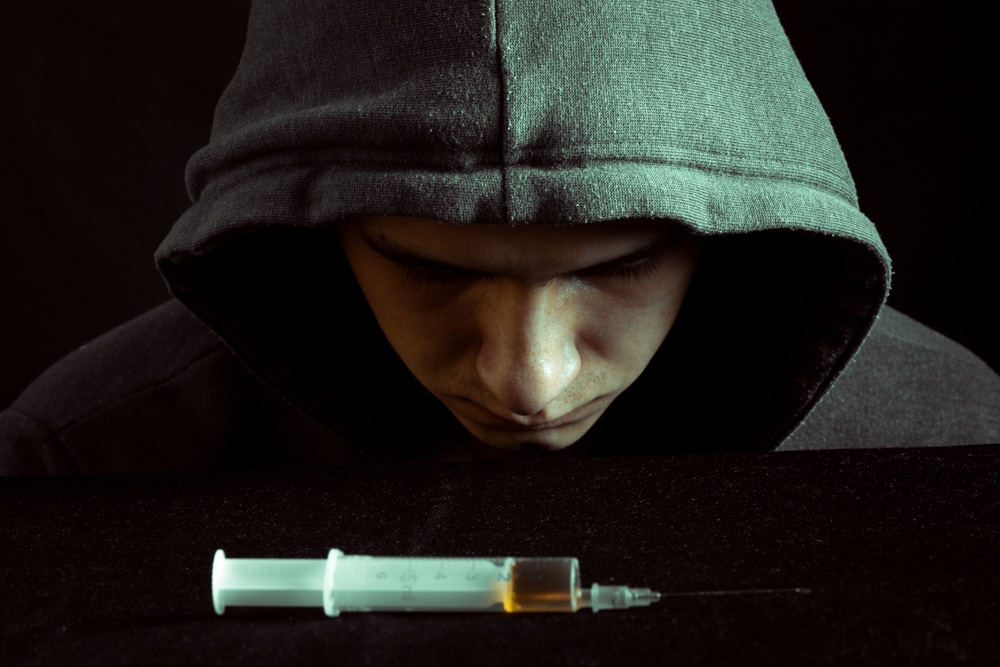 The Importance of Having an Addiction Specialist in Hospitals
An addiction specialist is a medical professional specifically trained to diagnose and treat patients with substance use disorders. These specialists can provide critical support to patients who walk into the ER for various reasons but have an underlying addiction problem. Salem Hospital is one of the few hospitals that has succeeded in naming addiction as a specialty and hiring people with training in the disease.
And despite reservations from some staff, the addiction specialists get overwhelmed many days with referrals - a clear sign of the need for their services. The trend is similar in five other Massachusetts hospitals that added addiction specialists in the last three years. These facilities are funded by HEALing Communities study. Addiction specialists can help patients in several ways, including:
Conducting an assessment to determine the severity of the addiction
Providing information about treatment options
Coordinating care with other medical professionals
Creating a treatment plan to manage withdrawal symptoms
Offering support during and after detoxification
Addiction specialists are vital in helping patients get the treatment they need. They can also refer them to a reputable treatment facility for specialized care. Hospitals can provide a much-needed service to their communities by having these professionals on staff.
According to the National Institutes of Health, effective integration of addiction prevention, treatment, and recovery solution across healthcare systems can help address drug abuse and related issues. This is also the most promising way to improve access to and quality of treatment.
As part of an ongoing war on drugs, in November 2020, Oregon became the first state in the US to decriminalize the possession of small amounts of hard drugs. The measure, known as Measure 110, was widely praised by drug policy reform advocates as a progressive step that would help to reduce the stigma around drug use and provide people with drug addiction problems with much-needed treatment.
Measure 110 made personal possession of methamphetamine, heroin, LSD, oxycodone, and other drugs punishable by a $100 fine rather than jail time. This was in a bid to reduce incarceration rates and redirect funds toward addiction treatment programs. These treatment programs would be funded through marijuana tax revenue and savings from decreased law enforcement costs.
The Oregon Health Authority, one of many behavioral health resource networks, announced on September 22 that it had completed awarding the first two years of funding to nonprofits under Oregon's decriminalization of drugs law.
According to OHA, the first round of grants totaled $302 million. Despite this milestone, experts warned that more than just services would be needed to curb the high rates of drug use and resulting societal costs in the state. Keith Humphreys told the Oregon lawmakers that the state should adjust its permissive approach as it encourages drug use without any deterrent.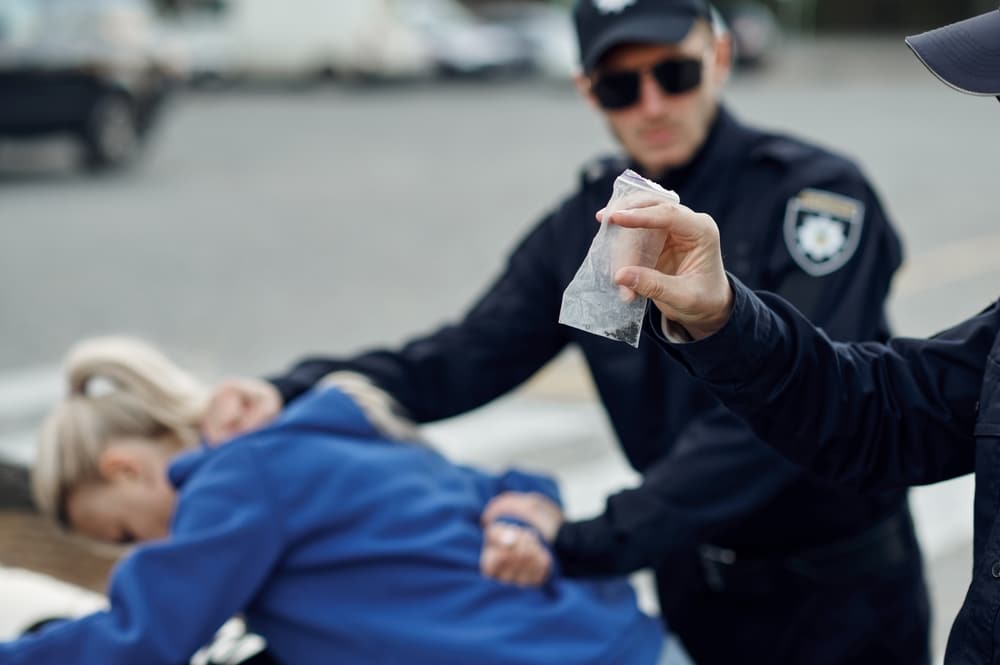 "Because the West Coast has an individualistic culture with a tolerance for substance abuse, social pressures to seek treatment are often minimal," said Keith Humphreys, the Founder, and co-director at the Stanford Network on Addiction Policy.
"So, on the one hand, we have widely available and highly rewarding drugs. On the other hand, little or no pressure to stop using them. Under those conditions, we should expect to see exactly what Oregon is experiencing: extensive drug use, extensive addiction, and not much treatment seeking." (Source)
According to Humphreys, people struggling with addiction hardly seek treatment without pressure from loved ones, health care providers, or the law. He says this should be a concern because the state has lifted the legal pressure to stop substance abuse and seek treatment. Besides, since many people who struggle with use don't work or keep in touch with loved ones, the pressure to quit might not come from those sources, either. (Source)
M110 allows the law authorities to write $100 tickets for personal possession of small amounts of drugs, and the charged person can just call the Life helpline line and have their ticket removed. It all seems very easy to get away with abusing drugs.
But despite that, many people who are issued these tickets still ignore them, according to Dr. Todd Korthuis, the head of addiction medicine at Oregon Health & Science University. By the end of this summer, 3000 tickets were issued, and only 137 calls were made. Even more disturbing is that most callers were not seeking treatment but only screening for legal reasons. (Source)
Good Intentions Behind the Law
The Oregon voters voted in favor of Measure 110, which decriminalized the possession of small amounts of drugs and redirected 110 funds from law enforcement to addiction treatment. The measure was designed to address the state's public health crisis, exacerbated by the COVID-19 pandemic.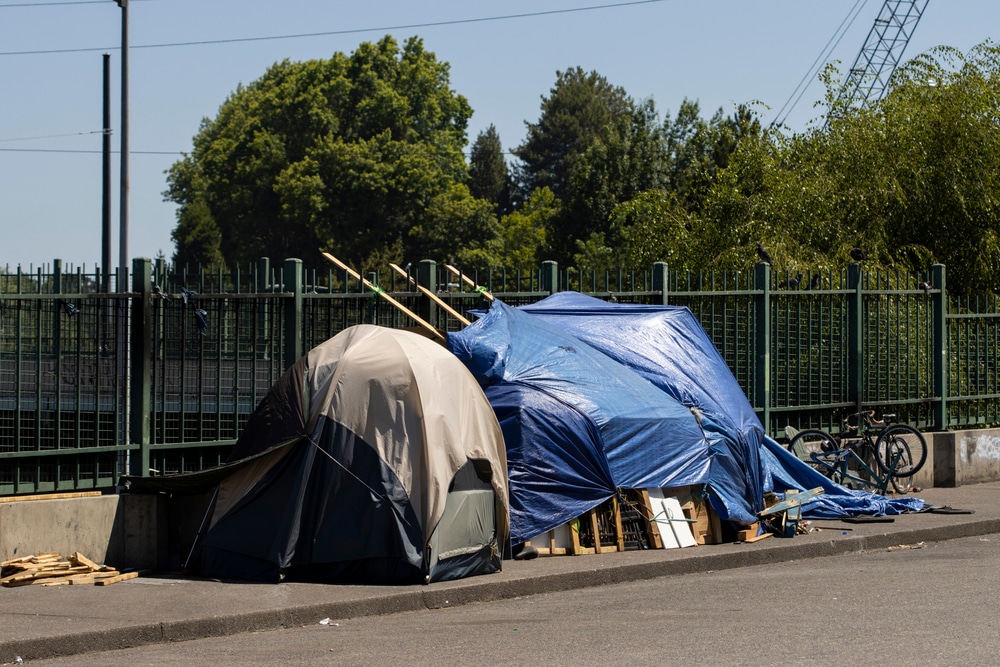 According to proponents of the measure, it would help to reduce the number of those incarcerated for drug-related offenses and redirect funds to much-needed addiction treatment programs. In addition, by decriminalizing drug possession, the measure will help to reduce the stigma associated with addiction and make it more likely that people will seek treatment.
When the voters passed the ballot measure, they recognized drug addiction and overdoses are a serious problem in Oregon; and that the state needed to increase access to drug treatment. The health-based approach to drug use problems is not only more humane but also effective and cheaper than criminal punishments. Making people criminals because they abuse drugs or struggle with addiction is costly and life-ruining, making it hard to seek treatment.
On February 1, 2021, the laws regulating controlled substances' possession changed from felonies to Class E violations. Measure 110 is designed to ensure that anyone who wants access, assessment, treatment, and recovery services for substance use gets it.
By all accounts, Measure 110 was set to reduce the pressure on drug users seeking treatment or help. However, going by statistics, it seems to be failing because Oregon has a nearly 20% surge in overdose deaths in the year that ended in April 2022. And according to Dr. Tod Korthuis, Oregon has one of the highest rates of substance use disorders and mental health disorders. Conversely, it ranks the least for access to treatments in the nation.
Humphreys and Korthuis don't fault Measure 110 for the spiking overdose deaths and other drug-related issues. However, they believe these trends have outpaced the state's addiction treatment system.
What Needs to Be Done
Measure 110 is the first of its kind in the United States. The only other country that has tried it successfully is Portugal, which is often cited as an inspiration. Initially, the country had harsh policies led by the criminal justice system. It needed to try something else. So, in 2001, Portugal took a radical step and became the first country globally to decriminalize the consumption of all drugs.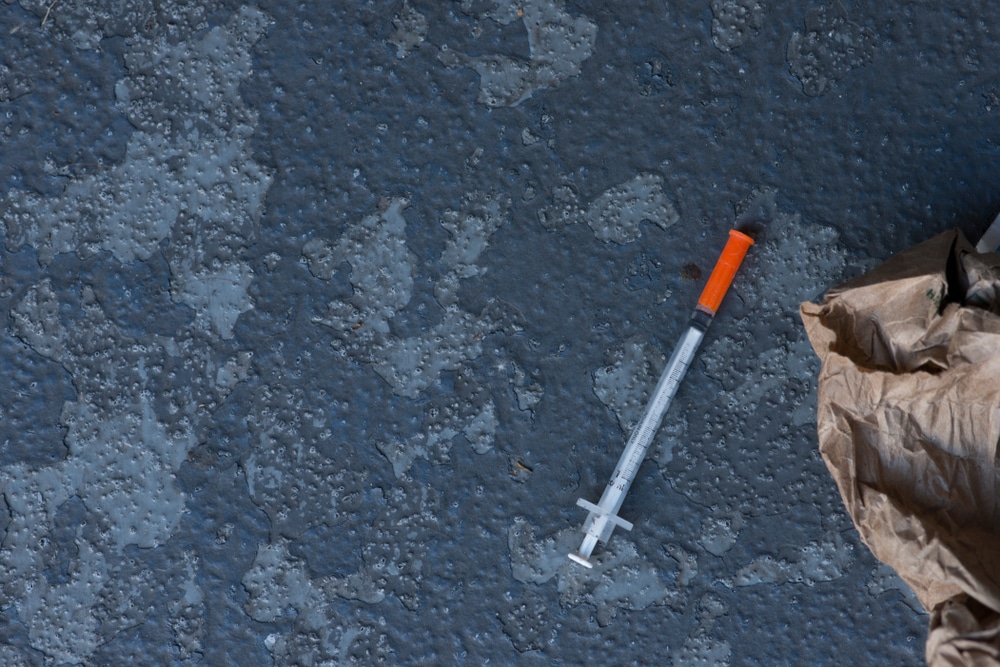 Speaking about what needs to be done, Humphreys mentioned that Portugal puts heavy legal and social pressure on those abusing drugs to get help. And despite the decriminalization of drugs, one can hardly see people openly using or dealing drugs, as in West Coast cities of the US. That's because they close operations and use court pressure to lead them into treatment.
"I have spent a lot of time in Portugal, and I know the people who designed their policy," Humphreys said. "Please take it from me; Oregon is not following Portugal's example and will not get its results." (Source)
Humphreys further mentioned the need for harm reduction, which emphasizes engaging directly with addicts to prevent overdose, and transmission of infectious disease, improve physical, social, and mental well-being and offer low-threshold options for accessing addiction treatment and other health care. He recommended solutions like making Naloxone (opioid antagonist) more available to reduce overdose deaths.
As the prevalence of mental health issues and substance use disorder continue to rise in the United States, the search for new and innovative treatments has become more urgent. One potential therapy that is gaining popularity is psilocybin mushrooms. Psilocybin, the main active ingredient in magic mushrooms, has shown effectiveness in treating alcohol use disorders (AUD).
A clinical study published in Jama Psychiatry found that psilocybin could help people with alcohol use disorders reduce their drinking days. The study participants were given 12 weeks of manualized psychotherapy and were randomly selected to get psilocybin or diphenhydramine during 2-day-long medication sessions at weeks 4 and 8. The results showed that over 50% of the participants who were assigned psilocybin stopped drinking entirely for months or even years.
After 32 weeks of analyzing the 93 participants with alcohol use disorders, researchers discovered that the 48 participants who got psilocybin and psychotherapy had an 83% reduction in their drinking habits within 8 months of their first dose, while those assigned placeboes had 51%. While the exact mechanism of action is not known, it is thought that psilocybin helps to break the cycle of addiction by:
Promoting neuroplasticity, which is the ability of the brain to change and adapt in response to new experiences. This is important because it means the brain can learn new ways of coping with difficult situations, like overcoming an addiction.
Treating underlying mental health conditions like depression can be a major contributor to alcoholism. It may also help to increase feelings of well-being and connectedness, which can be lacking in people with substance use disorders.
Psilocybin has a long-lasting, powerful effect after just a few doses. It also reduces cravings and withdrawal symptoms.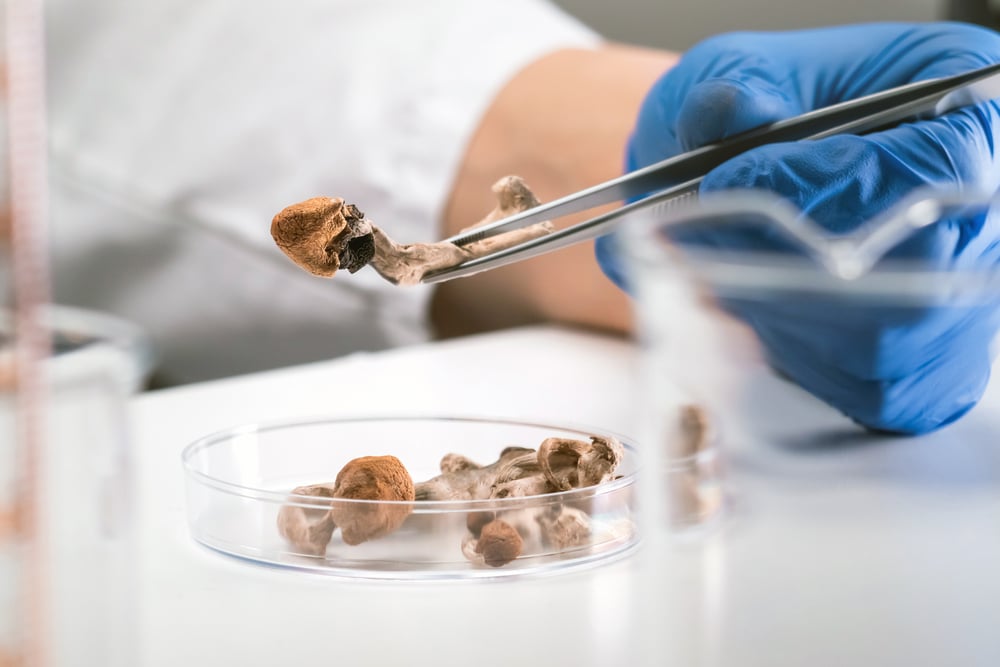 The safety and efficacy of psilocybin mushrooms as a treatment for alcohol addiction are still being studied, but the preliminary evidence is promising. As a precaution, you should never consume psilocybin mushrooms without the supervision of a trained medical professional. Psilocybin may be riskier in an uncontrolled environment because your experiences may feel extreme. For example, you may feel severe anxiety while under the influence of the drug.
Other common side effects are nausea and vomiting, paranoia, and delusions. In rare cases, psilocybin mushrooms can cause psychotic episodes. Psilocybin mushrooms can also interact with other drugs and medications. For example, they can intensify the effects of antidepressants and anti-anxiety medication.
It is always important to speak with a medical professional before consuming psilocybin mushrooms, especially if you are taking other medication.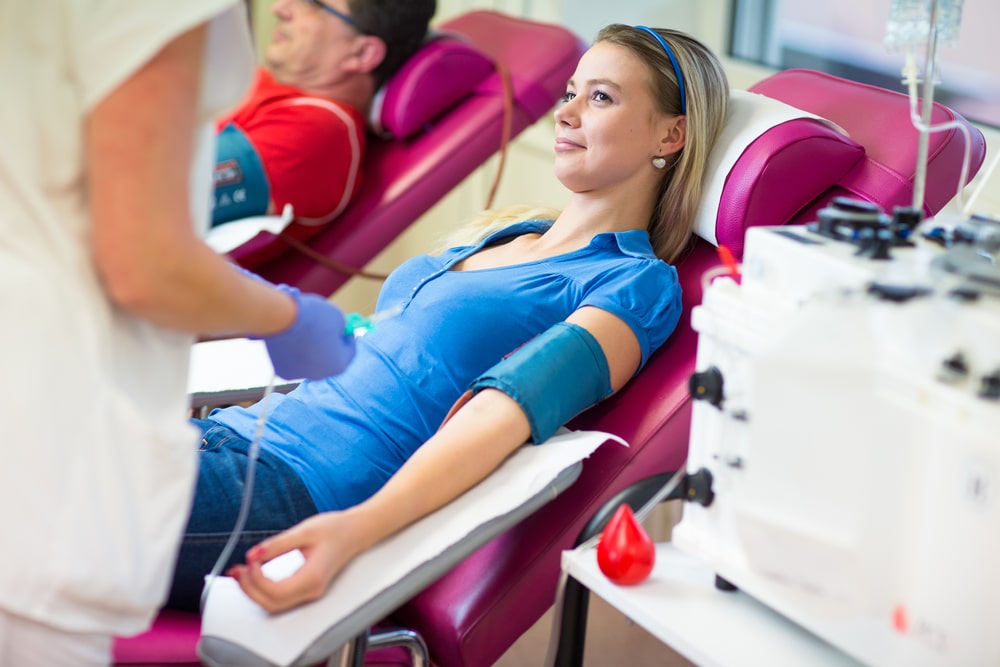 What are psilocybin mushrooms?
Psilocybin mushrooms are a type of mushroom that contains the psychoactive compound psilocybin. Psilocybin is a naturally occurring psychedelic compound that is found in over 200 species of mushrooms. When consumed, it can produce powerful hallucinations and an altered state of consciousness. Some people use psilocybin mushrooms for recreational purposes, while others use them for medicinal or spiritual purposes.
Psilocybin has been shown to be an effective treatment for various conditions, including depression, anxiety, and addiction. It is also being studied as a potential treatment for PTSD and OCD. Although psilocybin mushrooms are legal in some countries, they are illegal in most parts of the world. Possession and consumption of psilocybin mushrooms can lead to jail time and heavy fines.
What this means for alcohol addiction treatment
Alcohol addiction is a serious problem that can lead to various negative consequences, including health problems, relationship difficulties, and financial problems. In some cases, alcohol addiction can even lead to death.
According to the National Institute on Alcohol Abuse and Alcoholism, alcohol is a factor in about 95,000 deaths annually in the United States. These deaths are due to various causes, including alcohol-related accidents, liver diseases, and other health complications.
Treatment rates for alcohol use disorder are low (e.g., 7.6% in 2021), and the Food and Drug Administration has only approved 4 AUD evidence-based medications since 1947.
While these medications can help people with alcohol addiction, they have been shown to be only partially effective. Psilocybin mushrooms have shown promise as a treatment for substance use disorders and could potentially help to reduce the number of deaths due to alcohol addiction.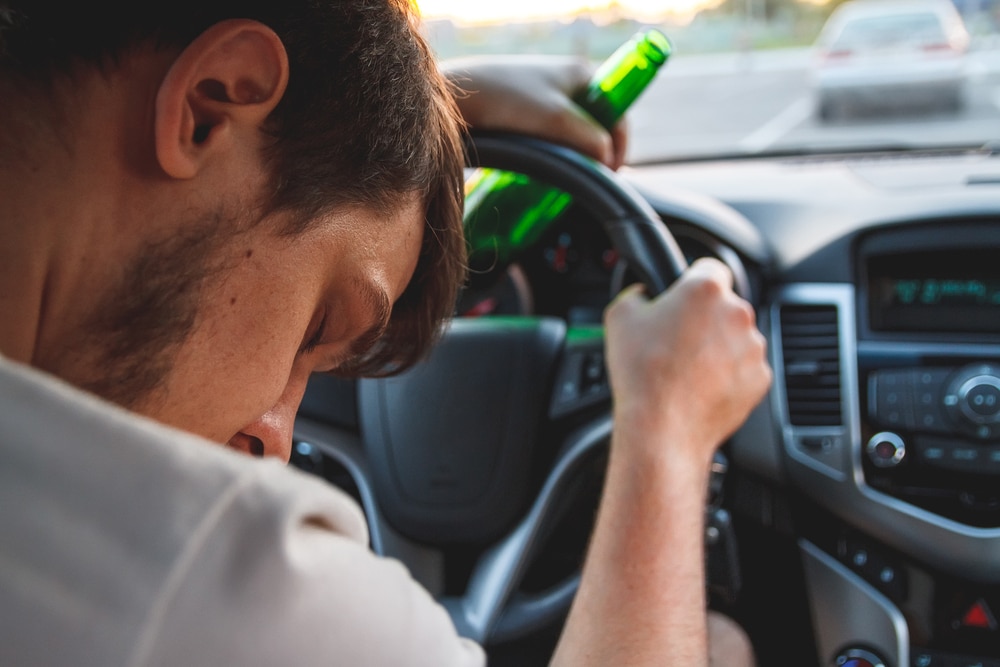 Further evidence on the effectiveness of psilocybin is needed
Although the study's results are encouraging, it is important to note that it's a small study with a limited number of participants. More research is needed to confirm the findings and to determine the long-term efficacy of psilocybin mushrooms as a treatment for alcohol addiction. The study only analyzed 93 participants, and only 50 were given psilocybin as such research needs to be done in a bigger and more diverse population.
Besides, the study used diphenhydramine, an antihistamine, as a placebo, which is not an ideal substitute for psilocybin. It was also observed that the participants didn't have serious drinking problems as those who usually enrolled in clinical trials for alcohol use disorders. The clinical trial may have attracted participants who were already managing their condition. Most notably, the researchers didn't include participants with underlying mental disorders like depression so they could establish if psilocybin-assisted therapy treats AUD and not other co-occurring disorders. 
But patients with severe AUD can benefit from the therapy. This is especially true if the therapy can address other issues that underlie physical dependence and mental disorders. In this case, the treatment will simultaneously address both conditions.
Ketamine is also showing potential as a treatment for alcohol addiction. A group of researchers found that Ketamine disrupts memories to help heavy drinkers stop drinking or cut back. Ketamine blocks the NMDA receptors, disrupting the reconsolidation of memories associated with alcohol consumption. As a result, heavy drinkers who receive ketamine treatment may have fewer cravings for alcohol.
It has also been shown to be an effective treatment for various conditions, including depression, anxiety, and chronic pain.
Psilocybin mushrooms and Ketamine have shown promise as potential treatments for alcohol addiction and some mental health issues. However, more research is needed to confirm the findings. If you or someone you know is struggling with alcohol addiction, many resources are available to help. Never try psilocybin mushrooms or Ketamine outside a clinical setting, as they can be dangerous.
One of the most common questions about drug rehab programs is how long they typically last. The answer to this question depends on various factors, including the type of program and the individual's specific needs.
However, a typical drug rehab program will last somewhere between 30 and 90 days. And while some people only need to go through rehab once, others may require multiple stints to achieve and maintain sobriety. According to the National Institutes of Health, about 40 to 60% of people relapse.
No matter what, though, it's important to remember that there is hope and help available. Drug rehab may not be easy, but it can be incredibly effective at helping people overcome addiction and rebuild their lives.
The Process of Getting Treatment
Addiction is a disease that alters the way the brain functions. It changes the brain's wiring and affects how chemicals are released and received. This can lead to changes in mood, behavior, and physical appearance. Because addiction affects the brain, it can be difficult to overcome without treatment.
Addiction treatment involves a combination of therapy, medication, and support groups. The goal of treatment is to help people stop using drugs, manage their cravings, and avoid relapse. Recovery from addiction is a long process, and it may take some time to achieve long-lasting sobriety.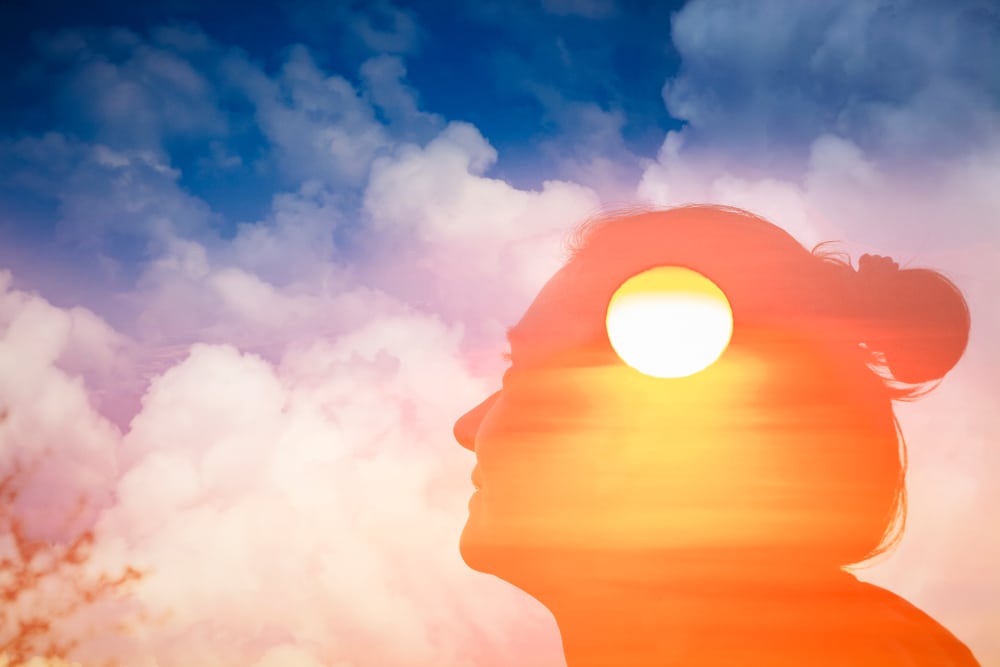 Steps of Rehab
Detox
The first step in any rehabilitation program is detoxification or detox. This is a process of ridding the body of toxins that have built up from continued drug or alcohol use. Detox can be difficult and uncomfortable, but it is an essential first step in overcoming addiction.
For most people, detox takes between 7 and 10 days. But the length of stay might be longer for more serious drug or alcohol abuse cases. Medical staff closely monitor patients during this time to ensure their safety and comfort.
Average detox duration for various drugs:
Alcohol 3-14 days
Heroin 4-10 days
Methadone 10-20 days
Benzodiazepines 2-8 weeks or longer
Treatment Options
After detox, individuals may participate in an inpatient or outpatient treatment program.
Inpatient treatment program
Inpatient rehab provides around-the-clock care and support, which can be especially beneficial for those struggling with severe addiction. Treatment typically lasts 28 days, although some programs may be shorter or longer depending on the individual's needs.
Outpatient treatment program
Outpatient treatment programs help people recover from substance abuse disorders without requiring them to stay in rehab. The care is typically less intensive and less expensive than inpatient treatment, making it a good option for people with a strong support system at home. Outpatient treatment programs can last for a few weeks or several months, depending on the individual's needs.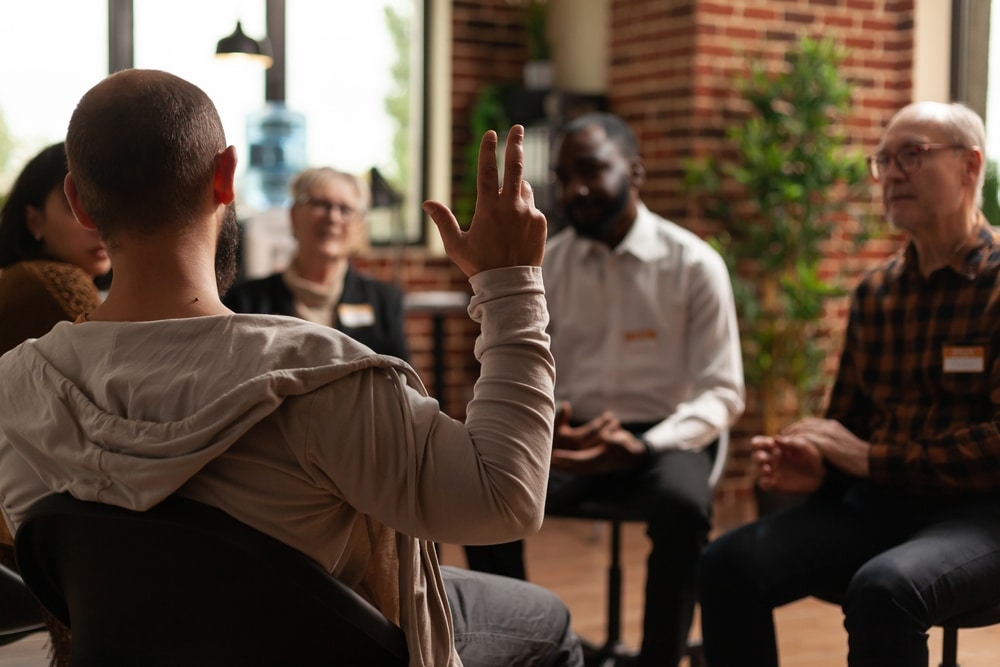 Aftercare
Detox and treatment are important steps in overcoming addiction, but they are only the first steps on a long road to recovery. Aftercare is an essential part of this process, as it helps to keep people on track and prevent them from relapsing.
Aftercare typically includes individual counseling, group therapy, and 12-step programs. An aftercare program provides vital support and accountability. Without aftercare, people are much more likely to relapse.
The length of an aftercare plan will be based on individual needs. Some people are in aftercare for weeks or months, others for a year or more.
How Long Does It Take To Get Over an Addiction?
Most addiction treatment programs follow a similar structure. After an initial assessment, patients typically begin with detoxification and withdrawal management. This is followed by individual and group therapy, which can help patients to understand the root causes of their addiction and develop healthy coping mechanisms. The length of time spent in each phase of treatment will vary depending on the type of substance used and the length of use.
These programs offer a range of benefits, including:
A place to fully focus on recovery without temptations or distractions.
Vast counseling and therapies help people develop coping skills for dealing with triggers and cravings.
A chance to address and overcome treatment-related uncertainties.
Learning about addiction and how it affects one's health and life.
A chance to detox from substances.
A chance to form meaningful relationships with others in recovery from addiction.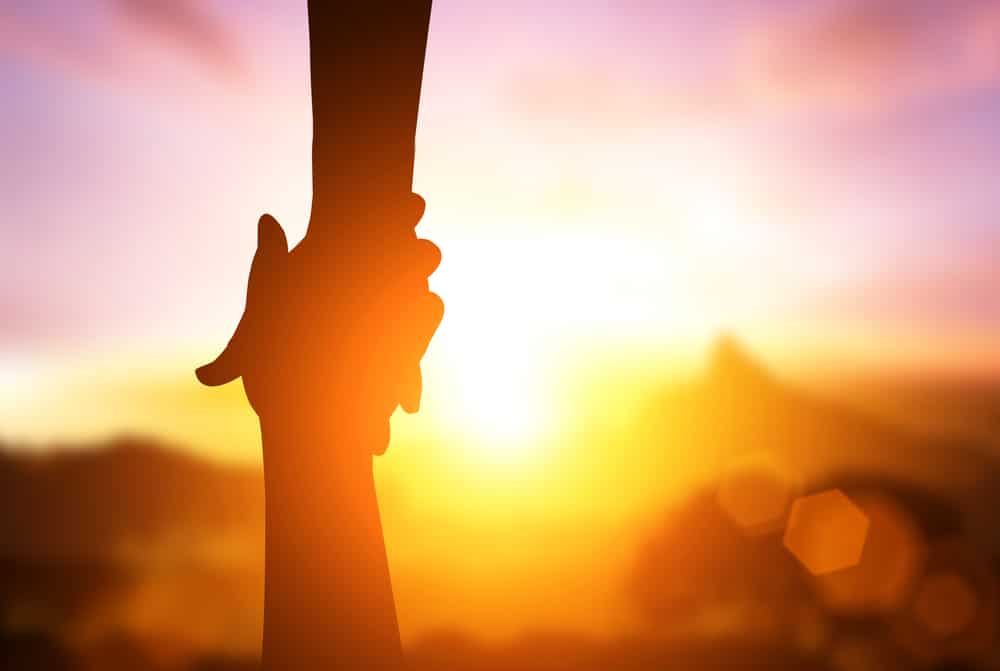 30-day Programs
30-day addiction treatment programs are typically short-term and involve detoxification, counseling, and support groups. These programs often cost less than long-term ones and are often covered by insurance.
While 30-day programs can be effective for some people, they are not for everyone. People with severe addiction cases may need to spend even longer in addiction treatment. Also, those suffering from health conditions caused by drug or alcohol use may need more advanced care.
60-day Programs
A 60-day addiction program is a long-term program designed to help people overcome their addiction. Studies have shown that many people can build new habits within two months, making 60-day programs more effective at helping people overcome their addiction.
In addition, 60-day programs provide more time for people to receive treatment and support, improving their chances of overcoming addiction. The main downsides with 60-day rehab are cost and that they might not be suitable for those who can't take an extended period of time off from work or school.
90-day rehab
A 90-day addiction program is a long-term treatment option for those suffering from chronic relapse or severe substance use disorders. According to the National Institute on Drug Use, research shows that better outcomes occur with a longer duration of treatment. This means that patients who complete a 90-day program have a significantly higher rate of abstinence than those who only receive shorter-term treatment.
In addition, patients in a 90-day program are more likely to complete other important recovery milestones, such as completing a detoxification program and participating in aftercare. While a 90-day program requires a significant commitment, it can be an essential step on the road to recovery for many patients.
Extended Care Options
Individuals who need extended care options after a 90-day program can join sober living houses that provide additional support. Sober living houses are safe, drug- and alcohol-free environments where one can live with other people in recovery. They can be a great option for those needing extra support and structure while learning to live successfully without drugs or alcohol.
Sober living houses also have staff members who can help with any challenges. Generally, individuals may stay in sober living homes as long as they want, provided they adhere to the house rules.
Get Help Today
Drug rehab programs typically take around 30 to 90 days, but the length of time may vary depending on your specific situation and needs. If you're struggling with addiction and are ready to get help, we can connect you with a quality drug rehab program that meets your unique needs. This could be one of the most important health care decisions you will make in your life. Learn more about your options from our directory.
MDMA, also known as ecstasy or Molly, is a synthetic drug that can produce feelings of increased energy, euphoria, and pleasure. It is often used recreationally, at clubs or parties. However, some may be curious whether it is possible to become addicted to ecstasy, or MDMA. The short answer is yes, it is possible to develop a dependence on MDMA. However, addiction is more likely to occur when the drug is used frequently or in high doses. Besides addiction, high doses of MDMA can cause hyperthermia, dehydration, and heart failure. It can also aggravate pre-existing mental health conditions such as anxiety and depression.
Understanding MDMA (Ecstasy or Molly)
MDMA, or 3,4-methylenedioxymethamphetamine, is a psychoactive drug with both stimulant and hallucinogenic properties. It is classified as a Schedule I Controlled Substance in the United States, meaning that it has a high potential for abuse and is not currently accepted for medical use.
When people refer to either Molly or ecstasy, they're referring to the same chemical: MDMA. MDMA by itself is a white or off-white crystal or powder. Molly is the street name for pure MDMA, while ecstasy refers to MDMA that has been cut with other substances. Ecstasy and Molly can come in pill form, but Molly is most often sold in powder form.
MDMA, in its pure form, is difficult to come by. Dealers often cut MDMA with other drugs like amphetamines, cocaine, ketamine, caffeine, synthetic cathinones, LSD, rat poison, and heroin to strengthen its effects and increase profit margins. Cutting MDMA with these illicit drugs increases the risk of adverse effects and overdose deaths.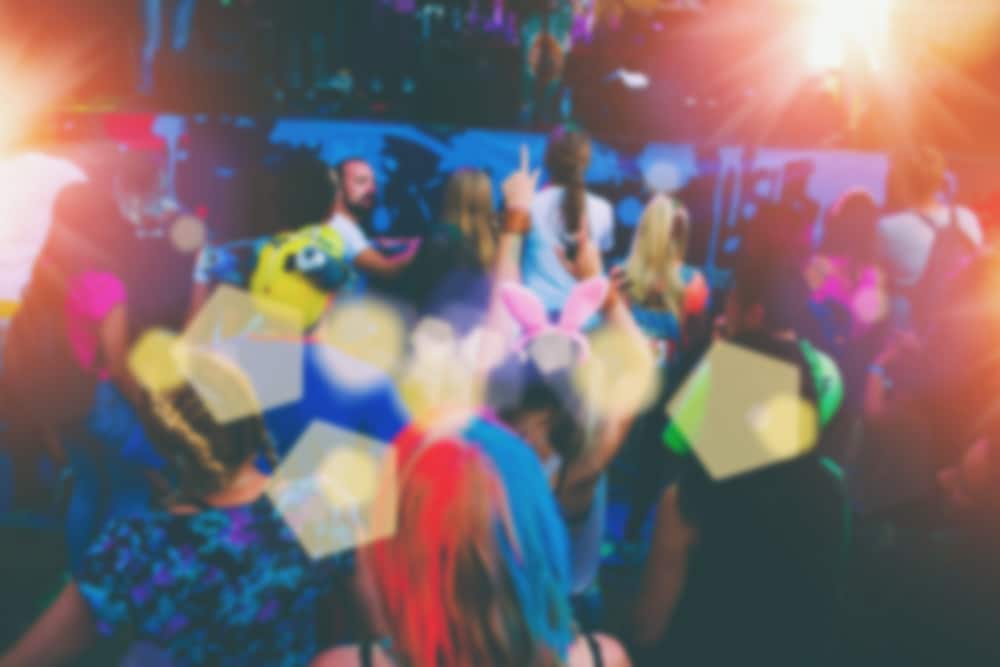 MDMA is primarily used as a party drug due to its ability to induce euphoria, increased emotionality, and increased sensation. So, it's mostly found in house parties, raves, and music festivals. While MDMA is considered a harmless party drug, it can be very dangerous if not used responsibly. According to statistics, the number of emergency room visits increased by 1,200% since ecstasy became popular at all night-raves.
Effects of MDMA
MDMA increases neurotransmitters serotonin, dopamine, and norepinephrine levels in the brain. These brain chemicals are associated with mood, energy, and alertness. They also cause users to become more stimulated and awake. However, MDMA can also have negative side effects, such as:
Anxiety, paranoia, restlessness, insomnia
Sweating, thirst, and nausea
Memory problems
Jaw clenching or teeth grinding
Impulsiveness
Increased heart rate, blood pressure, and body temperature
And addiction
When combined with a hot environment, physical activity, and other drugs, MDMA can lead to unpredictable and serious physical complications. The drug causes hyperthermia, significant dehydration, or cardiovascular collapse, leading to kidney, liver, or heart failure and even death.
The effects of ecstasy can kick in within 20 minutes and typically last for 3-5 hours but can persist for up to 8 hours. This variation can be due to factors like body weight, the amount used, gender, mode of administration, etc.
MDMA and addiction
One of the most serious risks of MDMA use is addiction. While the exact mechanisms are not fully understood, it is clear that MDMA can cause changes in brain chemistry that lead to compulsive drug-seeking behavior and an inability to control use.
Although MDMA has been shown to be addictive in animal studies, the degree of self-administration is relatively low compared to other drugs such as cocaine. This suggests that while MDMA may have some potential for addiction, it is not as strong as other substances.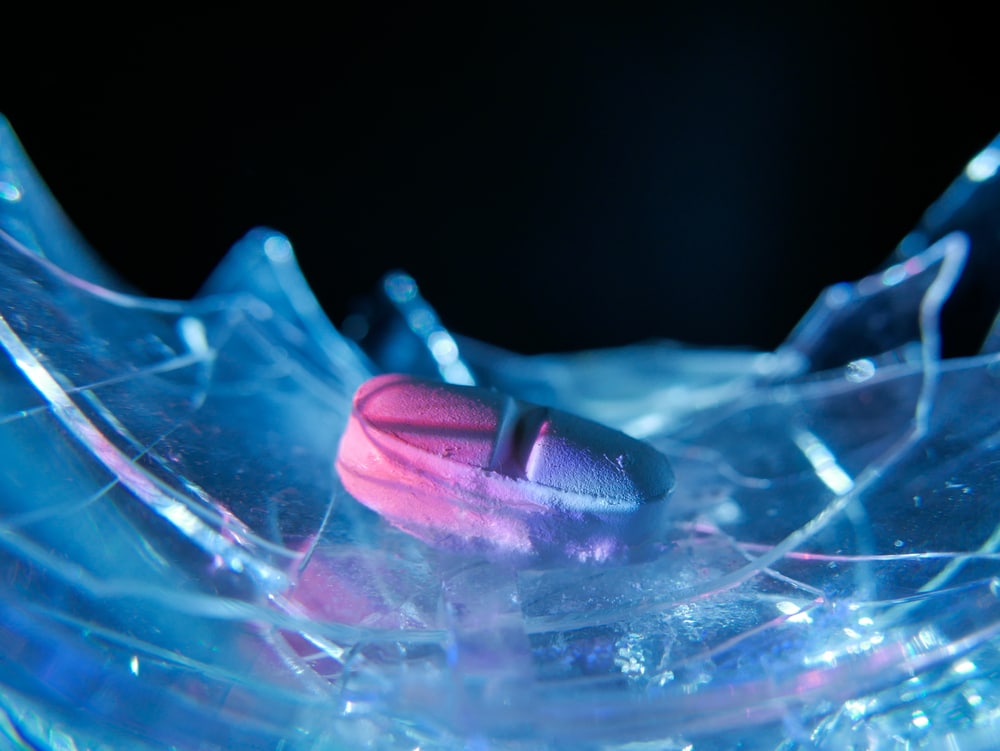 Data from animals and humans suggest that regular use of MDMA leads to adaptations in the serotonin and dopamine systems linked to substance use disorder and related behaviors, like increased impulsivity.
Some studies have tried to analyze MDMA dependency or addiction among people with a history of use in the general population. The results of these studies have varied widely, probably due to different population samples and different types of measures used. However, some people who use MDMA do report symptoms of addiction, including:
Continued use despite negative psychological or physical consequences.
Withdrawal symptoms
Tolerance
Cravings
Fatigue, depressed mood, trouble sleeping, and decreased appetite
What Causes MDMA Use Disorder?
MDMA is a stimulant drug with properties similar to other drugs in its class, like cocaine. While research is inconclusive on whether MDMA is addictive, heavy or regular drug use may lead to addiction. Additionally, MDMA is often mixed with other stimulants, increasing the risk of addiction.
The mix of drugs sold as ecstasy may alter how people who take it react to it, making it difficult to predict if someone may develop an addiction. However, what is clear is that regular or heavy drug use can lead to addiction. Therefore, it is important for those who use MDMA to be aware of the risks associated with the drug.
Other Dangers of Using MDMA
Some people might not consider MDMA an addicting drug. Even so, there are still dangers associated with its use.
MDMA is cut with other drugs
When people take MDMA, they risk because the drug is unregulated, and its purity can't be guaranteed. One of the biggest dangers is that it is often cut with other substances, which can be dangerous or even deadly.
For example, one of the most common adulterants is methamphetamine, which can lead to increased blood pressure and heart rate, as well as anxiety and paranoia.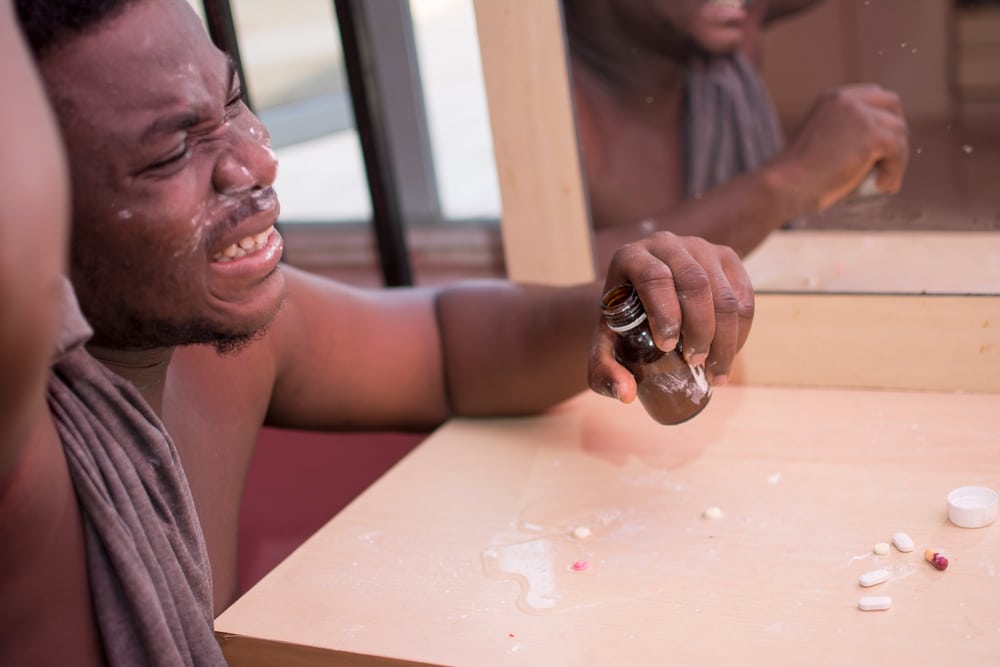 Sometimes, these effects can be so severe that they result in hospitalization or even death. In addition, MDMA is often cut with other substances that may not be immediately harmful but can still cause long-term damage, such as liver damage.
Developing tolerance
MDMA can also cause tolerance. This means that users need to take increasingly larger doses to achieve the same effects. Tolerance can lead to physical dependence and addiction. It can also increase the risk of overdose and other health problems.
Gateway to other drugs
Increasing the dose to achieve the same effect may also lead someone to use other drugs, which can lead to addiction - and potential overdose. Statistics show that 92% of those who start using ecstasy resolve to using amphetamines, marijuana, heroin, and cocaine later on.
Addiction to other drugs
Using other drugs to cope with the mental and physical pain that results from ecstasy can quickly spiral out of control, leading to addiction to other drugs and potentially serious health consequences.
Treating an ecstasy, or MDMA addiction
If you or someone you know is struggling with an addiction to MDMA or any other form of drug abuse, please seek professional help. Treatment options are available, and there is always hope for recovery.
Many people who use stimulants or MDMA report that they grind their teeth during periods of drug use. This phenomenon is known as bruxism and can cause several problems, including headaches, jaw pain, and damage to teeth.
While it's not clear why drugs cause bruxism, it is thought that bruxism occurs due to the effects of drugs on the body's central nervous system. Other theories suggest that it may result from anxiety or other psychological factors.
Regardless of the cause, bruxism can be a dangerous condition, and it is important to seek treatment if you think you may be affected. Your dentist can help identify the signs of bruxism and recommend appropriate treatments. You can keep your teeth healthy and avoid any long-term damage with proper care.
What is Bruxism?
Bruxism is a condition characterized by the grinding or clenching of teeth. It can occur while a person is awake (awake bruxism) or asleep (sleep bruxism).
Left untreated, bruxism can lead to several serious problems, including jaw pain, headaches, and damage to the teeth. It can also cause sleep disorders like sleep apnea.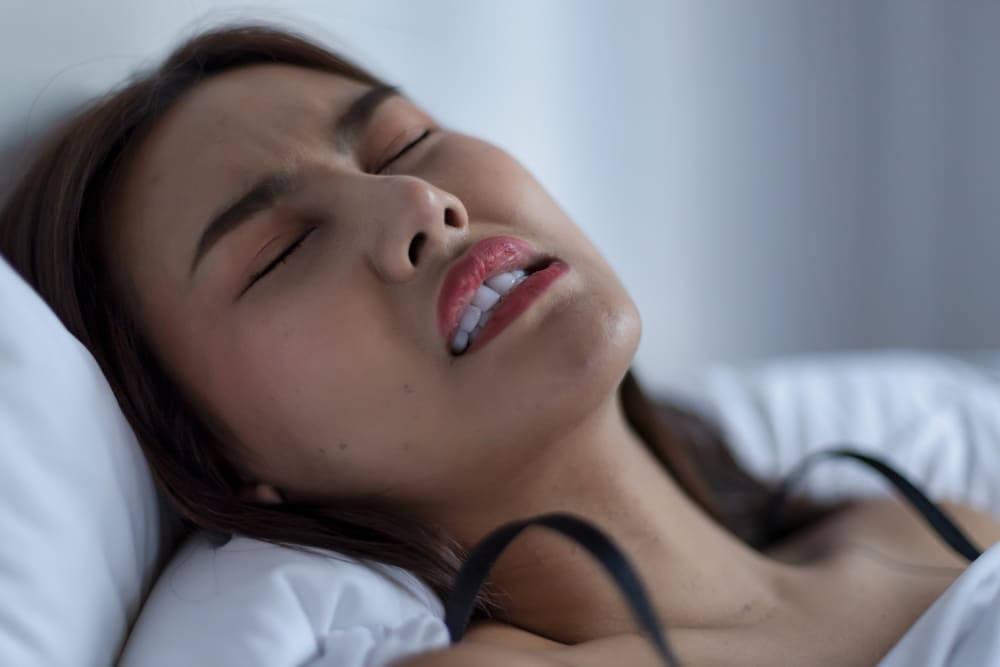 The exact cause of bruxism is not fully understood, but it is thought to be linked to stress or anxiety and drug use.
Bruxism can be caused by medications that act on the nervous system, such as antidepressants, antihistamines, and bronchodilators. It can also be a side effect of stimulants, such as caffeine and amphetamines. In some cases, drug-induced bruxism may be caused by illicit drugs, such as cocaine and methamphetamine.
Persistent bruxism can lead to jaw muscles and tooth damage, headaches, jaw pain, and temporomandibular joint disorder. It can even affect a person's ability to eat and speak properly in severe cases. Beyond bruxism, drugs can also cause a host of other dental issues due to these reasons:
First, many drugs contain harmful chemicals or corrosive substances that damage tooth enamel and cause severe tooth decay and gum disease.
Second, drug use can lead to poor oral hygiene. When people are high, they may be less likely to brush their teeth or floss regularly.
Finally, the use of these drugs can also lead to dehydration, which can cause the mouth to produce less saliva. Saliva is necessary for keeping the mouth clean and healthy, and without it, there is an increased risk of cavities and gum disease.
Drugs That Can Cause You to Grind Your Teeth:
Here are some drugs that can cause bruxism:
MDMA
MDMA is a synthetic drug that produces energizing, mood-lifting, and sometimes hallucinogenic effects. It is best known by its street names "ecstasy" or "molly." MDMA is structurally similar to both stimulants and hallucinogens, which may account for its ability to produce various effects.
MDMA causes an increase in the activity of three brain chemicals: dopamine, norepinephrine, and serotonin. Dopamine is involved in the "reward pathway," producing feelings of pleasure. Norepinephrine helps to maintain alertness and focus, while serotonin contributes to feelings of well-being and happiness.
These brain chemicals are also responsible for many of the side effects of MDMA use, including increases in heart rate and blood pressure, nausea, blurred vision, and faintness. One less well-known side effect of MDMA use is bruxism, or teeth grinding.
Research suggests that this may be due to the drug's effects on serotonin levels. Serotonin plays a role in muscle contraction, and an increase in serotonin activity may lead to involuntary muscle spasms, such as teeth grinding. In some cases, bruxism may be severe enough to cause jaw pain or damage to teeth.
Methamphetamine (Meth)
Methamphetamine, commonly known as meth, is a powerful stimulant drug that can seriously affect the body. One of the most common side effects of meth abuse is bruxism, or teeth grinding. Meth users may grind their teeth involuntarily or consciously, and the condition can cause severe dental problems.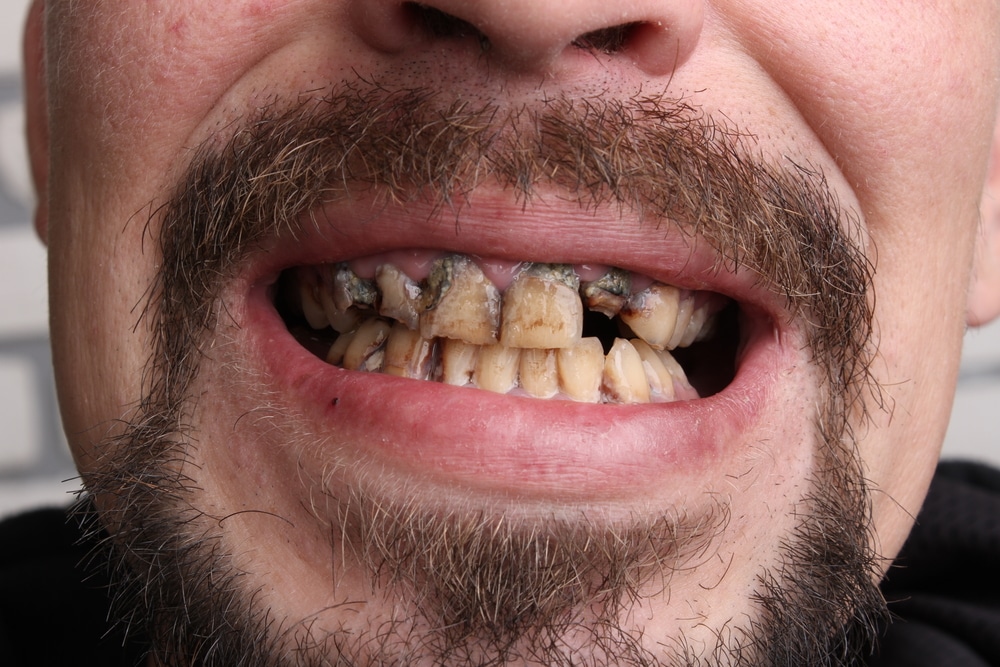 While the exact mechanism is not fully understood, it is believed that meth causes an increase in the release of dopamine, a brain chemical associated with pleasure and reward. The resulting spike in dopamine levels can lead to compulsive behaviors like teeth grinding. In addition, meth constricts blood vessels and reduces saliva production, further contributing to dental health problems. 
Heroin
Opioids, including heroin, are known to make you grind your teeth. This may be due to the drug's psychoactive effects, which can produce feelings of anxiety and paranoia. Historical evidence also suggests that bruxism was common among people who used opium in the 19th century.
Opioids work by binding to receptors in the brain, which can alter neurotransmission and lead to changes in muscle tone and behavior. Teeth grinding may be a side effect of this process. Opioids can also cause dry mouth, leading to tooth decay and other oral health problems.
Cocaine
Cocaine is a powerful stimulant that has been shown to cause a wide range of physical and mental effects. One of the more commonly reported side effects of cocaine use is that it can make you grind your teeth.
While the exact mechanism is not fully understood, it is thought that the drug alters levels of neurotransmitters in the brain, increasing muscle activity. This can lead to involuntary clenching and grinding of the teeth, which can cause headaches, jaw pain, and dental damage. In some cases, bruxism may also be related to anxiety or psychosis, which are common side effects of cocaine use.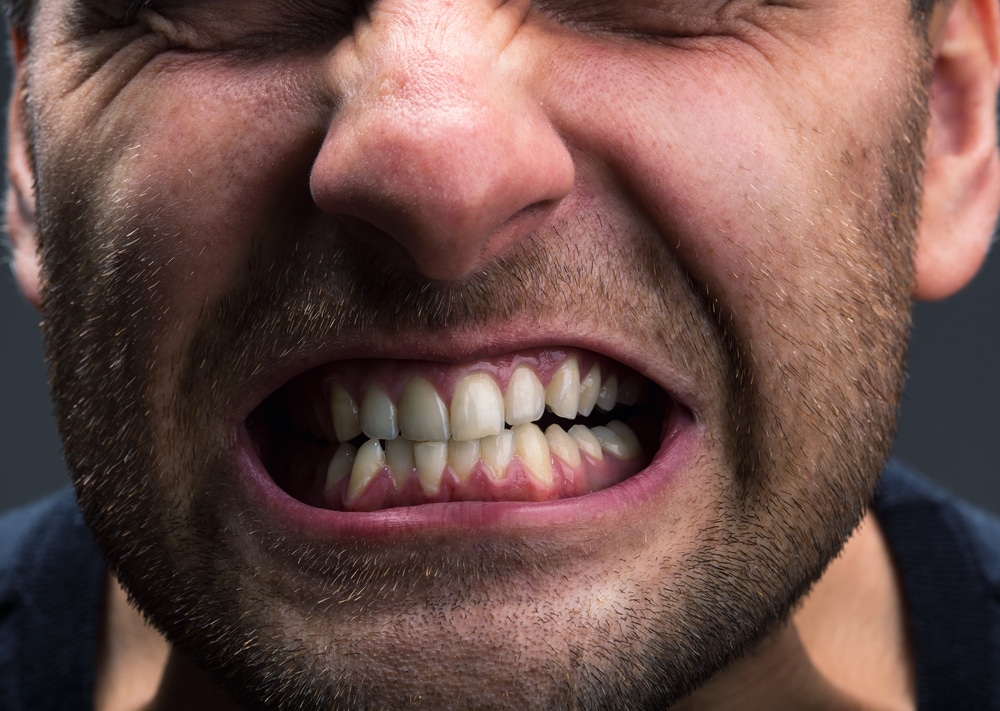 Treatment Options for Bruxism
Bruxism, or teeth grinding, is a common side effect of stimulant or MDMA use. The constant clenching and grinding can damage the teeth and cause gum inflammation. In severe cases, it can even result in tooth loss.
Luckily, a few things can be done to help alleviate the symptoms of bruxism.
First, you'll need to stop using drugs that cause bruxism. If you are dealing with an MDMA, heroin, or meth addiction, it's best to seek addiction treatment to get off of the drugs.
Stay hydrated and avoid foods that are high in acidity. This will help to protect your teeth from further damage.
Adopt lifestyle changes - reduce stress, cut back on stimulant use, etc.
It is also important to take breaks during extended periods of drug use and avoid using the drug when feeling stressed or anxious.
If bruxism persists, several treatments can be used to reduce the symptoms, including Botox injections, night guards, pacifiers, and bite plates.
Taking these steps makes it possible to minimize the impact of bruxism and protect your teeth and gums.
Treatment for Drug Abuse
If you are experiencing teeth grinding due to stimulant or MDMA use, it is important to seek treatment. Teeth grinding can be caused by many things and is often treatable. There are a variety of treatments available depending on the cause of your teeth grinding.
Treatment for drug abuse will also address any associated teeth grinding. If you are concerned about your teeth grinding, please talk to your doctor or addiction specialist. They can help you find the best course of treatment for you.
Hallucinogens are drugs that cause perceptual distortions in the user's environment. This can include seeing, hearing, and feeling things that aren't there. The distortions can be dangerous, especially if someone takes them regularly. There are many different types of hallucinogens, including LSD, psilocybin mushrooms, and DMT. While each drug produces different effects, all of them have the potential to be addictive.
This blog post will discuss the different types of hallucinogens and the dangers of using them. We will also talk about how addiction to these drugs can happen and what treatment options are available for those who need help.
What are hallucinogens?
Hallucinogens are a diverse class of drugs that alter perception, mood, and cognition. They range from naturally occurring substances, like morning glory seeds, ayahuasca, and certain types of mushrooms, as well as synthetic drugs like LSD, MDMA, and ketamine.
Hallucinogens can be broadly grouped into psychedelics, dissociatives, and deliriants.
Psychedelics, such as LSD and psilocybin mushrooms, produce changes in perception, mood, and thought.
Dissociatives, such as ketamine and PCP cause a sense of detachment from reality.
Deliriants such as atropine and scopolamine cause confusion and hallucinations.
While the effects of LSD and other hallucinogenic drugs can vary depending on the substance and the dose, they typically cause users to see, feel, and hear things that are not real. Hallucinogens can also cause mood changes, making users feel happy, angry, or afraid. In some cases, users may have difficulty distinguishing between reality and fantasy.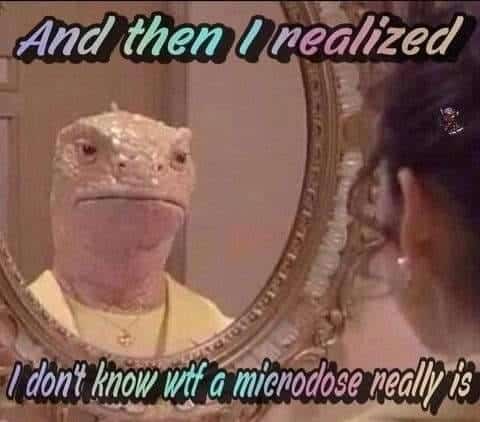 At higher doses, hallucinogens can cause users to experience frightening hallucinations, leading to anxiety and paranoia. Long-term effects of hallucinogen use include flashbacks, alterations in mood and perception, and difficulty thinking clearly.
When someone takes a hallucinogenic drug, it affects the brain by causing changes in brain chemistry. These changes can lead to an altered state of consciousness. In some cases, people may have a bad trip, which means they have a negative experience while on the drug. Hallucinogens can be dangerous because they can cause people to do things that they would not normally do, such as putting themselves in harm's way.
Dangers of Using Hallucinogens
Recently, there has been an increase in the use of hallucinogens in the United States. These drugs alter a person's perception of reality, often causing them to see or hear things that are not there. While some believe that these drugs can offer a spiritual experience, they come with a range of side effects that can be dangerous or even deadly. Hallucinogens can cause users to:
Feel disconnected from their bodies and the world around them.
Experience anxiety, paranoia, and hallucinations. Sometimes, the side effects can be so severe that they lead to hospitalization or even death.
They may also experience irrational fears and suicidal thoughts.
In some cases, hallucinogen users can develop long-term mental health problems such as psychosis and paranoid schizophrenia.
It is important to be aware of the risks associated with these drugs before using them.
Psilocybin Mushrooms Addiction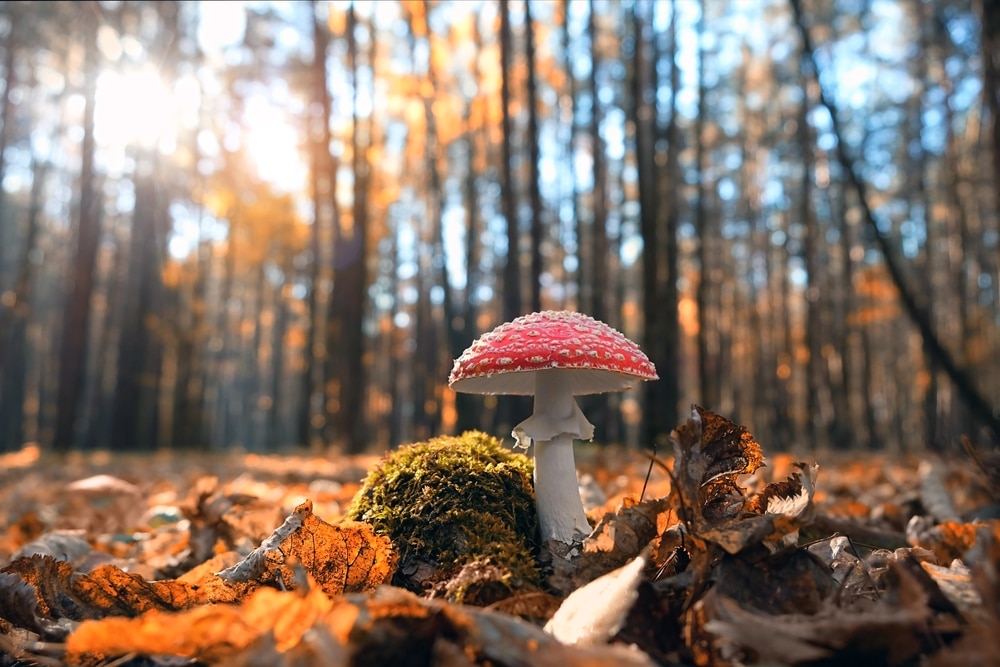 Mushroom abuse has been on the rise in recent years, as people are becoming more aware of the type of mushroom known as psilocybin mushrooms. These mushrooms contain a chemical compound called psilocybin, which is structurally similar to the psychoactive compound found in LSD. While the effects of psilocybin are not as intense as those of LSD, they can still be very powerful and cause severe changes in perception and mood.
People who abuse psilocybin mushrooms often do so because they enjoy the hallucinations and altered state of consciousness that they produce. However, there is a risk of developing a psychological dependence on these mushrooms and a physical dependence if used frequently.
Can You Become Addicted to Hallucinogens?
Though typically not as addictive as other substances, it is still possible to develop an addiction to hallucinogens. Usually, this occurs after substance abuse, for example, taking high doses of the drug or taking it more frequently than intended.
When someone regularly takes high doses of a substance, they become tolerant of it. This means they need to take increasingly larger amounts of the substance to feel the same desired effects. As tolerance builds, so does the risk of addiction.
In addition, substance abuse can quickly lead to changes in brain chemistry. These changes can be difficult to reverse and may cause lasting damage. Hallucinogens are particularly dangerous because they can cause both physical and psychological dependence.
How Addiction to Hallucinogens Happens
Though typically not as addictive as other substances, it is still possible to develop an addiction to hallucinogens. Usually, this occurs after substance abuse, for example, taking high doses of the drug or taking it more frequently than intended.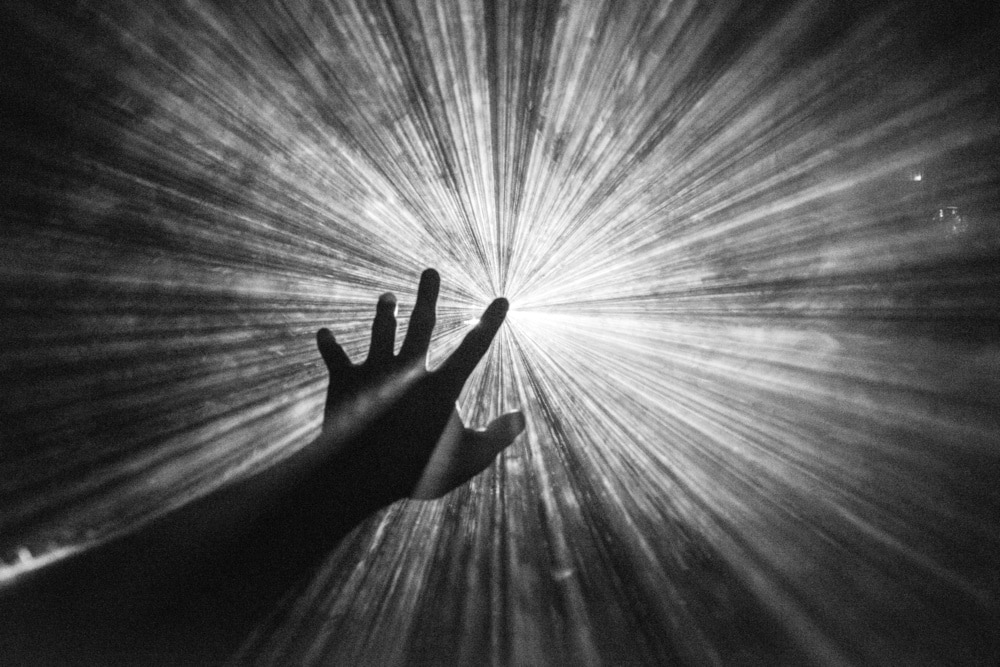 As with other forms of drug addiction, addiction to hallucinogens can lead to financial problems, relationship difficulties, and health issues. In some cases, people may even experience hallucinations that are not pleasant. If you or someone you know is struggling with an addiction to hallucinogens, it's important to seek professional help. It is possible to overcome substance abuse and live a healthy life with treatment.
Get Help for a Hallucinogen Addiction
Just like the treatment of alcoholism, addiction to hallucinogens can be a difficult addiction to overcome without professional help. There are many different types of hallucinogens, and each person reacts to them differently. Some people may only need outpatient treatment, while others may require inpatient treatment at a rehabilitation center.
The first step in addiction treatment is usually detoxification, which helps the person safely withdraw from the drug. After detox, the person may undergo counseling and therapy to help them understand and cope with their addiction. Medication may also be prescribed to help manage withdrawal symptoms and cravings in some cases.
Addiction treatment centers offer relapse prevention programs, which can help individuals stay on track in recovery. Many centers also offer alternative treatments, such as yoga and meditation, which can help to reduce stress and promote overall wellness.
StrugglingWithAddiction.com Can Help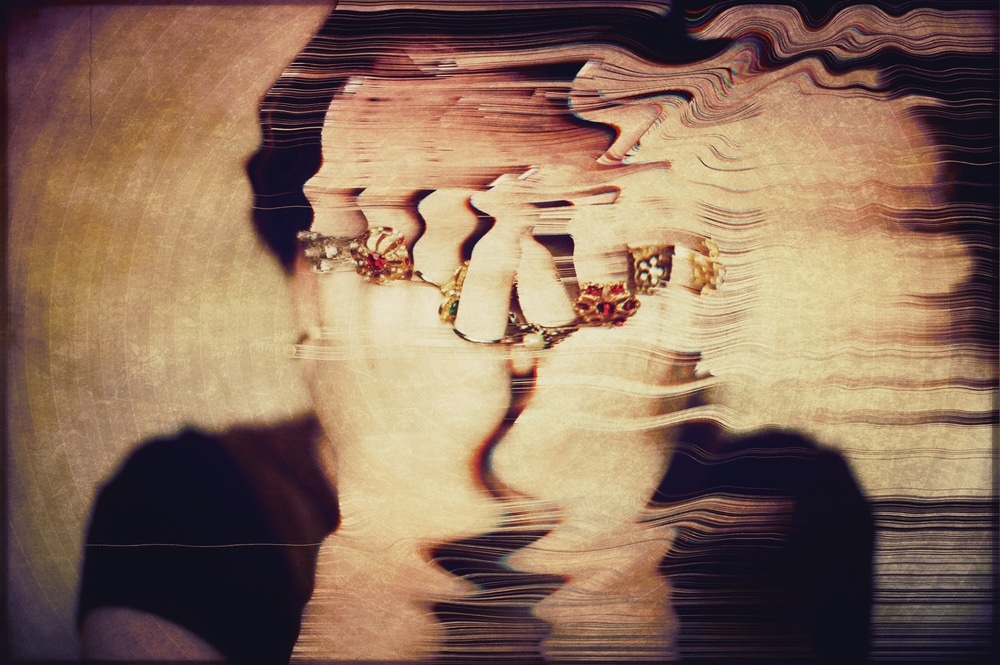 If you or someone you know is struggling with addiction to hallucinogens, please seek professional help. Addiction treatment centers can provide the care and support necessary for a successful recovery. They will also offer ongoing support that makes it possible to overcome addiction and live a healthy, fulfilling life.
Unsure where to start? Let us match you with the best treatment facility to suit your needs. Check out our directory of reputable rehabilitation centers.
Ketamine is an anesthetic drug that affects the central nervous system by antagonizing the n-methyl-d-aspartate (NMDA) receptor. Like most dissociative anesthetics, ketamine has a high potential for abuse.
Ketamine has hallucinogenic effects. It changes your perception of sounds and sights, makes you feel detached, and makes you feel like you aren't in control.
Ketamine is FDA-approved for use as a pain reliever for chronic pain and anesthetic. Unfortunately, it is often abused.
Although ketamine has a long-standing reputation as a recreational drug, its FDA-approved version has become popular in its role as an anti-depressant. Additionally, studies have shown its effectiveness in reducing drug and alcohol abuse.
This article discusses ketamine therapy and its benefits under supervised care.
Ketamine therapy as addiction treatment
Clinical trials focusing on alcohol and cocaine addiction revealed that patients who were prescribed therapy and ketamine had better results than those who went for therapy minus ketamine treatment.
Patients addicted to cocaine received doses of IV ketamine for five days. Additionally, they went through a 5-week mindfulness relapse prevention therapy. On the other hand, patients struggling with alcohol addiction received a dose of ketamine on their second week of 5-week motivational enhancement therapy sessions.
At the end of the trial, researchers concluded that ketamine treatment played a role in preventing relapse. Researchers argued that ketamine treatment alters how patients' brains deal with cravings. Additionally, they argued that ketamine motivates individuals to stop abusing drugs and control their behavioral interactions. Ketamine treatment may also improve the outcome of behavioral therapy.
The clinical trials discussed above are not conclusive. There is a need for extensive research on the role of ketamine in addiction treatment.
Note that the use of ketamine in addiction treatment should be under the strict supervision of medical practitioners in clinical settings. Patients should only receive doses of ketamine as and when prescribed by their doctors to avert ketamine abuse.
Ketamine for depression
Medical practitioners can use ketamine to treat depression. Additionally, it can be used as an antidote for suicidal thoughts.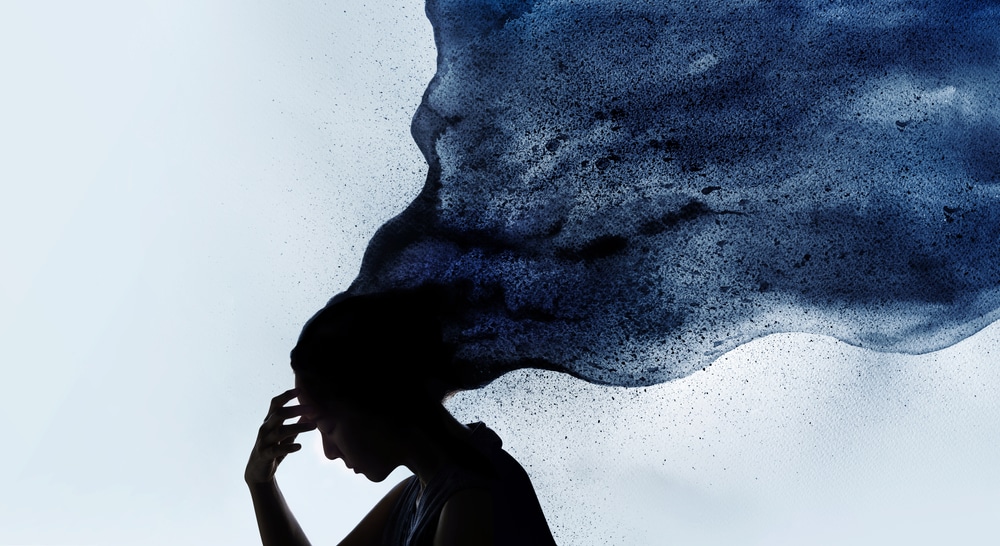 Most treatments for suicidal thoughts, including anti-depressants, talk therapy, electroconvulsive therapy (ECT), and transcranial magnetic stimulation (TMS), take several weeks to be effective. Sometimes, you may have to try multiple treatment options at once to gain relief.
Using ketamine for depression has proved effective. The doses that medical practitioners prescribe in treatment for depression are small.
How does it work?
It is still unclear how ketamine works. However, researchers suggest that it targets NMDA receptors in the brain, binds to the receptors, and consequently increases the amount of glutamate, a neurotransmitter, between the neurons.
The glutamate triggers connections in the AMPA receptors resulting in the release of molecules that allow neurons to communicate across new pathways. This process is called synaptogenesis. Synaptogenesis alters your cognition, mood, and thought patterns, making you less depressed.
Ketamine may also treat symptoms of depression by reducing the signals that take part in inflammation. These signals are often linked to mood disorders. Therefore, ketamine may prevent mood swings by reducing the signals.
How do you receive ketamine for depression treatment?
Ketamine comes in various forms, including white powder. The FDA-approved form for depression medication is a nasal spray known as esketamine/ Spravato.
Doctors prescribe esketamine to adults who have a major depressive disorder, treatment-resistant depression, or are suicidal.
Patients with treatment-resistant depression get the nasal spray twice weekly for the first four weeks, then once a week from the fifth to the ninth week. If they still need the nasal spray after the ninth week, they will get it once every two weeks.
The other forms of ketamine that are not approved by the FDA include; tablets, IV infusion, or a shot in the arm. IV infusions are done explicitly by doctors. Some doctors may prescribe pills for use at home. However, it is not recommended since ketamine has a high potential for abuse.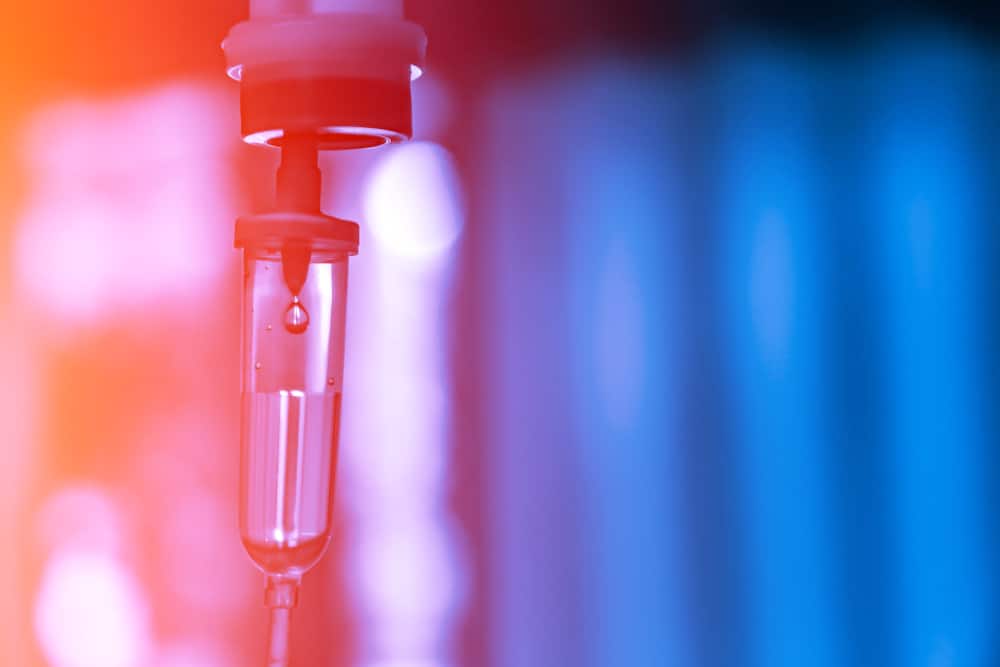 The process of IV infusion takes place for approximately 30 minutes. Immediately after the drip ends, you will have the dissociative experience for about 20 minutes. Your doctor will be present during the entire process. The dissociative experience wears off after 20 minutes.
Research shows that most patients appear to be asleep during IV infusion. They neither talk, nor move. Most doctors prefer not to interfere unless the patient specifically asks for something or asks where they are.
After ketamine treatment, patients need to undergo talk therapy. Talk therapy is an essential part of depression treatment. During talk therapy, medical practitioners equip you with the relevant skills to handle your depression. It is practical and empowering for most patients. For those with mild depression, talk therapy may be sufficient.
Possible side effects
All drugs have side effects. However, the benefits you will get from using ketamine for depression outweigh the side effects you will experience.
Here are some side effects that you may experience after ketamine infusions:
Nausea.
Vomiting.
Dissociation, i.e., out-of-body experiences.
High blood pressure.
Perceptual disturbances- you may have a hard time perceiving textures and colors. You may also have blurry vision, and time may appear to slow down or speed up.
Usually, dissociation and perception disturbances are noticeable when you get the first infusion but fade away afterward.
Long-term use of ketamine may have additional side effects. Scientists are still researching the issues surrounding ketamine abuse.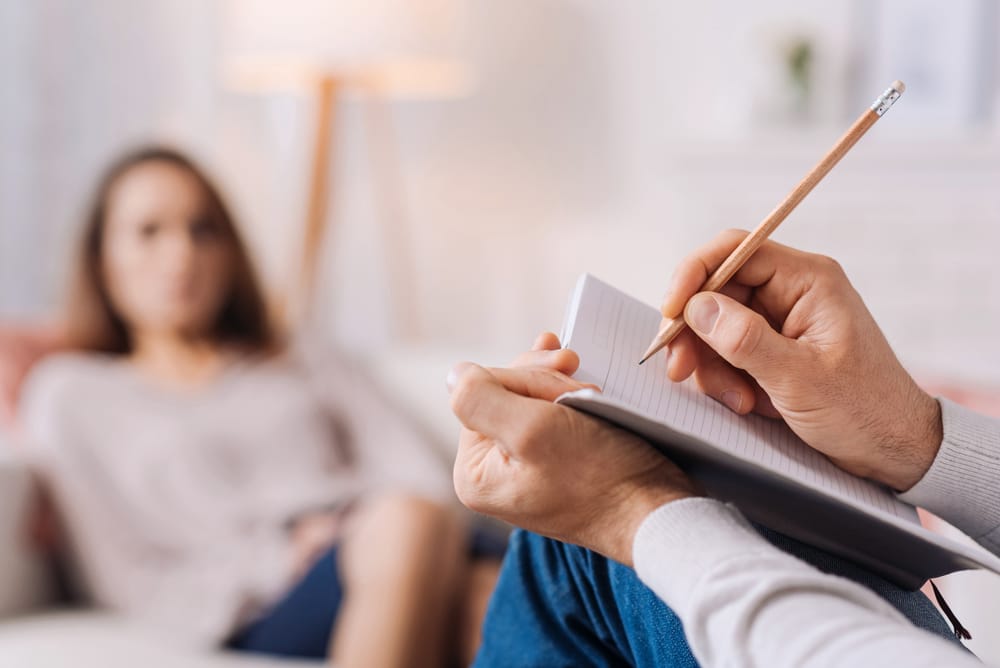 Concerns on using ketamine therapy for depression and addiction treatment
The main problem regarding ketamine therapy is addiction. Ketamine shows a lot of promise in treating mental health conditions and addiction. However, ketamine is a highly addictive narcotic, and addicts can still get high off it.
There is a possibility that patients who undergo ketamine therapy may become dependent on it. Long-term use of ketamine may have long-term effects. Patients may develop tolerance or unidentified side effects.
Another concern is the risk of cross-addiction. Cross addiction refers to instances when an addict develops a second addiction, in this case, ketamine addiction.
There is a need for more studies on ketamine treatment to realize its benefits in addiction and depression treatment.
If you are struggling with an addiction, check out treatment addiction programs that you can enroll in. You can also check our blog for resources on addiction and mental health issues.