Addiction is a complex disorder that results from a combination of genetic, lifestyle, and environmental factors. The role of genetics in addiction has been widely studied over the last few decades, and research has shown that certain genetic factors contribute to an individual's susceptibility to addiction.
One of the most studied genetic factors in addiction is the presence of specific variations in genes that encode proteins involved in the brain's reward system, such as dopamine and serotonin receptors. These variations may affect how these proteins function, leading to alterations in the brain's reward circuitry, which can result in addiction. Other genes linked to addiction include those involved in stress response, impulse control, and decision-making.
For example, researchers have identified specific genes that may influence an individual's response to drugs and alcohol, including genes that affect the metabolism of drugs, the neurotransmitter systems involved in reward and pleasure, and the stress response system. And while research in this area is still ongoing, some genes linked to addiction or protection against addiction include:
GABRA2 and CHRM2: Linked to alcohol use disorder and early onset of alcoholism.
COMT, SLC6A4, and MAOA: Those with these genes may have personal differences in how they respond to stress, which, combined with other factors, may influence addiction.
HIST1H2BD: Linked to cocaine dependence
CUL3, PDE4B, and PTGER3: Play a role in smoking and alcohol use
CHRNA2: Low expression levels of CHRNA2 are linked to cannabis use disorder
ADH1B and ALDH2: These genes influence alcohol metabolism. Generic differences that result in lower ALDH2 or higher ADH1B activity can cause a person to experience uncomfortable symptoms when they drink alcohol. Such variations may have a protective effect against alcohol abuse.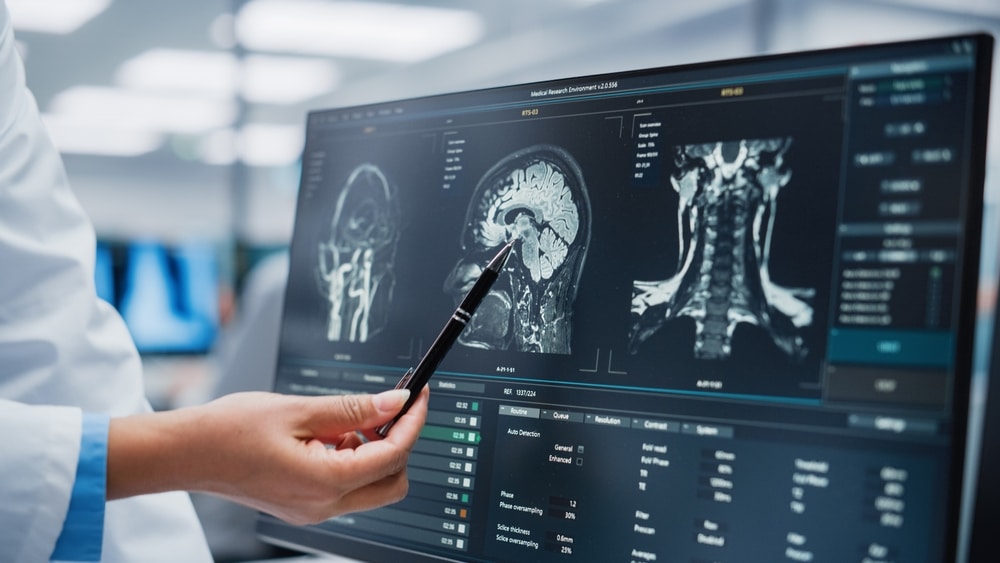 Moreover, family studies that include siblings, fraternal twins, identical twins, and adoptees suggest that as much as 50% of a person's risk of becoming addicted to alcohol, nicotine, or other drugs depends on their genetic makeup.
Research on the human genome reveals that humans are 99.9% identical on a genetic level. But the 0.1% variation is critical as it's responsible for the differences in their sequence of DNA bases. These differences contribute to visible variations like hair color and height and invisible traits like protection from or increased risk for diabetes, stroke, heart attack, and addiction.
Other Risk Factors for Addiction
Genetics is just one factor that contributes to addiction, and the influence of genetic factors can vary depending on an individual's environment and life experiences. Furthermore, not everyone with a family history of addiction will develop substance abuse disorder. People without genetic risk factors still have a risk of developing an addiction. Here are some other factors that contribute to addiction:
Exposure to adverse early life experiences: Adverse early life experiences, such as neglect, abuse, or trauma, can impact behaviors like emotional regulation, social skills, decision-making abilities, and impulse control, increasing susceptibility to addiction. 
Family factors: Family factors such as parental substance use, parental neglect, and other forms of family dysfunction can increase the risk of addiction. These factors may create an environment conducive to substance use and lead to learned behaviors that increase the likelihood of addiction.
Environmental factors: Environmental factors such as exposure to stress, social and cultural norms, and peer influence can contribute to addiction. Exposure to stress, for example, can increase the likelihood of substance use as a coping mechanism, while social and cultural norms may normalize substance use.
Learned behaviors combined with brain changes: Learned behaviors such as social modeling and peer influence can lead to brain changes that increase susceptibility to addiction. For example, repeated drug use can change the brain's reward circuitry, making it more difficult to stop using drugs.
Inflammation/neuroinflammation: These can result from various causes, such as infection, injury, or chronic stress. The conditions have been linked to mental health disorders such as depression, anxiety, and ADHD, which increase the risk of addiction.
Psychiatric factors: Mental health issues like bipolar disorder, major depression, and schizophrenia are often linked to addiction.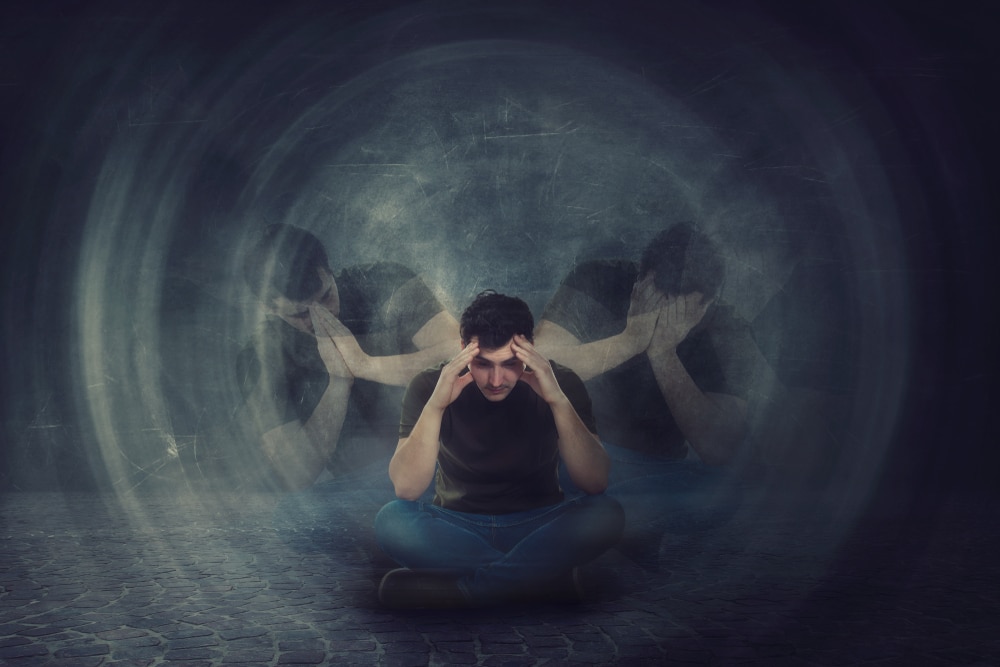 How the Knowledge of Genetic Influences Can Inform Addiction Treatment Approaches
Genetic research has provided a better understanding of the complex interplay between genes and diseases like addiction. Today, mutations like BRCA 1 and 2 that predispose patients to a high risk of ovarian and breast cancer serve as crucial medical tools in assessing one's risk of severe diseases. Researchers can now unravel the genetics of single-gene disorders like breast/ovarian cancer, sickle cell anemia, cystic fibrosis, and addiction.
Understanding the genetic basis of addiction makes it easier to identify individuals who are more susceptible to addiction. By using genetic testing to identify these variations, healthcare providers can better evaluate a person's unique addiction risks. But this is an area that needs more research.
In addition to identifying individuals who are more susceptible to addiction, the knowledge of genetics can also inform addiction treatment approaches through pharmacogenetics. Pharmacogenetics studies how an individual's genetic makeup affects their response to medications. By tailoring addiction medications to an individual's genetic makeup, healthcare providers can improve treatment efficacy and reduce the risk of adverse side effects.
What to Do If you have a Genetic Predisposition to Addiction
If you have a genetic predisposition to addiction, taking proactive steps to manage your risk and prevent addiction is essential. Here are some things you can do:
Educate yourself: Learn as much as you can about addiction and its genetic components. Knowing your risk can help you be more mindful of your behavior and take steps to manage your risk.
Be honest with your healthcare provider: If you have a family history of addiction or suspect you may be struggling with it, it is essential, to be honest with your healthcare provider. They can help you evaluate your risk and provide addiction prevention and treatment resources.
Practice self-care: Engage in activities that promote physical and mental health, such as regular exercise, healthy eating, and stress-reducing techniques like meditation or yoga.
Avoid triggers: Know your triggers and avoid situations that may increase your risk of addiction.
Seek professional help: If you are struggling with addiction, seek professional help from a healthcare provider or addiction treatment specialist. Treatment can help you manage your addiction and start the path to long-term recovery.
Get support: A robust support system can help prevent addiction and promote recovery if needed. This can include family members, friends, or support groups.
Remember that having a genetic predisposition to addiction does not mean that you will automatically develop an addiction. Taking proactive steps to manage your risk and getting help if needed can reduce your chances of addiction and help you live a healthy, fulfilling life.
Sleep disorders and addiction share a complex and bidirectional relationship. People who suffer from a sleep disorder may be more likely to abuse drugs or alcohol to try and self-medicate and achieve better sleep. For instance, they may use stimulant drugs to compensate for daytime fatigue caused by lost sleep.
In other cases, they may use drugs because of issues like cognitive impairment. Conversely, people addicted to drugs or alcohol may also suffer from sleep disorders due to the negative effects these substances can have on the body and mind.
There is a strong link between sleep disorders and addiction. A review by the Addiction Science & Clinical Practice found that about 70 % of patients admitted for detox had sleep issues before admission, and 80 % of those with sleep problems connect them to alcohol or illegal drug use.
According to the review, the relationship between the two seems to be bidirectional, with chronic or acute substance use disorders increasing the risk of developing sleeping problems. The review also adds that there's evidence indicating that long-term abstinence from chronic drug or alcohol use can reverse some sleep problems.
One of the most common ailments related to lack of sleep is depression. If you're wondering whether or not you or someone you know suffers from depression, one way to learn more is to take a depression test.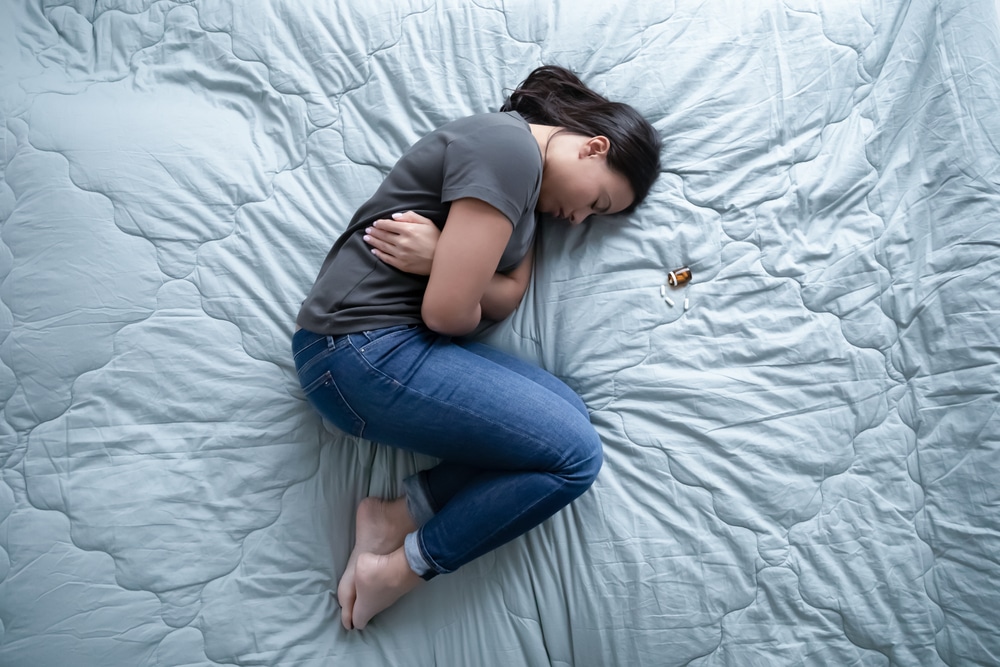 How substance abuse leads to sleep disorders
Addiction is a brain disease. Chronic alcohol or drug use interferes with the brain, changing its chemistry and circuitry. These changes result in compulsive drug use and sleeping problems. Drug and alcohol use disorders can cause short- and long-term sleep issues like insomnia and sleep apnea.
Substance abuse also alters how a person through their sleep stages – messing up the rapid and non-rapid eye movement (REM and NREM). Generally, substance abuse can lead to:
Lower overall sleep time
Less "good" sleep
Strong daytime sleepiness (hypersomnia)
Nighttime wakefulness
Here is a quick look at how different drugs affect sleep.
Marijuana
Marijuana interacts with the endocannabinoid system (ECS) by binding to the cannabinoid receptors responsible for many roles, including regulating the sleep-wake cycle. This explains why more than 40% of those trying to quit marijuana experience sleeping problems. Many others experience sleep difficulty, strange dreams, and nightmares too.
Opioids
Opioids like heroin bind to mu-opioid receptors, a body system that's also responsible for sleep regulation. In fact, the name morphine or morphia, a medical derivative of opium, comes from Morpheus, the Greek god of sleep and dreams. Opioid drugs can induce sleepiness but also derange sleep by increasing transitions between different sleep stages.
Those going through withdrawal from heroin addiction can experience terrible insomnia. Opioids can also regulate respiration and, when taken in high doses, can severely impede breathing during sleep.
Depressants
Depressants like alcohol may help people fall asleep, but they often lead to disruptions in sleep patterns and can make it difficult to stay asleep. Chronic alcohol use causes:
Overall decrease in sleep time
Prolonged sleep latency
Decreased REM sleep
Decreased sleep efficiency
Early morning awakenings
Difficulty maintaining sleep
Nonrestorative sleep and fatigue
Cocaine and other stimulants
Stimulants like cocaine can make it difficult to fall asleep and cause people to wake up frequently at night. The sleep disturbances like insomnia and hypersomnolence mostly happen during cocaine intoxication and withdrawal. Other stimulants like amphetamine trigger dopamine release.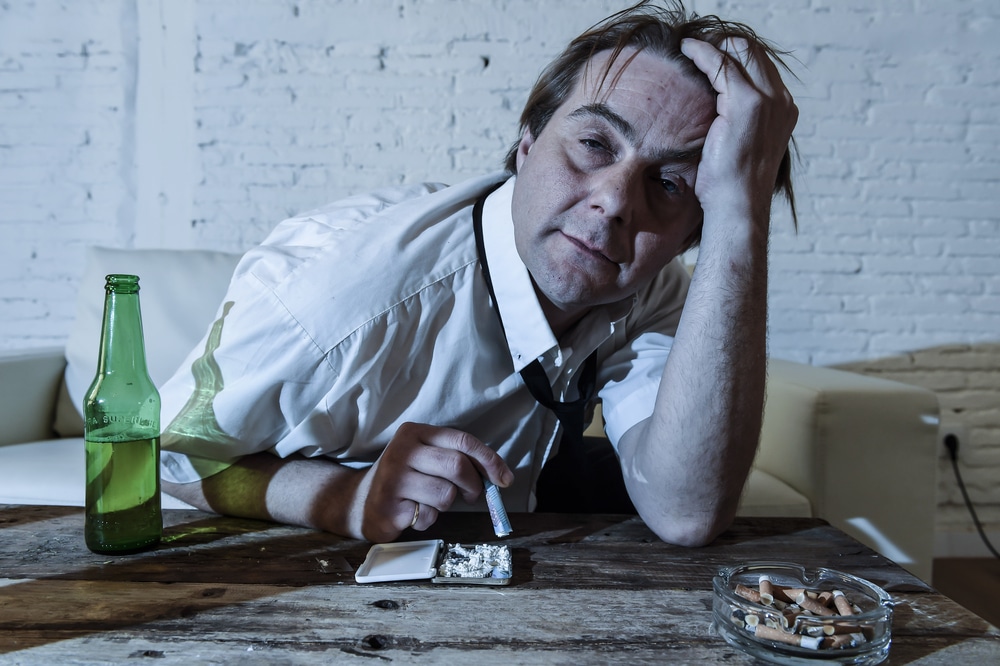 During acute administration, they can decrease total sleep time and sleep efficiency and increase sleep latency and the number of awakenings. In the withdrawal phase, there's a drop in sleep latency and a rise in total sleep time and efficiency.
Drug withdrawal and sleep disorders
Withdrawal from drugs can cause sleep disorders like insomnia, or other sleep problems, including restless legs syndrome, strange dreams, or broken sleep. These issues can take a toll on one's physical and mental health, making a recovery harder. Sleep problems are common when withdrawing from:
Alcohol
Marijuana
Cocaine
Stimulants
Prescription or nonprescription drugs
How sleep disorders lead to substance abuse
Sleep disorders can also lead to substance abuse. Many people with sleep disorders turn to substances as a way to self-medicate or try and improve their sleep. For example:
People with chronic insomnia may start drinking alcohol to fall asleep, or they may take prescription medications to fall asleep. Without these drugs, they may end up not getting a good night's rest and may use substances like caffeine or nicotine to stay awake during the day.
People with obstructive sleep apnea often experience periods of interrupted breathing during sleep, leading to sleep deprivation. This can cause them to feel tired during the day, leading them to abuse drugs or alcohol to get some relief.
Restless leg syndrome is a condition that causes an uncontrollable urge to move the legs, often accompanied by a feeling of pins and needles. This can make falling and staying asleep difficult, leading people to turn to drugs or alcohol to relax their muscles and drift off.
The dangerous cycle
As discussed earlier, people with sleep may take stimulants like caffeine, cocaine, or nicotine to stay awake during the day and then use alcohol or other drugs to fall asleep at night. Also, those struggling with addiction may disrupt their circadian system and end up with sleep disorders that lead them to use more substances to self-medicated. This can create a dangerous cycle in which they use substances to try and manage their sleep, but the substances themselves make it difficult for them to get the rest they need.
Sleep quality and addiction recovery
People who stop using drugs and alcohol often have better sleep. This happens because they are no longer disturbed by the side effects of those substances. When people get good sleep, they feel better and can concentrate more easily on their addiction recovery.
At the same time, people who sleep better don't need to use substances to cope with their fatigue. So, improving sleep can help break the cycle of addiction.
If you or a family member or someone you know is struggling with a sleep disorder and substance abuse, help is available. There are many treatment options that can address both issues at the same time. With treatment, it is possible to recover from both a sleep disorder and addiction.
As the prevalence of mental health issues and substance use disorder continue to rise in the United States, the search for new and innovative treatments has become more urgent. One potential therapy that is gaining popularity is psilocybin mushrooms. Psilocybin, the main active ingredient in magic mushrooms, has shown effectiveness in treating alcohol use disorders (AUD).
A clinical study published in Jama Psychiatry found that psilocybin could help people with alcohol use disorders reduce their drinking days. The study participants were given 12 weeks of manualized psychotherapy and were randomly selected to get psilocybin or diphenhydramine during 2-day-long medication sessions at weeks 4 and 8. The results showed that over 50% of the participants who were assigned psilocybin stopped drinking entirely for months or even years.
After 32 weeks of analyzing the 93 participants with alcohol use disorders, researchers discovered that the 48 participants who got psilocybin and psychotherapy had an 83% reduction in their drinking habits within 8 months of their first dose, while those assigned placeboes had 51%. While the exact mechanism of action is not known, it is thought that psilocybin helps to break the cycle of addiction by:
Promoting neuroplasticity, which is the ability of the brain to change and adapt in response to new experiences. This is important because it means the brain can learn new ways of coping with difficult situations, like overcoming an addiction.
Treating underlying mental health conditions like depression can be a major contributor to alcoholism. It may also help to increase feelings of well-being and connectedness, which can be lacking in people with substance use disorders.
Psilocybin has a long-lasting, powerful effect after just a few doses. It also reduces cravings and withdrawal symptoms.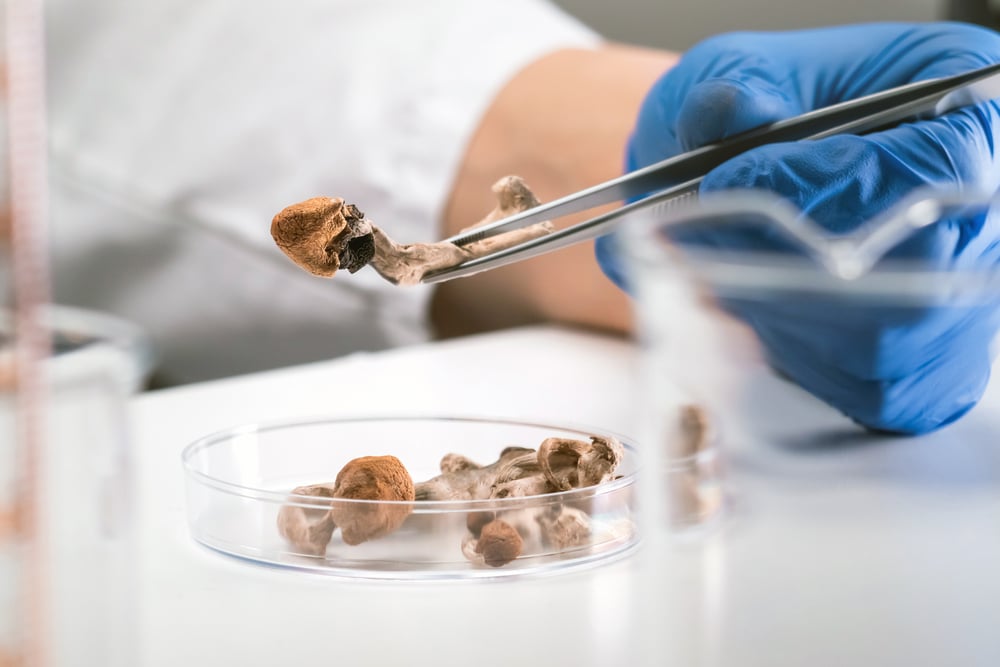 The safety and efficacy of psilocybin mushrooms as a treatment for alcohol addiction are still being studied, but the preliminary evidence is promising. As a precaution, you should never consume psilocybin mushrooms without the supervision of a trained medical professional. Psilocybin may be riskier in an uncontrolled environment because your experiences may feel extreme. For example, you may feel severe anxiety while under the influence of the drug.
Other common side effects are nausea and vomiting, paranoia, and delusions. In rare cases, psilocybin mushrooms can cause psychotic episodes. Psilocybin mushrooms can also interact with other drugs and medications. For example, they can intensify the effects of antidepressants and anti-anxiety medication.
It is always important to speak with a medical professional before consuming psilocybin mushrooms, especially if you are taking other medication.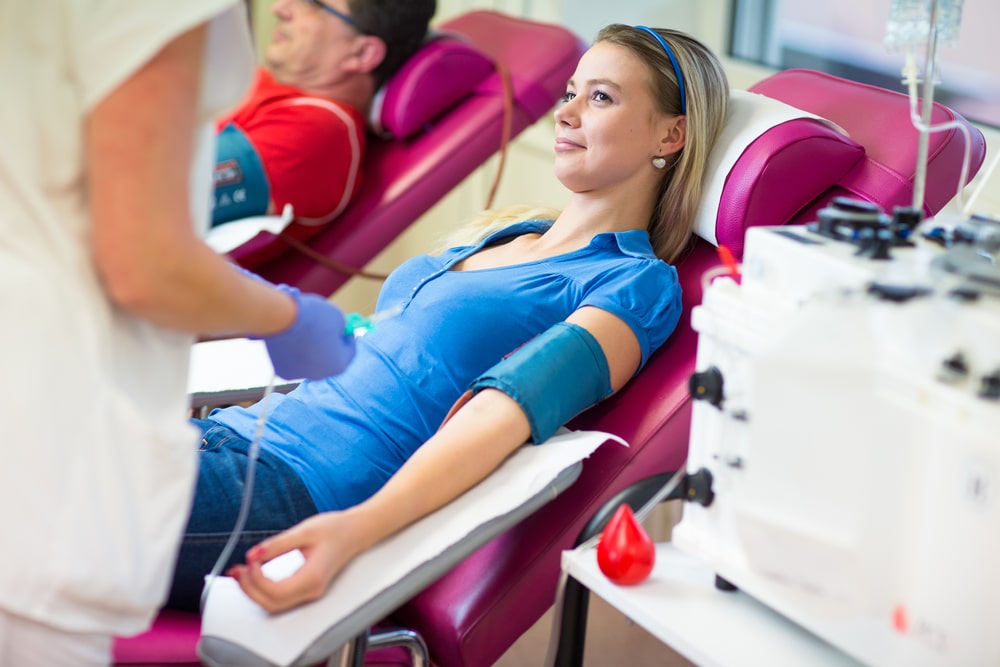 What are psilocybin mushrooms?
Psilocybin mushrooms are a type of mushroom that contains the psychoactive compound psilocybin. Psilocybin is a naturally occurring psychedelic compound that is found in over 200 species of mushrooms. When consumed, it can produce powerful hallucinations and an altered state of consciousness. Some people use psilocybin mushrooms for recreational purposes, while others use them for medicinal or spiritual purposes.
Psilocybin has been shown to be an effective treatment for various conditions, including depression, anxiety, and addiction. It is also being studied as a potential treatment for PTSD and OCD. Although psilocybin mushrooms are legal in some countries, they are illegal in most parts of the world. Possession and consumption of psilocybin mushrooms can lead to jail time and heavy fines.
What this means for alcohol addiction treatment
Alcohol addiction is a serious problem that can lead to various negative consequences, including health problems, relationship difficulties, and financial problems. In some cases, alcohol addiction can even lead to death.
According to the National Institute on Alcohol Abuse and Alcoholism, alcohol is a factor in about 95,000 deaths annually in the United States. These deaths are due to various causes, including alcohol-related accidents, liver diseases, and other health complications.
Treatment rates for alcohol use disorder are low (e.g., 7.6% in 2021), and the Food and Drug Administration has only approved 4 AUD evidence-based medications since 1947.
While these medications can help people with alcohol addiction, they have been shown to be only partially effective. Psilocybin mushrooms have shown promise as a treatment for substance use disorders and could potentially help to reduce the number of deaths due to alcohol addiction.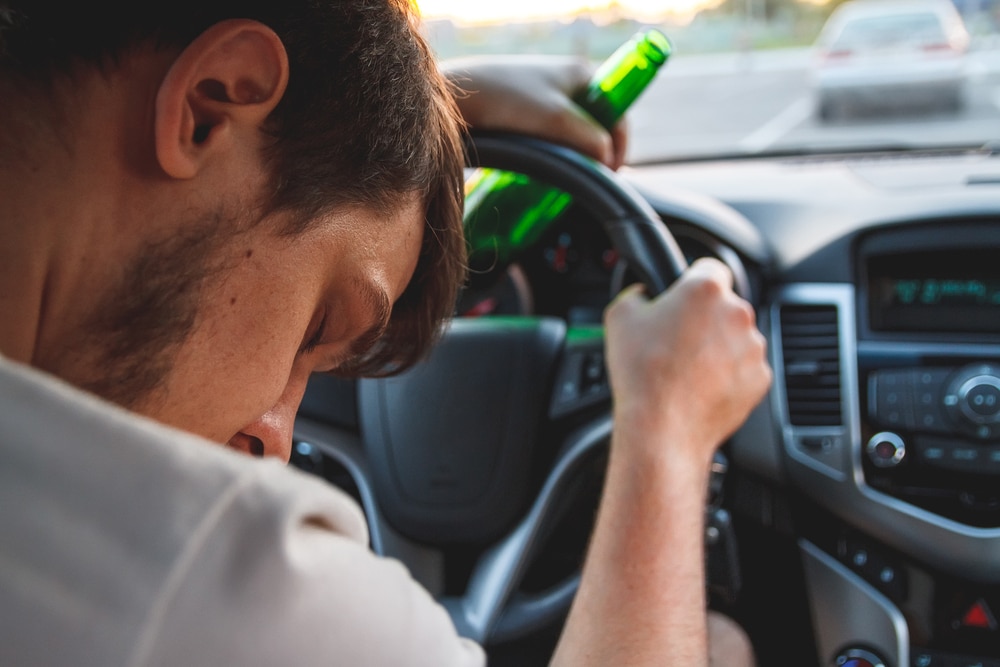 Further evidence on the effectiveness of psilocybin is needed
Although the study's results are encouraging, it is important to note that it's a small study with a limited number of participants. More research is needed to confirm the findings and to determine the long-term efficacy of psilocybin mushrooms as a treatment for alcohol addiction. The study only analyzed 93 participants, and only 50 were given psilocybin as such research needs to be done in a bigger and more diverse population.
Besides, the study used diphenhydramine, an antihistamine, as a placebo, which is not an ideal substitute for psilocybin. It was also observed that the participants didn't have serious drinking problems as those who usually enrolled in clinical trials for alcohol use disorders. The clinical trial may have attracted participants who were already managing their condition. Most notably, the researchers didn't include participants with underlying mental disorders like depression so they could establish if psilocybin-assisted therapy treats AUD and not other co-occurring disorders. 
But patients with severe AUD can benefit from the therapy. This is especially true if the therapy can address other issues that underlie physical dependence and mental disorders. In this case, the treatment will simultaneously address both conditions.
Ketamine is also showing potential as a treatment for alcohol addiction. A group of researchers found that Ketamine disrupts memories to help heavy drinkers stop drinking or cut back. Ketamine blocks the NMDA receptors, disrupting the reconsolidation of memories associated with alcohol consumption. As a result, heavy drinkers who receive ketamine treatment may have fewer cravings for alcohol.
It has also been shown to be an effective treatment for various conditions, including depression, anxiety, and chronic pain.
Psilocybin mushrooms and Ketamine have shown promise as potential treatments for alcohol addiction and some mental health issues. However, more research is needed to confirm the findings. If you or someone you know is struggling with alcohol addiction, many resources are available to help. Never try psilocybin mushrooms or Ketamine outside a clinical setting, as they can be dangerous.