Alcohol is legal and readily available in restaurants, grocery stores, sports games, and clubs. It is also widely advertised. Anyone 21 years or older can walk into a bar and grab wine, liquor, or beer in America. As long as they don't drink in public places like vehicles, sidewalks, and parks, they're good to go. Alcohol does not carry the same stigma as other drugs. So why is alcohol a socially more acceptable addiction in our society?
Many people consider alcohol a necessary element for relaxing or having a good time. They drink to celebrate, commiserate or wind up after a long day at work. In fact, society itself encourages alcohol as a way of life with phrases like "one for the road" or "relax with a glass of wine." Some churches even drink wine during religious customs like Eucharist.
Drinking is socially acceptable. Sadly, the prevalence has seen many people desensitized to the harmful effects of alcoholic beverages. People have and will continue to normalize drinking alcohol in a way that would never be tolerated with other drugs.
How society treats alcohol differently than other addictive substances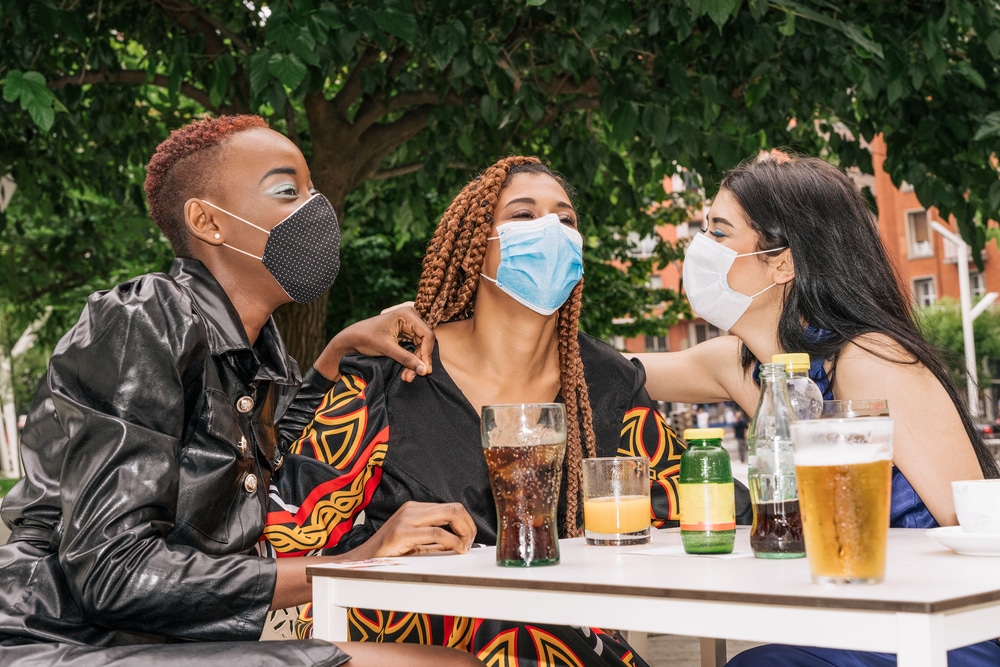 Alcohol is a central nervous system depressant that creates euphoria and relaxation. It does not carry the stigma of other drugs like cocaine or marijuana, yet a 2010 study shows that it is the world's most dangerous drug when considering the harm it does to drinkers, along with their loved ones. To this end, it is more harmful than crack cocaine and heroin.
There has been lots of media commentary on the binge drinking culture of young Americans and the need to sensitize people on the dangers of alcohol. But different theories and models about health beliefs, drinking cultures, and behavioral change suggest that this alone might not work. The increasing liberalization of alcohol normalizes drinking, and use becomes engrained in the daily fabric of life.
Reasons Alcohol Is a Socially Acceptable Addiction
Despite the dangers mentioned above, people are still more accepting of alcohol and alcohol addiction for these reasons:
Alcohol is legal
One of the biggest reasons alcohol is socially more acceptable than other drugs is legalization. The legal aspect makes alcohol more accessible than other drugs. It also gives people the impression that it's safe. And with the availability and normalization, young adults are more inclined to try alcohol.
The National Institute on Drug Abuse reveals that 70% of high school students will have tried alcohol by the time they're seniors. And this is primarily due to easy access – at home and in the marketplace.
Alcohol has been around for centuries
Alcohol has always been there and has been part of people's traditions, culture, and history. Since time immemorial, it has been used in parties, celebrations, agreements, etc. So, society is sort of wired to believe that alcohol should be a part of such occasions.
Alcohol is part of the culture
In addition to having history on its side, alcohol is seen as an excellent taste for pairing foods, like pizza and beer or wine and cheese. In fact, in countries like France and Italy, wine is an integral part of religious ceremonies and mealtimes.
In other parts of the world, alcohol serves as a statement of affiliation, a label defining the nature of social events or situations, or an indicator of social status. People don't consider alcohol dangerous because they feel they can control the amount they take. Some even assume that alcohol only harms serious drinkers or those who drink the cheap stuff. But this is not true.
Assuming that alcohol is less harmful than other drugs
Some people believe that alcohol is safe and not as harmful as other drugs like cocaine, meth, or heroin. While this might be true, alcohol is known to cause serious side effects like impaired judgment, insomnia, mental health issues, etc. Not only that. It also causes addiction, with statistics revealing that about 300 million people worldwide have alcohol use disorder (AUD).
Alcohol is responsible for 1 in every 20 (or 5.3%) deaths globally.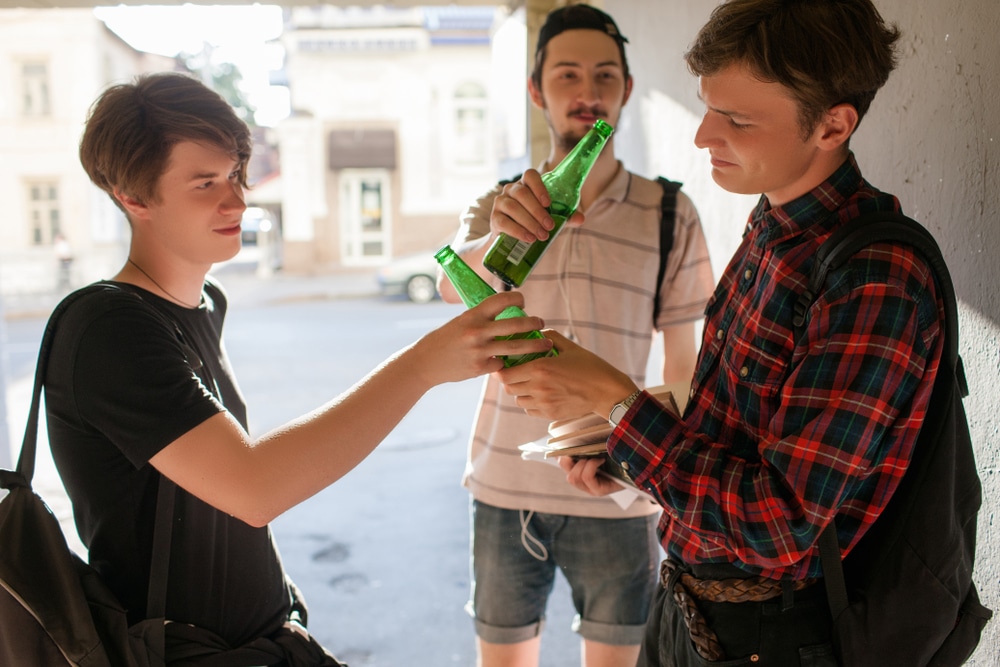 Alcohol is widely advertised
Alcoholic beverages are widely advertised on all media. From magazines to billboards and televisions to online, it's hard to miss an alcohol commercial on any given day. The constant advertising embeds alcohol in our minds, making it seem like a normal part of our lives. Add that to endless drinking songs that play on the radio, and you begin to understand why alcohol is the most widely abused substance in the US.
Sadly, the exposure and availability lead young adults to experiment with alcohol. The National Institute on Alcohol Abuse and Alcoholism reveals that about 5,000 people under the age of 21 years die because of underage drinking every year. This includes approximately:
300 from suicide
1,600 from homicide
1,900 from car crashes and
Hundreds from other injuries like burns, drownings, and falls
Signs you Might Have a Problem With Alcohol
Like many people, you probably assume that an occasional glass of wine or beer at mealtimes or special occasions is harmless. But drinking any amount of alcohol can cause unwanted health issues. Here are some short- and long-term health problems associated with alcohol.
Short-term effects
Temporary effects may include:
Alcohol poisoning
Mood changes
Impulsiveness
Nausea and vomiting
Diarrhea
Long-term effects
At a personal level, heavy drinking can lead to the development of long-term health conditions like:
Persistent changes in mood
Changes in libido
Weak immune system
Changes in weight and appetite
Increased tension and conflict in family and romantic relationships
Problems with concentration and memory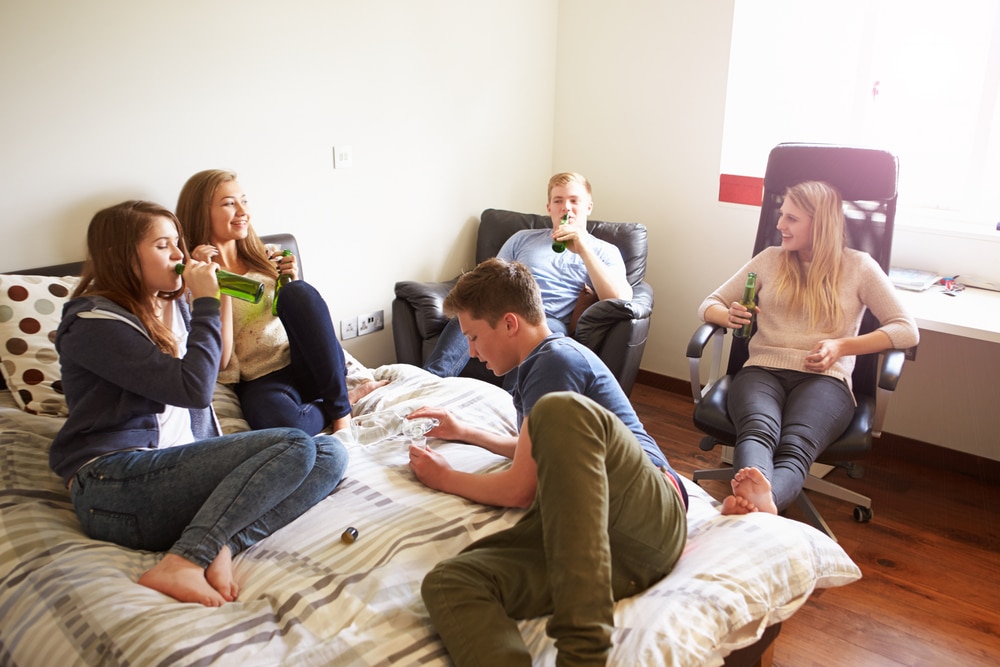 Alcohol use is also known to cause a range of health care concerns like:
Cancer of the mouth, liver, throat, breast, rectum, voice box, and esophagus
Liver disease
Heart disease
High blood pressure
Alcohol use disorder or alcohol dependence
Withdrawal symptoms when you stop drinking
Risk Factors for Alcohol use Disorder
Here are some factors that may increase your chances of experiencing AUD:
Binge drinking
Heavy drinking
Family history
Peers who drink
a mental health disorder like depression, anxiety, or schizophrenia
Hereditary issues
Finding Treatment
If you or someone close to you is struggling with alcohol or drug abuse, it's best to seek treatment. Untreated addiction can stop your life in its tracks. AUD is a progressive disease whose effects and severity worsen over time without treatment.
The good news is that there are different treatment programs and therapy sessions designed to help you stop drinking and lead a sober life. Don't let substance abuse cripple your life. Get the help you need today.
Drug abuse or addiction is a huge problem in the United States. According to the 2018 National Survey on Drug Use and Health report, 164.8 million people aged 12 or older (60.2%) had used substances like illegal drugs, alcohol, or tobacco in the past month. Within that time, 47 million people smoked cigarettes, and 139.8 million drank alcohol. The survey adds that 19.4% of the population had used an illicit drug in the past year, with marijuana accounting for 15.9% of use. Prescription drugs misuse came second with 3.6%.
Sadly, the drug problem causes addiction, physical and psychological problems, and in some cases, death. In 2019 alone, there were about 71,000 drug overdose deaths in the country, and the trend seems to be holding up. While the drug use problem is rampant in the country, it's important to note that not all states are struggling with the same types of substances. Different states have different drug problems, each with varying severity. This article will look at how drug of choice differs across the United States.
Alcohol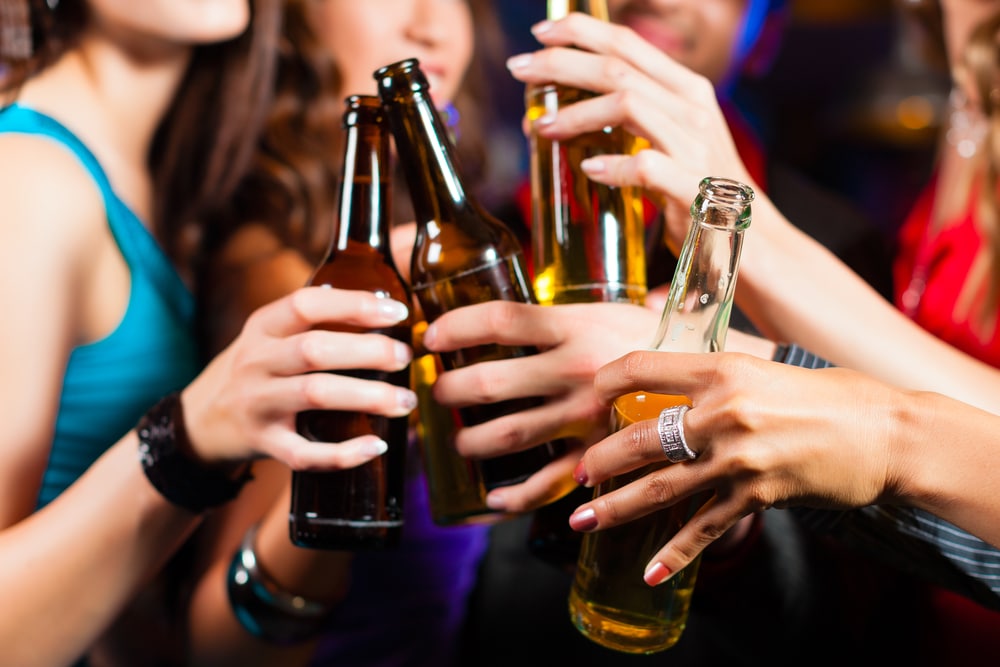 The legal drinking age in the US is 21 years old and is strictly enforced. However, statistics show that young adults in the country are also indulging in alcohol use. The National Institute on Alcohol Abuse and Alcoholism pointed out that most states had a 2.35 gallons per capita alcohol consumption in 2016, which exceeds the country's goal of 2.1.
Currently, New Hampshire is the state with the highest alcohol consumption per capita of 4.67 gallons. This is over double the country's set goal. But Statista notes that the state has lower rates of binge drinking than other states. States like Iowa, Wisconsin, North Dakota, and South Dakota have the highest rates of binge drinking. Binge drinking is the consumption of 4 or more drinks within 2 hours for women and five or more drinks with 2 hours for men. It is the most common form of excessive drinking and is linked to severe risks.
Utah is on the other end of the spectrum, with the lowest alcohol consumption per capita of 1.34 gallons. This is mainly attributable to the strict alcohol regulations in the state. Utah is one of the nine states with per capita less than 2.1 gallons.
Alcohol consumption per capita in the US ranked
Highest alcohol use per state
New Hampshire (4.67 gallons)
Washington (3.77 gallons)
Delaware (3.52 gallons)
Nevada (3.42 gallons)
North Dakota (3.16 gallons)
Lowest alcohol use per state
Georgia (1.90 gallons)
Oklahoma (1.85 gallons)
Arkansas (1.78 gallons)
West Virginia (1.74 51 gallons)
Utah (1.35 gallons)
Marijuana
The federal government classified marijuana as a schedule I drug, along with others like cocaine and heroin. However, 18 states and the country's capital have legalized marijuana use for adults, while 36 states, including the US Virgin Islands, Guam, District of Columbia, Northern Mariana Islands, and Puerto Rico, allow for comprehensive public medical marijuana programs. Consequently, the states with fewer marijuana restrictions tend to have higher use rates. In fact, states like Washington, Oregon, Colorado, and Alaska are among the top 12 states with the highest use rates.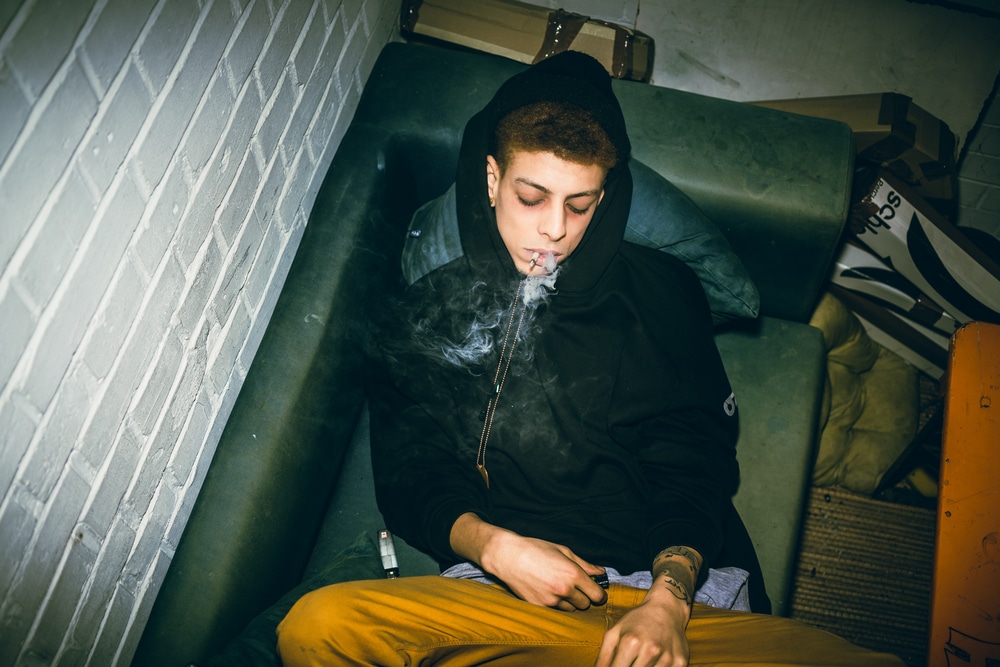 Currently, cannabis use among US adults in 2018-19 was highest in the District of Columbia, with about 27% of adults using the drug. South Dakota has the least marijuana use, with about 11.13%, according to Statista:
Marijuana use across the US states ranked
States with the highest marijuana use
District of Columbia 27.42%
Vermont 27.04%
Oregon 26.99%
Colorado 26.32%
Washington 25.58%
States with the lowest marijuana use
Virginia 12.23%
Texas 12.19%
Louisiana 12.15%
Mississippi 12.09%
South Dakota 11.13%
Prescription opioids and heroin
After pharmaceutical companies reassured the medical community that pain relievers wouldn't cause addiction, healthcare providers started prescribing these drugs at greater rates in the late 1990s. This led to vast misuse of both opioid drugs before it became apparent that they could indeed be highly addictive. According to NSDUH's 2020 survey, 10.1 million people misused prescription opioids in the past.
Studies show that prescription drugs are gateway drugs, leading people to use street drugs like heroin, fentanyl and cocaine. Prescription drugs have low opioid levels and are often used as pain-relievers. But chronic pain patients may need to take these drugs for a longer time, exposing themselves to the risks of drug addiction, and tolerance. So many chronic patients end up taking more pills each day, which can be expensive or inaccessible. As a result, they turn to alternatives like fentanyl and heroin to achieve the desired effect and avoid withdrawal symptoms.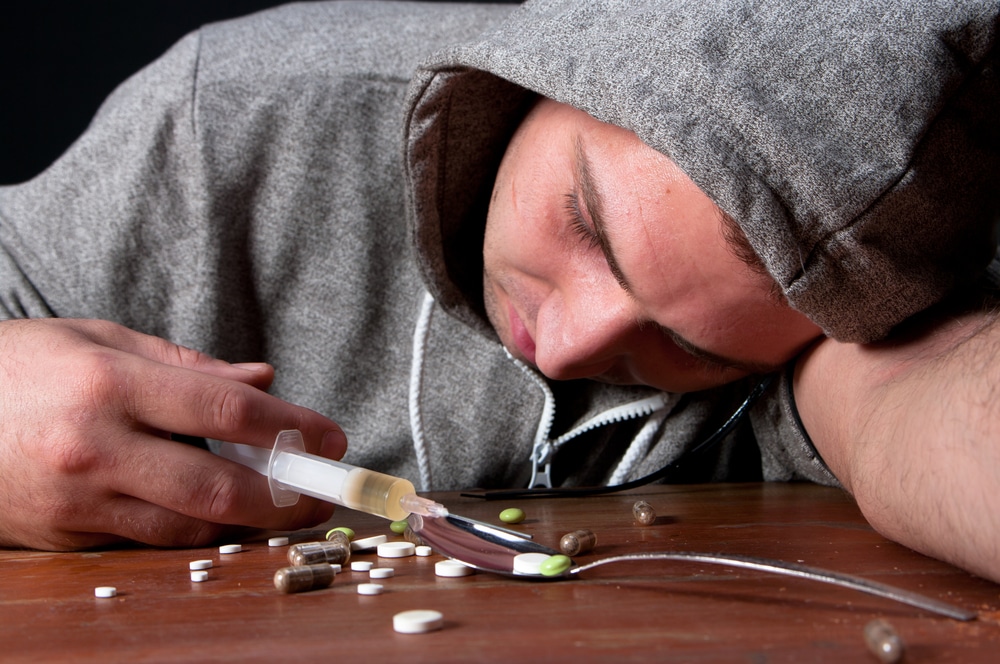 The escalating use of prescription opioids for pain management has contributed significantly to the opioid epidemic. Opioid is widely used across the US, but it disproportionately affects the states of West Virginia, Maryland, New Hampshire, and Ohio. According to the National Institute of Health, these states had the highest rate of fatal opioid overdoses, with 42.4, 33.7, 33.1, and 29.6 per 100,000 people, respectively. Hawaii, Iowa, Texas, and California had the least overdoses, accounting for 4.1, 4.8, 4.8 ad 5.8 per 100,000, respectively.
Aside from the overdose cases, opioids, alongside other drugs like heroin, are primarily used in populous states and those that serve as entry points. A survey based on HHS and the Substance Abuse and Mental Health Services Administration's ranked states by opioid misuse rates, and these were the findings:
Opioid use across the US states ranked
States with the highest opioid use
Alabama 5.3%
Oregon 5.3%
Kentucky 4.8%
Colorado 4.7%
Kansas — 4.7%
States with the lowest opioids use
New York 2.8%
Wyoming 2.7%
Illinois 2.5%
Nebraska 2.4%
South Dakota 2.4%
Other substances
While some states use specific substances more than others, the reality is that Americans are using alcohol or drugs and, sometimes, a combination of both. Alcohol and nicotine are legal and loosely regulated. The fact that they are affordable and easily accessible makes them a drug of choice for many people. Despite these, alcohol and nicotine carry a risk for addiction and even death.
Prescription medications are also technically legal. And since the doctors issue them, some Americans abuse them assuming it's safe. But prescription drugs are highly addictive and can serve as a gateway to other drugs like heroin and fentanyl. Besides, these drugs account for 30% of emergency room admissions.
And with the growing cases of mental illness across the country, many are self-medicating with cocaine, marijuana, or alcohol. Unfortunately, these mind-altering substances offer temporary relief but may lead to addiction and other health-related issues.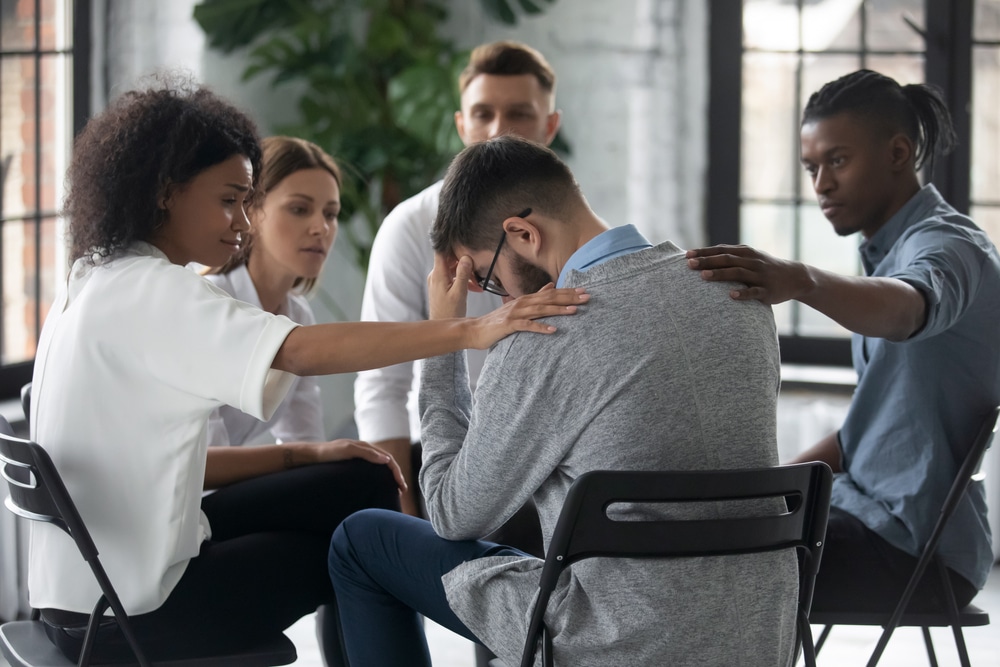 Americans use drugs and alcohol for various reasons. Some do so as a social activity, like after work or during holidays, while others use it to fit in. Availability, experimenting, self-medicating, feeling good, etc., are common reasons people use drugs across the country. But there are other risk factors like having family members who abuse substances that predispose one to use.
Drug of choice may differ from state to state due to availability, state laws, and influence. But all in all, the drug is still a problem irrespective of the type of drug. If you or someone close to you is addicted to drugs, it is best to seek substance abuse treatment. Many treatment approaches exist to help you lead a drug-free life.
Having erection trouble from time to time is not necessarily a cause for concern. However, if it happens regularly, it could be a sign of an underlying problem. Impotence can happen due to a range of reasons, including emotional and physical disorders as well as drug abuse. In this article, we'll focus on the relationship between impotence and drug abuse.
What is impotence?
Impotence happens when you are unable to achieve an erection, keep an erection, or orgasm consistently. It's used synonymously with erectile dysfunction (ED) and may be as a result of factors like:
Specific types of prescription drugs, such as antihistamine, antidepressants, and hormonal medicines
Psychological issues, including stress, anxiety, and depression
Neurological and nerve disorders like stroke, multiple sclerosis, Parkinson's disease, brain or spinal tumors, or Alzheimer's disease.
Heart conditions like hypertension, high cholesterol, and Atherosclerosis.
Lifestyle factors and physical problems like obesity, alcohol or illegal drug use, etc.
According to the Urology Care Foundation, impotence is a common disorder affecting about 30 million male adults in the United States. And while its risk increases with age, the condition can still affect young men.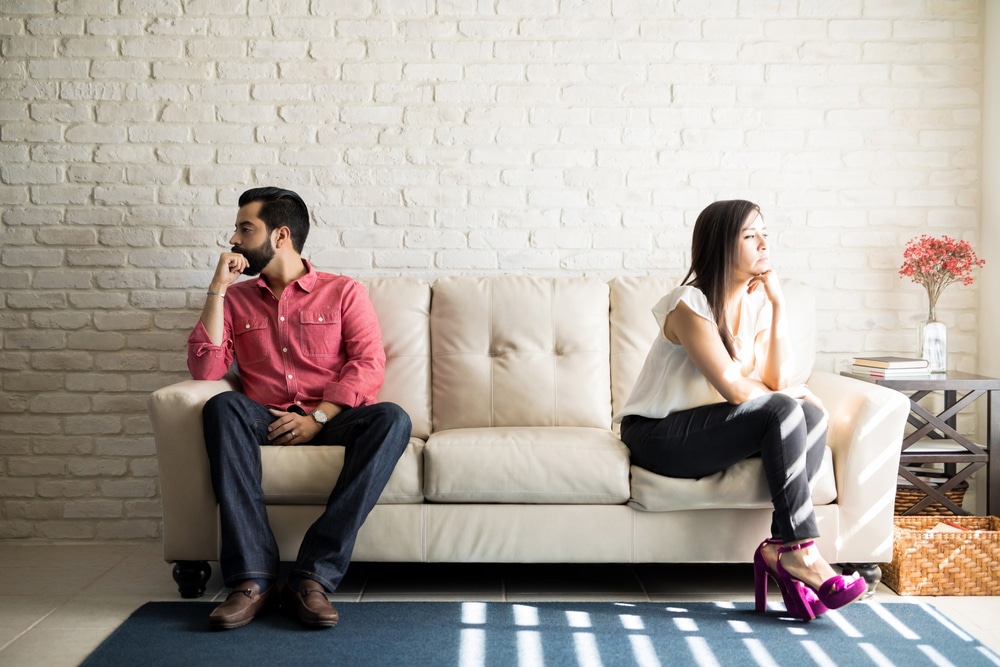 The Relationship between Impotence and Drug Abuse
Sexual intercourse is an important part of any couple's life. If a man cannot get or maintain an erection due to psychological, emotional, or physical issues, he might end up with anxiety, stress, low self-esteem, or even depression. In the long run, this could lead to relationship issues. Unfortunately, when left unresolved, the man might turn to drugs or alcohol to try to cope with the psychological effects.
Many studies have shown a close relationship between substance use disorder and health conditions as well as mental health issues like stress, anxiety, and depression. As the National Institute on Drug Abuse puts it, substance use disorders co-occur at high prevalence with mental illness.
But that's not the only way impotence and drug use are related. As it turns out, drug use can also cause impotence. Men who abuse drugs or alcohol are at an increased risk of erectile dysfunction.
A study published in the Journal of Sexual Medicine revealed that 36.4% of male drug abusers could not achieve or maintain an erection. According to the study, men who abuse substances have more chances of experiencing ED and difficulty reaching orgasm than those who don't.
How different drugs cause erectile dysfunction
There are cases where drugs help with erectile dysfunction – like when a doctor prescribes Viagra or Alprostadil for ED. When used correctly, these drugs help increase the sexual desire or blood flow, allowing one to get and maintain an erection and ejaculate. But sometimes, people with erectile dysfunction might be tempted to use more drugs to prolong the pleasure or improve performance. This can worsen the situation and also lead to other issues.
Still on drugs, some people use recreational drugs like cocaine or methamphetamines to induce "uncontrollable lust" or "sexual frenzy." But the use of these drugs is linked to unsafe or high-risk sexual behaviors. Besides, a majority of stimulant users find that neither of these drugs enhances their sexuality. Let's look at how different drugs cause impotence.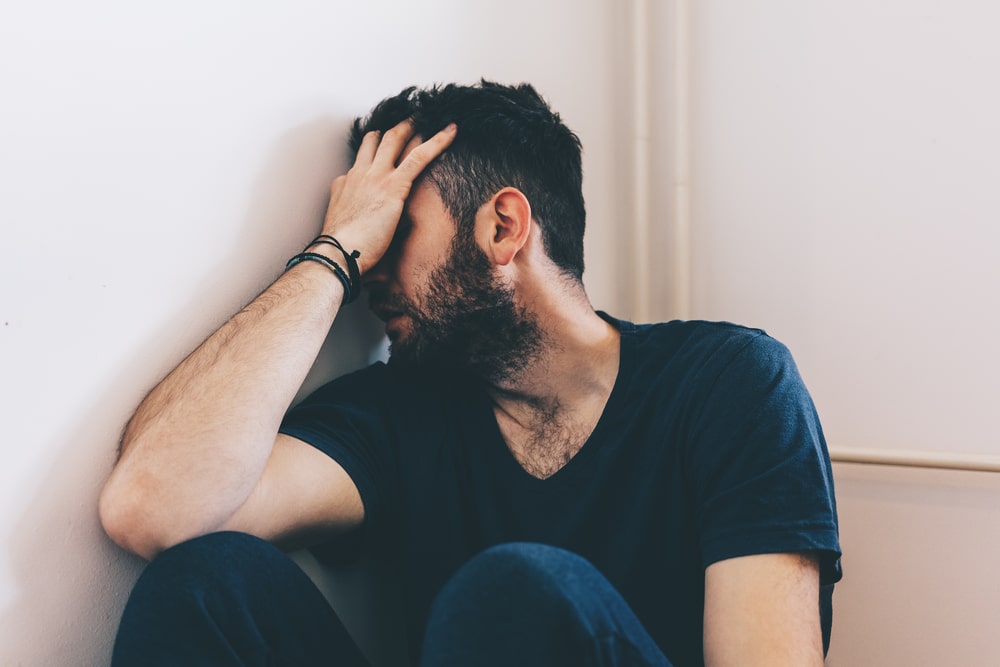 Prescription drugs and impotence
Prescription drugs like antidepressants, blood pressure drugs, and chemo drugs can help treat different conditions. However, they can also affect blood circulation, hormones, and nerves, leading to ED or increasing the risk of ED. So, if you are having a hard time getting or maintaining an erection while taking prescription drugs, it's best to talk to your doctor for further assessment. Common prescription drugs that list ED as a potential side effect include:
Antidepressants.
Antihistamines
Diuretics
Tranquilizers
Muscle relaxants
Antihypertensives (high blood pressure drugs)
Chemotherapy medication
Prostate cancer drugs
Hormones
Parkinson's disease
Anti-seizure medications
Prescription drugs cause ED differently. Chemo drugs can damage parts of the nervous system, including those that control erections. On the other hand, blood pressure drugs may prevent the penis' smooth muscle from relaxing, causing blood not to reach it. Some antihistamines, heart disease drugs, opioids, and antiandrogens decrease or block testosterone, decreasing interest in sex.
Illegal drugs and impotence
Illegal or recreational drugs tend to affect body functioning and can lead to ED. Amphetamines, nicotine, cocaine, and heroin are great examples of illegal drugs that cause erectile function issues. These drugs damage blood vessels and can also restrict blood flow to the penis. Like prescription drugs, illegal drugs also cause ED differently. 
Opioid addiction or prolonged use, for instance, can cause androgen deficiencies and menstrual cycle abnormalities, thereby causing sexual issues. Opioids can also alter the functioning of hypothalamic-pituitary-gonadal pathways (HPG), which regulates sex hormones production and leads to testosterone deficiencies in men and women.
Cocaine, on the other hand, is a stimulant that inhibits the uptake of norepinephrine and dopamine. Initial use may induce sexual arousal and improve ED. But prolonged use lowers sexual desire and erectile function and causes delayed ejaculation/orgasm. This effect tends to worsen when cocaine is taken with alcohol or other psychoactive substances.
Alcohol and impotence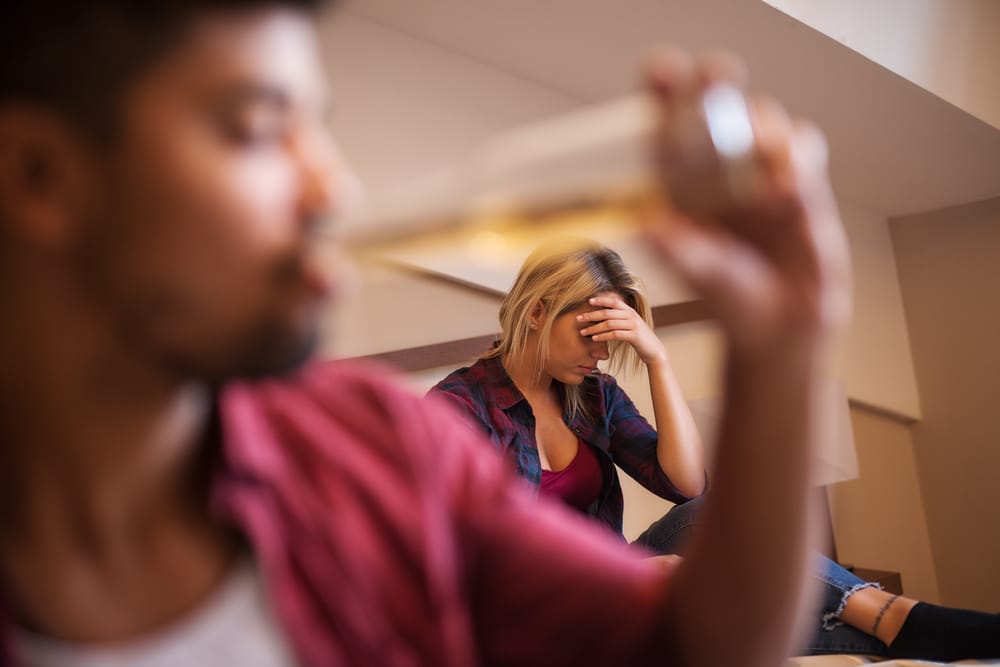 Alcohol consumption tends to increase sexual desire and confidence with sexual partners. However, when taken in large amounts, alcohol impairs erection, decreases sexual arousal, and reduces one's ability to orgasm. Long-term use of alcohol affects various organ systems, leading to all types of sexual dysfunction in men.
Alcohol has an inhibitory effect on the hypothalamo-pituitary-adrenal axis. When consumed, it limits the production of gonadotropin, causing hypogonadism. It also suppresses testosterone production, causing low libido and quick or delayed ejaculation.
Can the Negative Sexual Side Effects of Drug Abuse Be Reversed?
Continuous usage of illicit drugs has long-term effects on the sexual functioning of males. A study analyzed 905 men to check gauge the long-term effects of drug abuse on sexual performance. It focused on four areas, namely: sexual desire, sexual arousal, orgasm, and sexual satisfaction.
Of the 905, 549 had an addiction, while 356 were controls. The men in the addiction group had impaired sexual performance even after one year of staying clean compared to 356 men included as controls.
Sadly, prolonged use of drugs like cocaine can cause permanent sexual side effects. The best way to prevent such sexual issues is to quit abusing drugs. But quitting cold turkey won't work either. It's, therefore, a good idea to seek professional help with these. Treatment facilities exist to help people like you (or your loved one) quit abusing drugs.
Polydrug use – the practice of using more than one drug at a time – intensifies the effects of any individual drug and makes them more lethal. People mix drugs for a range of reasons, including:
To enhance or 'bring' on the desired effects of one drug
To decrease or stop the negative effect of a drug
To substitute a drug of choice for an alternative
To reduce dependence on one drug by using a blend of others
Taking another drug while intoxicated by drugs or alcohol without considering or thinking about the effects.
Sadly, there isn't a safe level of drug use – so there's no way of predicting the effects of one drug, let alone multiple drugs. Mixing drugs with alcohol increases the impact on the body and brain and may lead to overdose. According to the CDC, almost 80% of opioid deaths in 2016 involved another drug or alcohol.
Why mixing drugs with alcohol is a bad idea
Alcohol and cocaine
Cocaine, both freebase and powdered, causes stimulant effects and side effects. This can include high energy and mental alertness, constricted blood vessels, insomnia, anxiety, paranoia, restlessness, cravings for more as the drug starts to wear off.
Alcohol is a central nervous system depressant. Its effects are opposite to those of stimulants like cocaine. Alcohol slows heart rate, speech, breathing, reflexes, and reaction time. So, people may use alcohol to reduce cocaine's effects like twitching or anxiety.
On the other hand, they may use cocaine to increase their physical energy after drinking alcohol. Alcohol also boosts euphoric effects from drugs like cocaine because it indirectly acts on GABA receptors, increasing the release of some neurotransmitters.
Alcohol and cocaine blend is a toxic mix. When one mixes the two, they create new metabolites, including cocaethylene. Cocaethylene is stronger than either alcohol or cocaine alone and increases toxicity to the liver, heart, and other major organs.
It also stays around the body for days to weeks, increasing the chance of severe side effects. Cocaethylene increases the risk of a sudden stroke, paranoia, violent behavior, heart attack, liver damage, seizures, depression, anxiety, intense drug cravings, cancer, and sudden death.
Alcohol and prescription drugs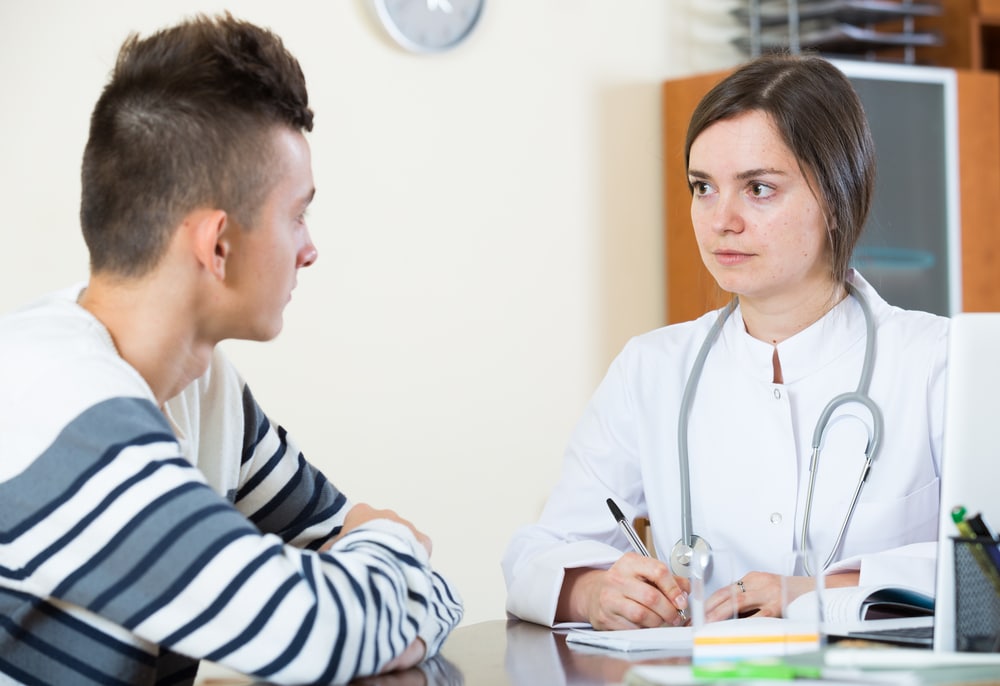 The toxicity is not limited to illicit drugs alone. People who combine drugs like opioid painkillers, sedatives, or anti-anxiety medications with alcohol are also at an increased risk for severe side effects. Prescription medications are a wide classification of drugs with a variety of uses.
They can help calm anxiety, relieve pain due to surgery or illness or maintain impulse control. But still, they tend to cause nausea, drowsiness, loss of coordination, and changes in blood pressure. Long-term side effects of these drugs may include heart problems, internal bleeding, and liver damage. It's important to stick to what the doctor prescribes to avoid unnecessary effects.
Mixing prescription drugs with alcohol can cause adverse effects because of drug interactions. Alcohol not only alters the performance of the drugs but can also negate or heighten their effectiveness. Each prescription medication has its own potential negative effects that can be exacerbated when mixed with alcohol.
In addition to the effects above, the mix can change a person's actions and thoughts, making risky behavior a definite threat. It also raises tolerance, leading people to ingest or drink more, trying to chase the high. This, in turn, can cause fatal overdoses, alcohol poisoning, and addiction.
Alcohol and caffeine or energy drinks
It's common for people to combine alcohol and caffeine at parties and clubs to keep the fun going. This can take the form of whiskey and coffee, vodka and energy drink, rum and soda, or some other mix meant to deliver the perfect double-buzz. While this seems like a good idea, some negative side effects warrant consideration.
A while back, the FDA issued warnings to companies like Four Loko that made caffeinated alcoholic drinks. This was after reports of alarming hospitalization linked to the drinks swirled. According to the Federal Trade Commission, consumers didn't notice how much alcohol they took because caffeine masks the sense of intoxication – inducing more drinking.
Alcohol makes one feel more relaxed. But it also has the residual effect of making one feel tired. People add in the caffeine, so they're relaxed without feeling tired. Energy drinks and caffeine can mask how drunk someone is.
They can also boost energy levels, allowing one to drink longer and more. Mixing alcohol with caffeine or energy drinks can cause heart problems, alcohol-related injuries, and weight issues.
Alcohol and illicit opioids
Like prescription drugs, combining illicit opioids and alcohol is extremely dangerous. Both these substances are central nervous system depressants and can cause various effects, including brain damage and death. Sadly, CDC reports that people addicted to alcohol are two times more likely to become addicted to heroin. Most of them use alcohol or heroin to enhance the sedative effects of individual drugs and attain a stronger high.
Mixing alcohol and heroin increases the chances of a user having severe side effects. This includes more risk of developing addiction, certain health issues, and possibly a fatal overdose.
According to CDC, there were more than 14,000 heroin-related deaths in the US in 2019. Alcohol leads to nearly 7x the number of deaths as heroin. Heroin is one of the most addictive drugs globally, but alcohol has a reputation for causing dependency and addiction too.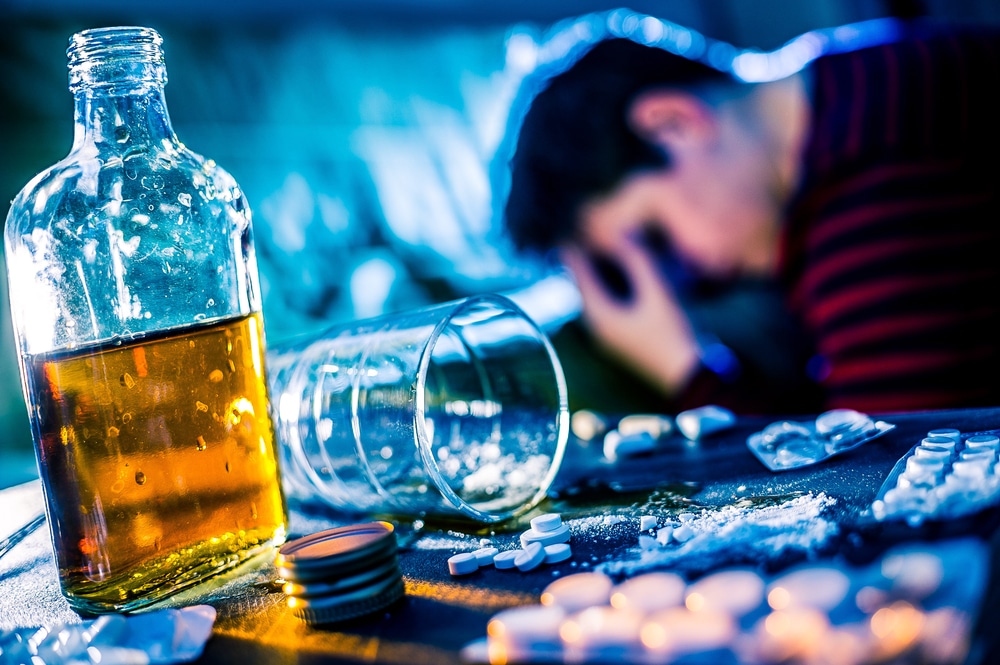 Alcohol and meth
Meth is a type of drug known to elicit a powerful, short-lived high, decreasing appetite, and increasing wakefulness. Meth use causes an increase in energy levels and alertness, irregular heart rate, trouble sleeping, and hypertension. Long-term complications of meth are anxiety, confusion, weight loss, meth mouth, paranoia, hallucination, and aggression.
Alcohol and meth's contradictory effects are concerning for a range of reasons. First, people who mix these drugs may consume more alcohol to feel its accustomed effects or feel more inebriated – resulting in alcohol toxicity. Second, those who end up consuming more while high on meth overlook cognitive impairment and drive, placing others at risk.
Combining meth and alcohol poses a range of dangers an increase in risky behaviors. These include unsafe sex, exposure to STIs, cardiovascular disease, compromised decision-making abilities, high blood pressure, risk of birth defects and seizures.
Alcohol and hallucinogens
Hallucinogens refer to various drugs that alter one's awareness of their surroundings, thoughts, and feelings. They are often divided into dissociative drugs and classic hallucinogens, both of which cause hallucinations and false perceptions of reality. When under the influence of hallucinogens, people often report rapid, intense emotional swings and hearing sounds, seeing images, and feeling sensations that seem real but aren't.
Mixing alcohol with hallucinogens can provoke even more dangerous side effects and result in co-occurring disorders. Someone who uses LSD, PCP, DMT, ketamine or Mescaline and drinks alcohol may suffer from nausea, vomiting, headaches, panic attacks, and faintness. Combining the two substances can also increase one's heart rate.
In severe cases, they may lose consciousness or have a seizure. Moreover, alcohol increases the chances of experiencing a "bad trip" by worsening depression and increasing frightening hallucinations. Sadly, the effects of hallucinogens can prevent one from realizing how much alcohol they've taken, causing them to take more. In which case, they may end with alcohol poisoning.
Seeking help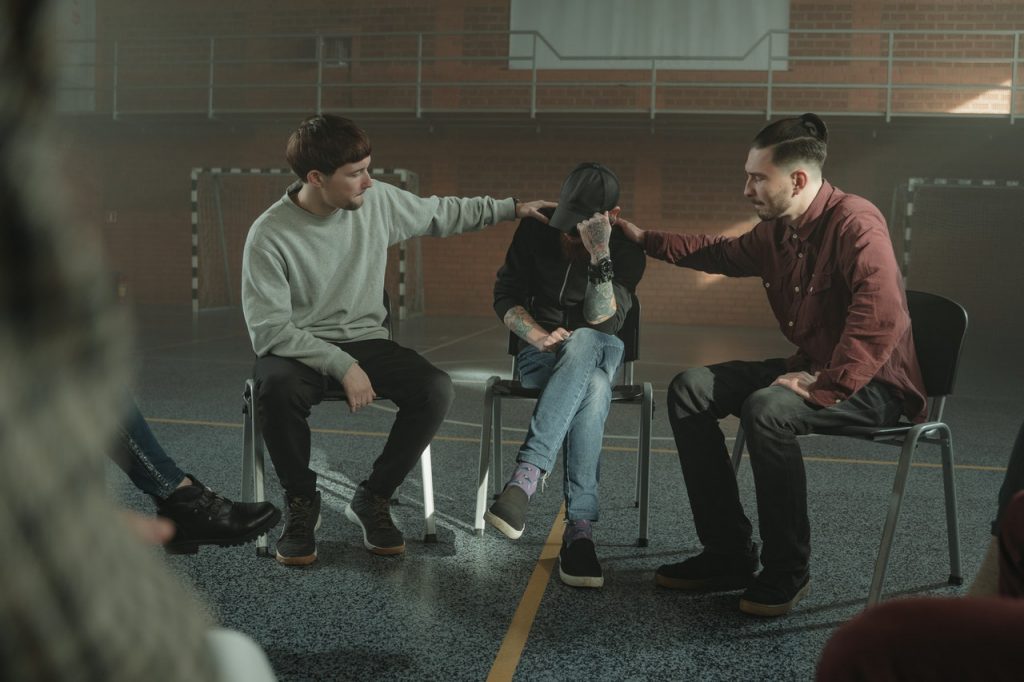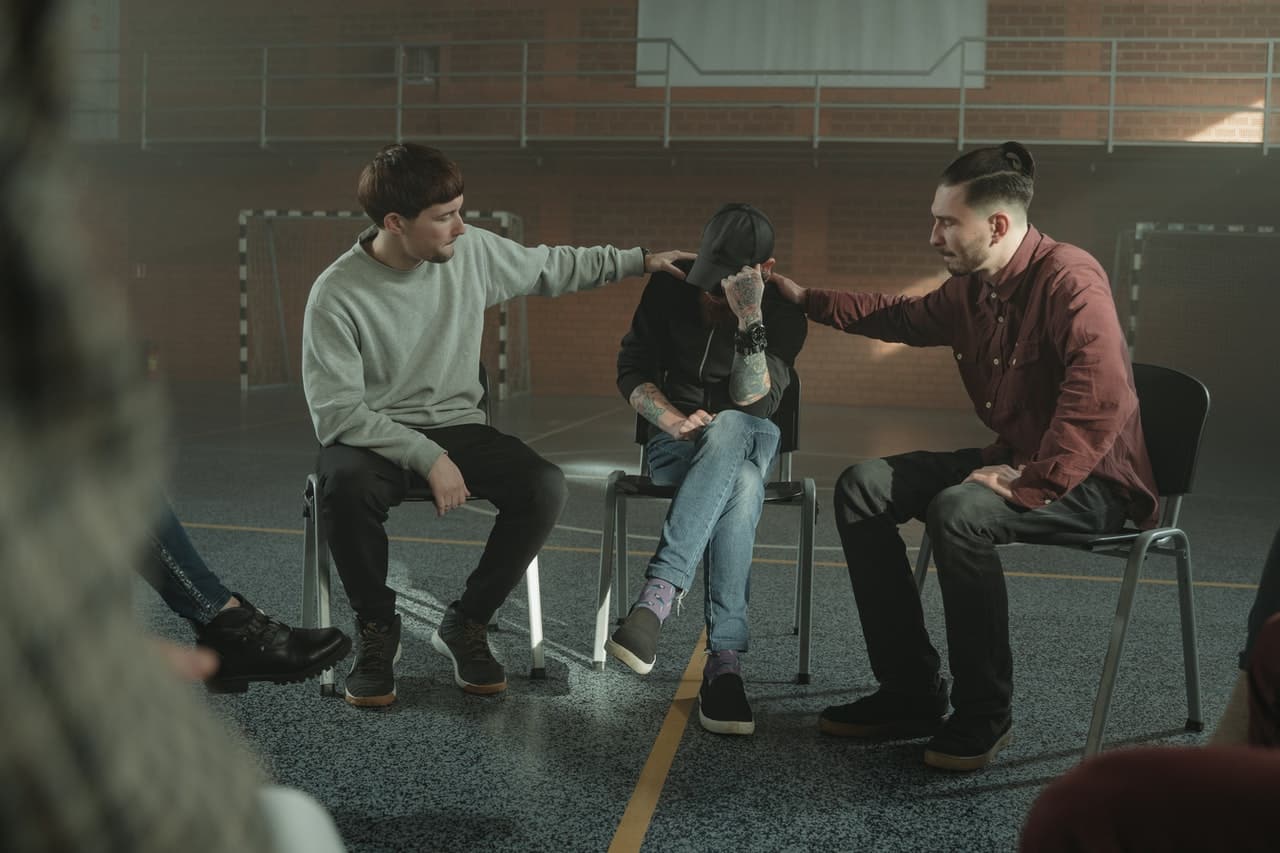 Abusing any drug comes with its own risk. But introducing alcohol to the equation can bring about other risks and amplify the dangers of the drug. If you or someone you care about cannot stop using, it's best to seek help. Treatment centers exist to help people with polydrug use issues and can help you or your loved one lead a clean life, free of drug-related issues.
A lesion refers to an abnormal change on a body tissue organ caused by an injury or disease. Lesions could be a result of using recreational drugs or some specific FDA-approved drugs.
Drug abuse affects most body organs, and unfortunately, the damage done may remain hidden for several years. For example, alcohol strains the liver, heroin damages the kidneys, and cocaine stresses the heart.
The skin is the largest body organ. Abusing alcohol or drugs for a long period can cause skin lesions. Skin lesions can either be benign (non-cancerous) or malignant (cancerous), basically skin cancer. They can manifest as sores, a variety of infections, and even rotting of the skin.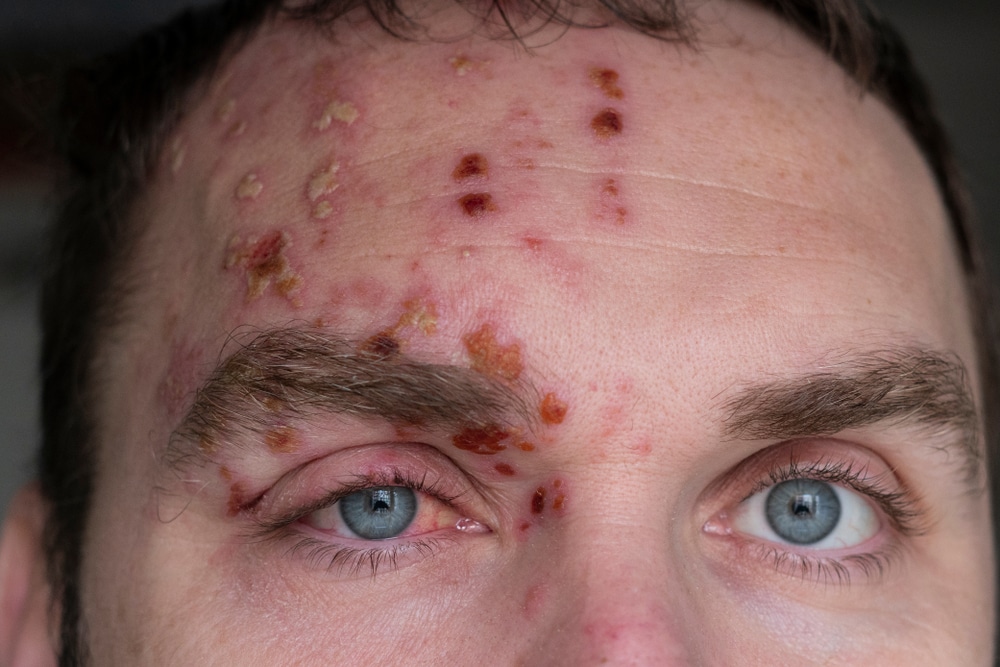 Four factors contribute to lesions. They include:
The drug itself
Method of drug delivery, e.g., drugs delivered intravenously.
Impurities that find their way into drugs while they are sold in the street. The contaminants may cause contact dermatitis where one is allergic to the impurities.
Unhealthy habits, e.g., not maintaining personal hygiene, poor diet, and lack of sleep, among others.
Here is how different addictive substances affect the skin.
Heroin
The effect of heroin on the skin is more noticeable in users who prefer injecting the drug with needles, instead of snorting or smoking. Heroin users repeatedly penetrate their skin while seeking veins. This may lead to venous sclerosis, which refers to scarring of the veins. Venous sclerosis can result in skin infections, cellulitis, and abscesses.
Users who inject themselves with heroin through skin risk contracting necrotizing skin lesions due to skin popping. Skin popping allows bacteria to penetrate the skin and also leads to tissue trauma.
Most heroin users also complain about dry, itchy skin. Additionally, some users end up having an itchy hives-like rash.
Cocaine
Cocaine can directly affect the skin, and it can also affect internal organs, which in turn cause skin damage.
Here are some effects that cocaine has on the skin:
Chronic skin ulcers
Blackening of the palms
Fibrous tissue formation in the skin
Death of skin cells (necrosis)
Pustulosis (where parts of the skin are filled with pus)
Buerger's disease causes veins to turn red and swell. This could also interfere with one's blood pressure.
You should also know that a variety of substances are used to cut cocaine. Some of the substances can cause rotting of the skin and ulcerating skin lesions. Additionally, cocaine could cause a heart attack since its users have an increased heart rate.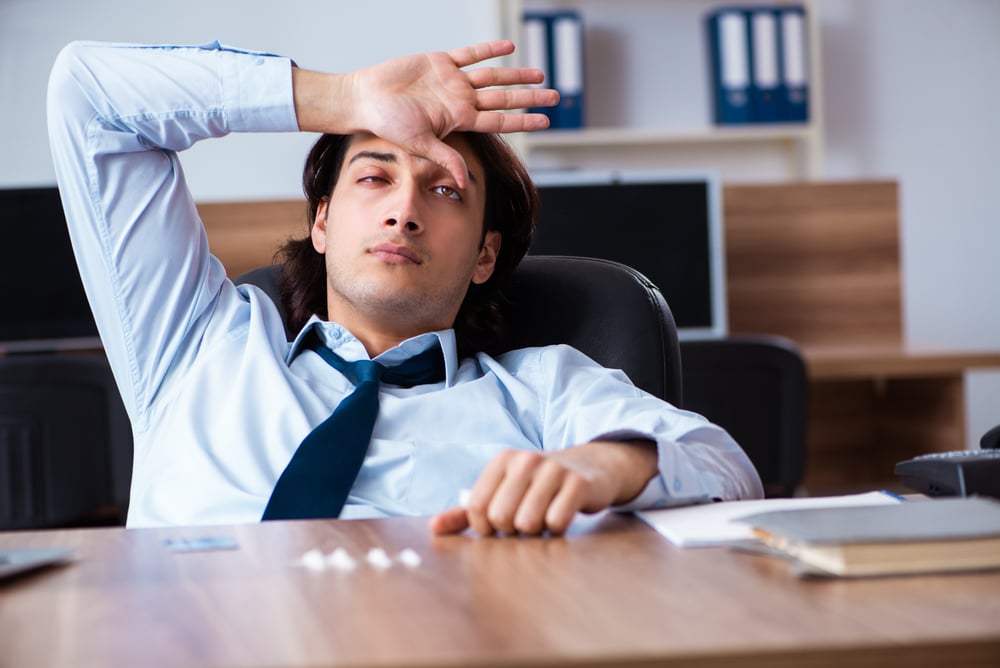 Alcohol
Most people are unaware of the fact that alcohol abuse can have noticeable effects on their skin. The most common effect of alcohol on the skin is spider angioma. Spider angioma manifests as red lacy patches on the neck, torso, hands, and face.
Alcohol abuse also causes Caput medusa, a skin condition that causes the addict's veins to swell and distend. The veins usually appear across the abdomen. Alcohol abuse also causes Porphyria Cutanea Tarda (PCT), a condition that causes scars on areas of the skin one exposes to the sun. Most people battling alcohol addiction have scars on their faces, hands, and feet.
Dermatologists also associate several dermatological conditions with alcohol abuse, including seborrheic dermatitis, rosacea, and eczema.
Methamphetamine
Most people who abuse methamphetamine (meth) end up having skin sores because they constantly pick their skin. Meth users pick at their skin because they, on several occasions, get the sensation of insects crawling even when they are not there. As a result, they easily develop sores. Some meth users also end up having dry skin.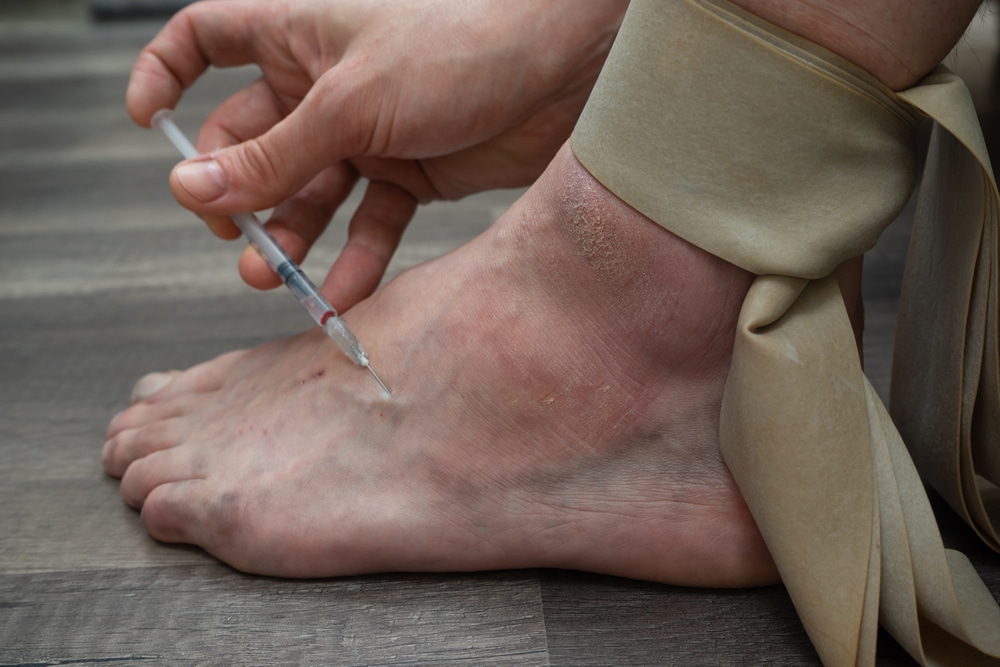 Meth users who inject themselves with the drug are also at risk of contracting skin infections. Research has shown that 11% of drug users that use injections report skin infections every few months.
Marijuana
Research has shown that marijuana can negatively affect your skin. The smoke from marijuana contains hydrocarbons. When the hydrocarbons come into contact with your skin, they interfere with your skin's collagen production.
Note that collagen protects your skin against inflammation and air pollution. If your skin does not produce enough collagen, your skin will age prematurely and become wrinkled since it loses its elasticity. Cannabis-induced arteritis, which is a direct result of marijuana use, also has effects on the skin.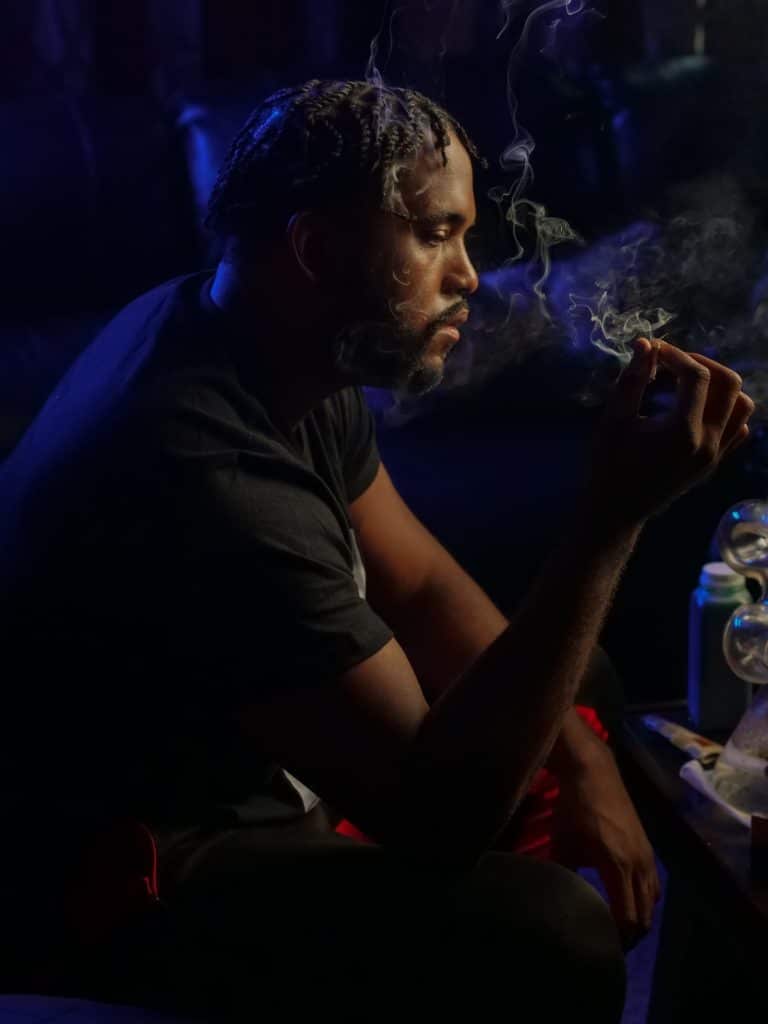 Desomorphine
The street name of desomorphine is "krokodil" because it turns the skin green and scaly. Eventually, the skin sloughs off.
Krokodil is a cheap form of heroin. It has been dubbed the deadliest drug globally because it rots the skin from the inside out. Consequently, it causes abscesses and gangrene.
How to deal with side effects of drugs and skin lesions
If you want to minimize the impact of drug abuse on your skin, the first thing you need to do is stop abusing drugs. Note that the more you abuse drugs, the more adverse effects they will have on your skin. Most people with addictions end up having very unhealthy skin.
If you are struggling with an addiction or substance use disorder, you should consider seeking medical advice, diagnosis, or treatment to beat the addiction. There are several treatment approaches to consider, so you should choose one that suits you best. If you have a supportive family, your family members will support you throughout your recovery journey, especially when dealing with withdrawal symptoms.
You may also have to undergo behavioral therapies to deal with unhealthy behaviors that destruct your skin or body organs in general.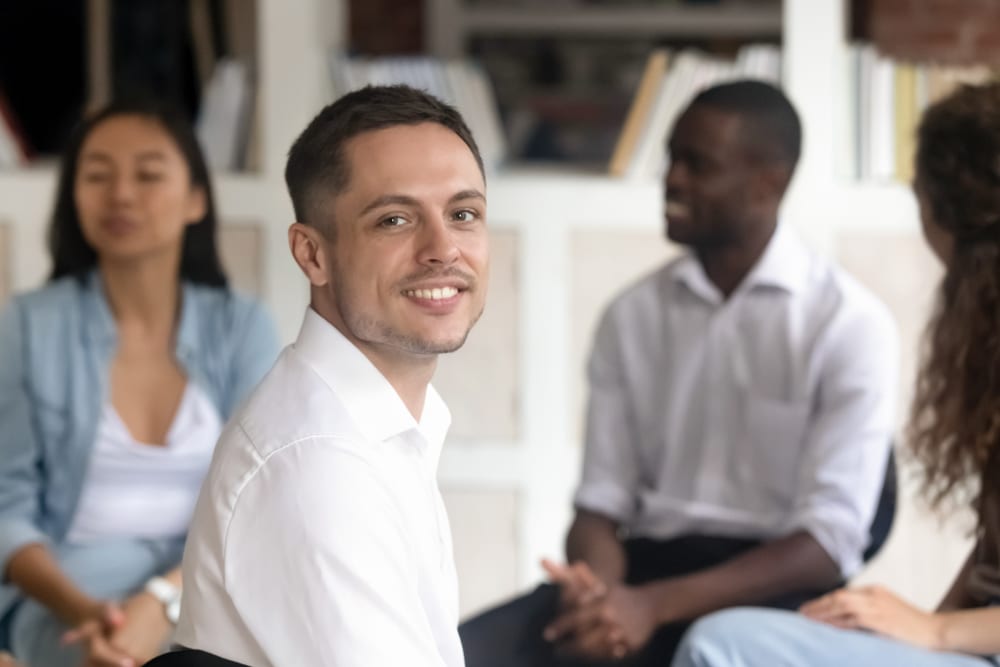 Various drugs affect the skin differently. However, once you deal with your drug use and addiction, some effects will fade naturally. If you want to speed up the process, you can consult a dermatologist. The dermatologist will prescribe medications and, in some cases, ask you to follow a consistent skincare regimen.
If you are in the United States and need drug information, especially when it comes to drug addiction, you can contact the American Society of Addiction Medicine or the National Institute on Drug Abuse for more information.
Conclusion
If you want to maintain healthy skin, do not abuse drugs. You should specifically stay away from drugs that contain fillers or compounds as they tend to have adverse effects on the skin. In addition, moisturize, wear sunscreen, and maintain good hygiene to keep your skin healthy.
Summertime is a fun time, especially for teens and young adults. It's hard to get bored on a summer day or night. That's because there are plenty of parties, music festivals, trips and camping going on. But along with the fun, comes the risk of using drugs and alcohol.
Drugs and alcohol are a mainstay for most summer parties and events. And with all the free time and no commitment, teens are more inclined to indulge in use. Drug use can lead to addiction and overdose. But the hot weather also increases the risk of overheating, which may spiral out to other serious problems. So, before throwing caution to the wind during this season, you need to consider how impactful a single wrong decision can be.
Summer and why it marks a peak in the use of drugs
A study by the National Survey on Drug Use and Health (NSDUH) that ran from 2011 to 2017 shows that most teens and young adults tried out recreational or illegal drugs for the first time during summer.
Surprising? This should be more concerning than surprising as the seasonal environment tends to increase exposure to drugs.
Here are the top factors that make drug use so rampant during summer:
● So much free time
Summer tends to come just when you are done with your semester or free to enjoy longer holiday weekends. This gives you so much free time on your hands and room to be introduced to drugs and alcohol.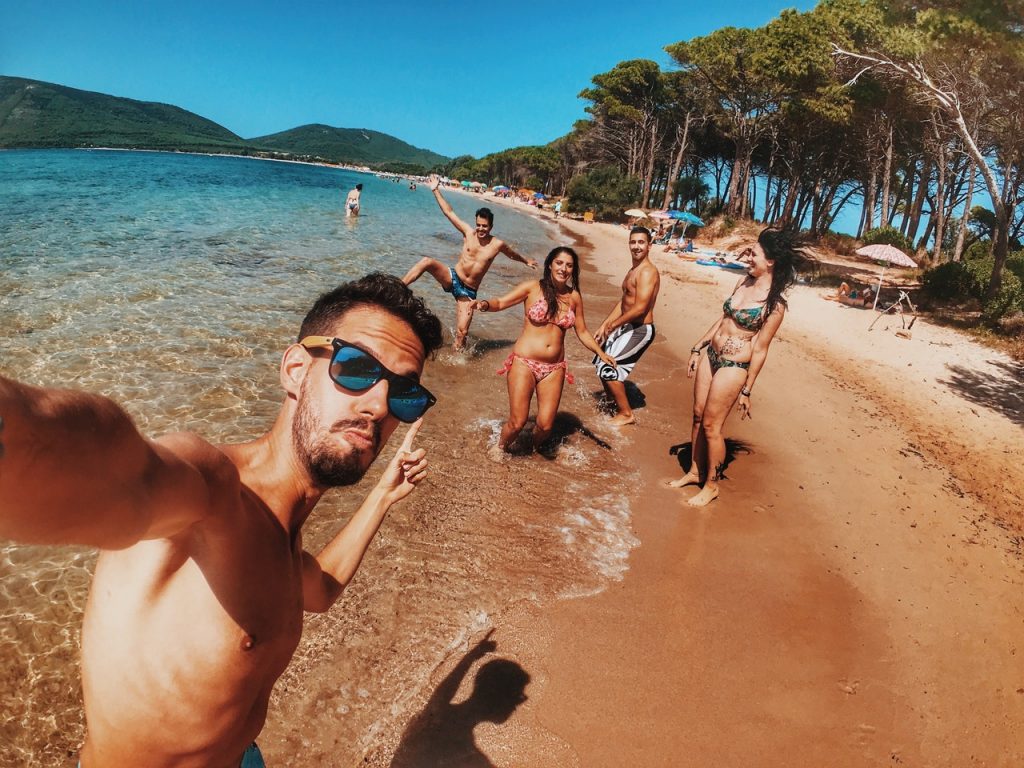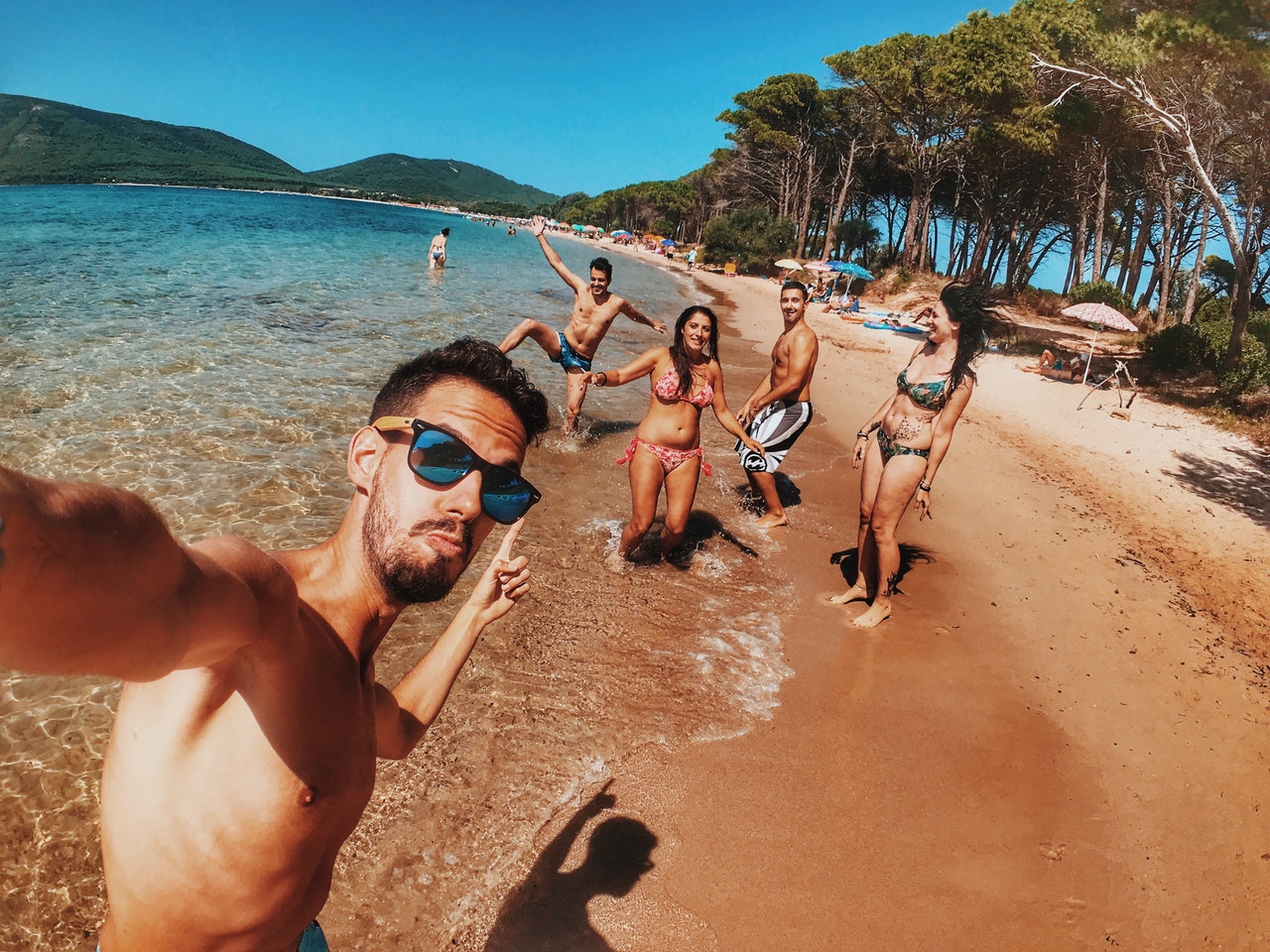 ● Increased social gatherings
Who stays indoors in such hot weather? Summer plans are meant to be as exciting as possible, which is why it is the period that outdoor activities and social gatherings peak. Nevertheless, as you hop from one party or event to the next, there is no limit to the number of drugs and amount of alcohol you will get exposed to.
● A break away from parents/guardians
It is great that you received a nod from your parents/guardians to go for that camping trip or have your holiday by the beach. This means there is no adult to watch your actions as you spend time with daring friends who are willing to try out anything. Unfortunately, this also means lots of drugs and alcohol will be coming your way.
Drugs that will make you overheat
Summer might be the best time for outdoor activities and getting in touch with family and friends, but it is also a dangerous time to use drugs. The high heat and humidity experienced means that you need to quickly cool off to avoid overheating. This is why your body naturally increases blood flow to the skin, which acts as a radiator, and you sweat more to increase heat loss.
But, these well-coordinated biological processes do not remain the same when you take drugs. The disruption that most recreational and illegal drugs cause to your body's natural cooling mechanism is extremely dangerous as it increases your risks of overheating.
It gets worse as you will be high or intoxicated, and your body will not perceive the increased heat threat. This can lead to heatstroke, heat cramps, heat exhaustion, or even death.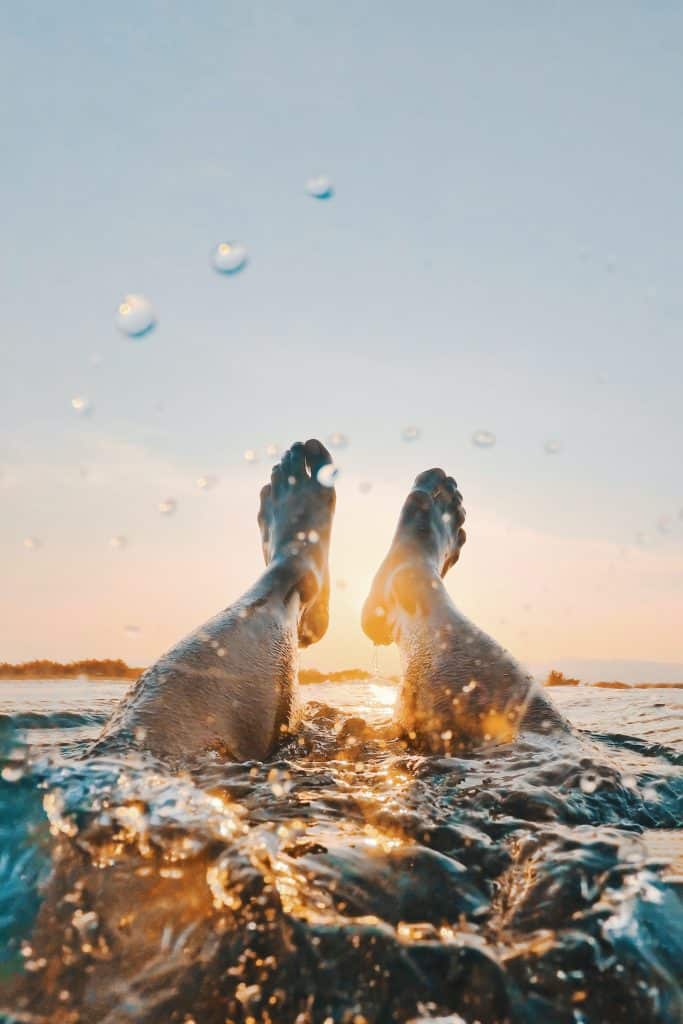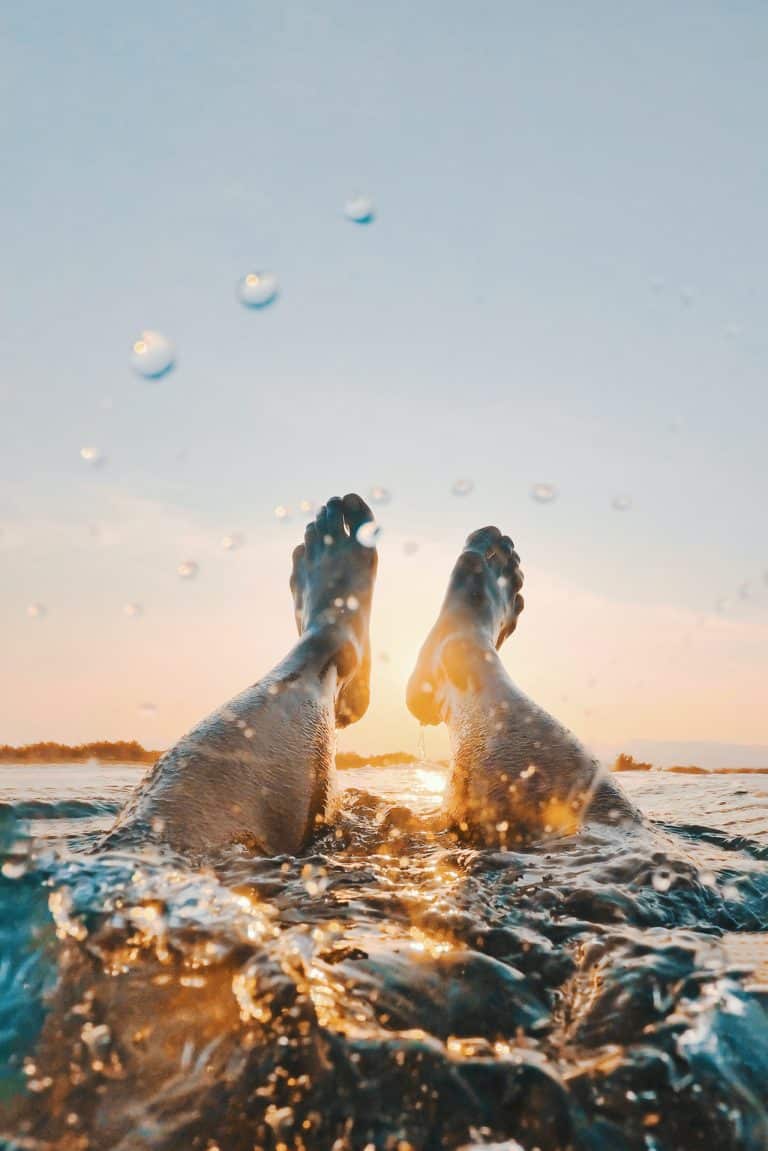 Generally, most drugs will mess you up regardless of the weather and should be avoided at all costs. During summer, the odds are higher, and here are the most dangerous drugs to use when it is hot:
● Cocaine
A recent publication in the Annals of Internal Medicine authored by Dr. Craig Crandall describes cocaine as a double-edged sword during summer. On the one hand, this is because it affects your body's ability to regulate temperatures naturally. But, on the other hand, it gets you agitated, yet you don't feel hot."
Studies by the National Institute on Drug Abuse have further shown that cocaine-related deaths spike in summers. In addition, the risk of heat stroke or sudden shock and death is higher when you use cocaine because it leads to increased heart rate, confusion, having too much energy, and promotes blood clotting.
● MDMA/Ecstasy/Molly
The most popular drug in outdoor music festivals for teens and young adults is MDMA or Ecstasy, or Molly, commonly used in pill form. Unfortunately, while it is used as a 'rave drug' that helps get into a party mood, it affects your ability to regulate body temperatures and increases heart rate and blood pressure. The results are often catastrophic as it leads to hypothermia, a life-threatening condition when urgent medical care is not provided.
● Bath salts/Mephedrone
Another drug that is taking the day across the United States is mephedrone or bath salts. This is a synthetic drug often sold as plant food, decorative sand, or toy cleaner.
However, bath salts are nothing close to the veil they wear as a 'safe product.' Used in hot weather, it causes increased heart rate and disrupts your ability to regulate body temperature. This can easily lead to heat stroke or death when emergency medical attention is not provided. It also has severe side effects such as teeth clenching and can quickly become addictive.
● Heroin
It is saddening that heroin use among teenagers and young adults is on the rise. This illegal drug commands a big share of the opioid epidemic that has affected the nation. It has severe effects when used during hot weather and could easily cause hypothermia, leaving you unconscious or in a coma.
● Alcohol
Having legal access to alcohol as a young adult does not mean your summer should be all about binge drinking. Drinking alcohol in hot weather will see you quickly lose body water & nutrients, disrupt heat regulation, and impair your judgment. This will cause your body to overheat, increasing the risk of dehydration or heat stroke.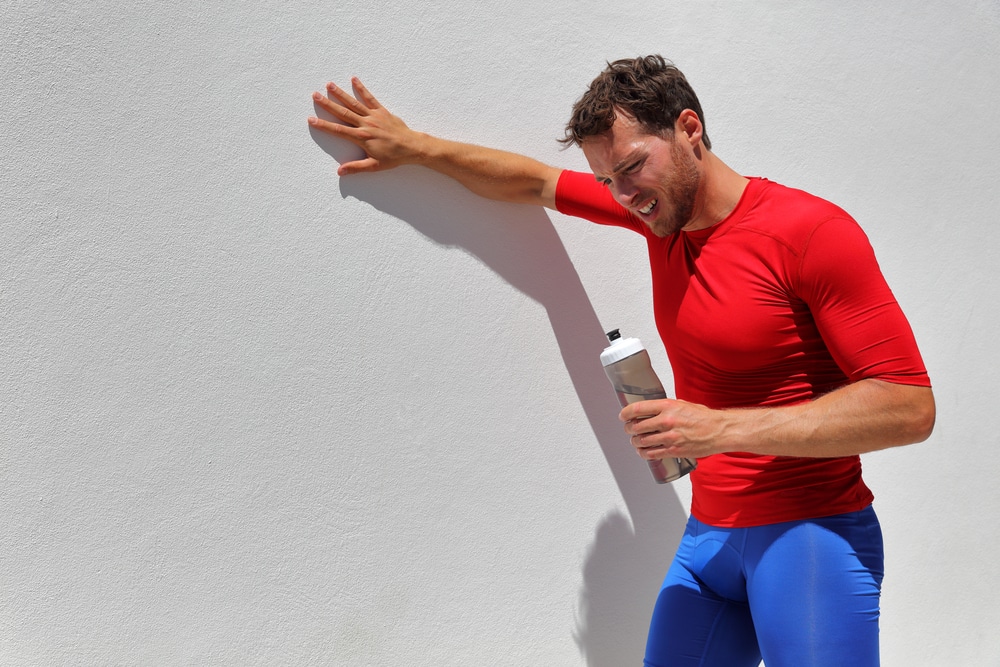 Make the smart summer decision
Summers should be a time of creating good memories by bonding with your friends and family. As you grow older, these memories will make some of the best highlights in your life. In turn, the last thing you need to do is let the seasonal environment or party wave influence you to start taking drugs.
If you have already started taking drugs, be sure not to turn into a long-term addict. In addition, there is no fun in having your body overheat because of using drugs in hot weather. This could quickly turn fatal, turning a happy summer into a dreadful moment for you and your loved ones.
Since it is becoming more challenging to avoid exposure to drugs, especially during summer, it is best to talk to a substance abuse counselor. This way, you will be better prepared to go through your teenage years and young adult life without abusing drugs. It also helps never to forget that summer fun does not have to involve indulgence in drugs.
You've heard the saying, "too much of something is poisonous." But it couldn't be more true that it is with substance abuse. A prescription drug keeps the pain away. And a glass of alcohol makes you merrier at the end of the day. However, with continued use, you risk building tolerance, dependence, addiction – and eventually, overdosing.
It's easy to assume that "stable" substance use shields you from overdosing – but that couldn't be further from the truth. In fact, an article on CNN showed that long-term heroin users who end up with fatal overdoses are likely to have the same levels as those who overdose and survive.
The reality is that anyone can overdose from drugs or alcohol. There's just no way to predict who and when. But later on in this article, we will discuss some factors that put one at higher risk for overdose.
What is a drug overdose?
A drug overdose is a medical emergency that happens when you consume a mix or too much of a substance. You can overdose on alcohol, prescription medications, illegal drugs and other substances. Overdoses are usually fatal, but most people who overdose can be saved if they get medical attention soon enough.
That's why it is essential to familiarize yourself with the following signs and symptoms, should you find yourself in such a situation where you, or a loved one might be overdosing.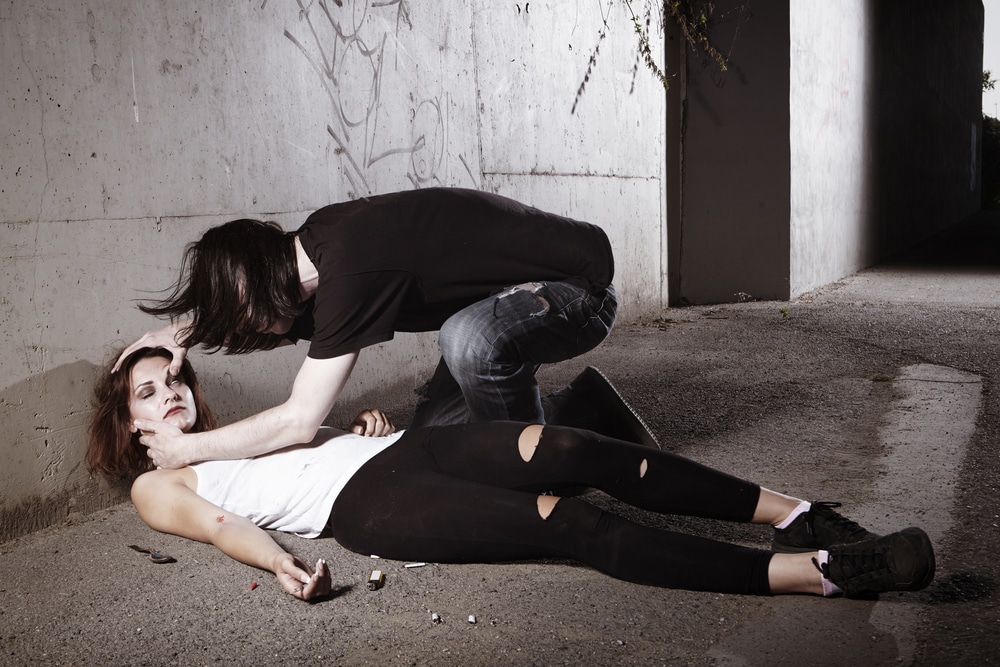 Pupil dilation and redness
You'll know you are overdosing when you notice some evident changes in your eyes. Narcotics like fentanyl, hydrocodone, morphine, and heroin cause the pupils to constrict, eyelids to become heavy, and eyes to water.
Changes in eye's general motion or color are signs of intoxication. Red eyes are a common symptom of overdose for several drugs, especially marijuana, cocaine, and alcohol. This is because of the expansion of blood vessels in the eyes.
Here are some common signs of a drug overdose indicated by the eyes:
Changes in pupil size, either dilated or constricted
Bloodshot eyes or conjunctival redness
Rapid involuntary movements of the eyelid (nystagmus)
Chest pain and irregular heart rate
An opioid overdose causes a slow, irregular breathing pattern. If you are overdosing on opioids, you may become unresponsive or unconscious and notice that your fingernails or lips are blue. This is due to a low oxygen supply. Identifying these symptoms quickly could mean the difference between life and death, considering opioid overdoses kill about 128 people each day in the US.
Stimulants may have an opposite effect to opioids. They tend to increase the heart rate and cause chest pain, palpitations, and even stroke or cardiac arrest. When your heart is overly stressed, it may cause small muscle tears, bleeding, and severe pain.
Some common signs of overdose indicated by the heart and chest include:
Chest pain
Agitation
Unsteady walking
Gurgling sounds that indicate your airway is blocked
Shallow breathing, severe difficulty breathing, or cessation of breath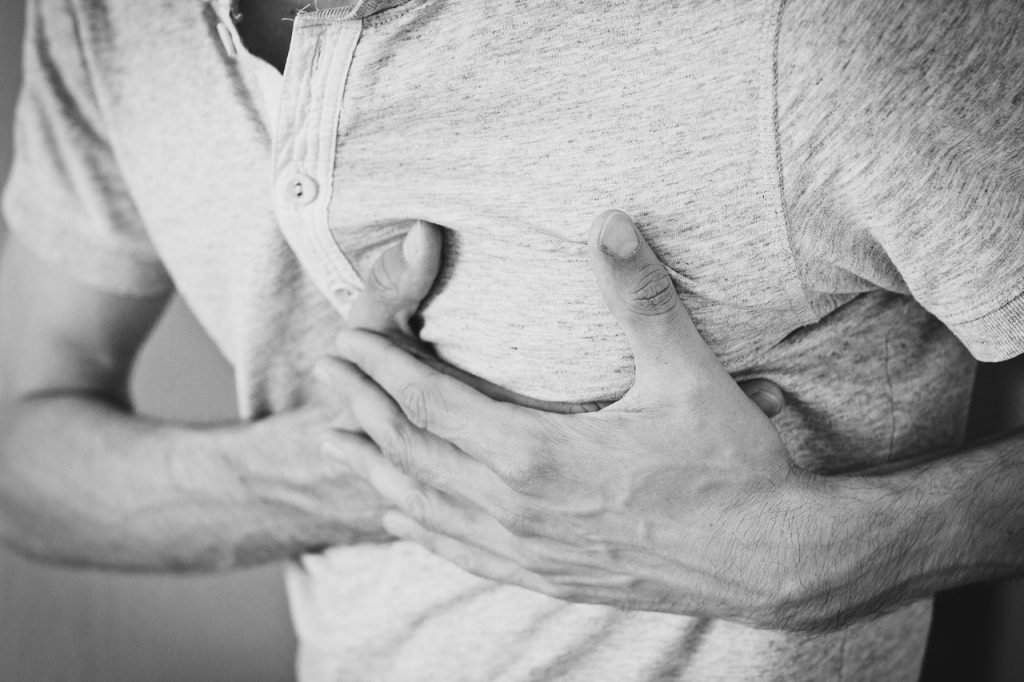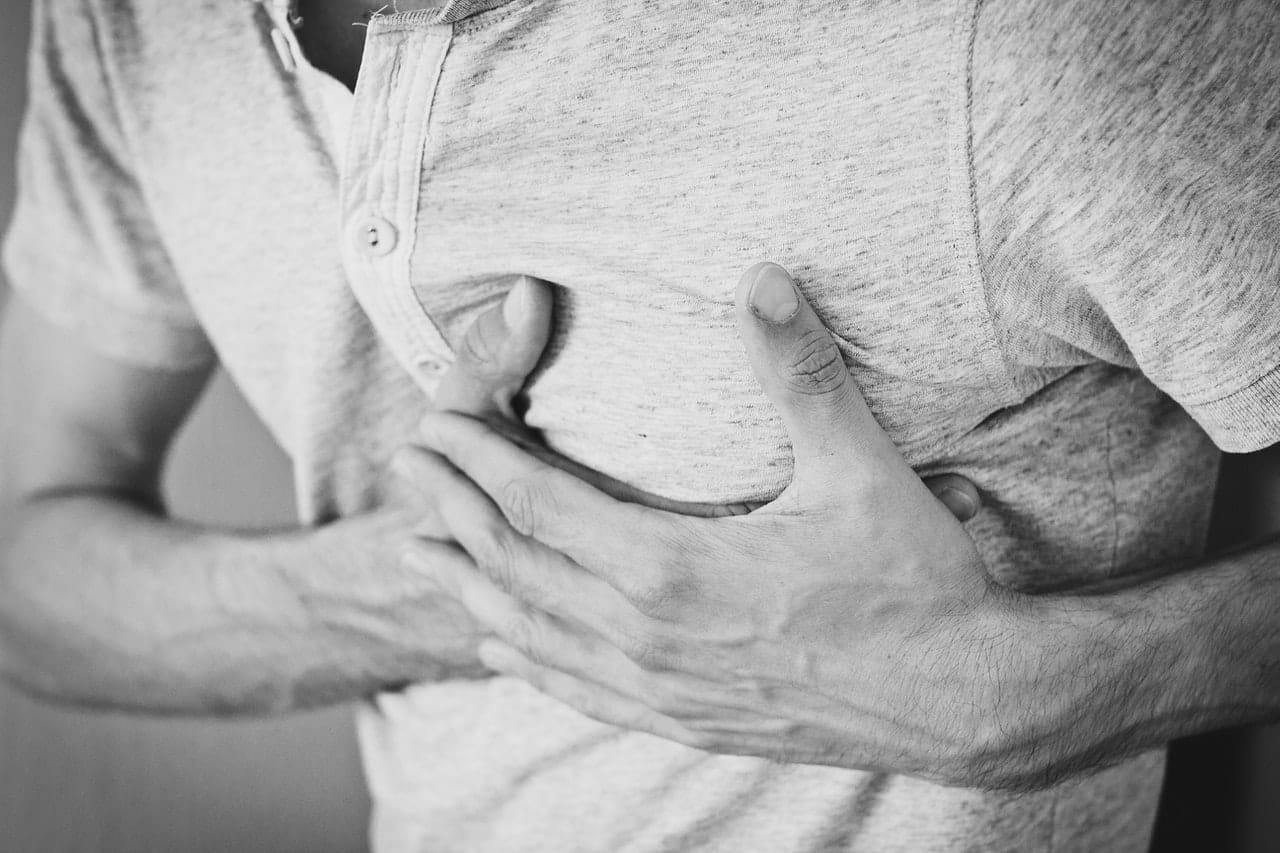 Confusion and disorientation can be signs that someone is overdosing
Depressant overdose may result in loss of consciousness. Stimulant overdose, on the other hand, will cause aggressiveness, agitation, and anxiety. When you overdose on stimulants, depressants, or both, you may find that you are violent or aggressive – and that your behavior is largely unpredictable.
You may also feel confused and disoriented. In this case, you'll find that you're talking rapidly or nonsensically. You may fall, stumble, scream, or cry. And even if you are still conscious, you may notice that you aren't in touch with your surroundings or able to maintain balance. So basically, you'll know you are overdosing when you are:
Violent or aggressive
Tremors or convulsions
Unconscious
Unresponsive
Of course, you won't know about your unresponsiveness or unconsciousness until later on when you recover. Unconsciousness happens when the brain cells shut down because of the overwhelming amount of toxins in your body.
Nausea and vomiting
Vomiting is your body's way of getting rid of any toxic substance from the gastrointestinal system. It is perhaps the easiest way to tell you are overdosing since it's more of a physical reaction. Sadly, you may vomit while unconscious, which makes it a choking hazard because you won't be able to expel it. If this happens, you may suffer brain damage or even death. Vomiting is often accompanied by nausea.
Seizures
Overdosing from alcohol or stimulants, like cocaine or methamphetamine comes with a risk of seizures. A seizure is a medical emergency; therefore, calling 911 as soon as you notice early signs like trembling and shivering can help save a life.
Death
In extreme cases of drugs or alcohol overdose, you may end up dead. Drug overdose deaths are so common that there were 67,367 cases in the US in 2018 alone. While data for 2019 and 2020 has yet to be finalized, provisional data from the CDC suggests that drug overdose deaths are on a steady increase. The provisional data from 2020 shows a 13.2% increase in drug overdose deaths from the prior year. According to the Centers for Disease Control and Prevention (CDC), opioids, particularly synthetic opioids, are the main driver of drug overdose death.
These are only a few signs and symptoms of overdose – and they may vary from person to person. If you are experiencing an overdose, you should get immediate attention from medical professionals. Calling 911 can be a great way to access emergency help. The operator will ask about your symptoms and provide critical information about the things you should do as you wait for the ambulance to arrive.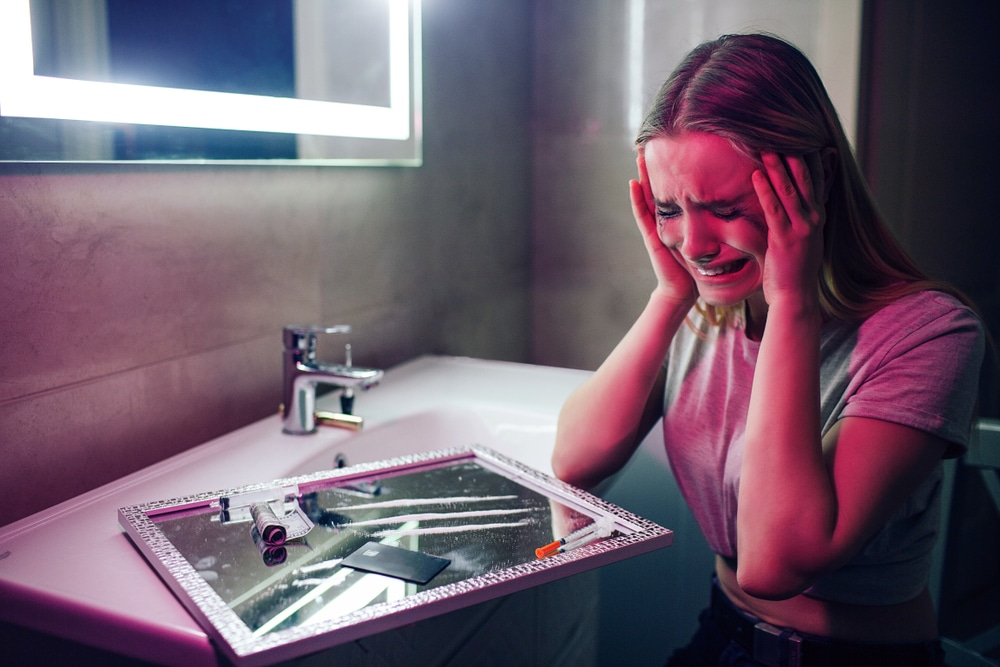 Risk factors for a drug overdose
You can overdose unintentionally for a range of reasons – like when you:
Take a stronger dose than you are used to
Take a normal dose after tolerance has reduced
Ingest incorrect medication
In many cases, drug overdoses are unintentional. When you start taking a drug, your body builds tolerance. So you'll need to take more and more to achieve the same effect you did when you started. Failure to do so will lead to withdrawal symptoms.
In unintentional overdose deaths, many events can happen that increase your chances of overdose. For instance, illegal street drugs often mix with other substances – so you may not know how much of the drug is in each hit. Again, since illicit drugs are never labeled, a hit can be more potent than you anticipated.
Other common risk factors for overdosing include:
Relapsing and thinking you can take as much of the drug as you used to, before getting clean
Low level of physical tolerance
History of overdosing
Not completing drug rehab
But it is also possible to overdose intentionally, when seeking a desired effect – to harm yourself or get high. If you're overdosing to harm yourself, you should know that there are better ways to deal with the "unmanageable feelings."
Intentional overdose can happen when you have an untreated mental disorder like anxiety, depression, and so on. If this is the case, it's essential to seek treatment through a licensed rehab center that knows how to treat comorbid health conditions.
Overindulging in drug use
A reluctance to seek emergency help when need be
Injecting illicit drugs
Previous suicide attempts
A drug overdose is a medical emergency and should not go unreported. Many states apply the Good Samaritan laws that protect you or anyone who calls 911 to report the emergency. So you don't have to worry about ending up on the wrong side of the law.
Substance use disorder is one of the main causes of drug overdosing. It is, therefore, critical to seek help soon to avoid the severe consequences of an overdose. While knowing the signs and symptoms of an overdose is essential, treatment at a rehab center is the best way to safely detox, identify any underlying mental health issues, recover and lead a healthy life.
We all feel anxious from time to time – like when we have an upcoming speech, or when going to a job interview, and so on. Anxiety is a normal part of life. It is your body's way of dealing with stressful situations and can keep you alert or help you perform better. To that end, anxiety is a good thing. However, there are times when the anxiety gets out of hand and starts being a problem. Like when it interferes with daily activities. Problem anxiety tends to be chronic and irrational and may result in or reflect an anxiety disorder. Anxiety and alcohol are a dangerous combination, resulting in a vicious cycle that never ends.
Types of anxiety disorders
There are about 40 million people with an anxiety disorder in America at any given time. Of this number, 1 in 5 reports using alcohol to cope with stress.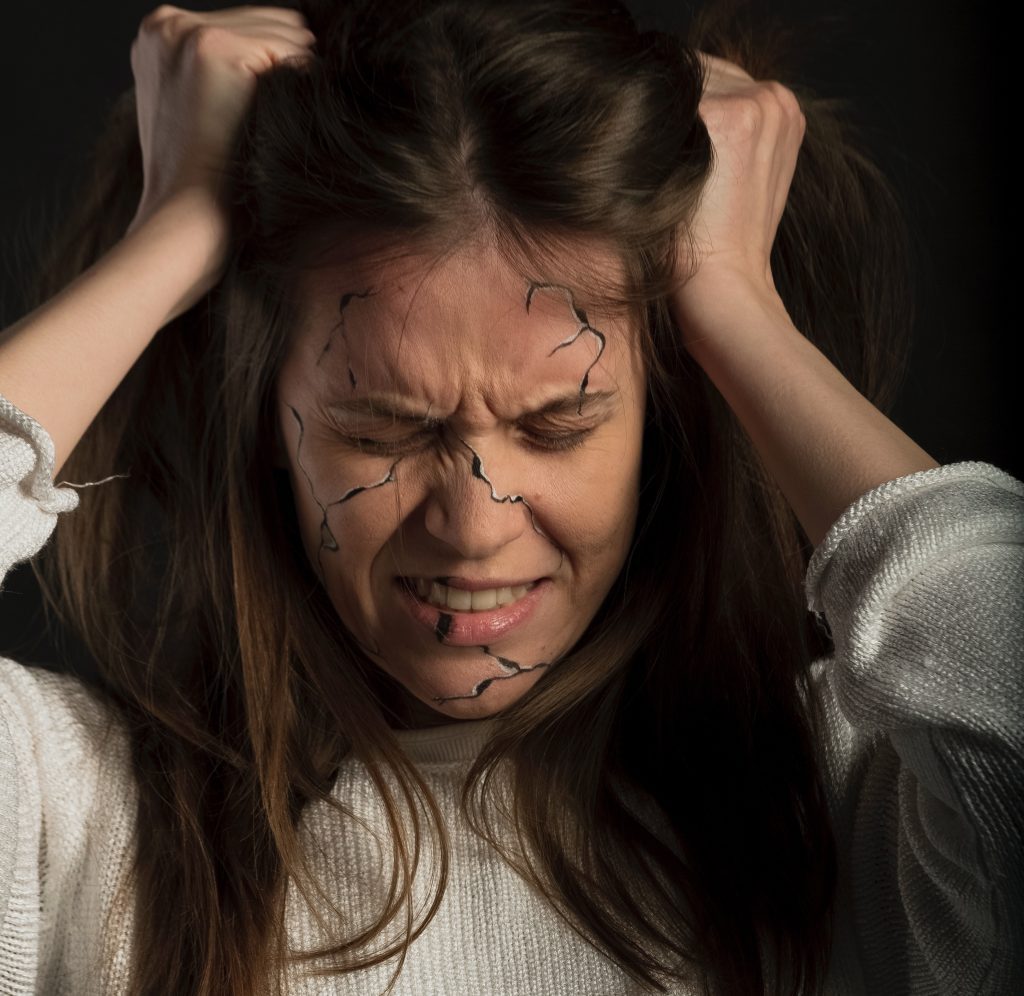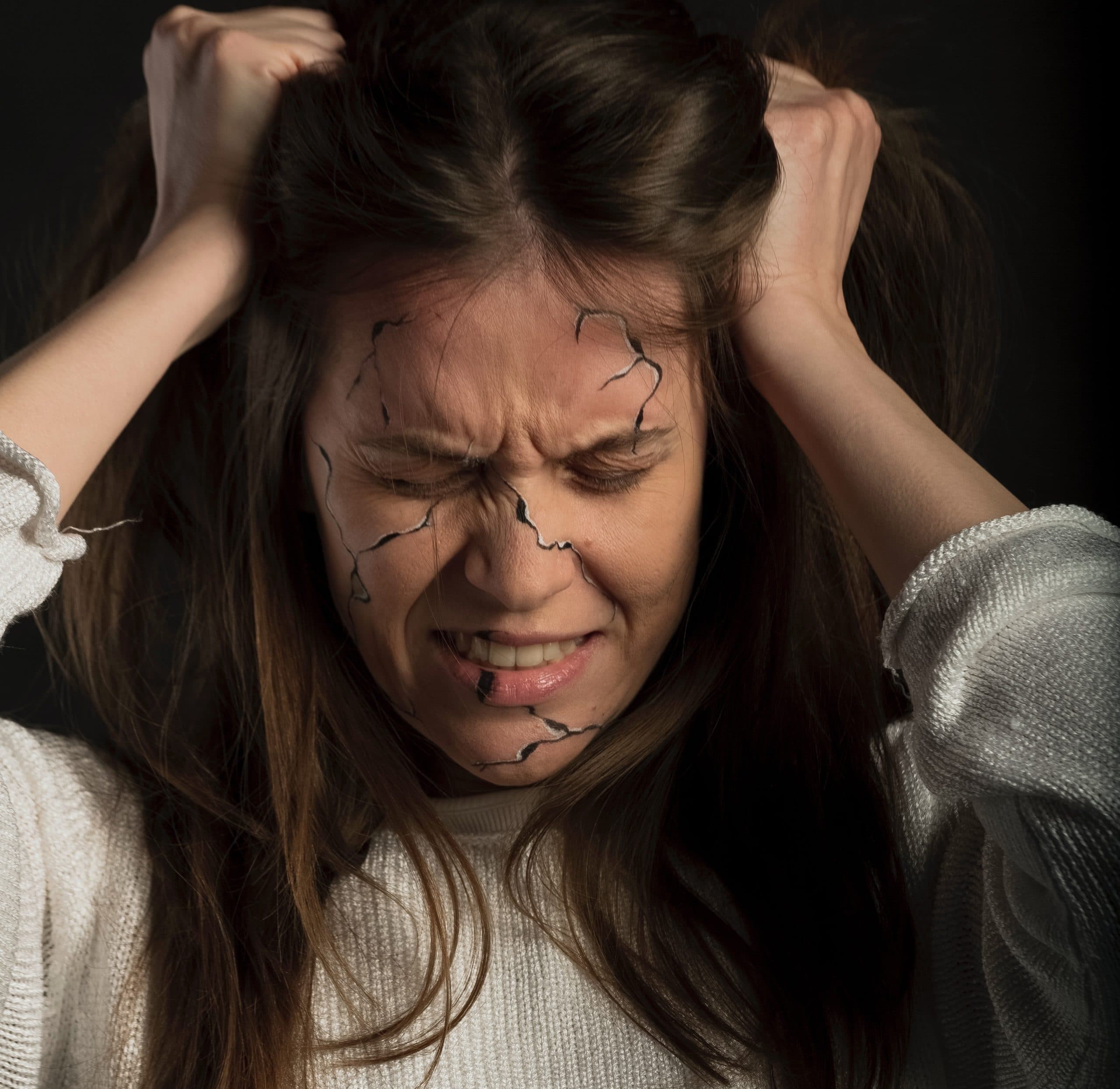 Some common examples of anxiety disorders include:
Panic disorder: this anxiety disorder is characterized by the fear of having future attacks and losing control in public. Patients with panic attacks turn to alcohol to calm down or numb their fear of an impending attack. Research shows that alcoholism occurs on 10-40% of those with panic disorders and that 10-20% of panic disorder patients are struggling with addiction.
Post-traumatic stress disorder: Any psychological or physical trauma (like an accident or sexual abuse) that leaves one feeling out of control or powerless can cause PTSD. Many people with PTSD turn to alcohol to numb their pain or gain some control in their lives.
Social anxiety disorder: according to the National Institute on Alcohol Abuse and Alcoholism, about 20% of people who struggle with social anxiety also struggle with alcohol use disorder. This is partly because they drink to try to relieve the stress that comes with social situations.
Specific phobia: those with specific phobias experience intense fear of a situation or thing that poses no immediate threat. Some common examples of phobias are small spaces, heights, and animals.
Generalized anxiety disorder (GAD): is a common anxiety disorder affecting 3.1% or 6.8 million adults in the United States. It's characterized by excessive and persistent worry about several different things – whether its work, family, health, money, etc. – even when there's little or nothing to provoke it.
GAD makes an individual always nervous, tense, and worried about everything. Of course, this is no way to live, so some individuals turn to alcohol to cope with the condition. This article will delve deeper into GAD and how it affects those with alcoholism.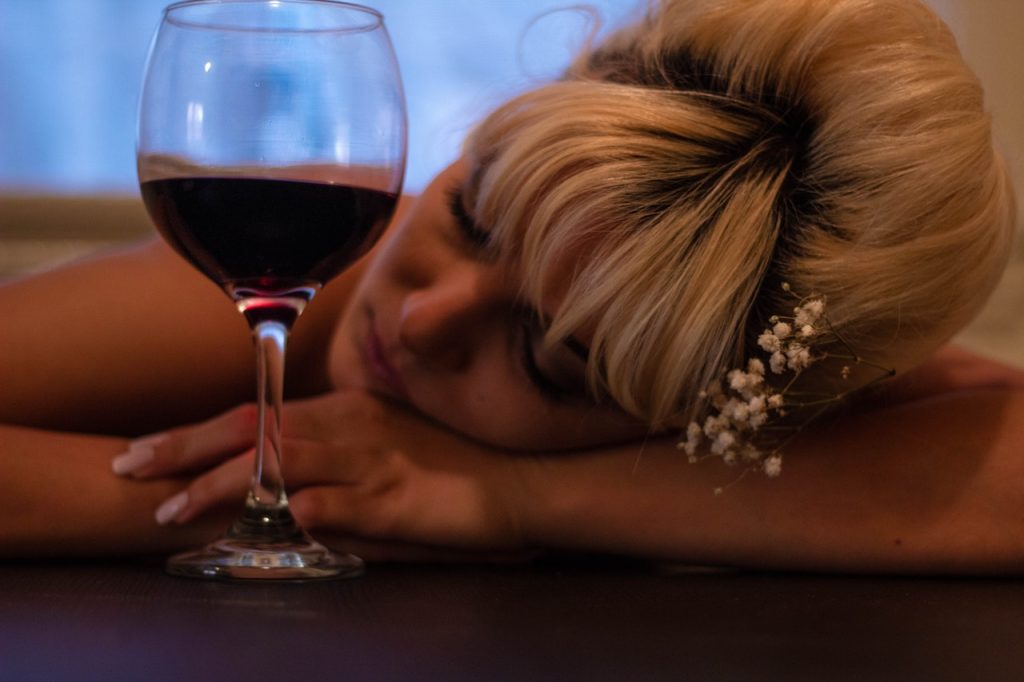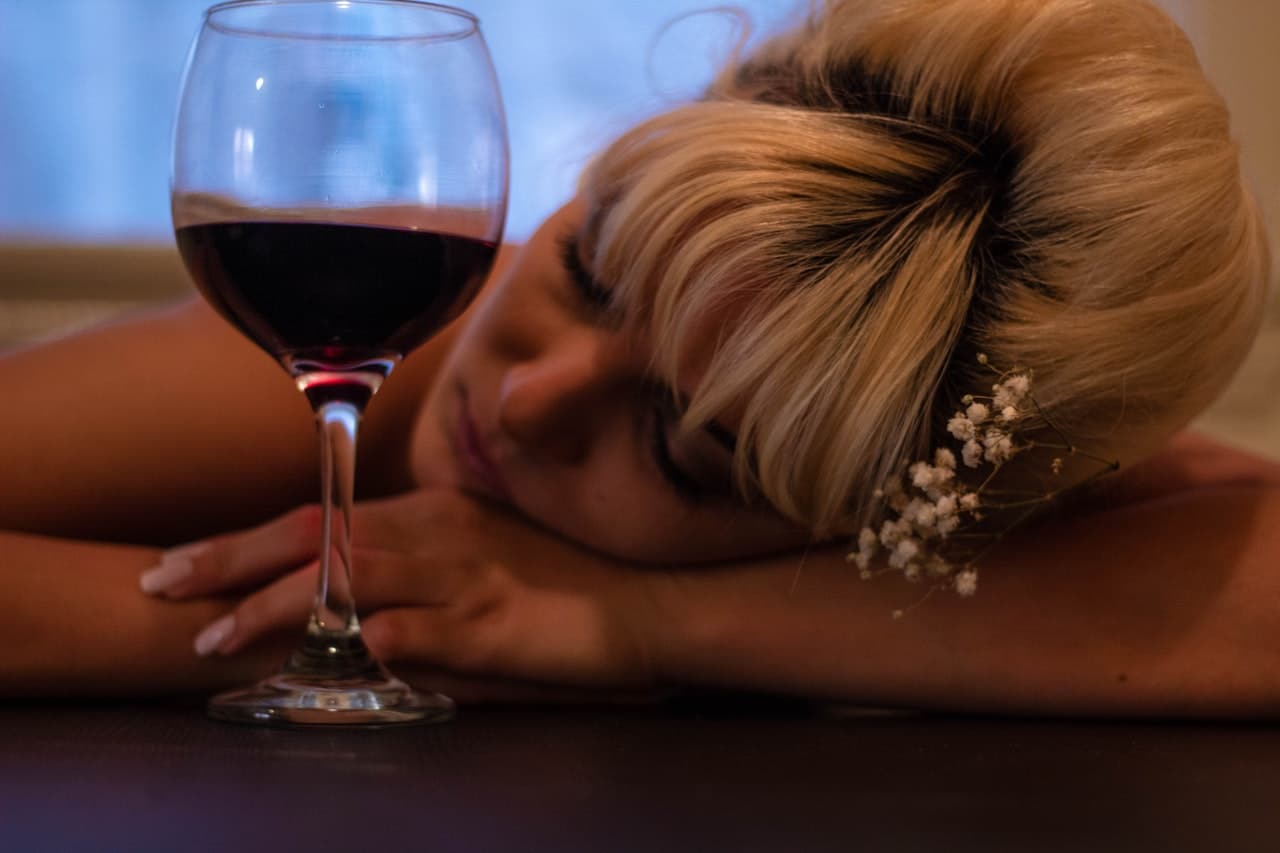 Generalized Anxiety Disorder (GAD) and alcohol use
Anxiety disorder affects the central nervous system. It can increase blood flow, accelerate the heart rate, and push the brain into overdrive. Doctors often prescribe CNS depressants like benzodiazepines to treat extreme cases of anxiety. Benzodiazepines reduce GAD's intensity of physiological symptoms, like panic attacks, headaches, muscle tension, restlessness, and insomnia – but so does alcohol (to some extent).
Alcohol is a sedative and depressant. In this way, it has some effects that mirror anti-anxiety medications like benzodiazepines. That's why patients who cannot access a prescription for their anxiety problem often turn to alcohol to relieve their symptoms. Alcohol use is also common among those who can't afford therapy or are too embarrassed to seek it. They drink up to increase their levels of relaxation and also mitigate stress in their lives.
But the use of alcohol to lower anxiety almost always fails. Anxiety is a mental disorder that can arise from long-term drinking. Substance-induced anxiety can happen in people with other anxiety disorders like GAD. Unfortunately, adding another anxiety only makes the GAD worsen.
Besides, those who depend on alcohol to mask their anxiety problems may start to rely on it to relax and may build a tolerance to the de-stressing effects of alcohol. This makes stress and anxiety even more difficult to cope with.
Alcoholism and GAD
People struggling with anxiety may turn to alcohol to relieve stress. But long-term heavy drinking is also a risk factor for anxiety disorder. This is because alcohol upsets hormones, sleep, and brain function. When the mind and body don't get enough rest, one may feel irritable and on edge. The changes in the brain may also increase the risk for anxiety issues. This is because the brain chemicals – neurotransmitters and serotonin – are responsible for positive mental health.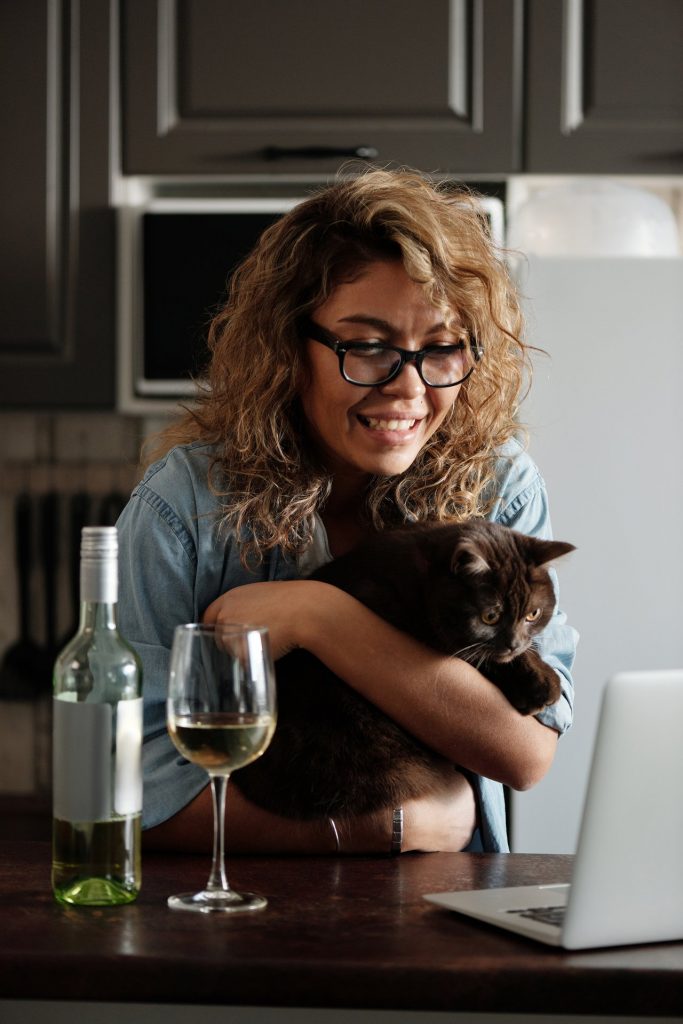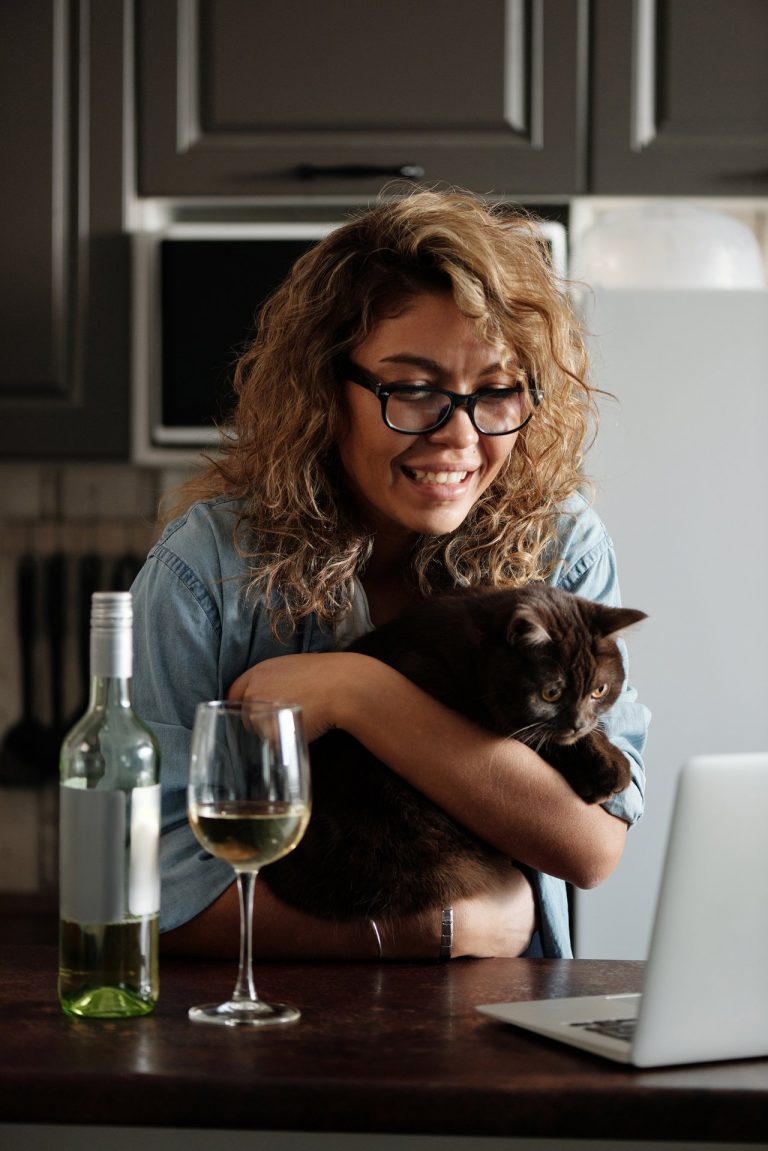 And as it turns out, alcohol doesn't just cause anxiety – it can worsen it. A 2017 study indicated higher anxiety levels among individuals with alcohol use disorder than those without when faced with stress. In one review of 63 studies, reducing alcohol intake led to improvements in both anxiety and depression. According to the authors, cutting back on alcohol could enhance one's self-confidence, social functioning, and mental and physical quality of life.
Still on anxiety, there's also the aspect of concern and uneasiness that comes after drinking alcohol. Many heavy drinkers end up panicking as they try to review the things they might have said or done, and what others who were present are thinking of them.
Co-occurring anxiety and alcohol abuse
Studies show a different trend of alcohol use among individuals with a generalized anxiety disorder. Most people with this mental health disorder start drinking excessively around the same time as the onset of anxiety symptoms. And while it still isn't clear why this happens, researchers think that the initial signs are related to alcohol withdrawal. It is also possible that alcohol use presents a mechanism for anxiety and panic disorders to develop.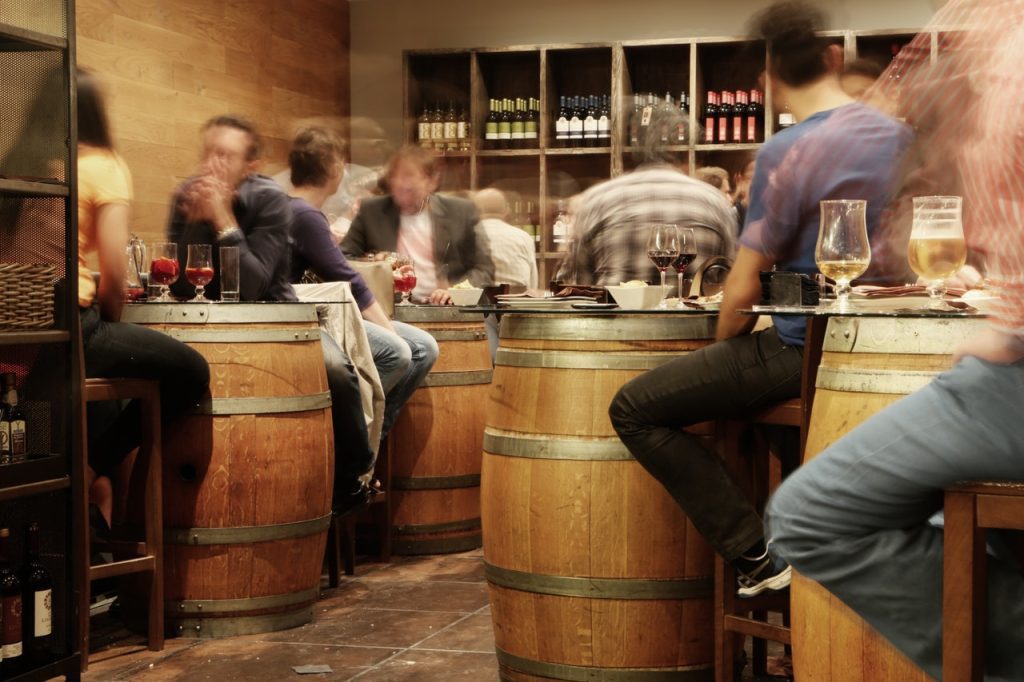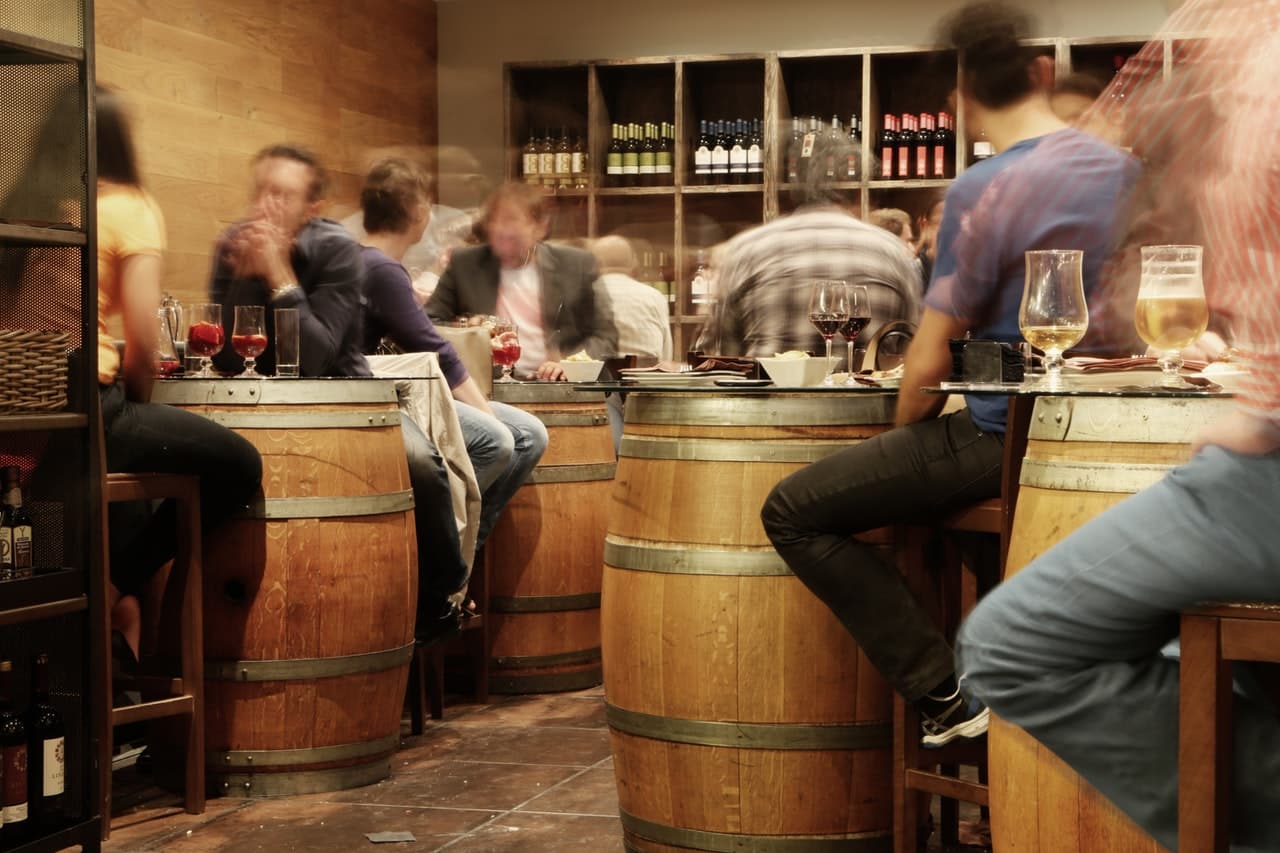 Not only does drinking lead to anxiety and anxiety lead to drinking, the two trigger each other into an unending cycle. Anxiety makes an individual start drinking. This only makes the anxiety worse. So they drink more to feel better but end up with even worse anxiety and so on.
The more alcohol one takes, the more tolerant they become. Over time, they may need to drink more alcohol to achieve the same effects. In the long run, this may negatively affect their mental health, leading to higher levels of depression and anxiety after drinking.
Treating addiction to alcoholism and anxiety
Patients are highly discouraged from trying to treat anxiety or detox from alcohol without help from a healthcare professional. The process needs professional oversight to help manage their conditions. There are many effective treatments for alcohol and anxiety disorders, including talk therapy, individual/group therapy, prescribed medications, or a blend of these methods. Patients should also join support groups for continued support throughout their recovery.
Driving under the influence (DUI) of alcohol is a criminal offense. It happens when someone drives or operates a motor vehicle while impaired by alcohol to the extent that makes operating the vehicle unsafe. DUI may attract hefty fines, jail time, and high insurance premiums. It may also cause loss of health or life in case of an accident.
Most states in the US have laws requiring persons with DUI convictions to go through a test to determine the extent of their alcohol use. This evaluation checks the extent the driver's life is affected by alcohol use, and if their drinking behavior is considered alcohol dependence or alcohol abuse. Meaning, if someone is arrested for DUI, that fact by itself shows that the individual has a drinking problem.
But unfortunately, most people may deny a drinking problem until something serious – like a DUI – happens. Others may acknowledge a drinking problem but do nothing about it. If your loved one falls in any of these categories, you're likely wondering how you'd confront them after a DUI. In this article, we will discuss the intervention details and typical things charged during the DUI offense to give you an idea of how you should approach the situation.
Potential consequences of DUI
When your loved one drives under the influence of alcohol or drugs, he or she may risk injury or death to self, pedestrians, and/or other road users. He or she may face severe consequences like jail time, high insurance rates, job loss, and large fees and fines. Their driving privileges may also be revoked. And when they're found guilty with DUI, the information will reflect on their criminal records, severely limiting future opportunities.
If you think your loved one has an addiction problem, you should confront and nudge them to seek help. This could be anything from joining a support group, to attending rehab and so on. In some cases, getting help may allow your loved to mitigate some of the legal consequences that come with DUI charges.
How to go about confronting an alcoholic after a DUI charge
It is incredibly difficult when you love someone with substance abuse disorder. Individuals who struggle with alcohol and drug addiction tend to be unable to love or appreciate the people around them as they once did. They also do a great job of pushing you on edge or making you feel scared. But as most recovered addicts will tell you, the confrontation from a friend or family often marks the turning point in their addiction story. It is what saves them from a life of self-destruction.
In case you're wondering how to go about the initial confrontation, here are some quick tips to get you started:
Confrontational interventions
This is where you convene a group of people to confront your loved one. These people work to persuade the person to change their behavior. More specifically, they motivate them to seek help from a treatment program or a professional to deal with their alcohol addiction. The intervention team often includes family and friends of the alcohol-dependent person.
Before you confront your loved one
Don't be afraid
Fear paralyzes people from taking action. It is fear that makes families and friends ignore the problem or convince themselves that the addiction problem will fix itself. But this conversation needs to happen. Your loved one has a DUI charge. If you don't do anything, it is likely there will be a next time.
Prepare for an intervention 
It's essential to prepare and decide what happens in an addiction intervention before you involve the person. People struggling with alcohol addiction are in a fragile state, mentally and emotionally. So, you have to intervene in a way that doesn't make them feel attacked or alienated. Everyone should be friendly, composed, and open-minded. Here are some good points to keep in mind:
Know why you are confronting them – in this case, DUI
Have all facts about alcohol addiction, and DUI ready
Write a letter or list to outline how the addiction affects each person, including the addict
Group members review each other's letters to ensure consistency
Decide on a date, time and location
Ensure the subject remains unaware
Check into recovery options so you can have a game plan to address the problem
During the confrontation
Make sure the subject listens
The person may likely want to walk out of the room. However, the team should ask him/her to sit and listen to what everyone has to say. Modern approaches to confrontational interventions rarely involve accusation, humiliation, and pointing out the subject's flaws.
Air all concerns
Each person in the team can share thoughts or read their letter expressing their concerns. In this case, these grievances should consist of how the subject's behavior has affected the person speaking. For example, the DUI has caused property damage or emotional torture, and so on. The focus should be to encourage the subject toward treatment.
Lay out specific consequences
Your intention shouldn't be to accuse the subject or force them to take treatment. But you should lay out specific outcomes should the person fail to get treatment for their alcohol addiction.
Offer potential treatment options
Once each member expresses their love and concern, the group should offer the person with a list of possible treatment options to consider. And when it's all said and done, the subject decides whether or not to seek treatment.
Things to keep in mind when confronting an addict after DUI
Get help
The best way to learn how to face the person with an addiction problem is to stage an intervention with the help of a professional interventionist. This allows families and friends to come together and plan how to confront the subject.
Know your timing
You may want to confront the person immediately after the DUI. But that's never the best idea. You want to wait until they are sober – preferably in the morning. At this time, they will be rational and less likely to lose control of their emotions. Besides, waiting will give you more time to stage an intervention rather than doing it all by yourself.
Have compassion 
Chances are your loved one doesn't want to talk about the DUI and their addiction problems. When you insist on having a conversation, they'll likely be resistant and angry. You should know that he or she isn't resisting you, but the conversation and its possible outcomes. Speak with compassion and care, not with judgment. When you accuse or speak with a negative tone, you'll only stir resentment and anger.
Conclusion
Your role in getting help for the individual you are confronting is critical. Even though your words support, or actions may not go through immediately, they will bring the patient a step close to accepting they have a problem, enrolling in an addiction treatment center, and regaining control of their life.
We all know that drug and substance abuse can cause major health complications to the body's vital organs, particularly the kidneys, liver, stomach, and bladder. But what most of us don't know is that prolonged use can also hurt the body's largest organ – the skin.
Substance abuse is associated with different short- and long-term effects. These effects vary depending on various aspects, like the type of substance, amount, and duration of intake and route of administration. The body size, general health, and concurrent use with other substances also play a part. In this article, we will focus more on show drug use affects the skin.
Drug and alcohol use can change a person's look as fast as it does their behavior. While some drugs take relatively longer to rear their ugly effects on the skin, others do so within the shortest time. But either way, one thing is for sure, those with substance disorders "wear" addiction just as much as addiction wears them down.
Skin conditions and substance abuse
If you are wondering about the correlation between drug misuse and skin problems, you should know that substance use and nutritional deficiencies go hand in hand. Drug-seeking behavior overrides healthy dietary considerations, disrupting the intake of the recommended daily nutrients. But that's not all that there is to this problem.
There's the issue of the liver working twice as hard as it needs to, to digest the ingested substance. This, in turn, affects its ability to process food optimally. Alcohol, too, plays a hand in limiting the breakdown and absorption of nutrients. The suppression of the immune system is another risk factor for skin infections and worsening conditions like psoriasis.
The disruption of adequate nutrient intake and the poor uptake due to digestion and absorption issues may result in vitamin deficiencies that may cause skin disorders. Just as an example, fat-soluble vitamin A is essential for good skin health. It not only prevents inflammation but also creates and repairs skin cells. Lack of vitamin A may lead to dry skin, poor wound healing, acne, and breakouts. Vitamins B1, B3, and B6 along with zinc are also essential for healthy skin – all of which may be insufficient or lacking in someone abusing drugs or alcohol.
Other reasons why people who struggle with addiction develop skin problems include:
The fact that showering or bathing is least of their worries
Their lifestyle choices are hard on the skin (like staying up for days)
Drugs are hazardous pollutants to the body
Drugs tend to overheat the body, causing it to sweat more than normal
But as we mentioned earlier, these drugs have different effects on the skin. So, the skin effects from meth use may vary from that of alcohol and so on. To give you a clear picture of how these substances affect the skin differently, let's look at the drugs in detail.
Devastating skin problems caused by meth use
Methamphetamine, or crystal meth, as it's commonly known, has the most notorious effects on the skin. In fact, even its short-term use can hurt the skin. That's why you can identify meth users right away; they will have meth sores, scars, and scabs on their faces. And the effects of meth seem to linger, long after someone has quit using. Most of the people who use meth will also have meth mouth, which is characterized by extensive gum disease and tooth decay that causes teeth to crumble, blacken or fall out.
Skin problems caused by alcohol use
Alcohol misuse is linked to a wide range of health problems, especially skin changes. Since its lipid- and water-soluble, it penetrates through all the body tissues and affects the most vital functions. The most common skin manifestations of alcohol abuse include pruritus, jaundice, urticarial reactions, wrinkling, dry skin, and red skin. Alcohol also causes flare-ups of skin conditions like psoriasis and rosacea.
Skin conditions caused by injectable drugs
Drug misuse, particularly those that involve intravenous or other injectable administration, usually leaves behind linear scars or track marks along the injected veins. Over time, this vein becomes abnormally dark (hyperpigmented). If the drug is administered right below the skin surface, one may have deep, round scars in the area. Skin and soft tissue bacterial infections (due to extravasation, skin popping, necrosis, and increased numbers of bacteria on the skin) are common in injectable drugs.
Skin conditions caused by Illegal drugs
Most of these drugs -morphine, amphetamines, cocaine, and heroin – are administered intravenously in different parts of the body like the elbow pit, neck, or arms. When someone abuses these drugs for a long time, the previous injection sites may close up, forcing them to start injecting themselves through the groin, toes, fingers, or foot. In this case, the patients will have needle tracks at these sites. Other common skin conditions from illicit drug use include impetigo, cellulitis, and abscess formation.
Some users prefer to snort coke (insufflation). This group is prone to infections and inflammation of the nose's external structure. Sniffing cocaine can affect the nose in different ways, causing damage to the cilia. Crusted skin in the nasal passage and sores in the mucous membrane of the nose are also common effects.
Skin problems caused by prescription drugs
Skin reactions are common side effects of prescription drugs, especially those containing stimulants. The effects can only worsen if these drugs are abused. And while people react differently to these drugs, most of them often present with skin disorders like hives, rashes, and hypersensitivity.
What to do to address skin problems arising from drug use
The cases of substance abuse and addiction are ever-rising. According to one wound educator, there are more overdoses and skin and wound issues than never before. He believes that there needs to be less judgment and more education because not everyone who misuses drugs does so because of a poor choice. Some abuse can result from self-medication, unmanaged mental health issue, or family genetics.
Patients are advised to get medical assistance to help address their skin problems. They can also embrace lifestyle changes to avoid making the situation worse. However, since addiction is a mental disease, these individuals should go through addiction treatment. Luckily, several programs are designed to help those struggling with drug addiction and may help them attain sobriety and ditch the bad habits.