As the prevalence of mental health issues and substance use disorder continue to rise in the United States, the search for new and innovative treatments has become more urgent. One potential therapy that is gaining popularity is psilocybin mushrooms. Psilocybin, the main active ingredient in magic mushrooms, has shown effectiveness in treating alcohol use disorders (AUD).
A clinical study published in Jama Psychiatry found that psilocybin could help people with alcohol use disorders reduce their drinking days. The study participants were given 12 weeks of manualized psychotherapy and were randomly selected to get psilocybin or diphenhydramine during 2-day-long medication sessions at weeks 4 and 8. The results showed that over 50% of the participants who were assigned psilocybin stopped drinking entirely for months or even years.
After 32 weeks of analyzing the 93 participants with alcohol use disorders, researchers discovered that the 48 participants who got psilocybin and psychotherapy had an 83% reduction in their drinking habits within 8 months of their first dose, while those assigned placeboes had 51%. While the exact mechanism of action is not known, it is thought that psilocybin helps to break the cycle of addiction by:
Promoting neuroplasticity, which is the ability of the brain to change and adapt in response to new experiences. This is important because it means the brain can learn new ways of coping with difficult situations, like overcoming an addiction.
Treating underlying mental health conditions like depression can be a major contributor to alcoholism. It may also help to increase feelings of well-being and connectedness, which can be lacking in people with substance use disorders.
Psilocybin has a long-lasting, powerful effect after just a few doses. It also reduces cravings and withdrawal symptoms.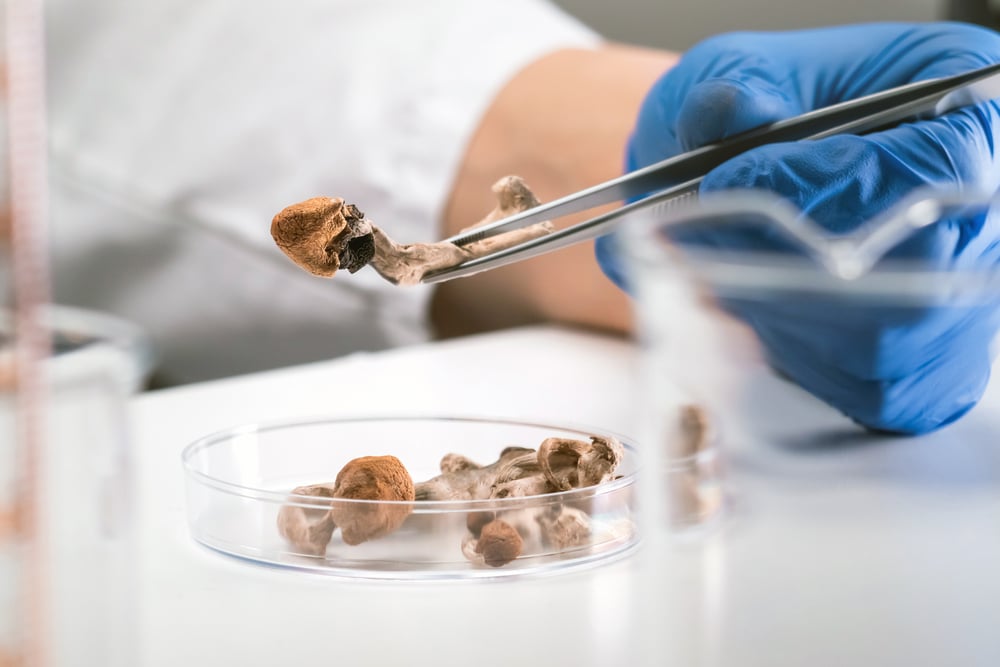 The safety and efficacy of psilocybin mushrooms as a treatment for alcohol addiction are still being studied, but the preliminary evidence is promising. As a precaution, you should never consume psilocybin mushrooms without the supervision of a trained medical professional. Psilocybin may be riskier in an uncontrolled environment because your experiences may feel extreme. For example, you may feel severe anxiety while under the influence of the drug.
Other common side effects are nausea and vomiting, paranoia, and delusions. In rare cases, psilocybin mushrooms can cause psychotic episodes. Psilocybin mushrooms can also interact with other drugs and medications. For example, they can intensify the effects of antidepressants and anti-anxiety medication.
It is always important to speak with a medical professional before consuming psilocybin mushrooms, especially if you are taking other medication.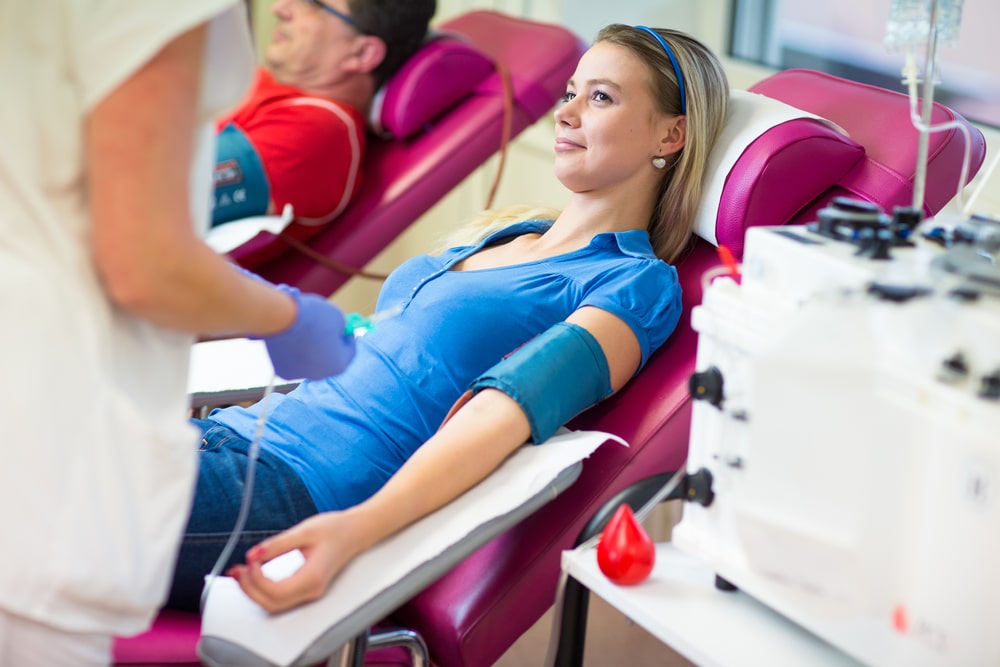 What are psilocybin mushrooms?
Psilocybin mushrooms are a type of mushroom that contains the psychoactive compound psilocybin. Psilocybin is a naturally occurring psychedelic compound that is found in over 200 species of mushrooms. When consumed, it can produce powerful hallucinations and an altered state of consciousness. Some people use psilocybin mushrooms for recreational purposes, while others use them for medicinal or spiritual purposes.
Psilocybin has been shown to be an effective treatment for various conditions, including depression, anxiety, and addiction. It is also being studied as a potential treatment for PTSD and OCD. Although psilocybin mushrooms are legal in some countries, they are illegal in most parts of the world. Possession and consumption of psilocybin mushrooms can lead to jail time and heavy fines.
What this means for alcohol addiction treatment
Alcohol addiction is a serious problem that can lead to various negative consequences, including health problems, relationship difficulties, and financial problems. In some cases, alcohol addiction can even lead to death.
According to the National Institute on Alcohol Abuse and Alcoholism, alcohol is a factor in about 95,000 deaths annually in the United States. These deaths are due to various causes, including alcohol-related accidents, liver diseases, and other health complications.
Treatment rates for alcohol use disorder are low (e.g., 7.6% in 2021), and the Food and Drug Administration has only approved 4 AUD evidence-based medications since 1947.
While these medications can help people with alcohol addiction, they have been shown to be only partially effective. Psilocybin mushrooms have shown promise as a treatment for substance use disorders and could potentially help to reduce the number of deaths due to alcohol addiction.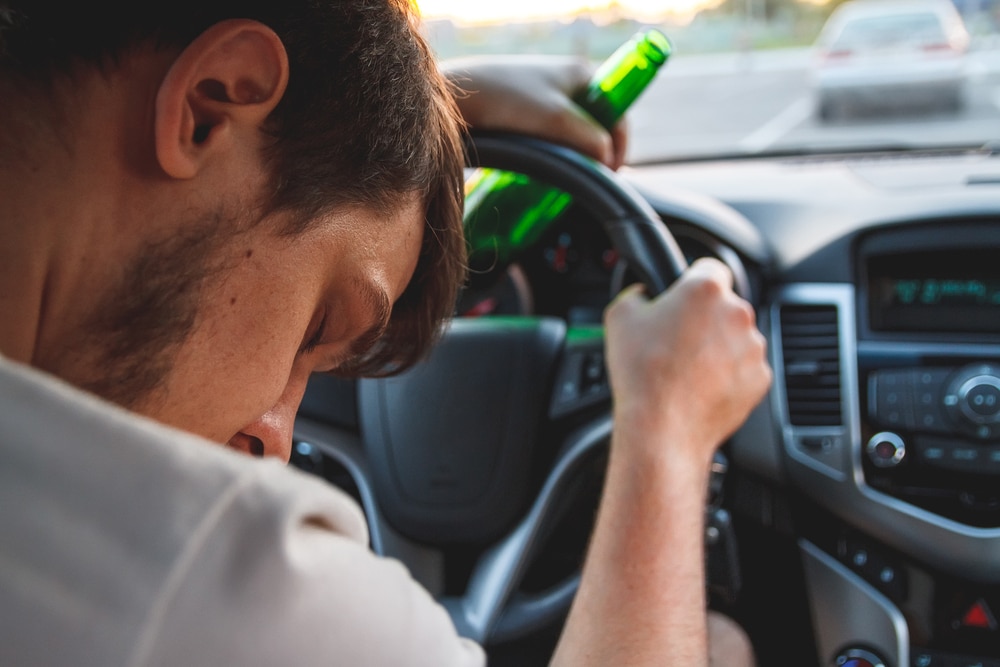 Further evidence on the effectiveness of psilocybin is needed
Although the study's results are encouraging, it is important to note that it's a small study with a limited number of participants. More research is needed to confirm the findings and to determine the long-term efficacy of psilocybin mushrooms as a treatment for alcohol addiction. The study only analyzed 93 participants, and only 50 were given psilocybin as such research needs to be done in a bigger and more diverse population.
Besides, the study used diphenhydramine, an antihistamine, as a placebo, which is not an ideal substitute for psilocybin. It was also observed that the participants didn't have serious drinking problems as those who usually enrolled in clinical trials for alcohol use disorders. The clinical trial may have attracted participants who were already managing their condition. Most notably, the researchers didn't include participants with underlying mental disorders like depression so they could establish if psilocybin-assisted therapy treats AUD and not other co-occurring disorders. 
But patients with severe AUD can benefit from the therapy. This is especially true if the therapy can address other issues that underlie physical dependence and mental disorders. In this case, the treatment will simultaneously address both conditions.
Ketamine is also showing potential as a treatment for alcohol addiction. A group of researchers found that Ketamine disrupts memories to help heavy drinkers stop drinking or cut back. Ketamine blocks the NMDA receptors, disrupting the reconsolidation of memories associated with alcohol consumption. As a result, heavy drinkers who receive ketamine treatment may have fewer cravings for alcohol.
It has also been shown to be an effective treatment for various conditions, including depression, anxiety, and chronic pain.
Psilocybin mushrooms and Ketamine have shown promise as potential treatments for alcohol addiction and some mental health issues. However, more research is needed to confirm the findings. If you or someone you know is struggling with alcohol addiction, many resources are available to help. Never try psilocybin mushrooms or Ketamine outside a clinical setting, as they can be dangerous.
Alcohol is legal and readily available in restaurants, grocery stores, sports games, and clubs. It is also widely advertised. Anyone 21 years or older can walk into a bar and grab wine, liquor, or beer in America. As long as they don't drink in public places like vehicles, sidewalks, and parks, they're good to go. Alcohol does not carry the same stigma as other drugs. So why is alcohol a socially more acceptable addiction in our society?
Many people consider alcohol a necessary element for relaxing or having a good time. They drink to celebrate, commiserate or wind up after a long day at work. In fact, society itself encourages alcohol as a way of life with phrases like "one for the road" or "relax with a glass of wine." Some churches even drink wine during religious customs like Eucharist.
Drinking is socially acceptable. Sadly, the prevalence has seen many people desensitized to the harmful effects of alcoholic beverages. People have and will continue to normalize drinking alcohol in a way that would never be tolerated with other drugs.
How society treats alcohol differently than other addictive substances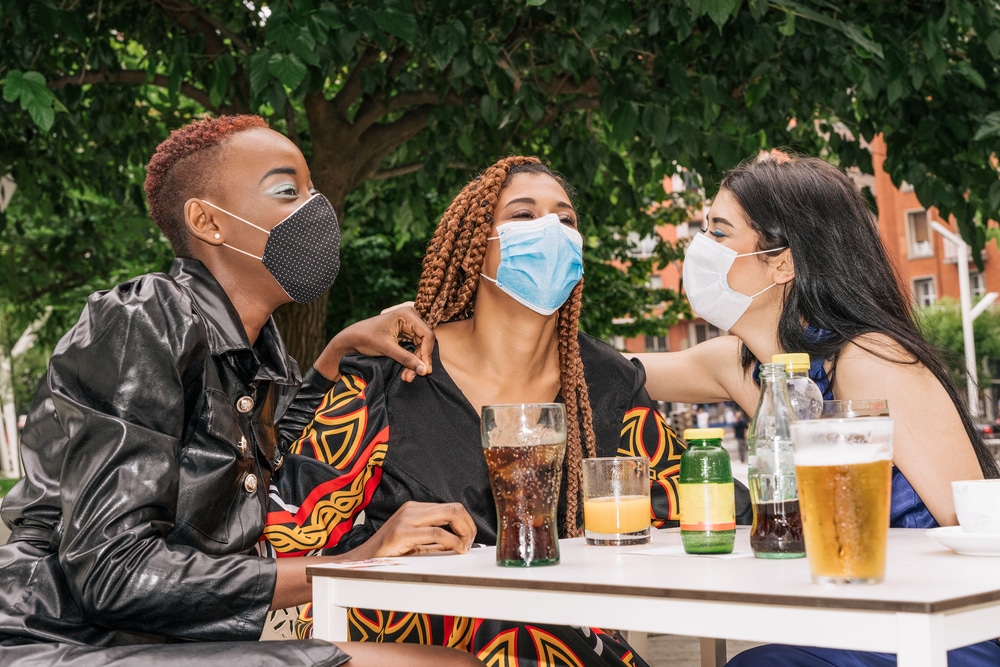 Alcohol is a central nervous system depressant that creates euphoria and relaxation. It does not carry the stigma of other drugs like cocaine or marijuana, yet a 2010 study shows that it is the world's most dangerous drug when considering the harm it does to drinkers, along with their loved ones. To this end, it is more harmful than crack cocaine and heroin.
There has been lots of media commentary on the binge drinking culture of young Americans and the need to sensitize people on the dangers of alcohol. But different theories and models about health beliefs, drinking cultures, and behavioral change suggest that this alone might not work. The increasing liberalization of alcohol normalizes drinking, and use becomes engrained in the daily fabric of life.
Reasons Alcohol Is a Socially Acceptable Addiction
Despite the dangers mentioned above, people are still more accepting of alcohol and alcohol addiction for these reasons:
Alcohol is legal
One of the biggest reasons alcohol is socially more acceptable than other drugs is legalization. The legal aspect makes alcohol more accessible than other drugs. It also gives people the impression that it's safe. And with the availability and normalization, young adults are more inclined to try alcohol.
The National Institute on Drug Abuse reveals that 70% of high school students will have tried alcohol by the time they're seniors. And this is primarily due to easy access – at home and in the marketplace.
Alcohol has been around for centuries
Alcohol has always been there and has been part of people's traditions, culture, and history. Since time immemorial, it has been used in parties, celebrations, agreements, etc. So, society is sort of wired to believe that alcohol should be a part of such occasions.
Alcohol is part of the culture
In addition to having history on its side, alcohol is seen as an excellent taste for pairing foods, like pizza and beer or wine and cheese. In fact, in countries like France and Italy, wine is an integral part of religious ceremonies and mealtimes.
In other parts of the world, alcohol serves as a statement of affiliation, a label defining the nature of social events or situations, or an indicator of social status. People don't consider alcohol dangerous because they feel they can control the amount they take. Some even assume that alcohol only harms serious drinkers or those who drink the cheap stuff. But this is not true.
Assuming that alcohol is less harmful than other drugs
Some people believe that alcohol is safe and not as harmful as other drugs like cocaine, meth, or heroin. While this might be true, alcohol is known to cause serious side effects like impaired judgment, insomnia, mental health issues, etc. Not only that. It also causes addiction, with statistics revealing that about 300 million people worldwide have alcohol use disorder (AUD).
Alcohol is responsible for 1 in every 20 (or 5.3%) deaths globally.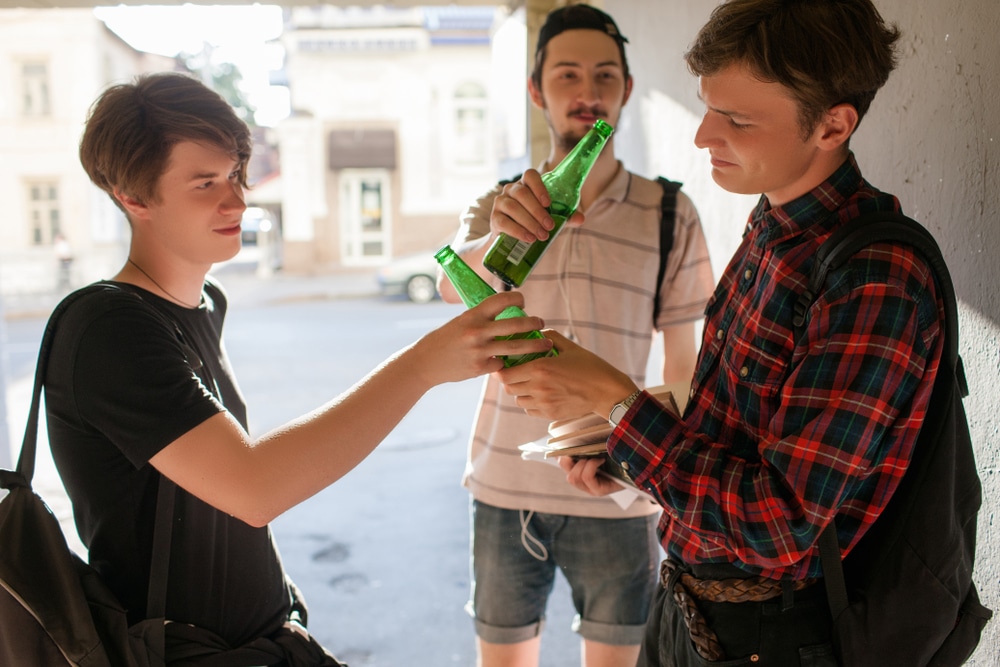 Alcohol is widely advertised
Alcoholic beverages are widely advertised on all media. From magazines to billboards and televisions to online, it's hard to miss an alcohol commercial on any given day. The constant advertising embeds alcohol in our minds, making it seem like a normal part of our lives. Add that to endless drinking songs that play on the radio, and you begin to understand why alcohol is the most widely abused substance in the US.
Sadly, the exposure and availability lead young adults to experiment with alcohol. The National Institute on Alcohol Abuse and Alcoholism reveals that about 5,000 people under the age of 21 years die because of underage drinking every year. This includes approximately:
300 from suicide
1,600 from homicide
1,900 from car crashes and
Hundreds from other injuries like burns, drownings, and falls
Signs you Might Have a Problem With Alcohol
Like many people, you probably assume that an occasional glass of wine or beer at mealtimes or special occasions is harmless. But drinking any amount of alcohol can cause unwanted health issues. Here are some short- and long-term health problems associated with alcohol.
Short-term effects
Temporary effects may include:
Alcohol poisoning
Mood changes
Impulsiveness
Nausea and vomiting
Diarrhea
Long-term effects
At a personal level, heavy drinking can lead to the development of long-term health conditions like:
Persistent changes in mood
Changes in libido
Weak immune system
Changes in weight and appetite
Increased tension and conflict in family and romantic relationships
Problems with concentration and memory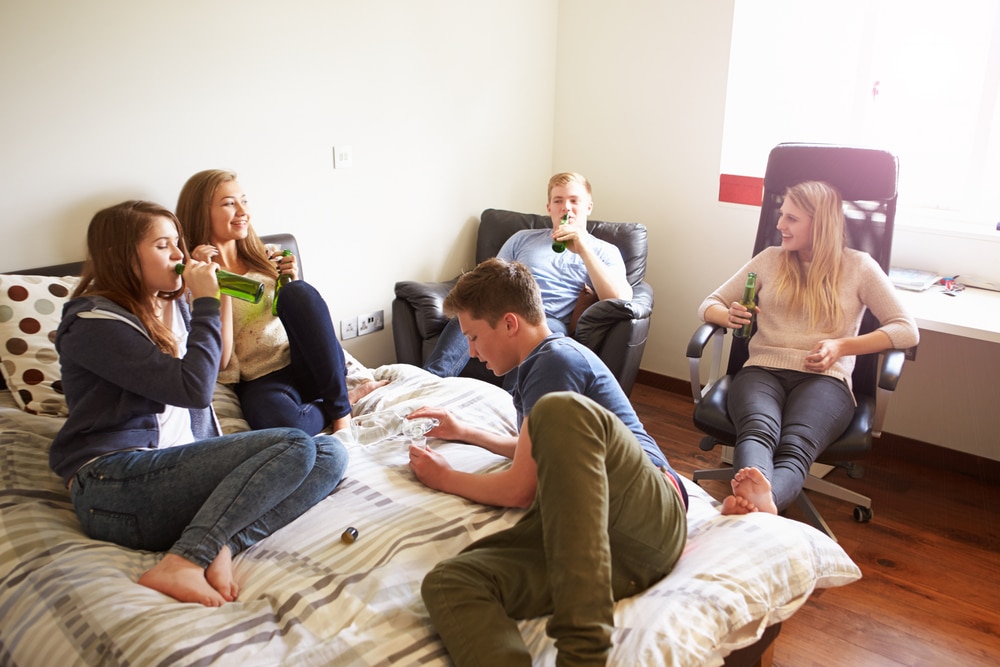 Alcohol use is also known to cause a range of health care concerns like:
Cancer of the mouth, liver, throat, breast, rectum, voice box, and esophagus
Liver disease
Heart disease
High blood pressure
Alcohol use disorder or alcohol dependence
Withdrawal symptoms when you stop drinking
Risk Factors for Alcohol use Disorder
Here are some factors that may increase your chances of experiencing AUD:
Binge drinking
Heavy drinking
Family history
Peers who drink
a mental health disorder like depression, anxiety, or schizophrenia
Hereditary issues
Finding Treatment
If you or someone close to you is struggling with alcohol or drug abuse, it's best to seek treatment. Untreated addiction can stop your life in its tracks. AUD is a progressive disease whose effects and severity worsen over time without treatment.
The good news is that there are different treatment programs and therapy sessions designed to help you stop drinking and lead a sober life. Don't let substance abuse cripple your life. Get the help you need today.
Ketamine is an anesthetic drug that affects the central nervous system by antagonizing the n-methyl-d-aspartate (NMDA) receptor. Like most dissociative anesthetics, ketamine has a high potential for abuse.
Ketamine has hallucinogenic effects. It changes your perception of sounds and sights, makes you feel detached, and makes you feel like you aren't in control.
Ketamine is FDA-approved for use as a pain reliever for chronic pain and anesthetic. Unfortunately, it is often abused.
Although ketamine has a long-standing reputation as a recreational drug, its FDA-approved version has become popular in its role as an anti-depressant. Additionally, studies have shown its effectiveness in reducing drug and alcohol abuse.
This article discusses ketamine therapy and its benefits under supervised care.
Ketamine therapy as addiction treatment
Clinical trials focusing on alcohol and cocaine addiction revealed that patients who were prescribed therapy and ketamine had better results than those who went for therapy minus ketamine treatment.
Patients addicted to cocaine received doses of IV ketamine for five days. Additionally, they went through a 5-week mindfulness relapse prevention therapy. On the other hand, patients struggling with alcohol addiction received a dose of ketamine on their second week of 5-week motivational enhancement therapy sessions.
At the end of the trial, researchers concluded that ketamine treatment played a role in preventing relapse. Researchers argued that ketamine treatment alters how patients' brains deal with cravings. Additionally, they argued that ketamine motivates individuals to stop abusing drugs and control their behavioral interactions. Ketamine treatment may also improve the outcome of behavioral therapy.
The clinical trials discussed above are not conclusive. There is a need for extensive research on the role of ketamine in addiction treatment.
Note that the use of ketamine in addiction treatment should be under the strict supervision of medical practitioners in clinical settings. Patients should only receive doses of ketamine as and when prescribed by their doctors to avert ketamine abuse.
Ketamine for depression
Medical practitioners can use ketamine to treat depression. Additionally, it can be used as an antidote for suicidal thoughts.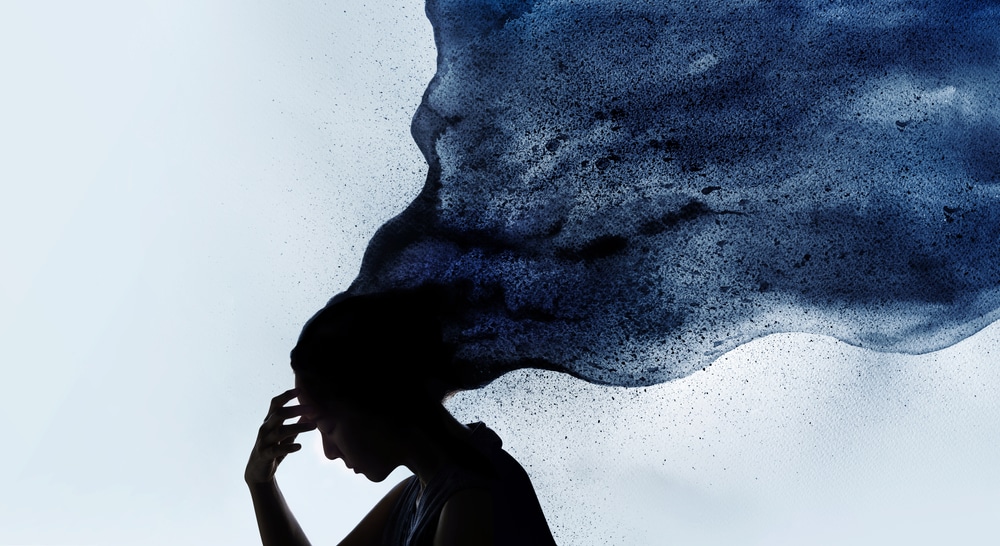 Most treatments for suicidal thoughts, including anti-depressants, talk therapy, electroconvulsive therapy (ECT), and transcranial magnetic stimulation (TMS), take several weeks to be effective. Sometimes, you may have to try multiple treatment options at once to gain relief.
Using ketamine for depression has proved effective. The doses that medical practitioners prescribe in treatment for depression are small.
How does it work?
It is still unclear how ketamine works. However, researchers suggest that it targets NMDA receptors in the brain, binds to the receptors, and consequently increases the amount of glutamate, a neurotransmitter, between the neurons.
The glutamate triggers connections in the AMPA receptors resulting in the release of molecules that allow neurons to communicate across new pathways. This process is called synaptogenesis. Synaptogenesis alters your cognition, mood, and thought patterns, making you less depressed.
Ketamine may also treat symptoms of depression by reducing the signals that take part in inflammation. These signals are often linked to mood disorders. Therefore, ketamine may prevent mood swings by reducing the signals.
How do you receive ketamine for depression treatment?
Ketamine comes in various forms, including white powder. The FDA-approved form for depression medication is a nasal spray known as esketamine/ Spravato.
Doctors prescribe esketamine to adults who have a major depressive disorder, treatment-resistant depression, or are suicidal.
Patients with treatment-resistant depression get the nasal spray twice weekly for the first four weeks, then once a week from the fifth to the ninth week. If they still need the nasal spray after the ninth week, they will get it once every two weeks.
The other forms of ketamine that are not approved by the FDA include; tablets, IV infusion, or a shot in the arm. IV infusions are done explicitly by doctors. Some doctors may prescribe pills for use at home. However, it is not recommended since ketamine has a high potential for abuse.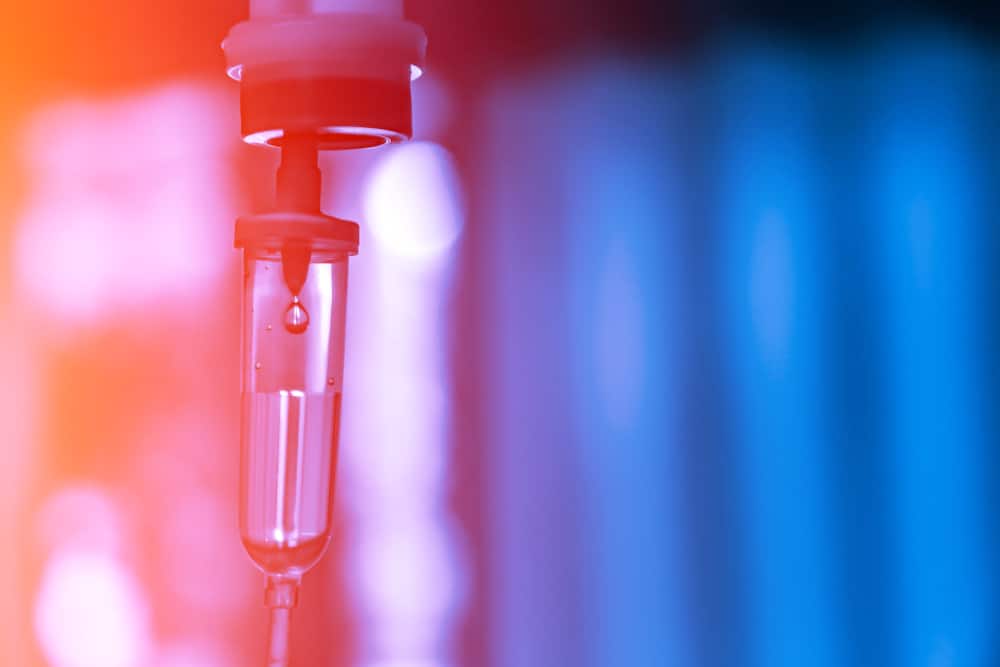 The process of IV infusion takes place for approximately 30 minutes. Immediately after the drip ends, you will have the dissociative experience for about 20 minutes. Your doctor will be present during the entire process. The dissociative experience wears off after 20 minutes.
Research shows that most patients appear to be asleep during IV infusion. They neither talk, nor move. Most doctors prefer not to interfere unless the patient specifically asks for something or asks where they are.
After ketamine treatment, patients need to undergo talk therapy. Talk therapy is an essential part of depression treatment. During talk therapy, medical practitioners equip you with the relevant skills to handle your depression. It is practical and empowering for most patients. For those with mild depression, talk therapy may be sufficient.
Possible side effects
All drugs have side effects. However, the benefits you will get from using ketamine for depression outweigh the side effects you will experience.
Here are some side effects that you may experience after ketamine infusions:
Nausea.
Vomiting.
Dissociation, i.e., out-of-body experiences.
High blood pressure.
Perceptual disturbances- you may have a hard time perceiving textures and colors. You may also have blurry vision, and time may appear to slow down or speed up.
Usually, dissociation and perception disturbances are noticeable when you get the first infusion but fade away afterward.
Long-term use of ketamine may have additional side effects. Scientists are still researching the issues surrounding ketamine abuse.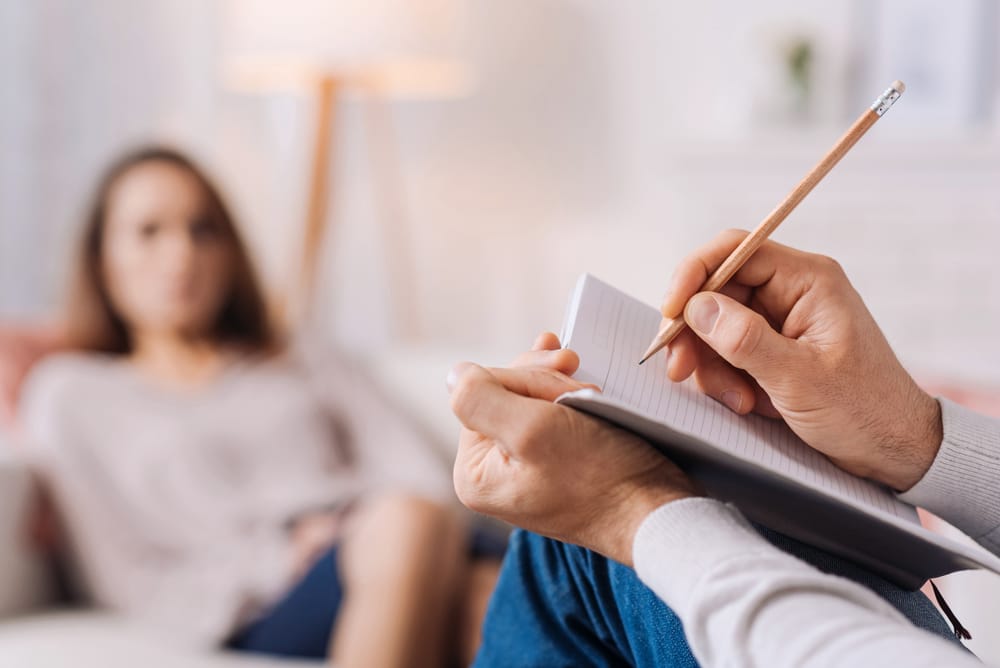 Concerns on using ketamine therapy for depression and addiction treatment
The main problem regarding ketamine therapy is addiction. Ketamine shows a lot of promise in treating mental health conditions and addiction. However, ketamine is a highly addictive narcotic, and addicts can still get high off it.
There is a possibility that patients who undergo ketamine therapy may become dependent on it. Long-term use of ketamine may have long-term effects. Patients may develop tolerance or unidentified side effects.
Another concern is the risk of cross-addiction. Cross addiction refers to instances when an addict develops a second addiction, in this case, ketamine addiction.
There is a need for more studies on ketamine treatment to realize its benefits in addiction and depression treatment.
If you are struggling with an addiction, check out treatment addiction programs that you can enroll in. You can also check our blog for resources on addiction and mental health issues.
Having erection trouble from time to time is not necessarily a cause for concern. However, if it happens regularly, it could be a sign of an underlying problem. Impotence can happen due to a range of reasons, including emotional and physical disorders as well as drug abuse. In this article, we'll focus on the relationship between impotence and drug abuse.
What is impotence?
Impotence happens when you are unable to achieve an erection, keep an erection, or orgasm consistently. It's used synonymously with erectile dysfunction (ED) and may be as a result of factors like:
Specific types of prescription drugs, such as antihistamine, antidepressants, and hormonal medicines
Psychological issues, including stress, anxiety, and depression
Neurological and nerve disorders like stroke, multiple sclerosis, Parkinson's disease, brain or spinal tumors, or Alzheimer's disease.
Heart conditions like hypertension, high cholesterol, and Atherosclerosis.
Lifestyle factors and physical problems like obesity, alcohol or illegal drug use, etc.
According to the Urology Care Foundation, impotence is a common disorder affecting about 30 million male adults in the United States. And while its risk increases with age, the condition can still affect young men.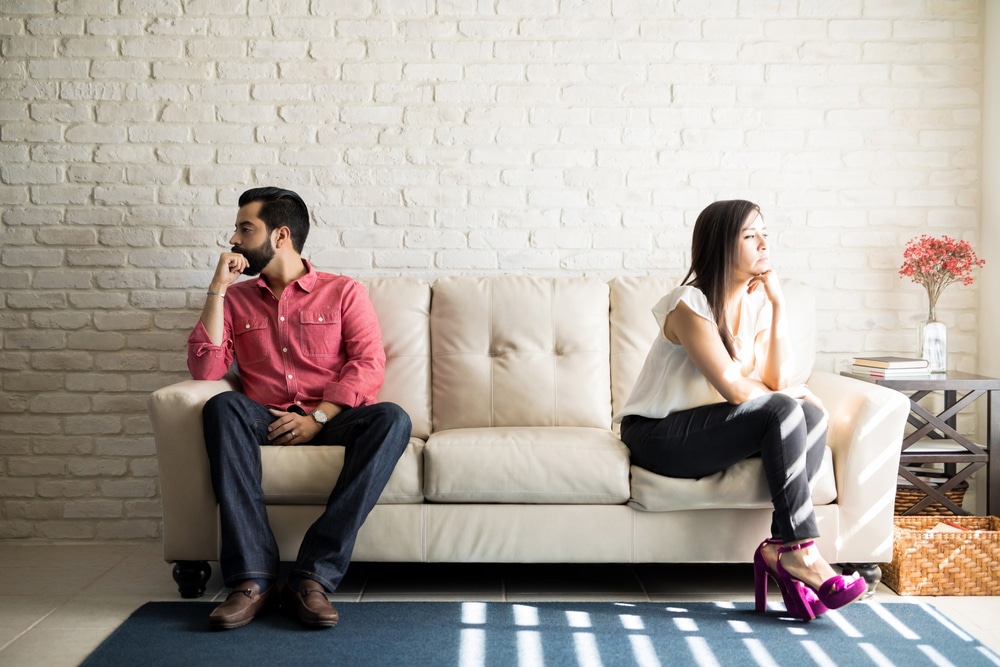 The Relationship between Impotence and Drug Abuse
Sexual intercourse is an important part of any couple's life. If a man cannot get or maintain an erection due to psychological, emotional, or physical issues, he might end up with anxiety, stress, low self-esteem, or even depression. In the long run, this could lead to relationship issues. Unfortunately, when left unresolved, the man might turn to drugs or alcohol to try to cope with the psychological effects.
Many studies have shown a close relationship between substance use disorder and health conditions as well as mental health issues like stress, anxiety, and depression. As the National Institute on Drug Abuse puts it, substance use disorders co-occur at high prevalence with mental illness.
But that's not the only way impotence and drug use are related. As it turns out, drug use can also cause impotence. Men who abuse drugs or alcohol are at an increased risk of erectile dysfunction.
A study published in the Journal of Sexual Medicine revealed that 36.4% of male drug abusers could not achieve or maintain an erection. According to the study, men who abuse substances have more chances of experiencing ED and difficulty reaching orgasm than those who don't.
How different drugs cause erectile dysfunction
There are cases where drugs help with erectile dysfunction – like when a doctor prescribes Viagra or Alprostadil for ED. When used correctly, these drugs help increase the sexual desire or blood flow, allowing one to get and maintain an erection and ejaculate. But sometimes, people with erectile dysfunction might be tempted to use more drugs to prolong the pleasure or improve performance. This can worsen the situation and also lead to other issues.
Still on drugs, some people use recreational drugs like cocaine or methamphetamines to induce "uncontrollable lust" or "sexual frenzy." But the use of these drugs is linked to unsafe or high-risk sexual behaviors. Besides, a majority of stimulant users find that neither of these drugs enhances their sexuality. Let's look at how different drugs cause impotence.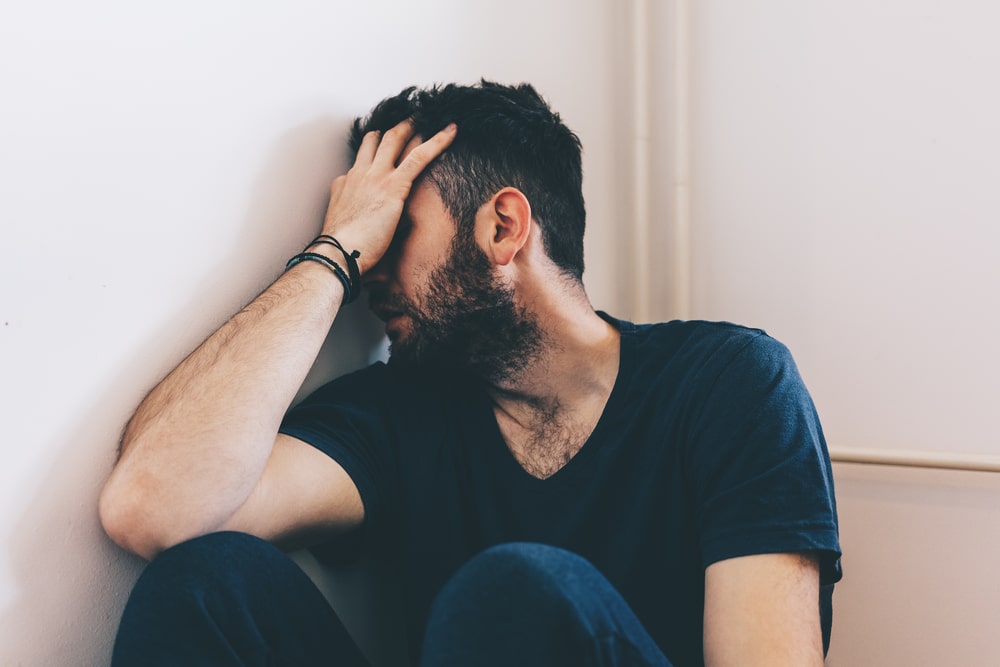 Prescription drugs and impotence
Prescription drugs like antidepressants, blood pressure drugs, and chemo drugs can help treat different conditions. However, they can also affect blood circulation, hormones, and nerves, leading to ED or increasing the risk of ED. So, if you are having a hard time getting or maintaining an erection while taking prescription drugs, it's best to talk to your doctor for further assessment. Common prescription drugs that list ED as a potential side effect include:
Antidepressants.
Antihistamines
Diuretics
Tranquilizers
Muscle relaxants
Antihypertensives (high blood pressure drugs)
Chemotherapy medication
Prostate cancer drugs
Hormones
Parkinson's disease
Anti-seizure medications
Prescription drugs cause ED differently. Chemo drugs can damage parts of the nervous system, including those that control erections. On the other hand, blood pressure drugs may prevent the penis' smooth muscle from relaxing, causing blood not to reach it. Some antihistamines, heart disease drugs, opioids, and antiandrogens decrease or block testosterone, decreasing interest in sex.
Illegal drugs and impotence
Illegal or recreational drugs tend to affect body functioning and can lead to ED. Amphetamines, nicotine, cocaine, and heroin are great examples of illegal drugs that cause erectile function issues. These drugs damage blood vessels and can also restrict blood flow to the penis. Like prescription drugs, illegal drugs also cause ED differently. 
Opioid addiction or prolonged use, for instance, can cause androgen deficiencies and menstrual cycle abnormalities, thereby causing sexual issues. Opioids can also alter the functioning of hypothalamic-pituitary-gonadal pathways (HPG), which regulates sex hormones production and leads to testosterone deficiencies in men and women.
Cocaine, on the other hand, is a stimulant that inhibits the uptake of norepinephrine and dopamine. Initial use may induce sexual arousal and improve ED. But prolonged use lowers sexual desire and erectile function and causes delayed ejaculation/orgasm. This effect tends to worsen when cocaine is taken with alcohol or other psychoactive substances.
Alcohol and impotence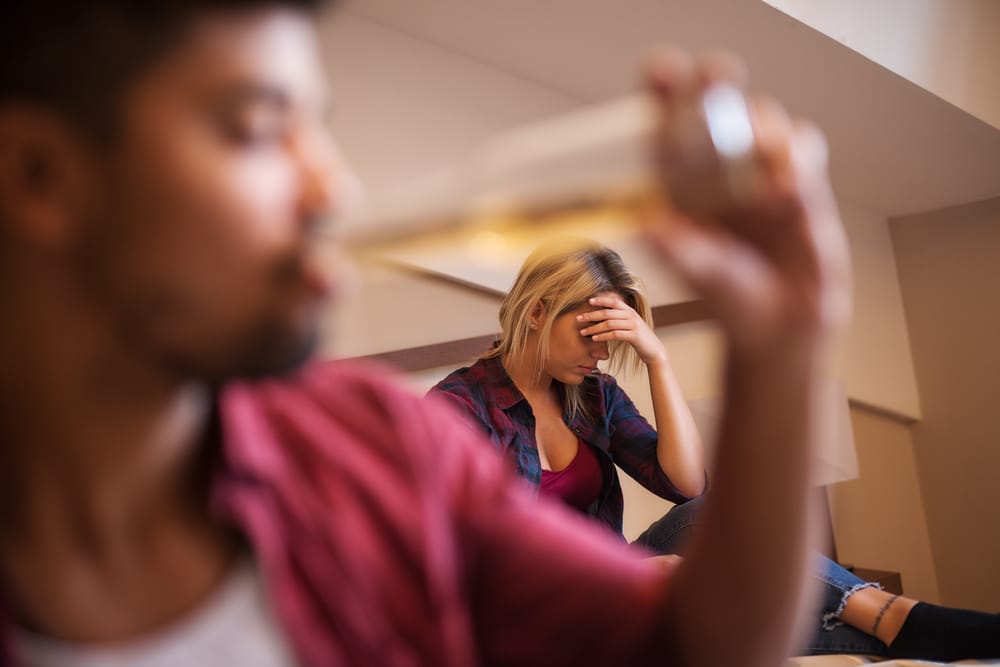 Alcohol consumption tends to increase sexual desire and confidence with sexual partners. However, when taken in large amounts, alcohol impairs erection, decreases sexual arousal, and reduces one's ability to orgasm. Long-term use of alcohol affects various organ systems, leading to all types of sexual dysfunction in men.
Alcohol has an inhibitory effect on the hypothalamo-pituitary-adrenal axis. When consumed, it limits the production of gonadotropin, causing hypogonadism. It also suppresses testosterone production, causing low libido and quick or delayed ejaculation.
Can the Negative Sexual Side Effects of Drug Abuse Be Reversed?
Continuous usage of illicit drugs has long-term effects on the sexual functioning of males. A study analyzed 905 men to check gauge the long-term effects of drug abuse on sexual performance. It focused on four areas, namely: sexual desire, sexual arousal, orgasm, and sexual satisfaction.
Of the 905, 549 had an addiction, while 356 were controls. The men in the addiction group had impaired sexual performance even after one year of staying clean compared to 356 men included as controls.
Sadly, prolonged use of drugs like cocaine can cause permanent sexual side effects. The best way to prevent such sexual issues is to quit abusing drugs. But quitting cold turkey won't work either. It's, therefore, a good idea to seek professional help with these. Treatment facilities exist to help people like you (or your loved one) quit abusing drugs.
Polydrug use – the practice of using more than one drug at a time – intensifies the effects of any individual drug and makes them more lethal. People mix drugs for a range of reasons, including:
To enhance or 'bring' on the desired effects of one drug
To decrease or stop the negative effect of a drug
To substitute a drug of choice for an alternative
To reduce dependence on one drug by using a blend of others
Taking another drug while intoxicated by drugs or alcohol without considering or thinking about the effects.
Sadly, there isn't a safe level of drug use – so there's no way of predicting the effects of one drug, let alone multiple drugs. Mixing drugs with alcohol increases the impact on the body and brain and may lead to overdose. According to the CDC, almost 80% of opioid deaths in 2016 involved another drug or alcohol.
Why mixing drugs with alcohol is a bad idea
Alcohol and cocaine
Cocaine, both freebase and powdered, causes stimulant effects and side effects. This can include high energy and mental alertness, constricted blood vessels, insomnia, anxiety, paranoia, restlessness, cravings for more as the drug starts to wear off.
Alcohol is a central nervous system depressant. Its effects are opposite to those of stimulants like cocaine. Alcohol slows heart rate, speech, breathing, reflexes, and reaction time. So, people may use alcohol to reduce cocaine's effects like twitching or anxiety.
On the other hand, they may use cocaine to increase their physical energy after drinking alcohol. Alcohol also boosts euphoric effects from drugs like cocaine because it indirectly acts on GABA receptors, increasing the release of some neurotransmitters.
Alcohol and cocaine blend is a toxic mix. When one mixes the two, they create new metabolites, including cocaethylene. Cocaethylene is stronger than either alcohol or cocaine alone and increases toxicity to the liver, heart, and other major organs.
It also stays around the body for days to weeks, increasing the chance of severe side effects. Cocaethylene increases the risk of a sudden stroke, paranoia, violent behavior, heart attack, liver damage, seizures, depression, anxiety, intense drug cravings, cancer, and sudden death.
Alcohol and prescription drugs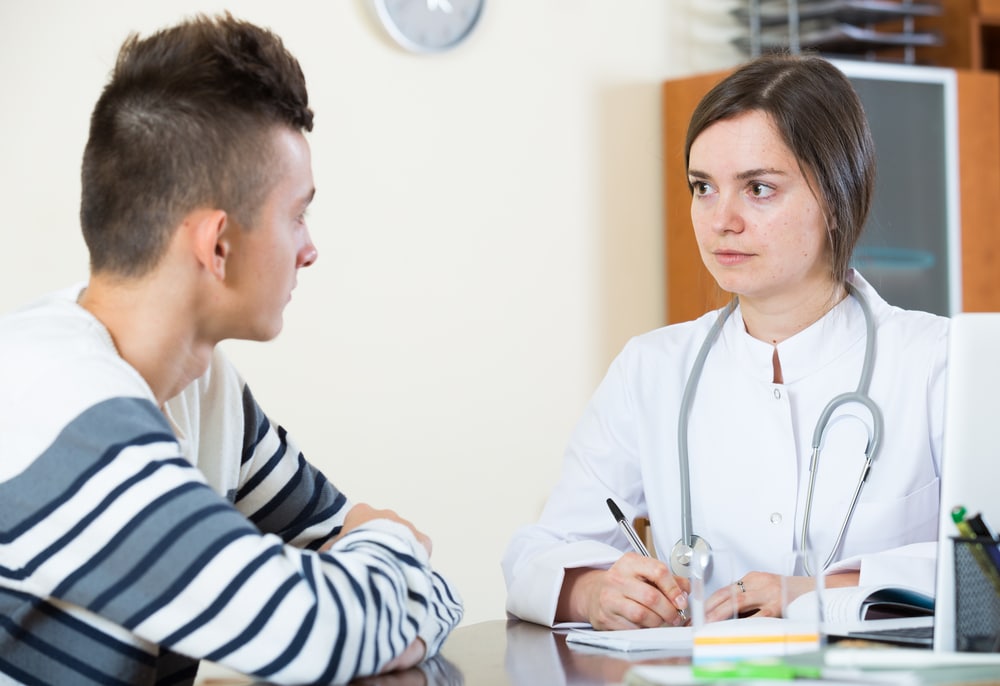 The toxicity is not limited to illicit drugs alone. People who combine drugs like opioid painkillers, sedatives, or anti-anxiety medications with alcohol are also at an increased risk for severe side effects. Prescription medications are a wide classification of drugs with a variety of uses.
They can help calm anxiety, relieve pain due to surgery or illness or maintain impulse control. But still, they tend to cause nausea, drowsiness, loss of coordination, and changes in blood pressure. Long-term side effects of these drugs may include heart problems, internal bleeding, and liver damage. It's important to stick to what the doctor prescribes to avoid unnecessary effects.
Mixing prescription drugs with alcohol can cause adverse effects because of drug interactions. Alcohol not only alters the performance of the drugs but can also negate or heighten their effectiveness. Each prescription medication has its own potential negative effects that can be exacerbated when mixed with alcohol.
In addition to the effects above, the mix can change a person's actions and thoughts, making risky behavior a definite threat. It also raises tolerance, leading people to ingest or drink more, trying to chase the high. This, in turn, can cause fatal overdoses, alcohol poisoning, and addiction.
Alcohol and caffeine or energy drinks
It's common for people to combine alcohol and caffeine at parties and clubs to keep the fun going. This can take the form of whiskey and coffee, vodka and energy drink, rum and soda, or some other mix meant to deliver the perfect double-buzz. While this seems like a good idea, some negative side effects warrant consideration.
A while back, the FDA issued warnings to companies like Four Loko that made caffeinated alcoholic drinks. This was after reports of alarming hospitalization linked to the drinks swirled. According to the Federal Trade Commission, consumers didn't notice how much alcohol they took because caffeine masks the sense of intoxication – inducing more drinking.
Alcohol makes one feel more relaxed. But it also has the residual effect of making one feel tired. People add in the caffeine, so they're relaxed without feeling tired. Energy drinks and caffeine can mask how drunk someone is.
They can also boost energy levels, allowing one to drink longer and more. Mixing alcohol with caffeine or energy drinks can cause heart problems, alcohol-related injuries, and weight issues.
Alcohol and illicit opioids
Like prescription drugs, combining illicit opioids and alcohol is extremely dangerous. Both these substances are central nervous system depressants and can cause various effects, including brain damage and death. Sadly, CDC reports that people addicted to alcohol are two times more likely to become addicted to heroin. Most of them use alcohol or heroin to enhance the sedative effects of individual drugs and attain a stronger high.
Mixing alcohol and heroin increases the chances of a user having severe side effects. This includes more risk of developing addiction, certain health issues, and possibly a fatal overdose.
According to CDC, there were more than 14,000 heroin-related deaths in the US in 2019. Alcohol leads to nearly 7x the number of deaths as heroin. Heroin is one of the most addictive drugs globally, but alcohol has a reputation for causing dependency and addiction too.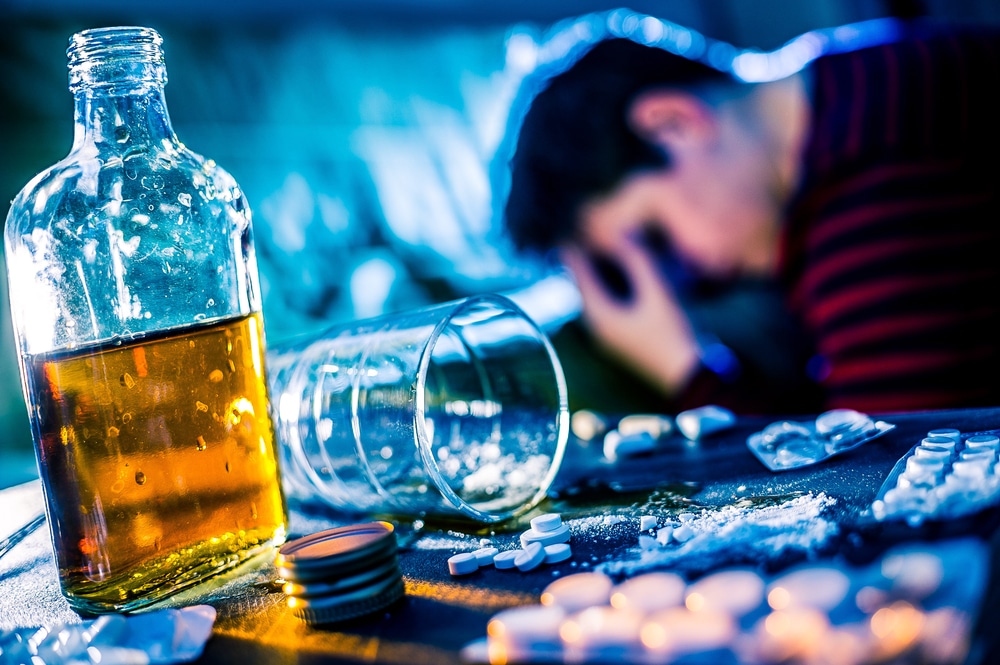 Alcohol and meth
Meth is a type of drug known to elicit a powerful, short-lived high, decreasing appetite, and increasing wakefulness. Meth use causes an increase in energy levels and alertness, irregular heart rate, trouble sleeping, and hypertension. Long-term complications of meth are anxiety, confusion, weight loss, meth mouth, paranoia, hallucination, and aggression.
Alcohol and meth's contradictory effects are concerning for a range of reasons. First, people who mix these drugs may consume more alcohol to feel its accustomed effects or feel more inebriated – resulting in alcohol toxicity. Second, those who end up consuming more while high on meth overlook cognitive impairment and drive, placing others at risk.
Combining meth and alcohol poses a range of dangers an increase in risky behaviors. These include unsafe sex, exposure to STIs, cardiovascular disease, compromised decision-making abilities, high blood pressure, risk of birth defects and seizures.
Alcohol and hallucinogens
Hallucinogens refer to various drugs that alter one's awareness of their surroundings, thoughts, and feelings. They are often divided into dissociative drugs and classic hallucinogens, both of which cause hallucinations and false perceptions of reality. When under the influence of hallucinogens, people often report rapid, intense emotional swings and hearing sounds, seeing images, and feeling sensations that seem real but aren't.
Mixing alcohol with hallucinogens can provoke even more dangerous side effects and result in co-occurring disorders. Someone who uses LSD, PCP, DMT, ketamine or Mescaline and drinks alcohol may suffer from nausea, vomiting, headaches, panic attacks, and faintness. Combining the two substances can also increase one's heart rate.
In severe cases, they may lose consciousness or have a seizure. Moreover, alcohol increases the chances of experiencing a "bad trip" by worsening depression and increasing frightening hallucinations. Sadly, the effects of hallucinogens can prevent one from realizing how much alcohol they've taken, causing them to take more. In which case, they may end with alcohol poisoning.
Seeking help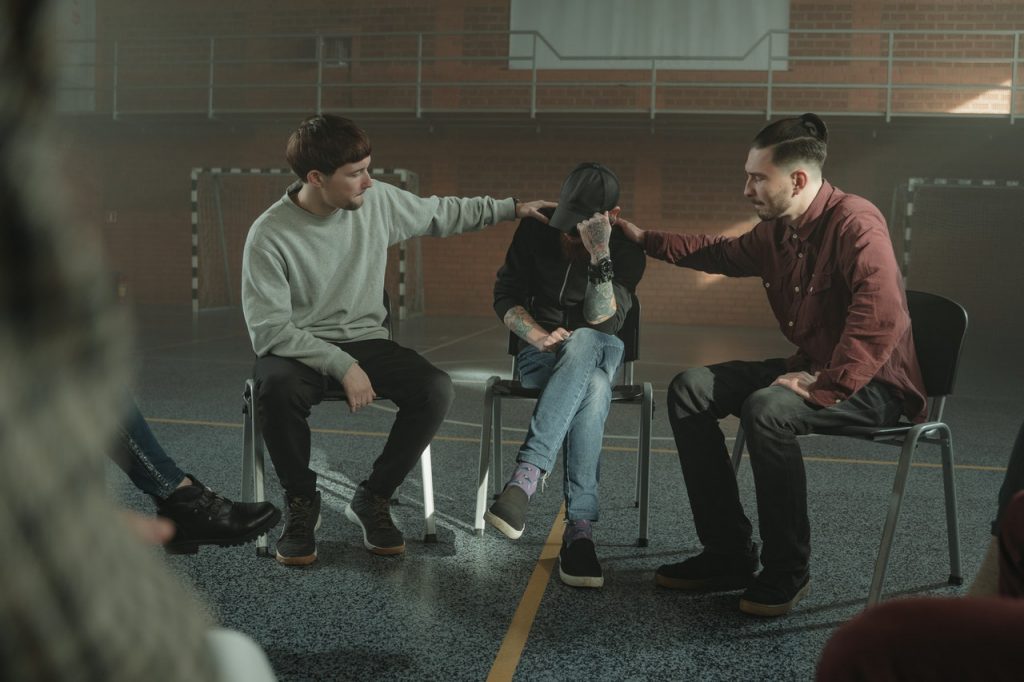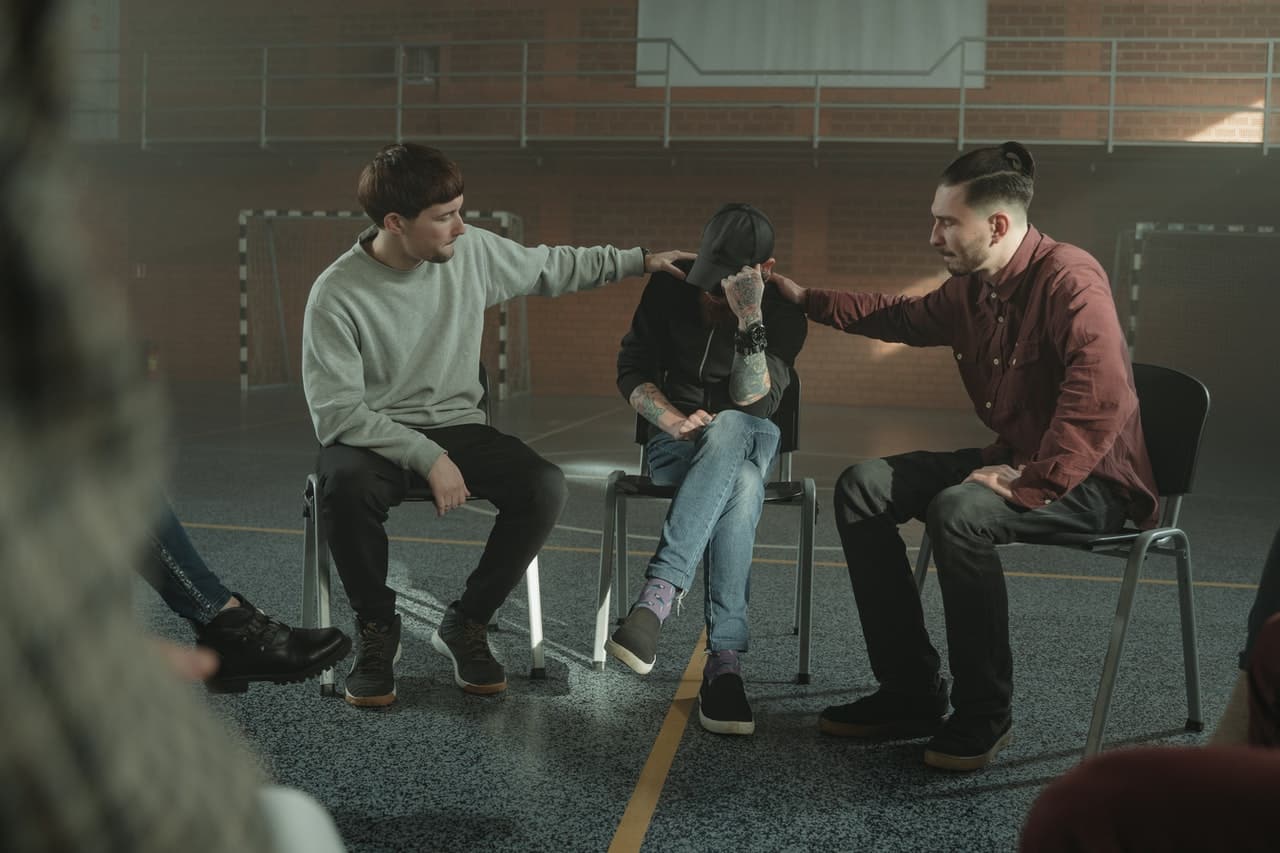 Abusing any drug comes with its own risk. But introducing alcohol to the equation can bring about other risks and amplify the dangers of the drug. If you or someone you care about cannot stop using, it's best to seek help. Treatment centers exist to help people with polydrug use issues and can help you or your loved one lead a clean life, free of drug-related issues.
When a loved one is addicted to a certain drug or alcohol, you may need to stage an intervention to show that their actions are hurting them and those around them. It's not necessary to involve the local department of health. An intervention can help you express your feelings constructively. It can also help you direct a loved one toward a support group, detoxification, or a doctor that can set them on a recovery path. 
But staging an intervention can be tricky. Although you mean well, you may not know what to say. Your loved one might also deny they drink alcohol or abuse drugs, making it hard to open a conversation. That's why it's essential to prepare in well in advance, before you stage an intervention.
What does it mean to stage an intervention?
An intervention is where you take proactive steps to persuade a loved one to join addiction treatment. It comes in handy when the individual is unwilling to seek help or doesn't recognize that they have a problem. An intervention gives you an opportunity:
To provide examples of how their drug abuse problem has been devastating and hurt their lives and the people around them.
For family members and healthcare professionals to explain the right treatment course.
To point out the consequences, should the loved one fail to accept the treatment plan.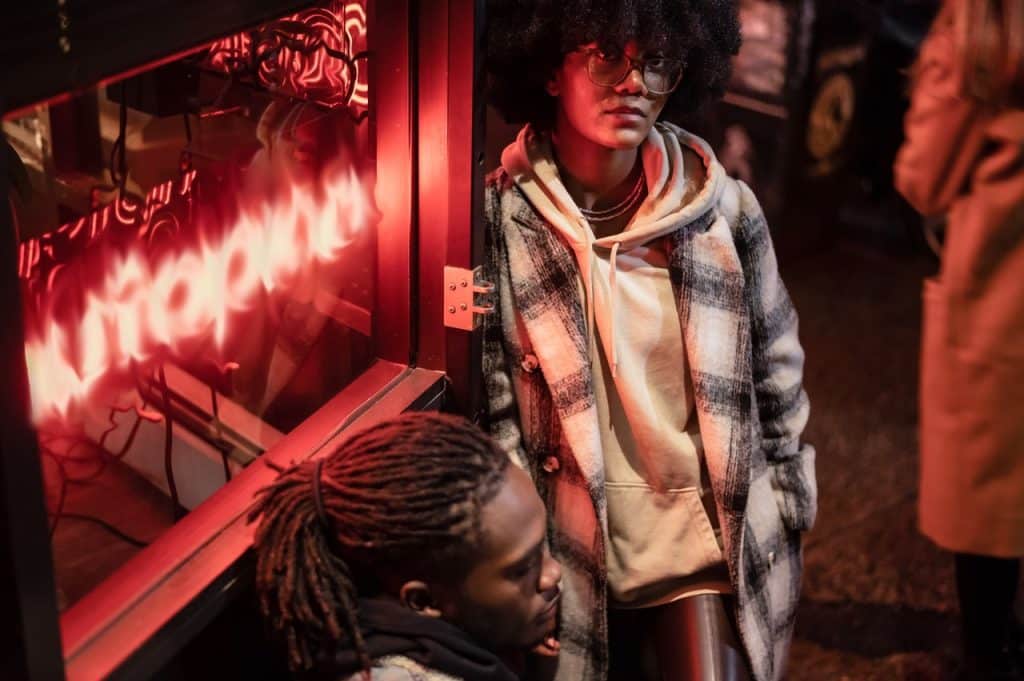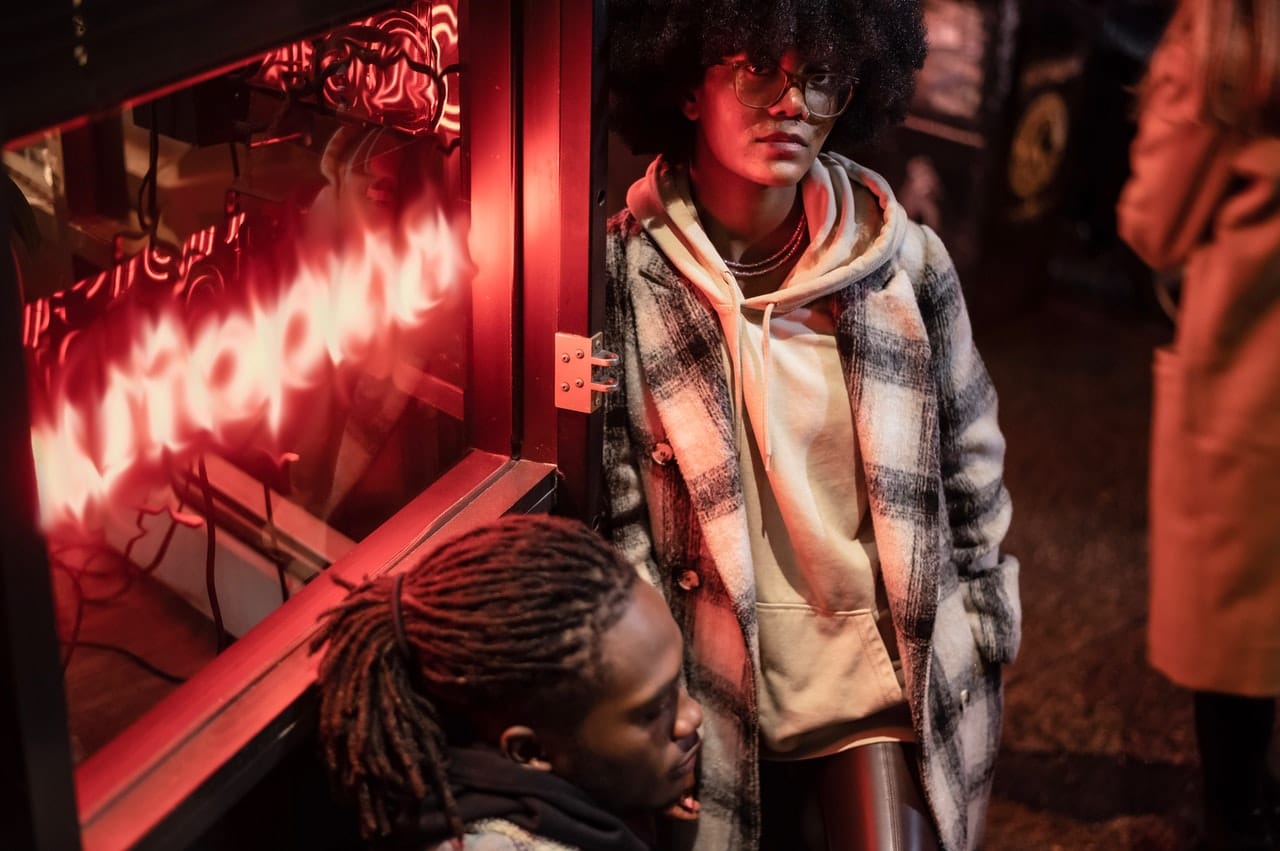 The most important thing to note when it comes to interventions is that you are not in the shoes of the addict. You cannot fully understand addiction unless you have gone through it yourself. Struggling with drugs or alcohol consumption is rather complicated. Therefore, you must listen and keep an open mind throughout the process. 
During interventions, it is also crucial that all those involved don't point fingers at either party. Interventions aim to make the addicts realize that they have a problem and need to seek treatment. Additionally, interventions let the addicts know that they have the support of friends and family.
This article is for you if you want to stage an intervention to deal with your loved one's drug addiction. We will take you through the step-by-step process to ensure that the intervention is successful. 
How to stage a successful intervention
Proper planning is paramount for a successful intervention. Therefore, you need to plan everything in detail and have the right mindset. Here is how to stage a successful intervention.
Prepare yourself mentally
Before staging the intervention itself, you need to prepare yourself mentally. Ensure that you can air your sentiments without enraging the addict. You will also need to secure the support of friends or family.
Other than that, you have to be willing to live with the outcome of the intervention, whether it is positive or negative. If you consider all this and check all the boxes, you can move to the next step.
Do extensive research
Researching on drug addiction and the effects of alcohol is important. This way, you can figure out which rehabilitation or treatment programs would best suit your loved one's addiction. You should also research treatment facilities or treatment centers where your loved one can receive treatment if the intervention is successful. Finally, you should also study the recovery process to know how to support your loved one properly.
Contact a professional
Although you can stage an intervention by yourself, you should seek a professional interventionist or an intervention specialist. Alternatively, you can contact a doctor or social worker for advice. You will be surprised at how much easier the entire intervention process will be when you have a little bit of help.
Contact family members and friends.
As mentioned earlier, having the support of family members and friends is paramount. After all, one aim of the intervention is to make the addict aware that they have the support of those that care about them. Friends and family will form your intervention team. Be careful not to include anyone that struggles with addiction. 
Remember to keep the team as small as possible. Having too many people present may overwhelm your loved one.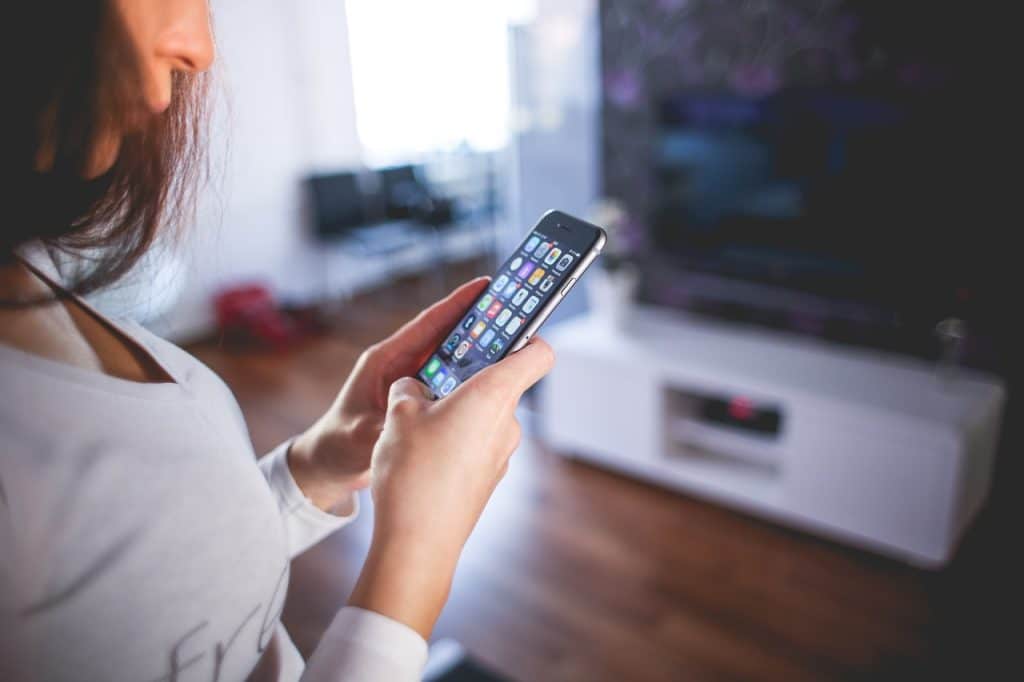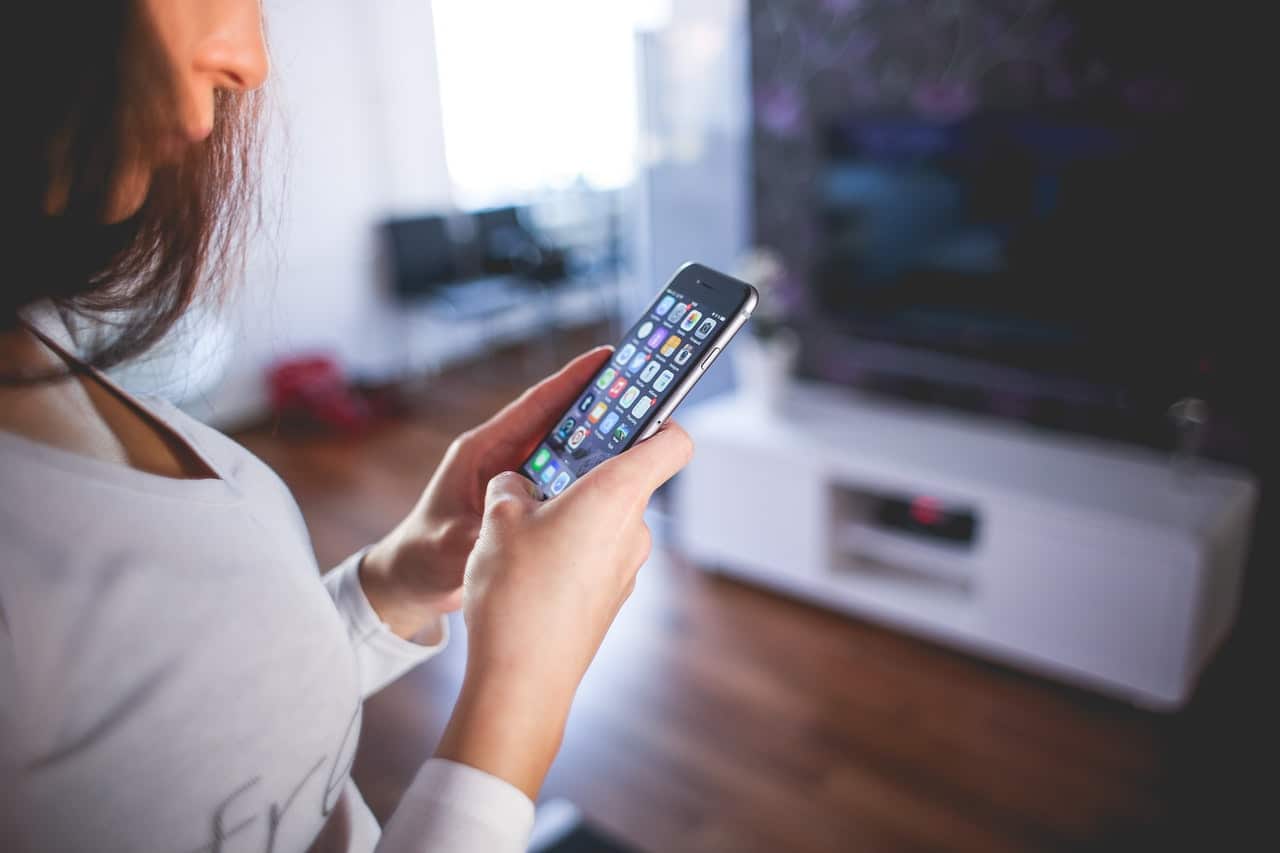 Choose the best location.
The location for the intervention can impact how your loved one reacts to the intervention. It is important that you select a place where the addict would be comfortable and not feel like you have cornered them. Their home or that of a close family member would be an ideal choice.
Instruct members of the intervention team to write speeches
Those who attend the intervention need to write speeches detailing how the actions of the addict have affected them and the addict. The speeches need to be personal so that the addict understands the impact of their addiction on those they interact with. Remind them to avoid the blame game. Instead, they should word the speeches lovingly and be honest about the situation at hand.
Rehearse the intervention
To ensure that the intervention runs smoothly, you should have rehearsal. This way, members of the intervention team can read out their speeches, and you can correct them if need be. You will also ensure that emotions don't run high during the actual intervention and that there is no blame game.
Manage your expectations and those of the intervention team
Everyone wants interventions to be successful, but this may not always be the case. Despite having the best intention, your loved one may refuse to accept help. Therefore, you must manage your expectations and those of the intervention team.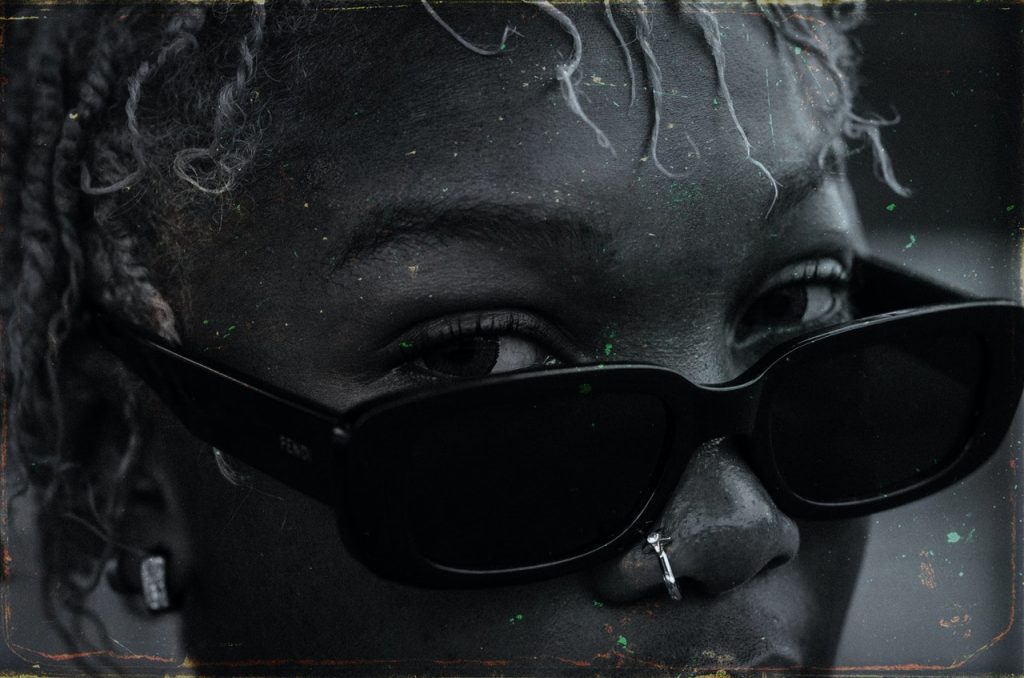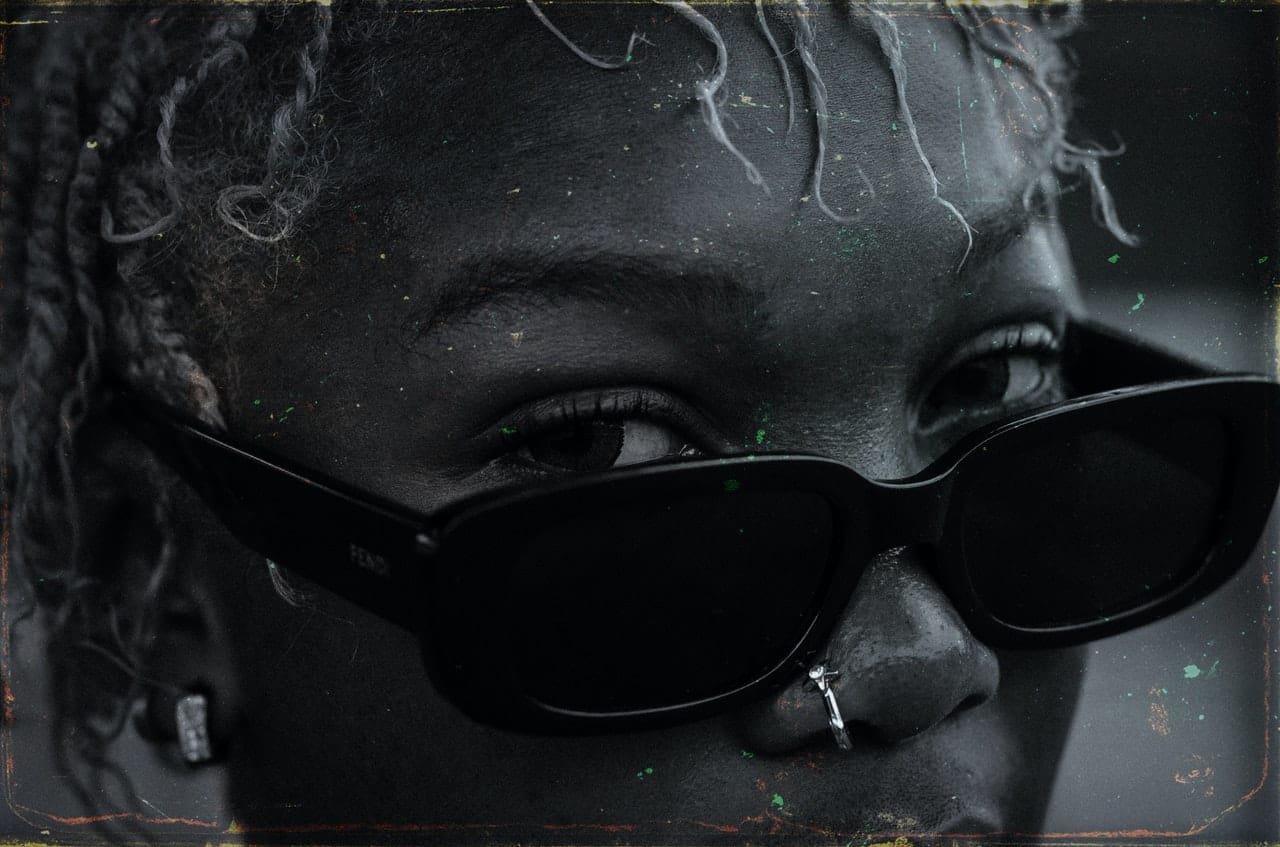 What's next after they respond positively to the intervention?
If the intervention goes well and your loved one responds positively, you should listen to them. Listening does not necessarily mean you agree with everything they say. Most addicts are smart, and the chances are that they might try to convince you that it is not as bad as you think or that they have everything under control.
Do not let them coerce you. Listen to them, but be firm and try to push your agenda of them seeking treatment. If they agree to seek treatment, be supportive and walk them through their recovery journey.
What if they respond negatively?
If your loved one responds negatively, either by walking out of the intervention or being violent, you need to re-strategize and consider other options. If you were lucky enough to have even a little bit of their attention, ensure that you uphold your sentiments and enforce consequences.
When you enforce consequences, they are likely to realize the intervention was for their good and not mere threats.
Don't be discouraged if your loved one responds negatively. You tried your best, and your loved one knows that their actions affect you and others they care about. With time, they may consider seeking treatment.
Many people assume that those struggling with addiction have loose morals, weak willpower, or are unwilling to stop. But that is certainly not the case. Addiction is a brain disease. According to the National Institute on Drug Addiction, it is a disorder that leads to "functional changes to brain circuits involved in stress, self-control, and reward." Other reputable bodies like the Institute of Medicine, American Medical Association, and American Psychiatric Association also recognize addiction as a brain disease. Does this brain disease result from some type of genetic disorder?
Since addiction is a disease of the brain, have you ever stopped to wonder why it affects some people and not others? As it turns out, some factors such as genetics may play a role in determining whether one is likely to develop a substance use disorder. The National Institute of Health reveals that up to 50% of addiction risk is based on genetics. One is more likely to experience addiction if they have a family member who has had an addiction.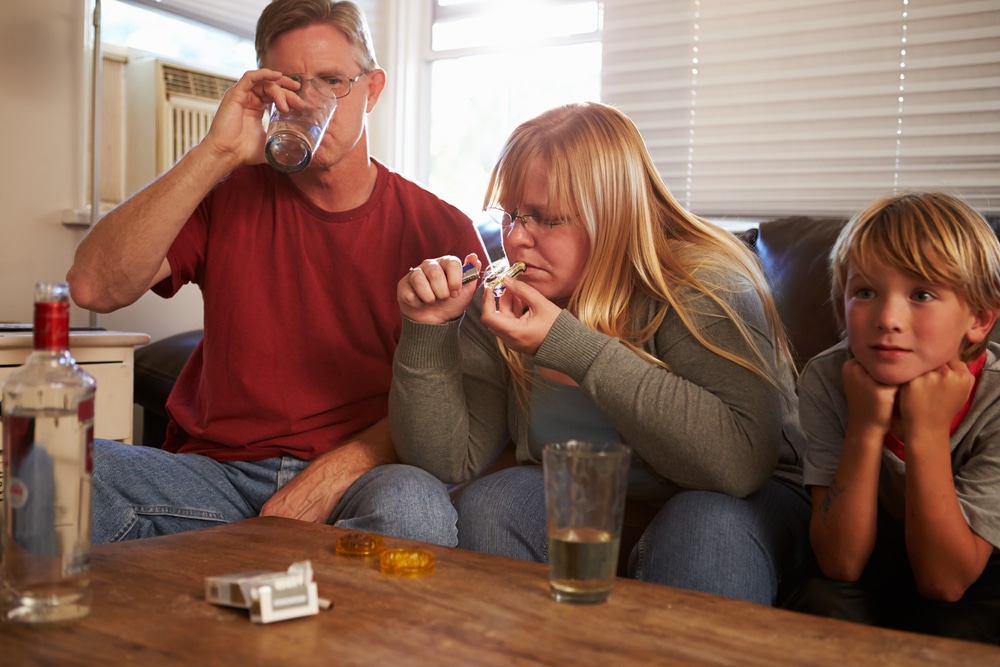 Heredity and addiction
Drug addiction is a chronic brain disease. Like diabetes, heart disease, cancer, and other chronic illnesses, it can run in families. Children whose parent(s) have a substance use disorder are 2 to 4 times more likely to struggle with substance abuse issues of their own, later on in life.
The reason is that there's an inherited component that can pass down to generations through genes. That's why family history gives hints about one's vulnerability to addiction.
Despite the higher risk, some people don't end up with genetic addiction. It could be that they never inherited the genes for drugs or alcohol abuse or that their environment helped shape the specific expression of those genes. The heredity issue is also not as strong when it comes to extended family members like uncles, aunties, or grandparents who struggle with addiction.
The role of genes in drug addiction
Genetics is a risk factor for addiction and can increase the risk of drug and alcohol abuse in different ways. For starters, the genetic mutation that leads to changes in the brain's function and structure may affect how a person responds to exposure from the substance. Secondly, a person may be genetically inclined to display temperamental and mental health issues that may escalate their chances of abusing drugs or alcohol.
A review by NIAAA experts reveals that genetic factors contribute up to 40-60% of the variance between people at risk of abusing alcohol. The genes that make one susceptible to addiction are alcohol-specific (like 1 S allele) like those that affect the brain's reward center. Serotonin transporter polymorphism also influences addiction according to one review article dubbed Genetics, Inheritability Factors, and Addiction.
Substance abuse can change one's brain to crave a particular substance. This is especially true for someone who uses drugs or alcohol for a long time. Even without a genetic aspect, one can still inherit a predisposition to substance abuse because of the culture they grow up in, or where use like binge drinking is encouraged.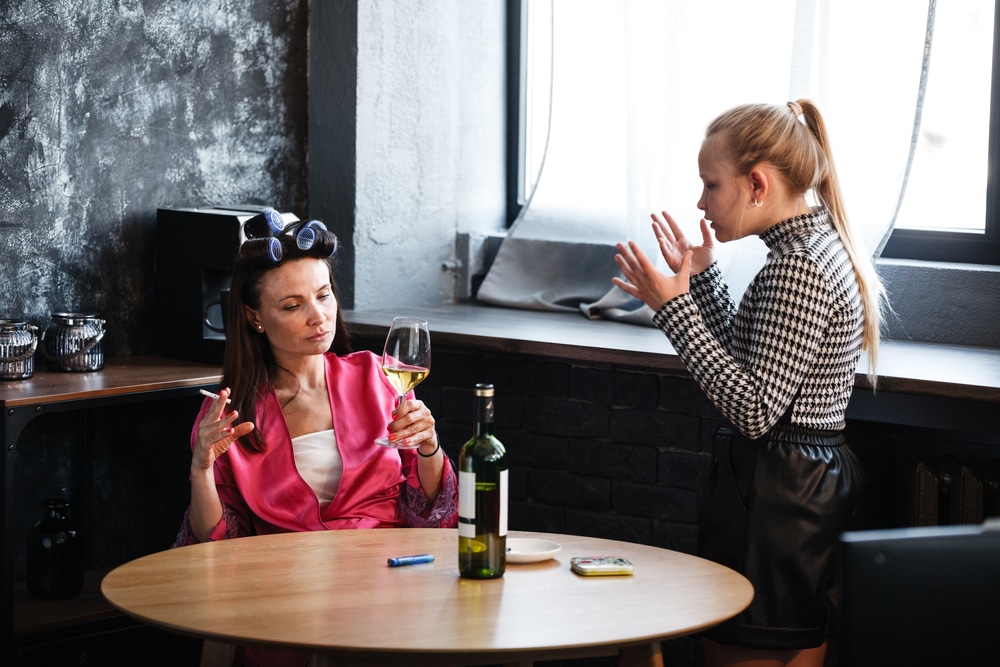 According to scientists, some genetic predispositions may expose one to the dangers of addiction. However, not everyone with a genetic predisposition ends up being an addict. Conversely, some people can have problems even if no one in their family has substance use disorders.
Genetics is only one of the risk factors when looking at whether one has a higher risk of developing an addiction. Environmental factors like growing up with people who abuse drugs can also predispose one to the condition.
Other Risk factors for addiction
Mental factors
Scientists in the genetics of substance abuse field say that addiction and comorbid mental health disorders have similar neurological features. They also co-occur in more than half of those struggling with substance abuse. People with mental illnesses like anxiety, stress, depression, or social disorders are more likely to abuse drugs for various reasons.
Some use the drugs to get temporary relief from these feelings—others, for a sense of well-being and euphoria. After all, mental health and substance abuse issues affect the same parts of the brain, thereby elevating abuse potential.
Environmental factors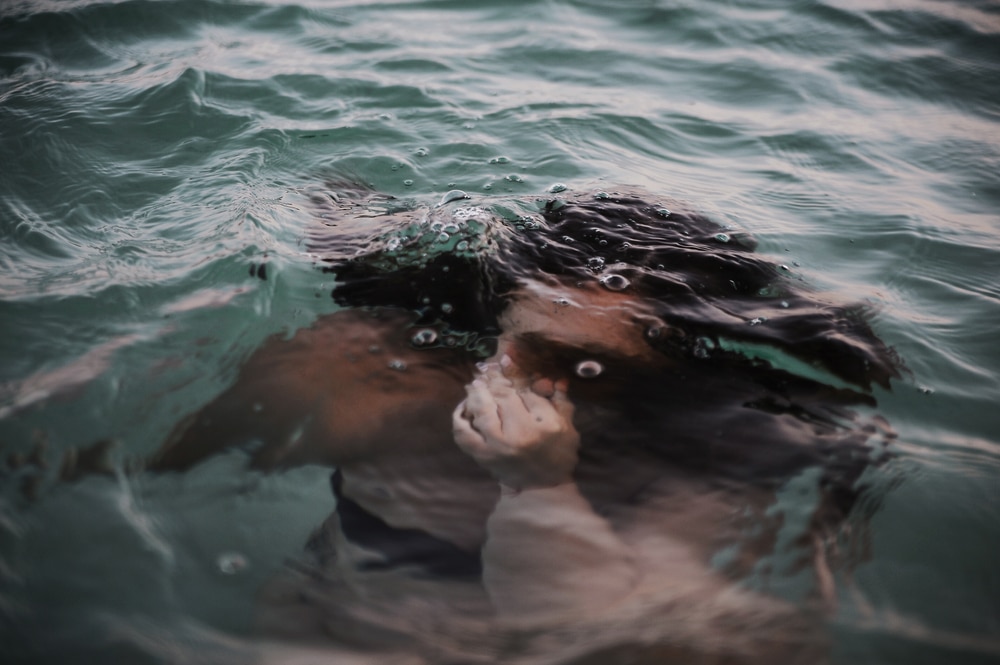 Stable home
Children that grow into stable homes with supportive parents tend to have a lower chance of using or abusing drugs. But if the home is unstable, has no structure, or has parents who abuse drugs or have a mental illness, then it's highly likely that the children may use the abused drug. Young people who experience neglect or abuse from parents may also use alcohol or drugs to cope with their emotions.
Peer pressure
The influence of friends is another common reason people end up with addiction. When one hangs out or around peers who use drugs, they are highly likely to give into the pressure of using. The availability of substances in a social circle can also affect one's risk of developing an addiction. For example, large amounts of drugs being available in many social settings can cause one to start and continue using.
Early use
The age at which one starts to use drugs or alcohol can also be a risk factor. A survey by NIAAA found that people aged between 18 and 24 were most likely to have both drug and alcohol addictions. Abusing drugs and alcohol at a young age may also affect one's brain development, exposing one to mental illness as they grow older and their addiction progresses.
Drug of choice
Drugs such as meth, heroin, and cocaine tend to be more addictive than marijuana or alcohol. They also have a physically painful withdrawal phase, which can make one continue use to prevent the pain. This can increase the addiction process as well as the risk of serious health complications.
Addiction treatment
Many treatment options exist to help people with substance abuse disorders. If someone close to you needs help with the abuse of drugs or alcohol, you should help them find treatment. Health care professionals in addiction treatment facilities have the right resources to help treat genetic addiction. They will assess the person's using pattern, their overall health, and design a treatment plan.
Since addiction often co-occurs with other conditions, your loved one may also need to undergo counseling and group therapy in addition to medications. Reputable facilities even provide after-care to help one in their journey to sobriety. Older adults with medical conditions such as a risk for heart disease or risk for severe illness should reach out today to conquer their drug or alcohol dependence.
A well-crafted, relatable and unique story is eye-opening. It taps into our emotions and moves us in ways we never thought possible. Whether its joy, motivation, sadness, or an outright scare, a good story can shift the way we perceive or do things.
Movies are great sources of such stories. Those that feature drugs, substance abuse, and addiction, for instance, may tell stories through the eyes of an addict (or the people in their lives). Watching such movies play out can build your understanding of the nature of dependency and the beauty of recovery. It may also help you feel less alone – and hopefully, work towards changing your life.
In this article, we will highlight the must-see box office movies around drugs and addiction. Most of these films feature stuff that happen in real life. So they're a true story and a depiction of how substance abuse can send you in a downward spiral. We hope that these movies will serve as an eye-opener and potentially help you deviate from using drugs or alcohol.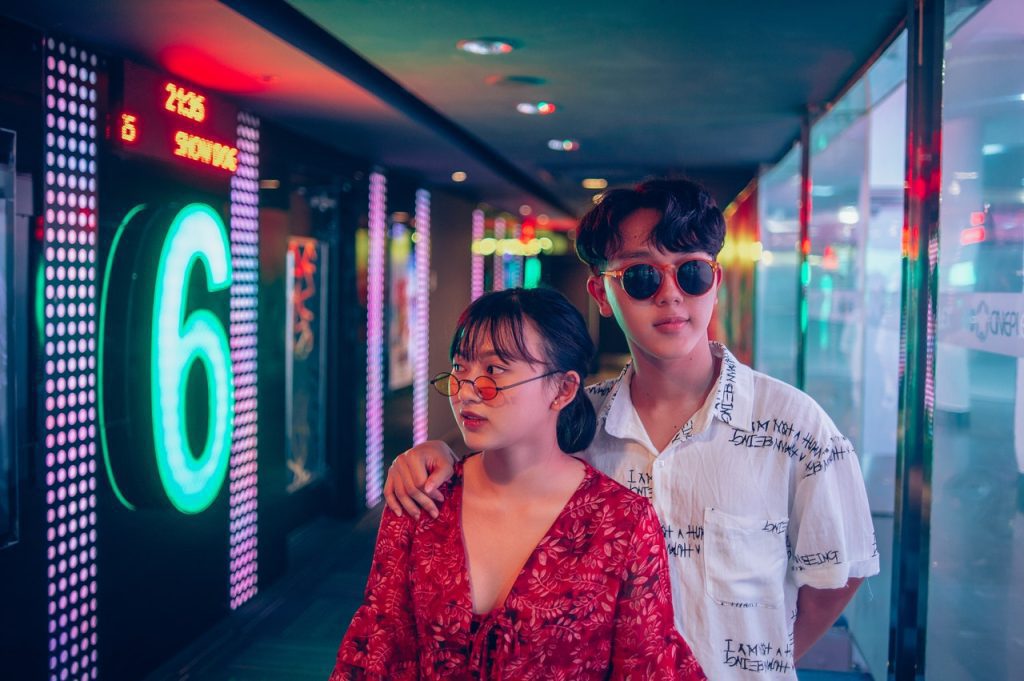 From Trainspotting to Less Than Zero, here is a list of critically acclaimed drug addiction movies that will scare you straight from drugs:
Trainspotting
Starring: Ewan McGregor, Ewen Bremner, Jonny Lee Miller, Kevin McKidd, Robert Carlyle, Kelly Macdonald
Directed by: Danny Boyle
Based on: Irvine Welsh's novel Trainspotting
Released: 1996
Trainspotting is a brutal – often funny, other times bone-chilling – depiction of drug addiction in Edinburgh. It's not your average movie and definitely not for the faint of heart, but an entertaining and realistic reminder of the horrors of substance abuse.
The film revolves around Renton's struggle with heroin addiction and how it influences his actions. It raises interesting questions about drug addiction, its causes, and what it means to lead a clean life. From time to time, Renton ruminates on junkies' mindsets and their drive for the next hit. He commits various crimes and harms those around him because of the addiction. But the movie also shows images that help viewers understand the forces behind his actions. It will leave you sympathizing with him despite his wrongdoings.
Make no mistake. Trainspotting doesn't glamorize drug use. It mostly shows how deep addicts will sink and the harsh living conditions they'll endure as long as they continue to abuse substances. It also shows how addiction affects the people around them. One particularly memorable scene is when Ewan McGregor's character goes through heroin withdrawal symptoms. But more terrible than beds and toilets full of feces is the death of baby Dawn. Dawn dies from neglect as her mother is lost in a heroin-induced stupor.
Requiem for a Dream
Starring: Ellen Burstyn, Jared Leto, Jennifer Connelly, and Marlon Wayans
Directed by: Darren Aronofsky
Based on: Hubert Selby Jr.'s Requiem for a Dream
Released: 2000
We cannot talk about movies that will scare you straight from drugs and not mention Requiem for a Dream. It is one of the most popular yet depressing drug films that you'll ever watch. Requiem for a Dream follows four characters whose lives are gradually destroyed by their various addictions and the emotional void they're trying to fill. The film parallels the lives of a lonely, widowed Sara, her sweet aimless son, Harry, his girlfriend, Marion, and his drug dealer friend Tyrone.
Protagonist Harry is your typical heroin junkie who's trying to get off drugs with the help of cocaine-crazed Marion and Tyrone. Meanwhile, his mother, who learns that she'll appear on a TV game show, desperately wants to lose weight so she can fit into her prized red dress. She eventually ends up hooked on diet pills.
Requiem for a Dream involves amphetamine and heroin use and escalates into electroconvulsive treatment, sexual humiliation, incarnation, and amputation. It ends with these characters in a sad state that will make you never want to do drugs again.
Traffic
Starring: Don Cheadle, Benicio Del Toro, Michael Douglas, Luis Guzmán, Dennis Quaid, and Catherine Zeta-Jones
Directed by: Steven Soderbergh
Based on: Simon Moore's Traffik
Released: 2000
Traffic glosses over the ravages of drug use, the pain of withdrawal, and the long journey that awaits those who seek addiction treatment. It also looks at the United States' war on drugs through a series of interconnected stories.
The film depicts the war on drugs as seen through the eyes of four characters. A conservative judge appointed by the president to spearhead the war on drugs but later learns that his teenage daughter is addicted to cocaine. A jailed drug baron's wife tries to save her wealthy husband's drug business. And Two DEA agents trying to protect an informant. The film shows cooperation between US and Mexican authorities and compromised because of corruption and betrayal.
One of the most touching scenes comes from a character who notes that 100,000 white people drive through black neighborhoods searching for drugs at any given time in the US. He also points out that a dealer who makes about $200 in two hours is not motivated to find employment.
Then there's the judge's daughter, Caroline, who tries crack cocaine for the first time at a party and gets hooked. She quickly falls through the family's and society's safety net. Traffic is a scary story that gives a clear glimpse into the world of drugs, the drug trade, and how the laws are sidestepped.
Everything Must Go
Starring: Will Ferrell, Rebecca Hall, and Michael Peña
Directed by: Dan Rush
Based on: Irvine Welsh's novel Trainspotting
Released: 2010
Based on: Raymond Carver's short story, Why Don't We Dance?
Our list of movies that will scare you straight from drugs cannot be complete without Everything Must Go. In the film, the longtime salesman Nick Halsey is no longer at the top of his game. He's an alcoholic who ends up jobless after showing up drunk to work too many times. Coincidentally, he also loses his wife, money, and home on the same day.
Stunned by the severity of his situation, he decides to hosts a massive yard sale that becomes his unique survival strategy. None of his neighbors are willing to help, save for Kenny and Samantha. With his drinking habits, Nick brings Samantha down with a judgmental attack, causing her to flee. He tries his luck with a high school friend, Delilah, but the old magic isn't there. With everything falling apart, Nick must re-evaluate his ways.
Despite being an American black comedy-drama, Everything Must Go is a serious and sobering film about a man (Nick) slipping over the brink of life. He's the type of alcoholics who break your heart. Those that mean to do well, but alcohol gets in the way.
Less Than Zero
Starring: Andrew McCarthy, Jami Gertz, and Robert Downey Jr.
Directed by: Marek Kanievska
Based on: Brett Easton Ellis's novel Less Than Zero
Released: 1987
The satirical horror of Less Than Zero is what gives this story its seductive force. Its premise is simple. Clay, a college freshman, returns home to LA for the winter break. His ex-girlfriend, flourishing model Blair has started to abuse cocaine. But she isn't as hooked as her new boyfriend, Julian, who is also Clay's childhood friend. Clay tries to help Blair and Julian, but Rip, a callous dealer, wouldn't let him because Julian owes him.
The movie follows the life of spoiled, wealthy young Los Angeles high school graduates. Julian is in debt to Rip and is forced to pay what he owes with sexual favors. Clay tries to help, but the problem is it's impossible to rescue someone who's hooked on drugs. You can plead with them to no avail and lecture them to no point. Blair is evidently out of control and headed for the bottom.
We hope you enjoyed our list of 5 movies that will scare you straight from drugs. While many Hollywood films glamorize drug abuse, these definitely show the darker side of addiction and substance abuse.