2020 has been a difficult year for us all. But while it has been tough (well, downright hard), it doesn't mean we should overlook the good moments that it has brought us. As its end draws near, let's reflect on the good things to be thankful for that have happened this year and be grateful for each one of them.
There's so much to be thankful for, especially if you've been living through addiction recovery or other life-changing issues throughout this holiday season. But if you can't think of one or more reasons right off the bat, then here is a list of things to be thankful for this year, to serve as a reminder.
Your life and health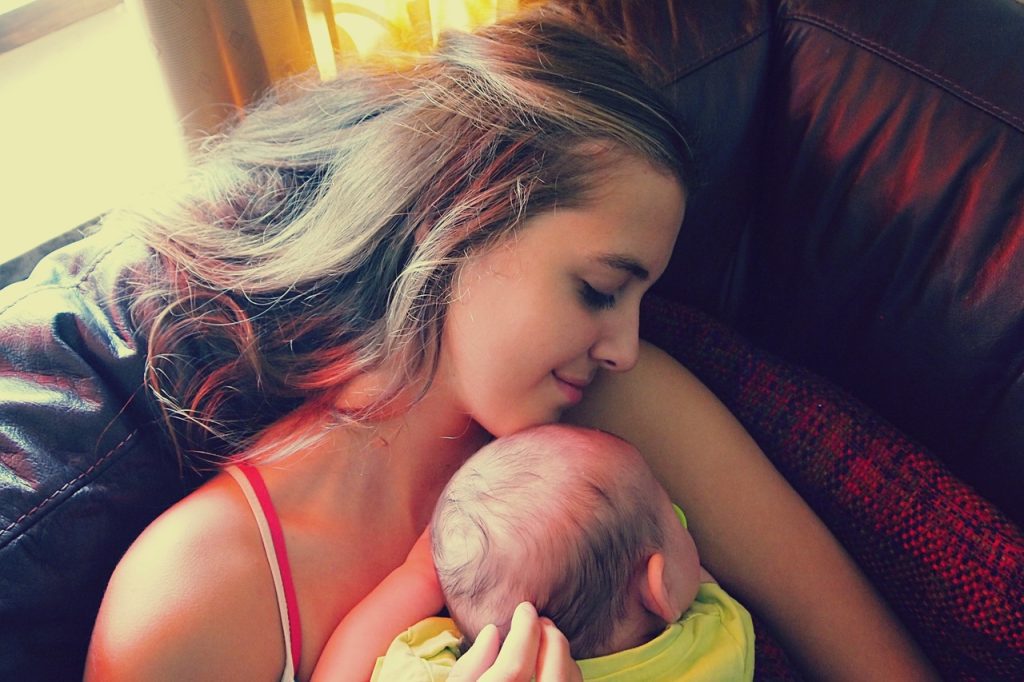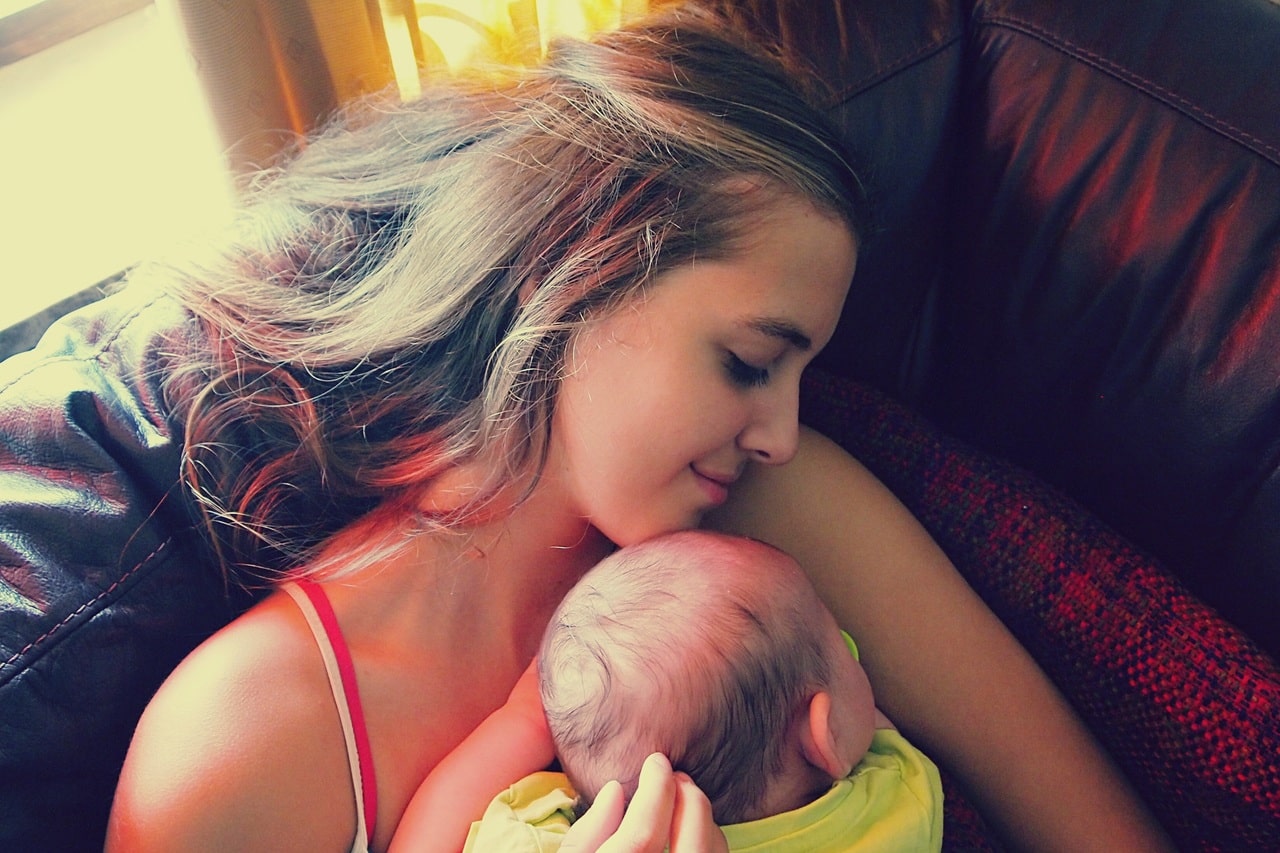 After everything you have been through, you cannot take it for granted that you are alive. Many addicts end up dealing with worse health complications or even death. But here you are, all healthy. Even if you feel a little bit sick, or too lazy to get out of bed in the morning, you still have the option to do so. Be thankful that you wake up every morning able to start your life and enjoy each day.
You look better now
Hygiene and health are often the last things on the mind of someone who's using – and you probably weren't any different. But now, you are self-aware and self-conscious. You also have enough time to focus on yourself. You bathe, eat healthy meals, wear clean clothes, and get enough night sleep – all of which transform your overall outlook. When you look good, you are happier and even more confident. You can go out, hang with friends, take selfies, and everything else without fear of judgment – an excellent reason to be thankful this year.
Your loved ones
You ought to be thankful for your family who has stood by you throughout your struggle with addiction until you made it to the other end. Be grateful even for those with whom you had strained relationships during your addiction, but managed to patch things up through family therapy and stuff. Nothing comes close to having gratitude for the people you care about in life. When you love your family and friends, you are inspired to continue in recovery.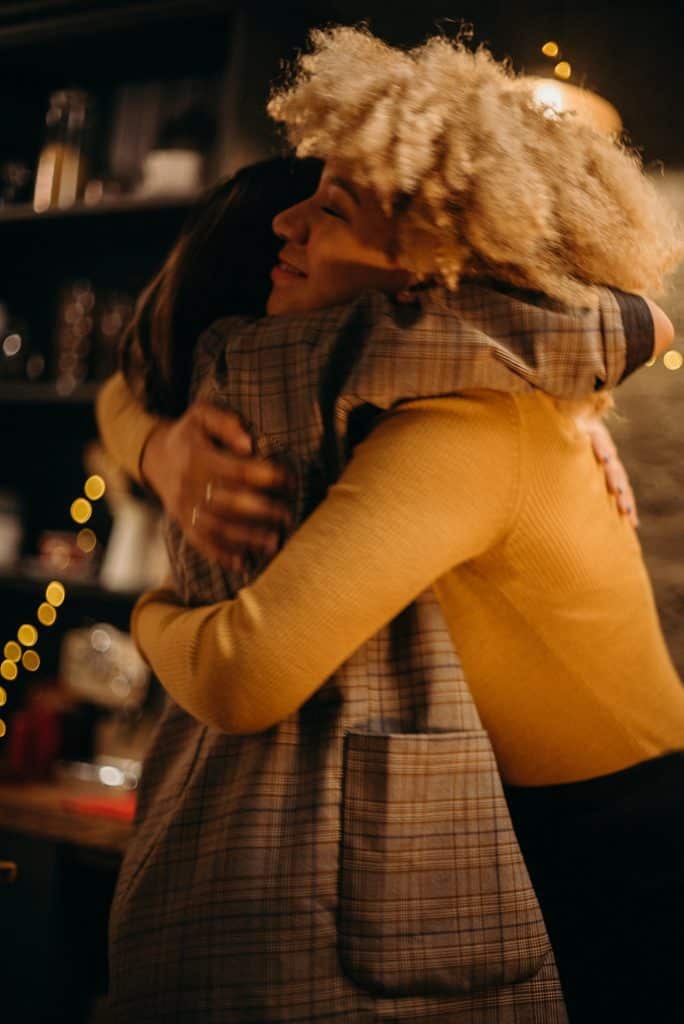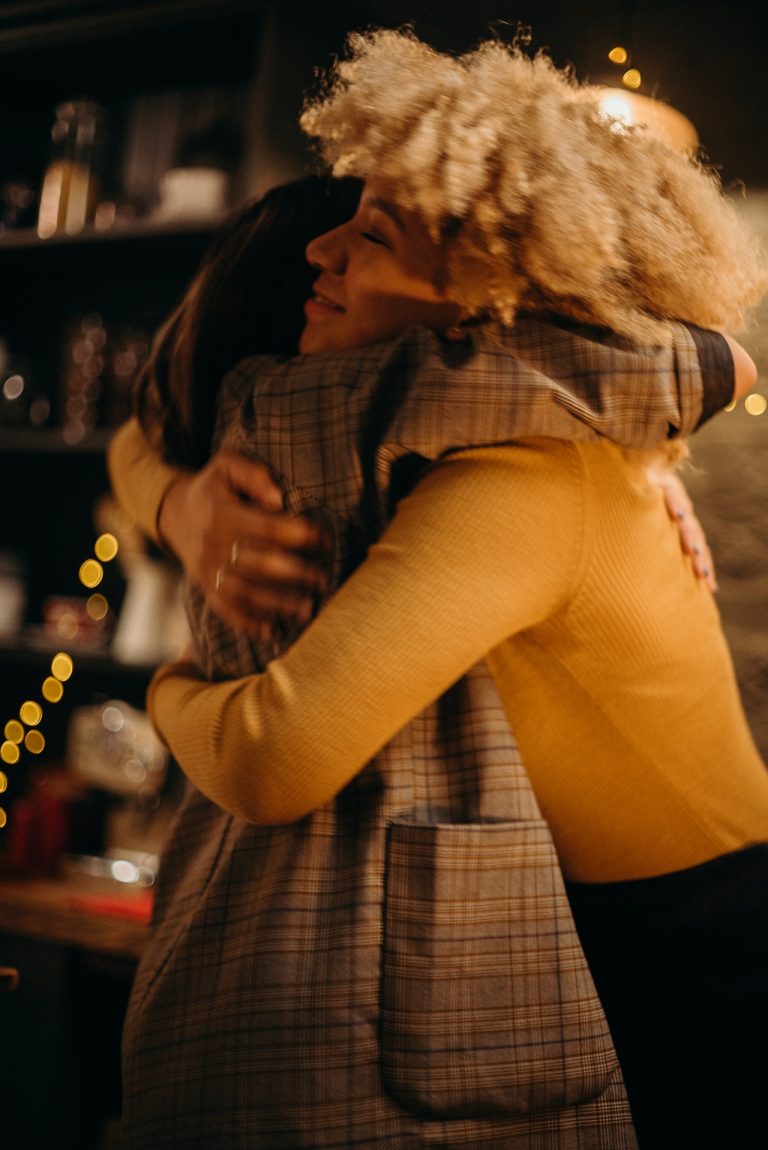 You get to enjoy the good mornings
You have all the reasons to be thankful for the good mornings. These hardly came by when you were using because then you had to deal with bad hangovers, body sores, and regrets from the things you did while high. Now, you can listen to the birds chirping and even catch the sunrise. You can also organize your days and get things done – even if that means binge-watching your favorite series.
You can do so much more now
Now that you are sober, you have clarity in your head that helps with productivity. You also have high energy levels and lots of free time to focus on school, work, or personal projects. Be thankful that you now have a chance to rebuild your life and make the most out of every opportunity that comes your way. You couldn't achieve all these if you were still using drugs.
You get to save money
Drugs and alcohol are expensive. Like many other users, you likely spent about $4,500 on alcohol, $7,000 on marijuana, $8,000 on cocaine, $54,000+ on heroin, or $3,500-70,000 on opioids every year. This is way too costly, especially if you weren't working for or lost your job due to addiction. But now, you don't have to spend more money on drugs and alcohol. You also don't worry about getting that money. And the best part is you aren't putting a strain on your loved ones and society. Instead, you are rebuilding your life and even getting to support them. It sure feels good, right?
You've cultivated a culture of self-control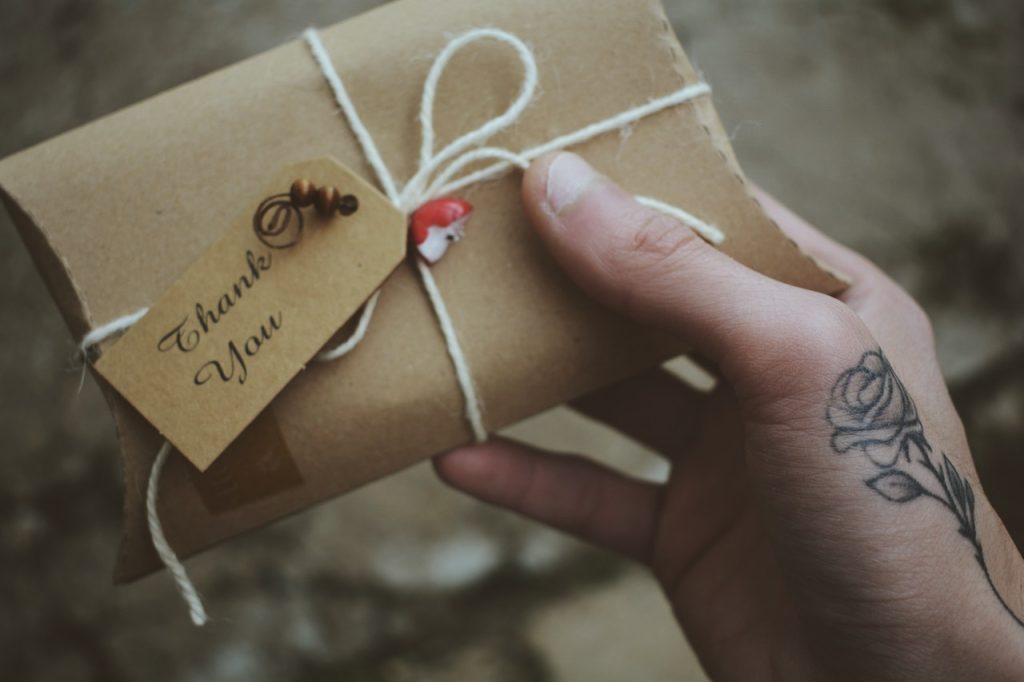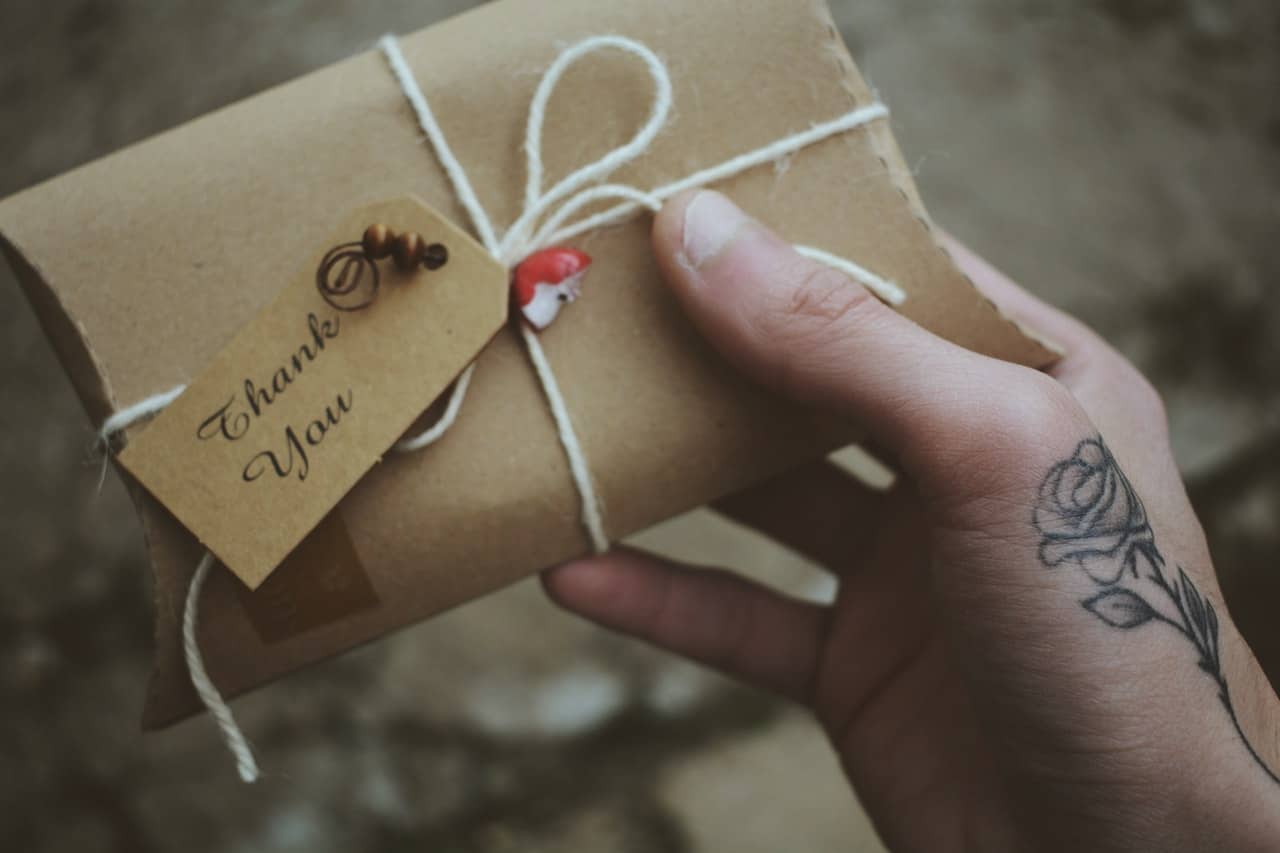 Staying sober isn't easy – it needs discipline. In a world where we have no control over our peers, environments, and circumstances, consciously choosing not to use drugs when given an option is a surprisingly energizing and powerful feeling. This type of control builds character, self-confidence, and offers a healthy boost to your ego. So, grab a glass of fresh juice, raise it to the skies and say, "I've got this."
You have better memory
Continued substance abuse affects the structures and functions of the brain. This impairs thinking skills and decreases attention span and memory. But the good thing is that brain is a remarkably adaptable organ. It can repair itself greatly and regain its ability to regulate moods, memory, and bodily functions without the substance. So, you have a reason to smile now because you don't have to stress over what you did the previous night or struggle with a foggy and unreliable memory. You're now sharper and alert and will recall things better.
Be thankful you can deal with issues in a healthy way
Many studies show a correlation between alcohol and mental health disorders like anxiety, stress, depression, etc. Many people use drugs or alcohol to either forget or solve underlying problems – though this only worsens the situation. You probably did the same. But now that you have gone through the healing process, you know that there are better ways to solve issues – like talking them through or seeking counseling or even exercising. This is too big an achievement that shouldn't just slide – be grateful about it.
You get to hang out with sober friends
This is a great time to be thankful for your good friends. Chances are you were inconsiderate of their feelings or ignored whatever advice they gave while you were abusing substance. But some of them stood by your side and still do. Be grateful for the effort they put into keeping up with the relationship and seeing that you are a better version of yourself.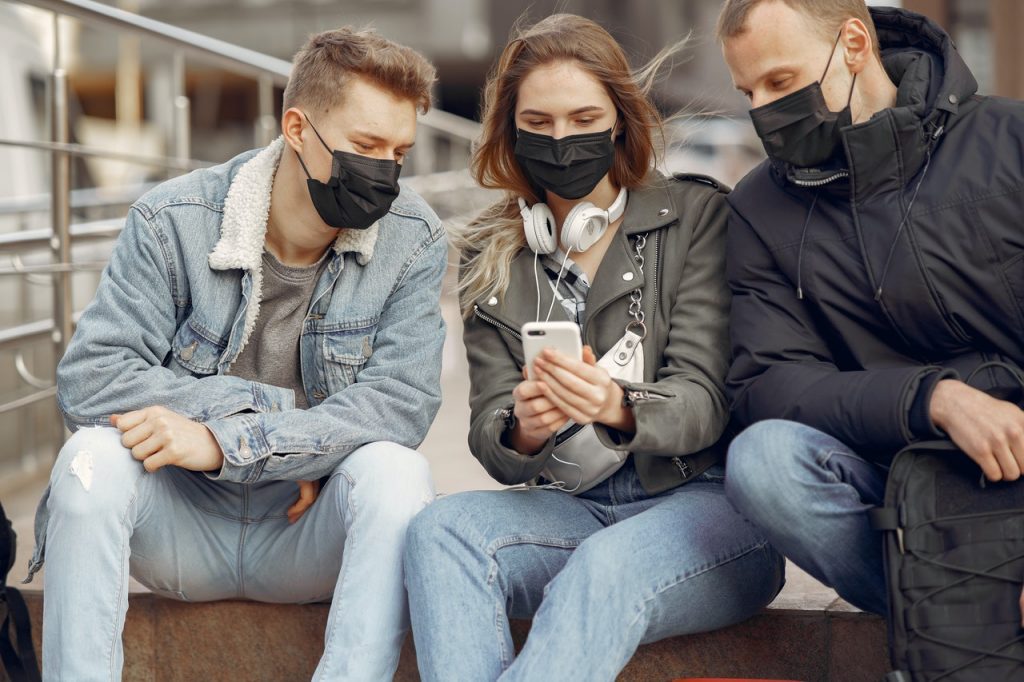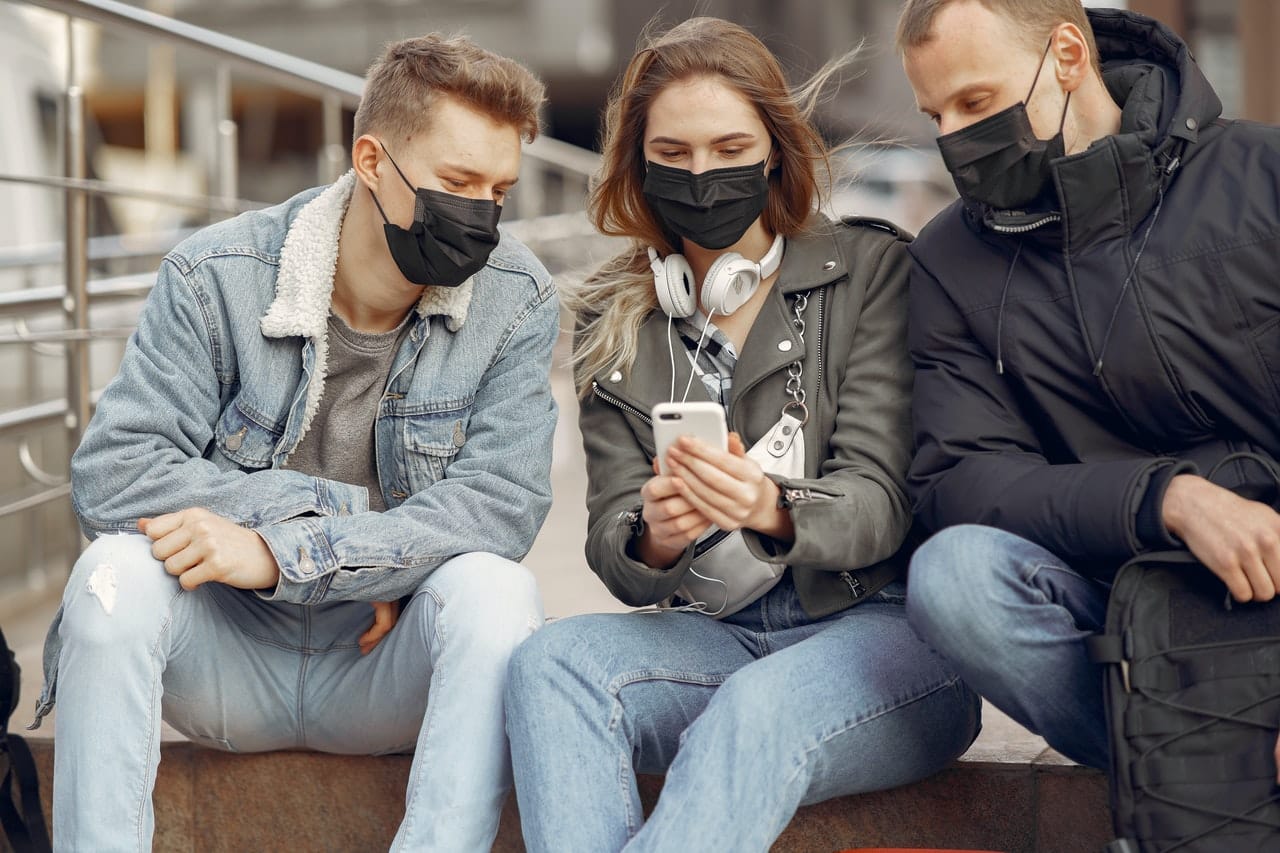 Being you
Last but not least, you want to be grateful for yourself. Be thankful that you believed in yourself, that you did all the hard work, that you never quit, that you chose to do what's right. It wasn't is, and it still isn't – but you're hanging in there.
Have you ever wondered why people use more drugs during the holidays than any other time of the year? Well, as it turns out, holidays can be a mixed bag of emotions. Although people look forward to the season, it is not uncommon for loneliness, grief, financial strain, family conflict, and seasonal affective disorder (SAD) to creep in. Many overindulge during the holidays, not just because of the countless opportunities for using substances, but rather the need for extra comfort because of heightened stress.
The fact is that holidays aren't holidays for those who find themselves burdened with other additional obligations and tasks while their everyday lives must go on as usual. So they tend to be more vulnerable and so inclined to succumb to drug use because stress sources multiply. This, at least, may be one reason why people use more drugs during holidays. But there are more reasons, as you will notice in this article.
Using drugs during the holidays
A holiday season isn't entirely to blame for drug use issues, but it contributes, of course. It's the time of year when people are more inclined to participate in different social events where drugs and alcohol are the glue that holds everything together.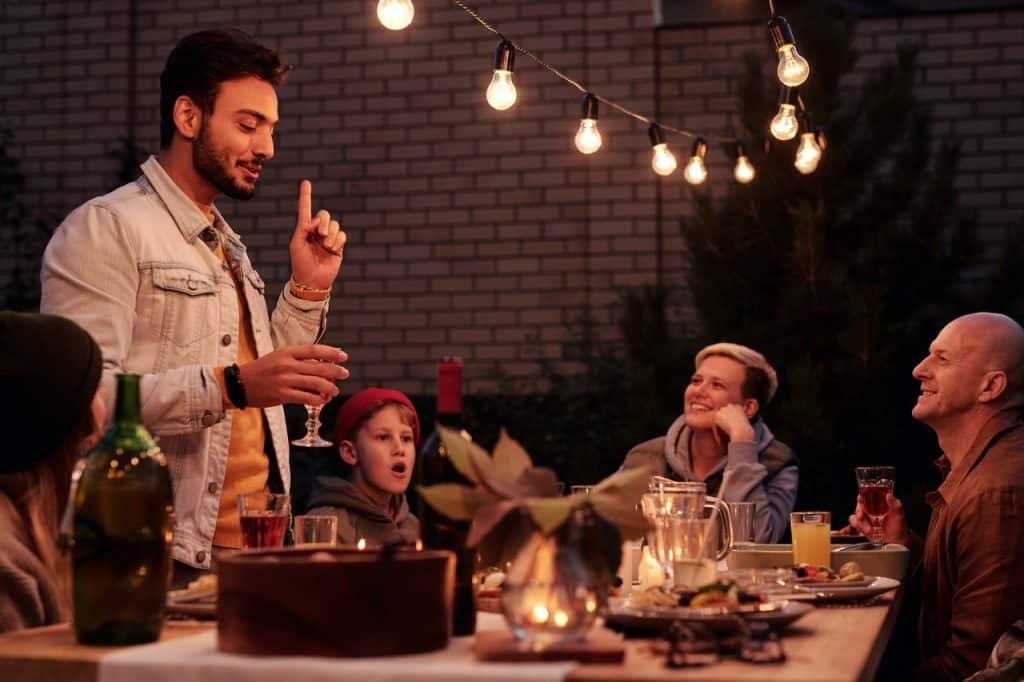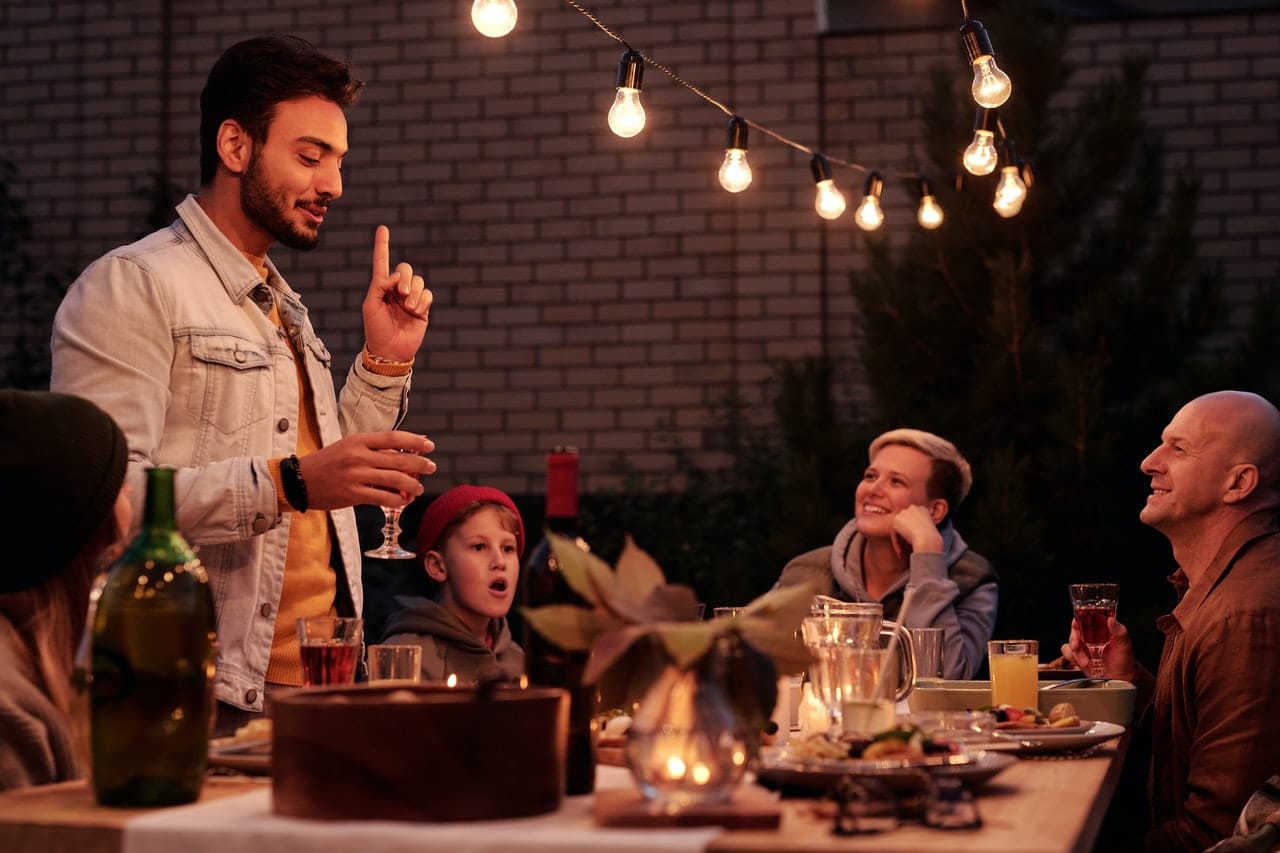 Again, many people base expectations about holidays on unrealistic displays of healthy, affluent families from TV ads and shows. But this only fuels anxiety during the holiday season. When someone tries to live up to what they see on TV, yet it is not realistic, they may become anxious and try to numb their feelings with drugs.
Seasonal pressures arise from various sources, including financial obligations, increased demands on time and energy, and even final exam and grade reports. There's usually a ton of extra demands. People want to do it right, so they end up becoming exhausted.
Seasonal affective disorder or winter depression is also pretty common around this time of year. SAD is a type of depression linked to low-light conditions that occur during long, dark winter months.
Here are the reasons why people use more drugs during the holidays:
Family problems tied to using drugs
Holidays evoke images of family bliss: loved ones gathering around a fireplace, lots of music and dancing, gift exchanges and catching up, etc. But for many, this dreamy image is usually nothing more than that – a dream.
For some people, a holiday is a time of loneliness because they live far from family or have lost their loved ones. For this group, holidays can be a time of sad memories and additional stress because it reminds them of relationships they don't have. Some may turn to drugs and alcohol to blow off some steam or disconnect with the world.
The same applies to people who dread holidays because of family drama and strained relationships. The thought of a perfect holiday gathering can make a normal social tension unbearable.
Financial stress
Lack of finances is a common reason for seasonal sadness. One survey by the American Addiction Centers revealed that finances and gift-giving were the leading cause of holiday stress. An average person spends about $750 on gifts. And this figure can go even higher for those with more children, friends, co-workers and so on.
While gifting may not seem like a problem, it can be a major depressor among those who are strained financially. The effects of this stress can be detrimental on many levels and may lead to an increase in drug use during the holiday seasons. Studies show a strong connection between substance abuse and depression. For some, this stress becomes too much to bear and many with deep mental health issues can succumb to suicide.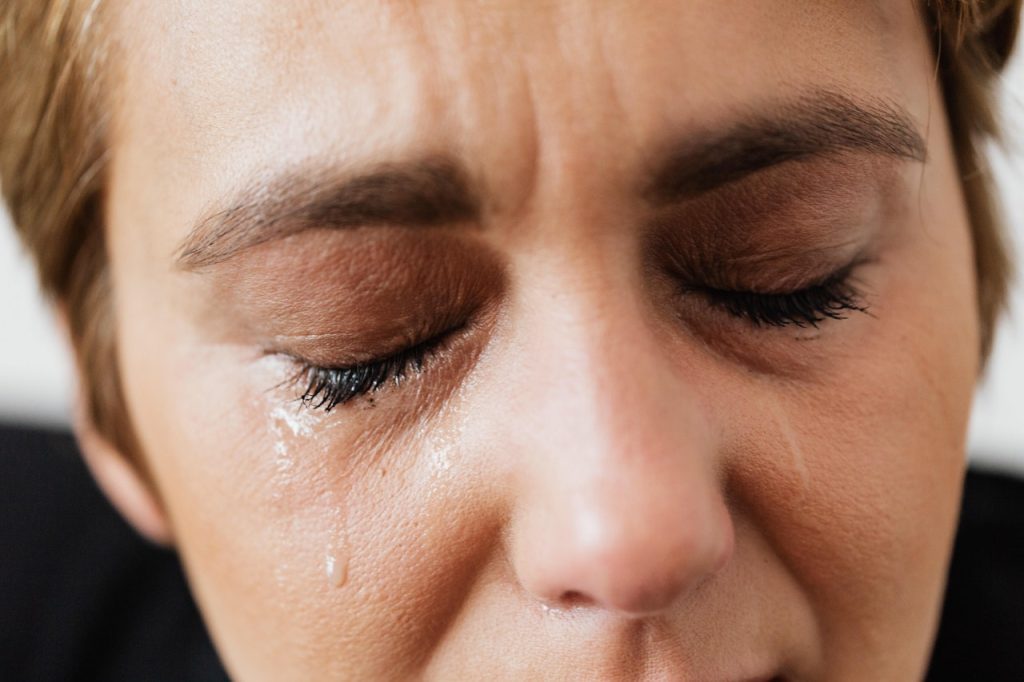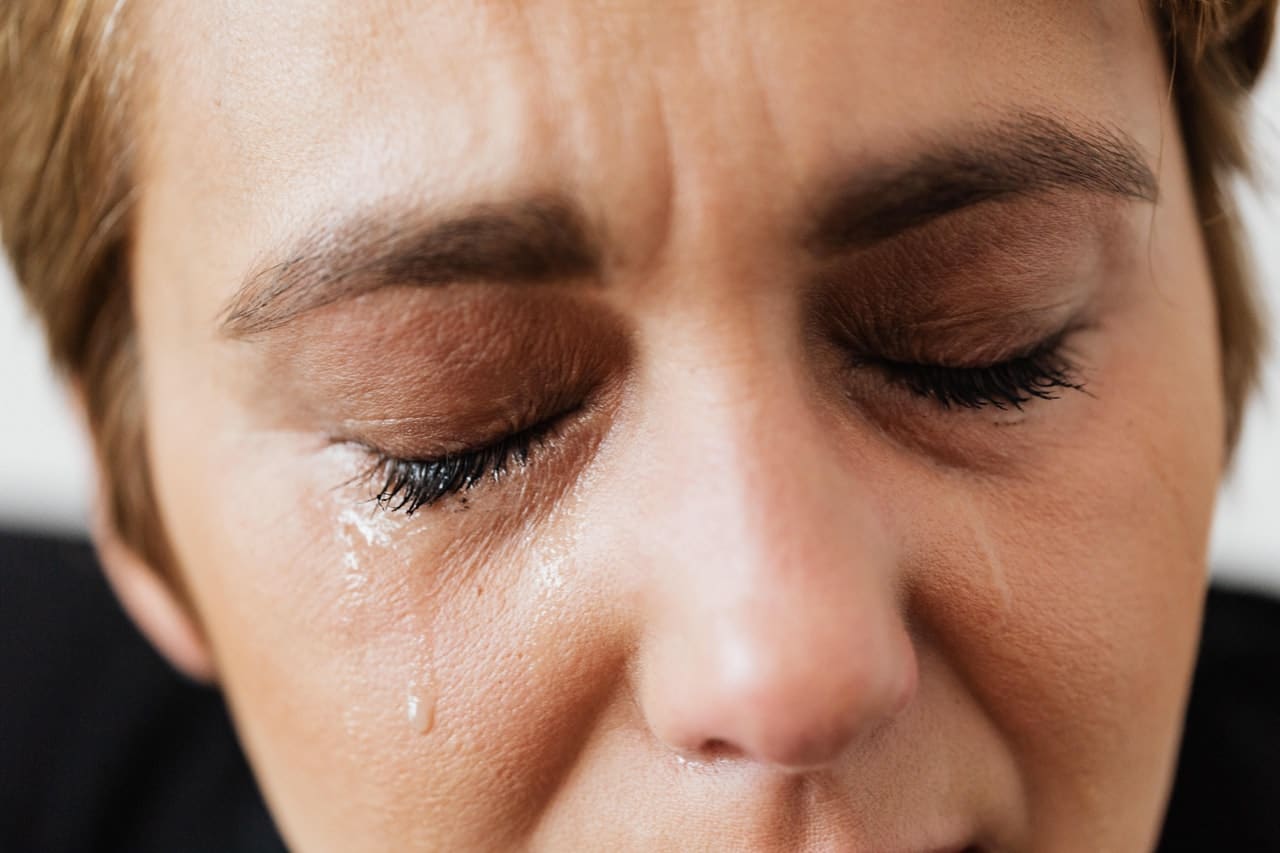 Holiday anxiety
Large gatherings, tense family relationships, and all the preparations can be overwhelming to some people. This is because of the constant worry that something might go wrong or that people will judge. Social anxiety is also pretty common around holidays, considering many events involving groups of peers, friends, and families. People with anxiety issues turn to drugs to help lessen the anxiety – though this only worsens the situation.
A study by the American Psychological Association and Greenberg Research tried to find out those who suffered from elevated stress levels during holidays, and the findings were surprising. Of the respondents in the study:
69% reported feeling fatigued
61% said they experienced an increase in stress
36% reported feelings of sadness
35% said they felt outright anger
A sad, anxious, stressed, or angry person might lose sleep and be unable to focus on the celebrations and events happening around them. And as it turns out, these mental disorders often travel in the company or drug abuse. Drugs may help one feel less inhibited and more comfortable in social settings. But anxiety robs one the ability to know when enough is enough, or that drugs in any amount can be dangerous, or that they need therapy and treatment and not drugs for their disorder.
Personality
Impulsivity, a personality trait, is a risk factor for substance misuse. Those who are struggling with addiction assign higher values to immediate values than the delayed ones. And with lots of events, parties, and the general craze going on, the impulsivity only tends to heighten during holidays.
Nostalgia
Nostalgia, a sentimental yearning or longing for the past, is a big part of the holiday season. Like birthdays and anniversaries, holidays trigger nostalgia because they act as temporary landmarks. Nostalgic depression is a holiday syndrome and may be accompanied by feelings of bitterness, helplessness, anxiety, and depression. It is common among loners with a history of family disruption.
Nostalgia is beneficial as it helps people cope with boredom, grief, and loneliness. It also strengthens social connectedness and reinforces a sense of identity. But to some extent, nostalgia can be toxic. Toxic nostalgia is especially harmful to recovering addicts, as it can make them believe that the time they spend using drugs is worth returning to. It may also make them forget all about the negative impacts and stresses of addiction that made them quit in the first place.
Seasonal binge-drinking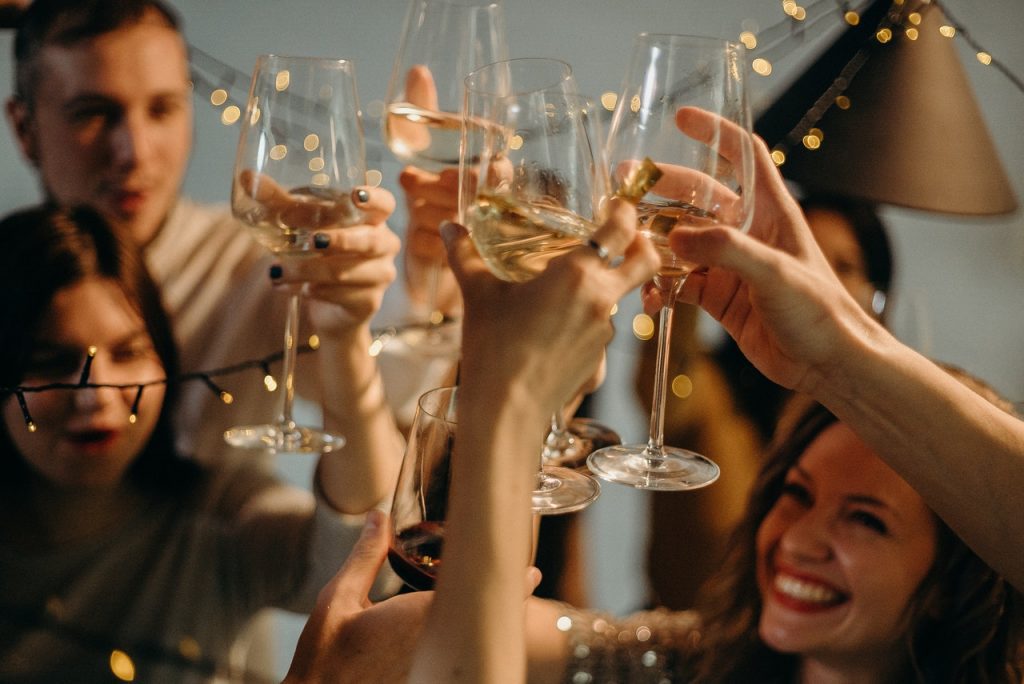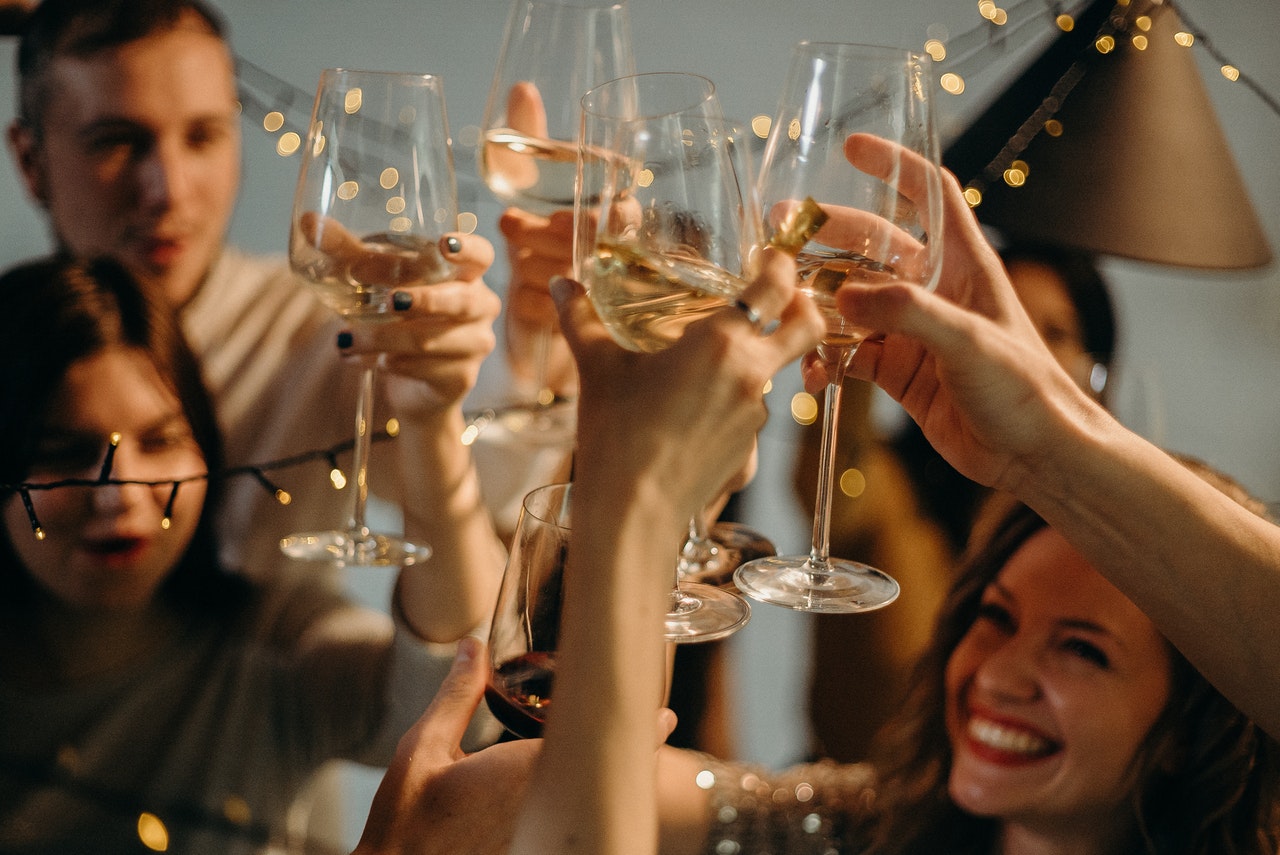 It doesn't come as a surprise that people indulge in seasonal binge-drinking during the holiday season. In fact, the Distilled Spirits Council of the US says that a quarter of the $49 billion-a-year profits in the distilled spirits industry come from late November through to New Year. So whether it's peer pressure or excitement or the desire to unwind, people – including the moderate drug or alcohol users – tend to increase their consumption rates. Moderation is rarely taken seriously during holidays – with many believing that they'll compensate for all their bad consumption in January. So, they keep overindulging in drugs, alcohol, and even food.
When all these things come together, one is likely to experience symptoms like:
Lack of energy
Discouragement
Emotional isolation
Difficulty with concentration
Disruptions in appetite
Loss of interest in activities
Unfortunately, these symptoms can have far-reaching effects, especially for those with no support systems. In addition to using drugs, the symptoms can increase the risk of suicide, personal injury, violence, and relapse. That is why it's essential for those who experience such symptoms to get professional help. It also helps to have friends to talk to whenever sad memories or feelings of loneliness come up.
We all feel anxious from time to time – like when we have an upcoming speech, or when going to a job interview, and so on. Anxiety is a normal part of life. It is your body's way of dealing with stressful situations and can keep you alert or help you perform better. To that end, anxiety is a good thing. However, there are times when the anxiety gets out of hand and starts being a problem. Like when it interferes with daily activities. Problem anxiety tends to be chronic and irrational and may result in or reflect an anxiety disorder. Anxiety and alcohol are a dangerous combination, resulting in a vicious cycle that never ends.
Types of anxiety disorders
There are about 40 million people with an anxiety disorder in America at any given time. Of this number, 1 in 5 reports using alcohol to cope with stress.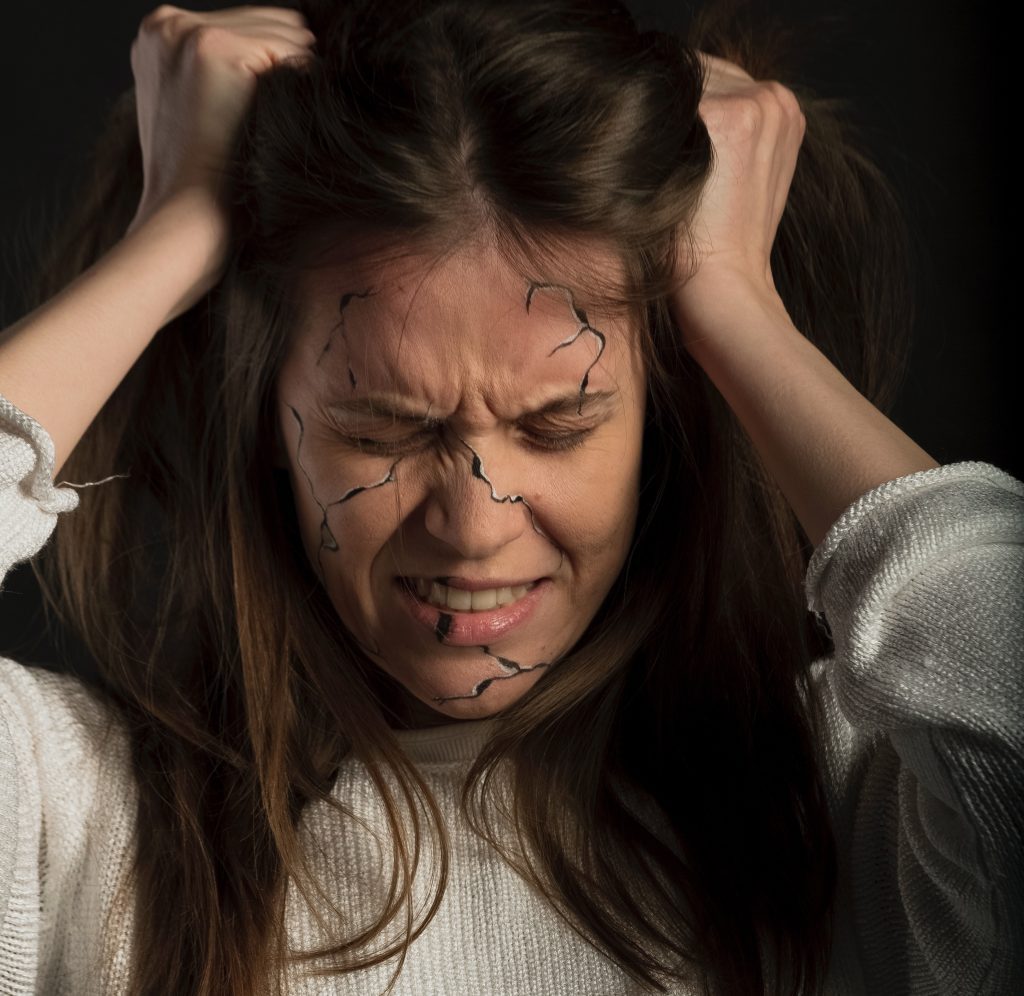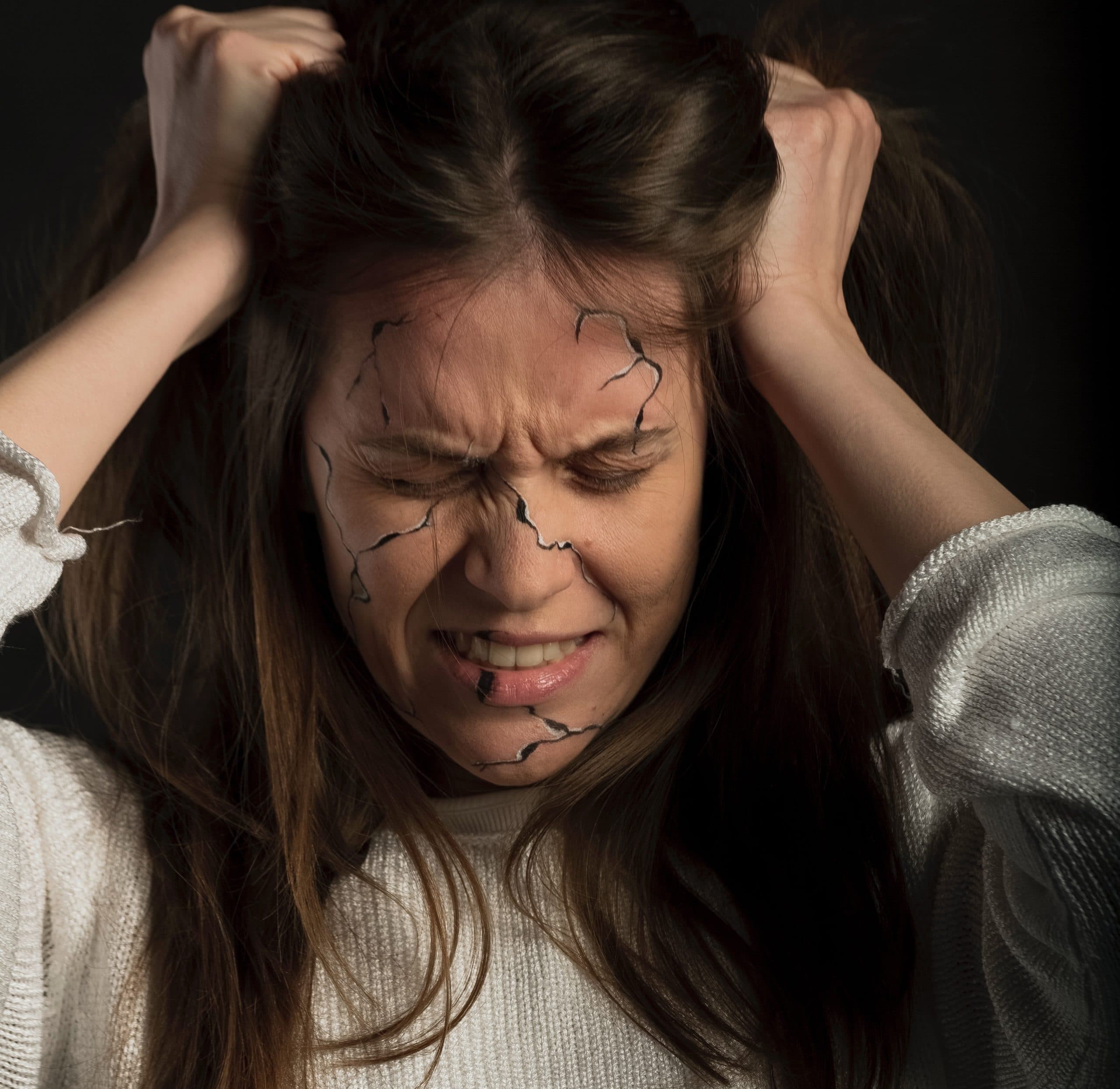 Some common examples of anxiety disorders include:
Panic disorder: this anxiety disorder is characterized by the fear of having future attacks and losing control in public. Patients with panic attacks turn to alcohol to calm down or numb their fear of an impending attack. Research shows that alcoholism occurs on 10-40% of those with panic disorders and that 10-20% of panic disorder patients are struggling with addiction.
Post-traumatic stress disorder: Any psychological or physical trauma (like an accident or sexual abuse) that leaves one feeling out of control or powerless can cause PTSD. Many people with PTSD turn to alcohol to numb their pain or gain some control in their lives.
Social anxiety disorder: according to the National Institute on Alcohol Abuse and Alcoholism, about 20% of people who struggle with social anxiety also struggle with alcohol use disorder. This is partly because they drink to try to relieve the stress that comes with social situations.
Specific phobia: those with specific phobias experience intense fear of a situation or thing that poses no immediate threat. Some common examples of phobias are small spaces, heights, and animals.
Generalized anxiety disorder (GAD): is a common anxiety disorder affecting 3.1% or 6.8 million adults in the United States. It's characterized by excessive and persistent worry about several different things – whether its work, family, health, money, etc. – even when there's little or nothing to provoke it.
GAD makes an individual always nervous, tense, and worried about everything. Of course, this is no way to live, so some individuals turn to alcohol to cope with the condition. This article will delve deeper into GAD and how it affects those with alcoholism.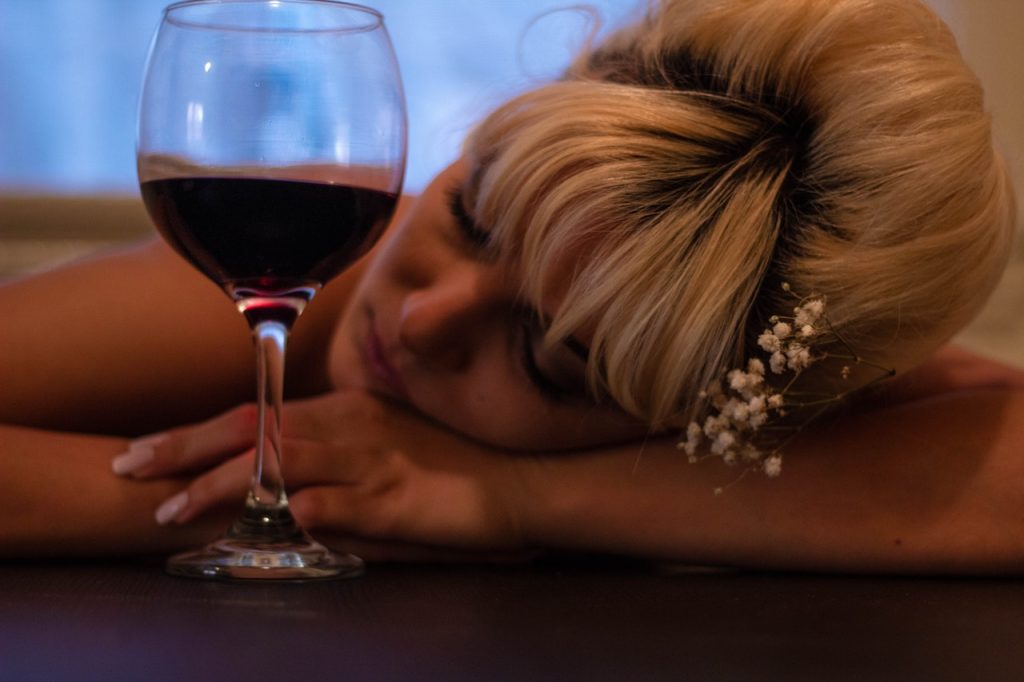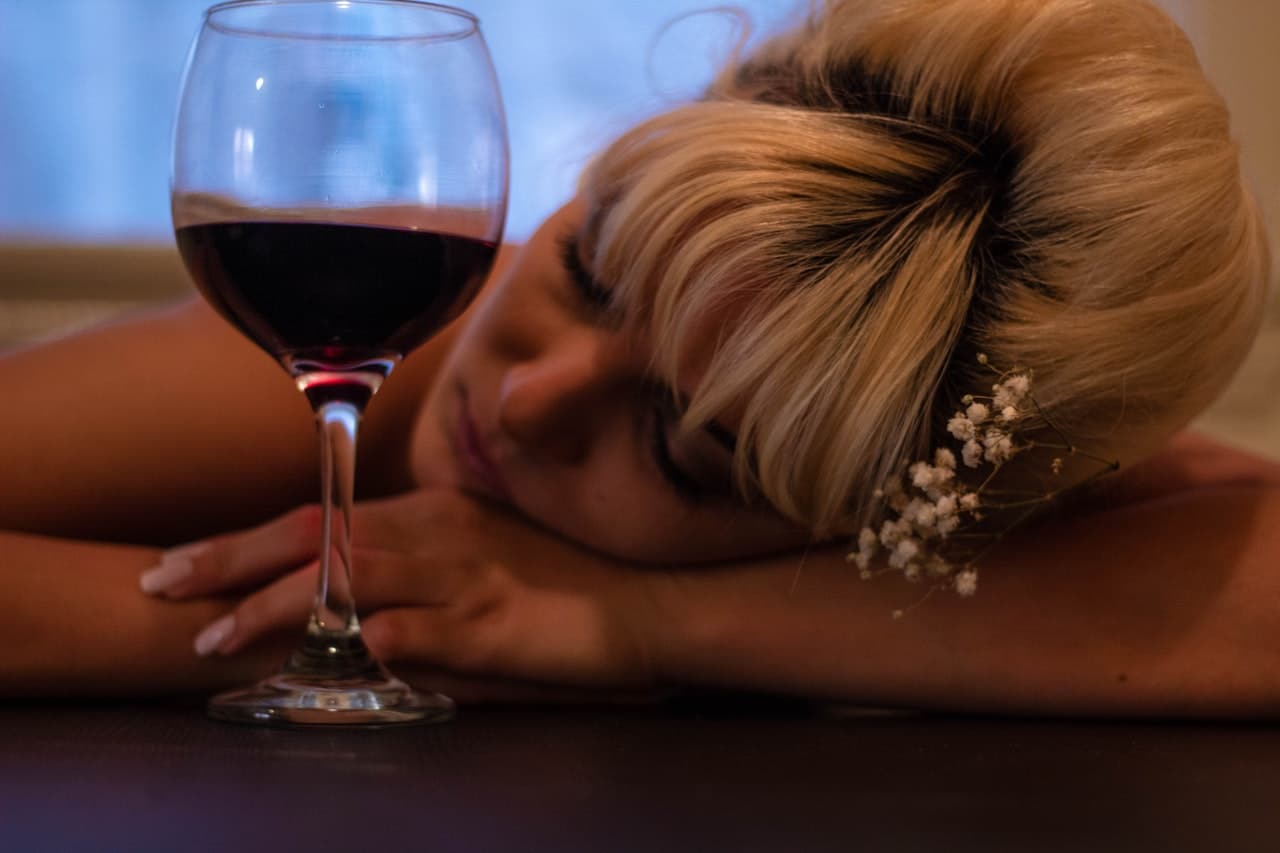 Generalized Anxiety Disorder (GAD) and alcohol use
Anxiety disorder affects the central nervous system. It can increase blood flow, accelerate the heart rate, and push the brain into overdrive. Doctors often prescribe CNS depressants like benzodiazepines to treat extreme cases of anxiety. Benzodiazepines reduce GAD's intensity of physiological symptoms, like panic attacks, headaches, muscle tension, restlessness, and insomnia – but so does alcohol (to some extent).
Alcohol is a sedative and depressant. In this way, it has some effects that mirror anti-anxiety medications like benzodiazepines. That's why patients who cannot access a prescription for their anxiety problem often turn to alcohol to relieve their symptoms. Alcohol use is also common among those who can't afford therapy or are too embarrassed to seek it. They drink up to increase their levels of relaxation and also mitigate stress in their lives.
But the use of alcohol to lower anxiety almost always fails. Anxiety is a mental disorder that can arise from long-term drinking. Substance-induced anxiety can happen in people with other anxiety disorders like GAD. Unfortunately, adding another anxiety only makes the GAD worsen.
Besides, those who depend on alcohol to mask their anxiety problems may start to rely on it to relax and may build a tolerance to the de-stressing effects of alcohol. This makes stress and anxiety even more difficult to cope with.
Alcoholism and GAD
People struggling with anxiety may turn to alcohol to relieve stress. But long-term heavy drinking is also a risk factor for anxiety disorder. This is because alcohol upsets hormones, sleep, and brain function. When the mind and body don't get enough rest, one may feel irritable and on edge. The changes in the brain may also increase the risk for anxiety issues. This is because the brain chemicals – neurotransmitters and serotonin – are responsible for positive mental health.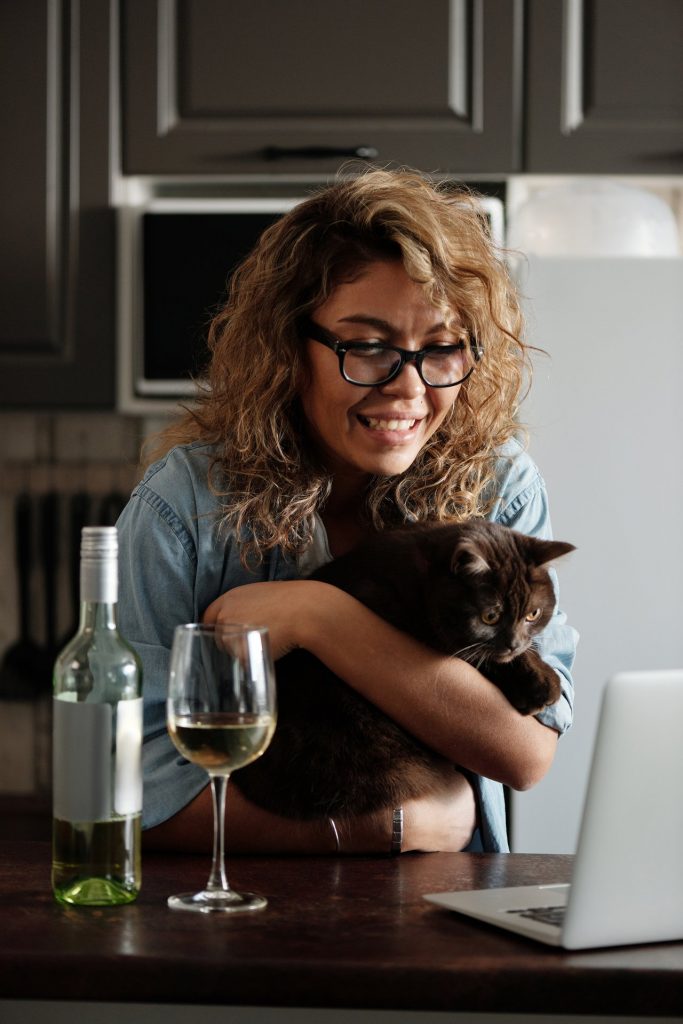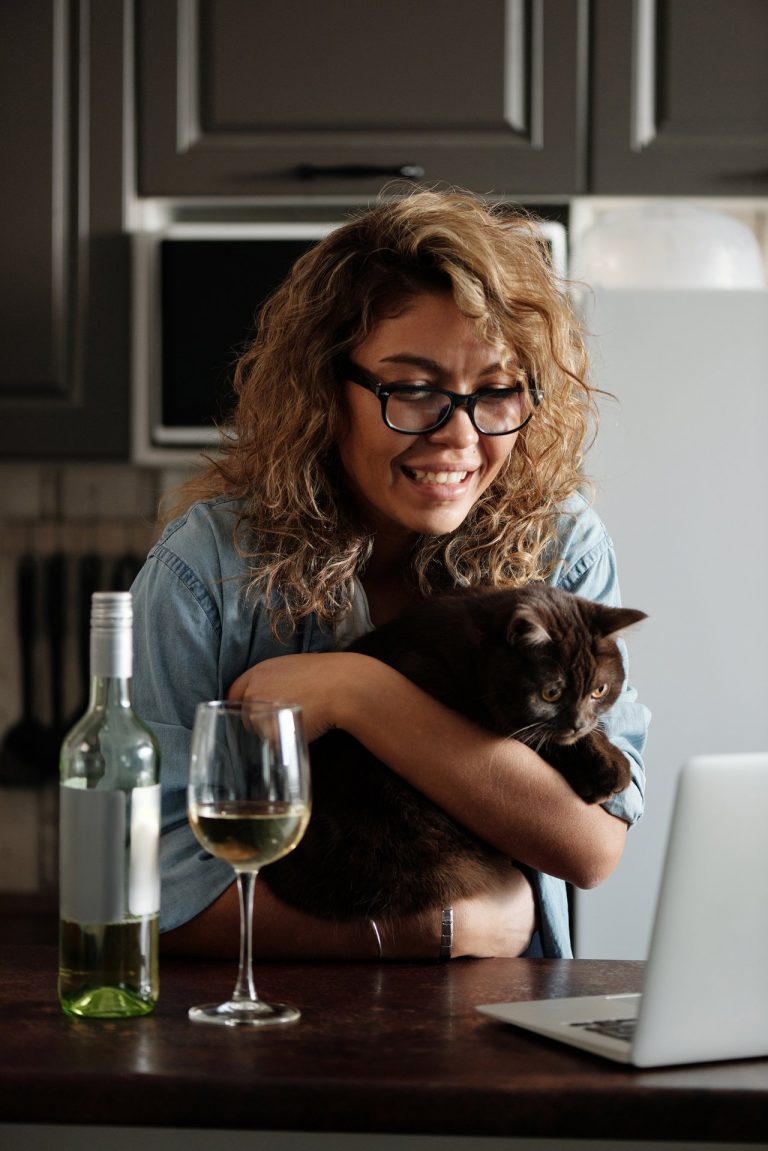 And as it turns out, alcohol doesn't just cause anxiety – it can worsen it. A 2017 study indicated higher anxiety levels among individuals with alcohol use disorder than those without when faced with stress. In one review of 63 studies, reducing alcohol intake led to improvements in both anxiety and depression. According to the authors, cutting back on alcohol could enhance one's self-confidence, social functioning, and mental and physical quality of life.
Still on anxiety, there's also the aspect of concern and uneasiness that comes after drinking alcohol. Many heavy drinkers end up panicking as they try to review the things they might have said or done, and what others who were present are thinking of them.
Co-occurring anxiety and alcohol abuse
Studies show a different trend of alcohol use among individuals with a generalized anxiety disorder. Most people with this mental health disorder start drinking excessively around the same time as the onset of anxiety symptoms. And while it still isn't clear why this happens, researchers think that the initial signs are related to alcohol withdrawal. It is also possible that alcohol use presents a mechanism for anxiety and panic disorders to develop.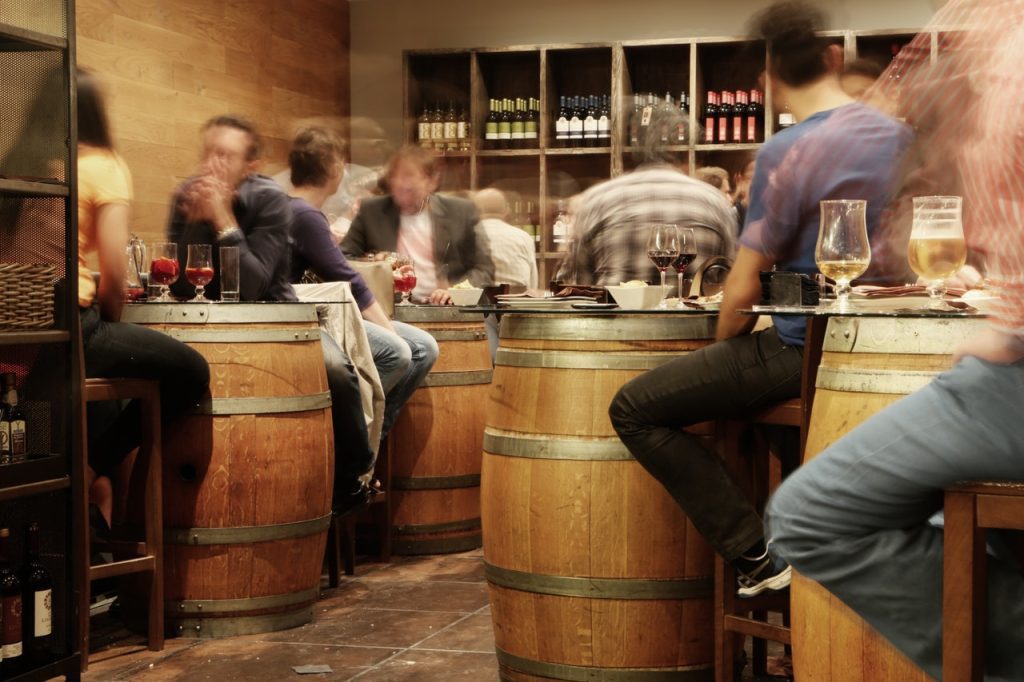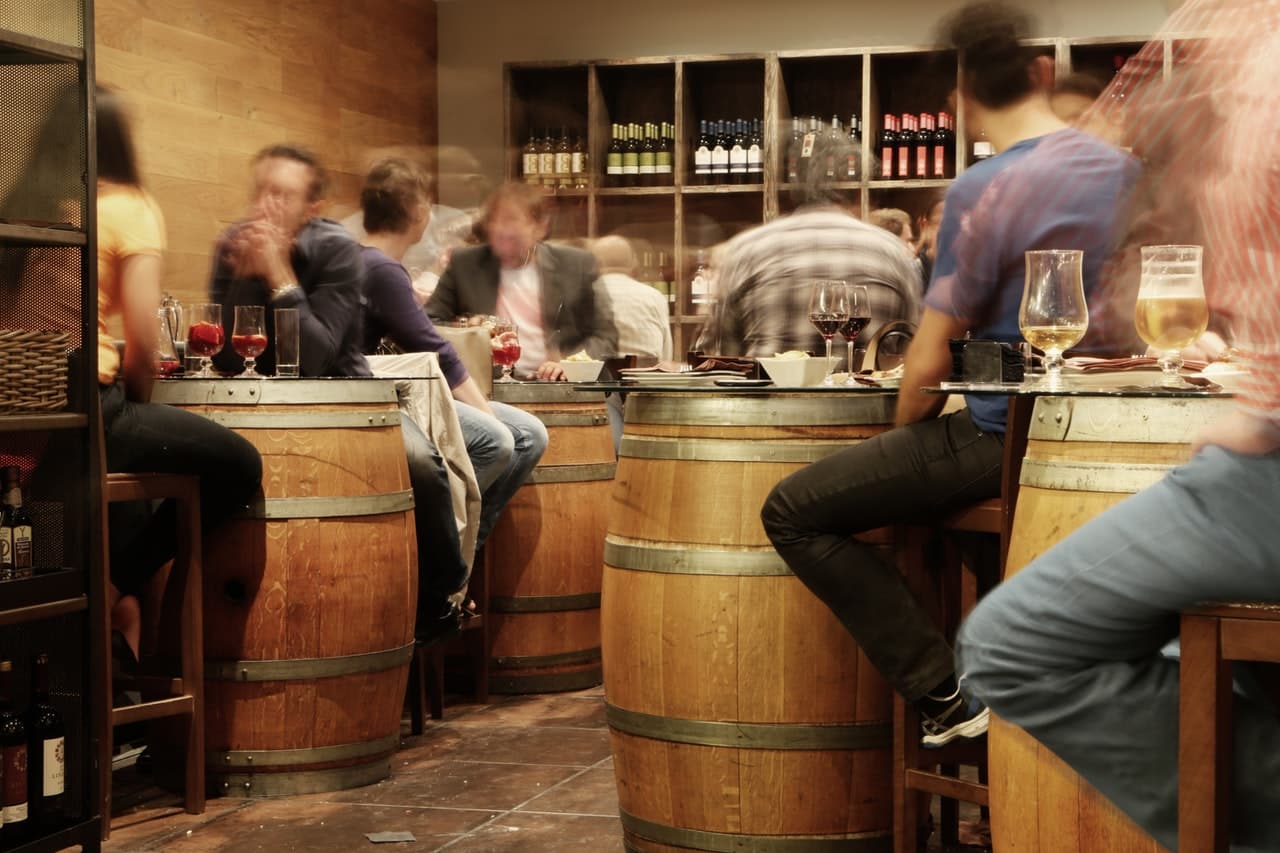 Not only does drinking lead to anxiety and anxiety lead to drinking, the two trigger each other into an unending cycle. Anxiety makes an individual start drinking. This only makes the anxiety worse. So they drink more to feel better but end up with even worse anxiety and so on.
The more alcohol one takes, the more tolerant they become. Over time, they may need to drink more alcohol to achieve the same effects. In the long run, this may negatively affect their mental health, leading to higher levels of depression and anxiety after drinking.
Treating addiction to alcoholism and anxiety
Patients are highly discouraged from trying to treat anxiety or detox from alcohol without help from a healthcare professional. The process needs professional oversight to help manage their conditions. There are many effective treatments for alcohol and anxiety disorders, including talk therapy, individual/group therapy, prescribed medications, or a blend of these methods. Patients should also join support groups for continued support throughout their recovery.
Driving under the influence (DUI) of alcohol is a criminal offense. It happens when someone drives or operates a motor vehicle while impaired by alcohol to the extent that makes operating the vehicle unsafe. DUI may attract hefty fines, jail time, and high insurance premiums. It may also cause loss of health or life in case of an accident.
Most states in the US have laws requiring persons with DUI convictions to go through a test to determine the extent of their alcohol use. This evaluation checks the extent the driver's life is affected by alcohol use, and if their drinking behavior is considered alcohol dependence or alcohol abuse. Meaning, if someone is arrested for DUI, that fact by itself shows that the individual has a drinking problem.
But unfortunately, most people may deny a drinking problem until something serious – like a DUI – happens. Others may acknowledge a drinking problem but do nothing about it. If your loved one falls in any of these categories, you're likely wondering how you'd confront them after a DUI. In this article, we will discuss the intervention details and typical things charged during the DUI offense to give you an idea of how you should approach the situation.
Potential consequences of DUI
When your loved one drives under the influence of alcohol or drugs, he or she may risk injury or death to self, pedestrians, and/or other road users. He or she may face severe consequences like jail time, high insurance rates, job loss, and large fees and fines. Their driving privileges may also be revoked. And when they're found guilty with DUI, the information will reflect on their criminal records, severely limiting future opportunities.
If you think your loved one has an addiction problem, you should confront and nudge them to seek help. This could be anything from joining a support group, to attending rehab and so on. In some cases, getting help may allow your loved to mitigate some of the legal consequences that come with DUI charges.
How to go about confronting an alcoholic after a DUI charge
It is incredibly difficult when you love someone with substance abuse disorder. Individuals who struggle with alcohol and drug addiction tend to be unable to love or appreciate the people around them as they once did. They also do a great job of pushing you on edge or making you feel scared. But as most recovered addicts will tell you, the confrontation from a friend or family often marks the turning point in their addiction story. It is what saves them from a life of self-destruction.
In case you're wondering how to go about the initial confrontation, here are some quick tips to get you started:
Confrontational interventions
This is where you convene a group of people to confront your loved one. These people work to persuade the person to change their behavior. More specifically, they motivate them to seek help from a treatment program or a professional to deal with their alcohol addiction. The intervention team often includes family and friends of the alcohol-dependent person.
Before you confront your loved one
Don't be afraid
Fear paralyzes people from taking action. It is fear that makes families and friends ignore the problem or convince themselves that the addiction problem will fix itself. But this conversation needs to happen. Your loved one has a DUI charge. If you don't do anything, it is likely there will be a next time.
Prepare for an intervention 
It's essential to prepare and decide what happens in an addiction intervention before you involve the person. People struggling with alcohol addiction are in a fragile state, mentally and emotionally. So, you have to intervene in a way that doesn't make them feel attacked or alienated. Everyone should be friendly, composed, and open-minded. Here are some good points to keep in mind:
Know why you are confronting them – in this case, DUI
Have all facts about alcohol addiction, and DUI ready
Write a letter or list to outline how the addiction affects each person, including the addict
Group members review each other's letters to ensure consistency
Decide on a date, time and location
Ensure the subject remains unaware
Check into recovery options so you can have a game plan to address the problem
During the confrontation
Make sure the subject listens
The person may likely want to walk out of the room. However, the team should ask him/her to sit and listen to what everyone has to say. Modern approaches to confrontational interventions rarely involve accusation, humiliation, and pointing out the subject's flaws.
Air all concerns
Each person in the team can share thoughts or read their letter expressing their concerns. In this case, these grievances should consist of how the subject's behavior has affected the person speaking. For example, the DUI has caused property damage or emotional torture, and so on. The focus should be to encourage the subject toward treatment.
Lay out specific consequences
Your intention shouldn't be to accuse the subject or force them to take treatment. But you should lay out specific outcomes should the person fail to get treatment for their alcohol addiction.
Offer potential treatment options
Once each member expresses their love and concern, the group should offer the person with a list of possible treatment options to consider. And when it's all said and done, the subject decides whether or not to seek treatment.
Things to keep in mind when confronting an addict after DUI
Get help
The best way to learn how to face the person with an addiction problem is to stage an intervention with the help of a professional interventionist. This allows families and friends to come together and plan how to confront the subject.
Know your timing
You may want to confront the person immediately after the DUI. But that's never the best idea. You want to wait until they are sober – preferably in the morning. At this time, they will be rational and less likely to lose control of their emotions. Besides, waiting will give you more time to stage an intervention rather than doing it all by yourself.
Have compassion 
Chances are your loved one doesn't want to talk about the DUI and their addiction problems. When you insist on having a conversation, they'll likely be resistant and angry. You should know that he or she isn't resisting you, but the conversation and its possible outcomes. Speak with compassion and care, not with judgment. When you accuse or speak with a negative tone, you'll only stir resentment and anger.
Conclusion
Your role in getting help for the individual you are confronting is critical. Even though your words support, or actions may not go through immediately, they will bring the patient a step close to accepting they have a problem, enrolling in an addiction treatment center, and regaining control of their life.