Ketamine is an anesthetic drug that affects the central nervous system by antagonizing the n-methyl-d-aspartate (NMDA) receptor. Like most dissociative anesthetics, ketamine has a high potential for abuse.
Ketamine has hallucinogenic effects. It changes your perception of sounds and sights, makes you feel detached, and makes you feel like you aren't in control.
Ketamine is FDA-approved for use as a pain reliever for chronic pain and anesthetic. Unfortunately, it is often abused.
Although ketamine has a long-standing reputation as a recreational drug, its FDA-approved version has become popular in its role as an anti-depressant. Additionally, studies have shown its effectiveness in reducing drug and alcohol abuse.
This article discusses ketamine therapy and its benefits under supervised care.
Ketamine therapy as addiction treatment
Clinical trials focusing on alcohol and cocaine addiction revealed that patients who were prescribed therapy and ketamine had better results than those who went for therapy minus ketamine treatment.
Patients addicted to cocaine received doses of IV ketamine for five days. Additionally, they went through a 5-week mindfulness relapse prevention therapy. On the other hand, patients struggling with alcohol addiction received a dose of ketamine on their second week of 5-week motivational enhancement therapy sessions.
At the end of the trial, researchers concluded that ketamine treatment played a role in preventing relapse. Researchers argued that ketamine treatment alters how patients' brains deal with cravings. Additionally, they argued that ketamine motivates individuals to stop abusing drugs and control their behavioral interactions. Ketamine treatment may also improve the outcome of behavioral therapy.
The clinical trials discussed above are not conclusive. There is a need for extensive research on the role of ketamine in addiction treatment.
Note that the use of ketamine in addiction treatment should be under the strict supervision of medical practitioners in clinical settings. Patients should only receive doses of ketamine as and when prescribed by their doctors to avert ketamine abuse.
Ketamine for depression
Medical practitioners can use ketamine to treat depression. Additionally, it can be used as an antidote for suicidal thoughts.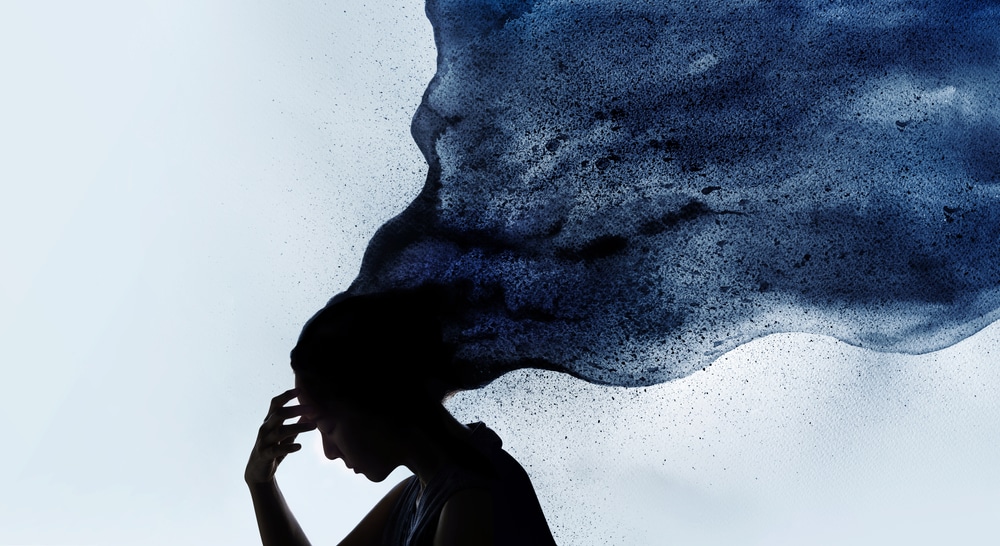 Most treatments for suicidal thoughts, including anti-depressants, talk therapy, electroconvulsive therapy (ECT), and transcranial magnetic stimulation (TMS), take several weeks to be effective. Sometimes, you may have to try multiple treatment options at once to gain relief.
Using ketamine for depression has proved effective. The doses that medical practitioners prescribe in treatment for depression are small.
How does it work?
It is still unclear how ketamine works. However, researchers suggest that it targets NMDA receptors in the brain, binds to the receptors, and consequently increases the amount of glutamate, a neurotransmitter, between the neurons.
The glutamate triggers connections in the AMPA receptors resulting in the release of molecules that allow neurons to communicate across new pathways. This process is called synaptogenesis. Synaptogenesis alters your cognition, mood, and thought patterns, making you less depressed.
Ketamine may also treat symptoms of depression by reducing the signals that take part in inflammation. These signals are often linked to mood disorders. Therefore, ketamine may prevent mood swings by reducing the signals.
How do you receive ketamine for depression treatment?
Ketamine comes in various forms, including white powder. The FDA-approved form for depression medication is a nasal spray known as esketamine/ Spravato.
Doctors prescribe esketamine to adults who have a major depressive disorder, treatment-resistant depression, or are suicidal.
Patients with treatment-resistant depression get the nasal spray twice weekly for the first four weeks, then once a week from the fifth to the ninth week. If they still need the nasal spray after the ninth week, they will get it once every two weeks.
The other forms of ketamine that are not approved by the FDA include; tablets, IV infusion, or a shot in the arm. IV infusions are done explicitly by doctors. Some doctors may prescribe pills for use at home. However, it is not recommended since ketamine has a high potential for abuse.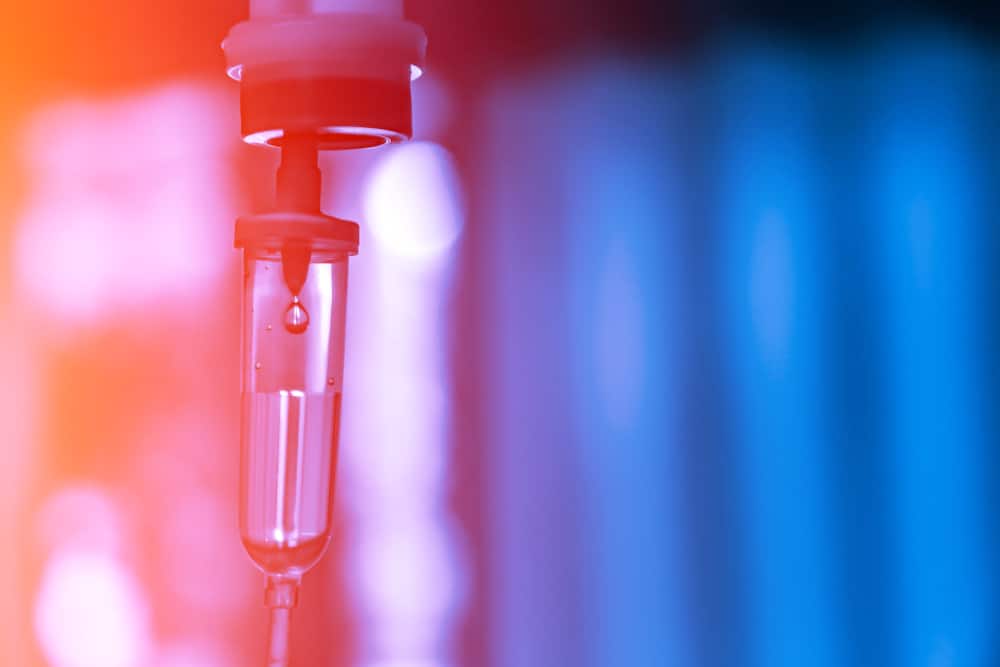 The process of IV infusion takes place for approximately 30 minutes. Immediately after the drip ends, you will have the dissociative experience for about 20 minutes. Your doctor will be present during the entire process. The dissociative experience wears off after 20 minutes.
Research shows that most patients appear to be asleep during IV infusion. They neither talk, nor move. Most doctors prefer not to interfere unless the patient specifically asks for something or asks where they are.
After ketamine treatment, patients need to undergo talk therapy. Talk therapy is an essential part of depression treatment. During talk therapy, medical practitioners equip you with the relevant skills to handle your depression. It is practical and empowering for most patients. For those with mild depression, talk therapy may be sufficient.
Possible side effects
All drugs have side effects. However, the benefits you will get from using ketamine for depression outweigh the side effects you will experience.
Here are some side effects that you may experience after ketamine infusions:
Nausea.
Vomiting.
Dissociation, i.e., out-of-body experiences.
High blood pressure.
Perceptual disturbances- you may have a hard time perceiving textures and colors. You may also have blurry vision, and time may appear to slow down or speed up.
Usually, dissociation and perception disturbances are noticeable when you get the first infusion but fade away afterward.
Long-term use of ketamine may have additional side effects. Scientists are still researching the issues surrounding ketamine abuse.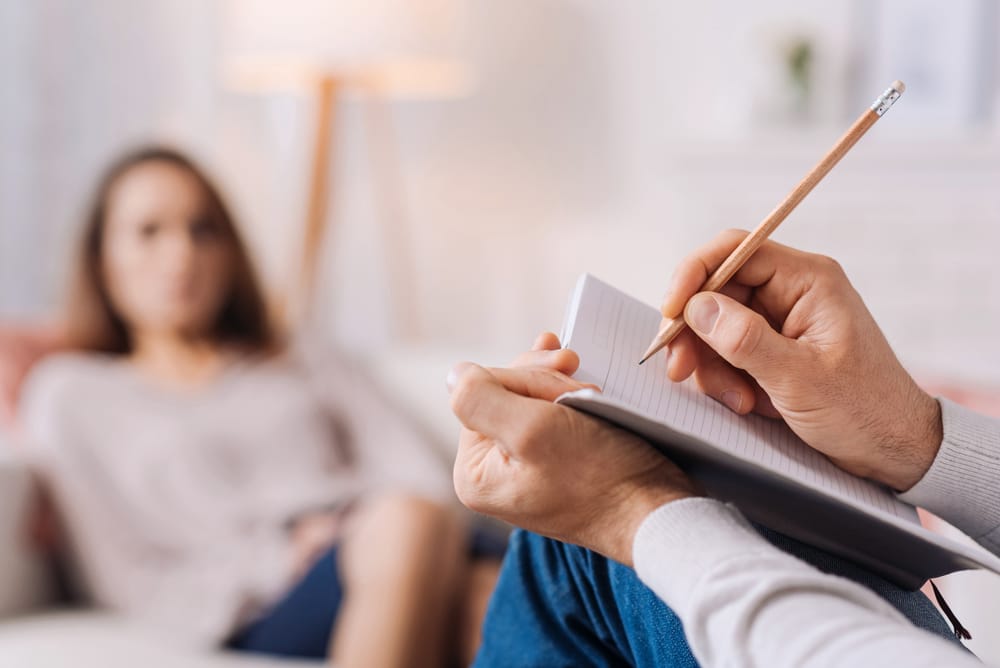 Concerns on using ketamine therapy for depression and addiction treatment
The main problem regarding ketamine therapy is addiction. Ketamine shows a lot of promise in treating mental health conditions and addiction. However, ketamine is a highly addictive narcotic, and addicts can still get high off it.
There is a possibility that patients who undergo ketamine therapy may become dependent on it. Long-term use of ketamine may have long-term effects. Patients may develop tolerance or unidentified side effects.
Another concern is the risk of cross-addiction. Cross addiction refers to instances when an addict develops a second addiction, in this case, ketamine addiction.
There is a need for more studies on ketamine treatment to realize its benefits in addiction and depression treatment.
If you are struggling with an addiction, check out treatment addiction programs that you can enroll in. You can also check our blog for resources on addiction and mental health issues.