It is easy to wonder why or how someone in their right minds would self-harm. But as it turns out, "normal" people intentionally hurt themselves every day. Some do it to cope with stress and discomfort or to feel real and alive. Others do it to punish their bodies or to feel empowered. Sometimes, people don't even know why they cause self-harm, but they still do it anyway.
Self-harm and cutting are a form of addiction as many young adults crave the relief that these behaviors elicit. Like substance abuse, users continually cut, punch, bang, and burn themselves to self-medicate but end up having trouble stopping. Most of them describe a specific type of high, connectedness, release, or a sense of calm after the self-injury.
Individuals who inflict self-injury are trying to release pent-up emotions. They see their actions as positive as it allows them to express feelings and remain in control. So they keep hurting themselves to try to release or control feeling of sadness, fear, frustration, anger, overwhelm, or even happiness.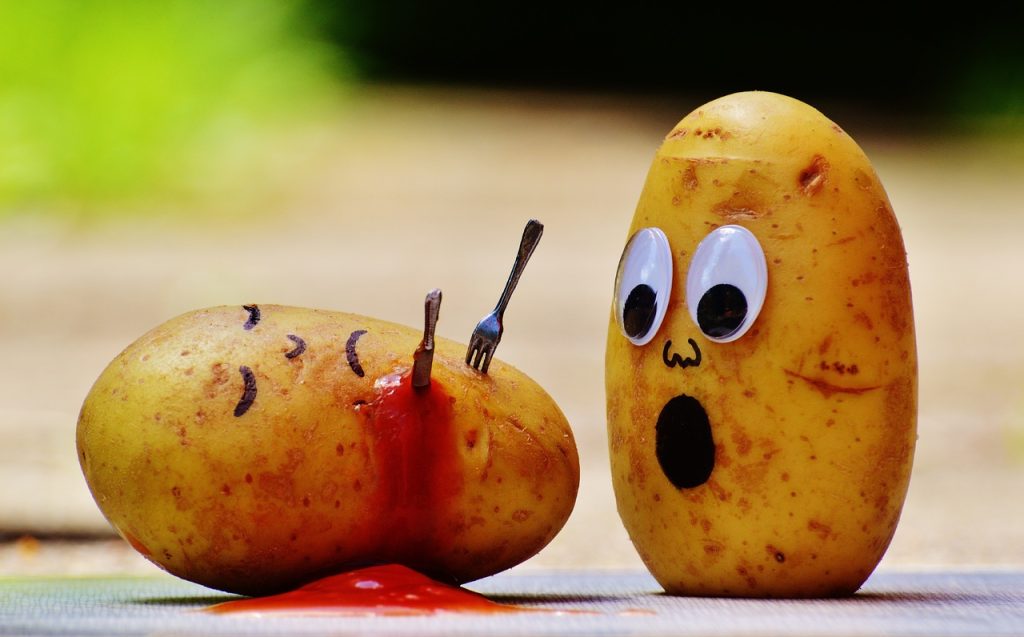 But sadly, hurting yourself never truly resolves the feeling. It only leaves behind a sense of guilt or shame. Eventually, the person may have to perform more intense or prolonged self-injury to achieve the same release. This may go on and on that the individual feels unable to stop. Addiction to self-harm mimics addiction to drugs and alcohol in many ways. For instance, people who cause themselves harm aren't in full control of their actions just like those with SUD. Besides, most underlying pieces (conditions, triggers, causes, etc.), are the same in both cases.
Who self-injures?
Self-harm is more common than many people realize. About two million cases of self-harm cases are reported in the United States every year. The condition – clinically referred to as non-suicidal self-injury (NSSI) – is characterized by an intentional self-induced injury that's not meant to be fatal. Estimates show that 1 in 5 females and 1 in 7 males engage in self-harm behaviors. 90% of those who self-harm start during their pre-adolescent years, and that 50% of them have been sexually abused. Reports also show that 70% of young adults who engage in self-harm have made at least one suicide attempt. But note that NSSI and a suicide attempt are two different things.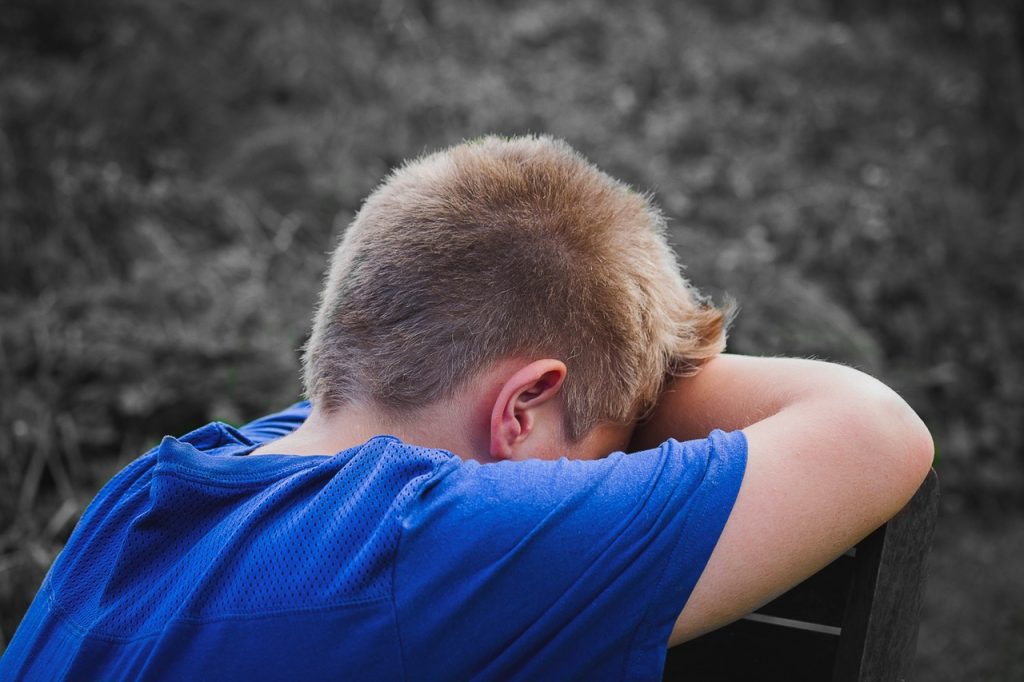 Self-harm and co-occurring disorders
Intentionally hurting yourself isn't a mental disorder in or of itself. But it is a behavior that's often associated with anxiety, stress, depression, borderline personality disorder, PTSD, and substance abuse disorder. The cutting and banging and burning tend to worsen over time, especially when the co-occurring problem remains unaddressed.
Since self-harm is a coping mechanism, the frequency of harm increases as the person's mental health degrades. This escalates the overall risk and danger. Besides, when substances are involved, there's an increase in harming behavior with more chance of severe injury. Most ER visits from self-harm happen when the individual has been abusing drugs or alcohol and harms themselves more severely than intended.
If a loved one has co-occurring disorders, he or she should seek professional help. According to National Institute on Drug Abuse, anyone seeking help for comorbid conditions should be evaluated for both disorders and treated accordingly. That's why you have to find a reputable addiction treatment center that offers effective behavioral therapies like:
Cognitive behavioral therapy to change harmful behaviors and beliefs
Dialectical behavioral therapy to minimize self-harm behaviors
Therapeutic communities to re-socialize the person
Contingency management to reward those who practice healthy behaviors
Self-harm and substance abuse
As mentioned above, self-harm can happen when an individual has an addiction problem. However, the opposite is also true. And individual can turn to drugs and alcohol in an attempt to numb their feelings or alleviate stress. But since drugs and alcohol impair motor skills, slow reaction times, and interfere with nerve ending connections, they may make it hard for an individual to control their self-harm behaviors.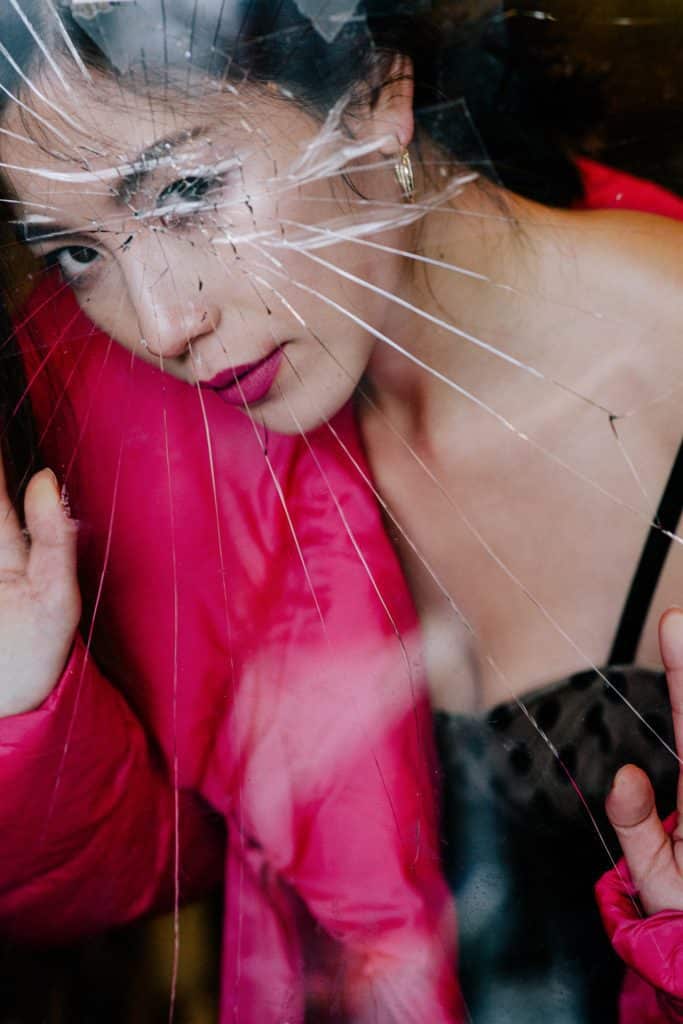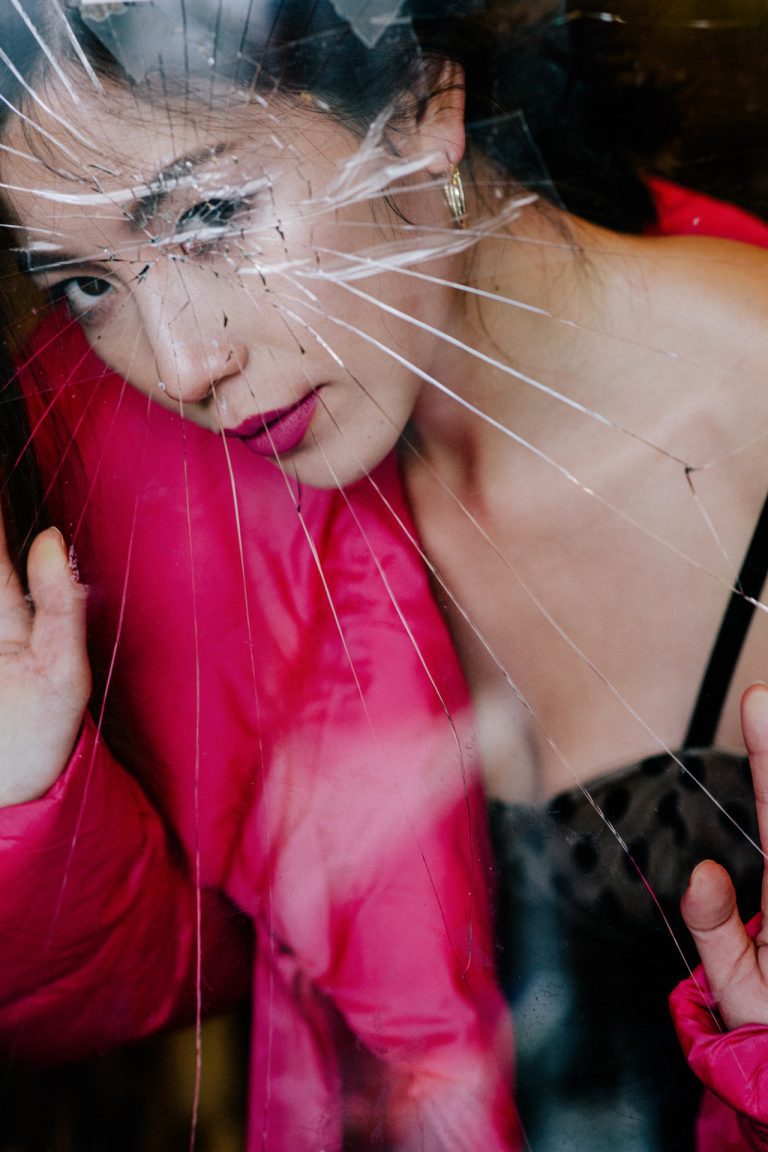 In addition to substance use disorders and mental health issues, other self-harm risk factors include:
Life issues: many self-harm victims have a history of a traumatizing history – whether it's a case of neglect or sexual, physical, or emotional abuse.
Teenagers: young adults, particularly teenagers, are more likely to harm themselves because of peer pressure, emotional instability, conflict, and loneliness.
Peer pressure: those who surround themselves with friends who self-injure are more likely to copy the behavior.
How do you know that a loved one is cutting or self-harming?
Many people who engage in these acts don't want others to find out. So they do so in secrecy and cut places that are hard to spot, like on the stomach, higher up on the thighs, or arms. Most of them seem normal or even happier on the outside, with no sign tell-tale sign of the habit. This makes it hard to know if your loved one is self-harming or cutting. However, some signs of self-harm include:
Strange scars: if a loved one is cutting or scratching, chances are they will have strange scars on their body. Look out for scar tissue or multiple cuts in one location. Cutting addiction may also include thin lines like those from a sharp object.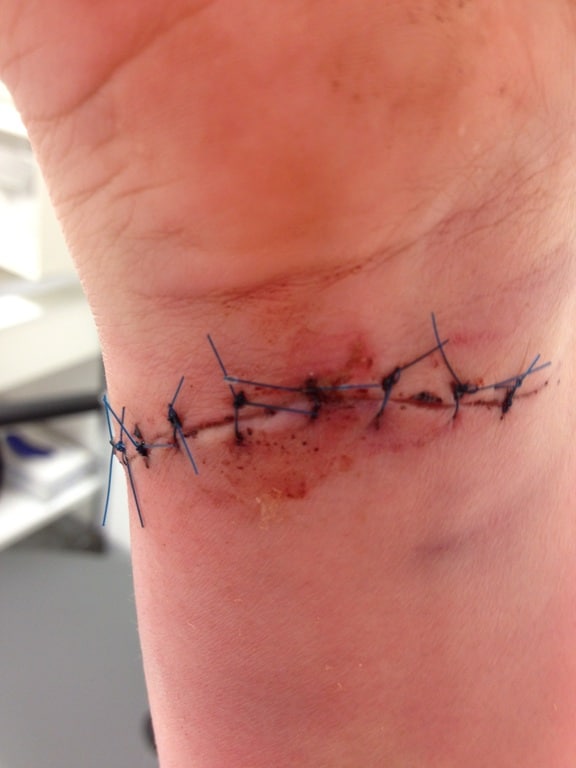 Unexplained abrasions or cuts: Your loved one could be cutting if they always blame accidents or clumsiness for their injuries or bandages.
Bloodstains on clothes: Nothing is alarming about spotting blood on your loved one's belongings. However, if you notice blood on the sink, toilet paper, hand towels, or clothes, it could be a sign they are self-harming.
Covering the skin: Your loved one may insist on wearing pants and long-sleeved clothes even when it's hot outside. That's because they don't want you to see the scars.
Isolation: People who cut tend to isolate themselves because of depression or the need to hide their behavior. They may also feel irritable or uncomfortable in public.
Keep in mind that these warning signs vary among individuals. So, it is worth looking into any strange behaviors your loved one is showing. They could be crying out for help, but you don't even notice. And even if self-harm is not the issue, your loved one could be struggling with another serious issue, like substance abuse or depression.
Common side effects of self-harm
Self-harm like burning or cutting may offer temporary relief to physical and emotional pain. However, in the end, it may cause feelings of shame and guilt along with physical side effects like anemia and infections. A cutting addiction is hazardous because one may cut a vein and bleed to death or cause long-term nerve or tendon damage.
Finding help for self-harm
Growing evidence suggests that behavioral addictions like cutting and self-harm mimic substance addictions in many ways. They have similar phenomenology, natural history, overlapping genetic contribution, comorbidity, tolerance, neurobiological mechanism, and response to treatment. So, self-harm patients may benefit from various therapies that we mentioned above and treatments offered in addiction centers.
Have you ever wondered why people use more drugs during the holidays than any other time of the year? Well, as it turns out, holidays can be a mixed bag of emotions. Although people look forward to the season, it is not uncommon for loneliness, grief, financial strain, family conflict, and seasonal affective disorder (SAD) to creep in. Many overindulge during the holidays, not just because of the countless opportunities for using substances, but rather the need for extra comfort because of heightened stress.
The fact is that holidays aren't holidays for those who find themselves burdened with other additional obligations and tasks while their everyday lives must go on as usual. So they tend to be more vulnerable and so inclined to succumb to drug use because stress sources multiply. This, at least, may be one reason why people use more drugs during holidays. But there are more reasons, as you will notice in this article.
Using drugs during the holidays
A holiday season isn't entirely to blame for drug use issues, but it contributes, of course. It's the time of year when people are more inclined to participate in different social events where drugs and alcohol are the glue that holds everything together.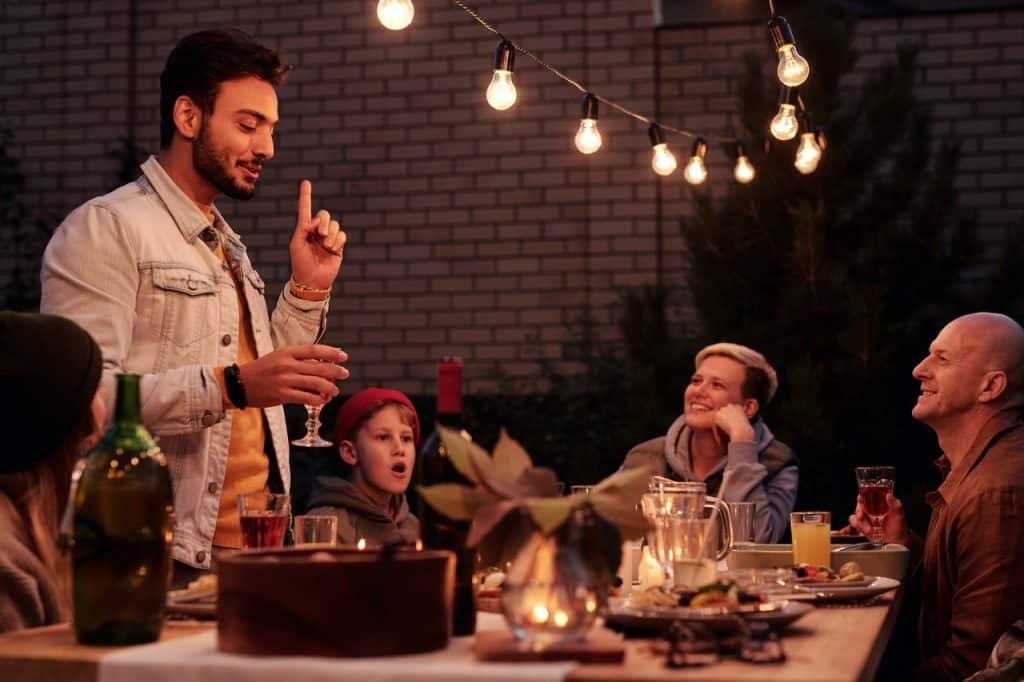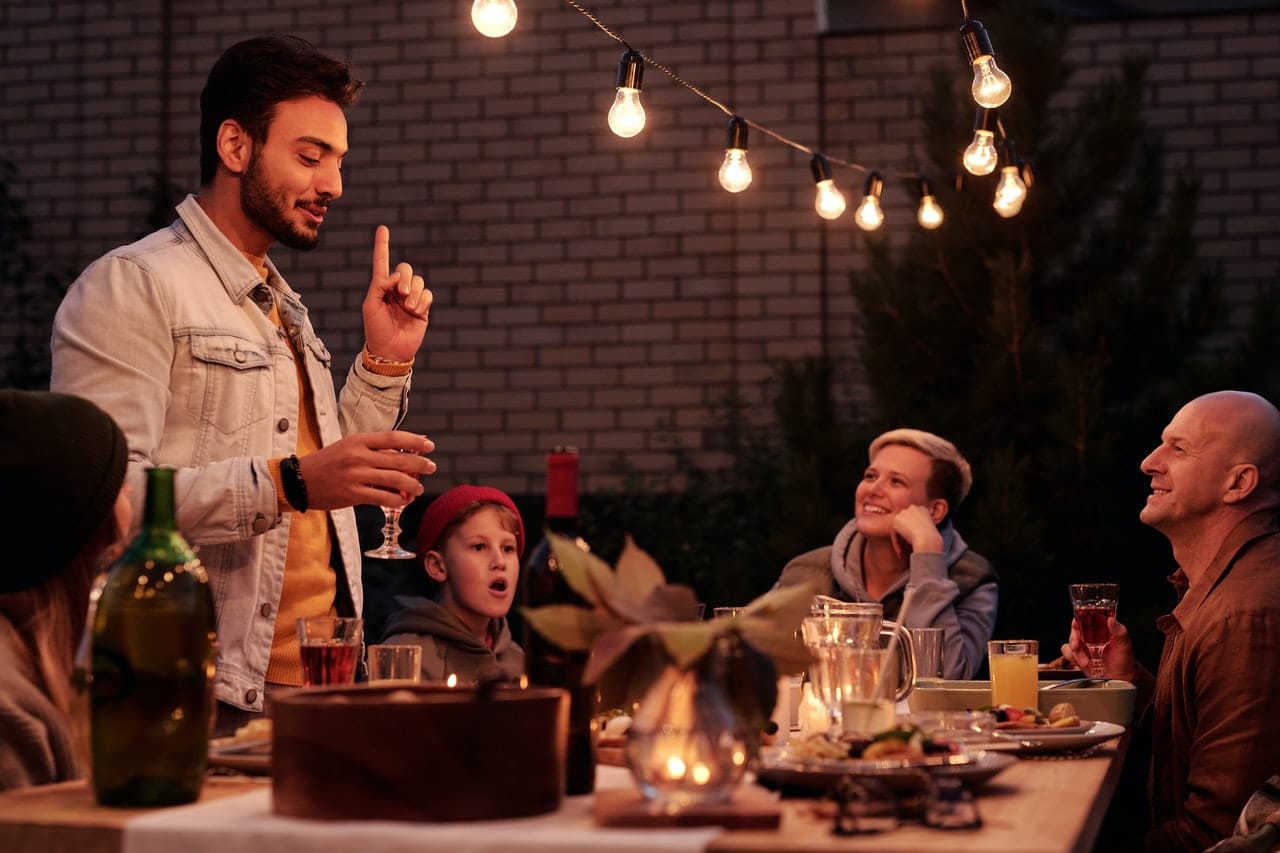 Again, many people base expectations about holidays on unrealistic displays of healthy, affluent families from TV ads and shows. But this only fuels anxiety during the holiday season. When someone tries to live up to what they see on TV, yet it is not realistic, they may become anxious and try to numb their feelings with drugs.
Seasonal pressures arise from various sources, including financial obligations, increased demands on time and energy, and even final exam and grade reports. There's usually a ton of extra demands. People want to do it right, so they end up becoming exhausted.
Seasonal affective disorder or winter depression is also pretty common around this time of year. SAD is a type of depression linked to low-light conditions that occur during long, dark winter months.
Here are the reasons why people use more drugs during the holidays:
Family problems tied to using drugs
Holidays evoke images of family bliss: loved ones gathering around a fireplace, lots of music and dancing, gift exchanges and catching up, etc. But for many, this dreamy image is usually nothing more than that – a dream.
For some people, a holiday is a time of loneliness because they live far from family or have lost their loved ones. For this group, holidays can be a time of sad memories and additional stress because it reminds them of relationships they don't have. Some may turn to drugs and alcohol to blow off some steam or disconnect with the world.
The same applies to people who dread holidays because of family drama and strained relationships. The thought of a perfect holiday gathering can make a normal social tension unbearable.
Financial stress
Lack of finances is a common reason for seasonal sadness. One survey by the American Addiction Centers revealed that finances and gift-giving were the leading cause of holiday stress. An average person spends about $750 on gifts. And this figure can go even higher for those with more children, friends, co-workers and so on.
While gifting may not seem like a problem, it can be a major depressor among those who are strained financially. The effects of this stress can be detrimental on many levels and may lead to an increase in drug use during the holiday seasons. Studies show a strong connection between substance abuse and depression. For some, this stress becomes too much to bear and many with deep mental health issues can succumb to suicide.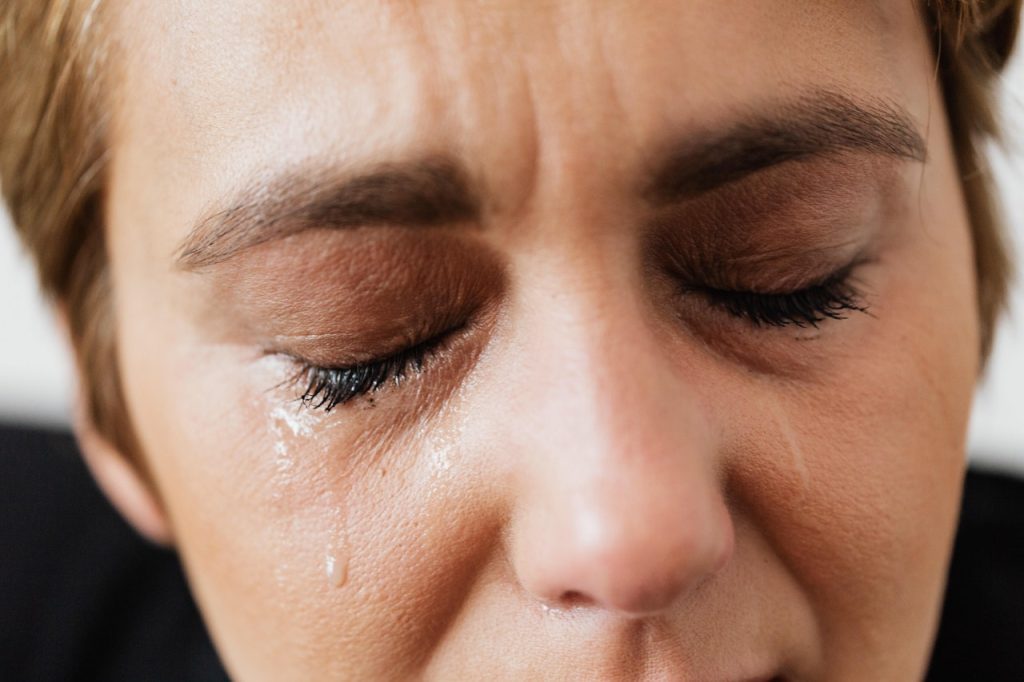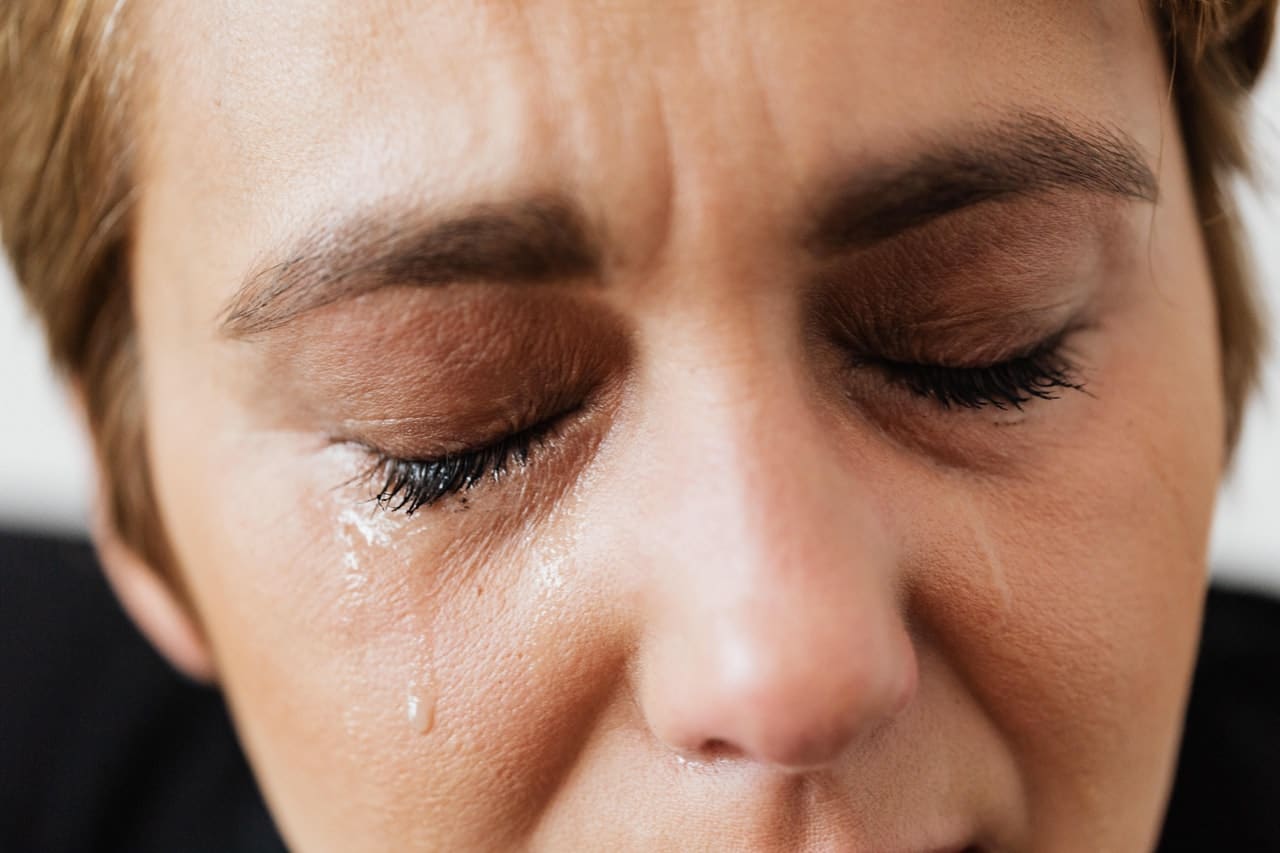 Holiday anxiety
Large gatherings, tense family relationships, and all the preparations can be overwhelming to some people. This is because of the constant worry that something might go wrong or that people will judge. Social anxiety is also pretty common around holidays, considering many events involving groups of peers, friends, and families. People with anxiety issues turn to drugs to help lessen the anxiety – though this only worsens the situation.
A study by the American Psychological Association and Greenberg Research tried to find out those who suffered from elevated stress levels during holidays, and the findings were surprising. Of the respondents in the study:
69% reported feeling fatigued
61% said they experienced an increase in stress
36% reported feelings of sadness
35% said they felt outright anger
A sad, anxious, stressed, or angry person might lose sleep and be unable to focus on the celebrations and events happening around them. And as it turns out, these mental disorders often travel in the company or drug abuse. Drugs may help one feel less inhibited and more comfortable in social settings. But anxiety robs one the ability to know when enough is enough, or that drugs in any amount can be dangerous, or that they need therapy and treatment and not drugs for their disorder.
Personality
Impulsivity, a personality trait, is a risk factor for substance misuse. Those who are struggling with addiction assign higher values to immediate values than the delayed ones. And with lots of events, parties, and the general craze going on, the impulsivity only tends to heighten during holidays.
Nostalgia
Nostalgia, a sentimental yearning or longing for the past, is a big part of the holiday season. Like birthdays and anniversaries, holidays trigger nostalgia because they act as temporary landmarks. Nostalgic depression is a holiday syndrome and may be accompanied by feelings of bitterness, helplessness, anxiety, and depression. It is common among loners with a history of family disruption.
Nostalgia is beneficial as it helps people cope with boredom, grief, and loneliness. It also strengthens social connectedness and reinforces a sense of identity. But to some extent, nostalgia can be toxic. Toxic nostalgia is especially harmful to recovering addicts, as it can make them believe that the time they spend using drugs is worth returning to. It may also make them forget all about the negative impacts and stresses of addiction that made them quit in the first place.
Seasonal binge-drinking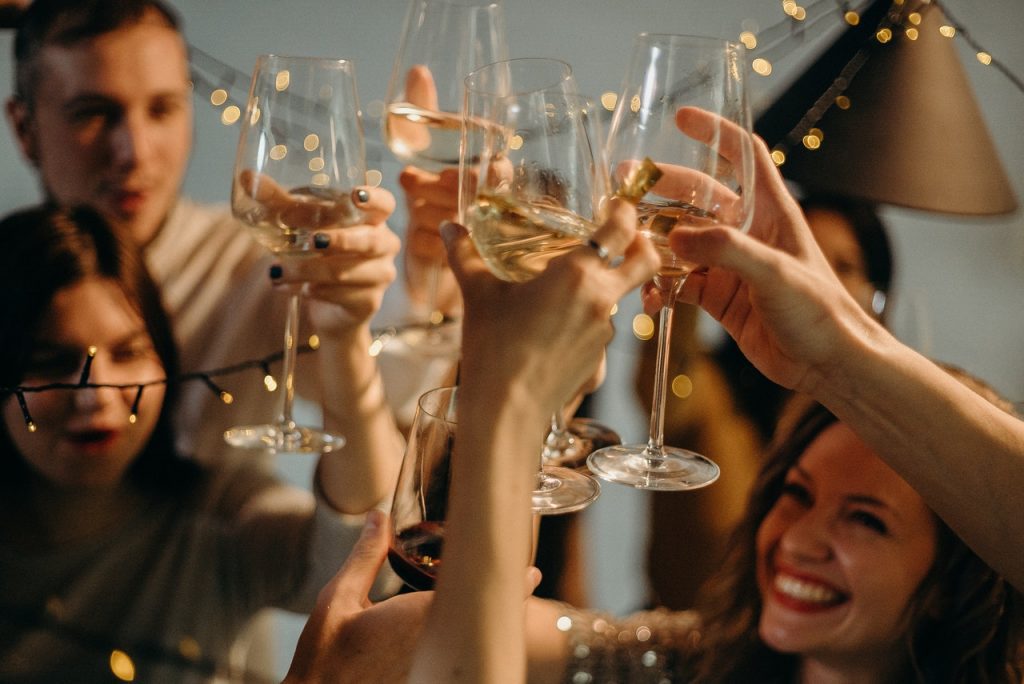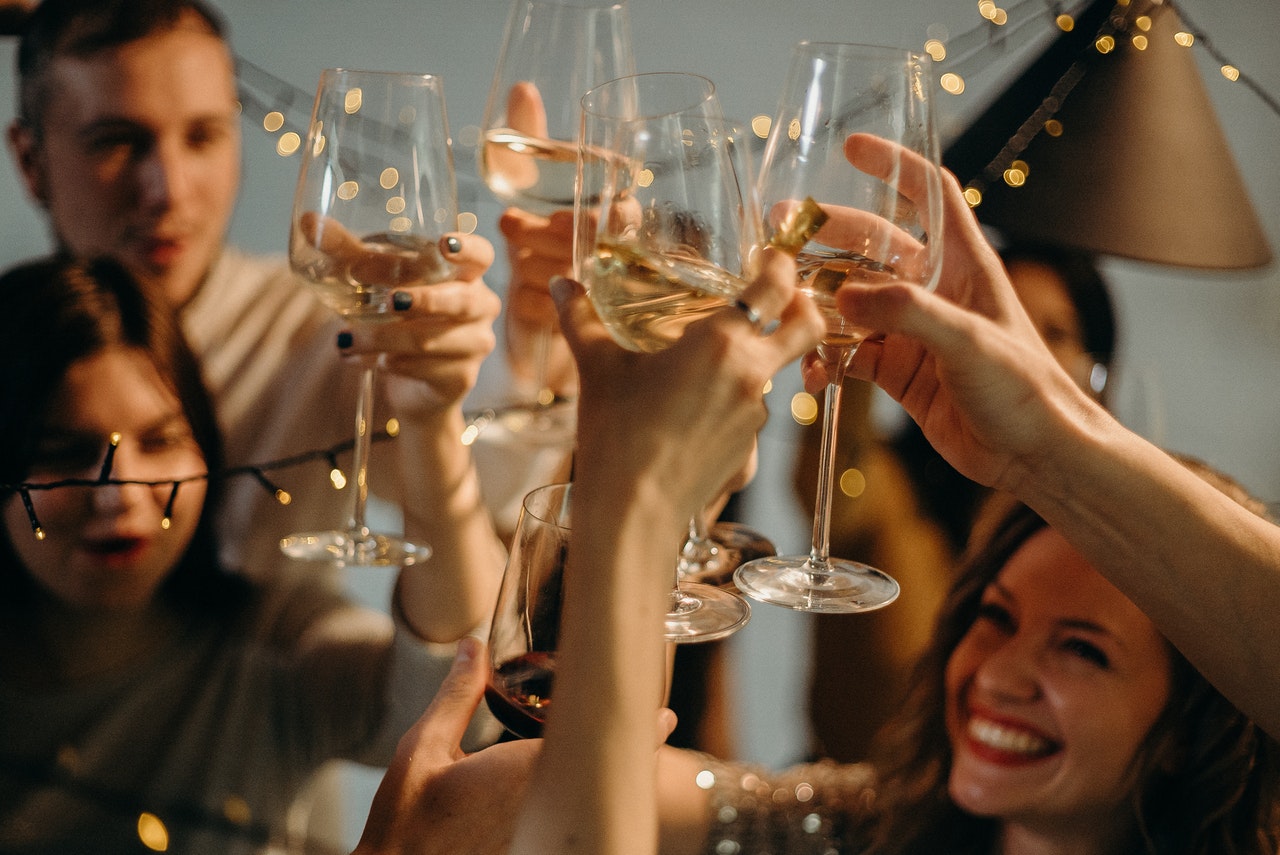 It doesn't come as a surprise that people indulge in seasonal binge-drinking during the holiday season. In fact, the Distilled Spirits Council of the US says that a quarter of the $49 billion-a-year profits in the distilled spirits industry come from late November through to New Year. So whether it's peer pressure or excitement or the desire to unwind, people – including the moderate drug or alcohol users – tend to increase their consumption rates. Moderation is rarely taken seriously during holidays – with many believing that they'll compensate for all their bad consumption in January. So, they keep overindulging in drugs, alcohol, and even food.
When all these things come together, one is likely to experience symptoms like:
Lack of energy
Discouragement
Emotional isolation
Difficulty with concentration
Disruptions in appetite
Loss of interest in activities
Unfortunately, these symptoms can have far-reaching effects, especially for those with no support systems. In addition to using drugs, the symptoms can increase the risk of suicide, personal injury, violence, and relapse. That is why it's essential for those who experience such symptoms to get professional help. It also helps to have friends to talk to whenever sad memories or feelings of loneliness come up.
"How does it feel being sober?" might seem like a weird question to someone who has never done drugs. But for those who struggle with withdrawal symptoms or are just fresh from a treatment program, the question couldn't possibly get any more real than this.
Consider two parts of the brain, the prefrontal cortex and the amygdala. Amygdala registers the memory and emotional reactions like fear, intrigue, or worry. The prefrontal cortex, on the other hand, controls inhibitions, strategizing, and focus. These two rev up during traumatic events – including the daily traumas of living in a world with constant violence, fear, and threats. But for some, the revved up effect doesn't cut it. So they turn to drugs to help escape, cope, or manage life situations.
"The thing with alcohol and I would argue a lot of drugs, is that at the root of it is a lot of pain," said Alicia Valentin, a recovering alcohol abuse patient. "We don't use to get drunk or high. Sure, that may have been it at the beginning. But really, it was to cover pain, so we wouldn't have to deal with anxiety, depression, abuse, sadness, grief, loneliness, self-pity, and anger."
Alicia was responding to the question, "how does it feel being sober?" On Quora.
Substances have a sedating effect.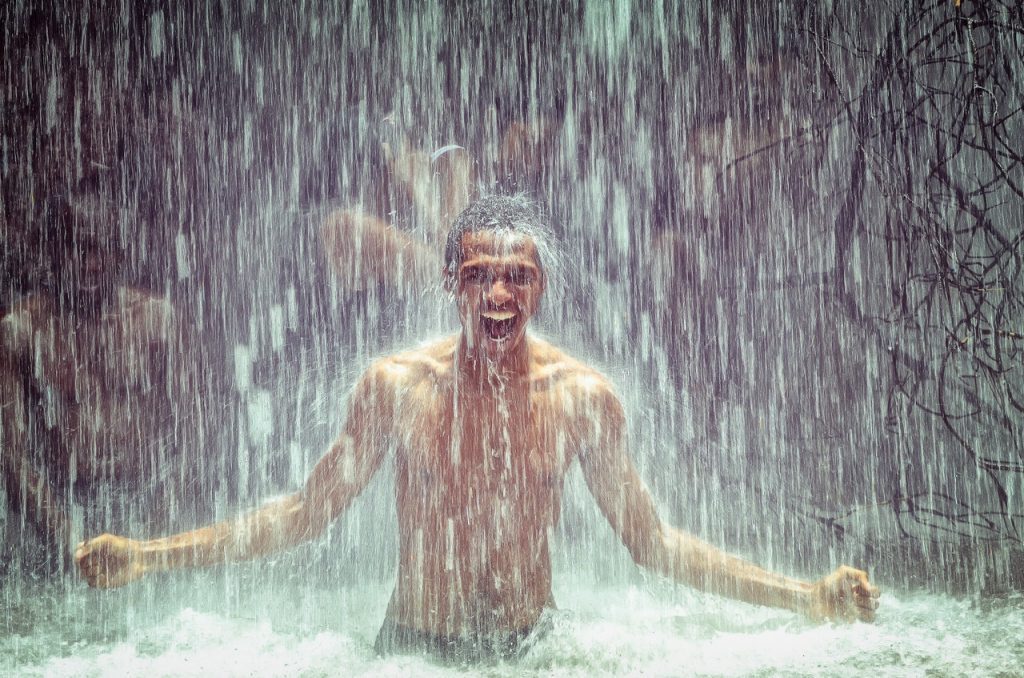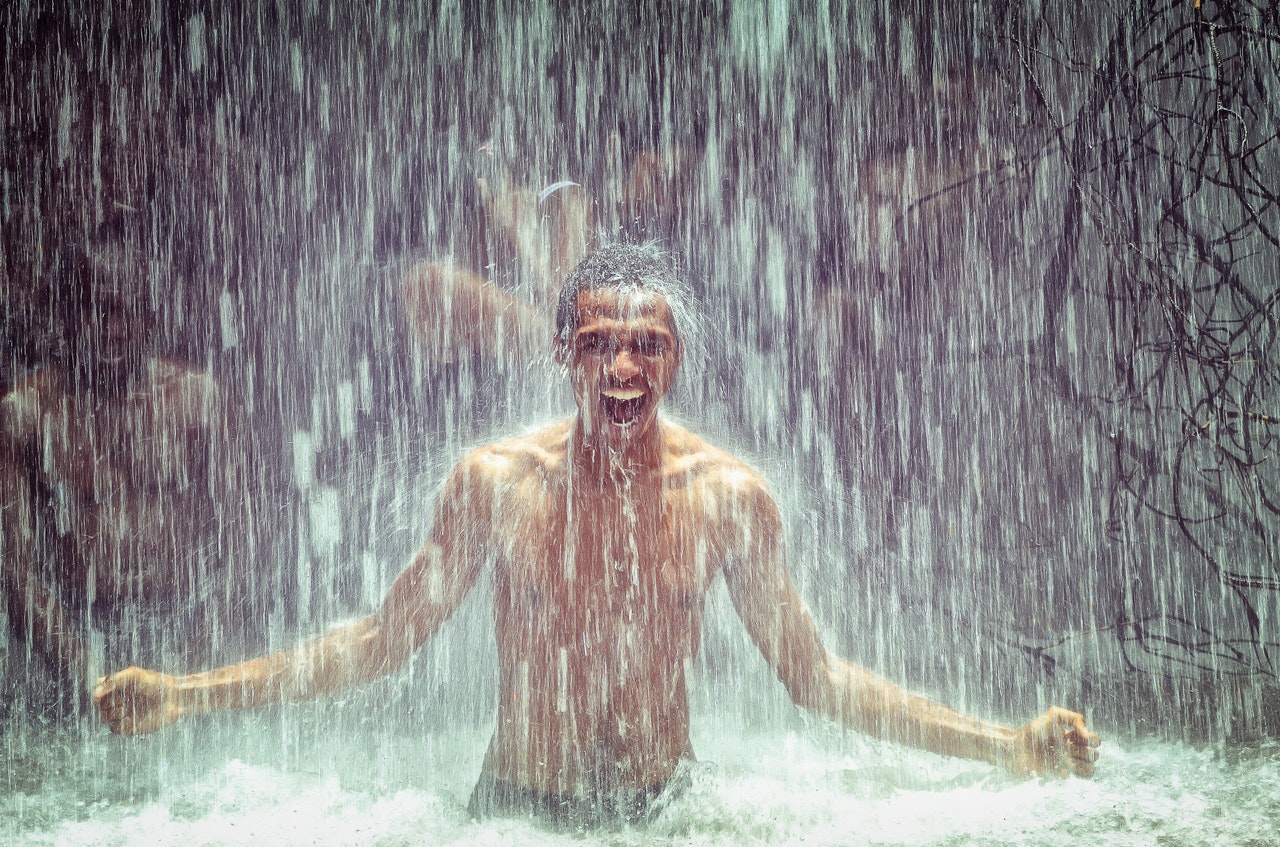 Alcohol and drugs can give one a fleeting sense of euphoria. They can also take one from their present state of being or help them detach from reality. But as you and I both know, this is usually a temporary fix. Drugs and alcohol produce rapid and large amounts of dopamine into the brain. Basically, they hijack the brain's normal reward/pleasure center, directly stimulating it with readily available dopamine. Unfortunately, this dwarfs the ability to release dopamine from smaller but sustainable sources, like hanging out with friends, watching a nice movie, or hitting a target, and so on.
So, it makes sense to wonder what it's like being sober after using for a while – or longer. This article will dive deeper into how people feel while they mentally and physically detox from substance abuse. But before we do that, you should know that life does get a thousand times better when sober. Here are some perks of being sober:
A less chaotic life – no worries about getting money, substances, lying, or manipulating to cover up bad habits
Better sleep – with no suppressants in the body, it becomes easier to fall asleep and rest well
Better health – not using drugs means no toxic chemicals in the body. There's also the aspect of finding time to eat balanced meals and for overall grooming
Better memory – no more worries about not recalling the things that happened in the previous nights
Better mental health – diet, sleep, and overall health are directly proportional to the mental health
Less worries – no more worries about getting caught or not providing for a family or going into withdrawals
Deep connections – sobriety allows patients to be a part of their family and friends. It also allows one to love and value themselves
So, how does it feel being sober?
"One of the most important words in your question is "feel". I used to drink to numb myself from the pain. Now that I'm sober, I feel things. I feel happy. I feel sad. I feel frustrated. I feel the whole gamut of feelings," responded Dana M Dietz, a Quora member, who has been sober for eight years.
Significant mood swings
People abuse substances to try to escape their emotions. Drinking or using drugs can offer temporary release but comes with a hefty price. Abuse and addiction can destroy every good thing in someone's life to the extent where all that's left is them and their substances of abuse. Drugs and alcohol numbs their emotions that they hardly feel anything anymore.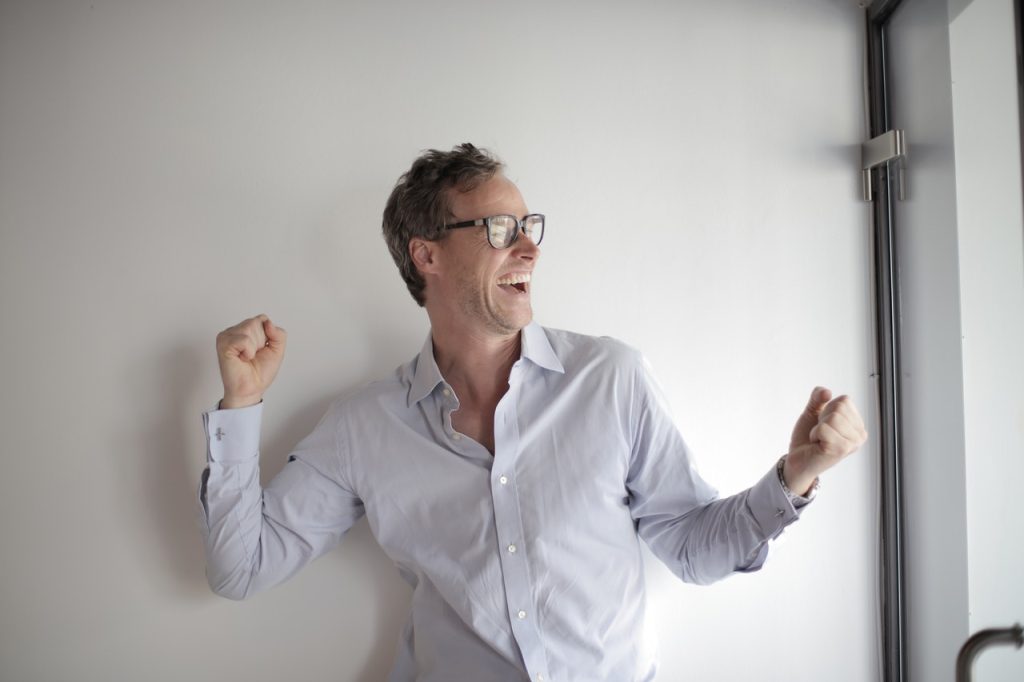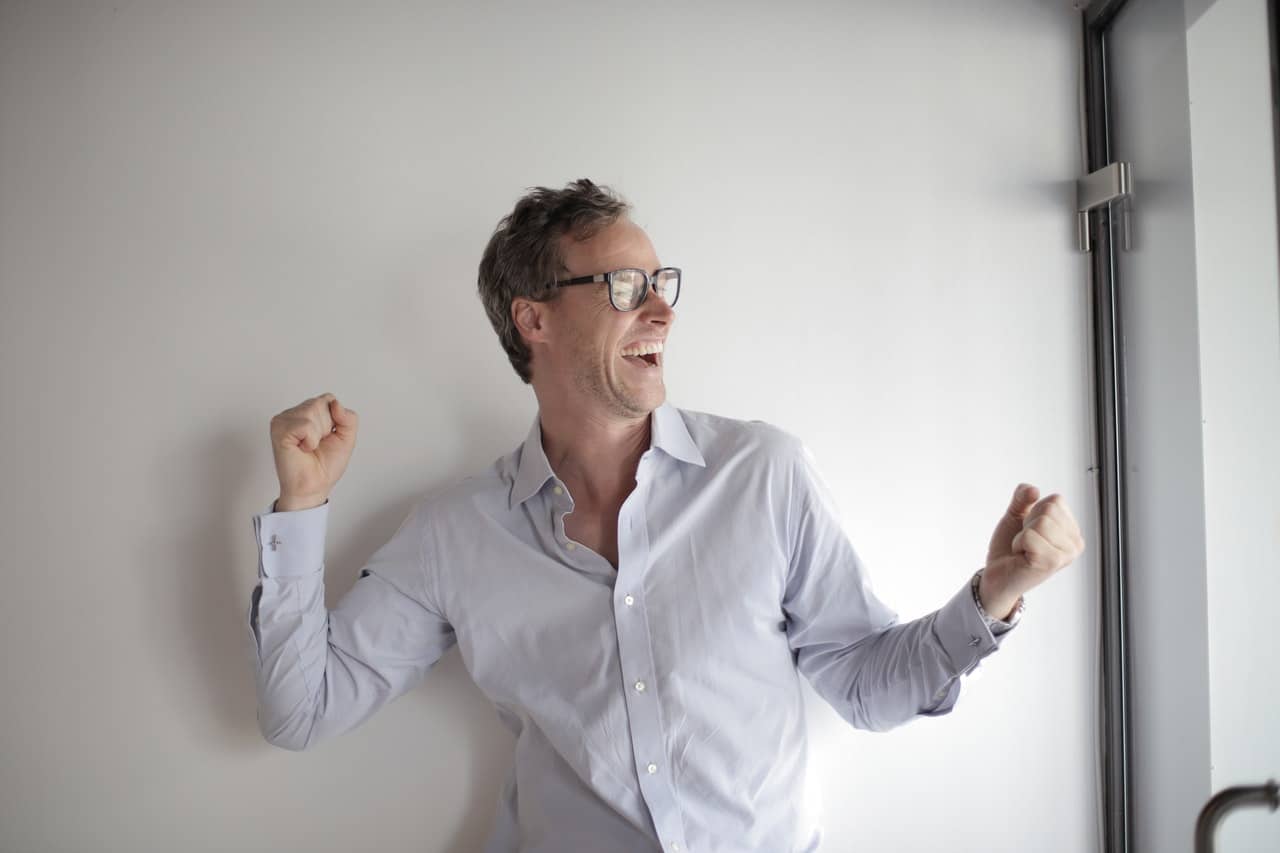 But when they're in addiction recovery and no longer abuse substances to conceal their emotions, they experience a perception shift that may result in an emotional rollercoaster. It may take a little getting used to, to manage emotions and lead a happy life. Some common examples of extreme moods that people experience in recovery include:
A sense of loneliness
Resentment and anger
Feelings of boredom
Disappointment
Feelings of extreme guilt
Extremes of happiness
Symptoms of depression
A sense of loneliness
A person may feel lonely during recovery because their support system is suddenly taken away. In many cases, those who abuse drugs and alcohol surround themselves with other users. So, until they find support networks to replace their old ones, they may feel lonely. Loneliness is often accompanied by powerful emotions like depression, anxiety , or panic. Since loneliness can't be treated with medications, recovering patients should learn to be comfortable in their skin without escaping to substance use. Solitude can be an excellent opportunity to recharge the brain, discover new passions, and learn new skills.
Happy and victorious
From mended relationships to staying sober to savings to new life and everything in between, there are definitely plenty of things to be happy for. Those who go through treatment successfully report feeling happy and optimistic about their new life. They feel good because they've managed to regain control of their lives. They feel good because they get to wake up in the morning without swollen hands or broken feet or with a terrible headache. They feel good because they no longer have to deal with shaking or getting arrested.
"Sometimes, I feel exhilarated, happy, joyful," Alicia said."Most days, I feel clear-headed. Able to tackle things. I used to lay awake at night, wondering if I was dying or afraid to sleep because I was afraid I would die. I would feel an intense amount of guilt. Guilt for hiding my alcoholism from my partner. Guilt for not having any friends … for being shut-in," she added.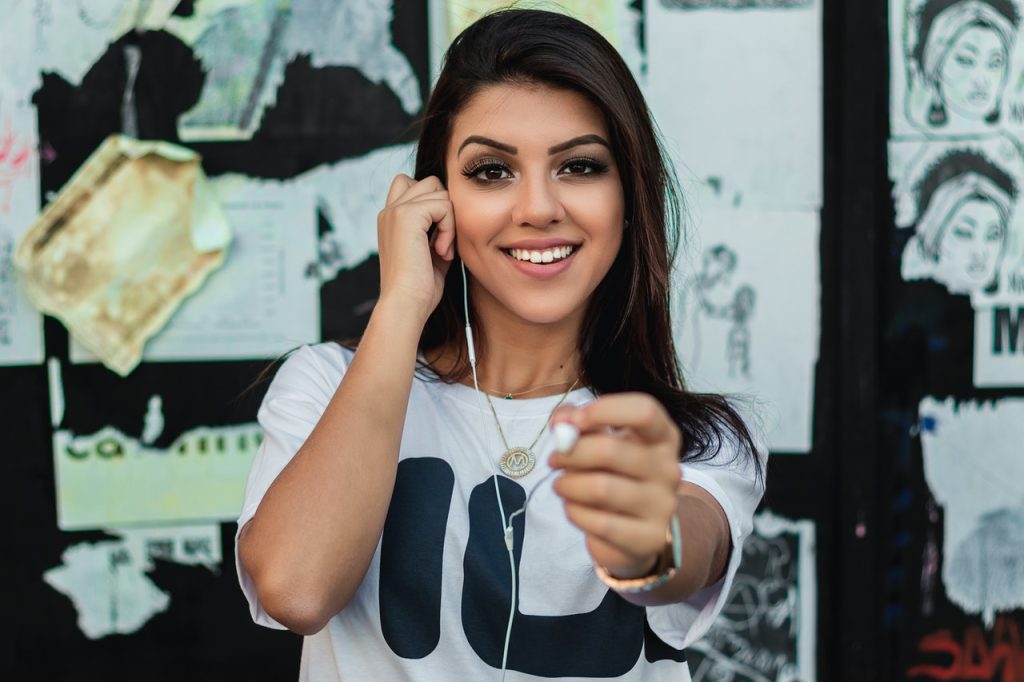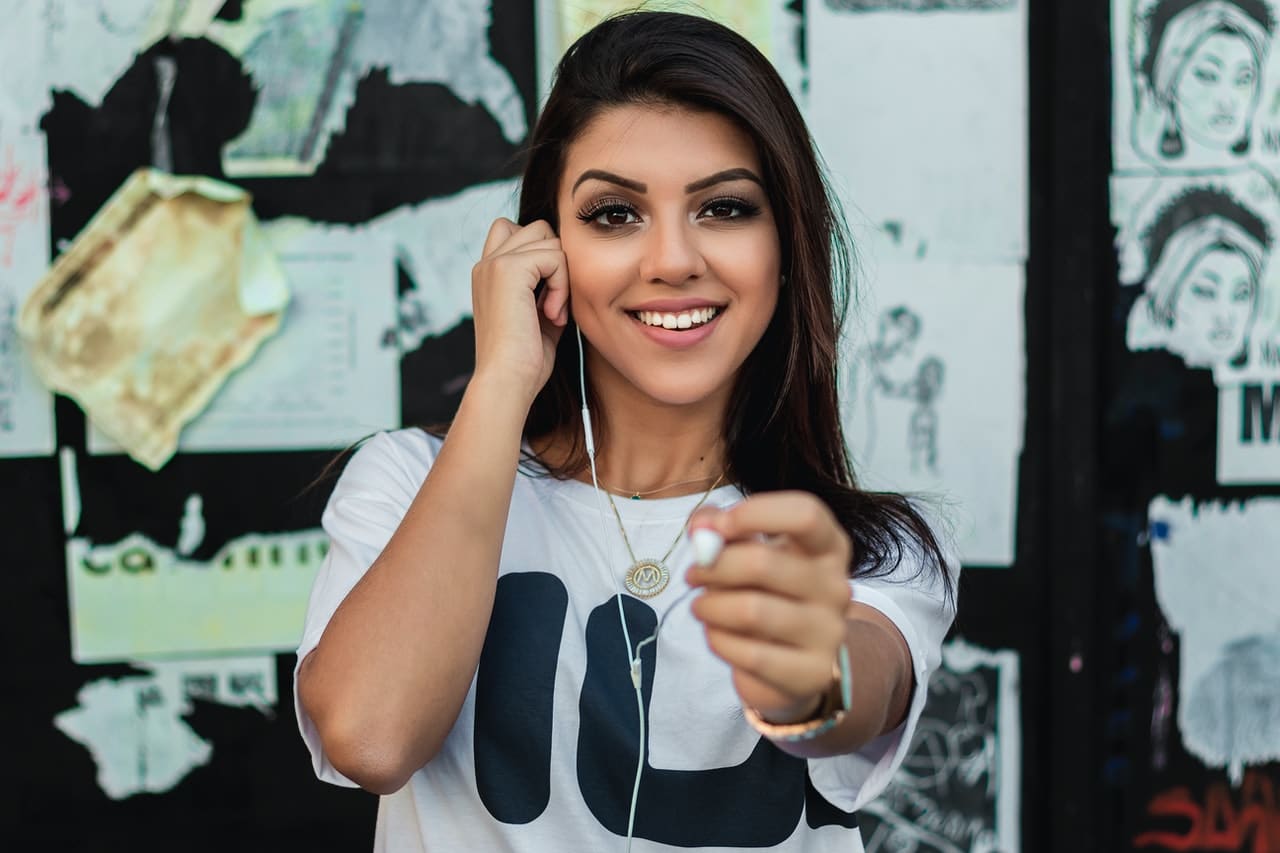 Pretty awkward
Awkward might be the last thing that someone recovering from drug abuse expects to feel. But as it turns out, it is a pretty common feeling. People use drugs and alcohol to ease their anxieties or feel comfortable in their skin. But now that they aren't using anymore, they may feel uncomfortable or socially anxious during the early stages of recovery – sometimes even beyond. But the good news is that the awkwardness will eventually wear off (or lessen).
"Drunk me didn't have to worry if I was alone at a party because drunk me didn't abide such things. Drunk me didn't worry if she belonged, or said the right thing, or had to have small talk because drunk me just handled that. Drunk me had loose neck muscles." Read one post. "So now I'm sober, and I have zero choice but to be me in all situations. There is no escape route, or greasing the wheels, or magic potion that makes people less terrifying, or me more "socially normal." I can't do anything about who I am, which is perfect because we should all be so lucky to be ourselves in public," it continued.
Comfortable in social situations
Many people drink to feel comfortable in social situations. However, in most cases, they end up too drunk and say stupid things that they can't even recall the following day. Ironically, when they go through treatment and sober up, they learn to like themselves and trust what they say or do in public. Some even start preferring to go out and be with people and are no longer shy or anxious.
"The important thing to know is that life will not be all candy canes and buttercups when you are sober. Life happens. Good things and bad things happen. The wonderful thing is that you learn more about yourself as you learn to cope with these feelings. Most people I know are grateful alcoholics. They are much better off for having had to deal with their alcoholic issues," concluded Dana.
Emotional sobriety stemmed from Alcoholics Anonymous, the 12-step program for those struggling with alcohol abuse. And while it is a challenging, long-term, and ever-changing process, it's worth it. Those struggling with emotions can benefit from working with addiction professionals in a good treatment program. No one achieves perfect emotional sobriety. The most crucial thing is to keep working toward greater emotional awareness, better balance and use of coping strategies that are productive and healthy.
We all feel anxious from time to time – like when we have an upcoming speech, or when going to a job interview, and so on. Anxiety is a normal part of life. It is your body's way of dealing with stressful situations and can keep you alert or help you perform better. To that end, anxiety is a good thing. However, there are times when the anxiety gets out of hand and starts being a problem. Like when it interferes with daily activities. Problem anxiety tends to be chronic and irrational and may result in or reflect an anxiety disorder. Anxiety and alcohol are a dangerous combination, resulting in a vicious cycle that never ends.
Types of anxiety disorders
There are about 40 million people with an anxiety disorder in America at any given time. Of this number, 1 in 5 reports using alcohol to cope with stress.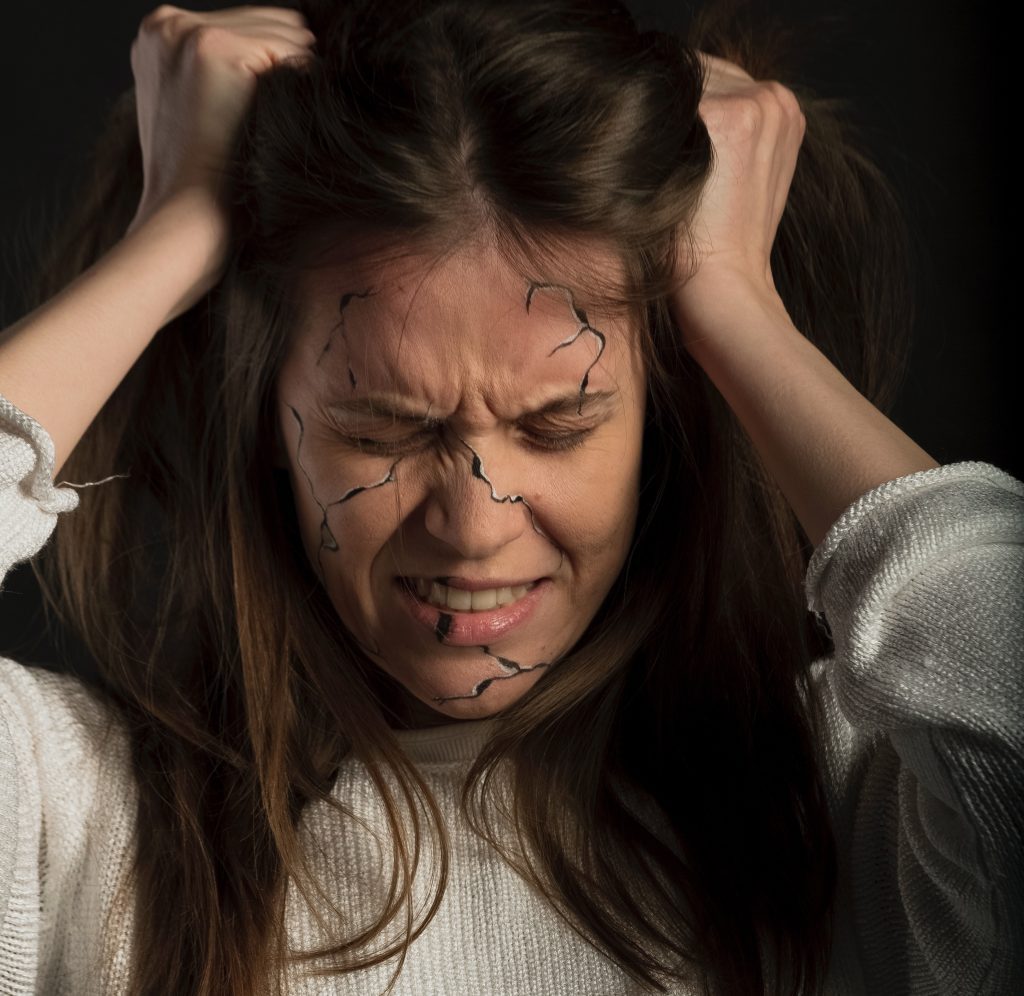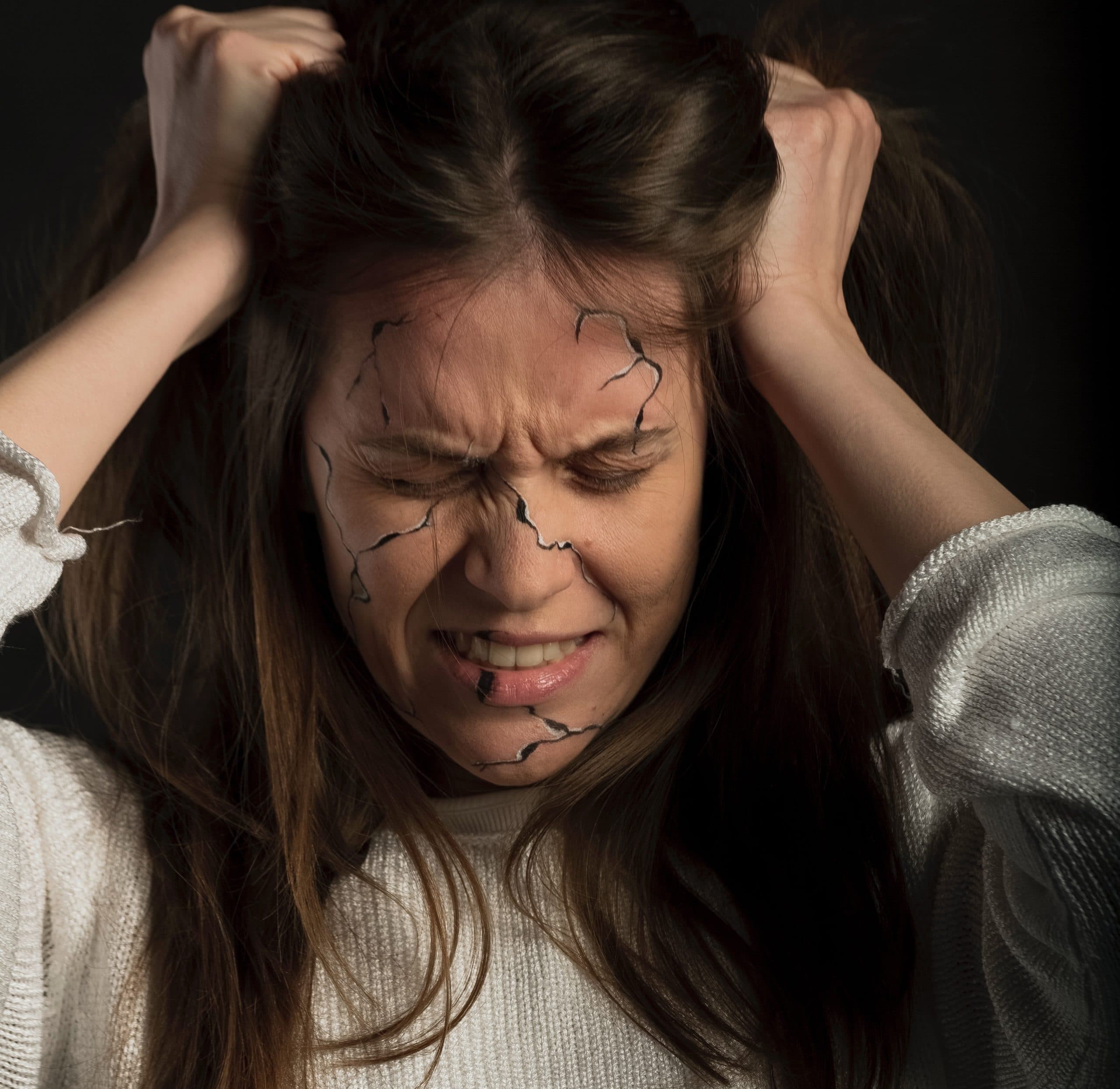 Some common examples of anxiety disorders include:
Panic disorder: this anxiety disorder is characterized by the fear of having future attacks and losing control in public. Patients with panic attacks turn to alcohol to calm down or numb their fear of an impending attack. Research shows that alcoholism occurs on 10-40% of those with panic disorders and that 10-20% of panic disorder patients are struggling with addiction.
Post-traumatic stress disorder: Any psychological or physical trauma (like an accident or sexual abuse) that leaves one feeling out of control or powerless can cause PTSD. Many people with PTSD turn to alcohol to numb their pain or gain some control in their lives.
Social anxiety disorder: according to the National Institute on Alcohol Abuse and Alcoholism, about 20% of people who struggle with social anxiety also struggle with alcohol use disorder. This is partly because they drink to try to relieve the stress that comes with social situations.
Specific phobia: those with specific phobias experience intense fear of a situation or thing that poses no immediate threat. Some common examples of phobias are small spaces, heights, and animals.
Generalized anxiety disorder (GAD): is a common anxiety disorder affecting 3.1% or 6.8 million adults in the United States. It's characterized by excessive and persistent worry about several different things – whether its work, family, health, money, etc. – even when there's little or nothing to provoke it.
GAD makes an individual always nervous, tense, and worried about everything. Of course, this is no way to live, so some individuals turn to alcohol to cope with the condition. This article will delve deeper into GAD and how it affects those with alcoholism.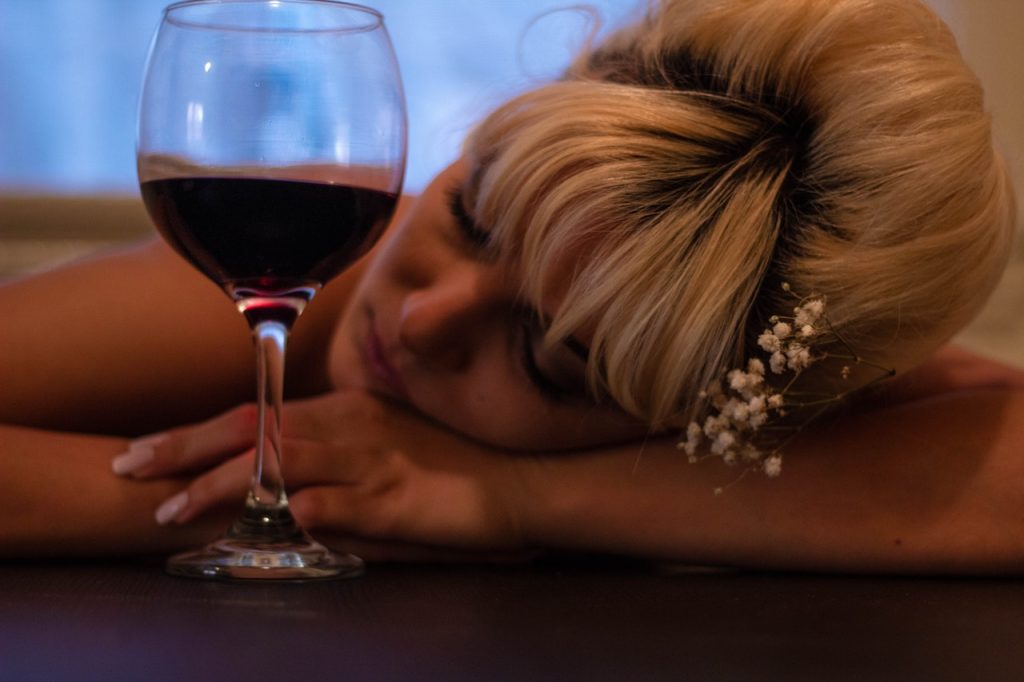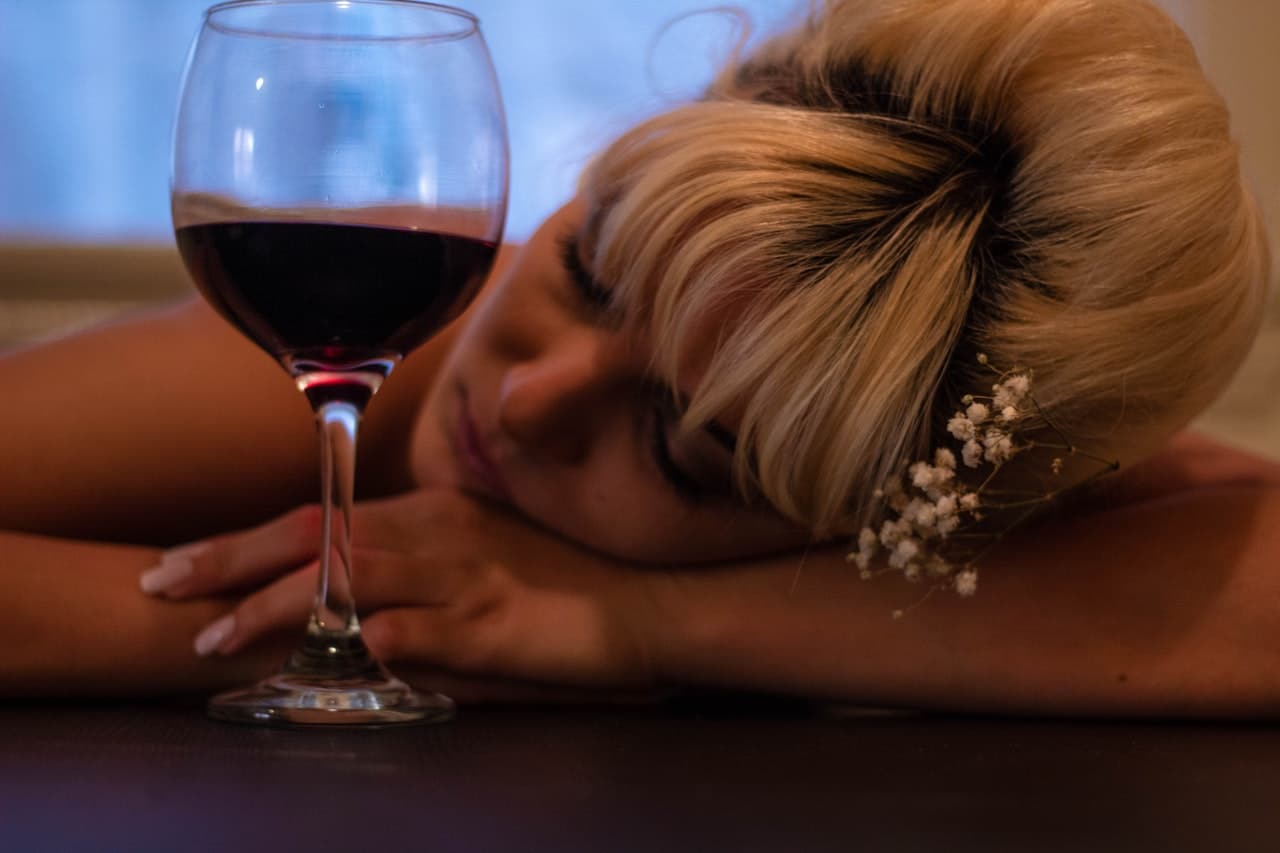 Generalized Anxiety Disorder (GAD) and alcohol use
Anxiety disorder affects the central nervous system. It can increase blood flow, accelerate the heart rate, and push the brain into overdrive. Doctors often prescribe CNS depressants like benzodiazepines to treat extreme cases of anxiety. Benzodiazepines reduce GAD's intensity of physiological symptoms, like panic attacks, headaches, muscle tension, restlessness, and insomnia – but so does alcohol (to some extent).
Alcohol is a sedative and depressant. In this way, it has some effects that mirror anti-anxiety medications like benzodiazepines. That's why patients who cannot access a prescription for their anxiety problem often turn to alcohol to relieve their symptoms. Alcohol use is also common among those who can't afford therapy or are too embarrassed to seek it. They drink up to increase their levels of relaxation and also mitigate stress in their lives.
But the use of alcohol to lower anxiety almost always fails. Anxiety is a mental disorder that can arise from long-term drinking. Substance-induced anxiety can happen in people with other anxiety disorders like GAD. Unfortunately, adding another anxiety only makes the GAD worsen.
Besides, those who depend on alcohol to mask their anxiety problems may start to rely on it to relax and may build a tolerance to the de-stressing effects of alcohol. This makes stress and anxiety even more difficult to cope with.
Alcoholism and GAD
People struggling with anxiety may turn to alcohol to relieve stress. But long-term heavy drinking is also a risk factor for anxiety disorder. This is because alcohol upsets hormones, sleep, and brain function. When the mind and body don't get enough rest, one may feel irritable and on edge. The changes in the brain may also increase the risk for anxiety issues. This is because the brain chemicals – neurotransmitters and serotonin – are responsible for positive mental health.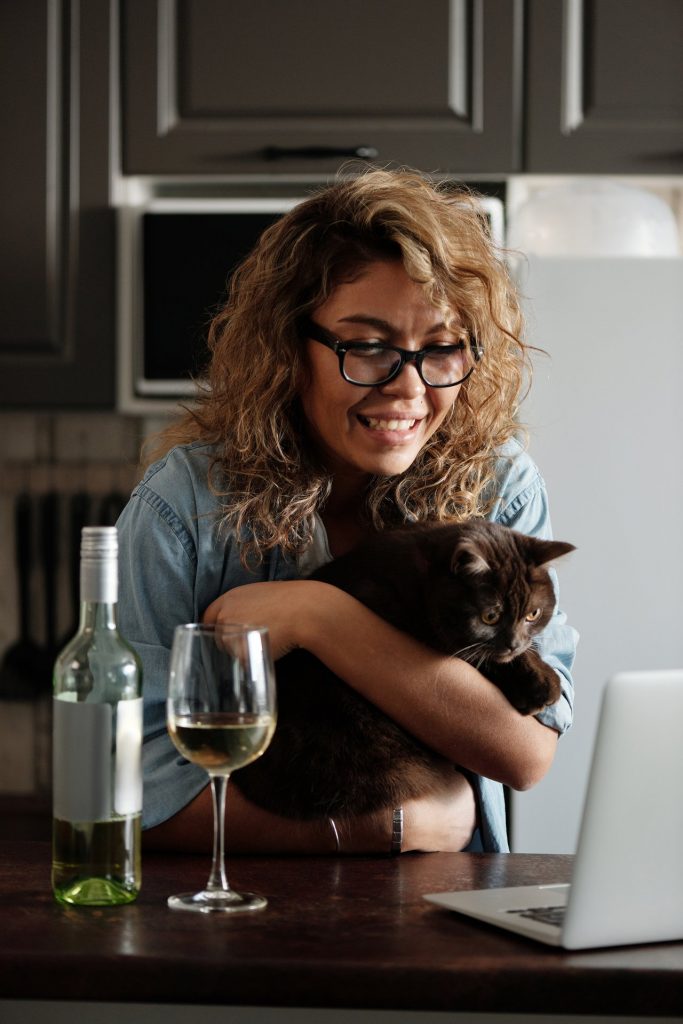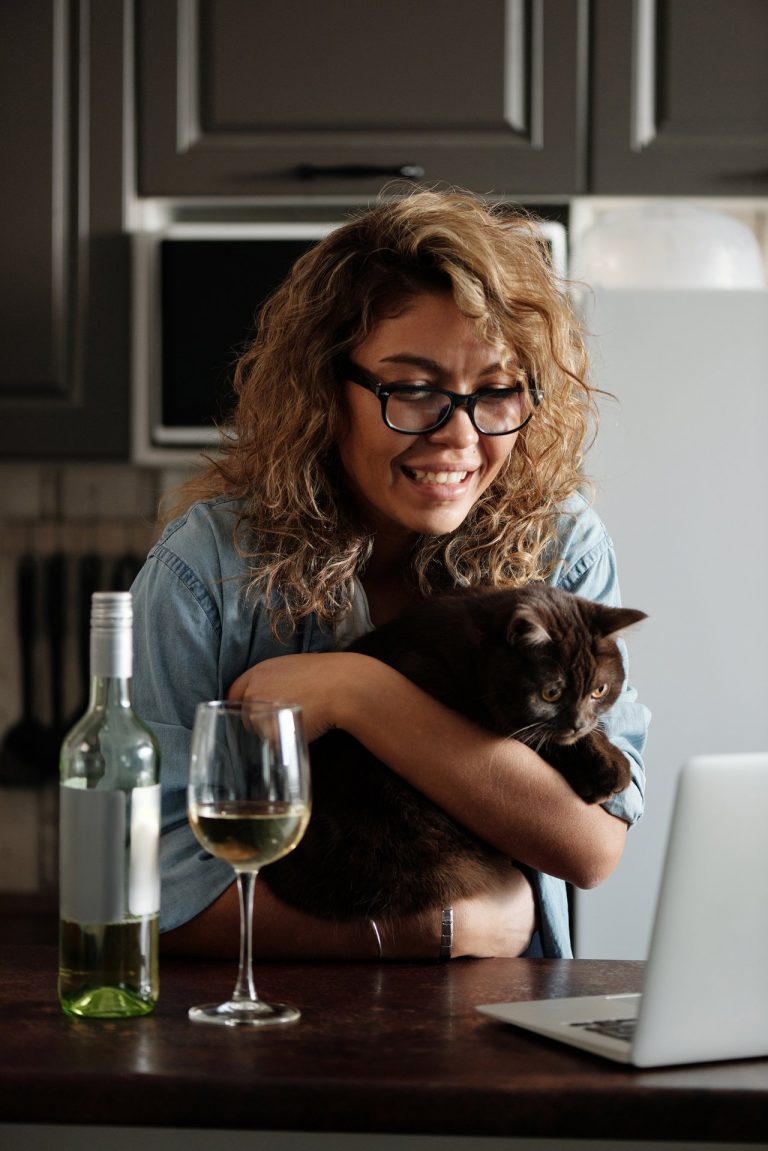 And as it turns out, alcohol doesn't just cause anxiety – it can worsen it. A 2017 study indicated higher anxiety levels among individuals with alcohol use disorder than those without when faced with stress. In one review of 63 studies, reducing alcohol intake led to improvements in both anxiety and depression. According to the authors, cutting back on alcohol could enhance one's self-confidence, social functioning, and mental and physical quality of life.
Still on anxiety, there's also the aspect of concern and uneasiness that comes after drinking alcohol. Many heavy drinkers end up panicking as they try to review the things they might have said or done, and what others who were present are thinking of them.
Co-occurring anxiety and alcohol abuse
Studies show a different trend of alcohol use among individuals with a generalized anxiety disorder. Most people with this mental health disorder start drinking excessively around the same time as the onset of anxiety symptoms. And while it still isn't clear why this happens, researchers think that the initial signs are related to alcohol withdrawal. It is also possible that alcohol use presents a mechanism for anxiety and panic disorders to develop.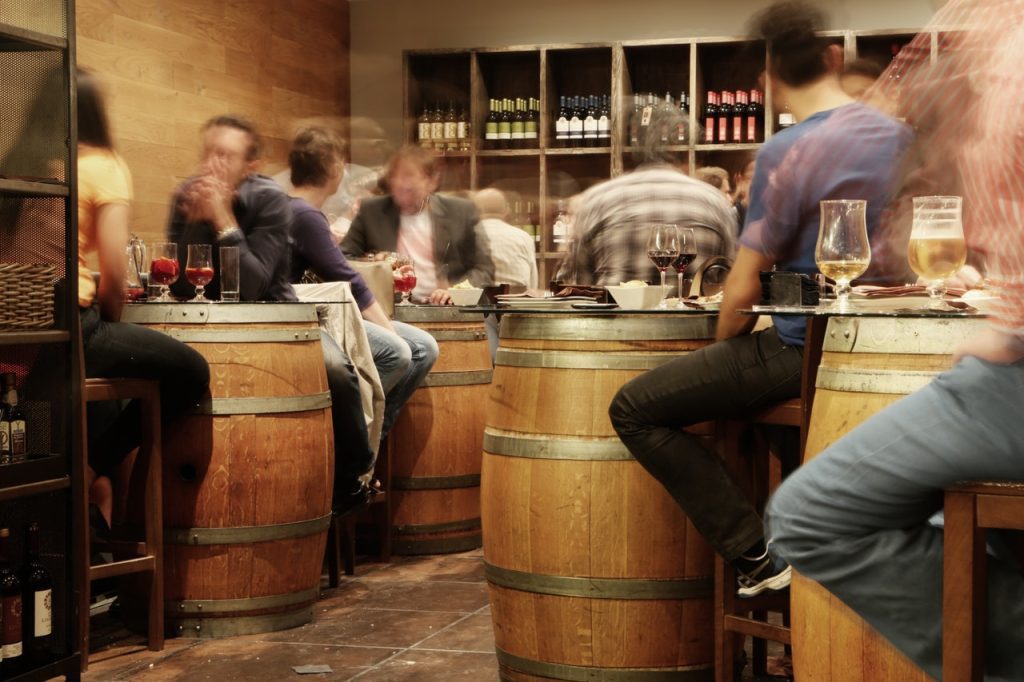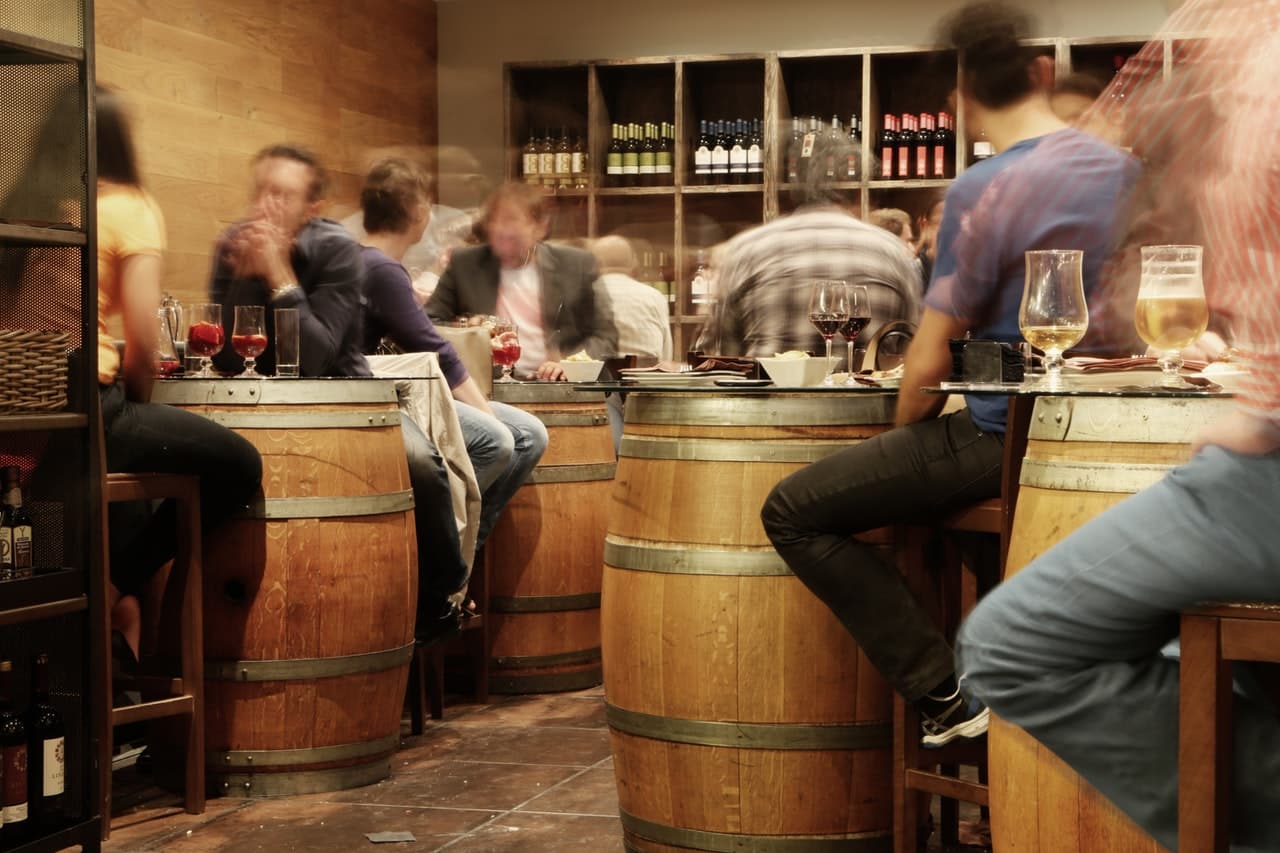 Not only does drinking lead to anxiety and anxiety lead to drinking, the two trigger each other into an unending cycle. Anxiety makes an individual start drinking. This only makes the anxiety worse. So they drink more to feel better but end up with even worse anxiety and so on.
The more alcohol one takes, the more tolerant they become. Over time, they may need to drink more alcohol to achieve the same effects. In the long run, this may negatively affect their mental health, leading to higher levels of depression and anxiety after drinking.
Treating addiction to alcoholism and anxiety
Patients are highly discouraged from trying to treat anxiety or detox from alcohol without help from a healthcare professional. The process needs professional oversight to help manage their conditions. There are many effective treatments for alcohol and anxiety disorders, including talk therapy, individual/group therapy, prescribed medications, or a blend of these methods. Patients should also join support groups for continued support throughout their recovery.
It's normal for minors to feel anxious or worried from time to time. It happens when they move to a new area or school or before a game and so on. But for some minors, anxiety affects their thoughts and behavior every day, interfering with their home, social, and school life. In this case, a professional may prescribe anxiety medication to help the minor overcome the problem.
Anti-anxiety medications influence the body and brain to lower the symptoms of anxiety, like fear, worry, and panic attacks. These drugs don't cure anxiety disorders. They only help to manage the symptoms.
Different anti-anxiety medications exist. The doctor prescribes one depending on the type of anxiety disorder present – whether it's PTSD, separation anxiety, phobias, panic disorder, or generalized anxiety. They may also consider other medications that the minor is taking and whether the minor has co-existing medical conditions.
Anti-anxiety drugs do a great job of relieving the symptoms. But there are concerns as people report feeling emotional inertness. Some say they feel a loss of motivation or less empathy for others. Others say they are less able to cry or laugh even when appropriate or being unable to respond with the same level of enjoyment as they normally would. But surprisingly, not everyone is concerned about this. In a study of 819 individuals, 38% termed the blunting as a positive outcome of treatment. 37% regarded it as a negative.
People who viewed the emotional blunting negatively are those with more severe symptoms. And as it turns out, the severity of anxiety before medication is directly proportional to the severity of the emotional blunting during treatment. But the good thing is that the blunting usually goes away when one stops using the anti-anxiety drugs.
Examples of anxiety medications include:
Benzodiazepines: Xanax (alprazolam), Valium (diazepam), Ativan (lorazepam) and Klonopin (clonazepam).
Beta-Blockers: Inderal LA (propranolol), Tenormin (atenolol), and Sectral (acebutolol).
Buspirone
Selective Serotonin Reuptake Inhibitors (SSRIs): Zoloft (sertraline), Prozac (fluoxetine), Paxil (paroxetine), and Lexapro (escitalopram).
Tricyclic antidepressants: Anafranil (clomipramine), Pamelor (nortriptyline), Elavil (amitriptyline), and Tofranil (imipramine).
Serotonin-Norepinephrine Reuptake Inhibitors (SNRIs): Pristiq (desvenlafaxine), Cymbalta (duloxetine), and Effexor (venlafaxine).
Effects of anxiety in minors
Anxiety affects many aspects of a minor's life. Irrespective of how hard they try, their minds wander into different places. One may experience more physical symptoms like digestive problems, upset stomach, constant uneasiness, sweaty palms, bouncing legs, or heart palpitations. Depending on the type of disorder, they may also experience shaking, a sense of unreality, avoidance of social situations, dizziness, specific fears, etc.
When the use of anxiety drugs becomes a problem
Addiction
One of the most glaring effects of anxiety drugs is prescription drug abuse. Tolerance leads to more users, which leads to addiction. Studies show a close link between anxiety and substance abuse. Many young people who struggle with mental conditions like social anxiety disorder also end up with substance use disorder. Like any other alcohol or drug problem, the minor will need to go through a medical detox and comprehensive addiction treatment to regain control of their lives.
Complacency 
Sometimes, the anxiety drugs go beyond enhancing mood and make the minor feel too little emotion. Some report feeling as though they have lost the richness of day-to-day life. The drugs are designed to boost the brain's hormones that are responsible for scaling down uncomfortable moods. But this reduction can be experienced as a "dulling" or "blunting" of emotions. So, one doesn't smile at a happy ending in a movie or laugh with the same enthusiasm. They may feel apathetic and not have the same excitement when doing the things they enjoy, like swimming or singing.
Emotional blunting is where the emotions and feelings are dulled, so the person neither feels up nor down. They simply feel "blah." And while this doesn't happen to everyone, studies reveal that between 46% and 71% of people using anti-anxiety drugs have experienced emotional blunting at some point.
Unfortunately, when complacency happens in children, they may have a hard time:
Forming or maintaining a personal relationship
Focusing when they are around others
Being affectionate or loving with a friend or family
Taking part in activities or going to places
Expressing their emotions
Empathizing with another person's feelings
Committing to another relationship or person
Making another person a priority even where it matters
Tolerance to anxiety medication
Prescription medications do a great job at relieving symptoms of anxiety. However, they are not a miracle cure or a permanent fix. According to the American Academy of Family Physician, there's little evidence that benzodiazepines retain their therapeutic effect after four to six months of regular use. So it might be a good idea to discontinue them once the desired effect is achieved.
When the symptoms of anxiety improve after starting an anti-anxiety drug, doctors may still prescribe it to prevent symptoms from returning. In some cases, they may increase the dosage to maintain the cycle of tolerance and dependence.
Physical tolerance happens as the brain adapts to the way the anti-anxiety drug alters its chemical composition and how the neurotransmitters send and receive messages. The National Institute on Drug Abuse says that tolerance occurs when regular doses of a drug seize to have the same effect as they once did. So the person will need to elevate their dosage to get a similar outcome.
Dependence
When a minor begins to take anxiety medications, he or she's likely to feel at ease from anxiety, panic, and stress. Their muscle tension will relax as the blood pressure, heart rate, and body temperature goes down. But when they develop tolerance, they become prone to drug abuse, which in turn increases drug dependence and the chances of addiction. They may also experience a sort of "blah" general outlook on life.
Tolerance, dependence, and addiction can be resolved with a holistic drug treatment program. Some experts cite benzodiazepines as one of the  hardest drugs to quit. Others in the list of hard-to-quit drugs include alcohol, cocaine, meth, heroin & opioid drugs, and nicotine. This explains why comprehensive treatment is critical in cases of abused prescriptions.