California Sober is a trending term that was popularized by singer-songwriter Demi Lovato. The singer released her song, California Sober, after a near-death opioid overdose in 2018. In her interview with CBS News, Lovato said she best identifies with the term California Sober.
But what exactly does the term California Sober mean?
While traditional sobriety is defined as abstaining from any drug or alcohol, the California Sober approach is about using certain drugs in moderation.
California Sober, or Cali sober, refers to abstinence from all substances except smoking weed or ingesting marijuana. People interpret the exceptions differently, but marijuana is the most commonly cited "acceptable" substance for those who consider themselves California Sober. The term, California Sober, is associated with Michelle Lhooq, who wrote an article on Vice.com explaining how she streamlines her substance abuse to improve her health. The writer stopped using all drugs except marijuana and some psychedelics when she relocated to California from New York.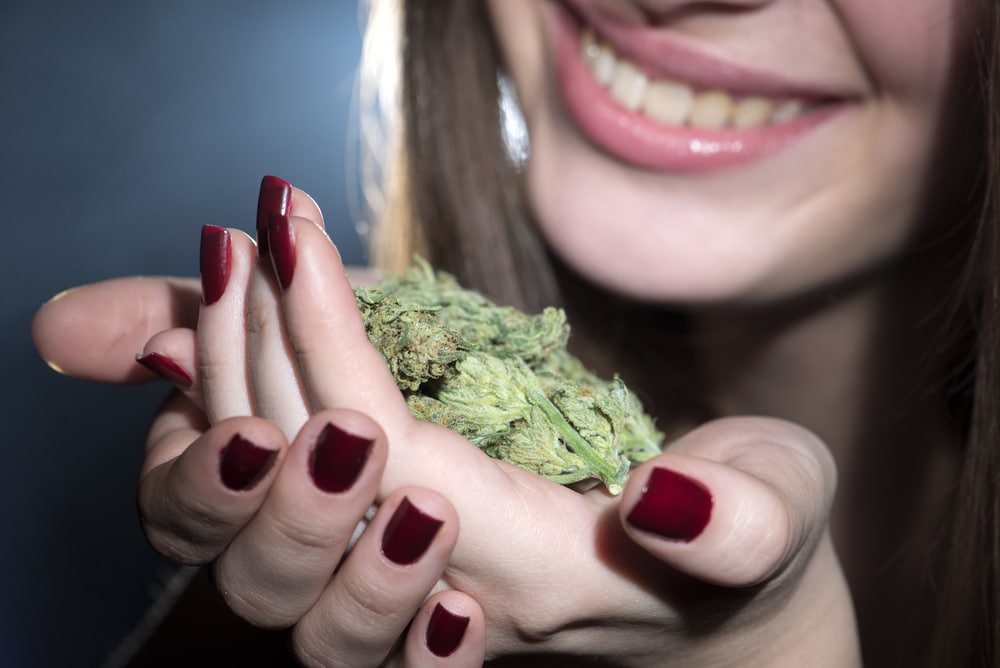 In their interview with CBS in her Los Angeles home, Demi Lovato said quitting drug use partially worked well for her. "I am cautious to say that, just like I feel the complete abstinent method isn't a one-size-fits-all solution for everybody, I don't think that this journey of moderation is a one-size-fits-all solution for everybody," she told CBS news. In their case, they replaced opioids with marijuana and alcohol.
But the singer now has a different outlook on things and believes that traditional sobriety is the way to go.
California Sober as a Harm Reduction
Harm reduction seeks to provide users with safer and healthier options to reduce the harm associated with substance abuse. The approach follows principles like: 
Accepting that drug use is part of our world and working to minimize its harmful effects rather than condemn or ignore them.
Providing resources and services to those who abuse substances as well as their communities to help them reduce attendant harm
Understanding drug use as a complex, multi-dimensional phenomenon entails a continuum of behaviors from severe abuse to total abstinence.
Not attempting to ignore or minimize the dangers associated with alcohol consumption or drug abuse.
By most definitions, Cali sober isn't harm reduction. This approach is primarily about replacing substances, like opioids and alcohol, with marijuana as a "softer" alternative. While this may work for some people, it doesn't necessarily change their relationship with drugs. It just shifts it from one substance to another, potentially a more accepted one.
When considering California Sober as a form of harm reduction, it's essential to speak with a medical professional or addiction specialist. They can guide how to safely reduce drug use and provide resources to those who wish to pursue abstinence.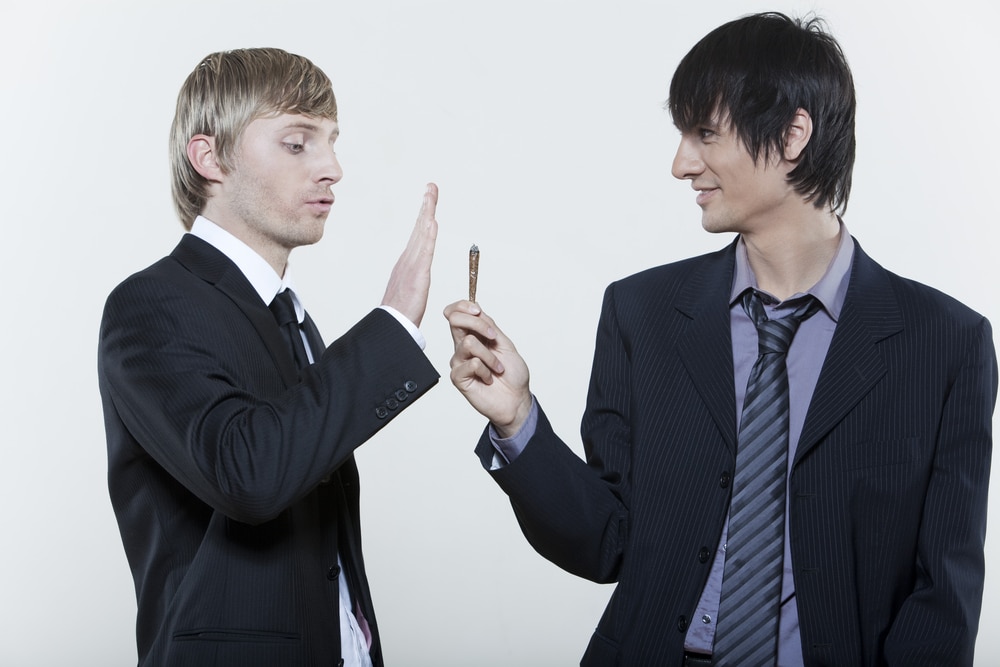 The Pros of Cali Sober
The main benefit of Cali Sober is that it allows individuals to reduce the risk associated with certain drugs while still getting some of the pleasure they seek. For example, a person who has struggled with alcohol abuse may find that using marijuana in moderation is a less risky alternative. The switch is also common among those who experience hangovers or sleeplessness.
The California Sober approach allows users to escape the strict abstinence-only models of traditional sobriety and gives them more leeway to experiment. This is especially important for those with no behavioral addictions or behavioral health issues like opioid or alcohol abuse. 
Marijuana is an addictive substance but carries fewer risks than drugs like opioids, heroin, cocaine, or fentanyl. It doesn't cause overdose or blood-borne disease and is legal in most states.
Dangers of a California Sober Lifestyle
There are some potential risks associated with the California Sober approach. Some common ones include:
Risk of Developing Cannabis Use Disorder
Finding the right balance between safe drug use and substance abuse can be tricky. According to the CDC, marijuana use can lead to addiction, especially for those who start using at a young age or use it frequently. Other factors like family history, mental health issues, peer pressure, social isolation, and lack of family involvement can also contribute to cannabis use disorder. And like any other substance use disorder, CUD can hurt one's physical and mental health.
Semi-Sober — Substance Use in Moderation
Semi-sobriety involves setting limits on intake and gradually decreasing the frequency and amount of substance use over a period of time. It is often done with other strategies like lifestyle changes, alternative therapies, and counseling. But since the definition of moderation varies greatly, it's easy for some people to go overboard. For those who have a hard time controlling use, it can be a good idea to cut use completely.
Cali Sober is Open to Different Interpretation
While marijuana is the most commonly used drug in the California Sober approach, some individuals may use other substances like alcohol, tobacco, or even prescription drugs instead. Some may modify it further to use marijuana during the week and hard drugs over the weekend. The lack of rationalization of this approach can increase the chances of relapse. In contrast, the abstinence recovery model requires total abstinence from all mind-altering substances to ensure sobriety.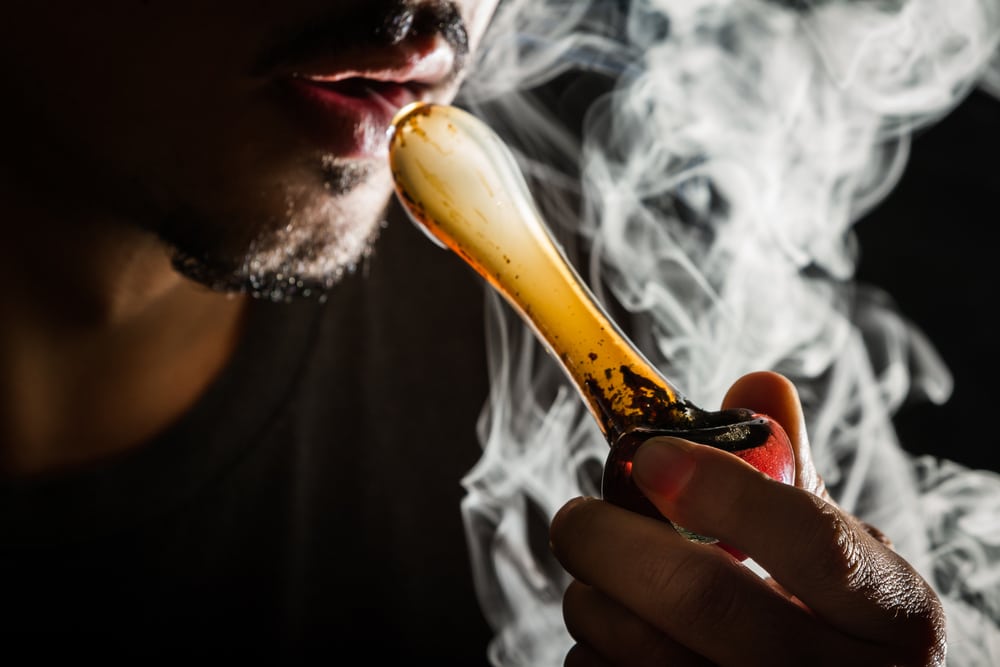 Deciding What's Acceptable Can be Taxing
When following the California Sober approach, one must constantly decide what is acceptable drug use and what isn't. For example, they'll need to figure out things like:
When to use
The amount to use
The type of substance to use
The side-effects
Whether they can adjust their decision to integrate other drugs
This can become exhausting and can lead to burnout, which has the potential to create a slippery slope back into addiction.
Address the Root Cause of Addiction
Ultimately, to ensure lasting recovery, people should be guided toward a holistic approach that looks at the underlying cause of addiction. This might include addressing mental health conditions and developing healthier coping strategies for stress or trauma. Treatment options like cognitive behavioral therapy, yoga, and meditation can also help build resilience to cravings.
To summarize, Cali Sober is an increasingly popular approach to sobriety that allows individuals to consume marijuana in moderation while giving up other drugs. However, it's essential to keep in mind that there are some risks associated with this approach, and it should be done thoughtfully. This approach can help individuals find a healthier balance between abstinence and drug use when used responsibly.
If you or someone you know is struggling with addiction, seek help from an addiction specialist. Recovery is possible, and taking the first step can make all the difference.
There's no denying that drugs and music have always had a close relationship. For many people, using drugs is a way to enhance their musical experience, whether it's dancing all night at a club or losing themselves in an eclectic mix at a festival. However, it's worth noting that not all music fans use drugs, and many live performances are perfectly enjoyable without any chemical assistance.
Nevertheless, it's undeniable that drugs have played a major role in music history, especially when it comes to large live performances. Artists such as Pink Floyd and The Grateful Dead were known for their elaborate stage shows, often designed to be experienced while under the influence of drugs.
In recent years, electronic dance music has become closely associated with drug use, with festivals like Tomorrowland and Ultra becoming known as hotbeds of illicit activity.
What Are Music Concert Visuals?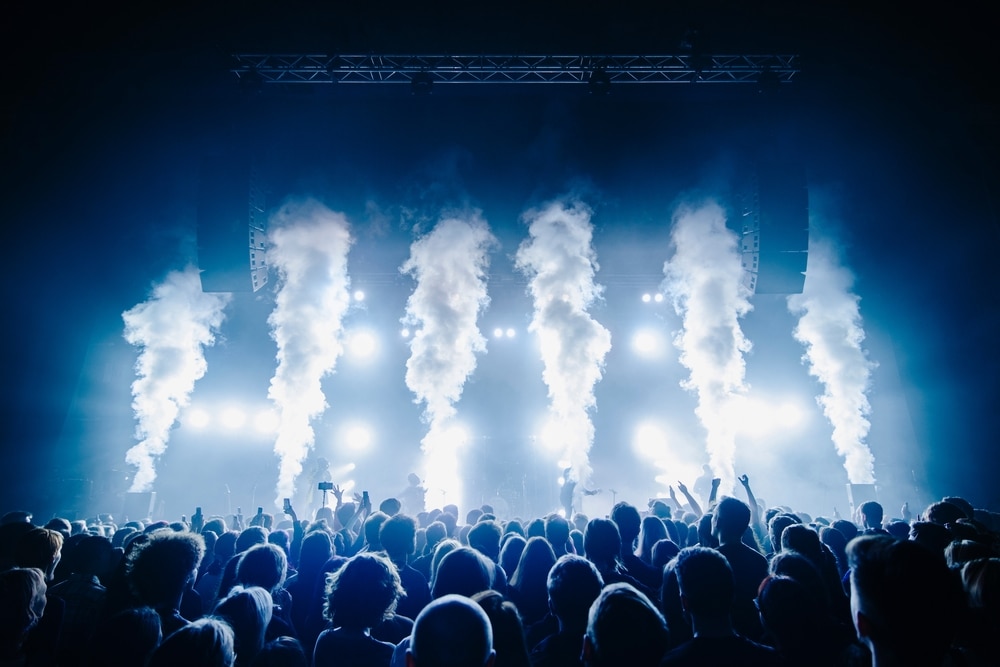 Music concerts are a visual feast for the senses, with bright lights, flashing colors, and dizzying patterns. But have you ever wondered where these visuals come from? It turns out that many of them are inspired by drug use.
For example, the trippy patterns used in concert visuals are similar to those experienced during an acid trip. And the flashing lights can mimic the effects of strobing lights on a dance floor. By creating visuals that are reminiscent of drug-induced states, concertgoers can feel like they're experiencing the music in a whole new way.
The Link Between Drugs and Music
Music and drugs have been linked together for centuries. In the early days, people commonly used psychoactive drugs to enhance their music experience. Drugs like alcohol and tobacco were used to relax and improve the taste of music. Amphetamines were also common, with rock and roll artists like Elvis Presley and Jerry Lee Lewis relying on them for their wild onstage antics.
In more recent times, illegal drugs like LSD and MDMA have been used by people searching for a more intense musical experience. Some claim that these drugs can help them appreciate music in a whole new way, while others enjoy the heightened sensations and feelings of euphoria that they can produce.
Music, in turn, has always been a part of the drug culture in the United States. Many drugs, especially psychedelics, are associated with specific genres of music, such as acid house or trance. For many people, taking drugs is an integral part of the musical experience, as it can help them feel more connected to the music and other people. Drug use can also be seen as rebelling against society's norms and expectations.
Besides, many musicians have experimented with alcohol or drugs in an attempt to improve their creativity. Some believe that substances can help open up the mind and allow new ideas to flow. However, it is worth noting that many successful musicians have composed great songs without resorting to drugs or alcohol.
Music, Drug Use, and Addiction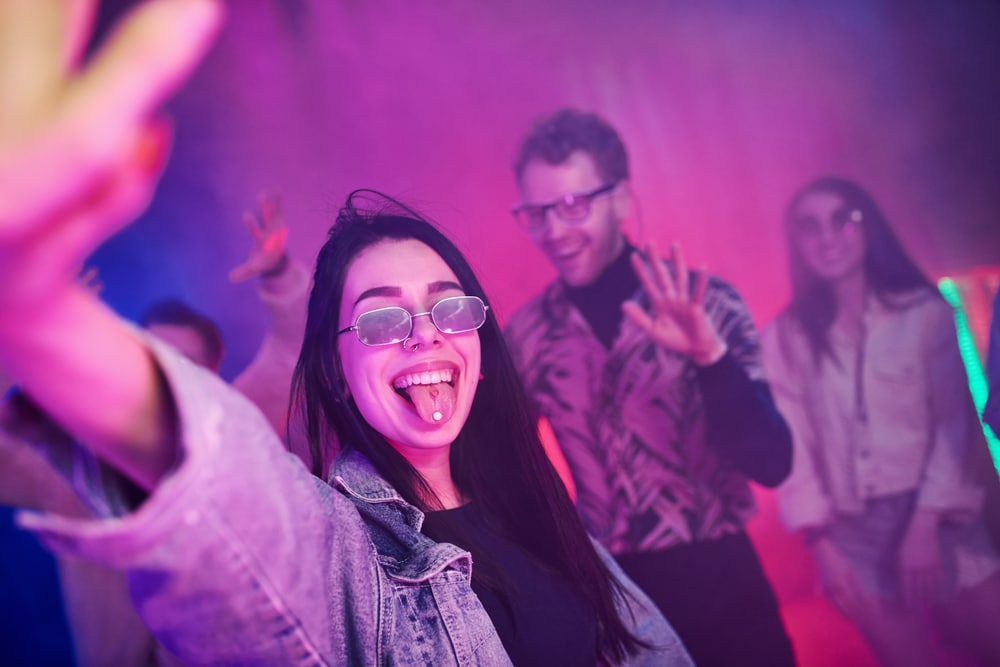 There's also a close link between music and substance use disorders. In some cases, people may use drugs to enhance their experience of listening to music. But in others, the connection between music and partying can lead to drug use or addiction or trigger mental disorders that cause them to turn to drugs to cope.
One of the most common drugs used at parties is MDMA, also known as "ecstasy" or "molly." MDMA is a stimulant that can cause feelings of euphoria, increased energy, and pleasure. It can also increase heart rate and blood pressure, dehydration, and anxiety.
When taken in large doses or combined with other drugs, MDMA can be dangerous and even life-threatening. Since MDMA is often used at all-night parties or nightclubs, people who use the drug may not get enough sleep, leading to fatigue, irritability, and memory problems. Long-term use of MDMA can also cause withdrawal symptoms, including depression, anxiety, and sleep problems.
For people struggling with addiction, the connection between drugs and music can be dangerous. According to the National Institute on Drug Abuse, party settings are risk factors for relapse, as they trigger cravings. At the same time, listening to music can make it harder to resist the urge to use drugs. The National Institutes on drug use research indicates that relapses are common, happening in 40-60% of the cases.
Music Concert Visuals and Drug Use
Many people who attend live music performances are using drugs. According to research by DrugAbuse.com, 57% of people admitted to using drugs or alcohol, with 93% consuming alcoholic beverages. Additionally, about 40% used marijuana at live music events, followed by 8% who used hallucinogens or MDMA (Molly or ecstasy).
Large live music performances often incorporate heavy visuals into their shows, expecting that many crowd members will be under the influence of drugs. These visuals help to:
Create a more immersive experience: Heavy visuals can help create a more immersive experience for the audience, making them feel like they are part of the performance.
Engage the audience: Heavy visuals can also help to engage the audience, keeping them involved in the performance.
Add excitement: Heavy visuals can add excitement to a performance, making it more enjoyable for the audience.
Create a memorable experience: Heavy visuals can help create a memorable experience for the audience, one they will remember long after the performance is over.
Many drugs cause users to experience sensory overload, and the introduction of visual elements can help ground them and prevent them from becoming overwhelmed.
Besides, drugs can alter perception and make it difficult to process complex information. As a result, simpler visual images are more likely to be comprehended by those under the influence. Also, bright colors and patterns can be more stimulating and enjoyable for people on drugs.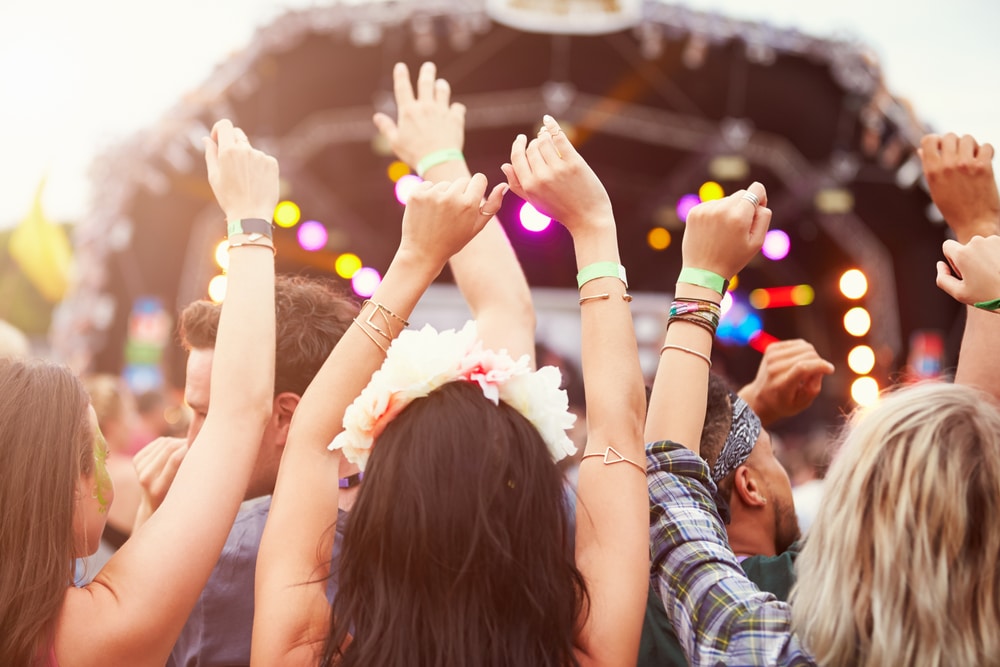 Stay Sober Throughout the Show
Going to a live music performance can be an incredibly exhilarating experience. Whether you're seeing your favorite band or exploring a new genre, there's nothing quite like being in a room full of people who share the same love of music. But you may worry about being around others who might be using drugs. While it is true that many concerts do use heavy visuals that can be enhanced by drug use, there are ways to enjoy the show while remaining sober.
Choose the right venue. If you're not comfortable with being around drugs and alcohol, then look for venues that have a strict no-tolerance policy.
Go with friends who share your same values and who you know you can rely on. If you find yourself in an uncomfortable situation, you'll have someone to turn to.
Pick a seat that is not too close to the stage. This will help to avoid being overwhelmed by the lights and sounds.
You may also want to arrive early and leave early before the crowd gets too wild.
Don't forget to stay hydrated and take breaks as needed.
Addiction Treatment
When most people think of drug addiction, they picture someone using illegal drugs like meth or heroin over prolonged periods of time. However, addiction can happen after a few tries and involve any drugs, including legal ones like alcohol and prescription medications.
Drug use is often glamorized in the media, especially in music. Concerts, in particular, can be a breeding ground for drug use.
Many people view drug use as a harmless way to have fun and let loose. However, drug use comes with serious risks. In addition to the risk of addiction, drugs can also lead to mental and physical health problems.
If you or someone you know is struggling with drug addiction, resources are available to help. Rehab facilities offer vast treatments for drug addiction, including detox, in-patient and outpatient care, and therapies. The Institutes of Health also recommends getting support from friends, family members and support groups.
A lesion refers to an abnormal change on a body tissue organ caused by an injury or disease. Lesions could be a result of using recreational drugs or some specific FDA-approved drugs.
Drug abuse affects most body organs, and unfortunately, the damage done may remain hidden for several years. For example, alcohol strains the liver, heroin damages the kidneys, and cocaine stresses the heart.
The skin is the largest body organ. Abusing alcohol or drugs for a long period can cause skin lesions. Skin lesions can either be benign (non-cancerous) or malignant (cancerous), basically skin cancer. They can manifest as sores, a variety of infections, and even rotting of the skin.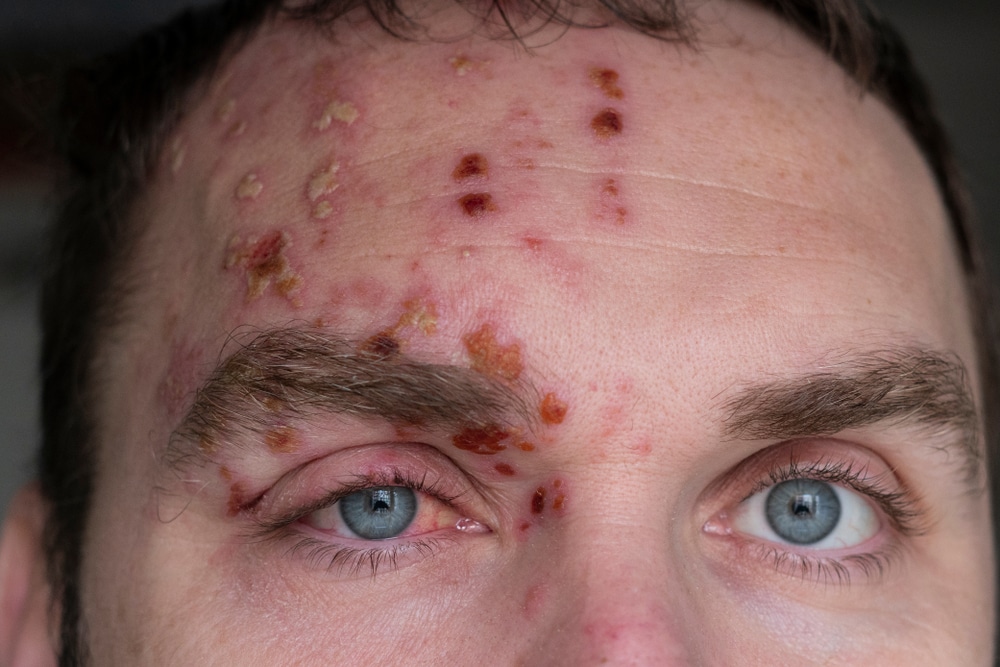 Four factors contribute to lesions. They include:
The drug itself
Method of drug delivery, e.g., drugs delivered intravenously.
Impurities that find their way into drugs while they are sold in the street. The contaminants may cause contact dermatitis where one is allergic to the impurities.
Unhealthy habits, e.g., not maintaining personal hygiene, poor diet, and lack of sleep, among others.
Here is how different addictive substances affect the skin.
Heroin
The effect of heroin on the skin is more noticeable in users who prefer injecting the drug with needles, instead of snorting or smoking. Heroin users repeatedly penetrate their skin while seeking veins. This may lead to venous sclerosis, which refers to scarring of the veins. Venous sclerosis can result in skin infections, cellulitis, and abscesses.
Users who inject themselves with heroin through skin risk contracting necrotizing skin lesions due to skin popping. Skin popping allows bacteria to penetrate the skin and also leads to tissue trauma.
Most heroin users also complain about dry, itchy skin. Additionally, some users end up having an itchy hives-like rash.
Cocaine
Cocaine can directly affect the skin, and it can also affect internal organs, which in turn cause skin damage.
Here are some effects that cocaine has on the skin:
Chronic skin ulcers
Blackening of the palms
Fibrous tissue formation in the skin
Death of skin cells (necrosis)
Pustulosis (where parts of the skin are filled with pus)
Buerger's disease causes veins to turn red and swell. This could also interfere with one's blood pressure.
You should also know that a variety of substances are used to cut cocaine. Some of the substances can cause rotting of the skin and ulcerating skin lesions. Additionally, cocaine could cause a heart attack since its users have an increased heart rate.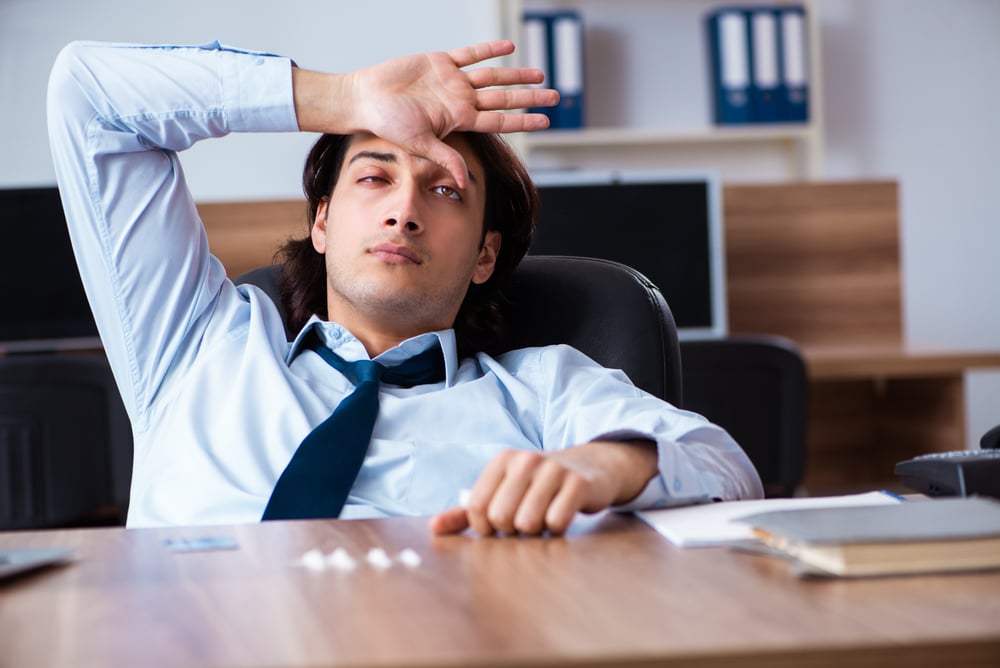 Alcohol
Most people are unaware of the fact that alcohol abuse can have noticeable effects on their skin. The most common effect of alcohol on the skin is spider angioma. Spider angioma manifests as red lacy patches on the neck, torso, hands, and face.
Alcohol abuse also causes Caput medusa, a skin condition that causes the addict's veins to swell and distend. The veins usually appear across the abdomen. Alcohol abuse also causes Porphyria Cutanea Tarda (PCT), a condition that causes scars on areas of the skin one exposes to the sun. Most people battling alcohol addiction have scars on their faces, hands, and feet.
Dermatologists also associate several dermatological conditions with alcohol abuse, including seborrheic dermatitis, rosacea, and eczema.
Methamphetamine
Most people who abuse methamphetamine (meth) end up having skin sores because they constantly pick their skin. Meth users pick at their skin because they, on several occasions, get the sensation of insects crawling even when they are not there. As a result, they easily develop sores. Some meth users also end up having dry skin.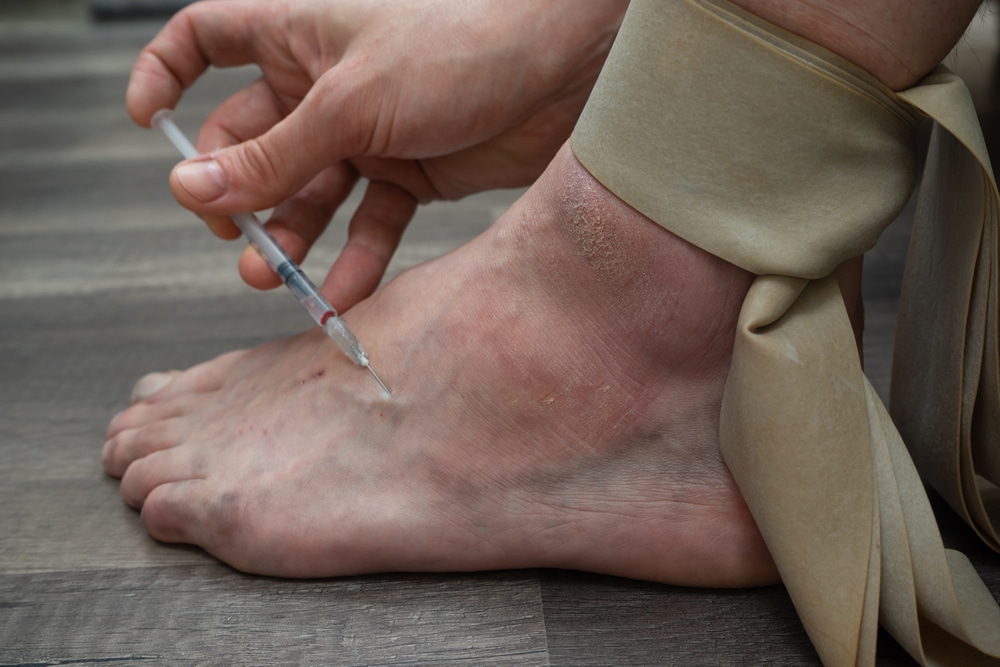 Meth users who inject themselves with the drug are also at risk of contracting skin infections. Research has shown that 11% of drug users that use injections report skin infections every few months.
Marijuana
Research has shown that marijuana can negatively affect your skin. The smoke from marijuana contains hydrocarbons. When the hydrocarbons come into contact with your skin, they interfere with your skin's collagen production.
Note that collagen protects your skin against inflammation and air pollution. If your skin does not produce enough collagen, your skin will age prematurely and become wrinkled since it loses its elasticity. Cannabis-induced arteritis, which is a direct result of marijuana use, also has effects on the skin.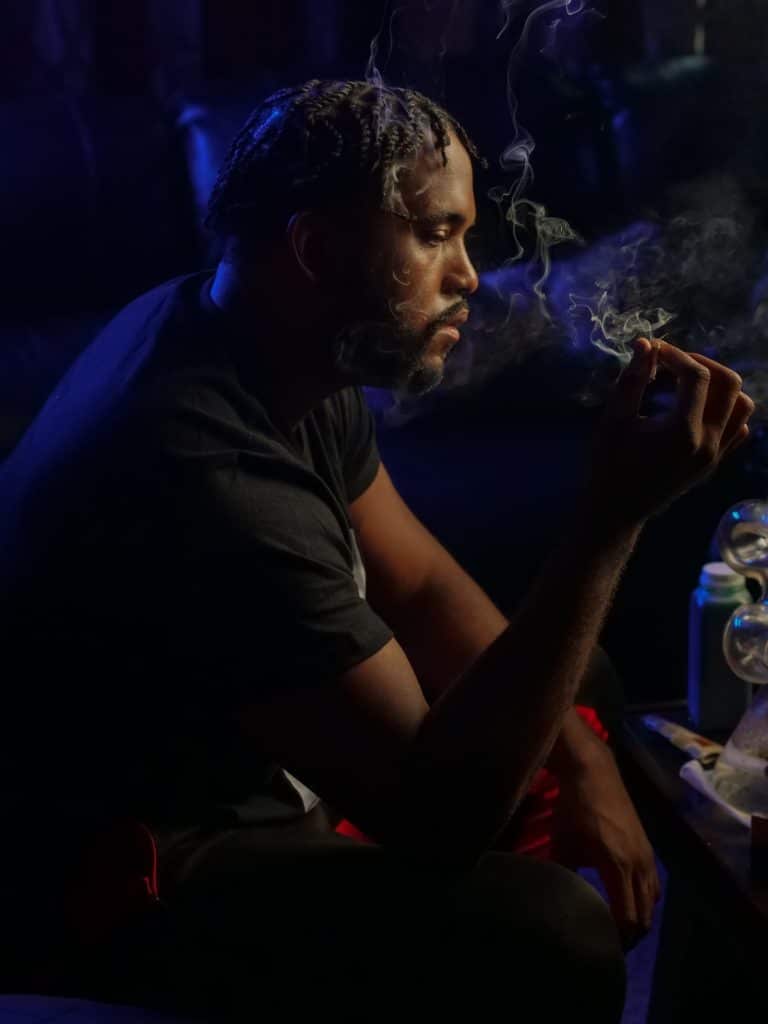 Desomorphine
The street name of desomorphine is "krokodil" because it turns the skin green and scaly. Eventually, the skin sloughs off.
Krokodil is a cheap form of heroin. It has been dubbed the deadliest drug globally because it rots the skin from the inside out. Consequently, it causes abscesses and gangrene.
How to deal with side effects of drugs and skin lesions
If you want to minimize the impact of drug abuse on your skin, the first thing you need to do is stop abusing drugs. Note that the more you abuse drugs, the more adverse effects they will have on your skin. Most people with addictions end up having very unhealthy skin.
If you are struggling with an addiction or substance use disorder, you should consider seeking medical advice, diagnosis, or treatment to beat the addiction. There are several treatment approaches to consider, so you should choose one that suits you best. If you have a supportive family, your family members will support you throughout your recovery journey, especially when dealing with withdrawal symptoms.
You may also have to undergo behavioral therapies to deal with unhealthy behaviors that destruct your skin or body organs in general.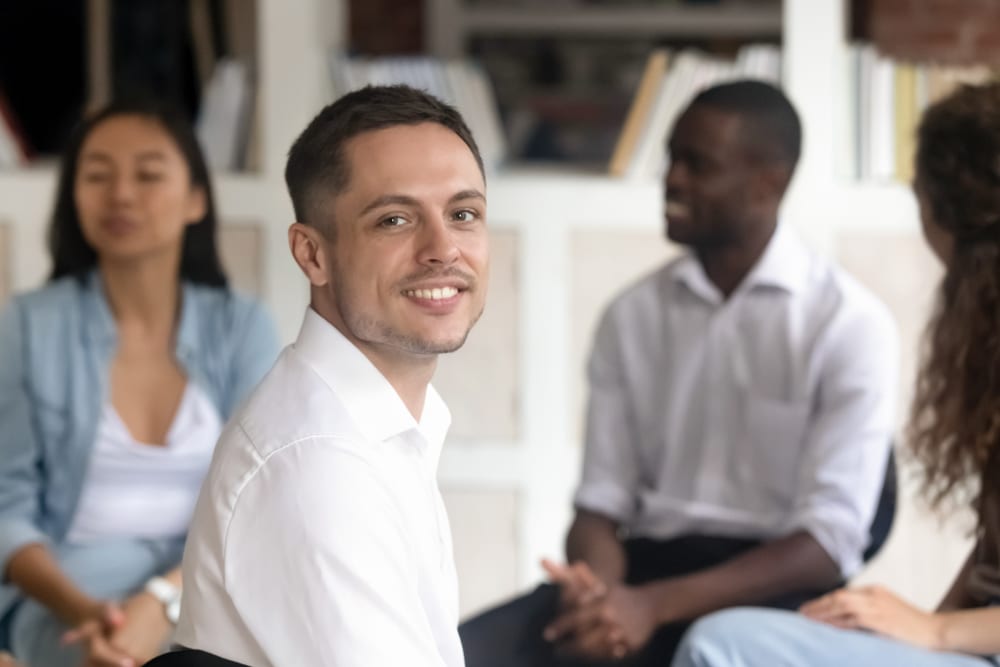 Various drugs affect the skin differently. However, once you deal with your drug use and addiction, some effects will fade naturally. If you want to speed up the process, you can consult a dermatologist. The dermatologist will prescribe medications and, in some cases, ask you to follow a consistent skincare regimen.
If you are in the United States and need drug information, especially when it comes to drug addiction, you can contact the American Society of Addiction Medicine or the National Institute on Drug Abuse for more information.
Conclusion
If you want to maintain healthy skin, do not abuse drugs. You should specifically stay away from drugs that contain fillers or compounds as they tend to have adverse effects on the skin. In addition, moisturize, wear sunscreen, and maintain good hygiene to keep your skin healthy.
Nothing scares a parent more than the thought of their child abusing drugs. But unfortunately, that's a reality that most parents may have to deal with at some point in time. According to the National Institute on Drug Abuse 2012 Monitoring the Future survey, 40% of 12th graders, 30% of 10th graders, and 13% of 8th graders had used a drug at least once in the past year. If you suspect that your child is smoking drugs, it's best to uncover the truth, and get them immediate help.
Many teens (and even adults) who smoke are new to drug use and are scared of injecting. They assume that smoking is safer and less addictive. But drugs are dangerous irrespective of how they're used. All ways of using drugs can lead to drug addiction – though smoking gets drugs to the brain more than other modes of administration, so it actually tends to increase the chances of one becoming addicted.
Catching drug use problems early can help prevent addiction, withdrawal symptoms, and other drug-related issues.
Common drugs that are smoked include:
Heroin
Marijuana
Cocaine
Opium
Powder and crack cocaine, amphetamine and methamphetamine
Mescaline
Tobacco
Dimethyltryptamine (DMT)
Prescription pain killers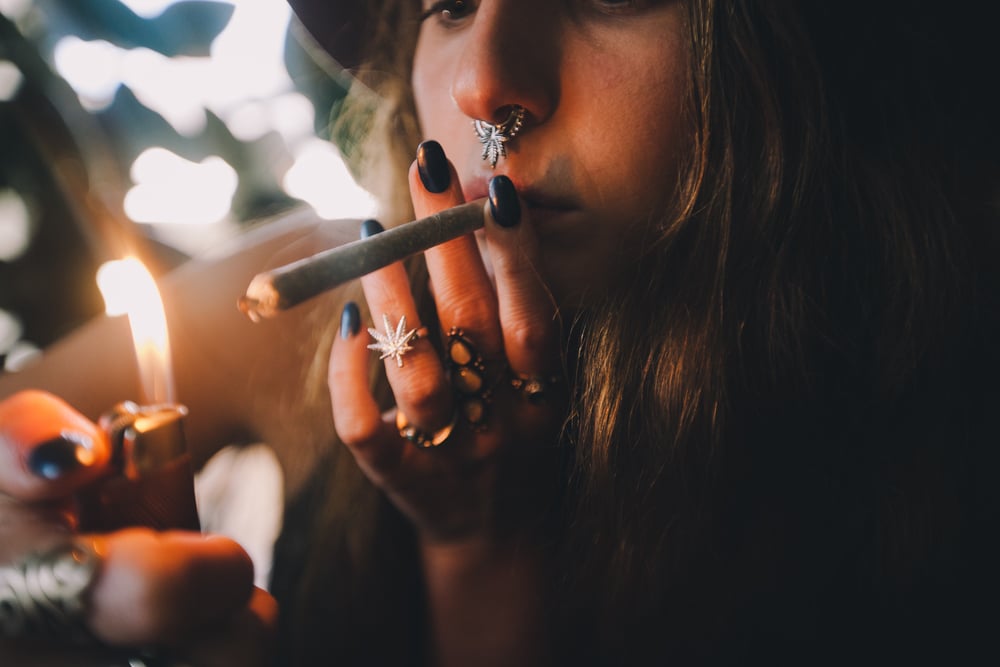 The dangers of smoking these drugs can be severe and include addiction, heart attack, lung problems, painful withdrawal, and deadly overdose. One may also run into problems with the authorities, including the drug enforcement administration. Fortunately, with suitable treatment options, freedom from substance abuse is possible.
Devices used to spot drug users
Drug abuse is a serious health care concern that needs immediate care. According to the American Addiction Centers, drugs can have permanent effects on the body. If you suspect that someone you love is smoking drugs, identifying these common and usually overlooked paraphernalia should serve as a warning to take action.
Aluminum foil
Recreational drug abusers use aluminum foil (or tin foil) to smoke various substances, including illicit drugs and diverted prescription pills. They put the drug on a flat piece of foil or shape the foil into a pipe before heating it with a lighter, a process called freebasing. Drugs in black tar or powder form are easy to use this way.
Examples of drugs that are often smoked with aluminum foil are:
Heroin
Cocaine (including crack)
Meth
Benzodiazepines
Marijuana
DMT
Opioid painkillers
Prescription stimulants (Ritalin and Adderall)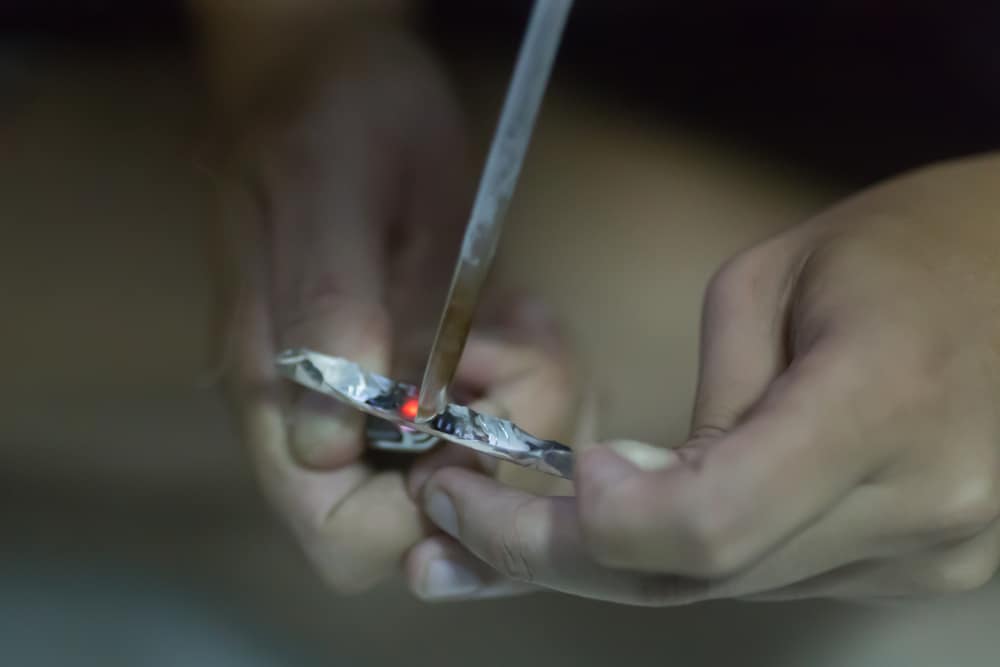 Look out for the presence of burned or discolored tin foil, as these are the most apparent signs of use. You may also want to check out fake-looking soda cans, beer cans, and aerosol containers. Some people use them to try to conceal scent. Using tin foil to smoke drugs may cause a series of risks and health problems, like:
A more pronounced cough and headaches
Burns because of how thin the aluminum foil is
Toxic exposure due to burning the food-grade oils that coat aluminum foils
Alzheimer's disease
Glass pipes and bowls
Glass pipes are designed for drug use. Many people smoke drugs out of glass pipes because they're easy to use, convenient, and comfortable compared to snorting or using foil. Different types of pipes exist for different illicit drugs. Knowing how to distinguish these pipes can help you identify the drugs which your loved one is abusing.
Crack cocaine pipe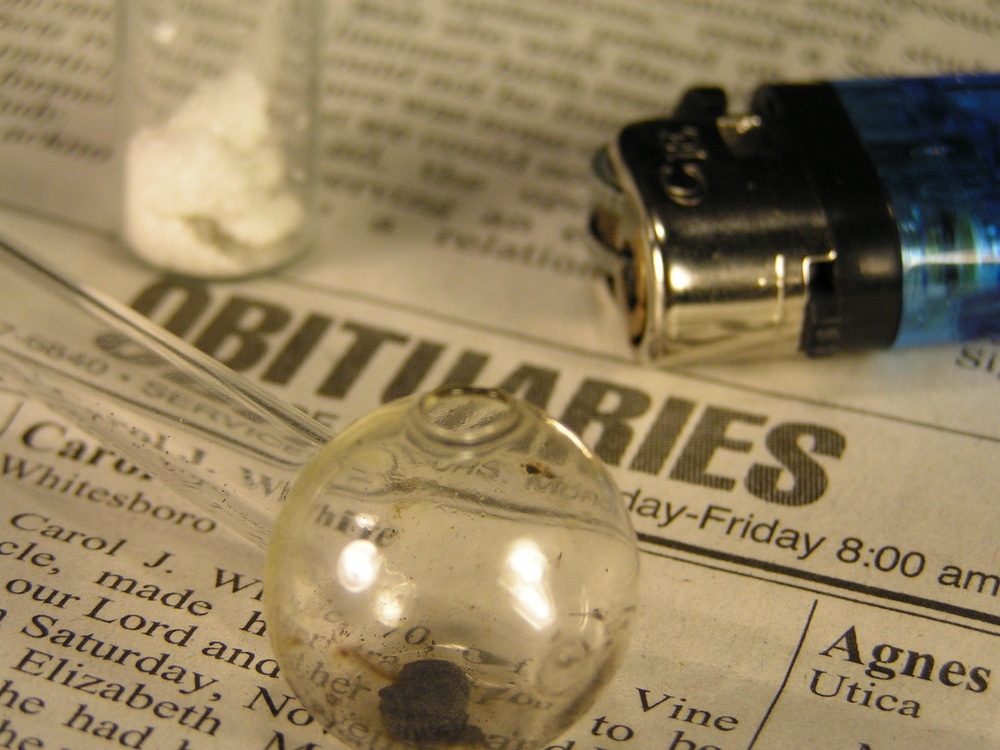 Glass pipes used to smoke crack cocaine have a unique shape. They're typically straight, long tubes of glass that are often sold as oil burners. If your loved one is smoking cocaine, you may catch a pungent smell that seems like a mixture of burning plastic and urine.
Crystal Meth pipe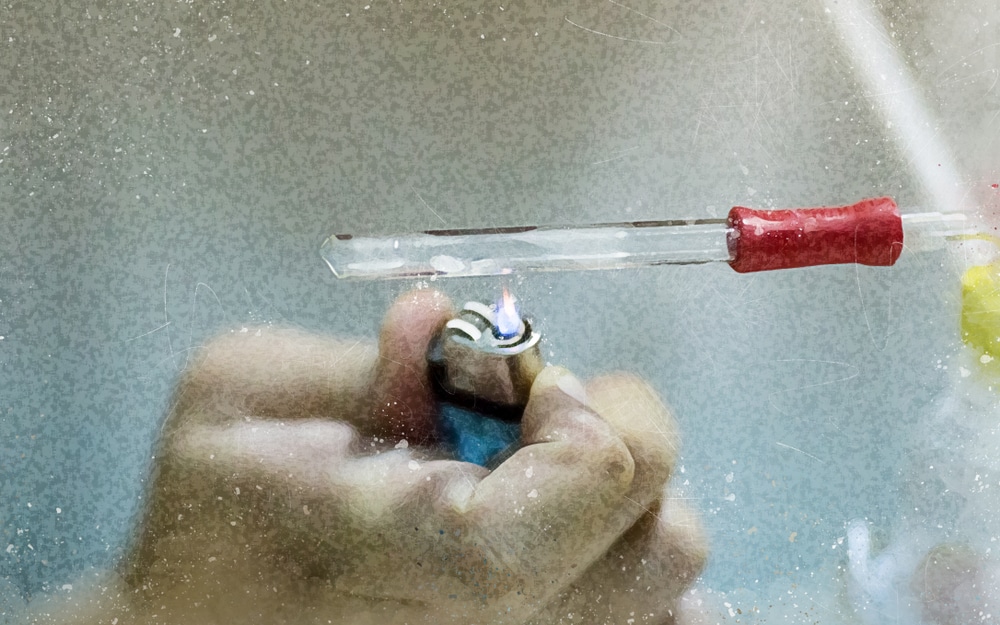 Glass pipes for meth have a bulb shape on one end of the pipe. If your loved one is smoking crystal meth, you'll notice a yellow or burnt residue on the glass. You may also smell a stale chemical odor – though it tends to disappear after a short while.
Marijuana pipe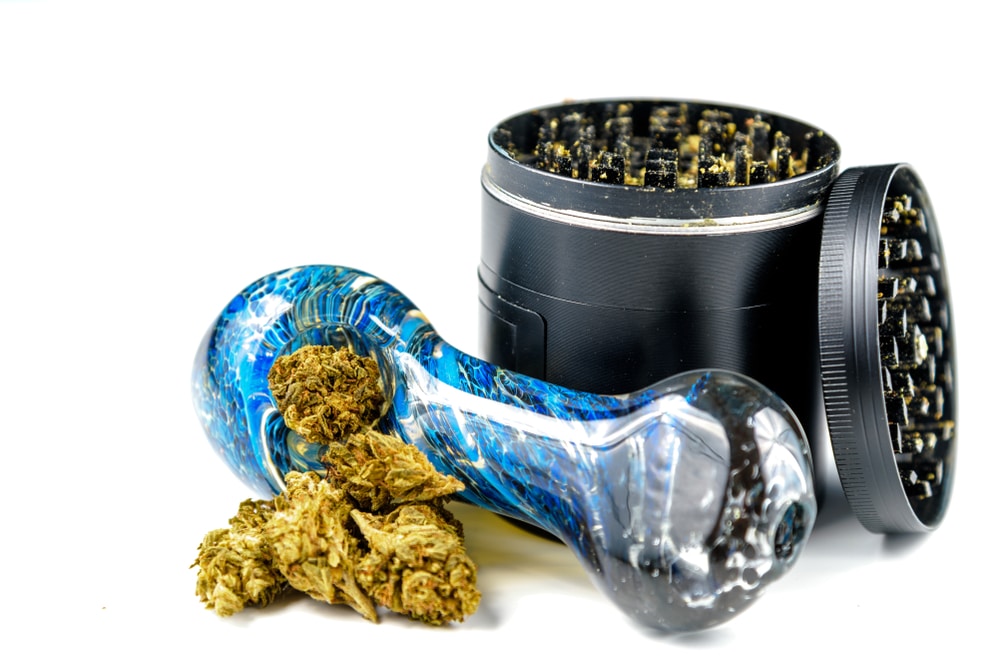 Glass pipes for marijuana resemble those for meth. However, instead of a bulb shape, marijuana pipes have a colorful open bowl with an elongated mouthpiece. If your loved one is smoking marijuana, you'll catch a lingering smell in the room and surrounding spaces. Marijuana can also be smoked out of a metal pipe or bong.
Heroin pipe
Heroin pipes look like a combination of meth and marijuana pipes – a glass cylinder with a sphere or enclosed bowl at the end. Heroin has a lighter, more subtle, and almost sweet smell, like some types of incense. It can also smell like vinegar, depending on how the heroin was made.
Cigarette rolling papers
In addition to a bong or pipe, drug users use tobacco rolling papers to smoke marijuana. They either roll the marijuana into a cigarette (or joint) or hollow out a cigar and replace the tobacco with marijuana. Cigarette rolling papers are also used to smoke heroin.
Users sprinkle the powder heroin on tobacco and roll a cigarette. Often, they can cook it (using heat and acid to liquefy) and spreading the mixture on a cigarette. Sometimes, marijuana is combined with heroin into a cigarette in a process called lacing.
Straw
Straw is used to inhale steam and smoke as it wafts off the heroin, cocaine, meth, prescription drugs, etc., on the aluminum foil, can, or container.
Side effects of smoking illicit and prescription drugs
Smoking is one of the most common forms of drug administration. It's also the fastest way to get the drug to the brain. However, smoking can lead to substance abuse and addiction. That's because tolerance to hard drugs builds quickly.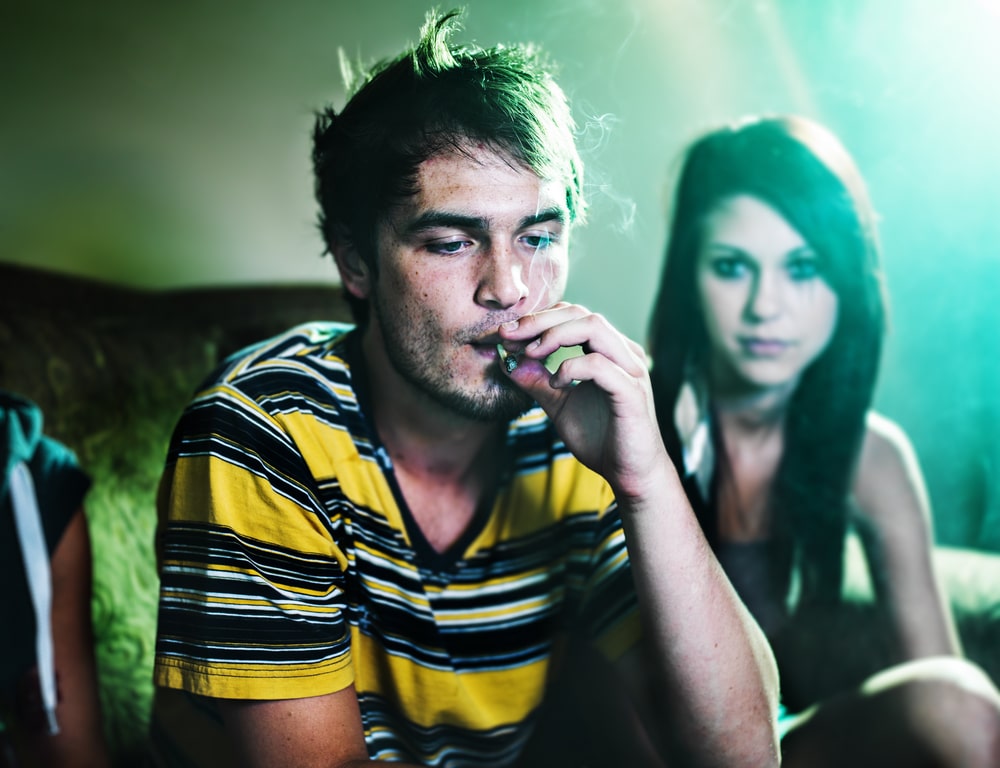 Addiction isn't the only problem. Smoking crack, heroin, meth, and amphetamine can damage the lungs, worsen asthma, and lead to a deadly overdose. It also increases the risk for pneumonia, bronchitis, and coughing. Smoking marijuana cigarettes laced with embalming fluid and PCP can cause body tissue, lung, and brain damage as well as inflammation and sores.
Besides, most street drugs aren't pure. Dealers cut them with other substances, which can cause other negative health effects.
Help your loved one find treatment
It can be disheartening to discover that your loved one is abusing drugs. But the good news is that it's never too late to get help. Various treatment facilities offer short and long-term rehabilitation programs to help patients get off of alcohol or drugs.
Some even offer counseling for patients and their loved ones and can be beneficial to you. Texas, is one of the states in the forefront of treatment options for patients including rehab centers.
So, go ahead and reach out to an addiction treatment center. As an option to learn more about how to spot the signs of smoking drugs, you can contact the editorial staff of the many public health periodicals and websites.