As the prevalence of mental health issues and substance use disorder continue to rise in the United States, the search for new and innovative treatments has become more urgent. One potential therapy that is gaining popularity is psilocybin mushrooms. Psilocybin, the main active ingredient in magic mushrooms, has shown effectiveness in treating alcohol use disorders (AUD).
A clinical study published in Jama Psychiatry found that psilocybin could help people with alcohol use disorders reduce their drinking days. The study participants were given 12 weeks of manualized psychotherapy and were randomly selected to get psilocybin or diphenhydramine during 2-day-long medication sessions at weeks 4 and 8. The results showed that over 50% of the participants who were assigned psilocybin stopped drinking entirely for months or even years.
After 32 weeks of analyzing the 93 participants with alcohol use disorders, researchers discovered that the 48 participants who got psilocybin and psychotherapy had an 83% reduction in their drinking habits within 8 months of their first dose, while those assigned placeboes had 51%. While the exact mechanism of action is not known, it is thought that psilocybin helps to break the cycle of addiction by:
Promoting neuroplasticity, which is the ability of the brain to change and adapt in response to new experiences. This is important because it means the brain can learn new ways of coping with difficult situations, like overcoming an addiction.
Treating underlying mental health conditions like depression can be a major contributor to alcoholism. It may also help to increase feelings of well-being and connectedness, which can be lacking in people with substance use disorders.
Psilocybin has a long-lasting, powerful effect after just a few doses. It also reduces cravings and withdrawal symptoms.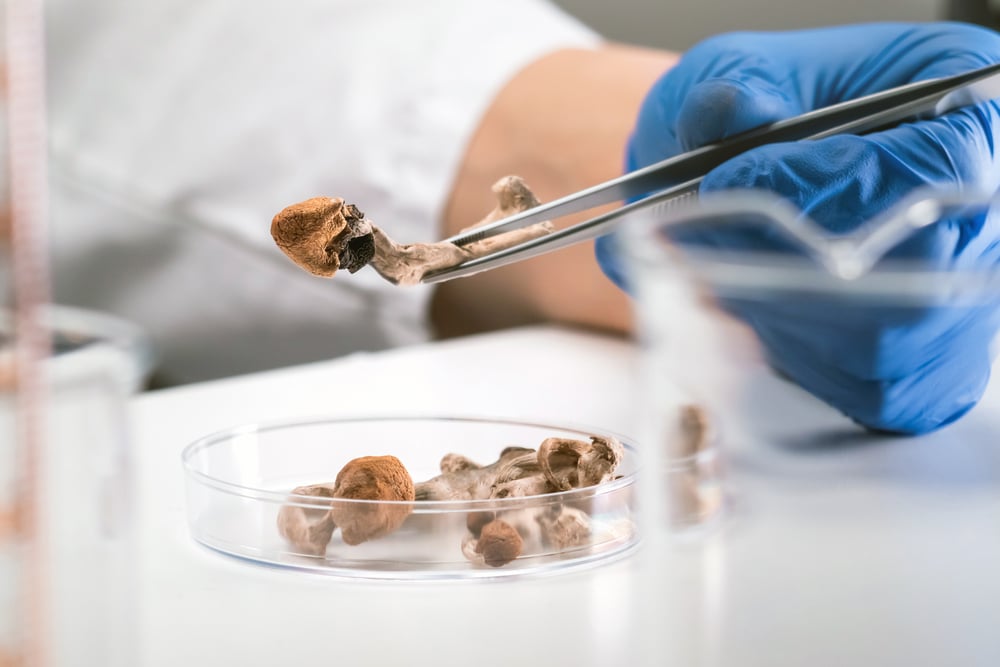 The safety and efficacy of psilocybin mushrooms as a treatment for alcohol addiction are still being studied, but the preliminary evidence is promising. As a precaution, you should never consume psilocybin mushrooms without the supervision of a trained medical professional. Psilocybin may be riskier in an uncontrolled environment because your experiences may feel extreme. For example, you may feel severe anxiety while under the influence of the drug.
Other common side effects are nausea and vomiting, paranoia, and delusions. In rare cases, psilocybin mushrooms can cause psychotic episodes. Psilocybin mushrooms can also interact with other drugs and medications. For example, they can intensify the effects of antidepressants and anti-anxiety medication.
It is always important to speak with a medical professional before consuming psilocybin mushrooms, especially if you are taking other medication.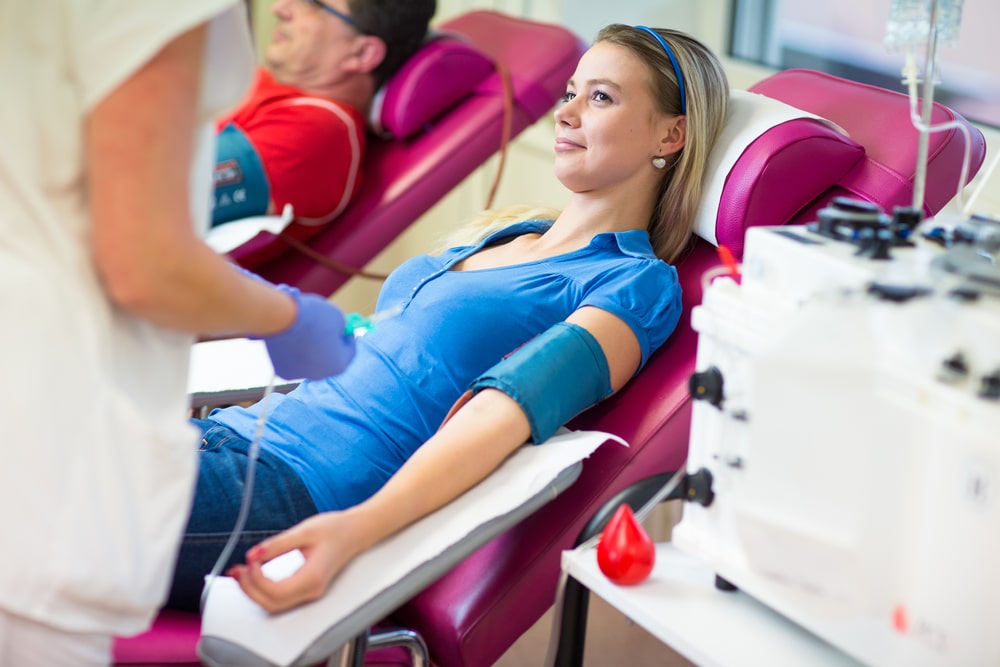 What are psilocybin mushrooms?
Psilocybin mushrooms are a type of mushroom that contains the psychoactive compound psilocybin. Psilocybin is a naturally occurring psychedelic compound that is found in over 200 species of mushrooms. When consumed, it can produce powerful hallucinations and an altered state of consciousness. Some people use psilocybin mushrooms for recreational purposes, while others use them for medicinal or spiritual purposes.
Psilocybin has been shown to be an effective treatment for various conditions, including depression, anxiety, and addiction. It is also being studied as a potential treatment for PTSD and OCD. Although psilocybin mushrooms are legal in some countries, they are illegal in most parts of the world. Possession and consumption of psilocybin mushrooms can lead to jail time and heavy fines.
What this means for alcohol addiction treatment
Alcohol addiction is a serious problem that can lead to various negative consequences, including health problems, relationship difficulties, and financial problems. In some cases, alcohol addiction can even lead to death.
According to the National Institute on Alcohol Abuse and Alcoholism, alcohol is a factor in about 95,000 deaths annually in the United States. These deaths are due to various causes, including alcohol-related accidents, liver diseases, and other health complications.
Treatment rates for alcohol use disorder are low (e.g., 7.6% in 2021), and the Food and Drug Administration has only approved 4 AUD evidence-based medications since 1947.
While these medications can help people with alcohol addiction, they have been shown to be only partially effective. Psilocybin mushrooms have shown promise as a treatment for substance use disorders and could potentially help to reduce the number of deaths due to alcohol addiction.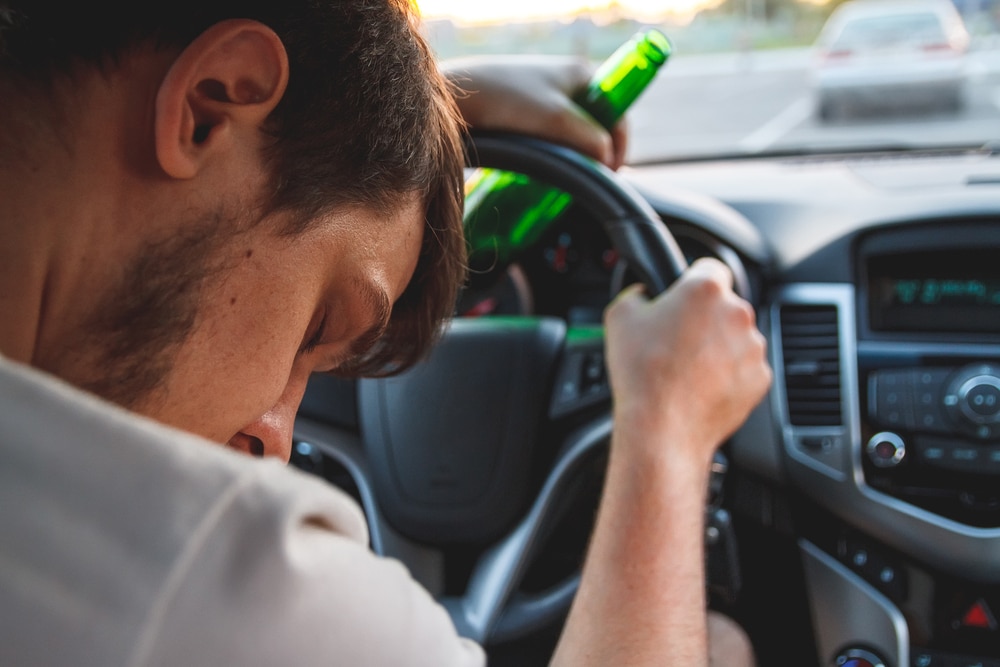 Further evidence on the effectiveness of psilocybin is needed
Although the study's results are encouraging, it is important to note that it's a small study with a limited number of participants. More research is needed to confirm the findings and to determine the long-term efficacy of psilocybin mushrooms as a treatment for alcohol addiction. The study only analyzed 93 participants, and only 50 were given psilocybin as such research needs to be done in a bigger and more diverse population.
Besides, the study used diphenhydramine, an antihistamine, as a placebo, which is not an ideal substitute for psilocybin. It was also observed that the participants didn't have serious drinking problems as those who usually enrolled in clinical trials for alcohol use disorders. The clinical trial may have attracted participants who were already managing their condition. Most notably, the researchers didn't include participants with underlying mental disorders like depression so they could establish if psilocybin-assisted therapy treats AUD and not other co-occurring disorders. 
But patients with severe AUD can benefit from the therapy. This is especially true if the therapy can address other issues that underlie physical dependence and mental disorders. In this case, the treatment will simultaneously address both conditions.
Ketamine is also showing potential as a treatment for alcohol addiction. A group of researchers found that Ketamine disrupts memories to help heavy drinkers stop drinking or cut back. Ketamine blocks the NMDA receptors, disrupting the reconsolidation of memories associated with alcohol consumption. As a result, heavy drinkers who receive ketamine treatment may have fewer cravings for alcohol.
It has also been shown to be an effective treatment for various conditions, including depression, anxiety, and chronic pain.
Psilocybin mushrooms and Ketamine have shown promise as potential treatments for alcohol addiction and some mental health issues. However, more research is needed to confirm the findings. If you or someone you know is struggling with alcohol addiction, many resources are available to help. Never try psilocybin mushrooms or Ketamine outside a clinical setting, as they can be dangerous.