Withdrawal symptoms are one of the toughest parts of overcoming addiction. Almost everyone finds it challenging. Once you get to the other side, however, you'll realize that your efforts to manage your withdrawal symptoms have been well worth it. You have the rest of your life ahead of you, free from the chains of drug or alcohol addiction.
Withdrawal often produces a wide range of side effects. Acute withdrawal leads to physical health issues like congestion, fatigue, nausea, shakiness, or vomiting. On the other hand, protracted withdrawal causes mental health problems ranging from anxiety to depression and so on. A medical detoxification program is usually effective in managing these withdrawal symptoms.
What is Drug Withdrawal?
When you drink alcohol or abuse drugs regularly, your brain adjusts to the presence of the substance. You develop a tolerance to the substance and need more of it to feel good again. At this point, you may become physically and psychologically dependent. In which case, going without the substance for a certain period can induce withdrawal symptoms. Withdrawal happens when you fail to provide your mind or body with a drug on which it has become dependent.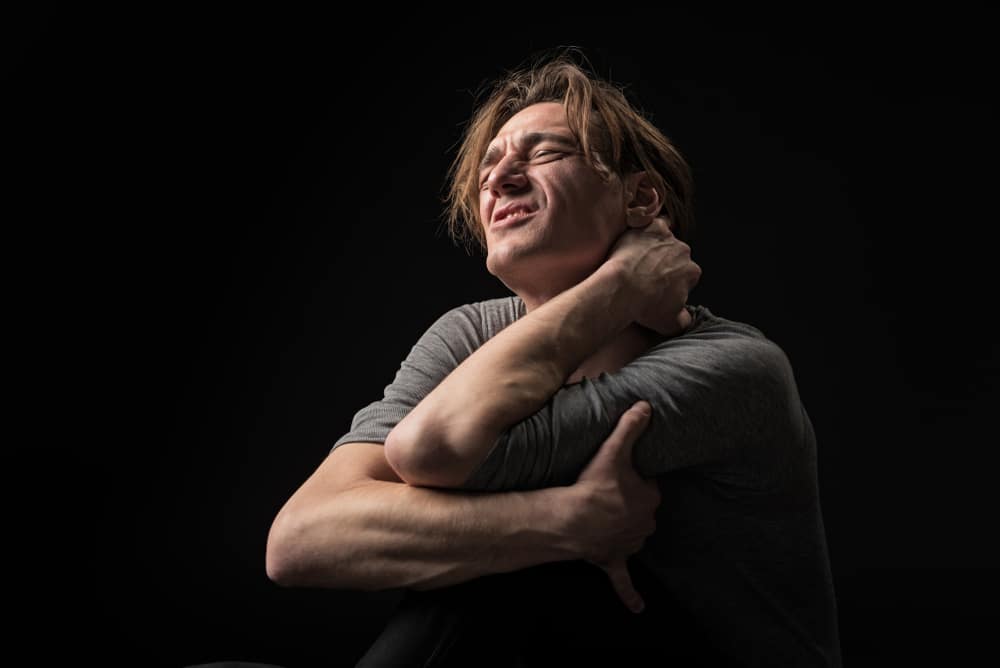 Withdrawal is your body's way of showing that the drug concentration is declining. These symptoms often develop when you reduce the amount you're using or quit "cold-turkey." Continued withdrawal may cause severe symptoms and feelings. This is why it's essential to get professional help at an alcohol and drug rehab. It's critical to deal with withdrawal in a safe and supervised environment with professionals. This helps manage all the challenges that come with withdrawal syndrome.
Common alcohol and drug withdrawal symptoms
Withdrawal symptoms can be mild to severe, depending on the type of drug, amount of use, and the duration of use. Stimulants like meth and cocaine often trigger psychological symptoms, whereas prescription drugs, heroin, and alcohol cause both psychological and physical symptoms. According to the National Institute of Drug Abuse, withdrawal symptoms may appear within a few hours of not using or be delayed for several days. Common symptoms include:
Anxiety
Depression
Nausea
Headache
Shaky hands
Insomnia
Vomiting
Sweating
Hallucinations
Seizure
Confusion
Delirium tremens
Fever
Racing heart
These symptoms may last for a few days to a few months. Meaning, you may experience mood swings, challenges sleeping, as well as constant fatigue for months. Serious effects like confusion, high fevers, and seizures may also develop. In worse cases, withdrawal can be life-threatening.
Ways to Manage your Withdrawal Symptoms
Get a Medically Supervised Detox
Quality treatment centers never use rapid detox kits or cold turkey methods. Instead, they provide therapy and medications to manage your withdrawal symptoms. Detox is the first stage of a successful addiction treatment program. It frees your body from the toxins of alcohol and drugs before long-term treatment begins.
Medically supervised detox is also critical in identifying and treating any substance-related medical emergencies. These emergencies may arise during the detox phase due to active substance abuse. Never attempt to self-detox. That would only expose you to potentially life-threatening withdrawal symptoms and the high-risk of relapse.
Join a support group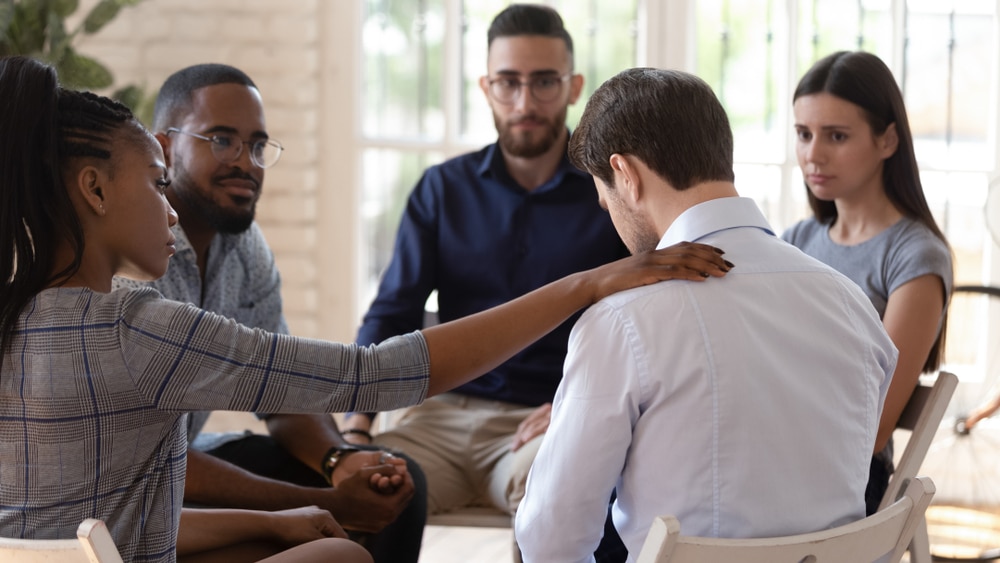 Nothing is more comforting and relaxing than being in the company of people who've traveled the same path as you. Support groups like Narcotics Anonymous or Alcoholics Anonymous can provide tips and encouragement to people in recovery, like you. Support from friends, family members, and other recovering individuals is critical for minimizing relapse. When you join these support groups, you get surrounded with like-minded people with similar goals.
Do some exercises
Exercise gives your recovery a lively change. It boosts the presence of happiness-inducing chemicals like dopamine. So, the more you work out, the more dopamine gets to your brain. And when your fitness rises, so does your mood and mental health. Studies reveal that physical activity and exercise can help boost dopamine levels. Science also shows that in addition to support groups and detox, exercise is a tremendous counter-withdrawal tool. It reduces compulsive drug abuse as well as cravings.
Watch what you eat
Eating healthy meals is an essential part of detox, as it replaces lost nutrients and helps keep your energy levels up. It also keeps your body and brain healthy. You'll benefit from a basic healthy diet – but it helps to understand your nutritional deficiencies. This table will guide you to making the right diet choice depending on what you're detoxing from.
| | | |
| --- | --- | --- |
| ​Substance of Abuse | Vitamin and mineral deficiency | Deficiency Effect on body |
| Alcohol | Vitamin A Vitamin B1, B2, B6 Vitamin C Calcium | Anemia Korsakoff's disorder Osteoporosis Diabetes High blood pressure Severe malnutrition |
| Opiate (heroin and morphine) | High-fiber diet Whole grains Beans Peas Leafy vegetables | Constipation Diarrhea Nausea and vomiting |
| Stimulants (Meth and crack) | Proteins Omega-3 Flaxseeds Eggs Dairy products | Depression Coronary heart disease |
And while you are at it, don't forget to keep hydrated. Withdrawal tends to leave you feeling dehydrated. So, drinking lots of water can help your body heal properly. It also keeps the thirst that's easily mistaken for cravings at bay.
Have a structured sleep schedule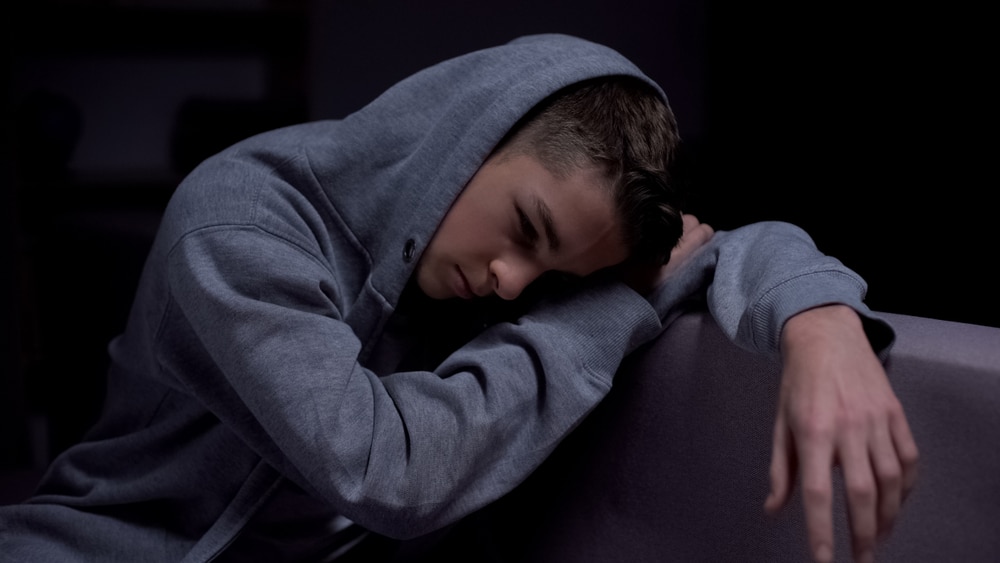 Insomnia is one of the withdrawal symptoms for people with a physical dependence on substances. So having a guideline for good sleep hygiene can help you address insomnia. This includes things like establishing sleep rituals and reestablishing your body's natural circadian rhythms. Sleep rituals like sleeping and waking up at the same time, or avoiding screens 30 minutes before going to bed can help you fall asleep fast.
Dealing with your withdrawal
Withdrawal can be challenging and even fatal. If you are trying to quit using drugs or alcohol, it's advisable to seek professional help. Medically-supervised detox means you'll be under expert care throughout the withdrawal process. Withdrawal management is a big part of the medical detoxification process. It is the most comfortable way to manage your withdrawal symptoms.
You should note that detox alone isn't enough to support long-term abstinence. But it's a crucial step in a holistic abuse treatment that offers the tools you need to quit using and minimize relapse. The good thing is that most addiction centers offer detox and other therapies in-house.
Biophysics is a field of science that applies methods and theories of physics to understand how biological systems work. It seeks to explain how life molecules are created, how different parts of a cell function, and how body systems – like circulation, brain, immune, etc. – work. Rehabs are now using the biophysical addiction treatment approach to create a powerful remedy that not only offers long-term effectiveness but one that addresses the physical emotional and psychological aspects of substance abuse.
Addiction does significant damage to an individual's mental health, physical health, and overall well-being. Traditional rehab systems do a great join of arming these individuals with the right tools and resources to overcome addiction. But still, cases of relapse after 12-step and other conventional treatments are widespread. But the good thing is that more and more treatment centers are now incorporating biophysical addiction treatment programs that cater to individual needs, as opposed to taking a one-size-fits-all approach.
Biophysical addiction treatment
Biophysical rehabilitation programs use physical principles and methods to solve biological problems – like drug or alcohol abuse. Substance use overloads the body with toxins that disrupt its delicate balance, leading to damage to different processes and systems. Biophysical treatments are designed to reverse this damage that often occurs on the cellular level. It allows patients to regain balance and restore the body's optimal functioning.
Biophysical treatment bases its model on the concept that life-long sobriety only happens when treatment is done at a physical, mental, and cellular level. It not only seeks to achieve sobriety but also to arm the patient with the necessary skills and mindset to have an optimal state of health for years to come. When the body is devoid of toxins on the cellular level, the treatment model suggests that both the physical and mental cravings will cease.
A holistic approach with the highest success rates
Relapsing is part of the recovery journey. But unlike the traditional programs which suggest that addiction is an incurable disease, and that relapse should be treated with more drugs or medication, biophysical treatment rehabs have proven that addiction is curable. The latter has shown that patients can experience permanent recovery using alternative treatment modalities.
Biophysical treatment centers report the highest success rates. This is partly because the non-traditional, non-12-step approach treats patients holistically. They do much more than offer one-size-fits-care or weekly follow-up meetings or limited patient success tracking. The other reason is that the programs run for around 90 days (or more), giving patients enough time to heal physically and mentally.
Rather than treating a single facet of an individual, the biophysical treatment acknowledges that each person is different, and their addiction problem revolves around the total of their experience. That's why the model focuses on both the physical and physiological aspects of addiction. The first part of the program involves healing the physical aspects through detox. And the second part addresses mental health concerns.
Treatment methods in biophysical treatments
An exciting yet incredible aspect of biophysical therapy is that they are often 100% natural programs. Unlike the conventional rehabs that use drug replacement therapies or medications to wean an individual off drugs, this program takes a drug-free approach to improve the health and well-being of the patient. These rehab facilities provide long-term and residential treatment programs that deliver all the essential elements for complete substance abuse rehab.
The module uses unique sauna programs to address the biochemical and biophysical imbalances. It also uses social education along with other methods that include light exercise, nutritional supplements, and counseling to help patients achieve long-term sobriety.
Sweat therapy
Medical sauna procedure is not only a great way to de-stress and relieve stress, but also release chemicals from the body. The sweating process gently and safely releases toxic chemicals. Medical studies show that most toxins can be expelled through the skin, relieving the burden on the liver and kidney. Biophysical treatments use sauna programs to detox their clients.
Counseling 
Since substance abuse and mental health problems often co-occur, detox alone won't cut it. That's why rehabs use different types of therapy, like cognitive behavioral therapy and family therapy, to treat the physiological aspect of addiction. According to the National Institute on Drug Abuse, behavioral therapies provide incentives for patients to modify their attitudes, increase their life skills to handle triggers, and remain abstinent.
Nutritional supplements
Many people with substance use disorder don't eat well-balanced meals. So, in most cases, they will lack essential nutrients that are critical to overall health and recovery. Biophysical treatment centers offer a nutritional supplement to help ease withdrawal symptoms like irritability, depression, and fatigue that are common in patients with nutritional deficiencies. In his book dubbed Biochemical Individuality, Roger J. Williams, PhD., explained that rats that lacked specific vitamins consumed more alcohol than their healthier counterparts. But once the deficiencies were addressed, the consumption was lowered.
Light exercise
Exercise provides vast benefits. In addition to helping patients structure their days and provide a general positive feeling, exercise helps heal the body and brain. Research shows that exercise helps heal the body, even among healthy individuals. But it's even more beneficial to recovering patients as it increases the number of new nerve connections in the brain. This allows the brain to recover from the harm that the substance had caused. Biophysical rehabs offer different kinds of exercise, including yoga, meditation, walks, and so on.
Long-term tracking
Once the treatment is over and the patient is discharged from the facility, most biophysical rehabs offer two or even more years of program follow-up to ensure long-term success. The same cannot be said for traditional programs that provide short-term follow-up and rarely track progress.
Why biophysical treatment can provide complete recovery where traditional and 12-step programs have failed
Most substance abuse programs treat addiction symptoms with more medications (for mental illnesses and withdrawal symptoms). Biophysical rehab centers address addiction using a holistic, biophysical approach. These centers recognize that drug therapy sometimes leads to relapse and that many patients resist the treatment for apparent contradictions. So, they provide a different approach that offers:
A healthy foundation for complete recovery
Drug-free care and natural healing principles
Long-term residential or inpatient therapy programs
Unique detox process to get rid of all toxins
The natural approach is safer and effective in addressing addiction. Once all drug residues are eliminated from the body, the patient can then focus on clearing their mind and working to ensure they stay sober.
Conclusion
The main focus of biophysical rehab treatment is to give individuals more abilities in life. This is achieved by integrating skills and cognitive therapy that lets the patient raise their awareness and make pro-survival decisions. Through treatment, the patient gets to understands why they started abusing substances and are armed with skills not to fall back to the trap. They are also empowered to take control of their lives and communicate better, just so they can associate better with people.
Drug rehab statistics show that the percentage of those who will relapse after a period of recovery ranges from 40 to 60%. These recurrence rates are similar to those of chronic illnesses like hypertension and diabetes. People spend a lot of money and effort on treatment, so why is drug rehab so frequently unsuccessful?
Addiction is commonly known as relapsing disease. This might explain why over 85% of patients with drug use disorders relapse and return to use within a year of treatment. Studies show that at least two-thirds of recovering individuals relapse within weeks to months of starting treatment.
How effective is a drug addiction treatment 
The aim of substance use treatment is to help individuals achieve lasting abstinence and return them to productive functioning in the community, family, and workplace. According to research that monitors patients for extended periods, a majority of those who enroll and remain in treatment quit abusing substances, reduce criminal activity, and enhance their social, occupational, and psychological functioning. But the treatment outcome bases on:
The nature and extent of the individual's problems
The appropriateness of care and related services used to handle those issues
The quality of interaction between the patient and health care providers
"Relapse rates for patients treated for drug abuse are similar to those for people treated for chronic illnesses like asthma and high blood pressure."
Relapse to drug use doesn't mean that treatment has failed. The chronic nature of substance dependence means that relapse can be part of the healing process for some patients. When someone returns to drug use after a period of abstinence, he or she needs to speak with their caregiver to resume, modify, or try other treatment options.
Recovery and relapse
Ending drug use is a huge milestone, but it's just a part of a long and complex recovery process. Individuals still need to overcome many challenges. Relapse occurs when one gets stuck along the way. They're faced with a challenge but are unable or unwilling to confront it. So, they turn to inappropriate coping mechanisms as a way to deal with their inner turmoil and dissatisfaction. Unfortunately, this only leads them right back to substance abuse.
Reputable drug rehabs offer remarkable help to people in need. The training, therapies, support, and supervision included in these treatment programs aid individuals in depths of substance dependence find new way of living. But the National Institute of Health states addiction is a chronic condition that requires ongoing care. For that reason, more than 50% of those who pass through drug or alcohol rehabs need multiple rounds of therapy to attain a form of recovery that lasts. But even so, not all of these individuals emerge successful in their fight against addiction.
This begs the question, why is the drug rehab so frequently unsuccessful? 
Completing substance abuse treatment doesn't guarantee sobriety. After leaving rehab centers, patients usually go back to environments where they abused drugs. Some places, people, or things can spark memories of drug use, and trigger urges that cause relapse.
Different aspects can increase the chances of relapse, including:
Poor rehab services
Internal and external aspects
Internal and external aspects
Triggers
Triggers include anything from sensations, feelings, or thoughts to relationships and situations that cause the recovering patient to use after a period of abstinence. Holiday parties involving social drinking, exposure to drug-related objects, walking through drinking joints, or hanging around friends who are still using are examples of triggers that can cause a relapse. Unfortunately, recovering patients are consistently exposed to these triggers, making it hard to abstain.
Not seeking further assistance after treatment
Substance abuse treatment doesn't end at the rehab facility. Recovering patients should continue with further treatment as specified in their relapse prevention plan. Rehab may stop the urge momentarily, but taking the right steps ensures long-term recovery. After-care services like 12-step, support groups, and other prevention programs arms individuals with coping skills that are essential to staying sober. A strong support system from friends, family members, recovery coaches, and peers can also encourage one to soldier on. But many patients don't get this assistance, so they end up sliding back to their old habits.
Other issues that make drug rehab so frequently unsuccessful 
Other internal and external factors like fatigue, physical pain, depression, self-pity, dishonesty, and unemployment can cause an individual to relapse. Researchers from one study discovered that risky drinking is common among the unemployed and that unemployment is a risk factor to drug use. Pity parties – when one feels sad, they can no longer hang with friends at bars or events — can spark thoughts and eventually cause a relapse.
Sabotaging sobriety in treatment
Just because a patient accepts to enroll in a rehab center doesn't mean they're all for the idea (or ready for that matter). There are different things that one can do to undermine their recovery process. For instance, one can join a program with no sense of commitment to life after addiction. Although therapists may use cognitive behavioral therapy among other treatment modalities to address such a problem, it takes dedication and desire to get better on the patient's side to succeed in treatment.
The same applies to patients who won't share their insights during group therapies or ones who mock others in the counseling sessions. These individuals often have unresolved issues and disrupt meetings, which are essential in addiction treatment. Patients who don't listen or are adamant about opening up aren't able to take advantage of the healing and usually return to using soon after treatment.
Rehab facility and its contribution to unsuccessful treatment 
The addiction rehab industry is packed with false claims and unsubstantiated care. As we've mentioned earlier, a significant percentage of recovering patients resumes drinking shortly after treatment. Research also shows many individuals who pass through rehabilitation wind up with a greater sense of personal failure and despair. This could be because of one or a combination of the following reasons:
Minimal or no personalized treatment
With so many factors contributing to addiction, creating a standard treatment approach that works for everyone is impossible. The National Institute on Drug Abuse details the principles that rehab centers should use to individualize care for each patient. But still, most patients only pass through a short detox period, followed by a series of lectures, 12-step, and group therapy. Generalized treatment isn't effective in addressing the mental, physical and emotional needs of each client.
Not enough detoxification
The intensity of detox varies depending on the type of substance abused, length of use, etc. When a patient doesn't get enough detox, it means he or she may still have the toxic build-up in their body. This will predispose them to cravings or flashbacks that may act as a trigger. Sadly, run-of-the-mill detox programs don't consider this and leave their patients not fully detoxified.
Not treating co-occurring disorders
Substance addiction often co-occurs with mental illness or other conditions. The Substance Abuse and Mental Health Services Administration revealed that there were about 9.2 million people who experienced both mental health and substance abuse disorders in the US in 2018. Combining strategies from fields of addiction and psychiatry treatment is a great way to ensure long term sobriety, according to SAMHSA. When the dual diagnosis isn't taken into consideration, then the patient is highly likely to suffer a mental relapse and end up using the substance again.
Unnecessary services
Some rehab centers – particularly the luxury ones – go above and beyond to make the lives of their patients comfortable. They offer vast services like ocean therapy (riding a yacht), equine therapy (tending to or riding a horse), aquatic aerobics, fitness training, qigong therapy, work assignments, leisure skill groups, among other services along with other care programs. While these are great, there's no scientific evidence of their effectiveness in substance abuse treatment. These services are great differentiators, but none of these rehabs monitors patient outcomes, despite promising quality results. These are just some of the reasons that drug rehab is so frequently unsuccessful, depending on how you look at things.
The medical marijuana craze has ignited a multi-billion dollar industry. From oils to tinctures to lotions to lattes to e-cigarettes in all shapes and sizes, for pain, anxiety, depression, seizures, autism, soft skin, hangover, etc., marijuana is everywhere. In fact, those who invested in top marijuana companies in 2016 are potentially up more than 1000%. Yet another danger lurks under the guise of "synthetic marijuana", "K2", or "spice".
It is not a surprise that marijuana is gaining popularity globally, including on Wall Street. After all, cannabinoid (CBD) –the second most prevalent ingredient in marijuana – has been touted for different health issues. It's also backed scientifically for its effectiveness in treating the worst childhood epilepsy syndromes like Lennox-Gastaut Syndrome and Dravet Syndrome which fail to respond to antiseizure drugs. Studies have also shown its effectiveness in addressing anxiety and chronic pain too.
But the main concern with CBD products is that they are mainly sold as a supplement as opposed to medication. At the moment, the FDA has only approved Epidiolex for a prescription, and does not control the purity and safety of dietary supplements. So it is hard to tell whether a product has active ingredients at the dose as indicated or other unknown elements.
One study tested 84 CBD products from 31 companies and revealed that 69% were mislabeled. Some had too much CBD; some had no CBD at all. Some contained too much THC – the active ingredient in marijuana that's associated with the "high". Other surveys indicated that a fraction of the products contained harmful synthetics that are health hazards.
Medical marijuana can be safe and beneficial to human health. The only reason marijuana is still federally illegal is because of THC, which affects one's ability to concentrate, focus and even keep track of time. But with the rising popularity and demand of the legal natural marijuana, numerous companies have sought to simultaneously minimize production time and boost profits by creating synthetic cannabinoids.
What is Synthetic Marijuana?
Synthetic CBDs are a large family of chemically unrelated compounds that act on the same brain cell receptors as THC. Synthetic marijuana products are human-made, but mimic THC, the primary psychoactive ingredient in marijuana. They are misleadingly marketed as legal and safe alternatives to real marijuana. However, synthetic cannabis affects the brain more than natural marijuana, and their effect can be dangerous or even life-threatening. Unsuspecting users (mostly teens and young adults) assume that the fake weed is harmless – but that's a grave mistake.
Synthetic marijuana is either sold as a liquid to be vaporized and inhaled or sprayed onto plant material to be smoked. It goes by several other names:
Fake pot
Spice
K2
Synthetic cannabis
Synthetic CBD
AK47
Kush
Scooby Snax
Mr Happy
Black Mamba
Joker
Kronic
About synthetic cannabinoids
Synthetic cannabinoids are not one drug. Manufacturers produce and sell hundreds of different synthetic chemicals. Each year, new products with unknown health risks make entry into the market. As mentioned earlier, fake weeds are prevalent because consumers believe they are legal and relatively safe. This can be linked to the misconception that many users have, that marijuana is a naturally occurring weed and is, therefore, safe to use (but that's not all there is to it). Depending on what's available or personal preference, synthetic cannabinoids is either:
Added to food, herbal tea
Mixed into a liquid as a smoke spice
Sprayed onto plant material
In 2010, over 11,000 individuals were admitted to the emergency room due to synthetic marijuana use, according to the National Institute on Drug Abuse. And in 2016, 2,695 calls were made to poison control centers about people who were harmed by using synthetic CBD. What's disturbing is that 75% of these people were between 12 and 29 years old.
K2 Users beware
Most K2/Spices are illicit. So, manufacturers try to get around the laws by producing new drugs with different ingredients or by marking them as "not fit for human consumption." They are labeled not for human to mask the intended purpose and avoid the FDA's control of the manufacturing process.
Synthetic cannabis products are not safe. And since there are no standards for producing, packaging or distributing the chemicals, it might be hard to tell the contents of products and the potential reaction. Again, synthetic CBD can have varying levels of chemicals between batches, or even within the same batch. The products may also be contaminated with toxic chemicals or drugs.
Side Effects of Synthetic Marijuana
Synthetic marijuana can have adverse effects on the brain and overall health. Common side effects of synthetic cannabinoids include:
Breathing issues
Muscle damage
Kidney damage
Gastrointestinal problems
Fast heart rate, heart attack, stroke, high blood pressure
Seizures
Dizziness and sleepiness
Delusions, hallucinations, violent behavior, suicidal thoughts
Concentration issues
Confusion
Agitation and irritability
Note that these effects may vary based on factors like the type of synthetic marijuana, the dose and duration of use. K2 can be addictive, meaning a person may experience withdrawal symptoms when they quit cold turkey.
Incidences Involving Synthetic Marijuana
The CDC issued a warning after receiving reports of multiple cases from the Department of Public Health, including deaths among those who used fake K2. Other states have also reported the same cases. The warning urged everyone who's bought a product that goes by names (spice, K2 or synthetic marijuana) to throw it out. It also encouraged those who had already used to call for help or go to the closest healthcare facility in case they experience severe, unexplained bruising or bleeding.
In another report, synthetic marijuana –which is 85 times more potent than THC – led to a "Zombie Outbreak" in New York City in 2016. For several hours, users were staring blankly, moving slowly and occasionally groaning. 18 out of the 33 people who displayed signs were transported to the hospital. The incidence happened after using K2 that Reddit users describe as "out-of-this-world potent."
In 2018, 71 people overdosed from synthetic CDB in Connecticut. A significant percentage of the cases occurred on the New Haven Green. And although no deaths were reported, six or more victims had near-death experiences. In the same year, the drug was linked to 22+ cases of severe bleeding from gums, nose and in urine in the Chicago area.
There is an unfortunate number of substances that can be seriously dangerous for your health and well-being should you quit taking them cold-turkey, or without the supervision of a healthcare or addiction professional. The nature of addiction means that your body or brain has a dependency and requirement on the substance you are withdrawing from.
The lack of that substance in your body throws you out of whack. This can lead to reactions as simple as discomfort or fatigue, or as devastating as long term neurological issues and death. Let's go over the three main dangers below.
When alcohol enters the brain, it causes levels of dopamine and GABA (gamma-aminobutyric acid) to be increased. Both are chemical messengers that the brain normally uses to tell the rest of the body how to feel. Dopamine affects pleasure sensations, motivation, sleep functions, memory, and learning, while GABA is involved in mitigating and controlling the stress reaction. As levels of GABA increase, the central nervous system is depressed, slowing breathing, heart rate, and blood pressure, and lowering body temperature.
https://americanaddictioncenters.org/withdrawal-timelines-treatments/cold-turkey
Alcohol Withdrawal
Alcohol is, by far, one of the most common addictive substances to be found in the world today. Its initial mechanism is not physiologically addictive, but psychologically: the stress reduction and dopamine provided by alcohol make us feel good. However, as time and use continue, your brain comes to physiologically rely on alcohol to maintain your stress reduction and pleasure reaction levels.
What happens when we pull this rug out from under the brain?
Headaches, dizziness, clammy skin, sweating, fatigue, nausea, hand tremors, vomiting, irritability, depression, muscle weakness, tachycardia (rapid heartbeat), memory issues, and wild mood swings are only the more superficial side effects.
Serious side effects include grand-mal seizures, hallucinations, and confusion can occur. Post-seizure body chemistry can change wildly to Alcoholic Ketoacidosis, which involves your body becoming unable to produce insulin. This can cause your heart and lungs to cease functioning, after which death soon follows.
Other symptoms of alcohol abuse that must be treated during the recovery process include massive dehydration and vitamin deficiencies, such as Vitamin B1 (thiamin). It is of the utmost importance to consult with a doctor or addiction professional about detoxing from serious alcoholism.
Opioid Withdrawal
The opioid withdrawal syndrome is often characterised as a flu-like illness, subjectively severe but objectively mild. Signs and symptoms include dysphoria, insomnia, pupillary dilation, piloerection, yawning, muscle aches, lacrimation, rhinorrhea, nausea, fever, sweating, vomiting and diarrhoea.
https://ndarc.med.unsw.edu.au/blog/yes-people-can-die-opiate-withdrawal
Withdrawal from opioids is what people most often think of when thinking of dangerous detoxification from drugs. Popular media has given us especially vivid portrayals of the detox process, but what are the real dangers?
Dysphoria refers to a state of unease, dissatisfaction, and may go hand-in-hand with depression, anxiety, or agitation. Insomnia, or difficulty sleeping, may make long nights miserable. Pupillary dilation (also known as 'mydriasis') and the accompanying sensitivity to light can make the light of day unpleasant and cause headaches. Piloerection refers to goosebumps or goose-pimples. Muscle aches and involuntary yawning may occur.
Rhinorrhea refers to a congested or runny nose, nausea is the urge to vomit, and fever is the rise in internal body temperature. However, the last two items on this list are the most important and most dangerous.
Uncontrollable vomiting and diarrhea can result in massive dehydration. This leads to confusion, seizures, and eventual death. Dehydration affects the balance of electrolytes in your body, which helps your body regulate nerve signals. An imbalance can cause muscle spasms or even unconsciousness.
Another side effect of dehydration is known as Hypovolemic Shock. This is a severe condition wherein your dehydration causes the volume of blood in your system to decrease, leading to reduced blood pressure, leading to less oxygen getting to your organs and cells.
The other side effect of excessive vomiting and diarrhea is known as Hypernatremia. This refers to elevated levels of sodium in your blood – too much salt. This leads to heart failure, and intracranial hemorrhage (bleeding inside your skull).
There are a variety of options for rehab and detox from opioids to do so in a safe, supervised manner. Please consult your doctor or addiction specialist for guidance and advice on your recovery journey.
Benzodiazepines Withdrawal
Owing to the low therapeutic index of barbiturates, benzodiazepines (BZDs) became popular in this country and worldwide many decades ago for a wide range of conditions. Because of an increased understanding of pharmacology and physiology, the mechanisms of action of many BZDs are now largely understood, and BZDs of varying potency and duration of action have been developed and marketed.
https://www.ncbi.nlm.nih.gov/pmc/articles/PMC3684331/
Because of an increased understanding of pharmacology and physiology, the mechanisms of action of many BZDs are now largely understood.
BZDs of varying potency and duration of action has been developed and marketed at an increasingly rapid rate.
Benzodiazepines, such as Xanax (alprazolam), Clobazam (Onfi), Clonazepam (Klonopin), Diazepam (Valium, Diastat), Lorazepam (Ativan), and many others, are often prescribed in the United States and other countries.
Much like alcohol, they are also GABA enhancers, and the dangers of cold turkey withdrawal are very similar. Consult with a doctor or addiction expert before beginning a rehabilitation from their use.
Withdrawal from Benzodiazepines (hereon referred to as "benzos") can be a very harsh experience. Again, much like alcohol, you must taper off your dosage. If you do not, the following symptoms may be experienced.
Anxiety, insomnia, irritability, restlessness, and hand tremors may all occur. Muscle spasms and sweating can be severe and unexpected. Headaches, tachycardia (racing heartbeat), hyperventilation (involuntary heavy breathing that leads to a "head rush"), nausea or vomiting, sensitivity to light or touch, and depression may all appear.
More severe symptoms include panic attacks, visual disturbances (blurred vision, or flashes of light), a feeling that your environment and things taking place are not real, delirium (a severe disconnection from reality and confusion), and life-threatening Grand-Mal Seizures.
Additionally, symptoms known as "rebound symptoms" may occur. These are often the very things you were prescribed (if applicable) benzos for to treat in the first place. Their sudden return may prove to be upsetting or disorienting.
In summary, ANY addiction recovery process should have the consult and oversight of a medical doctor or addiction professional, but these three classes of substance are the most dangerous. Please seek the correct help and supervision for your rehabilitation journey and never give up!