No, drugs are not legal but they have been decriminalized. Some illicit drugs are now decriminalized in Oregon. On February 1, 2021, Oregon became the first state to decriminalize the possession of illicit drugs in small quantities. The list of decriminalized drugs includes cocaine, heroin, LSD, meth, as well as other personal-use drugs.
Oregon voters made history by passing a ballot measure legalizing recreational drugs. On the federal level, these drugs are still against the law but in Oregon, possession has been downgraded to a civil violation. Instead of jail, a civil violation reduces penalties and may lead to a fine or court-ordered therapy.
The new drug decriminalization law
The ballot measure turns possession of small amounts of street drugs into a violation, like a traffic ticket. "Small amount" is defined to be the following:
Heroin – less than 1 gram
Cocaine and methamphetamine – less than 2 grams
LSD – less than 40 user units
Oxycodone – less than 40 pills
MDMA – less than 1 gram or 5 pills
Methadone – less than 40 user units
Psilocybin – less than 12 grams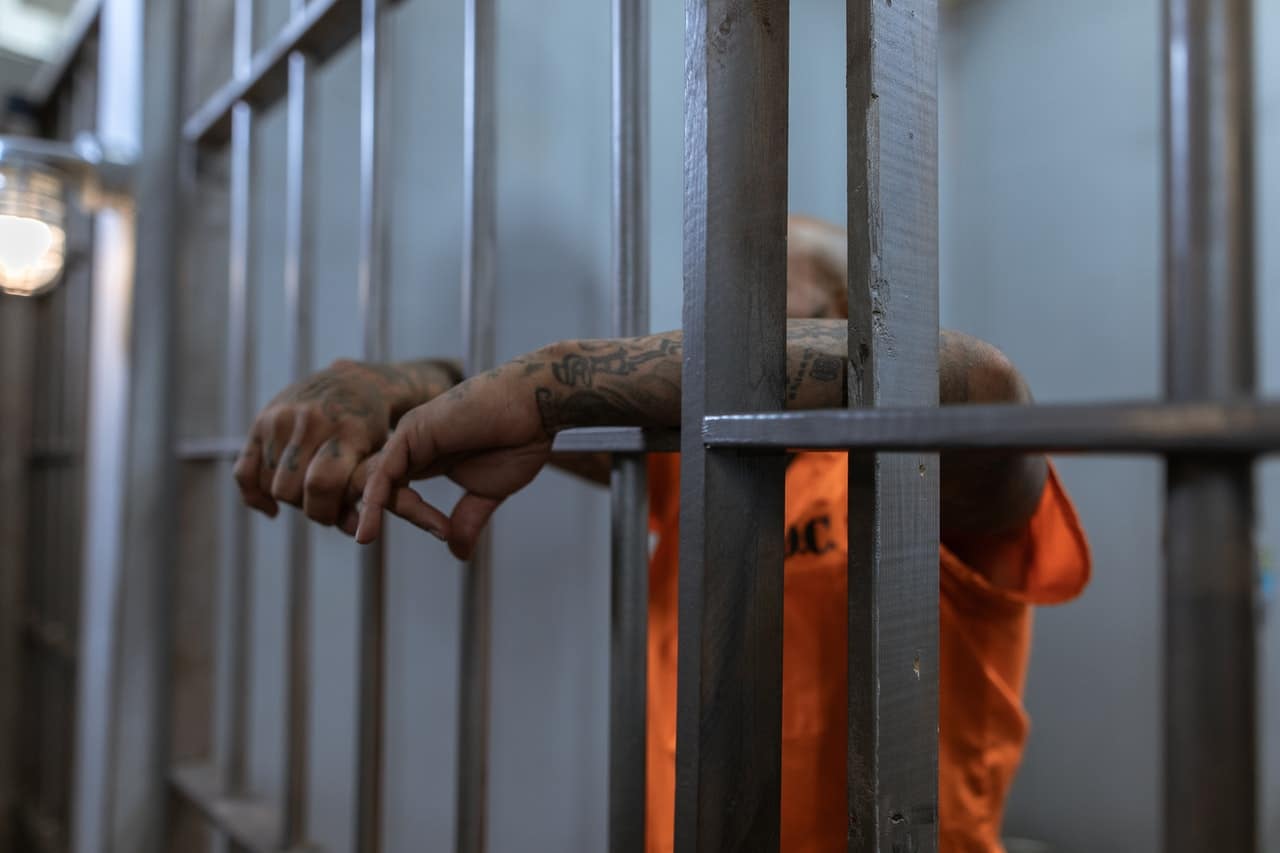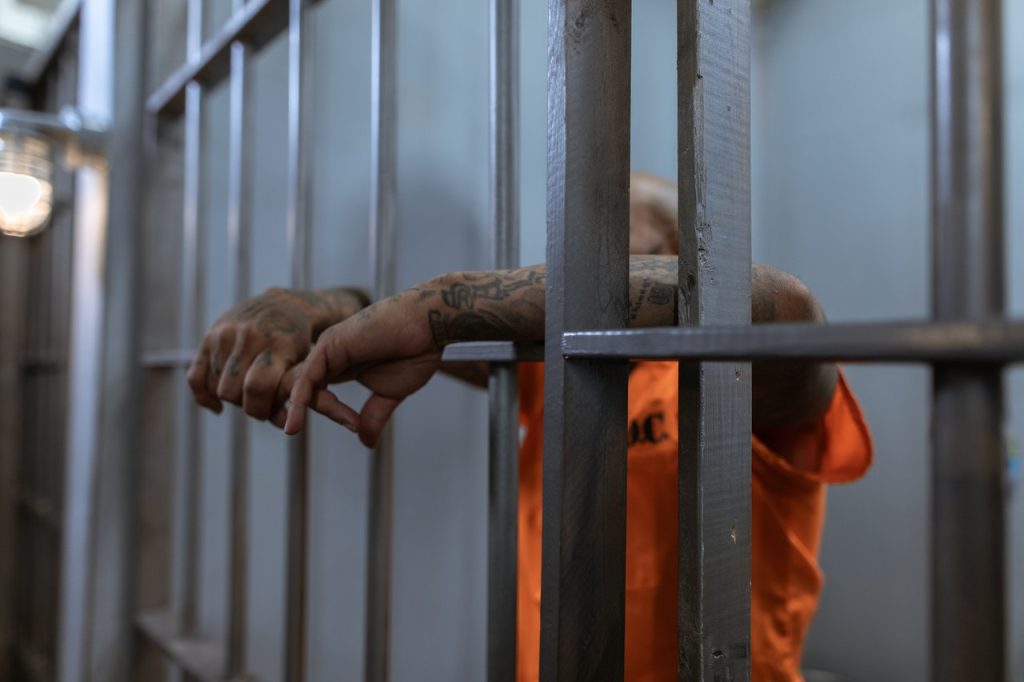 The measure addresses these possessions as a citation and expands access to treatment and recovery. So, instead of facing jail time, individuals found with small amounts of drugs face a $100 fine and would have to talk to an addiction treatment professional.
According to Proposed Amendments to Senate Bill 755, addiction recovery centers will be able to expand the services they currently provide. "Recovery centers will also assess and address any on-going needs through intensive case management and linkage to care services."
The epiphany
Measure 110 wouldn't have seen the light of day were it not for individuals like Hubert Matthews. Hubert Mathews is a veteran, a father, and a productive member of society. But this wasn't always the case. For twenty years, he abused substances and committed crimes to get more drugs. Inevitably, he brushed shoulders with law enforcement, which resulted in jail or prison time, only to end up back on the streets. It was like a vicious cycle.
"I would break the law to feed my addiction, which made me an easy target for police. The judge told me one time. "Mr. Matthews, you are a drug abuser." He wasn't offering me any help. He just said he was going to send me to the Oregon State Penitentiary," Matthew explained.
According to Matthew, this did nothing to help his situation. If anything, incarceration added even more trauma to his already troubled life. There was no end in sight. He would get arrested for possession of illicit drugs over and over again. And his criminal record was not helping either. No one would hire him or give him a place to live.
"I needed someone who understood that treatment would help me more than being incarcerated. Luckily, I was able to get treatment later on. That's what saved my life," he added.
Since his treatment began, Matthew has been clean for over 10 years. He's now out in the community every day, trying to get people to treatment. He believes that others struggling with addiction will have an easier path now that some illicit drugs have been decriminalized.
From criminal justice to addiction treatment
The United States has been criminalizing drug users for decades. But today, people are starting to treat addiction as a public health problem as opposed to a criminal one. Different states now have systems in place to help treat those who are struggling with addiction. Institutions are also sensitizing everyone about addiction being a medical condition and not moral failure.
Oregon is leading the way. The state has decriminalized possession of small amounts of marijuana as well as hard drugs. It has also joined the District of Columbia to decriminalize psychedelic mushrooms.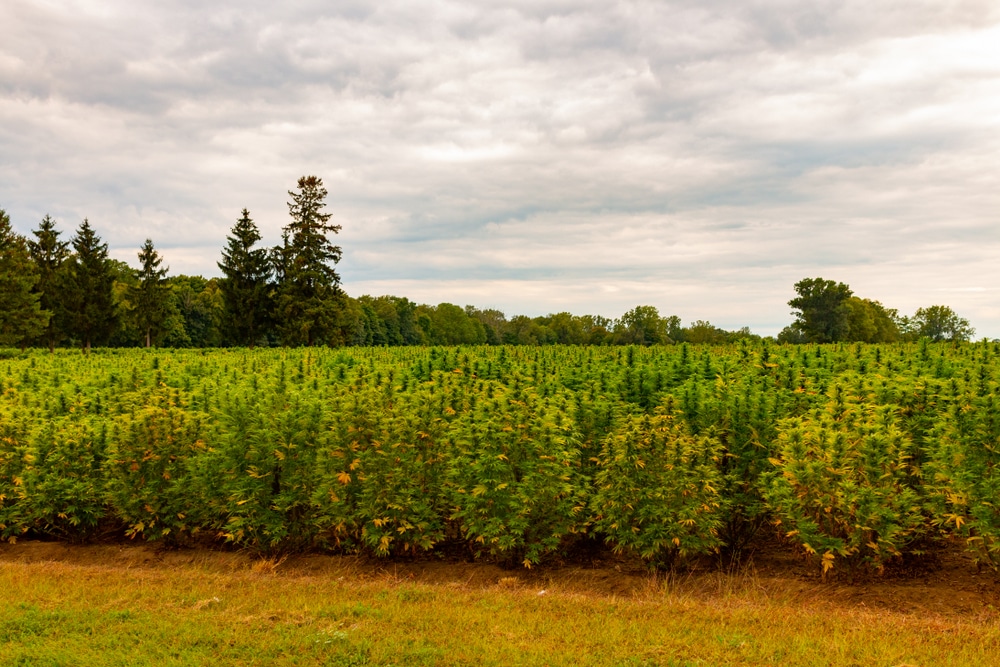 "Measure 110 eliminates criminal penalties for possession of small amounts of drugs," Lindsay LaSalle told Arnold Ventures. "It also increases access to harm reduction and health services, including drug use treatment and housing. At its core, the measure is tearing down the current system of punishment for drug use and creating a supportive, compassionate and non-coercive system of care to address drug use in Oregon," she added. Lindsay is the Managing Director of Policy at the Drug Policy Alliance, which spent over $4 million supporting the measure.
The goal behind legalizing recreational drugs
Opponents of Measure 110 claim that decriminalization removes a strong deterrent to using or trying drugs, potentially driving more substance use and abuse. They argue that criminal penalties linked to drug possession can be leveraged to divert people into addiction programs they otherwise wouldn't accept.
However, studies show decriminalization doesn't fuel the widespread use of drugs. Countries like Switzerland, the Netherlands, and Portugal have applied drug decriminalization and seen positive changes. In fact, Portugal's decriminalization saw a drop in the number of deaths. There was also a 20% rise in those getting addiction treatments between 2001 and 2008.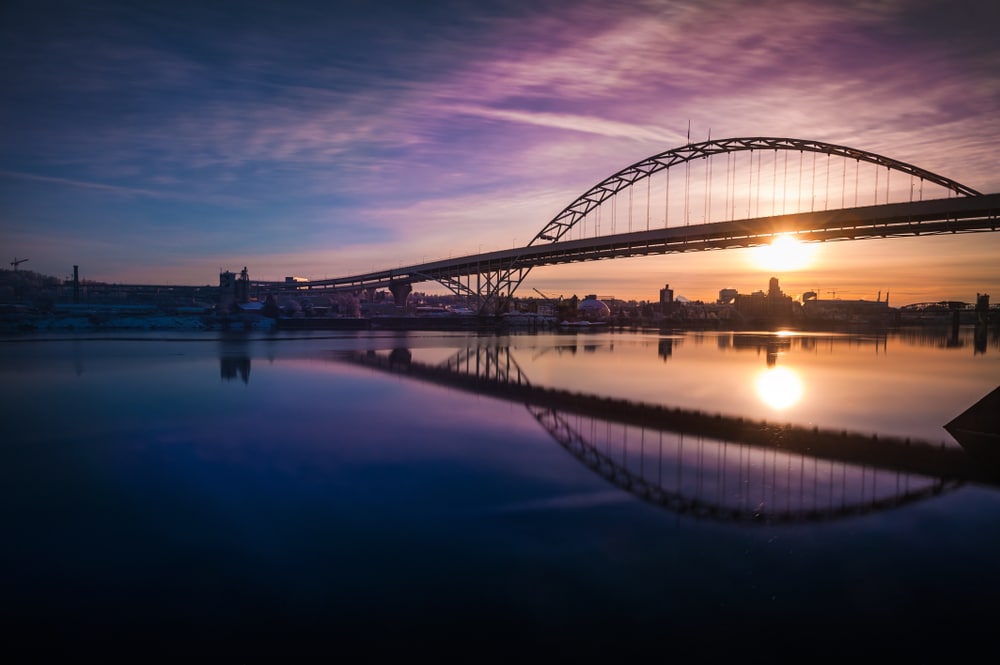 Decriminalization proponents explain that substance abuse is a public health problem. They argue that the criminal prohibition causes thousands of unnecessary, racially-biased arrests every year in the country. These arrests, according to proponents, are costly and burden the criminal justice system but do nothing to help those struggling with addiction. They say that Measure 110 prevents individuals in recovery from being stigmatized by landlords, lenders, and employers. The measure also helps them avoid drug-related offenses.
Oregon was the first state to decriminalize marijuana possession in 1973. In 2014, voters approved a ballot measure legalizing the recreational use of marijuana. After decriminalizing illicit drugs, less than 3,700 Oregonians will be or have been convicted of a misdemeanor or felony possession of controlled substances. That's roughly a 91% reduction in drug possession and arrests in the state. The law will also likely reduce ethnic and racial disparities in arrests. This is according to the Oregon Criminal Justice Commission.
Many people do not understand how criminalization builds barriers to treatment. People need more options to make different choices. Ending criminalization will prevent shame and open people up for other opportunities.
There's a lot of stigma around drug and alcohol misuse. People with substance use disorders continue to be blamed for their illness. Although medicine has long concluded that dependence is a complex mental health issue, many employers, law enforcement, and healthcare systems, continue to see addiction as a sign of flawed character, or as a moral weakness. Oregon's decriminalization law hopes to change that.
Thanks to the media and the heavily-politicized 'war on drugs', people see those who use drugs as bad people, who are deserving of punishment. There have also been policies that systematically criminalize addicts – throwing them behind bars each time they're caught in possession of personal or noncommercial drugs. But arresting an addict repeatedly for possession because they are unable to get treatment doesn't help. Well, at least not from the lens of Oregon's Drug Addiction Treatment and Recovery Act.
Oregon ranks almost last out of the 50 states when it comes to accessibility of drug addiction treatment resources. It also has one of the longest waiting lists in the United States. The latest report by the Oregon Substance Use Disorder Research Committee, shows that 1 in 10 Oregonians struggle with alcohol or drug use. And that 2 in 3 Oregonians either struggle with a substance abuse problem, or they have a friend or family member who does. The report further shows that addiction costs the state about $6 billion dollars a year in everything from policing, to healthcare, to lost productivity and other associated costs.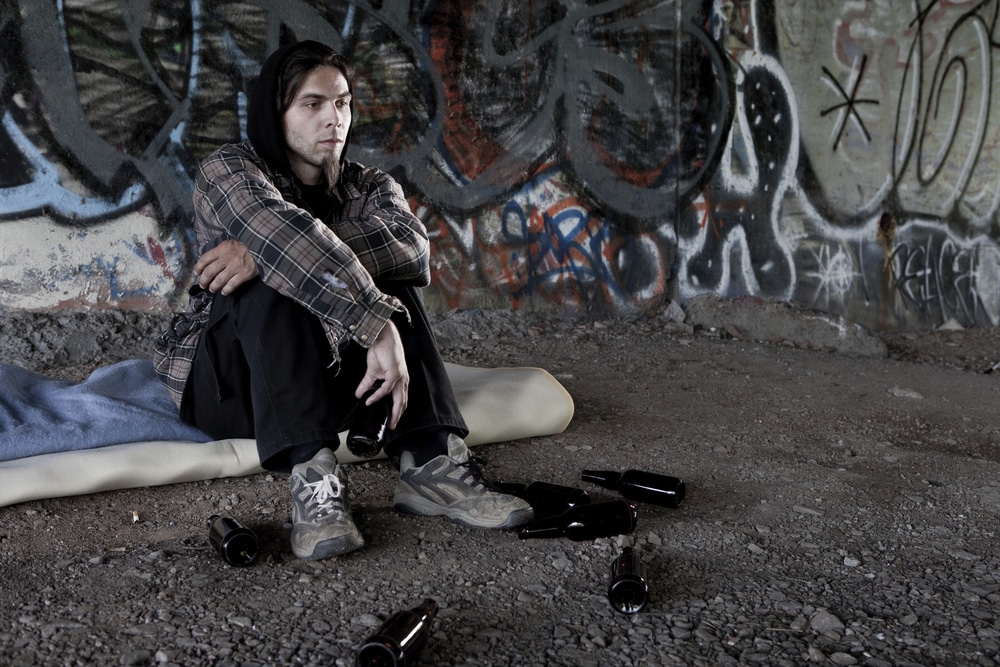 Going by the numbers, Oregon is in the middle of an addiction crisis. Substance use disorders devastate the state's youth, communities, finances, and governments. Issues surrounding drug and alcohol misuse also exacerbates many of the state's most pressing issues, like poverty and homelessness. Loss of employment, high medical costs, violent crime, and the destabilization of families are also common concerns. Other impacts include poor educational achievement, huge burdens on Oregon's criminal justice system and the growing need for state-sponsored social services.
The aforementioned report mainly recommends treating substance abuse like a disease, as opposed to a moral failing. This is the general consensus among members of the modern medical and mental health fields. After all, addiction behaves like any other chronic medical condition. It cannot be cured easily, but with medical intervention, it can be controlled. Health care treatment is effective at helping individuals who abuse drugs, to regain control of their lives. Criminal punishment doesn't typically help in this way. Sometimes jail time can make the substance abuse worse, over time. The modern health care approach includes an overall assessment to determine an individual's needs. It then connects them to the services they need to turn their lives around.
Before the new decriminalization law, Oregon was treating addiction as a criminal problem. In 2017, for instance, the law enforcement officers arrested over 8000 people in cases where possessing small amounts of drugs was the most severe offense. In many cases, the same people were arrested for possession, over and over, because they were unable to get treatment for their addiction.
Unfortunately, criminalizing drugs burdens people with criminal records. These records hinder them from going to school, getting jobs, receiving licensing, housing, or even keeping their job. The criminalization of drugs in the United States typically has harsher consequences for people of color and the poor.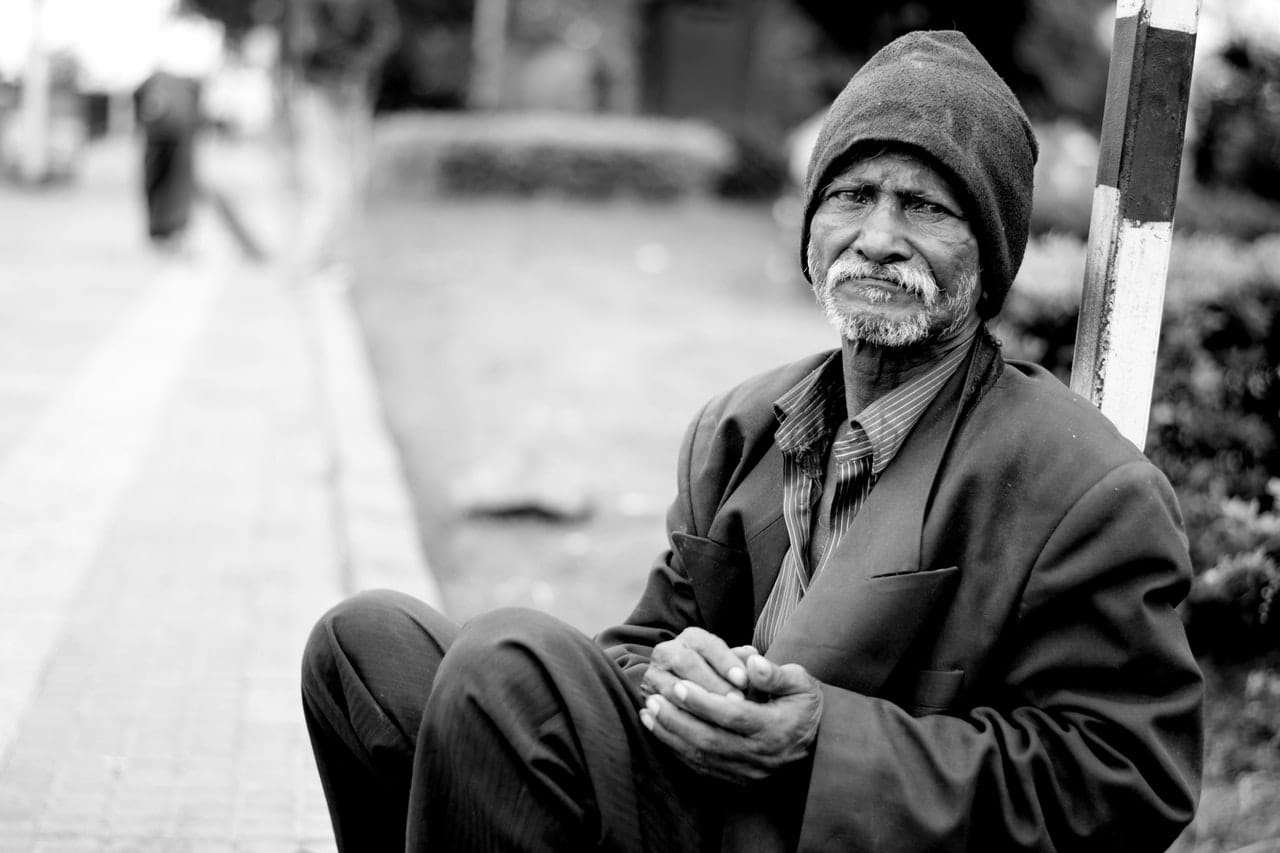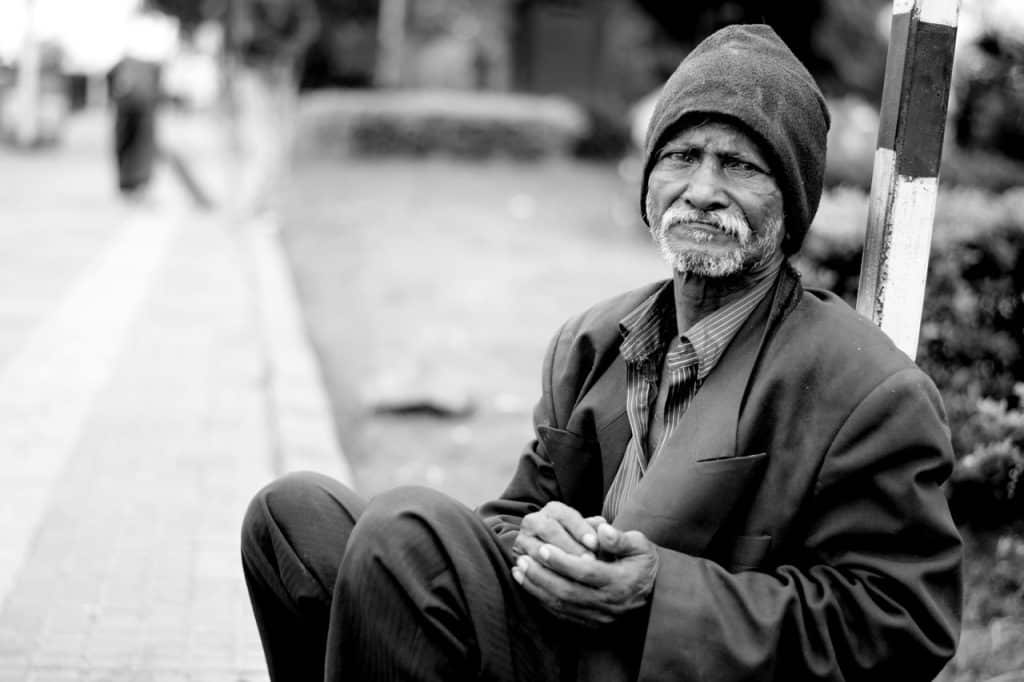 Oregon's decriminalization law: what it means for addicts
In a bid to address the drug issue, the Oregon State introduced Measure 110. This measure is intended to expand access to treatment services and eliminate unfairly harsh punishment for minor, nonviolent drug offenses like simple possession. This approach will allow individuals to recover more easily.
Oregon's Measure 110 (aka, Drug Addiction and Recovery Act) seeks to make addiction to hard drugs a public health issue instead of a criminal one. When the act goes into effect on the 21st of February, 2021, oxycodone, meth, heroin, cocaine, and other illicit drugs will be decriminalized in the state. From now on, people won't be arrested and jailed for possession of small amounts of drugs. Instead, they will get a fine of up to $100. And they can have the penalty waived, if they complete professional addiction assessment within 45 days of getting the citation.
These assessments have to happen in an addiction treatment center. In which case, the individual goes through a series of substance use disorder screenings and, upon completion, expresses the need to get treatment. At this point, the case manager works with the individual to create a personalized drug rehabilitation plan.
How Measure 110 works
Oregon's decriminalization law: Measure 110, focuses on recovery. As mentioned above, it aims at removing penalties for low-level drug possession charges and replacing them with a $100 fine. This fine can then be waived if the individual seeks treatment. On top of that, the measure tries to enhance treatment options in Oregon. It reallocates marijuana tax dollars and the savings from law enforcement making fewer arrests, to fund assessments, harm reduction, addiction treatment, and other services for people who are struggling with addiction.
According to the chief petitioner for the measure, Janie Gullickson, Oregon's existing laws have been a failing system. It is costly and in many cases, the penalties ruin people's lives. The decriminalization law addresses how the current laws treat drug-related crimes and how Oregon promotes and supports addiction treatment. Measure 110 makes Oregon the first state in the United States to decriminalize all drug use.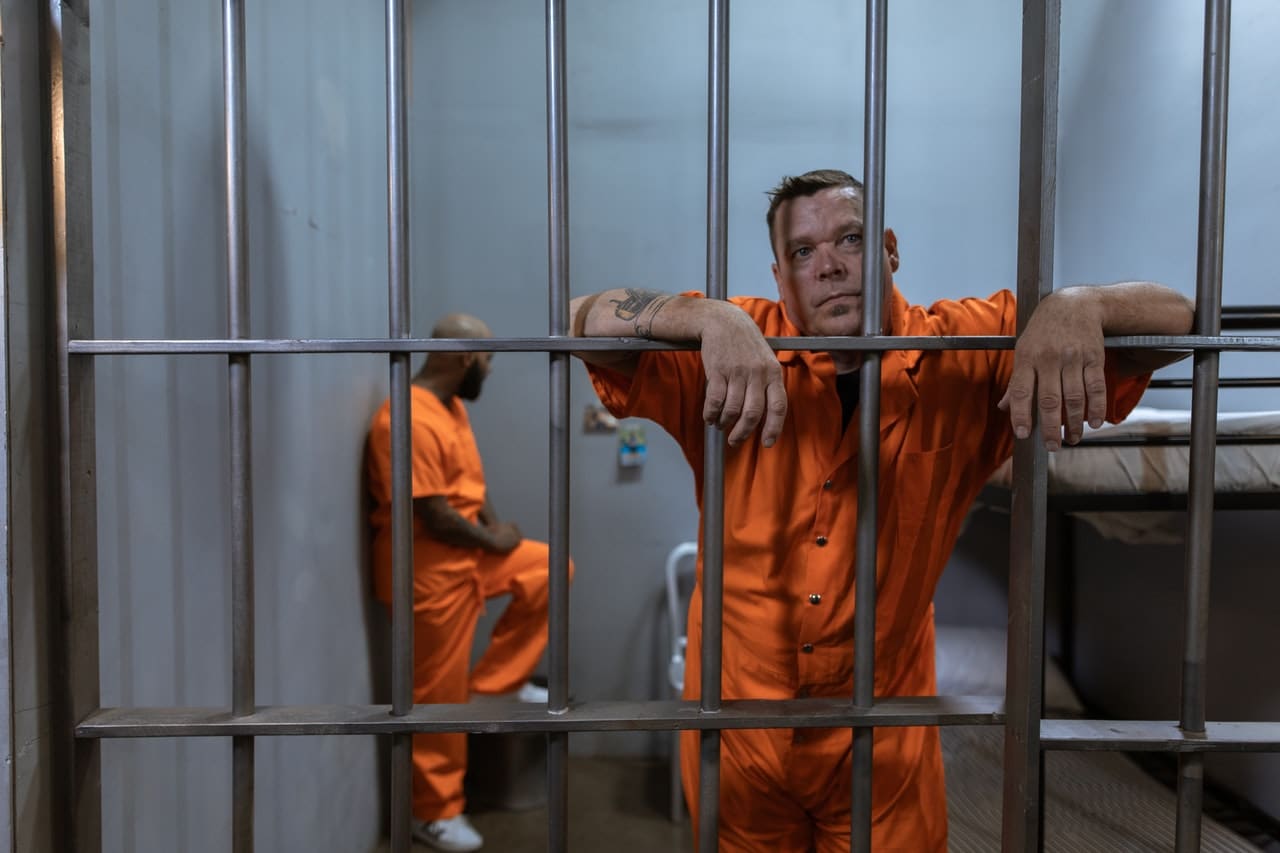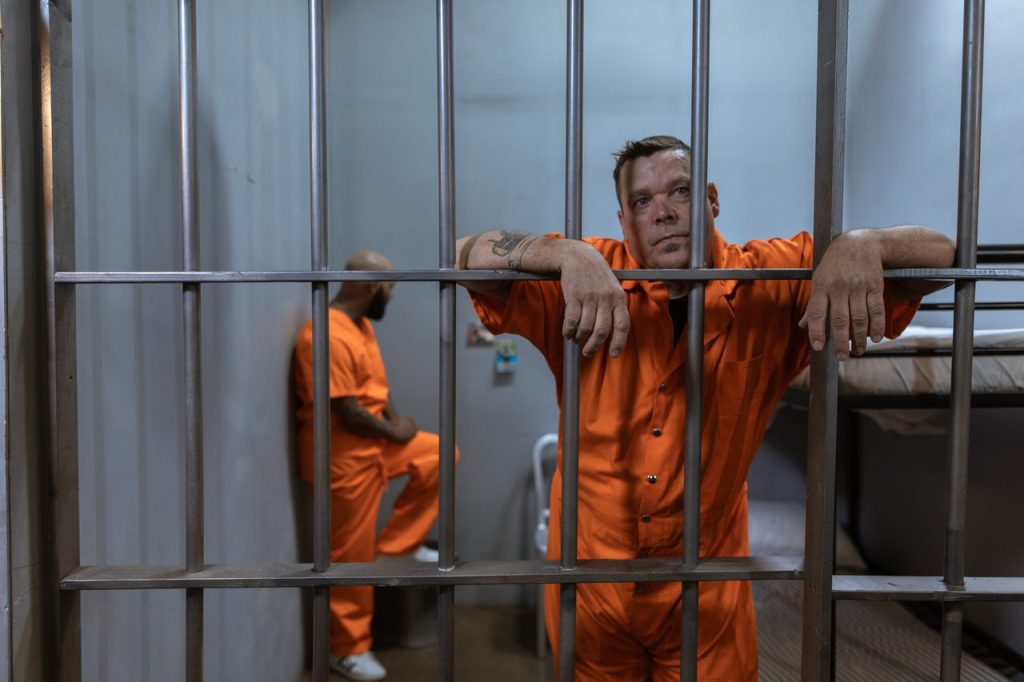 Criminalization of drugs
Under the measure, drug possession is a civil violation, like a traffic offense, and is subject to a $100 fine without the possibility of jail time. Initially, possessing personal/noncommercial drugs was a misdemeanor in many cases and a felony where one has more than two prior convictions of possession or any felony. But now, these offenses are termed civil violations.
Possessing large amounts of drugs like 2 grams of meth, heroin, or cocaine or 40+ Oxycodone pills was a felony that attracted criminal penalties. The new measure reclassifies these offenses as misdemeanors. But Oregon still applies strict penalties, when there is evidence of a commercial drug offense, like manufacturing or distributing drugs. Oregon will continue to charge these types of crimes as a felony. Other factors include when a person is selling drugs, or they have weapons or stolen property in their possession.
A detailed analysis by the Oregon Criminal Justice Commission says that this measure should minimize 3,679 or 90.7% of drug-related convictions.
Addiction treatment
Oregon's decriminalization law also targets addiction treatment. It redirects some marijuana tax revenue from schools and other programs into a new grant for substance use disorder treatments. Cannabis tax is projected to reach $91million between 2021 and 2023. The measure will use some of this money to develop addiction and recovery centers that will run every day to address drug users' needs and help connect them to a wide-range of healthcare services.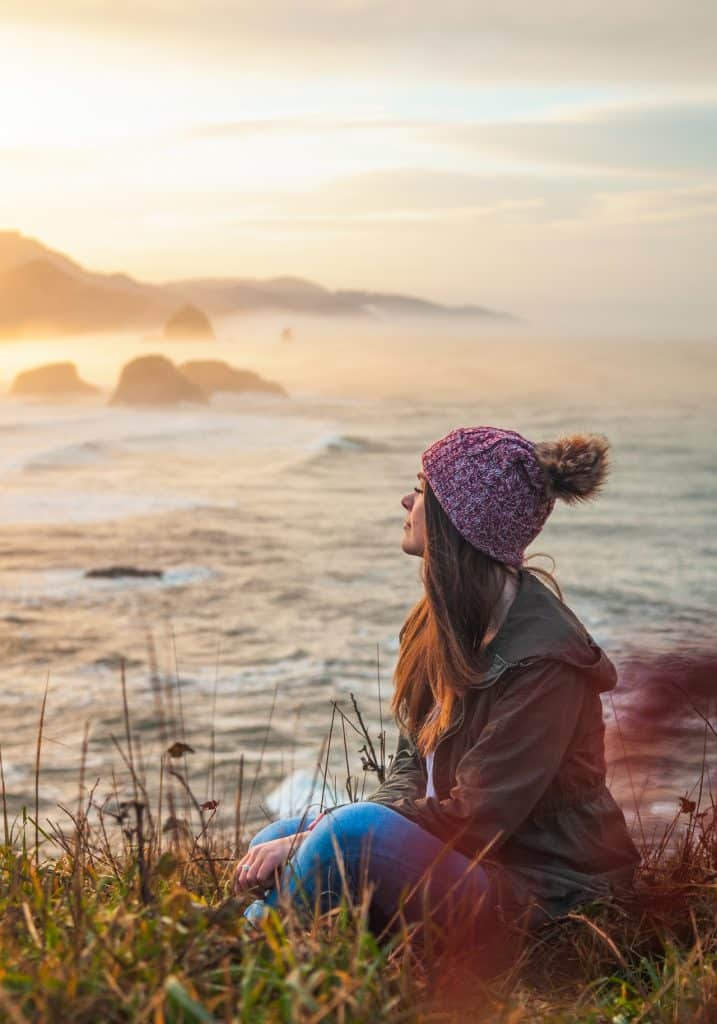 In addition to treatment, these funds will cater to the housing needs of those with addiction problems and provide harm reduction services like needle exchanges. The Oregon Health Authority will appoint a committee that oversees the centers and decides how to use the fund's money.
There is a strong connection between drug use and crimes. In 2004, 18% of federal and 17% of state prisoners said they committed their current offense to get money for drugs. But other than that, drugs are also connected to crime through the effects they have on the user's behavior or lifestyle. A drug court is one method that many state and local governments have implemented to help people overcome their addictions and reduce their criminal liabilities.
Drug addiction has become an unprecedented public health crisis. Incarceration alone might not help as many drug offenders who struggle with underlying issues. Most eventually go back to using drugs after serving their time in jail, or prison. Drug courts are a great alternative to this vicious cycle. They've shown incredible results helping offenders recover from addiction and avoid a lifetime of further criminal activity. Drug courts connect with other stakeholders to address the offenders' needs, through comprehensive case management, job training, housing, education, and mental health referrals.
Drug courts are designed for people who are struggling with a substance use disorder. They give participants a chance to go into a long-term addiction treatment program and agree to court supervision instead of getting jail time. In turn, drug court participants need to maintain their recovery and work towards lifestyle changes as they take on life's responsibilities. Ultimately, drug courts help to reduce crime and bring about a real positive difference in people's lives.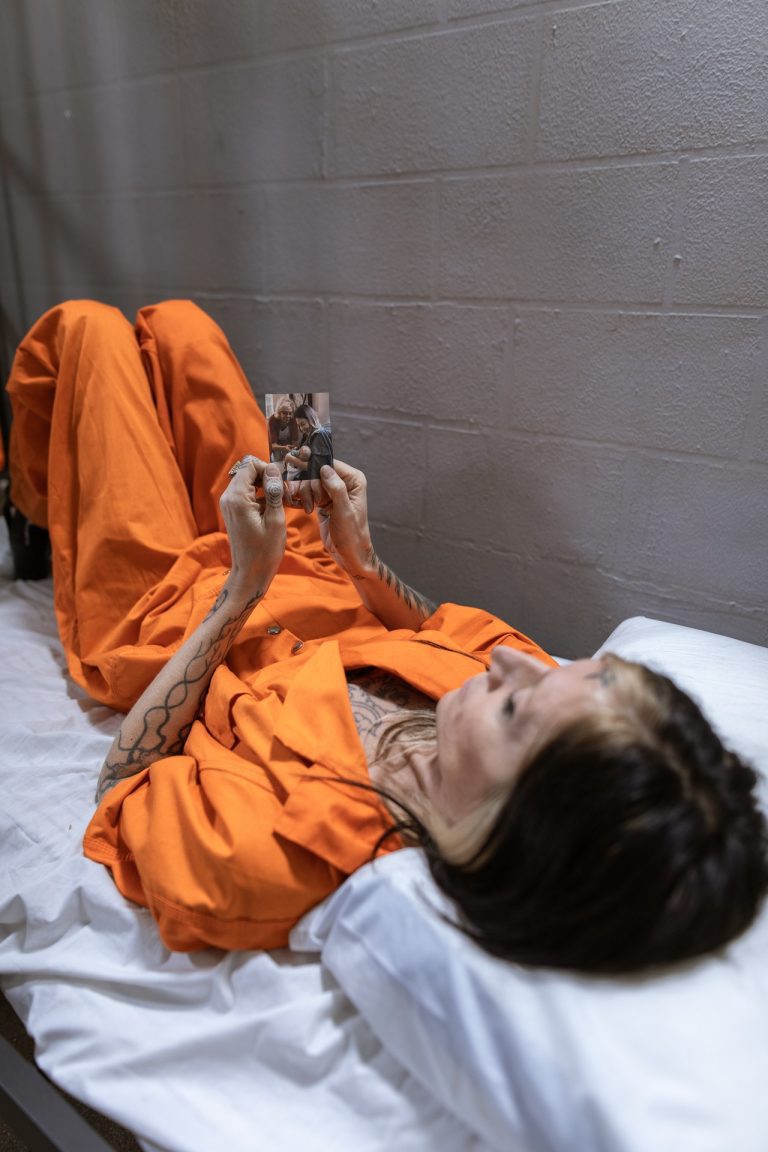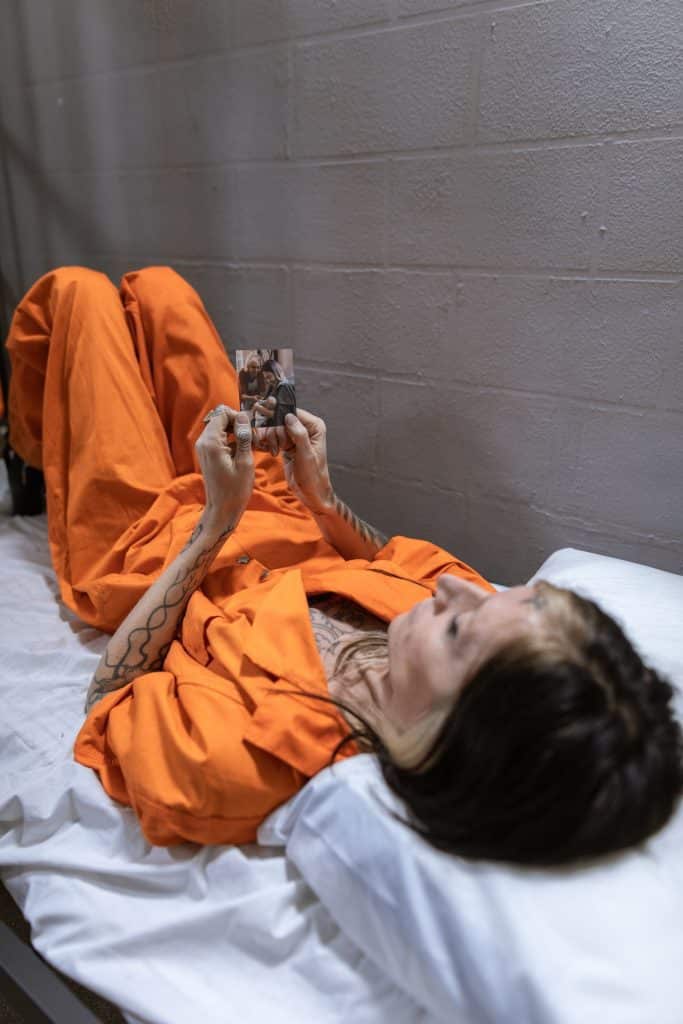 An Overview of Drug Courts
As the name implies, a drug court is a court tasked with handling cases involving non-violent offenders who abuse alcohol or drugs. It provides complete supervision, drug testing, substance abuse treatment, as well as immediate sanctions and incentives for individuals charged with drug-related crimes.
Drug courts use a holistic and supportive model as an alternative to conventional ways of prosecuting individuals charged with drug-related crimes. The holistic approach gives drug court participants a comprehensive substance abuse treatment program that involves a non-adversarial and multi-disciplinary team of:
Prosecutors
Judges
Social workers
Defense lawyers
Treatment team
Community corrections
Family members
Law enforcement
The main goal of drug courts is to end the substance abuse among offenders and the resulting criminal behaviors. Drug courts differ from other criminal justice systems as they create a close collaboration between treatment experts and criminal justice.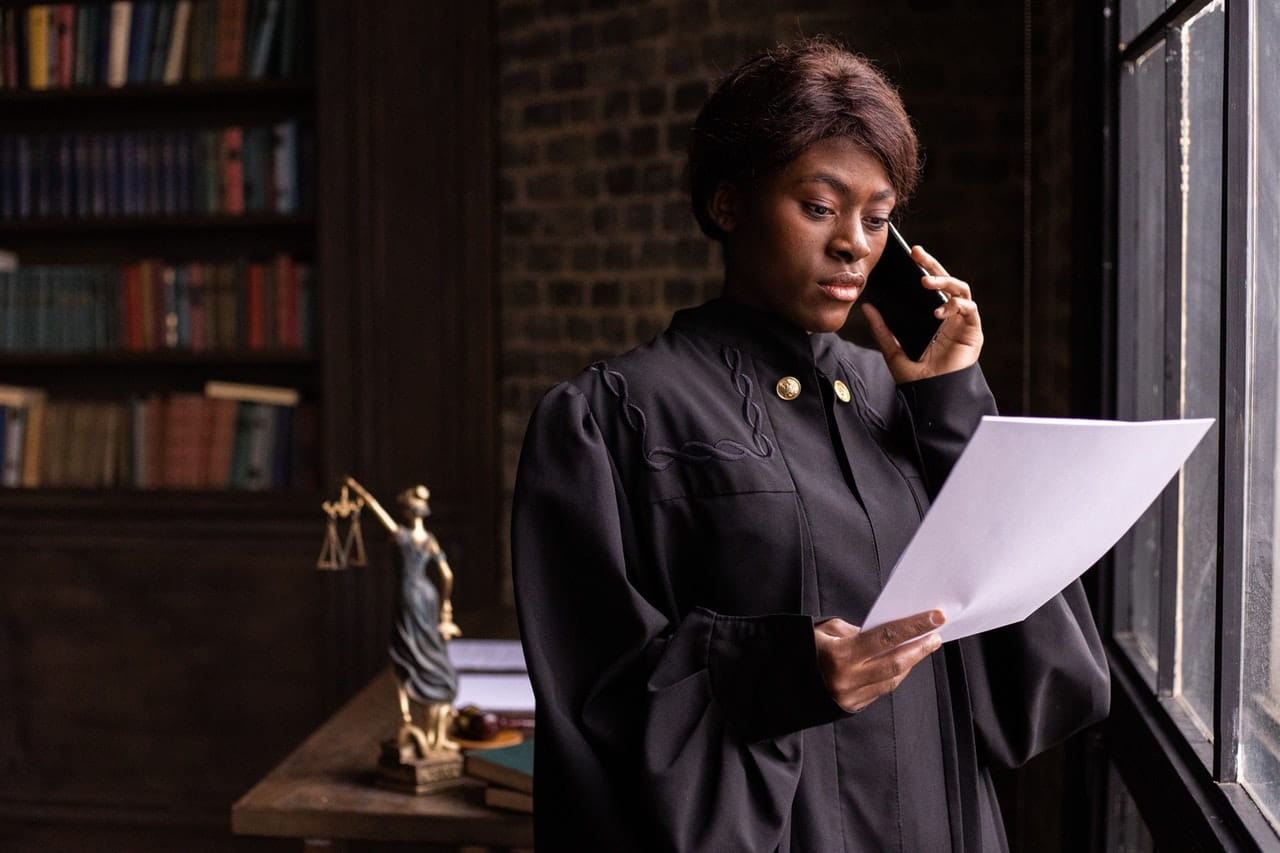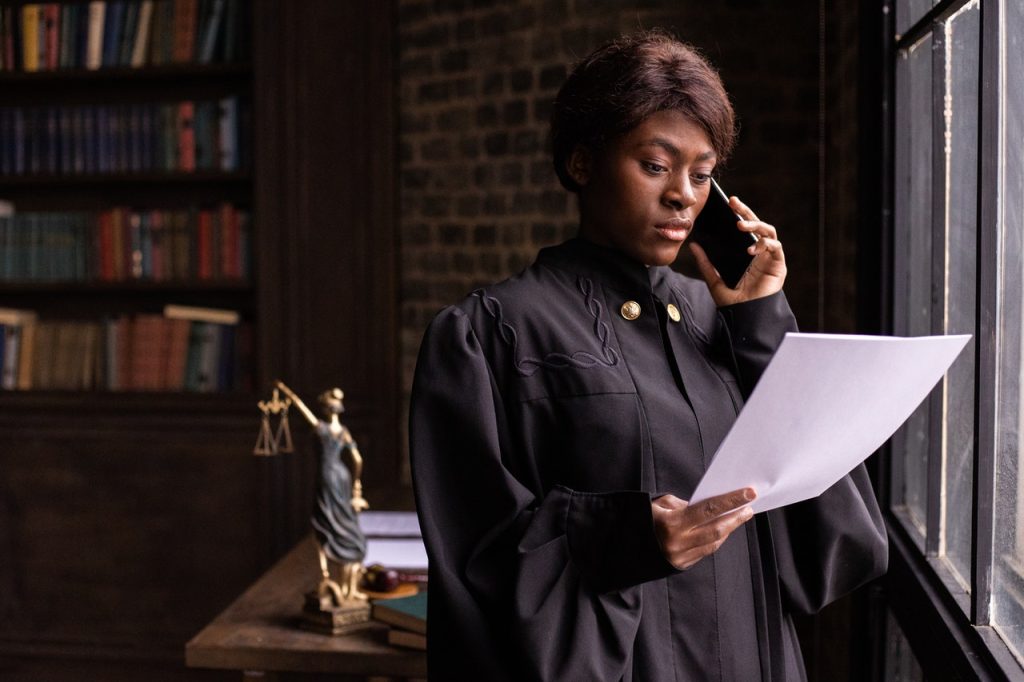 Steps in the Drug Court Process
Although the steps vary from one jurisdiction to another, some aspects are pretty standard, and include:
The offender gets substance abuse treatment along with any other services they need to attain sobriety and maintain recovery.
The drug court judge holds each offender accountable for their charges and ensures they meet their sentencing responsibilities to themselves, the court, their families and society as a whole.
The offender undergoes random and regular drug testing to monitor progress and any drug use.
The offender appears in court from time to time and meets with the judge for progress review.
The offender gets rewards when they perform well in their recovery and overall process, and sanctions when they don't.
Drug Courts and their Effectiveness
The effectiveness of drug courts is not a matter of speculation, but a product of more than 20 years of comprehensive scientific research. From the onset, the program embraced science like no other criminal justice program. It integrated best practices and evidence-based approaches and had experts measure the outcomes. The drug court even encouraged federal agencies like NIJ, BJA, CSAT and NIDA along with state agencies to bring in the scientific community to analyze the program and uncover its strengths, weaknesses and opportunities.
In 2006, the scientific community ruled, beyond any reasonable doubt from meta-analyses, that the drug courts lower criminal recidivism. In individual analysis – as illustrated in the table below – the results show a significant decrease in reconviction or re-arrest by an average of about 8 to 26%. This included results of offenders on probation as well as those going through traditional criminal case processing.
| | | |
| --- | --- | --- |
| Institution | No. of Drug Courts | Average crime reduction (%) |
| Washington State Institute for Public Policy | 57 | 8 |
| University of Cincinnati | 22 | 8 |
| University of Nevada | 76 | 9 |
| Canadian Department of Justice | 66 | 14 |
| Campbell Collaborative | 55 | 14-26 |
Other supporting studies also show that drug courts are successful in diverting substance-dependent offenders away from incarceration and minimizing their risk of recidivism. In a 2012 NIJ's Multisite Adult Drug Court Evaluation, drug court participants reported less drug use and less criminal activity compared to other groups.
In another national study funded by the Department of Justice, 84% of drug court graduates haven't been re-arrested and charged with a serious crime within 12 months of graduation. 72.5% haven't been arrested two years after graduation.
Candidates for Drug Court
While drug courts are effective in rehabilitating an offender, not all offenders qualify to join. High-risk offenders like those who are dependent on drugs or alcohol and are high risk of recidivism are good candidates for drug courts. But violent offenders, on the other hand, are not good candidates for the court.
Studies reveal that a drug court gets the most ROI from offenders with the following characteristics:
High risk of recidivism – like a serious criminal record
Severe addiction to drugs or alcohol
Risks prison or jail time for drug-related activity
No dual-diagnosis (like drug abuse along with mental health concerns)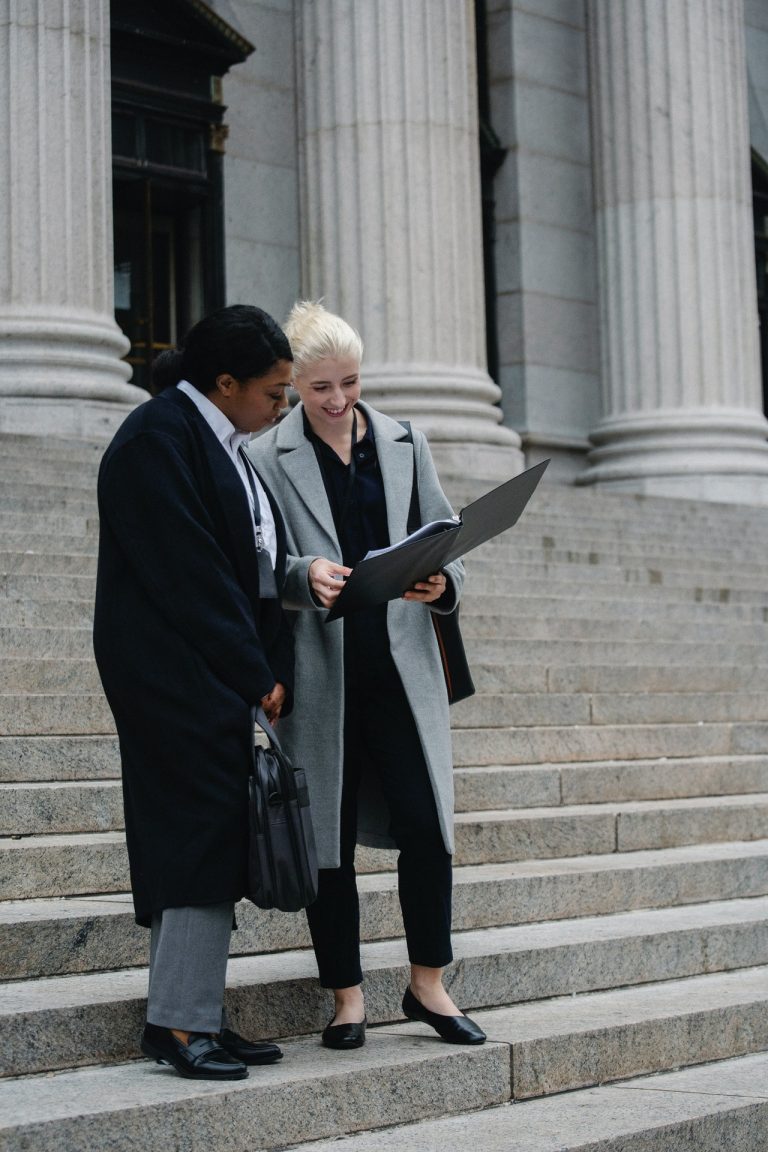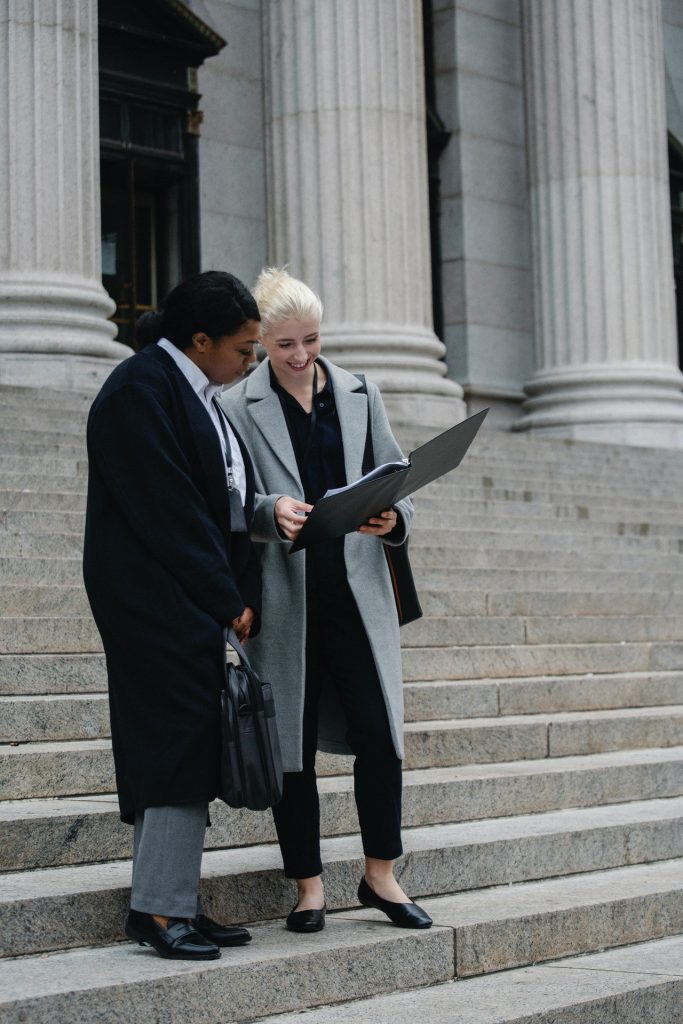 Phases of the Program
Offenders move through three phases, namely bronze, silver and gold, as follows.
Bronze: this is the first phase, where an offender goes to court every week to try to end drug or alcohol use. They have to attend probation appointments and participate in agreed treatment options or employment. They also have to meet with drug court once or twice in two months for their personal progression plan.
Silver: this is the second phase, where an offender goes to court every two weeks to monitor their progress. The offender must show progress in reducing the use of non-prescribed drugs as they move towards quitting altogether. They also must proceed with training, education or finding a job.
Gold: this is the final phase, where the offender goes to court once a month to track progress. At this stage, the individual needs to completely stop drug use, remaining drug-free and they must attend all appointments, including counseling sessions. The offender begins to prepare for a life without drug court supervision once they complete the program.
Drug courts help offenders recover from their dependence on drugs or alcohol, which can help prevent future criminal activity. These proceedings also help lower the financial burden of repeatedly processing low-level, non-violent offenders through the country's courts, prisons and jails, which saves taxpayer money.