Dealing with a loved one who abuses alcohol or drugs is one of the greatest struggles that family members can endure. People who abuse drugs might be hard to talk to or might act in frightening or worrying ways. The love and need to bring them safely through their addiction might see loved ones spend money they cannot afford, lie to protect them, say yes even when it'll destroy them, and have their bodies turn cold with fear from any midnight call.
Understanding drug addiction
Addiction is a chronic disease that causes changes in the brain. According to the American Psychiatric Association, genetics is a for addiction, accounting for about 50% of all cases. Genes determines the extent of risk factor reward one gets when they initially use a substance or engage in specific behaviors and how their body processes alcohol or drugs. The increased need to experience substance or behavior, potentially driven by social, psychological, and environmental factors, can lead to regular exposure to chronic use, resulting in brain changes.
Brain changes fuel substance and behavioral addictions as they increase cravings for activity or drugs and impair the ability to regulate impulse successfully. In some cases, people can also experience withdrawal symptoms when they cannot use drugs or engage in the activity leading to increases in blood pressure.
Common things that addicts do to their loved ones
· They lie, not necessarily out of ill intent or malice, but mainly due to their brain's constant demand for drugs or activities. When a loved one is addicted, their brain's primitive survival part takes charge. It tells the body it needs the drugs to survive. So the addict will do anything to get the drugs, even lie.
· They manipulate by shifting guilt and blame for their behavior on someone else. They may promise to get help the next day etc., but fail to follow through. Addicts may also give small confessions of wrongdoing to cover their odd behaviors and lies.
· They act unpredictably. When they're high, they're happy. But when the effects wear off, they get moody because of the side effects. In some cases, though, addicts can be predictable – they'll commit crimes, steal, and use drugs again even after promising they wouldn't.
· They engage in criminal acts because their goal is to satisfy the survival part of their brain. They will steal prescription pills, doctor shop, steal valuable items from the house, lie about self-injury to get prescriptions, shoplift or even inject heroin.
· They become abusive, as their injured brain may react aggressively to anyone who gets in their way with drugs. When a loved one calls them out on their words, behaviors, or actions, the addict may feel defensive as they lie, shift blame, or manipulate.
Effects of addiction on parents
Most people who struggle with addiction lie and manipulate. They will ask for money, cause fights, isolate and self-harm, or even guilt-trip parents into getting away with their drug use. Sadly, parents, being natural caregivers, may fear saying no even when they know that their kid is lying or manipulating. They fear that their child might harm themselves or do something worse.
Additionally, parents often feel responsible for their child's addiction and wonder what they did wrong. For example, single-parent may blame themselves for not providing enough balance in the family or not assuming both roles, and so on. Most parents get stuck in constant worry about safety and wellbeing and how they can bring their child back to normalcy. They're desperate and would spend money, enable the behavior, cover up and basically do anything to try to straighten things up.
Those who suffer the consequences of addiction include siblings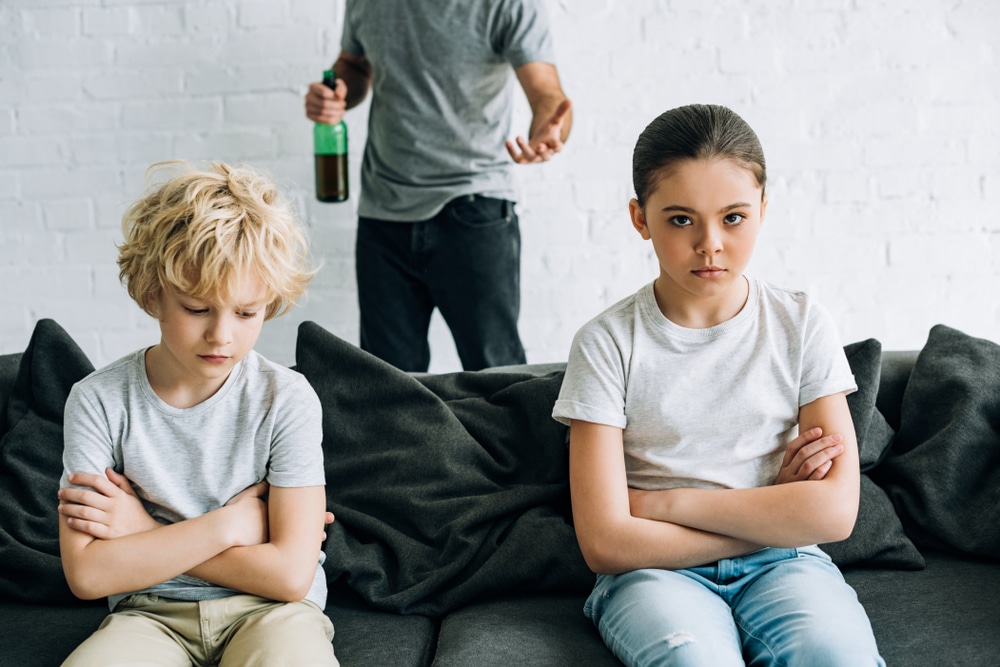 When there's an addict in the family, parents and guardians tend to focus on them more than other siblings because of the perceived need. This, however, leaves other siblings feeling pushed into the background as anxious parents focus their emotions, time, and finances on getting help for the addicted children. Sibling invisibility may worsen when the addict succumbs to addiction.
So, in the background, sisters and brothers often suffer in silence, feeling alone, ignored, guilty, angry, and scared. They may feel guilty that they cannot help their sister or brother, or blame their parents for not doing enough. They may also be angry that their sibling lies, manipulates, ducks responsibility, steals from them, or even refuses treatment.
Some siblings end up becoming enablers, caretakers, and some try to continue with their lives with little support from struggling parents. They may have to deal with the constant worry of whether the addiction is hereditary and if they'll end up like their sibling.
Effects of addiction on children
Parental addiction is an adverse childhood experience. Growing up in homes where one or both parents abuse drugs or alcohol negatively impacts a child's life. Unfortunately, an estimated 8.3 million children under 18 stayed with at least one addicted parent from 2002 to 2007 in the US.
The effects of parental addiction are two-fold:
Exposure of children to the substance of abuse.
Parents unequipped to offer the basic physical, mental and psychological care they need.
When parents abuse drugs, they tend to be neglectful. They may delegate their child's responsibility to someone else, who may end up abusing or neglecting them all the more. This causes children to have fear, anger, confusion, sadness.
They may distrust authority figures because they've learned from experience to expect disappointment from parents. Being exposed to parental addiction teaches children that nothing is reliable or stable. It also burdens them with a host of social issues like embarrassment and shame.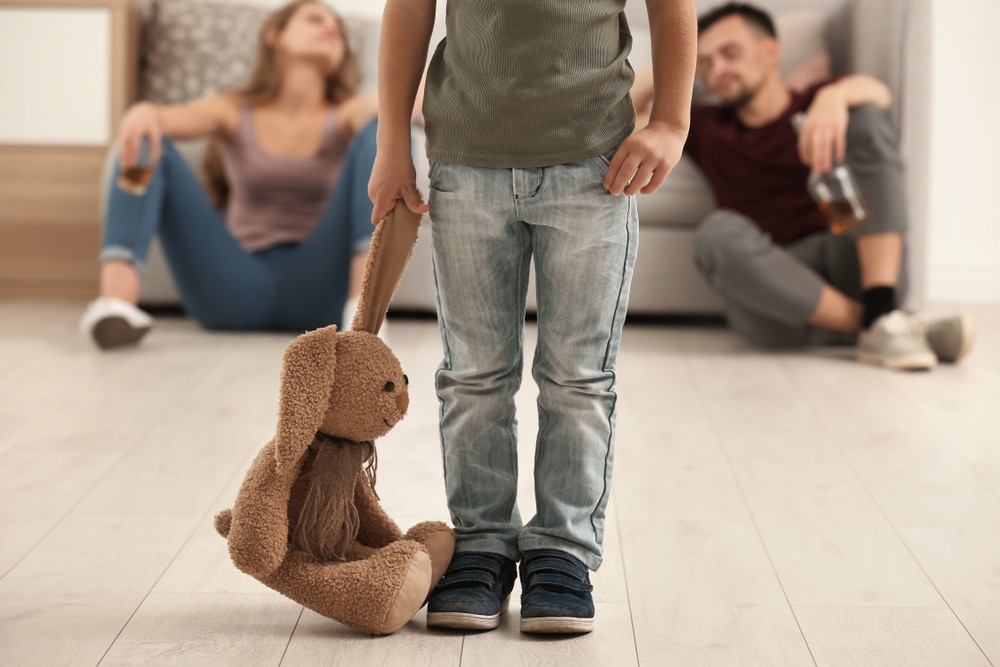 Effects of addiction on family finances
Addiction comes with many costs, including personal and family financial losses. Many addicts will blow through their savings just to get drugs. They'll then sell family assets, steal or take out loans to sustain their habits.
That's because addiction impairs the brain and inhibits judgment and self-control, as National Institute on Drug Abuse puts it. Unfortunately, the family almost always ends up bearing the brunt.
Besides, addiction of illegal drugs is known to cause job loss, marital problems, divorce, and criminal charges if the addictive substances are illegal. All these cost money. Patients may need substance use disorder treatment to regain control of their lives, which too is expensive.
The worst part is that some slip to their old habits and end up using again. And as they go deeper into despair and poverty, they resolve to abusing substance, causing a never-ending self-fulfilling cycle.
Increased risks of drug abuse
Medically reviewed studies and data show parental addiction and genetics can make a child more prone to mental health issues like depression and anxiety. Children may also get into trouble with the juvenile system or even end up abusing drugs or alcohol earlier. There's a strong connection between mental illness and substance use disorders. According to the American Society of Addiction, about 50% of people with one disorder will go on to develop the other in at some point.
The risk of drug use and abuse is not limited to children alone. Spouses, parents, and siblings of those who abuse drugs may also turn to use. They may do as a way to self-medicate or escape their problems.
When a loved one abuses alcohol or drugs, everyone suffers. In many cases, family members find themselves overwhelmed with emotions like loneliness, embarrassment, fear, and blame. But the good news is that anyone can overcome addiction, including those who've struggled for years.
With the right treatment programs, one can learn how to quit drugs and lead a healthy life. Some programs provide family counseling and health care to help address emotional and psychological issues that arise due to addiction.
The modern-day youth is bombarded with the contradictory portrayal of drugs. In school, they're told never to try out drugs. But the outside world glorifies it through movies, music and television.
Feeling a little anxious or stressed out? Go to the bar. Drink your struggle away. Maybe sniff some cocaine or shoot-up some heroin.
The promise of escape and allure of all things prohibited makes drugs and alcohol almost irresistible. And with enticing names like devil drug, perfect high, love drug, joy juice, fantasy, putting the drugs on the pedestal, it's easy to see why more people get drawn in.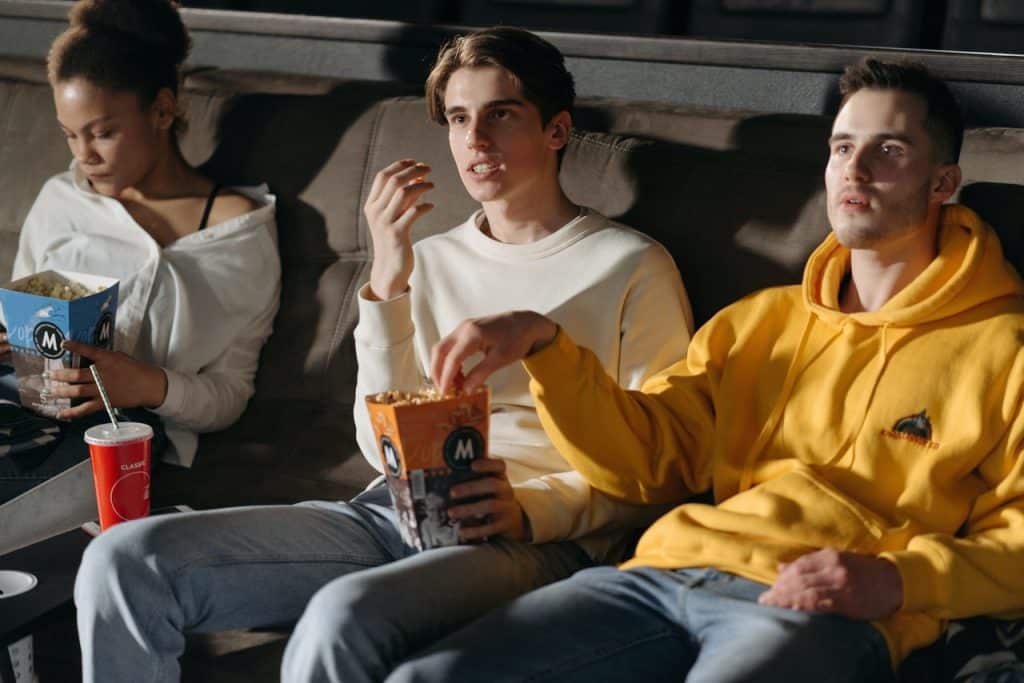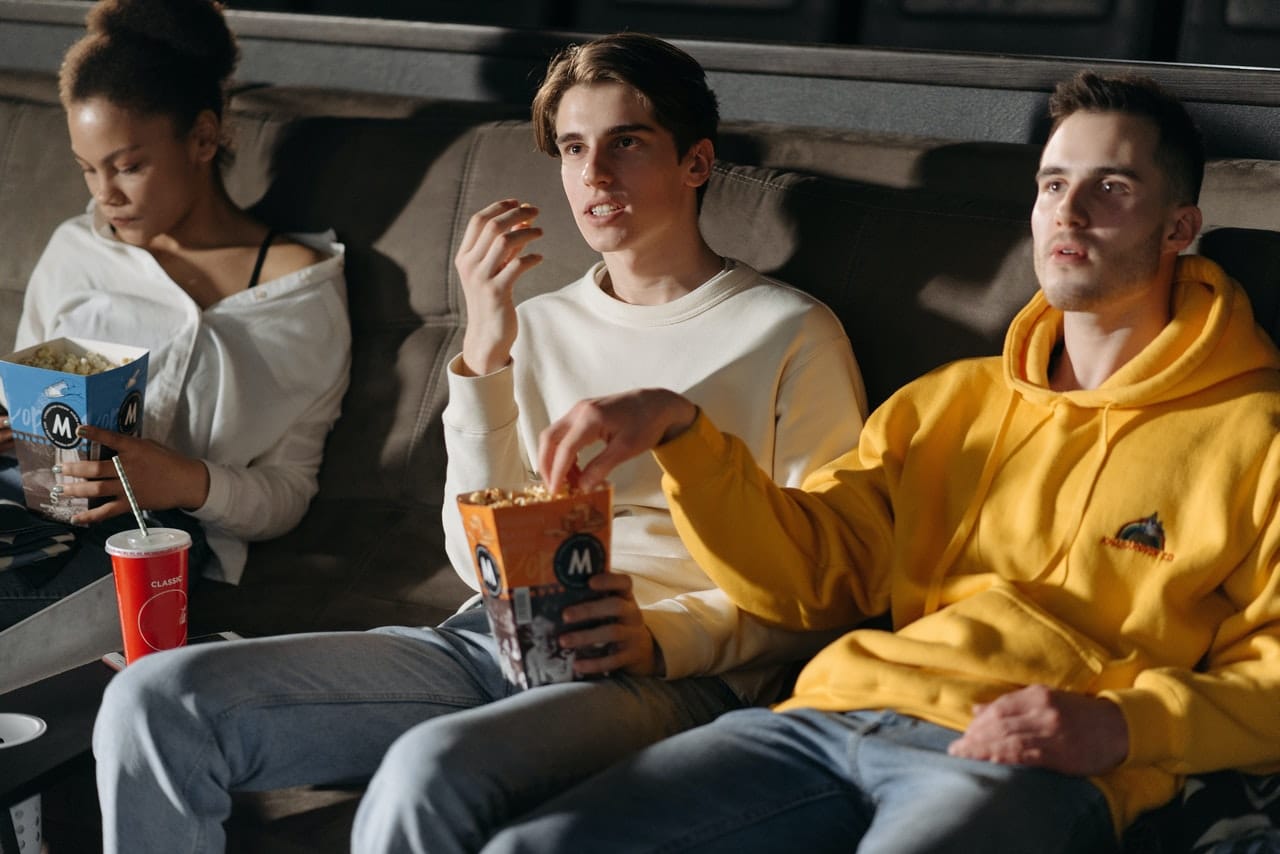 The world of drugs may seem enticing. But sadly, drug use rarely ends well. Many people who try out hard drugs like heroin or cocaine often end up with tolerance and addiction. Just recently, the Pirates of the Caribbean actor, Johnny Depp said he started using drugs and alcohol when he was young and he's been struggling with addiction throughout his life.
It's always better to stay clean. But if you're already using, you may benefit talking to an addiction treatment expert. Here are seven movies about drug addiction that will give you a glimpse into how addiction can ruin life.
Requiem for A Dream (2000)
Requiem for a Dream is perhaps the most haunting drug film on addiction that you'll ever see. It's more of a nightmare than a dream. Unlike other films where characters overcome addiction, Requiem for a Dream shows how substance abuse inundates someone to the point where they're unrecognizable. The movie is an effectively troubling depiction of drug use.
In the movie, Harry Goldfarb and Marion Silver play lovebirds who are either obsessed with their mutual love for heroin or their love for each other. Tyrone plays Harry's drug-dealing partner, who's struggling with heroin addiction. Then, Sara Goldfarb rounds out as Jared's mother who also struggles with an addiction to diet pills.
The director uses extreme close-ups to show how drugs act on his cast. According to Roger Ebert's review of the movie, "Sequences are done in fast-motion, to show how quickly the drugs take effect–and how disappointingly soon they fade. The in-between times edge toward desperation."
Trainspotting (1996)
Humor might not seem to have a place in an addiction movie. But director Boyle can add just enough of it to make the dark moments more impactful. Trainspotting is an Academy Award-nominated film that follows a group of heroin addicts in Edinburgh and their passage through life. It is a critically acclaimed film that's regarded by many critics as one of the best films of the 1990s.
It follows Mark Renton, his underage girlfriend Diane, and friends: dimbulb Spud, wannabe Sick Boy, psycho Begbie, and clean-cut Tommy. Begbie and Sick Boy are incredibly negative influences on Renton, and Tommy and Spud are victims of Renton's selfishness.
In the film, Renton and his friends commit violent crimes to sustain their addiction lifestyle. But despite all the friends agreeing there's no better feeling than being high, Renton attempts to get clean. He quickly realizes he can never quit using in his current environment. The problem is getting out of their influence is not as easy as moving to a new place.
The Basketball Diaries (1995)
The Basketball Diaries tells a story of Jim's teenage years as an upcoming writer and school basketball player who develops an addiction to heroin. His life revolves around the basketball court, which becomes a metaphor for the world in his mind. With a homosexual coach, a sick, dying best friend, and an appetite for heroin, Jim's dream of becoming a star remains just that – a dream.
Soon, he moves to the dark streets of New York and can't go back home. Heroin is his only escape. Though he has to steal, rob, or sell himself to sustain his habit. But thanks to Reggie, an old friend, Jim gets the help he needs to regain control over his life.
Drugstore Cowboy (1989)
Our list of seven movies about drugs could not be complete without the Drugstore Cowboy. The Drugstore Cowboy is one of the first movies that showed gritty, urban drug abuse with all its associated despair on full display.
In the movie, Bob and his wife Diane love to use different prescription drugs like morphine and Dilaudid. So, they decide to steal the drugs from pharmacies in Portland, Oregon. But when a cop gets too close for comfort, they move the operation to another town.
Soon, Nadine, who is one of their crew members, dies of an OD. Bob decides he must leave his wife and friends and go straight. But it doesn't get easier.
Last Days (2005)
Last Days is a story of Seattle music scene star, based loosely on Kurt Cobain, who led the band Nirvana. In the film, Blake, an artist is warping under the weight of fame, growing feelings of isolation and professional obligations. He wanders about a big stone house in the woods, walking aimlessly, preparing meals, and blocking out people. He's lost interest in everything, including fame, money, friends, and even family.
The movie is an ultimate record of death by gradual exhaustion. It shows how people struggling with addiction often die with a whimper. Usually, they don't even realize what's happening.
Traffic (2000)
The Traffic film takes an exciting approach to drugs and drug use. It looks at drug use from three different angles. A conservative Supreme Court judge appointed as the nation's Drug csar but unaware that his daughter abuses heroin.
Then two DEA agents are tracking the wife of an ex-drug dealer looking to take charge of the drug traffickers her husband did business with. And finally, a Mexican policeman who takes it upon himself to fight powerful cartels in his town.
Inspired by Traffik, which ran in in the 1990s and traced the heroin movement from Turkey to Europe, Traffic uses a level-headed approach. It observes, watches, and doesn't do much editorializing. Most astonishing is the character who notes that 100,000 white people drive through black neighborhoods seeking drugs at any instance in the US. The character also observes that a person in the drug trade who earns $200 in two hours can hardly seek other employment.
Pure (2002)
Pure is a resolute portrait of the unbreakable bond between a loving son and an addicted mother. In the movie, Paul struggles through his teenage years after the death of his father.
Mel, his mother, is hooked on heroin and cannot look after him or his younger brother. Paul finds a friend in a young waitress, Louise. But she also has severe drug issues and can't provide any solid help.
Faced with a persuasive policeman, violent dealers, and unreliable mother, he gradually comes to terms with his parent being an addict, but unflinchingly believes she can reform. In one painful scene, Mel tries to quit drugs cold turkey.
Paul is not to listen to her cries until she quits. He even nails her bedroom door shut. But it doesn't end well.
No, drugs are not legal but they have been decriminalized. Some illicit drugs are now decriminalized in Oregon. On February 1, 2021, Oregon became the first state to decriminalize the possession of illicit drugs in small quantities. The list of decriminalized drugs includes cocaine, heroin, LSD, meth, as well as other personal-use drugs.
Oregon voters made history by passing a ballot measure legalizing recreational drugs. On the federal level, these drugs are still against the law but in Oregon, possession has been downgraded to a civil violation. Instead of jail, a civil violation reduces penalties and may lead to a fine or court-ordered therapy.
The new drug decriminalization law
The ballot measure turns possession of small amounts of street drugs into a violation, like a traffic ticket. "Small amount" is defined to be the following:
Heroin – less than 1 gram
Cocaine and methamphetamine – less than 2 grams
LSD – less than 40 user units
Oxycodone – less than 40 pills
MDMA – less than 1 gram or 5 pills
Methadone – less than 40 user units
Psilocybin – less than 12 grams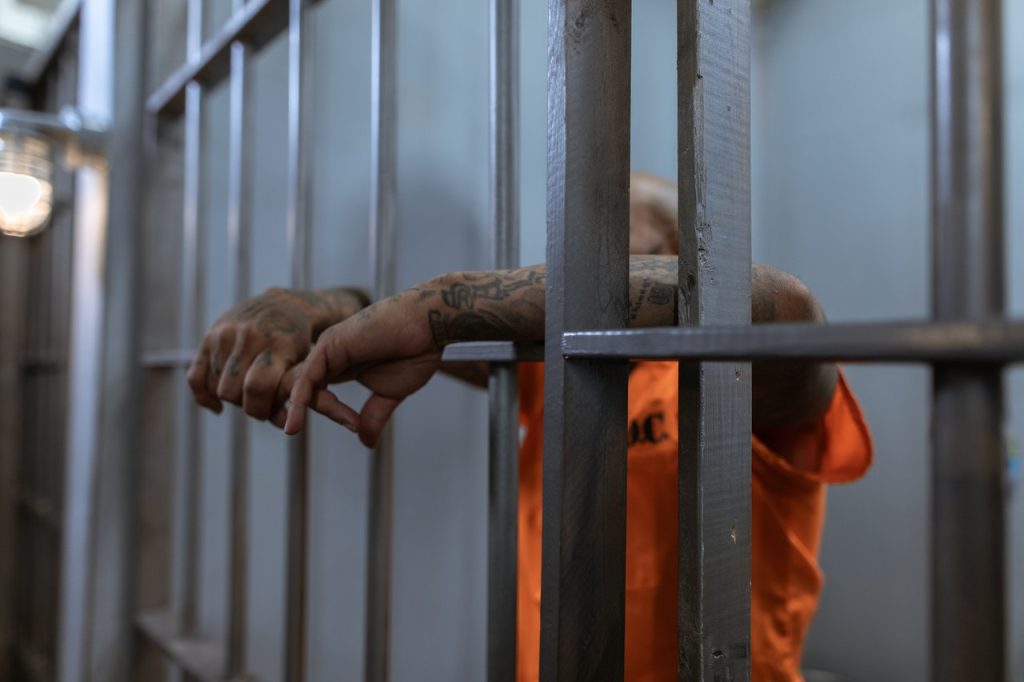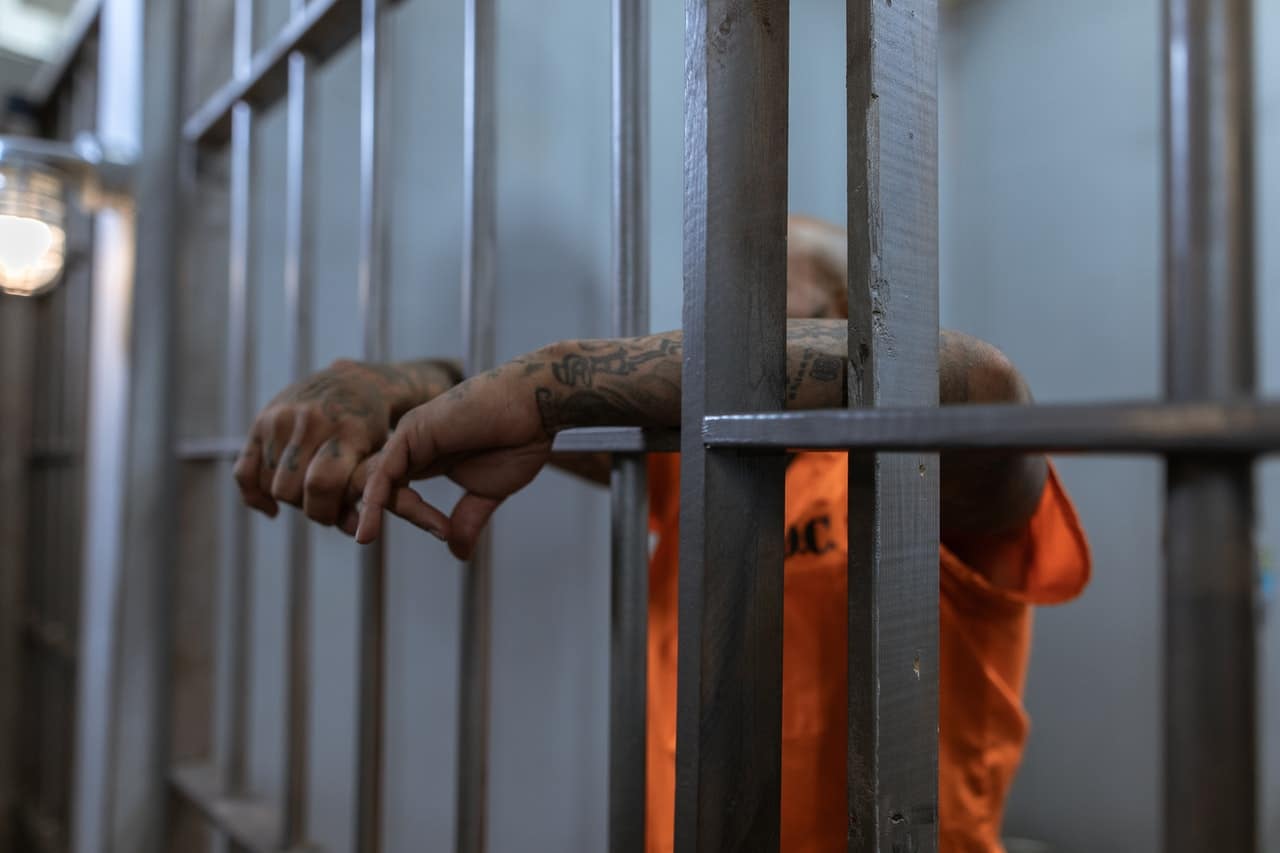 The measure addresses these possessions as a citation and expands access to treatment and recovery. So, instead of facing jail time, individuals found with small amounts of drugs face a $100 fine and would have to talk to an addiction treatment professional.
According to Proposed Amendments to Senate Bill 755, addiction recovery centers will be able to expand the services they currently provide. "Recovery centers will also assess and address any on-going needs through intensive case management and linkage to care services."
The epiphany
Measure 110 wouldn't have seen the light of day were it not for individuals like Hubert Matthews. Hubert Mathews is a veteran, a father, and a productive member of society. But this wasn't always the case. For twenty years, he abused substances and committed crimes to get more drugs. Inevitably, he brushed shoulders with law enforcement, which resulted in jail or prison time, only to end up back on the streets. It was like a vicious cycle.
"I would break the law to feed my addiction, which made me an easy target for police. The judge told me one time. "Mr. Matthews, you are a drug abuser." He wasn't offering me any help. He just said he was going to send me to the Oregon State Penitentiary," Matthew explained.
According to Matthew, this did nothing to help his situation. If anything, incarceration added even more trauma to his already troubled life. There was no end in sight. He would get arrested for possession of illicit drugs over and over again. And his criminal record was not helping either. No one would hire him or give him a place to live.
"I needed someone who understood that treatment would help me more than being incarcerated. Luckily, I was able to get treatment later on. That's what saved my life," he added.
Since his treatment began, Matthew has been clean for over 10 years. He's now out in the community every day, trying to get people to treatment. He believes that others struggling with addiction will have an easier path now that some illicit drugs have been decriminalized.
From criminal justice to addiction treatment
The United States has been criminalizing drug users for decades. But today, people are starting to treat addiction as a public health problem as opposed to a criminal one. Different states now have systems in place to help treat those who are struggling with addiction. Institutions are also sensitizing everyone about addiction being a medical condition and not moral failure.
Oregon is leading the way. The state has decriminalized possession of small amounts of marijuana as well as hard drugs. It has also joined the District of Columbia to decriminalize psychedelic mushrooms.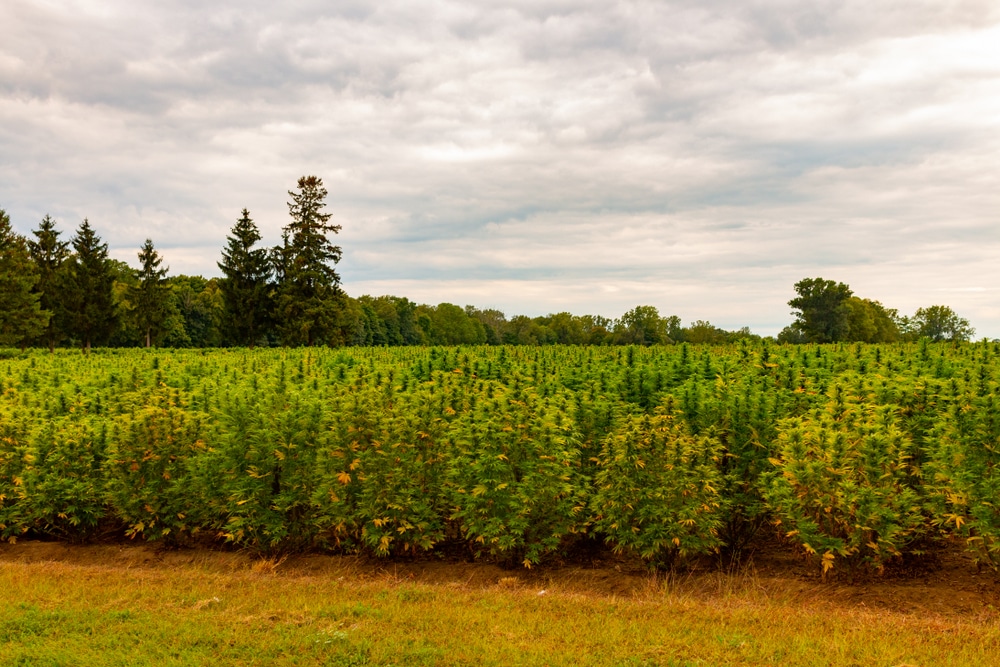 "Measure 110 eliminates criminal penalties for possession of small amounts of drugs," Lindsay LaSalle told Arnold Ventures. "It also increases access to harm reduction and health services, including drug use treatment and housing. At its core, the measure is tearing down the current system of punishment for drug use and creating a supportive, compassionate and non-coercive system of care to address drug use in Oregon," she added. Lindsay is the Managing Director of Policy at the Drug Policy Alliance, which spent over $4 million supporting the measure.
The goal behind legalizing recreational drugs
Opponents of Measure 110 claim that decriminalization removes a strong deterrent to using or trying drugs, potentially driving more substance use and abuse. They argue that criminal penalties linked to drug possession can be leveraged to divert people into addiction programs they otherwise wouldn't accept.
However, studies show decriminalization doesn't fuel the widespread use of drugs. Countries like Switzerland, the Netherlands, and Portugal have applied drug decriminalization and seen positive changes. In fact, Portugal's decriminalization saw a drop in the number of deaths. There was also a 20% rise in those getting addiction treatments between 2001 and 2008.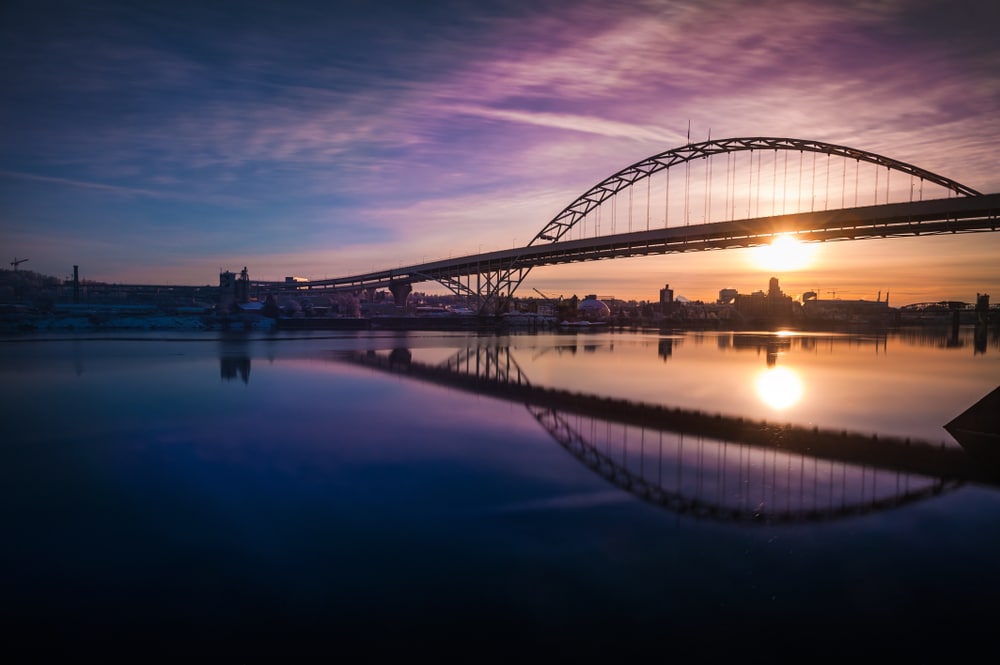 Decriminalization proponents explain that substance abuse is a public health problem. They argue that the criminal prohibition causes thousands of unnecessary, racially-biased arrests every year in the country. These arrests, according to proponents, are costly and burden the criminal justice system but do nothing to help those struggling with addiction. They say that Measure 110 prevents individuals in recovery from being stigmatized by landlords, lenders, and employers. The measure also helps them avoid drug-related offenses.
Oregon was the first state to decriminalize marijuana possession in 1973. In 2014, voters approved a ballot measure legalizing the recreational use of marijuana. After decriminalizing illicit drugs, less than 3,700 Oregonians will be or have been convicted of a misdemeanor or felony possession of controlled substances. That's roughly a 91% reduction in drug possession and arrests in the state. The law will also likely reduce ethnic and racial disparities in arrests. This is according to the Oregon Criminal Justice Commission.
Many people do not understand how criminalization builds barriers to treatment. People need more options to make different choices. Ending criminalization will prevent shame and open people up for other opportunities.
A person who misuses prescription medicine will do anything to get doctors to prescribe more drugs. They will lie about the severity of their symptoms, forge prescriptions, beg or even shop doctors to try to access the medications. These are a few types of drug-seeking behaviors.
The sad news is that most drug seekers won't admit to the drug problem. Some will justify their actions by claiming that prescription drugs help them manage their chronic pain or mental health issues. Their denial makes it hard to get them into addiction treatment. Unfortunately, this drives them deeper into using, opening them up to potential substance abuse and ensuing substance abuse disorders.
Understanding prescription drug abuse
Prescription drug abuse involves the use of pain medication for their pleasurable side effects instead of prescribed pain relief reasons. As defined by the National Survey on Drug Use and Health (NSDUH), prescription drug misuse is any use contrary to the doctor's direction, and includes:
Use without prescription
Use in greater amounts, longer or often than one was told to take them
Use in any way other than what a physician didn't direct the patient to use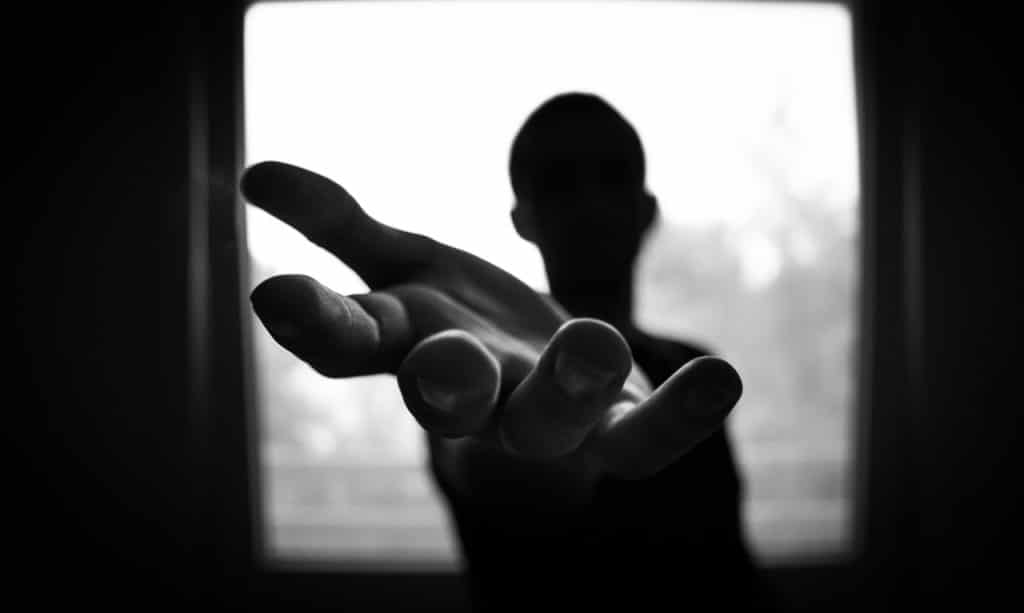 According to the 2015 NSDUH report, about 91.8 million adults in the United States, 18 years and older, used pain relievers in the past year. Of this number, 11.5 million misused pain medication at least once over the same time. Another report on the National Institute on Drug Addiction website shows that 18 million people had misused prescription drugs at least once a year leading up to 2017. Many cited physical pain as the reason behind the abuse. NSDUH's research on prescription drugs was specific to controlled substances.
Controlled substances are drugs that have been declared illegal for use or sale in the open market but can be dispensed under a doctor's prescription. This aims to reduce the risk of drug abuse, addiction, mental and physical harm, or death. It also protects the public from potential dangers arising from the actions of those under the influence of these drugs.
Who are the drug seekers?
A drug seeker is anyone who manipulates a healthcare provider to try to obtain medications. They are primarily patients who abuse alcohol and drugs or are in chronic pain. But drug seekers can also be people who want to barter or sell most or all of the prescription drugs they get.
How to recognize a drug seeker
It is not easy to tell a legitimate patient apart from a drug-seeker. The latter could be someone unfamiliar to you. They may claim to be from another town and have forgotten or lost a prescription of drugs. They could also be someone familiar to you, like a co-worker, another practitioner, relative, or friend. Drug seekers often have the same traits and behaviors. Knowing these behaviors and tricks is the first step to detecting those trying to manipulate you into obtaining desired drugs.
Examples of obvious drug-seeking behaviors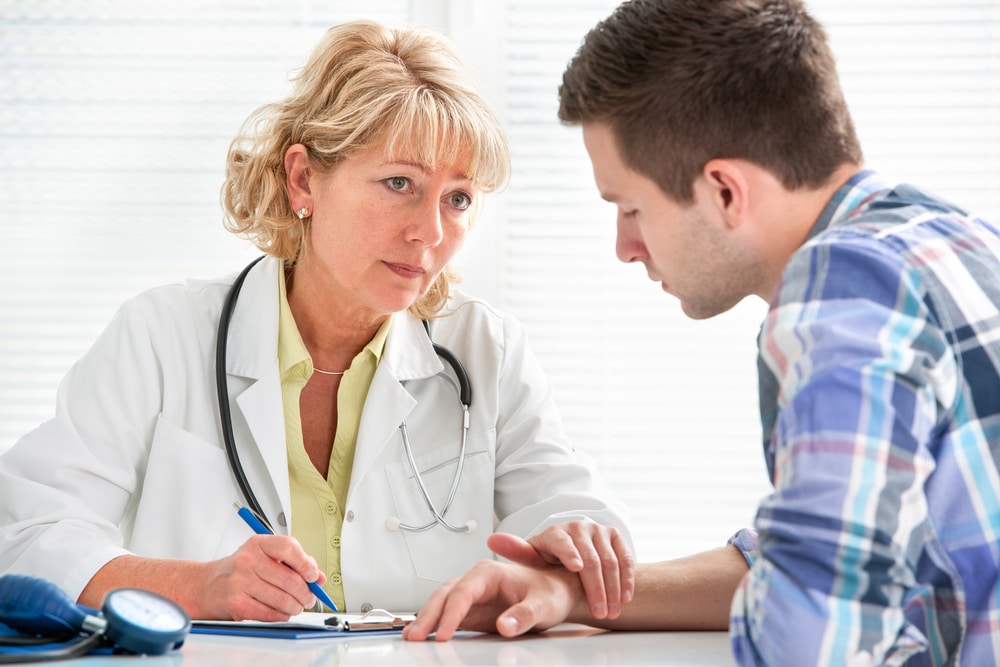 Typical requests and complaints
Someone with drug-seeking behavior may walk into a medical office and request specific drugs by name. They may tell you about the drug, dose, and quantity they want. In many cases, this patient may not want to listen to anything you says. Additionally, they may aggressively complain about a need for the drug. They will ask for brand names, request dose increases, and even claim to have multiple allergies to alternative medicines. Efforts to diagnose their issues may result in irritation or anger on their part. Typical requests and complaints are obvious drug-seeking behaviors that can give the drug seeker away.
Forging prescription
This is a pretty obvious drug-seeking behavior that some patients use. Drug seekers know that they cannot access controlled substances without a doctor's prescription. So, they go ahead and forge one to get the drugs. In case a patient does this, it's essential to notify law enforcement because forging prescriptions is illegal in the United States.
Not keeping follow-up appointments
Since drug-seeking patients are only interested in obtaining prescription drugs, they hardly keep follow-up appointments. Once they get their drugs of choice, they will disappear into thin air until they need more, then they resurface.
Inappropriate self-medicating
Another common trait of people with drug-seeking behavior is self-medicating. These patients will go ahead and use pain drugs for other reasons. They may use it for stress, anxiety, or even sleep. Regular self-medication can lead to addiction and the worsening of these mental health disorders. The problem may only worsen as they may use more drugs to address withdrawal symptoms or the dependence issue.
Excessive flattery
Once a drug-seeking patient with a substance use disorder gets their prescription for pain drugs, they will be excessive in their flattery. Some might shower you with praises, suggesting you are the best in the field. They will even hug you to show their appreciation. However, this will only go on as long as they get what they want. When you calmly and clearly state the effective treatment plan and explain that their condition doesn't warrant the prescription of opioids, the entreating suddenly ceases. Usually, these patients can sense when the doctor is indecisive or decisive.
Patient traveling from far places
Patients with drug-seeking problems or alcohol addiction see many physicians in a short period. When their effort to obtain a drug fails, they will move to the next physician or pharmacy with the hopes of getting the drugs. Some will even travel from different towns or cities in an attempt to get prescription drugs. But it's particularly alarming when the patient fails to mention their previous physician visits. Some states provide systems to help doctors check whether their patient sees other doctors who are prescribing a similar drug.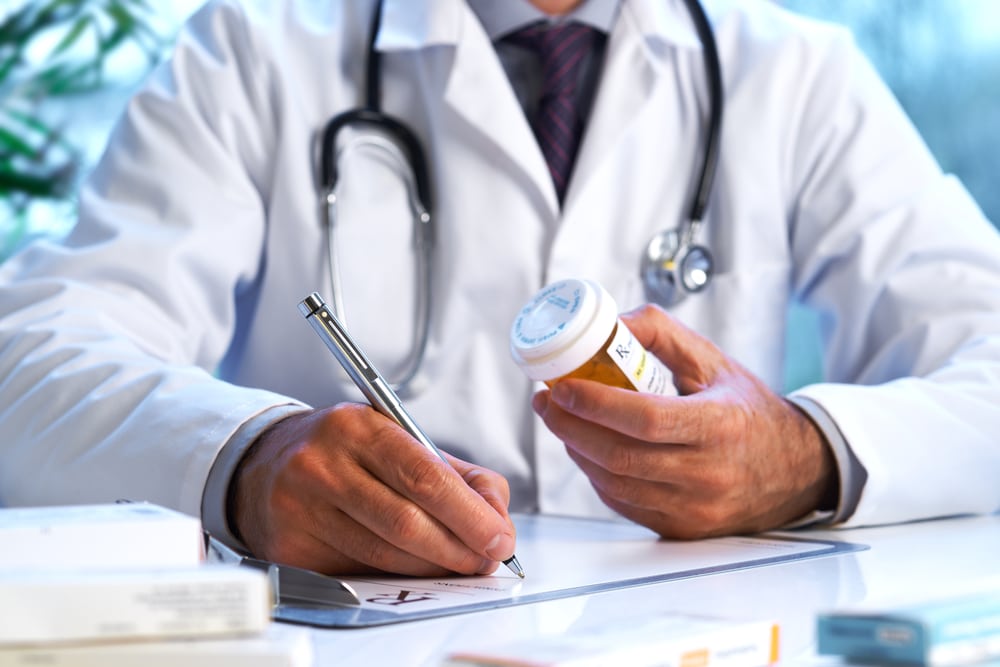 Patient is unwilling to consider other treatments
Someone who is genuinely in pain wants it to end. They're willing to try out any treatment or therapy that would make that happen. But that's not the case for a drug seeker.
A patient reports symptoms that could indicate drug withdrawal
Patients may come to you with new complications that mimic withdrawal symptoms. They may say that they are experiencing anxiety, nausea, shaky hands, depression, insomnia, diarrhea, etc. Some might even open up about their using habit. For example, a patient may say they occasionally use drugs or alcohol and are under some prescribed medications. If this is the case, it could be a clear sign that they are abusing prescription drugs and are at high risk for drug misuse.
How to help a patient with drug-seeking behaviors
Never dispense drugs when you have your suspicions about a patient. Instead, perform rigorous tests and document all results. You may also want to request a picture ID and Social Security number and call the previous doctor to confirm the patient's story. Basically, you want to make sure that all the details check before prescribing the medicines.
If you have reasons to believe that the patient has addiction problems, you might want to help them get addiction treatment. Treatment programs exist to help patients get off of prescription drugs. Different support groups like Alcoholics Anonymous and Narcotics Anonymous can also offer additional support to recovering patients one on one or in group therapy.
There's a lot of stigma around drug and alcohol misuse. People with substance use disorders continue to be blamed for their illness. Although medicine has long concluded that dependence is a complex mental health issue, many employers, law enforcement, and healthcare systems, continue to see addiction as a sign of flawed character, or as a moral weakness. Oregon's decriminalization law hopes to change that.
Thanks to the media and the heavily-politicized 'war on drugs', people see those who use drugs as bad people, who are deserving of punishment. There have also been policies that systematically criminalize addicts – throwing them behind bars each time they're caught in possession of personal or noncommercial drugs. But arresting an addict repeatedly for possession because they are unable to get treatment doesn't help. Well, at least not from the lens of Oregon's Drug Addiction Treatment and Recovery Act.
Oregon ranks almost last out of the 50 states when it comes to accessibility of drug addiction treatment resources. It also has one of the longest waiting lists in the United States. The latest report by the Oregon Substance Use Disorder Research Committee, shows that 1 in 10 Oregonians struggle with alcohol or drug use. And that 2 in 3 Oregonians either struggle with a substance abuse problem, or they have a friend or family member who does. The report further shows that addiction costs the state about $6 billion dollars a year in everything from policing, to healthcare, to lost productivity and other associated costs.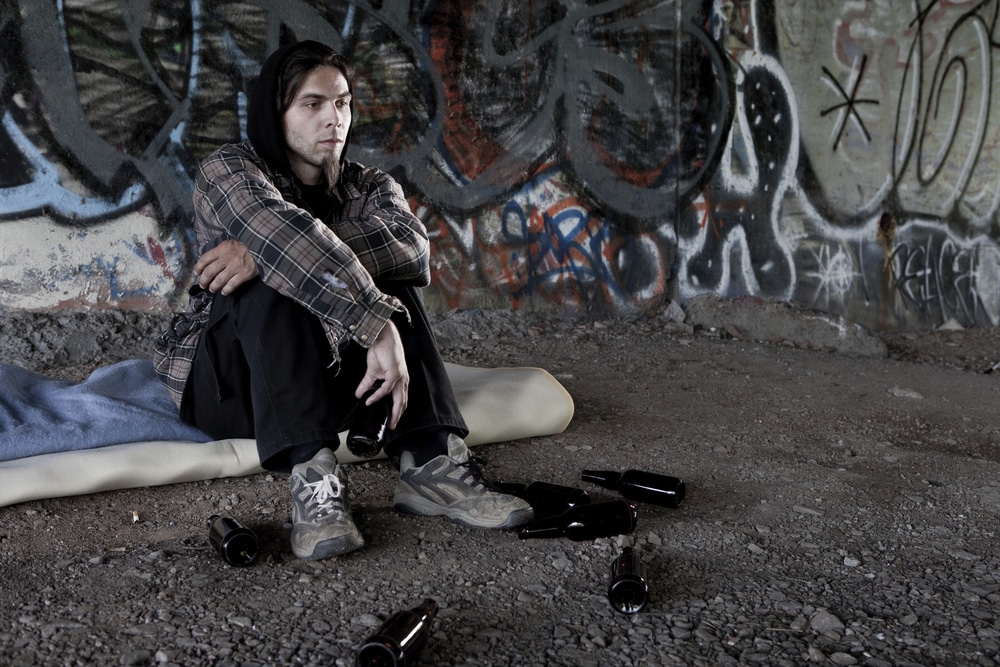 Going by the numbers, Oregon is in the middle of an addiction crisis. Substance use disorders devastate the state's youth, communities, finances, and governments. Issues surrounding drug and alcohol misuse also exacerbates many of the state's most pressing issues, like poverty and homelessness. Loss of employment, high medical costs, violent crime, and the destabilization of families are also common concerns. Other impacts include poor educational achievement, huge burdens on Oregon's criminal justice system and the growing need for state-sponsored social services.
The aforementioned report mainly recommends treating substance abuse like a disease, as opposed to a moral failing. This is the general consensus among members of the modern medical and mental health fields. After all, addiction behaves like any other chronic medical condition. It cannot be cured easily, but with medical intervention, it can be controlled. Health care treatment is effective at helping individuals who abuse drugs, to regain control of their lives. Criminal punishment doesn't typically help in this way. Sometimes jail time can make the substance abuse worse, over time. The modern health care approach includes an overall assessment to determine an individual's needs. It then connects them to the services they need to turn their lives around.
Before the new decriminalization law, Oregon was treating addiction as a criminal problem. In 2017, for instance, the law enforcement officers arrested over 8000 people in cases where possessing small amounts of drugs was the most severe offense. In many cases, the same people were arrested for possession, over and over, because they were unable to get treatment for their addiction.
Unfortunately, criminalizing drugs burdens people with criminal records. These records hinder them from going to school, getting jobs, receiving licensing, housing, or even keeping their job. The criminalization of drugs in the United States typically has harsher consequences for people of color and the poor.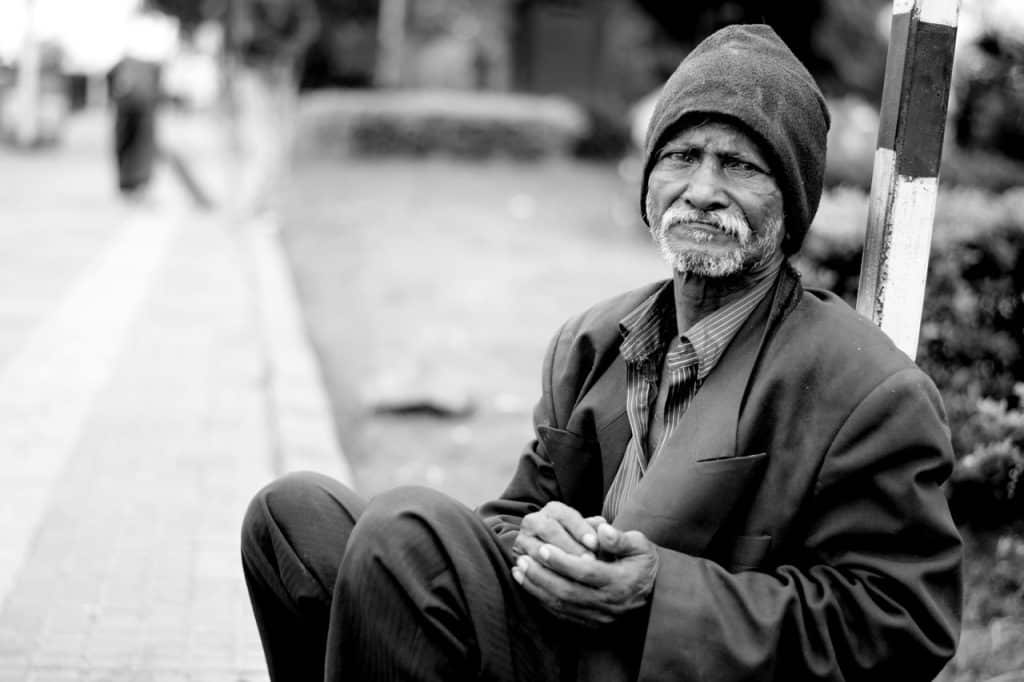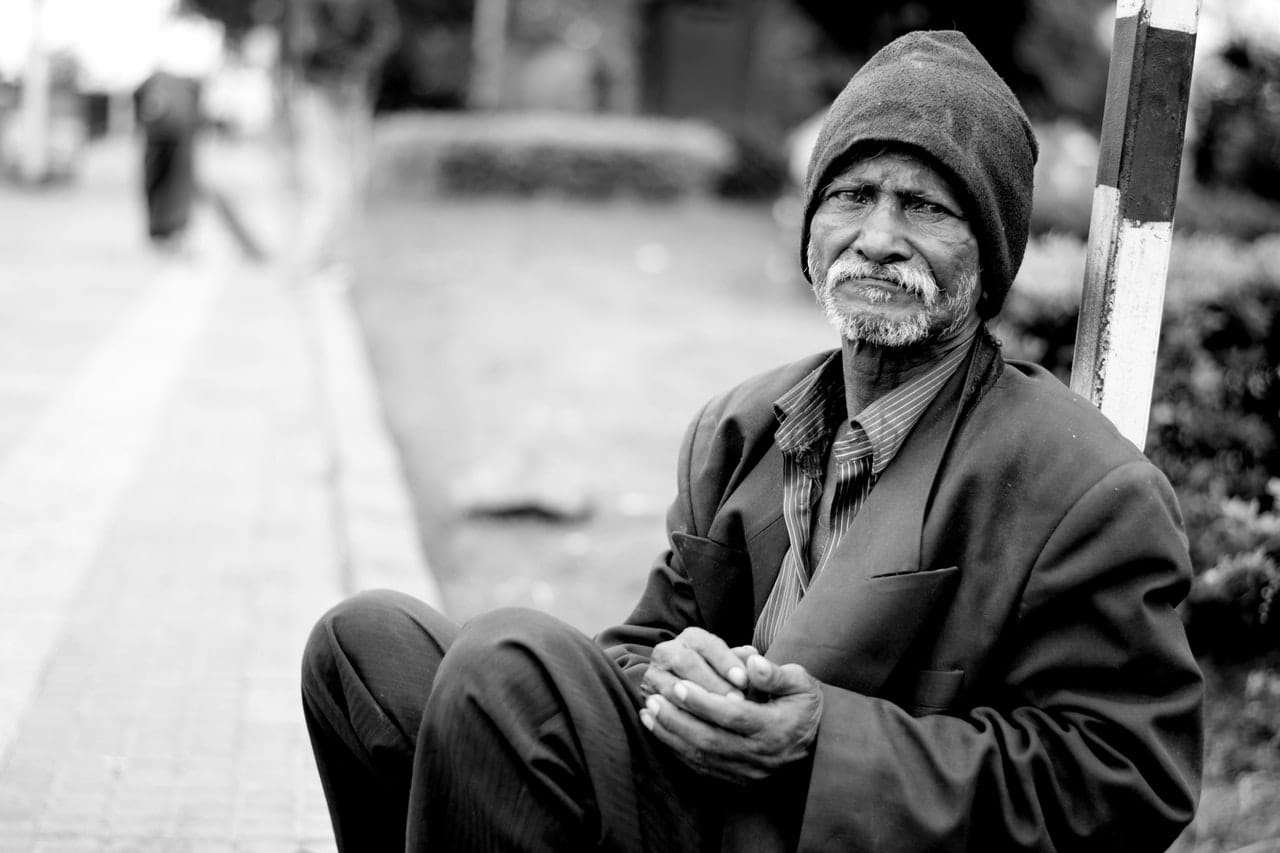 Oregon's decriminalization law: what it means for addicts
In a bid to address the drug issue, the Oregon State introduced Measure 110. This measure is intended to expand access to treatment services and eliminate unfairly harsh punishment for minor, nonviolent drug offenses like simple possession. This approach will allow individuals to recover more easily.
Oregon's Measure 110 (aka, Drug Addiction and Recovery Act) seeks to make addiction to hard drugs a public health issue instead of a criminal one. When the act goes into effect on the 21st of February, 2021, oxycodone, meth, heroin, cocaine, and other illicit drugs will be decriminalized in the state. From now on, people won't be arrested and jailed for possession of small amounts of drugs. Instead, they will get a fine of up to $100. And they can have the penalty waived, if they complete professional addiction assessment within 45 days of getting the citation.
These assessments have to happen in an addiction treatment center. In which case, the individual goes through a series of substance use disorder screenings and, upon completion, expresses the need to get treatment. At this point, the case manager works with the individual to create a personalized drug rehabilitation plan.
How Measure 110 works
Oregon's decriminalization law: Measure 110, focuses on recovery. As mentioned above, it aims at removing penalties for low-level drug possession charges and replacing them with a $100 fine. This fine can then be waived if the individual seeks treatment. On top of that, the measure tries to enhance treatment options in Oregon. It reallocates marijuana tax dollars and the savings from law enforcement making fewer arrests, to fund assessments, harm reduction, addiction treatment, and other services for people who are struggling with addiction.
According to the chief petitioner for the measure, Janie Gullickson, Oregon's existing laws have been a failing system. It is costly and in many cases, the penalties ruin people's lives. The decriminalization law addresses how the current laws treat drug-related crimes and how Oregon promotes and supports addiction treatment. Measure 110 makes Oregon the first state in the United States to decriminalize all drug use.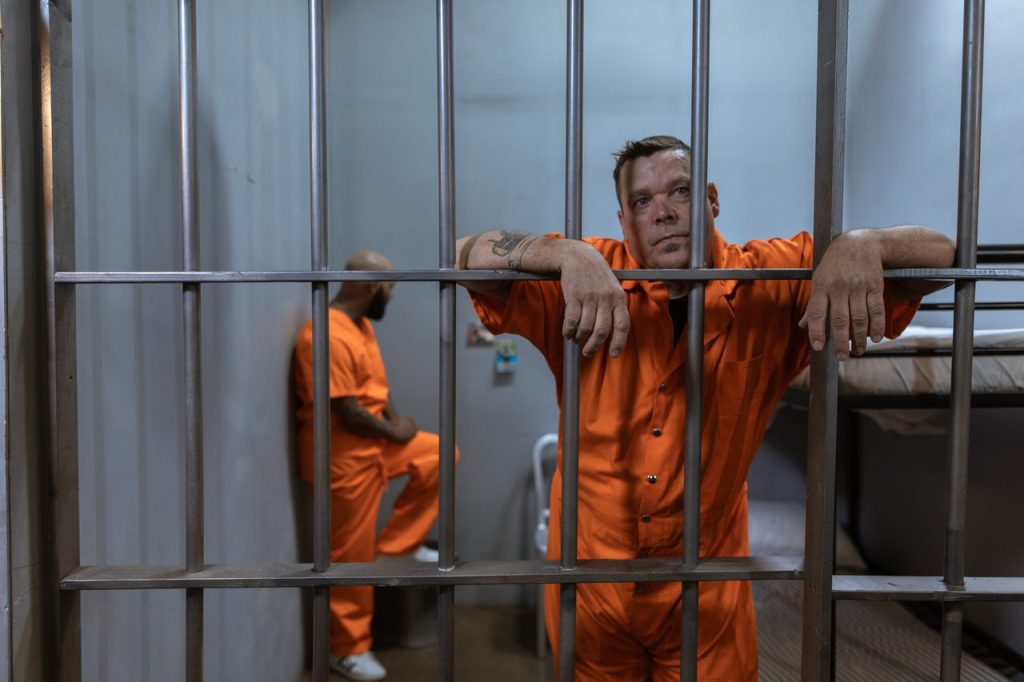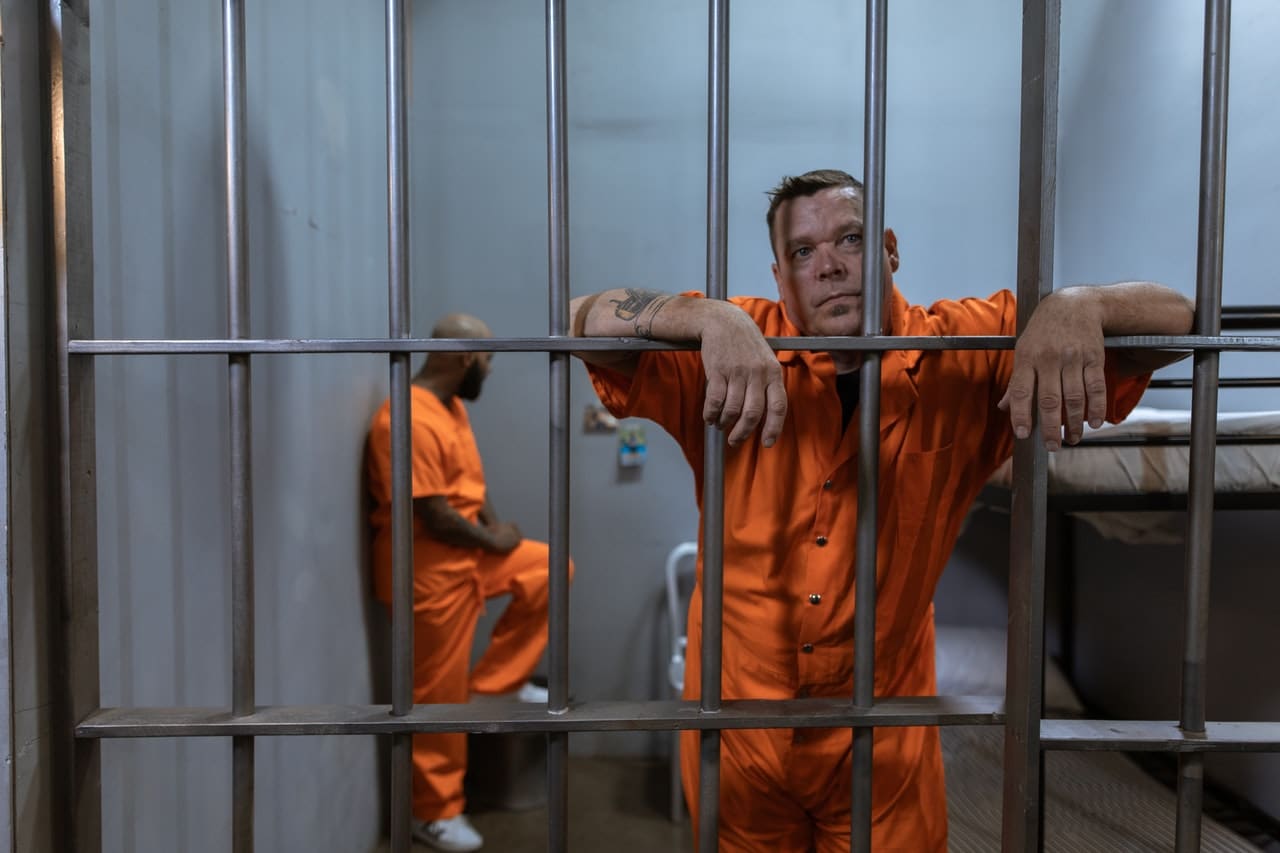 Criminalization of drugs
Under the measure, drug possession is a civil violation, like a traffic offense, and is subject to a $100 fine without the possibility of jail time. Initially, possessing personal/noncommercial drugs was a misdemeanor in many cases and a felony where one has more than two prior convictions of possession or any felony. But now, these offenses are termed civil violations.
Possessing large amounts of drugs like 2 grams of meth, heroin, or cocaine or 40+ Oxycodone pills was a felony that attracted criminal penalties. The new measure reclassifies these offenses as misdemeanors. But Oregon still applies strict penalties, when there is evidence of a commercial drug offense, like manufacturing or distributing drugs. Oregon will continue to charge these types of crimes as a felony. Other factors include when a person is selling drugs, or they have weapons or stolen property in their possession.
A detailed analysis by the Oregon Criminal Justice Commission says that this measure should minimize 3,679 or 90.7% of drug-related convictions.
Addiction treatment
Oregon's decriminalization law also targets addiction treatment. It redirects some marijuana tax revenue from schools and other programs into a new grant for substance use disorder treatments. Cannabis tax is projected to reach $91million between 2021 and 2023. The measure will use some of this money to develop addiction and recovery centers that will run every day to address drug users' needs and help connect them to a wide-range of healthcare services.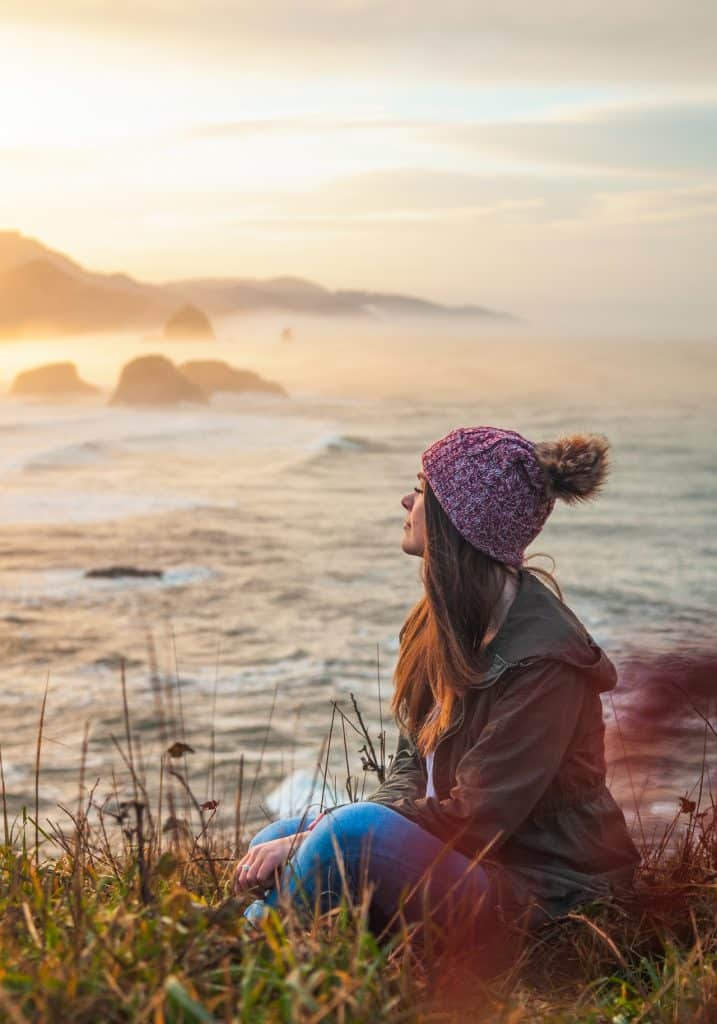 In addition to treatment, these funds will cater to the housing needs of those with addiction problems and provide harm reduction services like needle exchanges. The Oregon Health Authority will appoint a committee that oversees the centers and decides how to use the fund's money.
There is a strong connection between drug use and crimes. In 2004, 18% of federal and 17% of state prisoners said they committed their current offense to get money for drugs. But other than that, drugs are also connected to crime through the effects they have on the user's behavior or lifestyle. A drug court is one method that many state and local governments have implemented to help people overcome their addictions and reduce their criminal liabilities.
Drug addiction has become an unprecedented public health crisis. Incarceration alone might not help as many drug offenders who struggle with underlying issues. Most eventually go back to using drugs after serving their time in jail, or prison. Drug courts are a great alternative to this vicious cycle. They've shown incredible results helping offenders recover from addiction and avoid a lifetime of further criminal activity. Drug courts connect with other stakeholders to address the offenders' needs, through comprehensive case management, job training, housing, education, and mental health referrals.
Drug courts are designed for people who are struggling with a substance use disorder. They give participants a chance to go into a long-term addiction treatment program and agree to court supervision instead of getting jail time. In turn, drug court participants need to maintain their recovery and work towards lifestyle changes as they take on life's responsibilities. Ultimately, drug courts help to reduce crime and bring about a real positive difference in people's lives.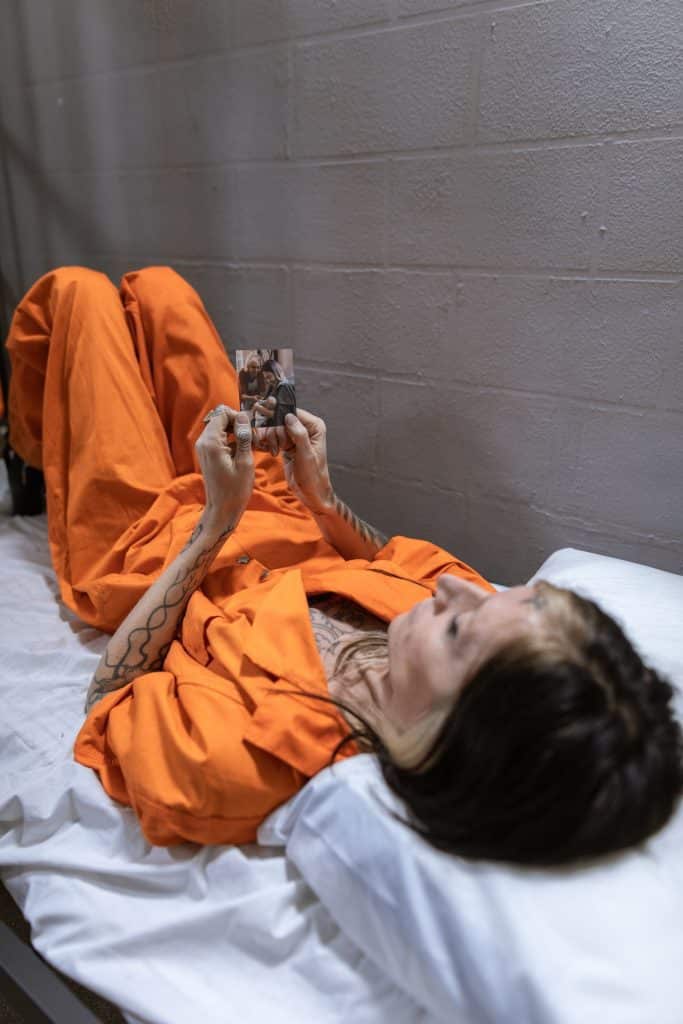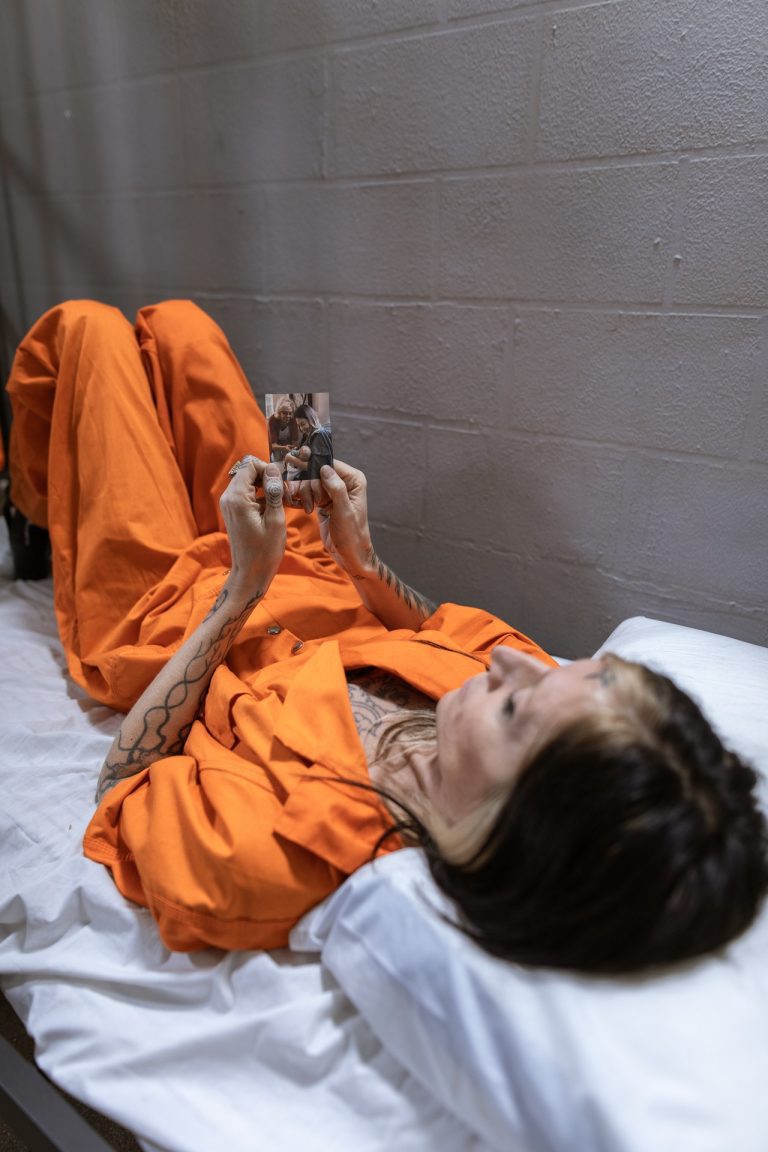 An Overview of Drug Courts
As the name implies, a drug court is a court tasked with handling cases involving non-violent offenders who abuse alcohol or drugs. It provides complete supervision, drug testing, substance abuse treatment, as well as immediate sanctions and incentives for individuals charged with drug-related crimes.
Drug courts use a holistic and supportive model as an alternative to conventional ways of prosecuting individuals charged with drug-related crimes. The holistic approach gives drug court participants a comprehensive substance abuse treatment program that involves a non-adversarial and multi-disciplinary team of:
Prosecutors
Judges
Social workers
Defense lawyers
Treatment team
Community corrections
Family members
Law enforcement
The main goal of drug courts is to end the substance abuse among offenders and the resulting criminal behaviors. Drug courts differ from other criminal justice systems as they create a close collaboration between treatment experts and criminal justice.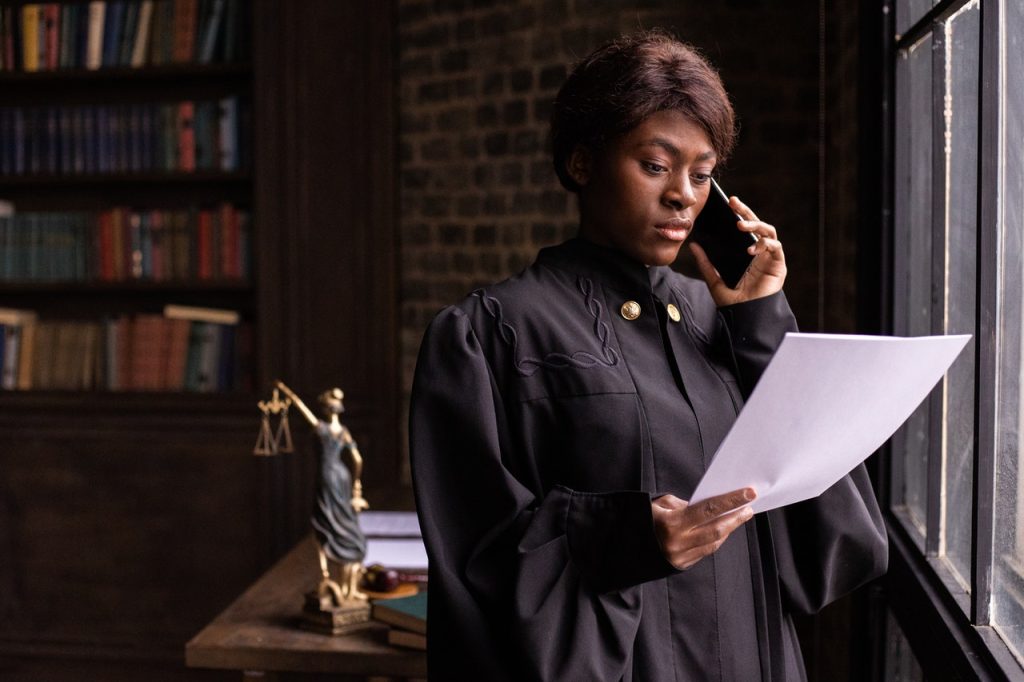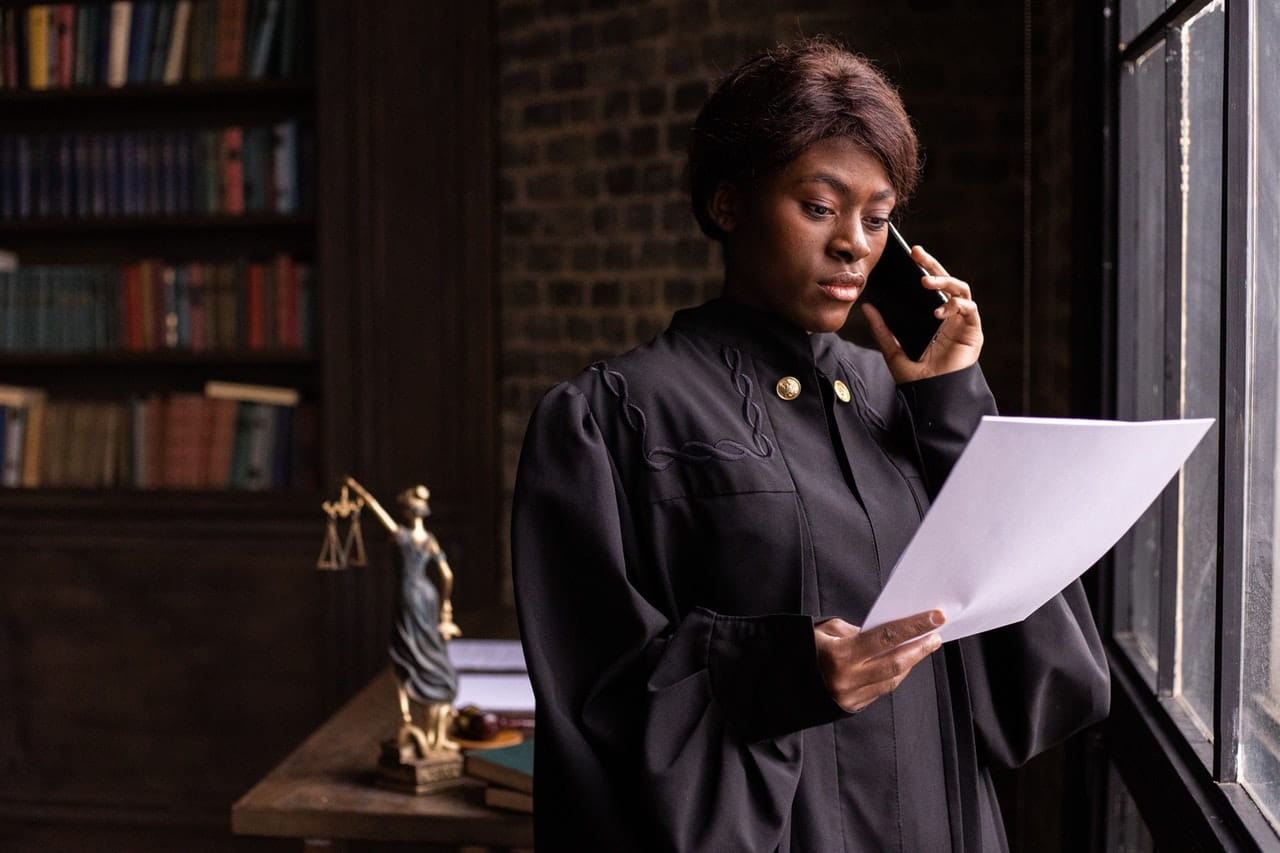 Steps in the Drug Court Process
Although the steps vary from one jurisdiction to another, some aspects are pretty standard, and include:
The offender gets substance abuse treatment along with any other services they need to attain sobriety and maintain recovery.
The drug court judge holds each offender accountable for their charges and ensures they meet their sentencing responsibilities to themselves, the court, their families and society as a whole.
The offender undergoes random and regular drug testing to monitor progress and any drug use.
The offender appears in court from time to time and meets with the judge for progress review.
The offender gets rewards when they perform well in their recovery and overall process, and sanctions when they don't.
Drug Courts and their Effectiveness
The effectiveness of drug courts is not a matter of speculation, but a product of more than 20 years of comprehensive scientific research. From the onset, the program embraced science like no other criminal justice program. It integrated best practices and evidence-based approaches and had experts measure the outcomes. The drug court even encouraged federal agencies like NIJ, BJA, CSAT and NIDA along with state agencies to bring in the scientific community to analyze the program and uncover its strengths, weaknesses and opportunities.
In 2006, the scientific community ruled, beyond any reasonable doubt from meta-analyses, that the drug courts lower criminal recidivism. In individual analysis – as illustrated in the table below – the results show a significant decrease in reconviction or re-arrest by an average of about 8 to 26%. This included results of offenders on probation as well as those going through traditional criminal case processing.
| | | |
| --- | --- | --- |
| Institution | No. of Drug Courts | Average crime reduction (%) |
| Washington State Institute for Public Policy | 57 | 8 |
| University of Cincinnati | 22 | 8 |
| University of Nevada | 76 | 9 |
| Canadian Department of Justice | 66 | 14 |
| Campbell Collaborative | 55 | 14-26 |
Other supporting studies also show that drug courts are successful in diverting substance-dependent offenders away from incarceration and minimizing their risk of recidivism. In a 2012 NIJ's Multisite Adult Drug Court Evaluation, drug court participants reported less drug use and less criminal activity compared to other groups.
In another national study funded by the Department of Justice, 84% of drug court graduates haven't been re-arrested and charged with a serious crime within 12 months of graduation. 72.5% haven't been arrested two years after graduation.
Candidates for Drug Court
While drug courts are effective in rehabilitating an offender, not all offenders qualify to join. High-risk offenders like those who are dependent on drugs or alcohol and are high risk of recidivism are good candidates for drug courts. But violent offenders, on the other hand, are not good candidates for the court.
Studies reveal that a drug court gets the most ROI from offenders with the following characteristics:
High risk of recidivism – like a serious criminal record
Severe addiction to drugs or alcohol
Risks prison or jail time for drug-related activity
No dual-diagnosis (like drug abuse along with mental health concerns)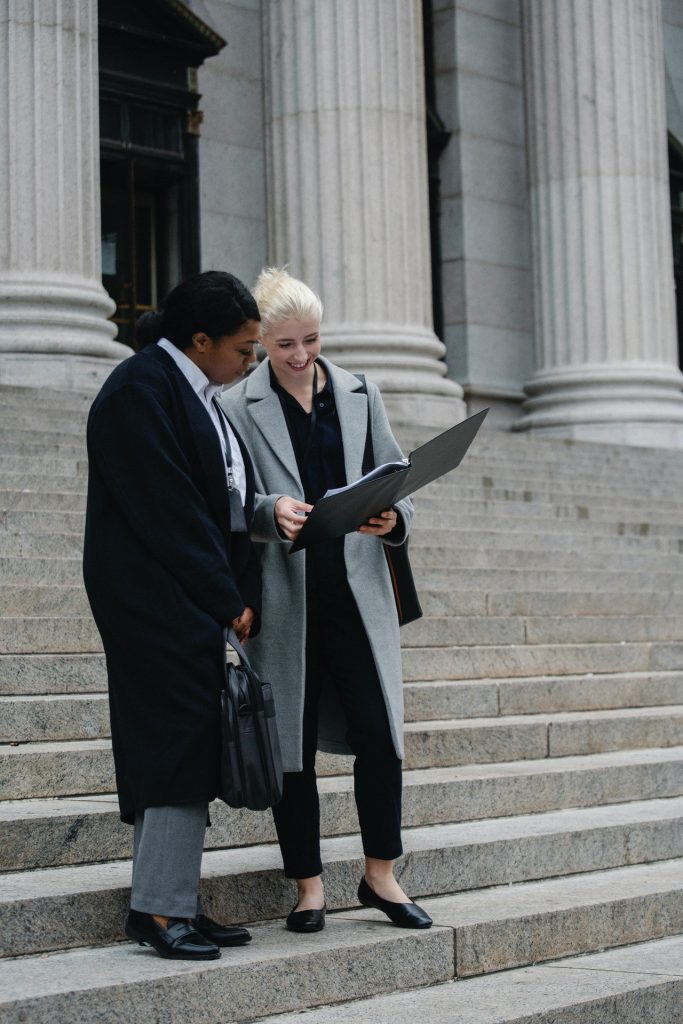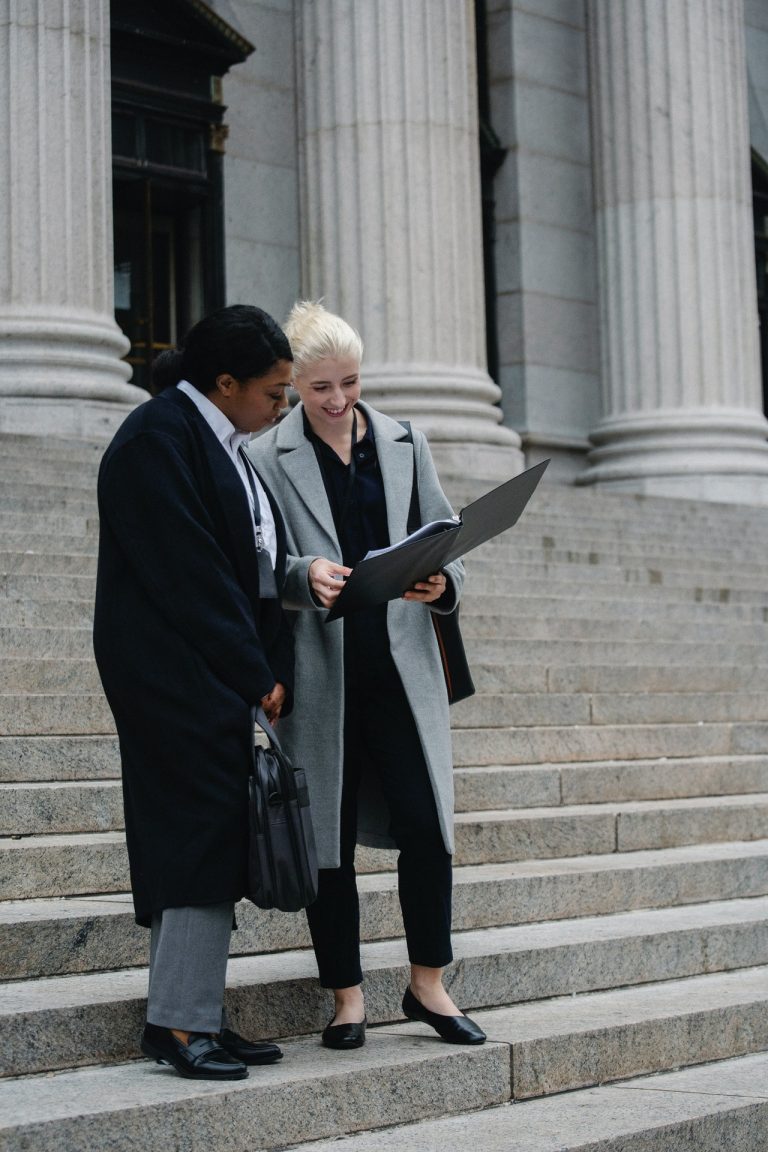 Phases of the Program
Offenders move through three phases, namely bronze, silver and gold, as follows.
Bronze: this is the first phase, where an offender goes to court every week to try to end drug or alcohol use. They have to attend probation appointments and participate in agreed treatment options or employment. They also have to meet with drug court once or twice in two months for their personal progression plan.
Silver: this is the second phase, where an offender goes to court every two weeks to monitor their progress. The offender must show progress in reducing the use of non-prescribed drugs as they move towards quitting altogether. They also must proceed with training, education or finding a job.
Gold: this is the final phase, where the offender goes to court once a month to track progress. At this stage, the individual needs to completely stop drug use, remaining drug-free and they must attend all appointments, including counseling sessions. The offender begins to prepare for a life without drug court supervision once they complete the program.
Drug courts help offenders recover from their dependence on drugs or alcohol, which can help prevent future criminal activity. These proceedings also help lower the financial burden of repeatedly processing low-level, non-violent offenders through the country's courts, prisons and jails, which saves taxpayer money.