As part of an ongoing war on drugs, in November 2020, Oregon became the first state in the US to decriminalize the possession of small amounts of hard drugs. The measure, known as Measure 110, was widely praised by drug policy reform advocates as a progressive step that would help to reduce the stigma around drug use and provide people with drug addiction problems with much-needed treatment.
Measure 110 made personal possession of methamphetamine, heroin, LSD, oxycodone, and other drugs punishable by a $100 fine rather than jail time. This was in a bid to reduce incarceration rates and redirect funds toward addiction treatment programs. These treatment programs would be funded through marijuana tax revenue and savings from decreased law enforcement costs.
The Oregon Health Authority, one of many behavioral health resource networks, announced on September 22 that it had completed awarding the first two years of funding to nonprofits under Oregon's decriminalization of drugs law.
According to OHA, the first round of grants totaled $302 million. Despite this milestone, experts warned that more than just services would be needed to curb the high rates of drug use and resulting societal costs in the state. Keith Humphreys told the Oregon lawmakers that the state should adjust its permissive approach as it encourages drug use without any deterrent.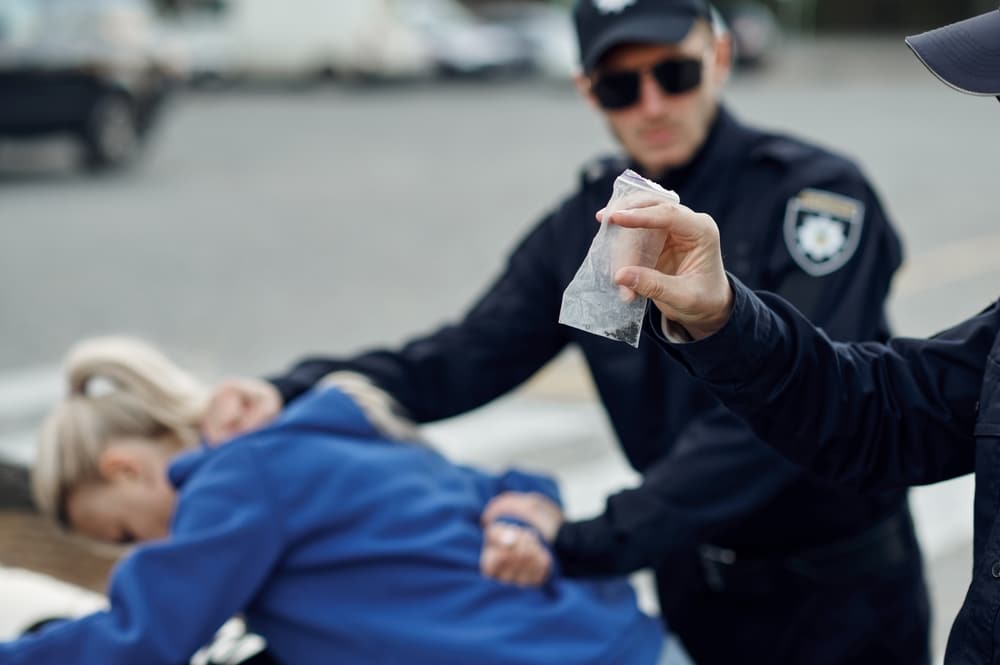 "Because the West Coast has an individualistic culture with a tolerance for substance abuse, social pressures to seek treatment are often minimal," said Keith Humphreys, the Founder, and co-director at the Stanford Network on Addiction Policy.
"So, on the one hand, we have widely available and highly rewarding drugs. On the other hand, little or no pressure to stop using them. Under those conditions, we should expect to see exactly what Oregon is experiencing: extensive drug use, extensive addiction, and not much treatment seeking." (Source)
According to Humphreys, people struggling with addiction hardly seek treatment without pressure from loved ones, health care providers, or the law. He says this should be a concern because the state has lifted the legal pressure to stop substance abuse and seek treatment. Besides, since many people who struggle with use don't work or keep in touch with loved ones, the pressure to quit might not come from those sources, either. (Source)
M110 allows the law authorities to write $100 tickets for personal possession of small amounts of drugs, and the charged person can just call the Life helpline line and have their ticket removed. It all seems very easy to get away with abusing drugs.
But despite that, many people who are issued these tickets still ignore them, according to Dr. Todd Korthuis, the head of addiction medicine at Oregon Health & Science University. By the end of this summer, 3000 tickets were issued, and only 137 calls were made. Even more disturbing is that most callers were not seeking treatment but only screening for legal reasons. (Source)
Good Intentions Behind the Law
The Oregon voters voted in favor of Measure 110, which decriminalized the possession of small amounts of drugs and redirected 110 funds from law enforcement to addiction treatment. The measure was designed to address the state's public health crisis, exacerbated by the COVID-19 pandemic.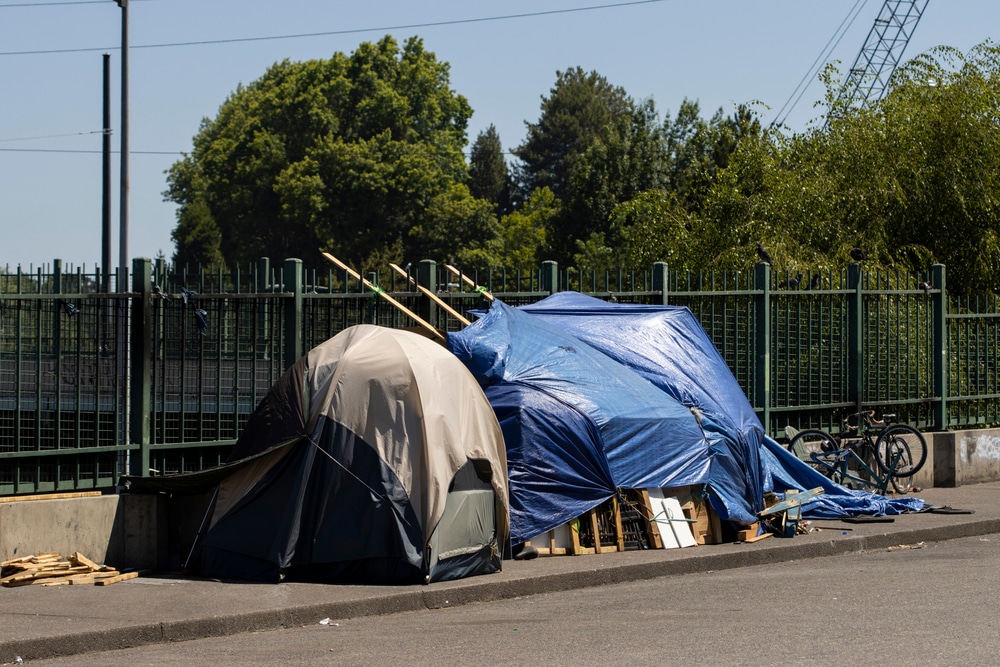 According to proponents of the measure, it would help to reduce the number of those incarcerated for drug-related offenses and redirect funds to much-needed addiction treatment programs. In addition, by decriminalizing drug possession, the measure will help to reduce the stigma associated with addiction and make it more likely that people will seek treatment.
When the voters passed the ballot measure, they recognized drug addiction and overdoses are a serious problem in Oregon; and that the state needed to increase access to drug treatment. The health-based approach to drug use problems is not only more humane but also effective and cheaper than criminal punishments. Making people criminals because they abuse drugs or struggle with addiction is costly and life-ruining, making it hard to seek treatment.
On February 1, 2021, the laws regulating controlled substances' possession changed from felonies to Class E violations. Measure 110 is designed to ensure that anyone who wants access, assessment, treatment, and recovery services for substance use gets it.
By all accounts, Measure 110 was set to reduce the pressure on drug users seeking treatment or help. However, going by statistics, it seems to be failing because Oregon has a nearly 20% surge in overdose deaths in the year that ended in April 2022. And according to Dr. Tod Korthuis, Oregon has one of the highest rates of substance use disorders and mental health disorders. Conversely, it ranks the least for access to treatments in the nation.
Humphreys and Korthuis don't fault Measure 110 for the spiking overdose deaths and other drug-related issues. However, they believe these trends have outpaced the state's addiction treatment system.
What Needs to Be Done
Measure 110 is the first of its kind in the United States. The only other country that has tried it successfully is Portugal, which is often cited as an inspiration. Initially, the country had harsh policies led by the criminal justice system. It needed to try something else. So, in 2001, Portugal took a radical step and became the first country globally to decriminalize the consumption of all drugs.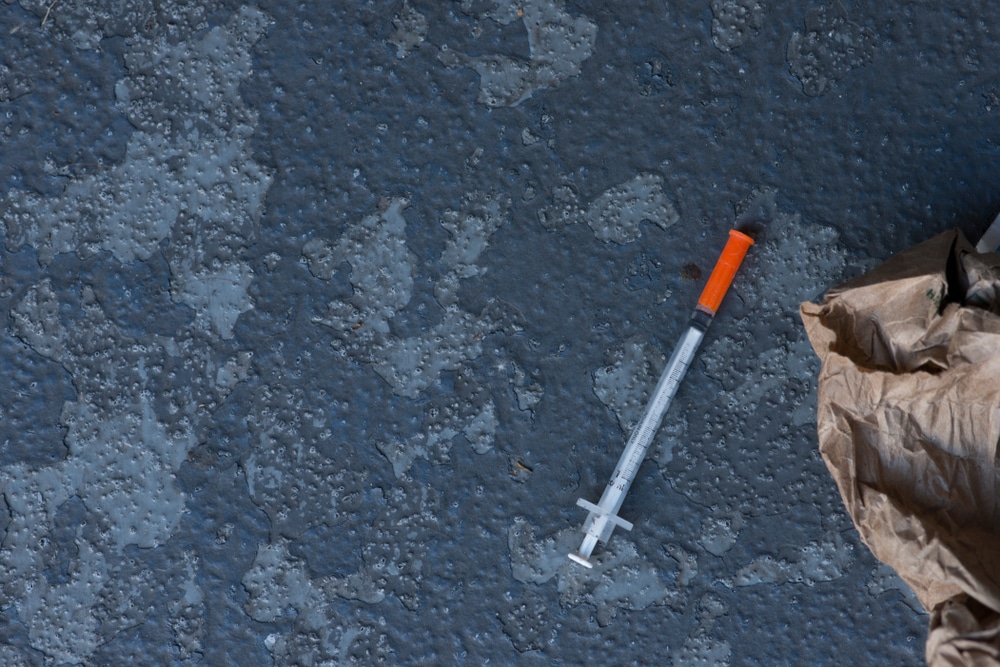 Speaking about what needs to be done, Humphreys mentioned that Portugal puts heavy legal and social pressure on those abusing drugs to get help. And despite the decriminalization of drugs, one can hardly see people openly using or dealing drugs, as in West Coast cities of the US. That's because they close operations and use court pressure to lead them into treatment.
"I have spent a lot of time in Portugal, and I know the people who designed their policy," Humphreys said. "Please take it from me; Oregon is not following Portugal's example and will not get its results." (Source)
Humphreys further mentioned the need for harm reduction, which emphasizes engaging directly with addicts to prevent overdose, and transmission of infectious disease, improve physical, social, and mental well-being and offer low-threshold options for accessing addiction treatment and other health care. He recommended solutions like making Naloxone (opioid antagonist) more available to reduce overdose deaths.
As the prevalence of mental health issues and substance use disorder continue to rise in the United States, the search for new and innovative treatments has become more urgent. One potential therapy that is gaining popularity is psilocybin mushrooms. Psilocybin, the main active ingredient in magic mushrooms, has shown effectiveness in treating alcohol use disorders (AUD).
A clinical study published in Jama Psychiatry found that psilocybin could help people with alcohol use disorders reduce their drinking days. The study participants were given 12 weeks of manualized psychotherapy and were randomly selected to get psilocybin or diphenhydramine during 2-day-long medication sessions at weeks 4 and 8. The results showed that over 50% of the participants who were assigned psilocybin stopped drinking entirely for months or even years.
After 32 weeks of analyzing the 93 participants with alcohol use disorders, researchers discovered that the 48 participants who got psilocybin and psychotherapy had an 83% reduction in their drinking habits within 8 months of their first dose, while those assigned placeboes had 51%. While the exact mechanism of action is not known, it is thought that psilocybin helps to break the cycle of addiction by:
Promoting neuroplasticity, which is the ability of the brain to change and adapt in response to new experiences. This is important because it means the brain can learn new ways of coping with difficult situations, like overcoming an addiction.
Treating underlying mental health conditions like depression can be a major contributor to alcoholism. It may also help to increase feelings of well-being and connectedness, which can be lacking in people with substance use disorders.
Psilocybin has a long-lasting, powerful effect after just a few doses. It also reduces cravings and withdrawal symptoms.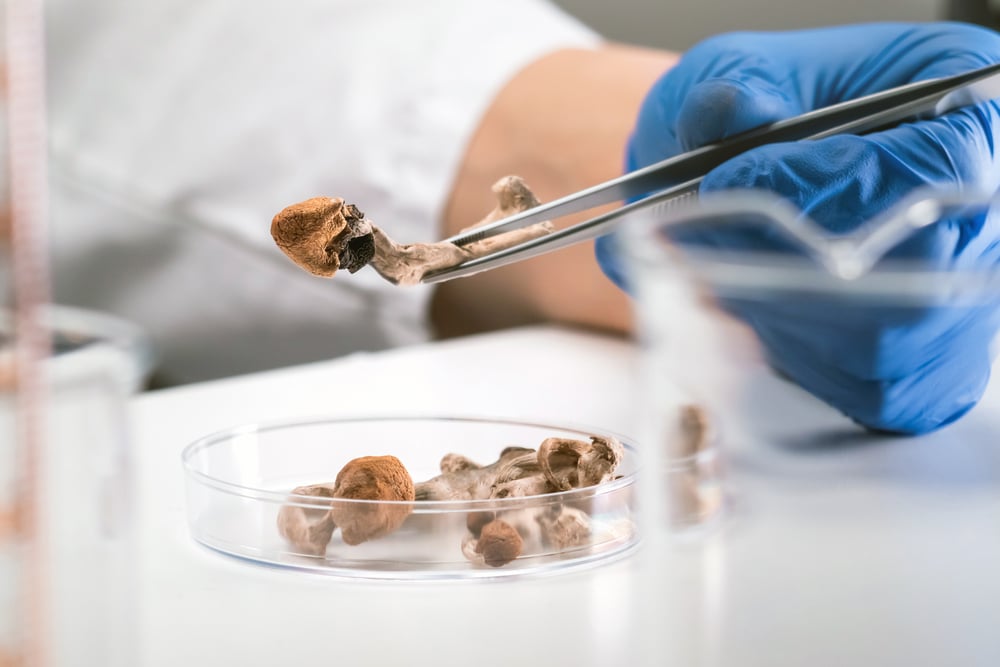 The safety and efficacy of psilocybin mushrooms as a treatment for alcohol addiction are still being studied, but the preliminary evidence is promising. As a precaution, you should never consume psilocybin mushrooms without the supervision of a trained medical professional. Psilocybin may be riskier in an uncontrolled environment because your experiences may feel extreme. For example, you may feel severe anxiety while under the influence of the drug.
Other common side effects are nausea and vomiting, paranoia, and delusions. In rare cases, psilocybin mushrooms can cause psychotic episodes. Psilocybin mushrooms can also interact with other drugs and medications. For example, they can intensify the effects of antidepressants and anti-anxiety medication.
It is always important to speak with a medical professional before consuming psilocybin mushrooms, especially if you are taking other medication.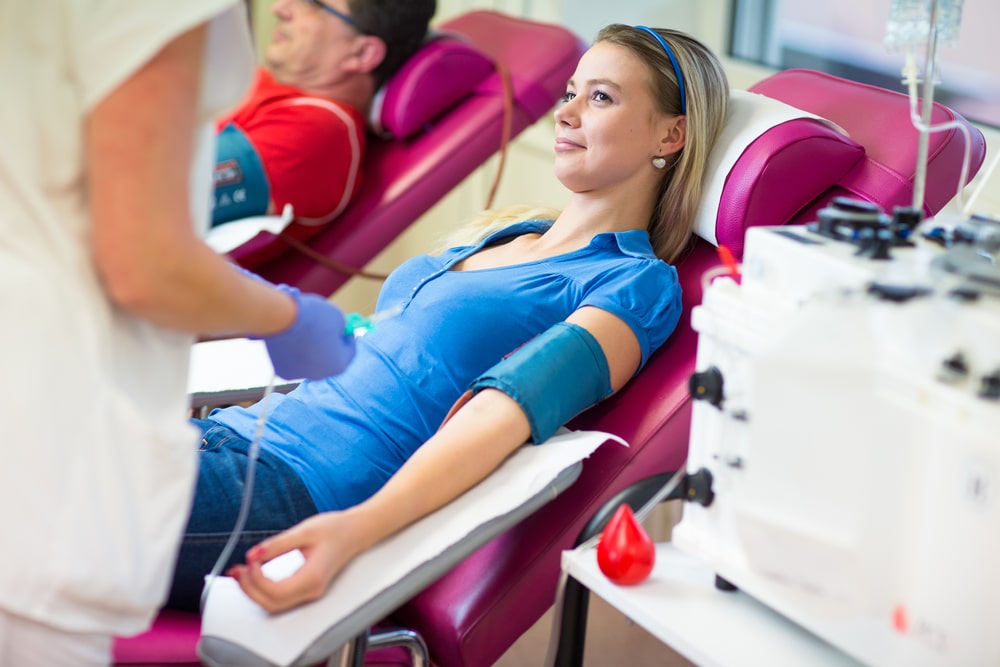 What are psilocybin mushrooms?
Psilocybin mushrooms are a type of mushroom that contains the psychoactive compound psilocybin. Psilocybin is a naturally occurring psychedelic compound that is found in over 200 species of mushrooms. When consumed, it can produce powerful hallucinations and an altered state of consciousness. Some people use psilocybin mushrooms for recreational purposes, while others use them for medicinal or spiritual purposes.
Psilocybin has been shown to be an effective treatment for various conditions, including depression, anxiety, and addiction. It is also being studied as a potential treatment for PTSD and OCD. Although psilocybin mushrooms are legal in some countries, they are illegal in most parts of the world. Possession and consumption of psilocybin mushrooms can lead to jail time and heavy fines.
What this means for alcohol addiction treatment
Alcohol addiction is a serious problem that can lead to various negative consequences, including health problems, relationship difficulties, and financial problems. In some cases, alcohol addiction can even lead to death.
According to the National Institute on Alcohol Abuse and Alcoholism, alcohol is a factor in about 95,000 deaths annually in the United States. These deaths are due to various causes, including alcohol-related accidents, liver diseases, and other health complications.
Treatment rates for alcohol use disorder are low (e.g., 7.6% in 2021), and the Food and Drug Administration has only approved 4 AUD evidence-based medications since 1947.
While these medications can help people with alcohol addiction, they have been shown to be only partially effective. Psilocybin mushrooms have shown promise as a treatment for substance use disorders and could potentially help to reduce the number of deaths due to alcohol addiction.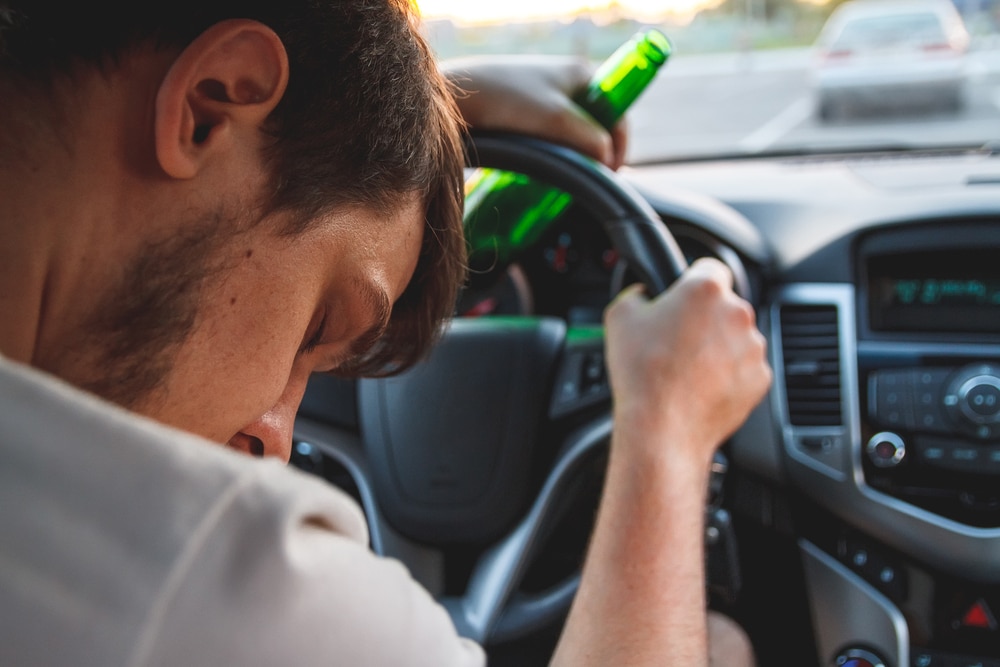 Further evidence on the effectiveness of psilocybin is needed
Although the study's results are encouraging, it is important to note that it's a small study with a limited number of participants. More research is needed to confirm the findings and to determine the long-term efficacy of psilocybin mushrooms as a treatment for alcohol addiction. The study only analyzed 93 participants, and only 50 were given psilocybin as such research needs to be done in a bigger and more diverse population.
Besides, the study used diphenhydramine, an antihistamine, as a placebo, which is not an ideal substitute for psilocybin. It was also observed that the participants didn't have serious drinking problems as those who usually enrolled in clinical trials for alcohol use disorders. The clinical trial may have attracted participants who were already managing their condition. Most notably, the researchers didn't include participants with underlying mental disorders like depression so they could establish if psilocybin-assisted therapy treats AUD and not other co-occurring disorders.
But patients with severe AUD can benefit from the therapy. This is especially true if the therapy can address other issues that underlie physical dependence and mental disorders. In this case, the treatment will simultaneously address both conditions.
Ketamine is also showing potential as a treatment for alcohol addiction. A group of researchers found that Ketamine disrupts memories to help heavy drinkers stop drinking or cut back. Ketamine blocks the NMDA receptors, disrupting the reconsolidation of memories associated with alcohol consumption. As a result, heavy drinkers who receive ketamine treatment may have fewer cravings for alcohol.
It has also been shown to be an effective treatment for various conditions, including depression, anxiety, and chronic pain.
Psilocybin mushrooms and Ketamine have shown promise as potential treatments for alcohol addiction and some mental health issues. However, more research is needed to confirm the findings. If you or someone you know is struggling with alcohol addiction, many resources are available to help. Never try psilocybin mushrooms or Ketamine outside a clinical setting, as they can be dangerous.
Cigarette smoking has been linked to cancer, diabetes, lung disease, COPD, tuberculosis, and other health complications. It's also responsible for over 480,000 deaths annually in the United States. Given the dangers, many people have opted to vape or use e-cigs like JUUL to ease the transition from traditional cigarettes to not smoking at all. But is vaping a safer alternative to smoking?
Several studies have shown that while vaping is less harmful than smoking, it's still not safe. Vaping can damage your lungs and airways and has been linked to cancer. The Food and Drug Administration (FDA) has also found that some vaping products contain harmful chemicals, including metals that can be toxic.
To reduce the number of people affected by these health risks, the FDA is reviewing e-cig products to ensure they are "appropriate for the protection of public health." The manufacturers of vaping products must prove their products are an aid to traditional adult smokers and not appealing to youth and teens. This explains why the FDA has proposed a ban on all JUUL products.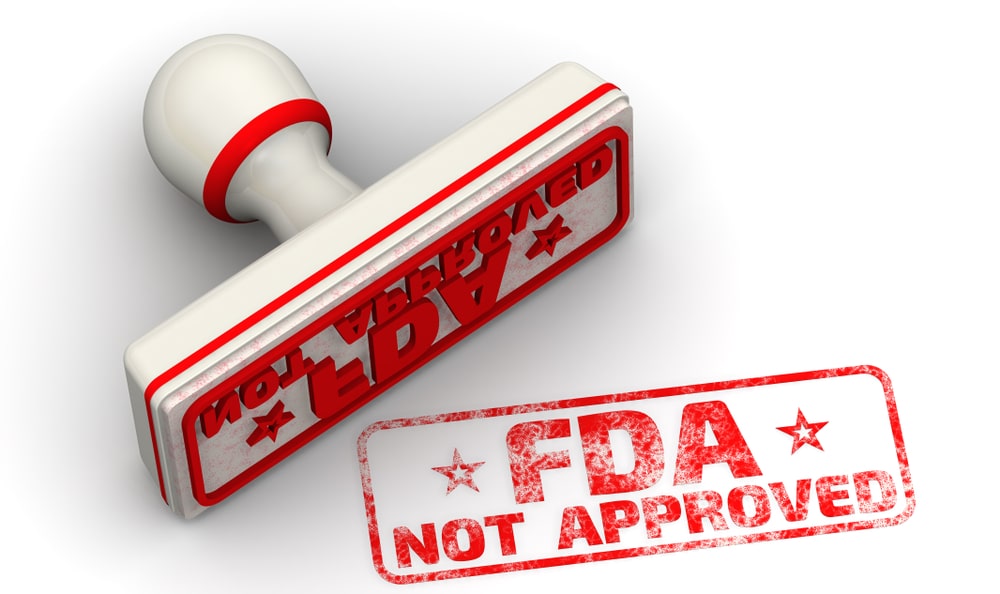 On July 5, 2022, it issued marketing denial orders (MDOs) to JUUL Labs Inc. for all its products currently marketed in the US. This MDO prevents the company from continuing to sell its products in the American market. JUUL should also remove all of its products from the market or face enforcement action.
The reason is that after reviewing JUUL's premarket tobacco product applications, the FDA established that the application did not have enough evidence to support a finding that the products are "appropriate for the protection of public health." As the FDA puts it, there are scientific issues unique to the JUUL application that warrants additional review.
According to the FDA's news release, the insufficient and conflicting data in some of JUUL's study findings raised concerns that haven't been properly addressed and prevented the FDA from executing a complete toxicological risk assessment of the said products on the JUUL application.
The FDA has yet to receive evidence to suggest that JUULpods or devices are hazardous. However, the underlying factor is that there isn't adequate evidence to support a finding that the products are appropriate for the protection of public health. Besides, there's no way to determine the potential dangers of using JUUL pods with a non-JUUL device or third-party e-liquid pods with a JUUL device.
The FDA is encouraging JUUL users to report any adverse effects they may have experienced after using the product through the Safety Reporting Portal and seek medical help.
A Look into JUUL - What is JUUL?
JUUL is a type of electronic cigarette (e-cigarette) that is battery-operated and looks like a USB drive. It was first introduced in 2015 by two Stanford graduates, James Monsees and Adam Bowen, who are also the co-founders of JUUL Labs. The company is based in San Francisco, California.
The vaping device works by heating a nicotine liquid, which creates an aerosol vapor. JUUL says its e-cigarette is a "satisfying alternative" for adult smokers who want to switch from traditional cigarettes. The company also claims its products are not meant for youth or non-smokers, as nicotine can be addictive and harmful. However, their products come in different flavors - like mint, mango, and crème Brulee, which appeals to the younger audience.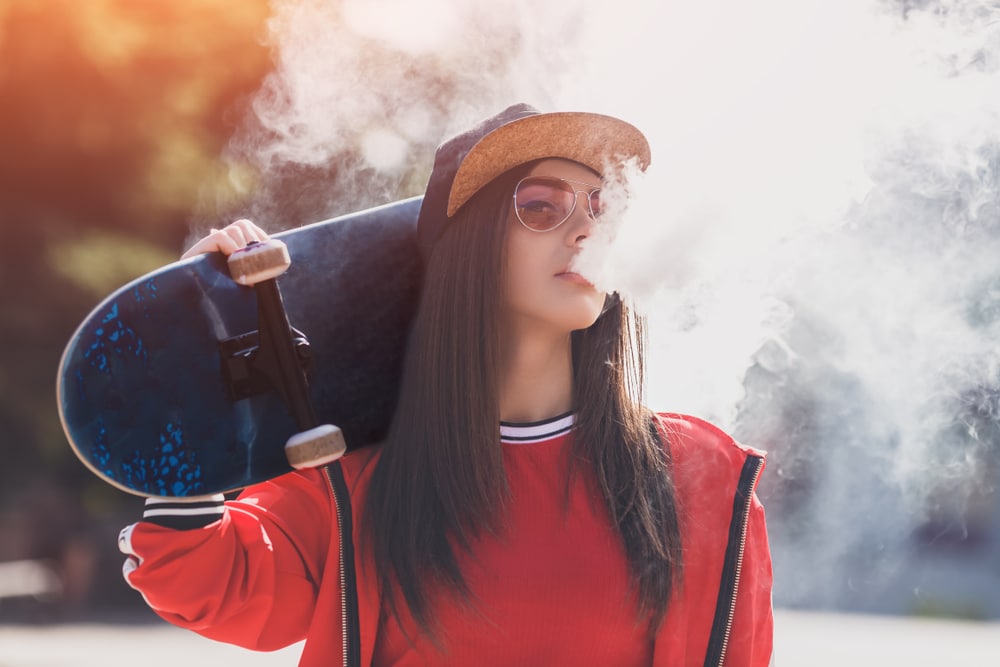 A JUUL pod contains 0.7mL of nicotine liquid, equivalent to a pack of cigarettes or 200 puffs. The JUUL device delivers a high dose of nicotine, which is why it has been criticized for being especially addictive.
Why is Vaping Considered Dangerous?
Vaping is dangerous because it increases your risk of lung cancer, lung infection, and other health problems. It is especially dangerous for young people. The nicotine in e-cigs (e-cigarettes) is highly addictive, and can harm the developing brain. Youth vaping is considered dangerous for several reasons, including:
Vaping is Bad for your Heart and Lungs
Vaping exposes users to a range of harmful chemicals, including nicotine, metals, and other toxins which are harmful to health. A study published in the Journal of the American Medical Association found that e-cigarette users had significantly higher markers for heart damage and inflammation levels than non-users.
They also had higher levels of lung inflammation. This suggests that vaping may be harmful to your cardiovascular and respiratory health. It may also increase your risk of developing chronic (long-term) diseases such as heart disease, lung disease, and cancer.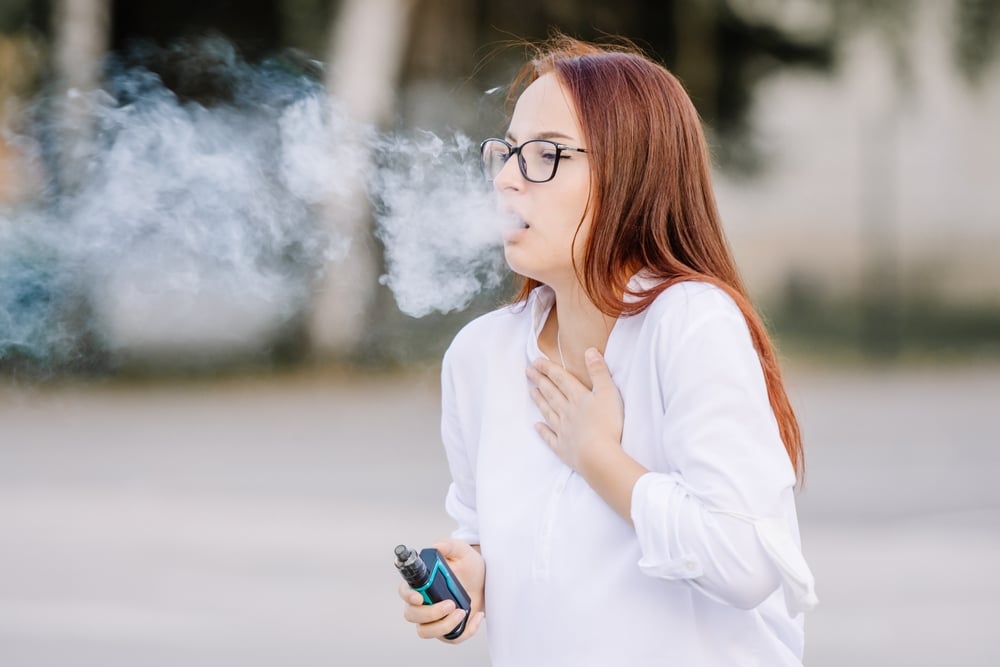 E-cigs can be Addictive like Traditional Ones
Vaping can be addictive, especially for teens still developing their brains. The nicotine in e-cigarettes can be particularly addicting, and this can lead to health problems down the road.
Vaping Can Act As a Gateway to Smoking
Research has shown that teens who vape are more likely to start smoking cigarettes in the future. This is likely due to the fact that vaping can act as a gateway to smoking, as it normalizes the behavior and makes it seem less risky. 
E-cigs aren't the Best Smoking Cessation Tool
Electronic cigarettes, or ecigs aren't the best smoking cessation tool. In fact, they may even make it harder to quit smoking in the long run. A recent study found that most people who used e-cigs to quit smoking ended up using both e-cigs and traditional smoking. So if you're trying to kick the habit, it's best to steer clear of e-cigarettes altogether.
The New Generation is Getting Addicted to Nicotine
E-cigarettes are becoming increasingly popular among young people, who are attracted by the flavors and the perceived lack of health risks. But this means that more young people are taking up smoking and becoming addicted to nicotine. This is a major concern, given the long-term health risks associated with smoking.
Vaping may be harmful to your health, and it's certainly not the best way to quit smoking. And with more young people taking up vaping, we could be facing a public health crisis down the line. If you're struggling with an addiction to nicotine, it's important to get help from a doctor or treatment center. There are many resources available to help you quit, and you don't have to go through it alone.
Poverty is one of the most significant predictors of drug abuse and addiction. Individuals who live in poverty are more likely to turn to drugs to cope with the stress and challenges of their lives. At the same time, drug abuse can lead to further poverty, chronic illness, and mental health problems.
A 2019 study found that most opioid overdose cases across 17 states were concentrated in zip codes with lower education and median household income as well as higher rates of unemployment and poverty. Another UNODC study dubbed Socioeconomic Characteristics and Drug Use Disorders found that those who belong to disadvantaged groups had the highest relative level of risk of suffering from an addiction. This could be due to homelessness, social exclusion and inequality, and mental health problems that are also synonymous with poverty.
While poverty is not the only factor for substance abuse in the United States, it is certainly important. People living in poverty are more likely to be predisposed to risk factors linked to higher rates of substance abuse. They may also live in poverty-stricken areas often home to illegal drug activity, making drugs more accessible.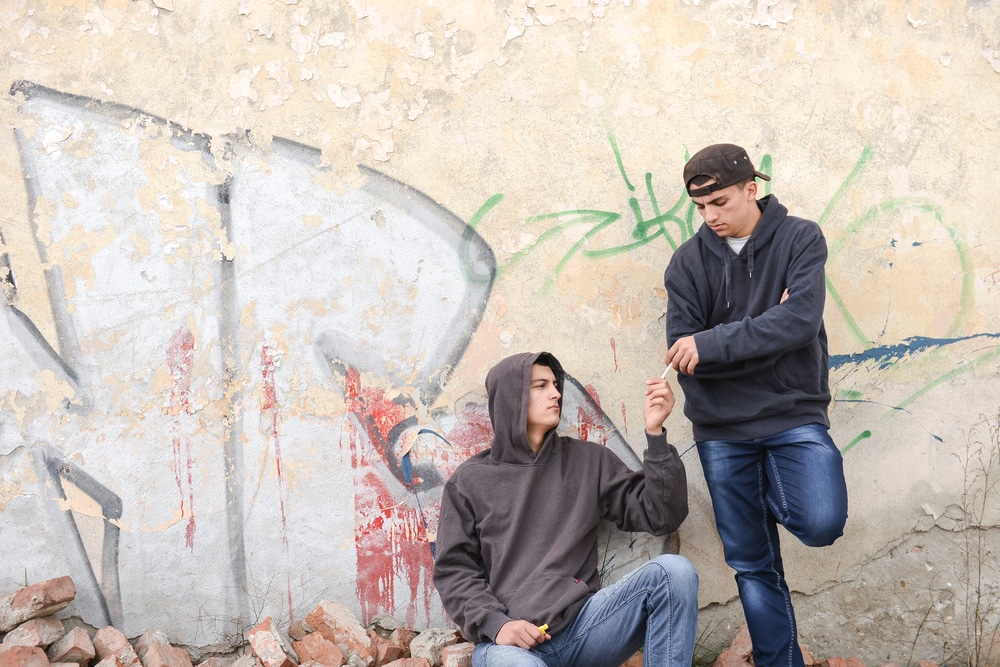 The link between poverty and drug abuse
The link between poverty and drug abuse is complex and multi-layered. Poverty can both lead to drug abuse and be a consequence of it.
How Poverty Leads to Drug Abuse
There are several ways that poverty increases the likelihood of drug abuse. For example, people who grow up in poverty may be more likely to associate with others who use drugs, making them more likely to develop a substance abuse problem. Biological factors are also at play, as people who live in poverty are more likely to experience chronic stress, which can alter brain chemistry and make someone more vulnerable to addiction. Financial issues can be a leading source of stress for many younger adults.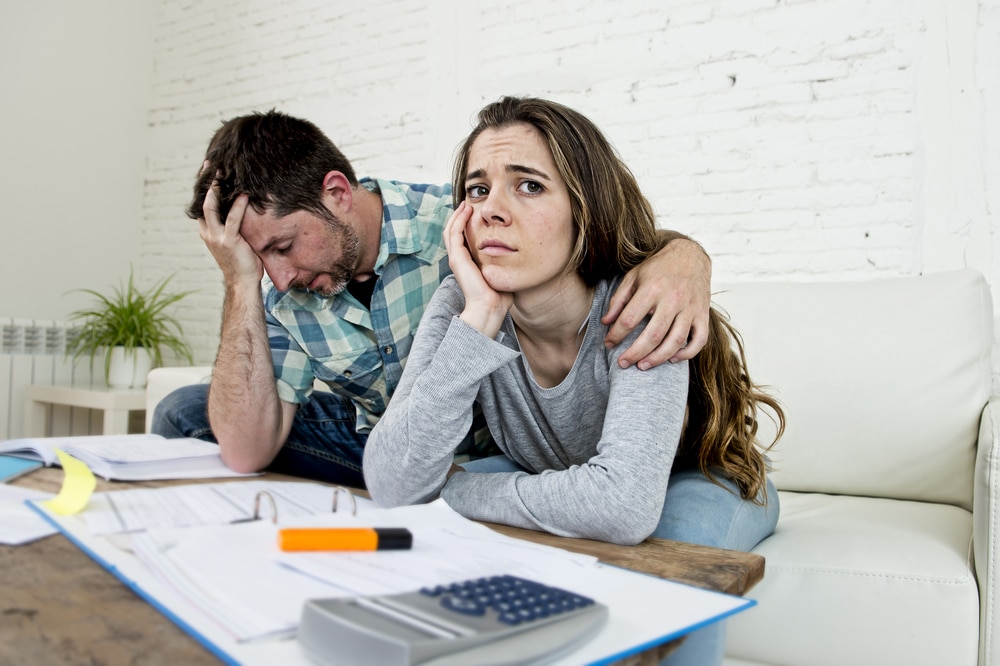 Here's a quick look at some of the ways poverty can contribute to drug abuse:
Stress: Financial problems can be incredibly stressful, and individuals who live in poverty often experience much higher stress levels than those who do not. This stress can come from financial struggles, poor housing conditions, violence, and more. Many people turn to drugs as a way to cope with this stress.
Mental health: Poverty is also linked to mental health problems like anxiety and depression. Individuals suffering from mental health problems are more likely to turn to drugs to self-medicate. This can lead to addiction, which further exacerbates mental illness.
Anxiety: Besides mental health problems, poverty can also cause anxiety. This is because individuals who live in poverty often worry about things like being able to pay for food or shelter or whether they will be able to keep a job. This worry can lead to anxiety, leading to drug abuse as a way to cope.
Lack of a strong social support network: People living in poverty may not have friends or family to turn to when times are tough. That's because all their energy is focused on making ends meet. This can lead to feelings of isolation, which can trigger drug abuse.
Decreased access to health care: Poverty can lead to decreased access to health care, both physical and mental. This is because many individuals who live in poverty cannot afford health insurance. This lack of access can lead to mental health problems going untreated, resulting in drug abuse.
Hopelessness: Poverty can also lead to feelings of hopelessness. This is because individuals who live in poverty often feel like they will never be able to escape their poverty cycle. This hopelessness can lead to drug abuse as a way to cope.
Social stigma: There is a lot of stigma surrounding poverty. This stigma can lead to individuals who live in poverty feeling like they are not worth help. This can then lead to drug abuse as a way to cope with these feelings.
Homelessness: People experiencing homelessness often turn to drugs as a way to cope with the stress of their situation. This is because drugs can provide a temporary escape from the reality of being homeless. However, this escape is often short-lived and can lead to addiction.
How Drug Abuse Can Lead to Poverty
Poverty and drug abuse often go hand-in-hand. Drug use can also lead to poverty in different ways.
First, they can interfere with a person's ability to maintain steady employment. Many employers require drug tests as a condition of employment, and those who use drugs are more likely to lose their jobs or be less productive at work. This can lead to a downward spiral in which someone is unable to keep up with bills or support their family, eventually leading to poverty.
Second, drugs can be expensive. Those who abuse drugs often spend large amounts of money on them, which can strain finances and lead to debt.
Finally, drugs can lead to criminal activity. Those addicted to drugs may resort to stealing or selling drugs to get the money they need to support their habit. This can lead to a criminal record, making it difficult to find stable housing or employment, further exacerbating poverty.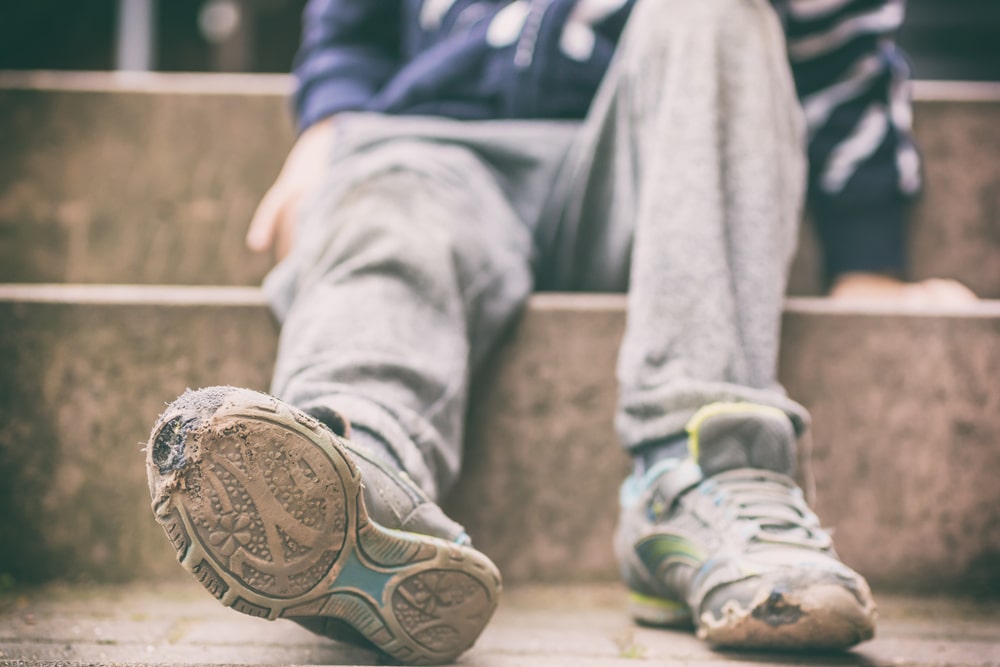 Promoting Recovery by Treating the Root Causes of Addiction
Individuals struggling with addiction often need help addressing the underlying causes of their drug abuse. This may include treatment for addiction and mental health problems. Treatment facilities should also address underlying issues causing the addiction. This includes things like providing:
Job skills training 
Resources for affordable housing offered by state housing and urban development programs
Access to community-based assistance programs for low-income individuals in substance abuse treatment
Treating the root causes of addiction gives individuals a better chance of achieving long-term recovery. This, in turn, can help break the cycle of poverty and addiction. If you or someone you know is struggling with addiction, please reach out for help. There are many resources available to those who need them.
If you have, at any point in your life, interacted with drug addicts, you are likely aware of just how far they would go to ensure they get their high any time they want. Even though they are addicts, they go out of their way to conceal their drugs from other people.
They may go to great lengths when hiding a stash, using creative and sometimes elaborate methods, like hiding them in body cavities, such as the rectum or vagina, stashing them in hollowed-out books or other objects, or wearing multiple layers of clothing to create hidden pockets. In some cases, addicts may even swallow condoms filled with drugs in an attempt to smuggle them into a treatment facility or detox center.
However, these methods are not foolproof, and addicts often eventually get caught. If you suspect that someone you know is struggling with addiction, look for signs of drug paraphernalia or hidden stash spots. You can also look for changes in behavior, such as secrecy, lying, or unexplained absences. Your loved one can be creative, but if you look close enough, you'll uncover any addiction behaviors and help they get the help they need.
This article reveals the common ways addicts conceal their drugs. If you are worried that your loved one is abusing drugs, read on to see where they may be hiding their illicit drugs or drug paraphernalia.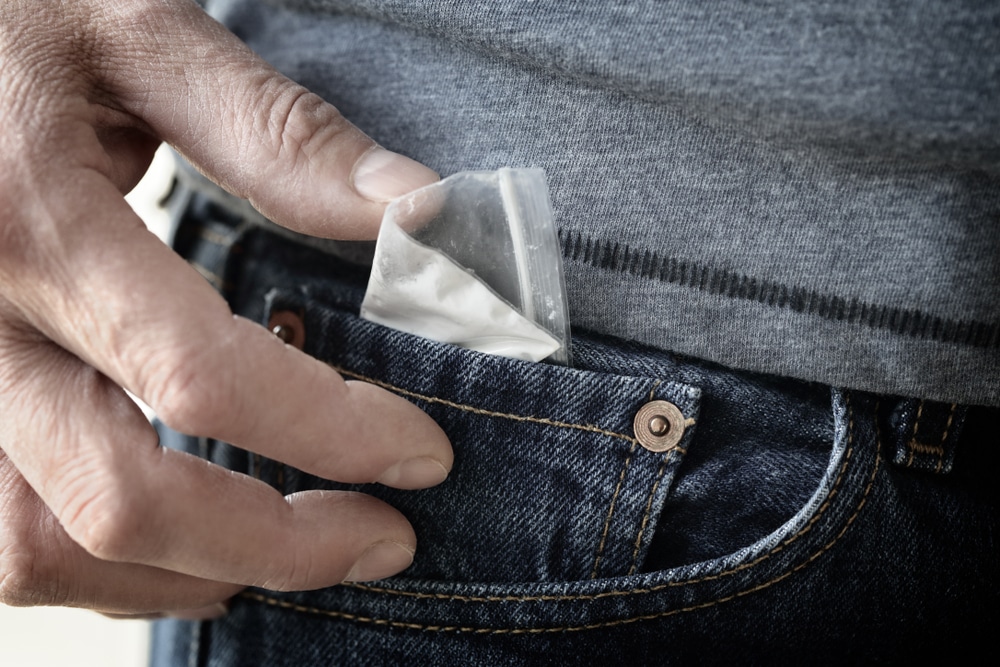 Common ways addicts conceal their drugs
The dangers of drug addiction are well-known, but the ways in which addicts hide their drugs might surprise you. One popular method is called "stash clothing." This involves hiding drugs in clothing that can be easily accessed, usually in a pocket , sleeve or sewn into clothing. The advantage of this method is that it allows addicts to keep their drugs close at hand without being obvious about it.
But sometimes, addicts may take it a notch higher. For example, some women hide their marijuana stash in altered tampons and hairbands. Those who work in transporting illegal drugs can sew the drugs in wigs and have the wigs glued to their heads to go past border and customs without being suspected. Unfortunately, doing so may cause complications and necessitate emergency room electrolysis.
Let us discuss a little more about how addicts hide contraband in clothing and footwear.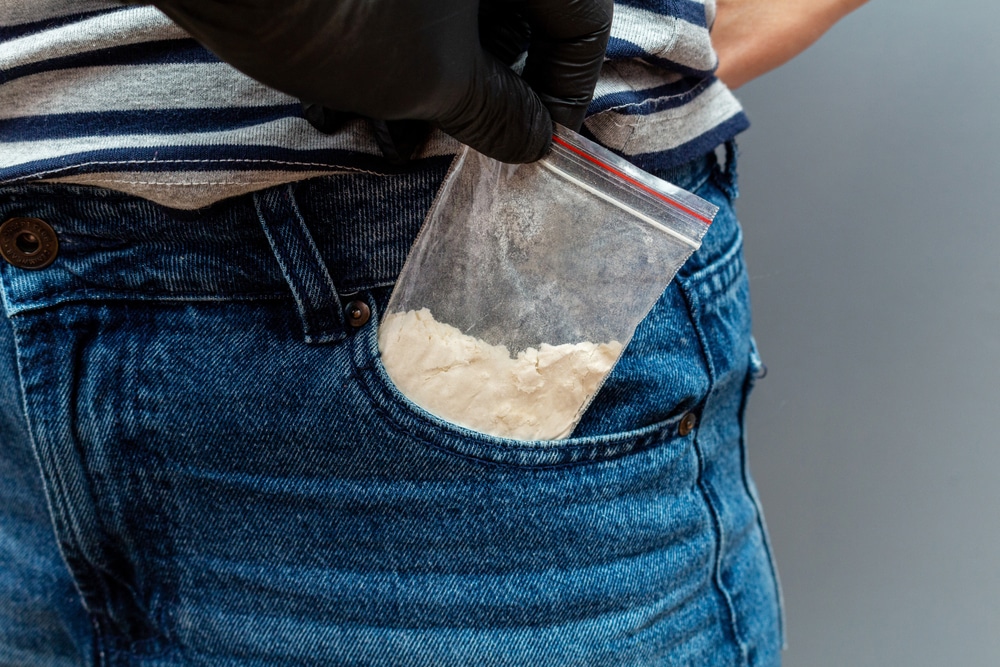 Clothing and footwear
You would be surprised at how many different places addicts hide their stash, especially at music festivals. They know the consequences of drug possession, so they need to ensure they don't get caught. No one wants to spend time in jail, not even them.
They roll the contraband into jeans, sew them into jacket linings, or hide them in coin pockets or socks. Unfortunately, addicts or smugglers that have children conceal the contraband in their kids' clothing, hoping that the officers won't search the children. Those with babies hide them in baby blankets.
Since police officers realized that coin pockets are a popular hiding place, young adults became more cunning. They either buy clothes with hidden pockets or opt to make the hidden pocket themselves.
Addicts' demand for clothes with hidden compartments made entrepreneurs mass-produce clothes that can easily conceal drugs. These clothes are readily available on the internet, and they are relatively famous for cocaine storage and hiding weed.
Clothing made for drug stashing
It is rather unfortunate that some brands specialize in clothing for carrying drugs. These clothes are sold online and in stores. Some of the most popular garments for stashing drugs include
·     The Rolla Wear brand has a hoodie that features a hidden hood pocket and a suru board in its front pocket for rolling joints.
·     Eagle Creek mass-produces an undercover stash bra. The bra has a hidden pocket that can be used as a drug pocket.
·     Annabiss manufactures stylish bags and purses that are very popular during the festival season. However, the bags have hidden compartments that addicts use to conceal their lighters, vape pens, marijuana stash, and mints.
Men, too, hide their stash in intimate pieces of clothing. Speakeasy Briefs is a brand that mass-produces briefs that feature a hidden compartment on the crotch. Addicts can easily use it to stash their drugs.
· Vaprwear manufactures hoodies that connect to vape cartridges. Addicts vape through the hoodie's drawstring.
· Dailyshoes manufactures a range of boots with large front pockets. Most addicts use the compartments to hide their drugs of choice.
· Zero grid sells belts that have hidden pockets. Some addicts use their hidden pockets to hide their drugs.
· 555 soul sells bomber jackets that have several hidden pockets. Those who abuse drugs may use the hidden pockets for their stash.
These are just a few examples of mass-produced clothing addicts use to stash their drugs. Although the clothes may not have been made explicitly for drug hiding, they are famous for their ability to hide contraband properly, and some articles promote them as such.
Other places addicts hide their drugs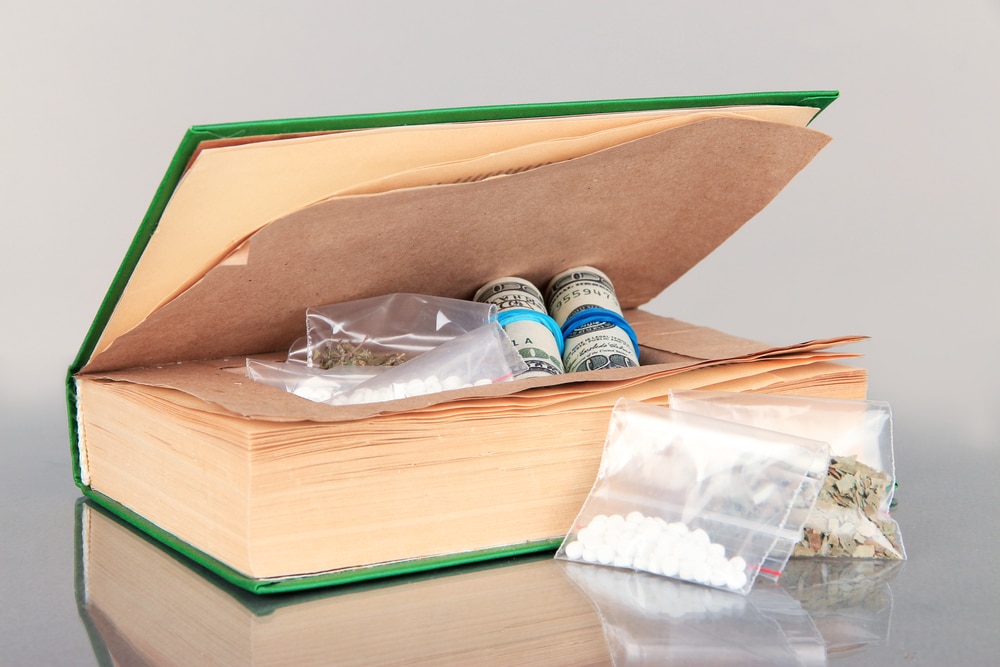 As discussed above, addicts can be very creative with hiding their drugs. Other than hiding them in their clothing and footwear, they may also hide them in:
Makeup and hygiene supplies- most makeup supplies come in tubes that addicts can hollow out and store their drugs.
Wall hangings and posters are popular hiding places inside the house since it is unlikely that anyone would look behind posters and wall hangings.
Candy containers and soda cans.
Air vents- since air vents can easily be removed and are inconspicuous, they make for a good hiding place for drugs.
Vehicles- most addicts that don't want their loved ones to know they are using hide their stash in their cars since no one would check there.
Inhalers- it is unlikely that you would check anyone's inhaler for drugs. This makes it a popular hiding place for drugs.
Electronics, e.g., game consoles.
Belt buckles.
Conclusion
Addicts are always secretive about where they hide their drugs. But by knowing the common hiding spots, you can uncover their behavior and help them get the care they need.
Every generation has its slang, and Gen Z is no exception. The use of emojis became quite popular with Gen Z. And now they're using emoji to sell drugs and to generally talk about them with friends. They bank on the fact that most adults don't have a sense of how emojis work.
To any unsuspecting adult, the emojis look ordinary and harmless. However, they are often being used to buy and sell illicit drugs. 
Drug abuse is prevalent among teens and young adults. With the current technology, they can easily purchase any illegal drug from social media pages run by drug traffickers. With a simple direct message (mostly with an emoji or more), the drugs of choice, including crack cocaine, are delivered to them in just a few minutes. Often, they make payments in cash, so you are unlikely to notice something is off.
Every drug dealer targeting teens have perfected the use of emojis, now commonly known as the emoji drug code. By doing so, they easily advertise their products on social media. Drug-themed social media posts are often not flagged or taken down because it is difficult to differentiate them from regular posts.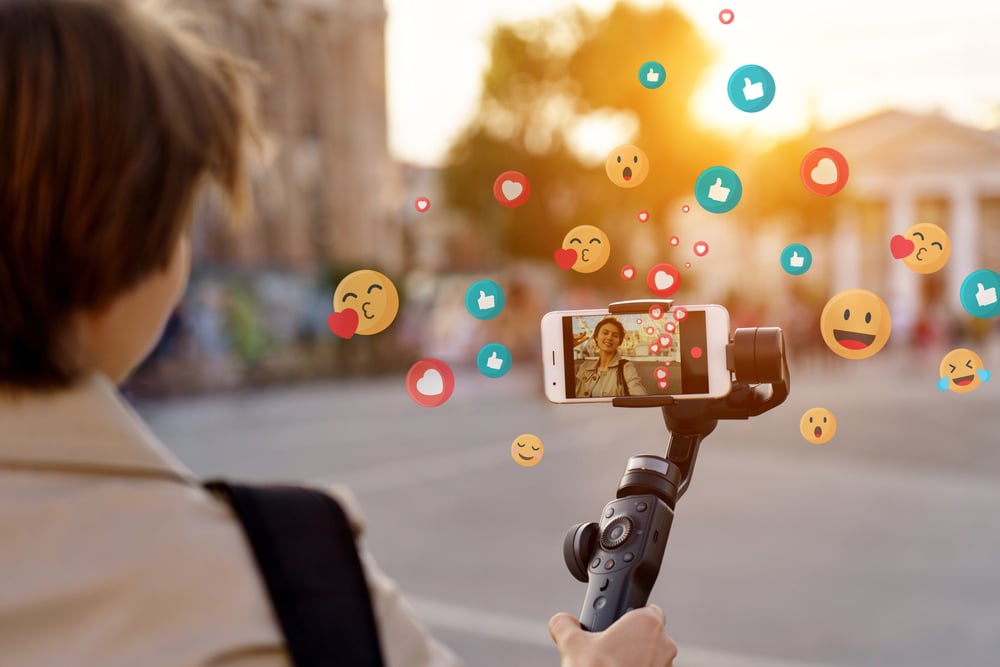 The Drug Enforcement Administration (DEA) recently released an emoji drug decoder to help educators, parents, and caregivers decode the emojis their loved ones use and potentially save lives.
DEA public information officer Brian McNeal said that when there is a case of overdose and no way to trace the source, you can go through the phones and computers of your loved ones to see the emojis used in conversations with drug dealers. The emoji drug decoder can help you identify the drugs they overdosed on.
The emojis
According to the DEA, emojis are now commonly used as dealer advertising for high potency drugs. A select few are currently universal symbols for large batches of drugs. The DEA revealed that they started looking at social media risk factors after identifying several overdoses.
After going through the phones of the deceased, they noticed that specific emojis kept showing up in conversations. Later, they managed to decode the emojis.
Shane Catone, a Deputy Special Agent in charge of the DEA's Chicago Division, said that traffickers started communicating with emojis because their target market is teenagers who spend most of their time on social media.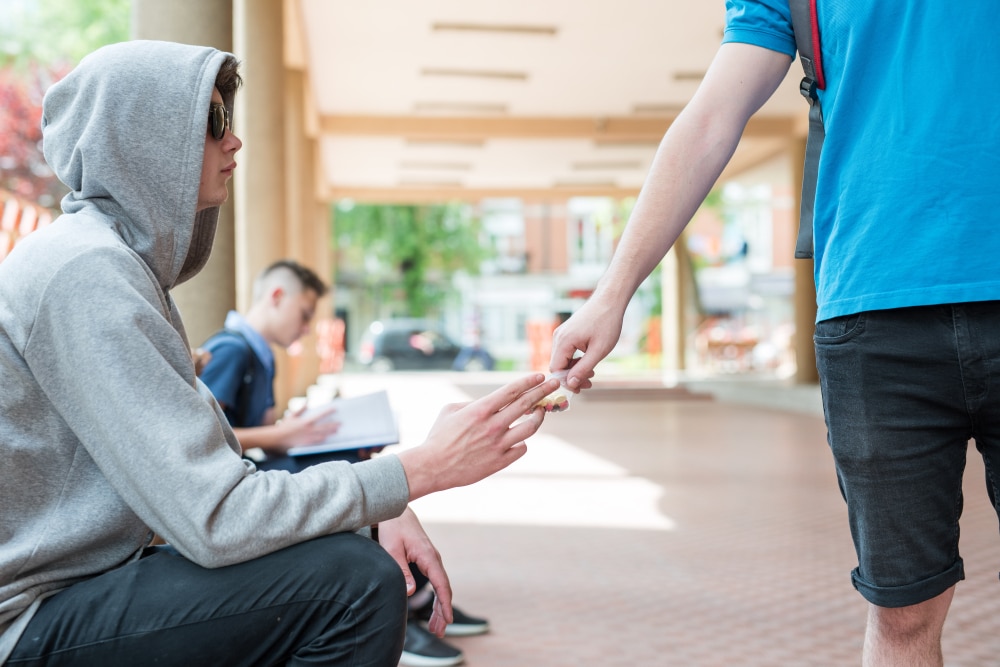 The traffickers advertise their contraband on various social media platforms, including Instagram, Facebook, Snapchat, and messaging apps like WhatsApp.
Some of the emojis are straightforward to figure out. For example, the pill emoji represents fake prescription medications or pills.
Other emojis may be difficult to decode. For instance, a key emoji represents cocaine; a brown heart represents heroin and a blue heart meth. Another difficult emoji to decode is a chocolate candy bar that represents Xanax.
The banana emoji is commonly used as code for Oxycodone, whereas a Christmas tree, palm tree, clover, and cloud for marijuana. The maple leaf emoji is also code for marijuana.
Below is a summary of the emojis and what they mean for ease of reference.
?, ?, ?, ?, ?, ?, ? — Marijuana
❄️, ?,?, ?,⛄,? — Cocaine
?,?,? ,? — Heroin
?, ❤⚡,? — MDMA
?,? ,?,? — Cough syrup
?, ?, ❄ — Crystal meth
? — Psilocybin or "magic" mushrooms
? — A plug, i.e., a drug dealer or someone who can "hook you up" with contraband
? — Can be used to mean prescription pills, drugs in general, or heroin
? — A large batch of drugs
?, ? — Smoking a joint
⛽ — Gassed, i.e., intoxicated. It can also refer to high-quality marijuana
⚗️ — Used to indicate a bong
? — To "blaze" a joint or to be "lit," meaning intoxicated
? — Can mean high-quality or being very intoxicated
The emojis are not a conclusive indication of illegal drug use. However, the emojis combined with behavioral change or a low performance at work or school may indicate that your loved one is struggling with drug addiction.
Prescription pills
While addressing the use of emojis to buy or sell drugs, DEA public information officer Brian McNeal said the pills drug dealers sell on social media are counterfeit prescription drugs laced with fatal amounts of fentanyl.
The pills range from normal-looking ones to colorful ones that resemble kids' vitamins. According to McNeal, the colorful pills often contain meth.
Drug dealers often transport the fake prescription pills in bags of candy. Often, the laced prescription pills result in overdoses.
Common drug slang terms
Other than emojis, teens and young adults struggling with substance abuse use slang terms to refer to drugs. Here are a few drug slang terms used in day-to-day conversations and their meaning.
Pen- vape for marijuana and tobacco.
Cart- cartridge for a vaporizer.
Plug-dealer.
Gas-marijuana
School bus- A 2-mg Xanax bar.
Hulk- A 2-mg generic benzodiazepine bar.
Dabbing- inhaling concentrated cannabis oil. Usually, addicts drop the oil on a hot surface and allow it to vaporize as they inhale.
Snow-cocaine.
Special K- ketamine.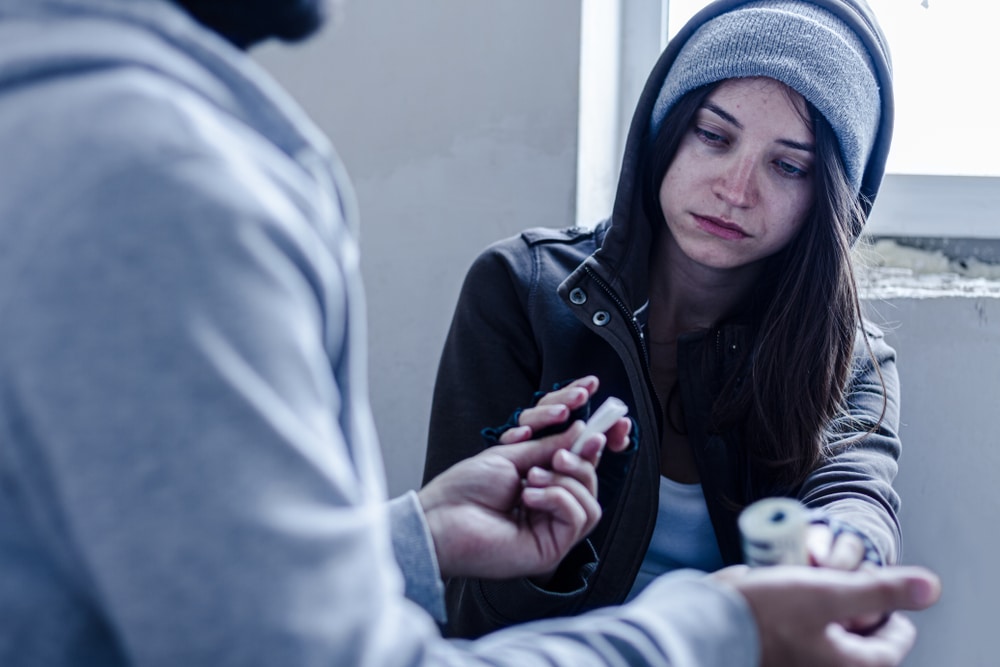 The emoji chart is not conclusive, and it has the potential to grow exponentially. For this reason, it is a good idea to monitor your children's activities on social media. Since drug dealers target teenagers on social media, the ads are likely to pop up on their phones. It would also be best to periodically check any updates on the chart from the DEA's website.
If you can't check their phones, monitor your children's behavior. You are likely to notice a behavior change when they use illegal drugs. You can also use the emoji drug chart to start a conversation about drug and substance abuse dangers.
Help Your Loved One Get Addiction Treatment
The emoji drug dealers are using may seem like a harmless way to communicate, but they could be putting your loved ones in danger. If you suspect your loved one is using drugs and communicating with dealers through emoji, or if you notice sign of addiction call for help.
There is no shame in seeking out assistance. Addiction is a difficult disease to overcome alone. With the right resources and types of treatment, your loved one can get the support they need to break free from the grip of addiction and start on the path to recovery.
Ketamine is an anesthetic drug that affects the central nervous system by antagonizing the n-methyl-d-aspartate (NMDA) receptor. Like most dissociative anesthetics, ketamine has a high potential for abuse.
Ketamine has hallucinogenic effects. It changes your perception of sounds and sights, makes you feel detached, and makes you feel like you aren't in control.
Ketamine is FDA-approved for use as a pain reliever for chronic pain and anesthetic. Unfortunately, it is often abused.
Although ketamine has a long-standing reputation as a recreational drug, its FDA-approved version has become popular in its role as an anti-depressant. Additionally, studies have shown its effectiveness in reducing drug and alcohol abuse.
This article discusses ketamine therapy and its benefits under supervised care.
Ketamine therapy as addiction treatment
Clinical trials focusing on alcohol and cocaine addiction revealed that patients who were prescribed therapy and ketamine had better results than those who went for therapy minus ketamine treatment.
Patients addicted to cocaine received doses of IV ketamine for five days. Additionally, they went through a 5-week mindfulness relapse prevention therapy. On the other hand, patients struggling with alcohol addiction received a dose of ketamine on their second week of 5-week motivational enhancement therapy sessions.
At the end of the trial, researchers concluded that ketamine treatment played a role in preventing relapse. Researchers argued that ketamine treatment alters how patients' brains deal with cravings. Additionally, they argued that ketamine motivates individuals to stop abusing drugs and control their behavioral interactions. Ketamine treatment may also improve the outcome of behavioral therapy.
The clinical trials discussed above are not conclusive. There is a need for extensive research on the role of ketamine in addiction treatment.
Note that the use of ketamine in addiction treatment should be under the strict supervision of medical practitioners in clinical settings. Patients should only receive doses of ketamine as and when prescribed by their doctors to avert ketamine abuse.
Ketamine for depression
Medical practitioners can use ketamine to treat depression. Additionally, it can be used as an antidote for suicidal thoughts.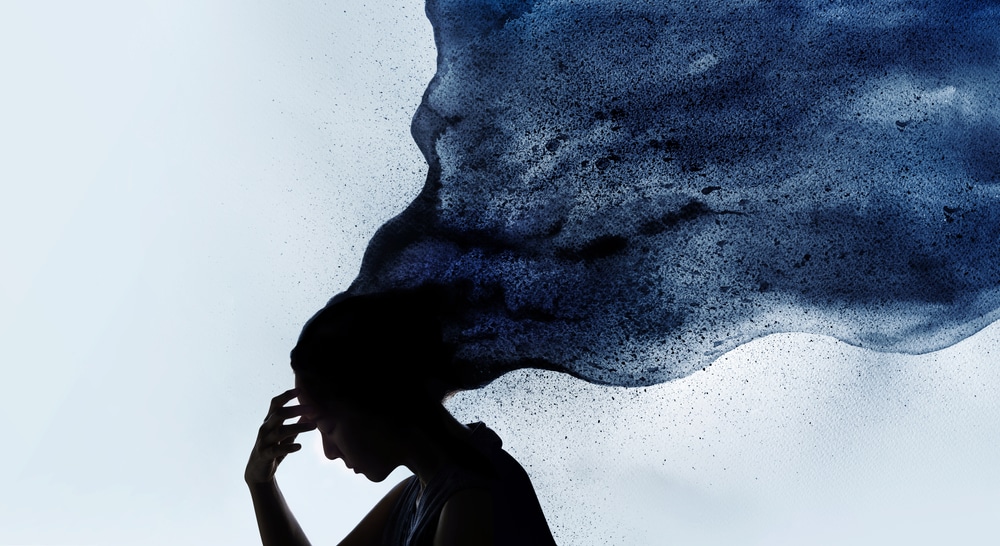 Most treatments for suicidal thoughts, including anti-depressants, talk therapy, electroconvulsive therapy (ECT), and transcranial magnetic stimulation (TMS), take several weeks to be effective. Sometimes, you may have to try multiple treatment options at once to gain relief.
Using ketamine for depression has proved effective. The doses that medical practitioners prescribe in treatment for depression are small.
How does it work?
It is still unclear how ketamine works. However, researchers suggest that it targets NMDA receptors in the brain, binds to the receptors, and consequently increases the amount of glutamate, a neurotransmitter, between the neurons.
The glutamate triggers connections in the AMPA receptors resulting in the release of molecules that allow neurons to communicate across new pathways. This process is called synaptogenesis. Synaptogenesis alters your cognition, mood, and thought patterns, making you less depressed.
Ketamine may also treat symptoms of depression by reducing the signals that take part in inflammation. These signals are often linked to mood disorders. Therefore, ketamine may prevent mood swings by reducing the signals.
How do you receive ketamine for depression treatment?
Ketamine comes in various forms, including white powder. The FDA-approved form for depression medication is a nasal spray known as esketamine/ Spravato.
Doctors prescribe esketamine to adults who have a major depressive disorder, treatment-resistant depression, or are suicidal.
Patients with treatment-resistant depression get the nasal spray twice weekly for the first four weeks, then once a week from the fifth to the ninth week. If they still need the nasal spray after the ninth week, they will get it once every two weeks.
The other forms of ketamine that are not approved by the FDA include; tablets, IV infusion, or a shot in the arm. IV infusions are done explicitly by doctors. Some doctors may prescribe pills for use at home. However, it is not recommended since ketamine has a high potential for abuse.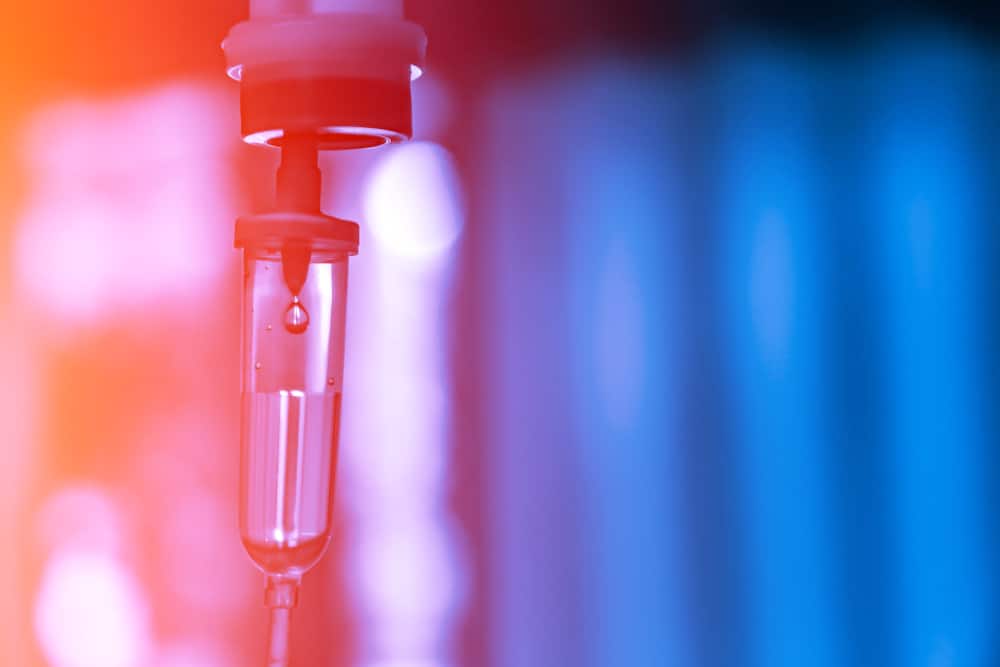 The process of IV infusion takes place for approximately 30 minutes. Immediately after the drip ends, you will have the dissociative experience for about 20 minutes. Your doctor will be present during the entire process. The dissociative experience wears off after 20 minutes.
Research shows that most patients appear to be asleep during IV infusion. They neither talk, nor move. Most doctors prefer not to interfere unless the patient specifically asks for something or asks where they are.
After ketamine treatment, patients need to undergo talk therapy. Talk therapy is an essential part of depression treatment. During talk therapy, medical practitioners equip you with the relevant skills to handle your depression. It is practical and empowering for most patients. For those with mild depression, talk therapy may be sufficient.
Possible side effects
All drugs have side effects. However, the benefits you will get from using ketamine for depression outweigh the side effects you will experience.
Here are some side effects that you may experience after ketamine infusions:
Nausea.
Vomiting.
Dissociation, i.e., out-of-body experiences.
High blood pressure.
Perceptual disturbances- you may have a hard time perceiving textures and colors. You may also have blurry vision, and time may appear to slow down or speed up.
Usually, dissociation and perception disturbances are noticeable when you get the first infusion but fade away afterward.
Long-term use of ketamine may have additional side effects. Scientists are still researching the issues surrounding ketamine abuse.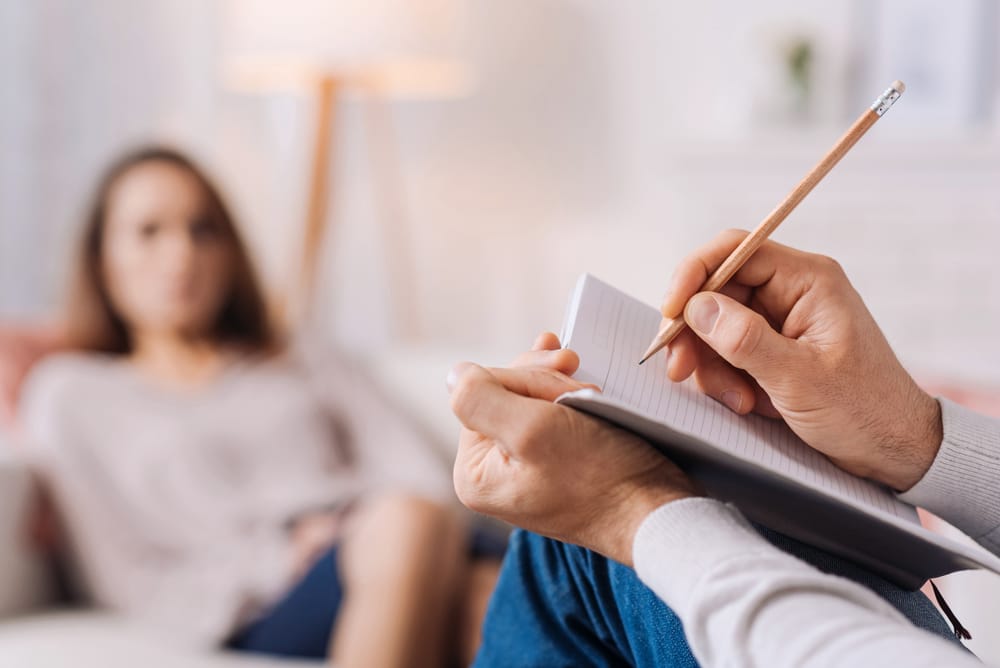 Concerns on using ketamine therapy for depression and addiction treatment
The main problem regarding ketamine therapy is addiction. Ketamine shows a lot of promise in treating mental health conditions and addiction. However, ketamine is a highly addictive narcotic, and addicts can still get high off it.
There is a possibility that patients who undergo ketamine therapy may become dependent on it. Long-term use of ketamine may have long-term effects. Patients may develop tolerance or unidentified side effects.
Another concern is the risk of cross-addiction. Cross addiction refers to instances when an addict develops a second addiction, in this case, ketamine addiction.
There is a need for more studies on ketamine treatment to realize its benefits in addiction and depression treatment.
If you are struggling with an addiction, check out treatment addiction programs that you can enroll in. You can also check our blog for resources on addiction and mental health issues.
Drug addiction doesn't only affect the drug user. Drug use also affects entire families, probably more than most people acknowledge.
In the United States alone, approximately 21 million people above 12 years suffer from substance use disorders, including alcohol and drug abuse. Most young people start abusing drugs in high school or earlier. To prevent drug abuse among young people, the Substance Abuse and Mental Health Services Administration is tasked with developing programs, services, and policies on drug abuse and misuse.
Drug addiction takes a toll on an individual's psychological, emotional, and physiological well being. This is one way alcohol and drug abuse has a negative impact on families.
This article will discuss the various effects of drug use on families.
Drug use and the family
When a loved one is struggling with addiction, family members have to find ways to cope with it. More often than not, family members have conflicting and intense emotions regarding the situation at hand. As a result, family relationships become strained.
Addicts' families are made to understand that their loved ones don't intentionally want to hurt them. Therefore, they try to empathize by supporting, encouraging, and loving them regardless of the situation.
Unfortunately, the emotional abuse, deceit, and manipulation that addicts subject them to can be overwhelming. Consequently, there is a high probability that family relationships will suffer.
Here are some of the ways drug use affects the family
Effects on children
The National Center on Substance Abuse and Child Welfare reported that in the United States, approximately 8.7 million children live in households where at least one parent has a substance use disorder. Most of these children experience abuse or parental neglect.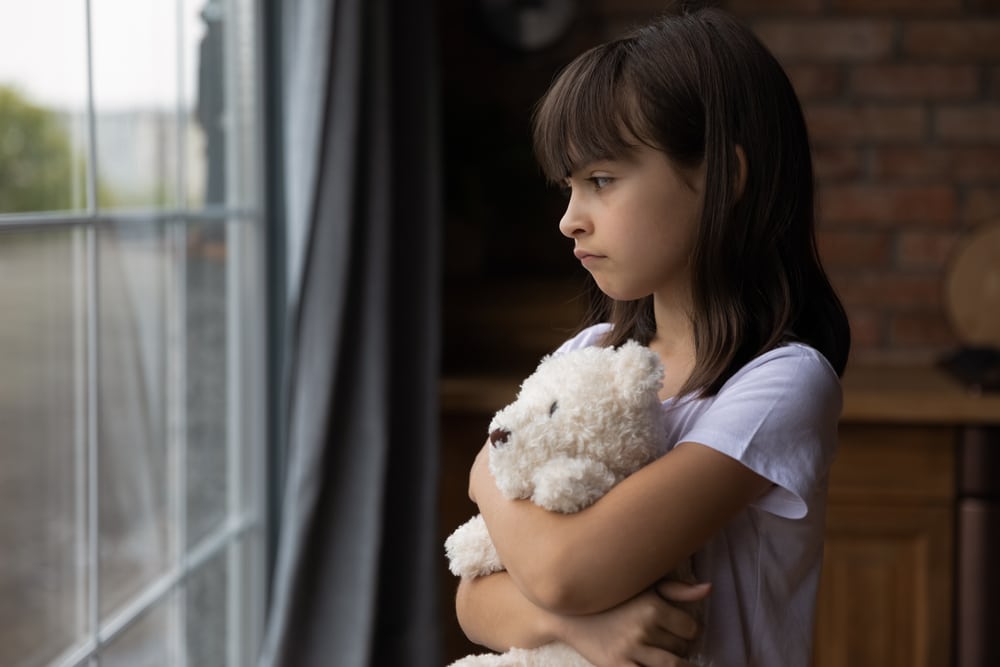 Children whose parents use drugs or that have an alcoholic parent suffer both physically and emotionally. Most times, the parents neglect the children. Parents who abuse drugs tend to stop focusing on their role as parents; thus, they become emotionally and physically unavailable for their children. Sometimes, the parents stop taking care of their children's basic needs. They don't provide meals or a clean environment, and neither do they go out of their way to be involved in their children's health care, social life and education.
Growing up in an environment where neglect is the norm affects children's mental health. Additionally, it affects their ability to have healthy relationships with other people.
Children in such family settings are also more likely to experience emotional, physical, and sexual abuse. The abuse may be from their parents or other people, including relatives and family friends.
Parents' drug addiction can have long-term psychological effects on children. There is a high probability that the children of alcoholics and drug users will have behavioral problems like anxiety, detachment, angry outbursts, and depression. They can also develop mental health problems as they get older.
Research has also shown that children who suffer from neglect and abuse are more likely to abuse drugs in the future.
Effects on finances
Drug addiction tends to take a toll on family finances. Drug users often lose their jobs since they can no longer perform or show up as expected. Consequently, they start using family savings to finance their drug addiction.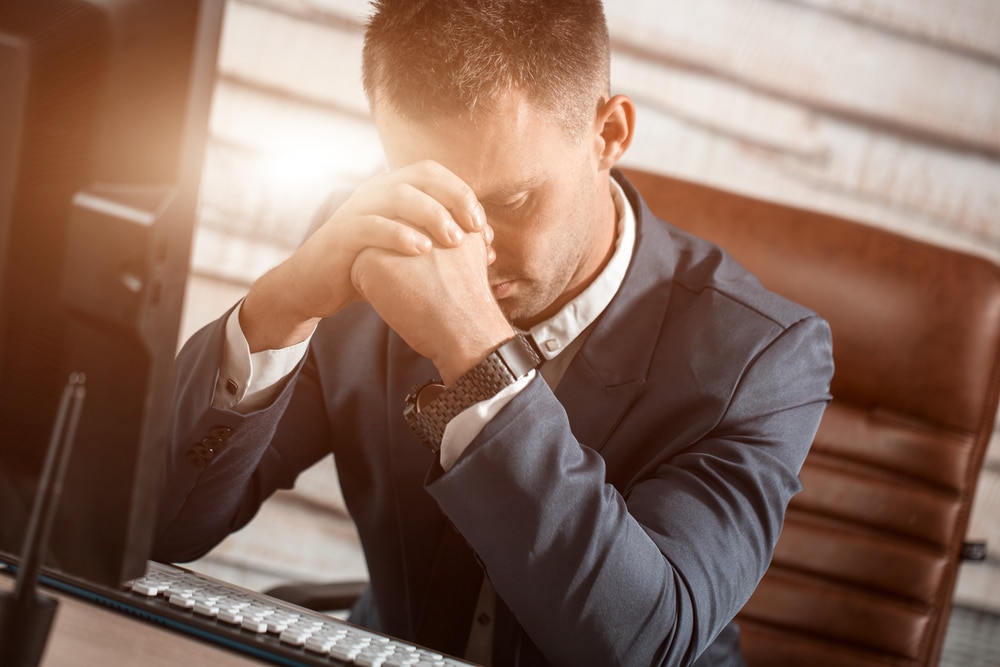 Since illegal drugs are expensive, the family may run into financial problems quickly. Paying for basic needs like food, utilities, clothing, and rent may become a problem. There is also a need to pay for addiction treatment which can be expensive.
Other than that, drug users may get into trouble with the law. When this happens, it is up to the family to raise money to ensure their loved one doesn't end up in jail.
Drug users may also feel entitled to family members' money. Since they cannot finance their lifestyle, they rely on money from other family members, or eventually they could become homeless.
Stress
When a loved one is an addict, most, if not all, of their responsibilities become their partner's responsibilities.
The partner has to juggle between paying bills, raising the children, cleaning up after the addict, and making important decisions regarding the family, among others. Consequently, they may become stressed. Stress is a risk factor for other conditions like depression and high blood pressure.
Loss of trust
Most addicts make promises they can't keep. They also don't live up to their agreements with family members, further straining their family relationships.
Family members become frustrated when the addict doesn't live up to their promises and obligations.
Children are also affected by this. When an addict promises his children something and does not follow through, the children have trust issues. They will find it hard to trust other people since their parents have already set a bad precedent.
Emotional and physical abuse
Drug use can lead to emotional and physical abuse. Since drug users are irrational and most family members are on edge due to their behavior, simple disagreements can lead to big fights, sometimes physical.
Substance abuse and mental health issues go hand in hand. Drug users tend to be emotionally abusive and manipulative. Their behavior negatively affects family members and other people they are close to.
Sometimes, children whose parents are drug addicts become abusers. In an attempt to mask their struggles, they misbehave and act out, hurting other people in the process. Eventually, some become drug users too.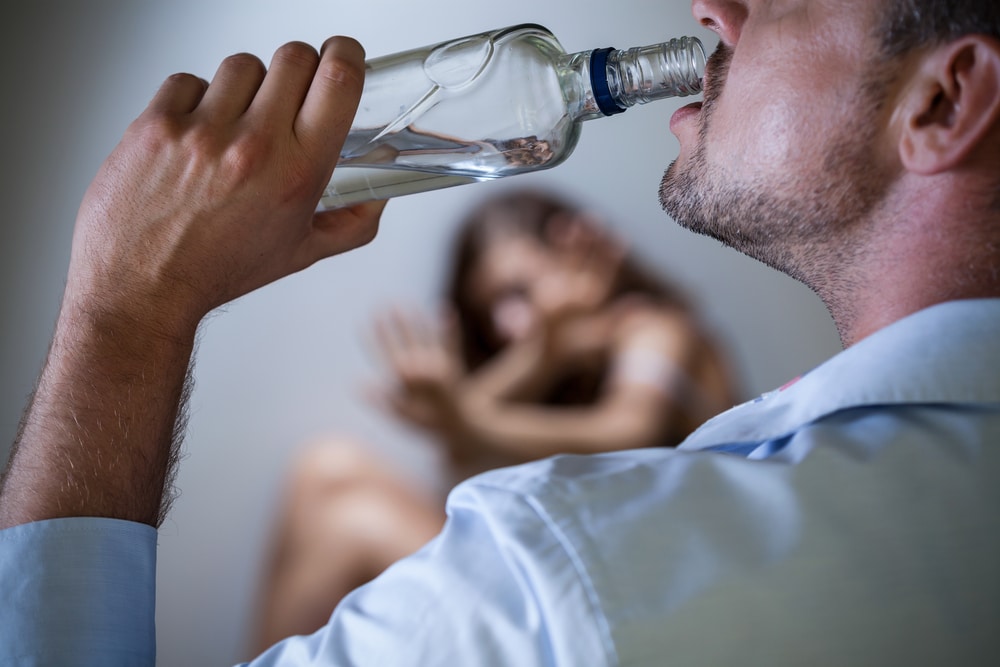 Fear
Most drug addicts are unpredictable. As discussed above, drug abuse and mental health issues go hand in hand.
It is almost impossible to predict how a drug user will react to situations. Consequently, most family members resort to being extra careful with their words and actions to avoid confrontation.
Children that grow up in settings where one or both parents are addicts tend to be highly reserved. They are conditioned not to say or do anything that would rub their parents the wrong way from a young age. This tends to reflect in their day-to-day lives.
Generally, drug use breeds fear in the family.
Dealing with drug use in the family
When you realize your loved one is struggling with an addiction, you should encourage them to seek professional help. Try to make the addict see how their drug use affects them and other family members. Remember to be compassionate while doing this.
If they don't seem to care, you can stage an intervention with the help of other family members. You can also involve an intervention specialist to increase its chances of success.
The entire family should also consider getting therapy or counselling. Therapy goes a long way in helping everyone deal with the effects of a loved one's addiction.
If the family member agrees to seek treatment and join support groups, the healing process will be much easier. The chances of successfully rebuilding strained family relationships are also much better.
Drug abuse or addiction is a huge problem in the United States. According to the 2018 National Survey on Drug Use and Health report, 164.8 million people aged 12 or older (60.2%) had used substances like illegal drugs, alcohol, or tobacco in the past month. Within that time, 47 million people smoked cigarettes, and 139.8 million drank alcohol. The survey adds that 19.4% of the population had used an illicit drug in the past year, with marijuana accounting for 15.9% of use. Prescription drugs misuse came second with 3.6%.
Sadly, the drug problem causes addiction, physical and psychological problems, and in some cases, death. In 2019 alone, there were about 71,000 drug overdose deaths in the country, and the trend seems to be holding up. While the drug use problem is rampant in the country, it's important to note that not all states are struggling with the same types of substances. Different states have different drug problems, each with varying severity. This article will look at how drug of choice differs across the United States.
Alcohol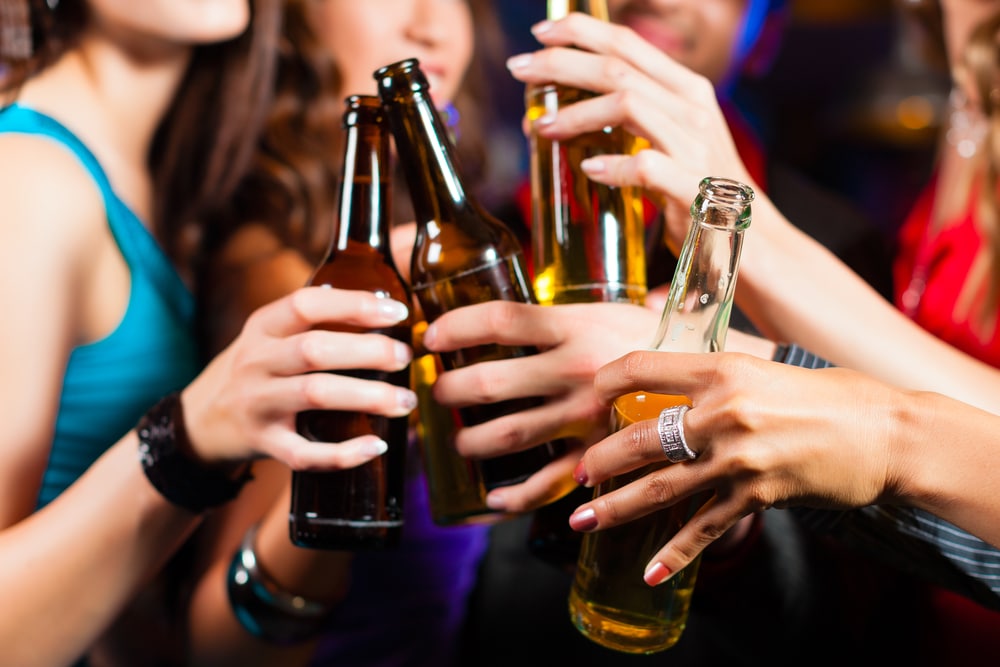 The legal drinking age in the US is 21 years old and is strictly enforced. However, statistics show that young adults in the country are also indulging in alcohol use. The National Institute on Alcohol Abuse and Alcoholism pointed out that most states had a 2.35 gallons per capita alcohol consumption in 2016, which exceeds the country's goal of 2.1.
Currently, New Hampshire is the state with the highest alcohol consumption per capita of 4.67 gallons. This is over double the country's set goal. But Statista notes that the state has lower rates of binge drinking than other states. States like Iowa, Wisconsin, North Dakota, and South Dakota have the highest rates of binge drinking. Binge drinking is the consumption of 4 or more drinks within 2 hours for women and five or more drinks with 2 hours for men. It is the most common form of excessive drinking and is linked to severe risks.
Utah is on the other end of the spectrum, with the lowest alcohol consumption per capita of 1.34 gallons. This is mainly attributable to the strict alcohol regulations in the state. Utah is one of the nine states with per capita less than 2.1 gallons.
Alcohol consumption per capita in the US ranked
Highest alcohol use per state
New Hampshire (4.67 gallons)
Washington (3.77 gallons)
Delaware (3.52 gallons)
Nevada (3.42 gallons)
North Dakota (3.16 gallons)
Lowest alcohol use per state
Georgia (1.90 gallons)
Oklahoma (1.85 gallons)
Arkansas (1.78 gallons)
West Virginia (1.74 51 gallons)
Utah (1.35 gallons)
Marijuana
The federal government classified marijuana as a schedule I drug, along with others like cocaine and heroin. However, 18 states and the country's capital have legalized marijuana use for adults, while 36 states, including the US Virgin Islands, Guam, District of Columbia, Northern Mariana Islands, and Puerto Rico, allow for comprehensive public medical marijuana programs. Consequently, the states with fewer marijuana restrictions tend to have higher use rates. In fact, states like Washington, Oregon, Colorado, and Alaska are among the top 12 states with the highest use rates.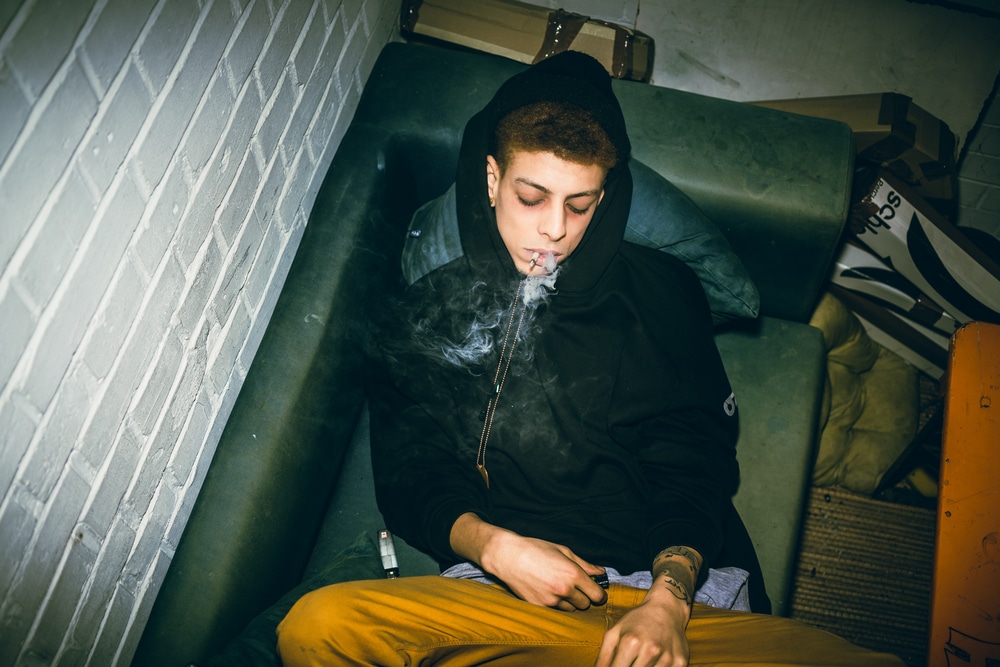 Currently, cannabis use among US adults in 2018-19 was highest in the District of Columbia, with about 27% of adults using the drug. South Dakota has the least marijuana use, with about 11.13%, according to Statista:
Marijuana use across the US states ranked
States with the highest marijuana use
District of Columbia 27.42%
Vermont 27.04%
Oregon 26.99%
Colorado 26.32%
Washington 25.58%
States with the lowest marijuana use
Virginia 12.23%
Texas 12.19%
Louisiana 12.15%
Mississippi 12.09%
South Dakota 11.13%
Prescription opioids and heroin
After pharmaceutical companies reassured the medical community that pain relievers wouldn't cause addiction, healthcare providers started prescribing these drugs at greater rates in the late 1990s. This led to vast misuse of both opioid drugs before it became apparent that they could indeed be highly addictive. According to NSDUH's 2020 survey, 10.1 million people misused prescription opioids in the past.
Studies show that prescription drugs are gateway drugs, leading people to use street drugs like heroin, fentanyl and cocaine. Prescription drugs have low opioid levels and are often used as pain-relievers. But chronic pain patients may need to take these drugs for a longer time, exposing themselves to the risks of drug addiction, and tolerance. So many chronic patients end up taking more pills each day, which can be expensive or inaccessible. As a result, they turn to alternatives like fentanyl and heroin to achieve the desired effect and avoid withdrawal symptoms.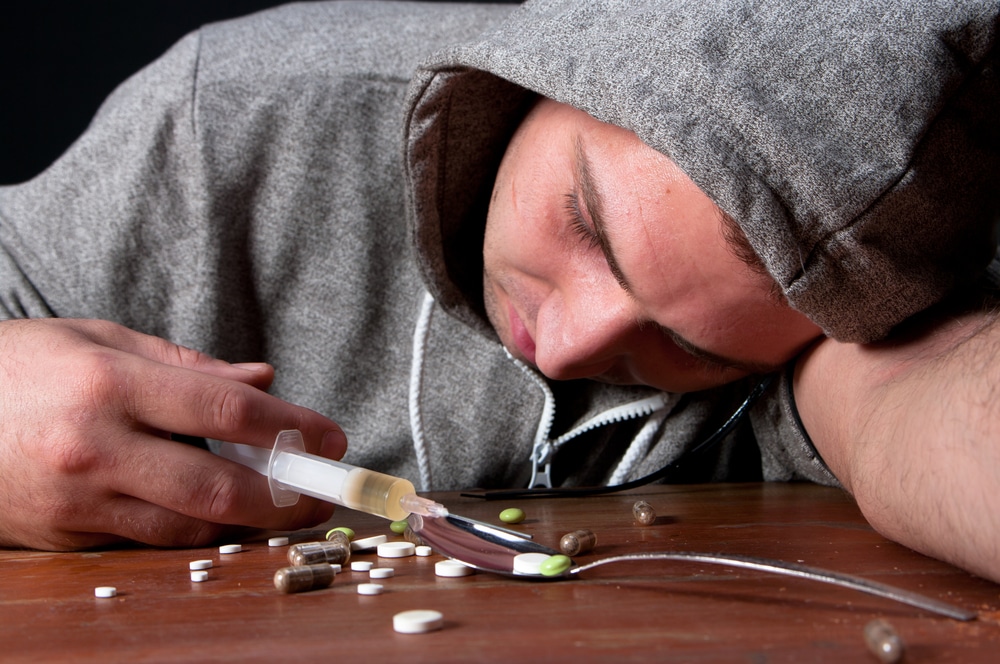 The escalating use of prescription opioids for pain management has contributed significantly to the opioid epidemic. Opioid is widely used across the US, but it disproportionately affects the states of West Virginia, Maryland, New Hampshire, and Ohio. According to the National Institute of Health, these states had the highest rate of fatal opioid overdoses, with 42.4, 33.7, 33.1, and 29.6 per 100,000 people, respectively. Hawaii, Iowa, Texas, and California had the least overdoses, accounting for 4.1, 4.8, 4.8 ad 5.8 per 100,000, respectively.
Aside from the overdose cases, opioids, alongside other drugs like heroin, are primarily used in populous states and those that serve as entry points. A survey based on HHS and the Substance Abuse and Mental Health Services Administration's ranked states by opioid misuse rates, and these were the findings:
Opioid use across the US states ranked
States with the highest opioid use
Alabama 5.3%
Oregon 5.3%
Kentucky 4.8%
Colorado 4.7%
Kansas — 4.7%
States with the lowest opioids use
New York 2.8%
Wyoming 2.7%
Illinois 2.5%
Nebraska 2.4%
South Dakota 2.4%
Other substances
While some states use specific substances more than others, the reality is that Americans are using alcohol or drugs and, sometimes, a combination of both. Alcohol and nicotine are legal and loosely regulated. The fact that they are affordable and easily accessible makes them a drug of choice for many people. Despite these, alcohol and nicotine carry a risk for addiction and even death.
Prescription medications are also technically legal. And since the doctors issue them, some Americans abuse them assuming it's safe. But prescription drugs are highly addictive and can serve as a gateway to other drugs like heroin and fentanyl. Besides, these drugs account for 30% of emergency room admissions.
And with the growing cases of mental illness across the country, many are self-medicating with cocaine, marijuana, or alcohol. Unfortunately, these mind-altering substances offer temporary relief but may lead to addiction and other health-related issues.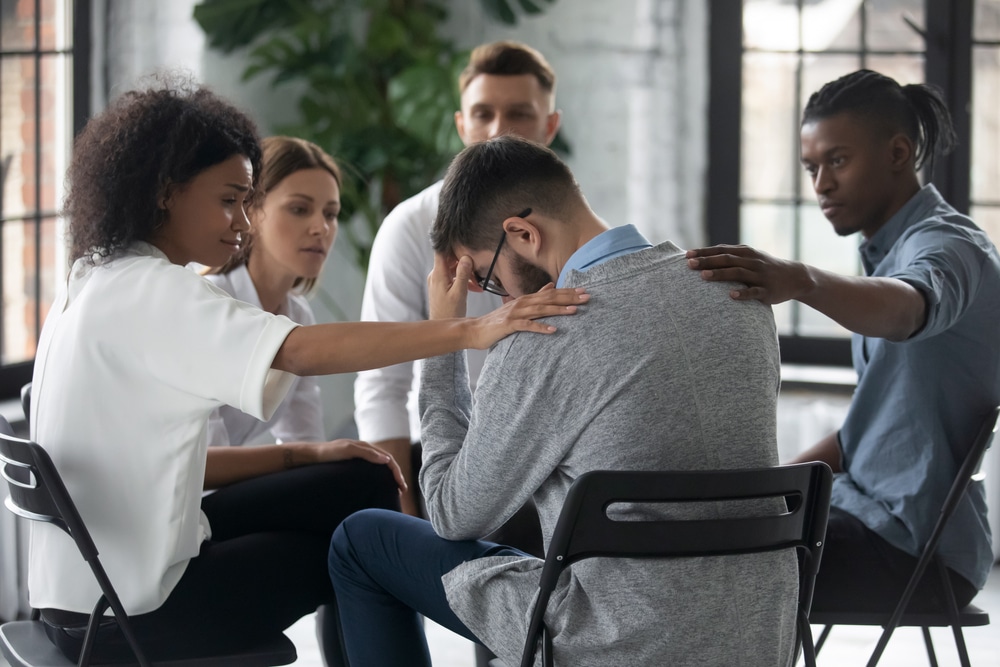 Americans use drugs and alcohol for various reasons. Some do so as a social activity, like after work or during holidays, while others use it to fit in. Availability, experimenting, self-medicating, feeling good, etc., are common reasons people use drugs across the country. But there are other risk factors like having family members who abuse substances that predispose one to use.
Drug of choice may differ from state to state due to availability, state laws, and influence. But all in all, the drug is still a problem irrespective of the type of drug. If you or someone close to you is addicted to drugs, it is best to seek substance abuse treatment. Many treatment approaches exist to help you lead a drug-free life.
People who abuse drugs use a range of items to make, abuse, or conceal drugs. Most of these items are either hard to access or pretty expensive to buy. So users may opt for everyday household essentials. For example, they will use plastic storage containers to store the drugs or create a pipe out of a pen.
For a loved one, knowing how to recognize these items can help you act quickly. When it comes to drug use, the sooner someone can get substance abuse treatment, the faster they can recover. Becoming drug free is one of the main goal of our health care system.
This is particularly true for highly addictive substances such as heroin and cocaine. Others like fentanyl are very potent and could lead to overdose deaths, according to the National Institute on Drug Abuse.
But recognizing drug items can be harder than it sounds. Generally, these items refer to any material or equipment that drug users use to make, administer, or transport drugs. The items are not always obvious as the methods of drug use or concealing drugs have become quite clever.
A 2018 survey by the National Survey on Drug Use and Health revealed that about 20.3 million people in the United States aged 12+ had a substance use disorder related to alcohol or drugs in the past year. So, if you suspect that your loved one is abusing drugs, it's best to get to the bottom of it before the situation worsens.
This article will highlight the common household items that people use to abuse, transport, or conceal drugs to give you an idea of what to watch out for. We'll also recommend steps that you can take once you confirm that a loved one is indeed abusing illegal drugs.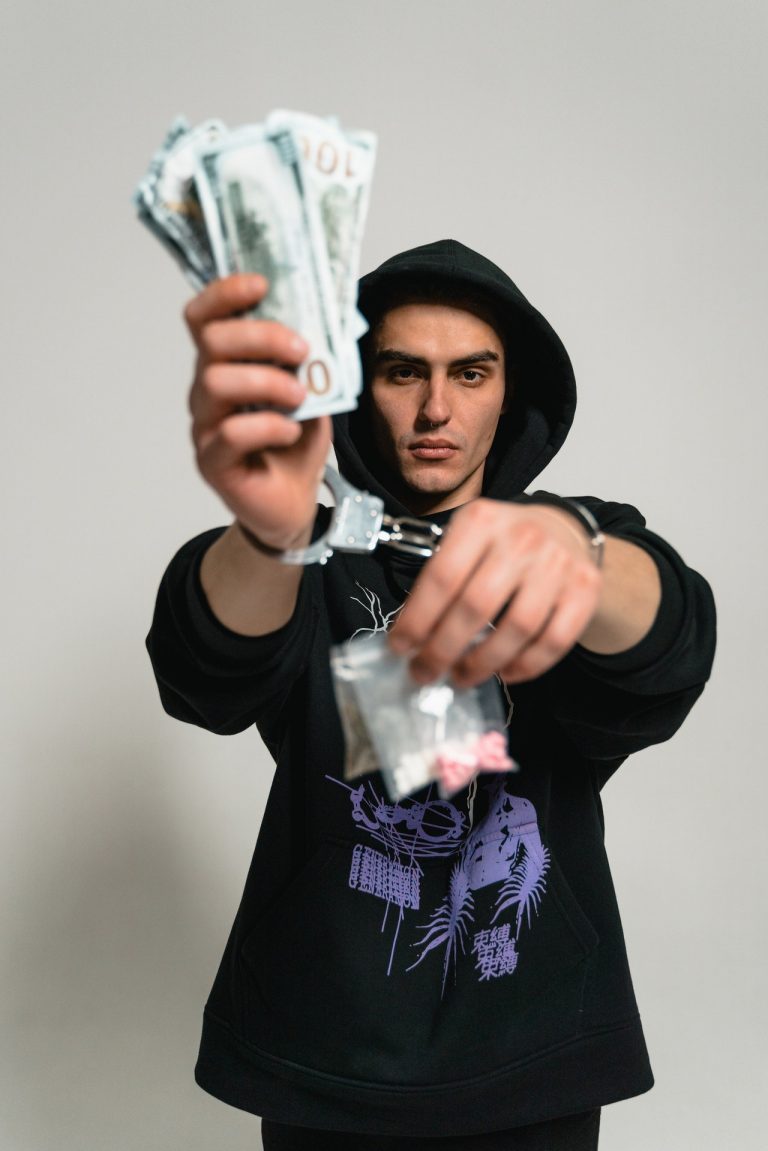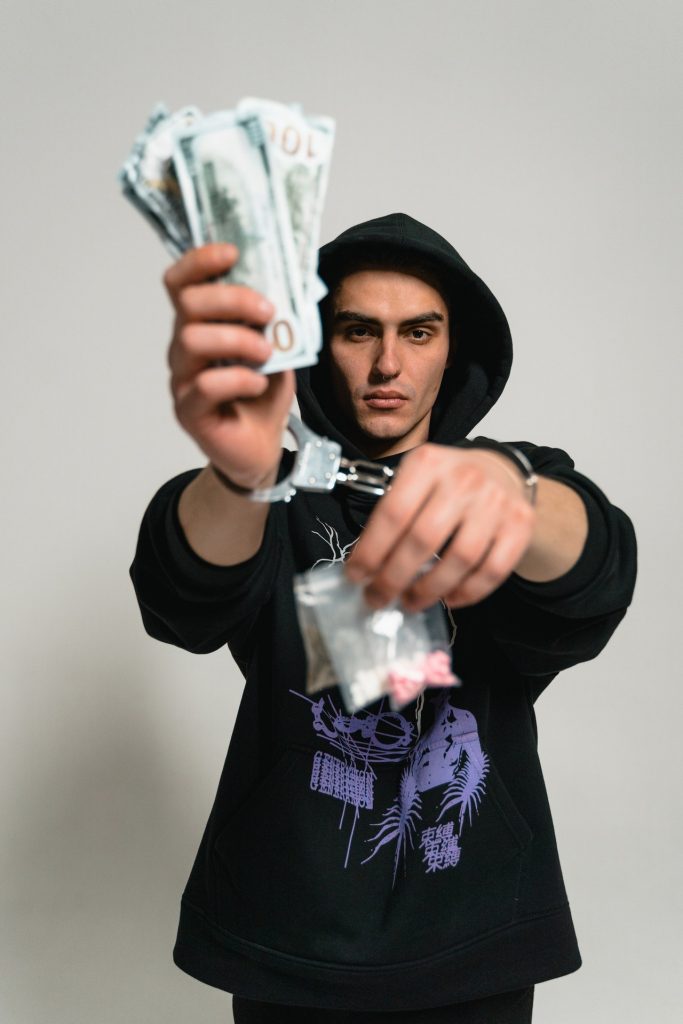 Toothpicks
Toothpicks are perhaps the last household items that you'd expect to find on this list. However, they are common paraphernalia, especially among people who smoke illegal drugs like opioids, marijuana, cocaine, and meth. These drugs are smoked in a glass pipe or bong, and from time to time, the bong gets clogged up and stops functioning as it should.
When it does, drug users will need a series of supplies to clean it up, including toothpicks (or paper clips). People also use toothpicks for drugs like meth - where they soak the toothpicks in liquid meth and chew on them throughout the day.
Finger Nail clippers
Cocaine users tend to have coke nails. Coke nails refer to the long fingernails; usually, the pinkie nails used to scoop and snort powder cocaine. This act is referred to as doing a bump. The nail acts as the vessel instead of needing an item, like a dollar bill, ATM card, or straw, to snort coke.
But sometimes, one may choose to use finger nail clippers in the place of their nails. Clippers facilitate a quick and easy snorting of a small amount of coke by dipping it into the small containers used to hold drugs.
Nail polish remover
Teens and young adults who are not old enough to buy alcoholic beverages go for alternatives like nail polish remover that contain alcohol. And since there are no age restrictions surrounding nail polish removers, they buy and drink it for the intoxicating effects.
Some intentionally inhale its vapors (huffing) or apply it directly to their skin for the effects. Young adults use nail polish remover because it's a cheap and common household item. No one will suspect anything if they see a nail polish remover in their bags or belongings.
Spoons
Spoons are often used as cocaine or heroin paraphernalia. But drug spoons aren't the same size as the regular spoon - they are often smaller and might be discolored depending on how the person uses them.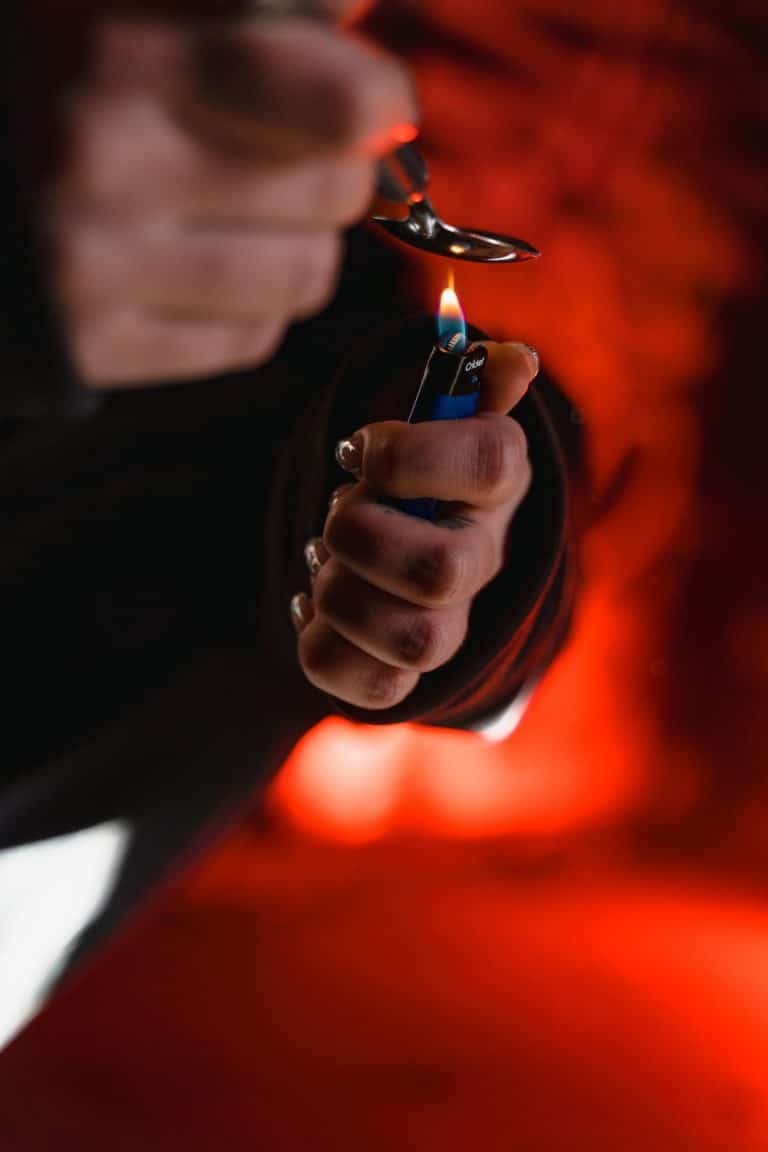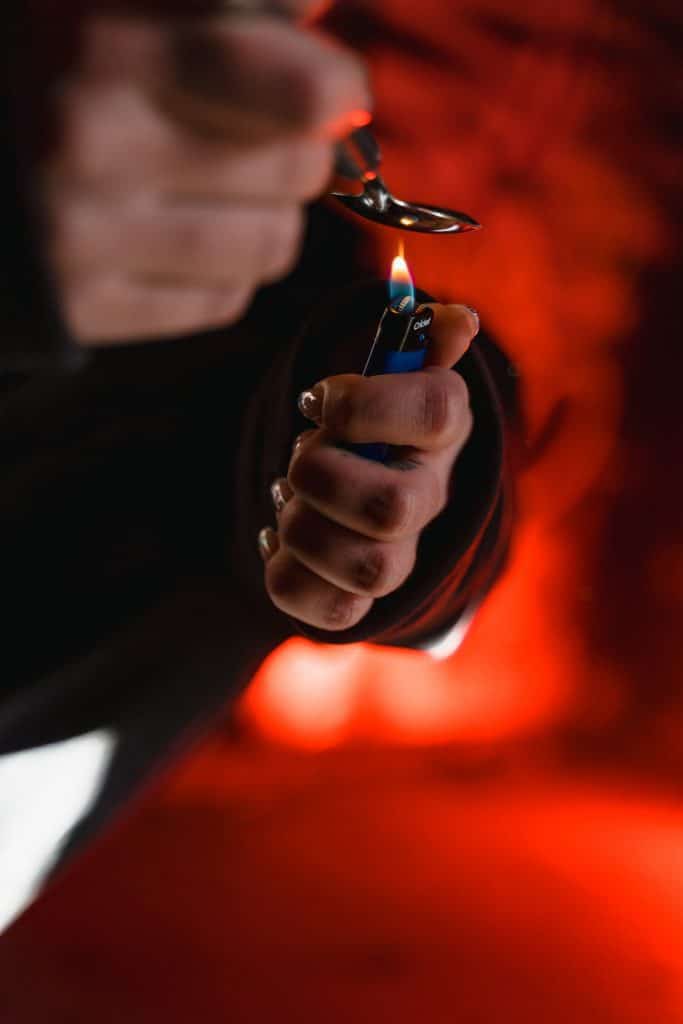 Laundry detergents
This may come as a surprise, but some people snort, huff, or sniff washing powder as an alternative to crystal meth. Laundry detergents have alcohol and ethanol as ingredients. But they are also packed with chemicals that can harm the body, making them very dangerous.
In addition to using detergents as drugs, some steal the detergents and trade them for drugs. According to one post in the New York Magazine, a 150-ounce bottle of Tide detergent is $5 or $10 worth of crack cocaine or weed. Other similar products abused by teens include deodorants, bath salts, cleaning products, and aerosol sprays.
Paper towel
Foil and toilet paper are often used to smoke heroin. Teens and young adults who abuse drugs may have toilet paper or paper towels sitting around in their rooms. Usually, these serve as some sort of huffing device. You may also notice air canisters, Freon, glue, and other household items.
Homemade items
Teens and young adults use household essentials like compact mirrors, razor blades, straws, tin foil, and hollowed-out writing instruments for drug preparation and use. They also use masks to store or hide drugs.
Signs your loved one is abusing drugs or alcohol
Finding your loved one with one of these items shouldn't sound an alarm. After all, they are household items. However, it's important to pay attention to warning signs that might indicate drug use, such as:
● Changes in behavior and mood
● Paraphernalia in their bags
● Withdrawal symptoms when not using
● Poor hygiene
● Sudden shift in weight
● Missed appointments and other responsibilities
● Changes in sleep patterns
● New friends or acquaintances
● Obvious intoxication
● Hacking cough
● Bloody or runny noses
● Dental decay or scabs on the body
● Talkativeness
● Needle or track marks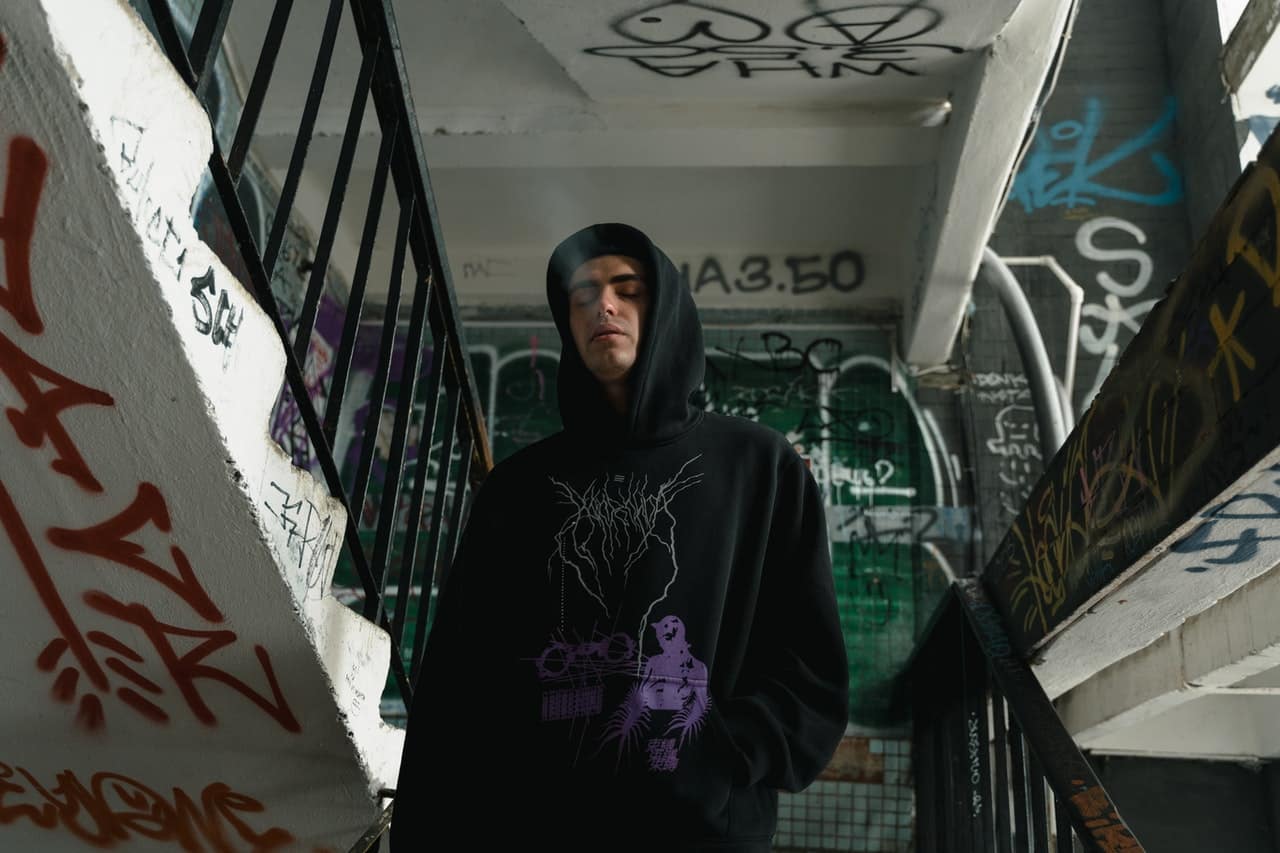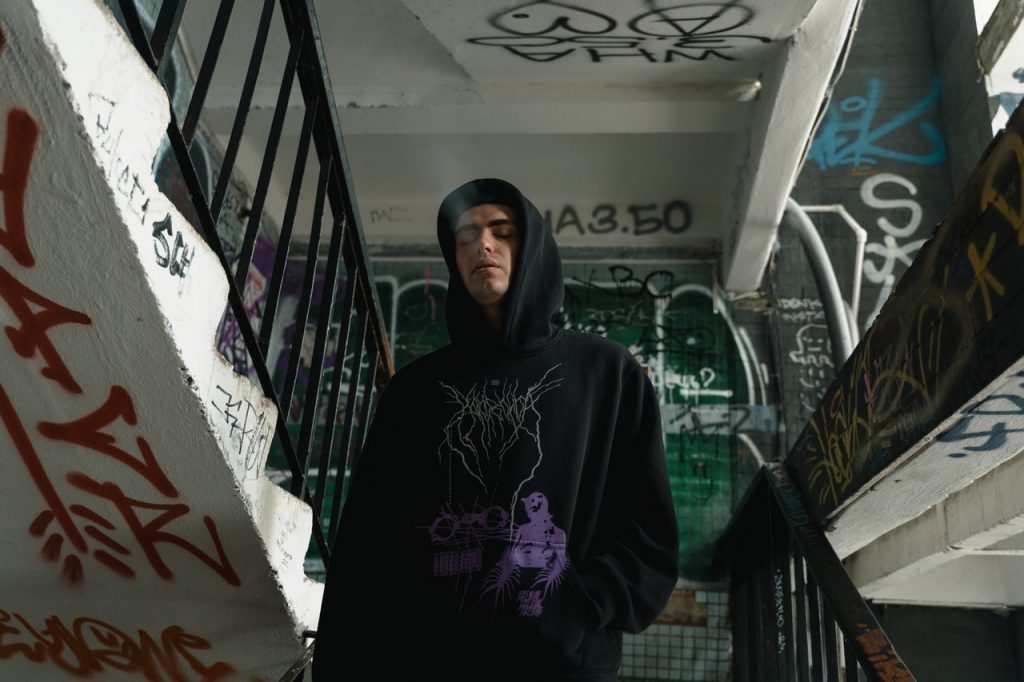 You might also want to watch out for risk factors like mental health problems. Stress, anxiety, depression, etc., often tend to co-occur with substance abuse. The risks of drug use are higher in people with mental disorders.
Short- and long-term effects of drug misuse
Drug use can have a range of direct and indirect effects on the body. Usually, the effects depend on the type of drug, the person's health, how much is taken, and how they're taken. According to NIDA, short-term effects include changes in blood pressure, wakefulness, heart rate, appetite, mood, and stroke, heart attack, overdose, stroke, or death. Long-term effects include cancer, lung disease, heart disease, mental illness, hepatitis, HIV/AIDs, and addiction.
What to do if your loved one has any of these items
If you suspect your loved one is abusing drugs, it's best to approach the topic with a well-meaning plan. The aim is not to make the person feel attacked. Find constructive ways to talk to your loved ones, and consider getting them into a treatment program. The best facilities offer individual and family programs to help families and their loved ones.