The number of drug overdose deaths in the United States has skyrocketed in recent years, with opioids leading the way as one of the most deadly and addictive substances. Many even consider it a drug overdose epidemic. According to the CDC, there were approximately 107,000 overdose deaths in 2021. In the same year, SAMSHA identified 141,529 unweighted drug-related ER visits from its analysis of 52 hospitals.
If these numbers are anything to go by, it's evident that addiction is a major problem in the US.
And yet, despite this alarming trend, many US hospitals and emergency departments lack dedicated addiction specialists who can help those suffering from substance or opioid use disorder. This is a glaring omission, especially given how critical an early intervention can be for someone in the throes of addiction.
Without access to addiction specialists on staff, people with substance abuse problems may not get the help they need at a crucial juncture. As a result, they may go through multiple hospitals or ER visits. A lucky few will be connected with a treatment facility while they're still at the hospital.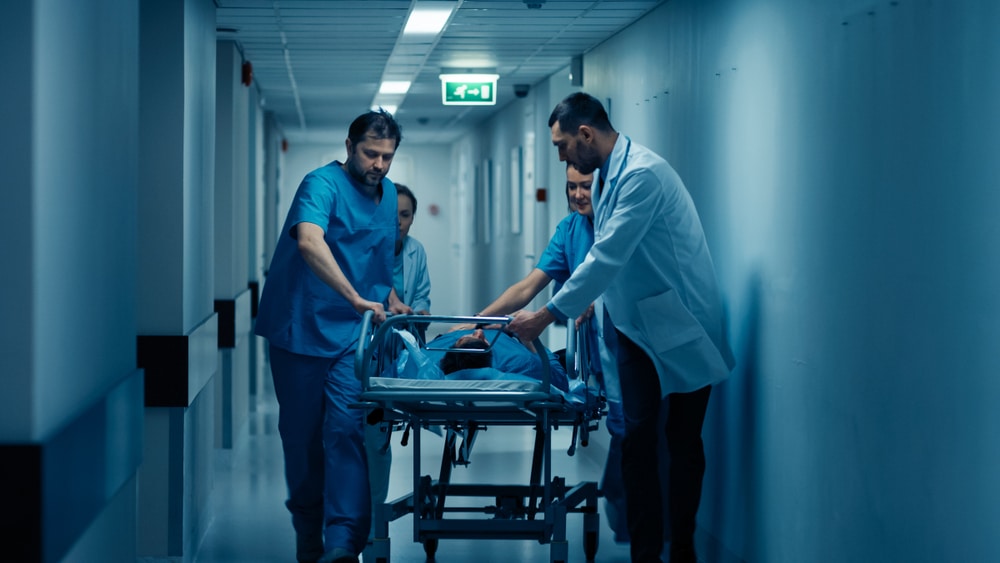 For everyone else, they walk out with a phone number to call, or often, nothing at all. Once they leave, many of these people go back to their old habits and never make the effort to call the number they've been given.
There's a clear need for hospitals to do better when it comes to addiction treatment. So why is it that so many don't have addiction specialists on staff?
Hospitals Have Specialists On Call For Lots of Diseases — But Not Addiction. Why Not?
If you go to a hospital with a kidney problem, you'll likely be seen by a nephrologist. If you have a heart condition, you'll be seen by a cardiologist. But if you're struggling with addiction, chances are you won't see an addiction specialist.
Only a few hospitals have someone who specializes in addiction medicine on staff. A majority of hospitals focus on primary care. Addiction is left untreated.
This is a problem because addiction is a disease requiring specialized care. Without access to an addiction specialist in ERs, people with substance use disorder are often left at the mercy of whoever happens to be on call. This could be a general practitioner, an ER doctor, or even a social worker, most of whom have very little training in physiology, medications, and other aspects of treatment.
Reasons Why Hospitals are Slow to Hire Addiction Specialists
For years, addiction prevention and treatment services have been delivered separately from other general and mental health care services. Drug and alcohol abuse has traditionally been viewed as a criminal or social problem. As such, prevention services were not typically considered a responsibility of health care systems. For this reason, those struggling with substance use disorders have had access to only a limited range of treatment options that were generally not covered by insurance. 
In a nutshell, most hospitals don't have specialists because:
For a long time, addiction has not been seen as a medical problem but rather a social or psychological one. Some medical staff still see it as a moral issue and not something that requires formal medical treatment. This attitude can make it hard to justify dedicating staff and resources to addiction treatment.
Additionally, many hospitals are already understaffed and overstretched, so it could be difficult to add another specialist.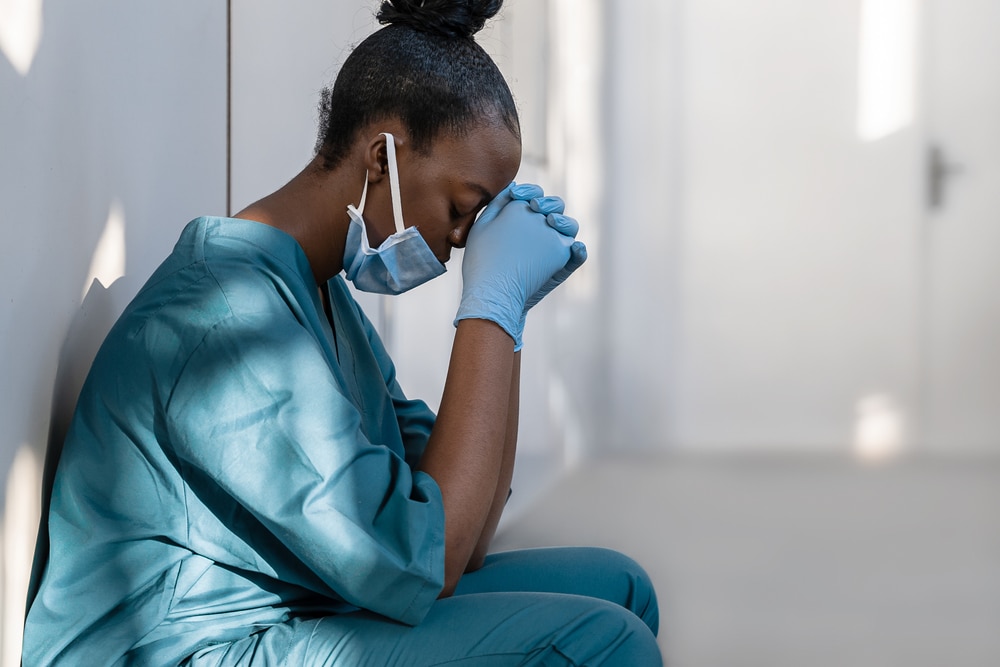 And finally, there's the question of reimbursement. Addiction treatment is notoriously underfunded, and many insurance companies don't cover the cost of specialized care. Hospitals can find it hard to recoup the cost of hiring an addiction specialist.
The Lack of Proper Care Exposes Addiction Patients to Overdose Risk
NPR shared a story of a 63-year-old heroin addict, Marie, who was admitted to Salem Hospital, north of Boston, for COPD. The next day, she was told she was ready for discharge after the doctor had confirmed that her oxygen levels were good. But the woman was experiencing heavy withdrawal symptoms and could not move. She didn't want to leave the hospital but felt like she had no choice.
Sadly, most hospitals would still let her go despite her pain and condition. Sometimes, she'll be issued a list of detox programs or rehab centers to call. But more likely, she'll be sent on her way with no real plan or hope for recovery.
This is a typical story of what's happening in many US hospitals. Marie was lucky to have found a doctor who administered her some medications that helped. But every day, people with addiction walk into ERs across the country only to be discharged without real help or support.
This is dangerous because it increases the likelihood of patients relapsing and overdosing. In fact, research shows that patients have a higher chance of overdosing within a few days or weeks of being discharged from the hospital.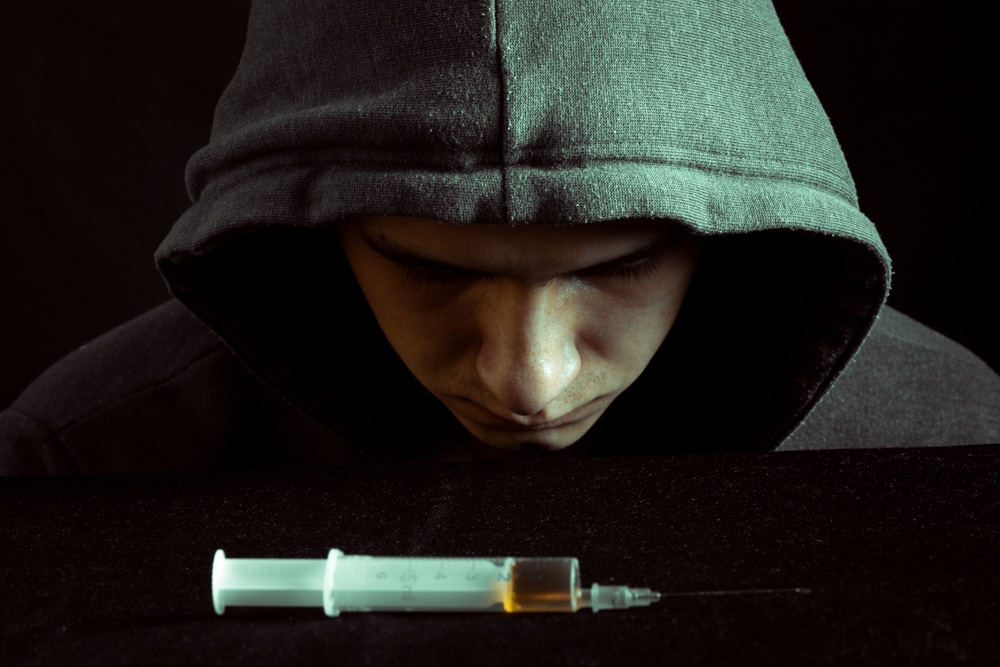 The Importance of Having an Addiction Specialist in Hospitals
An addiction specialist is a medical professional specifically trained to diagnose and treat patients with substance use disorders. These specialists can provide critical support to patients who walk into the ER for various reasons but have an underlying addiction problem. Salem Hospital is one of the few hospitals that has succeeded in naming addiction as a specialty and hiring people with training in the disease.
And despite reservations from some staff, the addiction specialists get overwhelmed many days with referrals - a clear sign of the need for their services. The trend is similar in five other Massachusetts hospitals that added addiction specialists in the last three years. These facilities are funded by HEALing Communities study. Addiction specialists can help patients in several ways, including:
Conducting an assessment to determine the severity of the addiction
Providing information about treatment options
Coordinating care with other medical professionals
Creating a treatment plan to manage withdrawal symptoms
Offering support during and after detoxification
Addiction specialists are vital in helping patients get the treatment they need. They can also refer them to a reputable treatment facility for specialized care. Hospitals can provide a much-needed service to their communities by having these professionals on staff.
According to the National Institutes of Health, effective integration of addiction prevention, treatment, and recovery solution across healthcare systems can help address drug abuse and related issues. This is also the most promising way to improve access to and quality of treatment.
The COVID-19 pandemic has been linked to increased drug overdoses across the United States. In fact, early data suggests that the number of overdose deaths in 2020 was higher than any previous year on record. According to the Centers for Disease Control, nearly 92,000 drug overdose deaths occurred in the US between May 2019 and May 2020. The CDC notes that although there was a rising trend in overdose deaths before the onset of the pandemic, the latest numbers show an increase in overdose deaths during the pandemic.
The COVID Pandemic and Opioid Epidemic
The overdose epidemic is a national public health crisis that has been exacerbated by the COVID-19 pandemic. It has led to widespread outbreaks of infectious diseases, such as HIV and hepatitis C, and numbers of deaths.
Overdose deaths from opioids have quadrupled since 1999, and in 2019 alone, over 49,000 people died from an opioid overdose. Synthetic opioids, particularly illicitly manufactured fentanyl, are responsible for the majority of these deaths.
Fentanyl is a powerful synthetic opioid that is 50 to 100 times more potent than heroin. In 2020, more than 56,000 overdose deaths involved synthetic opioids (other than methadone). This number accounted for 82% of all opioid deaths in that year.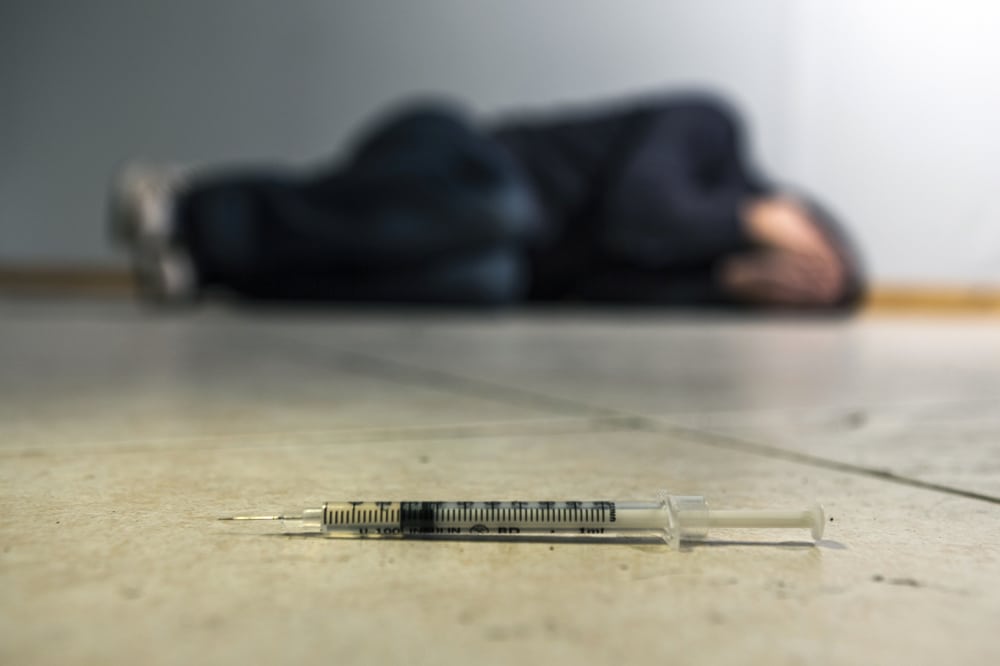 The COVID-19 pandemic has only worsened the problem, as social distancing measures and lockdowns have led to increased drug use and overdoses. The pandemic also devastated the US economy, resulting in job losses and financial insecurity. This has led to increased stress and anxiety.
But overdose deaths aren't just limited to opioid use alone. The CDC notes that preliminary data shows increases in overdoses involving stimulants, such as methamphetamine and cocaine. In the 12 months ending in May 2020, there was a significant increase in the number of overdose deaths involving stimulants.
Drivers of Overdose Deaths during the Pandemic
Overdose deaths increased significantly during the COVID-19 pandemic. In 2020, there were nearly 92,000 overdose deaths involving illicit drugs and prescription opioids. This rise in overdoses is driven by several factors, including:
Increased Stress and Anxiety
Experts believe that the stress and anxiety of the pandemic have a big role in overdose deaths. Many people who struggle with substance abuse use drugs as a way to cope with difficult emotions and situations. The added stress of the pandemic can be overwhelming for someone who is already struggling, leading them to use more drugs than usual.
Lack of Access to Care
The pandemic has resulted in a decrease in access to treatment and recovery services. With fewer resources available, many people are unable to get the help they need. This can lead to a decline in sobriety and an increase in drug use.
Social Isolation and Loneliness of the Pandemic
The social isolation and loneliness caused by the pandemic can also lead to an increase in drug use. People who struggle with substance abuse often use drugs as a way to cope with negative emotions. The isolation of the pandemic can trigger these emotions, leading to an increase in drug use.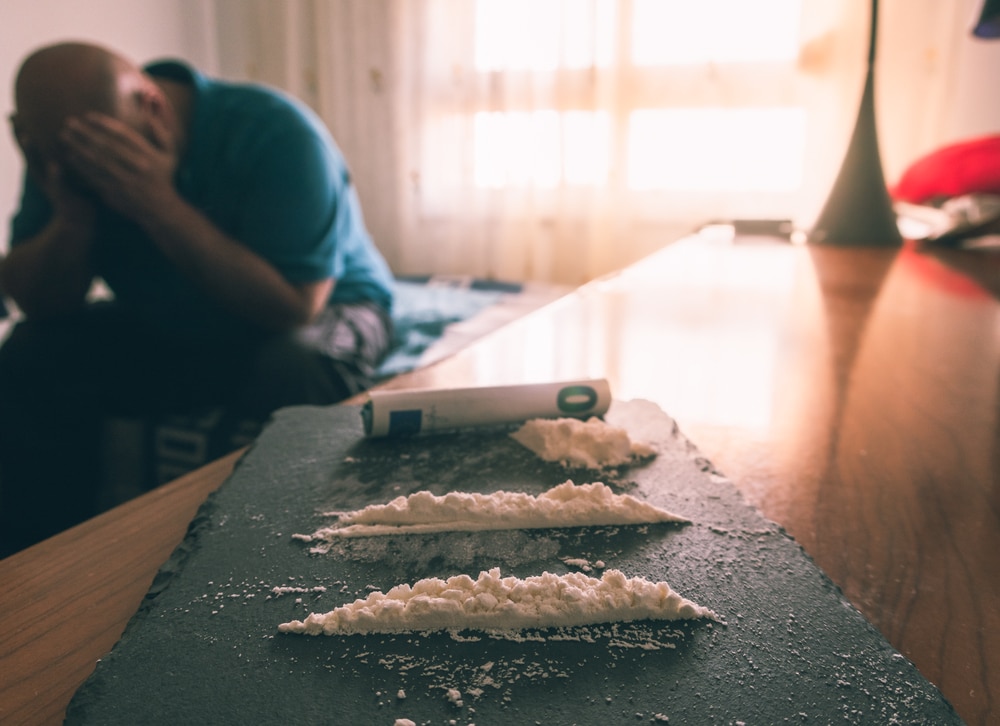 Poor Mental Health
The COVID-19 pandemic has also had a profound impact on mental health. The CDC reports that adults aged 18-24 experienced the largest increase in mental health problems, such as anxiety and depression, during the pandemic. Mental health problems can lead to increased drug use and overdoses.
Disruption in the Supply of Illicit Drugs
The pandemic has also resulted in a disruption in the supply of illicit drugs. The closure of borders and decrease in international travel has made it difficult for drug dealers to get their hands on illicit drugs. This has led to more dangerous substances being sold on the street.
Street drugs can be extremely dangerous for people who use illicit drugs, as it increases the risk of overdose. The disruption of the supply of illicit drugs also increased the price of drugs, which pushed some to cheaper alternatives, which could be more potent.
Racial Disparities in Overdose Deaths
The coronavirus pandemic has also exacerbated racial disparities in drug overdoses. While the number of overdose deaths has increased, the increase has been highest among Black people. In 2020, there was a 44% overdose death rate among black people and 39% for Alaska Native and American Indians. White people had 22%.
The increase in deaths is largely driven by illicitly manufactured fentanyl. Blacks were more likely to die from an overdose involving fentanyl.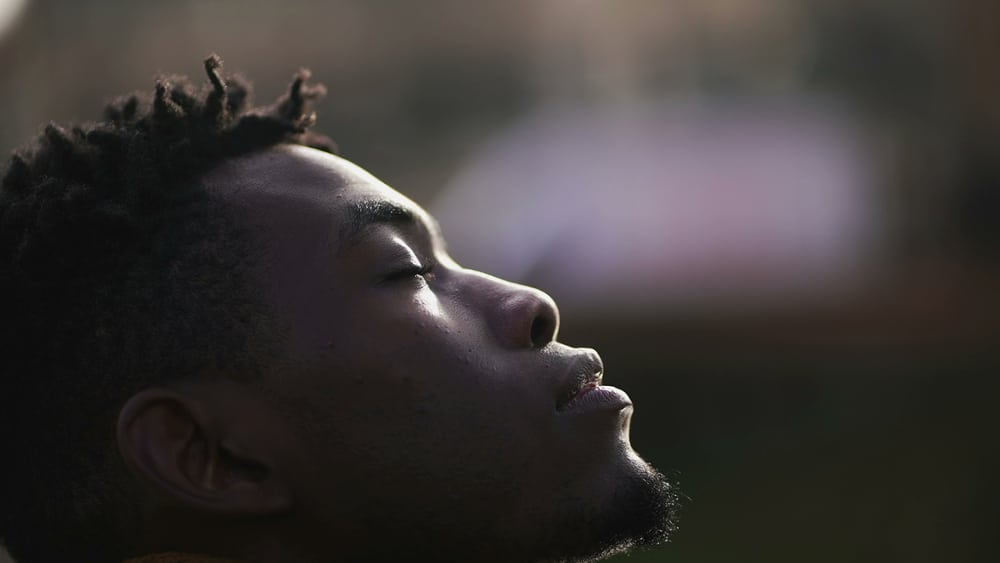 What can be Done to Prevent Overdose Deaths?
According to the National Institute on Drug Abuse, overdose deaths have been on the rise in the United States for the past two decades. But the numbers increased sharply during the pandemic. The opioid epidemic has had a devastating effect on families and communities across the country, and it is clear that something needs to be done to prevent further tragedy. Here are some things that can be done to prevent overdose deaths:
· One way to reduce the number of overdose deaths is to increase access to treatment for substance abuse disorders. This includes everything from prevention and early intervention programs to specialized treatment facilities.
· Additionally, it is important to increase access to naloxone, a medication that can reverse the effects of an opioid overdose. Naloxone is available without a prescription in many states, and it can be administered by family members or bystanders.
By increasing access to treatment and naloxone, we can start to turn the tide on the opioid epidemic and prevent more lives from being lost to overdose.
Get Help for Addiction Treatment
The COVID-19 pandemic has had a devastating impact on the lives of people struggling with addiction. Any ground gained in harm reduction for drug addiction in the last few years was overwhelmed by COVID-19. The isolation and loneliness of the pandemic, as well as the disruption in the supply of illicit drugs, have led to an increase in drug use and overdoses. Racial disparities in overdose deaths have also been exacerbated by the pandemic.
If you or someone you love is struggling with addiction, it is important to get help as soon as possible. Addiction treatment can save lives.
Using more than one drug at a time is dangerous, yet people still experiment with various drugs. Most drug combinations intensify the effects of each individual drug making them more dangerous than they were before.
Combining substances, whether illicit or prescription drugs may result in drug overdose, and in some cases, death. According to the National Institute on Drug Abuse, mixing drugs can change the way an active ingredient works. It can amplify the ingredient's effect on the body, make it less effective or have other unexpected results.
Some popular drug combinations that kill are:
· Gray death.
· Alcohol and benzodiazepines.
· Heroin and cocaine.
· MDMA and magic mushrooms.
Let's look at these popular drug combinations in detail.
Gray death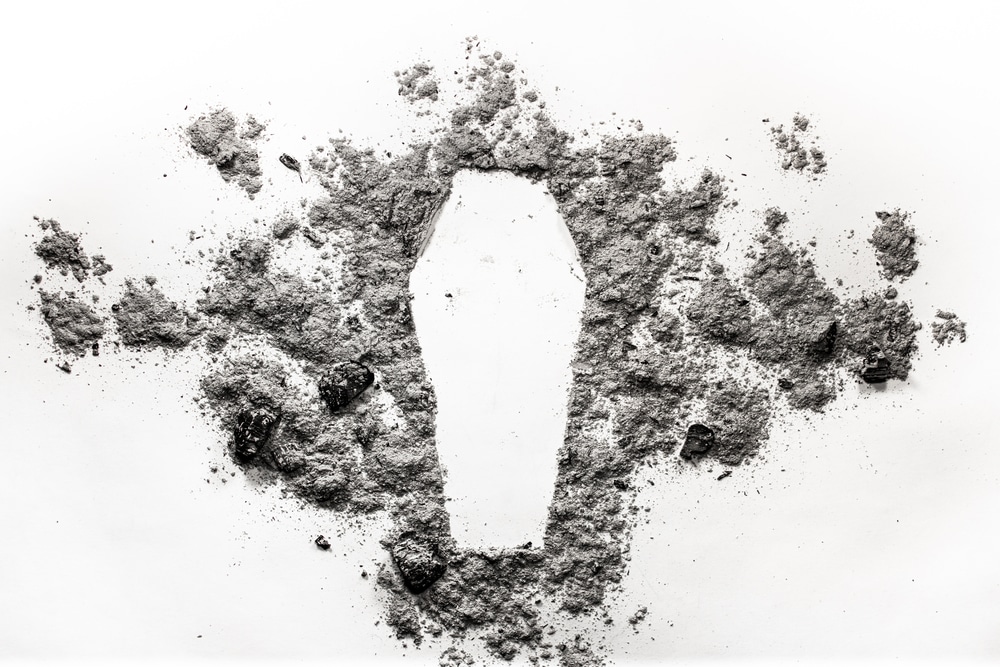 This is a lethal drug combination that is gaining popularity at a very high rate among the youth. It consists of different varieties of opioids such as:
· The powerful painkiller fentanyl
· An animal tranquilizer carfentanil
· Heroin
· U-47700 a synthetic opioid popularly known as "Pink".
The combination resembles gravel or concrete mixing powder which can be smoked, snorted, injected or swallowed. It is extremely dangerous even in small dose. In fact, it is so lethal, it can seep through the skin into the bloodstream if handled with bare hands.
Gray death causes a range of side effects like slow breathing, loss of consciousness and heart failure. This lethal combination has caused many opioid overdose deaths. According to the CDC, about 71,000 overdose deaths involved an opioid in 2019. These deaths occurred across the US.
Drug dealers sell the concoction cheaply in the streets, going for as low as $10. The low-price has made it easily accessible leading to an increase in the number of deaths resulting from overdose cases.
Since Gray death is a fairly new combo, most users are unaware of its adverse effects. In order to prevent more deaths from occurring, authorities around the world are creating awareness about the dangers of using this combination and encouraging those already using it to seek medical help.
Alcohol and Benzodiazepines
Mixing drugs and alcohol is dangerous. In addition to running a higher risk of side effects from mixing the two substances, you have a greater chance of overdose and death. That's why health care providers recommend avoiding this combination.
Benzodiazepines such as Valium and Xanax are central nervous depressants used to treat insomnia, stress and anxiety. They are generally safe when taken as prescribed. Mixing alcohol with benzos not only enhances the effects, but also increases the risk of overdose death. That's why every warning label on benzo containers caution against mixing the drugs with alcohol. Doctors also instruct their patients not to drink alcohol when taking benzos.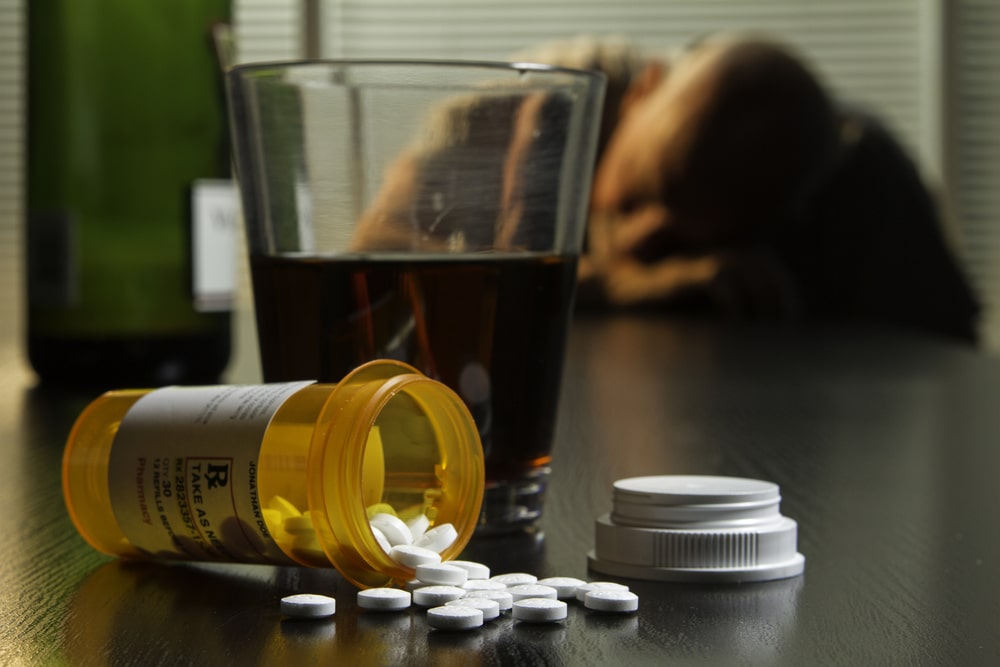 This combination is also known to cause side effects like:
· Organ failure
· Brain damage
· Unconsciousness
· Extreme drowsiness
· Slow breathing, causing insufficient oxygen supply to the brain
· Increased reduction in cognitive ability
· Increased risk of developing a substance use disorder
· Increased potential for unpredictable effects
· Death
Heroin and Cocaine
This is an injected combo of cocaine and heroin commonly referred to as "speedball". Both drugs affect the dopaminergic brain process leading to a combined effect. The combination is highly addictive.
Most drug users believe that when you combine heroin and cocaine, they cancel each other's effects since they have opposing effects. However, this is not the case. When you combine the two drugs, their negative effects of both are amplified. The combo leads to a state of "push-pull" in the body, putting a strain on circulatory and respiratory systems. As a result, your body becomes confused as it is processing two toxic substances which are complete opposite of each other at the same time.
Users who want to have the speedball effect dissolve both drugs in liquid and inject the mixture to achieve an extremely quick and intense high. Cocaine's high lasts for a short period, while that of heroin lasts much longer. Therefore, those who combine the two drugs use more cocaine to prolong the speedball effect.
Mixing heroin and cocaine increases the risk of drug overdose and death. It may also result in a number of deadly symptoms such as increased heart rate, cardiac arrest, blurred vision and even stroke. Over the years, many people have lost their lives to accidental overdose, with speedball overdose being one of the main causes.
It is important to create awareness on the risks of speed balling and also know how to identify danger signs in users and call for emergency help when the need arises.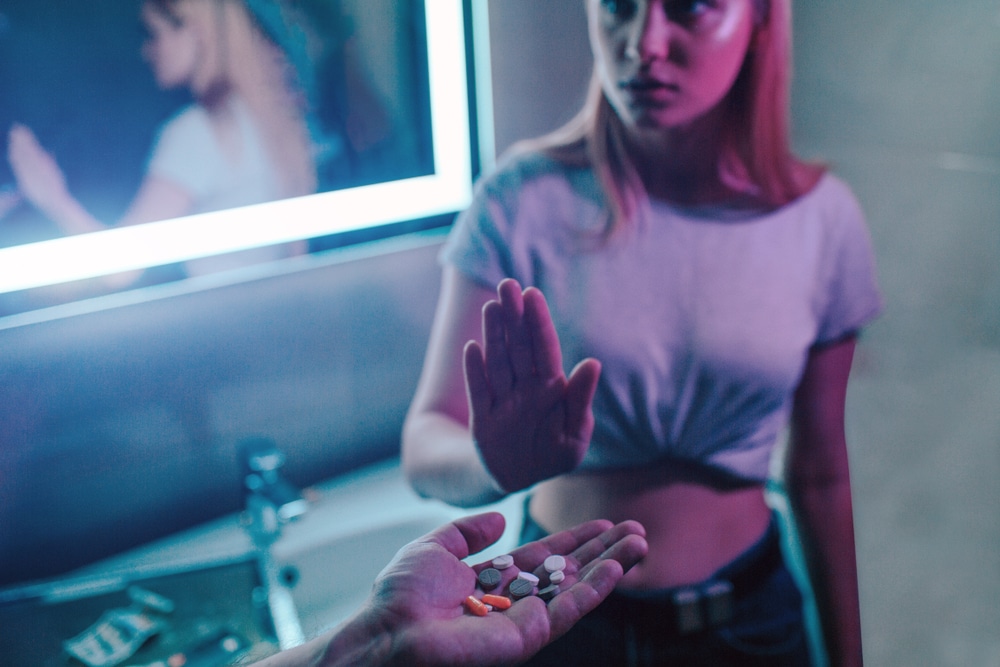 MDMA and Magic Mushrooms
Mixing MDMA (ecstasy) and psilocybin mushrooms also known as "Hippie flipping" or "flower flipping" has been in practice for years. Users mix the two so that they can enjoy the synergy of their combined effects. They experience a feel-good high when trippy visuals of mushrooms meet with sensory elevation caused by MDMA.
Since both drugs affect the pleasure centre of the brain, the combined effect impacts the user's mood and temperament, inducing unusual sensory experiences. The hippie flipping feeling lasts about six hours although some users have reported feeling mild effects a day or two after.
There is a high risk of overdose and even death when mixing MDMA and Magic mushroom. MDMA can cause serotonin to be produced in the brain leading to increased heart rate, high blood pressure, muscle cramping and high temperatures. However, these effects vary based on factors such as the user's personality and mood, age and health status.
Conclusion
People that use these lethal drug combinations may be unaware of the danger involved until it's too late. There is a need for aggressive education and awareness on the risks of drug interactions, especially among the young people.
When you get addicted to using any of the above drug combinations, it would be best to seek treatment before the drugs significantly affect your physical or mental health.
Professionals will identify the root cause of addiction and take you through an individualized treatment program. You will undergo a medical detox and a rehabilitative inpatient program to help you through the early tough days of recovery. Afterwards, your doctor will refer you to support groups which will help you maintain your sobriety.
A lot can happen when you take more than the usual or recommended dose of a drug. Sometimes, you could experience mild symptoms like loss of coordination. But in extreme cases, you may end up with severe, harmful symptoms or even death. This is called an overdose.
Usually, your body's metabolism can get rid of the substance, neutralizing the harmful effects. But if the drug level exceeds the threshold that your body can metabolize, the drug's side effects can harm you physically and mentally.
What is an overdose?
An overdose happens when you take a toxic amount of a medicine or drug. It can be intentional or accidental:
Intentional overdose: This is where a person takes too much of a drug to get high or harm themselves. It involves using prescribed or non-prescribed drugs in excessive quantities to produce euphoria. But in some cases, using illicit drugs after a period of abstinence or in large quantities can also cause an overdose
Accidental overdose: Medicines have benefits. However, an overdose can occur if you take too much or take them simultaneously as other medicines. An overdose is considered accidental when one:
Uses the wrong medicine
Takes a medicine by mistake
Takes too much medicine by mistake
Doesn't follow doctor's or pharmacist's instructions properly
Takes medicine that's stronger than they thought
Forgets how much medicine they've already taken
Mixes medicine with alcohol or other drugs
Fails to calculate a child's dosage based on their weight correctly
According to the Centers for Disease Control, there have been 841,000 drug overdose deaths since 1999.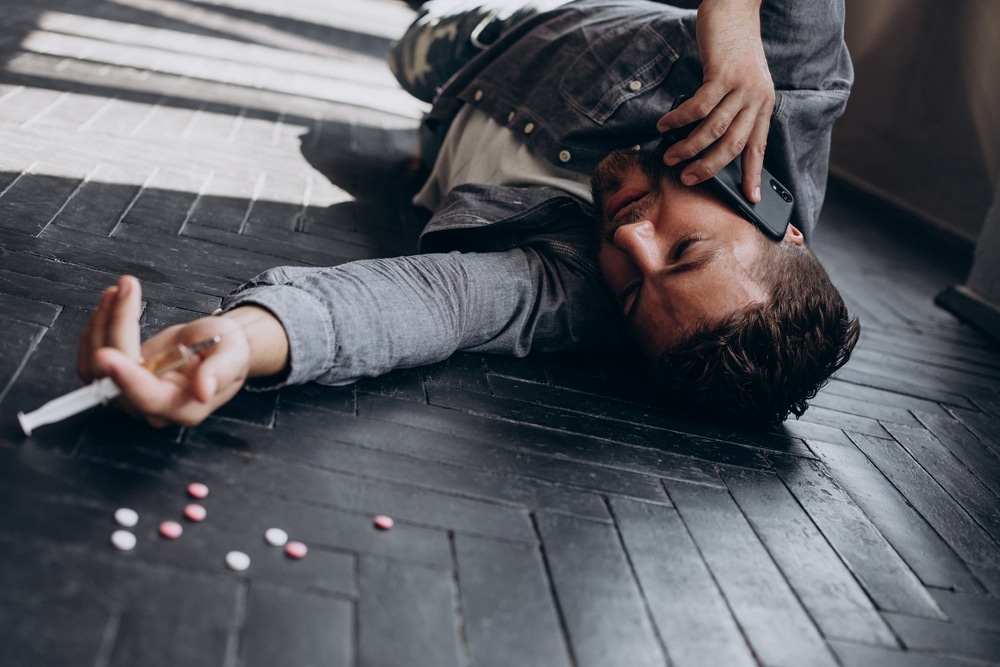 In 2019 alone, 70,630 overdose deaths happened in the US. Of this number, about 70% involved an opioid, mainly synthetic opioids. Cocaine, on the other hand, accounted for 15,000 overdose deaths in the US in 2017. The misuse of and addiction to opioids is a crisis that affects public health.
The most recent data by the Centers for Disease Control and Prevention reveals that about 100,306 people died from a drug overdose in the US during the 12 months ending April 2021.
Symptoms of a drug overdose
An overdose is a medical emergency that needs immediate medical attention. Seek medical advice if you exhibit the following symptoms after taking a drug, alcohol, or a combination of both. You can also call 911 for urgent cases.
Symptoms of opioid overdose are contracted, small pupils, unconsciousness, and respiratory depression.
Symptoms for stimulants like cocaine and meth are seizure, erratic or violent behavior, erratic heartbeat, sweating, and poor muscle control.
Symptoms for tranquilizers or sedatives are labored breathing, dizziness, shock, vomiting, incoherence, and coma.
Symptoms of marijuana overdose are unsteady gait, profound drowsiness, agitation, tachycardia, and psychosis.
Symptoms of hallucinogens like PCP, psilocybin, mescaline, and LSD are agitation, delirium, and psychotic features.
Symptoms of Central Nervous System depressants like barbiturates, benzodiazepines, and some sleep medicines are weak pulse, shallow breathing, coma, clammy skin, and even death from respiratory arrest.
With that in mind, let's look at what happens to your body when you overdose.
What happens to your body when you overdose?
When you overdose, chances are you won't be aware of what's happening. However, those around you will spot some or all of the symptoms discussed above. Usually, that's because of how the drugs interact with your body.
Here's what happens when you overdose on opioids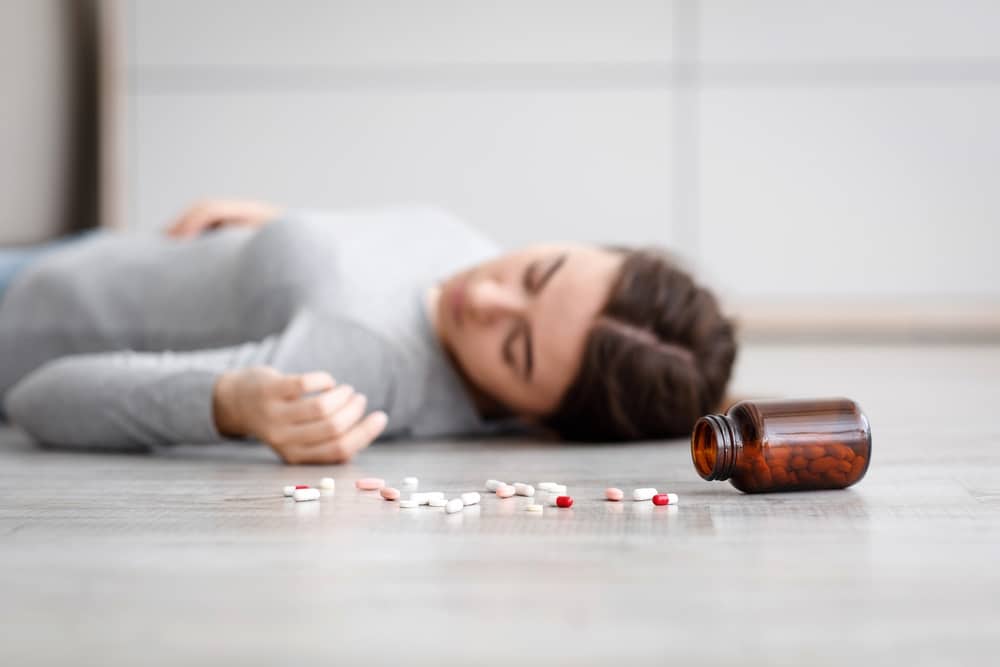 When you overdose on opioids, your body temperature, heart rate, and breathing may drop to dangerously low levels, causing suffocation, heart attack, or brain damage. Your veins may collapse and suppress the normal flow of blood throughout the body. You may also find it hard to spit or swallow because of the suppression of the gag reflex.
Opioid overdose may disrupt the normal functioning of receptors between the heart and brain, leading to slow heart rate or no heart rate at all. Slow breathing translates to low oxygen levels and abnormal heart rhythms.
Opioids may also limit oxygen flow to the brain and cause permanent brain damage within four minutes of oxygen deprivation. They may cause seizures that further damage the brain. In extreme cases, this damage can leave you paralyzed and unable to speak.
What happens when you overdose on stimulants?
Overdosing on stimulants or overamping causes the opposite symptoms to overdosing on opioids. Patients experience chest pain, passing out, irregular breathing, racing heart, sweating, feeling hot, high blood pressure, weakness, shaking, or stroke. Overdosing to cocaine is particularly bad and can cause stroke or heart attack.
Other things that might happen when you overdose:
You may experience issues with vital signs, like pulse rate, temperature, blood pressure, and respiratory rate. These can increase, decrease or be absent.
Skin can be sweaty, cool, dry, or hot.
Abdominal pain, blood in bowel movements, diarrhea, etc.
Confusion, sleepiness, and coma.
Some types of drugs can damage specific organs.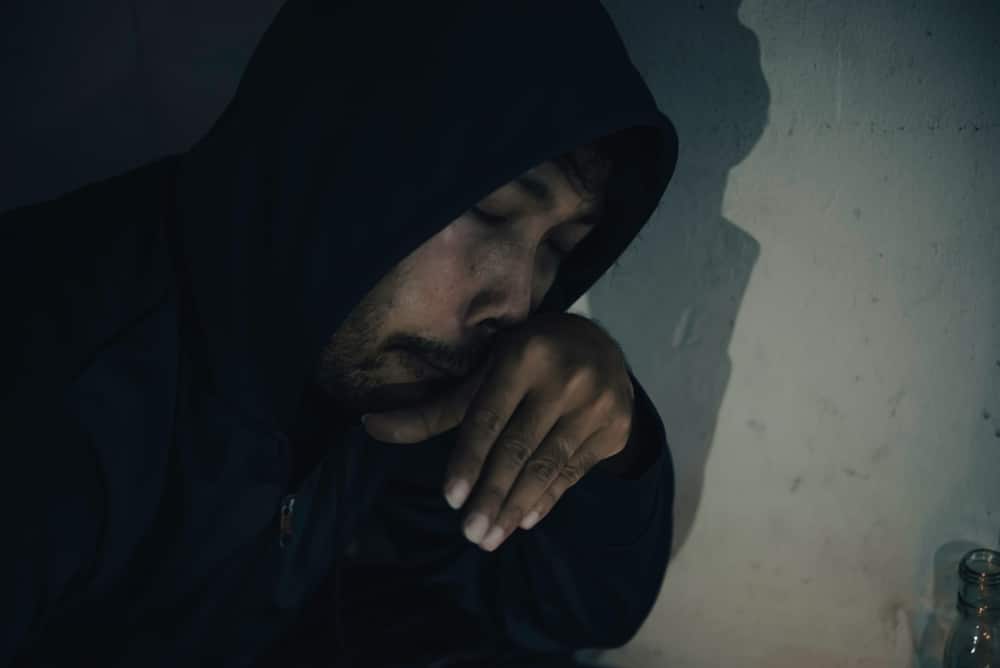 Medical Treatment for Drug Overdose
There are different treatments for a drug overdose. Your doctor will determine the right one for you based on the type of drugs involved and symptoms. They may:
Administer activated charcoal to bind drugs and keep them in the intestines and stomach, thus reducing the amount absorbed into the blood. The drug is then expelled in the stool.
Wash your stomach with gastric lavage to get rid of unabsorbed drugs from the stomach.
Restrain and sedate you in case you're agitated or violent.
Issue additional medications to prevent further harm from the drug.
Follow-up
You'll need to see a doctor for a follow-up to ensure no delayed injuries to any body organ. If it was an intentional overdose, follow-up also ensures that there are systems in place to prevent a recurrence.
Once a deliberate overdose is managed and you are out of immediate medical danger, you'll need psychiatric care. You may also be considered for a mental health evaluation. Getting support for mental or substance abuse problems can be helpful.
If it's a child, they'll need help dealing with the trauma and learning from the mistake. A follow-up can reduce anxiety and educate the child and the parent.
Prevention
Keep all medications in a safe and secure place to prevent accidental overdose. In case it's an unintentional, illicit drug overdose, it's best to get away from access to the drugs to prevent the problem from recurring.
If it's an intentional overdose, you'll need to address the underlying problem fast. Addiction treatment can help reverse the effects of substance abuse and get you on the path to recovery.
Drug abuse or addiction is a huge problem in the United States. According to the 2018 National Survey on Drug Use and Health report, 164.8 million people aged 12 or older (60.2%) had used substances like illegal drugs, alcohol, or tobacco in the past month. Within that time, 47 million people smoked cigarettes, and 139.8 million drank alcohol. The survey adds that 19.4% of the population had used an illicit drug in the past year, with marijuana accounting for 15.9% of use. Prescription drugs misuse came second with 3.6%.
Sadly, the drug problem causes addiction, physical and psychological problems, and in some cases, death. In 2019 alone, there were about 71,000 drug overdose deaths in the country, and the trend seems to be holding up. While the drug use problem is rampant in the country, it's important to note that not all states are struggling with the same types of substances. Different states have different drug problems, each with varying severity. This article will look at how drug of choice differs across the United States.
Alcohol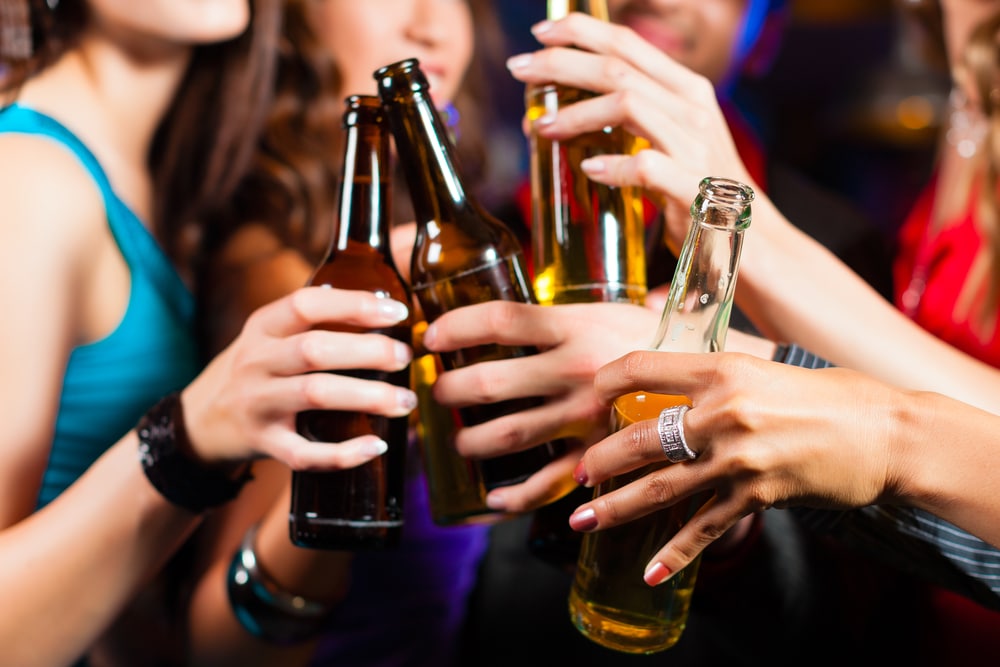 The legal drinking age in the US is 21 years old and is strictly enforced. However, statistics show that young adults in the country are also indulging in alcohol use. The National Institute on Alcohol Abuse and Alcoholism pointed out that most states had a 2.35 gallons per capita alcohol consumption in 2016, which exceeds the country's goal of 2.1.
Currently, New Hampshire is the state with the highest alcohol consumption per capita of 4.67 gallons. This is over double the country's set goal. But Statista notes that the state has lower rates of binge drinking than other states. States like Iowa, Wisconsin, North Dakota, and South Dakota have the highest rates of binge drinking. Binge drinking is the consumption of 4 or more drinks within 2 hours for women and five or more drinks with 2 hours for men. It is the most common form of excessive drinking and is linked to severe risks.
Utah is on the other end of the spectrum, with the lowest alcohol consumption per capita of 1.34 gallons. This is mainly attributable to the strict alcohol regulations in the state. Utah is one of the nine states with per capita less than 2.1 gallons.
Alcohol consumption per capita in the US ranked
Highest alcohol use per state
New Hampshire (4.67 gallons)
Washington (3.77 gallons)
Delaware (3.52 gallons)
Nevada (3.42 gallons)
North Dakota (3.16 gallons)
Lowest alcohol use per state
Georgia (1.90 gallons)
Oklahoma (1.85 gallons)
Arkansas (1.78 gallons)
West Virginia (1.74 51 gallons)
Utah (1.35 gallons)
Marijuana
The federal government classified marijuana as a schedule I drug, along with others like cocaine and heroin. However, 18 states and the country's capital have legalized marijuana use for adults, while 36 states, including the US Virgin Islands, Guam, District of Columbia, Northern Mariana Islands, and Puerto Rico, allow for comprehensive public medical marijuana programs. Consequently, the states with fewer marijuana restrictions tend to have higher use rates. In fact, states like Washington, Oregon, Colorado, and Alaska are among the top 12 states with the highest use rates.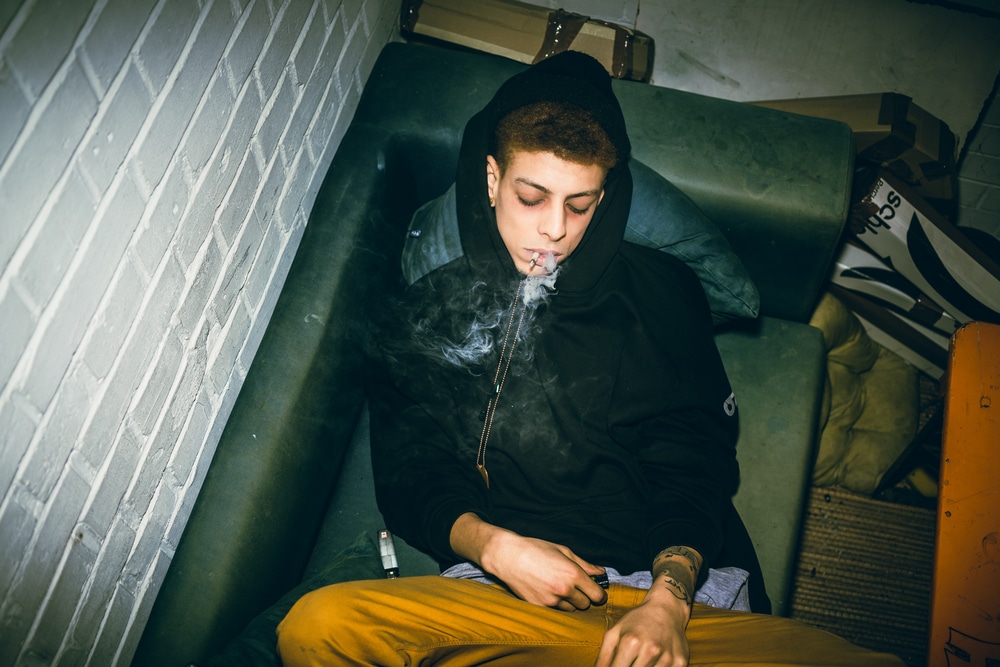 Currently, cannabis use among US adults in 2018-19 was highest in the District of Columbia, with about 27% of adults using the drug. South Dakota has the least marijuana use, with about 11.13%, according to Statista:
Marijuana use across the US states ranked
States with the highest marijuana use
District of Columbia 27.42%
Vermont 27.04%
Oregon 26.99%
Colorado 26.32%
Washington 25.58%
States with the lowest marijuana use
Virginia 12.23%
Texas 12.19%
Louisiana 12.15%
Mississippi 12.09%
South Dakota 11.13%
Prescription opioids and heroin
After pharmaceutical companies reassured the medical community that pain relievers wouldn't cause addiction, healthcare providers started prescribing these drugs at greater rates in the late 1990s. This led to vast misuse of both opioid drugs before it became apparent that they could indeed be highly addictive. According to NSDUH's 2020 survey, 10.1 million people misused prescription opioids in the past.
Studies show that prescription drugs are gateway drugs, leading people to use street drugs like heroin, fentanyl and cocaine. Prescription drugs have low opioid levels and are often used as pain-relievers. But chronic pain patients may need to take these drugs for a longer time, exposing themselves to the risks of drug addiction, and tolerance. So many chronic patients end up taking more pills each day, which can be expensive or inaccessible. As a result, they turn to alternatives like fentanyl and heroin to achieve the desired effect and avoid withdrawal symptoms.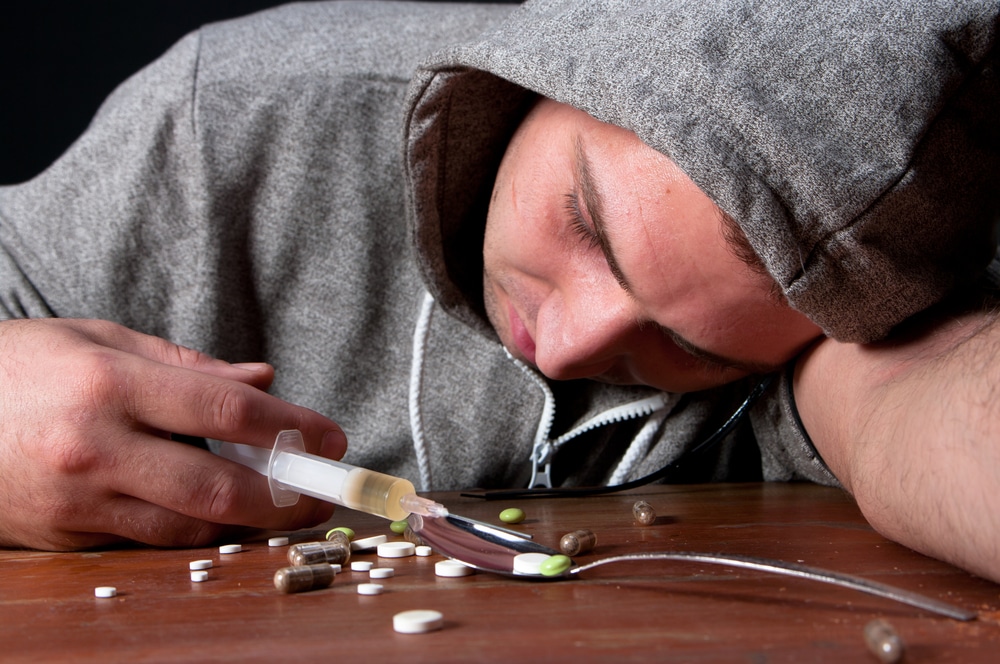 The escalating use of prescription opioids for pain management has contributed significantly to the opioid epidemic. Opioid is widely used across the US, but it disproportionately affects the states of West Virginia, Maryland, New Hampshire, and Ohio. According to the National Institute of Health, these states had the highest rate of fatal opioid overdoses, with 42.4, 33.7, 33.1, and 29.6 per 100,000 people, respectively. Hawaii, Iowa, Texas, and California had the least overdoses, accounting for 4.1, 4.8, 4.8 ad 5.8 per 100,000, respectively.
Aside from the overdose cases, opioids, alongside other drugs like heroin, are primarily used in populous states and those that serve as entry points. A survey based on HHS and the Substance Abuse and Mental Health Services Administration's ranked states by opioid misuse rates, and these were the findings:
Opioid use across the US states ranked
States with the highest opioid use
Alabama 5.3%
Oregon 5.3%
Kentucky 4.8%
Colorado 4.7%
Kansas — 4.7%
States with the lowest opioids use
New York 2.8%
Wyoming 2.7%
Illinois 2.5%
Nebraska 2.4%
South Dakota 2.4%
Other substances
While some states use specific substances more than others, the reality is that Americans are using alcohol or drugs and, sometimes, a combination of both. Alcohol and nicotine are legal and loosely regulated. The fact that they are affordable and easily accessible makes them a drug of choice for many people. Despite these, alcohol and nicotine carry a risk for addiction and even death.
Prescription medications are also technically legal. And since the doctors issue them, some Americans abuse them assuming it's safe. But prescription drugs are highly addictive and can serve as a gateway to other drugs like heroin and fentanyl. Besides, these drugs account for 30% of emergency room admissions.
And with the growing cases of mental illness across the country, many are self-medicating with cocaine, marijuana, or alcohol. Unfortunately, these mind-altering substances offer temporary relief but may lead to addiction and other health-related issues.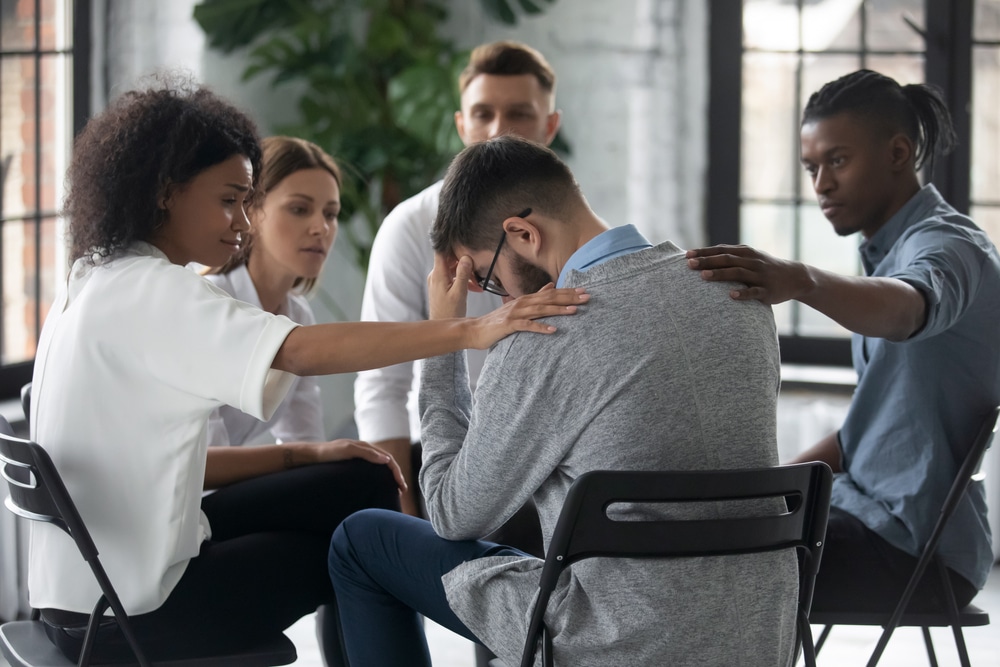 Americans use drugs and alcohol for various reasons. Some do so as a social activity, like after work or during holidays, while others use it to fit in. Availability, experimenting, self-medicating, feeling good, etc., are common reasons people use drugs across the country. But there are other risk factors like having family members who abuse substances that predispose one to use.
Drug of choice may differ from state to state due to availability, state laws, and influence. But all in all, the drug is still a problem irrespective of the type of drug. If you or someone close to you is addicted to drugs, it is best to seek substance abuse treatment. Many treatment approaches exist to help you lead a drug-free life.
Summertime is a fun time, especially for teens and young adults. It's hard to get bored on a summer day or night. That's because there are plenty of parties, music festivals, trips and camping going on. But along with the fun, comes the risk of using drugs and alcohol.
Drugs and alcohol are a mainstay for most summer parties and events. And with all the free time and no commitment, teens are more inclined to indulge in use. Drug use can lead to addiction and overdose. But the hot weather also increases the risk of overheating, which may spiral out to other serious problems. So, before throwing caution to the wind during this season, you need to consider how impactful a single wrong decision can be.
Summer and why it marks a peak in the use of drugs
A study by the National Survey on Drug Use and Health (NSDUH) that ran from 2011 to 2017 shows that most teens and young adults tried out recreational or illegal drugs for the first time during summer.
Surprising? This should be more concerning than surprising as the seasonal environment tends to increase exposure to drugs.
Here are the top factors that make drug use so rampant during summer:
● So much free time
Summer tends to come just when you are done with your semester or free to enjoy longer holiday weekends. This gives you so much free time on your hands and room to be introduced to drugs and alcohol.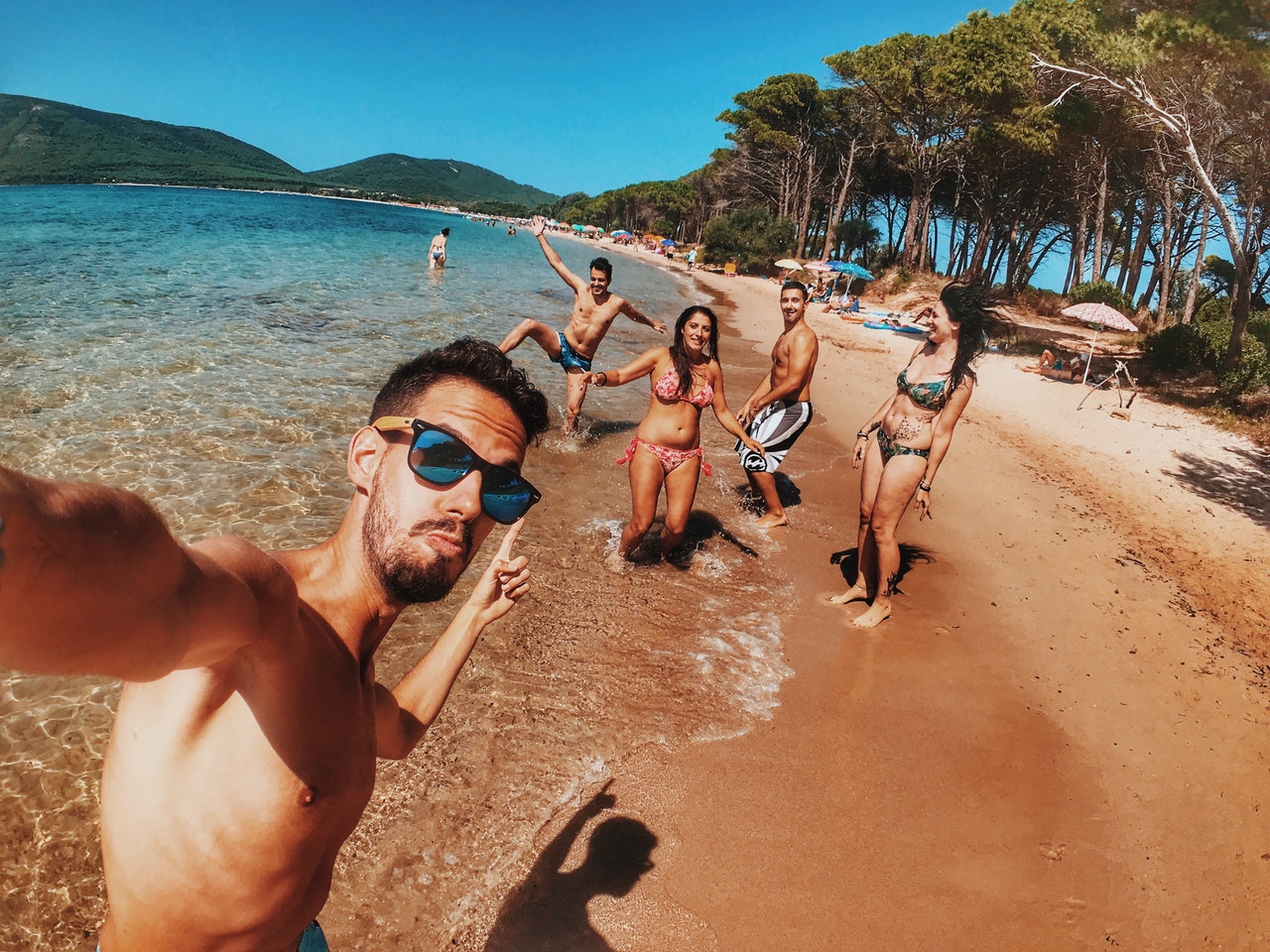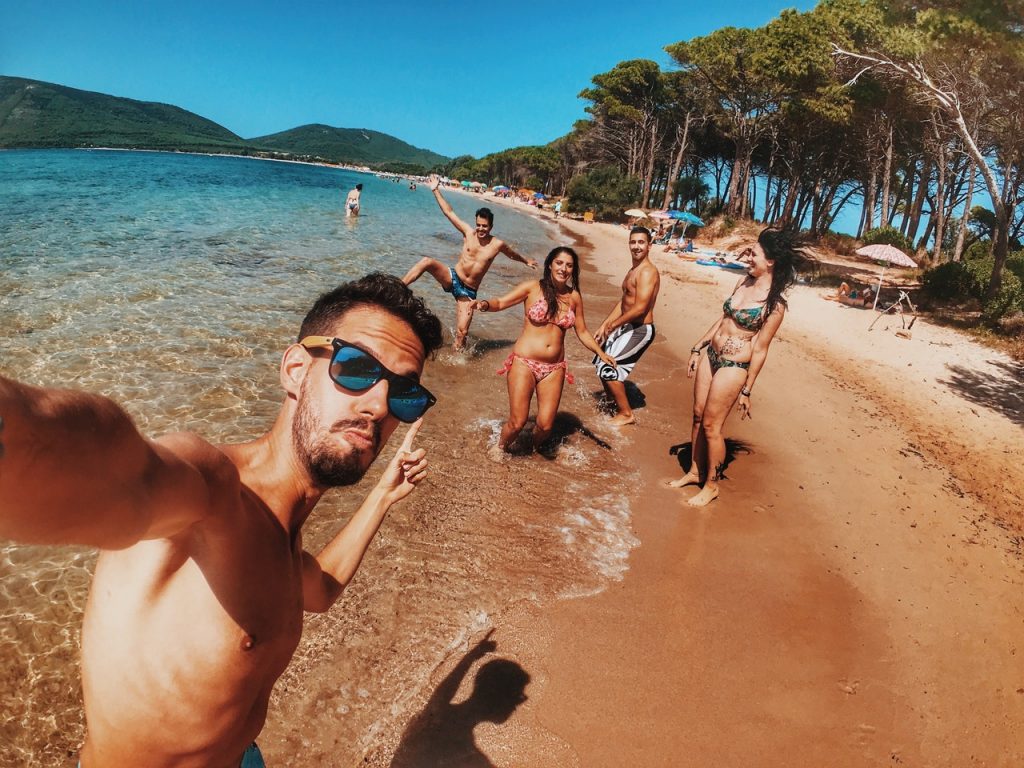 ● Increased social gatherings
Who stays indoors in such hot weather? Summer plans are meant to be as exciting as possible, which is why it is the period that outdoor activities and social gatherings peak. Nevertheless, as you hop from one party or event to the next, there is no limit to the number of drugs and amount of alcohol you will get exposed to.
● A break away from parents/guardians
It is great that you received a nod from your parents/guardians to go for that camping trip or have your holiday by the beach. This means there is no adult to watch your actions as you spend time with daring friends who are willing to try out anything. Unfortunately, this also means lots of drugs and alcohol will be coming your way.
Drugs that will make you overheat
Summer might be the best time for outdoor activities and getting in touch with family and friends, but it is also a dangerous time to use drugs. The high heat and humidity experienced means that you need to quickly cool off to avoid overheating. This is why your body naturally increases blood flow to the skin, which acts as a radiator, and you sweat more to increase heat loss.
But, these well-coordinated biological processes do not remain the same when you take drugs. The disruption that most recreational and illegal drugs cause to your body's natural cooling mechanism is extremely dangerous as it increases your risks of overheating.
It gets worse as you will be high or intoxicated, and your body will not perceive the increased heat threat. This can lead to heatstroke, heat cramps, heat exhaustion, or even death.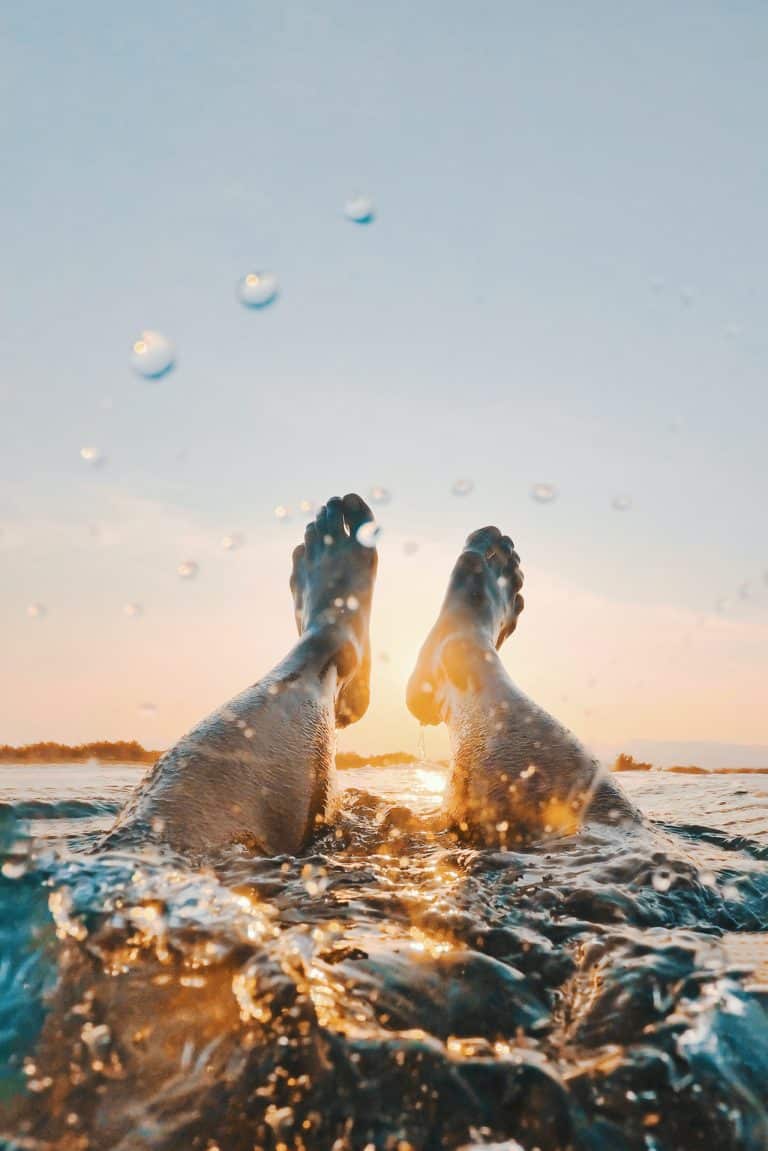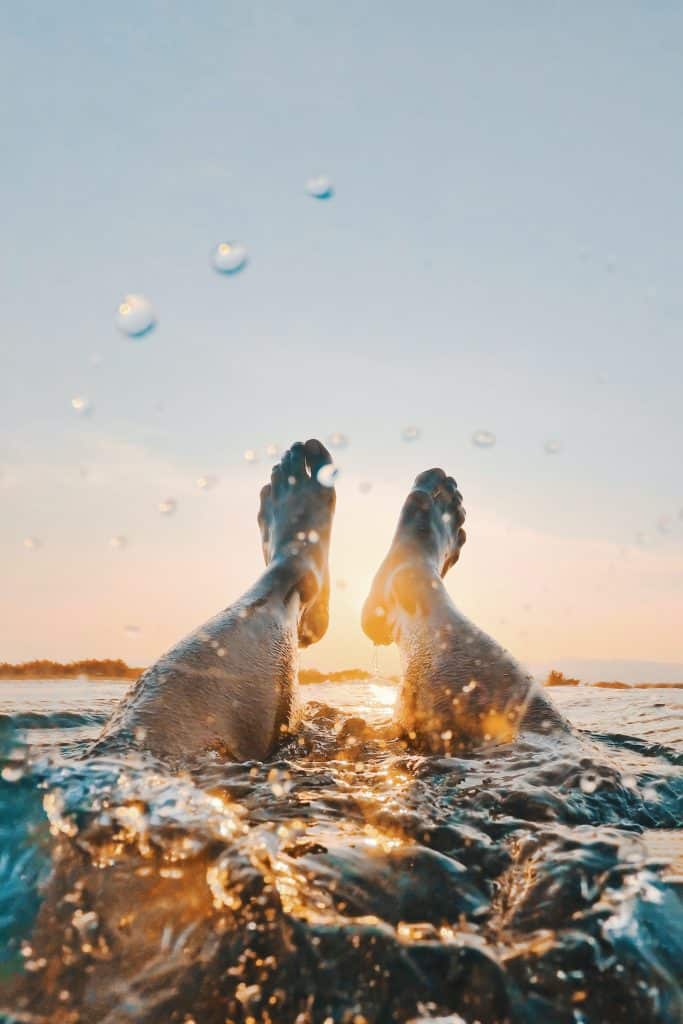 Generally, most drugs will mess you up regardless of the weather and should be avoided at all costs. During summer, the odds are higher, and here are the most dangerous drugs to use when it is hot:
● Cocaine
A recent publication in the Annals of Internal Medicine authored by Dr. Craig Crandall describes cocaine as a double-edged sword during summer. On the one hand, this is because it affects your body's ability to regulate temperatures naturally. But, on the other hand, it gets you agitated, yet you don't feel hot."
Studies by the National Institute on Drug Abuse have further shown that cocaine-related deaths spike in summers. In addition, the risk of heat stroke or sudden shock and death is higher when you use cocaine because it leads to increased heart rate, confusion, having too much energy, and promotes blood clotting.
● MDMA/Ecstasy/Molly
The most popular drug in outdoor music festivals for teens and young adults is MDMA or Ecstasy, or Molly, commonly used in pill form. Unfortunately, while it is used as a 'rave drug' that helps get into a party mood, it affects your ability to regulate body temperatures and increases heart rate and blood pressure. The results are often catastrophic as it leads to hypothermia, a life-threatening condition when urgent medical care is not provided.
● Bath salts/Mephedrone
Another drug that is taking the day across the United States is mephedrone or bath salts. This is a synthetic drug often sold as plant food, decorative sand, or toy cleaner.
However, bath salts are nothing close to the veil they wear as a 'safe product.' Used in hot weather, it causes increased heart rate and disrupts your ability to regulate body temperature. This can easily lead to heat stroke or death when emergency medical attention is not provided. It also has severe side effects such as teeth clenching and can quickly become addictive.
● Heroin
It is saddening that heroin use among teenagers and young adults is on the rise. This illegal drug commands a big share of the opioid epidemic that has affected the nation. It has severe effects when used during hot weather and could easily cause hypothermia, leaving you unconscious or in a coma.
● Alcohol
Having legal access to alcohol as a young adult does not mean your summer should be all about binge drinking. Drinking alcohol in hot weather will see you quickly lose body water & nutrients, disrupt heat regulation, and impair your judgment. This will cause your body to overheat, increasing the risk of dehydration or heat stroke.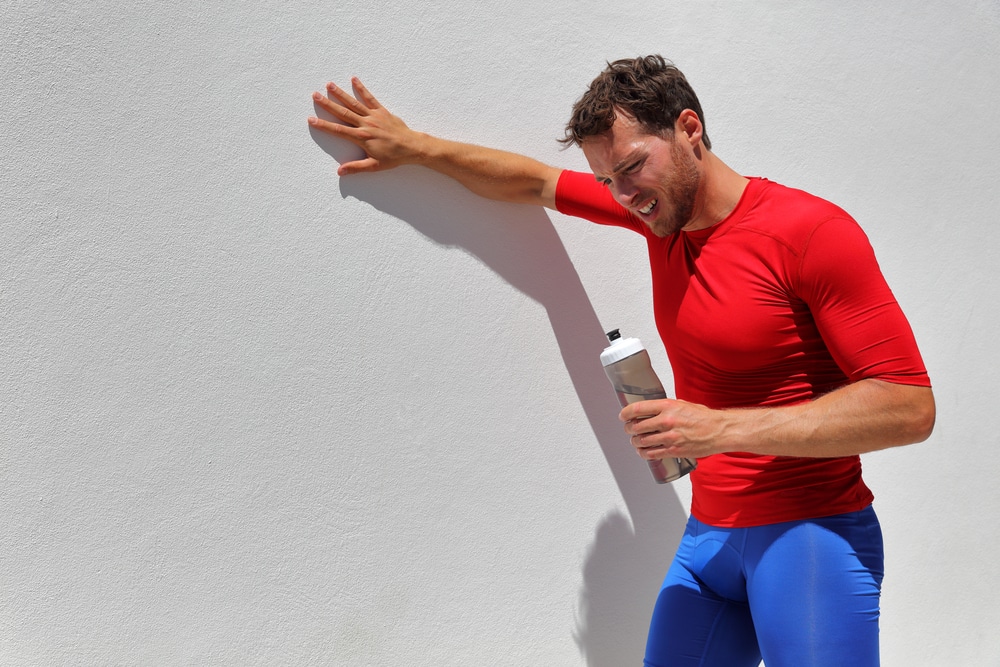 Make the smart summer decision
Summers should be a time of creating good memories by bonding with your friends and family. As you grow older, these memories will make some of the best highlights in your life. In turn, the last thing you need to do is let the seasonal environment or party wave influence you to start taking drugs.
If you have already started taking drugs, be sure not to turn into a long-term addict. In addition, there is no fun in having your body overheat because of using drugs in hot weather. This could quickly turn fatal, turning a happy summer into a dreadful moment for you and your loved ones.
Since it is becoming more challenging to avoid exposure to drugs, especially during summer, it is best to talk to a substance abuse counselor. This way, you will be better prepared to go through your teenage years and young adult life without abusing drugs. It also helps never to forget that summer fun does not have to involve indulgence in drugs.
People abuse drugs for various reasons. Some do so to fit in, to seem more mature, or to experiment. Others use drugs to escape, to relieve boredom, or rebel. They see drugs as a solution or a way to cope with a situation. But since most of these drugs are highly addictive, they often end up being the problem. According to the National Institute on Drug Abuse, illicit drug use can lead to dependence, addiction, and in worst cases, the drugs can kill you.
You've probably heard that drugs are dangerous one too many times; it's getting hard to believe. But all drugs, including prescription pain relievers, have real potential for harm. Prescription drugs can kill you - irrespective of whether you use them alone, or you mix them with other drugs. Vital statistics show that the death toll from abuse and misuse of such drugs is steadily rising. And if you don't stop using, you could be part of these statistics soon.
How do drugs kill?
Most drug fatalities result from a combination of factors, not just the drug itself. For example:
Death from ecstasy happens due to:
Contaminants in the drug
Dehydration
Water intoxication
Serotonin syndrome
Other causes like an underlying heart condition, or high blood pressure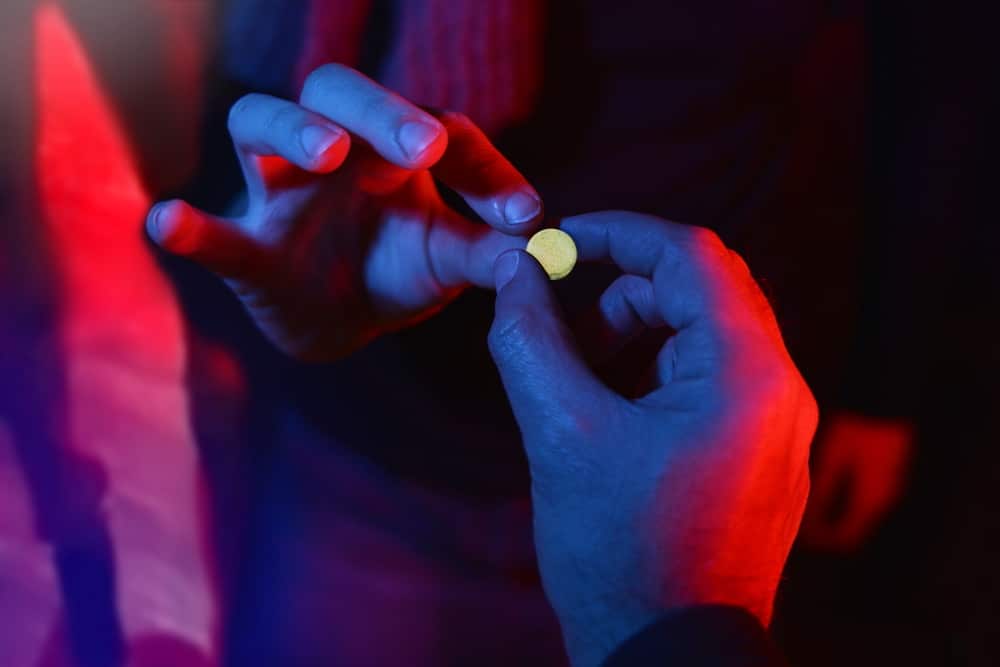 How cocaine kills
Stimulants like cocaine flood the brain with norepinephrine and dopamine, creating euphoric effects while boosting focus and confidence. They also stimulate the cardiovascular system – and that's where the danger comes in. Cocaine causes rapid or irregular heart rate, blood vessel constriction, and increased blood pressure.
The constriction of blood vessels means less oxygen supply to the heart muscle and can cause a heart attack. Cocaine users are 23 times more likely to have a heart attack than those who don't use. No wonder cocaine is referred to as the perfect heart attack drug.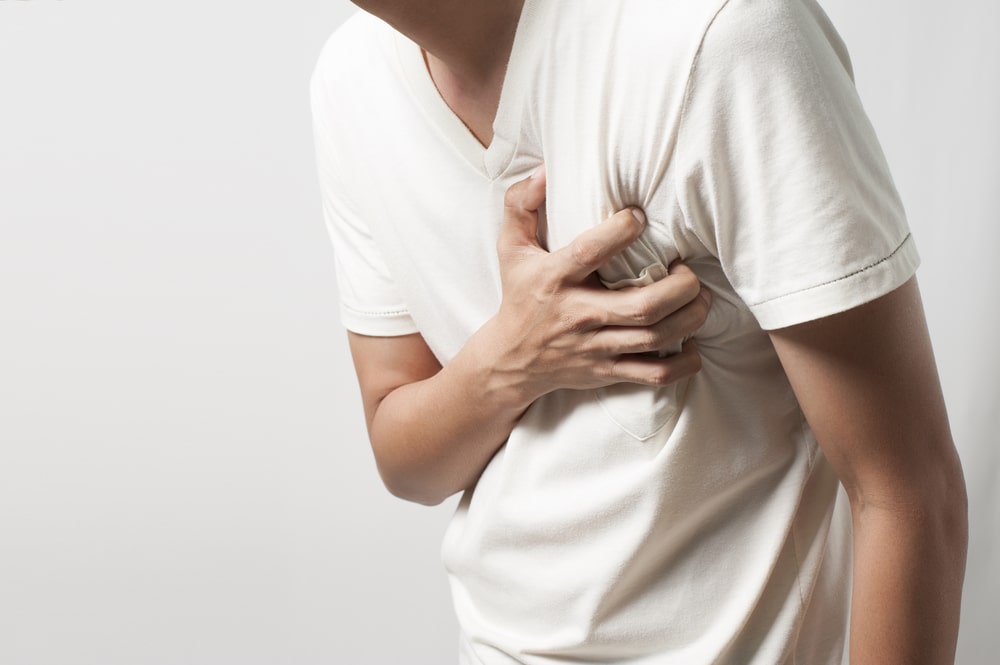 How opioids kill
When opioids and other depressants, get to the brain, they bind to mu-opioid receptors and activate them. This produces euphoric effects but also triggers a series of physical and psychological actions. Opioids produce respiratory-depressing effects. As a result, fatal overdose victims often die from respiratory depression (choking to death) because they cannot get enough oxygen to feed the demand of their body's organs.
What is overdose, and how does it happen?
A drug overdose happens when a person takes too much of a substance or a mix of substances. This is so even if it was an accidental overdose. People can overdose on alcohol, prescription drugs, illicit drugs, and other substances. In many cases, overdoses are fatal.
But those who get immediate medical attention can be saved. As mentioned earlier, drugs can overwhelm the body in different ways. But the most common cause of death during an overdose is respiratory failure.
Signs of drug overdose
The signs of an overdose depends on the type of drug involved. Overdose deaths involve sleepiness, confusion, and coma. Other factors can include:
Problems with vital signs like blood pressure, temperature, pulse rate, and respiratory rate
Hot and dry or cool and sweaty skin
Seizures
Chest pain
Nausea, abdominal pain, diarrhea, and vomiting
Drug overdose deaths, in numbers
Accidental overdose is the leading cause of death in the US for people under 50 years. Drug overdose deaths now surpass deaths from homicides, car accidents, firearms, or HIV/AIDS. In 2017 alone, more Americans died due to drug overdose than they did in the entire Vietnam War. Of these deaths, nearly 66% involved illicit drugs or prescription opioids.
In 2019, more than 70,000 Americans died from a drug overdose. And the drug overdose trend doesn't seem to be slowing down. According to recent provisional data from the CDC, the number of overdose deaths shot to 81,000 deaths in 2020. This increase is attributable to the pandemic and its negative impacts on lives, especially of those struggling with substance use disorders.
The addiction epidemic was already a significant problem across the US. But the pandemic has only made the problem worse. Its spread has sent people into panic. And with long term travel restrictions, social isolation, economic shock, disrupted access to addiction support, and increased mental health distress, people turn to drug use and misuse trying to cope.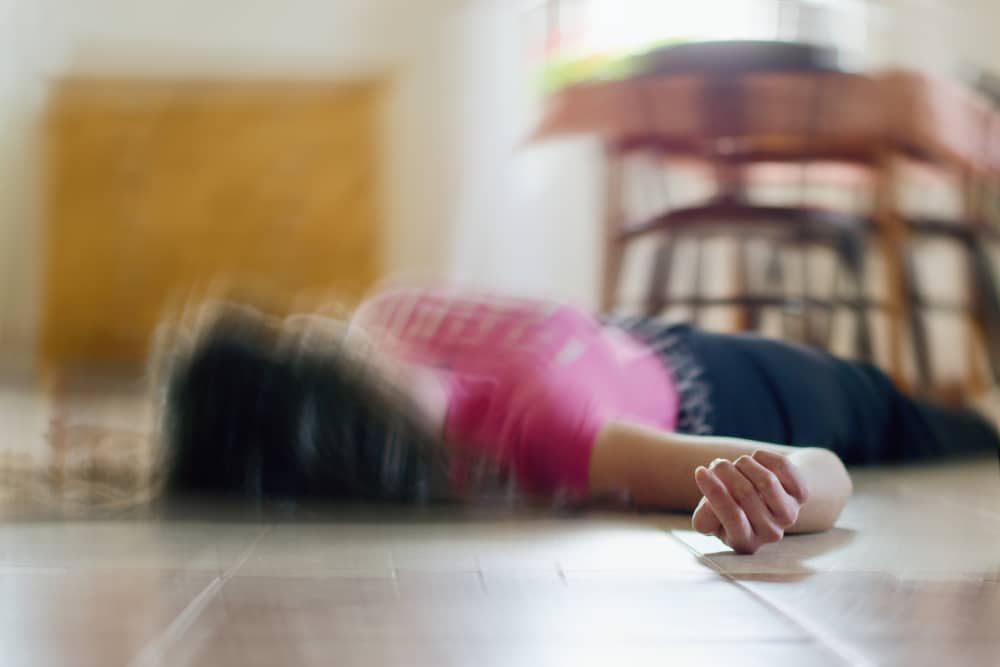 Cocaine and psychostimulants overdose deaths
In 2018, there were 14,666 overdose deaths involving cocaine in the US, according to a CDC report. This represents about a 2.5% rate increase in cocaine-involved deaths in 2018 than in 2014. The report says that the overdose death rates attributed to cocaine that has been cut with synthetic opioids, like fentanyl increased faster in recent years than did deaths from pure cocaine. Among 70,237 drug overdose deaths in 2017, about 23,139 or 32% involved cocaine, psychostimulants, or both.
Opioid overdose deaths
50,000 of the 2019 drug deaths were from an opioid overdose. The abuse of and addiction to opioids, including heroin, prescription drugs, and fentanyl, is a severe crisis that affects public health and economic and social welfare. CDC estimates the annual economic burden of prescription opioid abuse alone in the US to be $78.5b. This includes the cost of addiction treatment, health care, lost productivity, and criminal justice involvement.
Fentanyl overdose deaths
States across the US are reporting a sharp increase in fentanyl-involved overdose deaths. Fentanyl overdoses can happen within seconds to minutes of use. The sad part is many users don't seem to be looking for fentanyl and have no idea that the drug they're using contains fentanyl.
Meth, cocaine, and powder heroin may be cut with fentanyl. There have also been cases of illicit Oxycodone and Xanax tablets containing fentanyl.
Meth overdose death rates
Meth-related deaths are also rising across the US, according to NIDA. Overall data shows overdose rates rose from less than 0.8 to 4.5 per 100,000 women and 2 to 10 per 100,000 men, a more than fivefold rise from 2011 to 2018.
Getting help for drug overdose
Call 911 if you suspect a drug overdose. Emergency help can save a life. General treatment strategies involve:
Giving activated charcoal to absorb the drug from the digestive tract.
Pumping stomach to get rid of the substance.
Inducing vomiting to get rid of the drug from the stomach.
Issuing IV fluids to help the body speed up the removal of the substance.
Clearing the airway.
Preventing an overdose from occurring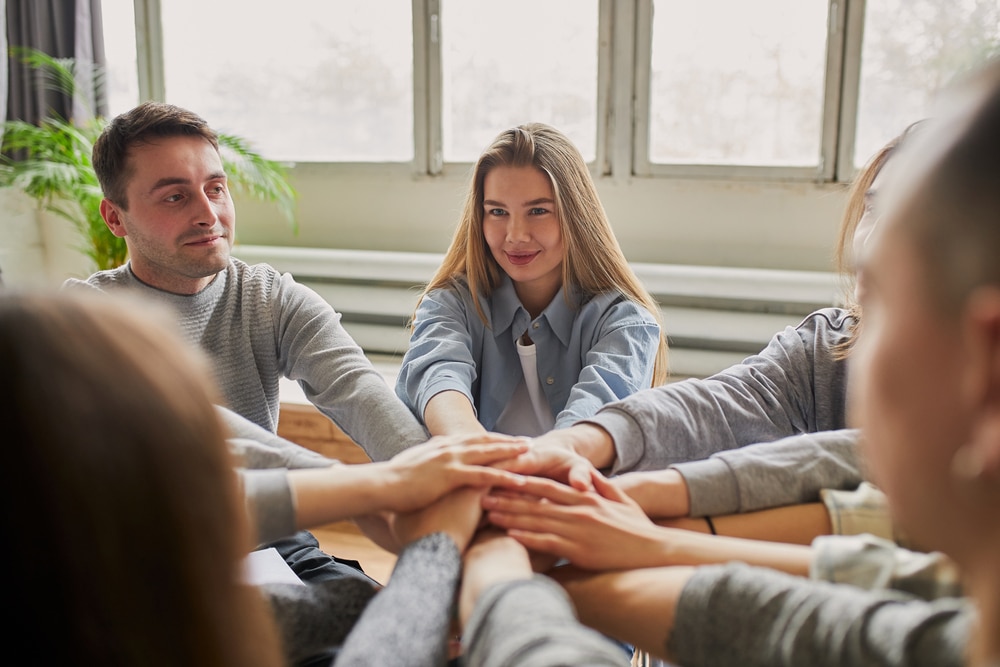 Overdose deaths remain a critical problem across our nation. If you have prescription medicines, ensure that you use them according to the doctor's recommendations. Overdose occurring from prescription drugs often happens when they are used in ways not advised by your doctor.
Quitting drug use is also a great way to prevent overdose. If you are having a hard time quitting, you should seek professional help. Addiction treatment centers in Texas and across the US have therapists and physicians who can help address mental and physical health issues.
People use drugs for a range of reasons. Some to fit in, rebel, or even just to escape their reality. Others use drugs to experiment, relax, or release boredom. Drugs excite the parts of the brain that make you feel good – but they also do so much more harm, as you'll notice in this article. Some very real dangers come into play when mixing drugs with other substances.
Drugs are anything but equal. Sedatives like heroin, alcohol, and benzodiazepines have a numbing effect and tend to slow down body and brain functions. Stimulants like cocaine, ecstasy, crack, and amphetamines can give users a rush of energy and make them more alert. Hallucinogens, like psilocybin mushrooms and LSD, tend to alter the way users see, feel, smell, taste, or hear.
When taken in large quantities, sedatives can be fatal; stimulants can trigger panic attacks or anxiety; and hallucinogens can cause erratic or dangerous behaviors. But the question is what would happen when these drugs are mixed together?
A brief look into polydrug use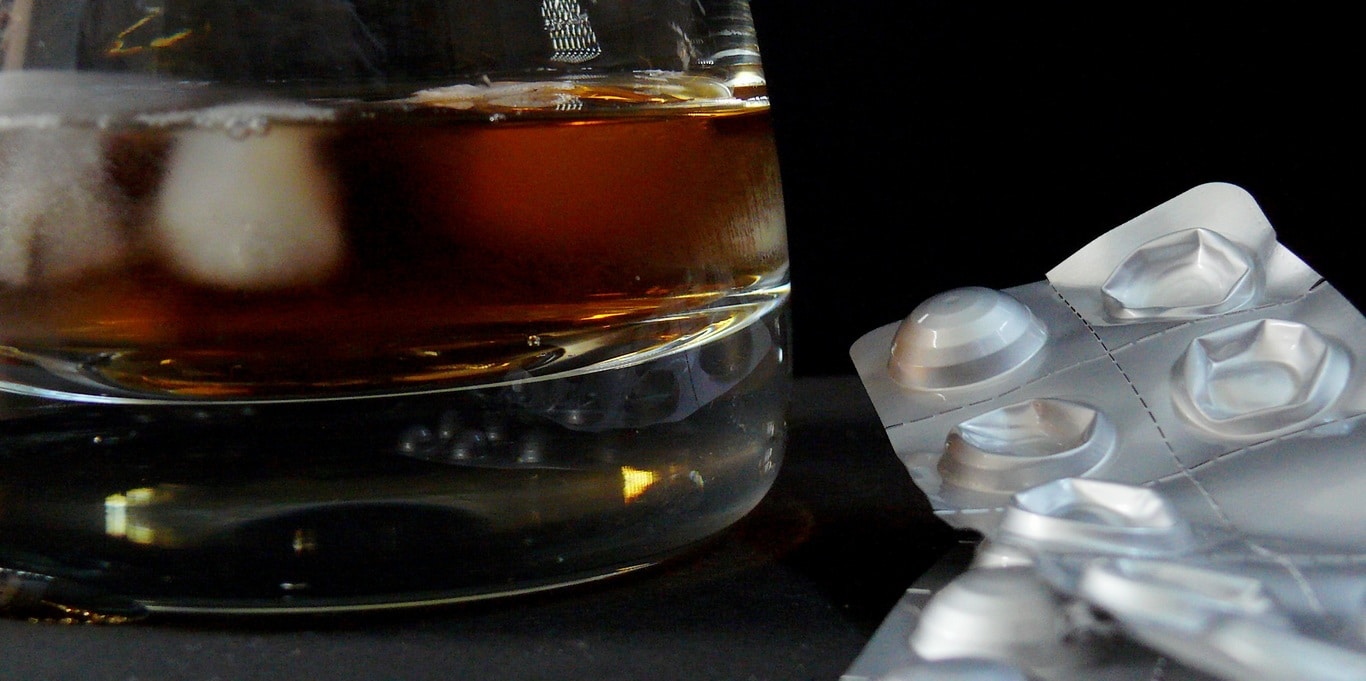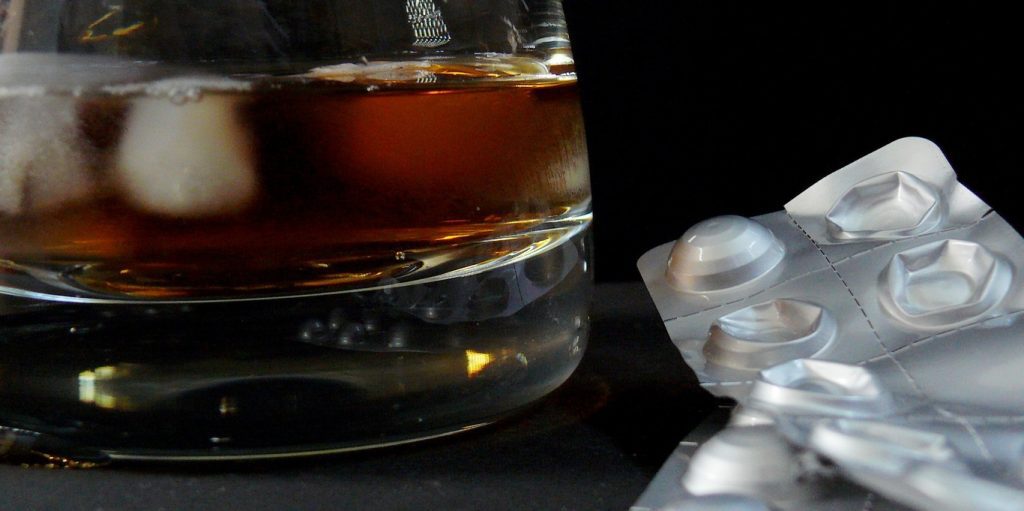 Polydrug use is when users mix drugs or take one drug while still under another drug's influence. It can include the use of illegal drugs, alcohol, over-the-counter medications, and prescription drugs. People mix drugs for a range of reasons, with the most common ones being:
Trying to amplify the effects of individual drugs or to 'bring on' its desired effect
Trying to reduce the adverse effects of a drug, often when 'coming down' from that drug
Substituting for a drug they were looking for
Experimenting
Taking several prescription drugs
Trying to combat the side effects of withdrawal
The problem with using more than one drug at any given time is that the effects become even more unpredictable. It is not always possible to tell the exact impact of a single drug or drug dose. Drug use affects each person differently. Sometimes, a person can use the same amount of a specific drug on separate occasions and have different effects each time. The difference happens due to reasons like:
The setting – club, at home, alone or with peers and so on
The user – their mood, personality, expectations, individual characteristics
The drug – impurities, cut, the amount used, duration of use, and frequency of use
It is hard to predict the effects of a single drug. But it is even harder to predict the effects of multiple drugs. In addition to the factors above, the effect of multiple drug use may vary based on the mixture's contents. Blending drugs with the same physical effects – like two or more sedatives or two or more hallucinogens) can be particularly dangerous. The blend is riskier because it amplifies pleasurable and adverse effects. Combining drugs like cocaine and ecstasy will elevate the 'high' and also increase the risk of a heart attack.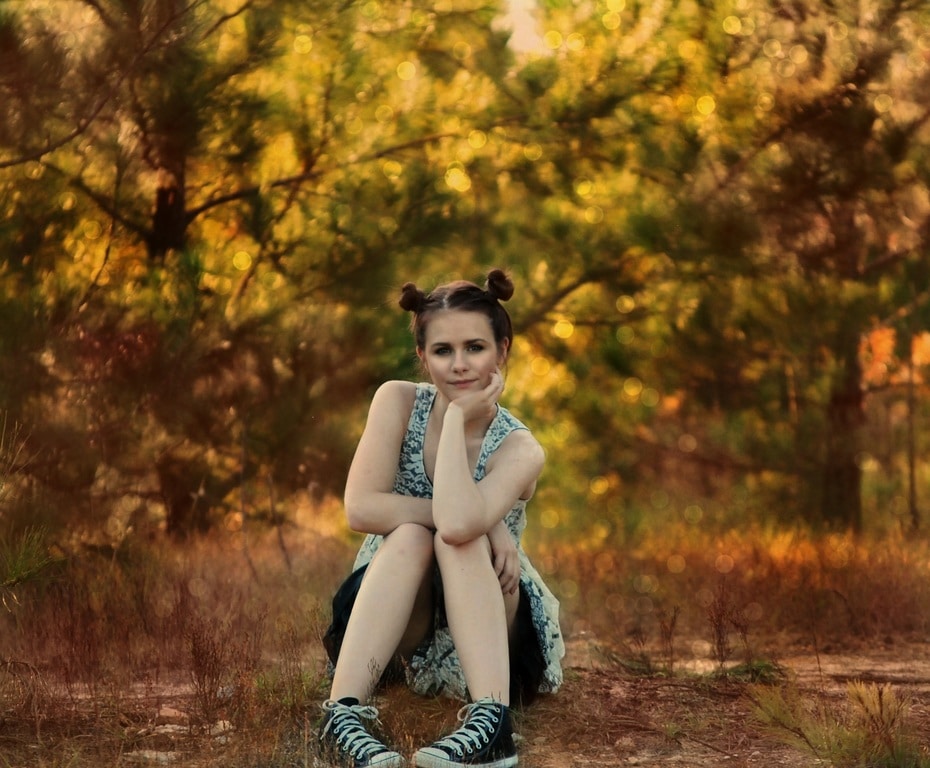 The dangers of mixing drugs
One of the most significant risks of mixing drugs is "combined drug intoxication (CDI)." CDI happens when two or more substances are taken simultaneously and can lead to life-threatening conditions like seizures, heart problems, coma, brain damage, liver damage and failure, stomach bleeding, and even death. There were 67,367 drug overdose deaths in the US in 2018, according to the Centers for Disease and Control Prevention report.
Although we like to think about these drugs in isolation, for example, "fentanyl overdose deaths," a recent study by the National Center for Health Statistics revealed that most drug overdose deaths involve a mix of two or more drugs.
Many different types of lethal drug combinations exist and contribute to the raging drug overdose epidemic in the US. According to the Center for Disease and Control Prevention analysis, many opioid deaths also include other drugs.
Why mixing drugs increases the risk of death
A drug overdose doesn't necessarily happen because of taking too much of a single drug or alcohol. In fact, it mostly occurs when users overdose from a drug combination. Here are some examples of how mixing drugs can kill:
1. People mix two or more drugs – often the same class of depressants or stimulants – assuming that taking half of the usual dose of each of these drugs at a time will produce a similar effect, but it's not the case. Even a small amount of another depressant or stimulant can increase the impact - way beyond what would have been taken individually.
The effect is particularly fatal with depressants like synthetic opioids, alcohol, and tranquilizers like barbiturates and benzodiazepines. These drugs depress the central nervous system, which controls the respiratory system and heartbeat. Depressants slow down breathing and reduce heart rate. This, in turn lowers the blood pressure and the amount of oxygen that flows to the brain, leading to hypoxia. As a result, rapid cell death occurs in the brain and consequently causes brain damage or death.
2 Mixing stimulants and depressants – this sends contradicting messages to the body, impairing its function. The respiratory, cardiovascular and nervous system are put into a frenzy with simultaneous conflicting messages to slow down and speed up. This causes severe consequences and can lead to coma, fatal overdose, cardiac arrest, slowed breathing and in some cases, death.
3. A single drug – like a prescription drug or a glass of wine – may not impair a person's ability to drive. However, a combination of a glass of wine and the prescription drug may exponentially increase the effects of both so that the user may show signs of severe impairment. Driving while under the influence of mixed drugs can lead to severe injury or death of self and/or others.
4. Mixing alcohol and cocaine can be dangerous, especially when both these drugs are broken down in the liver simultaneously. When both drugs are present, the liver produces cocaethylene, a harmful chemical that stays in the body for extended periods and may increase the chance of heart attack, seizures, and even sudden death. Cocaethylene can also cause cardiac arrhythmia, brain damage and aneurysm.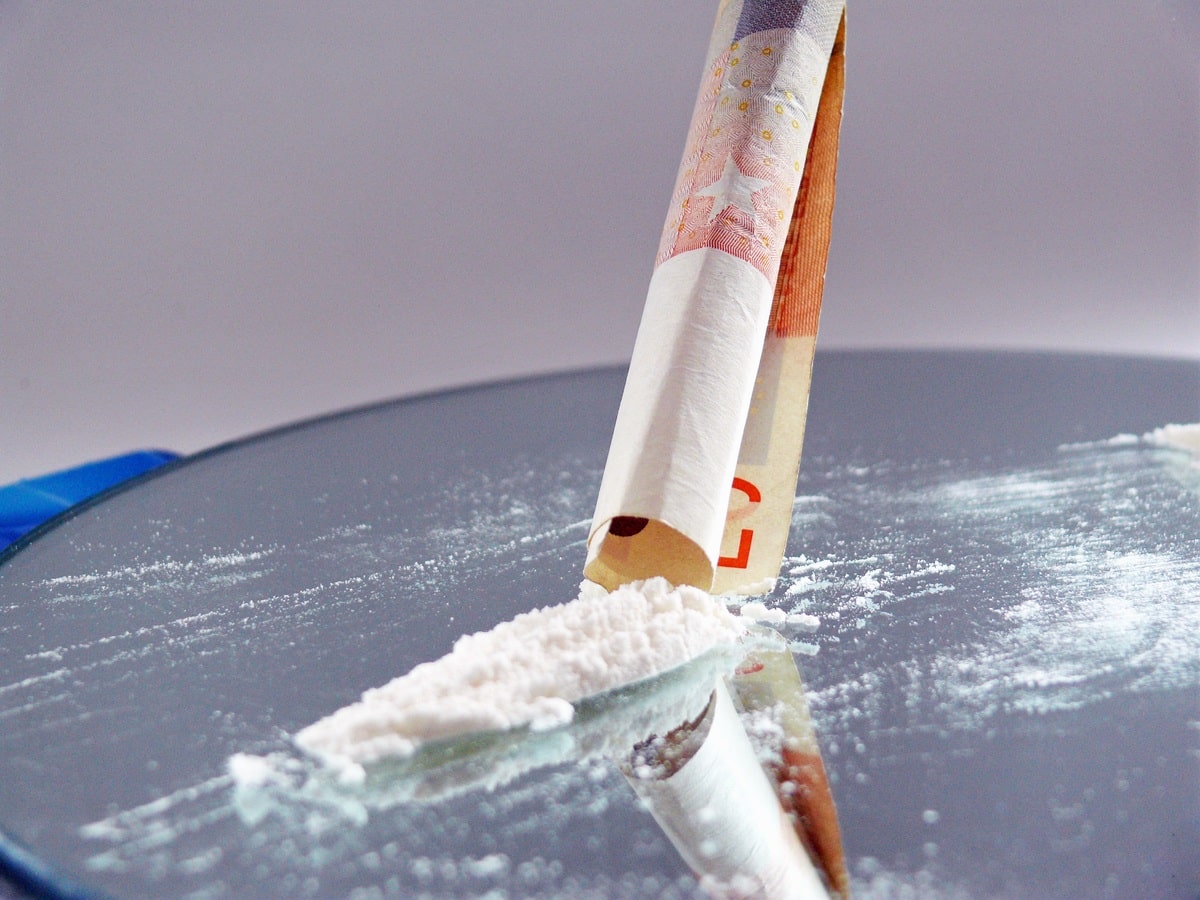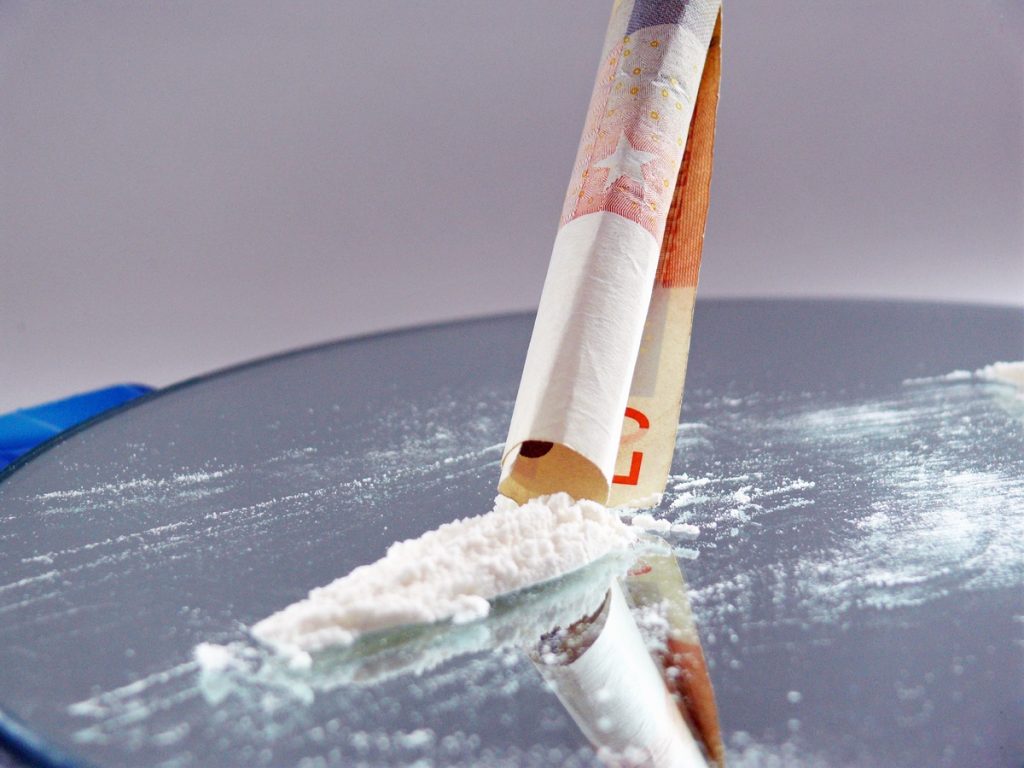 5. Benzodiazepines mixed with alcohol, severely increases the deadly risk. Both of these drugs affect the same neurotransmitters. Their combination amplifies the intoxicating effects of alcohol and benzos and causes memory loss, hallucinations, impaired coordination, intense dizziness, severe depression, and even suicidal thoughts. The combination also depresses breathing, slows down the heart rate, causes seizures, and results in loss of consciousness, coma and death.
Anyone willing to risk their lives for recreational or social reasons has a serious drug use problem. The same applies to those who use drugs to try to overcome their mental health issues like anxiety, depression, or stress. People with polydrug addictions need intense addiction treatment and therapies because of the augmented damage their brains have sustained from the use.
You've heard the saying, "too much of something is poisonous." But it couldn't be more true that it is with substance abuse. A prescription drug keeps the pain away. And a glass of alcohol makes you merrier at the end of the day. However, with continued use, you risk building tolerance, dependence, addiction – and eventually, overdosing.
It's easy to assume that "stable" substance use shields you from overdosing – but that couldn't be further from the truth. In fact, an article on CNN showed that long-term heroin users who end up with fatal overdoses are likely to have the same levels as those who overdose and survive.
The reality is that anyone can overdose from drugs or alcohol. There's just no way to predict who and when. But later on in this article, we will discuss some factors that put one at higher risk for overdose.
What is a drug overdose?
A drug overdose is a medical emergency that happens when you consume a mix or too much of a substance. You can overdose on alcohol, prescription medications, illegal drugs and other substances. Overdoses are usually fatal, but most people who overdose can be saved if they get medical attention soon enough.
That's why it is essential to familiarize yourself with the following signs and symptoms, should you find yourself in such a situation where you, or a loved one might be overdosing.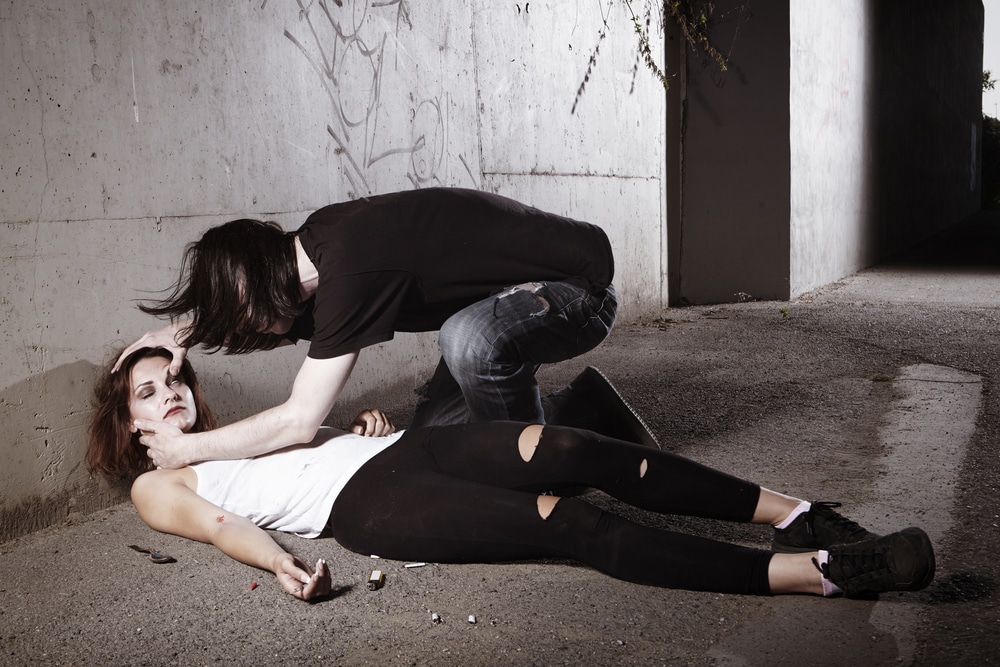 Pupil dilation and redness
You'll know you are overdosing when you notice some evident changes in your eyes. Narcotics like fentanyl, hydrocodone, morphine, and heroin cause the pupils to constrict, eyelids to become heavy, and eyes to water.
Changes in eye's general motion or color are signs of intoxication. Red eyes are a common symptom of overdose for several drugs, especially marijuana, cocaine, and alcohol. This is because of the expansion of blood vessels in the eyes.
Here are some common signs of a drug overdose indicated by the eyes:
Changes in pupil size, either dilated or constricted
Bloodshot eyes or conjunctival redness
Rapid involuntary movements of the eyelid (nystagmus)
Chest pain and irregular heart rate
An opioid overdose causes a slow, irregular breathing pattern. If you are overdosing on opioids, you may become unresponsive or unconscious and notice that your fingernails or lips are blue. This is due to a low oxygen supply. Identifying these symptoms quickly could mean the difference between life and death, considering opioid overdoses kill about 128 people each day in the US.
Stimulants may have an opposite effect to opioids. They tend to increase the heart rate and cause chest pain, palpitations, and even stroke or cardiac arrest. When your heart is overly stressed, it may cause small muscle tears, bleeding, and severe pain.
Some common signs of overdose indicated by the heart and chest include:
Chest pain
Agitation
Unsteady walking
Gurgling sounds that indicate your airway is blocked
Shallow breathing, severe difficulty breathing, or cessation of breath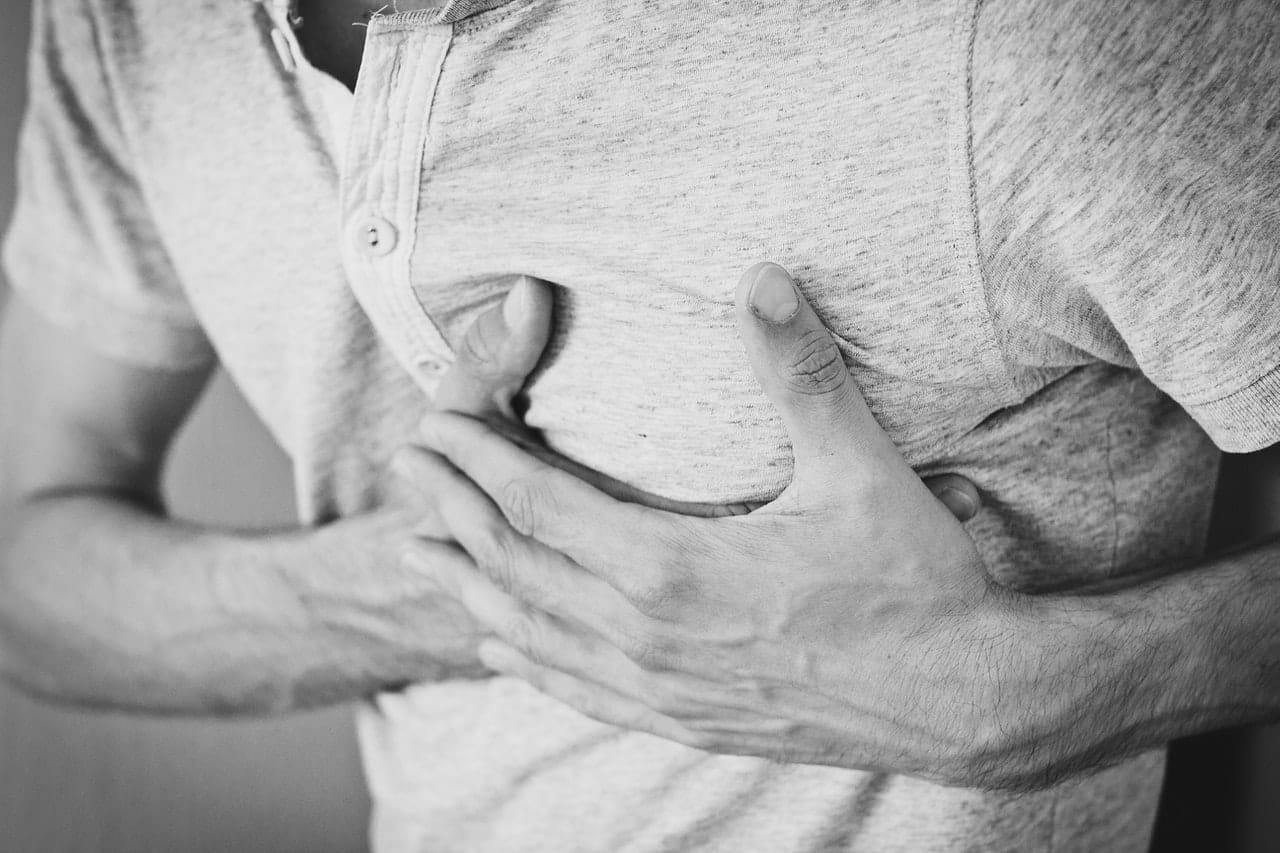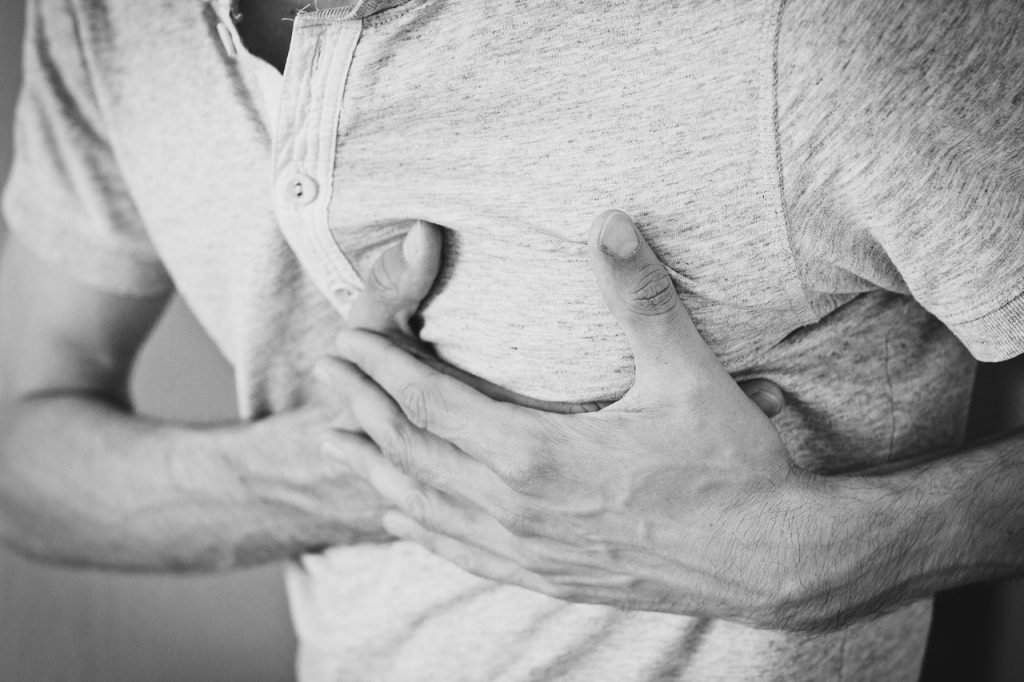 Confusion and disorientation can be signs that someone is overdosing
Depressant overdose may result in loss of consciousness. Stimulant overdose, on the other hand, will cause aggressiveness, agitation, and anxiety. When you overdose on stimulants, depressants, or both, you may find that you are violent or aggressive – and that your behavior is largely unpredictable.
You may also feel confused and disoriented. In this case, you'll find that you're talking rapidly or nonsensically. You may fall, stumble, scream, or cry. And even if you are still conscious, you may notice that you aren't in touch with your surroundings or able to maintain balance. So basically, you'll know you are overdosing when you are:
Violent or aggressive
Tremors or convulsions
Unconscious
Unresponsive
Of course, you won't know about your unresponsiveness or unconsciousness until later on when you recover. Unconsciousness happens when the brain cells shut down because of the overwhelming amount of toxins in your body.
Nausea and vomiting
Vomiting is your body's way of getting rid of any toxic substance from the gastrointestinal system. It is perhaps the easiest way to tell you are overdosing since it's more of a physical reaction. Sadly, you may vomit while unconscious, which makes it a choking hazard because you won't be able to expel it. If this happens, you may suffer brain damage or even death. Vomiting is often accompanied by nausea.
Seizures
Overdosing from alcohol or stimulants, like cocaine or methamphetamine comes with a risk of seizures. A seizure is a medical emergency; therefore, calling 911 as soon as you notice early signs like trembling and shivering can help save a life.
Death
In extreme cases of drugs or alcohol overdose, you may end up dead. Drug overdose deaths are so common that there were 67,367 cases in the US in 2018 alone. While data for 2019 and 2020 has yet to be finalized, provisional data from the CDC suggests that drug overdose deaths are on a steady increase. The provisional data from 2020 shows a 13.2% increase in drug overdose deaths from the prior year. According to the Centers for Disease Control and Prevention (CDC), opioids, particularly synthetic opioids, are the main driver of drug overdose death.
These are only a few signs and symptoms of overdose – and they may vary from person to person. If you are experiencing an overdose, you should get immediate attention from medical professionals. Calling 911 can be a great way to access emergency help. The operator will ask about your symptoms and provide critical information about the things you should do as you wait for the ambulance to arrive.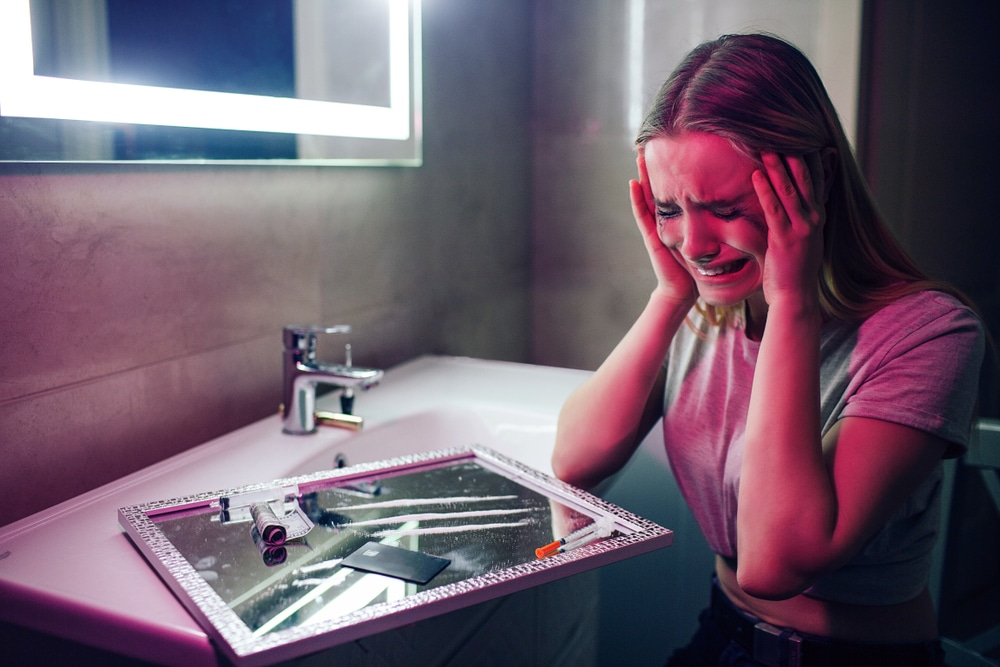 Risk factors for a drug overdose
You can overdose unintentionally for a range of reasons – like when you:
Take a stronger dose than you are used to
Take a normal dose after tolerance has reduced
Ingest incorrect medication
In many cases, drug overdoses are unintentional. When you start taking a drug, your body builds tolerance. So you'll need to take more and more to achieve the same effect you did when you started. Failure to do so will lead to withdrawal symptoms.
In unintentional overdose deaths, many events can happen that increase your chances of overdose. For instance, illegal street drugs often mix with other substances – so you may not know how much of the drug is in each hit. Again, since illicit drugs are never labeled, a hit can be more potent than you anticipated.
Other common risk factors for overdosing include:
Relapsing and thinking you can take as much of the drug as you used to, before getting clean
Low level of physical tolerance
History of overdosing
Not completing drug rehab
But it is also possible to overdose intentionally, when seeking a desired effect – to harm yourself or get high. If you're overdosing to harm yourself, you should know that there are better ways to deal with the "unmanageable feelings."
Intentional overdose can happen when you have an untreated mental disorder like anxiety, depression, and so on. If this is the case, it's essential to seek treatment through a licensed rehab center that knows how to treat comorbid health conditions.
Overindulging in drug use
A reluctance to seek emergency help when need be
Injecting illicit drugs
Previous suicide attempts
A drug overdose is a medical emergency and should not go unreported. Many states apply the Good Samaritan laws that protect you or anyone who calls 911 to report the emergency. So you don't have to worry about ending up on the wrong side of the law.
Substance use disorder is one of the main causes of drug overdosing. It is, therefore, critical to seek help soon to avoid the severe consequences of an overdose. While knowing the signs and symptoms of an overdose is essential, treatment at a rehab center is the best way to safely detox, identify any underlying mental health issues, recover and lead a healthy life.