Addiction is a complex disease that affects not only the mind but also the body. That's why addiction treatment must address an individual's whole body health. The holistic addiction treatment model takes into account the whole person - their physical, emotional, and spiritual well-being - rather than just treating the addiction itself. It recognizes that addiction is a complex issue that affects all aspects of a person's life and that successful treatment requires a comprehensive approach that addresses all of these aspects.
One key aspect of the holistic addiction treatment model is integrating exercise and nutrition into the treatment program. Exercise and nutrition can play a crucial role in supporting recovery from addiction. Exercise can help to improve physical health by promoting cardiovascular health, increasing muscle strength, and reducing the risk of chronic diseases such as obesity, diabetes, and heart disease. It can also help to alleviate symptoms of depression and anxiety, which are common co-occurring disorders among people with addiction.
Nutrition is also an essential component of holistic treatment. A healthy diet can help to support physical health, reduce the risk of chronic diseases, and improve mental health. Many people with substance use disorders have poor diets or unhealthy eating habits. Incorporating nutrition education and healthy food choices into addiction treatment can help to improve overall health and support recovery.
This article will examine how malnutrition and substance abuse go hand in hand. We'll also cover the positive health benefits of exercise and eating a well-balanced, healthy diet, especially for those in the early stages of addiction recovery.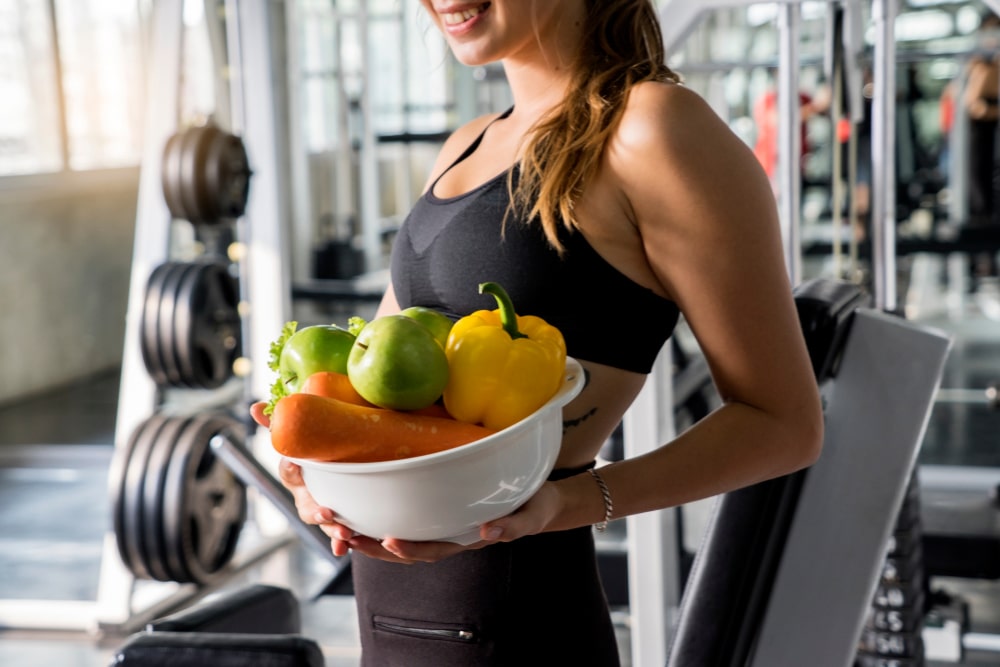 The Importance of Exercise in Early Recovery
Exercise can be an effective tool in addiction recovery. It provides a range of physical, mental, and emotional benefits that can help individuals in the early stages of recovery manage the challenges and stressors that come with sobriety. Many treatment centers incorporate exercise into their programs for this very reason.
Substance abuse changes your mind and body chemistry. Even after treatment, you may still feel depressed, anxious, and sensitive to major stressors. But physical activity can help you shift the tide on those negative emotions. 
In one study, regular swimming reduces the voluntary consumption of morphine in opioid-dependent rats. In another study, access to a running wheel reduces the self-administration of cocaine in cocaine-dependent rats.
Another small study analyzed an exercise program provided to 38 participants with substance use disorders. These participants agreed to participate in group exercises thrice weekly for 2-6 months. 20 participants finished the program. And in the follow-up a year later, 5 had maintained sobriety, and 10 said they had reduced their substance abuse.
Here's how exercise can help addiction recovery:
Stress reduction: Exercise can help reduce stress levels by releasing endorphins, natural chemicals that promote happiness and well-being. It also helps ease other mental health issues like anxiety and depression. These withdrawal symptoms are common during recovery and can lead to relapse. 
Better sleep: Regular exercise can help improve sleep quality and reduce the risk of sleep disorders. This is crucial at this stage of your recovery, as you may have experienced disrupted sleep patterns because of your addiction. By promoting better sleep, exercise can help you feel more rested and better equipped to handle recovery challenges.
Improved mood: Exercise can help improve mood by increasing serotonin levels, another neurotransmitter that promotes happiness and well-being. According to the Mayo Clinic, doing at least 30 minutes of exercise daily for 3-5 days a week may significantly improve anxiety or anxiety symptoms.
Increased energy: Regular exercise can help increase energy levels and reduce feelings of fatigue. Regular exercise can boost your energy levels and keep you charged if you're feeling sluggish or tired lately.
Stronger immune system: Exercise can help strengthen the immune system, reducing the risk of infections and illnesses. It can be a great way to promote your overall health and well-being, especially during recovery. 
Prevent relapse: Regular exercise can help individuals in addiction recovery stay focused on their goals and avoid relapse. By providing a healthy, positive outlet for stress and negative emotions, exercise can help you build resilience and cope with the challenges of recovery. Over time, exercise can become an important habit that supports long-term sobriety.
Exercise programs may include various activities like yoga, walking, swimming, or weightlifting, tailored to the individual's needs and interests.
The Importance of Nutrition in Early Recovery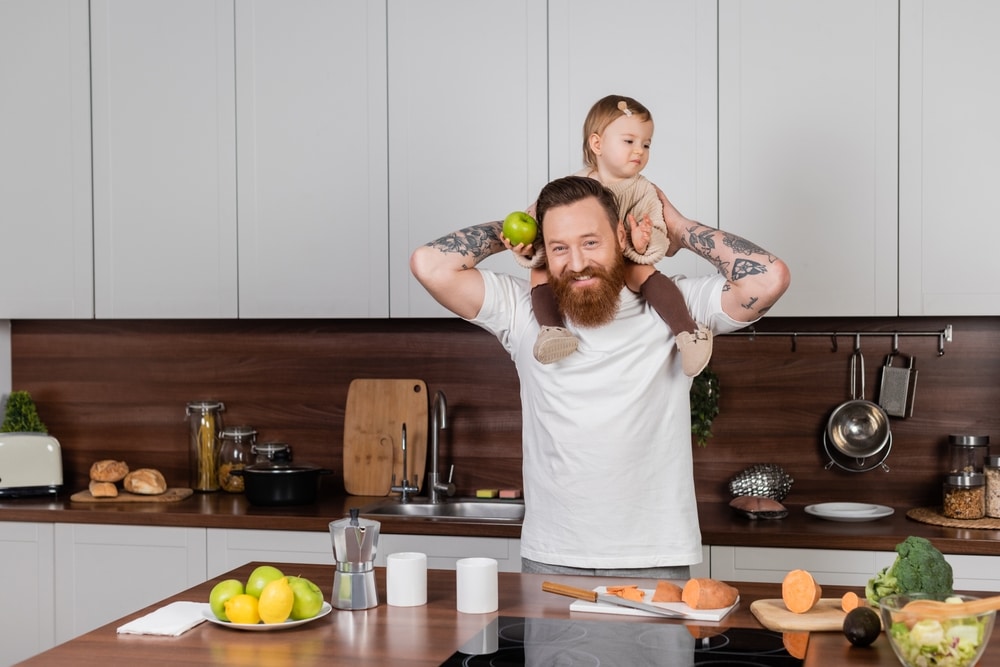 Nutrition also plays a crucial role in early recovery from drug and alcohol abuse. Drugs and alcohol abuse can cause various nutritional deficiencies and digestive issues that can lead to both physical and psychiatric disorders. Therefore, it is essential to maintain a healthy and balanced diet to support the recovery process.
Here are some ways in which addiction can affect nutrition and diet:
Nutritional deficiencies: Substance abuse can lead to depleted levels of vitamins, minerals, essential amino acids, and fats. This can result in physical problems such as weakened immune systems, weight loss, anemia, and other health issues.
Digestive issues: Substance abuse can also cause digestive problems such as diarrhea, constipation, and nausea, further impacting nutrient absorption and digestion.
Unhealthy eating habits: People with addiction may develop unhealthy eating habits such as binge eating, skipping meals, or consuming junk food, contributing to poor nutrition, eating disorders, and further health problems.
Maintaining a balanced diet with whole foods, including complex carbohydrates, fruits, vegetables, lean proteins, and healthy fats, can provide the body with the necessary nutrients to support recovery. It is also crucial to avoid processed and sugary foods as they can lead to inflammation and other health problems. Healthy eating habits can:
Strengthen the immune system
Rebuild damaged organs and tissue
Regain the proper functioning of various systems in the body, like the nervous and gastrointestinal systems
Increase energy levels
Regulate blood sugar levels
Improve mood
Reduce the risk of relapse due to fatigue or depressed mood
Supplements may also be necessary to address specific nutrient deficiencies. Consulting a health care professional, like a nutritionist, can help determine your nutritional needs during recovery. 
One of the most common questions about drug rehab programs is how long they typically last. The answer to this question depends on various factors, including the type of program and the individual's specific needs.
However, a typical drug rehab program will last somewhere between 30 and 90 days. And while some people only need to go through rehab once, others may require multiple stints to achieve and maintain sobriety. According to the National Institutes of Health, about 40 to 60% of people relapse.
No matter what, though, it's important to remember that there is hope and help available. Drug rehab may not be easy, but it can be incredibly effective at helping people overcome addiction and rebuild their lives.
The Process of Getting Treatment
Addiction is a disease that alters the way the brain functions. It changes the brain's wiring and affects how chemicals are released and received. This can lead to changes in mood, behavior, and physical appearance. Because addiction affects the brain, it can be difficult to overcome without treatment.
Addiction treatment involves a combination of therapy, medication, and support groups. The goal of treatment is to help people stop using drugs, manage their cravings, and avoid relapse. Recovery from addiction is a long process, and it may take some time to achieve long-lasting sobriety.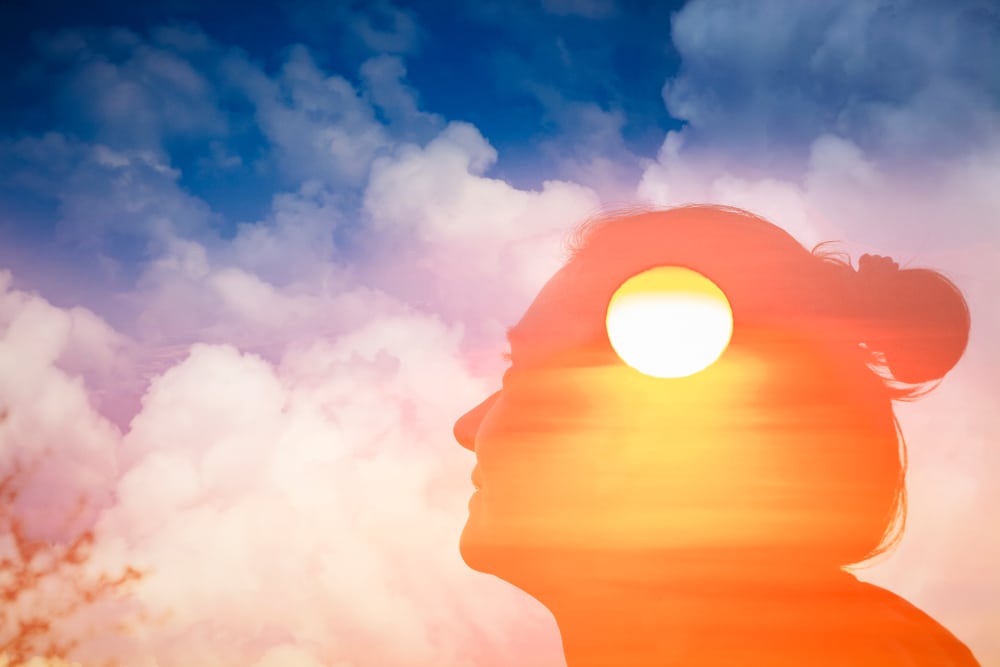 Steps of Rehab
Detox
The first step in any rehabilitation program is detoxification or detox. This is a process of ridding the body of toxins that have built up from continued drug or alcohol use. Detox can be difficult and uncomfortable, but it is an essential first step in overcoming addiction.
For most people, detox takes between 7 and 10 days. But the length of stay might be longer for more serious drug or alcohol abuse cases. Medical staff closely monitor patients during this time to ensure their safety and comfort.
Average detox duration for various drugs:
Alcohol 3-14 days
Heroin 4-10 days
Methadone 10-20 days
Benzodiazepines 2-8 weeks or longer
Treatment Options
After detox, individuals may participate in an inpatient or outpatient treatment program.
Inpatient treatment program
Inpatient rehab provides around-the-clock care and support, which can be especially beneficial for those struggling with severe addiction. Treatment typically lasts 28 days, although some programs may be shorter or longer depending on the individual's needs.
Outpatient treatment program
Outpatient treatment programs help people recover from substance abuse disorders without requiring them to stay in rehab. The care is typically less intensive and less expensive than inpatient treatment, making it a good option for people with a strong support system at home. Outpatient treatment programs can last for a few weeks or several months, depending on the individual's needs.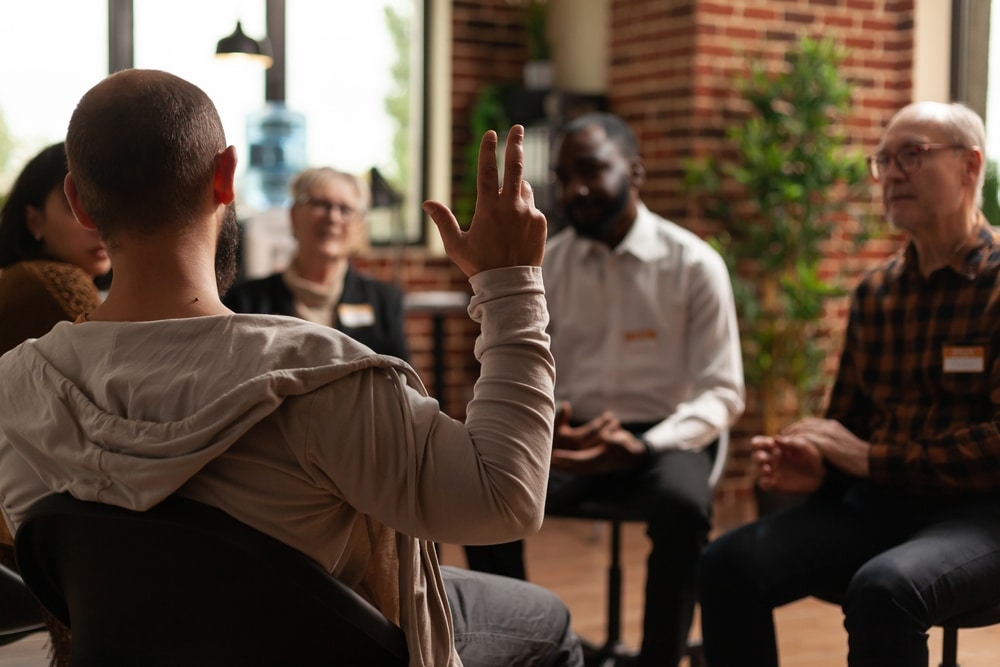 Aftercare
Detox and treatment are important steps in overcoming addiction, but they are only the first steps on a long road to recovery. Aftercare is an essential part of this process, as it helps to keep people on track and prevent them from relapsing.
Aftercare typically includes individual counseling, group therapy, and 12-step programs. An aftercare program provides vital support and accountability. Without aftercare, people are much more likely to relapse.
The length of an aftercare plan will be based on individual needs. Some people are in aftercare for weeks or months, others for a year or more.
How Long Does It Take To Get Over an Addiction?
Most addiction treatment programs follow a similar structure. After an initial assessment, patients typically begin with detoxification and withdrawal management. This is followed by individual and group therapy, which can help patients to understand the root causes of their addiction and develop healthy coping mechanisms. The length of time spent in each phase of treatment will vary depending on the type of substance used and the length of use.
These programs offer a range of benefits, including:
A place to fully focus on recovery without temptations or distractions.
Vast counseling and therapies help people develop coping skills for dealing with triggers and cravings.
A chance to address and overcome treatment-related uncertainties.
Learning about addiction and how it affects one's health and life.
A chance to detox from substances.
A chance to form meaningful relationships with others in recovery from addiction.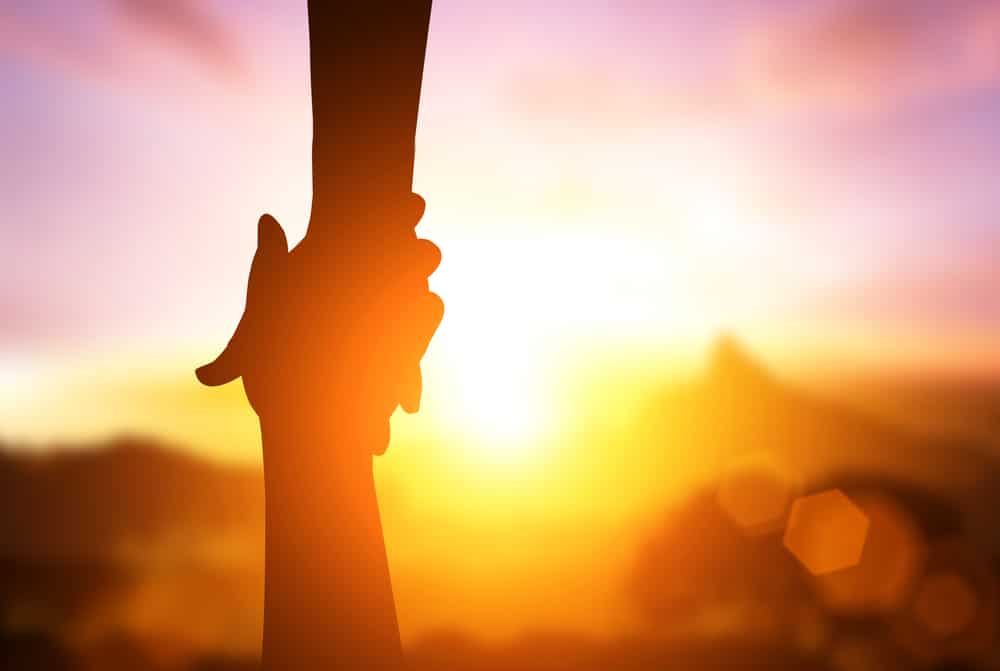 30-day Programs
30-day addiction treatment programs are typically short-term and involve detoxification, counseling, and support groups. These programs often cost less than long-term ones and are often covered by insurance.
While 30-day programs can be effective for some people, they are not for everyone. People with severe addiction cases may need to spend even longer in addiction treatment. Also, those suffering from health conditions caused by drug or alcohol use may need more advanced care.
60-day Programs
A 60-day addiction program is a long-term program designed to help people overcome their addiction. Studies have shown that many people can build new habits within two months, making 60-day programs more effective at helping people overcome their addiction.
In addition, 60-day programs provide more time for people to receive treatment and support, improving their chances of overcoming addiction. The main downsides with 60-day rehab are cost and that they might not be suitable for those who can't take an extended period of time off from work or school.
90-day rehab
A 90-day addiction program is a long-term treatment option for those suffering from chronic relapse or severe substance use disorders. According to the National Institute on Drug Use, research shows that better outcomes occur with a longer duration of treatment. This means that patients who complete a 90-day program have a significantly higher rate of abstinence than those who only receive shorter-term treatment.
In addition, patients in a 90-day program are more likely to complete other important recovery milestones, such as completing a detoxification program and participating in aftercare. While a 90-day program requires a significant commitment, it can be an essential step on the road to recovery for many patients.
Extended Care Options
Individuals who need extended care options after a 90-day program can join sober living houses that provide additional support. Sober living houses are safe, drug- and alcohol-free environments where one can live with other people in recovery. They can be a great option for those needing extra support and structure while learning to live successfully without drugs or alcohol.
Sober living houses also have staff members who can help with any challenges. Generally, individuals may stay in sober living homes as long as they want, provided they adhere to the house rules.
Get Help Today
Drug rehab programs typically take around 30 to 90 days, but the length of time may vary depending on your specific situation and needs. If you're struggling with addiction and are ready to get help, we can connect you with a quality drug rehab program that meets your unique needs. This could be one of the most important health care decisions you will make in your life. Learn more about your options from our directory.
Hallucinogens are drugs that cause perceptual distortions in the user's environment. This can include seeing, hearing, and feeling things that aren't there. The distortions can be dangerous, especially if someone takes them regularly. There are many different types of hallucinogens, including LSD, psilocybin mushrooms, and DMT. While each drug produces different effects, all of them have the potential to be addictive.
This blog post will discuss the different types of hallucinogens and the dangers of using them. We will also talk about how addiction to these drugs can happen and what treatment options are available for those who need help.
What are hallucinogens?
Hallucinogens are a diverse class of drugs that alter perception, mood, and cognition. They range from naturally occurring substances, like morning glory seeds, ayahuasca, and certain types of mushrooms, as well as synthetic drugs like LSD, MDMA, and ketamine.
Hallucinogens can be broadly grouped into psychedelics, dissociatives, and deliriants.
Psychedelics, such as LSD and psilocybin mushrooms, produce changes in perception, mood, and thought.
Dissociatives, such as ketamine and PCP cause a sense of detachment from reality.
Deliriants such as atropine and scopolamine cause confusion and hallucinations.
While the effects of LSD and other hallucinogenic drugs can vary depending on the substance and the dose, they typically cause users to see, feel, and hear things that are not real. Hallucinogens can also cause mood changes, making users feel happy, angry, or afraid. In some cases, users may have difficulty distinguishing between reality and fantasy.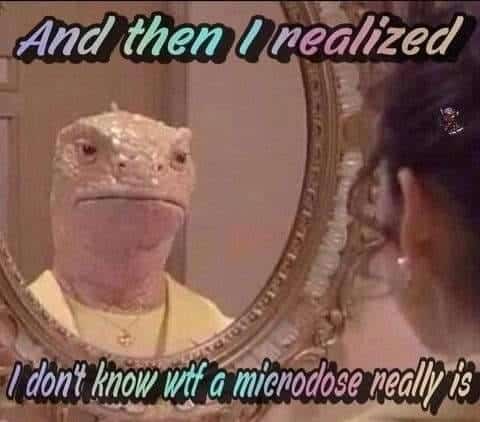 At higher doses, hallucinogens can cause users to experience frightening hallucinations, leading to anxiety and paranoia. Long-term effects of hallucinogen use include flashbacks, alterations in mood and perception, and difficulty thinking clearly.
When someone takes a hallucinogenic drug, it affects the brain by causing changes in brain chemistry. These changes can lead to an altered state of consciousness. In some cases, people may have a bad trip, which means they have a negative experience while on the drug. Hallucinogens can be dangerous because they can cause people to do things that they would not normally do, such as putting themselves in harm's way.
Dangers of Using Hallucinogens
Recently, there has been an increase in the use of hallucinogens in the United States. These drugs alter a person's perception of reality, often causing them to see or hear things that are not there. While some believe that these drugs can offer a spiritual experience, they come with a range of side effects that can be dangerous or even deadly. Hallucinogens can cause users to:
Feel disconnected from their bodies and the world around them.
Experience anxiety, paranoia, and hallucinations. Sometimes, the side effects can be so severe that they lead to hospitalization or even death.
They may also experience irrational fears and suicidal thoughts.
In some cases, hallucinogen users can develop long-term mental health problems such as psychosis and paranoid schizophrenia.
It is important to be aware of the risks associated with these drugs before using them.
Psilocybin Mushrooms Addiction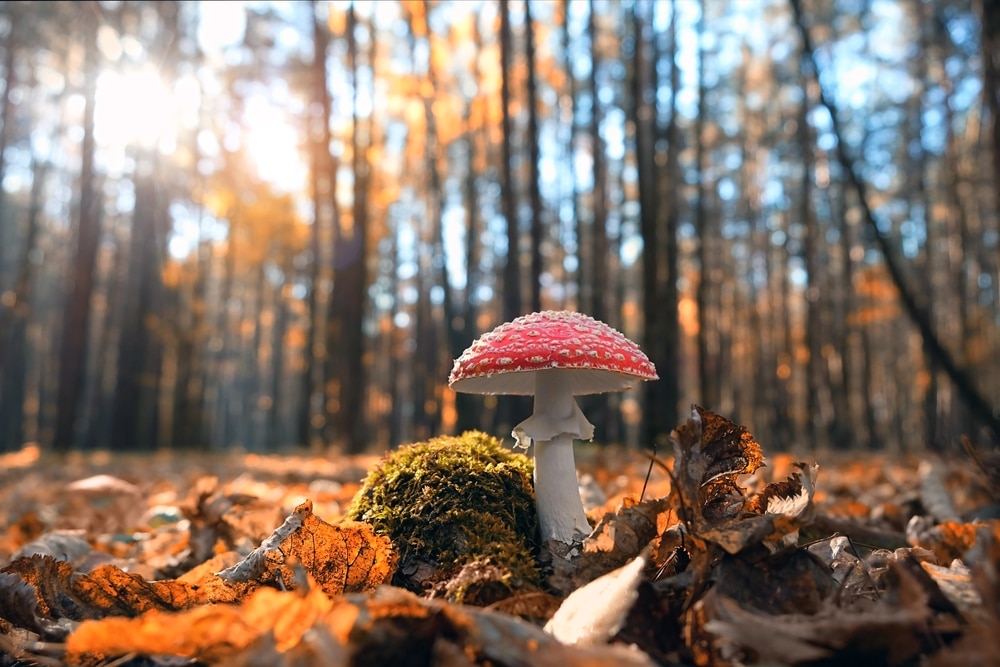 Mushroom abuse has been on the rise in recent years, as people are becoming more aware of the type of mushroom known as psilocybin mushrooms. These mushrooms contain a chemical compound called psilocybin, which is structurally similar to the psychoactive compound found in LSD. While the effects of psilocybin are not as intense as those of LSD, they can still be very powerful and cause severe changes in perception and mood.
People who abuse psilocybin mushrooms often do so because they enjoy the hallucinations and altered state of consciousness that they produce. However, there is a risk of developing a psychological dependence on these mushrooms and a physical dependence if used frequently.
Can You Become Addicted to Hallucinogens?
Though typically not as addictive as other substances, it is still possible to develop an addiction to hallucinogens. Usually, this occurs after substance abuse, for example, taking high doses of the drug or taking it more frequently than intended.
When someone regularly takes high doses of a substance, they become tolerant of it. This means they need to take increasingly larger amounts of the substance to feel the same desired effects. As tolerance builds, so does the risk of addiction.
In addition, substance abuse can quickly lead to changes in brain chemistry. These changes can be difficult to reverse and may cause lasting damage. Hallucinogens are particularly dangerous because they can cause both physical and psychological dependence.
How Addiction to Hallucinogens Happens
Though typically not as addictive as other substances, it is still possible to develop an addiction to hallucinogens. Usually, this occurs after substance abuse, for example, taking high doses of the drug or taking it more frequently than intended.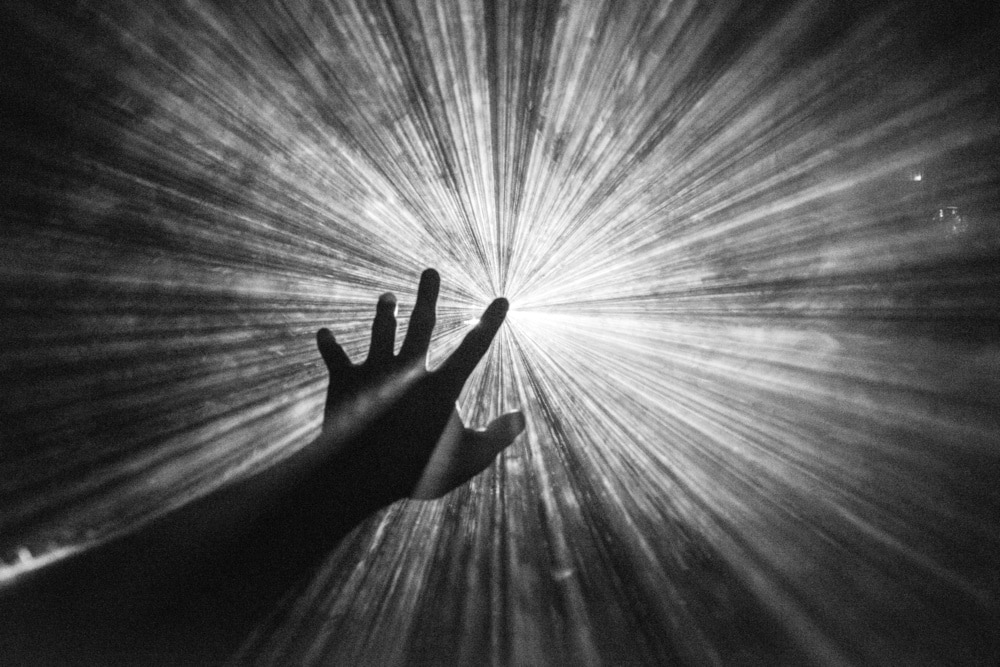 As with other forms of drug addiction, addiction to hallucinogens can lead to financial problems, relationship difficulties, and health issues. In some cases, people may even experience hallucinations that are not pleasant. If you or someone you know is struggling with an addiction to hallucinogens, it's important to seek professional help. It is possible to overcome substance abuse and live a healthy life with treatment.
Get Help for a Hallucinogen Addiction
Just like the treatment of alcoholism, addiction to hallucinogens can be a difficult addiction to overcome without professional help. There are many different types of hallucinogens, and each person reacts to them differently. Some people may only need outpatient treatment, while others may require inpatient treatment at a rehabilitation center.
The first step in addiction treatment is usually detoxification, which helps the person safely withdraw from the drug. After detox, the person may undergo counseling and therapy to help them understand and cope with their addiction. Medication may also be prescribed to help manage withdrawal symptoms and cravings in some cases.
Addiction treatment centers offer relapse prevention programs, which can help individuals stay on track in recovery. Many centers also offer alternative treatments, such as yoga and meditation, which can help to reduce stress and promote overall wellness.
StrugglingWithAddiction.com Can Help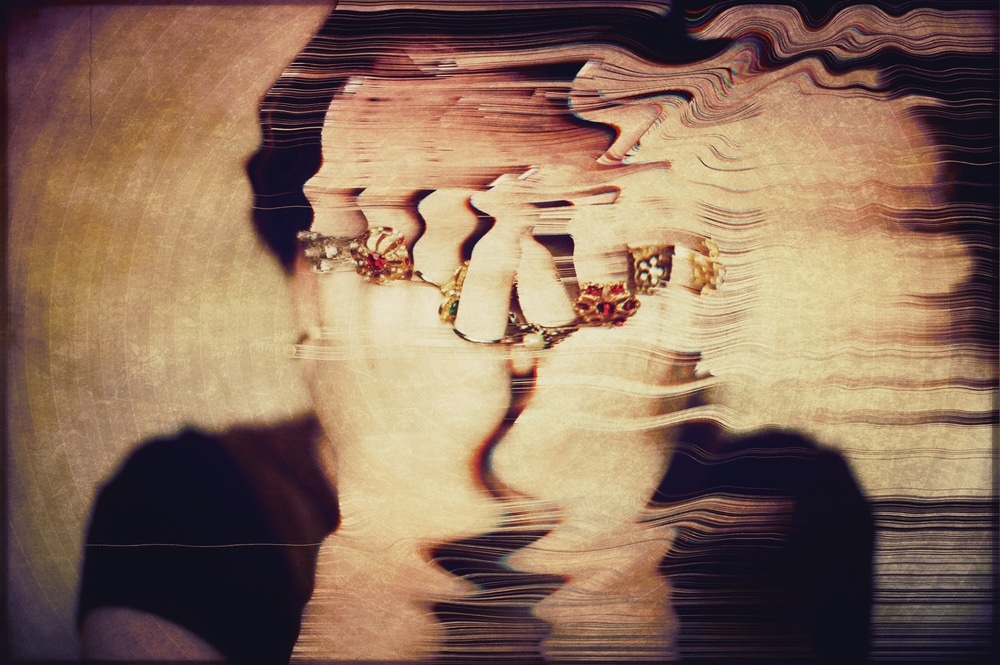 If you or someone you know is struggling with addiction to hallucinogens, please seek professional help. Addiction treatment centers can provide the care and support necessary for a successful recovery. They will also offer ongoing support that makes it possible to overcome addiction and live a healthy, fulfilling life.
Unsure where to start? Let us match you with the best treatment facility to suit your needs. Check out our directory of reputable rehabilitation centers.
Summertime is a fun time, especially for teens and young adults. It's hard to get bored on a summer day or night. That's because there are plenty of parties, music festivals, trips and camping going on. But along with the fun, comes the risk of using drugs and alcohol.
Drugs and alcohol are a mainstay for most summer parties and events. And with all the free time and no commitment, teens are more inclined to indulge in use. Drug use can lead to addiction and overdose. But the hot weather also increases the risk of overheating, which may spiral out to other serious problems. So, before throwing caution to the wind during this season, you need to consider how impactful a single wrong decision can be.
Summer and why it marks a peak in the use of drugs
A study by the National Survey on Drug Use and Health (NSDUH) that ran from 2011 to 2017 shows that most teens and young adults tried out recreational or illegal drugs for the first time during summer.
Surprising? This should be more concerning than surprising as the seasonal environment tends to increase exposure to drugs.
Here are the top factors that make drug use so rampant during summer:
● So much free time
Summer tends to come just when you are done with your semester or free to enjoy longer holiday weekends. This gives you so much free time on your hands and room to be introduced to drugs and alcohol.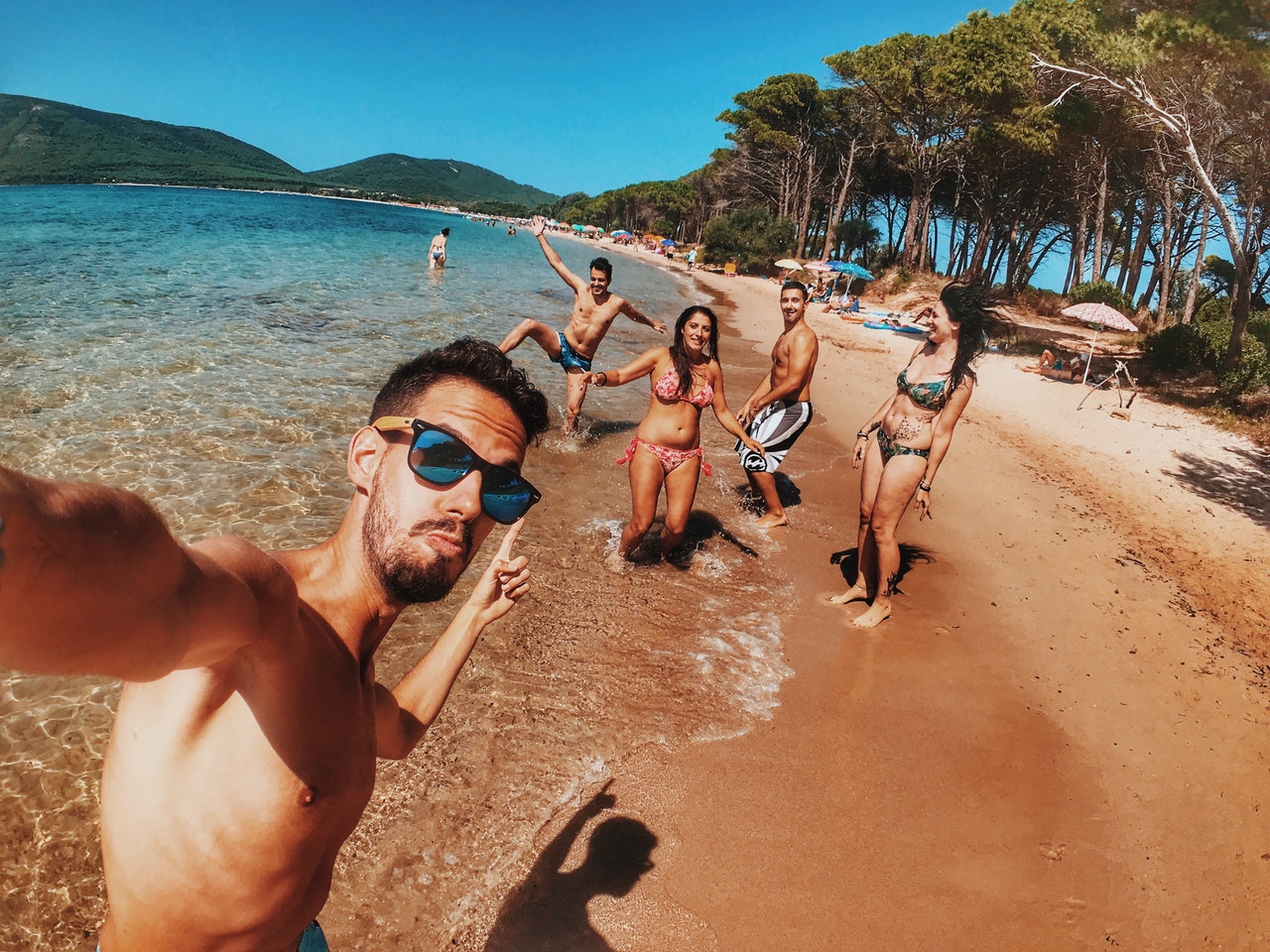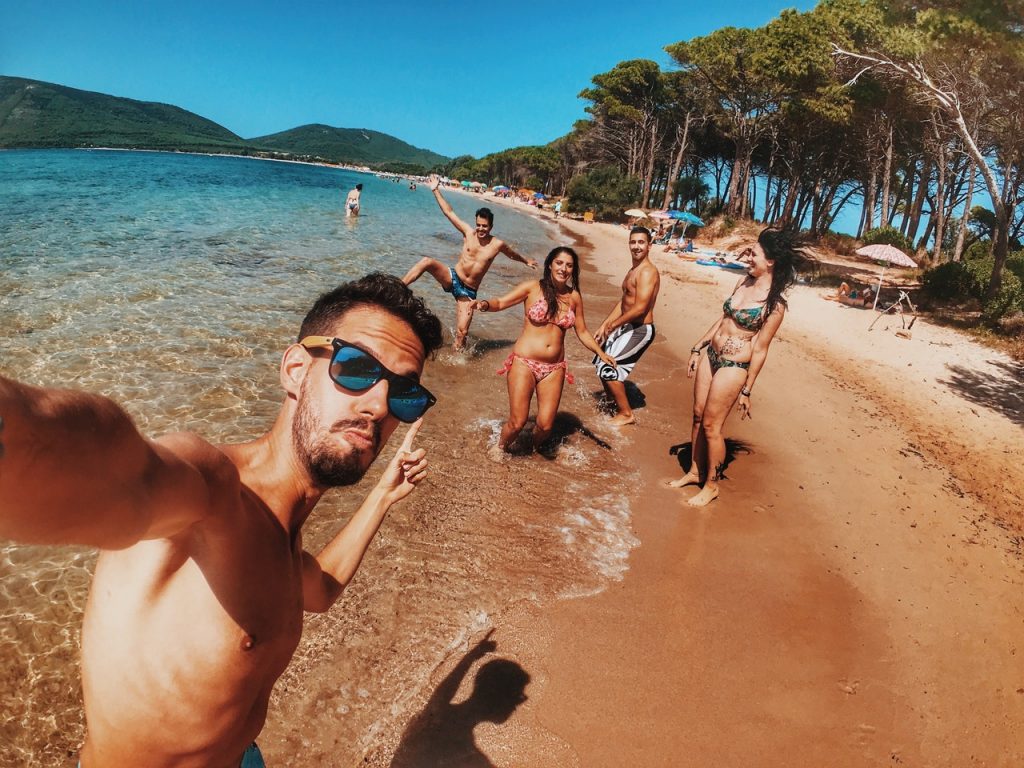 ● Increased social gatherings
Who stays indoors in such hot weather? Summer plans are meant to be as exciting as possible, which is why it is the period that outdoor activities and social gatherings peak. Nevertheless, as you hop from one party or event to the next, there is no limit to the number of drugs and amount of alcohol you will get exposed to.
● A break away from parents/guardians
It is great that you received a nod from your parents/guardians to go for that camping trip or have your holiday by the beach. This means there is no adult to watch your actions as you spend time with daring friends who are willing to try out anything. Unfortunately, this also means lots of drugs and alcohol will be coming your way.
Drugs that will make you overheat
Summer might be the best time for outdoor activities and getting in touch with family and friends, but it is also a dangerous time to use drugs. The high heat and humidity experienced means that you need to quickly cool off to avoid overheating. This is why your body naturally increases blood flow to the skin, which acts as a radiator, and you sweat more to increase heat loss.
But, these well-coordinated biological processes do not remain the same when you take drugs. The disruption that most recreational and illegal drugs cause to your body's natural cooling mechanism is extremely dangerous as it increases your risks of overheating.
It gets worse as you will be high or intoxicated, and your body will not perceive the increased heat threat. This can lead to heatstroke, heat cramps, heat exhaustion, or even death.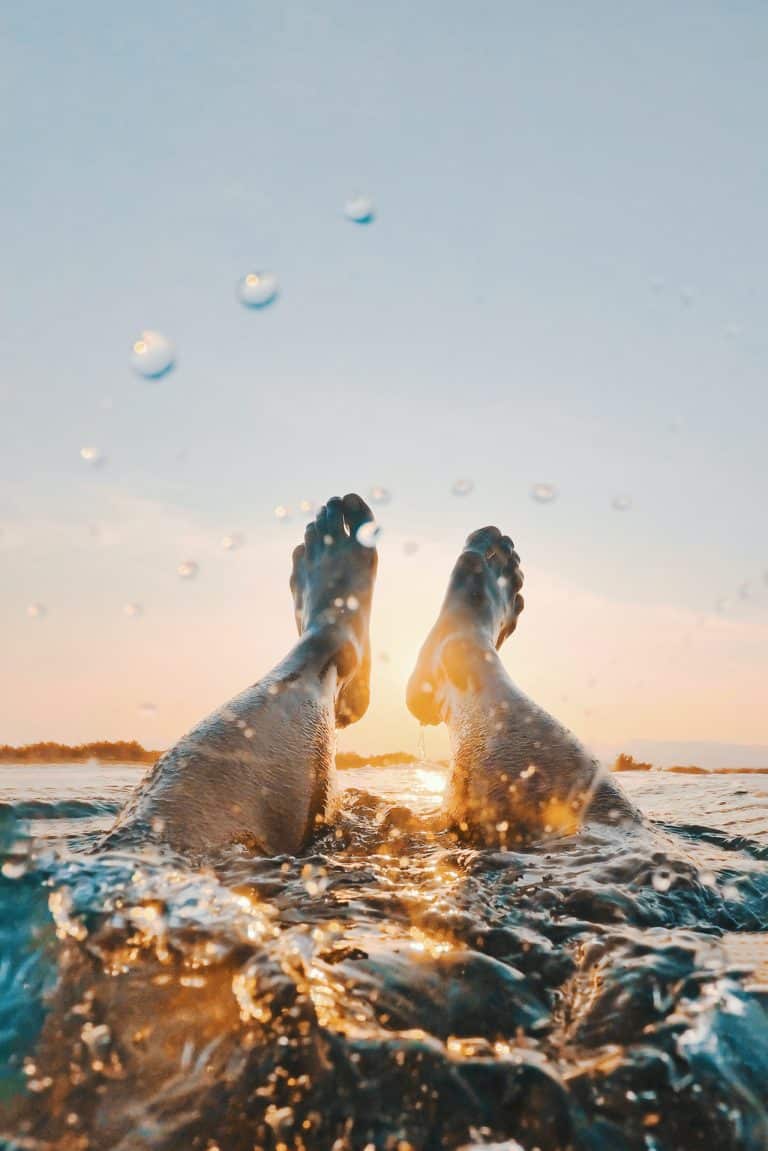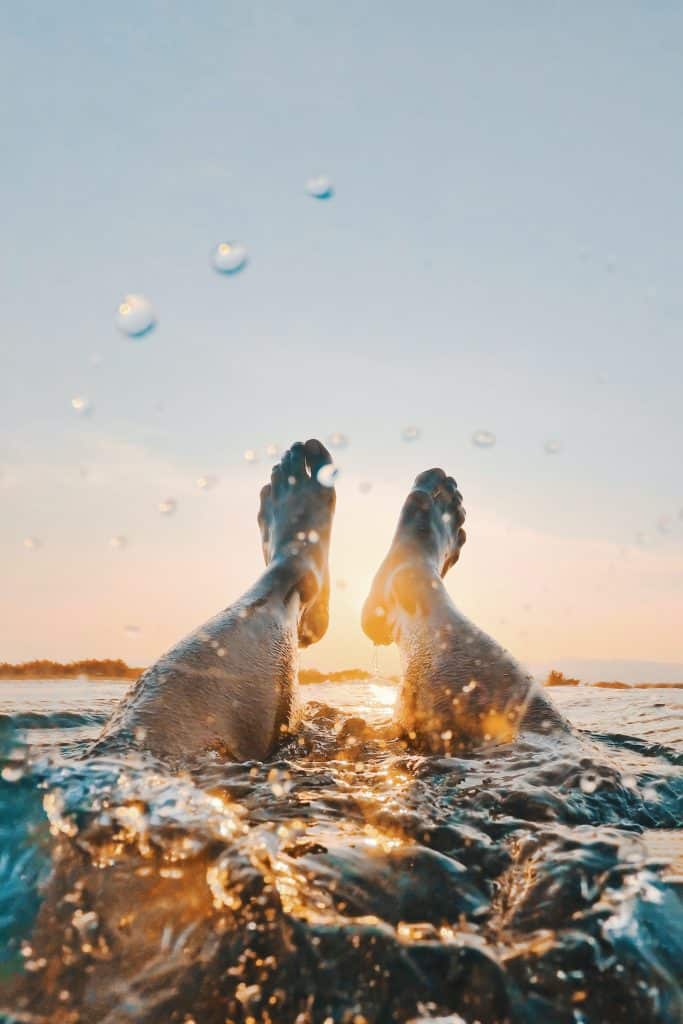 Generally, most drugs will mess you up regardless of the weather and should be avoided at all costs. During summer, the odds are higher, and here are the most dangerous drugs to use when it is hot:
● Cocaine
A recent publication in the Annals of Internal Medicine authored by Dr. Craig Crandall describes cocaine as a double-edged sword during summer. On the one hand, this is because it affects your body's ability to regulate temperatures naturally. But, on the other hand, it gets you agitated, yet you don't feel hot."
Studies by the National Institute on Drug Abuse have further shown that cocaine-related deaths spike in summers. In addition, the risk of heat stroke or sudden shock and death is higher when you use cocaine because it leads to increased heart rate, confusion, having too much energy, and promotes blood clotting.
● MDMA/Ecstasy/Molly
The most popular drug in outdoor music festivals for teens and young adults is MDMA or Ecstasy, or Molly, commonly used in pill form. Unfortunately, while it is used as a 'rave drug' that helps get into a party mood, it affects your ability to regulate body temperatures and increases heart rate and blood pressure. The results are often catastrophic as it leads to hypothermia, a life-threatening condition when urgent medical care is not provided.
● Bath salts/Mephedrone
Another drug that is taking the day across the United States is mephedrone or bath salts. This is a synthetic drug often sold as plant food, decorative sand, or toy cleaner.
However, bath salts are nothing close to the veil they wear as a 'safe product.' Used in hot weather, it causes increased heart rate and disrupts your ability to regulate body temperature. This can easily lead to heat stroke or death when emergency medical attention is not provided. It also has severe side effects such as teeth clenching and can quickly become addictive.
● Heroin
It is saddening that heroin use among teenagers and young adults is on the rise. This illegal drug commands a big share of the opioid epidemic that has affected the nation. It has severe effects when used during hot weather and could easily cause hypothermia, leaving you unconscious or in a coma.
● Alcohol
Having legal access to alcohol as a young adult does not mean your summer should be all about binge drinking. Drinking alcohol in hot weather will see you quickly lose body water & nutrients, disrupt heat regulation, and impair your judgment. This will cause your body to overheat, increasing the risk of dehydration or heat stroke.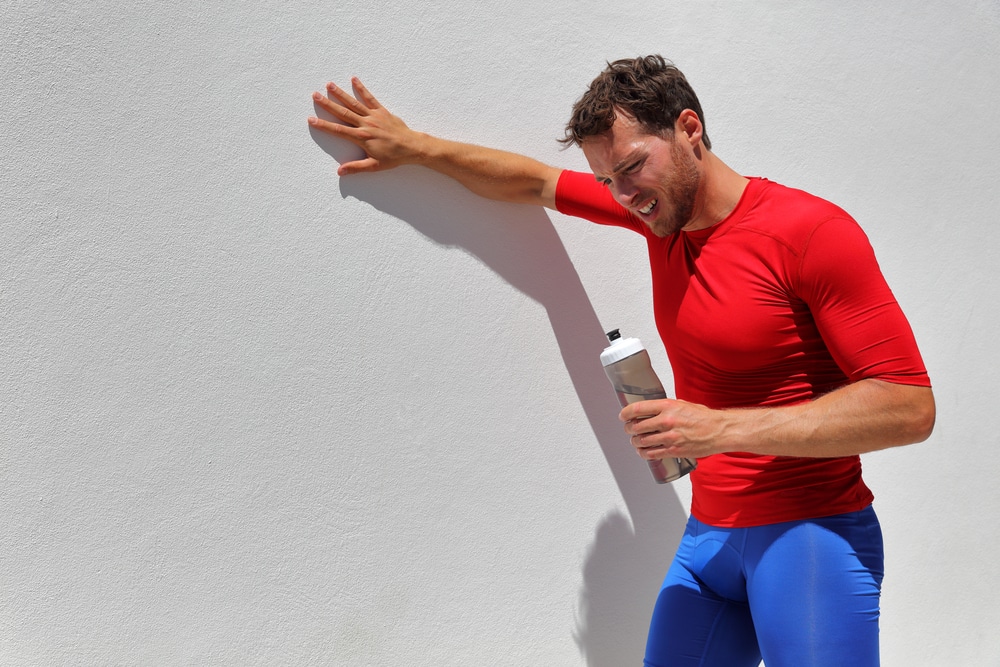 Make the smart summer decision
Summers should be a time of creating good memories by bonding with your friends and family. As you grow older, these memories will make some of the best highlights in your life. In turn, the last thing you need to do is let the seasonal environment or party wave influence you to start taking drugs.
If you have already started taking drugs, be sure not to turn into a long-term addict. In addition, there is no fun in having your body overheat because of using drugs in hot weather. This could quickly turn fatal, turning a happy summer into a dreadful moment for you and your loved ones.
Since it is becoming more challenging to avoid exposure to drugs, especially during summer, it is best to talk to a substance abuse counselor. This way, you will be better prepared to go through your teenage years and young adult life without abusing drugs. It also helps never to forget that summer fun does not have to involve indulgence in drugs.
There's a lot of stigma around drug and alcohol misuse. People with substance use disorders continue to be blamed for their illness. Although medicine has long concluded that dependence is a complex mental health issue, many employers, law enforcement, and healthcare systems, continue to see addiction as a sign of flawed character, or as a moral weakness. Oregon's decriminalization law hopes to change that.
Thanks to the media and the heavily-politicized 'war on drugs', people see those who use drugs as bad people, who are deserving of punishment. There have also been policies that systematically criminalize addicts – throwing them behind bars each time they're caught in possession of personal or noncommercial drugs. But arresting an addict repeatedly for possession because they are unable to get treatment doesn't help. Well, at least not from the lens of Oregon's Drug Addiction Treatment and Recovery Act.
Oregon ranks almost last out of the 50 states when it comes to accessibility of drug addiction treatment resources. It also has one of the longest waiting lists in the United States. The latest report by the Oregon Substance Use Disorder Research Committee, shows that 1 in 10 Oregonians struggle with alcohol or drug use. And that 2 in 3 Oregonians either struggle with a substance abuse problem, or they have a friend or family member who does. The report further shows that addiction costs the state about $6 billion dollars a year in everything from policing, to healthcare, to lost productivity and other associated costs.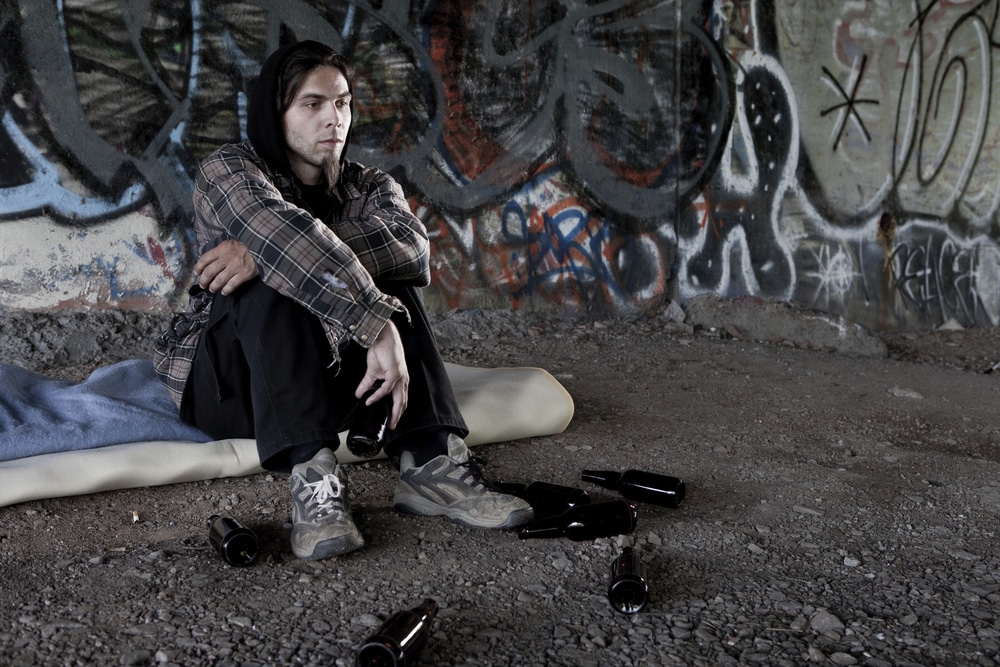 Going by the numbers, Oregon is in the middle of an addiction crisis. Substance use disorders devastate the state's youth, communities, finances, and governments. Issues surrounding drug and alcohol misuse also exacerbates many of the state's most pressing issues, like poverty and homelessness. Loss of employment, high medical costs, violent crime, and the destabilization of families are also common concerns. Other impacts include poor educational achievement, huge burdens on Oregon's criminal justice system and the growing need for state-sponsored social services.
The aforementioned report mainly recommends treating substance abuse like a disease, as opposed to a moral failing. This is the general consensus among members of the modern medical and mental health fields. After all, addiction behaves like any other chronic medical condition. It cannot be cured easily, but with medical intervention, it can be controlled. Health care treatment is effective at helping individuals who abuse drugs, to regain control of their lives. Criminal punishment doesn't typically help in this way. Sometimes jail time can make the substance abuse worse, over time. The modern health care approach includes an overall assessment to determine an individual's needs. It then connects them to the services they need to turn their lives around.
Before the new decriminalization law, Oregon was treating addiction as a criminal problem. In 2017, for instance, the law enforcement officers arrested over 8000 people in cases where possessing small amounts of drugs was the most severe offense. In many cases, the same people were arrested for possession, over and over, because they were unable to get treatment for their addiction.
Unfortunately, criminalizing drugs burdens people with criminal records. These records hinder them from going to school, getting jobs, receiving licensing, housing, or even keeping their job. The criminalization of drugs in the United States typically has harsher consequences for people of color and the poor.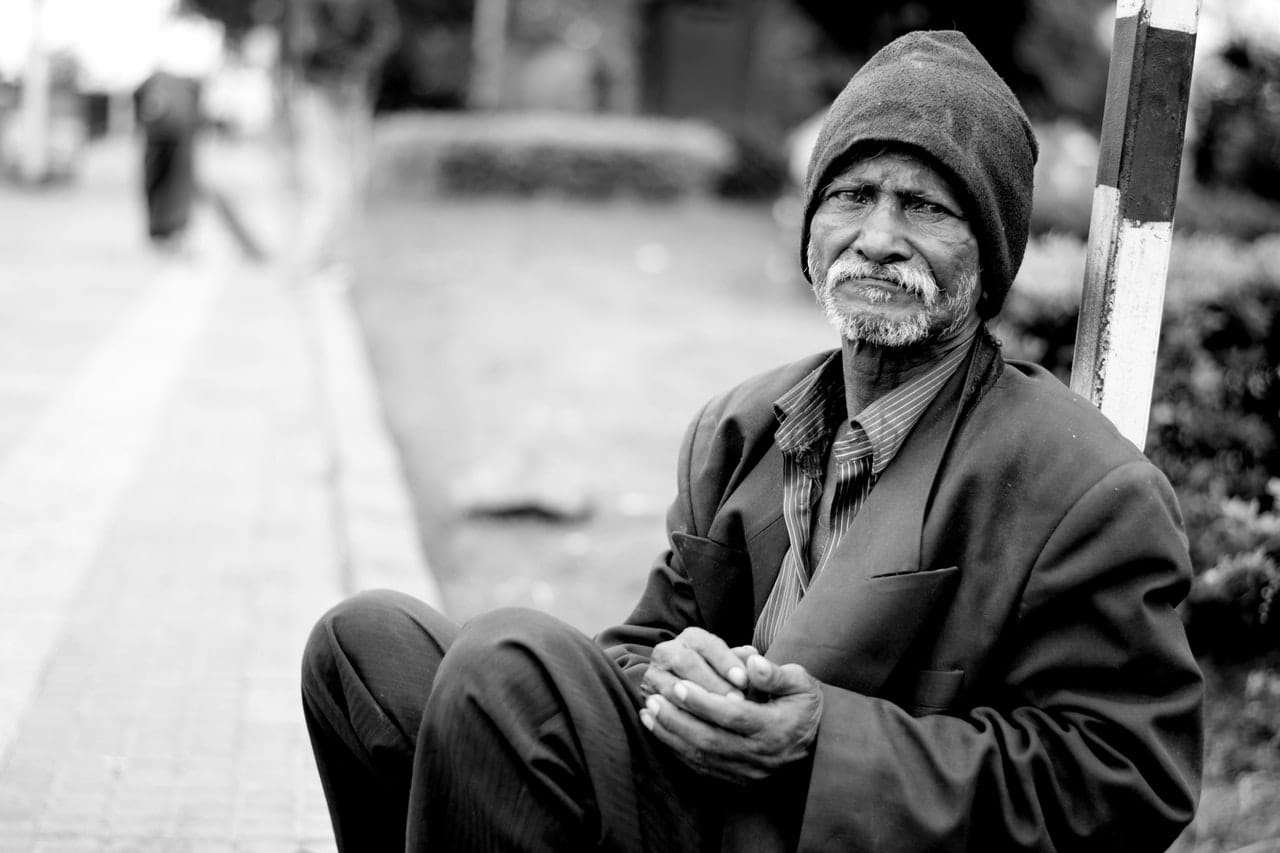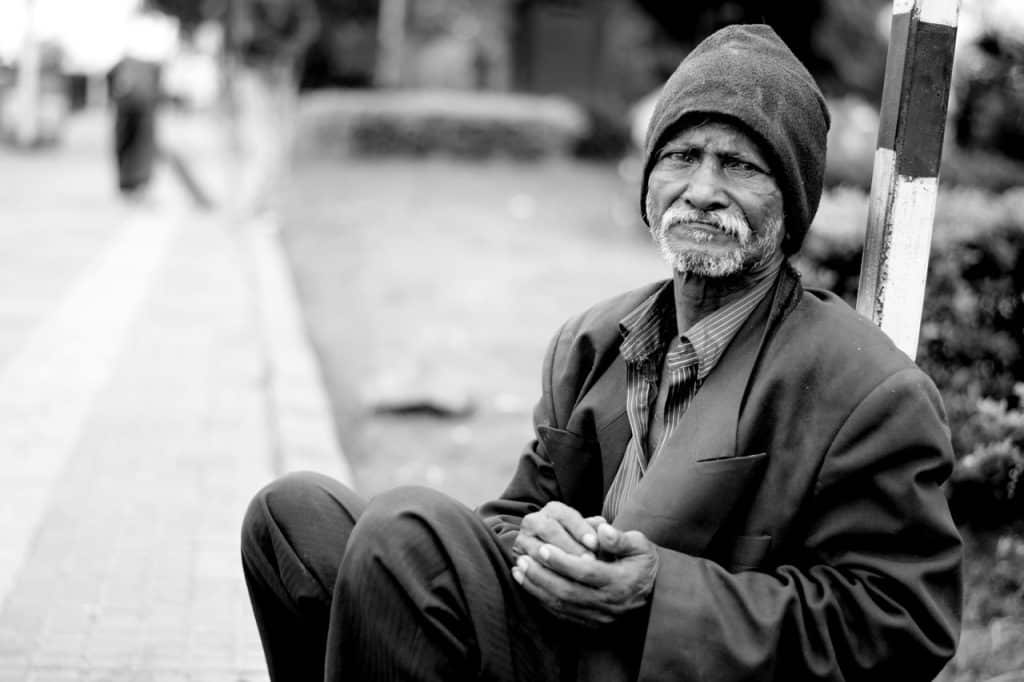 Oregon's decriminalization law: what it means for addicts
In a bid to address the drug issue, the Oregon State introduced Measure 110. This measure is intended to expand access to treatment services and eliminate unfairly harsh punishment for minor, nonviolent drug offenses like simple possession. This approach will allow individuals to recover more easily.
Oregon's Measure 110 (aka, Drug Addiction and Recovery Act) seeks to make addiction to hard drugs a public health issue instead of a criminal one. When the act goes into effect on the 21st of February, 2021, oxycodone, meth, heroin, cocaine, and other illicit drugs will be decriminalized in the state. From now on, people won't be arrested and jailed for possession of small amounts of drugs. Instead, they will get a fine of up to $100. And they can have the penalty waived, if they complete professional addiction assessment within 45 days of getting the citation.
These assessments have to happen in an addiction treatment center. In which case, the individual goes through a series of substance use disorder screenings and, upon completion, expresses the need to get treatment. At this point, the case manager works with the individual to create a personalized drug rehabilitation plan.
How Measure 110 works
Oregon's decriminalization law: Measure 110, focuses on recovery. As mentioned above, it aims at removing penalties for low-level drug possession charges and replacing them with a $100 fine. This fine can then be waived if the individual seeks treatment. On top of that, the measure tries to enhance treatment options in Oregon. It reallocates marijuana tax dollars and the savings from law enforcement making fewer arrests, to fund assessments, harm reduction, addiction treatment, and other services for people who are struggling with addiction.
According to the chief petitioner for the measure, Janie Gullickson, Oregon's existing laws have been a failing system. It is costly and in many cases, the penalties ruin people's lives. The decriminalization law addresses how the current laws treat drug-related crimes and how Oregon promotes and supports addiction treatment. Measure 110 makes Oregon the first state in the United States to decriminalize all drug use.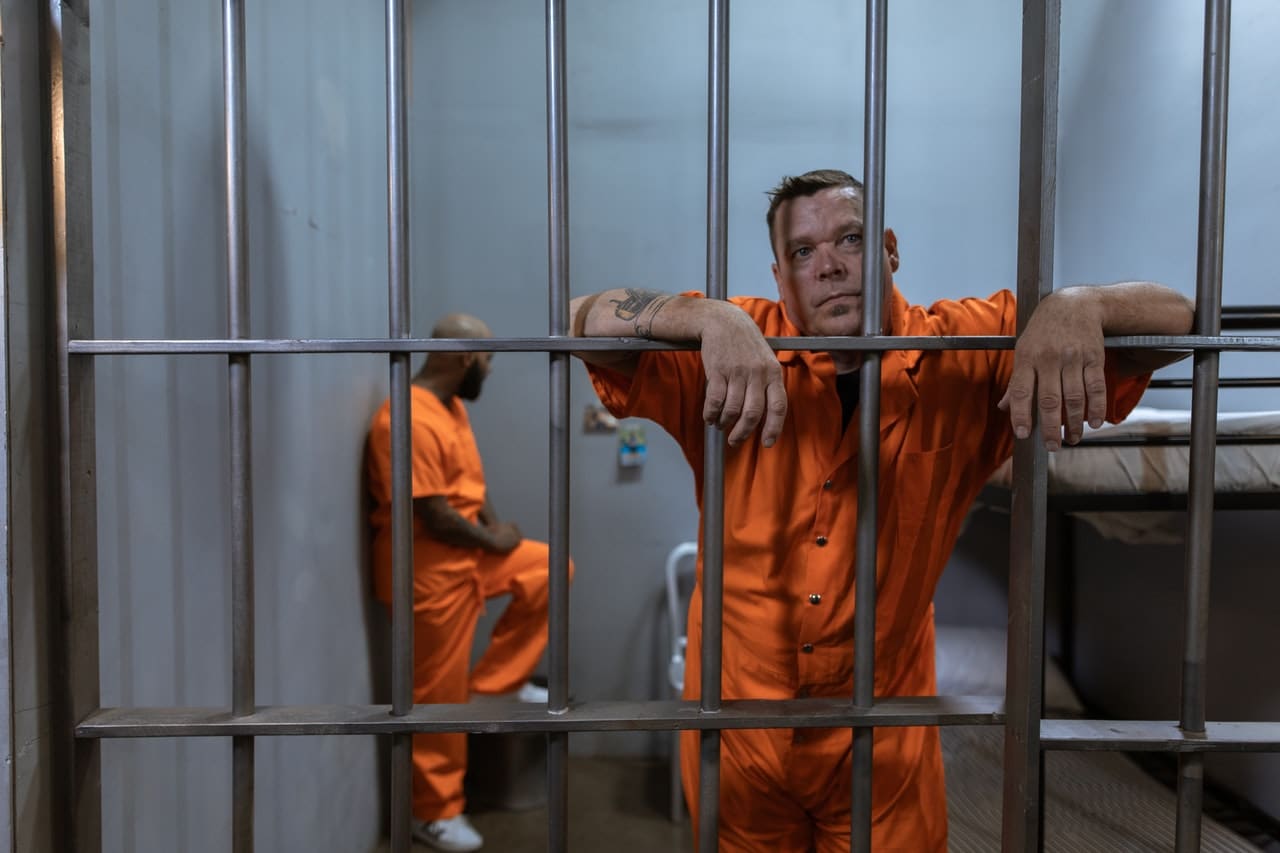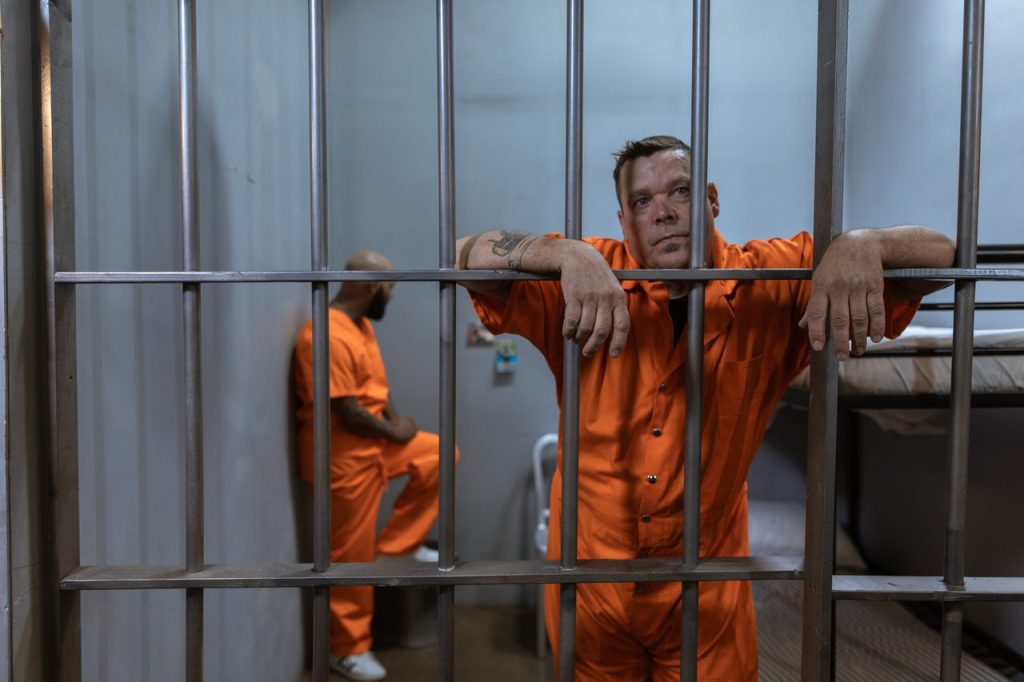 Criminalization of drugs
Under the measure, drug possession is a civil violation, like a traffic offense, and is subject to a $100 fine without the possibility of jail time. Initially, possessing personal/noncommercial drugs was a misdemeanor in many cases and a felony where one has more than two prior convictions of possession or any felony. But now, these offenses are termed civil violations.
Possessing large amounts of drugs like 2 grams of meth, heroin, or cocaine or 40+ Oxycodone pills was a felony that attracted criminal penalties. The new measure reclassifies these offenses as misdemeanors. But Oregon still applies strict penalties, when there is evidence of a commercial drug offense, like manufacturing or distributing drugs. Oregon will continue to charge these types of crimes as a felony. Other factors include when a person is selling drugs, or they have weapons or stolen property in their possession.
A detailed analysis by the Oregon Criminal Justice Commission says that this measure should minimize 3,679 or 90.7% of drug-related convictions.
Addiction treatment
Oregon's decriminalization law also targets addiction treatment. It redirects some marijuana tax revenue from schools and other programs into a new grant for substance use disorder treatments. Cannabis tax is projected to reach $91million between 2021 and 2023. The measure will use some of this money to develop addiction and recovery centers that will run every day to address drug users' needs and help connect them to a wide-range of healthcare services.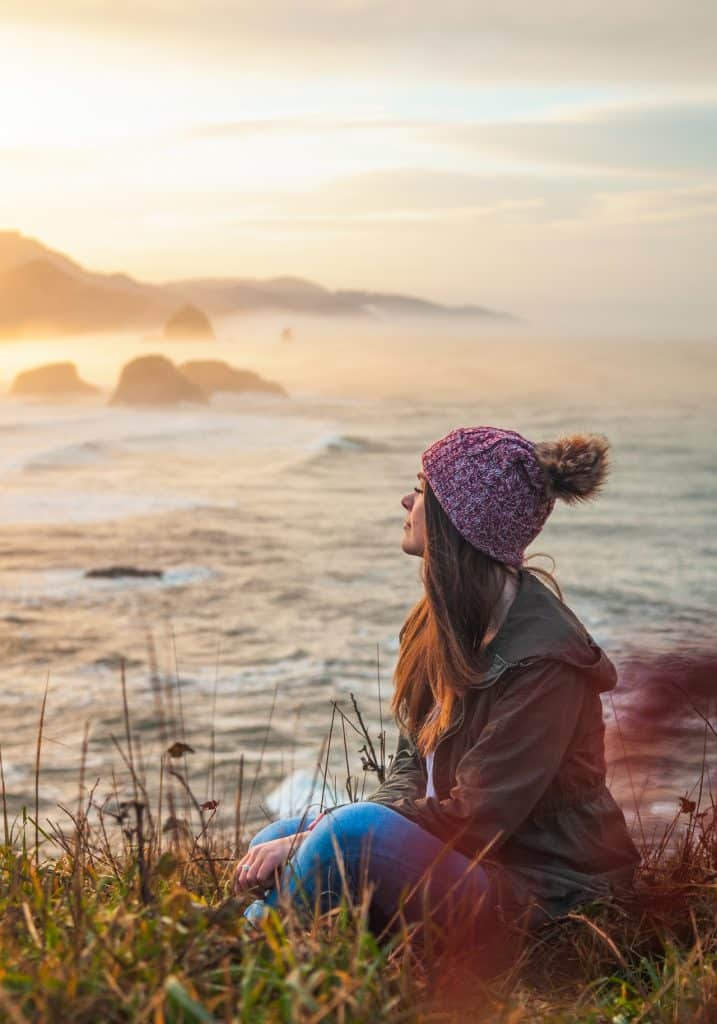 In addition to treatment, these funds will cater to the housing needs of those with addiction problems and provide harm reduction services like needle exchanges. The Oregon Health Authority will appoint a committee that oversees the centers and decides how to use the fund's money.
Addiction is more than a physical dependence on substances. Even after detox, when the body is no longer hooked, one is still at high risk of relapse. Factors like stress, environmental cues, and social networks can create a strong ongoing urge to use again. That's why therapies like Cognitive Behavioral Therapy (CBT) come in handy. CBT helps one escape cravings and learn to manage what life throws at them without alcohol and drugs.
What is Cognitive Behavioral Therapy?
Cognitive behavioral therapy is a type of talk therapy. It bases on the belief that addictions arise and are worsened by a series of negative thought patterns. CBT helps people identify and explore thought patterns that tend to undermine their ability to make healthy choices. It then arms them with the right tools to reframe their thoughts and go back to a healthy and addiction-free life.
CBT is a problem-specific and purposeful approach that needs one's active participation to succeed. It uses different strategies to identify thought patterns that lend towards an addiction. These strategies include mental distractions, relaxation techniques, role-playing, and journaling. Unlike other therapies that dwell on the past, CBT focuses on present-day thoughts, challenges, and behaviors.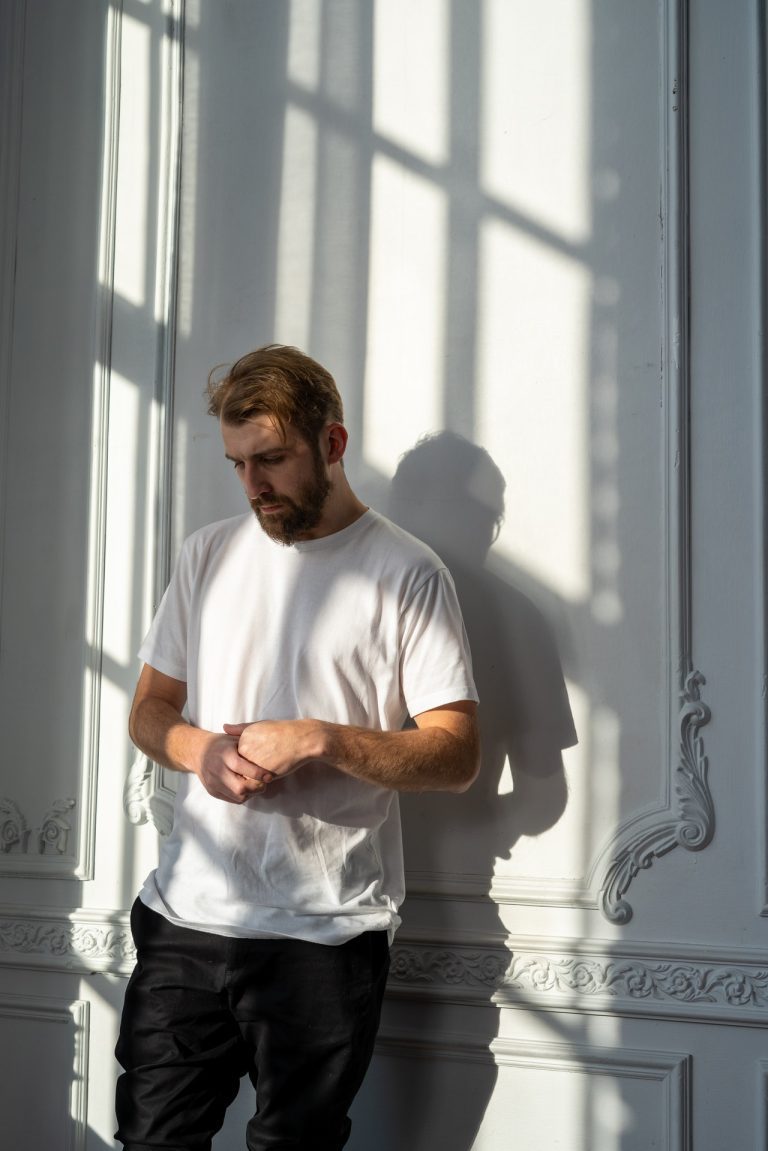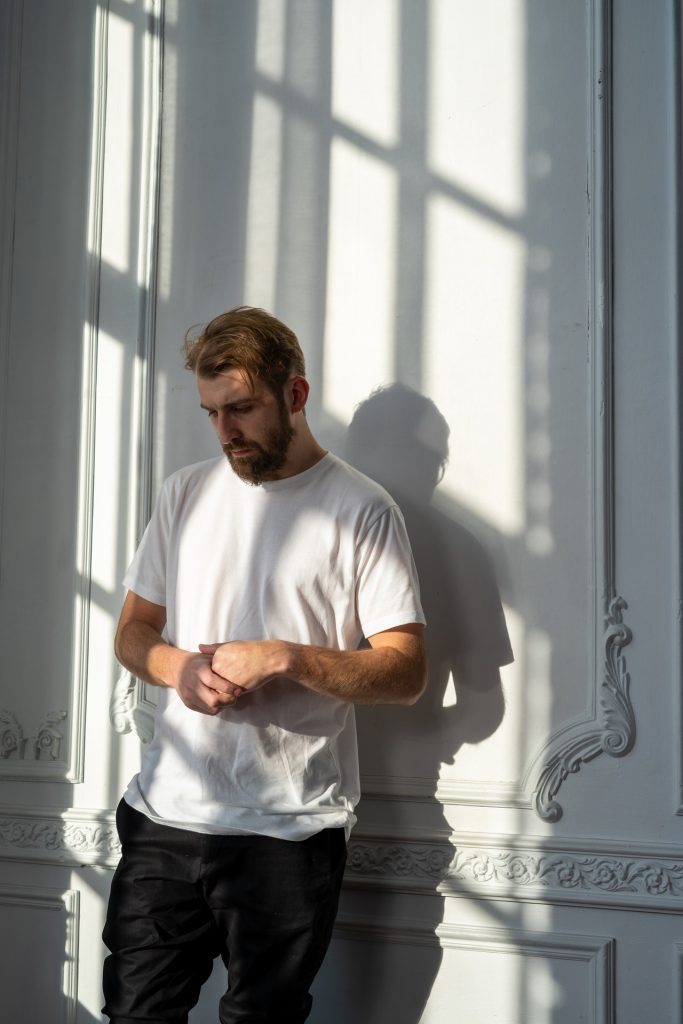 Types of Cognitive Behavioral Therapy
Different approaches and techniques can help address behaviors, emotions and thoughts. Here are some common therapeutic approaches that involve CBT:
Cognitive therapy: It finds and changes negative thinking behaviors, patterns and emotional responses.
Rational emotive behavior therapy (REBT): REBT finds and changes irrational beliefs. It also helps one to learn to identify and change these thought patterns.
Dialectical behavioral therapy (DBT): DBT focuses on behaviors and thoughts. It also integrates mindfulness and emotional regulation approaches.
Multimodal therapy: It looks into psychological issues by addressing the seven modalities. These include imagery, cognition, sensation, affect, behavior, interpersonal traits and biological/drug considerations.
Disorders that have shown success when treated with CBT
CBT can be used as a short-term treatment geared to help people with:
Anxiety
Depression
Chronic pain
PTSD
Anger issues
Bipolar disorder
Eating disorder
Phobias
Personality disorders
Stress
Substance abuse disorders
This article will focus on CBT and its help in treating drug-related addiction.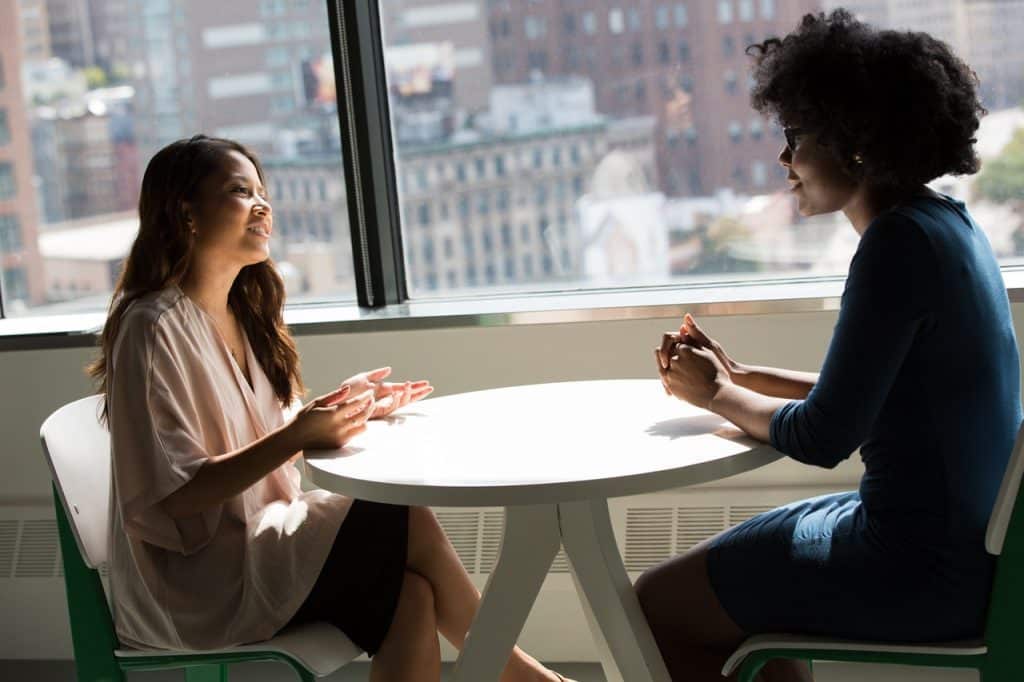 How CBT works as an addiction treatment
Cognitive-behavioral therapy's primary goals in treating drug and alcohol addiction are:
To identify situations or issues that are connected to addiction
To create awareness of negative behaviors, feelings and thoughts that contribute to the addiction
To identify negative thought patterns that make addictive behaviors worse
To assess why these thoughts happen and how they can be changed or removed positively
In the therapy session, the patient will learn different attributes that will help uphold their sobriety. They will learn coping skills, resilience, assertiveness, stress management skills and relaxation skills. CBT has two main components in its use to treat drug-related addiction. These are skills training and functional analysis.
Functional analysis (FA)
FA is an essential step in CBT. In FA, the therapist and patient break down behavior chain into its respective parts. They seek to identify the feelings, thoughts, and situations that caused the substance abuse in the first place. Once they determine how and why a behavior was formed, the therapist and patient can then change parts of the behavior chain to get a different result.
Skills training
People turn to drugs or alcohol to manage stress, anxiety, depression and so on. If a person gets to a point where they're receiving treatment for substance abuse, it's likely they're abusing drugs as a way to cope with some set of problems. Skills training tries to help these people unlearn bad habits and learn better coping skills. This way, they'll know how to apply them in situations that trigger their substance use. Skill training changes the way people think about their addiction. It also teaches them better ways to tolerate their inner feelings of distress.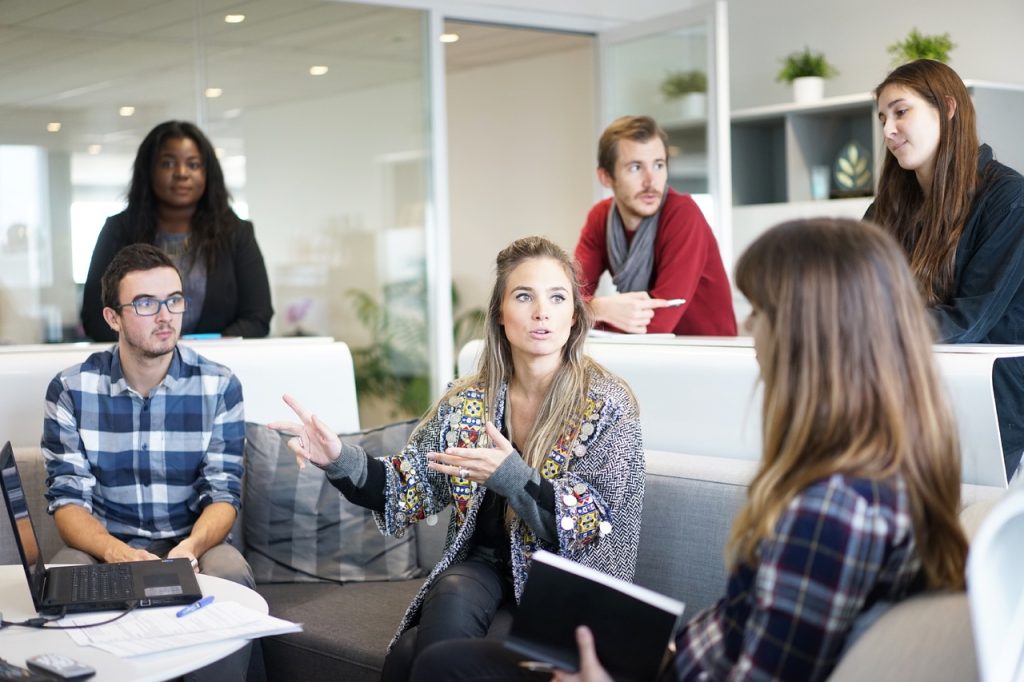 Effectiveness
CBT was initially designed to prevent relapse when treating alcohol issues. This is according to a research-based guide by the National Institute on Drug Abuse. Later on, the therapy was adapted in the treatment of drug-related addictions. These drugs include cocaine, nicotine, marijuana, and methamphetamine. It was also applied in the treatment of addiction to prescription drugs. The National Institute on Drugs Addiction post cited one interesting study. This study showed that 6 in 10 patients in CBT had a clean toxicology screening at their 12-month follow up.
Another evidence from several large-scale trials and quantitative reviews point to the effectiveness of CBT for addiction. An NIH group did a meta-analytic review of CBT for drug use and addiction, including 34 randomized controlled trials. CBT treated a total of 2,340 patients. The results revealed that marijuana patients got the best outcomes. Opioids and cocaine patients also got incredible results. But individuals with polydrug dependence had the smallest effects. That's to say, those struggling with multiple-drug use issues would benefit more from other treatments.
CBT for drug addiction includes a range of interventions, either combined or used in isolation. The interventions can also be provided in individual, or group therapy. Group formats involve therapy with groups like Narcotics Anonymous or Alcohol Anonymous. Individual formats include detox, pharmaceutical, or residential treatments
Benefits of CBT for addiction
Cognitive Behavioral therapy banks on the idea that feelings and actions are caused by one's thoughts as opposed to outside stimuli like situations, people, or events. While a person cannot change their situation, they can change the way they think about them. CBT has been shown to help an individual in recovery to:
Improve self-control
Heal from trauma
Handle emotions in a healthy way
Deal with chronic medical conditions
Cope with loss or grief
Identify the circumstances where they are most likely to use
Develop coping strategies in case they encounter relapse triggers
Prevent relapse by avoiding those triggers
Cope with other behaviors and issues that may lead to their substance use disorder
When untreated, a person can turn to drugs and alcohol to try to avoid the discomfort or pain that these situations cause.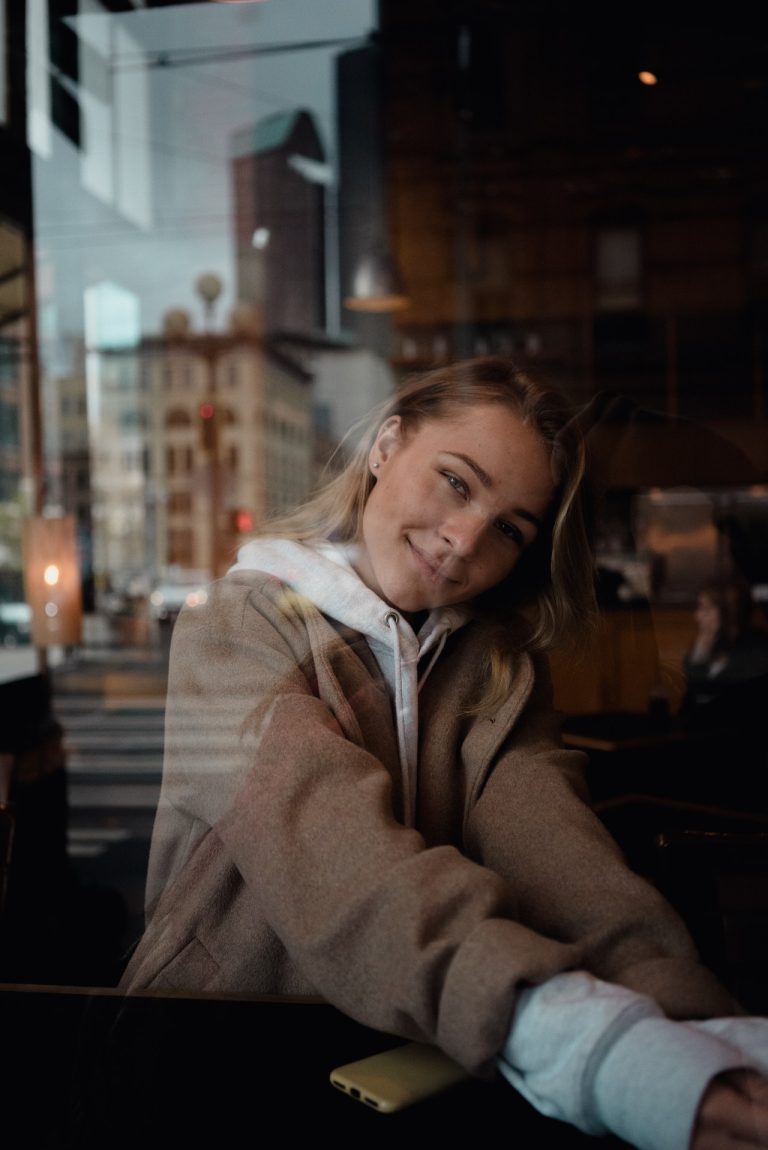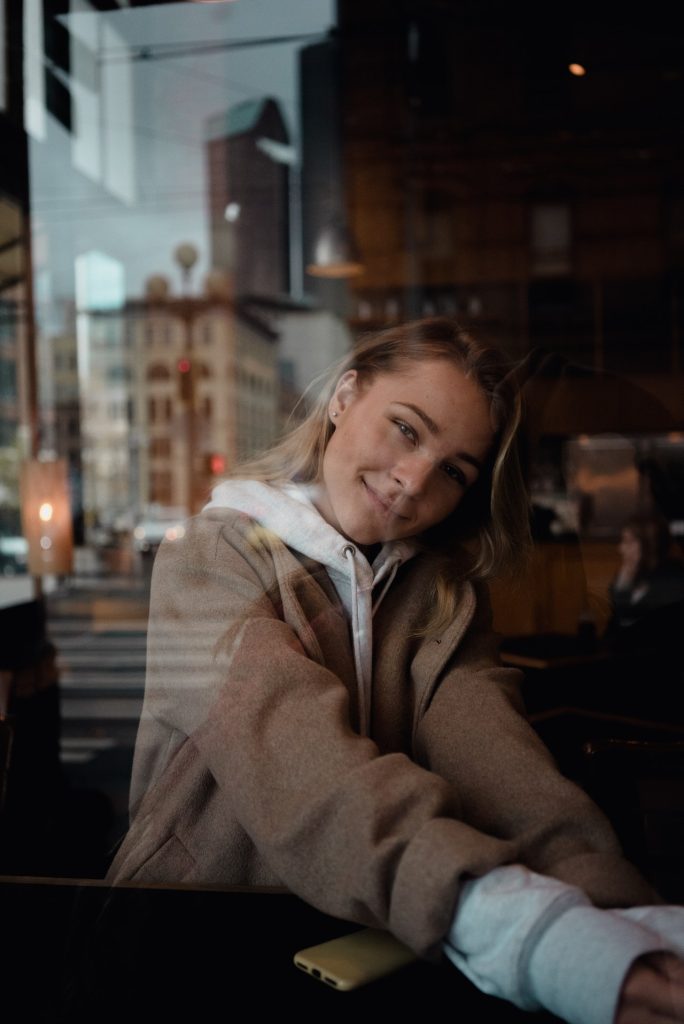 The cognitive-behavioral therapy treatment program
CBT is an intense short-term treatment program. Under normal circumstances, a patient gets a weekly session for about 5-20 weeks. However, the frequency of sessions and length of treatment tend to differ based on a range of aspects. For instance, individuals with strong support from family and friends may have shorter treatment duration. The same applies to those with mild cases of addiction.
Other factors that might influence duration and treatment plan include patient needs, personal experiences and the duration of substance use. The type of disorder and level of withdrawal symptoms may also weigh in.
There is a strong connection between drug use and crimes. In 2004, 18% of federal and 17% of state prisoners said they committed their current offense to get money for drugs. But other than that, drugs are also connected to crime through the effects they have on the user's behavior or lifestyle. A drug court is one method that many state and local governments have implemented to help people overcome their addictions and reduce their criminal liabilities.
Drug addiction has become an unprecedented public health crisis. Incarceration alone might not help as many drug offenders who struggle with underlying issues. Most eventually go back to using drugs after serving their time in jail, or prison. Drug courts are a great alternative to this vicious cycle. They've shown incredible results helping offenders recover from addiction and avoid a lifetime of further criminal activity. Drug courts connect with other stakeholders to address the offenders' needs, through comprehensive case management, job training, housing, education, and mental health referrals.
Drug courts are designed for people who are struggling with a substance use disorder. They give participants a chance to go into a long-term addiction treatment program and agree to court supervision instead of getting jail time. In turn, drug court participants need to maintain their recovery and work towards lifestyle changes as they take on life's responsibilities. Ultimately, drug courts help to reduce crime and bring about a real positive difference in people's lives.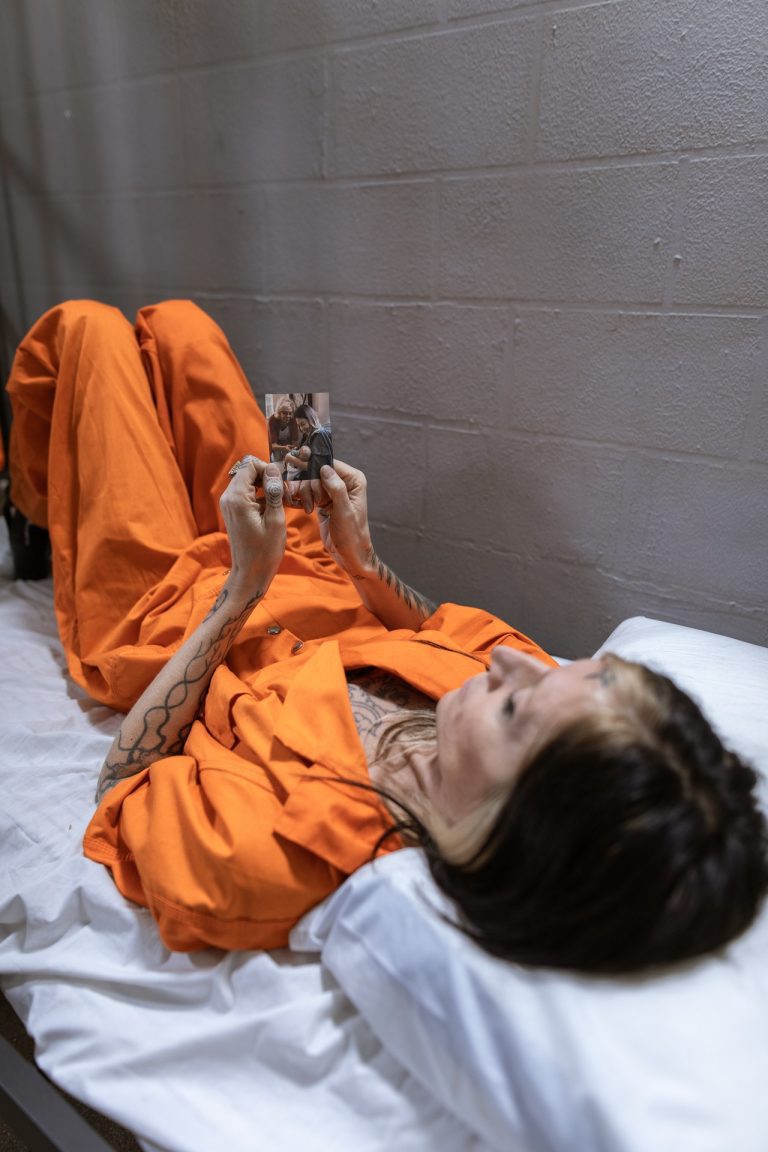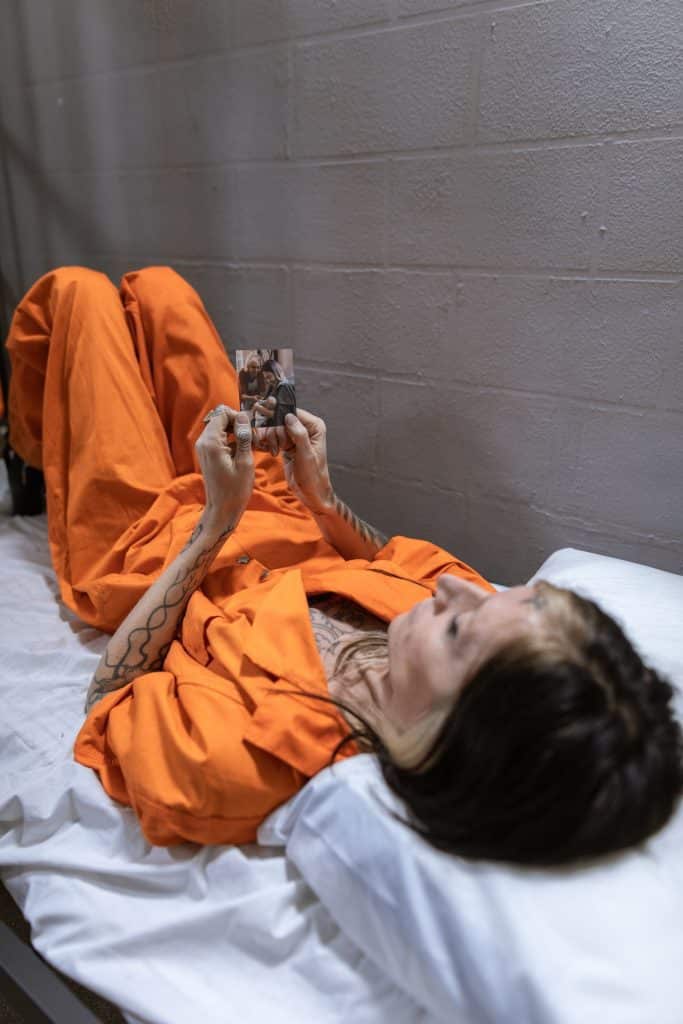 An Overview of Drug Courts
As the name implies, a drug court is a court tasked with handling cases involving non-violent offenders who abuse alcohol or drugs. It provides complete supervision, drug testing, substance abuse treatment, as well as immediate sanctions and incentives for individuals charged with drug-related crimes.
Drug courts use a holistic and supportive model as an alternative to conventional ways of prosecuting individuals charged with drug-related crimes. The holistic approach gives drug court participants a comprehensive substance abuse treatment program that involves a non-adversarial and multi-disciplinary team of:
Prosecutors
Judges
Social workers
Defense lawyers
Treatment team
Community corrections
Family members
Law enforcement
The main goal of drug courts is to end the substance abuse among offenders and the resulting criminal behaviors. Drug courts differ from other criminal justice systems as they create a close collaboration between treatment experts and criminal justice.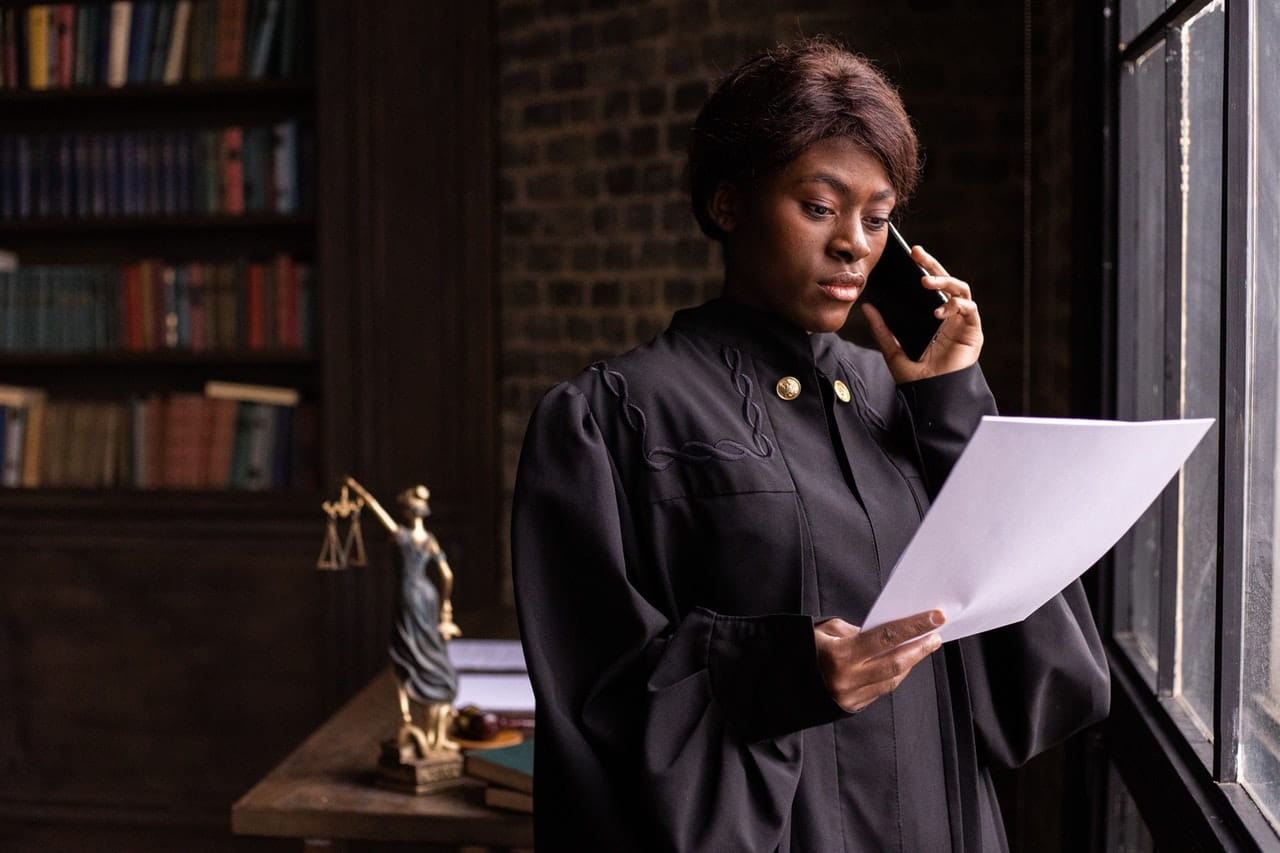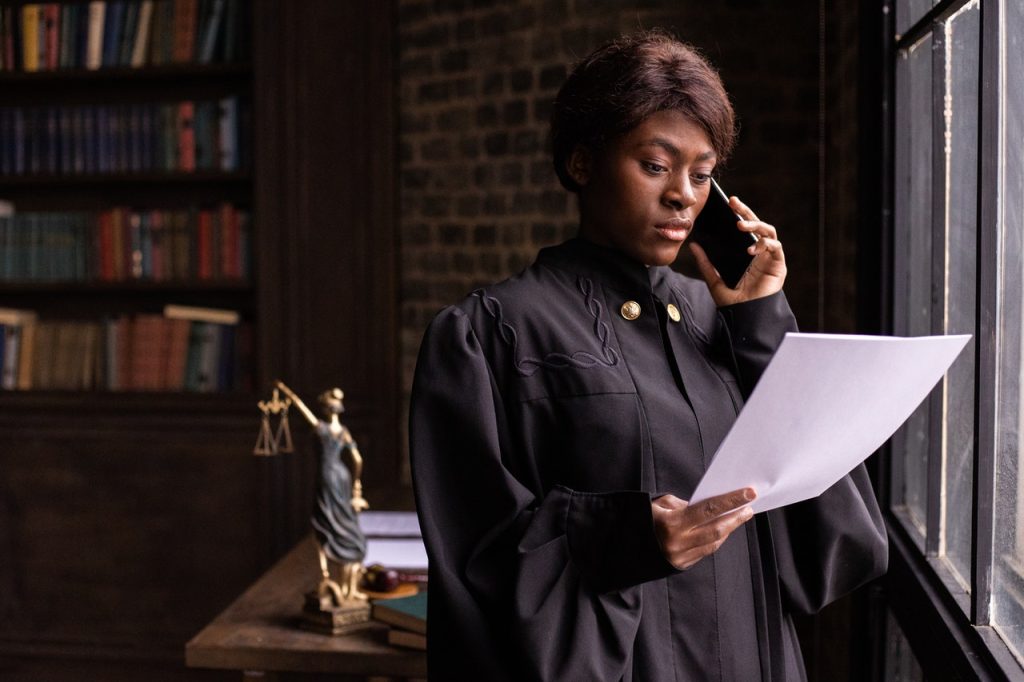 Steps in the Drug Court Process
Although the steps vary from one jurisdiction to another, some aspects are pretty standard, and include:
The offender gets substance abuse treatment along with any other services they need to attain sobriety and maintain recovery.
The drug court judge holds each offender accountable for their charges and ensures they meet their sentencing responsibilities to themselves, the court, their families and society as a whole.
The offender undergoes random and regular drug testing to monitor progress and any drug use.
The offender appears in court from time to time and meets with the judge for progress review.
The offender gets rewards when they perform well in their recovery and overall process, and sanctions when they don't.
Drug Courts and their Effectiveness
The effectiveness of drug courts is not a matter of speculation, but a product of more than 20 years of comprehensive scientific research. From the onset, the program embraced science like no other criminal justice program. It integrated best practices and evidence-based approaches and had experts measure the outcomes. The drug court even encouraged federal agencies like NIJ, BJA, CSAT and NIDA along with state agencies to bring in the scientific community to analyze the program and uncover its strengths, weaknesses and opportunities.
In 2006, the scientific community ruled, beyond any reasonable doubt from meta-analyses, that the drug courts lower criminal recidivism. In individual analysis – as illustrated in the table below – the results show a significant decrease in reconviction or re-arrest by an average of about 8 to 26%. This included results of offenders on probation as well as those going through traditional criminal case processing.
| | | |
| --- | --- | --- |
| Institution | No. of Drug Courts | Average crime reduction (%) |
| Washington State Institute for Public Policy | 57 | 8 |
| University of Cincinnati | 22 | 8 |
| University of Nevada | 76 | 9 |
| Canadian Department of Justice | 66 | 14 |
| Campbell Collaborative | 55 | 14-26 |
Other supporting studies also show that drug courts are successful in diverting substance-dependent offenders away from incarceration and minimizing their risk of recidivism. In a 2012 NIJ's Multisite Adult Drug Court Evaluation, drug court participants reported less drug use and less criminal activity compared to other groups.
In another national study funded by the Department of Justice, 84% of drug court graduates haven't been re-arrested and charged with a serious crime within 12 months of graduation. 72.5% haven't been arrested two years after graduation.
Candidates for Drug Court
While drug courts are effective in rehabilitating an offender, not all offenders qualify to join. High-risk offenders like those who are dependent on drugs or alcohol and are high risk of recidivism are good candidates for drug courts. But violent offenders, on the other hand, are not good candidates for the court.
Studies reveal that a drug court gets the most ROI from offenders with the following characteristics:
High risk of recidivism – like a serious criminal record
Severe addiction to drugs or alcohol
Risks prison or jail time for drug-related activity
No dual-diagnosis (like drug abuse along with mental health concerns)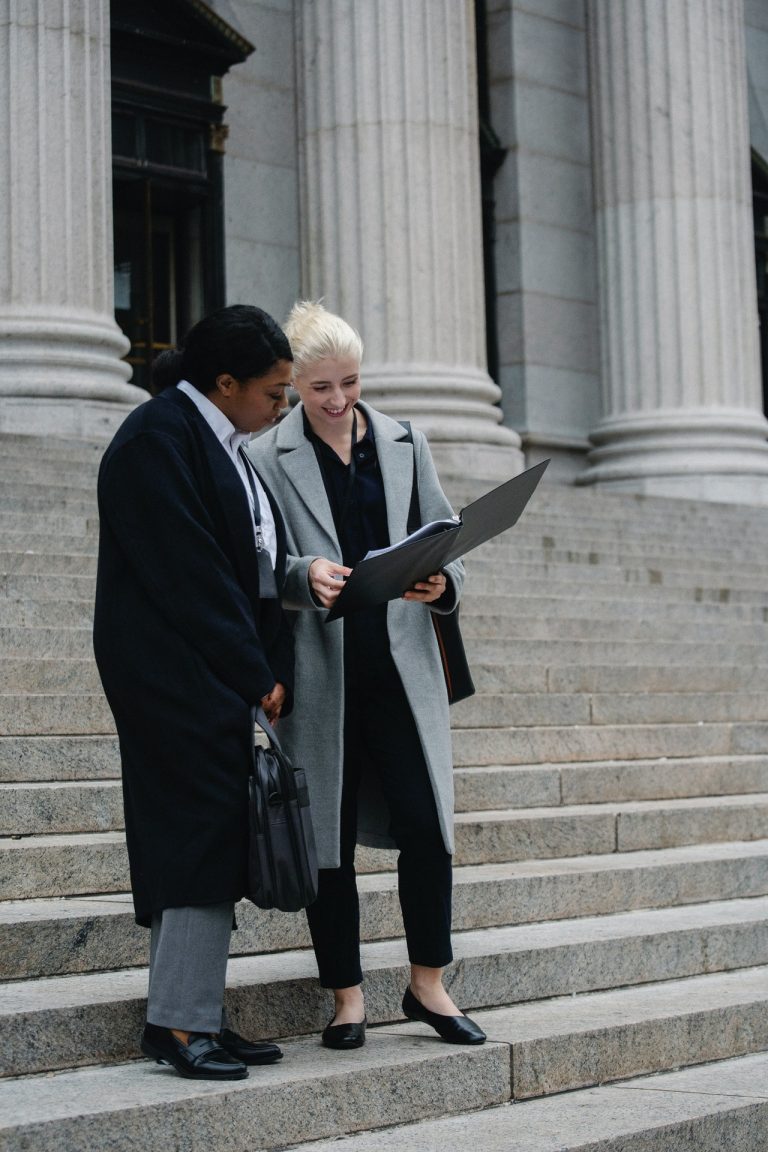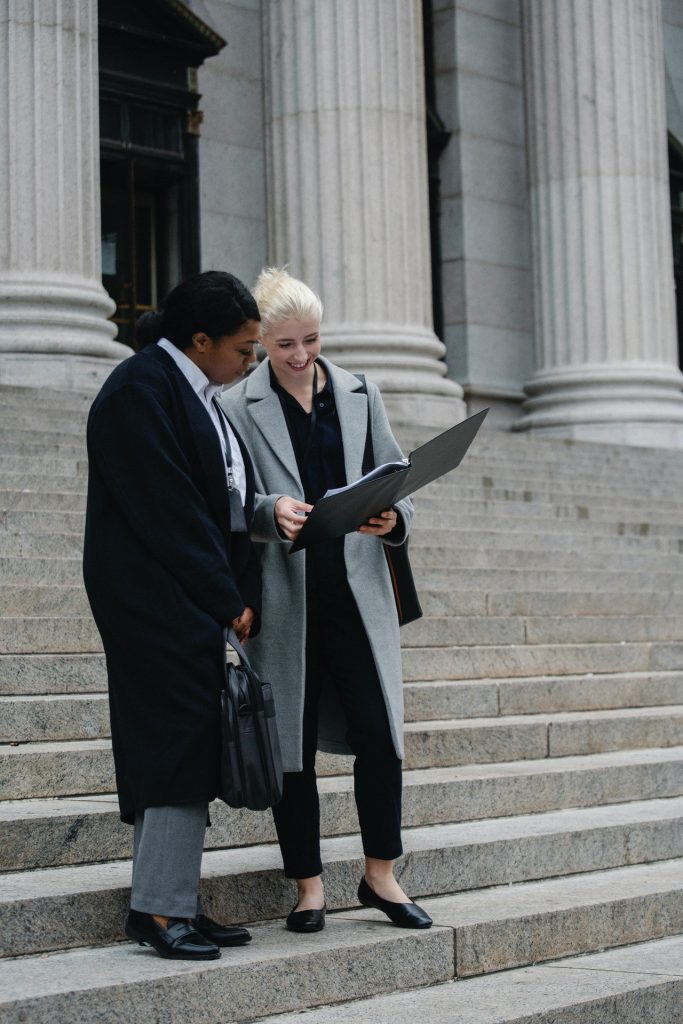 Phases of the Program
Offenders move through three phases, namely bronze, silver and gold, as follows.
Bronze: this is the first phase, where an offender goes to court every week to try to end drug or alcohol use. They have to attend probation appointments and participate in agreed treatment options or employment. They also have to meet with drug court once or twice in two months for their personal progression plan.
Silver: this is the second phase, where an offender goes to court every two weeks to monitor their progress. The offender must show progress in reducing the use of non-prescribed drugs as they move towards quitting altogether. They also must proceed with training, education or finding a job.
Gold: this is the final phase, where the offender goes to court once a month to track progress. At this stage, the individual needs to completely stop drug use, remaining drug-free and they must attend all appointments, including counseling sessions. The offender begins to prepare for a life without drug court supervision once they complete the program.
Drug courts help offenders recover from their dependence on drugs or alcohol, which can help prevent future criminal activity. These proceedings also help lower the financial burden of repeatedly processing low-level, non-violent offenders through the country's courts, prisons and jails, which saves taxpayer money.
"How does it feel being sober?" might seem like a weird question to someone who has never done drugs. But for those who struggle with withdrawal symptoms or are just fresh from a treatment program, the question couldn't possibly get any more real than this.
Consider two parts of the brain, the prefrontal cortex and the amygdala. Amygdala registers the memory and emotional reactions like fear, intrigue, or worry. The prefrontal cortex, on the other hand, controls inhibitions, strategizing, and focus. These two rev up during traumatic events – including the daily traumas of living in a world with constant violence, fear, and threats. But for some, the revved up effect doesn't cut it. So they turn to drugs to help escape, cope, or manage life situations.
"The thing with alcohol and I would argue a lot of drugs, is that at the root of it is a lot of pain," said Alicia Valentin, a recovering alcohol abuse patient. "We don't use to get drunk or high. Sure, that may have been it at the beginning. But really, it was to cover pain, so we wouldn't have to deal with anxiety, depression, abuse, sadness, grief, loneliness, self-pity, and anger."
Alicia was responding to the question, "how does it feel being sober?" On Quora.
Substances have a sedating effect.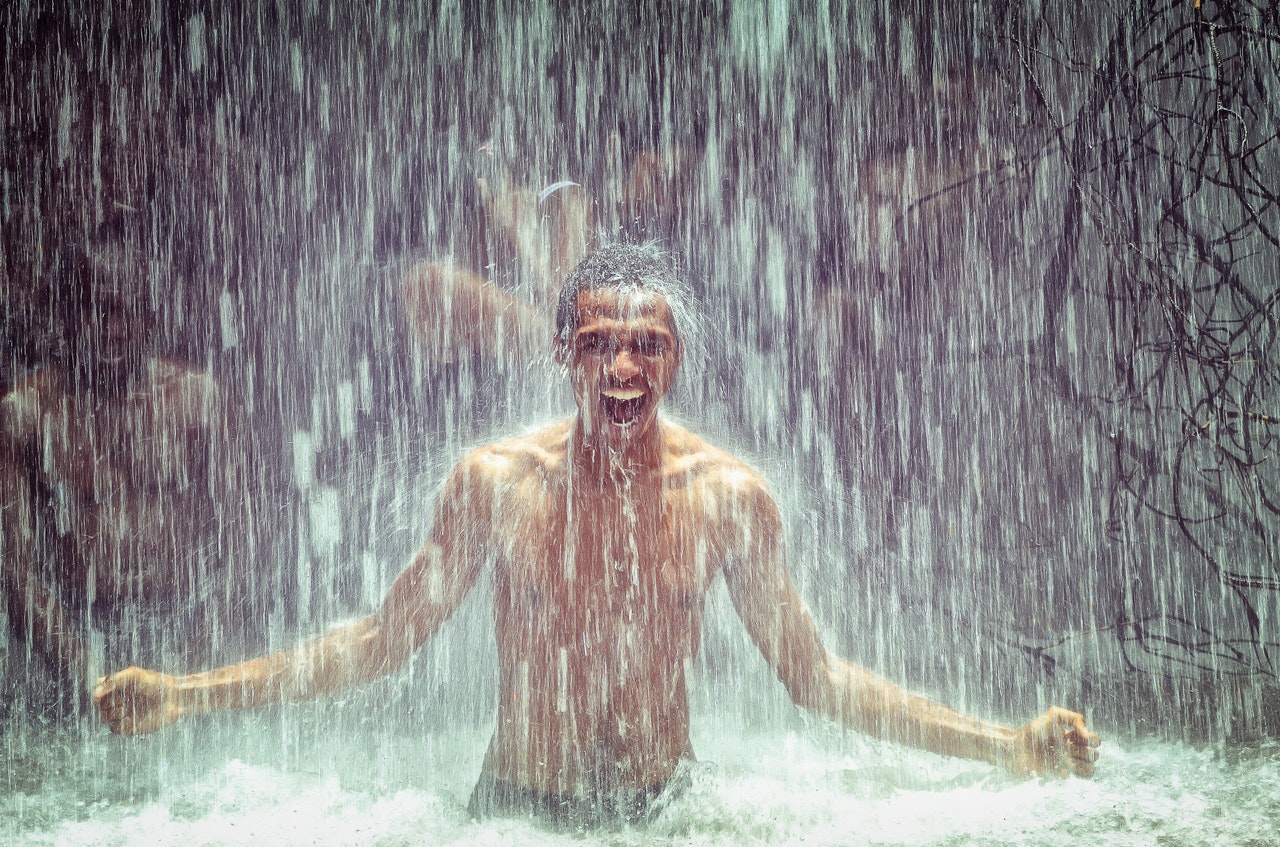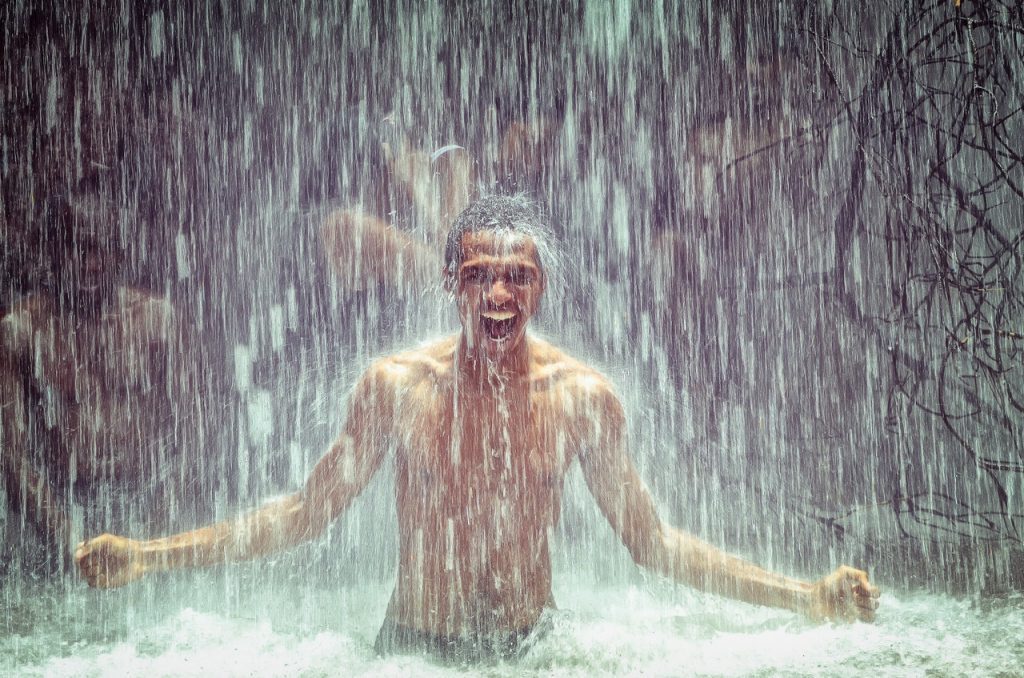 Alcohol and drugs can give one a fleeting sense of euphoria. They can also take one from their present state of being or help them detach from reality. But as you and I both know, this is usually a temporary fix. Drugs and alcohol produce rapid and large amounts of dopamine into the brain. Basically, they hijack the brain's normal reward/pleasure center, directly stimulating it with readily available dopamine. Unfortunately, this dwarfs the ability to release dopamine from smaller but sustainable sources, like hanging out with friends, watching a nice movie, or hitting a target, and so on.
So, it makes sense to wonder what it's like being sober after using for a while – or longer. This article will dive deeper into how people feel while they mentally and physically detox from substance abuse. But before we do that, you should know that life does get a thousand times better when sober. Here are some perks of being sober:
A less chaotic life – no worries about getting money, substances, lying, or manipulating to cover up bad habits
Better sleep – with no suppressants in the body, it becomes easier to fall asleep and rest well
Better health – not using drugs means no toxic chemicals in the body. There's also the aspect of finding time to eat balanced meals and for overall grooming
Better memory – no more worries about not recalling the things that happened in the previous nights
Better mental health – diet, sleep, and overall health are directly proportional to the mental health
Less worries – no more worries about getting caught or not providing for a family or going into withdrawals
Deep connections – sobriety allows patients to be a part of their family and friends. It also allows one to love and value themselves
So, how does it feel being sober?
"One of the most important words in your question is "feel". I used to drink to numb myself from the pain. Now that I'm sober, I feel things. I feel happy. I feel sad. I feel frustrated. I feel the whole gamut of feelings," responded Dana M Dietz, a Quora member, who has been sober for eight years.
Significant mood swings
People abuse substances to try to escape their emotions. Drinking or using drugs can offer temporary release but comes with a hefty price. Abuse and addiction can destroy every good thing in someone's life to the extent where all that's left is them and their substances of abuse. Drugs and alcohol numbs their emotions that they hardly feel anything anymore.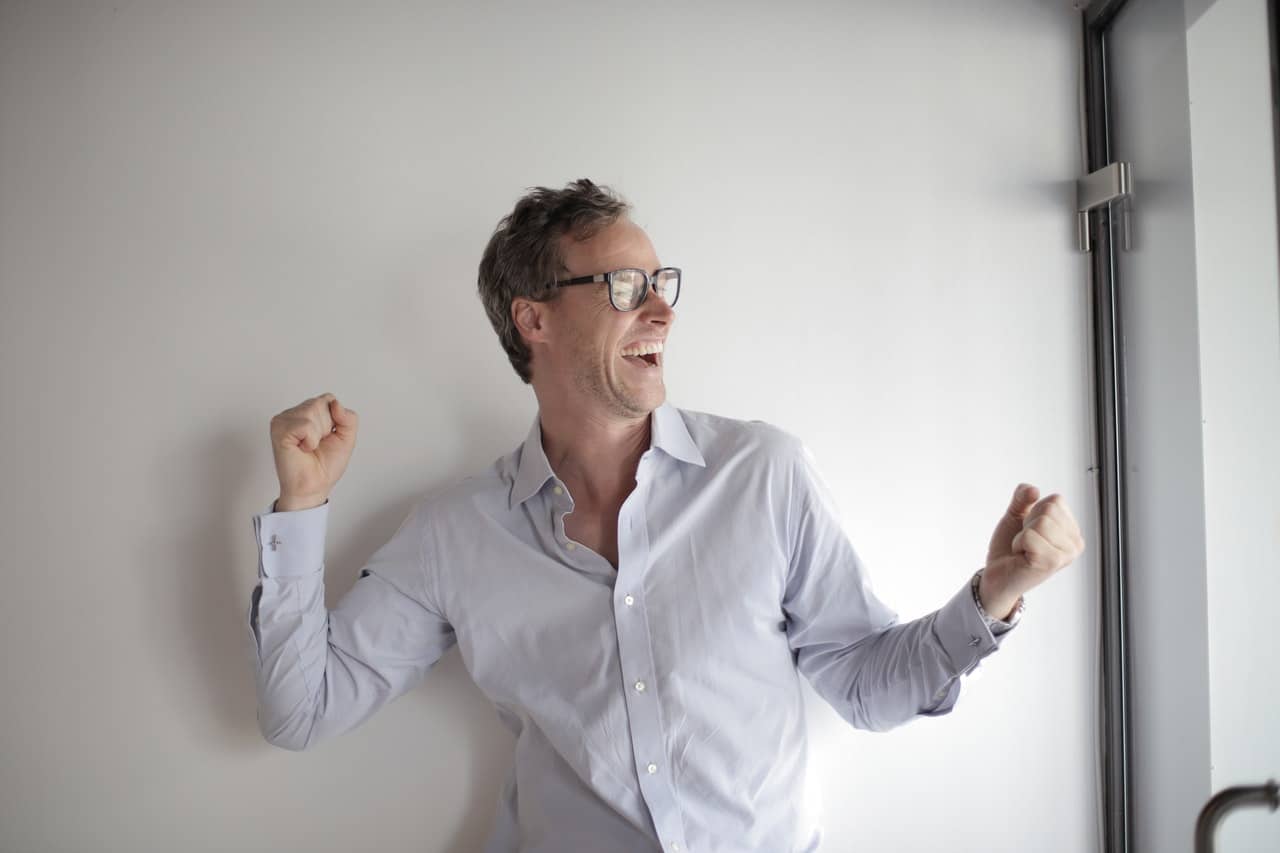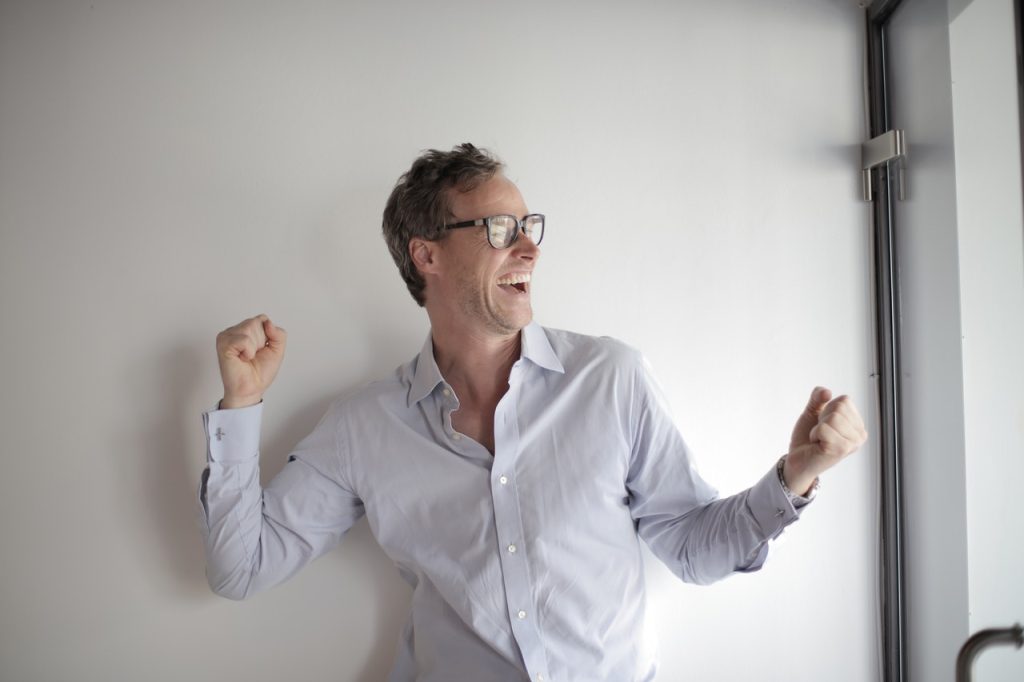 But when they're in addiction recovery and no longer abuse substances to conceal their emotions, they experience a perception shift that may result in an emotional rollercoaster. It may take a little getting used to, to manage emotions and lead a happy life. Some common examples of extreme moods that people experience in recovery include:
A sense of loneliness
Resentment and anger
Feelings of boredom
Disappointment
Feelings of extreme guilt
Extremes of happiness
Symptoms of depression
A sense of loneliness
A person may feel lonely during recovery because their support system is suddenly taken away. In many cases, those who abuse drugs and alcohol surround themselves with other users. So, until they find support networks to replace their old ones, they may feel lonely. Loneliness is often accompanied by powerful emotions like depression, anxiety , or panic. Since loneliness can't be treated with medications, recovering patients should learn to be comfortable in their skin without escaping to substance use. Solitude can be an excellent opportunity to recharge the brain, discover new passions, and learn new skills.
Happy and victorious
From mended relationships to staying sober to savings to new life and everything in between, there are definitely plenty of things to be happy for. Those who go through treatment successfully report feeling happy and optimistic about their new life. They feel good because they've managed to regain control of their lives. They feel good because they get to wake up in the morning without swollen hands or broken feet or with a terrible headache. They feel good because they no longer have to deal with shaking or getting arrested.
"Sometimes, I feel exhilarated, happy, joyful," Alicia said."Most days, I feel clear-headed. Able to tackle things. I used to lay awake at night, wondering if I was dying or afraid to sleep because I was afraid I would die. I would feel an intense amount of guilt. Guilt for hiding my alcoholism from my partner. Guilt for not having any friends … for being shut-in," she added.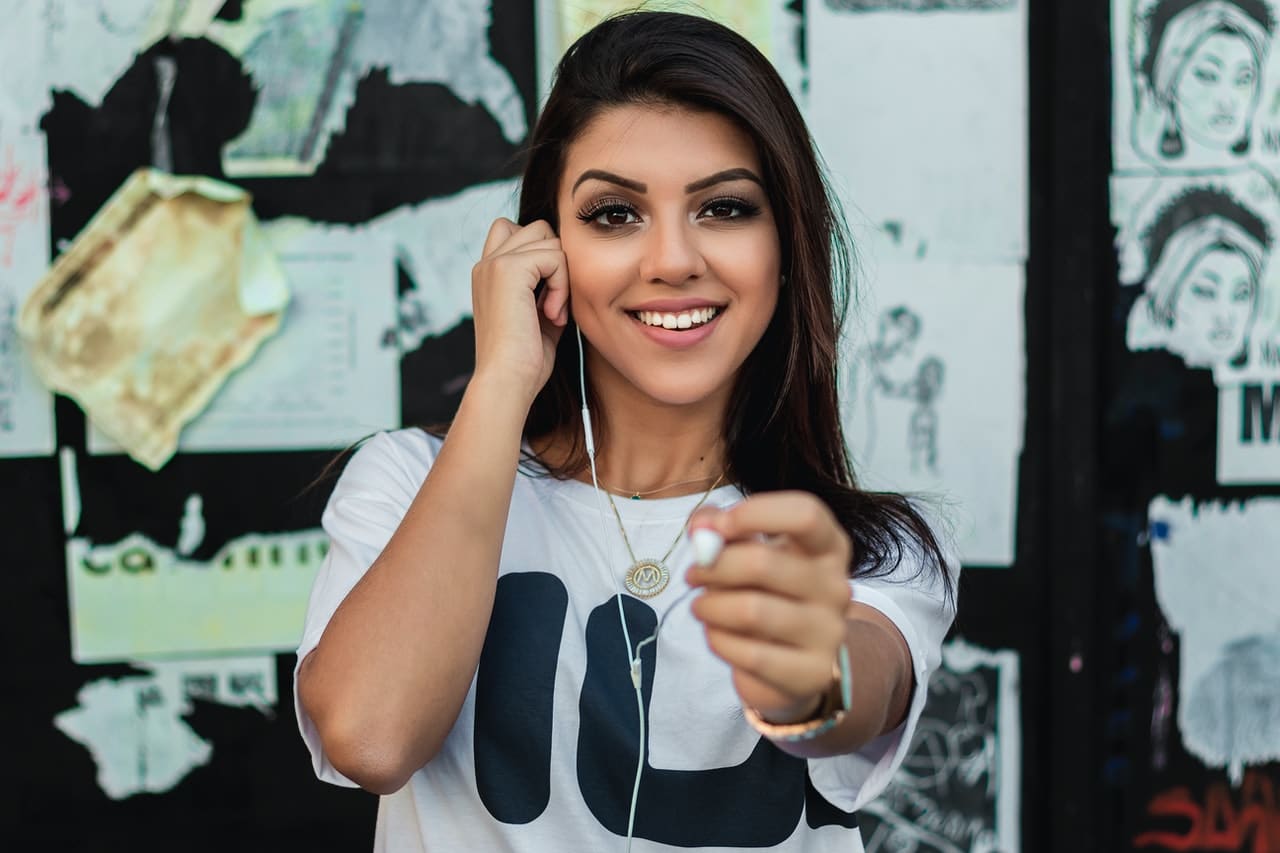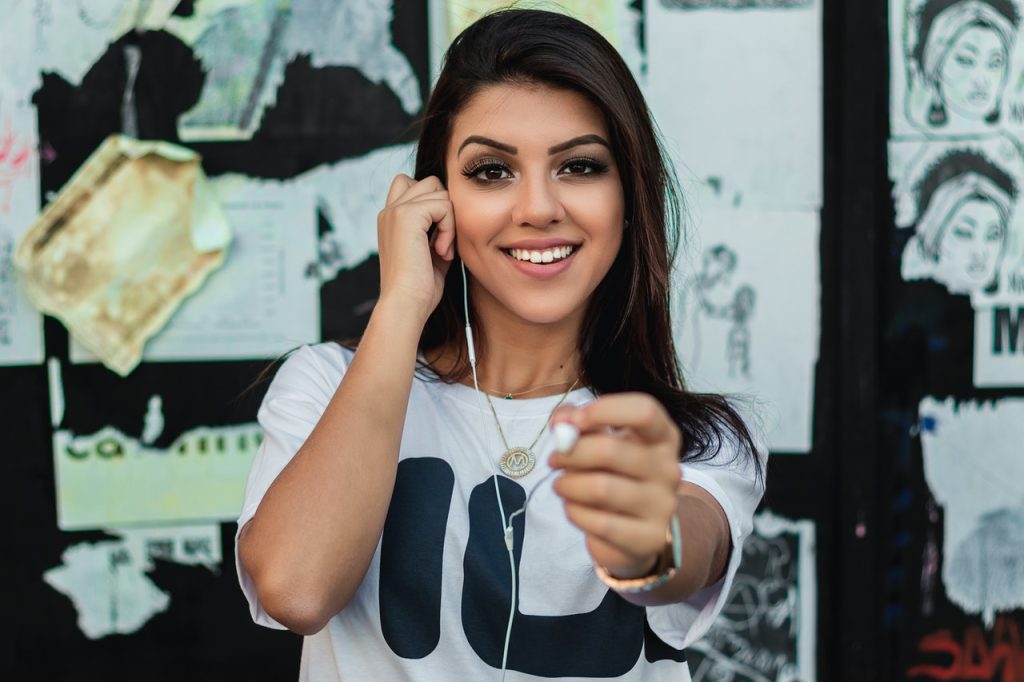 Pretty awkward
Awkward might be the last thing that someone recovering from drug abuse expects to feel. But as it turns out, it is a pretty common feeling. People use drugs and alcohol to ease their anxieties or feel comfortable in their skin. But now that they aren't using anymore, they may feel uncomfortable or socially anxious during the early stages of recovery – sometimes even beyond. But the good news is that the awkwardness will eventually wear off (or lessen).
"Drunk me didn't have to worry if I was alone at a party because drunk me didn't abide such things. Drunk me didn't worry if she belonged, or said the right thing, or had to have small talk because drunk me just handled that. Drunk me had loose neck muscles." Read one post. "So now I'm sober, and I have zero choice but to be me in all situations. There is no escape route, or greasing the wheels, or magic potion that makes people less terrifying, or me more "socially normal." I can't do anything about who I am, which is perfect because we should all be so lucky to be ourselves in public," it continued.
Comfortable in social situations
Many people drink to feel comfortable in social situations. However, in most cases, they end up too drunk and say stupid things that they can't even recall the following day. Ironically, when they go through treatment and sober up, they learn to like themselves and trust what they say or do in public. Some even start preferring to go out and be with people and are no longer shy or anxious.
"The important thing to know is that life will not be all candy canes and buttercups when you are sober. Life happens. Good things and bad things happen. The wonderful thing is that you learn more about yourself as you learn to cope with these feelings. Most people I know are grateful alcoholics. They are much better off for having had to deal with their alcoholic issues," concluded Dana.
Emotional sobriety stemmed from Alcoholics Anonymous, the 12-step program for those struggling with alcohol abuse. And while it is a challenging, long-term, and ever-changing process, it's worth it. Those struggling with emotions can benefit from working with addiction professionals in a good treatment program. No one achieves perfect emotional sobriety. The most crucial thing is to keep working toward greater emotional awareness, better balance and use of coping strategies that are productive and healthy.
Meth users have a range of symptoms that are commonly seen in people with other substance abuse disorders. They experience high blood pressure, increased heart rate, as well as strong delusions and paranoia. Like other drug addicts, they may also suffer from memory loss, brain damage, stroke, mental health disorders, among other issues with long term use. However, meth users have a few signs that are specific to the drug, like meth mouth, which we will explore in this article.
Methamphetamine is one of the most commonly abused synthetic drugs in the world. In the US alone, 5% of the population, or 12.3 million people, have used meth at least once in their lifetime. Another 600,000 Americans use it every week. But you shouldn't mistake its popularity for something good.
Meth is a dangerously addictive drug that can cause severe addiction and mental and physical health issues.
This shouldn't come as a surprise because meth is made from strong industrial chemicals corrosive to the body. Again, it comes in a wide variety of forms – including tablets, powder, or crystals. This makes it easier for users to smoke, inject, sniff/snort, eat, or swallow depending on their environment and preferences.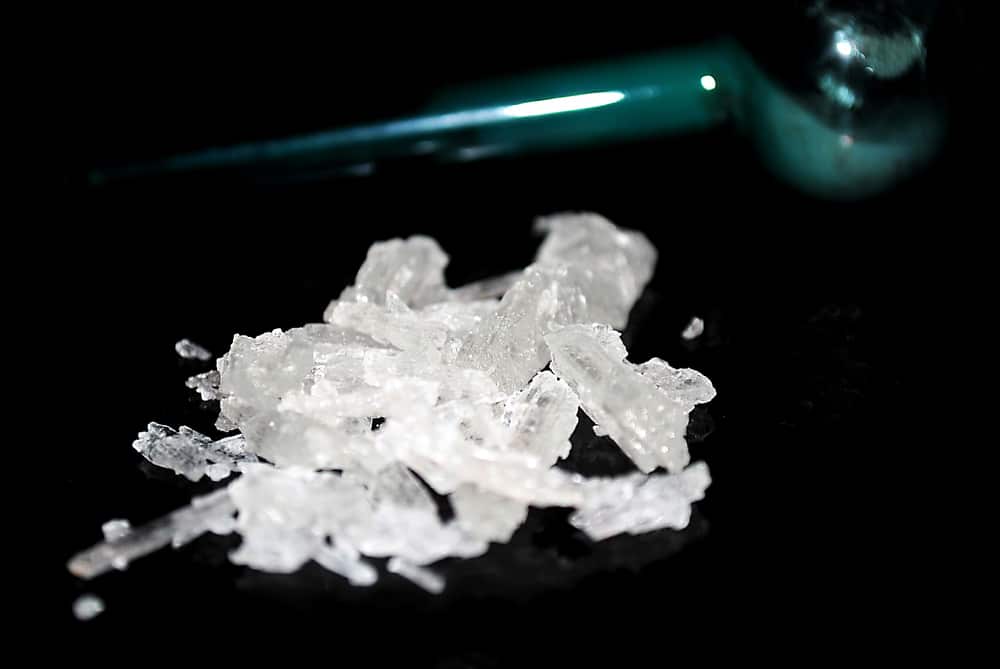 How to identify meth use
Unlike other drugs such as cocaine and heroin, its cravings are way more intense. Meth users will go on a "run" where they keep on ingesting the drug for long periods until they overdose or run out of their supply. So, the signs will be evident within a few weeks of use.
Meth addiction is difficult to hide because it causes open skin sores and eats away at the teeth. The harshness of meth's chemical makeup makes it corrosive to both soft and hard tissue. The acid in the drug eats away the user's tooth enamel, causing rapid decay. It also corrodes the gum, causing it to bleed and pull away from the tooth. Dental issues associated with meth abuse are referred to as meth teeth or meth mouth.
Meth mouth
Meth can be devastating to one's dental health. According to a 2015 study published in the Journal of the American Dental Association, it's use can cause extensive tooth decay, dry mouth, gum disease, and cracked teeth that affect the smile of users and their ability to chew. Meth mouth describes the visible effects of oral disease in a user due to rampant tooth decay and gum disease that happens with the drug use.
When someone ingests or smokes meth, they will rot their gums, teeth, and surrounding tissues. In most cases, they will experience painful dental abscesses and oral sores and even lose their teeth, and parts of their lips or mouth like tonsils, and tongue. Of the 571 meth users in the JADA's 2015 study:
96% had cavities
58% had untreated tooth decay
31% had at least six missing teeth
23% had all of their natural teeth
6% of older methamphetamine users have less than 10 teeth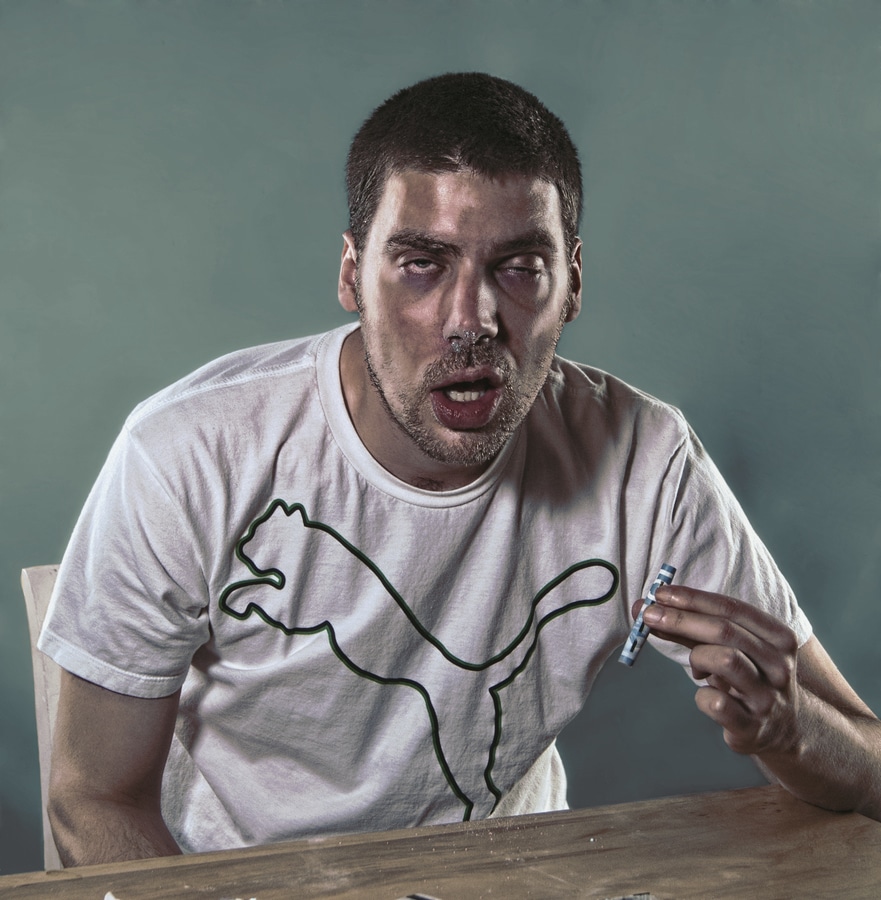 According to the American Dental Association, the pattern of cavities found in meth users is similar to those in baby teeth. Meth abusers are twice as likely to have cavities, twice as likely to have at least two decayed, missing or filled teeth, and four times as likely to have ever developed cavities compared to the general population.
Why does meth affect the teeth?
One of the few ways meth affects the teeth is through hyposalivation (or dry mouth). Saliva is usually the first line of defense in fighting harmful bacteria in the mouth. The enzymes in saliva buffer acids and moisturize the mouth, keeping it in a homeostasis state. But meth use affects salivary glands, preventing the production of saliva, resulting in dry mouth.
Although studies and debates regarding meth use and tooth decay are still ongoing, one theory suggests that meth narrows blood vessels in salivary glands, inhibiting saliva flow. Other theories argue that drug abuse affects the parts of the brain that controls the salivary glands. Either way, meth, by itself, contains some level of acidity which directly affects the teeth.
Additionally, meth users drink lots of fizzy drinks to combat the effects of very dry mouth. But with little to no saliva in the mouth, that only creates an even better environment for bacteria to thrive.
To make matters worse, meth users grind or clench their teeth due to drug-induced nervousness, anxiety, and physical stimulation. Add that to already decaying or corroding enamel, as the situation gets out of hand.
And when all the focus is on acquiring and consuming the drug, methamphetamine users are less likely to practice good dental hygiene like flossing or brushing. Most of them won't take care of their overall body, let alone oral health. And since the meth high lasts up to 12 hours, that's a long enough time for acids to erode the teeth.
Can meth mouth be reversed?
People who struggle with meth addiction and its effects may benefit from addiction treatment. Treatment programs exist to help those who abuse meth to quit and lead normal healthy lives. Most of them offer holistic treatments to address the underlying problem along with the side effects of using, like meth mouth, or skin sores, etc. However, like most conditions, it's always best to catch the addiction early, before things have gotten out of hand.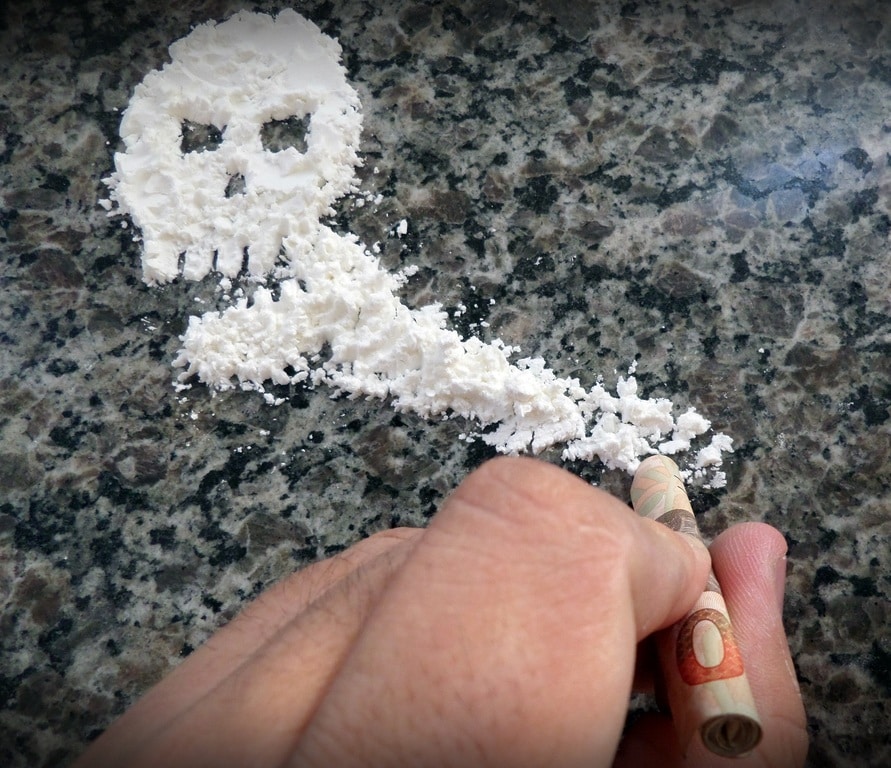 Meth mouth is incurable if the damage is widespread. This is why the importance of early treatment can never be overstated. Gum diseases and tooth decay, for instance, are highly treatable when caught early. But it might prove a challenge when the damage is severe. When untreated for prolonged periods, the patient may need extractions, dentures, and implants to reconstruct the damage.
Conclusion
The use of meth is linked to a range of severe health issues and irreversible mental and physical damage. Effects like bone and tooth loss, scarring, heart issues, organ failure, and permanent memory loss are common among meth users. Studies even show that long term use of meth can induce changes similar to dementia and Alzheimer's. It's therefore essential for the patients to go enroll to reputable treatment centers for medical detox and rehabilitation. Treatments can help fight the addiction, and resulting problems.
Biophysics is a field of science that applies methods and theories of physics to understand how biological systems work. It seeks to explain how life molecules are created, how different parts of a cell function, and how body systems – like circulation, brain, immune, etc. – work. Rehabs are now using the biophysical addiction treatment approach to create a powerful remedy that not only offers long-term effectiveness but one that addresses the physical emotional and psychological aspects of substance abuse.
Addiction does significant damage to an individual's mental health, physical health, and overall well-being. Traditional rehab systems do a great join of arming these individuals with the right tools and resources to overcome addiction. But still, cases of relapse after 12-step and other conventional treatments are widespread. But the good thing is that more and more treatment centers are now incorporating biophysical addiction treatment programs that cater to individual needs, as opposed to taking a one-size-fits-all approach.
Biophysical addiction treatment
Biophysical rehabilitation programs use physical principles and methods to solve biological problems – like drug or alcohol abuse. Substance use overloads the body with toxins that disrupt its delicate balance, leading to damage to different processes and systems. Biophysical treatments are designed to reverse this damage that often occurs on the cellular level. It allows patients to regain balance and restore the body's optimal functioning.
Biophysical treatment bases its model on the concept that life-long sobriety only happens when treatment is done at a physical, mental, and cellular level. It not only seeks to achieve sobriety but also to arm the patient with the necessary skills and mindset to have an optimal state of health for years to come. When the body is devoid of toxins on the cellular level, the treatment model suggests that both the physical and mental cravings will cease.
A holistic approach with the highest success rates
Relapsing is part of the recovery journey. But unlike the traditional programs which suggest that addiction is an incurable disease, and that relapse should be treated with more drugs or medication, biophysical treatment rehabs have proven that addiction is curable. The latter has shown that patients can experience permanent recovery using alternative treatment modalities.
Biophysical treatment centers report the highest success rates. This is partly because the non-traditional, non-12-step approach treats patients holistically. They do much more than offer one-size-fits-care or weekly follow-up meetings or limited patient success tracking. The other reason is that the programs run for around 90 days (or more), giving patients enough time to heal physically and mentally.
Rather than treating a single facet of an individual, the biophysical treatment acknowledges that each person is different, and their addiction problem revolves around the total of their experience. That's why the model focuses on both the physical and physiological aspects of addiction. The first part of the program involves healing the physical aspects through detox. And the second part addresses mental health concerns.
Treatment methods in biophysical treatments
An exciting yet incredible aspect of biophysical therapy is that they are often 100% natural programs. Unlike the conventional rehabs that use drug replacement therapies or medications to wean an individual off drugs, this program takes a drug-free approach to improve the health and well-being of the patient. These rehab facilities provide long-term and residential treatment programs that deliver all the essential elements for complete substance abuse rehab.
The module uses unique sauna programs to address the biochemical and biophysical imbalances. It also uses social education along with other methods that include light exercise, nutritional supplements, and counseling to help patients achieve long-term sobriety.
Sweat therapy
Medical sauna procedure is not only a great way to de-stress and relieve stress, but also release chemicals from the body. The sweating process gently and safely releases toxic chemicals. Medical studies show that most toxins can be expelled through the skin, relieving the burden on the liver and kidney. Biophysical treatments use sauna programs to detox their clients.
Counseling 
Since substance abuse and mental health problems often co-occur, detox alone won't cut it. That's why rehabs use different types of therapy, like cognitive behavioral therapy and family therapy, to treat the physiological aspect of addiction. According to the National Institute on Drug Abuse, behavioral therapies provide incentives for patients to modify their attitudes, increase their life skills to handle triggers, and remain abstinent.
Nutritional supplements
Many people with substance use disorder don't eat well-balanced meals. So, in most cases, they will lack essential nutrients that are critical to overall health and recovery. Biophysical treatment centers offer a nutritional supplement to help ease withdrawal symptoms like irritability, depression, and fatigue that are common in patients with nutritional deficiencies. In his book dubbed Biochemical Individuality, Roger J. Williams, PhD., explained that rats that lacked specific vitamins consumed more alcohol than their healthier counterparts. But once the deficiencies were addressed, the consumption was lowered.
Light exercise
Exercise provides vast benefits. In addition to helping patients structure their days and provide a general positive feeling, exercise helps heal the body and brain. Research shows that exercise helps heal the body, even among healthy individuals. But it's even more beneficial to recovering patients as it increases the number of new nerve connections in the brain. This allows the brain to recover from the harm that the substance had caused. Biophysical rehabs offer different kinds of exercise, including yoga, meditation, walks, and so on.
Long-term tracking
Once the treatment is over and the patient is discharged from the facility, most biophysical rehabs offer two or even more years of program follow-up to ensure long-term success. The same cannot be said for traditional programs that provide short-term follow-up and rarely track progress.
Why biophysical treatment can provide complete recovery where traditional and 12-step programs have failed
Most substance abuse programs treat addiction symptoms with more medications (for mental illnesses and withdrawal symptoms). Biophysical rehab centers address addiction using a holistic, biophysical approach. These centers recognize that drug therapy sometimes leads to relapse and that many patients resist the treatment for apparent contradictions. So, they provide a different approach that offers:
A healthy foundation for complete recovery
Drug-free care and natural healing principles
Long-term residential or inpatient therapy programs
Unique detox process to get rid of all toxins
The natural approach is safer and effective in addressing addiction. Once all drug residues are eliminated from the body, the patient can then focus on clearing their mind and working to ensure they stay sober.
Conclusion
The main focus of biophysical rehab treatment is to give individuals more abilities in life. This is achieved by integrating skills and cognitive therapy that lets the patient raise their awareness and make pro-survival decisions. Through treatment, the patient gets to understands why they started abusing substances and are armed with skills not to fall back to the trap. They are also empowered to take control of their lives and communicate better, just so they can associate better with people.