Drug testing has become a standard practice for many employers. Most of them perform drug screenings to ensure workplace safety, maintain a drug-free workplace, and, in some cases, comply with legal requirements.
While a drug screen can be an essential tool for employers to maintain workplace safety and productivity, it can also be a barrier for those in recovery from addiction. For these individuals, the fear of failing a drug test can discourage them from seeking employment that requires drug screening. And with recent layoffs and scarce employment opportunities, the pressure to find and maintain a job can be even more intense.
Luckily, many employment opportunities don't require drug screenings. These include jobs in the following fields:
Entertainment
Mom-and-pop shops
Culinary jobs
Creative jobs
IT jobs
Managerial jobs
Self-employed jobs
While many other options exist, these job fields are the most likely to hire without drug tests. In fact, less than 4% of candidates drug test for this position. The reason is such jobs have minimal workplace risk and can be executed with some level of independence. Generally, these jobs need self-discipline, creativity, unique skill sets, and independence.
If you're unemployed and looking for regular jobs, getting yourself off drugs is your best bet. This included marijuana in any form. Despite legalization, some employers might still want to test for THC. Weed testing detects the presence of the concentration of THC in your body. When you stay off drugs, you won't have to limit your chances to companies that perform these screening tests. You can be free to find a job you love.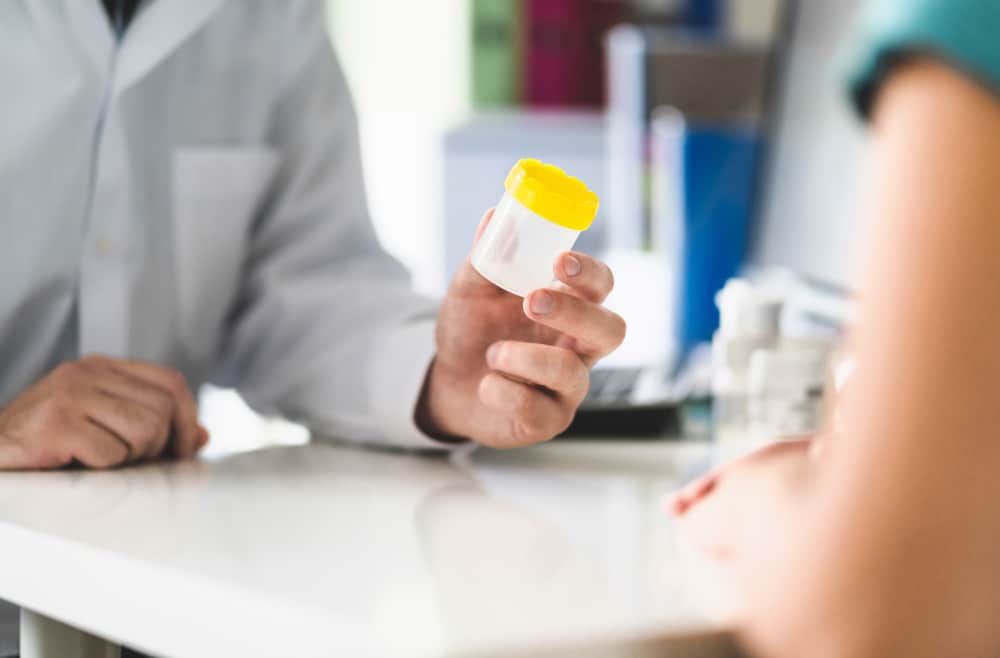 Companies that Don't Drug Test
Here's a list of companies that don't drug test. What's fascinating is that most of them are arguably the most successful companies.
Google
Microsoft
Apple
Amazon
Target
Chipotle
Starbucks
Whole Foods
Trader Joe's
Michael's
Petsmart
This article will explore some of these job options at different levels. We'll rank them from the highest-paying jobs to the least-paying ones based on the average annual salary. Note that these can also be an ideal side hassle if you're an artist looking for work to supplement your art and relieve the stress of not having enough money.
Entry-Level Jobs That Don't Drug Test
Cashier
Average annual salary of $31,000 (source)
A cashier is an entry-level job that involves handling transactions, processing payments, and providing customer service. As a cashier, you'll be responsible for scanning items, totaling purchase costs, and collecting customer payments. You may also assist customers with questions and help resolve any purchase issues. Cashiers need to have basic math skills, good customer service skills, and be comfortable working with a cash register or point-of-sale system.
Dog Walker
Average annual salary of $23,000
Your work as a dog walker will involve providing exercise, companionship, and ensuring their safety. You may work independently or for a pet care service company. This job typically requires a love for dogs, the ability to handle multiple dogs at once, and the physical ability to walk long distances. Dog walkers should also have good communication skills to interact with pet owners and knowledge of primary pet care, such as feeding, administering medication, and managing behavior.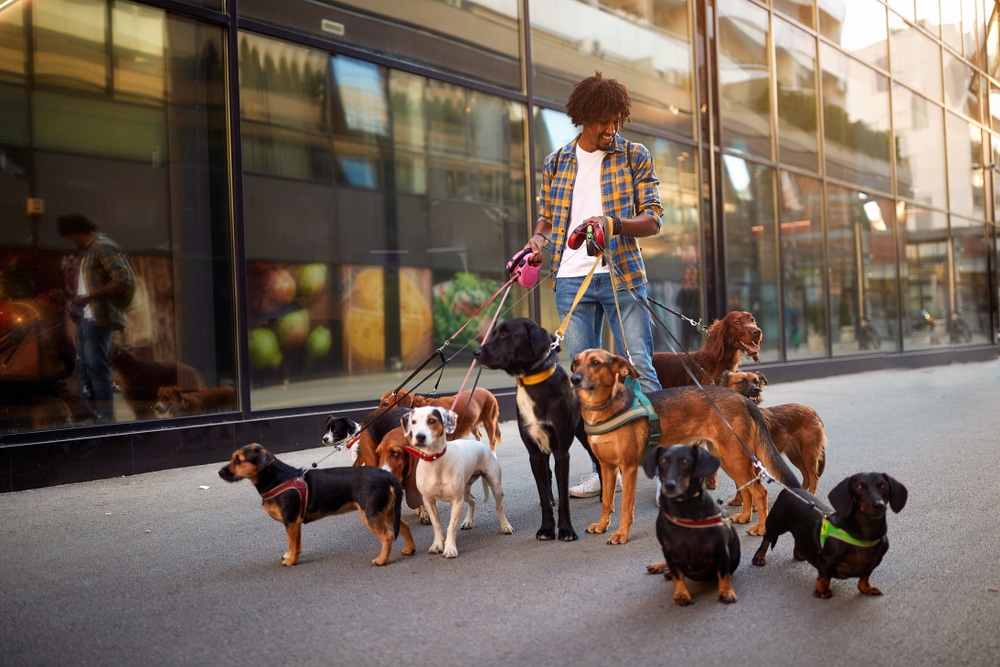 Housekeeper
Average annual salary of $23,000
Housekeeping mainly revolves around cleaning private residences or commercial properties, including hotels, resorts, private homes, and commercial buildings. Your work will typically involve vacuuming, dusting, cleaning bathrooms, changing linens, and doing laundry. As a housekeeper, you'll need to have good attention to detail, the ability to work independently, and be physically able to perform the necessary cleaning tasks.
Experience Jobs that Don't Drug Test
Real Estate Agent
Average annual salary of $99,000
Your job as a real estate agent is to help people buy, sell, and rent properties. You'll need to have good communication and sales skills, as well as knowledge of the local real estate market.
General Manager
Average annual salary of $82,000
As a general manager, you'll be responsible for overseeing the operations of a business or organization. This can include managing employees, creating budgets, and developing strategies to increase profitability.
Film Producer
Average annual salary of $63,000
As a film producer, you'll be involved in creating a movie or TV show, from developing the concept to hiring actors and crew members to oversee the post-production process.
Florist
Average annual salary of $48,525
Florists create and sell floral arrangements for various occasions, such as weddings, funerals, and special events. You'll need to have a good eye for design and knowledge of different types of flowers.
Interior Designer
Average annual salary of $54,000
Interior designers work with clients to create functional and aesthetically pleasing spaces for homes, offices, and other buildings. You'll need to have a good eye for design and be able to work within a client's budget.
Chef
Average annual salary of $44,000
As a chef, you'll create menus, prepare food, and manage kitchen staff. Therefore, you should have a passion for food, good cooking skills, and the ability to manage a busy kitchen environment.
Journalist
Average annual salary of $52,000
Your job as a journalist is to research and report on news and current events. This can include writing articles, conducting interviews, and investigating stories.
Personal Fitness Trainer
Average annual salary of $38,894
Personal trainers create personalized workout plans for clients and provide guidance and motivation to help them reach their fitness goals.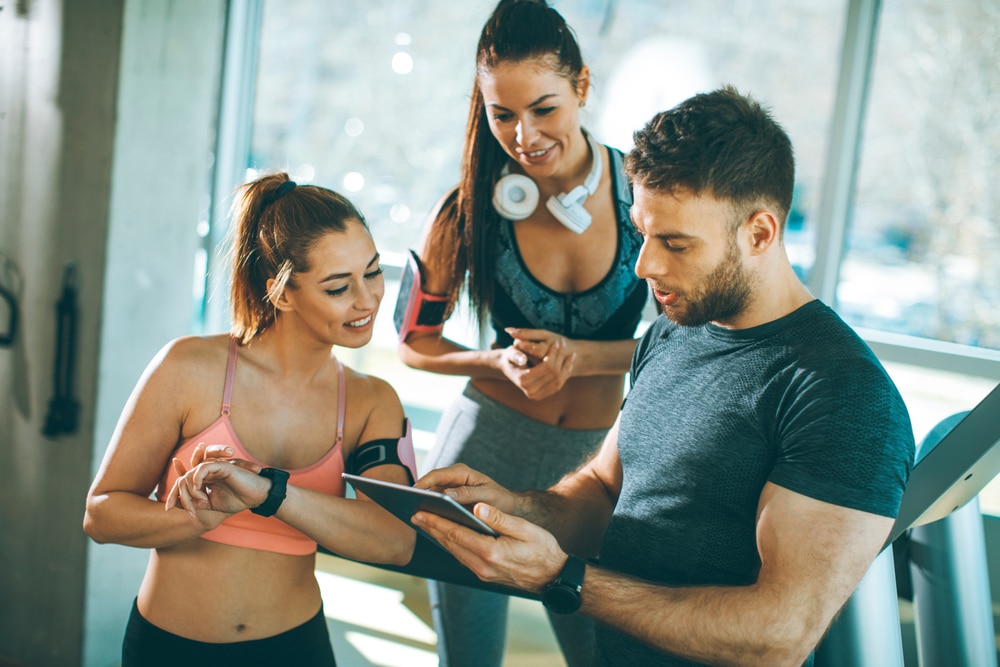 Cosmetologist
Average annual salary of $31,000
Cosmetologists provide various beauty services to clients, such as hair styling, makeup application, and nail care.
Photographer
Average annual salary of $49,000
Photographers capture images for various purposes, such as weddings, events, and commercial campaigns. You'll need to have a good eye for composition and be skilled in using photography equipment.
Dog Trainer
Average annual salary of $27,386
Your job as a dog trainer is to train dogs and their owners to improve behavior and obedience. Essential skills for a dog trainer include a good understanding of dog behavior and the ability to communicate with owners.
Remote Jobs that Don't Drug Test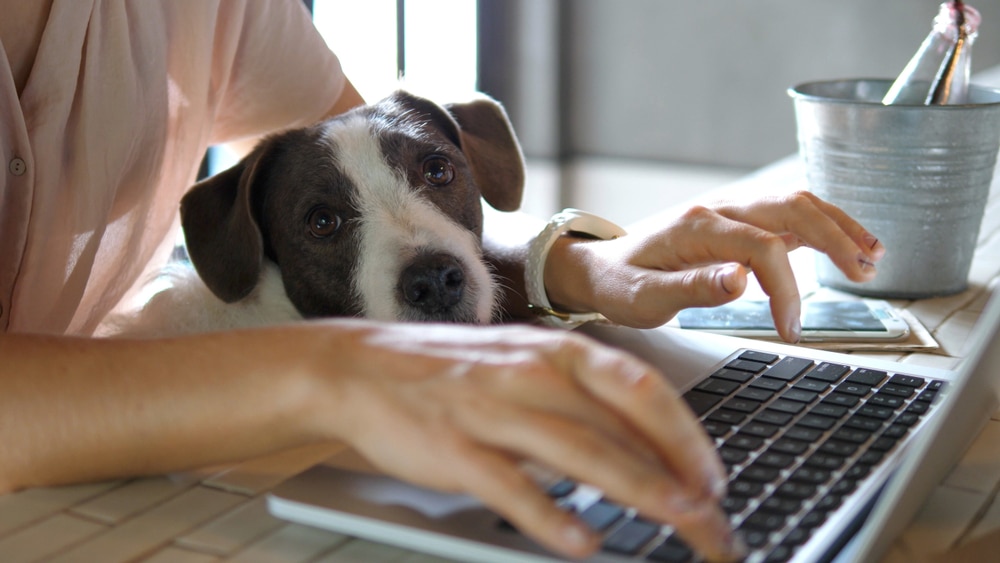 Mobile Application Developer
Average annual salary of $89,000
Mobile application developers create, design, and develop smartphone, tablet, and mobile device applications. You would typically work to create user-friendly, efficient, and visually appealing apps that meet the needs of clients and users.
IT Consultant
Average annual salary of $73,000
IT consultants provide advice and support to businesses and organizations in various areas of technology, such as software development, cybersecurity, network design, and information management. You would assess their needs, recommend solutions, and assist with implementation and training to help them achieve their technological goals.
Computer Animator
Average annual salary of $71,000
Computer animators use specialized software to create digital images and animations for various media, including films, video games, and television shows. In a work setup, you'll work with a team of animators and other artists to bring characters, objects, and environments to life using modeling, rigging, and texturing techniques.
Computer Programmer
Average annual salary of $66,000
Computer programmers write and test codes for software applications and systems. Your work will involve designing, developing, and troubleshooting software to ensure that it meets the needs of clients and users.
Writer
Average annual salary of $57,000
Copywriters and bloggers create written content for various mediums, such as books, articles, websites, and social media. You would research and write about various topics, often working with editors and other writers to refine your work and ensure that it meets the needs of clients and readers.
Graphic Designer
Average annual salary of $45,000
Graphic designers build visual designs and concepts for various media, such as advertising, branding, websites, and print materials. Your work is to create designs that communicate ideas, messages, and identities effectively.
Types of Jobs That Do Routinely Drug Tests
Drug testing is not a requirement for all jobs. But specific industries have made it a standard practice to ensure safety and productivity. Some typical jobs that routinely drug test include federal jobs, military positions, law enforcement, healthcare professionals, transportation workers, construction workers, aerospace and defense workers, and educators.
Drug screening is a common practice employers, schools, and other organizations use to ensure people are not using illegal drugs or misusing prescription medications. It may also be used to detect the presence of performance-enhancing drugs, like steroids, in the case of sports.
There are many types of drug tests based on the biological sample they use and the types of drugs they detect. These include urine, blood, breath, sweat, saliva, and hair follicle drug test. But unlike all other tests, hair drug test provides information on substance abuse over time.
A hair drug test analyzes a small sample of hair to detect the presence of drugs in the system. That's because a strand of hair serves as a timeline of one's substance intake history. You might have used marijuana weeks ago, which would be detected through a hair drug test.
The reason is that when you use drugs, the body metabolizes and circulates them in the bloodstream. As blood flows to the hair follicles, drug metabolites are deposited into the growing hair shafts. These drug metabolites remain in the hair as it grows, creating a record of drug use over time.
Hair drug tests can detect drug use up to 90 days before the test, but they can have a detection time of up to 12 months for slower-growing hair. This means that if you have used drugs in the past three months (sometimes more), the drug metabolites will be present in your hair sample.
The most common drugs that hair drug tests detect include:
Ecstasy
Amphetamine
Methamphetamine
Marijuana
Cocaine
PCP opioids (morphine, codeine)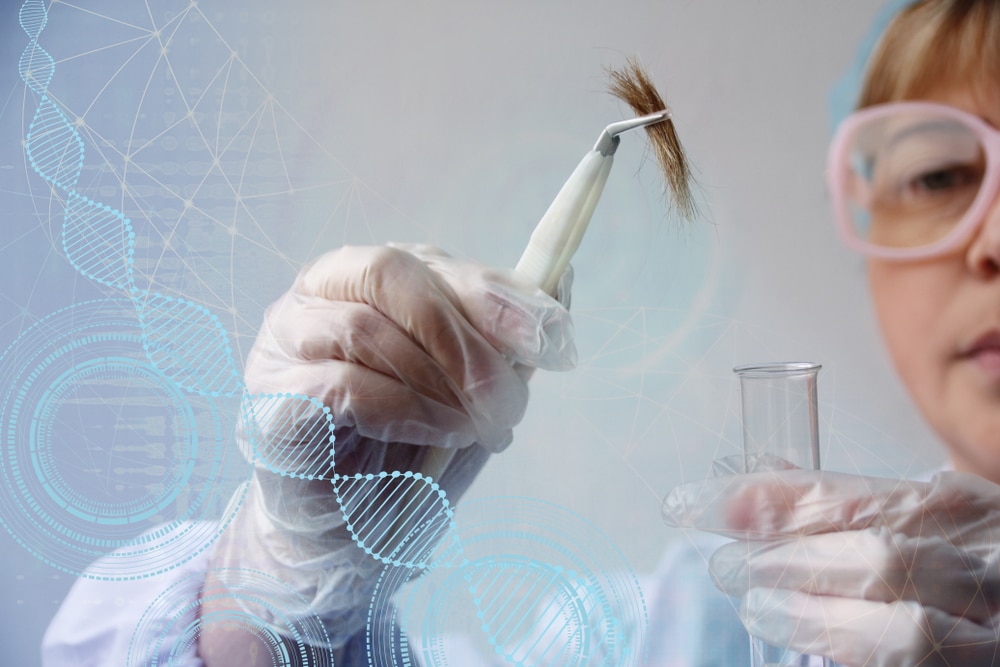 When Do You Need a Hair Drug Test?
Hair drug tests are typically used when there is a need for a highly sensitive and accurate method of detecting drug use. Here are some common situations where a hair drug test may be required:
Pre-employment drug screenings are especially common in industries where safety is a top priority, such as transportation, manufacturing, and construction.
Workplace drug testing to ensure a drug-free workplace.
Probation and parole as a condition of their release.
Child custody case as part of a child custody case to determine if a parent or guardian is using drugs.
Drug treatment programs for those participating in drug treatment programs monitor their progress and ensure they maintain sobriety.
Common Fails of Passing a Follicle Drug Test
Trying to cheat or manipulate a hair drug test can have serious consequences, including loss of employment, legal and financial penalties, and damage to your reputation. The best way to pass a hair drug test is to abstain from drug use and maintain sobriety. Here are some ways people try to cheat on the test.
Shaving your head: Shaving your head won't help you pass a hair drug test because the testers can take a sample of hair from another part of your body, such as your arms, legs, or pubic area. Besides, shaving your head right before the test may raise suspicion and lead to further testing.
Eating particular types of food: There is no evidence to suggest that eating certain types of food will help you pass a hair drug test. While some may claim that certain foods can help flush out drugs from your system, there is no scientific basis for these claims.
Eliminating THC by "Washing" it out of your hair: It is impossible to wash THC or other drug metabolites out of your hair with ordinary shampoo or other hair products. Some products may claim to be able to do this, but there is no scientific evidence to support these claims.
Getting Your Hair Bleached To Confuse The Testers: While bleaching your hair may remove some drug metabolites, it is not a reliable way to pass a hair drug test. Testers are aware of this tactic and may take additional measures to ensure the accuracy of the test results, such as taking multiple samples or testing hair from different parts of the head or body.
How to Pass Hair Drug Test
The most reliable way to pass a hair drug test is to abstain from drug use altogether. However, if you have used drugs in the past and are concerned about passing a hair drug test, there are a few things you can try:
Time: The hair drug test can only detect drug use within the last 90 days, so if you have been clean for longer than that, your test results should be negative.
Detoxifying shampoos: There are shampoos available that claim to remove drug metabolites from the hair. While these products may help remove some residue on the hair's surface, they are unlikely to penetrate deep into the hair shaft, where drug metabolites accumulate. Additionally, many of these shampoos can cause hair damage or scalp irritation.
Hair detoxification treatments: Some hair salons offer hair treatments that claim to remove drug metabolites from the hair. These treatments may involve a combination of deep cleansing shampoos, conditioners, and scalp treatments. However, there is no scientific evidence to support the effectiveness of these treatments.
Home remedies: Some people suggest using natural remedies, such as vinegar or baking soda, to remove drug metabolites from the hair. However, no scientific evidence supports the effectiveness of these remedies.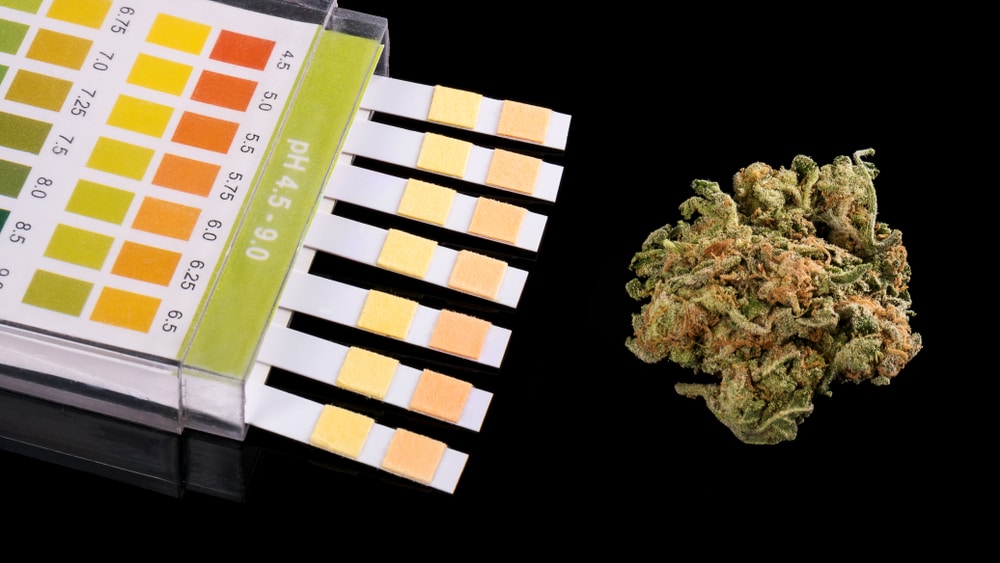 Where to Get a Hair Drug Test
You can get a hair drug test at different places depending on the purpose. For example, if you need a hair drug test for employment or legal purposes, you may be required to take the test at a designated testing facility chosen by your employer or the legal authorities. These testing facilities may include specialized drug testing centers, clinics, or laboratories.
If you need a hair drug test for personal reasons, such as monitoring your drug use or testing a family member, you can purchase at-home hair drug testing kits from online retailers or some drug stores.
Some medical facilities may also offer hair drug testing as part of their diagnostic services, particularly if drug use is suspected as a possible cause of a medical condition.
How Much Does Hair Follicle Drug Test Cost?
Hair drug tests are more expensive than urine, saliva, or blood tests. According to Healthline, drug tests performed in a lab or hospital may cost between $100 and $125, while an at-home hair drug test kit costs between $64.95 and $85. The cost variation is due to various factors, including the type of hair drug test ordered, where the sample is collected, and who's covering the costs.
How Accurate is the Test?
Hair drug tests are highly accurate and reliable, with a detection window of up to 90 days. They are considered one of the most reliable drug testing methods, as they can detect drug use that occurred several months ago.
The hair drug test accuracy is attributed to the fact that drug metabolites are incorporated into the hair shaft as it grows and remain there, making it difficult to tamper with or cheat the test. However, false positives can occur if the person being tested has been exposed to drugs passively or if the samples have been mixed up. Generally, hair drug tests are considered very accurate and widely used in drug testing programs.