MDMA, also known as ecstasy or Molly, is a synthetic drug that can produce feelings of increased energy, euphoria, and pleasure. It is often used recreationally, at clubs or parties. However, some may be curious whether it is possible to become addicted to ecstasy, or MDMA. The short answer is yes, it is possible to develop a dependence on MDMA. However, addiction is more likely to occur when the drug is used frequently or in high doses. Besides addiction, high doses of MDMA can cause hyperthermia, dehydration, and heart failure. It can also aggravate pre-existing mental health conditions such as anxiety and depression.
Understanding MDMA (Ecstasy or Molly)
MDMA, or 3,4-methylenedioxymethamphetamine, is a psychoactive drug with both stimulant and hallucinogenic properties. It is classified as a Schedule I Controlled Substance in the United States, meaning that it has a high potential for abuse and is not currently accepted for medical use.
When people refer to either Molly or ecstasy, they're referring to the same chemical: MDMA. MDMA by itself is a white or off-white crystal or powder. Molly is the street name for pure MDMA, while ecstasy refers to MDMA that has been cut with other substances. Ecstasy and Molly can come in pill form, but Molly is most often sold in powder form.
MDMA, in its pure form, is difficult to come by. Dealers often cut MDMA with other drugs like amphetamines, cocaine, ketamine, caffeine, synthetic cathinones, LSD, rat poison, and heroin to strengthen its effects and increase profit margins. Cutting MDMA with these illicit drugs increases the risk of adverse effects and overdose deaths.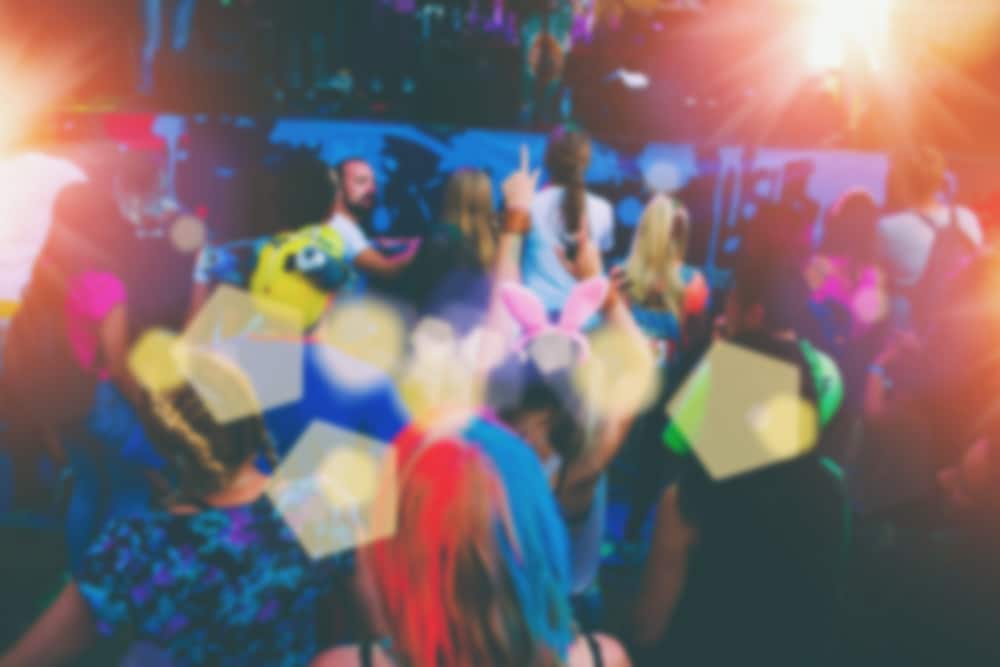 MDMA is primarily used as a party drug due to its ability to induce euphoria, increased emotionality, and increased sensation. So, it's mostly found in house parties, raves, and music festivals. While MDMA is considered a harmless party drug, it can be very dangerous if not used responsibly. According to statistics, the number of emergency room visits increased by 1,200% since ecstasy became popular at all night-raves.
Effects of MDMA
MDMA increases neurotransmitters serotonin, dopamine, and norepinephrine levels in the brain. These brain chemicals are associated with mood, energy, and alertness. They also cause users to become more stimulated and awake. However, MDMA can also have negative side effects, such as:
Anxiety, paranoia, restlessness, insomnia
Sweating, thirst, and nausea
Memory problems
Jaw clenching or teeth grinding
Impulsiveness
Increased heart rate, blood pressure, and body temperature
And addiction
When combined with a hot environment, physical activity, and other drugs, MDMA can lead to unpredictable and serious physical complications. The drug causes hyperthermia, significant dehydration, or cardiovascular collapse, leading to kidney, liver, or heart failure and even death.
The effects of ecstasy can kick in within 20 minutes and typically last for 3-5 hours but can persist for up to 8 hours. This variation can be due to factors like body weight, the amount used, gender, mode of administration, etc.
MDMA and addiction
One of the most serious risks of MDMA use is addiction. While the exact mechanisms are not fully understood, it is clear that MDMA can cause changes in brain chemistry that lead to compulsive drug-seeking behavior and an inability to control use.
Although MDMA has been shown to be addictive in animal studies, the degree of self-administration is relatively low compared to other drugs such as cocaine. This suggests that while MDMA may have some potential for addiction, it is not as strong as other substances.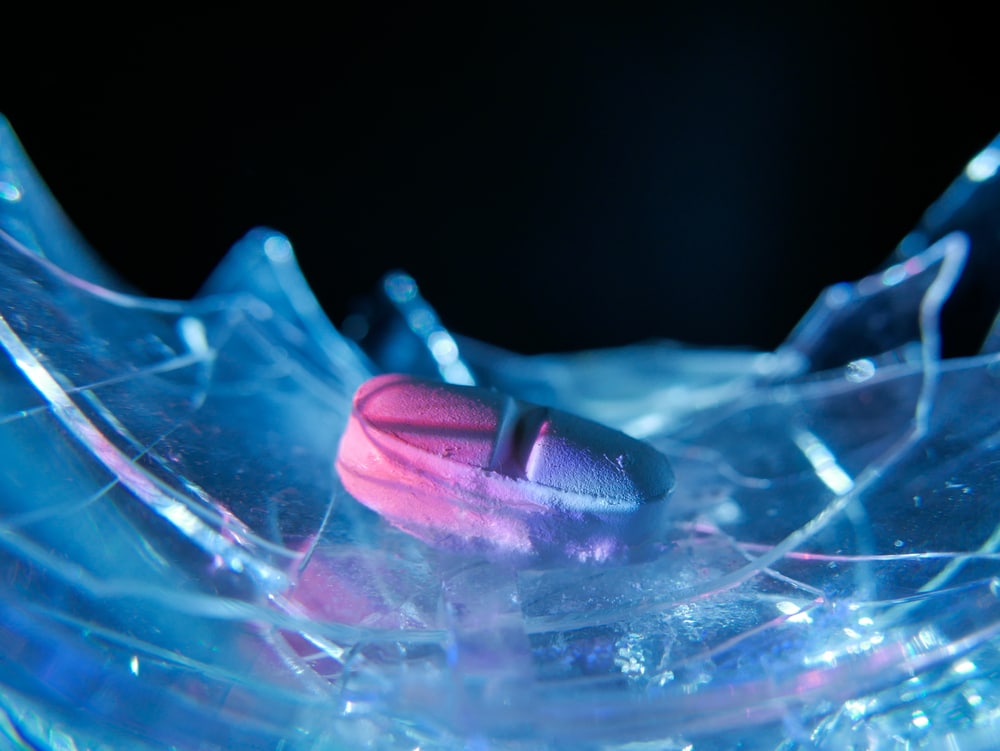 Data from animals and humans suggest that regular use of MDMA leads to adaptations in the serotonin and dopamine systems linked to substance use disorder and related behaviors, like increased impulsivity.
Some studies have tried to analyze MDMA dependency or addiction among people with a history of use in the general population. The results of these studies have varied widely, probably due to different population samples and different types of measures used. However, some people who use MDMA do report symptoms of addiction, including:
Continued use despite negative psychological or physical consequences.
Withdrawal symptoms
Tolerance
Cravings
Fatigue, depressed mood, trouble sleeping, and decreased appetite
What Causes MDMA Use Disorder?
MDMA is a stimulant drug with properties similar to other drugs in its class, like cocaine. While research is inconclusive on whether MDMA is addictive, heavy or regular drug use may lead to addiction. Additionally, MDMA is often mixed with other stimulants, increasing the risk of addiction.
The mix of drugs sold as ecstasy may alter how people who take it react to it, making it difficult to predict if someone may develop an addiction. However, what is clear is that regular or heavy drug use can lead to addiction. Therefore, it is important for those who use MDMA to be aware of the risks associated with the drug.
Other Dangers of Using MDMA
Some people might not consider MDMA an addicting drug. Even so, there are still dangers associated with its use.
MDMA is cut with other drugs
When people take MDMA, they risk because the drug is unregulated, and its purity can't be guaranteed. One of the biggest dangers is that it is often cut with other substances, which can be dangerous or even deadly.
For example, one of the most common adulterants is methamphetamine, which can lead to increased blood pressure and heart rate, as well as anxiety and paranoia.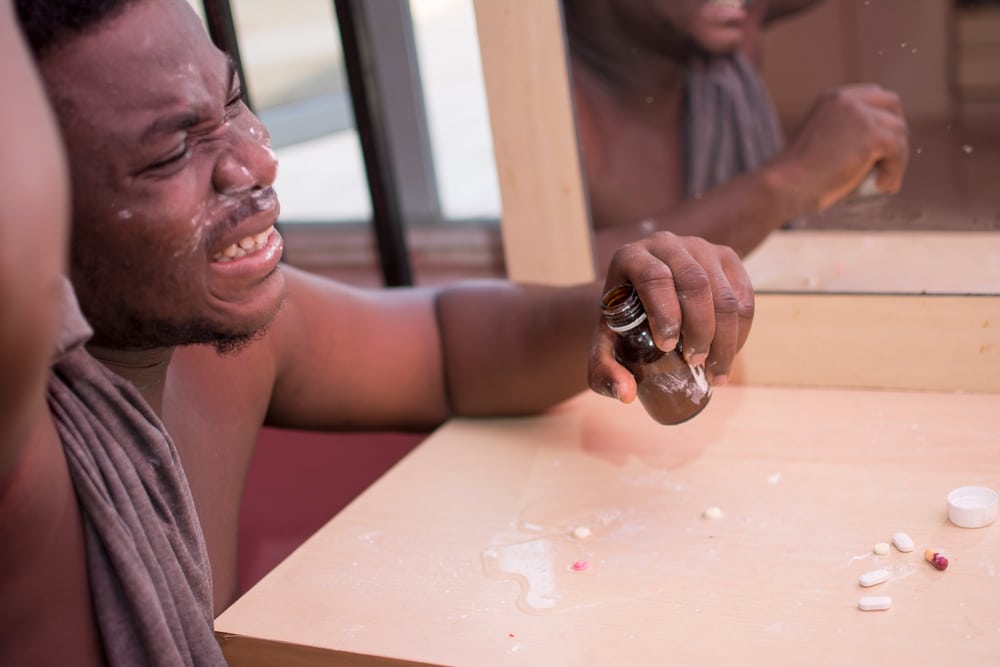 Sometimes, these effects can be so severe that they result in hospitalization or even death. In addition, MDMA is often cut with other substances that may not be immediately harmful but can still cause long-term damage, such as liver damage.
Developing tolerance
MDMA can also cause tolerance. This means that users need to take increasingly larger doses to achieve the same effects. Tolerance can lead to physical dependence and addiction. It can also increase the risk of overdose and other health problems.
Gateway to other drugs
Increasing the dose to achieve the same effect may also lead someone to use other drugs, which can lead to addiction – and potential overdose. Statistics show that 92% of those who start using ecstasy resolve to using amphetamines, marijuana, heroin, and cocaine later on.
Addiction to other drugs
Using other drugs to cope with the mental and physical pain that results from ecstasy can quickly spiral out of control, leading to addiction to other drugs and potentially serious health consequences.
Treating an ecstasy, or MDMA addiction
If you or someone you know is struggling with an addiction to MDMA or any other form of drug abuse, please seek professional help. Treatment options are available, and there is always hope for recovery.
Drug abuse and addiction can affect almost every part of your body, including your veins. The chemicals in these drugs can cause the walls of your veins to break down, making them more susceptible to rupture.
In addition, the debris from these breakdowns can block blood flow and cause inflammation. As a result, your veins can become very painful and may even require surgery to repair. In some cases, you may need compression stockings to manage the side effects.
How Does Drug Use Affect The Circulatory System?
Drugs can have a big impact on your circulatory system. This includes your heart, arteries, veins, and blood. Drugs can affect your heart health in several ways, including:
Increase in your heart rate
Widening of your blood vessels
Causes irregular heartbeats
These effects can strain your heart and lead to different types of heart disease. Drugs can also damage the lining of your arteries, making them more likely to become blocked. This can lead to a heart attack or stroke. In addition, drugs can thin your blood, making it more difficult for your circulatory system to do its job.
Drugs That Can Hurt Your Circulatory System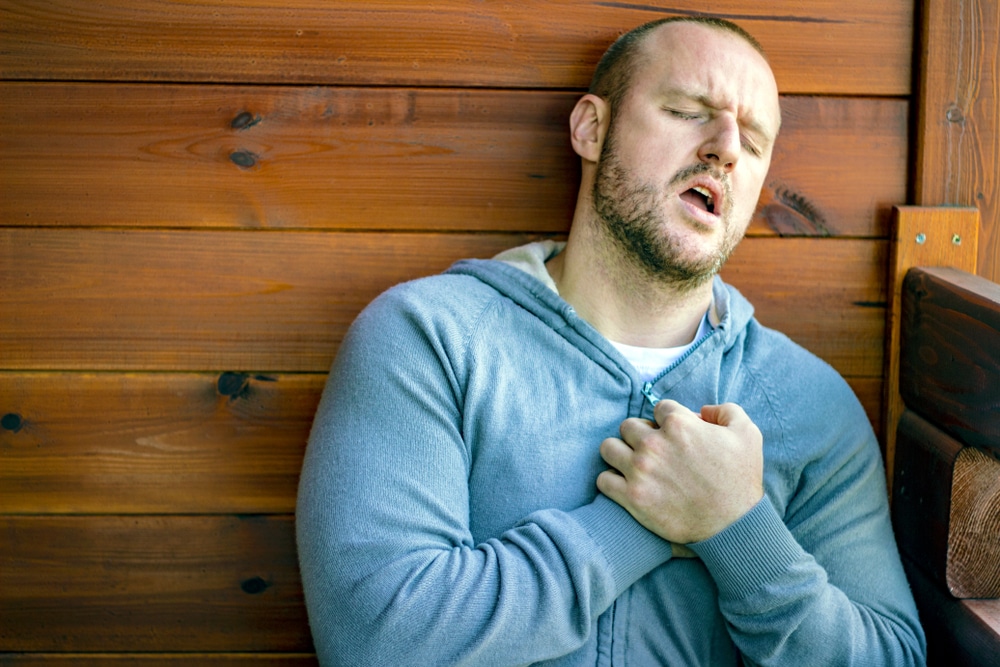 Cocaine
When you think of cocaine, you might picture the white powder snorted through a rolled-up bill. But what you might not realize is that this illegal drug is extremely dangerous and can cause severe damage to your veins and circulatory system. Here's how:
Cocaine use increases the risk of deep vein thrombosis (DVT) by damaging the veins and causing them to constrict. This can lead to a build-up of blood in the veins, which increases the likelihood of a clot forming.
In addition, cocaine use leads to an increase in heart rate and blood pressure, further damaging the vessels and leading to DVT.
DVT is a type of heart disease that can occur when a blood clot forms in a deep vein, usually in the leg. If the clot breaks loose, it can travel to the lungs and cause a pulmonary embolism, which can be fatal. DVT can also cause post-thrombotic syndrome.
Cocaine can also cause dehydration and damage organs such as the liver and lungs. In fact, chronic cocaine use has been linked to an increased risk of heart attack and stroke.
Ecstasy (MDMA)
MDMA is a popular party drug, especially among young people. Also known as ecstasy, the drug produces feelings of euphoria and increased energy. However, MDMA can also have serious consequences for your circulatory system. The active ingredient in ecstasy, 3,4-methylenedioxymethamphetamine (MDMA), interferes with the body's ability to regulate blood flow.
As a result, blood vessels constrict, and blood pressure rises. MDMA also speeds up heart rate and can cause irregular heart rhythm. In some cases, these effects can lead to overheating, dehydration, and even death.
Heroin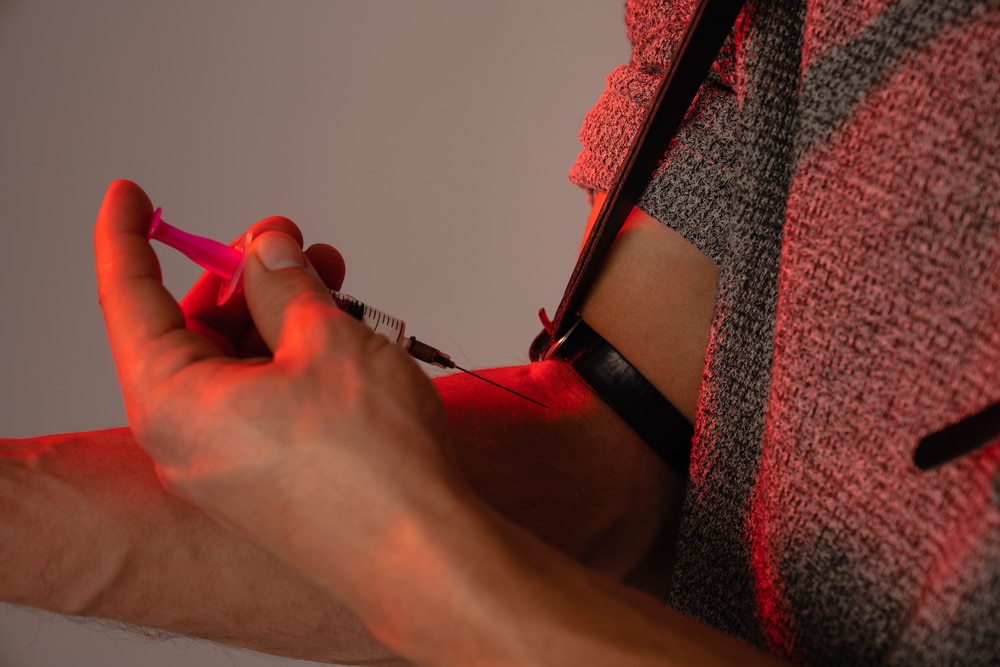 Heroin is a powerful opioid drug that can have devastating effects on the circulatory system. When heroin enters the bloodstream, it binds to receptors in the brain that are responsible for pain relief, heart rate, and respiration. This binding process slows down the body's natural processes. This happens more faster when the drug is injected via needle or syringe. They can also cause dangerous side effects including slowed heart rate and breathing, constricted blood vessels, and increased blood pressure.
In some cases, these side effects can lead to collapsed veins, tissue damage, and even death. Heroin users are also at risk of developing serious infections, such as endocarditis (an infection of the heart's inner lining). 
Methamphetamines
Methamphetamine is a powerful and dangerous stimulant that can adversely affect the cardiovascular system. In particular, its use can lead to elevated blood pressure, acute vasospasm, and atherosclerotic cardiovascular disease. These conditions can cause serious and potentially fatal damage to the arteries and blood vessels.
Meth can also damage the lining of blood vessels, making them more susceptible to rupture. In extreme cases, this can lead to stroke or even death. In addition to its effects on the circulatory system, methamphetamine also increases the risk of cancer, psychosis, and memory loss.
Prescription Drugs
When you think of the dangers of prescription drugs, you might not consider the risks to your veins and circulatory system. However, certain medications can hurt these vital systems.
For example, prescription drugs like antipsychotics and antidepressants can have serious side effects. One of the most potentially dangerous is venous thromboembolism, which occurs when a blood clot forms in the veins. This can lead to heart conditions, stroke, and even death.
In addition, these drugs can also damage the circulatory system. Antipsychotics can cause high blood pressure, while antidepressants can cause irregular heartbeat.
Some prescribed blood thinners can also cause small cuts and tears in the veins, leading to inflammation and pain.
Tobacco
Tobacco use affects the entire cardiovascular system, including the heart, blood, and vessels. The side effects of smoking can be severe.
Over time, they can increase the risk of heart disease, heart failure, or stroke. This is thanks to the chemicals in tobacco that damage the veins and destroy the elasticity of the arteries. This is a common cause of heart problems.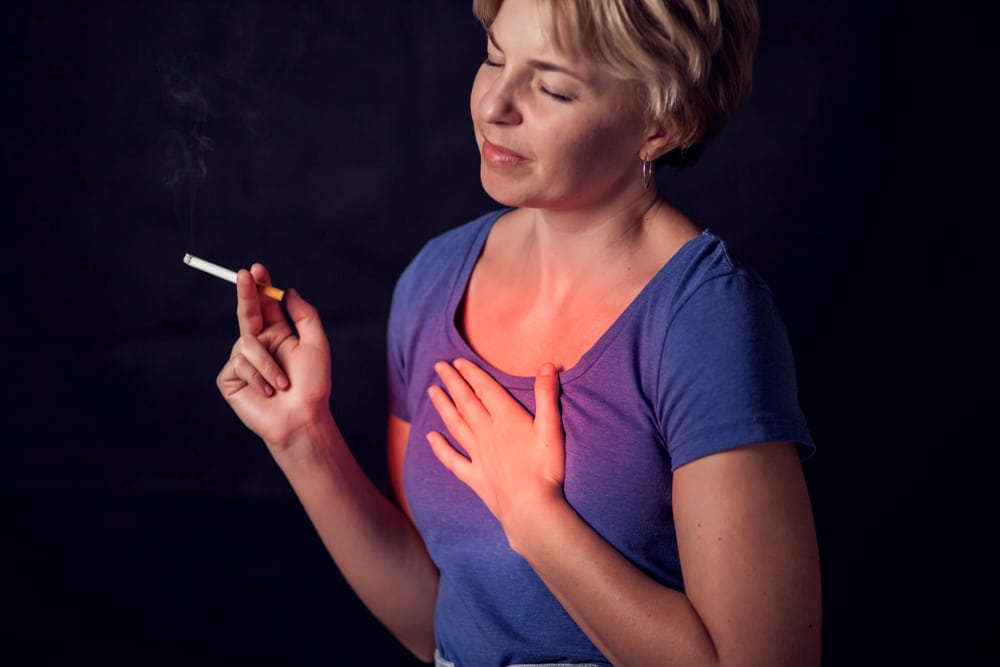 Smoking has other side effects, including shortness of breath, heart arrhythmias, and increased risk for congenital heart defects. Nicotine, a chemical present in smoke, is also known to cause high blood pressure and increased heart rate.
How Can You Protect Your Circulatory System From Drug Abuse And Damage?
There are many ways to protect your circulatory system from drug abuse and damage.
1. One way is to avoid using drugs that can damage the circulatory system. These include tobacco, alcohol, and illegal drugs.
2. Another way to protect your circulatory system is to eat a healthy diet. Eating foods high in fiber can help reduce the risk of cardiovascular disease.
3. Exercise is also important for maintaining a healthy circulatory system. Regular physical activity helps keep your heart and blood vessels healthy and helps lower blood pressure.
4. Finally, it is important to manage stress healthily. Stress can contribute to cardiovascular disease, so it is important to find a healthy way to cope with stress.
If you or someone you know is struggling with drug addiction, it's important to seek help as soon as possible. With treatment, you can prevent the damaging effects of drugs on your body. StrugglingWithAddiction.com can match you up with the right rehab that will help you regain control of your life.
Like music, rave outfits have evolved over the years. Most rave outfits do not trend for too long. Partygoers ditch them to try something new that is trendy at the time.
Rave outfits are a significant part of the rave scene. They allow partygoers to express themselves without necessarily feeling the pressure to conform to societal and cultural norms. People don't go to raves to impress anyone. They go to have a good time and do things they can't do in their day-to-day lives. It is no wonder that those who don't party find the outfits somewhat nonsensical.
Raves made a debut in the mid-'80s. At the time, the rave scene was all new, so the dress code wasn't defined. Most people who attended the 80s raves were hippies and part of traveling communities. From them, it was all about peace, love, unity. They did not pay much attention to what they wore to raves. However, most of them wore lots of makeup, had big hair, and had extravagant outfits.
In the early 90s, people started paying more attention to their rave outfits, and a dress code developed. Most people wore similar outfits to fit in the rave scene. The dress code changed frequently as the years went by. Today, it is unlikely that you will see anyone showing off midriffs or donning phat pants that were go-to outfits in the early 90s. Instead, they wear more revealing outfits.
This article will discuss how festival fashion has changed with time. We will look at rave outfits in the early 90s, late 90s to early 2000s, mid 200s to late 2000s, and today's rave outfits. Let's dive in.
The early 90s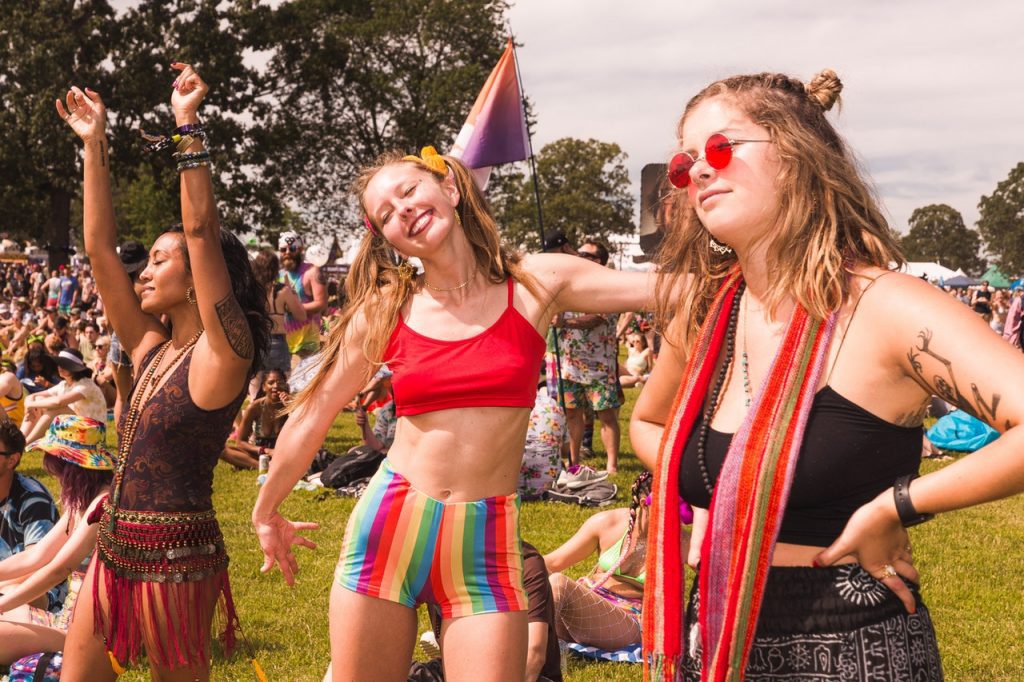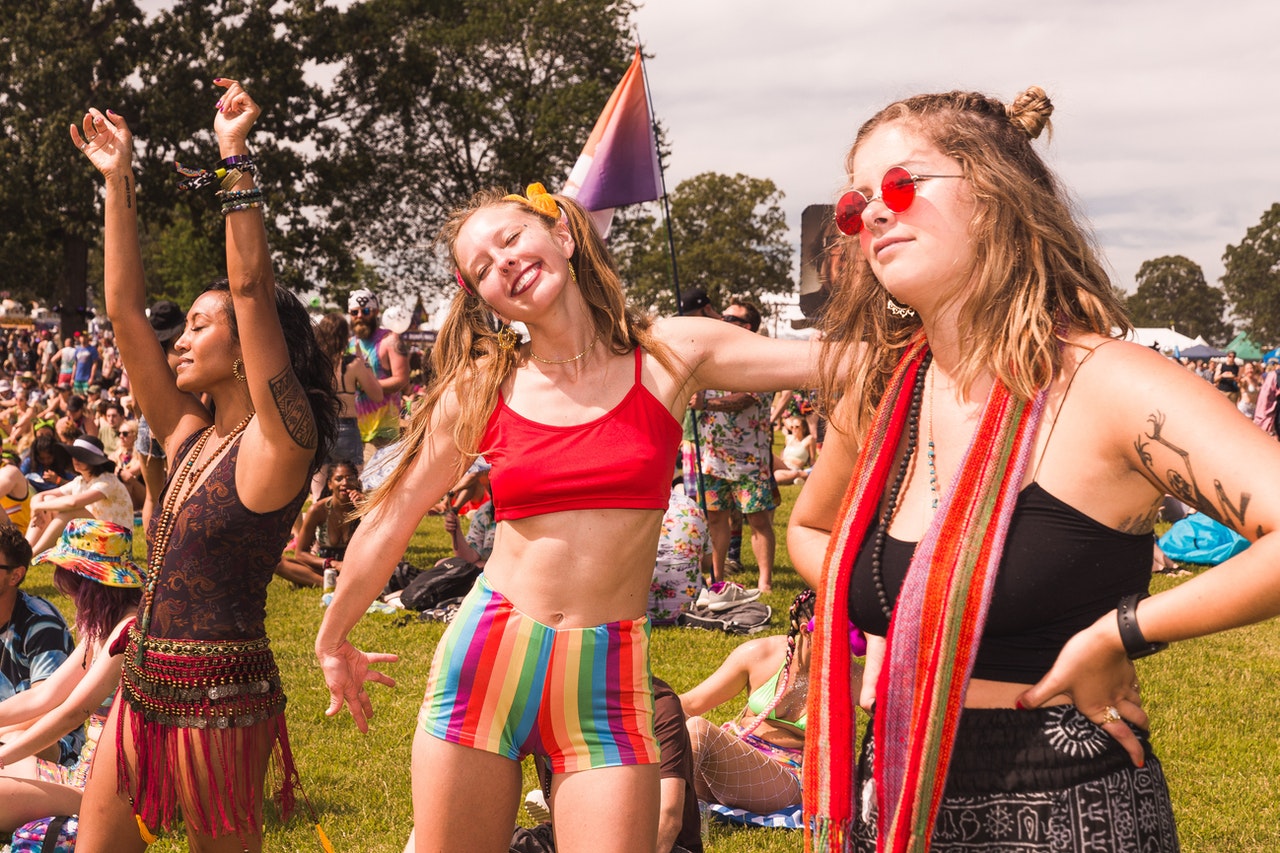 Raves started gaining popularity in the early 90s when rave music somehow found its way to mainstream music. Note that the rave scene was still disorganized during this time, and most parties were held outside.
Those going to raves wanted to seem friendly, fun, and happy. Therefore, they opted for brightly-colored clothes.
Most festival outfits in the early 90s were functional. Sometimes, the outfits included hydration packs. Other than comfortable outfits, everyone opted for comfortable shoes. It was not unusual to see people donning brightly colored tie dye t-shirts paired with comfortable pants heading to a rave festival.
Neon colors were also the go-to option at the time. Wearing revealing clothes was not an option since most music festivals were held in the open.
With time, raves became more organized. Ecstasy also became more popular when partygoers discovered the euphoric feeling it gives them. The ecstasy combined with sophisticated light and sound encouraged people to try psychedelic outfits like boiler suits.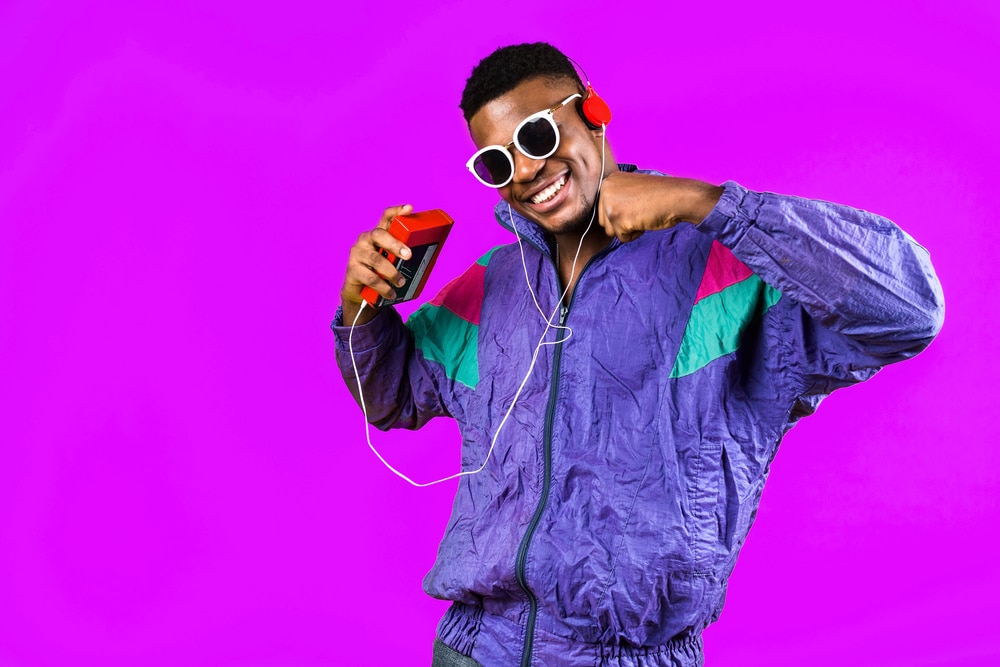 Boiler suits gained popularity when PA's like Dye Witness and Altern-8 wore them during their sets. Their fans copied their style, and in no time, they wore them to every rave. Reportedly, the masks partygoers wore at the time were full of menthol substances that helped them enhance the effects of illegal drugs they took at the event, including MDMA, LSD, mushrooms or whippets.
The late 90s to early 2000s
In the 2000s, most people shifted to wilder looks and outfits. Rave fashion featured string vests, fluffy boots, neon tank tops, hair bands, whistles, and Day-Glo paints. Like the early 90s, they preferred bright colors as opposed to dull ones.
Both boys and girls went to raves to be seen. The boys saw it as an opportunity to express themselves, and the girls wanted to look attractive.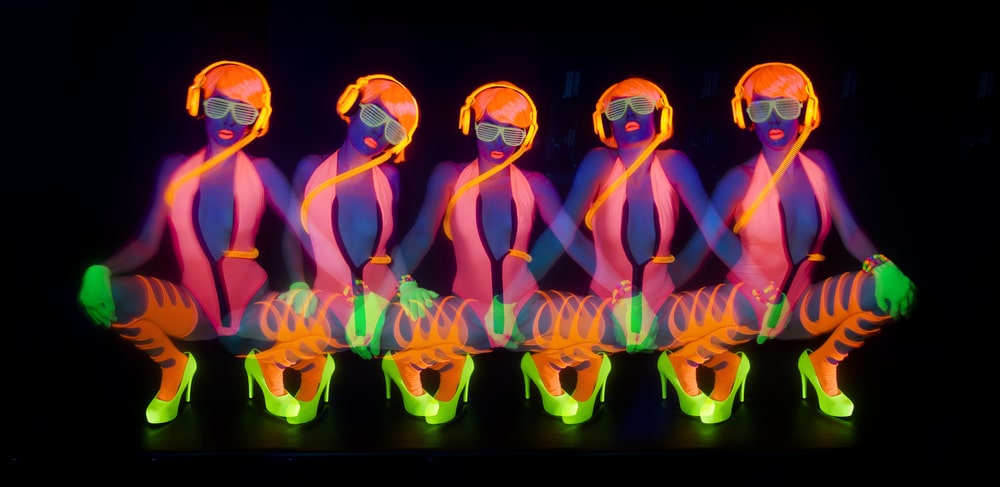 In the early 2000s, people also embraced cyber wear, which featured dummies (pacifiers and lollipops) and glow sticks. Dummies reportedly prevented people who had taken ecstasy from grinding their teeth, while glow sticks improved the rave experience.
The mid-2000s to late 200Os
Generally, people toned down their outfits in the mid to late 2000s. The main reason for this is that raves happened more often, almost every weekend, and everyone wanted to be comfortable on the dance floor. Additionally, most festivals, including every EDM festival, were held in clubs instead of open fields.
Rave wear in the mid to late 2000s mainly was streetwear, which means people wore what they would typically wear on the streets. Jeans, hoodies, trainers, and tracksuits became common in the rave scene.
Streetwear became popular because partygoers were mainly from the new generation, and modern fashion styles and street styles greatly influenced them.
Today's rave outfits
Today, people wear whatever they want when going to raves. It is unlikely that you'd see anyone wearing neon outfits, fluffy boots, tank tops, string vests, and other rave wear that people used to wear in the past.
Like the other years, people go to raves to have fun. Therefore, they try to express themselves with what they wear based on the music and artists they love.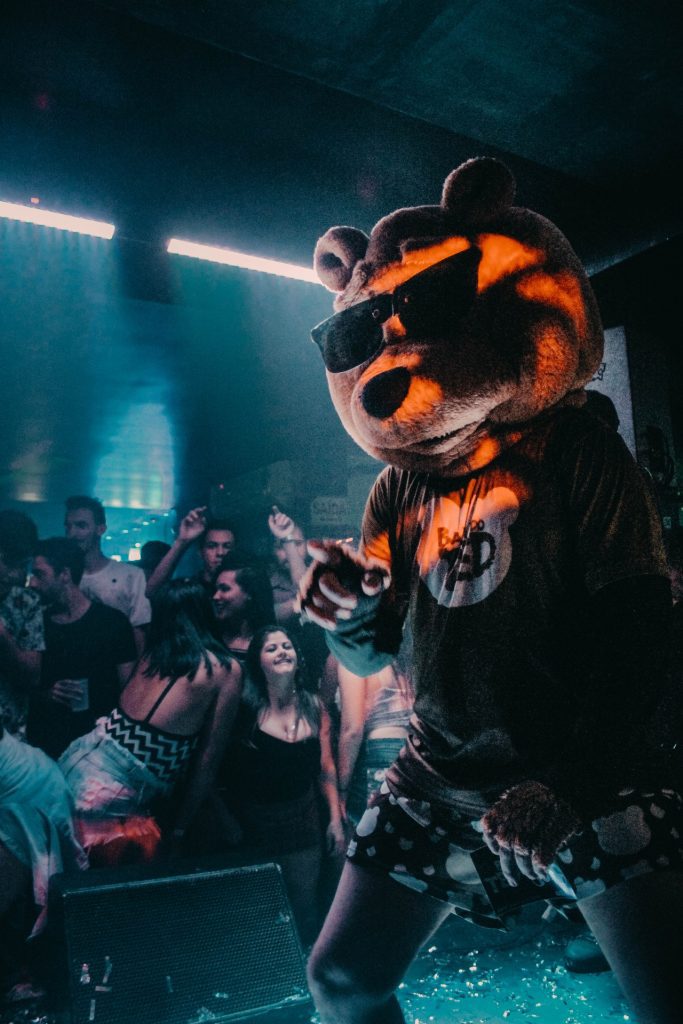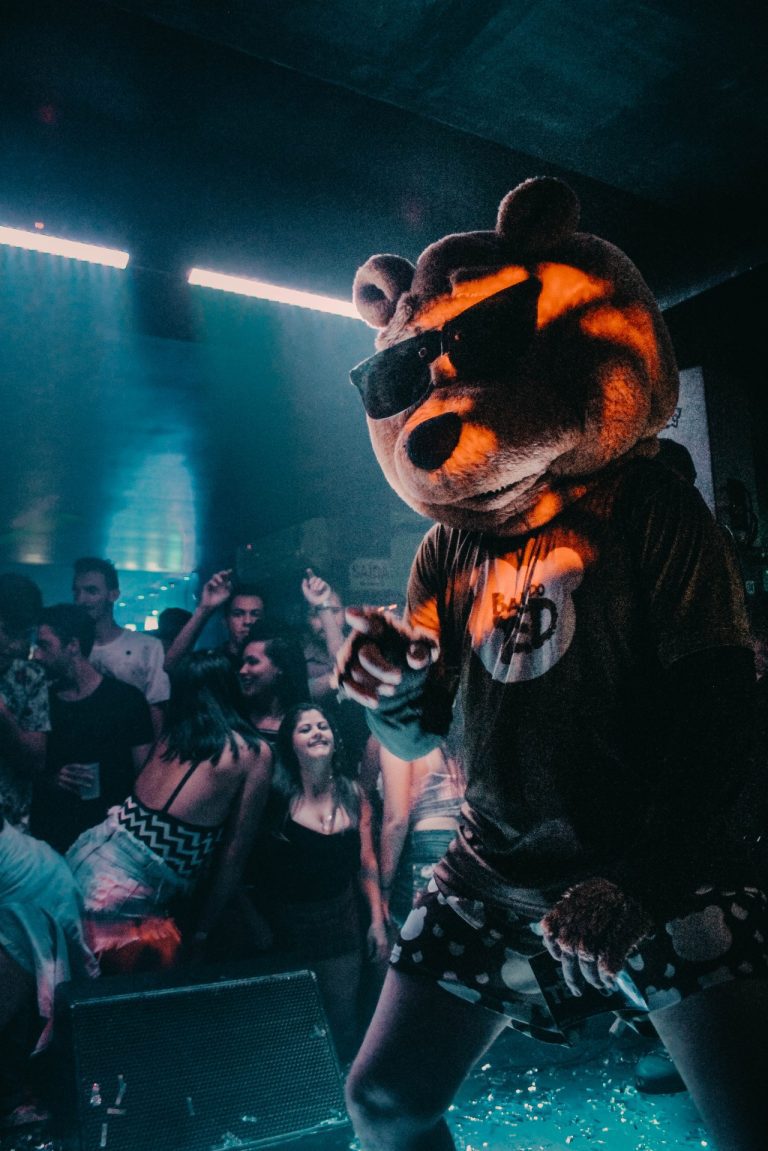 You may also notice that the rave clothing people wear while going to clubs is different from what they wear while going to festivals. Most times, festivals are held outdoors during summer, so people don't dress up much. For festival clothing during summer, girls prefer wearing bikini tops or a crop top paired with booty shorts and a pair of sneakers, while the boys wear shorts.
There are a few instances when people try to mimic old rave gear by wearing bright-colored outfits and accessories, especially during festivals when they want to express themselves. However, this doesn't necessarily mean they are re-embracing the old rave outfits.
Fashion trends in the EDM community
The EDM community has always had a unique fashion sense. Currently, kandi culture is trending.
A few years back, members of the EDM community mostly wore tulle and neon-colored outfits. Today, they have embraced earthy and pastel colors. The girls mostly wear micro shorts and micro skirts that have cutouts.
Festival wear in this community also comprises samba bras, plunge bras, pasties, sheer tops, and halters. The most common prints are psychedelic prints, aliens, holograms, and mermaids.
Conclusion
As discussed, rave outfits are constantly evolving. The only thing that remains constant is the ability of rave goers to express themselves and feel empowered by their outfits.
Trends change constantly, but the best thing about rave fashion is that you can wear whatever you want without feeling the pressure to fit in because you are free to express yourself in whatever way.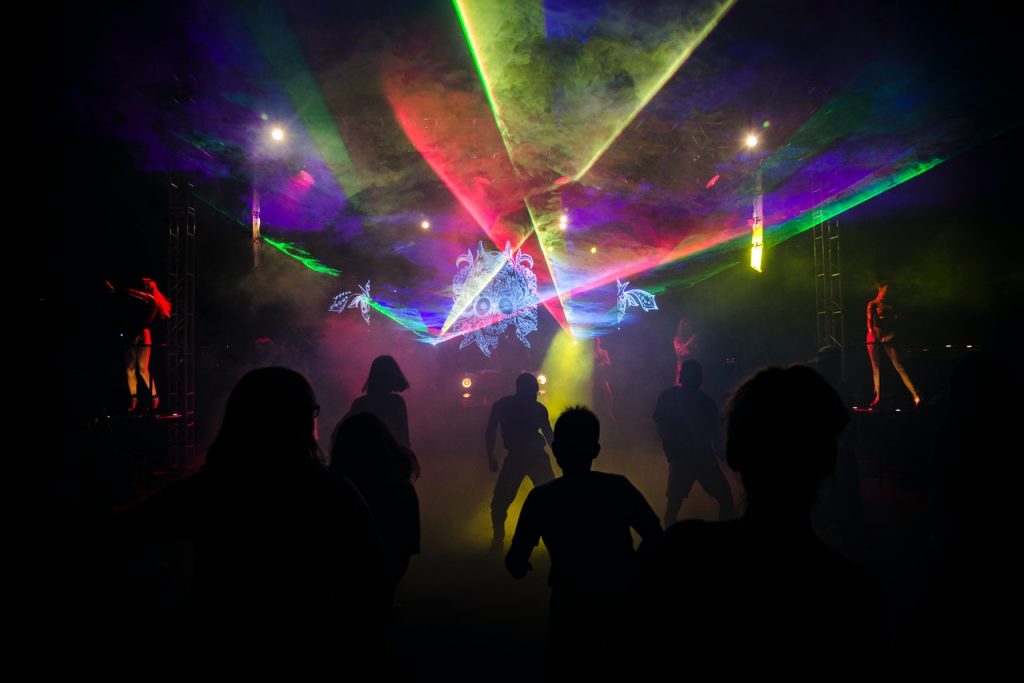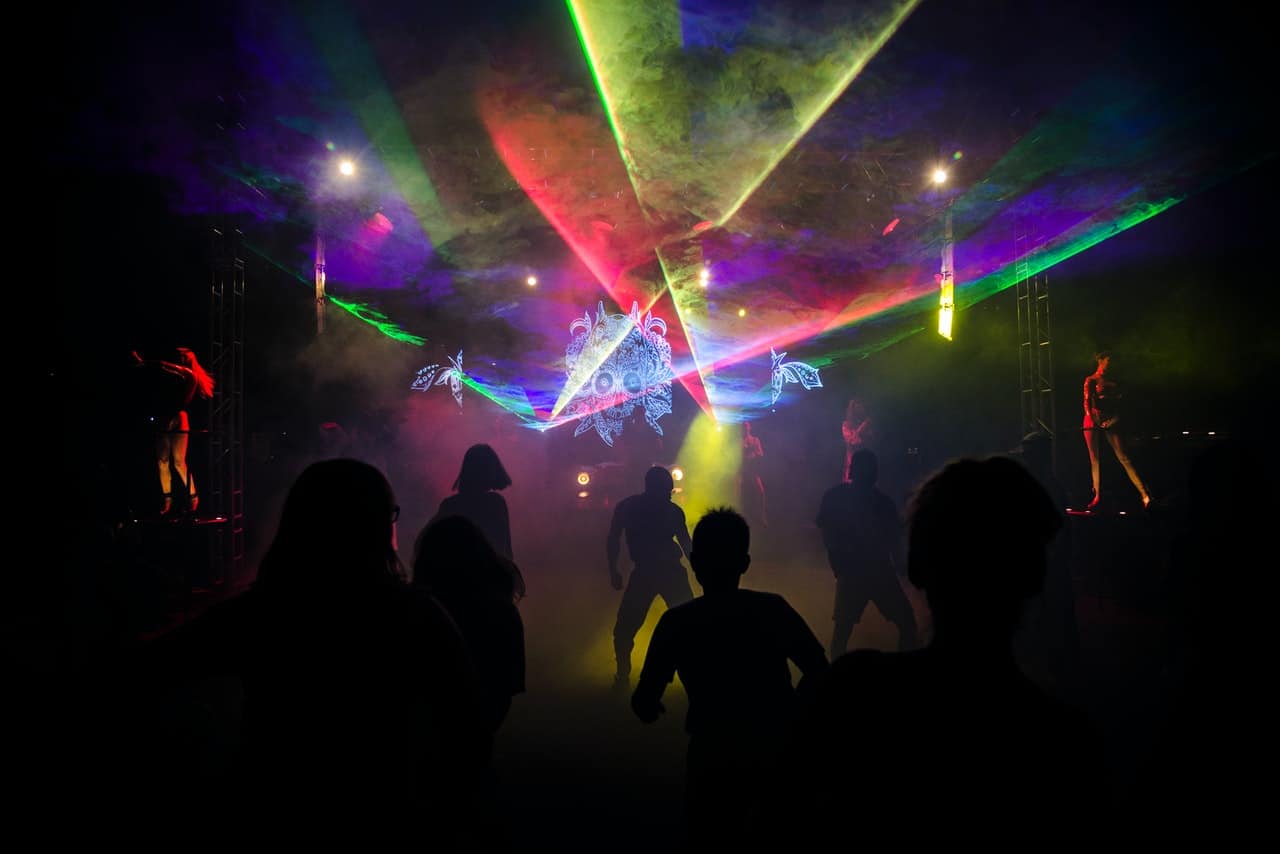 Many drugs are available in the market today. When abused, they can have dangerous effects on the user's health including heart attacks. This article will discuss various white powdered drugs, how they are used, and their effects on users. Let's dive in.
Cocaine
Cocaine is a highly addictive stimulant drug. It is derived from leaves of the coca plant and sold in three forms; crack, cocaine hydrochloride, and freebase.
Crack cocaine consists of white crystals with a yellow or pink hue. Most times, crack contains impurities.
Cocaine hydrochloride is an ultra-fine white powder that has a tart, numbing flavor. Most times, vendors cut or mix cocaine powder with other substances, including talcum powder, sugar, or lidocaine, before selling it. 
Freebase is also a white powder, but unlike cocaine hydrochloride, it does not contain impurities.
Most addicts snort cocaine hydrochloride and smoke freebase or crack. Regardless of whether one snorts or smokes cocaine, it has various side effects, including:
Paranoia.
Anxiety.
Dizziness.
Agitation.
Dry mouth.
Low appetite.
Insomnia.
Aggressive behavior.
Headaches, and more.
If you use cocaine regularly, you can suffer long-term consequences, such as heart disease, lung disease, sexual dysfunction, kidney failure, hypertension, seizures, and lung conditions, among others.
If you want to stop using cocaine, it would be best to seek professional help, especially if you are dependent. Medical practitioners can help you deal with withdrawal symptoms that can sometimes be overwhelming.
Ketamine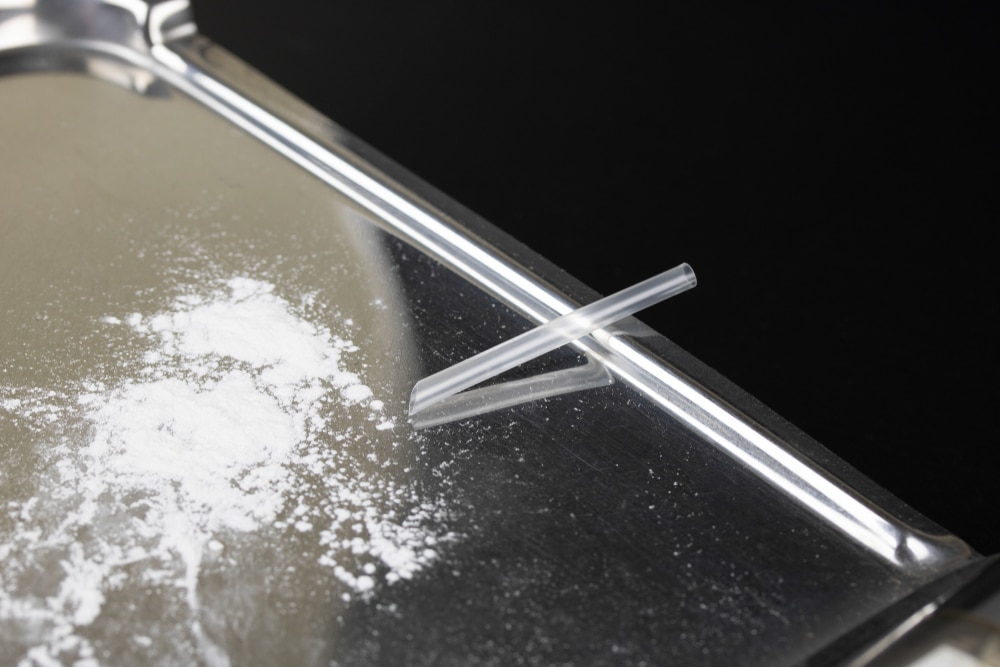 This is a dissociative drug. It affects specific brain chemicals to distort one's auditory and visual, consequently detaching them from reality. Medical practitioners use doses of ketamine as a sedative. Unfortunately, some people illegally use it to get high.
Ketamine is sold as a white powder. It also goes by the names KitKat, horse trank, special K, and ket. Most people snort ketamine, but others smoke it with tobacco or cannabis. Ketamine can affect one's senses or coordination for 24 hours.
Ketamine has several negative effects. Some effects of ketamine include:
Hallucinations.
Clumsiness.
Confusion.
High blood pressure.
Blurred vision.
Slurred speech.
Increased heart rate.
Low pain sensitivity, among others.
If you become dependent on ketamine, you can suffer long-term effects like poor memory, poor kidney function, poor liver function, treatment-resistant depression, among others.
Ketamine addiction is a serious problem. If you notice that your dependence on ketamine addiction affects your health, relationships, school, work, or financial capability, you should seek professional help.
Heroin
Heroin is a highly addictive drug made from morphine. It is sold as a white or brown powder and is 'cut' with quinine, sugar, powdered milk, or starch.
There are three types of heroin; white heroin, brown heroin, and black tar heroin.
Cheap heroin contains many impurities, so the more expensive it is, the fewer impurities it is likely to have.
Pure heroin is white. Most drug users smoke or snort pure heroin. The National Institute on Drug Abuse study revealed that snorting appeals to new users since they do not have to inject themselves with the drug.
Impure heroin is usually dark in color due to the simple methods of processing. Normally, heroin users dilute it and inject it under their skin, in their muscles, or veins.
Heroin has several effects on the body. The short term effects are:
Nausea.
Vomiting.
Dry mouth.
Warm flushes on the skin.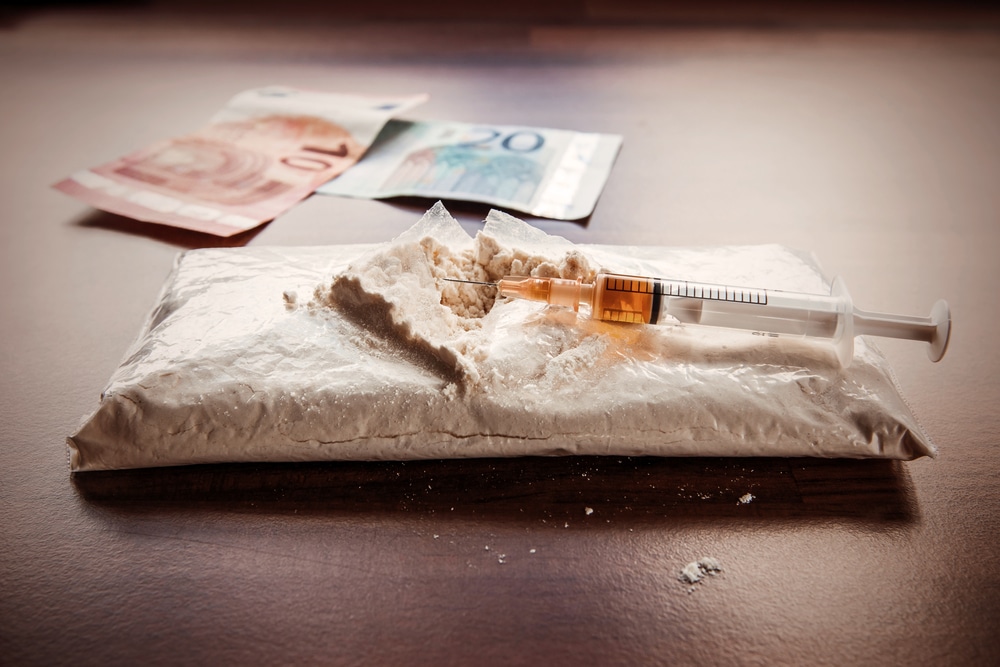 Long term effects include:
Damaged nose tissues.
Insomnia.
Heart valve infections.
Stomach cramps.
Kidney disease.
Liver disease.
Depression.
Antisocial personality disorder.
Irregular menstrual cycles (women).
Sexual dysfunction (men).
When you use heroin, your tolerance may build up. Therefore, you may need frequent or higher doses to achieve the high you want. Heroin addiction is a major problem. It can affect one's health, social interactions, school, work, and finances, among other things.
If you decide to stop using heroin, you may have severe withdrawal symptoms. Therefore, it is best to seek help from professionals who will guide you through the process. They may prescribe behavioral therapy and medicine to help you in your journey.
Crushed OxyContin
OxyContin is a prescription drug. It contains oxycodone which is a very strong pain killer. Most people who abuse OxyContin start by taking the prescribed amount. With time, their bodies build tolerance, and they need to take more to feel relieved or get high.
OxyContin tablets are round and can either be white or blue. Most 10mg pills are white, while the blue ones are 160 mg. You can buy the capsule form of OxyContin or the liquid form.
People suffering from terminal illnesses or battling terminal conditions are more likely to get addicted since most people market it as a painkiller that gives relief for over 12 hours.
If you use OxyContin regularly, you are likely to become dependent because of its euphoric effects. People who struggle with OxyContin addiction crush OxyContin tablets to form a white powder. They then snort the powder to enhance OxyContin's euphoric effect.
Like other drugs, crushed OxyContin can have serious negative effects. Some of the potential effects of abusing OxyContin include:
Dry mouth.
Low blood pressure.
Dizziness.
Blurred vision.
Low appetite.
Constipation.
Mood swings.
Increased body temperature (sweating).
Heart attacks.
Seizures.
Comas.
Crushed Adderall
Adderall is a prescription drug usually prescribed to people who have ADHD. It simulates part of the brain and controls hyperactivity, enabling one to focus more and have more clarity on issues.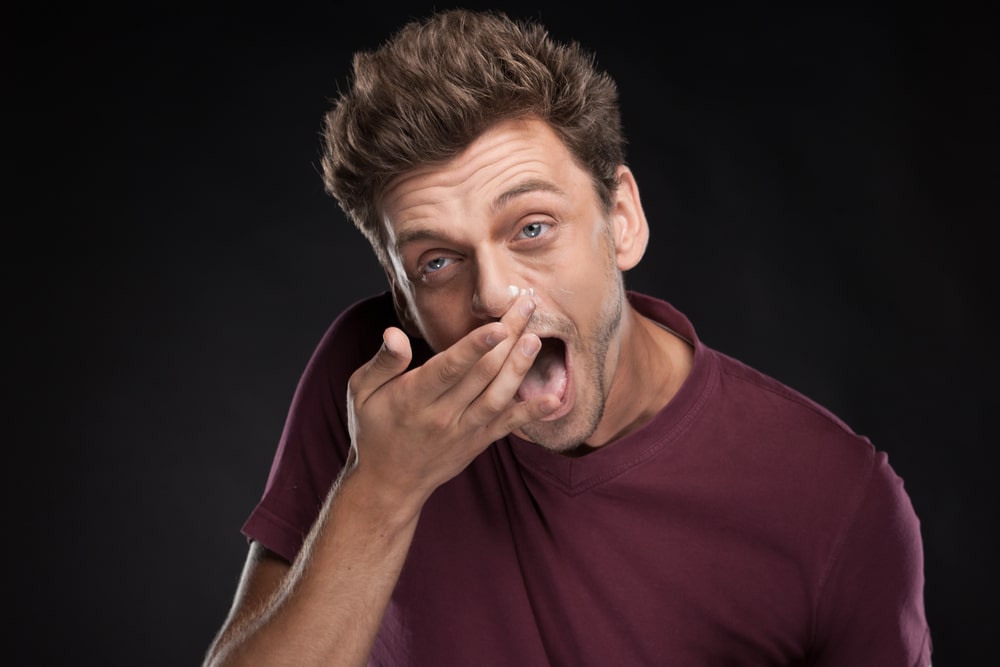 Some people illegally use Adderall for non-medicinal purposes, e.g., students when they are studying for exams. Since Adderall tablets are white, they crush it to form a white powder and snort it to enhance its effects.
Unfortunately, Adderall is highly addictive, and its misuse can lead to a substance use disorder. Using crushed Adderall for non-medicinal purposes can have risk factors, including:
Loss of appetite.
Dry mouth.
Restlessness.
Dehydration.
High blood pressure.
Heart Failure
Depression
Seizures
Skin disorders, among others.
GHB
Gamma-hydroxybutyrate, commonly known as GHB, is a popular party drug used in clubs and house parties alike. GHB is sold in three forms; liquid, capsule, or powder. Powdered GHB is white.
GHB is a depressant for the nervous system. When you use it, it slows your heart rate and makes you feel drowsy. It can also make a user go into a coma.
Most addicts use GHB because of its euphoric effect. Some use it as a date rape drug. They slip the GHB into their victims' drinks, and when it kicks in, they sexually assault them. Other common date rape drugs are flunitrazepam, alcohol, and ketamine.
Like other drugs, GHB has negative long-term effects. Some of them are:
Drowsiness.
Nausea.
Diarrhea.
Body tremors.
Lowered inhibitions.
Conclusion
If you struggle with addiction to any white powdered drug, you should seek medical help and treatment. The more you continue abusing drugs, the more adverse their effects will be.
Summertime is a fun time, especially for teens and young adults. It's hard to get bored on a summer day or night. That's because there are plenty of parties, music festivals, trips and camping going on. But along with the fun, comes the risk of using drugs and alcohol.
Drugs and alcohol are a mainstay for most summer parties and events. And with all the free time and no commitment, teens are more inclined to indulge in use. Drug use can lead to addiction and overdose. But the hot weather also increases the risk of overheating, which may spiral out to other serious problems. So, before throwing caution to the wind during this season, you need to consider how impactful a single wrong decision can be.
Summer and why it marks a peak in the use of drugs
A study by the National Survey on Drug Use and Health (NSDUH) that ran from 2011 to 2017 shows that most teens and young adults tried out recreational or illegal drugs for the first time during summer.
Surprising? This should be more concerning than surprising as the seasonal environment tends to increase exposure to drugs.
Here are the top factors that make drug use so rampant during summer:
● So much free time
Summer tends to come just when you are done with your semester or free to enjoy longer holiday weekends. This gives you so much free time on your hands and room to be introduced to drugs and alcohol.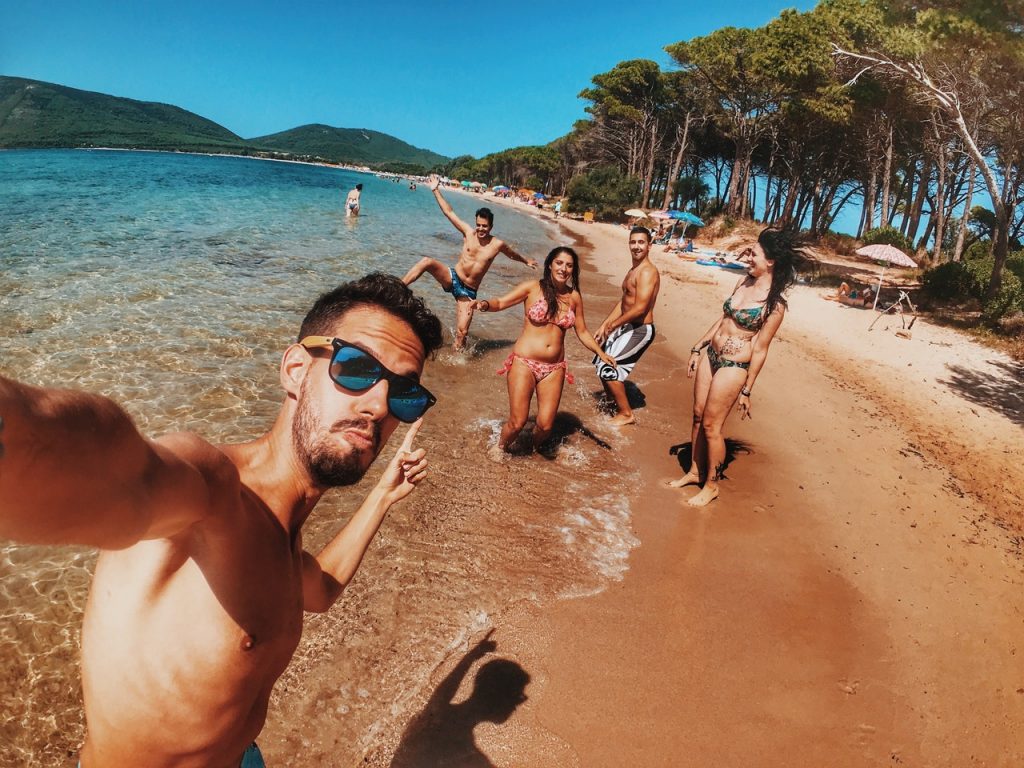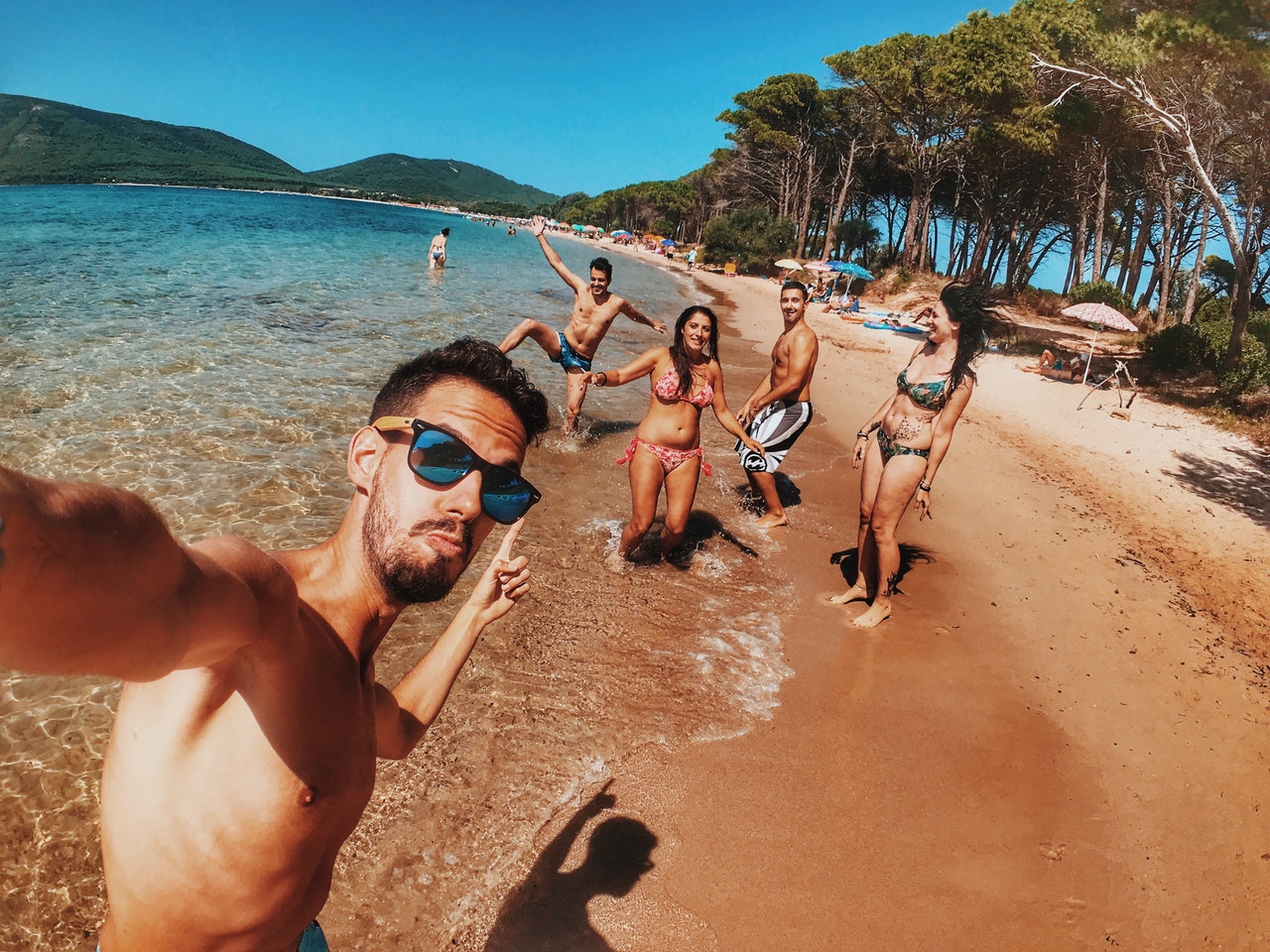 ● Increased social gatherings
Who stays indoors in such hot weather? Summer plans are meant to be as exciting as possible, which is why it is the period that outdoor activities and social gatherings peak. Nevertheless, as you hop from one party or event to the next, there is no limit to the number of drugs and amount of alcohol you will get exposed to.
● A break away from parents/guardians
It is great that you received a nod from your parents/guardians to go for that camping trip or have your holiday by the beach. This means there is no adult to watch your actions as you spend time with daring friends who are willing to try out anything. Unfortunately, this also means lots of drugs and alcohol will be coming your way.
Drugs that will make you overheat
Summer might be the best time for outdoor activities and getting in touch with family and friends, but it is also a dangerous time to use drugs. The high heat and humidity experienced means that you need to quickly cool off to avoid overheating. This is why your body naturally increases blood flow to the skin, which acts as a radiator, and you sweat more to increase heat loss.
But, these well-coordinated biological processes do not remain the same when you take drugs. The disruption that most recreational and illegal drugs cause to your body's natural cooling mechanism is extremely dangerous as it increases your risks of overheating.
It gets worse as you will be high or intoxicated, and your body will not perceive the increased heat threat. This can lead to heatstroke, heat cramps, heat exhaustion, or even death.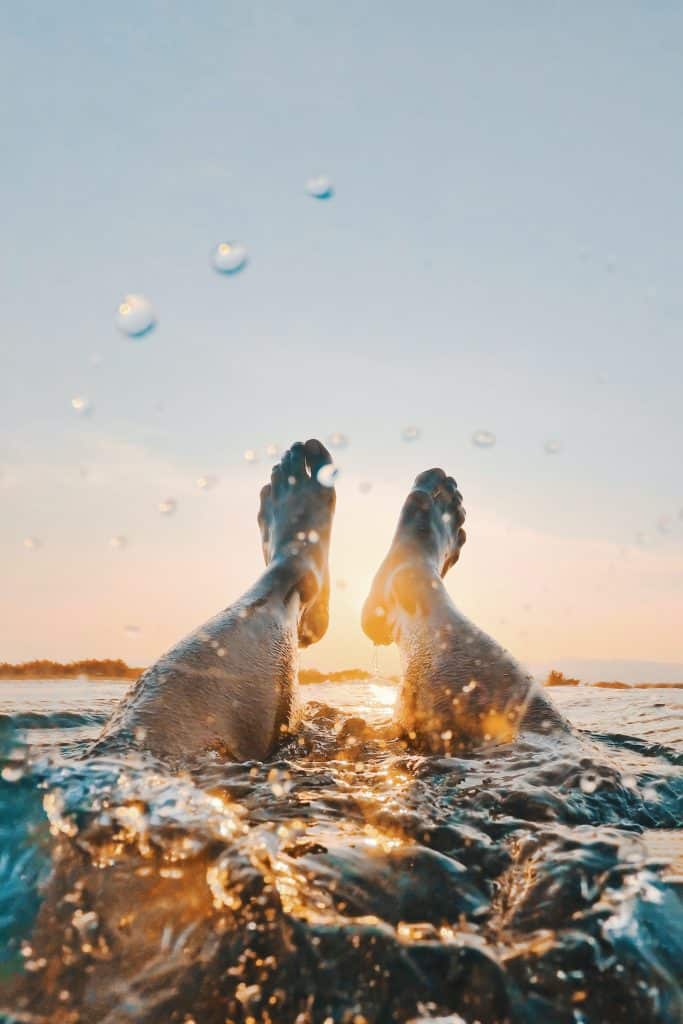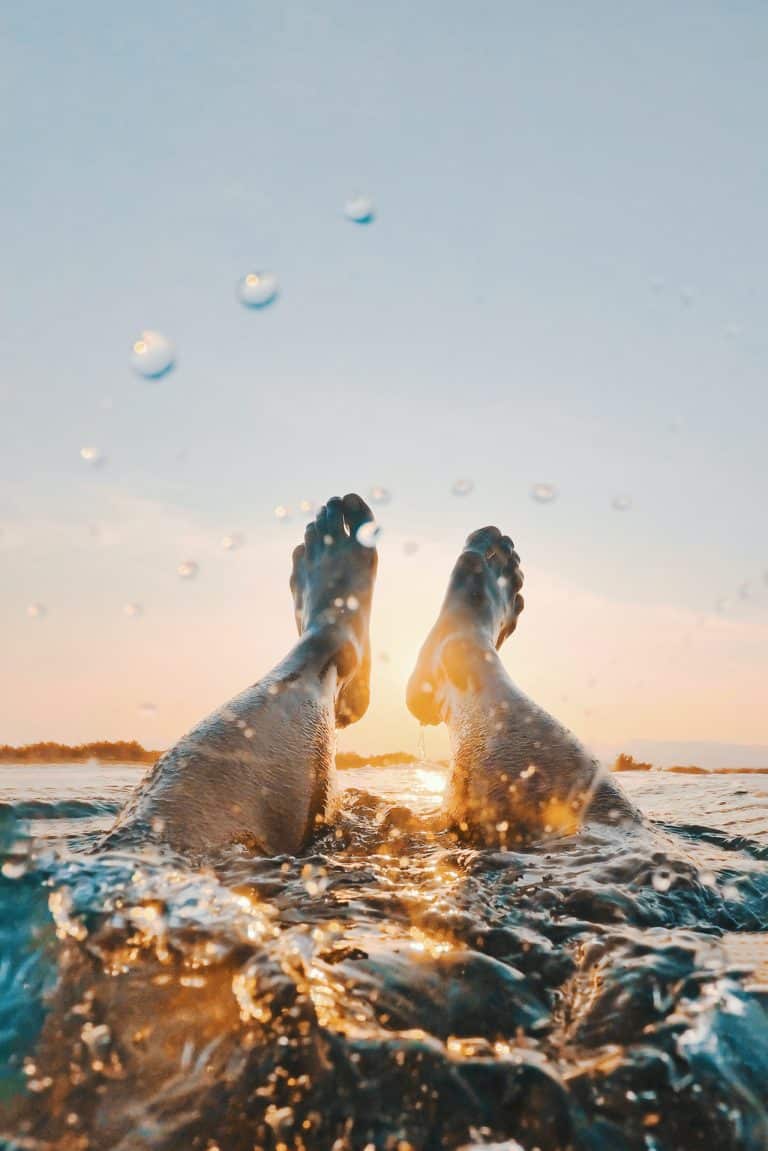 Generally, most drugs will mess you up regardless of the weather and should be avoided at all costs. During summer, the odds are higher, and here are the most dangerous drugs to use when it is hot:
● Cocaine
A recent publication in the Annals of Internal Medicine authored by Dr. Craig Crandall describes cocaine as a double-edged sword during summer. On the one hand, this is because it affects your body's ability to regulate temperatures naturally. But, on the other hand, it gets you agitated, yet you don't feel hot."
Studies by the National Institute on Drug Abuse have further shown that cocaine-related deaths spike in summers. In addition, the risk of heat stroke or sudden shock and death is higher when you use cocaine because it leads to increased heart rate, confusion, having too much energy, and promotes blood clotting.
● MDMA/Ecstasy/Molly
The most popular drug in outdoor music festivals for teens and young adults is MDMA or Ecstasy, or Molly, commonly used in pill form. Unfortunately, while it is used as a 'rave drug' that helps get into a party mood, it affects your ability to regulate body temperatures and increases heart rate and blood pressure. The results are often catastrophic as it leads to hypothermia, a life-threatening condition when urgent medical care is not provided.
● Bath salts/Mephedrone
Another drug that is taking the day across the United States is mephedrone or bath salts. This is a synthetic drug often sold as plant food, decorative sand, or toy cleaner.
However, bath salts are nothing close to the veil they wear as a 'safe product.' Used in hot weather, it causes increased heart rate and disrupts your ability to regulate body temperature. This can easily lead to heat stroke or death when emergency medical attention is not provided. It also has severe side effects such as teeth clenching and can quickly become addictive.
● Heroin
It is saddening that heroin use among teenagers and young adults is on the rise. This illegal drug commands a big share of the opioid epidemic that has affected the nation. It has severe effects when used during hot weather and could easily cause hypothermia, leaving you unconscious or in a coma.
● Alcohol
Having legal access to alcohol as a young adult does not mean your summer should be all about binge drinking. Drinking alcohol in hot weather will see you quickly lose body water & nutrients, disrupt heat regulation, and impair your judgment. This will cause your body to overheat, increasing the risk of dehydration or heat stroke.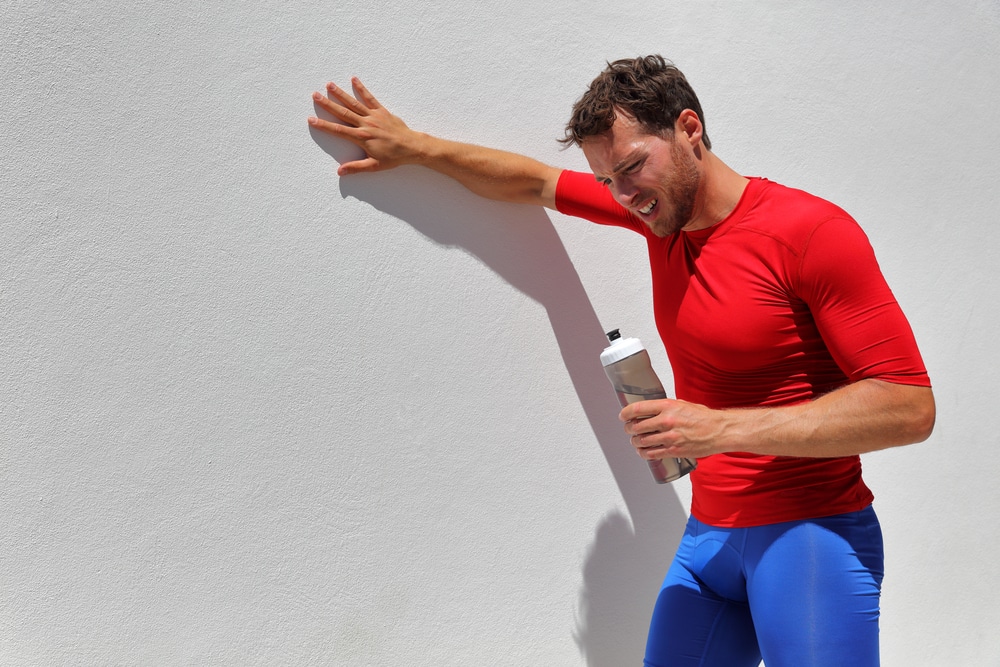 Make the smart summer decision
Summers should be a time of creating good memories by bonding with your friends and family. As you grow older, these memories will make some of the best highlights in your life. In turn, the last thing you need to do is let the seasonal environment or party wave influence you to start taking drugs.
If you have already started taking drugs, be sure not to turn into a long-term addict. In addition, there is no fun in having your body overheat because of using drugs in hot weather. This could quickly turn fatal, turning a happy summer into a dreadful moment for you and your loved ones.
Since it is becoming more challenging to avoid exposure to drugs, especially during summer, it is best to talk to a substance abuse counselor. This way, you will be better prepared to go through your teenage years and young adult life without abusing drugs. It also helps never to forget that summer fun does not have to involve indulgence in drugs.
People abuse drugs for various reasons. Some do so to fit in, to seem more mature, or to experiment. Others use drugs to escape, to relieve boredom, or rebel. They see drugs as a solution or a way to cope with a situation. But since most of these drugs are highly addictive, they often end up being the problem. According to the National Institute on Drug Abuse, illicit drug use can lead to dependence, addiction, and in worst cases, the drugs can kill you.
You've probably heard that drugs are dangerous one too many times; it's getting hard to believe. But all drugs, including prescription pain relievers, have real potential for harm. Prescription drugs can kill you – irrespective of whether you use them alone, or you mix them with other drugs. Vital statistics show that the death toll from abuse and misuse of such drugs is steadily rising. And if you don't stop using, you could be part of these statistics soon.
How do drugs kill?
Most drug fatalities result from a combination of factors, not just the drug itself. For example:
Death from ecstasy happens due to:
Contaminants in the drug
Dehydration
Water intoxication
Serotonin syndrome
Other causes like an underlying heart condition, or high blood pressure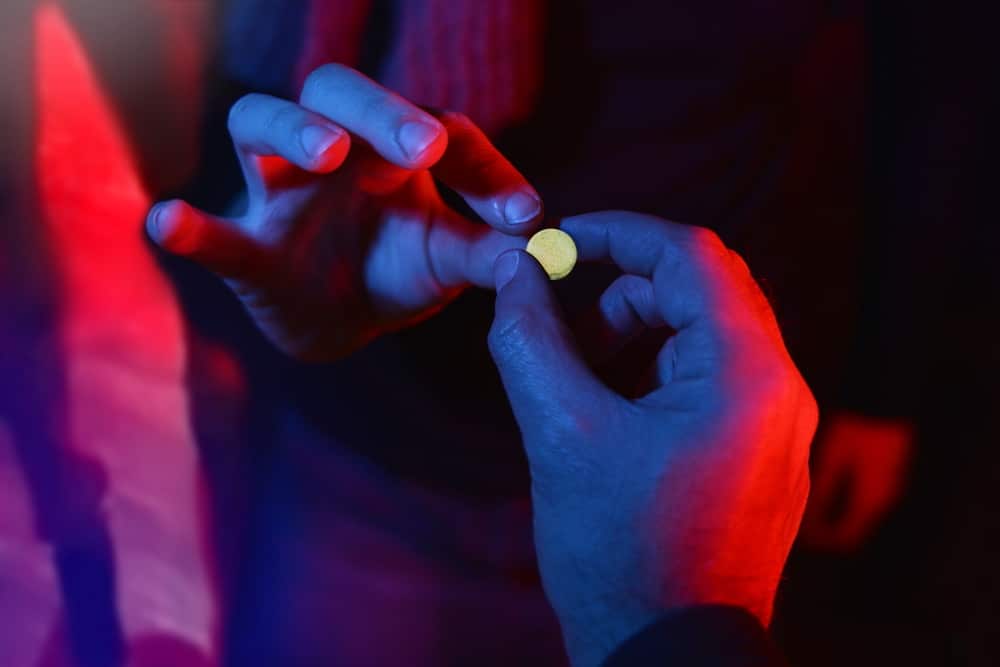 How cocaine kills
Stimulants like cocaine flood the brain with norepinephrine and dopamine, creating euphoric effects while boosting focus and confidence. They also stimulate the cardiovascular system – and that's where the danger comes in. Cocaine causes rapid or irregular heart rate, blood vessel constriction, and increased blood pressure.
The constriction of blood vessels means less oxygen supply to the heart muscle and can cause a heart attack. Cocaine users are 23 times more likely to have a heart attack than those who don't use. No wonder cocaine is referred to as the perfect heart attack drug.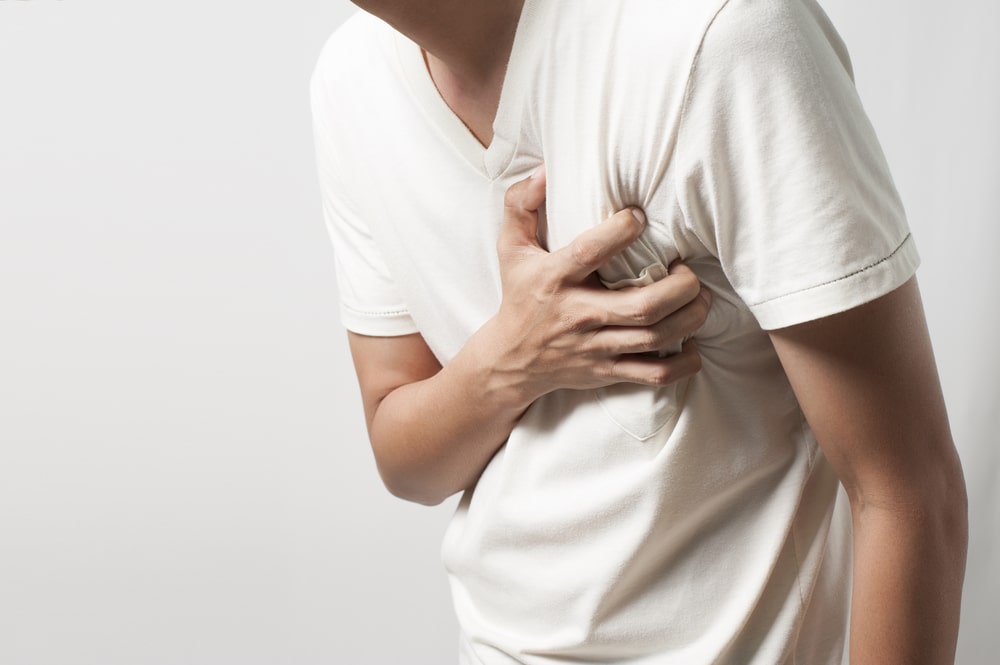 How opioids kill
When opioids and other depressants, get to the brain, they bind to mu-opioid receptors and activate them. This produces euphoric effects but also triggers a series of physical and psychological actions. Opioids produce respiratory-depressing effects. As a result, fatal overdose victims often die from respiratory depression (choking to death) because they cannot get enough oxygen to feed the demand of their body's organs.
What is overdose, and how does it happen?
A drug overdose happens when a person takes too much of a substance or a mix of substances. This is so even if it was an accidental overdose. People can overdose on alcohol, prescription drugs, illicit drugs, and other substances. In many cases, overdoses are fatal.
But those who get immediate medical attention can be saved. As mentioned earlier, drugs can overwhelm the body in different ways. But the most common cause of death during an overdose is respiratory failure.
Signs of drug overdose
The signs of an overdose depends on the type of drug involved. Overdose deaths involve sleepiness, confusion, and coma. Other factors can include:
Problems with vital signs like blood pressure, temperature, pulse rate, and respiratory rate
Hot and dry or cool and sweaty skin
Seizures
Chest pain
Nausea, abdominal pain, diarrhea, and vomiting
Drug overdose deaths, in numbers
Accidental overdose is the leading cause of death in the US for people under 50 years. Drug overdose deaths now surpass deaths from homicides, car accidents, firearms, or HIV/AIDS. In 2017 alone, more Americans died due to drug overdose than they did in the entire Vietnam War. Of these deaths, nearly 66% involved illicit drugs or prescription opioids.
In 2019, more than 70,000 Americans died from a drug overdose. And the drug overdose trend doesn't seem to be slowing down. According to recent provisional data from the CDC, the number of overdose deaths shot to 81,000 deaths in 2020. This increase is attributable to the pandemic and its negative impacts on lives, especially of those struggling with substance use disorders.
The addiction epidemic was already a significant problem across the US. But the pandemic has only made the problem worse. Its spread has sent people into panic. And with long term travel restrictions, social isolation, economic shock, disrupted access to addiction support, and increased mental health distress, people turn to drug use and misuse trying to cope.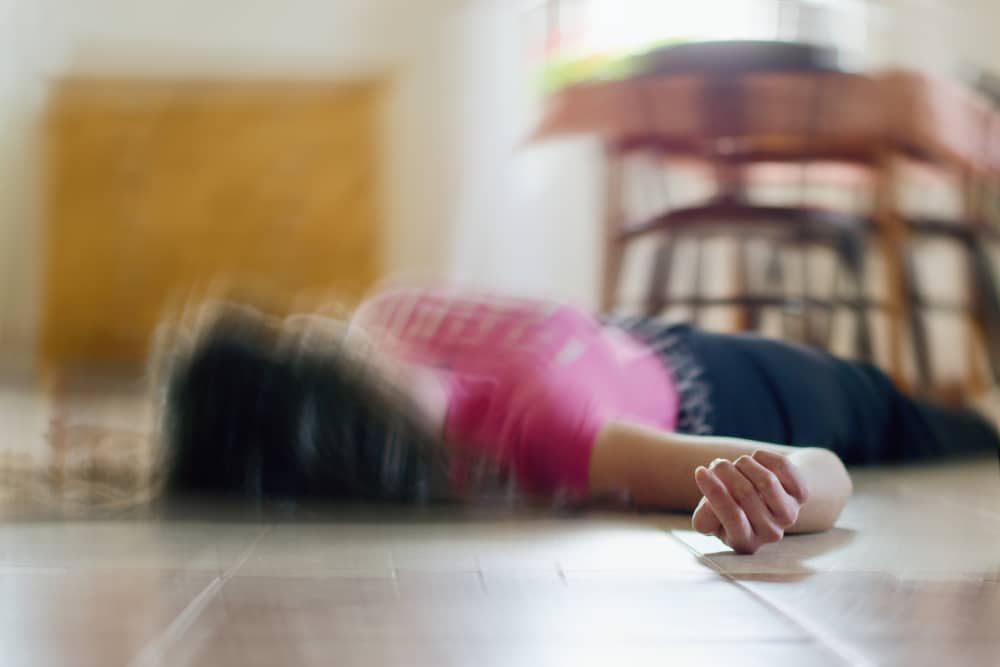 Cocaine and psychostimulants overdose deaths
In 2018, there were 14,666 overdose deaths involving cocaine in the US, according to a CDC report. This represents about a 2.5% rate increase in cocaine-involved deaths in 2018 than in 2014. The report says that the overdose death rates attributed to cocaine that has been cut with synthetic opioids, like fentanyl increased faster in recent years than did deaths from pure cocaine. Among 70,237 drug overdose deaths in 2017, about 23,139 or 32% involved cocaine, psychostimulants, or both.
Opioid overdose deaths
50,000 of the 2019 drug deaths were from an opioid overdose. The abuse of and addiction to opioids, including heroin, prescription drugs, and fentanyl, is a severe crisis that affects public health and economic and social welfare. CDC estimates the annual economic burden of prescription opioid abuse alone in the US to be $78.5b. This includes the cost of addiction treatment, health care, lost productivity, and criminal justice involvement.
Fentanyl overdose deaths
States across the US are reporting a sharp increase in fentanyl-involved overdose deaths. Fentanyl overdoses can happen within seconds to minutes of use. The sad part is many users don't seem to be looking for fentanyl and have no idea that the drug they're using contains fentanyl.
Meth, cocaine, and powder heroin may be cut with fentanyl. There have also been cases of illicit Oxycodone and Xanax tablets containing fentanyl.
Meth overdose death rates
Meth-related deaths are also rising across the US, according to NIDA. Overall data shows overdose rates rose from less than 0.8 to 4.5 per 100,000 women and 2 to 10 per 100,000 men, a more than fivefold rise from 2011 to 2018.
Getting help for drug overdose
Call 911 if you suspect a drug overdose. Emergency help can save a life. General treatment strategies involve:
Giving activated charcoal to absorb the drug from the digestive tract.
Pumping stomach to get rid of the substance.
Inducing vomiting to get rid of the drug from the stomach.
Issuing IV fluids to help the body speed up the removal of the substance.
Clearing the airway.
Preventing an overdose from occurring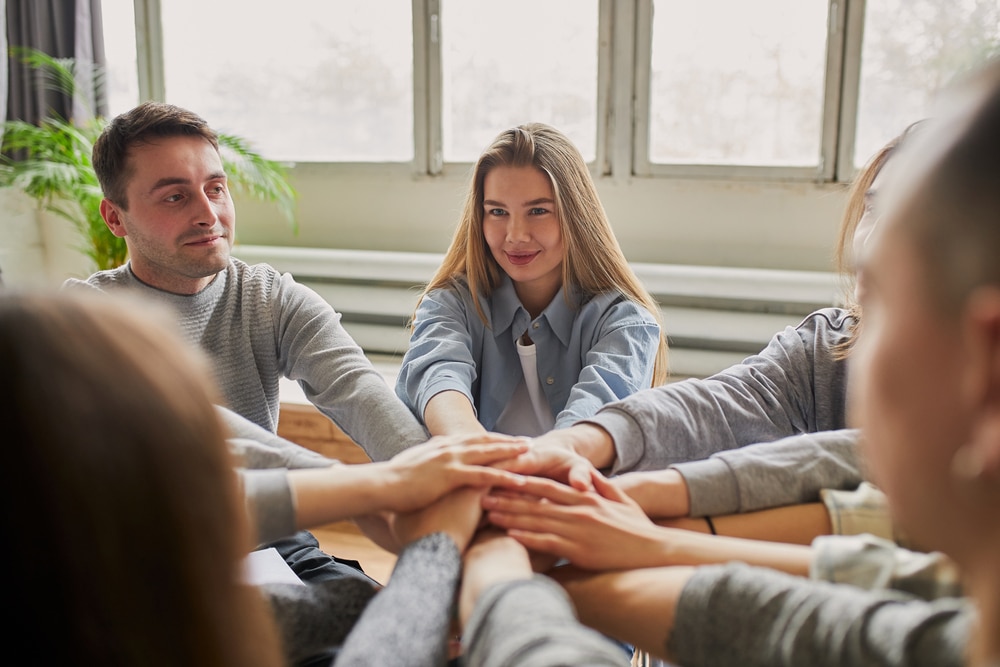 Overdose deaths remain a critical problem across our nation. If you have prescription medicines, ensure that you use them according to the doctor's recommendations. Overdose occurring from prescription drugs often happens when they are used in ways not advised by your doctor.
Quitting drug use is also a great way to prevent overdose. If you are having a hard time quitting, you should seek professional help. Addiction treatment centers in Texas and across the US have therapists and physicians who can help address mental and physical health issues.
People who consume illegal drugs use various ways to get the drugs into their bloodstream. Some take it orally, while others prefer snorting because it offers a faster "high." When drugs are snorted, it causes a much quicker onset of effect than oral ingestion. This is because of how fast the drug gets into the bloodstream through the soft tissue in the nasal cavity.
Drugs that users commonly snort include cocaine, heroin, meth, tobacco, amphetamines, and even prescription drugs, such as opioids or prescription stimulants like Adderall. Users chop the pills into a fine powder using a razor blade or credit card on a hard surface. They then divide the drug of choice into "lines" and use a rolled paper, dollar bill, or straw to inhale the drug up into the nasal passages. But users may also snort a drug in aerosol or liquid forms. Snorting is a preferred method of administration for these drugs because it amplifies the drug's effect and speeds up the onset of effects. Snorting drugs comes with a range of short- and long-term effects, as you'll notice in this article.
What is snorting?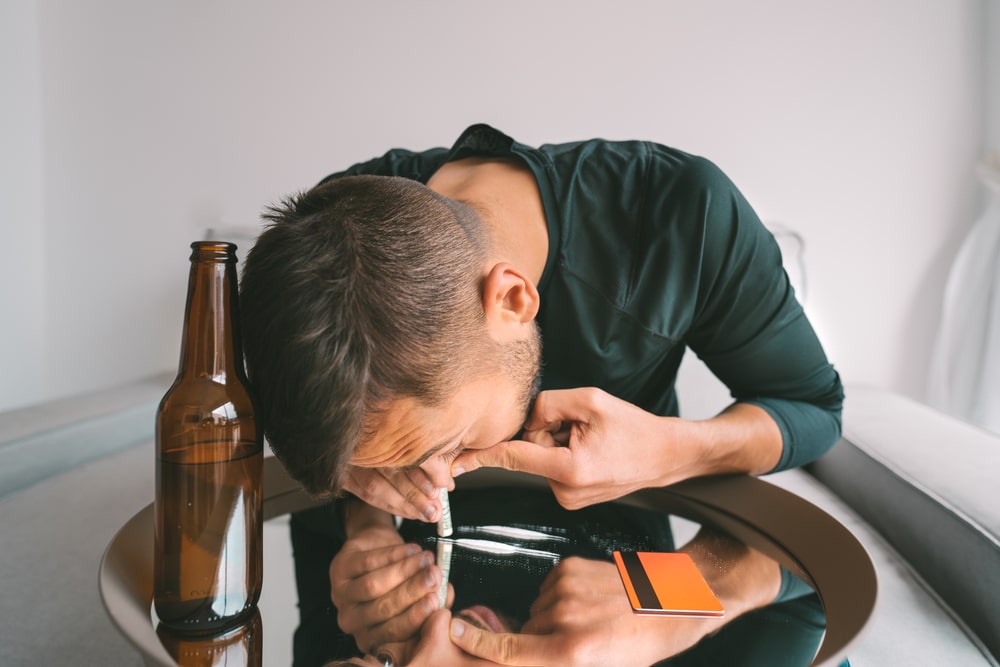 Snorting (also called insufflation) involves inhaling drugs into the body. It is an effective delivery option that's noninvasive, virtually painless, and easy to administer. In fact, doctors use intranasal administration when delivering medication to children who fear needles or have a hard time swallowing tablets or pills.
Because of these reasons, snorting drugs is a preferred method among people who use recreational drugs. And the fact that it produces a faster onset of the desired effect makes it even more desirable for users who want a quick fix. It takes about 5-10 minutes for the drug to get into the system and produce the high. This is because of how fast the drugs diffuse through the mucus membrane in the nose.
What drugs are snorted through the nose?
Drugs that are commonly snorted include:
Cocaine
Heroin
Ecstasy (MDMA or "molly")
Amphetamines
Oxycodone
Vicodin
Synthetic opioids
Adderall
Prescription opioids
Sleeping pills (Sonata, Ambien, Lunesta)
Flunitrazepam
Benzodiazepines (Ativan, Librium, Xanax)
Ketamine
Let's look at some of these drugs.
Ecstasy (MDMA)
MDMA is an amphetamine. Structurally, it is similar to the hallucinogen mescaline and stimulant methamphetamine. MDMA comes in capsule, tablet, powder, and liquid forms. "Molly" is a pure crystalline powder form of MDMA that's popularly sold in capsules. It's known to produce feelings of intense empathy, euphoria, and heightened sensations of sound and color. Usually, those who snort ecstasy want a faster onset of effects and a more intense high. This drug is very popular in rave scenes, across the United States.
Benzodiazepines (Xanax)
Xanax is a Central Nervous system depressant that slows down brain activity to produce a tranquilizing and sedating effect. It's these calming effects that make it effective for treating mental health disorders. Xanax comes in tablet form that's taken orally. The prescription drug is meant to be swallowed whole, but users crush the tablet to snort it. Like snorting meth or heroin, snorting Xanax is believed to give one a quicker high because it enters the bloodstream faster. But Xanax and other benzodiazepines are not only harmful to snort, but this also makes them less effective. This is thanks to the particular chemical markup of the drug.
Cocaine
Snorting cocaine might not be the fastest way to achieve a high like injecting and smoking. But it produces long-lasting effects. As one inhales the drug, it coats the soft tissue in the nasal cavity and gets absorbed by the sensitive nasal membranes. Cocaine is absorbed into the bloodstream and flows to the brain to produce the desired effect. In the process, it narrows various blood vessels, thus restricting the flow of blood to specific tissues. Cocaine is one of the most commonly snorted drugs in the US. In 2014 alone, there were about 1.5 million current cocaine users 12 years and over. Unfortunately, cocaine abusers are at a high risk of seizures, cardiac arrest, and sudden death.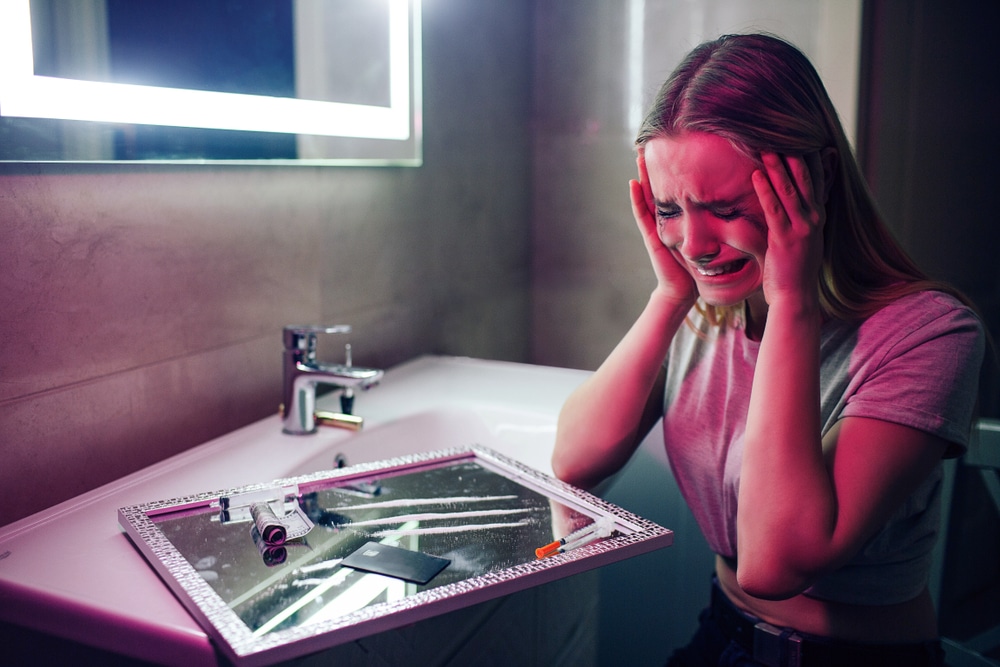 Heroin
Snorting heroin is not the most common way of administration. But those who think it's safer will choose to snort to avoid IV drug use complications. Some users mistakenly believe that snorting heroin makes it less addictive. This is not true. In fact, one study shows that those who start by snorting often end up injecting it, because of the tolerance they build-up over time. The most immediate risk of snorting heroin is overdose. According to the National Institute on Drug Abuse, there were 14,019 overdose deaths in the US in 2019.
What are the health risks of snorting drugs?
Drug abuse by itself is a risky undertaking with a host of dangers. But the mode of administration may impact the risk even further. Snorting drugs or sniffing inhalants can change one's cognition, damage the brain and create several other mental and physical complications.
Snorting any drug is dangerous. Many users assume that prescription drugs are safe, but that's not the case. The chemicals components in prescription drugs are designed to contact gastrointestinal tissues and not the nasal cavities, nasal passages, sinuses, or lungs. Snorting exposes these tissues to chemicals, causing inflammation, irritation, and damage.
While the actual risk may vary from one drug to the next, here are some general risks of snorting drugs:
Damage to the nose
Nasal deformity
Nasal obstruction
Convulsions
Substance abuse
Seizure
Bone loss in the nasal region
Nose whistles
Worse allergies
New or increased snoring
Collapsed nasal passages
Recurring runny nose
Perforated septum
Breathing problems
Lung complications
Toxic shock
Decreased or lost sense of smell
Nose bleeds
Irregular heartbeat
Blood circulation problems
Death
Those who snort drugs may have an increased risk of contracting HIV and hepatitis C if they share equipment as the nasal mucous may have blood.
It is also not uncommon for those snorting prescription drugs to snort other drugs like heroin. Besides, one may experience mental and behavioral changes because of abusing drugs and struggling with the side effects. As the problem becomes evident, an individual may struggle with shame, anxiety, and low self-esteem to the extent of becoming socially isolated.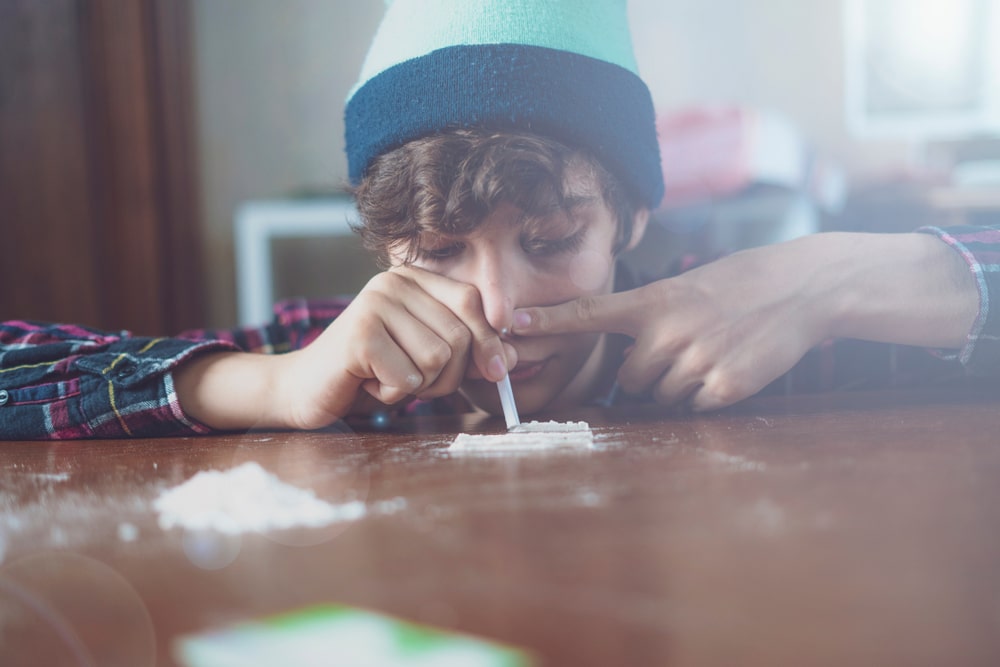 Above all is the most overlooked risk – the adverse effects of filler agents used in the drug. Most illegal drugs that come in powdered forms, like cocaine and heroin, are often cut with other drugs or substances. Cocaine and heroin, for instance, may include fentanyl. Fentanyl is potent. It increases the dose strength and causes overdose among those who have no idea they're even taking it. Household products, foodstuffs, and talcum, are also pretty common fillers. Talcum is harmful. Studies show it might cause low blood pressure, convulsion, chest pain, lethargy, fever and even coma.
Dependence and treatment
Dependence may happen when an individual snorts drugs. Drugs are habit-forming and addictive. So users build tolerance and have to take more of the drug to achieve a high. Any attempt to stop might cause withdrawal symptoms, which can be mild or severe depending on the type of drugs, individual, and period of use. In case the symptoms are severe, one should find a treatment facility that will help with the detox and rehabilitation.
According to the Centers for Disease Control and Prevention, there were more than 81,000 drug overdose deaths in the US in the 12 months ending May 2020. Synthetic opioids – mainly manufactured fentanyl – are the leading cause of these deaths. But there has been a notable increase in overdose deaths among heroin and cocaine abusers during the pandemic.
Like many people, you may notice that your social life – or even your business networking –involves plenty of drinking. In many places, when a friend or colleague says, "Let's meet for coffee," they mean a drink or two.
But despite how much people try to normalize drinking alcohol or using drugs, it is not suitable for you in any amount. Alcohol and drugs affect the brain in negative ways. According to the Department of Health, drug use can cause serious changes in the brain that influence the way you think and act. Some substances can cause cancer, heart disease, lung issues and mental disorders like depression.
So, although we are going to highlight some cool things to do while high, we recommend staying away from abusing substances as much as possible.
Decide to get off drugs forever
You probably are using drugs and alcohol to fill a void in your life or to feel better. It could be that you're feeling inadequate towards yourself or the world. However, abusing substances is never the solution. Once the high is over, you'll have to face reality again. Emotional, physical, and psychological issues don't resolve with drug use. If anything, it'll only make the situation worse. The best way to take care of these issues is to get professional help. So, take advantage of this time to decide to get off drugs forever. Drugs aren't the solution – they only add to the problem.
Drink iced water
Hydration is critical when you're high. It keeps your mouth moist and helps you to feel better the following day. Ice water is the best way to hydrate when you are high because it cools your body and keeps you alert.
Watch a movie
A great movie never disappoints – and the experience is even better when you're high. Grab some popcorn, turn off the light, and play a movie that you like. Thanks to platforms like Netflix, you have limitless options for the films. Here are some movie recommendations to get you started.
Inception
Fight Club
Pineapple Express
Eternal Sunshine of the Spotless Mind
Reefer Madness
Airplane
Rolling Papers
The Naked Gun
Devise a plan to get back your friends
One of the greatest downsides of abusing substances is strained relationships. If you are like many people who abuse drugs, you might have pushed some of your friends and loved ones away. In that case, this might be a great time to come up with a plan to win them back. Make a list of the people you've hurt with your drinking and note down how you're going to fix the relations.
Listen to music
Music has some of the most incredible therapeutic benefits. Certain tunes trigger the production of dopamine and serotonin in the brain. These neurotransmitters enhance the feelings of well-being and happiness. Listening to music is definitely one of the things you should do while high. Not just because of your mental well-being and physical health alone. Research shows that enjoyment goes way beyond the present moment because it influences the outcome of your hormones and cognitive functioning. Listening to music sober is a lot of fun, but it's even better when you're high. The parts of the brain that draw relations between ideas are stimulated when you're high.
Here are some cool songs to listen to when you are high:
Let It Happen by Tame Impala
Terrapin Station by The Grateful Dead
The Kids Turned Out Fine by A$AP Rocky
Futureworld by Com Truise
Magical Mystery Tour by The Beatles
10,000 Days by Tool
Happy Colored Marbles by Ween
Dark Side of the Moon by Pink Floyd
Turtles All The Way Down by Sturgill Simpson
Future Sex/Love Sounds by Justin Timberlake
You Enjoy Myself by Phish
Numb & Getting Colder by Flume
Play video games
Video games promote a healthy lifestyle, increases social activity, and make you a better decision-maker. Studies show that gaming can help people suffering from cravings or addiction to reduce the intensity of their desires. But that's not all. A nice game can help you form stronger relationships with your friends and family members because of their matching love of games. If you are homebound, you can pair couch lock and couch co-op for a fantastic time. You can also play board games if that's what is available or what you prefer.
Read a book
Reading a book sober is always better – but it doesn't mean you can't do it when you're high. Since your attention span tends to diminish when high, it might be good to go for short reads. You may also want to find an exciting fiction book. Here are some books to read while high:
The Hobbit by JRR Tolkien
Fear and Loathing in Las Vegas by Hunter S. Thompson
The Lord of Rings by JRR Tolkien
Naked Lunch by William S. Burroughs
The Metamorphosis by Franz Kafka
Wonder Boys by Michael Chabon
The Sirens of Titan by Kurt Vonnegut
Drop City by T.C Boyle
On the Road by Jack Kerouac
Alice in Wonderland by Louis Carrol
Zen and The Art of Motorcycle Maintenance, by Robert M. Pirsig
The Bone Clocks, by David Mitchell
Do some dancing
If you are in a club and are feeling extra energetic or adventurers, you can hop on to the dance floor and whip out a couple of dance moves. Dancing is a fun and refreshing activity and is also a great exercise. Going to a local dance club allows you to get some social interaction, do some incredible exercise, and create new experiences. If you are at home, you can learn or practice dance steps to stimulate your mind.
Shower regularly 
It is always a good idea to keep clean. The easiest way to do so is to take a quick shower and put on some clean clothes. A long bubble bath can also work the magic. In this case, you want to turn out the lights and light some candles. You can also play your best music or listen to an educative podcast, to learn a few things.
Find your Zen
Activities like Pilates, yoga, meditation are great for flexibility and core strength. They are also good for your brain. Many people get high before a long and relaxing meditation session – you can do this too. Find some chill place, roll your yoga mat, light some candles, and find your inner Zen. You can even meditate about a sober and fulfilling life.
A concerned Reddit user posed a question about a bizarre thing that had happened to him after using molly. He bit his cheeks and lips without even noticing. "The next thing I know, my lips got huge, puffy, and swollen as though I had a disease," he added.
The user wanted to know why he bit his lips that bad and whether there was anything he could do to prevent it from ever happening again. This ignited all manner of responses from users, with most of them suggesting that it was a common side effect of using Molly. "Salt water gargle for the inside of the mouth, and Vaseline for the outside. Neosporin, if they are really bad, and a binky, aka pacifier for next time," one comment read.
This comment caught my eyes. All along, I thought pacifiers were for kids. As it turns out, people use them when they go out partying. Partly for fashion, but mainly as a safety measure.
Here's how.
MDMA users don't just deal with euphoria and decreased inhibitions. They also experience lip-chewing, jaw clenching, and tooth grinding, which are synonymous with a condition called bruxism. So, they wear "binkies" or pacifiers to raves, or discretely chew gum, to avoid destroying the soft parts of their mouth.
Why do ravers grind their teeth? 
Bruxism is a reflex action triggered by a discrepancy between a person's perceived 'optimal bite' and their actual bite. It generally affects people when they are sleeping, and in 70% of cases can be as a result of increased stress and anxiety.
Sleep disorders, like sleep apnea, are also common causes of bruxism. According to experts, sleep apnea arises from the micro-arousal of the sympathetic nervous system. This triggers an increase in one's heart rate, brain activity, respiratory rate, and eventually rhythmic masticatory muscle activity that makes them grind teeth.
However, most ravers don't grind their teeth because of stress, anxiety, or sleep apnea. They do so because of the recreational drugs that they use. These drugs are common in clubs, dance parties, and music festivals. Ravers grind because the drugs trigger the endocrine system to release chemicals into their bodies. Among these chemicals are serotonin in high levels and dopamine, norepinephrine, and noradrenaline in low levels. The latter is most likely to result in jaw muscle compulsory straining and clenching.
Drugs like cocaine, ecstasy, heroin, and meth are central nervous system stimulants. Their mechanism of action bases on the brain's neuronal transmitters, which are critical for functions that involve sleep cycle, memory, learning, hormone regulation, body movement, and so on. They also trigger motor disorders that cause bruxism. Ecstasy causes the most concern when it comes to severe awake and sleep bruxism.
Does the environment of a rave make a difference?
Ravers are likely to get so high and grind their teeth even more compared to those who use recreational drugs like MDMA at home. MDMA releases serotonin. But the brain produces even more serotonin to respond to external stimulation. So, when a person goes to an electronic dance music event or a rave scene, his or her brain produces more serotonin because of the environment, lights, music and community (talk about peace, love, unity, and respect culture). The excitement is more than what they'd experience at home with house music and less crowd. Besides, there is a higher chance of mixing drugs, such as other psychoactive substances into Molly or ecstasy, which increases muscle tension.
The effects and symptoms of bruxism 
Many ravers will tell you about their sour tongue, lacerated insides of the cheeks and aching jaw after a night out. This is because the rave culture involves the use of psychedelic drugs, among other substances that affect the mouth.
While ecstasy teeth clenching isn't inherently harmful, dentists express concern because users often report extended dry mouth as a result of reduced saliva production after using. Add that to bruxism, dehydration from dancing and possible consumption of soda, and the potential of teeth damage multiplies.
Besides, bruxism triggered by ecstasy can become chronic. Although the effects of use may wear off in two days, some patients may continue grinding for months after use. The most common symptoms of bruxism include:
Headaches
Earaches
Facial pain
Pain and stiffness in the temporomandibular joint (TMJ) and surrounding jaw muscle
Broken teeth or fillings
Worn-down teeth, which can cause increased sensitivity and tooth loss
Headaches and facial pain often go away when the grinding stops. But tooth damage only occurs in severe cases and may require treatment.
Treatment options for teeth grinding
Pacifiers and binkies
Pacifiers were a favorite of rave fashion back in the 90s when ravers did a variety of drugs in one go and tended to grind their teeth down to the gum. The paraphernalia provided them with something to chew on and also served as a fashion statement. Today, pacifiers are used to protect the teeth and cheeks from the effects of drugs used to enhance the rave experience. A pacifier helps those who chew really hard by protecting them against chewing their lip, locking the jaw, or and having jaw pain.
Mouth splints and mouth guards
Mouthguards and splints work the same way as pacifiers. They create a physical barrier between the upper and lower teeth, thus preventing them from damage. Mouthguards and splints balance out the pressure across the jaw and can minimize any grinding noises.
Quit using drugs
The best way to treat ecstasy-triggered bruxism is to quit using it altogether. Since the condition usually happens after use, it is a great idea to stop using it. Ravers can find another way to make merry while clubbing, that doesn't cause harm.
Medication used for grinding teeth?
Medications aren't always very effective in treating bruxism. But doctors prescribe muscle relaxants, and stress or anxiety medication. Sometimes, they administer Botox injections to help those with severe bruxism who don't respond to other treatments.
A muscle relaxant weakens the muscle enough to minimize the effects of clenching and grinding, but not so much as to prevent proper use of the jaw muscle for eating. Stress and anxiety medications, on the other hand, help address stress and other emotional problems that may be causing the bruxism.
Individuals who struggle with addiction suffer from psychological, emotional, behavioral, nutritional, and physical issues. They are also prone to a range of severe health conditions like damage to the skin, brain, heart, lungs, liver, and even teeth.
Although many people assume that dental health isn't as critical as that of heart or other major organs, the link between addiction, dental illness, and life-threatening conditions is undeniable. Oral health issues, especially when left untreated, can lead to other more critical conditions.
A Review of Health Effects and Care by the National Institute of Health indicates that oral health issue is one of the most prevalent addiction-related comorbidities that need more attention by both policymakers and clinicians. Individuals with substance use disorders (SUDs) have more oral health problems than the general population but are less likely to receive care. This is because they spend most of their time intoxicated or trying to find more drugs. Dental visits or personal hygiene are often the least of their worries.
How drug use affects the teeth
Drugs like heroin, methamphetamine, ecstasy, cocaine, and marijuana can cause teeth and gum problems. In most cases:
These drugs cause your mouth to dry (xerostomia). Xerostomia is a condition where your salivary glands don't make enough saliva to moisturize your mouth. Saliva prevents tooth decay by washing away food particles, regulating acids produced by bacteria, and restricting bacteria growth.
These drugs are stimulants and potentially make you grind or clench your teeth (bruxism). Common effects of teeth clenching or grinding include tooth wear or damage, increased tooth sensitivity or pain, jaw pain, gum recession, injury to the tongue or cheeks, and so on.
 These drugs are highly addictive and have a way of making people not care about their overall wellbeing. Using them makes it less likely to practice good oral hygiene. When you stop brushing your teeth, you'll develop cavities and/or periodontal disease, both of which are painful and can cause teeth to fall out. Again, addiction makes it likely to miss dental appointments, which are essential for your oral health.
Nutritional deficiencies often arise due to poor feeding habits or severe damage to the major organs. When body organs are damaged and cannot absorb nutrients, or when you do not take adequate nutrients to support dental health, then you'll experience teeth problems. The same applies when you use drugs that limit the absorption of essential nutrients.
Many individuals who abuse drugs have some form of teeth deformity. Even the public health advertisement shows that meth abuse harms the teeth. But like most people, you may not have the slightest idea of how the damage happens, how quickly it occurs, or the type of drugs that affect the teeth. So, here's a list of common drugs and how each one of them can affect your dental health.
Different drugs and their effects on teeth
Opioids and opiates
Regular use of opioids and opiates can restrict the production of saliva and dry out oral tissues. Saliva naturally lubricates the mouth and keeps tissues moist. It also clears any leftovers from the gumline and between teeth. Most importantly, it regulates oral acids and bacteria that destroy enamel and cause decay. Again, opioids reduce pain, which makes it hard for users to detect changes in their gums and teeth. Studies reveal that some users apply opioids directly into the gums and teeth to dull dental pain. Unless it gets out of hand, they won't seek professional help.
Club drugs 
Club drugs like MDMA, ecstasy, K2, and molly cause users to grind their teeth, resulting in wear and tear of the enamel. In several studies, 93-99% of club drug users experienced a dry mouth. This dryness can persist for up to 48 hours after use – or even longer after a higher dose. Club drug users turn to soft drinks (which are acidic and sugar-rich) to relieve dry mouth, dehydration, and hyperthermia from vigorous dancing. Add that to reduced saliva secretion and buffering ability, and the rate of tooth enamel erosion will skyrocket. Again, club drug users report vomiting and nausea as a side effect, which could also increase erosion of the teeth.
Methamphetamine (Meth)
According to the American Dental Association (ADA), a survey on 571 meth users revealed 96% had cavities, 58% had untreated tooth decay, and 31% had six or more missing teeth. Meth causes serious oral problems commonly described as "meth mouth," – which presents as extensive gum disease and tooth decay. Once the harm begins, it is near impossible to reverse the effects and, in many cases, results in multiple tooth extractions. What's more, meth rots teeth very quickly. Meth dries up the saliva, making the teeth more susceptible to decay and cavities. It also causes users to grind their teeth due to stress. Additionally, meth makes one thirsty and leaves them craving for sweet drinks. Sugar feeds bacteria that harm tooth enamel – a process that's aggravated when there's no saliva.
Cocaine (Coke)
Coke users experience an increased rate of tooth decay for a range of reasons: first, the powder is an acidic salt with a low pH (4.5). When applied to the oral or nasal route, it mixes with saliva and raises its acidity levels. This mixture is harmful to enamel as well as the hard dentin tissue underlying the enamel. Secondly, cocaine may cause transient chorea, a movement disorder that manifests in mouth and jaw-related muscle spasms that mimic a strange smile or grinding the teeth. Teeth grinding causes wear and tear and may result in damage to the jaw, surrounding gums, and the enamel.
Marijuana and tobacco 
Smoking cigarettes or marijuana cuts oxygen supply to the bloodstream causing infected gums not to heal. Gum disease is the most common cause of tooth loss in adults. Smoking also leads to dry mouth. Marijuana use is associated with cannabinoid hyperemesis, a condition that causes vomiting. When one vomits regularly, he or she exposes the teeth to stomach acid that causes decay and cavities. Tobacco, on the other hand, can cause bad breath, gum disease, and damage. According to research, smoking may account for about 75% of periodontal disease in adults.
Finding help for your addiction
Substance use is detrimental to one's overall health. If you or a loved one is suffering from drug addiction, it's best to seek treatment and rehabilitation. Although some dental health concerns like enamel degradation, cancer, and tooth loss cannot be reversed, there's still plenty that can be done to help restore a healthy mouth and smile. Rehabilitation facilities will also help treat addiction and any co-occurring disorders that contribute to user's difficulty in maintaining their oral health.