The concept of ground score is simple. Someone leaves behind or improperly disposes of drugs or paraphernalia. Then, whoever finds the drug or item claims it, and it becomes theirs. Lighters, syringes, needles, pre-and post-injection swabs, masks, patches, pipes, filters and even the drugs themselves are common examples of a ground score.
Ground score is a pretty common occurrence around the country. But this doesn't make it any less of a nuisance. When left on the ground, drug paraphernalia pose a risk not just to the environment but also to humans. We'll look at these risks later on in this article. But first, let's make sure we are on the same page.
What is a Ground Score?
A ground score is any desirable substance that's left on the ground. In this case, it can be any drug paraphernalia that drug users leave on the ground after use, such as:
Rolling papers and cigars: Used with marijuana
Roach clips: Hold onto the blunt or joint when it becomes too short and could burn the fingers.
Pipes: Used to smoke street drugs like crack cocaine, crystal meth, heroin and even marijuana.
Tinfoil: Used to inhale meth fumes or smoke heroin.
Needles and spoons: Spoons are used to dissolve white powder (or any other powder), while needles are used to inject the drugs.
Straws, paper tubes, cards, or razor blades: Creating clean, even lines and snorting drugs like heroin, ketamine or cocaine through the nose.
Dust or surgical masks: These are laced with vaporub to boost the euphoric effects of ecstasy or MDMA.
Bullet of drugs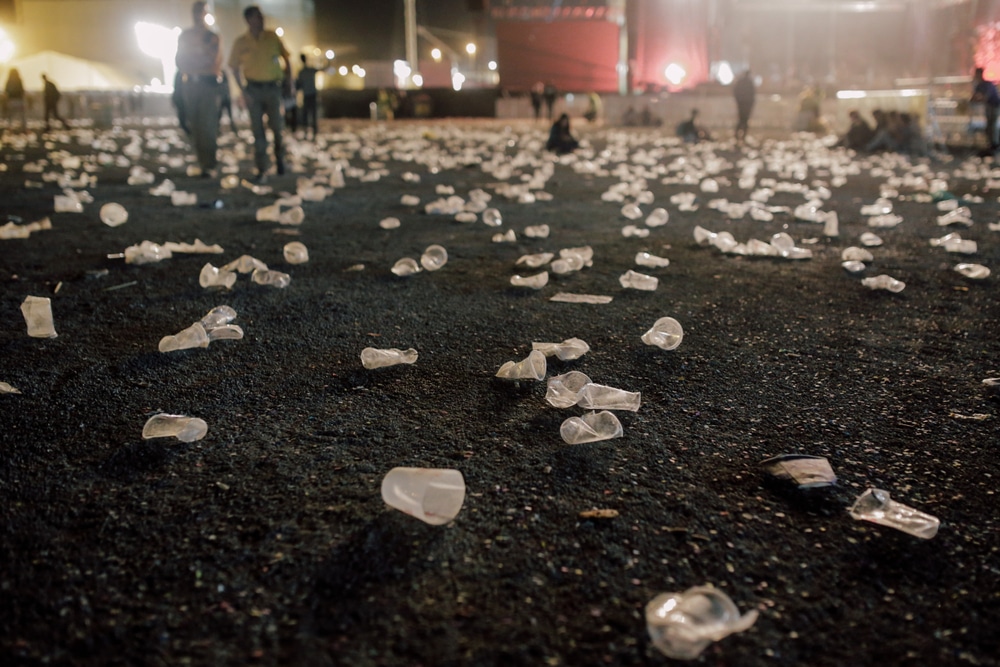 People who abuse substances – including street drugs, alcohol, and prescription drugs – are at an increased risk for dependence, addiction, or worse, overdose deaths. Drug use also has side effects that make it hard for one to act responsibly. As a result, many users either leave drug litter around or dispose of it carelessly, exposing the environment and people to wide-ranging risks.
Why Drug Litter is Dangerous
Drug litter can cause serious health problems for those who come into contact with it. It can cause:
Accidental poisoning and exposure: Improper disposal of drugs can be dangerous to children and adults alike. Kids are curious by nature and tend to be drawn to anything colorful or noisy.

When they see a green or red tablet or capsule lying around the house, they will likely get to it – and taste it. According to research, about 50,000 toddlers aged below five years unintentionally consume medicine. And this can be dangerous depending on the abused drug.
Adults, too, might swallow prescription pills and end up overdosing without knowing. Proper storage or disposal of drugs is the best way to avoid such predicaments.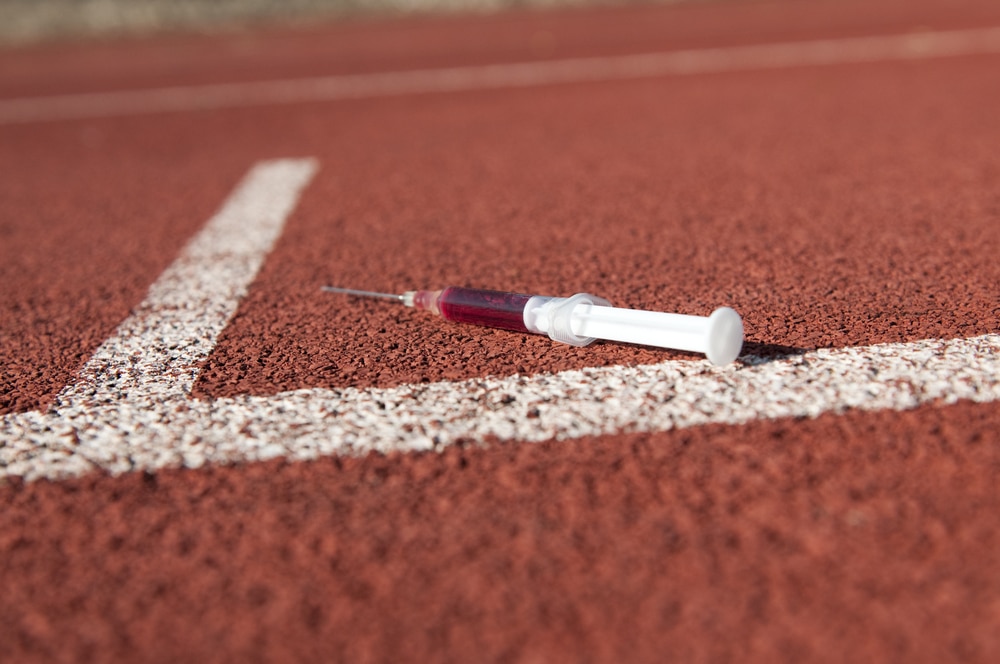 Environmental contamination: Drug litter can contain other chemicals that are toxic and dangerous to humans and the environment. If many of these chemicals get washed into lakes and waterways, they can contaminate the water that people use for drinking. Meth is particularly dangerous. Since this street drug is entirely artificial, its components throw off the nutrient balance in the nearby soil to the extent that plants can't grow there anymore. And when it finds its way to water, fish and other aquatic animals can die, potentially harming the ecosystem for years.


Infections: People who abuse drugs or engage in high-risk behaviors associated with drug use expose themselves to infections like HIV/AIDs and hepatitis. Viruses spread through body fluids. So, drug users are likely to contract or transmit the virus when they share needles and other paraphernalia or have unprotected sex because of impaired judgment.

When these people leave sharp paraphernalia lying around, and someone ends up being hurt, the injured person can end up with HIV, hepatitis C, syphilis, Herpes virus, Rocky Mountain Spotted Fever, etc. Besides, sharp objects can cause tetanus and other infections – on top of pain.


It enables drug abuse: Drug litter can make it easy for wannabe abusers to access drugs. Today, teenagers abuse prescription pills more than illicit drugs believing the former is safe. It is a wrong belief. In 2019 alone, there were over 36,000 deaths related to the abuse of synthetic opioids. So, proper disposal should be done to lower the likelihood of abuse, whether it's a prescription or illicit drug.
Common places to find drug litter
Drug litter can be found anywhere, including the streets, neighborhoods, schools, and so on. However, you are likely to find drugs at music festivals, nightclubs, parties, and so on. That's because party-goers indulge in illegal drugs and throw the remains all over the place. But you can also find drugs at home when a friend or loved one disposes of their prescription medicines inappropriately.
How to avoid drug littering
Whether intentional or unintentional, improper disposal of drugs and paraphernalia is dangerous to humans and the environment. Littering happens due to:
Carelessness or laziness
Lenient law enforcement
Lack of access to trash receptacles
Presence of litter already in the area
But since ground score poses so much danger, it might help to avoid it altogether. There are safe disposal practices that you should follow whenever you want to discard drugs and any material associated with the drugs. One of the safest ways to dump unwanted drugs is to take them to a drug take-back program. It will help if you do this as soon as you realize that you no longer need the drugs. The Food and Drug Administration recommends the following was to avoid drug littering:
Take the drugs to the drug take-back program.
Flush the medicines down the toilet or sink
Dispose of the medicines in household trash. But first, remove them from their original container, mix them with something undesirable like cat litter or coffee grounds, and put the mixture in something you can close.
Effects of drug use and abuse
Drug litter can be a gateway to drug abuse. Synthetic opioids, mostly manufactured in South America, are highly addictive and often lead to substance use disorders – both long-term and short-term. People, especially teenagers, might experiment with these drugs and end up using them more.

Drug use and misuse can cause side effects like increased heart rate and blood pressure, body temperature, paranoia, and hallucinations. Besides, drug dealers often cut drugs with a series of other substances, exposing one to the risk of overdose and overdose deaths.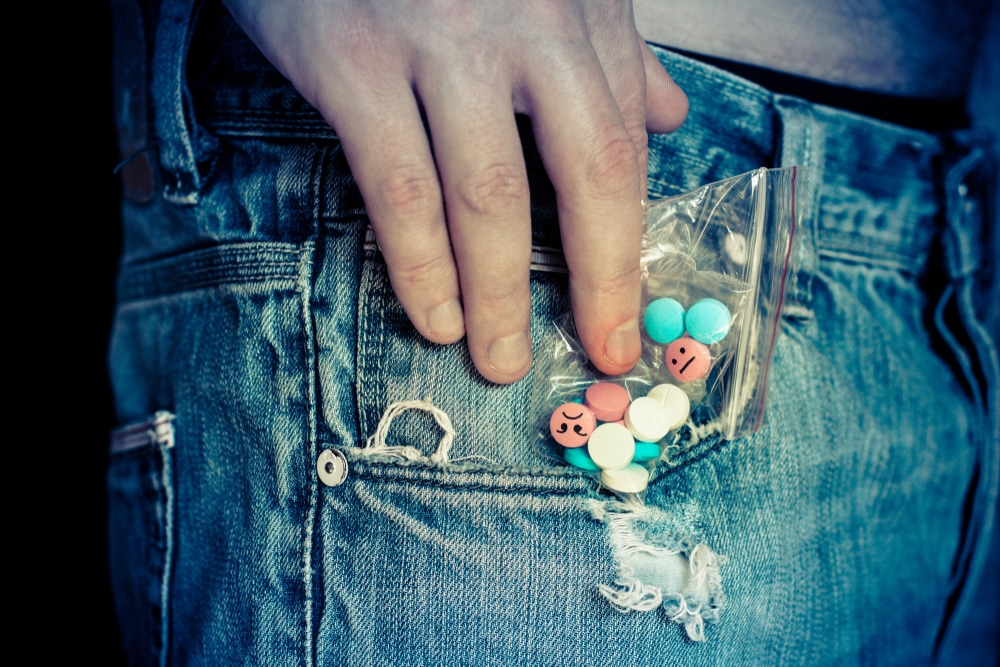 Conclusion
Whether prescription or illegal drugs, drug litter is a dangerous problem for society and the environment. To keep your neighborhood clean and healthy, ensure you dispose of anything related to drugs responsibly.
Many people assume that those struggling with addiction have loose morals, weak willpower, or are unwilling to stop. But that is certainly not the case. Addiction is a brain disease. According to the National Institute on Drug Addiction, it is a disorder that leads to "functional changes to brain circuits involved in stress, self-control, and reward." Other reputable bodies like the Institute of Medicine, American Medical Association, and American Psychiatric Association also recognize addiction as a brain disease. Does this brain disease result from some type of genetic disorder?
Since addiction is a disease of the brain, have you ever stopped to wonder why it affects some people and not others? As it turns out, some factors such as genetics may play a role in determining whether one is likely to develop a substance use disorder. The National Institute of Health reveals that up to 50% of addiction risk is based on genetics. One is more likely to experience addiction if they have a family member who has had an addiction.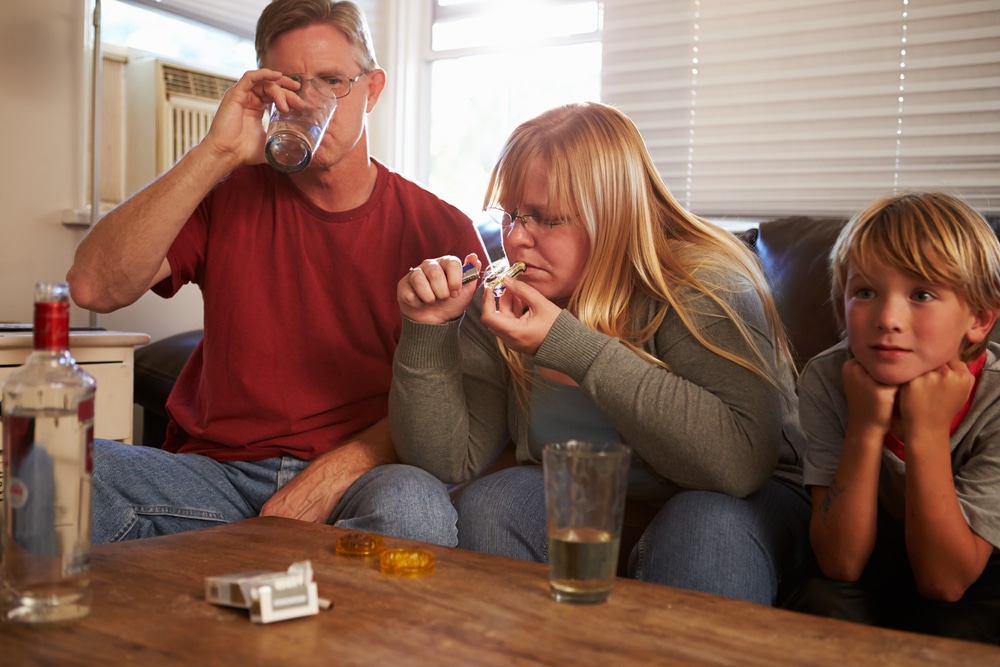 Heredity and addiction
Drug addiction is a chronic brain disease. Like diabetes, heart disease, cancer, and other chronic illnesses, it can run in families. Children whose parent(s) have a substance use disorder are 2 to 4 times more likely to struggle with substance abuse issues of their own, later on in life.
The reason is that there's an inherited component that can pass down to generations through genes. That's why family history gives hints about one's vulnerability to addiction.
Despite the higher risk, some people don't end up with genetic addiction. It could be that they never inherited the genes for drugs or alcohol abuse or that their environment helped shape the specific expression of those genes. The heredity issue is also not as strong when it comes to extended family members like uncles, aunties, or grandparents who struggle with addiction.
The role of genes in drug addiction
Genetics is a risk factor for addiction and can increase the risk of drug and alcohol abuse in different ways. For starters, the genetic mutation that leads to changes in the brain's function and structure may affect how a person responds to exposure from the substance. Secondly, a person may be genetically inclined to display temperamental and mental health issues that may escalate their chances of abusing drugs or alcohol.
A review by NIAAA experts reveals that genetic factors contribute up to 40-60% of the variance between people at risk of abusing alcohol. The genes that make one susceptible to addiction are alcohol-specific (like 1 S allele) like those that affect the brain's reward center. Serotonin transporter polymorphism also influences addiction according to one review article dubbed Genetics, Inheritability Factors, and Addiction.
Substance abuse can change one's brain to crave a particular substance. This is especially true for someone who uses drugs or alcohol for a long time. Even without a genetic aspect, one can still inherit a predisposition to substance abuse because of the culture they grow up in, or where use like binge drinking is encouraged.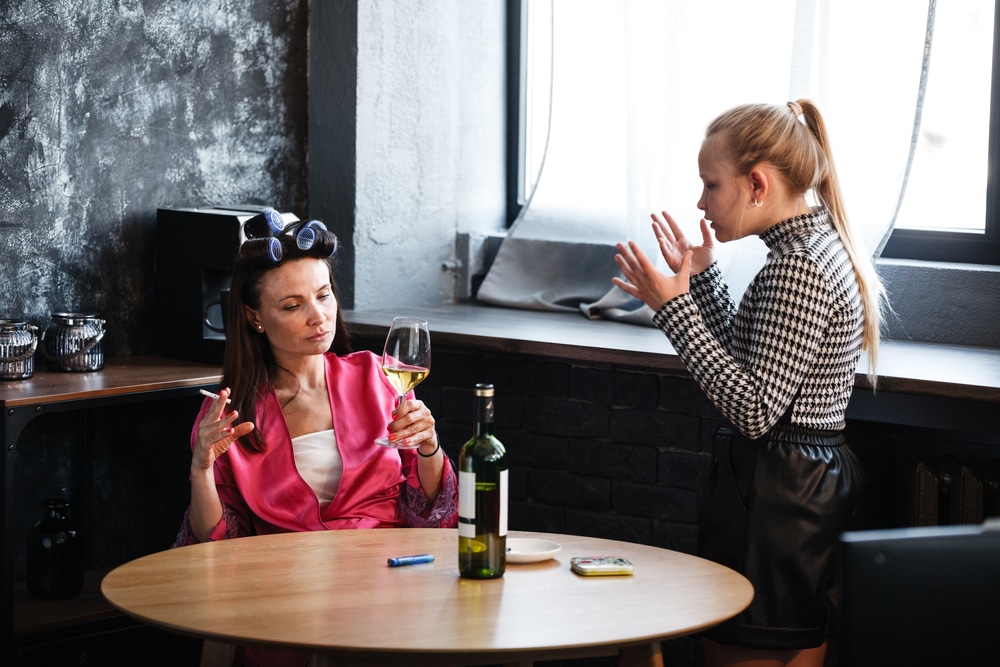 According to scientists, some genetic predispositions may expose one to the dangers of addiction. However, not everyone with a genetic predisposition ends up being an addict. Conversely, some people can have problems even if no one in their family has substance use disorders.
Genetics is only one of the risk factors when looking at whether one has a higher risk of developing an addiction. Environmental factors like growing up with people who abuse drugs can also predispose one to the condition.
Other Risk factors for addiction
Mental factors
Scientists in the genetics of substance abuse field say that addiction and comorbid mental health disorders have similar neurological features. They also co-occur in more than half of those struggling with substance abuse. People with mental illnesses like anxiety, stress, depression, or social disorders are more likely to abuse drugs for various reasons.
Some use the drugs to get temporary relief from these feelings—others, for a sense of well-being and euphoria. After all, mental health and substance abuse issues affect the same parts of the brain, thereby elevating abuse potential.
Environmental factors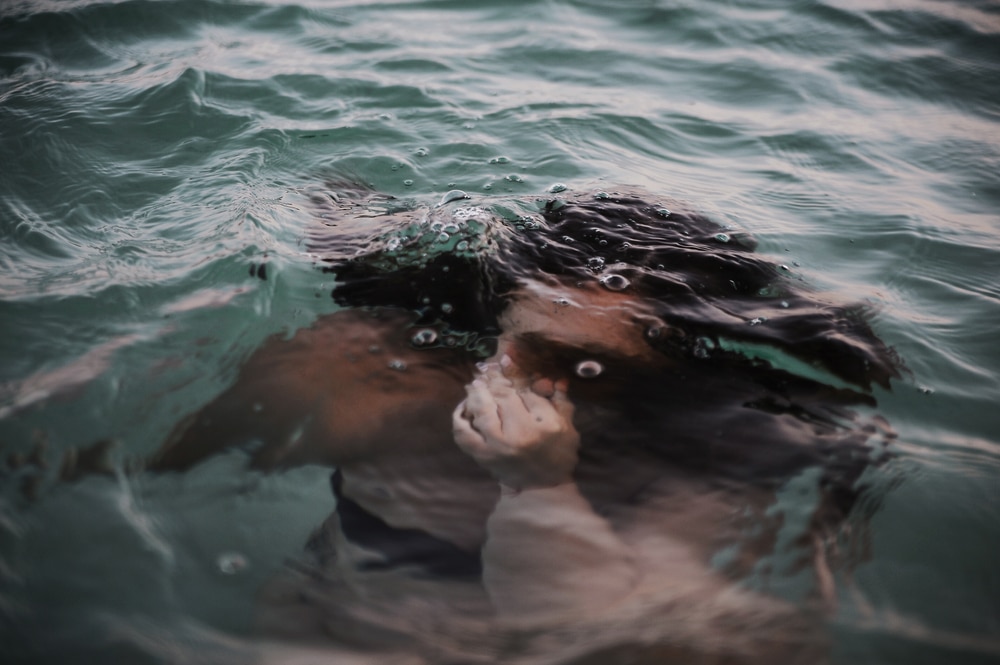 Stable home
Children that grow into stable homes with supportive parents tend to have a lower chance of using or abusing drugs. But if the home is unstable, has no structure, or has parents who abuse drugs or have a mental illness, then it's highly likely that the children may use the abused drug. Young people who experience neglect or abuse from parents may also use alcohol or drugs to cope with their emotions.
Peer pressure
The influence of friends is another common reason people end up with addiction. When one hangs out or around peers who use drugs, they are highly likely to give into the pressure of using. The availability of substances in a social circle can also affect one's risk of developing an addiction. For example, large amounts of drugs being available in many social settings can cause one to start and continue using.
Early use
The age at which one starts to use drugs or alcohol can also be a risk factor. A survey by NIAAA found that people aged between 18 and 24 were most likely to have both drug and alcohol addictions. Abusing drugs and alcohol at a young age may also affect one's brain development, exposing one to mental illness as they grow older and their addiction progresses.
Drug of choice
Drugs such as meth, heroin, and cocaine tend to be more addictive than marijuana or alcohol. They also have a physically painful withdrawal phase, which can make one continue use to prevent the pain. This can increase the addiction process as well as the risk of serious health complications.
Addiction treatment
Many treatment options exist to help people with substance abuse disorders. If someone close to you needs help with the abuse of drugs or alcohol, you should help them find treatment. Health care professionals in addiction treatment facilities have the right resources to help treat genetic addiction. They will assess the person's using pattern, their overall health, and design a treatment plan.
Since addiction often co-occurs with other conditions, your loved one may also need to undergo counseling and group therapy in addition to medications. Reputable facilities even provide after-care to help one in their journey to sobriety. Older adults with medical conditions such as a risk for heart disease or risk for severe illness should reach out today to conquer their drug or alcohol dependence.
Biophysics is a field of science that applies methods and theories of physics to understand how biological systems work. It seeks to explain how life molecules are created, how different parts of a cell function, and how body systems – like circulation, brain, immune, etc. – work. Rehabs are now using the biophysical addiction treatment approach to create a powerful remedy that not only offers long-term effectiveness but one that addresses the physical emotional and psychological aspects of substance abuse.
Addiction does significant damage to an individual's mental health, physical health, and overall well-being. Traditional rehab systems do a great join of arming these individuals with the right tools and resources to overcome addiction. But still, cases of relapse after 12-step and other conventional treatments are widespread. But the good thing is that more and more treatment centers are now incorporating biophysical addiction treatment programs that cater to individual needs, as opposed to taking a one-size-fits-all approach.
Biophysical addiction treatment
Biophysical rehabilitation programs use physical principles and methods to solve biological problems – like drug or alcohol abuse. Substance use overloads the body with toxins that disrupt its delicate balance, leading to damage to different processes and systems. Biophysical treatments are designed to reverse this damage that often occurs on the cellular level. It allows patients to regain balance and restore the body's optimal functioning.
Biophysical treatment bases its model on the concept that life-long sobriety only happens when treatment is done at a physical, mental, and cellular level. It not only seeks to achieve sobriety but also to arm the patient with the necessary skills and mindset to have an optimal state of health for years to come. When the body is devoid of toxins on the cellular level, the treatment model suggests that both the physical and mental cravings will cease.
A holistic approach with the highest success rates
Relapsing is part of the recovery journey. But unlike the traditional programs which suggest that addiction is an incurable disease, and that relapse should be treated with more drugs or medication, biophysical treatment rehabs have proven that addiction is curable. The latter has shown that patients can experience permanent recovery using alternative treatment modalities.
Biophysical treatment centers report the highest success rates. This is partly because the non-traditional, non-12-step approach treats patients holistically. They do much more than offer one-size-fits-care or weekly follow-up meetings or limited patient success tracking. The other reason is that the programs run for around 90 days (or more), giving patients enough time to heal physically and mentally.
Rather than treating a single facet of an individual, the biophysical treatment acknowledges that each person is different, and their addiction problem revolves around the total of their experience. That's why the model focuses on both the physical and physiological aspects of addiction. The first part of the program involves healing the physical aspects through detox. And the second part addresses mental health concerns.
Treatment methods in biophysical treatments
An exciting yet incredible aspect of biophysical therapy is that they are often 100% natural programs. Unlike the conventional rehabs that use drug replacement therapies or medications to wean an individual off drugs, this program takes a drug-free approach to improve the health and well-being of the patient. These rehab facilities provide long-term and residential treatment programs that deliver all the essential elements for complete substance abuse rehab.
The module uses unique sauna programs to address the biochemical and biophysical imbalances. It also uses social education along with other methods that include light exercise, nutritional supplements, and counseling to help patients achieve long-term sobriety.
Sweat therapy
Medical sauna procedure is not only a great way to de-stress and relieve stress, but also release chemicals from the body. The sweating process gently and safely releases toxic chemicals. Medical studies show that most toxins can be expelled through the skin, relieving the burden on the liver and kidney. Biophysical treatments use sauna programs to detox their clients.
Counseling 
Since substance abuse and mental health problems often co-occur, detox alone won't cut it. That's why rehabs use different types of therapy, like cognitive behavioral therapy and family therapy, to treat the physiological aspect of addiction. According to the National Institute on Drug Abuse, behavioral therapies provide incentives for patients to modify their attitudes, increase their life skills to handle triggers, and remain abstinent.
Nutritional supplements
Many people with substance use disorder don't eat well-balanced meals. So, in most cases, they will lack essential nutrients that are critical to overall health and recovery. Biophysical treatment centers offer a nutritional supplement to help ease withdrawal symptoms like irritability, depression, and fatigue that are common in patients with nutritional deficiencies. In his book dubbed Biochemical Individuality, Roger J. Williams, PhD., explained that rats that lacked specific vitamins consumed more alcohol than their healthier counterparts. But once the deficiencies were addressed, the consumption was lowered.
Light exercise
Exercise provides vast benefits. In addition to helping patients structure their days and provide a general positive feeling, exercise helps heal the body and brain. Research shows that exercise helps heal the body, even among healthy individuals. But it's even more beneficial to recovering patients as it increases the number of new nerve connections in the brain. This allows the brain to recover from the harm that the substance had caused. Biophysical rehabs offer different kinds of exercise, including yoga, meditation, walks, and so on.
Long-term tracking
Once the treatment is over and the patient is discharged from the facility, most biophysical rehabs offer two or even more years of program follow-up to ensure long-term success. The same cannot be said for traditional programs that provide short-term follow-up and rarely track progress.
Why biophysical treatment can provide complete recovery where traditional and 12-step programs have failed
Most substance abuse programs treat addiction symptoms with more medications (for mental illnesses and withdrawal symptoms). Biophysical rehab centers address addiction using a holistic, biophysical approach. These centers recognize that drug therapy sometimes leads to relapse and that many patients resist the treatment for apparent contradictions. So, they provide a different approach that offers:
A healthy foundation for complete recovery
Drug-free care and natural healing principles
Long-term residential or inpatient therapy programs
Unique detox process to get rid of all toxins
The natural approach is safer and effective in addressing addiction. Once all drug residues are eliminated from the body, the patient can then focus on clearing their mind and working to ensure they stay sober.
Conclusion
The main focus of biophysical rehab treatment is to give individuals more abilities in life. This is achieved by integrating skills and cognitive therapy that lets the patient raise their awareness and make pro-survival decisions. Through treatment, the patient gets to understands why they started abusing substances and are armed with skills not to fall back to the trap. They are also empowered to take control of their lives and communicate better, just so they can associate better with people.
Like many people, you may notice that your social life – or even your business networking –involves plenty of drinking. In many places, when a friend or colleague says, "Let's meet for coffee," they mean a drink or two.
But despite how much people try to normalize drinking alcohol or using drugs, it is not suitable for you in any amount. Alcohol and drugs affect the brain in negative ways. According to the Department of Health, drug use can cause serious changes in the brain that influence the way you think and act. Some substances can cause cancer, heart disease, lung issues and mental disorders like depression.
So, although we are going to highlight some cool things to do while high, we recommend staying away from abusing substances as much as possible.
Decide to get off drugs forever
You probably are using drugs and alcohol to fill a void in your life or to feel better. It could be that you're feeling inadequate towards yourself or the world. However, abusing substances is never the solution. Once the high is over, you'll have to face reality again. Emotional, physical, and psychological issues don't resolve with drug use. If anything, it'll only make the situation worse. The best way to take care of these issues is to get professional help. So, take advantage of this time to decide to get off drugs forever. Drugs aren't the solution – they only add to the problem.
Drink iced water
Hydration is critical when you're high. It keeps your mouth moist and helps you to feel better the following day. Ice water is the best way to hydrate when you are high because it cools your body and keeps you alert.
Watch a movie
A great movie never disappoints – and the experience is even better when you're high. Grab some popcorn, turn off the light, and play a movie that you like. Thanks to platforms like Netflix, you have limitless options for the films. Here are some movie recommendations to get you started.
Inception
Fight Club
Pineapple Express
Eternal Sunshine of the Spotless Mind
Reefer Madness
Airplane
Rolling Papers
The Naked Gun
Devise a plan to get back your friends
One of the greatest downsides of abusing substances is strained relationships. If you are like many people who abuse drugs, you might have pushed some of your friends and loved ones away. In that case, this might be a great time to come up with a plan to win them back. Make a list of the people you've hurt with your drinking and note down how you're going to fix the relations.
Listen to music
Music has some of the most incredible therapeutic benefits. Certain tunes trigger the production of dopamine and serotonin in the brain. These neurotransmitters enhance the feelings of well-being and happiness. Listening to music is definitely one of the things you should do while high. Not just because of your mental well-being and physical health alone. Research shows that enjoyment goes way beyond the present moment because it influences the outcome of your hormones and cognitive functioning. Listening to music sober is a lot of fun, but it's even better when you're high. The parts of the brain that draw relations between ideas are stimulated when you're high.
Here are some cool songs to listen to when you are high:
Let It Happen by Tame Impala
Terrapin Station by The Grateful Dead
The Kids Turned Out Fine by A$AP Rocky
Futureworld by Com Truise
Magical Mystery Tour by The Beatles
10,000 Days by Tool
Happy Colored Marbles by Ween
Dark Side of the Moon by Pink Floyd
Turtles All The Way Down by Sturgill Simpson
Future Sex/Love Sounds by Justin Timberlake
You Enjoy Myself by Phish
Numb & Getting Colder by Flume
Play video games
Video games promote a healthy lifestyle, increases social activity, and make you a better decision-maker. Studies show that gaming can help people suffering from cravings or addiction to reduce the intensity of their desires. But that's not all. A nice game can help you form stronger relationships with your friends and family members because of their matching love of games. If you are homebound, you can pair couch lock and couch co-op for a fantastic time. You can also play board games if that's what is available or what you prefer.
Read a book
Reading a book sober is always better – but it doesn't mean you can't do it when you're high. Since your attention span tends to diminish when high, it might be good to go for short reads. You may also want to find an exciting fiction book. Here are some books to read while high:
The Hobbit by JRR Tolkien
Fear and Loathing in Las Vegas by Hunter S. Thompson
The Lord of Rings by JRR Tolkien
Naked Lunch by William S. Burroughs
The Metamorphosis by Franz Kafka
Wonder Boys by Michael Chabon
The Sirens of Titan by Kurt Vonnegut
Drop City by T.C Boyle
On the Road by Jack Kerouac
Alice in Wonderland by Louis Carrol
Zen and The Art of Motorcycle Maintenance, by Robert M. Pirsig
The Bone Clocks, by David Mitchell
Do some dancing
If you are in a club and are feeling extra energetic or adventurers, you can hop on to the dance floor and whip out a couple of dance moves. Dancing is a fun and refreshing activity and is also a great exercise. Going to a local dance club allows you to get some social interaction, do some incredible exercise, and create new experiences. If you are at home, you can learn or practice dance steps to stimulate your mind.
Shower regularly 
It is always a good idea to keep clean. The easiest way to do so is to take a quick shower and put on some clean clothes. A long bubble bath can also work the magic. In this case, you want to turn out the lights and light some candles. You can also play your best music or listen to an educative podcast, to learn a few things.
Find your Zen
Activities like Pilates, yoga, meditation are great for flexibility and core strength. They are also good for your brain. Many people get high before a long and relaxing meditation session – you can do this too. Find some chill place, roll your yoga mat, light some candles, and find your inner Zen. You can even meditate about a sober and fulfilling life.
Have you ever told a story about someone doing something distasteful or illegal, yet that someone was you? Or have you felt the need to pose a question as another person to stir some reaction or get specific feedback? If yes, then you are no stranger to SWIM.
SWIM is an acronym for "someone who isn't me". Many people use SWIM when telling some story about them doing something unpleasant, to avoid reprimand. They say something like, "So and so got drunk and hit a stray dog." Or "SWIM ate an entire bag of oranges when stoned and now they have been on the toilet with running stomach for the last hour." Usually, they believe it would provide some identity concealment or legal protection when talking about something they should not be admitting to.
Those who use SWIM assume that they can say pretty much whatever they feel like in an online forum without any social or legal consequences. Or that they could get away with it because they are only reporting what someone else did.
This article delves deeper into the SWIM culture and why it's widespread among young adults, especially those using illegal drugs. We'll also talk about how young people perceive the risk of their participation in a public forum and how they manage to conceal their identity.
SWIM culture and what it's all about
SWIM is often used to avoid self-incrimination in contexts discussing drugs and alcohol use. It's also used in places where criminal acts occur to "avoid" legal action. The "M" in SWIM is sometimes replaced with a "Y" for you, so, SWIY instead of SWIM. Someone who isn't you is mostly used when one is questioning the other. For example, "SWIM loves using drugs. How much does SWIY pay to support his habit?"
SWIM and SWIY are all the rage these days. People use them in forums, social platforms, and even when talking to other people. They do it to try to save face and avoid judgment. In some cases, they use these acronyms to protect the board. Some boards don't allow anything illegal or linking to unlawful material. Other boards prohibit "confessions." Members cannot start a thread admitting they are abusing drugs and so on. So, they use SWIM or SWIY acronyms to avoid being shut down.
One Reddit user was curious about why people who want to talk about drugs on online forums use SWIM. He asked why people wrote things like. "SWIM wants to know how blah blah blah."
A majority of responses dismissed SWIM as lame. "I don't get it … do they realize saying SWIM doesn't change anything and that feds aren't looking to bust forum users," read one post. "It stands for the stupid way to incriminate myself," read another. "It is policy to use it on some forums. It's stupid, but some places require it," added another.
But this doesn't stop people from using SWIM. The reality is many people would rather hide face when talking or writing about something they deem shameful or unpleasant.
Online forums and the need for anonymity 
People use the internet to find drug-related information, prescription drugs, and novel substances marketed as "legal highs." After all, the internet offers a convenient way to access this information and products. It also ensures anonymity – especially among those who want to maintain their privacy for fear of judgment or incrimination.
Anonymity serves as immunity for those concerned about potential legal and social ramifications of revealing stigmatized or illicit identities or behaviors. It also facilitates the creation of social support groups based on stigmatized identities.
Those struggling with mental health or substance abuse issues use online forums for a range of reasons. These include information exchange, social support, friendships, convenience, and even recreation.
The forums are managed by peer leaders who moderate content and may remove members who do not comply to set rules. Rules are meant to ensure members do not deviate from the forum's focus, and that people coexist in harmony.
Online forums allow users to present themselves anonymously. They can also read comments while remaining anonymous, or take part in the conversation using a pseudonym. People prefer remaining unidentified when using online forums, especially when discussing illegal or stigmatized behaviors.
SWIM in online forums
The enforcement law is always on the watch out for drug dealers and suppliers. That's why people are warier of discussing such compared to other issues like drug-abusing or drug addiction. They have code words and vague language and use the third person to describe their experiences. SWIM is one such language.
In one analysis, participants reported that they discussed their substance use in public online forums strictly. Their discussions involved only drug use and not dealing/supply and past but not future or present. The discussions are also vague enough for the rest of the population to understand. Of the participants in the analysis, none mentioned discussing drug supply or deals in public forums. One of them admitted to doing so – but only through private messaging.
The law and SWIM
SWIM is not usually a crime because it is not defamation. The United States law defines defamation as any statement made by someone that hurts another's reputation. Defamation is proven by showing that:
A statement was made about someone
The statement was false
The statement was published
The statement damaged another's reputation
And no defense or privilege exists for it
Taking care of the underlying problem
Most people who use SWIM often have some mental or substance abuse disorders. So they try to get help or communicate with others using SWIM to conceal their identity or feelings. According to the National Institute of Health, the internet has the potential to assist young adults by lowering the stigma associated with mental health and drug dependence. It also gives them access to professionals and services that they would otherwise not access.
But still, it is essential for young people with addiction problems to seek substance abuse treatment. Holistic addiction treatment will often address the mental, social, and physical aspects of addiction. A 2016 report calls for a public health-based approach to address drug use. Public health is a science of preventing injury and disease and protecting and promoting communities and populations' health.
It's normal for minors to feel anxious or worried from time to time. It happens when they move to a new area or school or before a game and so on. But for some minors, anxiety affects their thoughts and behavior every day, interfering with their home, social, and school life. In this case, a professional may prescribe anxiety medication to help the minor overcome the problem.
Anti-anxiety medications influence the body and brain to lower the symptoms of anxiety, like fear, worry, and panic attacks. These drugs don't cure anxiety disorders. They only help to manage the symptoms.
Different anti-anxiety medications exist. The doctor prescribes one depending on the type of anxiety disorder present – whether it's PTSD, separation anxiety, phobias, panic disorder, or generalized anxiety. They may also consider other medications that the minor is taking and whether the minor has co-existing medical conditions.
Anti-anxiety drugs do a great job of relieving the symptoms. But there are concerns as people report feeling emotional inertness. Some say they feel a loss of motivation or less empathy for others. Others say they are less able to cry or laugh even when appropriate or being unable to respond with the same level of enjoyment as they normally would. But surprisingly, not everyone is concerned about this. In a study of 819 individuals, 38% termed the blunting as a positive outcome of treatment. 37% regarded it as a negative.
People who viewed the emotional blunting negatively are those with more severe symptoms. And as it turns out, the severity of anxiety before medication is directly proportional to the severity of the emotional blunting during treatment. But the good thing is that the blunting usually goes away when one stops using the anti-anxiety drugs.
Examples of anxiety medications include:
Benzodiazepines: Xanax (alprazolam), Valium (diazepam), Ativan (lorazepam) and Klonopin (clonazepam).
Beta-Blockers: Inderal LA (propranolol), Tenormin (atenolol), and Sectral (acebutolol).
Buspirone
Selective Serotonin Reuptake Inhibitors (SSRIs): Zoloft (sertraline), Prozac (fluoxetine), Paxil (paroxetine), and Lexapro (escitalopram).
Tricyclic antidepressants: Anafranil (clomipramine), Pamelor (nortriptyline), Elavil (amitriptyline), and Tofranil (imipramine).
Serotonin-Norepinephrine Reuptake Inhibitors (SNRIs): Pristiq (desvenlafaxine), Cymbalta (duloxetine), and Effexor (venlafaxine).
Effects of anxiety in minors
Anxiety affects many aspects of a minor's life. Irrespective of how hard they try, their minds wander into different places. One may experience more physical symptoms like digestive problems, upset stomach, constant uneasiness, sweaty palms, bouncing legs, or heart palpitations. Depending on the type of disorder, they may also experience shaking, a sense of unreality, avoidance of social situations, dizziness, specific fears, etc.
When the use of anxiety drugs becomes a problem
Addiction
One of the most glaring effects of anxiety drugs is prescription drug abuse. Tolerance leads to more users, which leads to addiction. Studies show a close link between anxiety and substance abuse. Many young people who struggle with mental conditions like social anxiety disorder also end up with substance use disorder. Like any other alcohol or drug problem, the minor will need to go through a medical detox and comprehensive addiction treatment to regain control of their lives.
Complacency 
Sometimes, the anxiety drugs go beyond enhancing mood and make the minor feel too little emotion. Some report feeling as though they have lost the richness of day-to-day life. The drugs are designed to boost the brain's hormones that are responsible for scaling down uncomfortable moods. But this reduction can be experienced as a "dulling" or "blunting" of emotions. So, one doesn't smile at a happy ending in a movie or laugh with the same enthusiasm. They may feel apathetic and not have the same excitement when doing the things they enjoy, like swimming or singing.
Emotional blunting is where the emotions and feelings are dulled, so the person neither feels up nor down. They simply feel "blah." And while this doesn't happen to everyone, studies reveal that between 46% and 71% of people using anti-anxiety drugs have experienced emotional blunting at some point.
Unfortunately, when complacency happens in children, they may have a hard time:
Forming or maintaining a personal relationship
Focusing when they are around others
Being affectionate or loving with a friend or family
Taking part in activities or going to places
Expressing their emotions
Empathizing with another person's feelings
Committing to another relationship or person
Making another person a priority even where it matters
Tolerance to anxiety medication
Prescription medications do a great job at relieving symptoms of anxiety. However, they are not a miracle cure or a permanent fix. According to the American Academy of Family Physician, there's little evidence that benzodiazepines retain their therapeutic effect after four to six months of regular use. So it might be a good idea to discontinue them once the desired effect is achieved.
When the symptoms of anxiety improve after starting an anti-anxiety drug, doctors may still prescribe it to prevent symptoms from returning. In some cases, they may increase the dosage to maintain the cycle of tolerance and dependence.
Physical tolerance happens as the brain adapts to the way the anti-anxiety drug alters its chemical composition and how the neurotransmitters send and receive messages. The National Institute on Drug Abuse says that tolerance occurs when regular doses of a drug seize to have the same effect as they once did. So the person will need to elevate their dosage to get a similar outcome.
Dependence
When a minor begins to take anxiety medications, he or she's likely to feel at ease from anxiety, panic, and stress. Their muscle tension will relax as the blood pressure, heart rate, and body temperature goes down. But when they develop tolerance, they become prone to drug abuse, which in turn increases drug dependence and the chances of addiction. They may also experience a sort of "blah" general outlook on life.
Tolerance, dependence, and addiction can be resolved with a holistic drug treatment program. Some experts cite benzodiazepines as one of the  hardest drugs to quit. Others in the list of hard-to-quit drugs include alcohol, cocaine, meth, heroin & opioid drugs, and nicotine. This explains why comprehensive treatment is critical in cases of abused prescriptions.
Music is an effective form of therapy. It enhances the body's immune system function, reduces the stress levels, and increases the production of dopamine, a feel-good hormone. Music interventions like listening to a song, playing an, or discussing the lyrics can offer healing during addiction recovery.
Music therapy itself is a therapeutic tool that can facilitate social, cognitive, and emotional change and growth. Music also provides some psychological benefits that are important among those trying to break the habit of addiction. Research around the effects of songs on human health, behavior, and wellness shows that music offers the following benefits:
Enhances sleep quality
Helps in pain management
Enhances memory and cognitive performance
Boosts work performance
Improves mood
Improves self-esteem
Promotes self-awareness
Provides an outlet for relaxation
Helps one recognize and accept difficult situations
Minimizes the symptoms of depression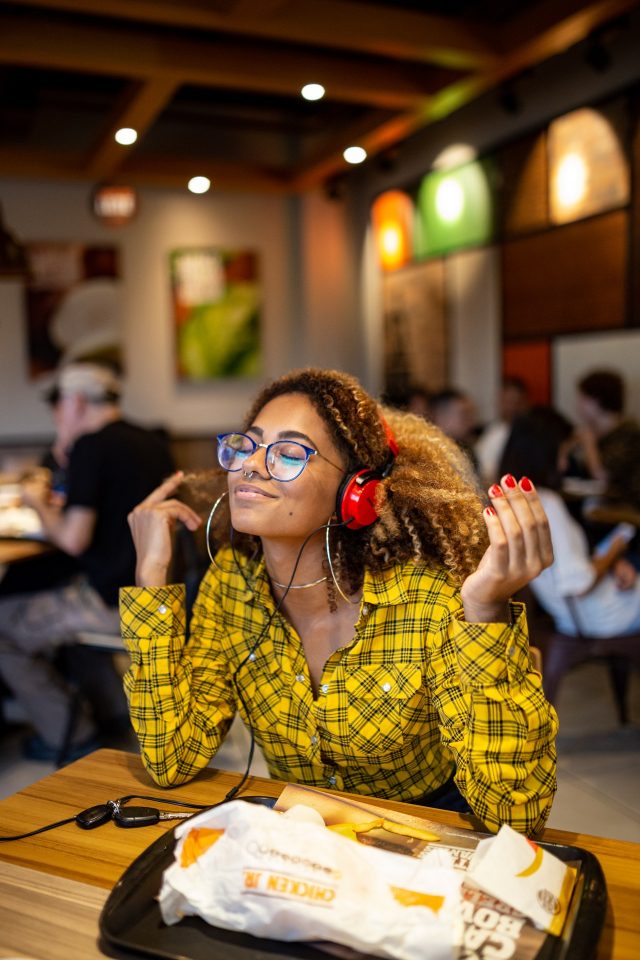 With that in mind, let's look at the 10 songs to help during drug abuse recovery.
1. Amazing Grace
There is something about the Amazing Grace song that makes it so uplifting, relaxing, and comforting. The song has a nice and smooth flow and carries a message that forgiveness and redemption are possible irrespective of the sin. That a soul can be delivered from despair through the mercy of a Higher Power. If you are looking for something inspirational, you should listen to Aretha Franklin's version of Amazing Grace.
Amazing Grace, how sweet the sound
That saved a wretch like me.
I once was lost, but now I am found, was blind, but now I see
Through many dangers, toils, and snares, I have already come,
'Tis grace has brought me safe thus far, and grace will lead me home.
2. Happy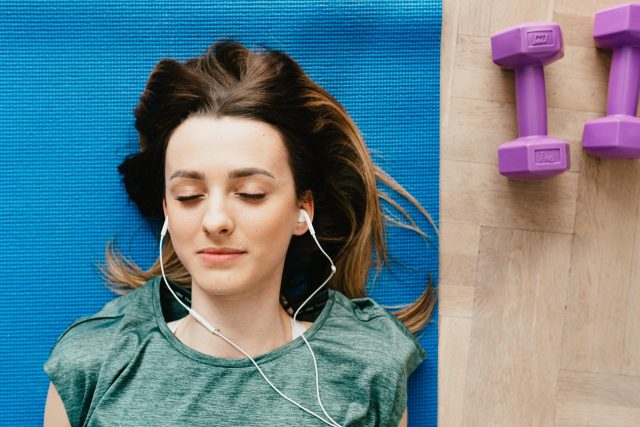 Happy is a feel-good song –and there's a lot to feel happy for. It is one of the best songs of all times that you can listen to elevate your moods, spirits, and so on. You can even dance to the beats when you feel all lazy and unmotivated to do anything else. Happy by Pharrell Williams may not talk about addiction but will sure get you feeling happy.
My level's too high (happy), to bring me down
Can't nothin' (happy), bring me down
I said (let me tell you now) uh
Bring me down, can't nothin'
Bring me down
3. Broken and Beautiful
If you are more into rock n' roll, then you'll love Kelly Clarkson's Broken & Beautiful. You've struggled with substance abuse, gone through addiction treatment, and emerged successfully. You're a superpower, and you've got this because you've had it all along.
Can someone just hold me?
Don't fix me, don't try to change a thing
Can someone just know me?
'Cause underneath, I'm broken, and it's beautiful
4. Roar
Roar, like many other Katy Perry's Songs, is uplifting and empowering. It also has a catchy tune that makes you feel good about yourself.
You held me down, but I got up (hey!)
Already brushing off the dust
You hear my voice, your hear that sound
Like thunder, gonna shake the ground
5. Let's Spend the Night Together
Let's Spend the Night Together by Rolling Stones is as romantic as rock n' roll music goes. It is a perfect song to listen to when you're thinking about love. Who knows, you can even pick up a few lines from the song and dedicate it to your significant other. The lead singer Mick Jagger and guitarist Keith Richards wrote this song.
Let's spend the night together
Don't hang me up and don't let me down (don't let me down)
We could have fun just groovin' around, around and around
6. Drug Addiction
It is pretty inspiring to know that someone out there has been on the same journey as you. Their stories serve as motivation. They keep you going and make you feel less alone. The song Drug Addiction by Colicchie is an incredible story. You'll probably resonate with every single word.
Look, you don't got a clue what I've been through
When I was at my worst you couldn't walk a mile in my shoes
I survived a lot, so it's only right that I smile
And I'm aware of my surroundings, I'm no longer in denial
7. Fighter
Our list of songs about addiction recovery wouldn't be complete without The Fighter. After all, you really are a fighter. You've won so many wars, and you'll continue to do so for the rest of your life. The Fighter by Gym Class Heroes is one to keep you going through the tough times. It promotes strength and motivation and will uplift you whenever you're feeling down.
And if I can last thirty rounds
There's no reason you should ever have your head down
Six foot five, two hundred and twenty pounds
Hailing from rock bottom, Loserville, nothing town
8. Recovery
In his album "James Arthur," James Arthur talks about his journey with recovery and redemption. His song, Recovery, shows that he's been through dark times, but there's always light at the end of the tunnel.
In my recovery
I'm a soldier at war
I have broken down walls
I defined
I designed
My recovery
9. Breaking the Habit
As a recovering patient, you understand that the little life stresses can push you to use. This song, Breaking the Habit by Linkin Park, talks about the things that people turn to when they hurt. It is something you'll relate to and can help you identify such feelings when they arise.
I don't know how I got this way
I'll never be alright
So I'm breaking the habit
I'm breaking the habit
I'm breaking the habit tonight
10. Don't Stop Believin'
Remember your struggles with substance abuse and your "journey" to sober living? How it felt. It wasn't easy, but you never stop believing. You hold on to the feeling. Don't Stop Believin' is a great song to keep you going strong.
Streetlight people

Living just to find emotion

Hiding somewhere in the night
Don't stop believing
Hold on to that feeling
We hope you enjoyed our playlist! Are there any songs you think we missed? Let us know in the comments! If you're more of a movie buff, check out these 5 movies that will scare you straight from drugs. If you enjoy the other types of visual arts, check out our article on why painting is sometimes linked to drug use.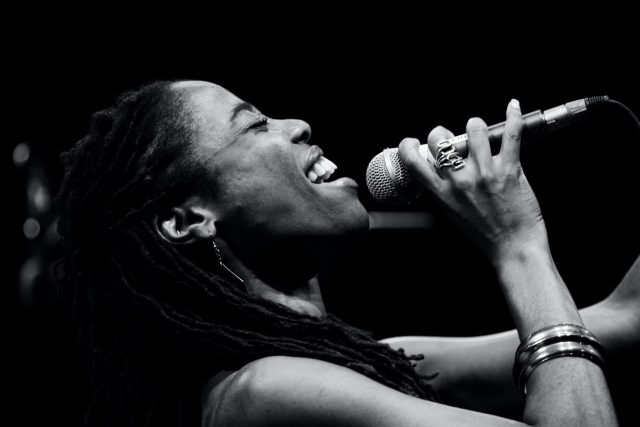 Confidence is an integral part of recovery. It not only influences your choices and decisions but also leaves you empowered. There are ways to boost your confidence while in recovery and they are crucial to your success.
But if you're like most people, you likely had self-confidence issues before you developed an addiction. Unhealthy decisions, guilt, shame, anxiety, and fear can wreak havoc on your self-esteem.
Luckily, there are a few things you can do to boost your confidence levels. For instance, you can get a nice haircut, get new clothes, take a new hobby, exercise, and so on. You can also try to honor your emotions, know your strengths, eat healthily, and be open to helping others. 
Let's look at how addiction and low self-confidence relate and ways to boost your confidence after getting clean.
The connection between addiction and low self-confidence
When you lack confidence, it becomes easy to get influenced by the world around you. For example, you may have a hard time overcoming negative thoughts. So you turn to outside activities or experiences to change those negative thoughts into positive ones.
Some people turn to drugs or alcohol to try to get rid of the negative state of mind or situation. According to one study, low confidence levels can lead to a lack of development and a tendency toward the consumption of alcohol and drugs.
In many cases, there isn't necessarily a direct connection between addiction and low self-confidence. Other factors like behavioral or mental disorders and family history also play a role in drug abuse.
But addiction affects confidence because it is an unusually dehumanizing condition by itself. A person with low-confidence levels acts and think in ways linked to not feeling as though they're a good and worthy individual.
Seven ways to boost your confidence after getting clean
Get a nice haircut
You may not know this, but something as simple as getting a new hairstyle can boost your confidence levels. An excellent style will put you in a fantastic mood.
How you may ask.
Haircuts make you look and feel better about yourself. You get compliments and enjoy catching your reflection in the mirror. Loving what you see in the mirror is critical in recovery.
Besides, going to the salon means getting pampered. A massage or wash go along way – but having your hair stroked along is enough to release the feel-good hormones.
Get some nice clothes
Self-care is usually the last thing on the minds of those with substance abuse disorders. Their top priority is to get drugs and alcohol.
Now that you are clean, you may take advantage of this time to get some nice looking clothes. Tag a friend or loved one along, and let them help you find something that looks good on you.
When you look and feel good about yourself, you'll be more willing to go out of your comfort zone. You'll also be open to meet new people and try new things.
Several studies have shown that dressing well boosts your performance and improves others' impression of you. It can also change the way you interact with others.
Practice positive thinking
Negative self-talk can lower your confidence levels. So, you may want to replace any negative thoughts with positive ones. Being thankful for what you have is a good start to thinking positive.
Positive thoughts attract good things to you. And when good things come your way, you'll feel more confident. Your recovery is a huge step. Let nothing or no one tell you otherwise.
When you shift your perspective to a more positive one, your outlook on life will change. You'll love more, hate less, demand less, and so on. Over time, your new way of thinking will help you prevent relapse and build meaningful relationships.
Positive self-talk is one of the easiest things you can do to feel more confident. After all, it's all about telling yourself good things – like "I'm beautiful," "I'm enough," "I'm worthy." Keep doing that every time, and you'll see the difference.
Exercise 
You may know this, but we'll repeat it. Exercise and healthy eating are great for your body. Most treatment programs teach different types of workouts that you can still do. But it's a good idea to explore your options to see if you'll love others more.
You can try out yoga, swimming, running, walking, tai chi, team sports, and group classes.
Exercise offers the following benefits:
improves mental state
promotes better sleep
reduces stress
adds structure to the day
helps curb drug and alcohol cravings
reduces depression, stress, and anxiety
enables you to form positive social connections
boost confidence
Self-care to boost your confidence
Your physical and mental health are connected. The more you care for yourself, the better you'll feel about yourself. You'll also gain more confidence.
You don't have to make significant life changes to rebuild your confidence. You've been through enough change anyway.
You can keep a gratitude journal, for instance. After all, there's plenty to be happy for: a sober life, a bright future, supporting family, new hobbies and so on.
Cleaning your room and tidying up space can also work great. Although they may seem like a bummer, these activities can boost your mood. A clean space will make you feel much better than a dirty one. Psychologists say that the state of your surroundings can affect your mental state.
Other self-care practices that are worth trying out include:
listening to music
taking a bath
saying yes to everything (except bad habits)
Practice a new hobby
Once you're clean, you may find it hard to feel good or happy all the time. This is because alcohol and drugs often fill a social void. Finding new hobbies can be a great way to fill your time, interests, and energy.
Addiction treatment is not enough to maintain mental health over the long term. You need hobbies — especially social hobbies — to get a healthy amount of serotonin and dopamine. This way, you won't have to think about the pleasures of substances.
Hobbies are healthier alternatives to drugs and will help you feel included in society. Examples of good hobbies include public speaking, playing music, team sports, fitness, cooking, and gardening. These activities:
Make you happy
lessen the feelings of isolation
relieve stress
increase motivation
improve social skills
boost confidence in your ability to interact
allow you to have fun while sober
Join support groups
Alcoholics Anonymous and Narcotics Anonymous are great groups to be part of because they allow you to meet with others who've been in the same position as you. They also provide a platform where you can express yourself without fear of judgment. Being in the company of peers can help elevate your confidence and keep you motivated towards achieving your goals.
Family therapy can also be a great way to repair any strains or damage brought about by addiction. Although treatment facilities often provide such therapies, you may still want to explore options if there's an underlying problem.
A concerned Reddit user posed a question about a bizarre thing that had happened to him after using molly. He bit his cheeks and lips without even noticing. "The next thing I know, my lips got huge, puffy, and swollen as though I had a disease," he added.
The user wanted to know why he bit his lips that bad and whether there was anything he could do to prevent it from ever happening again. This ignited all manner of responses from users, with most of them suggesting that it was a common side effect of using Molly. "Salt water gargle for the inside of the mouth, and Vaseline for the outside. Neosporin, if they are really bad, and a binky, aka pacifier for next time," one comment read.
This comment caught my eyes. All along, I thought pacifiers were for kids. As it turns out, people use them when they go out partying. Partly for fashion, but mainly as a safety measure.
Here's how.
MDMA users don't just deal with euphoria and decreased inhibitions. They also experience lip-chewing, jaw clenching, and tooth grinding, which are synonymous with a condition called bruxism. So, they wear "binkies" or pacifiers to raves, or discretely chew gum, to avoid destroying the soft parts of their mouth.
Why do ravers grind their teeth? 
Bruxism is a reflex action triggered by a discrepancy between a person's perceived 'optimal bite' and their actual bite. It generally affects people when they are sleeping, and in 70% of cases can be as a result of increased stress and anxiety.
Sleep disorders, like sleep apnea, are also common causes of bruxism. According to experts, sleep apnea arises from the micro-arousal of the sympathetic nervous system. This triggers an increase in one's heart rate, brain activity, respiratory rate, and eventually rhythmic masticatory muscle activity that makes them grind teeth.
However, most ravers don't grind their teeth because of stress, anxiety, or sleep apnea. They do so because of the recreational drugs that they use. These drugs are common in clubs, dance parties, and music festivals. Ravers grind because the drugs trigger the endocrine system to release chemicals into their bodies. Among these chemicals are serotonin in high levels and dopamine, norepinephrine, and noradrenaline in low levels. The latter is most likely to result in jaw muscle compulsory straining and clenching.
Drugs like cocaine, ecstasy, heroin, and meth are central nervous system stimulants. Their mechanism of action bases on the brain's neuronal transmitters, which are critical for functions that involve sleep cycle, memory, learning, hormone regulation, body movement, and so on. They also trigger motor disorders that cause bruxism. Ecstasy causes the most concern when it comes to severe awake and sleep bruxism.
Does the environment of a rave make a difference?
Ravers are likely to get so high and grind their teeth even more compared to those who use recreational drugs like MDMA at home. MDMA releases serotonin. But the brain produces even more serotonin to respond to external stimulation. So, when a person goes to an electronic dance music event or a rave scene, his or her brain produces more serotonin because of the environment, lights, music and community (talk about peace, love, unity, and respect culture). The excitement is more than what they'd experience at home with house music and less crowd. Besides, there is a higher chance of mixing drugs, such as other psychoactive substances into Molly or ecstasy, which increases muscle tension.
The effects and symptoms of bruxism 
Many ravers will tell you about their sour tongue, lacerated insides of the cheeks and aching jaw after a night out. This is because the rave culture involves the use of psychedelic drugs, among other substances that affect the mouth.
While ecstasy teeth clenching isn't inherently harmful, dentists express concern because users often report extended dry mouth as a result of reduced saliva production after using. Add that to bruxism, dehydration from dancing and possible consumption of soda, and the potential of teeth damage multiplies.
Besides, bruxism triggered by ecstasy can become chronic. Although the effects of use may wear off in two days, some patients may continue grinding for months after use. The most common symptoms of bruxism include:
Headaches
Earaches
Facial pain
Pain and stiffness in the temporomandibular joint (TMJ) and surrounding jaw muscle
Broken teeth or fillings
Worn-down teeth, which can cause increased sensitivity and tooth loss
Headaches and facial pain often go away when the grinding stops. But tooth damage only occurs in severe cases and may require treatment.
Treatment options for teeth grinding
Pacifiers and binkies
Pacifiers were a favorite of rave fashion back in the 90s when ravers did a variety of drugs in one go and tended to grind their teeth down to the gum. The paraphernalia provided them with something to chew on and also served as a fashion statement. Today, pacifiers are used to protect the teeth and cheeks from the effects of drugs used to enhance the rave experience. A pacifier helps those who chew really hard by protecting them against chewing their lip, locking the jaw, or and having jaw pain.
Mouth splints and mouth guards
Mouthguards and splints work the same way as pacifiers. They create a physical barrier between the upper and lower teeth, thus preventing them from damage. Mouthguards and splints balance out the pressure across the jaw and can minimize any grinding noises.
Quit using drugs
The best way to treat ecstasy-triggered bruxism is to quit using it altogether. Since the condition usually happens after use, it is a great idea to stop using it. Ravers can find another way to make merry while clubbing, that doesn't cause harm.
Medication used for grinding teeth?
Medications aren't always very effective in treating bruxism. But doctors prescribe muscle relaxants, and stress or anxiety medication. Sometimes, they administer Botox injections to help those with severe bruxism who don't respond to other treatments.
A muscle relaxant weakens the muscle enough to minimize the effects of clenching and grinding, but not so much as to prevent proper use of the jaw muscle for eating. Stress and anxiety medications, on the other hand, help address stress and other emotional problems that may be causing the bruxism.
Several studies have shown a strong correlation between substance abuse and mental illness. According to the National Institute on Drug Abuse, many people with mental health conditions develop substance use disorders (SUD), and vice versa. The incidences tend to co-occur (also called comorbidity or dual diagnosis) more often than what could be attributed to chance.
While mental health issues don't cause drug addiction or vice versa; they can exacerbate the symptoms. It is not uncommon for individuals to self-medicate a mental illness with alcohol or drugs. Conversely, alcohol and drugs can lead to psychological issues like paranoia, delusions, anxiety, and depression or worsen existing psychiatric conditions. So, individuals diagnosed with anxiety or mood disorders are highly likely to suffer from drug abuse disorder compared with respondents in general. The same holds for those diagnosed with drug disorders as they are likely to suffer from mental disorders like anxiety or mood disorders, etc.
Please don't take our word for it
A past NIH study showed that certain protective factors don't exist among those with severe mental illness. Individuals with bipolar disorder or schizophrenia, for instance, have a higher risk for drug use. Multiple national population surveys suggest that about 50% of those who experience substance use disorder will also experience mental illness at some point in their lives, and vice versa.
Other reports not only support that these two disorders are connected, but also emphasize that drug use in itself is a mental illness. This is because drug use changes the brain in ways that affect the person's hierarchy of desires and needs. The resulting compulsive behavior that overpowers one's ability to control impulses despite the negative outcome is similar to other mental illnesses.
With that in mind, let's now look at types of mental disorders that increase drug use.
Anxiety disorders and drug use
Anxiety disorder is one of the most common mental illnesses in the United States, affecting 40 million (or 18.1%) adults age 18 and over annually. But anxiety doesn't affect adults alone. According to the Anxiety and Depression Association of America (ADAA), these disorders affect 25.1% of children aged 13-18. When the anxiety goes untreated, these children may perform poorly, become distant socially, and abuse substances.
Comorbidity is common with substance abuse and anxiety. About 20% of individuals with mood disorders or anxiety have substance use problems. The same number of people with drug problems suffer from anxiety and mood disorders. A mental health professional told ADAA that anxiety disorder often travels in the company of drug or alcohol abuse, as those with a social anxiety disorder might abuse substances to feel comfortable and less restricted in social settings. But it robs them of knowing when to stop or accepting that they have an underlying problem that needs therapy and treatment and not substance to overcome the fear. Eventually, the drugs that serve as temporary solace (whether illicit drugs, prescription drugs, or simply stimulants) can also trigger anxiety.
Bipolar disorder and drug use
Individuals with bipolar disorder experience radical mood swings that can last for days or weeks in a row. Depending on the severity, these episodes may occur as little as a few times in a year or as often as several times in a week. In one study of people with bipolar disorders, about 60% had some history of substance misuse. And while it's not clear why this disorder makes people more prone to alcohol and drug abuse, different studies try to connect the dots.
Some experts believe that inherited traits play a role in linking bipolar disorder to alcoholism or drug abuse. In a Mayo Clinic post, one doctor suggests that the genetic differences affect brain chemistry linked to bipolar disorder. He further noted that the same traits might also influence how the brain responds to drugs and alcohol, exacerbating the risk of substance use disorders. But there's also the aspect of mania – where the upswing from depression lowers judgment, leading to increased substance abuse.
Other experts suggest that addiction arises when the patient uses drugs or alcohol to ease anxiety, depression, and other bipolar-related symptoms. As discussed above, abusing substances in the name of relieving the symptoms only worsens the situation. Frequent drug use can change the brain's reward system. Over time, this mind-altering changes lead to compulsive drug-seeking behavior. Drug use can also cause brain changes that lead to bipolar disorder.
Depression and drug use
Depression is another mental disorder that frequently co-occurs with drug use. Like other mental illnesses, the relationship between drug use and depression disorders is bi-directional. Depressed individuals may abuse substances to uplift their mood or escape from feelings of despair or guilt. However, substances like alcohol (which is a depressant) can increase the feelings of fatigue, lethargy, hopelessness, or sadness. On the other hand, people can feel depressed once the effects of alcohol or drugs wear off, or when they struggle to deal with the way addiction has affected their lives.
Depression is like a gateway to substance abuse. Approximately one-third of those with major depression go on to have alcoholism problems. People struggling with depression often have a hard time giving up drugs or alcohol because it can worsen depression. Some who quit cold turkey are bombarded with withdrawal symptoms that are difficult to bear, causing them to relapse.
Schizophrenia and drug use
Schizophrenia is a severe mental illness in which people interpret reality abnormally. This brain disorder makes it hard for people to distinguish the imaginary from reality, affecting about 1% of all Americans, approximately two million adults. Patients often are unable to respond to different social situations in an appropriate emotional way. This leads to strained relationships with family and friends.
An estimated 50% of those suffering from the condition have a history of substance misuse. Often, these people engage in alcohol or drug abuse to self-medicate or relieve feelings of depression and anxiety. Drug and alcohol are environmental triggers for schizophrenia. A person with existing genetic risk factors for the condition can activate it after prolonged substance abuse. Using illicit drugs like cocaine, amphetamines, or marijuana heightens schizophrenia symptoms or make them worse.
Schizophrenia and substance abuse disorders have similar symptoms, which explain why people often confuse one for the other. Unfortunately, this only makes it even harder to diagnose the condition or co-occurring illnesses.
Conclusion
It suffices to say that mental disorders and drug use are two sides of the same coin – you cannot address one and ignore the other and expect a successful outcome. That's why dual diagnosis patients enroll in integrated treatment programs that address both problems simultaneously. Otherwise, untreated mental disorder symptoms can cause the patient to be unable to remain sober and clean. Untreated drug use, on the other hand, can make mental disorder treatment ineffective.