Addiction is a complex disorder that results from a combination of genetic, lifestyle, and environmental factors. The role of genetics in addiction has been widely studied over the last few decades, and research has shown that certain genetic factors contribute to an individual's susceptibility to addiction.
One of the most studied genetic factors in addiction is the presence of specific variations in genes that encode proteins involved in the brain's reward system, such as dopamine and serotonin receptors. These variations may affect how these proteins function, leading to alterations in the brain's reward circuitry, which can result in addiction. Other genes linked to addiction include those involved in stress response, impulse control, and decision-making.
For example, researchers have identified specific genes that may influence an individual's response to drugs and alcohol, including genes that affect the metabolism of drugs, the neurotransmitter systems involved in reward and pleasure, and the stress response system. And while research in this area is still ongoing, some genes linked to addiction or protection against addiction include:
GABRA2 and CHRM2: Linked to alcohol use disorder and early onset of alcoholism.
COMT, SLC6A4, and MAOA: Those with these genes may have personal differences in how they respond to stress, which, combined with other factors, may influence addiction.
HIST1H2BD: Linked to cocaine dependence
CUL3, PDE4B, and PTGER3: Play a role in smoking and alcohol use
CHRNA2: Low expression levels of CHRNA2 are linked to cannabis use disorder
ADH1B and ALDH2: These genes influence alcohol metabolism. Generic differences that result in lower ALDH2 or higher ADH1B activity can cause a person to experience uncomfortable symptoms when they drink alcohol. Such variations may have a protective effect against alcohol abuse.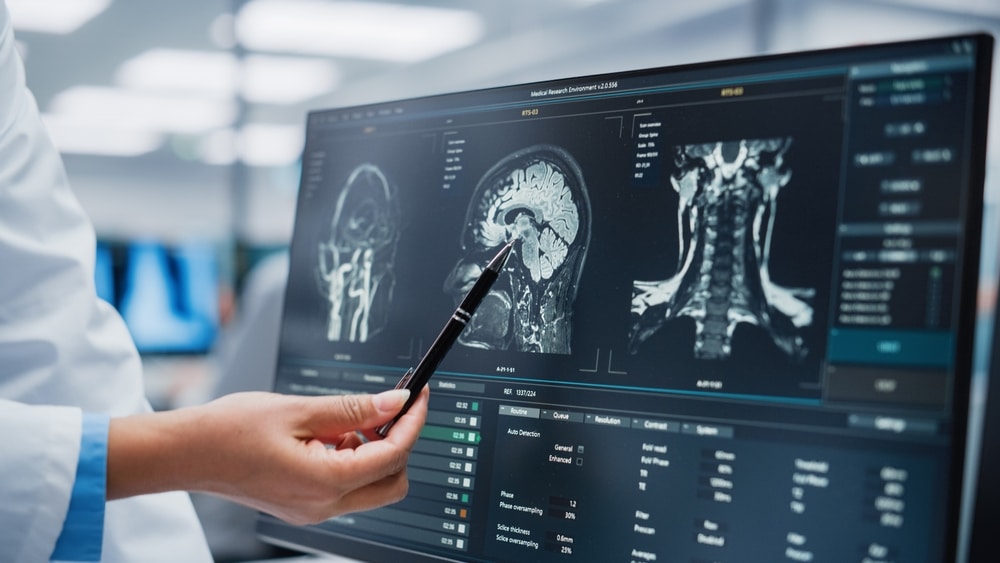 Moreover, family studies that include siblings, fraternal twins, identical twins, and adoptees suggest that as much as 50% of a person's risk of becoming addicted to alcohol, nicotine, or other drugs depends on their genetic makeup.
Research on the human genome reveals that humans are 99.9% identical on a genetic level. But the 0.1% variation is critical as it's responsible for the differences in their sequence of DNA bases. These differences contribute to visible variations like hair color and height and invisible traits like protection from or increased risk for diabetes, stroke, heart attack, and addiction.
Other Risk Factors for Addiction
Genetics is just one factor that contributes to addiction, and the influence of genetic factors can vary depending on an individual's environment and life experiences. Furthermore, not everyone with a family history of addiction will develop substance abuse disorder. People without genetic risk factors still have a risk of developing an addiction. Here are some other factors that contribute to addiction:
Exposure to adverse early life experiences: Adverse early life experiences, such as neglect, abuse, or trauma, can impact behaviors like emotional regulation, social skills, decision-making abilities, and impulse control, increasing susceptibility to addiction. 
Family factors: Family factors such as parental substance use, parental neglect, and other forms of family dysfunction can increase the risk of addiction. These factors may create an environment conducive to substance use and lead to learned behaviors that increase the likelihood of addiction.
Environmental factors: Environmental factors such as exposure to stress, social and cultural norms, and peer influence can contribute to addiction. Exposure to stress, for example, can increase the likelihood of substance use as a coping mechanism, while social and cultural norms may normalize substance use.
Learned behaviors combined with brain changes: Learned behaviors such as social modeling and peer influence can lead to brain changes that increase susceptibility to addiction. For example, repeated drug use can change the brain's reward circuitry, making it more difficult to stop using drugs.
Inflammation/neuroinflammation: These can result from various causes, such as infection, injury, or chronic stress. The conditions have been linked to mental health disorders such as depression, anxiety, and ADHD, which increase the risk of addiction.
Psychiatric factors: Mental health issues like bipolar disorder, major depression, and schizophrenia are often linked to addiction.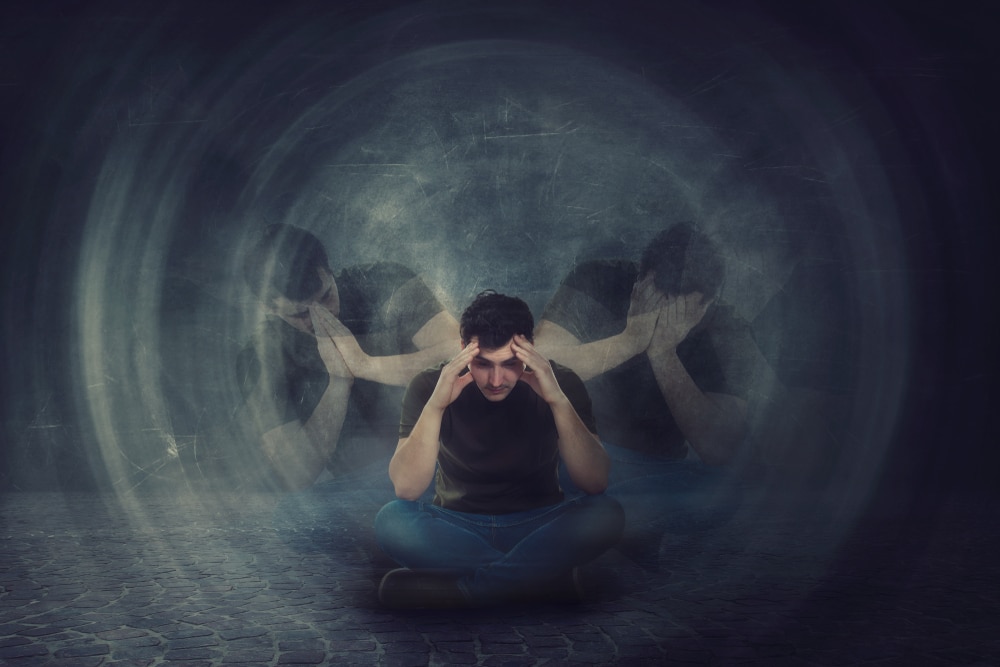 How the Knowledge of Genetic Influences Can Inform Addiction Treatment Approaches
Genetic research has provided a better understanding of the complex interplay between genes and diseases like addiction. Today, mutations like BRCA 1 and 2 that predispose patients to a high risk of ovarian and breast cancer serve as crucial medical tools in assessing one's risk of severe diseases. Researchers can now unravel the genetics of single-gene disorders like breast/ovarian cancer, sickle cell anemia, cystic fibrosis, and addiction.
Understanding the genetic basis of addiction makes it easier to identify individuals who are more susceptible to addiction. By using genetic testing to identify these variations, healthcare providers can better evaluate a person's unique addiction risks. But this is an area that needs more research.
In addition to identifying individuals who are more susceptible to addiction, the knowledge of genetics can also inform addiction treatment approaches through pharmacogenetics. Pharmacogenetics studies how an individual's genetic makeup affects their response to medications. By tailoring addiction medications to an individual's genetic makeup, healthcare providers can improve treatment efficacy and reduce the risk of adverse side effects.
What to Do If you have a Genetic Predisposition to Addiction
If you have a genetic predisposition to addiction, taking proactive steps to manage your risk and prevent addiction is essential. Here are some things you can do:
Educate yourself: Learn as much as you can about addiction and its genetic components. Knowing your risk can help you be more mindful of your behavior and take steps to manage your risk.
Be honest with your healthcare provider: If you have a family history of addiction or suspect you may be struggling with it, it is essential, to be honest with your healthcare provider. They can help you evaluate your risk and provide addiction prevention and treatment resources.
Practice self-care: Engage in activities that promote physical and mental health, such as regular exercise, healthy eating, and stress-reducing techniques like meditation or yoga.
Avoid triggers: Know your triggers and avoid situations that may increase your risk of addiction.
Seek professional help: If you are struggling with addiction, seek professional help from a healthcare provider or addiction treatment specialist. Treatment can help you manage your addiction and start the path to long-term recovery.
Get support: A robust support system can help prevent addiction and promote recovery if needed. This can include family members, friends, or support groups.
Remember that having a genetic predisposition to addiction does not mean that you will automatically develop an addiction. Taking proactive steps to manage your risk and getting help if needed can reduce your chances of addiction and help you live a healthy, fulfilling life.
Drug addiction doesn't only affect the drug user. Drug use also affects entire families, probably more than most people acknowledge.
In the United States alone, approximately 21 million people above 12 years suffer from substance use disorders, including alcohol and drug abuse. Most young people start abusing drugs in high school or earlier. To prevent drug abuse among young people, the Substance Abuse and Mental Health Services Administration is tasked with developing programs, services, and policies on drug abuse and misuse.
Drug addiction takes a toll on an individual's psychological, emotional, and physiological well being. This is one way alcohol and drug abuse has a negative impact on families.
This article will discuss the various effects of drug use on families.
Drug use and the family
When a loved one is struggling with addiction, family members have to find ways to cope with it. More often than not, family members have conflicting and intense emotions regarding the situation at hand. As a result, family relationships become strained.
Addicts' families are made to understand that their loved ones don't intentionally want to hurt them. Therefore, they try to empathize by supporting, encouraging, and loving them regardless of the situation.
Unfortunately, the emotional abuse, deceit, and manipulation that addicts subject them to can be overwhelming. Consequently, there is a high probability that family relationships will suffer.
Here are some of the ways drug use affects the family
Effects on children
The National Center on Substance Abuse and Child Welfare reported that in the United States, approximately 8.7 million children live in households where at least one parent has a substance use disorder. Most of these children experience abuse or parental neglect.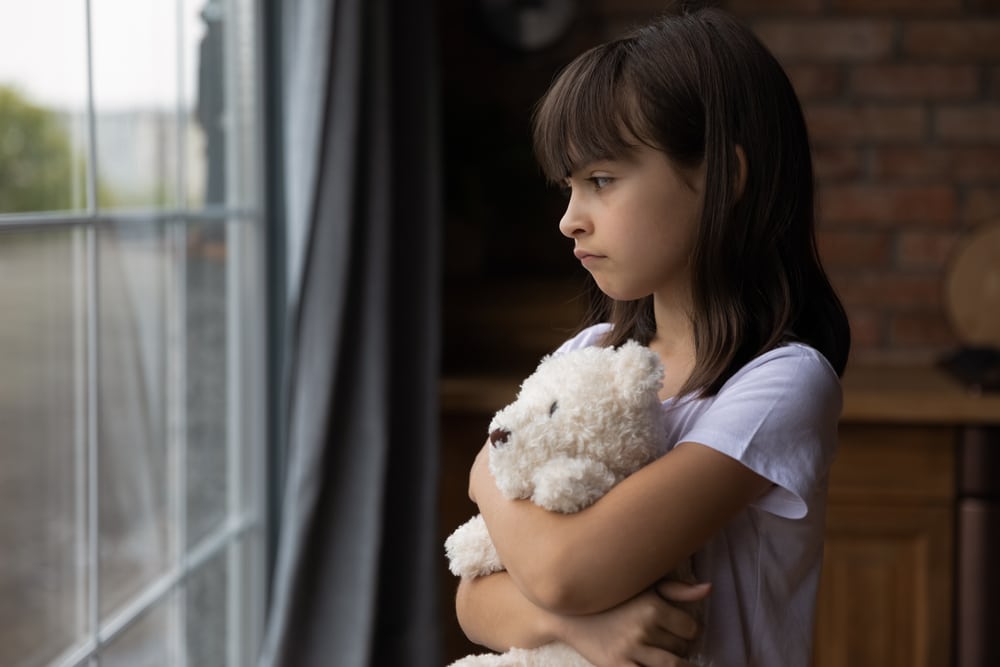 Children whose parents use drugs or that have an alcoholic parent suffer both physically and emotionally. Most times, the parents neglect the children. Parents who abuse drugs tend to stop focusing on their role as parents; thus, they become emotionally and physically unavailable for their children. Sometimes, the parents stop taking care of their children's basic needs. They don't provide meals or a clean environment, and neither do they go out of their way to be involved in their children's health care, social life and education.
Growing up in an environment where neglect is the norm affects children's mental health. Additionally, it affects their ability to have healthy relationships with other people.
Children in such family settings are also more likely to experience emotional, physical, and sexual abuse. The abuse may be from their parents or other people, including relatives and family friends.
Parents' drug addiction can have long-term psychological effects on children. There is a high probability that the children of alcoholics and drug users will have behavioral problems like anxiety, detachment, angry outbursts, and depression. They can also develop mental health problems as they get older.
Research has also shown that children who suffer from neglect and abuse are more likely to abuse drugs in the future.
Effects on finances
Drug addiction tends to take a toll on family finances. Drug users often lose their jobs since they can no longer perform or show up as expected. Consequently, they start using family savings to finance their drug addiction.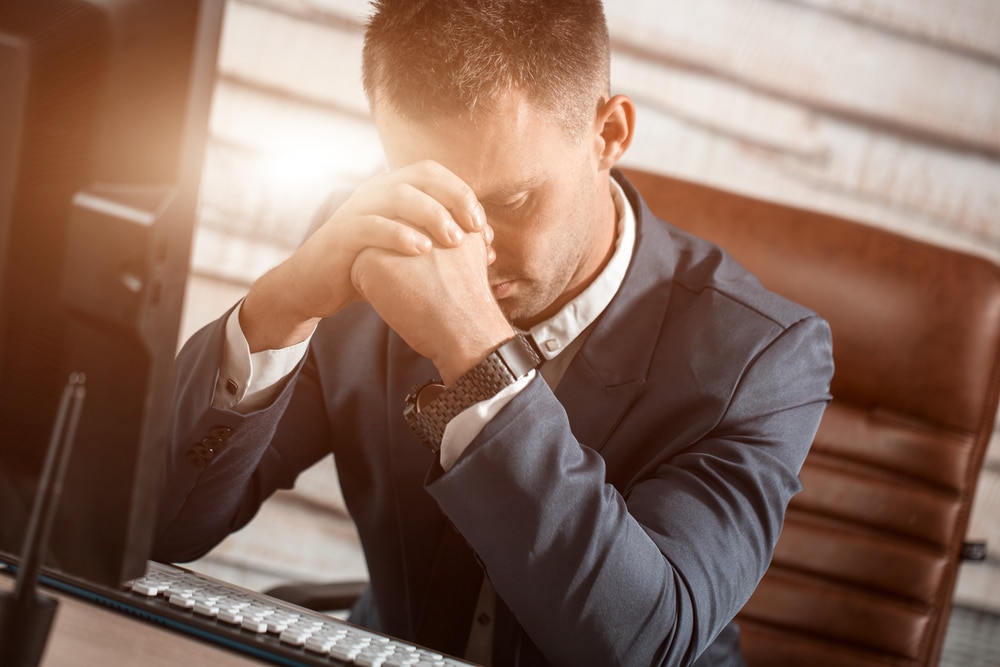 Since illegal drugs are expensive, the family may run into financial problems quickly. Paying for basic needs like food, utilities, clothing, and rent may become a problem. There is also a need to pay for addiction treatment which can be expensive.
Other than that, drug users may get into trouble with the law. When this happens, it is up to the family to raise money to ensure their loved one doesn't end up in jail.
Drug users may also feel entitled to family members' money. Since they cannot finance their lifestyle, they rely on money from other family members, or eventually they could become homeless.
Stress
When a loved one is an addict, most, if not all, of their responsibilities become their partner's responsibilities.
The partner has to juggle between paying bills, raising the children, cleaning up after the addict, and making important decisions regarding the family, among others. Consequently, they may become stressed. Stress is a risk factor for other conditions like depression and high blood pressure.
Loss of trust
Most addicts make promises they can't keep. They also don't live up to their agreements with family members, further straining their family relationships.
Family members become frustrated when the addict doesn't live up to their promises and obligations.
Children are also affected by this. When an addict promises his children something and does not follow through, the children have trust issues. They will find it hard to trust other people since their parents have already set a bad precedent.
Emotional and physical abuse
Drug use can lead to emotional and physical abuse. Since drug users are irrational and most family members are on edge due to their behavior, simple disagreements can lead to big fights, sometimes physical.
Substance abuse and mental health issues go hand in hand. Drug users tend to be emotionally abusive and manipulative. Their behavior negatively affects family members and other people they are close to.
Sometimes, children whose parents are drug addicts become abusers. In an attempt to mask their struggles, they misbehave and act out, hurting other people in the process. Eventually, some become drug users too.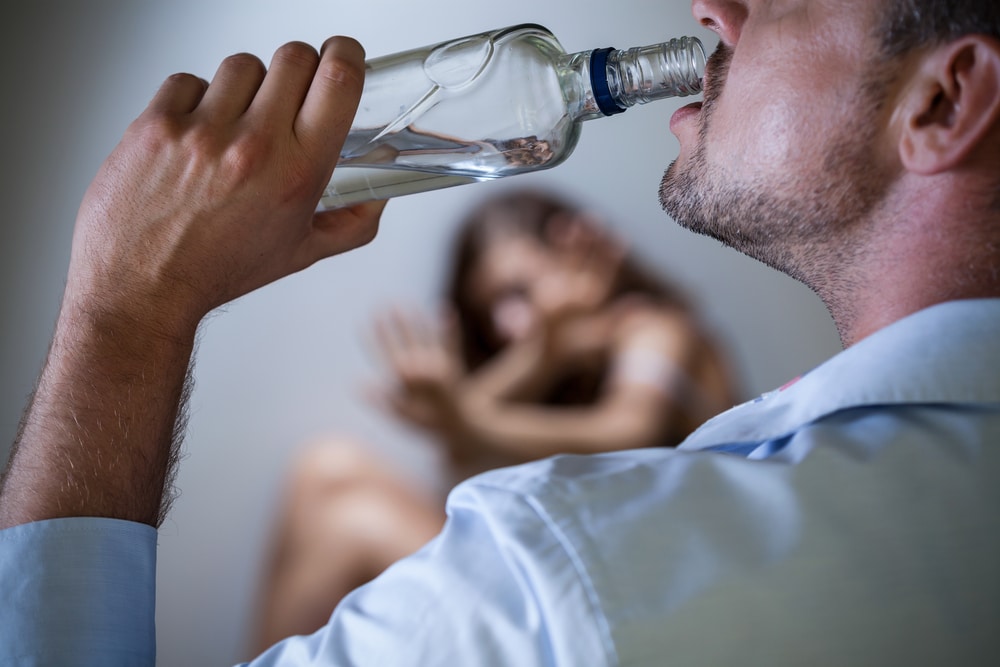 Fear
Most drug addicts are unpredictable. As discussed above, drug abuse and mental health issues go hand in hand.
It is almost impossible to predict how a drug user will react to situations. Consequently, most family members resort to being extra careful with their words and actions to avoid confrontation.
Children that grow up in settings where one or both parents are addicts tend to be highly reserved. They are conditioned not to say or do anything that would rub their parents the wrong way from a young age. This tends to reflect in their day-to-day lives.
Generally, drug use breeds fear in the family.
Dealing with drug use in the family
When you realize your loved one is struggling with an addiction, you should encourage them to seek professional help. Try to make the addict see how their drug use affects them and other family members. Remember to be compassionate while doing this.
If they don't seem to care, you can stage an intervention with the help of other family members. You can also involve an intervention specialist to increase its chances of success.
The entire family should also consider getting therapy or counselling. Therapy goes a long way in helping everyone deal with the effects of a loved one's addiction.
If the family member agrees to seek treatment and join support groups, the healing process will be much easier. The chances of successfully rebuilding strained family relationships are also much better.
Dealing with a loved one who abuses alcohol or drugs is one of the greatest struggles that family members can endure. People who abuse drugs might be hard to talk to or might act in frightening or worrying ways. The love and need to bring them safely through their addiction might see loved ones spend money they cannot afford, lie to protect them, say yes even when it'll destroy them, and have their bodies turn cold with fear from any midnight call.
Understanding drug addiction
Addiction is a chronic disease that causes changes in the brain. According to the American Psychiatric Association, genetics is a for addiction, accounting for about 50% of all cases. Genes determines the extent of risk factor reward one gets when they initially use a substance or engage in specific behaviors and how their body processes alcohol or drugs. The increased need to experience substance or behavior, potentially driven by social, psychological, and environmental factors, can lead to regular exposure to chronic use, resulting in brain changes.
Brain changes fuel substance and behavioral addictions as they increase cravings for activity or drugs and impair the ability to regulate impulse successfully. In some cases, people can also experience withdrawal symptoms when they cannot use drugs or engage in the activity leading to increases in blood pressure.
Common things that addicts do to their loved ones
· They lie, not necessarily out of ill intent or malice, but mainly due to their brain's constant demand for drugs or activities. When a loved one is addicted, their brain's primitive survival part takes charge. It tells the body it needs the drugs to survive. So the addict will do anything to get the drugs, even lie.
· They manipulate by shifting guilt and blame for their behavior on someone else. They may promise to get help the next day etc., but fail to follow through. Addicts may also give small confessions of wrongdoing to cover their odd behaviors and lies.
· They act unpredictably. When they're high, they're happy. But when the effects wear off, they get moody because of the side effects. In some cases, though, addicts can be predictable – they'll commit crimes, steal, and use drugs again even after promising they wouldn't.
· They engage in criminal acts because their goal is to satisfy the survival part of their brain. They will steal prescription pills, doctor shop, steal valuable items from the house, lie about self-injury to get prescriptions, shoplift or even inject heroin.
· They become abusive, as their injured brain may react aggressively to anyone who gets in their way with drugs. When a loved one calls them out on their words, behaviors, or actions, the addict may feel defensive as they lie, shift blame, or manipulate.
Effects of addiction on parents
Most people who struggle with addiction lie and manipulate. They will ask for money, cause fights, isolate and self-harm, or even guilt-trip parents into getting away with their drug use. Sadly, parents, being natural caregivers, may fear saying no even when they know that their kid is lying or manipulating. They fear that their child might harm themselves or do something worse.
Additionally, parents often feel responsible for their child's addiction and wonder what they did wrong. For example, single-parent may blame themselves for not providing enough balance in the family or not assuming both roles, and so on. Most parents get stuck in constant worry about safety and wellbeing and how they can bring their child back to normalcy. They're desperate and would spend money, enable the behavior, cover up and basically do anything to try to straighten things up.
Those who suffer the consequences of addiction include siblings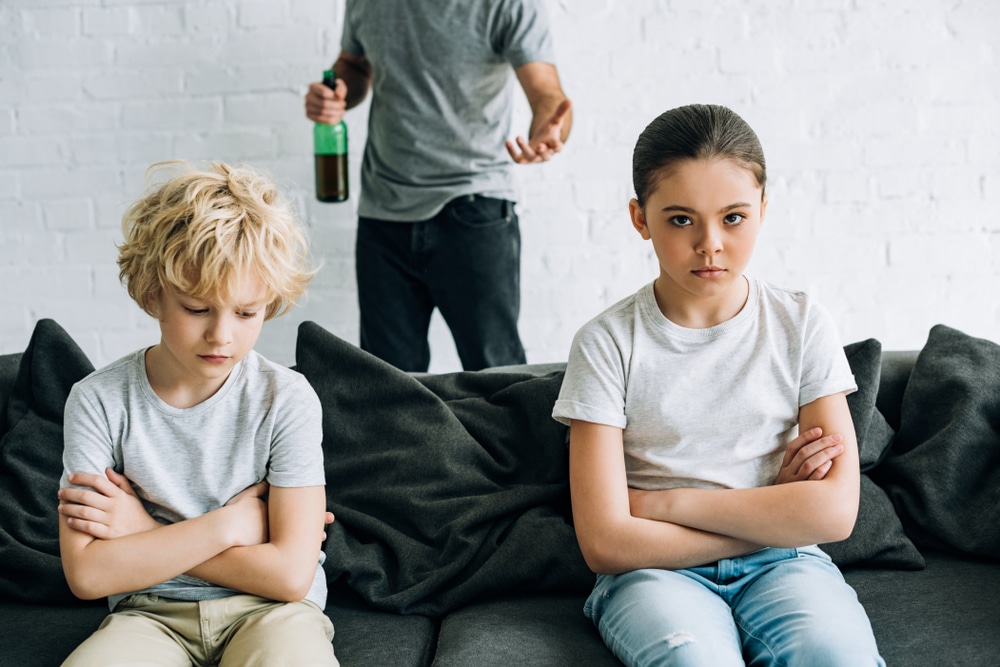 When there's an addict in the family, parents and guardians tend to focus on them more than other siblings because of the perceived need. This, however, leaves other siblings feeling pushed into the background as anxious parents focus their emotions, time, and finances on getting help for the addicted children. Sibling invisibility may worsen when the addict succumbs to addiction.
So, in the background, sisters and brothers often suffer in silence, feeling alone, ignored, guilty, angry, and scared. They may feel guilty that they cannot help their sister or brother, or blame their parents for not doing enough. They may also be angry that their sibling lies, manipulates, ducks responsibility, steals from them, or even refuses treatment.
Some siblings end up becoming enablers, caretakers, and some try to continue with their lives with little support from struggling parents. They may have to deal with the constant worry of whether the addiction is hereditary and if they'll end up like their sibling.
Effects of addiction on children
Parental addiction is an adverse childhood experience. Growing up in homes where one or both parents abuse drugs or alcohol negatively impacts a child's life. Unfortunately, an estimated 8.3 million children under 18 stayed with at least one addicted parent from 2002 to 2007 in the US.
The effects of parental addiction are two-fold:
Exposure of children to the substance of abuse.
Parents unequipped to offer the basic physical, mental and psychological care they need.
When parents abuse drugs, they tend to be neglectful. They may delegate their child's responsibility to someone else, who may end up abusing or neglecting them all the more. This causes children to have fear, anger, confusion, sadness.
They may distrust authority figures because they've learned from experience to expect disappointment from parents. Being exposed to parental addiction teaches children that nothing is reliable or stable. It also burdens them with a host of social issues like embarrassment and shame.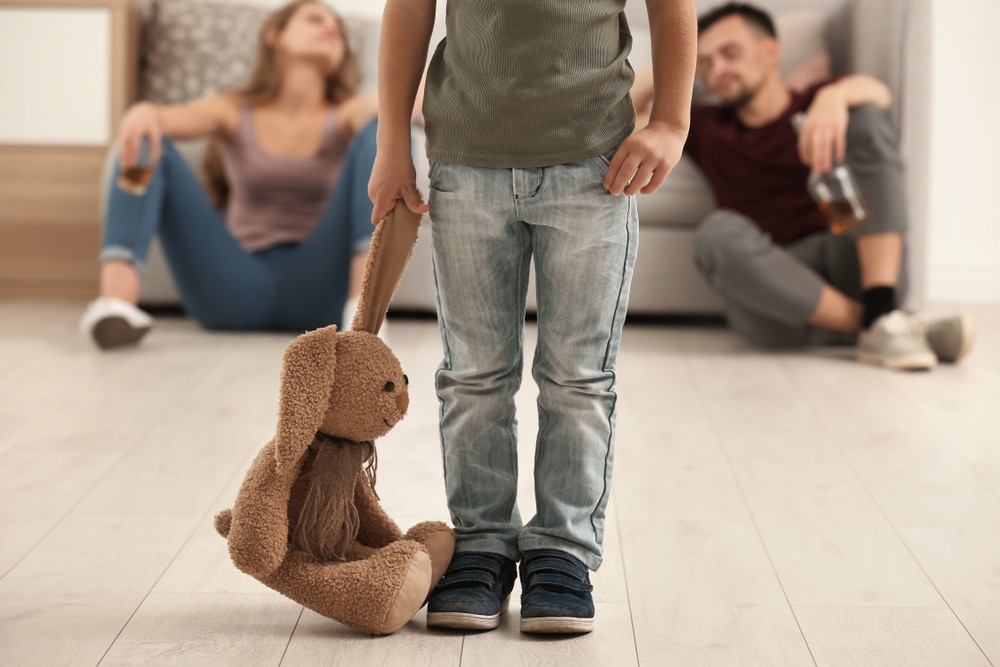 Effects of addiction on family finances
Addiction comes with many costs, including personal and family financial losses. Many addicts will blow through their savings just to get drugs. They'll then sell family assets, steal or take out loans to sustain their habits.
That's because addiction impairs the brain and inhibits judgment and self-control, as National Institute on Drug Abuse puts it. Unfortunately, the family almost always ends up bearing the brunt.
Besides, addiction of illegal drugs is known to cause job loss, marital problems, divorce, and criminal charges if the addictive substances are illegal. All these cost money. Patients may need substance use disorder treatment to regain control of their lives, which too is expensive.
The worst part is that some slip to their old habits and end up using again. And as they go deeper into despair and poverty, they resolve to abusing substance, causing a never-ending self-fulfilling cycle.
Increased risks of drug abuse
Medically reviewed studies and data show parental addiction and genetics can make a child more prone to mental health issues like depression and anxiety. Children may also get into trouble with the juvenile system or even end up abusing drugs or alcohol earlier. There's a strong connection between mental illness and substance use disorders. According to the American Society of Addiction, about 50% of people with one disorder will go on to develop the other in at some point.
The risk of drug use and abuse is not limited to children alone. Spouses, parents, and siblings of those who abuse drugs may also turn to use. They may do as a way to self-medicate or escape their problems.
When a loved one abuses alcohol or drugs, everyone suffers. In many cases, family members find themselves overwhelmed with emotions like loneliness, embarrassment, fear, and blame. But the good news is that anyone can overcome addiction, including those who've struggled for years.
With the right treatment programs, one can learn how to quit drugs and lead a healthy life. Some programs provide family counseling and health care to help address emotional and psychological issues that arise due to addiction.
Many people assume that those struggling with addiction have loose morals, weak willpower, or are unwilling to stop. But that is certainly not the case. Addiction is a brain disease. According to the National Institute on Drug Addiction, it is a disorder that leads to "functional changes to brain circuits involved in stress, self-control, and reward." Other reputable bodies like the Institute of Medicine, American Medical Association, and American Psychiatric Association also recognize addiction as a brain disease. Does this brain disease result from some type of genetic disorder?
Since addiction is a disease of the brain, have you ever stopped to wonder why it affects some people and not others? As it turns out, some factors such as genetics may play a role in determining whether one is likely to develop a substance use disorder. The National Institute of Health reveals that up to 50% of addiction risk is based on genetics. One is more likely to experience addiction if they have a family member who has had an addiction.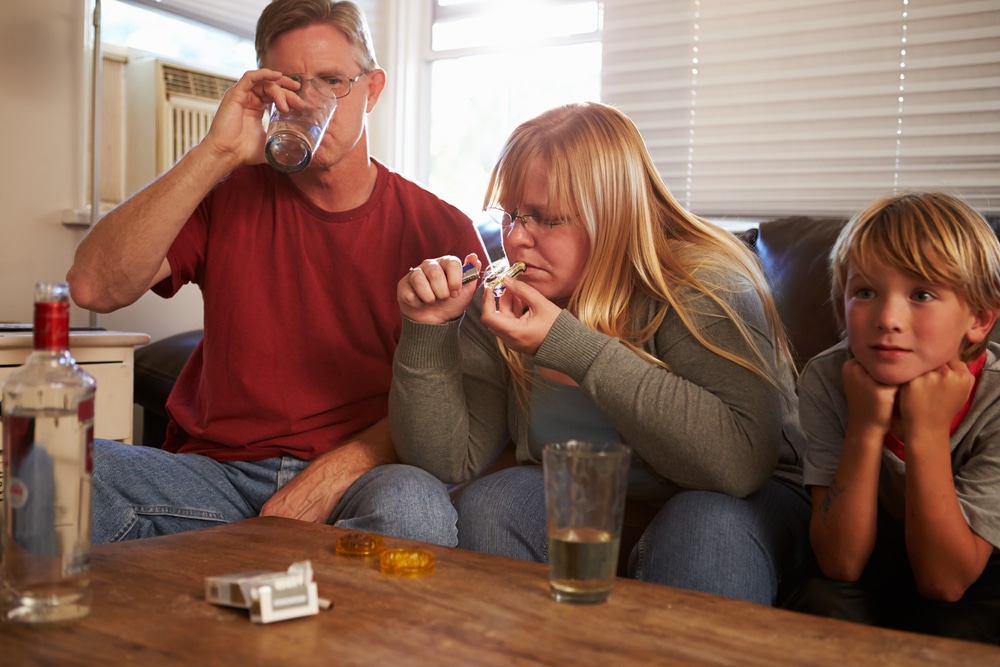 Heredity and addiction
Drug addiction is a chronic brain disease. Like diabetes, heart disease, cancer, and other chronic illnesses, it can run in families. Children whose parent(s) have a substance use disorder are 2 to 4 times more likely to struggle with substance abuse issues of their own, later on in life.
The reason is that there's an inherited component that can pass down to generations through genes. That's why family history gives hints about one's vulnerability to addiction.
Despite the higher risk, some people don't end up with genetic addiction. It could be that they never inherited the genes for drugs or alcohol abuse or that their environment helped shape the specific expression of those genes. The heredity issue is also not as strong when it comes to extended family members like uncles, aunties, or grandparents who struggle with addiction.
The role of genes in drug addiction
Genetics is a risk factor for addiction and can increase the risk of drug and alcohol abuse in different ways. For starters, the genetic mutation that leads to changes in the brain's function and structure may affect how a person responds to exposure from the substance. Secondly, a person may be genetically inclined to display temperamental and mental health issues that may escalate their chances of abusing drugs or alcohol.
A review by NIAAA experts reveals that genetic factors contribute up to 40-60% of the variance between people at risk of abusing alcohol. The genes that make one susceptible to addiction are alcohol-specific (like 1 S allele) like those that affect the brain's reward center. Serotonin transporter polymorphism also influences addiction according to one review article dubbed Genetics, Inheritability Factors, and Addiction.
Substance abuse can change one's brain to crave a particular substance. This is especially true for someone who uses drugs or alcohol for a long time. Even without a genetic aspect, one can still inherit a predisposition to substance abuse because of the culture they grow up in, or where use like binge drinking is encouraged.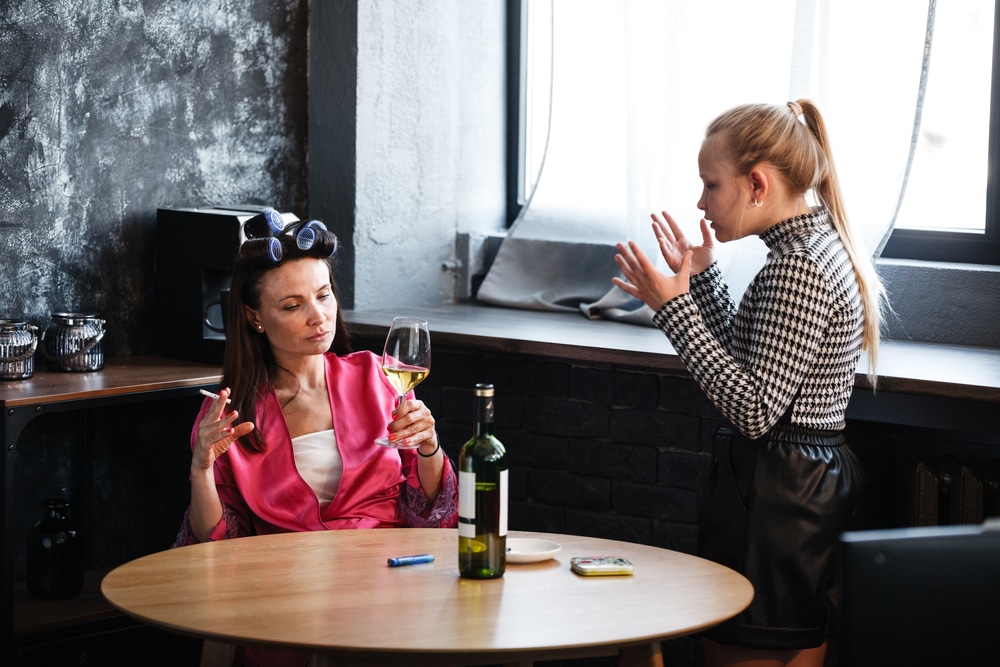 According to scientists, some genetic predispositions may expose one to the dangers of addiction. However, not everyone with a genetic predisposition ends up being an addict. Conversely, some people can have problems even if no one in their family has substance use disorders.
Genetics is only one of the risk factors when looking at whether one has a higher risk of developing an addiction. Environmental factors like growing up with people who abuse drugs can also predispose one to the condition.
Other Risk factors for addiction
Mental factors
Scientists in the genetics of substance abuse field say that addiction and comorbid mental health disorders have similar neurological features. They also co-occur in more than half of those struggling with substance abuse. People with mental illnesses like anxiety, stress, depression, or social disorders are more likely to abuse drugs for various reasons.
Some use the drugs to get temporary relief from these feelings—others, for a sense of well-being and euphoria. After all, mental health and substance abuse issues affect the same parts of the brain, thereby elevating abuse potential.
Environmental factors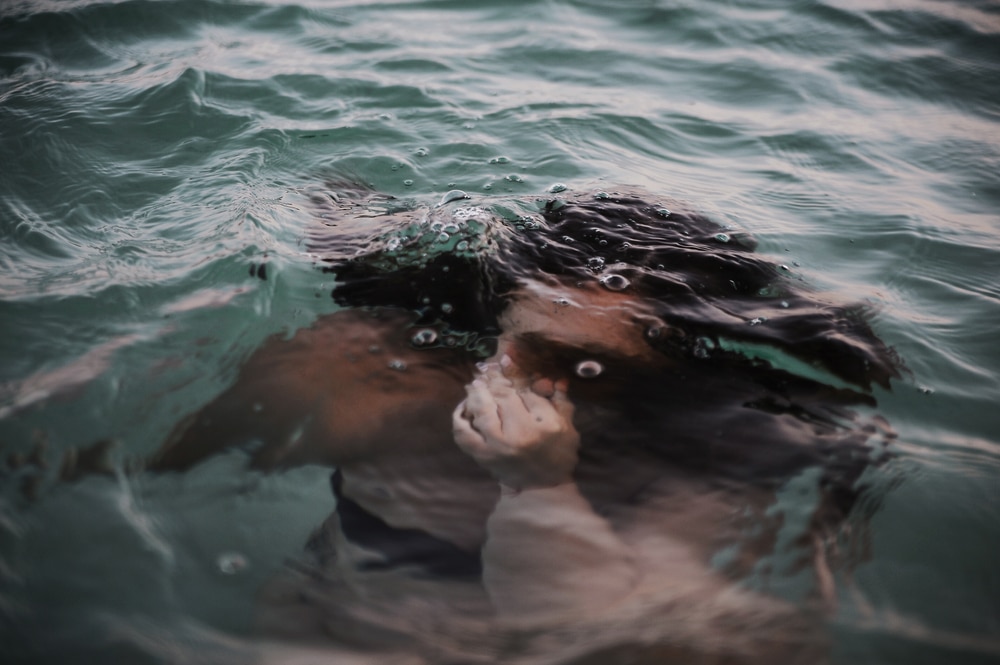 Stable home
Children that grow into stable homes with supportive parents tend to have a lower chance of using or abusing drugs. But if the home is unstable, has no structure, or has parents who abuse drugs or have a mental illness, then it's highly likely that the children may use the abused drug. Young people who experience neglect or abuse from parents may also use alcohol or drugs to cope with their emotions.
Peer pressure
The influence of friends is another common reason people end up with addiction. When one hangs out or around peers who use drugs, they are highly likely to give into the pressure of using. The availability of substances in a social circle can also affect one's risk of developing an addiction. For example, large amounts of drugs being available in many social settings can cause one to start and continue using.
Early use
The age at which one starts to use drugs or alcohol can also be a risk factor. A survey by NIAAA found that people aged between 18 and 24 were most likely to have both drug and alcohol addictions. Abusing drugs and alcohol at a young age may also affect one's brain development, exposing one to mental illness as they grow older and their addiction progresses.
Drug of choice
Drugs such as meth, heroin, and cocaine tend to be more addictive than marijuana or alcohol. They also have a physically painful withdrawal phase, which can make one continue use to prevent the pain. This can increase the addiction process as well as the risk of serious health complications.
Addiction treatment
Many treatment options exist to help people with substance abuse disorders. If someone close to you needs help with the abuse of drugs or alcohol, you should help them find treatment. Health care professionals in addiction treatment facilities have the right resources to help treat genetic addiction. They will assess the person's using pattern, their overall health, and design a treatment plan.
Since addiction often co-occurs with other conditions, your loved one may also need to undergo counseling and group therapy in addition to medications. Reputable facilities even provide after-care to help one in their journey to sobriety. Older adults with medical conditions such as a risk for heart disease or risk for severe illness should reach out today to conquer their drug or alcohol dependence.