Drug addiction doesn't only affect the drug user. Drug use also affects entire families, probably more than most people acknowledge.
In the United States alone, approximately 21 million people above 12 years suffer from substance use disorders, including alcohol and drug abuse. Most young people start abusing drugs in high school or earlier. To prevent drug abuse among young people, the Substance Abuse and Mental Health Services Administration is tasked with developing programs, services, and policies on drug abuse and misuse.
Drug addiction takes a toll on an individual's psychological, emotional, and physiological well being. This is one way alcohol and drug abuse has a negative impact on families.
This article will discuss the various effects of drug use on families.
Drug use and the family
When a loved one is struggling with addiction, family members have to find ways to cope with it. More often than not, family members have conflicting and intense emotions regarding the situation at hand. As a result, family relationships become strained.
Addicts' families are made to understand that their loved ones don't intentionally want to hurt them. Therefore, they try to empathize by supporting, encouraging, and loving them regardless of the situation.
Unfortunately, the emotional abuse, deceit, and manipulation that addicts subject them to can be overwhelming. Consequently, there is a high probability that family relationships will suffer.
Here are some of the ways drug use affects the family
Effects on children
The National Center on Substance Abuse and Child Welfare reported that in the United States, approximately 8.7 million children live in households where at least one parent has a substance use disorder. Most of these children experience abuse or parental neglect.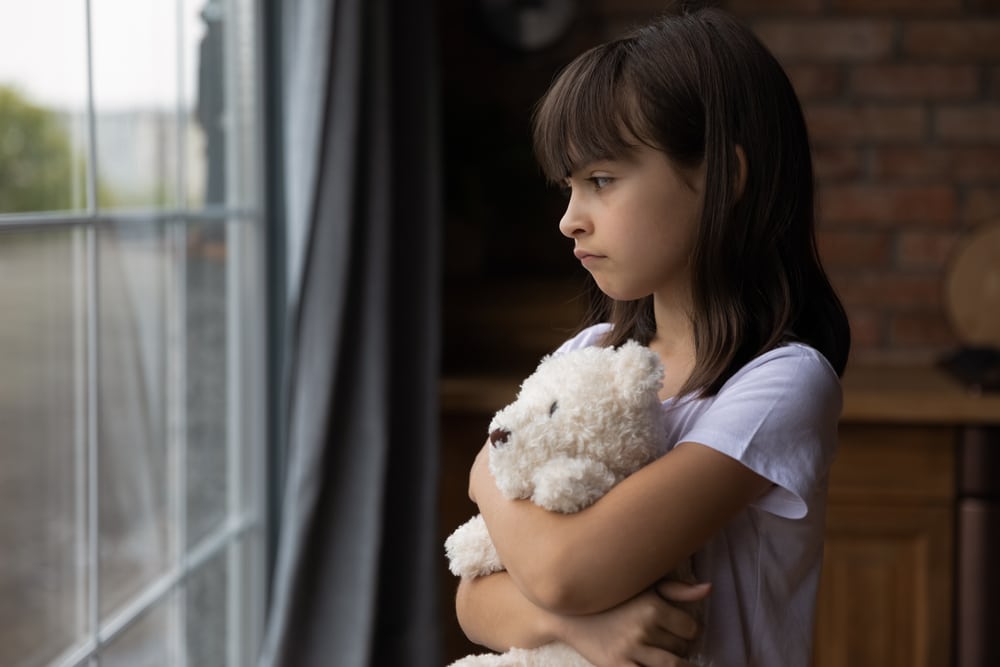 Children whose parents use drugs or that have an alcoholic parent suffer both physically and emotionally. Most times, the parents neglect the children. Parents who abuse drugs tend to stop focusing on their role as parents; thus, they become emotionally and physically unavailable for their children. Sometimes, the parents stop taking care of their children's basic needs. They don't provide meals or a clean environment, and neither do they go out of their way to be involved in their children's health care, social life and education.
Growing up in an environment where neglect is the norm affects children's mental health. Additionally, it affects their ability to have healthy relationships with other people.
Children in such family settings are also more likely to experience emotional, physical, and sexual abuse. The abuse may be from their parents or other people, including relatives and family friends.
Parents' drug addiction can have long-term psychological effects on children. There is a high probability that the children of alcoholics and drug users will have behavioral problems like anxiety, detachment, angry outbursts, and depression. They can also develop mental health problems as they get older.
Research has also shown that children who suffer from neglect and abuse are more likely to abuse drugs in the future.
Effects on finances
Drug addiction tends to take a toll on family finances. Drug users often lose their jobs since they can no longer perform or show up as expected. Consequently, they start using family savings to finance their drug addiction.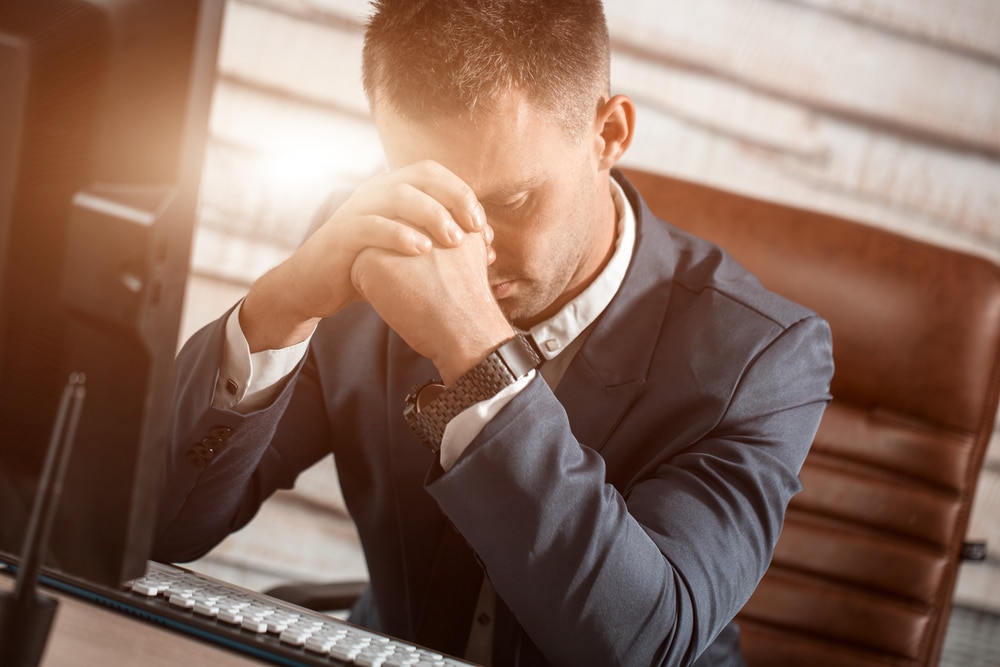 Since illegal drugs are expensive, the family may run into financial problems quickly. Paying for basic needs like food, utilities, clothing, and rent may become a problem. There is also a need to pay for addiction treatment which can be expensive.
Other than that, drug users may get into trouble with the law. When this happens, it is up to the family to raise money to ensure their loved one doesn't end up in jail.
Drug users may also feel entitled to family members' money. Since they cannot finance their lifestyle, they rely on money from other family members, or eventually they could become homeless.
Stress
When a loved one is an addict, most, if not all, of their responsibilities become their partner's responsibilities.
The partner has to juggle between paying bills, raising the children, cleaning up after the addict, and making important decisions regarding the family, among others. Consequently, they may become stressed. Stress is a risk factor for other conditions like depression and high blood pressure.
Loss of trust
Most addicts make promises they can't keep. They also don't live up to their agreements with family members, further straining their family relationships.
Family members become frustrated when the addict doesn't live up to their promises and obligations.
Children are also affected by this. When an addict promises his children something and does not follow through, the children have trust issues. They will find it hard to trust other people since their parents have already set a bad precedent.
Emotional and physical abuse
Drug use can lead to emotional and physical abuse. Since drug users are irrational and most family members are on edge due to their behavior, simple disagreements can lead to big fights, sometimes physical.
Substance abuse and mental health issues go hand in hand. Drug users tend to be emotionally abusive and manipulative. Their behavior negatively affects family members and other people they are close to.
Sometimes, children whose parents are drug addicts become abusers. In an attempt to mask their struggles, they misbehave and act out, hurting other people in the process. Eventually, some become drug users too.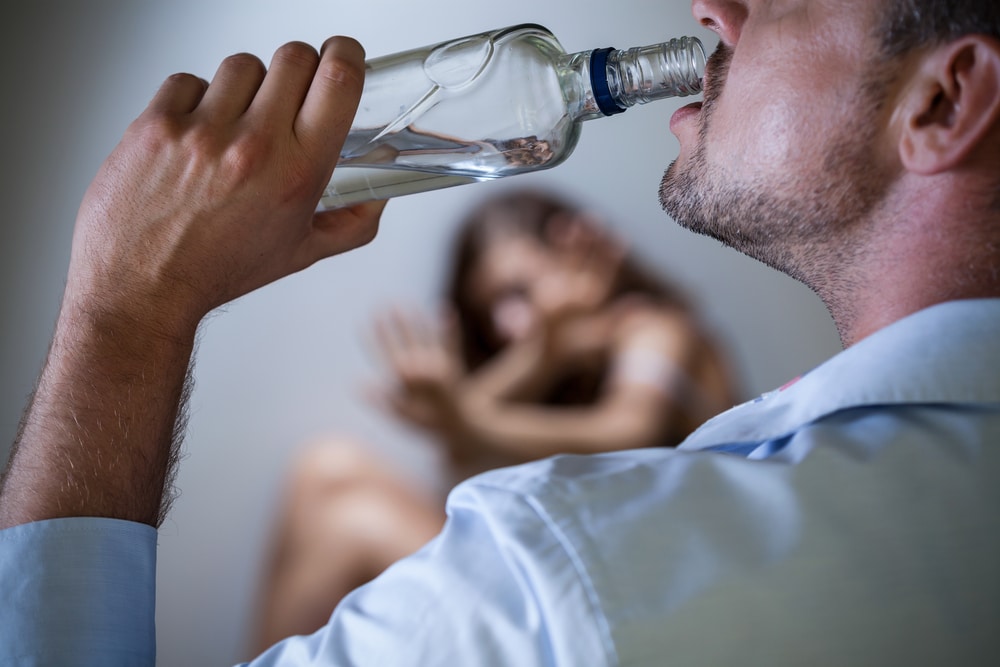 Fear
Most drug addicts are unpredictable. As discussed above, drug abuse and mental health issues go hand in hand.
It is almost impossible to predict how a drug user will react to situations. Consequently, most family members resort to being extra careful with their words and actions to avoid confrontation.
Children that grow up in settings where one or both parents are addicts tend to be highly reserved. They are conditioned not to say or do anything that would rub their parents the wrong way from a young age. This tends to reflect in their day-to-day lives.
Generally, drug use breeds fear in the family.
Dealing with drug use in the family
When you realize your loved one is struggling with an addiction, you should encourage them to seek professional help. Try to make the addict see how their drug use affects them and other family members. Remember to be compassionate while doing this.
If they don't seem to care, you can stage an intervention with the help of other family members. You can also involve an intervention specialist to increase its chances of success.
The entire family should also consider getting therapy or counselling. Therapy goes a long way in helping everyone deal with the effects of a loved one's addiction.
If the family member agrees to seek treatment and join support groups, the healing process will be much easier. The chances of successfully rebuilding strained family relationships are also much better.
When a loved one is addicted to a certain drug or alcohol, you may need to stage an intervention to show that their actions are hurting them and those around them. It's not necessary to involve the local department of health. An intervention can help you express your feelings constructively. It can also help you direct a loved one toward a support group, detoxification, or a doctor that can set them on a recovery path. 
But staging an intervention can be tricky. Although you mean well, you may not know what to say. Your loved one might also deny they drink alcohol or abuse drugs, making it hard to open a conversation. That's why it's essential to prepare in well in advance, before you stage an intervention.
What does it mean to stage an intervention?
An intervention is where you take proactive steps to persuade a loved one to join addiction treatment. It comes in handy when the individual is unwilling to seek help or doesn't recognize that they have a problem. An intervention gives you an opportunity:
To provide examples of how their drug abuse problem has been devastating and hurt their lives and the people around them.
For family members and healthcare professionals to explain the right treatment course.
To point out the consequences, should the loved one fail to accept the treatment plan.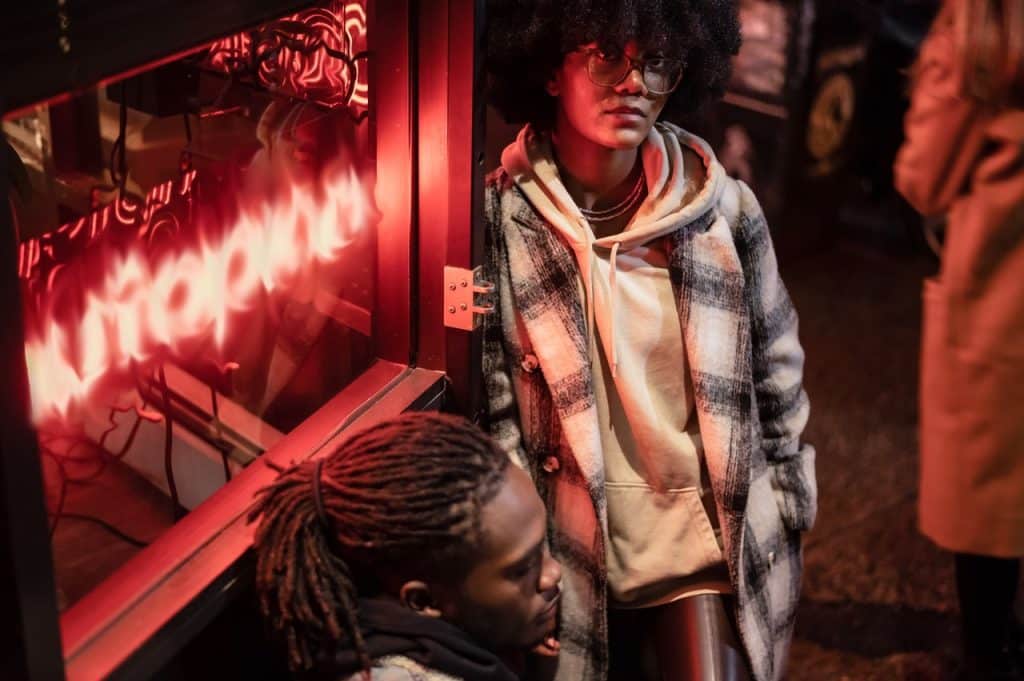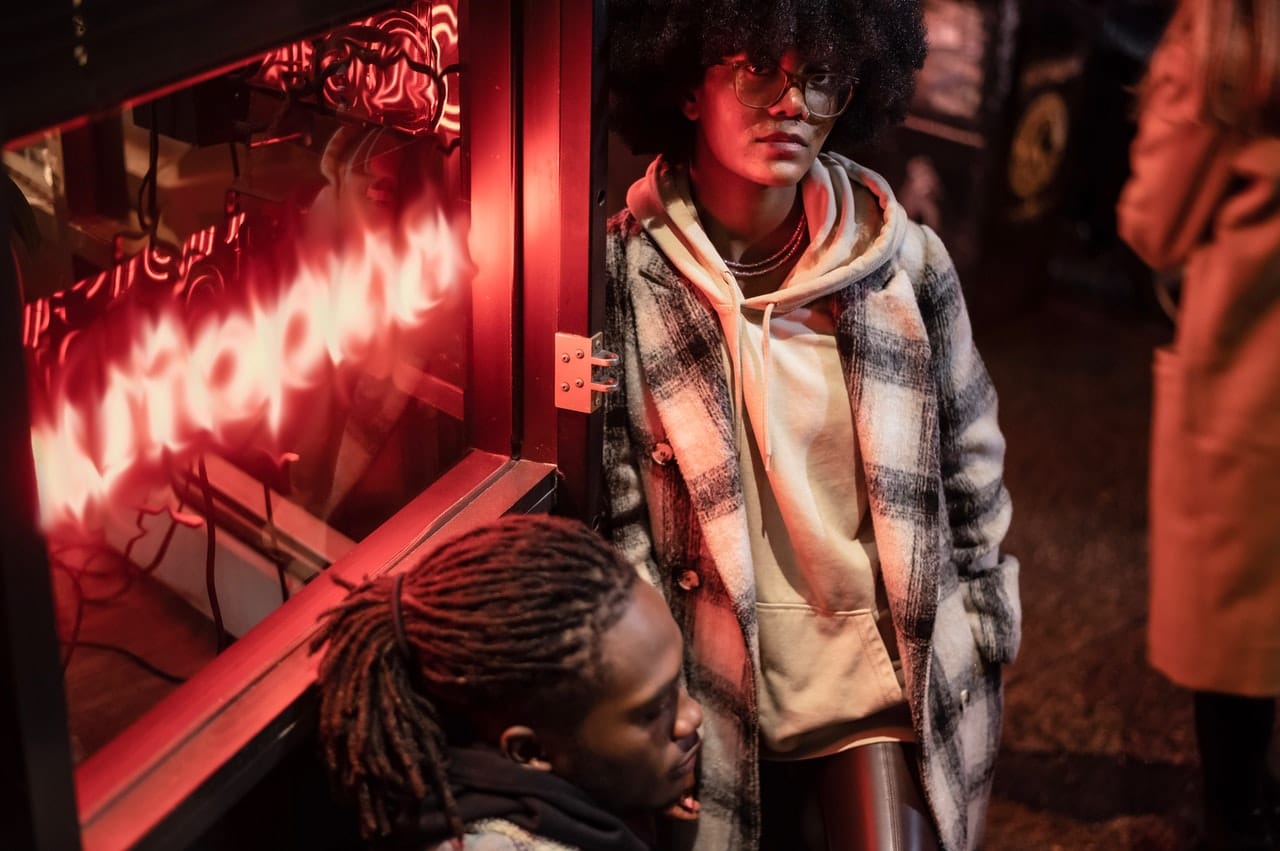 The most important thing to note when it comes to interventions is that you are not in the shoes of the addict. You cannot fully understand addiction unless you have gone through it yourself. Struggling with drugs or alcohol consumption is rather complicated. Therefore, you must listen and keep an open mind throughout the process. 
During interventions, it is also crucial that all those involved don't point fingers at either party. Interventions aim to make the addicts realize that they have a problem and need to seek treatment. Additionally, interventions let the addicts know that they have the support of friends and family.
This article is for you if you want to stage an intervention to deal with your loved one's drug addiction. We will take you through the step-by-step process to ensure that the intervention is successful. 
How to stage a successful intervention
Proper planning is paramount for a successful intervention. Therefore, you need to plan everything in detail and have the right mindset. Here is how to stage a successful intervention.
Prepare yourself mentally
Before staging the intervention itself, you need to prepare yourself mentally. Ensure that you can air your sentiments without enraging the addict. You will also need to secure the support of friends or family.
Other than that, you have to be willing to live with the outcome of the intervention, whether it is positive or negative. If you consider all this and check all the boxes, you can move to the next step.
Do extensive research
Researching on drug addiction and the effects of alcohol is important. This way, you can figure out which rehabilitation or treatment programs would best suit your loved one's addiction. You should also research treatment facilities or treatment centers where your loved one can receive treatment if the intervention is successful. Finally, you should also study the recovery process to know how to support your loved one properly.
Contact a professional
Although you can stage an intervention by yourself, you should seek a professional interventionist or an intervention specialist. Alternatively, you can contact a doctor or social worker for advice. You will be surprised at how much easier the entire intervention process will be when you have a little bit of help.
Contact family members and friends.
As mentioned earlier, having the support of family members and friends is paramount. After all, one aim of the intervention is to make the addict aware that they have the support of those that care about them. Friends and family will form your intervention team. Be careful not to include anyone that struggles with addiction. 
Remember to keep the team as small as possible. Having too many people present may overwhelm your loved one.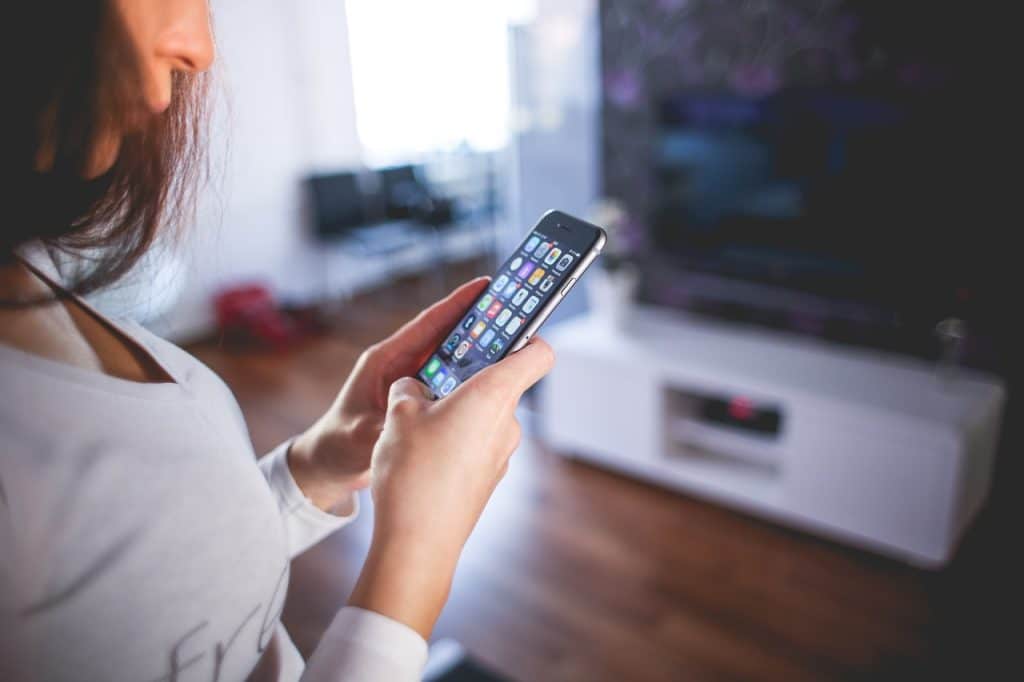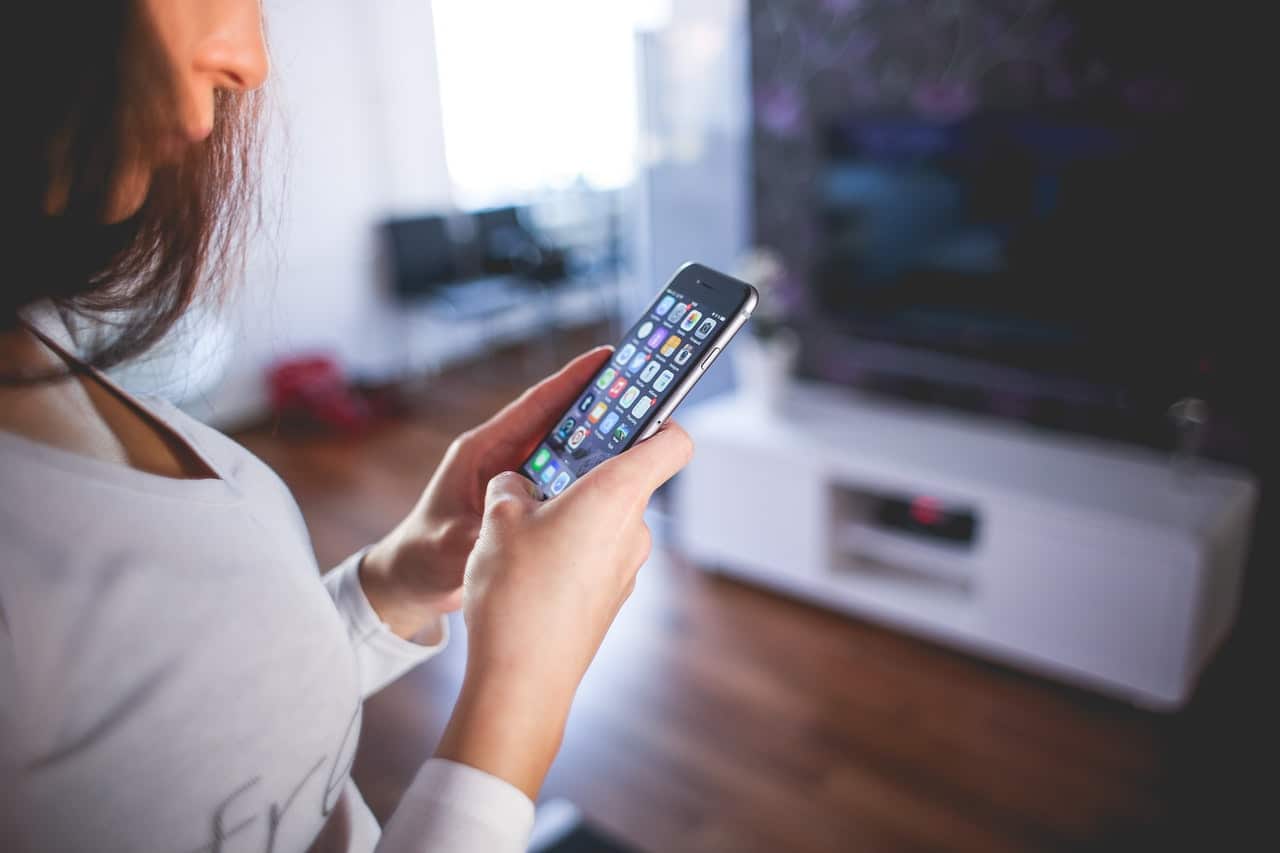 Choose the best location.
The location for the intervention can impact how your loved one reacts to the intervention. It is important that you select a place where the addict would be comfortable and not feel like you have cornered them. Their home or that of a close family member would be an ideal choice.
Instruct members of the intervention team to write speeches
Those who attend the intervention need to write speeches detailing how the actions of the addict have affected them and the addict. The speeches need to be personal so that the addict understands the impact of their addiction on those they interact with. Remind them to avoid the blame game. Instead, they should word the speeches lovingly and be honest about the situation at hand.
Rehearse the intervention
To ensure that the intervention runs smoothly, you should have rehearsal. This way, members of the intervention team can read out their speeches, and you can correct them if need be. You will also ensure that emotions don't run high during the actual intervention and that there is no blame game.
Manage your expectations and those of the intervention team
Everyone wants interventions to be successful, but this may not always be the case. Despite having the best intention, your loved one may refuse to accept help. Therefore, you must manage your expectations and those of the intervention team.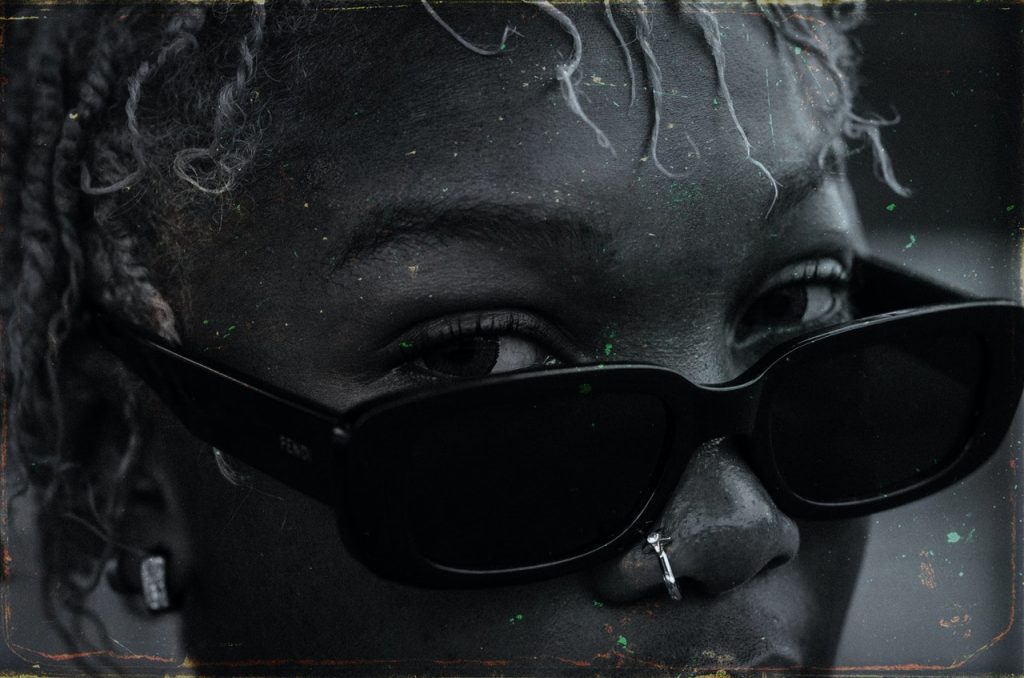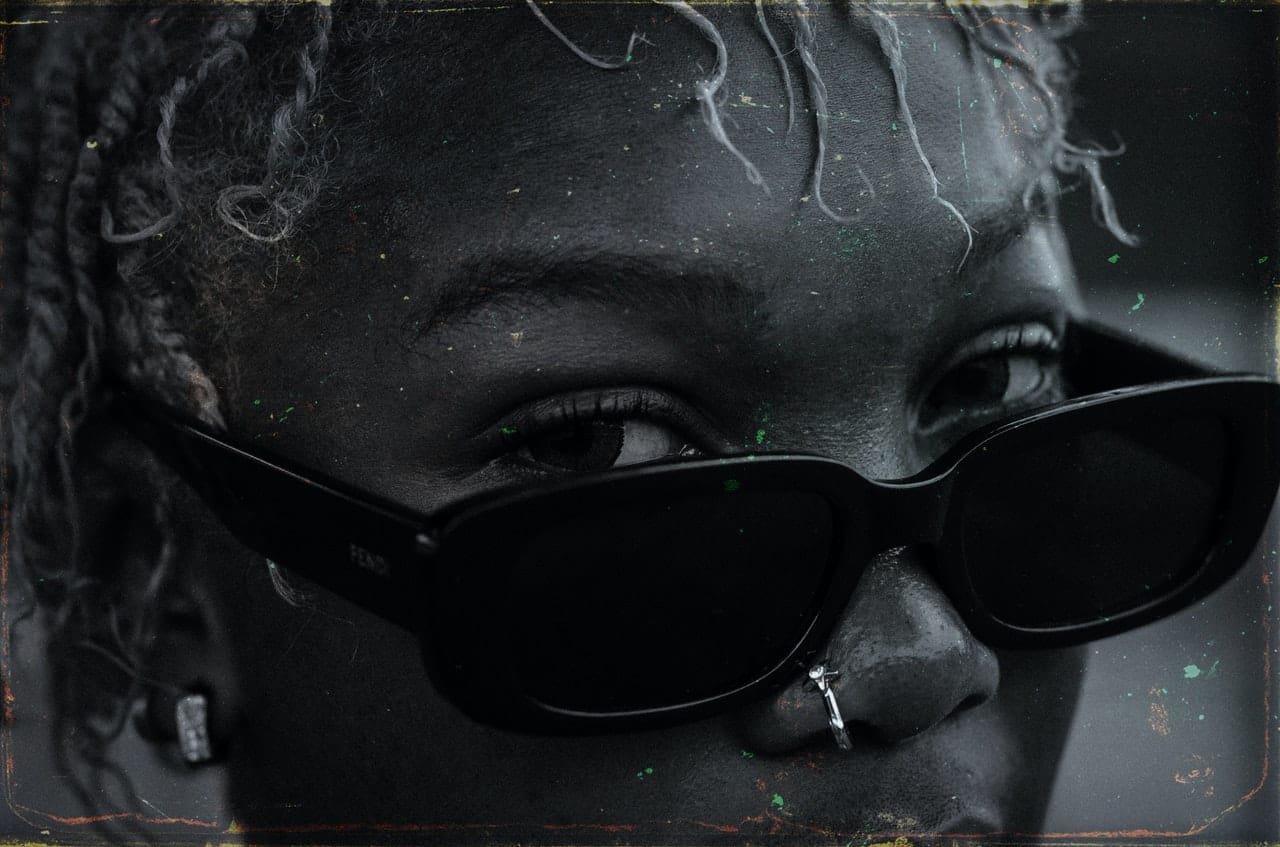 What's next after they respond positively to the intervention?
If the intervention goes well and your loved one responds positively, you should listen to them. Listening does not necessarily mean you agree with everything they say. Most addicts are smart, and the chances are that they might try to convince you that it is not as bad as you think or that they have everything under control.
Do not let them coerce you. Listen to them, but be firm and try to push your agenda of them seeking treatment. If they agree to seek treatment, be supportive and walk them through their recovery journey.
What if they respond negatively?
If your loved one responds negatively, either by walking out of the intervention or being violent, you need to re-strategize and consider other options. If you were lucky enough to have even a little bit of their attention, ensure that you uphold your sentiments and enforce consequences.
When you enforce consequences, they are likely to realize the intervention was for their good and not mere threats.
Don't be discouraged if your loved one responds negatively. You tried your best, and your loved one knows that their actions affect you and others they care about. With time, they may consider seeking treatment.
Dealing with a loved one who abuses alcohol or drugs is one of the greatest struggles that family members can endure. People who abuse drugs might be hard to talk to or might act in frightening or worrying ways. The love and need to bring them safely through their addiction might see loved ones spend money they cannot afford, lie to protect them, say yes even when it'll destroy them, and have their bodies turn cold with fear from any midnight call.
Understanding drug addiction
Addiction is a chronic disease that causes changes in the brain. According to the American Psychiatric Association, genetics is a for addiction, accounting for about 50% of all cases. Genes determines the extent of risk factor reward one gets when they initially use a substance or engage in specific behaviors and how their body processes alcohol or drugs. The increased need to experience substance or behavior, potentially driven by social, psychological, and environmental factors, can lead to regular exposure to chronic use, resulting in brain changes.
Brain changes fuel substance and behavioral addictions as they increase cravings for activity or drugs and impair the ability to regulate impulse successfully. In some cases, people can also experience withdrawal symptoms when they cannot use drugs or engage in the activity leading to increases in blood pressure.
Common things that addicts do to their loved ones
· They lie, not necessarily out of ill intent or malice, but mainly due to their brain's constant demand for drugs or activities. When a loved one is addicted, their brain's primitive survival part takes charge. It tells the body it needs the drugs to survive. So the addict will do anything to get the drugs, even lie.
· They manipulate by shifting guilt and blame for their behavior on someone else. They may promise to get help the next day etc., but fail to follow through. Addicts may also give small confessions of wrongdoing to cover their odd behaviors and lies.
· They act unpredictably. When they're high, they're happy. But when the effects wear off, they get moody because of the side effects. In some cases, though, addicts can be predictable – they'll commit crimes, steal, and use drugs again even after promising they wouldn't.
· They engage in criminal acts because their goal is to satisfy the survival part of their brain. They will steal prescription pills, doctor shop, steal valuable items from the house, lie about self-injury to get prescriptions, shoplift or even inject heroin.
· They become abusive, as their injured brain may react aggressively to anyone who gets in their way with drugs. When a loved one calls them out on their words, behaviors, or actions, the addict may feel defensive as they lie, shift blame, or manipulate.
Effects of addiction on parents
Most people who struggle with addiction lie and manipulate. They will ask for money, cause fights, isolate and self-harm, or even guilt-trip parents into getting away with their drug use. Sadly, parents, being natural caregivers, may fear saying no even when they know that their kid is lying or manipulating. They fear that their child might harm themselves or do something worse.
Additionally, parents often feel responsible for their child's addiction and wonder what they did wrong. For example, single-parent may blame themselves for not providing enough balance in the family or not assuming both roles, and so on. Most parents get stuck in constant worry about safety and wellbeing and how they can bring their child back to normalcy. They're desperate and would spend money, enable the behavior, cover up and basically do anything to try to straighten things up.
Those who suffer the consequences of addiction include siblings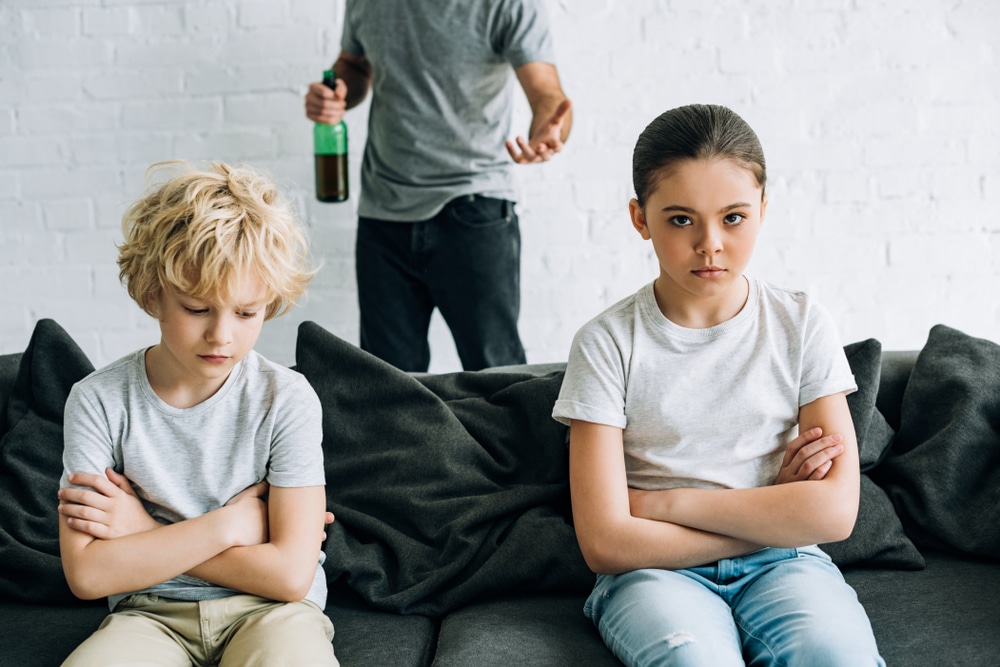 When there's an addict in the family, parents and guardians tend to focus on them more than other siblings because of the perceived need. This, however, leaves other siblings feeling pushed into the background as anxious parents focus their emotions, time, and finances on getting help for the addicted children. Sibling invisibility may worsen when the addict succumbs to addiction.
So, in the background, sisters and brothers often suffer in silence, feeling alone, ignored, guilty, angry, and scared. They may feel guilty that they cannot help their sister or brother, or blame their parents for not doing enough. They may also be angry that their sibling lies, manipulates, ducks responsibility, steals from them, or even refuses treatment.
Some siblings end up becoming enablers, caretakers, and some try to continue with their lives with little support from struggling parents. They may have to deal with the constant worry of whether the addiction is hereditary and if they'll end up like their sibling.
Effects of addiction on children
Parental addiction is an adverse childhood experience. Growing up in homes where one or both parents abuse drugs or alcohol negatively impacts a child's life. Unfortunately, an estimated 8.3 million children under 18 stayed with at least one addicted parent from 2002 to 2007 in the US.
The effects of parental addiction are two-fold:
Exposure of children to the substance of abuse.
Parents unequipped to offer the basic physical, mental and psychological care they need.
When parents abuse drugs, they tend to be neglectful. They may delegate their child's responsibility to someone else, who may end up abusing or neglecting them all the more. This causes children to have fear, anger, confusion, sadness.
They may distrust authority figures because they've learned from experience to expect disappointment from parents. Being exposed to parental addiction teaches children that nothing is reliable or stable. It also burdens them with a host of social issues like embarrassment and shame.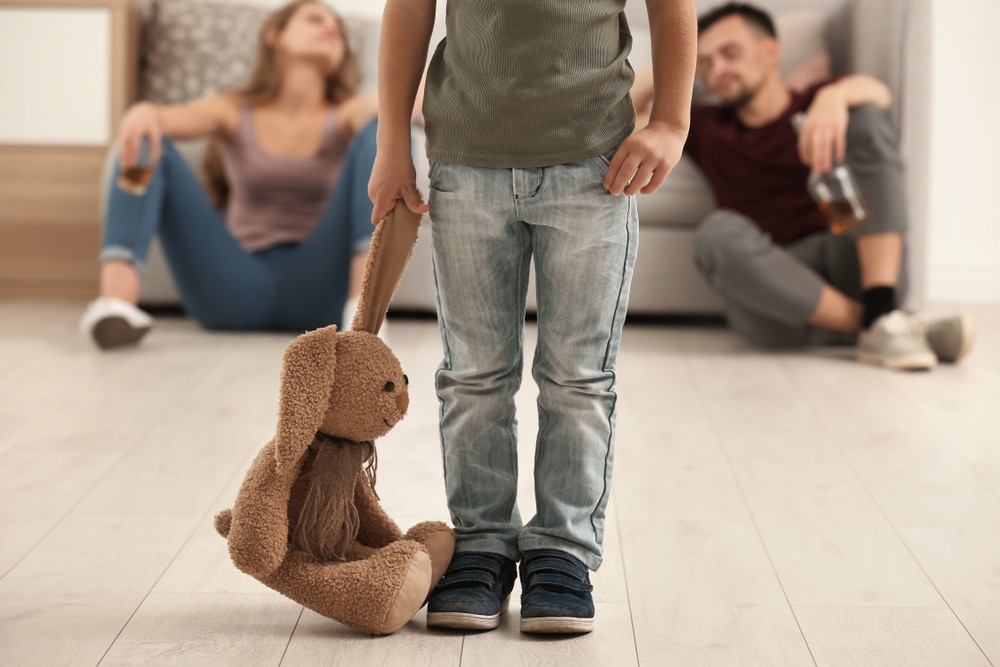 Effects of addiction on family finances
Addiction comes with many costs, including personal and family financial losses. Many addicts will blow through their savings just to get drugs. They'll then sell family assets, steal or take out loans to sustain their habits.
That's because addiction impairs the brain and inhibits judgment and self-control, as National Institute on Drug Abuse puts it. Unfortunately, the family almost always ends up bearing the brunt.
Besides, addiction of illegal drugs is known to cause job loss, marital problems, divorce, and criminal charges if the addictive substances are illegal. All these cost money. Patients may need substance use disorder treatment to regain control of their lives, which too is expensive.
The worst part is that some slip to their old habits and end up using again. And as they go deeper into despair and poverty, they resolve to abusing substance, causing a never-ending self-fulfilling cycle.
Increased risks of drug abuse
Medically reviewed studies and data show parental addiction and genetics can make a child more prone to mental health issues like depression and anxiety. Children may also get into trouble with the juvenile system or even end up abusing drugs or alcohol earlier. There's a strong connection between mental illness and substance use disorders. According to the American Society of Addiction, about 50% of people with one disorder will go on to develop the other in at some point.
The risk of drug use and abuse is not limited to children alone. Spouses, parents, and siblings of those who abuse drugs may also turn to use. They may do as a way to self-medicate or escape their problems.
When a loved one abuses alcohol or drugs, everyone suffers. In many cases, family members find themselves overwhelmed with emotions like loneliness, embarrassment, fear, and blame. But the good news is that anyone can overcome addiction, including those who've struggled for years.
With the right treatment programs, one can learn how to quit drugs and lead a healthy life. Some programs provide family counseling and health care to help address emotional and psychological issues that arise due to addiction.
Have you ever told a story about someone doing something distasteful or illegal, yet that someone was you? Or have you felt the need to pose a question as another person to stir some reaction or get specific feedback? If yes, then you are no stranger to SWIM.
SWIM is an acronym for "someone who isn't me". Many people use SWIM when telling some story about them doing something unpleasant, to avoid reprimand. They say something like, "So and so got drunk and hit a stray dog." Or "SWIM ate an entire bag of oranges when stoned and now they have been on the toilet with running stomach for the last hour." Usually, they believe it would provide some identity concealment or legal protection when talking about something they should not be admitting to.
Those who use SWIM assume that they can say pretty much whatever they feel like in an online forum without any social or legal consequences. Or that they could get away with it because they are only reporting what someone else did.
This article delves deeper into the SWIM culture and why it's widespread among young adults, especially those using illegal drugs. We'll also talk about how young people perceive the risk of their participation in a public forum and how they manage to conceal their identity.
SWIM culture and what it's all about
SWIM is often used to avoid self-incrimination in contexts discussing drugs and alcohol use. It's also used in places where criminal acts occur to "avoid" legal action. The "M" in SWIM is sometimes replaced with a "Y" for you, so, SWIY instead of SWIM. Someone who isn't you is mostly used when one is questioning the other. For example, "SWIM loves using drugs. How much does SWIY pay to support his habit?"
SWIM and SWIY are all the rage these days. People use them in forums, social platforms, and even when talking to other people. They do it to try to save face and avoid judgment. In some cases, they use these acronyms to protect the board. Some boards don't allow anything illegal or linking to unlawful material. Other boards prohibit "confessions." Members cannot start a thread admitting they are abusing drugs and so on. So, they use SWIM or SWIY acronyms to avoid being shut down.
One Reddit user was curious about why people who want to talk about drugs on online forums use SWIM. He asked why people wrote things like. "SWIM wants to know how blah blah blah."
A majority of responses dismissed SWIM as lame. "I don't get it … do they realize saying SWIM doesn't change anything and that feds aren't looking to bust forum users," read one post. "It stands for the stupid way to incriminate myself," read another. "It is policy to use it on some forums. It's stupid, but some places require it," added another.
But this doesn't stop people from using SWIM. The reality is many people would rather hide face when talking or writing about something they deem shameful or unpleasant.
Online forums and the need for anonymity 
People use the internet to find drug-related information, prescription drugs, and novel substances marketed as "legal highs." After all, the internet offers a convenient way to access this information and products. It also ensures anonymity – especially among those who want to maintain their privacy for fear of judgment or incrimination.
Anonymity serves as immunity for those concerned about potential legal and social ramifications of revealing stigmatized or illicit identities or behaviors. It also facilitates the creation of social support groups based on stigmatized identities.
Those struggling with mental health or substance abuse issues use online forums for a range of reasons. These include information exchange, social support, friendships, convenience, and even recreation.
The forums are managed by peer leaders who moderate content and may remove members who do not comply to set rules. Rules are meant to ensure members do not deviate from the forum's focus, and that people coexist in harmony.
Online forums allow users to present themselves anonymously. They can also read comments while remaining anonymous, or take part in the conversation using a pseudonym. People prefer remaining unidentified when using online forums, especially when discussing illegal or stigmatized behaviors.
SWIM in online forums
The enforcement law is always on the watch out for drug dealers and suppliers. That's why people are warier of discussing such compared to other issues like drug-abusing or drug addiction. They have code words and vague language and use the third person to describe their experiences. SWIM is one such language.
In one analysis, participants reported that they discussed their substance use in public online forums strictly. Their discussions involved only drug use and not dealing/supply and past but not future or present. The discussions are also vague enough for the rest of the population to understand. Of the participants in the analysis, none mentioned discussing drug supply or deals in public forums. One of them admitted to doing so – but only through private messaging.
The law and SWIM
SWIM is not usually a crime because it is not defamation. The United States law defines defamation as any statement made by someone that hurts another's reputation. Defamation is proven by showing that:
A statement was made about someone
The statement was false
The statement was published
The statement damaged another's reputation
And no defense or privilege exists for it
Taking care of the underlying problem
Most people who use SWIM often have some mental or substance abuse disorders. So they try to get help or communicate with others using SWIM to conceal their identity or feelings. According to the National Institute of Health, the internet has the potential to assist young adults by lowering the stigma associated with mental health and drug dependence. It also gives them access to professionals and services that they would otherwise not access.
But still, it is essential for young people with addiction problems to seek substance abuse treatment. Holistic addiction treatment will often address the mental, social, and physical aspects of addiction. A 2016 report calls for a public health-based approach to address drug use. Public health is a science of preventing injury and disease and protecting and promoting communities and populations' health.
It's normal for minors to feel anxious or worried from time to time. It happens when they move to a new area or school or before a game and so on. But for some minors, anxiety affects their thoughts and behavior every day, interfering with their home, social, and school life. In this case, a professional may prescribe anxiety medication to help the minor overcome the problem.
Anti-anxiety medications influence the body and brain to lower the symptoms of anxiety, like fear, worry, and panic attacks. These drugs don't cure anxiety disorders. They only help to manage the symptoms.
Different anti-anxiety medications exist. The doctor prescribes one depending on the type of anxiety disorder present – whether it's PTSD, separation anxiety, phobias, panic disorder, or generalized anxiety. They may also consider other medications that the minor is taking and whether the minor has co-existing medical conditions.
Anti-anxiety drugs do a great job of relieving the symptoms. But there are concerns as people report feeling emotional inertness. Some say they feel a loss of motivation or less empathy for others. Others say they are less able to cry or laugh even when appropriate or being unable to respond with the same level of enjoyment as they normally would. But surprisingly, not everyone is concerned about this. In a study of 819 individuals, 38% termed the blunting as a positive outcome of treatment. 37% regarded it as a negative.
People who viewed the emotional blunting negatively are those with more severe symptoms. And as it turns out, the severity of anxiety before medication is directly proportional to the severity of the emotional blunting during treatment. But the good thing is that the blunting usually goes away when one stops using the anti-anxiety drugs.
Examples of anxiety medications include:
Benzodiazepines: Xanax (alprazolam), Valium (diazepam), Ativan (lorazepam) and Klonopin (clonazepam).
Beta-Blockers: Inderal LA (propranolol), Tenormin (atenolol), and Sectral (acebutolol).
Buspirone
Selective Serotonin Reuptake Inhibitors (SSRIs): Zoloft (sertraline), Prozac (fluoxetine), Paxil (paroxetine), and Lexapro (escitalopram).
Tricyclic antidepressants: Anafranil (clomipramine), Pamelor (nortriptyline), Elavil (amitriptyline), and Tofranil (imipramine).
Serotonin-Norepinephrine Reuptake Inhibitors (SNRIs): Pristiq (desvenlafaxine), Cymbalta (duloxetine), and Effexor (venlafaxine).
Effects of anxiety in minors
Anxiety affects many aspects of a minor's life. Irrespective of how hard they try, their minds wander into different places. One may experience more physical symptoms like digestive problems, upset stomach, constant uneasiness, sweaty palms, bouncing legs, or heart palpitations. Depending on the type of disorder, they may also experience shaking, a sense of unreality, avoidance of social situations, dizziness, specific fears, etc.
When the use of anxiety drugs becomes a problem
Addiction
One of the most glaring effects of anxiety drugs is prescription drug abuse. Tolerance leads to more users, which leads to addiction. Studies show a close link between anxiety and substance abuse. Many young people who struggle with mental conditions like social anxiety disorder also end up with substance use disorder. Like any other alcohol or drug problem, the minor will need to go through a medical detox and comprehensive addiction treatment to regain control of their lives.
Complacency 
Sometimes, the anxiety drugs go beyond enhancing mood and make the minor feel too little emotion. Some report feeling as though they have lost the richness of day-to-day life. The drugs are designed to boost the brain's hormones that are responsible for scaling down uncomfortable moods. But this reduction can be experienced as a "dulling" or "blunting" of emotions. So, one doesn't smile at a happy ending in a movie or laugh with the same enthusiasm. They may feel apathetic and not have the same excitement when doing the things they enjoy, like swimming or singing.
Emotional blunting is where the emotions and feelings are dulled, so the person neither feels up nor down. They simply feel "blah." And while this doesn't happen to everyone, studies reveal that between 46% and 71% of people using anti-anxiety drugs have experienced emotional blunting at some point.
Unfortunately, when complacency happens in children, they may have a hard time:
Forming or maintaining a personal relationship
Focusing when they are around others
Being affectionate or loving with a friend or family
Taking part in activities or going to places
Expressing their emotions
Empathizing with another person's feelings
Committing to another relationship or person
Making another person a priority even where it matters
Tolerance to anxiety medication
Prescription medications do a great job at relieving symptoms of anxiety. However, they are not a miracle cure or a permanent fix. According to the American Academy of Family Physician, there's little evidence that benzodiazepines retain their therapeutic effect after four to six months of regular use. So it might be a good idea to discontinue them once the desired effect is achieved.
When the symptoms of anxiety improve after starting an anti-anxiety drug, doctors may still prescribe it to prevent symptoms from returning. In some cases, they may increase the dosage to maintain the cycle of tolerance and dependence.
Physical tolerance happens as the brain adapts to the way the anti-anxiety drug alters its chemical composition and how the neurotransmitters send and receive messages. The National Institute on Drug Abuse says that tolerance occurs when regular doses of a drug seize to have the same effect as they once did. So the person will need to elevate their dosage to get a similar outcome.
Dependence
When a minor begins to take anxiety medications, he or she's likely to feel at ease from anxiety, panic, and stress. Their muscle tension will relax as the blood pressure, heart rate, and body temperature goes down. But when they develop tolerance, they become prone to drug abuse, which in turn increases drug dependence and the chances of addiction. They may also experience a sort of "blah" general outlook on life.
Tolerance, dependence, and addiction can be resolved with a holistic drug treatment program. Some experts cite benzodiazepines as one of the  hardest drugs to quit. Others in the list of hard-to-quit drugs include alcohol, cocaine, meth, heroin & opioid drugs, and nicotine. This explains why comprehensive treatment is critical in cases of abused prescriptions.
Driving under the influence (DUI) of alcohol is a criminal offense. It happens when someone drives or operates a motor vehicle while impaired by alcohol to the extent that makes operating the vehicle unsafe. DUI may attract hefty fines, jail time, and high insurance premiums. It may also cause loss of health or life in case of an accident.
Most states in the US have laws requiring persons with DUI convictions to go through a test to determine the extent of their alcohol use. This evaluation checks the extent the driver's life is affected by alcohol use, and if their drinking behavior is considered alcohol dependence or alcohol abuse. Meaning, if someone is arrested for DUI, that fact by itself shows that the individual has a drinking problem.
But unfortunately, most people may deny a drinking problem until something serious – like a DUI – happens. Others may acknowledge a drinking problem but do nothing about it. If your loved one falls in any of these categories, you're likely wondering how you'd confront them after a DUI. In this article, we will discuss the intervention details and typical things charged during the DUI offense to give you an idea of how you should approach the situation.
Potential consequences of DUI
When your loved one drives under the influence of alcohol or drugs, he or she may risk injury or death to self, pedestrians, and/or other road users. He or she may face severe consequences like jail time, high insurance rates, job loss, and large fees and fines. Their driving privileges may also be revoked. And when they're found guilty with DUI, the information will reflect on their criminal records, severely limiting future opportunities.
If you think your loved one has an addiction problem, you should confront and nudge them to seek help. This could be anything from joining a support group, to attending rehab and so on. In some cases, getting help may allow your loved to mitigate some of the legal consequences that come with DUI charges.
How to go about confronting an alcoholic after a DUI charge
It is incredibly difficult when you love someone with substance abuse disorder. Individuals who struggle with alcohol and drug addiction tend to be unable to love or appreciate the people around them as they once did. They also do a great job of pushing you on edge or making you feel scared. But as most recovered addicts will tell you, the confrontation from a friend or family often marks the turning point in their addiction story. It is what saves them from a life of self-destruction.
In case you're wondering how to go about the initial confrontation, here are some quick tips to get you started:
Confrontational interventions
This is where you convene a group of people to confront your loved one. These people work to persuade the person to change their behavior. More specifically, they motivate them to seek help from a treatment program or a professional to deal with their alcohol addiction. The intervention team often includes family and friends of the alcohol-dependent person.
Before you confront your loved one
Don't be afraid
Fear paralyzes people from taking action. It is fear that makes families and friends ignore the problem or convince themselves that the addiction problem will fix itself. But this conversation needs to happen. Your loved one has a DUI charge. If you don't do anything, it is likely there will be a next time.
Prepare for an intervention 
It's essential to prepare and decide what happens in an addiction intervention before you involve the person. People struggling with alcohol addiction are in a fragile state, mentally and emotionally. So, you have to intervene in a way that doesn't make them feel attacked or alienated. Everyone should be friendly, composed, and open-minded. Here are some good points to keep in mind:
Know why you are confronting them – in this case, DUI
Have all facts about alcohol addiction, and DUI ready
Write a letter or list to outline how the addiction affects each person, including the addict
Group members review each other's letters to ensure consistency
Decide on a date, time and location
Ensure the subject remains unaware
Check into recovery options so you can have a game plan to address the problem
During the confrontation
Make sure the subject listens
The person may likely want to walk out of the room. However, the team should ask him/her to sit and listen to what everyone has to say. Modern approaches to confrontational interventions rarely involve accusation, humiliation, and pointing out the subject's flaws.
Air all concerns
Each person in the team can share thoughts or read their letter expressing their concerns. In this case, these grievances should consist of how the subject's behavior has affected the person speaking. For example, the DUI has caused property damage or emotional torture, and so on. The focus should be to encourage the subject toward treatment.
Lay out specific consequences
Your intention shouldn't be to accuse the subject or force them to take treatment. But you should lay out specific outcomes should the person fail to get treatment for their alcohol addiction.
Offer potential treatment options
Once each member expresses their love and concern, the group should offer the person with a list of possible treatment options to consider. And when it's all said and done, the subject decides whether or not to seek treatment.
Things to keep in mind when confronting an addict after DUI
Get help
The best way to learn how to face the person with an addiction problem is to stage an intervention with the help of a professional interventionist. This allows families and friends to come together and plan how to confront the subject.
Know your timing
You may want to confront the person immediately after the DUI. But that's never the best idea. You want to wait until they are sober – preferably in the morning. At this time, they will be rational and less likely to lose control of their emotions. Besides, waiting will give you more time to stage an intervention rather than doing it all by yourself.
Have compassion 
Chances are your loved one doesn't want to talk about the DUI and their addiction problems. When you insist on having a conversation, they'll likely be resistant and angry. You should know that he or she isn't resisting you, but the conversation and its possible outcomes. Speak with compassion and care, not with judgment. When you accuse or speak with a negative tone, you'll only stir resentment and anger.
Conclusion
Your role in getting help for the individual you are confronting is critical. Even though your words support, or actions may not go through immediately, they will bring the patient a step close to accepting they have a problem, enrolling in an addiction treatment center, and regaining control of their life.
Music is an effective form of therapy. It enhances the body's immune system function, reduces the stress levels, and increases the production of dopamine, a feel-good hormone. Music interventions like listening to a song, playing an, or discussing the lyrics can offer healing during addiction recovery.
Music therapy itself is a therapeutic tool that can facilitate social, cognitive, and emotional change and growth. Music also provides some psychological benefits that are important among those trying to break the habit of addiction. Research around the effects of songs on human health, behavior, and wellness shows that music offers the following benefits:
Enhances sleep quality
Helps in pain management
Enhances memory and cognitive performance
Boosts work performance
Improves mood
Improves self-esteem
Promotes self-awareness
Provides an outlet for relaxation
Helps one recognize and accept difficult situations
Minimizes the symptoms of depression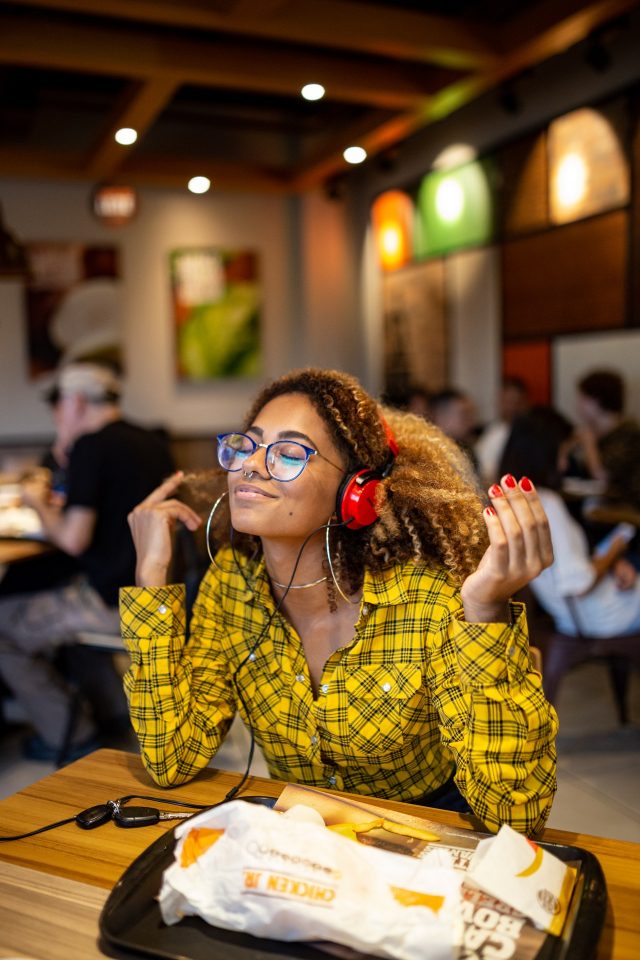 With that in mind, let's look at the 10 songs to help during drug abuse recovery.
1. Amazing Grace
There is something about the Amazing Grace song that makes it so uplifting, relaxing, and comforting. The song has a nice and smooth flow and carries a message that forgiveness and redemption are possible irrespective of the sin. That a soul can be delivered from despair through the mercy of a Higher Power. If you are looking for something inspirational, you should listen to Aretha Franklin's version of Amazing Grace.
Amazing Grace, how sweet the sound
That saved a wretch like me.
I once was lost, but now I am found, was blind, but now I see
Through many dangers, toils, and snares, I have already come,
'Tis grace has brought me safe thus far, and grace will lead me home.
2. Happy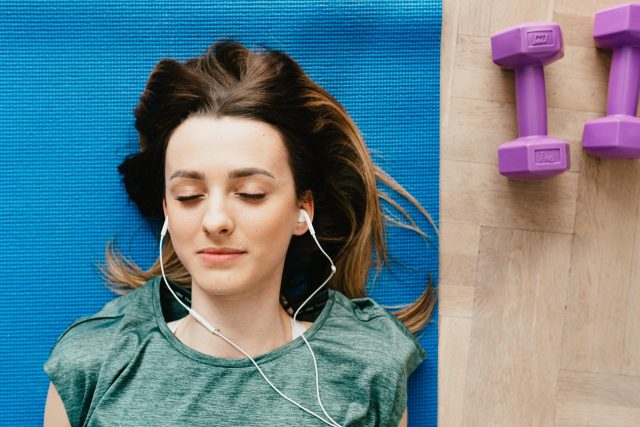 Happy is a feel-good song –and there's a lot to feel happy for. It is one of the best songs of all times that you can listen to elevate your moods, spirits, and so on. You can even dance to the beats when you feel all lazy and unmotivated to do anything else. Happy by Pharrell Williams may not talk about addiction but will sure get you feeling happy.
My level's too high (happy), to bring me down
Can't nothin' (happy), bring me down
I said (let me tell you now) uh
Bring me down, can't nothin'
Bring me down
3. Broken and Beautiful
If you are more into rock n' roll, then you'll love Kelly Clarkson's Broken & Beautiful. You've struggled with substance abuse, gone through addiction treatment, and emerged successfully. You're a superpower, and you've got this because you've had it all along.
Can someone just hold me?
Don't fix me, don't try to change a thing
Can someone just know me?
'Cause underneath, I'm broken, and it's beautiful
4. Roar
Roar, like many other Katy Perry's Songs, is uplifting and empowering. It also has a catchy tune that makes you feel good about yourself.
You held me down, but I got up (hey!)
Already brushing off the dust
You hear my voice, your hear that sound
Like thunder, gonna shake the ground
5. Let's Spend the Night Together
Let's Spend the Night Together by Rolling Stones is as romantic as rock n' roll music goes. It is a perfect song to listen to when you're thinking about love. Who knows, you can even pick up a few lines from the song and dedicate it to your significant other. The lead singer Mick Jagger and guitarist Keith Richards wrote this song.
Let's spend the night together
Don't hang me up and don't let me down (don't let me down)
We could have fun just groovin' around, around and around
6. Drug Addiction
It is pretty inspiring to know that someone out there has been on the same journey as you. Their stories serve as motivation. They keep you going and make you feel less alone. The song Drug Addiction by Colicchie is an incredible story. You'll probably resonate with every single word.
Look, you don't got a clue what I've been through
When I was at my worst you couldn't walk a mile in my shoes
I survived a lot, so it's only right that I smile
And I'm aware of my surroundings, I'm no longer in denial
7. Fighter
Our list of songs about addiction recovery wouldn't be complete without The Fighter. After all, you really are a fighter. You've won so many wars, and you'll continue to do so for the rest of your life. The Fighter by Gym Class Heroes is one to keep you going through the tough times. It promotes strength and motivation and will uplift you whenever you're feeling down.
And if I can last thirty rounds
There's no reason you should ever have your head down
Six foot five, two hundred and twenty pounds
Hailing from rock bottom, Loserville, nothing town
8. Recovery
In his album "James Arthur," James Arthur talks about his journey with recovery and redemption. His song, Recovery, shows that he's been through dark times, but there's always light at the end of the tunnel.
In my recovery
I'm a soldier at war
I have broken down walls
I defined
I designed
My recovery
9. Breaking the Habit
As a recovering patient, you understand that the little life stresses can push you to use. This song, Breaking the Habit by Linkin Park, talks about the things that people turn to when they hurt. It is something you'll relate to and can help you identify such feelings when they arise.
I don't know how I got this way
I'll never be alright
So I'm breaking the habit
I'm breaking the habit
I'm breaking the habit tonight
10. Don't Stop Believin'
Remember your struggles with substance abuse and your "journey" to sober living? How it felt. It wasn't easy, but you never stop believing. You hold on to the feeling. Don't Stop Believin' is a great song to keep you going strong.
Streetlight people

Living just to find emotion

Hiding somewhere in the night
Don't stop believing
Hold on to that feeling
We hope you enjoyed our playlist! Are there any songs you think we missed? Let us know in the comments! If you're more of a movie buff, check out these 5 movies that will scare you straight from drugs. If you enjoy the other types of visual arts, check out our article on why painting is sometimes linked to drug use.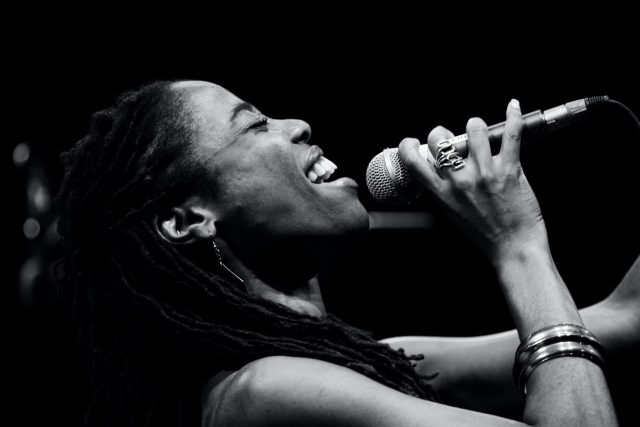 Addiction is sometimes referred to as a "family disease," and rightfully so. It affects the patient and his or her entire family's physical health, finances, and psychological well-being. At the same time, the family also has the power to make or break their loved one's recovery efforts as he or she goes through the journey to sobriety. That's why the importance of family therapy can never be overstated.
Family therapy is designed to address specific issues that affect the psychological health of the family, like substance abuse. It helps families work through challenges, struggles, and tough times in a manner that doesn't just address the problem but leaves the family stronger.
Addiction takes a toll on everyone. It forces family members to pick up the slack of the addict, make excuses for his/her behavior, and potentially endure physical, sexual, and emotional abuse. Extended family members and friends may also have to chip in financially (or in other ways) to cushion the ignored responsibilities. Unfortunately, this naturally leads to instability and conflict within any given family, irrespective of how close-knit it used to be. In the long run, family members end up feeling disappointed and even frustrated with the behavior.
Therapy is a means to help cope with alcohol or drug addiction – and that's not the same as making the problem disappear. Accepting the situation and letting go of things that are beyond control is part of family therapy. When families let go of expectations, they can heal and embrace their present reality while working to a better future. The opposite is also true.
What is family therapy? 
This therapy recognizes that the addiction problem affects the entire family as opposed to just one person. It aims to empower families with skills to help adults and adolescents communicate through conflict and understand any substance abuse or co-occurring disorders like mental health disorder, family conflict and communication, learning disorders, peer networks, work or school issues, and so on. Family involvement is especially critical when the addict is an adolescent because he or she is still under parental care and is subject to the parent's rules, control, and support.
Family therapy is based on the belief that every family member plays a part in the family system, and when one person is affected, the entire family takes the hit. Treating an individual alone is the same as addressing an illness's symptoms without treating the disease itself. And although this approach is often used to help solve a person's problem that's impacting the entire family, it also applies in family-wide issues like conflicts between spouses, siblings, children, or parents. Family therapists can help loved ones to identify ways to manage conflicts, struggles, and challenges.
Family-based approaches 
Family-based interventions are often provided in conjunction with behavioral interventions and medications. The adult or adolescent substance abuser may attend individual or group therapy sessions with their peers and family therapy.
Models of family therapy
Family therapy is offered in outpatient, intensive outpatient, and residential rehab programs. According to the National Institute on Drug Abuse post, dubbed "Principles of Adolescent Substance Use Disorder Treatment: A Research-Based Guide," here are some types of family-based approaches.
Family Behavioral Therapy (FBT)
Family Behavioral Therapy is an evidence-based intervention that uses innovative, easy-to-learn, behavioral therapies to attain goal performance within a family context. It blends behavioral contracting and contingency management to address drug and alcohol abuse and other behavioral problems. FBT addresses vast areas, including family relationships, mental health, sobriety, and effective management of substances, sports performance, self-protection, employment, beautification, and home safety. Under this model, the patient and family member take part in treatment planning and select specific treatments from a list of evidence-based treatment options. FBT also rewards positive behavior during each session. And when behavioral goals are met, the therapist may use contingency management to reinforce the behavior.
Multidimensional Family Therapy (MDFT)
MDFT protocols guide counselors in analyzing and intervening simultaneously in adolescents and their family's life. Cognitive processes, emotions, and behavior are linked and are all addressed under this family-based treatment model. Teen problems like substance abuse and delinquency are multidimensional, and therefore require multifaceted therapist behaviors and remedies. As a multisystem model, therapists work separately with the teen, the family and other systems (juvenile justice systems or school), and then together to forge new relationships.
Brief Strategic Family Therapy (BSFT)
BSFT diagnoses and corrects patterns of family interactions connected to distressing symptoms and experiences in children ages 6-10. It attempts to shift family interactions from habitual to proactive or conflictive to collaborative, to allow the trapped love to thrive. BSFT is a short-term, problem-focused model with an emphasis on adjusting maladaptive interaction patterns. It includes 12-16 sessions that run over three months.
Multisystemic Therapy (MST)
The overriding goal of MST is to keep adolescents who display serious clinical issues like violence, drug use, or severe criminal behavior in school, at home, or out of trouble. Through intense contact and involvement with family, this treatment model tries to get to the bottom of the adolescent's behavioral issues. It works to change the patient's ecology to enhance prosocial conduct while minimizing problems and delinquent behavior.
Functional Family Therapy (FFT)
FFT is an empirically grounded family therapy for dysfunctional and at-risk adolescents ages 11-18 and their families. It's a short-term (about 30 hours) program that helps the youth overcome conduct disorders, behavior problems, delinquency, and substance abuse. The counselor works with families to uncover family behaviors that contribute or lead to delinquent behavior. He or she then modifies the communication in the dysfunctional family, and trains members to set clear rules about responsibilities and privileges, negotiate effectively and generalize changes to community relationships and contexts
Family therapy in addiction treatment leverages the family's strength and resources to find ways for the addict to live without drugs or alcohol and to improve the effect of dependency on both the patient and their family. It can help families uncover their own needs and help to keep addiction from moving from generation to generation.
According to the National Survey on Drug Use and Health (NDSUH), 18.2 million people aged 12 and older did not receive specialty treatment despite needing one. The 2017 survey revealed that 1.0 million people perceived they needed substance use treatment, but did not get treatment at a specialty facility. Of this number, about 2 in 5 were not ready to stop using, and 1 in 3 had no medical cover and could not afford the cost. Others did not seek treatment because they did not know where to go for help or had no means to travel to the specialty facility.
Specialty facilities include rehab centers providing outpatient and inpatient services as well as inpatient services at hospitals. But they exclude treatment received in a support group, emergency room, or private doctor's office. Although specialty facilities can be effective in addressing drug addiction and related problems, their locations and associated costs may be a hurdle for certain individuals who need substance abuse treatment.
Insurance is critical for drug rehab
Financial limitation is a big barrier to getting effective treatment. Many drug-dependent individuals lack insurance, which covers a large percentage of treatment costs. Without insurance, the out-of-pocket costs can make care unaffordable for many people – even low-cost options like individual or outpatient therapy.
Here are some common reasons why many people remain uninsured:
Job loss
The high cost of insurance
Change in family status
Losing Medicaid
Lack of coverage through an employer
Believing that they don't need insurance
In 2018, 27.9 million individuals, 65 years or younger, were uninsured in the United States. This number is higher (by 500,000) than what was recorded in 2017. About 5% of the uninsured were Native Hawaiian/Asian, 15% black, 33% Hispanic, and 44% white.
People without insurance coverage have far less access to care than those who are insured. Several studies show that uninsured individuals are less likely to get treatment for drug use and related conditions than the insured counterparts. Most of them would rather avoid seeking treatment because of the amount they would need to pay-out-of-pocket.
The National Comorbidity Survey Replication (NCS-R) of 9,000 participants asked why individuals with dual diagnosis (substance abuse and mental disorders) did not seek professional care. Almost 15% of participants quoted financial limitations such as concerns about cost or lack of insurance. About 17% said they had to stop treatment because of the cost and their insurance not financing further treatment.
Cost of rehab
The actual price that an individual pays for substance use rehabilitation depends on a range of factors, including:
Length of treatment
Insurance coverage
Type of program (outpatient vs. inpatient)
Treatment for physical and mental health conditions
Location of treatment services
Program amenities (swimming pools, chef-prepped meals, gym)
Rehab facilities costs vary based on the aspects mentioned above. But on average, people bay about $1,500 to 2,500 per month.
Insurance options for substance use
Every policy or plan is different, but employer-subsidized insurance, private insurance, and the Affordable Care Act (ACA) cover abuse and mental health treatments. The ACA doesn't consider substance abuse as a pre-existing condition. So it doesn't deny treatments. Those who are covered under Medicare or Medicaid can also get funding and treatment options for substance use.
Getting drug rehab without insurance
Low-income or no-income addiction treatment centers
Insurance is a great way to fund addiction treatment. But as we've discussed earlier, people might not have it for several reasons. The good news is that there are free drug rehabilitation programs that patients can join. Most states offer to fund rehab services that can be accessed by those with little to no income or insurance. These treatment centers often require that the patients meet certain requirements to qualify. For example, one will have to demonstrate a lack of income, addiction status, and need for help. Substance Abuse Mental Health Services Administration (SAMHSA) maintains a Single State Agencies (SSA) for Substance Abuse Services directory that helps individuals determine who to contact for free rehabilitation programs.
The Salvation Army
The Salvation Army is yet another widely recognized and available addiction resource providing free drug rehabilitation services. It maintains a database of no-fee rehab programs, and those with low or no income or insurance cover can access treatment facilities. Salvation Army has been offering emotional, social, and faith-based help for people struggling with alcohol or drug addiction problems for more than 100 years. Their no-cost programs provide food, housing, community, counseling, and employment as they work to treat symptoms and eventually, the root causes of prolonged substance use.
Financing options
Some programs offer financing options. Financing is a better option as free rehabs often have waiting lists and limited funding. Some individuals may be somewhat skeptical about taking on a debt, but it's essential to look at addiction treatment as an investment. In the end, it pays off. When someone attains sobriety, they can go back to their healthy, productive lives. Their loved ones, too, can have peace of mind to focus on other essential aspects of life.
Paying cash or privately
Those that choose to pay for care out of pocket can avoid different hassles and challenges. They have the freedom to pick the rehab facility of choice without third-party influence, and not have to worry about uncovered or unusual expenses as well as hidden fees. Besides, paying cash allows one to negotiate the cost of care, and sometimes, get great deals along the way. LA Times analysis revealed that a majority of treatment facilities offer deep discounts to individuals who pay for care out of pocket. The report pointed out that those who paid in cash could pay $250, while those who used private insurance paid $2,400.
Insurance is essential for drug rehab
A study published on CNBC indicates that 62% of Americans do not have enough money to pay for emergencies. These families are living paycheck to paycheck, and lack savings to pay for rehabilitation costs. Insurance plans that offer coverage for substance abuse come in handy because they cover about 60-80% of the overall cost. But again, not everyone has insurance coverage. That said, the pricing (or cost) shouldn't hold patients back. As mentioned earlier, there are free rehab programs, low- and no-cost addiction rehabs, financing among other options to explore.
D.A.R.E., the anti-drug campaign, was designed to teach learners about the dangers of drug use, arm them with social skills to resist peer pressure to explore, and help them feel that saying no is socially acceptable. Resistance and self-esteem were at the core of D.A.R.E. (Drug Abuse Resistance Education Program). Through the 80s and 90s, it expanded from a small local program to a national campaign against drug use. At its peak, D.A.R.E. was adopted by 75% of schools in America at the cost of approximately $125 per child.
But see, there was only one problem. D.A.R.E .did not work
The approach made sense on the surface and was widely embraced by teachers, parents, and policymakers. But as it turns out, the program did little or nothing to fight drug abuse in youth. In some cases, it only made things worse. A 2009 meta-analysis of 20 controlled studies by two statisticians revealed that those who participated in the D.A.R.E. program were just as likely to abuse substance as those who got no intervention. But more disturbingly, other studies indicated that some learners were more likely to abuse substances if they passed through the program.
If you were among the millions of students who took part in the D.A.R.E. program between 1983 and 2009, you might be surprised to learn that experts have repeatedly proven that it didn't work. Despite being one of the most widely used drug abuse prevention programs targeted at school-aged students, it did not make you any less likely to abuse drugs or turn down the offer to abuse drugs from friends. The catchy "Just Say No" slogan that has served to keep the D.A.R.E. program distinguishable among learners seemed to be just that – catchy as studies show these words may not hold up under a microscope.
History of the D.A.R.E. program
D.A.R.E. is the most popular drug use prevention program in the U.S. (and the world). The original D.A.R.E. program, which was latched on Nancy Reagan's mantra "Just Say No," was created in 1983 as a joint effort between the Los Angeles Unified School District (L.A.U.S.D.) and Lost Angeles Police Department (L.A.P.D.) to end the recurring cycle of substance abuse, related criminal issues, and arrest. The curriculum's core elements were skill training, resistance, and self-esteem building for elementary school students. D.A.R.E. created and implemented a middle school and high school curriculum in 1984 and 1989, respectively.
D.A.R.E. took off quickly. Communities understandably wanted to ensure their kids led a drug-free lifestyle. It reached about 6 million learners in the first year at the cost of $750 million. It even expanded to other parts of the country (and globe) with funding support from the Safe and Drug-Free Schools, Communities Act of 1994, Department of Justice and other organizations. According to a National Institute of Justice report, 52% of school districts nationwide had adopted the D.A.R.E. program in one or more of their schools in 1994.
But it didn't take long for research to show that the "Just Say No" approach wasn't working. By the early 90s, multiple studies revealed that D.A.R.E. did not influence its graduates' choices regarding drugs and alcohol use. The effort to ignore vast reviews about the program came to a climax when the Institute of Justice accessed the program in 1994 and rendered it ineffective, but failed to publish the findings. In that decade, the program was placed under scrutiny by the U.S. Surgeon General Office, Department of Education, and the Government Accountability Office. These evaluations saw the transformation of D.A.R.E. into an evidence-based curriculum, Keepin' It REAL, which was launched in 2011.
Overall efficacy
Proponents say that the program has helped prevent drug use among students. They argue that D.A.R.E. enhances social interactions between students, police officers and schools and that it's the most prevalent drug abuse prevention program. Opponents, on the other hand, use evidence to show that the program is ineffective at preventing students from abusing substances. They contend that the program makes students ignore legitimate information about the dangers of drugs and that it's even linked to increased drug use.
In the 1990s, different polls started to show a reduction in the use of cocaine, L.S.D., methamphetamines, and marijuana. But opponents argue that the program – which condemned illicit substances – might have made the survey participants be more guarded and thus less likely to open up about using. Again, between 1991 and 1995, there was a 92% increase among 8th graders who had used marijuana and a 59% increase in illicit drug use among high school seniors. According to opponents, this is too big a number for a program that works. The war on drugs didn't manage to prevent declining life expectancies and record numbers of overdoses either.
The results of 30 other similar studies indicate that the program didn't prevent students from abusing substances in the short-term, or later on in life. A study produced alarming results with graduates showing a 29% increase in substance abuse and a 34% rise in tobacco use. But the most disheartening research done on the D.A.R.E. program was one that for over ten years. Participants indicated their drug use statuses when they were 10, and then 20 years old. The results showed that those who finished the program were no less likely to drink alcohol, use illegal drugs, or succumb to peer pressure than their counterparts who never went through the program. What's more, participants who took part in the program said they struggled with low self-esteem later in life.
The weakness of the D.A.R.E. program
The weakness of the program, as many studies point out, was the simplicity of its message – and its alarming claim that "substance use is prevalent." Students don't respond well to exaggeration, and both the "Just Say No" mantra and panic implied in the drug-fighting campaigns were pushing the kids away. At the same time, some researchers suggest that by making the drugs seem to be everywhere or widespread, the program might push kids with mental conditions (like anxiety or stress) towards drugs.
Moving into the future
In 2001, the Robert Wood Johnson Foundation awarded a $13.7 million grant to develop and test the "Take Charge of Your Life" (T.C.Y.L.) program. The pilot study that ran for eight years examined T.C.Y.L.'s effectiveness in empowering students to not act on their desire to use alcohol and illegal drugs. Findings revealed that D.A.R.E.'s T.C.Y.L. coursework had varying effects for students. Students who had used cannabis by the 7th grade were highly unlikely to use it by 11th grade, compared to those in the control group. The study also uncovered that D.A.R.E.'s curriculum resulted in a 3 to 4% increase in cigarette and alcohol use among 11th-graders who never used in 7th grade, compared to those who never joined the program.
Based on the results of T.C.Y.L., D.A.R.E. transitioned to a brand new, and promising coursework called Keepin' it REAL. This program encourages learners to "Refuse offers to use drugs, Explain why they don't want to use, Avoid situations where drugs are used, and Leave situations where drugs are used (REAL). It encourages them to lead a safe and responsible lifestyle. According to the Substance Abuse and Mental Health Services Administration (SAMHSA), there were no concerns, adverse effects, or unintended consequences with the Keepin' it REAL program. The Department of Justice, in a 2012 review of the new program, said it was promising as it seemed to lower marijuana and alcohol use, and improves resistance skills. However, the report also noted that positive outcomes usually fade over time.