There's no denying that drugs and music have always had a close relationship. For many people, using drugs is a way to enhance their musical experience, whether it's dancing all night at a club or losing themselves in an eclectic mix at a festival. However, it's worth noting that not all music fans use drugs, and many live performances are perfectly enjoyable without any chemical assistance.
Nevertheless, it's undeniable that drugs have played a major role in music history, especially when it comes to large live performances. Artists such as Pink Floyd and The Grateful Dead were known for their elaborate stage shows, often designed to be experienced while under the influence of drugs.
In recent years, electronic dance music has become closely associated with drug use, with festivals like Tomorrowland and Ultra becoming known as hotbeds of illicit activity.
What Are Music Concert Visuals?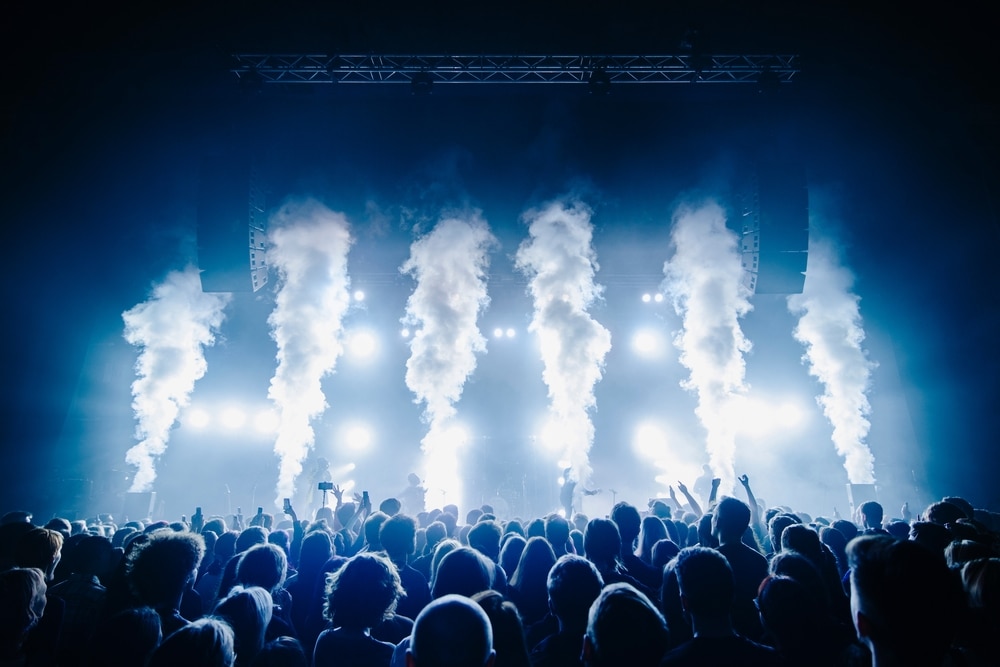 Music concerts are a visual feast for the senses, with bright lights, flashing colors, and dizzying patterns. But have you ever wondered where these visuals come from? It turns out that many of them are inspired by drug use.
For example, the trippy patterns used in concert visuals are similar to those experienced during an acid trip. And the flashing lights can mimic the effects of strobing lights on a dance floor. By creating visuals that are reminiscent of drug-induced states, concertgoers can feel like they're experiencing the music in a whole new way.
The Link Between Drugs and Music
Music and drugs have been linked together for centuries. In the early days, people commonly used psychoactive drugs to enhance their music experience. Drugs like alcohol and tobacco were used to relax and improve the taste of music. Amphetamines were also common, with rock and roll artists like Elvis Presley and Jerry Lee Lewis relying on them for their wild onstage antics.
In more recent times, illegal drugs like LSD and MDMA have been used by people searching for a more intense musical experience. Some claim that these drugs can help them appreciate music in a whole new way, while others enjoy the heightened sensations and feelings of euphoria that they can produce.
Music, in turn, has always been a part of the drug culture in the United States. Many drugs, especially psychedelics, are associated with specific genres of music, such as acid house or trance. For many people, taking drugs is an integral part of the musical experience, as it can help them feel more connected to the music and other people. Drug use can also be seen as rebelling against society's norms and expectations.
Besides, many musicians have experimented with alcohol or drugs in an attempt to improve their creativity. Some believe that substances can help open up the mind and allow new ideas to flow. However, it is worth noting that many successful musicians have composed great songs without resorting to drugs or alcohol.
Music, Drug Use, and Addiction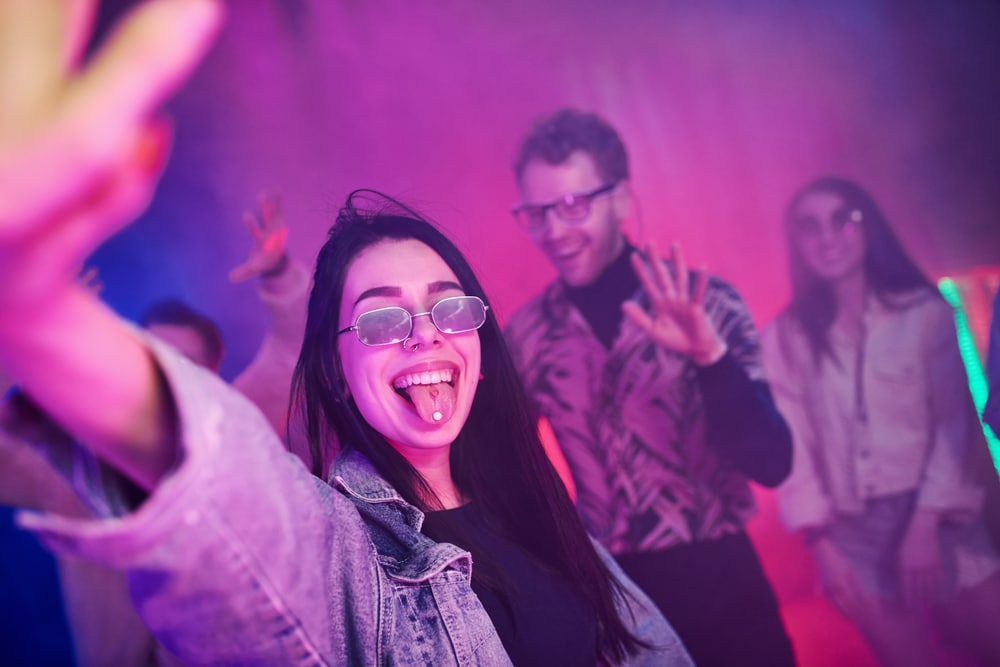 There's also a close link between music and substance use disorders. In some cases, people may use drugs to enhance their experience of listening to music. But in others, the connection between music and partying can lead to drug use or addiction or trigger mental disorders that cause them to turn to drugs to cope.
One of the most common drugs used at parties is MDMA, also known as "ecstasy" or "molly." MDMA is a stimulant that can cause feelings of euphoria, increased energy, and pleasure. It can also increase heart rate and blood pressure, dehydration, and anxiety.
When taken in large doses or combined with other drugs, MDMA can be dangerous and even life-threatening. Since MDMA is often used at all-night parties or nightclubs, people who use the drug may not get enough sleep, leading to fatigue, irritability, and memory problems. Long-term use of MDMA can also cause withdrawal symptoms, including depression, anxiety, and sleep problems.
For people struggling with addiction, the connection between drugs and music can be dangerous. According to the National Institute on Drug Abuse, party settings are risk factors for relapse, as they trigger cravings. At the same time, listening to music can make it harder to resist the urge to use drugs. The National Institutes on drug use research indicates that relapses are common, happening in 40-60% of the cases.
Music Concert Visuals and Drug Use
Many people who attend live music performances are using drugs. According to research by DrugAbuse.com, 57% of people admitted to using drugs or alcohol, with 93% consuming alcoholic beverages. Additionally, about 40% used marijuana at live music events, followed by 8% who used hallucinogens or MDMA (Molly or ecstasy).
Large live music performances often incorporate heavy visuals into their shows, expecting that many crowd members will be under the influence of drugs. These visuals help to:
Create a more immersive experience: Heavy visuals can help create a more immersive experience for the audience, making them feel like they are part of the performance.
Engage the audience: Heavy visuals can also help to engage the audience, keeping them involved in the performance.
Add excitement: Heavy visuals can add excitement to a performance, making it more enjoyable for the audience.
Create a memorable experience: Heavy visuals can help create a memorable experience for the audience, one they will remember long after the performance is over.
Many drugs cause users to experience sensory overload, and the introduction of visual elements can help ground them and prevent them from becoming overwhelmed.
Besides, drugs can alter perception and make it difficult to process complex information. As a result, simpler visual images are more likely to be comprehended by those under the influence. Also, bright colors and patterns can be more stimulating and enjoyable for people on drugs.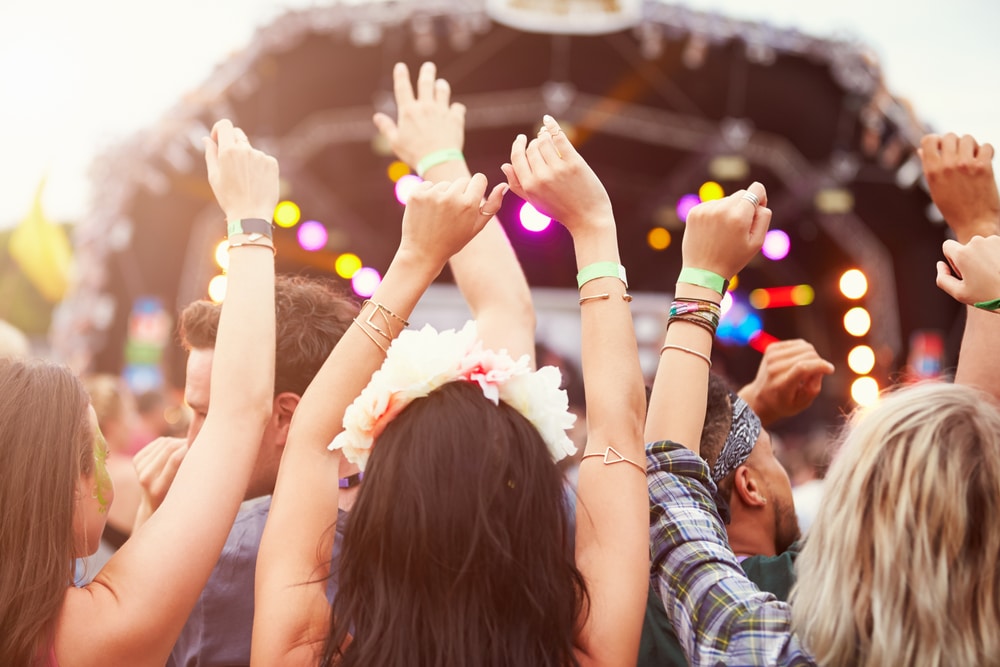 Stay Sober Throughout the Show
Going to a live music performance can be an incredibly exhilarating experience. Whether you're seeing your favorite band or exploring a new genre, there's nothing quite like being in a room full of people who share the same love of music. But you may worry about being around others who might be using drugs. While it is true that many concerts do use heavy visuals that can be enhanced by drug use, there are ways to enjoy the show while remaining sober.
Choose the right venue. If you're not comfortable with being around drugs and alcohol, then look for venues that have a strict no-tolerance policy.
Go with friends who share your same values and who you know you can rely on. If you find yourself in an uncomfortable situation, you'll have someone to turn to.
Pick a seat that is not too close to the stage. This will help to avoid being overwhelmed by the lights and sounds.
You may also want to arrive early and leave early before the crowd gets too wild.
Don't forget to stay hydrated and take breaks as needed.
Addiction Treatment
When most people think of drug addiction, they picture someone using illegal drugs like meth or heroin over prolonged periods of time. However, addiction can happen after a few tries and involve any drugs, including legal ones like alcohol and prescription medications.
Drug use is often glamorized in the media, especially in music. Concerts, in particular, can be a breeding ground for drug use.
Many people view drug use as a harmless way to have fun and let loose. However, drug use comes with serious risks. In addition to the risk of addiction, drugs can also lead to mental and physical health problems.
If you or someone you know is struggling with drug addiction, resources are available to help. Rehab facilities offer vast treatments for drug addiction, including detox, in-patient and outpatient care, and therapies. The Institutes of Health also recommends getting support from friends, family members and support groups.
Hallucinogens are drugs that cause perceptual distortions in the user's environment. This can include seeing, hearing, and feeling things that aren't there. The distortions can be dangerous, especially if someone takes them regularly. There are many different types of hallucinogens, including LSD, psilocybin mushrooms, and DMT. While each drug produces different effects, all of them have the potential to be addictive.
This blog post will discuss the different types of hallucinogens and the dangers of using them. We will also talk about how addiction to these drugs can happen and what treatment options are available for those who need help.
What are hallucinogens?
Hallucinogens are a diverse class of drugs that alter perception, mood, and cognition. They range from naturally occurring substances, like morning glory seeds, ayahuasca, and certain types of mushrooms, as well as synthetic drugs like LSD, MDMA, and ketamine.
Hallucinogens can be broadly grouped into psychedelics, dissociatives, and deliriants.
Psychedelics, such as LSD and psilocybin mushrooms, produce changes in perception, mood, and thought.
Dissociatives, such as ketamine and PCP cause a sense of detachment from reality.
Deliriants such as atropine and scopolamine cause confusion and hallucinations.
While the effects of LSD and other hallucinogenic drugs can vary depending on the substance and the dose, they typically cause users to see, feel, and hear things that are not real. Hallucinogens can also cause mood changes, making users feel happy, angry, or afraid. In some cases, users may have difficulty distinguishing between reality and fantasy.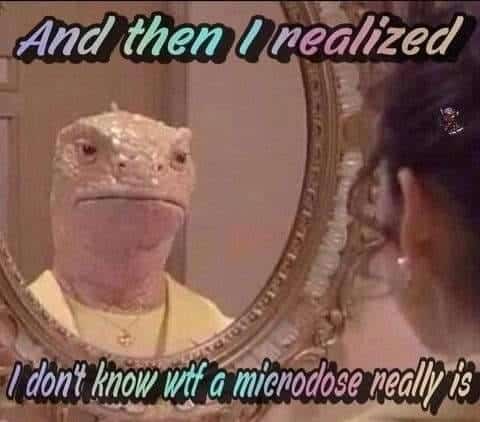 At higher doses, hallucinogens can cause users to experience frightening hallucinations, leading to anxiety and paranoia. Long-term effects of hallucinogen use include flashbacks, alterations in mood and perception, and difficulty thinking clearly.
When someone takes a hallucinogenic drug, it affects the brain by causing changes in brain chemistry. These changes can lead to an altered state of consciousness. In some cases, people may have a bad trip, which means they have a negative experience while on the drug. Hallucinogens can be dangerous because they can cause people to do things that they would not normally do, such as putting themselves in harm's way.
Dangers of Using Hallucinogens
Recently, there has been an increase in the use of hallucinogens in the United States. These drugs alter a person's perception of reality, often causing them to see or hear things that are not there. While some believe that these drugs can offer a spiritual experience, they come with a range of side effects that can be dangerous or even deadly. Hallucinogens can cause users to:
Feel disconnected from their bodies and the world around them.
Experience anxiety, paranoia, and hallucinations. Sometimes, the side effects can be so severe that they lead to hospitalization or even death.
They may also experience irrational fears and suicidal thoughts.
In some cases, hallucinogen users can develop long-term mental health problems such as psychosis and paranoid schizophrenia.
It is important to be aware of the risks associated with these drugs before using them.
Psilocybin Mushrooms Addiction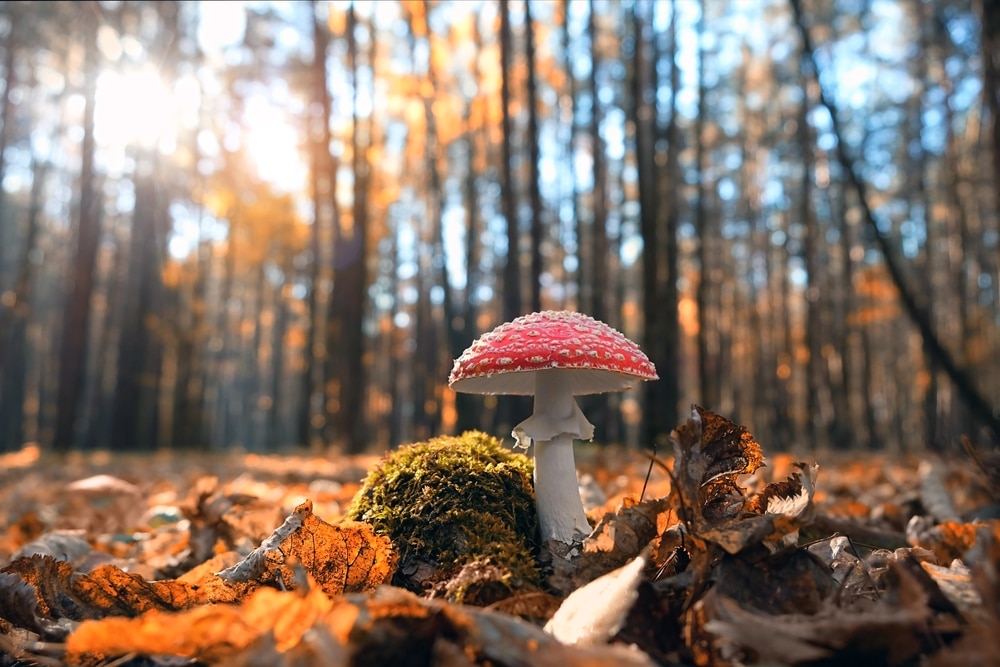 Mushroom abuse has been on the rise in recent years, as people are becoming more aware of the type of mushroom known as psilocybin mushrooms. These mushrooms contain a chemical compound called psilocybin, which is structurally similar to the psychoactive compound found in LSD. While the effects of psilocybin are not as intense as those of LSD, they can still be very powerful and cause severe changes in perception and mood.
People who abuse psilocybin mushrooms often do so because they enjoy the hallucinations and altered state of consciousness that they produce. However, there is a risk of developing a psychological dependence on these mushrooms and a physical dependence if used frequently.
Can You Become Addicted to Hallucinogens?
Though typically not as addictive as other substances, it is still possible to develop an addiction to hallucinogens. Usually, this occurs after substance abuse, for example, taking high doses of the drug or taking it more frequently than intended.
When someone regularly takes high doses of a substance, they become tolerant of it. This means they need to take increasingly larger amounts of the substance to feel the same desired effects. As tolerance builds, so does the risk of addiction.
In addition, substance abuse can quickly lead to changes in brain chemistry. These changes can be difficult to reverse and may cause lasting damage. Hallucinogens are particularly dangerous because they can cause both physical and psychological dependence.
How Addiction to Hallucinogens Happens
Though typically not as addictive as other substances, it is still possible to develop an addiction to hallucinogens. Usually, this occurs after substance abuse, for example, taking high doses of the drug or taking it more frequently than intended.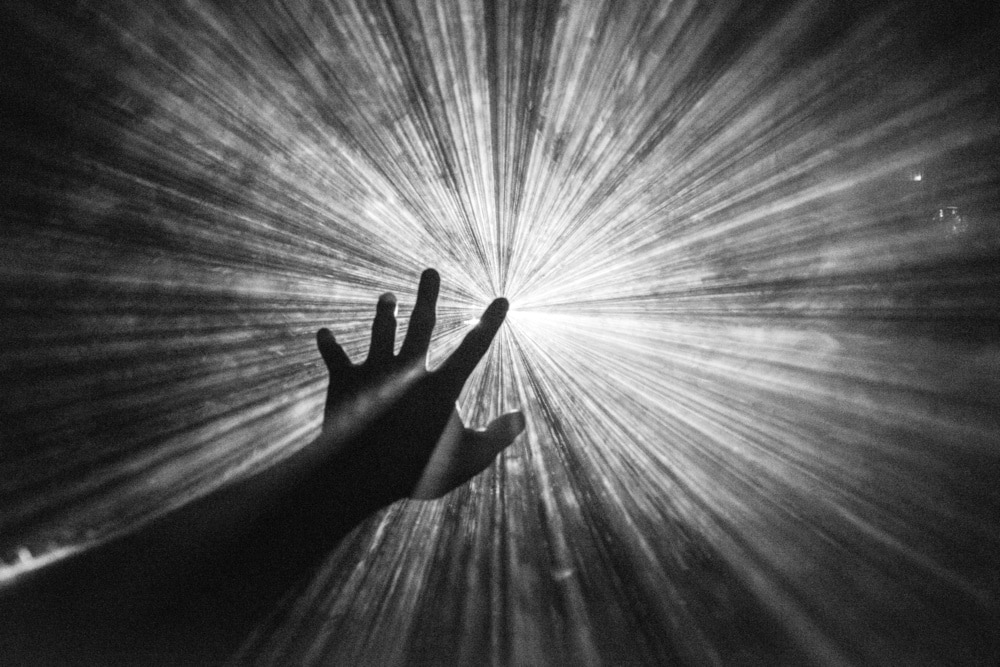 As with other forms of drug addiction, addiction to hallucinogens can lead to financial problems, relationship difficulties, and health issues. In some cases, people may even experience hallucinations that are not pleasant. If you or someone you know is struggling with an addiction to hallucinogens, it's important to seek professional help. It is possible to overcome substance abuse and live a healthy life with treatment.
Get Help for a Hallucinogen Addiction
Just like the treatment of alcoholism, addiction to hallucinogens can be a difficult addiction to overcome without professional help. There are many different types of hallucinogens, and each person reacts to them differently. Some people may only need outpatient treatment, while others may require inpatient treatment at a rehabilitation center.
The first step in addiction treatment is usually detoxification, which helps the person safely withdraw from the drug. After detox, the person may undergo counseling and therapy to help them understand and cope with their addiction. Medication may also be prescribed to help manage withdrawal symptoms and cravings in some cases.
Addiction treatment centers offer relapse prevention programs, which can help individuals stay on track in recovery. Many centers also offer alternative treatments, such as yoga and meditation, which can help to reduce stress and promote overall wellness.
StrugglingWithAddiction.com Can Help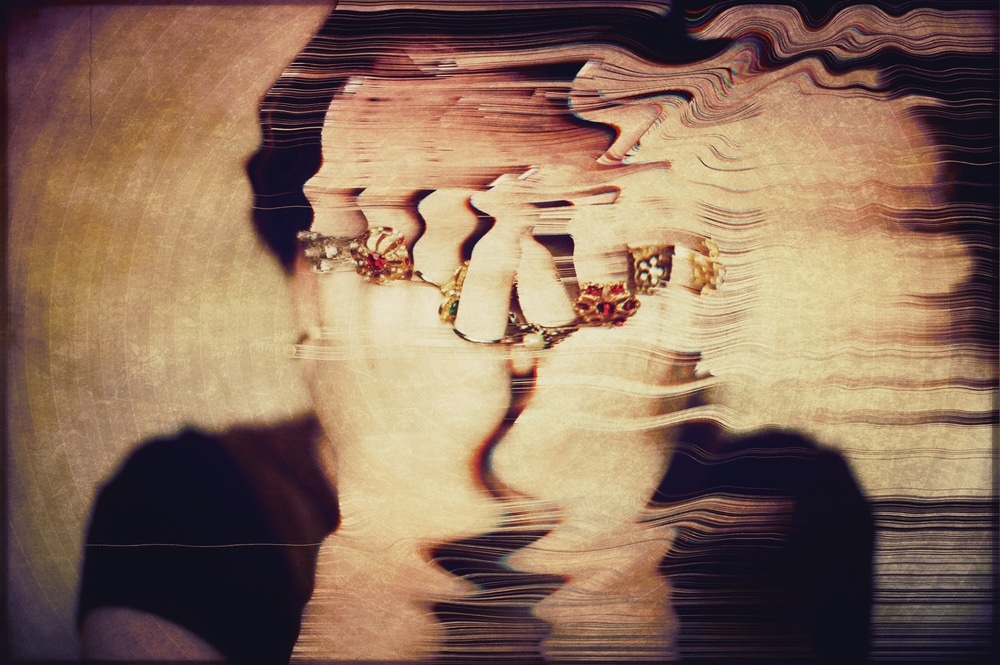 If you or someone you know is struggling with addiction to hallucinogens, please seek professional help. Addiction treatment centers can provide the care and support necessary for a successful recovery. They will also offer ongoing support that makes it possible to overcome addiction and live a healthy, fulfilling life.
Unsure where to start? Let us match you with the best treatment facility to suit your needs. Check out our directory of reputable rehabilitation centers.
You've probably heard that lysergic acid diethylamide (LSD) stays in your body forever. A single LSD trip, usually taken on paper as a small square or liquid, the molecule will embed itself in your spinal fluid and stay there for a long time. There it remains seemingly forever, waiting for the unsuspecting moment when it will release itself and cause you to have a full-on psychedelic effect. In fact, you might even believe that this spinal fluid LSD is the reason for flashbacks. The flashbacks result from the drug leaking out of your spinal column, causing you to trip at the least expected moment.
And with the anti-drug messaging and stories supporting the idea, it makes sense to think so. But do psychedelics like LSD remain in the spinal fluid forever and come back without warning, causing one to hallucinate? Well, that's what we'll be discussing in this article. But first, let's understand how hallucinogens work.
How do hallucinogens work?
Classic hallucinogens are thought to trigger perception-altering effects by stimulating the serotonin 2A receptor. Their effects mostly happen in the prefrontal cortex, which is responsible for perception, cognition and mood, along with other brain parts involved in psychological responses to things like panic and stress.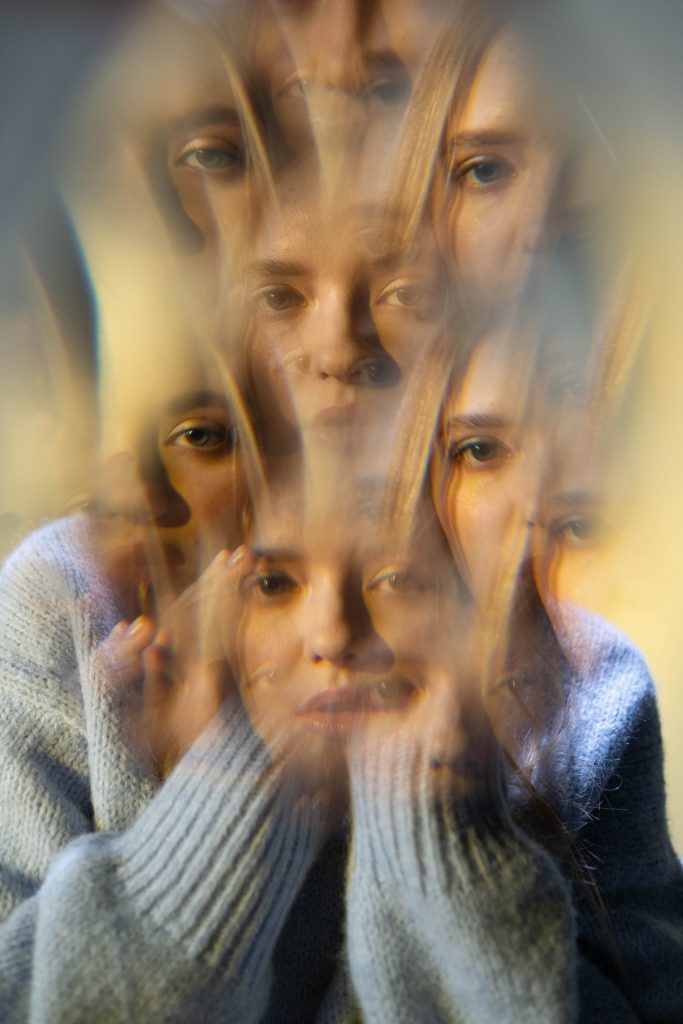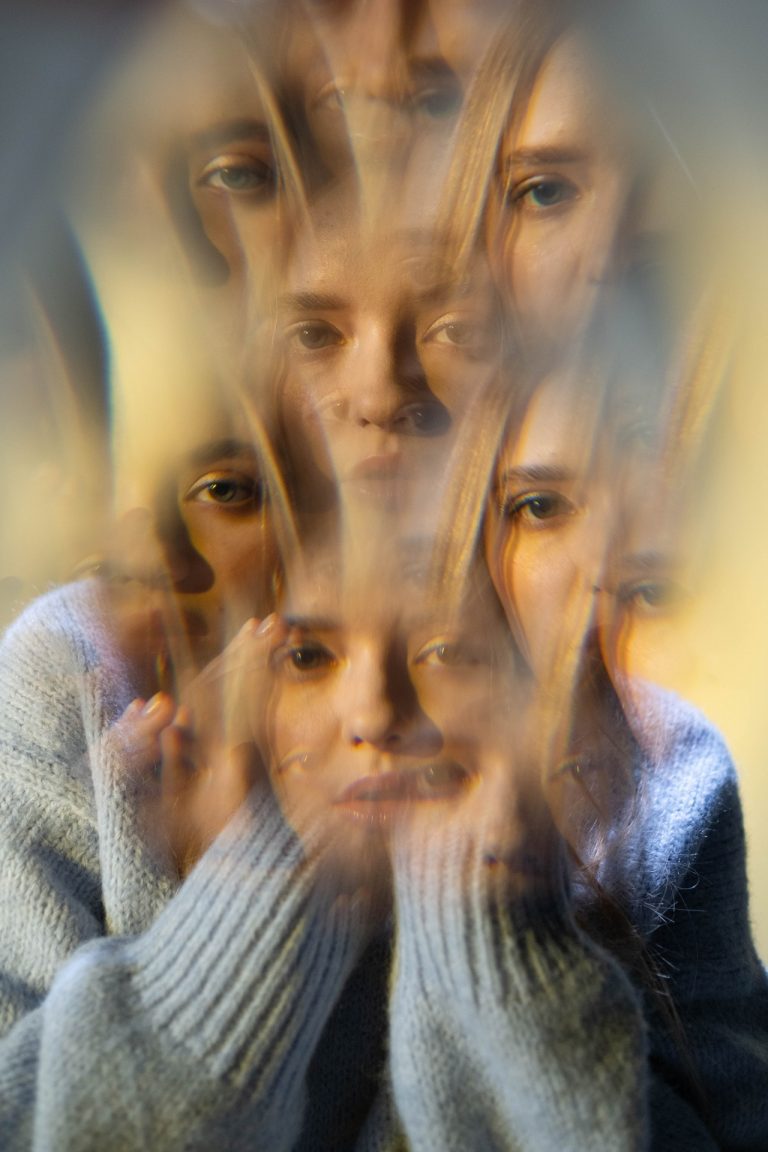 The effects of using hallucinogenic drugs include seeing images, feeling sensations, and hearing sounds that seem real but don't exist. Short-term effects of LSD, peyote, and psilocybin include:
Increased heart rate, body temperature, and blood pressure
Numbness, tremors, and weakness
Dizziness and sleepiness
Impulsiveness and sudden emotional ships, ranging from euphoria to fear
Hallucinations
Agitation
Flushing
An LSD overdose can cause drug-induced psychosis and bad trips that include terrifying thoughts and intense feelings of despair and anxiety, including fears of insanity, losing control, or even death.
What is a flashback?
A drug-related flashback is a type of distorted sensory experience or disturbing perception that affects a person's senses long after the drug's actual effects wear off. It is often associated with hallucinogenic drugs like magic mushrooms or LSD (acid). A flashback is different from memory because it feels like it's happening all over again. It's important to note that research doesn't support flashbacks because they are not a real phenomenon. But don't just believe us… Here's Norm Macdonald's hilarious take on the subject.
LSD and flashback
It is often thought that LSD embeds in the body system for a lifetime and can cause sudden flashbacks from time to time. However, the truth is that there's still a lot to learn about psychedelics and flashbacks because research on the subject is very limited.
Recently, two neuroscientists from the Norwegian University of Science and Technology studied the link between lifetime psychedelic use and mental health. The investigators used the annual National Survey on Drug use and Health which gathers data on mental health and substance use from a random sample representative of the United States non-institutionalized population.
Over 13% of the 135,095 randomly selected participants said they had used psychedelics like LSD, mescaline, and psilocybin at least once in their life. The results showed that psychedelic use was not strongly connected to severe psychological distress, psychiatric symptoms, or needing or getting mental health treatment. The authors also discussed the flashback concept and concluded that hallucinogen persisting perceptual disorder, where visual symptoms are connected to using psychedelics, was erroneous. However, other studies suggest that flashbacks long after taking the drug are rare, but possible nonetheless.
Some theories suggest that people who get continuous ill effects after an intense psychedelic experience could have possibly acquired post-traumatic stress disorder (PTSD) and mistake it for an LSD flashback. Others claim that psychedelics open a "door" that exposes one to another dimension of reality. This door doesn't entirely shut for weeks or months of stopping to use the drugs. So, sometimes, all it takes is just one joint to creak the door open even a little and send one into full-on epiphany or realizations that they might have had similar to your acid trip.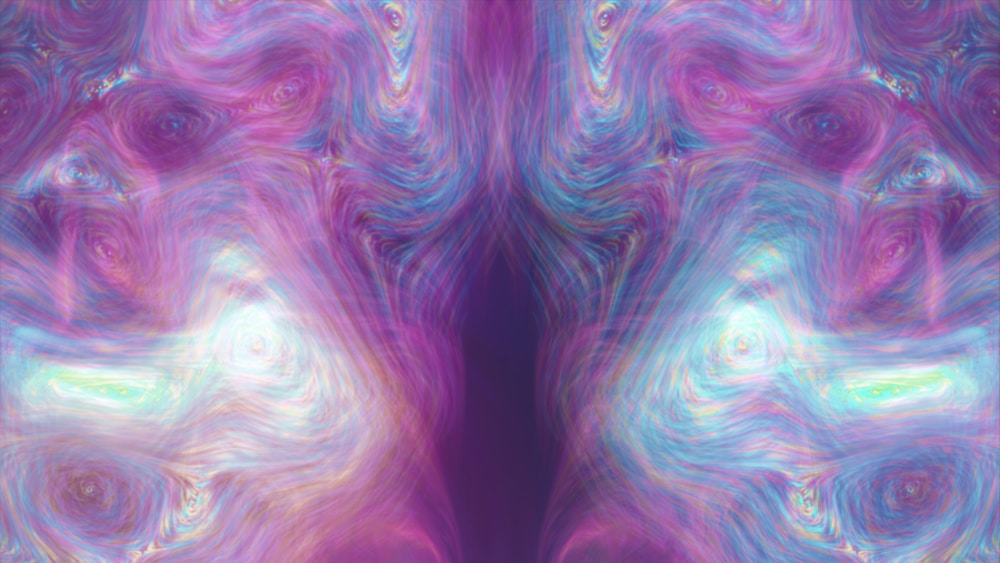 One study determined that LSD flashbacks were triggered by selective serotonin reuptake inhibitors (SSRIs) intake. Other studies suggest these aren't LSD flashbacks but increased sensitivity to all psychoactive substances. What is real is something called Hallucinogen Persisting Perception Disorder (HPPD). After a psychedelic trip, LSD users can have lingering visuals that can distract them from their everyday lives. They can have tracers that last indefinitely after the trip. Or they can have some haze that goes over everything that they look at. This makes the vision not as clear as it used to be.
Understanding HPPD
People who use hallucinogenic drugs like LSD, magic mushrooms, or ecstasy can re-experience the visual disturbance days, weeks, months, or even years after using it. They may see weird, trippy symptoms like flashes of color, intensified colors, size confusion, tracers, images within images, geometric patterns, or even having difficulty reading. And since they're aware of what's happening, they may feel uneasy, uncomfortable, or even embarrassed.
According to the Diagnostics and Statistical Manual of Mental Disorders, an HPPD candidate must experience a spontaneous reappearance of the visual phenomena long after the hallucinogen use has stopped. The effects should cause significant distress and not be explainable by other medical conditions.
However, the connection between Hallucinogen Persisting Perception Disorder and hallucinogen intoxication is still unclear. According to a review by psychiatrist John Halpern and co-authors, it's hard to cancel other health conditions that might cause flashbacks. These conditions include anxiety disorders, malingering, neurological conditions, current intoxication with other drugs, hypochondriasis, or current psychotic or affective disorders.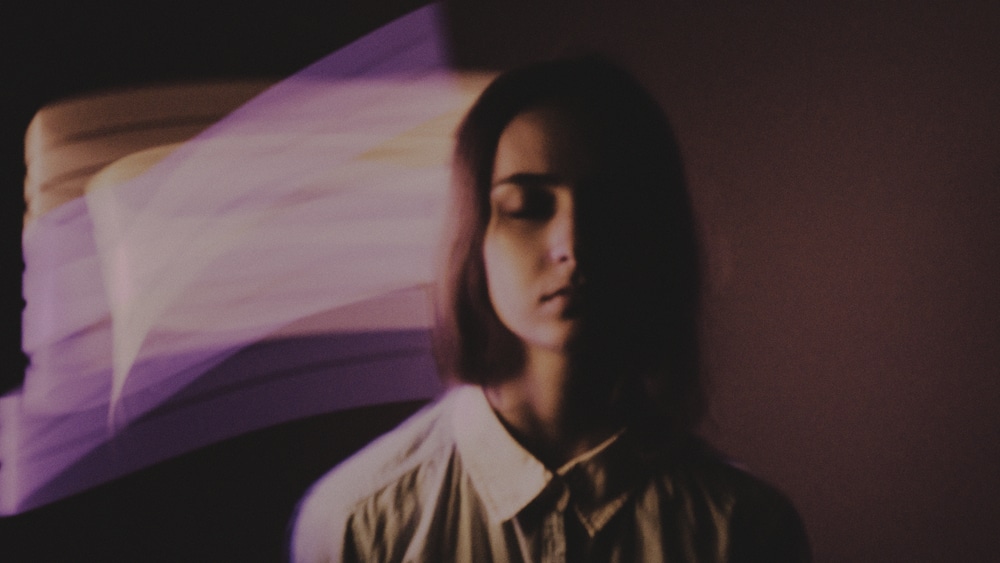 In another web-based survey, 60.6% of 2455 participants reported having experienced drug-free visual experiences similar to hallucinogen effects. The chances of experiencing constant or near-constant symptoms were predicted by greater past exposure to specific hallucinogens. While symptoms of HPPD were common, 4.2% of the participants found them impairing or disturbing enough to consider getting treatment.
Gauging from the studies, it is still unclear whether the flashbacks from drugs are a real thing. However, the reality is that these visual disturbances may be more common than previously thought. It's is therefore worthy of conducting further studies to determine whether there's a strong connection between the two or not.