Treatments for substance use disorders can be expensive, especially for individuals who are underinsured or uninsured. Unfortunately, the treatment cost is a deterrent to care for this group. Luckily, there are numerous resources designed to help those who cannot afford to pay for addiction treatment. State-funded drug and alcohol rehab is one such resource.
Statistics reveal that only 11% of over 21.2 million people aged 12 or older who needed substance use care received treatment at a specialty facility in 2018. Of this number, 1 in 3 cited a lack of health insurance or not being able to afford care as the reason for not receiving treatment.
But the good news is that individuals who are underinsured, uninsured, or unable to pay the cost of treatment can still seek professional care through low-cost or free addiction treatment programs. These programs are offered to eligible patients at no cost and are commonly provided at different state-funded rehab centers and hospitals as well as other organizations. In this article, we will focus on state-funded rehabs.
What are state-funded rehabs?
State-funded rehabs are addiction treatment facilities sponsored by the state. As the name suggests, the treatment centers use government funds to help those receiving substance abuse treatments. The funding sources vary from state to state, according to the Substance Abuse and Mental Health Services Administration (SAMHSA) publication. But most of these programs get their dollars through state budgets, a combination of federal grants and reimbursement through Medicaid.
Although these programs vary by state, most have strict eligibility requirements. Applicants may need to be citizens of the US and show some proof of residency in the state that they're seeking rehab treatment. They also have to reveal their history and degree of addiction and demonstrate their inability to afford other care options based on different aspects, like lack of insurance, income, etc.
Joining a state-sponsored treatment center
A recent report by SAMHSA indicated that there were more than 2 million admissions to state-sponsored drug and alcohol treatment centers in 2017. With potentially a large number of applicants and limited funding, it may be difficult to get into a state-funded program. Eligible candidates are therefore likely to be placed on a waiting list until a spot becomes available. The wait can take anywhere from a few weeks to several months. However, most programs will provide some form of support during the wait for an opening.
Benefits of state-funded drug rehab
The Cost – A majority of state-funded rehab centers provide treatment to eligible persons at substantially lower rates or even free of charge. Thanks to these programs, many people can get expert care without having to worry about the cost.
Safe environment – State-funded programs offer care in a controlled setting. This allows patients to be in a safe environment for a greater recovery opportunity. There's also the interaction aspect – where patients get to mingle and talk with peers who are going through the same experience.
The care – These centers hire experienced and qualified experts. So patients are certain of getting quality services at these facilities.
Downsides of state-funded drug rehab
Waiting times –The waiting times that are associated with these rehabs can be a bummer. Research shows that it's essential to move quickly, especially when a long-term user is willing to get help. Often, the motivation is temporary. But most importantly, moving fast prevents further emotional and physical damage. But when it comes to the state-sponsored facility, patients have no option but to wait.
The revolving door — Since these programs have limited funds and capacity, some patients feel that they might be released before they can complete their program. This leads to them feeling alienated from the entire thing and even lower their chances of attending a rehab again in the future.
Privacy – In addition to the waiting times, state-funded rehabs may not offer privacy as the private rehabs. Since the programs are government-operated, many patients aren't as free to share personal information around their alcohol or drug addiction. The secrecy may limit the effectiveness of therapy and treatment.
What's included in state-funded rehabs?
State-funded programs have well trained and skilled experts who can offer a quality treatment that uses techniques and evidence-based treatment that are result-oriented. Different studies have shown that treatment in public rehab facilities is just as effective (with about the same results) as private centers. But with limited funding, these rehabs aren't always able to offer the latest in complementary therapeutic care and technologies compared to private treatment facilities.
State-funded rehabs may include anything from outpatient and inpatient care to partial hospitalization and follow-up support, just like private rehabs. And despite the chances of having more standard or basic recovery settings, these facilities can still offer effective detox, support services, and treatment options to help patients who are underinsured, uninsured individuals or have less income. Many state programs will even go to help the homeless and less-fortunate.
Even so, state-funded programs may not have the same in-house therapy or other support services as private ones. So, they refer patients to self-help groups and counseling services for behavioral health and other mental health issues. Again, free rehabs won't have the most comfortable accommodations to meet the needs of the most sophisticated patients. State funding doesn't offer all the comforts or other high-end amenities that are included in private residential treatment facilities.
But as we discussed earlier, the treatment cost in a state-funded rehab facility is significantly lower (or even free) compared to a private facility. Although the actual cost of care varies based on a person's eligibility for the program and the types of services that are needed, state-funded rehabs are way cheaper and an attractive option to the uninsured, underinsured, and low-income earners.
How to find a state-funded rehab facility near you:
SAMHSA runs a Directory of Single State Agencies for Substance Abuse Services that highlights the state-sponsored rehabs in all states. Although the Single State Agencies (SSAs) are in charge of offering drug and alcohol prevention guidance and prevention services to the entire population of their state, most of their resources are geared towards providing addiction treatment to the uninsured, underinsured, and low-income earners.
SAMHSA also offers a Behavioral Health Treatment Services Locator tool that allows patients to find state-funded rehab facilities nearby. Patients can customize their search to specific requirements to narrow down the options. For those who don't want to use tools or references, a simple Google can reveal a list of state-sponsored treatment facilities nearby.
Conclusion
Each state provides alternative options to private care. Most of these programs are available free of charge to eligible candidates. Although state-funded rehabs may not be categorized as luxury care, they still offer the highest level of care needed along with a conducive atmosphere to recovery.
Addiction is sometimes referred to as a "family disease," and rightfully so. It affects the patient and his or her entire family's physical health, finances, and psychological well-being. At the same time, the family also has the power to make or break their loved one's recovery efforts as he or she goes through the journey to sobriety. That's why the importance of family therapy can never be overstated.
Family therapy is designed to address specific issues that affect the psychological health of the family, like substance abuse. It helps families work through challenges, struggles, and tough times in a manner that doesn't just address the problem but leaves the family stronger.
Addiction takes a toll on everyone. It forces family members to pick up the slack of the addict, make excuses for his/her behavior, and potentially endure physical, sexual, and emotional abuse. Extended family members and friends may also have to chip in financially (or in other ways) to cushion the ignored responsibilities. Unfortunately, this naturally leads to instability and conflict within any given family, irrespective of how close-knit it used to be. In the long run, family members end up feeling disappointed and even frustrated with the behavior.
Therapy is a means to help cope with alcohol or drug addiction – and that's not the same as making the problem disappear. Accepting the situation and letting go of things that are beyond control is part of family therapy. When families let go of expectations, they can heal and embrace their present reality while working to a better future. The opposite is also true.
What is family therapy? 
This therapy recognizes that the addiction problem affects the entire family as opposed to just one person. It aims to empower families with skills to help adults and adolescents communicate through conflict and understand any substance abuse or co-occurring disorders like mental health disorder, family conflict and communication, learning disorders, peer networks, work or school issues, and so on. Family involvement is especially critical when the addict is an adolescent because he or she is still under parental care and is subject to the parent's rules, control, and support.
Family therapy is based on the belief that every family member plays a part in the family system, and when one person is affected, the entire family takes the hit. Treating an individual alone is the same as addressing an illness's symptoms without treating the disease itself. And although this approach is often used to help solve a person's problem that's impacting the entire family, it also applies in family-wide issues like conflicts between spouses, siblings, children, or parents. Family therapists can help loved ones to identify ways to manage conflicts, struggles, and challenges.
Family-based approaches 
Family-based interventions are often provided in conjunction with behavioral interventions and medications. The adult or adolescent substance abuser may attend individual or group therapy sessions with their peers and family therapy.
Models of family therapy
Family therapy is offered in outpatient, intensive outpatient, and residential rehab programs. According to the National Institute on Drug Abuse post, dubbed "Principles of Adolescent Substance Use Disorder Treatment: A Research-Based Guide," here are some types of family-based approaches.
Family Behavioral Therapy (FBT)
Family Behavioral Therapy is an evidence-based intervention that uses innovative, easy-to-learn, behavioral therapies to attain goal performance within a family context. It blends behavioral contracting and contingency management to address drug and alcohol abuse and other behavioral problems. FBT addresses vast areas, including family relationships, mental health, sobriety, and effective management of substances, sports performance, self-protection, employment, beautification, and home safety. Under this model, the patient and family member take part in treatment planning and select specific treatments from a list of evidence-based treatment options. FBT also rewards positive behavior during each session. And when behavioral goals are met, the therapist may use contingency management to reinforce the behavior.
Multidimensional Family Therapy (MDFT)
MDFT protocols guide counselors in analyzing and intervening simultaneously in adolescents and their family's life. Cognitive processes, emotions, and behavior are linked and are all addressed under this family-based treatment model. Teen problems like substance abuse and delinquency are multidimensional, and therefore require multifaceted therapist behaviors and remedies. As a multisystem model, therapists work separately with the teen, the family and other systems (juvenile justice systems or school), and then together to forge new relationships.
Brief Strategic Family Therapy (BSFT)
BSFT diagnoses and corrects patterns of family interactions connected to distressing symptoms and experiences in children ages 6-10. It attempts to shift family interactions from habitual to proactive or conflictive to collaborative, to allow the trapped love to thrive. BSFT is a short-term, problem-focused model with an emphasis on adjusting maladaptive interaction patterns. It includes 12-16 sessions that run over three months.
Multisystemic Therapy (MST)
The overriding goal of MST is to keep adolescents who display serious clinical issues like violence, drug use, or severe criminal behavior in school, at home, or out of trouble. Through intense contact and involvement with family, this treatment model tries to get to the bottom of the adolescent's behavioral issues. It works to change the patient's ecology to enhance prosocial conduct while minimizing problems and delinquent behavior.
Functional Family Therapy (FFT)
FFT is an empirically grounded family therapy for dysfunctional and at-risk adolescents ages 11-18 and their families. It's a short-term (about 30 hours) program that helps the youth overcome conduct disorders, behavior problems, delinquency, and substance abuse. The counselor works with families to uncover family behaviors that contribute or lead to delinquent behavior. He or she then modifies the communication in the dysfunctional family, and trains members to set clear rules about responsibilities and privileges, negotiate effectively and generalize changes to community relationships and contexts
Family therapy in addiction treatment leverages the family's strength and resources to find ways for the addict to live without drugs or alcohol and to improve the effect of dependency on both the patient and their family. It can help families uncover their own needs and help to keep addiction from moving from generation to generation.
According to the National Survey on Drug Use and Health (NDSUH), 18.2 million people aged 12 and older did not receive specialty treatment despite needing one. The 2017 survey revealed that 1.0 million people perceived they needed substance use treatment, but did not get treatment at a specialty facility. Of this number, about 2 in 5 were not ready to stop using, and 1 in 3 had no medical cover and could not afford the cost. Others did not seek treatment because they did not know where to go for help or had no means to travel to the specialty facility.
Specialty facilities include rehab centers providing outpatient and inpatient services as well as inpatient services at hospitals. But they exclude treatment received in a support group, emergency room, or private doctor's office. Although specialty facilities can be effective in addressing drug addiction and related problems, their locations and associated costs may be a hurdle for certain individuals who need substance abuse treatment.
Insurance is critical for drug rehab
Financial limitation is a big barrier to getting effective treatment. Many drug-dependent individuals lack insurance, which covers a large percentage of treatment costs. Without insurance, the out-of-pocket costs can make care unaffordable for many people – even low-cost options like individual or outpatient therapy.
Here are some common reasons why many people remain uninsured:
Job loss
The high cost of insurance
Change in family status
Losing Medicaid
Lack of coverage through an employer
Believing that they don't need insurance
In 2018, 27.9 million individuals, 65 years or younger, were uninsured in the United States. This number is higher (by 500,000) than what was recorded in 2017. About 5% of the uninsured were Native Hawaiian/Asian, 15% black, 33% Hispanic, and 44% white.
People without insurance coverage have far less access to care than those who are insured. Several studies show that uninsured individuals are less likely to get treatment for drug use and related conditions than the insured counterparts. Most of them would rather avoid seeking treatment because of the amount they would need to pay-out-of-pocket.
The National Comorbidity Survey Replication (NCS-R) of 9,000 participants asked why individuals with dual diagnosis (substance abuse and mental disorders) did not seek professional care. Almost 15% of participants quoted financial limitations such as concerns about cost or lack of insurance. About 17% said they had to stop treatment because of the cost and their insurance not financing further treatment.
Cost of rehab
The actual price that an individual pays for substance use rehabilitation depends on a range of factors, including:
Length of treatment
Insurance coverage
Type of program (outpatient vs. inpatient)
Treatment for physical and mental health conditions
Location of treatment services
Program amenities (swimming pools, chef-prepped meals, gym)
Rehab facilities costs vary based on the aspects mentioned above. But on average, people bay about $1,500 to 2,500 per month.
Insurance options for substance use
Every policy or plan is different, but employer-subsidized insurance, private insurance, and the Affordable Care Act (ACA) cover abuse and mental health treatments. The ACA doesn't consider substance abuse as a pre-existing condition. So it doesn't deny treatments. Those who are covered under Medicare or Medicaid can also get funding and treatment options for substance use.
Getting drug rehab without insurance
Low-income or no-income addiction treatment centers
Insurance is a great way to fund addiction treatment. But as we've discussed earlier, people might not have it for several reasons. The good news is that there are free drug rehabilitation programs that patients can join. Most states offer to fund rehab services that can be accessed by those with little to no income or insurance. These treatment centers often require that the patients meet certain requirements to qualify. For example, one will have to demonstrate a lack of income, addiction status, and need for help. Substance Abuse Mental Health Services Administration (SAMHSA) maintains a Single State Agencies (SSA) for Substance Abuse Services directory that helps individuals determine who to contact for free rehabilitation programs.
The Salvation Army
The Salvation Army is yet another widely recognized and available addiction resource providing free drug rehabilitation services. It maintains a database of no-fee rehab programs, and those with low or no income or insurance cover can access treatment facilities. Salvation Army has been offering emotional, social, and faith-based help for people struggling with alcohol or drug addiction problems for more than 100 years. Their no-cost programs provide food, housing, community, counseling, and employment as they work to treat symptoms and eventually, the root causes of prolonged substance use.
Financing options
Some programs offer financing options. Financing is a better option as free rehabs often have waiting lists and limited funding. Some individuals may be somewhat skeptical about taking on a debt, but it's essential to look at addiction treatment as an investment. In the end, it pays off. When someone attains sobriety, they can go back to their healthy, productive lives. Their loved ones, too, can have peace of mind to focus on other essential aspects of life.
Paying cash or privately
Those that choose to pay for care out of pocket can avoid different hassles and challenges. They have the freedom to pick the rehab facility of choice without third-party influence, and not have to worry about uncovered or unusual expenses as well as hidden fees. Besides, paying cash allows one to negotiate the cost of care, and sometimes, get great deals along the way. LA Times analysis revealed that a majority of treatment facilities offer deep discounts to individuals who pay for care out of pocket. The report pointed out that those who paid in cash could pay $250, while those who used private insurance paid $2,400.
Insurance is essential for drug rehab
A study published on CNBC indicates that 62% of Americans do not have enough money to pay for emergencies. These families are living paycheck to paycheck, and lack savings to pay for rehabilitation costs. Insurance plans that offer coverage for substance abuse come in handy because they cover about 60-80% of the overall cost. But again, not everyone has insurance coverage. That said, the pricing (or cost) shouldn't hold patients back. As mentioned earlier, there are free rehab programs, low- and no-cost addiction rehabs, financing among other options to explore.
The internet has changed the way we do things, including addressing addiction problems. Today, people turn to the internet for all kinds of addiction-related issues, whether it's to self-diagnose, find professional help, or to browse through endless online addiction resources to gain more insights about what they are dealing with. And in the face of the social distancing measures needed in the coronavirus pandemic, many in-person rehabilitations are becoming online out of necessity.
Currently, enrolling in a telnet drug rehab may no longer be an option but a necessity for many patients. Countries across the globe are moving fast against COVID-19 to avoid disaster. Most of them have canceled international flights, closed borders, banned all social gatherings, and enforced lockdowns to flatten the curve. So, it might be impossible to travel from one city or state to another to access a physical rehab center. The social distancing guideline also means that patients can no longer access Narcotics Anonymous (NA) or Alcoholics Anonymous (AA) meetings, pushing them to switch to digital technologies like Skype or Zoom for continued support.
If you are planning to start your journey to sobriety during the crisis (or even afterward), you are probably wondering about whether remote alcohol or drug rehab works. In this article, we will dive deeper into what remote drug rehabs do, and why they are the best option for many individuals. But before we do that, let's address your concerns about whether a remote drug rehab can help with your addiction problem.
Is addiction treatment delivered by remote drug rehab effective?
As substance abuse continues to challenge traditional treatment programs, activists and advocates are exploring ways to reach patients who might not respond adequately to standard models. Most of them incline towards remote treatments, which are outpatient programs designed to address an individual's specific needs using digital technologies. Remote substance abuse treatment is perhaps the most advanced way to reach patients who live on the margins (or those who cannot access treatment due to COVID-19 pandemic and government restrictions).
A group of researchers performed a systemic survey on interventions delivering substance use disorders (SUD) treatment by video calling that looked at clinical effects of drug abuse, treatment retention, and feasibility, and acceptability. Interventions were divided according to substances, including opioids and alcohol. Most of the reviews suggest that remote treatment could be associated with enhanced treatment retention than traditional treatment that involves travel. These researchers concluded that telnet rehabs are a promising alternative, particularly when evidence-based treatment isn't readily available.
For specific substance use and treatment categories, especially when treatment retention is a significant outcome, it's also possible that telnet care could lead to higher treatment retention because of increased accessibility for patients.
In another systemic review of 20+ articles performed in the US, Australia, and the European Union, remote rehabilitation lowered alcohol consumption to a great extent. It also had incredible outcomes reducing depression, increasing accessibility, increasing patient satisfaction, reducing cost, and enhancing the quality of life.
Although traditional treatment is still an essential component of addiction treatments, it is certainly not the be-all-end-all. Many caregivers attest that in-person care makes patients dependent on them when what they need is to face their addiction recovery process with brevity. Besides, we live in an on-demand world. Unlike years back, when people had to wait for days or weeks to get appointments and even enroll in their rehab of choice, they are now leaning towards immediate care. People want what they want when they want, and that's where online rehabs come handy. Here's why more patients are embracing remote treatments:
As a tool for education:
One of the primary duties of substance abuse treatment centers is to educate their patients. The internet offers an excellent opportunity for these facilities to provide vast resources through videos, audios, articles, blog posts, whitepapers, e-books, and so on. So patients can access these educative materials irrespective of their location or circumstances.
A good option for rural areas, where addiction treatment resources are limited:
Online rehab is especially valuable in the remote areas – where people might not have access to any other form of alcohol or drug addiction treatment programs because of limited or no treatment facilities in their geographic area. Having to travel long distances and spare hours out of a busy schedule to get help can be a burden on many patients. But with a steady internet connection, and an internet-powered device, remote rehab provides quick and easy access to care that wouldn't otherwise be available.
Method of convenience:
The fact that one can access addiction treatment in the comfort of their own home (or place of choice) makes digital learning an appealing option. This learning model allows patients to schedule their rehab sessions at the most convenient time – whether it's early in the morning or late at night.
Remote drug rehab programs offer personal privacy at its best:
Not every person who is struggling with addiction wants others to know that they are getting professional help. And while traditional rehab systems go to a greater extent to ensure privacy, one can't hide the fact that they are getting help from their loved ones. Telnet rehabs give patients the discretion they need throughout their recovery journey.
Cost-effectiveness:
One of the main benefits of online rehab is affordability. The boarding costs and the traveling costs associated with traditional rehab make it less appealing for many patients who don't have financial resources at their disposal. Online programs offer quality solutions at a fraction of the cost, making it an excellent option for many patients. Most health insurance plans will also cover remote treatment options.
Treatment accessibility:
The internet makes mental health treatment more accessible. Rehabilitation centers are always up and running 24/7, and have on-call professionals who can be accessed on an immediate basis (though this might vary from one facility to the next). Most centers provide a "please call" number that patients can dial, should there be an emergency.
Conclusion
Remote treatments allow patients with substance use disorder to stay in treatment and get remote drug counseling to help in their journey. Through reduced travel time, enhanced convenience, and cost-saving, telnet rehab provides additional benefits for physicians, patients, and the greater healthcare system.
Drug rehabilitation facilities use a myriad of different strategies for the recipient to receive help. One of the most difficult challenges these facilities face is that no single person is the same. Differing strategies are required in order to meet the needs of the individual patient.
For some, willpower will be enough, for others following a step-by-step program, and for others, an accountability buddy can make all the difference. It's been proven that drug rehab facilities can help patients, yet only 10% of addicts in the United States are currently receiving treatment. [1]
Why are People Apprehensive of Rehab?
For many, rehab has a negative connotation associated with it. They have to face the humiliation of their peers and worry that if people find out they will be ashamed with them. Though nothing could be further from the truth, many individuals are stuck behind this mindset.
Drug rehab centers know this and have many programs to help protect anonymity. In recent years, rehab facilities have focused especially on catering to specific groups. Facilities have found success by focusing on gender, age, or specific drug addiction. This helps the addict feel more welcome and allows the patients to feel as if their peers understand what they've been going through.
How do Rehab Facilities Work?
Though no two facilities are the same, rehab facilities, have some common characteristics. For example, patients are free to leave at any time. Rehab facilities want people who desire to fix their problems rather than someone who feels they have to show up to check a box or please a loved one.
Upon arrival at the facility, the patient will meet with an addiction counselor and discuss their patterns, history, past, and many other individualized questions to help best meet their needs. Once they meet with the evaluator, they will be given an individualized treatment plan that suits their needs.
Common Tactics of Drug Rehab Facilities
Drug rehab facilities work with the patient and come up with a plan that best suits their needs. While the plan is tailored to the specific needs of the patient, there are some commonalities between plans. Waking up early and having a routine is a major part of the program. Starting the day prompt, and with breakfast helps set the pace for the day.
Finding something to replace the addiction is also critical; many facilities help the patient to discover talents that they never knew they had, all while creating a support network the patient can rely on. In the vast majority of cases, it's through the assistance of others that the addict is able to overcome.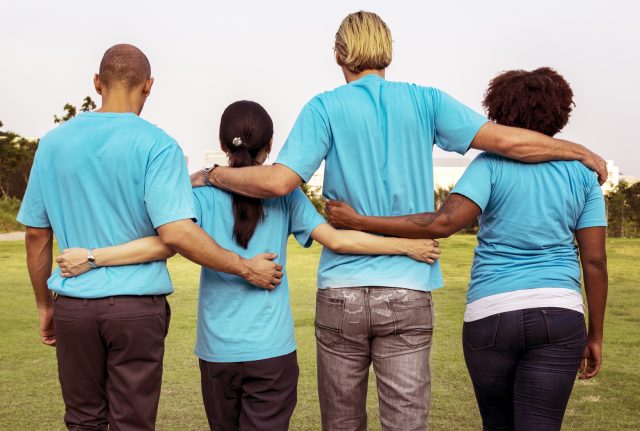 How do People Find Drug Rehab Facilities?
In the past, advertising would be done primarily through word of mouth or advertisements over TV. In recent years, however, the rise of the internet has created a whole new market of patients for rehab facilities.
Much of the advertisements done today are through social media. Though TV and other forms of advertisement are still used heavily, the number one way people facilities gain new members is through word of mouth. When a loved one or trusted friend recommends a facility, the chances of the facility getting a new member are far higher than if one finds it through advertisement.
Other Ways Rehab Facilities Get the Word out
The best way for a facility to get new patients is through positive, life-changing rehabilitation. If the facility can change people's lives, then the results will speak for themselves. One of the best ways to know if a rehab facility is doing a good job is to listen to the reviews.
If the caregivers are honest and caring, and the patient feels welcome, they will have a much better chance of overcoming their addiction and leading a healthy life.
The Importance of a Support Network
Even if the patient has access to the best resources, it ultimately comes down to their desire to change. This is why many centers focus on accepting willing patients. If the patient has truly decided they want to make a change in their life, rehab facilities will be able to work miracles on them.
One of the strongest ways to ensure success at overcoming addiction is through a strong support network. Though patients can be apprehensive toward these groups and skeptical of their efficacy, studies have shown that these networks are imperative to receiving fulfilling treatment. One of the testaments to their success is their widespread use. These support groups have expanded from Alcoholics Anonymous to nearly every other addiction, with groups such as Cocaine or Marijuana Anonymous. [2]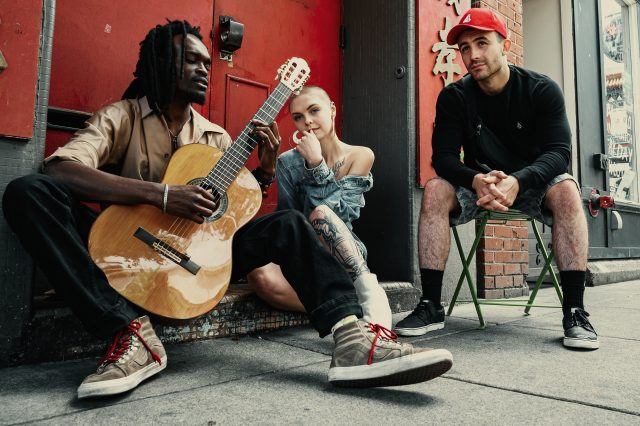 Though the 12-step model has been used in many of these groups, it is not the only model rehab facilities will use. The beauty of the rehab facility is that the plan will not be imposed on the patient, the evaluator will work with the patient to come up with the best plan they can that suits the needs of the individual perfectly.
Conclusion
Drug rehab facilities serve the needs of many individuals. They offer customizable plans that suit the need of the patient and work extensively with the patient to develop healthy habits that can change their lives. With only 10% of addicts currently receiving treatment, it's of vital importance that rehab facilities get their name out there so individuals can receive treatment.
In the past, it was common for facilities to use advertising through TV, but in recent years the focus has shifted towards favorable reviews, as well as advertising directly through the internet. Focusing their efforts on success rate and a positive experience have helped facilities to usher in a new era that focuses primarily on treatment. With many facilities being funded by the state or national government, these facilities can primarily focus on treating the patient and leave the marketing to someone else.
https://americanaddictioncenters.org/rehab-guide/addiction-statistics
https://www.addictioncenter.com/treatment/support-groups/
Confidentiality has always been a key component of rehabilitative services. The HIPAA law (Health Insurance Portability and Accountability Act, signed by Bill Clinton in 1996), guarantees medical privacy, even for minors in many cases. But does it apply to rehabilitation for minors? Can a minor receive substance abuse rehabilitation without their parents finding out?
The short answer? Maybe. By HIPAA, minors are allowed to make their own informed consent decisions about health care without parental supervision, guidance, or involvement. However, there is a statute in HIPAA that states each state may make their own decisions and enact their own rules. This has led to a dizzying patchwork of regulations and rules from state to state.
Below is a table that identifies each state's specific action toward both drug treatment and mental health treatment.
State
Drug Treatment
Mental Health Treatment
Inpatient
Outpatient
Inpatient
Outpatient
Alabama
Minor
Minor
Minor (≥ 14)
Minor (≥ 14)
Alaska
No Specific Law
No Specific Law
No Specific Law
No Specific Law
Arizona
Either (≥12)
Either (≥12)
Parent
Parent
Arkansas
No Specific Law
No Specific Law
No Specific Law
No Specific Law
California
Either (≥12)
Either (≥12)
Minor (≥12)
Minor (≥ 12)
Colorado
Minor
Minor
Minor (≥15)
Minor (≥ 15)
Connecticut
Either
Either
Either(≥14)a
Minor
Delaware
Parent
Either (≥14)
Parent
Parent
DC
Minor
Minor
Parent
Minor
Florida
Either
Minor
Parent
Minor (≥ 13)
Georgia
Either (≥12) b
Minor
Parent
Either (≥ 12)
Hawaii
Minor
Minor
Parent
Minor
Idaho
Either
Either
Either (≥14)a
Either
Illinois
Minor (≥12)
Minor (≥12)
Either (≥ 16)a
Minor (≥ 12)
Indiana
Minor
Minor
Minor
Minor
Iowa
Either
Either
Minor/Bothc
Minord
Kansas
Minor
Minor
Either (≥14)
Either (≥ 14)
Kentucky
Either
Minor
Minor (≥ 16)
Minor (≥ 16)
Louisiana
Minor
Minor
Minor
Minor
Maine
Bothb
Minor
Minor
Minor
Maryland
Either
Minor
Either (≥ 16)
Either (≥ 16)
Massachusetts
Minor (≥ 12)
Minor (≥ 12)
Either (≥ 16)a
Either (≥ 16)
Michigan
Either (≥ 14)f
Either (≥ 14)
Either (≥ 14)
Minor (≥ 14)
Minnesota
Minor (≥ 16)
Minor(≥ 16)
Minor (≥ 16)
Minor (≥ 16)
Mississippi
Parent
Minor (≥ 15)
Parent
No Specific Law
Missouri
Either
Either
Parent
Parent
Montana
Minor
Minor
Either (≥ 16)
Either (≥ 16)
Nebraska
Either
Either
Either
Either
Nevada
Minor
Minor
Parent
Parent
New Hampshire
Minor (≥ 12)
Minor (≥ 12)
Either
Either
New Jersey
Minor
Minor
Parent
Parent
New Mexico
Minor(≥ 14)
Minor (≥ 14)
Minor (≥ 14)
Minor (≥ 14)
New York
Either
Either
Either (≥ 16)
Either
North Carolina
Parent
Minor
Parent
Minor
North Dakota
Minor (≥ 14)
Minor (≥ 14)
Parent
Parent
Ohio
Minor
Minor
Parent
Minor (≥ 14)
Oklahoma
Minor (≥ 16)
Minor
Minor (≥ 16)
No Specific Law
Oregon
Minora
Minor (≥ 14)
Parent
Minor (≥ 14)
Pennsylvania
Either
Either
Either (≥ 14)
Either (≥ 14)
Rhode Island
Either
Either
Both
Both
South Carolina
Minor (≥ 16)
Minor (≥ 16)
Minor (≥ 16)
Minor (≥ 16)
South Dakota
Either
Either
Both (≥ 16)
Both (≥ 16)
Tennessee
Either (≥ 16)
Either(≥ 16)
Minor (≥ 16)
Minor (≥ 16)
Texas
Either (≥ 16)
Either (≥ 16)
Either (≥ 16)
No Specific Law
Utah
Parent
Parent
NoSpecific Law
No Specific Law
Vermont
Minor (≥ 12)
Minor (≥ 12)
Minor (≥ 14)
Minor (≥ 14)
Virginia
Both (≥ 14)
Minor
Both (≥ 14)
Minor
Washington
Parent
Minor (≥ 13)
Minor (≥ 13)
Minor (≥ 13)
West Virginia
Minor
Minor
Both (≥ 12)
Both (≥ 12)
Wisconsin
Parent
Either (≥ 12) b
Both (≥ 14)g
Both (≥ 14)
Wyoming
No Specific Law
No Specific Law
No Specific Law
No Specific Law
Note. Parent = Parental consent only required; Minor = Minor consent only required; Either = Either parental or minor consent; Both = Both parental and minor consent required; No Law Found = No specific law was found addressing that particular form of treatment. If a state specified an age at which a minor was considered mature, it is indicated in parentheses after the type of consent required.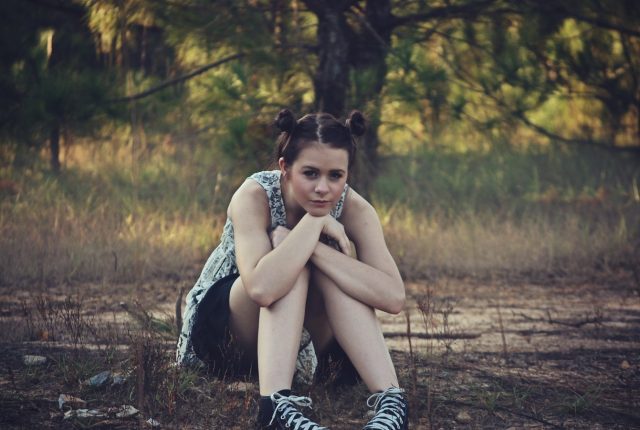 Again, a wildly varying and confusing array of laws. Let's break them down to understand what's being said here.
We have two columns. One labeled "Drug Treatment" and the other "Mental Health Treatment". Let's analyze the state of Virginia.
In Virginia, inpatient therapy (rehab) for addiction-related issues requires both the consent of the parent and the child (as long as the child is above 14) are required. The same applies to inpatient therapy with the minor being at or above the age of 14.
However, outpatient therapy for both substance abuse and mental health issues remains solely the domain of the child in question. There is no consent or notification of the parent or guardian required.
In the state of Rhode Island, the minor or guardian may send the minor to rehab (there is no age floor). However, to send the minor to mental health treatment of any kind) requires the consent of both the guardian and the minor.
In New Hampshire, only the minor can decide to go to rehab. Both the minor and the guardian may make the decision to go to mental health, be it, inpatient or outpatient.
In Utah, the parent has exclusive rights over the minor with regard to drug and alcohol rehabilitation. However, there is no actual law on the books regarding mental health aid; it is presumed that the minor may attend without parental supervision or guidance.
For the sake of ease of use, I have divided the entire US into two basic categories – Private and Non-Private.
Private states include all states listing minors as being the sole decision-maker under both fields (inpatient and outpatient) of drug rehabilitation. Most of them have separate rules regarding mental health. Please refer to the table above, if you have any questions.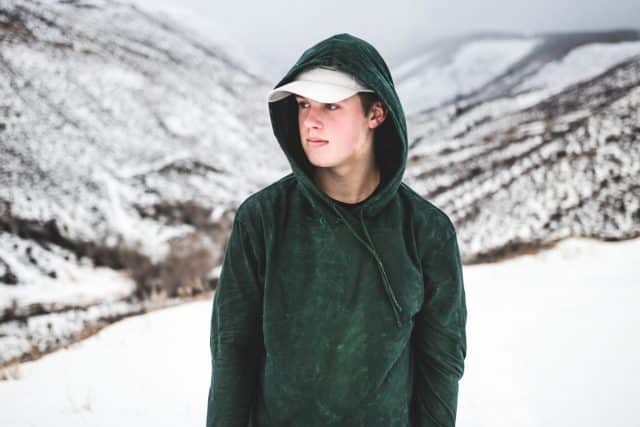 PRIVATE STATES
These are the states of Alabama (over the age of 14), Arizona, (over the age of 12), , Colorado (over the age of 15), Connecticut, Florida, Washington DC, Georgia (over the age of 12), Hawaii, Idaho, Illinois (over the age of 12), Indiana, Iowa, Kansas, Kentucky, Louisiana, Maryland, Massachusetts (over the age of 12), Michigan (over the age of 14), Minnesota (over the age of 16), Missouri, Montana, Nebraska, Nevada, New Hampshire (over the age of 12), New Jersey, New Mexico (over the age of 14), New York, South Dakota (over the age of 14), North Dakota (over the age of 14), Ohio, Oklahoma (over the age of 16), Oregon (over the age of 14), Pennsylvania, South Carolina (over the age of 16), South Dakota, Tennessee (over the age of 16), Texas (over the age of 16), and finally Vermont (over the age of 12). These states are all private for minors seeking rehab.
Rhode Island and Maine are fringe cases. They require parental consent unless the doctor evaluates that informing the parents about the rehab activity would terribly harm the recovery process.
Delaware requires parental consent for inpatient, but not outpatient care. Mississippi, North Carolina, Virginia, Washington, and Wisconsin all require parental permission for inpatient treatment.
Alaska and Wyoming do not have specific laws on the books, and so, therefore, should refer to following federal HIPAA law on the subject.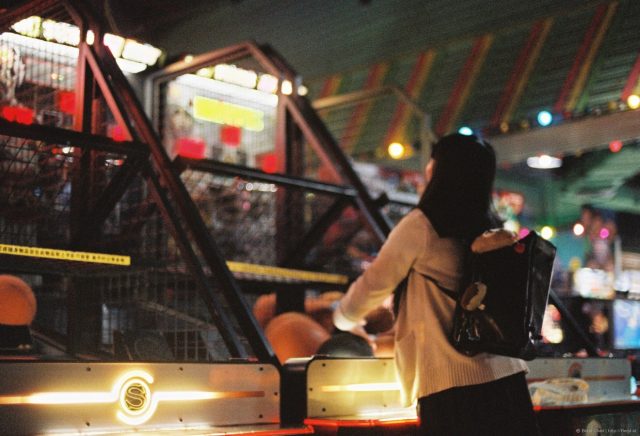 Unfortunately, this law and its state applications are only the tip of the iceberg. There are still more considerations. For example, if there is a charge or a bill associated with the services, the guardian may discover what has transpired. Correspondence, phone calls, & other methods of communication may be intercepted and used to pressure or otherwise identify the minor.
The best advice is to consult a doctor or addiction recovery professional and follow their advice. Though the framework for an independent addiction recovery journey is there, it differs greatly from state to state and in each circumstance
Inevitably, one of the first questions asked when discussing drug or alcohol rehabilitation programs is, "will my insurance company pay for it?"
If you have employer-provided or otherwise "private" insurance, you must contact your insurer to discover the exact terms under which your insurance covers your recovery journey. However, if you are one of the 12,000,000 (that's 12 million!) Americans who receive their insurance coverage via the Affordable Care Act exchange (AKA 'Obamacare'), you are in luck.
Mental and behavioral health services are essential health benefits
All plans must cover:
Behavioral health treatment, such as psychotherapy and counseling
Mental and behavioral health inpatient services
Substance use disorder (commonly known as substance abuse) treatment
Your specific behavioral health benefits will depend on your state and the health plan you choose. You'll see a full list of what each plan covers, including behavioral health benefits, when you compare plans in the Marketplace.
The above text, taken from Healthcare.Gov, shows us that It is a requirement of the Affordable Care Act that providers pay for at least some of your treatment and recovery process. However, that's not the end of the story.
The majority of plans on the Affordable Care Act exchange are high deductible, meaning you must hit a dollar amount spent per calendar year before you gain the benefit of your insurance coverage.
Additionally, you will be responsible for a "copay" or "co-insurance" even after you reach this deductible limit. The cap for "max out of pocket" is often quite high for more economically priced plans, so that "copay" will likely be an ongoing part of your recovery process.
However, not all the news is dour. Let's refer to Healthcare.gov again:
Pre-existing mental and behavioral health conditions are covered, and spending limits aren't allowed
Marketplace plans can't deny you coverage or charge you more just because you have any pre-existing condition, including mental health and substance use disorder conditions.
Coverage for treatment of all pre-existing conditions begins the day your coverage starts.
Marketplace plans can't put yearly or lifetime dollar limits on coverage of any essential health benefit, including mental health and substance use disorder services.
The pre-existing condition language tells us that the insurer cannot attempt to avoid the responsibility of assisting your recovery journey by stating that your disease arose before you were covered under their policy. The second point states that the insurer cannot make you wait to seek treatment for your sickness – your coverage begins as soon as the policy is in effect. Lastly, they cannot cap their expenditures on your rehabilitation, as opposed to say, limiting your number of counseling sessions.
However, there are more concerns at hand than just financial. To get the treatment you need, we must consider the following:
Depending on the care you need, you may need a referral from a doctor for the care to be covered by insurance. HMO plans often have this requirement, and your PCP (Primary Care Provider) would have to evaluate your situation and provide referrals accordingly for you to have your care covered by your insurance.
PPO plans, on the contrary, will often allow you to simply seek the care you require without having to have your PCP approve it. If you have any questions whatsoever, contact your insurer on the phone number on your card.
Another consideration is the nature of your addiction. Under the ACA, coverage for alcohol, opioids (prescription and otherwise), and recreational drugs is mandatory. However, coverage for other addictions, such as behavioral (for example, a social media addiction, or online gaming addiction) may not be – consult with your doctor and insurance company for clarification.
What about Medically Assisted Treatment (MAT?)
Medically Assisted Treatment, or MAT, is the use of 'maintenance' drugs such as Suboxone and Buprenorphine (or Subutex), combined with various types of therapies to prevent relapses. Some treatment plans are covered by ACA insurance, and some are not. Again, the best way to avoid unexpected financial hardships during your treatment is to consult with your doctor and your insurance company.
Will my insurance company approve my treatment?
When your doctor refers you to a course of treatment, your chart is submitted, along with his or her recommendation, to the insurance company, where their internal adjustors make a decision to cover the claim or deny it. If you are denied the claim, immediately demand a review of the decision. If their denial is especially egregious, they may cave immediately.
If they do not, then your claim is submitted to a doctor employed by the insurance company to decide if the plan is medically necessary. This is what is known as an "Internal Review". If the insurance-employed doctor upholds the rejection of the claim, do not fret. You should then immediately demand an outside doctor review the claim, in what is known as an "External Review".
Some insurers have so-called "Fail First" policies, to where you must have relapsed on a cheaper outpatient program before they will honor a claim for an inpatient program. Outpatient programs are often quite successful, so unless your living situation is untenable in regards to your recovery journey, you may find that these are a better option than going to an inpatient rehabilitation center.
These processes can often be avoided if your referring doctor is familiar with the correct wording and verbiage to use in your chart to impress upon the company the debilitating and time-sensitive nature of your addiction.  Your doctor can be a powerful ally if they are experienced in dealing with often stingy insurance companies.
SUMMARY
Your ACA plan does cover rehabilitation services. The amount of coverage varies based on your insurance plan. You will likely face up-front costs (your deductible) before your insurance provider steps in. Some types of addiction may not be covered, but major chemical dependencies are (opiates, alcohol, so-called 'recreational drugs').
Some providers will require a referral, and some will not. Verify with your doctor and insurance company about what is covered and what is not. If your treatment plan is denied – immediately challenge the denial. If the internal review is denied, challenge again for an external review.
It may seem complicated, but by being proactive and fighting for yourself you have a good chance of getting rehabilitation programs to be covered by your ACA plan.
Sources:
In case you've been living under a rock, or are one of the lucky FEW people in the United States who hasn't been impacted by the opioid epidemic, or drug overdose crisis in some way, you may not have come across the term "body-brokering" before. Body brokering, by large part has been used to keep the addiction treatment industry afloat. Many drug rehabilitation centers still use body brokers, or "drug rehab recruiters" to fill their beds with patients. This is how the addiction treatment industry makes money, of course, and there's absolutely nothing wrong with that, right?
Sadly, making money off of health care services in the United States has its definite share of adverse side-effects. These negative effects occur often within the addiction treatment industry, especially when access to treatment can quite literally mean life or death for the patient. The sad, ugly secret in the drug rehab industry, is that it's more profitable to have people relapse than it is to actually help them get clean. This fact has helped foster much of the greed that is currently thriving in the rehabilitation industry while giving it a bad name.
While there certainly are reputable addiction treatment centers operating in every community across the nation, the bad actors seem to be getting the most media attention. Drug rehabilitation clinics who actually do a good job, are forced to compete with a thriving industry of crooks who are not out to help people. They just want your insurance money. The practice of body brokering has tainted the public's perception of the addiction treatment industry as a whole.
The Florida shuffle was just the beginning of the body brokering problem in America.
Hundreds of stories from various local and mainstream media outlets have brought attention to the practice of body-brokering. Perhaps the first national attention to body brokers came out with the "Florida Shuffle" stories that began surfacing after the passage of 2010's Affordable Care Act. The ACA, or "Obamacare" mandated that any health insurance plan must cover substance abuse treatment and mental health services as one of the ten "essential health benefits". This has opened up the doors to, what some call "the wild west" of addiction treatment.
It's literally "anything goes" in today's addiction treatment industry. Thousands of different treatment options across all 50 states. All with very little oversight or regulation within the industry. This leaves the consumer, the addicts, the people that need the most help, in the dark about which program will best suit their individual needs. Not only which one offers the best treatment, but also, which one isn't just pilfering money from the health insurance company while offering little, to no actual treatment services at all.
To keep people coming in with health insurance plans, many individual treatment centers would pay kickbacks to people known as body brokers, for the "referral" of the patient. These are patients who's insurance can pay the rehab facility upwards of $20,000 per month, or even more for inpatient treatment and related services. As such, the kickback became a lucrative enterprise for someone who knew their local drug scene.
Many drug rehab recruiters are recovering addicts themselves. Their personal experience with addiction can actually be beneficial to the business. They typically know where to go, where the drug activity is taking place and they know how to sell the idea of treatment to someone, even if they don't necessarily want to quit using drugs. They tell them it'll be like a vacation. Instead of living on the streets, you'll have a bed and warm meals for the next month or two.
Some drug rehab recruiters even offer to pay out of state airline travel, then they'll give you cash, groceries, cigarettes, cell phones and a free place to stay. Some even brag about having ties to the music and film industry in Southern California, to lure in new clients. All they had to do was go down to skid row, find a person who was using drugs and either had or was eligible for a decent health insurance policy.
Some body brokers would even offer to pay the insurance coverage costs for the first month, so they could get them into a rehab center. I've even heard of some rehab recruiters being licensed to sell insurance in California. Talk about doubling-down on your profit margin, right? Once they get a patient into a treatment facility, the money just starts pouring in. The extent to which the opportunities for greed and corruption have been covered extensively, by numerous news outlets and blogs. For those who are unaware, the rehab shuffle has become the reason so many people have died, trying to get treatment.
Body brokers have been reported to pay cash to prospective recruits, in order for them to buy drugs. In some instances, body brokers would even provide the drugs to patients themselves, so they could relapse, test dirty on a UA and their insurance would start over. They'd put them up in a motel for a night or a weekend, tell them to have fun (while relapsing) and they'd be back later to take them to a detox facility.
Certainly, some people got treatment, stayed clean and that was the end of their rehab story. They recovered, but a large number of clients end-up repeating this process. Go to rehab, get clean, relapse, go to rehab, relapse again, etcetera…
The big problem here is that many people would relapse once and then die from a drug overdose. This happens far too often, because people don't realize that they had developed a tolerance to the drugs over the course of their addiction. They get clean at rehab for 30 or 60 days and when they relapse, they think they can use the same amount of the substance as they did before. Without the tolerance their body had built up, the dose can be too much for the person to handle. They overdose and die, and that's the unfortunate end to their story.
Stories like these have sadly become the definition of the Florida shuffle, or what I prefer to call, the "rehab shuffle." I call it this because the problem is not exclusively limited to drug rehabilitation facilities in the State of Florida. Other states like Arizona and California have dealt with this problem to a similar degree. When you have a city, like Los Angeles with over 1,000 different addiction treatment centers operating currently, competition for new clients can be fierce. Business owners get desperate, ethics and morals are ignored. All the while, vulnerable and fragile human lives are at stake.
The main incentive for body brokers, (kickbacks) became illegal by Federal Law in 2018.
On October 24th, 2018, President Donald J. Trump signed the SUPPORT for Patients and Communities Act into law. This was a massive set of over 120 different bills from congress, aimed at fighting the opioid epidemic. An important part of this legislation, (in regards to body brokering) was the "Eliminating Kickbacks in Recovery Act (see 18 U.S.C. §220). This act was aimed directly at the substance abuse treatment industry, its employees and private, third-party body brokers.
This bill extended the federal anti-kickback statute (AKS) [see: 42 U.S.C. 1320a-7b(b)] to regulate private clinical treatment facilities, laboratories, or sober living homes. The original AKS statute prohibits any exchange of remuneration (anything of value) for referrals to services, payable by a federal program, like Medicare or Medicaid. Now, with the passage of the SUPPORT Act, anti-kickback laws can apply to programs paid for by private insurance, but only those in the drug rehabilitation field.
The stiff, $200,000 dollar fine and the possibility of up to 10 years in prison for providing or receiving a financial incentive for referring patients to a drug treatment facility should have solved the problem, right? Actually, because this law was directly aimed at ending the practice of body-brokering in the drug rehabilitation industry, it seems everyone thinks that patient brokers are now a thing of the past. This statement couldn't be farther from the truth, as we explain why in part 2 of our "Drug Rehab Recruiters" series.