Addiction is a complex disease that affects not only the mind but also the body. That's why addiction treatment must address an individual's whole body health. The holistic addiction treatment model takes into account the whole person - their physical, emotional, and spiritual well-being - rather than just treating the addiction itself. It recognizes that addiction is a complex issue that affects all aspects of a person's life and that successful treatment requires a comprehensive approach that addresses all of these aspects.
One key aspect of the holistic addiction treatment model is integrating exercise and nutrition into the treatment program. Exercise and nutrition can play a crucial role in supporting recovery from addiction. Exercise can help to improve physical health by promoting cardiovascular health, increasing muscle strength, and reducing the risk of chronic diseases such as obesity, diabetes, and heart disease. It can also help to alleviate symptoms of depression and anxiety, which are common co-occurring disorders among people with addiction.
Nutrition is also an essential component of holistic treatment. A healthy diet can help to support physical health, reduce the risk of chronic diseases, and improve mental health. Many people with substance use disorders have poor diets or unhealthy eating habits. Incorporating nutrition education and healthy food choices into addiction treatment can help to improve overall health and support recovery.
This article will examine how malnutrition and substance abuse go hand in hand. We'll also cover the positive health benefits of exercise and eating a well-balanced, healthy diet, especially for those in the early stages of addiction recovery.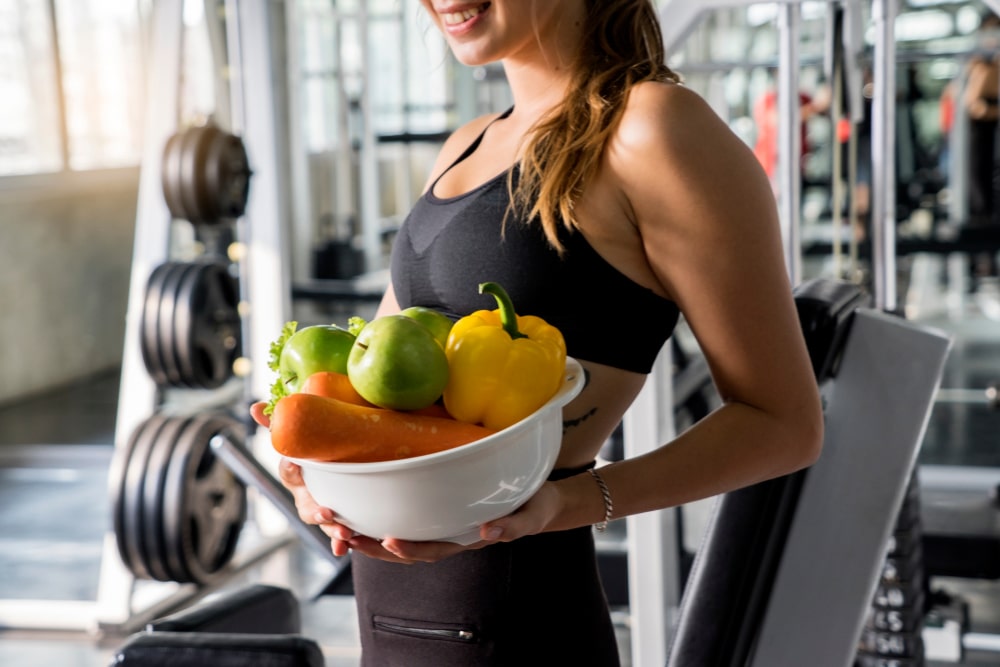 The Importance of Exercise in Early Recovery
Exercise can be an effective tool in addiction recovery. It provides a range of physical, mental, and emotional benefits that can help individuals in the early stages of recovery manage the challenges and stressors that come with sobriety. Many treatment centers incorporate exercise into their programs for this very reason.
Substance abuse changes your mind and body chemistry. Even after treatment, you may still feel depressed, anxious, and sensitive to major stressors. But physical activity can help you shift the tide on those negative emotions. 
In one study, regular swimming reduces the voluntary consumption of morphine in opioid-dependent rats. In another study, access to a running wheel reduces the self-administration of cocaine in cocaine-dependent rats.
Another small study analyzed an exercise program provided to 38 participants with substance use disorders. These participants agreed to participate in group exercises thrice weekly for 2-6 months. 20 participants finished the program. And in the follow-up a year later, 5 had maintained sobriety, and 10 said they had reduced their substance abuse.
Here's how exercise can help addiction recovery:
Stress reduction: Exercise can help reduce stress levels by releasing endorphins, natural chemicals that promote happiness and well-being. It also helps ease other mental health issues like anxiety and depression. These withdrawal symptoms are common during recovery and can lead to relapse. 
Better sleep: Regular exercise can help improve sleep quality and reduce the risk of sleep disorders. This is crucial at this stage of your recovery, as you may have experienced disrupted sleep patterns because of your addiction. By promoting better sleep, exercise can help you feel more rested and better equipped to handle recovery challenges.
Improved mood: Exercise can help improve mood by increasing serotonin levels, another neurotransmitter that promotes happiness and well-being. According to the Mayo Clinic, doing at least 30 minutes of exercise daily for 3-5 days a week may significantly improve anxiety or anxiety symptoms.
Increased energy: Regular exercise can help increase energy levels and reduce feelings of fatigue. Regular exercise can boost your energy levels and keep you charged if you're feeling sluggish or tired lately.
Stronger immune system: Exercise can help strengthen the immune system, reducing the risk of infections and illnesses. It can be a great way to promote your overall health and well-being, especially during recovery. 
Prevent relapse: Regular exercise can help individuals in addiction recovery stay focused on their goals and avoid relapse. By providing a healthy, positive outlet for stress and negative emotions, exercise can help you build resilience and cope with the challenges of recovery. Over time, exercise can become an important habit that supports long-term sobriety.
Exercise programs may include various activities like yoga, walking, swimming, or weightlifting, tailored to the individual's needs and interests.
The Importance of Nutrition in Early Recovery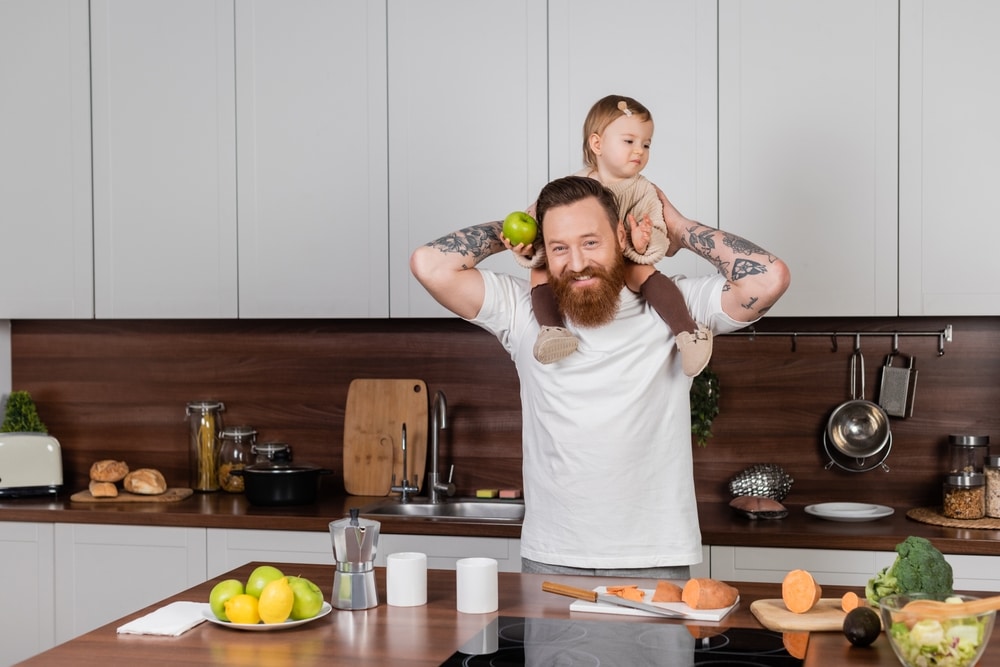 Nutrition also plays a crucial role in early recovery from drug and alcohol abuse. Drugs and alcohol abuse can cause various nutritional deficiencies and digestive issues that can lead to both physical and psychiatric disorders. Therefore, it is essential to maintain a healthy and balanced diet to support the recovery process.
Here are some ways in which addiction can affect nutrition and diet:
Nutritional deficiencies: Substance abuse can lead to depleted levels of vitamins, minerals, essential amino acids, and fats. This can result in physical problems such as weakened immune systems, weight loss, anemia, and other health issues.
Digestive issues: Substance abuse can also cause digestive problems such as diarrhea, constipation, and nausea, further impacting nutrient absorption and digestion.
Unhealthy eating habits: People with addiction may develop unhealthy eating habits such as binge eating, skipping meals, or consuming junk food, contributing to poor nutrition, eating disorders, and further health problems.
Maintaining a balanced diet with whole foods, including complex carbohydrates, fruits, vegetables, lean proteins, and healthy fats, can provide the body with the necessary nutrients to support recovery. It is also crucial to avoid processed and sugary foods as they can lead to inflammation and other health problems. Healthy eating habits can:
Strengthen the immune system
Rebuild damaged organs and tissue
Regain the proper functioning of various systems in the body, like the nervous and gastrointestinal systems
Increase energy levels
Regulate blood sugar levels
Improve mood
Reduce the risk of relapse due to fatigue or depressed mood
Supplements may also be necessary to address specific nutrient deficiencies. Consulting a health care professional, like a nutritionist, can help determine your nutritional needs during recovery. 
Tranq, an animal sedative, is spreading through the United States illicit drug supply and is thought to be responsible for the surge in overdose cases. The drug is now posing a new threat in the country's ongoing battle against drug overdoses.
Tranq is appearing more frequently in synthetic opioids, particularly fentanyl, causing deaths and severe side effects. Although most jurisdictions don't routinely test for tranq in postmortem toxicology, the DEA estimates the drug was involved in at least 1,423 overdose deaths in the south and 1,281 in the Northeast in 2021. And while the full nationwide scope of overdose death involving the drug is unknown, surveys show deaths associated with tranq have spread westward across the US.
What is Tranq?
Tranq, also known as Xylazine or tranq dope, is a sedative used to tranquilize large animals during procedures and diagnostic testing. Initially, the drug was given for household pets, but it's now typically used for large animals like elk, cattle, sheep, and horses. The Food and Drug Administration (FDA) approved the drug in 1960 for animal use, but not humans.
Despite this, the drug has become increasingly common in the US illicit drug supply. It is now sold on the streets, usually mixed with other drugs like heroin, cocaine, alcohol, benzodiazepines, methadone, and fentanyl. According to officials, drug dealers and suppliers lace these drugs with Xylazine because it's powerful, cheap, and easy to get. So, in most cases, those who buy these street drugs may be using tranq dope unknowingly.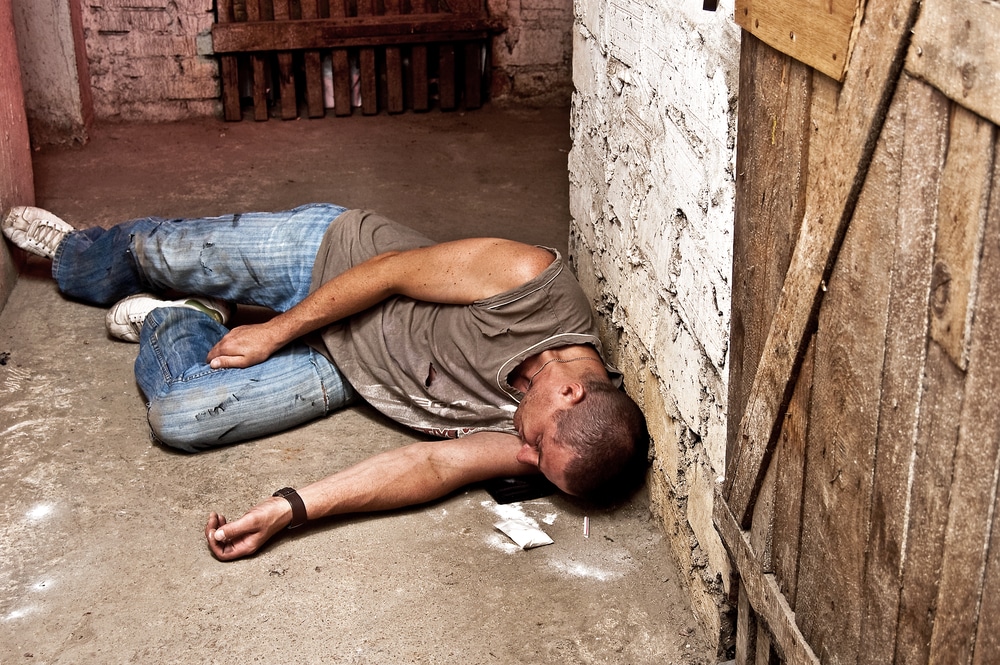 Now, drugs like heroin and fentanyl are dangerous enough on their own, but Xylazine is making them even more dangerous. Tranq is a powerful sedative meant for animals and can leave users unconscious for hours.
It also causes more complex and potentially more deadly overdoses. And the worst part is users cannot easily detect its presence in the drug supply. Fentanyl test strips that reliably measure fentanyl in street drugs can't detect tranq presence.
Where Is Xylazine Coming From?
In legal sales, Xylazine is sold directly through pharmaceutical distributors and online platforms for vets. It comes in solid and liquid form or preloaded syringes, with concentrations that match the weight and size of the species. It is not classified as a controlled substance, but people need a valid prescription from a licensed veterinarian to purchase it.
Those without licenses can still obtain tranq in powder and liquid forms through other online sites. These sites often have no association with the veterinary profession and do not require buyers to prove legitimate needs.
According to the DEA, a kilogram of tranq powder can go for as low as USD 6 to USD 20. At this low price, using tranq to lace other drugs may increase profit margins for drug dealers. And the psychoactive effects may also attract buyers looking for prolonged euphoric effects.
The first cases of Xylazine misuse were reported in Puerto Rico in the early 2000s through DEA reporting and lab analysis. But it's unclear when tranq first appeared in the illicit drug market in Philadelphia. Still, public health officials say that the drug seems to be concentrated in Philadelphia, making it the ground zero for tranq dope in the US.
Its uptick in the city's drug market is primarily due to its ability to enhance the potency and duration of a fentanyl high. This has a substantial effect considering fentanyl ranked first ahead of heroin as the city's opioid of choice.
According to researchers, tranq is in 91% of the fentanyl and heroin supply in Philadelphia, and the prevalence is heading west. Reports have also shown that the state of Michigan had an 87% increase in Xylazine-related deaths between 2019 and 2020. Other affected states include Maryland, Delaware, New Jersey, and New York, all of which have seen an increase in drug overdose deaths in 2021.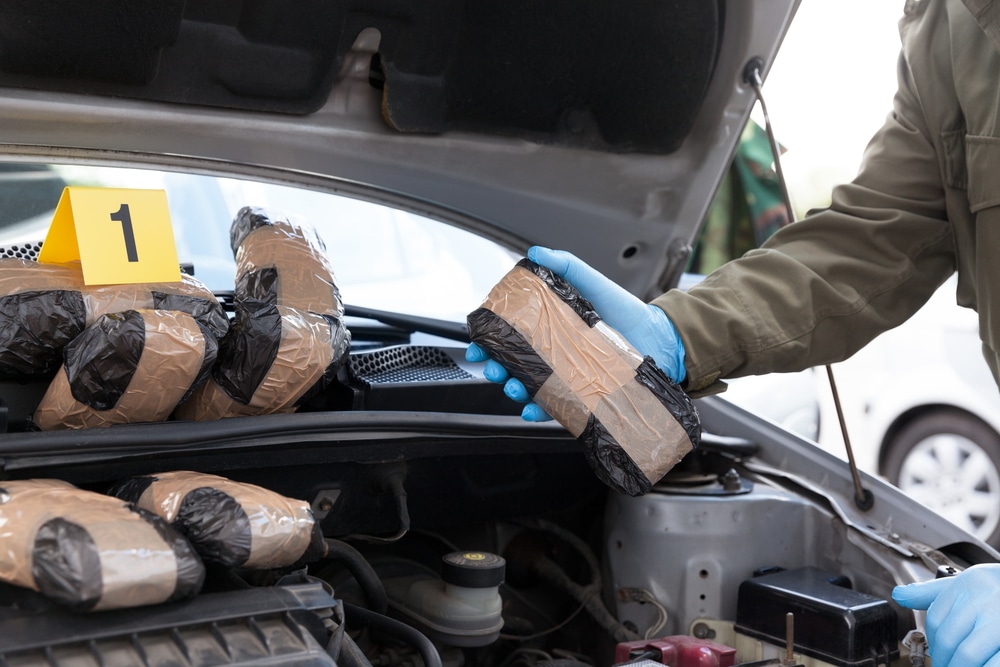 Dangers of Tranq
Tranq is a central nervous system depressant, so it slows down the process in the body's nerve cells. It causes drowsiness and lowers blood pressure, slows the heart rate and breathing to dangerously low levels. Mixing Xylazine and opioids like fentanyl can induce hours of sleep, making it harder to determine whether the user is experiencing an overdose. The risk of life-threatening overdose is also higher when tranq is mixed with other CNS depressants like benzodiazepines or alcohol.
Besides, tranq is highly addictive and can cause physical and psychological dependence. Regular use of the drug can lead to open wounds and skin ulcers. These wounds may result in dead tissue or necrosis and, eventually, amputation of affected limbs.
That's why it's essential for anyone using tranq to seek help before the addiction worsens. Medical experts provide wound care and emergency services to counter the effects of tranq use.
According to experts, tranq is unsafe for humans, and even a small amount can be deadly. Humans are 10-20 times more sensitive to the drug than animals. And as mentioned earlier, tranq is not an opioid and therefore does not respond to naloxone.
Those who overdose on the drug may need breathing assistance in addition to naloxone. Naloxone is given because Xylazine is often mixed with opioids like fentanyl or heroin.
Signs and Symptoms of Xylazine Use
Tranq use can range from mild to severe and cause fatal and non-fatal overdoses. The following are some of the signs and symptoms of Xylazine use:
Slowed breathing
Disorientation
Blurry vision
Staggering gait
Coma
Necrosis
Overdose
High blood sugar
Frequent, persistent skin infections
Respiratory depression
Slowed heart rate
Skin lesions
Limited Treatment Options
Tranq addiction presents a different form of challenge to medical professionals. Experts have raised concerns about the limited treatment for tranquilizer withdrawal for those who want to quit using the drug. According to the experts, some medical examiners have no idea what to look for or what to do if they recognize tranq withdrawal.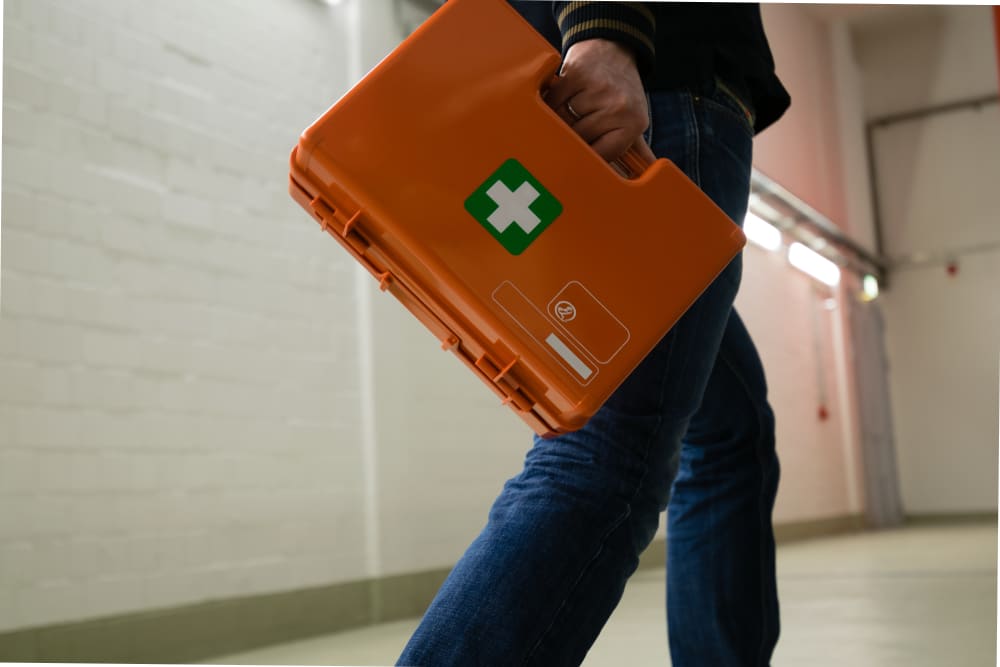 They may start to treat opioid withdrawal, but other unpleasant symptoms like agitation, anxiety, restlessness, and sweating start to show. Currently, there aren't any FDA-approved treatments specifically for tranq withdrawal, but there are protocols in development to help ease patients' symptoms.
What is being done to Help Those Addicted to Tranq?
In response to the influx of tranq overdoses, many government and health agencies are taking action. Local health departments are offering public education programs to help people understand the dangers of using tranq. They advocate for the safe and proper disposal of the drug and harm reduction efforts such as needle-exchange programs.
Medical examiners are also working to increase their understanding of tranq overdose to better recognize and respond to its signs and symptoms. Furthermore, The US House of Representatives is looking into ways to schedule the animal tranquilizer. However, this may hinder efforts to study the drug's effects and find a solution to help patients who are overdosing.
California Sober is a trending term that was popularized by singer-songwriter Demi Lovato. The singer released her song, California Sober, after a near-death opioid overdose in 2018. In her interview with CBS News, Lovato said she best identifies with the term California Sober.
But what exactly does the term California Sober mean?
While traditional sobriety is defined as abstaining from any drug or alcohol, the California Sober approach is about using certain drugs in moderation.
California Sober, or Cali sober, refers to abstinence from all substances except smoking weed or ingesting marijuana. People interpret the exceptions differently, but marijuana is the most commonly cited "acceptable" substance for those who consider themselves California Sober. The term, California Sober, is associated with Michelle Lhooq, who wrote an article on Vice.com explaining how she streamlines her substance abuse to improve her health. The writer stopped using all drugs except marijuana and some psychedelics when she relocated to California from New York.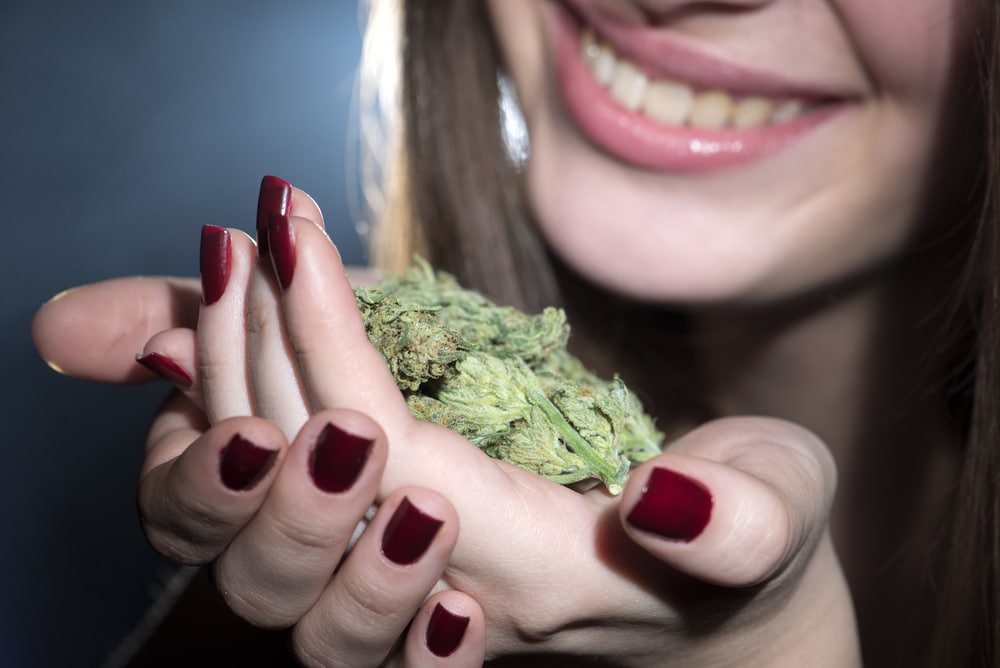 In their interview with CBS in her Los Angeles home, Demi Lovato said quitting drug use partially worked well for her. "I am cautious to say that, just like I feel the complete abstinent method isn't a one-size-fits-all solution for everybody, I don't think that this journey of moderation is a one-size-fits-all solution for everybody," she told CBS news. In their case, they replaced opioids with marijuana and alcohol.
But the singer now has a different outlook on things and believes that traditional sobriety is the way to go.
California Sober as a Harm Reduction
Harm reduction seeks to provide users with safer and healthier options to reduce the harm associated with substance abuse. The approach follows principles like: 
Accepting that drug use is part of our world and working to minimize its harmful effects rather than condemn or ignore them.
Providing resources and services to those who abuse substances as well as their communities to help them reduce attendant harm
Understanding drug use as a complex, multi-dimensional phenomenon entails a continuum of behaviors from severe abuse to total abstinence.
Not attempting to ignore or minimize the dangers associated with alcohol consumption or drug abuse.
By most definitions, Cali sober isn't harm reduction. This approach is primarily about replacing substances, like opioids and alcohol, with marijuana as a "softer" alternative. While this may work for some people, it doesn't necessarily change their relationship with drugs. It just shifts it from one substance to another, potentially a more accepted one.
When considering California Sober as a form of harm reduction, it's essential to speak with a medical professional or addiction specialist. They can guide how to safely reduce drug use and provide resources to those who wish to pursue abstinence.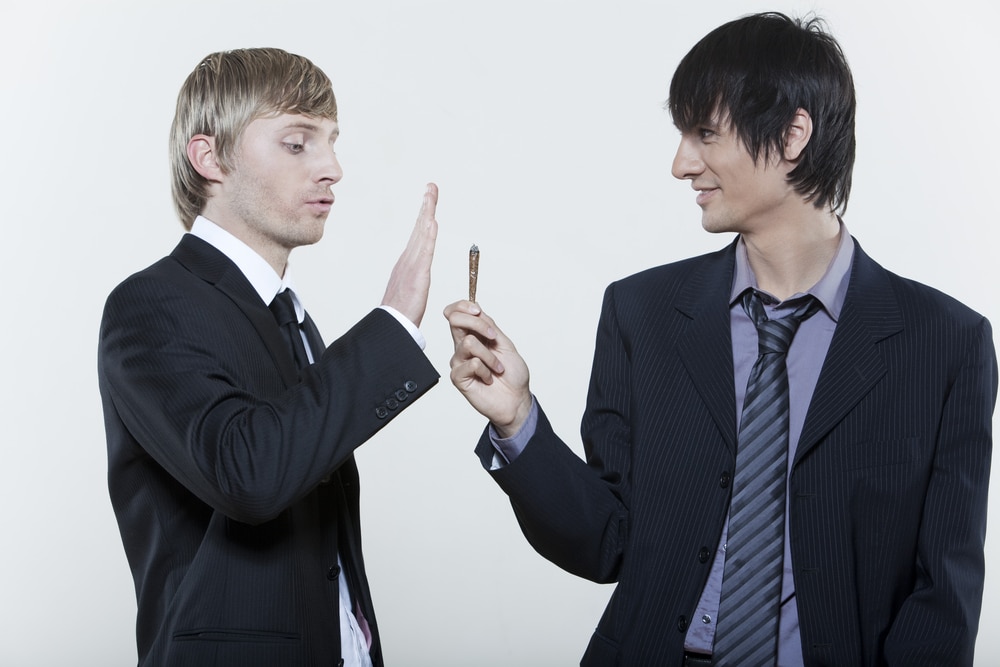 The Pros of Cali Sober
The main benefit of Cali Sober is that it allows individuals to reduce the risk associated with certain drugs while still getting some of the pleasure they seek. For example, a person who has struggled with alcohol abuse may find that using marijuana in moderation is a less risky alternative. The switch is also common among those who experience hangovers or sleeplessness.
The California Sober approach allows users to escape the strict abstinence-only models of traditional sobriety and gives them more leeway to experiment. This is especially important for those with no behavioral addictions or behavioral health issues like opioid or alcohol abuse. 
Marijuana is an addictive substance but carries fewer risks than drugs like opioids, heroin, cocaine, or fentanyl. It doesn't cause overdose or blood-borne disease and is legal in most states.
Dangers of a California Sober Lifestyle
There are some potential risks associated with the California Sober approach. Some common ones include:
Risk of Developing Cannabis Use Disorder
Finding the right balance between safe drug use and substance abuse can be tricky. According to the CDC, marijuana use can lead to addiction, especially for those who start using at a young age or use it frequently. Other factors like family history, mental health issues, peer pressure, social isolation, and lack of family involvement can also contribute to cannabis use disorder. And like any other substance use disorder, CUD can hurt one's physical and mental health.
Semi-Sober -- Substance Use in Moderation
Semi-sobriety involves setting limits on intake and gradually decreasing the frequency and amount of substance use over a period of time. It is often done with other strategies like lifestyle changes, alternative therapies, and counseling. But since the definition of moderation varies greatly, it's easy for some people to go overboard. For those who have a hard time controlling use, it can be a good idea to cut use completely.
Cali Sober is Open to Different Interpretation
While marijuana is the most commonly used drug in the California Sober approach, some individuals may use other substances like alcohol, tobacco, or even prescription drugs instead. Some may modify it further to use marijuana during the week and hard drugs over the weekend. The lack of rationalization of this approach can increase the chances of relapse. In contrast, the abstinence recovery model requires total abstinence from all mind-altering substances to ensure sobriety.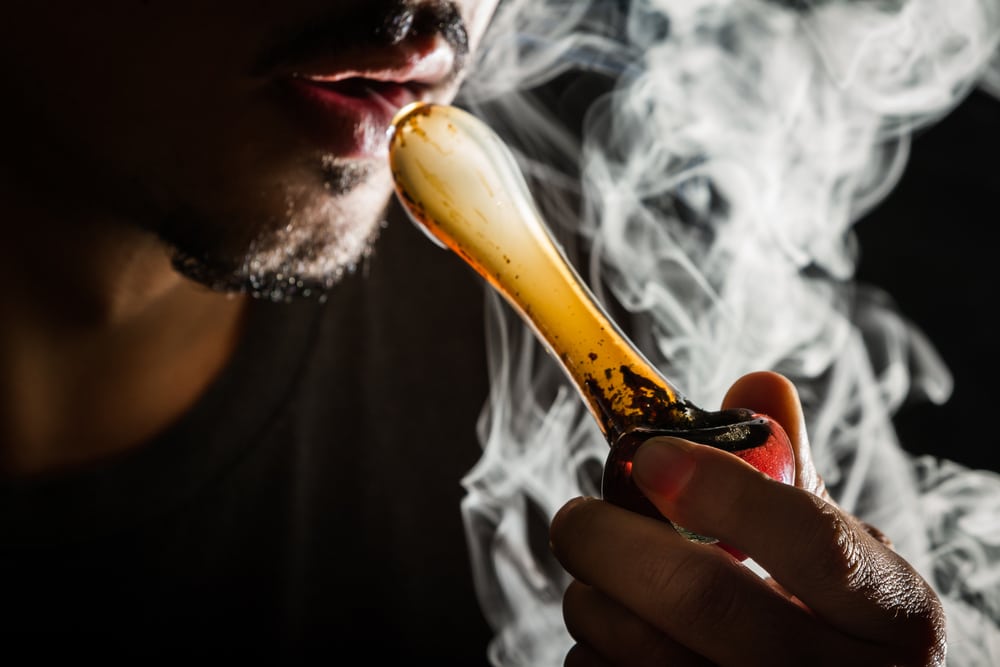 Deciding What's Acceptable Can be Taxing
When following the California Sober approach, one must constantly decide what is acceptable drug use and what isn't. For example, they'll need to figure out things like:
When to use
The amount to use
The type of substance to use
The side-effects
Whether they can adjust their decision to integrate other drugs
This can become exhausting and can lead to burnout, which has the potential to create a slippery slope back into addiction.
Address the Root Cause of Addiction
Ultimately, to ensure lasting recovery, people should be guided toward a holistic approach that looks at the underlying cause of addiction. This might include addressing mental health conditions and developing healthier coping strategies for stress or trauma. Treatment options like cognitive behavioral therapy, yoga, and meditation can also help build resilience to cravings.
To summarize, Cali Sober is an increasingly popular approach to sobriety that allows individuals to consume marijuana in moderation while giving up other drugs. However, it's essential to keep in mind that there are some risks associated with this approach, and it should be done thoughtfully. This approach can help individuals find a healthier balance between abstinence and drug use when used responsibly.
If you or someone you know is struggling with addiction, seek help from an addiction specialist. Recovery is possible, and taking the first step can make all the difference.
People try drugs or alcohol for a variety of reasons, ranging from curiosity or boredom to social pressure or mental health issues.  For some people, trying drugs or alcohol is a one-time event that doesn't lead to further use. For others, though, drug or alcohol use can become a substance use disorder, defined as a chronic and relapsing brain disease that is characterized by compulsive drug seeking and use despite harmful consequences. 
But what drives people to try drugs and alcohol in the first place? There are several reasons, but some are more common than others.
Peer Pressure
Peer pressure is one of the leading causes of drug use among young people. Whether it takes the form of subtle suggestions or outright coercion, peer pressure from family and friends can exert a powerful influence over our decisions and behaviors.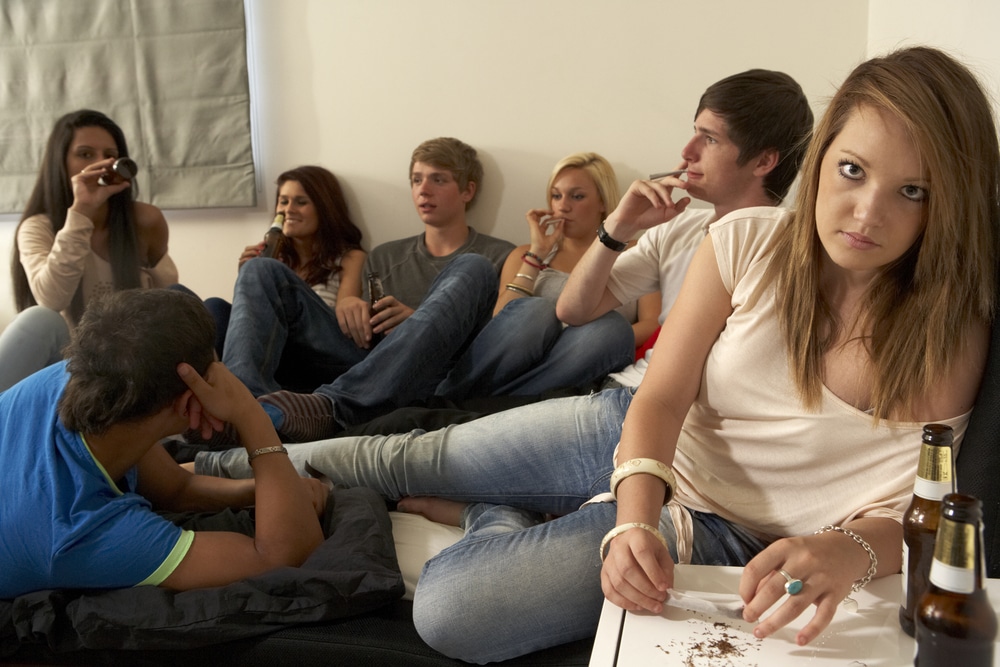 Teens are especially susceptible to this type of social pressure, and many will start using drugs at an early age to fit in or feel accepted by their friends. Many young people will try out drugs or alcohol without fully understanding the risks involved.
Mental Health Issues
Mental health issues like anxiety disorders, schizophrenia, eating disorders, bipolar disorders, and depression, can also lead people to start using drugs or alcohol. Numerous studies have listed mental health issues as one of the main drivers of substance use disorders, and vice versa.
Many people with mental health disorders self-medicate in an attempt to numb the pain or ease the symptoms like excessive fear, worry, mood changes, or even suicidal ideation. Others may use drugs or alcohol as a way to cope with difficult life experiences. This can lead to a spiral of drug addiction and mental health problems that is very difficult to break free from.
Trauma
Trauma, especially early childhood trauma, is a major risk factor for developing substance abuse problems later in life. Traumatic experiences like abuse, neglect, witnessing violence, or losing a loved one can have a profound effect on one's mental and emotional health.
For many people, childhood trauma can be long-lasting and far-reaching, and it's often difficult to overcome the damage done in childhood. They may struggle with mental health issues like Post Traumatic Stress Disorder, anxiety, and depression, and turn to may use substances to try to cope with these problems.
Symptoms of Boredom
Boredom is another common reason people first try drugs or alcohol. Teens and young adults often have a lot of free time and can be easily bored. They may start using drugs or alcohol to pass the time or to make their lives more exciting. This can lead to addiction, as people continue to use drugs or alcohol to escape the boredom of their everyday lives.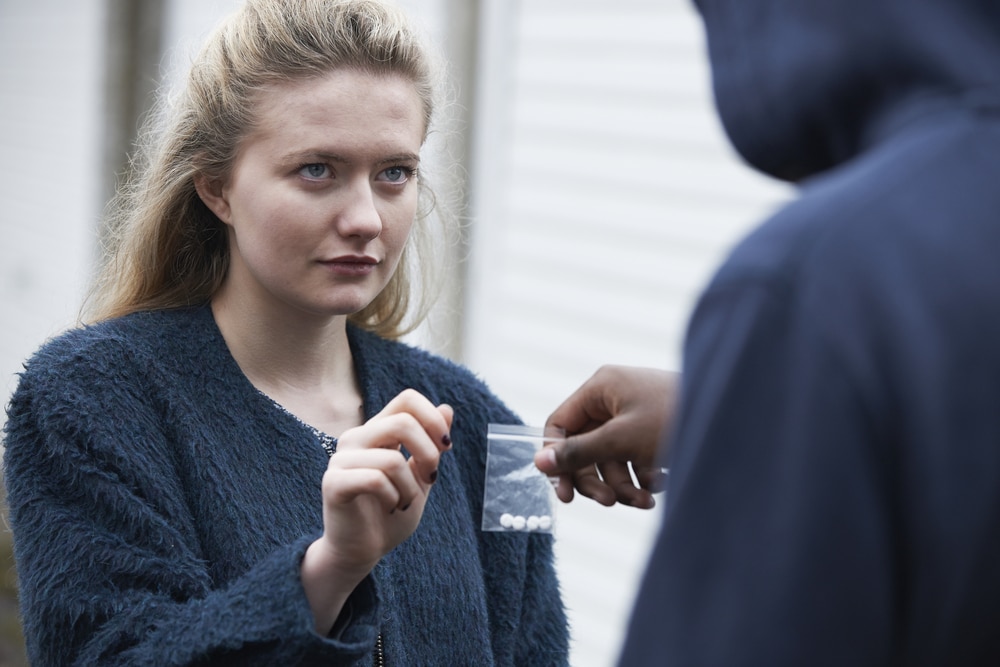 Curiosity
Many young adults first try drugs or alcohol out of curiosity. They may have seen their friends using these substances and want to try them for themselves. Others may be curious about the effects of drugs or alcohol and want to experience them firsthand. It's estimated that over 52% of all high school students try illicit drugs, while over 70% drink alcohol by the time they graduate. 
TV, Movies, Music, and Video Games
Popular culture often glamorizes drug use, and this can influence young people to start using drugs or alcohol. TV shows, movies, music, and video games often depict drug use in a positive light, and this can make it seem like a harmless or even exciting activity. Constant exposure like this normalizes drug use in entertainment culture. As a result, teens assume using illegal, and prescription drugs is a normal lifestyle.
Rebellion
Many teenagers first start using drugs or alcohol as a way to rebel against their parents or authority figures. They may see drug use as a way to defy the rules and take risks. For example, they may smoke cigarettes to show their independence or hallucinogens to escape to a world they deem more idealistic.
Lack of Proper Information About Drugs or Alcohol
Many people start using drugs or alcohol without knowing much about them. They may believe myths and misconceptions about these substances, which can lead them to underestimate the risks involved. For example, teens might be led to believe that marijuana is medicinal and carries a host of benefits. So, they may be more inclined to start using it without understanding the risks.
Lack of Confidence
People who lack confidence or have low self-esteem are also more likely to start using drugs or alcohol. They may use these substances as a way to boost their confidence or make them feel better about themselves. For example, someone who feels shy in social situations may start drinking alcohol to loosen up and feel more confident.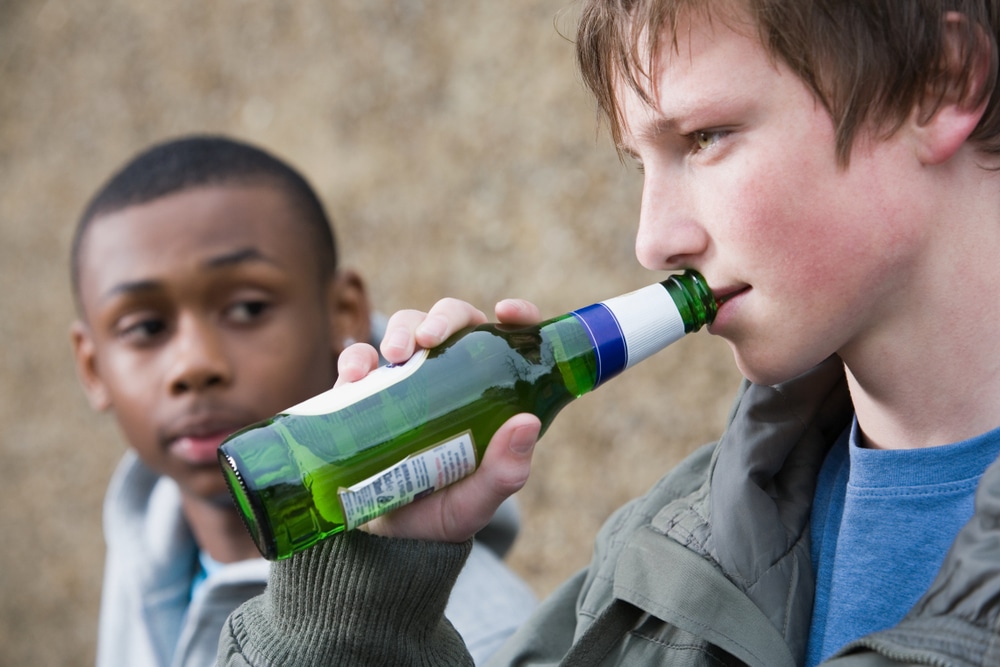 The above are some of the main reasons people start using drugs or alcohol. It's important to note that not everyone who tries these substances will become addicted. However, drug and alcohol use can lead to addiction, and it's often hard to break free from this cycle of abuse.
How to Protect Your Loved One From Addiction
As a parent or guardian, there are a few things you can do to help protect your loved one from addiction:
Talk to your loved one about the risks of drug and alcohol use. Open communication can help your loved one make more informed decisions.
Create an open and trusting relationship with your children, so they feel comfortable coming to you with any problems or questions.
Be involved in your child's life and know who their friends are.
Be a good role model for your children by not using drugs or alcohol yourself. If you have a problem with substance abuse, get help from a treatment center or professional counselor.
Monitor your child's internet usage and be aware of any red flags, such as them suddenly trying to keep their online activity private.
Monitor your child's behavior and look for signs of drug or alcohol use, such as changes in mood or appearance, skipping class, declining grades, etc.
If you suspect your child is using drugs or alcohol, don't hesitate to reach out for help. There are many physical and mental health care resources available to families struggling with addiction. Early intervention is essential to helping your child get on the path to recovery.
As part of an ongoing war on drugs, in November 2020, Oregon became the first state in the US to decriminalize the possession of small amounts of hard drugs. The measure, known as Measure 110, was widely praised by drug policy reform advocates as a progressive step that would help to reduce the stigma around drug use and provide people with drug addiction problems with much-needed treatment.
Measure 110 made personal possession of methamphetamine, heroin, LSD, oxycodone, and other drugs punishable by a $100 fine rather than jail time. This was in a bid to reduce incarceration rates and redirect funds toward addiction treatment programs. These treatment programs would be funded through marijuana tax revenue and savings from decreased law enforcement costs.
The Oregon Health Authority, one of many behavioral health resource networks, announced on September 22 that it had completed awarding the first two years of funding to nonprofits under Oregon's decriminalization of drugs law.
According to OHA, the first round of grants totaled $302 million. Despite this milestone, experts warned that more than just services would be needed to curb the high rates of drug use and resulting societal costs in the state. Keith Humphreys told the Oregon lawmakers that the state should adjust its permissive approach as it encourages drug use without any deterrent.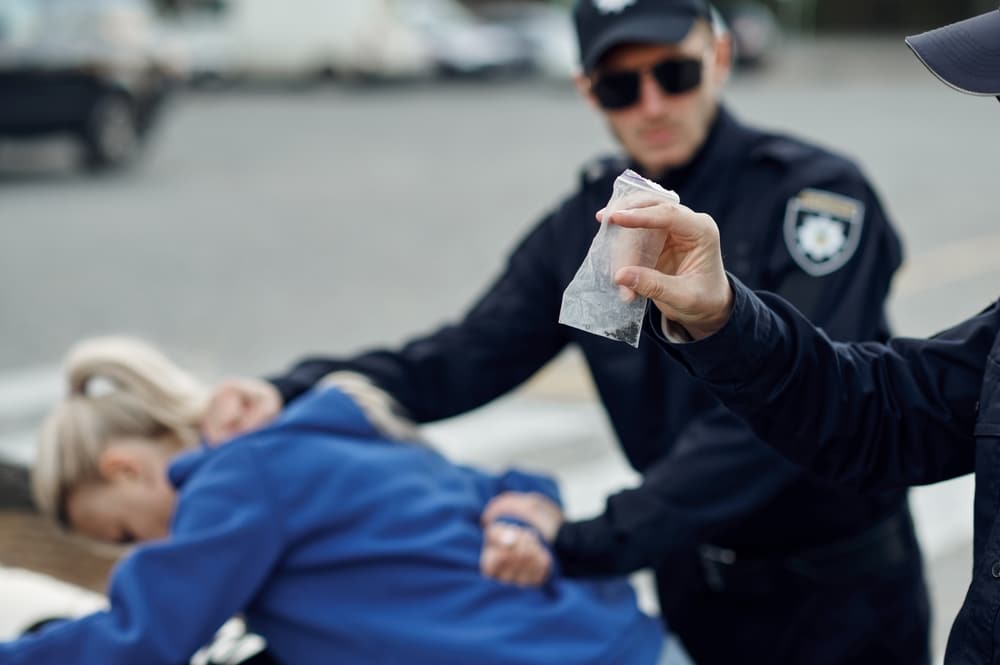 "Because the West Coast has an individualistic culture with a tolerance for substance abuse, social pressures to seek treatment are often minimal," said Keith Humphreys, the Founder, and co-director at the Stanford Network on Addiction Policy.
"So, on the one hand, we have widely available and highly rewarding drugs. On the other hand, little or no pressure to stop using them. Under those conditions, we should expect to see exactly what Oregon is experiencing: extensive drug use, extensive addiction, and not much treatment seeking." (Source)
According to Humphreys, people struggling with addiction hardly seek treatment without pressure from loved ones, health care providers, or the law. He says this should be a concern because the state has lifted the legal pressure to stop substance abuse and seek treatment. Besides, since many people who struggle with use don't work or keep in touch with loved ones, the pressure to quit might not come from those sources, either. (Source)
M110 allows the law authorities to write $100 tickets for personal possession of small amounts of drugs, and the charged person can just call the Life helpline line and have their ticket removed. It all seems very easy to get away with abusing drugs.
But despite that, many people who are issued these tickets still ignore them, according to Dr. Todd Korthuis, the head of addiction medicine at Oregon Health & Science University. By the end of this summer, 3000 tickets were issued, and only 137 calls were made. Even more disturbing is that most callers were not seeking treatment but only screening for legal reasons. (Source)
Good Intentions Behind the Law
The Oregon voters voted in favor of Measure 110, which decriminalized the possession of small amounts of drugs and redirected 110 funds from law enforcement to addiction treatment. The measure was designed to address the state's public health crisis, exacerbated by the COVID-19 pandemic.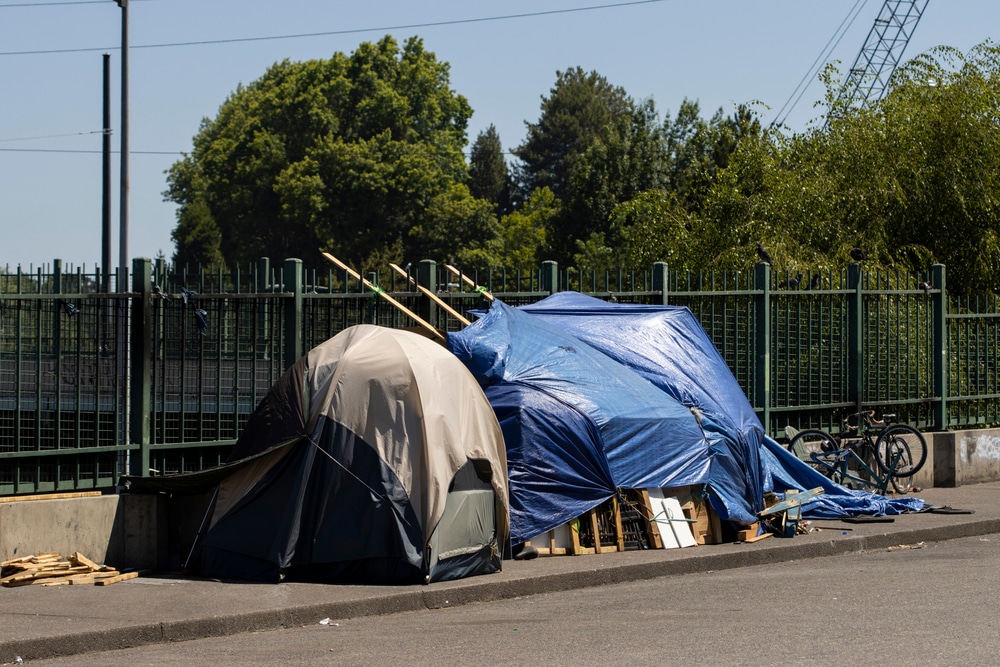 According to proponents of the measure, it would help to reduce the number of those incarcerated for drug-related offenses and redirect funds to much-needed addiction treatment programs. In addition, by decriminalizing drug possession, the measure will help to reduce the stigma associated with addiction and make it more likely that people will seek treatment.
When the voters passed the ballot measure, they recognized drug addiction and overdoses are a serious problem in Oregon; and that the state needed to increase access to drug treatment. The health-based approach to drug use problems is not only more humane but also effective and cheaper than criminal punishments. Making people criminals because they abuse drugs or struggle with addiction is costly and life-ruining, making it hard to seek treatment.
On February 1, 2021, the laws regulating controlled substances' possession changed from felonies to Class E violations. Measure 110 is designed to ensure that anyone who wants access, assessment, treatment, and recovery services for substance use gets it.
By all accounts, Measure 110 was set to reduce the pressure on drug users seeking treatment or help. However, going by statistics, it seems to be failing because Oregon has a nearly 20% surge in overdose deaths in the year that ended in April 2022. And according to Dr. Tod Korthuis, Oregon has one of the highest rates of substance use disorders and mental health disorders. Conversely, it ranks the least for access to treatments in the nation.
Humphreys and Korthuis don't fault Measure 110 for the spiking overdose deaths and other drug-related issues. However, they believe these trends have outpaced the state's addiction treatment system.
What Needs to Be Done
Measure 110 is the first of its kind in the United States. The only other country that has tried it successfully is Portugal, which is often cited as an inspiration. Initially, the country had harsh policies led by the criminal justice system. It needed to try something else. So, in 2001, Portugal took a radical step and became the first country globally to decriminalize the consumption of all drugs.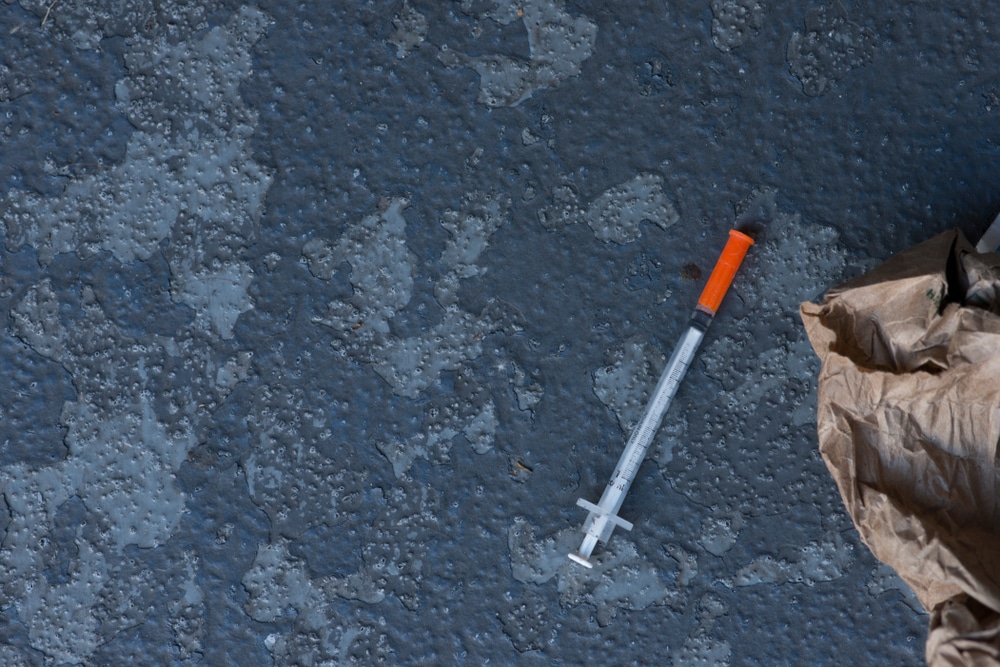 Speaking about what needs to be done, Humphreys mentioned that Portugal puts heavy legal and social pressure on those abusing drugs to get help. And despite the decriminalization of drugs, one can hardly see people openly using or dealing drugs, as in West Coast cities of the US. That's because they close operations and use court pressure to lead them into treatment.
"I have spent a lot of time in Portugal, and I know the people who designed their policy," Humphreys said. "Please take it from me; Oregon is not following Portugal's example and will not get its results." (Source)
Humphreys further mentioned the need for harm reduction, which emphasizes engaging directly with addicts to prevent overdose, and transmission of infectious disease, improve physical, social, and mental well-being and offer low-threshold options for accessing addiction treatment and other health care. He recommended solutions like making Naloxone (opioid antagonist) more available to reduce overdose deaths.
As the prevalence of mental health issues and substance use disorder continue to rise in the United States, the search for new and innovative treatments has become more urgent. One potential therapy that is gaining popularity is psilocybin mushrooms. Psilocybin, the main active ingredient in magic mushrooms, has shown effectiveness in treating alcohol use disorders (AUD).
A clinical study published in Jama Psychiatry found that psilocybin could help people with alcohol use disorders reduce their drinking days. The study participants were given 12 weeks of manualized psychotherapy and were randomly selected to get psilocybin or diphenhydramine during 2-day-long medication sessions at weeks 4 and 8. The results showed that over 50% of the participants who were assigned psilocybin stopped drinking entirely for months or even years.
After 32 weeks of analyzing the 93 participants with alcohol use disorders, researchers discovered that the 48 participants who got psilocybin and psychotherapy had an 83% reduction in their drinking habits within 8 months of their first dose, while those assigned placeboes had 51%. While the exact mechanism of action is not known, it is thought that psilocybin helps to break the cycle of addiction by:
Promoting neuroplasticity, which is the ability of the brain to change and adapt in response to new experiences. This is important because it means the brain can learn new ways of coping with difficult situations, like overcoming an addiction.
Treating underlying mental health conditions like depression can be a major contributor to alcoholism. It may also help to increase feelings of well-being and connectedness, which can be lacking in people with substance use disorders.
Psilocybin has a long-lasting, powerful effect after just a few doses. It also reduces cravings and withdrawal symptoms.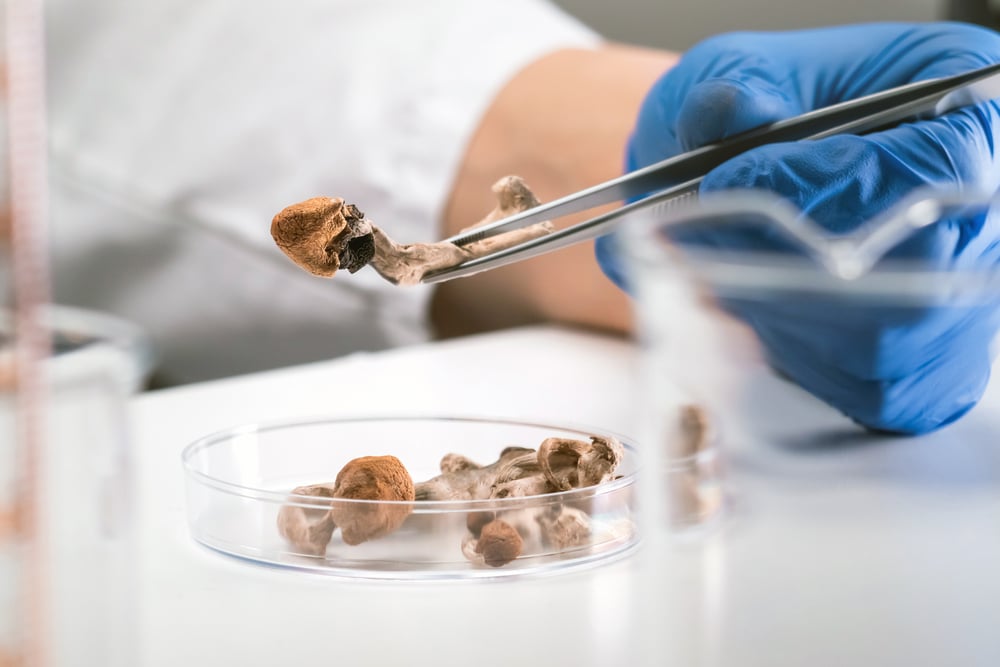 The safety and efficacy of psilocybin mushrooms as a treatment for alcohol addiction are still being studied, but the preliminary evidence is promising. As a precaution, you should never consume psilocybin mushrooms without the supervision of a trained medical professional. Psilocybin may be riskier in an uncontrolled environment because your experiences may feel extreme. For example, you may feel severe anxiety while under the influence of the drug.
Other common side effects are nausea and vomiting, paranoia, and delusions. In rare cases, psilocybin mushrooms can cause psychotic episodes. Psilocybin mushrooms can also interact with other drugs and medications. For example, they can intensify the effects of antidepressants and anti-anxiety medication.
It is always important to speak with a medical professional before consuming psilocybin mushrooms, especially if you are taking other medication.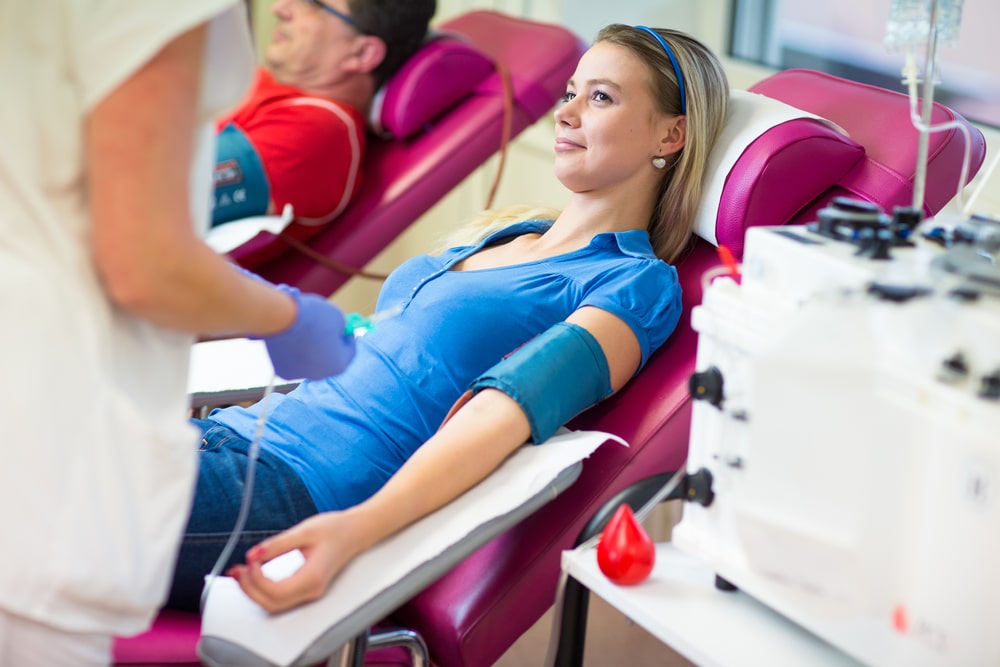 What are psilocybin mushrooms?
Psilocybin mushrooms are a type of mushroom that contains the psychoactive compound psilocybin. Psilocybin is a naturally occurring psychedelic compound that is found in over 200 species of mushrooms. When consumed, it can produce powerful hallucinations and an altered state of consciousness. Some people use psilocybin mushrooms for recreational purposes, while others use them for medicinal or spiritual purposes.
Psilocybin has been shown to be an effective treatment for various conditions, including depression, anxiety, and addiction. It is also being studied as a potential treatment for PTSD and OCD. Although psilocybin mushrooms are legal in some countries, they are illegal in most parts of the world. Possession and consumption of psilocybin mushrooms can lead to jail time and heavy fines.
What this means for alcohol addiction treatment
Alcohol addiction is a serious problem that can lead to various negative consequences, including health problems, relationship difficulties, and financial problems. In some cases, alcohol addiction can even lead to death.
According to the National Institute on Alcohol Abuse and Alcoholism, alcohol is a factor in about 95,000 deaths annually in the United States. These deaths are due to various causes, including alcohol-related accidents, liver diseases, and other health complications.
Treatment rates for alcohol use disorder are low (e.g., 7.6% in 2021), and the Food and Drug Administration has only approved 4 AUD evidence-based medications since 1947.
While these medications can help people with alcohol addiction, they have been shown to be only partially effective. Psilocybin mushrooms have shown promise as a treatment for substance use disorders and could potentially help to reduce the number of deaths due to alcohol addiction.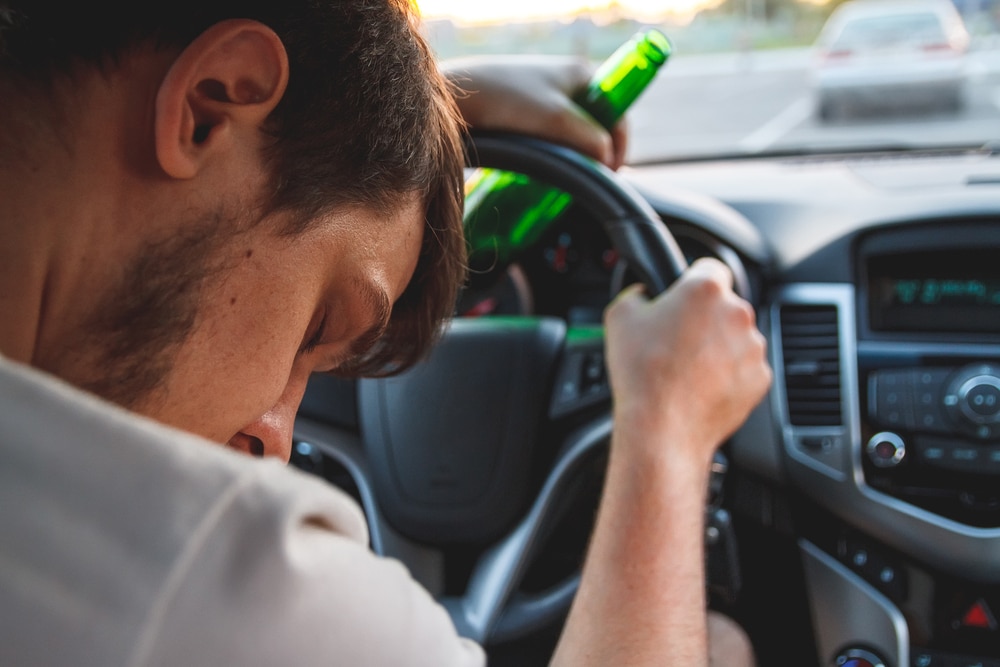 Further evidence on the effectiveness of psilocybin is needed
Although the study's results are encouraging, it is important to note that it's a small study with a limited number of participants. More research is needed to confirm the findings and to determine the long-term efficacy of psilocybin mushrooms as a treatment for alcohol addiction. The study only analyzed 93 participants, and only 50 were given psilocybin as such research needs to be done in a bigger and more diverse population.
Besides, the study used diphenhydramine, an antihistamine, as a placebo, which is not an ideal substitute for psilocybin. It was also observed that the participants didn't have serious drinking problems as those who usually enrolled in clinical trials for alcohol use disorders. The clinical trial may have attracted participants who were already managing their condition. Most notably, the researchers didn't include participants with underlying mental disorders like depression so they could establish if psilocybin-assisted therapy treats AUD and not other co-occurring disorders. 
But patients with severe AUD can benefit from the therapy. This is especially true if the therapy can address other issues that underlie physical dependence and mental disorders. In this case, the treatment will simultaneously address both conditions.
Ketamine is also showing potential as a treatment for alcohol addiction. A group of researchers found that Ketamine disrupts memories to help heavy drinkers stop drinking or cut back. Ketamine blocks the NMDA receptors, disrupting the reconsolidation of memories associated with alcohol consumption. As a result, heavy drinkers who receive ketamine treatment may have fewer cravings for alcohol.
It has also been shown to be an effective treatment for various conditions, including depression, anxiety, and chronic pain.
Psilocybin mushrooms and Ketamine have shown promise as potential treatments for alcohol addiction and some mental health issues. However, more research is needed to confirm the findings. If you or someone you know is struggling with alcohol addiction, many resources are available to help. Never try psilocybin mushrooms or Ketamine outside a clinical setting, as they can be dangerous.
Cigarette smoking has been linked to cancer, diabetes, lung disease, COPD, tuberculosis, and other health complications. It's also responsible for over 480,000 deaths annually in the United States. Given the dangers, many people have opted to vape or use e-cigs like JUUL to ease the transition from traditional cigarettes to not smoking at all. But is vaping a safer alternative to smoking?
Several studies have shown that while vaping is less harmful than smoking, it's still not safe. Vaping can damage your lungs and airways and has been linked to cancer. The Food and Drug Administration (FDA) has also found that some vaping products contain harmful chemicals, including metals that can be toxic.
To reduce the number of people affected by these health risks, the FDA is reviewing e-cig products to ensure they are "appropriate for the protection of public health." The manufacturers of vaping products must prove their products are an aid to traditional adult smokers and not appealing to youth and teens. This explains why the FDA has proposed a ban on all JUUL products.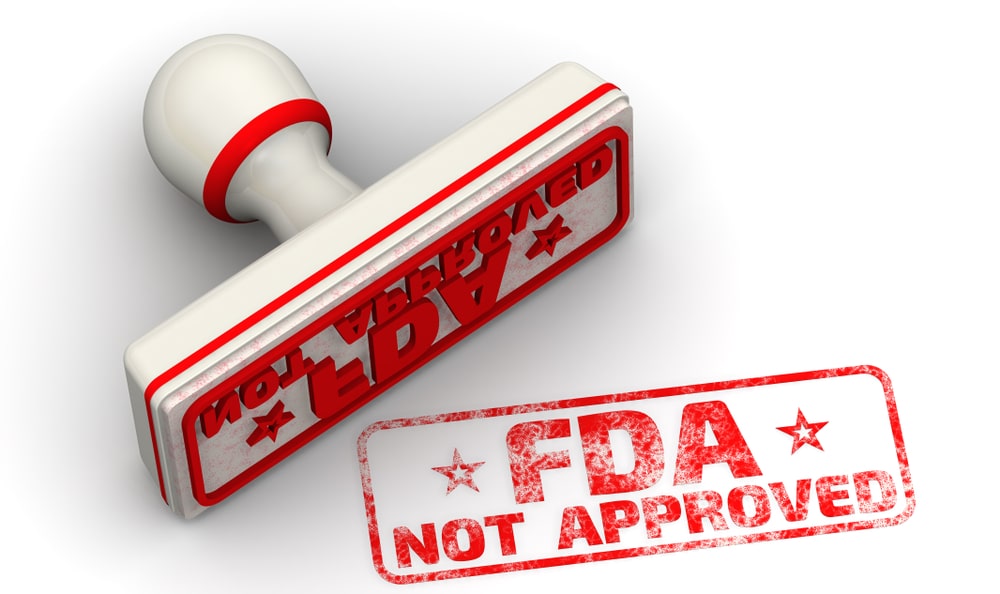 On July 5, 2022, it issued marketing denial orders (MDOs) to JUUL Labs Inc. for all its products currently marketed in the US. This MDO prevents the company from continuing to sell its products in the American market. JUUL should also remove all of its products from the market or face enforcement action.
The reason is that after reviewing JUUL's premarket tobacco product applications, the FDA established that the application did not have enough evidence to support a finding that the products are "appropriate for the protection of public health." As the FDA puts it, there are scientific issues unique to the JUUL application that warrants additional review.
According to the FDA's news release, the insufficient and conflicting data in some of JUUL's study findings raised concerns that haven't been properly addressed and prevented the FDA from executing a complete toxicological risk assessment of the said products on the JUUL application.
The FDA has yet to receive evidence to suggest that JUULpods or devices are hazardous. However, the underlying factor is that there isn't adequate evidence to support a finding that the products are appropriate for the protection of public health. Besides, there's no way to determine the potential dangers of using JUUL pods with a non-JUUL device or third-party e-liquid pods with a JUUL device.
The FDA is encouraging JUUL users to report any adverse effects they may have experienced after using the product through the Safety Reporting Portal and seek medical help.
A Look into JUUL - What is JUUL?
JUUL is a type of electronic cigarette (e-cigarette) that is battery-operated and looks like a USB drive. It was first introduced in 2015 by two Stanford graduates, James Monsees and Adam Bowen, who are also the co-founders of JUUL Labs. The company is based in San Francisco, California.
The vaping device works by heating a nicotine liquid, which creates an aerosol vapor. JUUL says its e-cigarette is a "satisfying alternative" for adult smokers who want to switch from traditional cigarettes. The company also claims its products are not meant for youth or non-smokers, as nicotine can be addictive and harmful. However, their products come in different flavors - like mint, mango, and crème Brulee, which appeals to the younger audience.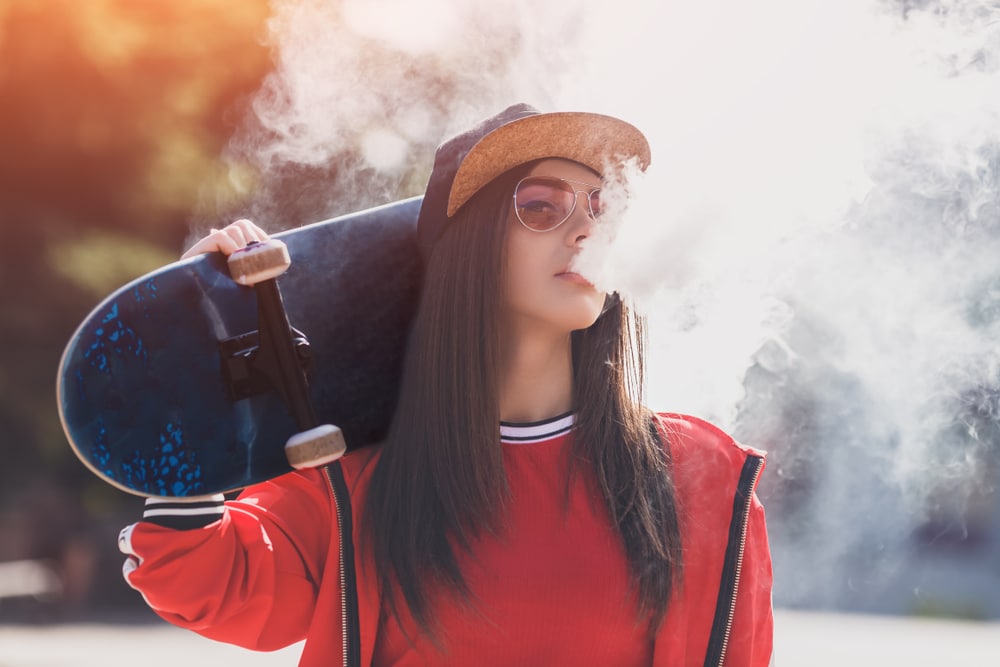 A JUUL pod contains 0.7mL of nicotine liquid, equivalent to a pack of cigarettes or 200 puffs. The JUUL device delivers a high dose of nicotine, which is why it has been criticized for being especially addictive.
Why is Vaping Considered Dangerous?
Vaping is dangerous because it increases your risk of lung cancer, lung infection, and other health problems. It is especially dangerous for young people. The nicotine in e-cigs (e-cigarettes) is highly addictive, and can harm the developing brain. Youth vaping is considered dangerous for several reasons, including:
Vaping is Bad for your Heart and Lungs
Vaping exposes users to a range of harmful chemicals, including nicotine, metals, and other toxins which are harmful to health. A study published in the Journal of the American Medical Association found that e-cigarette users had significantly higher markers for heart damage and inflammation levels than non-users.
They also had higher levels of lung inflammation. This suggests that vaping may be harmful to your cardiovascular and respiratory health. It may also increase your risk of developing chronic (long-term) diseases such as heart disease, lung disease, and cancer.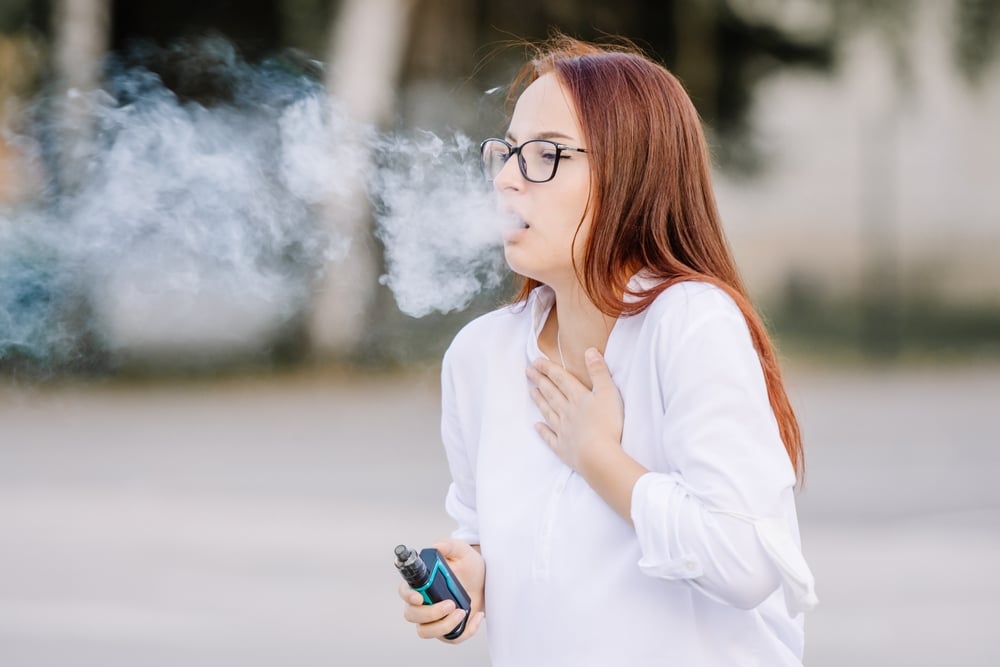 E-cigs can be Addictive like Traditional Ones
Vaping can be addictive, especially for teens still developing their brains. The nicotine in e-cigarettes can be particularly addicting, and this can lead to health problems down the road.
Vaping Can Act As a Gateway to Smoking
Research has shown that teens who vape are more likely to start smoking cigarettes in the future. This is likely due to the fact that vaping can act as a gateway to smoking, as it normalizes the behavior and makes it seem less risky. 
E-cigs aren't the Best Smoking Cessation Tool
Electronic cigarettes, or ecigs aren't the best smoking cessation tool. In fact, they may even make it harder to quit smoking in the long run. A recent study found that most people who used e-cigs to quit smoking ended up using both e-cigs and traditional smoking. So if you're trying to kick the habit, it's best to steer clear of e-cigarettes altogether.
The New Generation is Getting Addicted to Nicotine
E-cigarettes are becoming increasingly popular among young people, who are attracted by the flavors and the perceived lack of health risks. But this means that more young people are taking up smoking and becoming addicted to nicotine. This is a major concern, given the long-term health risks associated with smoking.
Vaping may be harmful to your health, and it's certainly not the best way to quit smoking. And with more young people taking up vaping, we could be facing a public health crisis down the line. If you're struggling with an addiction to nicotine, it's important to get help from a doctor or treatment center. There are many resources available to help you quit, and you don't have to go through it alone.
It is not easy to tell that a loved one is abusing drugs, especially in the early stages of addiction. You may notice changes in their moods or behaviors, but that could be anything. However, if your intuition tells you there's a problem, it might be worth taking stock of your concern. A great place to start is to watch out for paraphernalia.
People who abuse drugs often use items like spoons, silicone bongs, glass bongs, beaker bongs, acrylic bongs, roach clips, etc., to produce, hide or administer drugs. So, if you find these items in their belongings, it could be a sign that they are abusing drugs. In which case, you may need to help them get the help they need to stop abusing drugs.
Abusing drugs doesn't always translate to addiction, but it is a precursor to addiction. Early intervention is therefore critical to preventing addiction and accompanying problems.
What does drug paraphernalia look like?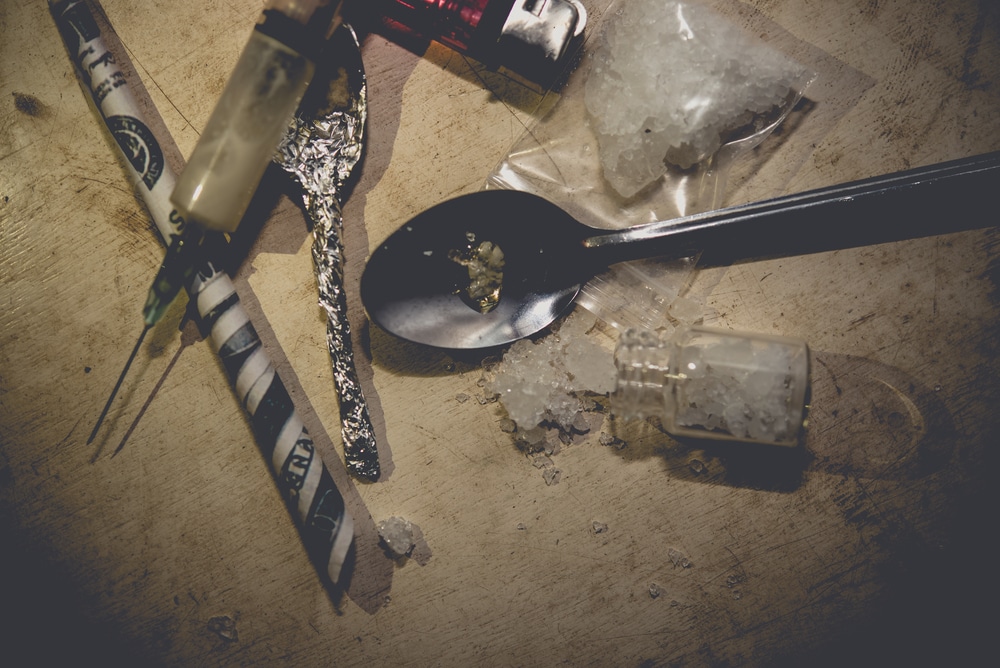 It can be challenging to identify drug paraphernalia because they look like legitimate items. Marijuana pipes and bongs for sale, for example, often have a disclaimer indicating they're meant to be used only with tobacco products.
While drug paraphernalia varies from one manufacturer to another, more manufacturers are making them in bright, trendy colors with designs like dragons, wizards, devils, and skulls. They do this to glamorize drug use and make their product appealing to their target market.
Examples of drug paraphernalia
An essential part of understanding drug use is identifying the items that drug addicts use to hide, consume or produce drugs. You may find these items in your loved one's backpack, car, or bedroom.
Note: If you come across any drug items in your loved one's belongings, you might be tempted to check them out. But you should not touch these items as some drugs may be absorbed through the skin.
Roach clips
Roach clips are great for pinning the hair back. But drug users may use them to hold the blunt or joint to avoid burning their fingers when they become too short to hold. You can also watch out for small joints and blunts in the trash can.
Smoking devices
Smoking devices like hand pipes, bongs, dab rigs, DIY disposable devices, and hookahs are also very common among those who smoke marijuana.
Tin foil pipe
Tin foil scraps or pieces of aluminum foil are everyday household items and could be easy to ignore. But if you find them in your loved one's belongings or the waste bin, it could be a sign they're smoking heroin or inhaling meth fumes.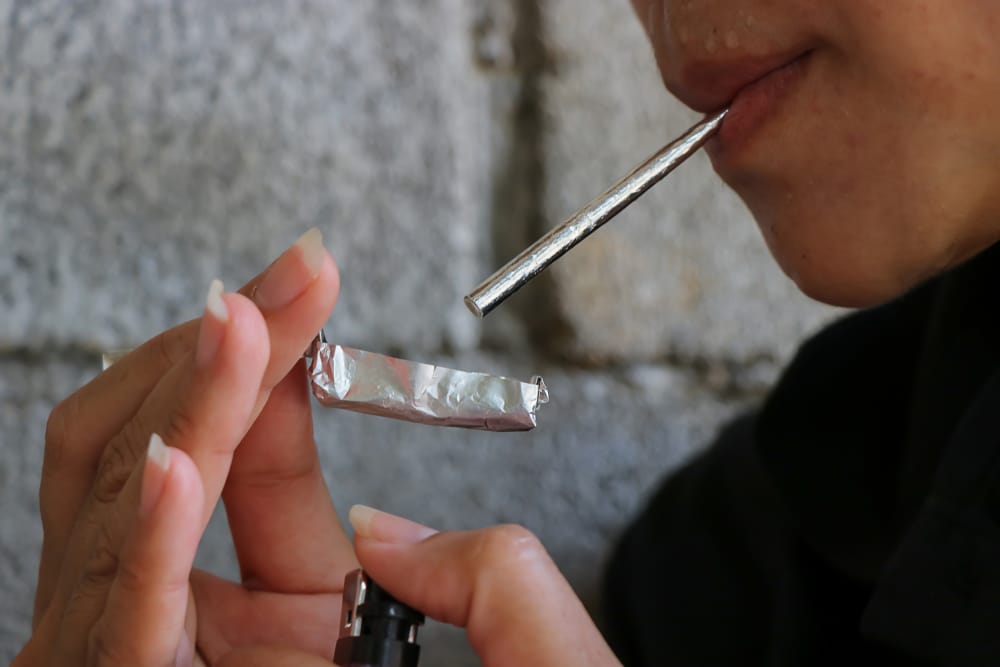 People who smoke drugs chop the crystals with razors or ATM cards and place them onto a foil. They then hold it over a lighter or candle. When it smokes, they use a dollar bill, rolled-up foil straw, metal straw, or glass straw to inhale the smoke.
Burnt bottle caps or spoons
One of the first signs that your loved one is using drugs is missing spoons. Suddenly, you'll notice your cutlery service for 12 is down to 8 spoons, etc.
Drug addicts use spoons for cooking powdered drugs. They place the drug in the spoon bowl, add some water, and heat it over the flame until it becomes liquid. But since they can't return the burnt spoon, they'll hide it for their next use.
Alternatively, they may use bottle caps and hold them with pliers. You may also find a burnt lighter as these go hand in hand.
Used needles
Needle tracks or "track marks" on your loved one's body are apparent signs of cocaine, heroin, meth, or prescription painkiller abuse. But like other addicts, your loved one may do a great job hiding the track marks. So, if you find needles or syringes along with some belt or elastic bands in their rooms or backpacks, that might be a clear indication they're using. Belts or bands are used to constrict the upper leg or arm to make the veins more prominent for injection.
Glass water pipe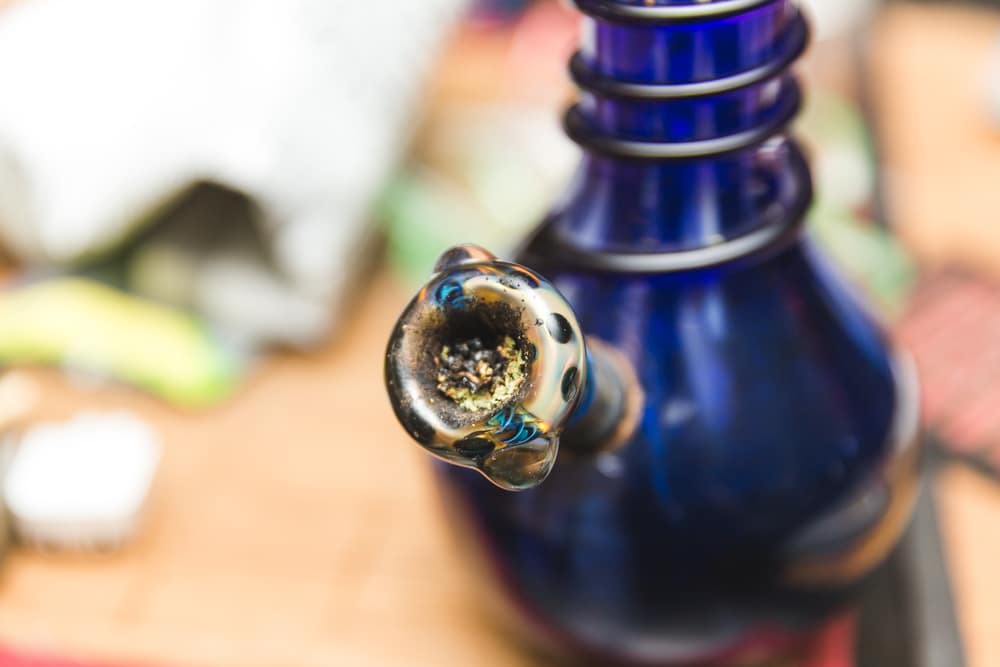 Glass water pipes or bongs indicate that someone is smoking cannabis, spice or other herbal substances like K2 or "spice". A bong is a portable filtration device with a bowl outside of a vertical tube and water at the bottom of the pipe for water filtration.
A glass water pipe is just one type of bong. Others include ceramic, plastic, metal, and bamboo. Bongs also come in different designs, including beakers, round base, percolators, straight tube, and multi-chamber. Multi-chamber pipes provide a smooth hit. They can also be incredibly small like a mini bong.
Plastic bags or small paper bags
These might be harmless. But when there's suspicion about drug use, it's best to pay attention to any plastic and small paper bags in their belongings. People who abuse drugs store and carry drugs in makeup bags and plastic baggies.
Pacifiers and lollipops
These two seem harmless but are often used by people who abuse drugs like meth or ecstasy. Usually, these drugs cause teeth grinding and jaw clenching. So, users use pacifiers or lollipops to prevent these side effects from happening while they're intoxicated.
Signs of addiction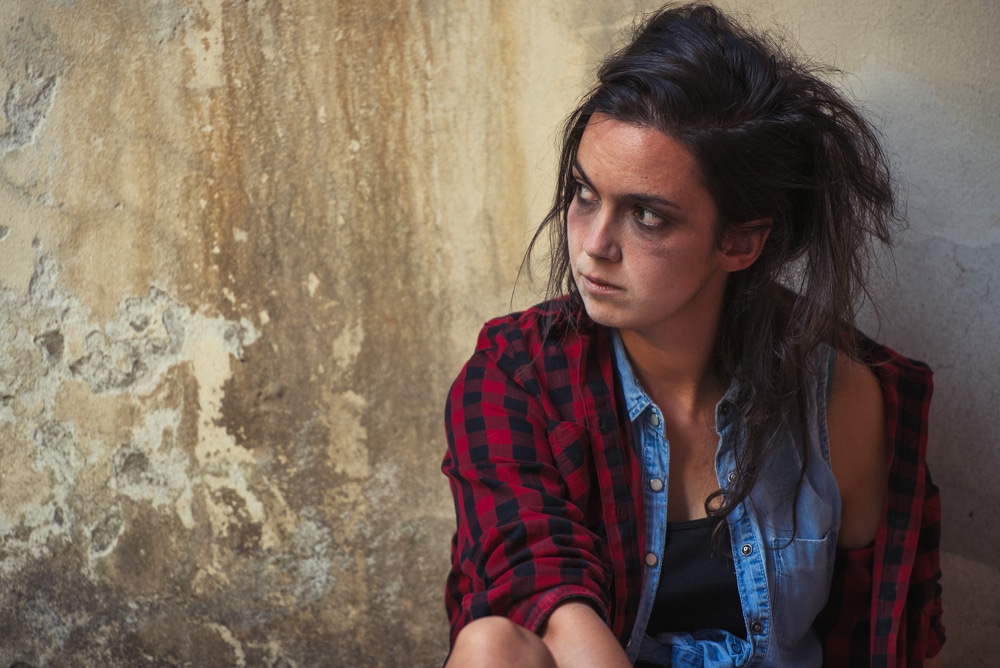 At the end of the day, finding these items in your loved one's belongings doesn't guarantee that they're struggling with drug addiction. It's, therefore, crucial to watch out for other signs before taking the next step. Some indications of addiction may include:
Behavioral signs include obsessive thoughts and actions, disregard for harm caused, loss of control, and denial of addiction or hiding drug use.
Physical signs like sudden weight loss or gain, insomnia, untidiness, poor physical coordination, unusual body orders, or slurred speech. They may also move around with their drug paraphernalia.
Psychological signs like anxiousness, unexplained paranoia, sudden mood swings, changes in personality or attitude, and lack of motivation. They may also display emotional withdrawal from people, irritability or angry outbursts, or lack of motivation.
Social signs like hanging around people who abuse drugs.
Seeking help
If your loved one has drug paraphernalia and is exhibiting some of the signs shared above, it's time to act fast. Start talking with professionals to determine treatment options suitable for your loved one. Remember, every addiction patient is different, so a one-size-fits-all approach may not apply in your case.
Drug addiction doesn't only affect the drug user. Drug use also affects entire families, probably more than most people acknowledge.
In the United States alone, approximately 21 million people above 12 years suffer from substance use disorders, including alcohol and drug abuse. Most young people start abusing drugs in high school or earlier. To prevent drug abuse among young people, the Substance Abuse and Mental Health Services Administration is tasked with developing programs, services, and policies on drug abuse and misuse.
Drug addiction takes a toll on an individual's psychological, emotional, and physiological well being. This is one way alcohol and drug abuse has a negative impact on families.
This article will discuss the various effects of drug use on families.
Drug use and the family
When a loved one is struggling with addiction, family members have to find ways to cope with it. More often than not, family members have conflicting and intense emotions regarding the situation at hand. As a result, family relationships become strained.
Addicts' families are made to understand that their loved ones don't intentionally want to hurt them. Therefore, they try to empathize by supporting, encouraging, and loving them regardless of the situation.
Unfortunately, the emotional abuse, deceit, and manipulation that addicts subject them to can be overwhelming. Consequently, there is a high probability that family relationships will suffer.
Here are some of the ways drug use affects the family
Effects on children
The National Center on Substance Abuse and Child Welfare reported that in the United States, approximately 8.7 million children live in households where at least one parent has a substance use disorder. Most of these children experience abuse or parental neglect.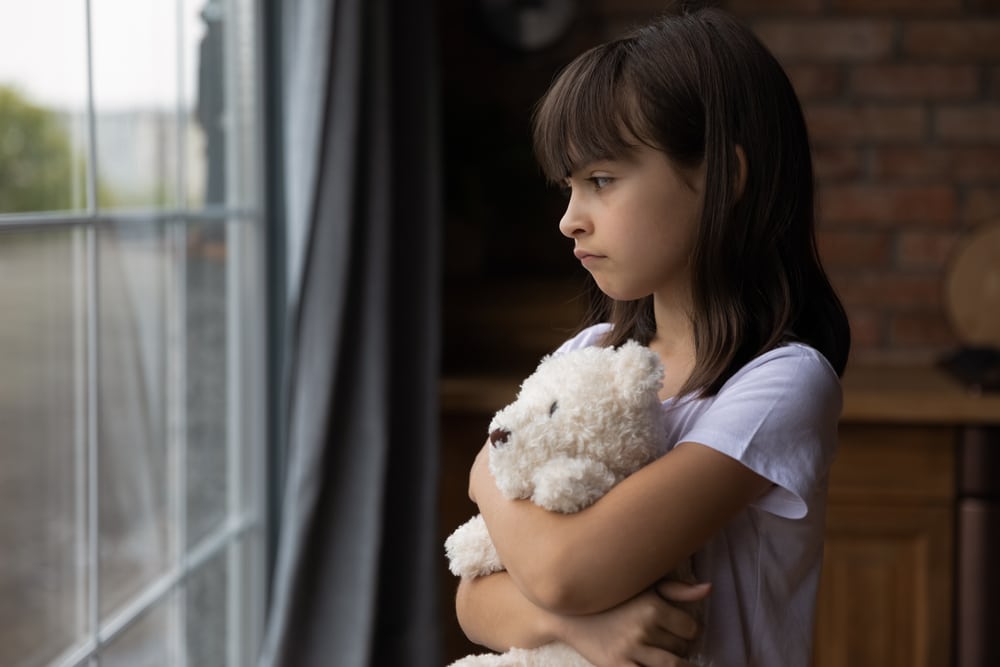 Children whose parents use drugs or that have an alcoholic parent suffer both physically and emotionally. Most times, the parents neglect the children. Parents who abuse drugs tend to stop focusing on their role as parents; thus, they become emotionally and physically unavailable for their children. Sometimes, the parents stop taking care of their children's basic needs. They don't provide meals or a clean environment, and neither do they go out of their way to be involved in their children's health care, social life and education.
Growing up in an environment where neglect is the norm affects children's mental health. Additionally, it affects their ability to have healthy relationships with other people.
Children in such family settings are also more likely to experience emotional, physical, and sexual abuse. The abuse may be from their parents or other people, including relatives and family friends.
Parents' drug addiction can have long-term psychological effects on children. There is a high probability that the children of alcoholics and drug users will have behavioral problems like anxiety, detachment, angry outbursts, and depression. They can also develop mental health problems as they get older.
Research has also shown that children who suffer from neglect and abuse are more likely to abuse drugs in the future.
Effects on finances
Drug addiction tends to take a toll on family finances. Drug users often lose their jobs since they can no longer perform or show up as expected. Consequently, they start using family savings to finance their drug addiction.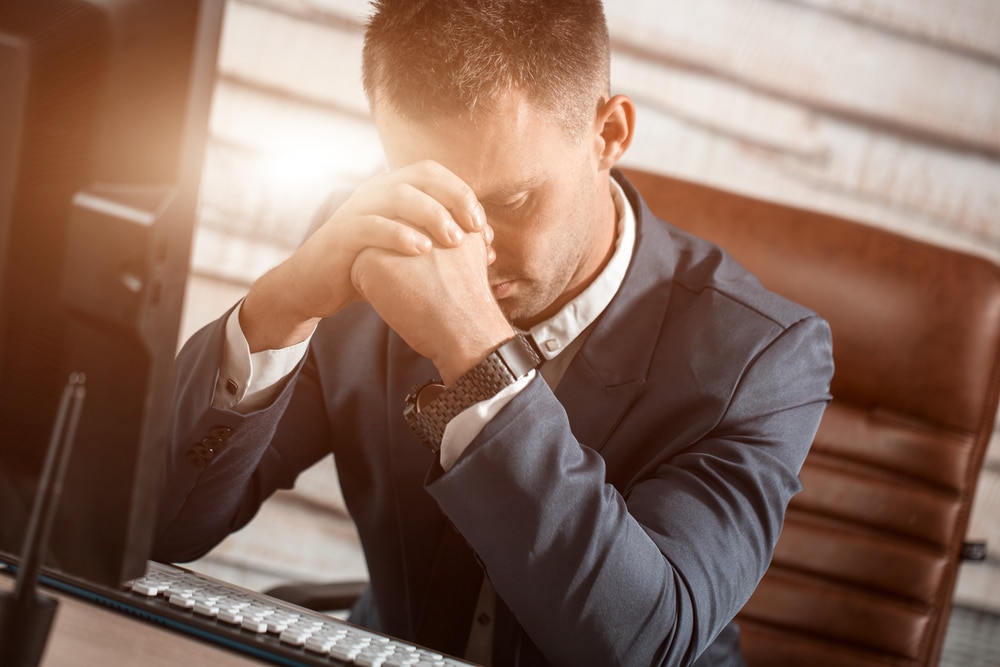 Since illegal drugs are expensive, the family may run into financial problems quickly. Paying for basic needs like food, utilities, clothing, and rent may become a problem. There is also a need to pay for addiction treatment which can be expensive.
Other than that, drug users may get into trouble with the law. When this happens, it is up to the family to raise money to ensure their loved one doesn't end up in jail.
Drug users may also feel entitled to family members' money. Since they cannot finance their lifestyle, they rely on money from other family members, or eventually they could become homeless.
Stress
When a loved one is an addict, most, if not all, of their responsibilities become their partner's responsibilities.
The partner has to juggle between paying bills, raising the children, cleaning up after the addict, and making important decisions regarding the family, among others. Consequently, they may become stressed. Stress is a risk factor for other conditions like depression and high blood pressure.
Loss of trust
Most addicts make promises they can't keep. They also don't live up to their agreements with family members, further straining their family relationships.
Family members become frustrated when the addict doesn't live up to their promises and obligations.
Children are also affected by this. When an addict promises his children something and does not follow through, the children have trust issues. They will find it hard to trust other people since their parents have already set a bad precedent.
Emotional and physical abuse
Drug use can lead to emotional and physical abuse. Since drug users are irrational and most family members are on edge due to their behavior, simple disagreements can lead to big fights, sometimes physical.
Substance abuse and mental health issues go hand in hand. Drug users tend to be emotionally abusive and manipulative. Their behavior negatively affects family members and other people they are close to.
Sometimes, children whose parents are drug addicts become abusers. In an attempt to mask their struggles, they misbehave and act out, hurting other people in the process. Eventually, some become drug users too.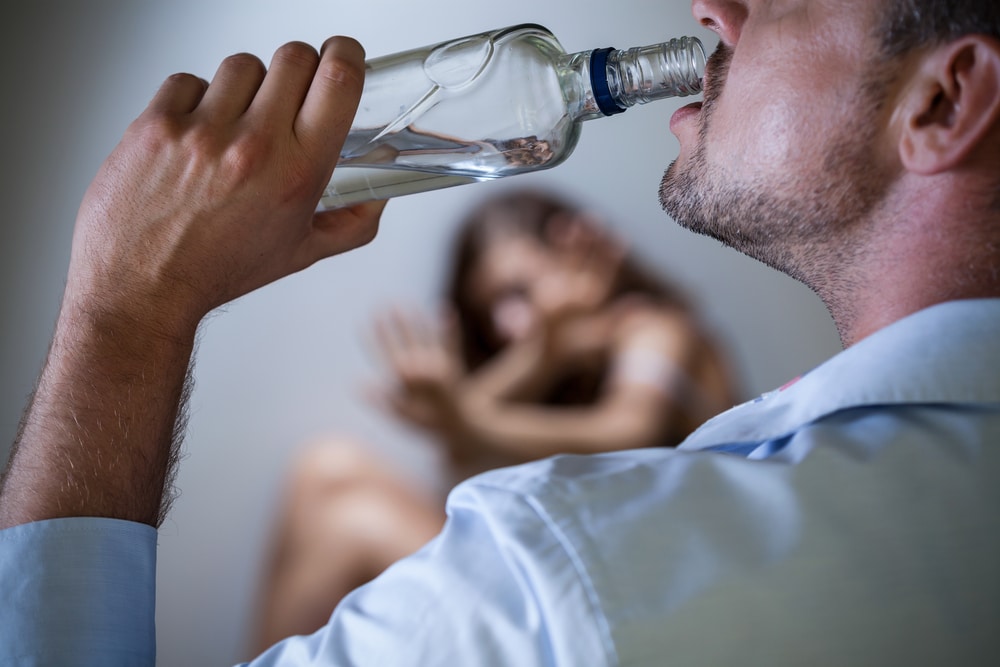 Fear
Most drug addicts are unpredictable. As discussed above, drug abuse and mental health issues go hand in hand.
It is almost impossible to predict how a drug user will react to situations. Consequently, most family members resort to being extra careful with their words and actions to avoid confrontation.
Children that grow up in settings where one or both parents are addicts tend to be highly reserved. They are conditioned not to say or do anything that would rub their parents the wrong way from a young age. This tends to reflect in their day-to-day lives.
Generally, drug use breeds fear in the family.
Dealing with drug use in the family
When you realize your loved one is struggling with an addiction, you should encourage them to seek professional help. Try to make the addict see how their drug use affects them and other family members. Remember to be compassionate while doing this.
If they don't seem to care, you can stage an intervention with the help of other family members. You can also involve an intervention specialist to increase its chances of success.
The entire family should also consider getting therapy or counselling. Therapy goes a long way in helping everyone deal with the effects of a loved one's addiction.
If the family member agrees to seek treatment and join support groups, the healing process will be much easier. The chances of successfully rebuilding strained family relationships are also much better.
Nitrous oxide, also known as laughing gas, is a non-flammable gas used for pain relief and sedation. It was discovered in the 1700s, and since then, medical practitioners, including dentists, use it as an anesthetic to sedate their patients before conducting minor procedures. Other anesthetic gases commonly used in the United States are: isoflurane, halothane, sevoflurane, and desflurane.
Other than medicinal uses, NO2 is used in the automotive industry and food industry. In the automotive industry, some enthusiasts use nitrous oxide to improve engine performance.
With the rising number of drug abuse cases, partygoers discovered nitrous oxide and started using it to feel high or intoxicated. Today, it is one of the most common drugs in the music festival scene. You'll likely find nitrous oxide at any concert you attend. It goes by several names, including: whippets, nangs, hippy crack, balloons, nitro, buzz bomb, N20, NO and ice cold fatties.
Nitrous oxide is a dissociative anaesthetic. Therefore, it somehow dissociates the mind from the body, giving patients or users a sense of floating. Other common side effects include intense visual hallucinations and distorted perceptions.
This article discusses the various effects of nitrous oxide gas when consumed as a recreational drug. Additionally, we will look at the results of mixing it with other drugs and the risks of inhaling nitrous oxide.
How is nitrous oxide used?
Users commonly inhale NO2 by releasing nitrous gas cartridges (whippets/bulbs) into a different object, e.g., a balloon. Some inhale it directly from the gas cylinders, like a can for whipping cream.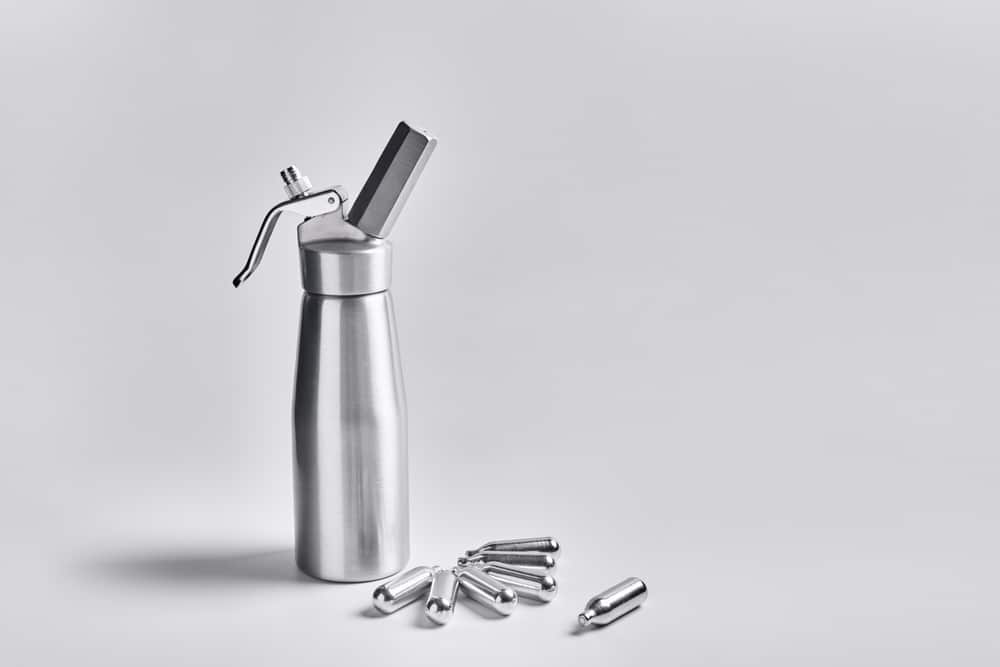 Nitrous oxide effects
The effect of nitrous oxide abuse varies from person to person. Some of the factors that determine how nitrous oxide affects an individual are:
Height
Weight
Health status
Amount of nitrous oxide consumed
How often the person uses it
Whether the person used other drugs before or after using nitrous oxide
Inhaling nitrous oxide has both short-term and long-term effects.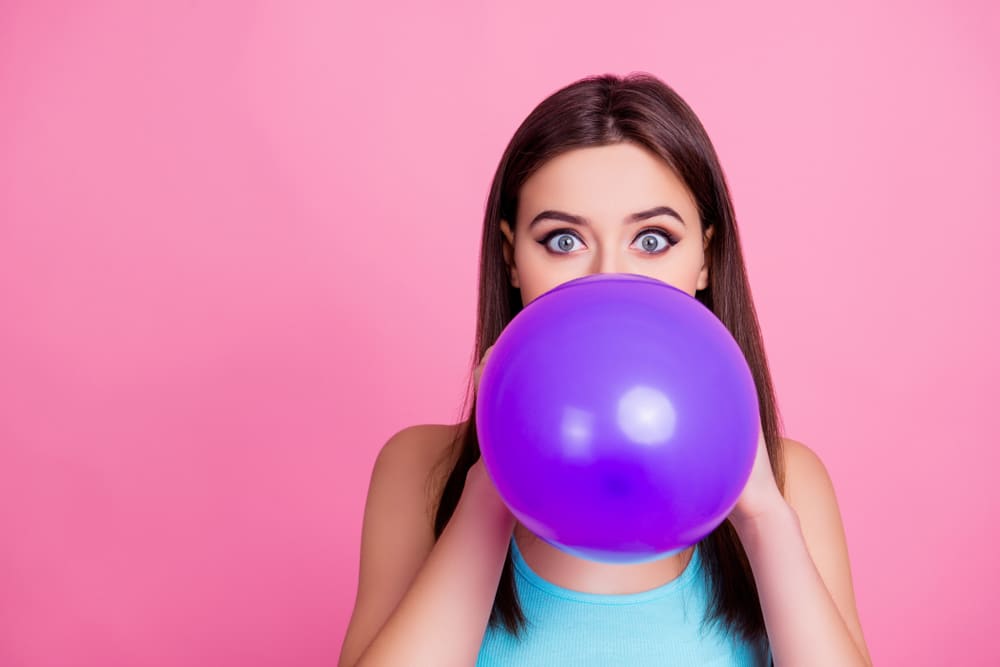 Short term effects
Shortly after an individual inhales the gas from latex balloons or cartridges, they get excited, a rush of euphoria, and a sense of floating. This feeling disappears after a few minutes. Nitrous oxide abuse can cause the following short term effects:
Euphoria
Blurred vision
Giddiness
Uncontrolled laughter
Sedation
Lightheadedness/ dizziness
Uncoordinated movements
Feeling weak, numb, or tired
Confusion
Sudden death
If individuals consume excess nitrous oxide at once, they may experience high blood pressure, temporary loss of consciousness, or even get a heart attack.
Long term effects
Continuous use of nitrous oxide may lead to the following long term effects:
Numbness on the feet or hands
Memory loss
Limb spasms
Depletion of vitamin B12, which can cause brain damage or nerve damage
Depression
Psychosis
Weakened immune system
Incontinence
Congenital disabilities (for those who consume the drug while pregnant)
Buzzing or ringing in the ears
Psychological dependence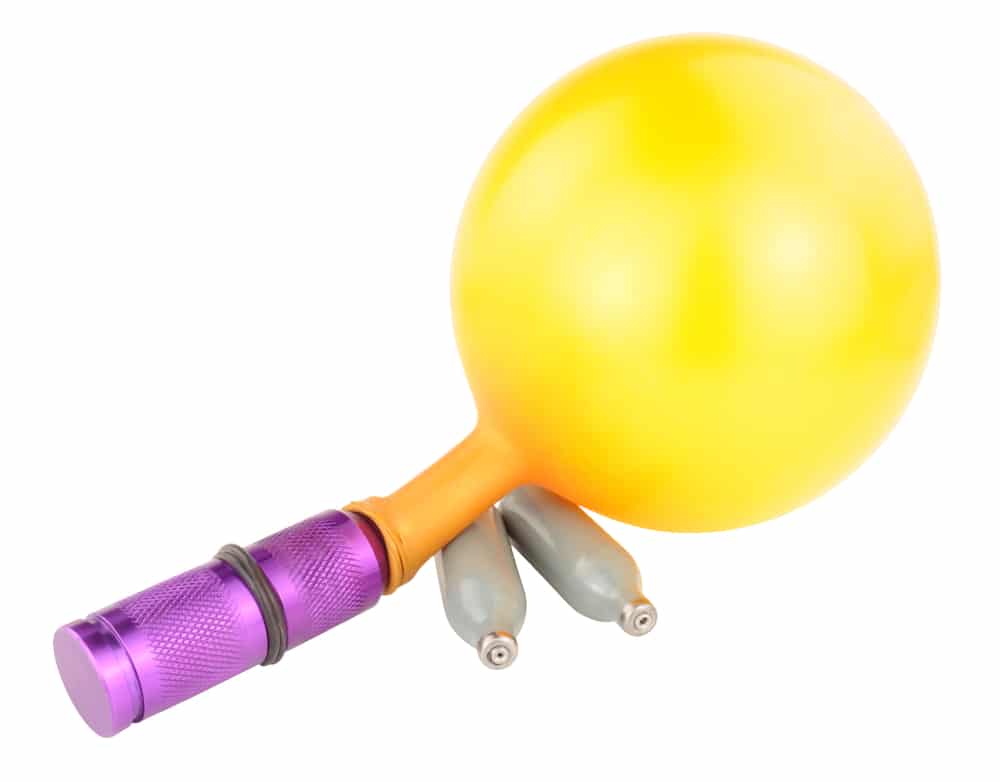 Results of mixing nitrous oxide with other drugs
At the moment, there's not enough research to conclude that mixing nitrous oxide with other illegal drugs increases an individual's health risks. However, there are instances when combining nitrous with other drugs increases results in other additional symptoms.
If you mix nitrous with alcohol, you are likely to experience the following symptoms:
Losing body control
Reduced concentration
Confusion
Feeling sluggish/heavy
Other than that, mixing nitrous oxide with alcohol may increase one's risk of accidents and death.
If you mix nitrous oxide with any stimulant, the chances are that the combination will affect your heart rate and breathing rate.
Mixing nitrous oxide with depressants like opiates or benzodiazepines may increase the chances of an overdose due to a lack of oxygen to the brain.
The risks that come with inhaling nitrous oxide
When you inhale nitrous oxide from the tanks or whippets, the gas is extremely cold, approximately -40 degrees Celsius. Therefore, you will likely get frostbite on your lips, nose, throat, and vocal cords.
Additionally, nitrous oxide is generally under constant pressure. Therefore, when you inhale it directly from the containers, they may cause your lung tissues to rupture.
Another risk is that the gas dispensers may explode if they are faulty. If this happens, you may end up hurt in the process.
Crackers used to dispense gas canisters may also result in cold burns on your hands.
Overdose
Since nitrous oxide is a gas, there aren't any doses associated with overdose or toxicity. However, the World Health Organization (WHO) has specific standards on the nitrous oxide amounts that dentists and other medical practitioners should use on patients, specifically for medicinal reasons. The WHO classifies the standards into two categories: chronic exposure and acute exposure.
WHO recommends that medical practitioners use 20 parts per billion (ratio between nitrous oxide and breathable air) for chronic exposures. For acute exposures, they should (ideally) use any amount below 100 parts per billion for one hour.
People who directly inhale nitrous from the containers are more likely to exceed this recommended amount. Consequently, they experience overdose and toxic side effects a few minutes after inhaling the gas.
Some signs of overdose include:
Seizures
Loss of consciousness
Coughing or wheezing
Tightness in the chest
Coughing
Dyspnea (shortness of breath)
Bluish lips, toes, or fingers
Change in blood pressure
Rapid heart rate
Stroke
Heart attack
Psychosis, which manifests as delusions or hallucinations
If your loved one shows any signs of overdose, call an ambulance immediately and inform the operator that the individual overdosed on nitrous oxide. If they lose consciousness, place them in the recovery position and ensure that their airway is clear. Check the breathing to ensure they are still breathing. If not, do mouth-to-mouth resuscitation.
When the paramedics arrive, inform them of the exact drugs your loved one took, especially if they mixed them with other drugs.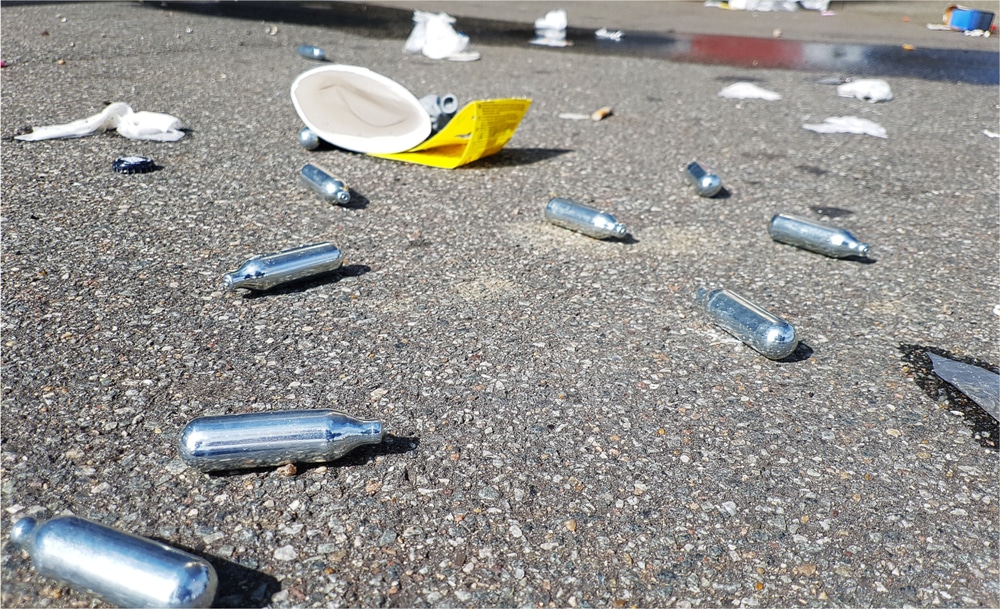 Conclusion
There is no safe level of using drugs or alcohol, and nitrous oxide is no exception. There's always a risk that comes with any drug and alcohol abuse.
Using nitrous oxide can affect your health, finances, work, relationships, school, and other aspects of your life. If you notice that nitrous oxide has negatively affected you or your loved one, seek professional help. Contact us today to start your recovery journey. We will help you settle on a treatment center that suits you best.