It is not easy to tell that a loved one is abusing drugs, especially in the early stages of addiction. You may notice changes in their moods or behaviors, but that could be anything. However, if your intuition tells you there's a problem, it might be worth taking stock of your concern. A great place to start is to watch out for paraphernalia.
People who abuse drugs often use items like spoons, silicone bongs, glass bongs, beaker bongs, acrylic bongs, roach clips, etc., to produce, hide or administer drugs. So, if you find these items in their belongings, it could be a sign that they are abusing drugs. In which case, you may need to help them get the help they need to stop abusing drugs.
Abusing drugs doesn't always translate to addiction, but it is a precursor to addiction. Early intervention is therefore critical to preventing addiction and accompanying problems.
What does drug paraphernalia look like?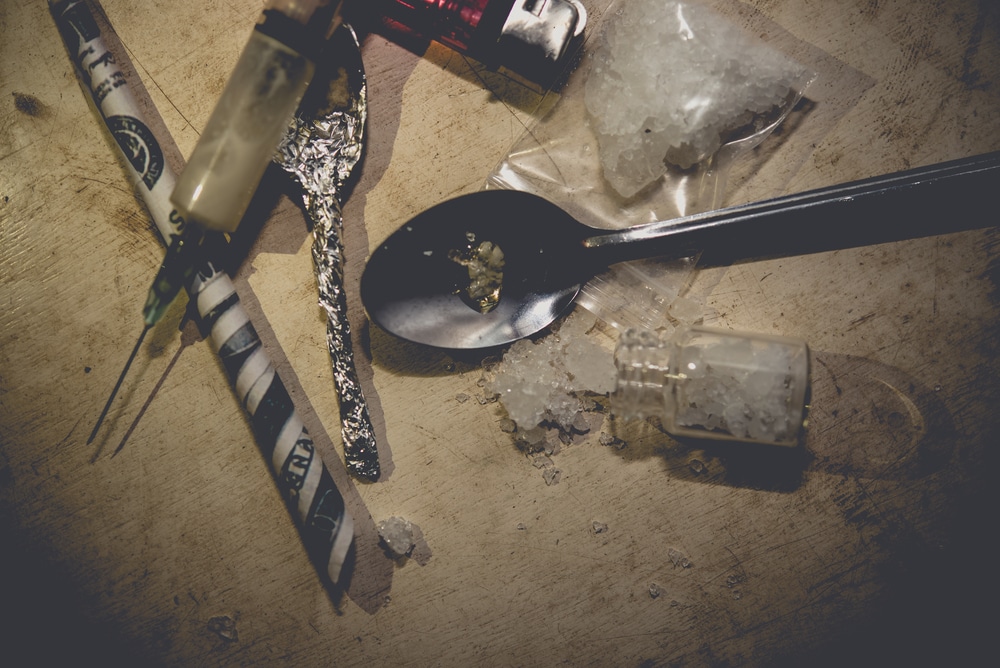 It can be challenging to identify drug paraphernalia because they look like legitimate items. Marijuana pipes and bongs for sale, for example, often have a disclaimer indicating they're meant to be used only with tobacco products.
While drug paraphernalia varies from one manufacturer to another, more manufacturers are making them in bright, trendy colors with designs like dragons, wizards, devils, and skulls. They do this to glamorize drug use and make their product appealing to their target market.
Examples of drug paraphernalia
An essential part of understanding drug use is identifying the items that drug addicts use to hide, consume or produce drugs. You may find these items in your loved one's backpack, car, or bedroom.
Note: If you come across any drug items in your loved one's belongings, you might be tempted to check them out. But you should not touch these items as some drugs may be absorbed through the skin.
Roach clips
Roach clips are great for pinning the hair back. But drug users may use them to hold the blunt or joint to avoid burning their fingers when they become too short to hold. You can also watch out for small joints and blunts in the trash can.
Smoking devices
Smoking devices like hand pipes, bongs, dab rigs, DIY disposable devices, and hookahs are also very common among those who smoke marijuana.
Tin foil pipe
Tin foil scraps or pieces of aluminum foil are everyday household items and could be easy to ignore. But if you find them in your loved one's belongings or the waste bin, it could be a sign they're smoking heroin or inhaling meth fumes.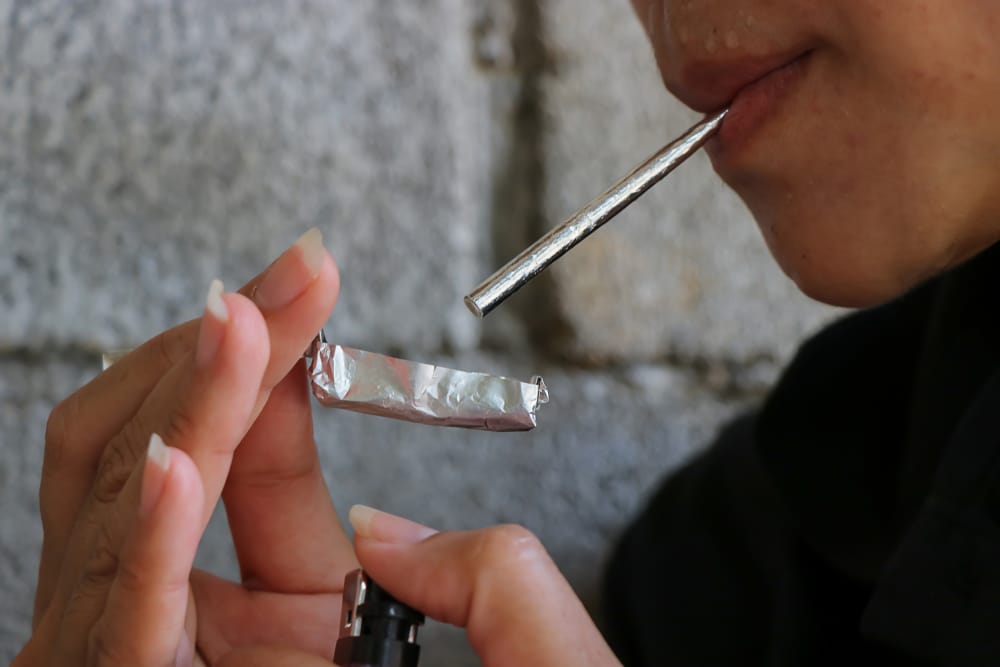 People who smoke drugs chop the crystals with razors or ATM cards and place them onto a foil. They then hold it over a lighter or candle. When it smokes, they use a dollar bill, rolled-up foil straw, metal straw, or glass straw to inhale the smoke.
Burnt bottle caps or spoons
One of the first signs that your loved one is using drugs is missing spoons. Suddenly, you'll notice your cutlery service for 12 is down to 8 spoons, etc.
Drug addicts use spoons for cooking powdered drugs. They place the drug in the spoon bowl, add some water, and heat it over the flame until it becomes liquid. But since they can't return the burnt spoon, they'll hide it for their next use.
Alternatively, they may use bottle caps and hold them with pliers. You may also find a burnt lighter as these go hand in hand.
Used needles
Needle tracks or "track marks" on your loved one's body are apparent signs of cocaine, heroin, meth, or prescription painkiller abuse. But like other addicts, your loved one may do a great job hiding the track marks. So, if you find needles or syringes along with some belt or elastic bands in their rooms or backpacks, that might be a clear indication they're using. Belts or bands are used to constrict the upper leg or arm to make the veins more prominent for injection.
Glass water pipe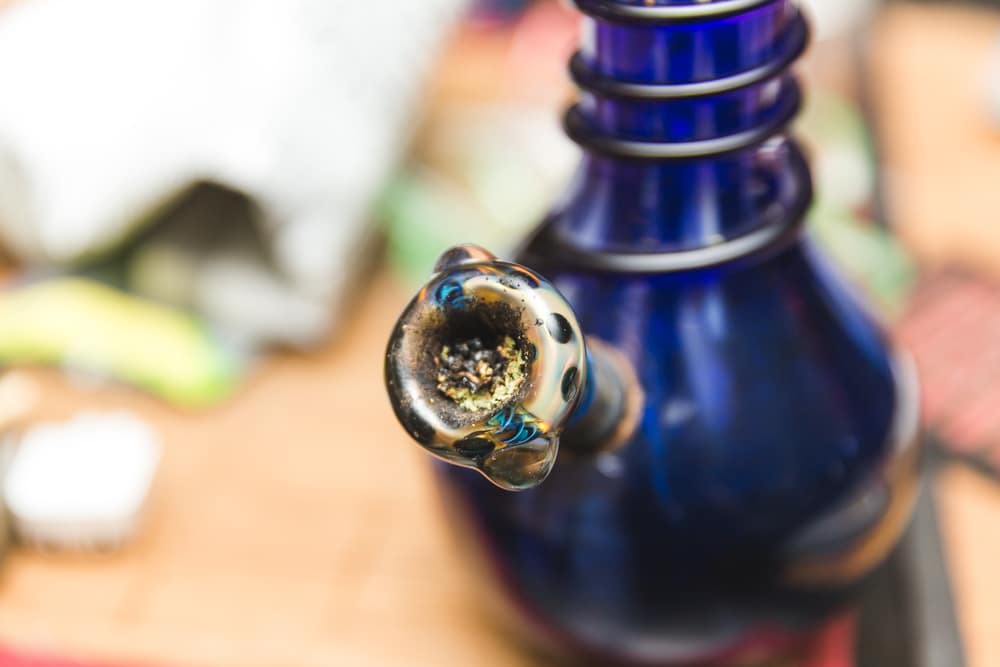 Glass water pipes or bongs indicate that someone is smoking cannabis, spice or other herbal substances like K2 or "spice". A bong is a portable filtration device with a bowl outside of a vertical tube and water at the bottom of the pipe for water filtration.
A glass water pipe is just one type of bong. Others include ceramic, plastic, metal, and bamboo. Bongs also come in different designs, including beakers, round base, percolators, straight tube, and multi-chamber. Multi-chamber pipes provide a smooth hit. They can also be incredibly small like a mini bong.
Plastic bags or small paper bags
These might be harmless. But when there's suspicion about drug use, it's best to pay attention to any plastic and small paper bags in their belongings. People who abuse drugs store and carry drugs in makeup bags and plastic baggies.
Pacifiers and lollipops
These two seem harmless but are often used by people who abuse drugs like meth or ecstasy. Usually, these drugs cause teeth grinding and jaw clenching. So, users use pacifiers or lollipops to prevent these side effects from happening while they're intoxicated.
Signs of addiction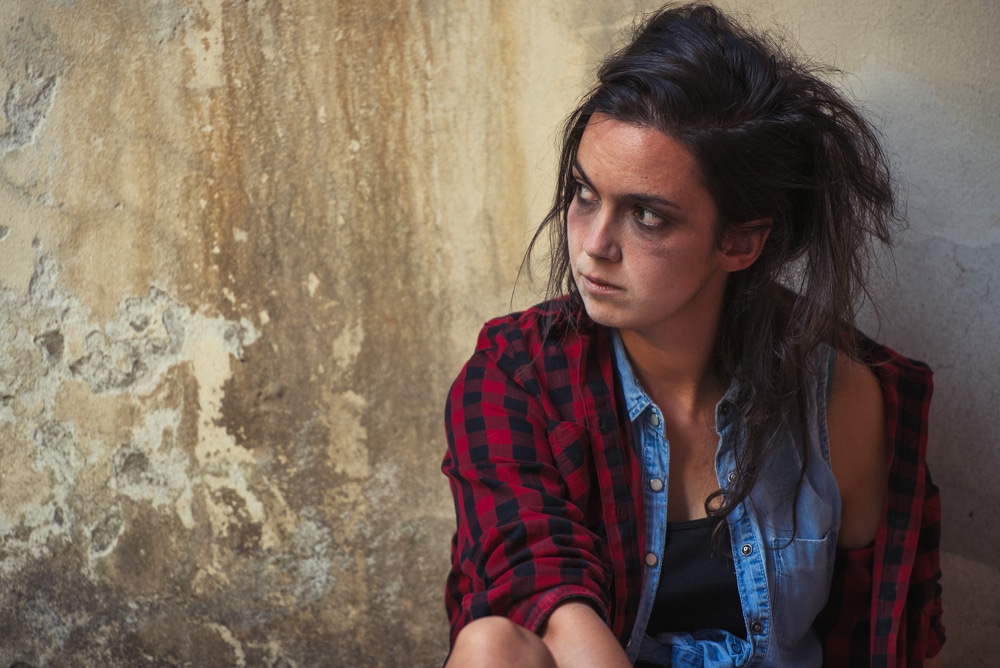 At the end of the day, finding these items in your loved one's belongings doesn't guarantee that they're struggling with drug addiction. It's, therefore, crucial to watch out for other signs before taking the next step. Some indications of addiction may include:
Behavioral signs include obsessive thoughts and actions, disregard for harm caused, loss of control, and denial of addiction or hiding drug use.
Physical signs like sudden weight loss or gain, insomnia, untidiness, poor physical coordination, unusual body orders, or slurred speech. They may also move around with their drug paraphernalia.
Psychological signs like anxiousness, unexplained paranoia, sudden mood swings, changes in personality or attitude, and lack of motivation. They may also display emotional withdrawal from people, irritability or angry outbursts, or lack of motivation.
Social signs like hanging around people who abuse drugs.
Seeking help
If your loved one has drug paraphernalia and is exhibiting some of the signs shared above, it's time to act fast. Start talking with professionals to determine treatment options suitable for your loved one. Remember, every addiction patient is different, so a one-size-fits-all approach may not apply in your case.
Drug addiction doesn't only affect the drug user. Drug use also affects entire families, probably more than most people acknowledge.
In the United States alone, approximately 21 million people above 12 years suffer from substance use disorders, including alcohol and drug abuse. Most young people start abusing drugs in high school or earlier. To prevent drug abuse among young people, the Substance Abuse and Mental Health Services Administration is tasked with developing programs, services, and policies on drug abuse and misuse.
Drug addiction takes a toll on an individual's psychological, emotional, and physiological well being. This is one way alcohol and drug abuse has a negative impact on families.
This article will discuss the various effects of drug use on families.
Drug use and the family
When a loved one is struggling with addiction, family members have to find ways to cope with it. More often than not, family members have conflicting and intense emotions regarding the situation at hand. As a result, family relationships become strained.
Addicts' families are made to understand that their loved ones don't intentionally want to hurt them. Therefore, they try to empathize by supporting, encouraging, and loving them regardless of the situation.
Unfortunately, the emotional abuse, deceit, and manipulation that addicts subject them to can be overwhelming. Consequently, there is a high probability that family relationships will suffer.
Here are some of the ways drug use affects the family
Effects on children
The National Center on Substance Abuse and Child Welfare reported that in the United States, approximately 8.7 million children live in households where at least one parent has a substance use disorder. Most of these children experience abuse or parental neglect.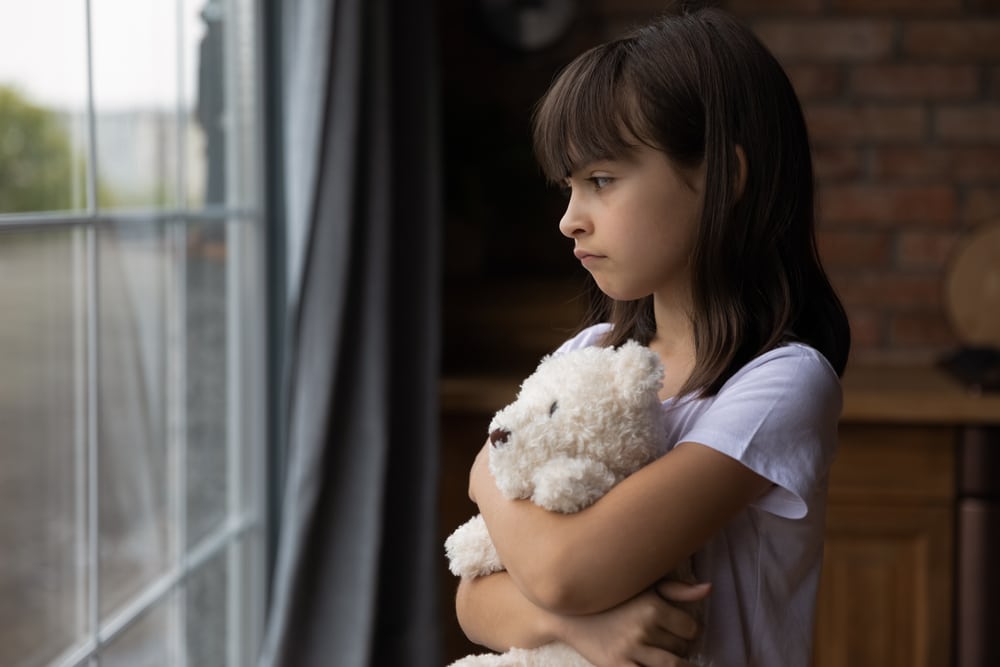 Children whose parents use drugs or that have an alcoholic parent suffer both physically and emotionally. Most times, the parents neglect the children. Parents who abuse drugs tend to stop focusing on their role as parents; thus, they become emotionally and physically unavailable for their children. Sometimes, the parents stop taking care of their children's basic needs. They don't provide meals or a clean environment, and neither do they go out of their way to be involved in their children's health care, social life and education.
Growing up in an environment where neglect is the norm affects children's mental health. Additionally, it affects their ability to have healthy relationships with other people.
Children in such family settings are also more likely to experience emotional, physical, and sexual abuse. The abuse may be from their parents or other people, including relatives and family friends.
Parents' drug addiction can have long-term psychological effects on children. There is a high probability that the children of alcoholics and drug users will have behavioral problems like anxiety, detachment, angry outbursts, and depression. They can also develop mental health problems as they get older.
Research has also shown that children who suffer from neglect and abuse are more likely to abuse drugs in the future.
Effects on finances
Drug addiction tends to take a toll on family finances. Drug users often lose their jobs since they can no longer perform or show up as expected. Consequently, they start using family savings to finance their drug addiction.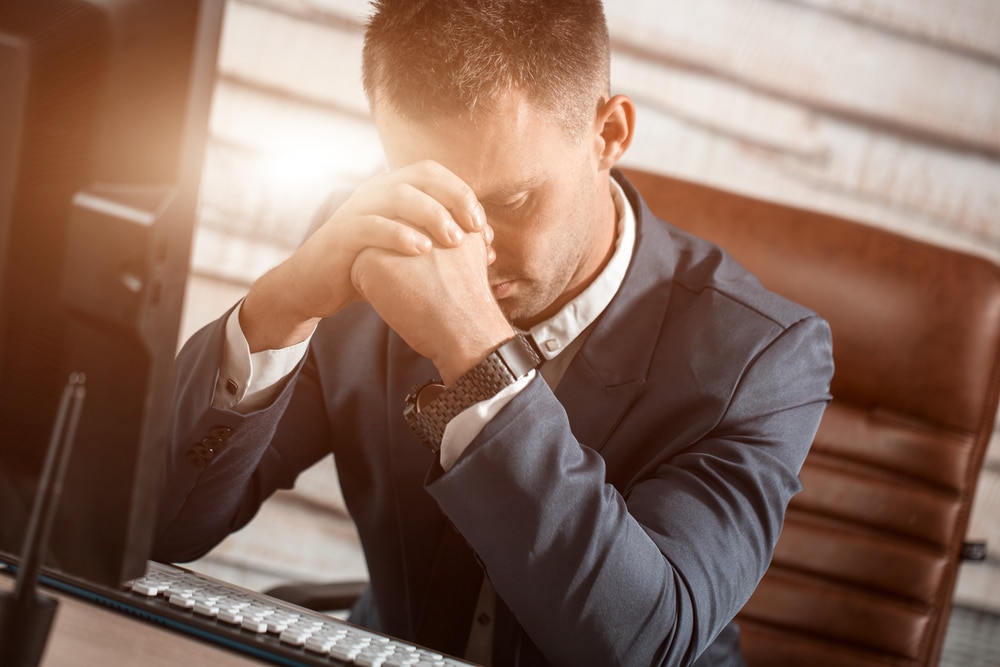 Since illegal drugs are expensive, the family may run into financial problems quickly. Paying for basic needs like food, utilities, clothing, and rent may become a problem. There is also a need to pay for addiction treatment which can be expensive.
Other than that, drug users may get into trouble with the law. When this happens, it is up to the family to raise money to ensure their loved one doesn't end up in jail.
Drug users may also feel entitled to family members' money. Since they cannot finance their lifestyle, they rely on money from other family members, or eventually they could become homeless.
Stress
When a loved one is an addict, most, if not all, of their responsibilities become their partner's responsibilities.
The partner has to juggle between paying bills, raising the children, cleaning up after the addict, and making important decisions regarding the family, among others. Consequently, they may become stressed. Stress is a risk factor for other conditions like depression and high blood pressure.
Loss of trust
Most addicts make promises they can't keep. They also don't live up to their agreements with family members, further straining their family relationships.
Family members become frustrated when the addict doesn't live up to their promises and obligations.
Children are also affected by this. When an addict promises his children something and does not follow through, the children have trust issues. They will find it hard to trust other people since their parents have already set a bad precedent.
Emotional and physical abuse
Drug use can lead to emotional and physical abuse. Since drug users are irrational and most family members are on edge due to their behavior, simple disagreements can lead to big fights, sometimes physical.
Substance abuse and mental health issues go hand in hand. Drug users tend to be emotionally abusive and manipulative. Their behavior negatively affects family members and other people they are close to.
Sometimes, children whose parents are drug addicts become abusers. In an attempt to mask their struggles, they misbehave and act out, hurting other people in the process. Eventually, some become drug users too.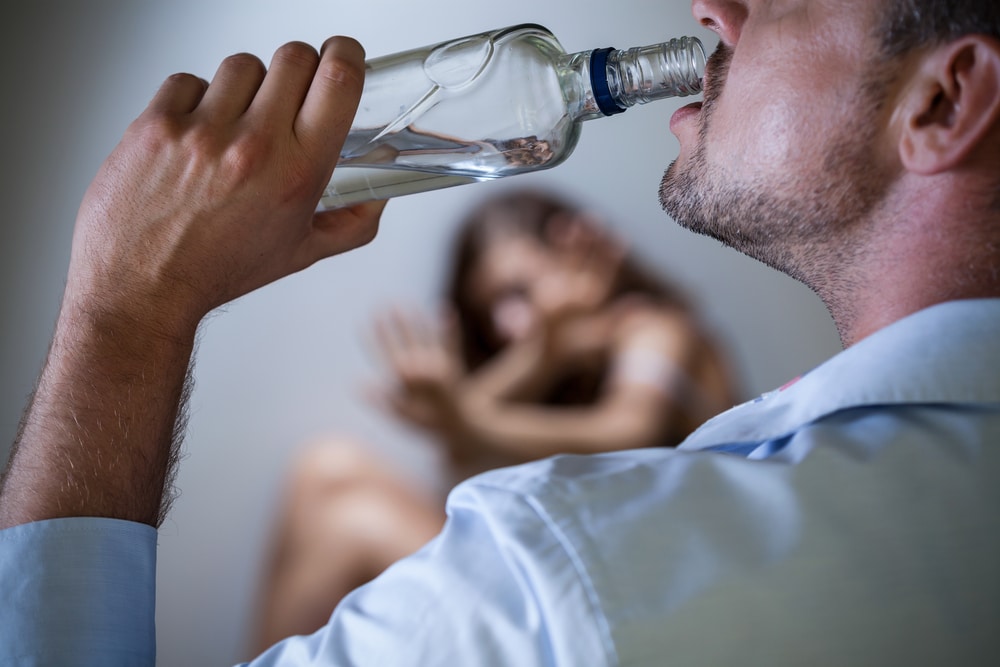 Fear
Most drug addicts are unpredictable. As discussed above, drug abuse and mental health issues go hand in hand.
It is almost impossible to predict how a drug user will react to situations. Consequently, most family members resort to being extra careful with their words and actions to avoid confrontation.
Children that grow up in settings where one or both parents are addicts tend to be highly reserved. They are conditioned not to say or do anything that would rub their parents the wrong way from a young age. This tends to reflect in their day-to-day lives.
Generally, drug use breeds fear in the family.
Dealing with drug use in the family
When you realize your loved one is struggling with an addiction, you should encourage them to seek professional help. Try to make the addict see how their drug use affects them and other family members. Remember to be compassionate while doing this.
If they don't seem to care, you can stage an intervention with the help of other family members. You can also involve an intervention specialist to increase its chances of success.
The entire family should also consider getting therapy or counselling. Therapy goes a long way in helping everyone deal with the effects of a loved one's addiction.
If the family member agrees to seek treatment and join support groups, the healing process will be much easier. The chances of successfully rebuilding strained family relationships are also much better.
Nitrous oxide, also known as laughing gas, is a non-flammable gas used for pain relief and sedation. It was discovered in the 1700s, and since then, medical practitioners, including dentists, use it as an anesthetic to sedate their patients before conducting minor procedures. Other anesthetic gases commonly used in the United States are: isoflurane, halothane, sevoflurane, and desflurane.
Other than medicinal uses, NO2 is used in the automotive industry and food industry. In the automotive industry, some enthusiasts use nitrous oxide to improve engine performance.
With the rising number of drug abuse cases, partygoers discovered nitrous oxide and started using it to feel high or intoxicated. Today, it is one of the most common drugs in the music festival scene. You'll likely find nitrous oxide at any concert you attend. It goes by several names, including: whippets, nangs, hippy crack, balloons, nitro, buzz bomb, N20, NO and ice cold fatties.
Nitrous oxide is a dissociative anaesthetic. Therefore, it somehow dissociates the mind from the body, giving patients or users a sense of floating. Other common side effects include intense visual hallucinations and distorted perceptions.
This article discusses the various effects of nitrous oxide gas when consumed as a recreational drug. Additionally, we will look at the results of mixing it with other drugs and the risks of inhaling nitrous oxide.
How is nitrous oxide used?
Users commonly inhale NO2 by releasing nitrous gas cartridges (whippets/bulbs) into a different object, e.g., a balloon. Some inhale it directly from the gas cylinders, like a can for whipping cream.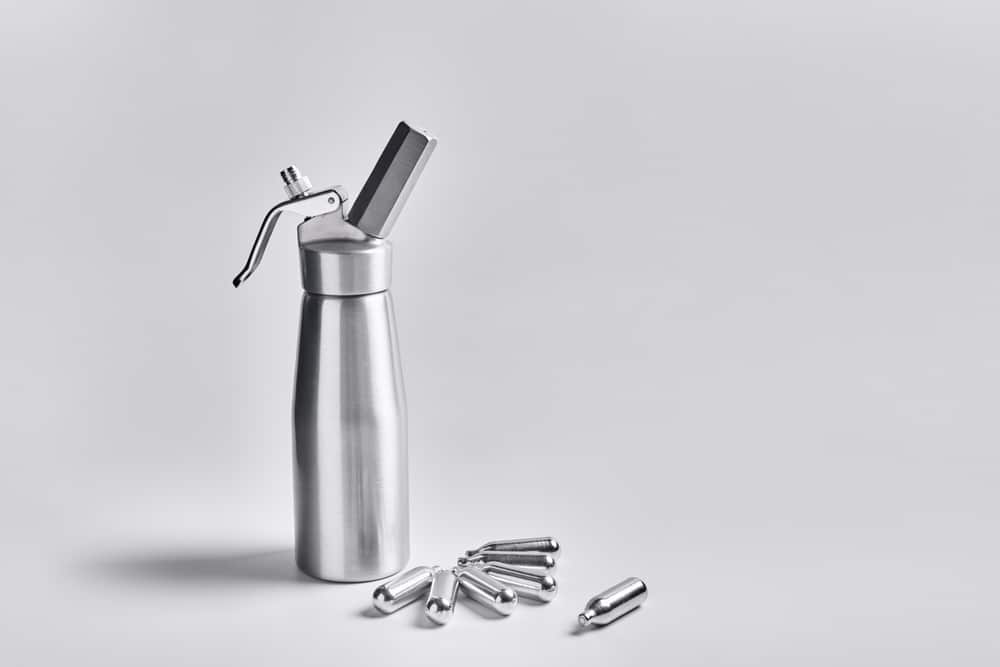 Nitrous oxide effects
The effect of nitrous oxide abuse varies from person to person. Some of the factors that determine how nitrous oxide affects an individual are:
Height
Weight
Health status
Amount of nitrous oxide consumed
How often the person uses it
Whether the person used other drugs before or after using nitrous oxide
Inhaling nitrous oxide has both short-term and long-term effects.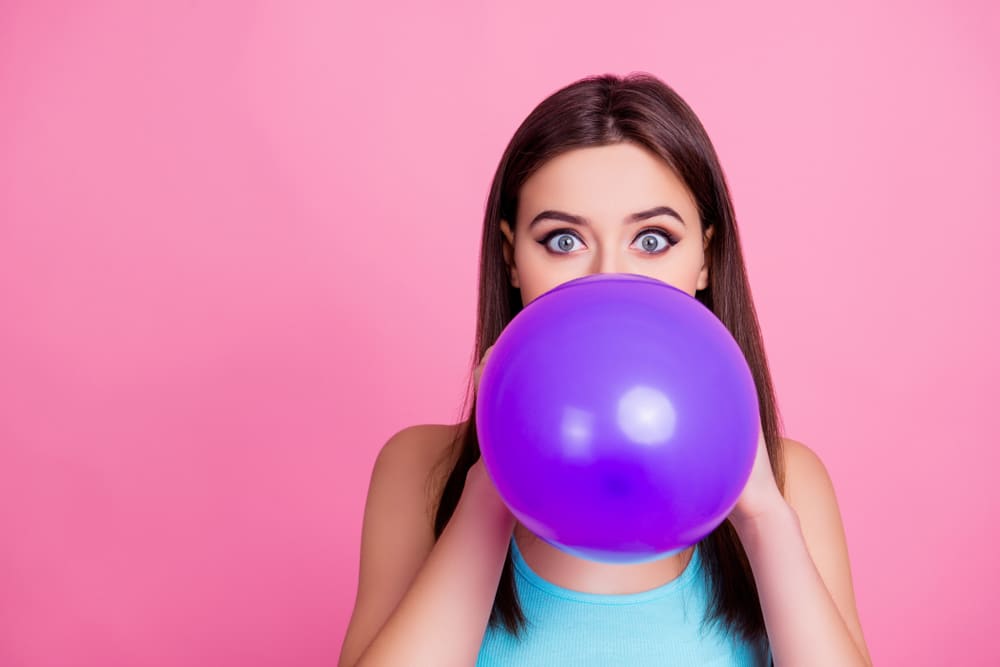 Short term effects
Shortly after an individual inhales the gas from latex balloons or cartridges, they get excited, a rush of euphoria, and a sense of floating. This feeling disappears after a few minutes. Nitrous oxide abuse can cause the following short term effects:
Euphoria
Blurred vision
Giddiness
Uncontrolled laughter
Sedation
Lightheadedness/ dizziness
Uncoordinated movements
Feeling weak, numb, or tired
Confusion
Sudden death
If individuals consume excess nitrous oxide at once, they may experience high blood pressure, temporary loss of consciousness, or even get a heart attack.
Long term effects
Continuous use of nitrous oxide may lead to the following long term effects:
Numbness on the feet or hands
Memory loss
Limb spasms
Depletion of vitamin B12, which can cause brain damage or nerve damage
Depression
Psychosis
Weakened immune system
Incontinence
Congenital disabilities (for those who consume the drug while pregnant)
Buzzing or ringing in the ears
Psychological dependence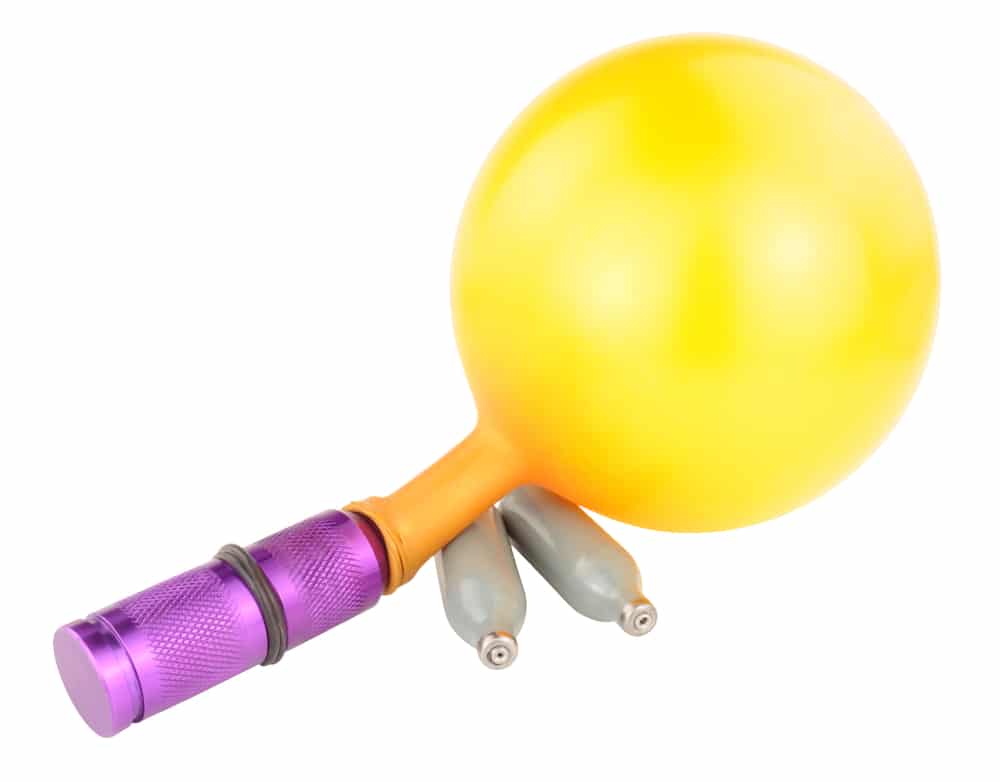 Results of mixing nitrous oxide with other drugs
At the moment, there's not enough research to conclude that mixing nitrous oxide with other illegal drugs increases an individual's health risks. However, there are instances when combining nitrous with other drugs increases results in other additional symptoms.
If you mix nitrous with alcohol, you are likely to experience the following symptoms:
Losing body control
Reduced concentration
Confusion
Feeling sluggish/heavy
Other than that, mixing nitrous oxide with alcohol may increase one's risk of accidents and death.
If you mix nitrous oxide with any stimulant, the chances are that the combination will affect your heart rate and breathing rate.
Mixing nitrous oxide with depressants like opiates or benzodiazepines may increase the chances of an overdose due to a lack of oxygen to the brain.
The risks that come with inhaling nitrous oxide
When you inhale nitrous oxide from the tanks or whippets, the gas is extremely cold, approximately -40 degrees Celsius. Therefore, you will likely get frostbite on your lips, nose, throat, and vocal cords.
Additionally, nitrous oxide is generally under constant pressure. Therefore, when you inhale it directly from the containers, they may cause your lung tissues to rupture.
Another risk is that the gas dispensers may explode if they are faulty. If this happens, you may end up hurt in the process.
Crackers used to dispense gas canisters may also result in cold burns on your hands.
Overdose
Since nitrous oxide is a gas, there aren't any doses associated with overdose or toxicity. However, the World Health Organization (WHO) has specific standards on the nitrous oxide amounts that dentists and other medical practitioners should use on patients, specifically for medicinal reasons. The WHO classifies the standards into two categories: chronic exposure and acute exposure.
WHO recommends that medical practitioners use 20 parts per billion (ratio between nitrous oxide and breathable air) for chronic exposures. For acute exposures, they should (ideally) use any amount below 100 parts per billion for one hour.
People who directly inhale nitrous from the containers are more likely to exceed this recommended amount. Consequently, they experience overdose and toxic side effects a few minutes after inhaling the gas.
Some signs of overdose include:
Seizures
Loss of consciousness
Coughing or wheezing
Tightness in the chest
Coughing
Dyspnea (shortness of breath)
Bluish lips, toes, or fingers
Change in blood pressure
Rapid heart rate
Stroke
Heart attack
Psychosis, which manifests as delusions or hallucinations
If your loved one shows any signs of overdose, call an ambulance immediately and inform the operator that the individual overdosed on nitrous oxide. If they lose consciousness, place them in the recovery position and ensure that their airway is clear. Check the breathing to ensure they are still breathing. If not, do mouth-to-mouth resuscitation.
When the paramedics arrive, inform them of the exact drugs your loved one took, especially if they mixed them with other drugs.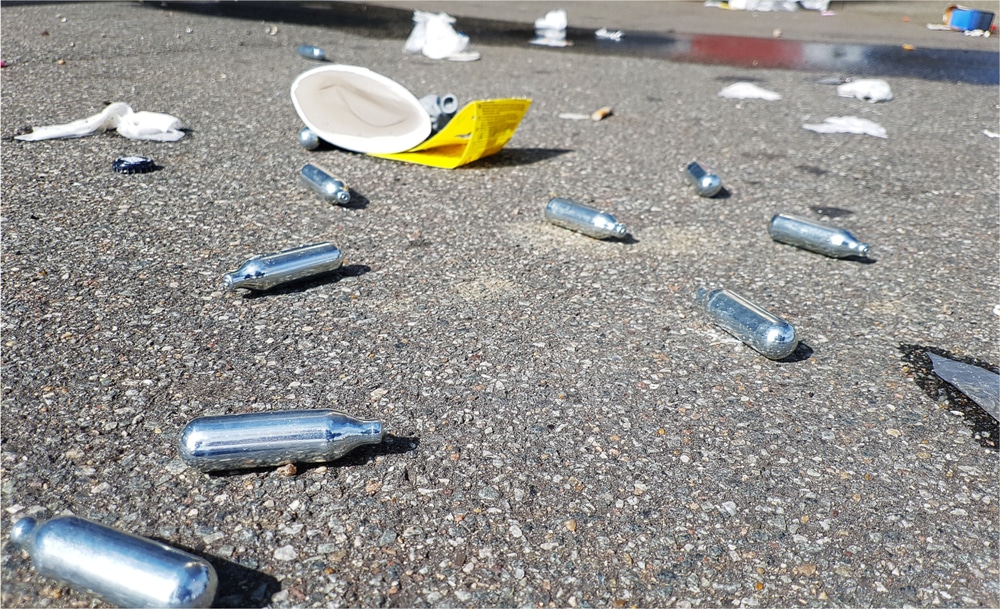 Conclusion
There is no safe level of using drugs or alcohol, and nitrous oxide is no exception. There's always a risk that comes with any drug and alcohol abuse.
Using nitrous oxide can affect your health, finances, work, relationships, school, and other aspects of your life. If you notice that nitrous oxide has negatively affected you or your loved one, seek professional help. Contact us today to start your recovery journey. We will help you settle on a treatment center that suits you best.
Drug abuse or addiction is a huge problem in the United States. According to the 2018 National Survey on Drug Use and Health report, 164.8 million people aged 12 or older (60.2%) had used substances like illegal drugs, alcohol, or tobacco in the past month. Within that time, 47 million people smoked cigarettes, and 139.8 million drank alcohol. The survey adds that 19.4% of the population had used an illicit drug in the past year, with marijuana accounting for 15.9% of use. Prescription drugs misuse came second with 3.6%.
Sadly, the drug problem causes addiction, physical and psychological problems, and in some cases, death. In 2019 alone, there were about 71,000 drug overdose deaths in the country, and the trend seems to be holding up. While the drug use problem is rampant in the country, it's important to note that not all states are struggling with the same types of substances. Different states have different drug problems, each with varying severity. This article will look at how drug of choice differs across the United States.
Alcohol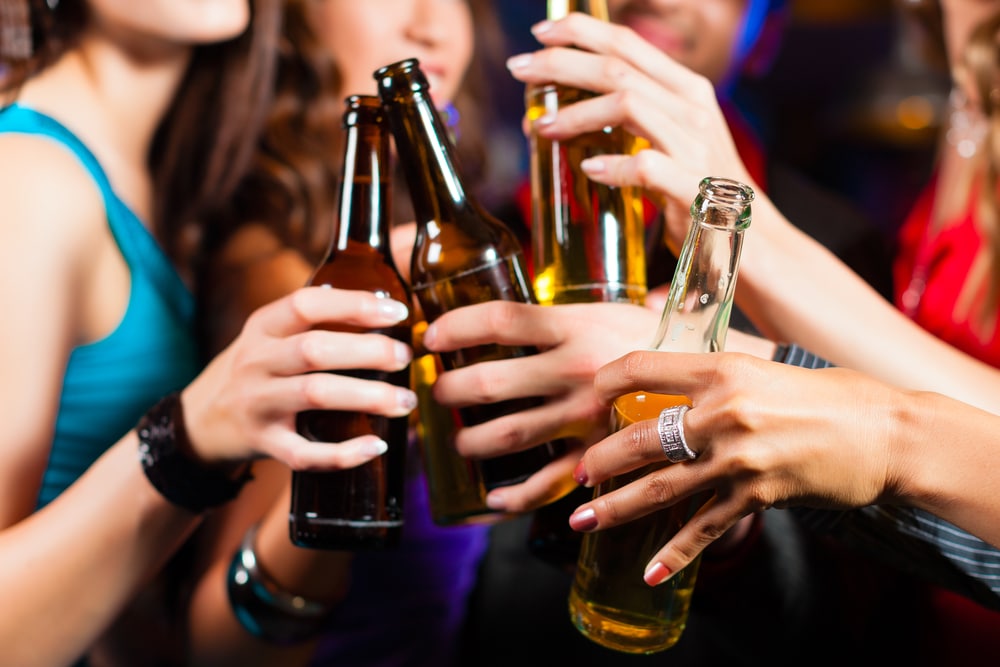 The legal drinking age in the US is 21 years old and is strictly enforced. However, statistics show that young adults in the country are also indulging in alcohol use. The National Institute on Alcohol Abuse and Alcoholism pointed out that most states had a 2.35 gallons per capita alcohol consumption in 2016, which exceeds the country's goal of 2.1.
Currently, New Hampshire is the state with the highest alcohol consumption per capita of 4.67 gallons. This is over double the country's set goal. But Statista notes that the state has lower rates of binge drinking than other states. States like Iowa, Wisconsin, North Dakota, and South Dakota have the highest rates of binge drinking. Binge drinking is the consumption of 4 or more drinks within 2 hours for women and five or more drinks with 2 hours for men. It is the most common form of excessive drinking and is linked to severe risks.
Utah is on the other end of the spectrum, with the lowest alcohol consumption per capita of 1.34 gallons. This is mainly attributable to the strict alcohol regulations in the state. Utah is one of the nine states with per capita less than 2.1 gallons.
Alcohol consumption per capita in the US ranked
Highest alcohol use per state
New Hampshire (4.67 gallons)
Washington (3.77 gallons)
Delaware (3.52 gallons)
Nevada (3.42 gallons)
North Dakota (3.16 gallons)
Lowest alcohol use per state
Georgia (1.90 gallons)
Oklahoma (1.85 gallons)
Arkansas (1.78 gallons)
West Virginia (1.74 51 gallons)
Utah (1.35 gallons)
Marijuana
The federal government classified marijuana as a schedule I drug, along with others like cocaine and heroin. However, 18 states and the country's capital have legalized marijuana use for adults, while 36 states, including the US Virgin Islands, Guam, District of Columbia, Northern Mariana Islands, and Puerto Rico, allow for comprehensive public medical marijuana programs. Consequently, the states with fewer marijuana restrictions tend to have higher use rates. In fact, states like Washington, Oregon, Colorado, and Alaska are among the top 12 states with the highest use rates.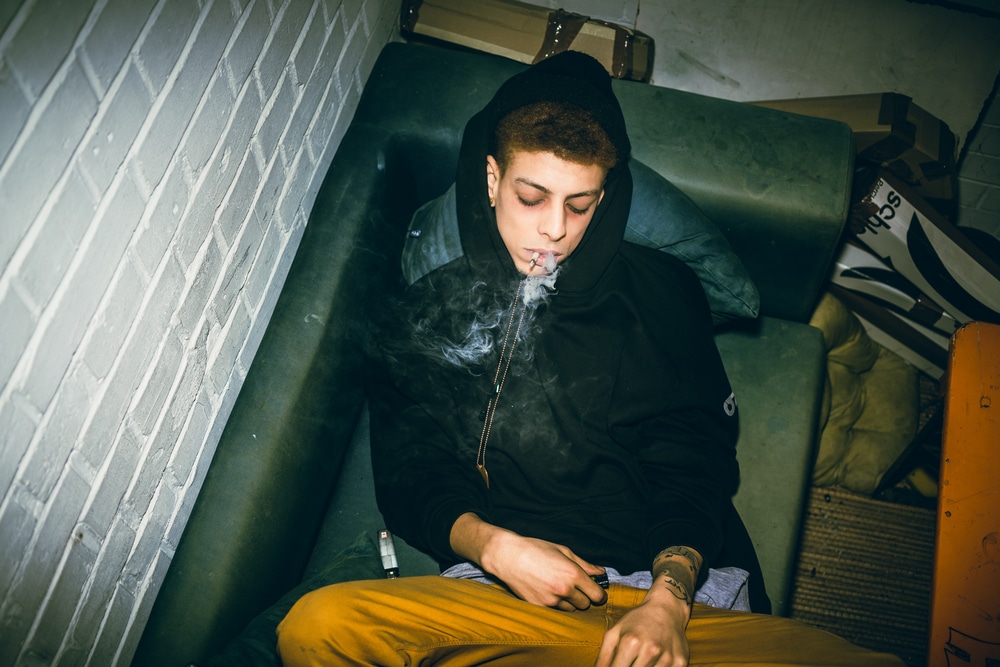 Currently, cannabis use among US adults in 2018-19 was highest in the District of Columbia, with about 27% of adults using the drug. South Dakota has the least marijuana use, with about 11.13%, according to Statista:
Marijuana use across the US states ranked
States with the highest marijuana use
District of Columbia 27.42%
Vermont 27.04%
Oregon 26.99%
Colorado 26.32%
Washington 25.58%
States with the lowest marijuana use
Virginia 12.23%
Texas 12.19%
Louisiana 12.15%
Mississippi 12.09%
South Dakota 11.13%
Prescription opioids and heroin
After pharmaceutical companies reassured the medical community that pain relievers wouldn't cause addiction, healthcare providers started prescribing these drugs at greater rates in the late 1990s. This led to vast misuse of both opioid drugs before it became apparent that they could indeed be highly addictive. According to NSDUH's 2020 survey, 10.1 million people misused prescription opioids in the past.
Studies show that prescription drugs are gateway drugs, leading people to use street drugs like heroin, fentanyl and cocaine. Prescription drugs have low opioid levels and are often used as pain-relievers. But chronic pain patients may need to take these drugs for a longer time, exposing themselves to the risks of drug addiction, and tolerance. So many chronic patients end up taking more pills each day, which can be expensive or inaccessible. As a result, they turn to alternatives like fentanyl and heroin to achieve the desired effect and avoid withdrawal symptoms.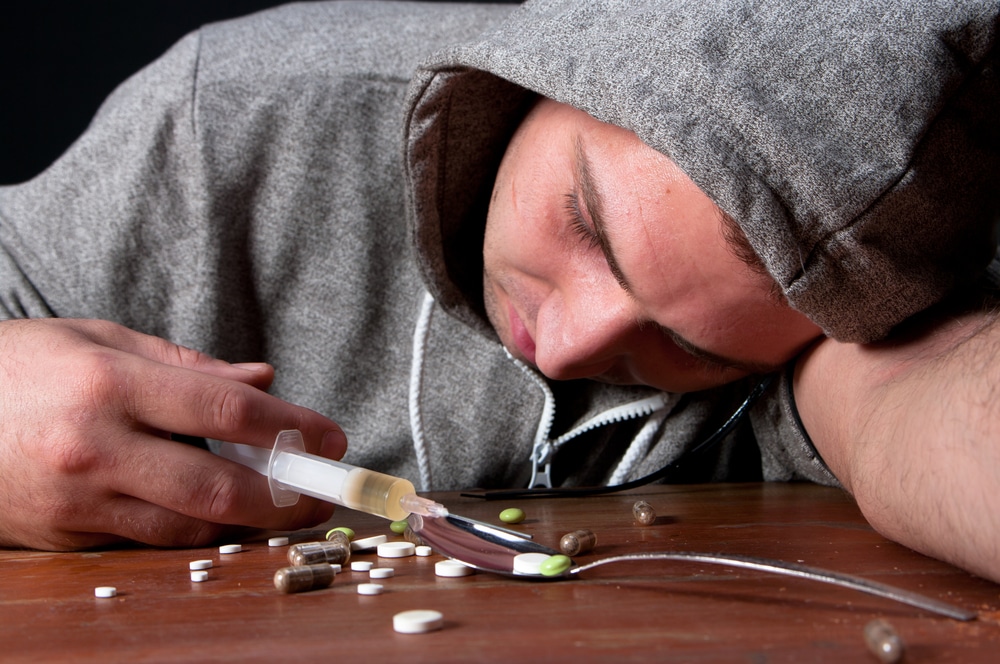 The escalating use of prescription opioids for pain management has contributed significantly to the opioid epidemic. Opioid is widely used across the US, but it disproportionately affects the states of West Virginia, Maryland, New Hampshire, and Ohio. According to the National Institute of Health, these states had the highest rate of fatal opioid overdoses, with 42.4, 33.7, 33.1, and 29.6 per 100,000 people, respectively. Hawaii, Iowa, Texas, and California had the least overdoses, accounting for 4.1, 4.8, 4.8 ad 5.8 per 100,000, respectively.
Aside from the overdose cases, opioids, alongside other drugs like heroin, are primarily used in populous states and those that serve as entry points. A survey based on HHS and the Substance Abuse and Mental Health Services Administration's ranked states by opioid misuse rates, and these were the findings:
Opioid use across the US states ranked
States with the highest opioid use
Alabama 5.3%
Oregon 5.3%
Kentucky 4.8%
Colorado 4.7%
Kansas — 4.7%
States with the lowest opioids use
New York 2.8%
Wyoming 2.7%
Illinois 2.5%
Nebraska 2.4%
South Dakota 2.4%
Other substances
While some states use specific substances more than others, the reality is that Americans are using alcohol or drugs and, sometimes, a combination of both. Alcohol and nicotine are legal and loosely regulated. The fact that they are affordable and easily accessible makes them a drug of choice for many people. Despite these, alcohol and nicotine carry a risk for addiction and even death.
Prescription medications are also technically legal. And since the doctors issue them, some Americans abuse them assuming it's safe. But prescription drugs are highly addictive and can serve as a gateway to other drugs like heroin and fentanyl. Besides, these drugs account for 30% of emergency room admissions.
And with the growing cases of mental illness across the country, many are self-medicating with cocaine, marijuana, or alcohol. Unfortunately, these mind-altering substances offer temporary relief but may lead to addiction and other health-related issues.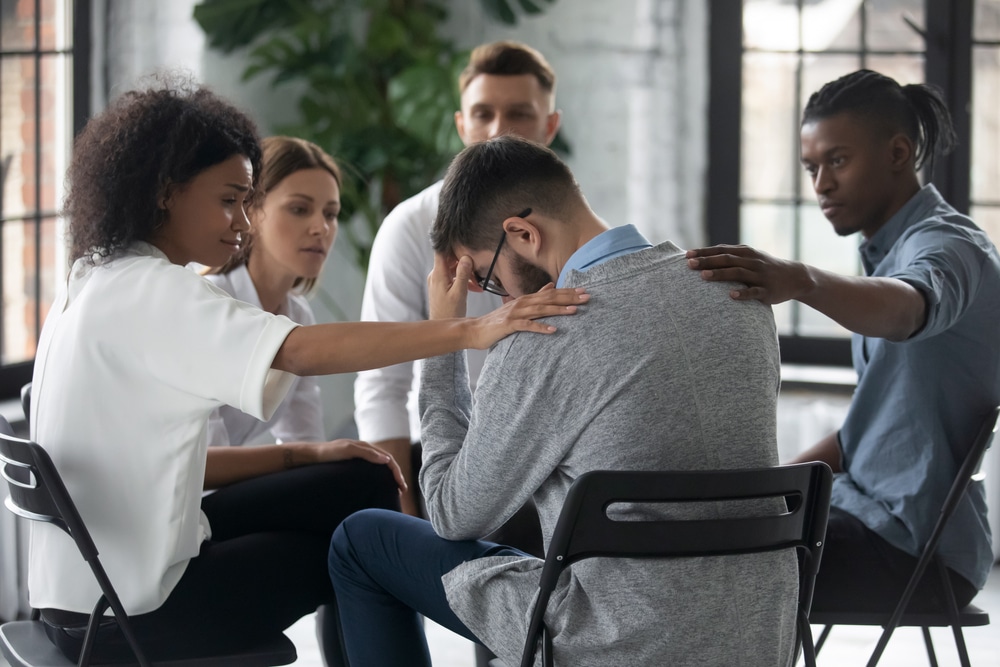 Americans use drugs and alcohol for various reasons. Some do so as a social activity, like after work or during holidays, while others use it to fit in. Availability, experimenting, self-medicating, feeling good, etc., are common reasons people use drugs across the country. But there are other risk factors like having family members who abuse substances that predispose one to use.
Drug of choice may differ from state to state due to availability, state laws, and influence. But all in all, the drug is still a problem irrespective of the type of drug. If you or someone close to you is addicted to drugs, it is best to seek substance abuse treatment. Many treatment approaches exist to help you lead a drug-free life.
People who abuse drugs use a range of items to make, abuse, or conceal drugs. Most of these items are either hard to access or pretty expensive to buy. So users may opt for everyday household essentials. For example, they will use plastic storage containers to store the drugs or create a pipe out of a pen.
For a loved one, knowing how to recognize these items can help you act quickly. When it comes to drug use, the sooner someone can get substance abuse treatment, the faster they can recover. Becoming drug free is one of the main goal of our health care system.
This is particularly true for highly addictive substances such as heroin and cocaine. Others like fentanyl are very potent and could lead to overdose deaths, according to the National Institute on Drug Abuse.
But recognizing drug items can be harder than it sounds. Generally, these items refer to any material or equipment that drug users use to make, administer, or transport drugs. The items are not always obvious as the methods of drug use or concealing drugs have become quite clever.
A 2018 survey by the National Survey on Drug Use and Health revealed that about 20.3 million people in the United States aged 12+ had a substance use disorder related to alcohol or drugs in the past year. So, if you suspect that your loved one is abusing drugs, it's best to get to the bottom of it before the situation worsens.
This article will highlight the common household items that people use to abuse, transport, or conceal drugs to give you an idea of what to watch out for. We'll also recommend steps that you can take once you confirm that a loved one is indeed abusing illegal drugs.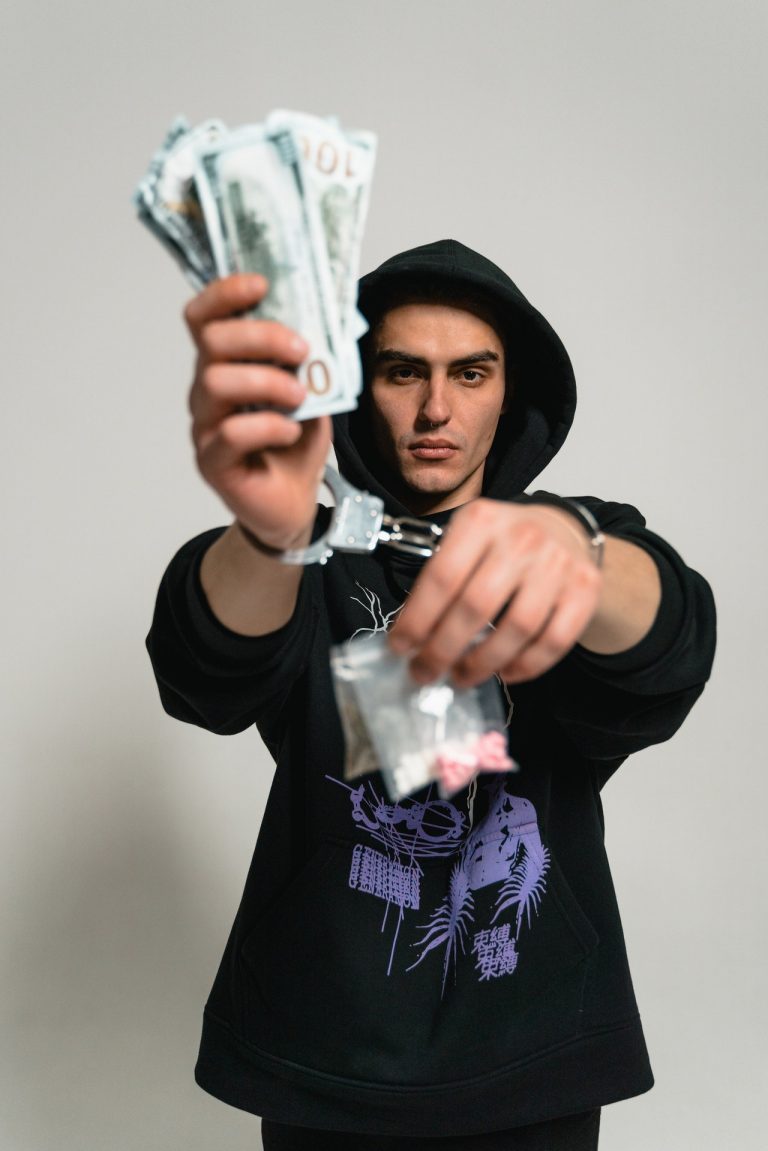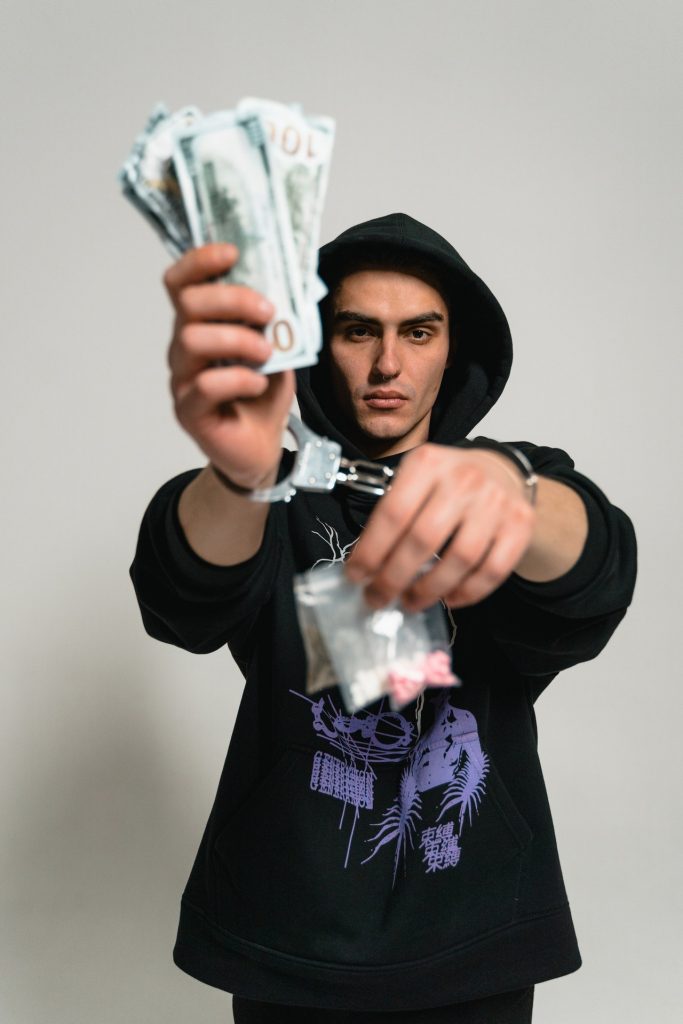 Toothpicks
Toothpicks are perhaps the last household items that you'd expect to find on this list. However, they are common paraphernalia, especially among people who smoke illegal drugs like opioids, marijuana, cocaine, and meth. These drugs are smoked in a glass pipe or bong, and from time to time, the bong gets clogged up and stops functioning as it should.
When it does, drug users will need a series of supplies to clean it up, including toothpicks (or paper clips). People also use toothpicks for drugs like meth - where they soak the toothpicks in liquid meth and chew on them throughout the day.
Finger Nail clippers
Cocaine users tend to have coke nails. Coke nails refer to the long fingernails; usually, the pinkie nails used to scoop and snort powder cocaine. This act is referred to as doing a bump. The nail acts as the vessel instead of needing an item, like a dollar bill, ATM card, or straw, to snort coke.
But sometimes, one may choose to use finger nail clippers in the place of their nails. Clippers facilitate a quick and easy snorting of a small amount of coke by dipping it into the small containers used to hold drugs.
Nail polish remover
Teens and young adults who are not old enough to buy alcoholic beverages go for alternatives like nail polish remover that contain alcohol. And since there are no age restrictions surrounding nail polish removers, they buy and drink it for the intoxicating effects.
Some intentionally inhale its vapors (huffing) or apply it directly to their skin for the effects. Young adults use nail polish remover because it's a cheap and common household item. No one will suspect anything if they see a nail polish remover in their bags or belongings.
Spoons
Spoons are often used as cocaine or heroin paraphernalia. But drug spoons aren't the same size as the regular spoon - they are often smaller and might be discolored depending on how the person uses them.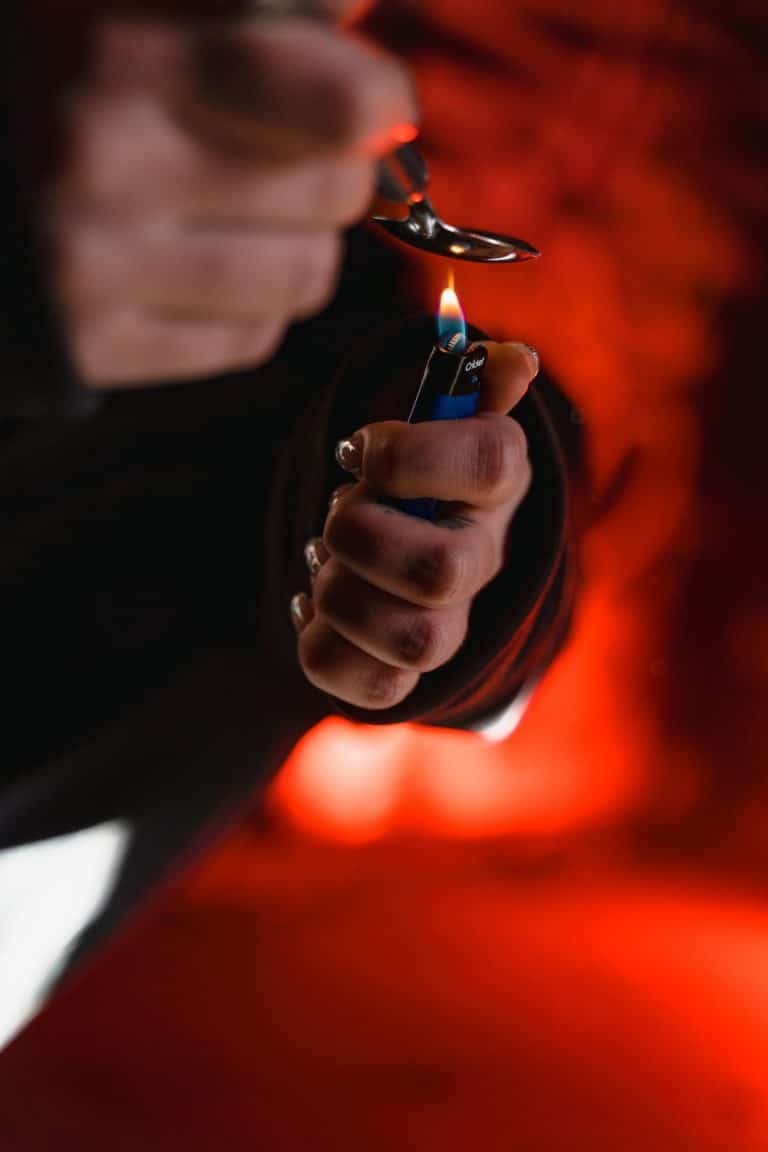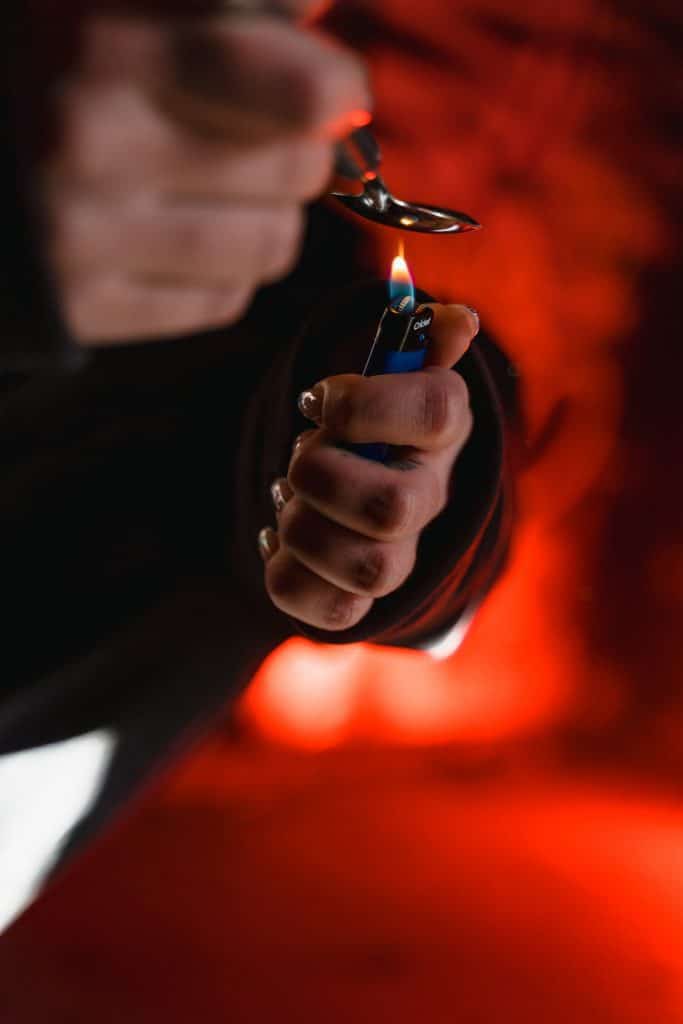 Laundry detergents
This may come as a surprise, but some people snort, huff, or sniff washing powder as an alternative to crystal meth. Laundry detergents have alcohol and ethanol as ingredients. But they are also packed with chemicals that can harm the body, making them very dangerous.
In addition to using detergents as drugs, some steal the detergents and trade them for drugs. According to one post in the New York Magazine, a 150-ounce bottle of Tide detergent is $5 or $10 worth of crack cocaine or weed. Other similar products abused by teens include deodorants, bath salts, cleaning products, and aerosol sprays.
Paper towel
Foil and toilet paper are often used to smoke heroin. Teens and young adults who abuse drugs may have toilet paper or paper towels sitting around in their rooms. Usually, these serve as some sort of huffing device. You may also notice air canisters, Freon, glue, and other household items.
Homemade items
Teens and young adults use household essentials like compact mirrors, razor blades, straws, tin foil, and hollowed-out writing instruments for drug preparation and use. They also use masks to store or hide drugs.
Signs your loved one is abusing drugs or alcohol
Finding your loved one with one of these items shouldn't sound an alarm. After all, they are household items. However, it's important to pay attention to warning signs that might indicate drug use, such as:
● Changes in behavior and mood
● Paraphernalia in their bags
● Withdrawal symptoms when not using
● Poor hygiene
● Sudden shift in weight
● Missed appointments and other responsibilities
● Changes in sleep patterns
● New friends or acquaintances
● Obvious intoxication
● Hacking cough
● Bloody or runny noses
● Dental decay or scabs on the body
● Talkativeness
● Needle or track marks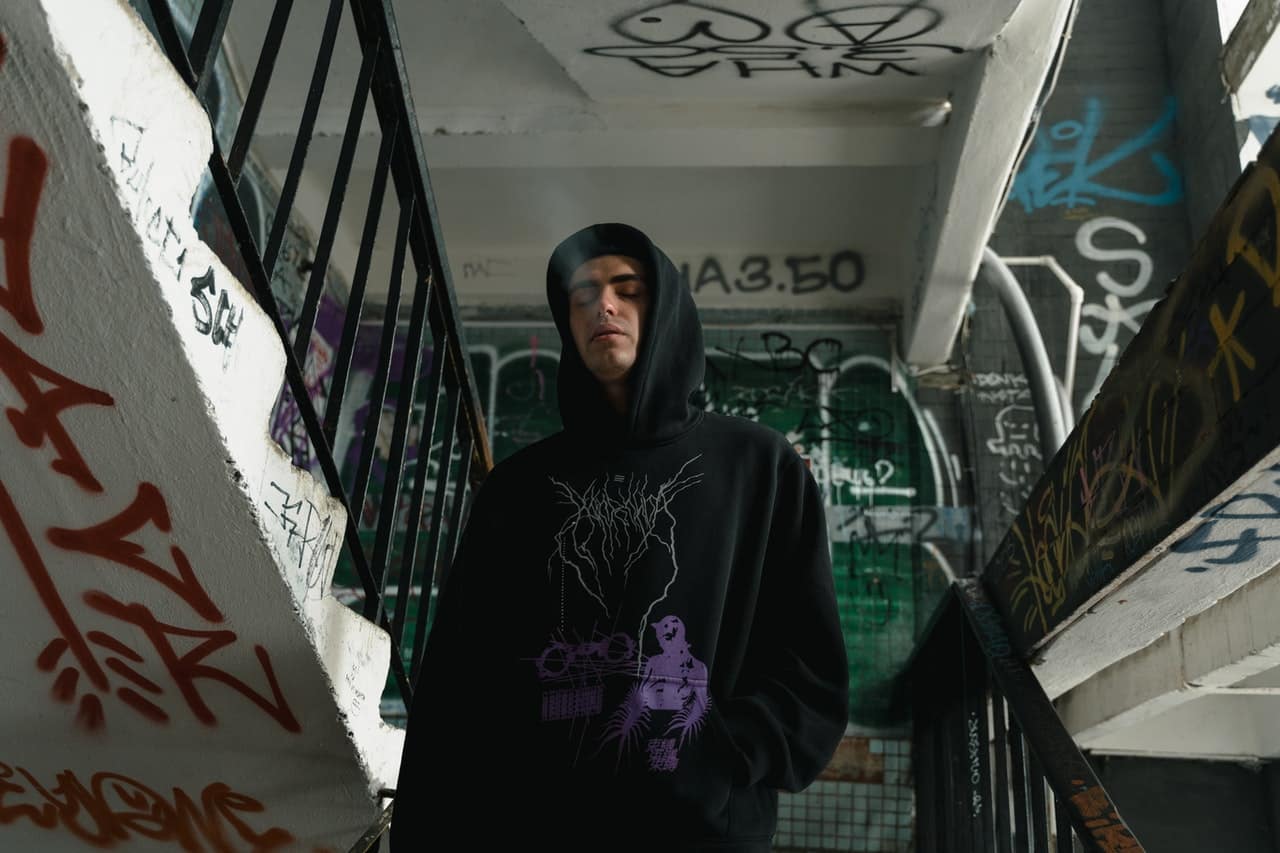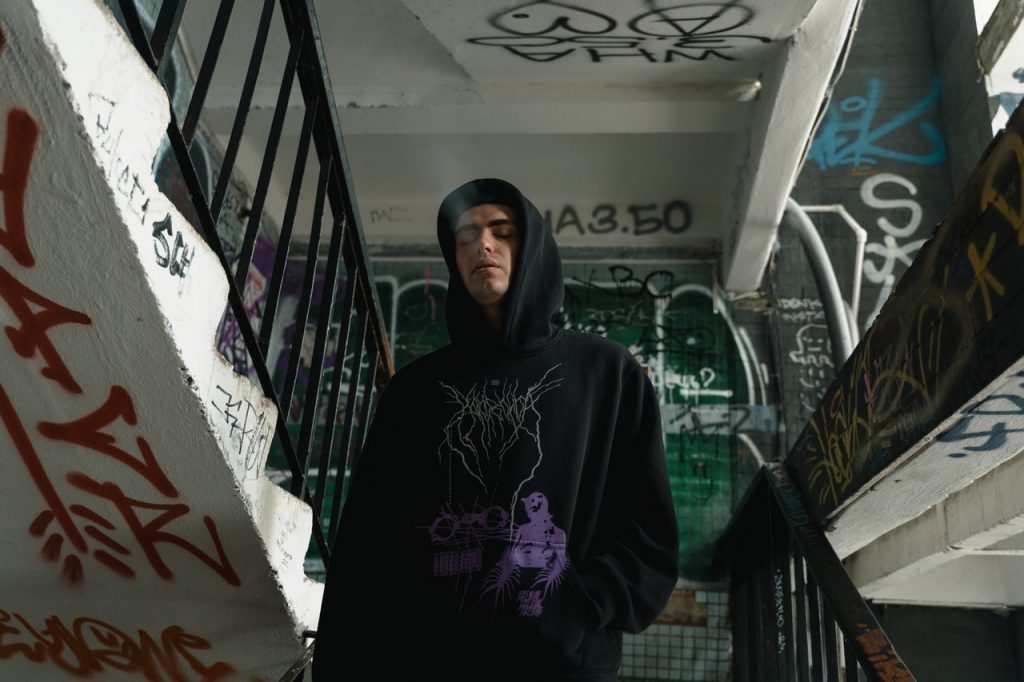 You might also want to watch out for risk factors like mental health problems. Stress, anxiety, depression, etc., often tend to co-occur with substance abuse. The risks of drug use are higher in people with mental disorders.
Short- and long-term effects of drug misuse
Drug use can have a range of direct and indirect effects on the body. Usually, the effects depend on the type of drug, the person's health, how much is taken, and how they're taken. According to NIDA, short-term effects include changes in blood pressure, wakefulness, heart rate, appetite, mood, and stroke, heart attack, overdose, stroke, or death. Long-term effects include cancer, lung disease, heart disease, mental illness, hepatitis, HIV/AIDs, and addiction.
What to do if your loved one has any of these items
If you suspect your loved one is abusing drugs, it's best to approach the topic with a well-meaning plan. The aim is not to make the person feel attacked. Find constructive ways to talk to your loved ones, and consider getting them into a treatment program. The best facilities offer individual and family programs to help families and their loved ones.
The relationship between drugs and music goes way back in history. Several historic hymns sung by sailors glamorize drinking alcohol and other contentious activities.
Most people started paying attention to the relationship between music and drugs in the 1930s when jazz musicians based in the United States started allowing their fans to take the music they loved home with them.
Since people had ample time to listen to music, they started noticing how musicians refer to drugs in their songs. Consequently, they started having discussions on the same.
In the 1970s, U.S. President Richard Nixon launched a controversial campaign dubbed 'war on drugs' after parents raised concerns that musicians referred to every kind of illicit drug in their music and encouraged listeners to use them.
Listening to music is an enjoyable pastime for most people. You can easily access free music on various apps. Music stimulates the auditory cortex, the part of the brain responsible for music. It is known to improve one's mood, reduce anxiety, ease pain, reduce depression, and make one more alert, among several other benefits.
Different genres of music have been associated with drug and alcohol abuse. Most modern musicians, including Kottonmouth Kings, Jay-Z, Tech N9ne, and Eminem, refer to drug use in their lyrics. Since several musicians refer to drugs in different types of music, there are concerns that famous artists who have produced popular music, and other genres might contribute to the rising addiction rates.
In this article, we will discuss the music genres that have been associated with drug use over the years. Let's dive in.
Jazz
---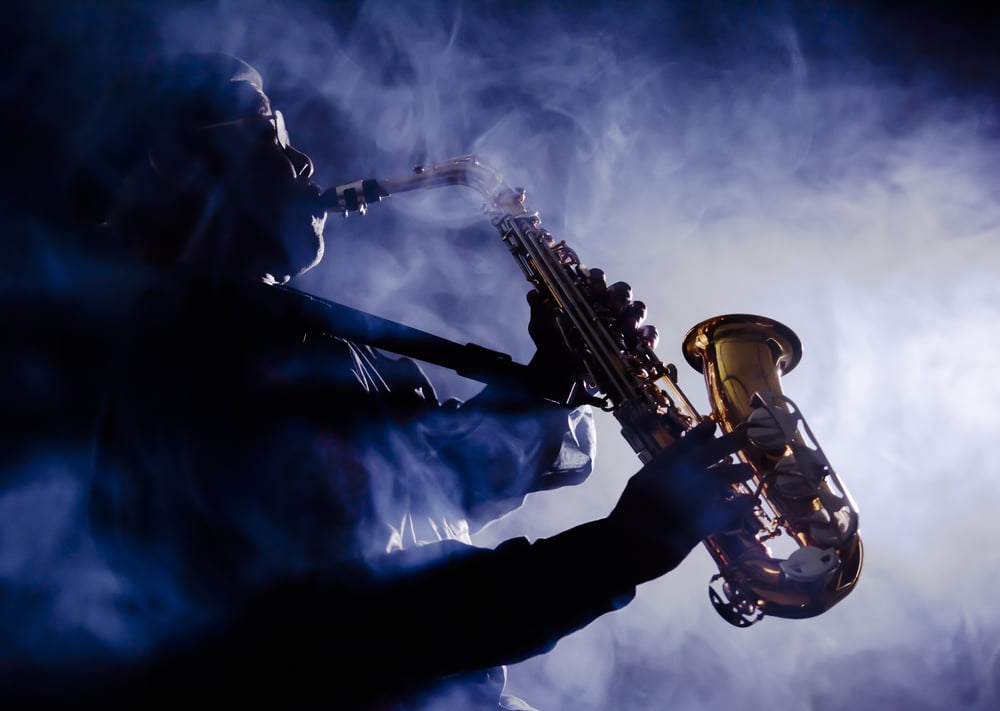 For the longest time, jazz music and jazz musicians have been linked to drug abuse. Between the 1940s and 1950s, drug abuse in the jazz community was at an ultimate high. Despite other economic and social factors that influenced it, most people in the jazz community accepted narcotic use.
At the time, jazz musicians who were addicted justified cocaine, morphine, and heroin use. They claimed that they used drugs to enhance their performance and creativity. Renowned jazz musicians like Miles Davis, Charlie Parker, and Chet Baker used narcotics right before their performances.
Drug use prematurely ended or sidetracked the careers of some talented jazz musicians. Charlie Parker's drug use is well documented. He battled heroin addiction, alcoholism, liver cirrhosis, ulcers, debt, mental illness, suicide attempts, and broken marriages throughout his adult life.
Most people blamed Parker for causing widespread heroin addiction & mental health issues among jazz musicians. Parker eventually died in 1955 due to the long-term effects of drug abuse.
Some jazz musicians like Dizzy Gillespie, Cab Calloway, and Clifford Brown avoided narcotic use despite people associating jazz with it. They tried to set a good example for others.
Rock & Roll
---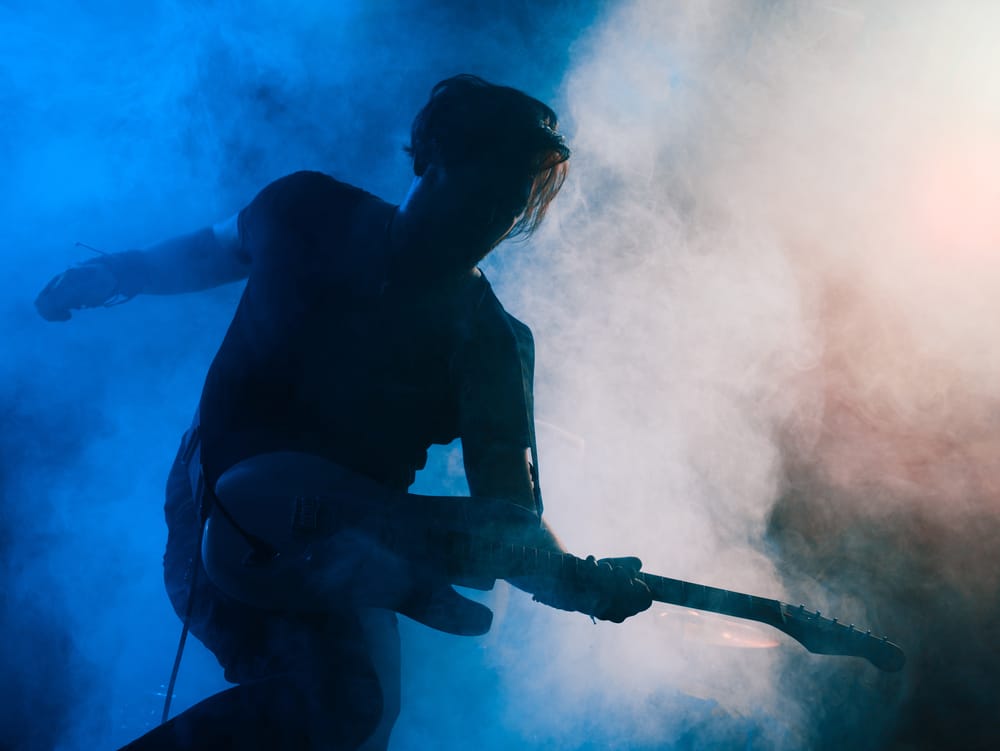 Most people tend to closely associate rock and roll music with substance abuse. Many rock n roll hits have drug references, and a few musicians have had to check into rehab to battle addiction. This trend has been ongoing for several decades.
Note that a good number of successful rock 'n' roll musicians don't live long, prosperous lives. The reason is that for many, substance abuse defines their lifestyle. They use illicit drugs while recording hits, before live performances, and during shows.
Rock 'n' roll musicians who abuse drugs claim that the drugs help them improve their performances and numb pain. Unfortunately, they have to deal with dire consequences later on.
Jimi Hendrix , a renowned guitarist in music history, also ended up having complications as a result of drug use. In 1970, Hendrix confessed that he had abused LSD, cocaine, and marijuana. On 18th September 1970, he overdosed on barbiturates and died of complications resulting from the overdose. His music career and his life were cut short.
Rap
---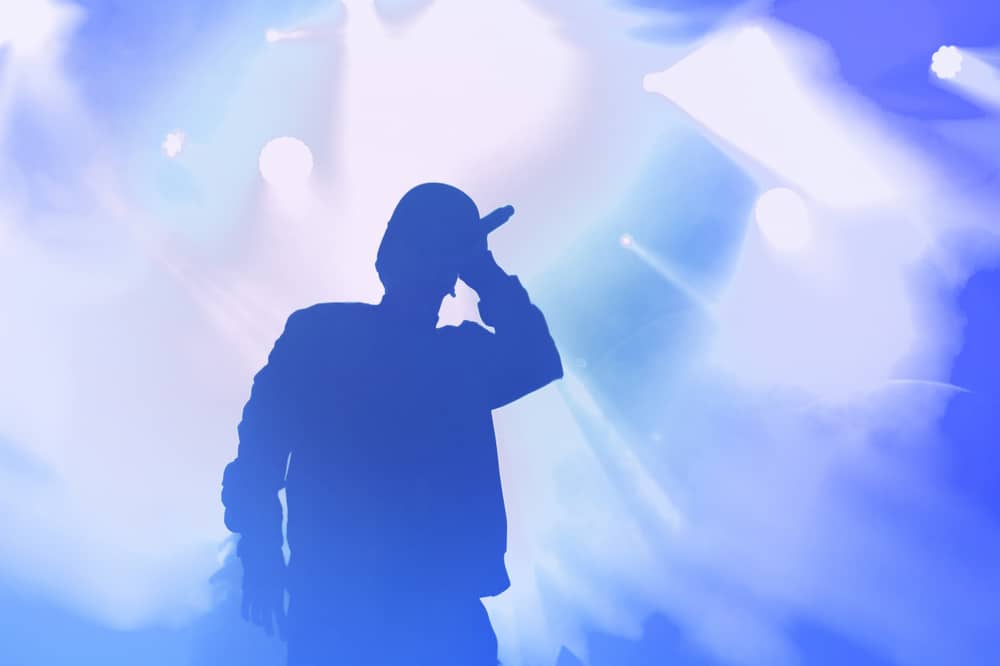 Most talented hip-hop artists grew up in low-income areas where drug use is prevalent. Therefore, it is not surprising that most of them make drug references in their music, sometimes in positive ways. A study revealed that drug references in rap music increased from 11% to 19% in two decades.
Several decades ago, most rappers only referred to alcohol and 'having a good time' in their music. However, when Schooly D joined the industry, he romanticized drug use, a criminal lifestyle, and prostituting women.
Since he was very influential, other rappers also started incorporating drug references in their lyrics. Most rappers mentioned marijuana in their music, but a few mentioned other hard drugs. Consequently, drug use quickly spread throughout the rap community.
A few musicians like Eminem and Afroman attempted to address the negative impacts of drug use on musicians' lives. Additionally, the rap community in general acknowledged the negative impact of drugs after promising rappers like Mac Miller started dying due to overdoses.
Electronic Dance Music (EDM)
---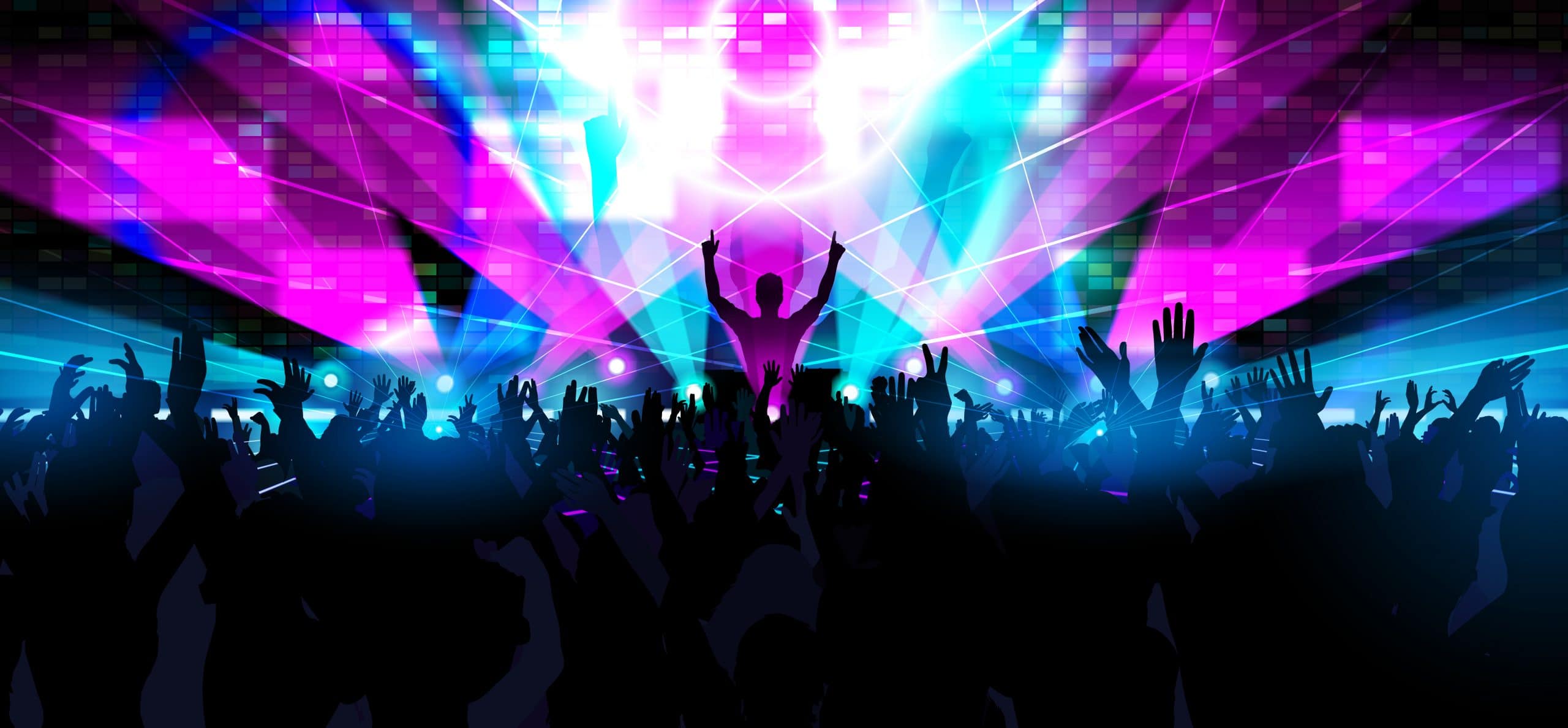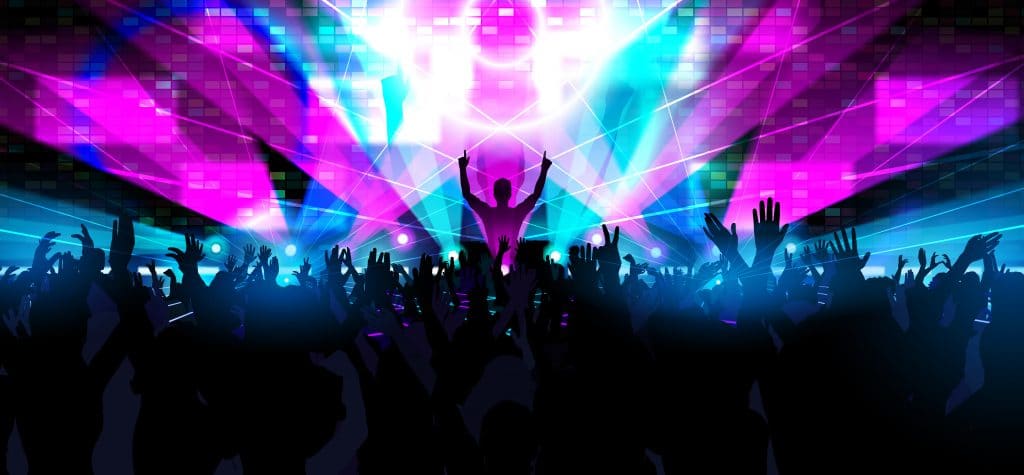 Electronic dance music gained popularity in the mid-1990s. It is a diverse music culture that attracts people from all walks of life. Most people claim that there is a spiritual aspect to EDM, hence the need to use drugs.
EDM lovers like communal dance parties, music festivals, and raves. The EDM pulsing beat, colored lights, and fans in a prolonged state of euphoria rubbing against each other typically describe what EDM concerts are like.
Ecstasy (MDMA) is the drug of choice among EDM musicians and fans. Some also use amphetamine. Both drugs complement the repetitive, fast music. Additionally, they give users feelings of pleasure through dance and movement.
Lindsay Lohan, an actress formally known for partying and her love for EDM, recently acknowledged that EDM concerts always left her feeling burned out because she used pills and cocaine.
Conclusion
In general, music allows artists to express themselves and talk about their troubles, and drug abuse seems to be one of the issues they struggle with. Lately, musicians have become vocal about issues related to drug use.
Whether or not music plays a role in encouraging drug addiction is still a controversial debate. However, there is no doubt that specific genres of music are related to drug use.
If you are struggling with an addiction you should consider seeking medical advice and treatment. Drug abuse has adverse effects and can potentially take a toll on your health. Seek help before it's too late.
Sharing needles and syringes for any use is a risk for various sexually transmitted infections. A person can get STIs like HIV or Hepatitis by injecting into the vein, fat, or directly into a muscle. Reusing containers to dissolve drugs, sharing water to clean drug equipment, and reusing filters are also risk factors. The STI exposure risk from needle use is very common among drug addicts, so let's look at the statistics.
Studies reveal that those who inject drugs are most vulnerable to STIs. According to UNAIDS special analysis, 2018, the risk of HIV among those who inject drugs was 22 times higher than the general population. Other vulnerable groups included gay men, female sex workers and transgender women whose risks to HIV were 28, 13, and 13 times higher than the rest, respectively.
In another UNAIDS report, men account for the biggest share of higher risk of HIV infection, comprising 80% of the 11.8 million people globally who inject drugs. The report further revealed that approximately 13.1% of those who inject drugs worldwide were living with HIV. Despite the prevalence of drug injection and STIs, most people do not seek treatment for their addiction, due to fear of judgment, among other reasons.
The history of disease spread by needle use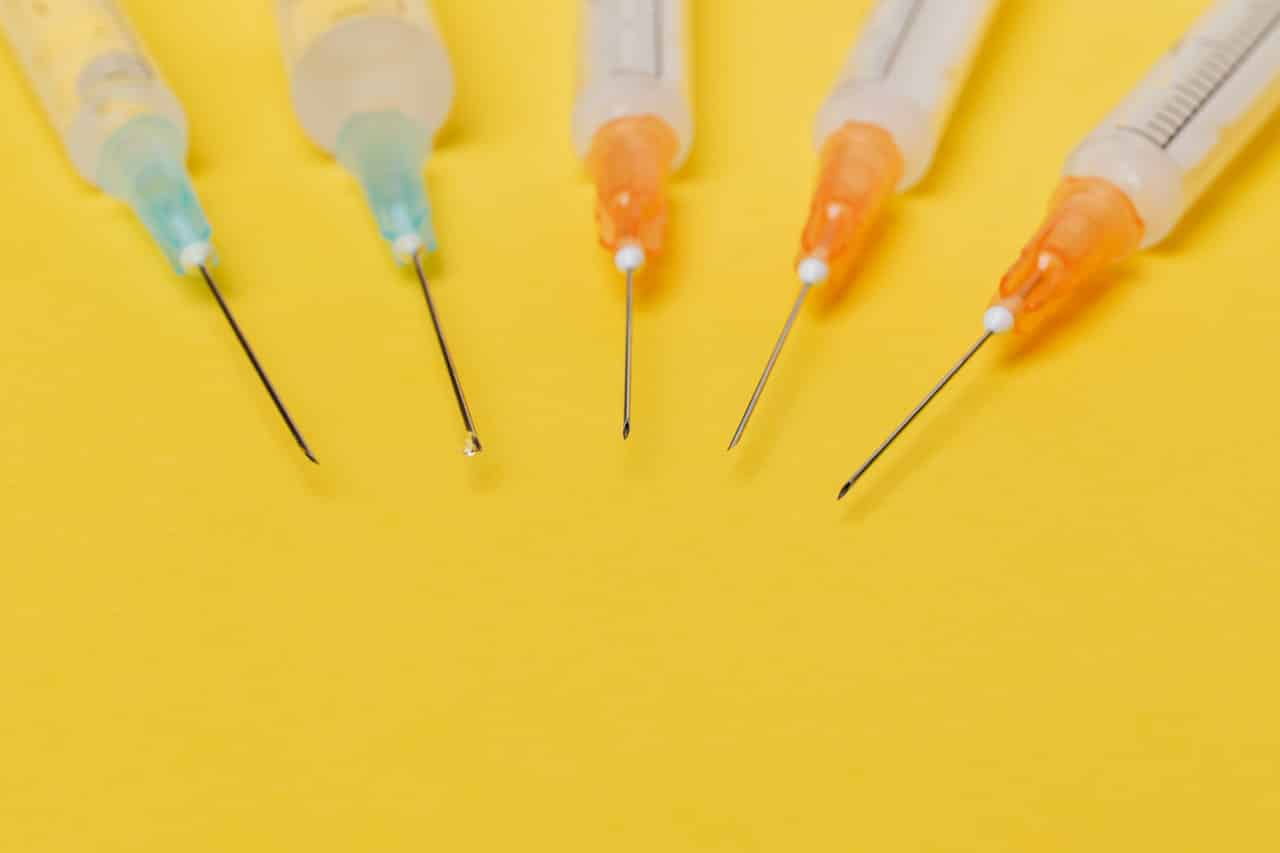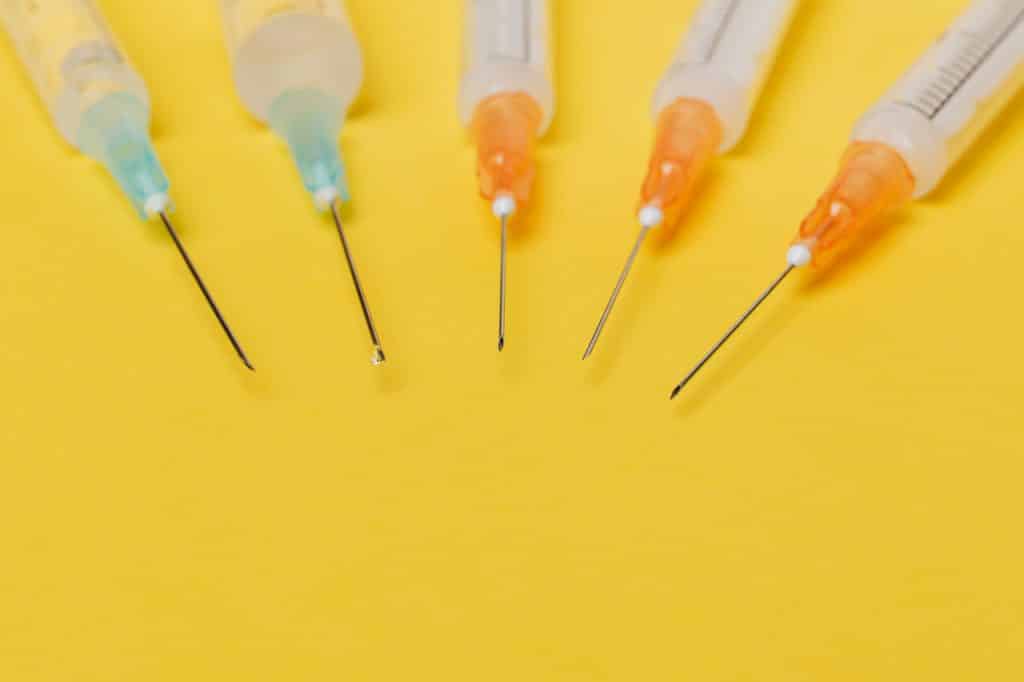 In the last 20 years, the United States has seen a rapid increase in overdose deaths and STIs due to injection and misuse of prescription and illicit drugs like fentanyl and heroin. Injection drug use (IDU) and its vast health impacts are a public health crisis, with approximately a million people reporting IDU in the past year.
The increases in IDU have caused outbreaks of HIV and higher rates of diseases like Hepatitis B (HBV) and hepatitis C (HCV). This is because viruses spread through body fluids – either through:
Shared needles or other or other drug equipment
Unprotected sex/sexual contact due to impaired judgment
Oral sex
Drug use and addiction are often connected to HIV/AIDS since AIDS was first determined as a disease. Centers for Disease Control and Prevention indicate that 1 in 10 HIV diagnoses happen among those who inject drugs. In 2016, IDU accounted for over 150,000 (or 20%) and 50,000 (21%) of recorded HIV cases among men and women, respectively. Besides, pregnant and lactating mothers who are HIV infected can pass down the virus to their baby irrespective of their drug use.
Why drugs users share needles and syringes
Different studies show a close link between injecting drugs and sexually transmitted diseases. This should serve as a wake-up call to those who inject drugs. But surprisingly, the people who inject drugs continue with their needle exchanges and sharing habits despite the glaring danger.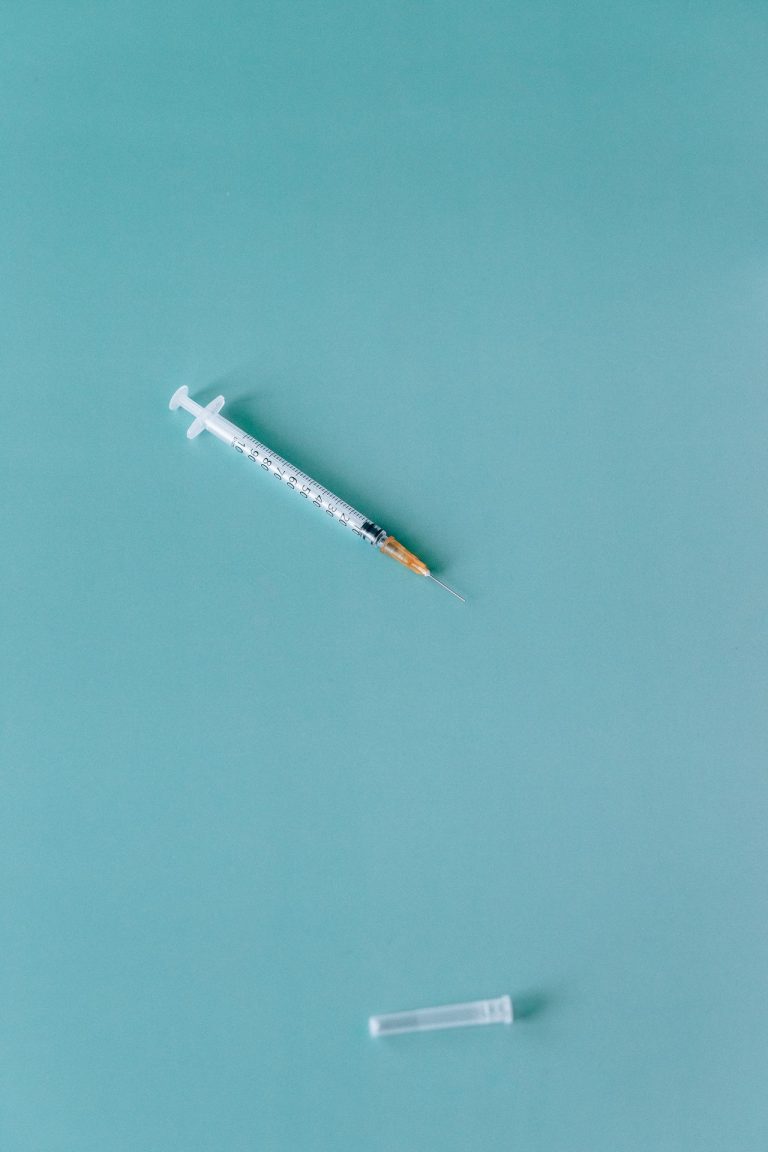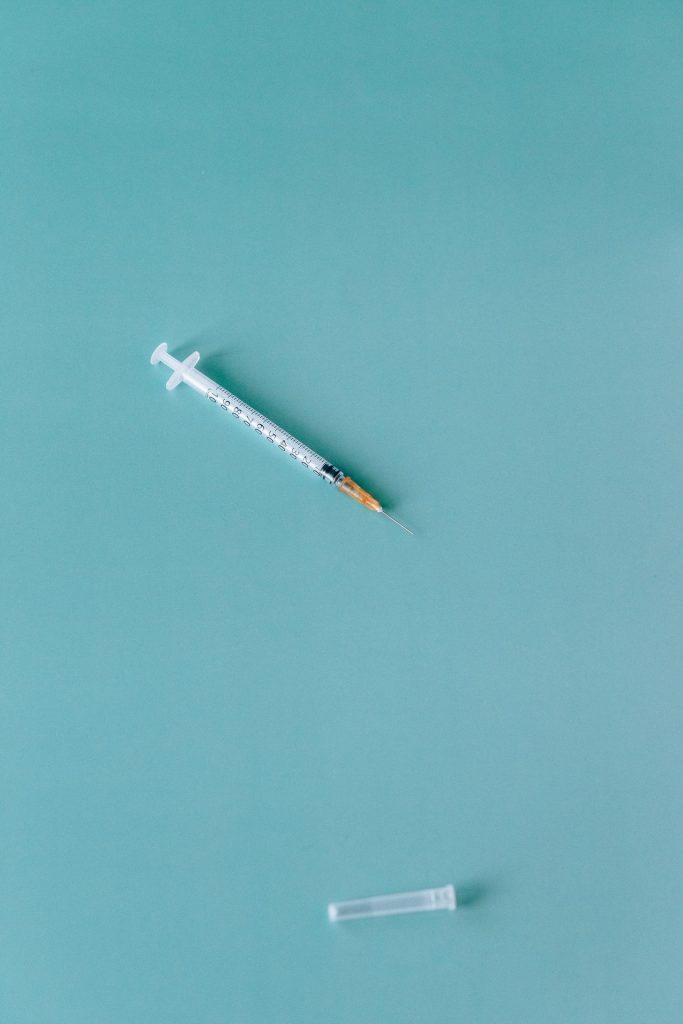 Here are some common reasons they don't stop.
Easy access: some communities do a good job distributing syringes and needles and disposing of used ones. But not everyone has access to such facilities. Some addicts have to go to the pharmacy stores, which have their own sets of rules around selling such supplies. So, an addict prefers to use what's available. Besides, most addicts don't have time to clean or look after themselves, let alone find new drug equipment.
Avoiding expenses: the drug equipment isn't cheap either. A box might range between $10 and $50, which might be too expensive for someone whose primary focus is on getting money to buy more drugs.
Assumption: most drug users are cautious about sharing equipment with strangers. But they let their guards down when it's someone close – like a friend or family - because they assume they know them better. So they don't mind sharing needles and syringes.
Lack of education: some addicts have no idea that sharing drug equipment exposes them to STIs. Others are aware, but only to some extent. A good example is when they avoid sharing needles but end up sharing water used to clean the equipment.
Health risk of IV drug abuse
As we've discussed above, injecting drugs increases risks for developing a range of infectious diseases, including HIV, which causes AIDS. Studies estimate that about 36% of cumulative AIDS cases in the US resulted from injected drug use.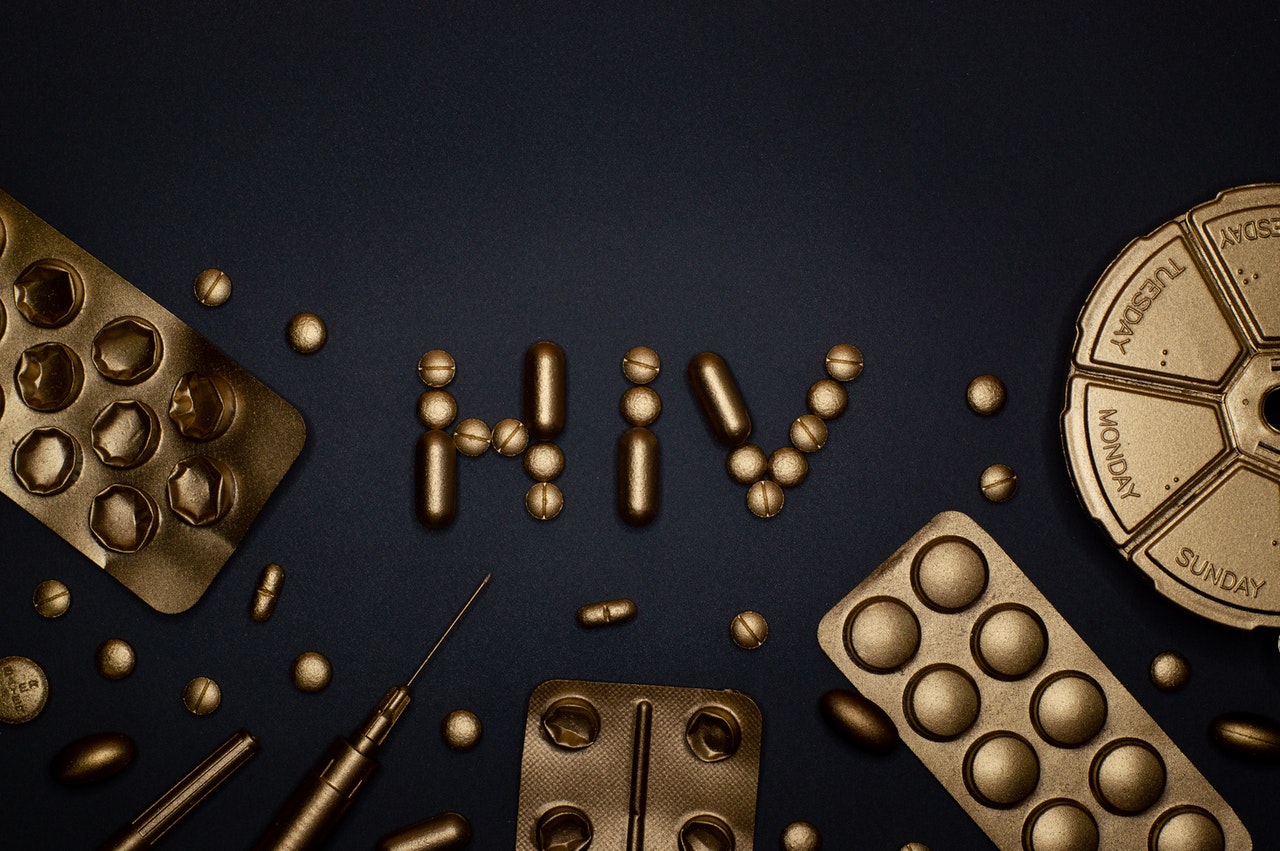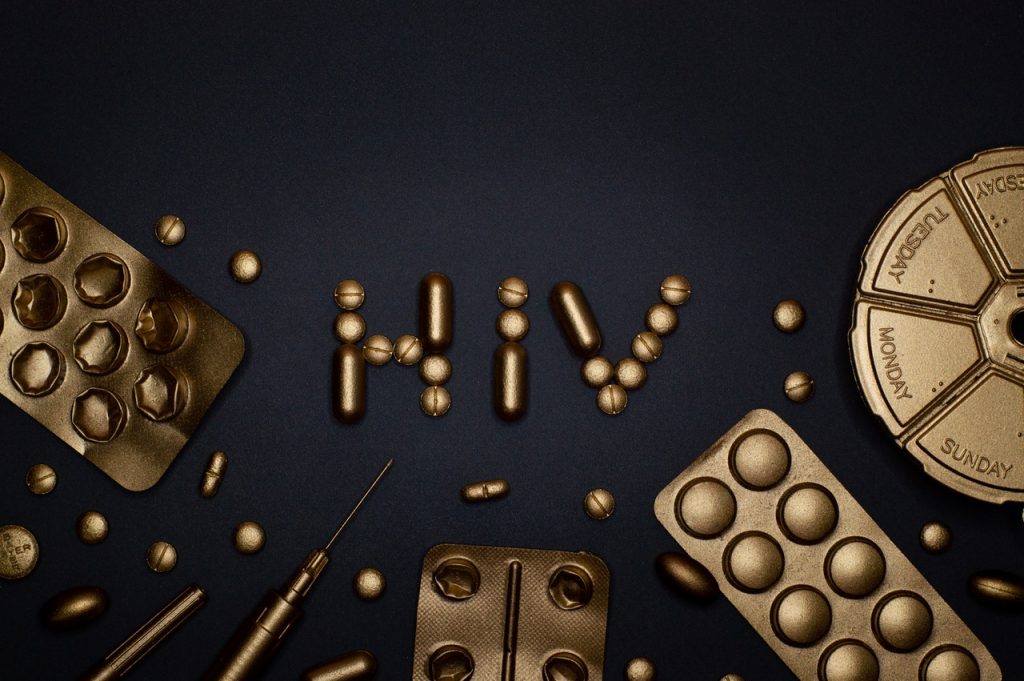 HIV is transmitted through the exchange of blood and other bodily fluids. According to the CDC, HIV can live in a used drug supply for up to 42 days, depending on temperature and other factors. This explains why sharing needles, cookers, water, and cotton is potentially risky.
Sharing paraphernalia can also cause the transfer and spread of other infections like HBV and HSV, each of which affects the liver and may result in liver cancer, liver failure, liver cirrhosis, and permanent scarring. According to a study by the UCSF, drug injections may account for 60% of HCV cases in the US alone.
IV drug abuse also impairs judgment and lowers inhibitions, making it easy for one to indulge in risky sexual behaviors. It is pretty common for those who are high on drugs to have unprotected sex, which exposes them to HIV, HBV, and HCV. But these aren't the only infections that can be transmitted sexually. Others include genital herpes and Human Papillomavirus (HPV).
How to reduce the risk
Drug users can reduce the risk of acquiring or transmitting STIs by:
Not using drugs: the best way to lower the chances of contracting STIs through IV drug use is to stop using drugs. Seeking help from a reputable treatment center can be a great way to achieve sobriety.
Not sharing drug supplies: viruses are only transmitted through IV drug use and sexual contact. So, one should avoid ever sharing drug equipment. Many communities have syringe services programs that issue free sterile syringes and needles and safely dispose of used ones.
Getting tested and treated: those who administer drugs intravenously should test for HIV, HBV, and HCV. If the tests turn out positive, treatments exist to help keep everything in check. Drug users who are negative for HBV can take advantage of the vaccination to prevent transmission.
Take pre-exposure prophylaxis (PrEP): PrEP is a daily dose of HIV medications that prevent one from getting HIV. It is effective in lowering the chances of getting HIV infection for those who inject drugs. Those who have been exposed to the virus can take PEP to prevent becoming infected. But this should be done within 72 hours after recent possible exposure to HIV.
We all feel anxious from time to time – like when we have an upcoming speech, or when going to a job interview, and so on. Anxiety is a normal part of life. It is your body's way of dealing with stressful situations and can keep you alert or help you perform better. To that end, anxiety is a good thing. However, there are times when the anxiety gets out of hand and starts being a problem. Like when it interferes with daily activities. Problem anxiety tends to be chronic and irrational and may result in or reflect an anxiety disorder. Anxiety and alcohol are a dangerous combination, resulting in a vicious cycle that never ends.
Types of anxiety disorders
There are about 40 million people with an anxiety disorder in America at any given time. Of this number, 1 in 5 reports using alcohol to cope with stress.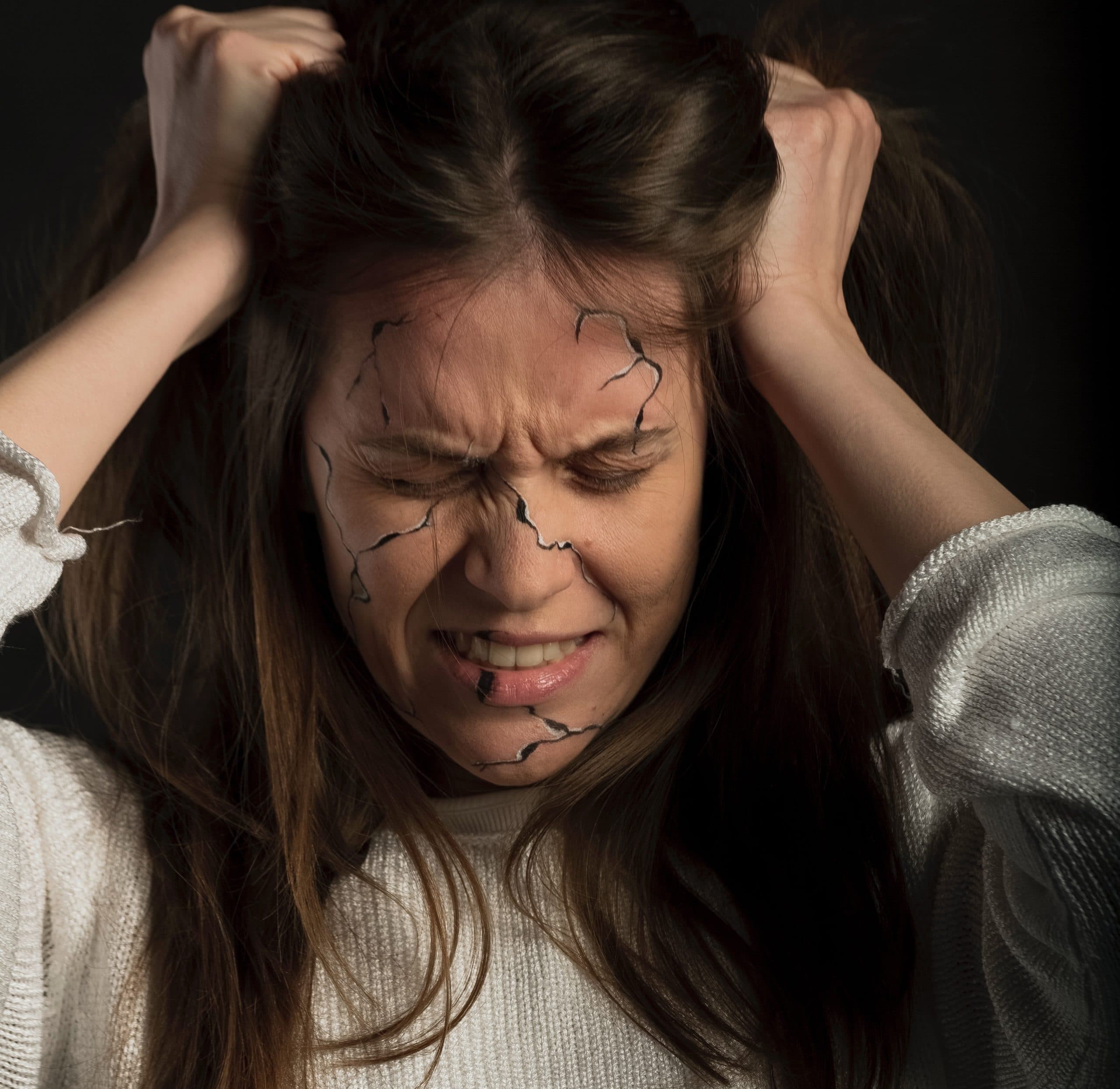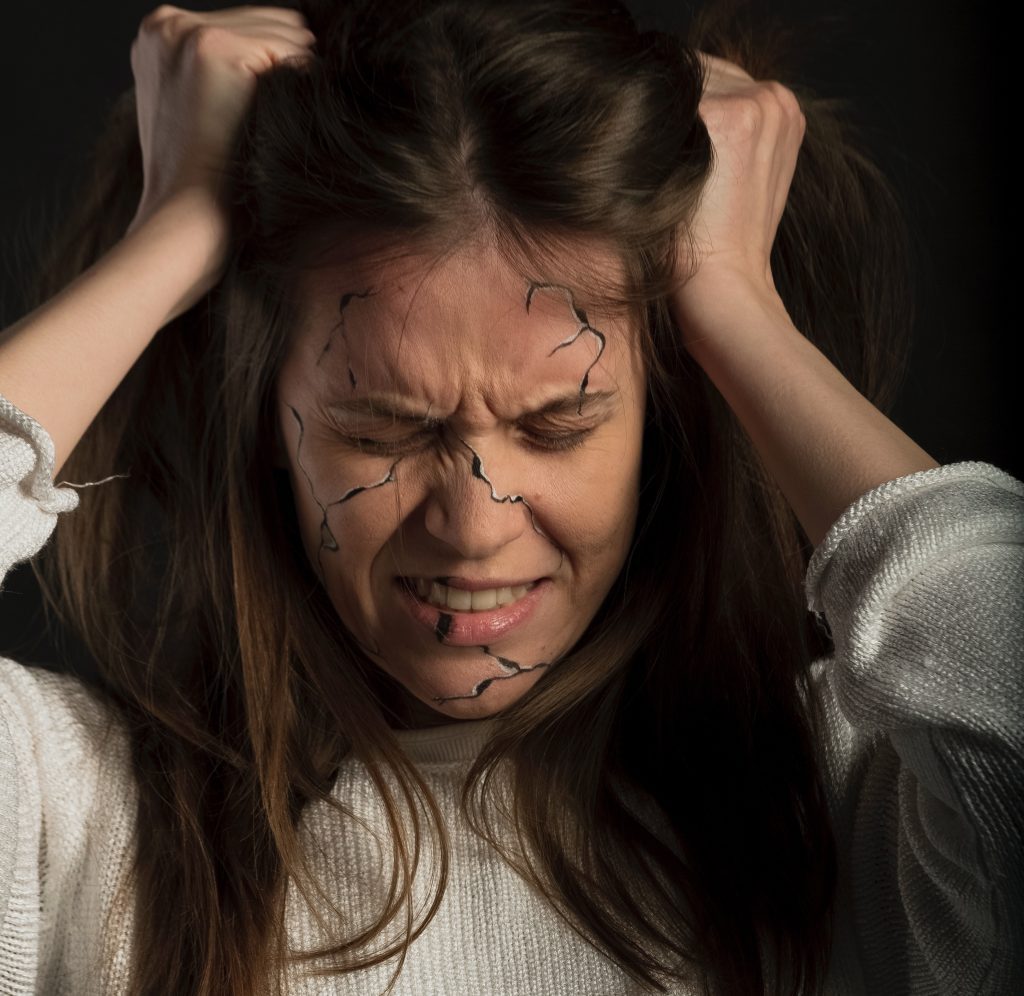 Some common examples of anxiety disorders include:
Panic disorder: this anxiety disorder is characterized by the fear of having future attacks and losing control in public. Patients with panic attacks turn to alcohol to calm down or numb their fear of an impending attack. Research shows that alcoholism occurs on 10-40% of those with panic disorders and that 10-20% of panic disorder patients are struggling with addiction.
Post-traumatic stress disorder: Any psychological or physical trauma (like an accident or sexual abuse) that leaves one feeling out of control or powerless can cause PTSD. Many people with PTSD turn to alcohol to numb their pain or gain some control in their lives.
Social anxiety disorder: according to the National Institute on Alcohol Abuse and Alcoholism, about 20% of people who struggle with social anxiety also struggle with alcohol use disorder. This is partly because they drink to try to relieve the stress that comes with social situations.
Specific phobia: those with specific phobias experience intense fear of a situation or thing that poses no immediate threat. Some common examples of phobias are small spaces, heights, and animals.
Generalized anxiety disorder (GAD): is a common anxiety disorder affecting 3.1% or 6.8 million adults in the United States. It's characterized by excessive and persistent worry about several different things - whether its work, family, health, money, etc. – even when there's little or nothing to provoke it.
GAD makes an individual always nervous, tense, and worried about everything. Of course, this is no way to live, so some individuals turn to alcohol to cope with the condition. This article will delve deeper into GAD and how it affects those with alcoholism.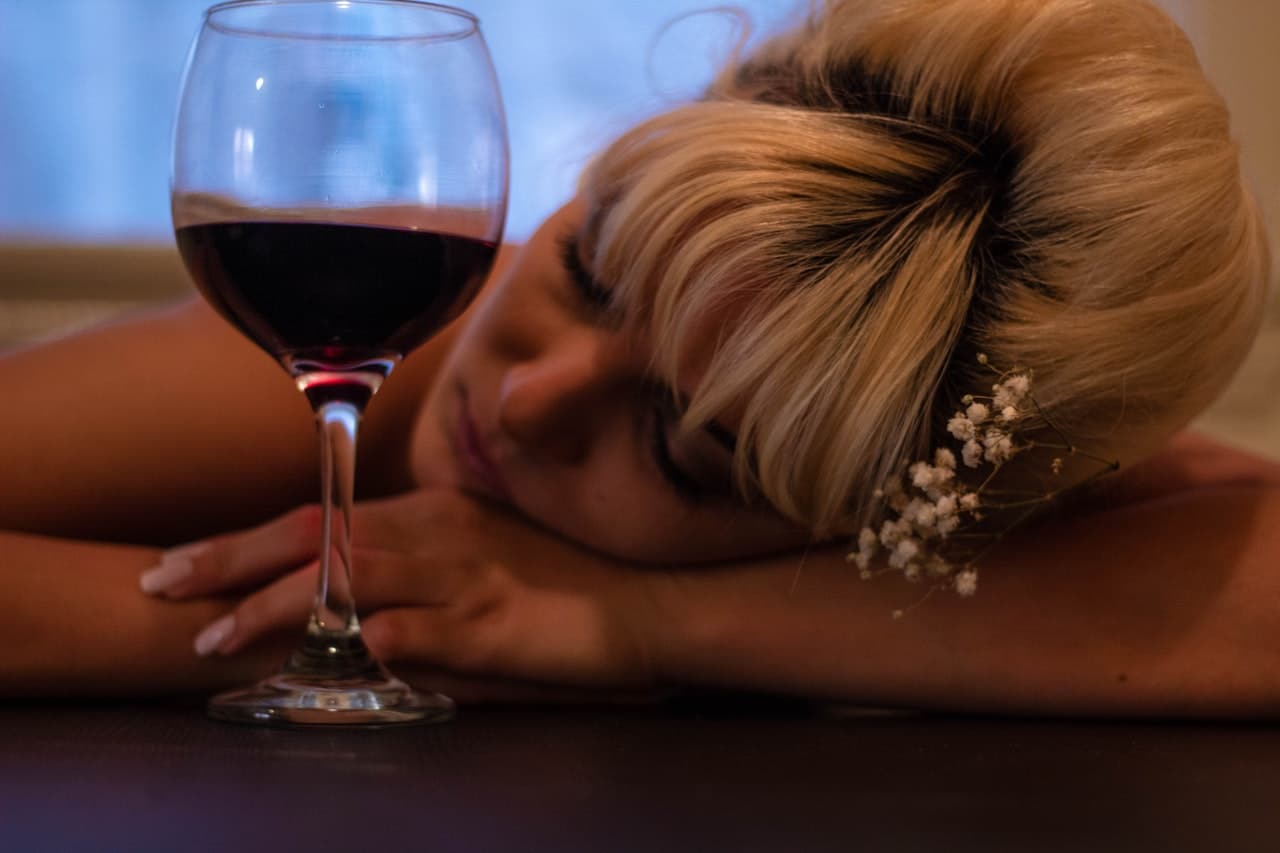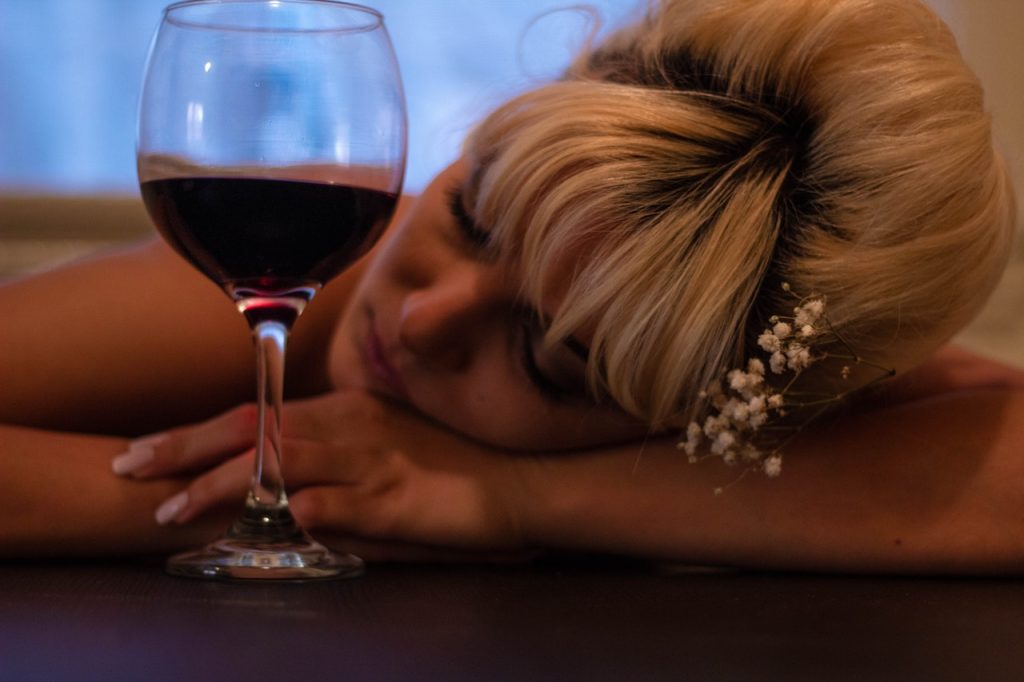 Generalized Anxiety Disorder (GAD) and alcohol use
Anxiety disorder affects the central nervous system. It can increase blood flow, accelerate the heart rate, and push the brain into overdrive. Doctors often prescribe CNS depressants like benzodiazepines to treat extreme cases of anxiety. Benzodiazepines reduce GAD's intensity of physiological symptoms, like panic attacks, headaches, muscle tension, restlessness, and insomnia – but so does alcohol (to some extent).
Alcohol is a sedative and depressant. In this way, it has some effects that mirror anti-anxiety medications like benzodiazepines. That's why patients who cannot access a prescription for their anxiety problem often turn to alcohol to relieve their symptoms. Alcohol use is also common among those who can't afford therapy or are too embarrassed to seek it. They drink up to increase their levels of relaxation and also mitigate stress in their lives.
But the use of alcohol to lower anxiety almost always fails. Anxiety is a mental disorder that can arise from long-term drinking. Substance-induced anxiety can happen in people with other anxiety disorders like GAD. Unfortunately, adding another anxiety only makes the GAD worsen.
Besides, those who depend on alcohol to mask their anxiety problems may start to rely on it to relax and may build a tolerance to the de-stressing effects of alcohol. This makes stress and anxiety even more difficult to cope with.
Alcoholism and GAD
People struggling with anxiety may turn to alcohol to relieve stress. But long-term heavy drinking is also a risk factor for anxiety disorder. This is because alcohol upsets hormones, sleep, and brain function. When the mind and body don't get enough rest, one may feel irritable and on edge. The changes in the brain may also increase the risk for anxiety issues. This is because the brain chemicals – neurotransmitters and serotonin – are responsible for positive mental health.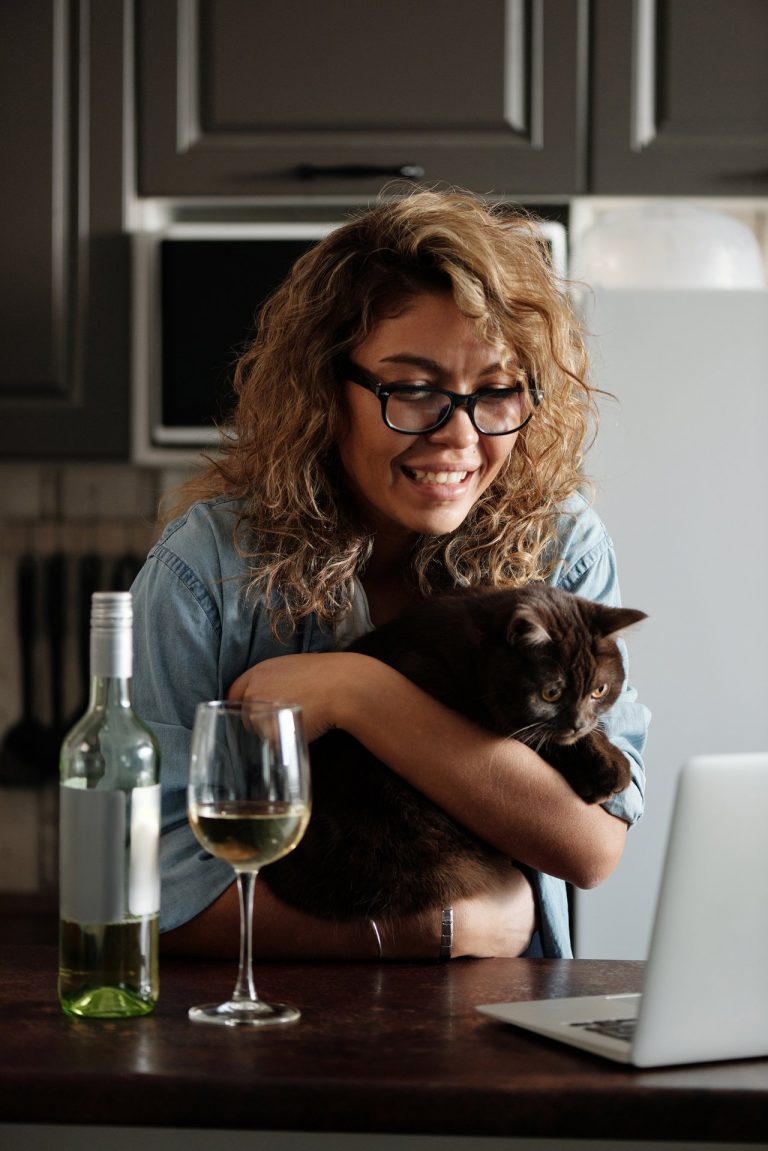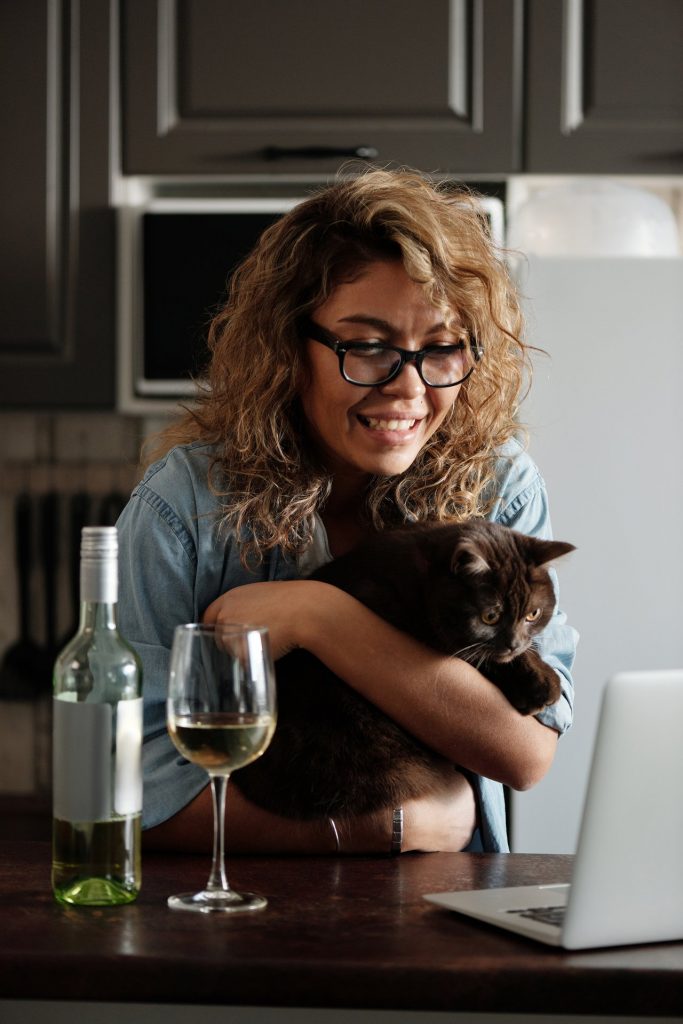 And as it turns out, alcohol doesn't just cause anxiety – it can worsen it. A 2017 study indicated higher anxiety levels among individuals with alcohol use disorder than those without when faced with stress. In one review of 63 studies, reducing alcohol intake led to improvements in both anxiety and depression. According to the authors, cutting back on alcohol could enhance one's self-confidence, social functioning, and mental and physical quality of life.
Still on anxiety, there's also the aspect of concern and uneasiness that comes after drinking alcohol. Many heavy drinkers end up panicking as they try to review the things they might have said or done, and what others who were present are thinking of them.
Co-occurring anxiety and alcohol abuse
Studies show a different trend of alcohol use among individuals with a generalized anxiety disorder. Most people with this mental health disorder start drinking excessively around the same time as the onset of anxiety symptoms. And while it still isn't clear why this happens, researchers think that the initial signs are related to alcohol withdrawal. It is also possible that alcohol use presents a mechanism for anxiety and panic disorders to develop.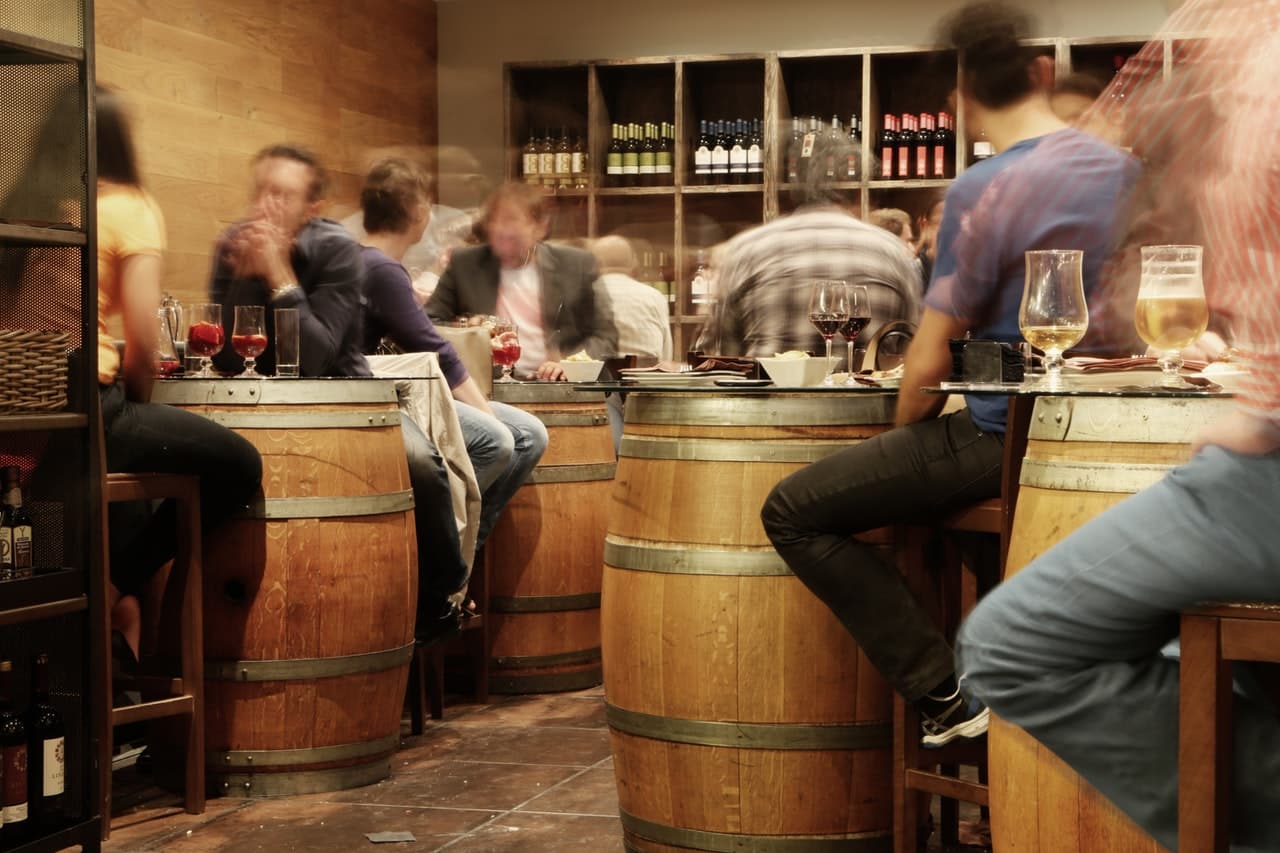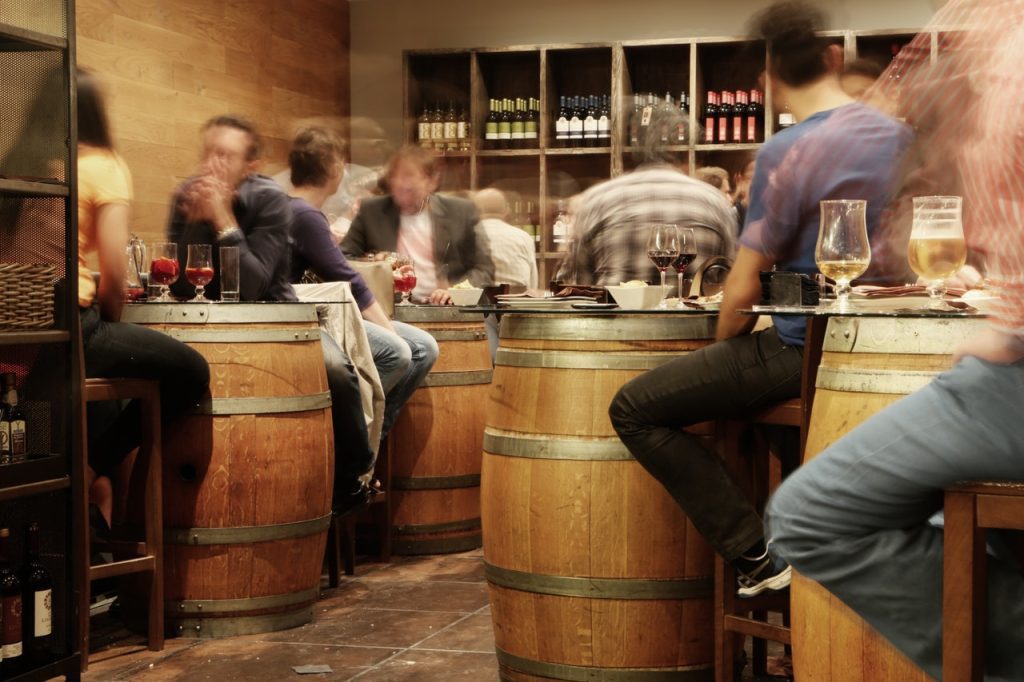 Not only does drinking lead to anxiety and anxiety lead to drinking, the two trigger each other into an unending cycle. Anxiety makes an individual start drinking. This only makes the anxiety worse. So they drink more to feel better but end up with even worse anxiety and so on.
The more alcohol one takes, the more tolerant they become. Over time, they may need to drink more alcohol to achieve the same effects. In the long run, this may negatively affect their mental health, leading to higher levels of depression and anxiety after drinking.
Treating addiction to alcoholism and anxiety
Patients are highly discouraged from trying to treat anxiety or detox from alcohol without help from a healthcare professional. The process needs professional oversight to help manage their conditions. There are many effective treatments for alcohol and anxiety disorders, including talk therapy, individual/group therapy, prescribed medications, or a blend of these methods. Patients should also join support groups for continued support throughout their recovery.
Biophysics is a field of science that applies methods and theories of physics to understand how biological systems work. It seeks to explain how life molecules are created, how different parts of a cell function, and how body systems – like circulation, brain, immune, etc. – work. Rehabs are now using the biophysical addiction treatment approach to create a powerful remedy that not only offers long-term effectiveness but one that addresses the physical emotional and psychological aspects of substance abuse.
Addiction does significant damage to an individual's mental health, physical health, and overall well-being. Traditional rehab systems do a great join of arming these individuals with the right tools and resources to overcome addiction. But still, cases of relapse after 12-step and other conventional treatments are widespread. But the good thing is that more and more treatment centers are now incorporating biophysical addiction treatment programs that cater to individual needs, as opposed to taking a one-size-fits-all approach.
Biophysical addiction treatment
Biophysical rehabilitation programs use physical principles and methods to solve biological problems – like drug or alcohol abuse. Substance use overloads the body with toxins that disrupt its delicate balance, leading to damage to different processes and systems. Biophysical treatments are designed to reverse this damage that often occurs on the cellular level. It allows patients to regain balance and restore the body's optimal functioning.
Biophysical treatment bases its model on the concept that life-long sobriety only happens when treatment is done at a physical, mental, and cellular level. It not only seeks to achieve sobriety but also to arm the patient with the necessary skills and mindset to have an optimal state of health for years to come. When the body is devoid of toxins on the cellular level, the treatment model suggests that both the physical and mental cravings will cease.
A holistic approach with the highest success rates
Relapsing is part of the recovery journey. But unlike the traditional programs which suggest that addiction is an incurable disease, and that relapse should be treated with more drugs or medication, biophysical treatment rehabs have proven that addiction is curable. The latter has shown that patients can experience permanent recovery using alternative treatment modalities.
Biophysical treatment centers report the highest success rates. This is partly because the non-traditional, non-12-step approach treats patients holistically. They do much more than offer one-size-fits-care or weekly follow-up meetings or limited patient success tracking. The other reason is that the programs run for around 90 days (or more), giving patients enough time to heal physically and mentally.
Rather than treating a single facet of an individual, the biophysical treatment acknowledges that each person is different, and their addiction problem revolves around the total of their experience. That's why the model focuses on both the physical and physiological aspects of addiction. The first part of the program involves healing the physical aspects through detox. And the second part addresses mental health concerns.
Treatment methods in biophysical treatments
An exciting yet incredible aspect of biophysical therapy is that they are often 100% natural programs. Unlike the conventional rehabs that use drug replacement therapies or medications to wean an individual off drugs, this program takes a drug-free approach to improve the health and well-being of the patient. These rehab facilities provide long-term and residential treatment programs that deliver all the essential elements for complete substance abuse rehab.
The module uses unique sauna programs to address the biochemical and biophysical imbalances. It also uses social education along with other methods that include light exercise, nutritional supplements, and counseling to help patients achieve long-term sobriety.
Sweat therapy
Medical sauna procedure is not only a great way to de-stress and relieve stress, but also release chemicals from the body. The sweating process gently and safely releases toxic chemicals. Medical studies show that most toxins can be expelled through the skin, relieving the burden on the liver and kidney. Biophysical treatments use sauna programs to detox their clients.
Counseling 
Since substance abuse and mental health problems often co-occur, detox alone won't cut it. That's why rehabs use different types of therapy, like cognitive behavioral therapy and family therapy, to treat the physiological aspect of addiction. According to the National Institute on Drug Abuse, behavioral therapies provide incentives for patients to modify their attitudes, increase their life skills to handle triggers, and remain abstinent.
Nutritional supplements
Many people with substance use disorder don't eat well-balanced meals. So, in most cases, they will lack essential nutrients that are critical to overall health and recovery. Biophysical treatment centers offer a nutritional supplement to help ease withdrawal symptoms like irritability, depression, and fatigue that are common in patients with nutritional deficiencies. In his book dubbed Biochemical Individuality, Roger J. Williams, PhD., explained that rats that lacked specific vitamins consumed more alcohol than their healthier counterparts. But once the deficiencies were addressed, the consumption was lowered.
Light exercise
Exercise provides vast benefits. In addition to helping patients structure their days and provide a general positive feeling, exercise helps heal the body and brain. Research shows that exercise helps heal the body, even among healthy individuals. But it's even more beneficial to recovering patients as it increases the number of new nerve connections in the brain. This allows the brain to recover from the harm that the substance had caused. Biophysical rehabs offer different kinds of exercise, including yoga, meditation, walks, and so on.
Long-term tracking
Once the treatment is over and the patient is discharged from the facility, most biophysical rehabs offer two or even more years of program follow-up to ensure long-term success. The same cannot be said for traditional programs that provide short-term follow-up and rarely track progress.
Why biophysical treatment can provide complete recovery where traditional and 12-step programs have failed
Most substance abuse programs treat addiction symptoms with more medications (for mental illnesses and withdrawal symptoms). Biophysical rehab centers address addiction using a holistic, biophysical approach. These centers recognize that drug therapy sometimes leads to relapse and that many patients resist the treatment for apparent contradictions. So, they provide a different approach that offers:
A healthy foundation for complete recovery
Drug-free care and natural healing principles
Long-term residential or inpatient therapy programs
Unique detox process to get rid of all toxins
The natural approach is safer and effective in addressing addiction. Once all drug residues are eliminated from the body, the patient can then focus on clearing their mind and working to ensure they stay sober.
Conclusion
The main focus of biophysical rehab treatment is to give individuals more abilities in life. This is achieved by integrating skills and cognitive therapy that lets the patient raise their awareness and make pro-survival decisions. Through treatment, the patient gets to understands why they started abusing substances and are armed with skills not to fall back to the trap. They are also empowered to take control of their lives and communicate better, just so they can associate better with people.
Stimulants like Adderall increase body temperature, blood pressure, and heart rate. When used for a prolonged period, especially in high doses, they can damage the heart and cardiovascular system.
The most common medical issues arising from Adderall use are high blood pressure and tachycardia, as published in the National Institute of Health. But a 2017 study reveals that those who abuse stimulant drugs, like Adderall, show signs of premature aging in their cardiovascular system.
It is natural for physiological processes to fail after years of working hard. However, stimulant abuse tends to compound and expedite this process. Experts believe that stimulant and drugs like Adderall disrupt the normal stem cell-functioning and cell division which can lead to serious heart problems.
When tachycardia – a heart rate over 100 beats per minute – develops, one may encounter a range of complications. They may have blood clots, heart failure and even sudden death. There are numerous types of tachycardia, but the most common one is atrial fibrillation. Atrial fibrillation is a rapid heart rate that arises from irregular, chaotic electrical impulses in the atria. These signals cause quick, uncoordinated, weak contractions of the upper chambers of the heart.
When the heart beats too fast, it may not supply enough blood to other parts of the body. This may starve tissues and organs of nutrients and oxygen and lead to the following symptoms:
Fainting
Chest pain
Rapid pulse rate
Lightheadedness
Heart palpitations
Shortness of breath
A brief look into Adderall and its uses
Adderall is a prescription drug that treats narcolepsy and Attention Deficit Hyperactivity Disorder (ADHD). It's a blend of two drugs: amphetamine and dextroamphetamine and is the number one treatment option for ADHD. Adderall enhances focus and attention and reduces impulsive behaviors. Studies show that 75% to 80% of children with ADHD will notice a positive change in symptoms using stimulants like Adderall. In fact, Adderall is considered part of a complete treatment program.
In addition to ADHD and narcolepsy, Adderall can be used for Attention Deficit Disorder and bipolar disorder. Although the drug isn't approved by the FDA to treat bipolar disorder, it may be prescribed off-label during depressive episodes to increase energy and lift the mood.
Abuse and addiction to Adderall
Most ADHD stimulant medications, like Ritalin, Adderall, and Adderall XR, fall into the Schedule II category. They are legal but considered dangerous due to their high risk of dependence and abuse. Like with other stimulants, one can abuse and develop a dependence on Adderall. Research indicates that a growing number of people without ADHD are using Adderall illegally.
Experts believe that ADHD happens because of signal problems in the brain. So, the Adderall stimulates parts of the brains (mainly the prefrontal cortex) to receive more signals. The prefrontal cortex controls thoughts and behavior. When an average person (a person without ADHD) takes this medication, they get more activity in the prefrontal cortex. This increases their metabolism and concentration and makes them more alert.
People – especially those in college – abuse Adderall to perform better at work or school, or to feel more focused and alert. Students use it as a smart drug to combat the pressures of higher education. Others use it because it creates a feeling of euphoria. When Adderall is injected or snorted, it can cause a "high" that resembles cocaine. This may, in turn, result in physical and psychological dependence on these drugs.
When taken as directed by a doctor, there's little risk of addiction. But when used recreationally for the "high," the risk of Adderall abuse increases. Like other drugs of abuse, stopping Adderall may cause withdrawal symptoms. Those who quit after using high doses for a while may experience depression, fatigue, and tiredness.
So, in the case of addiction and dependence issues, one should find help through an addiction treatment facility. Addiction centers have experts and processes in place to help patients gain control and live a clean, healthy life.
Side effects of amphetamines
Adderall has a profound effect on the cardiovascular system since it serves as a central nervous system stimulant. It increases heart rate, breathing, and blood pressure and lessens appetite. Although it's effective at making one feel alert, energetic, cheerful, and confident, and less tired or bored, the drug is linked to a range of negative side effects.
Adderall use can cause changes relating to sexual performance and sex drive. Its use is often linked to feelings of irritability, restlessness, and anxiety.
Long term side effects of heavy Adderall use include dizziness, dry mouth, and weight loss, and abdominal pain. Users may also experience blood clots, breathing issues, heart muscle weakness, suicidal thoughts, heart palpitations, atrial fibrillation, and heart diseases. An allergic reaction to the drug may cause swelling of the face, throat, or tongue.
High doses of Adderall over a few days can trigger paranoia, hallucinations, and panic. But this subsides as soon as the drug is cleared from the system. According to Molecular Psychiatry, panic attacks and anxiety tend to occur after long-term use or withdrawal. The intense "upper" effect is especially dangerous to those who have blood pressure or heart problems.
How extended Adderall use affects the heart
Stimulant drugs wreak absolute havoc on the body, particularly the heart. According to the study, these drugs speed up a user's cardiovascular system's aging process compared to the rest of the population. A team of researchers at the University of Western Australia published their findings on February 9, 2017, in the online Journal of Asia.
The study sampled 713 participants in their 30s and 40s attending a clinic for drug abuse from 2006-2011. It measured the stiffness of the arteries of all participants using radial artery pulse tonometry. Arteries –blood vessels that supply oxygen to the heart – tend to harden with age.
Each participant was asked about their drug use and categorized into one of four groups. There were 483 nonsmokers, 107 tobacco smokers, 68 methadone users, and 55 amphetamine users in the four groups. Many amphetamine users had used it within the past week and more than 50% just the previous day.
Of all the four groups, the heart system of amphetamine users was aging faster than that of methadone users and smokers. This was both about their real chronological age and over time. The results stayed the same, even after considering other cardiovascular risk factors like cholesterol levels and weight.
Who shouldn't use Adderall?
Patients with a history of severe anxiety, agitation, glaucoma, or a personal or family history of Tourette syndrome or tics should not use Adderall. Those with severe heart problems or congenital heart defects should also not use stimulants because it might cause sudden death. Such patients should notify their doctors about any history of heart rhythm disorder, heart disease, heart attacks, coronary artery disease, mental health disorder, high blood pressure, and seizure disorders.