Sharing needles and syringes for any use is a risk for various sexually transmitted infections. A person can get STIs like HIV or Hepatitis by injecting into the vein, fat, or directly into a muscle. Reusing containers to dissolve drugs, sharing water to clean drug equipment, and reusing filters are also risk factors. The STI exposure risk from needle use is very common among drug addicts, so let's look at the statistics.
Studies reveal that those who inject drugs are most vulnerable to STIs. According to UNAIDS special analysis, 2018, the risk of HIV among those who inject drugs was 22 times higher than the general population. Other vulnerable groups included gay men, female sex workers and transgender women whose risks to HIV were 28, 13, and 13 times higher than the rest, respectively.
In another UNAIDS report, men account for the biggest share of higher risk of HIV infection, comprising 80% of the 11.8 million people globally who inject drugs. The report further revealed that approximately 13.1% of those who inject drugs worldwide were living with HIV. Despite the prevalence of drug injection and STIs, most people do not seek treatment for their addiction, due to fear of judgment, among other reasons.   
The history of disease spread by needle use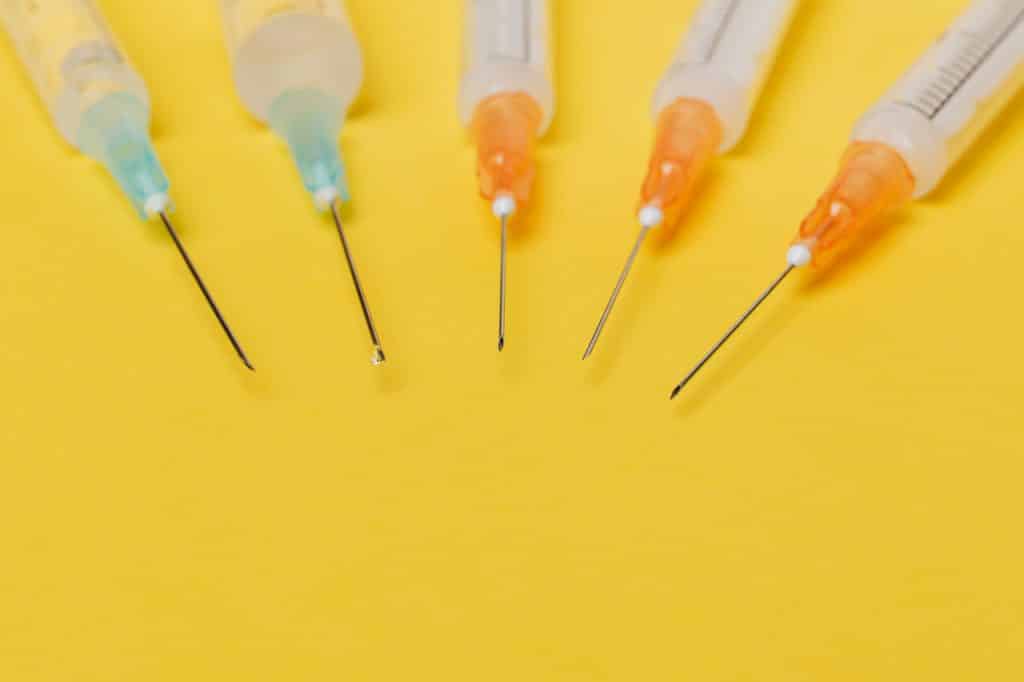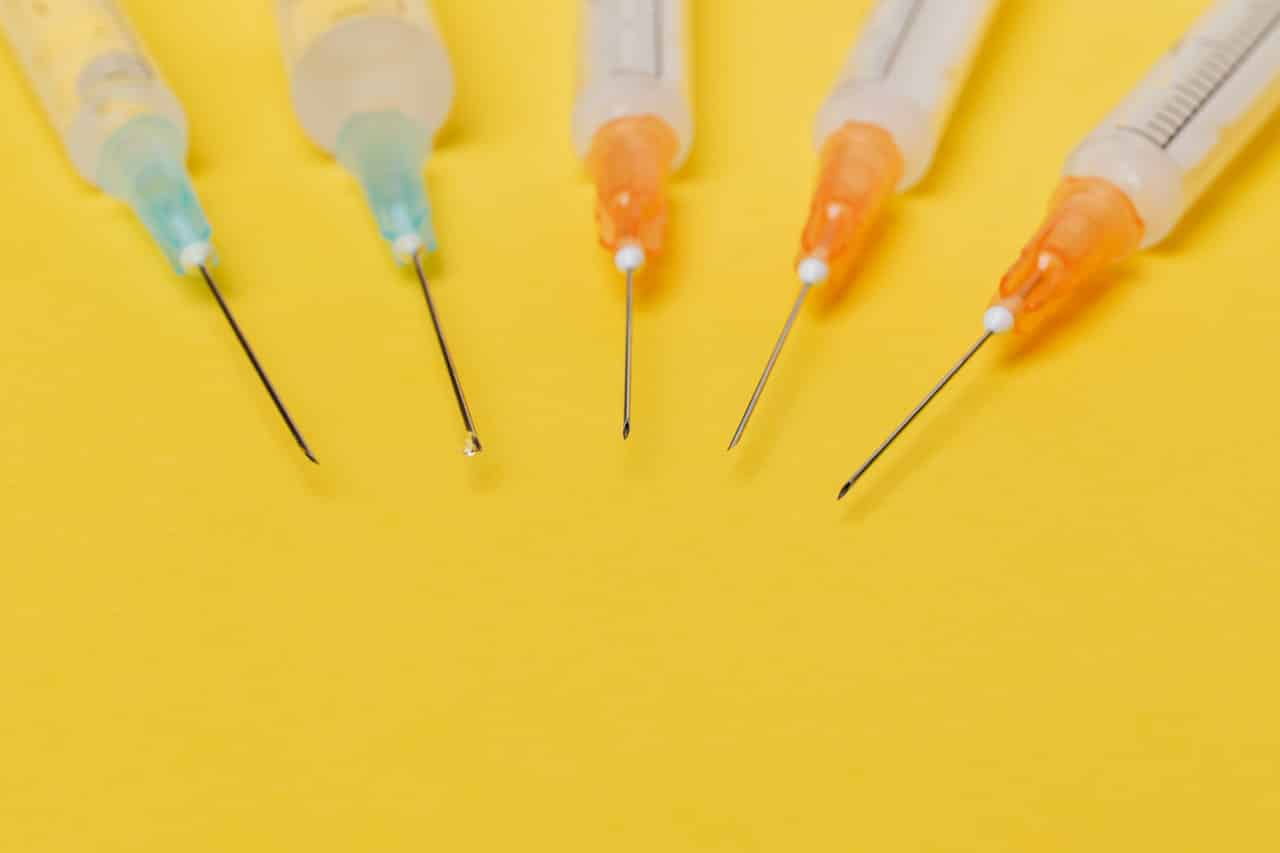 In the last 20 years, the United States has seen a rapid increase in overdose deaths and STIs due to injection and misuse of prescription and illicit drugs like fentanyl and heroin. Injection drug use (IDU) and its vast health impacts are a public health crisis, with approximately a million people reporting IDU in the past year.
The increases in IDU have caused outbreaks of HIV and higher rates of diseases like Hepatitis B (HBV) and hepatitis C (HCV). This is because viruses spread through body fluids – either through:
Shared needles or other or other drug equipment
Unprotected sex/sexual contact due to impaired judgment
Oral sex
Drug use and addiction are often connected to HIV/AIDS since AIDS was first determined as a disease. Centers for Disease Control and Prevention indicate that 1 in 10 HIV diagnoses happen among those who inject drugs. In 2016, IDU accounted for over 150,000 (or 20%) and 50,000 (21%) of recorded HIV cases among men and women, respectively. Besides, pregnant and lactating mothers who are HIV infected can pass down the virus to their baby irrespective of their drug use.
Why drugs users share needles and syringes
Different studies show a close link between injecting drugs and sexually transmitted diseases. This should serve as a wake-up call to those who inject drugs. But surprisingly, the people who inject drugs continue with their needle exchanges and sharing habits despite the glaring danger.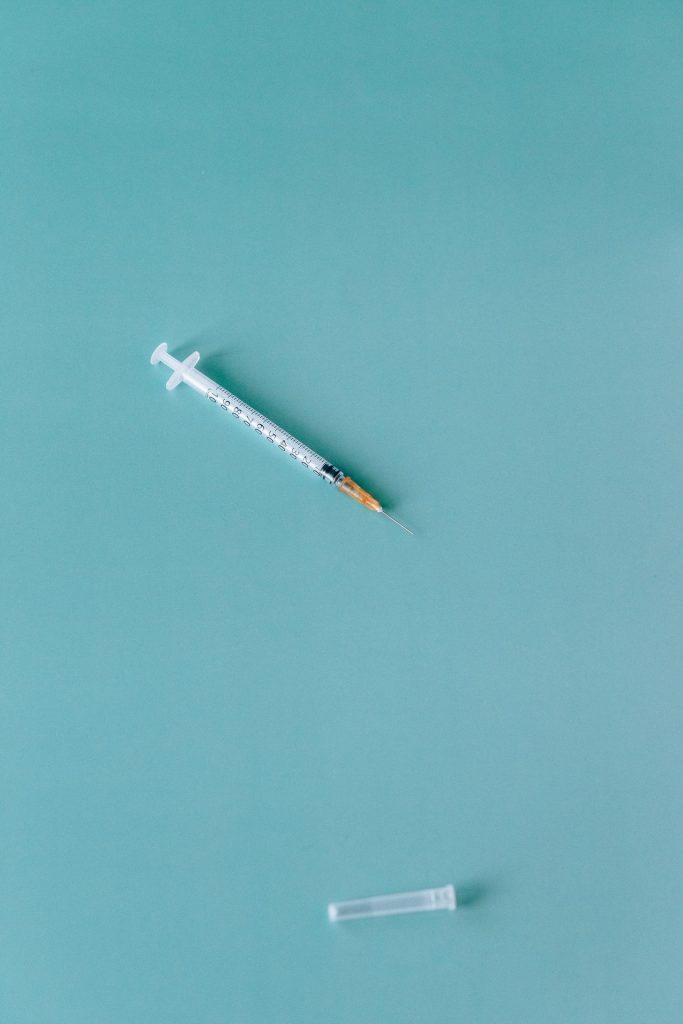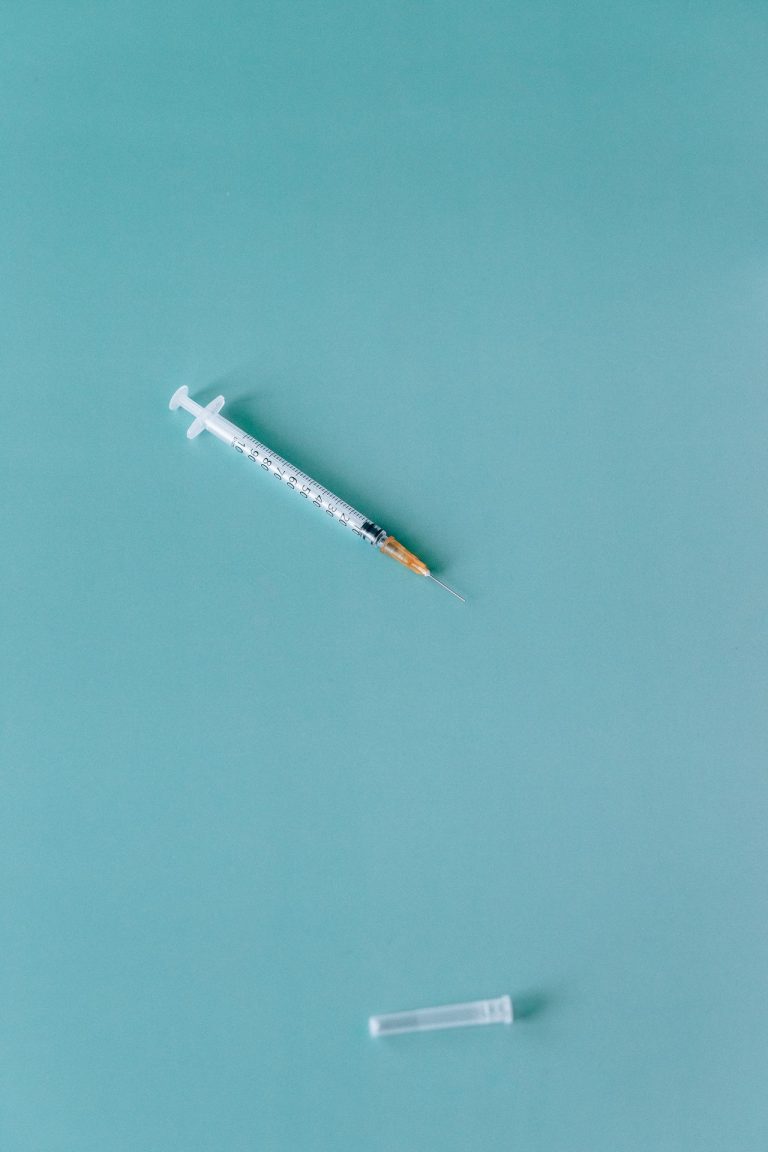 Here are some common reasons they don't stop.
Easy access: some communities do a good job distributing syringes and needles and disposing of used ones. But not everyone has access to such facilities. Some addicts have to go to the pharmacy stores, which have their own sets of rules around selling such supplies. So, an addict prefers to use what's available. Besides, most addicts don't have time to clean or look after themselves, let alone find new drug equipment.
Avoiding expenses: the drug equipment isn't cheap either. A box might range between $10 and $50, which might be too expensive for someone whose primary focus is on getting money to buy more drugs.
Assumption: most drug users are cautious about sharing equipment with strangers. But they let their guards down when it's someone close – like a friend or family - because they assume they know them better. So they don't mind sharing needles and syringes.
Lack of education: some addicts have no idea that sharing drug equipment exposes them to STIs. Others are aware, but only to some extent. A good example is when they avoid sharing needles but end up sharing water used to clean the equipment.
Health risk of IV drug abuse
As we've discussed above, injecting drugs increases risks for developing a range of infectious diseases, including HIV, which causes AIDS. Studies estimate that about 36% of cumulative AIDS cases in the US resulted from injected drug use.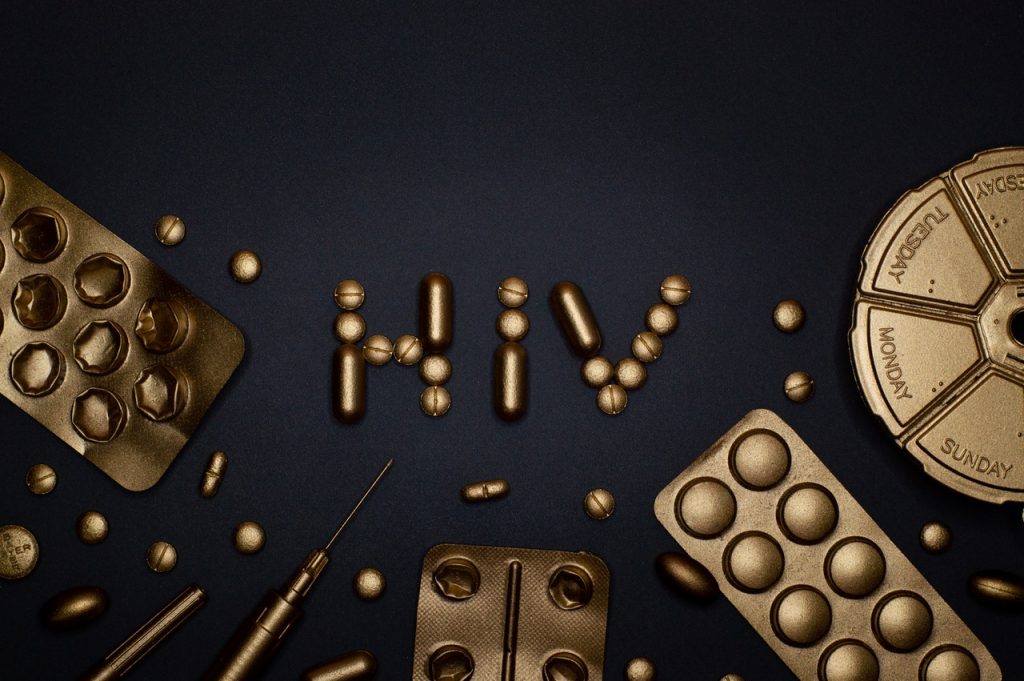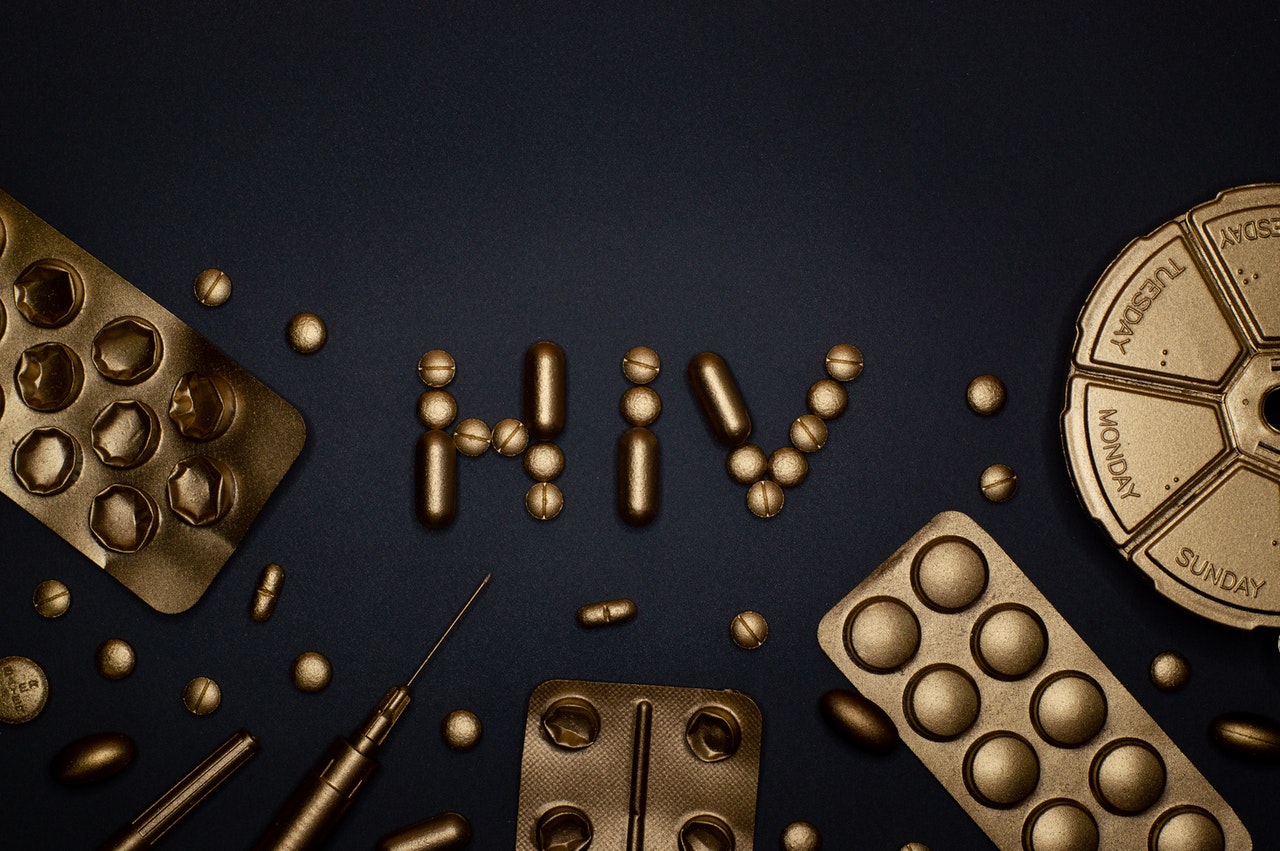 HIV is transmitted through the exchange of blood and other bodily fluids. According to the CDC, HIV can live in a used drug supply for up to 42 days, depending on temperature and other factors. This explains why sharing needles, cookers, water, and cotton is potentially risky.
Sharing paraphernalia can also cause the transfer and spread of other infections like HBV and HSV, each of which affects the liver and may result in liver cancer, liver failure, liver cirrhosis, and permanent scarring. According to a study by the UCSF, drug injections may account for 60% of HCV cases in the US alone.
IV drug abuse also impairs judgment and lowers inhibitions, making it easy for one to indulge in risky sexual behaviors. It is pretty common for those who are high on drugs to have unprotected sex, which exposes them to HIV, HBV, and HCV. But these aren't the only infections that can be transmitted sexually. Others include genital herpes and Human Papillomavirus (HPV).
How to reduce the risk
Drug users can reduce the risk of acquiring or transmitting STIs by:
Not using drugs: the best way to lower the chances of contracting STIs through IV drug use is to stop using drugs. Seeking help from a reputable treatment center can be a great way to achieve sobriety.
Not sharing drug supplies: viruses are only transmitted through IV drug use and sexual contact. So, one should avoid ever sharing drug equipment. Many communities have syringe services programs that issue free sterile syringes and needles and safely dispose of used ones.
Getting tested and treated: those who administer drugs intravenously should test for HIV, HBV, and HCV. If the tests turn out positive, treatments exist to help keep everything in check. Drug users who are negative for HBV can take advantage of the vaccination to prevent transmission.
Take pre-exposure prophylaxis (PrEP): PrEP is a daily dose of HIV medications that prevent one from getting HIV. It is effective in lowering the chances of getting HIV infection for those who inject drugs. Those who have been exposed to the virus can take PEP to prevent becoming infected. But this should be done within 72 hours after recent possible exposure to HIV.
We all feel anxious from time to time – like when we have an upcoming speech, or when going to a job interview, and so on. Anxiety is a normal part of life. It is your body's way of dealing with stressful situations and can keep you alert or help you perform better. To that end, anxiety is a good thing. However, there are times when the anxiety gets out of hand and starts being a problem. Like when it interferes with daily activities. Problem anxiety tends to be chronic and irrational and may result in or reflect an anxiety disorder. Anxiety and alcohol are a dangerous combination, resulting in a vicious cycle that never ends.
Types of anxiety disorders
There are about 40 million people with an anxiety disorder in America at any given time. Of this number, 1 in 5 reports using alcohol to cope with stress.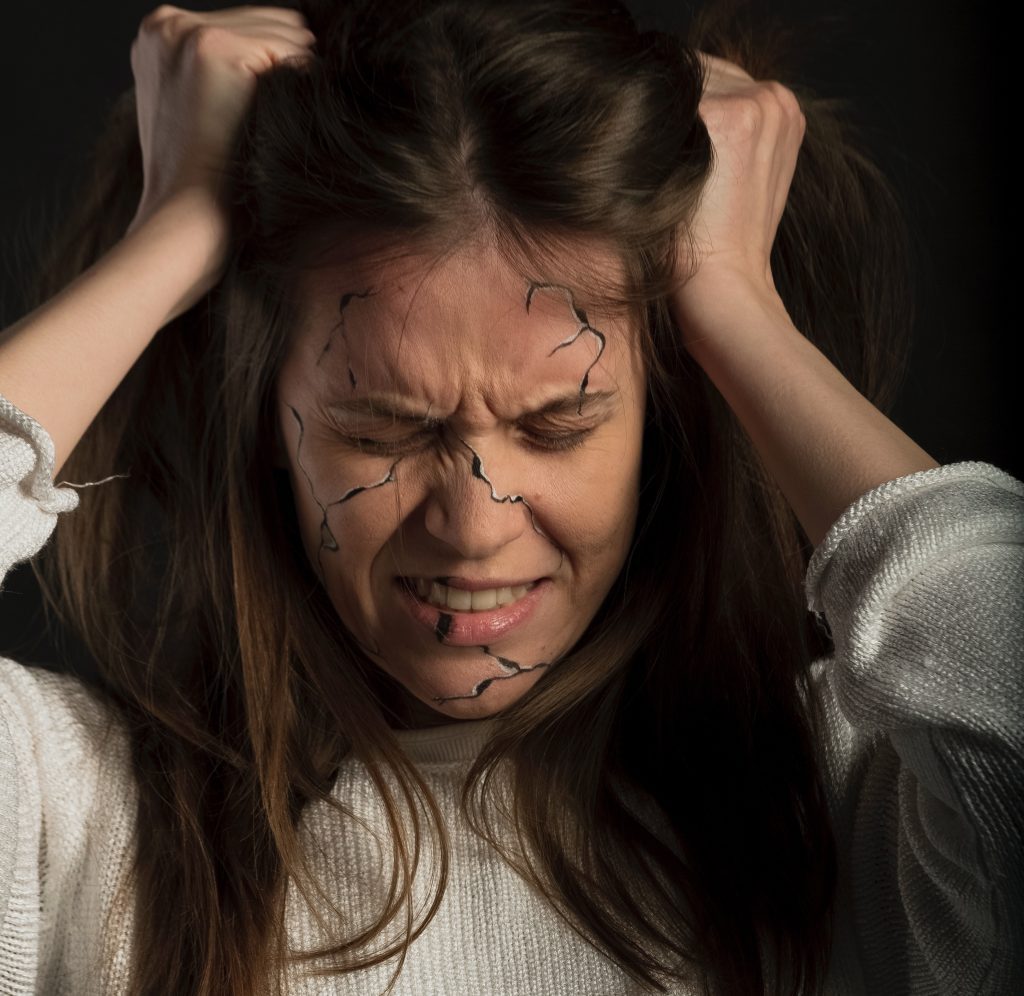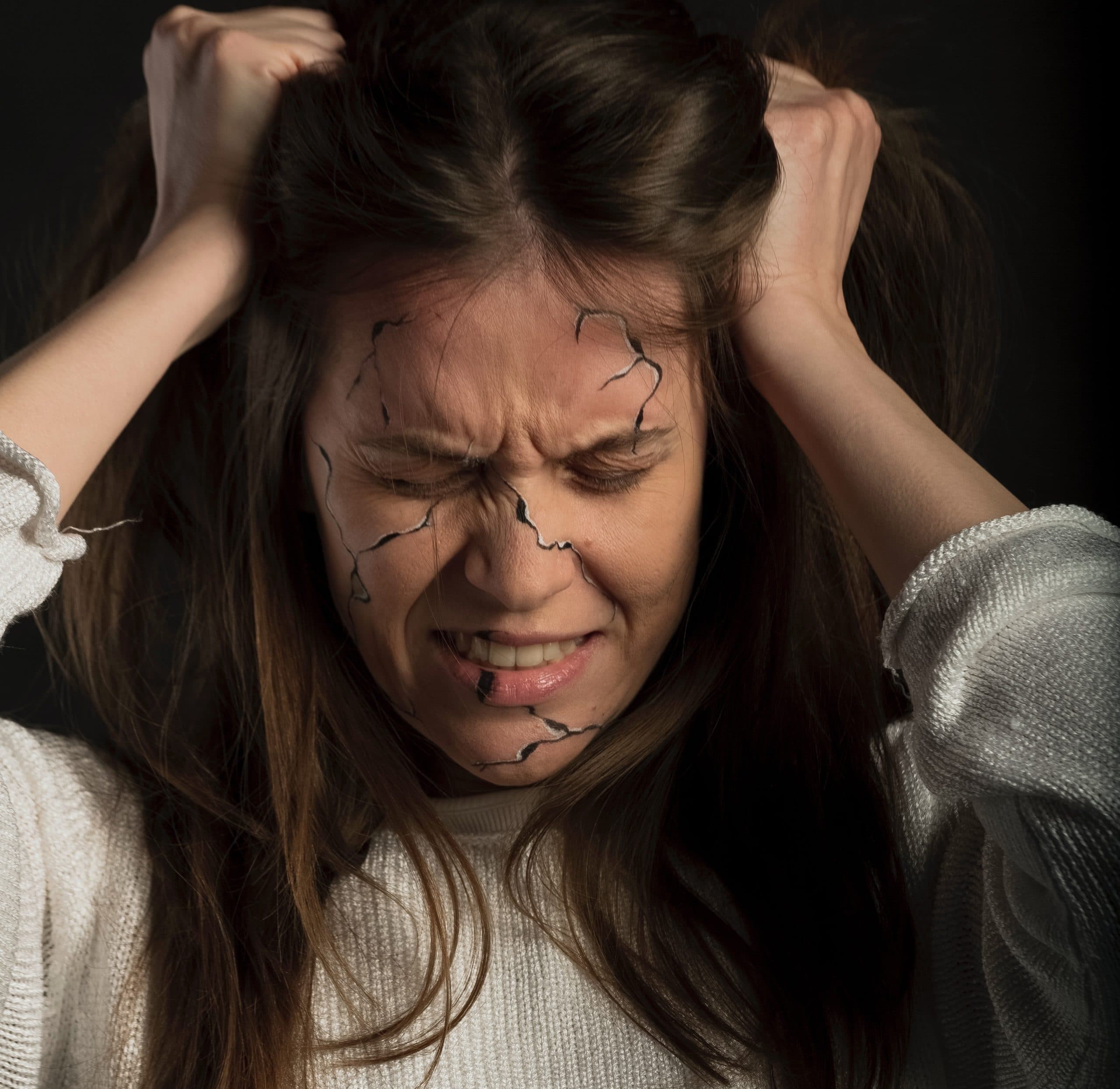 Some common examples of anxiety disorders include:
Panic disorder: this anxiety disorder is characterized by the fear of having future attacks and losing control in public. Patients with panic attacks turn to alcohol to calm down or numb their fear of an impending attack. Research shows that alcoholism occurs on 10-40% of those with panic disorders and that 10-20% of panic disorder patients are struggling with addiction.
Post-traumatic stress disorder: Any psychological or physical trauma (like an accident or sexual abuse) that leaves one feeling out of control or powerless can cause PTSD. Many people with PTSD turn to alcohol to numb their pain or gain some control in their lives.
Social anxiety disorder: according to the National Institute on Alcohol Abuse and Alcoholism, about 20% of people who struggle with social anxiety also struggle with alcohol use disorder. This is partly because they drink to try to relieve the stress that comes with social situations.
Specific phobia: those with specific phobias experience intense fear of a situation or thing that poses no immediate threat. Some common examples of phobias are small spaces, heights, and animals.
Generalized anxiety disorder (GAD): is a common anxiety disorder affecting 3.1% or 6.8 million adults in the United States. It's characterized by excessive and persistent worry about several different things - whether its work, family, health, money, etc. – even when there's little or nothing to provoke it.
GAD makes an individual always nervous, tense, and worried about everything. Of course, this is no way to live, so some individuals turn to alcohol to cope with the condition. This article will delve deeper into GAD and how it affects those with alcoholism.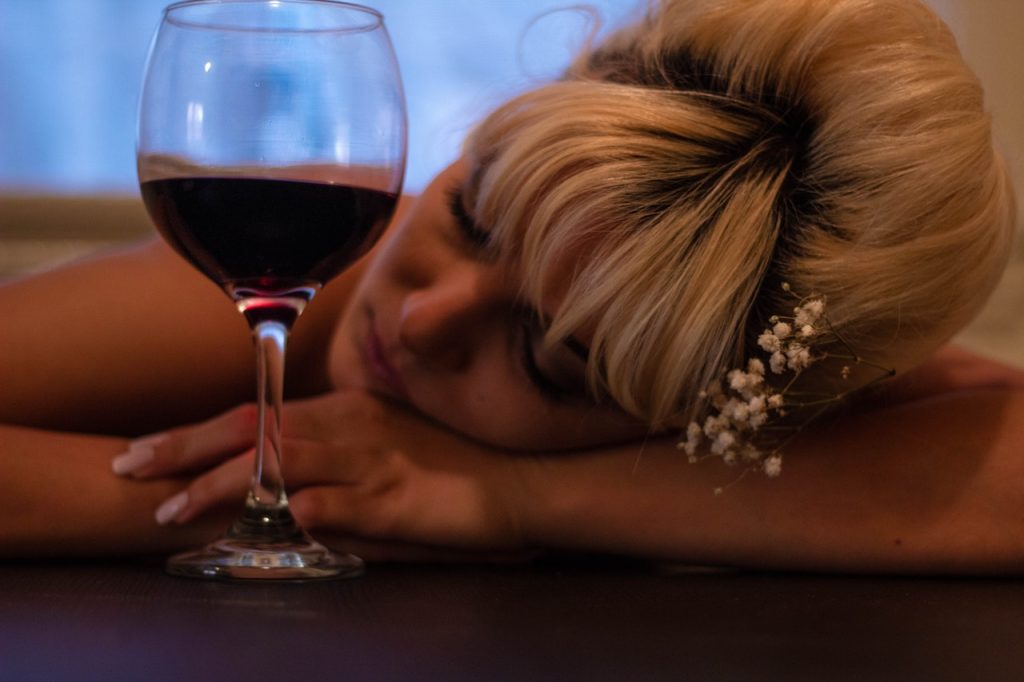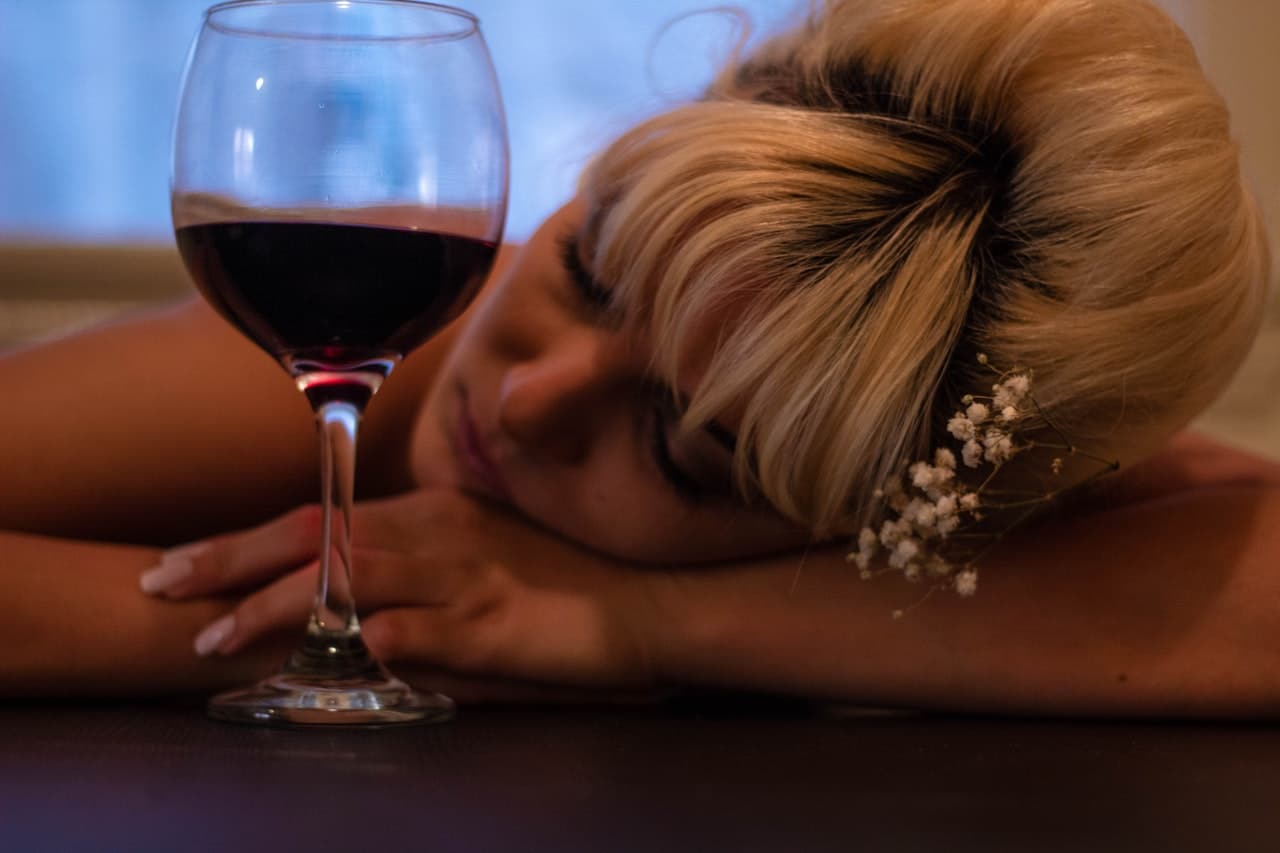 Generalized Anxiety Disorder (GAD) and alcohol use
Anxiety disorder affects the central nervous system. It can increase blood flow, accelerate the heart rate, and push the brain into overdrive. Doctors often prescribe CNS depressants like benzodiazepines to treat extreme cases of anxiety. Benzodiazepines reduce GAD's intensity of physiological symptoms, like panic attacks, headaches, muscle tension, restlessness, and insomnia – but so does alcohol (to some extent).
Alcohol is a sedative and depressant. In this way, it has some effects that mirror anti-anxiety medications like benzodiazepines. That's why patients who cannot access a prescription for their anxiety problem often turn to alcohol to relieve their symptoms. Alcohol use is also common among those who can't afford therapy or are too embarrassed to seek it. They drink up to increase their levels of relaxation and also mitigate stress in their lives.
But the use of alcohol to lower anxiety almost always fails. Anxiety is a mental disorder that can arise from long-term drinking. Substance-induced anxiety can happen in people with other anxiety disorders like GAD. Unfortunately, adding another anxiety only makes the GAD worsen.
Besides, those who depend on alcohol to mask their anxiety problems may start to rely on it to relax and may build a tolerance to the de-stressing effects of alcohol. This makes stress and anxiety even more difficult to cope with.
Alcoholism and GAD
People struggling with anxiety may turn to alcohol to relieve stress. But long-term heavy drinking is also a risk factor for anxiety disorder. This is because alcohol upsets hormones, sleep, and brain function. When the mind and body don't get enough rest, one may feel irritable and on edge. The changes in the brain may also increase the risk for anxiety issues. This is because the brain chemicals – neurotransmitters and serotonin – are responsible for positive mental health.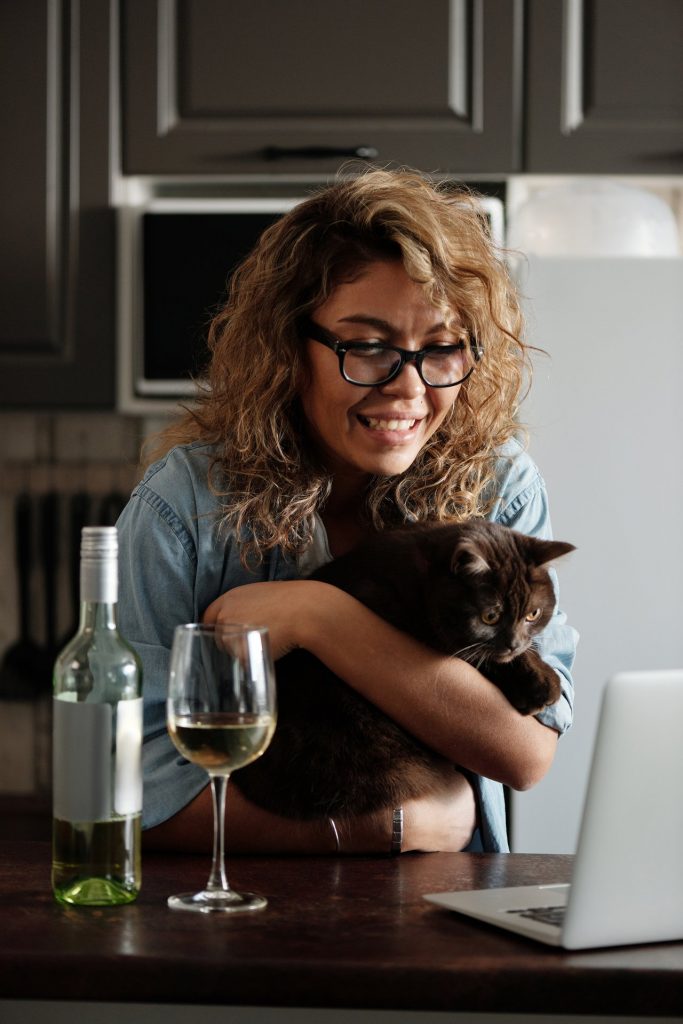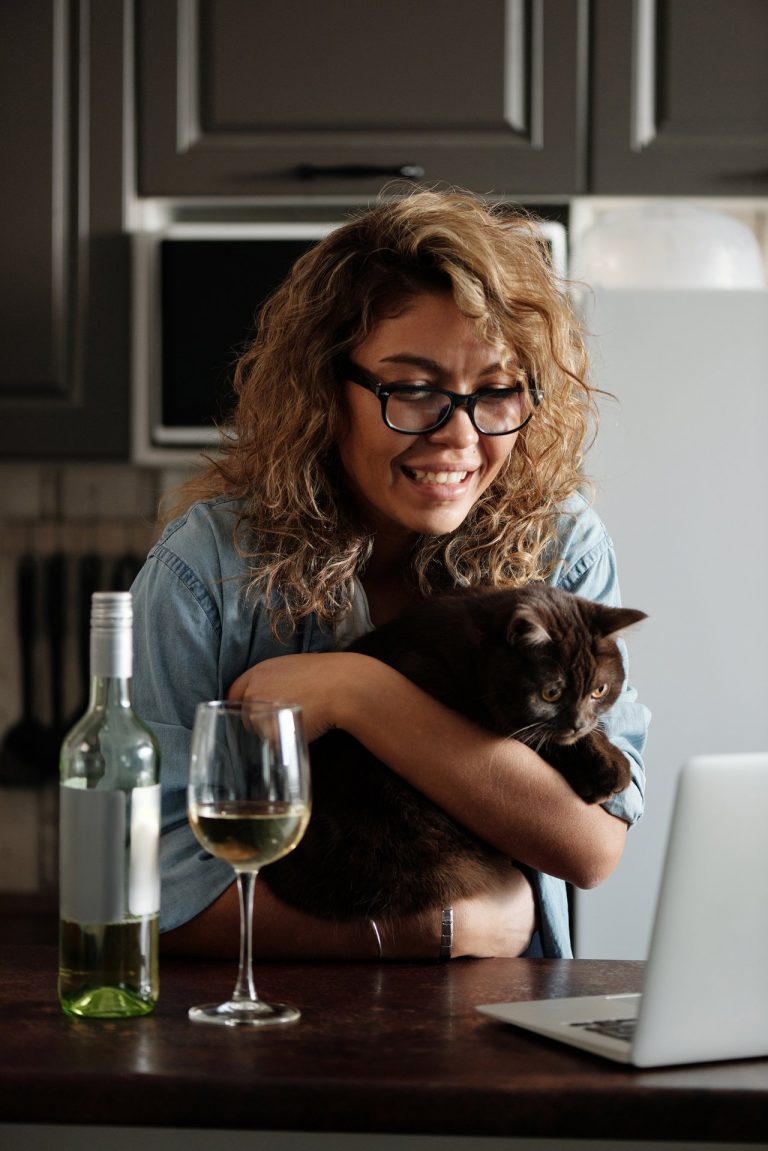 And as it turns out, alcohol doesn't just cause anxiety – it can worsen it. A 2017 study indicated higher anxiety levels among individuals with alcohol use disorder than those without when faced with stress. In one review of 63 studies, reducing alcohol intake led to improvements in both anxiety and depression. According to the authors, cutting back on alcohol could enhance one's self-confidence, social functioning, and mental and physical quality of life.
Still on anxiety, there's also the aspect of concern and uneasiness that comes after drinking alcohol. Many heavy drinkers end up panicking as they try to review the things they might have said or done, and what others who were present are thinking of them.
Co-occurring anxiety and alcohol abuse
Studies show a different trend of alcohol use among individuals with a generalized anxiety disorder. Most people with this mental health disorder start drinking excessively around the same time as the onset of anxiety symptoms. And while it still isn't clear why this happens, researchers think that the initial signs are related to alcohol withdrawal. It is also possible that alcohol use presents a mechanism for anxiety and panic disorders to develop.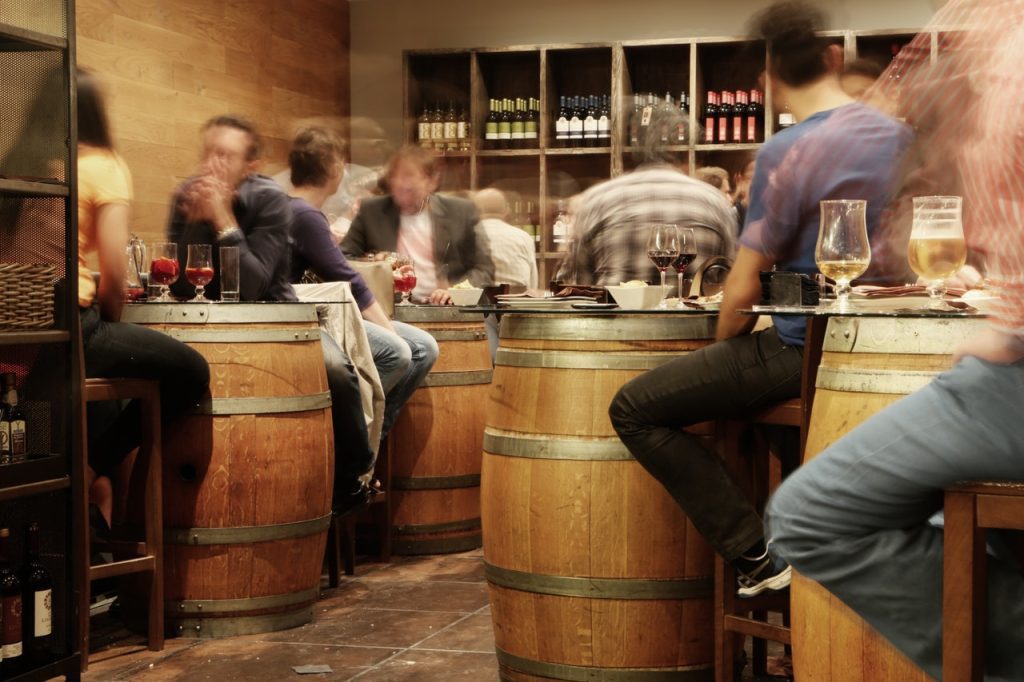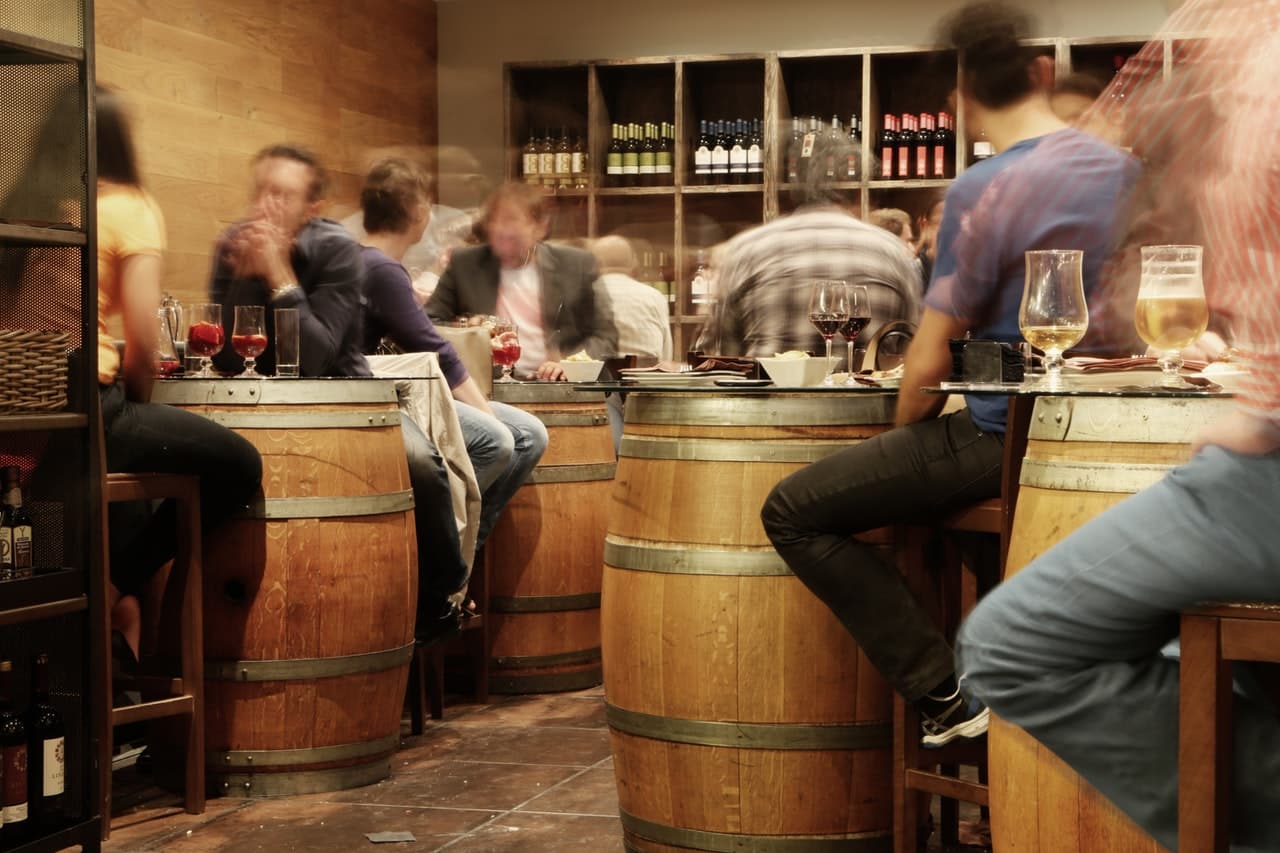 Not only does drinking lead to anxiety and anxiety lead to drinking, the two trigger each other into an unending cycle. Anxiety makes an individual start drinking. This only makes the anxiety worse. So they drink more to feel better but end up with even worse anxiety and so on.
The more alcohol one takes, the more tolerant they become. Over time, they may need to drink more alcohol to achieve the same effects. In the long run, this may negatively affect their mental health, leading to higher levels of depression and anxiety after drinking.
Treating addiction to alcoholism and anxiety
Patients are highly discouraged from trying to treat anxiety or detox from alcohol without help from a healthcare professional. The process needs professional oversight to help manage their conditions. There are many effective treatments for alcohol and anxiety disorders, including talk therapy, individual/group therapy, prescribed medications, or a blend of these methods. Patients should also join support groups for continued support throughout their recovery.
Biophysics is a field of science that applies methods and theories of physics to understand how biological systems work. It seeks to explain how life molecules are created, how different parts of a cell function, and how body systems – like circulation, brain, immune, etc. – work. Rehabs are now using the biophysical addiction treatment approach to create a powerful remedy that not only offers long-term effectiveness but one that addresses the physical emotional and psychological aspects of substance abuse.
Addiction does significant damage to an individual's mental health, physical health, and overall well-being. Traditional rehab systems do a great join of arming these individuals with the right tools and resources to overcome addiction. But still, cases of relapse after 12-step and other conventional treatments are widespread. But the good thing is that more and more treatment centers are now incorporating biophysical addiction treatment programs that cater to individual needs, as opposed to taking a one-size-fits-all approach.
Biophysical addiction treatment
Biophysical rehabilitation programs use physical principles and methods to solve biological problems – like drug or alcohol abuse. Substance use overloads the body with toxins that disrupt its delicate balance, leading to damage to different processes and systems. Biophysical treatments are designed to reverse this damage that often occurs on the cellular level. It allows patients to regain balance and restore the body's optimal functioning.
Biophysical treatment bases its model on the concept that life-long sobriety only happens when treatment is done at a physical, mental, and cellular level. It not only seeks to achieve sobriety but also to arm the patient with the necessary skills and mindset to have an optimal state of health for years to come. When the body is devoid of toxins on the cellular level, the treatment model suggests that both the physical and mental cravings will cease.
A holistic approach with the highest success rates
Relapsing is part of the recovery journey. But unlike the traditional programs which suggest that addiction is an incurable disease, and that relapse should be treated with more drugs or medication, biophysical treatment rehabs have proven that addiction is curable. The latter has shown that patients can experience permanent recovery using alternative treatment modalities.
Biophysical treatment centers report the highest success rates. This is partly because the non-traditional, non-12-step approach treats patients holistically. They do much more than offer one-size-fits-care or weekly follow-up meetings or limited patient success tracking. The other reason is that the programs run for around 90 days (or more), giving patients enough time to heal physically and mentally.
Rather than treating a single facet of an individual, the biophysical treatment acknowledges that each person is different, and their addiction problem revolves around the total of their experience. That's why the model focuses on both the physical and physiological aspects of addiction. The first part of the program involves healing the physical aspects through detox. And the second part addresses mental health concerns.
Treatment methods in biophysical treatments
An exciting yet incredible aspect of biophysical therapy is that they are often 100% natural programs. Unlike the conventional rehabs that use drug replacement therapies or medications to wean an individual off drugs, this program takes a drug-free approach to improve the health and well-being of the patient. These rehab facilities provide long-term and residential treatment programs that deliver all the essential elements for complete substance abuse rehab.
The module uses unique sauna programs to address the biochemical and biophysical imbalances. It also uses social education along with other methods that include light exercise, nutritional supplements, and counseling to help patients achieve long-term sobriety.
Sweat therapy
Medical sauna procedure is not only a great way to de-stress and relieve stress, but also release chemicals from the body. The sweating process gently and safely releases toxic chemicals. Medical studies show that most toxins can be expelled through the skin, relieving the burden on the liver and kidney. Biophysical treatments use sauna programs to detox their clients.
Counseling 
Since substance abuse and mental health problems often co-occur, detox alone won't cut it. That's why rehabs use different types of therapy, like cognitive behavioral therapy and family therapy, to treat the physiological aspect of addiction. According to the National Institute on Drug Abuse, behavioral therapies provide incentives for patients to modify their attitudes, increase their life skills to handle triggers, and remain abstinent.
Nutritional supplements
Many people with substance use disorder don't eat well-balanced meals. So, in most cases, they will lack essential nutrients that are critical to overall health and recovery. Biophysical treatment centers offer a nutritional supplement to help ease withdrawal symptoms like irritability, depression, and fatigue that are common in patients with nutritional deficiencies. In his book dubbed Biochemical Individuality, Roger J. Williams, PhD., explained that rats that lacked specific vitamins consumed more alcohol than their healthier counterparts. But once the deficiencies were addressed, the consumption was lowered.
Light exercise
Exercise provides vast benefits. In addition to helping patients structure their days and provide a general positive feeling, exercise helps heal the body and brain. Research shows that exercise helps heal the body, even among healthy individuals. But it's even more beneficial to recovering patients as it increases the number of new nerve connections in the brain. This allows the brain to recover from the harm that the substance had caused. Biophysical rehabs offer different kinds of exercise, including yoga, meditation, walks, and so on.
Long-term tracking
Once the treatment is over and the patient is discharged from the facility, most biophysical rehabs offer two or even more years of program follow-up to ensure long-term success. The same cannot be said for traditional programs that provide short-term follow-up and rarely track progress.
Why biophysical treatment can provide complete recovery where traditional and 12-step programs have failed
Most substance abuse programs treat addiction symptoms with more medications (for mental illnesses and withdrawal symptoms). Biophysical rehab centers address addiction using a holistic, biophysical approach. These centers recognize that drug therapy sometimes leads to relapse and that many patients resist the treatment for apparent contradictions. So, they provide a different approach that offers:
A healthy foundation for complete recovery
Drug-free care and natural healing principles
Long-term residential or inpatient therapy programs
Unique detox process to get rid of all toxins
The natural approach is safer and effective in addressing addiction. Once all drug residues are eliminated from the body, the patient can then focus on clearing their mind and working to ensure they stay sober.
Conclusion
The main focus of biophysical rehab treatment is to give individuals more abilities in life. This is achieved by integrating skills and cognitive therapy that lets the patient raise their awareness and make pro-survival decisions. Through treatment, the patient gets to understands why they started abusing substances and are armed with skills not to fall back to the trap. They are also empowered to take control of their lives and communicate better, just so they can associate better with people.
Stimulants like Adderall increase body temperature, blood pressure, and heart rate. When used for a prolonged period, especially in high doses, they can damage the heart and cardiovascular system.
The most common medical issues arising from Adderall use are high blood pressure and tachycardia, as published in the National Institute of Health. But a 2017 study reveals that those who abuse stimulant drugs, like Adderall, show signs of premature aging in their cardiovascular system.
It is natural for physiological processes to fail after years of working hard. However, stimulant abuse tends to compound and expedite this process. Experts believe that stimulant and drugs like Adderall disrupt the normal stem cell-functioning and cell division which can lead to serious heart problems.
When tachycardia – a heart rate over 100 beats per minute – develops, one may encounter a range of complications. They may have blood clots, heart failure and even sudden death. There are numerous types of tachycardia, but the most common one is atrial fibrillation. Atrial fibrillation is a rapid heart rate that arises from irregular, chaotic electrical impulses in the atria. These signals cause quick, uncoordinated, weak contractions of the upper chambers of the heart.
When the heart beats too fast, it may not supply enough blood to other parts of the body. This may starve tissues and organs of nutrients and oxygen and lead to the following symptoms:
Fainting
Chest pain
Rapid pulse rate
Lightheadedness
Heart palpitations
Shortness of breath
A brief look into Adderall and its uses
Adderall is a prescription drug that treats narcolepsy and Attention Deficit Hyperactivity Disorder (ADHD). It's a blend of two drugs: amphetamine and dextroamphetamine and is the number one treatment option for ADHD. Adderall enhances focus and attention and reduces impulsive behaviors. Studies show that 75% to 80% of children with ADHD will notice a positive change in symptoms using stimulants like Adderall. In fact, Adderall is considered part of a complete treatment program.
In addition to ADHD and narcolepsy, Adderall can be used for Attention Deficit Disorder and bipolar disorder. Although the drug isn't approved by the FDA to treat bipolar disorder, it may be prescribed off-label during depressive episodes to increase energy and lift the mood.
Abuse and addiction to Adderall
Most ADHD stimulant medications, like Ritalin, Adderall, and Adderall XR, fall into the Schedule II category. They are legal but considered dangerous due to their high risk of dependence and abuse. Like with other stimulants, one can abuse and develop a dependence on Adderall. Research indicates that a growing number of people without ADHD are using Adderall illegally.
Experts believe that ADHD happens because of signal problems in the brain. So, the Adderall stimulates parts of the brains (mainly the prefrontal cortex) to receive more signals. The prefrontal cortex controls thoughts and behavior. When an average person (a person without ADHD) takes this medication, they get more activity in the prefrontal cortex. This increases their metabolism and concentration and makes them more alert.
People – especially those in college – abuse Adderall to perform better at work or school, or to feel more focused and alert. Students use it as a smart drug to combat the pressures of higher education. Others use it because it creates a feeling of euphoria. When Adderall is injected or snorted, it can cause a "high" that resembles cocaine. This may, in turn, result in physical and psychological dependence on these drugs.
When taken as directed by a doctor, there's little risk of addiction. But when used recreationally for the "high," the risk of Adderall abuse increases. Like other drugs of abuse, stopping Adderall may cause withdrawal symptoms. Those who quit after using high doses for a while may experience depression, fatigue, and tiredness.
So, in the case of addiction and dependence issues, one should find help through an addiction treatment facility. Addiction centers have experts and processes in place to help patients gain control and live a clean, healthy life.
Side effects of amphetamines
Adderall has a profound effect on the cardiovascular system since it serves as a central nervous system stimulant. It increases heart rate, breathing, and blood pressure and lessens appetite. Although it's effective at making one feel alert, energetic, cheerful, and confident, and less tired or bored, the drug is linked to a range of negative side effects.
Adderall use can cause changes relating to sexual performance and sex drive. Its use is often linked to feelings of irritability, restlessness, and anxiety.
Long term side effects of heavy Adderall use include dizziness, dry mouth, and weight loss, and abdominal pain. Users may also experience blood clots, breathing issues, heart muscle weakness, suicidal thoughts, heart palpitations, atrial fibrillation, and heart diseases. An allergic reaction to the drug may cause swelling of the face, throat, or tongue.
High doses of Adderall over a few days can trigger paranoia, hallucinations, and panic. But this subsides as soon as the drug is cleared from the system. According to Molecular Psychiatry, panic attacks and anxiety tend to occur after long-term use or withdrawal. The intense "upper" effect is especially dangerous to those who have blood pressure or heart problems.
How extended Adderall use affects the heart
Stimulant drugs wreak absolute havoc on the body, particularly the heart. According to the study, these drugs speed up a user's cardiovascular system's aging process compared to the rest of the population. A team of researchers at the University of Western Australia published their findings on February 9, 2017, in the online Journal of Asia.
The study sampled 713 participants in their 30s and 40s attending a clinic for drug abuse from 2006-2011. It measured the stiffness of the arteries of all participants using radial artery pulse tonometry. Arteries –blood vessels that supply oxygen to the heart – tend to harden with age.
Each participant was asked about their drug use and categorized into one of four groups. There were 483 nonsmokers, 107 tobacco smokers, 68 methadone users, and 55 amphetamine users in the four groups. Many amphetamine users had used it within the past week and more than 50% just the previous day.
Of all the four groups, the heart system of amphetamine users was aging faster than that of methadone users and smokers. This was both about their real chronological age and over time. The results stayed the same, even after considering other cardiovascular risk factors like cholesterol levels and weight.
Who shouldn't use Adderall?
Patients with a history of severe anxiety, agitation, glaucoma, or a personal or family history of Tourette syndrome or tics should not use Adderall. Those with severe heart problems or congenital heart defects should also not use stimulants because it might cause sudden death. Such patients should notify their doctors about any history of heart rhythm disorder, heart disease, heart attacks, coronary artery disease, mental health disorder, high blood pressure, and seizure disorders.
The skin is the largest organ in your body. It is also the most visible one and is often referred to as the window into a person's overall well-being. The skin carries a clue about the health of other organs. Changes in the skin color or texture may sometimes indicate severe health conditions, according to dermatologists.
Drug and alcohol use can have severe consequences on the body organs. Drugs like cocaine, and heroin can significantly stress the heart and damage kidneys. Alcohol, on the other hand, puts tremendous strain on the liver. But since it is impossible to see what's happening in the body with bare eyes, the damage may go unnoticed for years.
Luckily, you can identify drug or alcohol-related issues by looking at the skin. When drug users abuse substances for a long time, they may experience sores, inflammation, infections, and even skin rotting. This happens for a range of reasons, including:
The drug itself
Method of drug administration
Unhealthy behaviors such as poor diet, poor personal hygiene, insufficient sleep
Impurities in the drug
Dry, flaky skin
Substance abuse can cause dehydration through the effects of the drugs themselves. Illegal drugs are known to increase sweating, speed of breathing, urination, and diarrhea, and vomiting. In some cases, the drugs make a person over-active, interfering with the body's awareness and attention to ignore the need for fluid. Dehydration is characterized by dry eyes, chapped lips, dry mouth, and feeling thirsty. Prolonged use may also cause dry, flaky skin. Dry skin is more prone to wounds, blemishes, and poor healing.
Skin rashes
Rashes are common in heavy meth users. They manifest as festering and painful-looking sores. Meth (and cocaine) users develop sores for various reasons, but the most common is that they pick and scratch their skin. They do so because it feels as though bugs are burrowing underneath the skin. Some say they feel a sensation of drug coming out of their skin. So they pick at it to the extent that they tear their flesh open. Meth mites – the feeling that insects or bugs are crawling under or on the skin – is a common side effect of excessive methamphetamine use. It's also the biggest giveaway of meth addiction.
Heroin use may also lead to intense itching because it triggers the production of histamine. It may cause immense, blistering rash or dark patch on the skin (with velvety feel). Heroin use may also cause red patches to form all over the body.
Red blotches and sores
Another reason meth users develop sores is that the drug isn't clean. It's made with battery acid, which causes abscesses. And the byproducts used during its production can irritate the skin and cause itchy red sores that look like burning skin rash. Besides, crystal meth suppresses the immune system, making it hard for the body to fight off infections and bacteria. Couple that with poor hygiene, and you create a perfect storm for meth rash. This can occur in the face, arm, shoulder, back, and between the legs.
Necrotizing fasciitis
Some drug dealers add other substances to cocaine to stretch their product and increase profit margins. One such substance is levamisole, which is linked to necrotizing fasciitis, a skin-eating disease. It manifests in an extreme blackening of the outer ear and reddening of the cheeks. The same effects may happen on the back, chest, buttocks, legs, and abdomen.
Skin disorders
Not everyone who uses drugs will experience skin disorders. It's all up to a person's genetic markup. Stimulants can cause hypersensitivity, hives, cold sores, and the swelling of the epidermis. In extreme cases, these drugs can cause severe conditions like Toxic Epidermal Necrolysis (TEN) and Stevens - Johnson syndrome (SJS).
SJS is a rare yet severe skin and mucous membranes. It is characterized by a painful rash that blisters and spreads. The outer layer of the rash dies, peels off and starts to heal after several days. A more severe form of SJS is called TEN. TEN is a rare and potentially life-threatening condition that affects over 30% of the skin and causes immense damage to the mucous membranes. In TEN, the peeling progresses fast, leading to large raw areas that may weep or ooze.
Atopic dermatitis
According to the American Academy of Dermatology, atopic dermatitis (AD) is a common skin condition that affects more than 1 in 10 Americans. However, the condition, which makes the skin red and itchy, is common among those struggling with drug addiction. AD is a chronic pruritic inflammatory skin condition that mostly affects the neck, arms, cheeks, and legs.
Wrinkles and lines
These usually arise because of smoke, weight loss, or other toxins. But drug use can also cause premature aging, lines, wrinkles, and so on. Smoking drugs like heroin, crack, cocaine, meth, or marijuana harms the skin, creating a wrinkled, leather-like texture that makes one look older. Smoking also speeds up and facilitates skin conditions like eczema, psoriasis, and even skin cancer.
Hyperpigmentation
When a drug-dependent person is dehydrated, exhausted and malnourished, they may experience drug-induced hyperpigmentation. This is where they experience color changes in the skin, folds, and spots in different parts of the body. Drugs like heroin, prescription meds, crack cocaine, and cocaine can cause a nutritional problem. Advanced stages of addiction can make one neglect regular foods and meals, leading to exhaustion and malnutrition.
Skin and soft tissue infection
Since the drugs lower the body's immunity, any infection that shows up in the skin may take a long time to heal. Sometimes, it might worsen. Many cocaine and heroin users who inject drugs develop infections at the injection point, which becomes severe with repeated use.
Treatment for skin problems arising from drug use
Treatment programs exist to help those struggling with drug addiction to overcome their using problem, and resulting skin problems. Addiction treatment allows patients to heal their mind, body, and spirit. Most of these centers have experts who can offer medical advice, diagnosis, or treatment. In extreme cases, these experts may refer the patient to a specialist.
Like many people, you may notice that your social life – or even your business networking –involves plenty of drinking. In many places, when a friend or colleague says, "Let's meet for coffee," they mean a drink or two.
But despite how much people try to normalize drinking alcohol or using drugs, it is not suitable for you in any amount. Alcohol and drugs affect the brain in negative ways. According to the Department of Health, drug use can cause serious changes in the brain that influence the way you think and act. Some substances can cause cancer, heart disease, lung issues and mental disorders like depression.
So, although we are going to highlight some cool things to do while high, we recommend staying away from abusing substances as much as possible.
Decide to get off drugs forever
You probably are using drugs and alcohol to fill a void in your life or to feel better. It could be that you're feeling inadequate towards yourself or the world. However, abusing substances is never the solution. Once the high is over, you'll have to face reality again. Emotional, physical, and psychological issues don't resolve with drug use. If anything, it'll only make the situation worse. The best way to take care of these issues is to get professional help. So, take advantage of this time to decide to get off drugs forever. Drugs aren't the solution – they only add to the problem.
Drink iced water
Hydration is critical when you're high. It keeps your mouth moist and helps you to feel better the following day. Ice water is the best way to hydrate when you are high because it cools your body and keeps you alert.
Watch a movie
A great movie never disappoints – and the experience is even better when you're high. Grab some popcorn, turn off the light, and play a movie that you like. Thanks to platforms like Netflix, you have limitless options for the films. Here are some movie recommendations to get you started.
Inception
Fight Club
Pineapple Express
Eternal Sunshine of the Spotless Mind
Reefer Madness
Airplane
Rolling Papers
The Naked Gun
Devise a plan to get back your friends
One of the greatest downsides of abusing substances is strained relationships. If you are like many people who abuse drugs, you might have pushed some of your friends and loved ones away. In that case, this might be a great time to come up with a plan to win them back. Make a list of the people you've hurt with your drinking and note down how you're going to fix the relations.
Listen to music
Music has some of the most incredible therapeutic benefits. Certain tunes trigger the production of dopamine and serotonin in the brain. These neurotransmitters enhance the feelings of well-being and happiness. Listening to music is definitely one of the things you should do while high. Not just because of your mental well-being and physical health alone. Research shows that enjoyment goes way beyond the present moment because it influences the outcome of your hormones and cognitive functioning. Listening to music sober is a lot of fun, but it's even better when you're high. The parts of the brain that draw relations between ideas are stimulated when you're high.
Here are some cool songs to listen to when you are high:
Let It Happen by Tame Impala
Terrapin Station by The Grateful Dead
The Kids Turned Out Fine by A$AP Rocky
Futureworld by Com Truise
Magical Mystery Tour by The Beatles
10,000 Days by Tool
Happy Colored Marbles by Ween
Dark Side of the Moon by Pink Floyd
Turtles All The Way Down by Sturgill Simpson
Future Sex/Love Sounds by Justin Timberlake
You Enjoy Myself by Phish
Numb & Getting Colder by Flume
Play video games
Video games promote a healthy lifestyle, increases social activity, and make you a better decision-maker. Studies show that gaming can help people suffering from cravings or addiction to reduce the intensity of their desires. But that's not all. A nice game can help you form stronger relationships with your friends and family members because of their matching love of games. If you are homebound, you can pair couch lock and couch co-op for a fantastic time. You can also play board games if that's what is available or what you prefer.
Read a book
Reading a book sober is always better – but it doesn't mean you can't do it when you're high. Since your attention span tends to diminish when high, it might be good to go for short reads. You may also want to find an exciting fiction book. Here are some books to read while high:
The Hobbit by JRR Tolkien
Fear and Loathing in Los Vegas Hunter S. Thompson
The Lord of Rings
Naked Lunch William S. Burroughs
The Metamorphosis Franz Kafka
Wonder Boys Michael Chabon
Drop City T.C Boyle
On the Road Jack Kerouac
Alice in Wonderland Louis Carrol
Zen and The Art of Motorcycle Maintenance, by Robert M. Pirsig
The Bone Clocks, by David Mitchell
Do some dancing
If you are in a club and are feeling extra energetic or adventurers, you can hop on to the dance floor and whip out a couple of dance moves. Dancing is a fun and refreshing activity and is also a great exercise. Going to a local dance club allows you to get some social interaction, do some incredible exercise, and create new experiences. If you are at home, you can learn or practice dance steps to stimulate your mind.
Shower regularly 
It is always a good idea to keep clean. The easiest way to do so is to take a quick shower and put on some clean clothes. A long bubble bath can also work the magic. In this case, you want to turn out the lights and light some candles. You can also play your best music or listen to an educative podcast, to learn a few things.
Find your Zen
Activities like Pilates, yoga, meditation are great for flexibility and core strength. They are also good for your brain. Many people get high before a long and relaxing meditation session – you can do this too. Find some chill place, roll your yoga mat, light some candles, and find your inner Zen. You can even meditate about a sober and fulfilling life.
It's normal for minors to feel anxious or worried from time to time. It happens when they move to a new area or school or before a game and so on. But for some minors, anxiety affects their thoughts and behavior every day, interfering with their home, social, and school life. In this case, a professional may prescribe anxiety medication to help the minor overcome the problem.
Anti-anxiety medications influence the body and brain to lower the symptoms of anxiety, like fear, worry, and panic attacks. These drugs don't cure anxiety disorders. They only help to manage the symptoms.
Different anti-anxiety medications exist. The doctor prescribes one depending on the type of anxiety disorder present – whether it's PTSD, separation anxiety, phobias, panic disorder, or generalized anxiety. They may also consider other medications that the minor is taking and whether the minor has co-existing medical conditions.
Anti-anxiety drugs do a great job of relieving the symptoms. But there are concerns as people report feeling emotional inertness. Some say they feel a loss of motivation or less empathy for others. Others say they are less able to cry or laugh even when appropriate or being unable to respond with the same level of enjoyment as they normally would. But surprisingly, not everyone is concerned about this. In a study of 819 individuals, 38% termed the blunting as a positive outcome of treatment. 37% regarded it as a negative.
People who viewed the emotional blunting negatively are those with more severe symptoms. And as it turns out, the severity of anxiety before medication is directly proportional to the severity of the emotional blunting during treatment. But the good thing is that the blunting usually goes away when one stops using the anti-anxiety drugs.
Examples of anxiety medications include:
Benzodiazepines: Xanax (alprazolam), Valium (diazepam), Ativan (lorazepam) and Klonopin (clonazepam).
Beta-Blockers: Inderal LA (propranolol), Tenormin (atenolol), and Sectral (acebutolol).
Buspirone
Selective Serotonin Reuptake Inhibitors (SSRIs): Zoloft (sertraline), Prozac (fluoxetine), Paxil (paroxetine), and Lexapro (escitalopram).
Tricyclic antidepressants: Anafranil (clomipramine), Pamelor (nortriptyline), Elavil (amitriptyline), and Tofranil (imipramine).
Serotonin-Norepinephrine Reuptake Inhibitors (SNRIs): Pristiq (desvenlafaxine), Cymbalta (duloxetine), and Effexor (venlafaxine).
Effects of anxiety in minors
Anxiety affects many aspects of a minor's life. Irrespective of how hard they try, their minds wander into different places. One may experience more physical symptoms like digestive problems, upset stomach, constant uneasiness, sweaty palms, bouncing legs, or heart palpitations. Depending on the type of disorder, they may also experience shaking, a sense of unreality, avoidance of social situations, dizziness, specific fears, etc.
When the use of anxiety drugs becomes a problem
Addiction
One of the most glaring effects of anxiety drugs is prescription drug abuse. Tolerance leads to more users, which leads to addiction. Studies show a close link between anxiety and substance abuse. Many young people who struggle with mental conditions like social anxiety disorder also end up with substance use disorder. Like any other alcohol or drug problem, the minor will need to go through a medical detox and comprehensive addiction treatment to regain control of their lives.
Complacency 
Sometimes, the anxiety drugs go beyond enhancing mood and make the minor feel too little emotion. Some report feeling as though they have lost the richness of day-to-day life. The drugs are designed to boost the brain's hormones that are responsible for scaling down uncomfortable moods. But this reduction can be experienced as a "dulling" or "blunting" of emotions. So, one doesn't smile at a happy ending in a movie or laugh with the same enthusiasm. They may feel apathetic and not have the same excitement when doing the things they enjoy, like swimming or singing.
Emotional blunting is where the emotions and feelings are dulled, so the person neither feels up nor down. They simply feel "blah." And while this doesn't happen to everyone, studies reveal that between 46% and 71% of people using anti-anxiety drugs have experienced emotional blunting at some point.
Unfortunately, when complacency happens in children, they may have a hard time:
Forming or maintaining a personal relationship
Focusing when they are around others
Being affectionate or loving with a friend or family
Taking part in activities or going to places
Expressing their emotions
Empathizing with another person's feelings
Committing to another relationship or person
Making another person a priority even where it matters
Tolerance to anxiety medication
Prescription medications do a great job at relieving symptoms of anxiety. However, they are not a miracle cure or a permanent fix. According to the American Academy of Family Physician, there's little evidence that benzodiazepines retain their therapeutic effect after four to six months of regular use. So it might be a good idea to discontinue them once the desired effect is achieved.
When the symptoms of anxiety improve after starting an anti-anxiety drug, doctors may still prescribe it to prevent symptoms from returning. In some cases, they may increase the dosage to maintain the cycle of tolerance and dependence.
Physical tolerance happens as the brain adapts to the way the anti-anxiety drug alters its chemical composition and how the neurotransmitters send and receive messages. The National Institute on Drug Abuse says that tolerance occurs when regular doses of a drug seize to have the same effect as they once did. So the person will need to elevate their dosage to get a similar outcome.
Dependence
When a minor begins to take anxiety medications, he or she's likely to feel at ease from anxiety, panic, and stress. Their muscle tension will relax as the blood pressure, heart rate, and body temperature goes down. But when they develop tolerance, they become prone to drug abuse, which in turn increases drug dependence and the chances of addiction. They may also experience a sort of "blah" general outlook on life.
Tolerance, dependence, and addiction can be resolved with a holistic drug treatment program. Some experts cite benzodiazepines as one of the  hardest drugs to quit. Others in the list of hard-to-quit drugs include alcohol, cocaine, meth, heroin & opioid drugs, and nicotine. This explains why comprehensive treatment is critical in cases of abused prescriptions.
Driving under the influence (DUI) of alcohol is a criminal offense. It happens when someone drives or operates a motor vehicle while impaired by alcohol to the extent that makes operating the vehicle unsafe. DUI may attract hefty fines, jail time, and high insurance premiums. It may also cause loss of health or life in case of an accident.
Most states in the US have laws requiring persons with DUI convictions to go through a test to determine the extent of their alcohol use. This evaluation checks the extent the driver's life is affected by alcohol use, and if their drinking behavior is considered alcohol dependence or alcohol abuse. Meaning, if someone is arrested for DUI, that fact by itself shows that the individual has a drinking problem.
But unfortunately, most people may deny a drinking problem until something serious – like a DUI – happens. Others may acknowledge a drinking problem but do nothing about it. If your loved one falls in any of these categories, you're likely wondering how you'd confront them after a DUI. In this article, we will discuss the intervention details and typical things charged during the DUI offense to give you an idea of how you should approach the situation.
Potential consequences of DUI
When your loved one drives under the influence of alcohol or drugs, he or she may risk injury or death to self, pedestrians, and/or other road users. He or she may face severe consequences like jail time, high insurance rates, job loss, and large fees and fines. Their driving privileges may also be revoked. And when they're found guilty with DUI, the information will reflect on their criminal records, severely limiting future opportunities.
If you think your loved one has an addiction problem, you should confront and nudge them to seek help. This could be anything from joining a support group, to attending rehab and so on. In some cases, getting help may allow your loved to mitigate some of the legal consequences that come with DUI charges.
How to go about confronting an alcoholic after a DUI charge
It is incredibly difficult when you love someone with substance abuse disorder. Individuals who struggle with alcohol and drug addiction tend to be unable to love or appreciate the people around them as they once did. They also do a great job of pushing you on edge or making you feel scared. But as most recovered addicts will tell you, the confrontation from a friend or family often marks the turning point in their addiction story. It is what saves them from a life of self-destruction.
In case you're wondering how to go about the initial confrontation, here are some quick tips to get you started:
Confrontational interventions
This is where you convene a group of people to confront your loved one. These people work to persuade the person to change their behavior. More specifically, they motivate them to seek help from a treatment program or a professional to deal with their alcohol addiction. The intervention team often includes family and friends of the alcohol-dependent person.
Before you confront your loved one
Don't be afraid
Fear paralyzes people from taking action. It is fear that makes families and friends ignore the problem or convince themselves that the addiction problem will fix itself. But this conversation needs to happen. Your loved one has a DUI charge. If you don't do anything, it is likely there will be a next time.
Prepare for an intervention
It's essential to prepare and decide what happens in an addiction intervention before you involve the person. People struggling with alcohol addiction are in a fragile state, mentally and emotionally. So, you have to intervene in a way that doesn't make them feel attacked or alienated. Everyone should be friendly, composed, and open-minded. Here are some good points to keep in mind:
Know why you are confronting them – in this case, DUI
Have all facts about alcohol addiction, and DUI ready
Write a letter or list to outline how the addiction affects each person, including the addict
Group members review each other's letters to ensure consistency
Decide on a date, time and location
Ensure the subject remains unaware
Check into recovery options so you can have a game plan to address the problem
During the confrontation
Make sure the subject listens
The person may likely want to walk out of the room. However, the team should ask him/her to sit and listen to what everyone has to say. Modern approaches to confrontational interventions rarely involve accusation, humiliation, and pointing out the subject's flaws.
Air all concerns
Each person in the team can share thoughts or read their letter expressing their concerns. In this case, these grievances should consist of how the subject's behavior has affected the person speaking. For example, the DUI has caused property damage or emotional torture, and so on. The focus should be to encourage the subject toward treatment.
Lay out specific consequences
Your intention shouldn't be to accuse the subject or force them to take treatment. But you should lay out specific outcomes should the person fail to get treatment for their alcohol addiction.
Offer potential treatment options
Once each member expresses their love and concern, the group should offer the person with a list of possible treatment options to consider. And when it's all said and done, the subject decides whether or not to seek treatment.
Things to keep in mind when confronting an addict after DUI
Get help
The best way to learn how to face the person with an addiction problem is to stage an intervention with the help of a professional interventionist. This allows families and friends to come together and plan how to confront the subject.
Know your timing
You may want to confront the person immediately after the DUI. But that's never the best idea. You want to wait until they are sober – preferably in the morning. At this time, they will be rational and less likely to lose control of their emotions. Besides, waiting will give you more time to stage an intervention rather than doing it all by yourself.
Have compassion
Chances are your loved one doesn't want to talk about the DUI and their addiction problems. When you insist on having a conversation, they'll likely be resistant and angry. You should know that he or she isn't resisting you, but the conversation and its possible outcomes. Speak with compassion and care, not with judgment. When you accuse or speak with a negative tone, you'll only stir resentment and anger.
Conclusion
Your role in getting help for the individual you are confronting is critical. Even though your words support, or actions may not go through immediately, they will bring the patient a step close to accepting they have a problem, enrolling in an addiction treatment center, and regaining control of their life.
Treatments for substance use disorders can be expensive, especially for individuals who are underinsured or uninsured. Unfortunately, the treatment cost is a deterrent to care for this group. Luckily, there are numerous resources designed to help those who cannot afford to pay for addiction treatment. State-funded drug and alcohol rehab is one such resource.
Statistics reveal that only 11% of over 21.2 million people aged 12 or older who needed substance use care received treatment at a specialty facility in 2018. Of this number, 1 in 3 cited a lack of health insurance or not being able to afford care as the reason for not receiving treatment.
But the good news is that individuals who are underinsured, uninsured, or unable to pay the cost of treatment can still seek professional care through low-cost or free addiction treatment programs. These programs are offered to eligible patients at no cost and are commonly provided at different state-funded rehab centers and hospitals as well as other organizations. In this article, we will focus on state-funded rehabs.
What are state-funded rehabs?
State-funded rehabs are addiction treatment facilities sponsored by the state. As the name suggests, the treatment centers use government funds to help those receiving substance abuse treatments. The funding sources vary from state to state, according to the Substance Abuse and Mental Health Services Administration (SAMHSA) publication. But most of these programs get their dollars through state budgets, a combination of federal grants and reimbursement through Medicaid.
Although these programs vary by state, most have strict eligibility requirements. Applicants may need to be citizens of the US and show some proof of residency in the state that they're seeking rehab treatment. They also have to reveal their history and degree of addiction and demonstrate their inability to afford other care options based on different aspects, like lack of insurance, income, etc.
Joining a state-sponsored treatment center
A recent report by SAMHSA indicated that there were more than 2 million admissions to state-sponsored drug and alcohol treatment centers in 2017. With potentially a large number of applicants and limited funding, it may be difficult to get into a state-funded program. Eligible candidates are therefore likely to be placed on a waiting list until a spot becomes available. The wait can take anywhere from a few weeks to several months. However, most programs will provide some form of support during the wait for an opening.
Benefits of state-funded drug rehab
The Cost – A majority of state-funded rehab centers provide treatment to eligible persons at substantially lower rates or even free of charge. Thanks to these programs, many people can get expert care without having to worry about the cost.
Safe environment – State-funded programs offer care in a controlled setting. This allows patients to be in a safe environment for a greater recovery opportunity. There's also the interaction aspect – where patients get to mingle and talk with peers who are going through the same experience.
The care – These centers hire experienced and qualified experts. So patients are certain of getting quality services at these facilities.
Downsides of state-funded drug rehab
Waiting times –The waiting times that are associated with these rehabs can be a bummer. Research shows that it's essential to move quickly, especially when a long-term user is willing to get help. Often, the motivation is temporary. But most importantly, moving fast prevents further emotional and physical damage. But when it comes to the state-sponsored facility, patients have no option but to wait.
The revolving door -- Since these programs have limited funds and capacity, some patients feel that they might be released before they can complete their program. This leads to them feeling alienated from the entire thing and even lower their chances of attending a rehab again in the future.
Privacy – In addition to the waiting times, state-funded rehabs may not offer privacy as the private rehabs. Since the programs are government-operated, many patients aren't as free to share personal information around their alcohol or drug addiction. The secrecy may limit the effectiveness of therapy and treatment.
What's included in state-funded rehabs?
State-funded programs have well trained and skilled experts who can offer a quality treatment that uses techniques and evidence-based treatment that are result-oriented. Different studies have shown that treatment in public rehab facilities is just as effective (with about the same results) as private centers. But with limited funding, these rehabs aren't always able to offer the latest in complementary therapeutic care and technologies compared to private treatment facilities.
State-funded rehabs may include anything from outpatient and inpatient care to partial hospitalization and follow-up support, just like private rehabs. And despite the chances of having more standard or basic recovery settings, these facilities can still offer effective detox, support services, and treatment options to help patients who are underinsured, uninsured individuals or have less income. Many state programs will even go to help the homeless and less-fortunate.
Even so, state-funded programs may not have the same in-house therapy or other support services as private ones. So, they refer patients to self-help groups and counseling services for behavioral health and other mental health issues. Again, free rehabs won't have the most comfortable accommodations to meet the needs of the most sophisticated patients. State funding doesn't offer all the comforts or other high-end amenities that are included in private residential treatment facilities.
But as we discussed earlier, the treatment cost in a state-funded rehab facility is significantly lower (or even free) compared to a private facility. Although the actual cost of care varies based on a person's eligibility for the program and the types of services that are needed, state-funded rehabs are way cheaper and an attractive option to the uninsured, underinsured, and low-income earners.
How to find a state-funded rehab facility near you:
SAMHSA runs a Directory of Single State Agencies for Substance Abuse Services that highlights the state-sponsored rehabs in all states. Although the Single State Agencies (SSAs) are in charge of offering drug and alcohol prevention guidance and prevention services to the entire population of their state, most of their resources are geared towards providing addiction treatment to the uninsured, underinsured, and low-income earners.
SAMHSA also offers a Behavioral Health Treatment Services Locator tool that allows patients to find state-funded rehab facilities nearby. Patients can customize their search to specific requirements to narrow down the options. For those who don't want to use tools or references, a simple Google can reveal a list of state-sponsored treatment facilities nearby.
Conclusion
Each state provides alternative options to private care. Most of these programs are available free of charge to eligible candidates. Although state-funded rehabs may not be categorized as luxury care, they still offer the highest level of care needed along with a conducive atmosphere to recovery.
Have you ever wondered why some addiction patients act with no thought of consequences? Like they run into a friend in town and accept a sudden invitation to get high when they have a job interview? Or they take part in pathological gambling despite the well-known risks of doing so? What really makes an addict so impulsive?
As it turns out, most people who are struggling with substance abuse act on impulse. So, this means many have trouble controlling their behaviors or emotions. Impulse disorder could be a sign of an underlying problem, like a mental health issue or other personality disorders.
In this article, we will look at the things that make addicts impulsive and the treatments that can help them. But first, let's understand what an impulse disorder is.
Impulsive behavior and impulse control disorders
An addict with impulsive behavior finds it hard to resist the sudden desire to do something that's contrary to the societal norms. They may do so quickly, repeatedly, and with no consideration of the consequences.
Examples of impulse behaviors include:
Doing drugs or alcohol despite knowing that there's an important engagement coming up
Frequent outbursts even when a situation is uncalled for
Talking without thinking. Sharing intimate information
Getting physical in the heat of the moment
Suddenly joining or quitting groups or lots of starting over
Self-harm in the heat of sadness, anger or disappointment
Escalating minor issues by making them seem more important or urgent
Overindulging in things like gambling, shopping, and eating
Destroying personal or other people's property in a moment of anger
Acting on impulse is not a bad thing. It can be a motivating force behind the artistic genius. For instance, some incredible music, books, and art come out of impulsive action. But most addiction patients are impulsive often, sometimes multiple times in a day.
Impulsive behavior becomes a disorder when:
The patient repeats the impulsive behavior
He or she is not able to control impulses
He or she shows signs and symptoms of mental illness
Why are Addicts so Impulsive?
While the cause of impulsiveness is not always evident, studies show that it may have something to do with the prefrontal lobe. According to this study, the prefrontal cortex is responsible for higher-order functions. These functions include conscious thought, spatial learning, decision-making, and judgment.
Addiction negatively affects this part of the brain and alters its functioning. So, someone who's dependent on drugs or alcohol might be unable to make rational decisions or override impulsive urges. So, they end up acting on impulse without thinking, which is not usually in their best interest.
The ability to resist impulse urges allows us to function well in society. It keeps us from danger by enabling us to consider the outcomes of our actions. But when that part of the brain is no longer functioning well, we become susceptible to impulse actions.
Addiction causes changes that promoted impulsive behaviors. So, the addict desires to only live in the present moment with no regard for the future.
Other Reasons why Addicts can Act on Impulse
Attention Deficit Hyperactivity Disorder (ADHD)
Impulse behavior is an immediate factor between ADHD and addictive disorders. According to one study, both impulsive acts and impulsive choices are observed in ADHD and addiction disorder. Experts believe that there's a strong link between ADHD and addiction and that many individuals with ADHD often turn to alcohol and drugs.
Different studies have shown that people with ADHD have higher levels of impulsive and hyperactive behaviors. That's why:
They may have a hard time sitting still for prolonged periods
They easily lose focus when working on a task.
They also make spur-of-the-moment decisions and do things they'll regret later on.
Again, those with ADHD usually turn to substances. While there isn't a clear reason why that's the case, experts believe that these patients have problems regulating neurotransmitters like norepinephrine and dopamine. But it could also be that they turn to alcohol or drugs as a way to cope with ADHD symptoms.
It is especially challenging for adults with undiagnosed or untreated ADHD. One expert matched the situation to playing with an invisible fire and wondering why the hands are burning.
Borderline Personality Disorder (BPD)
Impulse behavior is a hallmark of BPD, a debilitating personality disorder that distorts a person's self-perception. BPD patients are seen as highly dependent, manipulative, and dramatic. However, mental health experts say that these behaviors arise as a dysfunctional way to deal with emotional pain and overwhelming fear.
Patients with borderline personality disorder often suffer from insecurity, anxiety, and low self-esteem. They also have substance abuse issues. Alcohol, in particular, makes them comfortable when they are in the company of others.
Alcohol dependent individuals with BPD express a wide-range of impulsive behaviors. These include:
Repeated self-mutilation
Suicide attempts
Sexual promiscuity
Reckless driving
Binge eating
Substance abuse.
Intermittent Explosive Disorder (IED)
IED is an impulse-control disorder that's characterized by the inability to resist impulses. This may lead to property destruction, serious assaults and frequent verbal aggression in the form of temper tantrums.
The condition results from a combination of environmental, biological, and genetic factors. Many IED patients grew up in families where verbal and physical abuse and explosive behaviors were common.
According to the National Institute of Mental Health, IED starts in adolescence and affects someone throughout their lives. It's one of the many impulse control disorders where a person is unable to control aggressive behaviors that violate other people's rights.
An episode of intermittent explosive disorder could manifest as:
Domestic violence
Road rage accident
Temper that involves breaking or throwing objects.
Treatment for Addicts With Impulsive Behavior Issues
In addition to substance use treatment, a patient needs treatment for the specific impulsive behavior condition. One general approach is behavioral therapy, where one learns to work through and better handle situations that trigger impulsivity.
Healthcare providers may use several medications to treat impulse-related severe conditions. They recommend a dopamine agonist, opioid antagonists, mood stabilizers, and antidepressants for treatment. Antidepressants like selective serotonin reuptake inhibitors can also help treat IED and other impulse-control disorders. Methylphenidate or amphetamine and dextroamphetamine treat ADHD.
Family therapy is also an effective treatment for impulse behavior. This is especially true since the roots of severe impulsive behaviors may stem from the family environment. And in some cases, the impulsive behavior also hurts other members of the family. Family therapy can help address both of these issues.