There is a strong connection between mental health and substance use disorders. Results from the 2019 National Survey on Drug Use and Health revealed that 31.3% of adults with any mental illness were binge drinkers compared to 25.3% of adults with no mental illness. Also, 49.4% of adults with mental illness used illegal drugs, compared to only 15.7% who had no mental illness. When someone struggles with a mental illness, like depression and a substance abuse problem at the same time, they have a co-occurring disorder or dual-diagnosis.
Roughly 9.5 million American adults reported having a dual diagnosis in the 2019 NSDUH survey on Drug Use and Health. The reason is that people with mental health issues like depression turn to alcohol or drugs as they try to cope with sad feelings. On the flip side, depressant drugs and alcohol can increase feelings of fatigue and sadness, and people can experience depression as the effects of drugs wear off or as they face the impact of addiction.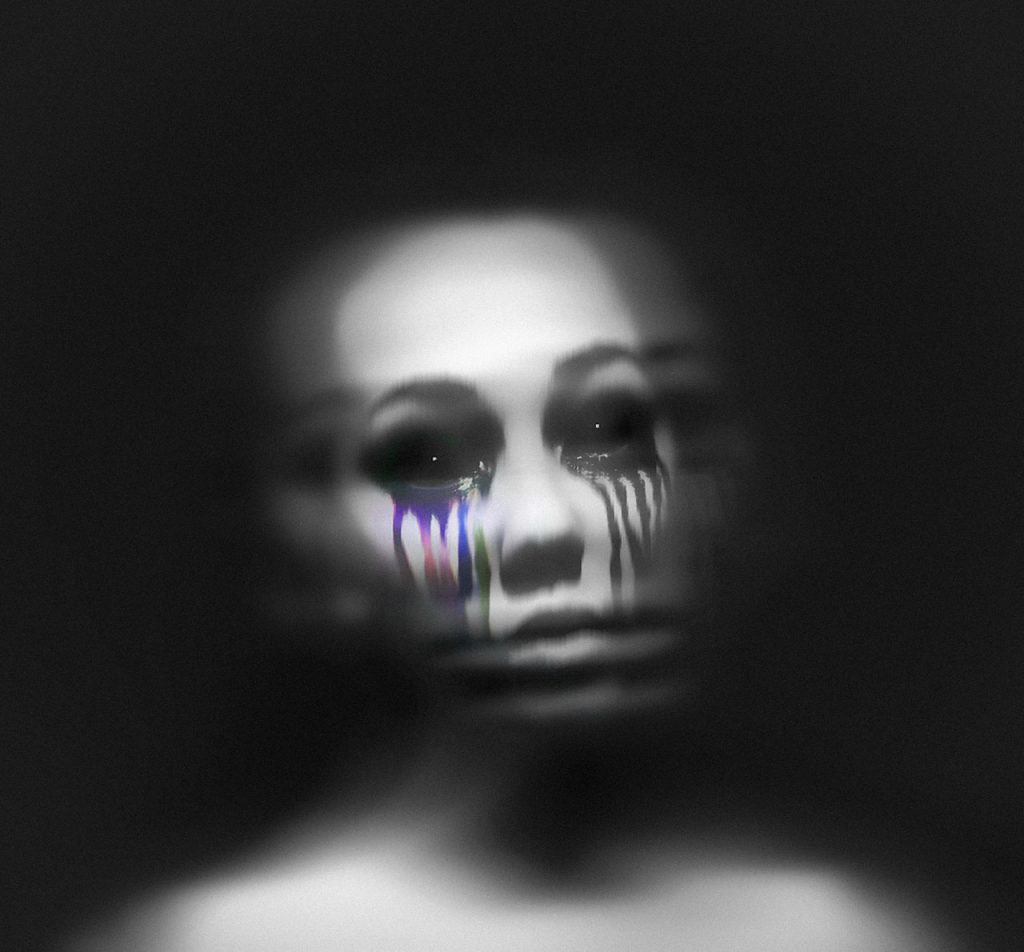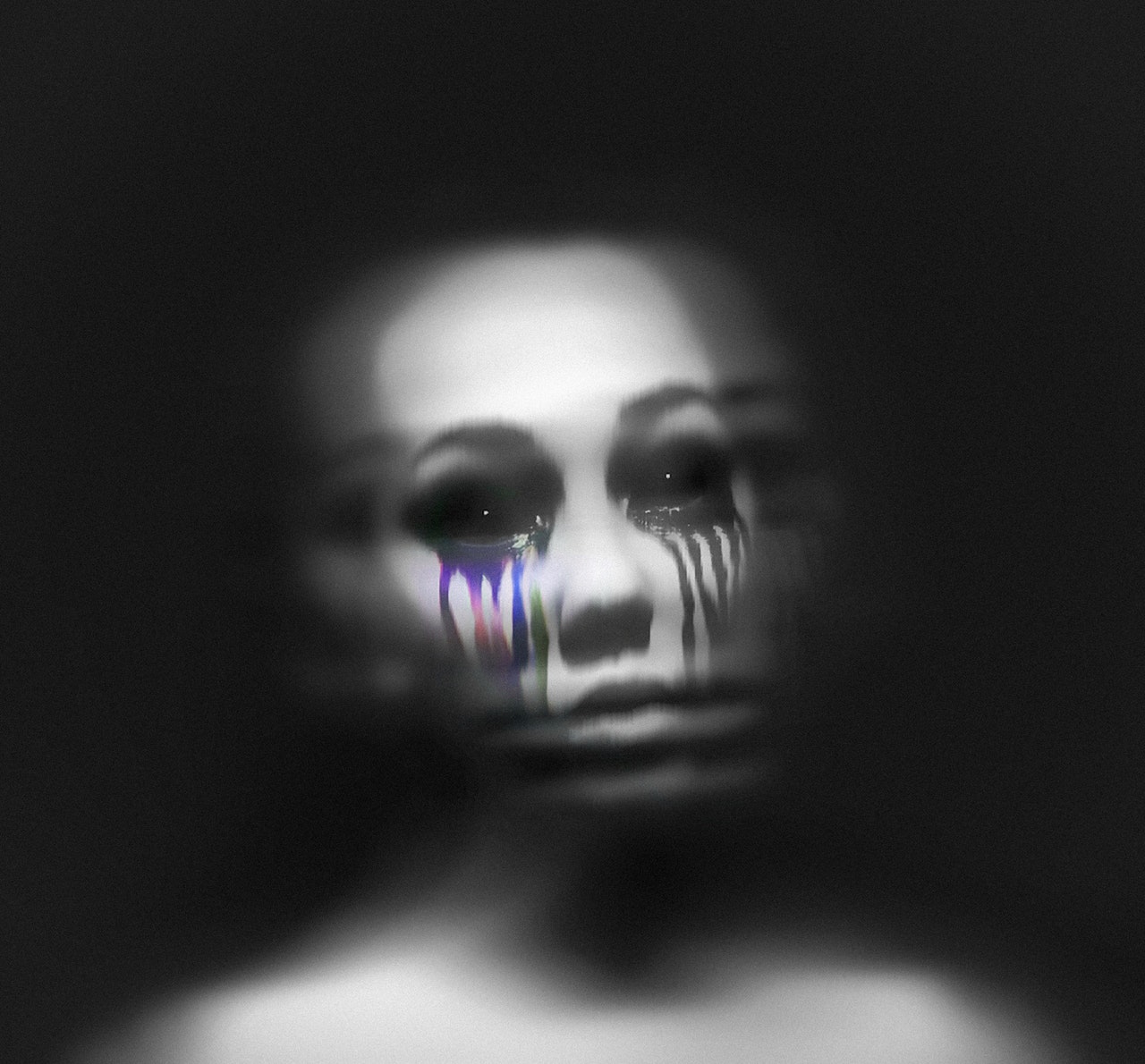 Which one comes first – addiction or depression?
Whenever addiction and depression are discussed together, the question becomes, which one comes first. The basic addiction disease model dictates that substance misuse changes the brain so that it can't self-regulate. For many, depression serves as a gateway to addiction. For others, substance abuse can lead to depression. Either way, these two disorders always seem to co-occur.
Depression and substance abuse
Everyone has bad days, whether it's because of loss, relationships, family, or workplace issues. Most people shake the feelings off and get on with their lives. But for people with depression, the periods of unhappiness don't go away. They feel sad, helpless, and worthless for days to weeks. Depression is a severe mental health problem that affects about 10% of adults in the US. Data from the Centers for Disease Control indicate the following as risk factors for depression.
Females
Middle-aged adults aged 45-64
African Americans and Hispanics
Unemployed individuals or those with disabilities
Uninsured or those without access to health cover
People with depression tend to turn to drugs to try to relieve these depressive symptoms. As estimated, one-third of people with major depressive disorder engage in substance abuse as a way to self-medicate to relieve feelings of despair, low self-esteem, and hopelessness. Unfortunately, abusing alcohol and drugs doesn't resolve these feelings. It only makes them worse. In fact, it can lead to depression symptoms like sadness, hopelessness, lethargy and in some cases, they can turn to acts of self-harm.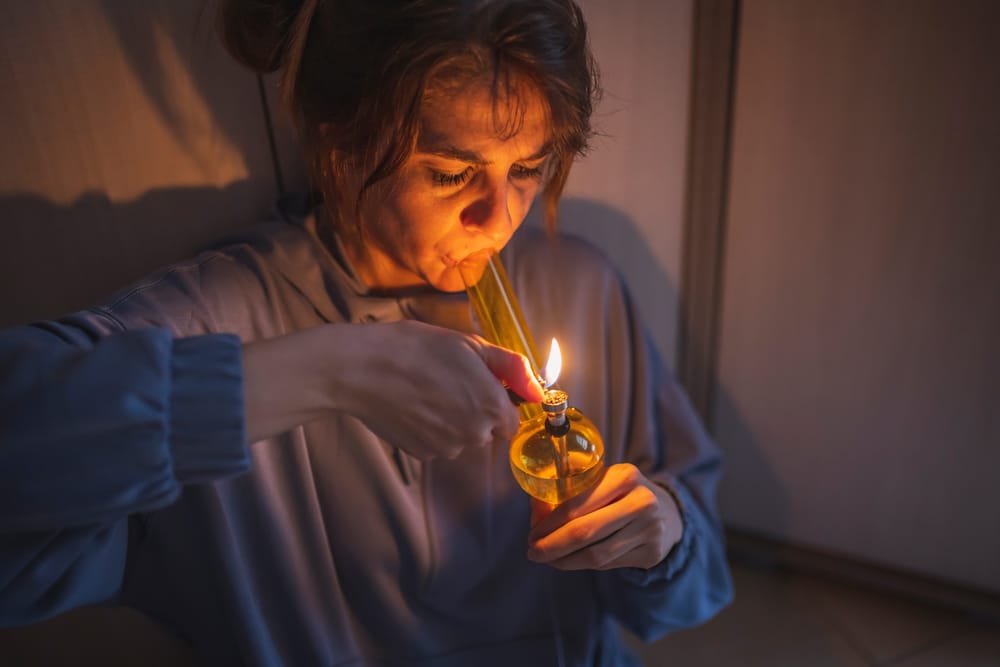 Types of depression
There are many different types of depression. Here are some common examples:
Major depressive disorder (clinical depression)
Major depression is a common type of depression that affects about 7% of people in the US. If untreated, the major depressive disorder can recur throughout the person's life.
Persistent depressive disorder (dysthymia)
Persistent depressive disorder is a chronic form of depression that lasts for a year or more. Since it's milder, it's usually easier to cover with drugs or alcohol. However, the condition may eventually lead to major depressive disorder.
Seasonal affective disorder
As the name implies, seasonal affective disorder is seasonal, mostly happening in winter months. The disorder is diagnosed when someone exhibits the symptoms of depression over three consecutive winters.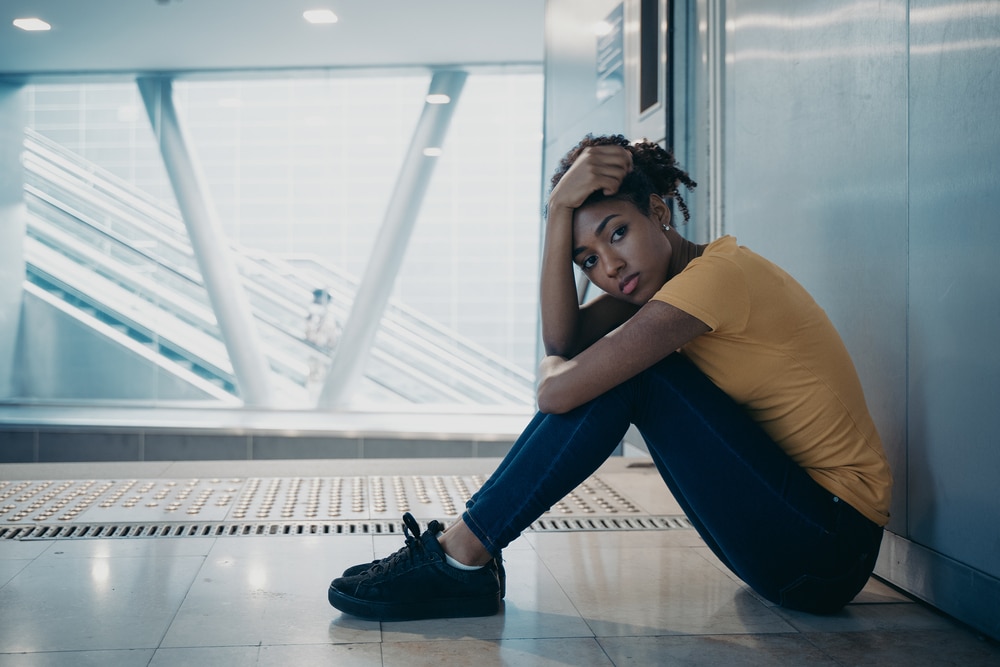 Depression as a gateway to addiction
Depression serves as an entry point into alcohol and drug use. As mentioned earlier, those struggling with depressive disorders turn to substances to escape the symptoms of depression. But drugs don't do much to help them feel better. If anything, one feels worse once the effects of drugs start to wear off. Yet, the person keeps using it to try to forget their problems. It is like a catch 22. Eventually, their bodies become tolerant and need larger doses to attain the same effects.
At this point, they can't stop using or reduce intake because of withdrawal symptoms like trembling, nervousness, agitation, cold, sweats, or nausea set in. So they may start feeling sad and guilty because they are abusing drugs. Some try to quit cold turkey. But with the withdrawal symptoms and mental disorder, it's almost impossible.
Besides, quitting leads to an even stickier situation for those with severe depression. People who've been abusing substances for years may have a more pronounced depression when they stop using. It is, therefore, a good idea to seek dual diagnosis treatment that addresses both issues in one go.
Why depression leads to addiction
Depression itself isn't a cause of substance abuse – but it makes one more susceptible to addiction. The inability to cope with hard feelings and life stressors is one of the causes of depression and addiction. Here are some ways depression may lead to addiction.
Feelings of guilt and shame make one scared to ask for help
People struggling with depression are afraid to ask for help. They fear that people will judge them for their condition, so they choose to keep it to themselves. Again, unlike other medical conditions, it is hard to identify the symptoms of depression. So, even if the person gathers the courage to seek help, they may find it hard to explain what they're going through. So, most people may turn to substances as a way to cope.
Not knowing its depression
One of the hidden risks of drug use is that mental health issues happen gradually. So, a person might not even realize they have depression. So, they'll take stimulants to keep up with work or a bottle of wine to try to cheer up. When someone doesn't know they're dealing with a mental disorder, they'll keep up with the unhealthy coping mechanism.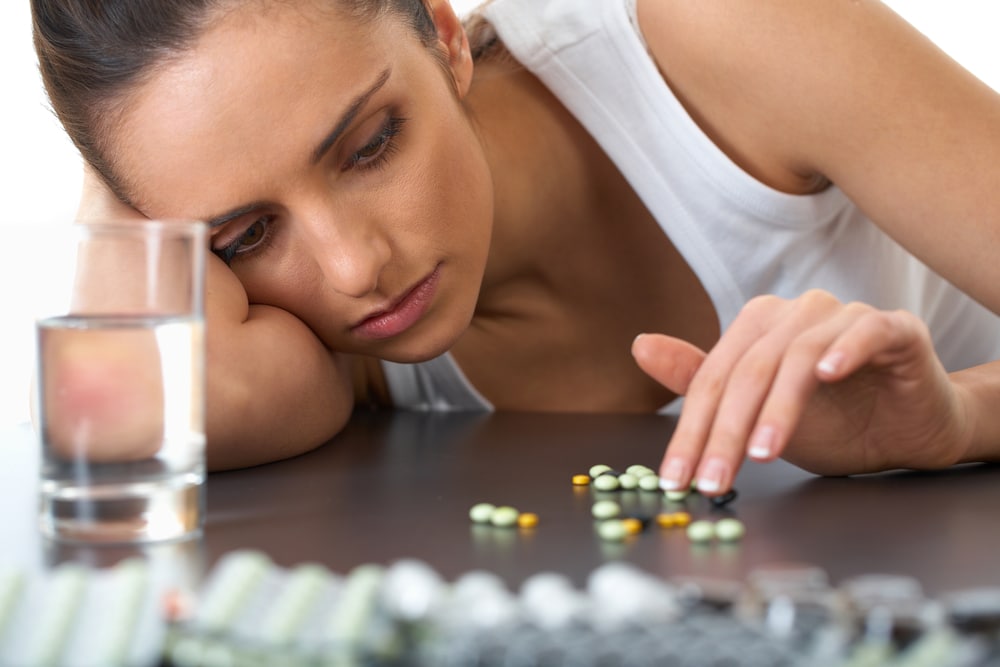 Being scared of psychiatric drugs
Many people are afraid of taking psychiatric medication, not just because of how others will view them but also because of the "damaging effects." They are scared that the drugs will change their personality or ability to function and that they might not handle the side effects. So they turn to drugs assuming that they are a safer option. Alcohol and drugs offer instant fixes without the hassle of getting a prescription.
There's hope for co-occurring disorders
Luckily, dual disorders are treatable. If you or someone close to you is struggling with addiction and depression, it's a good idea to enroll in a rehab that offers holistic treatment. This way, you won't have to treat depression or addiction separately.
Dealing with a loved one who abuses alcohol or drugs is one of the greatest struggles that family members can endure. People who abuse drugs might be hard to talk to or might act in frightening or worrying ways. The love and need to bring them safely through their addiction might see loved ones spend money they cannot afford, lie to protect them, say yes even when it'll destroy them, and have their bodies turn cold with fear from any midnight call.
Understanding drug addiction
Addiction is a chronic disease that causes changes in the brain. According to the American Psychiatric Association, genetics is a for addiction, accounting for about 50% of all cases. Genes determines the extent of risk factor reward one gets when they initially use a substance or engage in specific behaviors and how their body processes alcohol or drugs. The increased need to experience substance or behavior, potentially driven by social, psychological, and environmental factors, can lead to regular exposure to chronic use, resulting in brain changes.
Brain changes fuel substance and behavioral addictions as they increase cravings for activity or drugs and impair the ability to regulate impulse successfully. In some cases, people can also experience withdrawal symptoms when they cannot use drugs or engage in the activity leading to increases in blood pressure.
Common things that addicts do to their loved ones
· They lie, not necessarily out of ill intent or malice, but mainly due to their brain's constant demand for drugs or activities. When a loved one is addicted, their brain's primitive survival part takes charge. It tells the body it needs the drugs to survive. So the addict will do anything to get the drugs, even lie.
· They manipulate by shifting guilt and blame for their behavior on someone else. They may promise to get help the next day etc., but fail to follow through. Addicts may also give small confessions of wrongdoing to cover their odd behaviors and lies.
· They act unpredictably. When they're high, they're happy. But when the effects wear off, they get moody because of the side effects. In some cases, though, addicts can be predictable – they'll commit crimes, steal, and use drugs again even after promising they wouldn't.
· They engage in criminal acts because their goal is to satisfy the survival part of their brain. They will steal prescription pills, doctor shop, steal valuable items from the house, lie about self-injury to get prescriptions, shoplift or even inject heroin.
· They become abusive, as their injured brain may react aggressively to anyone who gets in their way with drugs. When a loved one calls them out on their words, behaviors, or actions, the addict may feel defensive as they lie, shift blame, or manipulate.
Effects of addiction on parents
Most people who struggle with addiction lie and manipulate. They will ask for money, cause fights, isolate and self-harm, or even guilt-trip parents into getting away with their drug use. Sadly, parents, being natural caregivers, may fear saying no even when they know that their kid is lying or manipulating. They fear that their child might harm themselves or do something worse.
Additionally, parents often feel responsible for their child's addiction and wonder what they did wrong. For example, single-parent may blame themselves for not providing enough balance in the family or not assuming both roles, and so on. Most parents get stuck in constant worry about safety and wellbeing and how they can bring their child back to normalcy. They're desperate and would spend money, enable the behavior, cover up and basically do anything to try to straighten things up.
Those who suffer the consequences of addiction include siblings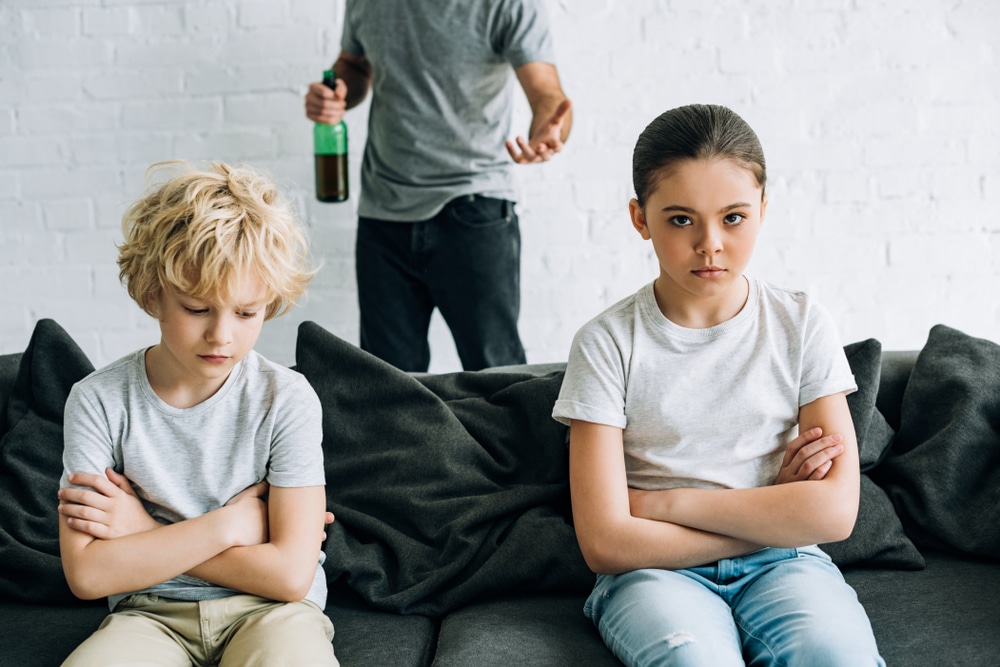 When there's an addict in the family, parents and guardians tend to focus on them more than other siblings because of the perceived need. This, however, leaves other siblings feeling pushed into the background as anxious parents focus their emotions, time, and finances on getting help for the addicted children. Sibling invisibility may worsen when the addict succumbs to addiction.
So, in the background, sisters and brothers often suffer in silence, feeling alone, ignored, guilty, angry, and scared. They may feel guilty that they cannot help their sister or brother, or blame their parents for not doing enough. They may also be angry that their sibling lies, manipulates, ducks responsibility, steals from them, or even refuses treatment.
Some siblings end up becoming enablers, caretakers, and some try to continue with their lives with little support from struggling parents. They may have to deal with the constant worry of whether the addiction is hereditary and if they'll end up like their sibling.
Effects of addiction on children
Parental addiction is an adverse childhood experience. Growing up in homes where one or both parents abuse drugs or alcohol negatively impacts a child's life. Unfortunately, an estimated 8.3 million children under 18 stayed with at least one addicted parent from 2002 to 2007 in the US.
The effects of parental addiction are two-fold:
Exposure of children to the substance of abuse.
Parents unequipped to offer the basic physical, mental and psychological care they need.
When parents abuse drugs, they tend to be neglectful. They may delegate their child's responsibility to someone else, who may end up abusing or neglecting them all the more. This causes children to have fear, anger, confusion, sadness.
They may distrust authority figures because they've learned from experience to expect disappointment from parents. Being exposed to parental addiction teaches children that nothing is reliable or stable. It also burdens them with a host of social issues like embarrassment and shame.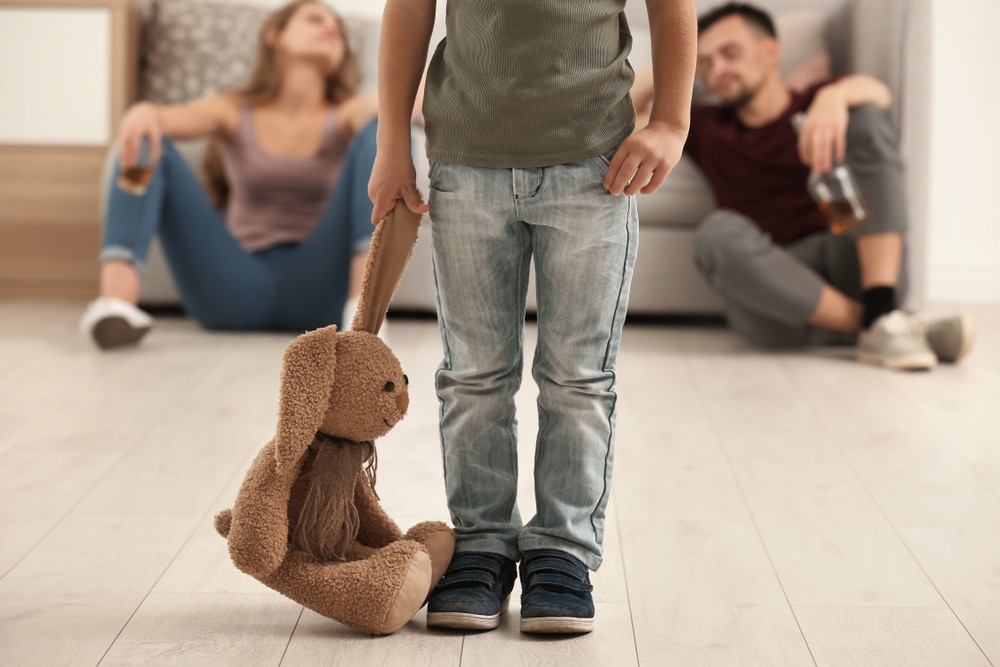 Effects of addiction on family finances
Addiction comes with many costs, including personal and family financial losses. Many addicts will blow through their savings just to get drugs. They'll then sell family assets, steal or take out loans to sustain their habits.
That's because addiction impairs the brain and inhibits judgment and self-control, as National Institute on Drug Abuse puts it. Unfortunately, the family almost always ends up bearing the brunt.
Besides, addiction of illegal drugs is known to cause job loss, marital problems, divorce, and criminal charges if the addictive substances are illegal. All these cost money. Patients may need substance use disorder treatment to regain control of their lives, which too is expensive.
The worst part is that some slip to their old habits and end up using again. And as they go deeper into despair and poverty, they resolve to abusing substance, causing a never-ending self-fulfilling cycle.
Increased risks of drug abuse
Medically reviewed studies and data show parental addiction and genetics can make a child more prone to mental health issues like depression and anxiety. Children may also get into trouble with the juvenile system or even end up abusing drugs or alcohol earlier. There's a strong connection between mental illness and substance use disorders. According to the American Society of Addiction, about 50% of people with one disorder will go on to develop the other in at some point.
The risk of drug use and abuse is not limited to children alone. Spouses, parents, and siblings of those who abuse drugs may also turn to use. They may do as a way to self-medicate or escape their problems.
When a loved one abuses alcohol or drugs, everyone suffers. In many cases, family members find themselves overwhelmed with emotions like loneliness, embarrassment, fear, and blame. But the good news is that anyone can overcome addiction, including those who've struggled for years.
With the right treatment programs, one can learn how to quit drugs and lead a healthy life. Some programs provide family counseling and health care to help address emotional and psychological issues that arise due to addiction.
Heroin addiction is a global problem. According to the World Health Organization, 58 million people around the world used opioids in 2018. In the same year, 46,802 opioid-involved overdose deaths occurred in the US. This was followed by a significant rise in 2019 to 49,860 overdose deaths.
The problem with the opioid drug is that it is highly addictive. Even those who take prescription opioids have an increased risk of developing an addiction. And when they develop an addiction, a good number of them turn to heroin because it is cheaper and easier to access. Heroin is typically sold as a white or brown powder that's cut with starch sugars, synthetic opioids, or even powdered milk.
Pure heroin is a white powder. People who use pure heroin often sniff or smoke it. Any dark powder or black powder may indicate impurities. The same applies to heroin that's hard as coal or sticky as tar. The dark color in black tar heroin results from crude process methods that don't eliminate impurities. Those who use impure heroin dilute and inject it into the muscle, veins, or under the skin with an intravenous needle. This leaves behind track marks that can visually give away their drug use problem.
What are track marks?
These are physical scarring that happen when one injects drugs repetitively. It's common to spot profound track marks on people who are struggling with addiction because they are often injecting drugs, leading to scarring. Injecting the same place repeatedly disrupts the skin's natural barriers and mutilates and bruises the veins in that area. So many drug users shift to other places like the ventrogluteal muscle to try to prevent or hide scarring. This makes it hard to discover their using habits.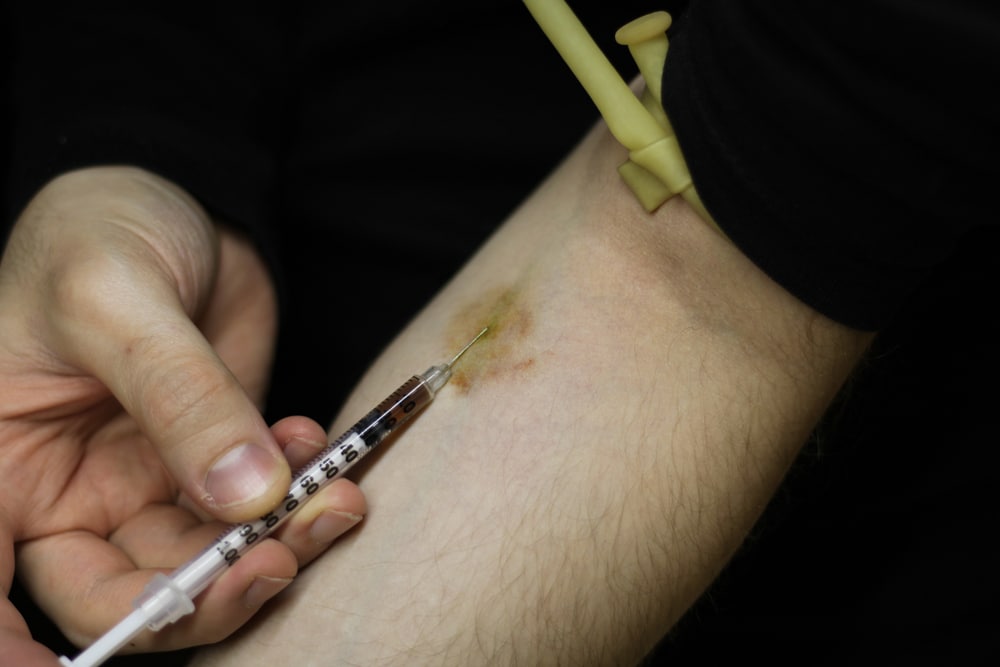 Injecting drugs
Many people who abuse heroin inject through the arms. In fact, it is the most common site of injection. That's because the veins are visible, accessible, and easy to inject into. Unskilled or frequent injections in the arms leave track marks and may also cause infections. Heroin users will frequently switch injection sites to keep track marks and complications to a minimum. When they do, the legs and feet are often the next stop. Intramuscular injection is a bit challenging for many. So some users skip the leg and go for the feet because the veins are somewhat easy to inject into.
Where do addicts hide their track marks?
When someone keeps injecting drugs, they will develop scars, sores, or track marks that are easy to spot. That's why many injecting drug users become adept at concealing these marks. They will wear large clothes, long-sleeved shirts, sweaters, and things that cover the marks. But since hiding track marks in the arm isn't always practical, many people will shift to hidden body parts that are harder to be seen.
Let's explore the top 5 places addicts hide their track marks.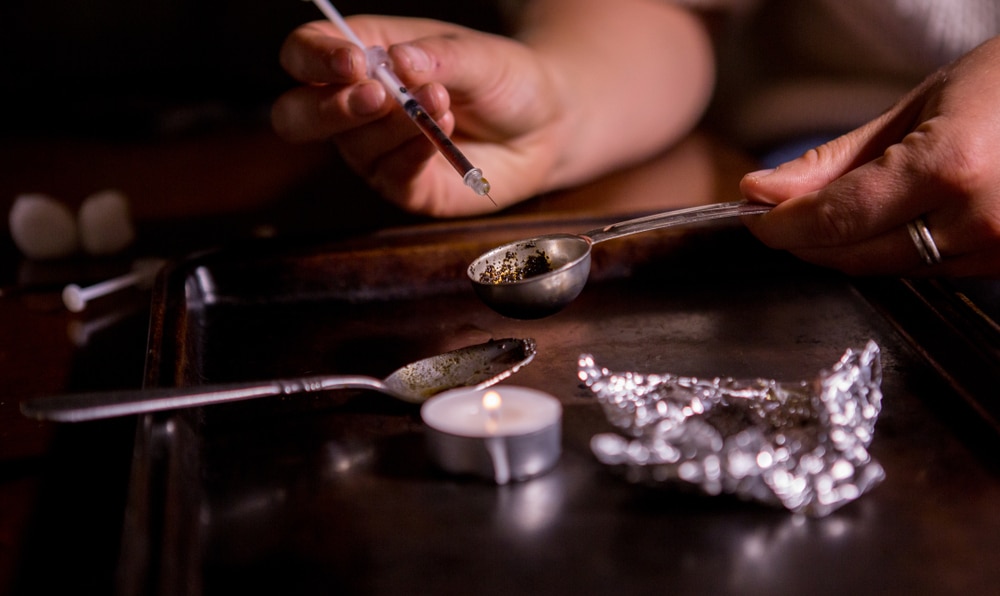 Neck
People who inject drugs are usually only concerned about getting the drugs into their system. As long as they can see a vein, they are good to go. Like arms and hands, the neck has veins and arteries that are close to the surface, making it an appealing option. But according to experts at the department of health, injecting in the neck is one of the riskiest drug-injecting behaviors. It increases the risk of damaging an artery or vein not directly visible at the injecting site. But since the neck is usually visible, most drug users will wear pull-necks, hoodies, or use shawls and scarves to cover up the track marks.
Hairline
People struggling with heroin addiction may inject the drug along their hairline to conceal their using behavior. The hair does a great job covering the track marks and makes it hard for anyone to notice. Besides, it's not easy for anyone to check the hairline in case they suspect use. Most people only check the arms. Injecting drugs along the hairline is a dangerous undertaking with potentially life-threatening side effects. In addition to track marks, subcutaneous injections carry the risk of infections. One may also suffer from issues like receding hairline or hair loss.
Wrist
The wrist is closest to the arm, making it an obvious site for many people who use drugs. Track marks on the wrist are easier to hide. Besides wearing long-sleeved shirts and sweaters, one could cover the marks with a big bangle, watch, band, or cloth. And since these are everyday accessories, it can be hard for people to suspect drug use.
Armpit
Armpits are naturally hidden, which makes them a great spot for hiding track marks. People who inject in armpits will almost always wear t-shirts or clothes that conceal track marks, even when they stretch. Unless there's paraphernalia or other signs that give them away, they might go on using for a long time, completely undetected by their friends and family.
Toes
Veins in the legs and feet are common injection sites, especially when those in the arms and hand collapse or get damaged. Those who want to hide their track marks will avoid the legs and feet. Instead, they will inject theirtoes. This way, no one would notice even when they don't have pants or socks on. Track marks between the toes are hard to spot, thanks to the location of the toes. But they are even harder to notice because those who inject their toes are determined to hide them. They will wear socks, shoes, or even wrap the toes with a Band-Aid. They may also cover their legs with a blanket or throw whenever they're relaxing at home.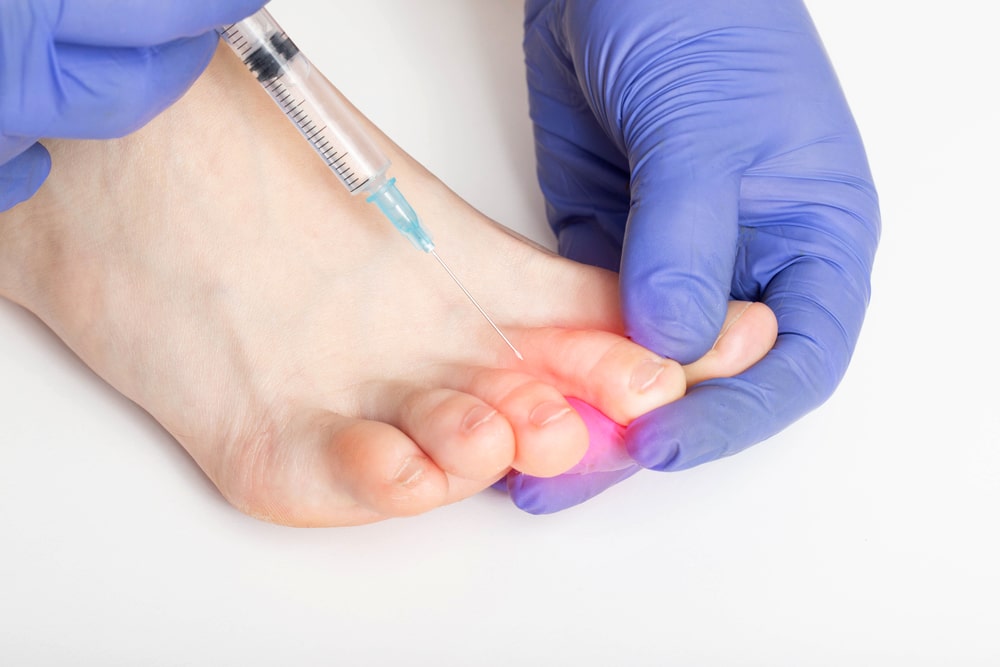 How to identify track marks
Heroin is not only highly addictive but also potentially life-threatening. With the rising cases of heroin overdose deaths, it's always best to help your loved one get timely help. Remember, drug use is not a sign of weak morals. Many people who abuse drugs have underlying problems. According to the Substance Abuse and Mental Health Services Administration, substance abuse and mental health issues often co-occur. Addiction treatment can help address the underlying problems so that your loved one can go back to leading a healthy life.
A person who misuses prescription medicine will do anything to get doctors to prescribe more drugs. They will lie about the severity of their symptoms, forge prescriptions, beg or even shop doctors to try to access the medications. These are a few types of drug-seeking behaviors.
The sad news is that most drug seekers won't admit to the drug problem. Some will justify their actions by claiming that prescription drugs help them manage their chronic pain or mental health issues. Their denial makes it hard to get them into addiction treatment. Unfortunately, this drives them deeper into using, opening them up to potential substance abuse and ensuing substance abuse disorders.
Understanding prescription drug abuse
Prescription drug abuse involves the use of pain medication for their pleasurable side effects instead of prescribed pain relief reasons. As defined by the National Survey on Drug Use and Health (NSDUH), prescription drug misuse is any use contrary to the doctor's direction, and includes:
Use without prescription
Use in greater amounts, longer or often than one was told to take them
Use in any way other than what a physician didn't direct the patient to use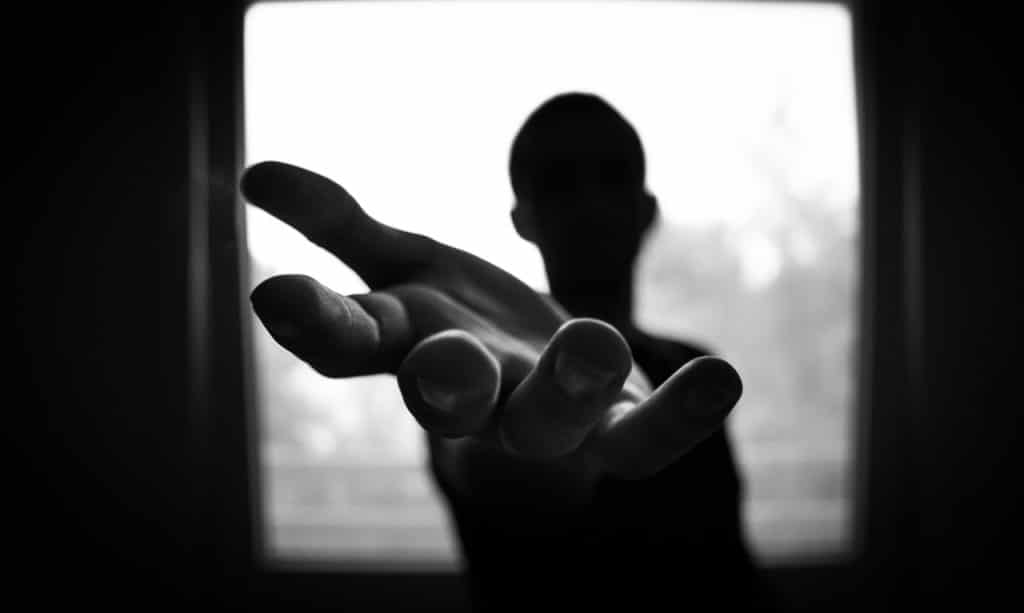 According to the 2015 NSDUH report, about 91.8 million adults in the United States, 18 years and older, used pain relievers in the past year. Of this number, 11.5 million misused pain medication at least once over the same time. Another report on the National Institute on Drug Addiction website shows that 18 million people had misused prescription drugs at least once a year leading up to 2017. Many cited physical pain as the reason behind the abuse. NSDUH's research on prescription drugs was specific to controlled substances.
Controlled substances are drugs that have been declared illegal for use or sale in the open market but can be dispensed under a doctor's prescription. This aims to reduce the risk of drug abuse, addiction, mental and physical harm, or death. It also protects the public from potential dangers arising from the actions of those under the influence of these drugs.
Who are the drug seekers?
A drug seeker is anyone who manipulates a healthcare provider to try to obtain medications. They are primarily patients who abuse alcohol and drugs or are in chronic pain. But drug seekers can also be people who want to barter or sell most or all of the prescription drugs they get.
How to recognize a drug seeker
It is not easy to tell a legitimate patient apart from a drug-seeker. The latter could be someone unfamiliar to you. They may claim to be from another town and have forgotten or lost a prescription of drugs. They could also be someone familiar to you, like a co-worker, another practitioner, relative, or friend. Drug seekers often have the same traits and behaviors. Knowing these behaviors and tricks is the first step to detecting those trying to manipulate you into obtaining desired drugs.
Examples of obvious drug-seeking behaviors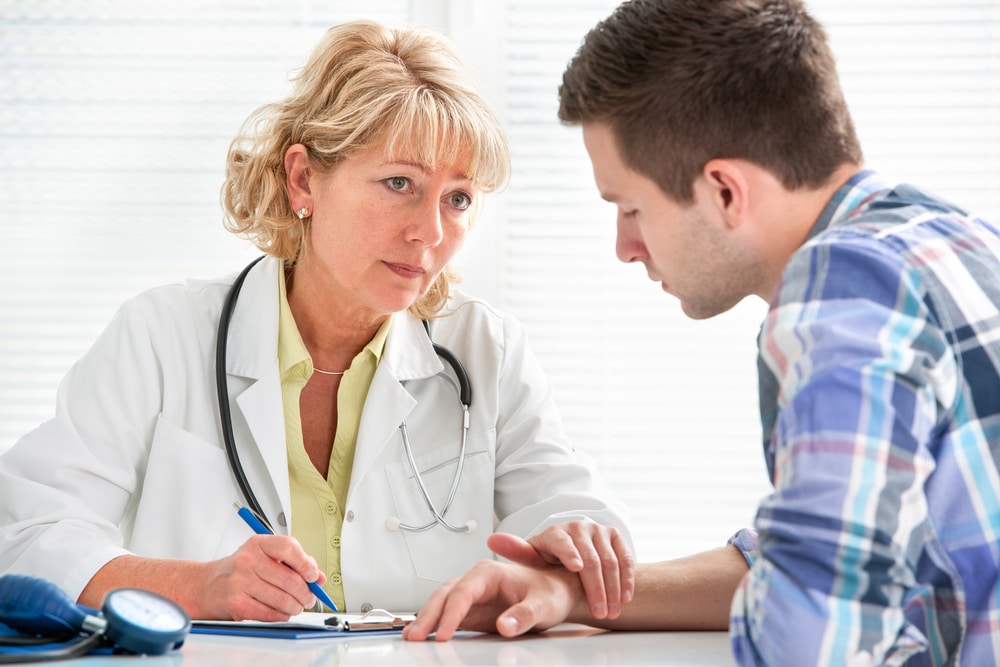 Typical requests and complaints
Someone with drug-seeking behavior may walk into a medical office and request specific drugs by name. They may tell you about the drug, dose, and quantity they want. In many cases, this patient may not want to listen to anything you says. Additionally, they may aggressively complain about a need for the drug. They will ask for brand names, request dose increases, and even claim to have multiple allergies to alternative medicines. Efforts to diagnose their issues may result in irritation or anger on their part. Typical requests and complaints are obvious drug-seeking behaviors that can give the drug seeker away.
Forging prescription
This is a pretty obvious drug-seeking behavior that some patients use. Drug seekers know that they cannot access controlled substances without a doctor's prescription. So, they go ahead and forge one to get the drugs. In case a patient does this, it's essential to notify law enforcement because forging prescriptions is illegal in the United States.
Not keeping follow-up appointments
Since drug-seeking patients are only interested in obtaining prescription drugs, they hardly keep follow-up appointments. Once they get their drugs of choice, they will disappear into thin air until they need more, then they resurface.
Inappropriate self-medicating
Another common trait of people with drug-seeking behavior is self-medicating. These patients will go ahead and use pain drugs for other reasons. They may use it for stress, anxiety, or even sleep. Regular self-medication can lead to addiction and the worsening of these mental health disorders. The problem may only worsen as they may use more drugs to address withdrawal symptoms or the dependence issue.
Excessive flattery
Once a drug-seeking patient with a substance use disorder gets their prescription for pain drugs, they will be excessive in their flattery. Some might shower you with praises, suggesting you are the best in the field. They will even hug you to show their appreciation. However, this will only go on as long as they get what they want. When you calmly and clearly state the effective treatment plan and explain that their condition doesn't warrant the prescription of opioids, the entreating suddenly ceases. Usually, these patients can sense when the doctor is indecisive or decisive.
Patient traveling from far places
Patients with drug-seeking problems or alcohol addiction see many physicians in a short period. When their effort to obtain a drug fails, they will move to the next physician or pharmacy with the hopes of getting the drugs. Some will even travel from different towns or cities in an attempt to get prescription drugs. But it's particularly alarming when the patient fails to mention their previous physician visits. Some states provide systems to help doctors check whether their patient sees other doctors who are prescribing a similar drug.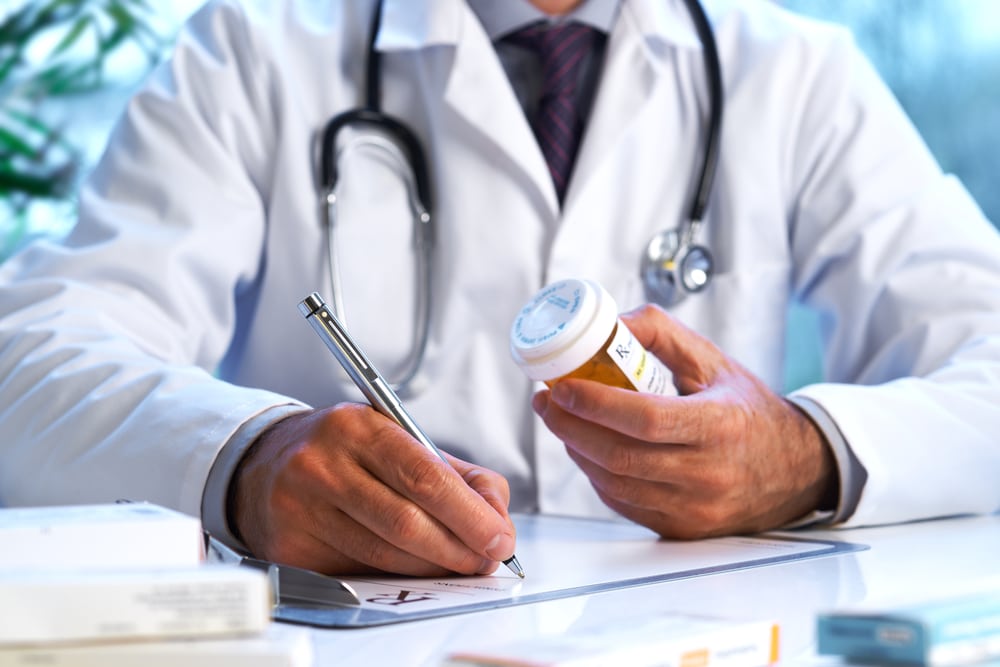 Patient is unwilling to consider other treatments
Someone who is genuinely in pain wants it to end. They're willing to try out any treatment or therapy that would make that happen. But that's not the case for a drug seeker.
A patient reports symptoms that could indicate drug withdrawal
Patients may come to you with new complications that mimic withdrawal symptoms. They may say that they are experiencing anxiety, nausea, shaky hands, depression, insomnia, diarrhea, etc. Some might even open up about their using habit. For example, a patient may say they occasionally use drugs or alcohol and are under some prescribed medications. If this is the case, it could be a clear sign that they are abusing prescription drugs and are at high risk for drug misuse.
How to help a patient with drug-seeking behaviors
Never dispense drugs when you have your suspicions about a patient. Instead, perform rigorous tests and document all results. You may also want to request a picture ID and Social Security number and call the previous doctor to confirm the patient's story. Basically, you want to make sure that all the details check before prescribing the medicines.
If you have reasons to believe that the patient has addiction problems, you might want to help them get addiction treatment. Treatment programs exist to help patients get off of prescription drugs. Different support groups like Alcoholics Anonymous and Narcotics Anonymous can also offer additional support to recovering patients one on one or in group therapy.