Many people perceive addiction as a mere habit or choice. They mistakenly think that those who abuse substances lack willpower or moral principles. This misunderstanding often leads to blame and stigma, reinforcing the idea that those struggling with addiction lack the strength to control their actions.
However, addiction is far from a simple matter of willpower or morality. It's a complex disease that reshapes the brain's chemistry and circuitry. This alteration in brain function makes quitting an uphill battle. Like a dragon, addiction takes over one's life with a force that's difficult to comprehend. It takes a shift in mindset and a comprehensive approach to truly dethrone this dragon and change the relationship with addiction.
How Addiction Controls and Dominates Your Life
Addiction, at its core, is a pattern of compulsive behavior driven by the relentless pursuit of pleasure, relief, or satisfaction. Again, like a dragon, it starts as a small, harmless creature but swiftly grows into a powerful force capable of controlling every facet of someone's life. Addiction can lead to:
A complete transformation of your behavior as you engage in behaviors you would have never considered before just to obtain the substance of choice.
The rewiring of the brain's reward system results in intense and compulsive cravings. These cravings can become all-consuming and make it hard for you to focus on anything other than obtaining the substance. Your rational decision-making becomes compromised as the brain prioritizes the immediate gratification of the addiction.
Loss of control over substance use despite knowing the negative consequences.
Isolation as you may prioritize your substance use over social interactions. Friends, family, and social activities gradually take a backseat to the addiction.
Physical and psychological dependence. The body becomes reliant on the substance to function normally, and attempting to stop can result in withdrawal symptoms. Psychological dependence manifests as the substance becomes a coping mechanism for dealing with stress, anxiety, and emotional pain.
Strained relationships, job loss, academic struggles, and financial difficulties as you may neglect your responsibilities.
A cycle of shame, guilt, and self-blame, all of which contribute to the addiction's hold, make you feel trapped and drive you to use more to temporarily escape these negative feelings.
Why is it Important to Change your Relationship with Addiction?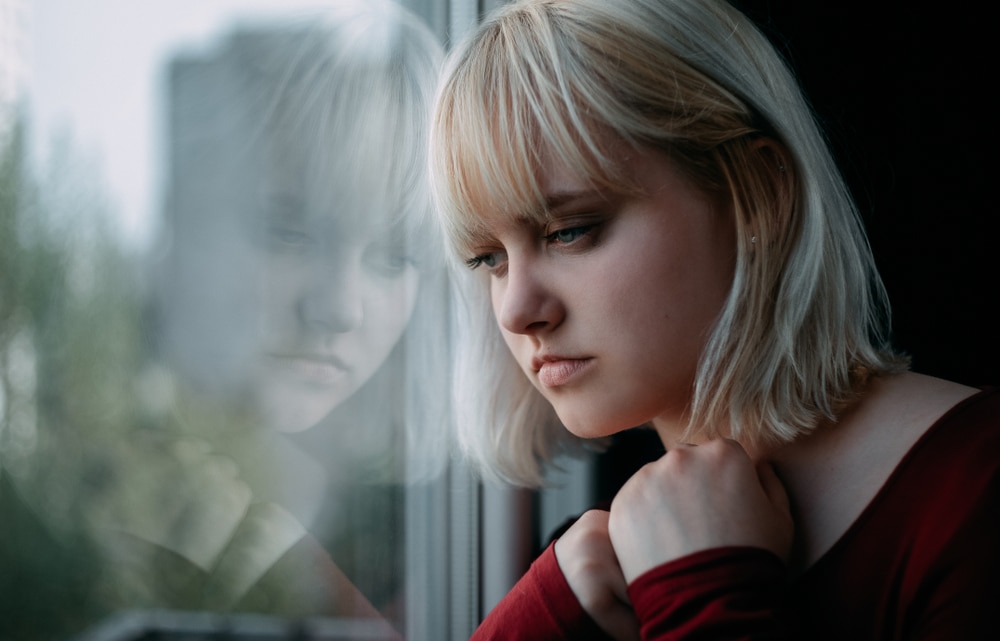 Recovering from a substance abuse problem is a challenging process. Unless you shift your mindset, it can be harder to reclaim control of your life. By mindset, we mean the way you think and your attitude about everyday life. So, instead of focusing on issues that led you to where you are or stressors that you can't seem to shake off, you make a conscious decision to focus on your goal.
A mindset shift is critical in addiction recovery for various reasons. For example, it will help you recognize that addiction is a complex medical condition and not a moral failing. This understanding can boost your self-esteem and make you feel more capable of overcoming challenges. Changing your relationship with addiction also makes you more receptive to seeking help and support. You're more likely to reach out to professionals, friends, and support groups when you understand that recovery is a valid and achievable goal.
When you understand the power addiction holds over your brain, you're better prepared to face, manage, and overcome potential relapse triggers. A mindset shift sets the foundation for lasting recovery. Instead of just aiming for short-term abstinence, you focus on building a sustainable, fulfilling life without the need for substances.
Strategies for Dethroning the Dragon of Addiction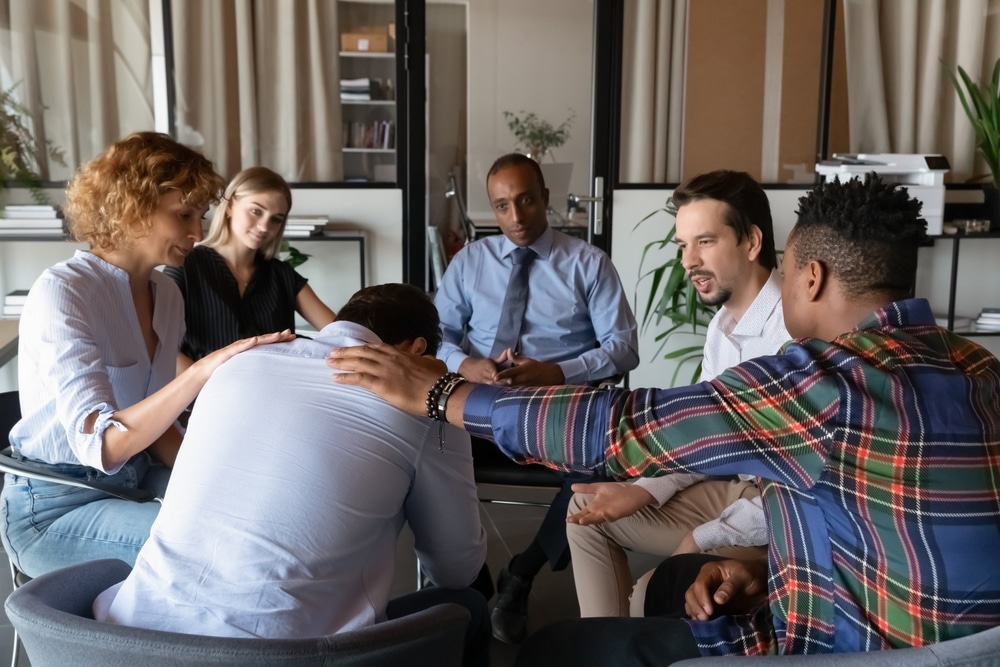 Dethroning the dragon of addiction is a metaphorical concept of overcoming addiction by shifting your mindset and taking control over the powerful influence of the addiction, or the "dragon." Here are some strategies that can help change your mindset and aid in addiction recovery:
Acknowledge the Problem
This is the starting point. Recognizing that you have an addiction and admitting it to yourself is crucial. Denial can be a significant barrier in the recovery process, so being honest with yourself is the foundation for change.
Educate Yourself
Learn about addiction as a medical condition rather than a personal failure. Understand the brain's reward system, the impact of substances, and how addiction alters brain chemistry. This knowledge provides a foundation for recovery.
Shift from Victim to Warrior
This mindset shift involves changing how you perceive yourself in relation to the addiction. Instead of feeling helpless and victimized, see yourself as a warrior who is determined to confront and conquer the challenges of addiction.
Seek Professional Help
Engaging with healthcare professionals, therapists, and addiction specialists is a crucial step. They can assess your situation, provide personalized treatment plans, and offer therapy to address both the physical and psychological aspects of addiction.
Set Clear Goals
Setting goals gives you direction and purpose. They can be related to abstinence, personal growth, relationships, or any area of your life that's affected by addiction. Having clear, achievable goals helps you measure your progress and stay motivated.
Supportive Network
Surround yourself with a support network of friends and family or peer support groups. These individuals can offer encouragement, understanding, and accountability as you work toward recovery.
Identify Triggers
Recognize the situations, places, emotions, or people that trigger your cravings. Developing awareness of these triggers allows you to create a plan to avoid or cope with them effectively.
Develop Coping Mechanisms
Learn healthy ways to cope with stress, anxiety, and negative emotions through holistic and evidence-based therapies. Most treatment facilities offer these treatment options as part of their rehabilitation programs.
Celebrate Milestones
Celebrating even the smallest victories reinforces your progress. It could be a week of sobriety, completing a counseling session, or achieving a personal goal. Celebrations boost your morale and remind you of your achievements.
Practice Self-Care
Taking care of your physical, emotional, and mental well-being is fundamental. Adequate sleep, nutrition, mindfulness exercises, and self-compassion contribute to your overall ability to cope with stress and triggers.
Stay Persistent
Recovery is a lifelong journey. Even during tough times, remind yourself why you started and how far you've come. Persistence and commitment are essential to overcoming challenges along the way.
Ultimately, changing our perspective on addiction and seeking professional help paves the way for transformation, personal growth, and a renewed sense of purpose. It enables you to break free from the shackles of addiction and rediscover a life filled with hope, health, and fulfillment. The path to dethroning the dragon of addiction is challenging, but with the right strategies and support, it is a path that leads to recovery and a brighter future.
If you or someone you know is struggling with drug use, contact a healthcare professional, counselor, rehabilitation center, or addiction support helpline for guidance, assistance, and resources.
One of the best ways to look at drug addiction is to think of it as an uninvited guest. No one wants a substance use disorder to come into their lives and settle in for an extended stay. No one desires this any more than they would like to have diabetes, heart condition, or any other serious health issue. But addiction, nonetheless, imposes its presence, gradually making itself at home and overstaying its welcome, refusing to leave even when the negative consequences become apparent.
Comparable to an uninvited guest who overstays their welcome, addiction's entry is unassuming, but its effects are far-reaching and damaging. Let's delve into how drug addiction slips into your life, disrupts your peace, and why evicting this invisible enemy often requires professional help.
The Stealthy Arrival: Curiosity and Experimentation
Substance abuse sometimes enters one's life like an uninvited guest. Other times, it's invited by one and unwanted by another (family members, spouses, etc.). Either way, the initial encounter often takes the form of curiosity or experimentation.
An individual may try a substance once to see what it's like—much like they'd entertain a guest for a brief moment out of politeness. The initial encounter may not immediately raise alarm bells. However, this phase marks the beginning of a journey that can lead to hidden consequences.
Settling In: The Pleasure and Comfort Phase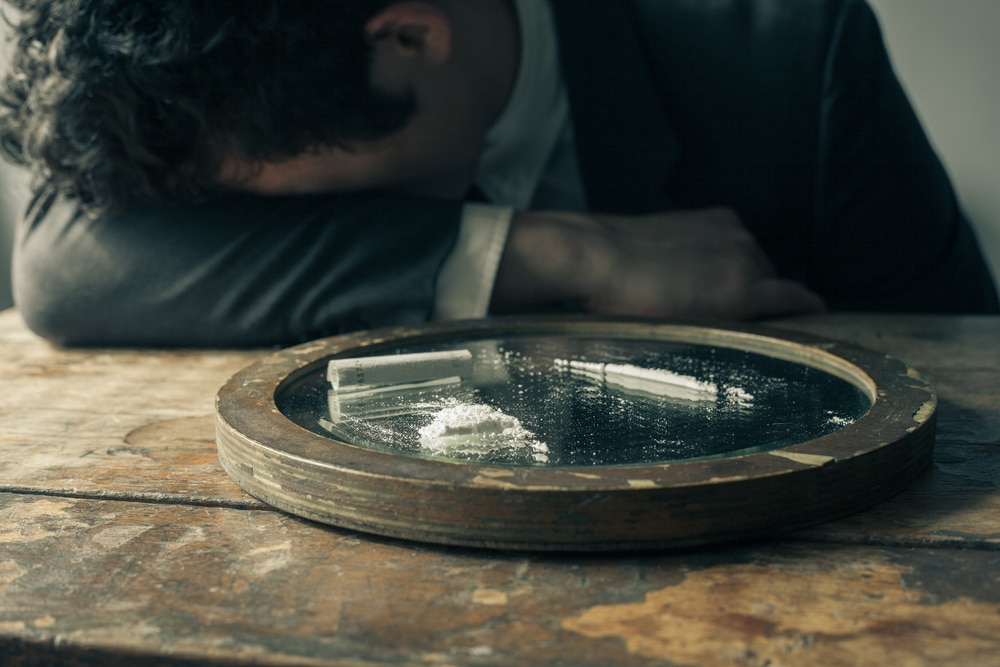 This stage is marked by the brain's response to the addictive substance or behavior, where the initial curiosity or experimentation gives way to a heightened sense of pleasure and comfort. It can be likened to when an uninvited guest feels at ease and gradually becomes more comfortable in their surroundings.
Alcohol or drug use activates the brain's reward system, releasing neurotransmitters like dopamine that create pleasure and euphoria. Just as the uninvited guest appreciates the comforts of their new surroundings, the brain starts associating the substance or behavior with a pleasurable experience.
Reinforcement of Behavior
As the brain experiences the surge of pleasure from the substance or behavior, it reinforces one's inclination to repeat the action. This reinforcement parallels the process of a guest finding specific amenities in their host's house that make them want to stay longer. The brain begins to form connections between the stimulus (the addictive substance or behavior) and the pleasurable feelings, leading to a desire to repeat the experience.
Gradual Escalation of Use
At this point, the individual starts to use the addictive substance or engage in the behavior more frequently. The pleasurable sensations felt during the initial encounters become a sought-after source of comfort, leading to an increased desire to recreate those feelings.
Quiet Disruption: Gradual Escalation
The guest-turned-intruder's presence becomes more noticeable as the addiction disrupts an individual's life. What was once an occasional indulgence becomes a more frequent occurrence. The substance or behavior is no longer a choice but a compelling need. Responsibilities and relationships become overlooked or compromised as the individual's attention becomes increasingly consumed by destructive habits.
Overtaking Control: Dependency and Chaos
As the uninvited guest takes over, addiction tightens its grip. Just as the guest starts dictating the household's schedule, addiction dictates the individual's life. The regular dose of pleasure the brain receives from the addictive substance or behavior creates a reliance that's difficult to break. One may try to quit or reduce their addictive behavior, but withdrawal symptoms, cravings, and deeply ingrained patterns can make this a daunting task.
The Reluctant Guest: Attempts at Breaking Free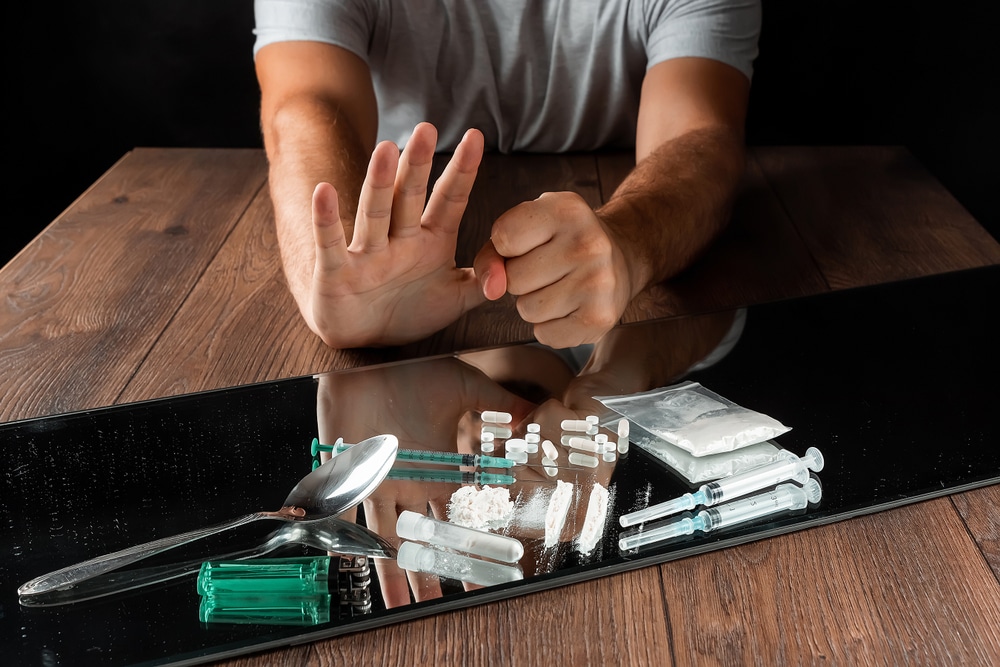 Some uninvited guests might promise to leave but then linger longer. And that's similar to what happens when one is in pursuit of breaking the cycle of addiction. They might successfully abstain for a period, but the allure of the addictive substance or behavior and triggers like stress or social situations can lead them back into old habits. These relapses can be discouraging and make breaking free even more challenging.
Expulsion: Seeking Help and Recovery
The rewiring of the brain caused by addiction makes it extremely difficult to quit without professional help. Addiction affects multiple aspects of a person's life, from brain chemistry to behavior, emotions, and decision-making. Seeking assistance from addiction specialists and professionals can help understand these changes, develop effective strategies, and provide the necessary support to reclaim one's life from the grip of addiction.
Addiction Treatment Options
The struggle to break free from addiction echoes the challenge of convincing an unwelcome guest to leave. Despite the individual's sincere attempts, addiction often clings tenaciously, leading to cycles of relapse and self-criticism. Experts use different treatment options that might involve a combination of therapies and medications to help treat addiction. These may include:
Behavioral Therapies
Behavioral therapies are evidence-based approaches that modify addiction-related behaviors, thoughts, and emotions. These therapies address the psychological aspects of addiction and help individuals develop healthier coping strategies. Examples of behavioral therapies include:
Cognitive-Behavioral Therapy (CBT)
Dialectical Behavior Therapy (DBT)
Motivational Interviewing
Contingency Management
Medication-Assisted Treatment (MAT)
MAT combines medication with behavioral therapy to treat substance use disorders. Medications like Methadone, Buprenorphine, Naltrexone, Acamprosate, and Disulfiram help manage withdrawal symptoms, reduce cravings, and stabilize brain chemistry. MAT is particularly effective for opioid and alcohol addiction.
Family Therapy
Addiction affects not only the individual but also their loved ones. Family therapy involves the family members in the treatment process to address interpersonal dynamics, communication, and support systems.
Holistic Approaches
Holistic treatments consider the individual as a whole, focusing on physical, mental, and emotional well-being. These approaches complement traditional therapies and promote overall health, and include:
Yoga and Meditation
Art and Music Therapy
Mindfulness-Based Stress Reduction (MBSR)
Nutrition and Exercise
Healing and Rebuilding: A Life after Addiction
The road to recovery is characterized by rediscovery, growth, and renewal. Much like reclaiming a space after the departure of an unwanted guest, individuals in this phase work on rebuilding their lives by joining support groups, nurturing relationships, embracing healthier habits, and creating a future filled with positivity and meaning. The process involves personal development, self-compassion, and a commitment to a life free from the shadow of addiction, demonstrating the resilience and strength of the human spirit in overcoming challenges.
If you or someone you know is struggling with drug use, contact a healthcare professional, counselor, rehabilitation center, or addiction support helpline for guidance, assistance, and resources.
Substance abuse changes how your brain, body, and central nervous system work. When you decide to stop using substances, it can trigger various withdrawal symptoms, and anxiety is a common one.
Anxiety is a natural stress response and often manifests as feelings of unease, fear, or worry. The intensity of anxiety can vary depending on factors like the type of substance used, the duration and severity of use, and individual differences in how the body and brain respond to withdrawal.
Understanding Anxiety during Withdrawal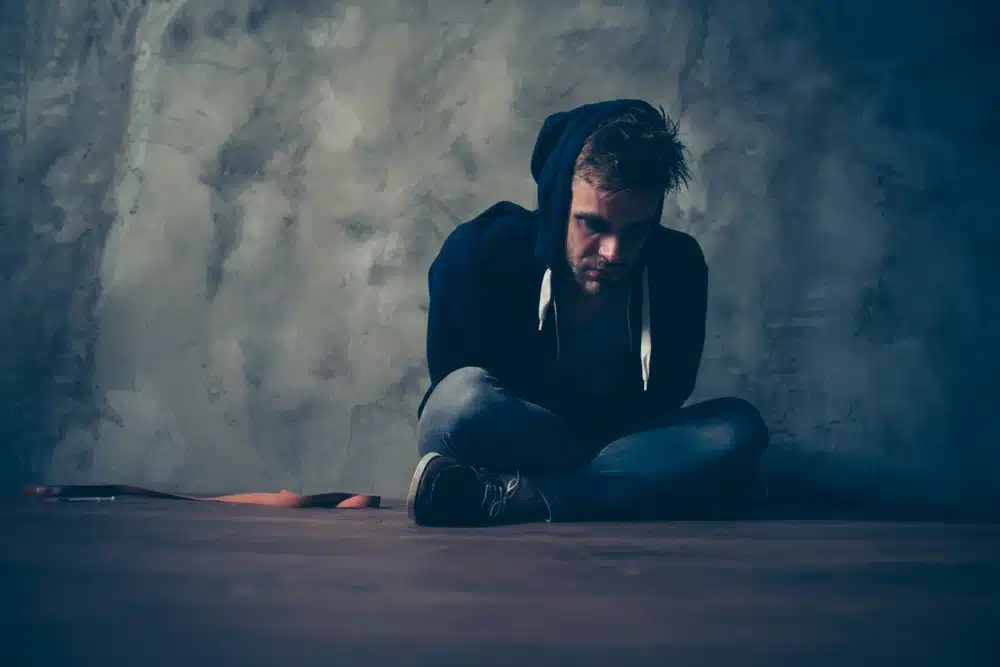 Withdrawal occurs when someone stops using a substance they have become dependent on, and during this period, anxiety symptoms can intensify. This happens due to chemical imbalances in the brain and the body adjusting to functioning without the substance.
When you become dependent on a substance, your brain and body adapt to the presence of the substance, leading to changes in neurotransmitter levels and neural pathways. When the substance is suddenly removed, the brain and body need time to readjust to the absence of the substance. This can cause fluctuations in neurotransmitter levels, particularly those related to mood regulation, leading to increased anxiety.
Common Anxiety Symptoms During Withdrawal
Withdrawal-related anxiety disorder can manifest in both physical and psychological symptoms.
Physical symptoms
Increased heart rate
Palpitations
Sweat and hot flashes
Pins and needles
Headaches and backache
Trembling
Gastrointestinal distress
Psychological symptoms
Excessive worry
Fear
Restlessness and agitation
Racing thoughts
Panic attacks
Irritability
Difficulty concentrating
Sleep disturbances
Coping Strategies for Anxiety during Withdrawal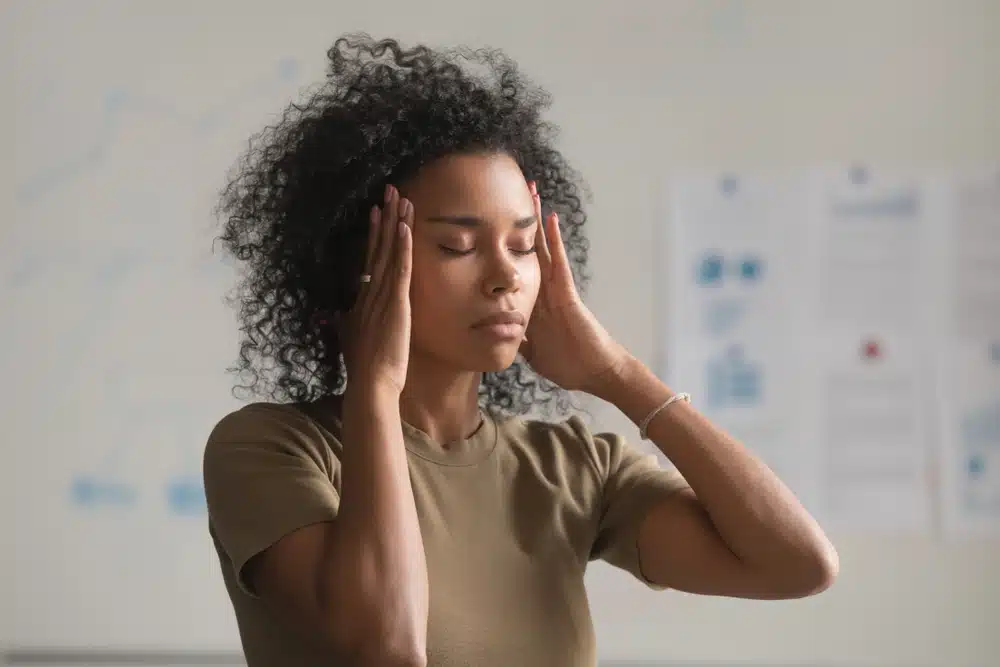 Coping with withdrawal anxiety is crucial for a smoother recovery. Here are some strategies to help manage anxiety during withdrawal:
Monitor Anxiety Symptoms and Triggers
Be aware of what triggers your anxiety and learn effective coping strategies so you can take proactive steps to manage anxiety during withdrawal and promote a smoother recovery.
Keep a journal: Maintain a journal to track your anxiety symptoms, their intensity, and any patterns you notice. Note down the situations or circumstances that trigger your anxiety and any physical or emotional sensations you experience. This can help you identify common triggers and develop strategies to manage them.
Identify triggers: Pay attention to the situations, people, or environments that tend to provoke anxiety symptoms during withdrawal. It could be specific social situations, thoughts, memories, or even physical sensations. By identifying these triggers, you can take proactive steps to minimize their impact or avoid them when possible.
Once you have identified your triggers, explore these coping strategies to determine what works best for you.
Practice Relaxation Skills
Relaxation exercises are highly effective in treating anxiety. Studies show that multiple forms of relaxation training can help individuals reduce anxiety and improve overall well-being. Try:
Deep breathing techniques: Where you take slow, deep breaths, filling your lungs with air and exhaling slowly. This technique activates the body's relaxation response, slows down the heart rate, and promotes a sense of calm. You can do it anywhere and anytime, making it a convenient tool for managing anxiety.
Mindfulness practices: You focus on the present moment without judgment. When fully aware of your thoughts, emotions, bodily sensations, and the environment, you cultivate a sense of calm and acceptance.
Yoga and Stretching: Yoga poses and stretching exercises are great for releasing physical tension and promoting relaxation. Yoga combines mindful movement with deep breathing, creating a holistic approach to relaxation and stress reduction. It can improve flexibility, balance, and overall mental and physical well-being.
Body scan meditation: Involves systematically scanning your body from head to toe, bringing awareness to each body part and noticing any sensations or tension. The body scan is one example of grounding exercises that help you feel more grounded, centered, and connected to your surrounding. Others include the 5-4-3-2-1 technique, deep breathing, and mindful walking.
Build a Strong Support Network
It's tough to navigate recovery alone. You need all the support you can get. Take advantage of the following:
Family and friends as support systems: Reach out to trusted family members and friends who can provide emotional support, understanding, and encouragement during this challenging time. Share your struggles, fears, and progress with them, and let them be a source of motivation and positivity.
Support groups and recovery communities: Consider joining support groups or recovery communities specifically tailored to substance withdrawal or anxiety. These groups provide a safe space to share experiences, receive guidance, and learn from others who have gone through similar challenges. Connecting with individuals who understand your journey can benefit you and provide a sense of belonging.
Online resources and forums: Explore online platforms and forums dedicated to substance withdrawal, mental health, and anxiety management. These platforms offer a wealth of information, resources, and the opportunity to connect with a broader community. Engaging in online discussions, reading personal stories, and accessing professional advice can help you feel less alone and provide valuable insights.
Prioritize Rest and Self-Care
Rest is an essential aspect of managing anxiety during withdrawal. Anxiety symptoms can worsen when your body and mind are tired – and the reverse is also true. Here are a few things to try out:
Prioritize sleep: Aim for a regular sleep schedule and create a sleep-friendly environment. Establish a bedtime routine that promotes relaxation, such as taking a warm bath, reading a book, or practicing relaxation techniques before bed. Avoid screens and stimulating activities close to bedtime.
Take breaks: Allow regular breaks throughout the day to rest and recharge. Engage in activities that promote relaxation, such as taking a walk in nature, listening to calming music, or practicing deep breathing exercises.
Practice self-care: Engage in activities that bring you joy and relaxation. This can include hobbies, creative pursuits, or activities that help you unwind, such as taking a bubble bath, practicing mindfulness, or enjoying a cup of herbal tea.
Set boundaries: Learn to say no and establish boundaries to avoid over-committing yourself. Recognize that rest is essential for your well-being and recovery, and prioritize self-care without feeling guilty.
Establish a routine: Create a structured daily schedule with time for self-care practices and relaxation.
Nourish your body with a healthy diet: Consume balanced meals and stay hydrated to support overall well-being.
Seek Support from Professionals
If you are experiencing severe anxiety or other distressing symptoms during withdrawal, it's best to seek professional help from a healthcare provider or addiction specialist. They can provide appropriate support, guidance, and treatment options to manage anxiety symptoms effectively. In most cases, this will include:
Therapy: A mental health professional who specializes in addiction and anxiety treatment (dual diagnosis) can provide therapy options such as cognitive-behavioral therapy (CBT), which can help you identify and change negative thought patterns, develop coping mechanisms, and address underlying issues contributing to anxiety. Other therapeutic approaches, such as dialectical behavior therapy (DBT) or acceptance and commitment therapy (ACT), may also be beneficial.
Medication options: Your healthcare provider may assess your situation and determine if medication, such as anti-anxiety medications or short-term use of certain antidepressants, may be appropriate. It's important to work closely with a healthcare professional to monitor medication use and ensure it aligns with your specific needs and circumstances.
Facing anxiety during withdrawal can be challenging. Know you're not weak – it is often challenging for most people. But you will not regret your decision once the withdrawal is over. You'll enjoy a happier, healthier, and more productive life.
A growing body of evidence suggests a strong link between club drug use and the development of substance use disorder. While not everyone who uses party drugs will develop an addiction, these substances pose unique risks that can increase the likelihood of developing SUD. By understanding the potential risks and long-term consequences, you can make informed decisions about their substance use and prioritize their well-being.
This article will explore the connection between party drugs and substance use disorder. We'll also look at how they affect the brain, behavior, and overall health.
What is a Party Drug?
Party drugs, also called raves or designer drugs, are recreational drugs often used in social settings like parties, clubs, music festivals, and other social gatherings. People, especially young adults, use these types of drugs for a range of reasons, including:
Enhance their social experience
Increase energy and euphoria
Escape from stress, inhibitions, and everyday realities
Get out of their head, and experience a heightened state of enjoyment
Fit in or conform to peer pressure or social expectations within specific party or club scenes
Most people favor party drugs because they're perceived to enhance social interaction by heightening euphoria, energy, and empathy. But what most people don't know is the risk they expose themselves to when they use party drugs.
For one, these drugs are made synthetically in labs. So, they can have unexpected side effects during use because of contamination or substitution during formulation. Besides, drug dealers and manufacturers often cut the drugs with other substances to increase potency or profit margins.
This can put users at risk of overdose or even death, especially when their bodies aren't used to the drug. In some cases, the drugs are laced with a date rape drug putting individuals at risk of sexual assault or other forms of harm.
Above all, club drugs for recreational use can lead to drug addiction. We'll discuss more about this in this article, but first, let's look at the types of club drugs.
Types of Party Drugs and Their Effects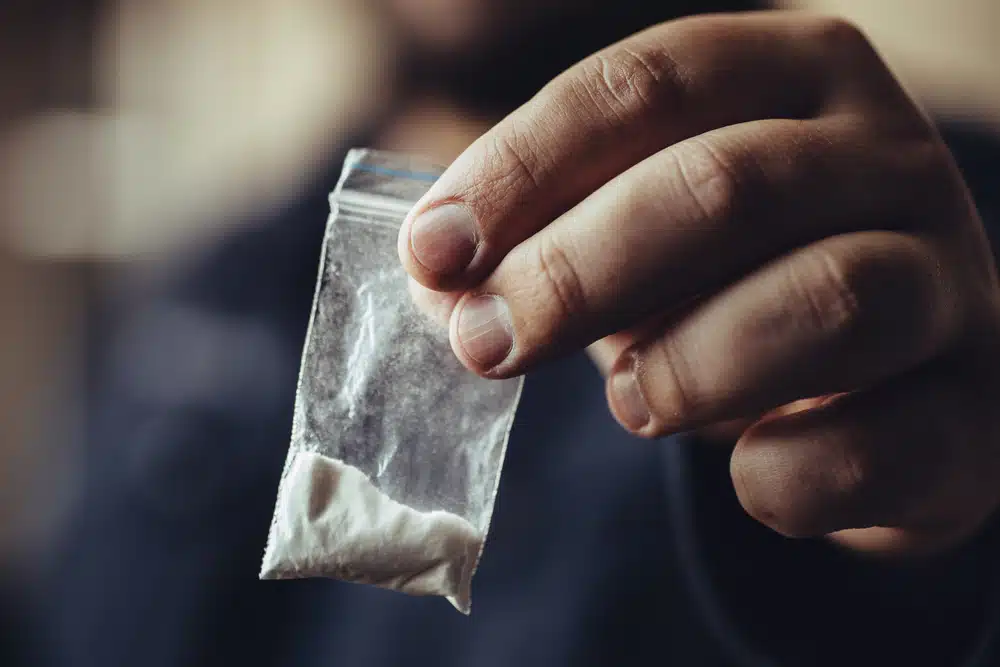 During drug parties, people can use legal and illegal drugs in various forms, each with its effects on the mind and body. Here are some common party drugs:
Stimulants
Stimulants increase alertness, energy levels, and activity in the brain. They produce feelings of euphoria, heightened sociability, and increased focus. However, they can also increase heart rate, elevated blood pressure, and potential overstimulation. Examples of stimulant party drugs include:
Cocaine
Amphetamines (e.g., Adderall)
Methamphetamines (crystal meth)
Hallucinogens
Hallucinogens induce profound alterations in perception, mood, and cognition. They can cause sensory distortions, hallucinations, and an altered sense of self and reality. Hallucinogens are known for their potent mind-altering effects and include:
LSD (Acid)
Psilocybin (Magic Mushrooms)
DMT (Dimethyltryptamine)
Ketamine
Depressants
Depressants slow down brain activity, leading to relaxation, sedation, and reduced inhibitions. They can produce feelings of calmness and tranquility but also carry risks of respiratory depression and impaired coordination. Examples of depressant party drugs include:
GHB (Gamma-Hydroxybutyrate)
Benzodiazepines (e.g., Xanax)
Marijuana
Alcohol
Heroin
Benzodiazepines
Party Drugs and Addiction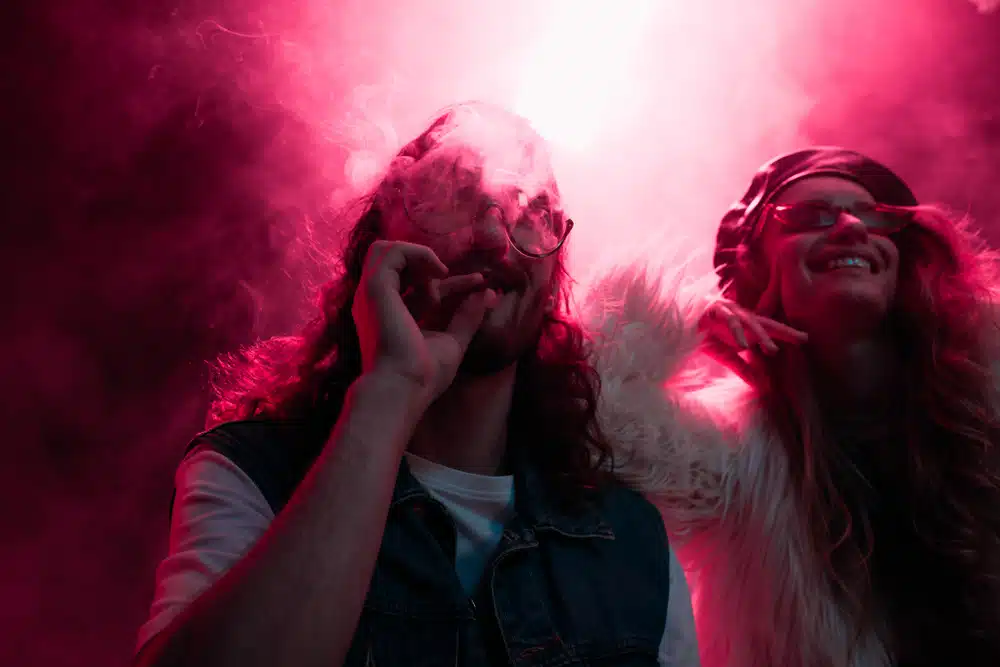 Party drugs, often used recreationally in social settings, carry a significant risk of addiction and the development of substance use disorder. While party drugs may initially be sought for their pleasurable effects and social enhancement, continued use can lead to a cycle of dependence and compulsive drug-seeking behavior.
Effects of Party Drugs on the Brain
To understand the connection between party drugs and substance abuse, let's examine how it affects the brain.
Neurochemical Effects
Party drugs, such as MDMA, cocaine, or methamphetamine, target the brain's reward system, flooding it with neurotransmitters like dopamine and serotonin. These chemicals are responsible for feelings of pleasure and happiness. The brain quickly adapts to these surges by reducing its natural production of these neurotransmitters or downregulating their receptors. As a result, a person may experience a "crash" or a "come down" after the drug's effects wear off, leading to intense cravings for more drugs to regain those pleasurable sensations.
Development of Tolerance
With repeated use, the brain can build a tolerance to the effects of party drugs. This means that one needs larger doses over time to achieve the same euphoria they initially experienced. The cycle of increasing drug consumption to maintain the desired effects further reinforces drug dependence.
Cravings and Withdrawal Symptoms
Continued use of party drugs can lead to cravings—strong desires or urges to use the drug again. These cravings can persist even during periods of abstinence and can be triggered by environmental cues associated with drug use. Additionally, party drugs can cause withdrawal symptoms when drug use is abruptly stopped or reduced, further fueling the cycle of addiction.
Psychological Dependence
The combination of neurochemical changes, tolerance, and psychological cravings can lead to compulsive drug-seeking behavior. Now the person perceives the drug as necessary and needs it to function or cope with daily life.
Effects of Party Drugs on Mental Health
Substance abuse is a risk factor for mental health issues, and party drugs are no different. According to studies, mental health, and substance use disorders often co-occur, with one leading to the other.
As such, using party drugs can exacerbate symptoms of pre-existing mental health conditions or contribute to developing new disorders. When this happens, people may turn to party drugs to cope or self-medicate. Here's a quick look at the effect of club drugs on mental health:
Anxiety and Panic
Stimulant drugs like cocaine, amphetamines, and MDMA can cause heightened arousal, restlessness, and intense anxiety. Hallucinogens like LSD and psilocybin can also lead to anxiety, especially if the individual experiences a bad trip or overwhelming hallucinations.
Depression and Mood Disorders
Drugs like MDMA and methamphetamine can cause a temporary increase in mood and euphoria during use. However, the subsequent decrease in neurotransmitter levels (e.g., serotonin) can lead to a "crash" or feelings of depression, irritability, and emotional instability afterward. Prolonged or heavy use of party drugs can disrupt the brain's natural reward system and contribute to persistent depressive symptoms.
Psychosis and Psychiatric Disorders
Some party drugs, particularly hallucinogens and stimulants, can induce psychotic symptoms, such as hallucinations, delusions, paranoia, and disorganized thinking. These experiences can trigger or worsen psychotic disorders, like schizophrenia or substance-induced psychosis, among some users.
Cognitive Impairment
Chronic use of drugs like MDMA, methamphetamine, and ketamine can lead to long-term cognitive deficits, affecting learning, information processing, and decision-making. Alcohol, commonly used as a party drug, can also cause cognitive impairments, including memory lapses and difficulties with attention and concentration.
Suicidal Thoughts and Behaviors
Substance use, including party drug use, is linked to an increased risk of suicidal thoughts and behaviors. The alterations in brain chemistry, mood deregulation, and the social and psychological consequences of drug use can contribute to feelings of hopelessness, despair, and an increased risk of self-harm.
What can you do to reduce the Risk of taking Party Drugs?
The best way to minimize risk is not to use drugs in the first place. But if you still choose to engage in recreational drug use, these harm-reduction strategies can help reduce the potential risks involved:
Educate yourself about the specific risks and potential consequences associated with party drugs. Stay informed about the substances, their effects, and the potential for addiction.
Familiarize yourself with the signs of adulterated or contaminated drugs and learn how to identify and minimize the risk of unintended substance ingestion.
Start with a low dosage to assess your body's reaction and sensitivity to the substance. Remember that the potency and purity of these drugs can vary significantly.
Avoid mixing substances to minimize the risk of adverse interactions and unintended consequences.
Stay hydrated
Take breaks from dancing or other physically demanding activities to avoid overexertion.
Avoid sharing drug paraphernalia, as it can increase the likelihood of transmitting blood-borne infections like HIV or hepatitis.
Establish personal boundaries and limits regarding drug use. Stick to a predetermined plan and avoid succumbing to peer pressure.
If you or someone you know is struggling with drug use, contact a healthcare professional, counselor, or addiction support helpline for guidance, assistance, and resources.
Drug testing has become a standard practice for many employers. Most of them perform drug screenings to ensure workplace safety, maintain a drug-free workplace, and, in some cases, comply with legal requirements.
While a drug screen can be an essential tool for employers to maintain workplace safety and productivity, it can also be a barrier for those in recovery from addiction. For these individuals, the fear of failing a drug test can discourage them from seeking employment that requires drug screening. And with recent layoffs and scarce employment opportunities, the pressure to find and maintain a job can be even more intense.
Luckily, many employment opportunities don't require drug screenings. These include jobs in the following fields:
Entertainment
Mom-and-pop shops
Culinary jobs
Creative jobs
IT jobs
Managerial jobs
Self-employed jobs
While many other options exist, these job fields are the most likely to hire without drug tests. In fact, less than 4% of candidates drug test for this position. The reason is such jobs have minimal workplace risk and can be executed with some level of independence. Generally, these jobs need self-discipline, creativity, unique skill sets, and independence.
If you're unemployed and looking for regular jobs, getting yourself off drugs is your best bet. This included marijuana in any form. Despite legalization, some employers might still want to test for THC. Weed testing detects the presence of the concentration of THC in your body. When you stay off drugs, you won't have to limit your chances to companies that perform these screening tests. You can be free to find a job you love.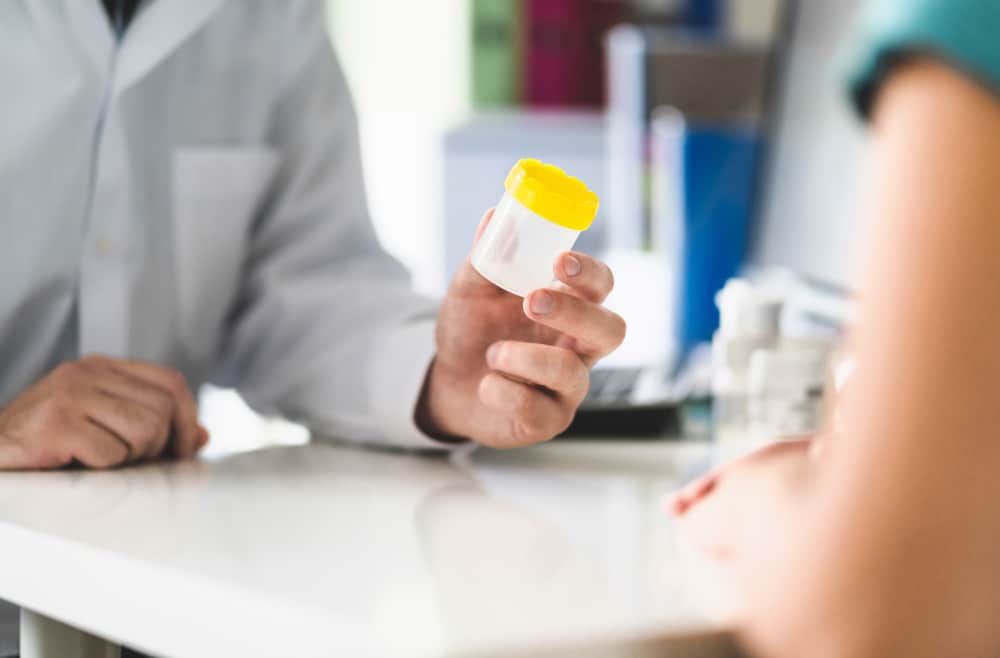 Companies that Don't Drug Test
Here's a list of companies that don't drug test. What's fascinating is that most of them are arguably the most successful companies.
Google
Microsoft
Apple
Amazon
Target
Chipotle
Starbucks
Whole Foods
Trader Joe's
Michael's
Petsmart
This article will explore some of these job options at different levels. We'll rank them from the highest-paying jobs to the least-paying ones based on the average annual salary. Note that these can also be an ideal side hassle if you're an artist looking for work to supplement your art and relieve the stress of not having enough money.
Entry-Level Jobs That Don't Drug Test
Cashier
Average annual salary of $31,000 (source)
A cashier is an entry-level job that involves handling transactions, processing payments, and providing customer service. As a cashier, you'll be responsible for scanning items, totaling purchase costs, and collecting customer payments. You may also assist customers with questions and help resolve any purchase issues. Cashiers need to have basic math skills, good customer service skills, and be comfortable working with a cash register or point-of-sale system.
Dog Walker
Average annual salary of $23,000
Your work as a dog walker will involve providing exercise, companionship, and ensuring their safety. You may work independently or for a pet care service company. This job typically requires a love for dogs, the ability to handle multiple dogs at once, and the physical ability to walk long distances. Dog walkers should also have good communication skills to interact with pet owners and knowledge of primary pet care, such as feeding, administering medication, and managing behavior.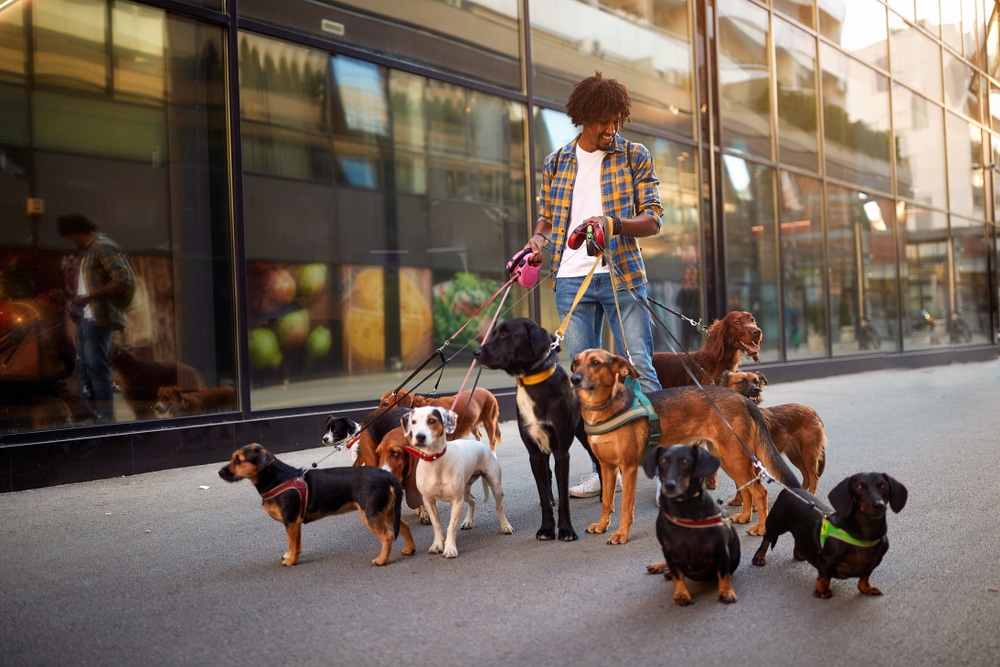 Housekeeper
Average annual salary of $23,000
Housekeeping mainly revolves around cleaning private residences or commercial properties, including hotels, resorts, private homes, and commercial buildings. Your work will typically involve vacuuming, dusting, cleaning bathrooms, changing linens, and doing laundry. As a housekeeper, you'll need to have good attention to detail, the ability to work independently, and be physically able to perform the necessary cleaning tasks.
Experience Jobs that Don't Drug Test
Real Estate Agent
Average annual salary of $99,000
Your job as a real estate agent is to help people buy, sell, and rent properties. You'll need to have good communication and sales skills, as well as knowledge of the local real estate market.
General Manager
Average annual salary of $82,000
As a general manager, you'll be responsible for overseeing the operations of a business or organization. This can include managing employees, creating budgets, and developing strategies to increase profitability.
Film Producer
Average annual salary of $63,000
As a film producer, you'll be involved in creating a movie or TV show, from developing the concept to hiring actors and crew members to oversee the post-production process.
Florist
Average annual salary of $48,525
Florists create and sell floral arrangements for various occasions, such as weddings, funerals, and special events. You'll need to have a good eye for design and knowledge of different types of flowers.
Interior Designer
Average annual salary of $54,000
Interior designers work with clients to create functional and aesthetically pleasing spaces for homes, offices, and other buildings. You'll need to have a good eye for design and be able to work within a client's budget.
Chef
Average annual salary of $44,000
As a chef, you'll create menus, prepare food, and manage kitchen staff. Therefore, you should have a passion for food, good cooking skills, and the ability to manage a busy kitchen environment.
Journalist
Average annual salary of $52,000
Your job as a journalist is to research and report on news and current events. This can include writing articles, conducting interviews, and investigating stories.
Personal Fitness Trainer
Average annual salary of $38,894
Personal trainers create personalized workout plans for clients and provide guidance and motivation to help them reach their fitness goals.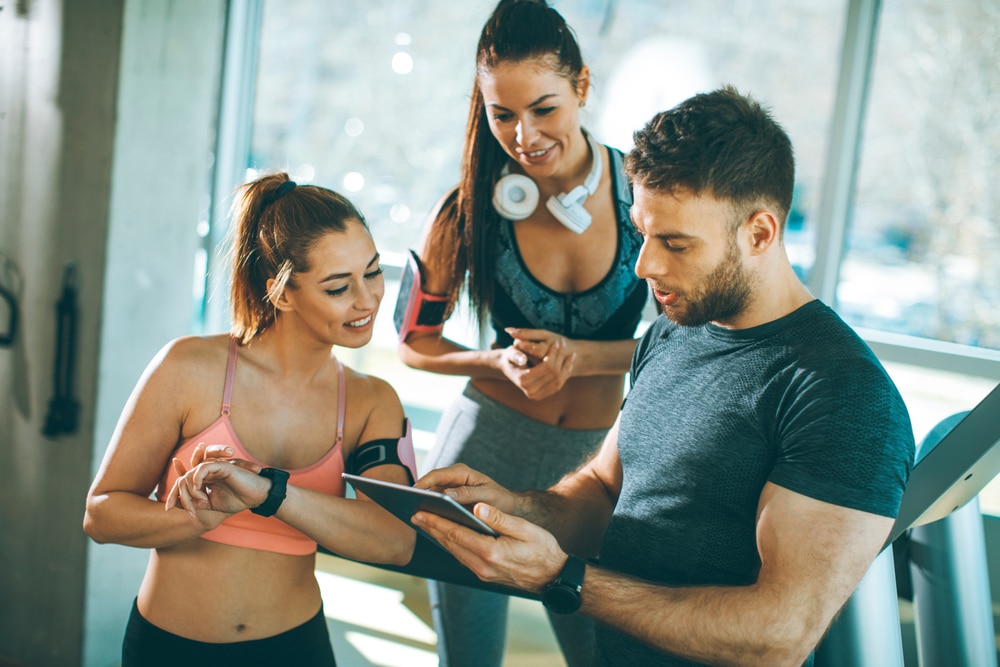 Cosmetologist
Average annual salary of $31,000
Cosmetologists provide various beauty services to clients, such as hair styling, makeup application, and nail care.
Photographer
Average annual salary of $49,000
Photographers capture images for various purposes, such as weddings, events, and commercial campaigns. You'll need to have a good eye for composition and be skilled in using photography equipment.
Dog Trainer
Average annual salary of $27,386
Your job as a dog trainer is to train dogs and their owners to improve behavior and obedience. Essential skills for a dog trainer include a good understanding of dog behavior and the ability to communicate with owners.
Remote Jobs that Don't Drug Test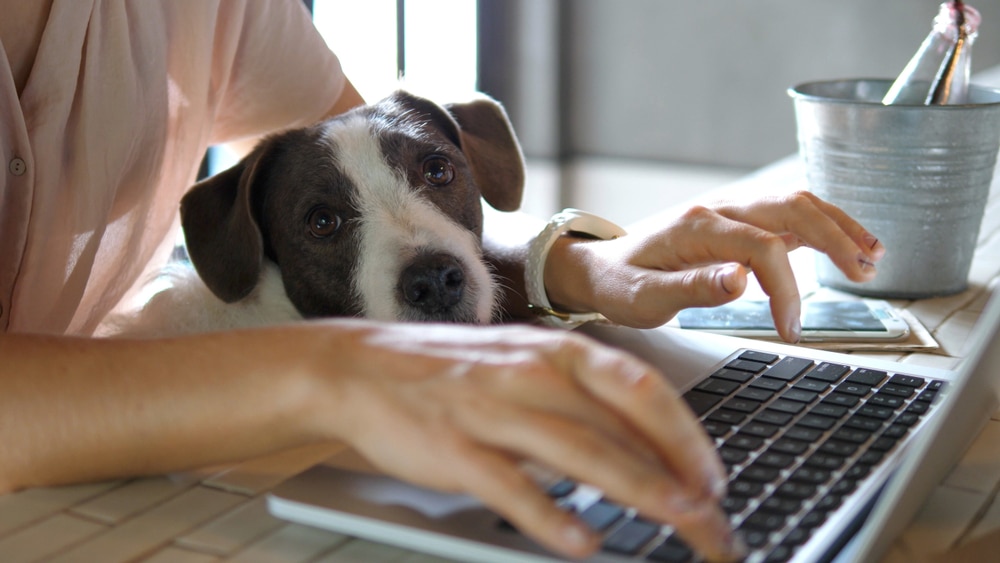 Mobile Application Developer
Average annual salary of $89,000
Mobile application developers create, design, and develop smartphone, tablet, and mobile device applications. You would typically work to create user-friendly, efficient, and visually appealing apps that meet the needs of clients and users.
IT Consultant
Average annual salary of $73,000
IT consultants provide advice and support to businesses and organizations in various areas of technology, such as software development, cybersecurity, network design, and information management. You would assess their needs, recommend solutions, and assist with implementation and training to help them achieve their technological goals.
Computer Animator
Average annual salary of $71,000
Computer animators use specialized software to create digital images and animations for various media, including films, video games, and television shows. In a work setup, you'll work with a team of animators and other artists to bring characters, objects, and environments to life using modeling, rigging, and texturing techniques.
Computer Programmer
Average annual salary of $66,000
Computer programmers write and test codes for software applications and systems. Your work will involve designing, developing, and troubleshooting software to ensure that it meets the needs of clients and users.
Writer
Average annual salary of $57,000
Copywriters and bloggers create written content for various mediums, such as books, articles, websites, and social media. You would research and write about various topics, often working with editors and other writers to refine your work and ensure that it meets the needs of clients and readers.
Graphic Designer
Average annual salary of $45,000
Graphic designers build visual designs and concepts for various media, such as advertising, branding, websites, and print materials. Your work is to create designs that communicate ideas, messages, and identities effectively.
Types of Jobs That Do Routinely Drug Tests
Drug testing is not a requirement for all jobs. But specific industries have made it a standard practice to ensure safety and productivity. Some typical jobs that routinely drug test include federal jobs, military positions, law enforcement, healthcare professionals, transportation workers, construction workers, aerospace and defense workers, and educators.
Drug screening is a common practice employers, schools, and other organizations use to ensure people are not using illegal drugs or misusing prescription medications. It may also be used to detect the presence of performance-enhancing drugs, like steroids, in the case of sports.
There are many types of drug tests based on the biological sample they use and the types of drugs they detect. These include urine, blood, breath, sweat, saliva, and hair follicle drug test. But unlike all other tests, hair drug test provides information on substance abuse over time.
A hair drug test analyzes a small sample of hair to detect the presence of drugs in the system. That's because a strand of hair serves as a timeline of one's substance intake history. You might have used marijuana weeks ago, which would be detected through a hair drug test.
The reason is that when you use drugs, the body metabolizes and circulates them in the bloodstream. As blood flows to the hair follicles, drug metabolites are deposited into the growing hair shafts. These drug metabolites remain in the hair as it grows, creating a record of drug use over time.
Hair drug tests can detect drug use up to 90 days before the test, but they can have a detection time of up to 12 months for slower-growing hair. This means that if you have used drugs in the past three months (sometimes more), the drug metabolites will be present in your hair sample.
The most common drugs that hair drug tests detect include:
Ecstasy
Amphetamine
Methamphetamine
Marijuana
Cocaine
PCP opioids (morphine, codeine)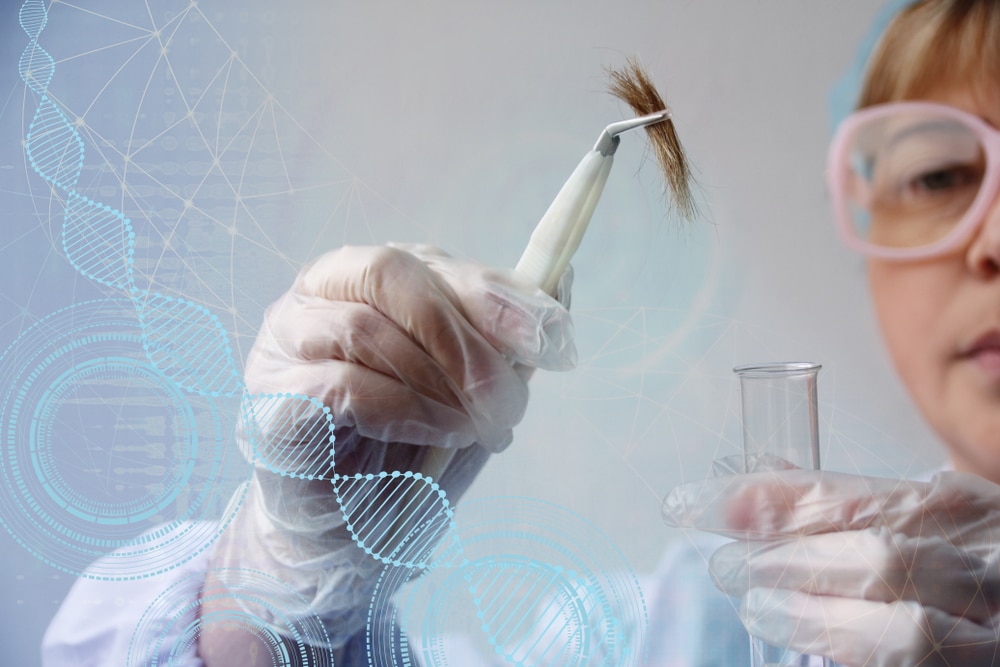 When Do You Need a Hair Drug Test?
Hair drug tests are typically used when there is a need for a highly sensitive and accurate method of detecting drug use. Here are some common situations where a hair drug test may be required:
Pre-employment drug screenings are especially common in industries where safety is a top priority, such as transportation, manufacturing, and construction.
Workplace drug testing to ensure a drug-free workplace.
Probation and parole as a condition of their release.
Child custody case as part of a child custody case to determine if a parent or guardian is using drugs.
Drug treatment programs for those participating in drug treatment programs monitor their progress and ensure they maintain sobriety.
Common Fails of Passing a Follicle Drug Test
Trying to cheat or manipulate a hair drug test can have serious consequences, including loss of employment, legal and financial penalties, and damage to your reputation. The best way to pass a hair drug test is to abstain from drug use and maintain sobriety. Here are some ways people try to cheat on the test.
Shaving your head: Shaving your head won't help you pass a hair drug test because the testers can take a sample of hair from another part of your body, such as your arms, legs, or pubic area. Besides, shaving your head right before the test may raise suspicion and lead to further testing.
Eating particular types of food: There is no evidence to suggest that eating certain types of food will help you pass a hair drug test. While some may claim that certain foods can help flush out drugs from your system, there is no scientific basis for these claims.
Eliminating THC by "Washing" it out of your hair: It is impossible to wash THC or other drug metabolites out of your hair with ordinary shampoo or other hair products. Some products may claim to be able to do this, but there is no scientific evidence to support these claims.
Getting Your Hair Bleached To Confuse The Testers: While bleaching your hair may remove some drug metabolites, it is not a reliable way to pass a hair drug test. Testers are aware of this tactic and may take additional measures to ensure the accuracy of the test results, such as taking multiple samples or testing hair from different parts of the head or body.
How to Pass Hair Drug Test
The most reliable way to pass a hair drug test is to abstain from drug use altogether. However, if you have used drugs in the past and are concerned about passing a hair drug test, there are a few things you can try:
Time: The hair drug test can only detect drug use within the last 90 days, so if you have been clean for longer than that, your test results should be negative.
Detoxifying shampoos: There are shampoos available that claim to remove drug metabolites from the hair. While these products may help remove some residue on the hair's surface, they are unlikely to penetrate deep into the hair shaft, where drug metabolites accumulate. Additionally, many of these shampoos can cause hair damage or scalp irritation.
Hair detoxification treatments: Some hair salons offer hair treatments that claim to remove drug metabolites from the hair. These treatments may involve a combination of deep cleansing shampoos, conditioners, and scalp treatments. However, there is no scientific evidence to support the effectiveness of these treatments.
Home remedies: Some people suggest using natural remedies, such as vinegar or baking soda, to remove drug metabolites from the hair. However, no scientific evidence supports the effectiveness of these remedies.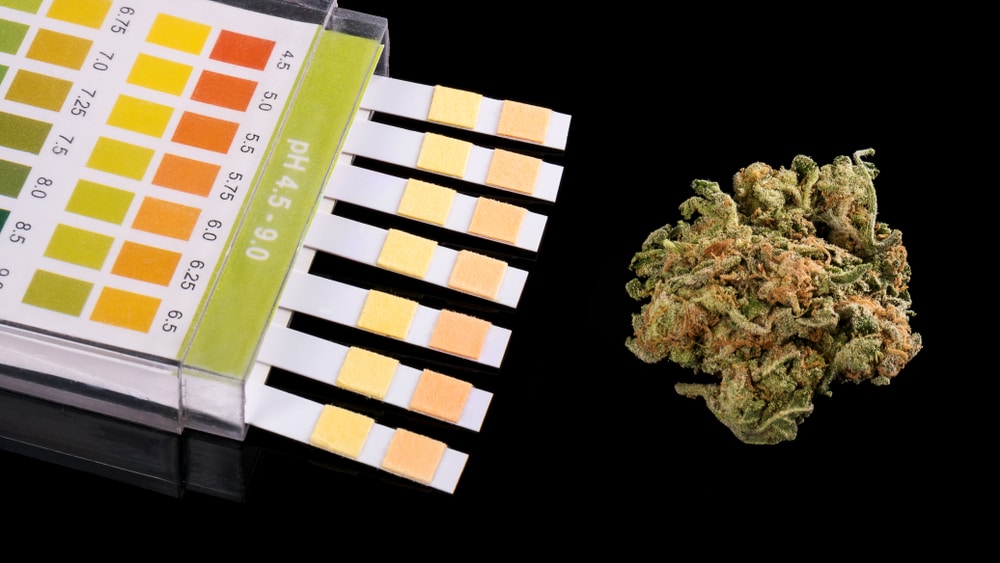 Where to Get a Hair Drug Test
You can get a hair drug test at different places depending on the purpose. For example, if you need a hair drug test for employment or legal purposes, you may be required to take the test at a designated testing facility chosen by your employer or the legal authorities. These testing facilities may include specialized drug testing centers, clinics, or laboratories.
If you need a hair drug test for personal reasons, such as monitoring your drug use or testing a family member, you can purchase at-home hair drug testing kits from online retailers or some drug stores.
Some medical facilities may also offer hair drug testing as part of their diagnostic services, particularly if drug use is suspected as a possible cause of a medical condition.
How Much Does Hair Follicle Drug Test Cost?
Hair drug tests are more expensive than urine, saliva, or blood tests. According to Healthline, drug tests performed in a lab or hospital may cost between $100 and $125, while an at-home hair drug test kit costs between $64.95 and $85. The cost variation is due to various factors, including the type of hair drug test ordered, where the sample is collected, and who's covering the costs.
How Accurate is the Test?
Hair drug tests are highly accurate and reliable, with a detection window of up to 90 days. They are considered one of the most reliable drug testing methods, as they can detect drug use that occurred several months ago.
The hair drug test accuracy is attributed to the fact that drug metabolites are incorporated into the hair shaft as it grows and remain there, making it difficult to tamper with or cheat the test. However, false positives can occur if the person being tested has been exposed to drugs passively or if the samples have been mixed up. Generally, hair drug tests are considered very accurate and widely used in drug testing programs.
Over the years, much progress has been made in reducing the stigma surrounding certain medical conditions, such as HIV and cancer. However, the same cannot be said for substance use disorders. Those struggling with addiction often face blame and shame for their condition, which can lead to a lack of understanding, support, and effective treatment. Overcoming addiction stigma is crucial to helping people get the help they so desperately need.
Despite the recognition of addiction as a disease, many individuals still view it as a personal choice or moral failure. In fact, research shows that addiction is more highly stigmatized than other health issues like mental illness. In fact:
Only 22% will work with a person struggling with drug addiction compared to 62% who will work with a person with a mental health issue.
90% are unwilling to have a person with an addiction to a prescription opioid marry into their family, compared to 59% for mental illness.
64% feel that those with a drug addiction should not be hired, compared to 25% for those with a mental disorder.
43% feel people with a drug addiction should not get the same health insurance benefits as those given to the public, whereas 21% oppose granting the same benefits to people with mental illness.
54% support the idea that landlords should be able to deny housing to those struggling with drug use issues, while only 15% believe the same for people with mental illness.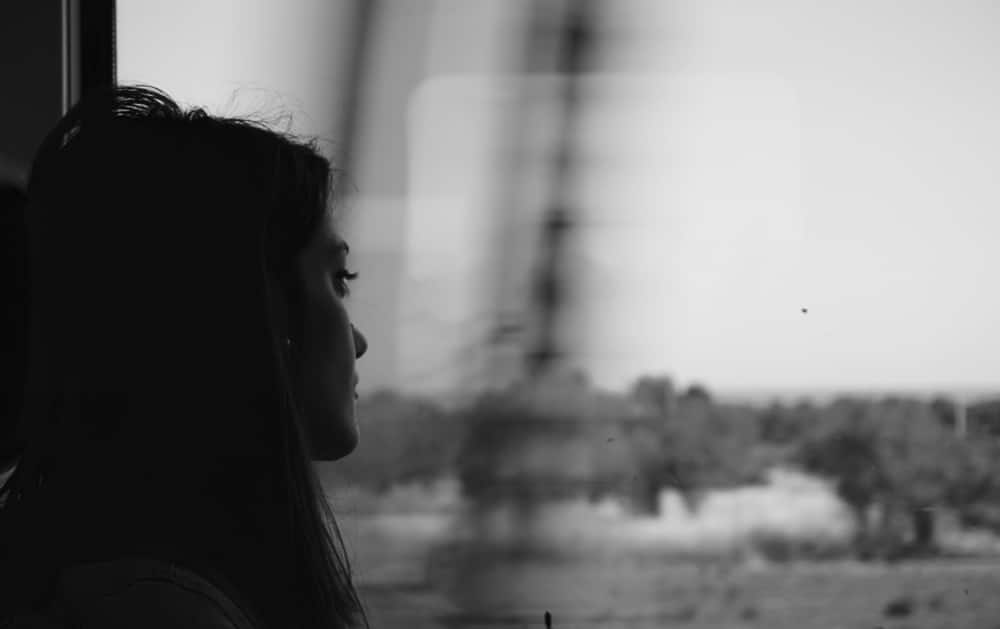 These statistics highlight the extent of stigma and discrimination those struggling with substance abuse face. The negative attitudes and beliefs towards people with substance use disorders are deeply ingrained in society and often result in individuals facing isolation, shame, and difficulty accessing support and treatment. And when the country is waging war on drugs due to the opioid crisis, it is more important than ever to address the stigma and discrimination towards people struggling with substance abuse.
Stigma increases the risk of opioid overdose cases by discouraging people from seeking help due to fear of rejection. It can also prevent people in recovery from being able to fully reintegrate into society, impacting their employment, housing, and social opportunities. It is important to challenge these stigmatizing beliefs and attitudes toward addiction and promote empathy, understanding, and support for those struggling with addiction. Ending stigma is the best way to save lives.
Understanding Addiction Stigma
Stigma refers to negative attitudes, beliefs, and stereotypes that are attached to individuals or groups based on certain characteristics or circumstances, such as addiction. Stigma can create a barrier for individuals seeking help or support and exacerbate feelings of shame, guilt, low self-worth, and isolation.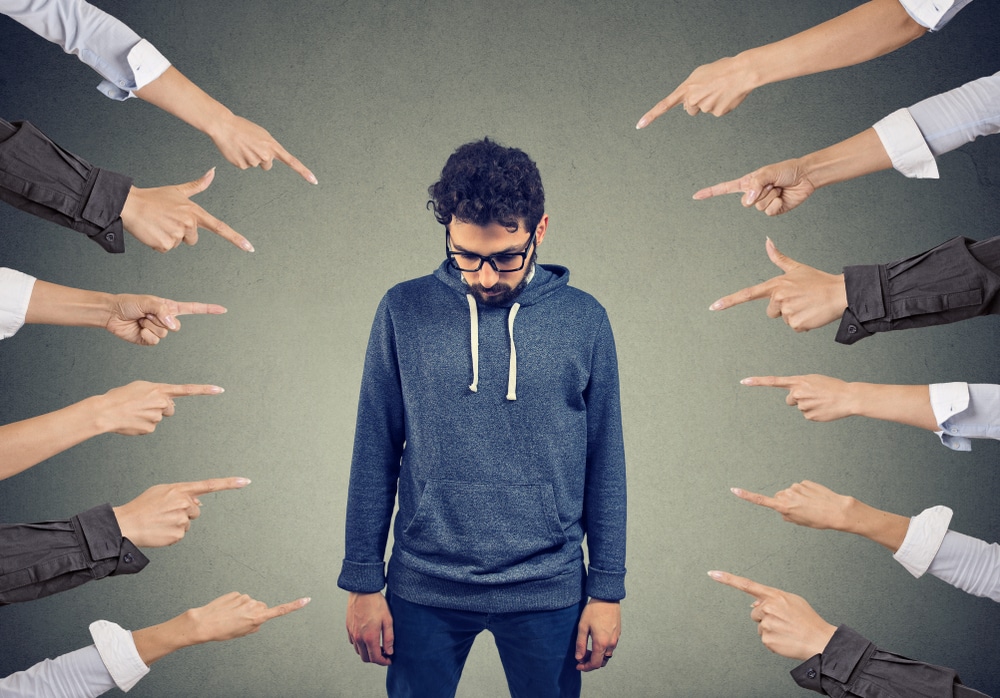 According to the 2021 survey by NSDUH, 40.7 million adults with substance use disorders did not get treatment at a specialty facility. Of this number, 39.5 million (96.8%) didn't feel like they needed treatment, and 837,000 (2.1%) believed they needed care but didn't try to get treatment.
Some examples of stigma towards those with addiction include:
Not using person-first language and referring to those with addiction as "junkies," "alcoholics," or other derogatory terms.
Assuming that those with addiction are criminals or dangerous to society.
Believing that addiction is a choice or that individuals with addiction lack motivation or self-control.
Refusing to hire individuals with a history of addiction, despite their qualifications and skills.
Avoiding or ostracizing individuals with addiction.
Stigma related to heavy drinking and illegal drug use can come from various sources, including primary care physicians, friends, family, employers, media, and society. The justice system also contributes to stigma because it incarcerates those with addiction instead of helping them seek treatment.
Addiction Resources and Treatment Options
Various resources are available for people struggling with addiction, including support groups like Alcoholic's Anonymous (AA) and Narcotics Anonymous (NA), which offer a community of peers who understand the challenges of addiction. You can also join inpatient or outpatient programs for a safe and supportive environment that allows you to focus on your recovery. Treatment centers provide a range of treatment options that include:
Detoxification programs: This is the first step in overcoming addiction, and it involves cleansing your body of the harmful substances that you have been using. The detoxification process can be difficult, but it is essential to ensure that you can focus on the rest of your recovery without the physical cravings and withdrawals.
Behavioral therapy: Behavioral health therapy helps you identify and change the negative thought patterns and behaviors contributing to your addiction. It helps you to learn new coping skills and strategies for dealing with triggers and cravings.
Medications: Medications are available to help ease withdrawal symptoms and reduce cravings for drugs or alcohol. These medications can be an important tool in your recovery process and are often combined with behavioral therapy.
Support groups: Joining a support group can provide a safe and supportive environment where you can connect with others going through similar experiences. These groups can offer you emotional support, encouragement, and guidance as you work to overcome your addiction.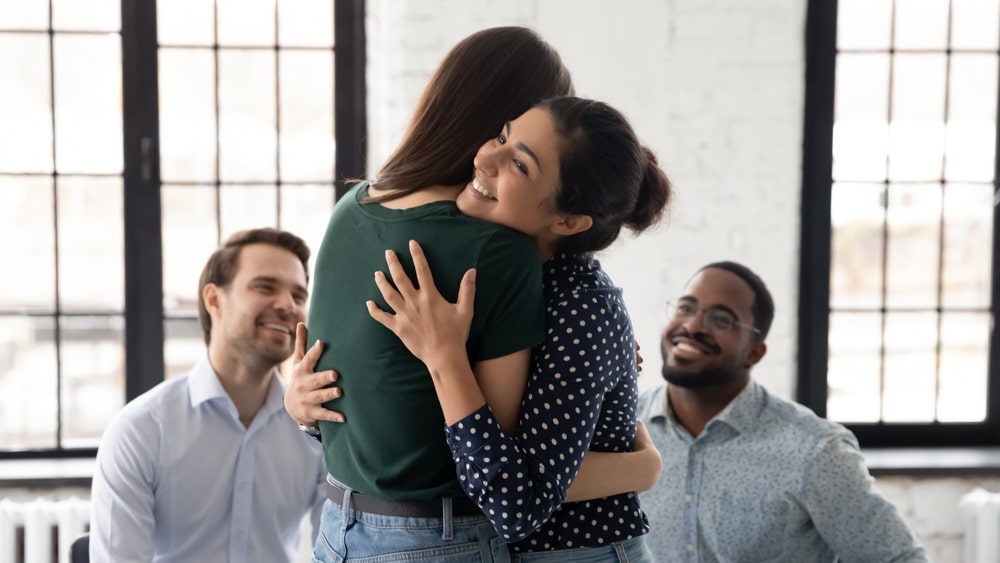 Remember that recovery is a journey, and it is important to be patient and kind to yourself along the way. You can overcome addiction and lead a healthy and fulfilling life with the right support and resources. Don't suffer in silence; reach out for help today.
Harm Reduction Efforts
Harm reduction is a public health approach that aims to reduce the harms associated with drug or alcohol use, even if the individual is not yet ready to quit. Harm reduction strategies can include safe injection sites, needle exchange programs, and overdose prevention initiatives. Harm reduction efforts can help individuals manage the risks associated with drug or alcohol use and provide a supportive and non-judgmental approach to addiction.
Don't Suffer in Silence
If you are struggling with addiction, knowing that you are not alone is important. Addiction is a common issue that affects millions of people around the world. While it may feel like you are the only one dealing with this problem, many others are also struggling and seeking help. By reaching out for help, you can connect with others who understand what you are going through and provide you with support and encouragement.
Tranq, an animal sedative, is spreading through the United States illicit drug supply and is thought to be responsible for the surge in overdose cases. The drug is now posing a new threat in the country's ongoing battle against drug overdoses.
Tranq is appearing more frequently in synthetic opioids, particularly fentanyl, causing deaths and severe side effects. Although most jurisdictions don't routinely test for tranq in postmortem toxicology, the DEA estimates the drug was involved in at least 1,423 overdose deaths in the south and 1,281 in the Northeast in 2021. And while the full nationwide scope of overdose death involving the drug is unknown, surveys show deaths associated with tranq have spread westward across the US.
What is Tranq?
Tranq, also known as Xylazine or tranq dope, is a sedative used to tranquilize large animals during procedures and diagnostic testing. Initially, the drug was given for household pets, but it's now typically used for large animals like elk, cattle, sheep, and horses. The Food and Drug Administration (FDA) approved the drug in 1960 for animal use, but not humans.
Despite this, the drug has become increasingly common in the US illicit drug supply. It is now sold on the streets, usually mixed with other drugs like heroin, cocaine, alcohol, benzodiazepines, methadone, and fentanyl. According to officials, drug dealers and suppliers lace these drugs with Xylazine because it's powerful, cheap, and easy to get. So, in most cases, those who buy these street drugs may be using tranq dope unknowingly.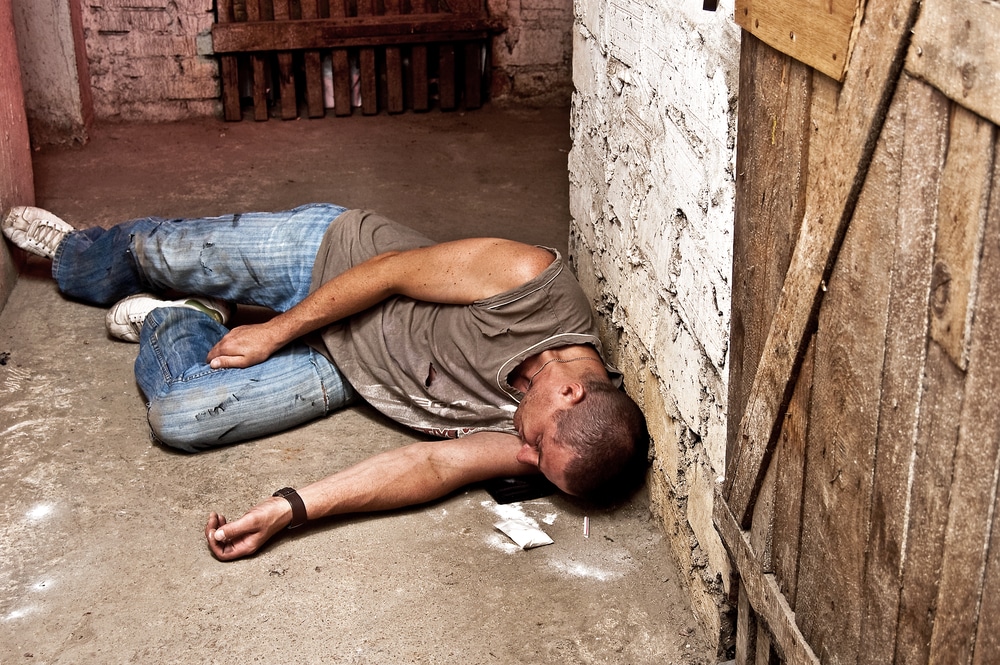 Now, drugs like heroin and fentanyl are dangerous enough on their own, but Xylazine is making them even more dangerous. Tranq is a powerful sedative meant for animals and can leave users unconscious for hours.
It also causes more complex and potentially more deadly overdoses. And the worst part is users cannot easily detect its presence in the drug supply. Fentanyl test strips that reliably measure fentanyl in street drugs can't detect tranq presence.
Where Is Xylazine Coming From?
In legal sales, Xylazine is sold directly through pharmaceutical distributors and online platforms for vets. It comes in solid and liquid form or preloaded syringes, with concentrations that match the weight and size of the species. It is not classified as a controlled substance, but people need a valid prescription from a licensed veterinarian to purchase it.
Those without licenses can still obtain tranq in powder and liquid forms through other online sites. These sites often have no association with the veterinary profession and do not require buyers to prove legitimate needs.
According to the DEA, a kilogram of tranq powder can go for as low as USD 6 to USD 20. At this low price, using tranq to lace other drugs may increase profit margins for drug dealers. And the psychoactive effects may also attract buyers looking for prolonged euphoric effects.
The first cases of Xylazine misuse were reported in Puerto Rico in the early 2000s through DEA reporting and lab analysis. But it's unclear when tranq first appeared in the illicit drug market in Philadelphia. Still, public health officials say that the drug seems to be concentrated in Philadelphia, making it the ground zero for tranq dope in the US.
Its uptick in the city's drug market is primarily due to its ability to enhance the potency and duration of a fentanyl high. This has a substantial effect considering fentanyl ranked first ahead of heroin as the city's opioid of choice.
According to researchers, tranq is in 91% of the fentanyl and heroin supply in Philadelphia, and the prevalence is heading west. Reports have also shown that the state of Michigan had an 87% increase in Xylazine-related deaths between 2019 and 2020. Other affected states include Maryland, Delaware, New Jersey, and New York, all of which have seen an increase in drug overdose deaths in 2021.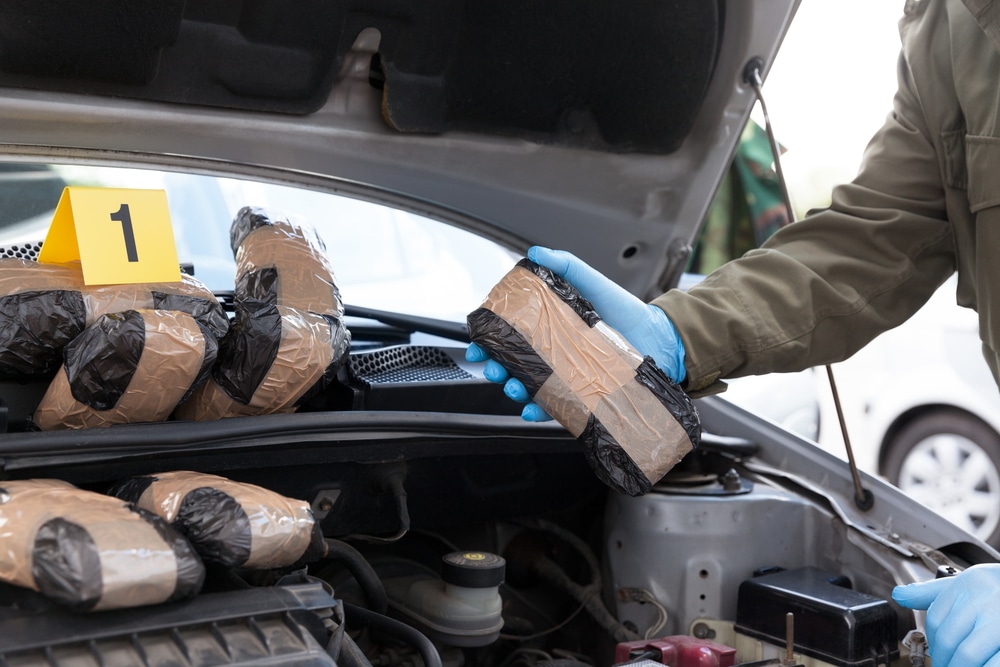 Dangers of Tranq
Tranq is a central nervous system depressant, so it slows down the process in the body's nerve cells. It causes drowsiness and lowers blood pressure, slows the heart rate and breathing to dangerously low levels. Mixing Xylazine and opioids like fentanyl can induce hours of sleep, making it harder to determine whether the user is experiencing an overdose. The risk of life-threatening overdose is also higher when tranq is mixed with other CNS depressants like benzodiazepines or alcohol.
Besides, tranq is highly addictive and can cause physical and psychological dependence. Regular use of the drug can lead to open wounds and skin ulcers. These wounds may result in dead tissue or necrosis and, eventually, amputation of affected limbs.
That's why it's essential for anyone using tranq to seek help before the addiction worsens. Medical experts provide wound care and emergency services to counter the effects of tranq use.
According to experts, tranq is unsafe for humans, and even a small amount can be deadly. Humans are 10-20 times more sensitive to the drug than animals. And as mentioned earlier, tranq is not an opioid and therefore does not respond to naloxone.
Those who overdose on the drug may need breathing assistance in addition to naloxone. Naloxone is given because Xylazine is often mixed with opioids like fentanyl or heroin.
Signs and Symptoms of Xylazine Use
Tranq use can range from mild to severe and cause fatal and non-fatal overdoses. The following are some of the signs and symptoms of Xylazine use:
Slowed breathing
Disorientation
Blurry vision
Staggering gait
Coma
Necrosis
Overdose
High blood sugar
Frequent, persistent skin infections
Respiratory depression
Slowed heart rate
Skin lesions
Limited Treatment Options
Tranq addiction presents a different form of challenge to medical professionals. Experts have raised concerns about the limited treatment for tranquilizer withdrawal for those who want to quit using the drug. According to the experts, some medical examiners have no idea what to look for or what to do if they recognize tranq withdrawal.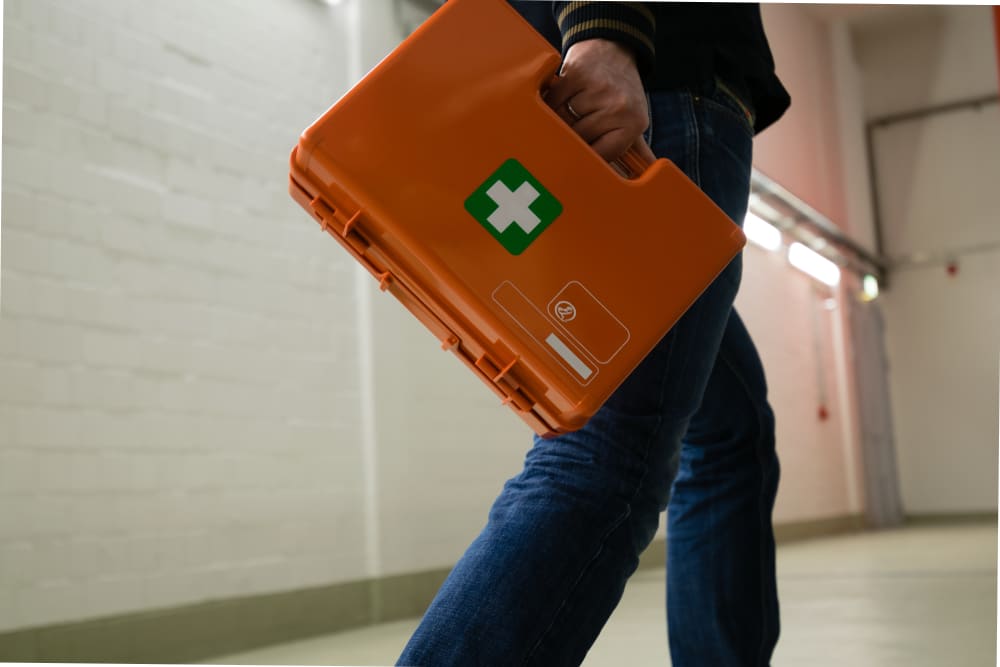 They may start to treat opioid withdrawal, but other unpleasant symptoms like agitation, anxiety, restlessness, and sweating start to show. Currently, there aren't any FDA-approved treatments specifically for tranq withdrawal, but there are protocols in development to help ease patients' symptoms.
What is being done to Help Those Addicted to Tranq?
In response to the influx of tranq overdoses, many government and health agencies are taking action. Local health departments are offering public education programs to help people understand the dangers of using tranq. They advocate for the safe and proper disposal of the drug and harm reduction efforts such as needle-exchange programs.
Medical examiners are also working to increase their understanding of tranq overdose to better recognize and respond to its signs and symptoms. Furthermore, The US House of Representatives is looking into ways to schedule the animal tranquilizer. However, this may hinder efforts to study the drug's effects and find a solution to help patients who are overdosing.
Needle exchange programs (NEPs) or syringe services programs (SSPs) are public health initiatives that provide clean needles and other injection equipment to people who inject drugs. They aim to reduce the transmission of blood-borne infections, such as HIV and hepatitis C, among drug users. NEPs also often offer other health services, such as:
Facilitating safe disposal of used syringes
Naloxone distribution and education
Abscess and wound care
Screening for sexually transmitted diseases
Screening, treatment, and care for viral hepatitis and HIV infection
Referrals to drug treatment and other social services
Vaccinating against Hepatitis A and B
Providing access to condoms and providing education on safe sex practices
Educating about safer injection practices and overdose prevention
How Needle Exchange Programs Work
Needle exchange programs provide needles and syringes to people who inject drugs. The program allows injection drug users to safely dispose of used needles and access new sterile ones. This helps reduce the spread of HIV/AIDS, hepatitis B and C, and other blood-borne diseases that can be transmitted through sharing or reusing needles. NEPs also provide additional services mentioned above.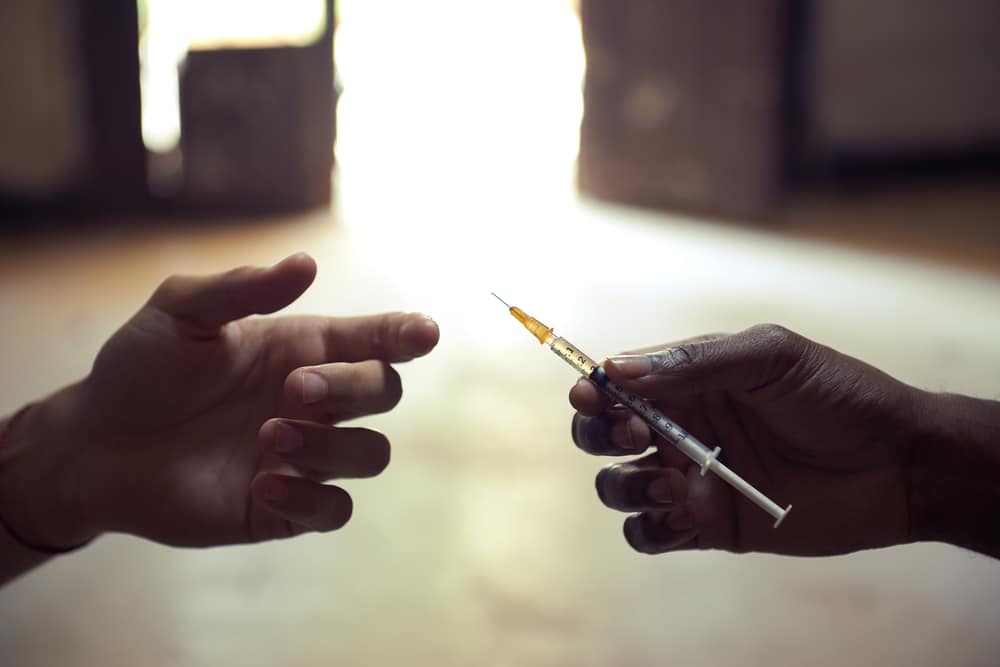 NEPs are usually located in pharmacies, clinics, and organizations that provide health or community services. But the services can be delivered at fixed sites, outreach programs, mobile programs, and syringe vending machines.
Fixed sites remain in one location, making it easy for drug users to drop used syringes and needles and pick new ones. These programs provide consistency for those who need clean needles, as well as other additional services like HIV screening, health care, and counseling.
Mobile programs bring services directly to the users, often operating out of tents or vans. These target places where drug users may already be, such as alleys and parks. Mobile programs are often more accessible than fixed sites, especially for communities with lower populations.
Outreach programs generally employ workers on the streets in high-traffic areas to engage drug users and connect them with services. The goal is to reach injection drug users who don't have access to a fixed site or may not visit one due to addiction stigma, lack of trust, or fear of law enforcement.
Lastly, syringe vending machines provide needles in a more anonymous and convenient way for those who don't have access to fixed sites or outreach programs. They are unmanned and accept coins or tokens in exchange for clean injection kits. These machines are currently only available in European countries and are the only way that syringes and needles are made available 24/7.
Are Syringe Services Programs Effective?
Studies have shown that NEPs are extremely beneficial to public health. The Centers for Disease Control (CDC) shared a summary of information on the safety and effectiveness of SSPs, which included data from 30 years of research on the matter.
According to the report, comprehensive NEPs are safe, effective, and economical and don't promote crime or illegal drug use. In fact, new program users are 3x more likely to stop using drugs and 5x more likely to join addiction treatment than those who don't use SSPs. The report also points to the effectiveness of NEPs in reducing the transmission of HIV and other blood-borne diseases.
Beyond the CDC report, other bodies, including the United States Department of Health and the National Institute of Health, endorse the program's effectiveness in reducing HIV transmission and saving lives without losing ground in the battle against illegal drugs.
In addition to harm reduction, NEPs are cost-effective. They have reduced healthcare costs by preventing HIV, hepatitis, and other infectious diseases, including endocarditis. A 2014 analysis revealed that each dollar spent on syringe exchanges saves the government about $7 in HIV-related healthcare costs.
The programs have also effectively reduced dangerous conditions in the communities where they are implemented. They do this by providing addicts with a safe, healthy place to dispose of used needles, thus eliminating the need to discard them on streets or playgrounds. This helps keep neighborhoods cleaner and reduces the risk of injury from discarded needles.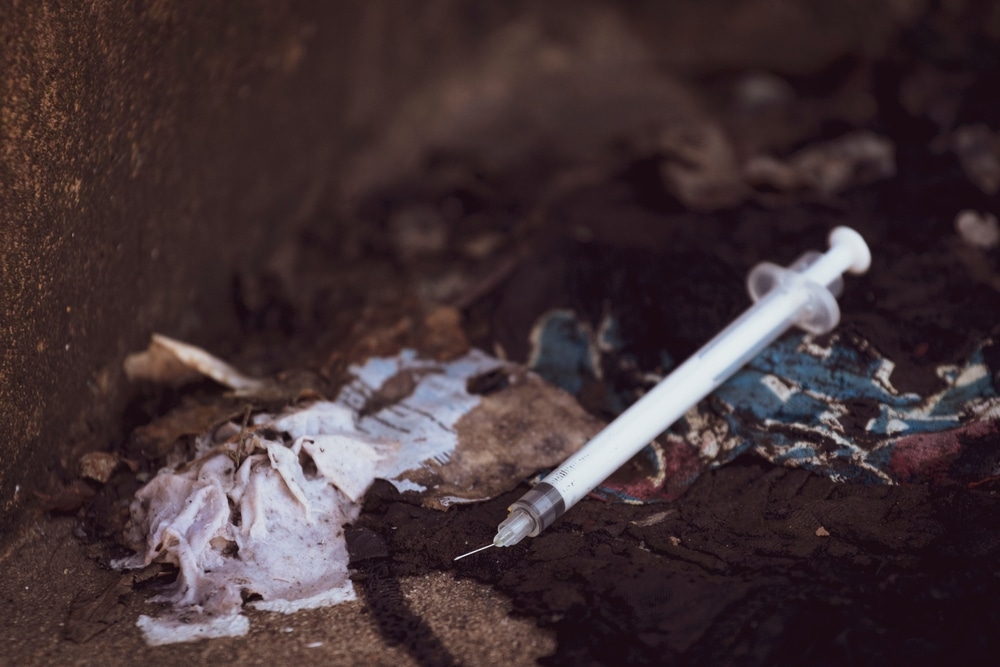 How Needle Exchange Programs Help Addicts
NEPs Reduce Public Health Risk
NEPs are designed to reduce the spread of HIV/AIDS and other blood-borne diseases by providing a safe place for injection drug users to access sterile needles and dispose of used ones. This can help break the chain of transmission through sharing or reusing needles, as well as connect these individuals with substance abuse services.
Some argue that NEPs encourage substance abuse. But evidence from reputable sources, including the CDC, NIH, and Department of Health, shows that NEP does not promote drug use. The few cases indicating increased drug use should be analyzed to establish the circumstances under which negative effects might occur.
However, these scattered cases should not be used as a basis for discrediting the overall effectiveness of NEPs. These programs have reduced public health risks and provided a much-needed entry point into treatment and support services for people struggling with addiction.
NEPs Save Lives
Syringe services programs save lives by training drug users to prevent, quickly identify, and reverse opioid overdoses. Many NEPs give drug users and community members "overdose rescue kits" and educate them on how to recognize an overdose, give rescue breathing, and administer naloxone. Based on measures like hospitalizations for drug overdoses, there is no proof that community norms change in favor of drug use. For example, there were no increases in new drug users after the introduction of NEP in New Jersey, Hawaii, California, etc.
NEPs Protect the Public
According to studies, NEPs protect the public and first responders by offering safe needle disposal and reducing the presence of needles in the community.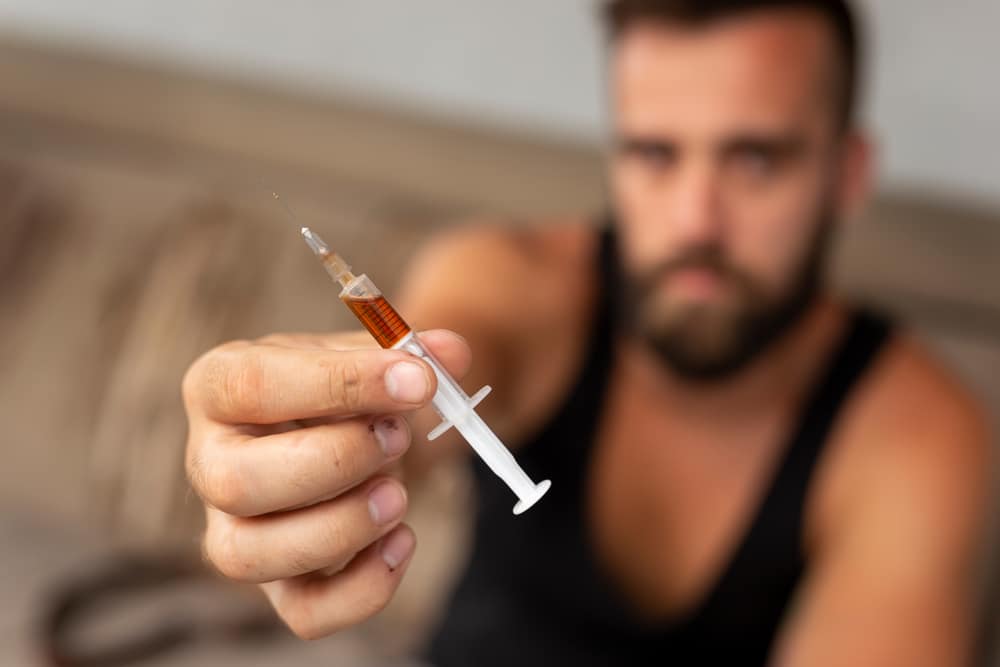 Needle Exchange Programs Work
SSPs do more than improve health. Because they're so practical and far cheaper than the lifetime cost of treating HIV and viral hepatitis, they save taxpayers money. There have been a lot of politics surrounding the programs, with most states and local governments limiting or prohibiting SSPs. However, some restrictions have been lifted, providing further opportunities to assess their effects.
NEPs are effective at reducing the spread of HIV and other infectious diseases, promoting safe needle disposal, and providing access to evidence-based addiction treatments and support services. They are cost-effective and have been shown not to encourage drug use in the communities they serve. With proper implementation, NEPs can help reduce the burden of infectious diseases, drug use, and overdose-related deaths in communities worldwide.
Drug overdose is a significant public health issue that affects all age groups. However, it is particularly concerning among seniors, who are dying at an alarming rate due to drug overdoses. In recent years, there has been a significant increase in the number of seniors who have died from drug overdoses, and this trend shows no signs of slowing down. According to the Centers for Disease Control and Prevention:
The rate of drug overdose deaths among seniors aged 65 and older has more than tripled over the last 20 years (2.4 deaths per 100,000 seniors in 2000 vs. 8.8 in 2020), with men recording faster rates of increase compared to women in the recent period.
In 2020 alone, more than 5,000 seniors in the United States died of a drug overdose, while about 11,616 died of alcohol-induced causes.
Opioids like fentanyl have significantly impacted baby boomers, accounting for a 53% increase in opioid-related deaths from 2019-2020.
In 2020, the rates of alcohol-induced deaths were thrice as higher in men aged 65-74 compared to women in the same age group and four times higher in men 75 years and over.
This data reveals a frightening trend in drug overdose deaths among older adults. In a single decade, alcohol and drug use among the elderly has skyrocketed, and as a result, more and more seniors are dying of an overdose. It begs the question, is it that more people from the 60's & 70's counterculture movements (hippies, beatniks, etc.) are now approaching their golden years? Or, is it simply that illicit and prescription drugs are more dangerous nowadays?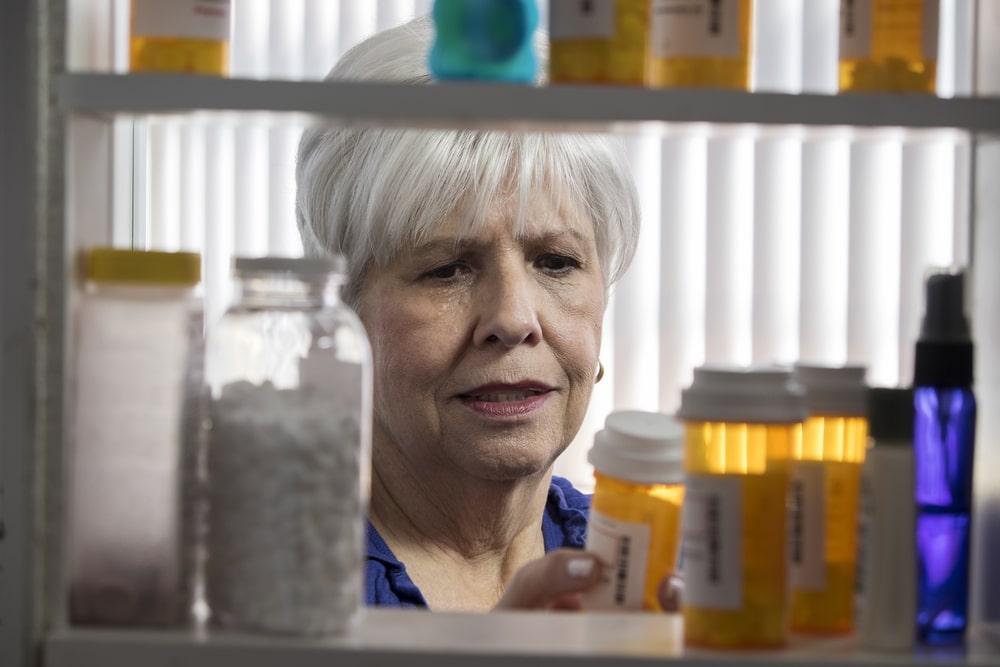 A Look At What Is Driving Drug Overdose Among Seniors
Many factors contribute to the high overdose rates among the baby boomer population. Along with regular health care procedures and recreational drug use, more and more seniors are becoming a significant part of the drug overdose epidemic in the United States.
Increased Access to More Powerful Prescription Medications
Prescription medications, particularly opioid painkillers, significantly contribute to drug overdose among seniors. According to the CDC, seniors are more likely to be prescribed opioids and other medicines for pain relief that can be misused or overdosed on. They are also more likely to experience adverse side effects from these medications, such as respiratory depression, which can be life-threatening.
There are several reasons why seniors may be at increased risk of overdose from prescription medications. One reason is that they are more likely to have chronic pain, terminal illness, dementia, etc., that require multiple medications, increasing the risk of drug interactions and overdose. Additionally, age-related changes in the body, such as decreased kidney or liver function, can affect how medications are metabolized, increasing the risk of overdose.
Prescription drug abuse is also an issue among seniors. Many people mistakenly believe prescription medications are safer than illicit drugs, so they may be more willing to abuse them.
History of Substance Abuse
Another major factor underlying drug overdose deaths in seniors is a history of substance abuse. Many individuals reaching their golden years were part of the "hippie" or "free love" counterculture movement in the 1960s and 1970s. During this era, the use of psychedelic drugs such as LSD was popular, as was the use of marijuana.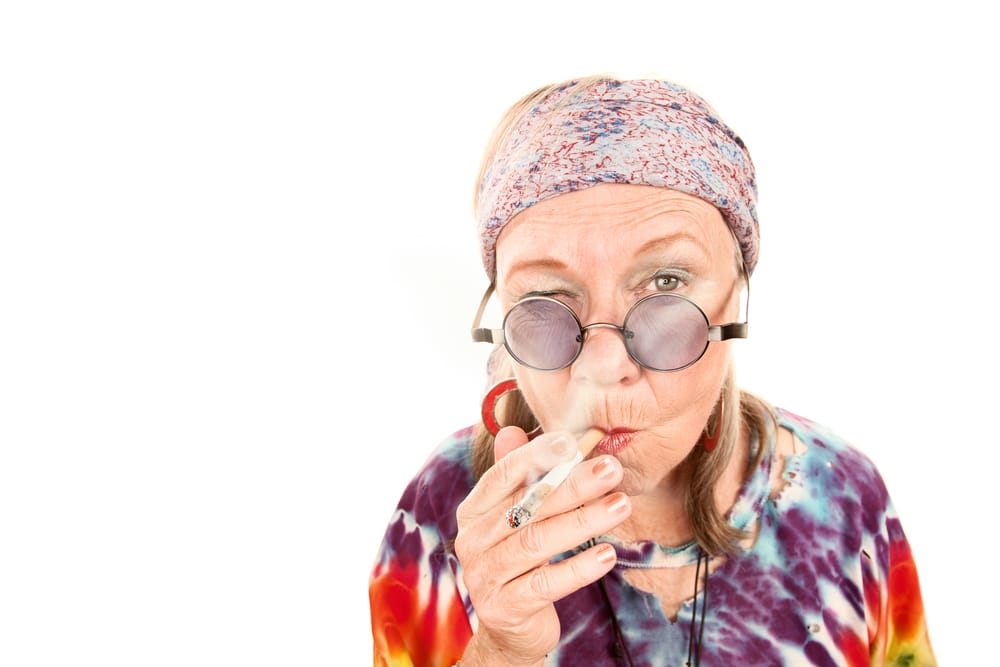 Unfortunately, many of these individuals have carried their substance abuse habits into old age. They are now more vulnerable to overdosing on substances due to decreased tolerance and physiological changes that come with aging.
Today's Drugs Are More Lethal
Today's drugs are more powerful and, therefore, more dangerous than in the past. For example, the synthetic opioid fentanyl is 50 to 100 times more potent than morphine and can cause death in even small doses. Fentanyl has been linked to a dramatic increase in overdose deaths over the past few years and is particularly deadly for seniors due to their decreased tolerance.
Alcohol Use
Alcohol use has also increased among seniors, and heavy drinking is becoming more common in this age group. Binge drinking is a particular concern, as it can increase the risk of alcohol poisoning and other health problems. But in many cases, alcohol is pushed to the side in discussions about substance use and addiction.
Older adults are drinking alcohol, and this is driving deaths from overdose, accidents, and liver disease. Besides, mixing alcohol and other drugs, especially depressants, significantly increases overdose risk.
Coping with Major Life Changes
The National Institutes of Health points out that some seniors may turn to drugs or alcohol to cope with significant life changes. Retirement, the death of a spouse, or illness can all be difficult for seniors to handle and can increase their risk of substance abuse. The COVID-19 pandemic has also had a significant impact on seniors, who are more likely to experience isolation and loneliness due to social distancing measures. These feelings can lead some seniors to abuse drugs or alcohol as a way of coping with their situation.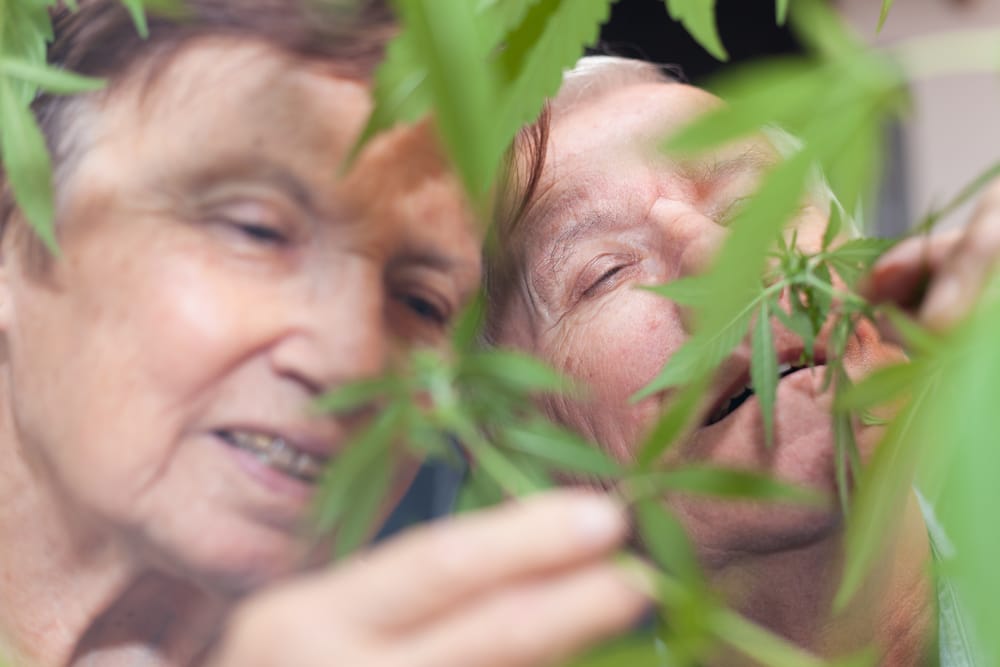 Mental Health Issues
Mental health issues, such as depression, anxiety, or trauma, are a major risk factor for substance abuse and overdose in seniors. According to the World Health Organization, older adults are more likely to have mental health problems than their younger counterparts due to ongoing loss in capacities, the decline in functional ability, life-changing events, a drop in socioeconomic status with retirement, etc. These stressors can result in isolation, loneliness, or psychological distress in older people, leading to increased substance use and overdose. 
Substance Abuse Treatment for the Elderly
Given the unique challenges that seniors face, it is important for caregivers, loved ones, and even healthcare providers to be aware of the warning signs of substance abuse and addiction and the available treatment options. Substance abuse is a serious issue that can lead to life-threatening consequences, and seniors need to get the help they need. 
But in many cases, older adults have difficulty accessing treatment due to transportation, financial issues, and stigma. As such, they may need extra support and encouragement from family, friends, and the community.
If a senior is struggling with substance abuse, they must get professional help as soon as possible to lessen the risk of overdose and other health problems. By recognizing the unique challenges seniors face and addressing substance abuse issues early on, we can help to reduce the number of overdose deaths in this age group.