Tranq, an animal sedative, is spreading through the United States illicit drug supply and is thought to be responsible for the surge in overdose cases. The drug is now posing a new threat in the country's ongoing battle against drug overdoses.
Tranq is appearing more frequently in synthetic opioids, particularly fentanyl, causing deaths and severe side effects. Although most jurisdictions don't routinely test for tranq in postmortem toxicology, the DEA estimates the drug was involved in at least 1,423 overdose deaths in the south and 1,281 in the Northeast in 2021. And while the full nationwide scope of overdose death involving the drug is unknown, surveys show deaths associated with tranq have spread westward across the US.
What is Tranq?
Tranq, also known as Xylazine or tranq dope, is a sedative used to tranquilize large animals during procedures and diagnostic testing. Initially, the drug was given for household pets, but it's now typically used for large animals like elk, cattle, sheep, and horses. The Food and Drug Administration (FDA) approved the drug in 1960 for animal use, but not humans.
Despite this, the drug has become increasingly common in the US illicit drug supply. It is now sold on the streets, usually mixed with other drugs like heroin, cocaine, alcohol, benzodiazepines, methadone, and fentanyl. According to officials, drug dealers and suppliers lace these drugs with Xylazine because it's powerful, cheap, and easy to get. So, in most cases, those who buy these street drugs may be using tranq dope unknowingly.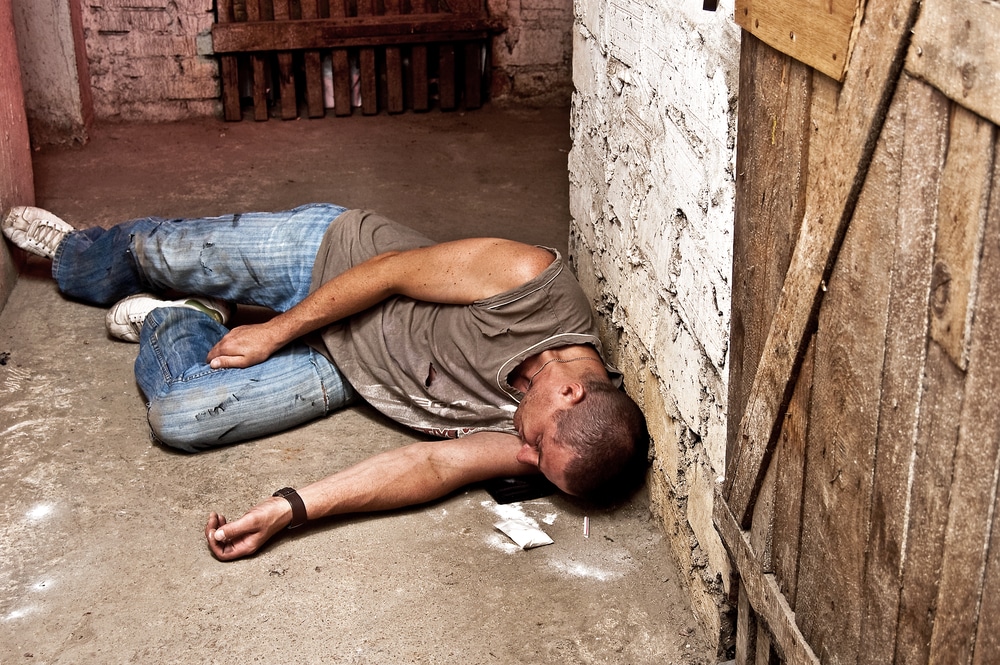 Now, drugs like heroin and fentanyl are dangerous enough on their own, but Xylazine is making them even more dangerous. Tranq is a powerful sedative meant for animals and can leave users unconscious for hours.
It also causes more complex and potentially more deadly overdoses. And the worst part is users cannot easily detect its presence in the drug supply. Fentanyl test strips that reliably measure fentanyl in street drugs can't detect tranq presence.
Where Is Xylazine Coming From?
In legal sales, Xylazine is sold directly through pharmaceutical distributors and online platforms for vets. It comes in solid and liquid form or preloaded syringes, with concentrations that match the weight and size of the species. It is not classified as a controlled substance, but people need a valid prescription from a licensed veterinarian to purchase it.
Those without licenses can still obtain tranq in powder and liquid forms through other online sites. These sites often have no association with the veterinary profession and do not require buyers to prove legitimate needs.
According to the DEA, a kilogram of tranq powder can go for as low as USD 6 to USD 20. At this low price, using tranq to lace other drugs may increase profit margins for drug dealers. And the psychoactive effects may also attract buyers looking for prolonged euphoric effects.
The first cases of Xylazine misuse were reported in Puerto Rico in the early 2000s through DEA reporting and lab analysis. But it's unclear when tranq first appeared in the illicit drug market in Philadelphia. Still, public health officials say that the drug seems to be concentrated in Philadelphia, making it the ground zero for tranq dope in the US.
Its uptick in the city's drug market is primarily due to its ability to enhance the potency and duration of a fentanyl high. This has a substantial effect considering fentanyl ranked first ahead of heroin as the city's opioid of choice.
According to researchers, tranq is in 91% of the fentanyl and heroin supply in Philadelphia, and the prevalence is heading west. Reports have also shown that the state of Michigan had an 87% increase in Xylazine-related deaths between 2019 and 2020. Other affected states include Maryland, Delaware, New Jersey, and New York, all of which have seen an increase in drug overdose deaths in 2021.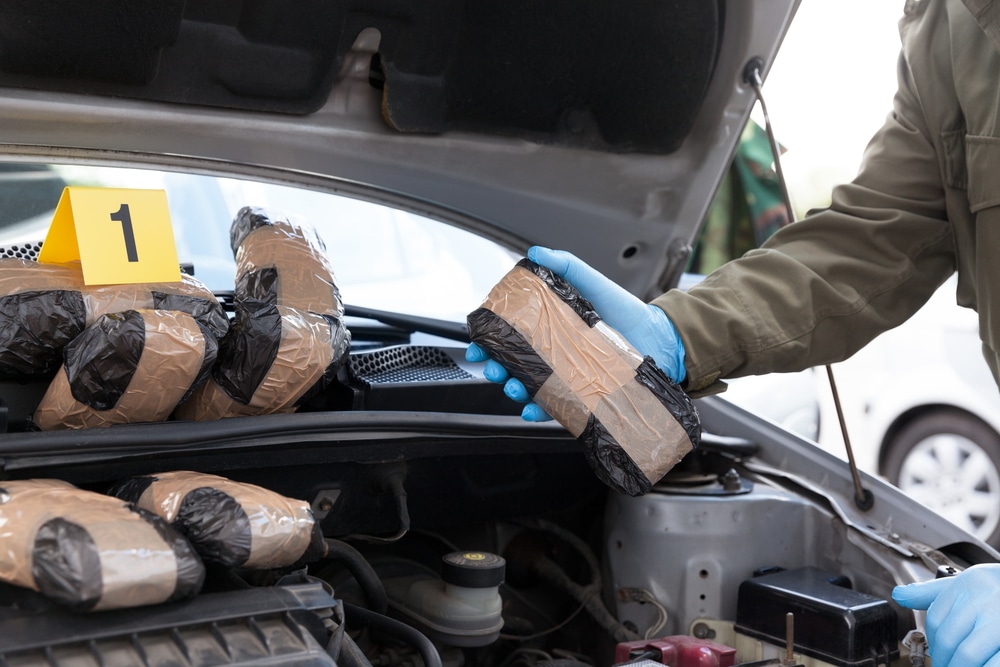 Dangers of Tranq
Tranq is a central nervous system depressant, so it slows down the process in the body's nerve cells. It causes drowsiness and lowers blood pressure, slows the heart rate and breathing to dangerously low levels. Mixing Xylazine and opioids like fentanyl can induce hours of sleep, making it harder to determine whether the user is experiencing an overdose. The risk of life-threatening overdose is also higher when tranq is mixed with other CNS depressants like benzodiazepines or alcohol.
Besides, tranq is highly addictive and can cause physical and psychological dependence. Regular use of the drug can lead to open wounds and skin ulcers. These wounds may result in dead tissue or necrosis and, eventually, amputation of affected limbs.
That's why it's essential for anyone using tranq to seek help before the addiction worsens. Medical experts provide wound care and emergency services to counter the effects of tranq use.
According to experts, tranq is unsafe for humans, and even a small amount can be deadly. Humans are 10-20 times more sensitive to the drug than animals. And as mentioned earlier, tranq is not an opioid and therefore does not respond to naloxone.
Those who overdose on the drug may need breathing assistance in addition to naloxone. Naloxone is given because Xylazine is often mixed with opioids like fentanyl or heroin.
Signs and Symptoms of Xylazine Use
Tranq use can range from mild to severe and cause fatal and non-fatal overdoses. The following are some of the signs and symptoms of Xylazine use:
Slowed breathing
Disorientation
Blurry vision
Staggering gait
Coma
Necrosis
Overdose
High blood sugar
Frequent, persistent skin infections
Respiratory depression
Slowed heart rate
Skin lesions
Limited Treatment Options
Tranq addiction presents a different form of challenge to medical professionals. Experts have raised concerns about the limited treatment for tranquilizer withdrawal for those who want to quit using the drug. According to the experts, some medical examiners have no idea what to look for or what to do if they recognize tranq withdrawal.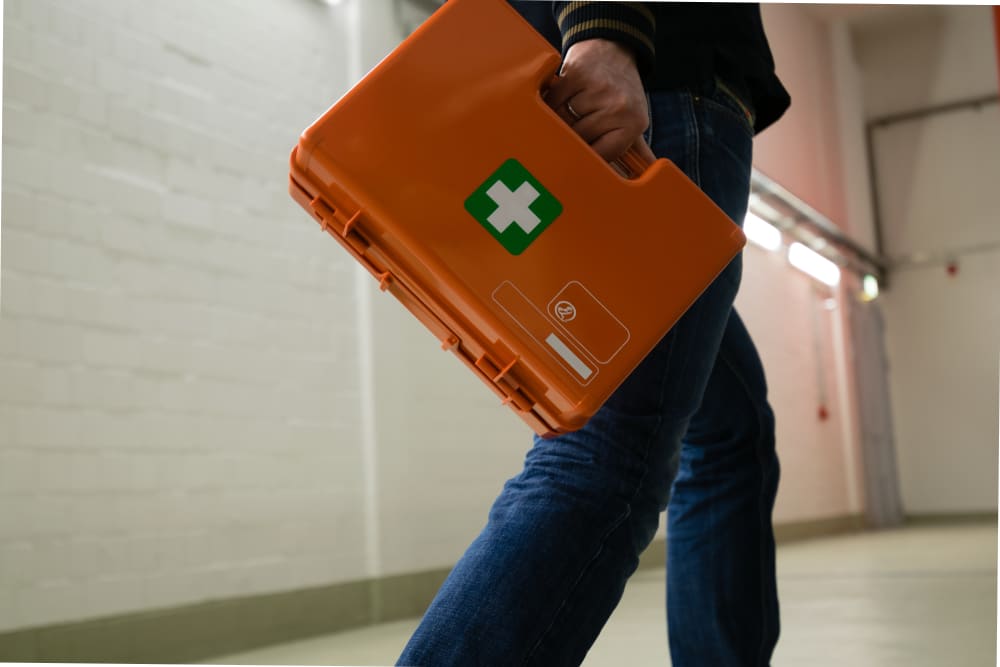 They may start to treat opioid withdrawal, but other unpleasant symptoms like agitation, anxiety, restlessness, and sweating start to show. Currently, there aren't any FDA-approved treatments specifically for tranq withdrawal, but there are protocols in development to help ease patients' symptoms.
What is being done to Help Those Addicted to Tranq?
In response to the influx of tranq overdoses, many government and health agencies are taking action. Local health departments are offering public education programs to help people understand the dangers of using tranq. They advocate for the safe and proper disposal of the drug and harm reduction efforts such as needle-exchange programs.
Medical examiners are also working to increase their understanding of tranq overdose to better recognize and respond to its signs and symptoms. Furthermore, The US House of Representatives is looking into ways to schedule the animal tranquilizer. However, this may hinder efforts to study the drug's effects and find a solution to help patients who are overdosing.
Needle exchange programs (NEPs) or syringe services programs (SSPs) are public health initiatives that provide clean needles and other injection equipment to people who inject drugs. They aim to reduce the transmission of blood-borne infections, such as HIV and hepatitis C, among drug users. NEPs also often offer other health services, such as:
Facilitating safe disposal of used syringes
Naloxone distribution and education
Abscess and wound care
Screening for sexually transmitted diseases
Screening, treatment, and care for viral hepatitis and HIV infection
Referrals to drug treatment and other social services
Vaccinating against Hepatitis A and B
Providing access to condoms and providing education on safe sex practices
Educating about safer injection practices and overdose prevention
How Needle Exchange Programs Work
Needle exchange programs provide needles and syringes to people who inject drugs. The program allows injection drug users to safely dispose of used needles and access new sterile ones. This helps reduce the spread of HIV/AIDS, hepatitis B and C, and other blood-borne diseases that can be transmitted through sharing or reusing needles. NEPs also provide additional services mentioned above.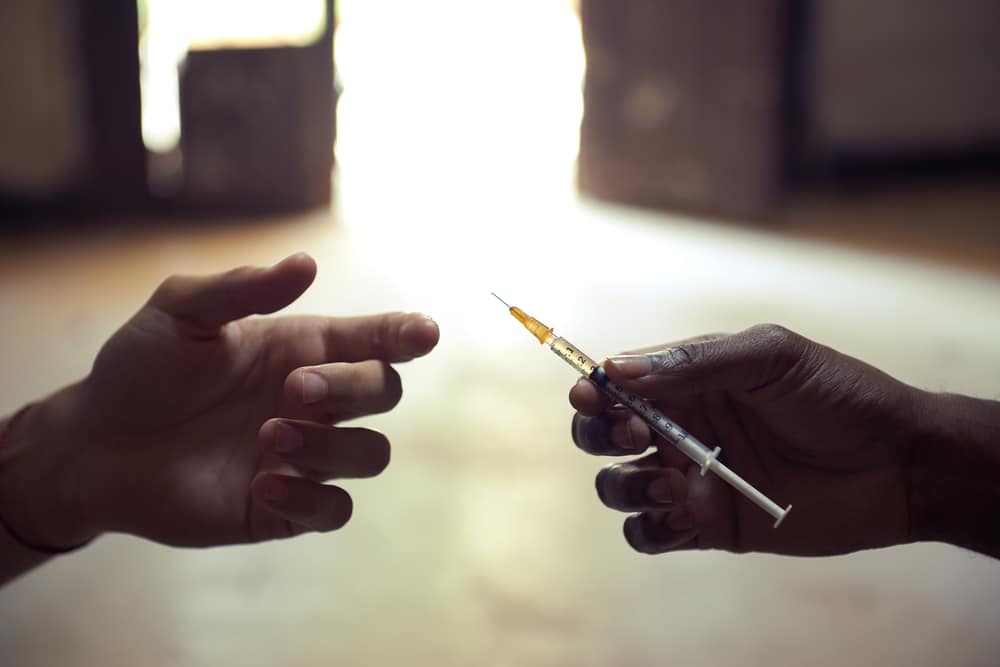 NEPs are usually located in pharmacies, clinics, and organizations that provide health or community services. But the services can be delivered at fixed sites, outreach programs, mobile programs, and syringe vending machines.
Fixed sites remain in one location, making it easy for drug users to drop used syringes and needles and pick new ones. These programs provide consistency for those who need clean needles, as well as other additional services like HIV screening, health care, and counseling.
Mobile programs bring services directly to the users, often operating out of tents or vans. These target places where drug users may already be, such as alleys and parks. Mobile programs are often more accessible than fixed sites, especially for communities with lower populations.
Outreach programs generally employ workers on the streets in high-traffic areas to engage drug users and connect them with services. The goal is to reach injection drug users who don't have access to a fixed site or may not visit one due to stigma, lack of trust, or fear of law enforcement.
Lastly, syringe vending machines provide needles in a more anonymous and convenient way for those who don't have access to fixed sites or outreach programs. They are unmanned and accept coins or tokens in exchange for clean injection kits. These machines are currently only available in European countries and are the only way that syringes and needles are made available 24/7.
Are Syringe Services Programs Effective?
Studies have shown that NEPs are extremely beneficial to public health. The Centers for Disease Control (CDC) shared a summary of information on the safety and effectiveness of SSPs, which included data from 30 years of research on the matter.
According to the report, comprehensive NEPs are safe, effective, and economical and don't promote crime or illegal drug use. In fact, new program users are 3x more likely to stop using drugs and 5x more likely to join addiction treatment than those who don't use SSPs. The report also points to the effectiveness of NEPs in reducing the transmission of HIV and other blood-borne diseases.
Beyond the CDC report, other bodies, including the United States Department of Health and the National Institute of Health, endorse the program's effectiveness in reducing HIV transmission and saving lives without losing ground in the battle against illegal drugs. 
In addition to harm reduction, NEPs are cost-effective. They have reduced healthcare costs by preventing HIV, hepatitis, and other infectious diseases, including endocarditis. A 2014 analysis revealed that each dollar spent on syringe exchanges saves the government about $7 in HIV-related healthcare costs.
The programs have also effectively reduced dangerous conditions in the communities where they are implemented. They do this by providing addicts with a safe, healthy place to dispose of used needles, thus eliminating the need to discard them on streets or playgrounds. This helps keep neighborhoods cleaner and reduces the risk of injury from discarded needles.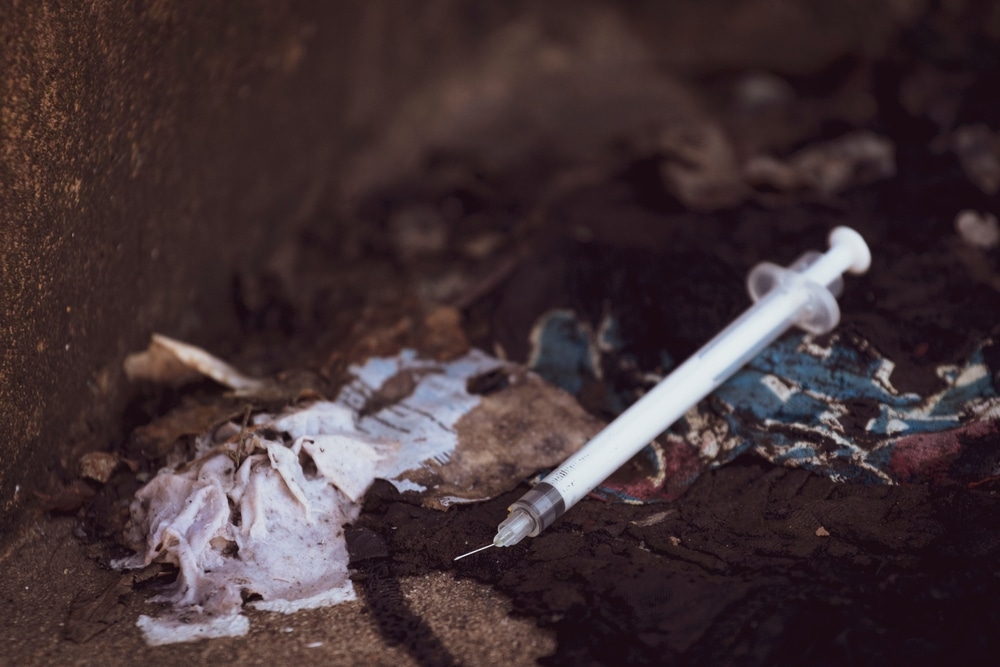 How Needle Exchange Programs Help Addicts
NEPs Reduce Public Health Risk
NEPs are designed to reduce the spread of HIV/AIDS and other blood-borne diseases by providing a safe place for injection drug users to access sterile needles and dispose of used ones. This can help break the chain of transmission through sharing or reusing needles, as well as connect these individuals with substance abuse services.
Some argue that NEPs encourage substance abuse. But evidence from reputable sources, including the CDC, NIH, and Department of Health, shows that NEP does not promote drug use. The few cases indicating increased drug use should be analyzed to establish the circumstances under which negative effects might occur.
However, these scattered cases should not be used as a basis for discrediting the overall effectiveness of NEPs. These programs have reduced public health risks and provided a much-needed entry point into treatment and support services for people struggling with addiction.
NEPs Save Lives
Syringe services programs save lives by training drug users to prevent, quickly identify, and reverse opioid overdoses. Many NEPs give drug users and community members "overdose rescue kits" and educate them on how to recognize an overdose, give rescue breathing, and administer naloxone. Based on measures like hospitalizations for drug overdoses, there is no proof that community norms change in favor of drug use. For example, there were no increases in new drug users after the introduction of NEP in New Jersey, Hawaii, California, etc.
NEPs Protect the Public
According to studies, NEPs protect the public and first responders by offering safe needle disposal and reducing the presence of needles in the community.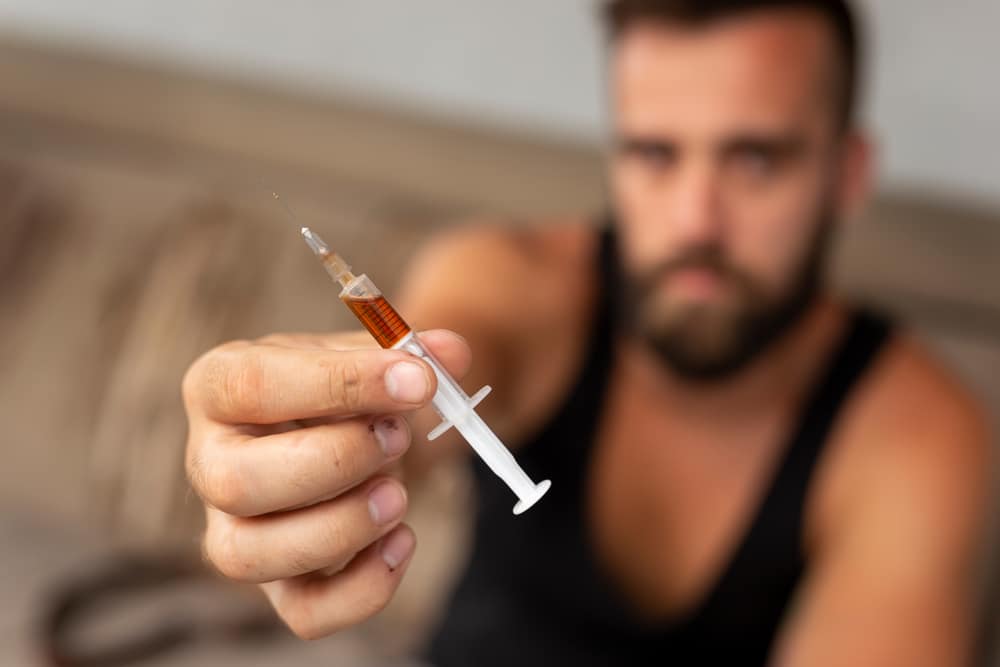 Needle Exchange Programs Work
SSPs do more than improve health. Because they're so practical and far cheaper than the lifetime cost of treating HIV and viral hepatitis, they save taxpayers money. There have been a lot of politics surrounding the programs, with most states and local governments limiting or prohibiting SSPs. However, some restrictions have been lifted, providing further opportunities to assess their effects.
NEPs are effective at reducing the spread of HIV and other infectious diseases, promoting safe needle disposal, and providing access to evidence-based addiction treatments and support services. They are cost-effective and have been shown not to encourage drug use in the communities they serve. With proper implementation, NEPs can help reduce the burden of infectious diseases, drug use, and overdose-related deaths in communities worldwide.
Drug overdose is a significant public health issue that affects all age groups. However, it is particularly concerning among seniors, who are dying at an alarming rate due to drug overdoses. In recent years, there has been a significant increase in the number of seniors who have died from drug overdoses, and this trend shows no signs of slowing down. According to the Centers for Disease Control and Prevention:
The rate of drug overdose deaths among seniors aged 65 and older has more than tripled over the last 20 years (2.4 deaths per 100,000 seniors in 2000 vs. 8.8 in 2020), with men recording faster rates of increase compared to women in the recent period.
In 2020 alone, more than 5,000 seniors in the United States died of a drug overdose, while about 11,616 died of alcohol-induced causes.
Opioids like fentanyl have significantly impacted baby boomers, accounting for a 53% increase in opioid-related deaths from 2019-2020.
In 2020, the rates of alcohol-induced deaths were thrice as higher in men aged 65-74 compared to women in the same age group and four times higher in men 75 years and over.
This data reveals a frightening trend in drug overdose deaths among older adults. In a single decade, alcohol and drug use among the elderly has skyrocketed, and as a result, more and more seniors are dying of an overdose. It begs the question, is it that more people from the 60's & 70's counterculture movements (hippies, beatniks, etc.) are now approaching their golden years? Or, is it simply that illicit and prescription drugs are more dangerous nowadays?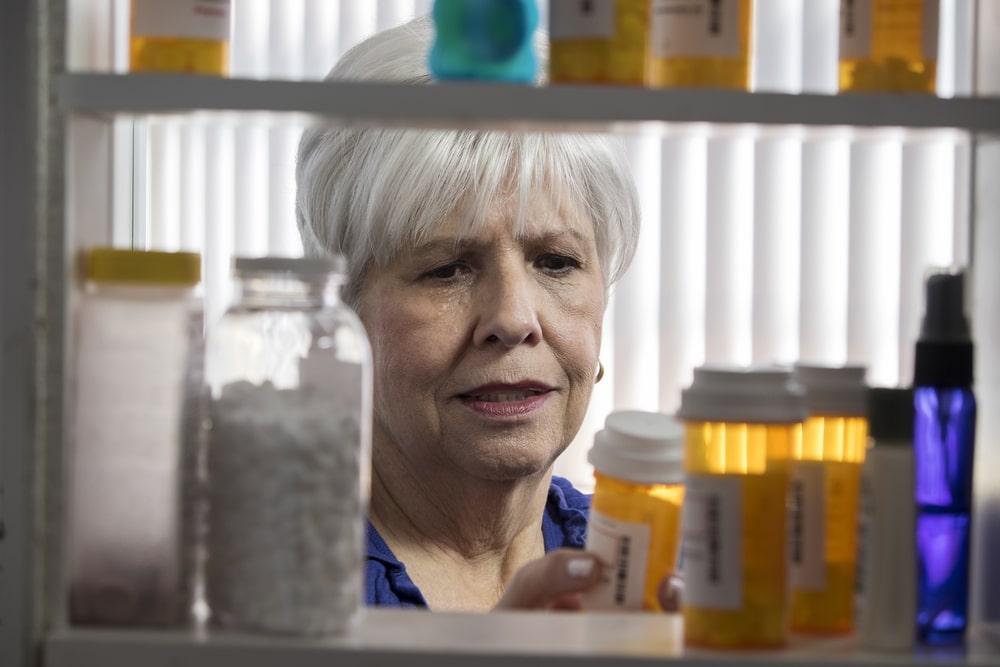 A Look At What Is Driving Drug Overdose Among Seniors
Many factors contribute to the high overdose rates among the baby boomer population. Along with regular health care procedures and recreational drug use, more and more seniors are becoming a significant part of the drug overdose epidemic in the United States.
Increased Access to More Powerful Prescription Medications
Prescription medications, particularly opioid painkillers, significantly contribute to drug overdose among seniors. According to the CDC, seniors are more likely to be prescribed opioids and other medicines for pain relief that can be misused or overdosed on. They are also more likely to experience adverse side effects from these medications, such as respiratory depression, which can be life-threatening.
There are several reasons why seniors may be at increased risk of overdose from prescription medications. One reason is that they are more likely to have chronic pain, terminal illness, dementia, etc., that require multiple medications, increasing the risk of drug interactions and overdose. Additionally, age-related changes in the body, such as decreased kidney or liver function, can affect how medications are metabolized, increasing the risk of overdose.
Prescription drug abuse is also an issue among seniors. Many people mistakenly believe prescription medications are safer than illicit drugs, so they may be more willing to abuse them.
History of Substance Abuse
Another major factor underlying drug overdose deaths in seniors is a history of substance abuse. Many individuals reaching their golden years were part of the "hippie" or "free love" counterculture movement in the 1960s and 1970s. During this era, the use of psychedelic drugs such as LSD was popular, as was the use of marijuana.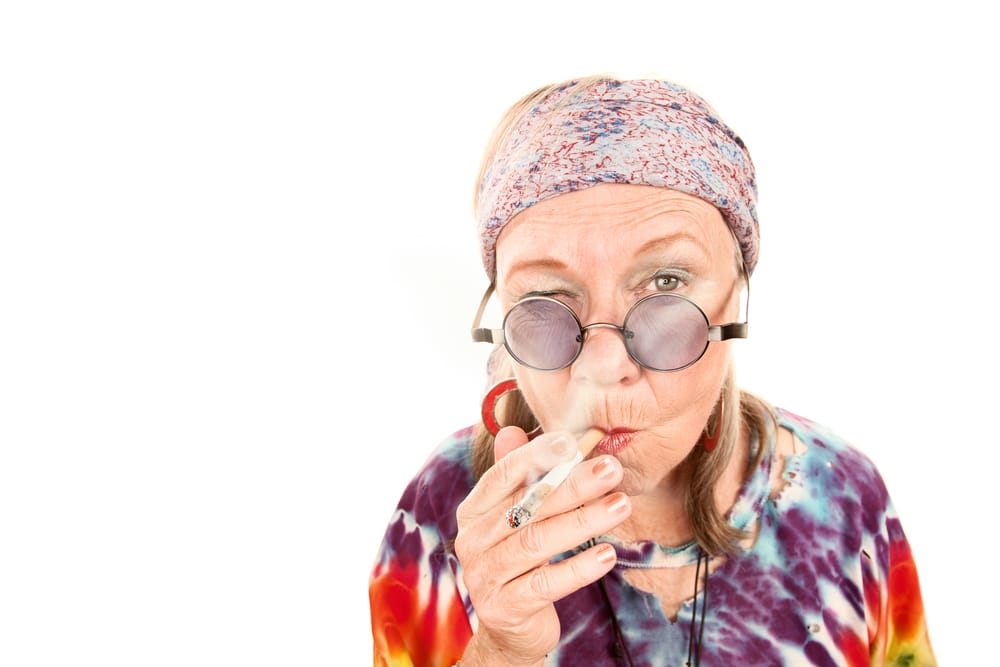 Unfortunately, many of these individuals have carried their substance abuse habits into old age. They are now more vulnerable to overdosing on substances due to decreased tolerance and physiological changes that come with aging.
Today's Drugs Are More Lethal
Today's drugs are more powerful and, therefore, more dangerous than in the past. For example, the synthetic opioid fentanyl is 50 to 100 times more potent than morphine and can cause death in even small doses. Fentanyl has been linked to a dramatic increase in overdose deaths over the past few years and is particularly deadly for seniors due to their decreased tolerance.
Alcohol Use
Alcohol use has also increased among seniors, and heavy drinking is becoming more common in this age group. Binge drinking is a particular concern, as it can increase the risk of alcohol poisoning and other health problems. But in many cases, alcohol is pushed to the side in discussions about substance use and addiction.
Older adults are drinking alcohol, and this is driving deaths from overdose, accidents, and liver disease. Besides, mixing alcohol and other drugs, especially depressants, significantly increases overdose risk.
Coping with Major Life Changes
The National Institutes of Health points out that some seniors may turn to drugs or alcohol to cope with significant life changes. Retirement, the death of a spouse, or illness can all be difficult for seniors to handle and can increase their risk of substance abuse. The COVID-19 pandemic has also had a significant impact on seniors, who are more likely to experience isolation and loneliness due to social distancing measures. These feelings can lead some seniors to abuse drugs or alcohol as a way of coping with their situation.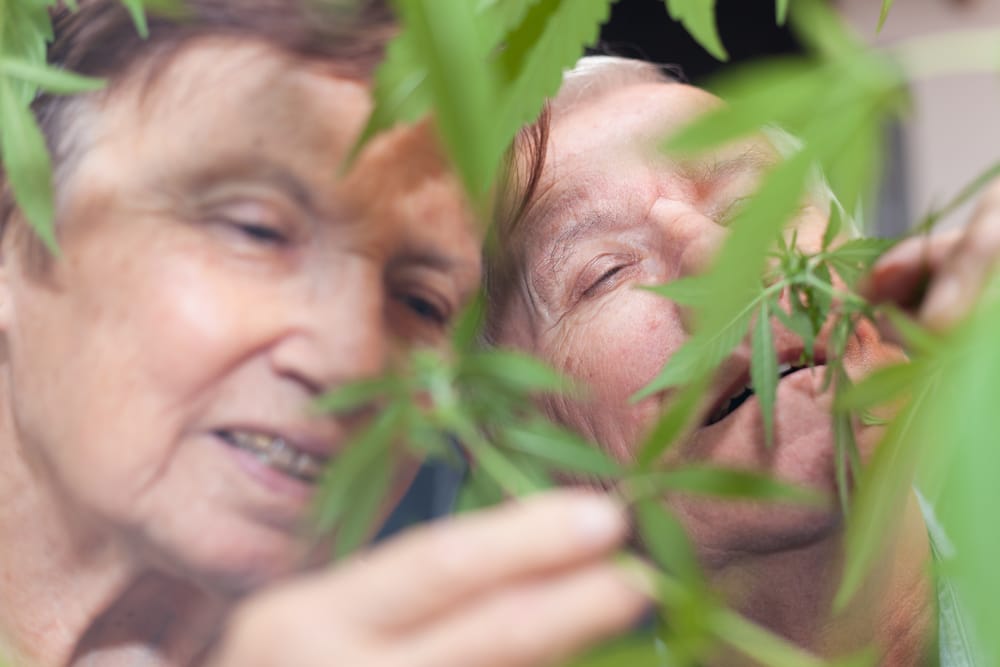 Mental Health Issues
Mental health issues, such as depression, anxiety, or trauma, are a major risk factor for substance abuse and overdose in seniors. According to the World Health Organization, older adults are more likely to have mental health problems than their younger counterparts due to ongoing loss in capacities, the decline in functional ability, life-changing events, a drop in socioeconomic status with retirement, etc. These stressors can result in isolation, loneliness, or psychological distress in older people, leading to increased substance use and overdose. 
Substance Abuse Treatment for the Elderly
Given the unique challenges that seniors face, it is important for caregivers, loved ones, and even healthcare providers to be aware of the warning signs of substance abuse and addiction and the available treatment options. Substance abuse is a serious issue that can lead to life-threatening consequences, and seniors need to get the help they need. 
But in many cases, older adults have difficulty accessing treatment due to transportation, financial issues, and stigma. As such, they may need extra support and encouragement from family, friends, and the community.
If a senior is struggling with substance abuse, they must get professional help as soon as possible to lessen the risk of overdose and other health problems. By recognizing the unique challenges seniors face and addressing substance abuse issues early on, we can help to reduce the number of overdose deaths in this age group.
People try drugs or alcohol for a variety of reasons, ranging from curiosity or boredom to social pressure or mental health issues.  For some people, trying drugs or alcohol is a one-time event that doesn't lead to further use. For others, though, drug or alcohol use can become a substance use disorder, defined as a chronic and relapsing brain disease that is characterized by compulsive drug seeking and use despite harmful consequences. 
But what drives people to try drugs and alcohol in the first place? There are several reasons, but some are more common than others.
Peer Pressure
Peer pressure is one of the leading causes of drug use among young people. Whether it takes the form of subtle suggestions or outright coercion, peer pressure from family and friends can exert a powerful influence over our decisions and behaviors.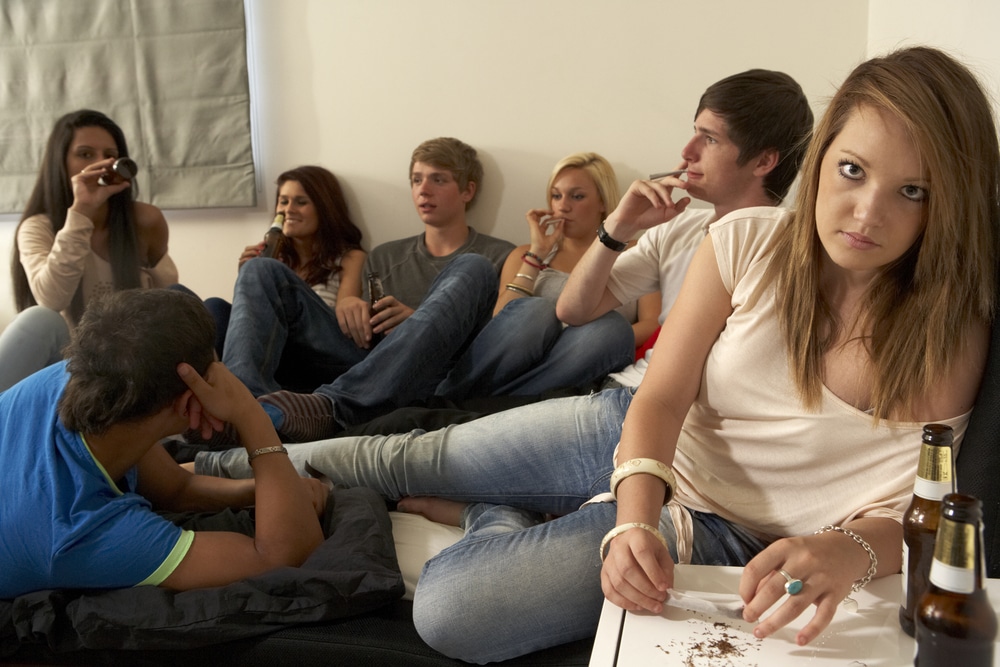 Teens are especially susceptible to this type of social pressure, and many will start using drugs at an early age to fit in or feel accepted by their friends. Many young people will try out drugs or alcohol without fully understanding the risks involved.
Mental Health Issues
Mental health issues like anxiety disorders, schizophrenia, eating disorders, bipolar disorders, and depression, can also lead people to start using drugs or alcohol. Numerous studies have listed mental health issues as one of the main drivers of substance use disorders, and vice versa.
Many people with mental health disorders self-medicate in an attempt to numb the pain or ease the symptoms like excessive fear, worry, mood changes, or even suicidal ideation. Others may use drugs or alcohol as a way to cope with difficult life experiences. This can lead to a spiral of drug addiction and mental health problems that is very difficult to break free from.
Trauma
Trauma, especially early childhood trauma, is a major risk factor for developing substance abuse problems later in life. Traumatic experiences like abuse, neglect, witnessing violence, or losing a loved one can have a profound effect on one's mental and emotional health.
For many people, childhood trauma can be long-lasting and far-reaching, and it's often difficult to overcome the damage done in childhood. They may struggle with mental health issues like Post Traumatic Stress Disorder, anxiety, and depression, and turn to may use substances to try to cope with these problems.
Symptoms of Boredom
Boredom is another common reason people first try drugs or alcohol. Teens and young adults often have a lot of free time and can be easily bored. They may start using drugs or alcohol to pass the time or to make their lives more exciting. This can lead to addiction, as people continue to use drugs or alcohol to escape the boredom of their everyday lives.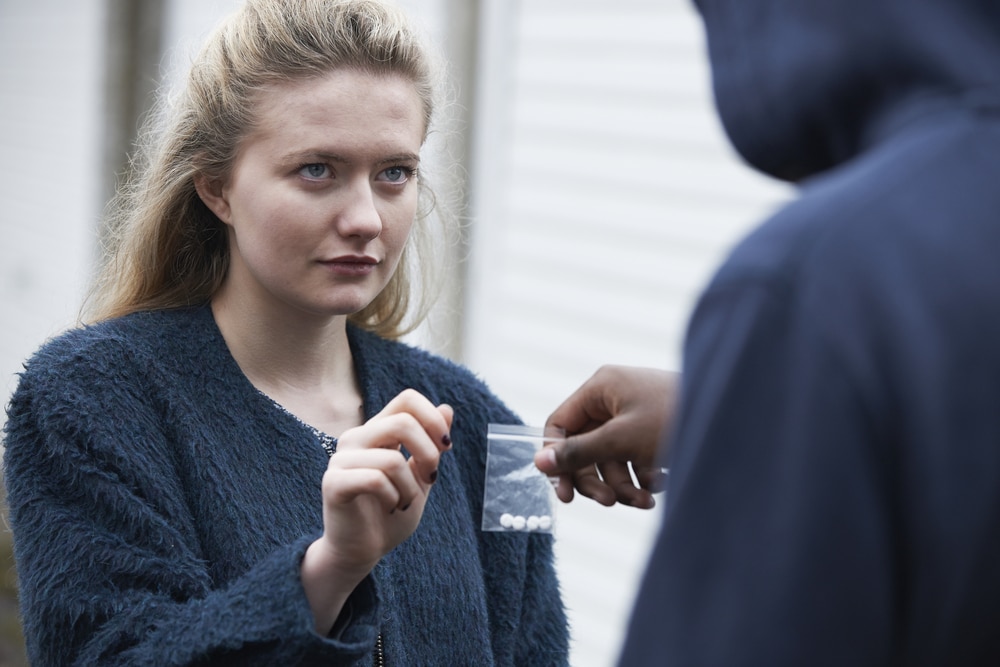 Curiosity
Many young adults first try drugs or alcohol out of curiosity. They may have seen their friends using these substances and want to try them for themselves. Others may be curious about the effects of drugs or alcohol and want to experience them firsthand. It's estimated that over 52% of all high school students try illicit drugs, while over 70% drink alcohol by the time they graduate. 
TV, Movies, Music, and Video Games
Popular culture often glamorizes drug use, and this can influence young people to start using drugs or alcohol. TV shows, movies, music, and video games often depict drug use in a positive light, and this can make it seem like a harmless or even exciting activity. Constant exposure like this normalizes drug use in entertainment culture. As a result, teens assume using illegal, and prescription drugs is a normal lifestyle.
Rebellion
Many teenagers first start using drugs or alcohol as a way to rebel against their parents or authority figures. They may see drug use as a way to defy the rules and take risks. For example, they may smoke cigarettes to show their independence or hallucinogens to escape to a world they deem more idealistic.
Lack of Proper Information About Drugs or Alcohol
Many people start using drugs or alcohol without knowing much about them. They may believe myths and misconceptions about these substances, which can lead them to underestimate the risks involved. For example, teens might be led to believe that marijuana is medicinal and carries a host of benefits. So, they may be more inclined to start using it without understanding the risks.
Lack of Confidence
People who lack confidence or have low self-esteem are also more likely to start using drugs or alcohol. They may use these substances as a way to boost their confidence or make them feel better about themselves. For example, someone who feels shy in social situations may start drinking alcohol to loosen up and feel more confident.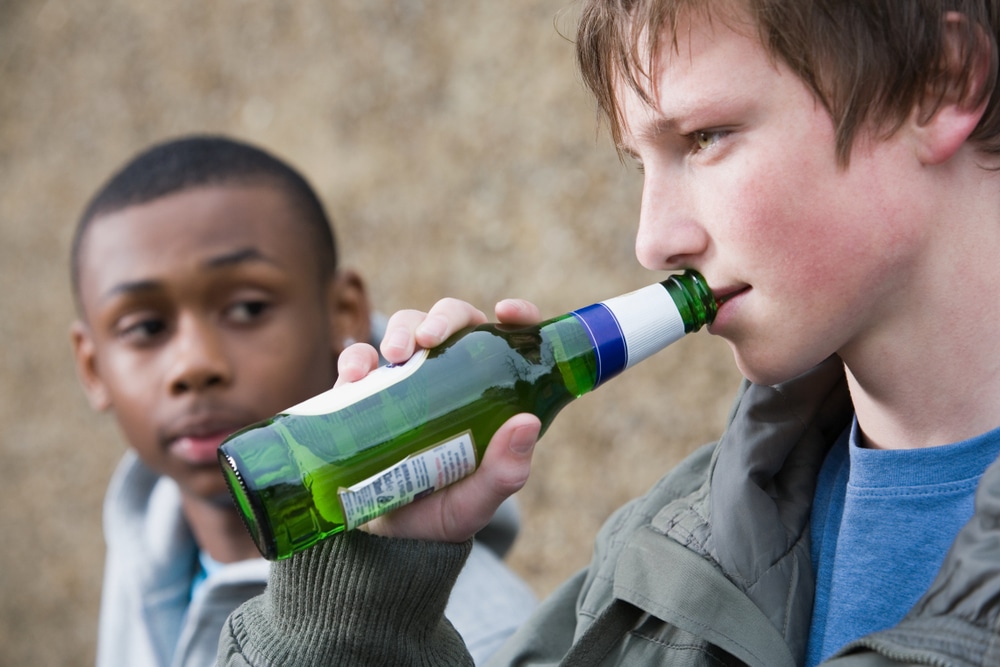 The above are some of the main reasons people start using drugs or alcohol. It's important to note that not everyone who tries these substances will become addicted. However, drug and alcohol use can lead to addiction, and it's often hard to break free from this cycle of abuse.
How to Protect Your Loved One From Addiction
As a parent or guardian, there are a few things you can do to help protect your loved one from addiction:
Talk to your loved one about the risks of drug and alcohol use. Open communication can help your loved one make more informed decisions.
Create an open and trusting relationship with your children, so they feel comfortable coming to you with any problems or questions.
Be involved in your child's life and know who their friends are.
Be a good role model for your children by not using drugs or alcohol yourself. If you have a problem with substance abuse, get help from a treatment center or professional counselor.
Monitor your child's internet usage and be aware of any red flags, such as them suddenly trying to keep their online activity private.
Monitor your child's behavior and look for signs of drug or alcohol use, such as changes in mood or appearance, skipping class, declining grades, etc.
If you suspect your child is using drugs or alcohol, don't hesitate to reach out for help. There are many physical and mental health care resources available to families struggling with addiction. Early intervention is essential to helping your child get on the path to recovery.
As part of an ongoing war on drugs, in November 2020, Oregon became the first state in the US to decriminalize the possession of small amounts of hard drugs. The measure, known as Measure 110, was widely praised by drug policy reform advocates as a progressive step that would help to reduce the stigma around drug use and provide people with drug addiction problems with much-needed treatment.
Measure 110 made personal possession of methamphetamine, heroin, LSD, oxycodone, and other drugs punishable by a $100 fine rather than jail time. This was in a bid to reduce incarceration rates and redirect funds toward addiction treatment programs. These treatment programs would be funded through marijuana tax revenue and savings from decreased law enforcement costs.
The Oregon Health Authority, one of many behavioral health resource networks, announced on September 22 that it had completed awarding the first two years of funding to nonprofits under Oregon's decriminalization of drugs law.
According to OHA, the first round of grants totaled $302 million. Despite this milestone, experts warned that more than just services would be needed to curb the high rates of drug use and resulting societal costs in the state. Keith Humphreys told the Oregon lawmakers that the state should adjust its permissive approach as it encourages drug use without any deterrent.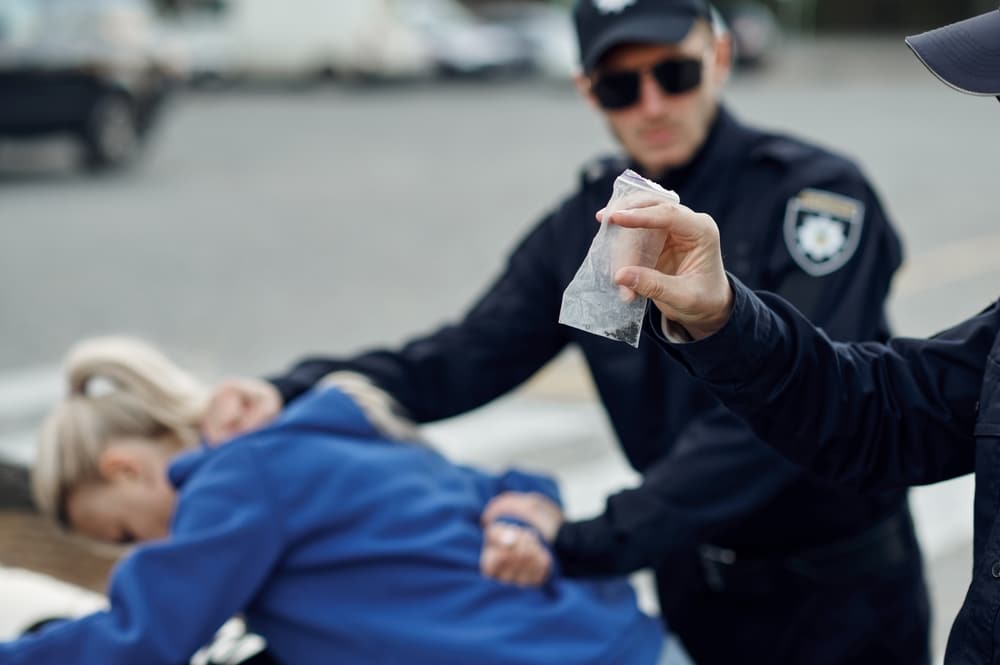 "Because the West Coast has an individualistic culture with a tolerance for substance abuse, social pressures to seek treatment are often minimal," said Keith Humphreys, the Founder, and co-director at the Stanford Network on Addiction Policy.
"So, on the one hand, we have widely available and highly rewarding drugs. On the other hand, little or no pressure to stop using them. Under those conditions, we should expect to see exactly what Oregon is experiencing: extensive drug use, extensive addiction, and not much treatment seeking." (Source)
According to Humphreys, people struggling with addiction hardly seek treatment without pressure from loved ones, health care providers, or the law. He says this should be a concern because the state has lifted the legal pressure to stop substance abuse and seek treatment. Besides, since many people who struggle with use don't work or keep in touch with loved ones, the pressure to quit might not come from those sources, either. (Source)
M110 allows the law authorities to write $100 tickets for personal possession of small amounts of drugs, and the charged person can just call the Life helpline line and have their ticket removed. It all seems very easy to get away with abusing drugs.
But despite that, many people who are issued these tickets still ignore them, according to Dr. Todd Korthuis, the head of addiction medicine at Oregon Health & Science University. By the end of this summer, 3000 tickets were issued, and only 137 calls were made. Even more disturbing is that most callers were not seeking treatment but only screening for legal reasons. (Source)
Good Intentions Behind the Law
The Oregon voters voted in favor of Measure 110, which decriminalized the possession of small amounts of drugs and redirected 110 funds from law enforcement to addiction treatment. The measure was designed to address the state's public health crisis, exacerbated by the COVID-19 pandemic.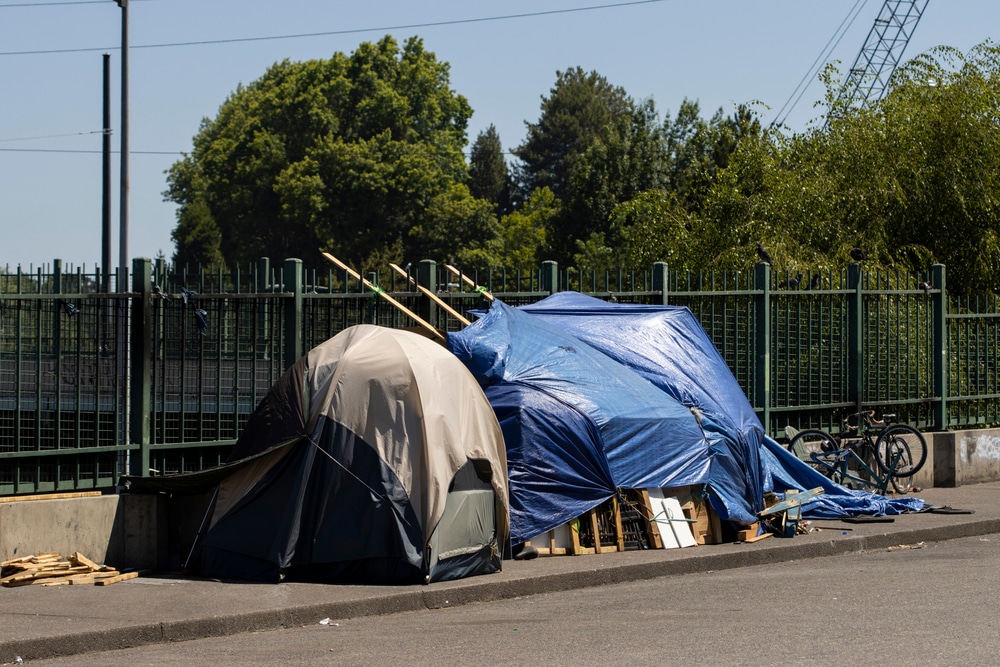 According to proponents of the measure, it would help to reduce the number of those incarcerated for drug-related offenses and redirect funds to much-needed addiction treatment programs. In addition, by decriminalizing drug possession, the measure will help to reduce the stigma associated with addiction and make it more likely that people will seek treatment.
When the voters passed the ballot measure, they recognized drug addiction and overdoses are a serious problem in Oregon; and that the state needed to increase access to drug treatment. The health-based approach to drug use problems is not only more humane but also effective and cheaper than criminal punishments. Making people criminals because they abuse drugs or struggle with addiction is costly and life-ruining, making it hard to seek treatment.
On February 1, 2021, the laws regulating controlled substances' possession changed from felonies to Class E violations. Measure 110 is designed to ensure that anyone who wants access, assessment, treatment, and recovery services for substance use gets it.
By all accounts, Measure 110 was set to reduce the pressure on drug users seeking treatment or help. However, going by statistics, it seems to be failing because Oregon has a nearly 20% surge in overdose deaths in the year that ended in April 2022. And according to Dr. Tod Korthuis, Oregon has one of the highest rates of substance use disorders and mental health disorders. Conversely, it ranks the least for access to treatments in the nation.
Humphreys and Korthuis don't fault Measure 110 for the spiking overdose deaths and other drug-related issues. However, they believe these trends have outpaced the state's addiction treatment system.
What Needs to Be Done
Measure 110 is the first of its kind in the United States. The only other country that has tried it successfully is Portugal, which is often cited as an inspiration. Initially, the country had harsh policies led by the criminal justice system. It needed to try something else. So, in 2001, Portugal took a radical step and became the first country globally to decriminalize the consumption of all drugs.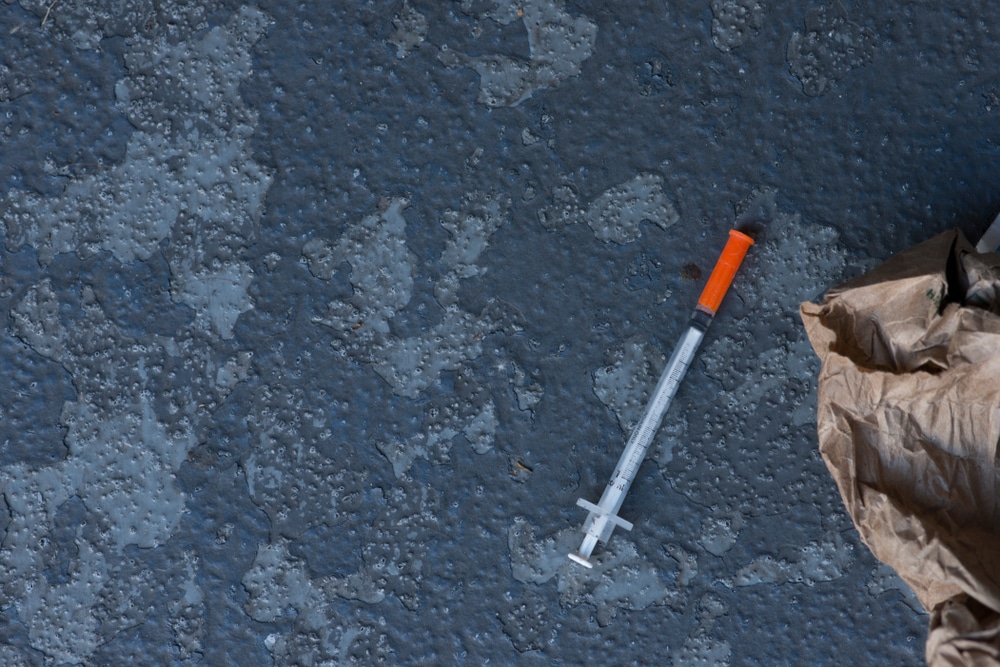 Speaking about what needs to be done, Humphreys mentioned that Portugal puts heavy legal and social pressure on those abusing drugs to get help. And despite the decriminalization of drugs, one can hardly see people openly using or dealing drugs, as in West Coast cities of the US. That's because they close operations and use court pressure to lead them into treatment.
"I have spent a lot of time in Portugal, and I know the people who designed their policy," Humphreys said. "Please take it from me; Oregon is not following Portugal's example and will not get its results." (Source)
Humphreys further mentioned the need for harm reduction, which emphasizes engaging directly with addicts to prevent overdose, and transmission of infectious disease, improve physical, social, and mental well-being and offer low-threshold options for accessing addiction treatment and other health care. He recommended solutions like making Naloxone (opioid antagonist) more available to reduce overdose deaths.
The COVID-19 pandemic has been linked to increased drug overdoses across the United States. In fact, early data suggests that the number of overdose deaths in 2020 was higher than any previous year on record. According to the Centers for Disease Control, nearly 92,000 drug overdose deaths occurred in the US between May 2019 and May 2020. The CDC notes that although there was a rising trend in overdose deaths before the onset of the pandemic, the latest numbers show an increase in overdose deaths during the pandemic.
The COVID Pandemic and Opioid Epidemic
The overdose epidemic is a national public health crisis that has been exacerbated by the COVID-19 pandemic. It has led to widespread outbreaks of infectious diseases, such as HIV and hepatitis C, and numbers of deaths.
Overdose deaths from opioids have quadrupled since 1999, and in 2019 alone, over 49,000 people died from an opioid overdose. Synthetic opioids, particularly illicitly manufactured fentanyl, are responsible for the majority of these deaths.
Fentanyl is a powerful synthetic opioid that is 50 to 100 times more potent than heroin. In 2020, more than 56,000 overdose deaths involved synthetic opioids (other than methadone). This number accounted for 82% of all opioid deaths in that year.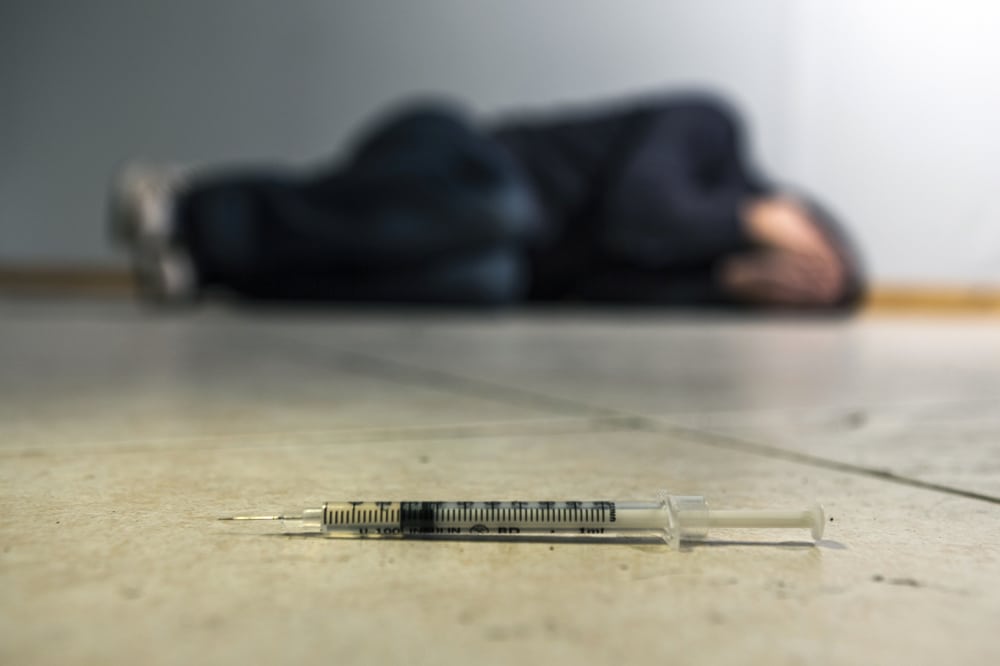 The COVID-19 pandemic has only worsened the problem, as social distancing measures and lockdowns have led to increased drug use and overdoses. The pandemic also devastated the US economy, resulting in job losses and financial insecurity. This has led to increased stress and anxiety.
But overdose deaths aren't just limited to opioid use alone. The CDC notes that preliminary data shows increases in overdoses involving stimulants, such as methamphetamine and cocaine. In the 12 months ending in May 2020, there was a significant increase in the number of overdose deaths involving stimulants.
Drivers of Overdose Deaths during the Pandemic
Overdose deaths increased significantly during the COVID-19 pandemic. In 2020, there were nearly 92,000 overdose deaths involving illicit drugs and prescription opioids. This rise in overdoses is driven by several factors, including:
Increased Stress and Anxiety
Experts believe that the stress and anxiety of the pandemic have a big role in overdose deaths. Many people who struggle with substance abuse use drugs as a way to cope with difficult emotions and situations. The added stress of the pandemic can be overwhelming for someone who is already struggling, leading them to use more drugs than usual.
Lack of Access to Care
The pandemic has resulted in a decrease in access to treatment and recovery services. With fewer resources available, many people are unable to get the help they need. This can lead to a decline in sobriety and an increase in drug use.
Social Isolation and Loneliness of the Pandemic
The social isolation and loneliness caused by the pandemic can also lead to an increase in drug use. People who struggle with substance abuse often use drugs as a way to cope with negative emotions. The isolation of the pandemic can trigger these emotions, leading to an increase in drug use.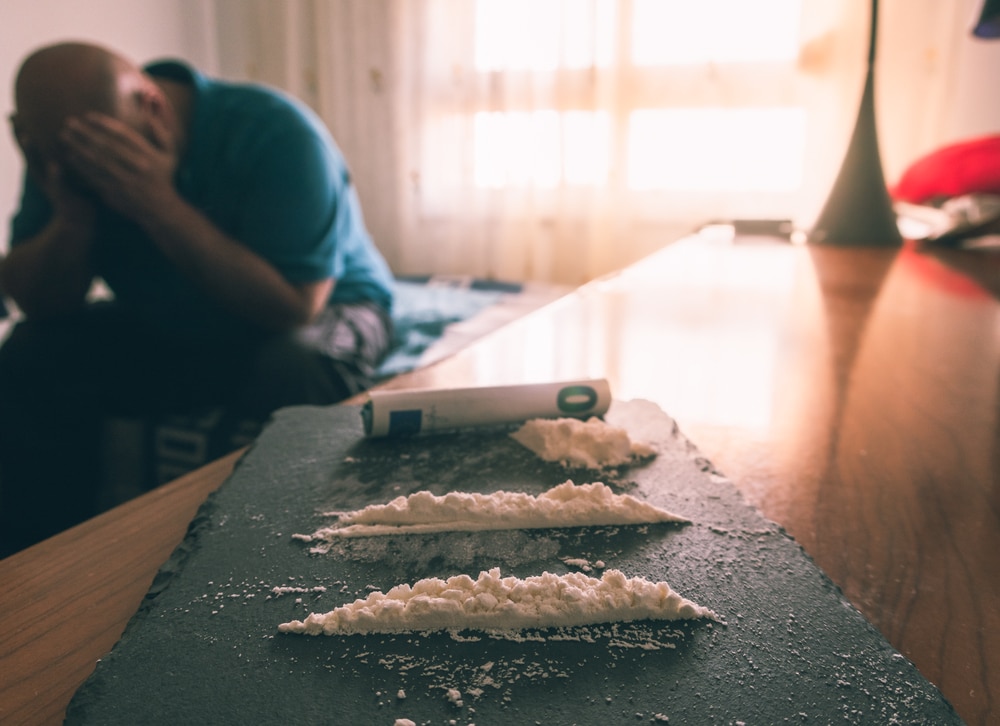 Poor Mental Health
The COVID-19 pandemic has also had a profound impact on mental health. The CDC reports that adults aged 18-24 experienced the largest increase in mental health problems, such as anxiety and depression, during the pandemic. Mental health problems can lead to increased drug use and overdoses.
Disruption in the Supply of Illicit Drugs
The pandemic has also resulted in a disruption in the supply of illicit drugs. The closure of borders and decrease in international travel has made it difficult for drug dealers to get their hands on illicit drugs. This has led to more dangerous substances being sold on the street.
Street drugs can be extremely dangerous for people who use illicit drugs, as it increases the risk of overdose. The disruption of the supply of illicit drugs also increased the price of drugs, which pushed some to cheaper alternatives, which could be more potent.
Racial Disparities in Overdose Deaths
The coronavirus pandemic has also exacerbated racial disparities in drug overdoses. While the number of overdose deaths has increased, the increase has been highest among Black people. In 2020, there was a 44% overdose death rate among black people and 39% for Alaska Native and American Indians. White people had 22%.
The increase in deaths is largely driven by illicitly manufactured fentanyl. Blacks were more likely to die from an overdose involving fentanyl.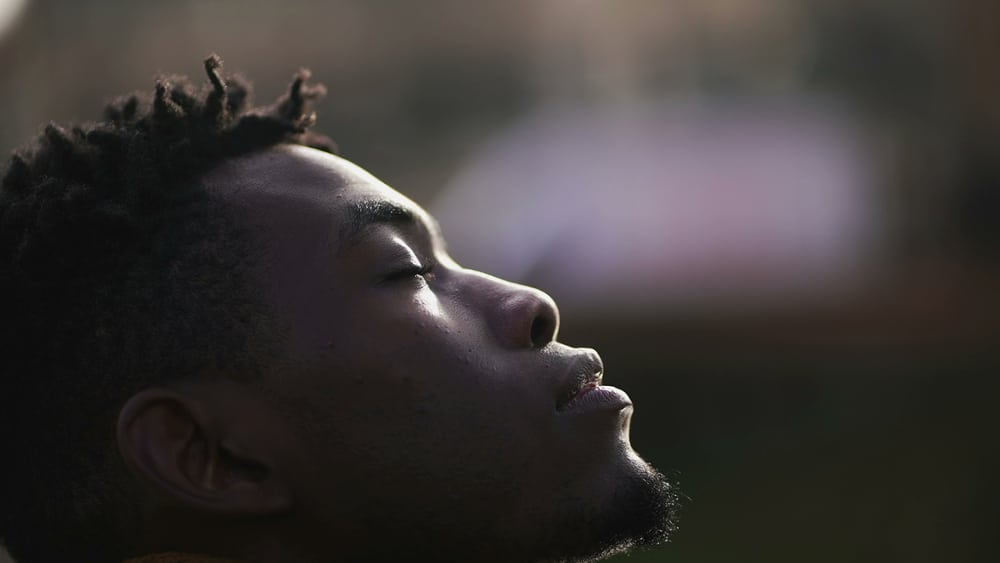 What can be Done to Prevent Overdose Deaths?
According to the National Institute on Drug Abuse, overdose deaths have been on the rise in the United States for the past two decades. But the numbers increased sharply during the pandemic. The opioid epidemic has had a devastating effect on families and communities across the country, and it is clear that something needs to be done to prevent further tragedy. Here are some things that can be done to prevent overdose deaths:
· One way to reduce the number of overdose deaths is to increase access to treatment for substance abuse disorders. This includes everything from prevention and early intervention programs to specialized treatment facilities.
· Additionally, it is important to increase access to naloxone, a medication that can reverse the effects of an opioid overdose. Naloxone is available without a prescription in many states, and it can be administered by family members or bystanders.
By increasing access to treatment and naloxone, we can start to turn the tide on the opioid epidemic and prevent more lives from being lost to overdose.
Get Help for Addiction Treatment
The COVID-19 pandemic has had a devastating impact on the lives of people struggling with addiction. Any ground gained in harm reduction for drug addiction in the last few years was overwhelmed by COVID-19. The isolation and loneliness of the pandemic, as well as the disruption in the supply of illicit drugs, have led to an increase in drug use and overdoses. Racial disparities in overdose deaths have also been exacerbated by the pandemic.
If you or someone you love is struggling with addiction, it is important to get help as soon as possible. Addiction treatment can save lives.
MDMA, also known as ecstasy or Molly, is a synthetic drug that can produce feelings of increased energy, euphoria, and pleasure. It is often used recreationally, at clubs or parties. However, some may be curious whether it is possible to become addicted to ecstasy, or MDMA. The short answer is yes, it is possible to develop a dependence on MDMA. However, addiction is more likely to occur when the drug is used frequently or in high doses. Besides addiction, high doses of MDMA can cause hyperthermia, dehydration, and heart failure. It can also aggravate pre-existing mental health conditions such as anxiety and depression.
Understanding MDMA (Ecstasy or Molly)
MDMA, or 3,4-methylenedioxymethamphetamine, is a psychoactive drug with both stimulant and hallucinogenic properties. It is classified as a Schedule I Controlled Substance in the United States, meaning that it has a high potential for abuse and is not currently accepted for medical use.
When people refer to either Molly or ecstasy, they're referring to the same chemical: MDMA. MDMA by itself is a white or off-white crystal or powder. Molly is the street name for pure MDMA, while ecstasy refers to MDMA that has been cut with other substances. Ecstasy and Molly can come in pill form, but Molly is most often sold in powder form.
MDMA, in its pure form, is difficult to come by. Dealers often cut MDMA with other drugs like amphetamines, cocaine, ketamine, caffeine, synthetic cathinones, LSD, rat poison, and heroin to strengthen its effects and increase profit margins. Cutting MDMA with these illicit drugs increases the risk of adverse effects and overdose deaths.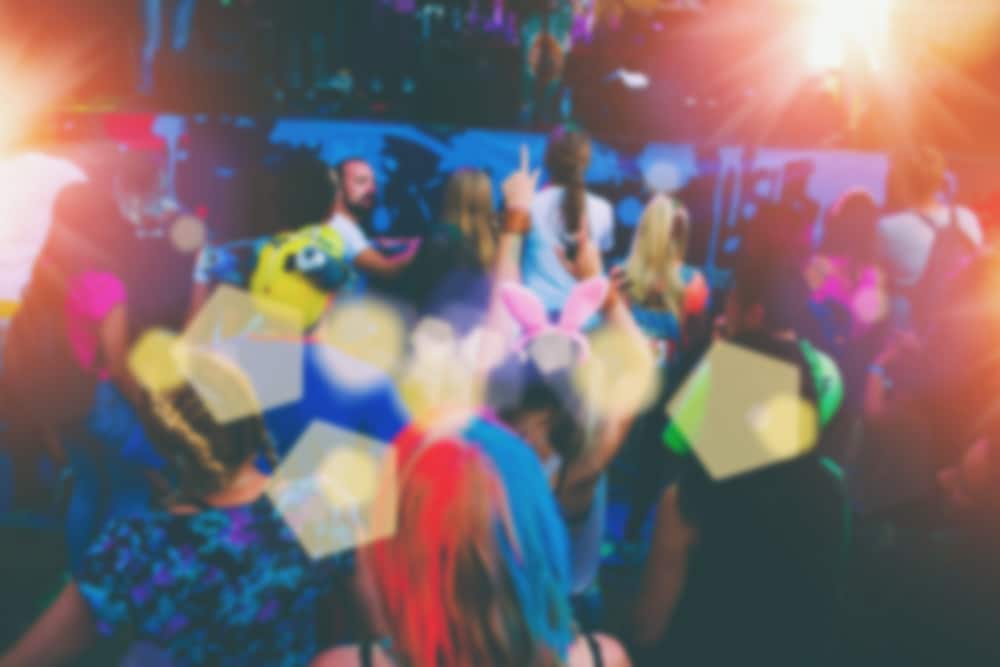 MDMA is primarily used as a party drug due to its ability to induce euphoria, increased emotionality, and increased sensation. So, it's mostly found in house parties, raves, and music festivals. While MDMA is considered a harmless party drug, it can be very dangerous if not used responsibly. According to statistics, the number of emergency room visits increased by 1,200% since ecstasy became popular at all night-raves.
Effects of MDMA
MDMA increases neurotransmitters serotonin, dopamine, and norepinephrine levels in the brain. These brain chemicals are associated with mood, energy, and alertness. They also cause users to become more stimulated and awake. However, MDMA can also have negative side effects, such as:
Anxiety, paranoia, restlessness, insomnia
Sweating, thirst, and nausea
Memory problems
Jaw clenching or teeth grinding
Impulsiveness
Increased heart rate, blood pressure, and body temperature
And addiction
When combined with a hot environment, physical activity, and other drugs, MDMA can lead to unpredictable and serious physical complications. The drug causes hyperthermia, significant dehydration, or cardiovascular collapse, leading to kidney, liver, or heart failure and even death.
The effects of ecstasy can kick in within 20 minutes and typically last for 3-5 hours but can persist for up to 8 hours. This variation can be due to factors like body weight, the amount used, gender, mode of administration, etc.
MDMA and addiction
One of the most serious risks of MDMA use is addiction. While the exact mechanisms are not fully understood, it is clear that MDMA can cause changes in brain chemistry that lead to compulsive drug-seeking behavior and an inability to control use.
Although MDMA has been shown to be addictive in animal studies, the degree of self-administration is relatively low compared to other drugs such as cocaine. This suggests that while MDMA may have some potential for addiction, it is not as strong as other substances.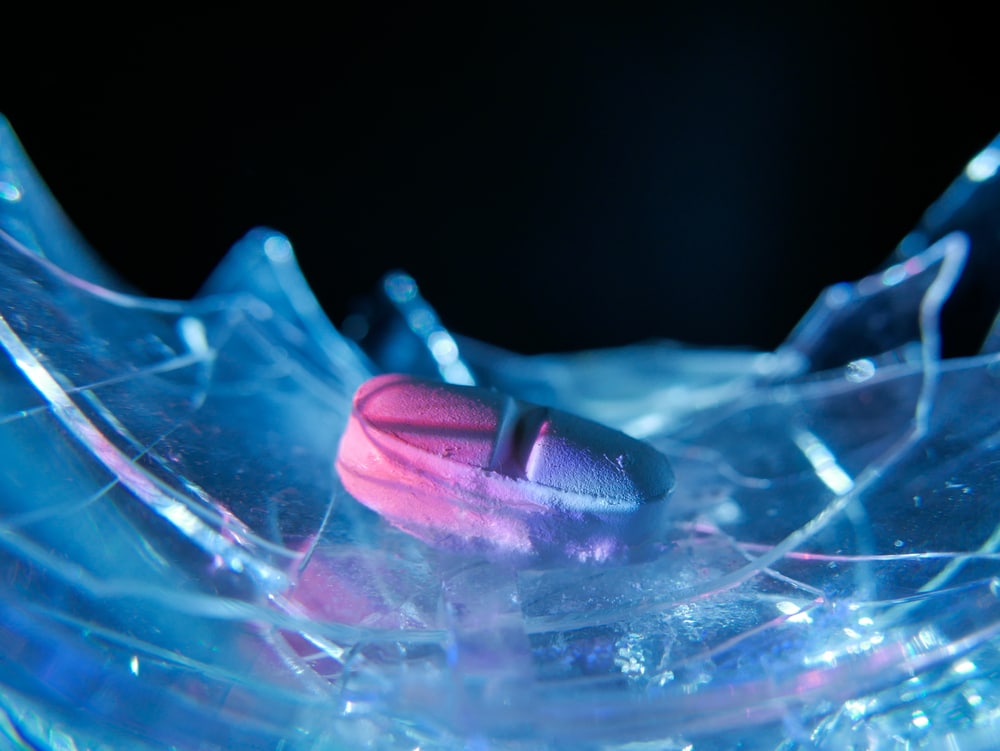 Data from animals and humans suggest that regular use of MDMA leads to adaptations in the serotonin and dopamine systems linked to substance use disorder and related behaviors, like increased impulsivity.
Some studies have tried to analyze MDMA dependency or addiction among people with a history of use in the general population. The results of these studies have varied widely, probably due to different population samples and different types of measures used. However, some people who use MDMA do report symptoms of addiction, including:
Continued use despite negative psychological or physical consequences.
Withdrawal symptoms
Tolerance
Cravings
Fatigue, depressed mood, trouble sleeping, and decreased appetite
What Causes MDMA Use Disorder?
MDMA is a stimulant drug with properties similar to other drugs in its class, like cocaine. While research is inconclusive on whether MDMA is addictive, heavy or regular drug use may lead to addiction. Additionally, MDMA is often mixed with other stimulants, increasing the risk of addiction.
The mix of drugs sold as ecstasy may alter how people who take it react to it, making it difficult to predict if someone may develop an addiction. However, what is clear is that regular or heavy drug use can lead to addiction. Therefore, it is important for those who use MDMA to be aware of the risks associated with the drug.
Other Dangers of Using MDMA
Some people might not consider MDMA an addicting drug. Even so, there are still dangers associated with its use.
MDMA is cut with other drugs
When people take MDMA, they risk because the drug is unregulated, and its purity can't be guaranteed. One of the biggest dangers is that it is often cut with other substances, which can be dangerous or even deadly.
For example, one of the most common adulterants is methamphetamine, which can lead to increased blood pressure and heart rate, as well as anxiety and paranoia.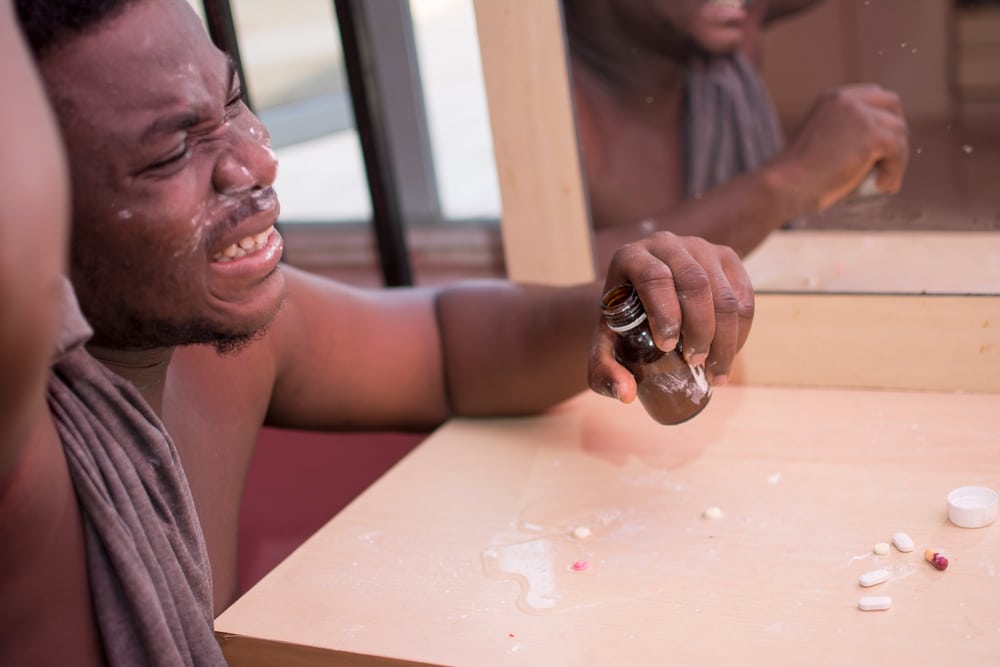 Sometimes, these effects can be so severe that they result in hospitalization or even death. In addition, MDMA is often cut with other substances that may not be immediately harmful but can still cause long-term damage, such as liver damage.
Developing tolerance
MDMA can also cause tolerance. This means that users need to take increasingly larger doses to achieve the same effects. Tolerance can lead to physical dependence and addiction. It can also increase the risk of overdose and other health problems.
Gateway to other drugs
Increasing the dose to achieve the same effect may also lead someone to use other drugs, which can lead to addiction - and potential overdose. Statistics show that 92% of those who start using ecstasy resolve to using amphetamines, marijuana, heroin, and cocaine later on.
Addiction to other drugs
Using other drugs to cope with the mental and physical pain that results from ecstasy can quickly spiral out of control, leading to addiction to other drugs and potentially serious health consequences.
Treating an ecstasy, or MDMA addiction
If you or someone you know is struggling with an addiction to MDMA or any other form of drug abuse, please seek professional help. Treatment options are available, and there is always hope for recovery.
Many people who use stimulants or MDMA report that they grind their teeth during periods of drug use. This phenomenon is known as bruxism and can cause several problems, including headaches, jaw pain, and damage to teeth.
While it's not clear why drugs cause bruxism, it is thought that bruxism occurs due to the effects of drugs on the body's central nervous system. Other theories suggest that it may result from anxiety or other psychological factors.
Regardless of the cause, bruxism can be a dangerous condition, and it is important to seek treatment if you think you may be affected. Your dentist can help identify the signs of bruxism and recommend appropriate treatments. You can keep your teeth healthy and avoid any long-term damage with proper care.
What is Bruxism?
Bruxism is a condition characterized by the grinding or clenching of teeth. It can occur while a person is awake (awake bruxism) or asleep (sleep bruxism).
Left untreated, bruxism can lead to several serious problems, including jaw pain, headaches, and damage to the teeth. It can also cause sleep disorders like sleep apnea.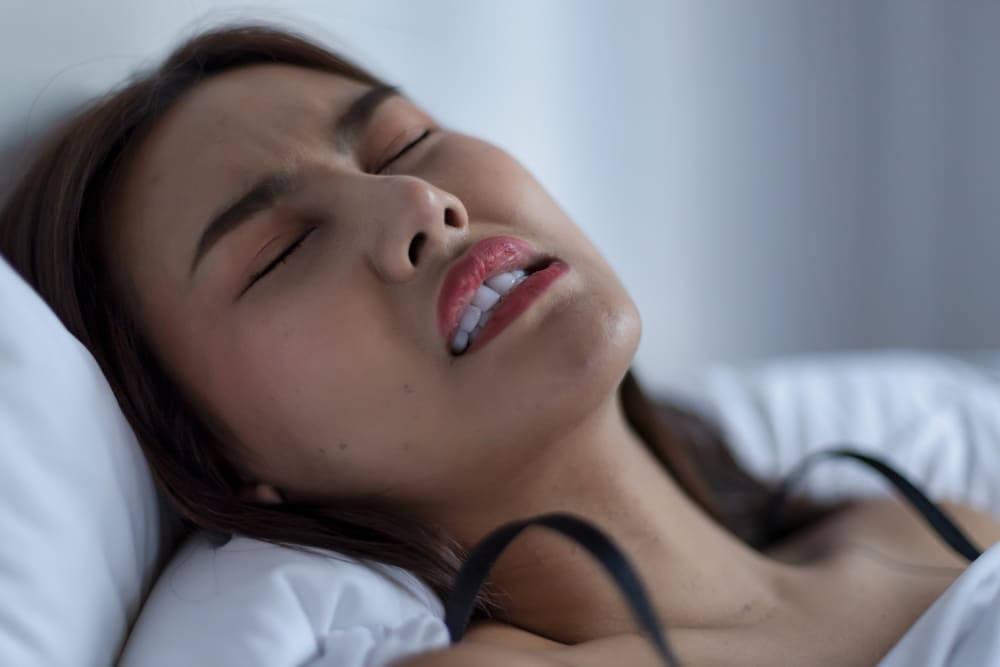 The exact cause of bruxism is not fully understood, but it is thought to be linked to stress or anxiety and drug use.
Bruxism can be caused by medications that act on the nervous system, such as antidepressants, antihistamines, and bronchodilators. It can also be a side effect of stimulants, such as caffeine and amphetamines. In some cases, drug-induced bruxism may be caused by illicit drugs, such as cocaine and methamphetamine.
Persistent bruxism can lead to jaw muscles and tooth damage, headaches, jaw pain, and temporomandibular joint disorder. It can even affect a person's ability to eat and speak properly in severe cases. Beyond bruxism, drugs can also cause a host of other dental issues due to these reasons:
First, many drugs contain harmful chemicals or corrosive substances that damage tooth enamel and cause severe tooth decay and gum disease.
Second, drug use can lead to poor oral hygiene. When people are high, they may be less likely to brush their teeth or floss regularly.
Finally, the use of these drugs can also lead to dehydration, which can cause the mouth to produce less saliva. Saliva is necessary for keeping the mouth clean and healthy, and without it, there is an increased risk of cavities and gum disease.
Drugs That Can Cause You to Grind Your Teeth:
Here are some drugs that can cause bruxism:
MDMA
MDMA is a synthetic drug that produces energizing, mood-lifting, and sometimes hallucinogenic effects. It is best known by its street names "ecstasy" or "molly." MDMA is structurally similar to both stimulants and hallucinogens, which may account for its ability to produce various effects.
MDMA causes an increase in the activity of three brain chemicals: dopamine, norepinephrine, and serotonin. Dopamine is involved in the "reward pathway," producing feelings of pleasure. Norepinephrine helps to maintain alertness and focus, while serotonin contributes to feelings of well-being and happiness.
These brain chemicals are also responsible for many of the side effects of MDMA use, including increases in heart rate and blood pressure, nausea, blurred vision, and faintness. One less well-known side effect of MDMA use is bruxism, or teeth grinding.
Research suggests that this may be due to the drug's effects on serotonin levels. Serotonin plays a role in muscle contraction, and an increase in serotonin activity may lead to involuntary muscle spasms, such as teeth grinding. In some cases, bruxism may be severe enough to cause jaw pain or damage to teeth.
Methamphetamine (Meth)
Methamphetamine, commonly known as meth, is a powerful stimulant drug that can seriously affect the body. One of the most common side effects of meth abuse is bruxism, or teeth grinding. Meth users may grind their teeth involuntarily or consciously, and the condition can cause severe dental problems.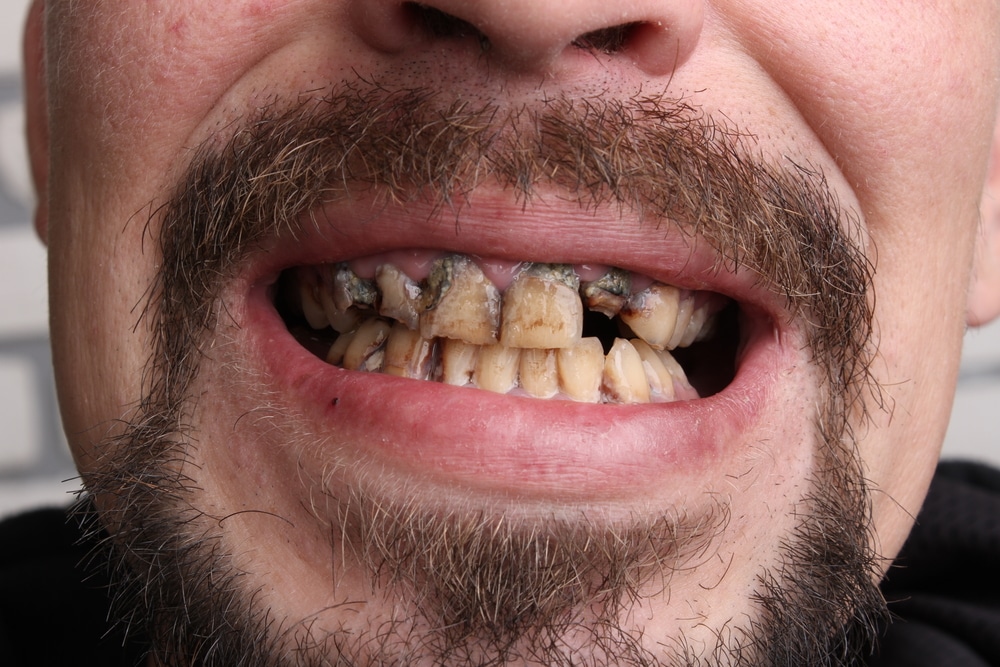 While the exact mechanism is not fully understood, it is believed that meth causes an increase in the release of dopamine, a brain chemical associated with pleasure and reward. The resulting spike in dopamine levels can lead to compulsive behaviors like teeth grinding. In addition, meth constricts blood vessels and reduces saliva production, further contributing to dental health problems. 
Heroin
Opioids, including heroin, are known to make you grind your teeth. This may be due to the drug's psychoactive effects, which can produce feelings of anxiety and paranoia. Historical evidence also suggests that bruxism was common among people who used opium in the 19th century.
Opioids work by binding to receptors in the brain, which can alter neurotransmission and lead to changes in muscle tone and behavior. Teeth grinding may be a side effect of this process. Opioids can also cause dry mouth, leading to tooth decay and other oral health problems.
Cocaine
Cocaine is a powerful stimulant that has been shown to cause a wide range of physical and mental effects. One of the more commonly reported side effects of cocaine use is that it can make you grind your teeth.
While the exact mechanism is not fully understood, it is thought that the drug alters levels of neurotransmitters in the brain, increasing muscle activity. This can lead to involuntary clenching and grinding of the teeth, which can cause headaches, jaw pain, and dental damage. In some cases, bruxism may also be related to anxiety or psychosis, which are common side effects of cocaine use.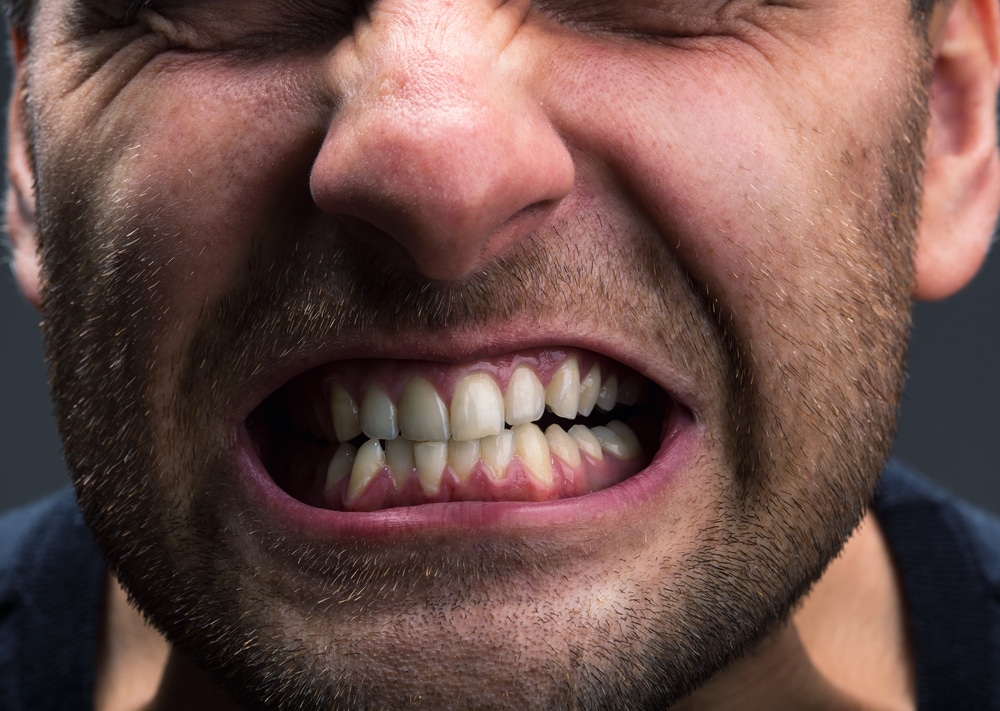 Treatment Options for Bruxism
Bruxism, or teeth grinding, is a common side effect of stimulant or MDMA use. The constant clenching and grinding can damage the teeth and cause gum inflammation. In severe cases, it can even result in tooth loss.
Luckily, a few things can be done to help alleviate the symptoms of bruxism.
First, you'll need to stop using drugs that cause bruxism. If you are dealing with an MDMA, heroin, or meth addiction, it's best to seek addiction treatment to get off of the drugs.
Stay hydrated and avoid foods that are high in acidity. This will help to protect your teeth from further damage.
Adopt lifestyle changes - reduce stress, cut back on stimulant use, etc.
It is also important to take breaks during extended periods of drug use and avoid using the drug when feeling stressed or anxious.
If bruxism persists, several treatments can be used to reduce the symptoms, including Botox injections, night guards, pacifiers, and bite plates.
Taking these steps makes it possible to minimize the impact of bruxism and protect your teeth and gums.
Treatment for Drug Abuse
If you are experiencing teeth grinding due to stimulant or MDMA use, it is important to seek treatment. Teeth grinding can be caused by many things and is often treatable. There are a variety of treatments available depending on the cause of your teeth grinding.
Treatment for drug abuse will also address any associated teeth grinding. If you are concerned about your teeth grinding, please talk to your doctor or addiction specialist. They can help you find the best course of treatment for you.
There's no denying that drugs and music have always had a close relationship. For many people, using drugs is a way to enhance their musical experience, whether it's dancing all night at a club or losing themselves in an eclectic mix at a festival. However, it's worth noting that not all music fans use drugs, and many live performances are perfectly enjoyable without any chemical assistance.
Nevertheless, it's undeniable that drugs have played a major role in music history, especially when it comes to large live performances. Artists such as Pink Floyd and The Grateful Dead were known for their elaborate stage shows, often designed to be experienced while under the influence of drugs.
In recent years, electronic dance music has become closely associated with drug use, with festivals like Tomorrowland and Ultra becoming known as hotbeds of illicit activity.
What Are Music Concert Visuals?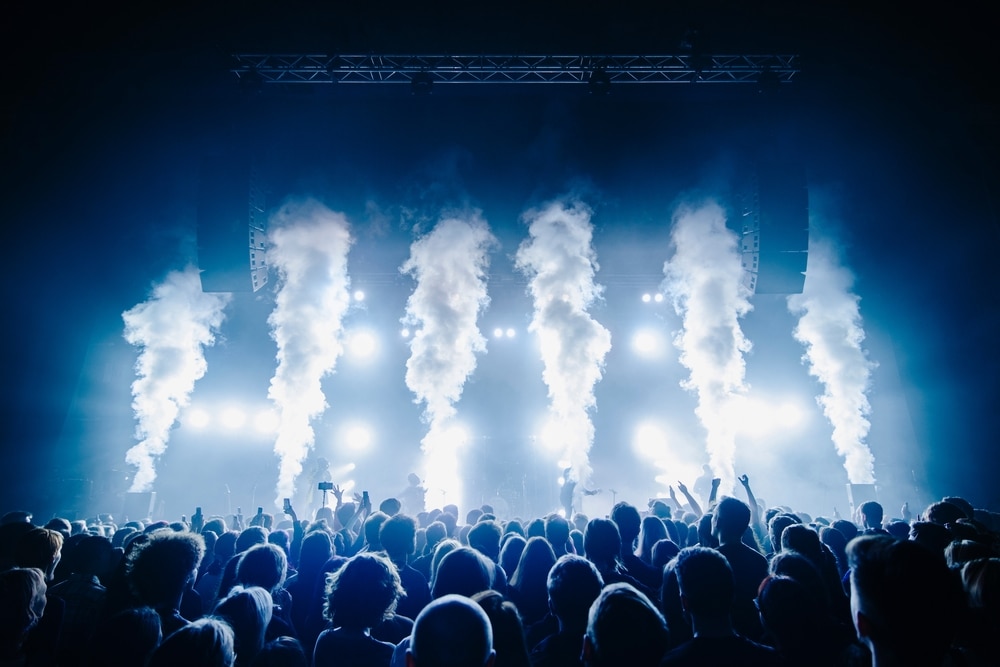 Music concerts are a visual feast for the senses, with bright lights, flashing colors, and dizzying patterns. But have you ever wondered where these visuals come from? It turns out that many of them are inspired by drug use.
For example, the trippy patterns used in concert visuals are similar to those experienced during an acid trip. And the flashing lights can mimic the effects of strobing lights on a dance floor. By creating visuals that are reminiscent of drug-induced states, concertgoers can feel like they're experiencing the music in a whole new way.
The Link Between Drugs and Music
Music and drugs have been linked together for centuries. In the early days, people commonly used psychoactive drugs to enhance their music experience. Drugs like alcohol and tobacco were used to relax and improve the taste of music. Amphetamines were also common, with rock and roll artists like Elvis Presley and Jerry Lee Lewis relying on them for their wild onstage antics.
In more recent times, illegal drugs like LSD and MDMA have been used by people searching for a more intense musical experience. Some claim that these drugs can help them appreciate music in a whole new way, while others enjoy the heightened sensations and feelings of euphoria that they can produce.
Music, in turn, has always been a part of the drug culture in the United States. Many drugs, especially psychedelics, are associated with specific genres of music, such as acid house or trance. For many people, taking drugs is an integral part of the musical experience, as it can help them feel more connected to the music and other people. Drug use can also be seen as rebelling against society's norms and expectations.
Besides, many musicians have experimented with alcohol or drugs in an attempt to improve their creativity. Some believe that substances can help open up the mind and allow new ideas to flow. However, it is worth noting that many successful musicians have composed great songs without resorting to drugs or alcohol.
Music, Drug Use, and Addiction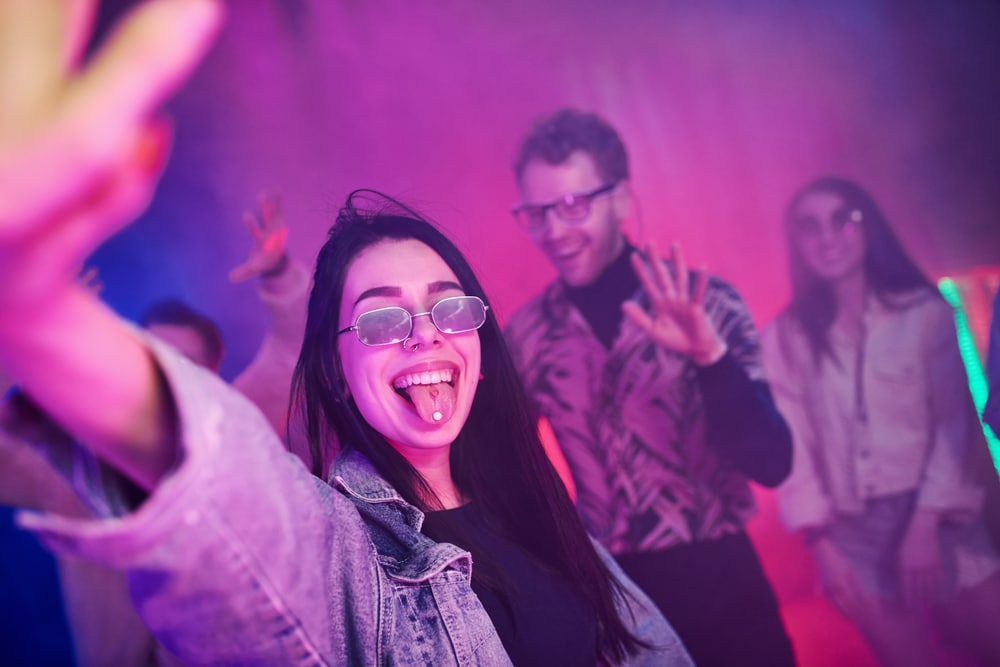 There's also a close link between music and substance use disorders. In some cases, people may use drugs to enhance their experience of listening to music. But in others, the connection between music and partying can lead to drug use or addiction or trigger mental disorders that cause them to turn to drugs to cope.
One of the most common drugs used at parties is MDMA, also known as "ecstasy" or "molly." MDMA is a stimulant that can cause feelings of euphoria, increased energy, and pleasure. It can also increase heart rate and blood pressure, dehydration, and anxiety.
When taken in large doses or combined with other drugs, MDMA can be dangerous and even life-threatening. Since MDMA is often used at all-night parties or nightclubs, people who use the drug may not get enough sleep, leading to fatigue, irritability, and memory problems. Long-term use of MDMA can also cause withdrawal symptoms, including depression, anxiety, and sleep problems.
For people struggling with addiction, the connection between drugs and music can be dangerous. According to the National Institute on Drug Abuse, party settings are risk factors for relapse, as they trigger cravings. At the same time, listening to music can make it harder to resist the urge to use drugs. The National Institutes on drug use research indicates that relapses are common, happening in 40-60% of the cases.
Music Concert Visuals and Drug Use
Many people who attend live music performances are using drugs. According to research by DrugAbuse.com, 57% of people admitted to using drugs or alcohol, with 93% consuming alcoholic beverages. Additionally, about 40% used marijuana at live music events, followed by 8% who used hallucinogens or MDMA (Molly or ecstasy).
Large live music performances often incorporate heavy visuals into their shows, expecting that many crowd members will be under the influence of drugs. These visuals help to:
Create a more immersive experience: Heavy visuals can help create a more immersive experience for the audience, making them feel like they are part of the performance.
Engage the audience: Heavy visuals can also help to engage the audience, keeping them involved in the performance.
Add excitement: Heavy visuals can add excitement to a performance, making it more enjoyable for the audience.
Create a memorable experience: Heavy visuals can help create a memorable experience for the audience, one they will remember long after the performance is over.
Many drugs cause users to experience sensory overload, and the introduction of visual elements can help ground them and prevent them from becoming overwhelmed.
Besides, drugs can alter perception and make it difficult to process complex information. As a result, simpler visual images are more likely to be comprehended by those under the influence. Also, bright colors and patterns can be more stimulating and enjoyable for people on drugs.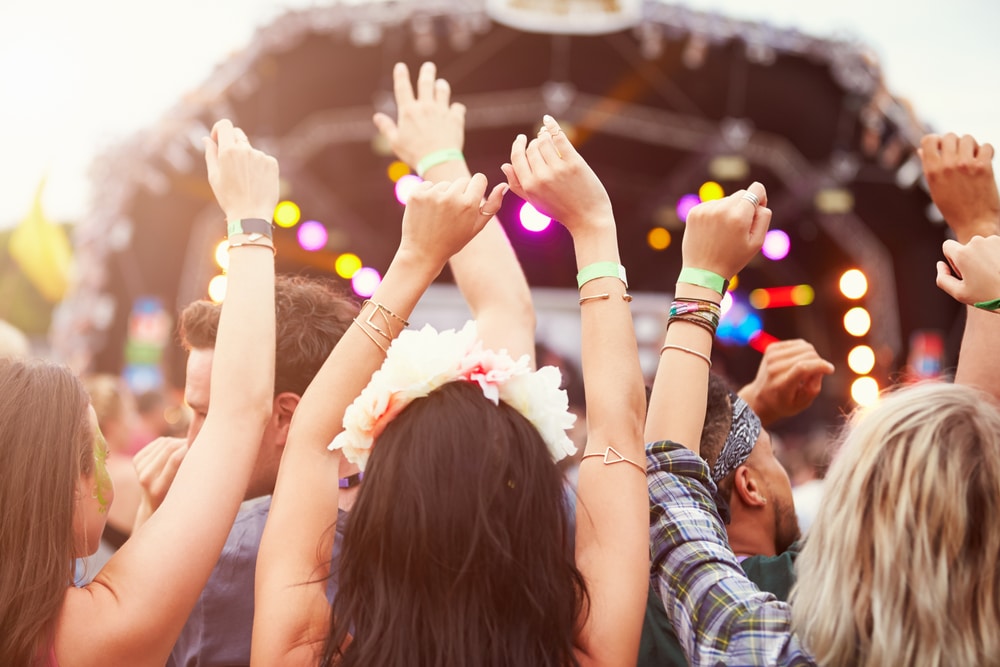 Stay Sober Throughout the Show
Going to a live music performance can be an incredibly exhilarating experience. Whether you're seeing your favorite band or exploring a new genre, there's nothing quite like being in a room full of people who share the same love of music. But you may worry about being around others who might be using drugs. While it is true that many concerts do use heavy visuals that can be enhanced by drug use, there are ways to enjoy the show while remaining sober.
Choose the right venue. If you're not comfortable with being around drugs and alcohol, then look for venues that have a strict no-tolerance policy.
Go with friends who share your same values and who you know you can rely on. If you find yourself in an uncomfortable situation, you'll have someone to turn to.
Pick a seat that is not too close to the stage. This will help to avoid being overwhelmed by the lights and sounds.
You may also want to arrive early and leave early before the crowd gets too wild.
Don't forget to stay hydrated and take breaks as needed.
Addiction Treatment
When most people think of drug addiction, they picture someone using illegal drugs like meth or heroin over prolonged periods of time. However, addiction can happen after a few tries and involve any drugs, including legal ones like alcohol and prescription medications.
Drug use is often glamorized in the media, especially in music. Concerts, in particular, can be a breeding ground for drug use.
Many people view drug use as a harmless way to have fun and let loose. However, drug use comes with serious risks. In addition to the risk of addiction, drugs can also lead to mental and physical health problems.
If you or someone you know is struggling with drug addiction, resources are available to help. Rehab facilities offer vast treatments for drug addiction, including detox, in-patient and outpatient care, and therapies. The Institutes of Health also recommends getting support from friends, family members and support groups.
If you have, at any point in your life, interacted with drug addicts, you are likely aware of just how far they would go to ensure they get their high any time they want. Even though they are addicts, they go out of their way to conceal their drugs from other people.
They may go to great lengths when hiding a stash, using creative and sometimes elaborate methods, like hiding them in body cavities, such as the rectum or vagina, stashing them in hollowed-out books or other objects, or wearing multiple layers of clothing to create hidden pockets. In some cases, addicts may even swallow condoms filled with drugs in an attempt to smuggle them into a treatment facility or detox center.
However, these methods are not foolproof, and addicts often eventually get caught. If you suspect that someone you know is struggling with addiction, look for signs of drug paraphernalia or hidden stash spots. You can also look for changes in behavior, such as secrecy, lying, or unexplained absences. Your loved one can be creative, but if you look close enough, you'll uncover any addiction behaviors and help they get the help they need.
This article reveals the common ways addicts conceal their drugs. If you are worried that your loved one is abusing drugs, read on to see where they may be hiding their illicit drugs or drug paraphernalia.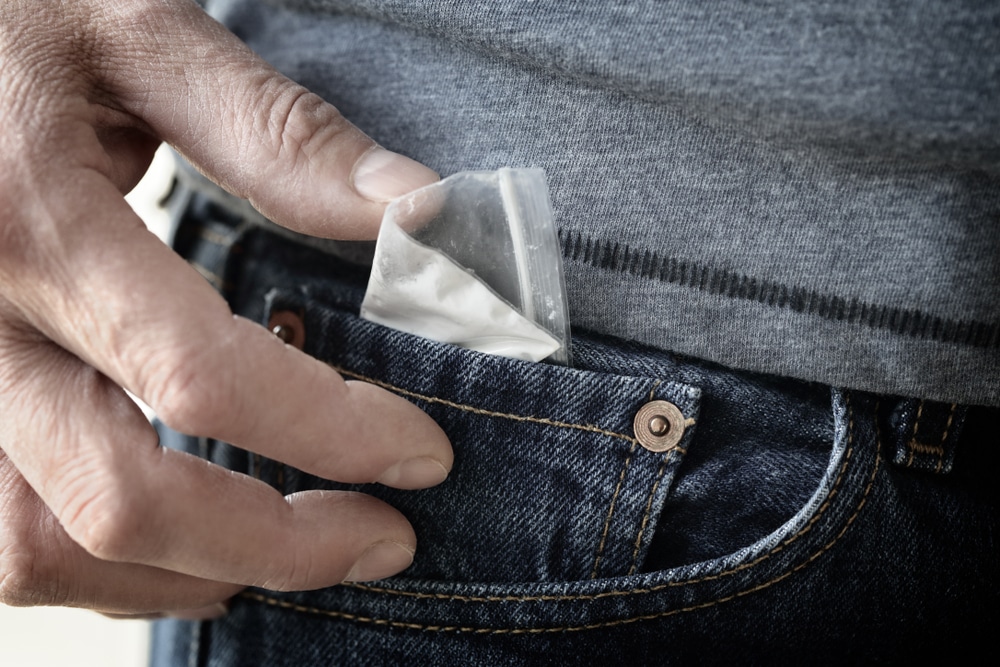 Common ways addicts conceal their drugs
The dangers of drug addiction are well-known, but the ways in which addicts hide their drugs might surprise you. One popular method is called "stash clothing." This involves hiding drugs in clothing that can be easily accessed, usually in a pocket , sleeve or sewn into clothing. The advantage of this method is that it allows addicts to keep their drugs close at hand without being obvious about it.
But sometimes, addicts may take it a notch higher. For example, some women hide their marijuana stash in altered tampons and hairbands. Those who work in transporting illegal drugs can sew the drugs in wigs and have the wigs glued to their heads to go past border and customs without being suspected. Unfortunately, doing so may cause complications and necessitate emergency room electrolysis.
Let us discuss a little more about how addicts hide contraband in clothing and footwear.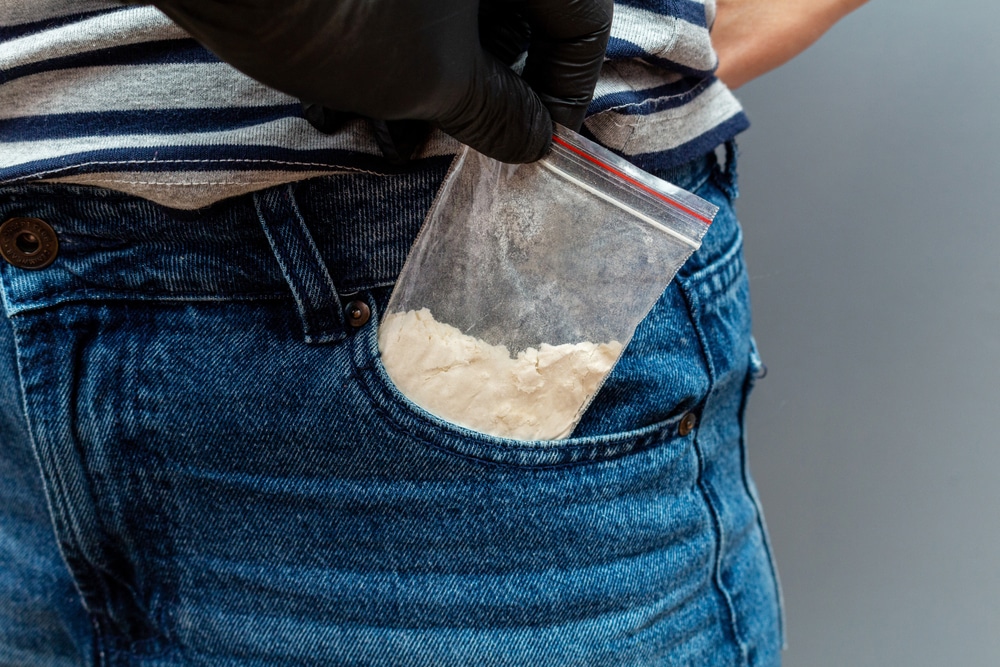 Clothing and footwear
You would be surprised at how many different places addicts hide their stash, especially at music festivals. They know the consequences of drug possession, so they need to ensure they don't get caught. No one wants to spend time in jail, not even them.
They roll the contraband into jeans, sew them into jacket linings, or hide them in coin pockets or socks. Unfortunately, addicts or smugglers that have children conceal the contraband in their kids' clothing, hoping that the officers won't search the children. Those with babies hide them in baby blankets.
Since police officers realized that coin pockets are a popular hiding place, young adults became more cunning. They either buy clothes with hidden pockets or opt to make the hidden pocket themselves.
Addicts' demand for clothes with hidden compartments made entrepreneurs mass-produce clothes that can easily conceal drugs. These clothes are readily available on the internet, and they are relatively famous for cocaine storage and hiding weed.
Clothing made for drug stashing
It is rather unfortunate that some brands specialize in clothing for carrying drugs. These clothes are sold online and in stores. Some of the most popular garments for stashing drugs include
·     The Rolla Wear brand has a hoodie that features a hidden hood pocket and a suru board in its front pocket for rolling joints.
·     Eagle Creek mass-produces an undercover stash bra. The bra has a hidden pocket that can be used as a drug pocket.
·     Annabiss manufactures stylish bags and purses that are very popular during the festival season. However, the bags have hidden compartments that addicts use to conceal their lighters, vape pens, marijuana stash, and mints.
Men, too, hide their stash in intimate pieces of clothing. Speakeasy Briefs is a brand that mass-produces briefs that feature a hidden compartment on the crotch. Addicts can easily use it to stash their drugs.
· Vaprwear manufactures hoodies that connect to vape cartridges. Addicts vape through the hoodie's drawstring.
· Dailyshoes manufactures a range of boots with large front pockets. Most addicts use the compartments to hide their drugs of choice.
· Zero grid sells belts that have hidden pockets. Some addicts use their hidden pockets to hide their drugs.
· 555 soul sells bomber jackets that have several hidden pockets. Those who abuse drugs may use the hidden pockets for their stash.
These are just a few examples of mass-produced clothing addicts use to stash their drugs. Although the clothes may not have been made explicitly for drug hiding, they are famous for their ability to hide contraband properly, and some articles promote them as such.
Other places addicts hide their drugs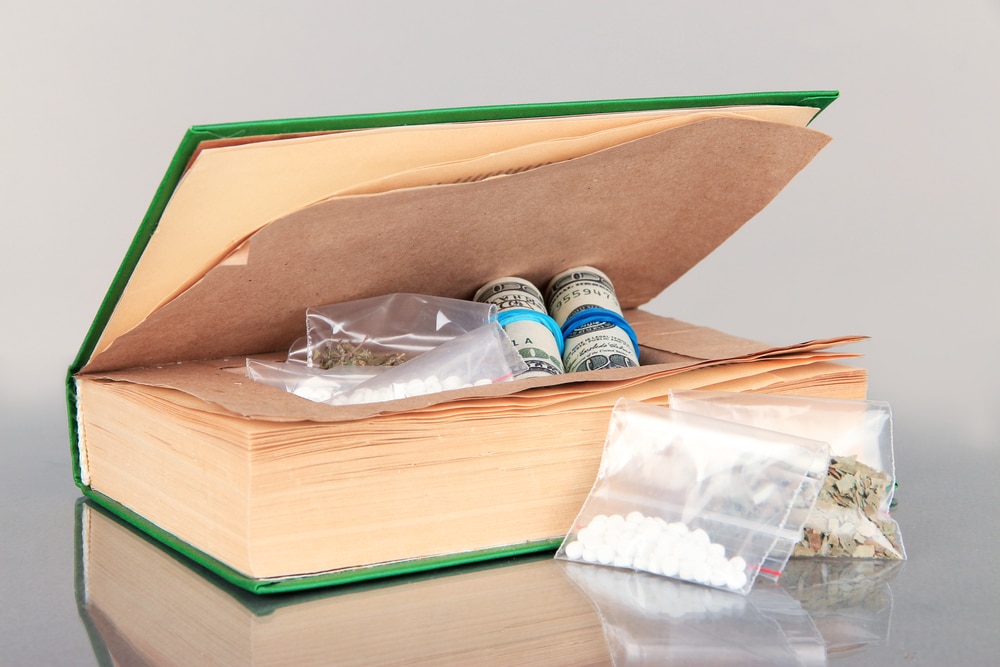 As discussed above, addicts can be very creative with hiding their drugs. Other than hiding them in their clothing and footwear, they may also hide them in:
Makeup and hygiene supplies- most makeup supplies come in tubes that addicts can hollow out and store their drugs.
Wall hangings and posters are popular hiding places inside the house since it is unlikely that anyone would look behind posters and wall hangings.
Candy containers and soda cans.
Air vents- since air vents can easily be removed and are inconspicuous, they make for a good hiding place for drugs.
Vehicles- most addicts that don't want their loved ones to know they are using hide their stash in their cars since no one would check there.
Inhalers- it is unlikely that you would check anyone's inhaler for drugs. This makes it a popular hiding place for drugs.
Electronics, e.g., game consoles.
Belt buckles.
Conclusion
Addicts are always secretive about where they hide their drugs. But by knowing the common hiding spots, you can uncover their behavior and help them get the care they need.