Cigarette smoking has been linked to cancer, diabetes, lung disease, COPD, tuberculosis, and other health complications. It's also responsible for over 480,000 deaths annually in the United States. Given the dangers, many people have opted to vape or use e-cigs like JUUL to ease the transition from traditional cigarettes to not smoking at all. But is vaping a safer alternative to smoking?
Several studies have shown that while vaping is less harmful than smoking, it's still not safe. Vaping can damage your lungs and airways and has been linked to cancer. The Food and Drug Administration (FDA) has also found that some vaping products contain harmful chemicals, including metals that can be toxic.
To reduce the number of people affected by these health risks, the FDA is reviewing e-cig products to ensure they are "appropriate for the protection of public health." The manufacturers of vaping products must prove their products are an aid to traditional adult smokers and not appealing to youth and teens. This explains why the FDA has proposed a ban on all JUUL products.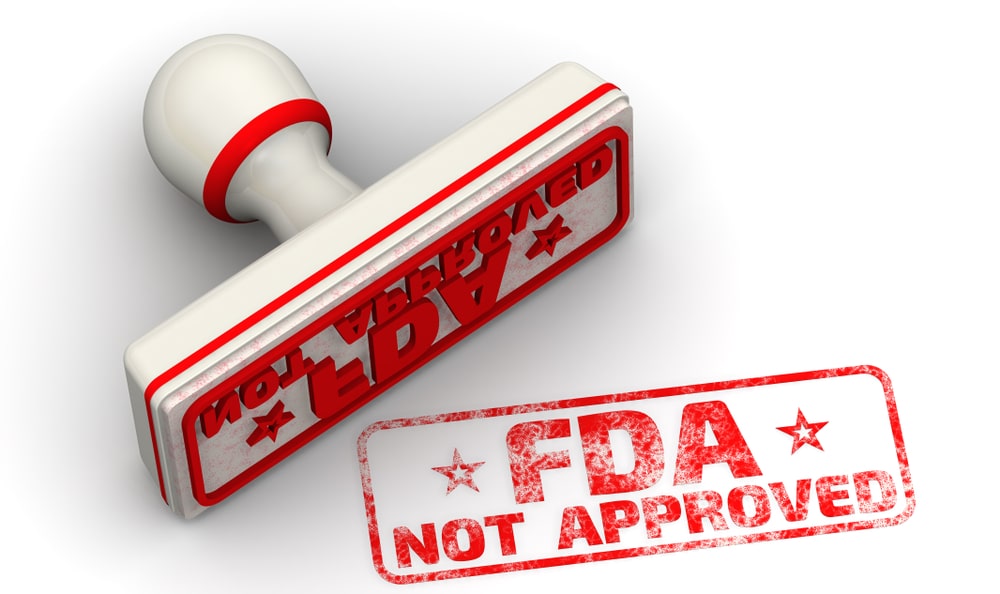 On July 5, 2022, it issued marketing denial orders (MDOs) to JUUL Labs Inc. for all its products currently marketed in the US. This MDO prevents the company from continuing to sell its products in the American market. JUUL should also remove all of its products from the market or face enforcement action.
The reason is that after reviewing JUUL's premarket tobacco product applications, the FDA established that the application did not have enough evidence to support a finding that the products are "appropriate for the protection of public health." As the FDA puts it, there are scientific issues unique to the JUUL application that warrants additional review.
According to the FDA's news release, the insufficient and conflicting data in some of JUUL's study findings raised concerns that haven't been properly addressed and prevented the FDA from executing a complete toxicological risk assessment of the said products on the JUUL application.
The FDA has yet to receive evidence to suggest that JUULpods or devices are hazardous. However, the underlying factor is that there isn't adequate evidence to support a finding that the products are appropriate for the protection of public health. Besides, there's no way to determine the potential dangers of using JUUL pods with a non-JUUL device or third-party e-liquid pods with a JUUL device.
The FDA is encouraging JUUL users to report any adverse effects they may have experienced after using the product through the Safety Reporting Portal and seek medical help.
A Look into JUUL – What is JUUL?
JUUL is a type of electronic cigarette (e-cigarette) that is battery-operated and looks like a USB drive. It was first introduced in 2015 by two Stanford graduates, James Monsees and Adam Bowen, who are also the co-founders of JUUL Labs. The company is based in San Francisco, California.
The vaping device works by heating a nicotine liquid, which creates an aerosol vapor. JUUL says its e-cigarette is a "satisfying alternative" for adult smokers who want to switch from traditional cigarettes. The company also claims its products are not meant for youth or non-smokers, as nicotine can be addictive and harmful. However, their products come in different flavors – like mint, mango, and crème Brulee, which appeals to the younger audience.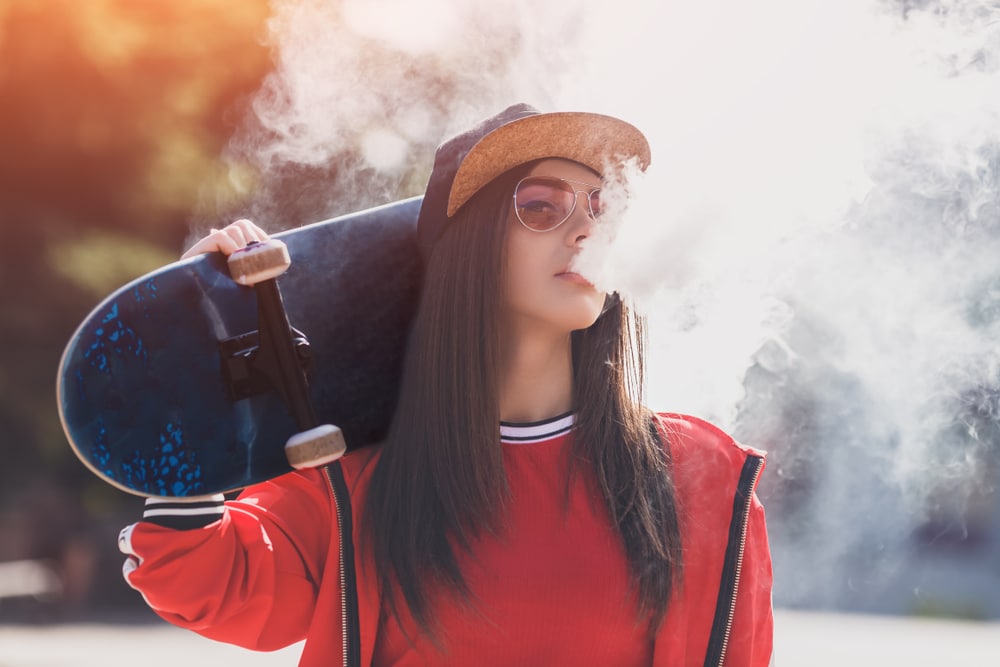 A JUUL pod contains 0.7mL of nicotine liquid, equivalent to a pack of cigarettes or 200 puffs. The JUUL device delivers a high dose of nicotine, which is why it has been criticized for being especially addictive.
Why is Vaping Considered Dangerous?
Vaping is dangerous because it increases your risk of lung cancer, lung infection, and other health problems. It is especially dangerous for young people. The nicotine in e-cigs (e-cigarettes) is highly addictive, and can harm the developing brain. Youth vaping is considered dangerous for several reasons, including:
Vaping is Bad for your Heart and Lungs
Vaping exposes users to a range of harmful chemicals, including nicotine, metals, and other toxins which are harmful to health. A study published in the Journal of the American Medical Association found that e-cigarette users had significantly higher markers for heart damage and inflammation levels than non-users.
They also had higher levels of lung inflammation. This suggests that vaping may be harmful to your cardiovascular and respiratory health. It may also increase your risk of developing chronic (long-term) diseases such as heart disease, lung disease, and cancer.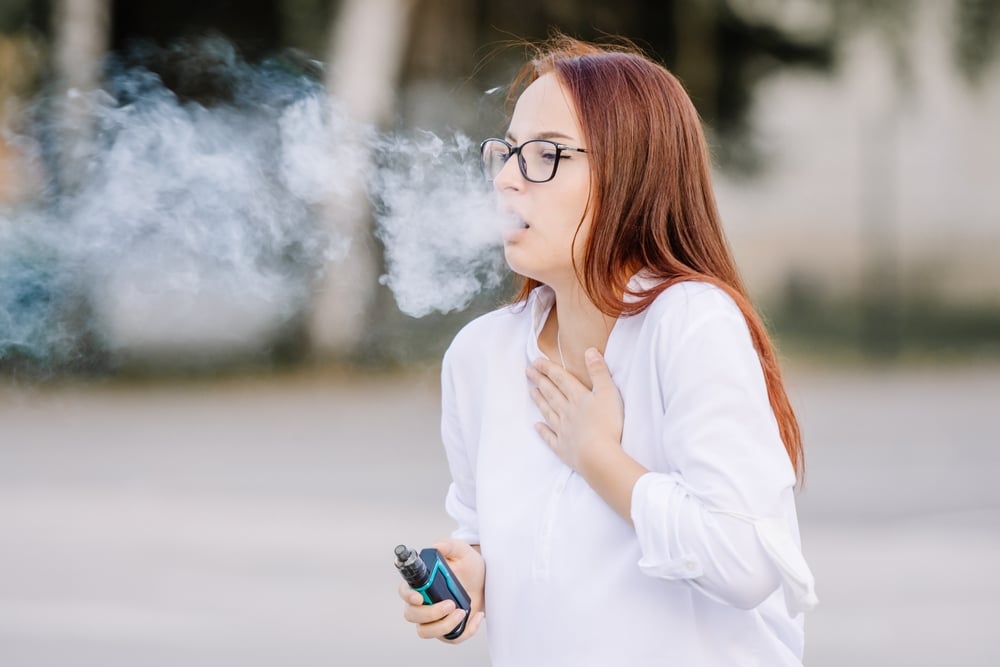 E-cigs can be Addictive like Traditional Ones
Vaping can be addictive, especially for teens still developing their brains. The nicotine in e-cigarettes can be particularly addicting, and this can lead to health problems down the road.
Vaping Can Act As a Gateway to Smoking
Research has shown that teens who vape are more likely to start smoking cigarettes in the future. This is likely due to the fact that vaping can act as a gateway to smoking, as it normalizes the behavior and makes it seem less risky.
E-cigs aren't the Best Smoking Cessation Tool
Electronic cigarettes, or ecigs aren't the best smoking cessation tool. In fact, they may even make it harder to quit smoking in the long run. A recent study found that most people who used e-cigs to quit smoking ended up using both e-cigs and traditional smoking. So if you're trying to kick the habit, it's best to steer clear of e-cigarettes altogether.
The New Generation is Getting Addicted to Nicotine
E-cigarettes are becoming increasingly popular among young people, who are attracted by the flavors and the perceived lack of health risks. But this means that more young people are taking up smoking and becoming addicted to nicotine. This is a major concern, given the long-term health risks associated with smoking.
Vaping may be harmful to your health, and it's certainly not the best way to quit smoking. And with more young people taking up vaping, we could be facing a public health crisis down the line. If you're struggling with an addiction to nicotine, it's important to get help from a doctor or treatment center. There are many resources available to help you quit, and you don't have to go through it alone.