Poverty is one of the most significant predictors of drug abuse and addiction. Individuals who live in poverty are more likely to turn to drugs to cope with the stress and challenges of their lives. At the same time, drug abuse can lead to further poverty, chronic illness, and mental health problems.
A 2019 study found that most opioid overdose cases across 17 states were concentrated in zip codes with lower education and median household income as well as higher rates of unemployment and poverty. Another UNODC study dubbed Socioeconomic Characteristics and Drug Use Disorders found that those who belong to disadvantaged groups had the highest relative level of risk of suffering from an addiction. This could be due to homelessness, social exclusion and inequality, and mental health problems that are also synonymous with poverty.
While poverty is not the only factor for substance abuse in the United States, it is certainly important. People living in poverty are more likely to be predisposed to risk factors linked to higher rates of substance abuse. They may also live in poverty-stricken areas often home to illegal drug activity, making drugs more accessible.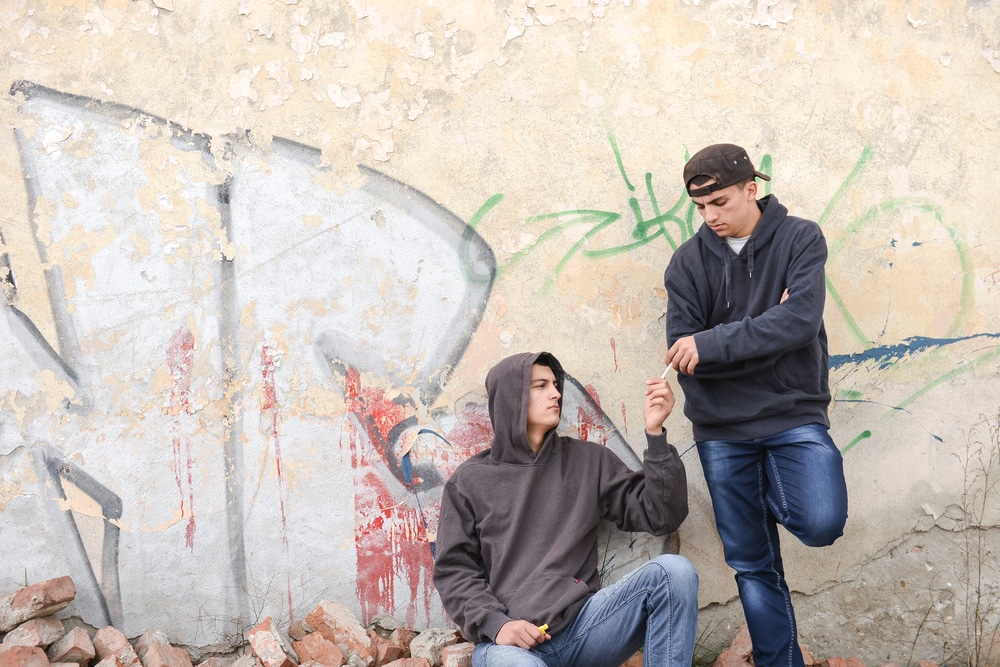 The link between poverty and drug abuse
The link between poverty and drug abuse is complex and multi-layered. Poverty can both lead to drug abuse and be a consequence of it.
How Poverty Leads to Drug Abuse
There are several ways that poverty increases the likelihood of drug abuse. For example, people who grow up in poverty may be more likely to associate with others who use drugs, making them more likely to develop a substance abuse problem. Biological factors are also at play, as people who live in poverty are more likely to experience chronic stress, which can alter brain chemistry and make someone more vulnerable to addiction. Financial issues can be a leading source of stress for many younger adults.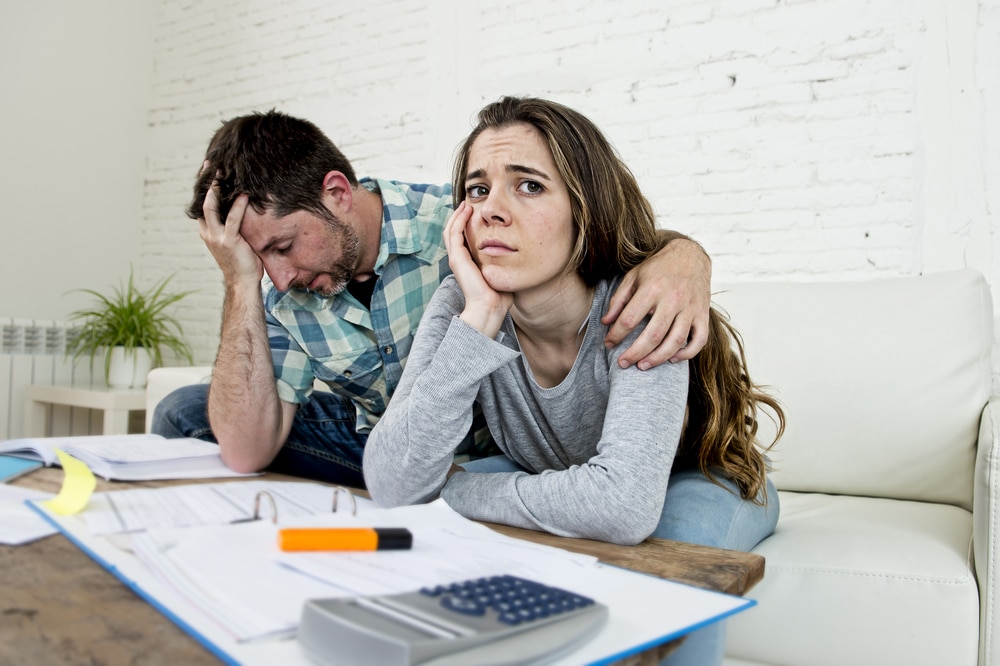 Here's a quick look at some of the ways poverty can contribute to drug abuse:
Stress: Financial problems can be incredibly stressful, and individuals who live in poverty often experience much higher stress levels than those who do not. This stress can come from financial struggles, poor housing conditions, violence, and more. Many people turn to drugs as a way to cope with this stress.
Mental health: Poverty is also linked to mental health problems like anxiety and depression. Individuals suffering from mental health problems are more likely to turn to drugs to self-medicate. This can lead to addiction, which further exacerbates mental illness.
Anxiety: Besides mental health problems, poverty can also cause anxiety. This is because individuals who live in poverty often worry about things like being able to pay for food or shelter or whether they will be able to keep a job. This worry can lead to anxiety, leading to drug abuse as a way to cope.
Lack of a strong social support network: People living in poverty may not have friends or family to turn to when times are tough. That's because all their energy is focused on making ends meet. This can lead to feelings of isolation, which can trigger drug abuse.
Decreased access to health care: Poverty can lead to decreased access to health care, both physical and mental. This is because many individuals who live in poverty cannot afford health insurance. This lack of access can lead to mental health problems going untreated, resulting in drug abuse.
Hopelessness: Poverty can also lead to feelings of hopelessness. This is because individuals who live in poverty often feel like they will never be able to escape their poverty cycle. This hopelessness can lead to drug abuse as a way to cope.
Social stigma: There is a lot of stigma surrounding poverty. This stigma can lead to individuals who live in poverty feeling like they are not worth help. This can then lead to drug abuse as a way to cope with these feelings.
Homelessness: People experiencing homelessness often turn to drugs as a way to cope with the stress of their situation. This is because drugs can provide a temporary escape from the reality of being homeless. However, this escape is often short-lived and can lead to addiction.
How Drug Abuse Can Lead to Poverty
Poverty and drug abuse often go hand-in-hand. Drug use can also lead to poverty in different ways.
First, they can interfere with a person's ability to maintain steady employment. Many employers require drug tests as a condition of employment, and those who use drugs are more likely to lose their jobs or be less productive at work. This can lead to a downward spiral in which someone is unable to keep up with bills or support their family, eventually leading to poverty.
Second, drugs can be expensive. Those who abuse drugs often spend large amounts of money on them, which can strain finances and lead to debt.
Finally, drugs can lead to criminal activity. Those addicted to drugs may resort to stealing or selling drugs to get the money they need to support their habit. This can lead to a criminal record, making it difficult to find stable housing or employment, further exacerbating poverty.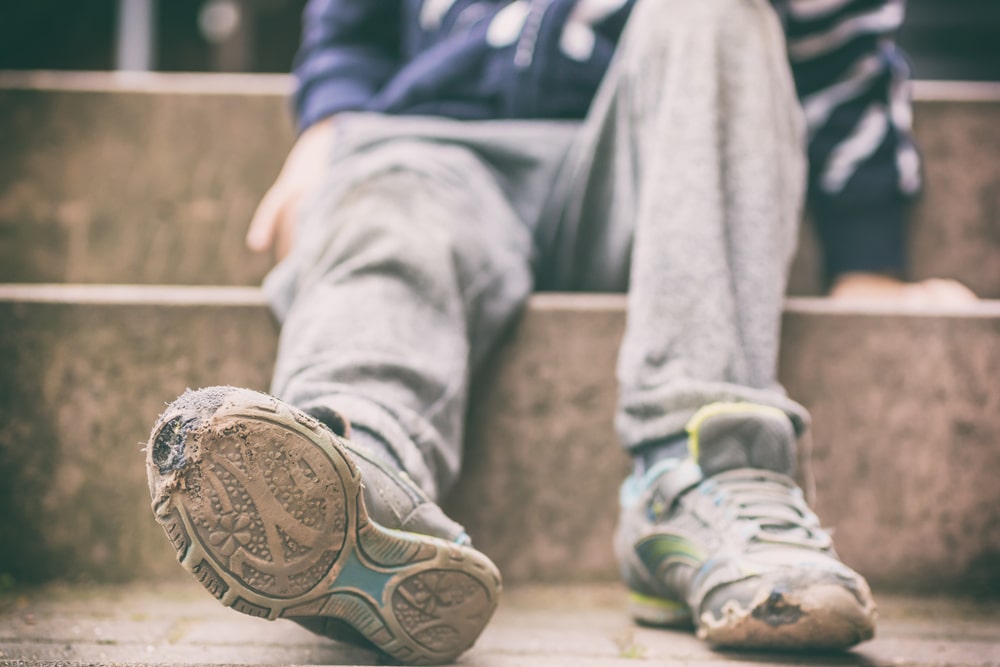 Promoting Recovery by Treating the Root Causes of Addiction
Individuals struggling with addiction often need help addressing the underlying causes of their drug abuse. This may include treatment for addiction and mental health problems. Treatment facilities should also address underlying issues causing the addiction. This includes things like providing:
Job skills training 
Resources for affordable housing offered by state housing and urban development programs
Access to community-based assistance programs for low-income individuals in substance abuse treatment
Treating the root causes of addiction gives individuals a better chance of achieving long-term recovery. This, in turn, can help break the cycle of poverty and addiction. If you or someone you know is struggling with addiction, please reach out for help. There are many resources available to those who need them.
One of the most common questions about drug rehab programs is how long they typically last. The answer to this question depends on various factors, including the type of program and the individual's specific needs.
However, a typical drug rehab program will last somewhere between 30 and 90 days. And while some people only need to go through rehab once, others may require multiple stints to achieve and maintain sobriety. According to the National Institutes of Health, about 40 to 60% of people relapse.
No matter what, though, it's important to remember that there is hope and help available. Drug rehab may not be easy, but it can be incredibly effective at helping people overcome addiction and rebuild their lives.
The Process of Getting Treatment
Addiction is a disease that alters the way the brain functions. It changes the brain's wiring and affects how chemicals are released and received. This can lead to changes in mood, behavior, and physical appearance. Because addiction affects the brain, it can be difficult to overcome without treatment.
Addiction treatment involves a combination of therapy, medication, and support groups. The goal of treatment is to help people stop using drugs, manage their cravings, and avoid relapse. Recovery from addiction is a long process, and it may take some time to achieve long-lasting sobriety.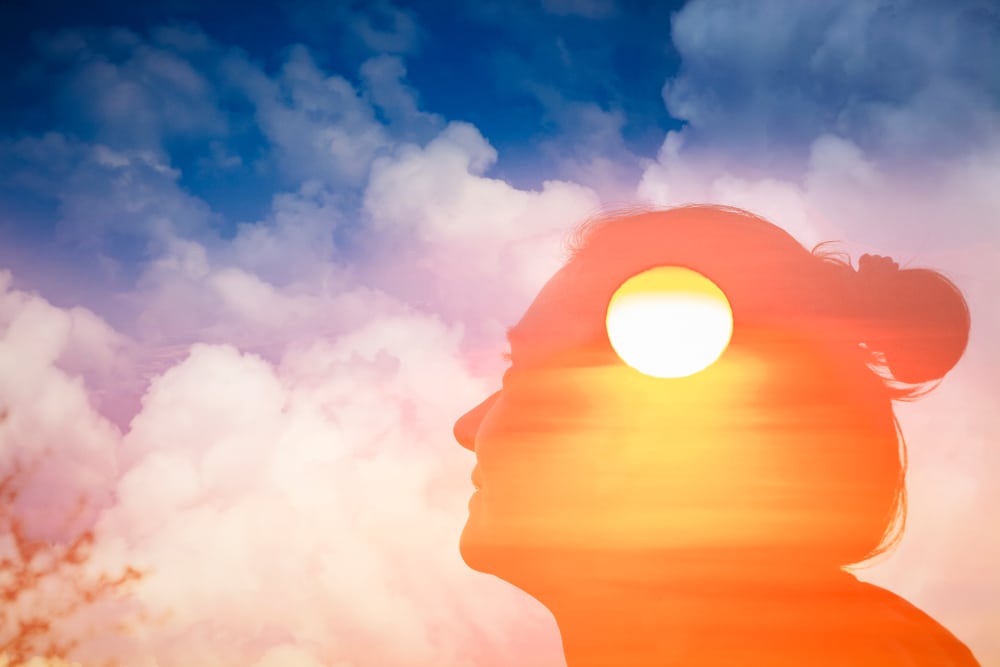 Steps of Rehab
Detox
The first step in any rehabilitation program is detoxification or detox. This is a process of ridding the body of toxins that have built up from continued drug or alcohol use. Detox can be difficult and uncomfortable, but it is an essential first step in overcoming addiction.
For most people, detox takes between 7 and 10 days. But the length of stay might be longer for more serious drug or alcohol abuse cases. Medical staff closely monitor patients during this time to ensure their safety and comfort.
Average detox duration for various drugs:
Alcohol 3-14 days
Heroin 4-10 days
Methadone 10-20 days
Benzodiazepines 2-8 weeks or longer
Treatment Options
After detox, individuals may participate in an inpatient or outpatient treatment program.
Inpatient treatment program
Inpatient rehab provides around-the-clock care and support, which can be especially beneficial for those struggling with severe addiction. Treatment typically lasts 28 days, although some programs may be shorter or longer depending on the individual's needs.
Outpatient treatment program
Outpatient treatment programs help people recover from substance abuse disorders without requiring them to stay in rehab. The care is typically less intensive and less expensive than inpatient treatment, making it a good option for people with a strong support system at home. Outpatient treatment programs can last for a few weeks or several months, depending on the individual's needs.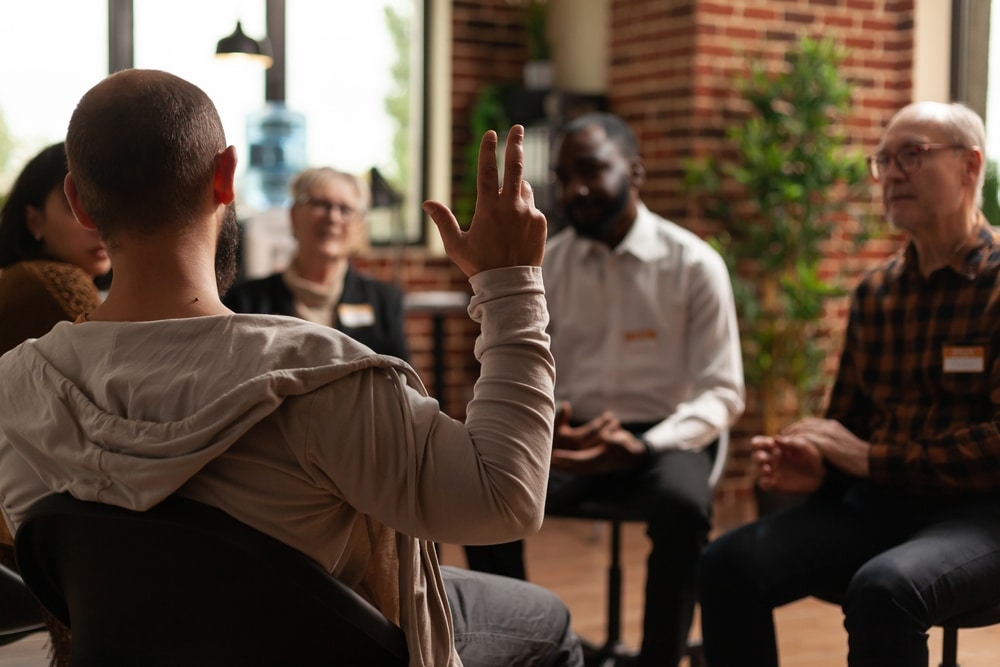 Aftercare
Detox and treatment are important steps in overcoming addiction, but they are only the first steps on a long road to recovery. Aftercare is an essential part of this process, as it helps to keep people on track and prevent them from relapsing.
Aftercare typically includes individual counseling, group therapy, and 12-step programs. An aftercare program provides vital support and accountability. Without aftercare, people are much more likely to relapse.
The length of an aftercare plan will be based on individual needs. Some people are in aftercare for weeks or months, others for a year or more.
How Long Does It Take To Get Over an Addiction?
Most addiction treatment programs follow a similar structure. After an initial assessment, patients typically begin with detoxification and withdrawal management. This is followed by individual and group therapy, which can help patients to understand the root causes of their addiction and develop healthy coping mechanisms. The length of time spent in each phase of treatment will vary depending on the type of substance used and the length of use.
These programs offer a range of benefits, including:
A place to fully focus on recovery without temptations or distractions.
Vast counseling and therapies help people develop coping skills for dealing with triggers and cravings.
A chance to address and overcome treatment-related uncertainties.
Learning about addiction and how it affects one's health and life.
A chance to detox from substances.
A chance to form meaningful relationships with others in recovery from addiction.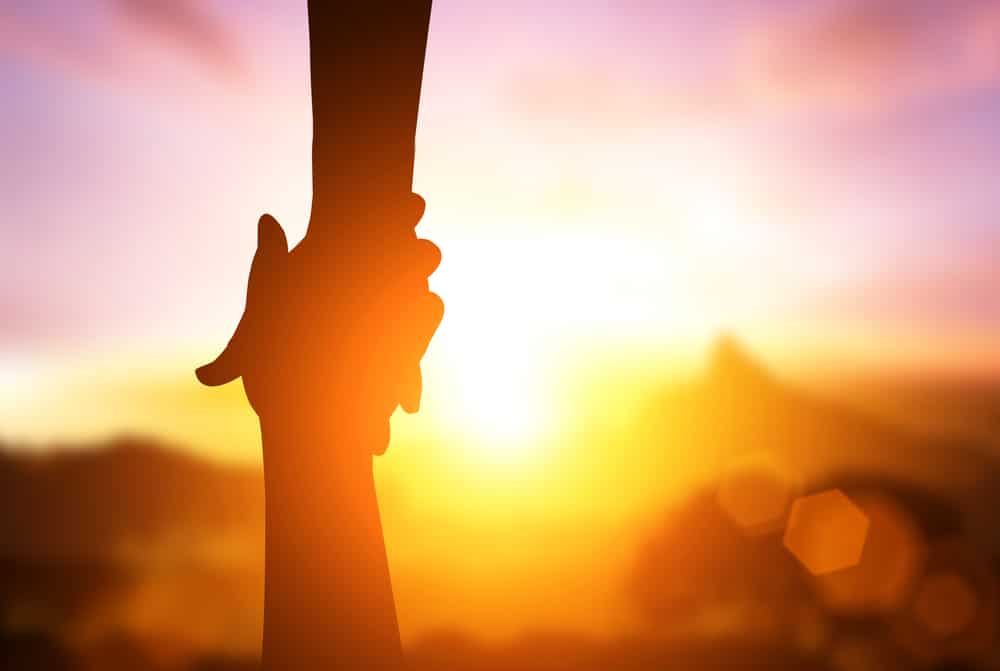 30-day Programs
30-day addiction treatment programs are typically short-term and involve detoxification, counseling, and support groups. These programs often cost less than long-term ones and are often covered by insurance.
While 30-day programs can be effective for some people, they are not for everyone. People with severe addiction cases may need to spend even longer in addiction treatment. Also, those suffering from health conditions caused by drug or alcohol use may need more advanced care.
60-day Programs
A 60-day addiction program is a long-term program designed to help people overcome their addiction. Studies have shown that many people can build new habits within two months, making 60-day programs more effective at helping people overcome their addiction.
In addition, 60-day programs provide more time for people to receive treatment and support, improving their chances of overcoming addiction. The main downsides with 60-day rehab are cost and that they might not be suitable for those who can't take an extended period of time off from work or school. 
90-day rehab
A 90-day addiction program is a long-term treatment option for those suffering from chronic relapse or severe substance use disorders. According to the National Institute on Drug Use, research shows that better outcomes occur with a longer duration of treatment. This means that patients who complete a 90-day program have a significantly higher rate of abstinence than those who only receive shorter-term treatment.
In addition, patients in a 90-day program are more likely to complete other important recovery milestones, such as completing a detoxification program and participating in aftercare. While a 90-day program requires a significant commitment, it can be an essential step on the road to recovery for many patients.
Extended Care Options
Individuals who need extended care options after a 90-day program can join sober living houses that provide additional support. Sober living houses are safe, drug- and alcohol-free environments where one can live with other people in recovery. They can be a great option for those needing extra support and structure while learning to live successfully without drugs or alcohol.
Sober living houses also have staff members who can help with any challenges. Generally, individuals may stay in sober living homes as long as they want, provided they adhere to the house rules.
Get Help Today
Drug rehab programs typically take around 30 to 90 days, but the length of time may vary depending on your specific situation and needs. If you're struggling with addiction and are ready to get help, we can connect you with a quality drug rehab program that meets your unique needs. This could be one of the most important health care decisions you will make in your life. Learn more about your options from our directory.
MDMA, also known as ecstasy or Molly, is a synthetic drug that can produce feelings of increased energy, euphoria, and pleasure. It is often used recreationally, at clubs or parties. However, some may be curious whether it is possible to become addicted to ecstasy, or MDMA. The short answer is yes, it is possible to develop a dependence on MDMA. However, addiction is more likely to occur when the drug is used frequently or in high doses. Besides addiction, high doses of MDMA can cause hyperthermia, dehydration, and heart failure. It can also aggravate pre-existing mental health conditions such as anxiety and depression.
Understanding MDMA (Ecstasy or Molly)
MDMA, or 3,4-methylenedioxymethamphetamine, is a psychoactive drug with both stimulant and hallucinogenic properties. It is classified as a Schedule I Controlled Substance in the United States, meaning that it has a high potential for abuse and is not currently accepted for medical use.
When people refer to either Molly or ecstasy, they're referring to the same chemical: MDMA. MDMA by itself is a white or off-white crystal or powder. Molly is the street name for pure MDMA, while ecstasy refers to MDMA that has been cut with other substances. Ecstasy and Molly can come in pill form, but Molly is most often sold in powder form.
MDMA, in its pure form, is difficult to come by. Dealers often cut MDMA with other drugs like amphetamines, cocaine, ketamine, caffeine, synthetic cathinones, LSD, rat poison, and heroin to strengthen its effects and increase profit margins. Cutting MDMA with these illicit drugs increases the risk of adverse effects and overdose deaths.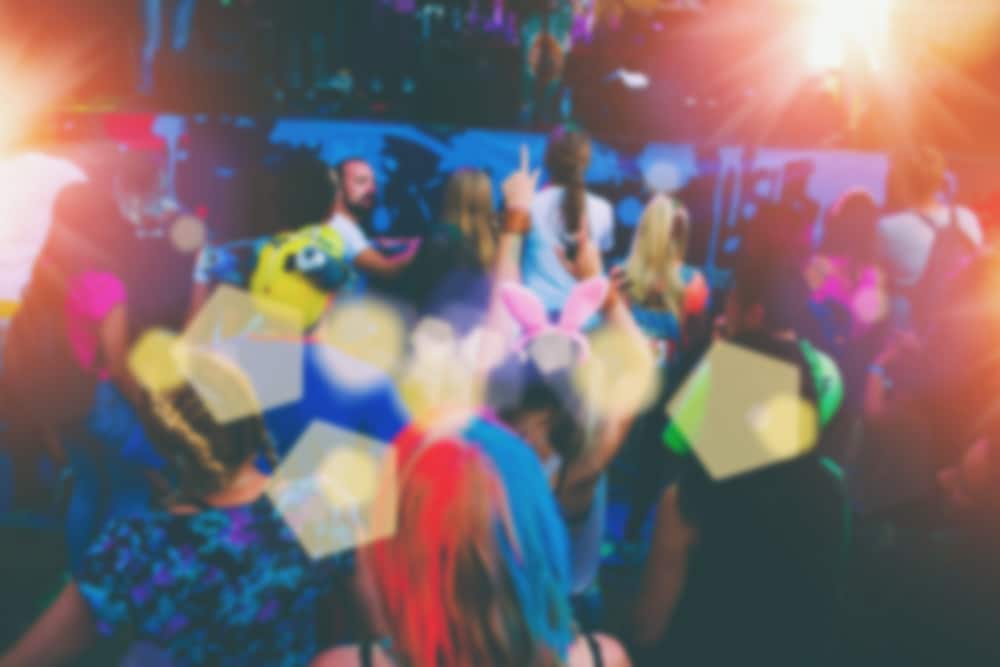 MDMA is primarily used as a party drug due to its ability to induce euphoria, increased emotionality, and increased sensation. So, it's mostly found in house parties, raves, and music festivals. While MDMA is considered a harmless party drug, it can be very dangerous if not used responsibly. According to statistics, the number of emergency room visits increased by 1,200% since ecstasy became popular at all night-raves.
Effects of MDMA
MDMA increases neurotransmitters serotonin, dopamine, and norepinephrine levels in the brain. These brain chemicals are associated with mood, energy, and alertness. They also cause users to become more stimulated and awake. However, MDMA can also have negative side effects, such as:
Anxiety, paranoia, restlessness, insomnia
Sweating, thirst, and nausea
Memory problems
Jaw clenching or teeth grinding
Impulsiveness
Increased heart rate, blood pressure, and body temperature
And addiction
When combined with a hot environment, physical activity, and other drugs, MDMA can lead to unpredictable and serious physical complications. The drug causes hyperthermia, significant dehydration, or cardiovascular collapse, leading to kidney, liver, or heart failure and even death.
The effects of ecstasy can kick in within 20 minutes and typically last for 3-5 hours but can persist for up to 8 hours. This variation can be due to factors like body weight, the amount used, gender, mode of administration, etc.
MDMA and addiction
One of the most serious risks of MDMA use is addiction. While the exact mechanisms are not fully understood, it is clear that MDMA can cause changes in brain chemistry that lead to compulsive drug-seeking behavior and an inability to control use.
Although MDMA has been shown to be addictive in animal studies, the degree of self-administration is relatively low compared to other drugs such as cocaine. This suggests that while MDMA may have some potential for addiction, it is not as strong as other substances.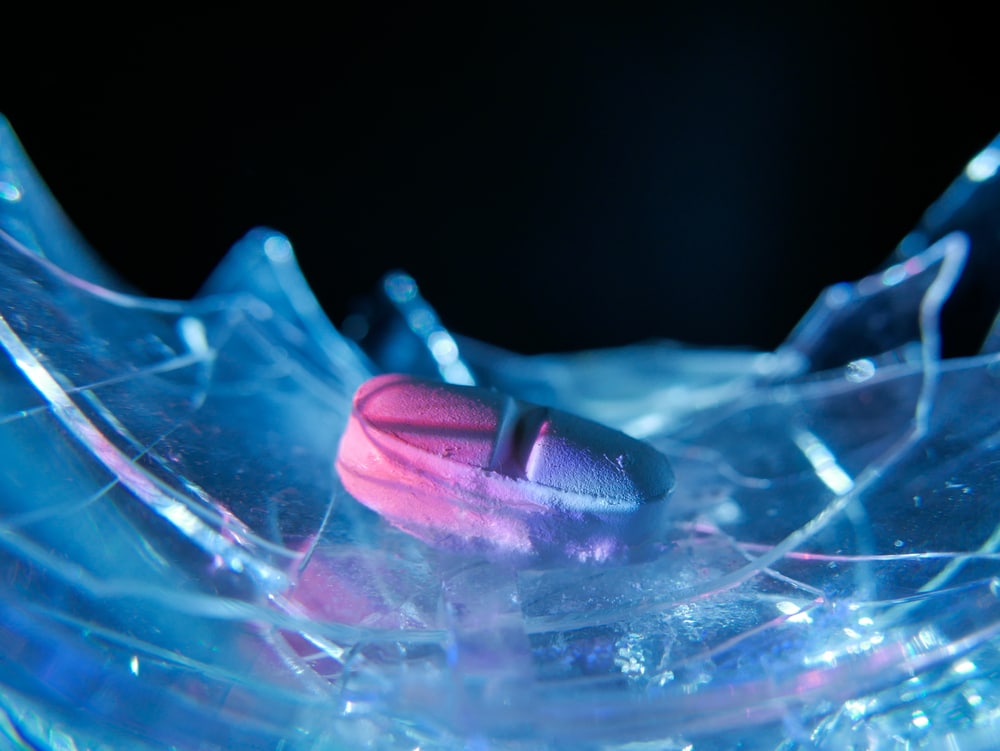 Data from animals and humans suggest that regular use of MDMA leads to adaptations in the serotonin and dopamine systems linked to substance use disorder and related behaviors, like increased impulsivity.
Some studies have tried to analyze MDMA dependency or addiction among people with a history of use in the general population. The results of these studies have varied widely, probably due to different population samples and different types of measures used. However, some people who use MDMA do report symptoms of addiction, including:
Continued use despite negative psychological or physical consequences.
Withdrawal symptoms
Tolerance
Cravings
Fatigue, depressed mood, trouble sleeping, and decreased appetite
What Causes MDMA Use Disorder?
MDMA is a stimulant drug with properties similar to other drugs in its class, like cocaine. While research is inconclusive on whether MDMA is addictive, heavy or regular drug use may lead to addiction. Additionally, MDMA is often mixed with other stimulants, increasing the risk of addiction.
The mix of drugs sold as ecstasy may alter how people who take it react to it, making it difficult to predict if someone may develop an addiction. However, what is clear is that regular or heavy drug use can lead to addiction. Therefore, it is important for those who use MDMA to be aware of the risks associated with the drug.
Other Dangers of Using MDMA
Some people might not consider MDMA an addicting drug. Even so, there are still dangers associated with its use.
MDMA is cut with other drugs
When people take MDMA, they risk because the drug is unregulated, and its purity can't be guaranteed. One of the biggest dangers is that it is often cut with other substances, which can be dangerous or even deadly.
For example, one of the most common adulterants is methamphetamine, which can lead to increased blood pressure and heart rate, as well as anxiety and paranoia.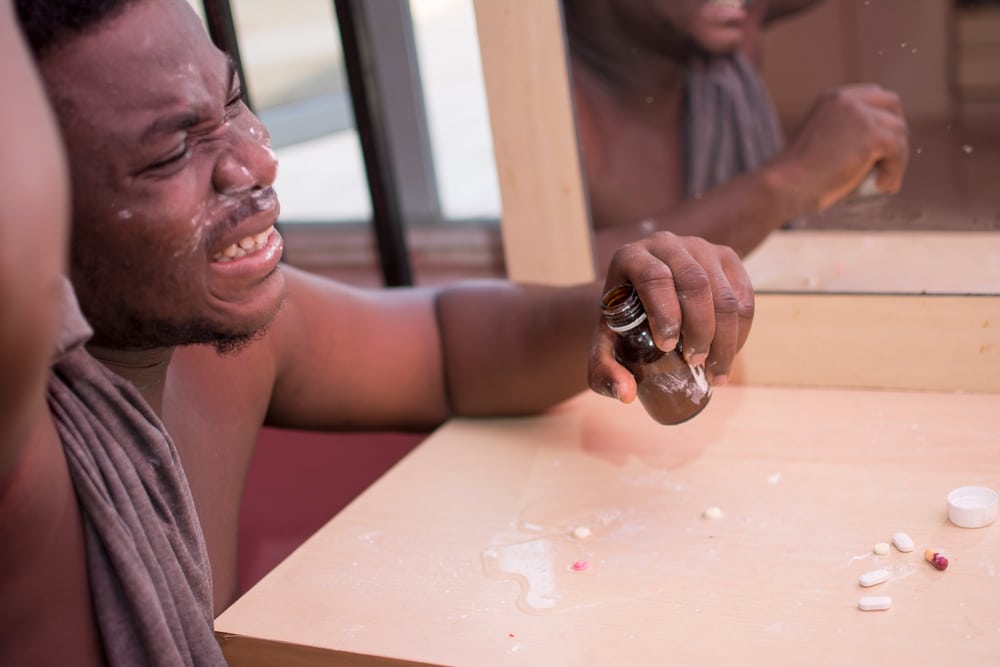 Sometimes, these effects can be so severe that they result in hospitalization or even death. In addition, MDMA is often cut with other substances that may not be immediately harmful but can still cause long-term damage, such as liver damage.
Developing tolerance
MDMA can also cause tolerance. This means that users need to take increasingly larger doses to achieve the same effects. Tolerance can lead to physical dependence and addiction. It can also increase the risk of overdose and other health problems.
Gateway to other drugs
Increasing the dose to achieve the same effect may also lead someone to use other drugs, which can lead to addiction - and potential overdose. Statistics show that 92% of those who start using ecstasy resolve to using amphetamines, marijuana, heroin, and cocaine later on.
Addiction to other drugs
Using other drugs to cope with the mental and physical pain that results from ecstasy can quickly spiral out of control, leading to addiction to other drugs and potentially serious health consequences.
Treating an ecstasy, or MDMA addiction
If you or someone you know is struggling with an addiction to MDMA or any other form of drug abuse, please seek professional help. Treatment options are available, and there is always hope for recovery.
There's no denying that drugs and music have always had a close relationship. For many people, using drugs is a way to enhance their musical experience, whether it's dancing all night at a club or losing themselves in an eclectic mix at a festival. However, it's worth noting that not all music fans use drugs, and many live performances are perfectly enjoyable without any chemical assistance.
Nevertheless, it's undeniable that drugs have played a major role in music history, especially when it comes to large live performances. Artists such as Pink Floyd and The Grateful Dead were known for their elaborate stage shows, often designed to be experienced while under the influence of drugs.
In recent years, electronic dance music has become closely associated with drug use, with festivals like Tomorrowland and Ultra becoming known as hotbeds of illicit activity.
What Are Music Concert Visuals?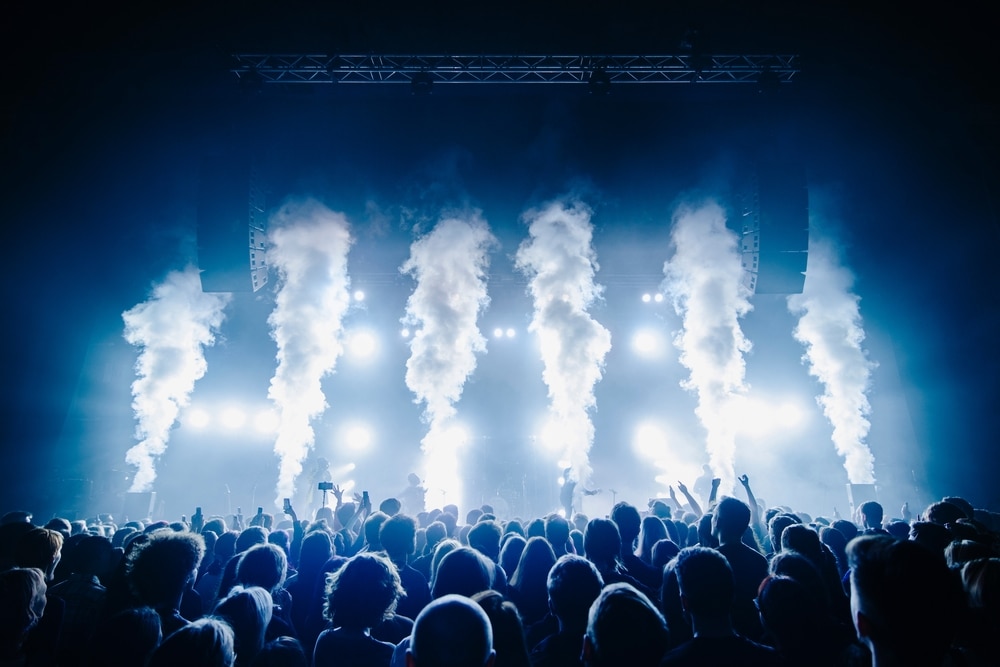 Music concerts are a visual feast for the senses, with bright lights, flashing colors, and dizzying patterns. But have you ever wondered where these visuals come from? It turns out that many of them are inspired by drug use.
For example, the trippy patterns used in concert visuals are similar to those experienced during an acid trip. And the flashing lights can mimic the effects of strobing lights on a dance floor. By creating visuals that are reminiscent of drug-induced states, concertgoers can feel like they're experiencing the music in a whole new way.
The Link Between Drugs and Music
Music and drugs have been linked together for centuries. In the early days, people commonly used psychoactive drugs to enhance their music experience. Drugs like alcohol and tobacco were used to relax and improve the taste of music. Amphetamines were also common, with rock and roll artists like Elvis Presley and Jerry Lee Lewis relying on them for their wild onstage antics.
In more recent times, illegal drugs like LSD and MDMA have been used by people searching for a more intense musical experience. Some claim that these drugs can help them appreciate music in a whole new way, while others enjoy the heightened sensations and feelings of euphoria that they can produce.
Music, in turn, has always been a part of the drug culture in the United States. Many drugs, especially psychedelics, are associated with specific genres of music, such as acid house or trance. For many people, taking drugs is an integral part of the musical experience, as it can help them feel more connected to the music and other people. Drug use can also be seen as rebelling against society's norms and expectations.
Besides, many musicians have experimented with alcohol or drugs in an attempt to improve their creativity. Some believe that substances can help open up the mind and allow new ideas to flow. However, it is worth noting that many successful musicians have composed great songs without resorting to drugs or alcohol.
Music, Drug Use, and Addiction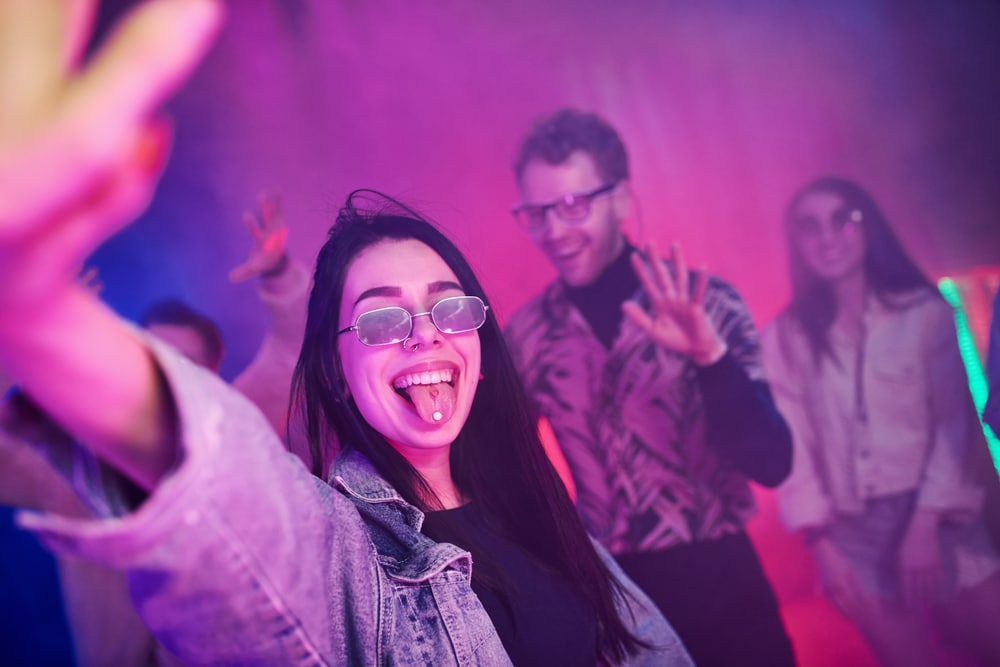 There's also a close link between music and substance use disorders. In some cases, people may use drugs to enhance their experience of listening to music. But in others, the connection between music and partying can lead to drug use or addiction or trigger mental disorders that cause them to turn to drugs to cope.
One of the most common drugs used at parties is MDMA, also known as "ecstasy" or "molly." MDMA is a stimulant that can cause feelings of euphoria, increased energy, and pleasure. It can also increase heart rate and blood pressure, dehydration, and anxiety.
When taken in large doses or combined with other drugs, MDMA can be dangerous and even life-threatening. Since MDMA is often used at all-night parties or nightclubs, people who use the drug may not get enough sleep, leading to fatigue, irritability, and memory problems. Long-term use of MDMA can also cause withdrawal symptoms, including depression, anxiety, and sleep problems.
For people struggling with addiction, the connection between drugs and music can be dangerous. According to the National Institute on Drug Abuse, party settings are risk factors for relapse, as they trigger cravings. At the same time, listening to music can make it harder to resist the urge to use drugs. The National Institutes on drug use research indicates that relapses are common, happening in 40-60% of the cases.
Music Concert Visuals and Drug Use
Many people who attend live music performances are using drugs. According to research by DrugAbuse.com, 57% of people admitted to using drugs or alcohol, with 93% consuming alcoholic beverages. Additionally, about 40% used marijuana at live music events, followed by 8% who used hallucinogens or MDMA (Molly or ecstasy).
Large live music performances often incorporate heavy visuals into their shows, expecting that many crowd members will be under the influence of drugs. These visuals help to:
Create a more immersive experience: Heavy visuals can help create a more immersive experience for the audience, making them feel like they are part of the performance.
Engage the audience: Heavy visuals can also help to engage the audience, keeping them involved in the performance.
Add excitement: Heavy visuals can add excitement to a performance, making it more enjoyable for the audience.
Create a memorable experience: Heavy visuals can help create a memorable experience for the audience, one they will remember long after the performance is over.
Many drugs cause users to experience sensory overload, and the introduction of visual elements can help ground them and prevent them from becoming overwhelmed.
Besides, drugs can alter perception and make it difficult to process complex information. As a result, simpler visual images are more likely to be comprehended by those under the influence. Also, bright colors and patterns can be more stimulating and enjoyable for people on drugs.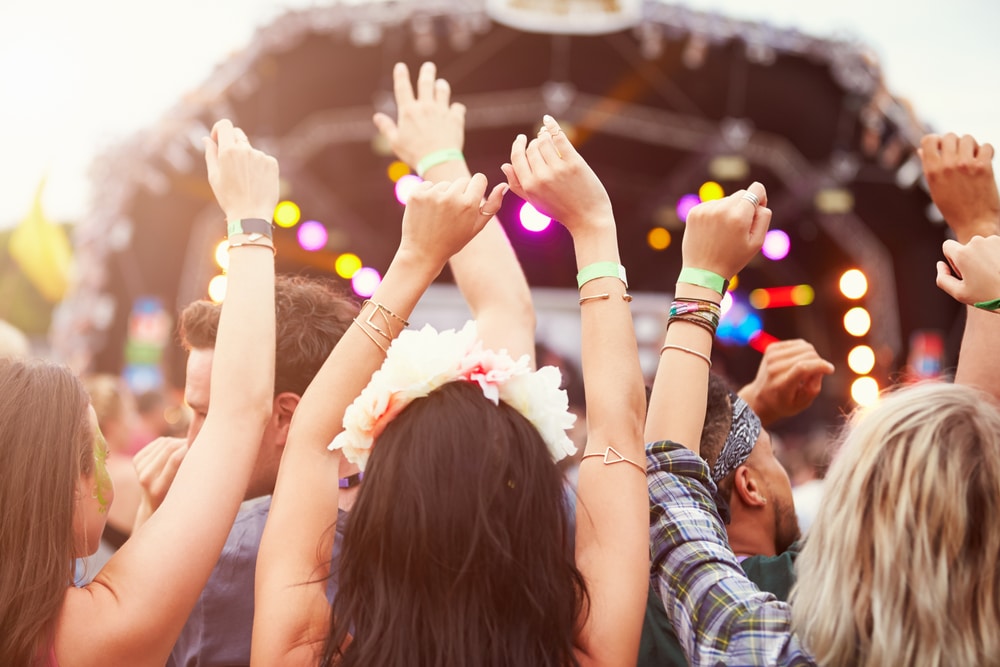 Stay Sober Throughout the Show
Going to a live music performance can be an incredibly exhilarating experience. Whether you're seeing your favorite band or exploring a new genre, there's nothing quite like being in a room full of people who share the same love of music. But you may worry about being around others who might be using drugs. While it is true that many concerts do use heavy visuals that can be enhanced by drug use, there are ways to enjoy the show while remaining sober.
Choose the right venue. If you're not comfortable with being around drugs and alcohol, then look for venues that have a strict no-tolerance policy.
Go with friends who share your same values and who you know you can rely on. If you find yourself in an uncomfortable situation, you'll have someone to turn to.
Pick a seat that is not too close to the stage. This will help to avoid being overwhelmed by the lights and sounds.
You may also want to arrive early and leave early before the crowd gets too wild.
Don't forget to stay hydrated and take breaks as needed.
Addiction Treatment
When most people think of drug addiction, they picture someone using illegal drugs like meth or heroin over prolonged periods of time. However, addiction can happen after a few tries and involve any drugs, including legal ones like alcohol and prescription medications.
Drug use is often glamorized in the media, especially in music. Concerts, in particular, can be a breeding ground for drug use.
Many people view drug use as a harmless way to have fun and let loose. However, drug use comes with serious risks. In addition to the risk of addiction, drugs can also lead to mental and physical health problems.
If you or someone you know is struggling with drug addiction, resources are available to help. Rehab facilities offer vast treatments for drug addiction, including detox, in-patient and outpatient care, and therapies. The Institutes of Health also recommends getting support from friends, family members and support groups.
Drugs and alcohol tend to influence your mind to develop ideas and thoughts you wouldn't have if you were sober. Some people suggest that these substances unlock a suppressed level of consciousness that helps them with their painting, but this is yet to be scientifically proven.
History's most outstanding artists created original artwork under the influence, and although they are celebrated for their work, they paid a considerable price. Most renowned artists struggled with substance use disorder, mental disorder, or both. Some also struggled with drug-induced mental illness and other health complications.
Many artists, both the successful ones and those who haven't yet received their big break, suffer the effects of abusing alcohol or drugs. We enjoy their paintings and artwork, yet remain blissfully unaware of how the artists are addicted to drugs. 
This article looks at the relationship between drugs and artistry. First, we will look at world-famous artists and their drug use. Read on.
Famous Artists and The Drugs They Abused
Below are some world-famous artists that struggled with addiction.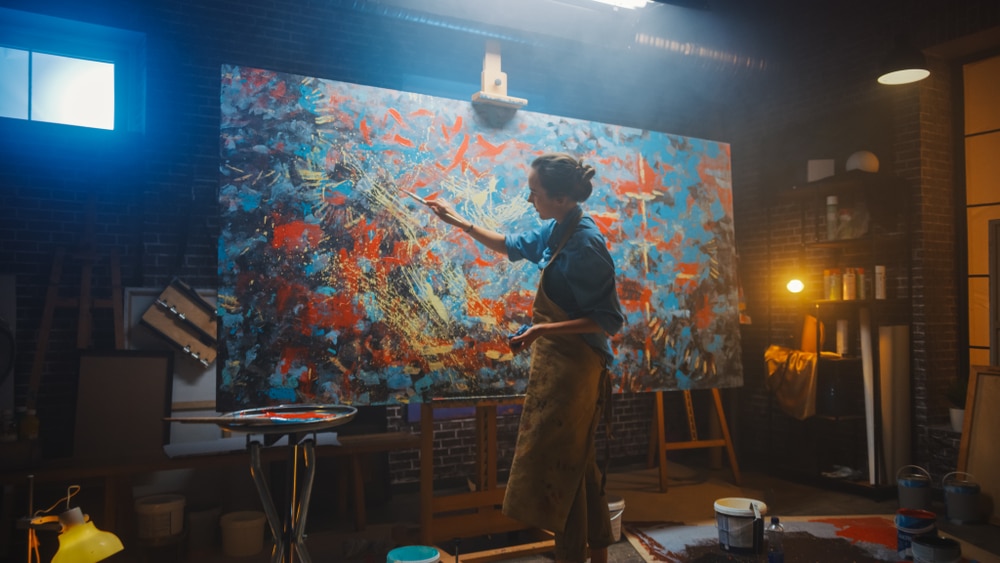 Vincent van Gogh
The painter, Vincent van Gogh is known for his noticeable yellow hues and somber movement in paintings. These are often linked to his unhealthy relationship with illegal drugs.
Most people are aware that he struggled with both mental and physical illness. The world remembers him as a tragic artist, and his story continues to inspire modern art, including films and classic songs.
Van Gogh's drug of choice was absinthe, a spirit with high alcohol content in the 19th century. He reportedly also abused digitalis, a drug that treated epilepsy at the time.
Although most people attribute his success to substance abuse, Vincent van Gogh admitted that his creativity peaked when he was sober.
Andy Warhol
Andy Warhol is another famous artist who abused drugs. Warhol was recognized for his colorful paintings, most notably his depictions of celebrities in the twentieth century.
Warhol's drug of choice was obetrol, an amphetamine diet pill common at the time. Since obetrol is a stimulant, Warhol reportedly abused it daily to finish his projects faster.
Thomas Kinkade
Thomas Kinkade is famous for his depictions of landscapes and cottages. His wall art is displayed in living rooms worldwide.
Kinkade used his artwork as an outlet for emotions. But unfortunately, he had several personal problems, including financial issues and a pending divorce, leading to drug abuse.
Kinkade's drugs of choice were Valium and alcohol. He suffered from a substance use disorder which eventually caused his death in 2012.
Mark Rothko
Most post-war artists used illegal drugs to numb their pain and enhance creativity, and Mark Rothko happened to be one of them. Rothko struggled with various issues, including depression and a troubled marriage. As a result, his artwork depicts intense emotions since it was his form of self-expression.
Mark Rothko turned to anti-depressants and alcohol to numb his emotions. Although he had several masterpieces, he succumbed to depression. On 25th February 1970, the famous artist was found dead in his house. He had cut his wrists and overdosed on drugs.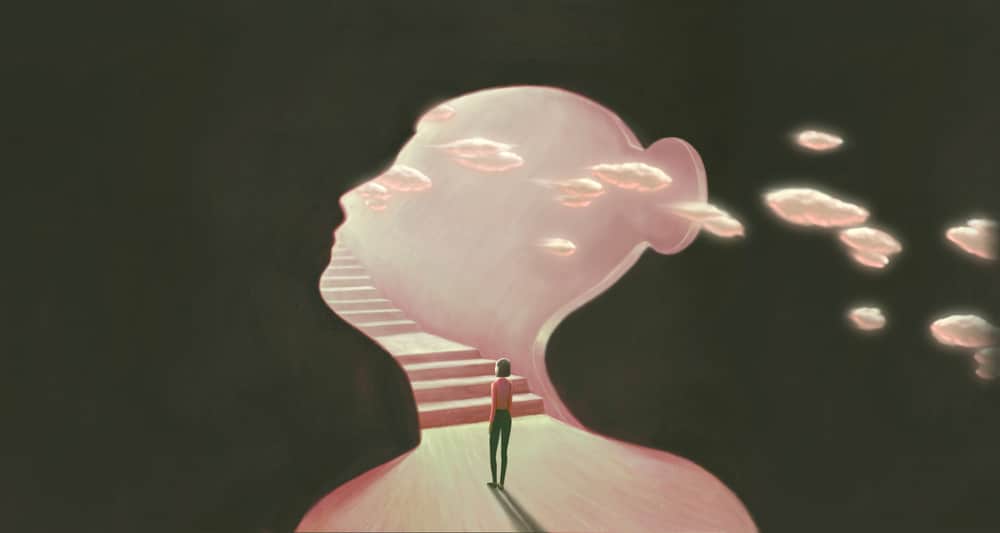 Why Do Artists Abuse Drugs?
According to the National Institute on Drug Abuse, most artists abuse drugs to improve their awareness and imagination. A well-known myth is that artists use drugs to channel their creativity and make better art, but this isn't true because alcohol and drugs are not essential to the creative process.
Most people believe that art stems from hardship and pain. To prove the point, many of those experiencing hardship and pain abuse drugs to cope. Often, problems and pain cause mental health issues. Anxiety, Post Traumatic Stress Disorder, depression, and other mental health issues are risk factors for drug abuse.
Unfortunately, artists with these underlying mental issues are more likely to use illegal drugs.
Some artists also use drugs because they are surrounded by people who themselves abuse drugs. What starts as a form of curiosity and an attempt to gain inspiration relax quickly becomes an addiction. In no time, the artist becomes 100% dependent on the drugs.
An example of an artist that tried drugs out of curiosity was Pablo Picasso, one of the most influential artists in the 20th century. The Spanish painter, famous for Les Demoiselles d'Avignon, a controversial oil painting of five nude female prostitutes in a brothel on Carrer d'Avinyó, experimented with opium between 1904 and 1908. He, however, renounced the drug in 1908 after his housemate committed suicide.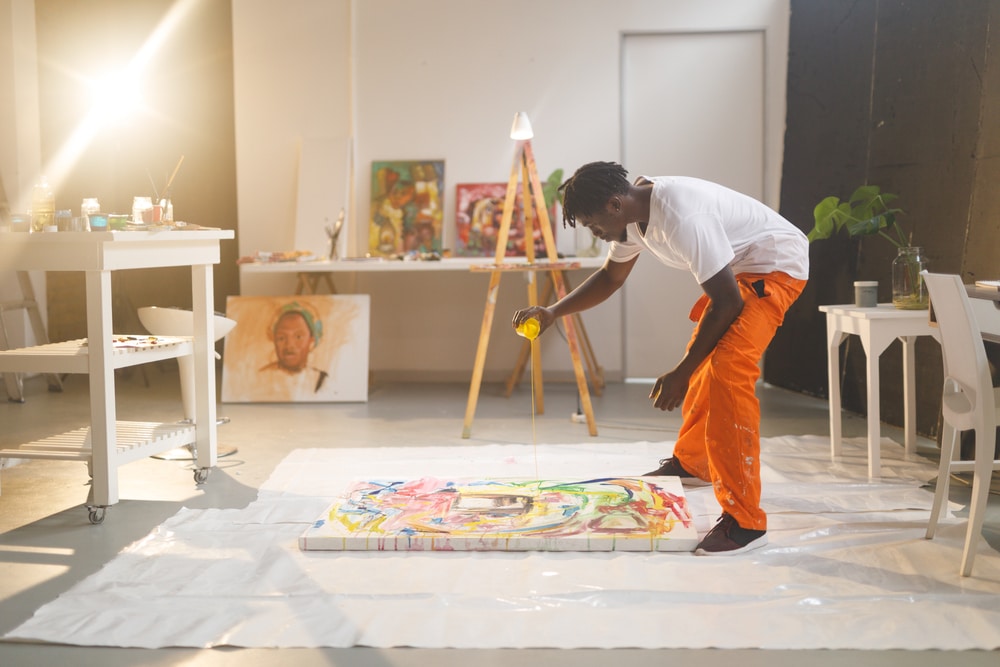 The Road to Recovery: How to Stay Creative
Renowned horror author, Stephen King, opened up about his battle with addiction. He noted that his biggest fear about getting sober was losing his creativity.
Stephen King said that after getting sober, he found it challenging to write, but with time, he figured out how to channel his creativity into writing outstanding books.
Most recovered artists have revealed that their creativity increased during sobriety. The main reason for this is that you are more clear-headed when sober. As a result, your judgment is not clouded, your cognitive functions are better, and you don't waste time abusing drugs.
Here are a few things you can do to stay creative during recovery:
Journal your ideas- like most people, you are likely to forget your creative ideas if you don't write them down. Keeping a journal where you note down your ideas will make it easier to execute them later on. It will also help you keep track of projects you want to embark on as well as your inspiration.
Keep practicing- not every painting you come up with will be a masterpiece, but you mustn't give up. Keep practicing until you get to where you want to be. The more you practice, the higher your chances of being successful.
Prioritize your creativity- no matter how busy your schedule is, make time for your creativity. Don't use your busy schedule as an excuse. Prioritizing your creativity ensures you stay on track.
Start Your Recovery Journey Today
Deciding to get addiction treatment is often the most challenging step. However, you should know there is no shame in asking for help. Struggling With addiction has all the resources you need on addiction. Contact us if you have any questions, or search our Rehab Directory to access reputable treatment facilities near you.
Over the last two decades, people have normalized combining different drugs to achieve a more intense high. It is not uncommon to see an individual mixing alcohol with a prescription drug or psychoactive and psychedelic substances. If someone uses drugs sold on the street, the chances are that this person drinks alcohol too.
Most drug addicts are unaware of the severe short-term and long-term effects of illegal drug combinations. This article discusses hippie flipping, candy flipping, and polysubstance abuse.
Polysubstance Abuse
Polysubstance use refers to consuming more than one drug at once. When you engage in polysubstance use, you get a more pronounced feeling from consuming illicit drugs.
Most users have a drug of choice that they combine with other drugs to enhance the effect of their primary drug.
Unfortunately, those diagnosed with polysubstance abuse are usually addicted to the feeling of being high using multiple drugs.
Polysubstance abuse may increase the effects of the drugs, but it also has severe adverse effects that most drug abusers are unaware of.
Hippie flipping and candy flipping are the most common forms of polysubstance abuse.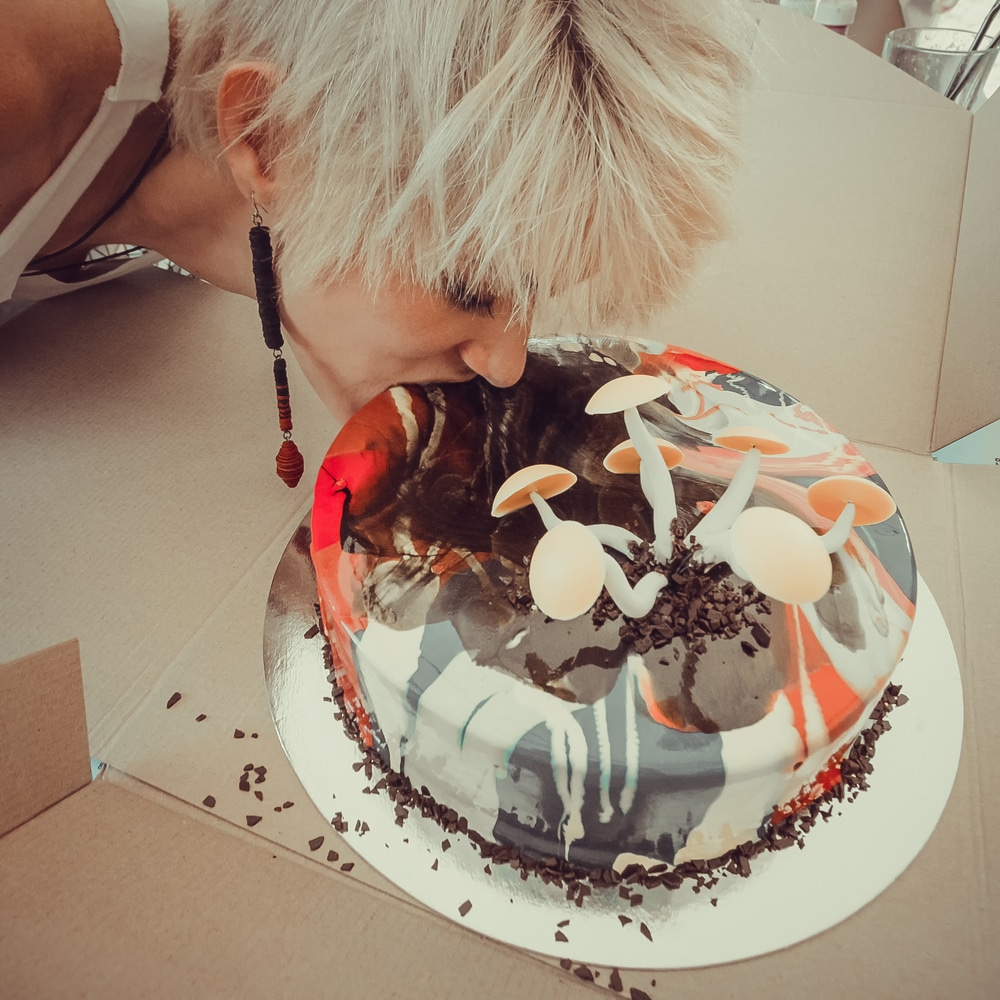 Contributing Factors of Polysubstance Abuse
Several factors contribute to polysubstance abuse, including:
Family: Most individuals diagnosed with polysubstance abuse usually have family members diagnosed with some form of addiction.
Social factors: Social aspects are also a huge contributor. Adults and teenagers who try multiple drugs at a time easily get addicted to the high. Consequently, they continuously crave the effect of the drug combinations.
Mental illness: Mental illness is also a possible contributing factor for polysubstance abuse. Most people fond of mixing drugs suffer from some form of mental illness, including depression and anxiety. They continuously abuse drugs to feel calm and have a positive outlook on life.
Street drugs: People who use street drugs may have no idea of possible altercations. Drug dealers often cut drugs with other substances to increase effects and also make more profits.
Consequences of Polysubstance Abuse
Polysubstance abuse has severe long-term and short-term effects. When you combine drugs, the side effects increase exponentially.
The effects also tend to be more potent than those of individual drugs. As a result, you are likely to have acute health problems, and your chances of overdose are much higher. Treatment of Polysubstance abuse is also complicated.
Hippie Flipping
Hippie flipping, also called flower flipping, refers to using psilocybin mushrooms and MDMA simultaneously.
When you hippie flip, you will experience a psychedelic and euphoric trip. Hippie flipping is quite common in clubs and other social settings.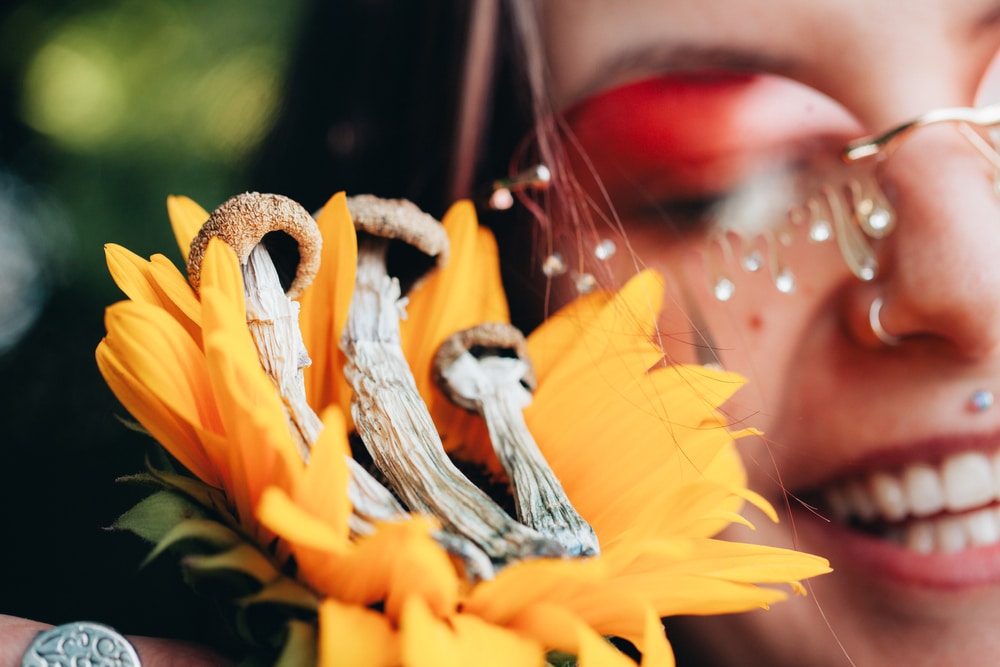 Effects of Hippie Flipping
The effects of hippie flipping depend on:
The order in which you took the mushrooms and MDMA.
The dose of each drug.
Amount of time in between taking each drug.
Purity of the MDMA.
Your unique psychology and body.
Your environment.
Since the above factors determine the effects of hippie flipping, the effects vary from individual to individual. However, the constant is a mosaic of different sensations and emotions.
Possible side effects are:
Elevated senses.
Euphoria.
Confusion.
Intense emotions.
Visual effects.
For How Long Does the Hippie Flipping Experience Last?
The length of your hippie flip depends on how you timed the two doses. The effects of MDMA last for 3-6 hours, while mushroom's effects last for 4-6 hours. For this reason, a hippie flip can last for anywhere between 6 and 12 hours. However, some people report experiencing side effects like headaches and lethargy two days after hippie flipping.
Risks of Hippie Flipping
Like most drug combinations, mixing mushrooms and MDMA has serious risks. MDMA can cause serotonin syndrome, resulting in high body temperature, cardiac arrhythmia, and muscle cramping. On the other hand, mushrooms prevent serotonin reuptake from your brain cells; thus, the drugs remain in your system for much longer.
Mushrooms and MDMA can potentially damage brain cells since they over-activate the cells. Other additional side effects include nausea, weakness, dry mouth, jaw clenching, insomnia, extreme thirst, dizziness, rapid eye movement, and more.
Comedown Effects of Hippie Flipping
If you start by taking psychedelic mushrooms before MDMA, you will likely have a standard MDMA crash at the end, which includes feelings of anxiety and extreme sadness. If you take the mushrooms last, the hallucinogenic effects of mushrooms may mask the MDMA crash. Although most hippie flippers prefer this, it often creates conditions for a bad trip. Most hippie flippers report that they feel spent and tired during the comedown.
Candy Flipping
Candy flipping refers to mixing LSD and MDMA. MDMA, commonly sold as ecstasy in pill form, is a psychoactive drug, while LSD, commonly known as acid, is a psychedelic drug.
Most people that candy flip start with LSD then follow it up with MDMA after approximately 4 hours. This way, they feel the peak effects of LSD first, then follow it up with the feel-good vibes of MDMA.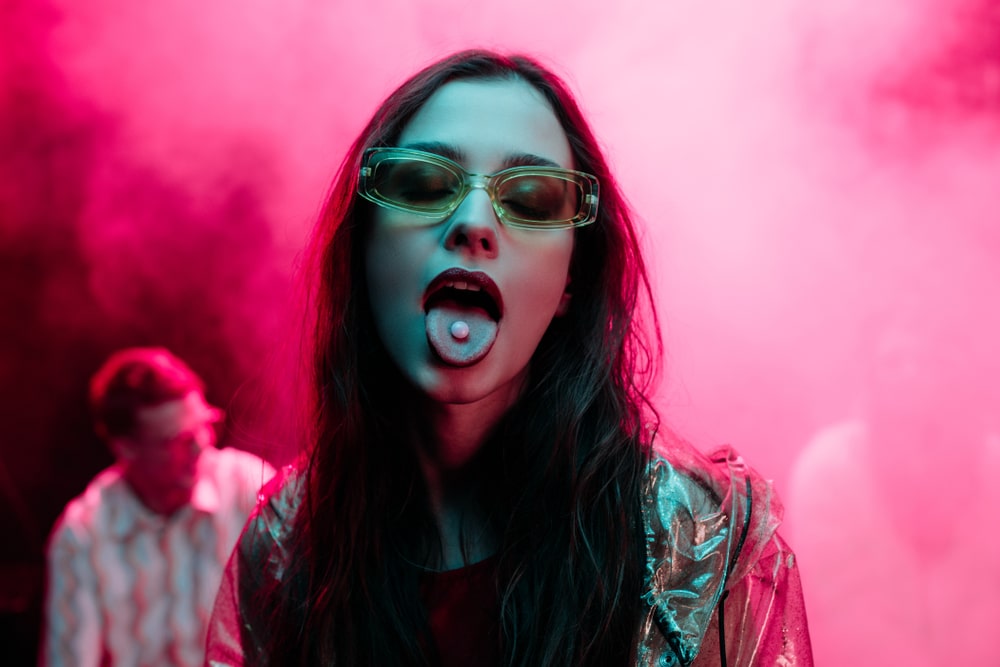 Effects of Candy Flipping
The effects and intensity of candy flipping vary from individual to individual. You may even experience different effects every time you candy flip. For this reason, it is challenging to say what its exact outcome will be.
Most candy flippers claim they experience intense MDMA-like effects, but others claim they experience the effects of both substances in equal measure.
According to the National Institute on Drug Abuse, common MDMA effects include:
Elevated energy and mood.
Increased empathy.
High sensitivity to touch.
Visual distortion.
Nausea.
Chills.
Increased body temperature.
Common LSD effects include:
Hallucinations.
Rapid mood swings.
Euphoria.
Confusion.
Intense feelings.
Paranoia.
For How Long Does the Candy Flipping Experience Last?
The candy flipping experience lasts for 12-24 hours because LSD effects last for 12 hours,
and MDMA effects last for 3-6 hours.
Risks of Candy Flipping
Candy flipping presents several severe and potentially dangerous risks. Besides the effects mentioned above, you may have a bad trip and hydration issues.
Comedown Effects of Candy Flipping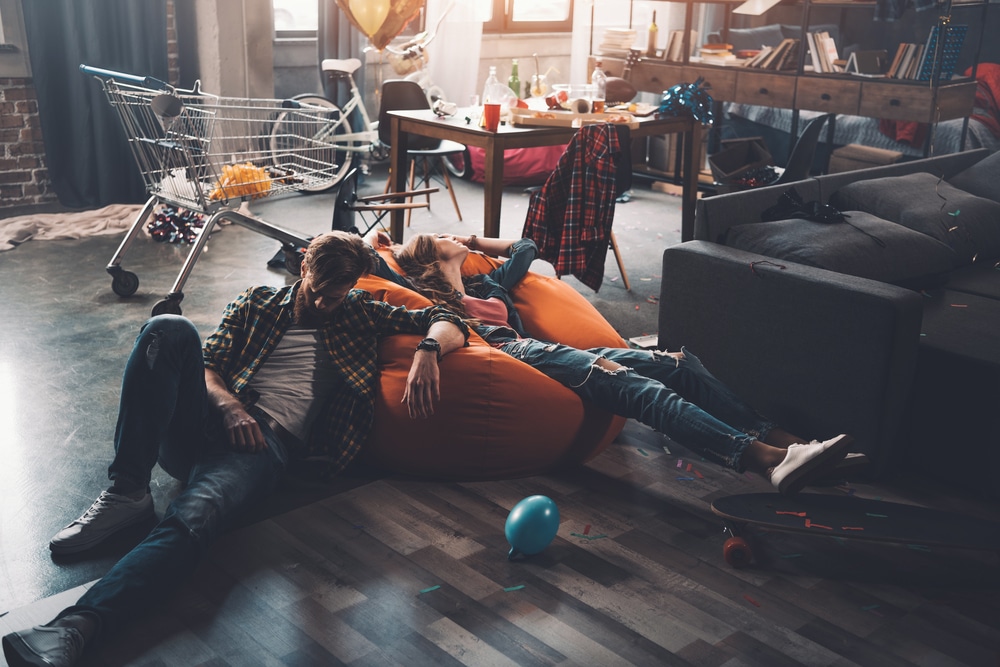 Candy flipping has an unpleasant comedown. The possible comedown effects are:
Memory issues.
Trouble concentrating.
Insomnia.
Reduced appetite.
Irritability.
Aggression.
You may also experience paranoia and depression. These comedown effects may last for several days.
Get Help Today
Mixing drugs and alcohol or different kinds of drugs increases your risk of harmful and potentially dangerous side effects. Besides the side effects discussed above, you will likely develop substance use disorders.
If you or your loved one are struggling with hippie flipping, candy flipping, or polysubstance abuse, it would be best to seek professional help. Several treatment programs are available, and you can choose one that suits you best.
Alcohol is legal and readily available in restaurants, grocery stores, sports games, and clubs. It is also widely advertised. Anyone 21 years or older can walk into a bar and grab wine, liquor, or beer in America. As long as they don't drink in public places like vehicles, sidewalks, and parks, they're good to go. Alcohol does not carry the same stigma as other drugs. So why is alcohol a socially more acceptable addiction in our society?
Many people consider alcohol a necessary element for relaxing or having a good time. They drink to celebrate, commiserate or wind up after a long day at work. In fact, society itself encourages alcohol as a way of life with phrases like "one for the road" or "relax with a glass of wine." Some churches even drink wine during religious customs like Eucharist.
Drinking is socially acceptable. Sadly, the prevalence has seen many people desensitized to the harmful effects of alcoholic beverages. People have and will continue to normalize drinking alcohol in a way that would never be tolerated with other drugs.
How society treats alcohol differently than other addictive substances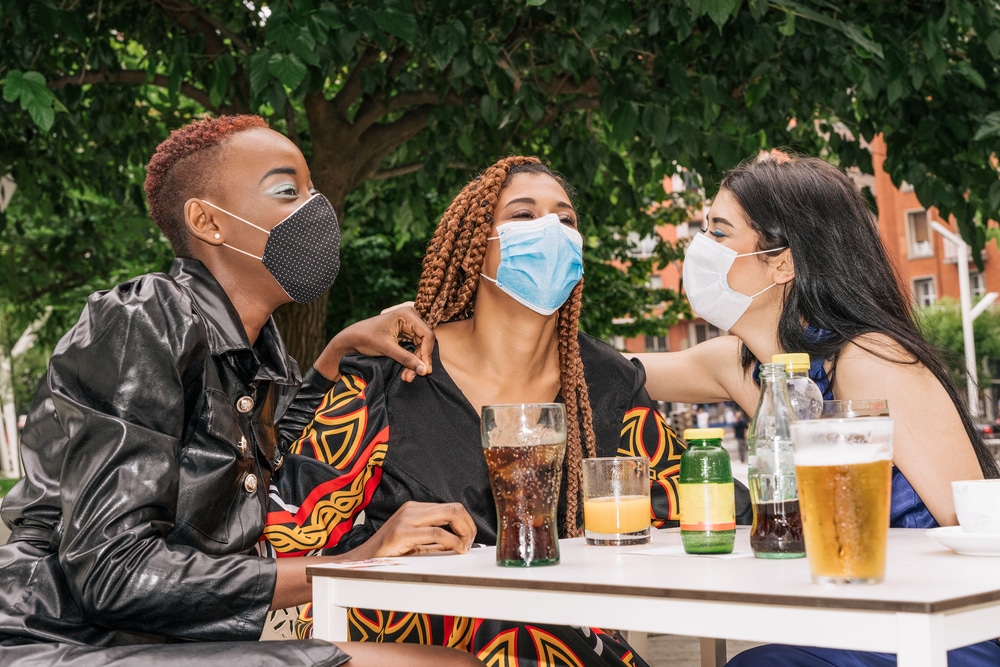 Alcohol is a central nervous system depressant that creates euphoria and relaxation. It does not carry the stigma of other drugs like cocaine or marijuana, yet a 2010 study shows that it is the world's most dangerous drug when considering the harm it does to drinkers, along with their loved ones. To this end, it is more harmful than crack cocaine and heroin.
There has been lots of media commentary on the binge drinking culture of young Americans and the need to sensitize people on the dangers of alcohol. But different theories and models about health beliefs, drinking cultures, and behavioral change suggest that this alone might not work. The increasing liberalization of alcohol normalizes drinking, and use becomes engrained in the daily fabric of life.
Reasons Alcohol Is a Socially Acceptable Addiction
Despite the dangers mentioned above, people are still more accepting of alcohol and alcohol addiction for these reasons:
Alcohol is legal
One of the biggest reasons alcohol is socially more acceptable than other drugs is legalization. The legal aspect makes alcohol more accessible than other drugs. It also gives people the impression that it's safe. And with the availability and normalization, young adults are more inclined to try alcohol.
The National Institute on Drug Abuse reveals that 70% of high school students will have tried alcohol by the time they're seniors. And this is primarily due to easy access – at home and in the marketplace.
Alcohol has been around for centuries
Alcohol has always been there and has been part of people's traditions, culture, and history. Since time immemorial, it has been used in parties, celebrations, agreements, etc. So, society is sort of wired to believe that alcohol should be a part of such occasions.
Alcohol is part of the culture
In addition to having history on its side, alcohol is seen as an excellent taste for pairing foods, like pizza and beer or wine and cheese. In fact, in countries like France and Italy, wine is an integral part of religious ceremonies and mealtimes.
In other parts of the world, alcohol serves as a statement of affiliation, a label defining the nature of social events or situations, or an indicator of social status. People don't consider alcohol dangerous because they feel they can control the amount they take. Some even assume that alcohol only harms serious drinkers or those who drink the cheap stuff. But this is not true.
Assuming that alcohol is less harmful than other drugs
Some people believe that alcohol is safe and not as harmful as other drugs like cocaine, meth, or heroin. While this might be true, alcohol is known to cause serious side effects like impaired judgment, insomnia, mental health issues, etc. Not only that. It also causes addiction, with statistics revealing that about 300 million people worldwide have alcohol use disorder (AUD).
Alcohol is responsible for 1 in every 20 (or 5.3%) deaths globally.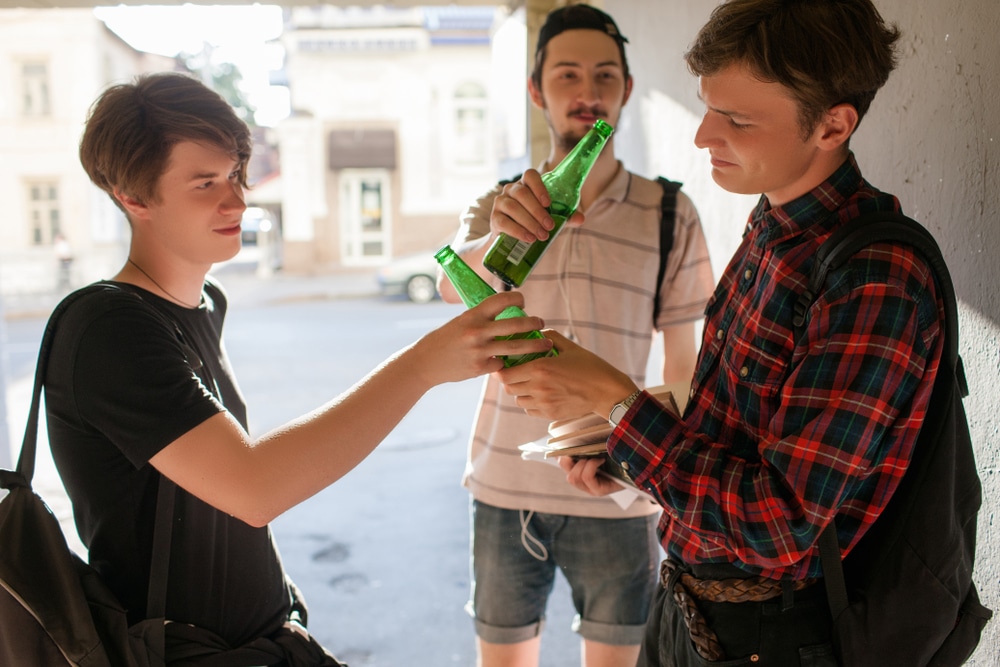 Alcohol is widely advertised
Alcoholic beverages are widely advertised on all media. From magazines to billboards and televisions to online, it's hard to miss an alcohol commercial on any given day. The constant advertising embeds alcohol in our minds, making it seem like a normal part of our lives. Add that to endless drinking songs that play on the radio, and you begin to understand why alcohol is the most widely abused substance in the US.
Sadly, the exposure and availability lead young adults to experiment with alcohol. The National Institute on Alcohol Abuse and Alcoholism reveals that about 5,000 people under the age of 21 years die because of underage drinking every year. This includes approximately:
300 from suicide
1,600 from homicide
1,900 from car crashes and
Hundreds from other injuries like burns, drownings, and falls
Signs you Might Have a Problem With Alcohol
Like many people, you probably assume that an occasional glass of wine or beer at mealtimes or special occasions is harmless. But drinking any amount of alcohol can cause unwanted health issues. Here are some short- and long-term health problems associated with alcohol.
Short-term effects
Temporary effects may include:
Alcohol poisoning
Mood changes
Impulsiveness
Nausea and vomiting
Diarrhea
Long-term effects
At a personal level, heavy drinking can lead to the development of long-term health conditions like:
Persistent changes in mood
Changes in libido
Weak immune system
Changes in weight and appetite
Increased tension and conflict in family and romantic relationships
Problems with concentration and memory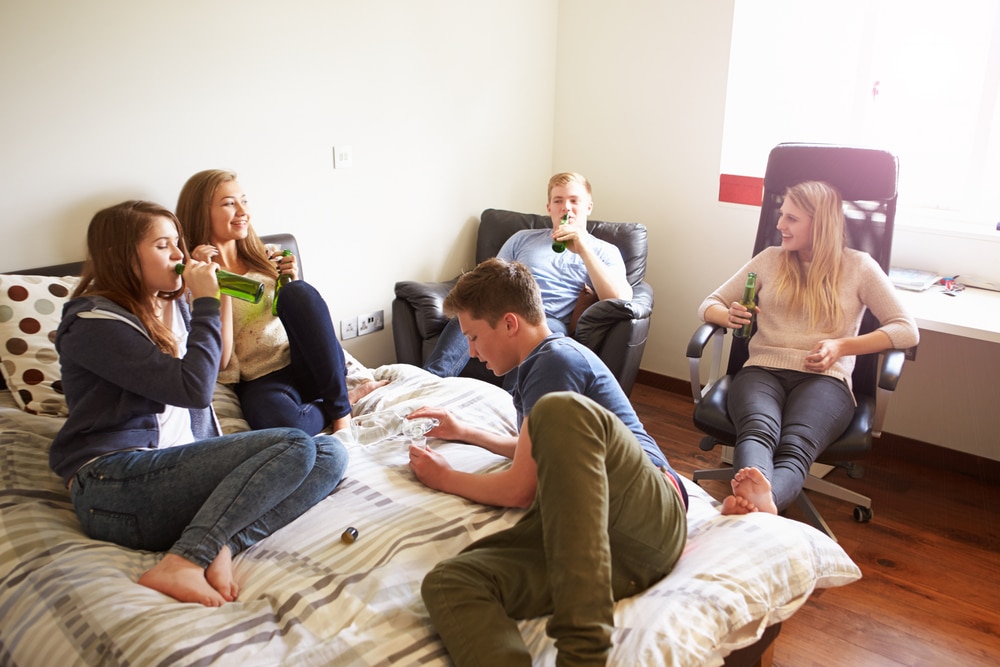 Alcohol use is also known to cause a range of health care concerns like:
Cancer of the mouth, liver, throat, breast, rectum, voice box, and esophagus
Liver disease
Heart disease
High blood pressure
Alcohol use disorder or alcohol dependence
Withdrawal symptoms when you stop drinking
Risk Factors for Alcohol use Disorder
Here are some factors that may increase your chances of experiencing AUD:
Binge drinking
Heavy drinking
Family history
Peers who drink
a mental health disorder like depression, anxiety, or schizophrenia
Hereditary issues
Finding Treatment
If you or someone close to you is struggling with alcohol or drug abuse, it's best to seek treatment. Untreated addiction can stop your life in its tracks. AUD is a progressive disease whose effects and severity worsen over time without treatment.
The good news is that there are different treatment programs and therapy sessions designed to help you stop drinking and lead a sober life. Don't let substance abuse cripple your life. Get the help you need today.
Ketamine is an anesthetic drug that affects the central nervous system by antagonizing the n-methyl-d-aspartate (NMDA) receptor. Like most dissociative anesthetics, ketamine has a high potential for abuse.
Ketamine has hallucinogenic effects. It changes your perception of sounds and sights, makes you feel detached, and makes you feel like you aren't in control.
Ketamine is FDA-approved for use as a pain reliever for chronic pain and anesthetic. Unfortunately, it is often abused.
Although ketamine has a long-standing reputation as a recreational drug, its FDA-approved version has become popular in its role as an anti-depressant. Additionally, studies have shown its effectiveness in reducing drug and alcohol abuse.
This article discusses ketamine therapy and its benefits under supervised care.
Ketamine therapy as addiction treatment
Clinical trials focusing on alcohol and cocaine addiction revealed that patients who were prescribed therapy and ketamine had better results than those who went for therapy minus ketamine treatment.
Patients addicted to cocaine received doses of IV ketamine for five days. Additionally, they went through a 5-week mindfulness relapse prevention therapy. On the other hand, patients struggling with alcohol addiction received a dose of ketamine on their second week of 5-week motivational enhancement therapy sessions.
At the end of the trial, researchers concluded that ketamine treatment played a role in preventing relapse. Researchers argued that ketamine treatment alters how patients' brains deal with cravings. Additionally, they argued that ketamine motivates individuals to stop abusing drugs and control their behavioral interactions. Ketamine treatment may also improve the outcome of behavioral therapy.
The clinical trials discussed above are not conclusive. There is a need for extensive research on the role of ketamine in addiction treatment.
Note that the use of ketamine in addiction treatment should be under the strict supervision of medical practitioners in clinical settings. Patients should only receive doses of ketamine as and when prescribed by their doctors to avert ketamine abuse.
Ketamine for depression
Medical practitioners can use ketamine to treat depression. Additionally, it can be used as an antidote for suicidal thoughts.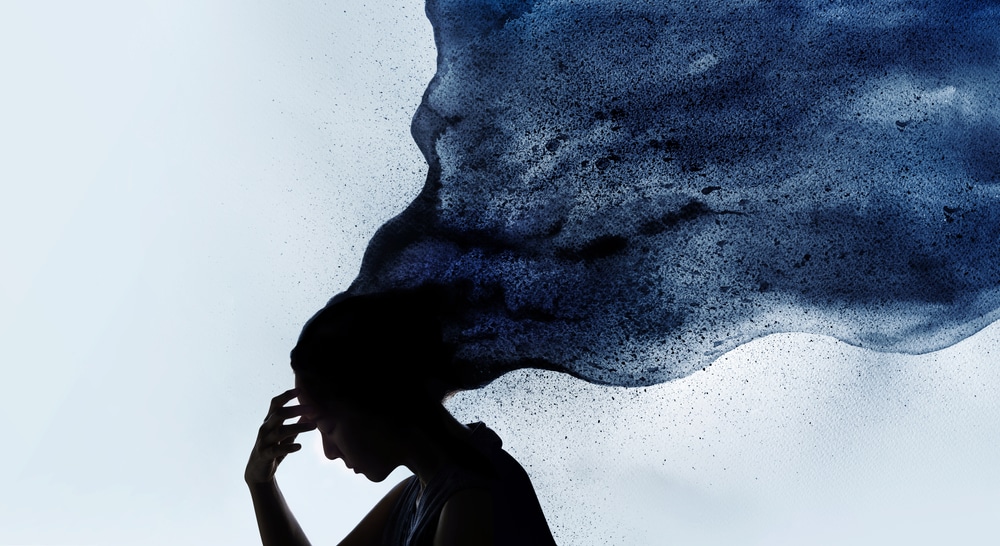 Most treatments for suicidal thoughts, including anti-depressants, talk therapy, electroconvulsive therapy (ECT), and transcranial magnetic stimulation (TMS), take several weeks to be effective. Sometimes, you may have to try multiple treatment options at once to gain relief.
Using ketamine for depression has proved effective. The doses that medical practitioners prescribe in treatment for depression are small.
How does it work?
It is still unclear how ketamine works. However, researchers suggest that it targets NMDA receptors in the brain, binds to the receptors, and consequently increases the amount of glutamate, a neurotransmitter, between the neurons.
The glutamate triggers connections in the AMPA receptors resulting in the release of molecules that allow neurons to communicate across new pathways. This process is called synaptogenesis. Synaptogenesis alters your cognition, mood, and thought patterns, making you less depressed.
Ketamine may also treat symptoms of depression by reducing the signals that take part in inflammation. These signals are often linked to mood disorders. Therefore, ketamine may prevent mood swings by reducing the signals.
How do you receive ketamine for depression treatment?
Ketamine comes in various forms, including white powder. The FDA-approved form for depression medication is a nasal spray known as esketamine/ Spravato.
Doctors prescribe esketamine to adults who have a major depressive disorder, treatment-resistant depression, or are suicidal.
Patients with treatment-resistant depression get the nasal spray twice weekly for the first four weeks, then once a week from the fifth to the ninth week. If they still need the nasal spray after the ninth week, they will get it once every two weeks.
The other forms of ketamine that are not approved by the FDA include; tablets, IV infusion, or a shot in the arm. IV infusions are done explicitly by doctors. Some doctors may prescribe pills for use at home. However, it is not recommended since ketamine has a high potential for abuse.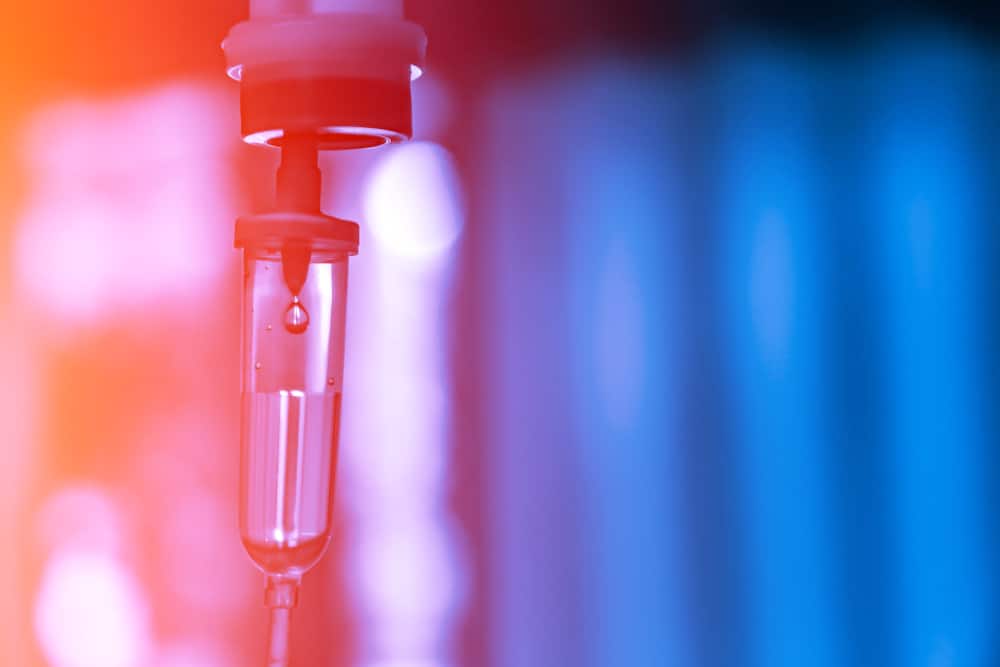 The process of IV infusion takes place for approximately 30 minutes. Immediately after the drip ends, you will have the dissociative experience for about 20 minutes. Your doctor will be present during the entire process. The dissociative experience wears off after 20 minutes.
Research shows that most patients appear to be asleep during IV infusion. They neither talk, nor move. Most doctors prefer not to interfere unless the patient specifically asks for something or asks where they are.
After ketamine treatment, patients need to undergo talk therapy. Talk therapy is an essential part of depression treatment. During talk therapy, medical practitioners equip you with the relevant skills to handle your depression. It is practical and empowering for most patients. For those with mild depression, talk therapy may be sufficient.
Possible side effects
All drugs have side effects. However, the benefits you will get from using ketamine for depression outweigh the side effects you will experience.
Here are some side effects that you may experience after ketamine infusions:
Nausea.
Vomiting.
Dissociation, i.e., out-of-body experiences.
High blood pressure.
Perceptual disturbances- you may have a hard time perceiving textures and colors. You may also have blurry vision, and time may appear to slow down or speed up.
Usually, dissociation and perception disturbances are noticeable when you get the first infusion but fade away afterward.
Long-term use of ketamine may have additional side effects. Scientists are still researching the issues surrounding ketamine abuse.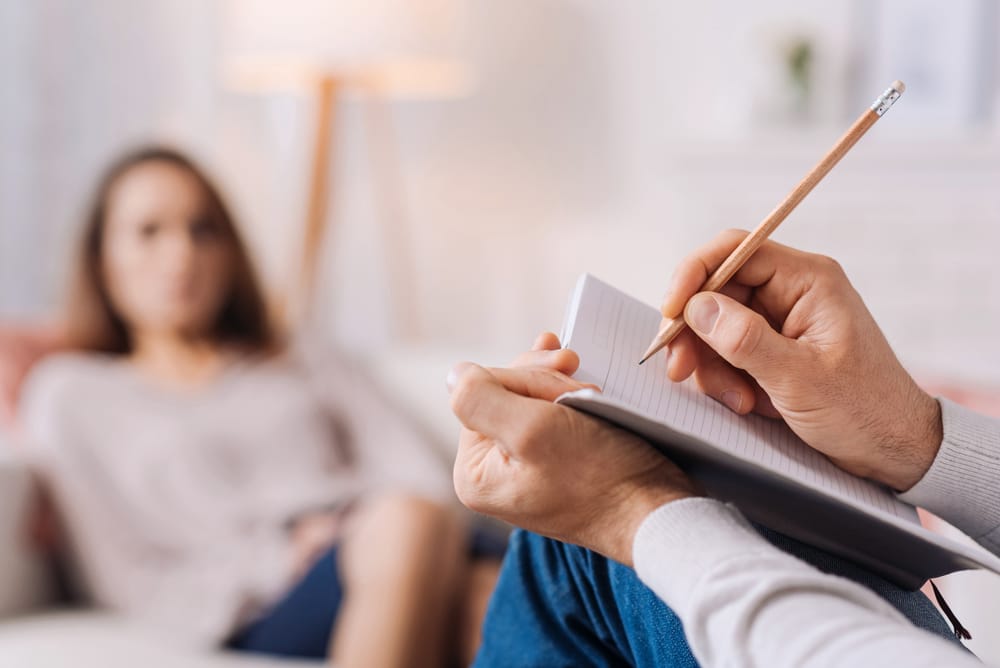 Concerns on using ketamine therapy for depression and addiction treatment
The main problem regarding ketamine therapy is addiction. Ketamine shows a lot of promise in treating mental health conditions and addiction. However, ketamine is a highly addictive narcotic, and addicts can still get high off it.
There is a possibility that patients who undergo ketamine therapy may become dependent on it. Long-term use of ketamine may have long-term effects. Patients may develop tolerance or unidentified side effects.
Another concern is the risk of cross-addiction. Cross addiction refers to instances when an addict develops a second addiction, in this case, ketamine addiction.
There is a need for more studies on ketamine treatment to realize its benefits in addiction and depression treatment.
If you are struggling with an addiction, check out treatment addiction programs that you can enroll in. You can also check our blog for resources on addiction and mental health issues.
Drug addiction doesn't only affect the drug user. Drug use also affects entire families, probably more than most people acknowledge.
In the United States alone, approximately 21 million people above 12 years suffer from substance use disorders, including alcohol and drug abuse. Most young people start abusing drugs in high school or earlier. To prevent drug abuse among young people, the Substance Abuse and Mental Health Services Administration is tasked with developing programs, services, and policies on drug abuse and misuse.
Drug addiction takes a toll on an individual's psychological, emotional, and physiological well being. This is one way alcohol and drug abuse has a negative impact on families.
This article will discuss the various effects of drug use on families.
Drug use and the family
When a loved one is struggling with addiction, family members have to find ways to cope with it. More often than not, family members have conflicting and intense emotions regarding the situation at hand. As a result, family relationships become strained.
Addicts' families are made to understand that their loved ones don't intentionally want to hurt them. Therefore, they try to empathize by supporting, encouraging, and loving them regardless of the situation.
Unfortunately, the emotional abuse, deceit, and manipulation that addicts subject them to can be overwhelming. Consequently, there is a high probability that family relationships will suffer.
Here are some of the ways drug use affects the family
Effects on children
The National Center on Substance Abuse and Child Welfare reported that in the United States, approximately 8.7 million children live in households where at least one parent has a substance use disorder. Most of these children experience abuse or parental neglect.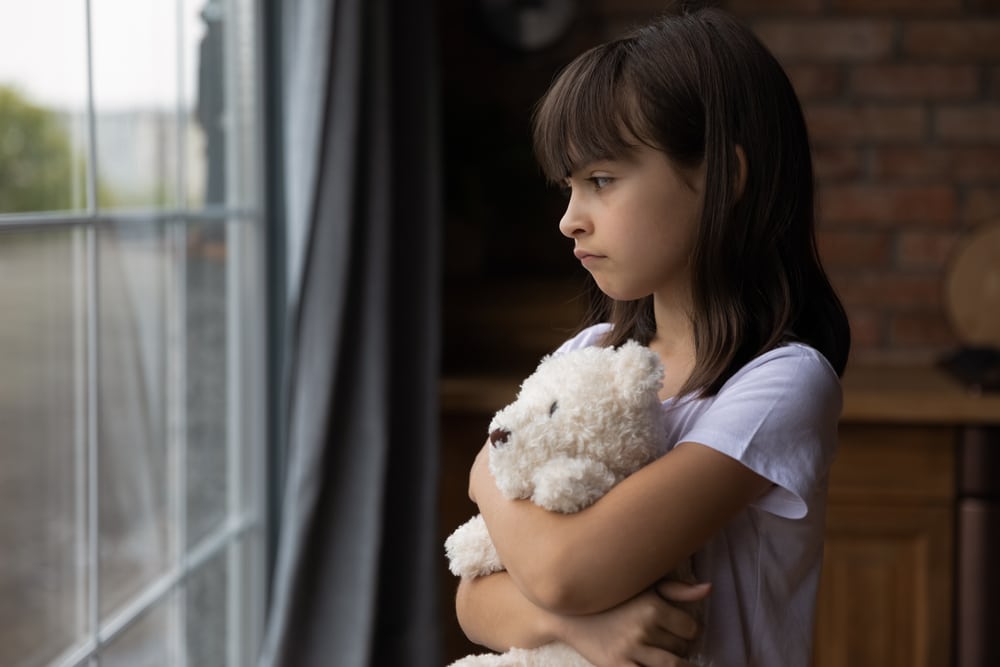 Children whose parents use drugs or that have an alcoholic parent suffer both physically and emotionally. Most times, the parents neglect the children. Parents who abuse drugs tend to stop focusing on their role as parents; thus, they become emotionally and physically unavailable for their children. Sometimes, the parents stop taking care of their children's basic needs. They don't provide meals or a clean environment, and neither do they go out of their way to be involved in their children's health care, social life and education.
Growing up in an environment where neglect is the norm affects children's mental health. Additionally, it affects their ability to have healthy relationships with other people.
Children in such family settings are also more likely to experience emotional, physical, and sexual abuse. The abuse may be from their parents or other people, including relatives and family friends.
Parents' drug addiction can have long-term psychological effects on children. There is a high probability that the children of alcoholics and drug users will have behavioral problems like anxiety, detachment, angry outbursts, and depression. They can also develop mental health problems as they get older.
Research has also shown that children who suffer from neglect and abuse are more likely to abuse drugs in the future.
Effects on finances
Drug addiction tends to take a toll on family finances. Drug users often lose their jobs since they can no longer perform or show up as expected. Consequently, they start using family savings to finance their drug addiction.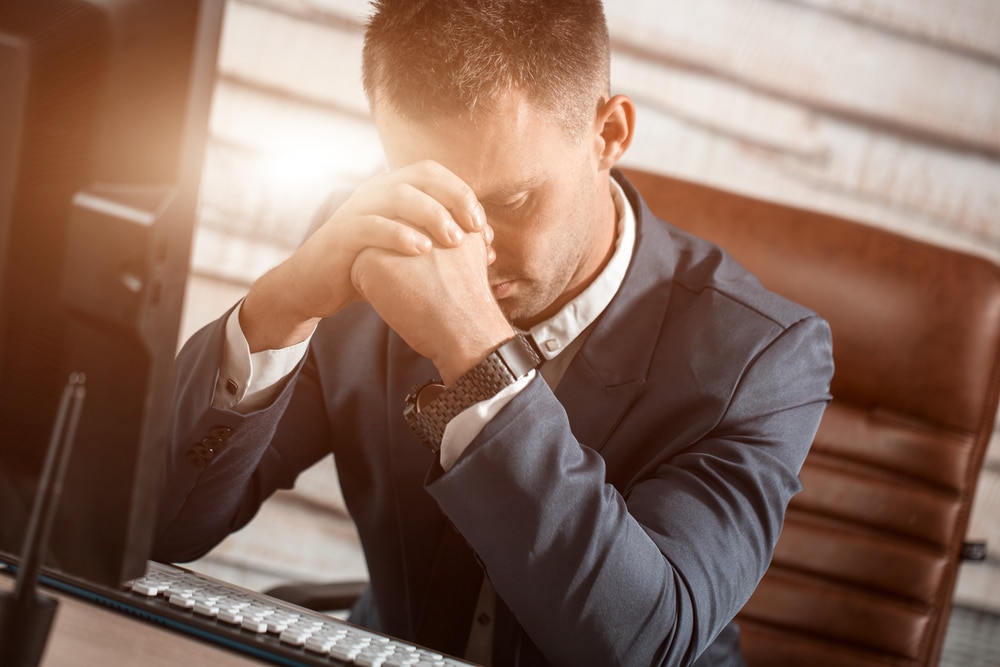 Since illegal drugs are expensive, the family may run into financial problems quickly. Paying for basic needs like food, utilities, clothing, and rent may become a problem. There is also a need to pay for addiction treatment which can be expensive.
Other than that, drug users may get into trouble with the law. When this happens, it is up to the family to raise money to ensure their loved one doesn't end up in jail.
Drug users may also feel entitled to family members' money. Since they cannot finance their lifestyle, they rely on money from other family members, or eventually they could become homeless.
Stress
When a loved one is an addict, most, if not all, of their responsibilities become their partner's responsibilities.
The partner has to juggle between paying bills, raising the children, cleaning up after the addict, and making important decisions regarding the family, among others. Consequently, they may become stressed. Stress is a risk factor for other conditions like depression and high blood pressure.
Loss of trust
Most addicts make promises they can't keep. They also don't live up to their agreements with family members, further straining their family relationships.
Family members become frustrated when the addict doesn't live up to their promises and obligations.
Children are also affected by this. When an addict promises his children something and does not follow through, the children have trust issues. They will find it hard to trust other people since their parents have already set a bad precedent.
Emotional and physical abuse
Drug use can lead to emotional and physical abuse. Since drug users are irrational and most family members are on edge due to their behavior, simple disagreements can lead to big fights, sometimes physical.
Substance abuse and mental health issues go hand in hand. Drug users tend to be emotionally abusive and manipulative. Their behavior negatively affects family members and other people they are close to.
Sometimes, children whose parents are drug addicts become abusers. In an attempt to mask their struggles, they misbehave and act out, hurting other people in the process. Eventually, some become drug users too.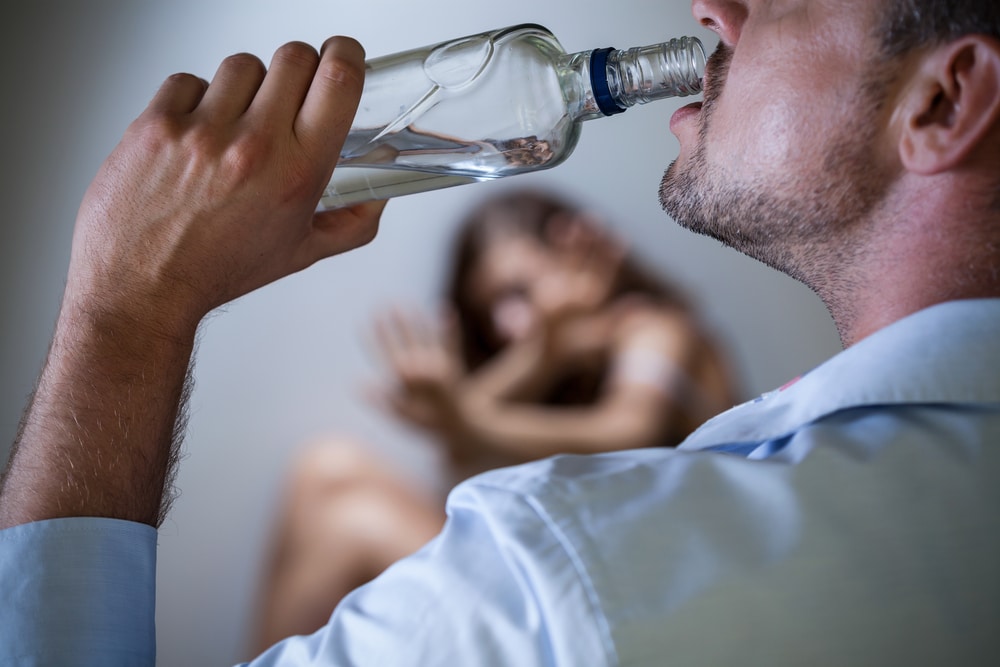 Fear
Most drug addicts are unpredictable. As discussed above, drug abuse and mental health issues go hand in hand.
It is almost impossible to predict how a drug user will react to situations. Consequently, most family members resort to being extra careful with their words and actions to avoid confrontation.
Children that grow up in settings where one or both parents are addicts tend to be highly reserved. They are conditioned not to say or do anything that would rub their parents the wrong way from a young age. This tends to reflect in their day-to-day lives.
Generally, drug use breeds fear in the family.
Dealing with drug use in the family
When you realize your loved one is struggling with an addiction, you should encourage them to seek professional help. Try to make the addict see how their drug use affects them and other family members. Remember to be compassionate while doing this.
If they don't seem to care, you can stage an intervention with the help of other family members. You can also involve an intervention specialist to increase its chances of success.
The entire family should also consider getting therapy or counselling. Therapy goes a long way in helping everyone deal with the effects of a loved one's addiction.
If the family member agrees to seek treatment and join support groups, the healing process will be much easier. The chances of successfully rebuilding strained family relationships are also much better.
Nitrous oxide, also known as laughing gas, is a non-flammable gas used for pain relief and sedation. It was discovered in the 1700s, and since then, medical practitioners, including dentists, use it as an anesthetic to sedate their patients before conducting minor procedures. Other anesthetic gases commonly used in the United States are: isoflurane, halothane, sevoflurane, and desflurane.
Other than medicinal uses, NO2 is used in the automotive industry and food industry. In the automotive industry, some enthusiasts use nitrous oxide to improve engine performance.
With the rising number of drug abuse cases, partygoers discovered nitrous oxide and started using it to feel high or intoxicated. Today, it is one of the most common drugs in the music festival scene. You'll likely find nitrous oxide at any concert you attend. It goes by several names, including: whippets, nangs, hippy crack, balloons, nitro, buzz bomb, N20, NO and ice cold fatties.
Nitrous oxide is a dissociative anaesthetic. Therefore, it somehow dissociates the mind from the body, giving patients or users a sense of floating. Other common side effects include intense visual hallucinations and distorted perceptions.
This article discusses the various effects of nitrous oxide gas when consumed as a recreational drug. Additionally, we will look at the results of mixing it with other drugs and the risks of inhaling nitrous oxide.
How is nitrous oxide used?
Users commonly inhale NO2 by releasing nitrous gas cartridges (whippets/bulbs) into a different object, e.g., a balloon. Some inhale it directly from the gas cylinders, like a can for whipping cream.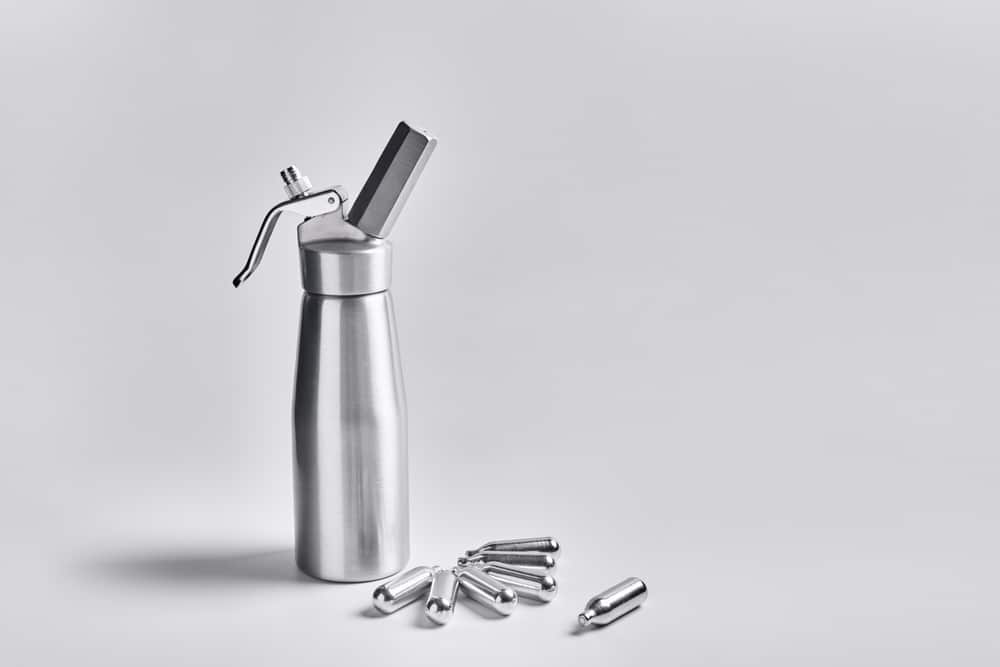 Nitrous oxide effects
The effect of nitrous oxide abuse varies from person to person. Some of the factors that determine how nitrous oxide affects an individual are:
Height
Weight
Health status
Amount of nitrous oxide consumed
How often the person uses it
Whether the person used other drugs before or after using nitrous oxide
Inhaling nitrous oxide has both short-term and long-term effects.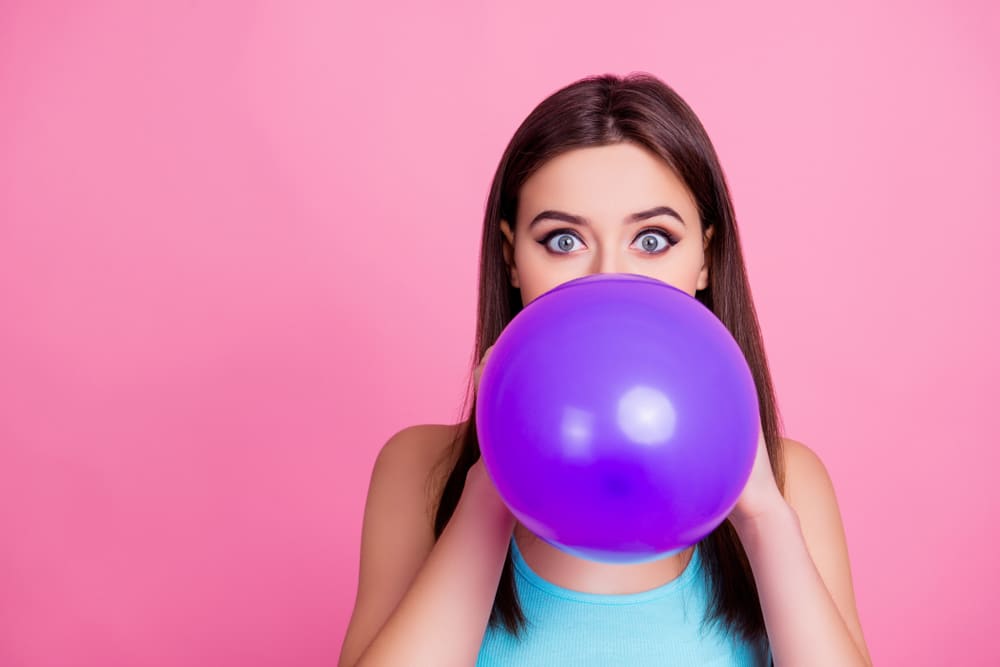 Short term effects
Shortly after an individual inhales the gas from latex balloons or cartridges, they get excited, a rush of euphoria, and a sense of floating. This feeling disappears after a few minutes. Nitrous oxide abuse can cause the following short term effects:
Euphoria
Blurred vision
Giddiness
Uncontrolled laughter
Sedation
Lightheadedness/ dizziness
Uncoordinated movements
Feeling weak, numb, or tired
Confusion
Sudden death
If individuals consume excess nitrous oxide at once, they may experience high blood pressure, temporary loss of consciousness, or even get a heart attack.
Long term effects
Continuous use of nitrous oxide may lead to the following long term effects:
Numbness on the feet or hands
Memory loss
Limb spasms
Depletion of vitamin B12, which can cause brain damage or nerve damage
Depression
Psychosis
Weakened immune system
Incontinence
Congenital disabilities (for those who consume the drug while pregnant)
Buzzing or ringing in the ears
Psychological dependence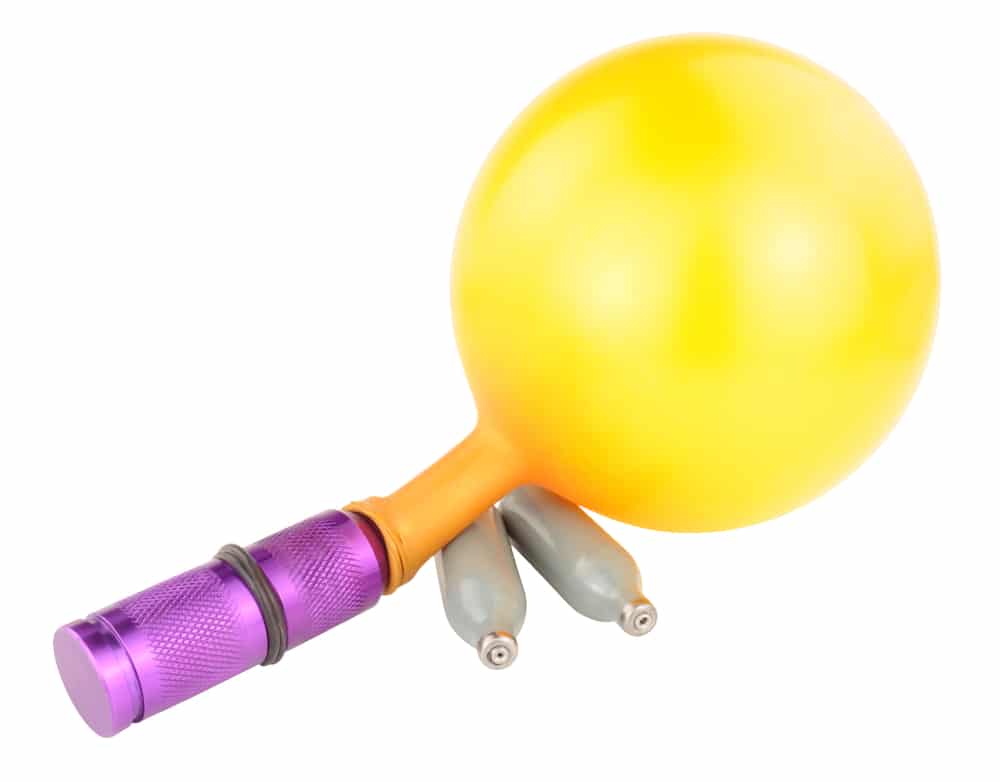 Results of mixing nitrous oxide with other drugs
At the moment, there's not enough research to conclude that mixing nitrous oxide with other illegal drugs increases an individual's health risks. However, there are instances when combining nitrous with other drugs increases results in other additional symptoms.
If you mix nitrous with alcohol, you are likely to experience the following symptoms:
Losing body control
Reduced concentration
Confusion
Feeling sluggish/heavy
Other than that, mixing nitrous oxide with alcohol may increase one's risk of accidents and death.
If you mix nitrous oxide with any stimulant, the chances are that the combination will affect your heart rate and breathing rate.
Mixing nitrous oxide with depressants like opiates or benzodiazepines may increase the chances of an overdose due to a lack of oxygen to the brain.
The risks that come with inhaling nitrous oxide
When you inhale nitrous oxide from the tanks or whippets, the gas is extremely cold, approximately -40 degrees Celsius. Therefore, you will likely get frostbite on your lips, nose, throat, and vocal cords.
Additionally, nitrous oxide is generally under constant pressure. Therefore, when you inhale it directly from the containers, they may cause your lung tissues to rupture.
Another risk is that the gas dispensers may explode if they are faulty. If this happens, you may end up hurt in the process.
Crackers used to dispense gas canisters may also result in cold burns on your hands.
Overdose
Since nitrous oxide is a gas, there aren't any doses associated with overdose or toxicity. However, the World Health Organization (WHO) has specific standards on the nitrous oxide amounts that dentists and other medical practitioners should use on patients, specifically for medicinal reasons. The WHO classifies the standards into two categories: chronic exposure and acute exposure.
WHO recommends that medical practitioners use 20 parts per billion (ratio between nitrous oxide and breathable air) for chronic exposures. For acute exposures, they should (ideally) use any amount below 100 parts per billion for one hour.
People who directly inhale nitrous from the containers are more likely to exceed this recommended amount. Consequently, they experience overdose and toxic side effects a few minutes after inhaling the gas.
Some signs of overdose include:
Seizures
Loss of consciousness
Coughing or wheezing
Tightness in the chest
Coughing
Dyspnea (shortness of breath)
Bluish lips, toes, or fingers
Change in blood pressure
Rapid heart rate
Stroke
Heart attack
Psychosis, which manifests as delusions or hallucinations
If your loved one shows any signs of overdose, call an ambulance immediately and inform the operator that the individual overdosed on nitrous oxide. If they lose consciousness, place them in the recovery position and ensure that their airway is clear. Check the breathing to ensure they are still breathing. If not, do mouth-to-mouth resuscitation.
When the paramedics arrive, inform them of the exact drugs your loved one took, especially if they mixed them with other drugs.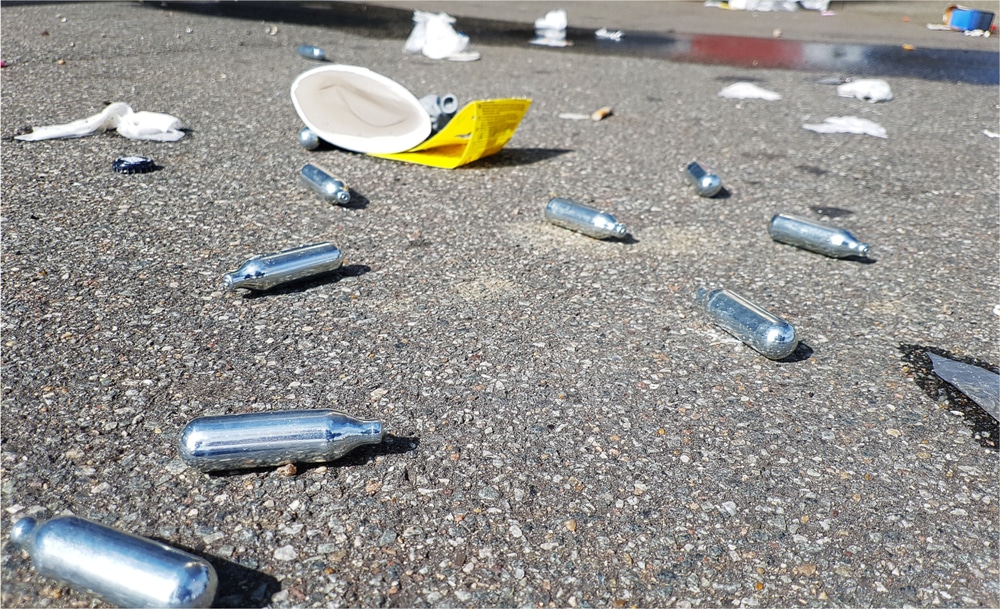 Conclusion
There is no safe level of using drugs or alcohol, and nitrous oxide is no exception. There's always a risk that comes with any drug and alcohol abuse.
Using nitrous oxide can affect your health, finances, work, relationships, school, and other aspects of your life. If you notice that nitrous oxide has negatively affected you or your loved one, seek professional help. Contact us today to start your recovery journey. We will help you settle on a treatment center that suits you best.