Using more than one drug at a time is dangerous, yet people still experiment with various drugs. Most drug combinations intensify the effects of each individual drug making them more dangerous than they were before.
Combining substances, whether illicit or prescription drugs may result in drug overdose, and in some cases, death. According to the National Institute on Drug Abuse, mixing drugs can change the way an active ingredient works. It can amplify the ingredient's effect on the body, make it less effective or have other unexpected results.
Some popular drug combinations that kill are:
· Gray death.
· Alcohol and benzodiazepines.
· Heroin and cocaine.
· MDMA and magic mushrooms.
Let's look at these popular drug combinations in detail.
Gray death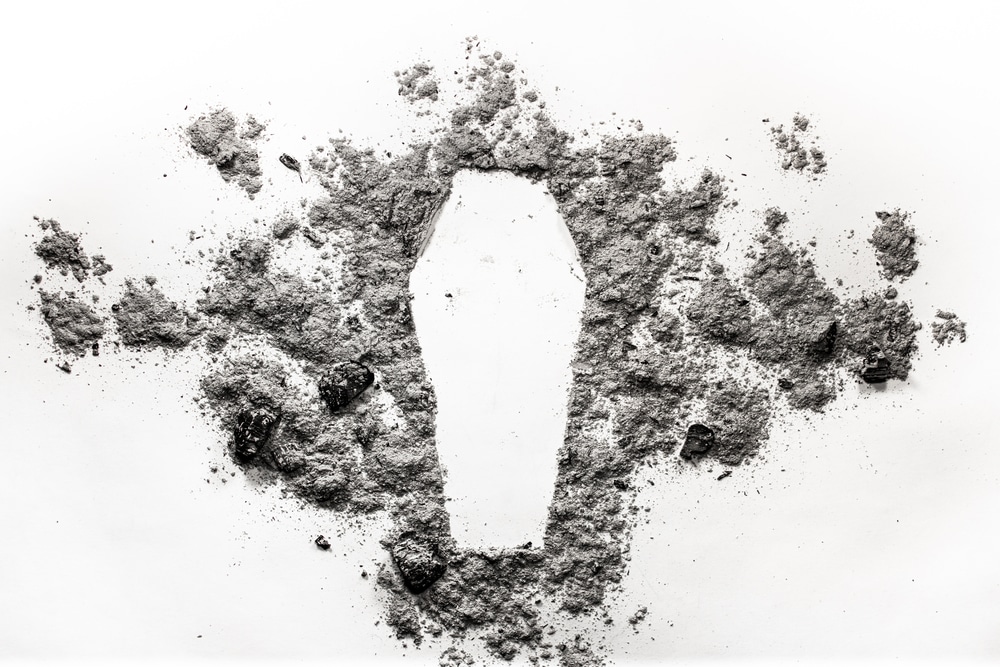 This is a lethal drug combination that is gaining popularity at a very high rate among the youth. It consists of different varieties of opioids such as:
· The powerful painkiller fentanyl
·     An animal tranquilizer carfentanil
· Heroin
· U-47700 a synthetic opioid popularly known as "Pink".
The combination resembles gravel or concrete mixing powder which can be smoked, snorted, injected or swallowed. It is extremely dangerous even in small dose. In fact, it is so lethal, it can seep through the skin into the bloodstream if handled with bare hands.
Gray death causes a range of side effects like slow breathing, loss of consciousness and heart failure. This lethal combination has caused many opioid overdose deaths. According to the CDC, about 71,000 overdose deaths involved an opioid in 2019. These deaths occurred across the US.
Drug dealers sell the concoction cheaply in the streets, going for as low as $10. The low-price has made it easily accessible leading to an increase in the number of deaths resulting from overdose cases.
Since Gray death is a fairly new combo, most users are unaware of its adverse effects. In order to prevent more deaths from occurring, authorities around the world are creating awareness about the dangers of using this combination and encouraging those already using it to seek medical help.
Alcohol and Benzodiazepines
Mixing drugs and alcohol is dangerous. In addition to running a higher risk of side effects from mixing the two substances, you have a greater chance of overdose and death. That's why health care providers recommend avoiding this combination.
Benzodiazepines such as Valium and Xanax are central nervous depressants used to treat insomnia, stress and anxiety. They are generally safe when taken as prescribed. Mixing alcohol with benzos not only enhances the effects, but also increases the risk of overdose death. That's why every warning label on benzo containers caution against mixing the drugs with alcohol. Doctors also instruct their patients not to drink alcohol when taking benzos.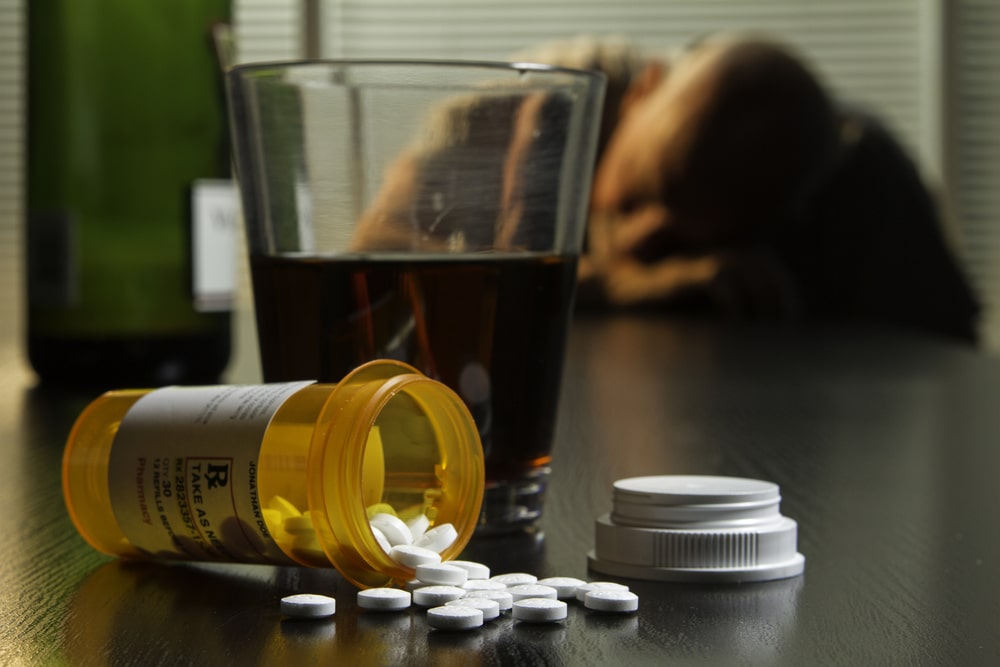 This combination is also known to cause side effects like:
· Organ failure
· Brain damage
· Unconsciousness
· Extreme drowsiness
· Slow breathing, causing insufficient oxygen supply to the brain
· Increased reduction in cognitive ability
· Increased risk of developing a substance use disorder
· Increased potential for unpredictable effects
· Death
Heroin and Cocaine
This is an injected combo of cocaine and heroin commonly referred to as "speedball". Both drugs affect the dopaminergic brain process leading to a combined effect. The combination is highly addictive.
Most drug users believe that when you combine heroin and cocaine, they cancel each other's effects since they have opposing effects. However, this is not the case. When you combine the two drugs, their negative effects of both are amplified. The combo leads to a state of "push-pull" in the body, putting a strain on circulatory and respiratory systems. As a result, your body becomes confused as it is processing two toxic substances which are complete opposite of each other at the same time.
Users who want to have the speedball effect dissolve both drugs in liquid and inject the mixture to achieve an extremely quick and intense high. Cocaine's high lasts for a short period, while that of heroin lasts much longer. Therefore, those who combine the two drugs use more cocaine to prolong the speedball effect.
Mixing heroin and cocaine increases the risk of drug overdose and death. It may also result in a number of deadly symptoms such as increased heart rate, cardiac arrest, blurred vision and even stroke. Over the years, many people have lost their lives to accidental overdose, with speedball overdose being one of the main causes.
It is important to create awareness on the risks of speed balling and also know how to identify danger signs in users and call for emergency help when the need arises.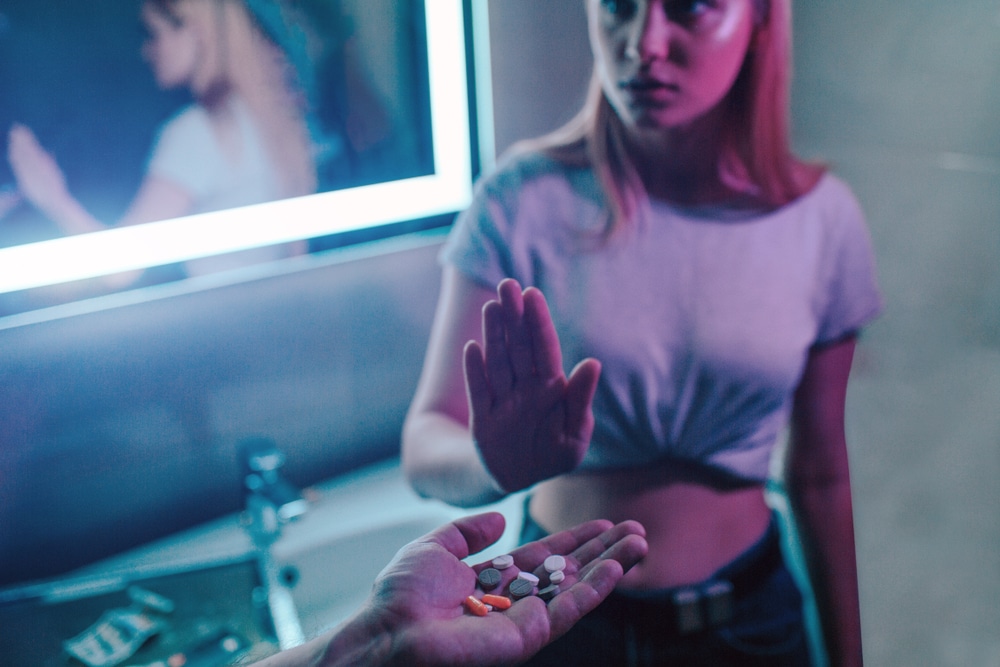 MDMA and Magic Mushrooms
Mixing MDMA (ecstasy) and psilocybin mushrooms also known as "Hippie flipping" or "flower flipping" has been in practice for years. Users mix the two so that they can enjoy the synergy of their combined effects. They experience a feel-good high when trippy visuals of mushrooms meet with sensory elevation caused by MDMA.
Since both drugs affect the pleasure centre of the brain, the combined effect impacts the user's mood and temperament, inducing unusual sensory experiences. The hippie flipping feeling lasts about six hours although some users have reported feeling mild effects a day or two after.
There is a high risk of overdose and even death when mixing MDMA and Magic mushroom. MDMA can cause serotonin to be produced in the brain leading to increased heart rate, high blood pressure, muscle cramping and high temperatures. However, these effects vary based on factors such as the user's personality and mood, age and health status.
Conclusion
People that use these lethal drug combinations may be unaware of the danger involved until it's too late. There is a need for aggressive education and awareness on the risks of drug interactions, especially among the young people.
When you get addicted to using any of the above drug combinations, it would be best to seek treatment before the drugs significantly affect your physical or mental health.
Professionals will identify the root cause of addiction and take you through an individualized treatment program. You will undergo a medical detox and a rehabilitative inpatient program to help you through the early tough days of recovery. Afterwards, your doctor will refer you to support groups which will help you maintain your sobriety.
Polydrug use – the practice of using more than one drug at a time – intensifies the effects of any individual drug and makes them more lethal. People mix drugs for a range of reasons, including:
To enhance or 'bring' on the desired effects of one drug
To decrease or stop the negative effect of a drug
To substitute a drug of choice for an alternative
To reduce dependence on one drug by using a blend of others
Taking another drug while intoxicated by drugs or alcohol without considering or thinking about the effects.
Sadly, there isn't a safe level of drug use – so there's no way of predicting the effects of one drug, let alone multiple drugs. Mixing drugs with alcohol increases the impact on the body and brain and may lead to overdose. According to the CDC, almost 80% of opioid deaths in 2016 involved another drug or alcohol.
Why mixing drugs with alcohol is a bad idea
Alcohol and cocaine
Cocaine, both freebase and powdered, causes stimulant effects and side effects. This can include high energy and mental alertness, constricted blood vessels, insomnia, anxiety, paranoia, restlessness, cravings for more as the drug starts to wear off.
Alcohol is a central nervous system depressant. Its effects are opposite to those of stimulants like cocaine. Alcohol slows heart rate, speech, breathing, reflexes, and reaction time. So, people may use alcohol to reduce cocaine's effects like twitching or anxiety.
On the other hand, they may use cocaine to increase their physical energy after drinking alcohol. Alcohol also boosts euphoric effects from drugs like cocaine because it indirectly acts on GABA receptors, increasing the release of some neurotransmitters.
Alcohol and cocaine blend is a toxic mix. When one mixes the two, they create new metabolites, including cocaethylene. Cocaethylene is stronger than either alcohol or cocaine alone and increases toxicity to the liver, heart, and other major organs.
It also stays around the body for days to weeks, increasing the chance of severe side effects. Cocaethylene increases the risk of a sudden stroke, paranoia, violent behavior, heart attack, liver damage, seizures, depression, anxiety, intense drug cravings, cancer, and sudden death.
Alcohol and prescription drugs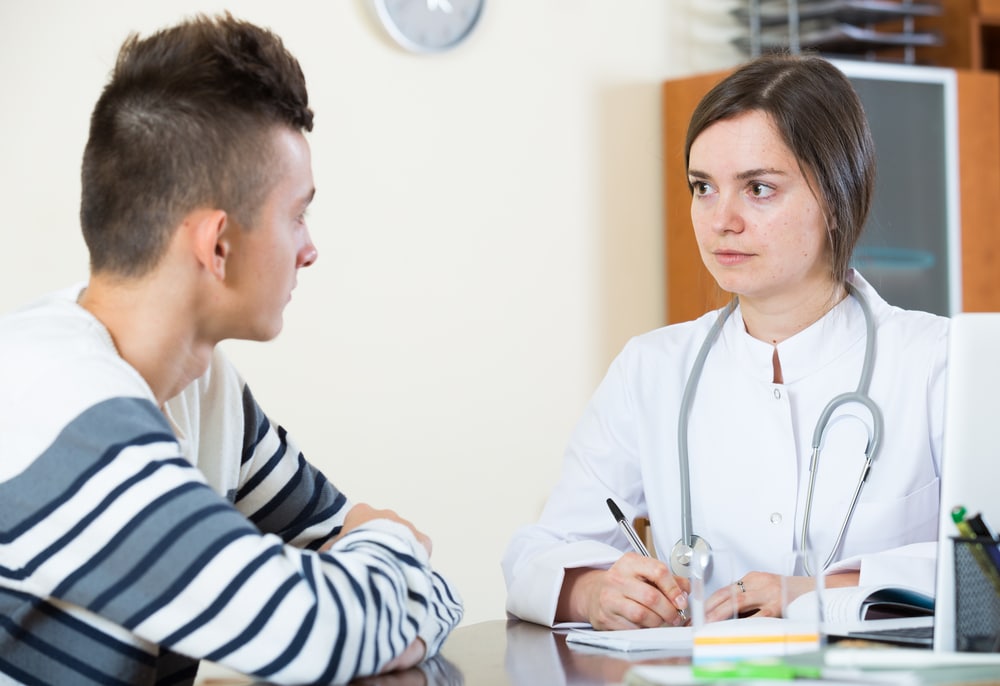 The toxicity is not limited to illicit drugs alone. People who combine drugs like opioid painkillers, sedatives, or anti-anxiety medications with alcohol are also at an increased risk for severe side effects. Prescription medications are a wide classification of drugs with a variety of uses.
They can help calm anxiety, relieve pain due to surgery or illness or maintain impulse control. But still, they tend to cause nausea, drowsiness, loss of coordination, and changes in blood pressure. Long-term side effects of these drugs may include heart problems, internal bleeding, and liver damage. It's important to stick to what the doctor prescribes to avoid unnecessary effects.
Mixing prescription drugs with alcohol can cause adverse effects because of drug interactions. Alcohol not only alters the performance of the drugs but can also negate or heighten their effectiveness. Each prescription medication has its own potential negative effects that can be exacerbated when mixed with alcohol.
In addition to the effects above, the mix can change a person's actions and thoughts, making risky behavior a definite threat. It also raises tolerance, leading people to ingest or drink more, trying to chase the high. This, in turn, can cause fatal overdoses, alcohol poisoning, and addiction.
Alcohol and caffeine or energy drinks
It's common for people to combine alcohol and caffeine at parties and clubs to keep the fun going. This can take the form of whiskey and coffee, vodka and energy drink, rum and soda, or some other mix meant to deliver the perfect double-buzz. While this seems like a good idea, some negative side effects warrant consideration.
A while back, the FDA issued warnings to companies like Four Loko that made caffeinated alcoholic drinks. This was after reports of alarming hospitalization linked to the drinks swirled. According to the Federal Trade Commission, consumers didn't notice how much alcohol they took because caffeine masks the sense of intoxication – inducing more drinking.
Alcohol makes one feel more relaxed. But it also has the residual effect of making one feel tired. People add in the caffeine, so they're relaxed without feeling tired. Energy drinks and caffeine can mask how drunk someone is.
They can also boost energy levels, allowing one to drink longer and more. Mixing alcohol with caffeine or energy drinks can cause heart problems, alcohol-related injuries, and weight issues.
Alcohol and illicit opioids
Like prescription drugs, combining illicit opioids and alcohol is extremely dangerous. Both these substances are central nervous system depressants and can cause various effects, including brain damage and death. Sadly, CDC reports that people addicted to alcohol are two times more likely to become addicted to heroin. Most of them use alcohol or heroin to enhance the sedative effects of individual drugs and attain a stronger high.
Mixing alcohol and heroin increases the chances of a user having severe side effects. This includes more risk of developing addiction, certain health issues, and possibly a fatal overdose.
According to CDC, there were more than 14,000 heroin-related deaths in the US in 2019. Alcohol leads to nearly 7x the number of deaths as heroin. Heroin is one of the most addictive drugs globally, but alcohol has a reputation for causing dependency and addiction too.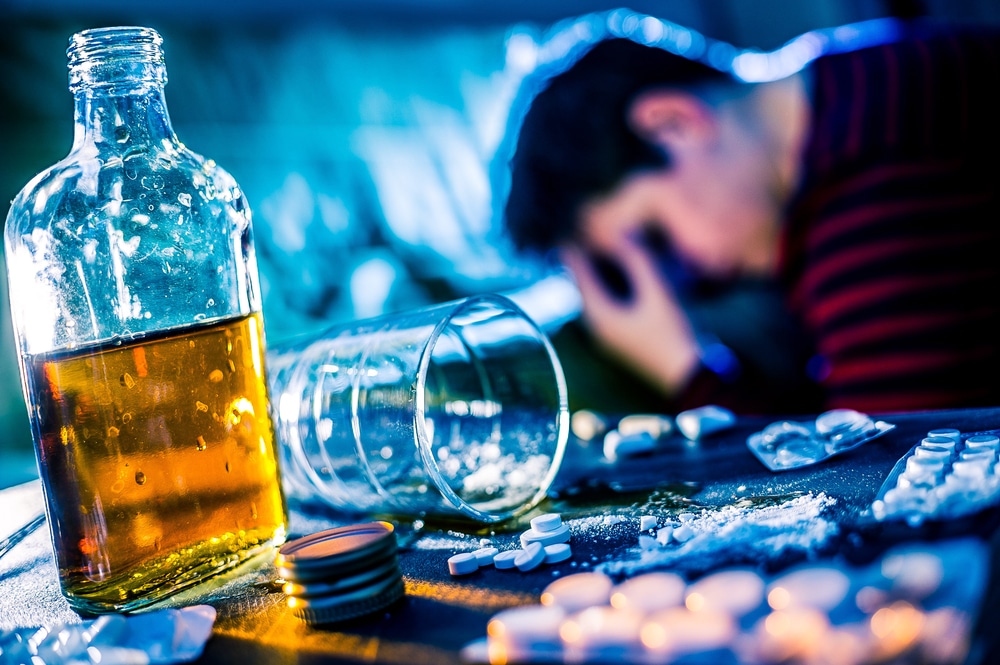 Alcohol and meth
Meth is a type of drug known to elicit a powerful, short-lived high, decreasing appetite, and increasing wakefulness. Meth use causes an increase in energy levels and alertness, irregular heart rate, trouble sleeping, and hypertension. Long-term complications of meth are anxiety, confusion, weight loss, meth mouth, paranoia, hallucination, and aggression.
Alcohol and meth's contradictory effects are concerning for a range of reasons. First, people who mix these drugs may consume more alcohol to feel its accustomed effects or feel more inebriated – resulting in alcohol toxicity. Second, those who end up consuming more while high on meth overlook cognitive impairment and drive, placing others at risk.
Combining meth and alcohol poses a range of dangers an increase in risky behaviors. These include unsafe sex, exposure to STIs, cardiovascular disease, compromised decision-making abilities, high blood pressure, risk of birth defects and seizures.
Alcohol and hallucinogens
Hallucinogens refer to various drugs that alter one's awareness of their surroundings, thoughts, and feelings. They are often divided into dissociative drugs and classic hallucinogens, both of which cause hallucinations and false perceptions of reality. When under the influence of hallucinogens, people often report rapid, intense emotional swings and hearing sounds, seeing images, and feeling sensations that seem real but aren't.
Mixing alcohol with hallucinogens can provoke even more dangerous side effects and result in co-occurring disorders. Someone who uses LSD, PCP, DMT, ketamine or Mescaline and drinks alcohol may suffer from nausea, vomiting, headaches, panic attacks, and faintness. Combining the two substances can also increase one's heart rate.
In severe cases, they may lose consciousness or have a seizure. Moreover, alcohol increases the chances of experiencing a "bad trip" by worsening depression and increasing frightening hallucinations. Sadly, the effects of hallucinogens can prevent one from realizing how much alcohol they've taken, causing them to take more. In which case, they may end with alcohol poisoning.
Seeking help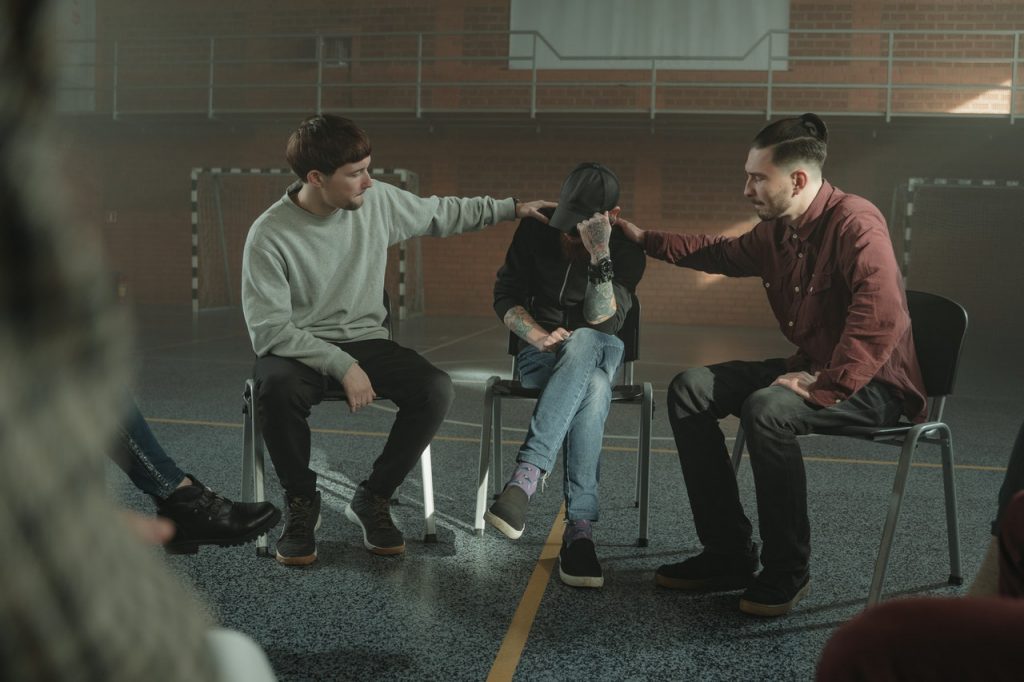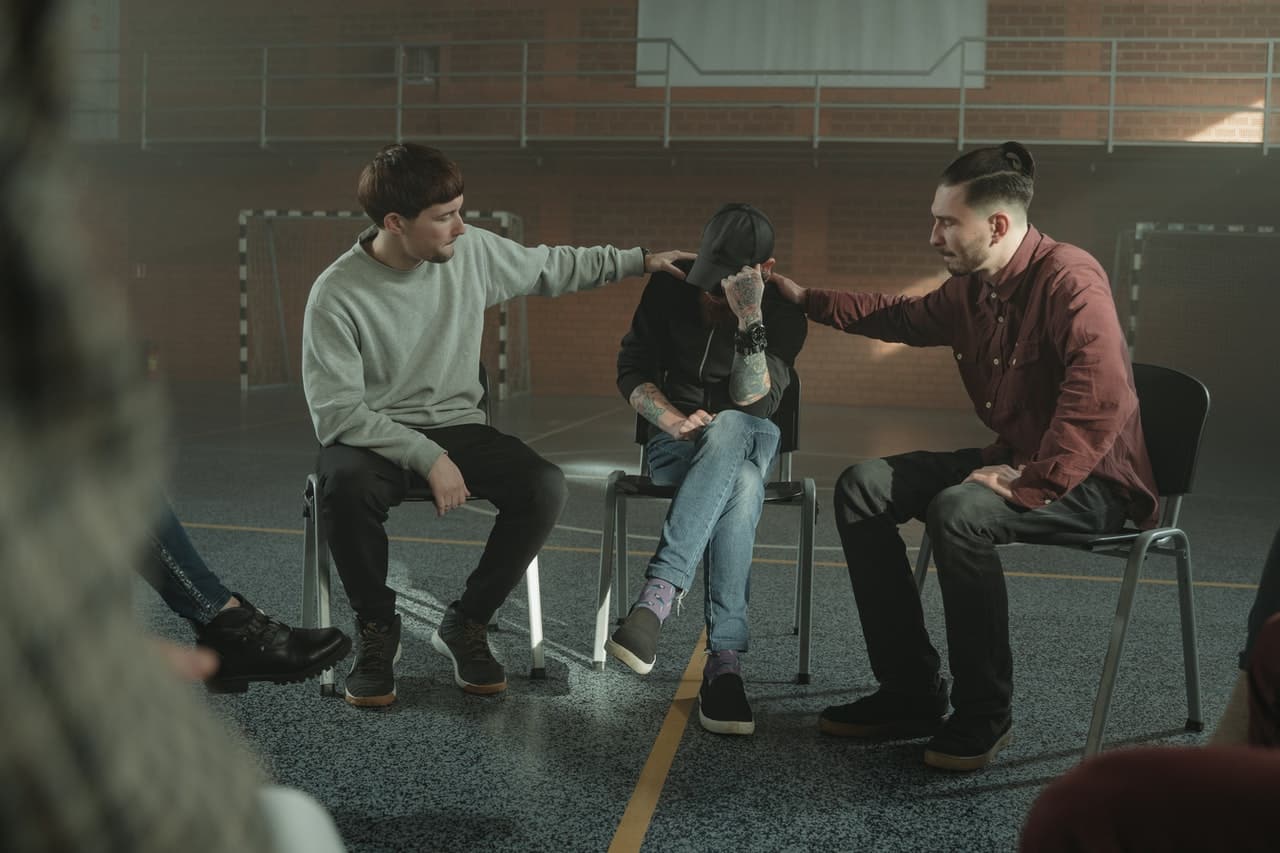 Abusing any drug comes with its own risk. But introducing alcohol to the equation can bring about other risks and amplify the dangers of the drug. If you or someone you care about cannot stop using, it's best to seek help. Treatment centers exist to help people with polydrug use issues and can help you or your loved one lead a clean life, free of drug-related issues.
People abuse drugs for various reasons. Some do so to fit in, to seem more mature, or to experiment. Others use drugs to escape, to relieve boredom, or rebel. They see drugs as a solution or a way to cope with a situation. But since most of these drugs are highly addictive, they often end up being the problem. According to the National Institute on Drug Abuse, illicit drug use can lead to dependence, addiction, and in worst cases, the drugs can kill you.
You've probably heard that drugs are dangerous one too many times; it's getting hard to believe. But all drugs, including prescription pain relievers, have real potential for harm. Prescription drugs can kill you – irrespective of whether you use them alone, or you mix them with other drugs. Vital statistics show that the death toll from abuse and misuse of such drugs is steadily rising. And if you don't stop using, you could be part of these statistics soon.
How do drugs kill?
Most drug fatalities result from a combination of factors, not just the drug itself. For example:
Death from ecstasy happens due to:
Contaminants in the drug
Dehydration
Water intoxication
Serotonin syndrome
Other causes like an underlying heart condition, or high blood pressure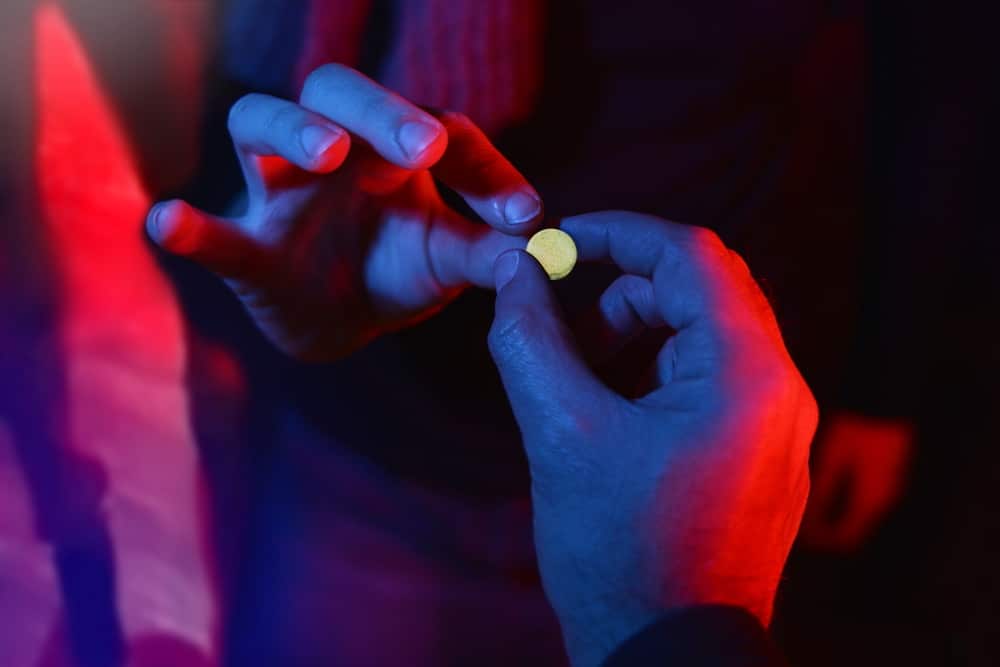 How cocaine kills
Stimulants like cocaine flood the brain with norepinephrine and dopamine, creating euphoric effects while boosting focus and confidence. They also stimulate the cardiovascular system – and that's where the danger comes in. Cocaine causes rapid or irregular heart rate, blood vessel constriction, and increased blood pressure.
The constriction of blood vessels means less oxygen supply to the heart muscle and can cause a heart attack. Cocaine users are 23 times more likely to have a heart attack than those who don't use. No wonder cocaine is referred to as the perfect heart attack drug.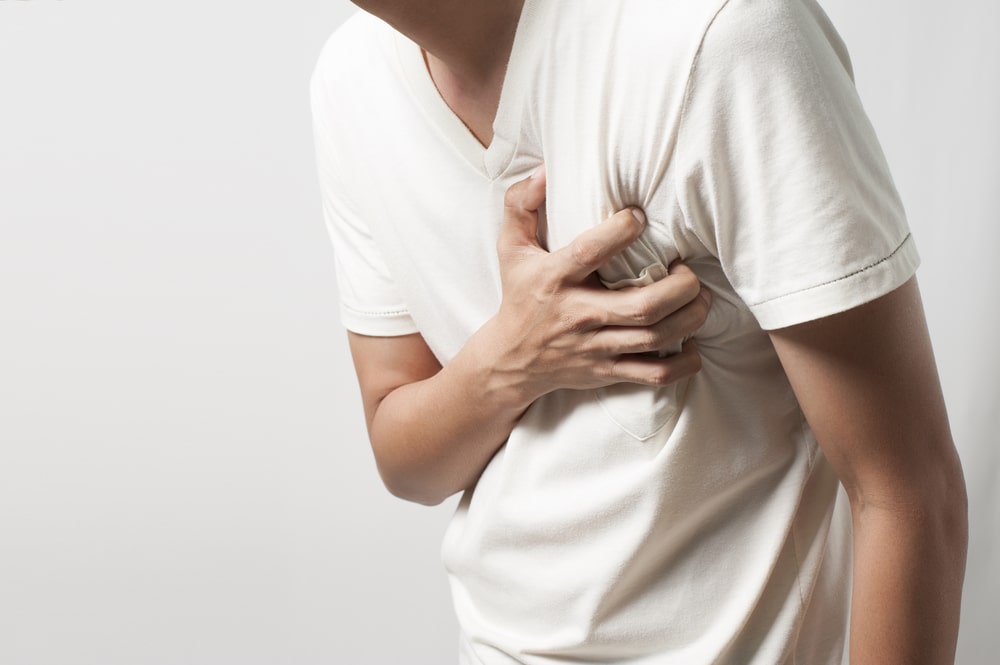 How opioids kill
When opioids and other depressants, get to the brain, they bind to mu-opioid receptors and activate them. This produces euphoric effects but also triggers a series of physical and psychological actions. Opioids produce respiratory-depressing effects. As a result, fatal overdose victims often die from respiratory depression (choking to death) because they cannot get enough oxygen to feed the demand of their body's organs.
What is overdose, and how does it happen?
A drug overdose happens when a person takes too much of a substance or a mix of substances. This is so even if it was an accidental overdose. People can overdose on alcohol, prescription drugs, illicit drugs, and other substances. In many cases, overdoses are fatal.
But those who get immediate medical attention can be saved. As mentioned earlier, drugs can overwhelm the body in different ways. But the most common cause of death during an overdose is respiratory failure.
Signs of drug overdose
The signs of an overdose depends on the type of drug involved. Overdose deaths involve sleepiness, confusion, and coma. Other factors can include:
Problems with vital signs like blood pressure, temperature, pulse rate, and respiratory rate
Hot and dry or cool and sweaty skin
Seizures
Chest pain
Nausea, abdominal pain, diarrhea, and vomiting
Drug overdose deaths, in numbers
Accidental overdose is the leading cause of death in the US for people under 50 years. Drug overdose deaths now surpass deaths from homicides, car accidents, firearms, or HIV/AIDS. In 2017 alone, more Americans died due to drug overdose than they did in the entire Vietnam War. Of these deaths, nearly 66% involved illicit drugs or prescription opioids.
In 2019, more than 70,000 Americans died from a drug overdose. And the drug overdose trend doesn't seem to be slowing down. According to recent provisional data from the CDC, the number of overdose deaths shot to 81,000 deaths in 2020. This increase is attributable to the pandemic and its negative impacts on lives, especially of those struggling with substance use disorders.
The addiction epidemic was already a significant problem across the US. But the pandemic has only made the problem worse. Its spread has sent people into panic. And with long term travel restrictions, social isolation, economic shock, disrupted access to addiction support, and increased mental health distress, people turn to drug use and misuse trying to cope.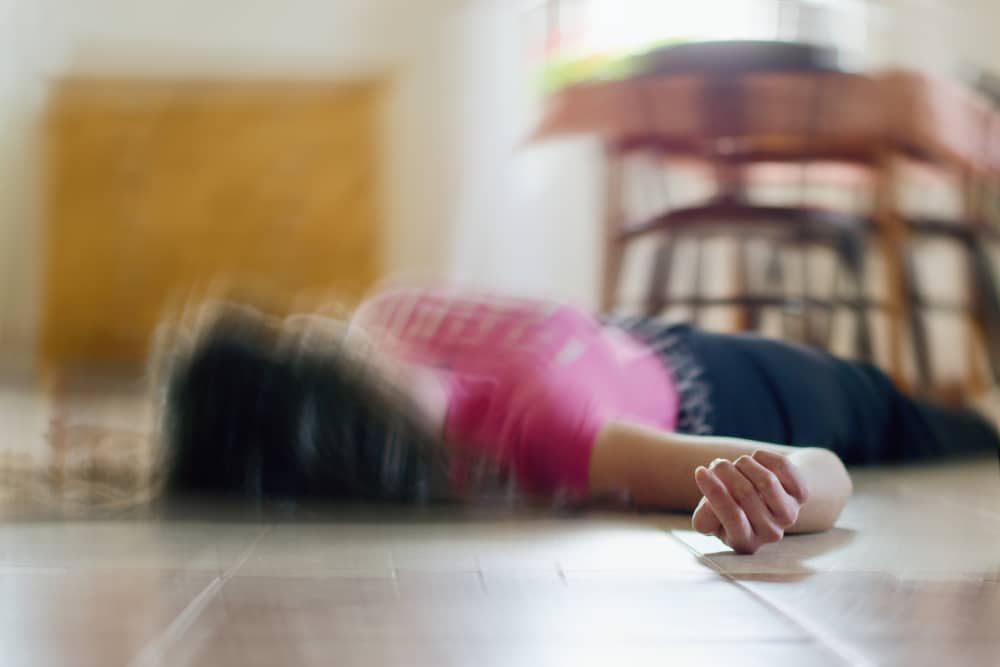 Cocaine and psychostimulants overdose deaths
In 2018, there were 14,666 overdose deaths involving cocaine in the US, according to a CDC report. This represents about a 2.5% rate increase in cocaine-involved deaths in 2018 than in 2014. The report says that the overdose death rates attributed to cocaine that has been cut with synthetic opioids, like fentanyl increased faster in recent years than did deaths from pure cocaine. Among 70,237 drug overdose deaths in 2017, about 23,139 or 32% involved cocaine, psychostimulants, or both.
Opioid overdose deaths
50,000 of the 2019 drug deaths were from an opioid overdose. The abuse of and addiction to opioids, including heroin, prescription drugs, and fentanyl, is a severe crisis that affects public health and economic and social welfare. CDC estimates the annual economic burden of prescription opioid abuse alone in the US to be $78.5b. This includes the cost of addiction treatment, health care, lost productivity, and criminal justice involvement.
Fentanyl overdose deaths
States across the US are reporting a sharp increase in fentanyl-involved overdose deaths. Fentanyl overdoses can happen within seconds to minutes of use. The sad part is many users don't seem to be looking for fentanyl and have no idea that the drug they're using contains fentanyl.
Meth, cocaine, and powder heroin may be cut with fentanyl. There have also been cases of illicit Oxycodone and Xanax tablets containing fentanyl.
Meth overdose death rates
Meth-related deaths are also rising across the US, according to NIDA. Overall data shows overdose rates rose from less than 0.8 to 4.5 per 100,000 women and 2 to 10 per 100,000 men, a more than fivefold rise from 2011 to 2018.
Getting help for drug overdose
Call 911 if you suspect a drug overdose. Emergency help can save a life. General treatment strategies involve:
Giving activated charcoal to absorb the drug from the digestive tract.
Pumping stomach to get rid of the substance.
Inducing vomiting to get rid of the drug from the stomach.
Issuing IV fluids to help the body speed up the removal of the substance.
Clearing the airway.
Preventing an overdose from occurring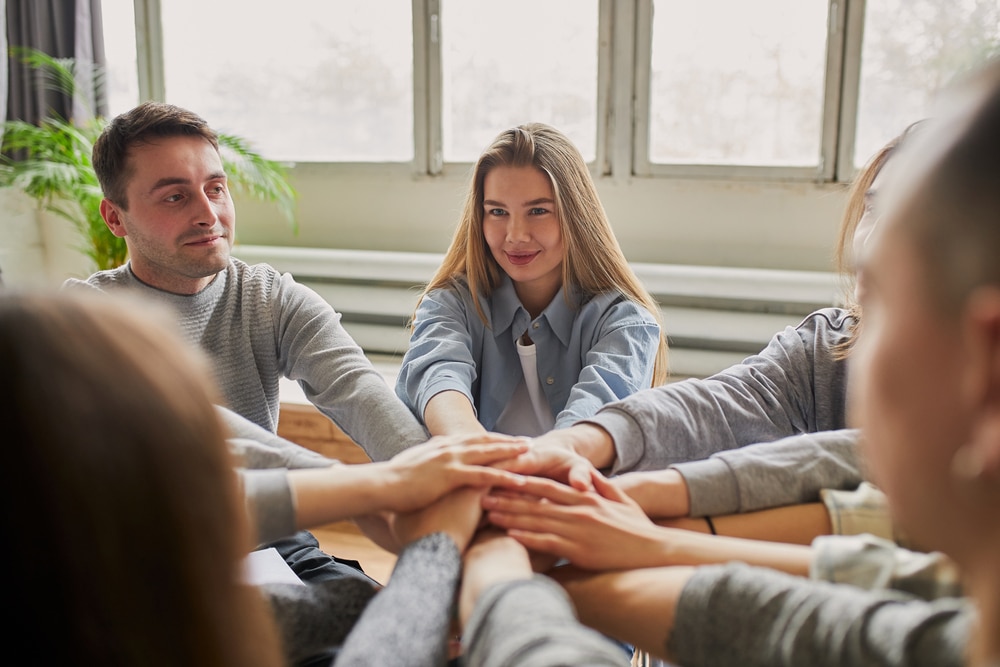 Overdose deaths remain a critical problem across our nation. If you have prescription medicines, ensure that you use them according to the doctor's recommendations. Overdose occurring from prescription drugs often happens when they are used in ways not advised by your doctor.
Quitting drug use is also a great way to prevent overdose. If you are having a hard time quitting, you should seek professional help. Addiction treatment centers in Texas and across the US have therapists and physicians who can help address mental and physical health issues.
People use drugs for a range of reasons. Some to fit in, rebel, or even just to escape their reality. Others use drugs to experiment, relax, or release boredom. Drugs excite the parts of the brain that make you feel good – but they also do so much more harm, as you'll notice in this article. Some very real dangers come into play when mixing drugs with other substances.
Drugs are anything but equal. Sedatives like heroin, alcohol, and benzodiazepines have a numbing effect and tend to slow down body and brain functions. Stimulants like cocaine, ecstasy, crack, and amphetamines can give users a rush of energy and make them more alert. Hallucinogens, like psilocybin mushrooms and LSD, tend to alter the way users see, feel, smell, taste, or hear.
When taken in large quantities, sedatives can be fatal; stimulants can trigger panic attacks or anxiety; and hallucinogens can cause erratic or dangerous behaviors. But the question is what would happen when these drugs are mixed together?
A brief look into polydrug use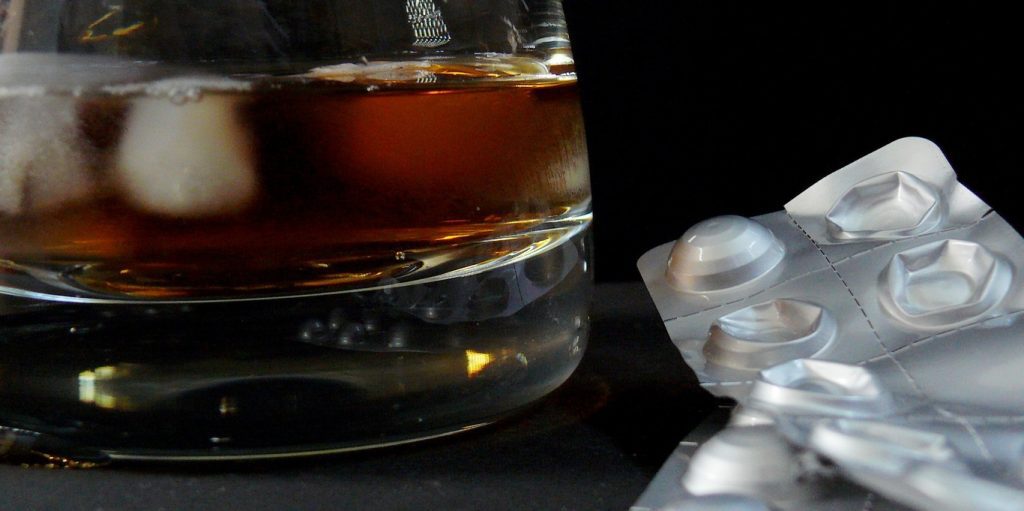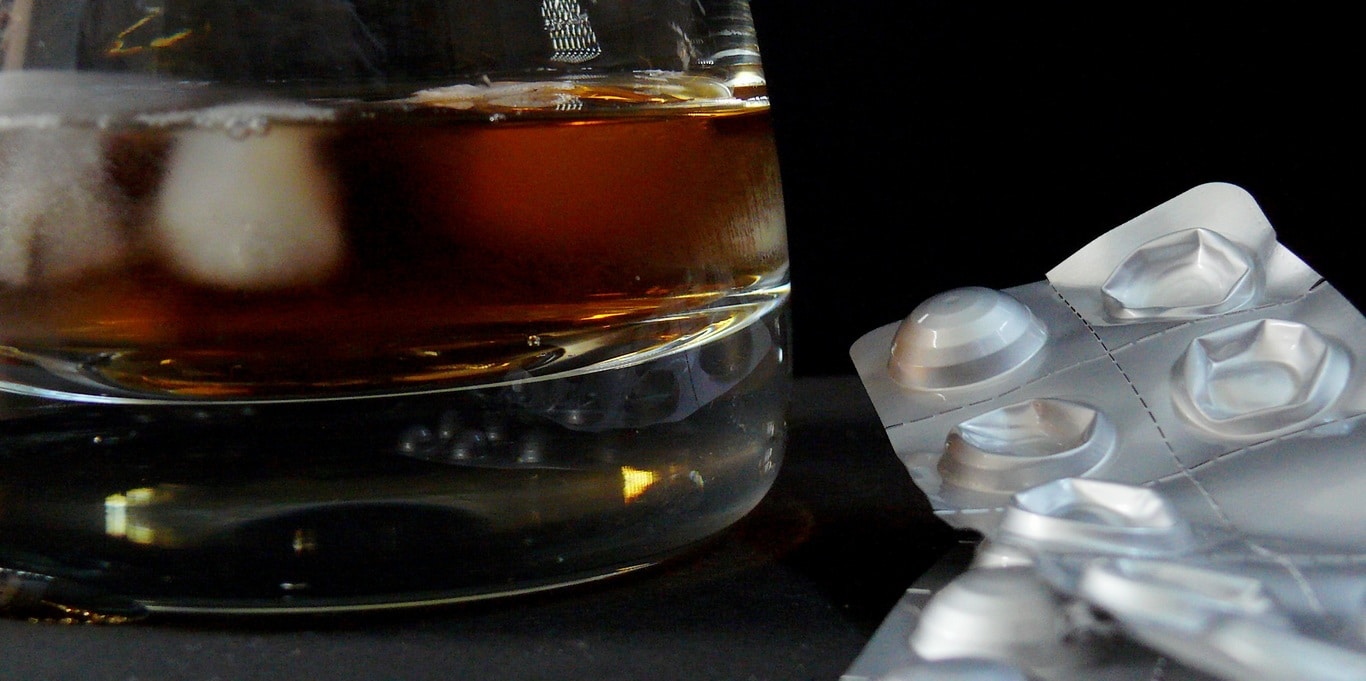 Polydrug use is when users mix drugs or take one drug while still under another drug's influence. It can include the use of illegal drugs, alcohol, over-the-counter medications, and prescription drugs. People mix drugs for a range of reasons, with the most common ones being:
Trying to amplify the effects of individual drugs or to 'bring on' its desired effect
Trying to reduce the adverse effects of a drug, often when 'coming down' from that drug
Substituting for a drug they were looking for
Experimenting
Taking several prescription drugs
Trying to combat the side effects of withdrawal
The problem with using more than one drug at any given time is that the effects become even more unpredictable. It is not always possible to tell the exact impact of a single drug or drug dose. Drug use affects each person differently. Sometimes, a person can use the same amount of a specific drug on separate occasions and have different effects each time. The difference happens due to reasons like:
The setting – club, at home, alone or with peers and so on
The user – their mood, personality, expectations, individual characteristics
The drug – impurities, cut, the amount used, duration of use, and frequency of use
It is hard to predict the effects of a single drug. But it is even harder to predict the effects of multiple drugs. In addition to the factors above, the effect of multiple drug use may vary based on the mixture's contents. Blending drugs with the same physical effects – like two or more sedatives or two or more hallucinogens) can be particularly dangerous. The blend is riskier because it amplifies pleasurable and adverse effects. Combining drugs like cocaine and ecstasy will elevate the 'high' and also increase the risk of a heart attack.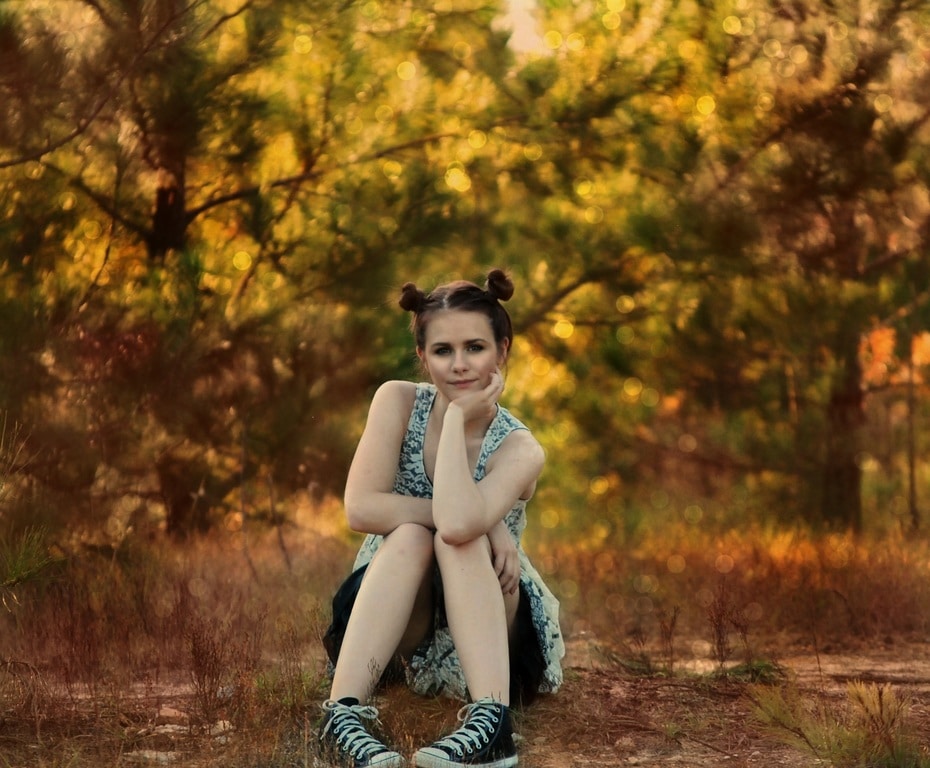 The dangers of mixing drugs
One of the most significant risks of mixing drugs is "combined drug intoxication (CDI)." CDI happens when two or more substances are taken simultaneously and can lead to life-threatening conditions like seizures, heart problems, coma, brain damage, liver damage and failure, stomach bleeding, and even death. There were 67,367 drug overdose deaths in the US in 2018, according to the Centers for Disease and Control Prevention report.
Although we like to think about these drugs in isolation, for example, "fentanyl overdose deaths," a recent study by the National Center for Health Statistics revealed that most drug overdose deaths involve a mix of two or more drugs.
Many different types of lethal drug combinations exist and contribute to the raging drug overdose epidemic in the US. According to the Center for Disease and Control Prevention analysis, many opioid deaths also include other drugs.
Why mixing drugs increases the risk of death
A drug overdose doesn't necessarily happen because of taking too much of a single drug or alcohol. In fact, it mostly occurs when users overdose from a drug combination. Here are some examples of how mixing drugs can kill:
1. People mix two or more drugs – often the same class of depressants or stimulants – assuming that taking half of the usual dose of each of these drugs at a time will produce a similar effect, but it's not the case. Even a small amount of another depressant or stimulant can increase the impact – way beyond what would have been taken individually.
The effect is particularly fatal with depressants like synthetic opioids, alcohol, and tranquilizers like barbiturates and benzodiazepines. These drugs depress the central nervous system, which controls the respiratory system and heartbeat. Depressants slow down breathing and reduce heart rate. This, in turn lowers the blood pressure and the amount of oxygen that flows to the brain, leading to hypoxia. As a result, rapid cell death occurs in the brain and consequently causes brain damage or death.
2 Mixing stimulants and depressants – this sends contradicting messages to the body, impairing its function. The respiratory, cardiovascular and nervous system are put into a frenzy with simultaneous conflicting messages to slow down and speed up. This causes severe consequences and can lead to coma, fatal overdose, cardiac arrest, slowed breathing and in some cases, death.
3. A single drug – like a prescription drug or a glass of wine – may not impair a person's ability to drive. However, a combination of a glass of wine and the prescription drug may exponentially increase the effects of both so that the user may show signs of severe impairment. Driving while under the influence of mixed drugs can lead to severe injury or death of self and/or others.
4. Mixing alcohol and cocaine can be dangerous, especially when both these drugs are broken down in the liver simultaneously. When both drugs are present, the liver produces cocaethylene, a harmful chemical that stays in the body for extended periods and may increase the chance of heart attack, seizures, and even sudden death. Cocaethylene can also cause cardiac arrhythmia, brain damage and aneurysm.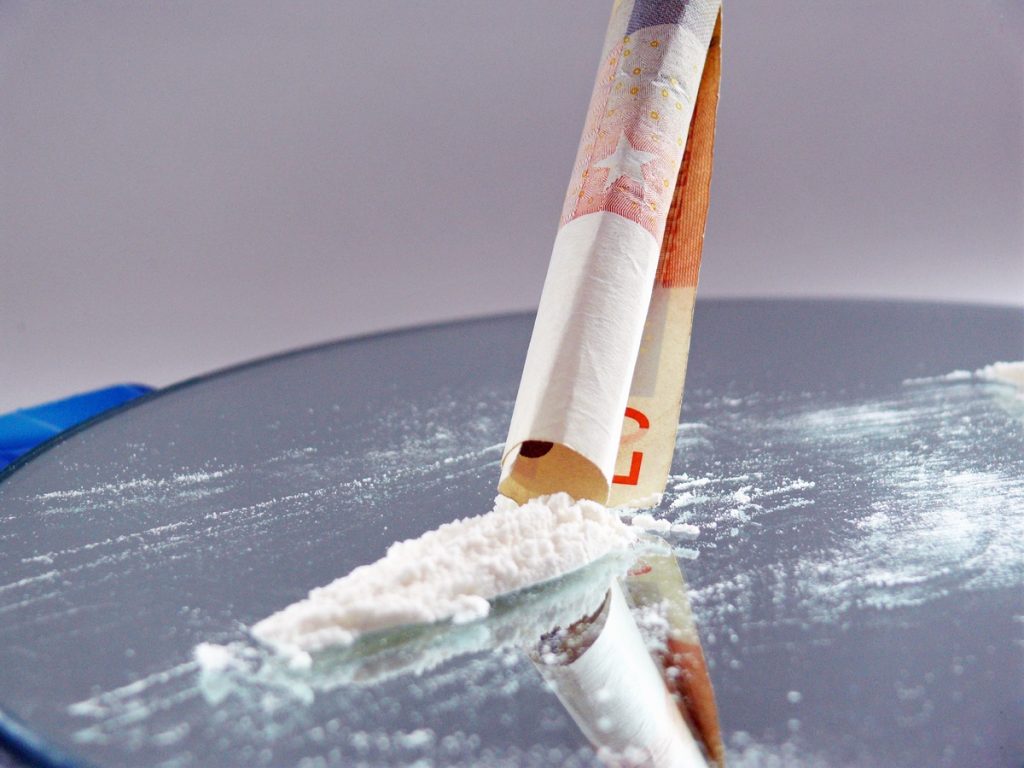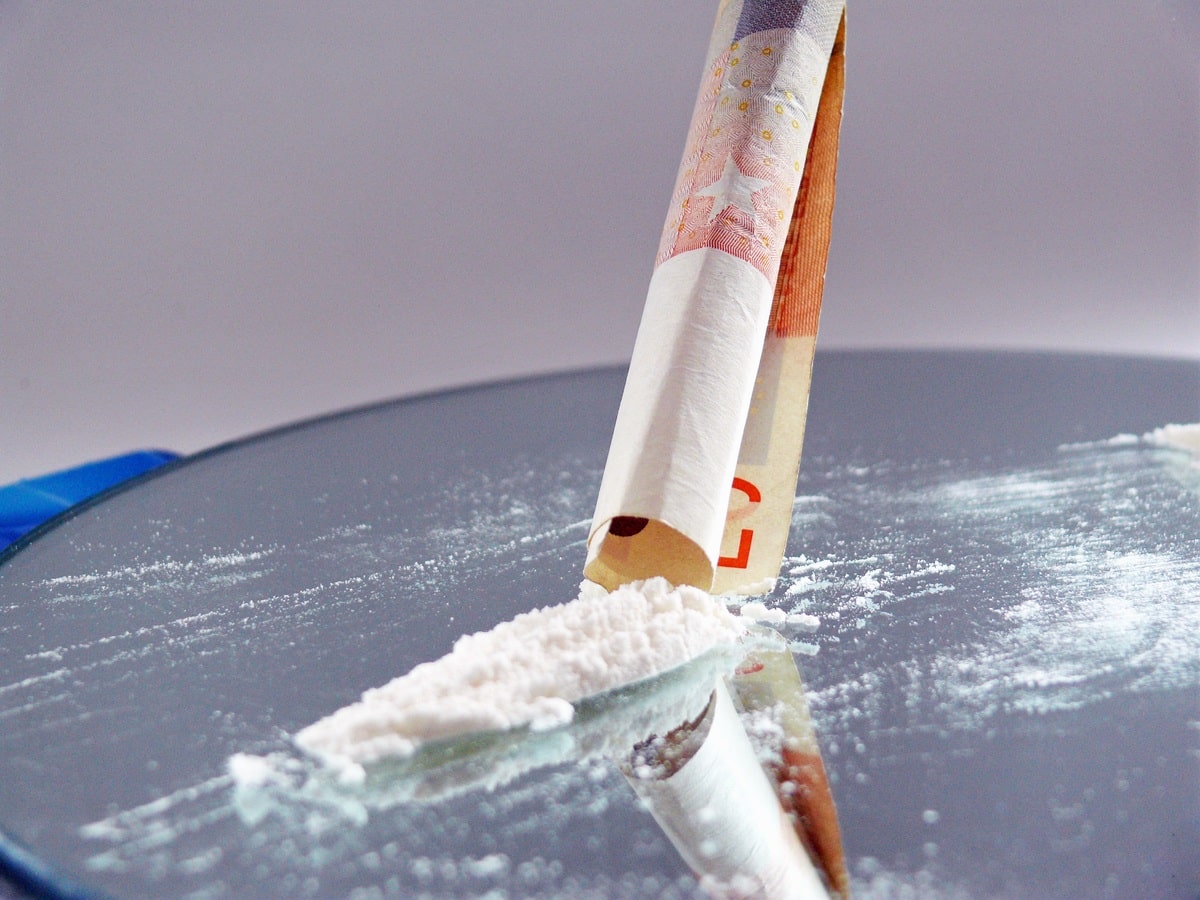 5. Benzodiazepines mixed with alcohol, severely increases the deadly risk. Both of these drugs affect the same neurotransmitters. Their combination amplifies the intoxicating effects of alcohol and benzos and causes memory loss, hallucinations, impaired coordination, intense dizziness, severe depression, and even suicidal thoughts. The combination also depresses breathing, slows down the heart rate, causes seizures, and results in loss of consciousness, coma and death.
Anyone willing to risk their lives for recreational or social reasons has a serious drug use problem. The same applies to those who use drugs to try to overcome their mental health issues like anxiety, depression, or stress. People with polydrug addictions need intense addiction treatment and therapies because of the augmented damage their brains have sustained from the use.