MDMA, also known as ecstasy or Molly, is a synthetic drug that can produce feelings of increased energy, euphoria, and pleasure. It is often used recreationally, at clubs or parties. However, some may be curious whether it is possible to become addicted to ecstasy, or MDMA. The short answer is yes, it is possible to develop a dependence on MDMA. However, addiction is more likely to occur when the drug is used frequently or in high doses. Besides addiction, high doses of MDMA can cause hyperthermia, dehydration, and heart failure. It can also aggravate pre-existing mental health conditions such as anxiety and depression.
Understanding MDMA (Ecstasy or Molly)
MDMA, or 3,4-methylenedioxymethamphetamine, is a psychoactive drug with both stimulant and hallucinogenic properties. It is classified as a Schedule I Controlled Substance in the United States, meaning that it has a high potential for abuse and is not currently accepted for medical use.
When people refer to either Molly or ecstasy, they're referring to the same chemical: MDMA. MDMA by itself is a white or off-white crystal or powder. Molly is the street name for pure MDMA, while ecstasy refers to MDMA that has been cut with other substances. Ecstasy and Molly can come in pill form, but Molly is most often sold in powder form.
MDMA, in its pure form, is difficult to come by. Dealers often cut MDMA with other drugs like amphetamines, cocaine, ketamine, caffeine, synthetic cathinones, LSD, rat poison, and heroin to strengthen its effects and increase profit margins. Cutting MDMA with these illicit drugs increases the risk of adverse effects and overdose deaths.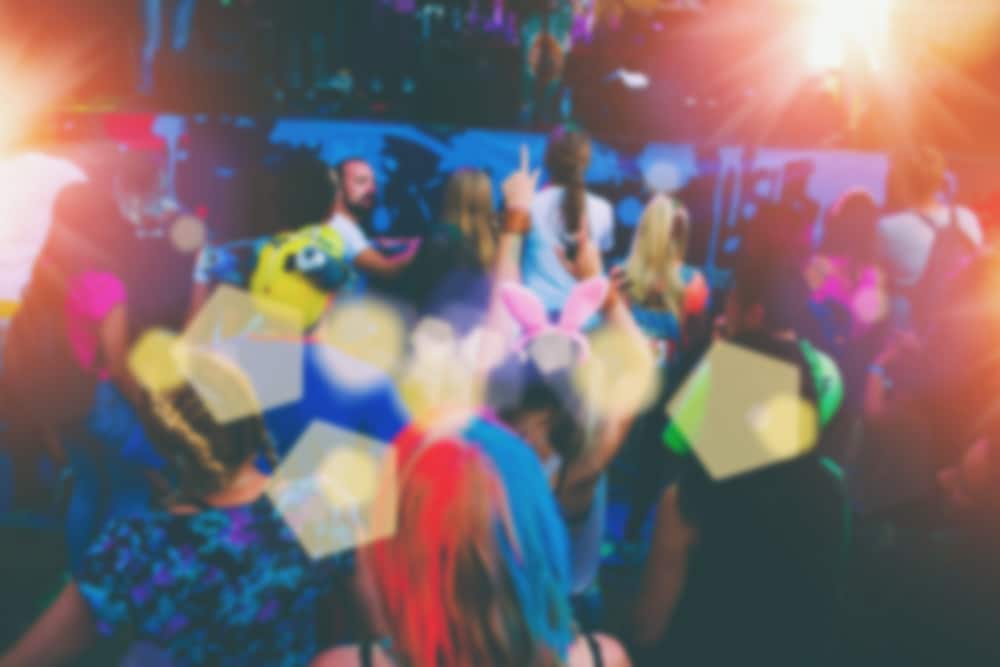 MDMA is primarily used as a party drug due to its ability to induce euphoria, increased emotionality, and increased sensation. So, it's mostly found in house parties, raves, and music festivals. While MDMA is considered a harmless party drug, it can be very dangerous if not used responsibly. According to statistics, the number of emergency room visits increased by 1,200% since ecstasy became popular at all night-raves.
Effects of MDMA
MDMA increases neurotransmitters serotonin, dopamine, and norepinephrine levels in the brain. These brain chemicals are associated with mood, energy, and alertness. They also cause users to become more stimulated and awake. However, MDMA can also have negative side effects, such as:
Anxiety, paranoia, restlessness, insomnia
Sweating, thirst, and nausea
Memory problems
Jaw clenching or teeth grinding
Impulsiveness
Increased heart rate, blood pressure, and body temperature
And addiction
When combined with a hot environment, physical activity, and other drugs, MDMA can lead to unpredictable and serious physical complications. The drug causes hyperthermia, significant dehydration, or cardiovascular collapse, leading to kidney, liver, or heart failure and even death.
The effects of ecstasy can kick in within 20 minutes and typically last for 3-5 hours but can persist for up to 8 hours. This variation can be due to factors like body weight, the amount used, gender, mode of administration, etc.
MDMA and addiction
One of the most serious risks of MDMA use is addiction. While the exact mechanisms are not fully understood, it is clear that MDMA can cause changes in brain chemistry that lead to compulsive drug-seeking behavior and an inability to control use.
Although MDMA has been shown to be addictive in animal studies, the degree of self-administration is relatively low compared to other drugs such as cocaine. This suggests that while MDMA may have some potential for addiction, it is not as strong as other substances.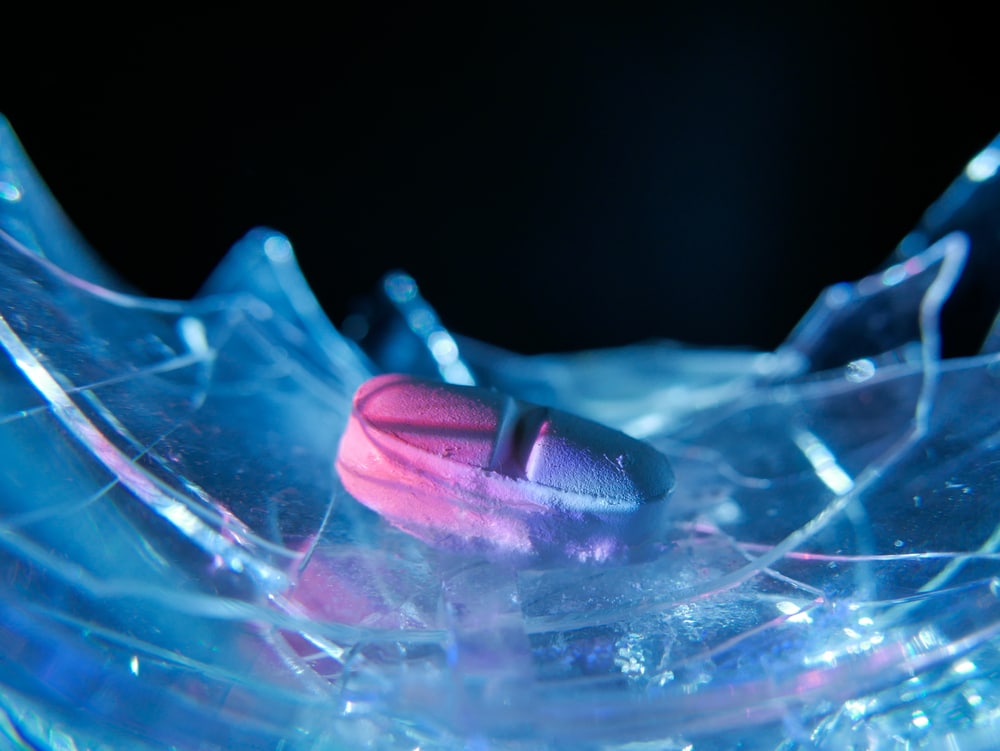 Data from animals and humans suggest that regular use of MDMA leads to adaptations in the serotonin and dopamine systems linked to substance use disorder and related behaviors, like increased impulsivity.
Some studies have tried to analyze MDMA dependency or addiction among people with a history of use in the general population. The results of these studies have varied widely, probably due to different population samples and different types of measures used. However, some people who use MDMA do report symptoms of addiction, including:
Continued use despite negative psychological or physical consequences.
Withdrawal symptoms
Tolerance
Cravings
Fatigue, depressed mood, trouble sleeping, and decreased appetite
What Causes MDMA Use Disorder?
MDMA is a stimulant drug with properties similar to other drugs in its class, like cocaine. While research is inconclusive on whether MDMA is addictive, heavy or regular drug use may lead to addiction. Additionally, MDMA is often mixed with other stimulants, increasing the risk of addiction.
The mix of drugs sold as ecstasy may alter how people who take it react to it, making it difficult to predict if someone may develop an addiction. However, what is clear is that regular or heavy drug use can lead to addiction. Therefore, it is important for those who use MDMA to be aware of the risks associated with the drug.
Other Dangers of Using MDMA
Some people might not consider MDMA an addicting drug. Even so, there are still dangers associated with its use.
MDMA is cut with other drugs
When people take MDMA, they risk because the drug is unregulated, and its purity can't be guaranteed. One of the biggest dangers is that it is often cut with other substances, which can be dangerous or even deadly.
For example, one of the most common adulterants is methamphetamine, which can lead to increased blood pressure and heart rate, as well as anxiety and paranoia.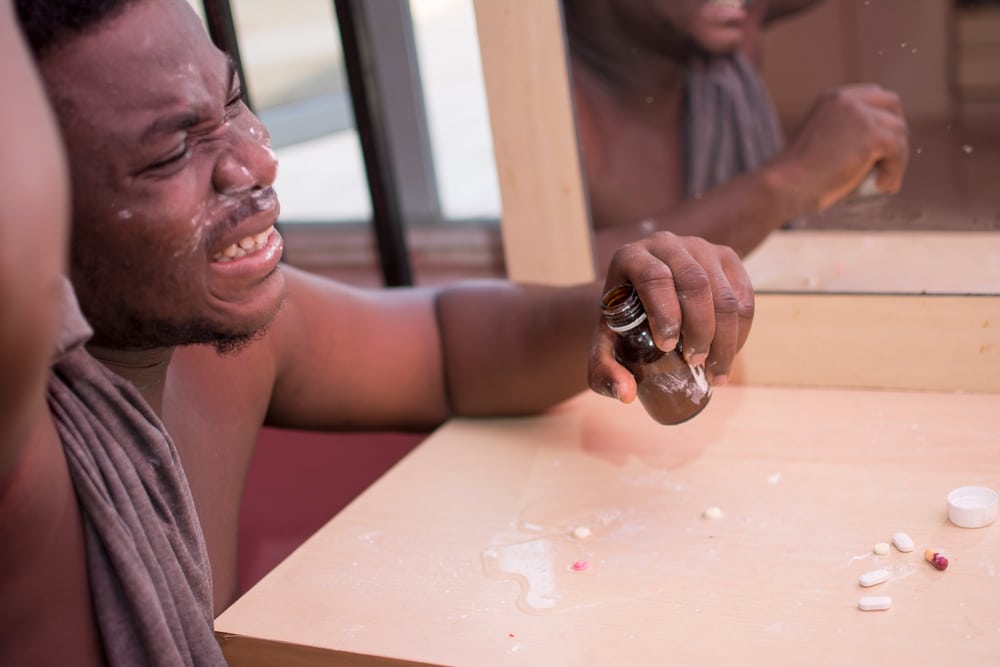 Sometimes, these effects can be so severe that they result in hospitalization or even death. In addition, MDMA is often cut with other substances that may not be immediately harmful but can still cause long-term damage, such as liver damage.
Developing tolerance
MDMA can also cause tolerance. This means that users need to take increasingly larger doses to achieve the same effects. Tolerance can lead to physical dependence and addiction. It can also increase the risk of overdose and other health problems.
Gateway to other drugs
Increasing the dose to achieve the same effect may also lead someone to use other drugs, which can lead to addiction – and potential overdose. Statistics show that 92% of those who start using ecstasy resolve to using amphetamines, marijuana, heroin, and cocaine later on.
Addiction to other drugs
Using other drugs to cope with the mental and physical pain that results from ecstasy can quickly spiral out of control, leading to addiction to other drugs and potentially serious health consequences.
Treating an ecstasy, or MDMA addiction
If you or someone you know is struggling with an addiction to MDMA or any other form of drug abuse, please seek professional help. Treatment options are available, and there is always hope for recovery.
Over the last two decades, people have normalized combining different drugs to achieve a more intense high. It is not uncommon to see an individual mixing alcohol with a prescription drug or psychoactive and psychedelic substances. If someone uses drugs sold on the street, the chances are that this person drinks alcohol too.
Most drug addicts are unaware of the severe short-term and long-term effects of illegal drug combinations. This article discusses hippie flipping, candy flipping, and polysubstance abuse.
Polysubstance Abuse
Polysubstance use refers to consuming more than one drug at once. When you engage in polysubstance use, you get a more pronounced feeling from consuming illicit drugs.
Most users have a drug of choice that they combine with other drugs to enhance the effect of their primary drug.
Unfortunately, those diagnosed with polysubstance abuse are usually addicted to the feeling of being high using multiple drugs.
Polysubstance abuse may increase the effects of the drugs, but it also has severe adverse effects that most drug abusers are unaware of.
Hippie flipping and candy flipping are the most common forms of polysubstance abuse.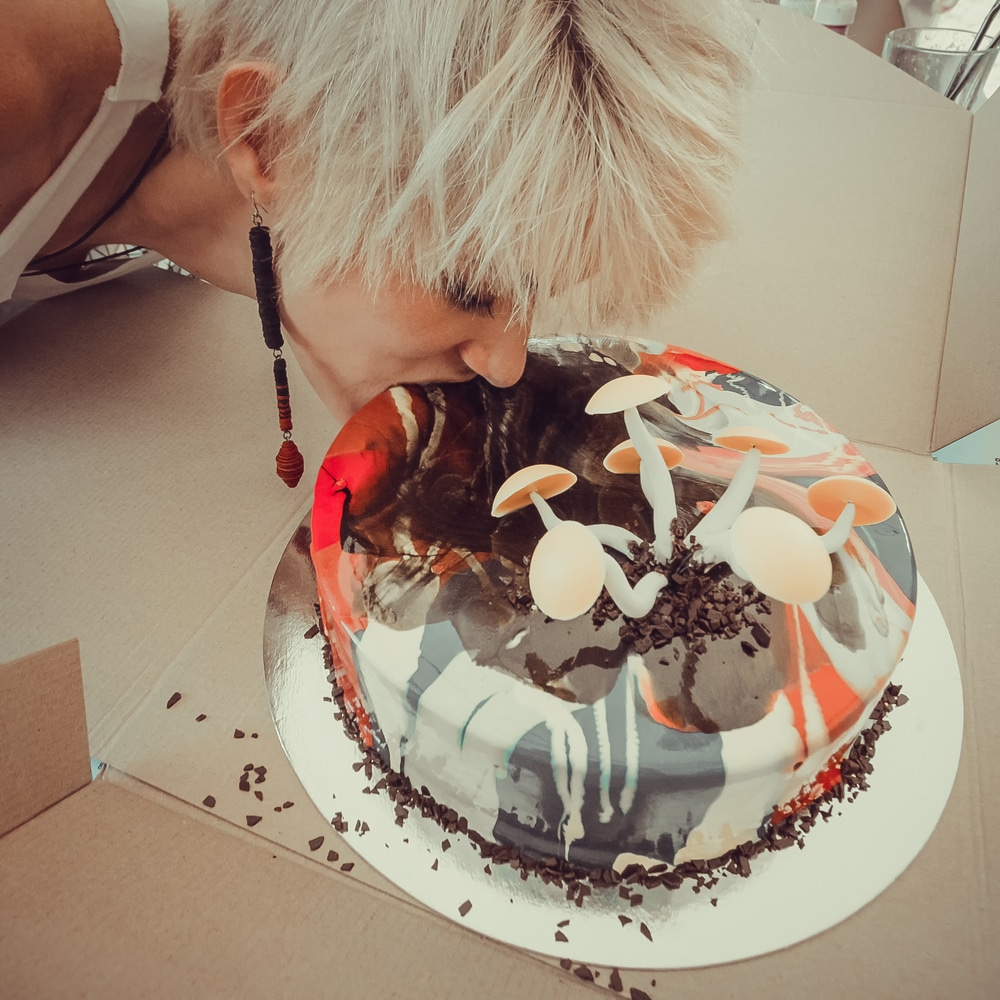 Contributing Factors of Polysubstance Abuse
Several factors contribute to polysubstance abuse, including:
Family: Most individuals diagnosed with polysubstance abuse usually have family members diagnosed with some form of addiction.
Social factors: Social aspects are also a huge contributor. Adults and teenagers who try multiple drugs at a time easily get addicted to the high. Consequently, they continuously crave the effect of the drug combinations.
Mental illness: Mental illness is also a possible contributing factor for polysubstance abuse. Most people fond of mixing drugs suffer from some form of mental illness, including depression and anxiety. They continuously abuse drugs to feel calm and have a positive outlook on life.
Street drugs: People who use street drugs may have no idea of possible altercations. Drug dealers often cut drugs with other substances to increase effects and also make more profits.
Consequences of Polysubstance Abuse
Polysubstance abuse has severe long-term and short-term effects. When you combine drugs, the side effects increase exponentially.
The effects also tend to be more potent than those of individual drugs. As a result, you are likely to have acute health problems, and your chances of overdose are much higher. Treatment of Polysubstance abuse is also complicated.
Hippie Flipping
Hippie flipping, also called flower flipping, refers to using psilocybin mushrooms and MDMA simultaneously.
When you hippie flip, you will experience a psychedelic and euphoric trip. Hippie flipping is quite common in clubs and other social settings.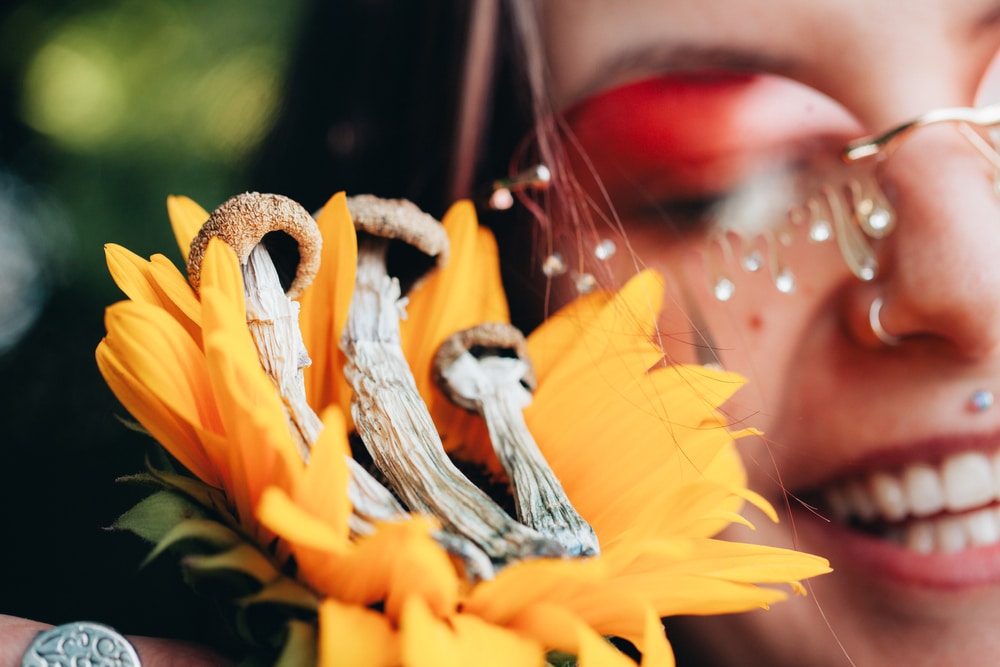 Effects of Hippie Flipping
The effects of hippie flipping depend on:
The order in which you took the mushrooms and MDMA.
The dose of each drug.
Amount of time in between taking each drug.
Purity of the MDMA.
Your unique psychology and body.
Your environment.
Since the above factors determine the effects of hippie flipping, the effects vary from individual to individual. However, the constant is a mosaic of different sensations and emotions.
Possible side effects are:
Elevated senses.
Euphoria.
Confusion.
Intense emotions.
Visual effects.
For How Long Does the Hippie Flipping Experience Last?
The length of your hippie flip depends on how you timed the two doses. The effects of MDMA last for 3-6 hours, while mushroom's effects last for 4-6 hours. For this reason, a hippie flip can last for anywhere between 6 and 12 hours. However, some people report experiencing side effects like headaches and lethargy two days after hippie flipping.
Risks of Hippie Flipping
Like most drug combinations, mixing mushrooms and MDMA has serious risks. MDMA can cause serotonin syndrome, resulting in high body temperature, cardiac arrhythmia, and muscle cramping. On the other hand, mushrooms prevent serotonin reuptake from your brain cells; thus, the drugs remain in your system for much longer.
Mushrooms and MDMA can potentially damage brain cells since they over-activate the cells. Other additional side effects include nausea, weakness, dry mouth, jaw clenching, insomnia, extreme thirst, dizziness, rapid eye movement, and more.
Comedown Effects of Hippie Flipping
If you start by taking psychedelic mushrooms before MDMA, you will likely have a standard MDMA crash at the end, which includes feelings of anxiety and extreme sadness. If you take the mushrooms last, the hallucinogenic effects of mushrooms may mask the MDMA crash. Although most hippie flippers prefer this, it often creates conditions for a bad trip. Most hippie flippers report that they feel spent and tired during the comedown.
Candy Flipping
Candy flipping refers to mixing LSD and MDMA. MDMA, commonly sold as ecstasy in pill form, is a psychoactive drug, while LSD, commonly known as acid, is a psychedelic drug.
Most people that candy flip start with LSD then follow it up with MDMA after approximately 4 hours. This way, they feel the peak effects of LSD first, then follow it up with the feel-good vibes of MDMA.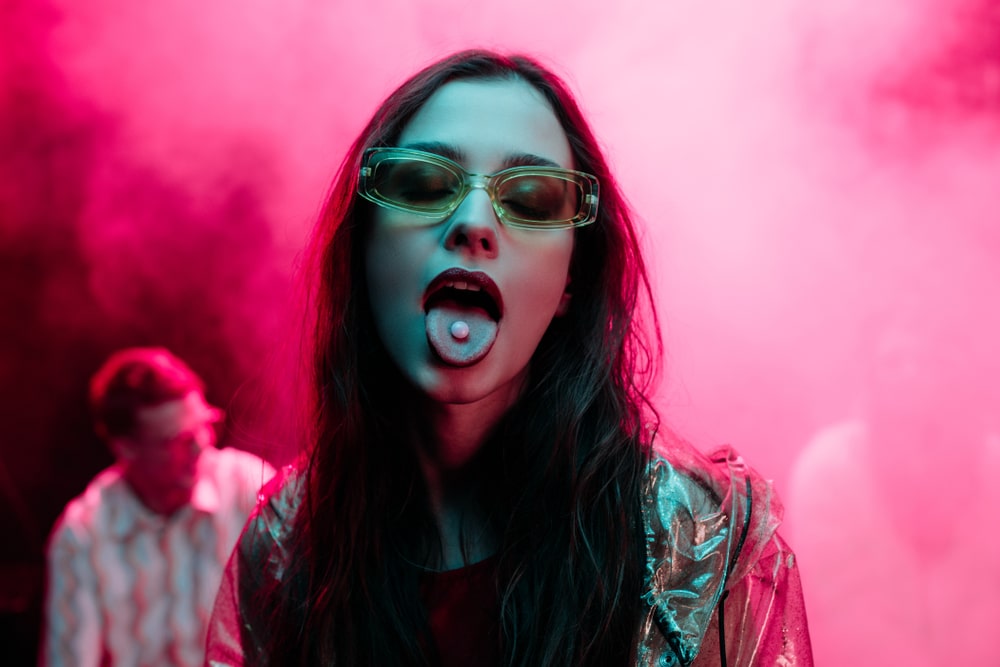 Effects of Candy Flipping
The effects and intensity of candy flipping vary from individual to individual. You may even experience different effects every time you candy flip. For this reason, it is challenging to say what its exact outcome will be.
Most candy flippers claim they experience intense MDMA-like effects, but others claim they experience the effects of both substances in equal measure.
According to the National Institute on Drug Abuse, common MDMA effects include:
Elevated energy and mood.
Increased empathy.
High sensitivity to touch.
Visual distortion.
Nausea.
Chills.
Increased body temperature.
Common LSD effects include:
Hallucinations.
Rapid mood swings.
Euphoria.
Confusion.
Intense feelings.
Paranoia.
For How Long Does the Candy Flipping Experience Last?
The candy flipping experience lasts for 12-24 hours because LSD effects last for 12 hours,
and MDMA effects last for 3-6 hours.
Risks of Candy Flipping
Candy flipping presents several severe and potentially dangerous risks. Besides the effects mentioned above, you may have a bad trip and hydration issues.
Comedown Effects of Candy Flipping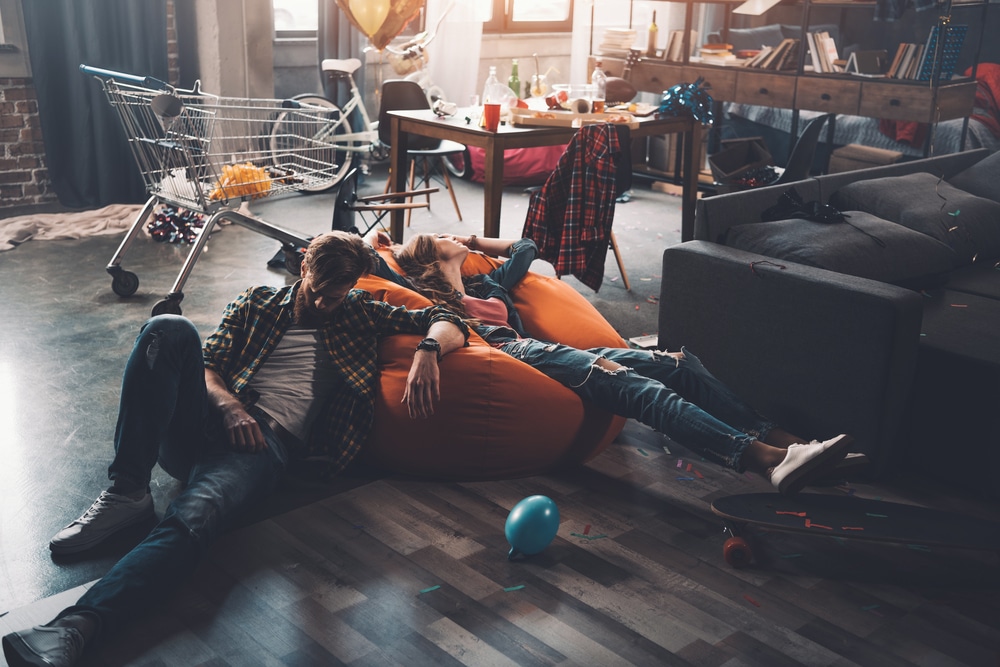 Candy flipping has an unpleasant comedown. The possible comedown effects are:
Memory issues.
Trouble concentrating.
Insomnia.
Reduced appetite.
Irritability.
Aggression.
You may also experience paranoia and depression. These comedown effects may last for several days.
Get Help Today
Mixing drugs and alcohol or different kinds of drugs increases your risk of harmful and potentially dangerous side effects. Besides the side effects discussed above, you will likely develop substance use disorders.
If you or your loved one are struggling with hippie flipping, candy flipping, or polysubstance abuse, it would be best to seek professional help. Several treatment programs are available, and you can choose one that suits you best.