Stimulants like Adderall increase body temperature, blood pressure, and heart rate. When used for a prolonged period, especially in high doses, they can damage the heart and cardiovascular system.
The most common medical issues arising from Adderall use are high blood pressure and tachycardia, as published in the National Institute of Health. But a 2017 study reveals that those who abuse stimulant drugs, like Adderall, show signs of premature aging in their cardiovascular system.
It is natural for physiological processes to fail after years of working hard. However, stimulant abuse tends to compound and expedite this process. Experts believe that stimulant and drugs like Adderall disrupt the normal stem cell-functioning and cell division which can lead to serious heart problems.
When tachycardia – a heart rate over 100 beats per minute – develops, one may encounter a range of complications. They may have blood clots, heart failure and even sudden death. There are numerous types of tachycardia, but the most common one is atrial fibrillation. Atrial fibrillation is a rapid heart rate that arises from irregular, chaotic electrical impulses in the atria. These signals cause quick, uncoordinated, weak contractions of the upper chambers of the heart.
When the heart beats too fast, it may not supply enough blood to other parts of the body. This may starve tissues and organs of nutrients and oxygen and lead to the following symptoms:
Fainting
Chest pain
Rapid pulse rate
Lightheadedness
Heart palpitations
Shortness of breath
A brief look into Adderall and its uses
Adderall is a prescription drug that treats narcolepsy and Attention Deficit Hyperactivity Disorder (ADHD). It's a blend of two drugs: amphetamine and dextroamphetamine and is the number one treatment option for ADHD. Adderall enhances focus and attention and reduces impulsive behaviors. Studies show that 75% to 80% of children with ADHD will notice a positive change in symptoms using stimulants like Adderall. In fact, Adderall is considered part of a complete treatment program.
In addition to ADHD and narcolepsy, Adderall can be used for Attention Deficit Disorder and bipolar disorder. Although the drug isn't approved by the FDA to treat bipolar disorder, it may be prescribed off-label during depressive episodes to increase energy and lift the mood.
Abuse and addiction to Adderall
Most ADHD stimulant medications, like Ritalin, Adderall, and Adderall XR, fall into the Schedule II category. They are legal but considered dangerous due to their high risk of dependence and abuse. Like with other stimulants, one can abuse and develop a dependence on Adderall. Research indicates that a growing number of people without ADHD are using Adderall illegally.
Experts believe that ADHD happens because of signal problems in the brain. So, the Adderall stimulates parts of the brains (mainly the prefrontal cortex) to receive more signals. The prefrontal cortex controls thoughts and behavior. When an average person (a person without ADHD) takes this medication, they get more activity in the prefrontal cortex. This increases their metabolism and concentration and makes them more alert.
People – especially those in college – abuse Adderall to perform better at work or school, or to feel more focused and alert. Students use it as a smart drug to combat the pressures of higher education. Others use it because it creates a feeling of euphoria. When Adderall is injected or snorted, it can cause a "high" that resembles cocaine. This may, in turn, result in physical and psychological dependence on these drugs.
When taken as directed by a doctor, there's little risk of addiction. But when used recreationally for the "high," the risk of Adderall abuse increases. Like other drugs of abuse, stopping Adderall may cause withdrawal symptoms. Those who quit after using high doses for a while may experience depression, fatigue, and tiredness.
So, in the case of addiction and dependence issues, one should find help through an addiction treatment facility. Addiction centers have experts and processes in place to help patients gain control and live a clean, healthy life.
Side effects of amphetamines
Adderall has a profound effect on the cardiovascular system since it serves as a central nervous system stimulant. It increases heart rate, breathing, and blood pressure and lessens appetite. Although it's effective at making one feel alert, energetic, cheerful, and confident, and less tired or bored, the drug is linked to a range of negative side effects.
Adderall use can cause changes relating to sexual performance and sex drive. Its use is often linked to feelings of irritability, restlessness, and anxiety.
Long term side effects of heavy Adderall use include dizziness, dry mouth, and weight loss, and abdominal pain. Users may also experience blood clots, breathing issues, heart muscle weakness, suicidal thoughts, heart palpitations, atrial fibrillation, and heart diseases. An allergic reaction to the drug may cause swelling of the face, throat, or tongue.
High doses of Adderall over a few days can trigger paranoia, hallucinations, and panic. But this subsides as soon as the drug is cleared from the system. According to Molecular Psychiatry, panic attacks and anxiety tend to occur after long-term use or withdrawal. The intense "upper" effect is especially dangerous to those who have blood pressure or heart problems.
How extended Adderall use affects the heart
Stimulant drugs wreak absolute havoc on the body, particularly the heart. According to the study, these drugs speed up a user's cardiovascular system's aging process compared to the rest of the population. A team of researchers at the University of Western Australia published their findings on February 9, 2017, in the online Journal of Asia.
The study sampled 713 participants in their 30s and 40s attending a clinic for drug abuse from 2006-2011. It measured the stiffness of the arteries of all participants using radial artery pulse tonometry. Arteries –blood vessels that supply oxygen to the heart – tend to harden with age.
Each participant was asked about their drug use and categorized into one of four groups. There were 483 nonsmokers, 107 tobacco smokers, 68 methadone users, and 55 amphetamine users in the four groups. Many amphetamine users had used it within the past week and more than 50% just the previous day.
Of all the four groups, the heart system of amphetamine users was aging faster than that of methadone users and smokers. This was both about their real chronological age and over time. The results stayed the same, even after considering other cardiovascular risk factors like cholesterol levels and weight.
Who shouldn't use Adderall?
Patients with a history of severe anxiety, agitation, glaucoma, or a personal or family history of Tourette syndrome or tics should not use Adderall. Those with severe heart problems or congenital heart defects should also not use stimulants because it might cause sudden death. Such patients should notify their doctors about any history of heart rhythm disorder, heart disease, heart attacks, coronary artery disease, mental health disorder, high blood pressure, and seizure disorders.
Music is an effective form of therapy. It enhances the body's immune system function, reduces the stress levels, and increases the production of dopamine, a feel-good hormone. Music interventions like listening to a song, playing an, or discussing the lyrics can offer healing during addiction recovery.
Music therapy itself is a therapeutic tool that can facilitate social, cognitive, and emotional change and growth. Music also provides some psychological benefits that are important among those trying to break the habit of addiction. Research around the effects of songs on human health, behavior, and wellness shows that music offers the following benefits:
Enhances sleep quality
Helps in pain management
Enhances memory and cognitive performance
Boosts work performance
Improves mood
Improves self-esteem
Promotes self-awareness
Provides an outlet for relaxation
Helps one recognize and accept difficult situations
Minimizes the symptoms of depression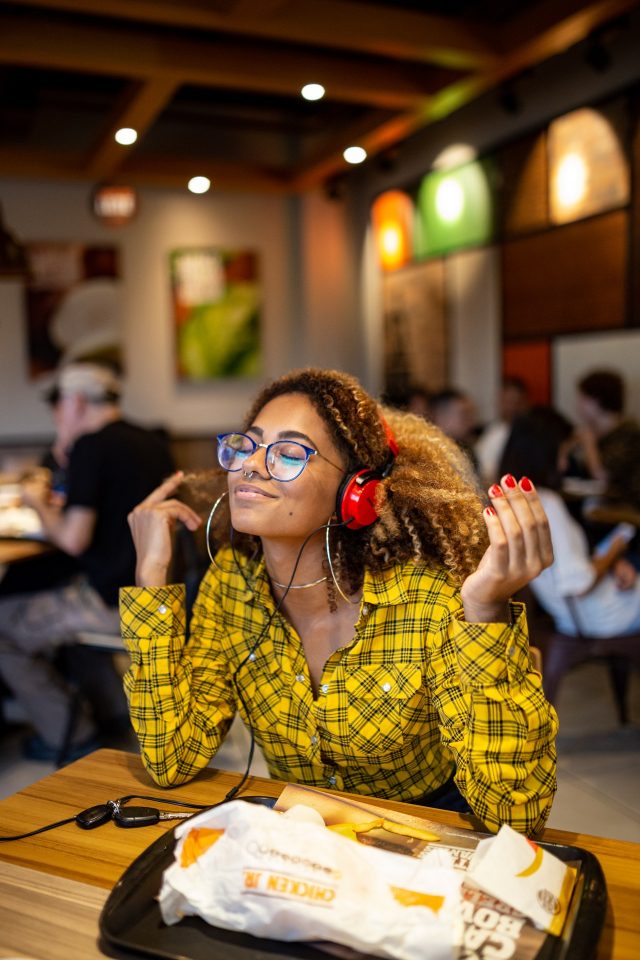 With that in mind, let's look at the 10 songs to help during drug abuse recovery.
1. Amazing Grace
There is something about the Amazing Grace song that makes it so uplifting, relaxing, and comforting. The song has a nice and smooth flow and carries a message that forgiveness and redemption are possible irrespective of the sin. That a soul can be delivered from despair through the mercy of a Higher Power. If you are looking for something inspirational, you should listen to Aretha Franklin's version of Amazing Grace.
Amazing Grace, how sweet the sound
That saved a wretch like me.
I once was lost, but now I am found, was blind, but now I see
Through many dangers, toils, and snares, I have already come,
'Tis grace has brought me safe thus far, and grace will lead me home.
2. Happy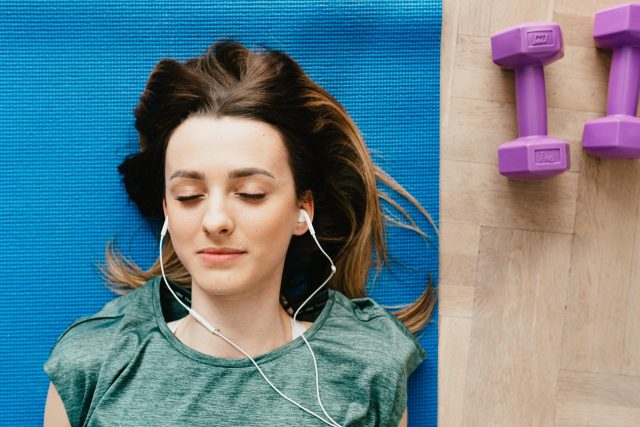 Happy is a feel-good song –and there's a lot to feel happy for. It is one of the best songs of all times that you can listen to elevate your moods, spirits, and so on. You can even dance to the beats when you feel all lazy and unmotivated to do anything else. Happy by Pharrell Williams may not talk about addiction but will sure get you feeling happy.
My level's too high (happy), to bring me down
Can't nothin' (happy), bring me down
I said (let me tell you now) uh
Bring me down, can't nothin'
Bring me down
3. Broken and Beautiful
If you are more into rock n' roll, then you'll love Kelly Clarkson's Broken & Beautiful. You've struggled with substance abuse, gone through addiction treatment, and emerged successfully. You're a superpower, and you've got this because you've had it all along.
Can someone just hold me?
Don't fix me, don't try to change a thing
Can someone just know me?
'Cause underneath, I'm broken, and it's beautiful
4. Roar
Roar, like many other Katy Perry's Songs, is uplifting and empowering. It also has a catchy tune that makes you feel good about yourself.
You held me down, but I got up (hey!)
Already brushing off the dust
You hear my voice, your hear that sound
Like thunder, gonna shake the ground
5. Let's Spend the Night Together
Let's Spend the Night Together by Rolling Stones is as romantic as rock n' roll music goes. It is a perfect song to listen to when you're thinking about love. Who knows, you can even pick up a few lines from the song and dedicate it to your significant other. The lead singer Mick Jagger and guitarist Keith Richards wrote this song.
Let's spend the night together
Don't hang me up and don't let me down (don't let me down)
We could have fun just groovin' around, around and around
6. Drug Addiction
It is pretty inspiring to know that someone out there has been on the same journey as you. Their stories serve as motivation. They keep you going and make you feel less alone. The song Drug Addiction by Colicchie is an incredible story. You'll probably resonate with every single word.
Look, you don't got a clue what I've been through
When I was at my worst you couldn't walk a mile in my shoes
I survived a lot, so it's only right that I smile
And I'm aware of my surroundings, I'm no longer in denial
7. Fighter
Our list of songs about addiction recovery wouldn't be complete without The Fighter. After all, you really are a fighter. You've won so many wars, and you'll continue to do so for the rest of your life. The Fighter by Gym Class Heroes is one to keep you going through the tough times. It promotes strength and motivation and will uplift you whenever you're feeling down.
And if I can last thirty rounds
There's no reason you should ever have your head down
Six foot five, two hundred and twenty pounds
Hailing from rock bottom, Loserville, nothing town
8. Recovery
In his album "James Arthur," James Arthur talks about his journey with recovery and redemption. His song, Recovery, shows that he's been through dark times, but there's always light at the end of the tunnel.
In my recovery
I'm a soldier at war
I have broken down walls
I defined
I designed
My recovery
9. Breaking the Habit
As a recovering patient, you understand that the little life stresses can push you to use. This song, Breaking the Habit by Linkin Park, talks about the things that people turn to when they hurt. It is something you'll relate to and can help you identify such feelings when they arise.
I don't know how I got this way
I'll never be alright
So I'm breaking the habit
I'm breaking the habit
I'm breaking the habit tonight
10. Don't Stop Believin'
Remember your struggles with substance abuse and your "journey" to sober living? How it felt. It wasn't easy, but you never stop believing. You hold on to the feeling. Don't Stop Believin' is a great song to keep you going strong.
Streetlight people

Living just to find emotion

Hiding somewhere in the night
Don't stop believing
Hold on to that feeling
We hope you enjoyed our playlist! Are there any songs you think we missed? Let us know in the comments! If you're more of a movie buff, check out these 5 movies that will scare you straight from drugs. If you enjoy the other types of visual arts, check out our article on why painting is sometimes linked to drug use.