The COVID-19 pandemic has been linked to increased drug overdoses across the United States. In fact, early data suggests that the number of overdose deaths in 2020 was higher than any previous year on record. According to the Centers for Disease Control, nearly 92,000 drug overdose deaths occurred in the US between May 2019 and May 2020. The CDC notes that although there was a rising trend in overdose deaths before the onset of the pandemic, the latest numbers show an increase in overdose deaths during the pandemic.
The COVID Pandemic and Opioid Epidemic
The overdose epidemic is a national public health crisis that has been exacerbated by the COVID-19 pandemic. It has led to widespread outbreaks of infectious diseases, such as HIV and hepatitis C, and numbers of deaths.
Overdose deaths from opioids have quadrupled since 1999, and in 2019 alone, over 49,000 people died from an opioid overdose. Synthetic opioids, particularly illicitly manufactured fentanyl, are responsible for the majority of these deaths.
Fentanyl is a powerful synthetic opioid that is 50 to 100 times more potent than heroin. In 2020, more than 56,000 overdose deaths involved synthetic opioids (other than methadone). This number accounted for 82% of all opioid deaths in that year.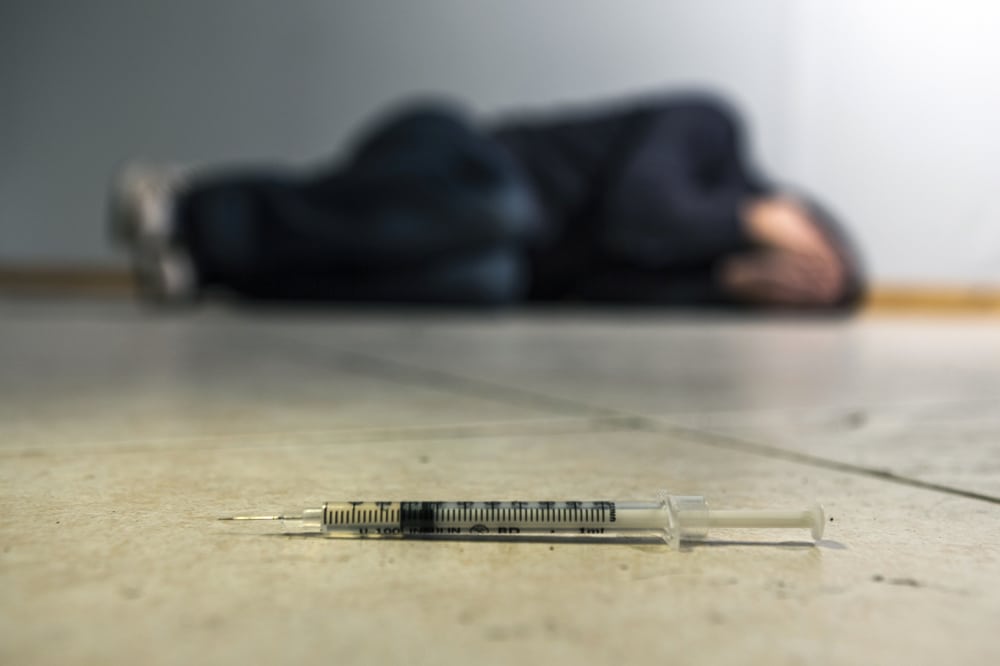 The COVID-19 pandemic has only worsened the problem, as social distancing measures and lockdowns have led to increased drug use and overdoses. The pandemic also devastated the US economy, resulting in job losses and financial insecurity. This has led to increased stress and anxiety.
But overdose deaths aren't just limited to opioid use alone. The CDC notes that preliminary data shows increases in overdoses involving stimulants, such as methamphetamine and cocaine. In the 12 months ending in May 2020, there was a significant increase in the number of overdose deaths involving stimulants.
Drivers of Overdose Deaths during the Pandemic
Overdose deaths increased significantly during the COVID-19 pandemic. In 2020, there were nearly 92,000 overdose deaths involving illicit drugs and prescription opioids. This rise in overdoses is driven by several factors, including:
Increased Stress and Anxiety
Experts believe that the stress and anxiety of the pandemic have a big role in overdose deaths. Many people who struggle with substance abuse use drugs as a way to cope with difficult emotions and situations. The added stress of the pandemic can be overwhelming for someone who is already struggling, leading them to use more drugs than usual.
Lack of Access to Care
The pandemic has resulted in a decrease in access to treatment and recovery services. With fewer resources available, many people are unable to get the help they need. This can lead to a decline in sobriety and an increase in drug use.
Social Isolation and Loneliness of the Pandemic
The social isolation and loneliness caused by the pandemic can also lead to an increase in drug use. People who struggle with substance abuse often use drugs as a way to cope with negative emotions. The isolation of the pandemic can trigger these emotions, leading to an increase in drug use.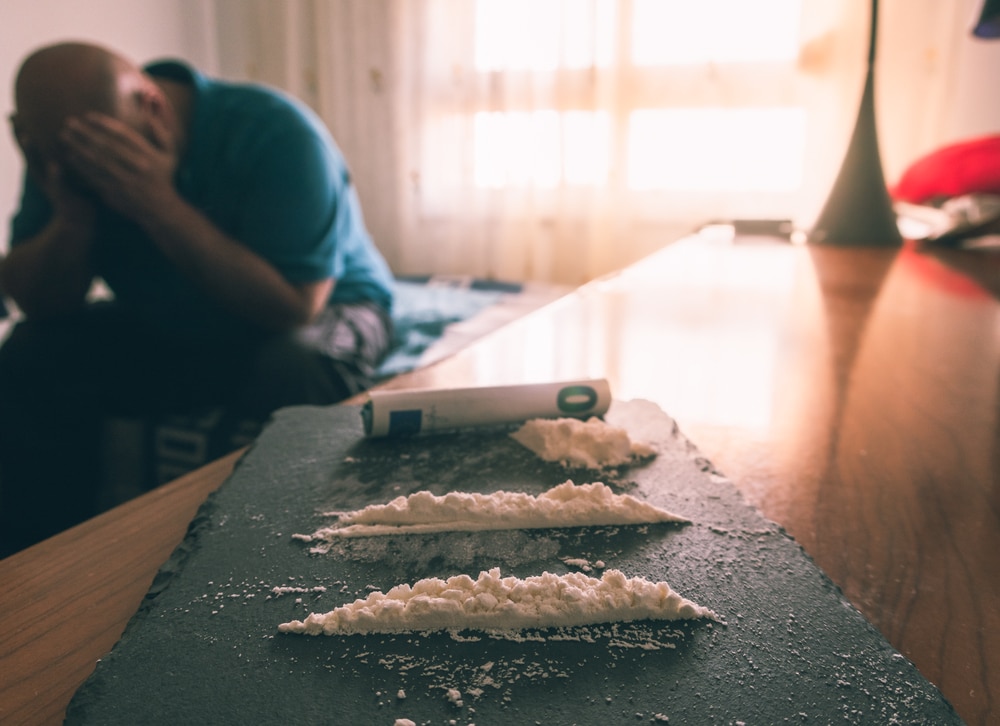 Poor Mental Health
The COVID-19 pandemic has also had a profound impact on mental health. The CDC reports that adults aged 18-24 experienced the largest increase in mental health problems, such as anxiety and depression, during the pandemic. Mental health problems can lead to increased drug use and overdoses.
Disruption in the Supply of Illicit Drugs
The pandemic has also resulted in a disruption in the supply of illicit drugs. The closure of borders and decrease in international travel has made it difficult for drug dealers to get their hands on illicit drugs. This has led to more dangerous substances being sold on the street.
Street drugs can be extremely dangerous for people who use illicit drugs, as it increases the risk of overdose. The disruption of the supply of illicit drugs also increased the price of drugs, which pushed some to cheaper alternatives, which could be more potent.
Racial Disparities in Overdose Deaths
The coronavirus pandemic has also exacerbated racial disparities in drug overdoses. While the number of overdose deaths has increased, the increase has been highest among Black people. In 2020, there was a 44% overdose death rate among black people and 39% for Alaska Native and American Indians. White people had 22%.
The increase in deaths is largely driven by illicitly manufactured fentanyl. Blacks were more likely to die from an overdose involving fentanyl.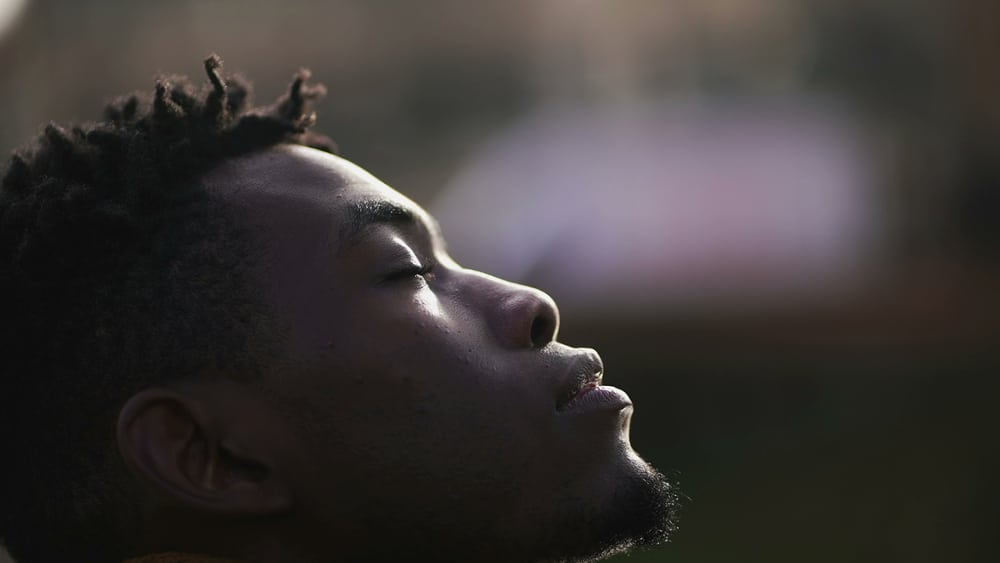 What can be Done to Prevent Overdose Deaths?
According to the National Institute on Drug Abuse, overdose deaths have been on the rise in the United States for the past two decades. But the numbers increased sharply during the pandemic. The opioid epidemic has had a devastating effect on families and communities across the country, and it is clear that something needs to be done to prevent further tragedy. Here are some things that can be done to prevent overdose deaths:
· One way to reduce the number of overdose deaths is to increase access to treatment for substance abuse disorders. This includes everything from prevention and early intervention programs to specialized treatment facilities.
· Additionally, it is important to increase access to naloxone, a medication that can reverse the effects of an opioid overdose. Naloxone is available without a prescription in many states, and it can be administered by family members or bystanders.
By increasing access to treatment and naloxone, we can start to turn the tide on the opioid epidemic and prevent more lives from being lost to overdose.
Get Help for Addiction Treatment
The COVID-19 pandemic has had a devastating impact on the lives of people struggling with addiction. Any ground gained in harm reduction for drug addiction in the last few years was overwhelmed by COVID-19. The isolation and loneliness of the pandemic, as well as the disruption in the supply of illicit drugs, have led to an increase in drug use and overdoses. Racial disparities in overdose deaths have also been exacerbated by the pandemic.
If you or someone you love is struggling with addiction, it is important to get help as soon as possible. Addiction treatment can save lives.
Poverty is one of the most significant predictors of drug abuse and addiction. Individuals who live in poverty are more likely to turn to drugs to cope with the stress and challenges of their lives. At the same time, drug abuse can lead to further poverty, chronic illness, and mental health problems.
A 2019 study found that most opioid overdose cases across 17 states were concentrated in zip codes with lower education and median household income as well as higher rates of unemployment and poverty. Another UNODC study dubbed Socioeconomic Characteristics and Drug Use Disorders found that those who belong to disadvantaged groups had the highest relative level of risk of suffering from an addiction. This could be due to homelessness, social exclusion and inequality, and mental health problems that are also synonymous with poverty.
While poverty is not the only factor for substance abuse in the United States, it is certainly important. People living in poverty are more likely to be predisposed to risk factors linked to higher rates of substance abuse. They may also live in poverty-stricken areas often home to illegal drug activity, making drugs more accessible.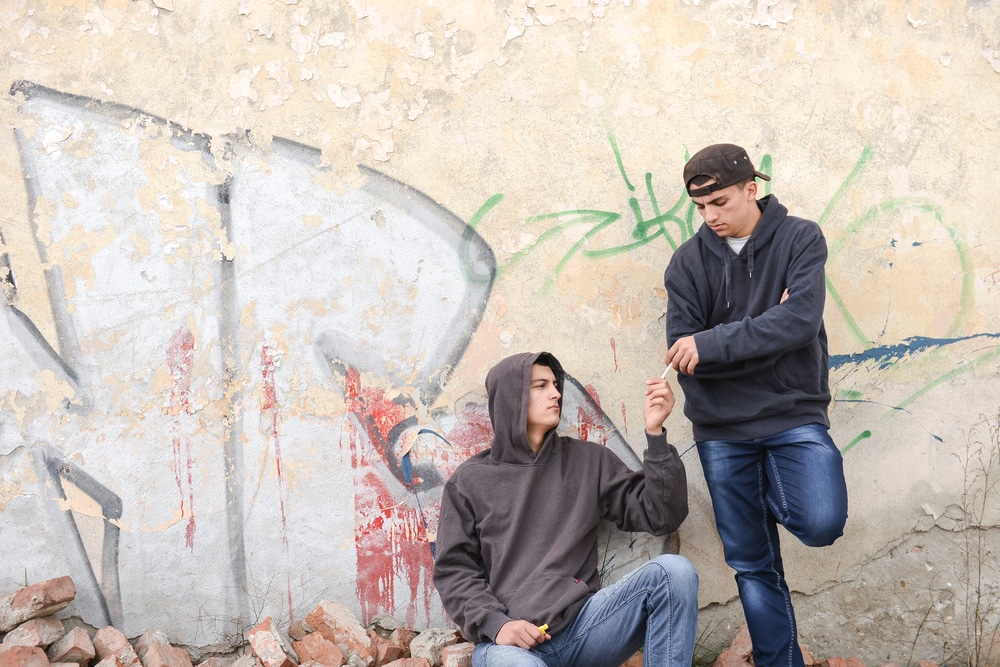 The link between poverty and drug abuse
The link between poverty and drug abuse is complex and multi-layered. Poverty can both lead to drug abuse and be a consequence of it.
How Poverty Leads to Drug Abuse
There are several ways that poverty increases the likelihood of drug abuse. For example, people who grow up in poverty may be more likely to associate with others who use drugs, making them more likely to develop a substance abuse problem. Biological factors are also at play, as people who live in poverty are more likely to experience chronic stress, which can alter brain chemistry and make someone more vulnerable to addiction. Financial issues can be a leading source of stress for many younger adults.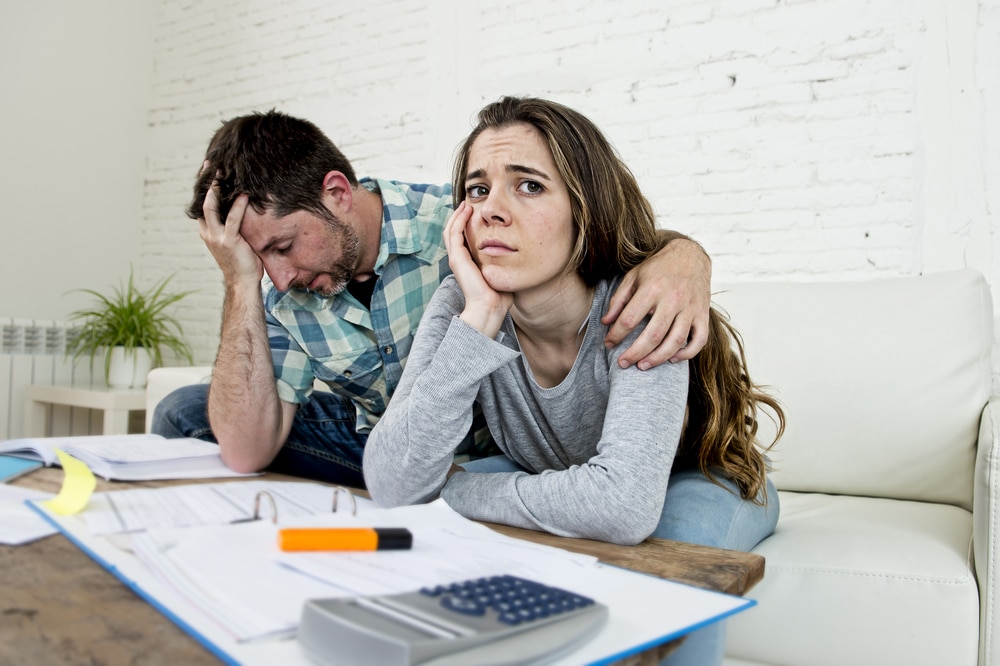 Here's a quick look at some of the ways poverty can contribute to drug abuse:
Stress: Financial problems can be incredibly stressful, and individuals who live in poverty often experience much higher stress levels than those who do not. This stress can come from financial struggles, poor housing conditions, violence, and more. Many people turn to drugs as a way to cope with this stress.
Mental health: Poverty is also linked to mental health problems like anxiety and depression. Individuals suffering from mental health problems are more likely to turn to drugs to self-medicate. This can lead to addiction, which further exacerbates mental illness.
Anxiety: Besides mental health problems, poverty can also cause anxiety. This is because individuals who live in poverty often worry about things like being able to pay for food or shelter or whether they will be able to keep a job. This worry can lead to anxiety, leading to drug abuse as a way to cope.
Lack of a strong social support network: People living in poverty may not have friends or family to turn to when times are tough. That's because all their energy is focused on making ends meet. This can lead to feelings of isolation, which can trigger drug abuse.
Decreased access to health care: Poverty can lead to decreased access to health care, both physical and mental. This is because many individuals who live in poverty cannot afford health insurance. This lack of access can lead to mental health problems going untreated, resulting in drug abuse.
Hopelessness: Poverty can also lead to feelings of hopelessness. This is because individuals who live in poverty often feel like they will never be able to escape their poverty cycle. This hopelessness can lead to drug abuse as a way to cope.
Social stigma: There is a lot of stigma surrounding poverty. This stigma can lead to individuals who live in poverty feeling like they are not worth help. This can then lead to drug abuse as a way to cope with these feelings.
Homelessness: People experiencing homelessness often turn to drugs as a way to cope with the stress of their situation. This is because drugs can provide a temporary escape from the reality of being homeless. However, this escape is often short-lived and can lead to addiction.
How Drug Abuse Can Lead to Poverty
Poverty and drug abuse often go hand-in-hand. Drug use can also lead to poverty in different ways.
First, they can interfere with a person's ability to maintain steady employment. Many employers require drug tests as a condition of employment, and those who use drugs are more likely to lose their jobs or be less productive at work. This can lead to a downward spiral in which someone is unable to keep up with bills or support their family, eventually leading to poverty.
Second, drugs can be expensive. Those who abuse drugs often spend large amounts of money on them, which can strain finances and lead to debt.
Finally, drugs can lead to criminal activity. Those addicted to drugs may resort to stealing or selling drugs to get the money they need to support their habit. This can lead to a criminal record, making it difficult to find stable housing or employment, further exacerbating poverty.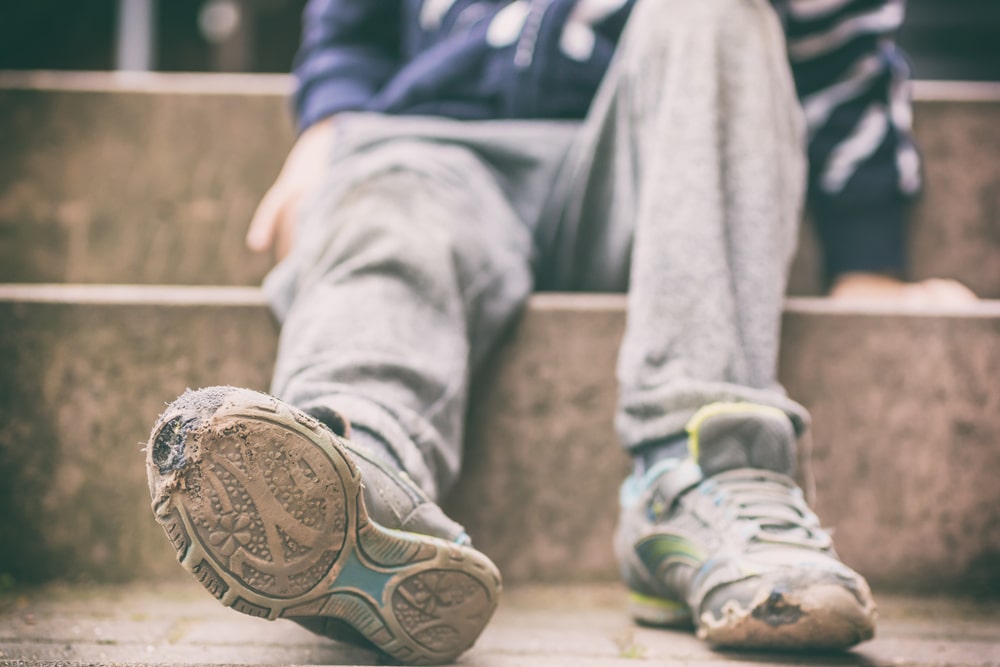 Promoting Recovery by Treating the Root Causes of Addiction
Individuals struggling with addiction often need help addressing the underlying causes of their drug abuse. This may include treatment for addiction and mental health problems. Treatment facilities should also address underlying issues causing the addiction. This includes things like providing:
Job skills training 
Resources for affordable housing offered by state housing and urban development programs
Access to community-based assistance programs for low-income individuals in substance abuse treatment
Treating the root causes of addiction gives individuals a better chance of achieving long-term recovery. This, in turn, can help break the cycle of poverty and addiction. If you or someone you know is struggling with addiction, please reach out for help. There are many resources available to those who need them.
It is not easy to tell that a loved one is abusing drugs, especially in the early stages of addiction. You may notice changes in their moods or behaviors, but that could be anything. However, if your intuition tells you there's a problem, it might be worth taking stock of your concern. A great place to start is to watch out for paraphernalia.
People who abuse drugs often use items like spoons, silicone bongs, glass bongs, beaker bongs, acrylic bongs, roach clips, etc., to produce, hide or administer drugs. So, if you find these items in their belongings, it could be a sign that they are abusing drugs. In which case, you may need to help them get the help they need to stop abusing drugs.
Abusing drugs doesn't always translate to addiction, but it is a precursor to addiction. Early intervention is therefore critical to preventing addiction and accompanying problems.
What does drug paraphernalia look like?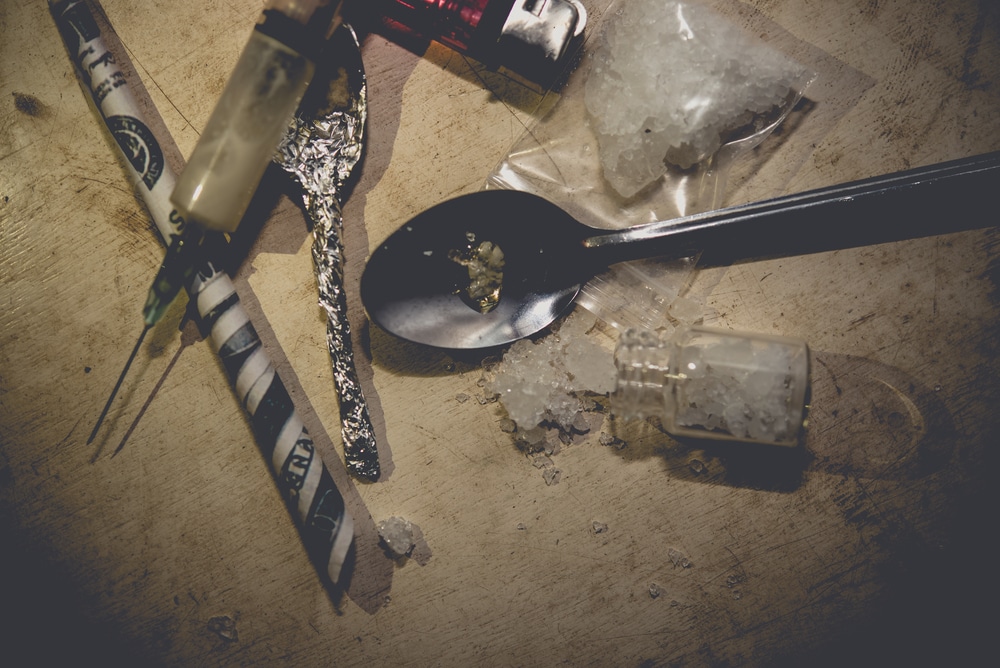 It can be challenging to identify drug paraphernalia because they look like legitimate items. Marijuana pipes and bongs for sale, for example, often have a disclaimer indicating they're meant to be used only with tobacco products.
While drug paraphernalia varies from one manufacturer to another, more manufacturers are making them in bright, trendy colors with designs like dragons, wizards, devils, and skulls. They do this to glamorize drug use and make their product appealing to their target market.
Examples of drug paraphernalia
An essential part of understanding drug use is identifying the items that drug addicts use to hide, consume or produce drugs. You may find these items in your loved one's backpack, car, or bedroom.
Note: If you come across any drug items in your loved one's belongings, you might be tempted to check them out. But you should not touch these items as some drugs may be absorbed through the skin.
Roach clips
Roach clips are great for pinning the hair back. But drug users may use them to hold the blunt or joint to avoid burning their fingers when they become too short to hold. You can also watch out for small joints and blunts in the trash can.
Smoking devices
Smoking devices like hand pipes, bongs, dab rigs, DIY disposable devices, and hookahs are also very common among those who smoke marijuana.
Tin foil pipe
Tin foil scraps or pieces of aluminum foil are everyday household items and could be easy to ignore. But if you find them in your loved one's belongings or the waste bin, it could be a sign they're smoking heroin or inhaling meth fumes.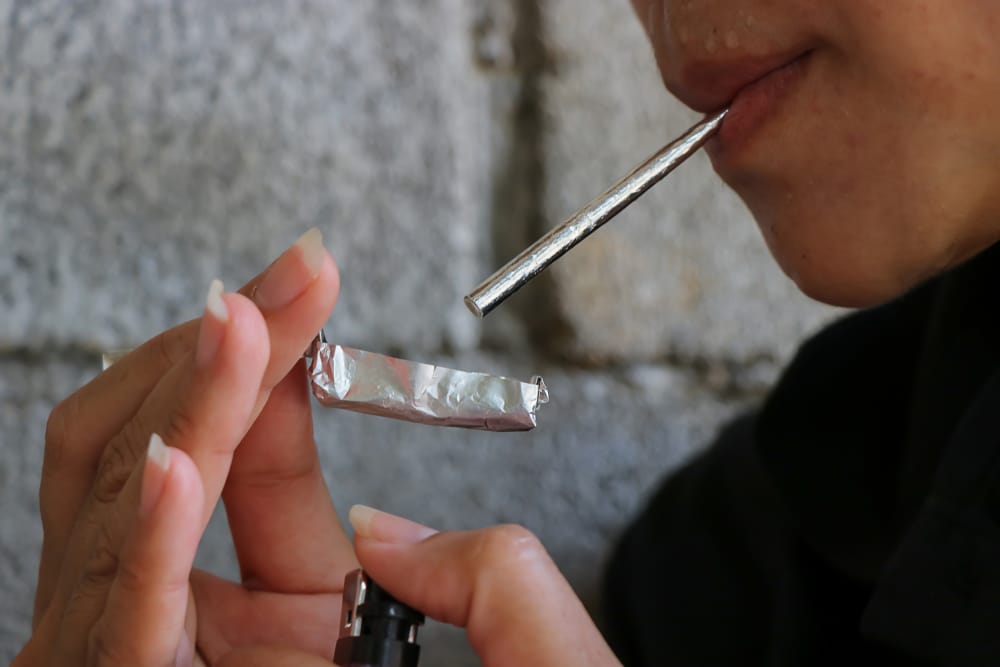 People who smoke drugs chop the crystals with razors or ATM cards and place them onto a foil. They then hold it over a lighter or candle. When it smokes, they use a dollar bill, rolled-up foil straw, metal straw, or glass straw to inhale the smoke.
Burnt bottle caps or spoons
One of the first signs that your loved one is using drugs is missing spoons. Suddenly, you'll notice your cutlery service for 12 is down to 8 spoons, etc.
Drug addicts use spoons for cooking powdered drugs. They place the drug in the spoon bowl, add some water, and heat it over the flame until it becomes liquid. But since they can't return the burnt spoon, they'll hide it for their next use.
Alternatively, they may use bottle caps and hold them with pliers. You may also find a burnt lighter as these go hand in hand.
Used needles
Needle tracks or "track marks" on your loved one's body are apparent signs of cocaine, heroin, meth, or prescription painkiller abuse. But like other addicts, your loved one may do a great job hiding the track marks. So, if you find needles or syringes along with some belt or elastic bands in their rooms or backpacks, that might be a clear indication they're using. Belts or bands are used to constrict the upper leg or arm to make the veins more prominent for injection.
Glass water pipe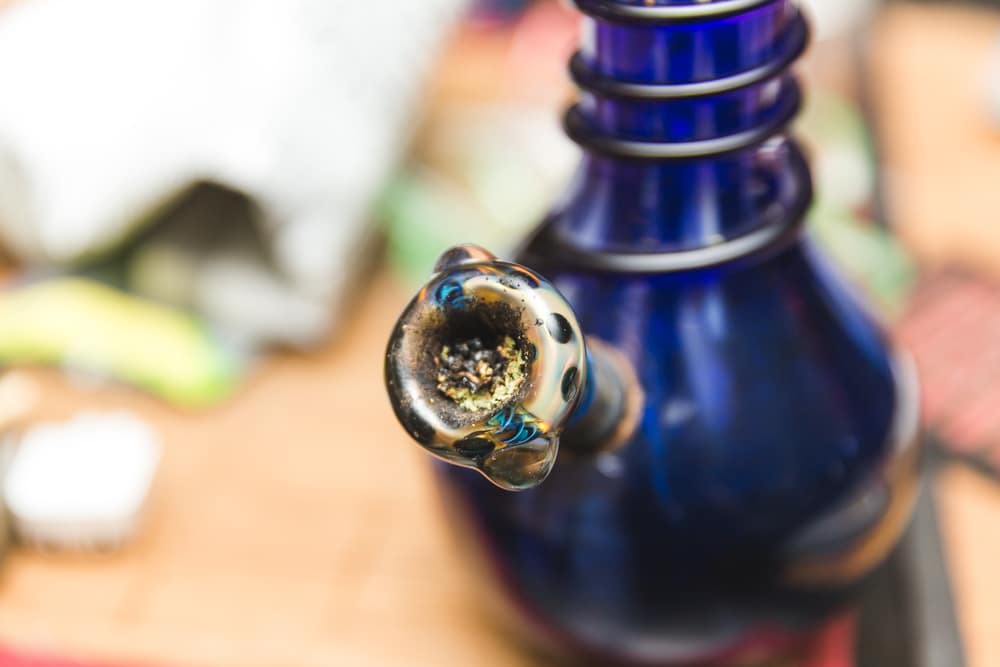 Glass water pipes or bongs indicate that someone is smoking cannabis, spice or other herbal substances like K2 or "spice". A bong is a portable filtration device with a bowl outside of a vertical tube and water at the bottom of the pipe for water filtration.
A glass water pipe is just one type of bong. Others include ceramic, plastic, metal, and bamboo. Bongs also come in different designs, including beakers, round base, percolators, straight tube, and multi-chamber. Multi-chamber pipes provide a smooth hit. They can also be incredibly small like a mini bong.
Plastic bags or small paper bags
These might be harmless. But when there's suspicion about drug use, it's best to pay attention to any plastic and small paper bags in their belongings. People who abuse drugs store and carry drugs in makeup bags and plastic baggies.
Pacifiers and lollipops
These two seem harmless but are often used by people who abuse drugs like meth or ecstasy. Usually, these drugs cause teeth grinding and jaw clenching. So, users use pacifiers or lollipops to prevent these side effects from happening while they're intoxicated.
Signs of addiction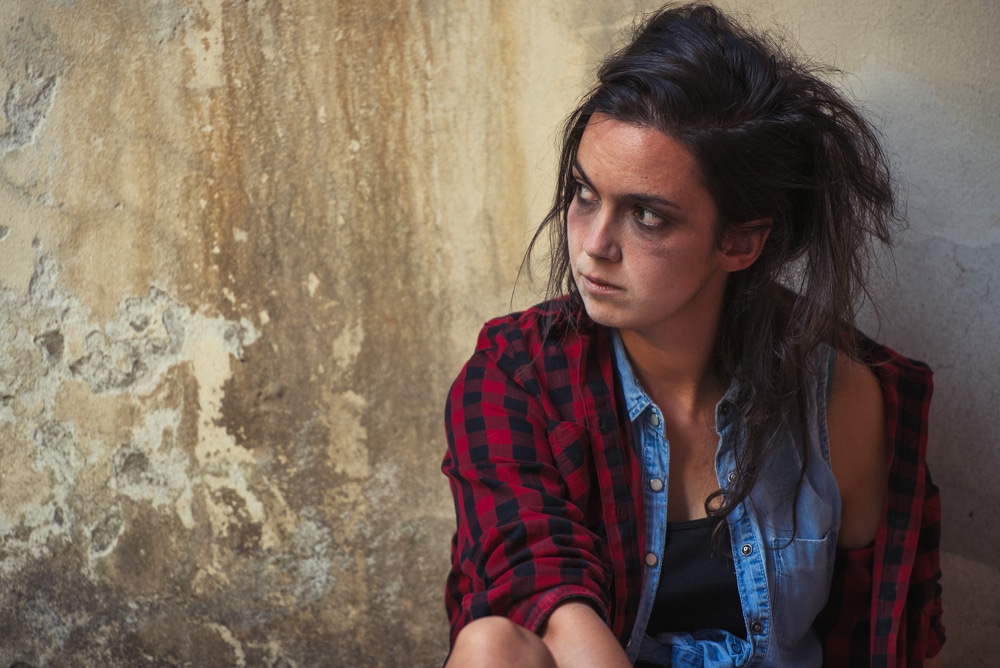 At the end of the day, finding these items in your loved one's belongings doesn't guarantee that they're struggling with drug addiction. It's, therefore, crucial to watch out for other signs before taking the next step. Some indications of addiction may include:
Behavioral signs include obsessive thoughts and actions, disregard for harm caused, loss of control, and denial of addiction or hiding drug use.
Physical signs like sudden weight loss or gain, insomnia, untidiness, poor physical coordination, unusual body orders, or slurred speech. They may also move around with their drug paraphernalia.
Psychological signs like anxiousness, unexplained paranoia, sudden mood swings, changes in personality or attitude, and lack of motivation. They may also display emotional withdrawal from people, irritability or angry outbursts, or lack of motivation.
Social signs like hanging around people who abuse drugs.
Seeking help
If your loved one has drug paraphernalia and is exhibiting some of the signs shared above, it's time to act fast. Start talking with professionals to determine treatment options suitable for your loved one. Remember, every addiction patient is different, so a one-size-fits-all approach may not apply in your case.
Using more than one drug at a time is dangerous, yet people still experiment with various drugs. Most drug combinations intensify the effects of each individual drug making them more dangerous than they were before.
Combining substances, whether illicit or prescription drugs may result in drug overdose, and in some cases, death. According to the National Institute on Drug Abuse, mixing drugs can change the way an active ingredient works. It can amplify the ingredient's effect on the body, make it less effective or have other unexpected results.
Some popular drug combinations that kill are:
· Gray death.
· Alcohol and benzodiazepines.
· Heroin and cocaine.
· MDMA and magic mushrooms.
Let's look at these popular drug combinations in detail.
Gray death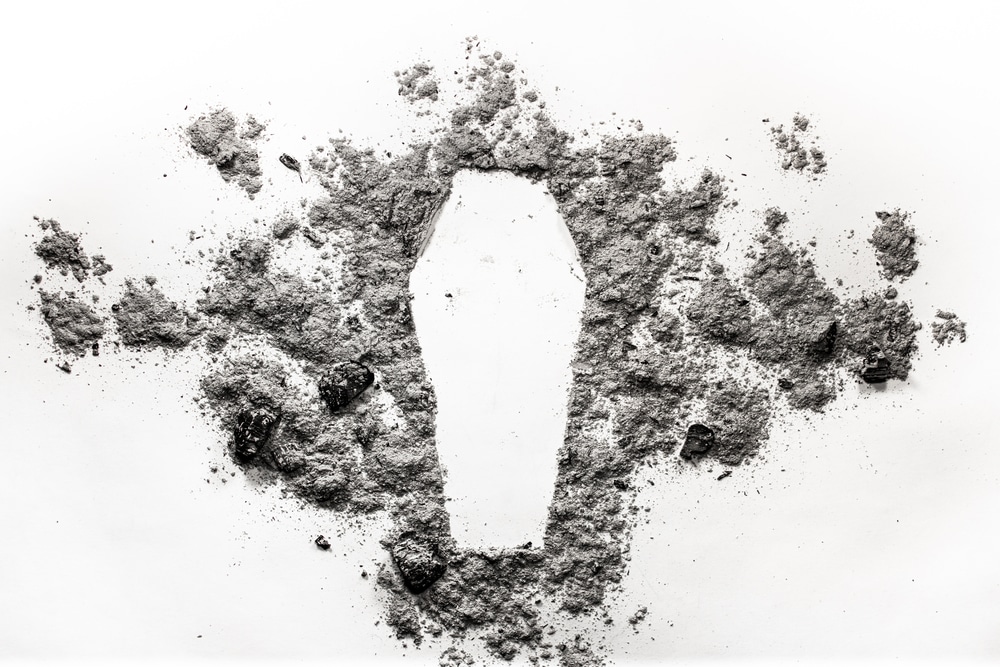 This is a lethal drug combination that is gaining popularity at a very high rate among the youth. It consists of different varieties of opioids such as:
· The powerful painkiller fentanyl
· An animal tranquilizer carfentanil
· Heroin
· U-47700 a synthetic opioid popularly known as "Pink".
The combination resembles gravel or concrete mixing powder which can be smoked, snorted, injected or swallowed. It is extremely dangerous even in small dose. In fact, it is so lethal, it can seep through the skin into the bloodstream if handled with bare hands.
Gray death causes a range of side effects like slow breathing, loss of consciousness and heart failure. This lethal combination has caused many opioid overdose deaths. According to the CDC, about 71,000 overdose deaths involved an opioid in 2019. These deaths occurred across the US.
Drug dealers sell the concoction cheaply in the streets, going for as low as $10. The low-price has made it easily accessible leading to an increase in the number of deaths resulting from overdose cases.
Since Gray death is a fairly new combo, most users are unaware of its adverse effects. In order to prevent more deaths from occurring, authorities around the world are creating awareness about the dangers of using this combination and encouraging those already using it to seek medical help.
Alcohol and Benzodiazepines
Mixing drugs and alcohol is dangerous. In addition to running a higher risk of side effects from mixing the two substances, you have a greater chance of overdose and death. That's why health care providers recommend avoiding this combination.
Benzodiazepines such as Valium and Xanax are central nervous depressants used to treat insomnia, stress and anxiety. They are generally safe when taken as prescribed. Mixing alcohol with benzos not only enhances the effects, but also increases the risk of overdose death. That's why every warning label on benzo containers caution against mixing the drugs with alcohol. Doctors also instruct their patients not to drink alcohol when taking benzos.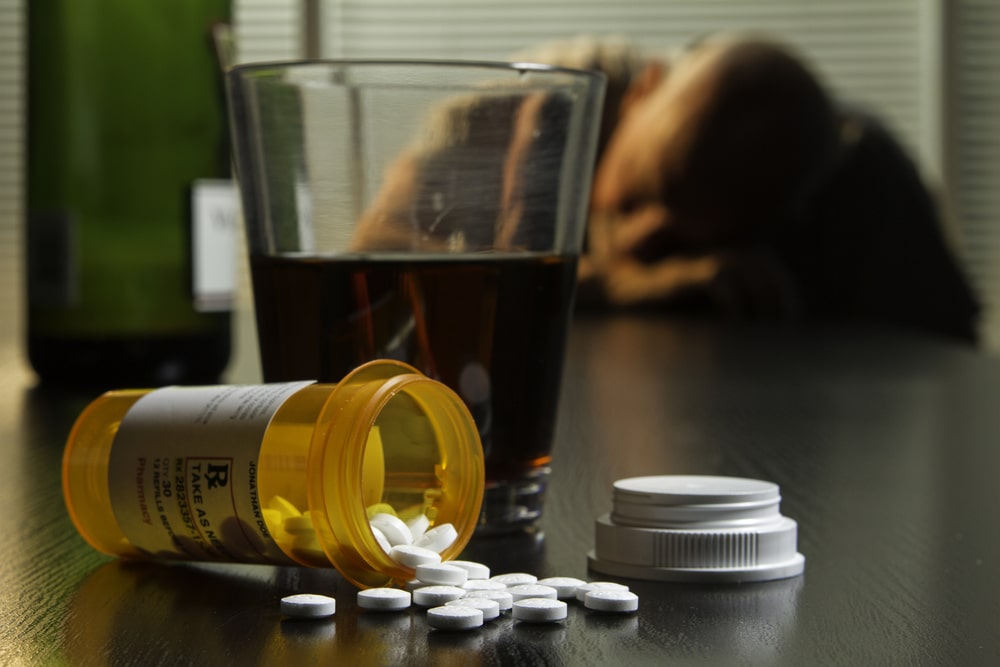 This combination is also known to cause side effects like:
· Organ failure
· Brain damage
· Unconsciousness
· Extreme drowsiness
· Slow breathing, causing insufficient oxygen supply to the brain
· Increased reduction in cognitive ability
· Increased risk of developing a substance use disorder
· Increased potential for unpredictable effects
· Death
Heroin and Cocaine
This is an injected combo of cocaine and heroin commonly referred to as "speedball". Both drugs affect the dopaminergic brain process leading to a combined effect. The combination is highly addictive.
Most drug users believe that when you combine heroin and cocaine, they cancel each other's effects since they have opposing effects. However, this is not the case. When you combine the two drugs, their negative effects of both are amplified. The combo leads to a state of "push-pull" in the body, putting a strain on circulatory and respiratory systems. As a result, your body becomes confused as it is processing two toxic substances which are complete opposite of each other at the same time.
Users who want to have the speedball effect dissolve both drugs in liquid and inject the mixture to achieve an extremely quick and intense high. Cocaine's high lasts for a short period, while that of heroin lasts much longer. Therefore, those who combine the two drugs use more cocaine to prolong the speedball effect.
Mixing heroin and cocaine increases the risk of drug overdose and death. It may also result in a number of deadly symptoms such as increased heart rate, cardiac arrest, blurred vision and even stroke. Over the years, many people have lost their lives to accidental overdose, with speedball overdose being one of the main causes.
It is important to create awareness on the risks of speed balling and also know how to identify danger signs in users and call for emergency help when the need arises.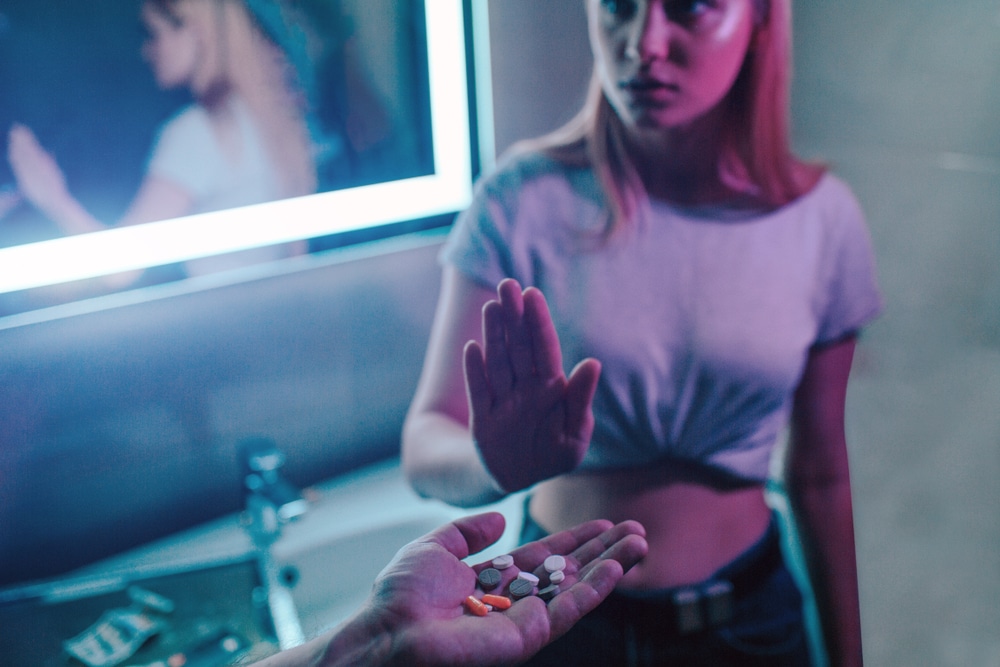 MDMA and Magic Mushrooms
Mixing MDMA (ecstasy) and psilocybin mushrooms also known as "Hippie flipping" or "flower flipping" has been in practice for years. Users mix the two so that they can enjoy the synergy of their combined effects. They experience a feel-good high when trippy visuals of mushrooms meet with sensory elevation caused by MDMA.
Since both drugs affect the pleasure centre of the brain, the combined effect impacts the user's mood and temperament, inducing unusual sensory experiences. The hippie flipping feeling lasts about six hours although some users have reported feeling mild effects a day or two after.
There is a high risk of overdose and even death when mixing MDMA and Magic mushroom. MDMA can cause serotonin to be produced in the brain leading to increased heart rate, high blood pressure, muscle cramping and high temperatures. However, these effects vary based on factors such as the user's personality and mood, age and health status.
Conclusion
People that use these lethal drug combinations may be unaware of the danger involved until it's too late. There is a need for aggressive education and awareness on the risks of drug interactions, especially among the young people.
When you get addicted to using any of the above drug combinations, it would be best to seek treatment before the drugs significantly affect your physical or mental health.
Professionals will identify the root cause of addiction and take you through an individualized treatment program. You will undergo a medical detox and a rehabilitative inpatient program to help you through the early tough days of recovery. Afterwards, your doctor will refer you to support groups which will help you maintain your sobriety.
A lot can happen when you take more than the usual or recommended dose of a drug. Sometimes, you could experience mild symptoms like loss of coordination. But in extreme cases, you may end up with severe, harmful symptoms or even death. This is called an overdose.
Usually, your body's metabolism can get rid of the substance, neutralizing the harmful effects. But if the drug level exceeds the threshold that your body can metabolize, the drug's side effects can harm you physically and mentally.
What is an overdose?
An overdose happens when you take a toxic amount of a medicine or drug. It can be intentional or accidental:
Intentional overdose: This is where a person takes too much of a drug to get high or harm themselves. It involves using prescribed or non-prescribed drugs in excessive quantities to produce euphoria. But in some cases, using illicit drugs after a period of abstinence or in large quantities can also cause an overdose
Accidental overdose: Medicines have benefits. However, an overdose can occur if you take too much or take them simultaneously as other medicines. An overdose is considered accidental when one:
Uses the wrong medicine
Takes a medicine by mistake
Takes too much medicine by mistake
Doesn't follow doctor's or pharmacist's instructions properly
Takes medicine that's stronger than they thought
Forgets how much medicine they've already taken
Mixes medicine with alcohol or other drugs
Fails to calculate a child's dosage based on their weight correctly
According to the Centers for Disease Control, there have been 841,000 drug overdose deaths since 1999.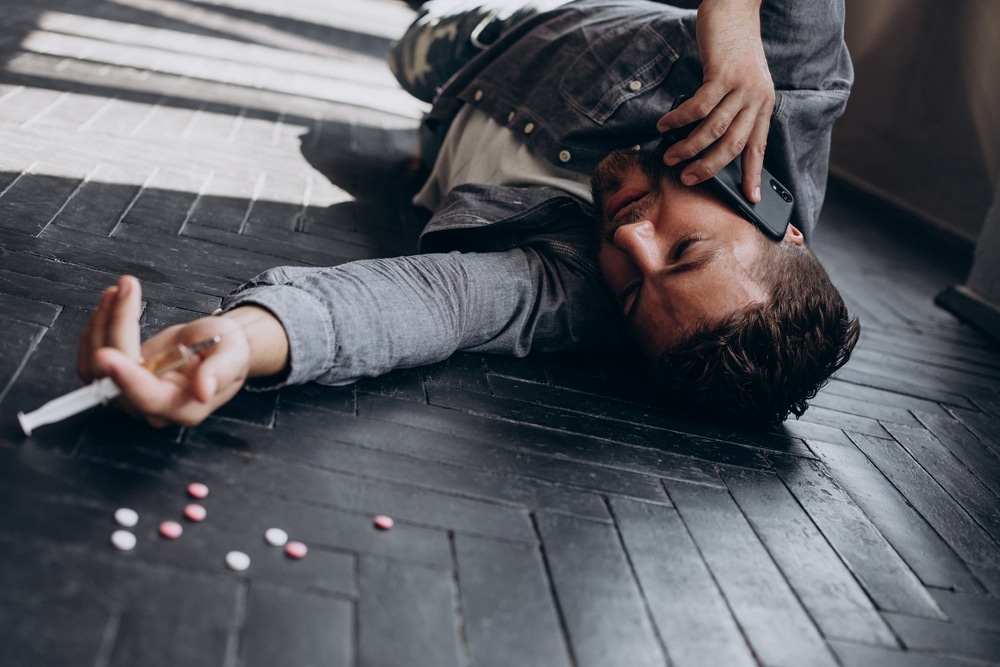 In 2019 alone, 70,630 overdose deaths happened in the US. Of this number, about 70% involved an opioid, mainly synthetic opioids. Cocaine, on the other hand, accounted for 15,000 overdose deaths in the US in 2017. The misuse of and addiction to opioids is a crisis that affects public health.
The most recent data by the Centers for Disease Control and Prevention reveals that about 100,306 people died from a drug overdose in the US during the 12 months ending April 2021.
Symptoms of a drug overdose
An overdose is a medical emergency that needs immediate medical attention. Seek medical advice if you exhibit the following symptoms after taking a drug, alcohol, or a combination of both. You can also call 911 for urgent cases.
Symptoms of opioid overdose are contracted, small pupils, unconsciousness, and respiratory depression.
Symptoms for stimulants like cocaine and meth are seizure, erratic or violent behavior, erratic heartbeat, sweating, and poor muscle control.
Symptoms for tranquilizers or sedatives are labored breathing, dizziness, shock, vomiting, incoherence, and coma.
Symptoms of marijuana overdose are unsteady gait, profound drowsiness, agitation, tachycardia, and psychosis.
Symptoms of hallucinogens like PCP, psilocybin, mescaline, and LSD are agitation, delirium, and psychotic features.
Symptoms of Central Nervous System depressants like barbiturates, benzodiazepines, and some sleep medicines are weak pulse, shallow breathing, coma, clammy skin, and even death from respiratory arrest.
With that in mind, let's look at what happens to your body when you overdose.
What happens to your body when you overdose?
When you overdose, chances are you won't be aware of what's happening. However, those around you will spot some or all of the symptoms discussed above. Usually, that's because of how the drugs interact with your body.
Here's what happens when you overdose on opioids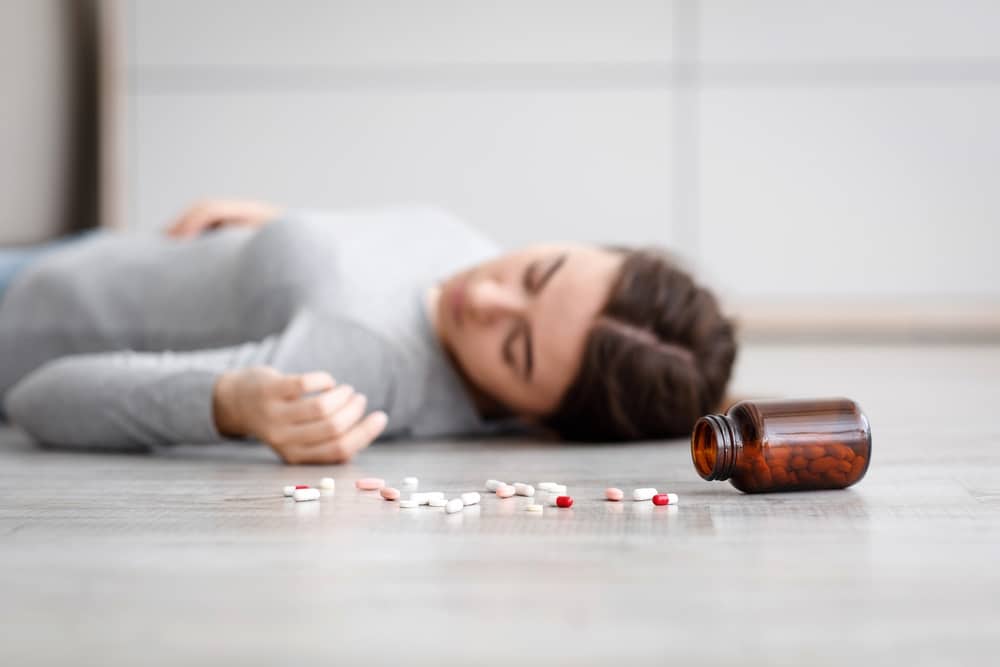 When you overdose on opioids, your body temperature, heart rate, and breathing may drop to dangerously low levels, causing suffocation, heart attack, or brain damage. Your veins may collapse and suppress the normal flow of blood throughout the body. You may also find it hard to spit or swallow because of the suppression of the gag reflex.
Opioid overdose may disrupt the normal functioning of receptors between the heart and brain, leading to slow heart rate or no heart rate at all. Slow breathing translates to low oxygen levels and abnormal heart rhythms.
Opioids may also limit oxygen flow to the brain and cause permanent brain damage within four minutes of oxygen deprivation. They may cause seizures that further damage the brain. In extreme cases, this damage can leave you paralyzed and unable to speak.
What happens when you overdose on stimulants?
Overdosing on stimulants or overamping causes the opposite symptoms to overdosing on opioids. Patients experience chest pain, passing out, irregular breathing, racing heart, sweating, feeling hot, high blood pressure, weakness, shaking, or stroke. Overdosing to cocaine is particularly bad and can cause stroke or heart attack.
Other things that might happen when you overdose:
You may experience issues with vital signs, like pulse rate, temperature, blood pressure, and respiratory rate. These can increase, decrease or be absent.
Skin can be sweaty, cool, dry, or hot.
Abdominal pain, blood in bowel movements, diarrhea, etc.
Confusion, sleepiness, and coma.
Some types of drugs can damage specific organs.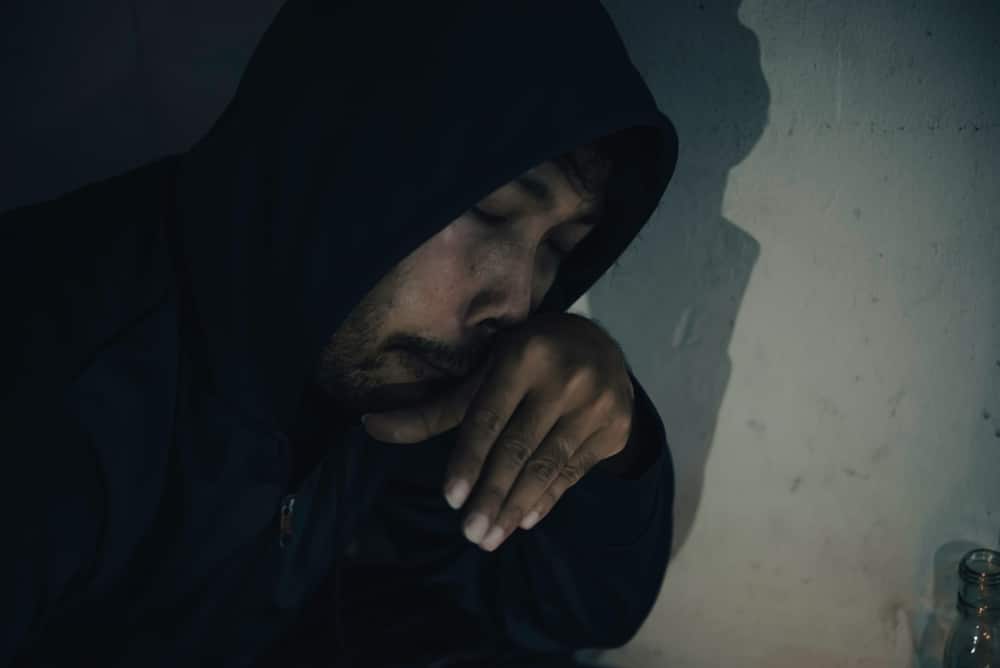 Medical Treatment for Drug Overdose
There are different treatments for a drug overdose. Your doctor will determine the right one for you based on the type of drugs involved and symptoms. They may:
Administer activated charcoal to bind drugs and keep them in the intestines and stomach, thus reducing the amount absorbed into the blood. The drug is then expelled in the stool.
Wash your stomach with gastric lavage to get rid of unabsorbed drugs from the stomach.
Restrain and sedate you in case you're agitated or violent.
Issue additional medications to prevent further harm from the drug.
Follow-up
You'll need to see a doctor for a follow-up to ensure no delayed injuries to any body organ. If it was an intentional overdose, follow-up also ensures that there are systems in place to prevent a recurrence.
Once a deliberate overdose is managed and you are out of immediate medical danger, you'll need psychiatric care. You may also be considered for a mental health evaluation. Getting support for mental or substance abuse problems can be helpful.
If it's a child, they'll need help dealing with the trauma and learning from the mistake. A follow-up can reduce anxiety and educate the child and the parent.
Prevention
Keep all medications in a safe and secure place to prevent accidental overdose. In case it's an unintentional, illicit drug overdose, it's best to get away from access to the drugs to prevent the problem from recurring.
If it's an intentional overdose, you'll need to address the underlying problem fast. Addiction treatment can help reverse the effects of substance abuse and get you on the path to recovery.
Drug abuse or addiction is a huge problem in the United States. According to the 2018 National Survey on Drug Use and Health report, 164.8 million people aged 12 or older (60.2%) had used substances like illegal drugs, alcohol, or tobacco in the past month. Within that time, 47 million people smoked cigarettes, and 139.8 million drank alcohol. The survey adds that 19.4% of the population had used an illicit drug in the past year, with marijuana accounting for 15.9% of use. Prescription drugs misuse came second with 3.6%.
Sadly, the drug problem causes addiction, physical and psychological problems, and in some cases, death. In 2019 alone, there were about 71,000 drug overdose deaths in the country, and the trend seems to be holding up. While the drug use problem is rampant in the country, it's important to note that not all states are struggling with the same types of substances. Different states have different drug problems, each with varying severity. This article will look at how drug of choice differs across the United States.
Alcohol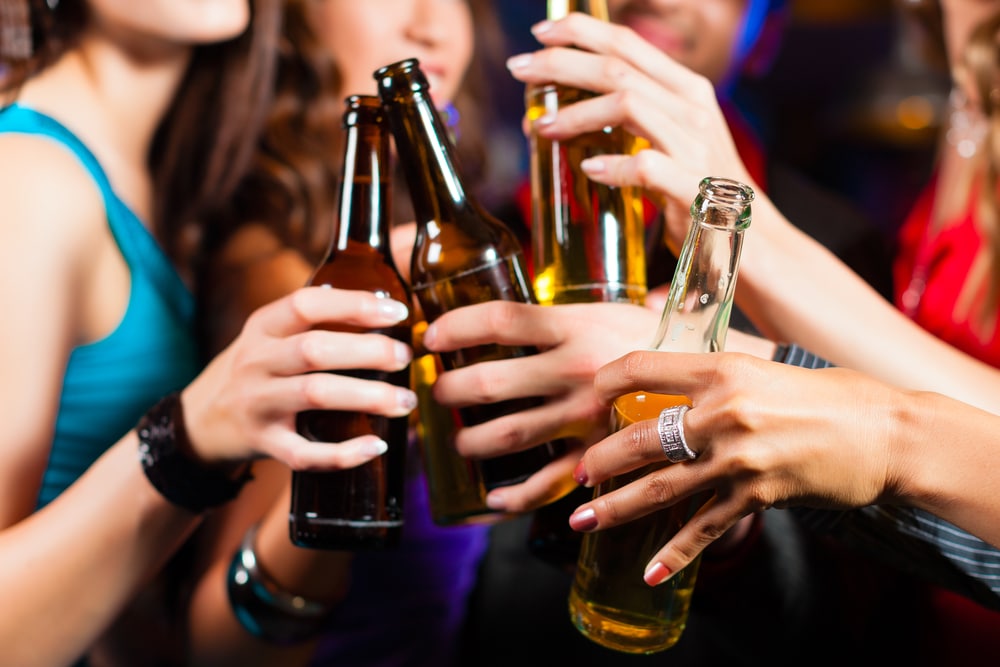 The legal drinking age in the US is 21 years old and is strictly enforced. However, statistics show that young adults in the country are also indulging in alcohol use. The National Institute on Alcohol Abuse and Alcoholism pointed out that most states had a 2.35 gallons per capita alcohol consumption in 2016, which exceeds the country's goal of 2.1.
Currently, New Hampshire is the state with the highest alcohol consumption per capita of 4.67 gallons. This is over double the country's set goal. But Statista notes that the state has lower rates of binge drinking than other states. States like Iowa, Wisconsin, North Dakota, and South Dakota have the highest rates of binge drinking. Binge drinking is the consumption of 4 or more drinks within 2 hours for women and five or more drinks with 2 hours for men. It is the most common form of excessive drinking and is linked to severe risks.
Utah is on the other end of the spectrum, with the lowest alcohol consumption per capita of 1.34 gallons. This is mainly attributable to the strict alcohol regulations in the state. Utah is one of the nine states with per capita less than 2.1 gallons.
Alcohol consumption per capita in the US ranked
Highest alcohol use per state
New Hampshire (4.67 gallons)
Washington (3.77 gallons)
Delaware (3.52 gallons)
Nevada (3.42 gallons)
North Dakota (3.16 gallons)
Lowest alcohol use per state
Georgia (1.90 gallons)
Oklahoma (1.85 gallons)
Arkansas (1.78 gallons)
West Virginia (1.74 51 gallons)
Utah (1.35 gallons)
Marijuana
The federal government classified marijuana as a schedule I drug, along with others like cocaine and heroin. However, 18 states and the country's capital have legalized marijuana use for adults, while 36 states, including the US Virgin Islands, Guam, District of Columbia, Northern Mariana Islands, and Puerto Rico, allow for comprehensive public medical marijuana programs. Consequently, the states with fewer marijuana restrictions tend to have higher use rates. In fact, states like Washington, Oregon, Colorado, and Alaska are among the top 12 states with the highest use rates.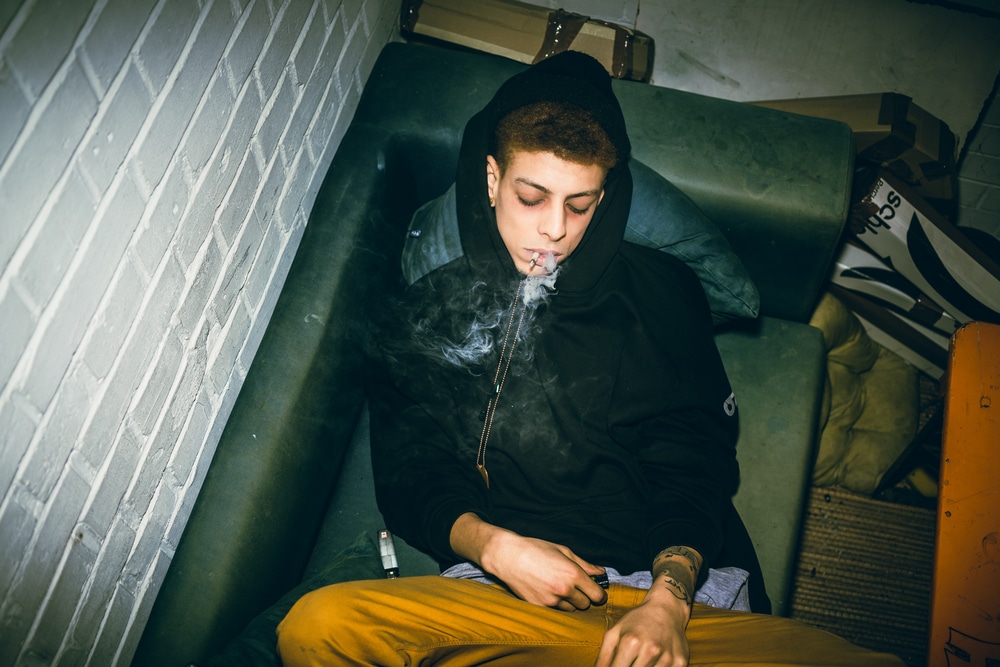 Currently, cannabis use among US adults in 2018-19 was highest in the District of Columbia, with about 27% of adults using the drug. South Dakota has the least marijuana use, with about 11.13%, according to Statista:
Marijuana use across the US states ranked
States with the highest marijuana use
District of Columbia 27.42%
Vermont 27.04%
Oregon 26.99%
Colorado 26.32%
Washington 25.58%
States with the lowest marijuana use
Virginia 12.23%
Texas 12.19%
Louisiana 12.15%
Mississippi 12.09%
South Dakota 11.13%
Prescription opioids and heroin
After pharmaceutical companies reassured the medical community that pain relievers wouldn't cause addiction, healthcare providers started prescribing these drugs at greater rates in the late 1990s. This led to vast misuse of both opioid drugs before it became apparent that they could indeed be highly addictive. According to NSDUH's 2020 survey, 10.1 million people misused prescription opioids in the past.
Studies show that prescription drugs are gateway drugs, leading people to use street drugs like heroin, fentanyl and cocaine. Prescription drugs have low opioid levels and are often used as pain-relievers. But chronic pain patients may need to take these drugs for a longer time, exposing themselves to the risks of drug addiction, and tolerance. So many chronic patients end up taking more pills each day, which can be expensive or inaccessible. As a result, they turn to alternatives like fentanyl and heroin to achieve the desired effect and avoid withdrawal symptoms.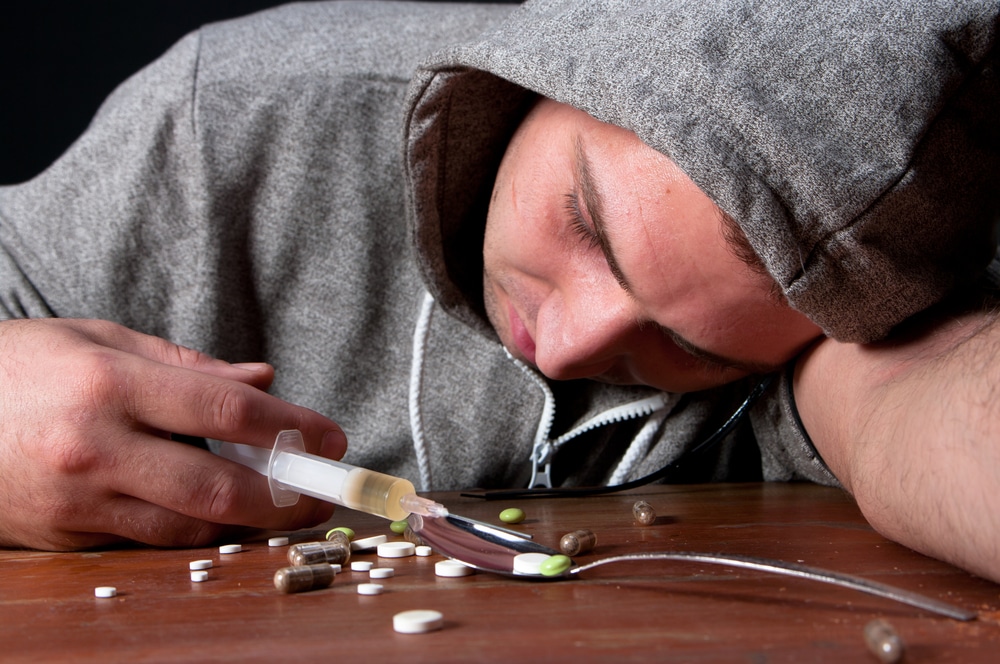 The escalating use of prescription opioids for pain management has contributed significantly to the opioid epidemic. Opioid is widely used across the US, but it disproportionately affects the states of West Virginia, Maryland, New Hampshire, and Ohio. According to the National Institute of Health, these states had the highest rate of fatal opioid overdoses, with 42.4, 33.7, 33.1, and 29.6 per 100,000 people, respectively. Hawaii, Iowa, Texas, and California had the least overdoses, accounting for 4.1, 4.8, 4.8 ad 5.8 per 100,000, respectively.
Aside from the overdose cases, opioids, alongside other drugs like heroin, are primarily used in populous states and those that serve as entry points. A survey based on HHS and the Substance Abuse and Mental Health Services Administration's ranked states by opioid misuse rates, and these were the findings:
Opioid use across the US states ranked
States with the highest opioid use
Alabama 5.3%
Oregon 5.3%
Kentucky 4.8%
Colorado 4.7%
Kansas — 4.7%
States with the lowest opioids use
New York 2.8%
Wyoming 2.7%
Illinois 2.5%
Nebraska 2.4%
South Dakota 2.4%
Other substances
While some states use specific substances more than others, the reality is that Americans are using alcohol or drugs and, sometimes, a combination of both. Alcohol and nicotine are legal and loosely regulated. The fact that they are affordable and easily accessible makes them a drug of choice for many people. Despite these, alcohol and nicotine carry a risk for addiction and even death.
Prescription medications are also technically legal. And since the doctors issue them, some Americans abuse them assuming it's safe. But prescription drugs are highly addictive and can serve as a gateway to other drugs like heroin and fentanyl. Besides, these drugs account for 30% of emergency room admissions.
And with the growing cases of mental illness across the country, many are self-medicating with cocaine, marijuana, or alcohol. Unfortunately, these mind-altering substances offer temporary relief but may lead to addiction and other health-related issues.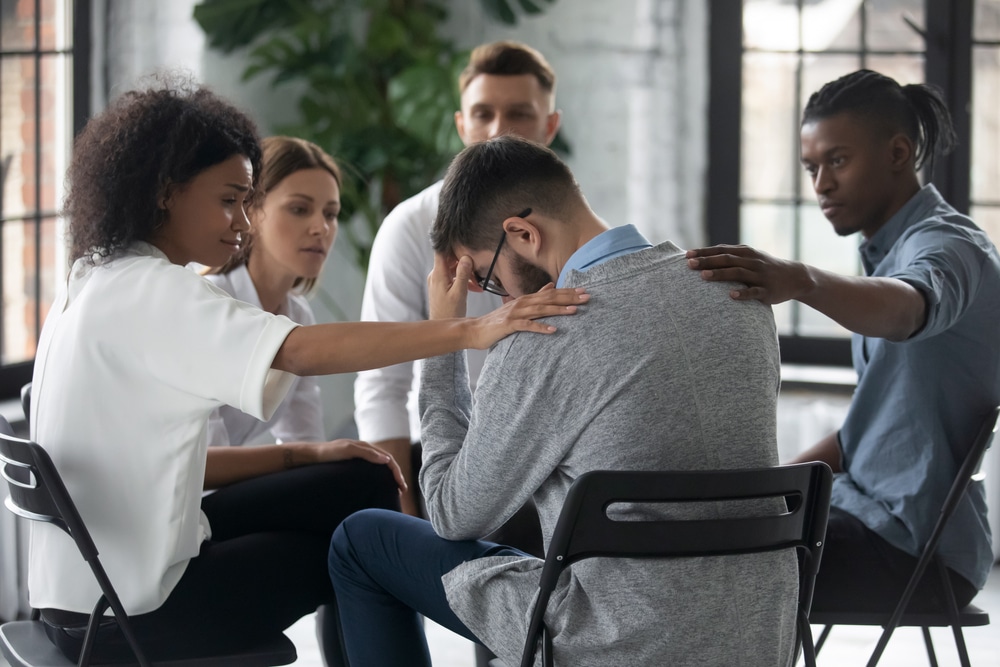 Americans use drugs and alcohol for various reasons. Some do so as a social activity, like after work or during holidays, while others use it to fit in. Availability, experimenting, self-medicating, feeling good, etc., are common reasons people use drugs across the country. But there are other risk factors like having family members who abuse substances that predispose one to use.
Drug of choice may differ from state to state due to availability, state laws, and influence. But all in all, the drug is still a problem irrespective of the type of drug. If you or someone close to you is addicted to drugs, it is best to seek substance abuse treatment. Many treatment approaches exist to help you lead a drug-free life.
People abuse drugs for various reasons. Some do so to fit in, to seem more mature, or to experiment. Others use drugs to escape, to relieve boredom, or rebel. They see drugs as a solution or a way to cope with a situation. But since most of these drugs are highly addictive, they often end up being the problem. According to the National Institute on Drug Abuse, illicit drug use can lead to dependence, addiction, and in worst cases, the drugs can kill you.
You've probably heard that drugs are dangerous one too many times; it's getting hard to believe. But all drugs, including prescription pain relievers, have real potential for harm. Prescription drugs can kill you - irrespective of whether you use them alone, or you mix them with other drugs. Vital statistics show that the death toll from abuse and misuse of such drugs is steadily rising. And if you don't stop using, you could be part of these statistics soon.
How do drugs kill?
Most drug fatalities result from a combination of factors, not just the drug itself. For example:
Death from ecstasy happens due to:
Contaminants in the drug
Dehydration
Water intoxication
Serotonin syndrome
Other causes like an underlying heart condition, or high blood pressure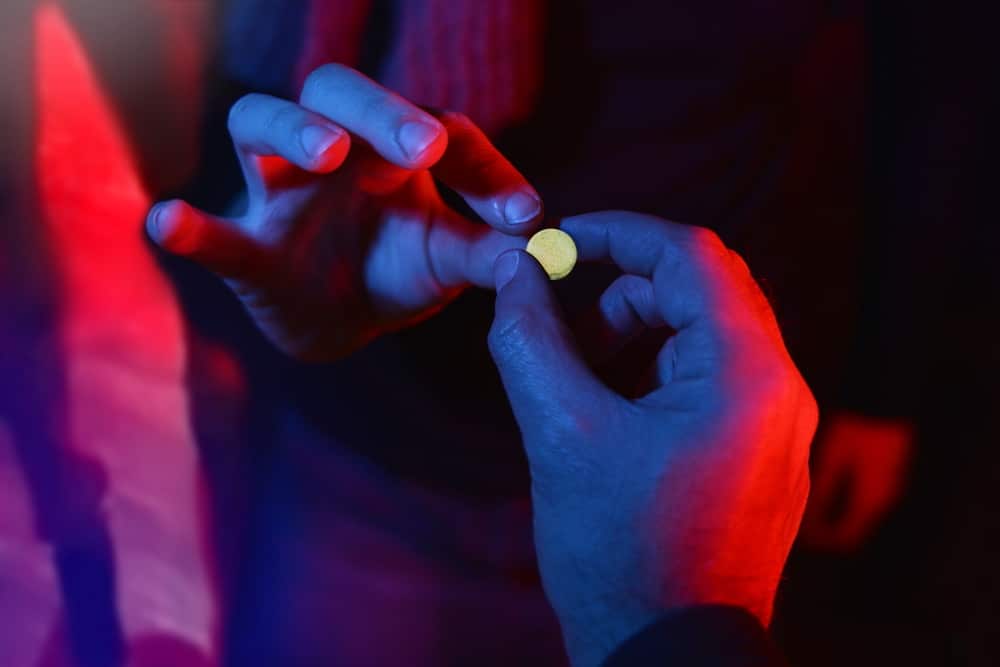 How cocaine kills
Stimulants like cocaine flood the brain with norepinephrine and dopamine, creating euphoric effects while boosting focus and confidence. They also stimulate the cardiovascular system – and that's where the danger comes in. Cocaine causes rapid or irregular heart rate, blood vessel constriction, and increased blood pressure.
The constriction of blood vessels means less oxygen supply to the heart muscle and can cause a heart attack. Cocaine users are 23 times more likely to have a heart attack than those who don't use. No wonder cocaine is referred to as the perfect heart attack drug.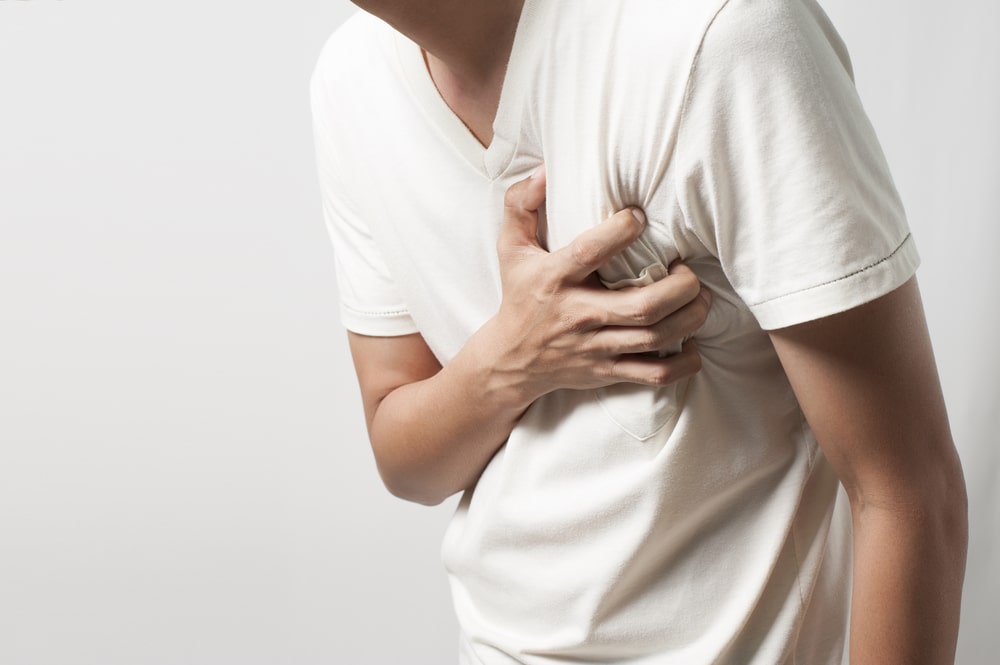 How opioids kill
When opioids and other depressants, get to the brain, they bind to mu-opioid receptors and activate them. This produces euphoric effects but also triggers a series of physical and psychological actions. Opioids produce respiratory-depressing effects. As a result, fatal overdose victims often die from respiratory depression (choking to death) because they cannot get enough oxygen to feed the demand of their body's organs.
What is overdose, and how does it happen?
A drug overdose happens when a person takes too much of a substance or a mix of substances. This is so even if it was an accidental overdose. People can overdose on alcohol, prescription drugs, illicit drugs, and other substances. In many cases, overdoses are fatal.
But those who get immediate medical attention can be saved. As mentioned earlier, drugs can overwhelm the body in different ways. But the most common cause of death during an overdose is respiratory failure.
Signs of drug overdose
The signs of an overdose depends on the type of drug involved. Overdose deaths involve sleepiness, confusion, and coma. Other factors can include:
Problems with vital signs like blood pressure, temperature, pulse rate, and respiratory rate
Hot and dry or cool and sweaty skin
Seizures
Chest pain
Nausea, abdominal pain, diarrhea, and vomiting
Drug overdose deaths, in numbers
Accidental overdose is the leading cause of death in the US for people under 50 years. Drug overdose deaths now surpass deaths from homicides, car accidents, firearms, or HIV/AIDS. In 2017 alone, more Americans died due to drug overdose than they did in the entire Vietnam War. Of these deaths, nearly 66% involved illicit drugs or prescription opioids.
In 2019, more than 70,000 Americans died from a drug overdose. And the drug overdose trend doesn't seem to be slowing down. According to recent provisional data from the CDC, the number of overdose deaths shot to 81,000 deaths in 2020. This increase is attributable to the pandemic and its negative impacts on lives, especially of those struggling with substance use disorders.
The addiction epidemic was already a significant problem across the US. But the pandemic has only made the problem worse. Its spread has sent people into panic. And with long term travel restrictions, social isolation, economic shock, disrupted access to addiction support, and increased mental health distress, people turn to drug use and misuse trying to cope.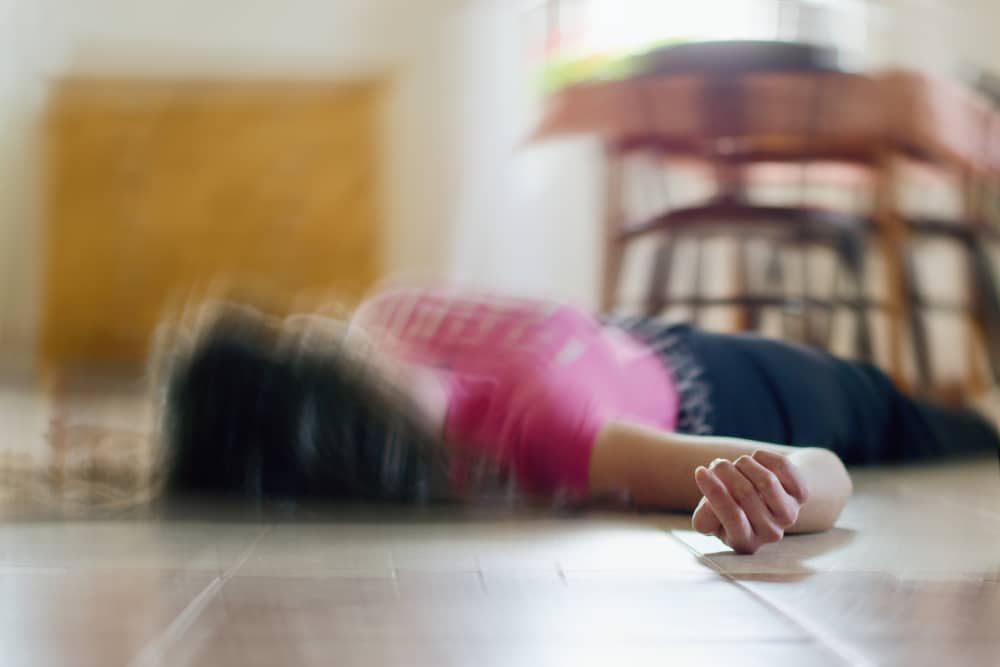 Cocaine and psychostimulants overdose deaths
In 2018, there were 14,666 overdose deaths involving cocaine in the US, according to a CDC report. This represents about a 2.5% rate increase in cocaine-involved deaths in 2018 than in 2014. The report says that the overdose death rates attributed to cocaine that has been cut with synthetic opioids, like fentanyl increased faster in recent years than did deaths from pure cocaine. Among 70,237 drug overdose deaths in 2017, about 23,139 or 32% involved cocaine, psychostimulants, or both.
Opioid overdose deaths
50,000 of the 2019 drug deaths were from an opioid overdose. The abuse of and addiction to opioids, including heroin, prescription drugs, and fentanyl, is a severe crisis that affects public health and economic and social welfare. CDC estimates the annual economic burden of prescription opioid abuse alone in the US to be $78.5b. This includes the cost of addiction treatment, health care, lost productivity, and criminal justice involvement.
Fentanyl overdose deaths
States across the US are reporting a sharp increase in fentanyl-involved overdose deaths. Fentanyl overdoses can happen within seconds to minutes of use. The sad part is many users don't seem to be looking for fentanyl and have no idea that the drug they're using contains fentanyl.
Meth, cocaine, and powder heroin may be cut with fentanyl. There have also been cases of illicit Oxycodone and Xanax tablets containing fentanyl.
Meth overdose death rates
Meth-related deaths are also rising across the US, according to NIDA. Overall data shows overdose rates rose from less than 0.8 to 4.5 per 100,000 women and 2 to 10 per 100,000 men, a more than fivefold rise from 2011 to 2018.
Getting help for drug overdose
Call 911 if you suspect a drug overdose. Emergency help can save a life. General treatment strategies involve:
Giving activated charcoal to absorb the drug from the digestive tract.
Pumping stomach to get rid of the substance.
Inducing vomiting to get rid of the drug from the stomach.
Issuing IV fluids to help the body speed up the removal of the substance.
Clearing the airway.
Preventing an overdose from occurring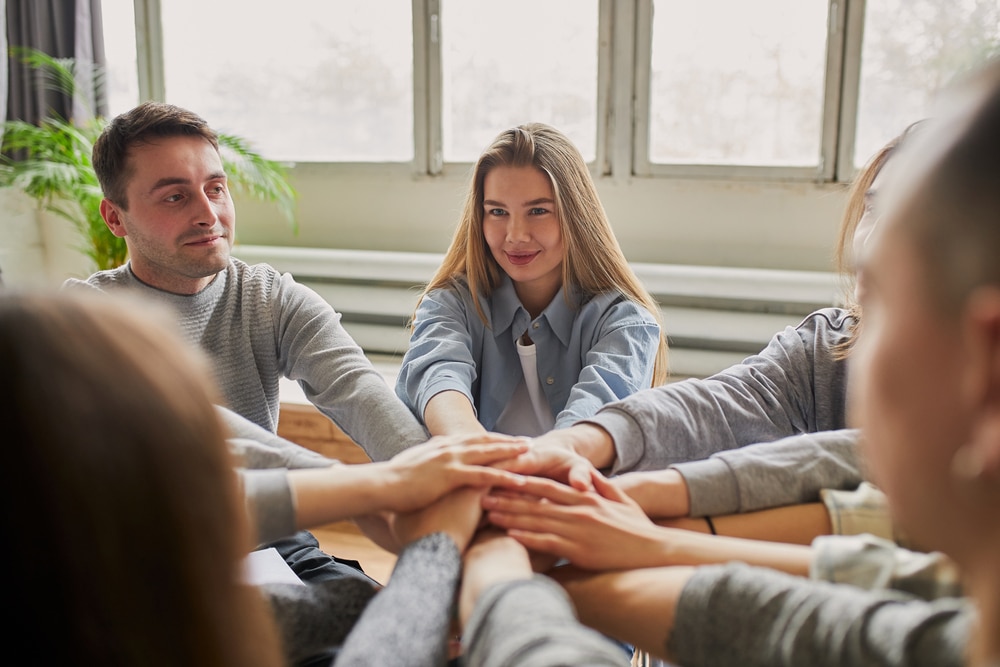 Overdose deaths remain a critical problem across our nation. If you have prescription medicines, ensure that you use them according to the doctor's recommendations. Overdose occurring from prescription drugs often happens when they are used in ways not advised by your doctor.
Quitting drug use is also a great way to prevent overdose. If you are having a hard time quitting, you should seek professional help. Addiction treatment centers in Texas and across the US have therapists and physicians who can help address mental and physical health issues.
Misuse of prescription drugs is a serious health issue in the US. A 2017 report by the National Survey on Drug Use and Health shows that 18 million people misused prescribed medications at least once in 2016. Most of these people assume that pain drugs are safer than illicit substances because they are prescribed medically. But they have become a "gateway drug" for many Americans.
When these drugs are taken in ways not intended by the doctor or taken by someone who's not the patient, they can lead to severe health issues. Studies show that misuse of opioid pain relievers has opened the door to heroin use. Mental health is important, and mental illness can further drive drug use through something known as dual diagnosis.
A brief look into prescription opioids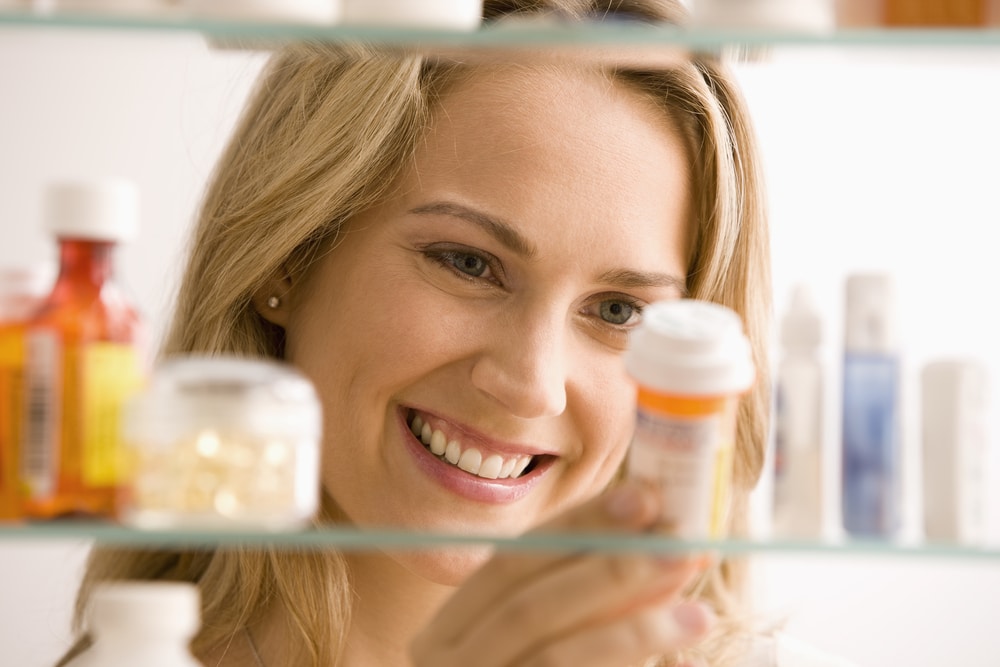 Prescription opioids contain chemicals that relax the body and relieve pain. They are an essential component of treatment that, when used correctly, can enhance the quality of life and provide pain relief. But since opioids make people feel very relaxed and high, they're sometimes used for non-medical reasons. This poses a serious risk of addiction. Opioids are highly addictive, and their misuse often leads to opioid use disorders, drug overdoses, and death. Common examples of prescription opioids include:
· Oxycodone (Percocet®, OxyContin®)
· Hydrocodone (Vicodin®)
· Oxymorphone (Opana®)
· Fentanyl
· Morphine (Avinza®, Kadian®,)
· Codeine
How people misuse prescription opioids
Opioid medications are effective for pain management. They are generally safe when used for a short time and according to the doctor's prescription. Opioid misuse happens when a person:
Takes medicine in a way or dose other than prescribed
Takes medicine for its "high" effect
Takes another person's prescription medicine
Prescription opioids and addiction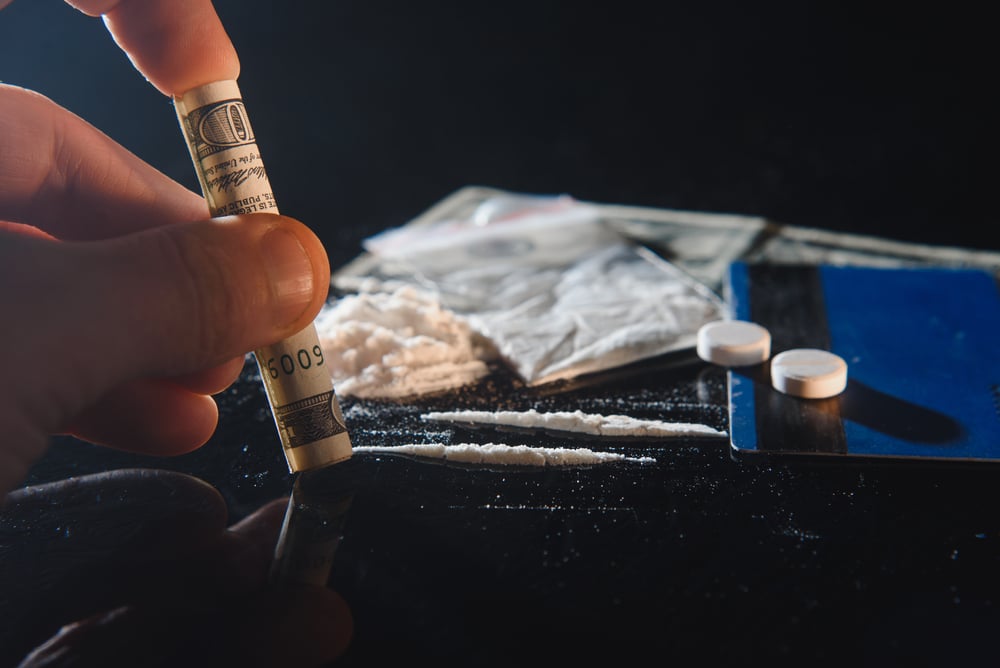 Humans have opiate receptors in the brain that are responsible for feelings of pleasure and pain. Opioids work by binding to these opiate receptors in the spinal cord, brain, and other locations in the body. They mimic the effect of pain-relieving chemicals that are produced naturally and block the pain perception.
Repeated use increases tolerance. So one may need to take higher doses to achieve the same pain-relieving effects or reduce withdrawal symptoms. At this stage, someone becomes opioid-dependent and may develop drug-seeking behaviors to sustain their need for use. Others may turn to non-prescription alternatives like heroin, because it's cheap, easy to access, and has a similar chemical composition as synthetic opioids.
How Prescriptions became the ultimate gateway drugs
Public perception of prescriptions as "safe"
Most sober people won't use hard drugs like heroin, meth, and cocaine because of the perceived danger. They tend to keep away because they are aware of the drugs' potency and danger. On the other hand, pain-relieving opioids create a different perception. Most people see them as safe because they are prescribed at the hospital.
On their own, prescription drugs might not pose a threat. But when combined with some risk factors like mental health or misuse problems, prescription drugs may indeed be dangerous. In fact, they may serve as a doorway to other more powerful and highly addictive substances – like cocaine and heroin. People who are struggling with addiction or mental health issues are less likely to have inhibitions about using cocaine or meth.
Prescription opioids and heroin
Heroin has a similar chemical composition as prescription opioids. It is also cheaper and highly accessible as compared to prescription opioids. This makes it an appealing alternative for people who are addicted to opioid drugs. According to the National Institute on Drug Abuse, about 4 to 6 percent of those who misuse prescribed opioids switch to heroin.
The most current data shows 33% of those entering treatment for opioid use disorder reported heroin as the first opioid they used frequently to get high. A study in the Chicago metropolitan area identified prescription opioid abuse as a path to heroin addiction.
Cost and availability
As with any other addiction, patients with opioid dependence will always try to find more drugs to stay high. Current state laws and regulations limit opioid prescription. This makes it hard for these addicted patients to access prescription drugs so most of them turn to the streets to buy opioids and other drugs.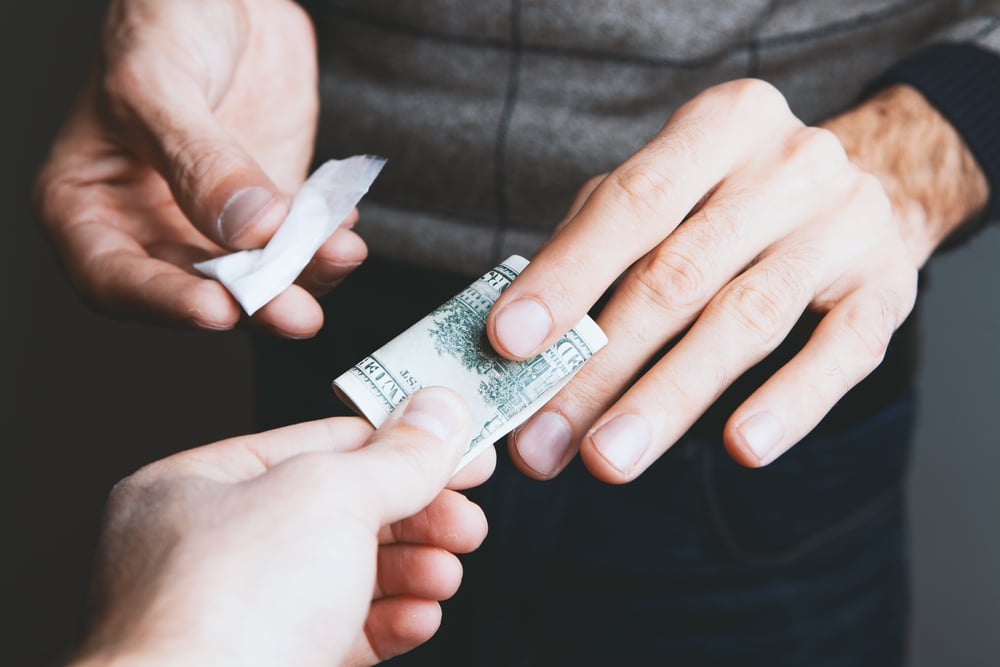 When they reach this point, they become determined to At this point, high and/or reducing the withdrawal symptoms. They only focus on what's available and what they can pay for. Unfortunely, they ignore the impurities in the pills or resulting side effects.
Prescription drugs and sharing
While opioid overdose deaths are prevalent these days, a new study analyzed the role people sharing their pain medications with others may play in driving this drug epidemic. Of the 1,200 Americans in the study, 75% said they believed selling or sharing unused prescriptions fueled the nation's addiction epidemic. 10% admitted that they had given or offered their medications to friends or family members for recreational or medical use.
When people (other than the patient) misuse prescription drugs for recreation or other reasons, they may develop an addiction that pushes them to get more drugs. Unfortunately, many of these people end up abusing other drugs to get high or offset the withdrawal symptoms. This puts them at risk of drug overdose and even death. According to the National Institute on Drug Abuse, drug overdose deaths involving prescription opioids rose from 3,442 to 17,029 between 1999 and 2017.
Are prescription drugs the ultimate gateway to drugs?
The short answer is yes. Drug abuse is a spectrum. It can start with prescription drug misuse or outright drug experimentation and end up in a full-blown addiction to the same or other drugs. People who knowingly or unknowingly misuse prescription drugs may feel the need to sustain their high.
When they can longer get a prescription from the hospital, they will branch out to find readily available drugs that will "quench their thirst." The same applies to those who use prescription medication for recreational or experimentation reasons.
Substance abuse disorder is a complicated problem. But the good news is that programs exist to help people stop abusing prescription and illicit drugs and regain control of their lives. No matter how severe the situation is, health care experts in addiction treatment centers can offer the much-needed help.
Heroin addiction is a global problem. According to the World Health Organization, 58 million people around the world used opioids in 2018. In the same year, 46,802 opioid-involved overdose deaths occurred in the US. This was followed by a significant rise in 2019 to 49,860 overdose deaths.
The problem with the opioid drug is that it is highly addictive. Even those who take prescription opioids have an increased risk of developing an addiction. And when they develop an addiction, a good number of them turn to heroin because it is cheaper and easier to access. Heroin is typically sold as a white or brown powder that's cut with starch sugars, synthetic opioids, or even powdered milk.
Pure heroin is a white powder. People who use pure heroin often sniff or smoke it. Any dark powder or black powder may indicate impurities. The same applies to heroin that's hard as coal or sticky as tar. The dark color in black tar heroin results from crude process methods that don't eliminate impurities. Those who use impure heroin dilute and inject it into the muscle, veins, or under the skin with an intravenous needle. This leaves behind track marks that can visually give away their drug use problem.
What are track marks?
These are physical scarring that happen when one injects drugs repetitively. It's common to spot profound track marks on people who are struggling with addiction because they are often injecting drugs, leading to scarring. Injecting the same place repeatedly disrupts the skin's natural barriers and mutilates and bruises the veins in that area. So many drug users shift to other places like the ventrogluteal muscle to try to prevent or hide scarring. This makes it hard to discover their using habits.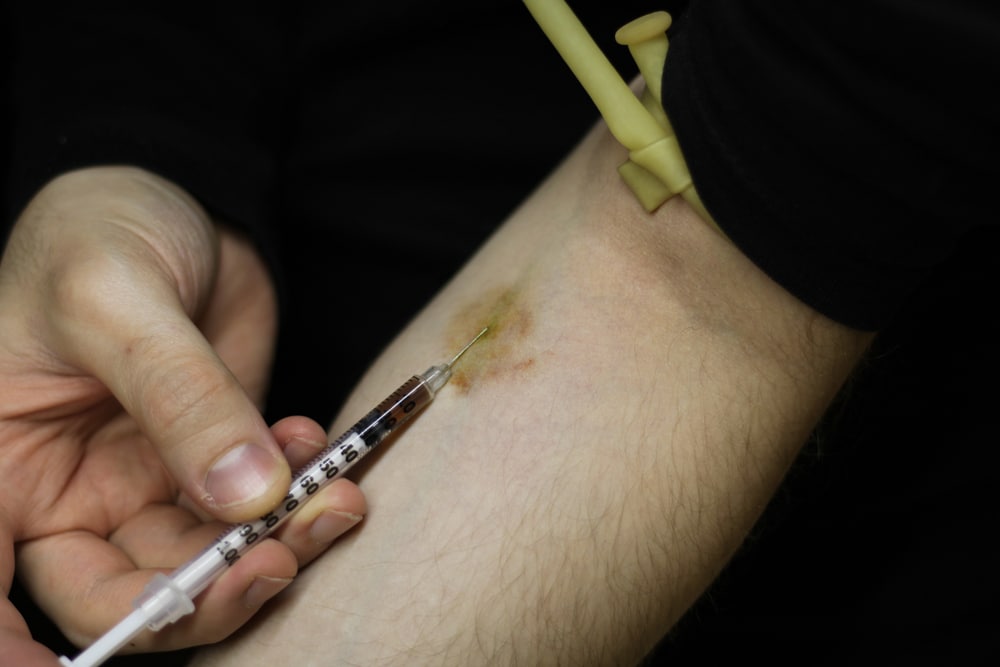 Injecting drugs
Many people who abuse heroin inject through the arms. In fact, it is the most common site of injection. That's because the veins are visible, accessible, and easy to inject into. Unskilled or frequent injections in the arms leave track marks and may also cause infections. Heroin users will frequently switch injection sites to keep track marks and complications to a minimum. When they do, the legs and feet are often the next stop. Intramuscular injection is a bit challenging for many. So some users skip the leg and go for the feet because the veins are somewhat easy to inject into.
Where do addicts hide their track marks?
When someone keeps injecting drugs, they will develop scars, sores, or track marks that are easy to spot. That's why many injecting drug users become adept at concealing these marks. They will wear large clothes, long-sleeved shirts, sweaters, and things that cover the marks. But since hiding track marks in the arm isn't always practical, many people will shift to hidden body parts that are harder to be seen.
Let's explore the top 5 places addicts hide their track marks.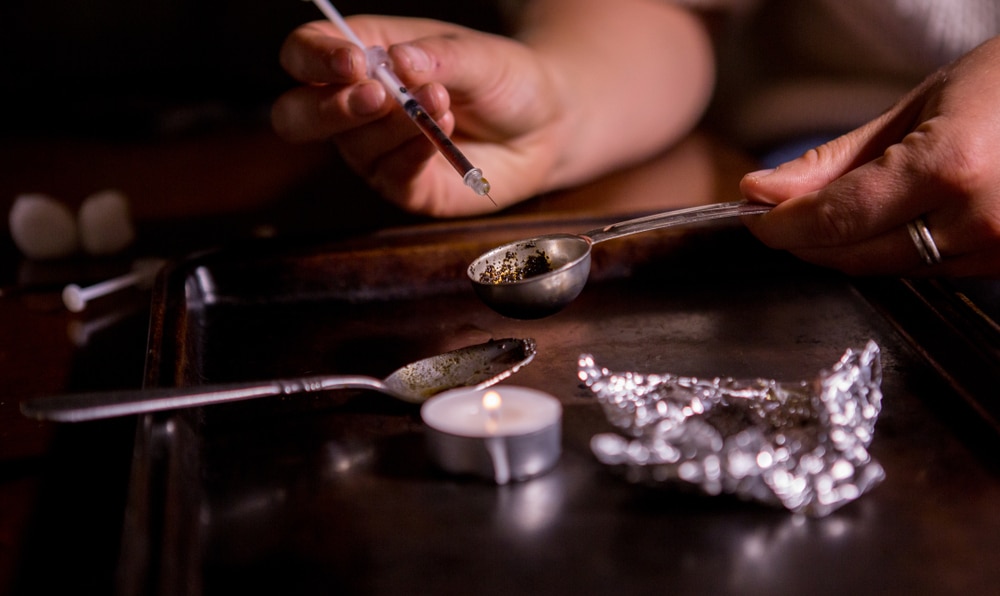 Neck
People who inject drugs are usually only concerned about getting the drugs into their system. As long as they can see a vein, they are good to go. Like arms and hands, the neck has veins and arteries that are close to the surface, making it an appealing option. But according to experts at the department of health, injecting in the neck is one of the riskiest drug-injecting behaviors. It increases the risk of damaging an artery or vein not directly visible at the injecting site. But since the neck is usually visible, most drug users will wear pull-necks, hoodies, or use shawls and scarves to cover up the track marks.
Hairline
People struggling with heroin addiction may inject the drug along their hairline to conceal their using behavior. The hair does a great job covering the track marks and makes it hard for anyone to notice. Besides, it's not easy for anyone to check the hairline in case they suspect use. Most people only check the arms. Injecting drugs along the hairline is a dangerous undertaking with potentially life-threatening side effects. In addition to track marks, subcutaneous injections carry the risk of infections. One may also suffer from issues like receding hairline or hair loss.
Wrist
The wrist is closest to the arm, making it an obvious site for many people who use drugs. Track marks on the wrist are easier to hide. Besides wearing long-sleeved shirts and sweaters, one could cover the marks with a big bangle, watch, band, or cloth. And since these are everyday accessories, it can be hard for people to suspect drug use.
Armpit
Armpits are naturally hidden, which makes them a great spot for hiding track marks. People who inject in armpits will almost always wear t-shirts or clothes that conceal track marks, even when they stretch. Unless there's paraphernalia or other signs that give them away, they might go on using for a long time, completely undetected by their friends and family.
Toes
Veins in the legs and feet are common injection sites, especially when those in the arms and hand collapse or get damaged. Those who want to hide their track marks will avoid the legs and feet. Instead, they will inject theirtoes. This way, no one would notice even when they don't have pants or socks on. Track marks between the toes are hard to spot, thanks to the location of the toes. But they are even harder to notice because those who inject their toes are determined to hide them. They will wear socks, shoes, or even wrap the toes with a Band-Aid. They may also cover their legs with a blanket or throw whenever they're relaxing at home.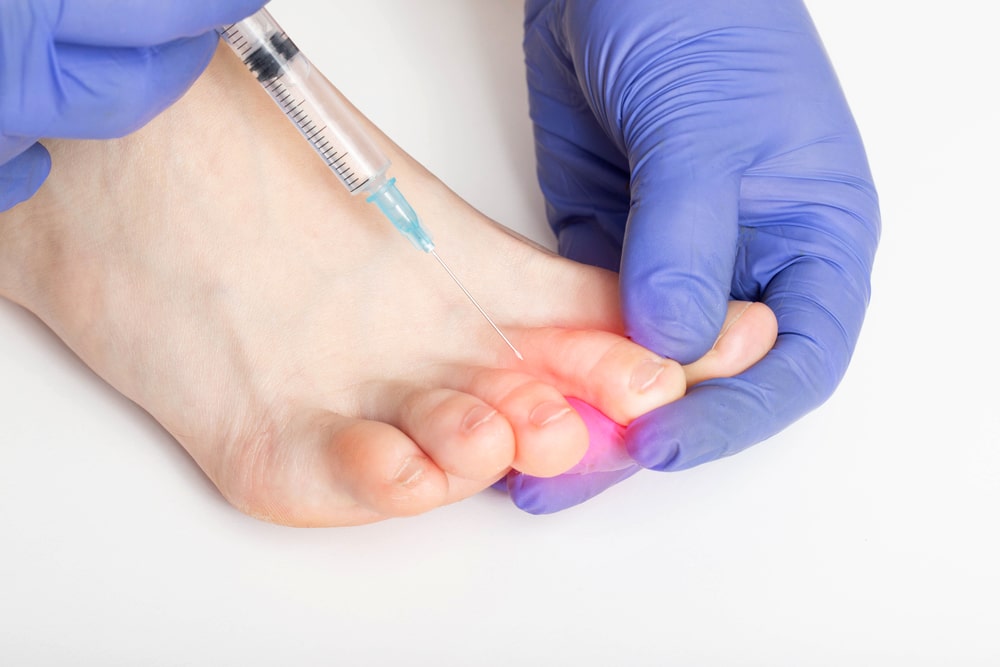 How to identify track marks
Heroin is not only highly addictive but also potentially life-threatening. With the rising cases of heroin overdose deaths, it's always best to help your loved one get timely help. Remember, drug use is not a sign of weak morals. Many people who abuse drugs have underlying problems. According to the Substance Abuse and Mental Health Services Administration, substance abuse and mental health issues often co-occur. Addiction treatment can help address the underlying problems so that your loved one can go back to leading a healthy life.
A person who misuses prescription medicine will do anything to get doctors to prescribe more drugs. They will lie about the severity of their symptoms, forge prescriptions, beg or even shop doctors to try to access the medications. These are a few types of drug-seeking behaviors.
The sad news is that most drug seekers won't admit to the drug problem. Some will justify their actions by claiming that prescription drugs help them manage their chronic pain or mental health issues. Their denial makes it hard to get them into addiction treatment. Unfortunately, this drives them deeper into using, opening them up to potential substance abuse and ensuing substance abuse disorders.
Understanding prescription drug abuse
Prescription drug abuse involves the use of pain medication for their pleasurable side effects instead of prescribed pain relief reasons. As defined by the National Survey on Drug Use and Health (NSDUH), prescription drug misuse is any use contrary to the doctor's direction, and includes:
Use without prescription
Use in greater amounts, longer or often than one was told to take them
Use in any way other than what a physician didn't direct the patient to use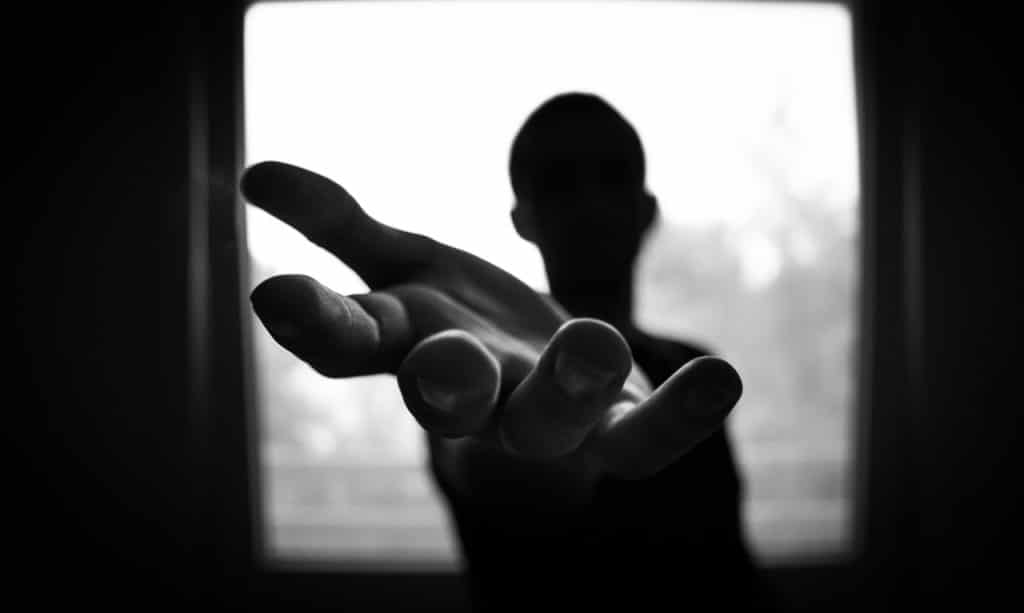 According to the 2015 NSDUH report, about 91.8 million adults in the United States, 18 years and older, used pain relievers in the past year. Of this number, 11.5 million misused pain medication at least once over the same time. Another report on the National Institute on Drug Addiction website shows that 18 million people had misused prescription drugs at least once a year leading up to 2017. Many cited physical pain as the reason behind the abuse. NSDUH's research on prescription drugs was specific to controlled substances.
Controlled substances are drugs that have been declared illegal for use or sale in the open market but can be dispensed under a doctor's prescription. This aims to reduce the risk of drug abuse, addiction, mental and physical harm, or death. It also protects the public from potential dangers arising from the actions of those under the influence of these drugs.
Who are the drug seekers?
A drug seeker is anyone who manipulates a healthcare provider to try to obtain medications. They are primarily patients who abuse alcohol and drugs or are in chronic pain. But drug seekers can also be people who want to barter or sell most or all of the prescription drugs they get.
How to recognize a drug seeker
It is not easy to tell a legitimate patient apart from a drug-seeker. The latter could be someone unfamiliar to you. They may claim to be from another town and have forgotten or lost a prescription of drugs. They could also be someone familiar to you, like a co-worker, another practitioner, relative, or friend. Drug seekers often have the same traits and behaviors. Knowing these behaviors and tricks is the first step to detecting those trying to manipulate you into obtaining desired drugs.
Examples of obvious drug-seeking behaviors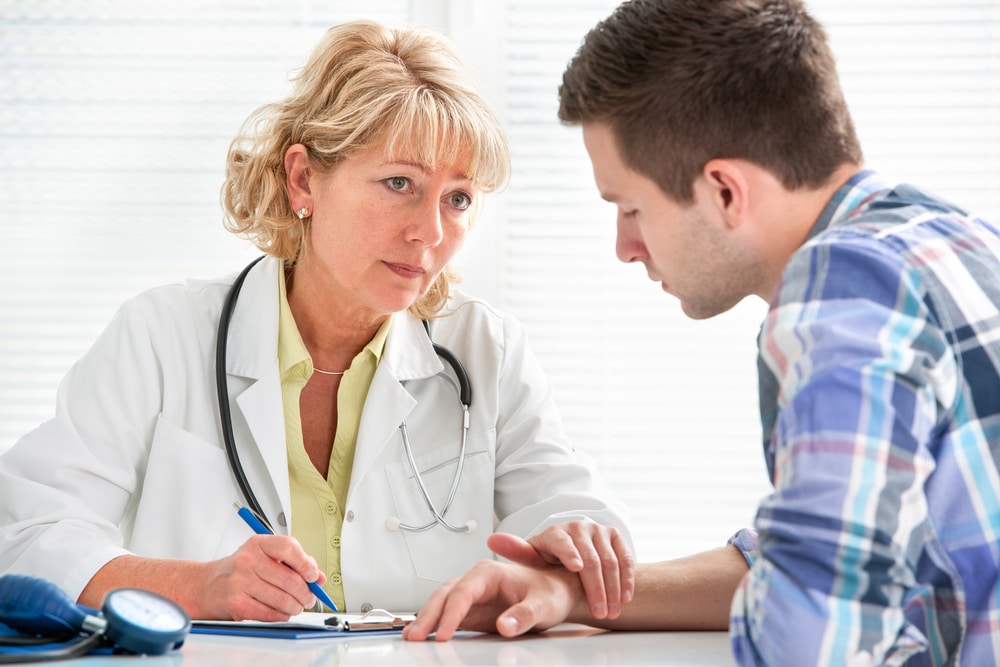 Typical requests and complaints
Someone with drug-seeking behavior may walk into a medical office and request specific drugs by name. They may tell you about the drug, dose, and quantity they want. In many cases, this patient may not want to listen to anything you says. Additionally, they may aggressively complain about a need for the drug. They will ask for brand names, request dose increases, and even claim to have multiple allergies to alternative medicines. Efforts to diagnose their issues may result in irritation or anger on their part. Typical requests and complaints are obvious drug-seeking behaviors that can give the drug seeker away.
Forging prescription
This is a pretty obvious drug-seeking behavior that some patients use. Drug seekers know that they cannot access controlled substances without a doctor's prescription. So, they go ahead and forge one to get the drugs. In case a patient does this, it's essential to notify law enforcement because forging prescriptions is illegal in the United States.
Not keeping follow-up appointments
Since drug-seeking patients are only interested in obtaining prescription drugs, they hardly keep follow-up appointments. Once they get their drugs of choice, they will disappear into thin air until they need more, then they resurface.
Inappropriate self-medicating
Another common trait of people with drug-seeking behavior is self-medicating. These patients will go ahead and use pain drugs for other reasons. They may use it for stress, anxiety, or even sleep. Regular self-medication can lead to addiction and the worsening of these mental health disorders. The problem may only worsen as they may use more drugs to address withdrawal symptoms or the dependence issue.
Excessive flattery
Once a drug-seeking patient with a substance use disorder gets their prescription for pain drugs, they will be excessive in their flattery. Some might shower you with praises, suggesting you are the best in the field. They will even hug you to show their appreciation. However, this will only go on as long as they get what they want. When you calmly and clearly state the effective treatment plan and explain that their condition doesn't warrant the prescription of opioids, the entreating suddenly ceases. Usually, these patients can sense when the doctor is indecisive or decisive.
Patient traveling from far places
Patients with drug-seeking problems or alcohol addiction see many physicians in a short period. When their effort to obtain a drug fails, they will move to the next physician or pharmacy with the hopes of getting the drugs. Some will even travel from different towns or cities in an attempt to get prescription drugs. But it's particularly alarming when the patient fails to mention their previous physician visits. Some states provide systems to help doctors check whether their patient sees other doctors who are prescribing a similar drug.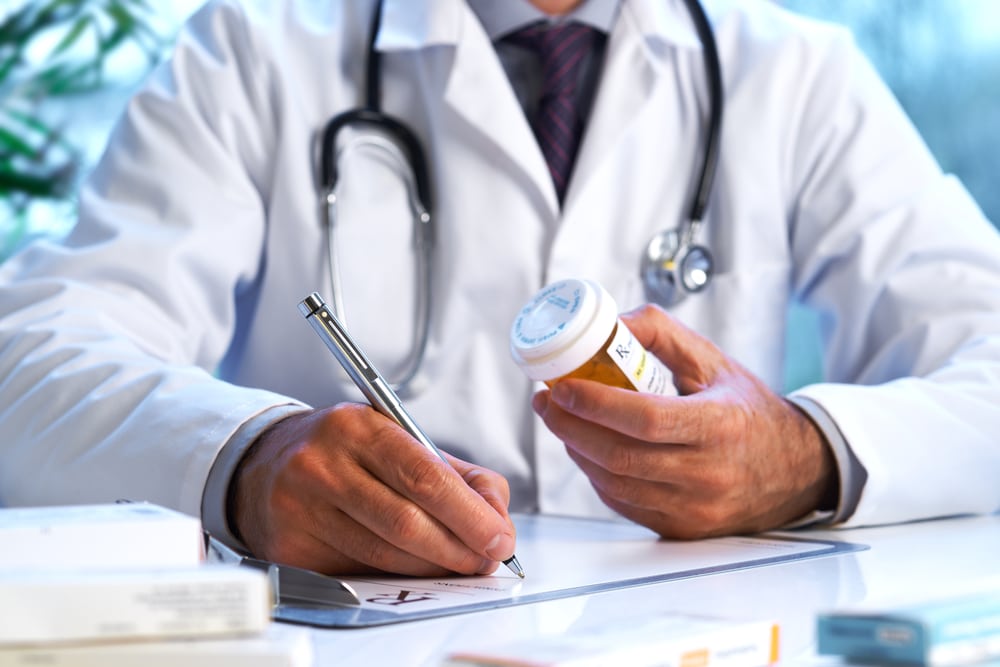 Patient is unwilling to consider other treatments
Someone who is genuinely in pain wants it to end. They're willing to try out any treatment or therapy that would make that happen. But that's not the case for a drug seeker.
A patient reports symptoms that could indicate drug withdrawal
Patients may come to you with new complications that mimic withdrawal symptoms. They may say that they are experiencing anxiety, nausea, shaky hands, depression, insomnia, diarrhea, etc. Some might even open up about their using habit. For example, a patient may say they occasionally use drugs or alcohol and are under some prescribed medications. If this is the case, it could be a clear sign that they are abusing prescription drugs and are at high risk for drug misuse.
How to help a patient with drug-seeking behaviors
Never dispense drugs when you have your suspicions about a patient. Instead, perform rigorous tests and document all results. You may also want to request a picture ID and Social Security number and call the previous doctor to confirm the patient's story. Basically, you want to make sure that all the details check before prescribing the medicines.
If you have reasons to believe that the patient has addiction problems, you might want to help them get addiction treatment. Treatment programs exist to help patients get off of prescription drugs. Different support groups like Alcoholics Anonymous and Narcotics Anonymous can also offer additional support to recovering patients one on one or in group therapy.