The COVID-19 pandemic has been linked to increased drug overdoses across the United States. In fact, early data suggests that the number of overdose deaths in 2020 was higher than any previous year on record. According to the Centers for Disease Control, nearly 92,000 drug overdose deaths occurred in the US between May 2019 and May 2020. The CDC notes that although there was a rising trend in overdose deaths before the onset of the pandemic, the latest numbers show an increase in overdose deaths during the pandemic.
The COVID Pandemic and Opioid Epidemic
The overdose epidemic is a national public health crisis that has been exacerbated by the COVID-19 pandemic. It has led to widespread outbreaks of infectious diseases, such as HIV and hepatitis C, and numbers of deaths.
Overdose deaths from opioids have quadrupled since 1999, and in 2019 alone, over 49,000 people died from an opioid overdose. Synthetic opioids, particularly illicitly manufactured fentanyl, are responsible for the majority of these deaths.
Fentanyl is a powerful synthetic opioid that is 50 to 100 times more potent than heroin. In 2020, more than 56,000 overdose deaths involved synthetic opioids (other than methadone). This number accounted for 82% of all opioid deaths in that year.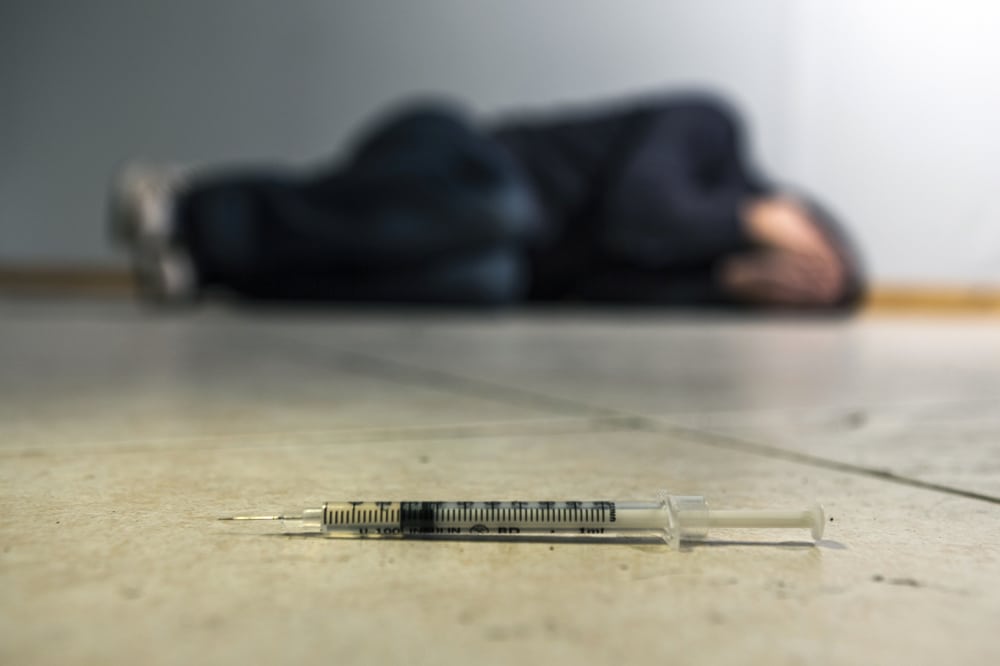 The COVID-19 pandemic has only worsened the problem, as social distancing measures and lockdowns have led to increased drug use and overdoses. The pandemic also devastated the US economy, resulting in job losses and financial insecurity. This has led to increased stress and anxiety.
But overdose deaths aren't just limited to opioid use alone. The CDC notes that preliminary data shows increases in overdoses involving stimulants, such as methamphetamine and cocaine. In the 12 months ending in May 2020, there was a significant increase in the number of overdose deaths involving stimulants.
Drivers of Overdose Deaths during the Pandemic
Overdose deaths increased significantly during the COVID-19 pandemic. In 2020, there were nearly 92,000 overdose deaths involving illicit drugs and prescription opioids. This rise in overdoses is driven by several factors, including:
Increased Stress and Anxiety
Experts believe that the stress and anxiety of the pandemic have a big role in overdose deaths. Many people who struggle with substance abuse use drugs as a way to cope with difficult emotions and situations. The added stress of the pandemic can be overwhelming for someone who is already struggling, leading them to use more drugs than usual.
Lack of Access to Care
The pandemic has resulted in a decrease in access to treatment and recovery services. With fewer resources available, many people are unable to get the help they need. This can lead to a decline in sobriety and an increase in drug use.
Social Isolation and Loneliness of the Pandemic
The social isolation and loneliness caused by the pandemic can also lead to an increase in drug use. People who struggle with substance abuse often use drugs as a way to cope with negative emotions. The isolation of the pandemic can trigger these emotions, leading to an increase in drug use.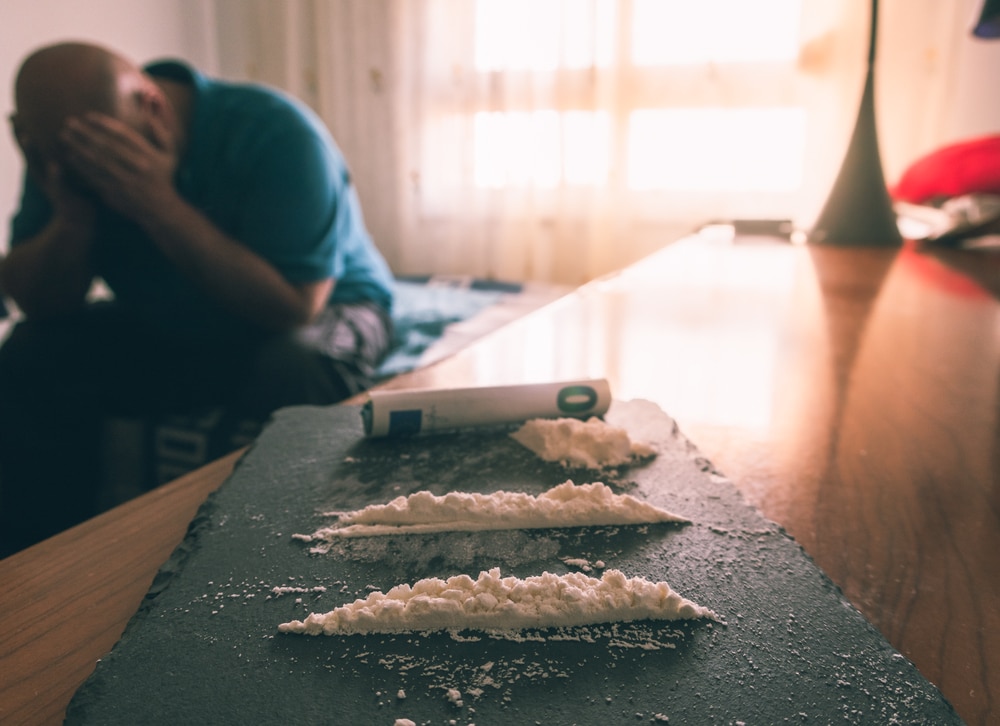 Poor Mental Health
The COVID-19 pandemic has also had a profound impact on mental health. The CDC reports that adults aged 18-24 experienced the largest increase in mental health problems, such as anxiety and depression, during the pandemic. Mental health problems can lead to increased drug use and overdoses.
Disruption in the Supply of Illicit Drugs
The pandemic has also resulted in a disruption in the supply of illicit drugs. The closure of borders and decrease in international travel has made it difficult for drug dealers to get their hands on illicit drugs. This has led to more dangerous substances being sold on the street.
Street drugs can be extremely dangerous for people who use illicit drugs, as it increases the risk of overdose. The disruption of the supply of illicit drugs also increased the price of drugs, which pushed some to cheaper alternatives, which could be more potent.
Racial Disparities in Overdose Deaths
The coronavirus pandemic has also exacerbated racial disparities in drug overdoses. While the number of overdose deaths has increased, the increase has been highest among Black people. In 2020, there was a 44% overdose death rate among black people and 39% for Alaska Native and American Indians. White people had 22%.
The increase in deaths is largely driven by illicitly manufactured fentanyl. Blacks were more likely to die from an overdose involving fentanyl.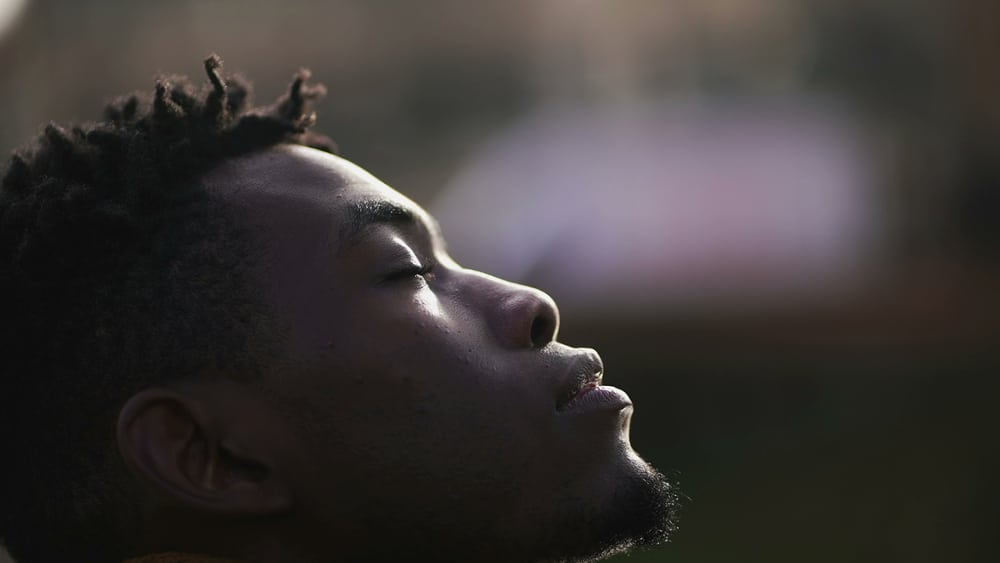 What can be Done to Prevent Overdose Deaths?
According to the National Institute on Drug Abuse, overdose deaths have been on the rise in the United States for the past two decades. But the numbers increased sharply during the pandemic. The opioid epidemic has had a devastating effect on families and communities across the country, and it is clear that something needs to be done to prevent further tragedy. Here are some things that can be done to prevent overdose deaths:
· One way to reduce the number of overdose deaths is to increase access to treatment for substance abuse disorders. This includes everything from prevention and early intervention programs to specialized treatment facilities.
· Additionally, it is important to increase access to naloxone, a medication that can reverse the effects of an opioid overdose. Naloxone is available without a prescription in many states, and it can be administered by family members or bystanders.
By increasing access to treatment and naloxone, we can start to turn the tide on the opioid epidemic and prevent more lives from being lost to overdose.
Get Help for Addiction Treatment
The COVID-19 pandemic has had a devastating impact on the lives of people struggling with addiction. Any ground gained in harm reduction for drug addiction in the last few years was overwhelmed by COVID-19. The isolation and loneliness of the pandemic, as well as the disruption in the supply of illicit drugs, have led to an increase in drug use and overdoses. Racial disparities in overdose deaths have also been exacerbated by the pandemic.
If you or someone you love is struggling with addiction, it is important to get help as soon as possible. Addiction treatment can save lives.
Using more than one drug at a time is dangerous, yet people still experiment with various drugs. Most drug combinations intensify the effects of each individual drug making them more dangerous than they were before.
Combining substances, whether illicit or prescription drugs may result in drug overdose, and in some cases, death. According to the National Institute on Drug Abuse, mixing drugs can change the way an active ingredient works. It can amplify the ingredient's effect on the body, make it less effective or have other unexpected results.
Some popular drug combinations that kill are:
· Gray death.
· Alcohol and benzodiazepines.
· Heroin and cocaine.
· MDMA and magic mushrooms.
Let's look at these popular drug combinations in detail.
Gray death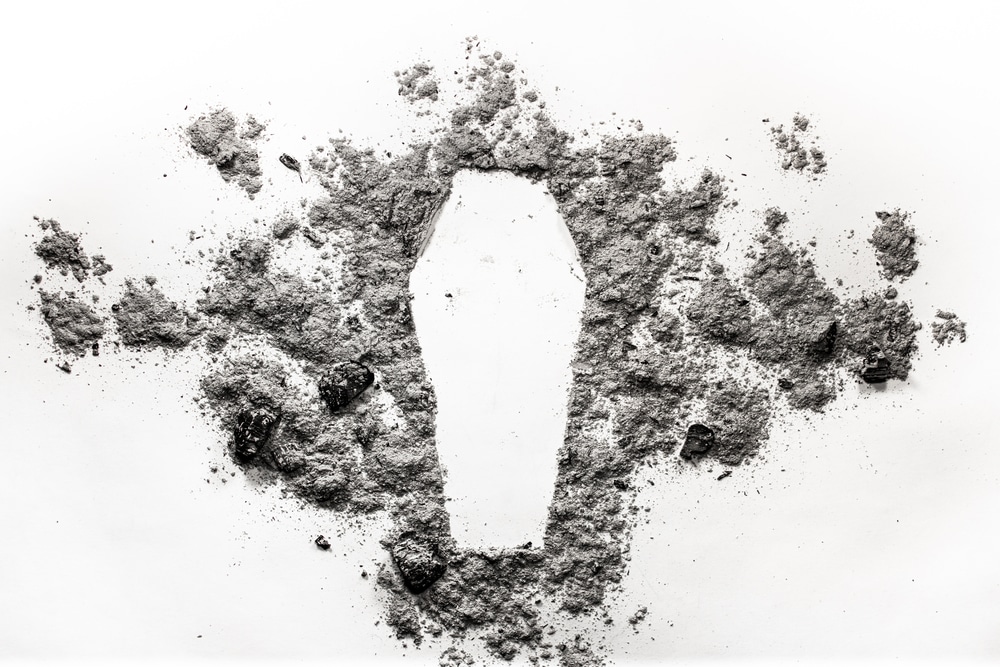 This is a lethal drug combination that is gaining popularity at a very high rate among the youth. It consists of different varieties of opioids such as:
· The powerful painkiller fentanyl
·     An animal tranquilizer carfentanil
· Heroin
· U-47700 a synthetic opioid popularly known as "Pink".
The combination resembles gravel or concrete mixing powder which can be smoked, snorted, injected or swallowed. It is extremely dangerous even in small dose. In fact, it is so lethal, it can seep through the skin into the bloodstream if handled with bare hands.
Gray death causes a range of side effects like slow breathing, loss of consciousness and heart failure. This lethal combination has caused many opioid overdose deaths. According to the CDC, about 71,000 overdose deaths involved an opioid in 2019. These deaths occurred across the US.
Drug dealers sell the concoction cheaply in the streets, going for as low as $10. The low-price has made it easily accessible leading to an increase in the number of deaths resulting from overdose cases.
Since Gray death is a fairly new combo, most users are unaware of its adverse effects. In order to prevent more deaths from occurring, authorities around the world are creating awareness about the dangers of using this combination and encouraging those already using it to seek medical help.
Alcohol and Benzodiazepines
Mixing drugs and alcohol is dangerous. In addition to running a higher risk of side effects from mixing the two substances, you have a greater chance of overdose and death. That's why health care providers recommend avoiding this combination.
Benzodiazepines such as Valium and Xanax are central nervous depressants used to treat insomnia, stress and anxiety. They are generally safe when taken as prescribed. Mixing alcohol with benzos not only enhances the effects, but also increases the risk of overdose death. That's why every warning label on benzo containers caution against mixing the drugs with alcohol. Doctors also instruct their patients not to drink alcohol when taking benzos.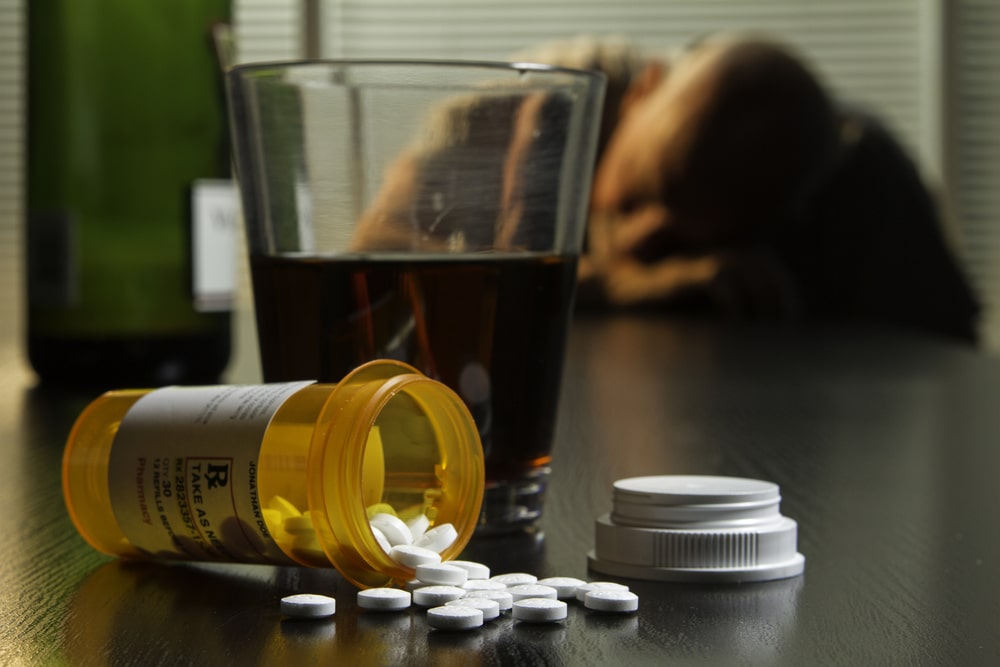 This combination is also known to cause side effects like:
· Organ failure
· Brain damage
· Unconsciousness
· Extreme drowsiness
· Slow breathing, causing insufficient oxygen supply to the brain
· Increased reduction in cognitive ability
· Increased risk of developing a substance use disorder
· Increased potential for unpredictable effects
· Death
Heroin and Cocaine
This is an injected combo of cocaine and heroin commonly referred to as "speedball". Both drugs affect the dopaminergic brain process leading to a combined effect. The combination is highly addictive.
Most drug users believe that when you combine heroin and cocaine, they cancel each other's effects since they have opposing effects. However, this is not the case. When you combine the two drugs, their negative effects of both are amplified. The combo leads to a state of "push-pull" in the body, putting a strain on circulatory and respiratory systems. As a result, your body becomes confused as it is processing two toxic substances which are complete opposite of each other at the same time.
Users who want to have the speedball effect dissolve both drugs in liquid and inject the mixture to achieve an extremely quick and intense high. Cocaine's high lasts for a short period, while that of heroin lasts much longer. Therefore, those who combine the two drugs use more cocaine to prolong the speedball effect.
Mixing heroin and cocaine increases the risk of drug overdose and death. It may also result in a number of deadly symptoms such as increased heart rate, cardiac arrest, blurred vision and even stroke. Over the years, many people have lost their lives to accidental overdose, with speedball overdose being one of the main causes.
It is important to create awareness on the risks of speed balling and also know how to identify danger signs in users and call for emergency help when the need arises.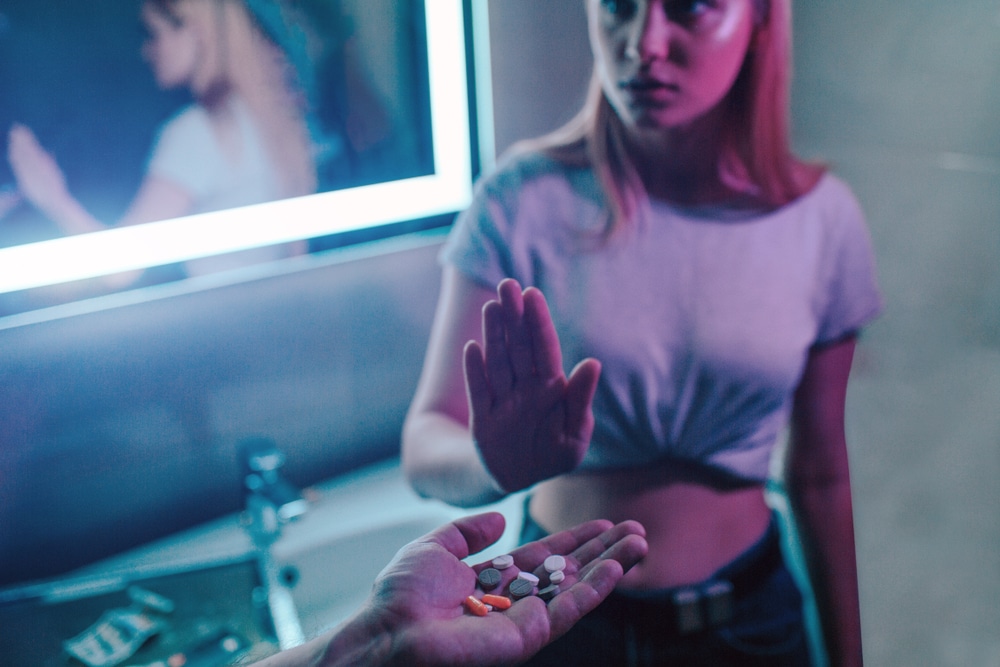 MDMA and Magic Mushrooms
Mixing MDMA (ecstasy) and psilocybin mushrooms also known as "Hippie flipping" or "flower flipping" has been in practice for years. Users mix the two so that they can enjoy the synergy of their combined effects. They experience a feel-good high when trippy visuals of mushrooms meet with sensory elevation caused by MDMA.
Since both drugs affect the pleasure centre of the brain, the combined effect impacts the user's mood and temperament, inducing unusual sensory experiences. The hippie flipping feeling lasts about six hours although some users have reported feeling mild effects a day or two after.
There is a high risk of overdose and even death when mixing MDMA and Magic mushroom. MDMA can cause serotonin to be produced in the brain leading to increased heart rate, high blood pressure, muscle cramping and high temperatures. However, these effects vary based on factors such as the user's personality and mood, age and health status.
Conclusion
People that use these lethal drug combinations may be unaware of the danger involved until it's too late. There is a need for aggressive education and awareness on the risks of drug interactions, especially among the young people.
When you get addicted to using any of the above drug combinations, it would be best to seek treatment before the drugs significantly affect your physical or mental health.
Professionals will identify the root cause of addiction and take you through an individualized treatment program. You will undergo a medical detox and a rehabilitative inpatient program to help you through the early tough days of recovery. Afterwards, your doctor will refer you to support groups which will help you maintain your sobriety.
A lot can happen when you take more than the usual or recommended dose of a drug. Sometimes, you could experience mild symptoms like loss of coordination. But in extreme cases, you may end up with severe, harmful symptoms or even death. This is called an overdose.
Usually, your body's metabolism can get rid of the substance, neutralizing the harmful effects. But if the drug level exceeds the threshold that your body can metabolize, the drug's side effects can harm you physically and mentally.
What is an overdose?
An overdose happens when you take a toxic amount of a medicine or drug. It can be intentional or accidental:
Intentional overdose: This is where a person takes too much of a drug to get high or harm themselves. It involves using prescribed or non-prescribed drugs in excessive quantities to produce euphoria. But in some cases, using illicit drugs after a period of abstinence or in large quantities can also cause an overdose
Accidental overdose: Medicines have benefits. However, an overdose can occur if you take too much or take them simultaneously as other medicines. An overdose is considered accidental when one:
Uses the wrong medicine
Takes a medicine by mistake
Takes too much medicine by mistake
Doesn't follow doctor's or pharmacist's instructions properly
Takes medicine that's stronger than they thought
Forgets how much medicine they've already taken
Mixes medicine with alcohol or other drugs
Fails to calculate a child's dosage based on their weight correctly
According to the Centers for Disease Control, there have been 841,000 drug overdose deaths since 1999.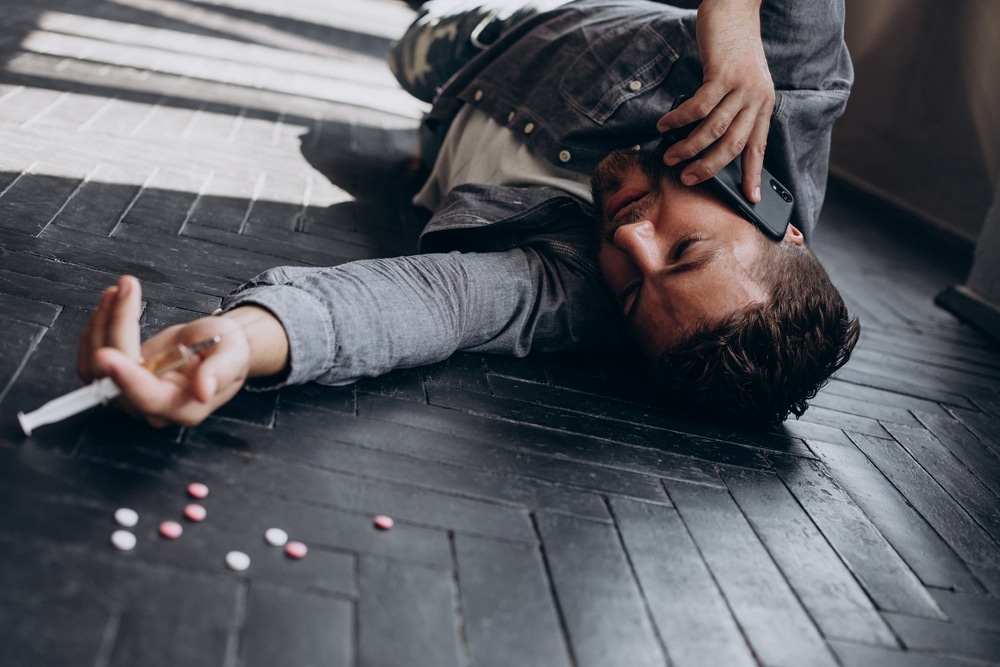 In 2019 alone, 70,630 overdose deaths happened in the US. Of this number, about 70% involved an opioid, mainly synthetic opioids. Cocaine, on the other hand, accounted for 15,000 overdose deaths in the US in 2017. The misuse of and addiction to opioids is a crisis that affects public health.
The most recent data by the Centers for Disease Control and Prevention reveals that about 100,306 people died from a drug overdose in the US during the 12 months ending April 2021.
Symptoms of a drug overdose
An overdose is a medical emergency that needs immediate medical attention. Seek medical advice if you exhibit the following symptoms after taking a drug, alcohol, or a combination of both. You can also call 911 for urgent cases.
Symptoms of opioid overdose are contracted, small pupils, unconsciousness, and respiratory depression.
Symptoms for stimulants like cocaine and meth are seizure, erratic or violent behavior, erratic heartbeat, sweating, and poor muscle control.
Symptoms for tranquilizers or sedatives are labored breathing, dizziness, shock, vomiting, incoherence, and coma.
Symptoms of marijuana overdose are unsteady gait, profound drowsiness, agitation, tachycardia, and psychosis.
Symptoms of hallucinogens like PCP, psilocybin, mescaline, and LSD are agitation, delirium, and psychotic features.
Symptoms of Central Nervous System depressants like barbiturates, benzodiazepines, and some sleep medicines are weak pulse, shallow breathing, coma, clammy skin, and even death from respiratory arrest.
With that in mind, let's look at what happens to your body when you overdose.
What happens to your body when you overdose?
When you overdose, chances are you won't be aware of what's happening. However, those around you will spot some or all of the symptoms discussed above. Usually, that's because of how the drugs interact with your body.
Here's what happens when you overdose on opioids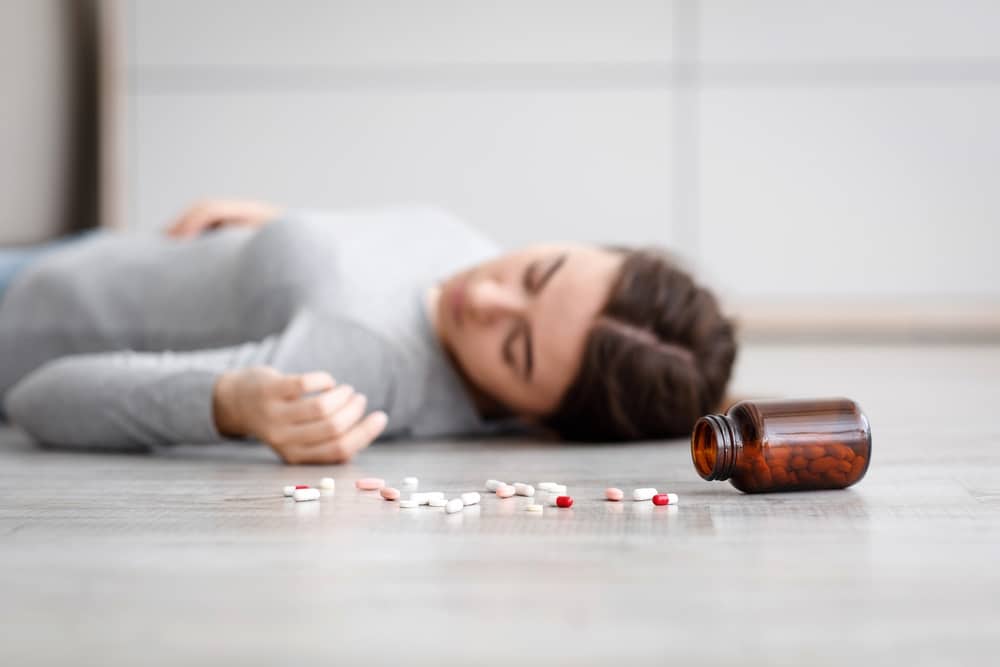 When you overdose on opioids, your body temperature, heart rate, and breathing may drop to dangerously low levels, causing suffocation, heart attack, or brain damage. Your veins may collapse and suppress the normal flow of blood throughout the body. You may also find it hard to spit or swallow because of the suppression of the gag reflex.
Opioid overdose may disrupt the normal functioning of receptors between the heart and brain, leading to slow heart rate or no heart rate at all. Slow breathing translates to low oxygen levels and abnormal heart rhythms.
Opioids may also limit oxygen flow to the brain and cause permanent brain damage within four minutes of oxygen deprivation. They may cause seizures that further damage the brain. In extreme cases, this damage can leave you paralyzed and unable to speak.
What happens when you overdose on stimulants?
Overdosing on stimulants or overamping causes the opposite symptoms to overdosing on opioids. Patients experience chest pain, passing out, irregular breathing, racing heart, sweating, feeling hot, high blood pressure, weakness, shaking, or stroke. Overdosing to cocaine is particularly bad and can cause stroke or heart attack.
Other things that might happen when you overdose:
You may experience issues with vital signs, like pulse rate, temperature, blood pressure, and respiratory rate. These can increase, decrease or be absent.
Skin can be sweaty, cool, dry, or hot.
Abdominal pain, blood in bowel movements, diarrhea, etc.
Confusion, sleepiness, and coma.
Some types of drugs can damage specific organs.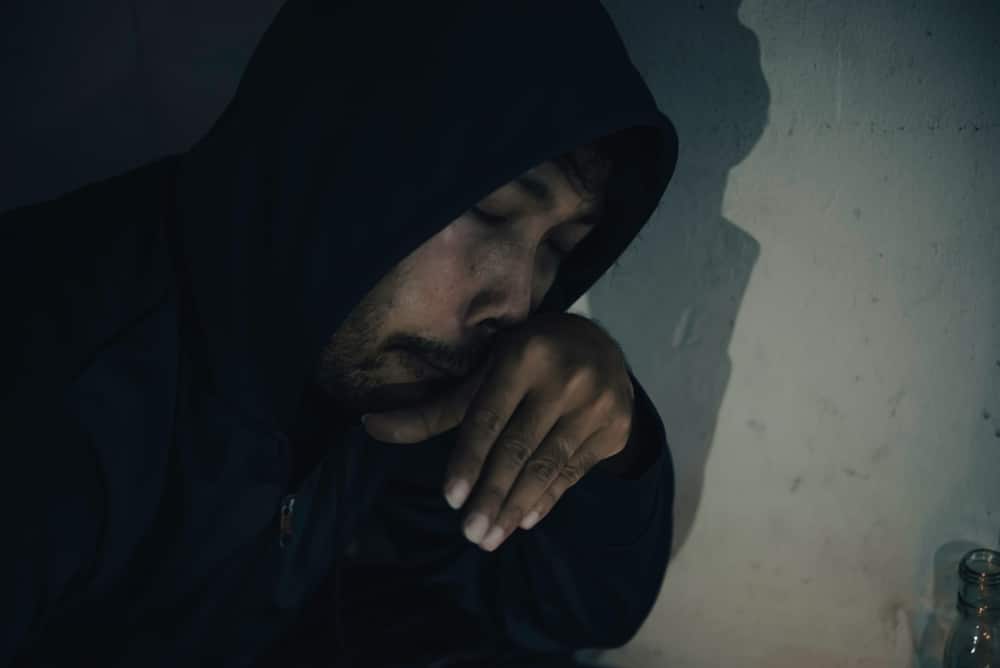 Medical Treatment for Drug Overdose
There are different treatments for a drug overdose. Your doctor will determine the right one for you based on the type of drugs involved and symptoms. They may:
Administer activated charcoal to bind drugs and keep them in the intestines and stomach, thus reducing the amount absorbed into the blood. The drug is then expelled in the stool.
Wash your stomach with gastric lavage to get rid of unabsorbed drugs from the stomach.
Restrain and sedate you in case you're agitated or violent.
Issue additional medications to prevent further harm from the drug.
Follow-up
You'll need to see a doctor for a follow-up to ensure no delayed injuries to any body organ. If it was an intentional overdose, follow-up also ensures that there are systems in place to prevent a recurrence.
Once a deliberate overdose is managed and you are out of immediate medical danger, you'll need psychiatric care. You may also be considered for a mental health evaluation. Getting support for mental or substance abuse problems can be helpful.
If it's a child, they'll need help dealing with the trauma and learning from the mistake. A follow-up can reduce anxiety and educate the child and the parent.
Prevention
Keep all medications in a safe and secure place to prevent accidental overdose. In case it's an unintentional, illicit drug overdose, it's best to get away from access to the drugs to prevent the problem from recurring.
If it's an intentional overdose, you'll need to address the underlying problem fast. Addiction treatment can help reverse the effects of substance abuse and get you on the path to recovery.