People abuse drugs for various reasons. Some do so to fit in, to seem more mature, or to experiment. Others use drugs to escape, to relieve boredom, or rebel. They see drugs as a solution or a way to cope with a situation. But since most of these drugs are highly addictive, they often end up being the problem. According to the National Institute on Drug Abuse, illicit drug use can lead to dependence, addiction, and in worst cases, the drugs can kill you.
You've probably heard that drugs are dangerous one too many times; it's getting hard to believe. But all drugs, including prescription pain relievers, have real potential for harm. Prescription drugs can kill you – irrespective of whether you use them alone, or you mix them with other drugs. Vital statistics show that the death toll from abuse and misuse of such drugs is steadily rising. And if you don't stop using, you could be part of these statistics soon.
How do drugs kill?
Most drug fatalities result from a combination of factors, not just the drug itself. For example:
Death from ecstasy happens due to:
Contaminants in the drug
Dehydration
Water intoxication
Serotonin syndrome
Other causes like an underlying heart condition, or high blood pressure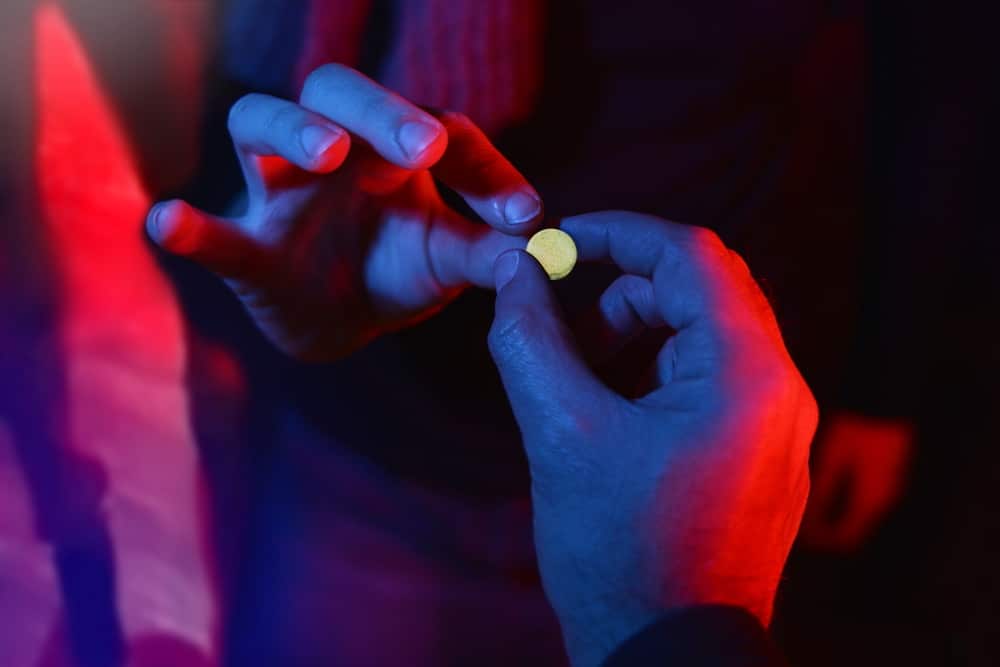 How cocaine kills
Stimulants like cocaine flood the brain with norepinephrine and dopamine, creating euphoric effects while boosting focus and confidence. They also stimulate the cardiovascular system – and that's where the danger comes in. Cocaine causes rapid or irregular heart rate, blood vessel constriction, and increased blood pressure.
The constriction of blood vessels means less oxygen supply to the heart muscle and can cause a heart attack. Cocaine users are 23 times more likely to have a heart attack than those who don't use. No wonder cocaine is referred to as the perfect heart attack drug.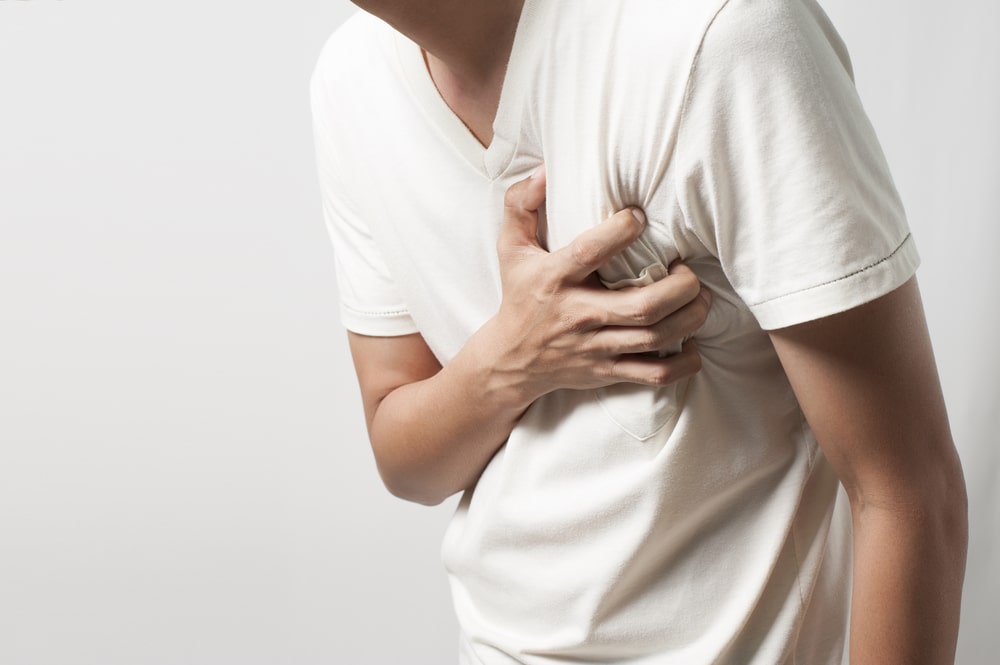 How opioids kill
When opioids and other depressants, get to the brain, they bind to mu-opioid receptors and activate them. This produces euphoric effects but also triggers a series of physical and psychological actions. Opioids produce respiratory-depressing effects. As a result, fatal overdose victims often die from respiratory depression (choking to death) because they cannot get enough oxygen to feed the demand of their body's organs.
What is overdose, and how does it happen?
A drug overdose happens when a person takes too much of a substance or a mix of substances. This is so even if it was an accidental overdose. People can overdose on alcohol, prescription drugs, illicit drugs, and other substances. In many cases, overdoses are fatal.
But those who get immediate medical attention can be saved. As mentioned earlier, drugs can overwhelm the body in different ways. But the most common cause of death during an overdose is respiratory failure.
Signs of drug overdose
The signs of an overdose depends on the type of drug involved. Overdose deaths involve sleepiness, confusion, and coma. Other factors can include:
Problems with vital signs like blood pressure, temperature, pulse rate, and respiratory rate
Hot and dry or cool and sweaty skin
Seizures
Chest pain
Nausea, abdominal pain, diarrhea, and vomiting
Drug overdose deaths, in numbers
Accidental overdose is the leading cause of death in the US for people under 50 years. Drug overdose deaths now surpass deaths from homicides, car accidents, firearms, or HIV/AIDS. In 2017 alone, more Americans died due to drug overdose than they did in the entire Vietnam War. Of these deaths, nearly 66% involved illicit drugs or prescription opioids.
In 2019, more than 70,000 Americans died from a drug overdose. And the drug overdose trend doesn't seem to be slowing down. According to recent provisional data from the CDC, the number of overdose deaths shot to 81,000 deaths in 2020. This increase is attributable to the pandemic and its negative impacts on lives, especially of those struggling with substance use disorders.
The addiction epidemic was already a significant problem across the US. But the pandemic has only made the problem worse. Its spread has sent people into panic. And with long term travel restrictions, social isolation, economic shock, disrupted access to addiction support, and increased mental health distress, people turn to drug use and misuse trying to cope.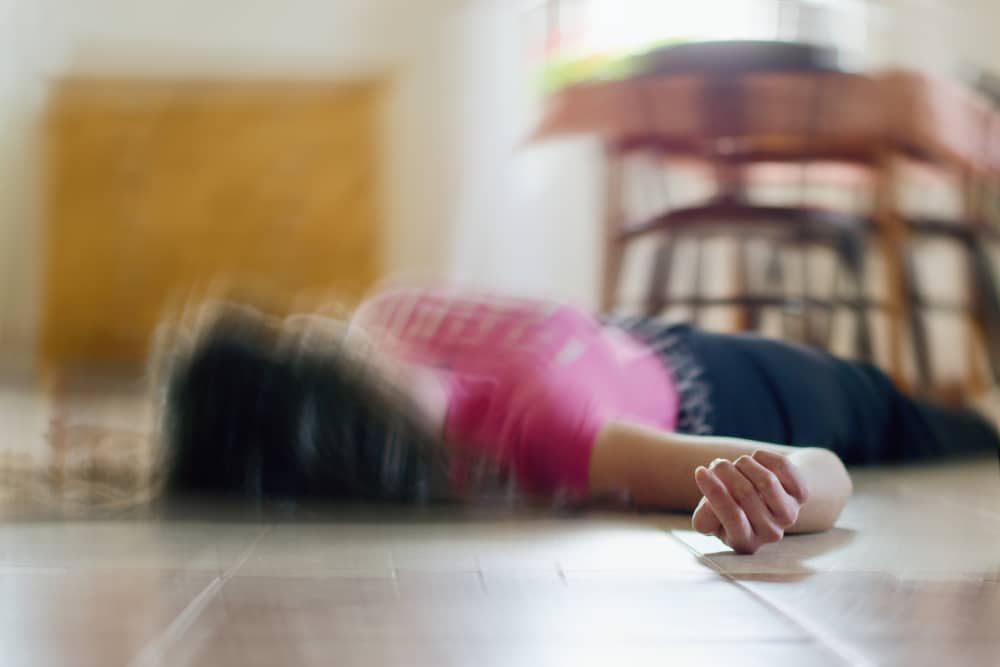 Cocaine and psychostimulants overdose deaths
In 2018, there were 14,666 overdose deaths involving cocaine in the US, according to a CDC report. This represents about a 2.5% rate increase in cocaine-involved deaths in 2018 than in 2014. The report says that the overdose death rates attributed to cocaine that has been cut with synthetic opioids, like fentanyl increased faster in recent years than did deaths from pure cocaine. Among 70,237 drug overdose deaths in 2017, about 23,139 or 32% involved cocaine, psychostimulants, or both.
Opioid overdose deaths
50,000 of the 2019 drug deaths were from an opioid overdose. The abuse of and addiction to opioids, including heroin, prescription drugs, and fentanyl, is a severe crisis that affects public health and economic and social welfare. CDC estimates the annual economic burden of prescription opioid abuse alone in the US to be $78.5b. This includes the cost of addiction treatment, health care, lost productivity, and criminal justice involvement.
Fentanyl overdose deaths
States across the US are reporting a sharp increase in fentanyl-involved overdose deaths. Fentanyl overdoses can happen within seconds to minutes of use. The sad part is many users don't seem to be looking for fentanyl and have no idea that the drug they're using contains fentanyl.
Meth, cocaine, and powder heroin may be cut with fentanyl. There have also been cases of illicit Oxycodone and Xanax tablets containing fentanyl.
Meth overdose death rates
Meth-related deaths are also rising across the US, according to NIDA. Overall data shows overdose rates rose from less than 0.8 to 4.5 per 100,000 women and 2 to 10 per 100,000 men, a more than fivefold rise from 2011 to 2018.
Getting help for drug overdose
Call 911 if you suspect a drug overdose. Emergency help can save a life. General treatment strategies involve:
Giving activated charcoal to absorb the drug from the digestive tract.
Pumping stomach to get rid of the substance.
Inducing vomiting to get rid of the drug from the stomach.
Issuing IV fluids to help the body speed up the removal of the substance.
Clearing the airway.
Preventing an overdose from occurring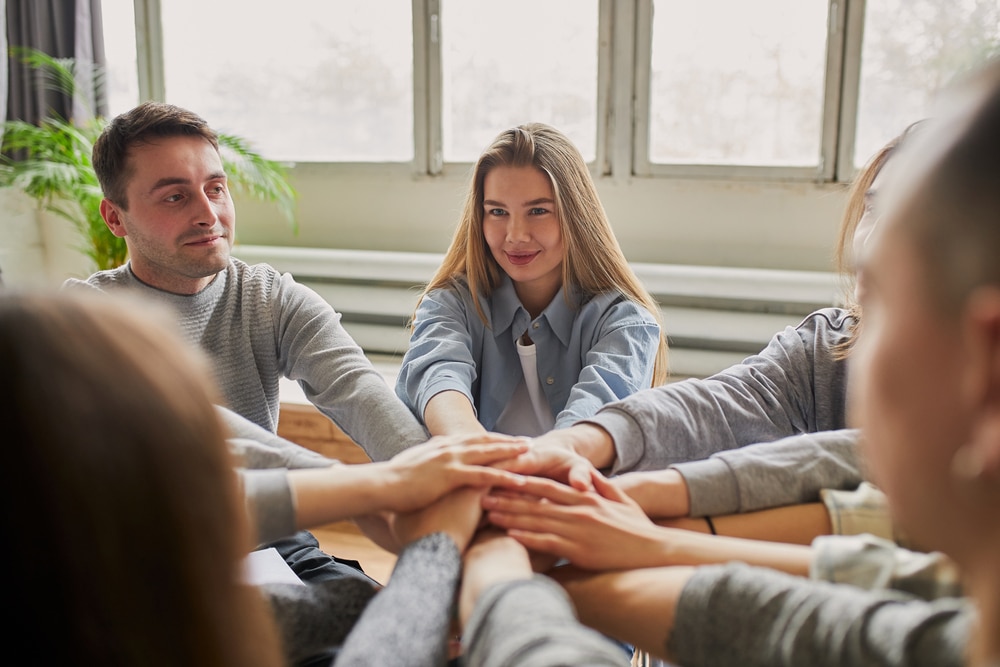 Overdose deaths remain a critical problem across our nation. If you have prescription medicines, ensure that you use them according to the doctor's recommendations. Overdose occurring from prescription drugs often happens when they are used in ways not advised by your doctor.
Quitting drug use is also a great way to prevent overdose. If you are having a hard time quitting, you should seek professional help. Addiction treatment centers in Texas and across the US have therapists and physicians who can help address mental and physical health issues.
Misuse of prescription drugs is a serious health issue in the US. A 2017 report by the National Survey on Drug Use and Health shows that 18 million people misused prescribed medications at least once in 2016. Most of these people assume that pain drugs are safer than illicit substances because they are prescribed medically. But they have become a "gateway drug" for many Americans.
When these drugs are taken in ways not intended by the doctor or taken by someone who's not the patient, they can lead to severe health issues. Studies show that misuse of opioid pain relievers has opened the door to heroin use. Mental health is important, and mental illness can further drive drug use through something known as dual diagnosis.
A brief look into prescription opioids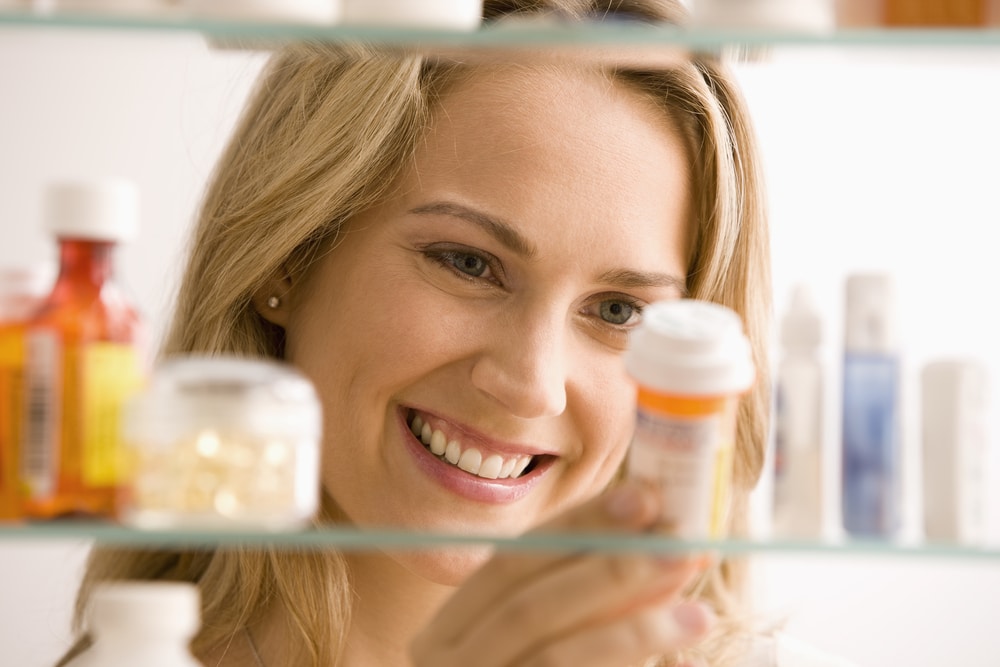 Prescription opioids contain chemicals that relax the body and relieve pain. They are an essential component of treatment that, when used correctly, can enhance the quality of life and provide pain relief. But since opioids make people feel very relaxed and high, they're sometimes used for non-medical reasons. This poses a serious risk of addiction. Opioids are highly addictive, and their misuse often leads to opioid use disorders, drug overdoses, and death. Common examples of prescription opioids include:
· Oxycodone (Percocet®, OxyContin®)
· Hydrocodone (Vicodin®)
· Oxymorphone (Opana®)
· Fentanyl
· Morphine (Avinza®, Kadian®,)
· Codeine
How people misuse prescription opioids
Opioid medications are effective for pain management. They are generally safe when used for a short time and according to the doctor's prescription. Opioid misuse happens when a person:
Takes medicine in a way or dose other than prescribed
Takes medicine for its "high" effect
Takes another person's prescription medicine
Prescription opioids and addiction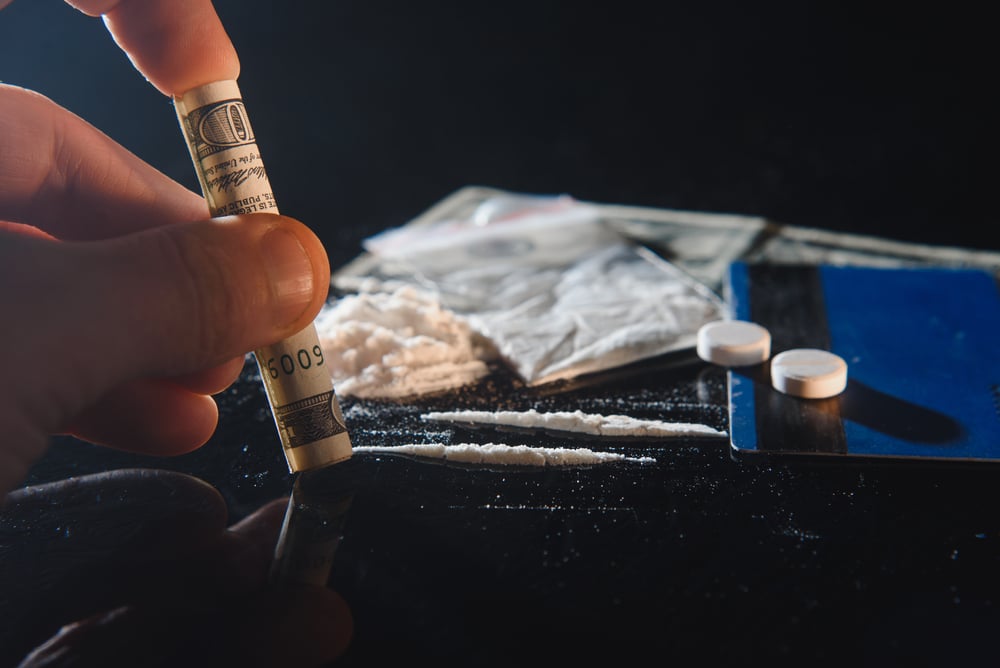 Humans have opiate receptors in the brain that are responsible for feelings of pleasure and pain. Opioids work by binding to these opiate receptors in the spinal cord, brain, and other locations in the body. They mimic the effect of pain-relieving chemicals that are produced naturally and block the pain perception.
Repeated use increases tolerance. So one may need to take higher doses to achieve the same pain-relieving effects or reduce withdrawal symptoms. At this stage, someone becomes opioid-dependent and may develop drug-seeking behaviors to sustain their need for use. Others may turn to non-prescription alternatives like heroin, because it's cheap, easy to access, and has a similar chemical composition as synthetic opioids.
How Prescriptions became the ultimate gateway drugs
Public perception of prescriptions as "safe"
Most sober people won't use hard drugs like heroin, meth, and cocaine because of the perceived danger. They tend to keep away because they are aware of the drugs' potency and danger. On the other hand, pain-relieving opioids create a different perception. Most people see them as safe because they are prescribed at the hospital.
On their own, prescription drugs might not pose a threat. But when combined with some risk factors like mental health or misuse problems, prescription drugs may indeed be dangerous. In fact, they may serve as a doorway to other more powerful and highly addictive substances – like cocaine and heroin. People who are struggling with addiction or mental health issues are less likely to have inhibitions about using cocaine or meth.
Prescription opioids and heroin
Heroin has a similar chemical composition as prescription opioids. It is also cheaper and highly accessible as compared to prescription opioids. This makes it an appealing alternative for people who are addicted to opioid drugs. According to the National Institute on Drug Abuse, about 4 to 6 percent of those who misuse prescribed opioids switch to heroin.
The most current data shows 33% of those entering treatment for opioid use disorder reported heroin as the first opioid they used frequently to get high. A study in the Chicago metropolitan area identified prescription opioid abuse as a path to heroin addiction.
Cost and availability
As with any other addiction, patients with opioid dependence will always try to find more drugs to stay high. Current state laws and regulations limit opioid prescription. This makes it hard for these addicted patients to access prescription drugs so most of them turn to the streets to buy opioids and other drugs.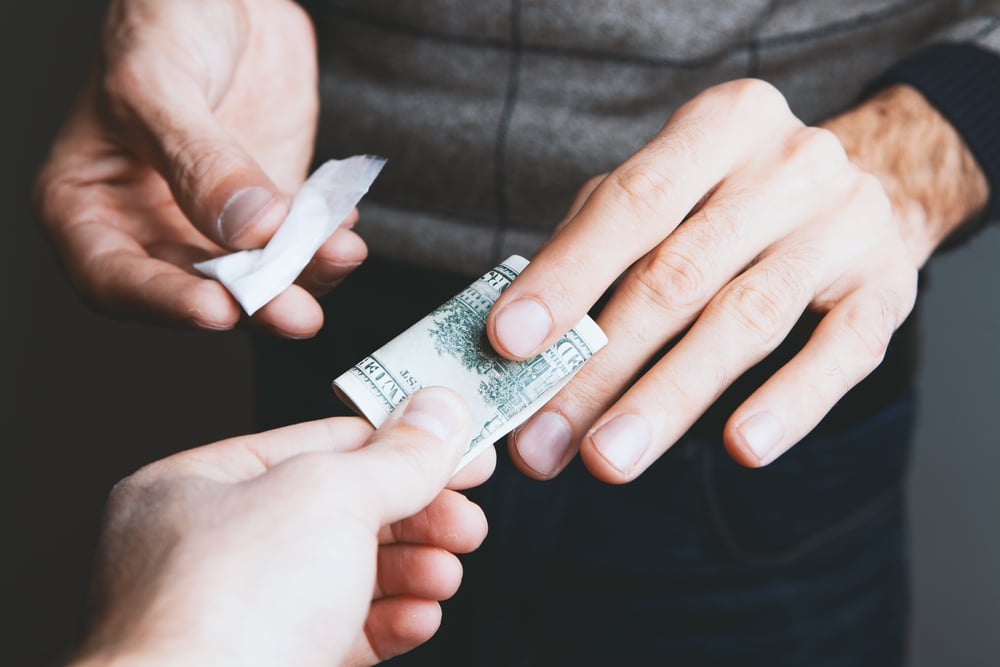 When they reach this point, they become determined to At this point, high and/or reducing the withdrawal symptoms. They only focus on what's available and what they can pay for. Unfortunely, they ignore the impurities in the pills or resulting side effects.
Prescription drugs and sharing
While opioid overdose deaths are prevalent these days, a new study analyzed the role people sharing their pain medications with others may play in driving this drug epidemic. Of the 1,200 Americans in the study, 75% said they believed selling or sharing unused prescriptions fueled the nation's addiction epidemic. 10% admitted that they had given or offered their medications to friends or family members for recreational or medical use.
When people (other than the patient) misuse prescription drugs for recreation or other reasons, they may develop an addiction that pushes them to get more drugs. Unfortunately, many of these people end up abusing other drugs to get high or offset the withdrawal symptoms. This puts them at risk of drug overdose and even death. According to the National Institute on Drug Abuse, drug overdose deaths involving prescription opioids rose from 3,442 to 17,029 between 1999 and 2017.
Are prescription drugs the ultimate gateway to drugs?
The short answer is yes. Drug abuse is a spectrum. It can start with prescription drug misuse or outright drug experimentation and end up in a full-blown addiction to the same or other drugs. People who knowingly or unknowingly misuse prescription drugs may feel the need to sustain their high.
When they can longer get a prescription from the hospital, they will branch out to find readily available drugs that will "quench their thirst." The same applies to those who use prescription medication for recreational or experimentation reasons.
Substance abuse disorder is a complicated problem. But the good news is that programs exist to help people stop abusing prescription and illicit drugs and regain control of their lives. No matter how severe the situation is, health care experts in addiction treatment centers can offer the much-needed help.
A person who misuses prescription medicine will do anything to get doctors to prescribe more drugs. They will lie about the severity of their symptoms, forge prescriptions, beg or even shop doctors to try to access the medications. These are a few types of drug-seeking behaviors.
The sad news is that most drug seekers won't admit to the drug problem. Some will justify their actions by claiming that prescription drugs help them manage their chronic pain or mental health issues. Their denial makes it hard to get them into addiction treatment. Unfortunately, this drives them deeper into using, opening them up to potential substance abuse and ensuing substance abuse disorders.
Understanding prescription drug abuse
Prescription drug abuse involves the use of pain medication for their pleasurable side effects instead of prescribed pain relief reasons. As defined by the National Survey on Drug Use and Health (NSDUH), prescription drug misuse is any use contrary to the doctor's direction, and includes:
Use without prescription
Use in greater amounts, longer or often than one was told to take them
Use in any way other than what a physician didn't direct the patient to use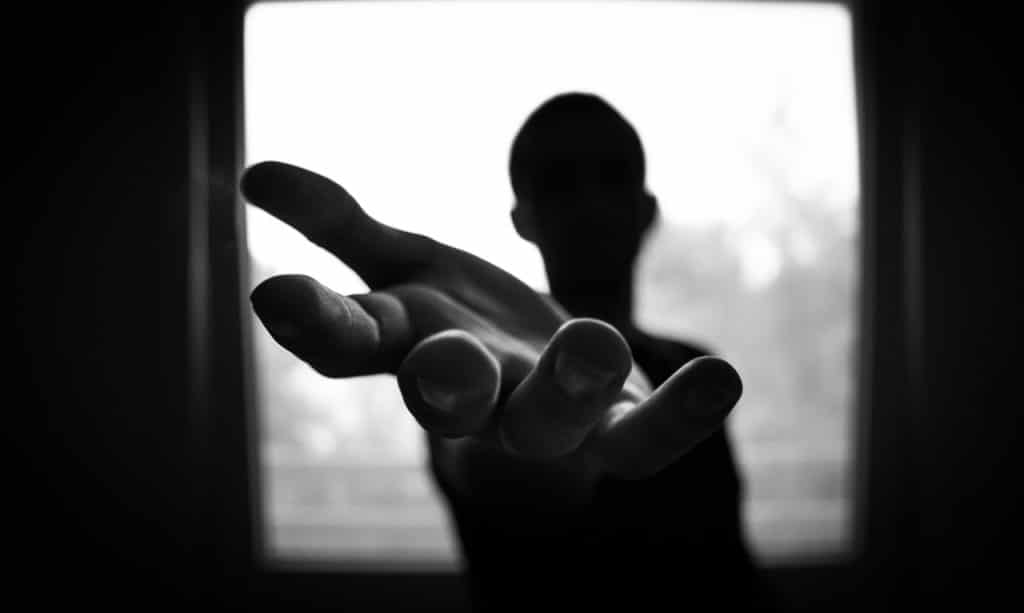 According to the 2015 NSDUH report, about 91.8 million adults in the United States, 18 years and older, used pain relievers in the past year. Of this number, 11.5 million misused pain medication at least once over the same time. Another report on the National Institute on Drug Addiction website shows that 18 million people had misused prescription drugs at least once a year leading up to 2017. Many cited physical pain as the reason behind the abuse. NSDUH's research on prescription drugs was specific to controlled substances.
Controlled substances are drugs that have been declared illegal for use or sale in the open market but can be dispensed under a doctor's prescription. This aims to reduce the risk of drug abuse, addiction, mental and physical harm, or death. It also protects the public from potential dangers arising from the actions of those under the influence of these drugs.
Who are the drug seekers?
A drug seeker is anyone who manipulates a healthcare provider to try to obtain medications. They are primarily patients who abuse alcohol and drugs or are in chronic pain. But drug seekers can also be people who want to barter or sell most or all of the prescription drugs they get.
How to recognize a drug seeker
It is not easy to tell a legitimate patient apart from a drug-seeker. The latter could be someone unfamiliar to you. They may claim to be from another town and have forgotten or lost a prescription of drugs. They could also be someone familiar to you, like a co-worker, another practitioner, relative, or friend. Drug seekers often have the same traits and behaviors. Knowing these behaviors and tricks is the first step to detecting those trying to manipulate you into obtaining desired drugs.
Examples of obvious drug-seeking behaviors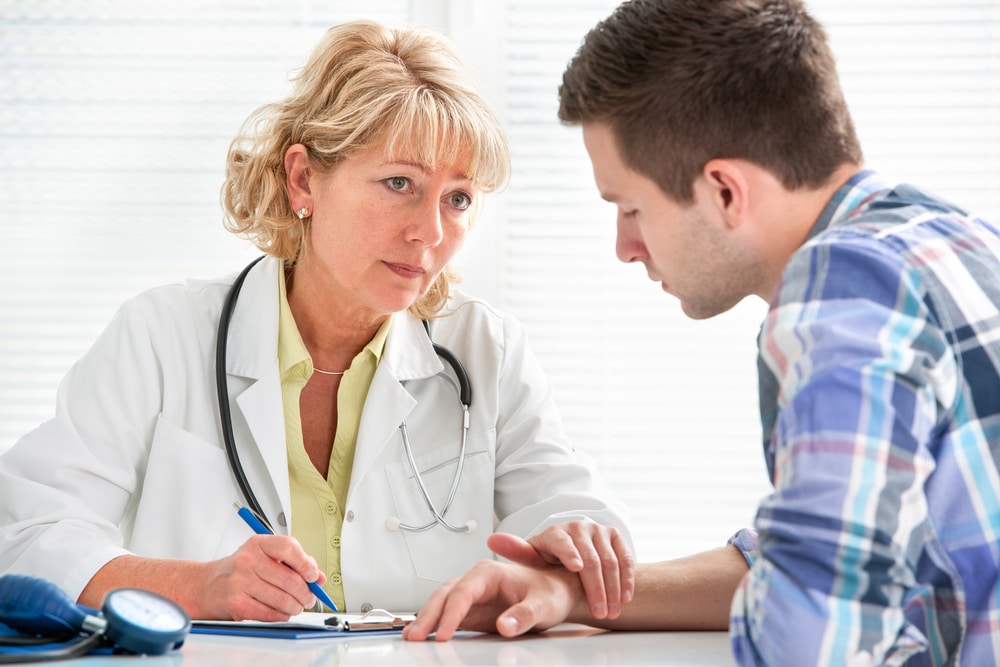 Typical requests and complaints
Someone with drug-seeking behavior may walk into a medical office and request specific drugs by name. They may tell you about the drug, dose, and quantity they want. In many cases, this patient may not want to listen to anything you says. Additionally, they may aggressively complain about a need for the drug. They will ask for brand names, request dose increases, and even claim to have multiple allergies to alternative medicines. Efforts to diagnose their issues may result in irritation or anger on their part. Typical requests and complaints are obvious drug-seeking behaviors that can give the drug seeker away.
Forging prescription
This is a pretty obvious drug-seeking behavior that some patients use. Drug seekers know that they cannot access controlled substances without a doctor's prescription. So, they go ahead and forge one to get the drugs. In case a patient does this, it's essential to notify law enforcement because forging prescriptions is illegal in the United States.
Not keeping follow-up appointments
Since drug-seeking patients are only interested in obtaining prescription drugs, they hardly keep follow-up appointments. Once they get their drugs of choice, they will disappear into thin air until they need more, then they resurface.
Inappropriate self-medicating
Another common trait of people with drug-seeking behavior is self-medicating. These patients will go ahead and use pain drugs for other reasons. They may use it for stress, anxiety, or even sleep. Regular self-medication can lead to addiction and the worsening of these mental health disorders. The problem may only worsen as they may use more drugs to address withdrawal symptoms or the dependence issue.
Excessive flattery
Once a drug-seeking patient with a substance use disorder gets their prescription for pain drugs, they will be excessive in their flattery. Some might shower you with praises, suggesting you are the best in the field. They will even hug you to show their appreciation. However, this will only go on as long as they get what they want. When you calmly and clearly state the effective treatment plan and explain that their condition doesn't warrant the prescription of opioids, the entreating suddenly ceases. Usually, these patients can sense when the doctor is indecisive or decisive.
Patient traveling from far places
Patients with drug-seeking problems or alcohol addiction see many physicians in a short period. When their effort to obtain a drug fails, they will move to the next physician or pharmacy with the hopes of getting the drugs. Some will even travel from different towns or cities in an attempt to get prescription drugs. But it's particularly alarming when the patient fails to mention their previous physician visits. Some states provide systems to help doctors check whether their patient sees other doctors who are prescribing a similar drug.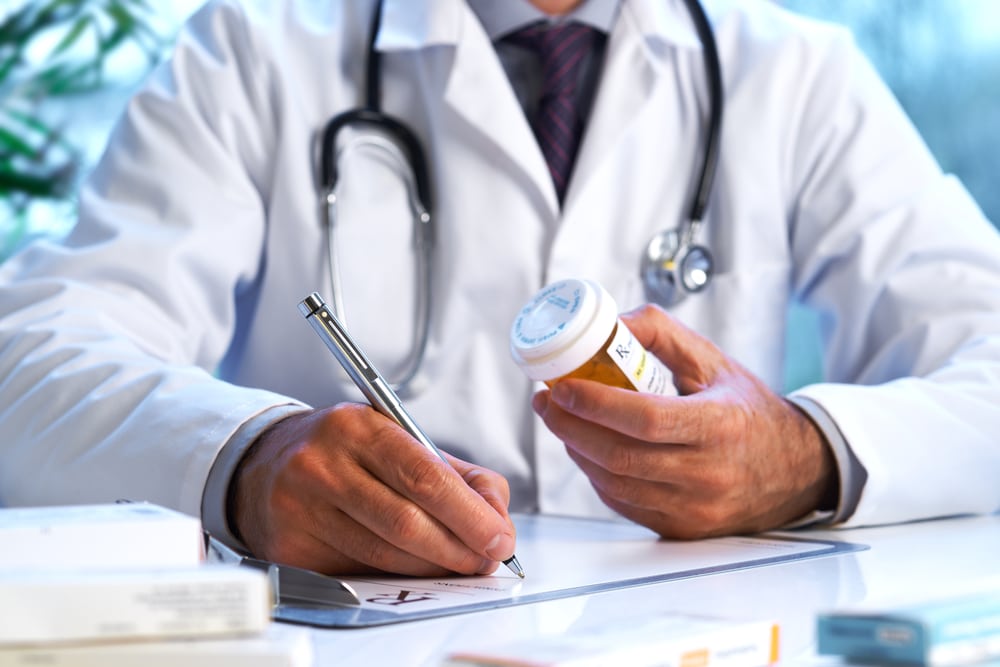 Patient is unwilling to consider other treatments
Someone who is genuinely in pain wants it to end. They're willing to try out any treatment or therapy that would make that happen. But that's not the case for a drug seeker.
A patient reports symptoms that could indicate drug withdrawal
Patients may come to you with new complications that mimic withdrawal symptoms. They may say that they are experiencing anxiety, nausea, shaky hands, depression, insomnia, diarrhea, etc. Some might even open up about their using habit. For example, a patient may say they occasionally use drugs or alcohol and are under some prescribed medications. If this is the case, it could be a clear sign that they are abusing prescription drugs and are at high risk for drug misuse.
How to help a patient with drug-seeking behaviors
Never dispense drugs when you have your suspicions about a patient. Instead, perform rigorous tests and document all results. You may also want to request a picture ID and Social Security number and call the previous doctor to confirm the patient's story. Basically, you want to make sure that all the details check before prescribing the medicines.
If you have reasons to believe that the patient has addiction problems, you might want to help them get addiction treatment. Treatment programs exist to help patients get off of prescription drugs. Different support groups like Alcoholics Anonymous and Narcotics Anonymous can also offer additional support to recovering patients one on one or in group therapy.