Addiction is a complex disease that affects not only the mind but also the body. That's why addiction treatment must address an individual's whole body health. The holistic addiction treatment model takes into account the whole person – their physical, emotional, and spiritual well-being – rather than just treating the addiction itself. It recognizes that addiction is a complex issue that affects all aspects of a person's life and that successful treatment requires a comprehensive approach that addresses all of these aspects.
One key aspect of the holistic addiction treatment model is integrating exercise and nutrition into the treatment program. Exercise and nutrition can play a crucial role in supporting recovery from addiction. Exercise can help to improve physical health by promoting cardiovascular health, increasing muscle strength, and reducing the risk of chronic diseases such as obesity, diabetes, and heart disease. It can also help to alleviate symptoms of depression and anxiety, which are common co-occurring disorders among people with addiction.
Nutrition is also an essential component of holistic treatment. A healthy diet can help to support physical health, reduce the risk of chronic diseases, and improve mental health. Many people with substance use disorders have poor diets or unhealthy eating habits. Incorporating nutrition education and healthy food choices into addiction treatment can help to improve overall health and support recovery.
This article will examine how malnutrition and substance abuse go hand in hand. We'll also cover the positive health benefits of exercise and eating a well-balanced, healthy diet, especially for those in the early stages of addiction recovery.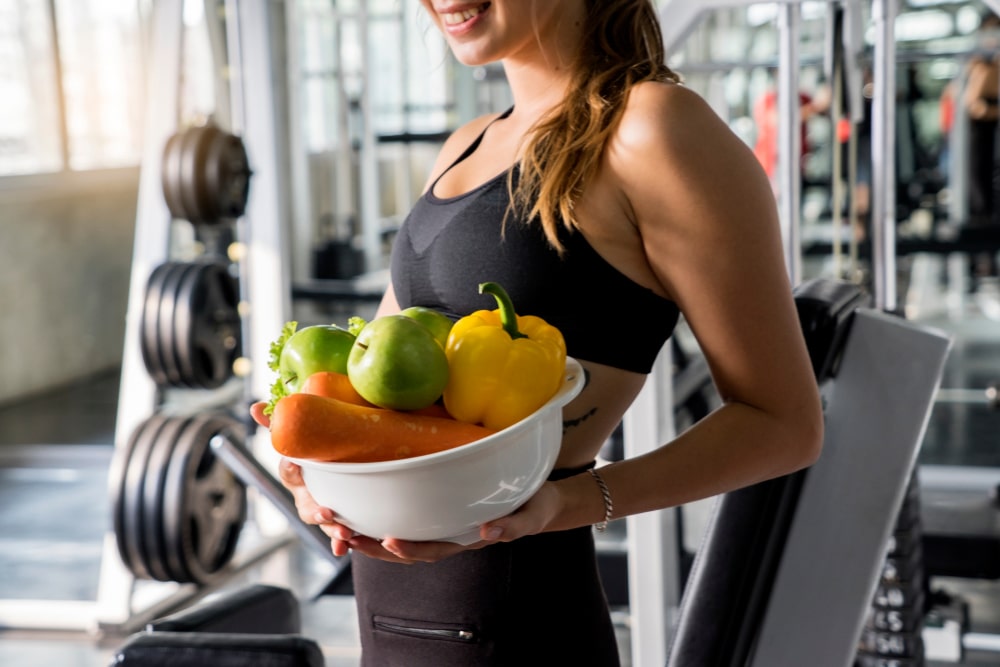 The Importance of Exercise in Early Recovery
Exercise can be an effective tool in addiction recovery. It provides a range of physical, mental, and emotional benefits that can help individuals in the early stages of recovery manage the challenges and stressors that come with sobriety. Many treatment centers incorporate exercise into their programs for this very reason.
Substance abuse changes your mind and body chemistry. Even after treatment, you may still feel depressed, anxious, and sensitive to major stressors. But physical activity can help you shift the tide on those negative emotions. 
In one study, regular swimming reduces the voluntary consumption of morphine in opioid-dependent rats. In another study, access to a running wheel reduces the self-administration of cocaine in cocaine-dependent rats.
Another small study analyzed an exercise program provided to 38 participants with substance use disorders. These participants agreed to participate in group exercises thrice weekly for 2-6 months. 20 participants finished the program. And in the follow-up a year later, 5 had maintained sobriety, and 10 said they had reduced their substance abuse.
Here's how exercise can help addiction recovery:
Stress reduction: Exercise can help reduce stress levels by releasing endorphins, natural chemicals that promote happiness and well-being. It also helps ease other mental health issues like anxiety and depression. These withdrawal symptoms are common during recovery and can lead to relapse. 
Better sleep: Regular exercise can help improve sleep quality and reduce the risk of sleep disorders. This is crucial at this stage of your recovery, as you may have experienced disrupted sleep patterns because of your addiction. By promoting better sleep, exercise can help you feel more rested and better equipped to handle recovery challenges.
Improved mood: Exercise can help improve mood by increasing serotonin levels, another neurotransmitter that promotes happiness and well-being. According to the Mayo Clinic, doing at least 30 minutes of exercise daily for 3-5 days a week may significantly improve anxiety or anxiety symptoms.
Increased energy: Regular exercise can help increase energy levels and reduce feelings of fatigue. Regular exercise can boost your energy levels and keep you charged if you're feeling sluggish or tired lately.
Stronger immune system: Exercise can help strengthen the immune system, reducing the risk of infections and illnesses. It can be a great way to promote your overall health and well-being, especially during recovery. 
Prevent relapse: Regular exercise can help individuals in addiction recovery stay focused on their goals and avoid relapse. By providing a healthy, positive outlet for stress and negative emotions, exercise can help you build resilience and cope with the challenges of recovery. Over time, exercise can become an important habit that supports long-term sobriety.
Exercise programs may include various activities like yoga, walking, swimming, or weightlifting, tailored to the individual's needs and interests.
The Importance of Nutrition in Early Recovery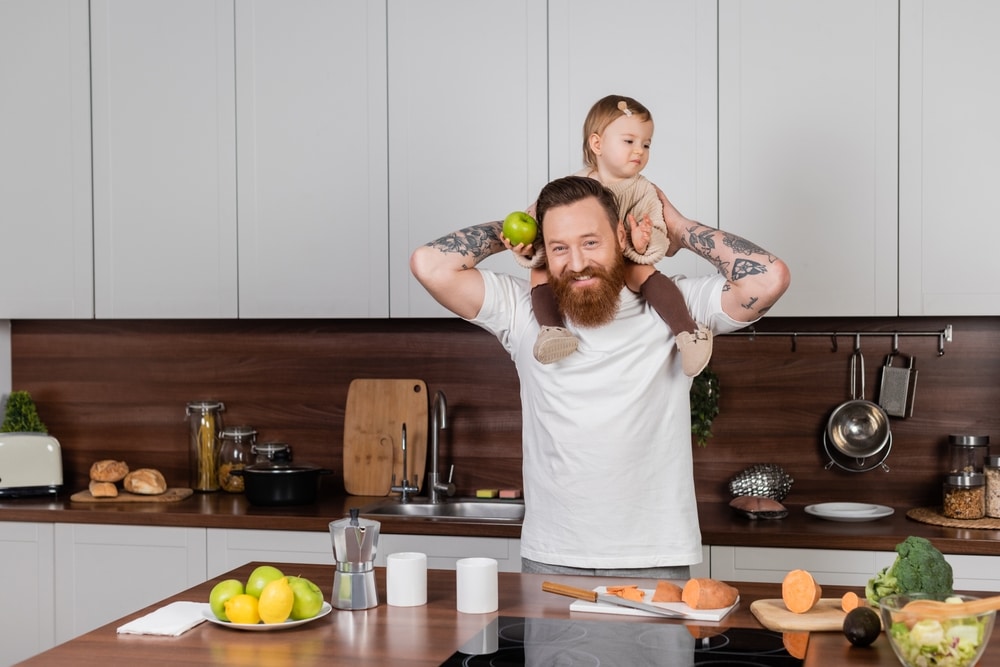 Nutrition also plays a crucial role in early recovery from drug and alcohol abuse. Drugs and alcohol abuse can cause various nutritional deficiencies and digestive issues that can lead to both physical and psychiatric disorders. Therefore, it is essential to maintain a healthy and balanced diet to support the recovery process.
Here are some ways in which addiction can affect nutrition and diet:
Nutritional deficiencies: Substance abuse can lead to depleted levels of vitamins, minerals, essential amino acids, and fats. This can result in physical problems such as weakened immune systems, weight loss, anemia, and other health issues.
Digestive issues: Substance abuse can also cause digestive problems such as diarrhea, constipation, and nausea, further impacting nutrient absorption and digestion.
Unhealthy eating habits: People with addiction may develop unhealthy eating habits such as binge eating, skipping meals, or consuming junk food, contributing to poor nutrition, eating disorders, and further health problems.
Maintaining a balanced diet with whole foods, including complex carbohydrates, fruits, vegetables, lean proteins, and healthy fats, can provide the body with the necessary nutrients to support recovery. It is also crucial to avoid processed and sugary foods as they can lead to inflammation and other health problems. Healthy eating habits can:
Strengthen the immune system
Rebuild damaged organs and tissue
Regain the proper functioning of various systems in the body, like the nervous and gastrointestinal systems
Increase energy levels
Regulate blood sugar levels
Improve mood
Reduce the risk of relapse due to fatigue or depressed mood
Supplements may also be necessary to address specific nutrient deficiencies. Consulting a health care professional, like a nutritionist, can help determine your nutritional needs during recovery. 
Drug use and sex often go hand in hand. People have used drugs with sex for years, some to lower inhibition and enhance their sexual drive, while others to coerce victims into the act. Despite this long history, the combination of drugs and sex can have serious health consequences.
This article will discuss how drug use affects sexual health. We'll also list specific substances and related sexual dysfunction.
Sexual dysfunction in people with substance use disorders.
Although illicit drugs are sometimes used as aphrodisiacs, they have detrimental effects on male and female sexual function. These effects can happen at any phase of the normal sexual cycle, including desire, physical pleasure, arousal, preference or orgasm. Statistics show that more than 30% of men and 40% of women reported some sexual dysfunction.
Common risks linked to sexual dysfunction include one's health status and the presence of diseases like diabetes mellitus, genitourinary diseases, cardiovascular disease, chronic diseases and psychological disorders. But the connection between drug use and sexual dysfunction is increasingly recognized.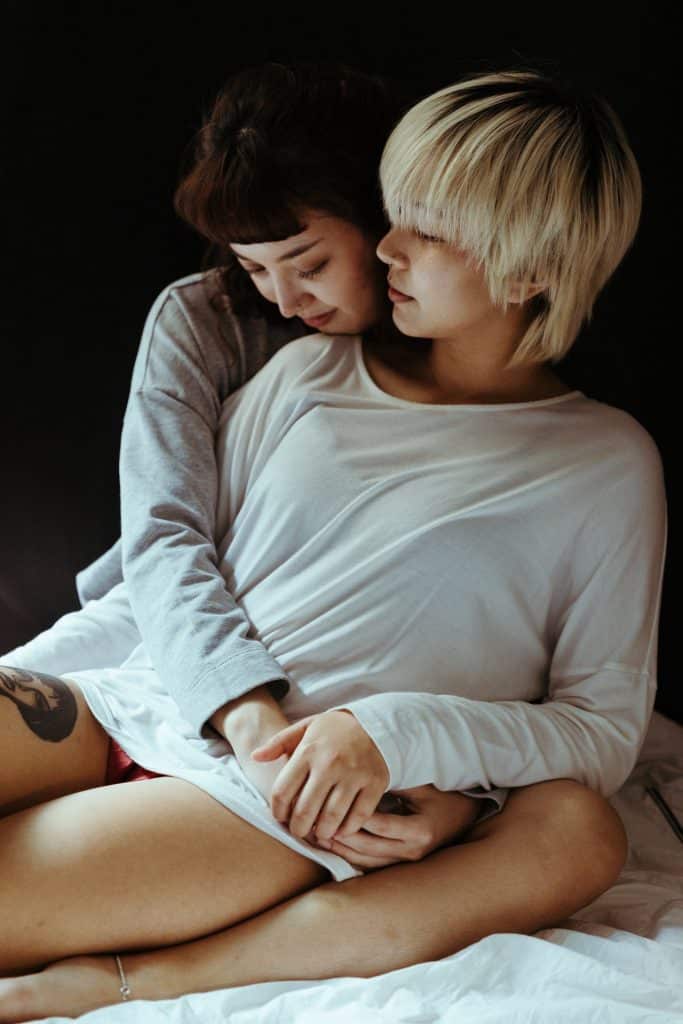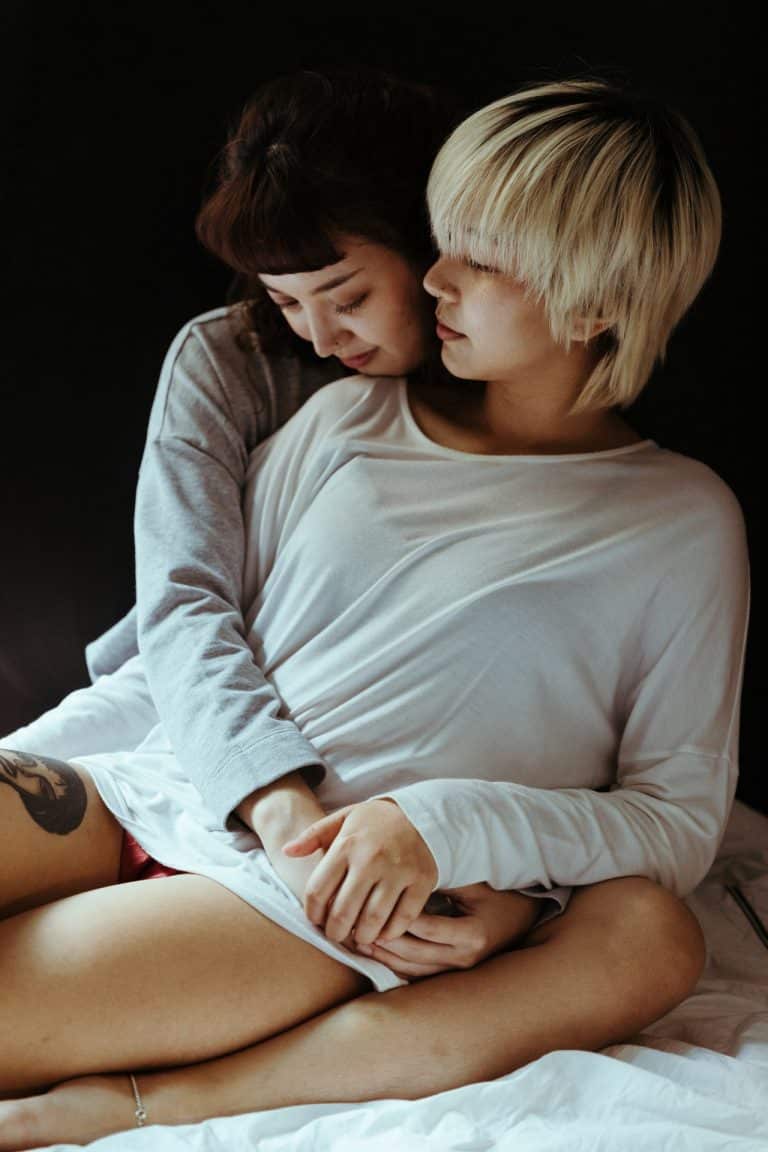 A National Library of Medicine report analyzed the sexual dysfunction in men who abused illicit drugs. The findings revealed that males who abused illegal drugs were prone to have decreased sexual desire, erectile dysfunction ED, and increased ejaculation latency. Increased ejaculation latency was seen in all abusers, while decreased sexual desire and erectile dysfunction occurred mainly in heroin, amphetamine and MDMA mono-users, respectively.
Common sexual dysfunction due to drug use
Erectile dysfunction, ED
Drugs can make it physically difficult to have sexual intercourse. A man might become incapable of getting or sustaining an erection, and men and women may fail to reach orgasm. Sadly, this issue can persist even in recovery, with evidence showing that some people who abused drugs still had sexual performance issues even after one year of abstinence.
Lowers libido
Many people abuse drugs for the aphrodisiac effects. However, these often wear off fast, leaving one with diminished interest in sex. The reason is alcohol and drugs affect one emotionally, which impacts their libido.
Additionally, abusing substances can be emotionally and physically draining, leaving one tired with little energy or interest in sex. Emotional and physical problems both cause a decrease in sex drive.
Sexually transmitted infections
Drugs impair judgment. So when one is under the influence, they may end up participating in risky sexual behaviors. For example, they may engage in unsafe sex and contract STIs and even viruses like HIV or HPV that cause AIDS and cancer, respectively.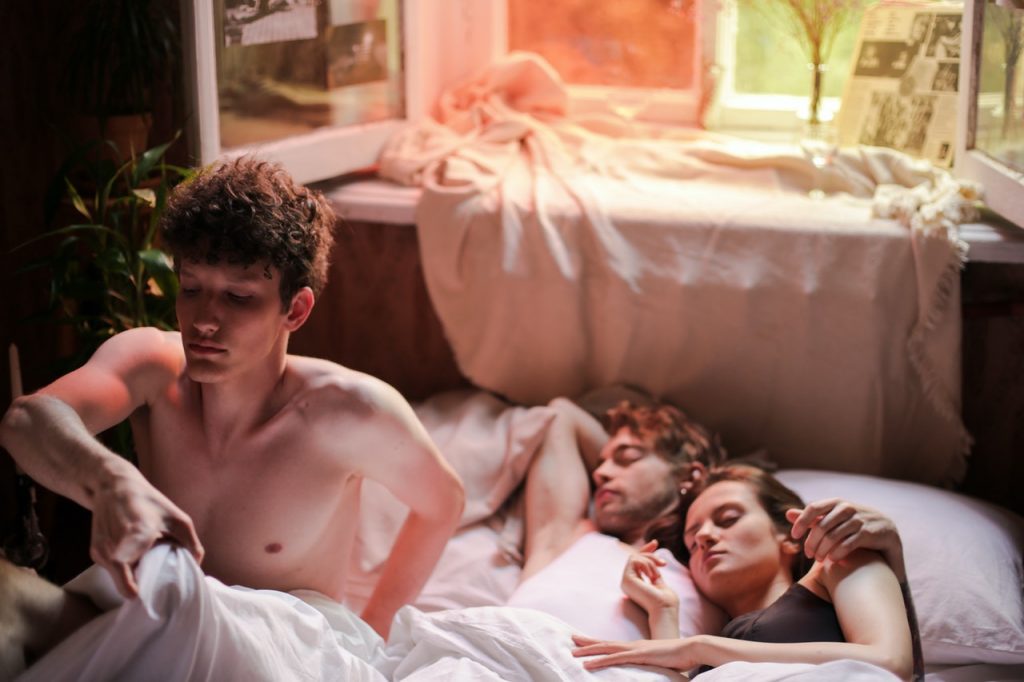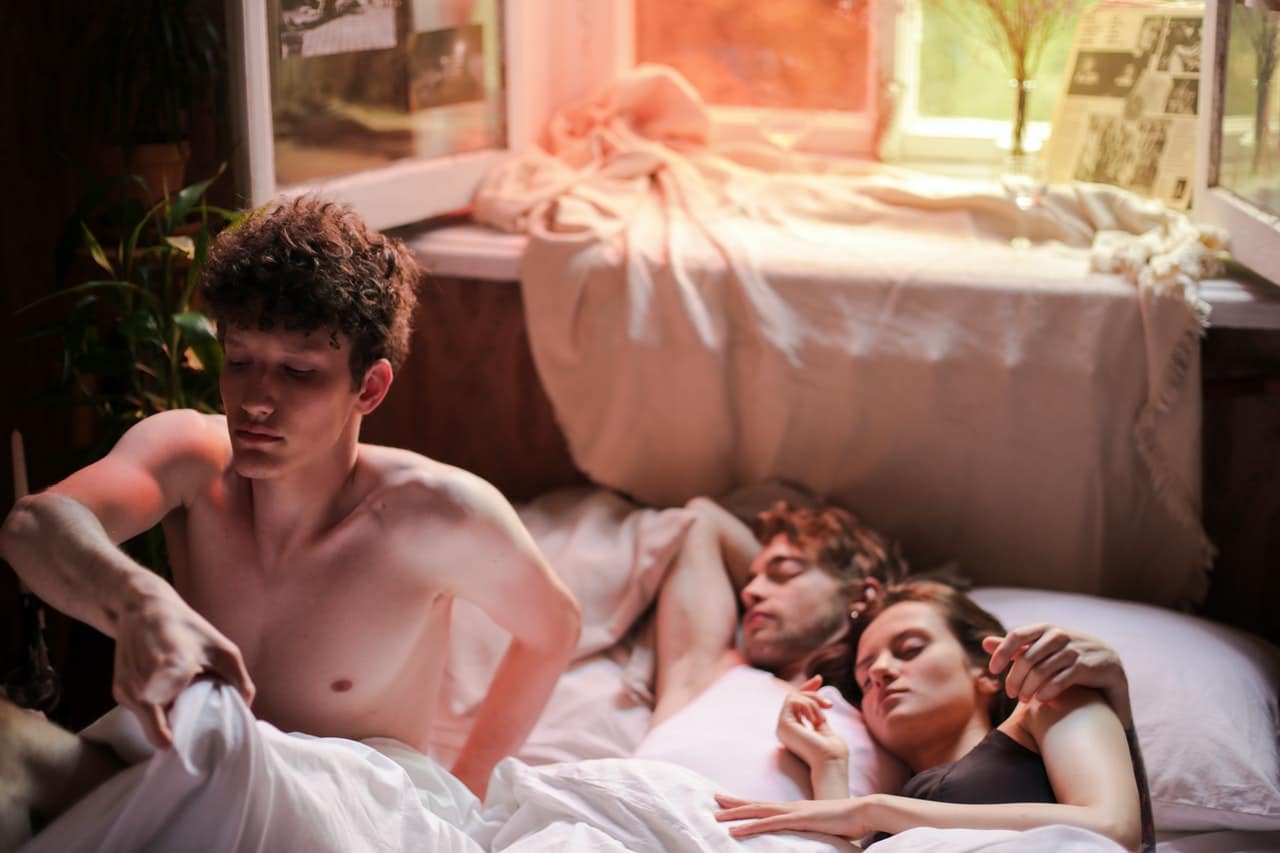 Loss of relationship
Inevitably, drug abuse leads to broken relationships. Many things can contribute to breakups, including emotional distance, promiscuity, isolation and even sexual dysfunction.
Use of specific substances and related sexual dysfunction
Here's how various drugs affect sexual health
Stimulants
Stimulant like cocaine and amphetamines inhibits the uptake of norepinephrine and dopamine. When taken in low doses, these drugs can be a potent aphrodisiac. That's because they're believed to decrease inhibition, boost confidence and increase the sense of energy.
However, prolonged use may cause difficulty getting or maintaining an erection. This happens because these stimulants cause blood vessels to narrow, so blood doesn't reach the penis.
Depressants
Depressants like cannabis, heroin, alcohol, and benzodiazepines are also commonly used as an aphrodisiac to enhance sexual desire and functioning. But several studies have shown the adverse effects of depressants like alcohol on sexual arousal. When taken in large doses, these substances impair erection, decrease sexual arousal and the ability to ejaculate.
Marijuana prevents the smooth muscles in the penis from relaxing, making it hard for blood to flow in. Heroin and alcohol suppress testosterone levels, leading to decreased interest in sex. Alcohol also damages cells in the gonads and testes, making it hard to maintain an erection.
Psychoactive drugs
About 70% of patients with mental health issues like depression and schizophrenia experience sexual issues. It is sometimes difficult to distinguish whether the dysfunction is due to the illness or drugs used for treatment in these patients. But either way, drug use and mental disorders often co-occur. A person with performance anxiety may use drugs to lower inhibitions.
Conversely, one may use drugs to treat mental health issues but suffer sexual dysfunction as one of the side effects. Antidepressants, for instance, inhibit the desire, lead to ED and decrease vaginal lubrication, all of which affect sexual health.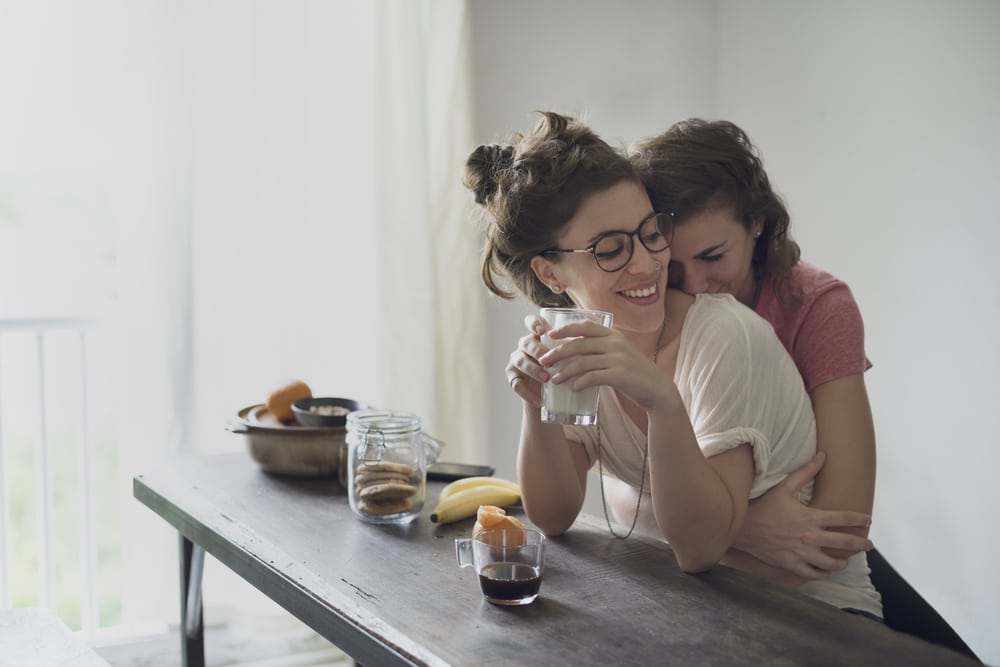 Contraceptives
While many women don't notice any significant adverse effects when starting hormonal contraceptives, others experience lower sex drive. This is likely due to the decrease in testosterone levels. Birth control drugs inhibit the supply of free testosterone, a hormone that influences sex drive. It's best for women who experience low sex drive due to contraceptives to seek medical advice.
Cancer treatment
Cancer and its treatments can have a significant adverse effect on the patient and their loved ones. Most cancer treatments can affect one's sexual health. For example, the long-acting gonadotropin-releasing hormone agonist for prostate cancer causes hypogonadism.
Hypogonadism is when sex glands called gonads produce little or no sex hormones. Chemo drugs like cisplatin and bortezomib also cause nerve damage, making it hard to control erections. Prostate surgery might be a better treatment, but it also comes with a fair share of sexual issues.
Other medications
Oral medications used to treat health conditions like high blood pressure, heart disease etc., can affect sexual functioning. Some impact desire while others impact the ability to become aroused or achieve orgasm – and the risk goes even higher for those taking several medications. Sexual side effects are often reported with meds like antidepressants, anti-hypertensives, anti-epileptics, blood pressure, antipsychotics, opioids, and anti-seizure.
Seek professional help
Sexual dysfunction can impact one's life. It can cause them to lose their real love, self-esteem and even the desire to live. Unfortunately, this may drive one to abuse even more drugs – for recreational use.
It's therefore essential to seek medical help to address the drug use related to sexual issues. A doctor will help one get off of drugs that are affecting their sexual health. They will also offer treatment for ED, like a vacuum device, to help one get and maintain an erection.
Having erection trouble from time to time is not necessarily a cause for concern. However, if it happens regularly, it could be a sign of an underlying problem. Impotence can happen due to a range of reasons, including emotional and physical disorders as well as drug abuse. In this article, we'll focus on the relationship between impotence and drug abuse.
What is impotence?
Impotence happens when you are unable to achieve an erection, keep an erection, or orgasm consistently. It's used synonymously with erectile dysfunction (ED) and may be as a result of factors like:
Specific types of prescription drugs, such as antihistamine, antidepressants, and hormonal medicines
Psychological issues, including stress, anxiety, and depression
Neurological and nerve disorders like stroke, multiple sclerosis, Parkinson's disease, brain or spinal tumors, or Alzheimer's disease.
Heart conditions like hypertension, high cholesterol, and Atherosclerosis.
Lifestyle factors and physical problems like obesity, alcohol or illegal drug use, etc.
According to the Urology Care Foundation, impotence is a common disorder affecting about 30 million male adults in the United States. And while its risk increases with age, the condition can still affect young men.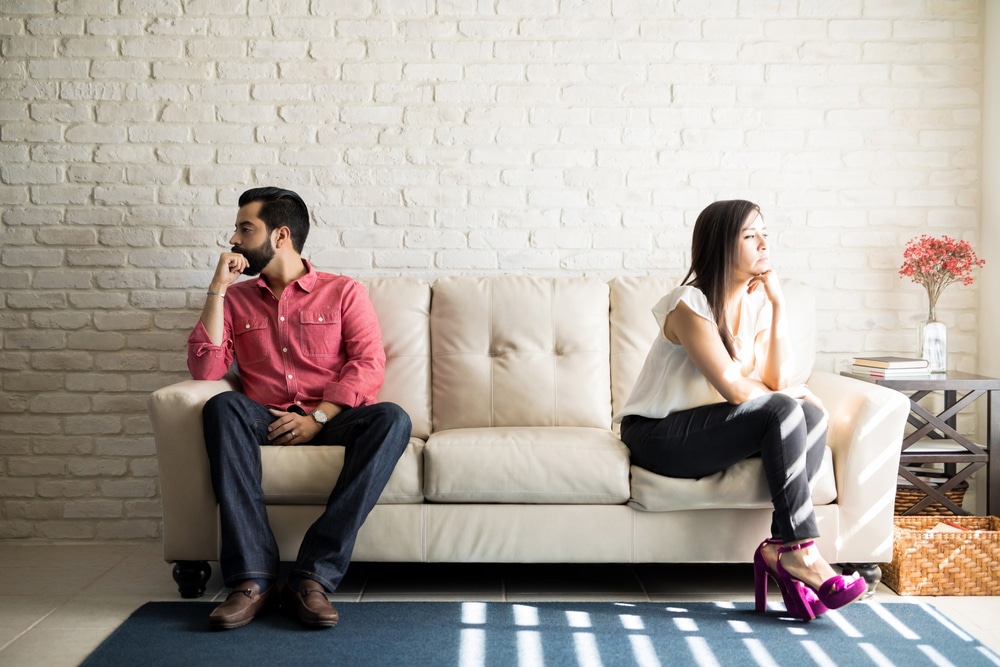 The Relationship between Impotence and Drug Abuse
Sexual intercourse is an important part of any couple's life. If a man cannot get or maintain an erection due to psychological, emotional, or physical issues, he might end up with anxiety, stress, low self-esteem, or even depression. In the long run, this could lead to relationship issues. Unfortunately, when left unresolved, the man might turn to drugs or alcohol to try to cope with the psychological effects.
Many studies have shown a close relationship between substance use disorder and health conditions as well as mental health issues like stress, anxiety, and depression. As the National Institute on Drug Abuse puts it, substance use disorders co-occur at high prevalence with mental illness.
But that's not the only way impotence and drug use are related. As it turns out, drug use can also cause impotence. Men who abuse drugs or alcohol are at an increased risk of erectile dysfunction.
A study published in the Journal of Sexual Medicine revealed that 36.4% of male drug abusers could not achieve or maintain an erection. According to the study, men who abuse substances have more chances of experiencing ED and difficulty reaching orgasm than those who don't.
How different drugs cause erectile dysfunction
There are cases where drugs help with erectile dysfunction – like when a doctor prescribes Viagra or Alprostadil for ED. When used correctly, these drugs help increase the sexual desire or blood flow, allowing one to get and maintain an erection and ejaculate. But sometimes, people with erectile dysfunction might be tempted to use more drugs to prolong the pleasure or improve performance. This can worsen the situation and also lead to other issues.
Still on drugs, some people use recreational drugs like cocaine or methamphetamines to induce "uncontrollable lust" or "sexual frenzy." But the use of these drugs is linked to unsafe or high-risk sexual behaviors. Besides, a majority of stimulant users find that neither of these drugs enhances their sexuality. Let's look at how different drugs cause impotence.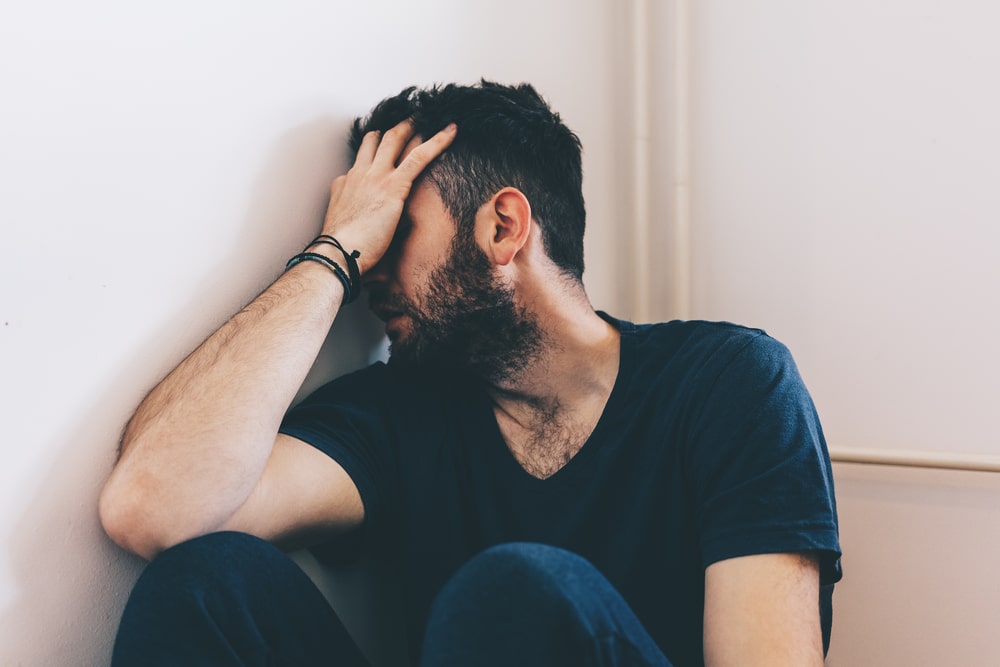 Prescription drugs and impotence
Prescription drugs like antidepressants, blood pressure drugs, and chemo drugs can help treat different conditions. However, they can also affect blood circulation, hormones, and nerves, leading to ED or increasing the risk of ED. So, if you are having a hard time getting or maintaining an erection while taking prescription drugs, it's best to talk to your doctor for further assessment. Common prescription drugs that list ED as a potential side effect include:
Antidepressants.
Antihistamines
Diuretics
Tranquilizers
Muscle relaxants
Antihypertensives (high blood pressure drugs)
Chemotherapy medication
Prostate cancer drugs
Hormones
Parkinson's disease
Anti-seizure medications
Prescription drugs cause ED differently. Chemo drugs can damage parts of the nervous system, including those that control erections. On the other hand, blood pressure drugs may prevent the penis' smooth muscle from relaxing, causing blood not to reach it. Some antihistamines, heart disease drugs, opioids, and antiandrogens decrease or block testosterone, decreasing interest in sex.
Illegal drugs and impotence
Illegal or recreational drugs tend to affect body functioning and can lead to ED. Amphetamines, nicotine, cocaine, and heroin are great examples of illegal drugs that cause erectile function issues. These drugs damage blood vessels and can also restrict blood flow to the penis. Like prescription drugs, illegal drugs also cause ED differently. 
Opioid addiction or prolonged use, for instance, can cause androgen deficiencies and menstrual cycle abnormalities, thereby causing sexual issues. Opioids can also alter the functioning of hypothalamic-pituitary-gonadal pathways (HPG), which regulates sex hormones production and leads to testosterone deficiencies in men and women.
Cocaine, on the other hand, is a stimulant that inhibits the uptake of norepinephrine and dopamine. Initial use may induce sexual arousal and improve ED. But prolonged use lowers sexual desire and erectile function and causes delayed ejaculation/orgasm. This effect tends to worsen when cocaine is taken with alcohol or other psychoactive substances.
Alcohol and impotence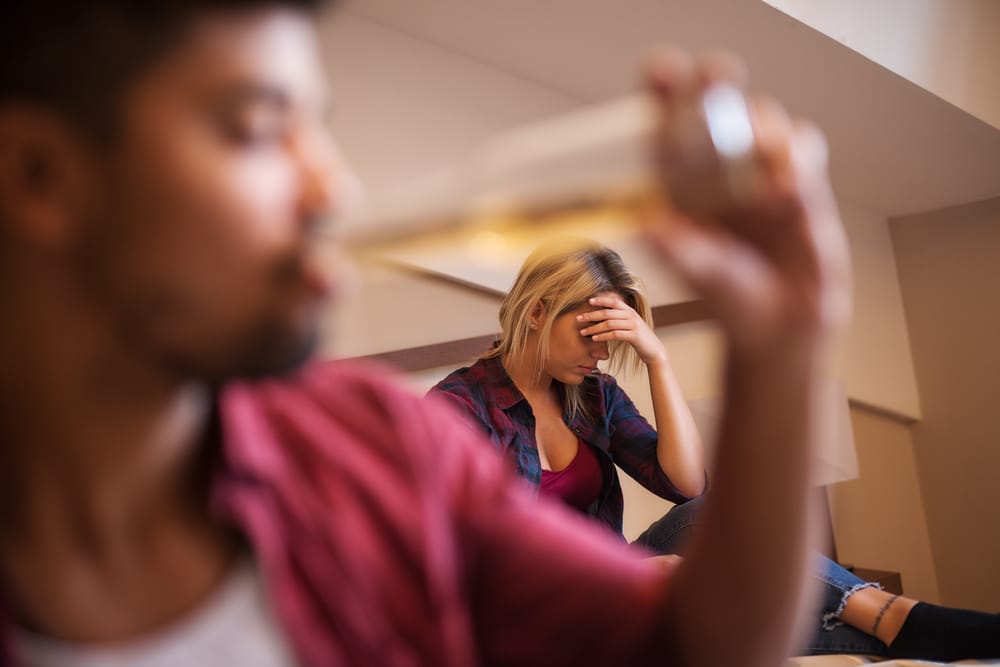 Alcohol consumption tends to increase sexual desire and confidence with sexual partners. However, when taken in large amounts, alcohol impairs erection, decreases sexual arousal, and reduces one's ability to orgasm. Long-term use of alcohol affects various organ systems, leading to all types of sexual dysfunction in men.
Alcohol has an inhibitory effect on the hypothalamo-pituitary-adrenal axis. When consumed, it limits the production of gonadotropin, causing hypogonadism. It also suppresses testosterone production, causing low libido and quick or delayed ejaculation.
Can the Negative Sexual Side Effects of Drug Abuse Be Reversed?
Continuous usage of illicit drugs has long-term effects on the sexual functioning of males. A study analyzed 905 men to check gauge the long-term effects of drug abuse on sexual performance. It focused on four areas, namely: sexual desire, sexual arousal, orgasm, and sexual satisfaction.
Of the 905, 549 had an addiction, while 356 were controls. The men in the addiction group had impaired sexual performance even after one year of staying clean compared to 356 men included as controls.
Sadly, prolonged use of drugs like cocaine can cause permanent sexual side effects. The best way to prevent such sexual issues is to quit abusing drugs. But quitting cold turkey won't work either. It's, therefore, a good idea to seek professional help with these. Treatment facilities exist to help people like you (or your loved one) quit abusing drugs.
A lesion refers to an abnormal change on a body tissue organ caused by an injury or disease. Lesions could be a result of using recreational drugs or some specific FDA-approved drugs.
Drug abuse affects most body organs, and unfortunately, the damage done may remain hidden for several years. For example, alcohol strains the liver, heroin damages the kidneys, and cocaine stresses the heart.
The skin is the largest body organ. Abusing alcohol or drugs for a long period can cause skin lesions. Skin lesions can either be benign (non-cancerous) or malignant (cancerous), basically skin cancer. They can manifest as sores, a variety of infections, and even rotting of the skin.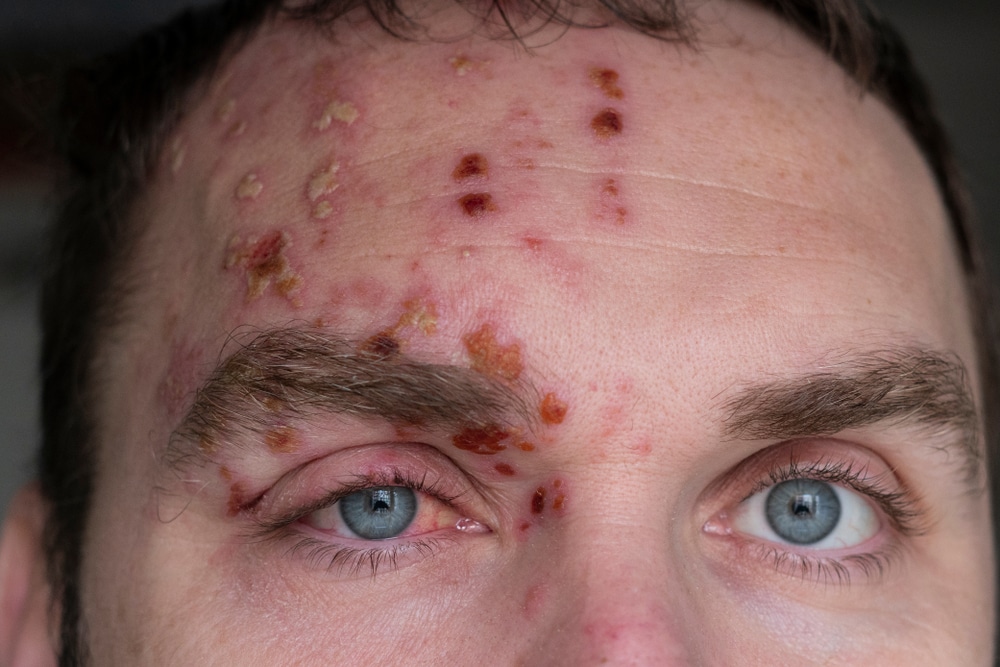 Four factors contribute to lesions. They include:
The drug itself
Method of drug delivery, e.g., drugs delivered intravenously.
Impurities that find their way into drugs while they are sold in the street. The contaminants may cause contact dermatitis where one is allergic to the impurities.
Unhealthy habits, e.g., not maintaining personal hygiene, poor diet, and lack of sleep, among others.
Here is how different addictive substances affect the skin.
Heroin
The effect of heroin on the skin is more noticeable in users who prefer injecting the drug with needles, instead of snorting or smoking. Heroin users repeatedly penetrate their skin while seeking veins. This may lead to venous sclerosis, which refers to scarring of the veins. Venous sclerosis can result in skin infections, cellulitis, and abscesses.
Users who inject themselves with heroin through skin risk contracting necrotizing skin lesions due to skin popping. Skin popping allows bacteria to penetrate the skin and also leads to tissue trauma.
Most heroin users also complain about dry, itchy skin. Additionally, some users end up having an itchy hives-like rash.
Cocaine
Cocaine can directly affect the skin, and it can also affect internal organs, which in turn cause skin damage.
Here are some effects that cocaine has on the skin:
Chronic skin ulcers
Blackening of the palms
Fibrous tissue formation in the skin
Death of skin cells (necrosis)
Pustulosis (where parts of the skin are filled with pus)
Buerger's disease causes veins to turn red and swell. This could also interfere with one's blood pressure.
You should also know that a variety of substances are used to cut cocaine. Some of the substances can cause rotting of the skin and ulcerating skin lesions. Additionally, cocaine could cause a heart attack since its users have an increased heart rate.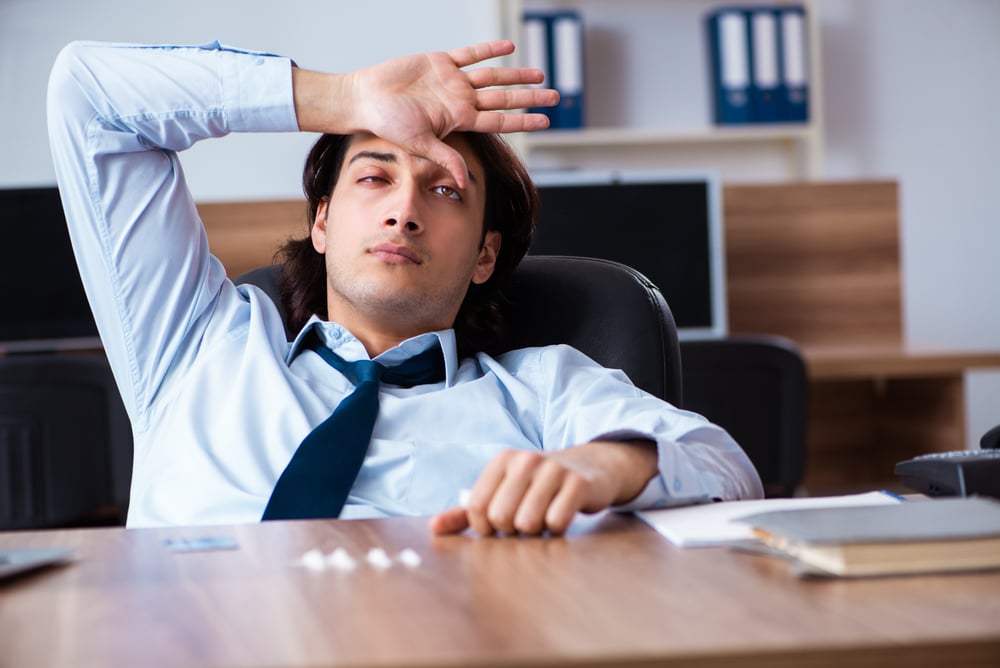 Alcohol
Most people are unaware of the fact that alcohol abuse can have noticeable effects on their skin. The most common effect of alcohol on the skin is spider angioma. Spider angioma manifests as red lacy patches on the neck, torso, hands, and face.
Alcohol abuse also causes Caput medusa, a skin condition that causes the addict's veins to swell and distend. The veins usually appear across the abdomen. Alcohol abuse also causes Porphyria Cutanea Tarda (PCT), a condition that causes scars on areas of the skin one exposes to the sun. Most people battling alcohol addiction have scars on their faces, hands, and feet.
Dermatologists also associate several dermatological conditions with alcohol abuse, including seborrheic dermatitis, rosacea, and eczema.
Methamphetamine
Most people who abuse methamphetamine (meth) end up having skin sores because they constantly pick their skin. Meth users pick at their skin because they, on several occasions, get the sensation of insects crawling even when they are not there. As a result, they easily develop sores. Some meth users also end up having dry skin.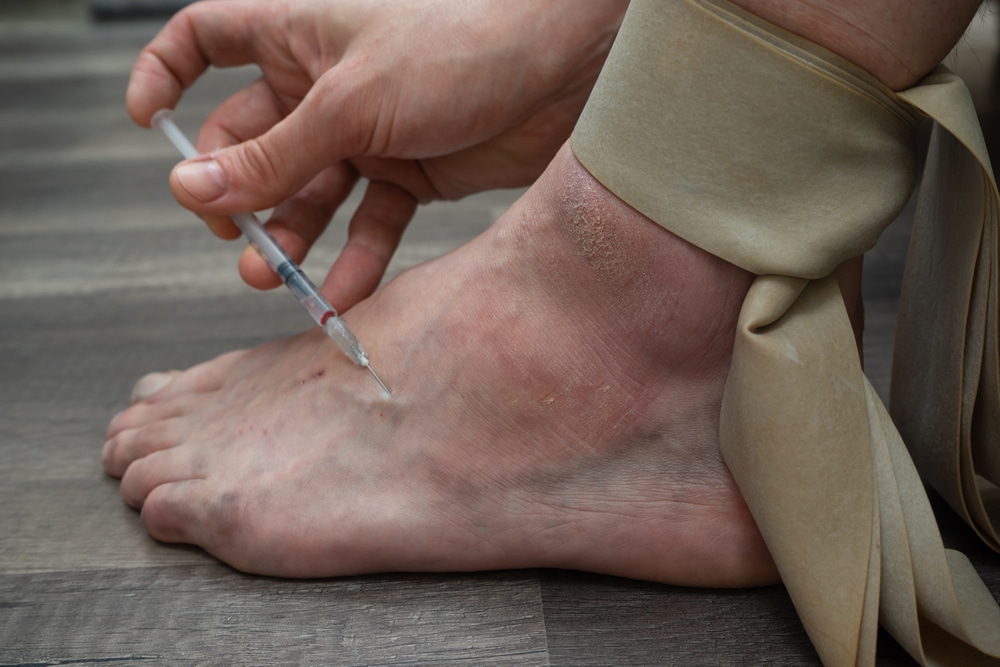 Meth users who inject themselves with the drug are also at risk of contracting skin infections. Research has shown that 11% of drug users that use injections report skin infections every few months.
Marijuana
Research has shown that marijuana can negatively affect your skin. The smoke from marijuana contains hydrocarbons. When the hydrocarbons come into contact with your skin, they interfere with your skin's collagen production.
Note that collagen protects your skin against inflammation and air pollution. If your skin does not produce enough collagen, your skin will age prematurely and become wrinkled since it loses its elasticity. Cannabis-induced arteritis, which is a direct result of marijuana use, also has effects on the skin.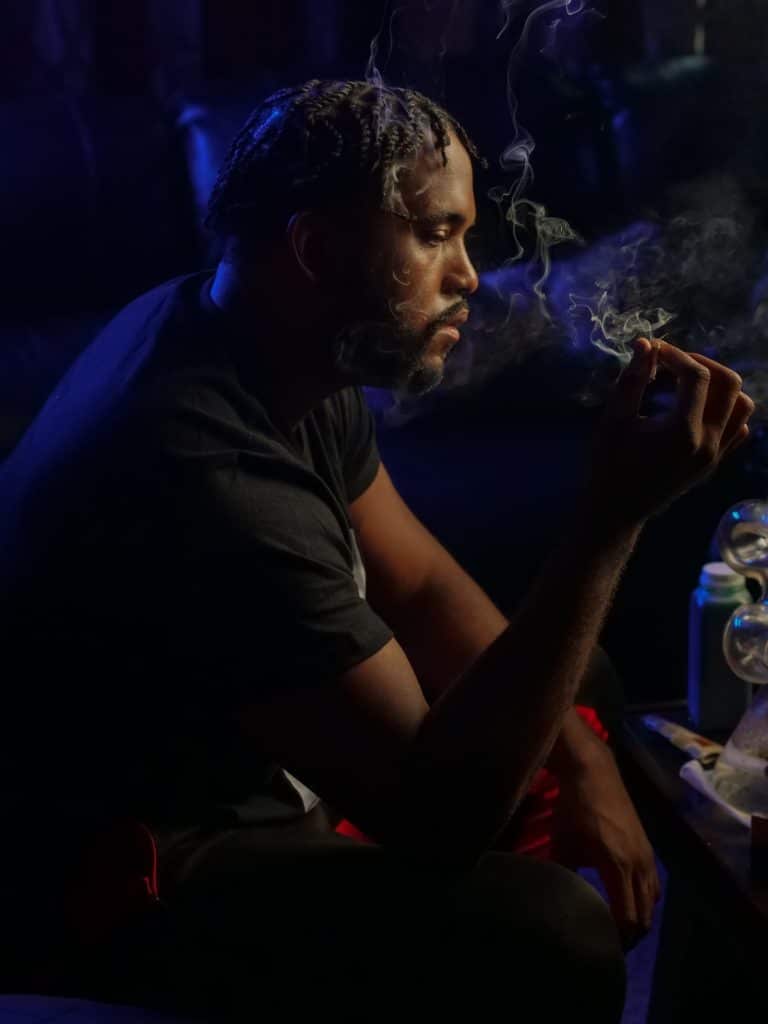 Desomorphine
The street name of desomorphine is "krokodil" because it turns the skin green and scaly. Eventually, the skin sloughs off.
Krokodil is a cheap form of heroin. It has been dubbed the deadliest drug globally because it rots the skin from the inside out. Consequently, it causes abscesses and gangrene.
How to deal with side effects of drugs and skin lesions
If you want to minimize the impact of drug abuse on your skin, the first thing you need to do is stop abusing drugs. Note that the more you abuse drugs, the more adverse effects they will have on your skin. Most people with addictions end up having very unhealthy skin.
If you are struggling with an addiction or substance use disorder, you should consider seeking medical advice, diagnosis, or treatment to beat the addiction. There are several treatment approaches to consider, so you should choose one that suits you best. If you have a supportive family, your family members will support you throughout your recovery journey, especially when dealing with withdrawal symptoms.
You may also have to undergo behavioral therapies to deal with unhealthy behaviors that destruct your skin or body organs in general.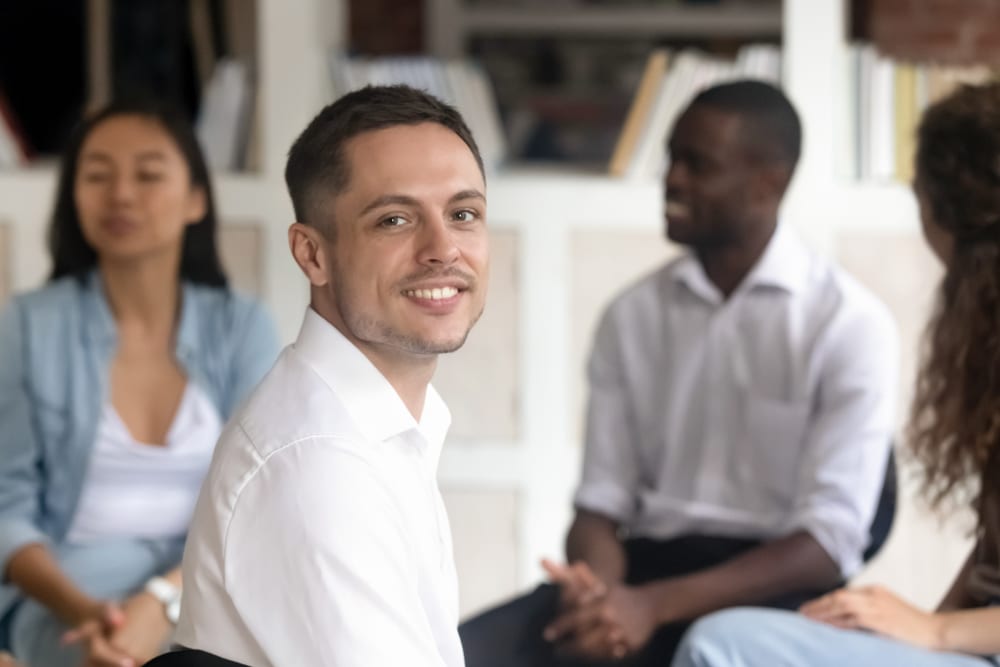 Various drugs affect the skin differently. However, once you deal with your drug use and addiction, some effects will fade naturally. If you want to speed up the process, you can consult a dermatologist. The dermatologist will prescribe medications and, in some cases, ask you to follow a consistent skincare regimen.
If you are in the United States and need drug information, especially when it comes to drug addiction, you can contact the American Society of Addiction Medicine or the National Institute on Drug Abuse for more information.
Conclusion
If you want to maintain healthy skin, do not abuse drugs. You should specifically stay away from drugs that contain fillers or compounds as they tend to have adverse effects on the skin. In addition, moisturize, wear sunscreen, and maintain good hygiene to keep your skin healthy.
"How does it feel being sober?" might seem like a weird question to someone who has never done drugs. But for those who struggle with withdrawal symptoms or are just fresh from a treatment program, the question couldn't possibly get any more real than this.
Consider two parts of the brain, the prefrontal cortex and the amygdala. Amygdala registers the memory and emotional reactions like fear, intrigue, or worry. The prefrontal cortex, on the other hand, controls inhibitions, strategizing, and focus. These two rev up during traumatic events – including the daily traumas of living in a world with constant violence, fear, and threats. But for some, the revved up effect doesn't cut it. So they turn to drugs to help escape, cope, or manage life situations.
"The thing with alcohol and I would argue a lot of drugs, is that at the root of it is a lot of pain," said Alicia Valentin, a recovering alcohol abuse patient. "We don't use to get drunk or high. Sure, that may have been it at the beginning. But really, it was to cover pain, so we wouldn't have to deal with anxiety, depression, abuse, sadness, grief, loneliness, self-pity, and anger."
Alicia was responding to the question, "how does it feel being sober?" On Quora.
Substances have a sedating effect.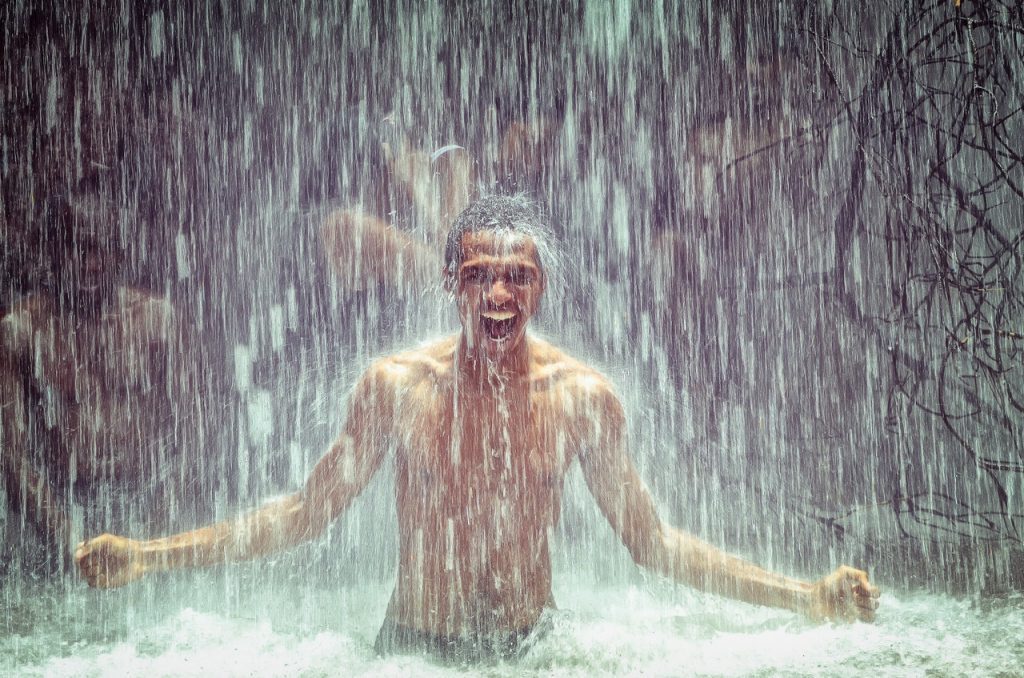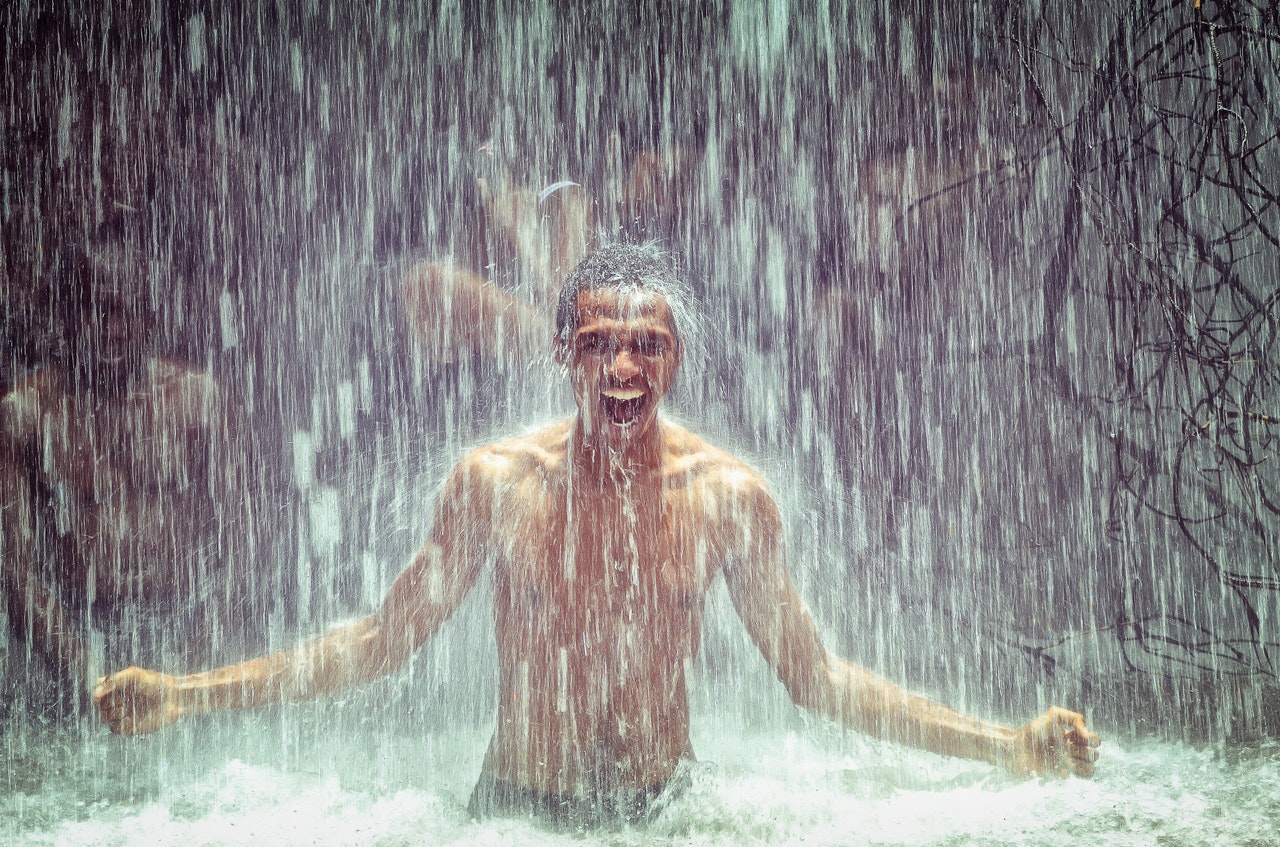 Alcohol and drugs can give one a fleeting sense of euphoria. They can also take one from their present state of being or help them detach from reality. But as you and I both know, this is usually a temporary fix. Drugs and alcohol produce rapid and large amounts of dopamine into the brain. Basically, they hijack the brain's normal reward/pleasure center, directly stimulating it with readily available dopamine. Unfortunately, this dwarfs the ability to release dopamine from smaller but sustainable sources, like hanging out with friends, watching a nice movie, or hitting a target, and so on.
So, it makes sense to wonder what it's like being sober after using for a while – or longer. This article will dive deeper into how people feel while they mentally and physically detox from substance abuse. But before we do that, you should know that life does get a thousand times better when sober. Here are some perks of being sober:
A less chaotic life – no worries about getting money, substances, lying, or manipulating to cover up bad habits
Better sleep – with no suppressants in the body, it becomes easier to fall asleep and rest well
Better health – not using drugs means no toxic chemicals in the body. There's also the aspect of finding time to eat balanced meals and for overall grooming
Better memory – no more worries about not recalling the things that happened in the previous nights
Better mental health – diet, sleep, and overall health are directly proportional to the mental health
Less worries – no more worries about getting caught or not providing for a family or going into withdrawals
Deep connections – sobriety allows patients to be a part of their family and friends. It also allows one to love and value themselves
So, how does it feel being sober?
"One of the most important words in your question is "feel". I used to drink to numb myself from the pain. Now that I'm sober, I feel things. I feel happy. I feel sad. I feel frustrated. I feel the whole gamut of feelings," responded Dana M Dietz, a Quora member, who has been sober for eight years.
Significant mood swings
People abuse substances to try to escape their emotions. Drinking or using drugs can offer temporary release but comes with a hefty price. Abuse and addiction can destroy every good thing in someone's life to the extent where all that's left is them and their substances of abuse. Drugs and alcohol numbs their emotions that they hardly feel anything anymore.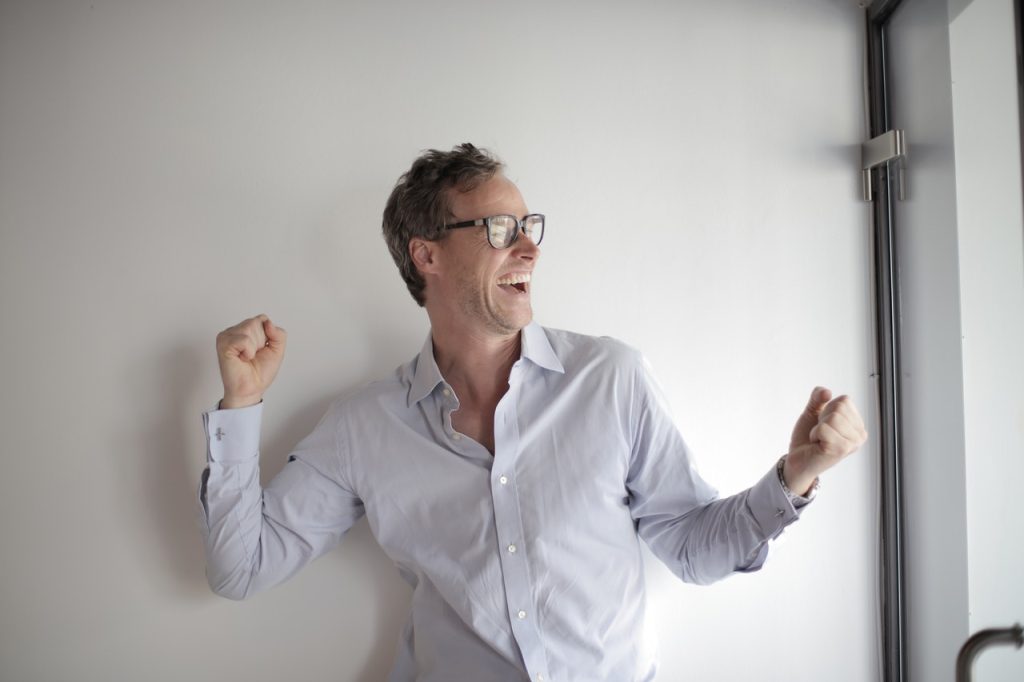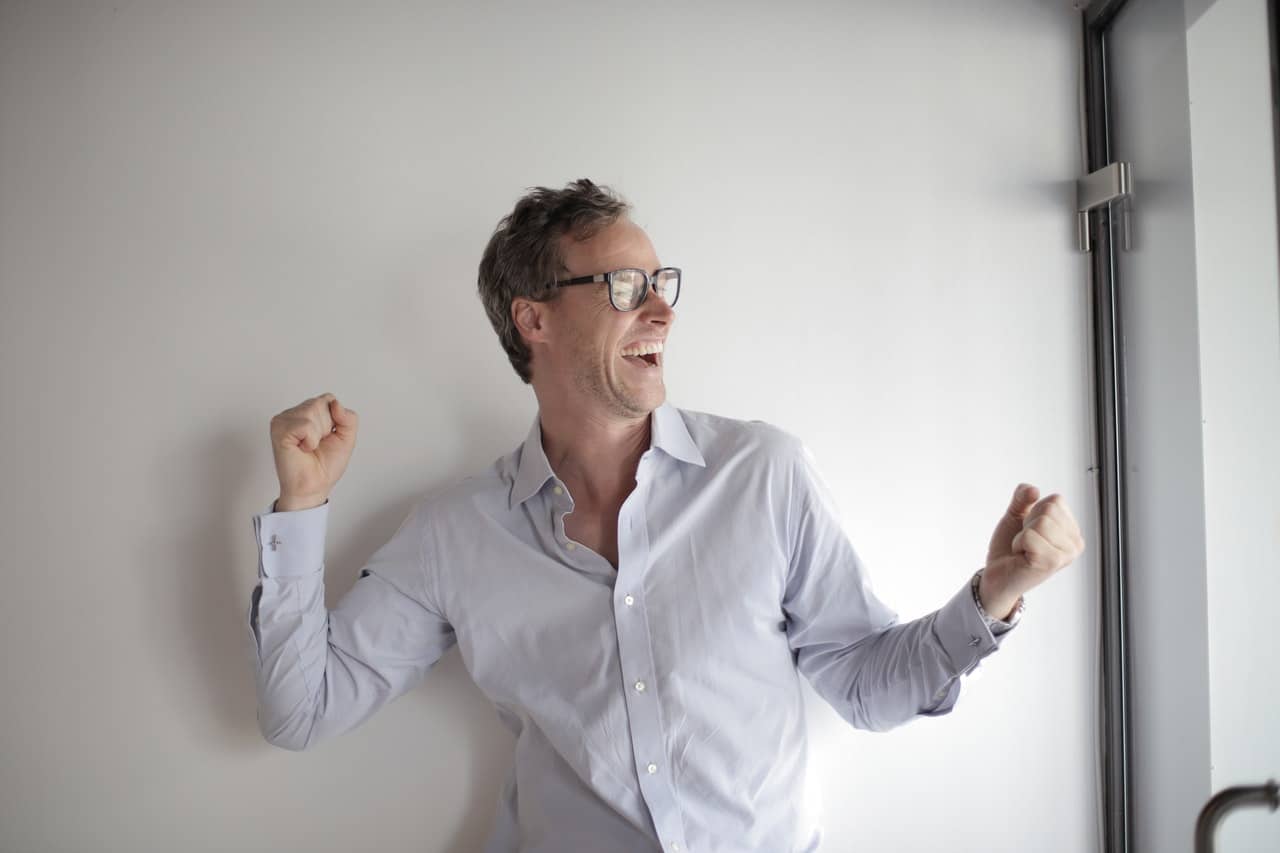 But when they're in addiction recovery and no longer abuse substances to conceal their emotions, they experience a perception shift that may result in an emotional rollercoaster. It may take a little getting used to, to manage emotions and lead a happy life. Some common examples of extreme moods that people experience in recovery include:
A sense of loneliness
Resentment and anger
Feelings of boredom
Disappointment
Feelings of extreme guilt
Extremes of happiness
Symptoms of depression
A sense of loneliness
A person may feel lonely during recovery because their support system is suddenly taken away. In many cases, those who abuse drugs and alcohol surround themselves with other users. So, until they find support networks to replace their old ones, they may feel lonely. Loneliness is often accompanied by powerful emotions like depression, anxiety , or panic. Since loneliness can't be treated with medications, recovering patients should learn to be comfortable in their skin without escaping to substance use. Solitude can be an excellent opportunity to recharge the brain, discover new passions, and learn new skills.
Happy and victorious
From mended relationships to staying sober to savings to new life and everything in between, there are definitely plenty of things to be happy for. Those who go through treatment successfully report feeling happy and optimistic about their new life. They feel good because they've managed to regain control of their lives. They feel good because they get to wake up in the morning without swollen hands or broken feet or with a terrible headache. They feel good because they no longer have to deal with shaking or getting arrested.
"Sometimes, I feel exhilarated, happy, joyful," Alicia said."Most days, I feel clear-headed. Able to tackle things. I used to lay awake at night, wondering if I was dying or afraid to sleep because I was afraid I would die. I would feel an intense amount of guilt. Guilt for hiding my alcoholism from my partner. Guilt for not having any friends … for being shut-in," she added.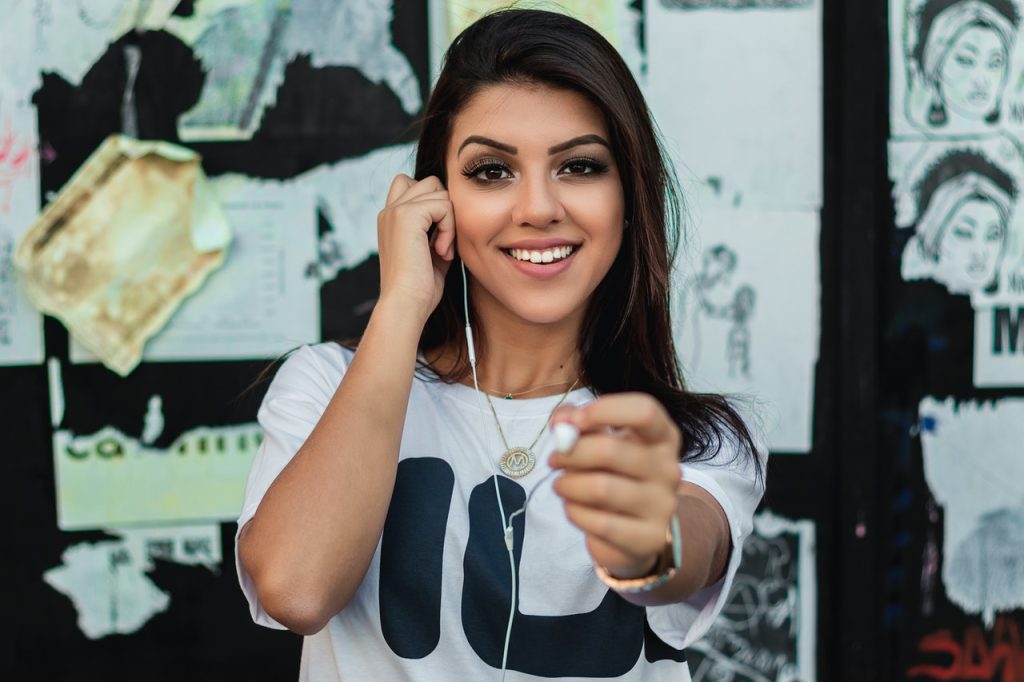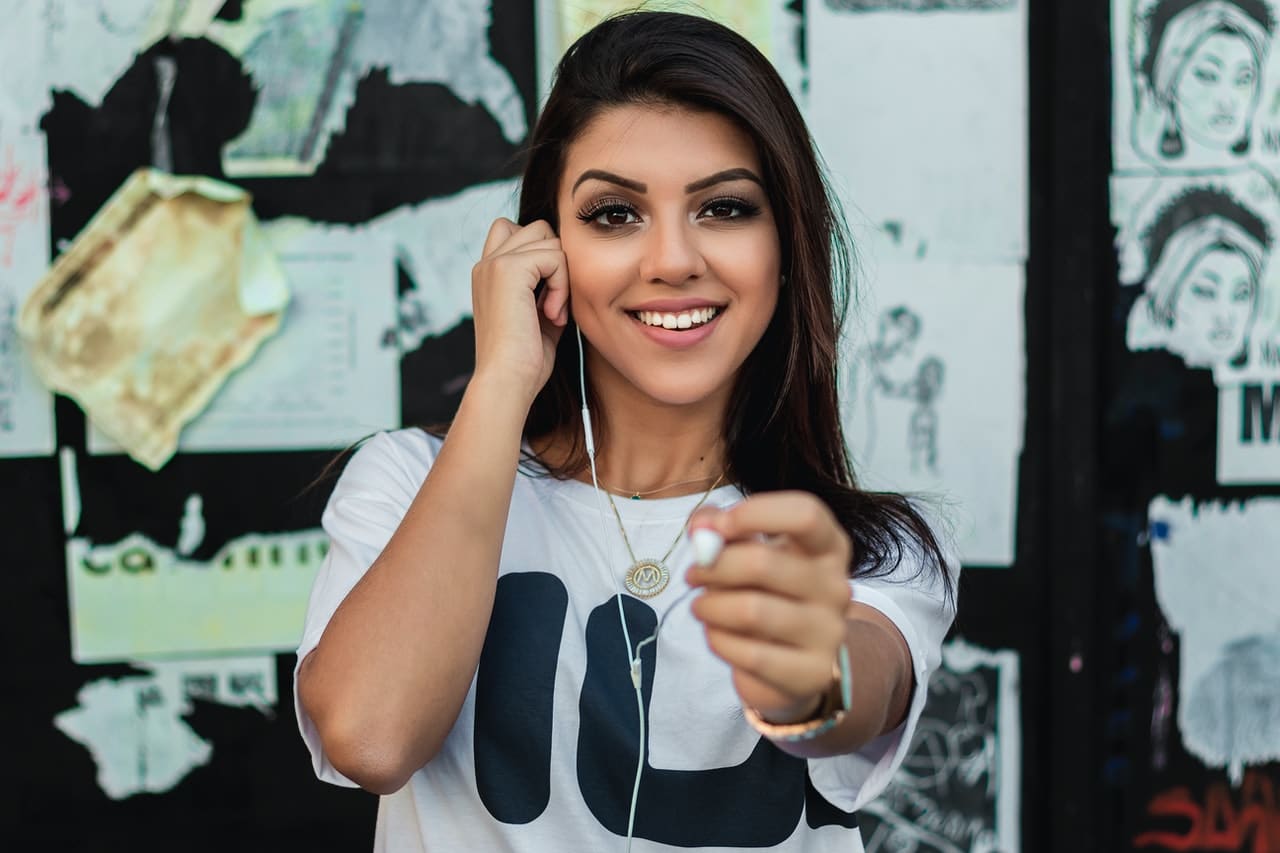 Pretty awkward
Awkward might be the last thing that someone recovering from drug abuse expects to feel. But as it turns out, it is a pretty common feeling. People use drugs and alcohol to ease their anxieties or feel comfortable in their skin. But now that they aren't using anymore, they may feel uncomfortable or socially anxious during the early stages of recovery – sometimes even beyond. But the good news is that the awkwardness will eventually wear off (or lessen).
"Drunk me didn't have to worry if I was alone at a party because drunk me didn't abide such things. Drunk me didn't worry if she belonged, or said the right thing, or had to have small talk because drunk me just handled that. Drunk me had loose neck muscles." Read one post. "So now I'm sober, and I have zero choice but to be me in all situations. There is no escape route, or greasing the wheels, or magic potion that makes people less terrifying, or me more "socially normal." I can't do anything about who I am, which is perfect because we should all be so lucky to be ourselves in public," it continued.
Comfortable in social situations
Many people drink to feel comfortable in social situations. However, in most cases, they end up too drunk and say stupid things that they can't even recall the following day. Ironically, when they go through treatment and sober up, they learn to like themselves and trust what they say or do in public. Some even start preferring to go out and be with people and are no longer shy or anxious.
"The important thing to know is that life will not be all candy canes and buttercups when you are sober. Life happens. Good things and bad things happen. The wonderful thing is that you learn more about yourself as you learn to cope with these feelings. Most people I know are grateful alcoholics. They are much better off for having had to deal with their alcoholic issues," concluded Dana.
Emotional sobriety stemmed from Alcoholics Anonymous, the 12-step program for those struggling with alcohol abuse. And while it is a challenging, long-term, and ever-changing process, it's worth it. Those struggling with emotions can benefit from working with addiction professionals in a good treatment program. No one achieves perfect emotional sobriety. The most crucial thing is to keep working toward greater emotional awareness, better balance and use of coping strategies that are productive and healthy.