As the prevalence of mental health issues and substance use disorder continue to rise in the United States, the search for new and innovative treatments has become more urgent. One potential therapy that is gaining popularity is psilocybin mushrooms. Psilocybin, the main active ingredient in magic mushrooms, has shown effectiveness in treating alcohol use disorders (AUD).
A clinical study published in Jama Psychiatry found that psilocybin could help people with alcohol use disorders reduce their drinking days. The study participants were given 12 weeks of manualized psychotherapy and were randomly selected to get psilocybin or diphenhydramine during 2-day-long medication sessions at weeks 4 and 8. The results showed that over 50% of the participants who were assigned psilocybin stopped drinking entirely for months or even years.
After 32 weeks of analyzing the 93 participants with alcohol use disorders, researchers discovered that the 48 participants who got psilocybin and psychotherapy had an 83% reduction in their drinking habits within 8 months of their first dose, while those assigned placeboes had 51%. While the exact mechanism of action is not known, it is thought that psilocybin helps to break the cycle of addiction by:
Promoting neuroplasticity, which is the ability of the brain to change and adapt in response to new experiences. This is important because it means the brain can learn new ways of coping with difficult situations, like overcoming an addiction.
Treating underlying mental health conditions like depression can be a major contributor to alcoholism. It may also help to increase feelings of well-being and connectedness, which can be lacking in people with substance use disorders.
Psilocybin has a long-lasting, powerful effect after just a few doses. It also reduces cravings and withdrawal symptoms.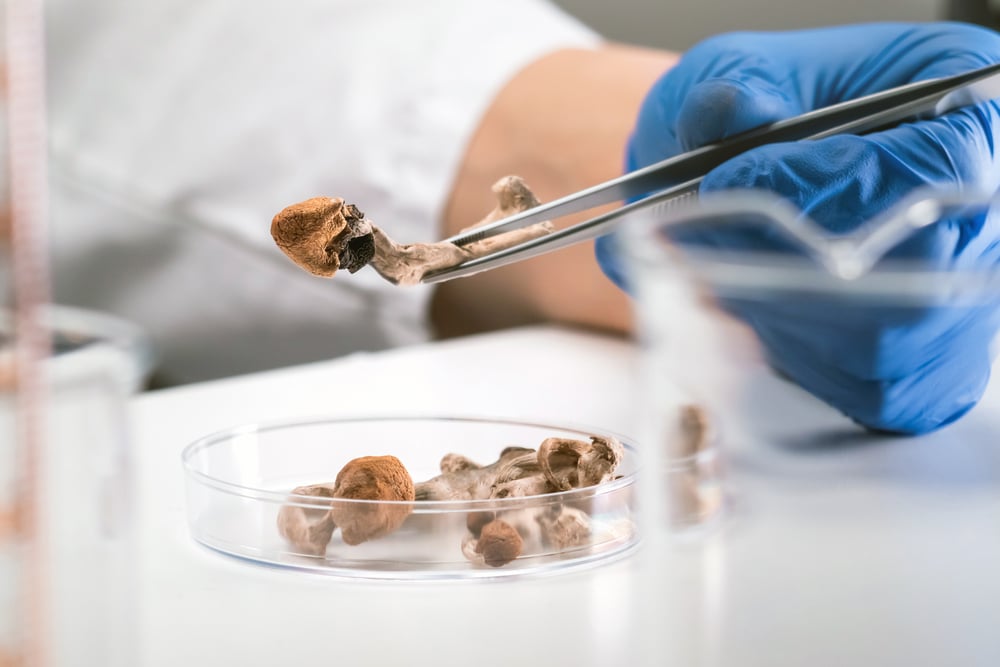 The safety and efficacy of psilocybin mushrooms as a treatment for alcohol addiction are still being studied, but the preliminary evidence is promising. As a precaution, you should never consume psilocybin mushrooms without the supervision of a trained medical professional. Psilocybin may be riskier in an uncontrolled environment because your experiences may feel extreme. For example, you may feel severe anxiety while under the influence of the drug.
Other common side effects are nausea and vomiting, paranoia, and delusions. In rare cases, psilocybin mushrooms can cause psychotic episodes. Psilocybin mushrooms can also interact with other drugs and medications. For example, they can intensify the effects of antidepressants and anti-anxiety medication.
It is always important to speak with a medical professional before consuming psilocybin mushrooms, especially if you are taking other medication.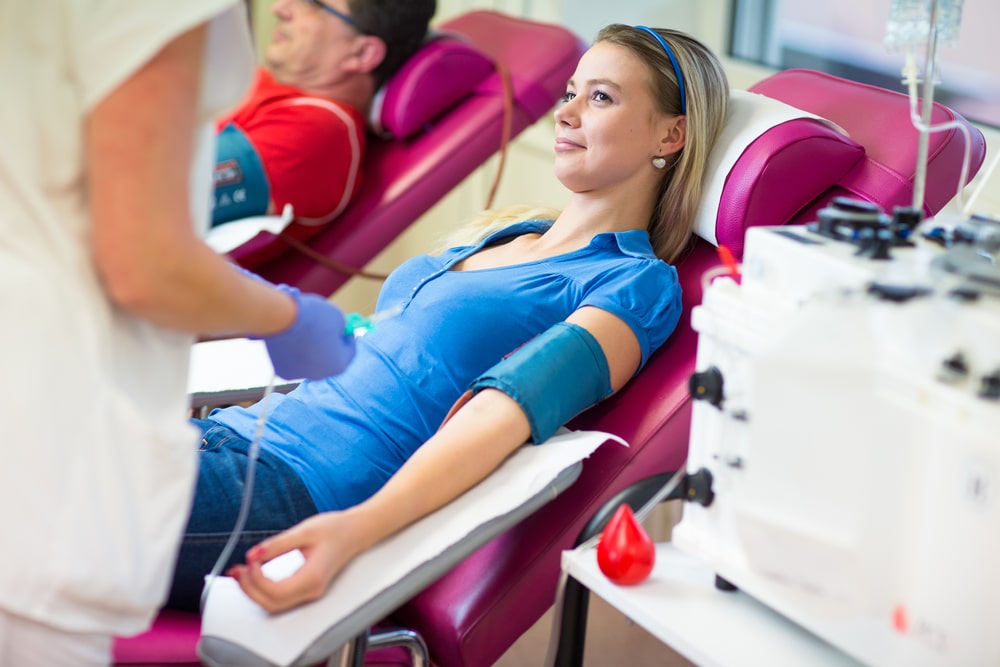 What are psilocybin mushrooms?
Psilocybin mushrooms are a type of mushroom that contains the psychoactive compound psilocybin. Psilocybin is a naturally occurring psychedelic compound that is found in over 200 species of mushrooms. When consumed, it can produce powerful hallucinations and an altered state of consciousness. Some people use psilocybin mushrooms for recreational purposes, while others use them for medicinal or spiritual purposes.
Psilocybin has been shown to be an effective treatment for various conditions, including depression, anxiety, and addiction. It is also being studied as a potential treatment for PTSD and OCD. Although psilocybin mushrooms are legal in some countries, they are illegal in most parts of the world. Possession and consumption of psilocybin mushrooms can lead to jail time and heavy fines.
What this means for alcohol addiction treatment
Alcohol addiction is a serious problem that can lead to various negative consequences, including health problems, relationship difficulties, and financial problems. In some cases, alcohol addiction can even lead to death.
According to the National Institute on Alcohol Abuse and Alcoholism, alcohol is a factor in about 95,000 deaths annually in the United States. These deaths are due to various causes, including alcohol-related accidents, liver diseases, and other health complications.
Treatment rates for alcohol use disorder are low (e.g., 7.6% in 2021), and the Food and Drug Administration has only approved 4 AUD evidence-based medications since 1947.
While these medications can help people with alcohol addiction, they have been shown to be only partially effective. Psilocybin mushrooms have shown promise as a treatment for substance use disorders and could potentially help to reduce the number of deaths due to alcohol addiction.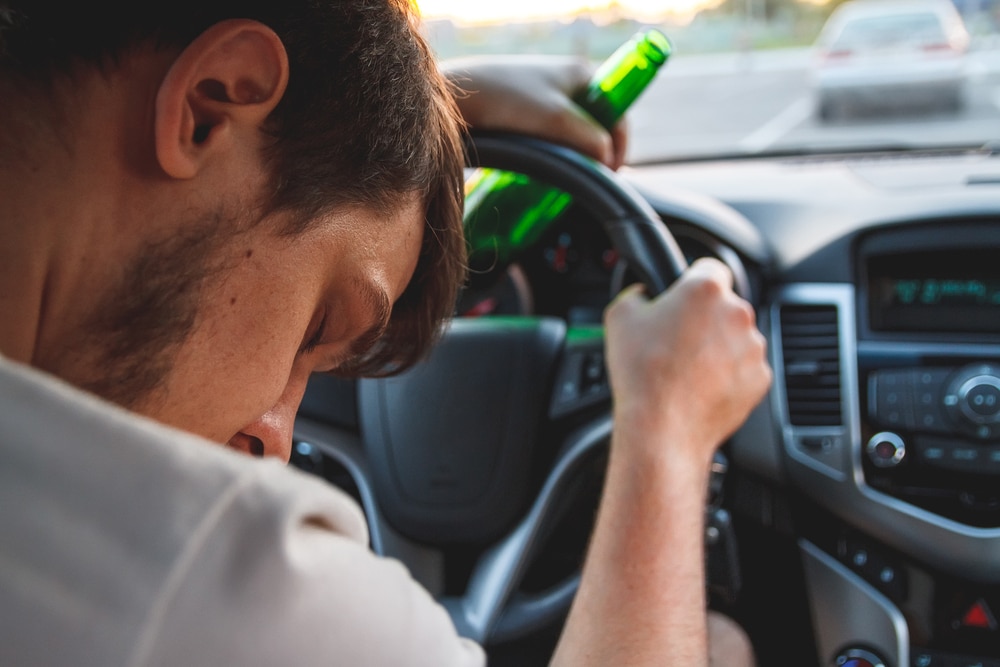 Further evidence on the effectiveness of psilocybin is needed
Although the study's results are encouraging, it is important to note that it's a small study with a limited number of participants. More research is needed to confirm the findings and to determine the long-term efficacy of psilocybin mushrooms as a treatment for alcohol addiction. The study only analyzed 93 participants, and only 50 were given psilocybin as such research needs to be done in a bigger and more diverse population.
Besides, the study used diphenhydramine, an antihistamine, as a placebo, which is not an ideal substitute for psilocybin. It was also observed that the participants didn't have serious drinking problems as those who usually enrolled in clinical trials for alcohol use disorders. The clinical trial may have attracted participants who were already managing their condition. Most notably, the researchers didn't include participants with underlying mental disorders like depression so they could establish if psilocybin-assisted therapy treats AUD and not other co-occurring disorders. 
But patients with severe AUD can benefit from the therapy. This is especially true if the therapy can address other issues that underlie physical dependence and mental disorders. In this case, the treatment will simultaneously address both conditions.
Ketamine is also showing potential as a treatment for alcohol addiction. A group of researchers found that Ketamine disrupts memories to help heavy drinkers stop drinking or cut back. Ketamine blocks the NMDA receptors, disrupting the reconsolidation of memories associated with alcohol consumption. As a result, heavy drinkers who receive ketamine treatment may have fewer cravings for alcohol.
It has also been shown to be an effective treatment for various conditions, including depression, anxiety, and chronic pain.
Psilocybin mushrooms and Ketamine have shown promise as potential treatments for alcohol addiction and some mental health issues. However, more research is needed to confirm the findings. If you or someone you know is struggling with alcohol addiction, many resources are available to help. Never try psilocybin mushrooms or Ketamine outside a clinical setting, as they can be dangerous.
There's no denying that drugs and music have always had a close relationship. For many people, using drugs is a way to enhance their musical experience, whether it's dancing all night at a club or losing themselves in an eclectic mix at a festival. However, it's worth noting that not all music fans use drugs, and many live performances are perfectly enjoyable without any chemical assistance.
Nevertheless, it's undeniable that drugs have played a major role in music history, especially when it comes to large live performances. Artists such as Pink Floyd and The Grateful Dead were known for their elaborate stage shows, often designed to be experienced while under the influence of drugs.
In recent years, electronic dance music has become closely associated with drug use, with festivals like Tomorrowland and Ultra becoming known as hotbeds of illicit activity.
What Are Music Concert Visuals?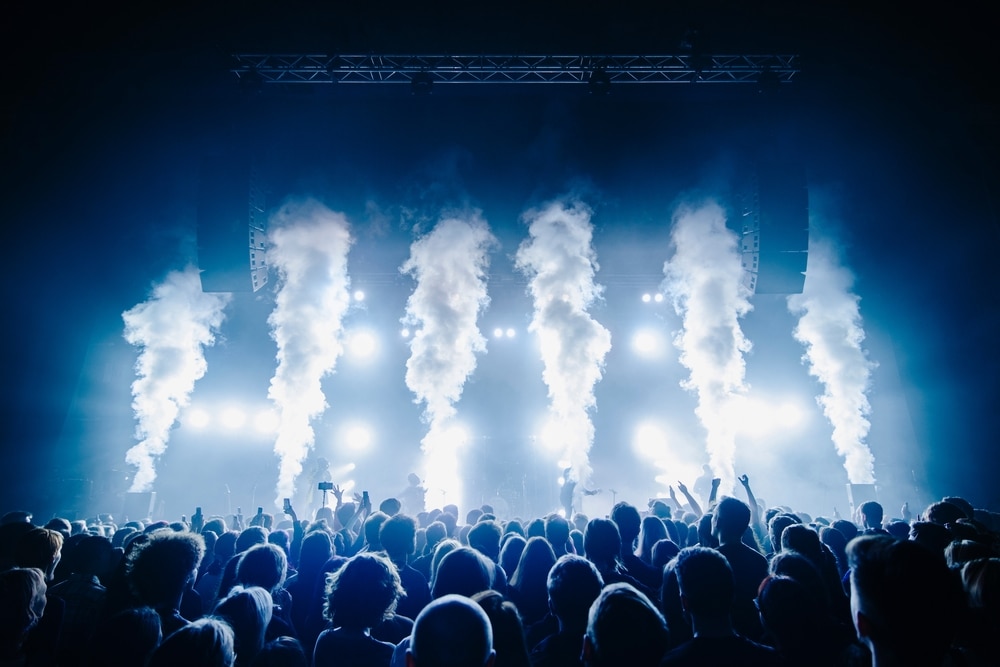 Music concerts are a visual feast for the senses, with bright lights, flashing colors, and dizzying patterns. But have you ever wondered where these visuals come from? It turns out that many of them are inspired by drug use.
For example, the trippy patterns used in concert visuals are similar to those experienced during an acid trip. And the flashing lights can mimic the effects of strobing lights on a dance floor. By creating visuals that are reminiscent of drug-induced states, concertgoers can feel like they're experiencing the music in a whole new way.
The Link Between Drugs and Music
Music and drugs have been linked together for centuries. In the early days, people commonly used psychoactive drugs to enhance their music experience. Drugs like alcohol and tobacco were used to relax and improve the taste of music. Amphetamines were also common, with rock and roll artists like Elvis Presley and Jerry Lee Lewis relying on them for their wild onstage antics.
In more recent times, illegal drugs like LSD and MDMA have been used by people searching for a more intense musical experience. Some claim that these drugs can help them appreciate music in a whole new way, while others enjoy the heightened sensations and feelings of euphoria that they can produce.
Music, in turn, has always been a part of the drug culture in the United States. Many drugs, especially psychedelics, are associated with specific genres of music, such as acid house or trance. For many people, taking drugs is an integral part of the musical experience, as it can help them feel more connected to the music and other people. Drug use can also be seen as rebelling against society's norms and expectations.
Besides, many musicians have experimented with alcohol or drugs in an attempt to improve their creativity. Some believe that substances can help open up the mind and allow new ideas to flow. However, it is worth noting that many successful musicians have composed great songs without resorting to drugs or alcohol.
Music, Drug Use, and Addiction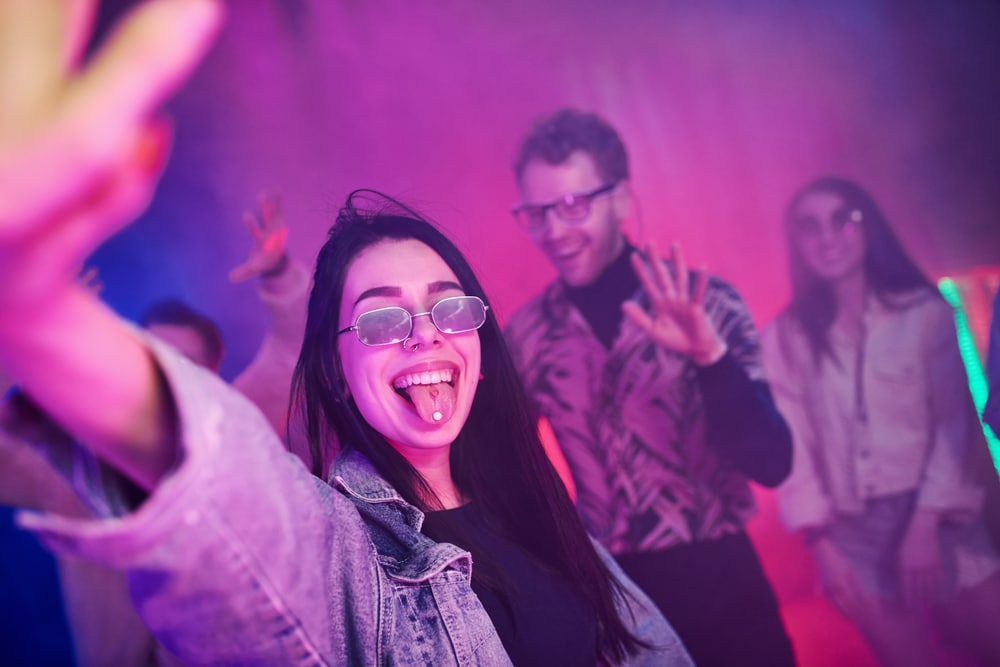 There's also a close link between music and substance use disorders. In some cases, people may use drugs to enhance their experience of listening to music. But in others, the connection between music and partying can lead to drug use or addiction or trigger mental disorders that cause them to turn to drugs to cope.
One of the most common drugs used at parties is MDMA, also known as "ecstasy" or "molly." MDMA is a stimulant that can cause feelings of euphoria, increased energy, and pleasure. It can also increase heart rate and blood pressure, dehydration, and anxiety.
When taken in large doses or combined with other drugs, MDMA can be dangerous and even life-threatening. Since MDMA is often used at all-night parties or nightclubs, people who use the drug may not get enough sleep, leading to fatigue, irritability, and memory problems. Long-term use of MDMA can also cause withdrawal symptoms, including depression, anxiety, and sleep problems.
For people struggling with addiction, the connection between drugs and music can be dangerous. According to the National Institute on Drug Abuse, party settings are risk factors for relapse, as they trigger cravings. At the same time, listening to music can make it harder to resist the urge to use drugs. The National Institutes on drug use research indicates that relapses are common, happening in 40-60% of the cases.
Music Concert Visuals and Drug Use
Many people who attend live music performances are using drugs. According to research by DrugAbuse.com, 57% of people admitted to using drugs or alcohol, with 93% consuming alcoholic beverages. Additionally, about 40% used marijuana at live music events, followed by 8% who used hallucinogens or MDMA (Molly or ecstasy).
Large live music performances often incorporate heavy visuals into their shows, expecting that many crowd members will be under the influence of drugs. These visuals help to:
Create a more immersive experience: Heavy visuals can help create a more immersive experience for the audience, making them feel like they are part of the performance.
Engage the audience: Heavy visuals can also help to engage the audience, keeping them involved in the performance.
Add excitement: Heavy visuals can add excitement to a performance, making it more enjoyable for the audience.
Create a memorable experience: Heavy visuals can help create a memorable experience for the audience, one they will remember long after the performance is over.
Many drugs cause users to experience sensory overload, and the introduction of visual elements can help ground them and prevent them from becoming overwhelmed.
Besides, drugs can alter perception and make it difficult to process complex information. As a result, simpler visual images are more likely to be comprehended by those under the influence. Also, bright colors and patterns can be more stimulating and enjoyable for people on drugs.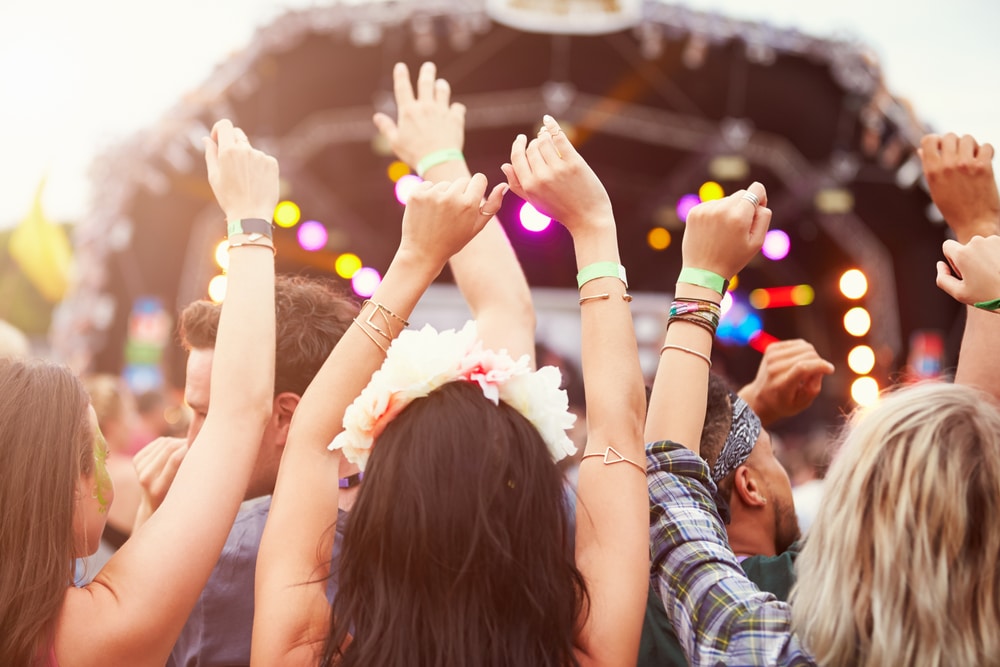 Stay Sober Throughout the Show
Going to a live music performance can be an incredibly exhilarating experience. Whether you're seeing your favorite band or exploring a new genre, there's nothing quite like being in a room full of people who share the same love of music. But you may worry about being around others who might be using drugs. While it is true that many concerts do use heavy visuals that can be enhanced by drug use, there are ways to enjoy the show while remaining sober.
Choose the right venue. If you're not comfortable with being around drugs and alcohol, then look for venues that have a strict no-tolerance policy.
Go with friends who share your same values and who you know you can rely on. If you find yourself in an uncomfortable situation, you'll have someone to turn to.
Pick a seat that is not too close to the stage. This will help to avoid being overwhelmed by the lights and sounds.
You may also want to arrive early and leave early before the crowd gets too wild.
Don't forget to stay hydrated and take breaks as needed.
Addiction Treatment
When most people think of drug addiction, they picture someone using illegal drugs like meth or heroin over prolonged periods of time. However, addiction can happen after a few tries and involve any drugs, including legal ones like alcohol and prescription medications.
Drug use is often glamorized in the media, especially in music. Concerts, in particular, can be a breeding ground for drug use.
Many people view drug use as a harmless way to have fun and let loose. However, drug use comes with serious risks. In addition to the risk of addiction, drugs can also lead to mental and physical health problems.
If you or someone you know is struggling with drug addiction, resources are available to help. Rehab facilities offer vast treatments for drug addiction, including detox, in-patient and outpatient care, and therapies. The Institutes of Health also recommends getting support from friends, family members and support groups.
Hallucinogens are drugs that cause perceptual distortions in the user's environment. This can include seeing, hearing, and feeling things that aren't there. The distortions can be dangerous, especially if someone takes them regularly. There are many different types of hallucinogens, including LSD, psilocybin mushrooms, and DMT. While each drug produces different effects, all of them have the potential to be addictive.
This blog post will discuss the different types of hallucinogens and the dangers of using them. We will also talk about how addiction to these drugs can happen and what treatment options are available for those who need help.
What are hallucinogens?
Hallucinogens are a diverse class of drugs that alter perception, mood, and cognition. They range from naturally occurring substances, like morning glory seeds, ayahuasca, and certain types of mushrooms, as well as synthetic drugs like LSD, MDMA, and ketamine.
Hallucinogens can be broadly grouped into psychedelics, dissociatives, and deliriants.
Psychedelics, such as LSD and psilocybin mushrooms, produce changes in perception, mood, and thought.
Dissociatives, such as ketamine and PCP cause a sense of detachment from reality.
Deliriants such as atropine and scopolamine cause confusion and hallucinations.
While the effects of LSD and other hallucinogenic drugs can vary depending on the substance and the dose, they typically cause users to see, feel, and hear things that are not real. Hallucinogens can also cause mood changes, making users feel happy, angry, or afraid. In some cases, users may have difficulty distinguishing between reality and fantasy.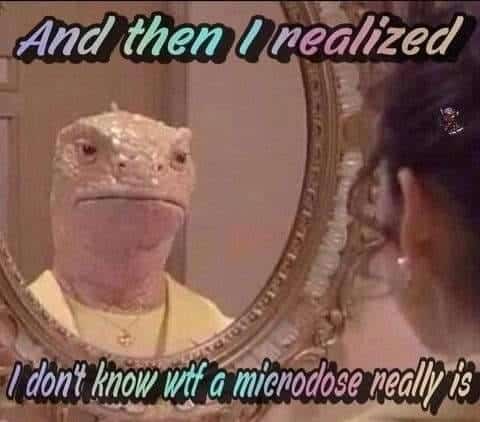 At higher doses, hallucinogens can cause users to experience frightening hallucinations, leading to anxiety and paranoia. Long-term effects of hallucinogen use include flashbacks, alterations in mood and perception, and difficulty thinking clearly.
When someone takes a hallucinogenic drug, it affects the brain by causing changes in brain chemistry. These changes can lead to an altered state of consciousness. In some cases, people may have a bad trip, which means they have a negative experience while on the drug. Hallucinogens can be dangerous because they can cause people to do things that they would not normally do, such as putting themselves in harm's way.
Dangers of Using Hallucinogens
Recently, there has been an increase in the use of hallucinogens in the United States. These drugs alter a person's perception of reality, often causing them to see or hear things that are not there. While some believe that these drugs can offer a spiritual experience, they come with a range of side effects that can be dangerous or even deadly. Hallucinogens can cause users to:
Feel disconnected from their bodies and the world around them.
Experience anxiety, paranoia, and hallucinations. Sometimes, the side effects can be so severe that they lead to hospitalization or even death.
They may also experience irrational fears and suicidal thoughts.
In some cases, hallucinogen users can develop long-term mental health problems such as psychosis and paranoid schizophrenia.
It is important to be aware of the risks associated with these drugs before using them.
Psilocybin Mushrooms Addiction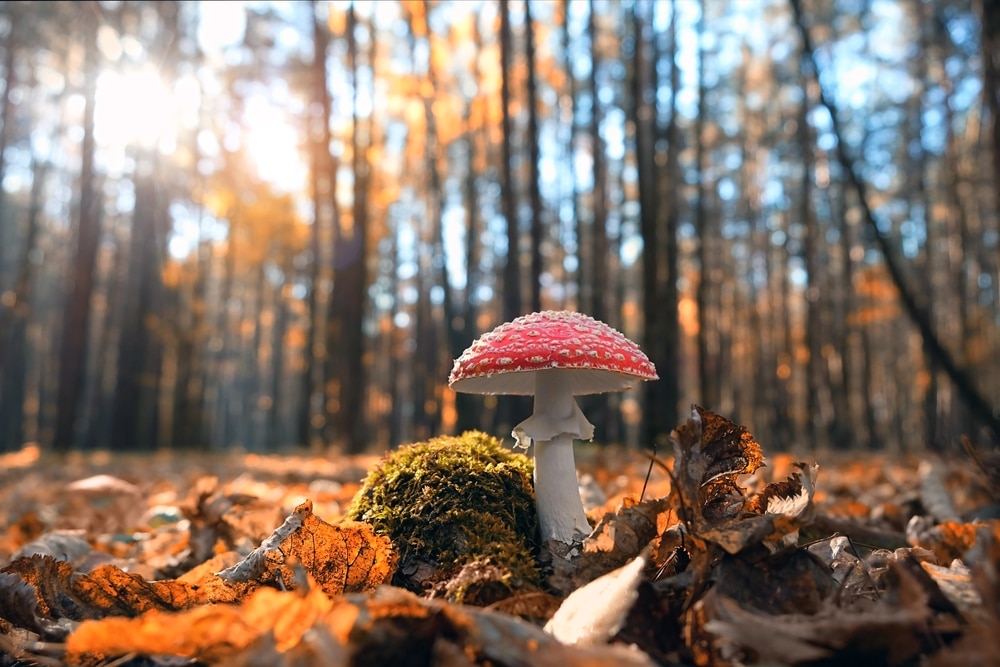 Mushroom abuse has been on the rise in recent years, as people are becoming more aware of the type of mushroom known as psilocybin mushrooms. These mushrooms contain a chemical compound called psilocybin, which is structurally similar to the psychoactive compound found in LSD. While the effects of psilocybin are not as intense as those of LSD, they can still be very powerful and cause severe changes in perception and mood.
People who abuse psilocybin mushrooms often do so because they enjoy the hallucinations and altered state of consciousness that they produce. However, there is a risk of developing a psychological dependence on these mushrooms and a physical dependence if used frequently.
Can You Become Addicted to Hallucinogens?
Though typically not as addictive as other substances, it is still possible to develop an addiction to hallucinogens. Usually, this occurs after substance abuse, for example, taking high doses of the drug or taking it more frequently than intended.
When someone regularly takes high doses of a substance, they become tolerant of it. This means they need to take increasingly larger amounts of the substance to feel the same desired effects. As tolerance builds, so does the risk of addiction.
In addition, substance abuse can quickly lead to changes in brain chemistry. These changes can be difficult to reverse and may cause lasting damage. Hallucinogens are particularly dangerous because they can cause both physical and psychological dependence.
How Addiction to Hallucinogens Happens
Though typically not as addictive as other substances, it is still possible to develop an addiction to hallucinogens. Usually, this occurs after substance abuse, for example, taking high doses of the drug or taking it more frequently than intended.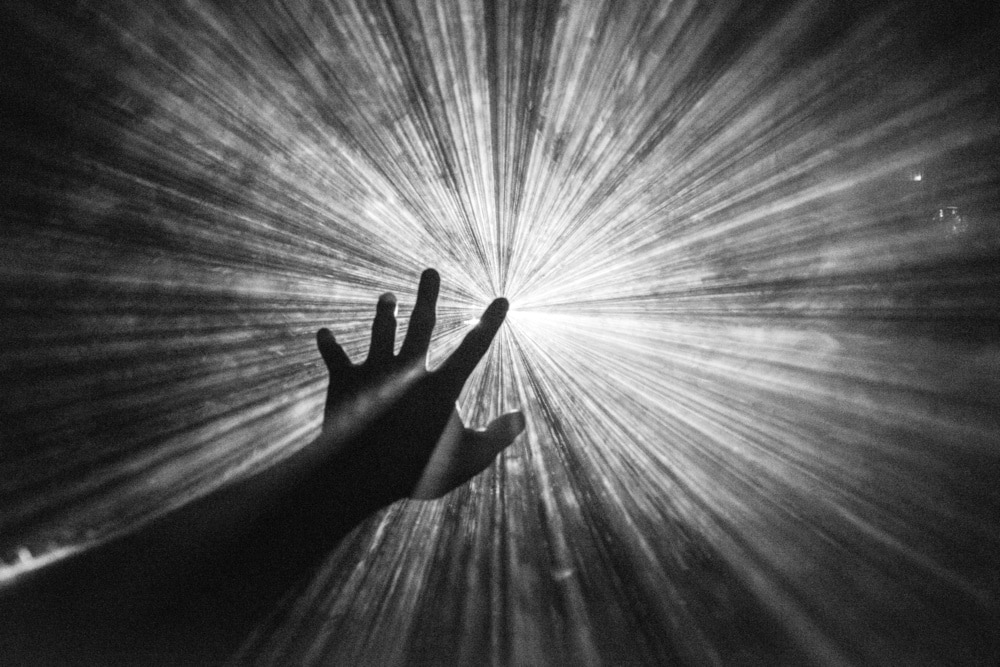 As with other forms of drug addiction, addiction to hallucinogens can lead to financial problems, relationship difficulties, and health issues. In some cases, people may even experience hallucinations that are not pleasant. If you or someone you know is struggling with an addiction to hallucinogens, it's important to seek professional help. It is possible to overcome substance abuse and live a healthy life with treatment.
Get Help for a Hallucinogen Addiction
Just like the treatment of alcoholism, addiction to hallucinogens can be a difficult addiction to overcome without professional help. There are many different types of hallucinogens, and each person reacts to them differently. Some people may only need outpatient treatment, while others may require inpatient treatment at a rehabilitation center.
The first step in addiction treatment is usually detoxification, which helps the person safely withdraw from the drug. After detox, the person may undergo counseling and therapy to help them understand and cope with their addiction. Medication may also be prescribed to help manage withdrawal symptoms and cravings in some cases.
Addiction treatment centers offer relapse prevention programs, which can help individuals stay on track in recovery. Many centers also offer alternative treatments, such as yoga and meditation, which can help to reduce stress and promote overall wellness.
StrugglingWithAddiction.com Can Help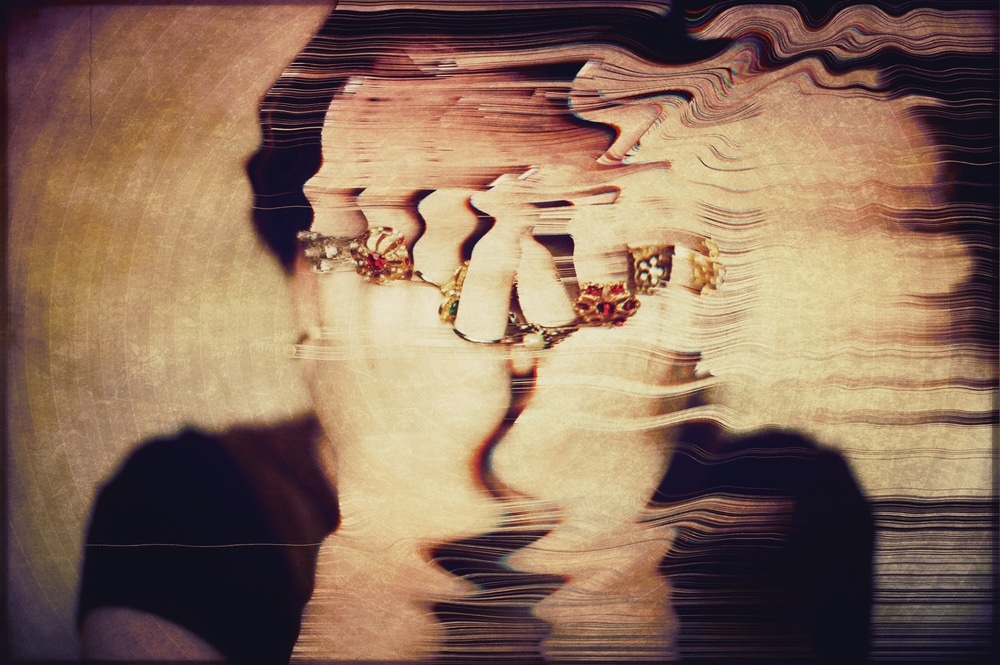 If you or someone you know is struggling with addiction to hallucinogens, please seek professional help. Addiction treatment centers can provide the care and support necessary for a successful recovery. They will also offer ongoing support that makes it possible to overcome addiction and live a healthy, fulfilling life.
Unsure where to start? Let us match you with the best treatment facility to suit your needs. Check out our directory of reputable rehabilitation centers.
Over the last two decades, people have normalized combining different drugs to achieve a more intense high. It is not uncommon to see an individual mixing alcohol with a prescription drug or psychoactive and psychedelic substances. If someone uses drugs sold on the street, the chances are that this person drinks alcohol too.
Most drug addicts are unaware of the severe short-term and long-term effects of illegal drug combinations. This article discusses hippie flipping, candy flipping, and polysubstance abuse.
Polysubstance Abuse
Polysubstance use refers to consuming more than one drug at once. When you engage in polysubstance use, you get a more pronounced feeling from consuming illicit drugs.
Most users have a drug of choice that they combine with other drugs to enhance the effect of their primary drug.
Unfortunately, those diagnosed with polysubstance abuse are usually addicted to the feeling of being high using multiple drugs.
Polysubstance abuse may increase the effects of the drugs, but it also has severe adverse effects that most drug abusers are unaware of.
Hippie flipping and candy flipping are the most common forms of polysubstance abuse.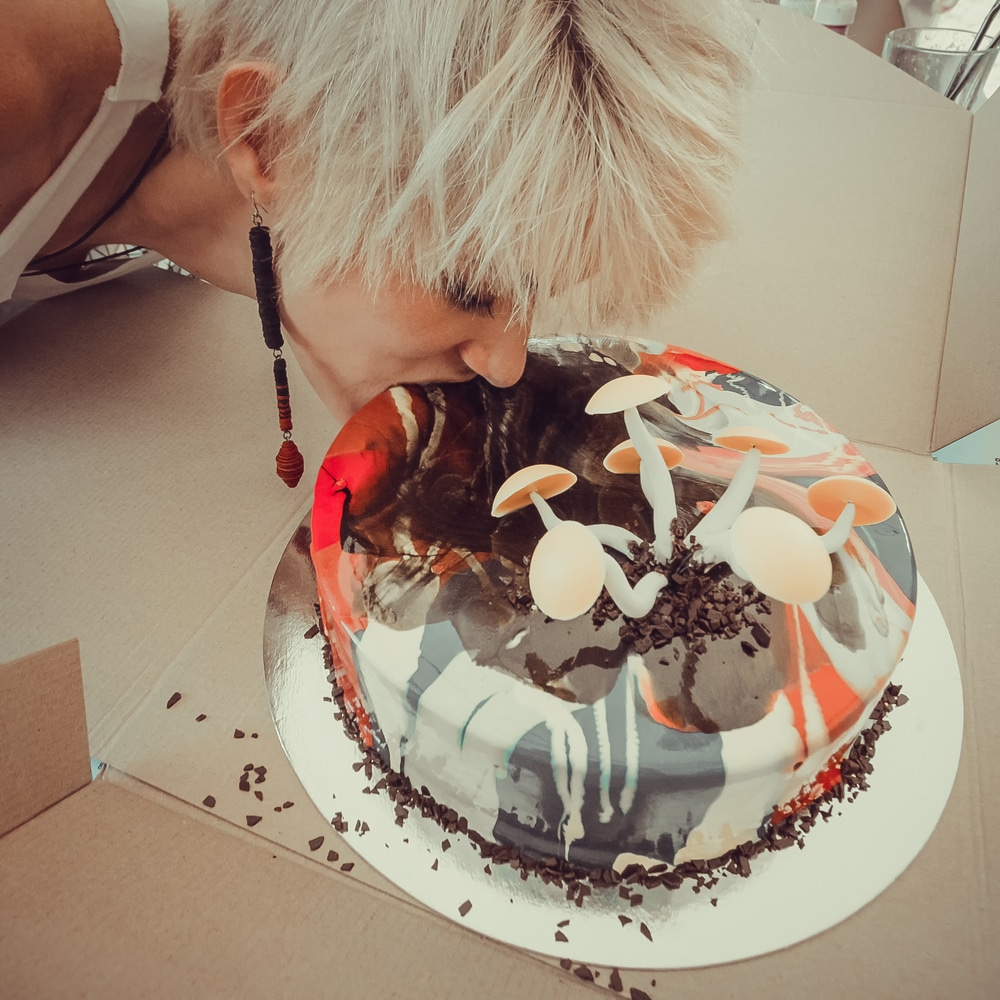 Contributing Factors of Polysubstance Abuse
Several factors contribute to polysubstance abuse, including:
Family: Most individuals diagnosed with polysubstance abuse usually have family members diagnosed with some form of addiction.
Social factors: Social aspects are also a huge contributor. Adults and teenagers who try multiple drugs at a time easily get addicted to the high. Consequently, they continuously crave the effect of the drug combinations.
Mental illness: Mental illness is also a possible contributing factor for polysubstance abuse. Most people fond of mixing drugs suffer from some form of mental illness, including depression and anxiety. They continuously abuse drugs to feel calm and have a positive outlook on life.
Street drugs: People who use street drugs may have no idea of possible altercations. Drug dealers often cut drugs with other substances to increase effects and also make more profits.
Consequences of Polysubstance Abuse
Polysubstance abuse has severe long-term and short-term effects. When you combine drugs, the side effects increase exponentially.
The effects also tend to be more potent than those of individual drugs. As a result, you are likely to have acute health problems, and your chances of overdose are much higher. Treatment of Polysubstance abuse is also complicated.
Hippie Flipping
Hippie flipping, also called flower flipping, refers to using psilocybin mushrooms and MDMA simultaneously.
When you hippie flip, you will experience a psychedelic and euphoric trip. Hippie flipping is quite common in clubs and other social settings.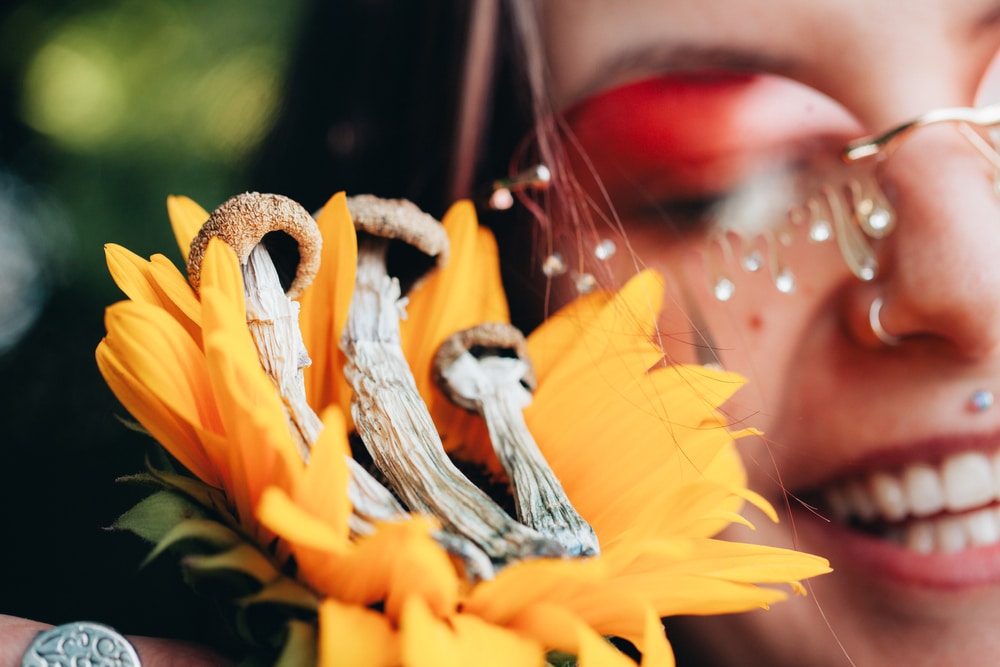 Effects of Hippie Flipping
The effects of hippie flipping depend on:
The order in which you took the mushrooms and MDMA.
The dose of each drug.
Amount of time in between taking each drug.
Purity of the MDMA.
Your unique psychology and body.
Your environment.
Since the above factors determine the effects of hippie flipping, the effects vary from individual to individual. However, the constant is a mosaic of different sensations and emotions.
Possible side effects are:
Elevated senses.
Euphoria.
Confusion.
Intense emotions.
Visual effects.
For How Long Does the Hippie Flipping Experience Last?
The length of your hippie flip depends on how you timed the two doses. The effects of MDMA last for 3-6 hours, while mushroom's effects last for 4-6 hours. For this reason, a hippie flip can last for anywhere between 6 and 12 hours. However, some people report experiencing side effects like headaches and lethargy two days after hippie flipping.
Risks of Hippie Flipping
Like most drug combinations, mixing mushrooms and MDMA has serious risks. MDMA can cause serotonin syndrome, resulting in high body temperature, cardiac arrhythmia, and muscle cramping. On the other hand, mushrooms prevent serotonin reuptake from your brain cells; thus, the drugs remain in your system for much longer.
Mushrooms and MDMA can potentially damage brain cells since they over-activate the cells. Other additional side effects include nausea, weakness, dry mouth, jaw clenching, insomnia, extreme thirst, dizziness, rapid eye movement, and more.
Comedown Effects of Hippie Flipping
If you start by taking psychedelic mushrooms before MDMA, you will likely have a standard MDMA crash at the end, which includes feelings of anxiety and extreme sadness. If you take the mushrooms last, the hallucinogenic effects of mushrooms may mask the MDMA crash. Although most hippie flippers prefer this, it often creates conditions for a bad trip. Most hippie flippers report that they feel spent and tired during the comedown.
Candy Flipping
Candy flipping refers to mixing LSD and MDMA. MDMA, commonly sold as ecstasy in pill form, is a psychoactive drug, while LSD, commonly known as acid, is a psychedelic drug.
Most people that candy flip start with LSD then follow it up with MDMA after approximately 4 hours. This way, they feel the peak effects of LSD first, then follow it up with the feel-good vibes of MDMA.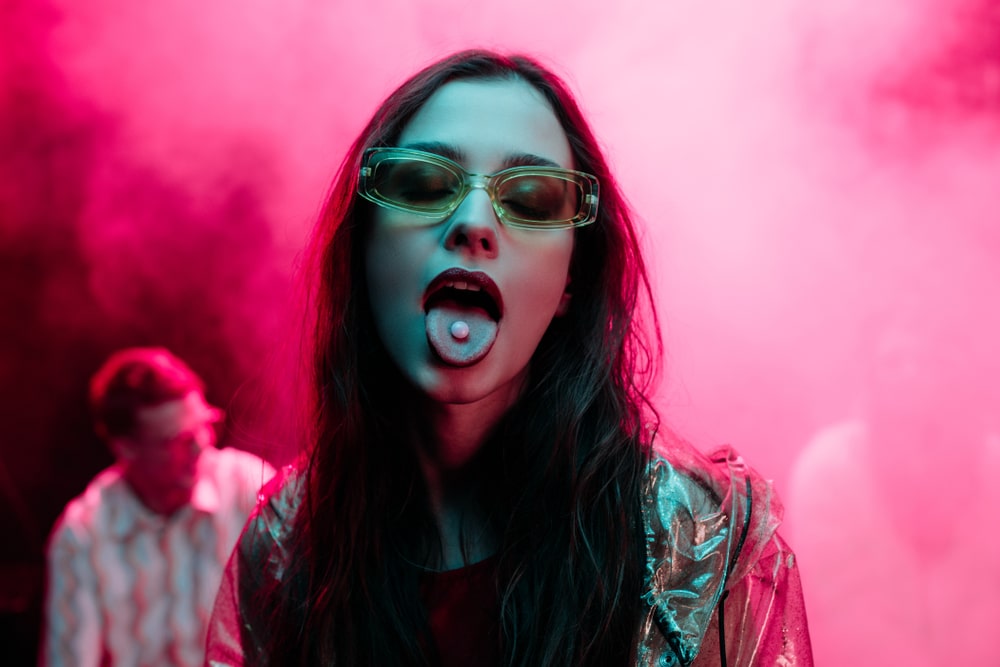 Effects of Candy Flipping
The effects and intensity of candy flipping vary from individual to individual. You may even experience different effects every time you candy flip. For this reason, it is challenging to say what its exact outcome will be.
Most candy flippers claim they experience intense MDMA-like effects, but others claim they experience the effects of both substances in equal measure.
According to the National Institute on Drug Abuse, common MDMA effects include:
Elevated energy and mood.
Increased empathy.
High sensitivity to touch.
Visual distortion.
Nausea.
Chills.
Increased body temperature.
Common LSD effects include:
Hallucinations.
Rapid mood swings.
Euphoria.
Confusion.
Intense feelings.
Paranoia.
For How Long Does the Candy Flipping Experience Last?
The candy flipping experience lasts for 12-24 hours because LSD effects last for 12 hours,
and MDMA effects last for 3-6 hours.
Risks of Candy Flipping
Candy flipping presents several severe and potentially dangerous risks. Besides the effects mentioned above, you may have a bad trip and hydration issues.
Comedown Effects of Candy Flipping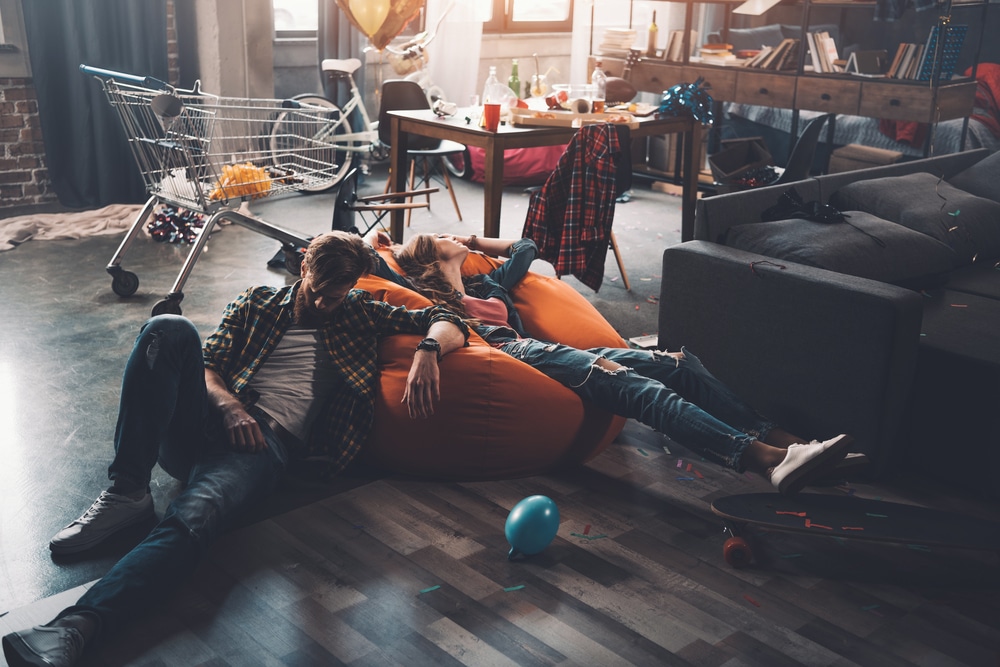 Candy flipping has an unpleasant comedown. The possible comedown effects are:
Memory issues.
Trouble concentrating.
Insomnia.
Reduced appetite.
Irritability.
Aggression.
You may also experience paranoia and depression. These comedown effects may last for several days.
Get Help Today
Mixing drugs and alcohol or different kinds of drugs increases your risk of harmful and potentially dangerous side effects. Besides the side effects discussed above, you will likely develop substance use disorders.
If you or your loved one are struggling with hippie flipping, candy flipping, or polysubstance abuse, it would be best to seek professional help. Several treatment programs are available, and you can choose one that suits you best.