There's no denying that drugs and music have always had a close relationship. For many people, using drugs is a way to enhance their musical experience, whether it's dancing all night at a club or losing themselves in an eclectic mix at a festival. However, it's worth noting that not all music fans use drugs, and many live performances are perfectly enjoyable without any chemical assistance.
Nevertheless, it's undeniable that drugs have played a major role in music history, especially when it comes to large live performances. Artists such as Pink Floyd and The Grateful Dead were known for their elaborate stage shows, often designed to be experienced while under the influence of drugs.
In recent years, electronic dance music has become closely associated with drug use, with festivals like Tomorrowland and Ultra becoming known as hotbeds of illicit activity.
What Are Music Concert Visuals?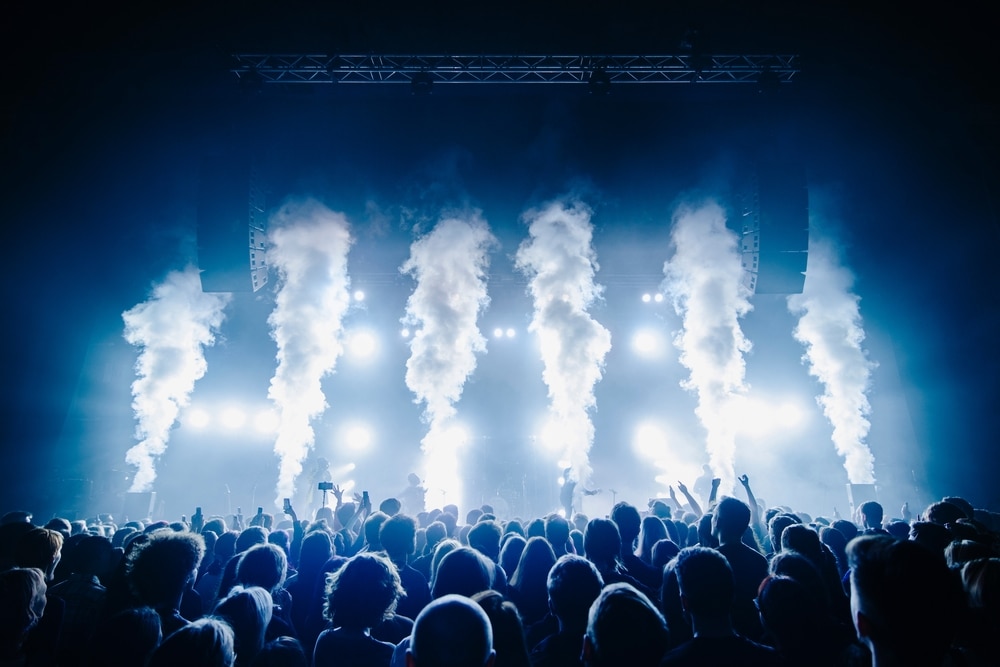 Music concerts are a visual feast for the senses, with bright lights, flashing colors, and dizzying patterns. But have you ever wondered where these visuals come from? It turns out that many of them are inspired by drug use.
For example, the trippy patterns used in concert visuals are similar to those experienced during an acid trip. And the flashing lights can mimic the effects of strobing lights on a dance floor. By creating visuals that are reminiscent of drug-induced states, concertgoers can feel like they're experiencing the music in a whole new way.
The Link Between Drugs and Music
Music and drugs have been linked together for centuries. In the early days, people commonly used psychoactive drugs to enhance their music experience. Drugs like alcohol and tobacco were used to relax and improve the taste of music. Amphetamines were also common, with rock and roll artists like Elvis Presley and Jerry Lee Lewis relying on them for their wild onstage antics.
In more recent times, illegal drugs like LSD and MDMA have been used by people searching for a more intense musical experience. Some claim that these drugs can help them appreciate music in a whole new way, while others enjoy the heightened sensations and feelings of euphoria that they can produce.
Music, in turn, has always been a part of the drug culture in the United States. Many drugs, especially psychedelics, are associated with specific genres of music, such as acid house or trance. For many people, taking drugs is an integral part of the musical experience, as it can help them feel more connected to the music and other people. Drug use can also be seen as rebelling against society's norms and expectations.
Besides, many musicians have experimented with alcohol or drugs in an attempt to improve their creativity. Some believe that substances can help open up the mind and allow new ideas to flow. However, it is worth noting that many successful musicians have composed great songs without resorting to drugs or alcohol.
Music, Drug Use, and Addiction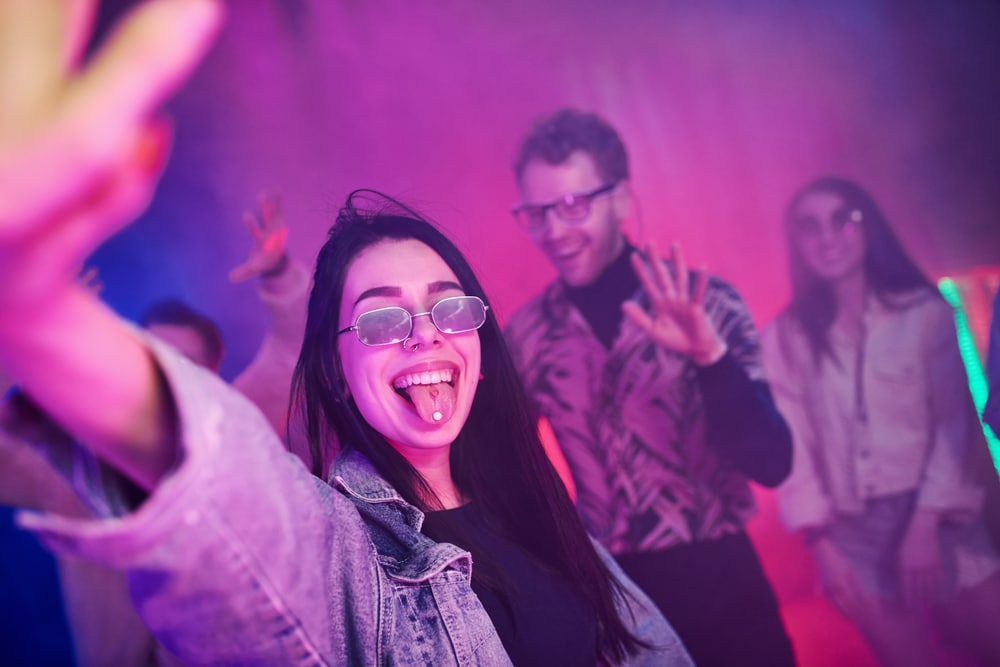 There's also a close link between music and substance use disorders. In some cases, people may use drugs to enhance their experience of listening to music. But in others, the connection between music and partying can lead to drug use or addiction or trigger mental disorders that cause them to turn to drugs to cope.
One of the most common drugs used at parties is MDMA, also known as "ecstasy" or "molly." MDMA is a stimulant that can cause feelings of euphoria, increased energy, and pleasure. It can also increase heart rate and blood pressure, dehydration, and anxiety.
When taken in large doses or combined with other drugs, MDMA can be dangerous and even life-threatening. Since MDMA is often used at all-night parties or nightclubs, people who use the drug may not get enough sleep, leading to fatigue, irritability, and memory problems. Long-term use of MDMA can also cause withdrawal symptoms, including depression, anxiety, and sleep problems.
For people struggling with addiction, the connection between drugs and music can be dangerous. According to the National Institute on Drug Abuse, party settings are risk factors for relapse, as they trigger cravings. At the same time, listening to music can make it harder to resist the urge to use drugs. The National Institutes on drug use research indicates that relapses are common, happening in 40-60% of the cases.
Music Concert Visuals and Drug Use
Many people who attend live music performances are using drugs. According to research by DrugAbuse.com, 57% of people admitted to using drugs or alcohol, with 93% consuming alcoholic beverages. Additionally, about 40% used marijuana at live music events, followed by 8% who used hallucinogens or MDMA (Molly or ecstasy).
Large live music performances often incorporate heavy visuals into their shows, expecting that many crowd members will be under the influence of drugs. These visuals help to:
Create a more immersive experience: Heavy visuals can help create a more immersive experience for the audience, making them feel like they are part of the performance.
Engage the audience: Heavy visuals can also help to engage the audience, keeping them involved in the performance.
Add excitement: Heavy visuals can add excitement to a performance, making it more enjoyable for the audience.
Create a memorable experience: Heavy visuals can help create a memorable experience for the audience, one they will remember long after the performance is over.
Many drugs cause users to experience sensory overload, and the introduction of visual elements can help ground them and prevent them from becoming overwhelmed.
Besides, drugs can alter perception and make it difficult to process complex information. As a result, simpler visual images are more likely to be comprehended by those under the influence. Also, bright colors and patterns can be more stimulating and enjoyable for people on drugs.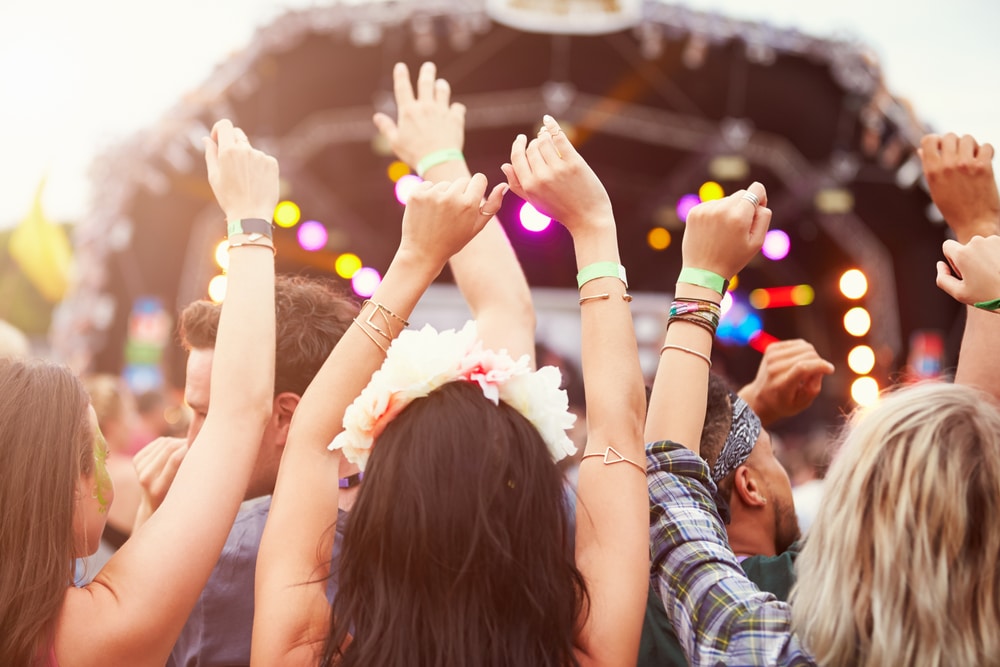 Stay Sober Throughout the Show
Going to a live music performance can be an incredibly exhilarating experience. Whether you're seeing your favorite band or exploring a new genre, there's nothing quite like being in a room full of people who share the same love of music. But you may worry about being around others who might be using drugs. While it is true that many concerts do use heavy visuals that can be enhanced by drug use, there are ways to enjoy the show while remaining sober.
Choose the right venue. If you're not comfortable with being around drugs and alcohol, then look for venues that have a strict no-tolerance policy.
Go with friends who share your same values and who you know you can rely on. If you find yourself in an uncomfortable situation, you'll have someone to turn to.
Pick a seat that is not too close to the stage. This will help to avoid being overwhelmed by the lights and sounds.
You may also want to arrive early and leave early before the crowd gets too wild.
Don't forget to stay hydrated and take breaks as needed.
Addiction Treatment
When most people think of drug addiction, they picture someone using illegal drugs like meth or heroin over prolonged periods of time. However, addiction can happen after a few tries and involve any drugs, including legal ones like alcohol and prescription medications.
Drug use is often glamorized in the media, especially in music. Concerts, in particular, can be a breeding ground for drug use.
Many people view drug use as a harmless way to have fun and let loose. However, drug use comes with serious risks. In addition to the risk of addiction, drugs can also lead to mental and physical health problems.
If you or someone you know is struggling with drug addiction, resources are available to help. Rehab facilities offer vast treatments for drug addiction, including detox, in-patient and outpatient care, and therapies. The Institutes of Health also recommends getting support from friends, family members and support groups.
Drugs and alcohol tend to influence your mind to develop ideas and thoughts you wouldn't have if you were sober. Some people suggest that these substances unlock a suppressed level of consciousness that helps them with their painting, but this is yet to be scientifically proven.
History's most outstanding artists created original artwork under the influence, and although they are celebrated for their work, they paid a considerable price. Most renowned artists struggled with substance use disorder, mental disorder, or both. Some also struggled with drug-induced mental illness and other health complications.
Many artists, both the successful ones and those who haven't yet received their big break, suffer the effects of abusing alcohol or drugs. We enjoy their paintings and artwork, yet remain blissfully unaware of how the artists are addicted to drugs. 
This article looks at the relationship between drugs and artistry. First, we will look at world-famous artists and their drug use. Read on.
Famous Artists and The Drugs They Abused
Below are some world-famous artists that struggled with addiction.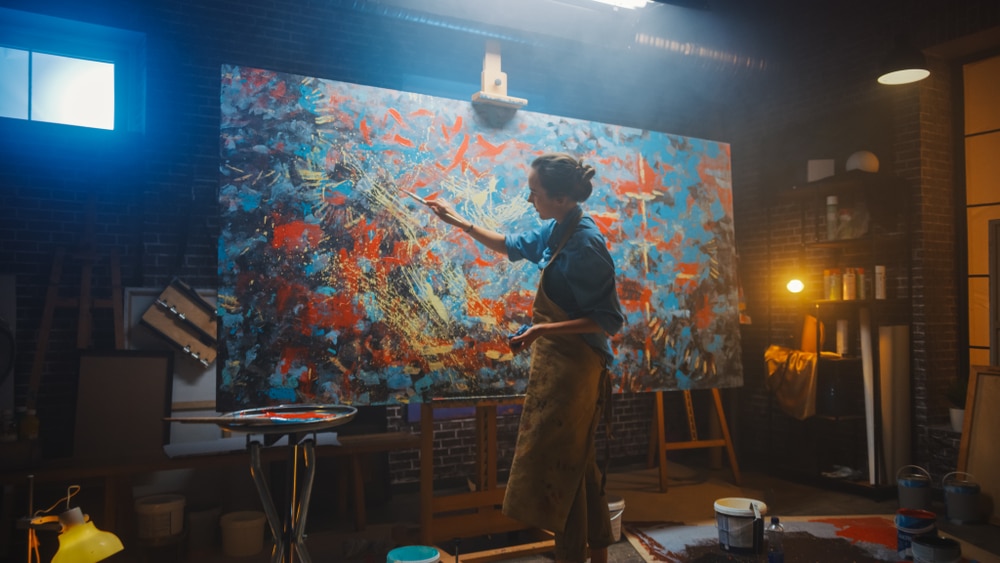 Vincent van Gogh
The painter, Vincent van Gogh is known for his noticeable yellow hues and somber movement in paintings. These are often linked to his unhealthy relationship with illegal drugs.
Most people are aware that he struggled with both mental and physical illness. The world remembers him as a tragic artist, and his story continues to inspire modern art, including films and classic songs.
Van Gogh's drug of choice was absinthe, a spirit with high alcohol content in the 19th century. He reportedly also abused digitalis, a drug that treated epilepsy at the time.
Although most people attribute his success to substance abuse, Vincent van Gogh admitted that his creativity peaked when he was sober.
Andy Warhol
Andy Warhol is another famous artist who abused drugs. Warhol was recognized for his colorful paintings, most notably his depictions of celebrities in the twentieth century.
Warhol's drug of choice was obetrol, an amphetamine diet pill common at the time. Since obetrol is a stimulant, Warhol reportedly abused it daily to finish his projects faster.
Thomas Kinkade
Thomas Kinkade is famous for his depictions of landscapes and cottages. His wall art is displayed in living rooms worldwide.
Kinkade used his artwork as an outlet for emotions. But unfortunately, he had several personal problems, including financial issues and a pending divorce, leading to drug abuse.
Kinkade's drugs of choice were Valium and alcohol. He suffered from a substance use disorder which eventually caused his death in 2012.
Mark Rothko
Most post-war artists used illegal drugs to numb their pain and enhance creativity, and Mark Rothko happened to be one of them. Rothko struggled with various issues, including depression and a troubled marriage. As a result, his artwork depicts intense emotions since it was his form of self-expression.
Mark Rothko turned to anti-depressants and alcohol to numb his emotions. Although he had several masterpieces, he succumbed to depression. On 25th February 1970, the famous artist was found dead in his house. He had cut his wrists and overdosed on drugs.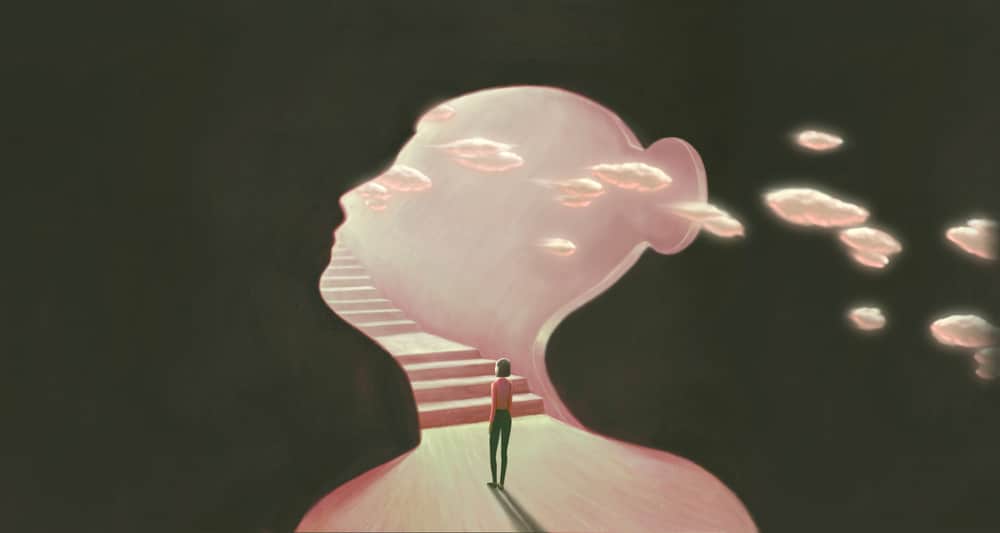 Why Do Artists Abuse Drugs?
According to the National Institute on Drug Abuse, most artists abuse drugs to improve their awareness and imagination. A well-known myth is that artists use drugs to channel their creativity and make better art, but this isn't true because alcohol and drugs are not essential to the creative process.
Most people believe that art stems from hardship and pain. To prove the point, many of those experiencing hardship and pain abuse drugs to cope. Often, problems and pain cause mental health issues. Anxiety, Post Traumatic Stress Disorder, depression, and other mental health issues are risk factors for drug abuse.
Unfortunately, artists with these underlying mental issues are more likely to use illegal drugs.
Some artists also use drugs because they are surrounded by people who themselves abuse drugs. What starts as a form of curiosity and an attempt to gain inspiration relax quickly becomes an addiction. In no time, the artist becomes 100% dependent on the drugs.
An example of an artist that tried drugs out of curiosity was Pablo Picasso, one of the most influential artists in the 20th century. The Spanish painter, famous for Les Demoiselles d'Avignon, a controversial oil painting of five nude female prostitutes in a brothel on Carrer d'Avinyó, experimented with opium between 1904 and 1908. He, however, renounced the drug in 1908 after his housemate committed suicide.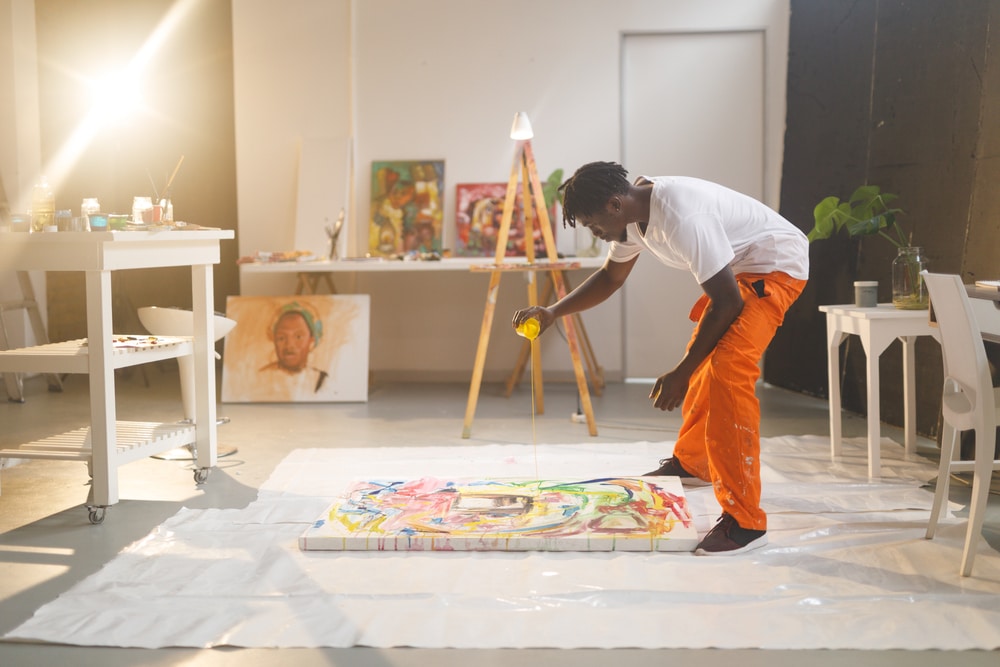 The Road to Recovery: How to Stay Creative
Renowned horror author, Stephen King, opened up about his battle with addiction. He noted that his biggest fear about getting sober was losing his creativity.
Stephen King said that after getting sober, he found it challenging to write, but with time, he figured out how to channel his creativity into writing outstanding books.
Most recovered artists have revealed that their creativity increased during sobriety. The main reason for this is that you are more clear-headed when sober. As a result, your judgment is not clouded, your cognitive functions are better, and you don't waste time abusing drugs.
Here are a few things you can do to stay creative during recovery:
Journal your ideas- like most people, you are likely to forget your creative ideas if you don't write them down. Keeping a journal where you note down your ideas will make it easier to execute them later on. It will also help you keep track of projects you want to embark on as well as your inspiration.
Keep practicing- not every painting you come up with will be a masterpiece, but you mustn't give up. Keep practicing until you get to where you want to be. The more you practice, the higher your chances of being successful.
Prioritize your creativity- no matter how busy your schedule is, make time for your creativity. Don't use your busy schedule as an excuse. Prioritizing your creativity ensures you stay on track.
Start Your Recovery Journey Today
Deciding to get addiction treatment is often the most challenging step. However, you should know there is no shame in asking for help. Struggling With addiction has all the resources you need on addiction. Contact us if you have any questions, or search our Rehab Directory to access reputable treatment facilities near you.
Ketamine is an anesthetic drug that affects the central nervous system by antagonizing the n-methyl-d-aspartate (NMDA) receptor. Like most dissociative anesthetics, ketamine has a high potential for abuse.
Ketamine has hallucinogenic effects. It changes your perception of sounds and sights, makes you feel detached, and makes you feel like you aren't in control.
Ketamine is FDA-approved for use as a pain reliever for chronic pain and anesthetic. Unfortunately, it is often abused.
Although ketamine has a long-standing reputation as a recreational drug, its FDA-approved version has become popular in its role as an anti-depressant. Additionally, studies have shown its effectiveness in reducing drug and alcohol abuse.
This article discusses ketamine therapy and its benefits under supervised care.
Ketamine therapy as addiction treatment
Clinical trials focusing on alcohol and cocaine addiction revealed that patients who were prescribed therapy and ketamine had better results than those who went for therapy minus ketamine treatment.
Patients addicted to cocaine received doses of IV ketamine for five days. Additionally, they went through a 5-week mindfulness relapse prevention therapy. On the other hand, patients struggling with alcohol addiction received a dose of ketamine on their second week of 5-week motivational enhancement therapy sessions.
At the end of the trial, researchers concluded that ketamine treatment played a role in preventing relapse. Researchers argued that ketamine treatment alters how patients' brains deal with cravings. Additionally, they argued that ketamine motivates individuals to stop abusing drugs and control their behavioral interactions. Ketamine treatment may also improve the outcome of behavioral therapy.
The clinical trials discussed above are not conclusive. There is a need for extensive research on the role of ketamine in addiction treatment.
Note that the use of ketamine in addiction treatment should be under the strict supervision of medical practitioners in clinical settings. Patients should only receive doses of ketamine as and when prescribed by their doctors to avert ketamine abuse.
Ketamine for depression
Medical practitioners can use ketamine to treat depression. Additionally, it can be used as an antidote for suicidal thoughts.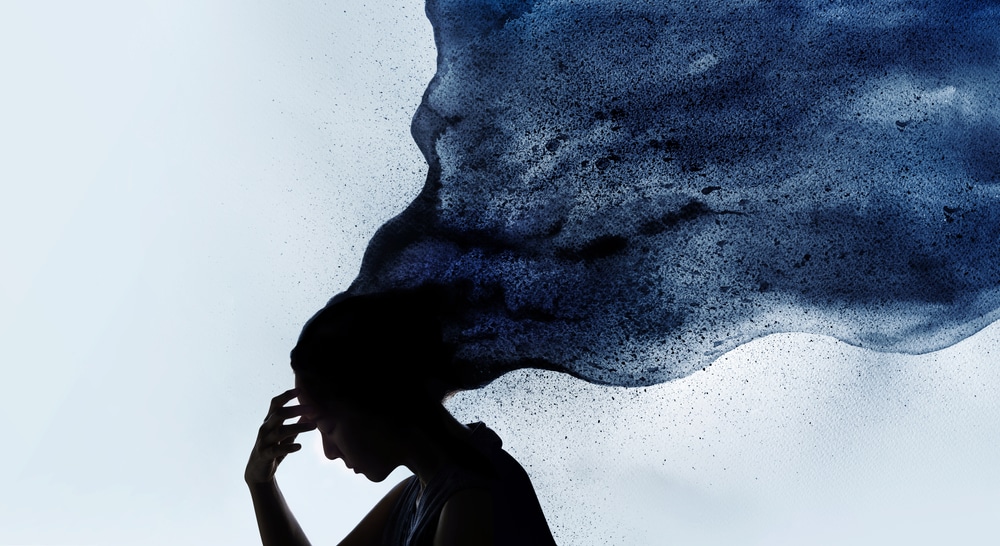 Most treatments for suicidal thoughts, including anti-depressants, talk therapy, electroconvulsive therapy (ECT), and transcranial magnetic stimulation (TMS), take several weeks to be effective. Sometimes, you may have to try multiple treatment options at once to gain relief.
Using ketamine for depression has proved effective. The doses that medical practitioners prescribe in treatment for depression are small.
How does it work?
It is still unclear how ketamine works. However, researchers suggest that it targets NMDA receptors in the brain, binds to the receptors, and consequently increases the amount of glutamate, a neurotransmitter, between the neurons.
The glutamate triggers connections in the AMPA receptors resulting in the release of molecules that allow neurons to communicate across new pathways. This process is called synaptogenesis. Synaptogenesis alters your cognition, mood, and thought patterns, making you less depressed.
Ketamine may also treat symptoms of depression by reducing the signals that take part in inflammation. These signals are often linked to mood disorders. Therefore, ketamine may prevent mood swings by reducing the signals.
How do you receive ketamine for depression treatment?
Ketamine comes in various forms, including white powder. The FDA-approved form for depression medication is a nasal spray known as esketamine/ Spravato.
Doctors prescribe esketamine to adults who have a major depressive disorder, treatment-resistant depression, or are suicidal.
Patients with treatment-resistant depression get the nasal spray twice weekly for the first four weeks, then once a week from the fifth to the ninth week. If they still need the nasal spray after the ninth week, they will get it once every two weeks.
The other forms of ketamine that are not approved by the FDA include; tablets, IV infusion, or a shot in the arm. IV infusions are done explicitly by doctors. Some doctors may prescribe pills for use at home. However, it is not recommended since ketamine has a high potential for abuse.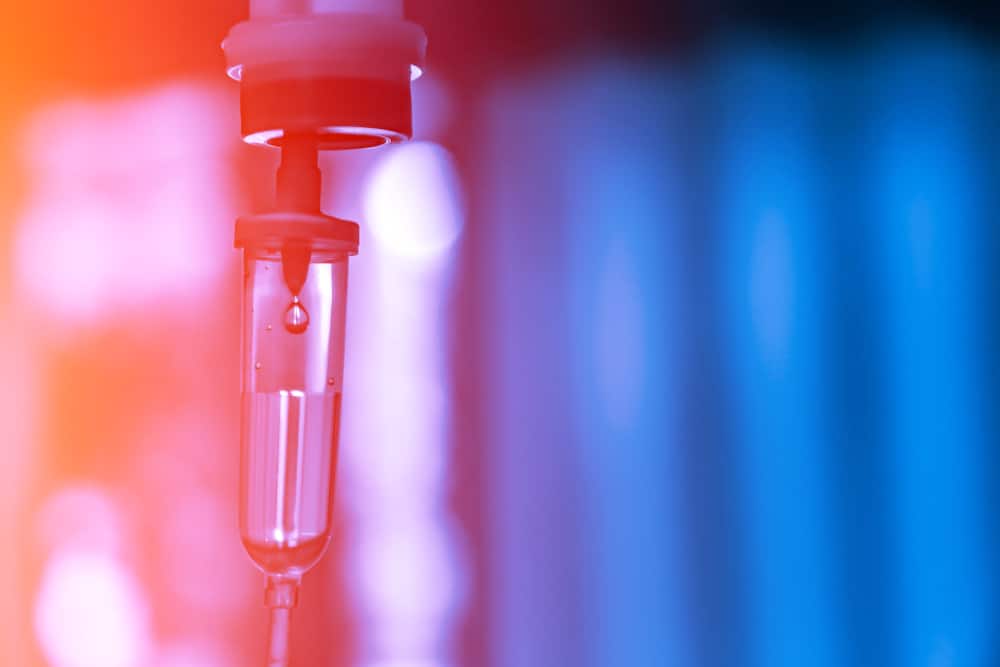 The process of IV infusion takes place for approximately 30 minutes. Immediately after the drip ends, you will have the dissociative experience for about 20 minutes. Your doctor will be present during the entire process. The dissociative experience wears off after 20 minutes.
Research shows that most patients appear to be asleep during IV infusion. They neither talk, nor move. Most doctors prefer not to interfere unless the patient specifically asks for something or asks where they are.
After ketamine treatment, patients need to undergo talk therapy. Talk therapy is an essential part of depression treatment. During talk therapy, medical practitioners equip you with the relevant skills to handle your depression. It is practical and empowering for most patients. For those with mild depression, talk therapy may be sufficient.
Possible side effects
All drugs have side effects. However, the benefits you will get from using ketamine for depression outweigh the side effects you will experience.
Here are some side effects that you may experience after ketamine infusions:
Nausea.
Vomiting.
Dissociation, i.e., out-of-body experiences.
High blood pressure.
Perceptual disturbances- you may have a hard time perceiving textures and colors. You may also have blurry vision, and time may appear to slow down or speed up.
Usually, dissociation and perception disturbances are noticeable when you get the first infusion but fade away afterward.
Long-term use of ketamine may have additional side effects. Scientists are still researching the issues surrounding ketamine abuse.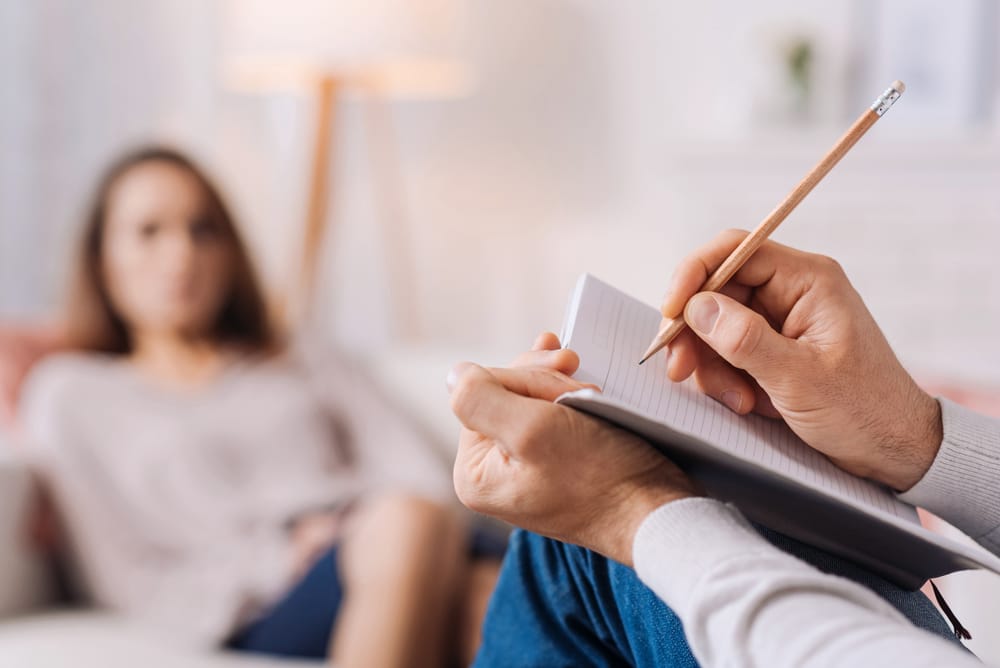 Concerns on using ketamine therapy for depression and addiction treatment
The main problem regarding ketamine therapy is addiction. Ketamine shows a lot of promise in treating mental health conditions and addiction. However, ketamine is a highly addictive narcotic, and addicts can still get high off it.
There is a possibility that patients who undergo ketamine therapy may become dependent on it. Long-term use of ketamine may have long-term effects. Patients may develop tolerance or unidentified side effects.
Another concern is the risk of cross-addiction. Cross addiction refers to instances when an addict develops a second addiction, in this case, ketamine addiction.
There is a need for more studies on ketamine treatment to realize its benefits in addiction and depression treatment.
If you are struggling with an addiction, check out treatment addiction programs that you can enroll in. You can also check our blog for resources on addiction and mental health issues.