Like music, rave outfits have evolved over the years. Most rave outfits do not trend for too long. Partygoers ditch them to try something new that is trendy at the time.
Rave outfits are a significant part of the rave scene. They allow partygoers to express themselves without necessarily feeling the pressure to conform to societal and cultural norms. People don't go to raves to impress anyone. They go to have a good time and do things they can't do in their day-to-day lives. It is no wonder that those who don't party find the outfits somewhat nonsensical.
Raves made a debut in the mid-'80s. At the time, the rave scene was all new, so the dress code wasn't defined. Most people who attended the 80s raves were hippies and part of traveling communities. From them, it was all about peace, love, unity. They did not pay much attention to what they wore to raves. However, most of them wore lots of makeup, had big hair, and had extravagant outfits.
In the early 90s, people started paying more attention to their rave outfits, and a dress code developed. Most people wore similar outfits to fit in the rave scene. The dress code changed frequently as the years went by. Today, it is unlikely that you will see anyone showing off midriffs or donning phat pants that were go-to outfits in the early 90s. Instead, they wear more revealing outfits.
This article will discuss how festival fashion has changed with time. We will look at rave outfits in the early 90s, late 90s to early 2000s, mid 200s to late 2000s, and today's rave outfits. Let's dive in.
The early 90s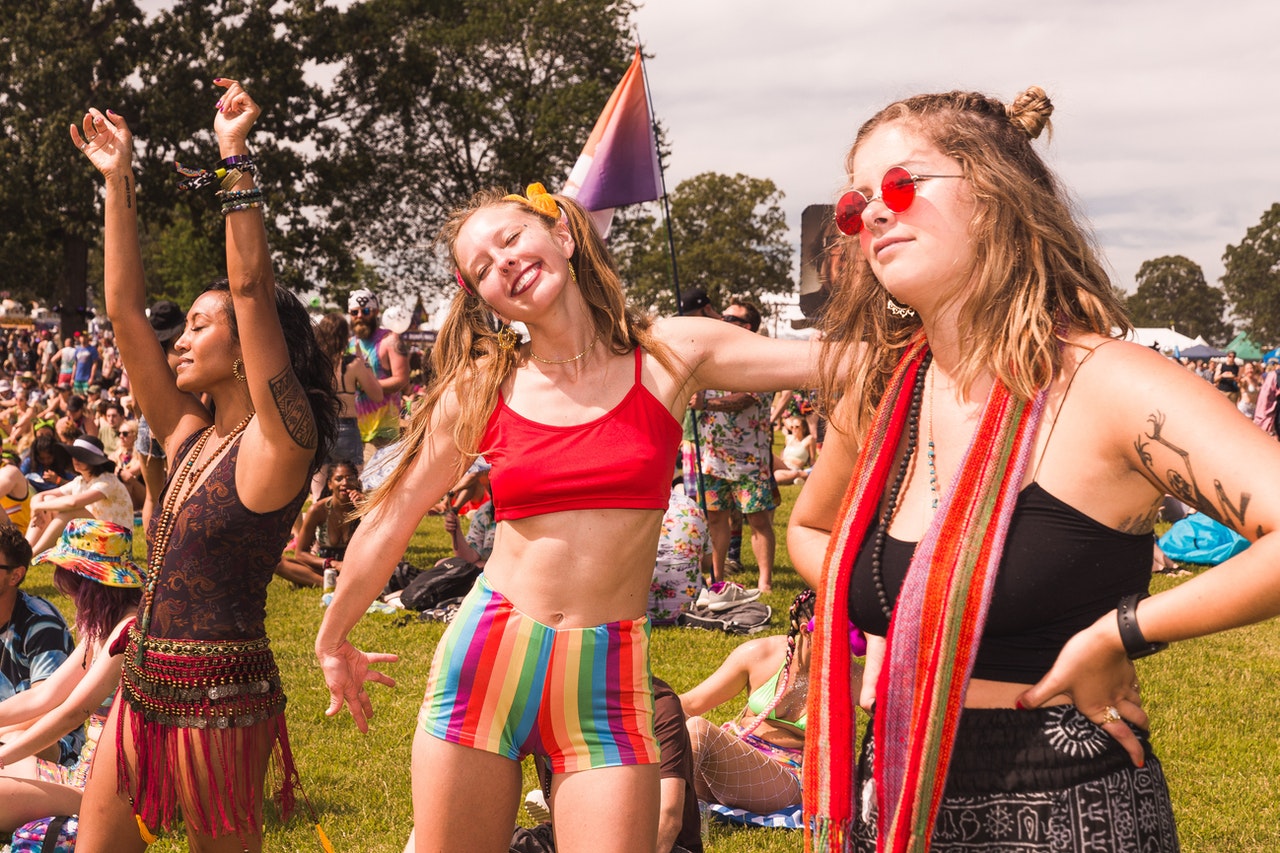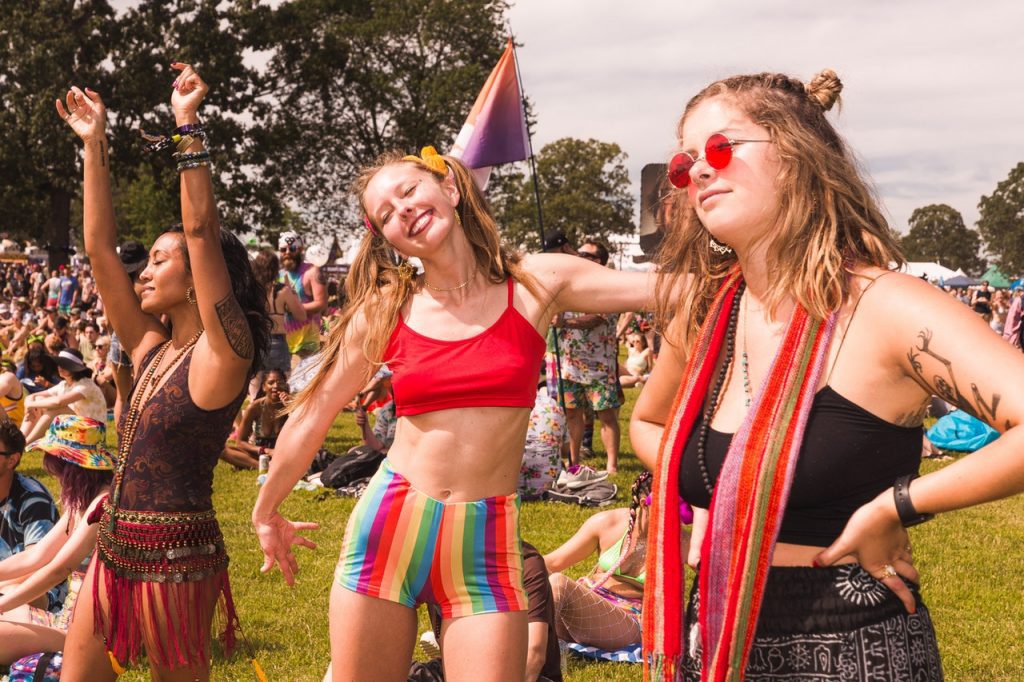 Raves started gaining popularity in the early 90s when rave music somehow found its way to mainstream music. Note that the rave scene was still disorganized during this time, and most parties were held outside.
Those going to raves wanted to seem friendly, fun, and happy. Therefore, they opted for brightly-colored clothes.
Most festival outfits in the early 90s were functional. Sometimes, the outfits included hydration packs. Other than comfortable outfits, everyone opted for comfortable shoes. It was not unusual to see people donning brightly colored tie dye t-shirts paired with comfortable pants heading to a rave festival.
Neon colors were also the go-to option at the time. Wearing revealing clothes was not an option since most music festivals were held in the open.
With time, raves became more organized. Ecstasy also became more popular when partygoers discovered the euphoric feeling it gives them. The ecstasy combined with sophisticated light and sound encouraged people to try psychedelic outfits like boiler suits.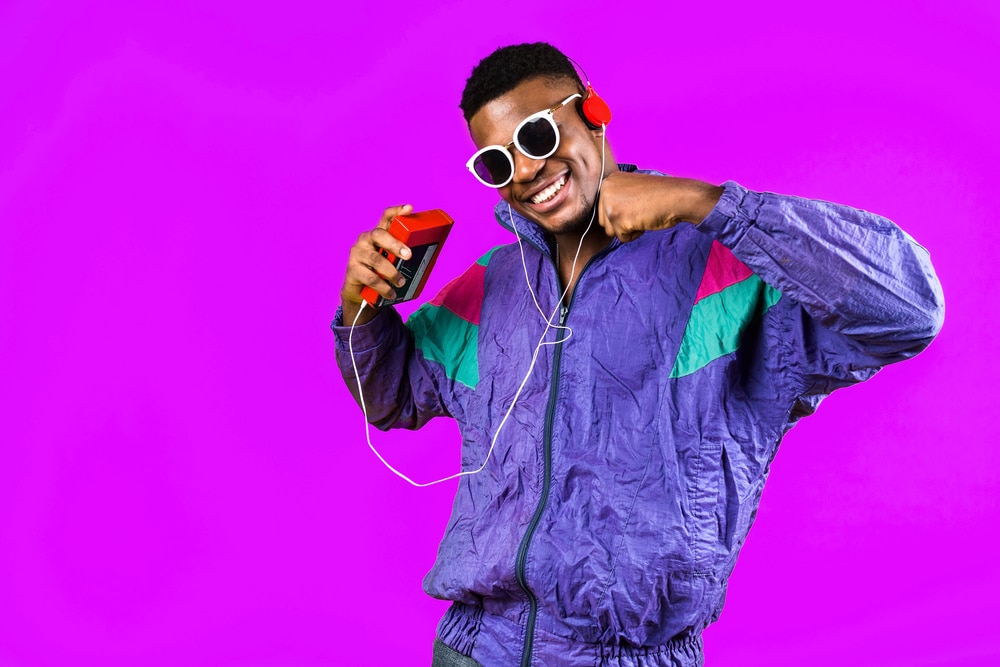 Boiler suits gained popularity when PA's like Dye Witness and Altern-8 wore them during their sets. Their fans copied their style, and in no time, they wore them to every rave. Reportedly, the masks partygoers wore at the time were full of menthol substances that helped them enhance the effects of illegal drugs they took at the event, including MDMA, LSD, mushrooms or whippets.
The late 90s to early 2000s
In the 2000s, most people shifted to wilder looks and outfits. Rave fashion featured string vests, fluffy boots, neon tank tops, hair bands, whistles, and Day-Glo paints. Like the early 90s, they preferred bright colors as opposed to dull ones.
Both boys and girls went to raves to be seen. The boys saw it as an opportunity to express themselves, and the girls wanted to look attractive.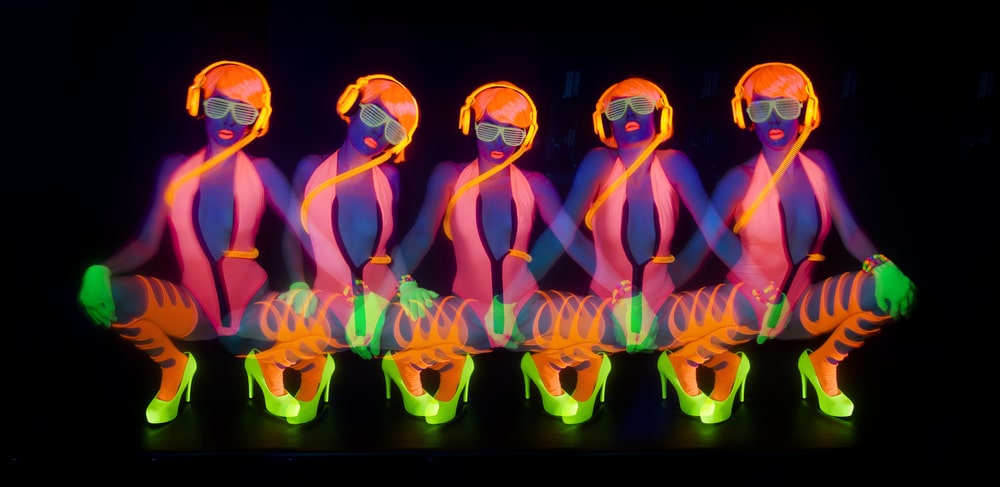 In the early 2000s, people also embraced cyber wear, which featured dummies (pacifiers and lollipops) and glow sticks. Dummies reportedly prevented people who had taken ecstasy from grinding their teeth, while glow sticks improved the rave experience.
The mid-2000s to late 200Os
Generally, people toned down their outfits in the mid to late 2000s. The main reason for this is that raves happened more often, almost every weekend, and everyone wanted to be comfortable on the dance floor. Additionally, most festivals, including every EDM festival, were held in clubs instead of open fields.
Rave wear in the mid to late 2000s mainly was streetwear, which means people wore what they would typically wear on the streets. Jeans, hoodies, trainers, and tracksuits became common in the rave scene.
Streetwear became popular because partygoers were mainly from the new generation, and modern fashion styles and street styles greatly influenced them.
Today's rave outfits
Today, people wear whatever they want when going to raves. It is unlikely that you'd see anyone wearing neon outfits, fluffy boots, tank tops, string vests, and other rave wear that people used to wear in the past.
Like the other years, people go to raves to have fun. Therefore, they try to express themselves with what they wear based on the music and artists they love.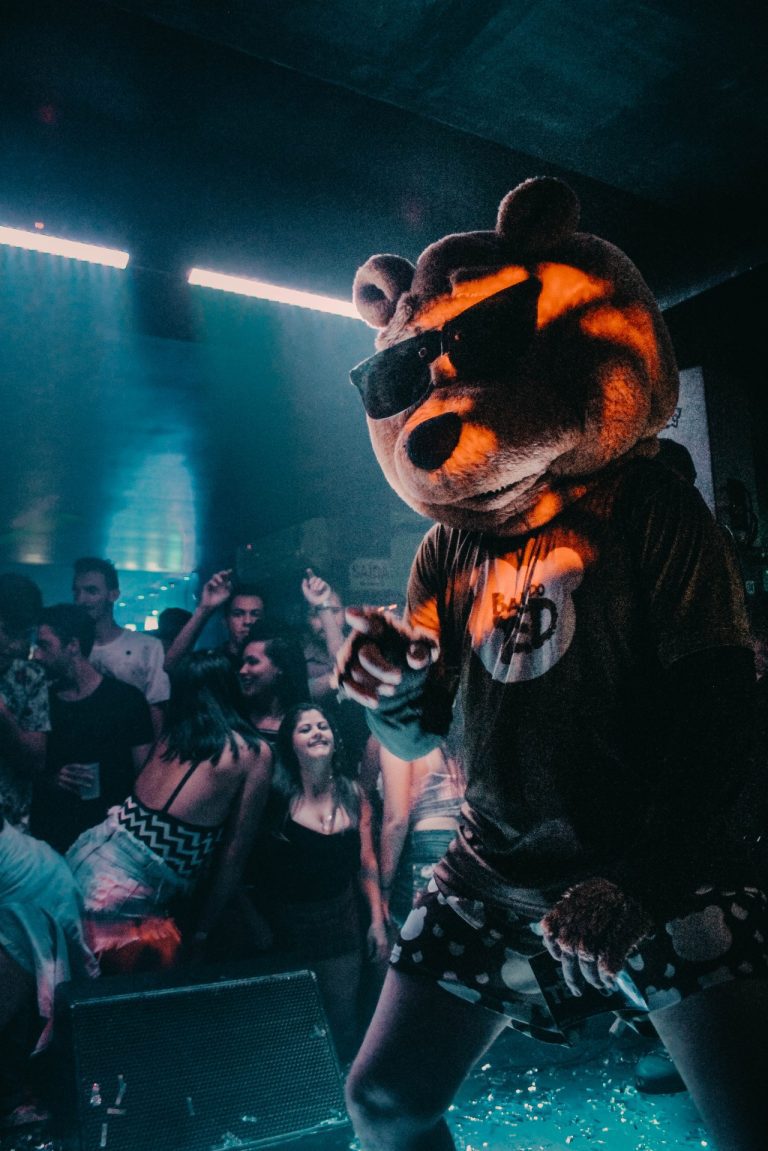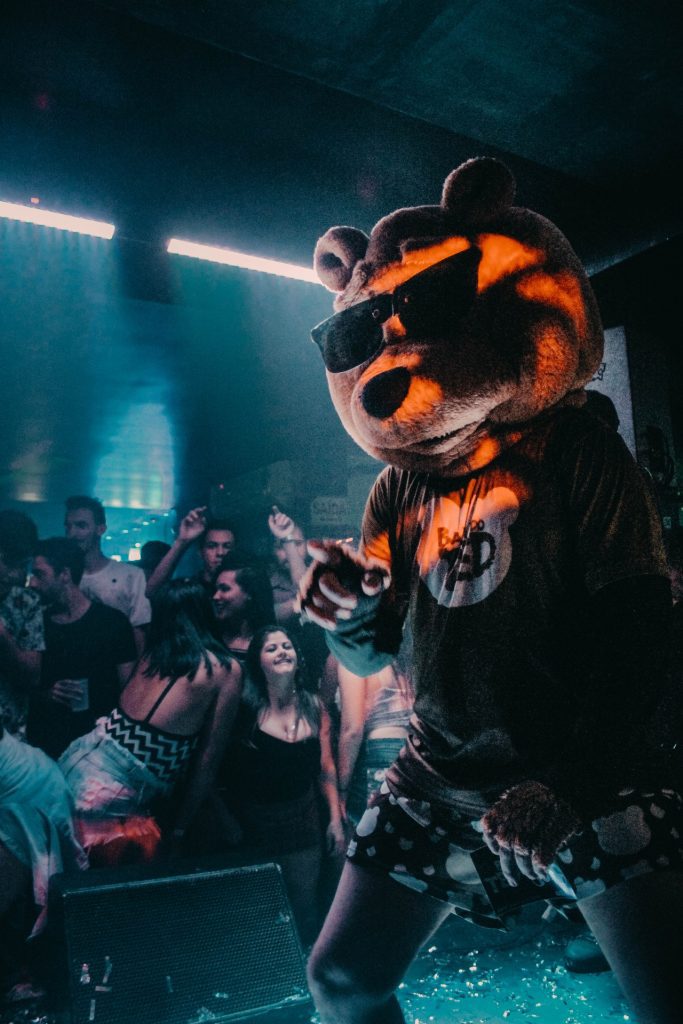 You may also notice that the rave clothing people wear while going to clubs is different from what they wear while going to festivals. Most times, festivals are held outdoors during summer, so people don't dress up much. For festival clothing during summer, girls prefer wearing bikini tops or a crop top paired with booty shorts and a pair of sneakers, while the boys wear shorts.
There are a few instances when people try to mimic old rave gear by wearing bright-colored outfits and accessories, especially during festivals when they want to express themselves. However, this doesn't necessarily mean they are re-embracing the old rave outfits.
Fashion trends in the EDM community
The EDM community has always had a unique fashion sense. Currently, kandi culture is trending.
A few years back, members of the EDM community mostly wore tulle and neon-colored outfits. Today, they have embraced earthy and pastel colors. The girls mostly wear micro shorts and micro skirts that have cutouts.
Festival wear in this community also comprises samba bras, plunge bras, pasties, sheer tops, and halters. The most common prints are psychedelic prints, aliens, holograms, and mermaids.
Conclusion
As discussed, rave outfits are constantly evolving. The only thing that remains constant is the ability of rave goers to express themselves and feel empowered by their outfits.
Trends change constantly, but the best thing about rave fashion is that you can wear whatever you want without feeling the pressure to fit in because you are free to express yourself in whatever way.