Treatments for substance use disorders can be expensive, especially for individuals who are underinsured or uninsured. Unfortunately, the treatment cost is a deterrent to care for this group. Luckily, there are numerous resources designed to help those who cannot afford to pay for addiction treatment. State-funded drug and alcohol rehab is one such resource.
Statistics reveal that only 11% of over 21.2 million people aged 12 or older who needed substance use care received treatment at a specialty facility in 2018. Of this number, 1 in 3 cited a lack of health insurance or not being able to afford care as the reason for not receiving treatment.
But the good news is that individuals who are underinsured, uninsured, or unable to pay the cost of treatment can still seek professional care through low-cost or free addiction treatment programs. These programs are offered to eligible patients at no cost and are commonly provided at different state-funded rehab centers and hospitals as well as other organizations. In this article, we will focus on state-funded rehabs.
What are state-funded rehabs?
State-funded rehabs are addiction treatment facilities sponsored by the state. As the name suggests, the treatment centers use government funds to help those receiving substance abuse treatments. The funding sources vary from state to state, according to the Substance Abuse and Mental Health Services Administration (SAMHSA) publication. But most of these programs get their dollars through state budgets, a combination of federal grants and reimbursement through Medicaid.
Although these programs vary by state, most have strict eligibility requirements. Applicants may need to be citizens of the US and show some proof of residency in the state that they're seeking rehab treatment. They also have to reveal their history and degree of addiction and demonstrate their inability to afford other care options based on different aspects, like lack of insurance, income, etc.
Joining a state-sponsored treatment center
A recent report by SAMHSA indicated that there were more than 2 million admissions to state-sponsored drug and alcohol treatment centers in 2017. With potentially a large number of applicants and limited funding, it may be difficult to get into a state-funded program. Eligible candidates are therefore likely to be placed on a waiting list until a spot becomes available. The wait can take anywhere from a few weeks to several months. However, most programs will provide some form of support during the wait for an opening.
Benefits of state-funded drug rehab
The Cost – A majority of state-funded rehab centers provide treatment to eligible persons at substantially lower rates or even free of charge. Thanks to these programs, many people can get expert care without having to worry about the cost.
Safe environment – State-funded programs offer care in a controlled setting. This allows patients to be in a safe environment for a greater recovery opportunity. There's also the interaction aspect – where patients get to mingle and talk with peers who are going through the same experience.
The care – These centers hire experienced and qualified experts. So patients are certain of getting quality services at these facilities.
Downsides of state-funded drug rehab
Waiting times –The waiting times that are associated with these rehabs can be a bummer. Research shows that it's essential to move quickly, especially when a long-term user is willing to get help. Often, the motivation is temporary. But most importantly, moving fast prevents further emotional and physical damage. But when it comes to the state-sponsored facility, patients have no option but to wait.
The revolving door — Since these programs have limited funds and capacity, some patients feel that they might be released before they can complete their program. This leads to them feeling alienated from the entire thing and even lower their chances of attending a rehab again in the future.
Privacy – In addition to the waiting times, state-funded rehabs may not offer privacy as the private rehabs. Since the programs are government-operated, many patients aren't as free to share personal information around their alcohol or drug addiction. The secrecy may limit the effectiveness of therapy and treatment.
What's included in state-funded rehabs?
State-funded programs have well trained and skilled experts who can offer a quality treatment that uses techniques and evidence-based treatment that are result-oriented. Different studies have shown that treatment in public rehab facilities is just as effective (with about the same results) as private centers. But with limited funding, these rehabs aren't always able to offer the latest in complementary therapeutic care and technologies compared to private treatment facilities.
State-funded rehabs may include anything from outpatient and inpatient care to partial hospitalization and follow-up support, just like private rehabs. And despite the chances of having more standard or basic recovery settings, these facilities can still offer effective detox, support services, and treatment options to help patients who are underinsured, uninsured individuals or have less income. Many state programs will even go to help the homeless and less-fortunate.
Even so, state-funded programs may not have the same in-house therapy or other support services as private ones. So, they refer patients to self-help groups and counseling services for behavioral health and other mental health issues. Again, free rehabs won't have the most comfortable accommodations to meet the needs of the most sophisticated patients. State funding doesn't offer all the comforts or other high-end amenities that are included in private residential treatment facilities.
But as we discussed earlier, the treatment cost in a state-funded rehab facility is significantly lower (or even free) compared to a private facility. Although the actual cost of care varies based on a person's eligibility for the program and the types of services that are needed, state-funded rehabs are way cheaper and an attractive option to the uninsured, underinsured, and low-income earners.
How to find a state-funded rehab facility near you:
SAMHSA runs a Directory of Single State Agencies for Substance Abuse Services that highlights the state-sponsored rehabs in all states. Although the Single State Agencies (SSAs) are in charge of offering drug and alcohol prevention guidance and prevention services to the entire population of their state, most of their resources are geared towards providing addiction treatment to the uninsured, underinsured, and low-income earners.
SAMHSA also offers a Behavioral Health Treatment Services Locator tool that allows patients to find state-funded rehab facilities nearby. Patients can customize their search to specific requirements to narrow down the options. For those who don't want to use tools or references, a simple Google can reveal a list of state-sponsored treatment facilities nearby.
Conclusion
Each state provides alternative options to private care. Most of these programs are available free of charge to eligible candidates. Although state-funded rehabs may not be categorized as luxury care, they still offer the highest level of care needed along with a conducive atmosphere to recovery.
In case you've been living under a rock, or are one of the lucky FEW people in the United States who hasn't been impacted by the opioid epidemic, or drug overdose crisis in some way, you may not have come across the term "body-brokering" before. Body brokering, by large part has been used to keep the addiction treatment industry afloat. Many drug rehabilitation centers still use body brokers, or "drug rehab recruiters" to fill their beds with patients. This is how the addiction treatment industry makes money, of course, and there's absolutely nothing wrong with that, right?
Sadly, making money off of health care services in the United States has its definite share of adverse side-effects. These negative effects occur often within the addiction treatment industry, especially when access to treatment can quite literally mean life or death for the patient. The sad, ugly secret in the drug rehab industry, is that it's more profitable to have people relapse than it is to actually help them get clean. This fact has helped foster much of the greed that is currently thriving in the rehabilitation industry while giving it a bad name.
While there certainly are reputable addiction treatment centers operating in every community across the nation, the bad actors seem to be getting the most media attention. Drug rehabilitation clinics who actually do a good job, are forced to compete with a thriving industry of crooks who are not out to help people. They just want your insurance money. The practice of body brokering has tainted the public's perception of the addiction treatment industry as a whole.
The Florida shuffle was just the beginning of the body brokering problem in America.
Hundreds of stories from various local and mainstream media outlets have brought attention to the practice of body-brokering. Perhaps the first national attention to body brokers came out with the "Florida Shuffle" stories that began surfacing after the passage of 2010's Affordable Care Act. The ACA, or "Obamacare" mandated that any health insurance plan must cover substance abuse treatment and mental health services as one of the ten "essential health benefits". This has opened up the doors to, what some call "the wild west" of addiction treatment.
It's literally "anything goes" in today's addiction treatment industry. Thousands of different treatment options across all 50 states. All with very little oversight or regulation within the industry. This leaves the consumer, the addicts, the people that need the most help, in the dark about which program will best suit their individual needs. Not only which one offers the best treatment, but also, which one isn't just pilfering money from the health insurance company while offering little, to no actual treatment services at all.
To keep people coming in with health insurance plans, many individual treatment centers would pay kickbacks to people known as body brokers, for the "referral" of the patient. These are patients who's insurance can pay the rehab facility upwards of $20,000 per month, or even more for inpatient treatment and related services. As such, the kickback became a lucrative enterprise for someone who knew their local drug scene.
Many drug rehab recruiters are recovering addicts themselves. Their personal experience with addiction can actually be beneficial to the business. They typically know where to go, where the drug activity is taking place and they know how to sell the idea of treatment to someone, even if they don't necessarily want to quit using drugs. They tell them it'll be like a vacation. Instead of living on the streets, you'll have a bed and warm meals for the next month or two.
Some drug rehab recruiters even offer to pay out of state airline travel, then they'll give you cash, groceries, cigarettes, cell phones and a free place to stay. Some even brag about having ties to the music and film industry in Southern California, to lure in new clients. All they had to do was go down to skid row, find a person who was using drugs and either had or was eligible for a decent health insurance policy.
Some body brokers would even offer to pay the insurance coverage costs for the first month, so they could get them into a rehab center. I've even heard of some rehab recruiters being licensed to sell insurance in California. Talk about doubling-down on your profit margin, right? Once they get a patient into a treatment facility, the money just starts pouring in. The extent to which the opportunities for greed and corruption have been covered extensively, by numerous news outlets and blogs. For those who are unaware, the rehab shuffle has become the reason so many people have died, trying to get treatment.
Body brokers have been reported to pay cash to prospective recruits, in order for them to buy drugs. In some instances, body brokers would even provide the drugs to patients themselves, so they could relapse, test dirty on a UA and their insurance would start over. They'd put them up in a motel for a night or a weekend, tell them to have fun (while relapsing) and they'd be back later to take them to a detox facility.
Certainly, some people got treatment, stayed clean and that was the end of their rehab story. They recovered, but a large number of clients end-up repeating this process. Go to rehab, get clean, relapse, go to rehab, relapse again, etcetera…
The big problem here is that many people would relapse once and then die from a drug overdose. This happens far too often, because people don't realize that they had developed a tolerance to the drugs over the course of their addiction. They get clean at rehab for 30 or 60 days and when they relapse, they think they can use the same amount of the substance as they did before. Without the tolerance their body had built up, the dose can be too much for the person to handle. They overdose and die, and that's the unfortunate end to their story.
Stories like these have sadly become the definition of the Florida shuffle, or what I prefer to call, the "rehab shuffle." I call it this because the problem is not exclusively limited to drug rehabilitation facilities in the State of Florida. Other states like Arizona and California have dealt with this problem to a similar degree. When you have a city, like Los Angeles with over 1,000 different addiction treatment centers operating currently, competition for new clients can be fierce. Business owners get desperate, ethics and morals are ignored. All the while, vulnerable and fragile human lives are at stake.
The main incentive for body brokers, (kickbacks) became illegal by Federal Law in 2018.
On October 24th, 2018, President Donald J. Trump signed the SUPPORT for Patients and Communities Act into law. This was a massive set of over 120 different bills from congress, aimed at fighting the opioid epidemic. An important part of this legislation, (in regards to body brokering) was the "Eliminating Kickbacks in Recovery Act (see 18 U.S.C. §220). This act was aimed directly at the substance abuse treatment industry, its employees and private, third-party body brokers.
This bill extended the federal anti-kickback statute (AKS) [see: 42 U.S.C. 1320a-7b(b)] to regulate private clinical treatment facilities, laboratories, or sober living homes. The original AKS statute prohibits any exchange of remuneration (anything of value) for referrals to services, payable by a federal program, like Medicare or Medicaid. Now, with the passage of the SUPPORT Act, anti-kickback laws can apply to programs paid for by private insurance, but only those in the drug rehabilitation field.
The stiff, $200,000 dollar fine and the possibility of up to 10 years in prison for providing or receiving a financial incentive for referring patients to a drug treatment facility should have solved the problem, right? Actually, because this law was directly aimed at ending the practice of body-brokering in the drug rehabilitation industry, it seems everyone thinks that patient brokers are now a thing of the past. This statement couldn't be farther from the truth, as we explain why in part 2 of our "Drug Rehab Recruiters" series.
This the third installment of our ongoing look into the drug rehabilitation industry in the United States and the continued use of body-brokering through "drug rehab recruiters".
You can read part 1 here:
Drug Rehab Recruiters: How the Drug Rehab Industry Still Participates in Body Brokering. 
And Part 2 here:
Are Drug Rehab Recruiters Exploiting a Body-Brokering Loophole? 
The addiction treatment industry traps young people into a cycle of relapse and rehab, because, profits, smh…
Some call themselves "addiction placement specialists," or "marketers," while others are "drug rehab recruiters". In the healthcare industry, patient brokers are often referred to as "runners," "steerers" and "cappers." There is no regulatory code of ethics to abide by this profession. While some of these recruiters may operate on their own personal ethics, legitimately wanting to help others by getting them into treatment, others perform the job with undeniably questionable morals.
When the intention is to make money for a drug rehab facility, all morals and ethics can easily be thrown out the window. When someone has a kid who's about to die from a drug overdose, the family will often resort to any means necessary to get their loved one into a treatment program. They're desperate and vulnerable. Many recruiters realize this and take advantage of the urgency in their circumstances.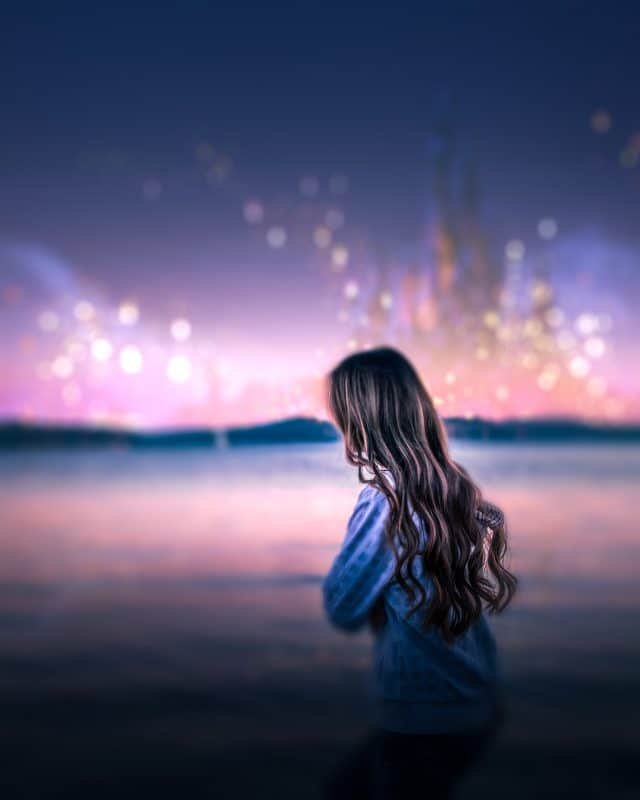 Abandoning all rationality when faced with a dangerous situation happens all too often. Sometimes people won't even research a rehabilitation facility before they choose to spend tens of thousands of dollars there. The internet is littered with stories of parents, spouses, family members, and friends who were naïve at this point in their lives. They thought all treatment was the same, they didn't know an entire sub-group of 'bad actors' had popped-up to swindle them. They didn't know their loved one could die, while actually trying to get treatment for their addiction.
Some individuals who legitimately want their recovery from addiction to be successful, end up getting swept up into this rehab/sober home/relapse/back to rehab shuffle. Yet, others undeniably know exactly what's going on and they're just along for the ride. In far too many cases, navigating the rehab shuffle has essentially become a way for them to get a free ride in life.
Typically, your insurance will cover everything at the rehab then you'll move on to the sober living home. The sober living arrangement has long been a great source for referrals to the addiction treatment industry. Some drug rehab companies even own their own network of sober living homes. While some of these can and do help people recover from their addictions, others operate a kind of relapse mill where, (in rare, yet not uncommon instances) they encourage their residents to relapse. Some sober living homes are known as flop-houses, where drug activity is well-known and intentionally ignored. Once the residents relapse, they can go back to rehab, for free and the company makes money, hand over fist. All of this is just lining the pockets of the bad actors in the rehab industry, at great cost to the American health care system and sometimes costing people their lives.
What is the ultimate solution to body brokering in the drug rehab industry?
Now you see that this problem hasn't gone away with the passage of new laws, what is the next step? How do we resolve this crisis? How do we separate the good treatment providers from the swindlers? These are all fantastic questions that need urgent action.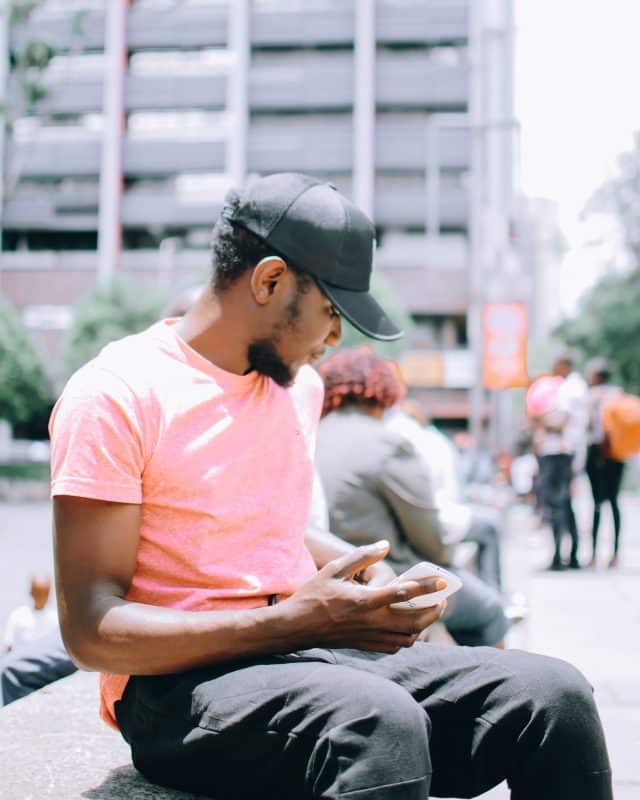 What is legal does not necessarily mean it is moral. Much of the patient brokering practice is a market response to the high supply/low demand for addiction treatment. Maybe creating a world in which drug use isn't glamorized on full display is one way to start. We see the need for access to treatment services any time you visit low-income, poverty-stricken areas of major American cities. Addressing the root causes of poverty, mental illness and substance abuse is never a bad place to start.
The demand for treatment is there, the need is there, so why is it hard for addiction treatment programs to keep their doors open? I would argue that the sheer toxicity of greed that has run rampant is largely to blame. The nefarious practices of body brokers, rehab recruiters, and insurance fraudsters have given a bad reputation to the entire substance abuse treatment industry. It's no wonder that the internet is filled with stories of parents who lost their children due to a drug overdose death, while they were away, supposedly getting treatment for their addiction.
The people who enter treatment, with no intention of recovering also make it harder for people who actually want to quit using drugs or alcohol to get the help they need. Think of all the wasted time, money, and resources that go into the rehab shuffle. Many times the pursuit of profits blinds the world to the legitimate needs of people who need help the most.
Many in the addiction treatment industry are relying on self-regulation. 
Treatment specialists, drug rehab clinicians, even drug rehab owners and operators have come forward to speak out against the unethical practices of others in the treatment industry. It's not just parents and family members of lost loved ones. Though most internet forums spend a lot of time just pointing fingers at bad-actors in the industry, some have come up with more constructive ways of dealing with the problem from the inside out.
Valid Resource is a marketing and advertising firm from Lake Forest, California that focuses its efforts exclusively on reputable addiction treatment establishments. They run the marketing aspects of evidence-based, ethical drug rehab locations all across the United States. They understand that no one addict is the same and everyone should have an individualized treatment program formulated by medical professionals, to meet their unique needs.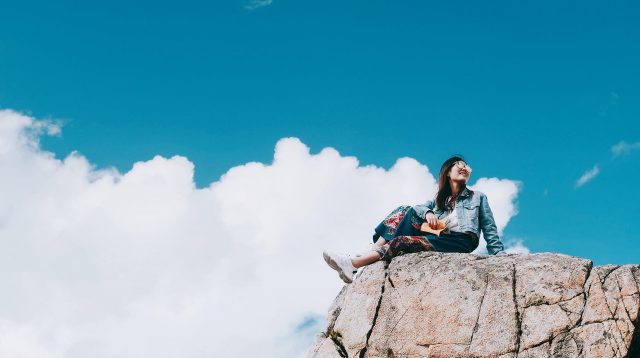 Ethics in Treatment is a website where patients can go to report abuses and unethical or illegal activities within the treatment industry. The stated intent of the website is to: "identify and avoid bad-doers in the space of addiction treatment." The resources & Reporting tab on the website lists all laws regarding the drug rehabilitation industry and agencies to report abuses too, when applicable.
A regional ethics commission in the Washington D.C. area called the DMV-PLA (DC, Maryland, Virginia Professional Liaison's Association) is an agency of mental health and substance abuse treatment professionals who abide by a strict code of ethics. Their stated primary purpose is: "to provide support, encouragement, mentorship, education, and networking opportunities for our members while continuing to foster a collaborative and transparent atmosphere."
Ultimately, when it comes to unethical practices in the addiction treatment industry, good people need to come together to fix the problem. No one governmental agency, politician,  marketing firm, or group of concerned parents is going to fix all the complex, nuanced issues facing the addiction treatment industry. The time to demand change is now, it is urgent and it is not going to go away on its own.