Every generation has its slang, and Gen Z is no exception. The use of emojis became quite popular with Gen Z. And now they're using emoji to sell drugs and to generally talk about them with friends. They bank on the fact that most adults don't have a sense of how emojis work.
To any unsuspecting adult, the emojis look ordinary and harmless. However, they are often being used to buy and sell illicit drugs. 
Drug abuse is prevalent among teens and young adults. With the current technology, they can easily purchase any illegal drug from social media pages run by drug traffickers. With a simple direct message (mostly with an emoji or more), the drugs of choice, including crack cocaine, are delivered to them in just a few minutes. Often, they make payments in cash, so you are unlikely to notice something is off.
Every drug dealer targeting teens have perfected the use of emojis, now commonly known as the emoji drug code. By doing so, they easily advertise their products on social media. Drug-themed social media posts are often not flagged or taken down because it is difficult to differentiate them from regular posts.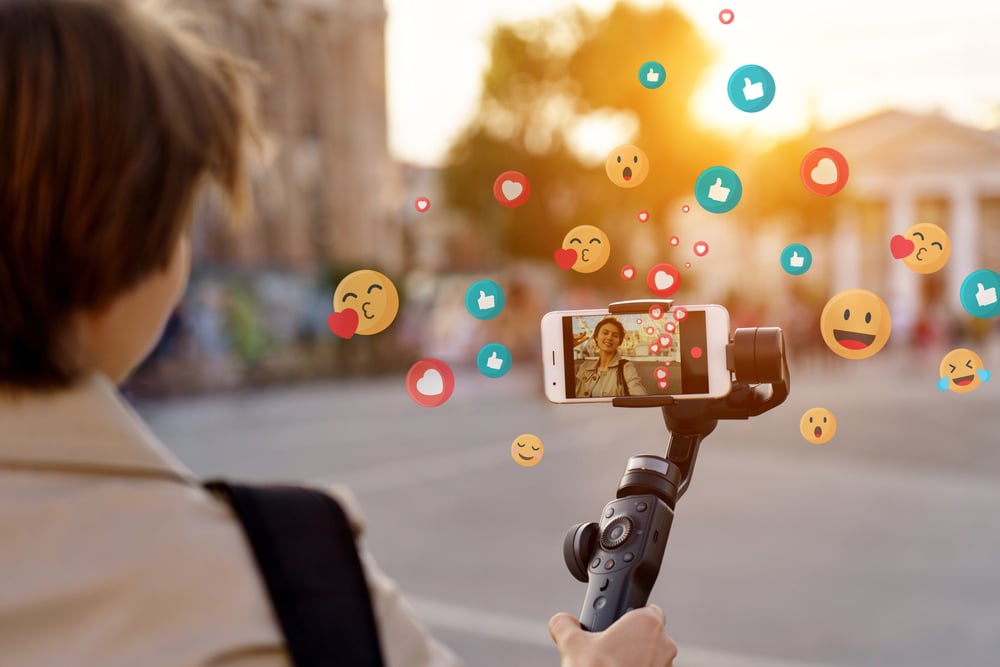 The Drug Enforcement Administration (DEA) recently released an emoji drug decoder to help educators, parents, and caregivers decode the emojis their loved ones use and potentially save lives.
DEA public information officer Brian McNeal said that when there is a case of overdose and no way to trace the source, you can go through the phones and computers of your loved ones to see the emojis used in conversations with drug dealers. The emoji drug decoder can help you identify the drugs they overdosed on.
The emojis
According to the DEA, emojis are now commonly used as dealer advertising for high potency drugs. A select few are currently universal symbols for large batches of drugs. The DEA revealed that they started looking at social media risk factors after identifying several overdoses.
After going through the phones of the deceased, they noticed that specific emojis kept showing up in conversations. Later, they managed to decode the emojis.
Shane Catone, a Deputy Special Agent in charge of the DEA's Chicago Division, said that traffickers started communicating with emojis because their target market is teenagers who spend most of their time on social media.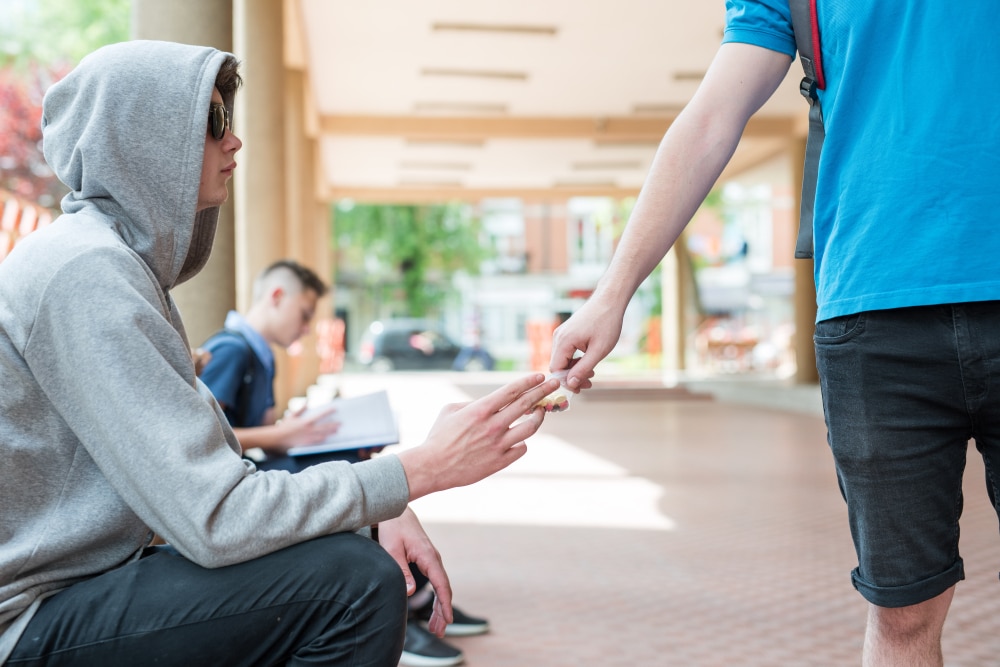 The traffickers advertise their contraband on various social media platforms, including Instagram, Facebook, Snapchat, and messaging apps like WhatsApp.
Some of the emojis are straightforward to figure out. For example, the pill emoji represents fake prescription medications or pills.
Other emojis may be difficult to decode. For instance, a key emoji represents cocaine; a brown heart represents heroin and a blue heart meth. Another difficult emoji to decode is a chocolate candy bar that represents Xanax.
The banana emoji is commonly used as code for Oxycodone, whereas a Christmas tree, palm tree, clover, and cloud for marijuana. The maple leaf emoji is also code for marijuana.
Below is a summary of the emojis and what they mean for ease of reference.
?, ?, ?, ?, ?, ?, ? — Marijuana
❄️, ?,?, ?,⛄,? — Cocaine
?,?,? ,? — Heroin
?, ❤⚡,? — MDMA
?,? ,?,? — Cough syrup
?, ?, ❄ — Crystal meth
? — Psilocybin or "magic" mushrooms
? — A plug, i.e., a drug dealer or someone who can "hook you up" with contraband
? — Can be used to mean prescription pills, drugs in general, or heroin
? — A large batch of drugs
?, ? — Smoking a joint
⛽ — Gassed, i.e., intoxicated. It can also refer to high-quality marijuana
⚗️ — Used to indicate a bong
? — To "blaze" a joint or to be "lit," meaning intoxicated
? — Can mean high-quality or being very intoxicated
The emojis are not a conclusive indication of illegal drug use. However, the emojis combined with behavioral change or a low performance at work or school may indicate that your loved one is struggling with drug addiction.
Prescription pills
While addressing the use of emojis to buy or sell drugs, DEA public information officer Brian McNeal said the pills drug dealers sell on social media are counterfeit prescription drugs laced with fatal amounts of fentanyl.
The pills range from normal-looking ones to colorful ones that resemble kids' vitamins. According to McNeal, the colorful pills often contain meth.
Drug dealers often transport the fake prescription pills in bags of candy. Often, the laced prescription pills result in overdoses.
Common drug slang terms
Other than emojis, teens and young adults struggling with substance abuse use slang terms to refer to drugs. Here are a few drug slang terms used in day-to-day conversations and their meaning.
Pen– vape for marijuana and tobacco.
Cart– cartridge for a vaporizer.
Plug-dealer.
Gas-marijuana
School bus– A 2-mg Xanax bar.
Hulk– A 2-mg generic benzodiazepine bar.
Dabbing– inhaling concentrated cannabis oil. Usually, addicts drop the oil on a hot surface and allow it to vaporize as they inhale.
Snow-cocaine.
Special K– ketamine.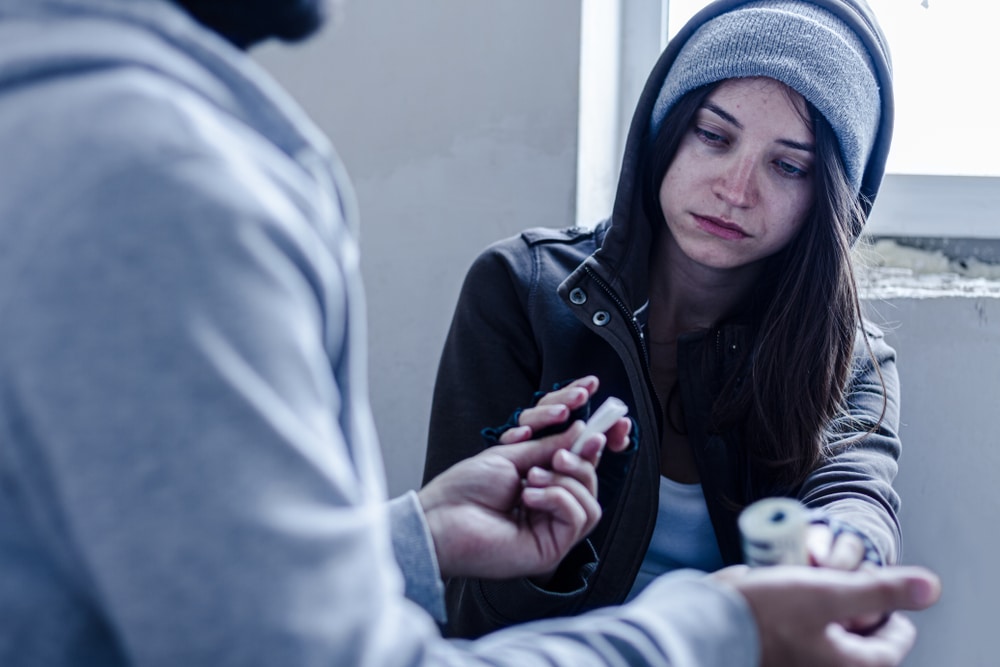 The emoji chart is not conclusive, and it has the potential to grow exponentially. For this reason, it is a good idea to monitor your children's activities on social media. Since drug dealers target teenagers on social media, the ads are likely to pop up on their phones. It would also be best to periodically check any updates on the chart from the DEA's website.
If you can't check their phones, monitor your children's behavior. You are likely to notice a behavior change when they use illegal drugs. You can also use the emoji drug chart to start a conversation about drug and substance abuse dangers.
Help Your Loved One Get Addiction Treatment
The emoji drug dealers are using may seem like a harmless way to communicate, but they could be putting your loved ones in danger. If you suspect your loved one is using drugs and communicating with dealers through emoji, or if you notice sign of addiction call for help.
There is no shame in seeking out assistance. Addiction is a difficult disease to overcome alone. With the right resources and types of treatment, your loved one can get the support they need to break free from the grip of addiction and start on the path to recovery.
It is not easy to tell that a loved one is abusing drugs, especially in the early stages of addiction. You may notice changes in their moods or behaviors, but that could be anything. However, if your intuition tells you there's a problem, it might be worth taking stock of your concern. A great place to start is to watch out for paraphernalia.
People who abuse drugs often use items like spoons, silicone bongs, glass bongs, beaker bongs, acrylic bongs, roach clips, etc., to produce, hide or administer drugs. So, if you find these items in their belongings, it could be a sign that they are abusing drugs. In which case, you may need to help them get the help they need to stop abusing drugs.
Abusing drugs doesn't always translate to addiction, but it is a precursor to addiction. Early intervention is therefore critical to preventing addiction and accompanying problems.
What does drug paraphernalia look like?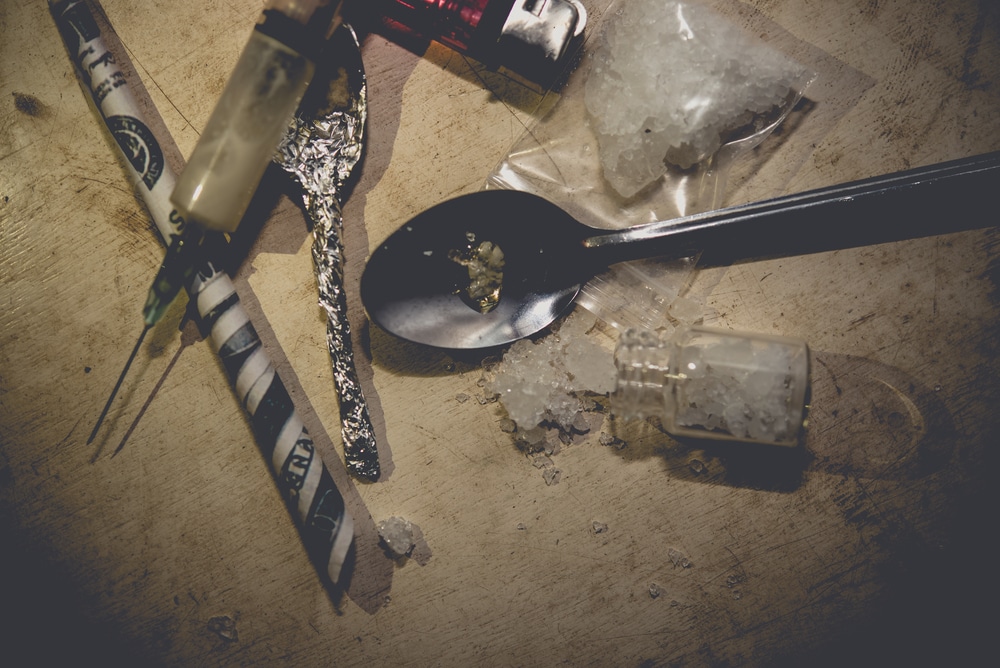 It can be challenging to identify drug paraphernalia because they look like legitimate items. Marijuana pipes and bongs for sale, for example, often have a disclaimer indicating they're meant to be used only with tobacco products.
While drug paraphernalia varies from one manufacturer to another, more manufacturers are making them in bright, trendy colors with designs like dragons, wizards, devils, and skulls. They do this to glamorize drug use and make their product appealing to their target market.
Examples of drug paraphernalia
An essential part of understanding drug use is identifying the items that drug addicts use to hide, consume or produce drugs. You may find these items in your loved one's backpack, car, or bedroom.
Note: If you come across any drug items in your loved one's belongings, you might be tempted to check them out. But you should not touch these items as some drugs may be absorbed through the skin.
Roach clips
Roach clips are great for pinning the hair back. But drug users may use them to hold the blunt or joint to avoid burning their fingers when they become too short to hold. You can also watch out for small joints and blunts in the trash can.
Smoking devices
Smoking devices like hand pipes, bongs, dab rigs, DIY disposable devices, and hookahs are also very common among those who smoke marijuana.
Tin foil pipe
Tin foil scraps or pieces of aluminum foil are everyday household items and could be easy to ignore. But if you find them in your loved one's belongings or the waste bin, it could be a sign they're smoking heroin or inhaling meth fumes.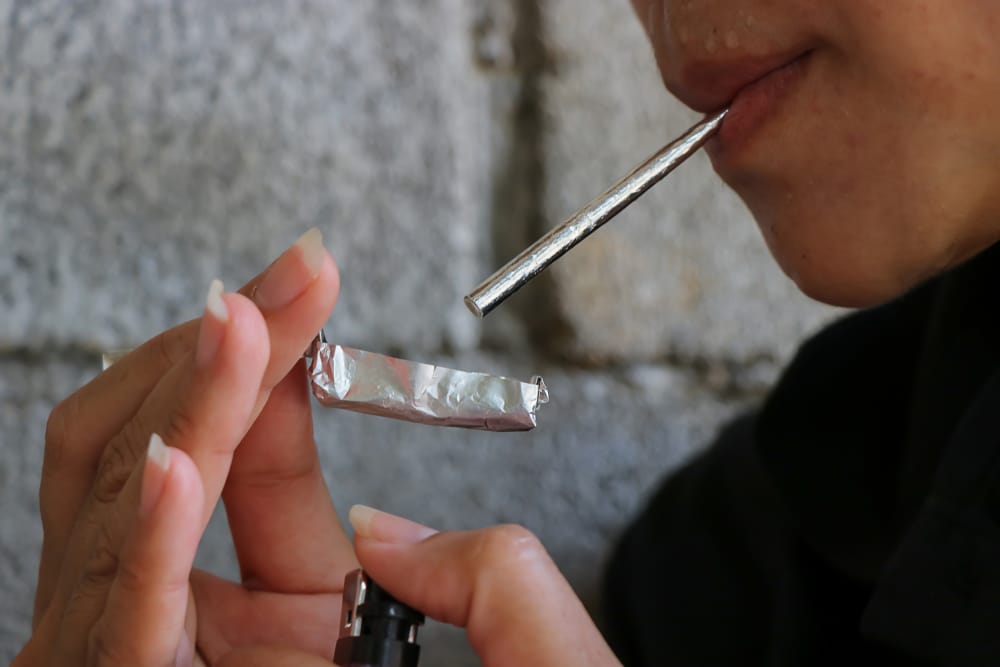 People who smoke drugs chop the crystals with razors or ATM cards and place them onto a foil. They then hold it over a lighter or candle. When it smokes, they use a dollar bill, rolled-up foil straw, metal straw, or glass straw to inhale the smoke.
Burnt bottle caps or spoons
One of the first signs that your loved one is using drugs is missing spoons. Suddenly, you'll notice your cutlery service for 12 is down to 8 spoons, etc.
Drug addicts use spoons for cooking powdered drugs. They place the drug in the spoon bowl, add some water, and heat it over the flame until it becomes liquid. But since they can't return the burnt spoon, they'll hide it for their next use.
Alternatively, they may use bottle caps and hold them with pliers. You may also find a burnt lighter as these go hand in hand.
Used needles
Needle tracks or "track marks" on your loved one's body are apparent signs of cocaine, heroin, meth, or prescription painkiller abuse. But like other addicts, your loved one may do a great job hiding the track marks. So, if you find needles or syringes along with some belt or elastic bands in their rooms or backpacks, that might be a clear indication they're using. Belts or bands are used to constrict the upper leg or arm to make the veins more prominent for injection.
Glass water pipe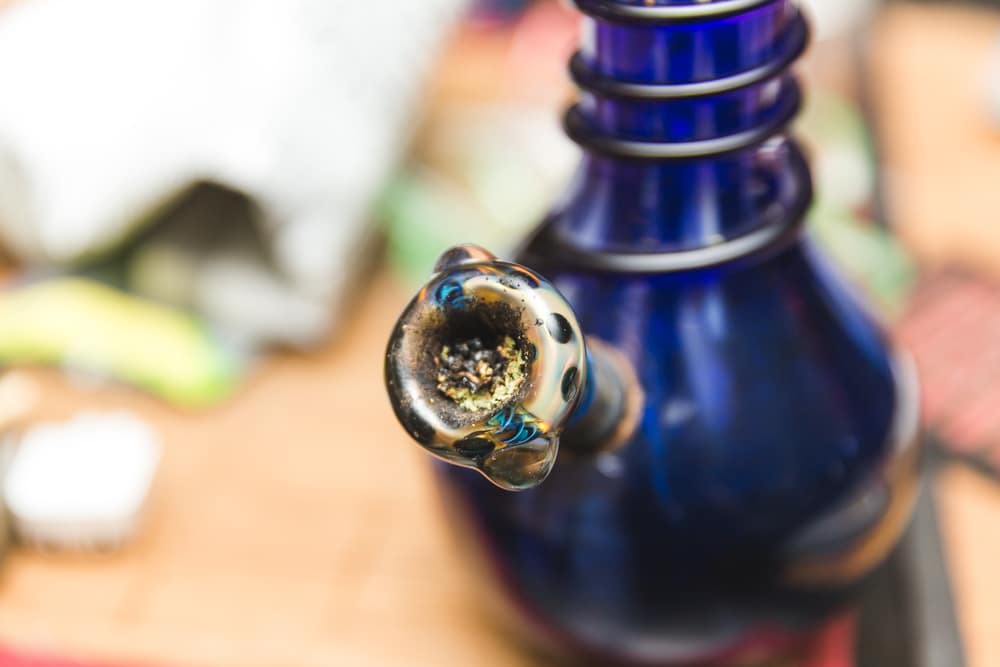 Glass water pipes or bongs indicate that someone is smoking cannabis, spice or other herbal substances like K2 or "spice". A bong is a portable filtration device with a bowl outside of a vertical tube and water at the bottom of the pipe for water filtration.
A glass water pipe is just one type of bong. Others include ceramic, plastic, metal, and bamboo. Bongs also come in different designs, including beakers, round base, percolators, straight tube, and multi-chamber. Multi-chamber pipes provide a smooth hit. They can also be incredibly small like a mini bong.
Plastic bags or small paper bags
These might be harmless. But when there's suspicion about drug use, it's best to pay attention to any plastic and small paper bags in their belongings. People who abuse drugs store and carry drugs in makeup bags and plastic baggies.
Pacifiers and lollipops
These two seem harmless but are often used by people who abuse drugs like meth or ecstasy. Usually, these drugs cause teeth grinding and jaw clenching. So, users use pacifiers or lollipops to prevent these side effects from happening while they're intoxicated.
Signs of addiction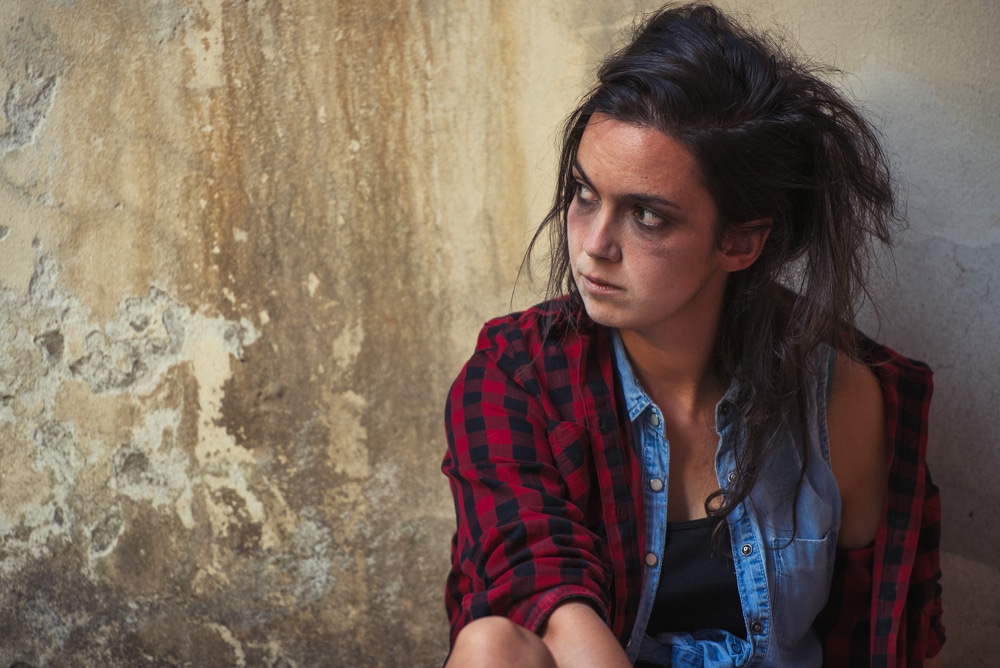 At the end of the day, finding these items in your loved one's belongings doesn't guarantee that they're struggling with drug addiction. It's, therefore, crucial to watch out for other signs before taking the next step. Some indications of addiction may include:
Behavioral signs include obsessive thoughts and actions, disregard for harm caused, loss of control, and denial of addiction or hiding drug use.
Physical signs like sudden weight loss or gain, insomnia, untidiness, poor physical coordination, unusual body orders, or slurred speech. They may also move around with their drug paraphernalia.
Psychological signs like anxiousness, unexplained paranoia, sudden mood swings, changes in personality or attitude, and lack of motivation. They may also display emotional withdrawal from people, irritability or angry outbursts, or lack of motivation.
Social signs like hanging around people who abuse drugs.
Seeking help
If your loved one has drug paraphernalia and is exhibiting some of the signs shared above, it's time to act fast. Start talking with professionals to determine treatment options suitable for your loved one. Remember, every addiction patient is different, so a one-size-fits-all approach may not apply in your case.
People abuse drugs for various reasons. Some do so to fit in, to seem more mature, or to experiment. Others use drugs to escape, to relieve boredom, or rebel. They see drugs as a solution or a way to cope with a situation. But since most of these drugs are highly addictive, they often end up being the problem. According to the National Institute on Drug Abuse, illicit drug use can lead to dependence, addiction, and in worst cases, the drugs can kill you.
You've probably heard that drugs are dangerous one too many times; it's getting hard to believe. But all drugs, including prescription pain relievers, have real potential for harm. Prescription drugs can kill you – irrespective of whether you use them alone, or you mix them with other drugs. Vital statistics show that the death toll from abuse and misuse of such drugs is steadily rising. And if you don't stop using, you could be part of these statistics soon.
How do drugs kill?
Most drug fatalities result from a combination of factors, not just the drug itself. For example:
Death from ecstasy happens due to:
Contaminants in the drug
Dehydration
Water intoxication
Serotonin syndrome
Other causes like an underlying heart condition, or high blood pressure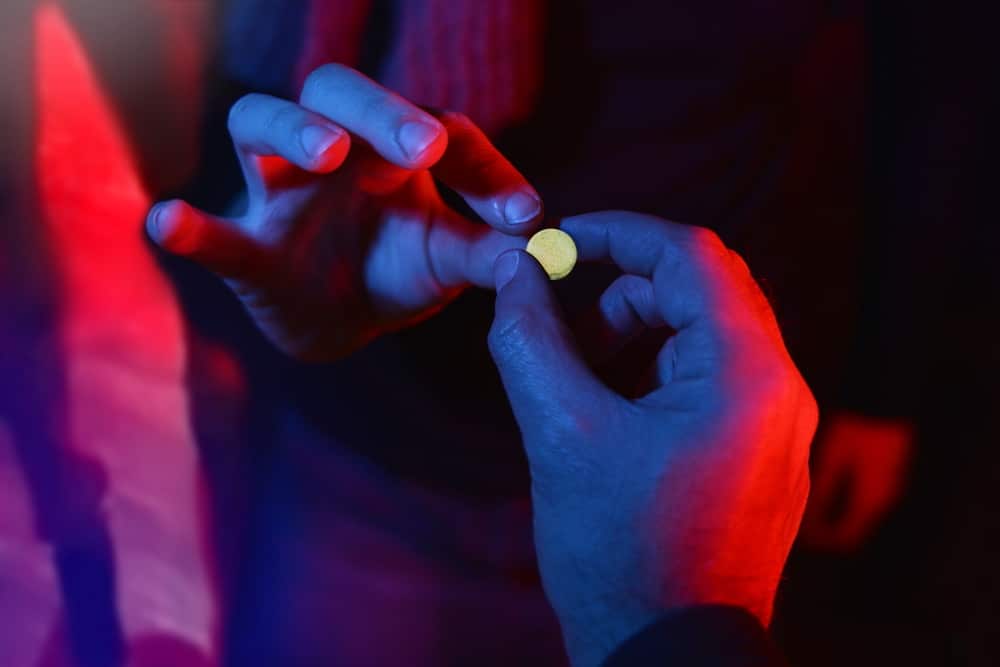 How cocaine kills
Stimulants like cocaine flood the brain with norepinephrine and dopamine, creating euphoric effects while boosting focus and confidence. They also stimulate the cardiovascular system – and that's where the danger comes in. Cocaine causes rapid or irregular heart rate, blood vessel constriction, and increased blood pressure.
The constriction of blood vessels means less oxygen supply to the heart muscle and can cause a heart attack. Cocaine users are 23 times more likely to have a heart attack than those who don't use. No wonder cocaine is referred to as the perfect heart attack drug.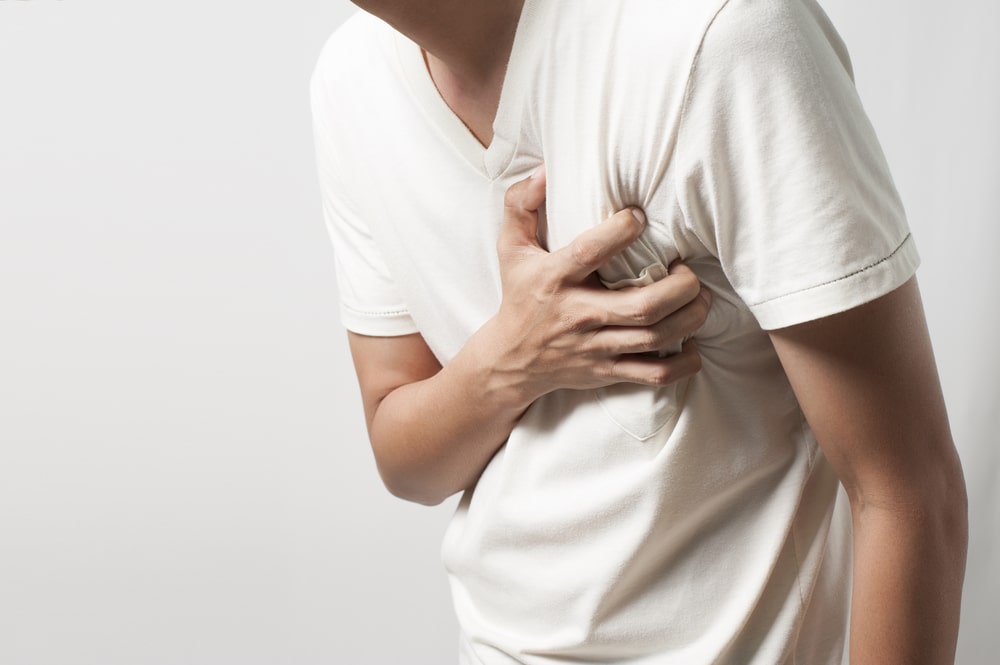 How opioids kill
When opioids and other depressants, get to the brain, they bind to mu-opioid receptors and activate them. This produces euphoric effects but also triggers a series of physical and psychological actions. Opioids produce respiratory-depressing effects. As a result, fatal overdose victims often die from respiratory depression (choking to death) because they cannot get enough oxygen to feed the demand of their body's organs.
What is overdose, and how does it happen?
A drug overdose happens when a person takes too much of a substance or a mix of substances. This is so even if it was an accidental overdose. People can overdose on alcohol, prescription drugs, illicit drugs, and other substances. In many cases, overdoses are fatal.
But those who get immediate medical attention can be saved. As mentioned earlier, drugs can overwhelm the body in different ways. But the most common cause of death during an overdose is respiratory failure.
Signs of drug overdose
The signs of an overdose depends on the type of drug involved. Overdose deaths involve sleepiness, confusion, and coma. Other factors can include:
Problems with vital signs like blood pressure, temperature, pulse rate, and respiratory rate
Hot and dry or cool and sweaty skin
Seizures
Chest pain
Nausea, abdominal pain, diarrhea, and vomiting
Drug overdose deaths, in numbers
Accidental overdose is the leading cause of death in the US for people under 50 years. Drug overdose deaths now surpass deaths from homicides, car accidents, firearms, or HIV/AIDS. In 2017 alone, more Americans died due to drug overdose than they did in the entire Vietnam War. Of these deaths, nearly 66% involved illicit drugs or prescription opioids.
In 2019, more than 70,000 Americans died from a drug overdose. And the drug overdose trend doesn't seem to be slowing down. According to recent provisional data from the CDC, the number of overdose deaths shot to 81,000 deaths in 2020. This increase is attributable to the pandemic and its negative impacts on lives, especially of those struggling with substance use disorders.
The addiction epidemic was already a significant problem across the US. But the pandemic has only made the problem worse. Its spread has sent people into panic. And with long term travel restrictions, social isolation, economic shock, disrupted access to addiction support, and increased mental health distress, people turn to drug use and misuse trying to cope.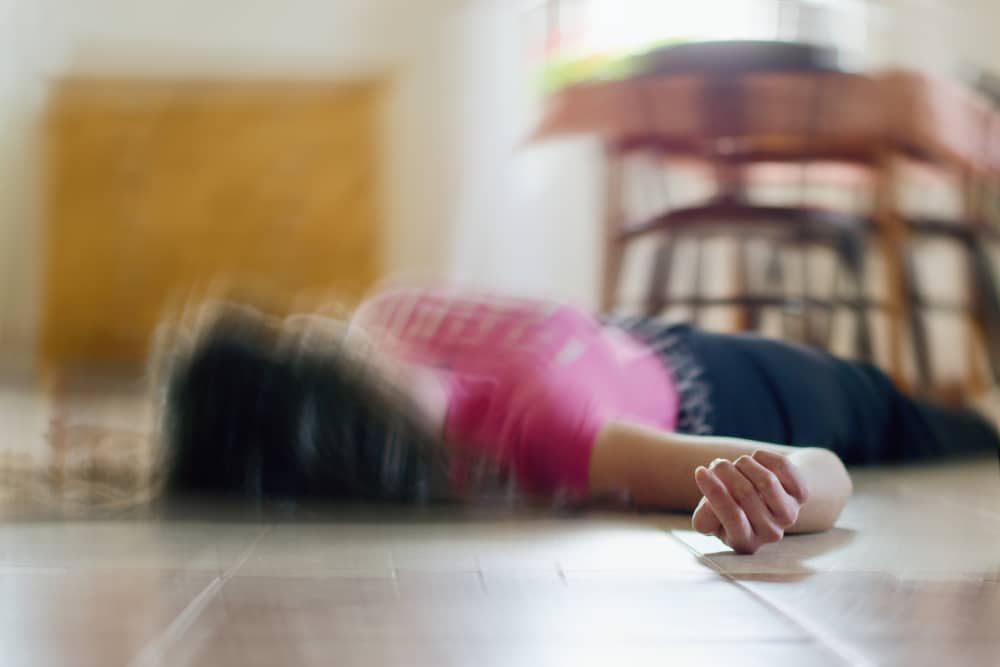 Cocaine and psychostimulants overdose deaths
In 2018, there were 14,666 overdose deaths involving cocaine in the US, according to a CDC report. This represents about a 2.5% rate increase in cocaine-involved deaths in 2018 than in 2014. The report says that the overdose death rates attributed to cocaine that has been cut with synthetic opioids, like fentanyl increased faster in recent years than did deaths from pure cocaine. Among 70,237 drug overdose deaths in 2017, about 23,139 or 32% involved cocaine, psychostimulants, or both.
Opioid overdose deaths
50,000 of the 2019 drug deaths were from an opioid overdose. The abuse of and addiction to opioids, including heroin, prescription drugs, and fentanyl, is a severe crisis that affects public health and economic and social welfare. CDC estimates the annual economic burden of prescription opioid abuse alone in the US to be $78.5b. This includes the cost of addiction treatment, health care, lost productivity, and criminal justice involvement.
Fentanyl overdose deaths
States across the US are reporting a sharp increase in fentanyl-involved overdose deaths. Fentanyl overdoses can happen within seconds to minutes of use. The sad part is many users don't seem to be looking for fentanyl and have no idea that the drug they're using contains fentanyl.
Meth, cocaine, and powder heroin may be cut with fentanyl. There have also been cases of illicit Oxycodone and Xanax tablets containing fentanyl.
Meth overdose death rates
Meth-related deaths are also rising across the US, according to NIDA. Overall data shows overdose rates rose from less than 0.8 to 4.5 per 100,000 women and 2 to 10 per 100,000 men, a more than fivefold rise from 2011 to 2018.
Getting help for drug overdose
Call 911 if you suspect a drug overdose. Emergency help can save a life. General treatment strategies involve:
Giving activated charcoal to absorb the drug from the digestive tract.
Pumping stomach to get rid of the substance.
Inducing vomiting to get rid of the drug from the stomach.
Issuing IV fluids to help the body speed up the removal of the substance.
Clearing the airway.
Preventing an overdose from occurring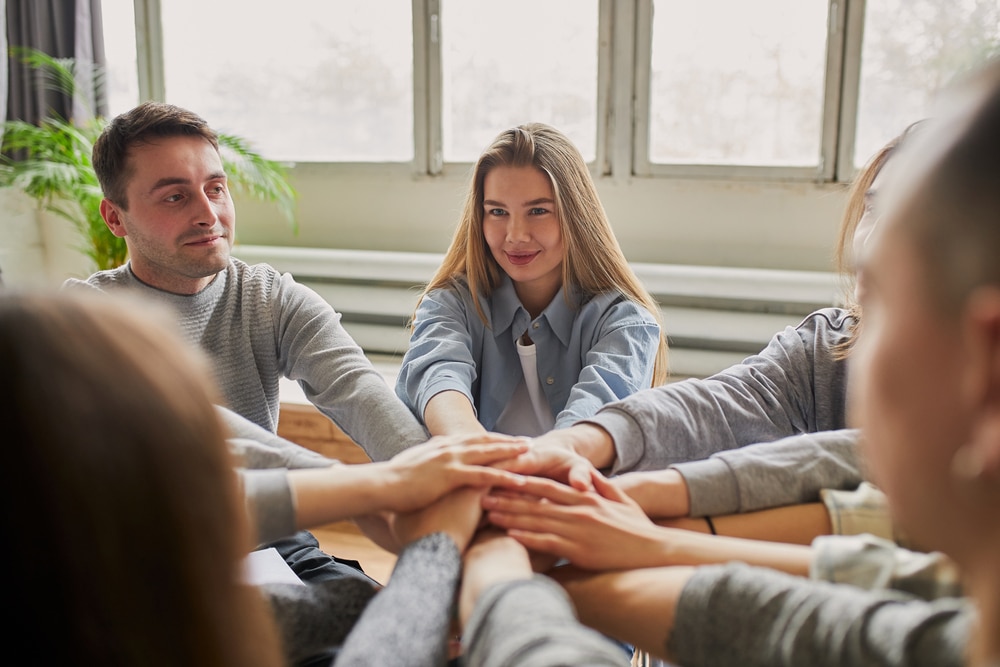 Overdose deaths remain a critical problem across our nation. If you have prescription medicines, ensure that you use them according to the doctor's recommendations. Overdose occurring from prescription drugs often happens when they are used in ways not advised by your doctor.
Quitting drug use is also a great way to prevent overdose. If you are having a hard time quitting, you should seek professional help. Addiction treatment centers in Texas and across the US have therapists and physicians who can help address mental and physical health issues.
Nothing scares a parent more than the thought of their child abusing drugs. But unfortunately, that's a reality that most parents may have to deal with at some point in time. According to the National Institute on Drug Abuse 2012 Monitoring the Future survey, 40% of 12th graders, 30% of 10th graders, and 13% of 8th graders had used a drug at least once in the past year. If you suspect that your child is smoking drugs, it's best to uncover the truth, and get them immediate help.
Many teens (and even adults) who smoke are new to drug use and are scared of injecting. They assume that smoking is safer and less addictive. But drugs are dangerous irrespective of how they're used. All ways of using drugs can lead to drug addiction – though smoking gets drugs to the brain more than other modes of administration, so it actually tends to increase the chances of one becoming addicted.
Catching drug use problems early can help prevent addiction, withdrawal symptoms, and other drug-related issues.
Common drugs that are smoked include:
Heroin
Marijuana
Cocaine
Opium
Powder and crack cocaine, amphetamine and methamphetamine
Mescaline
Tobacco
Dimethyltryptamine (DMT)
Prescription pain killers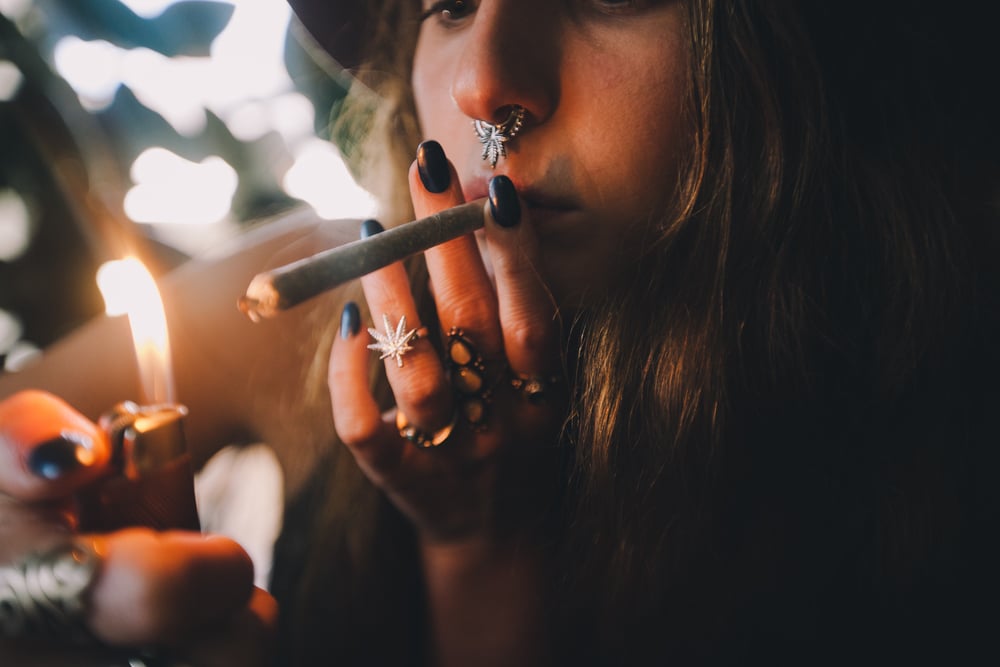 The dangers of smoking these drugs can be severe and include addiction, heart attack, lung problems, painful withdrawal, and deadly overdose. One may also run into problems with the authorities, including the drug enforcement administration. Fortunately, with suitable treatment options, freedom from substance abuse is possible.
Devices used to spot drug users
Drug abuse is a serious health care concern that needs immediate care. According to the American Addiction Centers, drugs can have permanent effects on the body. If you suspect that someone you love is smoking drugs, identifying these common and usually overlooked paraphernalia should serve as a warning to take action.
Aluminum foil
Recreational drug abusers use aluminum foil (or tin foil) to smoke various substances, including illicit drugs and diverted prescription pills. They put the drug on a flat piece of foil or shape the foil into a pipe before heating it with a lighter, a process called freebasing. Drugs in black tar or powder form are easy to use this way.
Examples of drugs that are often smoked with aluminum foil are:
Heroin
Cocaine (including crack)
Meth
Benzodiazepines
Marijuana
DMT
Opioid painkillers
Prescription stimulants (Ritalin and Adderall)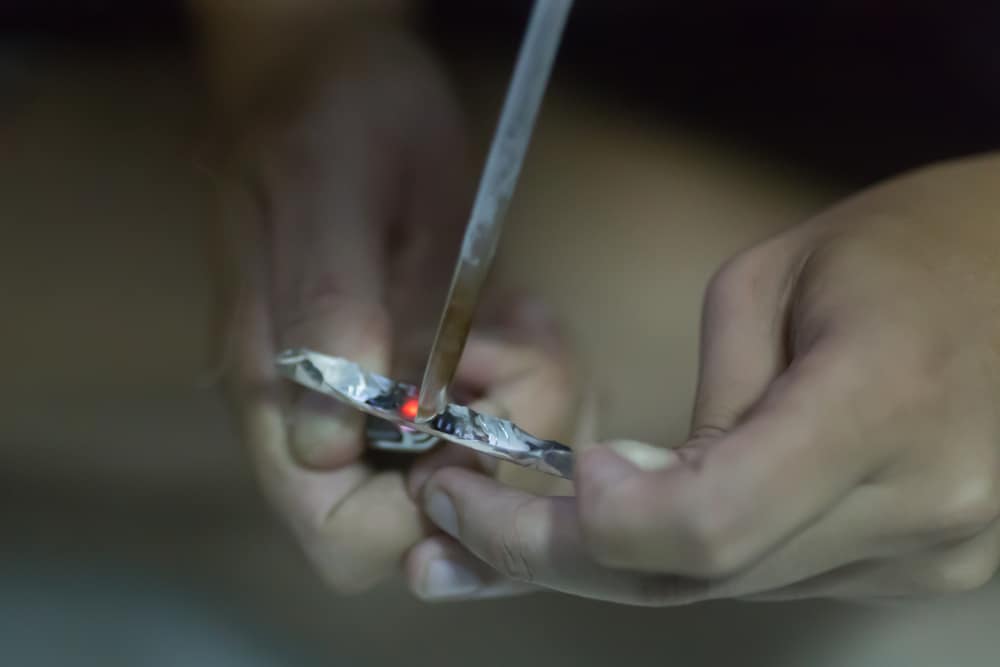 Look out for the presence of burned or discolored tin foil, as these are the most apparent signs of use. You may also want to check out fake-looking soda cans, beer cans, and aerosol containers. Some people use them to try to conceal scent. Using tin foil to smoke drugs may cause a series of risks and health problems, like:
A more pronounced cough and headaches
Burns because of how thin the aluminum foil is
Toxic exposure due to burning the food-grade oils that coat aluminum foils
Alzheimer's disease
Glass pipes and bowls
Glass pipes are designed for drug use. Many people smoke drugs out of glass pipes because they're easy to use, convenient, and comfortable compared to snorting or using foil. Different types of pipes exist for different illicit drugs. Knowing how to distinguish these pipes can help you identify the drugs which your loved one is abusing.
Crack cocaine pipe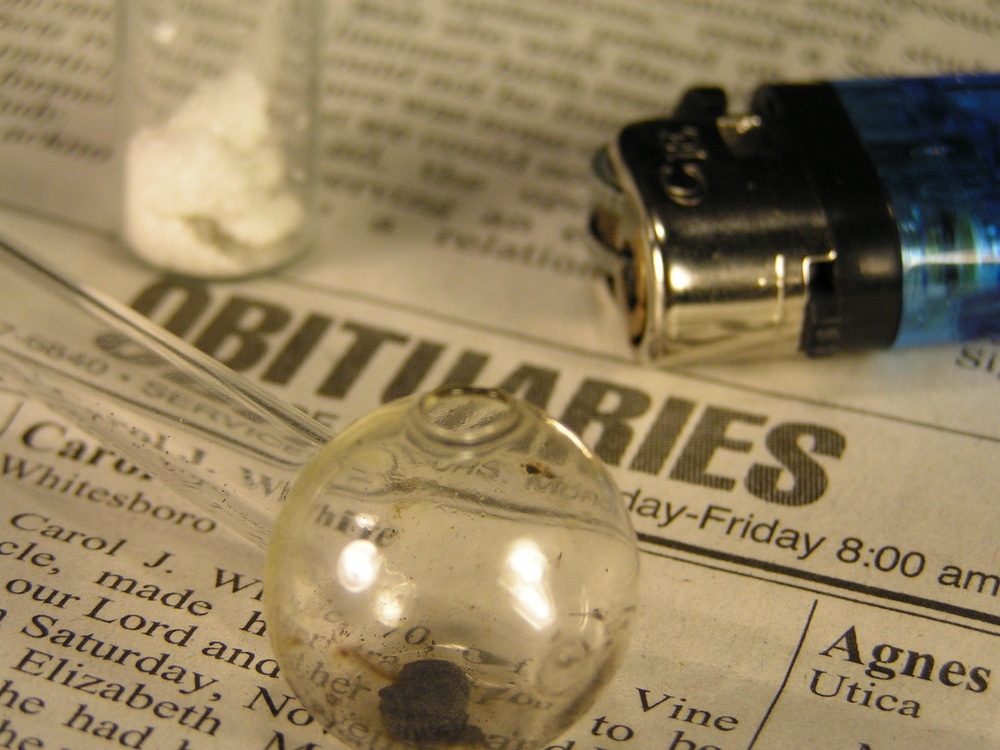 Glass pipes used to smoke crack cocaine have a unique shape. They're typically straight, long tubes of glass that are often sold as oil burners. If your loved one is smoking cocaine, you may catch a pungent smell that seems like a mixture of burning plastic and urine.
Crystal Meth pipe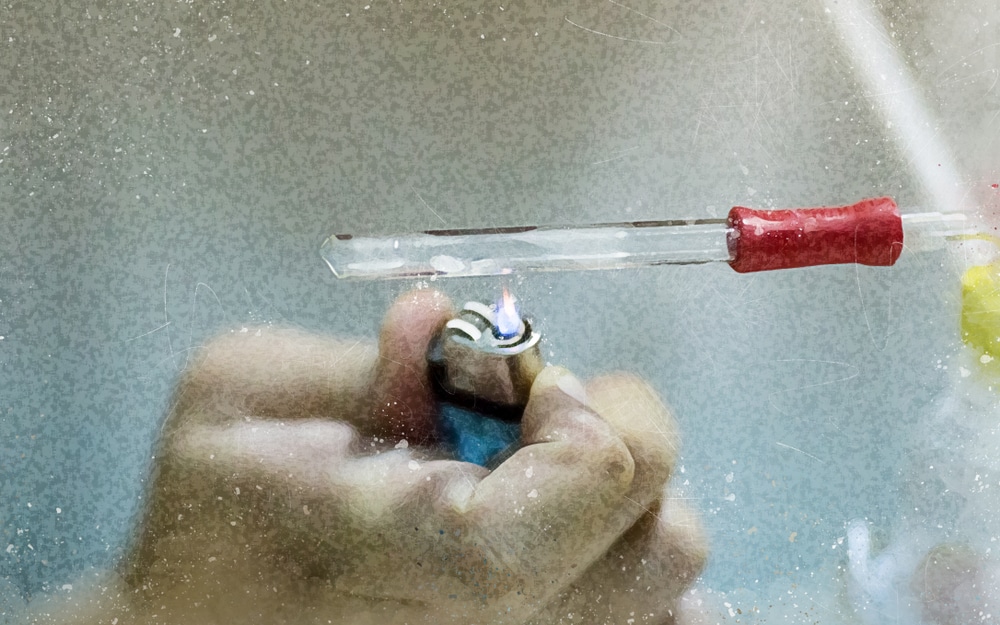 Glass pipes for meth have a bulb shape on one end of the pipe. If your loved one is smoking crystal meth, you'll notice a yellow or burnt residue on the glass. You may also smell a stale chemical odor – though it tends to disappear after a short while.
Marijuana pipe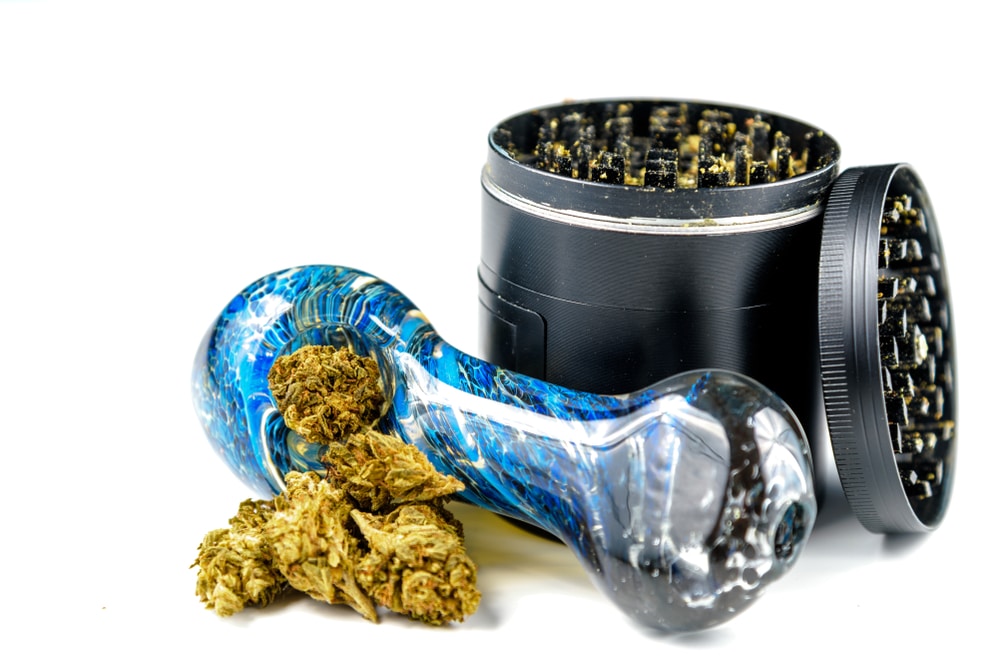 Glass pipes for marijuana resemble those for meth. However, instead of a bulb shape, marijuana pipes have a colorful open bowl with an elongated mouthpiece. If your loved one is smoking marijuana, you'll catch a lingering smell in the room and surrounding spaces. Marijuana can also be smoked out of a metal pipe or bong.
Heroin pipe
Heroin pipes look like a combination of meth and marijuana pipes – a glass cylinder with a sphere or enclosed bowl at the end. Heroin has a lighter, more subtle, and almost sweet smell, like some types of incense. It can also smell like vinegar, depending on how the heroin was made.
Cigarette rolling papers
In addition to a bong or pipe, drug users use tobacco rolling papers to smoke marijuana. They either roll the marijuana into a cigarette (or joint) or hollow out a cigar and replace the tobacco with marijuana. Cigarette rolling papers are also used to smoke heroin.
Users sprinkle the powder heroin on tobacco and roll a cigarette. Often, they can cook it (using heat and acid to liquefy) and spreading the mixture on a cigarette. Sometimes, marijuana is combined with heroin into a cigarette in a process called lacing.
Straw
Straw is used to inhale steam and smoke as it wafts off the heroin, cocaine, meth, prescription drugs, etc., on the aluminum foil, can, or container.
Side effects of smoking illicit and prescription drugs
Smoking is one of the most common forms of drug administration. It's also the fastest way to get the drug to the brain. However, smoking can lead to substance abuse and addiction. That's because tolerance to hard drugs builds quickly.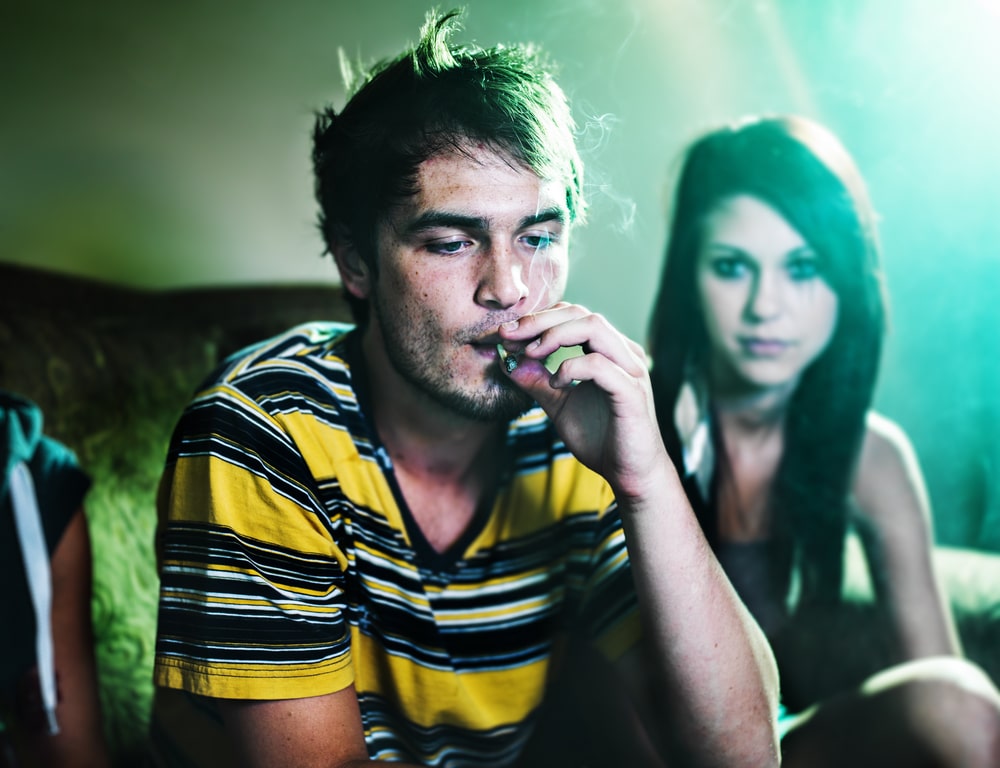 Addiction isn't the only problem. Smoking crack, heroin, meth, and amphetamine can damage the lungs, worsen asthma, and lead to a deadly overdose. It also increases the risk for pneumonia, bronchitis, and coughing. Smoking marijuana cigarettes laced with embalming fluid and PCP can cause body tissue, lung, and brain damage as well as inflammation and sores.
Besides, most street drugs aren't pure. Dealers cut them with other substances, which can cause other negative health effects.
Help your loved one find treatment
It can be disheartening to discover that your loved one is abusing drugs. But the good news is that it's never too late to get help. Various treatment facilities offer short and long-term rehabilitation programs to help patients get off of alcohol or drugs.
Some even offer counseling for patients and their loved ones and can be beneficial to you. Texas, is one of the states in the forefront of treatment options for patients including rehab centers.
So, go ahead and reach out to an addiction treatment center. As an option to learn more about how to spot the signs of smoking drugs, you can contact the editorial staff of the many public health periodicals and websites.
Heroin addiction is a global problem. According to the World Health Organization, 58 million people around the world used opioids in 2018. In the same year, 46,802 opioid-involved overdose deaths occurred in the US. This was followed by a significant rise in 2019 to 49,860 overdose deaths.
The problem with the opioid drug is that it is highly addictive. Even those who take prescription opioids have an increased risk of developing an addiction. And when they develop an addiction, a good number of them turn to heroin because it is cheaper and easier to access. Heroin is typically sold as a white or brown powder that's cut with starch sugars, synthetic opioids, or even powdered milk.
Pure heroin is a white powder. People who use pure heroin often sniff or smoke it. Any dark powder or black powder may indicate impurities. The same applies to heroin that's hard as coal or sticky as tar. The dark color in black tar heroin results from crude process methods that don't eliminate impurities. Those who use impure heroin dilute and inject it into the muscle, veins, or under the skin with an intravenous needle. This leaves behind track marks that can visually give away their drug use problem.
What are track marks?
These are physical scarring that happen when one injects drugs repetitively. It's common to spot profound track marks on people who are struggling with addiction because they are often injecting drugs, leading to scarring. Injecting the same place repeatedly disrupts the skin's natural barriers and mutilates and bruises the veins in that area. So many drug users shift to other places like the ventrogluteal muscle to try to prevent or hide scarring. This makes it hard to discover their using habits.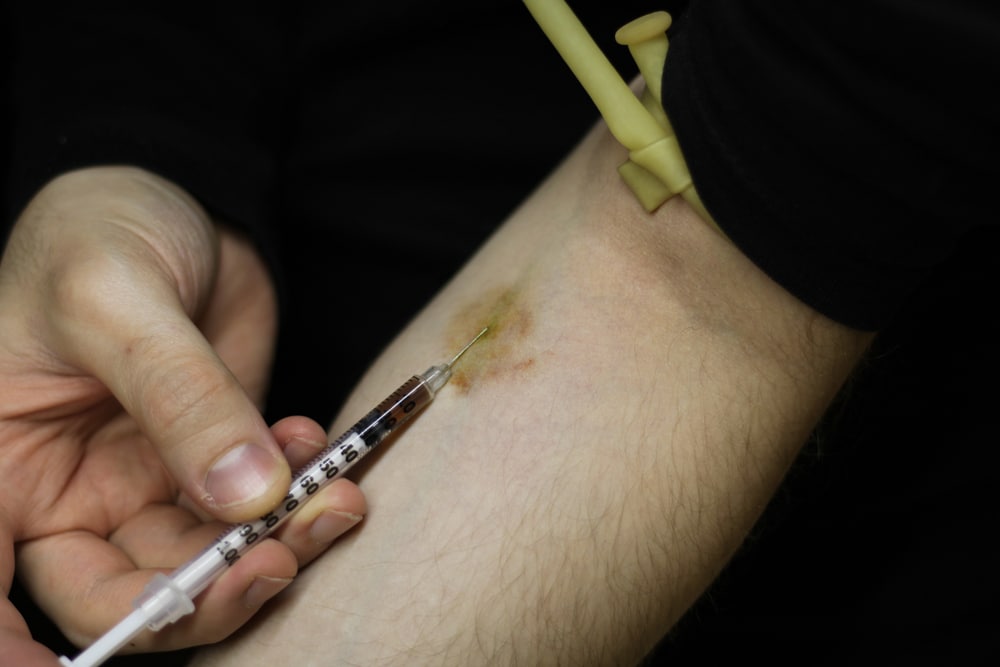 Injecting drugs
Many people who abuse heroin inject through the arms. In fact, it is the most common site of injection. That's because the veins are visible, accessible, and easy to inject into. Unskilled or frequent injections in the arms leave track marks and may also cause infections. Heroin users will frequently switch injection sites to keep track marks and complications to a minimum. When they do, the legs and feet are often the next stop. Intramuscular injection is a bit challenging for many. So some users skip the leg and go for the feet because the veins are somewhat easy to inject into.
Where do addicts hide their track marks?
When someone keeps injecting drugs, they will develop scars, sores, or track marks that are easy to spot. That's why many injecting drug users become adept at concealing these marks. They will wear large clothes, long-sleeved shirts, sweaters, and things that cover the marks. But since hiding track marks in the arm isn't always practical, many people will shift to hidden body parts that are harder to be seen.
Let's explore the top 5 places addicts hide their track marks.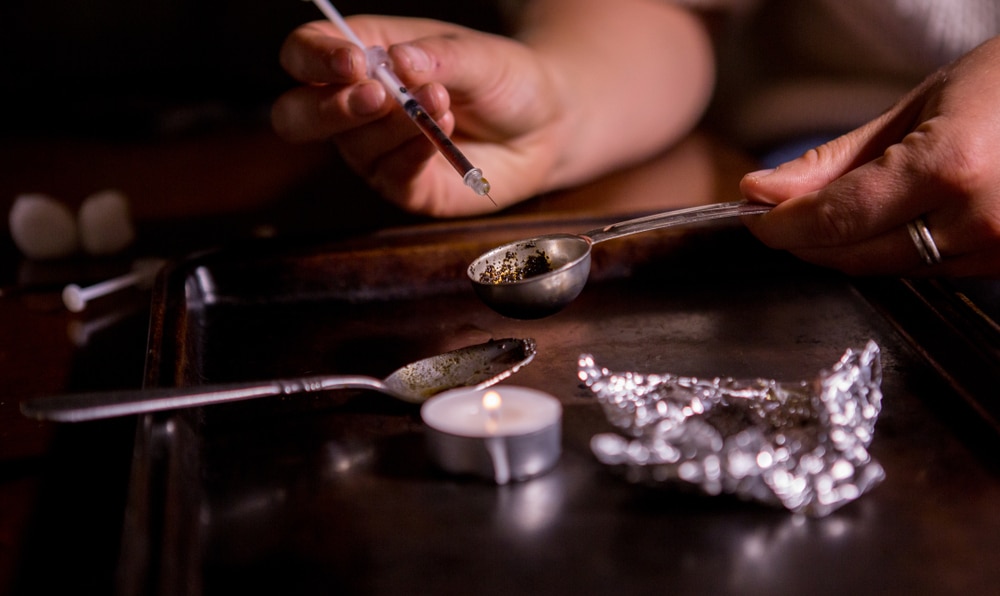 Neck
People who inject drugs are usually only concerned about getting the drugs into their system. As long as they can see a vein, they are good to go. Like arms and hands, the neck has veins and arteries that are close to the surface, making it an appealing option. But according to experts at the department of health, injecting in the neck is one of the riskiest drug-injecting behaviors. It increases the risk of damaging an artery or vein not directly visible at the injecting site. But since the neck is usually visible, most drug users will wear pull-necks, hoodies, or use shawls and scarves to cover up the track marks.
Hairline
People struggling with heroin addiction may inject the drug along their hairline to conceal their using behavior. The hair does a great job covering the track marks and makes it hard for anyone to notice. Besides, it's not easy for anyone to check the hairline in case they suspect use. Most people only check the arms. Injecting drugs along the hairline is a dangerous undertaking with potentially life-threatening side effects. In addition to track marks, subcutaneous injections carry the risk of infections. One may also suffer from issues like receding hairline or hair loss.
Wrist
The wrist is closest to the arm, making it an obvious site for many people who use drugs. Track marks on the wrist are easier to hide. Besides wearing long-sleeved shirts and sweaters, one could cover the marks with a big bangle, watch, band, or cloth. And since these are everyday accessories, it can be hard for people to suspect drug use.
Armpit
Armpits are naturally hidden, which makes them a great spot for hiding track marks. People who inject in armpits will almost always wear t-shirts or clothes that conceal track marks, even when they stretch. Unless there's paraphernalia or other signs that give them away, they might go on using for a long time, completely undetected by their friends and family.
Toes
Veins in the legs and feet are common injection sites, especially when those in the arms and hand collapse or get damaged. Those who want to hide their track marks will avoid the legs and feet. Instead, they will inject theirtoes. This way, no one would notice even when they don't have pants or socks on. Track marks between the toes are hard to spot, thanks to the location of the toes. But they are even harder to notice because those who inject their toes are determined to hide them. They will wear socks, shoes, or even wrap the toes with a Band-Aid. They may also cover their legs with a blanket or throw whenever they're relaxing at home.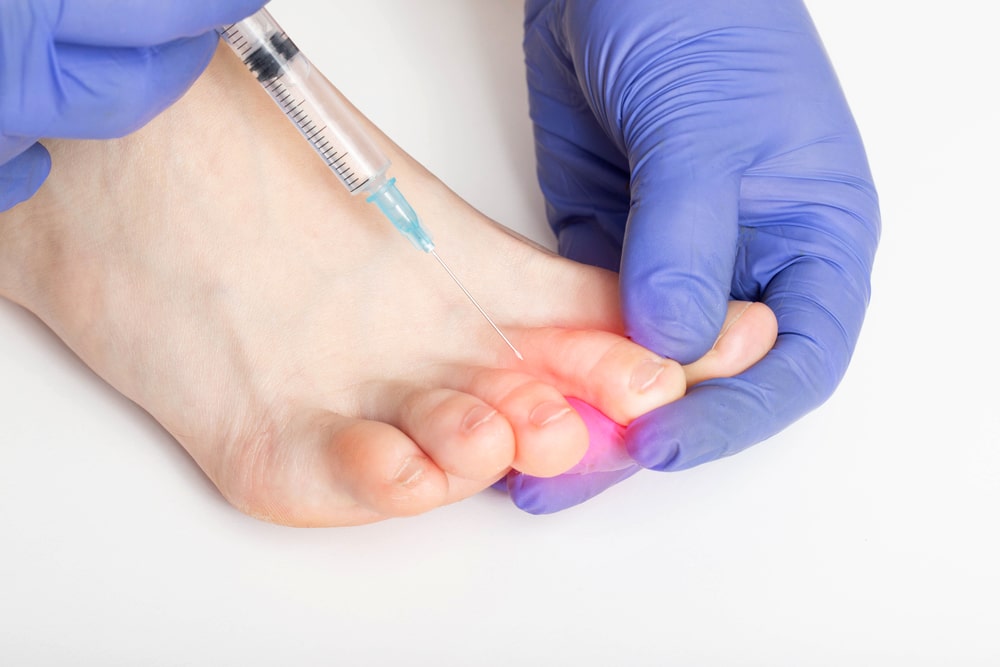 How to identify track marks
Heroin is not only highly addictive but also potentially life-threatening. With the rising cases of heroin overdose deaths, it's always best to help your loved one get timely help. Remember, drug use is not a sign of weak morals. Many people who abuse drugs have underlying problems. According to the Substance Abuse and Mental Health Services Administration, substance abuse and mental health issues often co-occur. Addiction treatment can help address the underlying problems so that your loved one can go back to leading a healthy life.