Addiction is a complex disorder that results from a combination of genetic, lifestyle, and environmental factors. The role of genetics in addiction has been widely studied over the last few decades, and research has shown that certain genetic factors contribute to an individual's susceptibility to addiction.
One of the most studied genetic factors in addiction is the presence of specific variations in genes that encode proteins involved in the brain's reward system, such as dopamine and serotonin receptors. These variations may affect how these proteins function, leading to alterations in the brain's reward circuitry, which can result in addiction. Other genes linked to addiction include those involved in stress response, impulse control, and decision-making.
For example, researchers have identified specific genes that may influence an individual's response to drugs and alcohol, including genes that affect the metabolism of drugs, the neurotransmitter systems involved in reward and pleasure, and the stress response system. And while research in this area is still ongoing, some genes linked to addiction or protection against addiction include:
GABRA2 and CHRM2: Linked to alcohol use disorder and early onset of alcoholism.
COMT, SLC6A4, and MAOA: Those with these genes may have personal differences in how they respond to stress, which, combined with other factors, may influence addiction.
HIST1H2BD: Linked to cocaine dependence
CUL3, PDE4B, and PTGER3: Play a role in smoking and alcohol use
CHRNA2: Low expression levels of CHRNA2 are linked to cannabis use disorder
ADH1B and ALDH2: These genes influence alcohol metabolism. Generic differences that result in lower ALDH2 or higher ADH1B activity can cause a person to experience uncomfortable symptoms when they drink alcohol. Such variations may have a protective effect against alcohol abuse.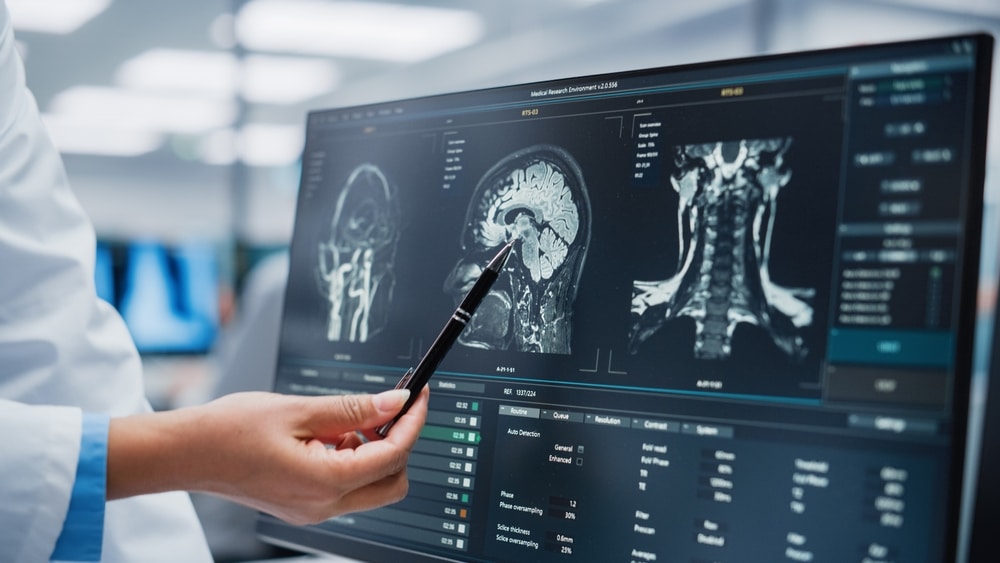 Moreover, family studies that include siblings, fraternal twins, identical twins, and adoptees suggest that as much as 50% of a person's risk of becoming addicted to alcohol, nicotine, or other drugs depends on their genetic makeup.
Research on the human genome reveals that humans are 99.9% identical on a genetic level. But the 0.1% variation is critical as it's responsible for the differences in their sequence of DNA bases. These differences contribute to visible variations like hair color and height and invisible traits like protection from or increased risk for diabetes, stroke, heart attack, and addiction.
Other Risk Factors for Addiction
Genetics is just one factor that contributes to addiction, and the influence of genetic factors can vary depending on an individual's environment and life experiences. Furthermore, not everyone with a family history of addiction will develop substance abuse disorder. People without genetic risk factors still have a risk of developing an addiction. Here are some other factors that contribute to addiction:
Exposure to adverse early life experiences: Adverse early life experiences, such as neglect, abuse, or trauma, can impact behaviors like emotional regulation, social skills, decision-making abilities, and impulse control, increasing susceptibility to addiction.
Family factors: Family factors such as parental substance use, parental neglect, and other forms of family dysfunction can increase the risk of addiction. These factors may create an environment conducive to substance use and lead to learned behaviors that increase the likelihood of addiction.
Environmental factors: Environmental factors such as exposure to stress, social and cultural norms, and peer influence can contribute to addiction. Exposure to stress, for example, can increase the likelihood of substance use as a coping mechanism, while social and cultural norms may normalize substance use.
Learned behaviors combined with brain changes: Learned behaviors such as social modeling and peer influence can lead to brain changes that increase susceptibility to addiction. For example, repeated drug use can change the brain's reward circuitry, making it more difficult to stop using drugs.
Inflammation/neuroinflammation: These can result from various causes, such as infection, injury, or chronic stress. The conditions have been linked to mental health disorders such as depression, anxiety, and ADHD, which increase the risk of addiction.
Psychiatric factors: Mental health issues like bipolar disorder, major depression, and schizophrenia are often linked to addiction.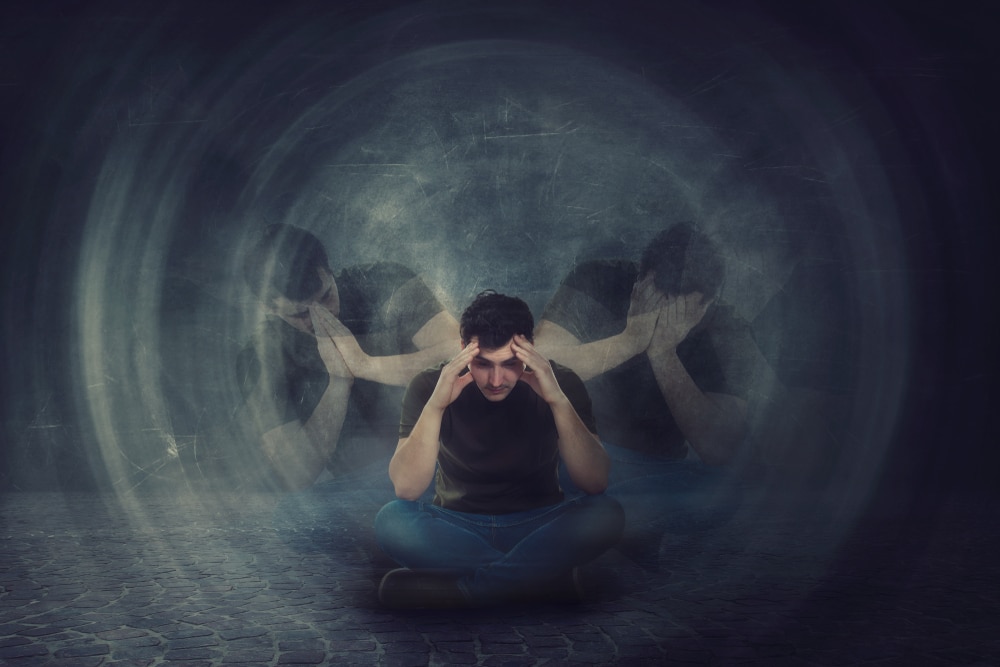 How the Knowledge of Genetic Influences Can Inform Addiction Treatment Approaches
Genetic research has provided a better understanding of the complex interplay between genes and diseases like addiction. Today, mutations like BRCA 1 and 2 that predispose patients to a high risk of ovarian and breast cancer serve as crucial medical tools in assessing one's risk of severe diseases. Researchers can now unravel the genetics of single-gene disorders like breast/ovarian cancer, sickle cell anemia, cystic fibrosis, and addiction.
Understanding the genetic basis of addiction makes it easier to identify individuals who are more susceptible to addiction. By using genetic testing to identify these variations, healthcare providers can better evaluate a person's unique addiction risks. But this is an area that needs more research.
In addition to identifying individuals who are more susceptible to addiction, the knowledge of genetics can also inform addiction treatment approaches through pharmacogenetics. Pharmacogenetics studies how an individual's genetic makeup affects their response to medications. By tailoring addiction medications to an individual's genetic makeup, healthcare providers can improve treatment efficacy and reduce the risk of adverse side effects.
What to Do If you have a Genetic Predisposition to Addiction
If you have a genetic predisposition to addiction, taking proactive steps to manage your risk and prevent addiction is essential. Here are some things you can do:
Educate yourself: Learn as much as you can about addiction and its genetic components. Knowing your risk can help you be more mindful of your behavior and take steps to manage your risk.
Be honest with your healthcare provider: If you have a family history of addiction or suspect you may be struggling with it, it is essential, to be honest with your healthcare provider. They can help you evaluate your risk and provide addiction prevention and treatment resources.
Practice self-care: Engage in activities that promote physical and mental health, such as regular exercise, healthy eating, and stress-reducing techniques like meditation or yoga.
Avoid triggers: Know your triggers and avoid situations that may increase your risk of addiction.
Seek professional help: If you are struggling with addiction, seek professional help from a healthcare provider or addiction treatment specialist. Treatment can help you manage your addiction and start the path to long-term recovery.
Get support: A robust support system can help prevent addiction and promote recovery if needed. This can include family members, friends, or support groups.
Remember that having a genetic predisposition to addiction does not mean that you will automatically develop an addiction. Taking proactive steps to manage your risk and getting help if needed can reduce your chances of addiction and help you live a healthy, fulfilling life.
A well-crafted, relatable and unique story is eye-opening. It taps into our emotions and moves us in ways we never thought possible. Whether its joy, motivation, sadness, or an outright scare, a good story can shift the way we perceive or do things.
Movies are great sources of such stories. Those that feature drugs, substance abuse, and addiction, for instance, may tell stories through the eyes of an addict (or the people in their lives). Watching such movies play out can build your understanding of the nature of dependency and the beauty of recovery. It may also help you feel less alone – and hopefully, work towards changing your life.
In this article, we will highlight the must-see box office movies around drugs and addiction. Most of these films feature stuff that happen in real life. So they're a true story and a depiction of how substance abuse can send you in a downward spiral. We hope that these movies will serve as an eye-opener and potentially help you deviate from using drugs or alcohol.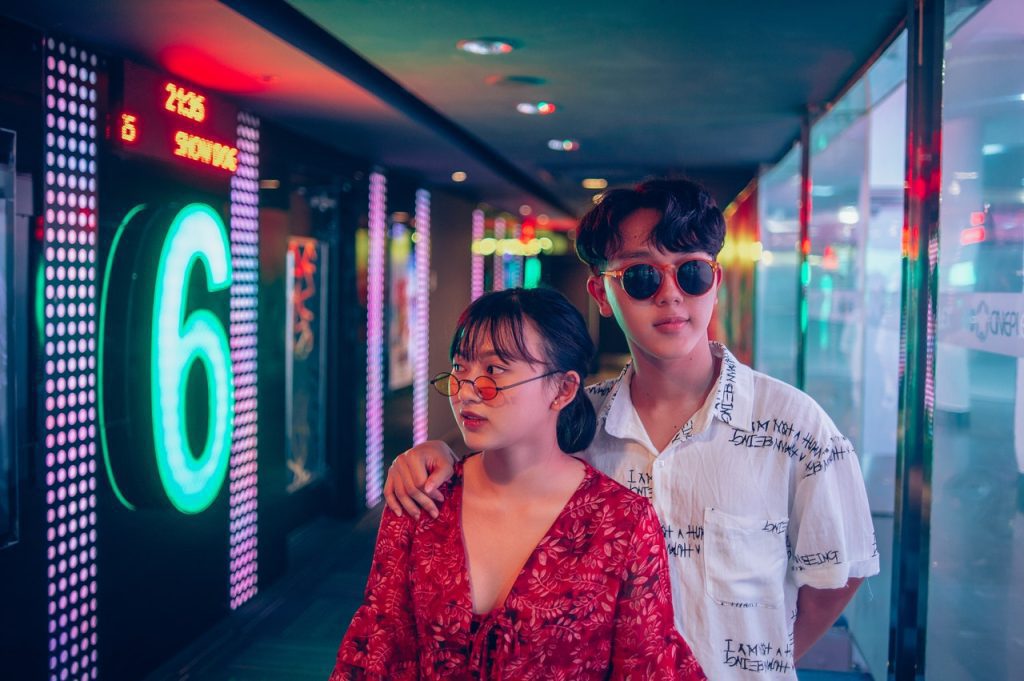 From Trainspotting to Less Than Zero, here is a list of critically acclaimed drug addiction movies that will scare you straight from drugs:
Trainspotting
Starring: Ewan McGregor, Ewen Bremner, Jonny Lee Miller, Kevin McKidd, Robert Carlyle, Kelly Macdonald
Directed by: Danny Boyle
Based on: Irvine Welsh's novel Trainspotting
Released: 1996
Trainspotting is a brutal – often funny, other times bone-chilling – depiction of drug addiction in Edinburgh. It's not your average movie and definitely not for the faint of heart, but an entertaining and realistic reminder of the horrors of substance abuse.
The film revolves around Renton's struggle with heroin addiction and how it influences his actions. It raises interesting questions about drug addiction, its causes, and what it means to lead a clean life. From time to time, Renton ruminates on junkies' mindsets and their drive for the next hit. He commits various crimes and harms those around him because of the addiction. But the movie also shows images that help viewers understand the forces behind his actions. It will leave you sympathizing with him despite his wrongdoings.
Make no mistake. Trainspotting doesn't glamorize drug use. It mostly shows how deep addicts will sink and the harsh living conditions they'll endure as long as they continue to abuse substances. It also shows how addiction affects the people around them. One particularly memorable scene is when Ewan McGregor's character goes through heroin withdrawal symptoms. But more terrible than beds and toilets full of feces is the death of baby Dawn. Dawn dies from neglect as her mother is lost in a heroin-induced stupor.
Requiem for a Dream
Starring: Ellen Burstyn, Jared Leto, Jennifer Connelly, and Marlon Wayans
Directed by: Darren Aronofsky
Based on: Hubert Selby Jr.'s Requiem for a Dream
Released: 2000
We cannot talk about movies that will scare you straight from drugs and not mention Requiem for a Dream. It is one of the most popular yet depressing drug films that you'll ever watch. Requiem for a Dream follows four characters whose lives are gradually destroyed by their various addictions and the emotional void they're trying to fill. The film parallels the lives of a lonely, widowed Sara, her sweet aimless son, Harry, his girlfriend, Marion, and his drug dealer friend Tyrone.
Protagonist Harry is your typical heroin junkie who's trying to get off drugs with the help of cocaine-crazed Marion and Tyrone. Meanwhile, his mother, who learns that she'll appear on a TV game show, desperately wants to lose weight so she can fit into her prized red dress. She eventually ends up hooked on diet pills.
Requiem for a Dream involves amphetamine and heroin use and escalates into electroconvulsive treatment, sexual humiliation, incarnation, and amputation. It ends with these characters in a sad state that will make you never want to do drugs again.
Traffic
Starring: Don Cheadle, Benicio Del Toro, Michael Douglas, Luis Guzmán, Dennis Quaid, and Catherine Zeta-Jones
Directed by: Steven Soderbergh
Based on: Simon Moore's Traffik
Released: 2000
Traffic glosses over the ravages of drug use, the pain of withdrawal, and the long journey that awaits those who seek addiction treatment. It also looks at the United States' war on drugs through a series of interconnected stories.
The film depicts the war on drugs as seen through the eyes of four characters. A conservative judge appointed by the president to spearhead the war on drugs but later learns that his teenage daughter is addicted to cocaine. A jailed drug baron's wife tries to save her wealthy husband's drug business. And Two DEA agents trying to protect an informant. The film shows cooperation between US and Mexican authorities and compromised because of corruption and betrayal.
One of the most touching scenes comes from a character who notes that 100,000 white people drive through black neighborhoods searching for drugs at any given time in the US. He also points out that a dealer who makes about $200 in two hours is not motivated to find employment.
Then there's the judge's daughter, Caroline, who tries crack cocaine for the first time at a party and gets hooked. She quickly falls through the family's and society's safety net. Traffic is a scary story that gives a clear glimpse into the world of drugs, the drug trade, and how the laws are sidestepped.
Everything Must Go
Starring: Will Ferrell, Rebecca Hall, and Michael Peña
Directed by: Dan Rush
Based on: Irvine Welsh's novel Trainspotting
Released: 2010
Based on: Raymond Carver's short story, Why Don't We Dance?
Our list of movies that will scare you straight from drugs cannot be complete without Everything Must Go. In the film, the longtime salesman Nick Halsey is no longer at the top of his game. He's an alcoholic who ends up jobless after showing up drunk to work too many times. Coincidentally, he also loses his wife, money, and home on the same day.
Stunned by the severity of his situation, he decides to hosts a massive yard sale that becomes his unique survival strategy. None of his neighbors are willing to help, save for Kenny and Samantha. With his drinking habits, Nick brings Samantha down with a judgmental attack, causing her to flee. He tries his luck with a high school friend, Delilah, but the old magic isn't there. With everything falling apart, Nick must re-evaluate his ways.
Despite being an American black comedy-drama, Everything Must Go is a serious and sobering film about a man (Nick) slipping over the brink of life. He's the type of alcoholics who break your heart. Those that mean to do well, but alcohol gets in the way.
Less Than Zero
Starring: Andrew McCarthy, Jami Gertz, and Robert Downey Jr.
Directed by: Marek Kanievska
Based on: Brett Easton Ellis's novel Less Than Zero
Released: 1987
The satirical horror of Less Than Zero is what gives this story its seductive force. Its premise is simple. Clay, a college freshman, returns home to LA for the winter break. His ex-girlfriend, flourishing model Blair has started to abuse cocaine. But she isn't as hooked as her new boyfriend, Julian, who is also Clay's childhood friend. Clay tries to help Blair and Julian, but Rip, a callous dealer, wouldn't let him because Julian owes him.
The movie follows the life of spoiled, wealthy young Los Angeles high school graduates. Julian is in debt to Rip and is forced to pay what he owes with sexual favors. Clay tries to help, but the problem is it's impossible to rescue someone who's hooked on drugs. You can plead with them to no avail and lecture them to no point. Blair is evidently out of control and headed for the bottom.
We hope you enjoyed our list of 5 movies that will scare you straight from drugs. While many Hollywood films glamorize drug abuse, these definitely show the darker side of addiction and substance abuse.