Many people assume that those struggling with addiction have loose morals, weak willpower, or are unwilling to stop. But that is certainly not the case. Addiction is a brain disease. According to the National Institute on Drug Addiction, it is a disorder that leads to "functional changes to brain circuits involved in stress, self-control, and reward." Other reputable bodies like the Institute of Medicine, American Medical Association, and American Psychiatric Association also recognize addiction as a brain disease. Does this brain disease result from some type of genetic disorder?
Since addiction is a disease of the brain, have you ever stopped to wonder why it affects some people and not others? As it turns out, some factors such as genetics may play a role in determining whether one is likely to develop a substance use disorder. The National Institute of Health reveals that up to 50% of addiction risk is based on genetics. One is more likely to experience addiction if they have a family member who has had an addiction.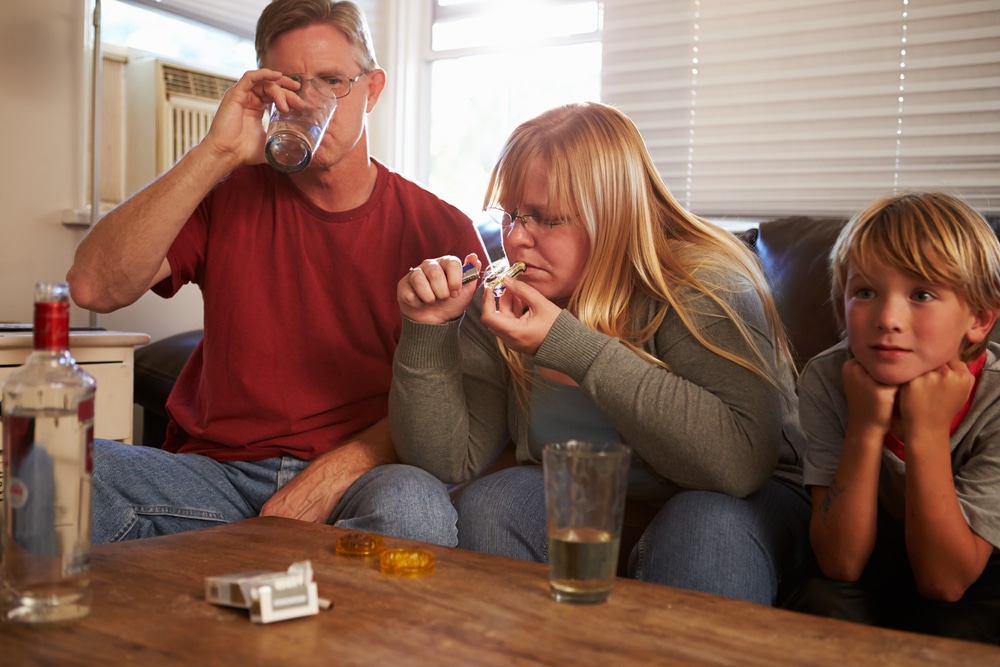 Heredity and addiction
Drug addiction is a chronic brain disease. Like diabetes, heart disease, cancer, and other chronic illnesses, it can run in families. Children whose parent(s) have a substance use disorder are 2 to 4 times more likely to struggle with substance abuse issues of their own, later on in life.
The reason is that there's an inherited component that can pass down to generations through genes. That's why family history gives hints about one's vulnerability to addiction.
Despite the higher risk, some people don't end up with genetic addiction. It could be that they never inherited the genes for drugs or alcohol abuse or that their environment helped shape the specific expression of those genes. The heredity issue is also not as strong when it comes to extended family members like uncles, aunties, or grandparents who struggle with addiction.
The role of genes in drug addiction
Genetics is a risk factor for addiction and can increase the risk of drug and alcohol abuse in different ways. For starters, the genetic mutation that leads to changes in the brain's function and structure may affect how a person responds to exposure from the substance. Secondly, a person may be genetically inclined to display temperamental and mental health issues that may escalate their chances of abusing drugs or alcohol.
A review by NIAAA experts reveals that genetic factors contribute up to 40-60% of the variance between people at risk of abusing alcohol. The genes that make one susceptible to addiction are alcohol-specific (like 1 S allele) like those that affect the brain's reward center. Serotonin transporter polymorphism also influences addiction according to one review article dubbed Genetics, Inheritability Factors, and Addiction.
Substance abuse can change one's brain to crave a particular substance. This is especially true for someone who uses drugs or alcohol for a long time. Even without a genetic aspect, one can still inherit a predisposition to substance abuse because of the culture they grow up in, or where use like binge drinking is encouraged.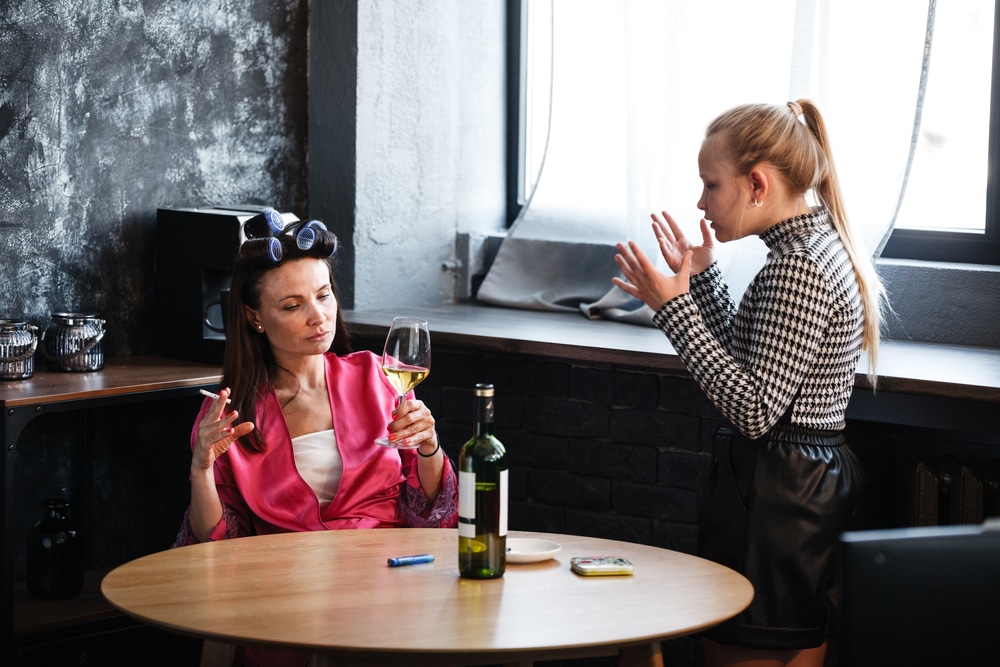 According to scientists, some genetic predispositions may expose one to the dangers of addiction. However, not everyone with a genetic predisposition ends up being an addict. Conversely, some people can have problems even if no one in their family has substance use disorders.
Genetics is only one of the risk factors when looking at whether one has a higher risk of developing an addiction. Environmental factors like growing up with people who abuse drugs can also predispose one to the condition.
Other Risk factors for addiction
Mental factors
Scientists in the genetics of substance abuse field say that addiction and comorbid mental health disorders have similar neurological features. They also co-occur in more than half of those struggling with substance abuse. People with mental illnesses like anxiety, stress, depression, or social disorders are more likely to abuse drugs for various reasons.
Some use the drugs to get temporary relief from these feelings—others, for a sense of well-being and euphoria. After all, mental health and substance abuse issues affect the same parts of the brain, thereby elevating abuse potential.
Environmental factors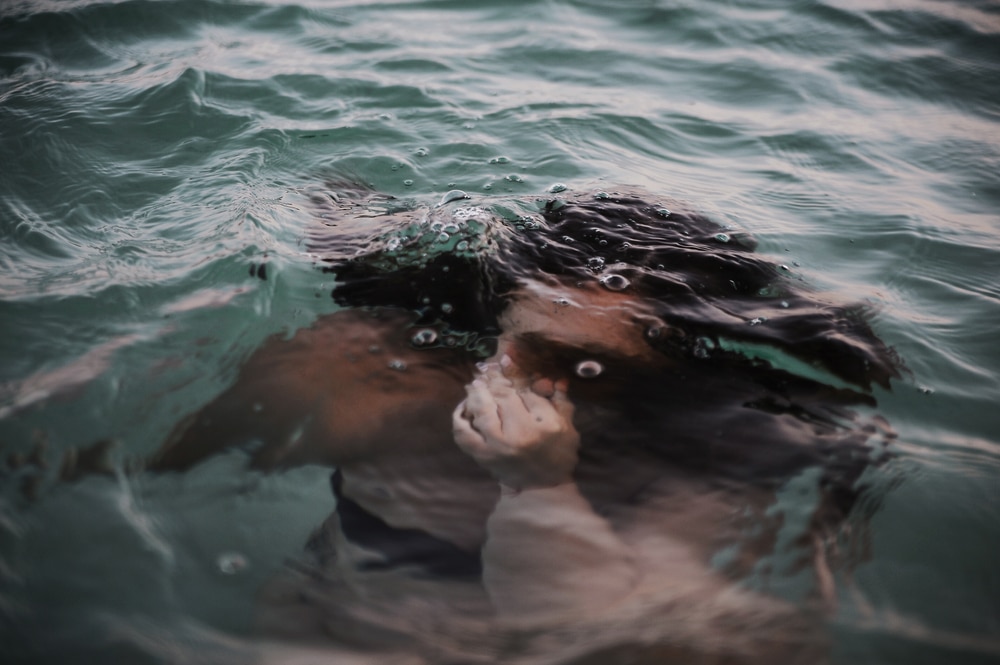 Stable home
Children that grow into stable homes with supportive parents tend to have a lower chance of using or abusing drugs. But if the home is unstable, has no structure, or has parents who abuse drugs or have a mental illness, then it's highly likely that the children may use the abused drug. Young people who experience neglect or abuse from parents may also use alcohol or drugs to cope with their emotions.
Peer pressure
The influence of friends is another common reason people end up with addiction. When one hangs out or around peers who use drugs, they are highly likely to give into the pressure of using. The availability of substances in a social circle can also affect one's risk of developing an addiction. For example, large amounts of drugs being available in many social settings can cause one to start and continue using.
Early use
The age at which one starts to use drugs or alcohol can also be a risk factor. A survey by NIAAA found that people aged between 18 and 24 were most likely to have both drug and alcohol addictions. Abusing drugs and alcohol at a young age may also affect one's brain development, exposing one to mental illness as they grow older and their addiction progresses.
Drug of choice
Drugs such as meth, heroin, and cocaine tend to be more addictive than marijuana or alcohol. They also have a physically painful withdrawal phase, which can make one continue use to prevent the pain. This can increase the addiction process as well as the risk of serious health complications.
Addiction treatment
Many treatment options exist to help people with substance abuse disorders. If someone close to you needs help with the abuse of drugs or alcohol, you should help them find treatment. Health care professionals in addiction treatment facilities have the right resources to help treat genetic addiction. They will assess the person's using pattern, their overall health, and design a treatment plan.
Since addiction often co-occurs with other conditions, your loved one may also need to undergo counseling and group therapy in addition to medications. Reputable facilities even provide after-care to help one in their journey to sobriety. Older adults with medical conditions such as a risk for heart disease or risk for severe illness should reach out today to conquer their drug or alcohol dependence.
Withdrawal symptoms are one of the toughest parts of overcoming addiction. Almost everyone finds it challenging. Once you get to the other side, however, you'll realize that your efforts to manage your withdrawal symptoms have been well worth it. You have the rest of your life ahead of you, free from the chains of drug or alcohol addiction.
Withdrawal often produces a wide range of side effects. Acute withdrawal leads to physical health issues like congestion, fatigue, nausea, shakiness, or vomiting. On the other hand, protracted withdrawal causes mental health problems ranging from anxiety to depression and so on. A medical detoxification program is usually effective in managing these withdrawal symptoms.
What is Drug Withdrawal?
When you drink alcohol or abuse drugs regularly, your brain adjusts to the presence of the substance. You develop a tolerance to the substance and need more of it to feel good again. At this point, you may become physically and psychologically dependent. In which case, going without the substance for a certain period can induce withdrawal symptoms. Withdrawal happens when you fail to provide your mind or body with a drug on which it has become dependent.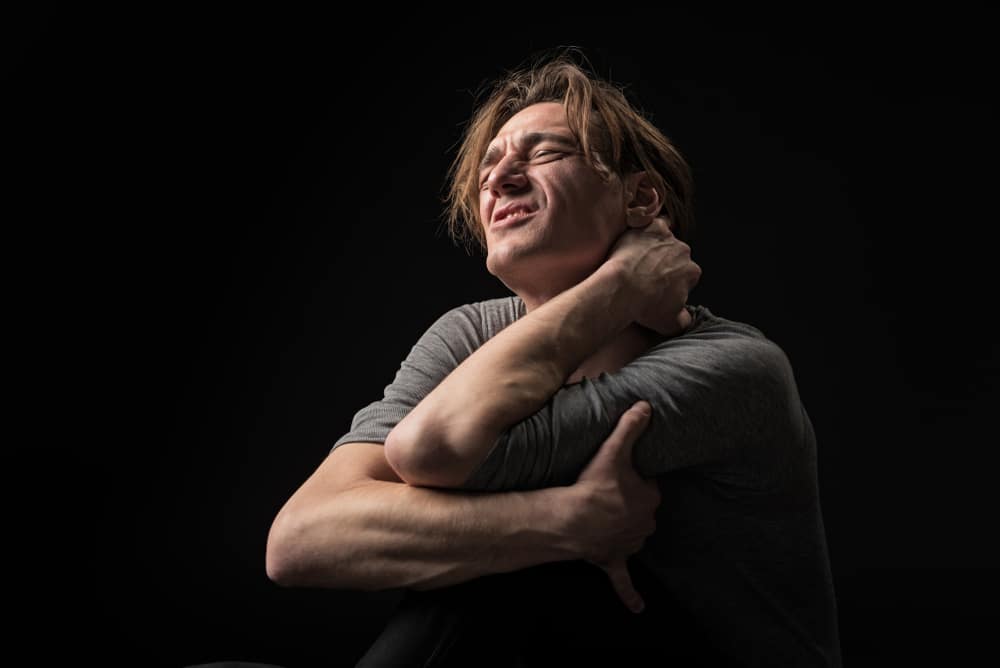 Withdrawal is your body's way of showing that the drug concentration is declining. These symptoms often develop when you reduce the amount you're using or quit "cold-turkey." Continued withdrawal may cause severe symptoms and feelings. This is why it's essential to get professional help at an alcohol and drug rehab. It's critical to deal with withdrawal in a safe and supervised environment with professionals. This helps manage all the challenges that come with withdrawal syndrome.
Common alcohol and drug withdrawal symptoms
Withdrawal symptoms can be mild to severe, depending on the type of drug, amount of use, and the duration of use. Stimulants like meth and cocaine often trigger psychological symptoms, whereas prescription drugs, heroin, and alcohol cause both psychological and physical symptoms. According to the National Institute of Drug Abuse, withdrawal symptoms may appear within a few hours of not using or be delayed for several days. Common symptoms include:
Anxiety
Depression
Nausea
Headache
Shaky hands
Insomnia
Vomiting
Sweating
Hallucinations
Seizure
Confusion
Delirium tremens
Fever
Racing heart
These symptoms may last for a few days to a few months. Meaning, you may experience mood swings, challenges sleeping, as well as constant fatigue for months. Serious effects like confusion, high fevers, and seizures may also develop. In worse cases, withdrawal can be life-threatening.
Ways to Manage your Withdrawal Symptoms
Get a Medically Supervised Detox
Quality treatment centers never use rapid detox kits or cold turkey methods. Instead, they provide therapy and medications to manage your withdrawal symptoms. Detox is the first stage of a successful addiction treatment program. It frees your body from the toxins of alcohol and drugs before long-term treatment begins.
Medically supervised detox is also critical in identifying and treating any substance-related medical emergencies. These emergencies may arise during the detox phase due to active substance abuse. Never attempt to self-detox. That would only expose you to potentially life-threatening withdrawal symptoms and the high-risk of relapse.
Join a support group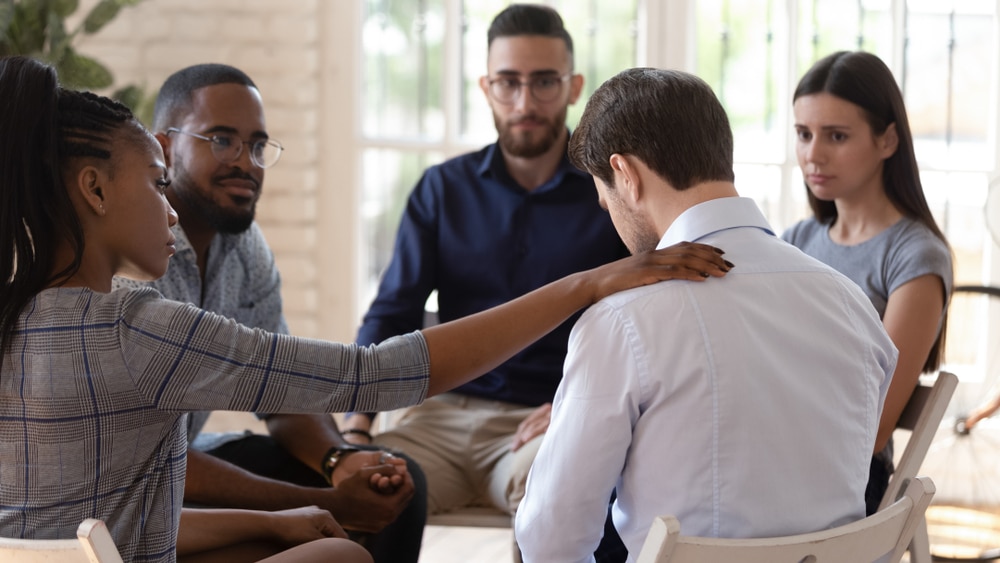 Nothing is more comforting and relaxing than being in the company of people who've traveled the same path as you. Support groups like Narcotics Anonymous or Alcoholics Anonymous can provide tips and encouragement to people in recovery, like you. Support from friends, family members, and other recovering individuals is critical for minimizing relapse. When you join these support groups, you get surrounded with like-minded people with similar goals.
Do some exercises
Exercise gives your recovery a lively change. It boosts the presence of happiness-inducing chemicals like dopamine. So, the more you work out, the more dopamine gets to your brain. And when your fitness rises, so does your mood and mental health. Studies reveal that physical activity and exercise can help boost dopamine levels. Science also shows that in addition to support groups and detox, exercise is a tremendous counter-withdrawal tool. It reduces compulsive drug abuse as well as cravings.
Watch what you eat
Eating healthy meals is an essential part of detox, as it replaces lost nutrients and helps keep your energy levels up. It also keeps your body and brain healthy. You'll benefit from a basic healthy diet – but it helps to understand your nutritional deficiencies. This table will guide you to making the right diet choice depending on what you're detoxing from.
| | | |
| --- | --- | --- |
| ​Substance of Abuse | Vitamin and mineral deficiency | Deficiency Effect on body |
| Alcohol | Vitamin A Vitamin B1, B2, B6 Vitamin C Calcium | Anemia Korsakoff's disorder Osteoporosis Diabetes High blood pressure Severe malnutrition |
| Opiate (heroin and morphine) | High-fiber diet Whole grains Beans Peas Leafy vegetables | Constipation Diarrhea Nausea and vomiting |
| Stimulants (Meth and crack) | Proteins Omega-3 Flaxseeds Eggs Dairy products | Depression Coronary heart disease |
And while you are at it, don't forget to keep hydrated. Withdrawal tends to leave you feeling dehydrated. So, drinking lots of water can help your body heal properly. It also keeps the thirst that's easily mistaken for cravings at bay.
Have a structured sleep schedule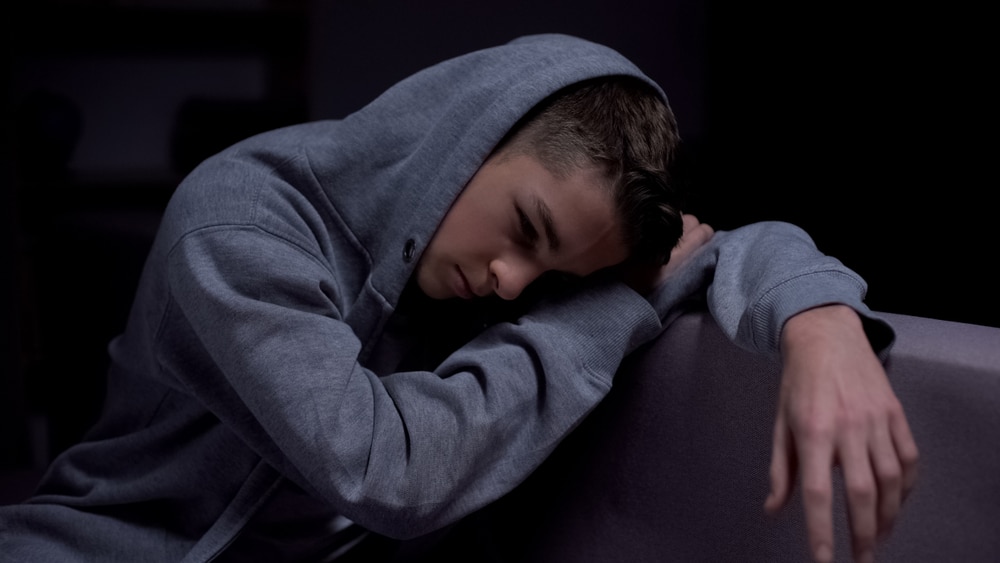 Insomnia is one of the withdrawal symptoms for people with a physical dependence on substances. So having a guideline for good sleep hygiene can help you address insomnia. This includes things like establishing sleep rituals and reestablishing your body's natural circadian rhythms. Sleep rituals like sleeping and waking up at the same time, or avoiding screens 30 minutes before going to bed can help you fall asleep fast.
Dealing with your withdrawal
Withdrawal can be challenging and even fatal. If you are trying to quit using drugs or alcohol, it's advisable to seek professional help. Medically-supervised detox means you'll be under expert care throughout the withdrawal process. Withdrawal management is a big part of the medical detoxification process. It is the most comfortable way to manage your withdrawal symptoms.
You should note that detox alone isn't enough to support long-term abstinence. But it's a crucial step in a holistic abuse treatment that offers the tools you need to quit using and minimize relapse. The good thing is that most addiction centers offer detox and other therapies in-house.
Drug rehab statistics show that the percentage of those who will relapse after a period of recovery ranges from 40 to 60%. These recurrence rates are similar to those of chronic illnesses like hypertension and diabetes. People spend a lot of money and effort on treatment, so why is drug rehab so frequently unsuccessful?
Addiction is commonly known as relapsing disease. This might explain why over 85% of patients with drug use disorders relapse and return to use within a year of treatment. Studies show that at least two-thirds of recovering individuals relapse within weeks to months of starting treatment.
How effective is a drug addiction treatment 
The aim of substance use treatment is to help individuals achieve lasting abstinence and return them to productive functioning in the community, family, and workplace. According to research that monitors patients for extended periods, a majority of those who enroll and remain in treatment quit abusing substances, reduce criminal activity, and enhance their social, occupational, and psychological functioning. But the treatment outcome bases on:
The nature and extent of the individual's problems
The appropriateness of care and related services used to handle those issues
The quality of interaction between the patient and health care providers
"Relapse rates for patients treated for drug abuse are similar to those for people treated for chronic illnesses like asthma and high blood pressure."
Relapse to drug use doesn't mean that treatment has failed. The chronic nature of substance dependence means that relapse can be part of the healing process for some patients. When someone returns to drug use after a period of abstinence, he or she needs to speak with their caregiver to resume, modify, or try other treatment options.
Recovery and relapse
Ending drug use is a huge milestone, but it's just a part of a long and complex recovery process. Individuals still need to overcome many challenges. Relapse occurs when one gets stuck along the way. They're faced with a challenge but are unable or unwilling to confront it. So, they turn to inappropriate coping mechanisms as a way to deal with their inner turmoil and dissatisfaction. Unfortunately, this only leads them right back to substance abuse.
Reputable drug rehabs offer remarkable help to people in need. The training, therapies, support, and supervision included in these treatment programs aid individuals in depths of substance dependence find new way of living. But the National Institute of Health states addiction is a chronic condition that requires ongoing care. For that reason, more than 50% of those who pass through drug or alcohol rehabs need multiple rounds of therapy to attain a form of recovery that lasts. But even so, not all of these individuals emerge successful in their fight against addiction.
This begs the question, why is the drug rehab so frequently unsuccessful? 
Completing substance abuse treatment doesn't guarantee sobriety. After leaving rehab centers, patients usually go back to environments where they abused drugs. Some places, people, or things can spark memories of drug use, and trigger urges that cause relapse.
Different aspects can increase the chances of relapse, including:
Poor rehab services
Internal and external aspects
Internal and external aspects
Triggers
Triggers include anything from sensations, feelings, or thoughts to relationships and situations that cause the recovering patient to use after a period of abstinence. Holiday parties involving social drinking, exposure to drug-related objects, walking through drinking joints, or hanging around friends who are still using are examples of triggers that can cause a relapse. Unfortunately, recovering patients are consistently exposed to these triggers, making it hard to abstain.
Not seeking further assistance after treatment
Substance abuse treatment doesn't end at the rehab facility. Recovering patients should continue with further treatment as specified in their relapse prevention plan. Rehab may stop the urge momentarily, but taking the right steps ensures long-term recovery. After-care services like 12-step, support groups, and other prevention programs arms individuals with coping skills that are essential to staying sober. A strong support system from friends, family members, recovery coaches, and peers can also encourage one to soldier on. But many patients don't get this assistance, so they end up sliding back to their old habits.
Other issues that make drug rehab so frequently unsuccessful 
Other internal and external factors like fatigue, physical pain, depression, self-pity, dishonesty, and unemployment can cause an individual to relapse. Researchers from one study discovered that risky drinking is common among the unemployed and that unemployment is a risk factor to drug use. Pity parties – when one feels sad, they can no longer hang with friends at bars or events -- can spark thoughts and eventually cause a relapse.
Sabotaging sobriety in treatment
Just because a patient accepts to enroll in a rehab center doesn't mean they're all for the idea (or ready for that matter). There are different things that one can do to undermine their recovery process. For instance, one can join a program with no sense of commitment to life after addiction. Although therapists may use cognitive behavioral therapy among other treatment modalities to address such a problem, it takes dedication and desire to get better on the patient's side to succeed in treatment.
The same applies to patients who won't share their insights during group therapies or ones who mock others in the counseling sessions. These individuals often have unresolved issues and disrupt meetings, which are essential in addiction treatment. Patients who don't listen or are adamant about opening up aren't able to take advantage of the healing and usually return to using soon after treatment.
Rehab facility and its contribution to unsuccessful treatment 
The addiction rehab industry is packed with false claims and unsubstantiated care. As we've mentioned earlier, a significant percentage of recovering patients resumes drinking shortly after treatment. Research also shows many individuals who pass through rehabilitation wind up with a greater sense of personal failure and despair. This could be because of one or a combination of the following reasons:
Minimal or no personalized treatment
With so many factors contributing to addiction, creating a standard treatment approach that works for everyone is impossible. The National Institute on Drug Abuse details the principles that rehab centers should use to individualize care for each patient. But still, most patients only pass through a short detox period, followed by a series of lectures, 12-step, and group therapy. Generalized treatment isn't effective in addressing the mental, physical and emotional needs of each client.
Not enough detoxification
The intensity of detox varies depending on the type of substance abused, length of use, etc. When a patient doesn't get enough detox, it means he or she may still have the toxic build-up in their body. This will predispose them to cravings or flashbacks that may act as a trigger. Sadly, run-of-the-mill detox programs don't consider this and leave their patients not fully detoxified.
Not treating co-occurring disorders
Substance addiction often co-occurs with mental illness or other conditions. The Substance Abuse and Mental Health Services Administration revealed that there were about 9.2 million people who experienced both mental health and substance abuse disorders in the US in 2018. Combining strategies from fields of addiction and psychiatry treatment is a great way to ensure long term sobriety, according to SAMHSA. When the dual diagnosis isn't taken into consideration, then the patient is highly likely to suffer a mental relapse and end up using the substance again.
Unnecessary services
Some rehab centers – particularly the luxury ones – go above and beyond to make the lives of their patients comfortable. They offer vast services like ocean therapy (riding a yacht), equine therapy (tending to or riding a horse), aquatic aerobics, fitness training, qigong therapy, work assignments, leisure skill groups, among other services along with other care programs. While these are great, there's no scientific evidence of their effectiveness in substance abuse treatment. These services are great differentiators, but none of these rehabs monitors patient outcomes, despite promising quality results. These are just some of the reasons that drug rehab is so frequently unsuccessful, depending on how you look at things.
Driving under the influence (DUI) of alcohol is a criminal offense. It happens when someone drives or operates a motor vehicle while impaired by alcohol to the extent that makes operating the vehicle unsafe. DUI may attract hefty fines, jail time, and high insurance premiums. It may also cause loss of health or life in case of an accident.
Most states in the US have laws requiring persons with DUI convictions to go through a test to determine the extent of their alcohol use. This evaluation checks the extent the driver's life is affected by alcohol use, and if their drinking behavior is considered alcohol dependence or alcohol abuse. Meaning, if someone is arrested for DUI, that fact by itself shows that the individual has a drinking problem.
But unfortunately, most people may deny a drinking problem until something serious – like a DUI – happens. Others may acknowledge a drinking problem but do nothing about it. If your loved one falls in any of these categories, you're likely wondering how you'd confront them after a DUI. In this article, we will discuss the intervention details and typical things charged during the DUI offense to give you an idea of how you should approach the situation.
Potential consequences of DUI
When your loved one drives under the influence of alcohol or drugs, he or she may risk injury or death to self, pedestrians, and/or other road users. He or she may face severe consequences like jail time, high insurance rates, job loss, and large fees and fines. Their driving privileges may also be revoked. And when they're found guilty with DUI, the information will reflect on their criminal records, severely limiting future opportunities.
If you think your loved one has an addiction problem, you should confront and nudge them to seek help. This could be anything from joining a support group, to attending rehab and so on. In some cases, getting help may allow your loved to mitigate some of the legal consequences that come with DUI charges.
How to go about confronting an alcoholic after a DUI charge
It is incredibly difficult when you love someone with substance abuse disorder. Individuals who struggle with alcohol and drug addiction tend to be unable to love or appreciate the people around them as they once did. They also do a great job of pushing you on edge or making you feel scared. But as most recovered addicts will tell you, the confrontation from a friend or family often marks the turning point in their addiction story. It is what saves them from a life of self-destruction.
In case you're wondering how to go about the initial confrontation, here are some quick tips to get you started:
Confrontational interventions
This is where you convene a group of people to confront your loved one. These people work to persuade the person to change their behavior. More specifically, they motivate them to seek help from a treatment program or a professional to deal with their alcohol addiction. The intervention team often includes family and friends of the alcohol-dependent person.
Before you confront your loved one
Don't be afraid
Fear paralyzes people from taking action. It is fear that makes families and friends ignore the problem or convince themselves that the addiction problem will fix itself. But this conversation needs to happen. Your loved one has a DUI charge. If you don't do anything, it is likely there will be a next time.
Prepare for an intervention
It's essential to prepare and decide what happens in an addiction intervention before you involve the person. People struggling with alcohol addiction are in a fragile state, mentally and emotionally. So, you have to intervene in a way that doesn't make them feel attacked or alienated. Everyone should be friendly, composed, and open-minded. Here are some good points to keep in mind:
Know why you are confronting them – in this case, DUI
Have all facts about alcohol addiction, and DUI ready
Write a letter or list to outline how the addiction affects each person, including the addict
Group members review each other's letters to ensure consistency
Decide on a date, time and location
Ensure the subject remains unaware
Check into recovery options so you can have a game plan to address the problem
During the confrontation
Make sure the subject listens
The person may likely want to walk out of the room. However, the team should ask him/her to sit and listen to what everyone has to say. Modern approaches to confrontational interventions rarely involve accusation, humiliation, and pointing out the subject's flaws.
Air all concerns
Each person in the team can share thoughts or read their letter expressing their concerns. In this case, these grievances should consist of how the subject's behavior has affected the person speaking. For example, the DUI has caused property damage or emotional torture, and so on. The focus should be to encourage the subject toward treatment.
Lay out specific consequences
Your intention shouldn't be to accuse the subject or force them to take treatment. But you should lay out specific outcomes should the person fail to get treatment for their alcohol addiction.
Offer potential treatment options
Once each member expresses their love and concern, the group should offer the person with a list of possible treatment options to consider. And when it's all said and done, the subject decides whether or not to seek treatment.
Things to keep in mind when confronting an addict after DUI
Get help
The best way to learn how to face the person with an addiction problem is to stage an intervention with the help of a professional interventionist. This allows families and friends to come together and plan how to confront the subject.
Know your timing
You may want to confront the person immediately after the DUI. But that's never the best idea. You want to wait until they are sober – preferably in the morning. At this time, they will be rational and less likely to lose control of their emotions. Besides, waiting will give you more time to stage an intervention rather than doing it all by yourself.
Have compassion
Chances are your loved one doesn't want to talk about the DUI and their addiction problems. When you insist on having a conversation, they'll likely be resistant and angry. You should know that he or she isn't resisting you, but the conversation and its possible outcomes. Speak with compassion and care, not with judgment. When you accuse or speak with a negative tone, you'll only stir resentment and anger.
Conclusion
Your role in getting help for the individual you are confronting is critical. Even though your words support, or actions may not go through immediately, they will bring the patient a step close to accepting they have a problem, enrolling in an addiction treatment center, and regaining control of their life.
Treatments for substance use disorders can be expensive, especially for individuals who are underinsured or uninsured. Unfortunately, the treatment cost is a deterrent to care for this group. Luckily, there are numerous resources designed to help those who cannot afford to pay for addiction treatment. State-funded drug and alcohol rehab is one such resource.
Statistics reveal that only 11% of over 21.2 million people aged 12 or older who needed substance use care received treatment at a specialty facility in 2018. Of this number, 1 in 3 cited a lack of health insurance or not being able to afford care as the reason for not receiving treatment.
But the good news is that individuals who are underinsured, uninsured, or unable to pay the cost of treatment can still seek professional care through low-cost or free addiction treatment programs. These programs are offered to eligible patients at no cost and are commonly provided at different state-funded rehab centers and hospitals as well as other organizations. In this article, we will focus on state-funded rehabs.
What are state-funded rehabs?
State-funded rehabs are addiction treatment facilities sponsored by the state. As the name suggests, the treatment centers use government funds to help those receiving substance abuse treatments. The funding sources vary from state to state, according to the Substance Abuse and Mental Health Services Administration (SAMHSA) publication. But most of these programs get their dollars through state budgets, a combination of federal grants and reimbursement through Medicaid.
Although these programs vary by state, most have strict eligibility requirements. Applicants may need to be citizens of the US and show some proof of residency in the state that they're seeking rehab treatment. They also have to reveal their history and degree of addiction and demonstrate their inability to afford other care options based on different aspects, like lack of insurance, income, etc.
Joining a state-sponsored treatment center
A recent report by SAMHSA indicated that there were more than 2 million admissions to state-sponsored drug and alcohol treatment centers in 2017. With potentially a large number of applicants and limited funding, it may be difficult to get into a state-funded program. Eligible candidates are therefore likely to be placed on a waiting list until a spot becomes available. The wait can take anywhere from a few weeks to several months. However, most programs will provide some form of support during the wait for an opening.
Benefits of state-funded drug rehab
The Cost – A majority of state-funded rehab centers provide treatment to eligible persons at substantially lower rates or even free of charge. Thanks to these programs, many people can get expert care without having to worry about the cost.
Safe environment – State-funded programs offer care in a controlled setting. This allows patients to be in a safe environment for a greater recovery opportunity. There's also the interaction aspect – where patients get to mingle and talk with peers who are going through the same experience.
The care – These centers hire experienced and qualified experts. So patients are certain of getting quality services at these facilities.
Downsides of state-funded drug rehab
Waiting times –The waiting times that are associated with these rehabs can be a bummer. Research shows that it's essential to move quickly, especially when a long-term user is willing to get help. Often, the motivation is temporary. But most importantly, moving fast prevents further emotional and physical damage. But when it comes to the state-sponsored facility, patients have no option but to wait.
The revolving door -- Since these programs have limited funds and capacity, some patients feel that they might be released before they can complete their program. This leads to them feeling alienated from the entire thing and even lower their chances of attending a rehab again in the future.
Privacy – In addition to the waiting times, state-funded rehabs may not offer privacy as the private rehabs. Since the programs are government-operated, many patients aren't as free to share personal information around their alcohol or drug addiction. The secrecy may limit the effectiveness of therapy and treatment.
What's included in state-funded rehabs?
State-funded programs have well trained and skilled experts who can offer a quality treatment that uses techniques and evidence-based treatment that are result-oriented. Different studies have shown that treatment in public rehab facilities is just as effective (with about the same results) as private centers. But with limited funding, these rehabs aren't always able to offer the latest in complementary therapeutic care and technologies compared to private treatment facilities.
State-funded rehabs may include anything from outpatient and inpatient care to partial hospitalization and follow-up support, just like private rehabs. And despite the chances of having more standard or basic recovery settings, these facilities can still offer effective detox, support services, and treatment options to help patients who are underinsured, uninsured individuals or have less income. Many state programs will even go to help the homeless and less-fortunate.
Even so, state-funded programs may not have the same in-house therapy or other support services as private ones. So, they refer patients to self-help groups and counseling services for behavioral health and other mental health issues. Again, free rehabs won't have the most comfortable accommodations to meet the needs of the most sophisticated patients. State funding doesn't offer all the comforts or other high-end amenities that are included in private residential treatment facilities.
But as we discussed earlier, the treatment cost in a state-funded rehab facility is significantly lower (or even free) compared to a private facility. Although the actual cost of care varies based on a person's eligibility for the program and the types of services that are needed, state-funded rehabs are way cheaper and an attractive option to the uninsured, underinsured, and low-income earners.
How to find a state-funded rehab facility near you:
SAMHSA runs a Directory of Single State Agencies for Substance Abuse Services that highlights the state-sponsored rehabs in all states. Although the Single State Agencies (SSAs) are in charge of offering drug and alcohol prevention guidance and prevention services to the entire population of their state, most of their resources are geared towards providing addiction treatment to the uninsured, underinsured, and low-income earners.
SAMHSA also offers a Behavioral Health Treatment Services Locator tool that allows patients to find state-funded rehab facilities nearby. Patients can customize their search to specific requirements to narrow down the options. For those who don't want to use tools or references, a simple Google can reveal a list of state-sponsored treatment facilities nearby.
Conclusion
Each state provides alternative options to private care. Most of these programs are available free of charge to eligible candidates. Although state-funded rehabs may not be categorized as luxury care, they still offer the highest level of care needed along with a conducive atmosphere to recovery.
When a loved one goes through the tough recovery journey and comes out on the other side sober and clean, there's a lot to feel good about. However, the joy almost always comes with the fear of relapsing. After winning the difficult battle against substance abuse, it can be heart-wrenching to imaging that the victory may not last forever. But the reality is that the recovery from addiction seldom goes as planned. Many patients slide back to their old habits of using, so much so that relapse (although dangerous) is considered a normal part of the recovery journey. If you or a loved one has relapsed recently, please understand, it is not a failure.
No matter how diligently one pursues their recovery or how committed they are to lifelong sobriety, there's a chance that they will relapse at some point. According to the National Institute on Drug Abuse, the relapse rates for addiction mimic those of other chronic diseases like asthma, hypertension, and diabetes.
According to the study, relapse rates for people treated for substance use disorders are 40-60%, which can be compared with those for people treated with asthma, 50-70%, and hypertension, 50-70%. Understanding how relapse happens is critical to preventing relapse because the patient learns to identify the signs (or triggers) and course-correct before they begin using again.
What is a relapse? 
Relapse is a normal part of recovery from drug or alcohol addiction. It occurs when symptoms of a condition reappear after a time with no symptoms. According to the Marlatt and Gordon model, relapse starts with a high-risk situation that's accompanied by a poor coping response. When this happens, the patient experiences decreased self-efficacy and becomes more prone to a lapse, or one-time use of the substance. For some patients, a lapse comes with a sense of failure or guilt about using again. They feel that they've broken some personal expectation or moral law, and assume that alcohol or drugs will lift the negative feelings.
Unfortunately, when relapse happens, many people – especially those around the patient – assume that treatment did not work, or that the patient lacks the willpower to stay sober. But a successful treatment for substance use disorder needs continual assessment and modification. Relapses along the way don't indicate failure; they only signify that addiction treatment needs to be adjusted, changed, or reinstated.
What happens after someone has relapsed? 
When a person with substance use disorder slips back to their old habits, it doesn't mean they failed. It means they have to try again and continue to practice healthy habits. In case the relapse was an isolated incident, and the patient is committed to adjusting or examining their recovery care plan, they may not need to go to an inpatient drug rehab. They may only need a supervised medical detox to overcome withdrawal. But if the patient has relapsed full swing, they'll benefit more by going back into strict treatment programs.
Relapse comes with an increased risk of overdose. When patients abuse substances for a prolonged period, they develop tolerance, meaning they no longer respond to the substance in the way they did in the beginning. So, it takes a higher dose of the substance to get the same effect as when they first used it. Tolerance reduces with treatment.
If the recovering patient relapses and uses the same dose as they did before treatment, they are at a very high risk overdosing, which can be fatal.
Long-term inpatient drug treatment should address relapse and prevention
Finding a safe living environment that removes access to substance and negative influences is the best way to address relapse. Long-term inpatient treatment facilities provide residential treatment options for relapsing patients who need intensive levels of substance use treatment. This extended care options are often provided outside of hospital settings and run anywhere from six months to 12 months or more. And while some treatment centers have structured length of stay, others only allow the patient to graduate when they are ready to do so.
A high-intensity rehab program may be the best option for patients experiencing severe addiction, chronic relapses, among other situations that can benefit from prolonged treatment. Most long-term inpatient rehabilitation programs focus on creating a safe and steady environment that encourages sober living. It helps patients to heal from social damage resulting from addiction. Some addiction treatment programs are better than others. Do some research on ethical drug rehab facilities before you make the final decision.
Benefits of long-term residential care 
Structure is one of the biggest benefits of residential care. Relapse can consume a patient's life, create instability in their family, job, or school, and deplete their self-worth. The robust structure of long-term treatment facilities can help a patient regain a sense of responsibility, confidence, and ability to plan and carry out vital goals that support sobriety.
Throughout the course of treatment, the patient's day will include activities and care that are designed to help them achieve their goals. Patients have 24-hours access to support from fellow peers and trained addiction specialists. They have time to interact, meditate, and even join peer support meetings. Patients can also be part of self-help groups, which play a significant role in building accountability, confidence, inspiration, and a sense of acceptance.
Long-term centers approach treatment from the idea that no patient is similar to another, and will, therefore, have different paces of recovery and coping. Often, these facilities will adjust the length of treatment according to how well a patient is recovering. Those who have a hard time may have to spend more time in the facility – but the result is often worth it.
Most inpatient treatment centers provide incredible support for physical health, particularly when it intertwines with mental health. Patients can expect exercise, nutritional therapy, and information on these two influences the mood and overall health. Since the aim of in-house therapy is to arm patients with tools to manage their happiness and quality of life without alcohol or drugs, this information is critical in long-term recovery.
There's also the aspect of easy access to transformative treatments and therapies while in long-term addiction facilities. These programs give patients enough time to learn and be able to cope with exposure to drugs, stress, and other triggers without a likely relapse.
Is long-term inpatient drug treatment effective in addressing relapse?
As you may have realized from this article, addiction treatment is not all about ending addiction. It involves helping the patient resolve the complex underlying issues (stress, mental health issues, peer pressure, unstable home) that caused the addiction in the first place. It's about helping the patient uncover the true meaning and purpose in their life, and regain a sense of fun and joy devoid of drugs or alcohol.
Long-term residential drug treatment centers or therapeutic facilities, as they are commonly referred to, are ideal for relapsing patients. Unlike short-term rehab, long-term rehab continues treatment until the patient is ready to carry on – when they're stable and able to fit back into society. These facilities help relapsing patients change negative patterns of behavior and thinking and develop strategies, skills, and techniques they require to combat cravings, reduce stress and cope with other powerful forces to enhance the chances of successful recovery. These centers also address disorders (depression, schizophrenia, bipolar, anxiety or conduct disorder, etc.), that often co-occur with addiction to treat the patient holistically.
Addiction is sometimes referred to as a "family disease," and rightfully so. It affects the patient and his or her entire family's physical health, finances, and psychological well-being. At the same time, the family also has the power to make or break their loved one's recovery efforts as he or she goes through the journey to sobriety. That's why the importance of family therapy can never be overstated.
Family therapy is designed to address specific issues that affect the psychological health of the family, like substance abuse. It helps families work through challenges, struggles, and tough times in a manner that doesn't just address the problem but leaves the family stronger.
Addiction takes a toll on everyone. It forces family members to pick up the slack of the addict, make excuses for his/her behavior, and potentially endure physical, sexual, and emotional abuse. Extended family members and friends may also have to chip in financially (or in other ways) to cushion the ignored responsibilities. Unfortunately, this naturally leads to instability and conflict within any given family, irrespective of how close-knit it used to be. In the long run, family members end up feeling disappointed and even frustrated with the behavior.
Therapy is a means to help cope with alcohol or drug addiction – and that's not the same as making the problem disappear. Accepting the situation and letting go of things that are beyond control is part of family therapy. When families let go of expectations, they can heal and embrace their present reality while working to a better future. The opposite is also true.
What is family therapy?
This therapy recognizes that the addiction problem affects the entire family as opposed to just one person. It aims to empower families with skills to help adults and adolescents communicate through conflict and understand any substance abuse or co-occurring disorders like mental health disorder, family conflict and communication, learning disorders, peer networks, work or school issues, and so on. Family involvement is especially critical when the addict is an adolescent because he or she is still under parental care and is subject to the parent's rules, control, and support.
Family therapy is based on the belief that every family member plays a part in the family system, and when one person is affected, the entire family takes the hit. Treating an individual alone is the same as addressing an illness's symptoms without treating the disease itself. And although this approach is often used to help solve a person's problem that's impacting the entire family, it also applies in family-wide issues like conflicts between spouses, siblings, children, or parents. Family therapists can help loved ones to identify ways to manage conflicts, struggles, and challenges.
Family-based approaches
Family-based interventions are often provided in conjunction with behavioral interventions and medications. The adult or adolescent substance abuser may attend individual or group therapy sessions with their peers and family therapy.
Models of family therapy
Family therapy is offered in outpatient, intensive outpatient, and residential rehab programs. According to the National Institute on Drug Abuse post, dubbed "Principles of Adolescent Substance Use Disorder Treatment: A Research-Based Guide," here are some types of family-based approaches.
Family Behavioral Therapy (FBT)
Family Behavioral Therapy is an evidence-based intervention that uses innovative, easy-to-learn, behavioral therapies to attain goal performance within a family context. It blends behavioral contracting and contingency management to address drug and alcohol abuse and other behavioral problems. FBT addresses vast areas, including family relationships, mental health, sobriety, and effective management of substances, sports performance, self-protection, employment, beautification, and home safety. Under this model, the patient and family member take part in treatment planning and select specific treatments from a list of evidence-based treatment options. FBT also rewards positive behavior during each session. And when behavioral goals are met, the therapist may use contingency management to reinforce the behavior.
Multidimensional Family Therapy (MDFT)
MDFT protocols guide counselors in analyzing and intervening simultaneously in adolescents and their family's life. Cognitive processes, emotions, and behavior are linked and are all addressed under this family-based treatment model. Teen problems like substance abuse and delinquency are multidimensional, and therefore require multifaceted therapist behaviors and remedies. As a multisystem model, therapists work separately with the teen, the family and other systems (juvenile justice systems or school), and then together to forge new relationships.
Brief Strategic Family Therapy (BSFT)
BSFT diagnoses and corrects patterns of family interactions connected to distressing symptoms and experiences in children ages 6-10. It attempts to shift family interactions from habitual to proactive or conflictive to collaborative, to allow the trapped love to thrive. BSFT is a short-term, problem-focused model with an emphasis on adjusting maladaptive interaction patterns. It includes 12-16 sessions that run over three months.
Multisystemic Therapy (MST)
The overriding goal of MST is to keep adolescents who display serious clinical issues like violence, drug use, or severe criminal behavior in school, at home, or out of trouble. Through intense contact and involvement with family, this treatment model tries to get to the bottom of the adolescent's behavioral issues. It works to change the patient's ecology to enhance prosocial conduct while minimizing problems and delinquent behavior.
Functional Family Therapy (FFT)
FFT is an empirically grounded family therapy for dysfunctional and at-risk adolescents ages 11-18 and their families. It's a short-term (about 30 hours) program that helps the youth overcome conduct disorders, behavior problems, delinquency, and substance abuse. The counselor works with families to uncover family behaviors that contribute or lead to delinquent behavior. He or she then modifies the communication in the dysfunctional family, and trains members to set clear rules about responsibilities and privileges, negotiate effectively and generalize changes to community relationships and contexts
Family therapy in addiction treatment leverages the family's strength and resources to find ways for the addict to live without drugs or alcohol and to improve the effect of dependency on both the patient and their family. It can help families uncover their own needs and help to keep addiction from moving from generation to generation.
According to the National Survey on Drug Use and Health (NDSUH), 18.2 million people aged 12 and older did not receive specialty treatment despite needing one. The 2017 survey revealed that 1.0 million people perceived they needed substance use treatment, but did not get treatment at a specialty facility. Of this number, about 2 in 5 were not ready to stop using, and 1 in 3 had no medical cover and could not afford the cost. Others did not seek treatment because they did not know where to go for help or had no means to travel to the specialty facility.
Specialty facilities include rehab centers providing outpatient and inpatient services as well as inpatient services at hospitals. But they exclude treatment received in a support group, emergency room, or private doctor's office. Although specialty facilities can be effective in addressing drug addiction and related problems, their locations and associated costs may be a hurdle for certain individuals who need substance abuse treatment.
Insurance is critical for drug rehab
Financial limitation is a big barrier to getting effective treatment. Many drug-dependent individuals lack insurance, which covers a large percentage of treatment costs. Without insurance, the out-of-pocket costs can make care unaffordable for many people – even low-cost options like individual or outpatient therapy.
Here are some common reasons why many people remain uninsured:
Job loss
The high cost of insurance
Change in family status
Losing Medicaid
Lack of coverage through an employer
Believing that they don't need insurance
In 2018, 27.9 million individuals, 65 years or younger, were uninsured in the United States. This number is higher (by 500,000) than what was recorded in 2017. About 5% of the uninsured were Native Hawaiian/Asian, 15% black, 33% Hispanic, and 44% white.
People without insurance coverage have far less access to care than those who are insured. Several studies show that uninsured individuals are less likely to get treatment for drug use and related conditions than the insured counterparts. Most of them would rather avoid seeking treatment because of the amount they would need to pay-out-of-pocket.
The National Comorbidity Survey Replication (NCS-R) of 9,000 participants asked why individuals with dual diagnosis (substance abuse and mental disorders) did not seek professional care. Almost 15% of participants quoted financial limitations such as concerns about cost or lack of insurance. About 17% said they had to stop treatment because of the cost and their insurance not financing further treatment.
Cost of rehab
The actual price that an individual pays for substance use rehabilitation depends on a range of factors, including:
Length of treatment
Insurance coverage
Type of program (outpatient vs. inpatient)
Treatment for physical and mental health conditions
Location of treatment services
Program amenities (swimming pools, chef-prepped meals, gym)
Rehab facilities costs vary based on the aspects mentioned above. But on average, people bay about $1,500 to 2,500 per month.
Insurance options for substance use
Every policy or plan is different, but employer-subsidized insurance, private insurance, and the Affordable Care Act (ACA) cover abuse and mental health treatments. The ACA doesn't consider substance abuse as a pre-existing condition. So it doesn't deny treatments. Those who are covered under Medicare or Medicaid can also get funding and treatment options for substance use.
Getting drug rehab without insurance
Low-income or no-income addiction treatment centers
Insurance is a great way to fund addiction treatment. But as we've discussed earlier, people might not have it for several reasons. The good news is that there are free drug rehabilitation programs that patients can join. Most states offer to fund rehab services that can be accessed by those with little to no income or insurance. These treatment centers often require that the patients meet certain requirements to qualify. For example, one will have to demonstrate a lack of income, addiction status, and need for help. Substance Abuse Mental Health Services Administration (SAMHSA) maintains a Single State Agencies (SSA) for Substance Abuse Services directory that helps individuals determine who to contact for free rehabilitation programs.
The Salvation Army
The Salvation Army is yet another widely recognized and available addiction resource providing free drug rehabilitation services. It maintains a database of no-fee rehab programs, and those with low or no income or insurance cover can access treatment facilities. Salvation Army has been offering emotional, social, and faith-based help for people struggling with alcohol or drug addiction problems for more than 100 years. Their no-cost programs provide food, housing, community, counseling, and employment as they work to treat symptoms and eventually, the root causes of prolonged substance use.
Financing options
Some programs offer financing options. Financing is a better option as free rehabs often have waiting lists and limited funding. Some individuals may be somewhat skeptical about taking on a debt, but it's essential to look at addiction treatment as an investment. In the end, it pays off. When someone attains sobriety, they can go back to their healthy, productive lives. Their loved ones, too, can have peace of mind to focus on other essential aspects of life.
Paying cash or privately
Those that choose to pay for care out of pocket can avoid different hassles and challenges. They have the freedom to pick the rehab facility of choice without third-party influence, and not have to worry about uncovered or unusual expenses as well as hidden fees. Besides, paying cash allows one to negotiate the cost of care, and sometimes, get great deals along the way. LA Times analysis revealed that a majority of treatment facilities offer deep discounts to individuals who pay for care out of pocket. The report pointed out that those who paid in cash could pay $250, while those who used private insurance paid $2,400.
Insurance is essential for drug rehab
A study published on CNBC indicates that 62% of Americans do not have enough money to pay for emergencies. These families are living paycheck to paycheck, and lack savings to pay for rehabilitation costs. Insurance plans that offer coverage for substance abuse come in handy because they cover about 60-80% of the overall cost. But again, not everyone has insurance coverage. That said, the pricing (or cost) shouldn't hold patients back. As mentioned earlier, there are free rehab programs, low- and no-cost addiction rehabs, financing among other options to explore.
Individuals who struggle with addiction suffer from psychological, emotional, behavioral, nutritional, and physical issues. They are also prone to a range of severe health conditions like damage to the skin, brain, heart, lungs, liver, and even teeth.
Although many people assume that dental health isn't as critical as that of heart or other major organs, the link between addiction, dental illness, and life-threatening conditions is undeniable. Oral health issues, especially when left untreated, can lead to other more critical conditions.
A Review of Health Effects and Care by the National Institute of Health indicates that oral health issue is one of the most prevalent addiction-related comorbidities that need more attention by both policymakers and clinicians. Individuals with substance use disorders (SUDs) have more oral health problems than the general population but are less likely to receive care. This is because they spend most of their time intoxicated or trying to find more drugs. Dental visits or personal hygiene are often the least of their worries.
How drug use affects the teeth
Drugs like heroin, methamphetamine, ecstasy, cocaine, and marijuana can cause teeth and gum problems. In most cases:
These drugs cause your mouth to dry (xerostomia). Xerostomia is a condition where your salivary glands don't make enough saliva to moisturize your mouth. Saliva prevents tooth decay by washing away food particles, regulating acids produced by bacteria, and restricting bacteria growth.
These drugs are stimulants and potentially make you grind or clench your teeth (bruxism). Common effects of teeth clenching or grinding include tooth wear or damage, increased tooth sensitivity or pain, jaw pain, gum recession, injury to the tongue or cheeks, and so on.
 These drugs are highly addictive and have a way of making people not care about their overall wellbeing. Using them makes it less likely to practice good oral hygiene. When you stop brushing your teeth, you'll develop cavities and/or periodontal disease, both of which are painful and can cause teeth to fall out. Again, addiction makes it likely to miss dental appointments, which are essential for your oral health.
Nutritional deficiencies often arise due to poor feeding habits or severe damage to the major organs. When body organs are damaged and cannot absorb nutrients, or when you do not take adequate nutrients to support dental health, then you'll experience teeth problems. The same applies when you use drugs that limit the absorption of essential nutrients.
Many individuals who abuse drugs have some form of teeth deformity. Even the public health advertisement shows that meth abuse harms the teeth. But like most people, you may not have the slightest idea of how the damage happens, how quickly it occurs, or the type of drugs that affect the teeth. So, here's a list of common drugs and how each one of them can affect your dental health.
Different drugs and their effects on teeth
Opioids and opiates
Regular use of opioids and opiates can restrict the production of saliva and dry out oral tissues. Saliva naturally lubricates the mouth and keeps tissues moist. It also clears any leftovers from the gumline and between teeth. Most importantly, it regulates oral acids and bacteria that destroy enamel and cause decay. Again, opioids reduce pain, which makes it hard for users to detect changes in their gums and teeth. Studies reveal that some users apply opioids directly into the gums and teeth to dull dental pain. Unless it gets out of hand, they won't seek professional help.
Club drugs 
Club drugs like MDMA, ecstasy, K2, and molly cause users to grind their teeth, resulting in wear and tear of the enamel. In several studies, 93-99% of club drug users experienced a dry mouth. This dryness can persist for up to 48 hours after use – or even longer after a higher dose. Club drug users turn to soft drinks (which are acidic and sugar-rich) to relieve dry mouth, dehydration, and hyperthermia from vigorous dancing. Add that to reduced saliva secretion and buffering ability, and the rate of tooth enamel erosion will skyrocket. Again, club drug users report vomiting and nausea as a side effect, which could also increase erosion of the teeth.
Methamphetamine (Meth)
According to the American Dental Association (ADA), a survey on 571 meth users revealed 96% had cavities, 58% had untreated tooth decay, and 31% had six or more missing teeth. Meth causes serious oral problems commonly described as "meth mouth," – which presents as extensive gum disease and tooth decay. Once the harm begins, it is near impossible to reverse the effects and, in many cases, results in multiple tooth extractions. What's more, meth rots teeth very quickly. Meth dries up the saliva, making the teeth more susceptible to decay and cavities. It also causes users to grind their teeth due to stress. Additionally, meth makes one thirsty and leaves them craving for sweet drinks. Sugar feeds bacteria that harm tooth enamel – a process that's aggravated when there's no saliva.
Cocaine (Coke)
Coke users experience an increased rate of tooth decay for a range of reasons: first, the powder is an acidic salt with a low pH (4.5). When applied to the oral or nasal route, it mixes with saliva and raises its acidity levels. This mixture is harmful to enamel as well as the hard dentin tissue underlying the enamel. Secondly, cocaine may cause transient chorea, a movement disorder that manifests in mouth and jaw-related muscle spasms that mimic a strange smile or grinding the teeth. Teeth grinding causes wear and tear and may result in damage to the jaw, surrounding gums, and the enamel.
Marijuana and tobacco 
Smoking cigarettes or marijuana cuts oxygen supply to the bloodstream causing infected gums not to heal. Gum disease is the most common cause of tooth loss in adults. Smoking also leads to dry mouth. Marijuana use is associated with cannabinoid hyperemesis, a condition that causes vomiting. When one vomits regularly, he or she exposes the teeth to stomach acid that causes decay and cavities. Tobacco, on the other hand, can cause bad breath, gum disease, and damage. According to research, smoking may account for about 75% of periodontal disease in adults.
Finding help for your addiction
Substance use is detrimental to one's overall health. If you or a loved one is suffering from drug addiction, it's best to seek treatment and rehabilitation. Although some dental health concerns like enamel degradation, cancer, and tooth loss cannot be reversed, there's still plenty that can be done to help restore a healthy mouth and smile. Rehabilitation facilities will also help treat addiction and any co-occurring disorders that contribute to user's difficulty in maintaining their oral health.
The internet has changed the way we do things, including addressing addiction problems. Today, people turn to the internet for all kinds of addiction-related issues, whether it's to self-diagnose, find professional help, or to browse through endless online addiction resources to gain more insights about what they are dealing with. And in the face of the social distancing measures needed in the coronavirus pandemic, many in-person rehabilitations are becoming online out of necessity.
Currently, enrolling in a telnet drug rehab may no longer be an option but a necessity for many patients. Countries across the globe are moving fast against COVID-19 to avoid disaster. Most of them have canceled international flights, closed borders, banned all social gatherings, and enforced lockdowns to flatten the curve. So, it might be impossible to travel from one city or state to another to access a physical rehab center. The social distancing guideline also means that patients can no longer access Narcotics Anonymous (NA) or Alcoholics Anonymous (AA) meetings, pushing them to switch to digital technologies like Skype or Zoom for continued support.
If you are planning to start your journey to sobriety during the crisis (or even afterward), you are probably wondering about whether remote alcohol or drug rehab works. In this article, we will dive deeper into what remote drug rehabs do, and why they are the best option for many individuals. But before we do that, let's address your concerns about whether a remote drug rehab can help with your addiction problem.
Is addiction treatment delivered by remote drug rehab effective?
As substance abuse continues to challenge traditional treatment programs, activists and advocates are exploring ways to reach patients who might not respond adequately to standard models. Most of them incline towards remote treatments, which are outpatient programs designed to address an individual's specific needs using digital technologies. Remote substance abuse treatment is perhaps the most advanced way to reach patients who live on the margins (or those who cannot access treatment due to COVID-19 pandemic and government restrictions).
A group of researchers performed a systemic survey on interventions delivering substance use disorders (SUD) treatment by video calling that looked at clinical effects of drug abuse, treatment retention, and feasibility, and acceptability. Interventions were divided according to substances, including opioids and alcohol. Most of the reviews suggest that remote treatment could be associated with enhanced treatment retention than traditional treatment that involves travel. These researchers concluded that telnet rehabs are a promising alternative, particularly when evidence-based treatment isn't readily available.
For specific substance use and treatment categories, especially when treatment retention is a significant outcome, it's also possible that telnet care could lead to higher treatment retention because of increased accessibility for patients.
In another systemic review of 20+ articles performed in the US, Australia, and the European Union, remote rehabilitation lowered alcohol consumption to a great extent. It also had incredible outcomes reducing depression, increasing accessibility, increasing patient satisfaction, reducing cost, and enhancing the quality of life.
Although traditional treatment is still an essential component of addiction treatments, it is certainly not the be-all-end-all. Many caregivers attest that in-person care makes patients dependent on them when what they need is to face their addiction recovery process with brevity. Besides, we live in an on-demand world. Unlike years back, when people had to wait for days or weeks to get appointments and even enroll in their rehab of choice, they are now leaning towards immediate care. People want what they want when they want, and that's where online rehabs come handy. Here's why more patients are embracing remote treatments:
As a tool for education:
One of the primary duties of substance abuse treatment centers is to educate their patients. The internet offers an excellent opportunity for these facilities to provide vast resources through videos, audios, articles, blog posts, whitepapers, e-books, and so on. So patients can access these educative materials irrespective of their location or circumstances.
A good option for rural areas, where addiction treatment resources are limited:
Online rehab is especially valuable in the remote areas – where people might not have access to any other form of alcohol or drug addiction treatment programs because of limited or no treatment facilities in their geographic area. Having to travel long distances and spare hours out of a busy schedule to get help can be a burden on many patients. But with a steady internet connection, and an internet-powered device, remote rehab provides quick and easy access to care that wouldn't otherwise be available.
Method of convenience:
The fact that one can access addiction treatment in the comfort of their own home (or place of choice) makes digital learning an appealing option. This learning model allows patients to schedule their rehab sessions at the most convenient time – whether it's early in the morning or late at night.
Remote drug rehab programs offer personal privacy at its best:
Not every person who is struggling with addiction wants others to know that they are getting professional help. And while traditional rehab systems go to a greater extent to ensure privacy, one can't hide the fact that they are getting help from their loved ones. Telnet rehabs give patients the discretion they need throughout their recovery journey.
Cost-effectiveness:
One of the main benefits of online rehab is affordability. The boarding costs and the traveling costs associated with traditional rehab make it less appealing for many patients who don't have financial resources at their disposal. Online programs offer quality solutions at a fraction of the cost, making it an excellent option for many patients. Most health insurance plans will also cover remote treatment options.
Treatment accessibility:
The internet makes mental health treatment more accessible. Rehabilitation centers are always up and running 24/7, and have on-call professionals who can be accessed on an immediate basis (though this might vary from one facility to the next). Most centers provide a "please call" number that patients can dial, should there be an emergency.
Conclusion
Remote treatments allow patients with substance use disorder to stay in treatment and get remote drug counseling to help in their journey. Through reduced travel time, enhanced convenience, and cost-saving, telnet rehab provides additional benefits for physicians, patients, and the greater healthcare system.