One of the most common questions about drug rehab programs is how long they typically last. The answer to this question depends on various factors, including the type of program and the individual's specific needs.
However, a typical drug rehab program will last somewhere between 30 and 90 days. And while some people only need to go through rehab once, others may require multiple stints to achieve and maintain sobriety. According to the National Institutes of Health, about 40 to 60% of people relapse.
No matter what, though, it's important to remember that there is hope and help available. Drug rehab may not be easy, but it can be incredibly effective at helping people overcome addiction and rebuild their lives.
The Process of Getting Treatment
Addiction is a disease that alters the way the brain functions. It changes the brain's wiring and affects how chemicals are released and received. This can lead to changes in mood, behavior, and physical appearance. Because addiction affects the brain, it can be difficult to overcome without treatment.
Addiction treatment involves a combination of therapy, medication, and support groups. The goal of treatment is to help people stop using drugs, manage their cravings, and avoid relapse. Recovery from addiction is a long process, and it may take some time to achieve long-lasting sobriety.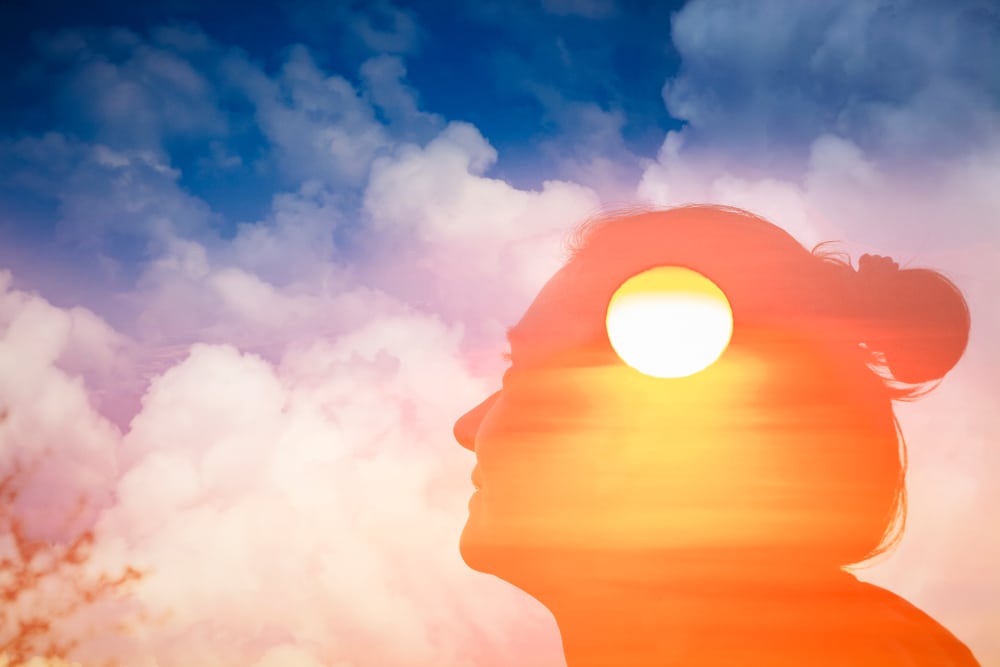 Steps of Rehab
Detox
The first step in any rehabilitation program is detoxification or detox. This is a process of ridding the body of toxins that have built up from continued drug or alcohol use. Detox can be difficult and uncomfortable, but it is an essential first step in overcoming addiction.
For most people, detox takes between 7 and 10 days. But the length of stay might be longer for more serious drug or alcohol abuse cases. Medical staff closely monitor patients during this time to ensure their safety and comfort.
Average detox duration for various drugs:
Alcohol 3-14 days
Heroin 4-10 days
Methadone 10-20 days
Benzodiazepines 2-8 weeks or longer
Treatment Options
After detox, individuals may participate in an inpatient or outpatient treatment program.
Inpatient treatment program
Inpatient rehab provides around-the-clock care and support, which can be especially beneficial for those struggling with severe addiction. Treatment typically lasts 28 days, although some programs may be shorter or longer depending on the individual's needs.
Outpatient treatment program
Outpatient treatment programs help people recover from substance abuse disorders without requiring them to stay in rehab. The care is typically less intensive and less expensive than inpatient treatment, making it a good option for people with a strong support system at home. Outpatient treatment programs can last for a few weeks or several months, depending on the individual's needs.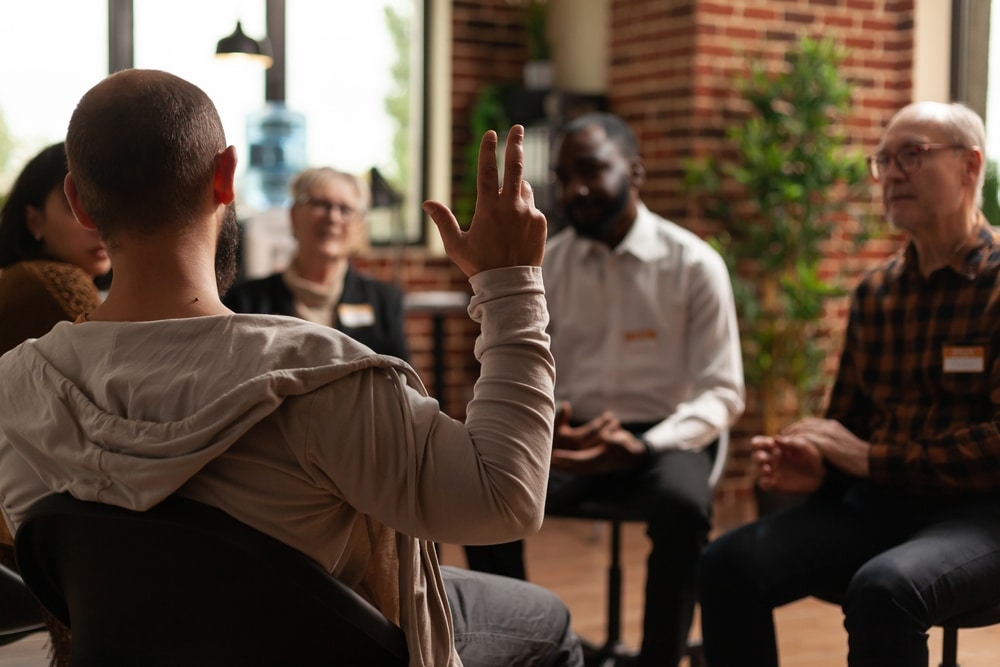 Aftercare
Detox and treatment are important steps in overcoming addiction, but they are only the first steps on a long road to recovery. Aftercare is an essential part of this process, as it helps to keep people on track and prevent them from relapsing.
Aftercare typically includes individual counseling, group therapy, and 12-step programs. An aftercare program provides vital support and accountability. Without aftercare, people are much more likely to relapse.
The length of an aftercare plan will be based on individual needs. Some people are in aftercare for weeks or months, others for a year or more.
How Long Does It Take To Get Over an Addiction?
Most addiction treatment programs follow a similar structure. After an initial assessment, patients typically begin with detoxification and withdrawal management. This is followed by individual and group therapy, which can help patients to understand the root causes of their addiction and develop healthy coping mechanisms. The length of time spent in each phase of treatment will vary depending on the type of substance used and the length of use.
These programs offer a range of benefits, including:
A place to fully focus on recovery without temptations or distractions.
Vast counseling and therapies help people develop coping skills for dealing with triggers and cravings.
A chance to address and overcome treatment-related uncertainties.
Learning about addiction and how it affects one's health and life.
A chance to detox from substances.
A chance to form meaningful relationships with others in recovery from addiction.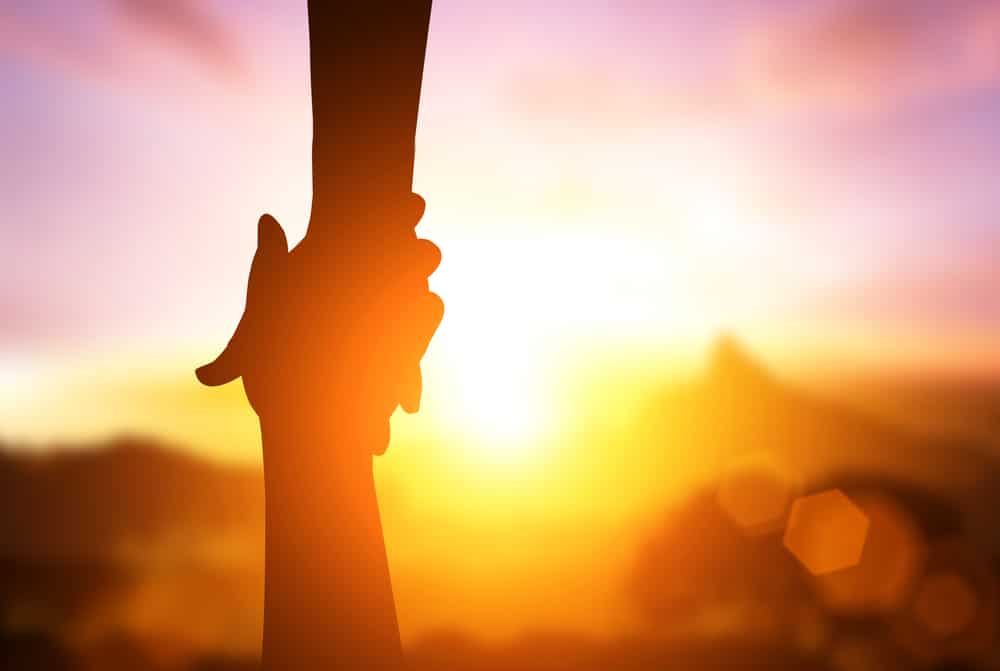 30-day Programs
30-day addiction treatment programs are typically short-term and involve detoxification, counseling, and support groups. These programs often cost less than long-term ones and are often covered by insurance.
While 30-day programs can be effective for some people, they are not for everyone. People with severe addiction cases may need to spend even longer in addiction treatment. Also, those suffering from health conditions caused by drug or alcohol use may need more advanced care.
60-day Programs
A 60-day addiction program is a long-term program designed to help people overcome their addiction. Studies have shown that many people can build new habits within two months, making 60-day programs more effective at helping people overcome their addiction.
In addition, 60-day programs provide more time for people to receive treatment and support, improving their chances of overcoming addiction. The main downsides with 60-day rehab are cost and that they might not be suitable for those who can't take an extended period of time off from work or school. 
90-day rehab
A 90-day addiction program is a long-term treatment option for those suffering from chronic relapse or severe substance use disorders. According to the National Institute on Drug Use, research shows that better outcomes occur with a longer duration of treatment. This means that patients who complete a 90-day program have a significantly higher rate of abstinence than those who only receive shorter-term treatment.
In addition, patients in a 90-day program are more likely to complete other important recovery milestones, such as completing a detoxification program and participating in aftercare. While a 90-day program requires a significant commitment, it can be an essential step on the road to recovery for many patients.
Extended Care Options
Individuals who need extended care options after a 90-day program can join sober living houses that provide additional support. Sober living houses are safe, drug- and alcohol-free environments where one can live with other people in recovery. They can be a great option for those needing extra support and structure while learning to live successfully without drugs or alcohol.
Sober living houses also have staff members who can help with any challenges. Generally, individuals may stay in sober living homes as long as they want, provided they adhere to the house rules.
Get Help Today
Drug rehab programs typically take around 30 to 90 days, but the length of time may vary depending on your specific situation and needs. If you're struggling with addiction and are ready to get help, we can connect you with a quality drug rehab program that meets your unique needs. This could be one of the most important health care decisions you will make in your life. Learn more about your options from our directory.
If you have, at any point in your life, interacted with drug addicts, you are likely aware of just how far they would go to ensure they get their high any time they want. Even though they are addicts, they go out of their way to conceal their drugs from other people.
They may go to great lengths when hiding a stash, using creative and sometimes elaborate methods, like hiding them in body cavities, such as the rectum or vagina, stashing them in hollowed-out books or other objects, or wearing multiple layers of clothing to create hidden pockets. In some cases, addicts may even swallow condoms filled with drugs in an attempt to smuggle them into a treatment facility or detox center.
However, these methods are not foolproof, and addicts often eventually get caught. If you suspect that someone you know is struggling with addiction, look for signs of drug paraphernalia or hidden stash spots. You can also look for changes in behavior, such as secrecy, lying, or unexplained absences. Your loved one can be creative, but if you look close enough, you'll uncover any addiction behaviors and help they get the help they need.
This article reveals the common ways addicts conceal their drugs. If you are worried that your loved one is abusing drugs, read on to see where they may be hiding their illicit drugs or drug paraphernalia.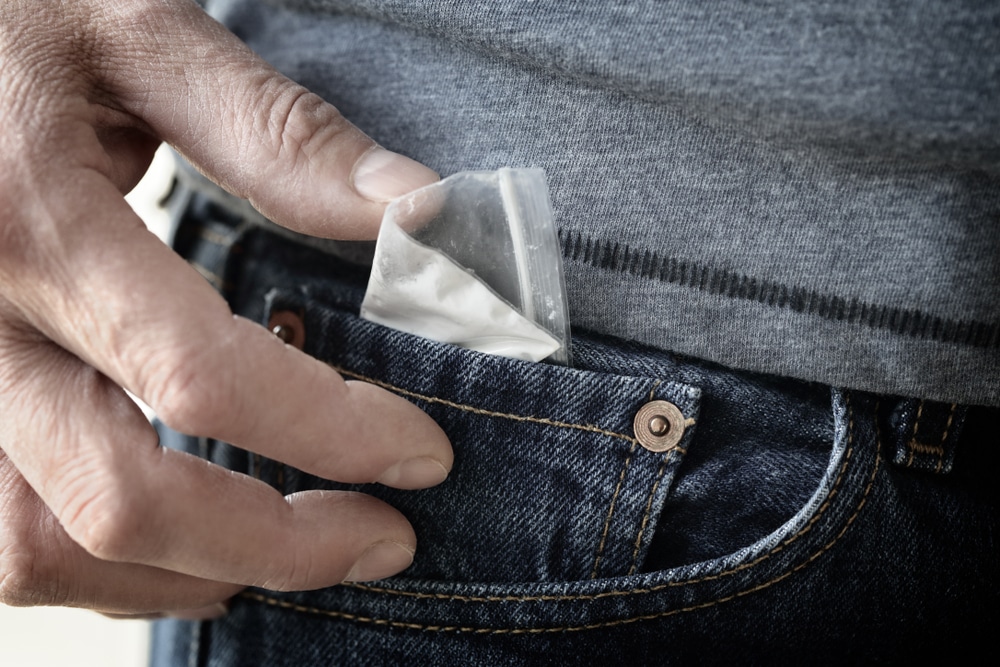 Common ways addicts conceal their drugs
The dangers of drug addiction are well-known, but the ways in which addicts hide their drugs might surprise you. One popular method is called "stash clothing." This involves hiding drugs in clothing that can be easily accessed, usually in a pocket , sleeve or sewn into clothing. The advantage of this method is that it allows addicts to keep their drugs close at hand without being obvious about it.
But sometimes, addicts may take it a notch higher. For example, some women hide their marijuana stash in altered tampons and hairbands. Those who work in transporting illegal drugs can sew the drugs in wigs and have the wigs glued to their heads to go past border and customs without being suspected. Unfortunately, doing so may cause complications and necessitate emergency room electrolysis.
Let us discuss a little more about how addicts hide contraband in clothing and footwear.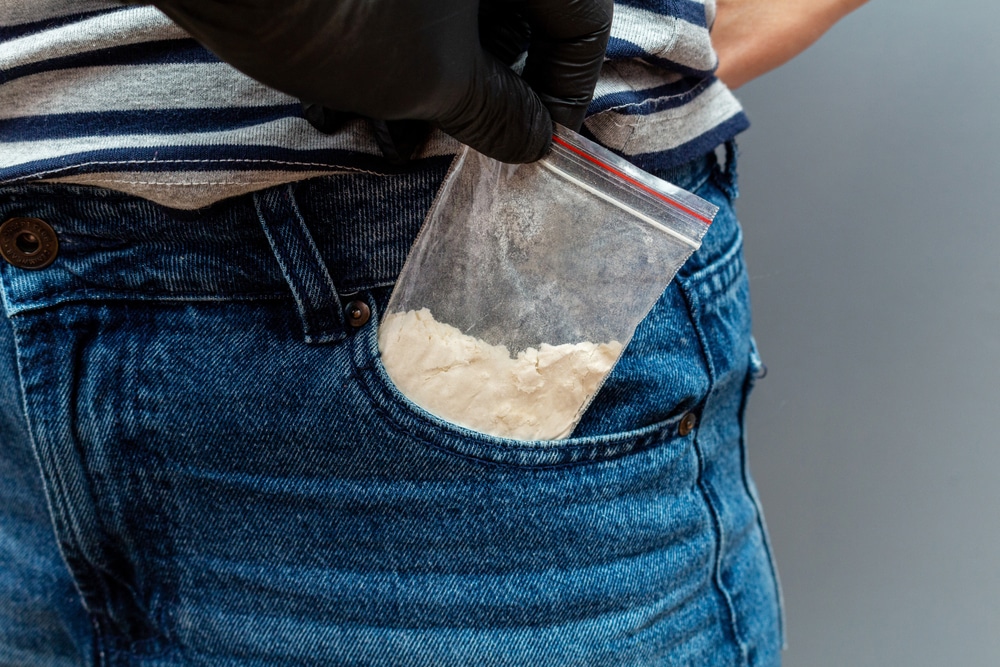 Clothing and footwear
You would be surprised at how many different places addicts hide their stash, especially at music festivals. They know the consequences of drug possession, so they need to ensure they don't get caught. No one wants to spend time in jail, not even them.
They roll the contraband into jeans, sew them into jacket linings, or hide them in coin pockets or socks. Unfortunately, addicts or smugglers that have children conceal the contraband in their kids' clothing, hoping that the officers won't search the children. Those with babies hide them in baby blankets.
Since police officers realized that coin pockets are a popular hiding place, young adults became more cunning. They either buy clothes with hidden pockets or opt to make the hidden pocket themselves.
Addicts' demand for clothes with hidden compartments made entrepreneurs mass-produce clothes that can easily conceal drugs. These clothes are readily available on the internet, and they are relatively famous for cocaine storage and hiding weed.
Clothing made for drug stashing
It is rather unfortunate that some brands specialize in clothing for carrying drugs. These clothes are sold online and in stores. Some of the most popular garments for stashing drugs include
·     The Rolla Wear brand has a hoodie that features a hidden hood pocket and a suru board in its front pocket for rolling joints.
·     Eagle Creek mass-produces an undercover stash bra. The bra has a hidden pocket that can be used as a drug pocket.
·     Annabiss manufactures stylish bags and purses that are very popular during the festival season. However, the bags have hidden compartments that addicts use to conceal their lighters, vape pens, marijuana stash, and mints.
Men, too, hide their stash in intimate pieces of clothing. Speakeasy Briefs is a brand that mass-produces briefs that feature a hidden compartment on the crotch. Addicts can easily use it to stash their drugs.
· Vaprwear manufactures hoodies that connect to vape cartridges. Addicts vape through the hoodie's drawstring.
· Dailyshoes manufactures a range of boots with large front pockets. Most addicts use the compartments to hide their drugs of choice.
· Zero grid sells belts that have hidden pockets. Some addicts use their hidden pockets to hide their drugs.
· 555 soul sells bomber jackets that have several hidden pockets. Those who abuse drugs may use the hidden pockets for their stash.
These are just a few examples of mass-produced clothing addicts use to stash their drugs. Although the clothes may not have been made explicitly for drug hiding, they are famous for their ability to hide contraband properly, and some articles promote them as such.
Other places addicts hide their drugs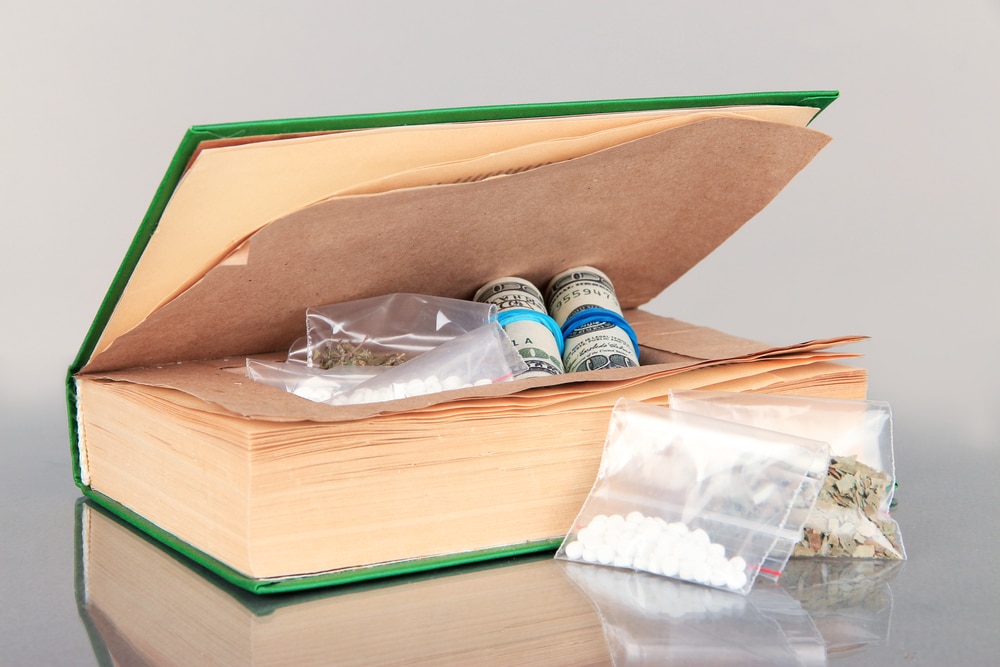 As discussed above, addicts can be very creative with hiding their drugs. Other than hiding them in their clothing and footwear, they may also hide them in:
Makeup and hygiene supplies- most makeup supplies come in tubes that addicts can hollow out and store their drugs.
Wall hangings and posters are popular hiding places inside the house since it is unlikely that anyone would look behind posters and wall hangings.
Candy containers and soda cans.
Air vents- since air vents can easily be removed and are inconspicuous, they make for a good hiding place for drugs.
Vehicles- most addicts that don't want their loved ones to know they are using hide their stash in their cars since no one would check there.
Inhalers- it is unlikely that you would check anyone's inhaler for drugs. This makes it a popular hiding place for drugs.
Electronics, e.g., game consoles.
Belt buckles.
Conclusion
Addicts are always secretive about where they hide their drugs. But by knowing the common hiding spots, you can uncover their behavior and help them get the care they need.
Drugs and alcohol tend to influence your mind to develop ideas and thoughts you wouldn't have if you were sober. Some people suggest that these substances unlock a suppressed level of consciousness that helps them with their painting, but this is yet to be scientifically proven.
History's most outstanding artists created original artwork under the influence, and although they are celebrated for their work, they paid a considerable price. Most renowned artists struggled with substance use disorder, mental disorder, or both. Some also struggled with drug-induced mental illness and other health complications.
Many artists, both the successful ones and those who haven't yet received their big break, suffer the effects of abusing alcohol or drugs. We enjoy their paintings and artwork, yet remain blissfully unaware of how the artists are addicted to drugs. 
This article looks at the relationship between drugs and artistry. First, we will look at world-famous artists and their drug use. Read on.
Famous Artists and The Drugs They Abused
Below are some world-famous artists that struggled with addiction.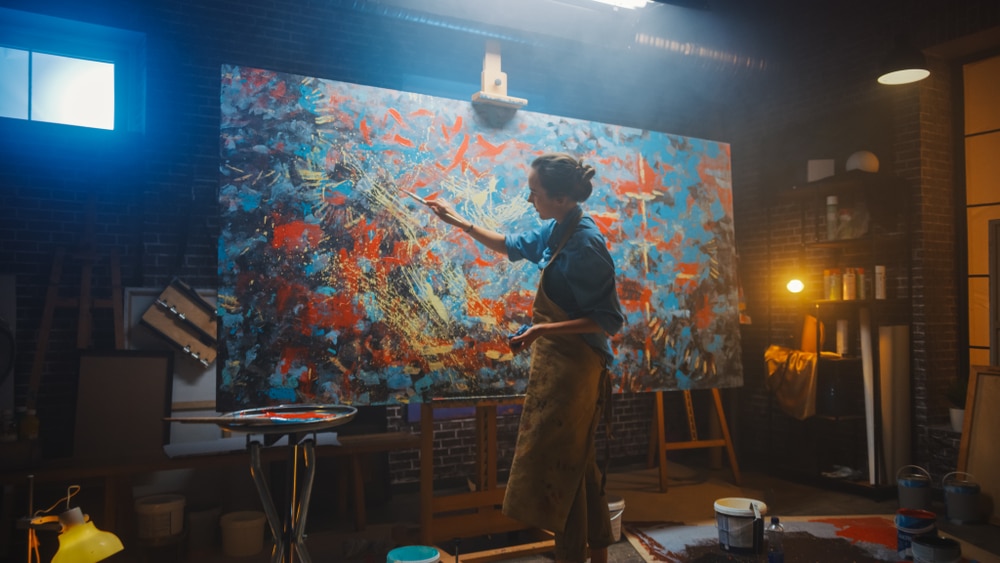 Vincent van Gogh
The painter, Vincent van Gogh is known for his noticeable yellow hues and somber movement in paintings. These are often linked to his unhealthy relationship with illegal drugs.
Most people are aware that he struggled with both mental and physical illness. The world remembers him as a tragic artist, and his story continues to inspire modern art, including films and classic songs.
Van Gogh's drug of choice was absinthe, a spirit with high alcohol content in the 19th century. He reportedly also abused digitalis, a drug that treated epilepsy at the time.
Although most people attribute his success to substance abuse, Vincent van Gogh admitted that his creativity peaked when he was sober.
Andy Warhol
Andy Warhol is another famous artist who abused drugs. Warhol was recognized for his colorful paintings, most notably his depictions of celebrities in the twentieth century.
Warhol's drug of choice was obetrol, an amphetamine diet pill common at the time. Since obetrol is a stimulant, Warhol reportedly abused it daily to finish his projects faster.
Thomas Kinkade
Thomas Kinkade is famous for his depictions of landscapes and cottages. His wall art is displayed in living rooms worldwide.
Kinkade used his artwork as an outlet for emotions. But unfortunately, he had several personal problems, including financial issues and a pending divorce, leading to drug abuse.
Kinkade's drugs of choice were Valium and alcohol. He suffered from a substance use disorder which eventually caused his death in 2012.
Mark Rothko
Most post-war artists used illegal drugs to numb their pain and enhance creativity, and Mark Rothko happened to be one of them. Rothko struggled with various issues, including depression and a troubled marriage. As a result, his artwork depicts intense emotions since it was his form of self-expression.
Mark Rothko turned to anti-depressants and alcohol to numb his emotions. Although he had several masterpieces, he succumbed to depression. On 25th February 1970, the famous artist was found dead in his house. He had cut his wrists and overdosed on drugs.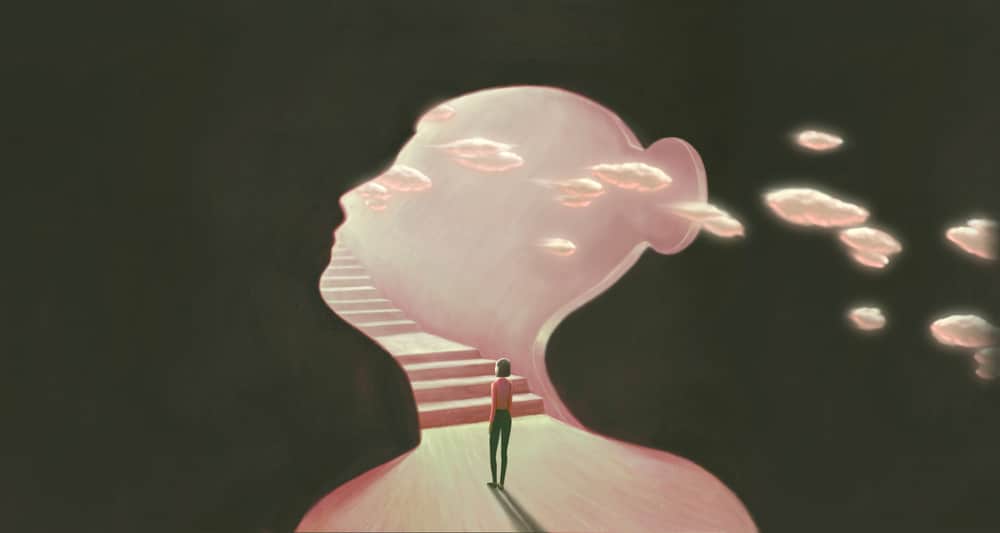 Why Do Artists Abuse Drugs?
According to the National Institute on Drug Abuse, most artists abuse drugs to improve their awareness and imagination. A well-known myth is that artists use drugs to channel their creativity and make better art, but this isn't true because alcohol and drugs are not essential to the creative process.
Most people believe that art stems from hardship and pain. To prove the point, many of those experiencing hardship and pain abuse drugs to cope. Often, problems and pain cause mental health issues. Anxiety, Post Traumatic Stress Disorder, depression, and other mental health issues are risk factors for drug abuse.
Unfortunately, artists with these underlying mental issues are more likely to use illegal drugs.
Some artists also use drugs because they are surrounded by people who themselves abuse drugs. What starts as a form of curiosity and an attempt to gain inspiration relax quickly becomes an addiction. In no time, the artist becomes 100% dependent on the drugs.
An example of an artist that tried drugs out of curiosity was Pablo Picasso, one of the most influential artists in the 20th century. The Spanish painter, famous for Les Demoiselles d'Avignon, a controversial oil painting of five nude female prostitutes in a brothel on Carrer d'Avinyó, experimented with opium between 1904 and 1908. He, however, renounced the drug in 1908 after his housemate committed suicide.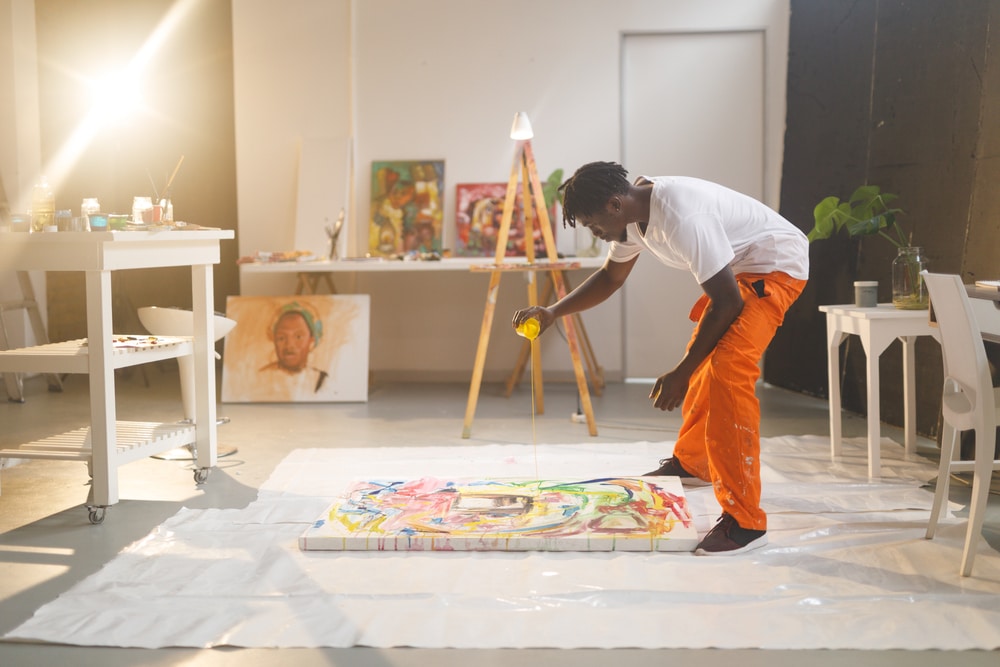 The Road to Recovery: How to Stay Creative
Renowned horror author, Stephen King, opened up about his battle with addiction. He noted that his biggest fear about getting sober was losing his creativity.
Stephen King said that after getting sober, he found it challenging to write, but with time, he figured out how to channel his creativity into writing outstanding books.
Most recovered artists have revealed that their creativity increased during sobriety. The main reason for this is that you are more clear-headed when sober. As a result, your judgment is not clouded, your cognitive functions are better, and you don't waste time abusing drugs.
Here are a few things you can do to stay creative during recovery:
Journal your ideas- like most people, you are likely to forget your creative ideas if you don't write them down. Keeping a journal where you note down your ideas will make it easier to execute them later on. It will also help you keep track of projects you want to embark on as well as your inspiration.
Keep practicing- not every painting you come up with will be a masterpiece, but you mustn't give up. Keep practicing until you get to where you want to be. The more you practice, the higher your chances of being successful.
Prioritize your creativity- no matter how busy your schedule is, make time for your creativity. Don't use your busy schedule as an excuse. Prioritizing your creativity ensures you stay on track.
Start Your Recovery Journey Today
Deciding to get addiction treatment is often the most challenging step. However, you should know there is no shame in asking for help. Struggling With addiction has all the resources you need on addiction. Contact us if you have any questions, or search our Rehab Directory to access reputable treatment facilities near you.
It is not easy to tell that a loved one is abusing drugs, especially in the early stages of addiction. You may notice changes in their moods or behaviors, but that could be anything. However, if your intuition tells you there's a problem, it might be worth taking stock of your concern. A great place to start is to watch out for paraphernalia.
People who abuse drugs often use items like spoons, silicone bongs, glass bongs, beaker bongs, acrylic bongs, roach clips, etc., to produce, hide or administer drugs. So, if you find these items in their belongings, it could be a sign that they are abusing drugs. In which case, you may need to help them get the help they need to stop abusing drugs.
Abusing drugs doesn't always translate to addiction, but it is a precursor to addiction. Early intervention is therefore critical to preventing addiction and accompanying problems.
What does drug paraphernalia look like?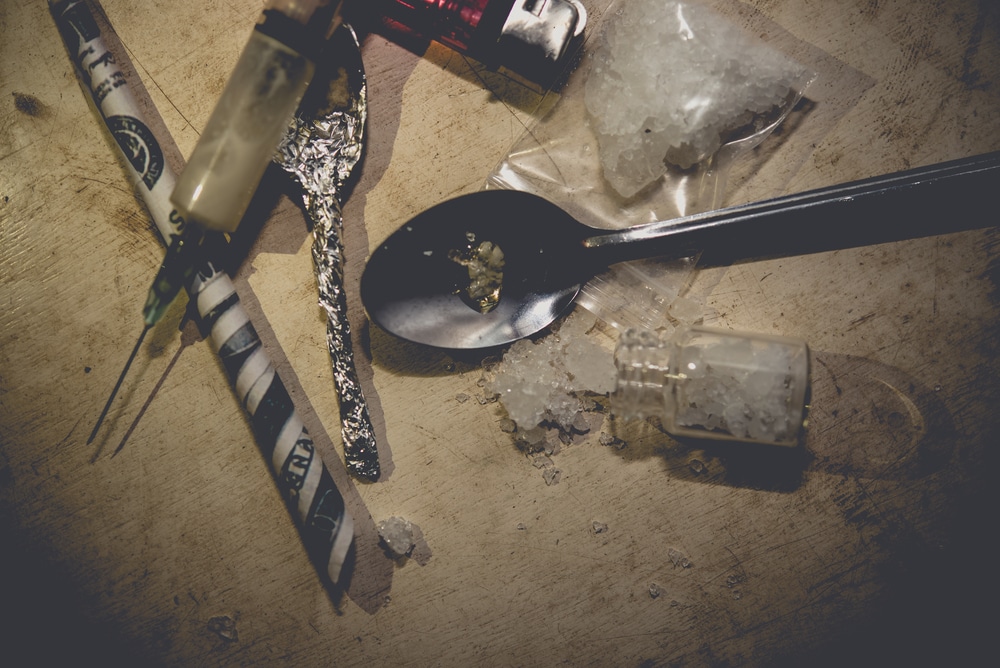 It can be challenging to identify drug paraphernalia because they look like legitimate items. Marijuana pipes and bongs for sale, for example, often have a disclaimer indicating they're meant to be used only with tobacco products.
While drug paraphernalia varies from one manufacturer to another, more manufacturers are making them in bright, trendy colors with designs like dragons, wizards, devils, and skulls. They do this to glamorize drug use and make their product appealing to their target market.
Examples of drug paraphernalia
An essential part of understanding drug use is identifying the items that drug addicts use to hide, consume or produce drugs. You may find these items in your loved one's backpack, car, or bedroom.
Note: If you come across any drug items in your loved one's belongings, you might be tempted to check them out. But you should not touch these items as some drugs may be absorbed through the skin.
Roach clips
Roach clips are great for pinning the hair back. But drug users may use them to hold the blunt or joint to avoid burning their fingers when they become too short to hold. You can also watch out for small joints and blunts in the trash can.
Smoking devices
Smoking devices like hand pipes, bongs, dab rigs, DIY disposable devices, and hookahs are also very common among those who smoke marijuana.
Tin foil pipe
Tin foil scraps or pieces of aluminum foil are everyday household items and could be easy to ignore. But if you find them in your loved one's belongings or the waste bin, it could be a sign they're smoking heroin or inhaling meth fumes.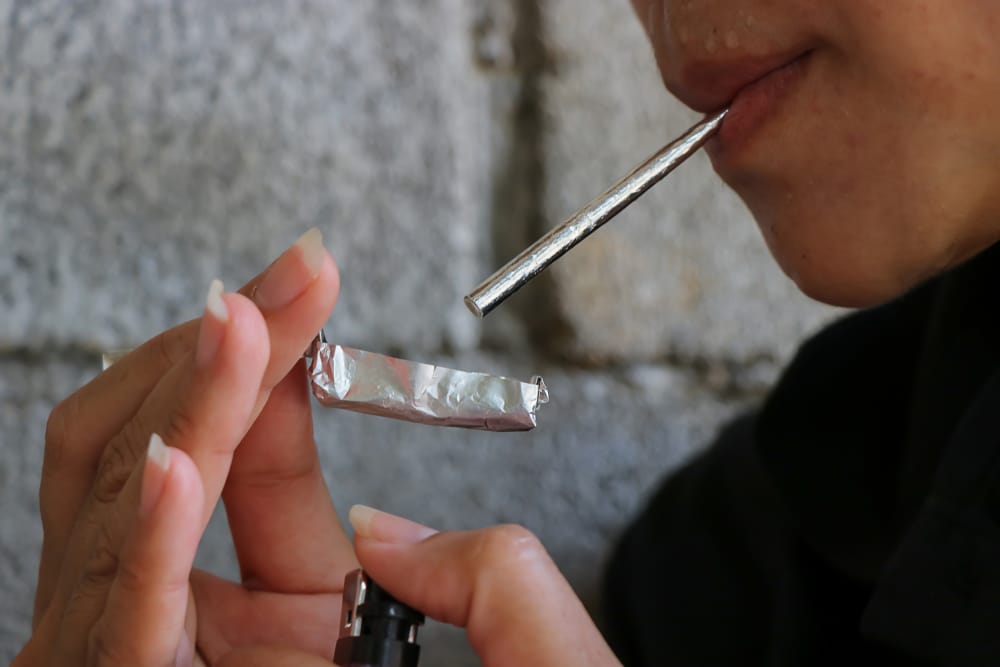 People who smoke drugs chop the crystals with razors or ATM cards and place them onto a foil. They then hold it over a lighter or candle. When it smokes, they use a dollar bill, rolled-up foil straw, metal straw, or glass straw to inhale the smoke.
Burnt bottle caps or spoons
One of the first signs that your loved one is using drugs is missing spoons. Suddenly, you'll notice your cutlery service for 12 is down to 8 spoons, etc.
Drug addicts use spoons for cooking powdered drugs. They place the drug in the spoon bowl, add some water, and heat it over the flame until it becomes liquid. But since they can't return the burnt spoon, they'll hide it for their next use.
Alternatively, they may use bottle caps and hold them with pliers. You may also find a burnt lighter as these go hand in hand.
Used needles
Needle tracks or "track marks" on your loved one's body are apparent signs of cocaine, heroin, meth, or prescription painkiller abuse. But like other addicts, your loved one may do a great job hiding the track marks. So, if you find needles or syringes along with some belt or elastic bands in their rooms or backpacks, that might be a clear indication they're using. Belts or bands are used to constrict the upper leg or arm to make the veins more prominent for injection.
Glass water pipe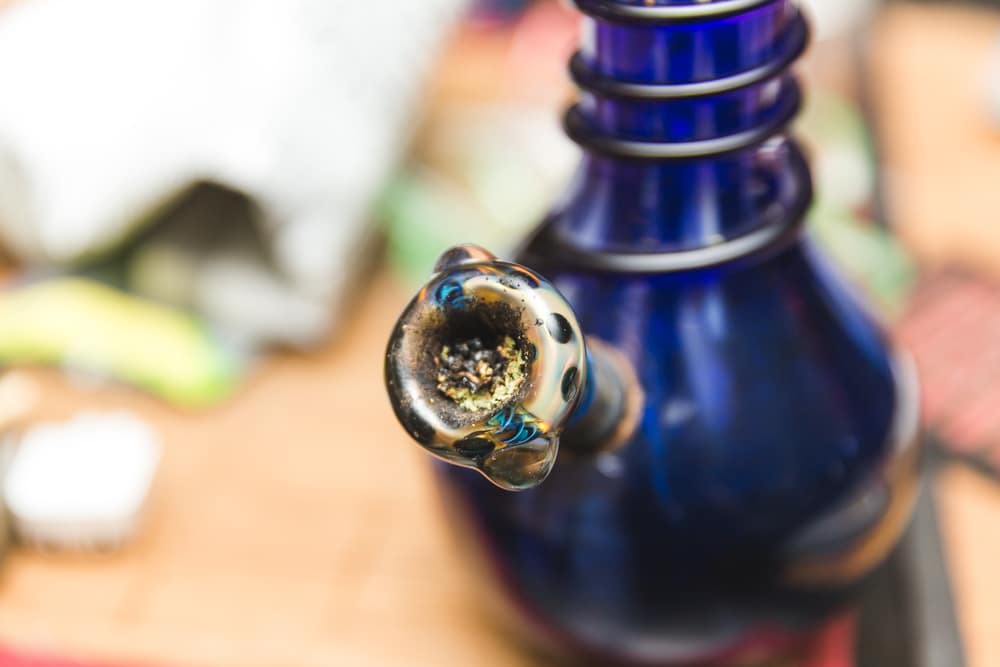 Glass water pipes or bongs indicate that someone is smoking cannabis, spice or other herbal substances like K2 or "spice". A bong is a portable filtration device with a bowl outside of a vertical tube and water at the bottom of the pipe for water filtration.
A glass water pipe is just one type of bong. Others include ceramic, plastic, metal, and bamboo. Bongs also come in different designs, including beakers, round base, percolators, straight tube, and multi-chamber. Multi-chamber pipes provide a smooth hit. They can also be incredibly small like a mini bong.
Plastic bags or small paper bags
These might be harmless. But when there's suspicion about drug use, it's best to pay attention to any plastic and small paper bags in their belongings. People who abuse drugs store and carry drugs in makeup bags and plastic baggies.
Pacifiers and lollipops
These two seem harmless but are often used by people who abuse drugs like meth or ecstasy. Usually, these drugs cause teeth grinding and jaw clenching. So, users use pacifiers or lollipops to prevent these side effects from happening while they're intoxicated.
Signs of addiction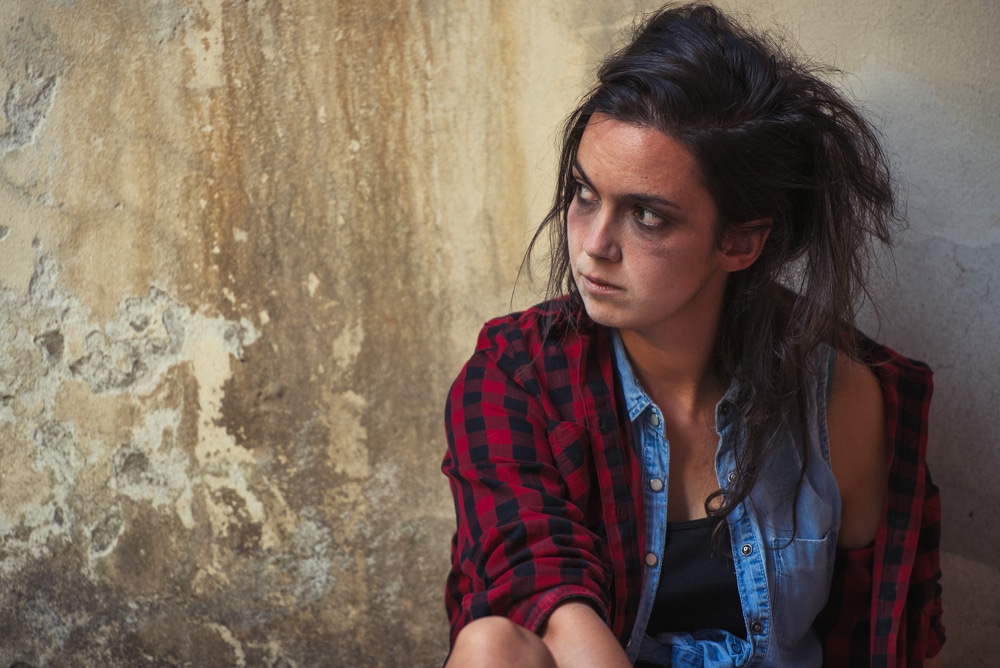 At the end of the day, finding these items in your loved one's belongings doesn't guarantee that they're struggling with drug addiction. It's, therefore, crucial to watch out for other signs before taking the next step. Some indications of addiction may include:
Behavioral signs include obsessive thoughts and actions, disregard for harm caused, loss of control, and denial of addiction or hiding drug use.
Physical signs like sudden weight loss or gain, insomnia, untidiness, poor physical coordination, unusual body orders, or slurred speech. They may also move around with their drug paraphernalia.
Psychological signs like anxiousness, unexplained paranoia, sudden mood swings, changes in personality or attitude, and lack of motivation. They may also display emotional withdrawal from people, irritability or angry outbursts, or lack of motivation.
Social signs like hanging around people who abuse drugs.
Seeking help
If your loved one has drug paraphernalia and is exhibiting some of the signs shared above, it's time to act fast. Start talking with professionals to determine treatment options suitable for your loved one. Remember, every addiction patient is different, so a one-size-fits-all approach may not apply in your case.
Drug addiction doesn't only affect the drug user. Drug use also affects entire families, probably more than most people acknowledge.
In the United States alone, approximately 21 million people above 12 years suffer from substance use disorders, including alcohol and drug abuse. Most young people start abusing drugs in high school or earlier. To prevent drug abuse among young people, the Substance Abuse and Mental Health Services Administration is tasked with developing programs, services, and policies on drug abuse and misuse.
Drug addiction takes a toll on an individual's psychological, emotional, and physiological well being. This is one way alcohol and drug abuse has a negative impact on families.
This article will discuss the various effects of drug use on families.
Drug use and the family
When a loved one is struggling with addiction, family members have to find ways to cope with it. More often than not, family members have conflicting and intense emotions regarding the situation at hand. As a result, family relationships become strained.
Addicts' families are made to understand that their loved ones don't intentionally want to hurt them. Therefore, they try to empathize by supporting, encouraging, and loving them regardless of the situation.
Unfortunately, the emotional abuse, deceit, and manipulation that addicts subject them to can be overwhelming. Consequently, there is a high probability that family relationships will suffer.
Here are some of the ways drug use affects the family
Effects on children
The National Center on Substance Abuse and Child Welfare reported that in the United States, approximately 8.7 million children live in households where at least one parent has a substance use disorder. Most of these children experience abuse or parental neglect.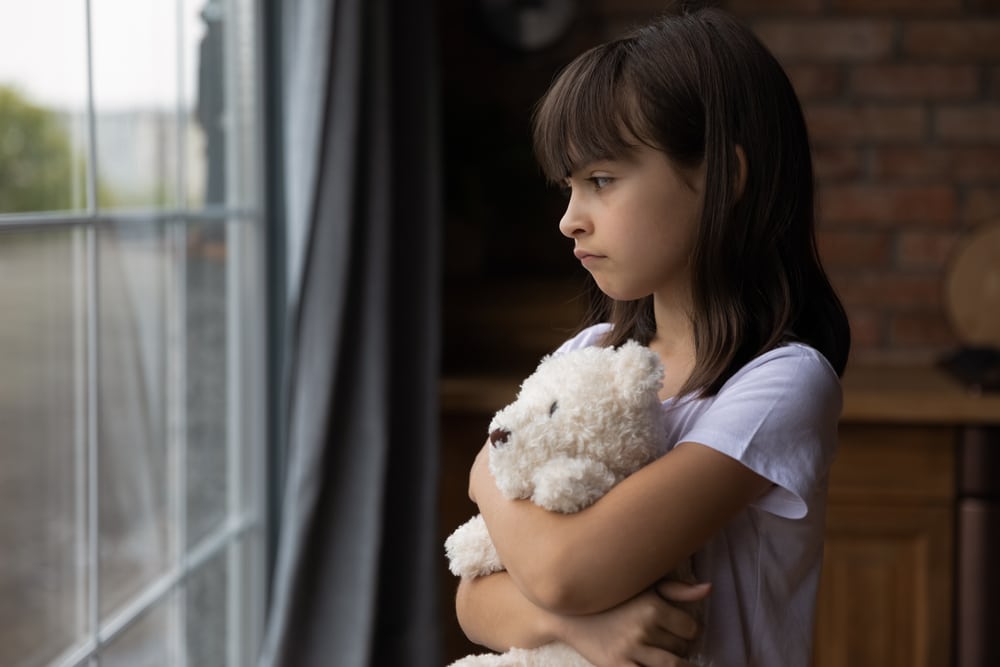 Children whose parents use drugs or that have an alcoholic parent suffer both physically and emotionally. Most times, the parents neglect the children. Parents who abuse drugs tend to stop focusing on their role as parents; thus, they become emotionally and physically unavailable for their children. Sometimes, the parents stop taking care of their children's basic needs. They don't provide meals or a clean environment, and neither do they go out of their way to be involved in their children's health care, social life and education.
Growing up in an environment where neglect is the norm affects children's mental health. Additionally, it affects their ability to have healthy relationships with other people.
Children in such family settings are also more likely to experience emotional, physical, and sexual abuse. The abuse may be from their parents or other people, including relatives and family friends.
Parents' drug addiction can have long-term psychological effects on children. There is a high probability that the children of alcoholics and drug users will have behavioral problems like anxiety, detachment, angry outbursts, and depression. They can also develop mental health problems as they get older.
Research has also shown that children who suffer from neglect and abuse are more likely to abuse drugs in the future.
Effects on finances
Drug addiction tends to take a toll on family finances. Drug users often lose their jobs since they can no longer perform or show up as expected. Consequently, they start using family savings to finance their drug addiction.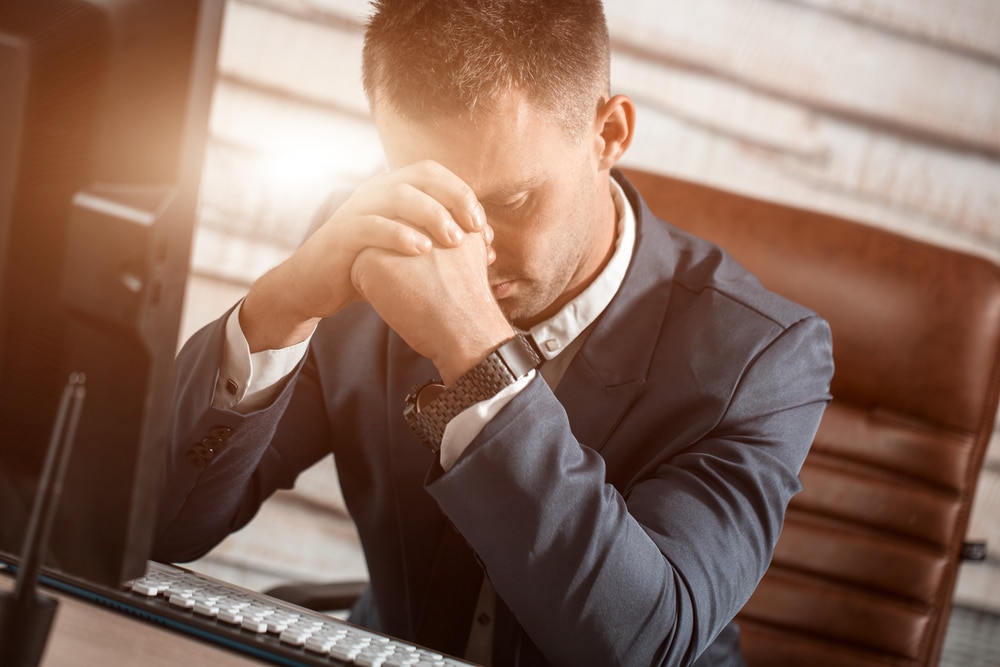 Since illegal drugs are expensive, the family may run into financial problems quickly. Paying for basic needs like food, utilities, clothing, and rent may become a problem. There is also a need to pay for addiction treatment which can be expensive.
Other than that, drug users may get into trouble with the law. When this happens, it is up to the family to raise money to ensure their loved one doesn't end up in jail.
Drug users may also feel entitled to family members' money. Since they cannot finance their lifestyle, they rely on money from other family members, or eventually they could become homeless.
Stress
When a loved one is an addict, most, if not all, of their responsibilities become their partner's responsibilities.
The partner has to juggle between paying bills, raising the children, cleaning up after the addict, and making important decisions regarding the family, among others. Consequently, they may become stressed. Stress is a risk factor for other conditions like depression and high blood pressure.
Loss of trust
Most addicts make promises they can't keep. They also don't live up to their agreements with family members, further straining their family relationships.
Family members become frustrated when the addict doesn't live up to their promises and obligations.
Children are also affected by this. When an addict promises his children something and does not follow through, the children have trust issues. They will find it hard to trust other people since their parents have already set a bad precedent.
Emotional and physical abuse
Drug use can lead to emotional and physical abuse. Since drug users are irrational and most family members are on edge due to their behavior, simple disagreements can lead to big fights, sometimes physical.
Substance abuse and mental health issues go hand in hand. Drug users tend to be emotionally abusive and manipulative. Their behavior negatively affects family members and other people they are close to.
Sometimes, children whose parents are drug addicts become abusers. In an attempt to mask their struggles, they misbehave and act out, hurting other people in the process. Eventually, some become drug users too.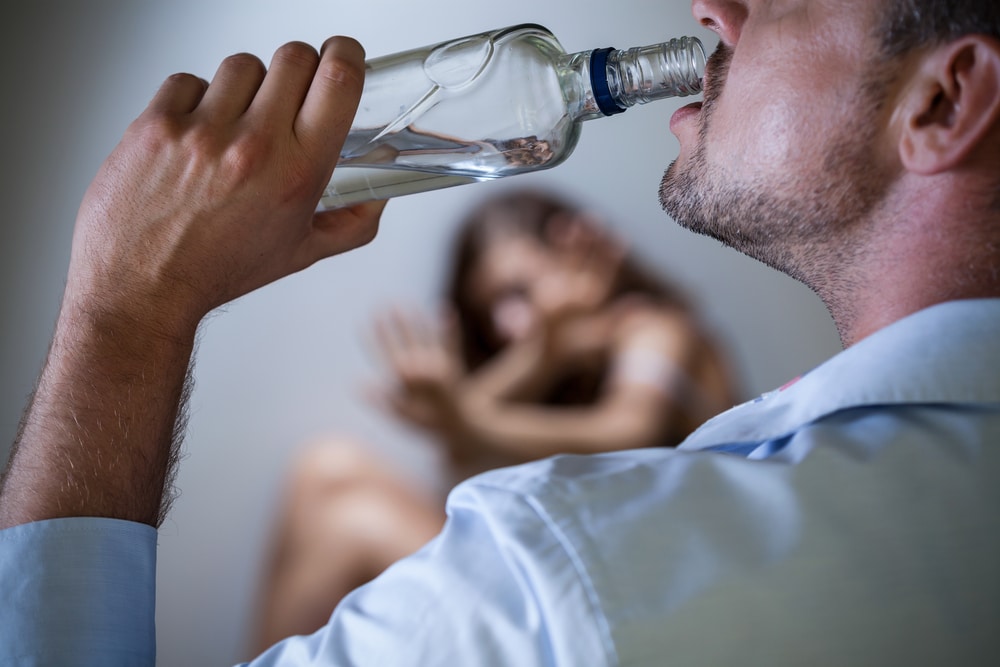 Fear
Most drug addicts are unpredictable. As discussed above, drug abuse and mental health issues go hand in hand.
It is almost impossible to predict how a drug user will react to situations. Consequently, most family members resort to being extra careful with their words and actions to avoid confrontation.
Children that grow up in settings where one or both parents are addicts tend to be highly reserved. They are conditioned not to say or do anything that would rub their parents the wrong way from a young age. This tends to reflect in their day-to-day lives.
Generally, drug use breeds fear in the family.
Dealing with drug use in the family
When you realize your loved one is struggling with an addiction, you should encourage them to seek professional help. Try to make the addict see how their drug use affects them and other family members. Remember to be compassionate while doing this.
If they don't seem to care, you can stage an intervention with the help of other family members. You can also involve an intervention specialist to increase its chances of success.
The entire family should also consider getting therapy or counselling. Therapy goes a long way in helping everyone deal with the effects of a loved one's addiction.
If the family member agrees to seek treatment and join support groups, the healing process will be much easier. The chances of successfully rebuilding strained family relationships are also much better.
Drug abuse or addiction is a huge problem in the United States. According to the 2018 National Survey on Drug Use and Health report, 164.8 million people aged 12 or older (60.2%) had used substances like illegal drugs, alcohol, or tobacco in the past month. Within that time, 47 million people smoked cigarettes, and 139.8 million drank alcohol. The survey adds that 19.4% of the population had used an illicit drug in the past year, with marijuana accounting for 15.9% of use. Prescription drugs misuse came second with 3.6%.
Sadly, the drug problem causes addiction, physical and psychological problems, and in some cases, death. In 2019 alone, there were about 71,000 drug overdose deaths in the country, and the trend seems to be holding up. While the drug use problem is rampant in the country, it's important to note that not all states are struggling with the same types of substances. Different states have different drug problems, each with varying severity. This article will look at how drug of choice differs across the United States.
Alcohol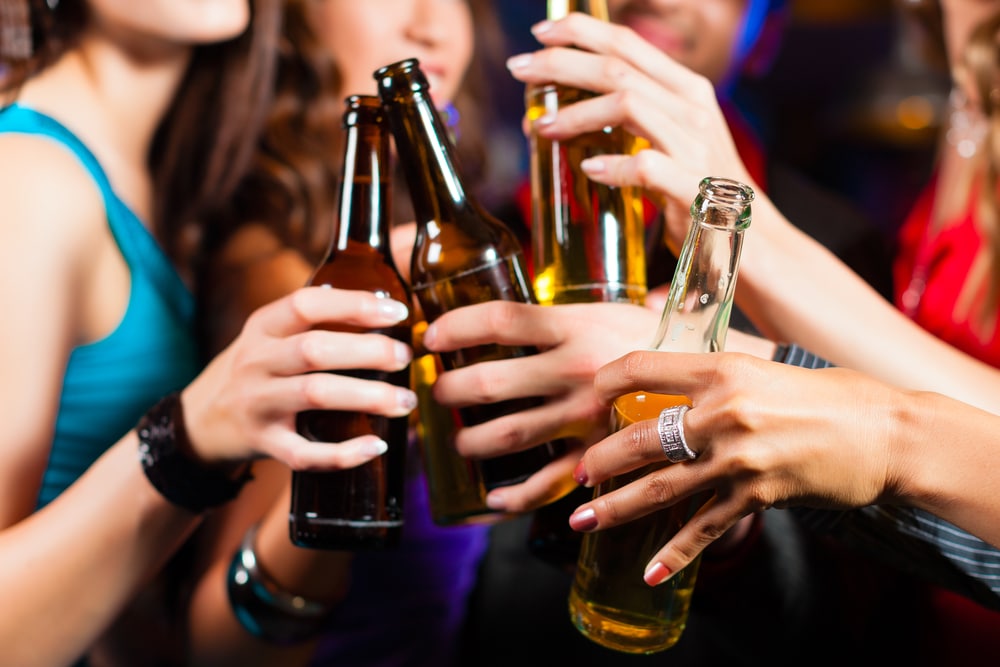 The legal drinking age in the US is 21 years old and is strictly enforced. However, statistics show that young adults in the country are also indulging in alcohol use. The National Institute on Alcohol Abuse and Alcoholism pointed out that most states had a 2.35 gallons per capita alcohol consumption in 2016, which exceeds the country's goal of 2.1.
Currently, New Hampshire is the state with the highest alcohol consumption per capita of 4.67 gallons. This is over double the country's set goal. But Statista notes that the state has lower rates of binge drinking than other states. States like Iowa, Wisconsin, North Dakota, and South Dakota have the highest rates of binge drinking. Binge drinking is the consumption of 4 or more drinks within 2 hours for women and five or more drinks with 2 hours for men. It is the most common form of excessive drinking and is linked to severe risks.
Utah is on the other end of the spectrum, with the lowest alcohol consumption per capita of 1.34 gallons. This is mainly attributable to the strict alcohol regulations in the state. Utah is one of the nine states with per capita less than 2.1 gallons.
Alcohol consumption per capita in the US ranked
Highest alcohol use per state
New Hampshire (4.67 gallons)
Washington (3.77 gallons)
Delaware (3.52 gallons)
Nevada (3.42 gallons)
North Dakota (3.16 gallons)
Lowest alcohol use per state
Georgia (1.90 gallons)
Oklahoma (1.85 gallons)
Arkansas (1.78 gallons)
West Virginia (1.74 51 gallons)
Utah (1.35 gallons)
Marijuana
The federal government classified marijuana as a schedule I drug, along with others like cocaine and heroin. However, 18 states and the country's capital have legalized marijuana use for adults, while 36 states, including the US Virgin Islands, Guam, District of Columbia, Northern Mariana Islands, and Puerto Rico, allow for comprehensive public medical marijuana programs. Consequently, the states with fewer marijuana restrictions tend to have higher use rates. In fact, states like Washington, Oregon, Colorado, and Alaska are among the top 12 states with the highest use rates.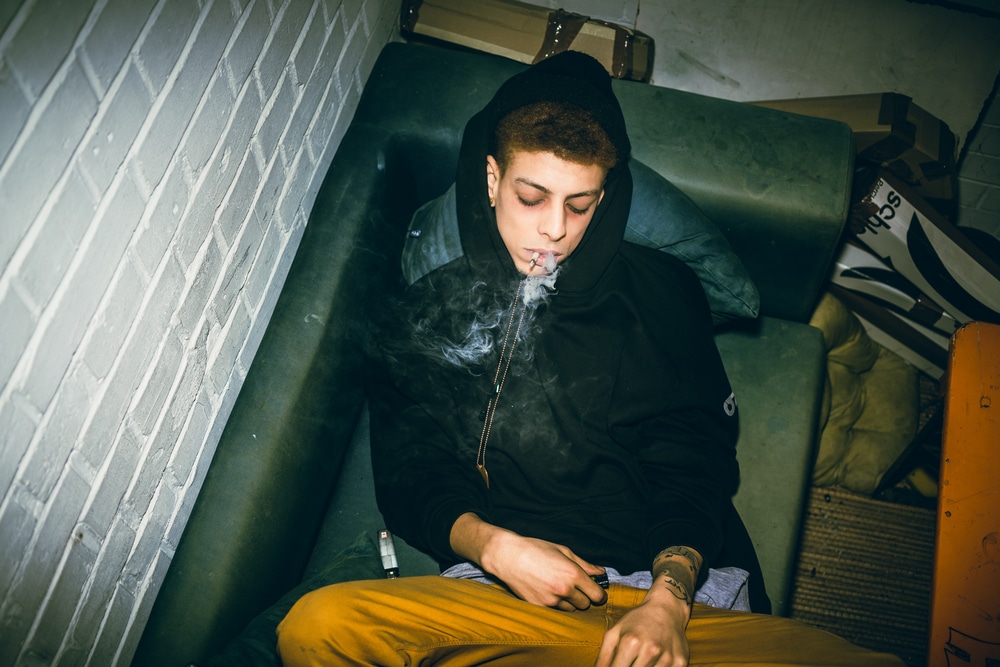 Currently, cannabis use among US adults in 2018-19 was highest in the District of Columbia, with about 27% of adults using the drug. South Dakota has the least marijuana use, with about 11.13%, according to Statista:
Marijuana use across the US states ranked
States with the highest marijuana use
District of Columbia 27.42%
Vermont 27.04%
Oregon 26.99%
Colorado 26.32%
Washington 25.58%
States with the lowest marijuana use
Virginia 12.23%
Texas 12.19%
Louisiana 12.15%
Mississippi 12.09%
South Dakota 11.13%
Prescription opioids and heroin
After pharmaceutical companies reassured the medical community that pain relievers wouldn't cause addiction, healthcare providers started prescribing these drugs at greater rates in the late 1990s. This led to vast misuse of both opioid drugs before it became apparent that they could indeed be highly addictive. According to NSDUH's 2020 survey, 10.1 million people misused prescription opioids in the past.
Studies show that prescription drugs are gateway drugs, leading people to use street drugs like heroin, fentanyl and cocaine. Prescription drugs have low opioid levels and are often used as pain-relievers. But chronic pain patients may need to take these drugs for a longer time, exposing themselves to the risks of drug addiction, and tolerance. So many chronic patients end up taking more pills each day, which can be expensive or inaccessible. As a result, they turn to alternatives like fentanyl and heroin to achieve the desired effect and avoid withdrawal symptoms.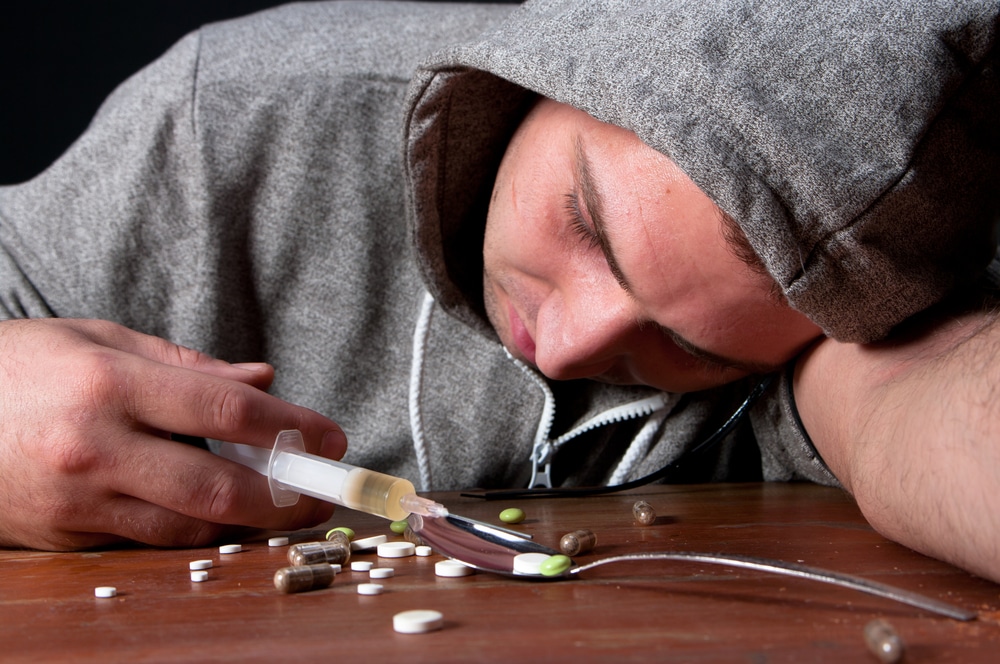 The escalating use of prescription opioids for pain management has contributed significantly to the opioid epidemic. Opioid is widely used across the US, but it disproportionately affects the states of West Virginia, Maryland, New Hampshire, and Ohio. According to the National Institute of Health, these states had the highest rate of fatal opioid overdoses, with 42.4, 33.7, 33.1, and 29.6 per 100,000 people, respectively. Hawaii, Iowa, Texas, and California had the least overdoses, accounting for 4.1, 4.8, 4.8 ad 5.8 per 100,000, respectively.
Aside from the overdose cases, opioids, alongside other drugs like heroin, are primarily used in populous states and those that serve as entry points. A survey based on HHS and the Substance Abuse and Mental Health Services Administration's ranked states by opioid misuse rates, and these were the findings:
Opioid use across the US states ranked
States with the highest opioid use
Alabama 5.3%
Oregon 5.3%
Kentucky 4.8%
Colorado 4.7%
Kansas — 4.7%
States with the lowest opioids use
New York 2.8%
Wyoming 2.7%
Illinois 2.5%
Nebraska 2.4%
South Dakota 2.4%
Other substances
While some states use specific substances more than others, the reality is that Americans are using alcohol or drugs and, sometimes, a combination of both. Alcohol and nicotine are legal and loosely regulated. The fact that they are affordable and easily accessible makes them a drug of choice for many people. Despite these, alcohol and nicotine carry a risk for addiction and even death.
Prescription medications are also technically legal. And since the doctors issue them, some Americans abuse them assuming it's safe. But prescription drugs are highly addictive and can serve as a gateway to other drugs like heroin and fentanyl. Besides, these drugs account for 30% of emergency room admissions.
And with the growing cases of mental illness across the country, many are self-medicating with cocaine, marijuana, or alcohol. Unfortunately, these mind-altering substances offer temporary relief but may lead to addiction and other health-related issues.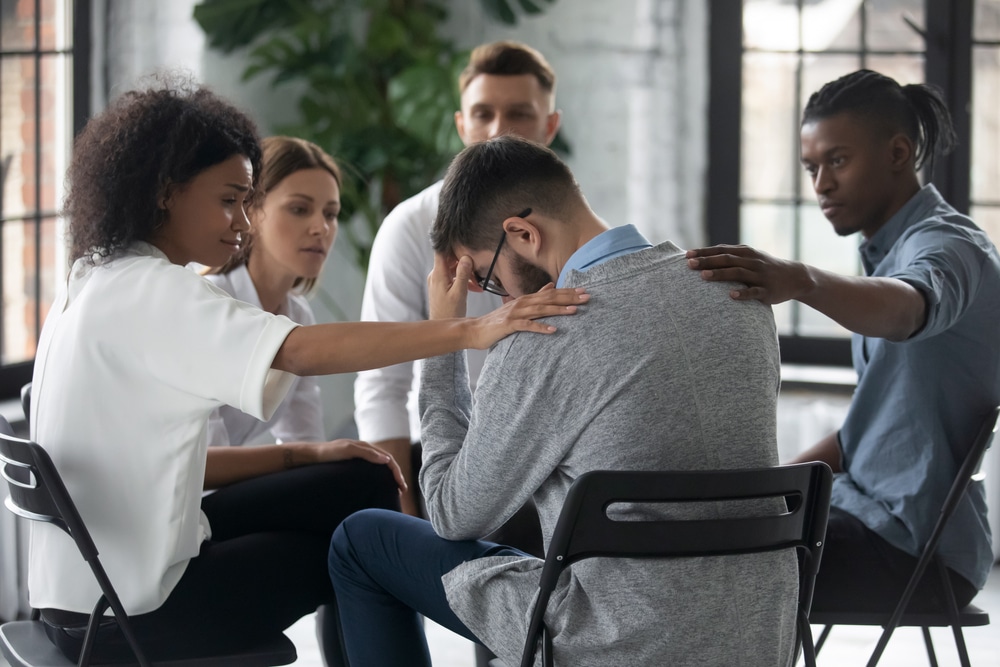 Americans use drugs and alcohol for various reasons. Some do so as a social activity, like after work or during holidays, while others use it to fit in. Availability, experimenting, self-medicating, feeling good, etc., are common reasons people use drugs across the country. But there are other risk factors like having family members who abuse substances that predispose one to use.
Drug of choice may differ from state to state due to availability, state laws, and influence. But all in all, the drug is still a problem irrespective of the type of drug. If you or someone close to you is addicted to drugs, it is best to seek substance abuse treatment. Many treatment approaches exist to help you lead a drug-free life.
People who abuse drugs use a range of items to make, abuse, or conceal drugs. Most of these items are either hard to access or pretty expensive to buy. So users may opt for everyday household essentials. For example, they will use plastic storage containers to store the drugs or create a pipe out of a pen.
For a loved one, knowing how to recognize these items can help you act quickly. When it comes to drug use, the sooner someone can get substance abuse treatment, the faster they can recover. Becoming drug free is one of the main goal of our health care system.
This is particularly true for highly addictive substances such as heroin and cocaine. Others like fentanyl are very potent and could lead to overdose deaths, according to the National Institute on Drug Abuse.
But recognizing drug items can be harder than it sounds. Generally, these items refer to any material or equipment that drug users use to make, administer, or transport drugs. The items are not always obvious as the methods of drug use or concealing drugs have become quite clever.
A 2018 survey by the National Survey on Drug Use and Health revealed that about 20.3 million people in the United States aged 12+ had a substance use disorder related to alcohol or drugs in the past year. So, if you suspect that your loved one is abusing drugs, it's best to get to the bottom of it before the situation worsens.
This article will highlight the common household items that people use to abuse, transport, or conceal drugs to give you an idea of what to watch out for. We'll also recommend steps that you can take once you confirm that a loved one is indeed abusing illegal drugs.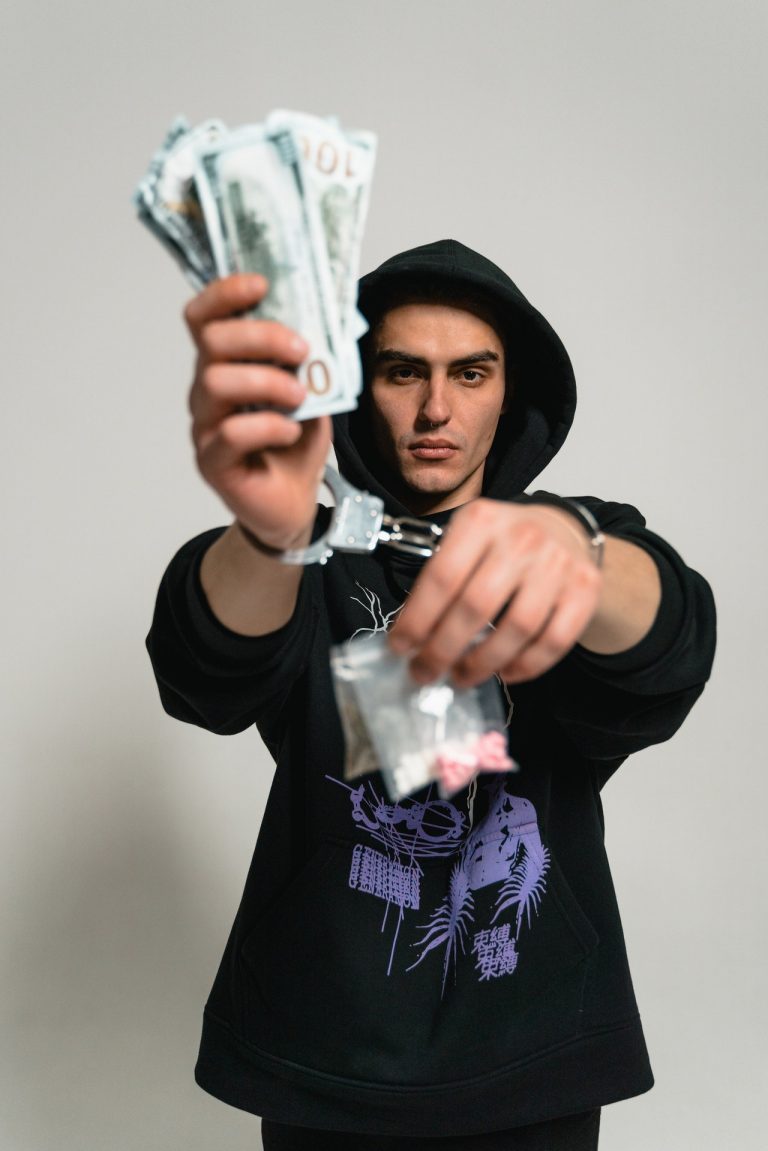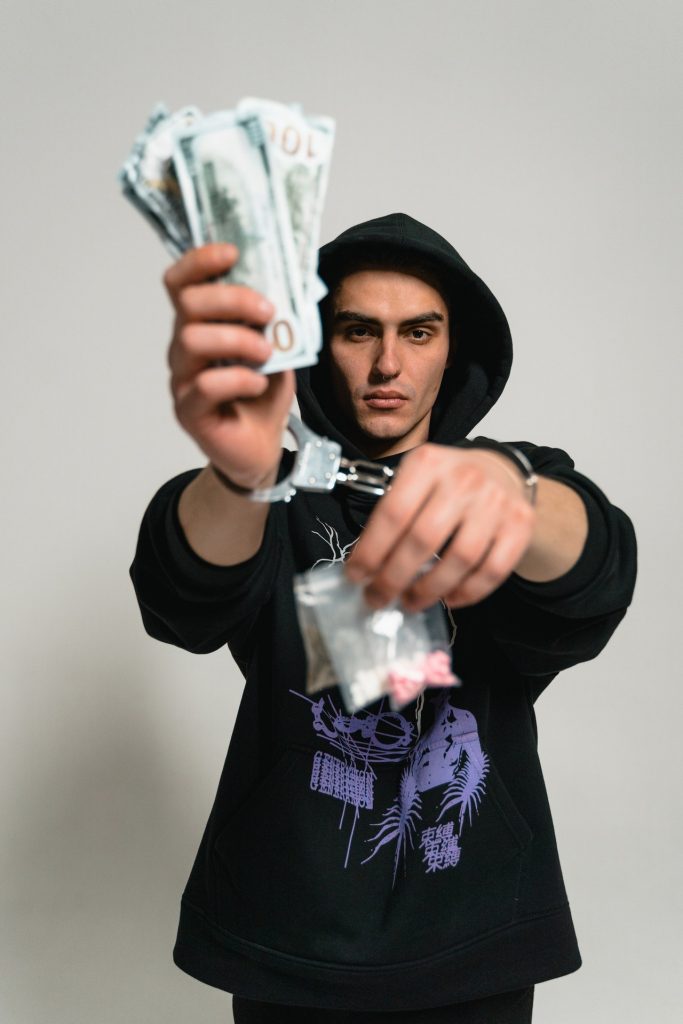 Toothpicks
Toothpicks are perhaps the last household items that you'd expect to find on this list. However, they are common paraphernalia, especially among people who smoke illegal drugs like opioids, marijuana, cocaine, and meth. These drugs are smoked in a glass pipe or bong, and from time to time, the bong gets clogged up and stops functioning as it should.
When it does, drug users will need a series of supplies to clean it up, including toothpicks (or paper clips). People also use toothpicks for drugs like meth - where they soak the toothpicks in liquid meth and chew on them throughout the day.
Finger Nail clippers
Cocaine users tend to have coke nails. Coke nails refer to the long fingernails; usually, the pinkie nails used to scoop and snort powder cocaine. This act is referred to as doing a bump. The nail acts as the vessel instead of needing an item, like a dollar bill, ATM card, or straw, to snort coke.
But sometimes, one may choose to use finger nail clippers in the place of their nails. Clippers facilitate a quick and easy snorting of a small amount of coke by dipping it into the small containers used to hold drugs.
Nail polish remover
Teens and young adults who are not old enough to buy alcoholic beverages go for alternatives like nail polish remover that contain alcohol. And since there are no age restrictions surrounding nail polish removers, they buy and drink it for the intoxicating effects.
Some intentionally inhale its vapors (huffing) or apply it directly to their skin for the effects. Young adults use nail polish remover because it's a cheap and common household item. No one will suspect anything if they see a nail polish remover in their bags or belongings.
Spoons
Spoons are often used as cocaine or heroin paraphernalia. But drug spoons aren't the same size as the regular spoon - they are often smaller and might be discolored depending on how the person uses them.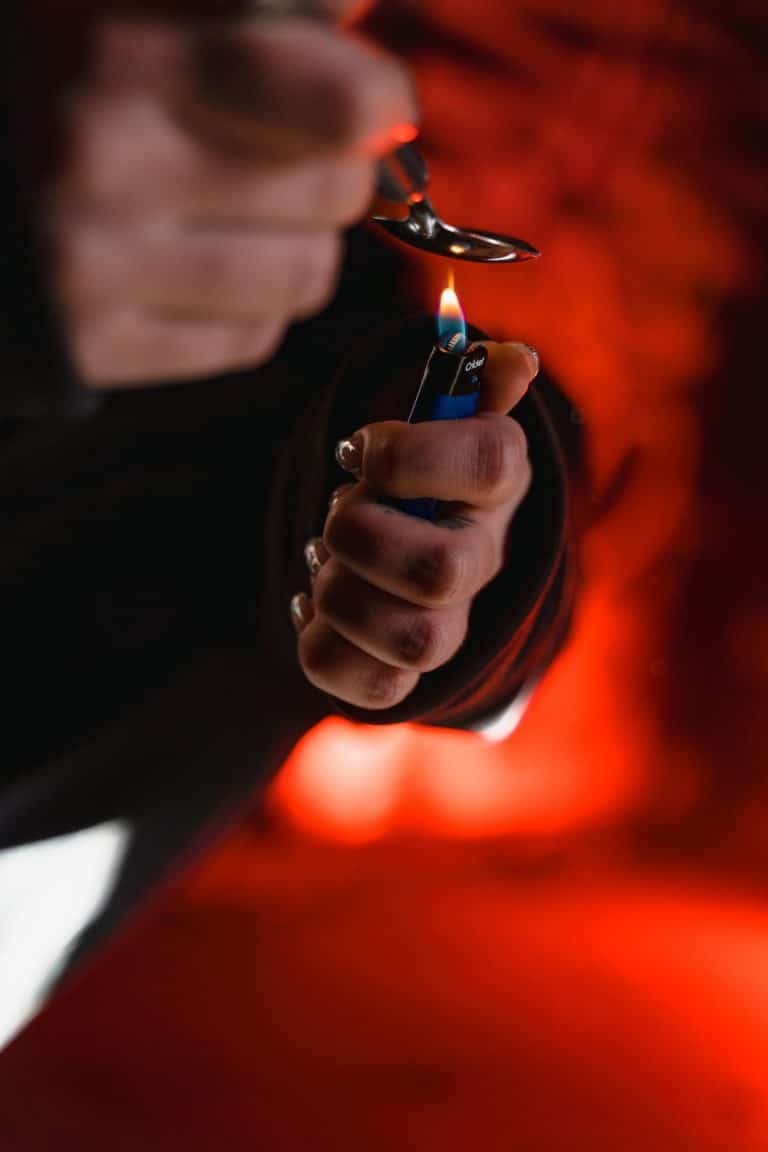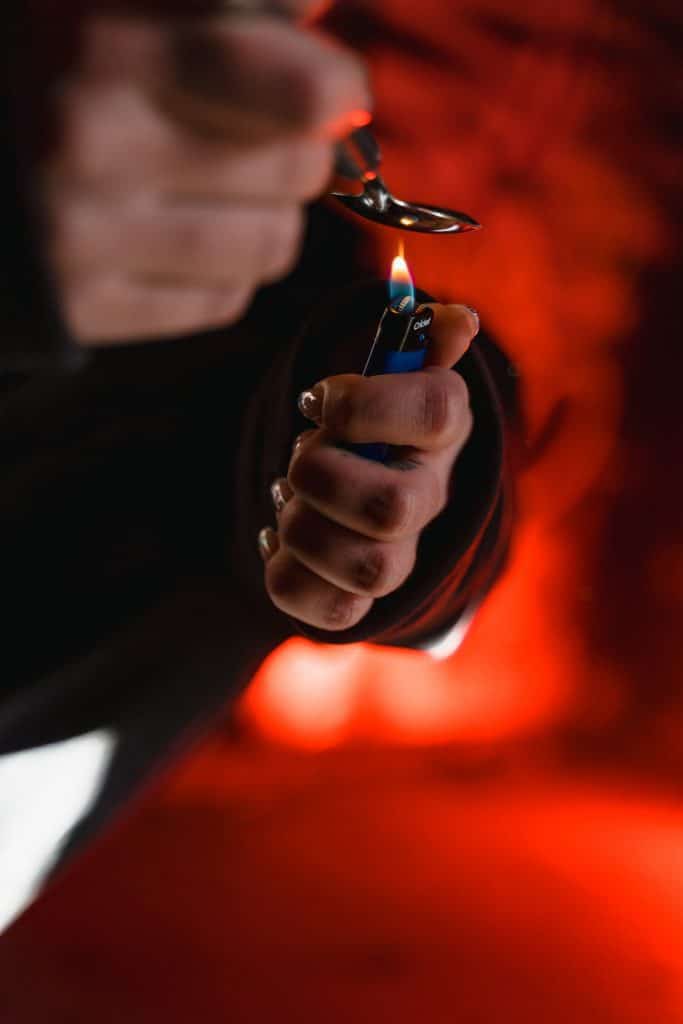 Laundry detergents
This may come as a surprise, but some people snort, huff, or sniff washing powder as an alternative to crystal meth. Laundry detergents have alcohol and ethanol as ingredients. But they are also packed with chemicals that can harm the body, making them very dangerous.
In addition to using detergents as drugs, some steal the detergents and trade them for drugs. According to one post in the New York Magazine, a 150-ounce bottle of Tide detergent is $5 or $10 worth of crack cocaine or weed. Other similar products abused by teens include deodorants, bath salts, cleaning products, and aerosol sprays.
Paper towel
Foil and toilet paper are often used to smoke heroin. Teens and young adults who abuse drugs may have toilet paper or paper towels sitting around in their rooms. Usually, these serve as some sort of huffing device. You may also notice air canisters, Freon, glue, and other household items.
Homemade items
Teens and young adults use household essentials like compact mirrors, razor blades, straws, tin foil, and hollowed-out writing instruments for drug preparation and use. They also use masks to store or hide drugs.
Signs your loved one is abusing drugs or alcohol
Finding your loved one with one of these items shouldn't sound an alarm. After all, they are household items. However, it's important to pay attention to warning signs that might indicate drug use, such as:
● Changes in behavior and mood
● Paraphernalia in their bags
● Withdrawal symptoms when not using
● Poor hygiene
● Sudden shift in weight
● Missed appointments and other responsibilities
● Changes in sleep patterns
● New friends or acquaintances
● Obvious intoxication
● Hacking cough
● Bloody or runny noses
● Dental decay or scabs on the body
● Talkativeness
● Needle or track marks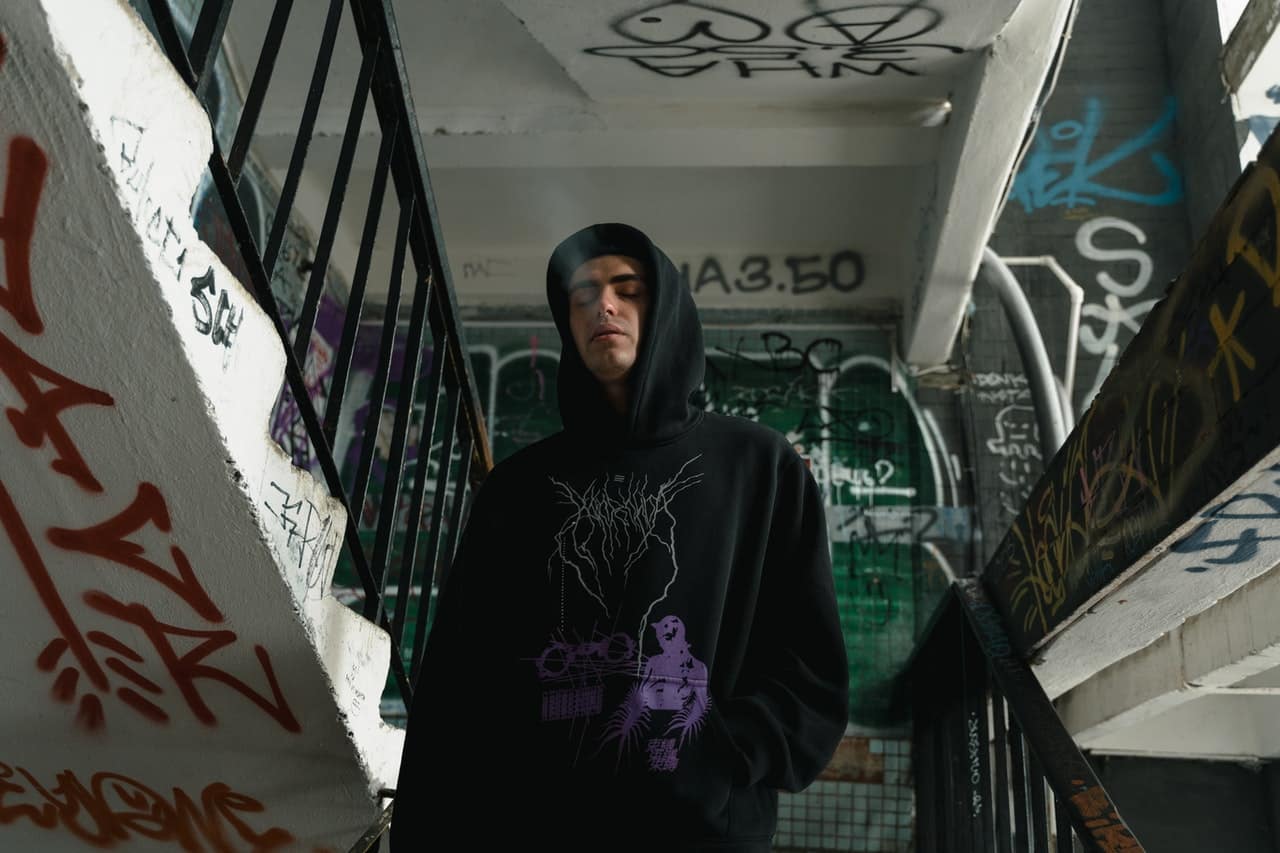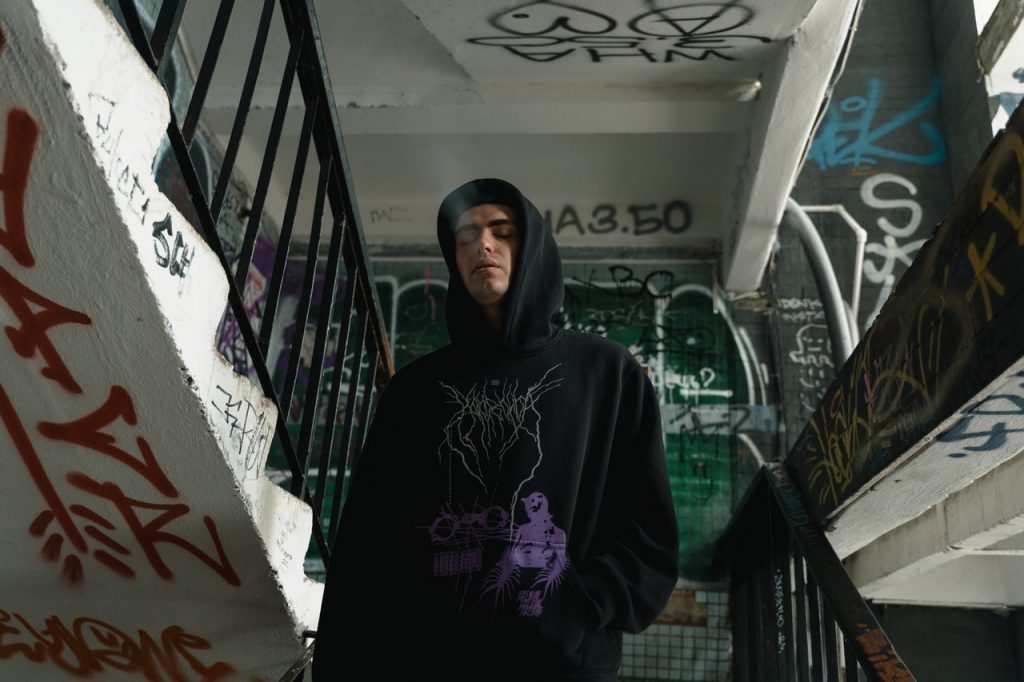 You might also want to watch out for risk factors like mental health problems. Stress, anxiety, depression, etc., often tend to co-occur with substance abuse. The risks of drug use are higher in people with mental disorders.
Short- and long-term effects of drug misuse
Drug use can have a range of direct and indirect effects on the body. Usually, the effects depend on the type of drug, the person's health, how much is taken, and how they're taken. According to NIDA, short-term effects include changes in blood pressure, wakefulness, heart rate, appetite, mood, and stroke, heart attack, overdose, stroke, or death. Long-term effects include cancer, lung disease, heart disease, mental illness, hepatitis, HIV/AIDs, and addiction.
What to do if your loved one has any of these items
If you suspect your loved one is abusing drugs, it's best to approach the topic with a well-meaning plan. The aim is not to make the person feel attacked. Find constructive ways to talk to your loved ones, and consider getting them into a treatment program. The best facilities offer individual and family programs to help families and their loved ones.
Many drugs are available in the market today. When abused, they can have dangerous effects on the user's health including heart attacks. This article will discuss various white powdered drugs, how they are used, and their effects on users. Let's dive in.
Cocaine
Cocaine is a highly addictive stimulant drug. It is derived from leaves of the coca plant and sold in three forms; crack, cocaine hydrochloride, and freebase.
Crack cocaine consists of white crystals with a yellow or pink hue. Most times, crack contains impurities.
Cocaine hydrochloride is an ultra-fine white powder that has a tart, numbing flavor. Most times, vendors cut or mix cocaine powder with other substances, including talcum powder, sugar, or lidocaine, before selling it. 
Freebase is also a white powder, but unlike cocaine hydrochloride, it does not contain impurities.
Most addicts snort cocaine hydrochloride and smoke freebase or crack. Regardless of whether one snorts or smokes cocaine, it has various side effects, including:
Paranoia.
Anxiety.
Dizziness.
Agitation.
Dry mouth.
Low appetite.
Insomnia.
Aggressive behavior.
Headaches, and more.
If you use cocaine regularly, you can suffer long-term consequences, such as heart disease, lung disease, sexual dysfunction, kidney failure, hypertension, seizures, and lung conditions, among others.
If you want to stop using cocaine, it would be best to seek professional help, especially if you are dependent. Medical practitioners can help you deal with withdrawal symptoms that can sometimes be overwhelming.
Ketamine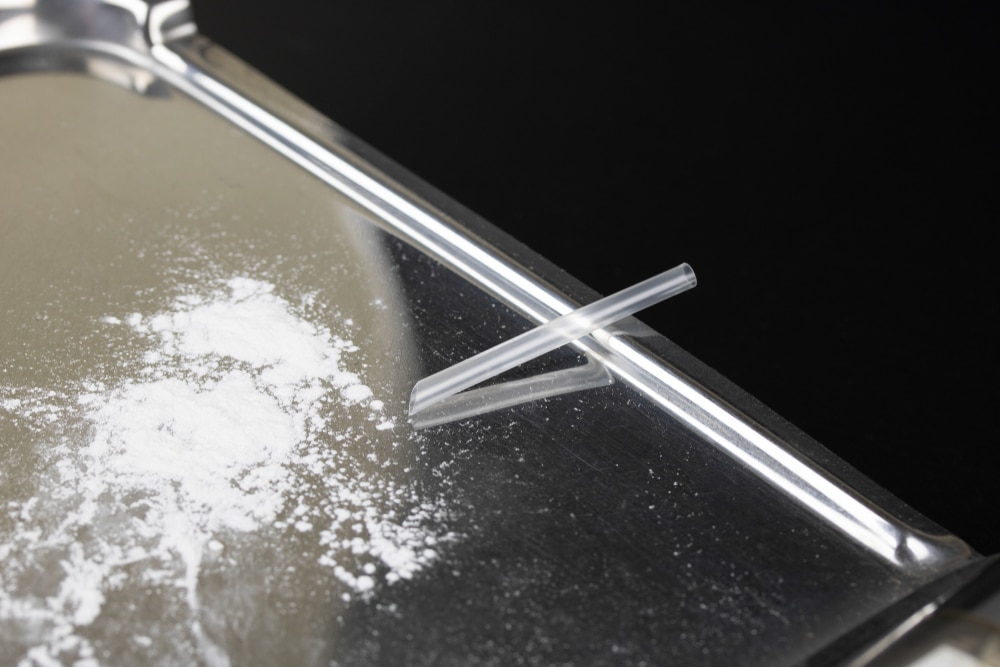 This is a dissociative drug. It affects specific brain chemicals to distort one's auditory and visual, consequently detaching them from reality. Medical practitioners use doses of ketamine as a sedative. Unfortunately, some people illegally use it to get high.
Ketamine is sold as a white powder. It also goes by the names KitKat, horse trank, special K, and ket. Most people snort ketamine, but others smoke it with tobacco or cannabis. Ketamine can affect one's senses or coordination for 24 hours.
Ketamine has several negative effects. Some effects of ketamine include:
Hallucinations.
Clumsiness.
Confusion.
High blood pressure.
Blurred vision.
Slurred speech.
Increased heart rate.
Low pain sensitivity, among others.
If you become dependent on ketamine, you can suffer long-term effects like poor memory, poor kidney function, poor liver function, treatment-resistant depression, among others.
Ketamine addiction is a serious problem. If you notice that your dependence on ketamine addiction affects your health, relationships, school, work, or financial capability, you should seek professional help.
Heroin
Heroin is a highly addictive drug made from morphine. It is sold as a white or brown powder and is 'cut' with quinine, sugar, powdered milk, or starch.
There are three types of heroin; white heroin, brown heroin, and black tar heroin.
Cheap heroin contains many impurities, so the more expensive it is, the fewer impurities it is likely to have.
Pure heroin is white. Most drug users smoke or snort pure heroin. The National Institute on Drug Abuse study revealed that snorting appeals to new users since they do not have to inject themselves with the drug.
Impure heroin is usually dark in color due to the simple methods of processing. Normally, heroin users dilute it and inject it under their skin, in their muscles, or veins.
Heroin has several effects on the body. The short term effects are:
Nausea.
Vomiting.
Dry mouth.
Warm flushes on the skin.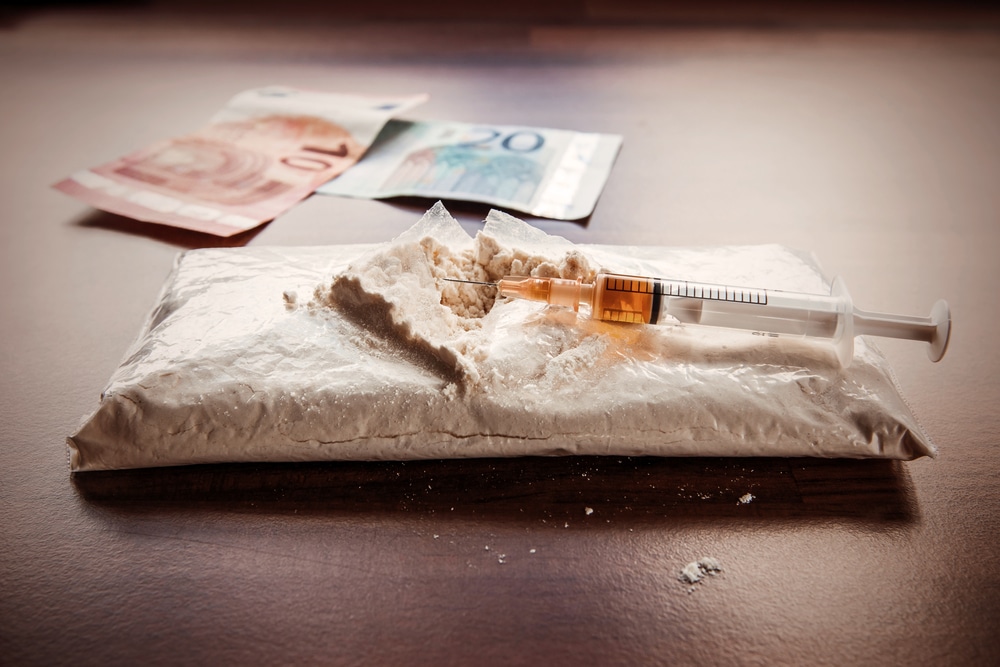 Long term effects include:
Damaged nose tissues.
Insomnia.
Heart valve infections.
Stomach cramps.
Kidney disease.
Liver disease.
Depression.
Antisocial personality disorder.
Irregular menstrual cycles (women).
Sexual dysfunction (men).
When you use heroin, your tolerance may build up. Therefore, you may need frequent or higher doses to achieve the high you want. Heroin addiction is a major problem. It can affect one's health, social interactions, school, work, and finances, among other things.
If you decide to stop using heroin, you may have severe withdrawal symptoms. Therefore, it is best to seek help from professionals who will guide you through the process. They may prescribe behavioral therapy and medicine to help you in your journey.
Crushed OxyContin
OxyContin is a prescription drug. It contains oxycodone which is a very strong pain killer. Most people who abuse OxyContin start by taking the prescribed amount. With time, their bodies build tolerance, and they need to take more to feel relieved or get high.
OxyContin tablets are round and can either be white or blue. Most 10mg pills are white, while the blue ones are 160 mg. You can buy the capsule form of OxyContin or the liquid form.
People suffering from terminal illnesses or battling terminal conditions are more likely to get addicted since most people market it as a painkiller that gives relief for over 12 hours.
If you use OxyContin regularly, you are likely to become dependent because of its euphoric effects. People who struggle with OxyContin addiction crush OxyContin tablets to form a white powder. They then snort the powder to enhance OxyContin's euphoric effect.
Like other drugs, crushed OxyContin can have serious negative effects. Some of the potential effects of abusing OxyContin include:
Dry mouth.
Low blood pressure.
Dizziness.
Blurred vision.
Low appetite.
Constipation.
Mood swings.
Increased body temperature (sweating).
Heart attacks.
Seizures.
Comas.
Crushed Adderall
Adderall is a prescription drug usually prescribed to people who have ADHD. It simulates part of the brain and controls hyperactivity, enabling one to focus more and have more clarity on issues.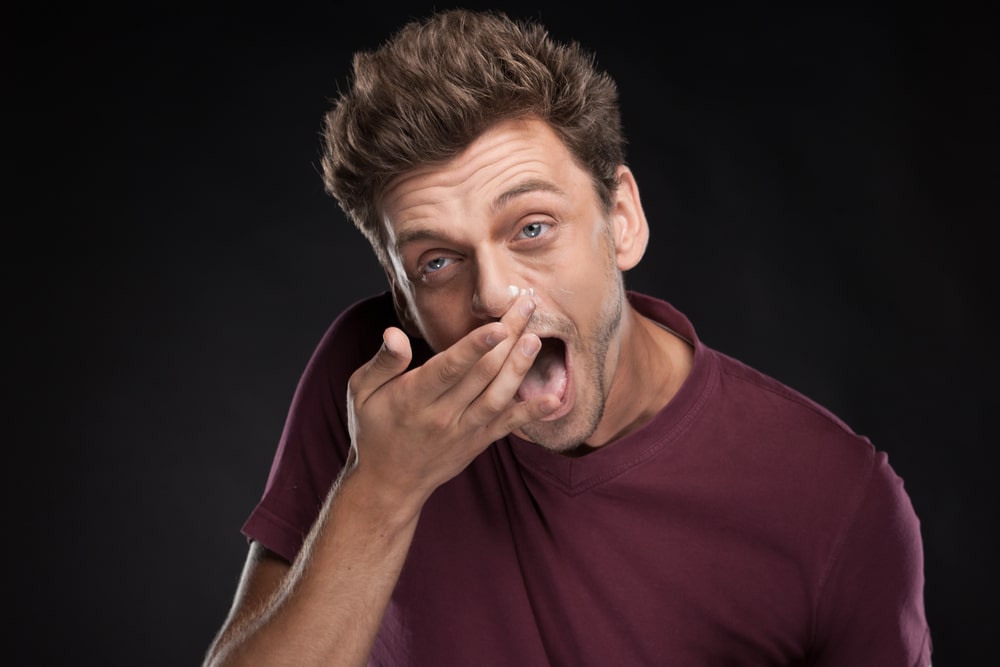 Some people illegally use Adderall for non-medicinal purposes, e.g., students when they are studying for exams. Since Adderall tablets are white, they crush it to form a white powder and snort it to enhance its effects.
Unfortunately, Adderall is highly addictive, and its misuse can lead to a substance use disorder. Using crushed Adderall for non-medicinal purposes can have risk factors, including:
Loss of appetite.
Dry mouth.
Restlessness.
Dehydration.
High blood pressure.
Heart Failure
Depression
Seizures
Skin disorders, among others.
GHB
Gamma-hydroxybutyrate, commonly known as GHB, is a popular party drug used in clubs and house parties alike. GHB is sold in three forms; liquid, capsule, or powder. Powdered GHB is white.
GHB is a depressant for the nervous system. When you use it, it slows your heart rate and makes you feel drowsy. It can also make a user go into a coma.
Most addicts use GHB because of its euphoric effect. Some use it as a date rape drug. They slip the GHB into their victims' drinks, and when it kicks in, they sexually assault them. Other common date rape drugs are flunitrazepam, alcohol, and ketamine.
Like other drugs, GHB has negative long-term effects. Some of them are:
Drowsiness.
Nausea.
Diarrhea.
Body tremors.
Lowered inhibitions.
Conclusion
If you struggle with addiction to any white powdered drug, you should seek medical help and treatment. The more you continue abusing drugs, the more adverse their effects will be.
Polydrug use – the practice of using more than one drug at a time – intensifies the effects of any individual drug and makes them more lethal. People mix drugs for a range of reasons, including:
To enhance or 'bring' on the desired effects of one drug
To decrease or stop the negative effect of a drug
To substitute a drug of choice for an alternative
To reduce dependence on one drug by using a blend of others
Taking another drug while intoxicated by drugs or alcohol without considering or thinking about the effects.
Sadly, there isn't a safe level of drug use – so there's no way of predicting the effects of one drug, let alone multiple drugs. Mixing drugs with alcohol increases the impact on the body and brain and may lead to overdose. According to the CDC, almost 80% of opioid deaths in 2016 involved another drug or alcohol.
Why mixing drugs with alcohol is a bad idea
Alcohol and cocaine
Cocaine, both freebase and powdered, causes stimulant effects and side effects. This can include high energy and mental alertness, constricted blood vessels, insomnia, anxiety, paranoia, restlessness, cravings for more as the drug starts to wear off.
Alcohol is a central nervous system depressant. Its effects are opposite to those of stimulants like cocaine. Alcohol slows heart rate, speech, breathing, reflexes, and reaction time. So, people may use alcohol to reduce cocaine's effects like twitching or anxiety.
On the other hand, they may use cocaine to increase their physical energy after drinking alcohol. Alcohol also boosts euphoric effects from drugs like cocaine because it indirectly acts on GABA receptors, increasing the release of some neurotransmitters.
Alcohol and cocaine blend is a toxic mix. When one mixes the two, they create new metabolites, including cocaethylene. Cocaethylene is stronger than either alcohol or cocaine alone and increases toxicity to the liver, heart, and other major organs.
It also stays around the body for days to weeks, increasing the chance of severe side effects. Cocaethylene increases the risk of a sudden stroke, paranoia, violent behavior, heart attack, liver damage, seizures, depression, anxiety, intense drug cravings, cancer, and sudden death.
Alcohol and prescription drugs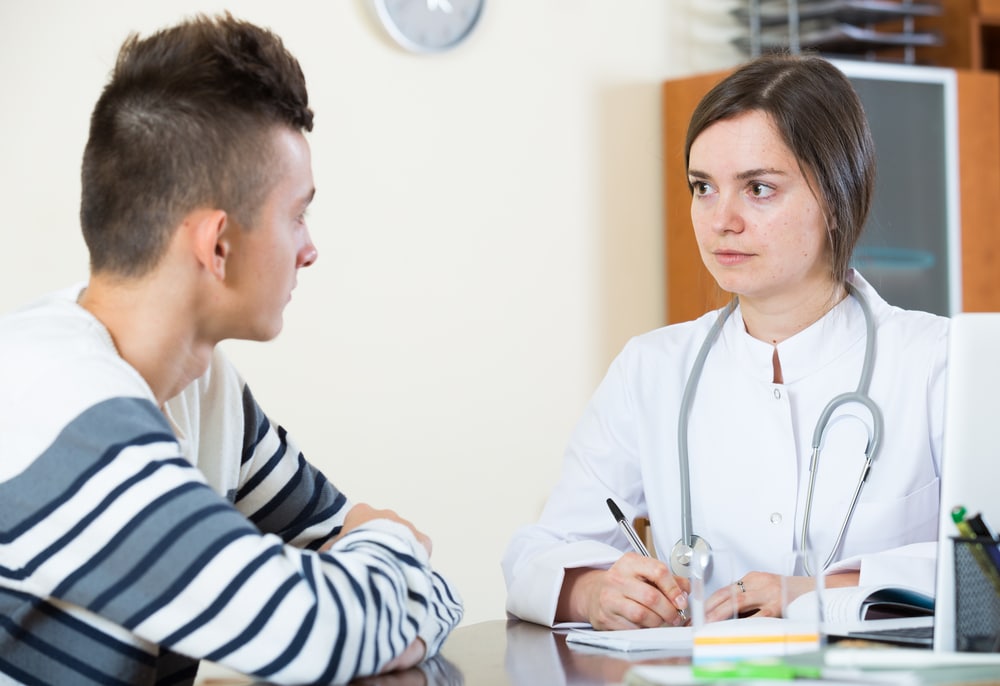 The toxicity is not limited to illicit drugs alone. People who combine drugs like opioid painkillers, sedatives, or anti-anxiety medications with alcohol are also at an increased risk for severe side effects. Prescription medications are a wide classification of drugs with a variety of uses.
They can help calm anxiety, relieve pain due to surgery or illness or maintain impulse control. But still, they tend to cause nausea, drowsiness, loss of coordination, and changes in blood pressure. Long-term side effects of these drugs may include heart problems, internal bleeding, and liver damage. It's important to stick to what the doctor prescribes to avoid unnecessary effects.
Mixing prescription drugs with alcohol can cause adverse effects because of drug interactions. Alcohol not only alters the performance of the drugs but can also negate or heighten their effectiveness. Each prescription medication has its own potential negative effects that can be exacerbated when mixed with alcohol.
In addition to the effects above, the mix can change a person's actions and thoughts, making risky behavior a definite threat. It also raises tolerance, leading people to ingest or drink more, trying to chase the high. This, in turn, can cause fatal overdoses, alcohol poisoning, and addiction.
Alcohol and caffeine or energy drinks
It's common for people to combine alcohol and caffeine at parties and clubs to keep the fun going. This can take the form of whiskey and coffee, vodka and energy drink, rum and soda, or some other mix meant to deliver the perfect double-buzz. While this seems like a good idea, some negative side effects warrant consideration.
A while back, the FDA issued warnings to companies like Four Loko that made caffeinated alcoholic drinks. This was after reports of alarming hospitalization linked to the drinks swirled. According to the Federal Trade Commission, consumers didn't notice how much alcohol they took because caffeine masks the sense of intoxication – inducing more drinking.
Alcohol makes one feel more relaxed. But it also has the residual effect of making one feel tired. People add in the caffeine, so they're relaxed without feeling tired. Energy drinks and caffeine can mask how drunk someone is.
They can also boost energy levels, allowing one to drink longer and more. Mixing alcohol with caffeine or energy drinks can cause heart problems, alcohol-related injuries, and weight issues.
Alcohol and illicit opioids
Like prescription drugs, combining illicit opioids and alcohol is extremely dangerous. Both these substances are central nervous system depressants and can cause various effects, including brain damage and death. Sadly, CDC reports that people addicted to alcohol are two times more likely to become addicted to heroin. Most of them use alcohol or heroin to enhance the sedative effects of individual drugs and attain a stronger high.
Mixing alcohol and heroin increases the chances of a user having severe side effects. This includes more risk of developing addiction, certain health issues, and possibly a fatal overdose.
According to CDC, there were more than 14,000 heroin-related deaths in the US in 2019. Alcohol leads to nearly 7x the number of deaths as heroin. Heroin is one of the most addictive drugs globally, but alcohol has a reputation for causing dependency and addiction too.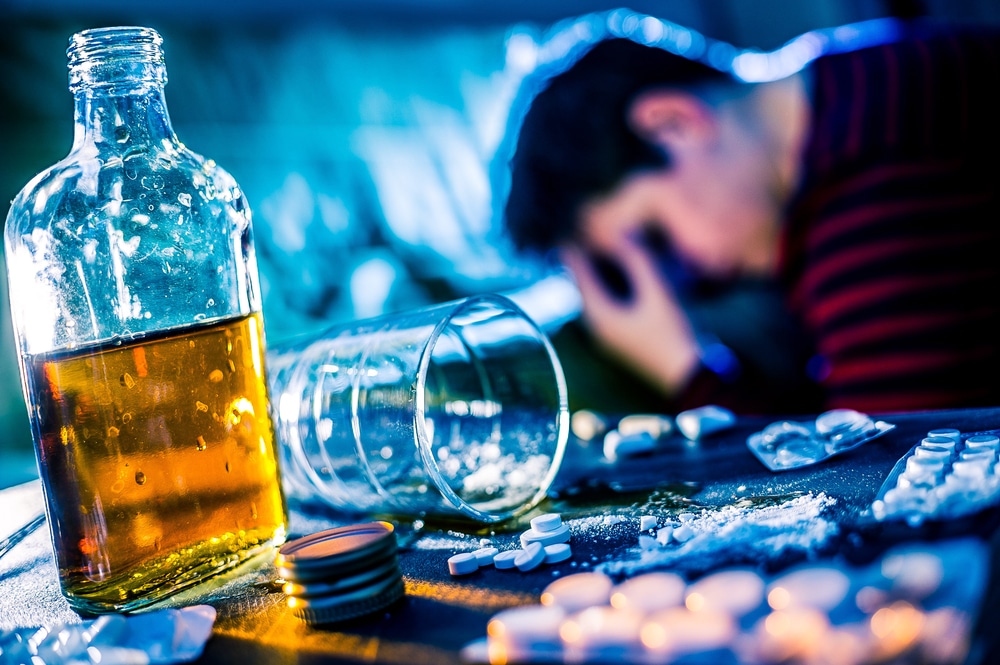 Alcohol and meth
Meth is a type of drug known to elicit a powerful, short-lived high, decreasing appetite, and increasing wakefulness. Meth use causes an increase in energy levels and alertness, irregular heart rate, trouble sleeping, and hypertension. Long-term complications of meth are anxiety, confusion, weight loss, meth mouth, paranoia, hallucination, and aggression.
Alcohol and meth's contradictory effects are concerning for a range of reasons. First, people who mix these drugs may consume more alcohol to feel its accustomed effects or feel more inebriated – resulting in alcohol toxicity. Second, those who end up consuming more while high on meth overlook cognitive impairment and drive, placing others at risk.
Combining meth and alcohol poses a range of dangers an increase in risky behaviors. These include unsafe sex, exposure to STIs, cardiovascular disease, compromised decision-making abilities, high blood pressure, risk of birth defects and seizures.
Alcohol and hallucinogens
Hallucinogens refer to various drugs that alter one's awareness of their surroundings, thoughts, and feelings. They are often divided into dissociative drugs and classic hallucinogens, both of which cause hallucinations and false perceptions of reality. When under the influence of hallucinogens, people often report rapid, intense emotional swings and hearing sounds, seeing images, and feeling sensations that seem real but aren't.
Mixing alcohol with hallucinogens can provoke even more dangerous side effects and result in co-occurring disorders. Someone who uses LSD, PCP, DMT, ketamine or Mescaline and drinks alcohol may suffer from nausea, vomiting, headaches, panic attacks, and faintness. Combining the two substances can also increase one's heart rate.
In severe cases, they may lose consciousness or have a seizure. Moreover, alcohol increases the chances of experiencing a "bad trip" by worsening depression and increasing frightening hallucinations. Sadly, the effects of hallucinogens can prevent one from realizing how much alcohol they've taken, causing them to take more. In which case, they may end with alcohol poisoning.
Seeking help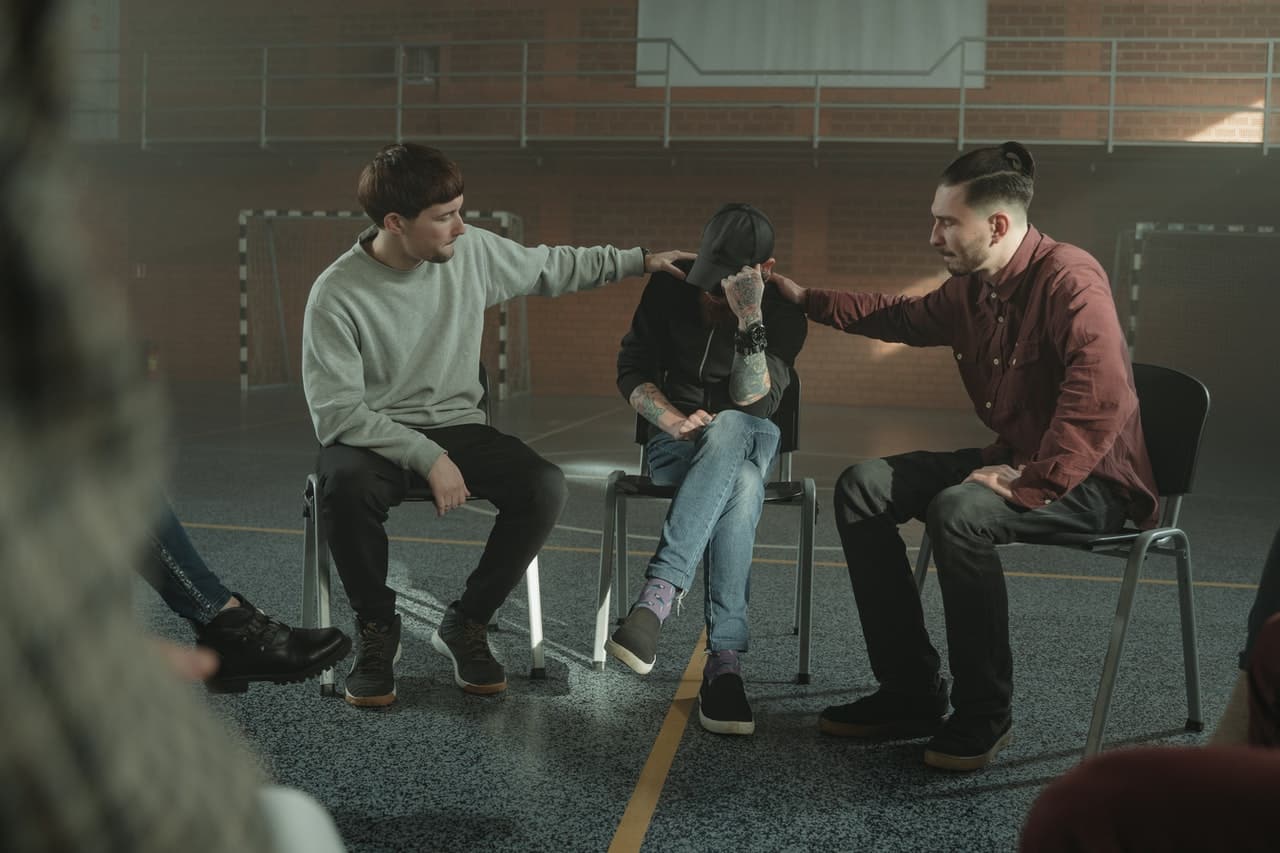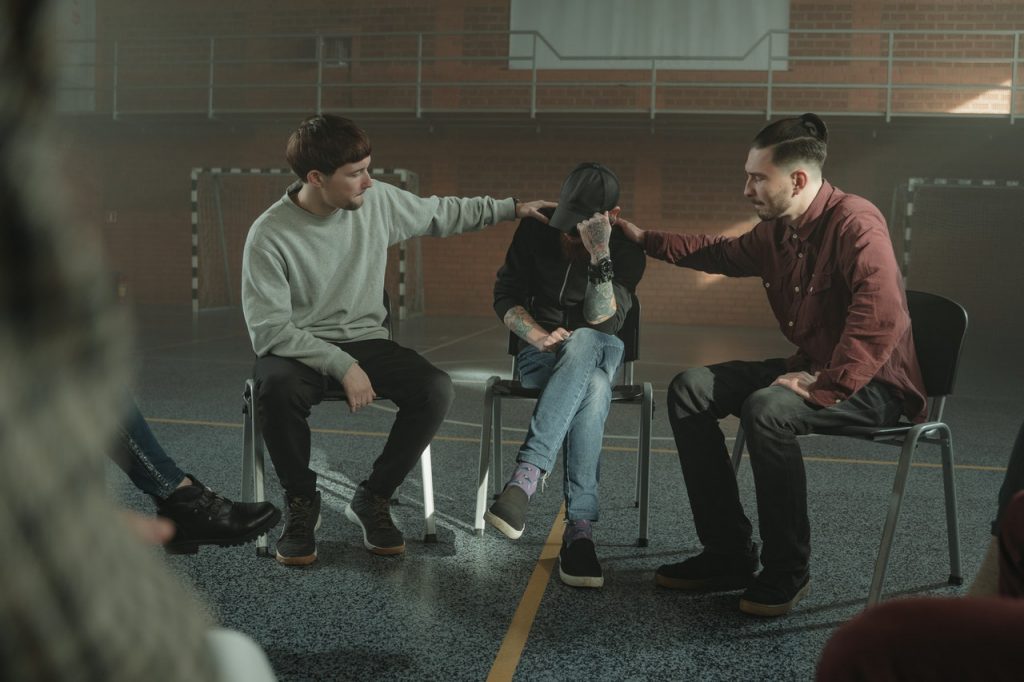 Abusing any drug comes with its own risk. But introducing alcohol to the equation can bring about other risks and amplify the dangers of the drug. If you or someone you care about cannot stop using, it's best to seek help. Treatment centers exist to help people with polydrug use issues and can help you or your loved one lead a clean life, free of drug-related issues.
There is a strong connection between mental health and substance use disorders. Results from the 2019 National Survey on Drug Use and Health revealed that 31.3% of adults with any mental illness were binge drinkers compared to 25.3% of adults with no mental illness. Also, 49.4% of adults with mental illness used illegal drugs, compared to only 15.7% who had no mental illness. When someone struggles with a mental illness, like depression and a substance abuse problem at the same time, they have a co-occurring disorder or dual-diagnosis.
Roughly 9.5 million American adults reported having a dual diagnosis in the 2019 NSDUH survey on Drug Use and Health. The reason is that people with mental health issues like depression turn to alcohol or drugs as they try to cope with sad feelings. On the flip side, depressant drugs and alcohol can increase feelings of fatigue and sadness, and people can experience depression as the effects of drugs wear off or as they face the impact of addiction.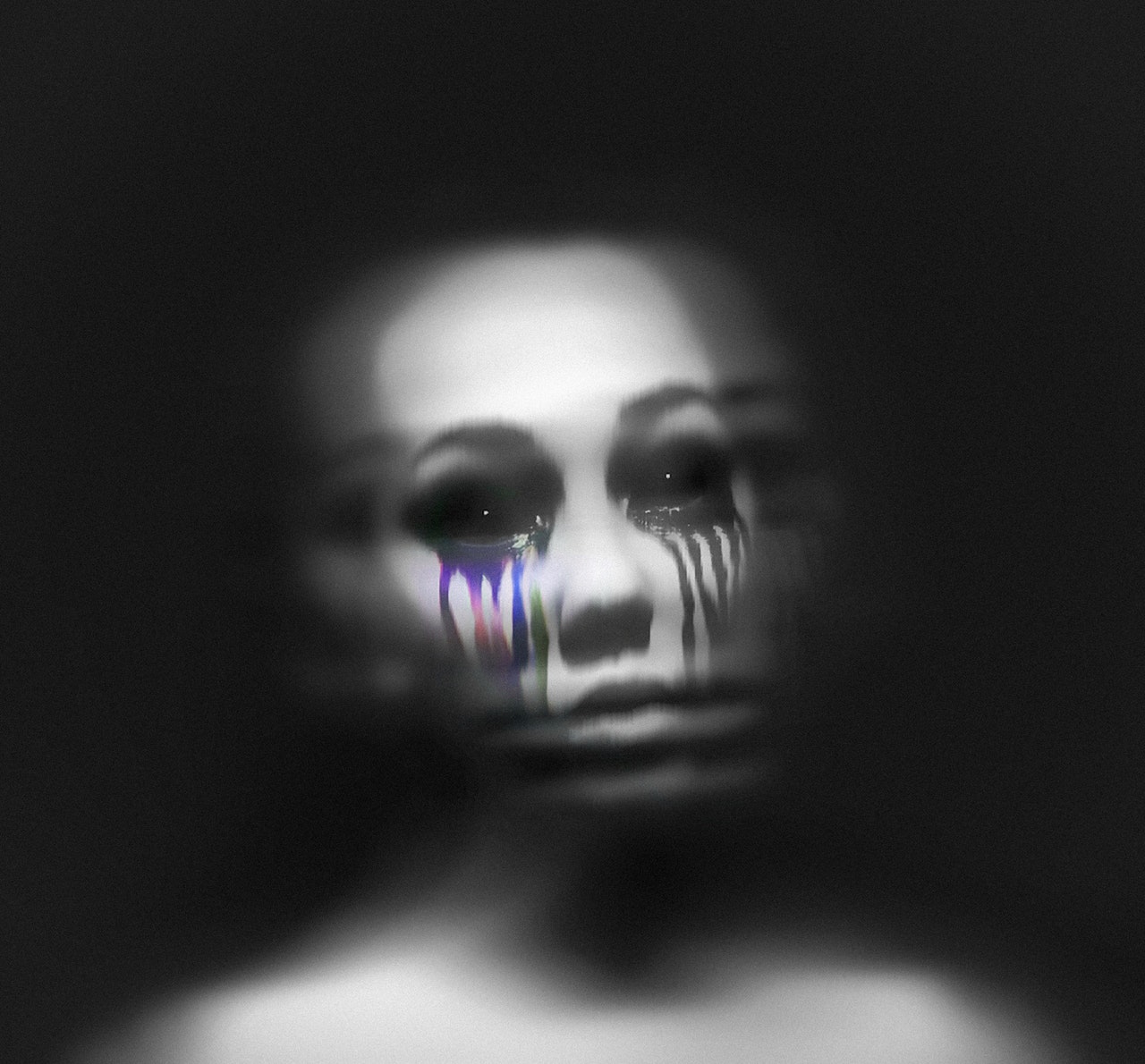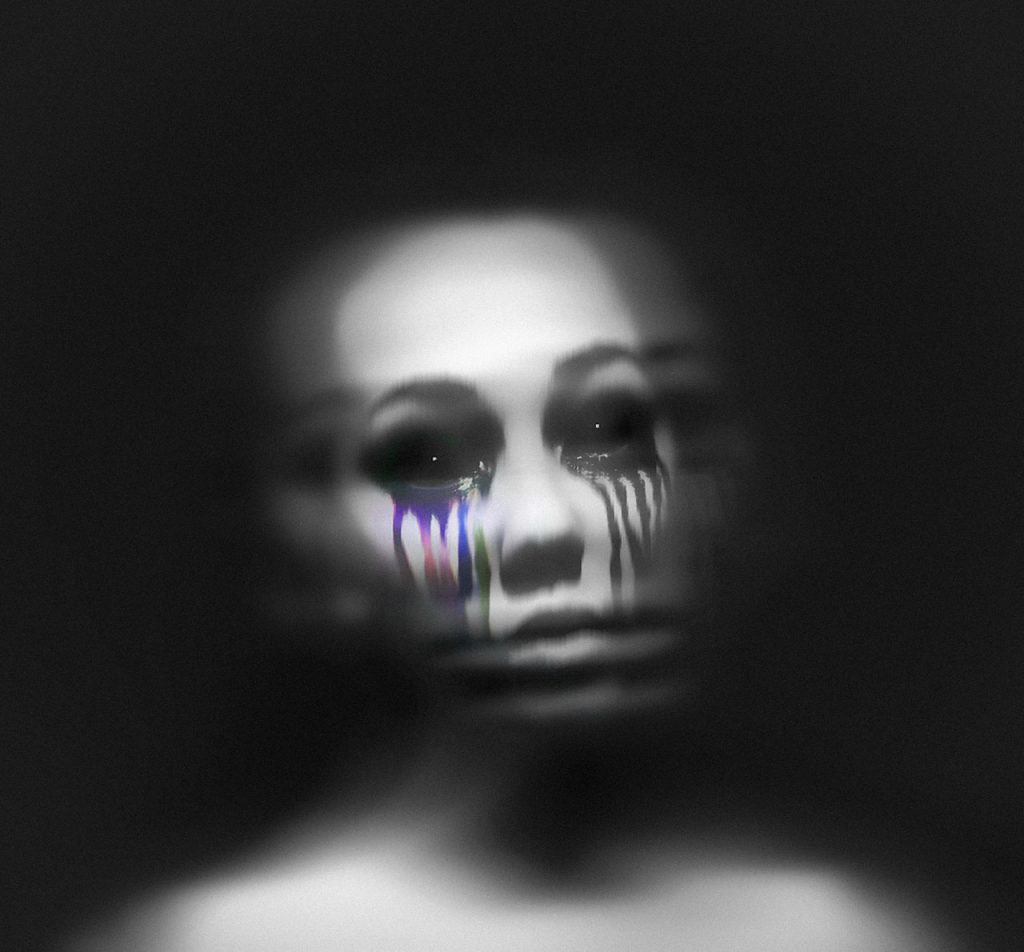 Which one comes first – addiction or depression?
Whenever addiction and depression are discussed together, the question becomes, which one comes first. The basic addiction disease model dictates that substance misuse changes the brain so that it can't self-regulate. For many, depression serves as a gateway to addiction. For others, substance abuse can lead to depression. Either way, these two disorders always seem to co-occur.
Depression and substance abuse
Everyone has bad days, whether it's because of loss, relationships, family, or workplace issues. Most people shake the feelings off and get on with their lives. But for people with depression, the periods of unhappiness don't go away. They feel sad, helpless, and worthless for days to weeks. Depression is a severe mental health problem that affects about 10% of adults in the US. Data from the Centers for Disease Control indicate the following as risk factors for depression.
Females
Middle-aged adults aged 45-64
African Americans and Hispanics
Unemployed individuals or those with disabilities
Uninsured or those without access to health cover
People with depression tend to turn to drugs to try to relieve these depressive symptoms. As estimated, one-third of people with major depressive disorder engage in substance abuse as a way to self-medicate to relieve feelings of despair, low self-esteem, and hopelessness. Unfortunately, abusing alcohol and drugs doesn't resolve these feelings. It only makes them worse. In fact, it can lead to depression symptoms like sadness, hopelessness, lethargy and in some cases, they can turn to acts of self-harm.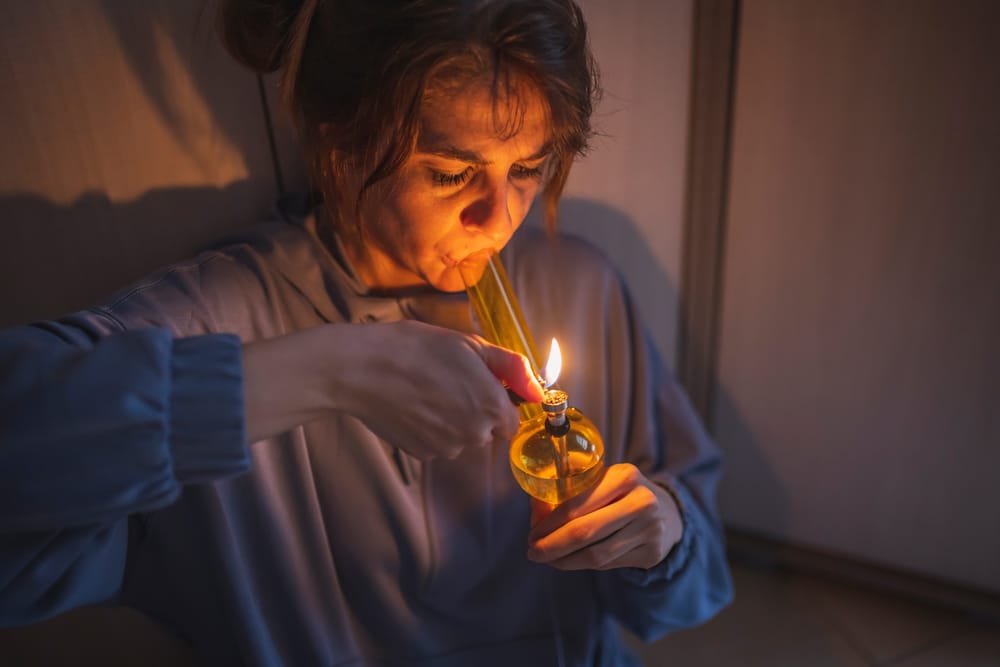 Types of depression
There are many different types of depression. Here are some common examples:
Major depressive disorder (clinical depression)
Major depression is a common type of depression that affects about 7% of people in the US. If untreated, the major depressive disorder can recur throughout the person's life.
Persistent depressive disorder (dysthymia)
Persistent depressive disorder is a chronic form of depression that lasts for a year or more. Since it's milder, it's usually easier to cover with drugs or alcohol. However, the condition may eventually lead to major depressive disorder.
Seasonal affective disorder
As the name implies, seasonal affective disorder is seasonal, mostly happening in winter months. The disorder is diagnosed when someone exhibits the symptoms of depression over three consecutive winters.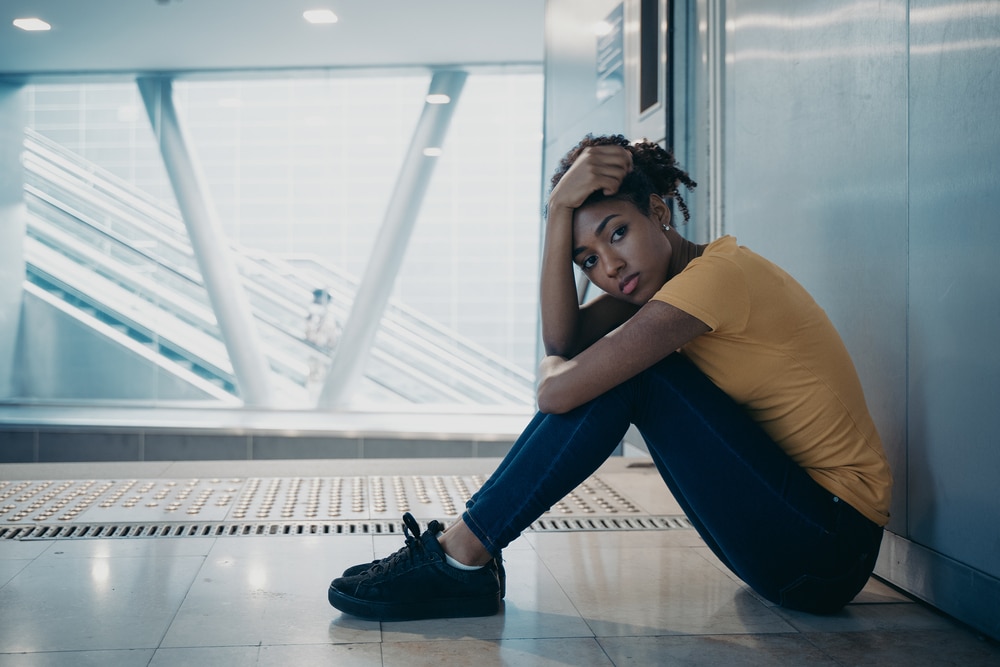 Depression as a gateway to addiction
Depression serves as an entry point into alcohol and drug use. As mentioned earlier, those struggling with depressive disorders turn to substances to escape the symptoms of depression. But drugs don't do much to help them feel better. If anything, one feels worse once the effects of drugs start to wear off. Yet, the person keeps using it to try to forget their problems. It is like a catch 22. Eventually, their bodies become tolerant and need larger doses to attain the same effects.
At this point, they can't stop using or reduce intake because of withdrawal symptoms like trembling, nervousness, agitation, cold, sweats, or nausea set in. So they may start feeling sad and guilty because they are abusing drugs. Some try to quit cold turkey. But with the withdrawal symptoms and mental disorder, it's almost impossible.
Besides, quitting leads to an even stickier situation for those with severe depression. People who've been abusing substances for years may have a more pronounced depression when they stop using. It is, therefore, a good idea to seek dual diagnosis treatment that addresses both issues in one go.
Why depression leads to addiction
Depression itself isn't a cause of substance abuse – but it makes one more susceptible to addiction. The inability to cope with hard feelings and life stressors is one of the causes of depression and addiction. Here are some ways depression may lead to addiction.
Feelings of guilt and shame make one scared to ask for help
People struggling with depression are afraid to ask for help. They fear that people will judge them for their condition, so they choose to keep it to themselves. Again, unlike other medical conditions, it is hard to identify the symptoms of depression. So, even if the person gathers the courage to seek help, they may find it hard to explain what they're going through. So, most people may turn to substances as a way to cope.
Not knowing its depression
One of the hidden risks of drug use is that mental health issues happen gradually. So, a person might not even realize they have depression. So, they'll take stimulants to keep up with work or a bottle of wine to try to cheer up. When someone doesn't know they're dealing with a mental disorder, they'll keep up with the unhealthy coping mechanism.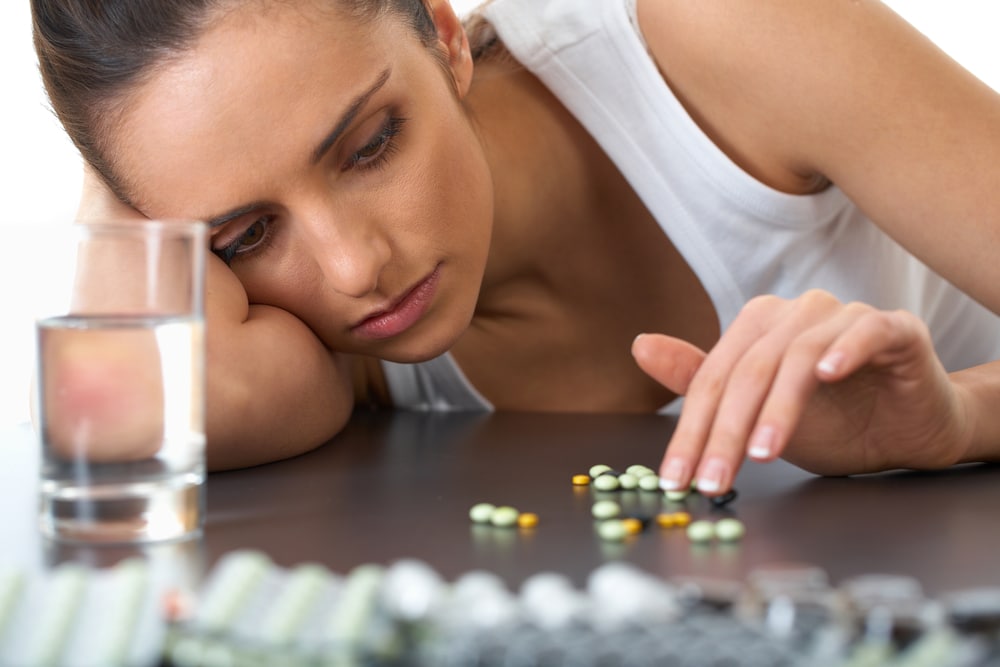 Being scared of psychiatric drugs
Many people are afraid of taking psychiatric medication, not just because of how others will view them but also because of the "damaging effects." They are scared that the drugs will change their personality or ability to function and that they might not handle the side effects. So they turn to drugs assuming that they are a safer option. Alcohol and drugs offer instant fixes without the hassle of getting a prescription.
There's hope for co-occurring disorders
Luckily, dual disorders are treatable. If you or someone close to you is struggling with addiction and depression, it's a good idea to enroll in a rehab that offers holistic treatment. This way, you won't have to treat depression or addiction separately.