The number of drug overdose deaths in the United States has skyrocketed in recent years, with opioids leading the way as one of the most deadly and addictive substances. Many even consider it a drug overdose epidemic. According to the CDC, there were approximately 107,000 overdose deaths in 2021. In the same year, SAMSHA identified 141,529 unweighted drug-related ER visits from its analysis of 52 hospitals.
If these numbers are anything to go by, it's evident that addiction is a major problem in the US.
And yet, despite this alarming trend, many US hospitals and emergency departments lack dedicated addiction specialists who can help those suffering from substance or opioid use disorder. This is a glaring omission, especially given how critical an early intervention can be for someone in the throes of addiction.
Without access to addiction specialists on staff, people with substance abuse problems may not get the help they need at a crucial juncture. As a result, they may go through multiple hospitals or ER visits. A lucky few will be connected with a treatment facility while they're still at the hospital.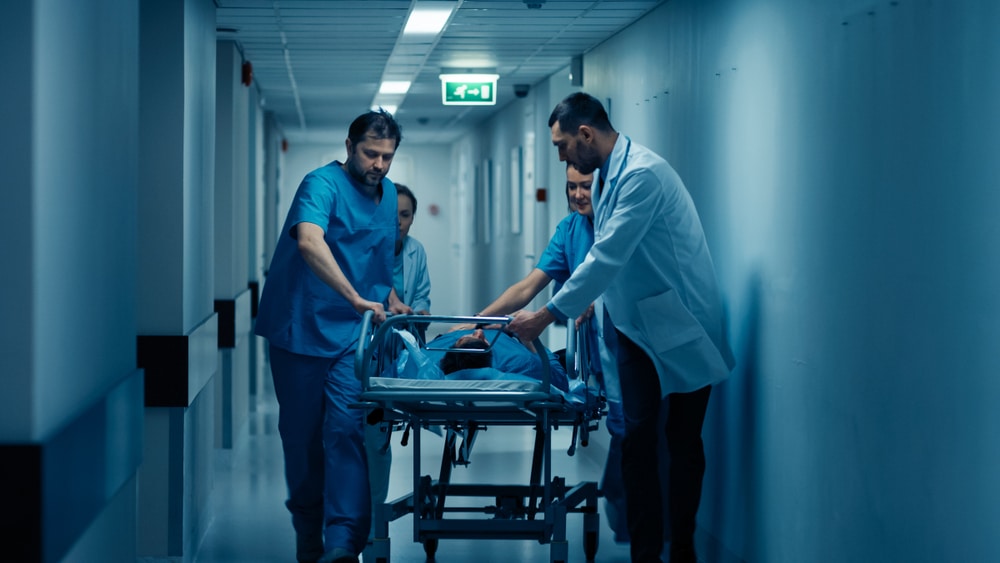 For everyone else, they walk out with a phone number to call, or often, nothing at all. Once they leave, many of these people go back to their old habits and never make the effort to call the number they've been given.
There's a clear need for hospitals to do better when it comes to addiction treatment. So why is it that so many don't have addiction specialists on staff?
Hospitals Have Specialists On Call For Lots of Diseases — But Not Addiction. Why Not?
If you go to a hospital with a kidney problem, you'll likely be seen by a nephrologist. If you have a heart condition, you'll be seen by a cardiologist. But if you're struggling with addiction, chances are you won't see an addiction specialist.
Only a few hospitals have someone who specializes in addiction medicine on staff. A majority of hospitals focus on primary care. Addiction is left untreated.
This is a problem because addiction is a disease requiring specialized care. Without access to an addiction specialist in ERs, people with substance use disorder are often left at the mercy of whoever happens to be on call. This could be a general practitioner, an ER doctor, or even a social worker, most of whom have very little training in physiology, medications, and other aspects of treatment.
Reasons Why Hospitals are Slow to Hire Addiction Specialists
For years, addiction prevention and treatment services have been delivered separately from other general and mental health care services. Drug and alcohol abuse has traditionally been viewed as a criminal or social problem. As such, prevention services were not typically considered a responsibility of health care systems. For this reason, those struggling with substance use disorders have had access to only a limited range of treatment options that were generally not covered by insurance. 
In a nutshell, most hospitals don't have specialists because:
For a long time, addiction has not been seen as a medical problem but rather a social or psychological one. Some medical staff still see it as a moral issue and not something that requires formal medical treatment. This attitude can make it hard to justify dedicating staff and resources to addiction treatment.
Additionally, many hospitals are already understaffed and overstretched, so it could be difficult to add another specialist.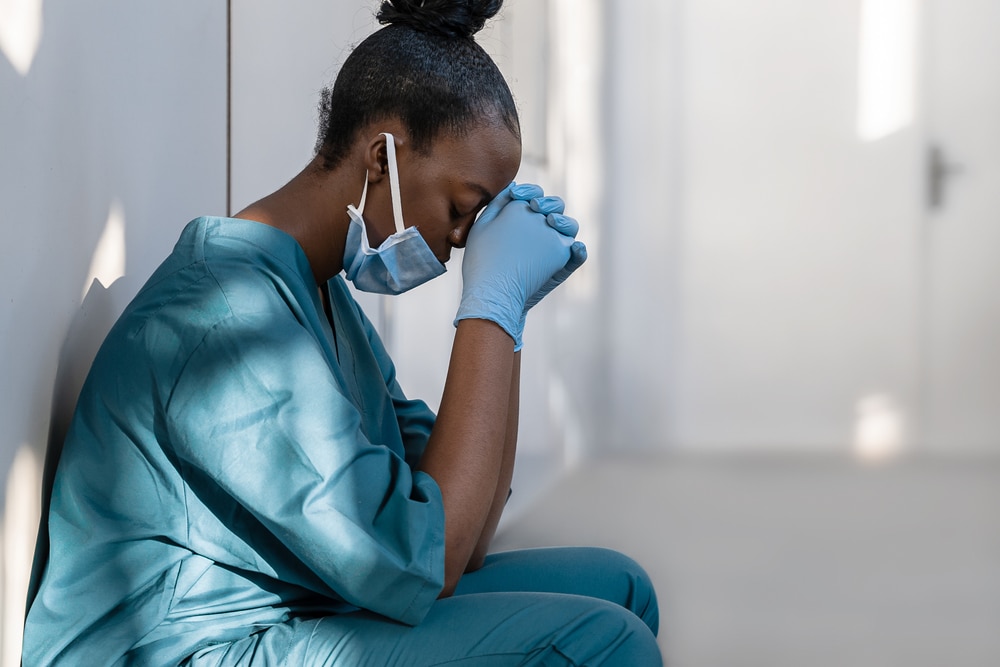 And finally, there's the question of reimbursement. Addiction treatment is notoriously underfunded, and many insurance companies don't cover the cost of specialized care. Hospitals can find it hard to recoup the cost of hiring an addiction specialist.
The Lack of Proper Care Exposes Addiction Patients to Overdose Risk
NPR shared a story of a 63-year-old heroin addict, Marie, who was admitted to Salem Hospital, north of Boston, for COPD. The next day, she was told she was ready for discharge after the doctor had confirmed that her oxygen levels were good. But the woman was experiencing heavy withdrawal symptoms and could not move. She didn't want to leave the hospital but felt like she had no choice.
Sadly, most hospitals would still let her go despite her pain and condition. Sometimes, she'll be issued a list of detox programs or rehab centers to call. But more likely, she'll be sent on her way with no real plan or hope for recovery.
This is a typical story of what's happening in many US hospitals. Marie was lucky to have found a doctor who administered her some medications that helped. But every day, people with addiction walk into ERs across the country only to be discharged without real help or support.
This is dangerous because it increases the likelihood of patients relapsing and overdosing. In fact, research shows that patients have a higher chance of overdosing within a few days or weeks of being discharged from the hospital.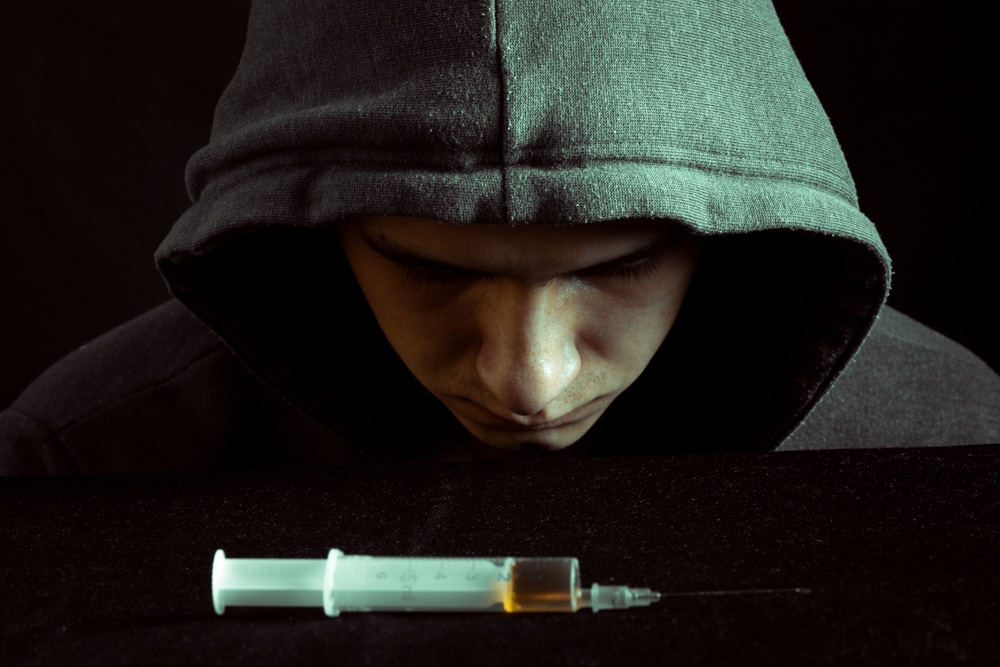 The Importance of Having an Addiction Specialist in Hospitals
An addiction specialist is a medical professional specifically trained to diagnose and treat patients with substance use disorders. These specialists can provide critical support to patients who walk into the ER for various reasons but have an underlying addiction problem. Salem Hospital is one of the few hospitals that has succeeded in naming addiction as a specialty and hiring people with training in the disease.
And despite reservations from some staff, the addiction specialists get overwhelmed many days with referrals - a clear sign of the need for their services. The trend is similar in five other Massachusetts hospitals that added addiction specialists in the last three years. These facilities are funded by HEALing Communities study. Addiction specialists can help patients in several ways, including:
Conducting an assessment to determine the severity of the addiction
Providing information about treatment options
Coordinating care with other medical professionals
Creating a treatment plan to manage withdrawal symptoms
Offering support during and after detoxification
Addiction specialists are vital in helping patients get the treatment they need. They can also refer them to a reputable treatment facility for specialized care. Hospitals can provide a much-needed service to their communities by having these professionals on staff.
According to the National Institutes of Health, effective integration of addiction prevention, treatment, and recovery solution across healthcare systems can help address drug abuse and related issues. This is also the most promising way to improve access to and quality of treatment.
People try drugs or alcohol for a variety of reasons, ranging from curiosity or boredom to social pressure or mental health issues.  For some people, trying drugs or alcohol is a one-time event that doesn't lead to further use. For others, though, drug or alcohol use can become a substance use disorder, defined as a chronic and relapsing brain disease that is characterized by compulsive drug seeking and use despite harmful consequences. 
But what drives people to try drugs and alcohol in the first place? There are several reasons, but some are more common than others.
Peer Pressure
Peer pressure is one of the leading causes of drug use among young people. Whether it takes the form of subtle suggestions or outright coercion, peer pressure from family and friends can exert a powerful influence over our decisions and behaviors.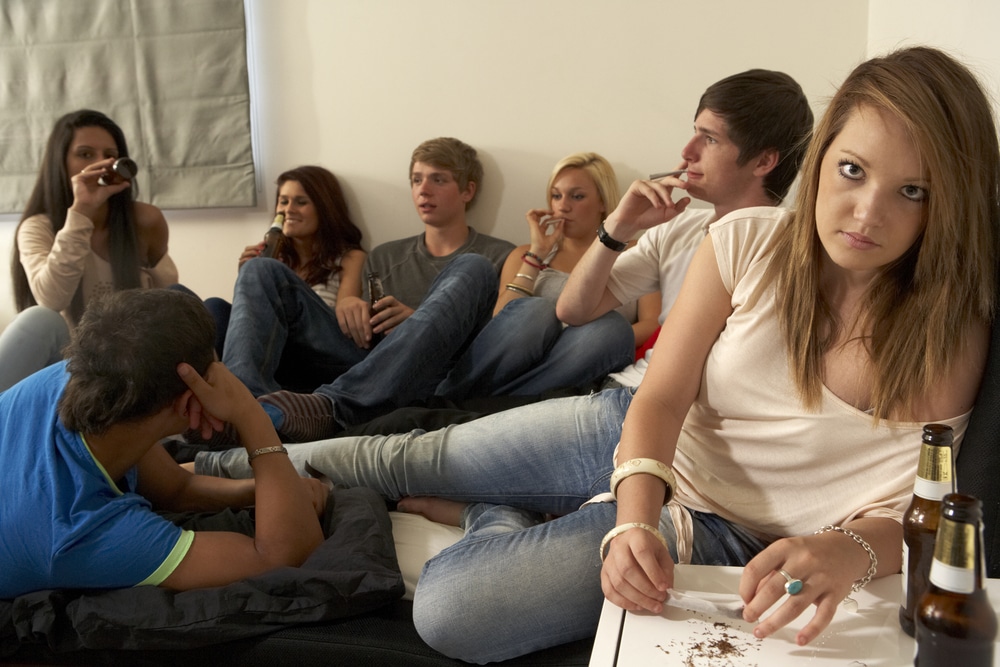 Teens are especially susceptible to this type of social pressure, and many will start using drugs at an early age to fit in or feel accepted by their friends. Many young people will try out drugs or alcohol without fully understanding the risks involved.
Mental Health Issues
Mental health issues like anxiety disorders, schizophrenia, eating disorders, bipolar disorders, and depression, can also lead people to start using drugs or alcohol. Numerous studies have listed mental health issues as one of the main drivers of substance use disorders, and vice versa.
Many people with mental health disorders self-medicate in an attempt to numb the pain or ease the symptoms like excessive fear, worry, mood changes, or even suicidal ideation. Others may use drugs or alcohol as a way to cope with difficult life experiences. This can lead to a spiral of drug addiction and mental health problems that is very difficult to break free from.
Trauma
Trauma, especially early childhood trauma, is a major risk factor for developing substance abuse problems later in life. Traumatic experiences like abuse, neglect, witnessing violence, or losing a loved one can have a profound effect on one's mental and emotional health.
For many people, childhood trauma can be long-lasting and far-reaching, and it's often difficult to overcome the damage done in childhood. They may struggle with mental health issues like Post Traumatic Stress Disorder, anxiety, and depression, and turn to may use substances to try to cope with these problems.
Symptoms of Boredom
Boredom is another common reason people first try drugs or alcohol. Teens and young adults often have a lot of free time and can be easily bored. They may start using drugs or alcohol to pass the time or to make their lives more exciting. This can lead to addiction, as people continue to use drugs or alcohol to escape the boredom of their everyday lives.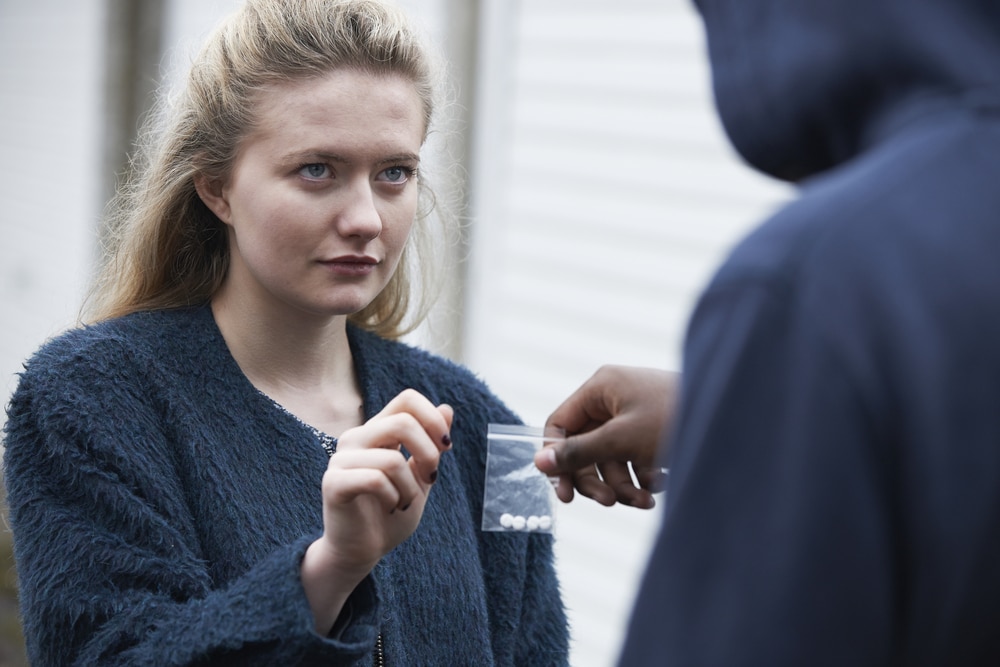 Curiosity
Many young adults first try drugs or alcohol out of curiosity. They may have seen their friends using these substances and want to try them for themselves. Others may be curious about the effects of drugs or alcohol and want to experience them firsthand. It's estimated that over 52% of all high school students try illicit drugs, while over 70% drink alcohol by the time they graduate. 
TV, Movies, Music, and Video Games
Popular culture often glamorizes drug use, and this can influence young people to start using drugs or alcohol. TV shows, movies, music, and video games often depict drug use in a positive light, and this can make it seem like a harmless or even exciting activity. Constant exposure like this normalizes drug use in entertainment culture. As a result, teens assume using illegal, and prescription drugs is a normal lifestyle.
Rebellion
Many teenagers first start using drugs or alcohol as a way to rebel against their parents or authority figures. They may see drug use as a way to defy the rules and take risks. For example, they may smoke cigarettes to show their independence or hallucinogens to escape to a world they deem more idealistic.
Lack of Proper Information About Drugs or Alcohol
Many people start using drugs or alcohol without knowing much about them. They may believe myths and misconceptions about these substances, which can lead them to underestimate the risks involved. For example, teens might be led to believe that marijuana is medicinal and carries a host of benefits. So, they may be more inclined to start using it without understanding the risks.
Lack of Confidence
People who lack confidence or have low self-esteem are also more likely to start using drugs or alcohol. They may use these substances as a way to boost their confidence or make them feel better about themselves. For example, someone who feels shy in social situations may start drinking alcohol to loosen up and feel more confident.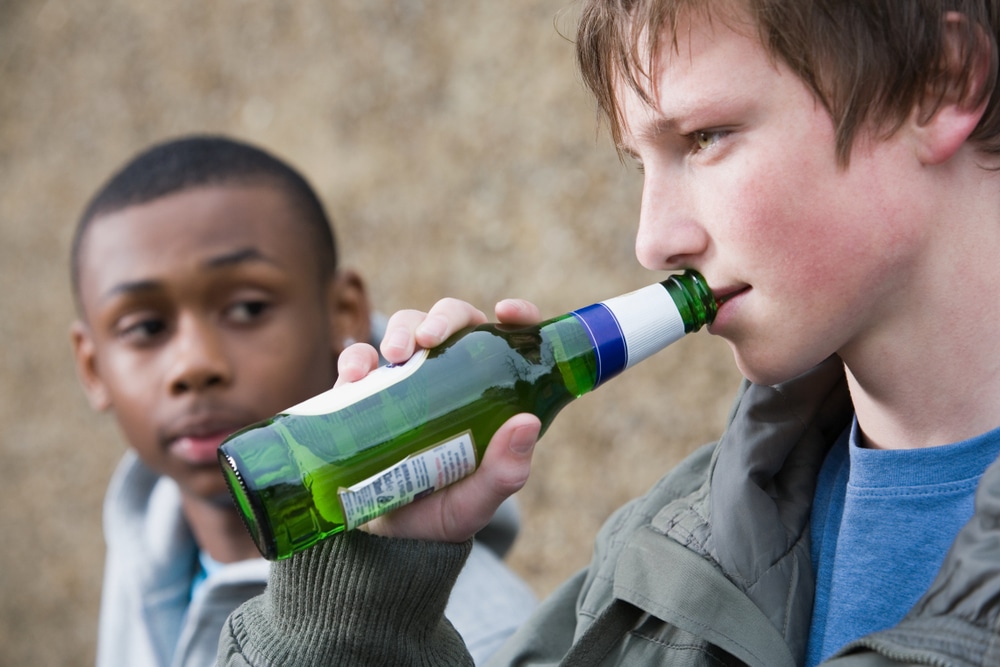 The above are some of the main reasons people start using drugs or alcohol. It's important to note that not everyone who tries these substances will become addicted. However, drug and alcohol use can lead to addiction, and it's often hard to break free from this cycle of abuse.
How to Protect Your Loved One From Addiction
As a parent or guardian, there are a few things you can do to help protect your loved one from addiction:
Talk to your loved one about the risks of drug and alcohol use. Open communication can help your loved one make more informed decisions.
Create an open and trusting relationship with your children, so they feel comfortable coming to you with any problems or questions.
Be involved in your child's life and know who their friends are.
Be a good role model for your children by not using drugs or alcohol yourself. If you have a problem with substance abuse, get help from a treatment center or professional counselor.
Monitor your child's internet usage and be aware of any red flags, such as them suddenly trying to keep their online activity private.
Monitor your child's behavior and look for signs of drug or alcohol use, such as changes in mood or appearance, skipping class, declining grades, etc.
If you suspect your child is using drugs or alcohol, don't hesitate to reach out for help. There are many physical and mental health care resources available to families struggling with addiction. Early intervention is essential to helping your child get on the path to recovery.
As part of an ongoing war on drugs, in November 2020, Oregon became the first state in the US to decriminalize the possession of small amounts of hard drugs. The measure, known as Measure 110, was widely praised by drug policy reform advocates as a progressive step that would help to reduce the stigma around drug use and provide people with drug addiction problems with much-needed treatment.
Measure 110 made personal possession of methamphetamine, heroin, LSD, oxycodone, and other drugs punishable by a $100 fine rather than jail time. This was in a bid to reduce incarceration rates and redirect funds toward addiction treatment programs. These treatment programs would be funded through marijuana tax revenue and savings from decreased law enforcement costs.
The Oregon Health Authority, one of many behavioral health resource networks, announced on September 22 that it had completed awarding the first two years of funding to nonprofits under Oregon's decriminalization of drugs law.
According to OHA, the first round of grants totaled $302 million. Despite this milestone, experts warned that more than just services would be needed to curb the high rates of drug use and resulting societal costs in the state. Keith Humphreys told the Oregon lawmakers that the state should adjust its permissive approach as it encourages drug use without any deterrent.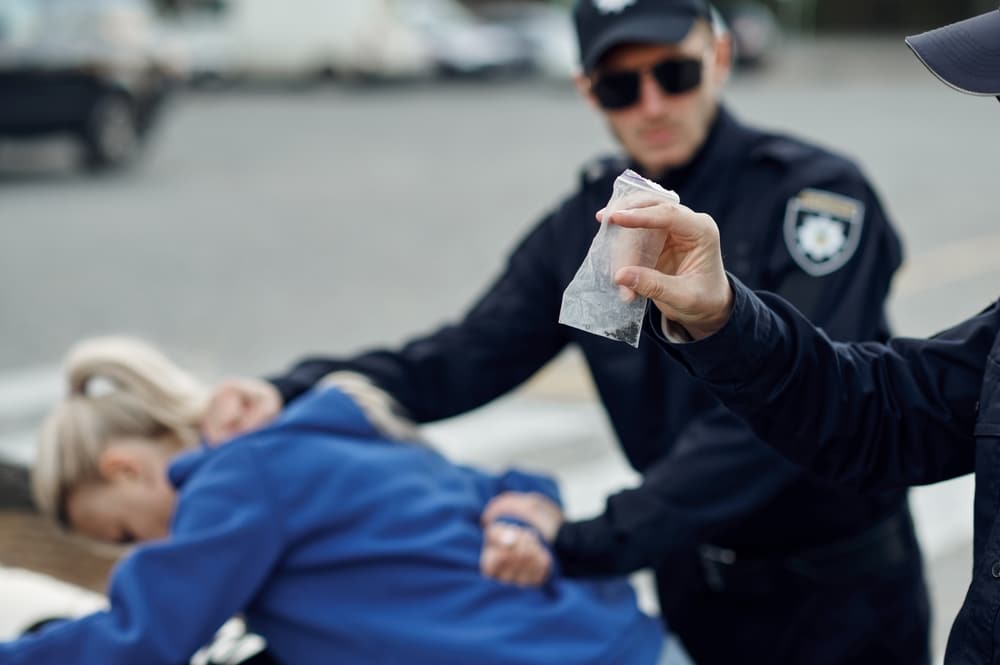 "Because the West Coast has an individualistic culture with a tolerance for substance abuse, social pressures to seek treatment are often minimal," said Keith Humphreys, the Founder, and co-director at the Stanford Network on Addiction Policy.
"So, on the one hand, we have widely available and highly rewarding drugs. On the other hand, little or no pressure to stop using them. Under those conditions, we should expect to see exactly what Oregon is experiencing: extensive drug use, extensive addiction, and not much treatment seeking." (Source)
According to Humphreys, people struggling with addiction hardly seek treatment without pressure from loved ones, health care providers, or the law. He says this should be a concern because the state has lifted the legal pressure to stop substance abuse and seek treatment. Besides, since many people who struggle with use don't work or keep in touch with loved ones, the pressure to quit might not come from those sources, either. (Source)
M110 allows the law authorities to write $100 tickets for personal possession of small amounts of drugs, and the charged person can just call the Life helpline line and have their ticket removed. It all seems very easy to get away with abusing drugs.
But despite that, many people who are issued these tickets still ignore them, according to Dr. Todd Korthuis, the head of addiction medicine at Oregon Health & Science University. By the end of this summer, 3000 tickets were issued, and only 137 calls were made. Even more disturbing is that most callers were not seeking treatment but only screening for legal reasons. (Source)
Good Intentions Behind the Law
The Oregon voters voted in favor of Measure 110, which decriminalized the possession of small amounts of drugs and redirected 110 funds from law enforcement to addiction treatment. The measure was designed to address the state's public health crisis, exacerbated by the COVID-19 pandemic.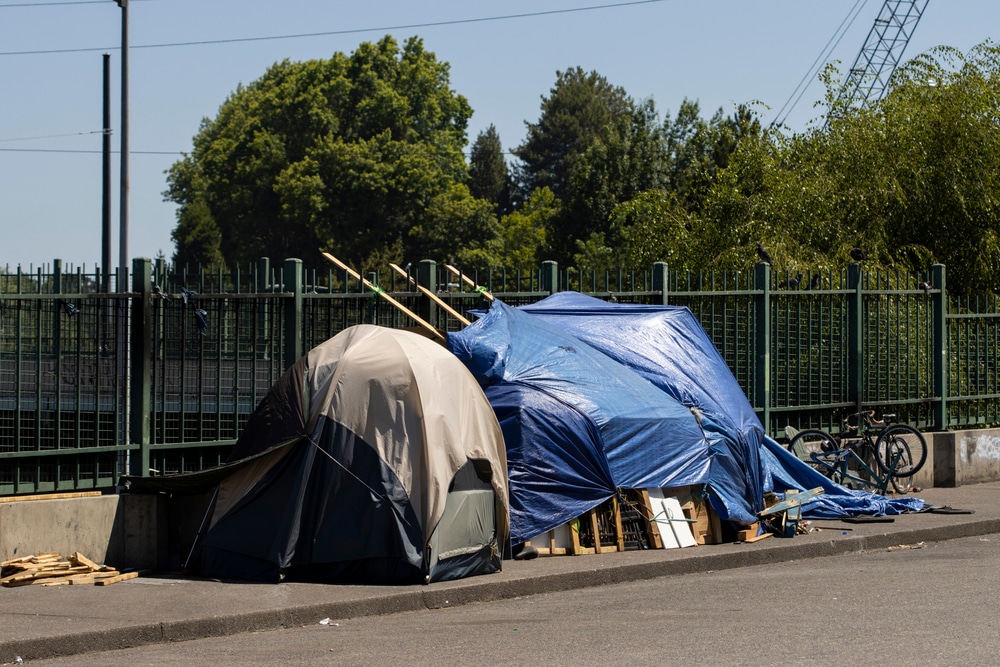 According to proponents of the measure, it would help to reduce the number of those incarcerated for drug-related offenses and redirect funds to much-needed addiction treatment programs. In addition, by decriminalizing drug possession, the measure will help to reduce the stigma associated with addiction and make it more likely that people will seek treatment.
When the voters passed the ballot measure, they recognized drug addiction and overdoses are a serious problem in Oregon; and that the state needed to increase access to drug treatment. The health-based approach to drug use problems is not only more humane but also effective and cheaper than criminal punishments. Making people criminals because they abuse drugs or struggle with addiction is costly and life-ruining, making it hard to seek treatment.
On February 1, 2021, the laws regulating controlled substances' possession changed from felonies to Class E violations. Measure 110 is designed to ensure that anyone who wants access, assessment, treatment, and recovery services for substance use gets it.
By all accounts, Measure 110 was set to reduce the pressure on drug users seeking treatment or help. However, going by statistics, it seems to be failing because Oregon has a nearly 20% surge in overdose deaths in the year that ended in April 2022. And according to Dr. Tod Korthuis, Oregon has one of the highest rates of substance use disorders and mental health disorders. Conversely, it ranks the least for access to treatments in the nation.
Humphreys and Korthuis don't fault Measure 110 for the spiking overdose deaths and other drug-related issues. However, they believe these trends have outpaced the state's addiction treatment system.
What Needs to Be Done
Measure 110 is the first of its kind in the United States. The only other country that has tried it successfully is Portugal, which is often cited as an inspiration. Initially, the country had harsh policies led by the criminal justice system. It needed to try something else. So, in 2001, Portugal took a radical step and became the first country globally to decriminalize the consumption of all drugs.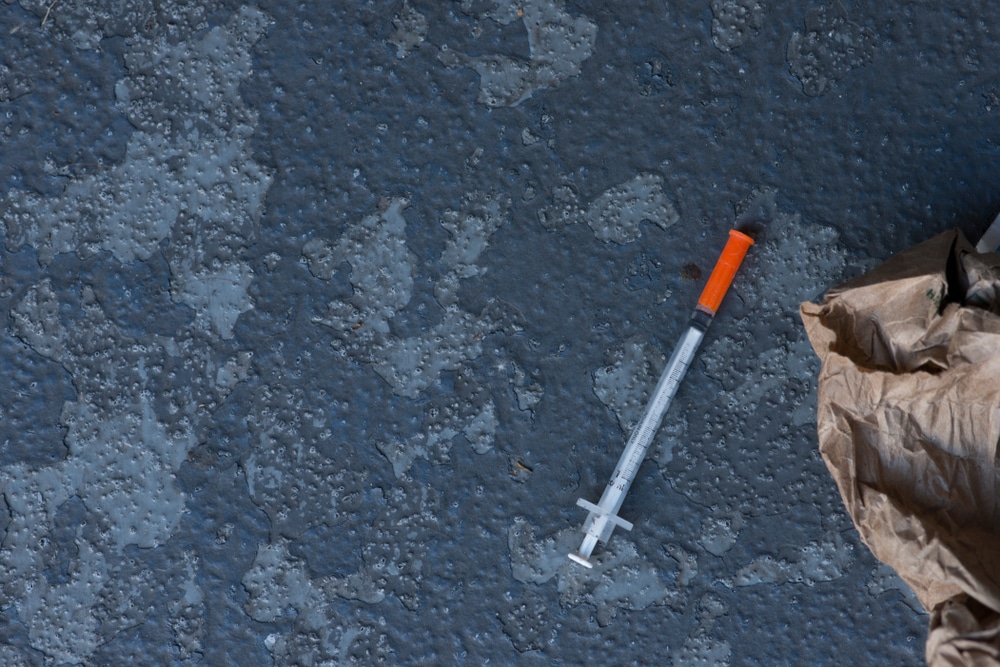 Speaking about what needs to be done, Humphreys mentioned that Portugal puts heavy legal and social pressure on those abusing drugs to get help. And despite the decriminalization of drugs, one can hardly see people openly using or dealing drugs, as in West Coast cities of the US. That's because they close operations and use court pressure to lead them into treatment.
"I have spent a lot of time in Portugal, and I know the people who designed their policy," Humphreys said. "Please take it from me; Oregon is not following Portugal's example and will not get its results." (Source)
Humphreys further mentioned the need for harm reduction, which emphasizes engaging directly with addicts to prevent overdose, and transmission of infectious disease, improve physical, social, and mental well-being and offer low-threshold options for accessing addiction treatment and other health care. He recommended solutions like making Naloxone (opioid antagonist) more available to reduce overdose deaths.
As the prevalence of mental health issues and substance use disorder continue to rise in the United States, the search for new and innovative treatments has become more urgent. One potential therapy that is gaining popularity is psilocybin mushrooms. Psilocybin, the main active ingredient in magic mushrooms, has shown effectiveness in treating alcohol use disorders (AUD).
A clinical study published in Jama Psychiatry found that psilocybin could help people with alcohol use disorders reduce their drinking days. The study participants were given 12 weeks of manualized psychotherapy and were randomly selected to get psilocybin or diphenhydramine during 2-day-long medication sessions at weeks 4 and 8. The results showed that over 50% of the participants who were assigned psilocybin stopped drinking entirely for months or even years.
After 32 weeks of analyzing the 93 participants with alcohol use disorders, researchers discovered that the 48 participants who got psilocybin and psychotherapy had an 83% reduction in their drinking habits within 8 months of their first dose, while those assigned placeboes had 51%. While the exact mechanism of action is not known, it is thought that psilocybin helps to break the cycle of addiction by:
Promoting neuroplasticity, which is the ability of the brain to change and adapt in response to new experiences. This is important because it means the brain can learn new ways of coping with difficult situations, like overcoming an addiction.
Treating underlying mental health conditions like depression can be a major contributor to alcoholism. It may also help to increase feelings of well-being and connectedness, which can be lacking in people with substance use disorders.
Psilocybin has a long-lasting, powerful effect after just a few doses. It also reduces cravings and withdrawal symptoms.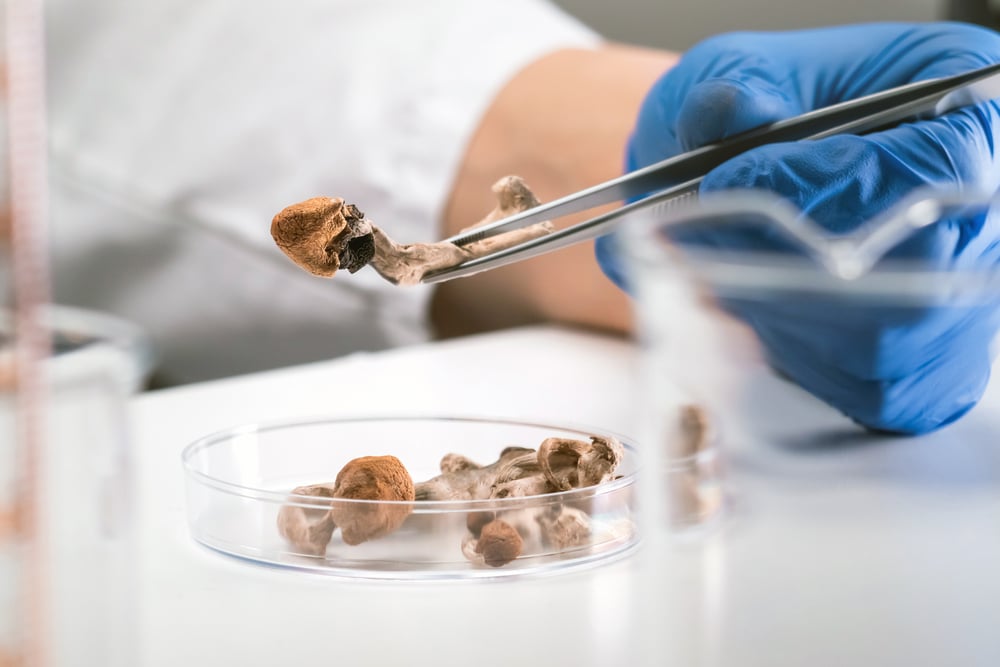 The safety and efficacy of psilocybin mushrooms as a treatment for alcohol addiction are still being studied, but the preliminary evidence is promising. As a precaution, you should never consume psilocybin mushrooms without the supervision of a trained medical professional. Psilocybin may be riskier in an uncontrolled environment because your experiences may feel extreme. For example, you may feel severe anxiety while under the influence of the drug.
Other common side effects are nausea and vomiting, paranoia, and delusions. In rare cases, psilocybin mushrooms can cause psychotic episodes. Psilocybin mushrooms can also interact with other drugs and medications. For example, they can intensify the effects of antidepressants and anti-anxiety medication.
It is always important to speak with a medical professional before consuming psilocybin mushrooms, especially if you are taking other medication.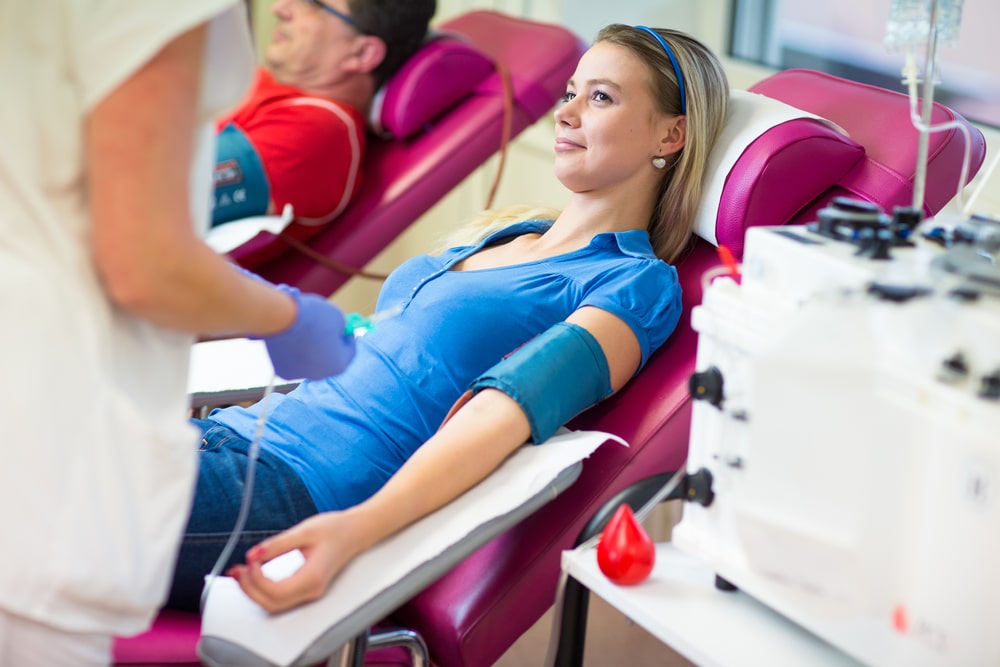 What are psilocybin mushrooms?
Psilocybin mushrooms are a type of mushroom that contains the psychoactive compound psilocybin. Psilocybin is a naturally occurring psychedelic compound that is found in over 200 species of mushrooms. When consumed, it can produce powerful hallucinations and an altered state of consciousness. Some people use psilocybin mushrooms for recreational purposes, while others use them for medicinal or spiritual purposes.
Psilocybin has been shown to be an effective treatment for various conditions, including depression, anxiety, and addiction. It is also being studied as a potential treatment for PTSD and OCD. Although psilocybin mushrooms are legal in some countries, they are illegal in most parts of the world. Possession and consumption of psilocybin mushrooms can lead to jail time and heavy fines.
What this means for alcohol addiction treatment
Alcohol addiction is a serious problem that can lead to various negative consequences, including health problems, relationship difficulties, and financial problems. In some cases, alcohol addiction can even lead to death.
According to the National Institute on Alcohol Abuse and Alcoholism, alcohol is a factor in about 95,000 deaths annually in the United States. These deaths are due to various causes, including alcohol-related accidents, liver diseases, and other health complications.
Treatment rates for alcohol use disorder are low (e.g., 7.6% in 2021), and the Food and Drug Administration has only approved 4 AUD evidence-based medications since 1947.
While these medications can help people with alcohol addiction, they have been shown to be only partially effective. Psilocybin mushrooms have shown promise as a treatment for substance use disorders and could potentially help to reduce the number of deaths due to alcohol addiction.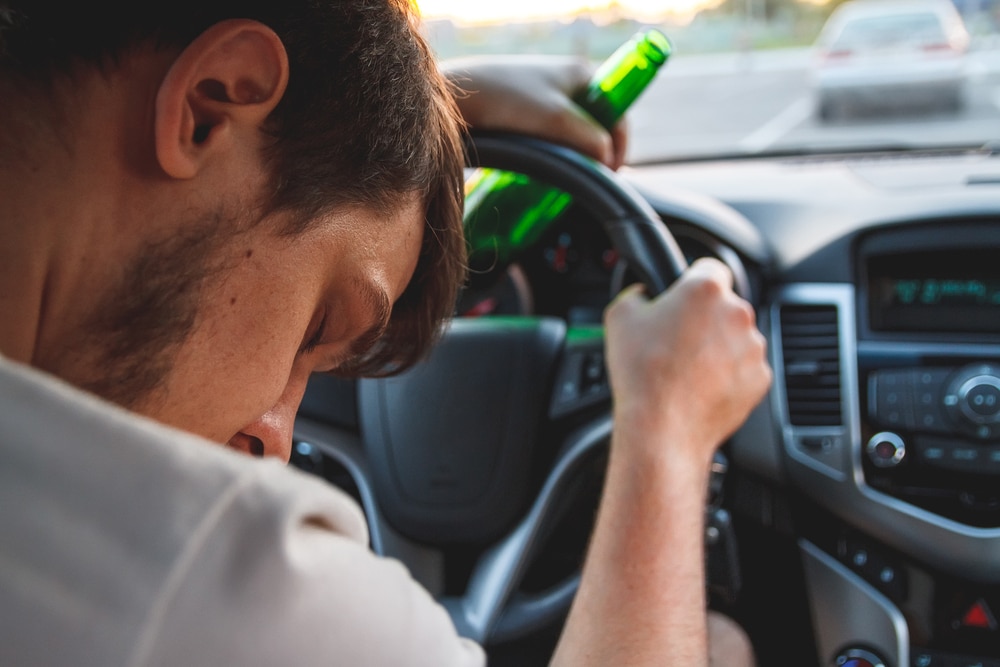 Further evidence on the effectiveness of psilocybin is needed
Although the study's results are encouraging, it is important to note that it's a small study with a limited number of participants. More research is needed to confirm the findings and to determine the long-term efficacy of psilocybin mushrooms as a treatment for alcohol addiction. The study only analyzed 93 participants, and only 50 were given psilocybin as such research needs to be done in a bigger and more diverse population.
Besides, the study used diphenhydramine, an antihistamine, as a placebo, which is not an ideal substitute for psilocybin. It was also observed that the participants didn't have serious drinking problems as those who usually enrolled in clinical trials for alcohol use disorders. The clinical trial may have attracted participants who were already managing their condition. Most notably, the researchers didn't include participants with underlying mental disorders like depression so they could establish if psilocybin-assisted therapy treats AUD and not other co-occurring disorders.
But patients with severe AUD can benefit from the therapy. This is especially true if the therapy can address other issues that underlie physical dependence and mental disorders. In this case, the treatment will simultaneously address both conditions.
Ketamine is also showing potential as a treatment for alcohol addiction. A group of researchers found that Ketamine disrupts memories to help heavy drinkers stop drinking or cut back. Ketamine blocks the NMDA receptors, disrupting the reconsolidation of memories associated with alcohol consumption. As a result, heavy drinkers who receive ketamine treatment may have fewer cravings for alcohol.
It has also been shown to be an effective treatment for various conditions, including depression, anxiety, and chronic pain.
Psilocybin mushrooms and Ketamine have shown promise as potential treatments for alcohol addiction and some mental health issues. However, more research is needed to confirm the findings. If you or someone you know is struggling with alcohol addiction, many resources are available to help. Never try psilocybin mushrooms or Ketamine outside a clinical setting, as they can be dangerous.
The COVID-19 pandemic has been linked to increased drug overdoses across the United States. In fact, early data suggests that the number of overdose deaths in 2020 was higher than any previous year on record. According to the Centers for Disease Control, nearly 92,000 drug overdose deaths occurred in the US between May 2019 and May 2020. The CDC notes that although there was a rising trend in overdose deaths before the onset of the pandemic, the latest numbers show an increase in overdose deaths during the pandemic.
The COVID Pandemic and Opioid Epidemic
The overdose epidemic is a national public health crisis that has been exacerbated by the COVID-19 pandemic. It has led to widespread outbreaks of infectious diseases, such as HIV and hepatitis C, and numbers of deaths.
Overdose deaths from opioids have quadrupled since 1999, and in 2019 alone, over 49,000 people died from an opioid overdose. Synthetic opioids, particularly illicitly manufactured fentanyl, are responsible for the majority of these deaths.
Fentanyl is a powerful synthetic opioid that is 50 to 100 times more potent than heroin. In 2020, more than 56,000 overdose deaths involved synthetic opioids (other than methadone). This number accounted for 82% of all opioid deaths in that year.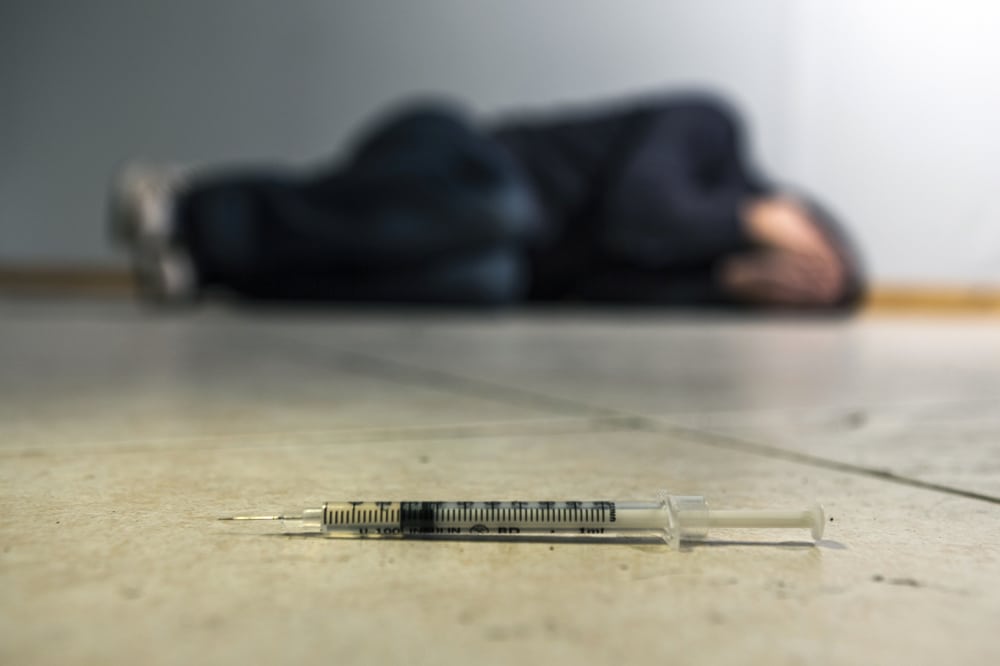 The COVID-19 pandemic has only worsened the problem, as social distancing measures and lockdowns have led to increased drug use and overdoses. The pandemic also devastated the US economy, resulting in job losses and financial insecurity. This has led to increased stress and anxiety.
But overdose deaths aren't just limited to opioid use alone. The CDC notes that preliminary data shows increases in overdoses involving stimulants, such as methamphetamine and cocaine. In the 12 months ending in May 2020, there was a significant increase in the number of overdose deaths involving stimulants.
Drivers of Overdose Deaths during the Pandemic
Overdose deaths increased significantly during the COVID-19 pandemic. In 2020, there were nearly 92,000 overdose deaths involving illicit drugs and prescription opioids. This rise in overdoses is driven by several factors, including:
Increased Stress and Anxiety
Experts believe that the stress and anxiety of the pandemic have a big role in overdose deaths. Many people who struggle with substance abuse use drugs as a way to cope with difficult emotions and situations. The added stress of the pandemic can be overwhelming for someone who is already struggling, leading them to use more drugs than usual.
Lack of Access to Care
The pandemic has resulted in a decrease in access to treatment and recovery services. With fewer resources available, many people are unable to get the help they need. This can lead to a decline in sobriety and an increase in drug use.
Social Isolation and Loneliness of the Pandemic
The social isolation and loneliness caused by the pandemic can also lead to an increase in drug use. People who struggle with substance abuse often use drugs as a way to cope with negative emotions. The isolation of the pandemic can trigger these emotions, leading to an increase in drug use.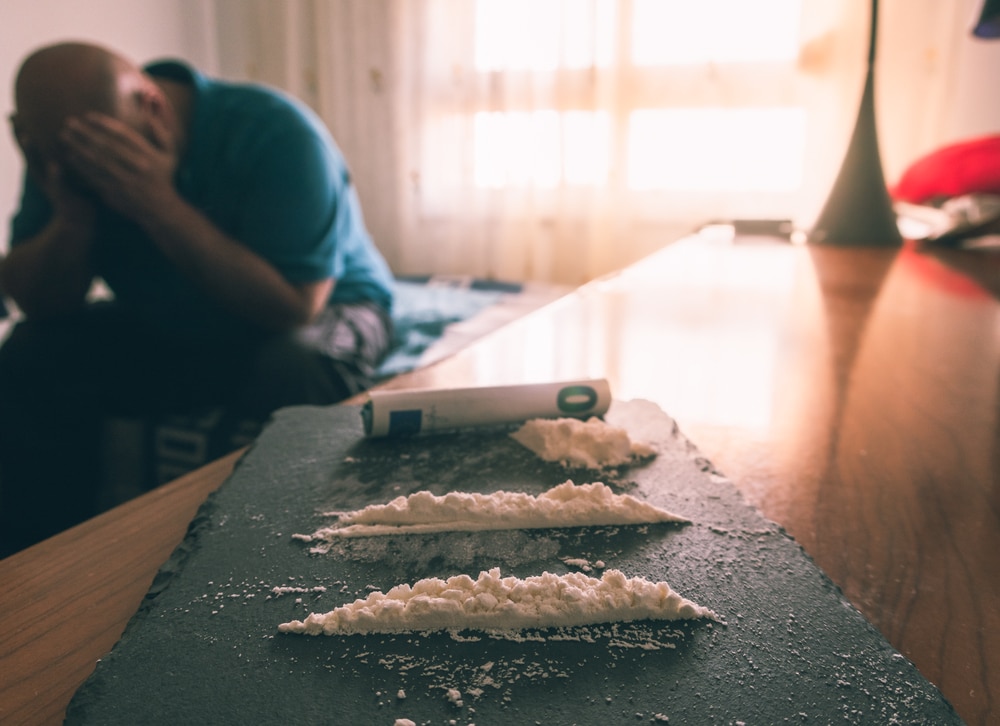 Poor Mental Health
The COVID-19 pandemic has also had a profound impact on mental health. The CDC reports that adults aged 18-24 experienced the largest increase in mental health problems, such as anxiety and depression, during the pandemic. Mental health problems can lead to increased drug use and overdoses.
Disruption in the Supply of Illicit Drugs
The pandemic has also resulted in a disruption in the supply of illicit drugs. The closure of borders and decrease in international travel has made it difficult for drug dealers to get their hands on illicit drugs. This has led to more dangerous substances being sold on the street.
Street drugs can be extremely dangerous for people who use illicit drugs, as it increases the risk of overdose. The disruption of the supply of illicit drugs also increased the price of drugs, which pushed some to cheaper alternatives, which could be more potent.
Racial Disparities in Overdose Deaths
The coronavirus pandemic has also exacerbated racial disparities in drug overdoses. While the number of overdose deaths has increased, the increase has been highest among Black people. In 2020, there was a 44% overdose death rate among black people and 39% for Alaska Native and American Indians. White people had 22%.
The increase in deaths is largely driven by illicitly manufactured fentanyl. Blacks were more likely to die from an overdose involving fentanyl.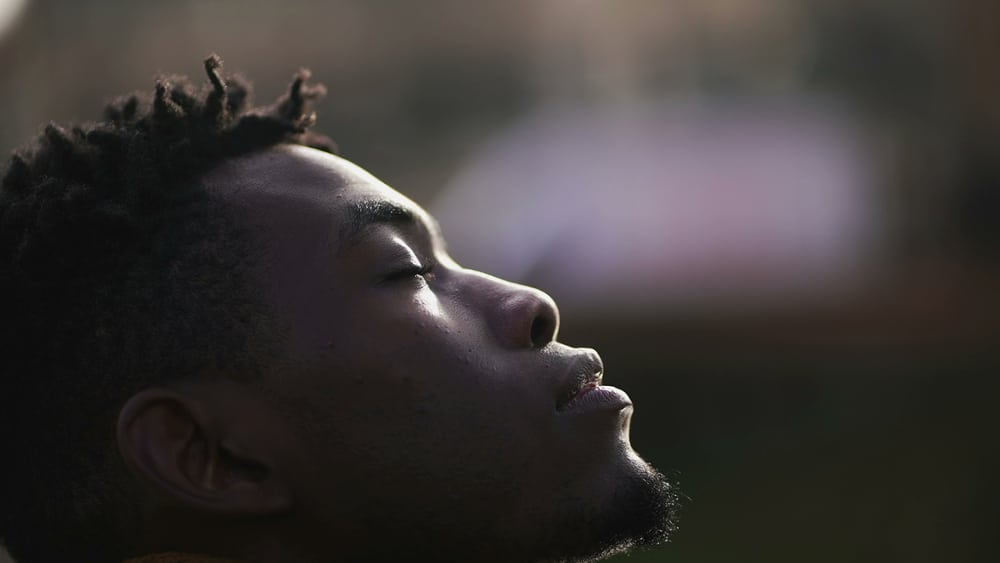 What can be Done to Prevent Overdose Deaths?
According to the National Institute on Drug Abuse, overdose deaths have been on the rise in the United States for the past two decades. But the numbers increased sharply during the pandemic. The opioid epidemic has had a devastating effect on families and communities across the country, and it is clear that something needs to be done to prevent further tragedy. Here are some things that can be done to prevent overdose deaths:
· One way to reduce the number of overdose deaths is to increase access to treatment for substance abuse disorders. This includes everything from prevention and early intervention programs to specialized treatment facilities.
· Additionally, it is important to increase access to naloxone, a medication that can reverse the effects of an opioid overdose. Naloxone is available without a prescription in many states, and it can be administered by family members or bystanders.
By increasing access to treatment and naloxone, we can start to turn the tide on the opioid epidemic and prevent more lives from being lost to overdose.
Get Help for Addiction Treatment
The COVID-19 pandemic has had a devastating impact on the lives of people struggling with addiction. Any ground gained in harm reduction for drug addiction in the last few years was overwhelmed by COVID-19. The isolation and loneliness of the pandemic, as well as the disruption in the supply of illicit drugs, have led to an increase in drug use and overdoses. Racial disparities in overdose deaths have also been exacerbated by the pandemic.
If you or someone you love is struggling with addiction, it is important to get help as soon as possible. Addiction treatment can save lives.
Poverty is one of the most significant predictors of drug abuse and addiction. Individuals who live in poverty are more likely to turn to drugs to cope with the stress and challenges of their lives. At the same time, drug abuse can lead to further poverty, chronic illness, and mental health problems.
A 2019 study found that most opioid overdose cases across 17 states were concentrated in zip codes with lower education and median household income as well as higher rates of unemployment and poverty. Another UNODC study dubbed Socioeconomic Characteristics and Drug Use Disorders found that those who belong to disadvantaged groups had the highest relative level of risk of suffering from an addiction. This could be due to homelessness, social exclusion and inequality, and mental health problems that are also synonymous with poverty.
While poverty is not the only factor for substance abuse in the United States, it is certainly important. People living in poverty are more likely to be predisposed to risk factors linked to higher rates of substance abuse. They may also live in poverty-stricken areas often home to illegal drug activity, making drugs more accessible.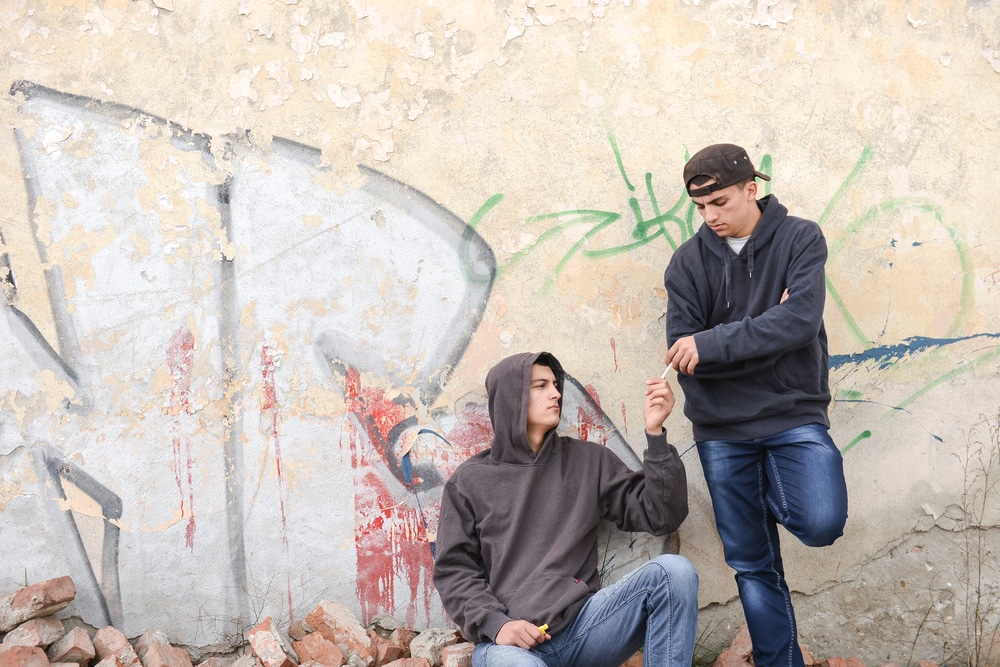 The link between poverty and drug abuse
The link between poverty and drug abuse is complex and multi-layered. Poverty can both lead to drug abuse and be a consequence of it.
How Poverty Leads to Drug Abuse
There are several ways that poverty increases the likelihood of drug abuse. For example, people who grow up in poverty may be more likely to associate with others who use drugs, making them more likely to develop a substance abuse problem. Biological factors are also at play, as people who live in poverty are more likely to experience chronic stress, which can alter brain chemistry and make someone more vulnerable to addiction. Financial issues can be a leading source of stress for many younger adults.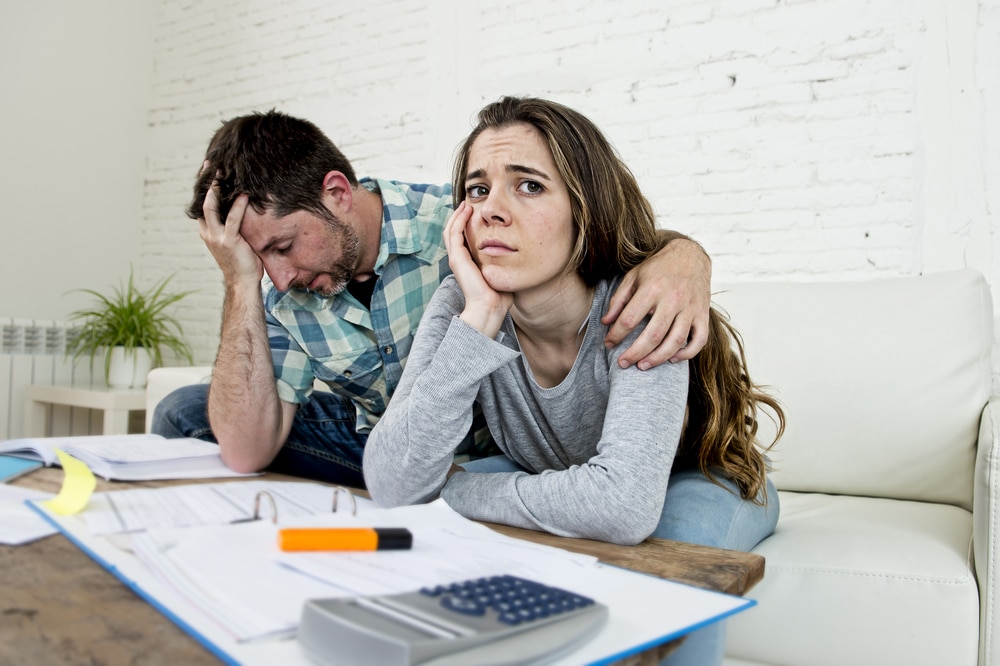 Here's a quick look at some of the ways poverty can contribute to drug abuse:
Stress: Financial problems can be incredibly stressful, and individuals who live in poverty often experience much higher stress levels than those who do not. This stress can come from financial struggles, poor housing conditions, violence, and more. Many people turn to drugs as a way to cope with this stress.
Mental health: Poverty is also linked to mental health problems like anxiety and depression. Individuals suffering from mental health problems are more likely to turn to drugs to self-medicate. This can lead to addiction, which further exacerbates mental illness.
Anxiety: Besides mental health problems, poverty can also cause anxiety. This is because individuals who live in poverty often worry about things like being able to pay for food or shelter or whether they will be able to keep a job. This worry can lead to anxiety, leading to drug abuse as a way to cope.
Lack of a strong social support network: People living in poverty may not have friends or family to turn to when times are tough. That's because all their energy is focused on making ends meet. This can lead to feelings of isolation, which can trigger drug abuse.
Decreased access to health care: Poverty can lead to decreased access to health care, both physical and mental. This is because many individuals who live in poverty cannot afford health insurance. This lack of access can lead to mental health problems going untreated, resulting in drug abuse.
Hopelessness: Poverty can also lead to feelings of hopelessness. This is because individuals who live in poverty often feel like they will never be able to escape their poverty cycle. This hopelessness can lead to drug abuse as a way to cope.
Social stigma: There is a lot of stigma surrounding poverty. This stigma can lead to individuals who live in poverty feeling like they are not worth help. This can then lead to drug abuse as a way to cope with these feelings.
Homelessness: People experiencing homelessness often turn to drugs as a way to cope with the stress of their situation. This is because drugs can provide a temporary escape from the reality of being homeless. However, this escape is often short-lived and can lead to addiction.
How Drug Abuse Can Lead to Poverty
Poverty and drug abuse often go hand-in-hand. Drug use can also lead to poverty in different ways.
First, they can interfere with a person's ability to maintain steady employment. Many employers require drug tests as a condition of employment, and those who use drugs are more likely to lose their jobs or be less productive at work. This can lead to a downward spiral in which someone is unable to keep up with bills or support their family, eventually leading to poverty.
Second, drugs can be expensive. Those who abuse drugs often spend large amounts of money on them, which can strain finances and lead to debt.
Finally, drugs can lead to criminal activity. Those addicted to drugs may resort to stealing or selling drugs to get the money they need to support their habit. This can lead to a criminal record, making it difficult to find stable housing or employment, further exacerbating poverty.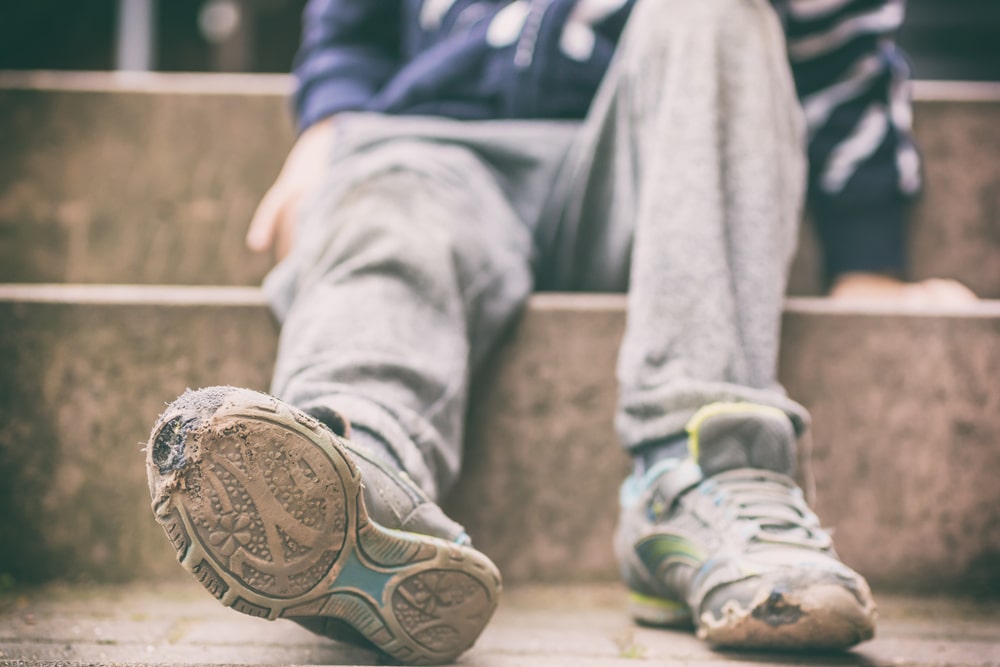 Promoting Recovery by Treating the Root Causes of Addiction
Individuals struggling with addiction often need help addressing the underlying causes of their drug abuse. This may include treatment for addiction and mental health problems. Treatment facilities should also address underlying issues causing the addiction. This includes things like providing:
Job skills training 
Resources for affordable housing offered by state housing and urban development programs
Access to community-based assistance programs for low-income individuals in substance abuse treatment
Treating the root causes of addiction gives individuals a better chance of achieving long-term recovery. This, in turn, can help break the cycle of poverty and addiction. If you or someone you know is struggling with addiction, please reach out for help. There are many resources available to those who need them.
One of the most common questions about drug rehab programs is how long they typically last. The answer to this question depends on various factors, including the type of program and the individual's specific needs.
However, a typical drug rehab program will last somewhere between 30 and 90 days. And while some people only need to go through rehab once, others may require multiple stints to achieve and maintain sobriety. According to the National Institutes of Health, about 40 to 60% of people relapse.
No matter what, though, it's important to remember that there is hope and help available. Drug rehab may not be easy, but it can be incredibly effective at helping people overcome addiction and rebuild their lives.
The Process of Getting Treatment
Addiction is a disease that alters the way the brain functions. It changes the brain's wiring and affects how chemicals are released and received. This can lead to changes in mood, behavior, and physical appearance. Because addiction affects the brain, it can be difficult to overcome without treatment.
Addiction treatment involves a combination of therapy, medication, and support groups. The goal of treatment is to help people stop using drugs, manage their cravings, and avoid relapse. Recovery from addiction is a long process, and it may take some time to achieve long-lasting sobriety.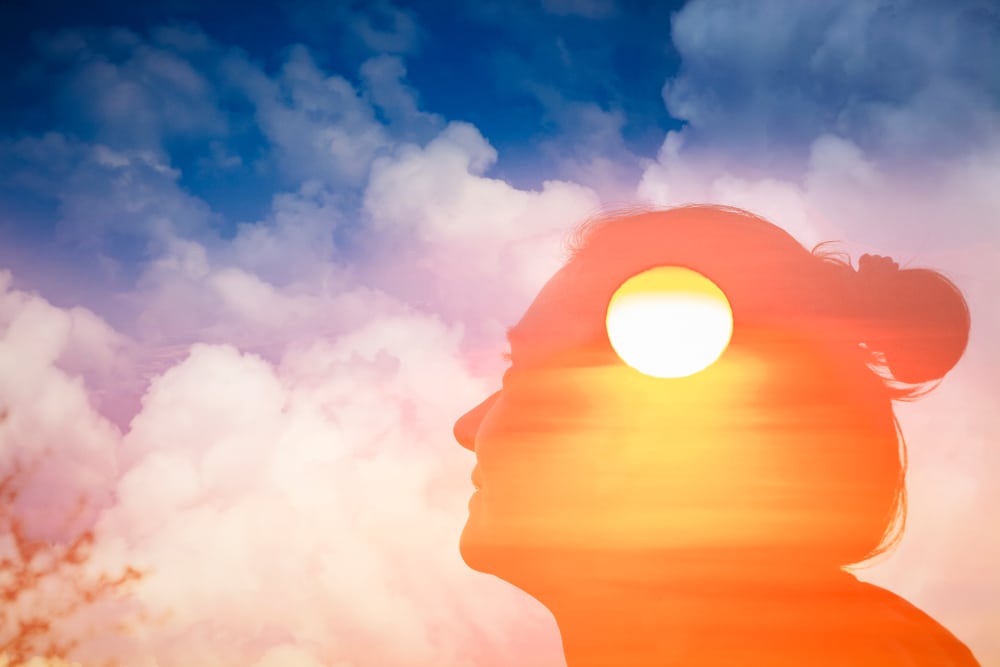 Steps of Rehab
Detox
The first step in any rehabilitation program is detoxification or detox. This is a process of ridding the body of toxins that have built up from continued drug or alcohol use. Detox can be difficult and uncomfortable, but it is an essential first step in overcoming addiction.
For most people, detox takes between 7 and 10 days. But the length of stay might be longer for more serious drug or alcohol abuse cases. Medical staff closely monitor patients during this time to ensure their safety and comfort.
Average detox duration for various drugs:
Alcohol 3-14 days
Heroin 4-10 days
Methadone 10-20 days
Benzodiazepines 2-8 weeks or longer
Treatment Options
After detox, individuals may participate in an inpatient or outpatient treatment program.
Inpatient treatment program
Inpatient rehab provides around-the-clock care and support, which can be especially beneficial for those struggling with severe addiction. Treatment typically lasts 28 days, although some programs may be shorter or longer depending on the individual's needs.
Outpatient treatment program
Outpatient treatment programs help people recover from substance abuse disorders without requiring them to stay in rehab. The care is typically less intensive and less expensive than inpatient treatment, making it a good option for people with a strong support system at home. Outpatient treatment programs can last for a few weeks or several months, depending on the individual's needs.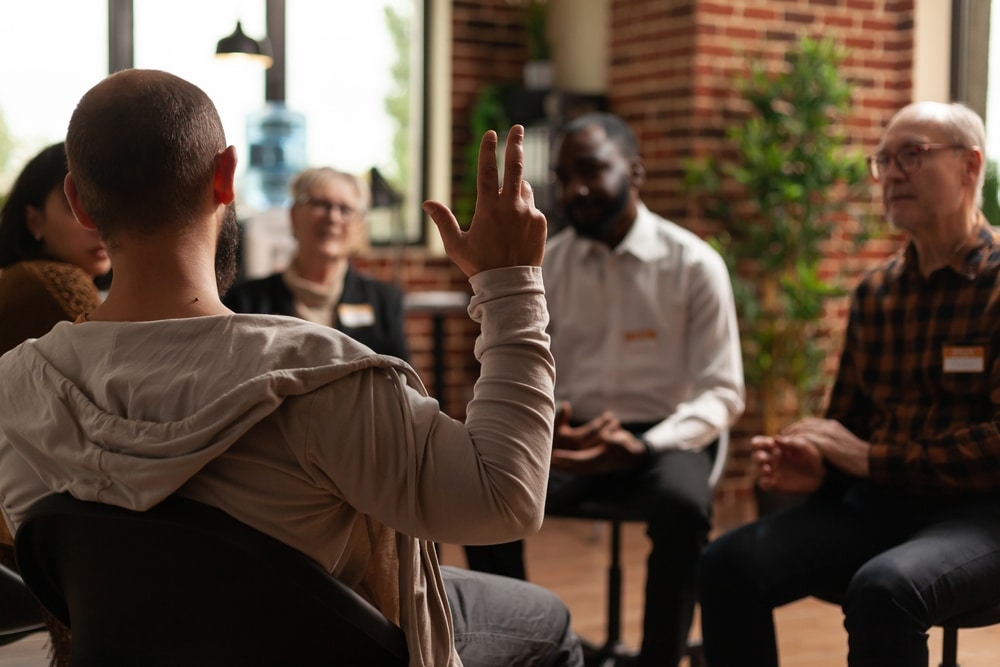 Aftercare
Detox and treatment are important steps in overcoming addiction, but they are only the first steps on a long road to recovery. Aftercare is an essential part of this process, as it helps to keep people on track and prevent them from relapsing.
Aftercare typically includes individual counseling, group therapy, and 12-step programs. An aftercare program provides vital support and accountability. Without aftercare, people are much more likely to relapse.
The length of an aftercare plan will be based on individual needs. Some people are in aftercare for weeks or months, others for a year or more.
How Long Does It Take To Get Over an Addiction?
Most addiction treatment programs follow a similar structure. After an initial assessment, patients typically begin with detoxification and withdrawal management. This is followed by individual and group therapy, which can help patients to understand the root causes of their addiction and develop healthy coping mechanisms. The length of time spent in each phase of treatment will vary depending on the type of substance used and the length of use.
These programs offer a range of benefits, including:
A place to fully focus on recovery without temptations or distractions.
Vast counseling and therapies help people develop coping skills for dealing with triggers and cravings.
A chance to address and overcome treatment-related uncertainties.
Learning about addiction and how it affects one's health and life.
A chance to detox from substances.
A chance to form meaningful relationships with others in recovery from addiction.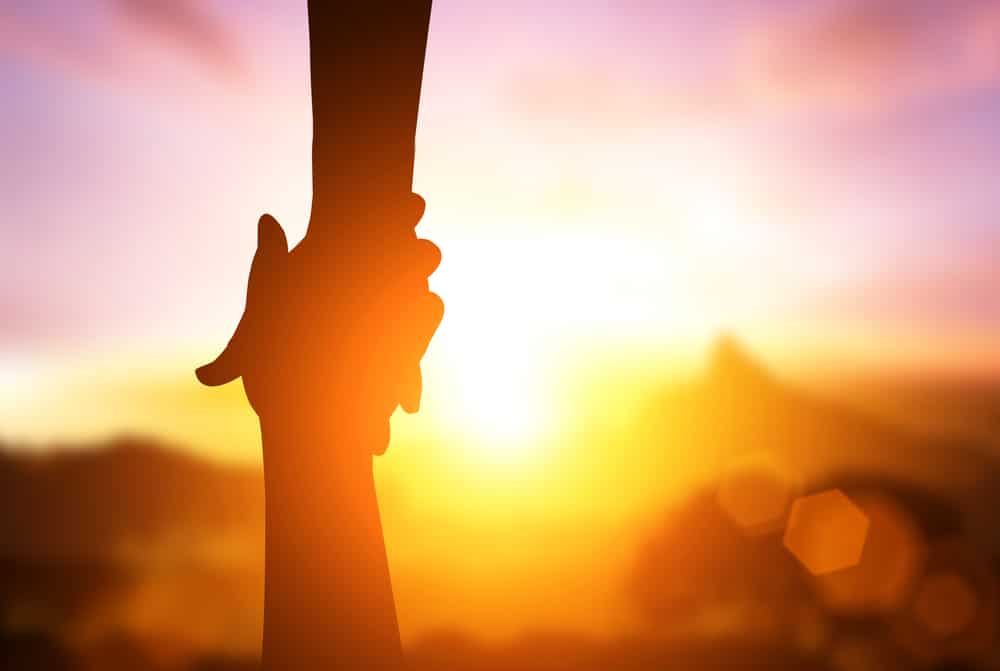 30-day Programs
30-day addiction treatment programs are typically short-term and involve detoxification, counseling, and support groups. These programs often cost less than long-term ones and are often covered by insurance.
While 30-day programs can be effective for some people, they are not for everyone. People with severe addiction cases may need to spend even longer in addiction treatment. Also, those suffering from health conditions caused by drug or alcohol use may need more advanced care.
60-day Programs
A 60-day addiction program is a long-term program designed to help people overcome their addiction. Studies have shown that many people can build new habits within two months, making 60-day programs more effective at helping people overcome their addiction.
In addition, 60-day programs provide more time for people to receive treatment and support, improving their chances of overcoming addiction. The main downsides with 60-day rehab are cost and that they might not be suitable for those who can't take an extended period of time off from work or school. 
90-day rehab
A 90-day addiction program is a long-term treatment option for those suffering from chronic relapse or severe substance use disorders. According to the National Institute on Drug Use, research shows that better outcomes occur with a longer duration of treatment. This means that patients who complete a 90-day program have a significantly higher rate of abstinence than those who only receive shorter-term treatment.
In addition, patients in a 90-day program are more likely to complete other important recovery milestones, such as completing a detoxification program and participating in aftercare. While a 90-day program requires a significant commitment, it can be an essential step on the road to recovery for many patients.
Extended Care Options
Individuals who need extended care options after a 90-day program can join sober living houses that provide additional support. Sober living houses are safe, drug- and alcohol-free environments where one can live with other people in recovery. They can be a great option for those needing extra support and structure while learning to live successfully without drugs or alcohol.
Sober living houses also have staff members who can help with any challenges. Generally, individuals may stay in sober living homes as long as they want, provided they adhere to the house rules.
Get Help Today
Drug rehab programs typically take around 30 to 90 days, but the length of time may vary depending on your specific situation and needs. If you're struggling with addiction and are ready to get help, we can connect you with a quality drug rehab program that meets your unique needs. This could be one of the most important health care decisions you will make in your life. Learn more about your options from our directory.
If you have, at any point in your life, interacted with drug addicts, you are likely aware of just how far they would go to ensure they get their high any time they want. Even though they are addicts, they go out of their way to conceal their drugs from other people.
They may go to great lengths when hiding a stash, using creative and sometimes elaborate methods, like hiding them in body cavities, such as the rectum or vagina, stashing them in hollowed-out books or other objects, or wearing multiple layers of clothing to create hidden pockets. In some cases, addicts may even swallow condoms filled with drugs in an attempt to smuggle them into a treatment facility or detox center.
However, these methods are not foolproof, and addicts often eventually get caught. If you suspect that someone you know is struggling with addiction, look for signs of drug paraphernalia or hidden stash spots. You can also look for changes in behavior, such as secrecy, lying, or unexplained absences. Your loved one can be creative, but if you look close enough, you'll uncover any addiction behaviors and help they get the help they need.
This article reveals the common ways addicts conceal their drugs. If you are worried that your loved one is abusing drugs, read on to see where they may be hiding their illicit drugs or drug paraphernalia.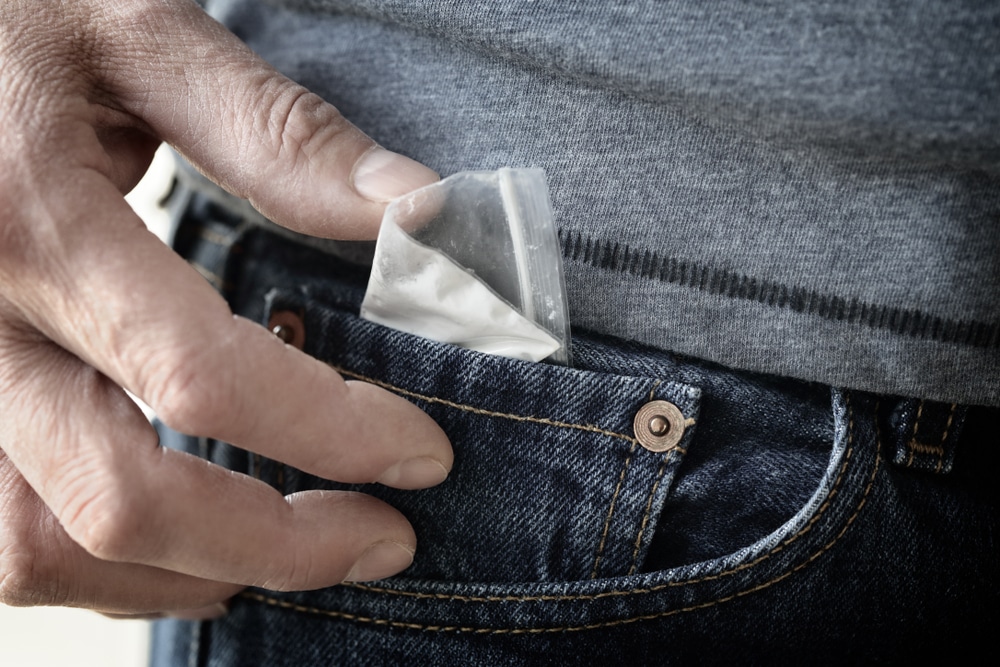 Common ways addicts conceal their drugs
The dangers of drug addiction are well-known, but the ways in which addicts hide their drugs might surprise you. One popular method is called "stash clothing." This involves hiding drugs in clothing that can be easily accessed, usually in a pocket , sleeve or sewn into clothing. The advantage of this method is that it allows addicts to keep their drugs close at hand without being obvious about it.
But sometimes, addicts may take it a notch higher. For example, some women hide their marijuana stash in altered tampons and hairbands. Those who work in transporting illegal drugs can sew the drugs in wigs and have the wigs glued to their heads to go past border and customs without being suspected. Unfortunately, doing so may cause complications and necessitate emergency room electrolysis.
Let us discuss a little more about how addicts hide contraband in clothing and footwear.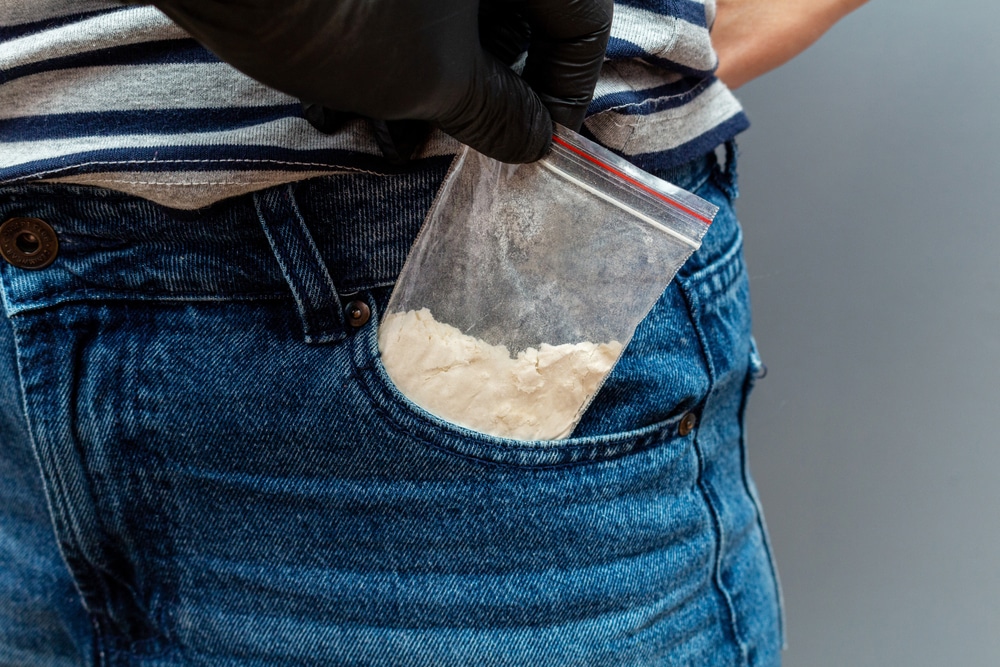 Clothing and footwear
You would be surprised at how many different places addicts hide their stash, especially at music festivals. They know the consequences of drug possession, so they need to ensure they don't get caught. No one wants to spend time in jail, not even them.
They roll the contraband into jeans, sew them into jacket linings, or hide them in coin pockets or socks. Unfortunately, addicts or smugglers that have children conceal the contraband in their kids' clothing, hoping that the officers won't search the children. Those with babies hide them in baby blankets.
Since police officers realized that coin pockets are a popular hiding place, young adults became more cunning. They either buy clothes with hidden pockets or opt to make the hidden pocket themselves.
Addicts' demand for clothes with hidden compartments made entrepreneurs mass-produce clothes that can easily conceal drugs. These clothes are readily available on the internet, and they are relatively famous for cocaine storage and hiding weed.
Clothing made for drug stashing
It is rather unfortunate that some brands specialize in clothing for carrying drugs. These clothes are sold online and in stores. Some of the most popular garments for stashing drugs include
·     The Rolla Wear brand has a hoodie that features a hidden hood pocket and a suru board in its front pocket for rolling joints.
·     Eagle Creek mass-produces an undercover stash bra. The bra has a hidden pocket that can be used as a drug pocket.
·     Annabiss manufactures stylish bags and purses that are very popular during the festival season. However, the bags have hidden compartments that addicts use to conceal their lighters, vape pens, marijuana stash, and mints.
Men, too, hide their stash in intimate pieces of clothing. Speakeasy Briefs is a brand that mass-produces briefs that feature a hidden compartment on the crotch. Addicts can easily use it to stash their drugs.
· Vaprwear manufactures hoodies that connect to vape cartridges. Addicts vape through the hoodie's drawstring.
· Dailyshoes manufactures a range of boots with large front pockets. Most addicts use the compartments to hide their drugs of choice.
· Zero grid sells belts that have hidden pockets. Some addicts use their hidden pockets to hide their drugs.
· 555 soul sells bomber jackets that have several hidden pockets. Those who abuse drugs may use the hidden pockets for their stash.
These are just a few examples of mass-produced clothing addicts use to stash their drugs. Although the clothes may not have been made explicitly for drug hiding, they are famous for their ability to hide contraband properly, and some articles promote them as such.
Other places addicts hide their drugs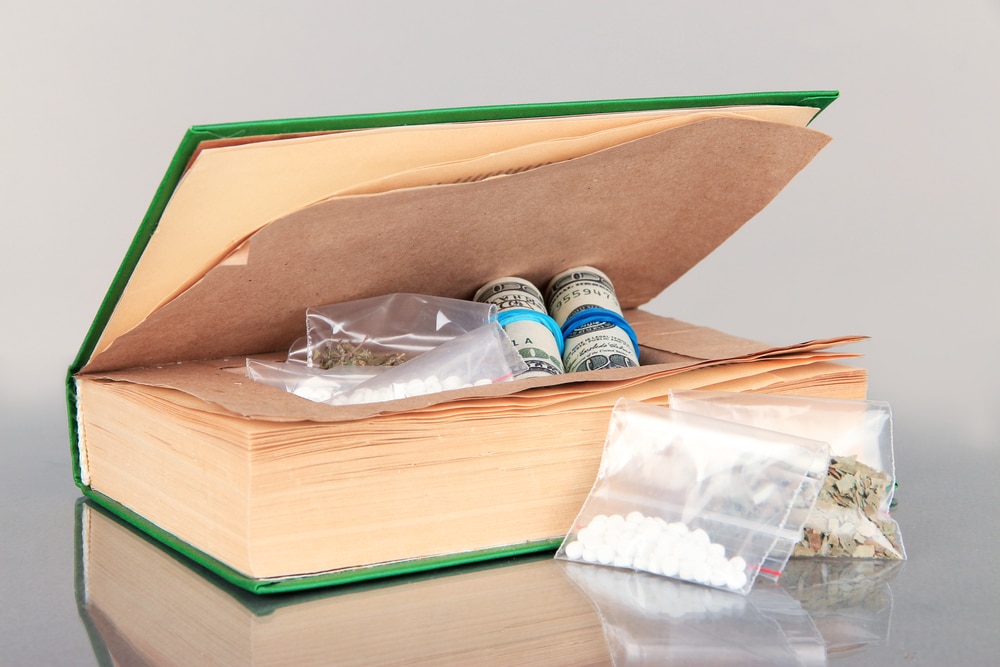 As discussed above, addicts can be very creative with hiding their drugs. Other than hiding them in their clothing and footwear, they may also hide them in:
Makeup and hygiene supplies- most makeup supplies come in tubes that addicts can hollow out and store their drugs.
Wall hangings and posters are popular hiding places inside the house since it is unlikely that anyone would look behind posters and wall hangings.
Candy containers and soda cans.
Air vents- since air vents can easily be removed and are inconspicuous, they make for a good hiding place for drugs.
Vehicles- most addicts that don't want their loved ones to know they are using hide their stash in their cars since no one would check there.
Inhalers- it is unlikely that you would check anyone's inhaler for drugs. This makes it a popular hiding place for drugs.
Electronics, e.g., game consoles.
Belt buckles.
Conclusion
Addicts are always secretive about where they hide their drugs. But by knowing the common hiding spots, you can uncover their behavior and help them get the care they need.
Drugs and alcohol tend to influence your mind to develop ideas and thoughts you wouldn't have if you were sober. Some people suggest that these substances unlock a suppressed level of consciousness that helps them with their painting, but this is yet to be scientifically proven.
History's most outstanding artists created original artwork under the influence, and although they are celebrated for their work, they paid a considerable price. Most renowned artists struggled with substance use disorder, mental disorder, or both. Some also struggled with drug-induced mental illness and other health complications.
Many artists, both the successful ones and those who haven't yet received their big break, suffer the effects of abusing alcohol or drugs. We enjoy their paintings and artwork, yet remain blissfully unaware of how the artists are addicted to drugs. 
This article looks at the relationship between drugs and artistry. First, we will look at world-famous artists and their drug use. Read on.
Famous Artists and The Drugs They Abused
Below are some world-famous artists that struggled with addiction.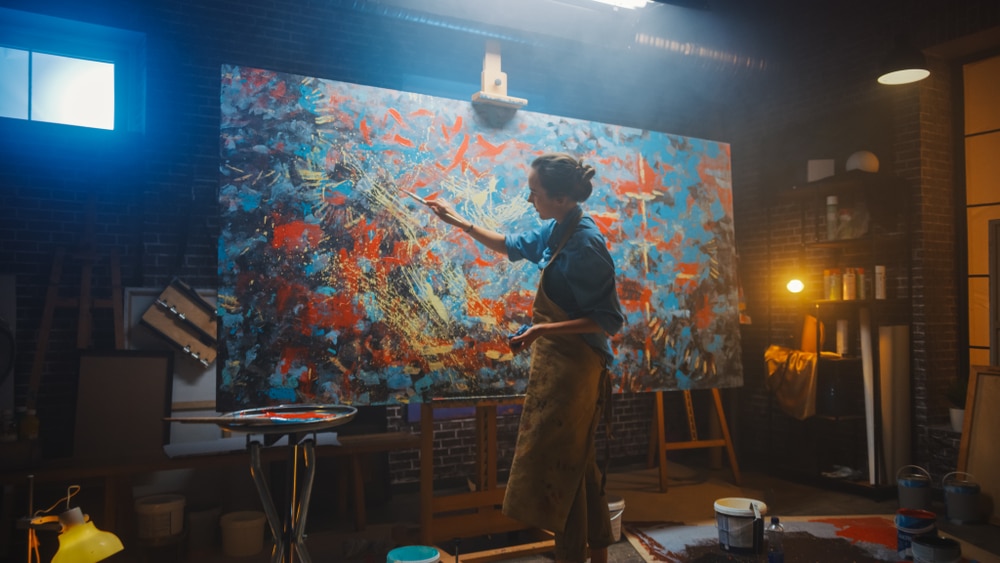 Vincent van Gogh
The painter, Vincent van Gogh is known for his noticeable yellow hues and somber movement in paintings. These are often linked to his unhealthy relationship with illegal drugs.
Most people are aware that he struggled with both mental and physical illness. The world remembers him as a tragic artist, and his story continues to inspire modern art, including films and classic songs.
Van Gogh's drug of choice was absinthe, a spirit with high alcohol content in the 19th century. He reportedly also abused digitalis, a drug that treated epilepsy at the time.
Although most people attribute his success to substance abuse, Vincent van Gogh admitted that his creativity peaked when he was sober.
Andy Warhol
Andy Warhol is another famous artist who abused drugs. Warhol was recognized for his colorful paintings, most notably his depictions of celebrities in the twentieth century.
Warhol's drug of choice was obetrol, an amphetamine diet pill common at the time. Since obetrol is a stimulant, Warhol reportedly abused it daily to finish his projects faster.
Thomas Kinkade
Thomas Kinkade is famous for his depictions of landscapes and cottages. His wall art is displayed in living rooms worldwide.
Kinkade used his artwork as an outlet for emotions. But unfortunately, he had several personal problems, including financial issues and a pending divorce, leading to drug abuse.
Kinkade's drugs of choice were Valium and alcohol. He suffered from a substance use disorder which eventually caused his death in 2012.
Mark Rothko
Most post-war artists used illegal drugs to numb their pain and enhance creativity, and Mark Rothko happened to be one of them. Rothko struggled with various issues, including depression and a troubled marriage. As a result, his artwork depicts intense emotions since it was his form of self-expression.
Mark Rothko turned to anti-depressants and alcohol to numb his emotions. Although he had several masterpieces, he succumbed to depression. On 25th February 1970, the famous artist was found dead in his house. He had cut his wrists and overdosed on drugs.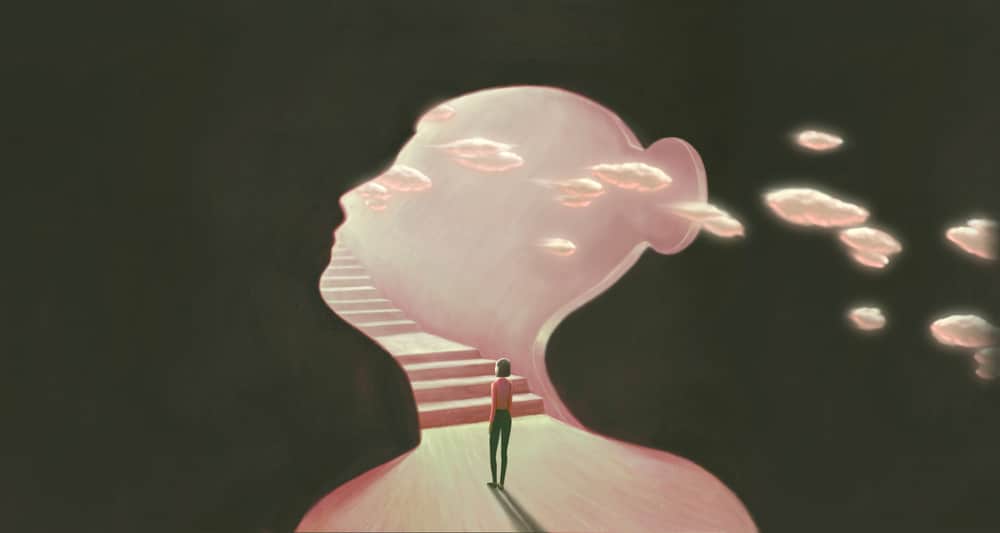 Why Do Artists Abuse Drugs?
According to the National Institute on Drug Abuse, most artists abuse drugs to improve their awareness and imagination. A well-known myth is that artists use drugs to channel their creativity and make better art, but this isn't true because alcohol and drugs are not essential to the creative process.
Most people believe that art stems from hardship and pain. To prove the point, many of those experiencing hardship and pain abuse drugs to cope. Often, problems and pain cause mental health issues. Anxiety, Post Traumatic Stress Disorder, depression, and other mental health issues are risk factors for drug abuse.
Unfortunately, artists with these underlying mental issues are more likely to use illegal drugs.
Some artists also use drugs because they are surrounded by people who themselves abuse drugs. What starts as a form of curiosity and an attempt to gain inspiration relax quickly becomes an addiction. In no time, the artist becomes 100% dependent on the drugs.
An example of an artist that tried drugs out of curiosity was Pablo Picasso, one of the most influential artists in the 20th century. The Spanish painter, famous for Les Demoiselles d'Avignon, a controversial oil painting of five nude female prostitutes in a brothel on Carrer d'Avinyó, experimented with opium between 1904 and 1908. He, however, renounced the drug in 1908 after his housemate committed suicide.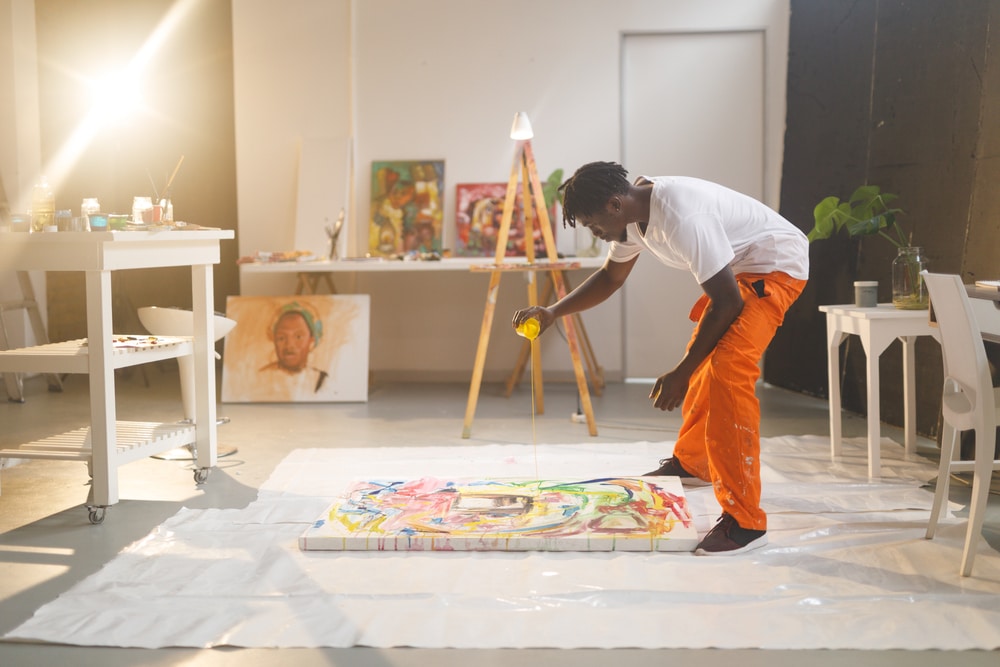 The Road to Recovery: How to Stay Creative
Renowned horror author, Stephen King, opened up about his battle with addiction. He noted that his biggest fear about getting sober was losing his creativity.
Stephen King said that after getting sober, he found it challenging to write, but with time, he figured out how to channel his creativity into writing outstanding books.
Most recovered artists have revealed that their creativity increased during sobriety. The main reason for this is that you are more clear-headed when sober. As a result, your judgment is not clouded, your cognitive functions are better, and you don't waste time abusing drugs.
Here are a few things you can do to stay creative during recovery:
Journal your ideas- like most people, you are likely to forget your creative ideas if you don't write them down. Keeping a journal where you note down your ideas will make it easier to execute them later on. It will also help you keep track of projects you want to embark on as well as your inspiration.
Keep practicing- not every painting you come up with will be a masterpiece, but you mustn't give up. Keep practicing until you get to where you want to be. The more you practice, the higher your chances of being successful.
Prioritize your creativity- no matter how busy your schedule is, make time for your creativity. Don't use your busy schedule as an excuse. Prioritizing your creativity ensures you stay on track.
Start Your Recovery Journey Today
Deciding to get addiction treatment is often the most challenging step. However, you should know there is no shame in asking for help. Struggling With addiction has all the resources you need on addiction. Contact us if you have any questions, or search our Rehab Directory to access reputable treatment facilities near you.
It is not easy to tell that a loved one is abusing drugs, especially in the early stages of addiction. You may notice changes in their moods or behaviors, but that could be anything. However, if your intuition tells you there's a problem, it might be worth taking stock of your concern. A great place to start is to watch out for paraphernalia.
People who abuse drugs often use items like spoons, silicone bongs, glass bongs, beaker bongs, acrylic bongs, roach clips, etc., to produce, hide or administer drugs. So, if you find these items in their belongings, it could be a sign that they are abusing drugs. In which case, you may need to help them get the help they need to stop abusing drugs.
Abusing drugs doesn't always translate to addiction, but it is a precursor to addiction. Early intervention is therefore critical to preventing addiction and accompanying problems.
What does drug paraphernalia look like?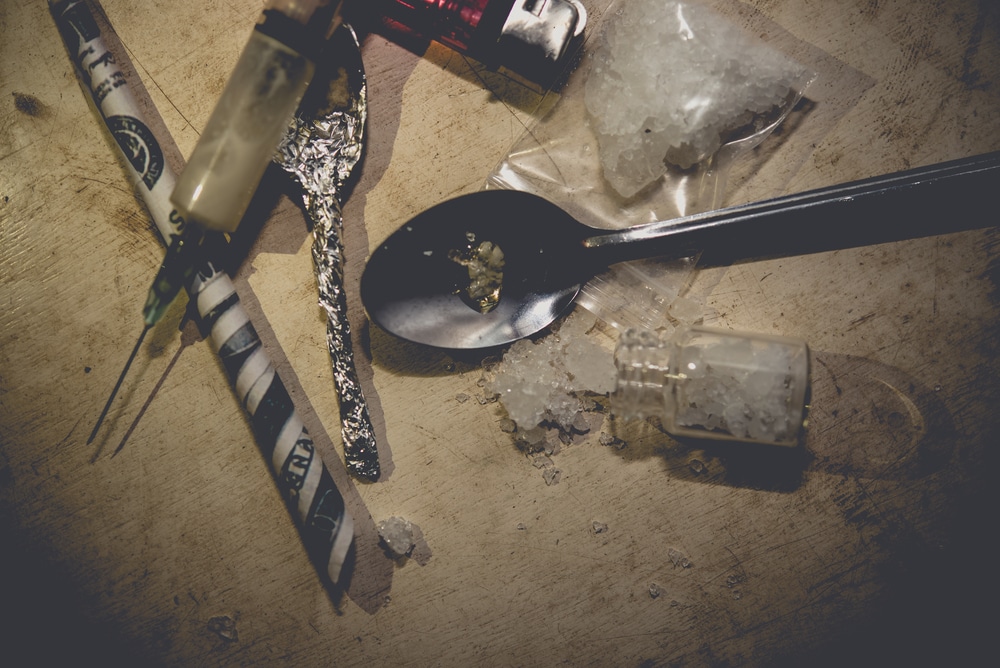 It can be challenging to identify drug paraphernalia because they look like legitimate items. Marijuana pipes and bongs for sale, for example, often have a disclaimer indicating they're meant to be used only with tobacco products.
While drug paraphernalia varies from one manufacturer to another, more manufacturers are making them in bright, trendy colors with designs like dragons, wizards, devils, and skulls. They do this to glamorize drug use and make their product appealing to their target market.
Examples of drug paraphernalia
An essential part of understanding drug use is identifying the items that drug addicts use to hide, consume or produce drugs. You may find these items in your loved one's backpack, car, or bedroom.
Note: If you come across any drug items in your loved one's belongings, you might be tempted to check them out. But you should not touch these items as some drugs may be absorbed through the skin.
Roach clips
Roach clips are great for pinning the hair back. But drug users may use them to hold the blunt or joint to avoid burning their fingers when they become too short to hold. You can also watch out for small joints and blunts in the trash can.
Smoking devices
Smoking devices like hand pipes, bongs, dab rigs, DIY disposable devices, and hookahs are also very common among those who smoke marijuana.
Tin foil pipe
Tin foil scraps or pieces of aluminum foil are everyday household items and could be easy to ignore. But if you find them in your loved one's belongings or the waste bin, it could be a sign they're smoking heroin or inhaling meth fumes.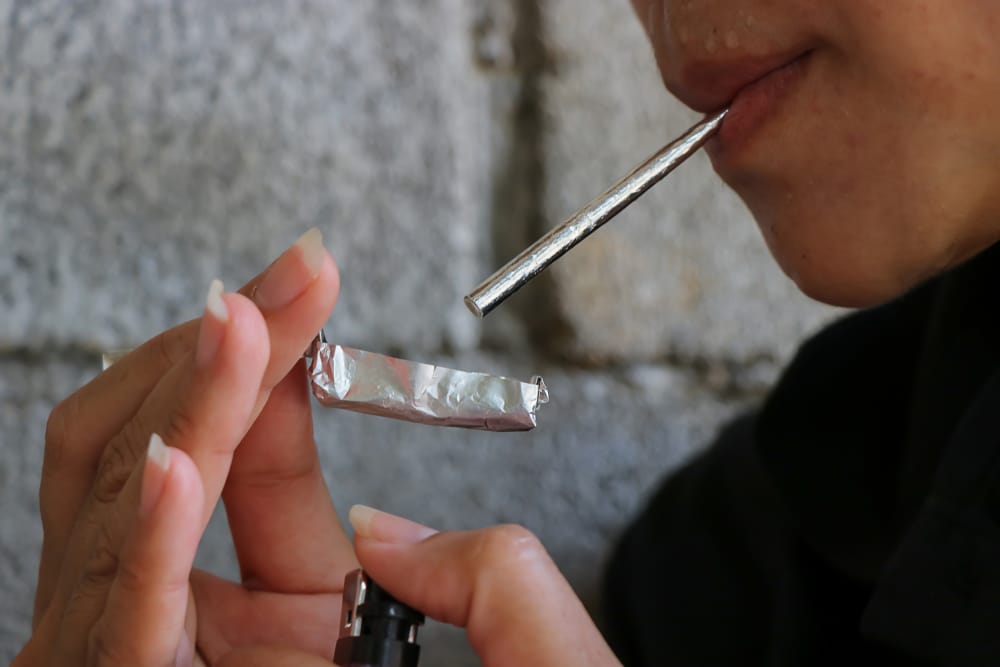 People who smoke drugs chop the crystals with razors or ATM cards and place them onto a foil. They then hold it over a lighter or candle. When it smokes, they use a dollar bill, rolled-up foil straw, metal straw, or glass straw to inhale the smoke.
Burnt bottle caps or spoons
One of the first signs that your loved one is using drugs is missing spoons. Suddenly, you'll notice your cutlery service for 12 is down to 8 spoons, etc.
Drug addicts use spoons for cooking powdered drugs. They place the drug in the spoon bowl, add some water, and heat it over the flame until it becomes liquid. But since they can't return the burnt spoon, they'll hide it for their next use.
Alternatively, they may use bottle caps and hold them with pliers. You may also find a burnt lighter as these go hand in hand.
Used needles
Needle tracks or "track marks" on your loved one's body are apparent signs of cocaine, heroin, meth, or prescription painkiller abuse. But like other addicts, your loved one may do a great job hiding the track marks. So, if you find needles or syringes along with some belt or elastic bands in their rooms or backpacks, that might be a clear indication they're using. Belts or bands are used to constrict the upper leg or arm to make the veins more prominent for injection.
Glass water pipe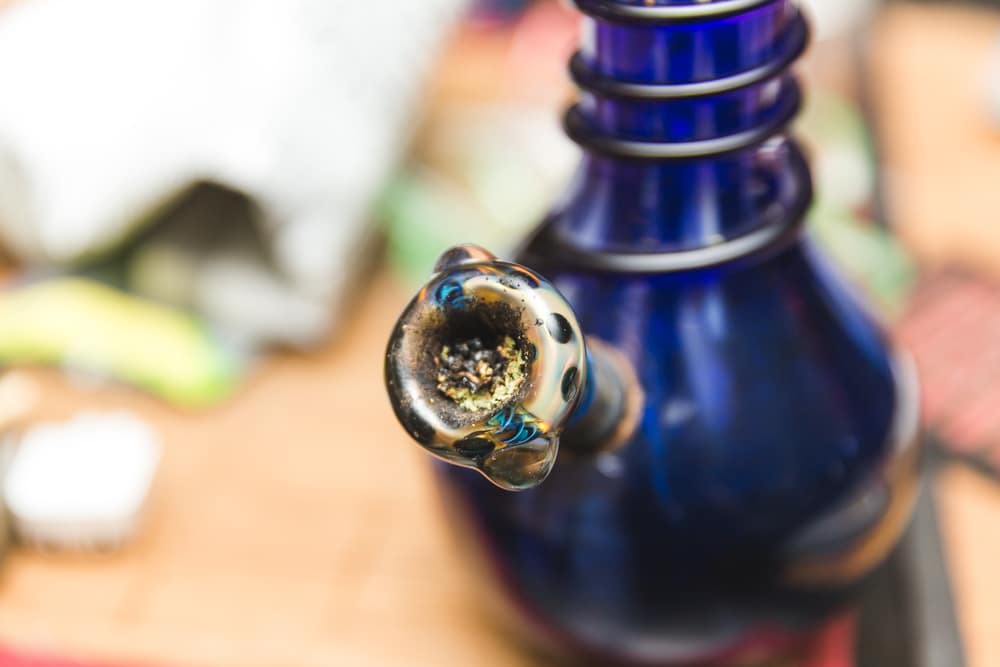 Glass water pipes or bongs indicate that someone is smoking cannabis, spice or other herbal substances like K2 or "spice". A bong is a portable filtration device with a bowl outside of a vertical tube and water at the bottom of the pipe for water filtration.
A glass water pipe is just one type of bong. Others include ceramic, plastic, metal, and bamboo. Bongs also come in different designs, including beakers, round base, percolators, straight tube, and multi-chamber. Multi-chamber pipes provide a smooth hit. They can also be incredibly small like a mini bong.
Plastic bags or small paper bags
These might be harmless. But when there's suspicion about drug use, it's best to pay attention to any plastic and small paper bags in their belongings. People who abuse drugs store and carry drugs in makeup bags and plastic baggies.
Pacifiers and lollipops
These two seem harmless but are often used by people who abuse drugs like meth or ecstasy. Usually, these drugs cause teeth grinding and jaw clenching. So, users use pacifiers or lollipops to prevent these side effects from happening while they're intoxicated.
Signs of addiction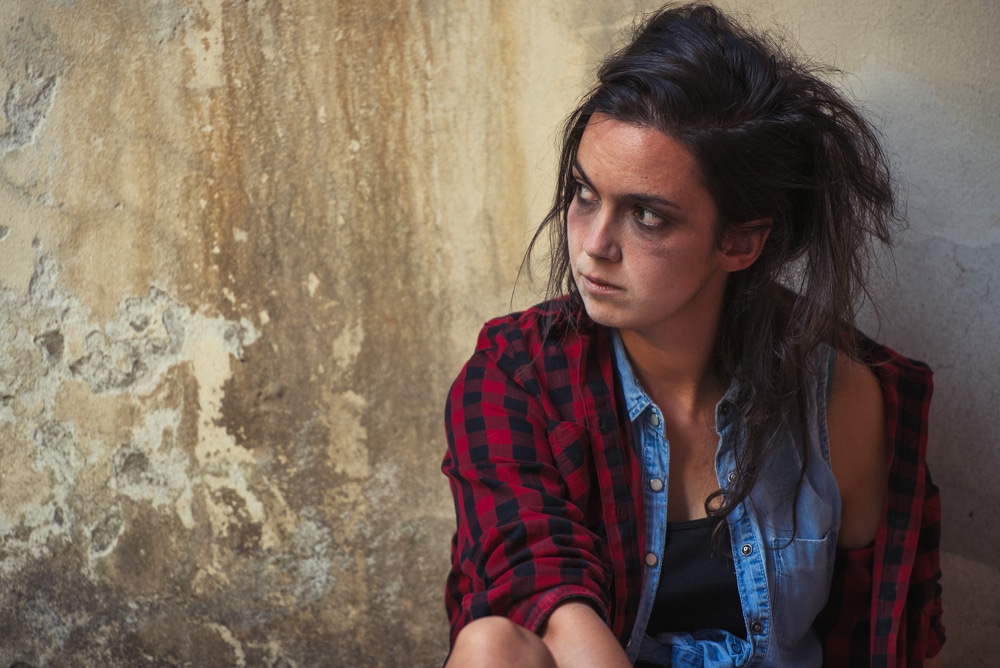 At the end of the day, finding these items in your loved one's belongings doesn't guarantee that they're struggling with drug addiction. It's, therefore, crucial to watch out for other signs before taking the next step. Some indications of addiction may include:
Behavioral signs include obsessive thoughts and actions, disregard for harm caused, loss of control, and denial of addiction or hiding drug use.
Physical signs like sudden weight loss or gain, insomnia, untidiness, poor physical coordination, unusual body orders, or slurred speech. They may also move around with their drug paraphernalia.
Psychological signs like anxiousness, unexplained paranoia, sudden mood swings, changes in personality or attitude, and lack of motivation. They may also display emotional withdrawal from people, irritability or angry outbursts, or lack of motivation.
Social signs like hanging around people who abuse drugs.
Seeking help
If your loved one has drug paraphernalia and is exhibiting some of the signs shared above, it's time to act fast. Start talking with professionals to determine treatment options suitable for your loved one. Remember, every addiction patient is different, so a one-size-fits-all approach may not apply in your case.