People try drugs or alcohol for a variety of reasons, ranging from curiosity or boredom to social pressure or mental health issues.  For some people, trying drugs or alcohol is a one-time event that doesn't lead to further use. For others, though, drug or alcohol use can become a substance use disorder, defined as a chronic and relapsing brain disease that is characterized by compulsive drug seeking and use despite harmful consequences. 
But what drives people to try drugs and alcohol in the first place? There are several reasons, but some are more common than others.
Peer Pressure
Peer pressure is one of the leading causes of drug use among young people. Whether it takes the form of subtle suggestions or outright coercion, peer pressure from family and friends can exert a powerful influence over our decisions and behaviors.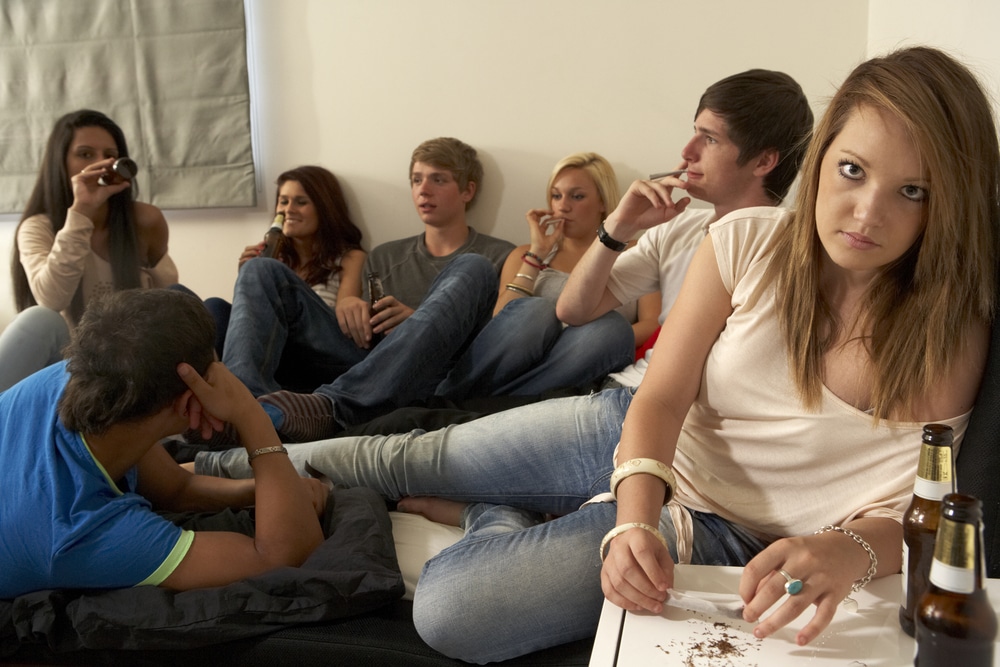 Teens are especially susceptible to this type of social pressure, and many will start using drugs at an early age to fit in or feel accepted by their friends. Many young people will try out drugs or alcohol without fully understanding the risks involved.
Mental Health Issues
Mental health issues like anxiety disorders, schizophrenia, eating disorders, bipolar disorders, and depression, can also lead people to start using drugs or alcohol. Numerous studies have listed mental health issues as one of the main drivers of substance use disorders, and vice versa.
Many people with mental health disorders self-medicate in an attempt to numb the pain or ease the symptoms like excessive fear, worry, mood changes, or even suicidal ideation. Others may use drugs or alcohol as a way to cope with difficult life experiences. This can lead to a spiral of drug addiction and mental health problems that is very difficult to break free from.
Trauma
Trauma, especially early childhood trauma, is a major risk factor for developing substance abuse problems later in life. Traumatic experiences like abuse, neglect, witnessing violence, or losing a loved one can have a profound effect on one's mental and emotional health.
For many people, childhood trauma can be long-lasting and far-reaching, and it's often difficult to overcome the damage done in childhood. They may struggle with mental health issues like Post Traumatic Stress Disorder, anxiety, and depression, and turn to may use substances to try to cope with these problems.
Symptoms of Boredom
Boredom is another common reason people first try drugs or alcohol. Teens and young adults often have a lot of free time and can be easily bored. They may start using drugs or alcohol to pass the time or to make their lives more exciting. This can lead to addiction, as people continue to use drugs or alcohol to escape the boredom of their everyday lives.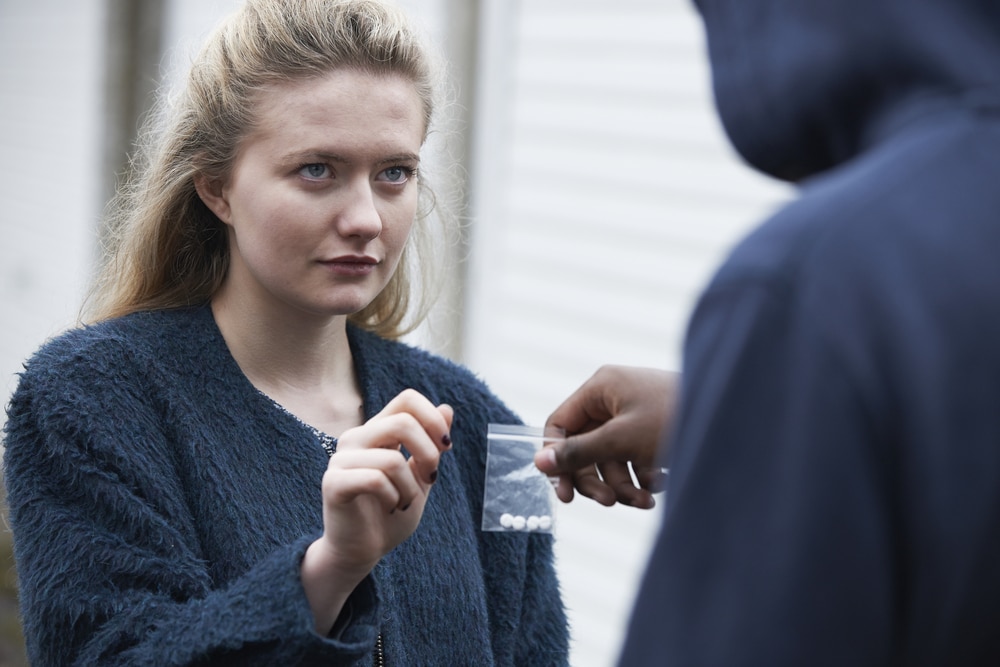 Curiosity
Many young adults first try drugs or alcohol out of curiosity. They may have seen their friends using these substances and want to try them for themselves. Others may be curious about the effects of drugs or alcohol and want to experience them firsthand. It's estimated that over 52% of all high school students try illicit drugs, while over 70% drink alcohol by the time they graduate. 
TV, Movies, Music, and Video Games
Popular culture often glamorizes drug use, and this can influence young people to start using drugs or alcohol. TV shows, movies, music, and video games often depict drug use in a positive light, and this can make it seem like a harmless or even exciting activity. Constant exposure like this normalizes drug use in entertainment culture. As a result, teens assume using illegal, and prescription drugs is a normal lifestyle.
Rebellion
Many teenagers first start using drugs or alcohol as a way to rebel against their parents or authority figures. They may see drug use as a way to defy the rules and take risks. For example, they may smoke cigarettes to show their independence or hallucinogens to escape to a world they deem more idealistic.
Lack of Proper Information About Drugs or Alcohol
Many people start using drugs or alcohol without knowing much about them. They may believe myths and misconceptions about these substances, which can lead them to underestimate the risks involved. For example, teens might be led to believe that marijuana is medicinal and carries a host of benefits. So, they may be more inclined to start using it without understanding the risks.
Lack of Confidence
People who lack confidence or have low self-esteem are also more likely to start using drugs or alcohol. They may use these substances as a way to boost their confidence or make them feel better about themselves. For example, someone who feels shy in social situations may start drinking alcohol to loosen up and feel more confident.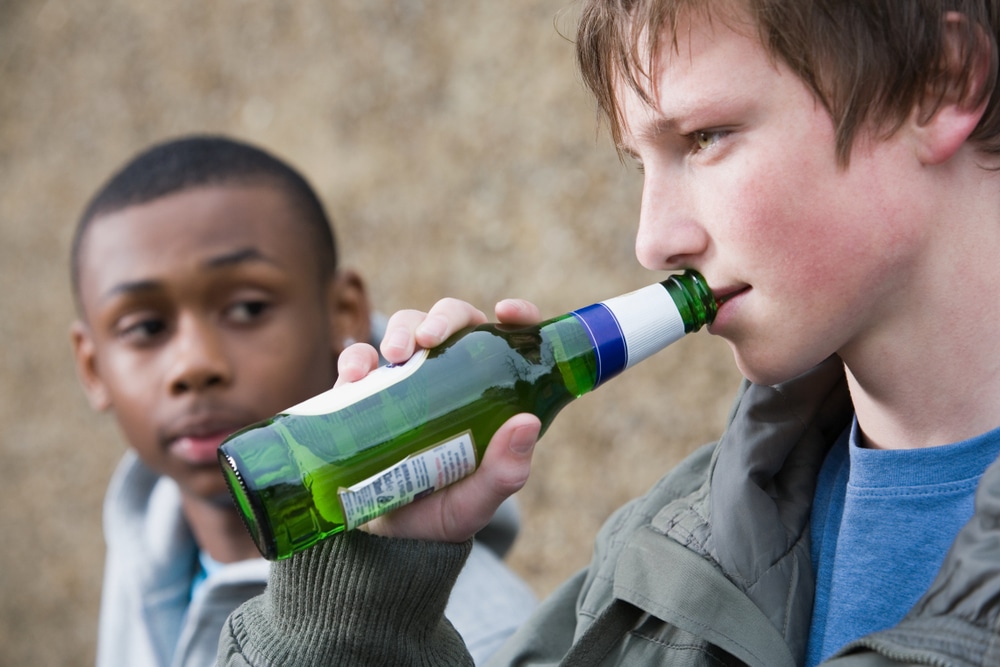 The above are some of the main reasons people start using drugs or alcohol. It's important to note that not everyone who tries these substances will become addicted. However, drug and alcohol use can lead to addiction, and it's often hard to break free from this cycle of abuse.
How to Protect Your Loved One From Addiction
As a parent or guardian, there are a few things you can do to help protect your loved one from addiction:
Talk to your loved one about the risks of drug and alcohol use. Open communication can help your loved one make more informed decisions.
Create an open and trusting relationship with your children, so they feel comfortable coming to you with any problems or questions.
Be involved in your child's life and know who their friends are.
Be a good role model for your children by not using drugs or alcohol yourself. If you have a problem with substance abuse, get help from a treatment center or professional counselor.
Monitor your child's internet usage and be aware of any red flags, such as them suddenly trying to keep their online activity private.
Monitor your child's behavior and look for signs of drug or alcohol use, such as changes in mood or appearance, skipping class, declining grades, etc.
If you suspect your child is using drugs or alcohol, don't hesitate to reach out for help. There are many physical and mental health care resources available to families struggling with addiction. Early intervention is essential to helping your child get on the path to recovery.
Every generation has its slang, and Gen Z is no exception. The use of emojis became quite popular with Gen Z. And now they're using emoji to sell drugs and to generally talk about them with friends. They bank on the fact that most adults don't have a sense of how emojis work.
To any unsuspecting adult, the emojis look ordinary and harmless. However, they are often being used to buy and sell illicit drugs. 
Drug abuse is prevalent among teens and young adults. With the current technology, they can easily purchase any illegal drug from social media pages run by drug traffickers. With a simple direct message (mostly with an emoji or more), the drugs of choice, including crack cocaine, are delivered to them in just a few minutes. Often, they make payments in cash, so you are unlikely to notice something is off.
Every drug dealer targeting teens have perfected the use of emojis, now commonly known as the emoji drug code. By doing so, they easily advertise their products on social media. Drug-themed social media posts are often not flagged or taken down because it is difficult to differentiate them from regular posts.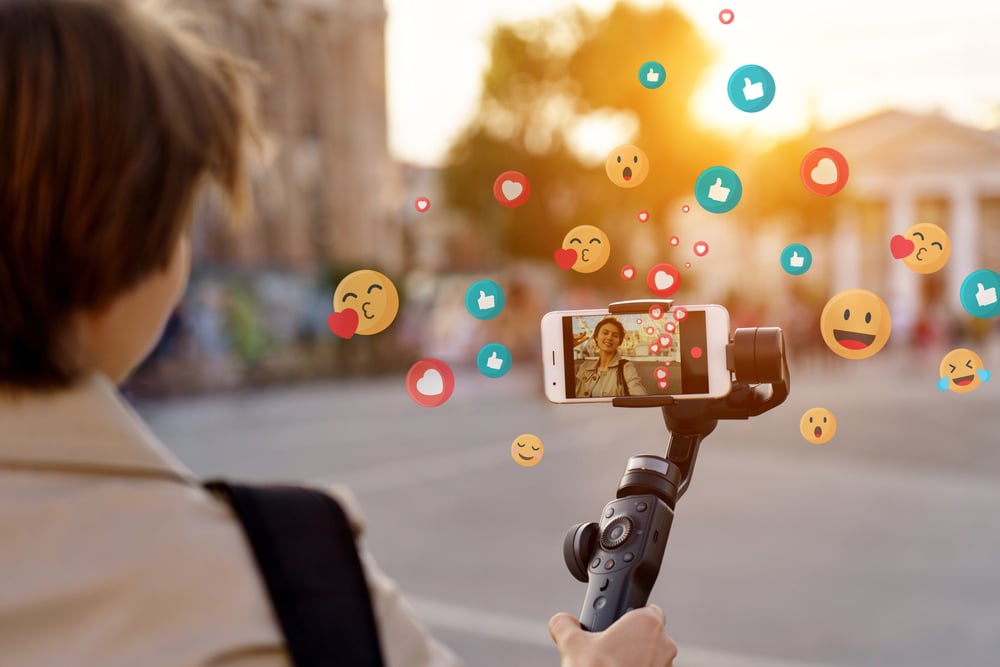 The Drug Enforcement Administration (DEA) recently released an emoji drug decoder to help educators, parents, and caregivers decode the emojis their loved ones use and potentially save lives.
DEA public information officer Brian McNeal said that when there is a case of overdose and no way to trace the source, you can go through the phones and computers of your loved ones to see the emojis used in conversations with drug dealers. The emoji drug decoder can help you identify the drugs they overdosed on.
The emojis
According to the DEA, emojis are now commonly used as dealer advertising for high potency drugs. A select few are currently universal symbols for large batches of drugs. The DEA revealed that they started looking at social media risk factors after identifying several overdoses.
After going through the phones of the deceased, they noticed that specific emojis kept showing up in conversations. Later, they managed to decode the emojis.
Shane Catone, a Deputy Special Agent in charge of the DEA's Chicago Division, said that traffickers started communicating with emojis because their target market is teenagers who spend most of their time on social media.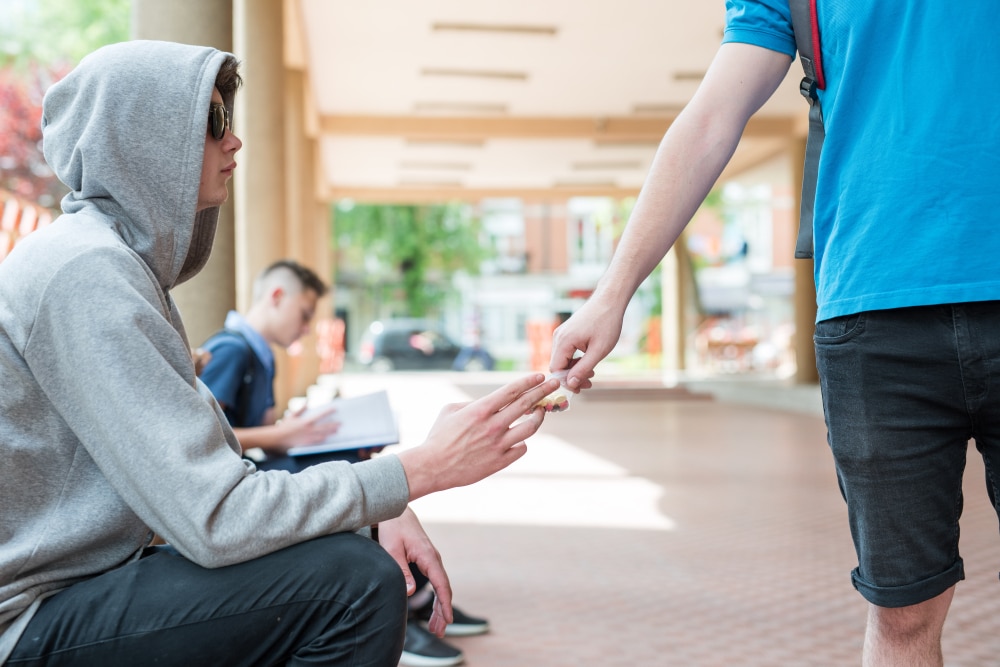 The traffickers advertise their contraband on various social media platforms, including Instagram, Facebook, Snapchat, and messaging apps like WhatsApp.
Some of the emojis are straightforward to figure out. For example, the pill emoji represents fake prescription medications or pills.
Other emojis may be difficult to decode. For instance, a key emoji represents cocaine; a brown heart represents heroin and a blue heart meth. Another difficult emoji to decode is a chocolate candy bar that represents Xanax.
The banana emoji is commonly used as code for Oxycodone, whereas a Christmas tree, palm tree, clover, and cloud for marijuana. The maple leaf emoji is also code for marijuana.
Below is a summary of the emojis and what they mean for ease of reference.
?, ?, ?, ?, ?, ?, ? — Marijuana
❄️, ?,?, ?,⛄,? — Cocaine
?,?,? ,? — Heroin
?, ❤⚡,? — MDMA
?,? ,?,? — Cough syrup
?, ?, ❄ — Crystal meth
? — Psilocybin or "magic" mushrooms
? — A plug, i.e., a drug dealer or someone who can "hook you up" with contraband
? — Can be used to mean prescription pills, drugs in general, or heroin
? — A large batch of drugs
?, ? — Smoking a joint
⛽ — Gassed, i.e., intoxicated. It can also refer to high-quality marijuana
⚗️ — Used to indicate a bong
? — To "blaze" a joint or to be "lit," meaning intoxicated
? — Can mean high-quality or being very intoxicated
The emojis are not a conclusive indication of illegal drug use. However, the emojis combined with behavioral change or a low performance at work or school may indicate that your loved one is struggling with drug addiction.
Prescription pills
While addressing the use of emojis to buy or sell drugs, DEA public information officer Brian McNeal said the pills drug dealers sell on social media are counterfeit prescription drugs laced with fatal amounts of fentanyl.
The pills range from normal-looking ones to colorful ones that resemble kids' vitamins. According to McNeal, the colorful pills often contain meth.
Drug dealers often transport the fake prescription pills in bags of candy. Often, the laced prescription pills result in overdoses.
Common drug slang terms
Other than emojis, teens and young adults struggling with substance abuse use slang terms to refer to drugs. Here are a few drug slang terms used in day-to-day conversations and their meaning.
Pen– vape for marijuana and tobacco.
Cart– cartridge for a vaporizer.
Plug-dealer.
Gas-marijuana
School bus– A 2-mg Xanax bar.
Hulk– A 2-mg generic benzodiazepine bar.
Dabbing– inhaling concentrated cannabis oil. Usually, addicts drop the oil on a hot surface and allow it to vaporize as they inhale.
Snow-cocaine.
Special K– ketamine.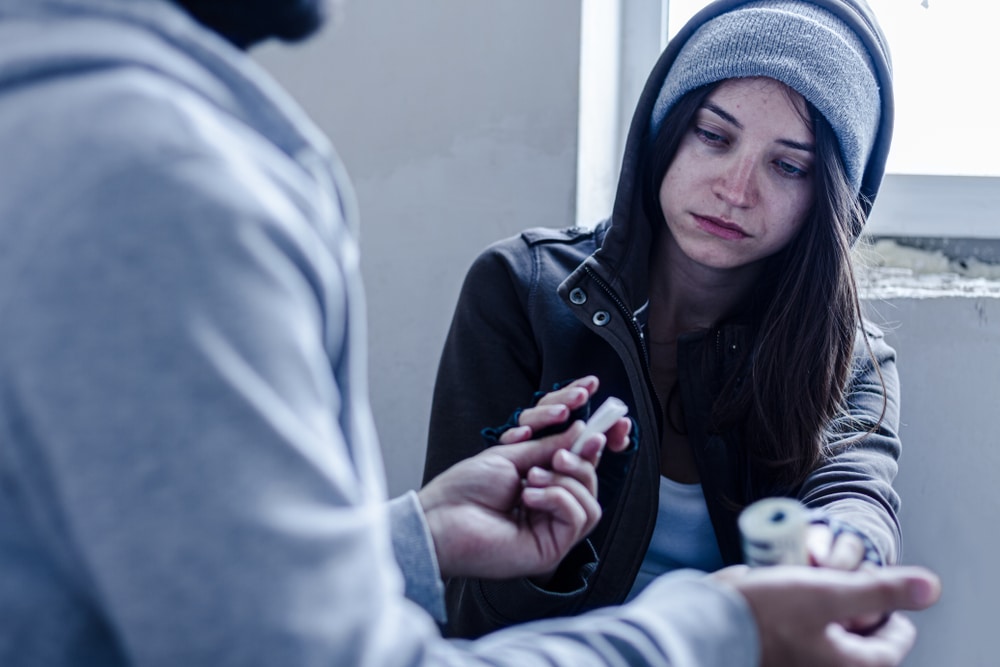 The emoji chart is not conclusive, and it has the potential to grow exponentially. For this reason, it is a good idea to monitor your children's activities on social media. Since drug dealers target teenagers on social media, the ads are likely to pop up on their phones. It would also be best to periodically check any updates on the chart from the DEA's website.
If you can't check their phones, monitor your children's behavior. You are likely to notice a behavior change when they use illegal drugs. You can also use the emoji drug chart to start a conversation about drug and substance abuse dangers.
Help Your Loved One Get Addiction Treatment
The emoji drug dealers are using may seem like a harmless way to communicate, but they could be putting your loved ones in danger. If you suspect your loved one is using drugs and communicating with dealers through emoji, or if you notice sign of addiction call for help.
There is no shame in seeking out assistance. Addiction is a difficult disease to overcome alone. With the right resources and types of treatment, your loved one can get the support they need to break free from the grip of addiction and start on the path to recovery.
D.A.R.E., the anti-drug campaign, was designed to teach learners about the dangers of drug use, arm them with social skills to resist peer pressure to explore, and help them feel that saying no is socially acceptable. Resistance and self-esteem were at the core of D.A.R.E. (Drug Abuse Resistance Education Program). Through the 80s and 90s, it expanded from a small local program to a national campaign against drug use. At its peak, D.A.R.E. was adopted by 75% of schools in America at the cost of approximately $125 per child.
But see, there was only one problem. D.A.R.E .did not work
The approach made sense on the surface and was widely embraced by teachers, parents, and policymakers. But as it turns out, the program did little or nothing to fight drug abuse in youth. In some cases, it only made things worse. A 2009 meta-analysis of 20 controlled studies by two statisticians revealed that those who participated in the D.A.R.E. program were just as likely to abuse substance as those who got no intervention. But more disturbingly, other studies indicated that some learners were more likely to abuse substances if they passed through the program.
If you were among the millions of students who took part in the D.A.R.E. program between 1983 and 2009, you might be surprised to learn that experts have repeatedly proven that it didn't work. Despite being one of the most widely used drug abuse prevention programs targeted at school-aged students, it did not make you any less likely to abuse drugs or turn down the offer to abuse drugs from friends. The catchy "Just Say No" slogan that has served to keep the D.A.R.E. program distinguishable among learners seemed to be just that – catchy as studies show these words may not hold up under a microscope.
History of the D.A.R.E. program
D.A.R.E. is the most popular drug use prevention program in the U.S. (and the world). The original D.A.R.E. program, which was latched on Nancy Reagan's mantra "Just Say No," was created in 1983 as a joint effort between the Los Angeles Unified School District (L.A.U.S.D.) and Lost Angeles Police Department (L.A.P.D.) to end the recurring cycle of substance abuse, related criminal issues, and arrest. The curriculum's core elements were skill training, resistance, and self-esteem building for elementary school students. D.A.R.E. created and implemented a middle school and high school curriculum in 1984 and 1989, respectively.
D.A.R.E. took off quickly. Communities understandably wanted to ensure their kids led a drug-free lifestyle. It reached about 6 million learners in the first year at the cost of $750 million. It even expanded to other parts of the country (and globe) with funding support from the Safe and Drug-Free Schools, Communities Act of 1994, Department of Justice and other organizations. According to a National Institute of Justice report, 52% of school districts nationwide had adopted the D.A.R.E. program in one or more of their schools in 1994.
But it didn't take long for research to show that the "Just Say No" approach wasn't working. By the early 90s, multiple studies revealed that D.A.R.E. did not influence its graduates' choices regarding drugs and alcohol use. The effort to ignore vast reviews about the program came to a climax when the Institute of Justice accessed the program in 1994 and rendered it ineffective, but failed to publish the findings. In that decade, the program was placed under scrutiny by the U.S. Surgeon General Office, Department of Education, and the Government Accountability Office. These evaluations saw the transformation of D.A.R.E. into an evidence-based curriculum, Keepin' It REAL, which was launched in 2011.
Overall efficacy
Proponents say that the program has helped prevent drug use among students. They argue that D.A.R.E. enhances social interactions between students, police officers and schools and that it's the most prevalent drug abuse prevention program. Opponents, on the other hand, use evidence to show that the program is ineffective at preventing students from abusing substances. They contend that the program makes students ignore legitimate information about the dangers of drugs and that it's even linked to increased drug use.
In the 1990s, different polls started to show a reduction in the use of cocaine, L.S.D., methamphetamines, and marijuana. But opponents argue that the program – which condemned illicit substances – might have made the survey participants be more guarded and thus less likely to open up about using. Again, between 1991 and 1995, there was a 92% increase among 8th graders who had used marijuana and a 59% increase in illicit drug use among high school seniors. According to opponents, this is too big a number for a program that works. The war on drugs didn't manage to prevent declining life expectancies and record numbers of overdoses either.
The results of 30 other similar studies indicate that the program didn't prevent students from abusing substances in the short-term, or later on in life. A study produced alarming results with graduates showing a 29% increase in substance abuse and a 34% rise in tobacco use. But the most disheartening research done on the D.A.R.E. program was one that for over ten years. Participants indicated their drug use statuses when they were 10, and then 20 years old. The results showed that those who finished the program were no less likely to drink alcohol, use illegal drugs, or succumb to peer pressure than their counterparts who never went through the program. What's more, participants who took part in the program said they struggled with low self-esteem later in life.
The weakness of the D.A.R.E. program
The weakness of the program, as many studies point out, was the simplicity of its message – and its alarming claim that "substance use is prevalent." Students don't respond well to exaggeration, and both the "Just Say No" mantra and panic implied in the drug-fighting campaigns were pushing the kids away. At the same time, some researchers suggest that by making the drugs seem to be everywhere or widespread, the program might push kids with mental conditions (like anxiety or stress) towards drugs.
Moving into the future
In 2001, the Robert Wood Johnson Foundation awarded a $13.7 million grant to develop and test the "Take Charge of Your Life" (T.C.Y.L.) program. The pilot study that ran for eight years examined T.C.Y.L.'s effectiveness in empowering students to not act on their desire to use alcohol and illegal drugs. Findings revealed that D.A.R.E.'s T.C.Y.L. coursework had varying effects for students. Students who had used cannabis by the 7th grade were highly unlikely to use it by 11th grade, compared to those in the control group. The study also uncovered that D.A.R.E.'s curriculum resulted in a 3 to 4% increase in cigarette and alcohol use among 11th-graders who never used in 7th grade, compared to those who never joined the program.
Based on the results of T.C.Y.L., D.A.R.E. transitioned to a brand new, and promising coursework called Keepin' it REAL. This program encourages learners to "Refuse offers to use drugs, Explain why they don't want to use, Avoid situations where drugs are used, and Leave situations where drugs are used (REAL). It encourages them to lead a safe and responsible lifestyle. According to the Substance Abuse and Mental Health Services Administration (SAMHSA), there were no concerns, adverse effects, or unintended consequences with the Keepin' it REAL program. The Department of Justice, in a 2012 review of the new program, said it was promising as it seemed to lower marijuana and alcohol use, and improves resistance skills. However, the report also noted that positive outcomes usually fade over time.