Vaping has become increasingly popular among young people. That's primarily because of its lower per-use cost and belief that it's less harmful than traditional cigarettes. But vaping nicotine is not the safest alternative to smoking cigarettes as it poses serious health risks, especially among youth and young adults.
Vaping devices use e-liquids that contain nicotine, which is highly addictive and can harm the developing brain. Vaping also exposes users to toxic chemicals and metals that may damage the lungs and increase the risk of respiratory illnesses. In February 2020, the Centers for Disease Control (CDC) confirmed over 2,800 e-cig or vaping use-associated lung injury (EVALI) cases and 68 fatalities linked to the condition. EVALI cases are most evident among those who modify their vaping devices or use modified e-liquids.
Despite these risks, many young adults continue to vape. Most of them overlook or underestimate the effects of nicotine. And the marketing tactics don't help either, as companies promote their products as a trendy, cool, and harmless activity. They also use candy, fruit, mint, alcohol, and food flavors that appeal to youth, increasing the risk of nicotine addiction.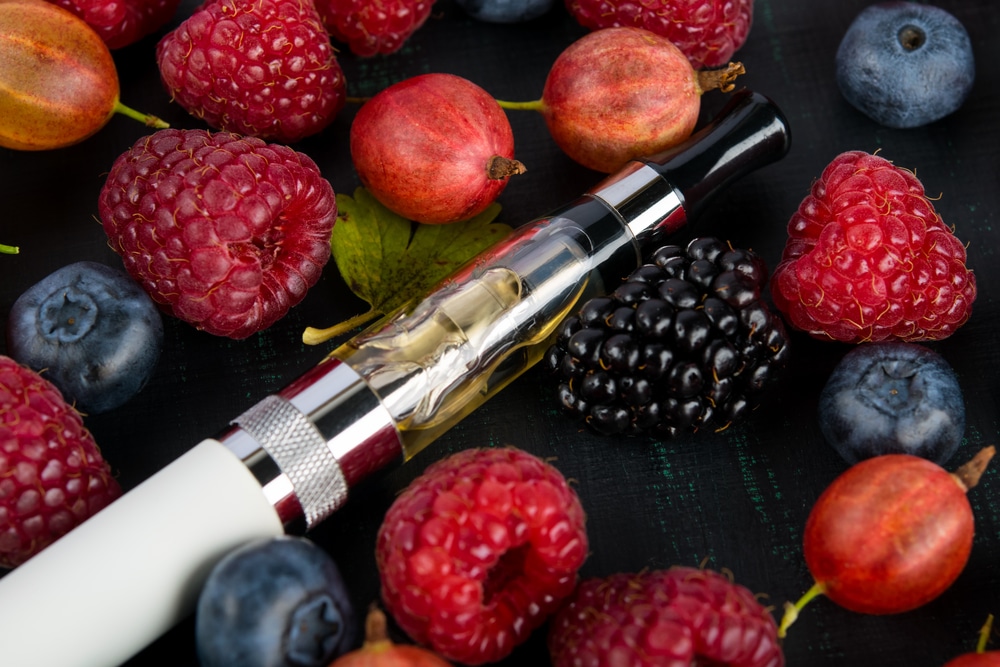 What to Know about Vaping
Vaping involves inhaling and exhaling vapor produced by an electronic device called an electronic cigarette or vape pen. The device heats a liquid, called e-liquid or vape juice, which typically contains nicotine, flavorings, and other chemicals, to create a vapor that is inhaled.
Nicotine is a highly addictive substance that stimulates the release of dopamine in the brain, which creates a pleasurable sensation. When a person uses nicotine repeatedly, their brain adapts to the increased dopamine levels and becomes dependent on it to function normally. This is what leads to addiction.
A National Youth Tobacco survey found that over 2 million middle and high school students used e-cigs in 2021. Sadly, 99% of e-cigarettes found in most places in the US contain nicotine. But these products don't disclose that they contain nicotine. And even those who say they have 0% nicotine have been found to contain nicotine.
Nicotine harms the developing brain and can affect impulse control, mood, learning, and attention. It can also increase the risk of future addiction. Beyond addiction, here are some other scary vaping facts:
Vaping might be safer than smoking, but it's still not safe
Most people ask, is vaping worse than smoking, or is vaping safe? Vaping is less harmful than smoking traditional cigarettes because it does not involve burning tobacco, which produces harmful tar, carbon monoxide, and many other toxic chemicals. However, it is essential to note that vaping still involves inhaling chemicals and potentially harmful substances such as nicotine, flavorings, and other additives. These substances can cause health issues such as lung damage, respiratory problems, and nicotine addiction.
E-cigarettes are just as addictive as traditional ones
E-cigarettes can be just as addictive as traditional cigarettes because many of them contain nicotine, which is highly addictive. In fact, some e-cigarette products may even have higher nicotine levels than conventional tobacco products. It is also worth noting that some e-cigarettes are designed to deliver nicotine more efficiently than traditional cigarettes, which can further increase the risk of addiction.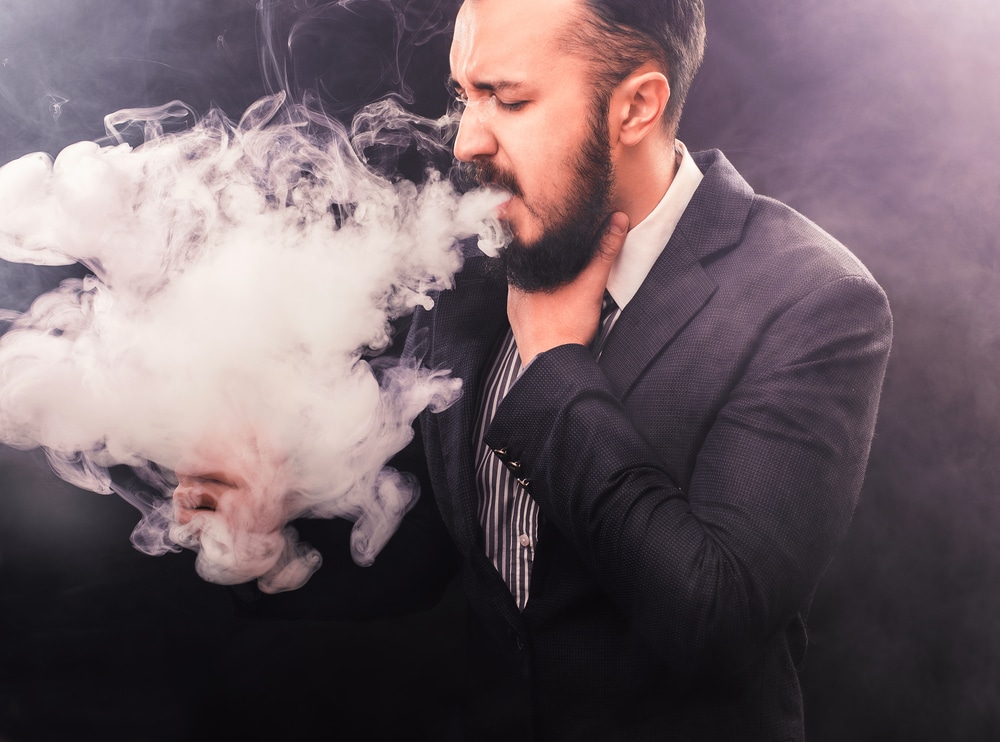 Despite being promoted as a smoking cessation tool, electronic cigarettes have not been approved by the US Food and Drug Administration (FDA) as a smoking cessation device. A recent study found that a majority of those who vape as a way to quit smoking ended up continuing to use both traditional cigarettes and e-cigarettes. Besides, e-cigarettes can still deliver nicotine, a highly addictive substance that can make quitting smoking more difficult. The same goes for nicotine pouches, snus and other oral nicotine products.
Not just nicotine
Many vaping devices can also be used with other drugs, including marijuana. A 2018 study found that 10.9% of college students had vaped THC in the past 30 days, an increase from 5.2% in 2017. Worse, other substances like methamphetamine, DMT, crack cocaine, and synthetic cannabinoid receptor agonists can also be vaped. In 2016, the US Surgeon General cautioned that e-cig use among young adults is a significant public health concern in the country.
Nicotine Withdrawal Symptoms
Nicotine withdrawal symptoms are physical and psychological symptoms when people who smoke tobacco or vape stop using. Symptoms usually peak within the first few days after quitting and can last several weeks or months. However, the severity and duration of symptoms can vary from person to person. Some common nicotine withdrawal symptoms include:
Cravings
Irritability and mood changes
Sleep disturbances
Concentration difficulties
Constipation or digestive issues
Headaches
Increased appetite and weight gain
Impacts of Vaping on Adolescents and Strategies for Preventing Youth Vaping
As mentioned earlier, nicotine exposure during adolescence can affect brain development, including attention, learning, and mood regulation. It may increase the risk of addiction to nicotine and other substances later in life.
Preventing youth vaping requires a multi-faceted approach, which may include the following:
Education: Raising awareness among youth, parents, and educators about the risks and harms of vaping can help prevent youth from starting to use e-cigarettes. This can include providing accurate information about the dangers of nicotine addiction and lung damage and dispelling myths and misconceptions about vaping.
Policy: Implementing policies restricting access to e-cigarettes, including age verification requirements for sales, restrictions on flavors, and bans on marketing and advertising targeted at youth, can help prevent youth vaping. Also, policies prohibiting e-cigarette use in public places and workplaces can help reduce exposure to secondhand vapor.
Enforcement: Enforcing existing policies and regulations, such as prohibiting the sale of e-cigarettes to minors, can help reduce youth access to e-cigarettes. This can include conducting compliance checks and imposing penalties for retailers that violate these policies.
Support: Providing support for youth trying to quit vaping, including access to counseling and resources, can help prevent relapse and reduce the harms associated with nicotine addiction.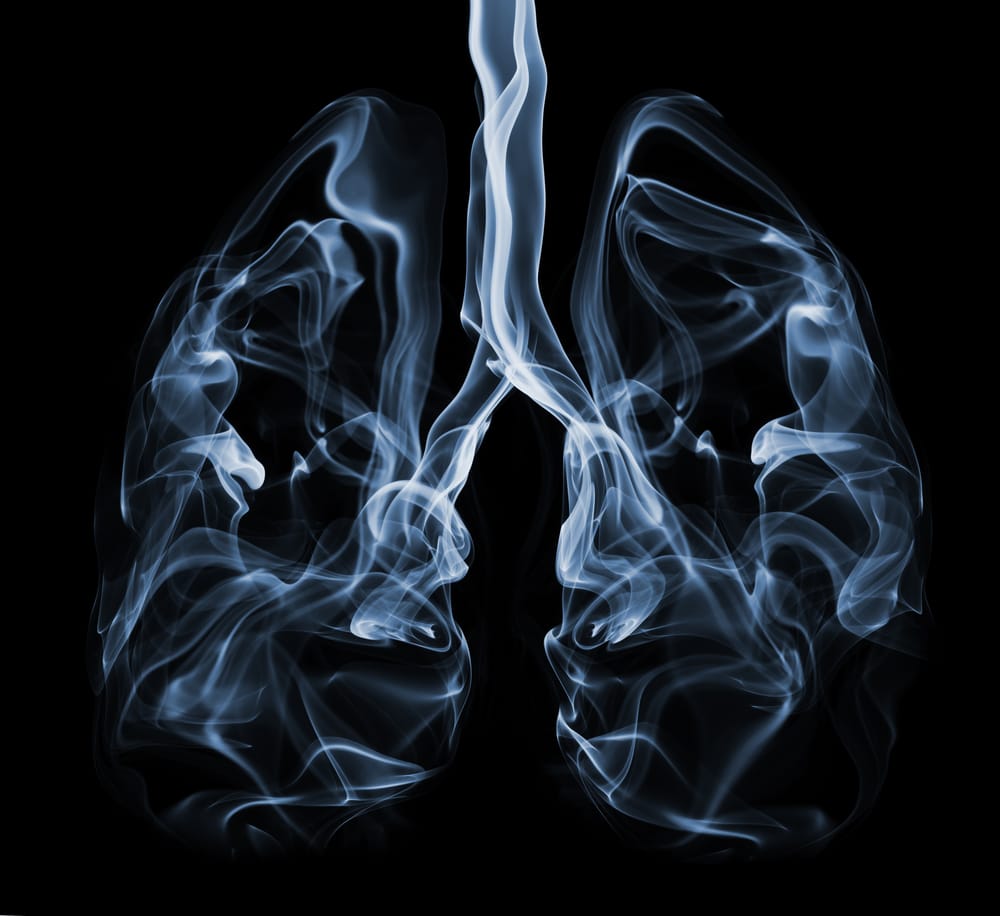 Managing Nicotine Withdrawal
Managing nicotine withdrawal can be challenging, but some strategies can help alleviate symptoms and increase the chances of quitting smoking or other nicotine-containing products. Here are some ways to manage nicotine withdrawal:
Nicotine replacement therapy: Nicotine replacement therapy (NRT) is a treatment that delivers nicotine in a different form, such as gum, lozenges, patches, or nasal spray, to help alleviate withdrawal symptoms. NRT can be purchased over the counter or with a prescription, depending on the product.
Medications: Certain medications, such as bupropion and varenicline, can help reduce cravings and withdrawal symptoms by affecting the brain's nicotine receptors. These medications require a prescription from a healthcare provider.
Behavioral therapy: Behavioral therapy, such as cognitive-behavioral therapy (CBT), can help individuals develop coping strategies to manage nicotine cravings and withdrawal symptoms.
Support groups: Joining a support group can provide individuals with social support and encouragement during quitting.
Exercise and healthy eating: Regular exercise and a healthy diet can help manage nicotine withdrawal symptoms and improve overall health.
It is also essential to seek professional help when trying to manage nicotine withdrawal, especially for individuals with a history of addiction or other health conditions. A healthcare professional can provide guidance and support, prescribe medications or nicotine replacement therapy, and help develop a personalized quit plan.