Every generation has its slang, and Gen Z is no exception. The use of emojis became quite popular with Gen Z. And now they're using emoji to sell drugs and to generally talk about them with friends. They bank on the fact that most adults don't have a sense of how emojis work.
To any unsuspecting adult, the emojis look ordinary and harmless. However, they are often being used to buy and sell illicit drugs. 
Drug abuse is prevalent among teens and young adults. With the current technology, they can easily purchase any illegal drug from social media pages run by drug traffickers. With a simple direct message (mostly with an emoji or more), the drugs of choice, including crack cocaine, are delivered to them in just a few minutes. Often, they make payments in cash, so you are unlikely to notice something is off.
Every drug dealer targeting teens have perfected the use of emojis, now commonly known as the emoji drug code. By doing so, they easily advertise their products on social media. Drug-themed social media posts are often not flagged or taken down because it is difficult to differentiate them from regular posts.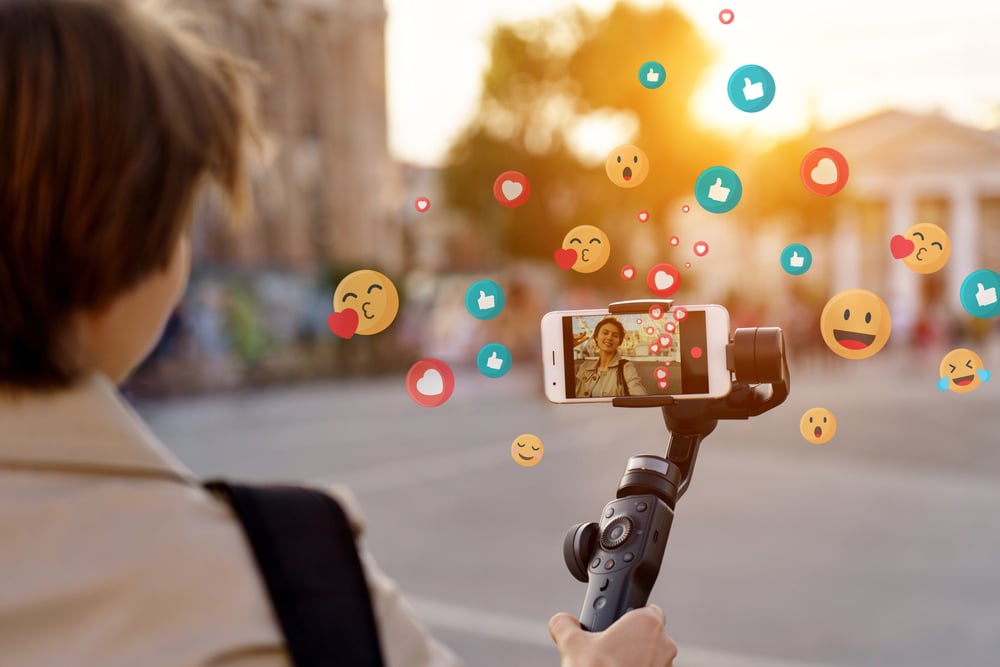 The Drug Enforcement Administration (DEA) recently released an emoji drug decoder to help educators, parents, and caregivers decode the emojis their loved ones use and potentially save lives.
DEA public information officer Brian McNeal said that when there is a case of overdose and no way to trace the source, you can go through the phones and computers of your loved ones to see the emojis used in conversations with drug dealers. The emoji drug decoder can help you identify the drugs they overdosed on.
The emojis
According to the DEA, emojis are now commonly used as dealer advertising for high potency drugs. A select few are currently universal symbols for large batches of drugs. The DEA revealed that they started looking at social media risk factors after identifying several overdoses.
After going through the phones of the deceased, they noticed that specific emojis kept showing up in conversations. Later, they managed to decode the emojis.
Shane Catone, a Deputy Special Agent in charge of the DEA's Chicago Division, said that traffickers started communicating with emojis because their target market is teenagers who spend most of their time on social media.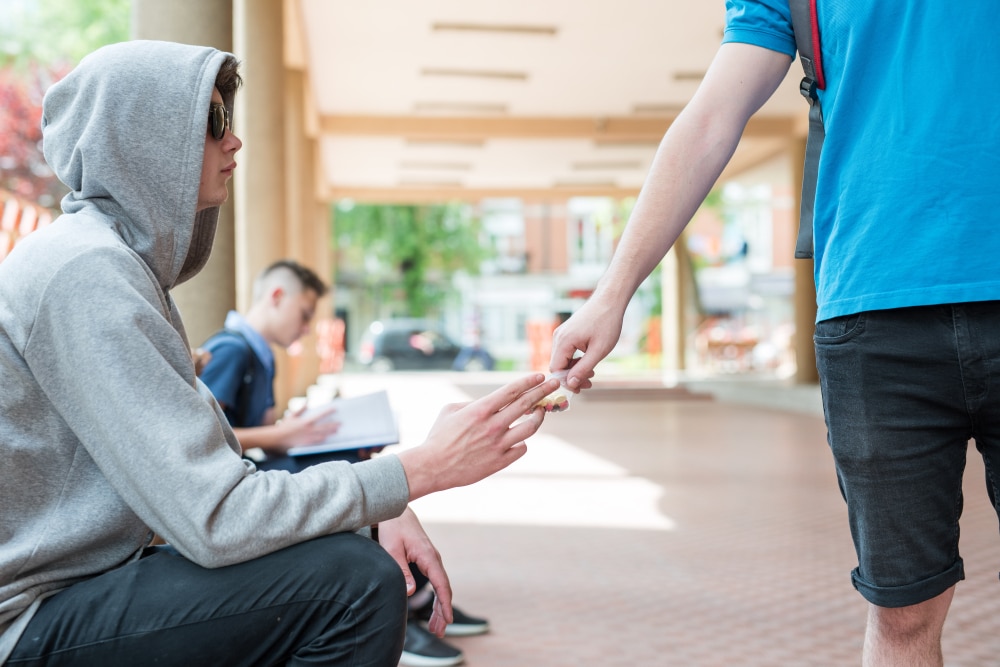 The traffickers advertise their contraband on various social media platforms, including Instagram, Facebook, Snapchat, and messaging apps like WhatsApp.
Some of the emojis are straightforward to figure out. For example, the pill emoji represents fake prescription medications or pills.
Other emojis may be difficult to decode. For instance, a key emoji represents cocaine; a brown heart represents heroin and a blue heart meth. Another difficult emoji to decode is a chocolate candy bar that represents Xanax.
The banana emoji is commonly used as code for Oxycodone, whereas a Christmas tree, palm tree, clover, and cloud for marijuana. The maple leaf emoji is also code for marijuana.
Below is a summary of the emojis and what they mean for ease of reference.
?, ?, ?, ?, ?, ?, ? — Marijuana
❄️, ?,?, ?,⛄,? — Cocaine
?,?,? ,? — Heroin
?, ❤⚡,? — MDMA
?,? ,?,? — Cough syrup
?, ?, ❄ — Crystal meth
? — Psilocybin or "magic" mushrooms
? — A plug, i.e., a drug dealer or someone who can "hook you up" with contraband
? — Can be used to mean prescription pills, drugs in general, or heroin
? — A large batch of drugs
?, ? — Smoking a joint
⛽ — Gassed, i.e., intoxicated. It can also refer to high-quality marijuana
⚗️ — Used to indicate a bong
? — To "blaze" a joint or to be "lit," meaning intoxicated
? — Can mean high-quality or being very intoxicated
The emojis are not a conclusive indication of illegal drug use. However, the emojis combined with behavioral change or a low performance at work or school may indicate that your loved one is struggling with drug addiction.
Prescription pills
While addressing the use of emojis to buy or sell drugs, DEA public information officer Brian McNeal said the pills drug dealers sell on social media are counterfeit prescription drugs laced with fatal amounts of fentanyl.
The pills range from normal-looking ones to colorful ones that resemble kids' vitamins. According to McNeal, the colorful pills often contain meth.
Drug dealers often transport the fake prescription pills in bags of candy. Often, the laced prescription pills result in overdoses.
Common drug slang terms
Other than emojis, teens and young adults struggling with substance abuse use slang terms to refer to drugs. Here are a few drug slang terms used in day-to-day conversations and their meaning.
Pen– vape for marijuana and tobacco.
Cart– cartridge for a vaporizer.
Plug-dealer.
Gas-marijuana
School bus– A 2-mg Xanax bar.
Hulk– A 2-mg generic benzodiazepine bar.
Dabbing– inhaling concentrated cannabis oil. Usually, addicts drop the oil on a hot surface and allow it to vaporize as they inhale.
Snow-cocaine.
Special K– ketamine.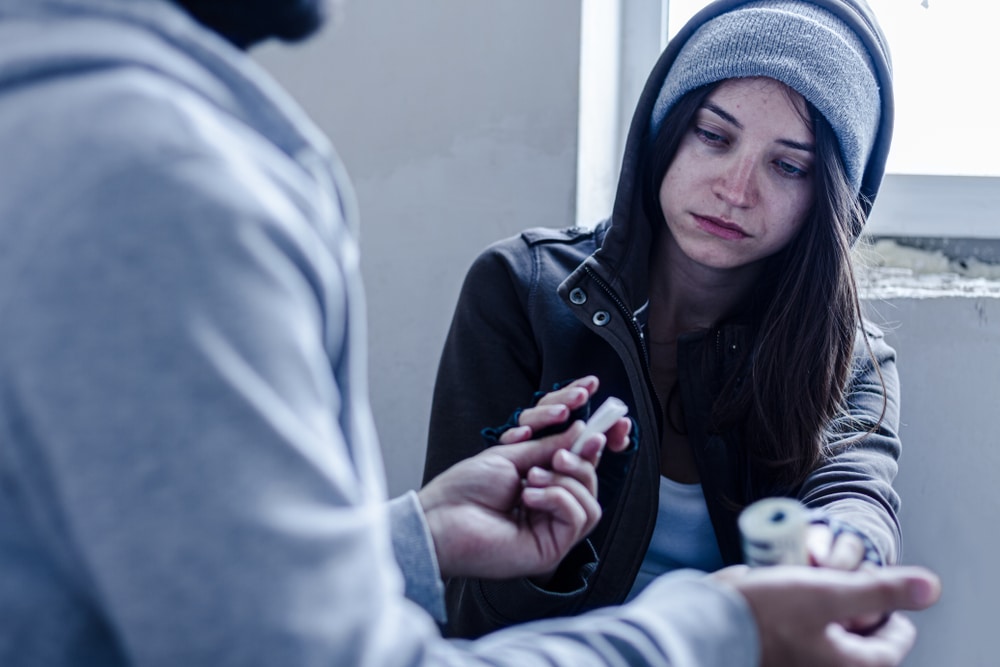 The emoji chart is not conclusive, and it has the potential to grow exponentially. For this reason, it is a good idea to monitor your children's activities on social media. Since drug dealers target teenagers on social media, the ads are likely to pop up on their phones. It would also be best to periodically check any updates on the chart from the DEA's website.
If you can't check their phones, monitor your children's behavior. You are likely to notice a behavior change when they use illegal drugs. You can also use the emoji drug chart to start a conversation about drug and substance abuse dangers.
Help Your Loved One Get Addiction Treatment
The emoji drug dealers are using may seem like a harmless way to communicate, but they could be putting your loved ones in danger. If you suspect your loved one is using drugs and communicating with dealers through emoji, or if you notice sign of addiction call for help.
There is no shame in seeking out assistance. Addiction is a difficult disease to overcome alone. With the right resources and types of treatment, your loved one can get the support they need to break free from the grip of addiction and start on the path to recovery.
It is not easy to tell that a loved one is abusing drugs, especially in the early stages of addiction. You may notice changes in their moods or behaviors, but that could be anything. However, if your intuition tells you there's a problem, it might be worth taking stock of your concern. A great place to start is to watch out for paraphernalia.
People who abuse drugs often use items like spoons, silicone bongs, glass bongs, beaker bongs, acrylic bongs, roach clips, etc., to produce, hide or administer drugs. So, if you find these items in their belongings, it could be a sign that they are abusing drugs. In which case, you may need to help them get the help they need to stop abusing drugs.
Abusing drugs doesn't always translate to addiction, but it is a precursor to addiction. Early intervention is therefore critical to preventing addiction and accompanying problems.
What does drug paraphernalia look like?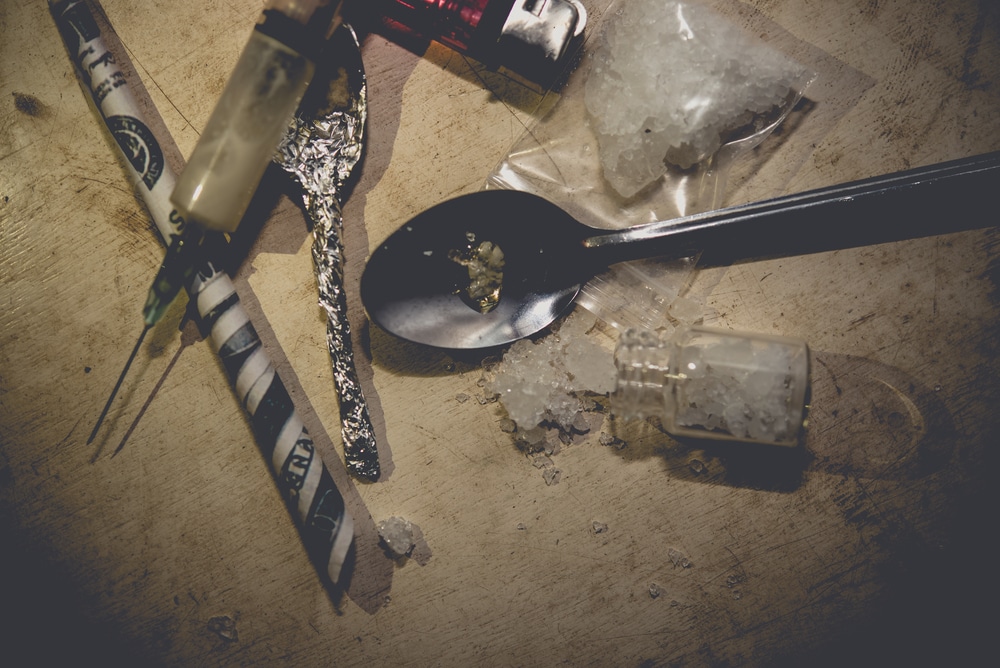 It can be challenging to identify drug paraphernalia because they look like legitimate items. Marijuana pipes and bongs for sale, for example, often have a disclaimer indicating they're meant to be used only with tobacco products.
While drug paraphernalia varies from one manufacturer to another, more manufacturers are making them in bright, trendy colors with designs like dragons, wizards, devils, and skulls. They do this to glamorize drug use and make their product appealing to their target market.
Examples of drug paraphernalia
An essential part of understanding drug use is identifying the items that drug addicts use to hide, consume or produce drugs. You may find these items in your loved one's backpack, car, or bedroom.
Note: If you come across any drug items in your loved one's belongings, you might be tempted to check them out. But you should not touch these items as some drugs may be absorbed through the skin.
Roach clips
Roach clips are great for pinning the hair back. But drug users may use them to hold the blunt or joint to avoid burning their fingers when they become too short to hold. You can also watch out for small joints and blunts in the trash can.
Smoking devices
Smoking devices like hand pipes, bongs, dab rigs, DIY disposable devices, and hookahs are also very common among those who smoke marijuana.
Tin foil pipe
Tin foil scraps or pieces of aluminum foil are everyday household items and could be easy to ignore. But if you find them in your loved one's belongings or the waste bin, it could be a sign they're smoking heroin or inhaling meth fumes.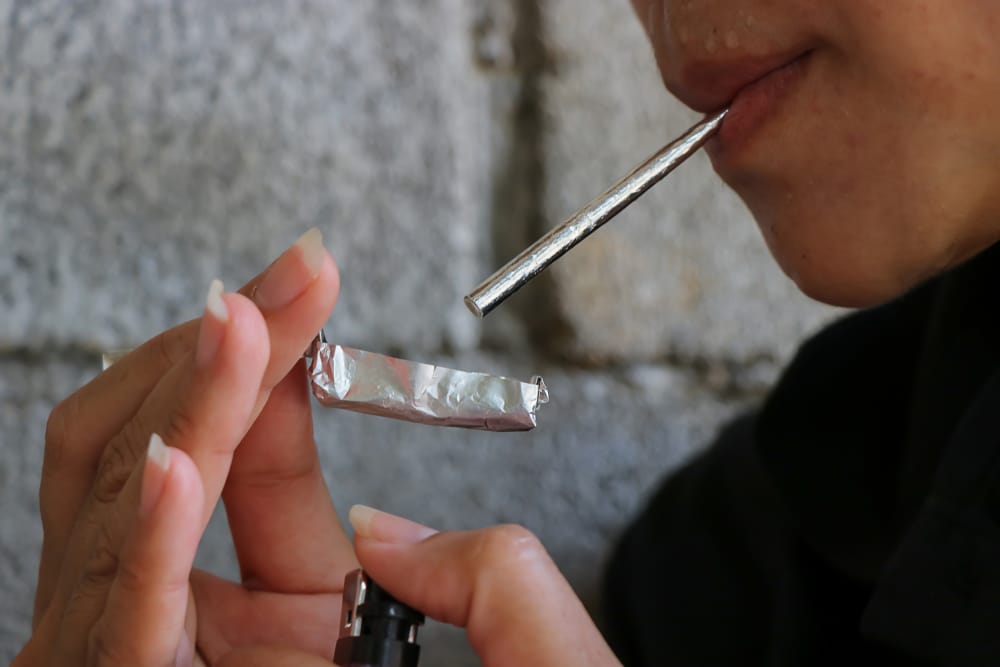 People who smoke drugs chop the crystals with razors or ATM cards and place them onto a foil. They then hold it over a lighter or candle. When it smokes, they use a dollar bill, rolled-up foil straw, metal straw, or glass straw to inhale the smoke.
Burnt bottle caps or spoons
One of the first signs that your loved one is using drugs is missing spoons. Suddenly, you'll notice your cutlery service for 12 is down to 8 spoons, etc.
Drug addicts use spoons for cooking powdered drugs. They place the drug in the spoon bowl, add some water, and heat it over the flame until it becomes liquid. But since they can't return the burnt spoon, they'll hide it for their next use.
Alternatively, they may use bottle caps and hold them with pliers. You may also find a burnt lighter as these go hand in hand.
Used needles
Needle tracks or "track marks" on your loved one's body are apparent signs of cocaine, heroin, meth, or prescription painkiller abuse. But like other addicts, your loved one may do a great job hiding the track marks. So, if you find needles or syringes along with some belt or elastic bands in their rooms or backpacks, that might be a clear indication they're using. Belts or bands are used to constrict the upper leg or arm to make the veins more prominent for injection.
Glass water pipe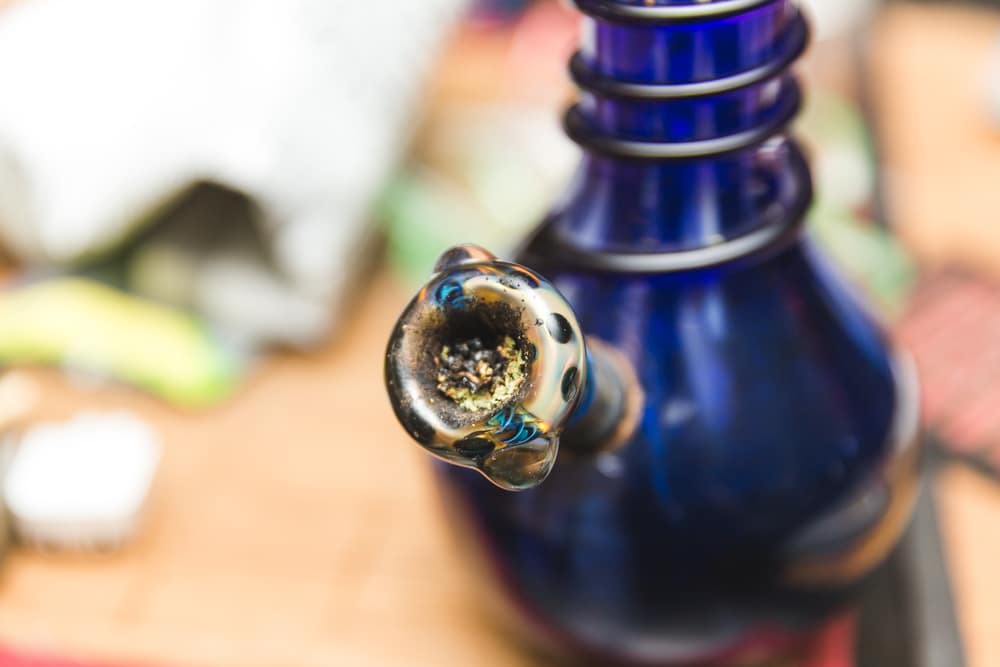 Glass water pipes or bongs indicate that someone is smoking cannabis, spice or other herbal substances like K2 or "spice". A bong is a portable filtration device with a bowl outside of a vertical tube and water at the bottom of the pipe for water filtration.
A glass water pipe is just one type of bong. Others include ceramic, plastic, metal, and bamboo. Bongs also come in different designs, including beakers, round base, percolators, straight tube, and multi-chamber. Multi-chamber pipes provide a smooth hit. They can also be incredibly small like a mini bong.
Plastic bags or small paper bags
These might be harmless. But when there's suspicion about drug use, it's best to pay attention to any plastic and small paper bags in their belongings. People who abuse drugs store and carry drugs in makeup bags and plastic baggies.
Pacifiers and lollipops
These two seem harmless but are often used by people who abuse drugs like meth or ecstasy. Usually, these drugs cause teeth grinding and jaw clenching. So, users use pacifiers or lollipops to prevent these side effects from happening while they're intoxicated.
Signs of addiction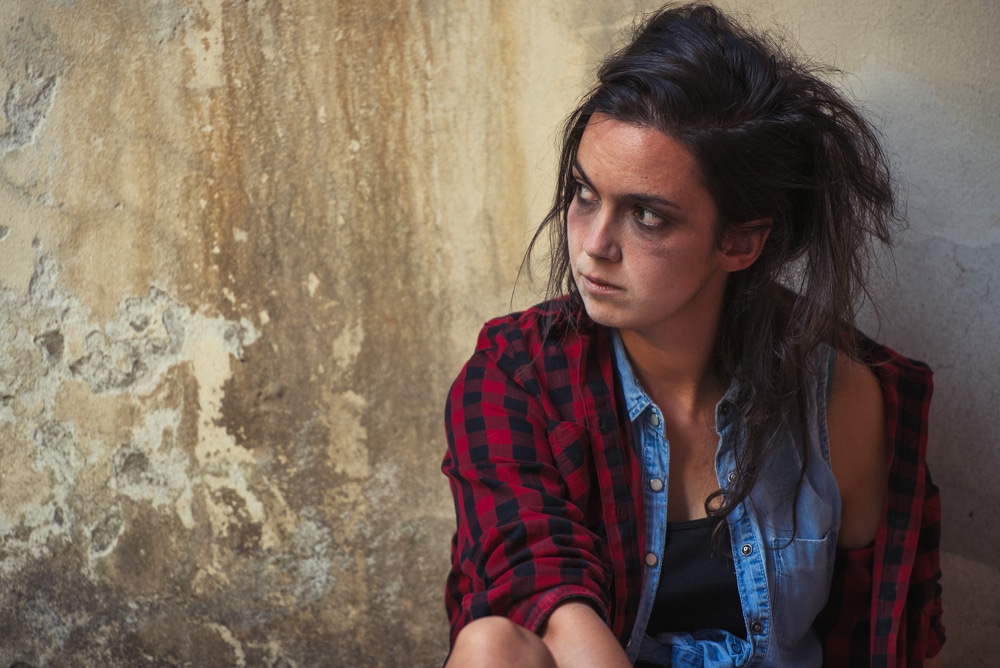 At the end of the day, finding these items in your loved one's belongings doesn't guarantee that they're struggling with drug addiction. It's, therefore, crucial to watch out for other signs before taking the next step. Some indications of addiction may include:
Behavioral signs include obsessive thoughts and actions, disregard for harm caused, loss of control, and denial of addiction or hiding drug use.
Physical signs like sudden weight loss or gain, insomnia, untidiness, poor physical coordination, unusual body orders, or slurred speech. They may also move around with their drug paraphernalia.
Psychological signs like anxiousness, unexplained paranoia, sudden mood swings, changes in personality or attitude, and lack of motivation. They may also display emotional withdrawal from people, irritability or angry outbursts, or lack of motivation.
Social signs like hanging around people who abuse drugs.
Seeking help
If your loved one has drug paraphernalia and is exhibiting some of the signs shared above, it's time to act fast. Start talking with professionals to determine treatment options suitable for your loved one. Remember, every addiction patient is different, so a one-size-fits-all approach may not apply in your case.
Nothing scares a parent more than the thought of their child abusing drugs. But unfortunately, that's a reality that most parents may have to deal with at some point in time. According to the National Institute on Drug Abuse 2012 Monitoring the Future survey, 40% of 12th graders, 30% of 10th graders, and 13% of 8th graders had used a drug at least once in the past year. If you suspect that your child is smoking drugs, it's best to uncover the truth, and get them immediate help.
Many teens (and even adults) who smoke are new to drug use and are scared of injecting. They assume that smoking is safer and less addictive. But drugs are dangerous irrespective of how they're used. All ways of using drugs can lead to drug addiction – though smoking gets drugs to the brain more than other modes of administration, so it actually tends to increase the chances of one becoming addicted.
Catching drug use problems early can help prevent addiction, withdrawal symptoms, and other drug-related issues.
Common drugs that are smoked include:
Heroin
Marijuana
Cocaine
Opium
Powder and crack cocaine, amphetamine and methamphetamine
Mescaline
Tobacco
Dimethyltryptamine (DMT)
Prescription pain killers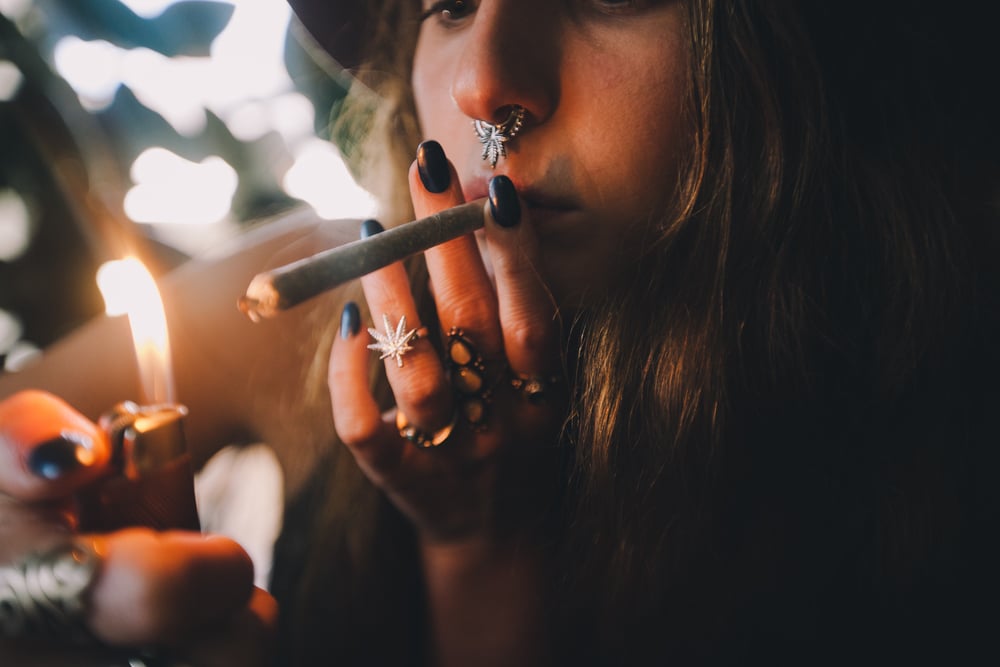 The dangers of smoking these drugs can be severe and include addiction, heart attack, lung problems, painful withdrawal, and deadly overdose. One may also run into problems with the authorities, including the drug enforcement administration. Fortunately, with suitable treatment options, freedom from substance abuse is possible.
Devices used to spot drug users
Drug abuse is a serious health care concern that needs immediate care. According to the American Addiction Centers, drugs can have permanent effects on the body. If you suspect that someone you love is smoking drugs, identifying these common and usually overlooked paraphernalia should serve as a warning to take action.
Aluminum foil
Recreational drug abusers use aluminum foil (or tin foil) to smoke various substances, including illicit drugs and diverted prescription pills. They put the drug on a flat piece of foil or shape the foil into a pipe before heating it with a lighter, a process called freebasing. Drugs in black tar or powder form are easy to use this way.
Examples of drugs that are often smoked with aluminum foil are:
Heroin
Cocaine (including crack)
Meth
Benzodiazepines
Marijuana
DMT
Opioid painkillers
Prescription stimulants (Ritalin and Adderall)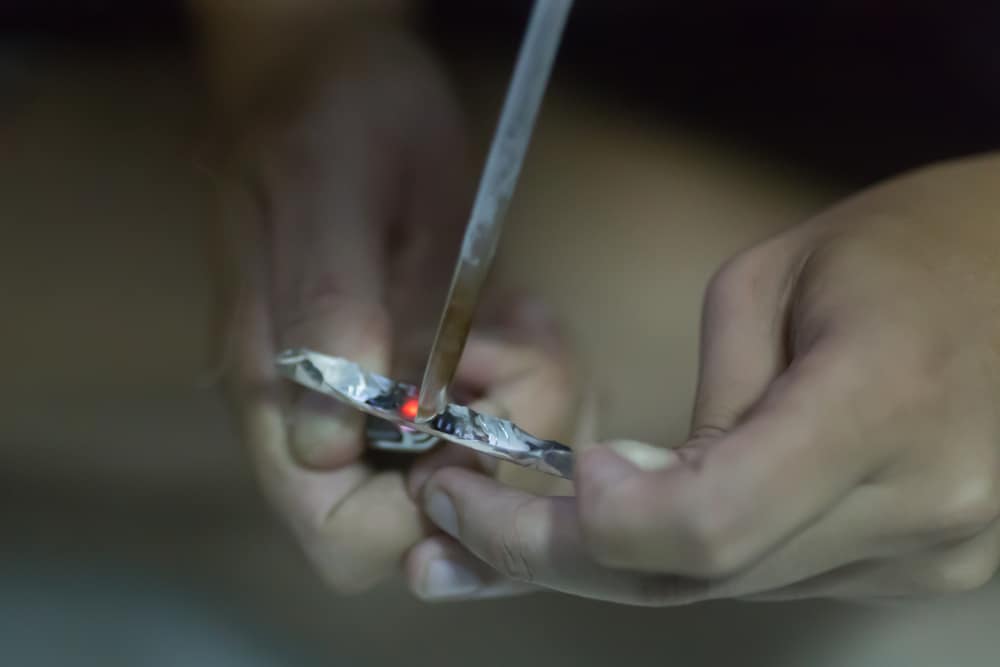 Look out for the presence of burned or discolored tin foil, as these are the most apparent signs of use. You may also want to check out fake-looking soda cans, beer cans, and aerosol containers. Some people use them to try to conceal scent. Using tin foil to smoke drugs may cause a series of risks and health problems, like:
A more pronounced cough and headaches
Burns because of how thin the aluminum foil is
Toxic exposure due to burning the food-grade oils that coat aluminum foils
Alzheimer's disease
Glass pipes and bowls
Glass pipes are designed for drug use. Many people smoke drugs out of glass pipes because they're easy to use, convenient, and comfortable compared to snorting or using foil. Different types of pipes exist for different illicit drugs. Knowing how to distinguish these pipes can help you identify the drugs which your loved one is abusing.
Crack cocaine pipe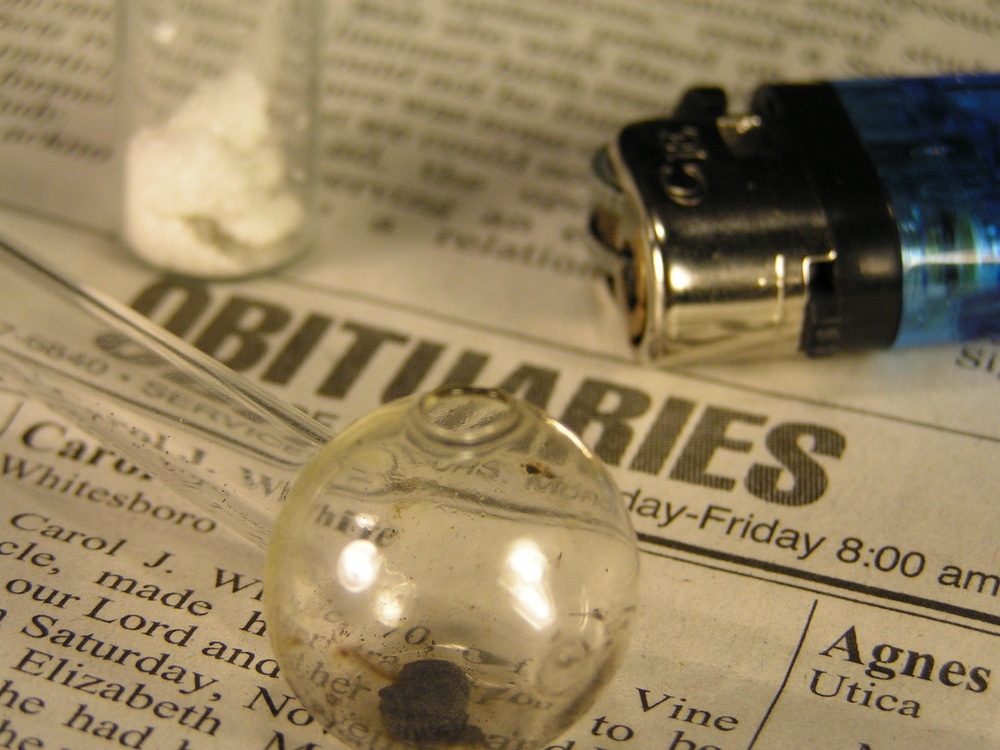 Glass pipes used to smoke crack cocaine have a unique shape. They're typically straight, long tubes of glass that are often sold as oil burners. If your loved one is smoking cocaine, you may catch a pungent smell that seems like a mixture of burning plastic and urine.
Crystal Meth pipe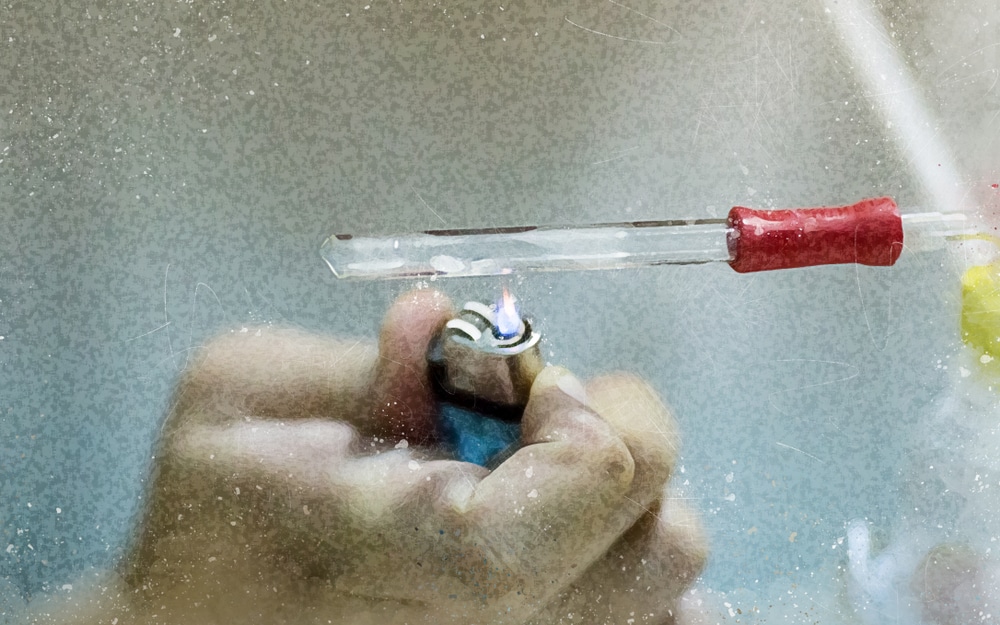 Glass pipes for meth have a bulb shape on one end of the pipe. If your loved one is smoking crystal meth, you'll notice a yellow or burnt residue on the glass. You may also smell a stale chemical odor – though it tends to disappear after a short while.
Marijuana pipe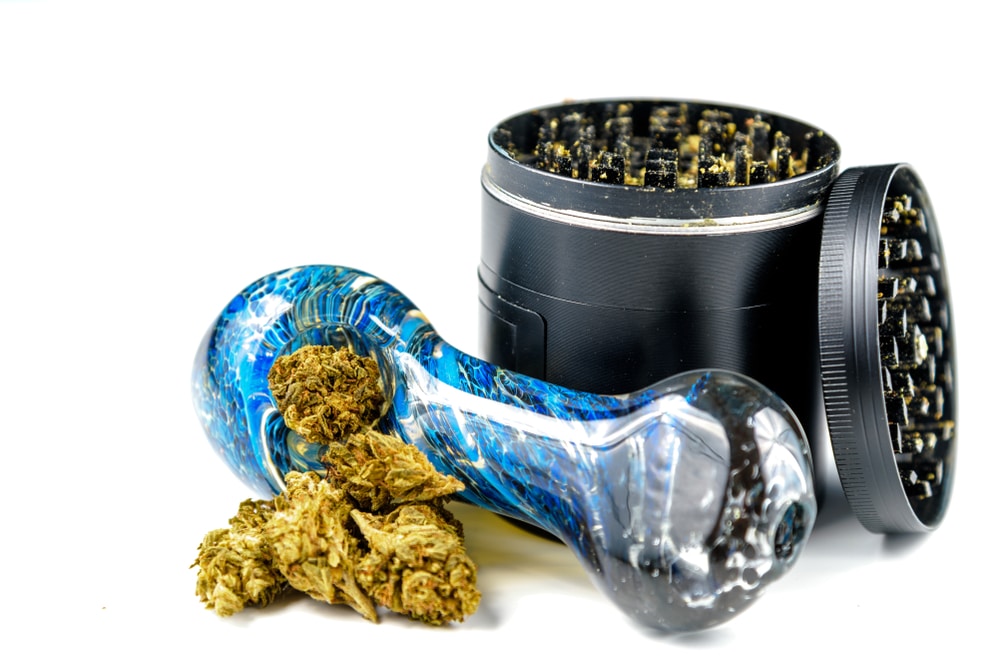 Glass pipes for marijuana resemble those for meth. However, instead of a bulb shape, marijuana pipes have a colorful open bowl with an elongated mouthpiece. If your loved one is smoking marijuana, you'll catch a lingering smell in the room and surrounding spaces. Marijuana can also be smoked out of a metal pipe or bong.
Heroin pipe
Heroin pipes look like a combination of meth and marijuana pipes – a glass cylinder with a sphere or enclosed bowl at the end. Heroin has a lighter, more subtle, and almost sweet smell, like some types of incense. It can also smell like vinegar, depending on how the heroin was made.
Cigarette rolling papers
In addition to a bong or pipe, drug users use tobacco rolling papers to smoke marijuana. They either roll the marijuana into a cigarette (or joint) or hollow out a cigar and replace the tobacco with marijuana. Cigarette rolling papers are also used to smoke heroin.
Users sprinkle the powder heroin on tobacco and roll a cigarette. Often, they can cook it (using heat and acid to liquefy) and spreading the mixture on a cigarette. Sometimes, marijuana is combined with heroin into a cigarette in a process called lacing.
Straw
Straw is used to inhale steam and smoke as it wafts off the heroin, cocaine, meth, prescription drugs, etc., on the aluminum foil, can, or container.
Side effects of smoking illicit and prescription drugs
Smoking is one of the most common forms of drug administration. It's also the fastest way to get the drug to the brain. However, smoking can lead to substance abuse and addiction. That's because tolerance to hard drugs builds quickly.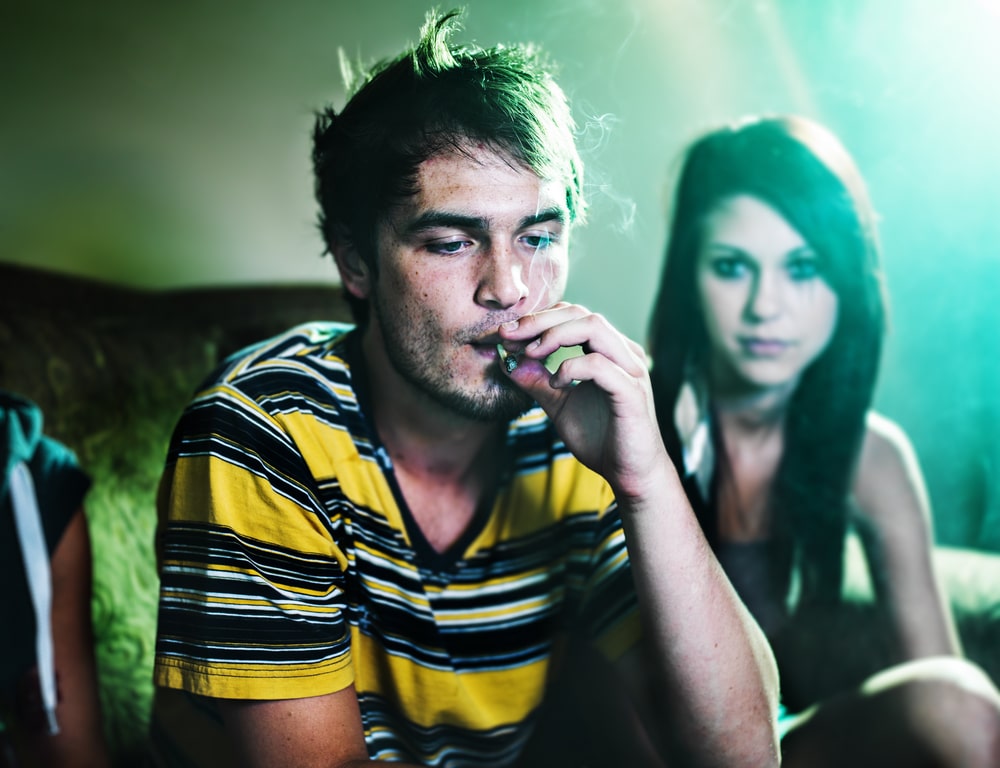 Addiction isn't the only problem. Smoking crack, heroin, meth, and amphetamine can damage the lungs, worsen asthma, and lead to a deadly overdose. It also increases the risk for pneumonia, bronchitis, and coughing. Smoking marijuana cigarettes laced with embalming fluid and PCP can cause body tissue, lung, and brain damage as well as inflammation and sores.
Besides, most street drugs aren't pure. Dealers cut them with other substances, which can cause other negative health effects.
Help your loved one find treatment
It can be disheartening to discover that your loved one is abusing drugs. But the good news is that it's never too late to get help. Various treatment facilities offer short and long-term rehabilitation programs to help patients get off of alcohol or drugs.
Some even offer counseling for patients and their loved ones and can be beneficial to you. Texas, is one of the states in the forefront of treatment options for patients including rehab centers.
So, go ahead and reach out to an addiction treatment center. As an option to learn more about how to spot the signs of smoking drugs, you can contact the editorial staff of the many public health periodicals and websites.
Heroin addiction is a global problem. According to the World Health Organization, 58 million people around the world used opioids in 2018. In the same year, 46,802 opioid-involved overdose deaths occurred in the US. This was followed by a significant rise in 2019 to 49,860 overdose deaths.
The problem with the opioid drug is that it is highly addictive. Even those who take prescription opioids have an increased risk of developing an addiction. And when they develop an addiction, a good number of them turn to heroin because it is cheaper and easier to access. Heroin is typically sold as a white or brown powder that's cut with starch sugars, synthetic opioids, or even powdered milk.
Pure heroin is a white powder. People who use pure heroin often sniff or smoke it. Any dark powder or black powder may indicate impurities. The same applies to heroin that's hard as coal or sticky as tar. The dark color in black tar heroin results from crude process methods that don't eliminate impurities. Those who use impure heroin dilute and inject it into the muscle, veins, or under the skin with an intravenous needle. This leaves behind track marks that can visually give away their drug use problem.
What are track marks?
These are physical scarring that happen when one injects drugs repetitively. It's common to spot profound track marks on people who are struggling with addiction because they are often injecting drugs, leading to scarring. Injecting the same place repeatedly disrupts the skin's natural barriers and mutilates and bruises the veins in that area. So many drug users shift to other places like the ventrogluteal muscle to try to prevent or hide scarring. This makes it hard to discover their using habits.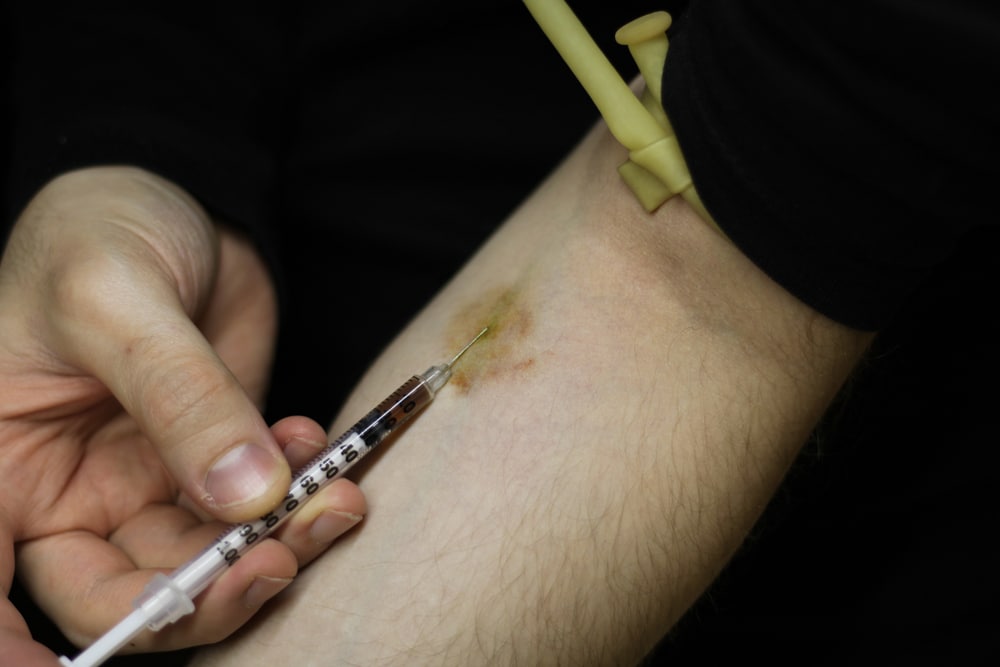 Injecting drugs
Many people who abuse heroin inject through the arms. In fact, it is the most common site of injection. That's because the veins are visible, accessible, and easy to inject into. Unskilled or frequent injections in the arms leave track marks and may also cause infections. Heroin users will frequently switch injection sites to keep track marks and complications to a minimum. When they do, the legs and feet are often the next stop. Intramuscular injection is a bit challenging for many. So some users skip the leg and go for the feet because the veins are somewhat easy to inject into.
Where do addicts hide their track marks?
When someone keeps injecting drugs, they will develop scars, sores, or track marks that are easy to spot. That's why many injecting drug users become adept at concealing these marks. They will wear large clothes, long-sleeved shirts, sweaters, and things that cover the marks. But since hiding track marks in the arm isn't always practical, many people will shift to hidden body parts that are harder to be seen.
Let's explore the top 5 places addicts hide their track marks.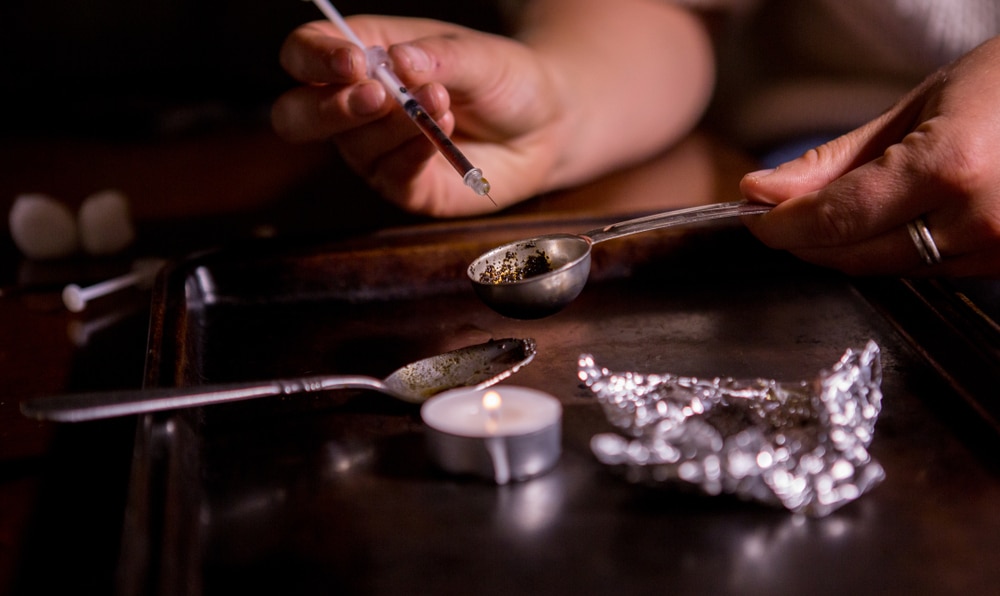 Neck
People who inject drugs are usually only concerned about getting the drugs into their system. As long as they can see a vein, they are good to go. Like arms and hands, the neck has veins and arteries that are close to the surface, making it an appealing option. But according to experts at the department of health, injecting in the neck is one of the riskiest drug-injecting behaviors. It increases the risk of damaging an artery or vein not directly visible at the injecting site. But since the neck is usually visible, most drug users will wear pull-necks, hoodies, or use shawls and scarves to cover up the track marks.
Hairline
People struggling with heroin addiction may inject the drug along their hairline to conceal their using behavior. The hair does a great job covering the track marks and makes it hard for anyone to notice. Besides, it's not easy for anyone to check the hairline in case they suspect use. Most people only check the arms. Injecting drugs along the hairline is a dangerous undertaking with potentially life-threatening side effects. In addition to track marks, subcutaneous injections carry the risk of infections. One may also suffer from issues like receding hairline or hair loss.
Wrist
The wrist is closest to the arm, making it an obvious site for many people who use drugs. Track marks on the wrist are easier to hide. Besides wearing long-sleeved shirts and sweaters, one could cover the marks with a big bangle, watch, band, or cloth. And since these are everyday accessories, it can be hard for people to suspect drug use.
Armpit
Armpits are naturally hidden, which makes them a great spot for hiding track marks. People who inject in armpits will almost always wear t-shirts or clothes that conceal track marks, even when they stretch. Unless there's paraphernalia or other signs that give them away, they might go on using for a long time, completely undetected by their friends and family.
Toes
Veins in the legs and feet are common injection sites, especially when those in the arms and hand collapse or get damaged. Those who want to hide their track marks will avoid the legs and feet. Instead, they will inject theirtoes. This way, no one would notice even when they don't have pants or socks on. Track marks between the toes are hard to spot, thanks to the location of the toes. But they are even harder to notice because those who inject their toes are determined to hide them. They will wear socks, shoes, or even wrap the toes with a Band-Aid. They may also cover their legs with a blanket or throw whenever they're relaxing at home.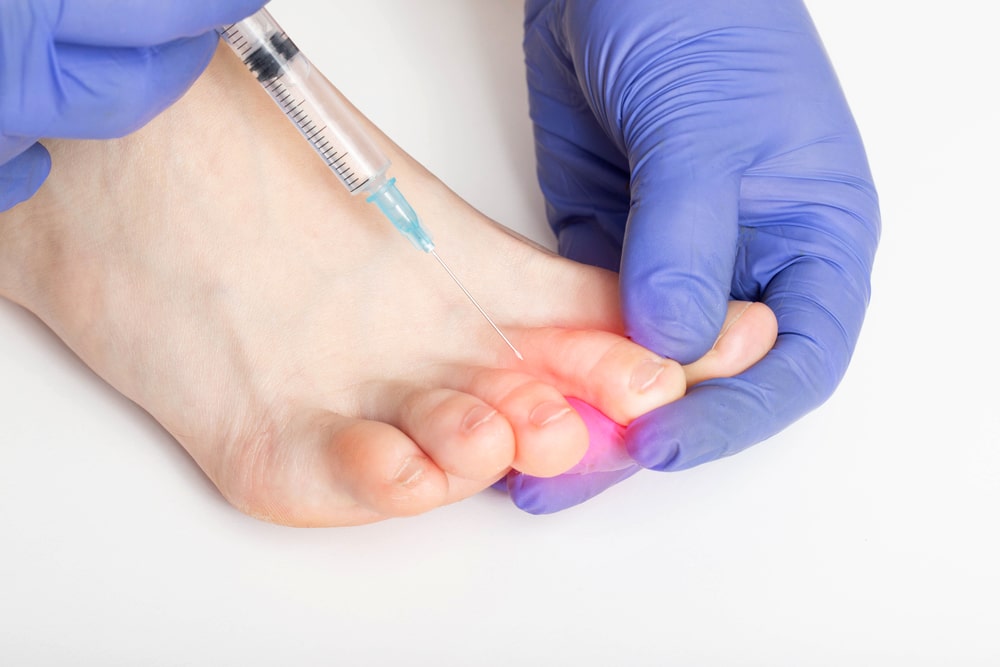 How to identify track marks
Heroin is not only highly addictive but also potentially life-threatening. With the rising cases of heroin overdose deaths, it's always best to help your loved one get timely help. Remember, drug use is not a sign of weak morals. Many people who abuse drugs have underlying problems. According to the Substance Abuse and Mental Health Services Administration, substance abuse and mental health issues often co-occur. Addiction treatment can help address the underlying problems so that your loved one can go back to leading a healthy life.
The skin is the largest organ in your body. It is also the most visible one and is often referred to as the window into a person's overall well-being. The skin carries a clue about the health of other organs. Changes in the skin color or texture may sometimes indicate severe health conditions, according to dermatologists.
Drug and alcohol use can have severe consequences on the body organs. Drugs like cocaine, and heroin can significantly stress the heart and damage kidneys. Alcohol, on the other hand, puts tremendous strain on the liver. But since it is impossible to see what's happening in the body with bare eyes, the damage may go unnoticed for years.
Luckily, you can identify drug or alcohol-related issues by looking at the skin. When drug users abuse substances for a long time, they may experience sores, inflammation, infections, lesions, and even skin rotting. This happens for a range of reasons, including:
The drug itself
Method of drug administration
Unhealthy behaviors such as poor diet, poor personal hygiene, insufficient sleep
Impurities in the drug
Dry, flaky skin
Substance abuse can cause dehydration through the effects of the drugs themselves. Illegal drugs are known to increase sweating, speed of breathing, urination, and diarrhea, and vomiting. In some cases, the drugs make a person over-active, interfering with the body's awareness and attention to ignore the need for fluid. Dehydration is characterized by dry eyes, chapped lips, dry mouth, and feeling thirsty. Prolonged use may also cause dry, flaky skin. Dry skin is more prone to wounds, blemishes, and poor healing.
Skin rashes
Rashes are common in heavy meth users. They manifest as festering and painful-looking sores. Meth (and cocaine) users develop sores for various reasons, but the most common is that they pick and scratch their skin. They do so because it feels as though bugs are burrowing underneath the skin. Some say they feel a sensation of drug coming out of their skin. So they pick at it to the extent that they tear their flesh open. Meth mites – the feeling that insects or bugs are crawling under or on the skin – is a common side effect of excessive methamphetamine use. It's also the biggest giveaway of meth addiction.
Heroin use may also lead to intense itching because it triggers the production of histamine. It may cause immense, blistering rash or dark patch on the skin (with velvety feel). Heroin use may also cause red patches to form all over the body.
Red blotches and sores
Another reason meth users develop sores is that the drug isn't clean. It's made with battery acid, which causes abscesses. And the byproducts used during its production can irritate the skin and cause itchy red sores that look like burning skin rash. Besides, crystal meth suppresses the immune system, making it hard for the body to fight off infections and bacteria. Couple that with poor hygiene, and you create a perfect storm for meth rash. This can occur in the face, arm, shoulder, back, and between the legs.
Necrotizing fasciitis
Some drug dealers add other substances to cocaine to stretch their product and increase profit margins. One such substance is levamisole, which is linked to necrotizing fasciitis, a skin-eating disease. It manifests in an extreme blackening of the outer ear and reddening of the cheeks. The same effects may happen on the back, chest, buttocks, legs, and abdomen.
Skin disorders
Not everyone who uses drugs will experience skin disorders. It's all up to a person's genetic markup. Stimulants can cause hypersensitivity, hives, cold sores, and the swelling of the epidermis. In extreme cases, these drugs can cause severe conditions like Toxic Epidermal Necrolysis (TEN) and Stevens – Johnson syndrome (SJS).
SJS is a rare yet severe skin and mucous membranes. It is characterized by a painful rash that blisters and spreads. The outer layer of the rash dies, peels off and starts to heal after several days. A more severe form of SJS is called TEN. TEN is a rare and potentially life-threatening condition that affects over 30% of the skin and causes immense damage to the mucous membranes. In TEN, the peeling progresses fast, leading to large raw areas that may weep or ooze.
Atopic dermatitis
According to the American Academy of Dermatology, atopic dermatitis (AD) is a common skin condition that affects more than 1 in 10 Americans. However, the condition, which makes the skin red and itchy, is common among those struggling with drug addiction. AD is a chronic pruritic inflammatory skin condition that mostly affects the neck, arms, cheeks, and legs.
Wrinkles and lines
These usually arise because of smoke, weight loss, or other toxins. But drug use can also cause premature aging, lines, wrinkles, and so on. Smoking drugs like heroin, crack, cocaine, meth, or marijuana harms the skin, creating a wrinkled, leather-like texture that makes one look older. Smoking also speeds up and facilitates skin conditions like eczema, psoriasis, and even skin cancer.
Hyperpigmentation
When a drug-dependent person is dehydrated, exhausted and malnourished, they may experience drug-induced hyperpigmentation. This is where they experience color changes in the skin, folds, and spots in different parts of the body. Drugs like heroin, prescription meds, crack cocaine, and cocaine can cause a nutritional problem. Advanced stages of addiction can make one neglect regular foods and meals, leading to exhaustion and malnutrition.
Skin and soft tissue infection
Since the drugs lower the body's immunity, any infection that shows up in the skin may take a long time to heal. Sometimes, it might worsen. Many cocaine and heroin users who inject drugs develop infections at the injection point, which becomes severe with repeated use.
Treatment for skin problems arising from drug use
Treatment programs exist to help those struggling with drug addiction to overcome their using problem, and resulting skin problems. Addiction treatment allows patients to heal their mind, body, and spirit. Most of these centers have experts who can offer medical advice, diagnosis, or treatment. In extreme cases, these experts may refer the patient to a specialist.
Have you ever told a story about someone doing something distasteful or illegal, yet that someone was you? Or have you felt the need to pose a question as another person to stir some reaction or get specific feedback? If yes, then you are no stranger to SWIM.
SWIM is an acronym for "someone who isn't me". Many people use SWIM when telling some story about them doing something unpleasant, to avoid reprimand. They say something like, "So and so got drunk and hit a stray dog." Or "SWIM ate an entire bag of oranges when stoned and now they have been on the toilet with running stomach for the last hour." Usually, they believe it would provide some identity concealment or legal protection when talking about something they should not be admitting to.
Those who use SWIM assume that they can say pretty much whatever they feel like in an online forum without any social or legal consequences. Or that they could get away with it because they are only reporting what someone else did.
This article delves deeper into the SWIM culture and why it's widespread among young adults, especially those using illegal drugs. We'll also talk about how young people perceive the risk of their participation in a public forum and how they manage to conceal their identity.
SWIM culture and what it's all about
SWIM is often used to avoid self-incrimination in contexts discussing drugs and alcohol use. It's also used in places where criminal acts occur to "avoid" legal action. The "M" in SWIM is sometimes replaced with a "Y" for you, so, SWIY instead of SWIM. Someone who isn't you is mostly used when one is questioning the other. For example, "SWIM loves using drugs. How much does SWIY pay to support his habit?"
SWIM and SWIY are all the rage these days. People use them in forums, social platforms, and even when talking to other people. They do it to try to save face and avoid judgment. In some cases, they use these acronyms to protect the board. Some boards don't allow anything illegal or linking to unlawful material. Other boards prohibit "confessions." Members cannot start a thread admitting they are abusing drugs and so on. So, they use SWIM or SWIY acronyms to avoid being shut down.
One Reddit user was curious about why people who want to talk about drugs on online forums use SWIM. He asked why people wrote things like. "SWIM wants to know how blah blah blah."
A majority of responses dismissed SWIM as lame. "I don't get it … do they realize saying SWIM doesn't change anything and that feds aren't looking to bust forum users," read one post. "It stands for the stupid way to incriminate myself," read another. "It is policy to use it on some forums. It's stupid, but some places require it," added another.
But this doesn't stop people from using SWIM. The reality is many people would rather hide face when talking or writing about something they deem shameful or unpleasant.
Online forums and the need for anonymity 
People use the internet to find drug-related information, prescription drugs, and novel substances marketed as "legal highs." After all, the internet offers a convenient way to access this information and products. It also ensures anonymity – especially among those who want to maintain their privacy for fear of judgment or incrimination.
Anonymity serves as immunity for those concerned about potential legal and social ramifications of revealing stigmatized or illicit identities or behaviors. It also facilitates the creation of social support groups based on stigmatized identities.
Those struggling with mental health or substance abuse issues use online forums for a range of reasons. These include information exchange, social support, friendships, convenience, and even recreation.
The forums are managed by peer leaders who moderate content and may remove members who do not comply to set rules. Rules are meant to ensure members do not deviate from the forum's focus, and that people coexist in harmony.
Online forums allow users to present themselves anonymously. They can also read comments while remaining anonymous, or take part in the conversation using a pseudonym. People prefer remaining unidentified when using online forums, especially when discussing illegal or stigmatized behaviors.
SWIM in online forums
The enforcement law is always on the watch out for drug dealers and suppliers. That's why people are warier of discussing such compared to other issues like drug-abusing or drug addiction. They have code words and vague language and use the third person to describe their experiences. SWIM is one such language.
In one analysis, participants reported that they discussed their substance use in public online forums strictly. Their discussions involved only drug use and not dealing/supply and past but not future or present. The discussions are also vague enough for the rest of the population to understand. Of the participants in the analysis, none mentioned discussing drug supply or deals in public forums. One of them admitted to doing so – but only through private messaging.
The law and SWIM
SWIM is not usually a crime because it is not defamation. The United States law defines defamation as any statement made by someone that hurts another's reputation. Defamation is proven by showing that:
A statement was made about someone
The statement was false
The statement was published
The statement damaged another's reputation
And no defense or privilege exists for it
Taking care of the underlying problem
Most people who use SWIM often have some mental or substance abuse disorders. So they try to get help or communicate with others using SWIM to conceal their identity or feelings. According to the National Institute of Health, the internet has the potential to assist young adults by lowering the stigma associated with mental health and drug dependence. It also gives them access to professionals and services that they would otherwise not access.
But still, it is essential for young people with addiction problems to seek substance abuse treatment. Holistic addiction treatment will often address the mental, social, and physical aspects of addiction. A 2016 report calls for a public health-based approach to address drug use. Public health is a science of preventing injury and disease and protecting and promoting communities and populations' health.
It's normal for minors to feel anxious or worried from time to time. It happens when they move to a new area or school or before a game and so on. But for some minors, anxiety affects their thoughts and behavior every day, interfering with their home, social, and school life. In this case, a professional may prescribe anxiety medication to help the minor overcome the problem.
Anti-anxiety medications influence the body and brain to lower the symptoms of anxiety, like fear, worry, and panic attacks. These drugs don't cure anxiety disorders. They only help to manage the symptoms.
Different anti-anxiety medications exist. The doctor prescribes one depending on the type of anxiety disorder present – whether it's PTSD, separation anxiety, phobias, panic disorder, or generalized anxiety. They may also consider other medications that the minor is taking and whether the minor has co-existing medical conditions.
Anti-anxiety drugs do a great job of relieving the symptoms. But there are concerns as people report feeling emotional inertness. Some say they feel a loss of motivation or less empathy for others. Others say they are less able to cry or laugh even when appropriate or being unable to respond with the same level of enjoyment as they normally would. But surprisingly, not everyone is concerned about this. In a study of 819 individuals, 38% termed the blunting as a positive outcome of treatment. 37% regarded it as a negative.
People who viewed the emotional blunting negatively are those with more severe symptoms. And as it turns out, the severity of anxiety before medication is directly proportional to the severity of the emotional blunting during treatment. But the good thing is that the blunting usually goes away when one stops using the anti-anxiety drugs.
Examples of anxiety medications include:
Benzodiazepines: Xanax (alprazolam), Valium (diazepam), Ativan (lorazepam) and Klonopin (clonazepam).
Beta-Blockers: Inderal LA (propranolol), Tenormin (atenolol), and Sectral (acebutolol).
Buspirone
Selective Serotonin Reuptake Inhibitors (SSRIs): Zoloft (sertraline), Prozac (fluoxetine), Paxil (paroxetine), and Lexapro (escitalopram).
Tricyclic antidepressants: Anafranil (clomipramine), Pamelor (nortriptyline), Elavil (amitriptyline), and Tofranil (imipramine).
Serotonin-Norepinephrine Reuptake Inhibitors (SNRIs): Pristiq (desvenlafaxine), Cymbalta (duloxetine), and Effexor (venlafaxine).
Effects of anxiety in minors
Anxiety affects many aspects of a minor's life. Irrespective of how hard they try, their minds wander into different places. One may experience more physical symptoms like digestive problems, upset stomach, constant uneasiness, sweaty palms, bouncing legs, or heart palpitations. Depending on the type of disorder, they may also experience shaking, a sense of unreality, avoidance of social situations, dizziness, specific fears, etc.
When the use of anxiety drugs becomes a problem
Addiction
One of the most glaring effects of anxiety drugs is prescription drug abuse. Tolerance leads to more users, which leads to addiction. Studies show a close link between anxiety and substance abuse. Many young people who struggle with mental conditions like social anxiety disorder also end up with substance use disorder. Like any other alcohol or drug problem, the minor will need to go through a medical detox and comprehensive addiction treatment to regain control of their lives.
Complacency 
Sometimes, the anxiety drugs go beyond enhancing mood and make the minor feel too little emotion. Some report feeling as though they have lost the richness of day-to-day life. The drugs are designed to boost the brain's hormones that are responsible for scaling down uncomfortable moods. But this reduction can be experienced as a "dulling" or "blunting" of emotions. So, one doesn't smile at a happy ending in a movie or laugh with the same enthusiasm. They may feel apathetic and not have the same excitement when doing the things they enjoy, like swimming or singing.
Emotional blunting is where the emotions and feelings are dulled, so the person neither feels up nor down. They simply feel "blah." And while this doesn't happen to everyone, studies reveal that between 46% and 71% of people using anti-anxiety drugs have experienced emotional blunting at some point.
Unfortunately, when complacency happens in children, they may have a hard time:
Forming or maintaining a personal relationship
Focusing when they are around others
Being affectionate or loving with a friend or family
Taking part in activities or going to places
Expressing their emotions
Empathizing with another person's feelings
Committing to another relationship or person
Making another person a priority even where it matters
Tolerance to anxiety medication
Prescription medications do a great job at relieving symptoms of anxiety. However, they are not a miracle cure or a permanent fix. According to the American Academy of Family Physician, there's little evidence that benzodiazepines retain their therapeutic effect after four to six months of regular use. So it might be a good idea to discontinue them once the desired effect is achieved.
When the symptoms of anxiety improve after starting an anti-anxiety drug, doctors may still prescribe it to prevent symptoms from returning. In some cases, they may increase the dosage to maintain the cycle of tolerance and dependence.
Physical tolerance happens as the brain adapts to the way the anti-anxiety drug alters its chemical composition and how the neurotransmitters send and receive messages. The National Institute on Drug Abuse says that tolerance occurs when regular doses of a drug seize to have the same effect as they once did. So the person will need to elevate their dosage to get a similar outcome.
Dependence
When a minor begins to take anxiety medications, he or she's likely to feel at ease from anxiety, panic, and stress. Their muscle tension will relax as the blood pressure, heart rate, and body temperature goes down. But when they develop tolerance, they become prone to drug abuse, which in turn increases drug dependence and the chances of addiction. They may also experience a sort of "blah" general outlook on life.
Tolerance, dependence, and addiction can be resolved with a holistic drug treatment program. Some experts cite benzodiazepines as one of the  hardest drugs to quit. Others in the list of hard-to-quit drugs include alcohol, cocaine, meth, heroin & opioid drugs, and nicotine. This explains why comprehensive treatment is critical in cases of abused prescriptions.
Driving under the influence (DUI) of alcohol is a criminal offense. It happens when someone drives or operates a motor vehicle while impaired by alcohol to the extent that makes operating the vehicle unsafe. DUI may attract hefty fines, jail time, and high insurance premiums. It may also cause loss of health or life in case of an accident.
Most states in the US have laws requiring persons with DUI convictions to go through a test to determine the extent of their alcohol use. This evaluation checks the extent the driver's life is affected by alcohol use, and if their drinking behavior is considered alcohol dependence or alcohol abuse. Meaning, if someone is arrested for DUI, that fact by itself shows that the individual has a drinking problem.
But unfortunately, most people may deny a drinking problem until something serious – like a DUI – happens. Others may acknowledge a drinking problem but do nothing about it. If your loved one falls in any of these categories, you're likely wondering how you'd confront them after a DUI. In this article, we will discuss the intervention details and typical things charged during the DUI offense to give you an idea of how you should approach the situation.
Potential consequences of DUI
When your loved one drives under the influence of alcohol or drugs, he or she may risk injury or death to self, pedestrians, and/or other road users. He or she may face severe consequences like jail time, high insurance rates, job loss, and large fees and fines. Their driving privileges may also be revoked. And when they're found guilty with DUI, the information will reflect on their criminal records, severely limiting future opportunities.
If you think your loved one has an addiction problem, you should confront and nudge them to seek help. This could be anything from joining a support group, to attending rehab and so on. In some cases, getting help may allow your loved to mitigate some of the legal consequences that come with DUI charges.
How to go about confronting an alcoholic after a DUI charge
It is incredibly difficult when you love someone with substance abuse disorder. Individuals who struggle with alcohol and drug addiction tend to be unable to love or appreciate the people around them as they once did. They also do a great job of pushing you on edge or making you feel scared. But as most recovered addicts will tell you, the confrontation from a friend or family often marks the turning point in their addiction story. It is what saves them from a life of self-destruction.
In case you're wondering how to go about the initial confrontation, here are some quick tips to get you started:
Confrontational interventions
This is where you convene a group of people to confront your loved one. These people work to persuade the person to change their behavior. More specifically, they motivate them to seek help from a treatment program or a professional to deal with their alcohol addiction. The intervention team often includes family and friends of the alcohol-dependent person.
Before you confront your loved one
Don't be afraid
Fear paralyzes people from taking action. It is fear that makes families and friends ignore the problem or convince themselves that the addiction problem will fix itself. But this conversation needs to happen. Your loved one has a DUI charge. If you don't do anything, it is likely there will be a next time.
Prepare for an intervention 
It's essential to prepare and decide what happens in an addiction intervention before you involve the person. People struggling with alcohol addiction are in a fragile state, mentally and emotionally. So, you have to intervene in a way that doesn't make them feel attacked or alienated. Everyone should be friendly, composed, and open-minded. Here are some good points to keep in mind:
Know why you are confronting them – in this case, DUI
Have all facts about alcohol addiction, and DUI ready
Write a letter or list to outline how the addiction affects each person, including the addict
Group members review each other's letters to ensure consistency
Decide on a date, time and location
Ensure the subject remains unaware
Check into recovery options so you can have a game plan to address the problem
During the confrontation
Make sure the subject listens
The person may likely want to walk out of the room. However, the team should ask him/her to sit and listen to what everyone has to say. Modern approaches to confrontational interventions rarely involve accusation, humiliation, and pointing out the subject's flaws.
Air all concerns
Each person in the team can share thoughts or read their letter expressing their concerns. In this case, these grievances should consist of how the subject's behavior has affected the person speaking. For example, the DUI has caused property damage or emotional torture, and so on. The focus should be to encourage the subject toward treatment.
Lay out specific consequences
Your intention shouldn't be to accuse the subject or force them to take treatment. But you should lay out specific outcomes should the person fail to get treatment for their alcohol addiction.
Offer potential treatment options
Once each member expresses their love and concern, the group should offer the person with a list of possible treatment options to consider. And when it's all said and done, the subject decides whether or not to seek treatment.
Things to keep in mind when confronting an addict after DUI
Get help
The best way to learn how to face the person with an addiction problem is to stage an intervention with the help of a professional interventionist. This allows families and friends to come together and plan how to confront the subject.
Know your timing
You may want to confront the person immediately after the DUI. But that's never the best idea. You want to wait until they are sober – preferably in the morning. At this time, they will be rational and less likely to lose control of their emotions. Besides, waiting will give you more time to stage an intervention rather than doing it all by yourself.
Have compassion 
Chances are your loved one doesn't want to talk about the DUI and their addiction problems. When you insist on having a conversation, they'll likely be resistant and angry. You should know that he or she isn't resisting you, but the conversation and its possible outcomes. Speak with compassion and care, not with judgment. When you accuse or speak with a negative tone, you'll only stir resentment and anger.
Conclusion
Your role in getting help for the individual you are confronting is critical. Even though your words support, or actions may not go through immediately, they will bring the patient a step close to accepting they have a problem, enrolling in an addiction treatment center, and regaining control of their life.
Have you ever wondered why some addiction patients act with no thought of consequences? Like they run into a friend in town and accept a sudden invitation to get high when they have a job interview? Or they take part in pathological gambling despite the well-known risks of doing so? What really makes an addict so impulsive?
As it turns out, most people who are struggling with substance abuse act on impulse. So, this means many have trouble controlling their behaviors or emotions. Impulse disorder could be a sign of an underlying problem, like a mental health issue or other personality disorders.
In this article, we will look at the things that make addicts impulsive and the treatments that can help them. But first, let's understand what an impulse disorder is.
Impulsive behavior and impulse control disorders
An addict with impulsive behavior finds it hard to resist the sudden desire to do something that's contrary to the societal norms. They may do so quickly, repeatedly, and with no consideration of the consequences.
Examples of impulse behaviors include:
Doing drugs or alcohol despite knowing that there's an important engagement coming up
Frequent outbursts even when a situation is uncalled for
Talking without thinking. Sharing intimate information
Getting physical in the heat of the moment
Suddenly joining or quitting groups or lots of starting over
Self-harm in the heat of sadness, anger or disappointment
Escalating minor issues by making them seem more important or urgent
Overindulging in things like gambling, shopping, and eating
Destroying personal or other people's property in a moment of anger
Acting on impulse is not a bad thing. It can be a motivating force behind the artistic genius. For instance, some incredible music, books, and art come out of impulsive action. But most addiction patients are impulsive often, sometimes multiple times in a day.
Impulsive behavior becomes a disorder when:
The patient repeats the impulsive behavior
He or she is not able to control impulses
He or she shows signs and symptoms of mental illness
Why are Addicts so Impulsive?
While the cause of impulsiveness is not always evident, studies show that it may have something to do with the prefrontal lobe. According to this study, the prefrontal cortex is responsible for higher-order functions. These functions include conscious thought, spatial learning, decision-making, and judgment.
Addiction negatively affects this part of the brain and alters its functioning. So, someone who's dependent on drugs or alcohol might be unable to make rational decisions or override impulsive urges. So, they end up acting on impulse without thinking, which is not usually in their best interest.
The ability to resist impulse urges allows us to function well in society. It keeps us from danger by enabling us to consider the outcomes of our actions. But when that part of the brain is no longer functioning well, we become susceptible to impulse actions.
Addiction causes changes that promoted impulsive behaviors. So, the addict desires to only live in the present moment with no regard for the future.
Other Reasons why Addicts can Act on Impulse
Attention Deficit Hyperactivity Disorder (ADHD)
Impulse behavior is an immediate factor between ADHD and addictive disorders. According to one study, both impulsive acts and impulsive choices are observed in ADHD and addiction disorder. Experts believe that there's a strong link between ADHD and addiction and that many individuals with ADHD often turn to alcohol and drugs.
Different studies have shown that people with ADHD have higher levels of impulsive and hyperactive behaviors. That's why:
They may have a hard time sitting still for prolonged periods
They easily lose focus when working on a task.
They also make spur-of-the-moment decisions and do things they'll regret later on.
Again, those with ADHD usually turn to substances. While there isn't a clear reason why that's the case, experts believe that these patients have problems regulating neurotransmitters like norepinephrine and dopamine. But it could also be that they turn to alcohol or drugs as a way to cope with ADHD symptoms.
It is especially challenging for adults with undiagnosed or untreated ADHD. One expert matched the situation to playing with an invisible fire and wondering why the hands are burning.
Borderline Personality Disorder (BPD)
Impulse behavior is a hallmark of BPD, a debilitating personality disorder that distorts a person's self-perception. BPD patients are seen as highly dependent, manipulative, and dramatic. However, mental health experts say that these behaviors arise as a dysfunctional way to deal with emotional pain and overwhelming fear.
Patients with borderline personality disorder often suffer from insecurity, anxiety, and low self-esteem. They also have substance abuse issues. Alcohol, in particular, makes them comfortable when they are in the company of others.
Alcohol dependent individuals with BPD express a wide-range of impulsive behaviors. These include:
Repeated self-mutilation
Suicide attempts
Sexual promiscuity
Reckless driving
Binge eating
Substance abuse.
Intermittent Explosive Disorder (IED)
IED is an impulse-control disorder that's characterized by the inability to resist impulses. This may lead to property destruction, serious assaults and frequent verbal aggression in the form of temper tantrums.
The condition results from a combination of environmental, biological, and genetic factors. Many IED patients grew up in families where verbal and physical abuse and explosive behaviors were common.
According to the National Institute of Mental Health, IED starts in adolescence and affects someone throughout their lives. It's one of the many impulse control disorders where a person is unable to control aggressive behaviors that violate other people's rights.
An episode of intermittent explosive disorder could manifest as:
Domestic violence
Road rage accident
Temper that involves breaking or throwing objects.
Treatment for Addicts With Impulsive Behavior Issues
In addition to substance use treatment, a patient needs treatment for the specific impulsive behavior condition. One general approach is behavioral therapy, where one learns to work through and better handle situations that trigger impulsivity.
Healthcare providers may use several medications to treat impulse-related severe conditions. They recommend a dopamine agonist, opioid antagonists, mood stabilizers, and antidepressants for treatment. Antidepressants like selective serotonin reuptake inhibitors can also help treat IED and other impulse-control disorders. Methylphenidate or amphetamine and dextroamphetamine treat ADHD.
Family therapy is also an effective treatment for impulse behavior. This is especially true since the roots of severe impulsive behaviors may stem from the family environment. And in some cases, the impulsive behavior also hurts other members of the family. Family therapy can help address both of these issues.
A concerned Reddit user posed a question about a bizarre thing that had happened to him after using molly. He bit his cheeks and lips without even noticing. "The next thing I know, my lips got huge, puffy, and swollen as though I had a disease," he added.
The user wanted to know why he bit his lips that bad and whether there was anything he could do to prevent it from ever happening again. This ignited all manner of responses from users, with most of them suggesting that it was a common side effect of using Molly. "Salt water gargle for the inside of the mouth, and Vaseline for the outside. Neosporin, if they are really bad, and a binky, aka pacifier for next time," one comment read.
This comment caught my eyes. All along, I thought pacifiers were for kids. As it turns out, people use them when they go out partying. Partly for fashion, but mainly as a safety measure.
Here's how.
MDMA users don't just deal with euphoria and decreased inhibitions. They also experience lip-chewing, jaw clenching, and tooth grinding, which are synonymous with a condition called bruxism. So, they wear "binkies" or pacifiers to raves, or discretely chew gum, to avoid destroying the soft parts of their mouth.
Why do ravers grind their teeth? 
Bruxism is a reflex action triggered by a discrepancy between a person's perceived 'optimal bite' and their actual bite. It generally affects people when they are sleeping, and in 70% of cases can be as a result of increased stress and anxiety.
Sleep disorders, like sleep apnea, are also common causes of bruxism. According to experts, sleep apnea arises from the micro-arousal of the sympathetic nervous system. This triggers an increase in one's heart rate, brain activity, respiratory rate, and eventually rhythmic masticatory muscle activity that makes them grind teeth.
However, most ravers don't grind their teeth because of stress, anxiety, or sleep apnea. They do so because of the recreational drugs that they use. These drugs are common in clubs, dance parties, and music festivals. Ravers grind because the drugs trigger the endocrine system to release chemicals into their bodies. Among these chemicals are serotonin in high levels and dopamine, norepinephrine, and noradrenaline in low levels. The latter is most likely to result in jaw muscle compulsory straining and clenching.
Drugs like cocaine, ecstasy, heroin, and meth are central nervous system stimulants. Their mechanism of action bases on the brain's neuronal transmitters, which are critical for functions that involve sleep cycle, memory, learning, hormone regulation, body movement, and so on. They also trigger motor disorders that cause bruxism. Ecstasy causes the most concern when it comes to severe awake and sleep bruxism.
Does the environment of a rave make a difference?
Ravers are likely to get so high and grind their teeth even more compared to those who use recreational drugs like MDMA at home. MDMA releases serotonin. But the brain produces even more serotonin to respond to external stimulation. So, when a person goes to an electronic dance music event or a rave scene, his or her brain produces more serotonin because of the environment, lights, music and community (talk about peace, love, unity, and respect culture). The excitement is more than what they'd experience at home with house music and less crowd. Besides, there is a higher chance of mixing drugs, such as other psychoactive substances into Molly or ecstasy, which increases muscle tension.
The effects and symptoms of bruxism 
Many ravers will tell you about their sour tongue, lacerated insides of the cheeks and aching jaw after a night out. This is because the rave culture involves the use of psychedelic drugs, among other substances that affect the mouth.
While ecstasy teeth clenching isn't inherently harmful, dentists express concern because users often report extended dry mouth as a result of reduced saliva production after using. Add that to bruxism, dehydration from dancing and possible consumption of soda, and the potential of teeth damage multiplies.
Besides, bruxism triggered by ecstasy can become chronic. Although the effects of use may wear off in two days, some patients may continue grinding for months after use. The most common symptoms of bruxism include:
Headaches
Earaches
Facial pain
Pain and stiffness in the temporomandibular joint (TMJ) and surrounding jaw muscle
Broken teeth or fillings
Worn-down teeth, which can cause increased sensitivity and tooth loss
Headaches and facial pain often go away when the grinding stops. But tooth damage only occurs in severe cases and may require treatment.
Treatment options for teeth grinding
Pacifiers and binkies
Pacifiers were a favorite of rave fashion back in the 90s when ravers did a variety of drugs in one go and tended to grind their teeth down to the gum. The paraphernalia provided them with something to chew on and also served as a fashion statement. Today, pacifiers are used to protect the teeth and cheeks from the effects of drugs used to enhance the rave experience. A pacifier helps those who chew really hard by protecting them against chewing their lip, locking the jaw, or and having jaw pain.
Mouth splints and mouth guards
Mouthguards and splints work the same way as pacifiers. They create a physical barrier between the upper and lower teeth, thus preventing them from damage. Mouthguards and splints balance out the pressure across the jaw and can minimize any grinding noises.
Quit using drugs
The best way to treat ecstasy-triggered bruxism is to quit using it altogether. Since the condition usually happens after use, it is a great idea to stop using it. Ravers can find another way to make merry while clubbing, that doesn't cause harm.
Medication used for grinding teeth?
Medications aren't always very effective in treating bruxism. But doctors prescribe muscle relaxants, and stress or anxiety medication. Sometimes, they administer Botox injections to help those with severe bruxism who don't respond to other treatments.
A muscle relaxant weakens the muscle enough to minimize the effects of clenching and grinding, but not so much as to prevent proper use of the jaw muscle for eating. Stress and anxiety medications, on the other hand, help address stress and other emotional problems that may be causing the bruxism.