MDMA, also known as ecstasy or Molly, is a synthetic drug that can produce feelings of increased energy, euphoria, and pleasure. It is often used recreationally, at clubs or parties. However, some may be curious whether it is possible to become addicted to ecstasy, or MDMA. The short answer is yes, it is possible to develop a dependence on MDMA. However, addiction is more likely to occur when the drug is used frequently or in high doses. Besides addiction, high doses of MDMA can cause hyperthermia, dehydration, and heart failure. It can also aggravate pre-existing mental health conditions such as anxiety and depression.
Understanding MDMA (Ecstasy or Molly)
MDMA, or 3,4-methylenedioxymethamphetamine, is a psychoactive drug with both stimulant and hallucinogenic properties. It is classified as a Schedule I Controlled Substance in the United States, meaning that it has a high potential for abuse and is not currently accepted for medical use.
When people refer to either Molly or ecstasy, they're referring to the same chemical: MDMA. MDMA by itself is a white or off-white crystal or powder. Molly is the street name for pure MDMA, while ecstasy refers to MDMA that has been cut with other substances. Ecstasy and Molly can come in pill form, but Molly is most often sold in powder form.
MDMA, in its pure form, is difficult to come by. Dealers often cut MDMA with other drugs like amphetamines, cocaine, ketamine, caffeine, synthetic cathinones, LSD, rat poison, and heroin to strengthen its effects and increase profit margins. Cutting MDMA with these illicit drugs increases the risk of adverse effects and overdose deaths.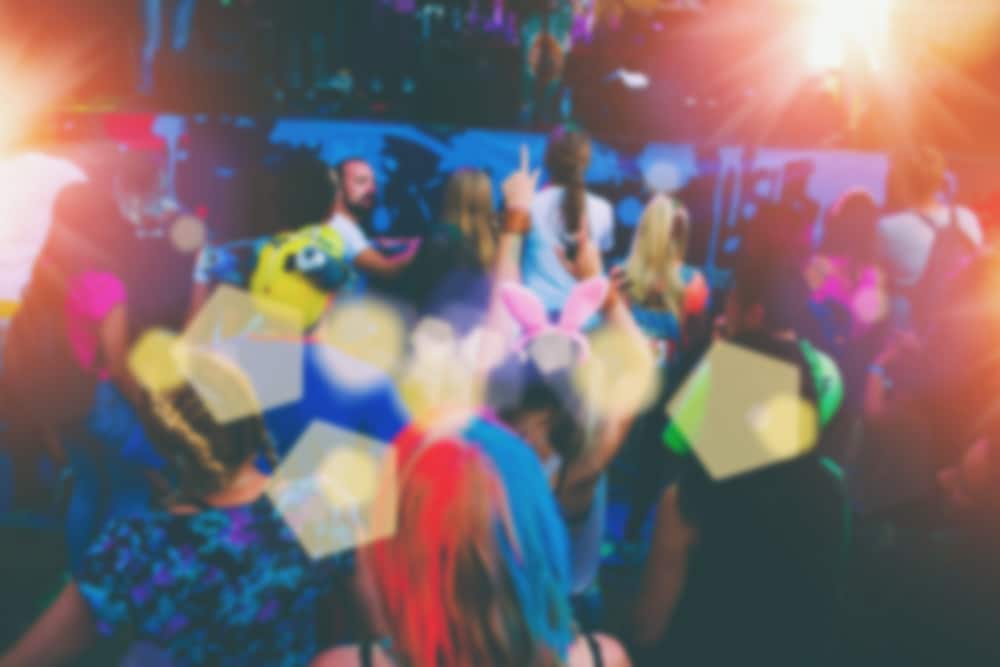 MDMA is primarily used as a party drug due to its ability to induce euphoria, increased emotionality, and increased sensation. So, it's mostly found in house parties, raves, and music festivals. While MDMA is considered a harmless party drug, it can be very dangerous if not used responsibly. According to statistics, the number of emergency room visits increased by 1,200% since ecstasy became popular at all night-raves.
Effects of MDMA
MDMA increases neurotransmitters serotonin, dopamine, and norepinephrine levels in the brain. These brain chemicals are associated with mood, energy, and alertness. They also cause users to become more stimulated and awake. However, MDMA can also have negative side effects, such as:
Anxiety, paranoia, restlessness, insomnia
Sweating, thirst, and nausea
Memory problems
Jaw clenching or teeth grinding
Impulsiveness
Increased heart rate, blood pressure, and body temperature
And addiction
When combined with a hot environment, physical activity, and other drugs, MDMA can lead to unpredictable and serious physical complications. The drug causes hyperthermia, significant dehydration, or cardiovascular collapse, leading to kidney, liver, or heart failure and even death.
The effects of ecstasy can kick in within 20 minutes and typically last for 3-5 hours but can persist for up to 8 hours. This variation can be due to factors like body weight, the amount used, gender, mode of administration, etc.
MDMA and addiction
One of the most serious risks of MDMA use is addiction. While the exact mechanisms are not fully understood, it is clear that MDMA can cause changes in brain chemistry that lead to compulsive drug-seeking behavior and an inability to control use.
Although MDMA has been shown to be addictive in animal studies, the degree of self-administration is relatively low compared to other drugs such as cocaine. This suggests that while MDMA may have some potential for addiction, it is not as strong as other substances.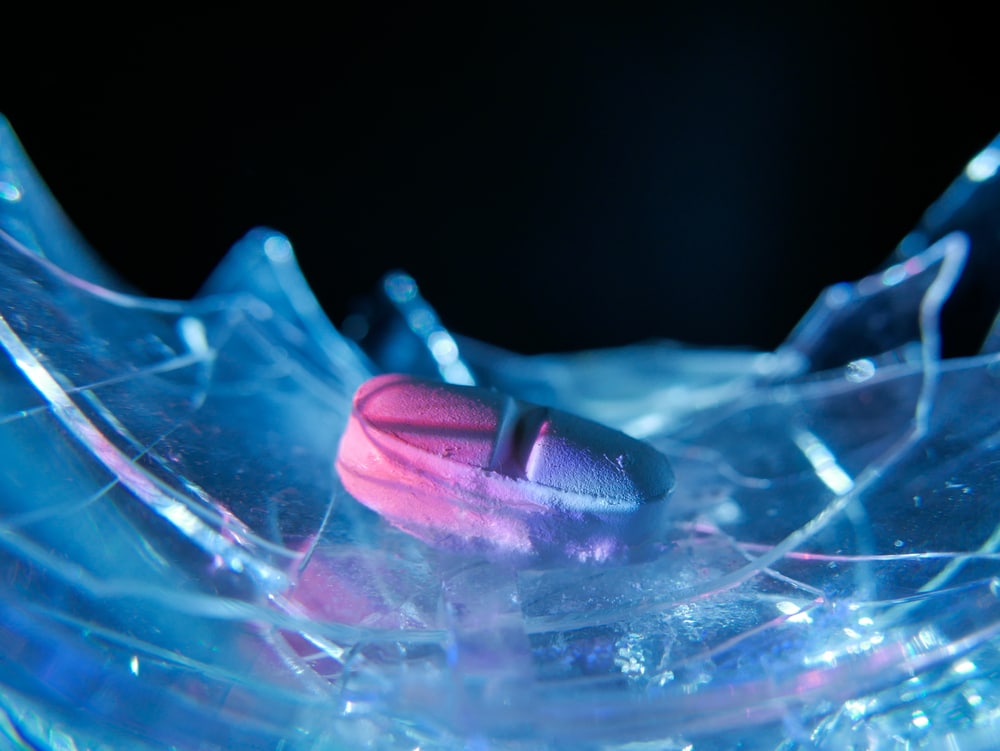 Data from animals and humans suggest that regular use of MDMA leads to adaptations in the serotonin and dopamine systems linked to substance use disorder and related behaviors, like increased impulsivity.
Some studies have tried to analyze MDMA dependency or addiction among people with a history of use in the general population. The results of these studies have varied widely, probably due to different population samples and different types of measures used. However, some people who use MDMA do report symptoms of addiction, including:
Continued use despite negative psychological or physical consequences.
Withdrawal symptoms
Tolerance
Cravings
Fatigue, depressed mood, trouble sleeping, and decreased appetite
What Causes MDMA Use Disorder?
MDMA is a stimulant drug with properties similar to other drugs in its class, like cocaine. While research is inconclusive on whether MDMA is addictive, heavy or regular drug use may lead to addiction. Additionally, MDMA is often mixed with other stimulants, increasing the risk of addiction.
The mix of drugs sold as ecstasy may alter how people who take it react to it, making it difficult to predict if someone may develop an addiction. However, what is clear is that regular or heavy drug use can lead to addiction. Therefore, it is important for those who use MDMA to be aware of the risks associated with the drug.
Other Dangers of Using MDMA
Some people might not consider MDMA an addicting drug. Even so, there are still dangers associated with its use.
MDMA is cut with other drugs
When people take MDMA, they risk because the drug is unregulated, and its purity can't be guaranteed. One of the biggest dangers is that it is often cut with other substances, which can be dangerous or even deadly.
For example, one of the most common adulterants is methamphetamine, which can lead to increased blood pressure and heart rate, as well as anxiety and paranoia.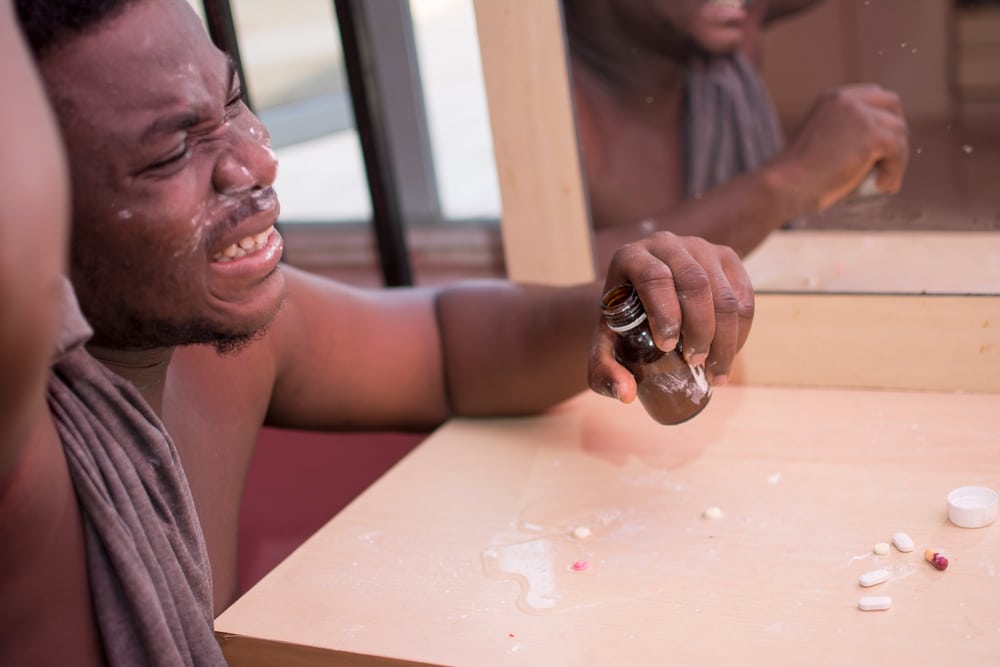 Sometimes, these effects can be so severe that they result in hospitalization or even death. In addition, MDMA is often cut with other substances that may not be immediately harmful but can still cause long-term damage, such as liver damage.
Developing tolerance
MDMA can also cause tolerance. This means that users need to take increasingly larger doses to achieve the same effects. Tolerance can lead to physical dependence and addiction. It can also increase the risk of overdose and other health problems.
Gateway to other drugs
Increasing the dose to achieve the same effect may also lead someone to use other drugs, which can lead to addiction – and potential overdose. Statistics show that 92% of those who start using ecstasy resolve to using amphetamines, marijuana, heroin, and cocaine later on.
Addiction to other drugs
Using other drugs to cope with the mental and physical pain that results from ecstasy can quickly spiral out of control, leading to addiction to other drugs and potentially serious health consequences.
Treating an ecstasy, or MDMA addiction
If you or someone you know is struggling with an addiction to MDMA or any other form of drug abuse, please seek professional help. Treatment options are available, and there is always hope for recovery.
Dealing with a loved one who abuses alcohol or drugs is one of the greatest struggles that family members can endure. People who abuse drugs might be hard to talk to or might act in frightening or worrying ways. The love and need to bring them safely through their addiction might see loved ones spend money they cannot afford, lie to protect them, say yes even when it'll destroy them, and have their bodies turn cold with fear from any midnight call.
Understanding drug addiction
Addiction is a chronic disease that causes changes in the brain. According to the American Psychiatric Association, genetics is a for addiction, accounting for about 50% of all cases. Genes determines the extent of risk factor reward one gets when they initially use a substance or engage in specific behaviors and how their body processes alcohol or drugs. The increased need to experience substance or behavior, potentially driven by social, psychological, and environmental factors, can lead to regular exposure to chronic use, resulting in brain changes.
Brain changes fuel substance and behavioral addictions as they increase cravings for activity or drugs and impair the ability to regulate impulse successfully. In some cases, people can also experience withdrawal symptoms when they cannot use drugs or engage in the activity leading to increases in blood pressure.
Common things that addicts do to their loved ones
· They lie, not necessarily out of ill intent or malice, but mainly due to their brain's constant demand for drugs or activities. When a loved one is addicted, their brain's primitive survival part takes charge. It tells the body it needs the drugs to survive. So the addict will do anything to get the drugs, even lie.
· They manipulate by shifting guilt and blame for their behavior on someone else. They may promise to get help the next day etc., but fail to follow through. Addicts may also give small confessions of wrongdoing to cover their odd behaviors and lies.
· They act unpredictably. When they're high, they're happy. But when the effects wear off, they get moody because of the side effects. In some cases, though, addicts can be predictable – they'll commit crimes, steal, and use drugs again even after promising they wouldn't.
· They engage in criminal acts because their goal is to satisfy the survival part of their brain. They will steal prescription pills, doctor shop, steal valuable items from the house, lie about self-injury to get prescriptions, shoplift or even inject heroin.
· They become abusive, as their injured brain may react aggressively to anyone who gets in their way with drugs. When a loved one calls them out on their words, behaviors, or actions, the addict may feel defensive as they lie, shift blame, or manipulate.
Effects of addiction on parents
Most people who struggle with addiction lie and manipulate. They will ask for money, cause fights, isolate and self-harm, or even guilt-trip parents into getting away with their drug use. Sadly, parents, being natural caregivers, may fear saying no even when they know that their kid is lying or manipulating. They fear that their child might harm themselves or do something worse.
Additionally, parents often feel responsible for their child's addiction and wonder what they did wrong. For example, single-parent may blame themselves for not providing enough balance in the family or not assuming both roles, and so on. Most parents get stuck in constant worry about safety and wellbeing and how they can bring their child back to normalcy. They're desperate and would spend money, enable the behavior, cover up and basically do anything to try to straighten things up.
Those who suffer the consequences of addiction include siblings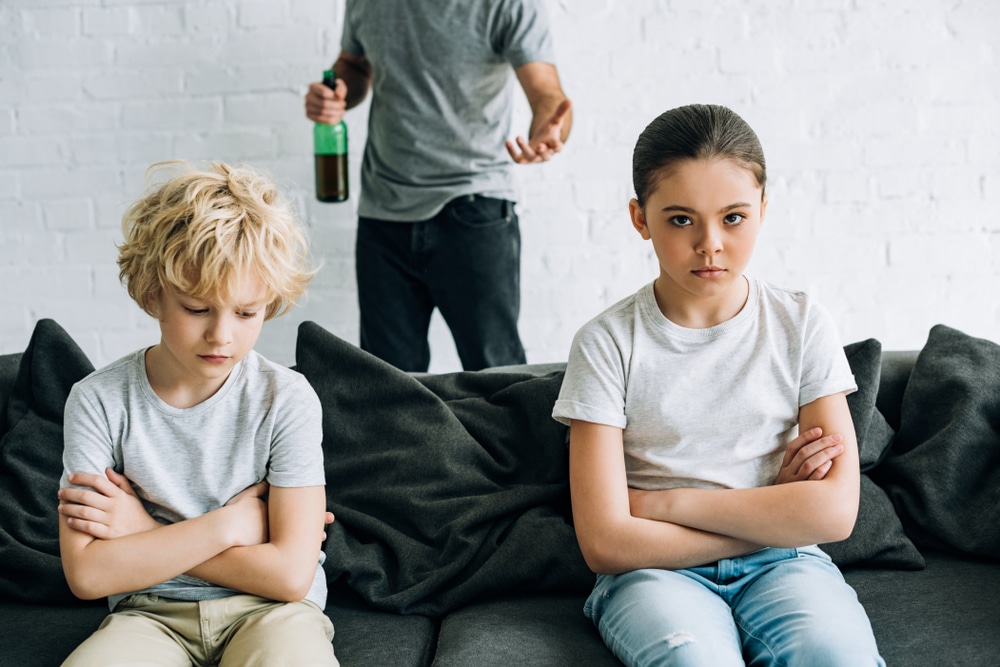 When there's an addict in the family, parents and guardians tend to focus on them more than other siblings because of the perceived need. This, however, leaves other siblings feeling pushed into the background as anxious parents focus their emotions, time, and finances on getting help for the addicted children. Sibling invisibility may worsen when the addict succumbs to addiction.
So, in the background, sisters and brothers often suffer in silence, feeling alone, ignored, guilty, angry, and scared. They may feel guilty that they cannot help their sister or brother, or blame their parents for not doing enough. They may also be angry that their sibling lies, manipulates, ducks responsibility, steals from them, or even refuses treatment.
Some siblings end up becoming enablers, caretakers, and some try to continue with their lives with little support from struggling parents. They may have to deal with the constant worry of whether the addiction is hereditary and if they'll end up like their sibling.
Effects of addiction on children
Parental addiction is an adverse childhood experience. Growing up in homes where one or both parents abuse drugs or alcohol negatively impacts a child's life. Unfortunately, an estimated 8.3 million children under 18 stayed with at least one addicted parent from 2002 to 2007 in the US.
The effects of parental addiction are two-fold:
Exposure of children to the substance of abuse.
Parents unequipped to offer the basic physical, mental and psychological care they need.
When parents abuse drugs, they tend to be neglectful. They may delegate their child's responsibility to someone else, who may end up abusing or neglecting them all the more. This causes children to have fear, anger, confusion, sadness.
They may distrust authority figures because they've learned from experience to expect disappointment from parents. Being exposed to parental addiction teaches children that nothing is reliable or stable. It also burdens them with a host of social issues like embarrassment and shame.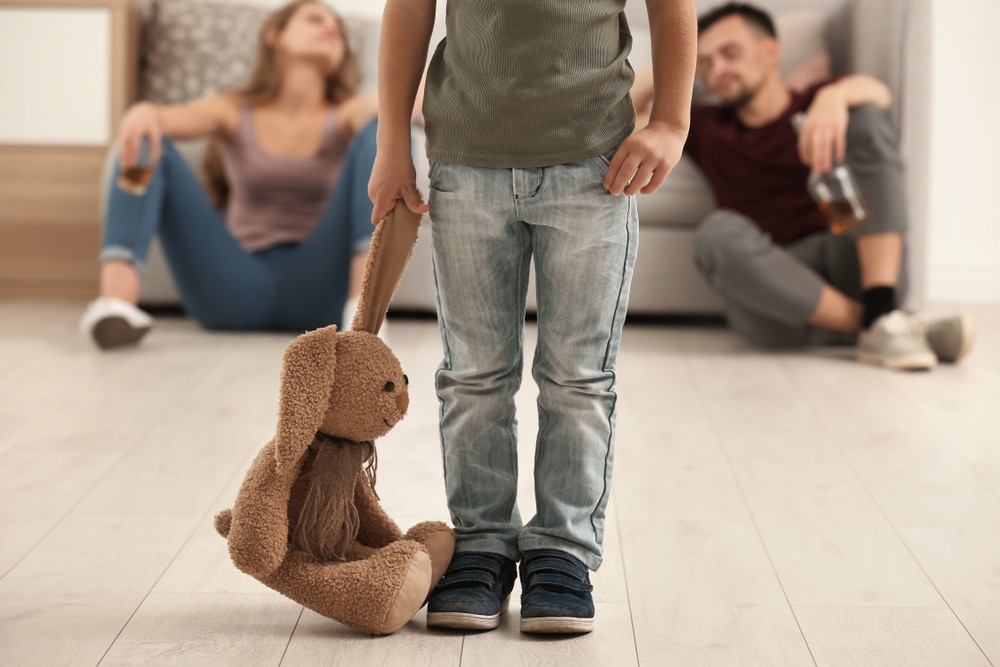 Effects of addiction on family finances
Addiction comes with many costs, including personal and family financial losses. Many addicts will blow through their savings just to get drugs. They'll then sell family assets, steal or take out loans to sustain their habits.
That's because addiction impairs the brain and inhibits judgment and self-control, as National Institute on Drug Abuse puts it. Unfortunately, the family almost always ends up bearing the brunt.
Besides, addiction of illegal drugs is known to cause job loss, marital problems, divorce, and criminal charges if the addictive substances are illegal. All these cost money. Patients may need substance use disorder treatment to regain control of their lives, which too is expensive.
The worst part is that some slip to their old habits and end up using again. And as they go deeper into despair and poverty, they resolve to abusing substance, causing a never-ending self-fulfilling cycle.
Increased risks of drug abuse
Medically reviewed studies and data show parental addiction and genetics can make a child more prone to mental health issues like depression and anxiety. Children may also get into trouble with the juvenile system or even end up abusing drugs or alcohol earlier. There's a strong connection between mental illness and substance use disorders. According to the American Society of Addiction, about 50% of people with one disorder will go on to develop the other in at some point.
The risk of drug use and abuse is not limited to children alone. Spouses, parents, and siblings of those who abuse drugs may also turn to use. They may do as a way to self-medicate or escape their problems.
When a loved one abuses alcohol or drugs, everyone suffers. In many cases, family members find themselves overwhelmed with emotions like loneliness, embarrassment, fear, and blame. But the good news is that anyone can overcome addiction, including those who've struggled for years.
With the right treatment programs, one can learn how to quit drugs and lead a healthy life. Some programs provide family counseling and health care to help address emotional and psychological issues that arise due to addiction.
Nothing scares a parent more than the thought of their child abusing drugs. But unfortunately, that's a reality that most parents may have to deal with at some point in time. According to the National Institute on Drug Abuse 2012 Monitoring the Future survey, 40% of 12th graders, 30% of 10th graders, and 13% of 8th graders had used a drug at least once in the past year. If you suspect that your child is smoking drugs, it's best to uncover the truth, and get them immediate help.
Many teens (and even adults) who smoke are new to drug use and are scared of injecting. They assume that smoking is safer and less addictive. But drugs are dangerous irrespective of how they're used. All ways of using drugs can lead to drug addiction – though smoking gets drugs to the brain more than other modes of administration, so it actually tends to increase the chances of one becoming addicted.
Catching drug use problems early can help prevent addiction, withdrawal symptoms, and other drug-related issues.
Common drugs that are smoked include:
Heroin
Marijuana
Cocaine
Opium
Powder and crack cocaine, amphetamine and methamphetamine
Mescaline
Tobacco
Dimethyltryptamine (DMT)
Prescription pain killers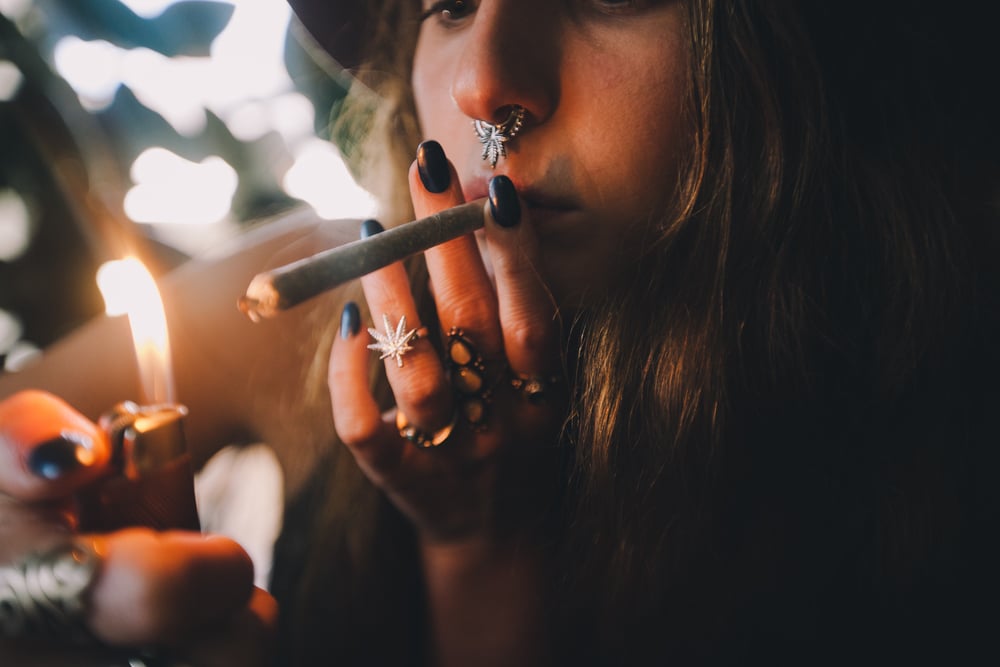 The dangers of smoking these drugs can be severe and include addiction, heart attack, lung problems, painful withdrawal, and deadly overdose. One may also run into problems with the authorities, including the drug enforcement administration. Fortunately, with suitable treatment options, freedom from substance abuse is possible.
Devices used to spot drug users
Drug abuse is a serious health care concern that needs immediate care. According to the American Addiction Centers, drugs can have permanent effects on the body. If you suspect that someone you love is smoking drugs, identifying these common and usually overlooked paraphernalia should serve as a warning to take action.
Aluminum foil
Recreational drug abusers use aluminum foil (or tin foil) to smoke various substances, including illicit drugs and diverted prescription pills. They put the drug on a flat piece of foil or shape the foil into a pipe before heating it with a lighter, a process called freebasing. Drugs in black tar or powder form are easy to use this way.
Examples of drugs that are often smoked with aluminum foil are:
Heroin
Cocaine (including crack)
Meth
Benzodiazepines
Marijuana
DMT
Opioid painkillers
Prescription stimulants (Ritalin and Adderall)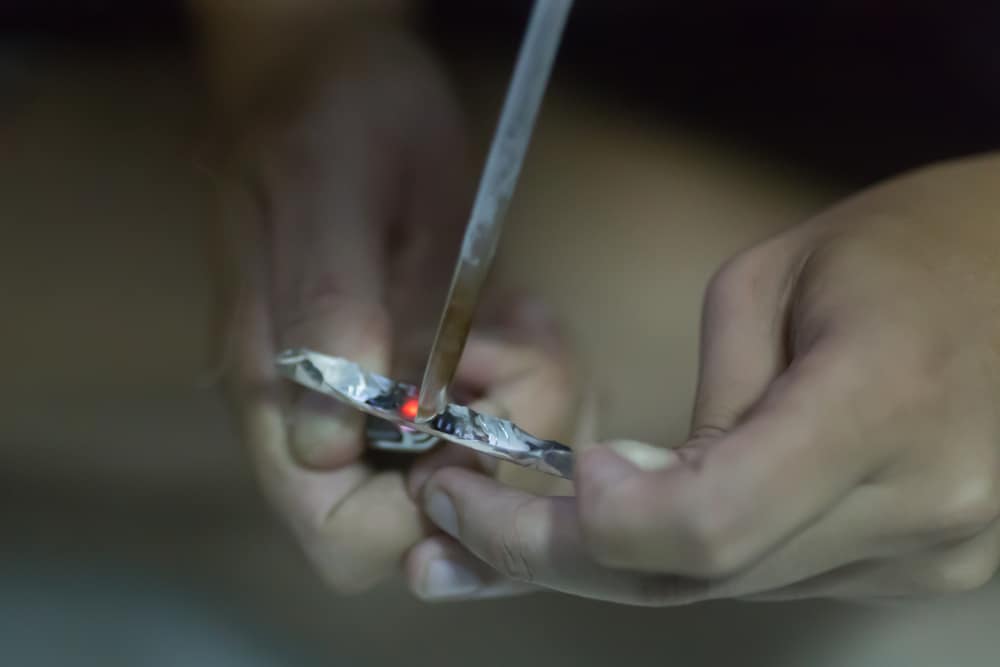 Look out for the presence of burned or discolored tin foil, as these are the most apparent signs of use. You may also want to check out fake-looking soda cans, beer cans, and aerosol containers. Some people use them to try to conceal scent. Using tin foil to smoke drugs may cause a series of risks and health problems, like:
A more pronounced cough and headaches
Burns because of how thin the aluminum foil is
Toxic exposure due to burning the food-grade oils that coat aluminum foils
Alzheimer's disease
Glass pipes and bowls
Glass pipes are designed for drug use. Many people smoke drugs out of glass pipes because they're easy to use, convenient, and comfortable compared to snorting or using foil. Different types of pipes exist for different illicit drugs. Knowing how to distinguish these pipes can help you identify the drugs which your loved one is abusing.
Crack cocaine pipe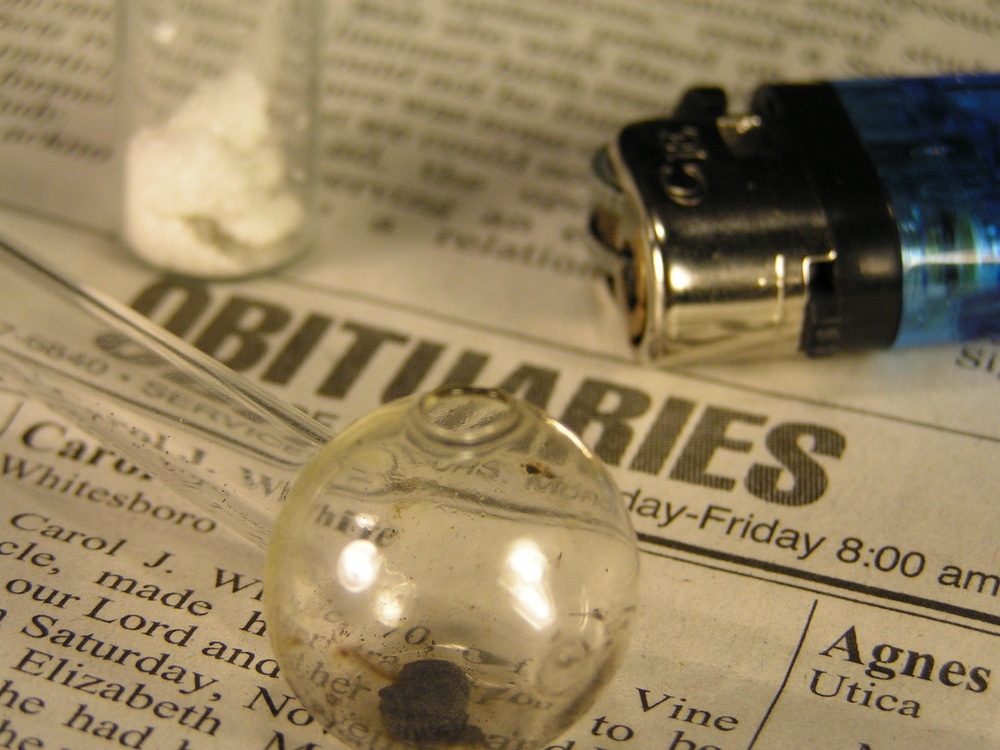 Glass pipes used to smoke crack cocaine have a unique shape. They're typically straight, long tubes of glass that are often sold as oil burners. If your loved one is smoking cocaine, you may catch a pungent smell that seems like a mixture of burning plastic and urine.
Crystal Meth pipe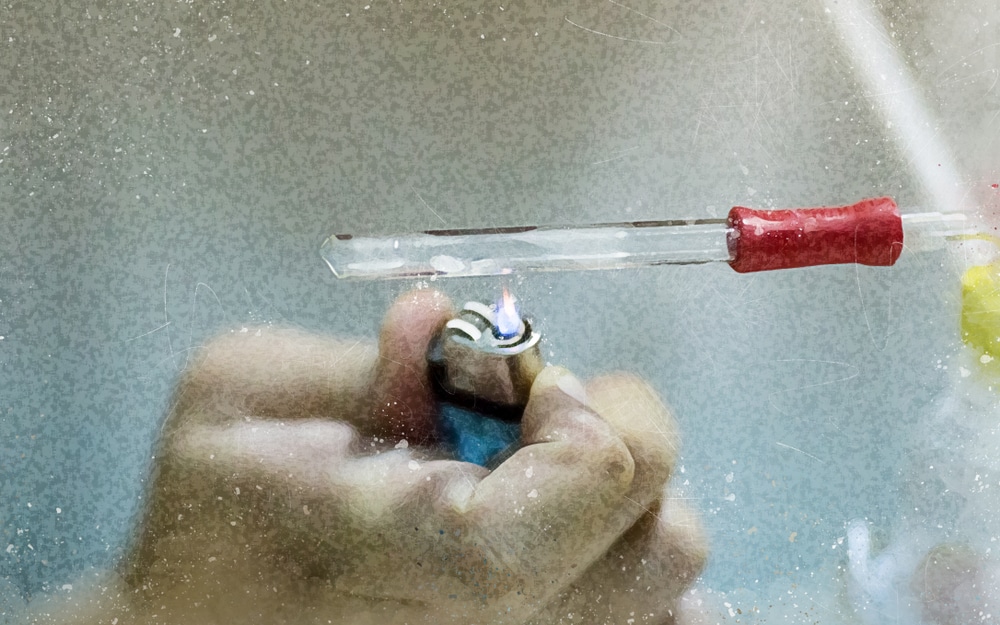 Glass pipes for meth have a bulb shape on one end of the pipe. If your loved one is smoking crystal meth, you'll notice a yellow or burnt residue on the glass. You may also smell a stale chemical odor – though it tends to disappear after a short while.
Marijuana pipe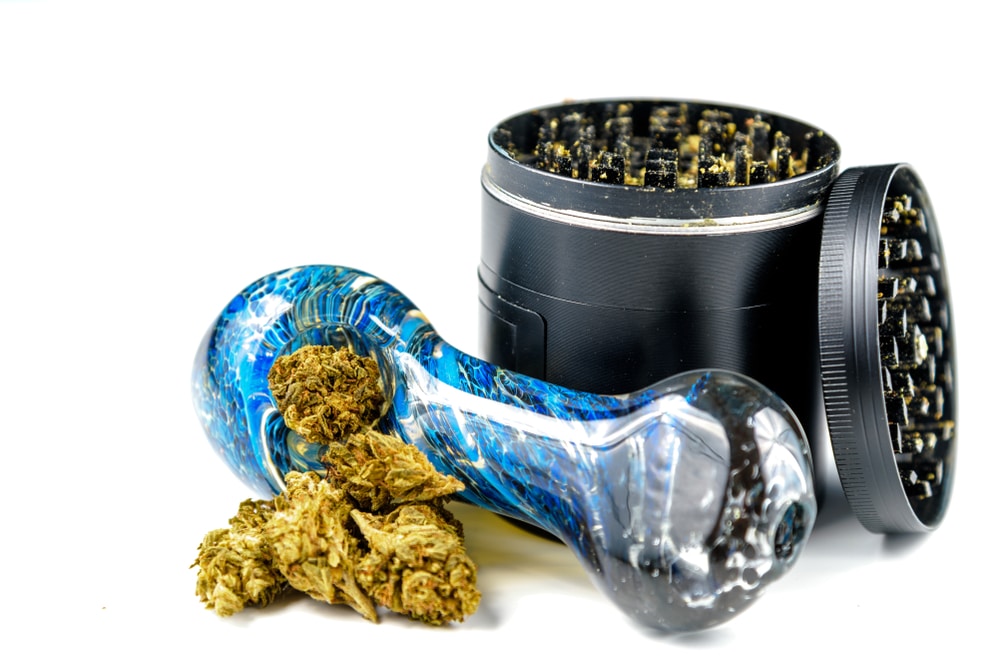 Glass pipes for marijuana resemble those for meth. However, instead of a bulb shape, marijuana pipes have a colorful open bowl with an elongated mouthpiece. If your loved one is smoking marijuana, you'll catch a lingering smell in the room and surrounding spaces. Marijuana can also be smoked out of a metal pipe or bong.
Heroin pipe
Heroin pipes look like a combination of meth and marijuana pipes – a glass cylinder with a sphere or enclosed bowl at the end. Heroin has a lighter, more subtle, and almost sweet smell, like some types of incense. It can also smell like vinegar, depending on how the heroin was made.
Cigarette rolling papers
In addition to a bong or pipe, drug users use tobacco rolling papers to smoke marijuana. They either roll the marijuana into a cigarette (or joint) or hollow out a cigar and replace the tobacco with marijuana. Cigarette rolling papers are also used to smoke heroin.
Users sprinkle the powder heroin on tobacco and roll a cigarette. Often, they can cook it (using heat and acid to liquefy) and spreading the mixture on a cigarette. Sometimes, marijuana is combined with heroin into a cigarette in a process called lacing.
Straw
Straw is used to inhale steam and smoke as it wafts off the heroin, cocaine, meth, prescription drugs, etc., on the aluminum foil, can, or container.
Side effects of smoking illicit and prescription drugs
Smoking is one of the most common forms of drug administration. It's also the fastest way to get the drug to the brain. However, smoking can lead to substance abuse and addiction. That's because tolerance to hard drugs builds quickly.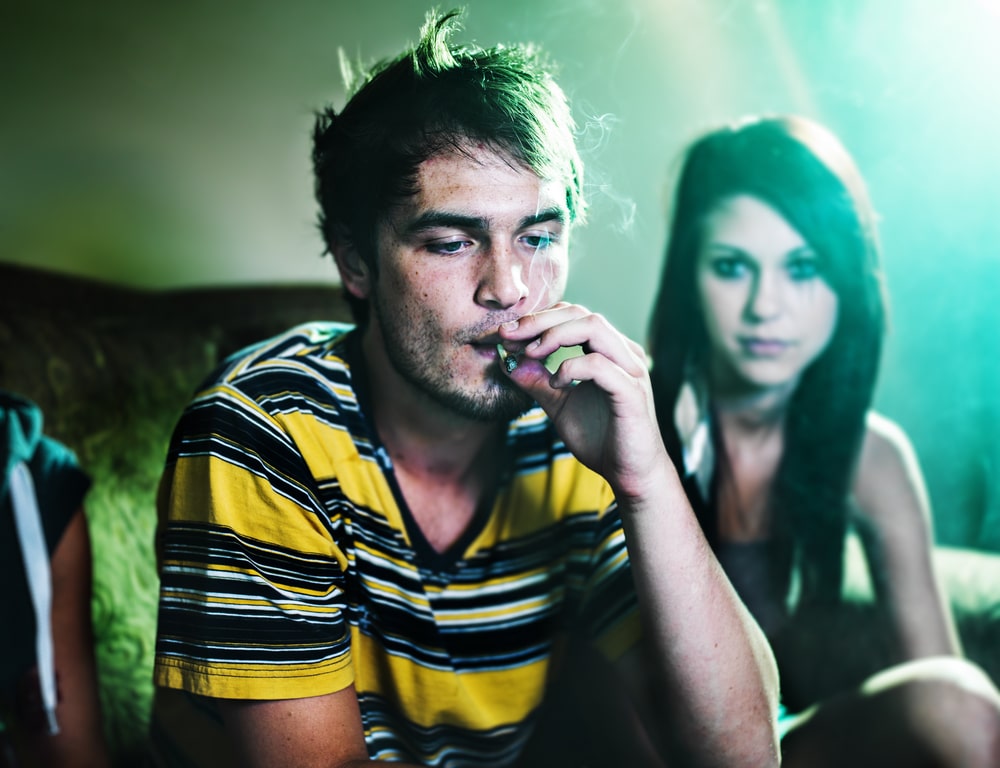 Addiction isn't the only problem. Smoking crack, heroin, meth, and amphetamine can damage the lungs, worsen asthma, and lead to a deadly overdose. It also increases the risk for pneumonia, bronchitis, and coughing. Smoking marijuana cigarettes laced with embalming fluid and PCP can cause body tissue, lung, and brain damage as well as inflammation and sores.
Besides, most street drugs aren't pure. Dealers cut them with other substances, which can cause other negative health effects.
Help your loved one find treatment
It can be disheartening to discover that your loved one is abusing drugs. But the good news is that it's never too late to get help. Various treatment facilities offer short and long-term rehabilitation programs to help patients get off of alcohol or drugs.
Some even offer counseling for patients and their loved ones and can be beneficial to you. Texas, is one of the states in the forefront of treatment options for patients including rehab centers.
So, go ahead and reach out to an addiction treatment center. As an option to learn more about how to spot the signs of smoking drugs, you can contact the editorial staff of the many public health periodicals and websites.
Withdrawal symptoms are one of the toughest parts of overcoming addiction. Almost everyone finds it challenging. Once you get to the other side, however, you'll realize that your efforts to manage your withdrawal symptoms have been well worth it. You have the rest of your life ahead of you, free from the chains of drug or alcohol addiction.
Withdrawal often produces a wide range of side effects. Acute withdrawal leads to physical health issues like congestion, fatigue, nausea, shakiness, or vomiting. On the other hand, protracted withdrawal causes mental health problems ranging from anxiety to depression and so on. A medical detoxification program is usually effective in managing these withdrawal symptoms.
What is Drug Withdrawal?
When you drink alcohol or abuse drugs regularly, your brain adjusts to the presence of the substance. You develop a tolerance to the substance and need more of it to feel good again. At this point, you may become physically and psychologically dependent. In which case, going without the substance for a certain period can induce withdrawal symptoms. Withdrawal happens when you fail to provide your mind or body with a drug on which it has become dependent.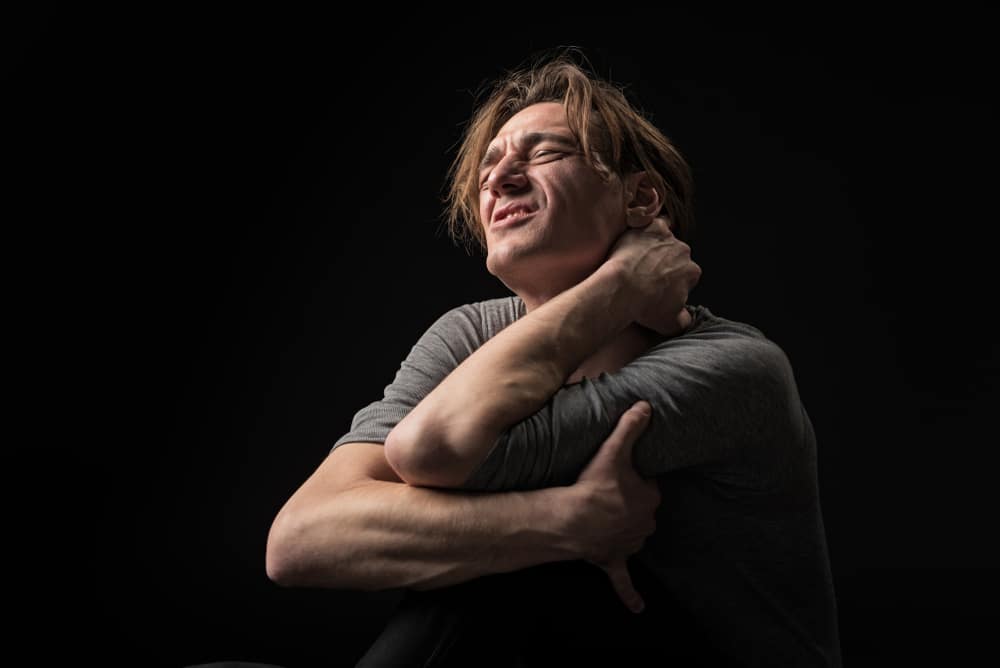 Withdrawal is your body's way of showing that the drug concentration is declining. These symptoms often develop when you reduce the amount you're using or quit "cold-turkey." Continued withdrawal may cause severe symptoms and feelings. This is why it's essential to get professional help at an alcohol and drug rehab. It's critical to deal with withdrawal in a safe and supervised environment with professionals. This helps manage all the challenges that come with withdrawal syndrome.
Common alcohol and drug withdrawal symptoms
Withdrawal symptoms can be mild to severe, depending on the type of drug, amount of use, and the duration of use. Stimulants like meth and cocaine often trigger psychological symptoms, whereas prescription drugs, heroin, and alcohol cause both psychological and physical symptoms. According to the National Institute of Drug Abuse, withdrawal symptoms may appear within a few hours of not using or be delayed for several days. Common symptoms include:
Anxiety
Depression
Nausea
Headache
Shaky hands
Insomnia
Vomiting
Sweating
Hallucinations
Seizure
Confusion
Delirium tremens
Fever
Racing heart
These symptoms may last for a few days to a few months. Meaning, you may experience mood swings, challenges sleeping, as well as constant fatigue for months. Serious effects like confusion, high fevers, and seizures may also develop. In worse cases, withdrawal can be life-threatening.
Ways to Manage your Withdrawal Symptoms
Get a Medically Supervised Detox
Quality treatment centers never use rapid detox kits or cold turkey methods. Instead, they provide therapy and medications to manage your withdrawal symptoms. Detox is the first stage of a successful addiction treatment program. It frees your body from the toxins of alcohol and drugs before long-term treatment begins.
Medically supervised detox is also critical in identifying and treating any substance-related medical emergencies. These emergencies may arise during the detox phase due to active substance abuse. Never attempt to self-detox. That would only expose you to potentially life-threatening withdrawal symptoms and the high-risk of relapse.
Join a support group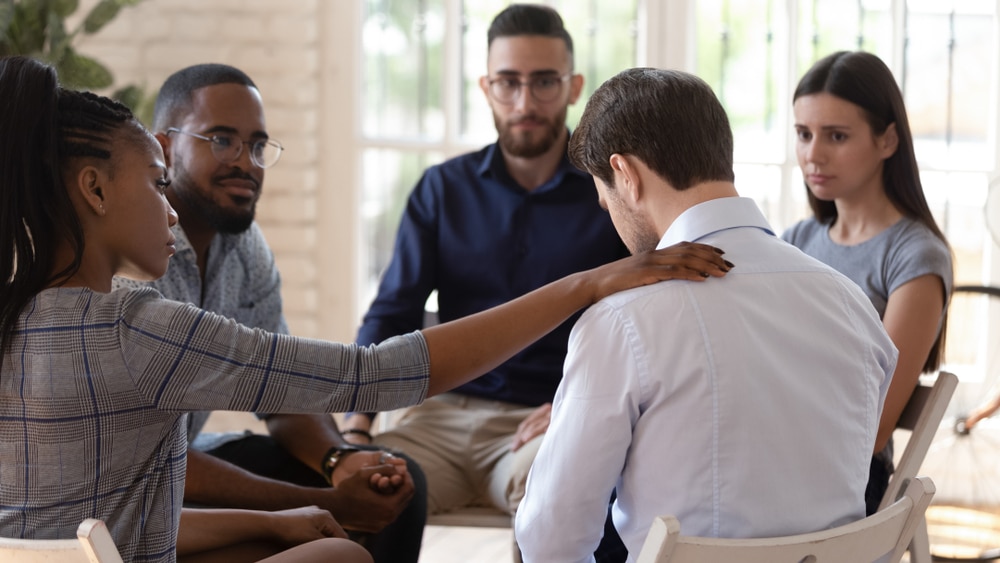 Nothing is more comforting and relaxing than being in the company of people who've traveled the same path as you. Support groups like Narcotics Anonymous or Alcoholics Anonymous can provide tips and encouragement to people in recovery, like you. Support from friends, family members, and other recovering individuals is critical for minimizing relapse. When you join these support groups, you get surrounded with like-minded people with similar goals.
Do some exercises
Exercise gives your recovery a lively change. It boosts the presence of happiness-inducing chemicals like dopamine. So, the more you work out, the more dopamine gets to your brain. And when your fitness rises, so does your mood and mental health. Studies reveal that physical activity and exercise can help boost dopamine levels. Science also shows that in addition to support groups and detox, exercise is a tremendous counter-withdrawal tool. It reduces compulsive drug abuse as well as cravings.
Watch what you eat
Eating healthy meals is an essential part of detox, as it replaces lost nutrients and helps keep your energy levels up. It also keeps your body and brain healthy. You'll benefit from a basic healthy diet – but it helps to understand your nutritional deficiencies. This table will guide you to making the right diet choice depending on what you're detoxing from.
| | | |
| --- | --- | --- |
| ​Substance of Abuse | Vitamin and mineral deficiency | Deficiency Effect on body |
| Alcohol | Vitamin A Vitamin B1, B2, B6 Vitamin C Calcium | Anemia Korsakoff's disorder Osteoporosis Diabetes High blood pressure Severe malnutrition |
| Opiate (heroin and morphine) | High-fiber diet Whole grains Beans Peas Leafy vegetables | Constipation Diarrhea Nausea and vomiting |
| Stimulants (Meth and crack) | Proteins Omega-3 Flaxseeds Eggs Dairy products | Depression Coronary heart disease |
And while you are at it, don't forget to keep hydrated. Withdrawal tends to leave you feeling dehydrated. So, drinking lots of water can help your body heal properly. It also keeps the thirst that's easily mistaken for cravings at bay.
Have a structured sleep schedule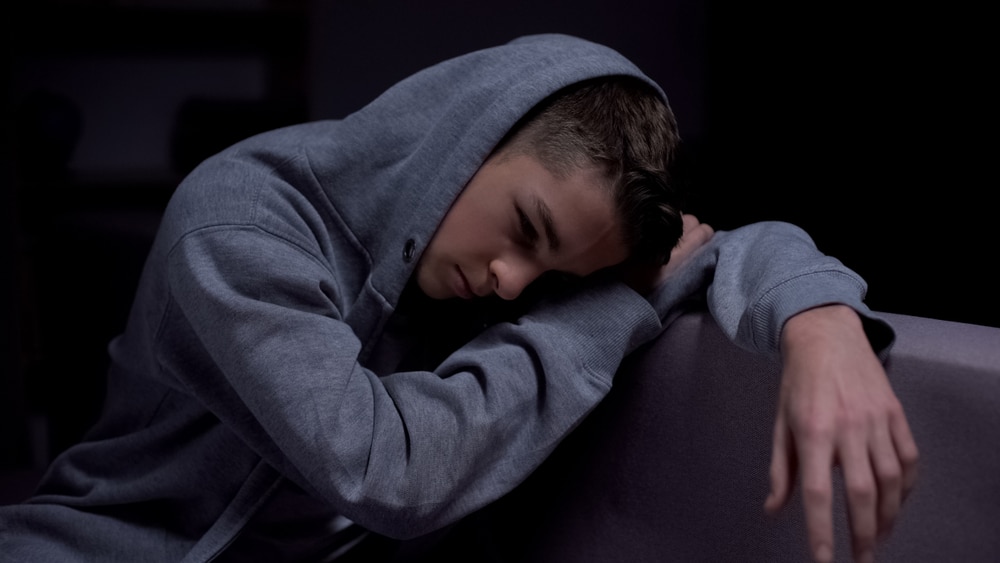 Insomnia is one of the withdrawal symptoms for people with a physical dependence on substances. So having a guideline for good sleep hygiene can help you address insomnia. This includes things like establishing sleep rituals and reestablishing your body's natural circadian rhythms. Sleep rituals like sleeping and waking up at the same time, or avoiding screens 30 minutes before going to bed can help you fall asleep fast.
Dealing with your withdrawal
Withdrawal can be challenging and even fatal. If you are trying to quit using drugs or alcohol, it's advisable to seek professional help. Medically-supervised detox means you'll be under expert care throughout the withdrawal process. Withdrawal management is a big part of the medical detoxification process. It is the most comfortable way to manage your withdrawal symptoms.
You should note that detox alone isn't enough to support long-term abstinence. But it's a crucial step in a holistic abuse treatment that offers the tools you need to quit using and minimize relapse. The good thing is that most addiction centers offer detox and other therapies in-house.
"How does it feel being sober?" might seem like a weird question to someone who has never done drugs. But for those who struggle with withdrawal symptoms or are just fresh from a treatment program, the question couldn't possibly get any more real than this.
Consider two parts of the brain, the prefrontal cortex and the amygdala. Amygdala registers the memory and emotional reactions like fear, intrigue, or worry. The prefrontal cortex, on the other hand, controls inhibitions, strategizing, and focus. These two rev up during traumatic events – including the daily traumas of living in a world with constant violence, fear, and threats. But for some, the revved up effect doesn't cut it. So they turn to drugs to help escape, cope, or manage life situations.
"The thing with alcohol and I would argue a lot of drugs, is that at the root of it is a lot of pain," said Alicia Valentin, a recovering alcohol abuse patient. "We don't use to get drunk or high. Sure, that may have been it at the beginning. But really, it was to cover pain, so we wouldn't have to deal with anxiety, depression, abuse, sadness, grief, loneliness, self-pity, and anger."
Alicia was responding to the question, "how does it feel being sober?" On Quora.
Substances have a sedating effect.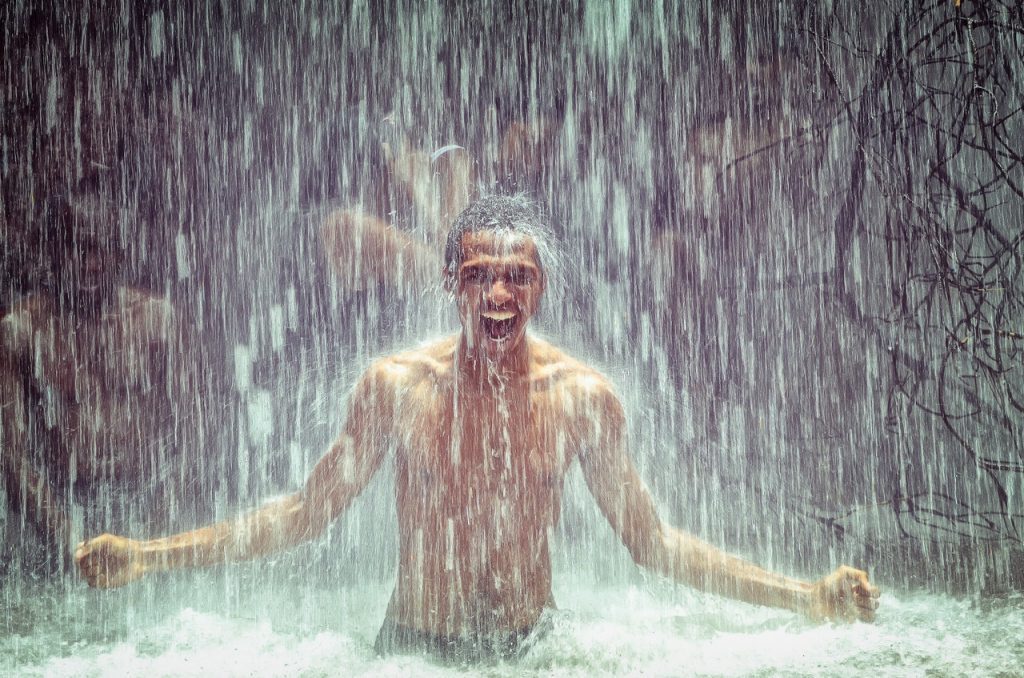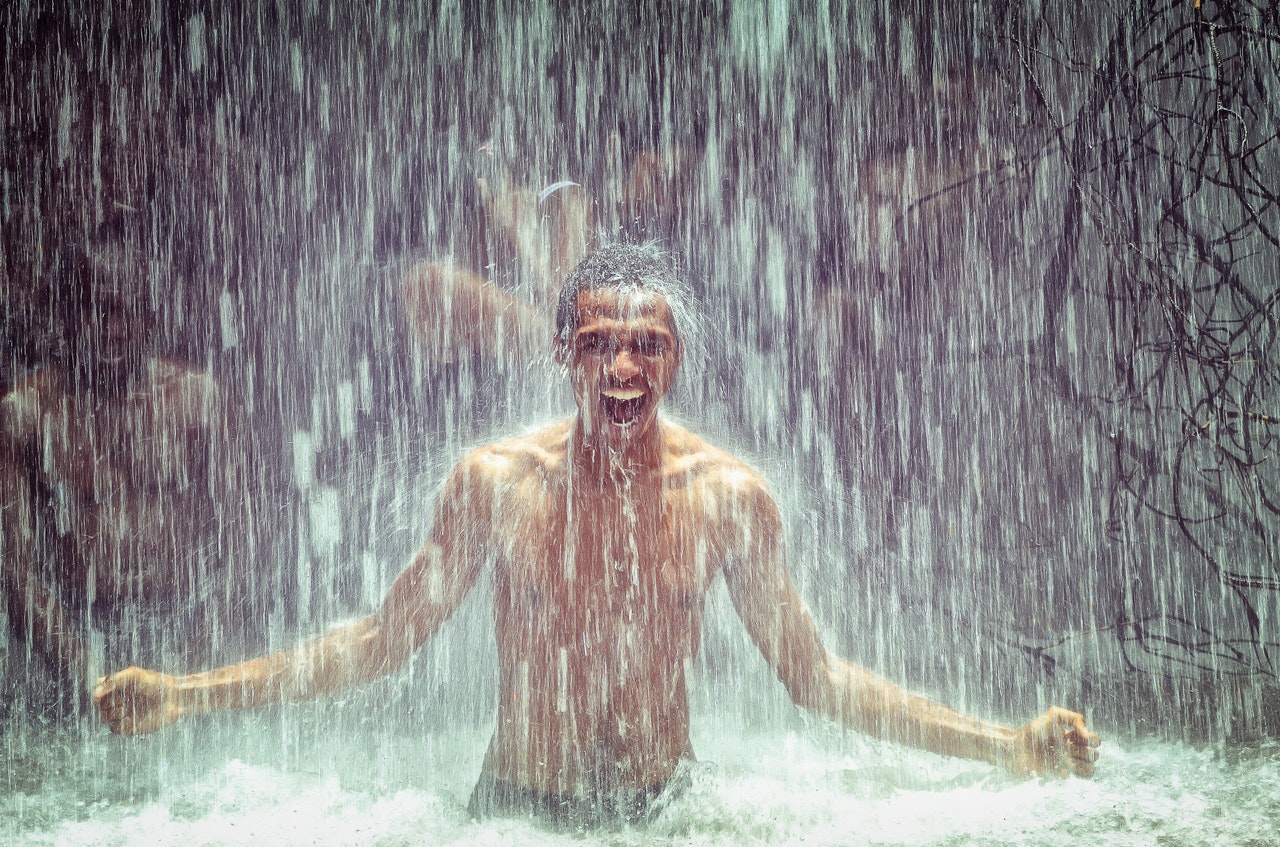 Alcohol and drugs can give one a fleeting sense of euphoria. They can also take one from their present state of being or help them detach from reality. But as you and I both know, this is usually a temporary fix. Drugs and alcohol produce rapid and large amounts of dopamine into the brain. Basically, they hijack the brain's normal reward/pleasure center, directly stimulating it with readily available dopamine. Unfortunately, this dwarfs the ability to release dopamine from smaller but sustainable sources, like hanging out with friends, watching a nice movie, or hitting a target, and so on.
So, it makes sense to wonder what it's like being sober after using for a while – or longer. This article will dive deeper into how people feel while they mentally and physically detox from substance abuse. But before we do that, you should know that life does get a thousand times better when sober. Here are some perks of being sober:
A less chaotic life – no worries about getting money, substances, lying, or manipulating to cover up bad habits
Better sleep – with no suppressants in the body, it becomes easier to fall asleep and rest well
Better health – not using drugs means no toxic chemicals in the body. There's also the aspect of finding time to eat balanced meals and for overall grooming
Better memory – no more worries about not recalling the things that happened in the previous nights
Better mental health – diet, sleep, and overall health are directly proportional to the mental health
Less worries – no more worries about getting caught or not providing for a family or going into withdrawals
Deep connections – sobriety allows patients to be a part of their family and friends. It also allows one to love and value themselves
So, how does it feel being sober?
"One of the most important words in your question is "feel". I used to drink to numb myself from the pain. Now that I'm sober, I feel things. I feel happy. I feel sad. I feel frustrated. I feel the whole gamut of feelings," responded Dana M Dietz, a Quora member, who has been sober for eight years.
Significant mood swings
People abuse substances to try to escape their emotions. Drinking or using drugs can offer temporary release but comes with a hefty price. Abuse and addiction can destroy every good thing in someone's life to the extent where all that's left is them and their substances of abuse. Drugs and alcohol numbs their emotions that they hardly feel anything anymore.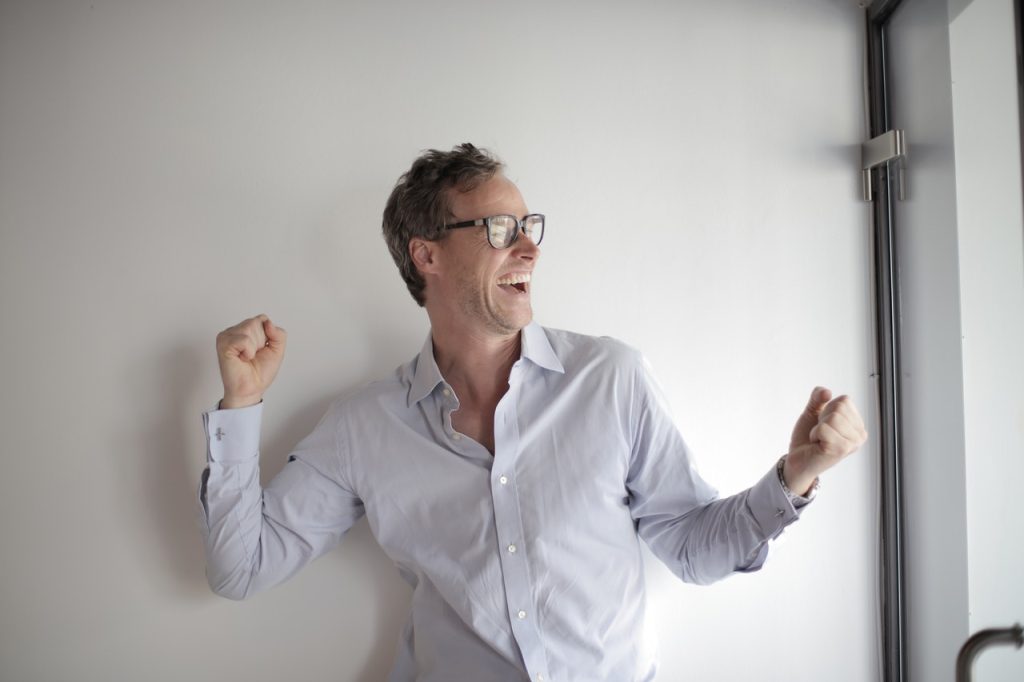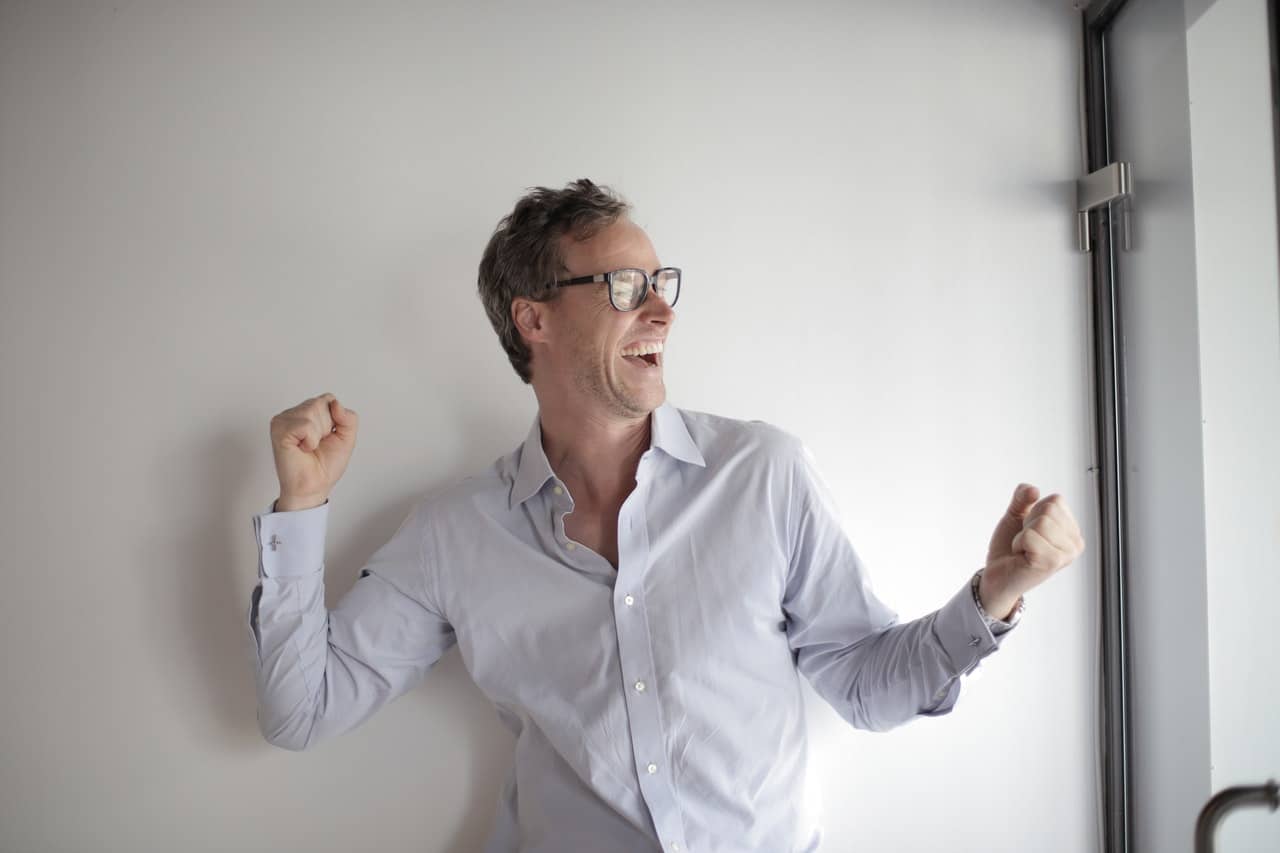 But when they're in addiction recovery and no longer abuse substances to conceal their emotions, they experience a perception shift that may result in an emotional rollercoaster. It may take a little getting used to, to manage emotions and lead a happy life. Some common examples of extreme moods that people experience in recovery include:
A sense of loneliness
Resentment and anger
Feelings of boredom
Disappointment
Feelings of extreme guilt
Extremes of happiness
Symptoms of depression
A sense of loneliness
A person may feel lonely during recovery because their support system is suddenly taken away. In many cases, those who abuse drugs and alcohol surround themselves with other users. So, until they find support networks to replace their old ones, they may feel lonely. Loneliness is often accompanied by powerful emotions like depression, anxiety , or panic. Since loneliness can't be treated with medications, recovering patients should learn to be comfortable in their skin without escaping to substance use. Solitude can be an excellent opportunity to recharge the brain, discover new passions, and learn new skills.
Happy and victorious
From mended relationships to staying sober to savings to new life and everything in between, there are definitely plenty of things to be happy for. Those who go through treatment successfully report feeling happy and optimistic about their new life. They feel good because they've managed to regain control of their lives. They feel good because they get to wake up in the morning without swollen hands or broken feet or with a terrible headache. They feel good because they no longer have to deal with shaking or getting arrested.
"Sometimes, I feel exhilarated, happy, joyful," Alicia said."Most days, I feel clear-headed. Able to tackle things. I used to lay awake at night, wondering if I was dying or afraid to sleep because I was afraid I would die. I would feel an intense amount of guilt. Guilt for hiding my alcoholism from my partner. Guilt for not having any friends … for being shut-in," she added.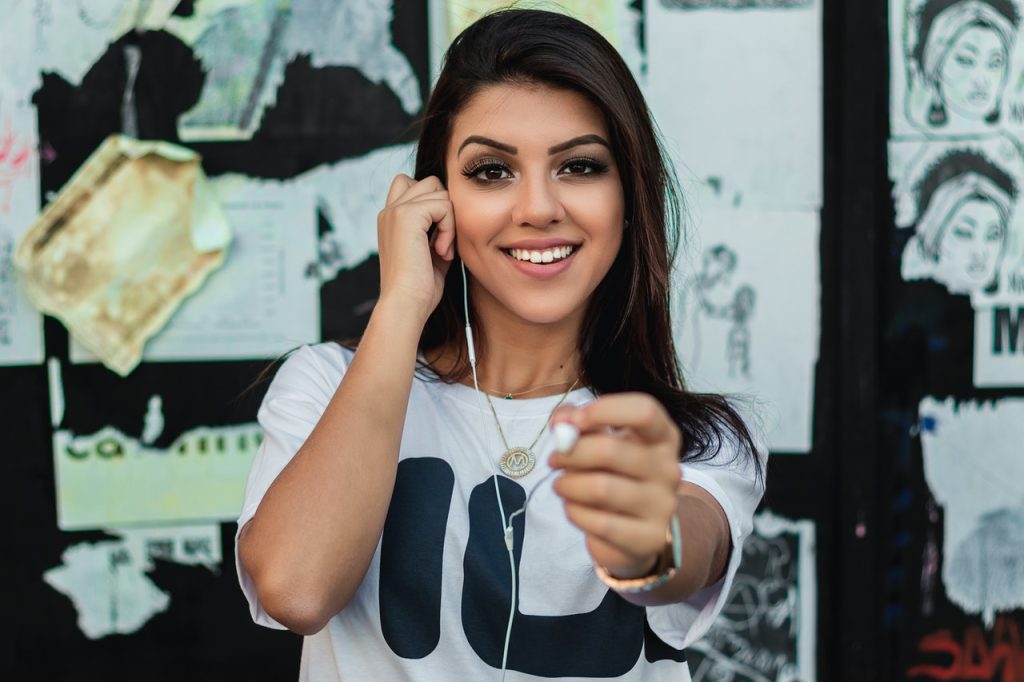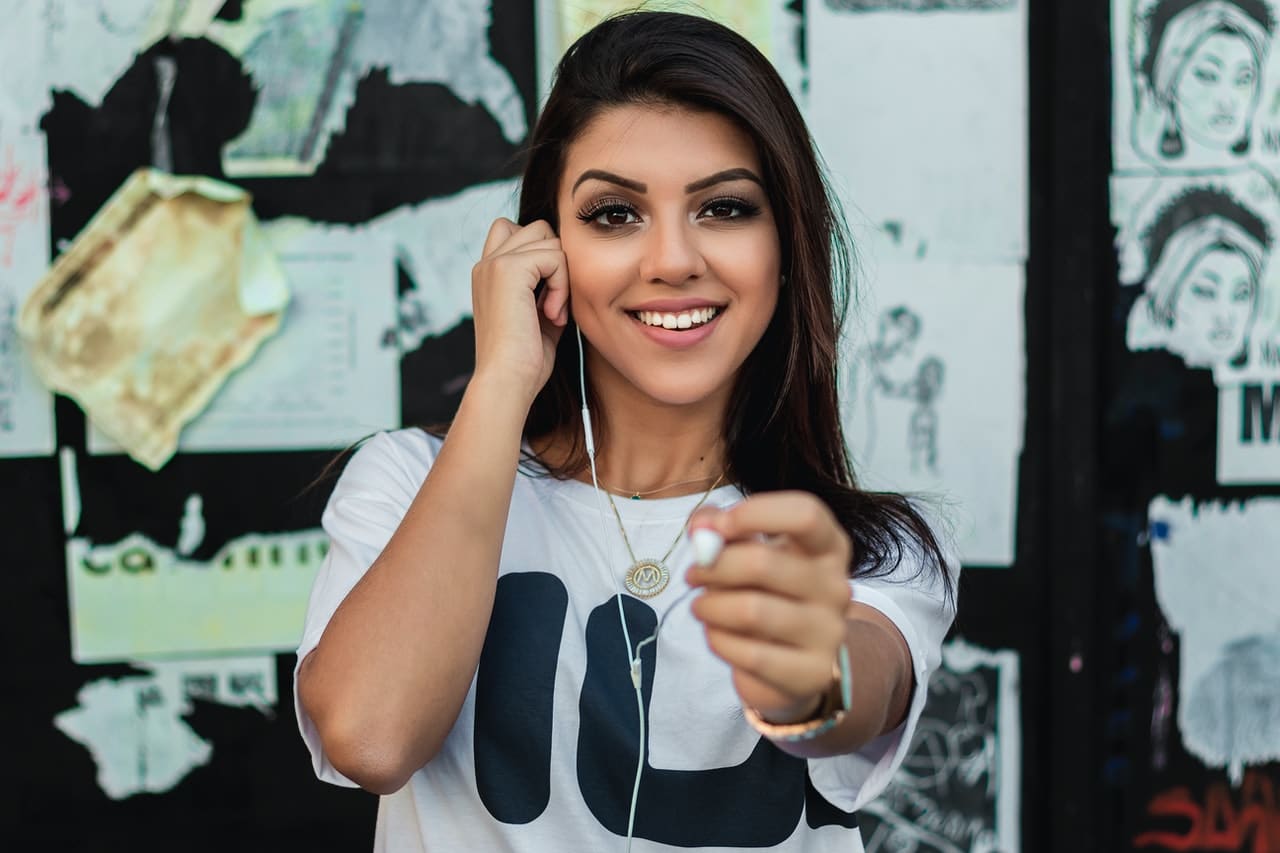 Pretty awkward
Awkward might be the last thing that someone recovering from drug abuse expects to feel. But as it turns out, it is a pretty common feeling. People use drugs and alcohol to ease their anxieties or feel comfortable in their skin. But now that they aren't using anymore, they may feel uncomfortable or socially anxious during the early stages of recovery – sometimes even beyond. But the good news is that the awkwardness will eventually wear off (or lessen).
"Drunk me didn't have to worry if I was alone at a party because drunk me didn't abide such things. Drunk me didn't worry if she belonged, or said the right thing, or had to have small talk because drunk me just handled that. Drunk me had loose neck muscles." Read one post. "So now I'm sober, and I have zero choice but to be me in all situations. There is no escape route, or greasing the wheels, or magic potion that makes people less terrifying, or me more "socially normal." I can't do anything about who I am, which is perfect because we should all be so lucky to be ourselves in public," it continued.
Comfortable in social situations
Many people drink to feel comfortable in social situations. However, in most cases, they end up too drunk and say stupid things that they can't even recall the following day. Ironically, when they go through treatment and sober up, they learn to like themselves and trust what they say or do in public. Some even start preferring to go out and be with people and are no longer shy or anxious.
"The important thing to know is that life will not be all candy canes and buttercups when you are sober. Life happens. Good things and bad things happen. The wonderful thing is that you learn more about yourself as you learn to cope with these feelings. Most people I know are grateful alcoholics. They are much better off for having had to deal with their alcoholic issues," concluded Dana.
Emotional sobriety stemmed from Alcoholics Anonymous, the 12-step program for those struggling with alcohol abuse. And while it is a challenging, long-term, and ever-changing process, it's worth it. Those struggling with emotions can benefit from working with addiction professionals in a good treatment program. No one achieves perfect emotional sobriety. The most crucial thing is to keep working toward greater emotional awareness, better balance and use of coping strategies that are productive and healthy.
Stimulants like Adderall increase body temperature, blood pressure, and heart rate. When used for a prolonged period, especially in high doses, they can damage the heart and cardiovascular system.
The most common medical issues arising from Adderall use are high blood pressure and tachycardia, as published in the National Institute of Health. But a 2017 study reveals that those who abuse stimulant drugs, like Adderall, show signs of premature aging in their cardiovascular system.
It is natural for physiological processes to fail after years of working hard. However, stimulant abuse tends to compound and expedite this process. Experts believe that stimulant and drugs like Adderall disrupt the normal stem cell-functioning and cell division which can lead to serious heart problems.
When tachycardia – a heart rate over 100 beats per minute – develops, one may encounter a range of complications. They may have blood clots, heart failure and even sudden death. There are numerous types of tachycardia, but the most common one is atrial fibrillation. Atrial fibrillation is a rapid heart rate that arises from irregular, chaotic electrical impulses in the atria. These signals cause quick, uncoordinated, weak contractions of the upper chambers of the heart.
When the heart beats too fast, it may not supply enough blood to other parts of the body. This may starve tissues and organs of nutrients and oxygen and lead to the following symptoms:
Fainting
Chest pain
Rapid pulse rate
Lightheadedness
Heart palpitations
Shortness of breath
A brief look into Adderall and its uses
Adderall is a prescription drug that treats narcolepsy and Attention Deficit Hyperactivity Disorder (ADHD). It's a blend of two drugs: amphetamine and dextroamphetamine and is the number one treatment option for ADHD. Adderall enhances focus and attention and reduces impulsive behaviors. Studies show that 75% to 80% of children with ADHD will notice a positive change in symptoms using stimulants like Adderall. In fact, Adderall is considered part of a complete treatment program.
In addition to ADHD and narcolepsy, Adderall can be used for Attention Deficit Disorder and bipolar disorder. Although the drug isn't approved by the FDA to treat bipolar disorder, it may be prescribed off-label during depressive episodes to increase energy and lift the mood.
Abuse and addiction to Adderall
Most ADHD stimulant medications, like Ritalin, Adderall, and Adderall XR, fall into the Schedule II category. They are legal but considered dangerous due to their high risk of dependence and abuse. Like with other stimulants, one can abuse and develop a dependence on Adderall. Research indicates that a growing number of people without ADHD are using Adderall illegally.
Experts believe that ADHD happens because of signal problems in the brain. So, the Adderall stimulates parts of the brains (mainly the prefrontal cortex) to receive more signals. The prefrontal cortex controls thoughts and behavior. When an average person (a person without ADHD) takes this medication, they get more activity in the prefrontal cortex. This increases their metabolism and concentration and makes them more alert.
People – especially those in college – abuse Adderall to perform better at work or school, or to feel more focused and alert. Students use it as a smart drug to combat the pressures of higher education. Others use it because it creates a feeling of euphoria. When Adderall is injected or snorted, it can cause a "high" that resembles cocaine. This may, in turn, result in physical and psychological dependence on these drugs.
When taken as directed by a doctor, there's little risk of addiction. But when used recreationally for the "high," the risk of Adderall abuse increases. Like other drugs of abuse, stopping Adderall may cause withdrawal symptoms. Those who quit after using high doses for a while may experience depression, fatigue, and tiredness.
So, in the case of addiction and dependence issues, one should find help through an addiction treatment facility. Addiction centers have experts and processes in place to help patients gain control and live a clean, healthy life.
Side effects of amphetamines
Adderall has a profound effect on the cardiovascular system since it serves as a central nervous system stimulant. It increases heart rate, breathing, and blood pressure and lessens appetite. Although it's effective at making one feel alert, energetic, cheerful, and confident, and less tired or bored, the drug is linked to a range of negative side effects.
Adderall use can cause changes relating to sexual performance and sex drive. Its use is often linked to feelings of irritability, restlessness, and anxiety.
Long term side effects of heavy Adderall use include dizziness, dry mouth, and weight loss, and abdominal pain. Users may also experience blood clots, breathing issues, heart muscle weakness, suicidal thoughts, heart palpitations, atrial fibrillation, and heart diseases. An allergic reaction to the drug may cause swelling of the face, throat, or tongue.
High doses of Adderall over a few days can trigger paranoia, hallucinations, and panic. But this subsides as soon as the drug is cleared from the system. According to Molecular Psychiatry, panic attacks and anxiety tend to occur after long-term use or withdrawal. The intense "upper" effect is especially dangerous to those who have blood pressure or heart problems.
How extended Adderall use affects the heart
Stimulant drugs wreak absolute havoc on the body, particularly the heart. According to the study, these drugs speed up a user's cardiovascular system's aging process compared to the rest of the population. A team of researchers at the University of Western Australia published their findings on February 9, 2017, in the online Journal of Asia.
The study sampled 713 participants in their 30s and 40s attending a clinic for drug abuse from 2006-2011. It measured the stiffness of the arteries of all participants using radial artery pulse tonometry. Arteries –blood vessels that supply oxygen to the heart – tend to harden with age.
Each participant was asked about their drug use and categorized into one of four groups. There were 483 nonsmokers, 107 tobacco smokers, 68 methadone users, and 55 amphetamine users in the four groups. Many amphetamine users had used it within the past week and more than 50% just the previous day.
Of all the four groups, the heart system of amphetamine users was aging faster than that of methadone users and smokers. This was both about their real chronological age and over time. The results stayed the same, even after considering other cardiovascular risk factors like cholesterol levels and weight.
Who shouldn't use Adderall?
Patients with a history of severe anxiety, agitation, glaucoma, or a personal or family history of Tourette syndrome or tics should not use Adderall. Those with severe heart problems or congenital heart defects should also not use stimulants because it might cause sudden death. Such patients should notify their doctors about any history of heart rhythm disorder, heart disease, heart attacks, coronary artery disease, mental health disorder, high blood pressure, and seizure disorders.
Drug rehab statistics show that the percentage of those who will relapse after a period of recovery ranges from 40 to 60%. These recurrence rates are similar to those of chronic illnesses like hypertension and diabetes. People spend a lot of money and effort on treatment, so why is drug rehab so frequently unsuccessful?
Addiction is commonly known as relapsing disease. This might explain why over 85% of patients with drug use disorders relapse and return to use within a year of treatment. Studies show that at least two-thirds of recovering individuals relapse within weeks to months of starting treatment.
How effective is a drug addiction treatment 
The aim of substance use treatment is to help individuals achieve lasting abstinence and return them to productive functioning in the community, family, and workplace. According to research that monitors patients for extended periods, a majority of those who enroll and remain in treatment quit abusing substances, reduce criminal activity, and enhance their social, occupational, and psychological functioning. But the treatment outcome bases on:
The nature and extent of the individual's problems
The appropriateness of care and related services used to handle those issues
The quality of interaction between the patient and health care providers
"Relapse rates for patients treated for drug abuse are similar to those for people treated for chronic illnesses like asthma and high blood pressure."
Relapse to drug use doesn't mean that treatment has failed. The chronic nature of substance dependence means that relapse can be part of the healing process for some patients. When someone returns to drug use after a period of abstinence, he or she needs to speak with their caregiver to resume, modify, or try other treatment options.
Recovery and relapse
Ending drug use is a huge milestone, but it's just a part of a long and complex recovery process. Individuals still need to overcome many challenges. Relapse occurs when one gets stuck along the way. They're faced with a challenge but are unable or unwilling to confront it. So, they turn to inappropriate coping mechanisms as a way to deal with their inner turmoil and dissatisfaction. Unfortunately, this only leads them right back to substance abuse.
Reputable drug rehabs offer remarkable help to people in need. The training, therapies, support, and supervision included in these treatment programs aid individuals in depths of substance dependence find new way of living. But the National Institute of Health states addiction is a chronic condition that requires ongoing care. For that reason, more than 50% of those who pass through drug or alcohol rehabs need multiple rounds of therapy to attain a form of recovery that lasts. But even so, not all of these individuals emerge successful in their fight against addiction.
This begs the question, why is the drug rehab so frequently unsuccessful? 
Completing substance abuse treatment doesn't guarantee sobriety. After leaving rehab centers, patients usually go back to environments where they abused drugs. Some places, people, or things can spark memories of drug use, and trigger urges that cause relapse.
Different aspects can increase the chances of relapse, including:
Poor rehab services
Internal and external aspects
Internal and external aspects
Triggers
Triggers include anything from sensations, feelings, or thoughts to relationships and situations that cause the recovering patient to use after a period of abstinence. Holiday parties involving social drinking, exposure to drug-related objects, walking through drinking joints, or hanging around friends who are still using are examples of triggers that can cause a relapse. Unfortunately, recovering patients are consistently exposed to these triggers, making it hard to abstain.
Not seeking further assistance after treatment
Substance abuse treatment doesn't end at the rehab facility. Recovering patients should continue with further treatment as specified in their relapse prevention plan. Rehab may stop the urge momentarily, but taking the right steps ensures long-term recovery. After-care services like 12-step, support groups, and other prevention programs arms individuals with coping skills that are essential to staying sober. A strong support system from friends, family members, recovery coaches, and peers can also encourage one to soldier on. But many patients don't get this assistance, so they end up sliding back to their old habits.
Other issues that make drug rehab so frequently unsuccessful 
Other internal and external factors like fatigue, physical pain, depression, self-pity, dishonesty, and unemployment can cause an individual to relapse. Researchers from one study discovered that risky drinking is common among the unemployed and that unemployment is a risk factor to drug use. Pity parties – when one feels sad, they can no longer hang with friends at bars or events — can spark thoughts and eventually cause a relapse.
Sabotaging sobriety in treatment
Just because a patient accepts to enroll in a rehab center doesn't mean they're all for the idea (or ready for that matter). There are different things that one can do to undermine their recovery process. For instance, one can join a program with no sense of commitment to life after addiction. Although therapists may use cognitive behavioral therapy among other treatment modalities to address such a problem, it takes dedication and desire to get better on the patient's side to succeed in treatment.
The same applies to patients who won't share their insights during group therapies or ones who mock others in the counseling sessions. These individuals often have unresolved issues and disrupt meetings, which are essential in addiction treatment. Patients who don't listen or are adamant about opening up aren't able to take advantage of the healing and usually return to using soon after treatment.
Rehab facility and its contribution to unsuccessful treatment 
The addiction rehab industry is packed with false claims and unsubstantiated care. As we've mentioned earlier, a significant percentage of recovering patients resumes drinking shortly after treatment. Research also shows many individuals who pass through rehabilitation wind up with a greater sense of personal failure and despair. This could be because of one or a combination of the following reasons:
Minimal or no personalized treatment
With so many factors contributing to addiction, creating a standard treatment approach that works for everyone is impossible. The National Institute on Drug Abuse details the principles that rehab centers should use to individualize care for each patient. But still, most patients only pass through a short detox period, followed by a series of lectures, 12-step, and group therapy. Generalized treatment isn't effective in addressing the mental, physical and emotional needs of each client.
Not enough detoxification
The intensity of detox varies depending on the type of substance abused, length of use, etc. When a patient doesn't get enough detox, it means he or she may still have the toxic build-up in their body. This will predispose them to cravings or flashbacks that may act as a trigger. Sadly, run-of-the-mill detox programs don't consider this and leave their patients not fully detoxified.
Not treating co-occurring disorders
Substance addiction often co-occurs with mental illness or other conditions. The Substance Abuse and Mental Health Services Administration revealed that there were about 9.2 million people who experienced both mental health and substance abuse disorders in the US in 2018. Combining strategies from fields of addiction and psychiatry treatment is a great way to ensure long term sobriety, according to SAMHSA. When the dual diagnosis isn't taken into consideration, then the patient is highly likely to suffer a mental relapse and end up using the substance again.
Unnecessary services
Some rehab centers – particularly the luxury ones – go above and beyond to make the lives of their patients comfortable. They offer vast services like ocean therapy (riding a yacht), equine therapy (tending to or riding a horse), aquatic aerobics, fitness training, qigong therapy, work assignments, leisure skill groups, among other services along with other care programs. While these are great, there's no scientific evidence of their effectiveness in substance abuse treatment. These services are great differentiators, but none of these rehabs monitors patient outcomes, despite promising quality results. These are just some of the reasons that drug rehab is so frequently unsuccessful, depending on how you look at things.
The medical marijuana craze has ignited a multi-billion dollar industry. From oils to tinctures to lotions to lattes to e-cigarettes in all shapes and sizes, for pain, anxiety, depression, seizures, autism, soft skin, hangover, etc., marijuana is everywhere. In fact, those who invested in top marijuana companies in 2016 are potentially up more than 1000%. Yet another danger lurks under the guise of "synthetic marijuana", "K2", or "spice".
It is not a surprise that marijuana is gaining popularity globally, including on Wall Street. After all, cannabinoid (CBD) –the second most prevalent ingredient in marijuana – has been touted for different health issues. It's also backed scientifically for its effectiveness in treating the worst childhood epilepsy syndromes like Lennox-Gastaut Syndrome and Dravet Syndrome which fail to respond to antiseizure drugs. Studies have also shown its effectiveness in addressing anxiety and chronic pain too.
But the main concern with CBD products is that they are mainly sold as a supplement as opposed to medication. At the moment, the FDA has only approved Epidiolex for a prescription, and does not control the purity and safety of dietary supplements. So it is hard to tell whether a product has active ingredients at the dose as indicated or other unknown elements.
One study tested 84 CBD products from 31 companies and revealed that 69% were mislabeled. Some had too much CBD; some had no CBD at all. Some contained too much THC – the active ingredient in marijuana that's associated with the "high". Other surveys indicated that a fraction of the products contained harmful synthetics that are health hazards.
Medical marijuana can be safe and beneficial to human health. The only reason marijuana is still federally illegal is because of THC, which affects one's ability to concentrate, focus and even keep track of time. But with the rising popularity and demand of the legal natural marijuana, numerous companies have sought to simultaneously minimize production time and boost profits by creating synthetic cannabinoids.
What is Synthetic Marijuana?
Synthetic CBDs are a large family of chemically unrelated compounds that act on the same brain cell receptors as THC. Synthetic marijuana products are human-made, but mimic THC, the primary psychoactive ingredient in marijuana. They are misleadingly marketed as legal and safe alternatives to real marijuana. However, synthetic cannabis affects the brain more than natural marijuana, and their effect can be dangerous or even life-threatening. Unsuspecting users (mostly teens and young adults) assume that the fake weed is harmless – but that's a grave mistake.
Synthetic marijuana is either sold as a liquid to be vaporized and inhaled or sprayed onto plant material to be smoked. It goes by several other names:
Fake pot
Spice
K2
Synthetic cannabis
Synthetic CBD
AK47
Kush
Scooby Snax
Mr Happy
Black Mamba
Joker
Kronic
About synthetic cannabinoids
Synthetic cannabinoids are not one drug. Manufacturers produce and sell hundreds of different synthetic chemicals. Each year, new products with unknown health risks make entry into the market. As mentioned earlier, fake weeds are prevalent because consumers believe they are legal and relatively safe. This can be linked to the misconception that many users have, that marijuana is a naturally occurring weed and is, therefore, safe to use (but that's not all there is to it). Depending on what's available or personal preference, synthetic cannabinoids is either:
Added to food, herbal tea
Mixed into a liquid as a smoke spice
Sprayed onto plant material
In 2010, over 11,000 individuals were admitted to the emergency room due to synthetic marijuana use, according to the National Institute on Drug Abuse. And in 2016, 2,695 calls were made to poison control centers about people who were harmed by using synthetic CBD. What's disturbing is that 75% of these people were between 12 and 29 years old.
K2 Users beware
Most K2/Spices are illicit. So, manufacturers try to get around the laws by producing new drugs with different ingredients or by marking them as "not fit for human consumption." They are labeled not for human to mask the intended purpose and avoid the FDA's control of the manufacturing process.
Synthetic cannabis products are not safe. And since there are no standards for producing, packaging or distributing the chemicals, it might be hard to tell the contents of products and the potential reaction. Again, synthetic CBD can have varying levels of chemicals between batches, or even within the same batch. The products may also be contaminated with toxic chemicals or drugs.
Side Effects of Synthetic Marijuana
Synthetic marijuana can have adverse effects on the brain and overall health. Common side effects of synthetic cannabinoids include:
Breathing issues
Muscle damage
Kidney damage
Gastrointestinal problems
Fast heart rate, heart attack, stroke, high blood pressure
Seizures
Dizziness and sleepiness
Delusions, hallucinations, violent behavior, suicidal thoughts
Concentration issues
Confusion
Agitation and irritability
Note that these effects may vary based on factors like the type of synthetic marijuana, the dose and duration of use. K2 can be addictive, meaning a person may experience withdrawal symptoms when they quit cold turkey.
Incidences Involving Synthetic Marijuana
The CDC issued a warning after receiving reports of multiple cases from the Department of Public Health, including deaths among those who used fake K2. Other states have also reported the same cases. The warning urged everyone who's bought a product that goes by names (spice, K2 or synthetic marijuana) to throw it out. It also encouraged those who had already used to call for help or go to the closest healthcare facility in case they experience severe, unexplained bruising or bleeding.
In another report, synthetic marijuana –which is 85 times more potent than THC – led to a "Zombie Outbreak" in New York City in 2016. For several hours, users were staring blankly, moving slowly and occasionally groaning. 18 out of the 33 people who displayed signs were transported to the hospital. The incidence happened after using K2 that Reddit users describe as "out-of-this-world potent."
In 2018, 71 people overdosed from synthetic CDB in Connecticut. A significant percentage of the cases occurred on the New Haven Green. And although no deaths were reported, six or more victims had near-death experiences. In the same year, the drug was linked to 22+ cases of severe bleeding from gums, nose and in urine in the Chicago area.
Drug implants like Naltrexone and Buprenorphine are designed to block the effects of opioids for weeks or even months. But, are these drugs more like a magic bullet, or dangerous experiment?
Well, if you or your loved one is struggling with an addiction problem, you likely are trying to find ways to put the issue behind you. After all, drug addiction is a significant concern and has the potential to impact your mental, physical, emotional, and financial wellness.
So, like any other person on the receiving end, you may be open to any treatment as long as it helps you regain control. However, you should be smart in your approach to ensure you make an informed decision.
In this article, we will look at drug implants, how they work, their upsides and downsides, efficacy, FDA approval, and everything else that you need to know about them.
Understanding Addiction Treatment
Addiction is a disease that can't be cured. But it can be managed successfully with abstinence. As we mentioned earlier, addiction can have significant mental and physical impacts. And without quality drug rehabilitation, the problem is likely to progress.
Addiction treatments have evolved widely over the last decades. Traditional programs like the abstinence or 12 Steps are no longer the only options. Today, patients can opt for medical intervention as part of treatment.
This explains why more and more patients are now getting holistic care that sometimes includes MAT (Medically Assisted Treatment) like the Naltrexone or Buprenorphine implant. These treatments are effective in treating opioid and alcohol addiction, helping to reduce and mitigate painful withdrawal symptoms. In addition to blocking the effects of addictive substances on the body, they can prevent relapse and promote abstinence.
Buprenorphine and Substance Abuse
Buprenorphine has been the "go-to" option for addressing what has become the worst opioid epidemic in America. According to one study published on Addiction Center, the sale of opioid painkillers increased by 300% since 1999. The study further revealed that about 15 million Americans and 2.1 million Americans have alcohol and opioid use disorder.
Going by these numbers, the situation is alarming.
Probuphine, or "bupe" who's efficacy placed it on the top spot as "the wonder drug," binds and blocks the opioid receptors in the brain. So, the patient cannot experience the effects of drugs like hydrocodone, morphine, or heroin. And since the user cannot experience the comfort, euphoria, or pleasure associated with these drugs, he or she won't have the desire to use them.
Naltrexone and Substance Addiction
Naltrexone is an opioid receptor antagonist that's used to treat both opioid and alcohol addiction. It disrupts the brain pathways that release dopamine and endorphins (which are the 'feel-good' hormones). This drug is often prescribed orally and needs to be taken daily to minimize the symptoms linked to opiate withdrawal and recovery.
Medically assisted treatments are affordable and have shown to help individuals recover from opioid and alcohol disorders, enhance social functioning, minimize fatal overdoses, reduce the risk of transmitting infectious diseases, and reduce criminal activity.
Drug Implants and Addiction Treatment
Drug implants are designed to serve the same purpose as their pill and injection counterparts – to treat addiction. The implant blocks opiates for around 2-6 months; a depot injection permitted for medical use in Russia and the US lasts about a month. This prevents the need to take medicine daily, theoretically overcoming the main downside of oral drugs – that individuals often stop taking the tablets and fall back to using the substance.
While one month may not seem like adequate time, it might be an invaluable extension for different interventions suitable to a subset group of patients depending on their circumstances and characteristics – especially those who are prepared to quit using.
Depot injections and implants of Naltrexone are yet to be licensed for medical use in the UK and Australia. Although they can be prescribed, both the doctor and patient must assume responsibility for using the drug, which hasn't met the efficacy and safety standards involved in licensing.
The United States FDA approves Buprenorphine implant as a treatment of opioid addiction. The medical rods are meant to offer a continuous release of a low dose of the drug over six months. Ideal candidates for implant technology should be clinically stable on other approved buprenorphine treatment systems like films or tablets for at least six months.
Probuphine, a newly approved form of Buprenorphine, is implanted under the skin in the upper arm and removed once the treatment is over. However, most treatment centers include it as part of a holistic treatment plan that's customized to the patient.
Benefits of Drug Implants
Drug implants offer vast benefits when compared to other dosage forms. For starters, these devices allow the drug to be administered at a specific site where it is most needed. Additionally, the implants allow for a significantly lower dosage of medicines, which can lower potential side effects.
There is also the aspect of sustained-release, which cuts out the risk of drug delivery outside of the therapeutic window. Last but not least, drug implants ensure patient compliance since the regime is generally less daunting than weekly injections or taking pills daily.
Downsides of Drug Implants
One of the significant downsides of implantation drugs is their invasive nature. Since they are placed under the skin, there is a small chance of surgery-related complications. And while unlikely, there is also the risk of device failure and biocompatibility issues.
Can the Implants Stop Addiction?
Drug implants can be effective in minimizing cravings and preventing relapse. Unlike oral medications that come with complications of forgetting or failing to take the daily dose, an implant lasts long and ensures a sustained release.
Although more research is required to substantiate the findings, different studies reveal that drug implants may help stop the addiction. For instance, one study showed that Naltrexone implants, which block opiate-type drugs for months, helped addicts in Norway prevent relapse and overdoses after detox.
Another 2014 systemic review analyzed different study results from nine studies, matching Naltrexone implant to oral Naltrexone or placebo and established that the implants were more effective than both oral Naltrexone and placebo.
A lot has changed in the clubbing world. Years back, baggy cotton tees and trousers were the "in" thing. But today, ravers rock designer clothes and statement pieces. Well, maybe it's because the crowd is getting younger, and selfies are at the center stage of it all. So are club drugs.
Unlike decades ago when clubbing was all about music and alcohol, teens and young adults of the day now have easy access to club drugs. Most of them assume that these substances are harmless and good for fun. However, as you will notice in this article, club drugs are anything but "fun drugs."
What is a club drug?
As the name suggests, club drugs are commonly found at parties, concerts, night dance clubs, and bars. They are used in these settings to improve the experience or influence other people's behaviors. Most forms of these drugs are illegal and can produce a range of unwanted effects, including serious injury, illness, or even death. These effects can result from repeated use, one-time use, or use with other substances like alcohol.
Club drugs go by a range of slang names. Unless you have inside knowledge, you might easily mistake a name for another thing. As an example, what comes to your mind when you hear the words "Love Biscuit" or "rolldogs" or "Scooby Snacks?" All these names are aliases for ecstasy. Other common club drugs include; GHB, Rohypnol, MDMA, ecstasy, methamphetamine, ketamine, and LSD.
Understanding the different categories of club drugs
Hallucinogens: These are a class of drugs that distort one's perception of reality. Hallucinogens cause a person to hear, see, or feel things that are not real.
Stimulants: Stimulants increase activity in the body by speeding up the messages between the body and brain. They make the user feel more alert, awake, energetic, and confident.
Depressants: Depressants lower neurotransmission levels, thus reducing stimulation or arousal in different parts of the body. These drugs can slow brain activity.
Depressant club drugs
Gamma-hydroxybutyrate (GHB)
GHB (aka Georgia Home Boy, date rape drug, liquid ecstasy, or G) is a colorless and odorless drug that's used for both date rape and recreational reasons. The central nervous system depressant is said to promote sex drive, tranquility, and euphoria, and is often added to alcohol to increase its effects. This is why perpetrators use GHB to drug victims before a sexual assault and why it is a good idea to never leave your drink unattended.
Rohypnol 
Rohypnol (aka Roche or roofies) is an odorless and tasteless drug that readily dissolves in carbonated drinks. It is available in an olive-green or white pill and is often sold in the manufacturer's bubble. Users crush the pill into powder form and either smoke, snort, sprinkle on marijuana, inject or dissolve it in a drink. Rohypnol is one of the most heavily used rape drugs because they either make the victim susceptible to suggestion or put them in an unconscious state.
Hallucinogenic club drugs
Ketamine 
Ketamine (special K or K) is a central nervous system sedative and an anesthetic that causes loss of memory, learning ability and attention span when taken in small amounts. Higher doses can cause depression, amnesia, delirium, severe breathing problems, or high blood pressure.
3, 4-methylenedioxy-methamphetamine (MDMA) 
MDMA (aka Molly, ecstasy, Adam, or X) is a synthetic drug that alters perception and mood. It has similar chemical properties as stimulants and produces feelings of pleasure, increased energy, distorted sensory, emotional warmth, and time perception. People take it as a tablet or capsule form, though some snort the powder or swallow it in liquid form. Molly (short for molecular, or molecule) refers to the perceived "pure" crystal powder form of MDMA. However, vendors often disguise and sell bath salts (synthetic cathinones) as Molly.
Stimulant club drugs
Methamphetamine 
Methamphetamine (aka meth, crystal, ice, fire, speed) is used to boost one's energy levels by speeding the body's processes. It's a highly addictive stimulant that alters the central nervous system. People can take meth by snorting, swallowing, smoking, and injection. And since the "high" from the drug spikes and fades quickly, people usually take repeated doses.
Date rape drugs
As discussed earlier, date-rape drugs make it easier for perpetrators to rape or sexually assault unsuspecting victims. The victim – after consuming the rape drugs – may feel confused. He or she may have trouble defending themselves and not be able to remember what transpired later on. "Date rape" does not necessarily happen on a date – and the perpetrator might be a stranger or even someone close to the victim.
It is not uncommon for one to wake up in a stranger's bed with no memory of how they got there. In worst-case scenarios, they may wake up by the roadside or behind a building without the slightest idea of what happened. Keep in mind that both men and women are equally at risk of sexual assault, theft, and so on. That's why anyone who plans to attend clubs, parties, or bars should understand ways to avoid falling prey.
How to avoid date rape drugs
Never leave a drink unattended
Do not accept beverages from other people
Don't let another person open a drink for you
Friends should be watching out for each other
Keep your drinks in sight at all times
Prevalence of club drugs among teens and young adults
A 2019 study by the National Institute on Drug Abuse revealed that 3.6% and 5.6% of 12th graders in the US had used LSD in the past year or their lifetime, respectively. The study indicated that 2.2% of 12th graders had used MDMA in 2018, while 3.3% had in their lifetime.
NIDA's national survey also accessed the trends in the prevalence of different drugs for ages 12 and older and established that 11% of young people aged 26 and older have used LSD in their lifetime. 7.5% and 6.5% in the same age bracket had used MDMA and methamphetamine in their lifetime.
Side effects of club drugs
Side effects can be short or long term, and vary from person to person. Types of drugs, amount used, mixing different drugs and personal medical conditions also influence the kind of effects that one experiences. Health problems may appear 10-20 minutes after use, and include:
Dizziness
Drowsiness
Illusions
Vomiting
Blurred vision
Loss of muscle control
Trouble breathing
Nausea
Aggressive behavior
Impaired judgment and memory
Loss of consciousness
Changes in blood pressure and heart rate
Seizures
Coma
Death
Conclusion
Club drugs (depressants, stimulants, methamphetamines, and/or hallucinogens) affect the central nervous system and the brain. They can make someone do things that they would not do under normal circumstances and they are very popular in the music festival culture. They also pose potential health, legal, emotional and financial ramifications. That's why it's wise to refrain from using, and also protect yourself from possible spiking.