Nicotine pouches are among the fastest-growing nicotine delivery products in the US. According to data, nicotine pouch dollar sales increased by 470% over the first half of 2020. People are drawn to them due to their discreet nature, availability of flavors, and the perception of reduced harm compared to traditional tobacco products.
Nicotine pouches are particularly appealing to those concerned about the adverse effects of smoking and seeking alternative methods to satisfy their nicotine cravings. The absence of smoke and tobacco leaf in nicotine pouches gives users the impression that they are making a safer choice.
But what many people don't know is that nicotine pouches still contain nicotine. In fact, their nicotine concentration levels are comparable to moist snuff and snus and often exceed levels found in nicotine replacement therapy products. As such, transitioning from smoking to using nicotine pouches can mean inadvertently trading one addiction for another.
This article will discuss the hidden dangers of nicotine pouches and provide steps to quit their use.
What are Nicotine Pouches?
Nicotine pouches are small, dissolvable microfiber pouches pre-filled with nicotine salt powder, flavorings, and sweeteners. They are designed to deliver nicotine to the user without smoking or chewing tobacco. They are typically placed between the gum and lip, where they slowly release nicotine into the bloodstream through the oral mucosa.
Some popular brands of pouches include Zyn, Velo, and On!, and they come in colorful packaging that looks like mint containers. Note that nicotine and toxin levels vary significantly from brand to brand. For example, Zyn products, which are among the most popular in the market, have nicotine levels of up to 6mg per pouch.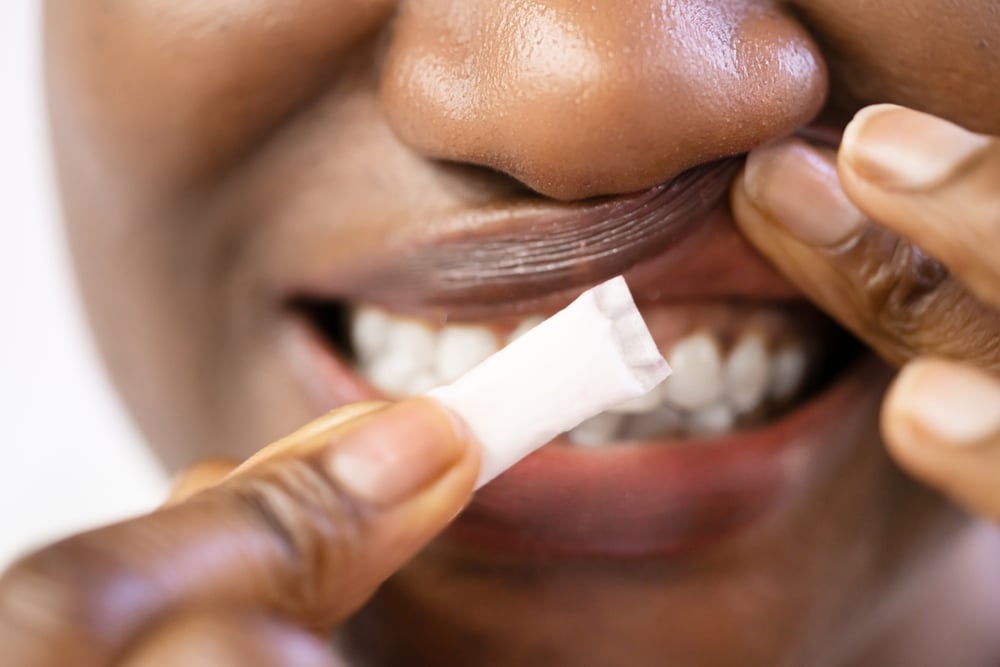 Are Nicotine Pouches Safe?
The safety of nicotine pouches is a topic that requires careful consideration. While they are often marketed as a potentially safer alternative to smoking, it is essential to recognize that the long-term effects of this nicotine delivery method are still largely unknown.
The FDA classifies nicotine pouches as smokeless tobacco products rather than smoking cessation devices or pharmaceutical products. This classification means that they are not regulated as strictly as smoked tobacco products, such as cigarettes.
The lack of stringent regulation and the limited research on pouches contribute to the challenge of determining their safety. The scientific community has not yet gathered sufficient long-term data to fully understand the potential health risks associated with the sustained use of these pouches.
Even though nicotine pouches do not involve tobacco combustion and the associated exposure to harmful smoke and carcinogens, they still contain nicotine. Nicotine can lead to a range of health risks:
Nicotine Addiction: Nicotine is highly addictive, and nicotine pouches can lead to nicotine addiction. Regular use of nicotine pouches can create a physical addiction, making it challenging to quit or reduce usage. Attempts to quit nicotine may result in withdrawal symptoms such as cravings, irritability, anxiety, difficulty concentrating, and mood changes.
Cardiovascular Effects: Nicotine can have adverse effects on the cardiovascular system. It can increase heart rate, elevate blood pressure, and constrict blood vessels, which can strain the heart and increase the risk of cardiovascular diseases such as heart attack and stroke.
Oral Health Issues: Placing nicotine pouches in the mouth for an extended period may negatively affect oral health. Continuous exposure to nicotine and other chemicals in the pouches can potentially lead to gum irritation, inflammation, and damage to the oral tissues.
Respiratory Effects: While oral pouches do not involve smoking or inhaling smoke, they can still impact the respiratory system. Nicotine in the body can cause bronchial constriction and inflammation, potentially worsening respiratory conditions such as asthma.
Nicotine Poisoning: Misuse or overuse of pouches can lead to nicotine poisoning, especially in individuals not accustomed to high nicotine levels. Symptoms of nicotine poisoning include dizziness, nausea, vomiting, increased heart rate, and seizures or respiratory distress in severe cases.
Potential Gateway to Tobacco Use: The availability of flavored pouches and the appeal of a smokeless alternative may attract non-smokers, particularly young individuals, who may be more prone to experimentation. This can increase the risk of initiating tobacco use and developing long-term addiction.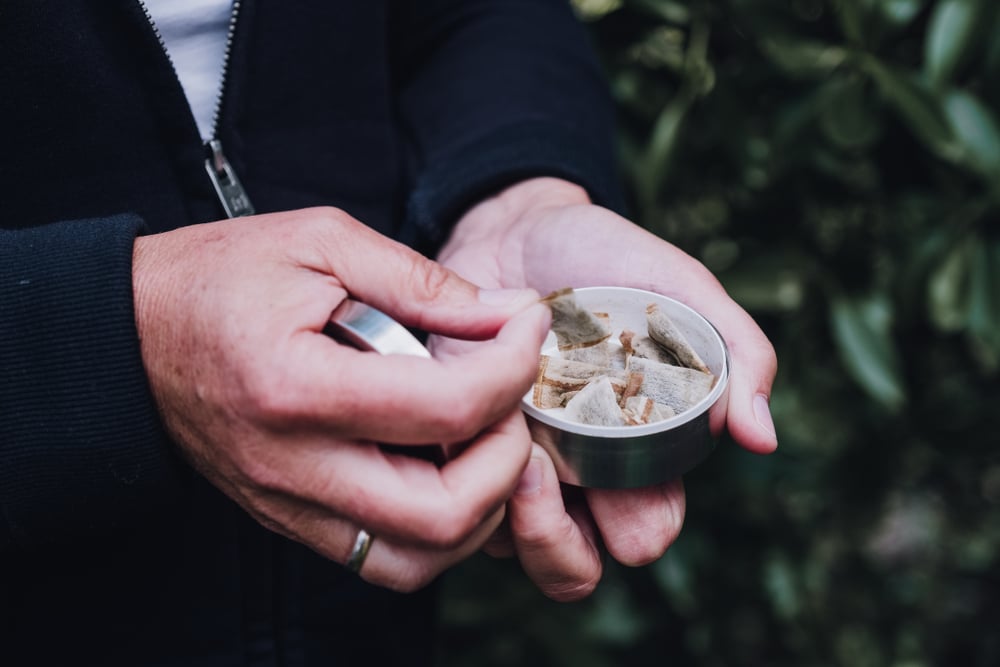 How to Quit Using Nicotine Pouches
Nicotine can be as addictive as any other substance of abuse. But the good news is that it is possible to quit using pouches entirely with the right mindset and strategies. Here are quitting strategies to help you stop using:
Start by finding your motivation to quit. Reflect on why you want to stop using pouches. This could include improving your health, saving money, setting a positive example for others, or regaining control over your life. Write down your motivations and refer to them whenever you need a reminder of why you're quitting.
Choose a specific date to quit using nicotine pouches. This will give you a clear starting point and something to work towards. Make sure the date is realistic and allows you enough time to prepare yourself mentally and gather support.
Determine the best approach for you when it comes to quitting pouches. Some people prefer a gradual reduction method, gradually decreasing the number of pouches used over time. Others may choose to quit "cold turkey," completely stopping the use of nicotine pouches from the designated quit date. Choose the method that aligns with your personality and preferences.
Inform your family, friends, and loved ones about your decision to quit using. Their support and understanding can make a significant difference during challenging moments.
Consider joining support groups or seeking professional help from a healthcare provider or counselor specializing in addiction. They can provide guidance, accountability, additional tools, and behavioral therapy to assist you in your personal journey. Pay attention to situations, activities, or emotions that trigger the urge to use nicotine pouches. Common triggers include psychological aspects like stress, social situations, boredom, or certain habits. Recognizing these triggers allows you to develop strategies to avoid or manage them effectively.
Find healthy alternatives to replace the act of using pouches. Engage in activities that distract you and provide a sense of fulfillment or relaxation. This can include exercising, practicing mindfulness or meditation, pursuing hobbies, or spending time with supportive friends and family.
Quitting nicotine pouches may involve setbacks and challenges. It's important to stay positive and maintain a mindset of resilience. Remember that slips or relapses are common but don't define your journey. Learn from any mistakes and use them as opportunities to strengthen your commitment to quitting.
Acknowledge and reward yourself for achieving milestones along the way. Celebrate your progress, whether a day, a week, or a month, without nicotine pouches. Treat yourself to something you enjoy, or use the money you've saved to do something special.
The allure of a smoke-free, odorless nicotine delivery method may be appealing, but you should know that nicotine pouches do not eliminate the underlying addiction to nicotine. Quitting nicotine altogether remains the most effective way to improve overall health and well-being. If you're seeking assistance overcoming nicotine addiction, it is best to consult healthcare professionals who can guide and support you in developing a comprehensive cessation plan.
Mental health and addiction issues often go hand in hand, and many people suffer from both. When you have a mental health disorder and substance use disorder at the same time, it is referred to as co-occurring disorders. Co-occurring conditions can be very difficult to manage, as each disorder often significantly impacts the other.
The Substance Abuse and Mental Health Service Administration estimates that about 9.2 million adults in the United States have a co-occurring disorder. Yet, only 7% of those individuals receive treatment for both issues. A whopping 60% of individuals with co-occurring disorders do not receive treatment for either issue. This is a growing concern when it comes to overall public health.
Understanding Co-Occurring Disorders
Co-occurring disorders, also known as dual diagnosis or comorbidity, refer to the simultaneous presence of a mental health disorder and a substance use disorder in an individual. This means that an individual may struggle with drug addiction and an underlying mental health condition such as bipolar disorder, depression, anxiety, PTSD, trauma, etc.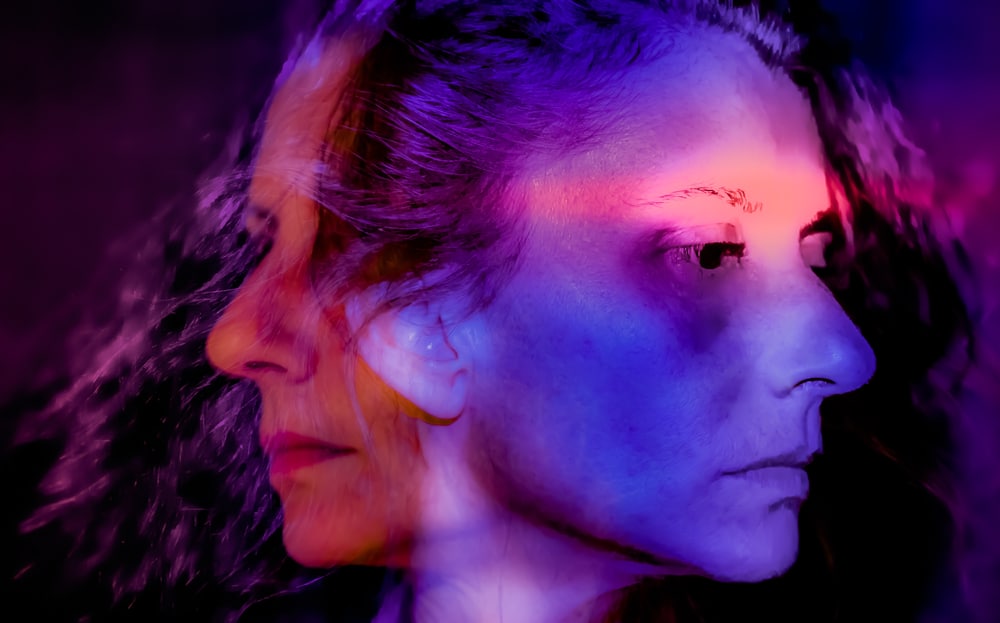 Research has shown that people with mental health disorders are more likely to develop a substance use disorder, and people with substance use disorders are more likely to develop a mental health disorder. In fact, roughly about 50% of people with severe mental illnesses are affected by substance abuse and vice versa. This is because individuals may turn to substances as a form of self-medication to cope with their mental health disorder symptoms. Substance use may also worsen existing mental health symptoms or lead to new mental health problems.
The Dangers of Self-Medication
Self-medication is one of the main issues surrounding co-occurring disorders. People self-medicate to attempt to numb or cope with the symptoms of their mental health disorder, such as feelings of sadness or worthlessness. However, this is a risk factor for substance abuse and addiction.
Self-medication can also mask the underlying mental health issue, making it difficult for individuals to access the appropriate mental health services. This further perpetuates the cycle of substance abuse, making it even harder for individuals to break free from addiction.
Here are some ways people self-medicate:
Drinking alcohol to help with depression and anxiety.
Taking marijuana to cope with anxiety disorders or pain.
Abusing prescription medications such as tranquilizers or painkillers.
Misusing over-the-counter medications such as sleeping pills to help with sleep problems or alleviate stress.
Using cocaine to increase energy and motivation to complete daily tasks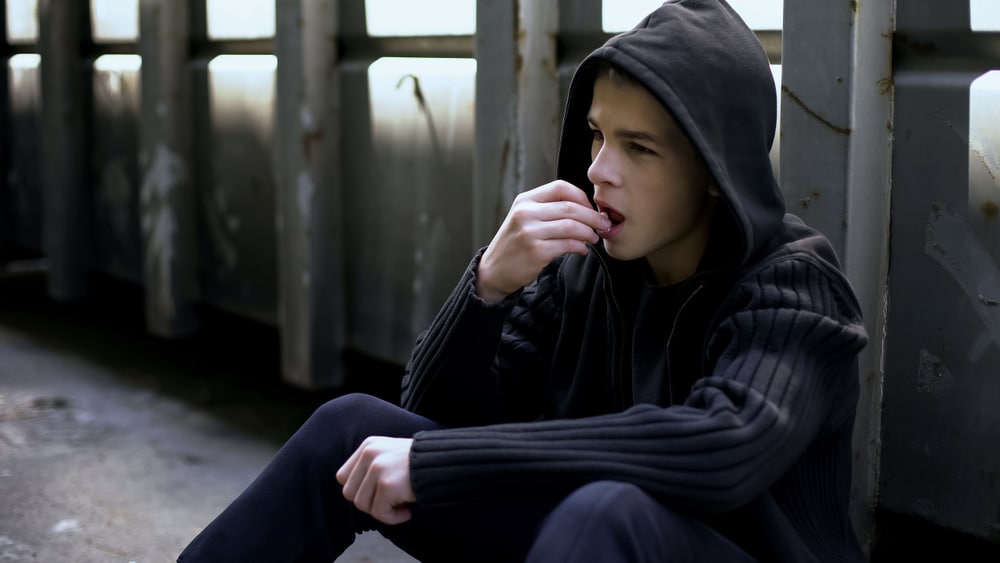 Recognizing a Dual Diagnosis
The signs and symptoms of a co-occurring disorder vary depending on the abused substance and mental condition. For example, marijuana abuse and depression could look very different from the signs of alcohol abuse and schizophrenia.
That said, here are some questions you can ask yourself to help determine if you or a loved one may be struggling with comorbidity:
Have there been changes in behavior or personality that don't seem normal?
Have there been any difficulties with relationships or work due to substance use and mental health issues?
Has someone in your family struggled with substance abuse or mental health disorder?
Do you turn to drugs or alcohol when feeling overwhelmed or anxious?
Have you noticed a link between your substance use and mental health? Do you feel sad while drinking or using drugs to help you relax or deal with an unpleasant memory?
Are you anxious, nervous, or depressed when sober?
Were you previously diagnosed with or treated for mental health or substance use disorder? Or did you relapse because of mental health complications, and vice versa?
If you answered yes to any of these questions, you may have a dual diagnosis and should consider seeking professional help.
Diagnosing Co-Occurring Disorders
Co-occurring disorders can be challenging to diagnose and treat because the symptoms of the mental health disorder and the addiction tend to overlap. This makes it difficult to determine which condition is causing which symptoms. In some cases, the symptoms might vary in severity, making a patient receive treatment for one disorder while the other disorder remains untreated. People may also be less likely to seek help if they struggle simultaneously with both issues.
But the good thing is that many treatment facilities and professionals (like psychiatrists, psychologists, and therapists) specialize in treating comorbid conditions. These healthcare professionals are experienced in diagnosing and treating substance use and mental health disorders. They will perform a comprehensive assessment that includes physical exams, psychological evaluations, mental health screenings, and substance use assessments to determine the primary and contributing conditions.
Treatment for Co-Occurring Disorders
Once a dual diagnosis is established, the healthcare provider will create a treatment plan that integrates both mental health and substance abuse treatment co-currently. Addressing these comorbid disorders at the same time ensures the best outcome.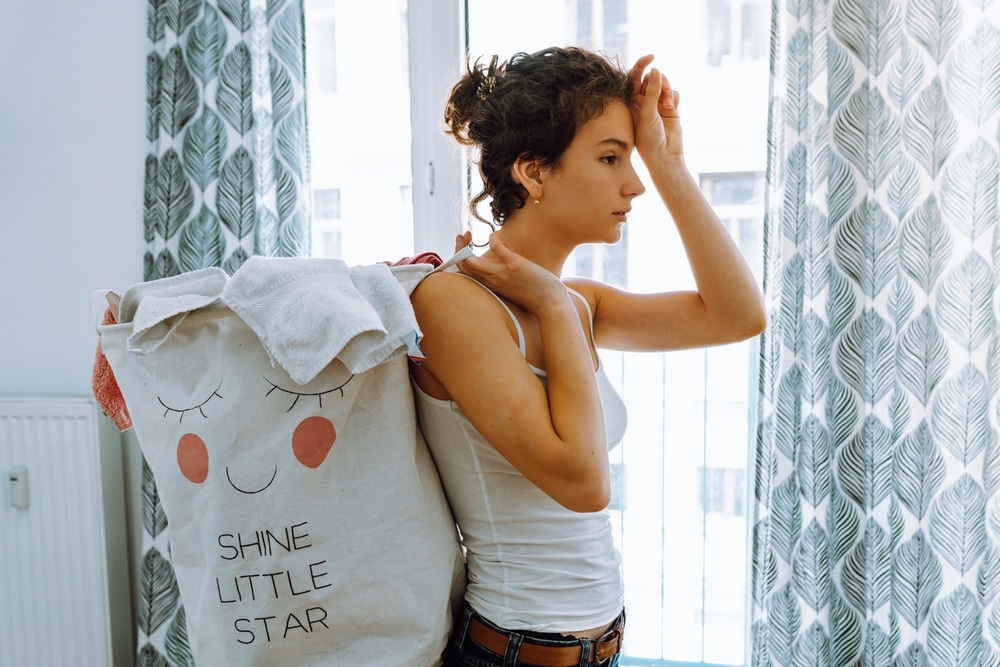 With integrated treatment plans, the same practitioner offers both substance and mental health interventions in an integrated manner. The goal is to treat the person as a 'whole,' not just two separate issues. This treatment addresses the underlying causes of addiction, such as depression and anxiety, while providing strategies to help deal with cravings and overcome the physical aspects of addiction.
Integrated treatment often involves specialized therapies such as cognitive behavioral therapy (CBT), dialectical behavior therapy (DBT), motivational therapy, and trauma-informed psychotherapy. Each type of therapy helps address the underlying issues contributing to addiction while promoting healthy coping skills and emotional regulation. These therapies can be offered in individual or group settings.
According to SAMHSA, co-occurring disorders are treated in a stage-wise fashion with different services provided at different stages: engagement, persuasion, active treatment, and relapse prevention. At each stage, a team of professionals provides services that address mental health and substance use disorder.
After treatment, the patient is encouraged to attend support groups, such as Narcotics Anonymous (NA) and Alcoholics Anonymous (AA), to maintain sobriety. Additionally, they are encouraged to use the skills and techniques they learned in therapy, such as mindfulness and stress management, to help them cope with triggers and handle cravings.
Co-occurring disorders are complex conditions that require integrated and comprehensive health services. With the right combination of therapies, medications, and peer support, individuals can recover from mental health disorders and addiction.
People try drugs or alcohol for a variety of reasons, ranging from curiosity or boredom to social pressure or mental health issues.  For some people, trying drugs or alcohol is a one-time event that doesn't lead to further use. For others, though, drug or alcohol use can become a substance use disorder, defined as a chronic and relapsing brain disease that is characterized by compulsive drug seeking and use despite harmful consequences. 
But what drives people to try drugs and alcohol in the first place? There are several reasons, but some are more common than others.
Peer Pressure
Peer pressure is one of the leading causes of drug use among young people. Whether it takes the form of subtle suggestions or outright coercion, peer pressure from family and friends can exert a powerful influence over our decisions and behaviors.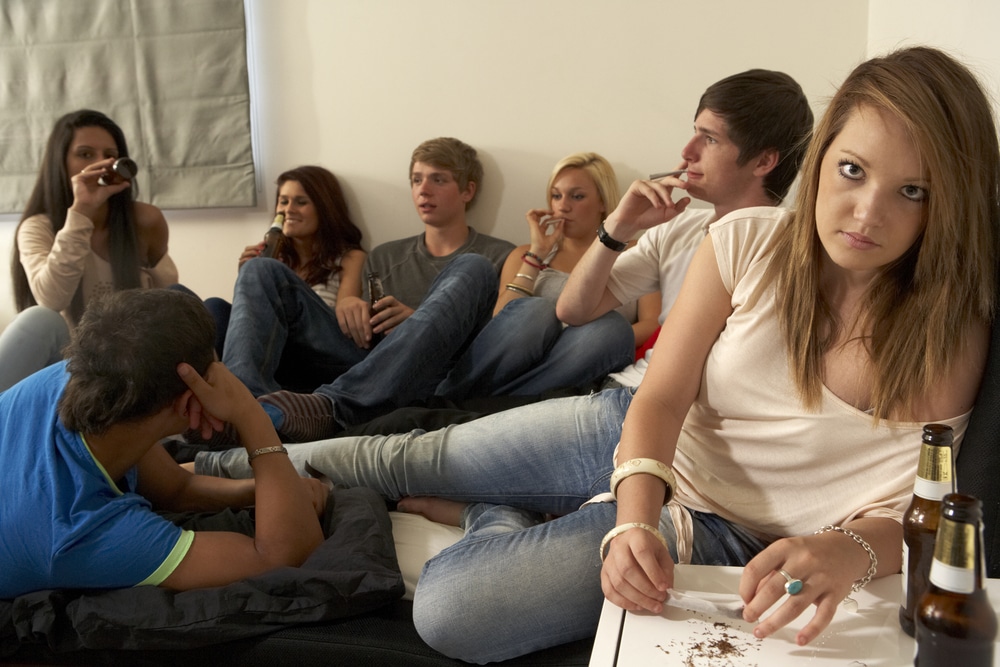 Teens are especially susceptible to this type of social pressure, and many will start using drugs at an early age to fit in or feel accepted by their friends. Many young people will try out drugs or alcohol without fully understanding the risks involved.
Mental Health Issues
Mental health issues like anxiety disorders, schizophrenia, eating disorders, bipolar disorders, and depression, can also lead people to start using drugs or alcohol. Numerous studies have listed mental health issues as one of the main drivers of substance use disorders, and vice versa.
Many people with mental health disorders self-medicate in an attempt to numb the pain or ease the symptoms like excessive fear, worry, mood changes, or even suicidal ideation. Others may use drugs or alcohol as a way to cope with difficult life experiences. This can lead to a spiral of drug addiction and mental health problems that is very difficult to break free from.
Trauma
Trauma, especially early childhood trauma, is a major risk factor for developing substance abuse problems later in life. Traumatic experiences like abuse, neglect, witnessing violence, or losing a loved one can have a profound effect on one's mental and emotional health.
For many people, childhood trauma can be long-lasting and far-reaching, and it's often difficult to overcome the damage done in childhood. They may struggle with mental health issues like Post Traumatic Stress Disorder, anxiety, and depression, and turn to may use substances to try to cope with these problems.
Symptoms of Boredom
Boredom is another common reason people first try drugs or alcohol. Teens and young adults often have a lot of free time and can be easily bored. They may start using drugs or alcohol to pass the time or to make their lives more exciting. This can lead to addiction, as people continue to use drugs or alcohol to escape the boredom of their everyday lives.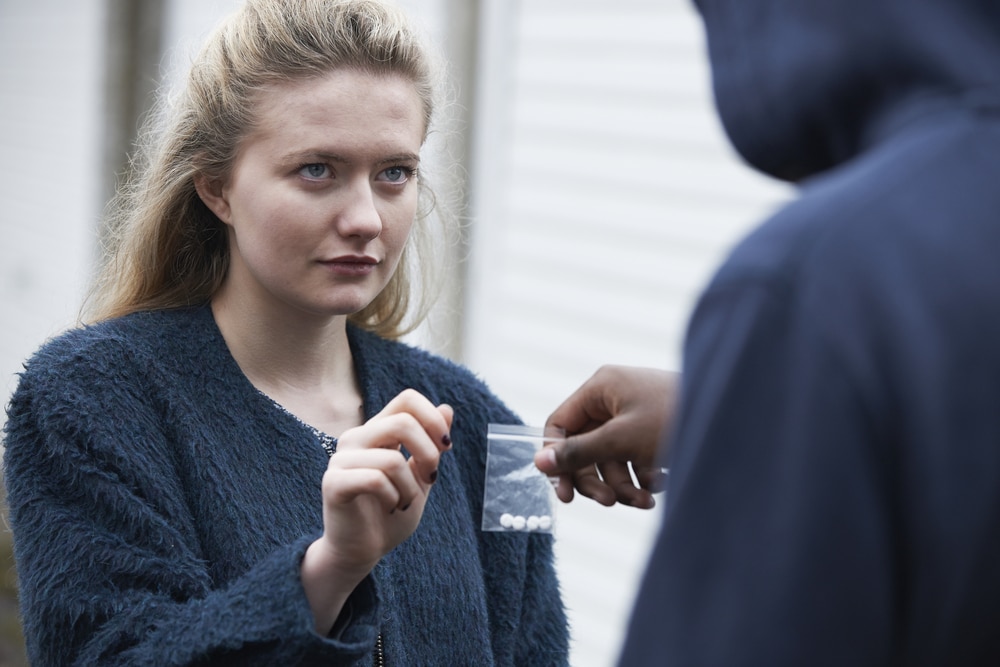 Curiosity
Many young adults first try drugs or alcohol out of curiosity. They may have seen their friends using these substances and want to try them for themselves. Others may be curious about the effects of drugs or alcohol and want to experience them firsthand. It's estimated that over 52% of all high school students try illicit drugs, while over 70% drink alcohol by the time they graduate. 
TV, Movies, Music, and Video Games
Popular culture often glamorizes drug use, and this can influence young people to start using drugs or alcohol. TV shows, movies, music, and video games often depict drug use in a positive light, and this can make it seem like a harmless or even exciting activity. Constant exposure like this normalizes drug use in entertainment culture. As a result, teens assume using illegal, and prescription drugs is a normal lifestyle.
Rebellion
Many teenagers first start using drugs or alcohol as a way to rebel against their parents or authority figures. They may see drug use as a way to defy the rules and take risks. For example, they may smoke cigarettes to show their independence or hallucinogens to escape to a world they deem more idealistic.
Lack of Proper Information About Drugs or Alcohol
Many people start using drugs or alcohol without knowing much about them. They may believe myths and misconceptions about these substances, which can lead them to underestimate the risks involved. For example, teens might be led to believe that marijuana is medicinal and carries a host of benefits. So, they may be more inclined to start using it without understanding the risks.
Lack of Confidence
People who lack confidence or have low self-esteem are also more likely to start using drugs or alcohol. They may use these substances as a way to boost their confidence or make them feel better about themselves. For example, someone who feels shy in social situations may start drinking alcohol to loosen up and feel more confident.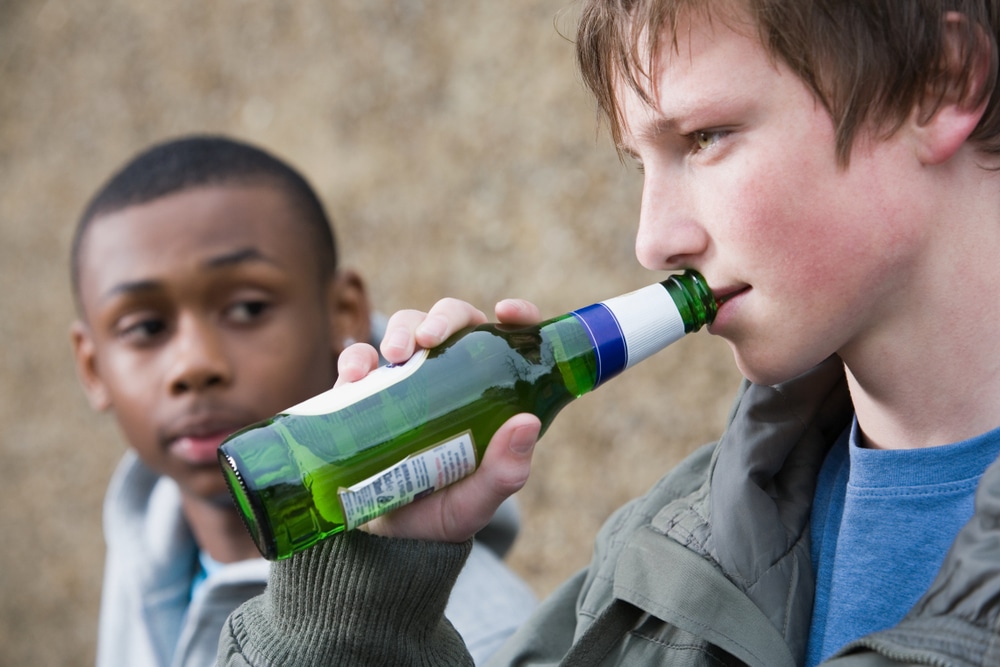 The above are some of the main reasons people start using drugs or alcohol. It's important to note that not everyone who tries these substances will become addicted. However, drug and alcohol use can lead to addiction, and it's often hard to break free from this cycle of abuse.
How to Protect Your Loved One From Addiction
As a parent or guardian, there are a few things you can do to help protect your loved one from addiction:
Talk to your loved one about the risks of drug and alcohol use. Open communication can help your loved one make more informed decisions.
Create an open and trusting relationship with your children, so they feel comfortable coming to you with any problems or questions.
Be involved in your child's life and know who their friends are.
Be a good role model for your children by not using drugs or alcohol yourself. If you have a problem with substance abuse, get help from a treatment center or professional counselor.
Monitor your child's internet usage and be aware of any red flags, such as them suddenly trying to keep their online activity private.
Monitor your child's behavior and look for signs of drug or alcohol use, such as changes in mood or appearance, skipping class, declining grades, etc.
If you suspect your child is using drugs or alcohol, don't hesitate to reach out for help. There are many physical and mental health care resources available to families struggling with addiction. Early intervention is essential to helping your child get on the path to recovery.
MDMA, also known as ecstasy or Molly, is a synthetic drug that can produce feelings of increased energy, euphoria, and pleasure. It is often used recreationally, at clubs or parties. However, some may be curious whether it is possible to become addicted to ecstasy, or MDMA. The short answer is yes, it is possible to develop a dependence on MDMA. However, addiction is more likely to occur when the drug is used frequently or in high doses. Besides addiction, high doses of MDMA can cause hyperthermia, dehydration, and heart failure. It can also aggravate pre-existing mental health conditions such as anxiety and depression.
Understanding MDMA (Ecstasy or Molly)
MDMA, or 3,4-methylenedioxymethamphetamine, is a psychoactive drug with both stimulant and hallucinogenic properties. It is classified as a Schedule I Controlled Substance in the United States, meaning that it has a high potential for abuse and is not currently accepted for medical use.
When people refer to either Molly or ecstasy, they're referring to the same chemical: MDMA. MDMA by itself is a white or off-white crystal or powder. Molly is the street name for pure MDMA, while ecstasy refers to MDMA that has been cut with other substances. Ecstasy and Molly can come in pill form, but Molly is most often sold in powder form.
MDMA, in its pure form, is difficult to come by. Dealers often cut MDMA with other drugs like amphetamines, cocaine, ketamine, caffeine, synthetic cathinones, LSD, rat poison, and heroin to strengthen its effects and increase profit margins. Cutting MDMA with these illicit drugs increases the risk of adverse effects and overdose deaths.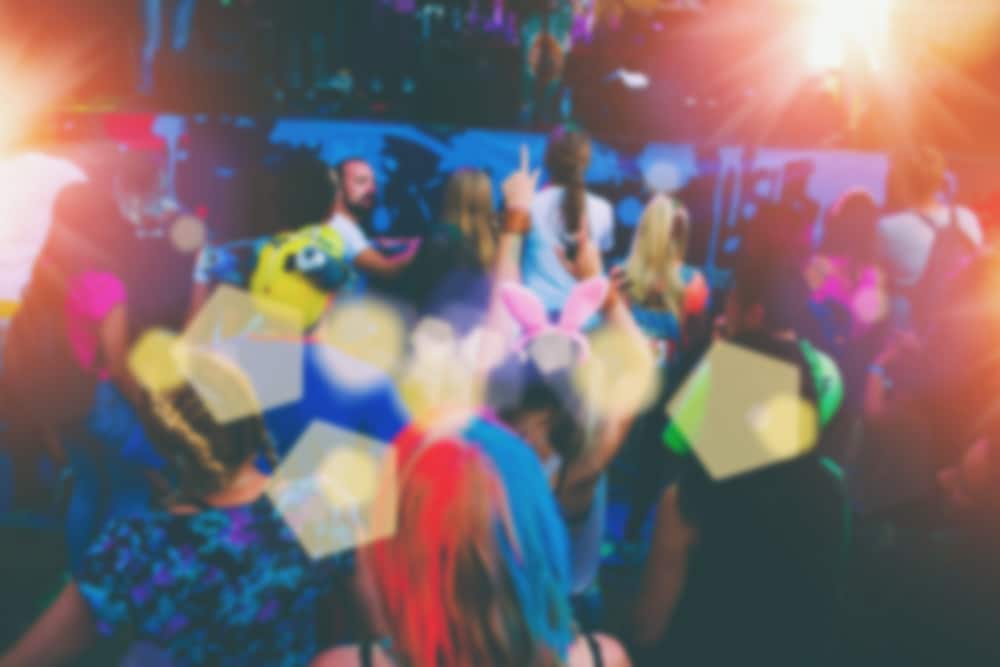 MDMA is primarily used as a party drug due to its ability to induce euphoria, increased emotionality, and increased sensation. So, it's mostly found in house parties, raves, and music festivals. While MDMA is considered a harmless party drug, it can be very dangerous if not used responsibly. According to statistics, the number of emergency room visits increased by 1,200% since ecstasy became popular at all night-raves.
Effects of MDMA
MDMA increases neurotransmitters serotonin, dopamine, and norepinephrine levels in the brain. These brain chemicals are associated with mood, energy, and alertness. They also cause users to become more stimulated and awake. However, MDMA can also have negative side effects, such as:
Anxiety, paranoia, restlessness, insomnia
Sweating, thirst, and nausea
Memory problems
Jaw clenching or teeth grinding
Impulsiveness
Increased heart rate, blood pressure, and body temperature
And addiction
When combined with a hot environment, physical activity, and other drugs, MDMA can lead to unpredictable and serious physical complications. The drug causes hyperthermia, significant dehydration, or cardiovascular collapse, leading to kidney, liver, or heart failure and even death.
The effects of ecstasy can kick in within 20 minutes and typically last for 3-5 hours but can persist for up to 8 hours. This variation can be due to factors like body weight, the amount used, gender, mode of administration, etc.
MDMA and addiction
One of the most serious risks of MDMA use is addiction. While the exact mechanisms are not fully understood, it is clear that MDMA can cause changes in brain chemistry that lead to compulsive drug-seeking behavior and an inability to control use.
Although MDMA has been shown to be addictive in animal studies, the degree of self-administration is relatively low compared to other drugs such as cocaine. This suggests that while MDMA may have some potential for addiction, it is not as strong as other substances.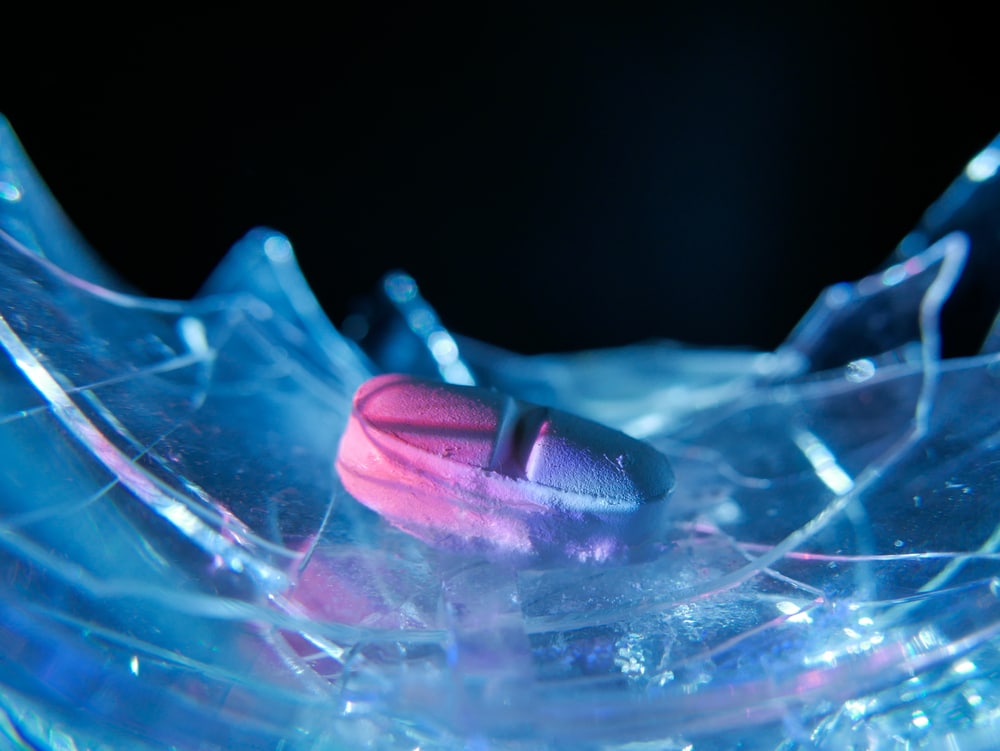 Data from animals and humans suggest that regular use of MDMA leads to adaptations in the serotonin and dopamine systems linked to substance use disorder and related behaviors, like increased impulsivity.
Some studies have tried to analyze MDMA dependency or addiction among people with a history of use in the general population. The results of these studies have varied widely, probably due to different population samples and different types of measures used. However, some people who use MDMA do report symptoms of addiction, including:
Continued use despite negative psychological or physical consequences.
Withdrawal symptoms
Tolerance
Cravings
Fatigue, depressed mood, trouble sleeping, and decreased appetite
What Causes MDMA Use Disorder?
MDMA is a stimulant drug with properties similar to other drugs in its class, like cocaine. While research is inconclusive on whether MDMA is addictive, heavy or regular drug use may lead to addiction. Additionally, MDMA is often mixed with other stimulants, increasing the risk of addiction.
The mix of drugs sold as ecstasy may alter how people who take it react to it, making it difficult to predict if someone may develop an addiction. However, what is clear is that regular or heavy drug use can lead to addiction. Therefore, it is important for those who use MDMA to be aware of the risks associated with the drug.
Other Dangers of Using MDMA
Some people might not consider MDMA an addicting drug. Even so, there are still dangers associated with its use.
MDMA is cut with other drugs
When people take MDMA, they risk because the drug is unregulated, and its purity can't be guaranteed. One of the biggest dangers is that it is often cut with other substances, which can be dangerous or even deadly.
For example, one of the most common adulterants is methamphetamine, which can lead to increased blood pressure and heart rate, as well as anxiety and paranoia.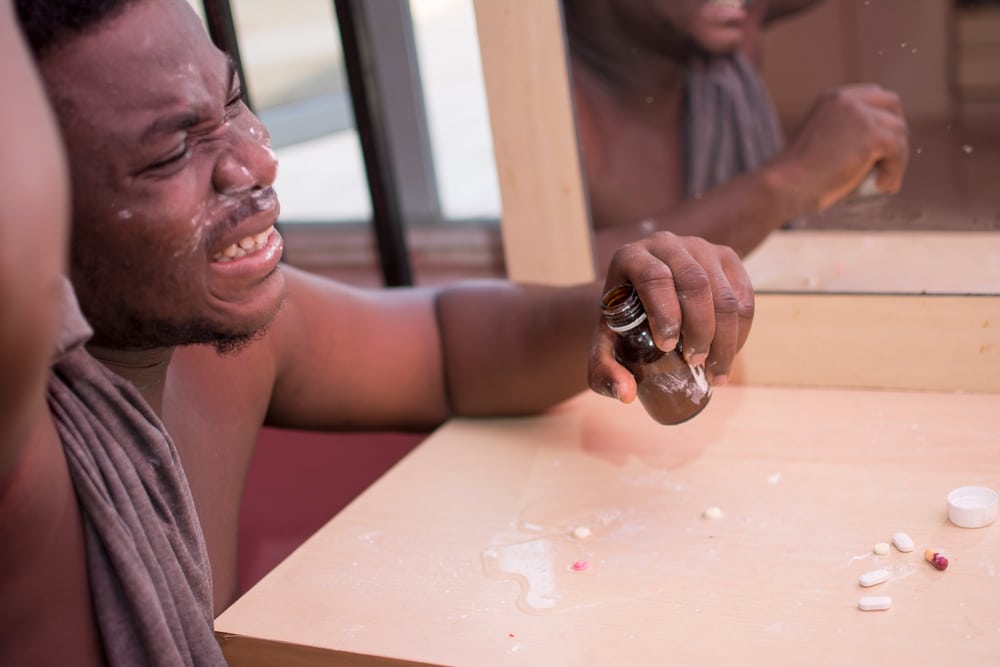 Sometimes, these effects can be so severe that they result in hospitalization or even death. In addition, MDMA is often cut with other substances that may not be immediately harmful but can still cause long-term damage, such as liver damage.
Developing tolerance
MDMA can also cause tolerance. This means that users need to take increasingly larger doses to achieve the same effects. Tolerance can lead to physical dependence and addiction. It can also increase the risk of overdose and other health problems.
Gateway to other drugs
Increasing the dose to achieve the same effect may also lead someone to use other drugs, which can lead to addiction – and potential overdose. Statistics show that 92% of those who start using ecstasy resolve to using amphetamines, marijuana, heroin, and cocaine later on.
Addiction to other drugs
Using other drugs to cope with the mental and physical pain that results from ecstasy can quickly spiral out of control, leading to addiction to other drugs and potentially serious health consequences.
Treating an ecstasy, or MDMA addiction
If you or someone you know is struggling with an addiction to MDMA or any other form of drug abuse, please seek professional help. Treatment options are available, and there is always hope for recovery.
Drugs and alcohol tend to influence your mind to develop ideas and thoughts you wouldn't have if you were sober. Some people suggest that these substances unlock a suppressed level of consciousness that helps them with their painting, but this is yet to be scientifically proven.
History's most outstanding artists created original artwork under the influence, and although they are celebrated for their work, they paid a considerable price. Most renowned artists struggled with substance use disorder, mental disorder, or both. Some also struggled with drug-induced mental illness and other health complications.
Many artists, both the successful ones and those who haven't yet received their big break, suffer the effects of abusing alcohol or drugs. We enjoy their paintings and artwork, yet remain blissfully unaware of how the artists are addicted to drugs. 
This article looks at the relationship between drugs and artistry. First, we will look at world-famous artists and their drug use. Read on.
Famous Artists and The Drugs They Abused
Below are some world-famous artists that struggled with addiction.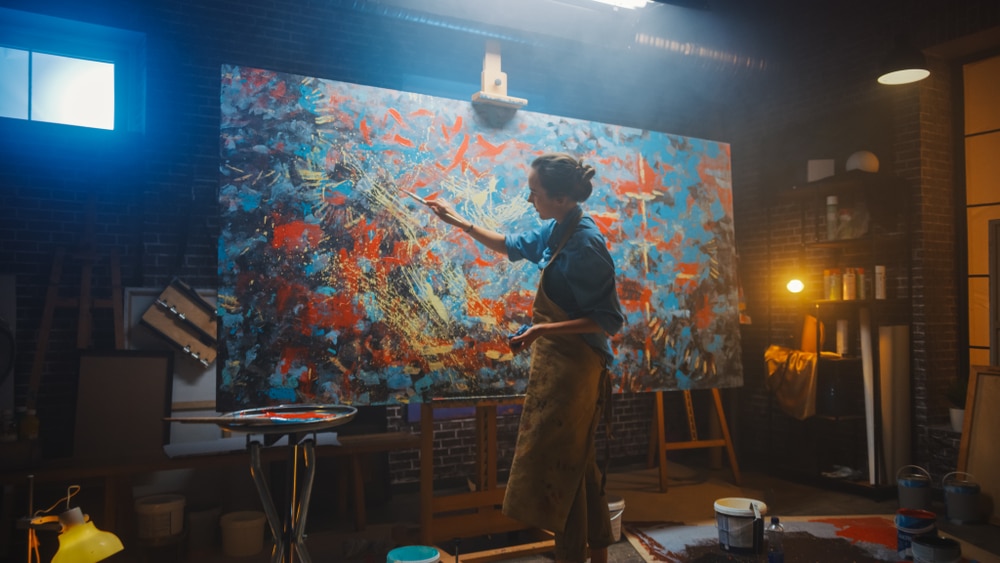 Vincent van Gogh
The painter, Vincent van Gogh is known for his noticeable yellow hues and somber movement in paintings. These are often linked to his unhealthy relationship with illegal drugs.
Most people are aware that he struggled with both mental and physical illness. The world remembers him as a tragic artist, and his story continues to inspire modern art, including films and classic songs.
Van Gogh's drug of choice was absinthe, a spirit with high alcohol content in the 19th century. He reportedly also abused digitalis, a drug that treated epilepsy at the time.
Although most people attribute his success to substance abuse, Vincent van Gogh admitted that his creativity peaked when he was sober.
Andy Warhol
Andy Warhol is another famous artist who abused drugs. Warhol was recognized for his colorful paintings, most notably his depictions of celebrities in the twentieth century.
Warhol's drug of choice was obetrol, an amphetamine diet pill common at the time. Since obetrol is a stimulant, Warhol reportedly abused it daily to finish his projects faster.
Thomas Kinkade
Thomas Kinkade is famous for his depictions of landscapes and cottages. His wall art is displayed in living rooms worldwide.
Kinkade used his artwork as an outlet for emotions. But unfortunately, he had several personal problems, including financial issues and a pending divorce, leading to drug abuse.
Kinkade's drugs of choice were Valium and alcohol. He suffered from a substance use disorder which eventually caused his death in 2012.
Mark Rothko
Most post-war artists used illegal drugs to numb their pain and enhance creativity, and Mark Rothko happened to be one of them. Rothko struggled with various issues, including depression and a troubled marriage. As a result, his artwork depicts intense emotions since it was his form of self-expression.
Mark Rothko turned to anti-depressants and alcohol to numb his emotions. Although he had several masterpieces, he succumbed to depression. On 25th February 1970, the famous artist was found dead in his house. He had cut his wrists and overdosed on drugs.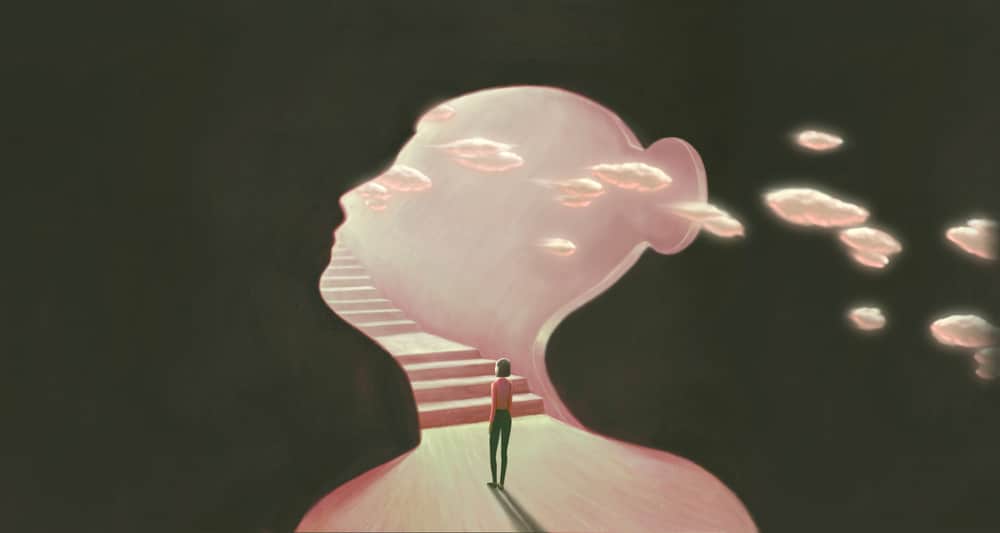 Why Do Artists Abuse Drugs?
According to the National Institute on Drug Abuse, most artists abuse drugs to improve their awareness and imagination. A well-known myth is that artists use drugs to channel their creativity and make better art, but this isn't true because alcohol and drugs are not essential to the creative process.
Most people believe that art stems from hardship and pain. To prove the point, many of those experiencing hardship and pain abuse drugs to cope. Often, problems and pain cause mental health issues. Anxiety, Post Traumatic Stress Disorder, depression, and other mental health issues are risk factors for drug abuse.
Unfortunately, artists with these underlying mental issues are more likely to use illegal drugs.
Some artists also use drugs because they are surrounded by people who themselves abuse drugs. What starts as a form of curiosity and an attempt to gain inspiration relax quickly becomes an addiction. In no time, the artist becomes 100% dependent on the drugs.
An example of an artist that tried drugs out of curiosity was Pablo Picasso, one of the most influential artists in the 20th century. The Spanish painter, famous for Les Demoiselles d'Avignon, a controversial oil painting of five nude female prostitutes in a brothel on Carrer d'Avinyó, experimented with opium between 1904 and 1908. He, however, renounced the drug in 1908 after his housemate committed suicide.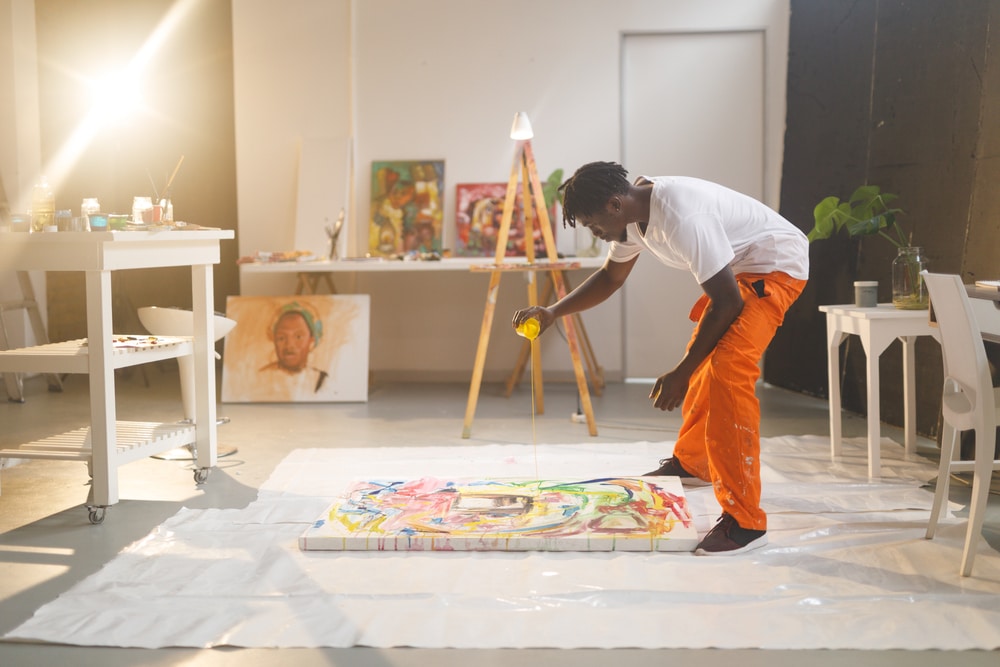 The Road to Recovery: How to Stay Creative
Renowned horror author, Stephen King, opened up about his battle with addiction. He noted that his biggest fear about getting sober was losing his creativity.
Stephen King said that after getting sober, he found it challenging to write, but with time, he figured out how to channel his creativity into writing outstanding books.
Most recovered artists have revealed that their creativity increased during sobriety. The main reason for this is that you are more clear-headed when sober. As a result, your judgment is not clouded, your cognitive functions are better, and you don't waste time abusing drugs.
Here are a few things you can do to stay creative during recovery:
Journal your ideas- like most people, you are likely to forget your creative ideas if you don't write them down. Keeping a journal where you note down your ideas will make it easier to execute them later on. It will also help you keep track of projects you want to embark on as well as your inspiration.
Keep practicing- not every painting you come up with will be a masterpiece, but you mustn't give up. Keep practicing until you get to where you want to be. The more you practice, the higher your chances of being successful.
Prioritize your creativity- no matter how busy your schedule is, make time for your creativity. Don't use your busy schedule as an excuse. Prioritizing your creativity ensures you stay on track.
Start Your Recovery Journey Today
Deciding to get addiction treatment is often the most challenging step. However, you should know there is no shame in asking for help. Struggling With addiction has all the resources you need on addiction. Contact us if you have any questions, or search our Rehab Directory to access reputable treatment facilities near you.
Drug abuse or addiction is a huge problem in the United States. According to the 2018 National Survey on Drug Use and Health report, 164.8 million people aged 12 or older (60.2%) had used substances like illegal drugs, alcohol, or tobacco in the past month. Within that time, 47 million people smoked cigarettes, and 139.8 million drank alcohol. The survey adds that 19.4% of the population had used an illicit drug in the past year, with marijuana accounting for 15.9% of use. Prescription drugs misuse came second with 3.6%.
Sadly, the drug problem causes addiction, physical and psychological problems, and in some cases, death. In 2019 alone, there were about 71,000 drug overdose deaths in the country, and the trend seems to be holding up. While the drug use problem is rampant in the country, it's important to note that not all states are struggling with the same types of substances. Different states have different drug problems, each with varying severity. This article will look at how drug of choice differs across the United States.
Alcohol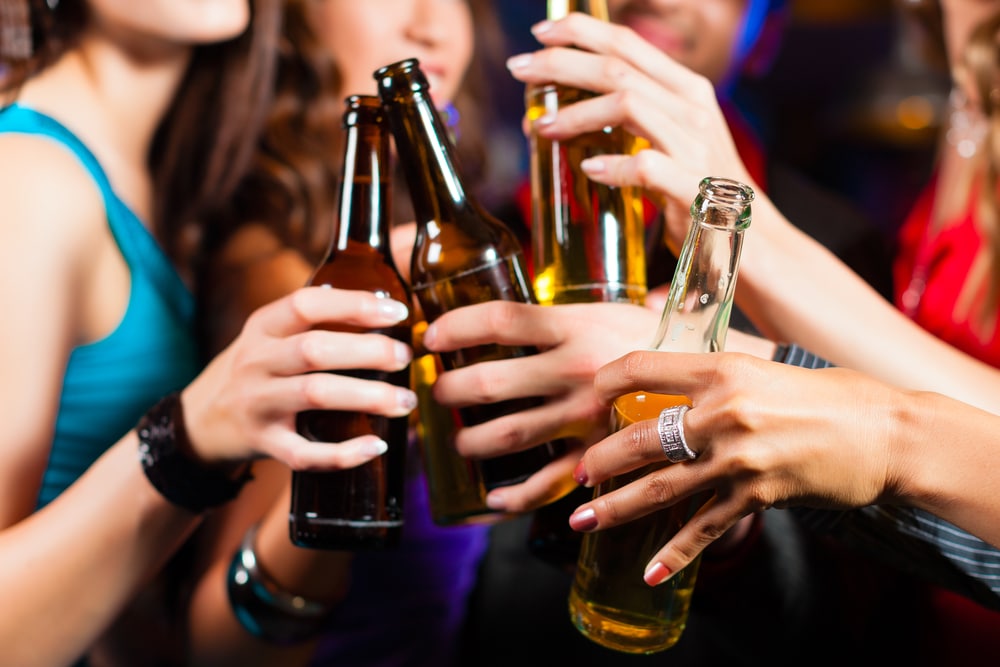 The legal drinking age in the US is 21 years old and is strictly enforced. However, statistics show that young adults in the country are also indulging in alcohol use. The National Institute on Alcohol Abuse and Alcoholism pointed out that most states had a 2.35 gallons per capita alcohol consumption in 2016, which exceeds the country's goal of 2.1.
Currently, New Hampshire is the state with the highest alcohol consumption per capita of 4.67 gallons. This is over double the country's set goal. But Statista notes that the state has lower rates of binge drinking than other states. States like Iowa, Wisconsin, North Dakota, and South Dakota have the highest rates of binge drinking. Binge drinking is the consumption of 4 or more drinks within 2 hours for women and five or more drinks with 2 hours for men. It is the most common form of excessive drinking and is linked to severe risks.
Utah is on the other end of the spectrum, with the lowest alcohol consumption per capita of 1.34 gallons. This is mainly attributable to the strict alcohol regulations in the state. Utah is one of the nine states with per capita less than 2.1 gallons.
Alcohol consumption per capita in the US ranked
Highest alcohol use per state
New Hampshire (4.67 gallons)
Washington (3.77 gallons)
Delaware (3.52 gallons)
Nevada (3.42 gallons)
North Dakota (3.16 gallons)
Lowest alcohol use per state
Georgia (1.90 gallons)
Oklahoma (1.85 gallons)
Arkansas (1.78 gallons)
West Virginia (1.74 51 gallons)
Utah (1.35 gallons)
Marijuana
The federal government classified marijuana as a schedule I drug, along with others like cocaine and heroin. However, 18 states and the country's capital have legalized marijuana use for adults, while 36 states, including the US Virgin Islands, Guam, District of Columbia, Northern Mariana Islands, and Puerto Rico, allow for comprehensive public medical marijuana programs. Consequently, the states with fewer marijuana restrictions tend to have higher use rates. In fact, states like Washington, Oregon, Colorado, and Alaska are among the top 12 states with the highest use rates.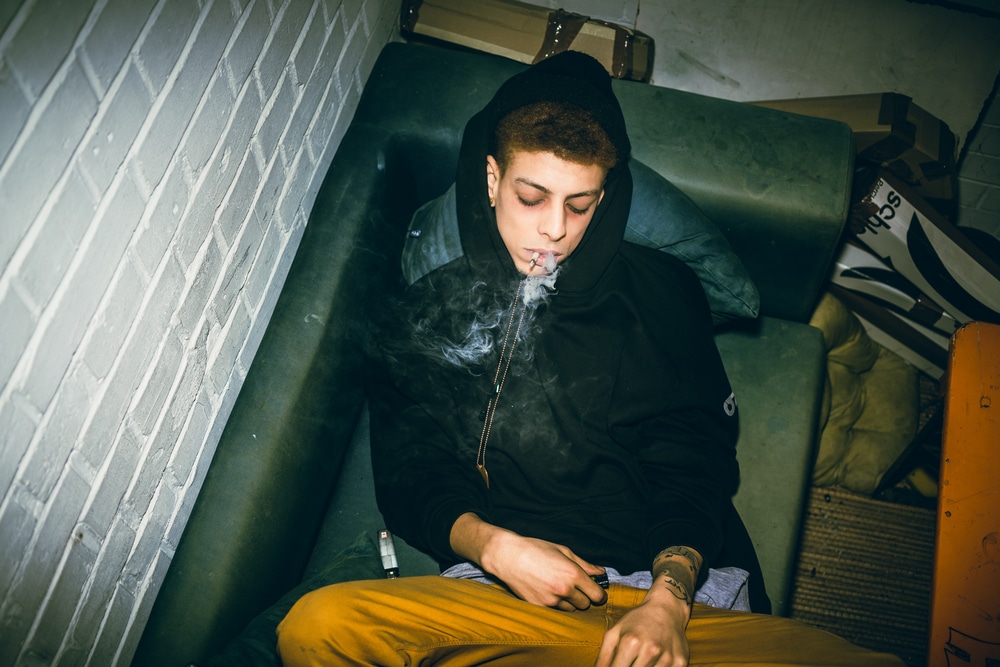 Currently, cannabis use among US adults in 2018-19 was highest in the District of Columbia, with about 27% of adults using the drug. South Dakota has the least marijuana use, with about 11.13%, according to Statista:
Marijuana use across the US states ranked
States with the highest marijuana use
District of Columbia 27.42%
Vermont 27.04%
Oregon 26.99%
Colorado 26.32%
Washington 25.58%
States with the lowest marijuana use
Virginia 12.23%
Texas 12.19%
Louisiana 12.15%
Mississippi 12.09%
South Dakota 11.13%
Prescription opioids and heroin
After pharmaceutical companies reassured the medical community that pain relievers wouldn't cause addiction, healthcare providers started prescribing these drugs at greater rates in the late 1990s. This led to vast misuse of both opioid drugs before it became apparent that they could indeed be highly addictive. According to NSDUH's 2020 survey, 10.1 million people misused prescription opioids in the past.
Studies show that prescription drugs are gateway drugs, leading people to use street drugs like heroin, fentanyl and cocaine. Prescription drugs have low opioid levels and are often used as pain-relievers. But chronic pain patients may need to take these drugs for a longer time, exposing themselves to the risks of drug addiction, and tolerance. So many chronic patients end up taking more pills each day, which can be expensive or inaccessible. As a result, they turn to alternatives like fentanyl and heroin to achieve the desired effect and avoid withdrawal symptoms.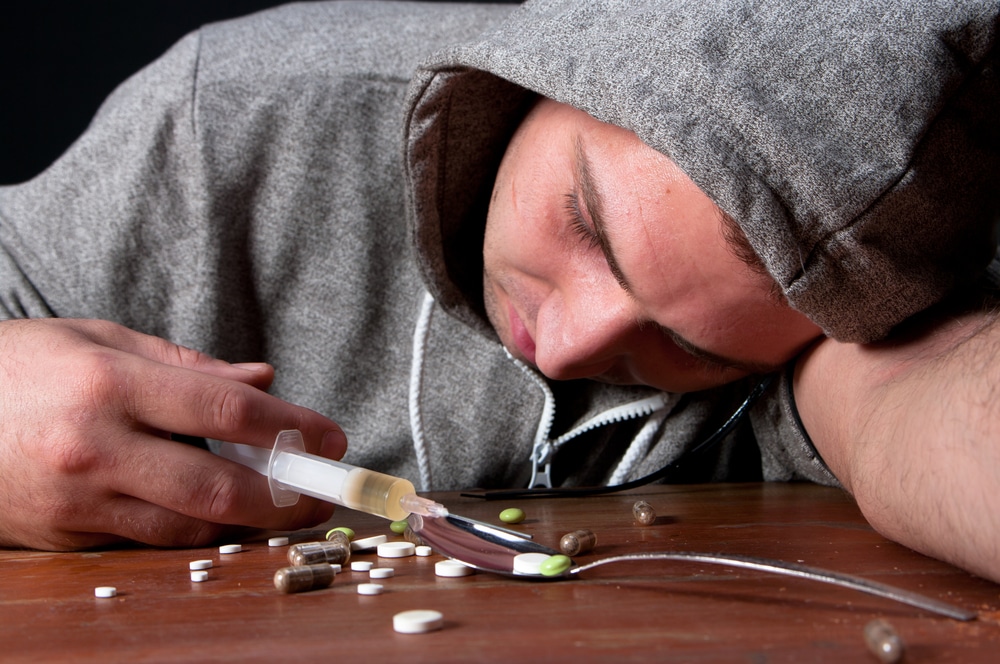 The escalating use of prescription opioids for pain management has contributed significantly to the opioid epidemic. Opioid is widely used across the US, but it disproportionately affects the states of West Virginia, Maryland, New Hampshire, and Ohio. According to the National Institute of Health, these states had the highest rate of fatal opioid overdoses, with 42.4, 33.7, 33.1, and 29.6 per 100,000 people, respectively. Hawaii, Iowa, Texas, and California had the least overdoses, accounting for 4.1, 4.8, 4.8 ad 5.8 per 100,000, respectively.
Aside from the overdose cases, opioids, alongside other drugs like heroin, are primarily used in populous states and those that serve as entry points. A survey based on HHS and the Substance Abuse and Mental Health Services Administration's ranked states by opioid misuse rates, and these were the findings:
Opioid use across the US states ranked
States with the highest opioid use
Alabama 5.3%
Oregon 5.3%
Kentucky 4.8%
Colorado 4.7%
Kansas — 4.7%
States with the lowest opioids use
New York 2.8%
Wyoming 2.7%
Illinois 2.5%
Nebraska 2.4%
South Dakota 2.4%
Other substances
While some states use specific substances more than others, the reality is that Americans are using alcohol or drugs and, sometimes, a combination of both. Alcohol and nicotine are legal and loosely regulated. The fact that they are affordable and easily accessible makes them a drug of choice for many people. Despite these, alcohol and nicotine carry a risk for addiction and even death.
Prescription medications are also technically legal. And since the doctors issue them, some Americans abuse them assuming it's safe. But prescription drugs are highly addictive and can serve as a gateway to other drugs like heroin and fentanyl. Besides, these drugs account for 30% of emergency room admissions.
And with the growing cases of mental illness across the country, many are self-medicating with cocaine, marijuana, or alcohol. Unfortunately, these mind-altering substances offer temporary relief but may lead to addiction and other health-related issues.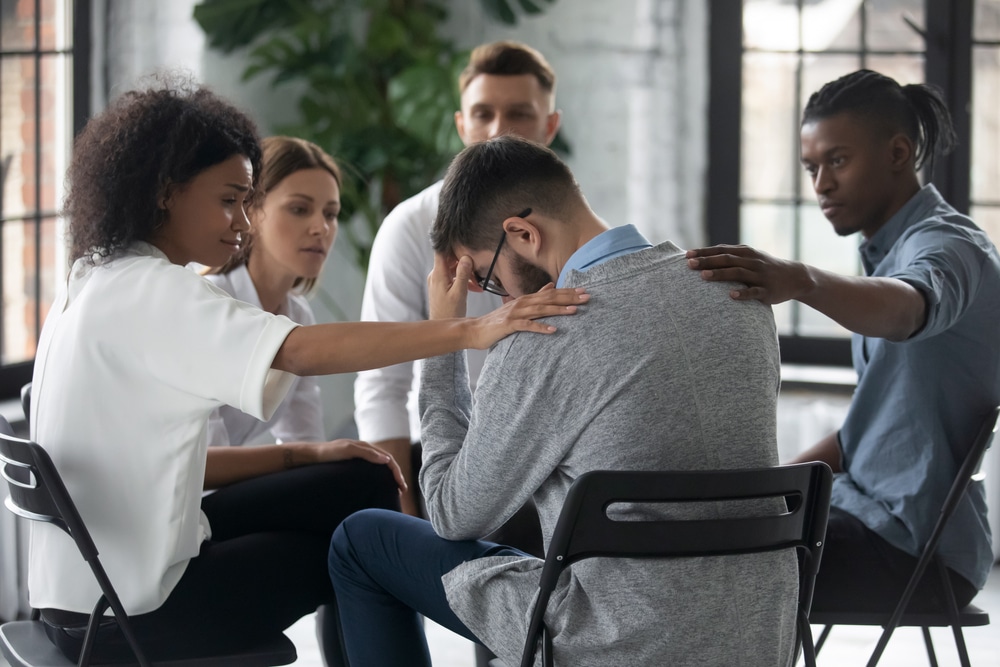 Americans use drugs and alcohol for various reasons. Some do so as a social activity, like after work or during holidays, while others use it to fit in. Availability, experimenting, self-medicating, feeling good, etc., are common reasons people use drugs across the country. But there are other risk factors like having family members who abuse substances that predispose one to use.
Drug of choice may differ from state to state due to availability, state laws, and influence. But all in all, the drug is still a problem irrespective of the type of drug. If you or someone close to you is addicted to drugs, it is best to seek substance abuse treatment. Many treatment approaches exist to help you lead a drug-free life.
Summertime is a fun time, especially for teens and young adults. It's hard to get bored on a summer day or night. That's because there are plenty of parties, music festivals, trips and camping going on. But along with the fun, comes the risk of using drugs and alcohol.
Drugs and alcohol are a mainstay for most summer parties and events. And with all the free time and no commitment, teens are more inclined to indulge in use. Drug use can lead to addiction and overdose. But the hot weather also increases the risk of overheating, which may spiral out to other serious problems. So, before throwing caution to the wind during this season, you need to consider how impactful a single wrong decision can be.
Summer and why it marks a peak in the use of drugs
A study by the National Survey on Drug Use and Health (NSDUH) that ran from 2011 to 2017 shows that most teens and young adults tried out recreational or illegal drugs for the first time during summer.
Surprising? This should be more concerning than surprising as the seasonal environment tends to increase exposure to drugs.
Here are the top factors that make drug use so rampant during summer:
● So much free time
Summer tends to come just when you are done with your semester or free to enjoy longer holiday weekends. This gives you so much free time on your hands and room to be introduced to drugs and alcohol.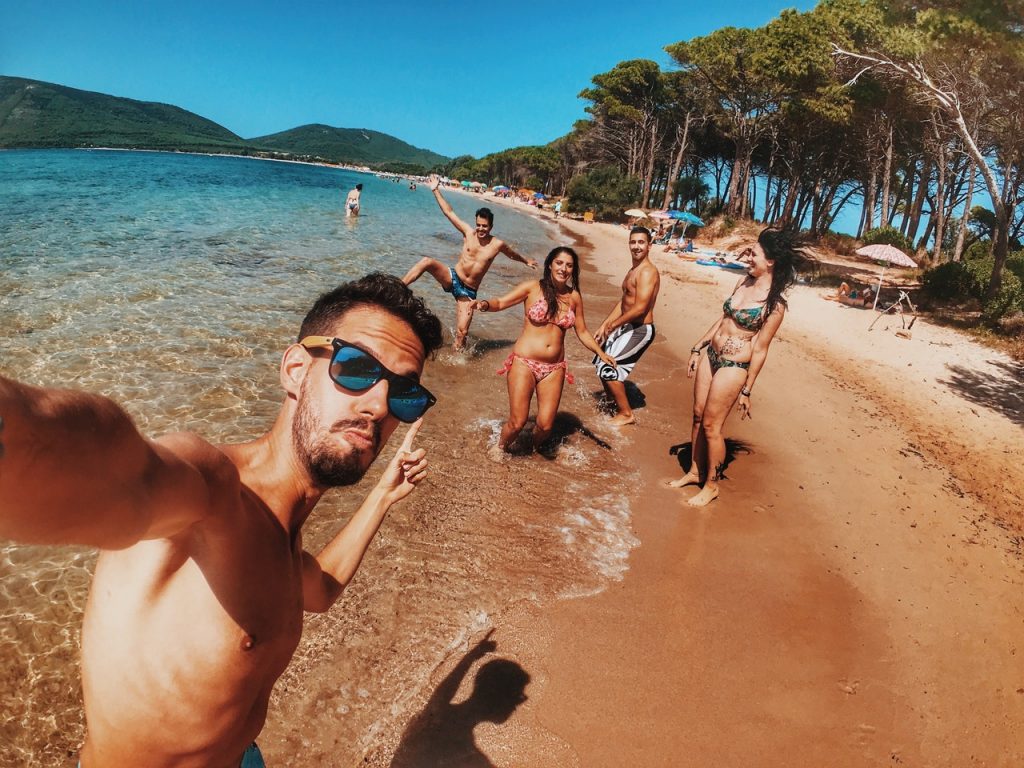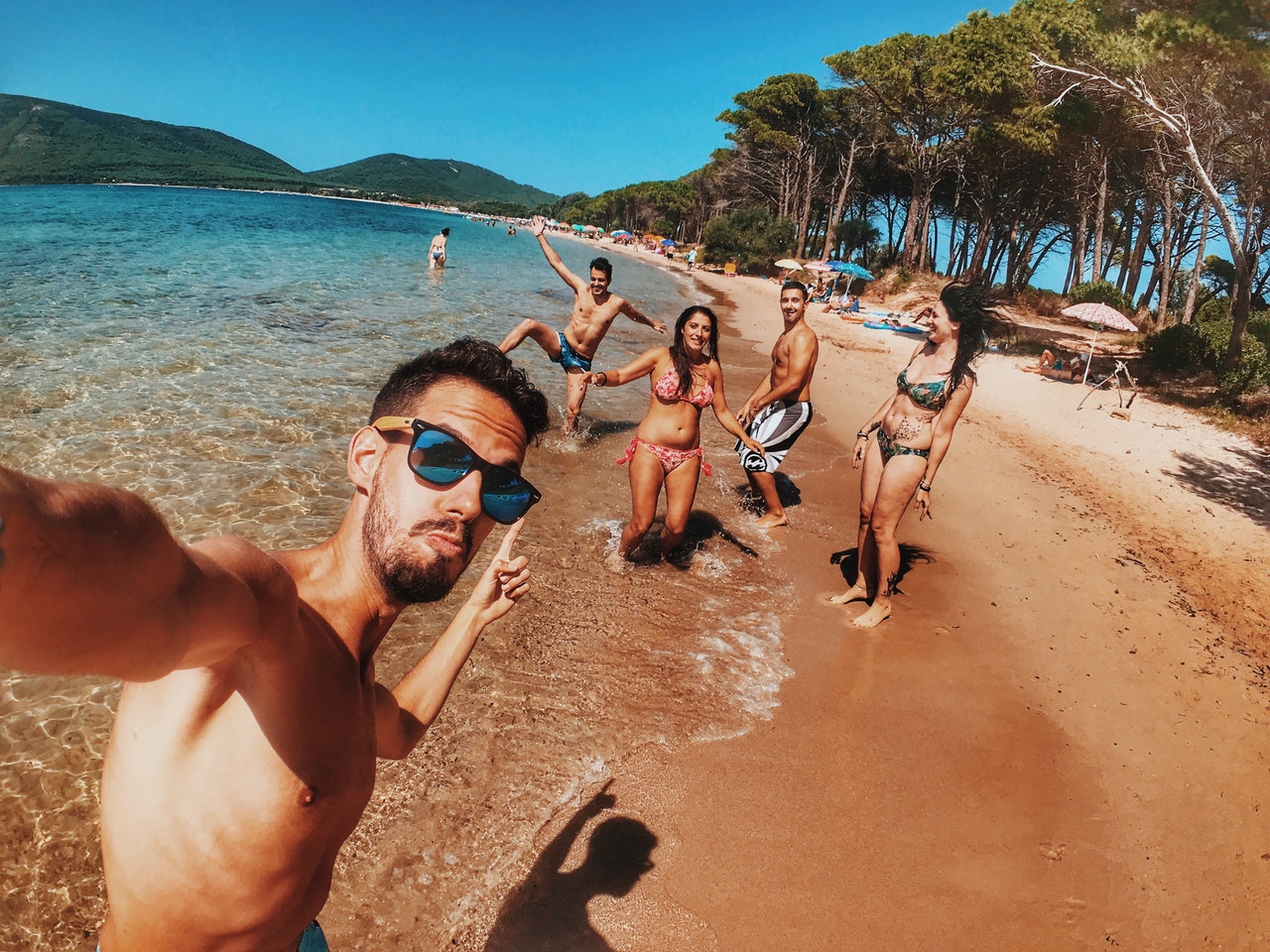 ● Increased social gatherings
Who stays indoors in such hot weather? Summer plans are meant to be as exciting as possible, which is why it is the period that outdoor activities and social gatherings peak. Nevertheless, as you hop from one party or event to the next, there is no limit to the number of drugs and amount of alcohol you will get exposed to.
● A break away from parents/guardians
It is great that you received a nod from your parents/guardians to go for that camping trip or have your holiday by the beach. This means there is no adult to watch your actions as you spend time with daring friends who are willing to try out anything. Unfortunately, this also means lots of drugs and alcohol will be coming your way.
Drugs that will make you overheat
Summer might be the best time for outdoor activities and getting in touch with family and friends, but it is also a dangerous time to use drugs. The high heat and humidity experienced means that you need to quickly cool off to avoid overheating. This is why your body naturally increases blood flow to the skin, which acts as a radiator, and you sweat more to increase heat loss.
But, these well-coordinated biological processes do not remain the same when you take drugs. The disruption that most recreational and illegal drugs cause to your body's natural cooling mechanism is extremely dangerous as it increases your risks of overheating.
It gets worse as you will be high or intoxicated, and your body will not perceive the increased heat threat. This can lead to heatstroke, heat cramps, heat exhaustion, or even death.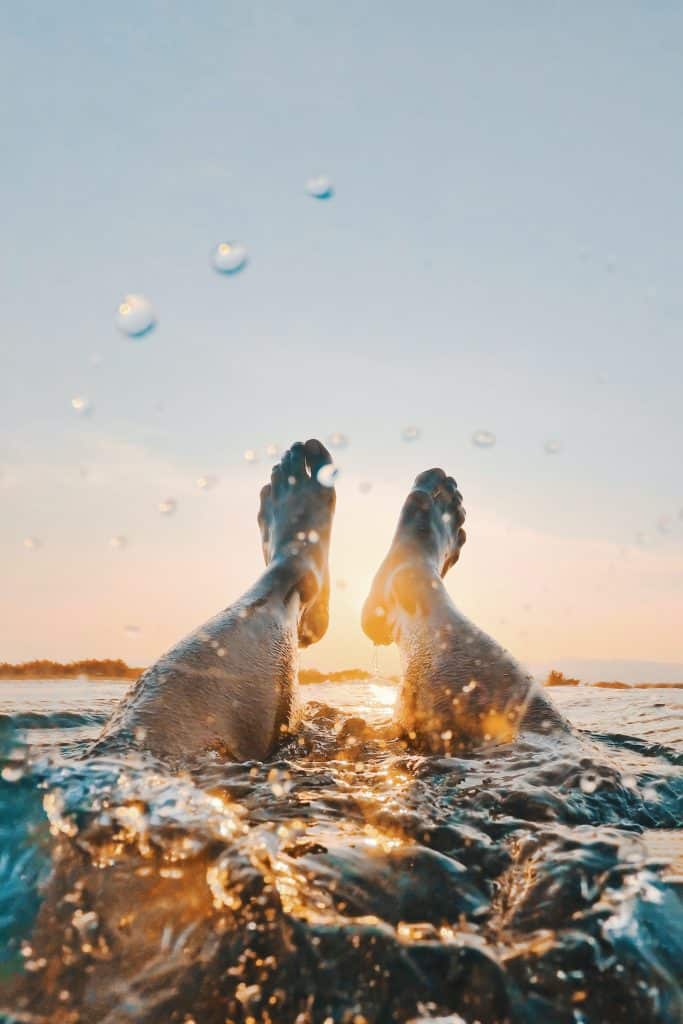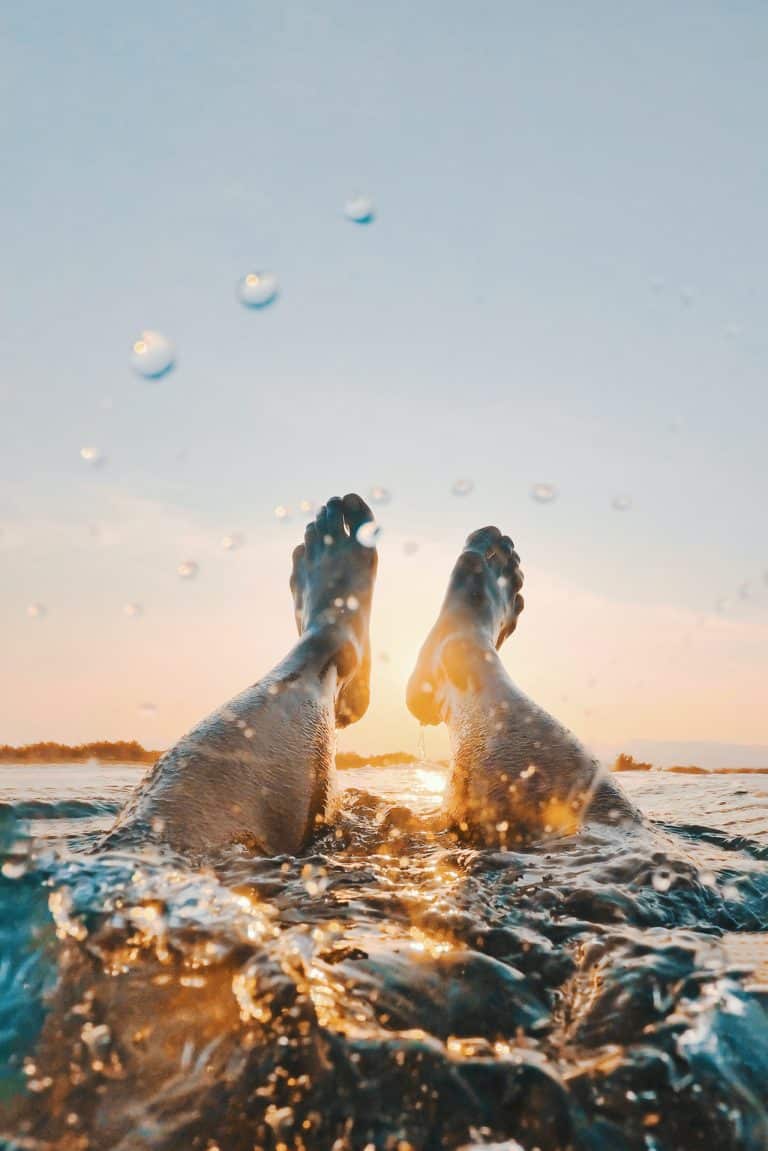 Generally, most drugs will mess you up regardless of the weather and should be avoided at all costs. During summer, the odds are higher, and here are the most dangerous drugs to use when it is hot:
● Cocaine
A recent publication in the Annals of Internal Medicine authored by Dr. Craig Crandall describes cocaine as a double-edged sword during summer. On the one hand, this is because it affects your body's ability to regulate temperatures naturally. But, on the other hand, it gets you agitated, yet you don't feel hot."
Studies by the National Institute on Drug Abuse have further shown that cocaine-related deaths spike in summers. In addition, the risk of heat stroke or sudden shock and death is higher when you use cocaine because it leads to increased heart rate, confusion, having too much energy, and promotes blood clotting.
● MDMA/Ecstasy/Molly
The most popular drug in outdoor music festivals for teens and young adults is MDMA or Ecstasy, or Molly, commonly used in pill form. Unfortunately, while it is used as a 'rave drug' that helps get into a party mood, it affects your ability to regulate body temperatures and increases heart rate and blood pressure. The results are often catastrophic as it leads to hypothermia, a life-threatening condition when urgent medical care is not provided.
● Bath salts/Mephedrone
Another drug that is taking the day across the United States is mephedrone or bath salts. This is a synthetic drug often sold as plant food, decorative sand, or toy cleaner.
However, bath salts are nothing close to the veil they wear as a 'safe product.' Used in hot weather, it causes increased heart rate and disrupts your ability to regulate body temperature. This can easily lead to heat stroke or death when emergency medical attention is not provided. It also has severe side effects such as teeth clenching and can quickly become addictive.
● Heroin
It is saddening that heroin use among teenagers and young adults is on the rise. This illegal drug commands a big share of the opioid epidemic that has affected the nation. It has severe effects when used during hot weather and could easily cause hypothermia, leaving you unconscious or in a coma.
● Alcohol
Having legal access to alcohol as a young adult does not mean your summer should be all about binge drinking. Drinking alcohol in hot weather will see you quickly lose body water & nutrients, disrupt heat regulation, and impair your judgment. This will cause your body to overheat, increasing the risk of dehydration or heat stroke.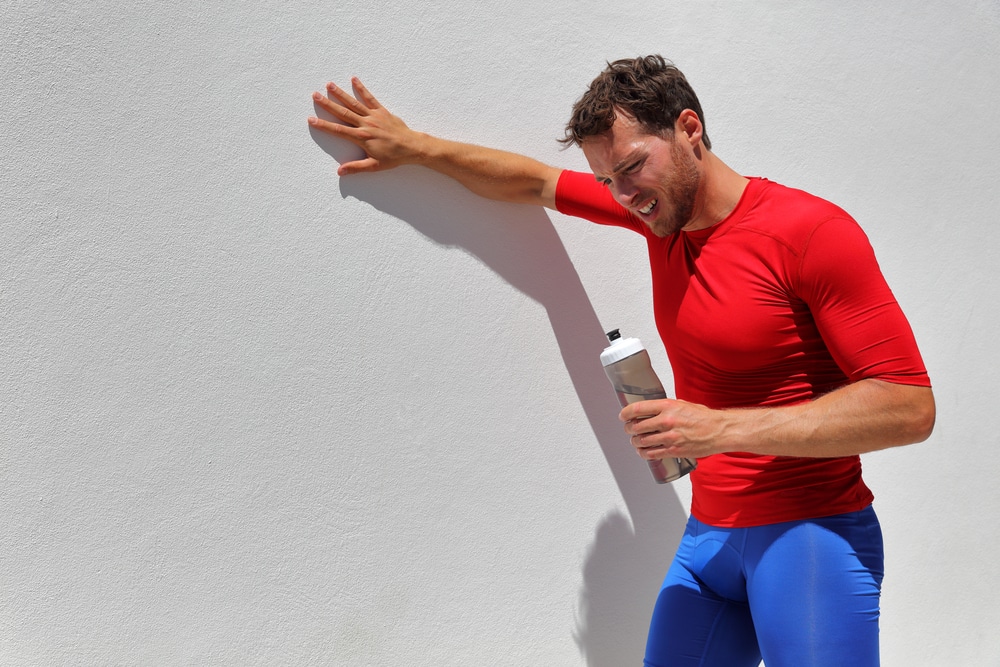 Make the smart summer decision
Summers should be a time of creating good memories by bonding with your friends and family. As you grow older, these memories will make some of the best highlights in your life. In turn, the last thing you need to do is let the seasonal environment or party wave influence you to start taking drugs.
If you have already started taking drugs, be sure not to turn into a long-term addict. In addition, there is no fun in having your body overheat because of using drugs in hot weather. This could quickly turn fatal, turning a happy summer into a dreadful moment for you and your loved ones.
Since it is becoming more challenging to avoid exposure to drugs, especially during summer, it is best to talk to a substance abuse counselor. This way, you will be better prepared to go through your teenage years and young adult life without abusing drugs. It also helps never to forget that summer fun does not have to involve indulgence in drugs.
The modern-day youth is bombarded with the contradictory portrayal of drugs. In school, they're told never to try out drugs. But the outside world glorifies it through movies, music and television.
Feeling a little anxious or stressed out? Go to the bar. Drink your struggle away. Maybe sniff some cocaine or shoot-up some heroin.
The promise of escape and allure of all things prohibited makes drugs and alcohol almost irresistible. And with enticing names like devil drug, perfect high, love drug, joy juice, fantasy, putting the drugs on the pedestal, it's easy to see why more people get drawn in.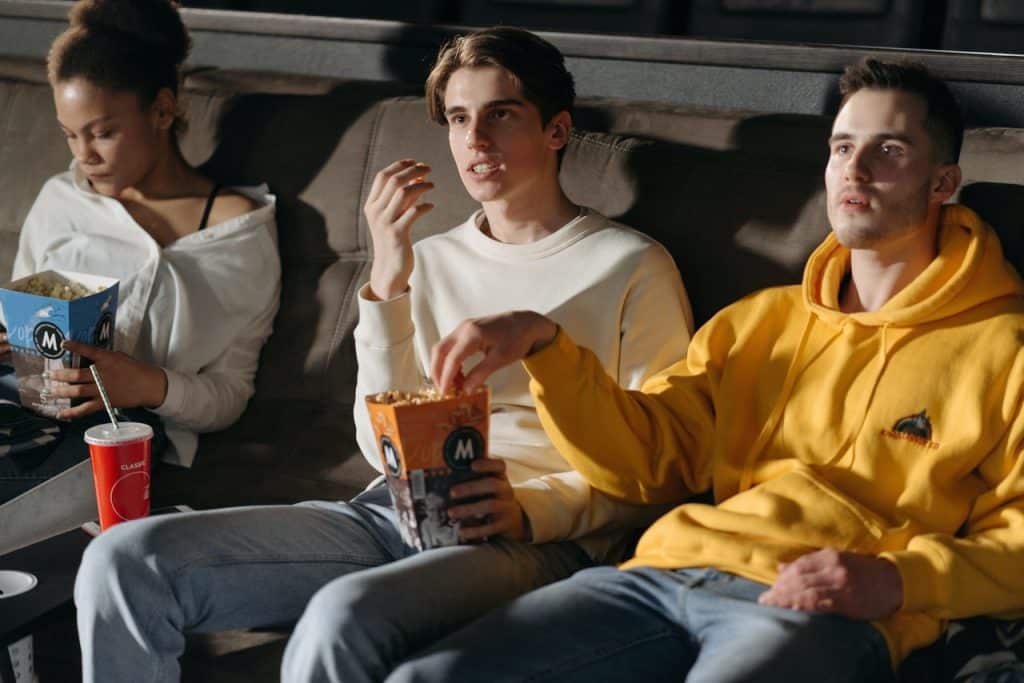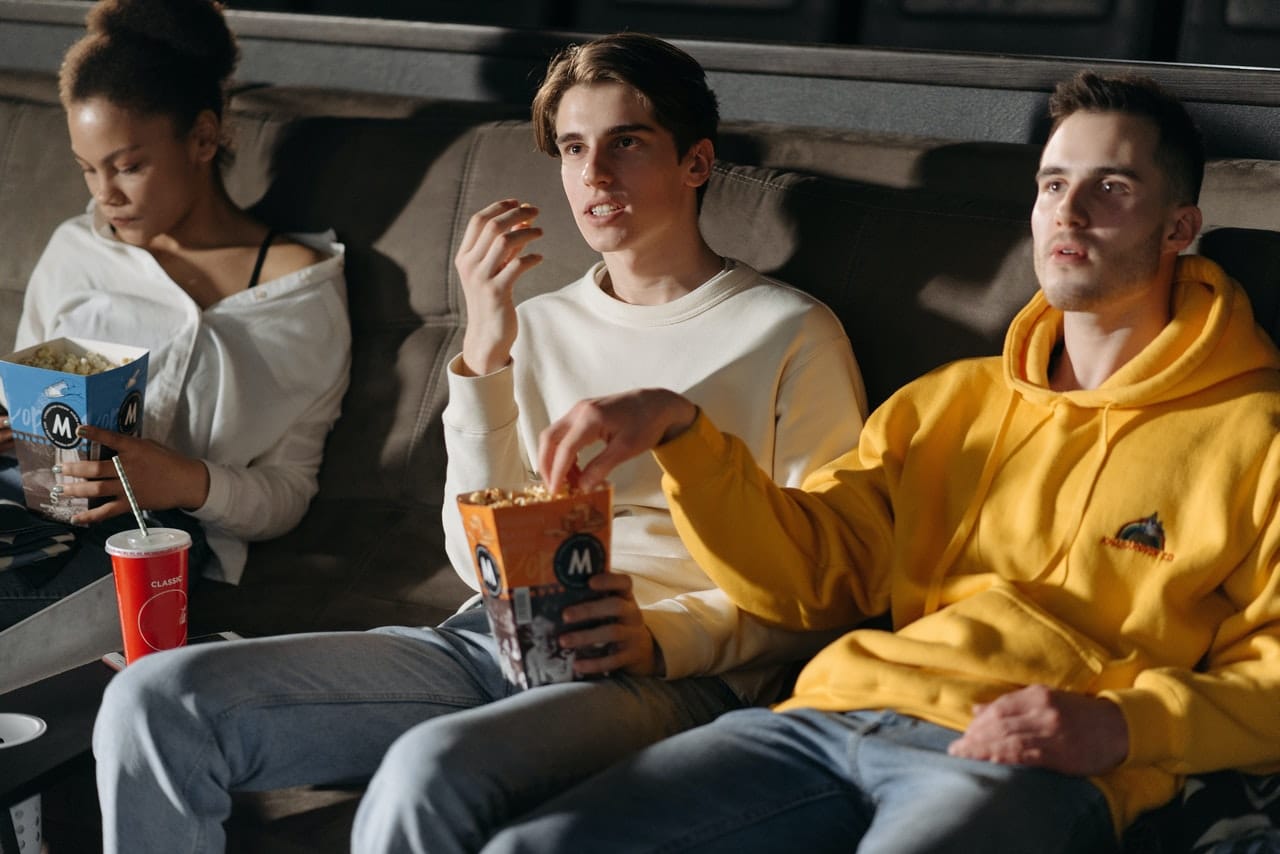 The world of drugs may seem enticing. But sadly, drug use rarely ends well. Many people who try out hard drugs like heroin or cocaine often end up with tolerance and addiction. Just recently, the Pirates of the Caribbean actor, Johnny Depp said he started using drugs and alcohol when he was young and he's been struggling with addiction throughout his life.
It's always better to stay clean. But if you're already using, you may benefit talking to an addiction treatment expert. Here are seven movies about drug addiction that will give you a glimpse into how addiction can ruin life.
Requiem for A Dream (2000)
Requiem for a Dream is perhaps the most haunting drug film on addiction that you'll ever see. It's more of a nightmare than a dream. Unlike other films where characters overcome addiction, Requiem for a Dream shows how substance abuse inundates someone to the point where they're unrecognizable. The movie is an effectively troubling depiction of drug use.
In the movie, Harry Goldfarb and Marion Silver play lovebirds who are either obsessed with their mutual love for heroin or their love for each other. Tyrone plays Harry's drug-dealing partner, who's struggling with heroin addiction. Then, Sara Goldfarb rounds out as Jared's mother who also struggles with an addiction to diet pills.
The director uses extreme close-ups to show how drugs act on his cast. According to Roger Ebert's review of the movie, "Sequences are done in fast-motion, to show how quickly the drugs take effect–and how disappointingly soon they fade. The in-between times edge toward desperation."
Trainspotting (1996)
Humor might not seem to have a place in an addiction movie. But director Boyle can add just enough of it to make the dark moments more impactful. Trainspotting is an Academy Award-nominated film that follows a group of heroin addicts in Edinburgh and their passage through life. It is a critically acclaimed film that's regarded by many critics as one of the best films of the 1990s.
It follows Mark Renton, his underage girlfriend Diane, and friends: dimbulb Spud, wannabe Sick Boy, psycho Begbie, and clean-cut Tommy. Begbie and Sick Boy are incredibly negative influences on Renton, and Tommy and Spud are victims of Renton's selfishness.
In the film, Renton and his friends commit violent crimes to sustain their addiction lifestyle. But despite all the friends agreeing there's no better feeling than being high, Renton attempts to get clean. He quickly realizes he can never quit using in his current environment. The problem is getting out of their influence is not as easy as moving to a new place.
The Basketball Diaries (1995)
The Basketball Diaries tells a story of Jim's teenage years as an upcoming writer and school basketball player who develops an addiction to heroin. His life revolves around the basketball court, which becomes a metaphor for the world in his mind. With a homosexual coach, a sick, dying best friend, and an appetite for heroin, Jim's dream of becoming a star remains just that – a dream.
Soon, he moves to the dark streets of New York and can't go back home. Heroin is his only escape. Though he has to steal, rob, or sell himself to sustain his habit. But thanks to Reggie, an old friend, Jim gets the help he needs to regain control over his life.
Drugstore Cowboy (1989)
Our list of seven movies about drugs could not be complete without the Drugstore Cowboy. The Drugstore Cowboy is one of the first movies that showed gritty, urban drug abuse with all its associated despair on full display.
In the movie, Bob and his wife Diane love to use different prescription drugs like morphine and Dilaudid. So, they decide to steal the drugs from pharmacies in Portland, Oregon. But when a cop gets too close for comfort, they move the operation to another town.
Soon, Nadine, who is one of their crew members, dies of an OD. Bob decides he must leave his wife and friends and go straight. But it doesn't get easier.
Last Days (2005)
Last Days is a story of Seattle music scene star, based loosely on Kurt Cobain, who led the band Nirvana. In the film, Blake, an artist is warping under the weight of fame, growing feelings of isolation and professional obligations. He wanders about a big stone house in the woods, walking aimlessly, preparing meals, and blocking out people. He's lost interest in everything, including fame, money, friends, and even family.
The movie is an ultimate record of death by gradual exhaustion. It shows how people struggling with addiction often die with a whimper. Usually, they don't even realize what's happening.
Traffic (2000)
The Traffic film takes an exciting approach to drugs and drug use. It looks at drug use from three different angles. A conservative Supreme Court judge appointed as the nation's Drug csar but unaware that his daughter abuses heroin.
Then two DEA agents are tracking the wife of an ex-drug dealer looking to take charge of the drug traffickers her husband did business with. And finally, a Mexican policeman who takes it upon himself to fight powerful cartels in his town.
Inspired by Traffik, which ran in in the 1990s and traced the heroin movement from Turkey to Europe, Traffic uses a level-headed approach. It observes, watches, and doesn't do much editorializing. Most astonishing is the character who notes that 100,000 white people drive through black neighborhoods seeking drugs at any instance in the US. The character also observes that a person in the drug trade who earns $200 in two hours can hardly seek other employment.
Pure (2002)
Pure is a resolute portrait of the unbreakable bond between a loving son and an addicted mother. In the movie, Paul struggles through his teenage years after the death of his father.
Mel, his mother, is hooked on heroin and cannot look after him or his younger brother. Paul finds a friend in a young waitress, Louise. But she also has severe drug issues and can't provide any solid help.
Faced with a persuasive policeman, violent dealers, and unreliable mother, he gradually comes to terms with his parent being an addict, but unflinchingly believes she can reform. In one painful scene, Mel tries to quit drugs cold turkey.
Paul is not to listen to her cries until she quits. He even nails her bedroom door shut. But it doesn't end well.
Misuse of prescription drugs is a serious health issue in the US. A 2017 report by the National Survey on Drug Use and Health shows that 18 million people misused prescribed medications at least once in 2016. Most of these people assume that pain drugs are safer than illicit substances because they are prescribed medically. But they have become a "gateway drug" for many Americans.
When these drugs are taken in ways not intended by the doctor or taken by someone who's not the patient, they can lead to severe health issues. Studies show that misuse of opioid pain relievers has opened the door to heroin use. Mental health is important, and mental illness can further drive drug use through something known as dual diagnosis.
A brief look into prescription opioids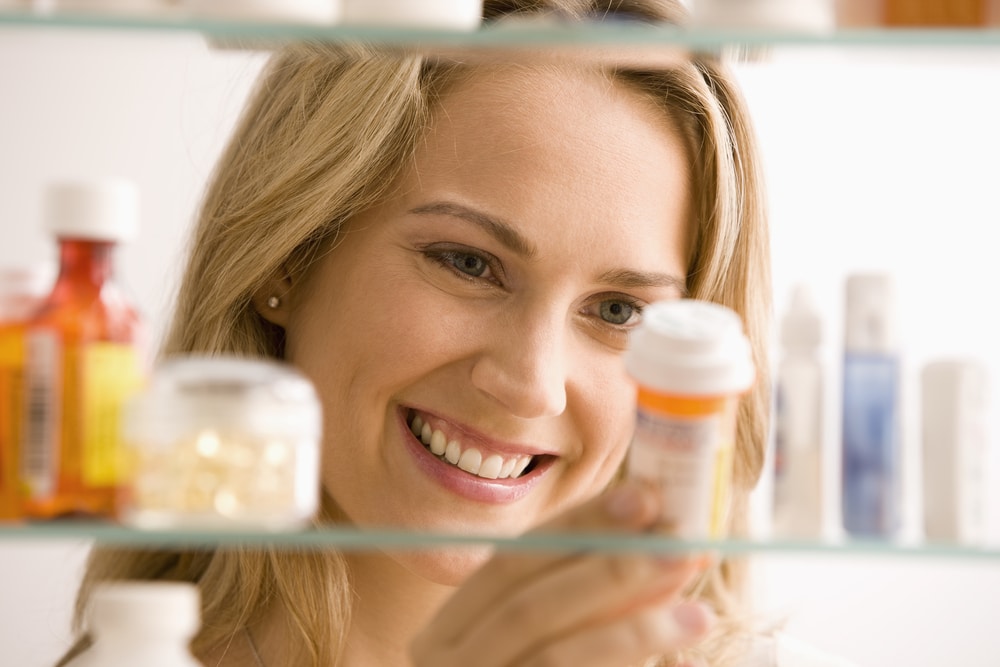 Prescription opioids contain chemicals that relax the body and relieve pain. They are an essential component of treatment that, when used correctly, can enhance the quality of life and provide pain relief. But since opioids make people feel very relaxed and high, they're sometimes used for non-medical reasons. This poses a serious risk of addiction. Opioids are highly addictive, and their misuse often leads to opioid use disorders, drug overdoses, and death. Common examples of prescription opioids include:
· Oxycodone (Percocet®, OxyContin®)
· Hydrocodone (Vicodin®)
· Oxymorphone (Opana®)
· Fentanyl
· Morphine (Avinza®, Kadian®,)
· Codeine
How people misuse prescription opioids
Opioid medications are effective for pain management. They are generally safe when used for a short time and according to the doctor's prescription. Opioid misuse happens when a person:
Takes medicine in a way or dose other than prescribed
Takes medicine for its "high" effect
Takes another person's prescription medicine
Prescription opioids and addiction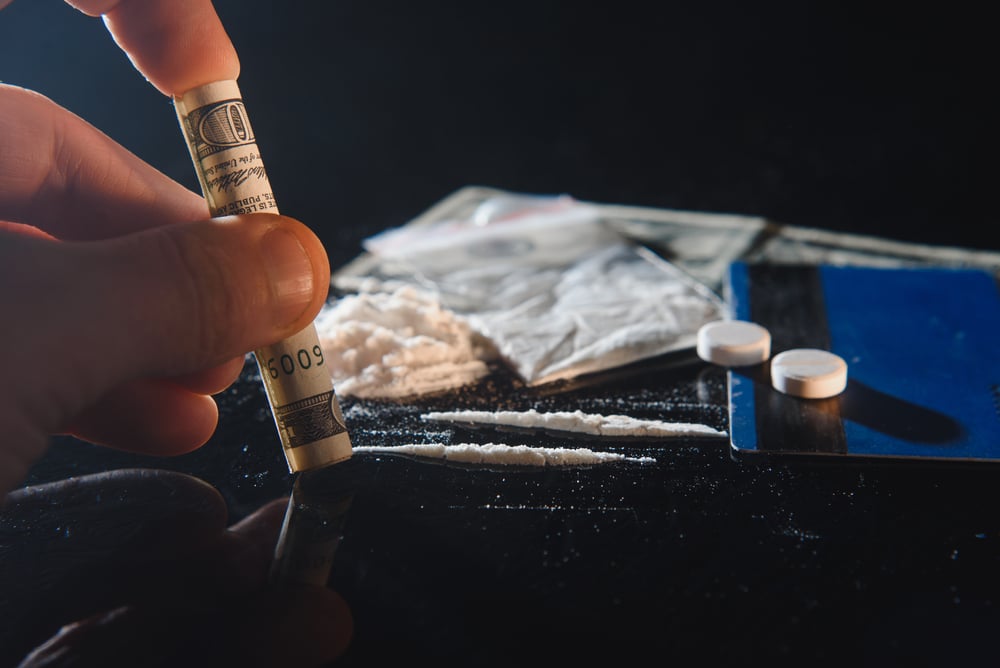 Humans have opiate receptors in the brain that are responsible for feelings of pleasure and pain. Opioids work by binding to these opiate receptors in the spinal cord, brain, and other locations in the body. They mimic the effect of pain-relieving chemicals that are produced naturally and block the pain perception.
Repeated use increases tolerance. So one may need to take higher doses to achieve the same pain-relieving effects or reduce withdrawal symptoms. At this stage, someone becomes opioid-dependent and may develop drug-seeking behaviors to sustain their need for use. Others may turn to non-prescription alternatives like heroin, because it's cheap, easy to access, and has a similar chemical composition as synthetic opioids.
How Prescriptions became the ultimate gateway drugs
Public perception of prescriptions as "safe"
Most sober people won't use hard drugs like heroin, meth, and cocaine because of the perceived danger. They tend to keep away because they are aware of the drugs' potency and danger. On the other hand, pain-relieving opioids create a different perception. Most people see them as safe because they are prescribed at the hospital.
On their own, prescription drugs might not pose a threat. But when combined with some risk factors like mental health or misuse problems, prescription drugs may indeed be dangerous. In fact, they may serve as a doorway to other more powerful and highly addictive substances – like cocaine and heroin. People who are struggling with addiction or mental health issues are less likely to have inhibitions about using cocaine or meth.
Prescription opioids and heroin
Heroin has a similar chemical composition as prescription opioids. It is also cheaper and highly accessible as compared to prescription opioids. This makes it an appealing alternative for people who are addicted to opioid drugs. According to the National Institute on Drug Abuse, about 4 to 6 percent of those who misuse prescribed opioids switch to heroin.
The most current data shows 33% of those entering treatment for opioid use disorder reported heroin as the first opioid they used frequently to get high. A study in the Chicago metropolitan area identified prescription opioid abuse as a path to heroin addiction.
Cost and availability
As with any other addiction, patients with opioid dependence will always try to find more drugs to stay high. Current state laws and regulations limit opioid prescription. This makes it hard for these addicted patients to access prescription drugs so most of them turn to the streets to buy opioids and other drugs.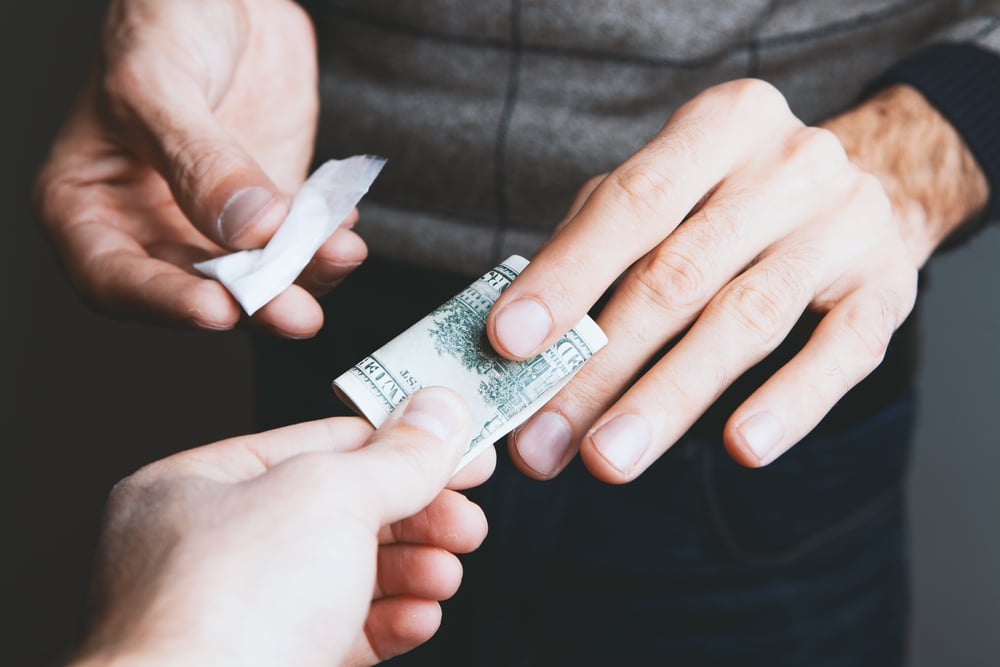 When they reach this point, they become determined to At this point, high and/or reducing the withdrawal symptoms. They only focus on what's available and what they can pay for. Unfortunely, they ignore the impurities in the pills or resulting side effects.
Prescription drugs and sharing
While opioid overdose deaths are prevalent these days, a new study analyzed the role people sharing their pain medications with others may play in driving this drug epidemic. Of the 1,200 Americans in the study, 75% said they believed selling or sharing unused prescriptions fueled the nation's addiction epidemic. 10% admitted that they had given or offered their medications to friends or family members for recreational or medical use.
When people (other than the patient) misuse prescription drugs for recreation or other reasons, they may develop an addiction that pushes them to get more drugs. Unfortunately, many of these people end up abusing other drugs to get high or offset the withdrawal symptoms. This puts them at risk of drug overdose and even death. According to the National Institute on Drug Abuse, drug overdose deaths involving prescription opioids rose from 3,442 to 17,029 between 1999 and 2017.
Are prescription drugs the ultimate gateway to drugs?
The short answer is yes. Drug abuse is a spectrum. It can start with prescription drug misuse or outright drug experimentation and end up in a full-blown addiction to the same or other drugs. People who knowingly or unknowingly misuse prescription drugs may feel the need to sustain their high.
When they can longer get a prescription from the hospital, they will branch out to find readily available drugs that will "quench their thirst." The same applies to those who use prescription medication for recreational or experimentation reasons.
Substance abuse disorder is a complicated problem. But the good news is that programs exist to help people stop abusing prescription and illicit drugs and regain control of their lives. No matter how severe the situation is, health care experts in addiction treatment centers can offer the much-needed help.
A well-crafted, relatable and unique story is eye-opening. It taps into our emotions and moves us in ways we never thought possible. Whether its joy, motivation, sadness, or an outright scare, a good story can shift the way we perceive or do things.
Movies are great sources of such stories. Those that feature drugs, substance abuse, and addiction, for instance, may tell stories through the eyes of an addict (or the people in their lives). Watching such movies play out can build your understanding of the nature of dependency and the beauty of recovery. It may also help you feel less alone – and hopefully, work towards changing your life.
In this article, we will highlight the must-see box office movies around drugs and addiction. Most of these films feature stuff that happen in real life. So they're a true story and a depiction of how substance abuse can send you in a downward spiral. We hope that these movies will serve as an eye-opener and potentially help you deviate from using drugs or alcohol.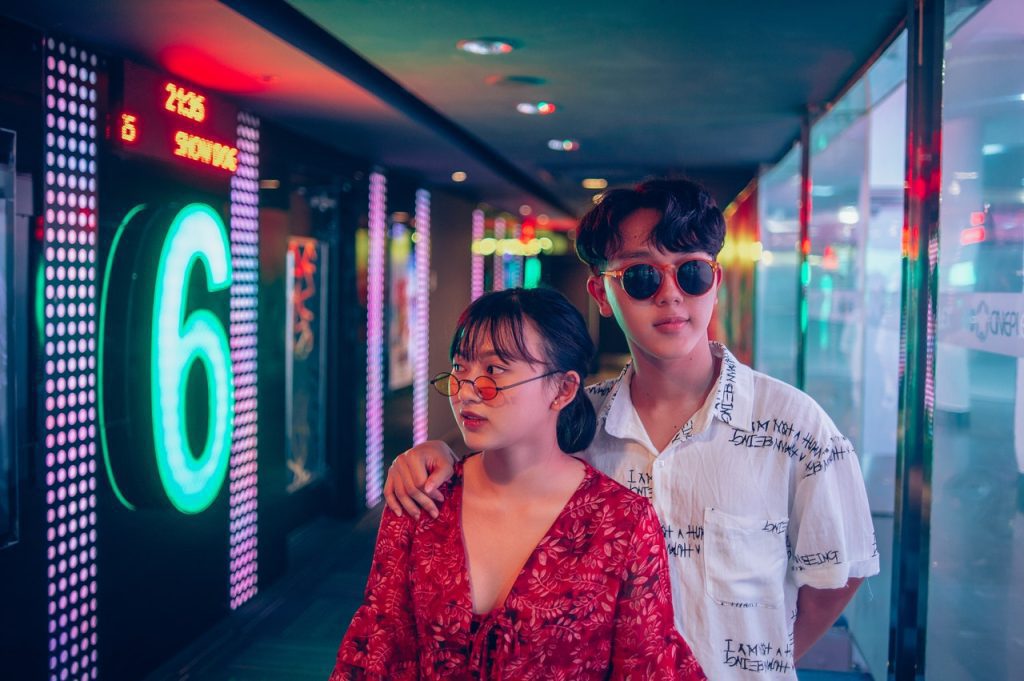 From Trainspotting to Less Than Zero, here is a list of critically acclaimed drug addiction movies that will scare you straight from drugs:
Trainspotting
Starring: Ewan McGregor, Ewen Bremner, Jonny Lee Miller, Kevin McKidd, Robert Carlyle, Kelly Macdonald
Directed by: Danny Boyle
Based on: Irvine Welsh's novel Trainspotting
Released: 1996
Trainspotting is a brutal – often funny, other times bone-chilling – depiction of drug addiction in Edinburgh. It's not your average movie and definitely not for the faint of heart, but an entertaining and realistic reminder of the horrors of substance abuse.
The film revolves around Renton's struggle with heroin addiction and how it influences his actions. It raises interesting questions about drug addiction, its causes, and what it means to lead a clean life. From time to time, Renton ruminates on junkies' mindsets and their drive for the next hit. He commits various crimes and harms those around him because of the addiction. But the movie also shows images that help viewers understand the forces behind his actions. It will leave you sympathizing with him despite his wrongdoings.
Make no mistake. Trainspotting doesn't glamorize drug use. It mostly shows how deep addicts will sink and the harsh living conditions they'll endure as long as they continue to abuse substances. It also shows how addiction affects the people around them. One particularly memorable scene is when Ewan McGregor's character goes through heroin withdrawal symptoms. But more terrible than beds and toilets full of feces is the death of baby Dawn. Dawn dies from neglect as her mother is lost in a heroin-induced stupor.
Requiem for a Dream
Starring: Ellen Burstyn, Jared Leto, Jennifer Connelly, and Marlon Wayans
Directed by: Darren Aronofsky
Based on: Hubert Selby Jr.'s Requiem for a Dream
Released: 2000
We cannot talk about movies that will scare you straight from drugs and not mention Requiem for a Dream. It is one of the most popular yet depressing drug films that you'll ever watch. Requiem for a Dream follows four characters whose lives are gradually destroyed by their various addictions and the emotional void they're trying to fill. The film parallels the lives of a lonely, widowed Sara, her sweet aimless son, Harry, his girlfriend, Marion, and his drug dealer friend Tyrone.
Protagonist Harry is your typical heroin junkie who's trying to get off drugs with the help of cocaine-crazed Marion and Tyrone. Meanwhile, his mother, who learns that she'll appear on a TV game show, desperately wants to lose weight so she can fit into her prized red dress. She eventually ends up hooked on diet pills.
Requiem for a Dream involves amphetamine and heroin use and escalates into electroconvulsive treatment, sexual humiliation, incarnation, and amputation. It ends with these characters in a sad state that will make you never want to do drugs again.
Traffic
Starring: Don Cheadle, Benicio Del Toro, Michael Douglas, Luis Guzmán, Dennis Quaid, and Catherine Zeta-Jones
Directed by: Steven Soderbergh
Based on: Simon Moore's Traffik
Released: 2000
Traffic glosses over the ravages of drug use, the pain of withdrawal, and the long journey that awaits those who seek addiction treatment. It also looks at the United States' war on drugs through a series of interconnected stories.
The film depicts the war on drugs as seen through the eyes of four characters. A conservative judge appointed by the president to spearhead the war on drugs but later learns that his teenage daughter is addicted to cocaine. A jailed drug baron's wife tries to save her wealthy husband's drug business. And Two DEA agents trying to protect an informant. The film shows cooperation between US and Mexican authorities and compromised because of corruption and betrayal.
One of the most touching scenes comes from a character who notes that 100,000 white people drive through black neighborhoods searching for drugs at any given time in the US. He also points out that a dealer who makes about $200 in two hours is not motivated to find employment.
Then there's the judge's daughter, Caroline, who tries crack cocaine for the first time at a party and gets hooked. She quickly falls through the family's and society's safety net. Traffic is a scary story that gives a clear glimpse into the world of drugs, the drug trade, and how the laws are sidestepped.
Everything Must Go
Starring: Will Ferrell, Rebecca Hall, and Michael Peña
Directed by: Dan Rush
Based on: Irvine Welsh's novel Trainspotting
Released: 2010
Based on: Raymond Carver's short story, Why Don't We Dance?
Our list of movies that will scare you straight from drugs cannot be complete without Everything Must Go. In the film, the longtime salesman Nick Halsey is no longer at the top of his game. He's an alcoholic who ends up jobless after showing up drunk to work too many times. Coincidentally, he also loses his wife, money, and home on the same day.
Stunned by the severity of his situation, he decides to hosts a massive yard sale that becomes his unique survival strategy. None of his neighbors are willing to help, save for Kenny and Samantha. With his drinking habits, Nick brings Samantha down with a judgmental attack, causing her to flee. He tries his luck with a high school friend, Delilah, but the old magic isn't there. With everything falling apart, Nick must re-evaluate his ways.
Despite being an American black comedy-drama, Everything Must Go is a serious and sobering film about a man (Nick) slipping over the brink of life. He's the type of alcoholics who break your heart. Those that mean to do well, but alcohol gets in the way.
Less Than Zero
Starring: Andrew McCarthy, Jami Gertz, and Robert Downey Jr.
Directed by: Marek Kanievska
Based on: Brett Easton Ellis's novel Less Than Zero
Released: 1987
The satirical horror of Less Than Zero is what gives this story its seductive force. Its premise is simple. Clay, a college freshman, returns home to LA for the winter break. His ex-girlfriend, flourishing model Blair has started to abuse cocaine. But she isn't as hooked as her new boyfriend, Julian, who is also Clay's childhood friend. Clay tries to help Blair and Julian, but Rip, a callous dealer, wouldn't let him because Julian owes him.
The movie follows the life of spoiled, wealthy young Los Angeles high school graduates. Julian is in debt to Rip and is forced to pay what he owes with sexual favors. Clay tries to help, but the problem is it's impossible to rescue someone who's hooked on drugs. You can plead with them to no avail and lecture them to no point. Blair is evidently out of control and headed for the bottom.
We hope you enjoyed our list of 5 movies that will scare you straight from drugs. While many Hollywood films glamorize drug abuse, these definitely show the darker side of addiction and substance abuse.